Hey there, friend!
I'm so flattered you want to get to know me better *starts to blush*.
Well, here ya go. This is everything you'd ever want to know about me (and more).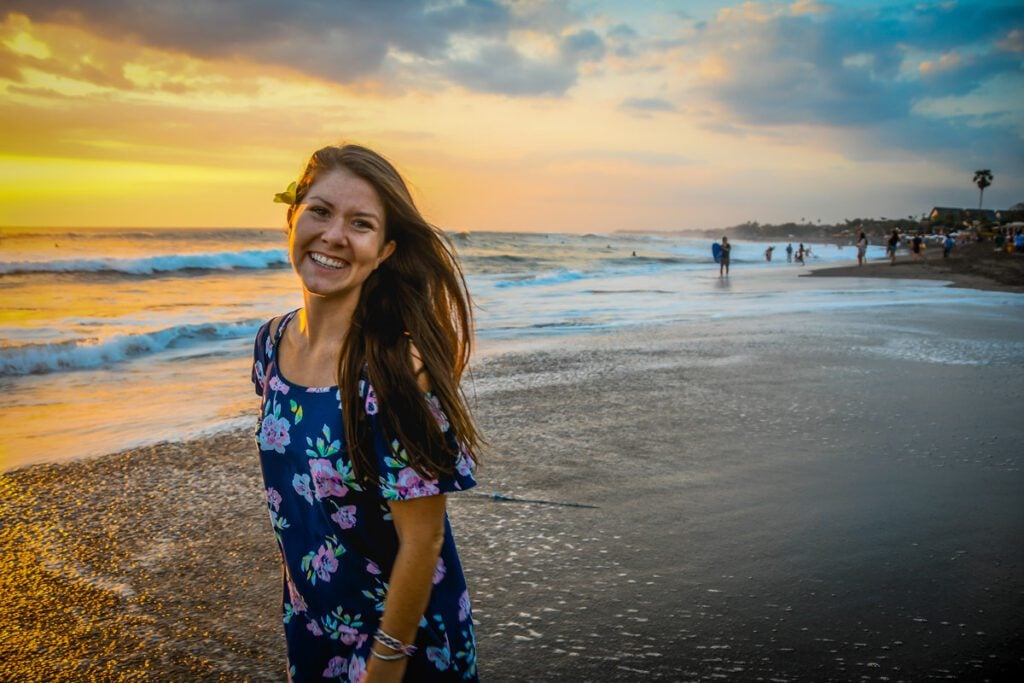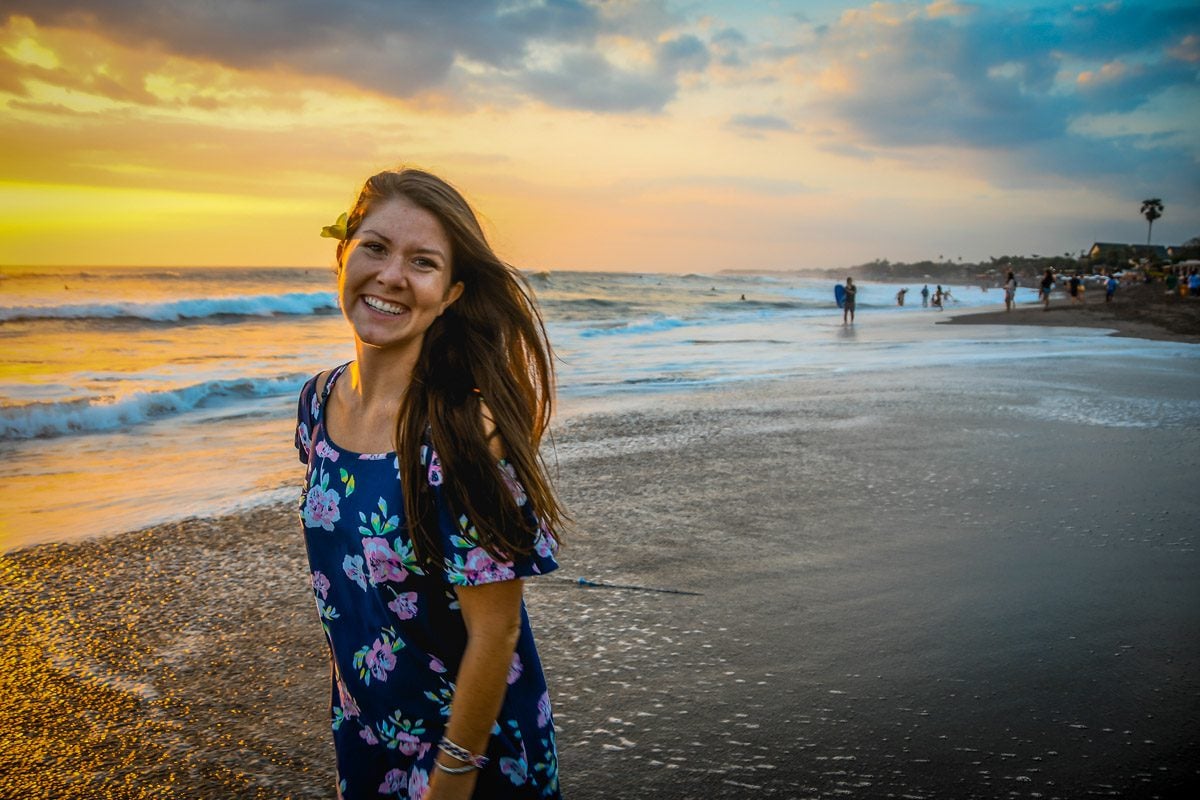 Get to Know Katie
Things to know about me:
1. Together with my husband, Ben, I founded Two Wandering Soles in 2014 as a place for us to share our best travel tips and experiences.
2. Ben and I are high school sweethearts and have been together since we were 17 years old. Read more about our story here!
3. I have traveled to more than 50 countries and am obsessed with seeking out unique experiences, outdoor adventures, and memorable stays. And I have a passion for sharing everything we've learned along the way with YOU! (AKA the reason I started this website.)
4. I have my advanced PADI certification and love scuba diving. Ben and I have gone on 2 liveaboard trips, and I can't wait to do another. I highly recommend looking into a liveaboard for your next vacation if you're a diver!
5. Along with Ben, I have built 3 campervans from scratch! We love campervan travel, and have even gone on international campervan trips in New Zealand, Iceland, Scotland and Ireland (coming soon!).
6. Ben and I have a daughter, Juniper, and we have loved learning how to travel with a baby. In Juniper's first year of life, she traveled to 13 US states, 4 US National Parks, and 9 countries!
7. I have a passion for teaching, which has manifested in many ways throughout my life. Shortly after graduating college, I worked as a high school English teacher in Miami. Ben and I taught English in Korea for a year. And now, I teach others how to start a successful travel blog and how to build a campervan from scratch.
8. In 2017, I won the Responsible Traveller Competition which was hosted by the United Nations World Tourism Organization (UNTWO). As the winner, I was selected to travel to 5 countries around the world to promote sustainable tourism (which is one of my biggest passions).
9. Travel blogging is my dream job. I had a conversation with a good friend while on a beach in the Philippines (I remember it vividly!) where we talked about our dreams. I remember saying, "I can't imagine a better job for me than a travel writer." And here I am. It still feels surreal sometimes.
If you want to know all the juicy details of my education (yawn), my travels (yay!), some of my favorite places & travel gear (uh huh!), and how we turned this passion into a career, keep reading!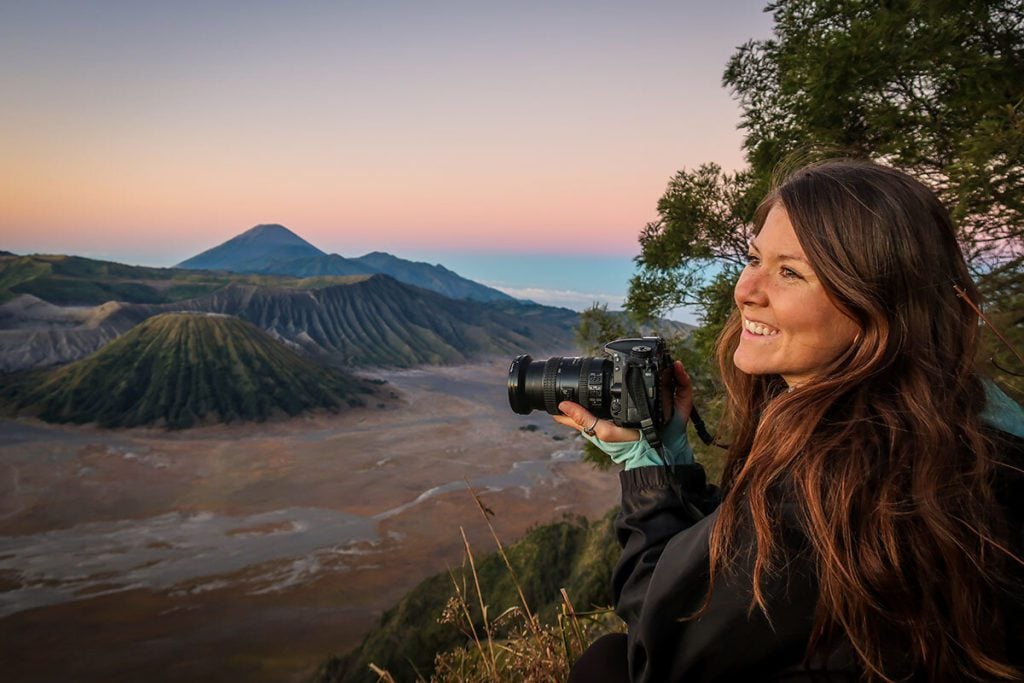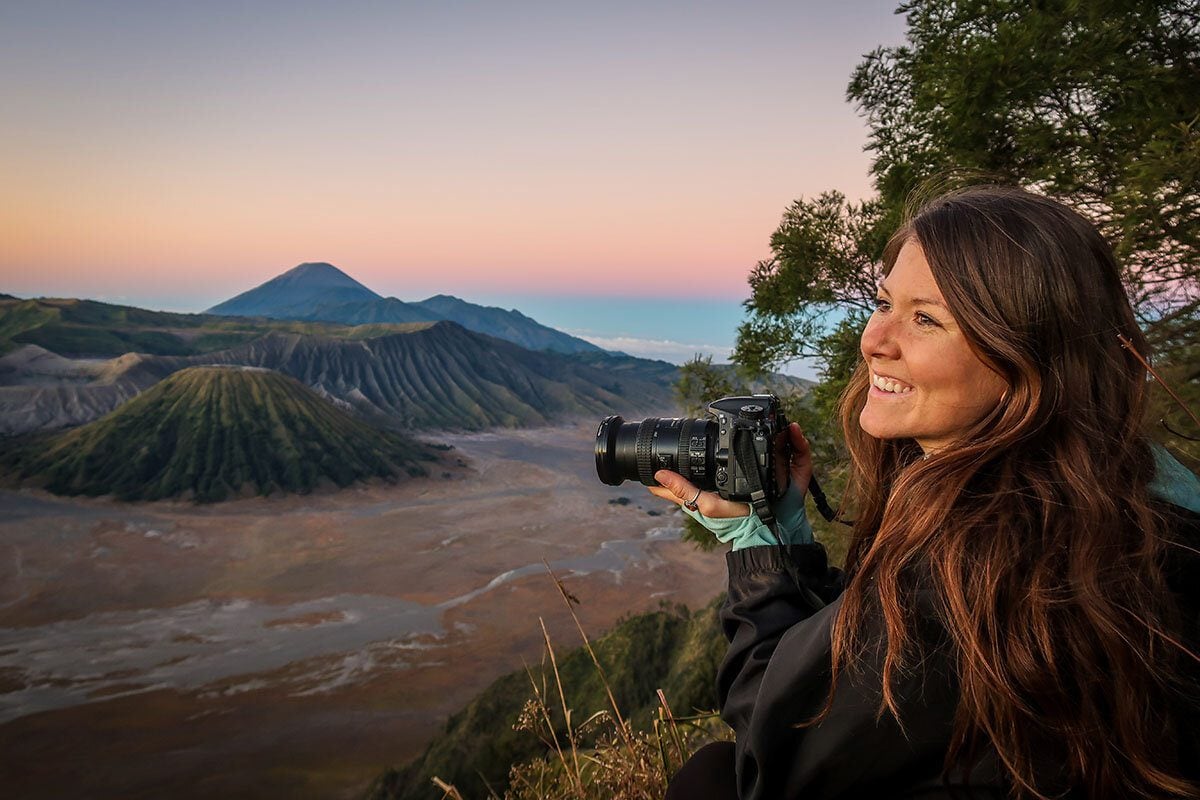 My Travels
I've currently traveled to more than 50 countries, but I wasn't one of those people who grew up collecting passport stamps. In fact, my international travel experience didn't start until I was 21 years old.
I'm originally from Minnesota (Ben is too!), and while my family did all sorts of road trips around the USA, I had never been outside of the United States until I studied abroad in Florence, Italy during my senior year of college.
2009: Study Abroad in Florence, Italy
I was 21 years old when I got my first passport stamp, and my eyes were quite literally opened up to an entire world I had only dreamt about.
Ben was also on that study abroad stint, and we did as much traveling around Italy and Europe as we could (while not having unlimited funds in our bank accounts).
During our 4 months studying abroad, we traveled to:
Germany (for Oktoberfest!)
Austria
Switzerland
Malta
Spain
Ireland
England
and all around Italy, of course!
Honestly, that 4-months changed my life in so many ways, and I think every student should have the opportunity to study abroad.
2011-2013: Dipping our toes into international travel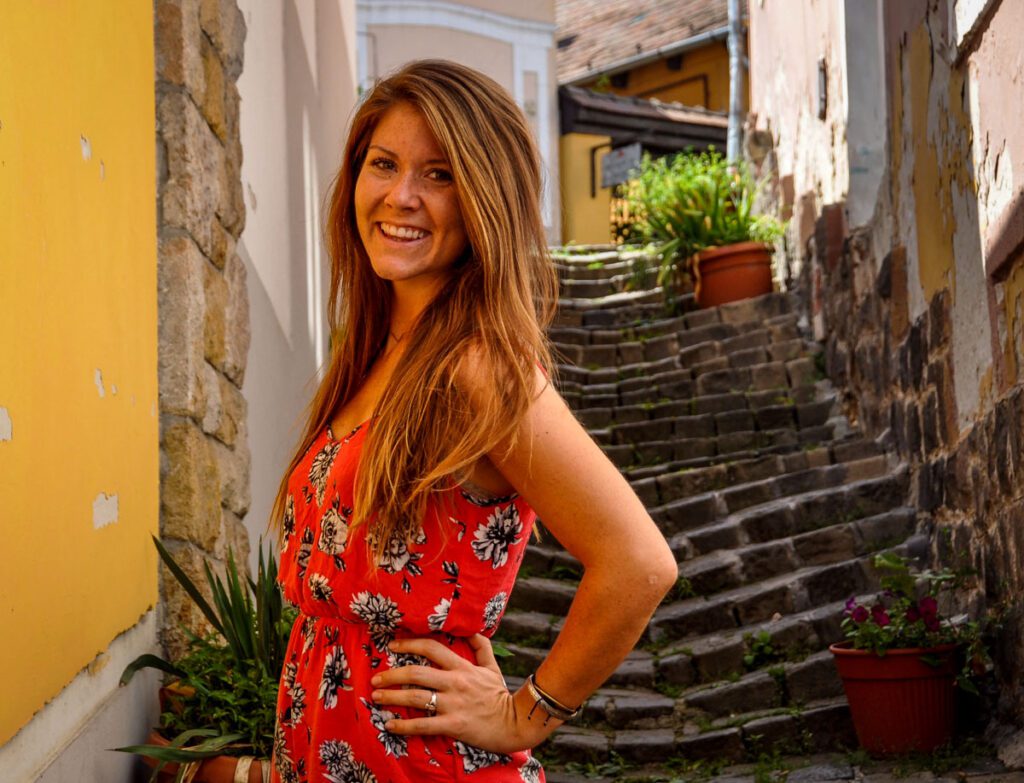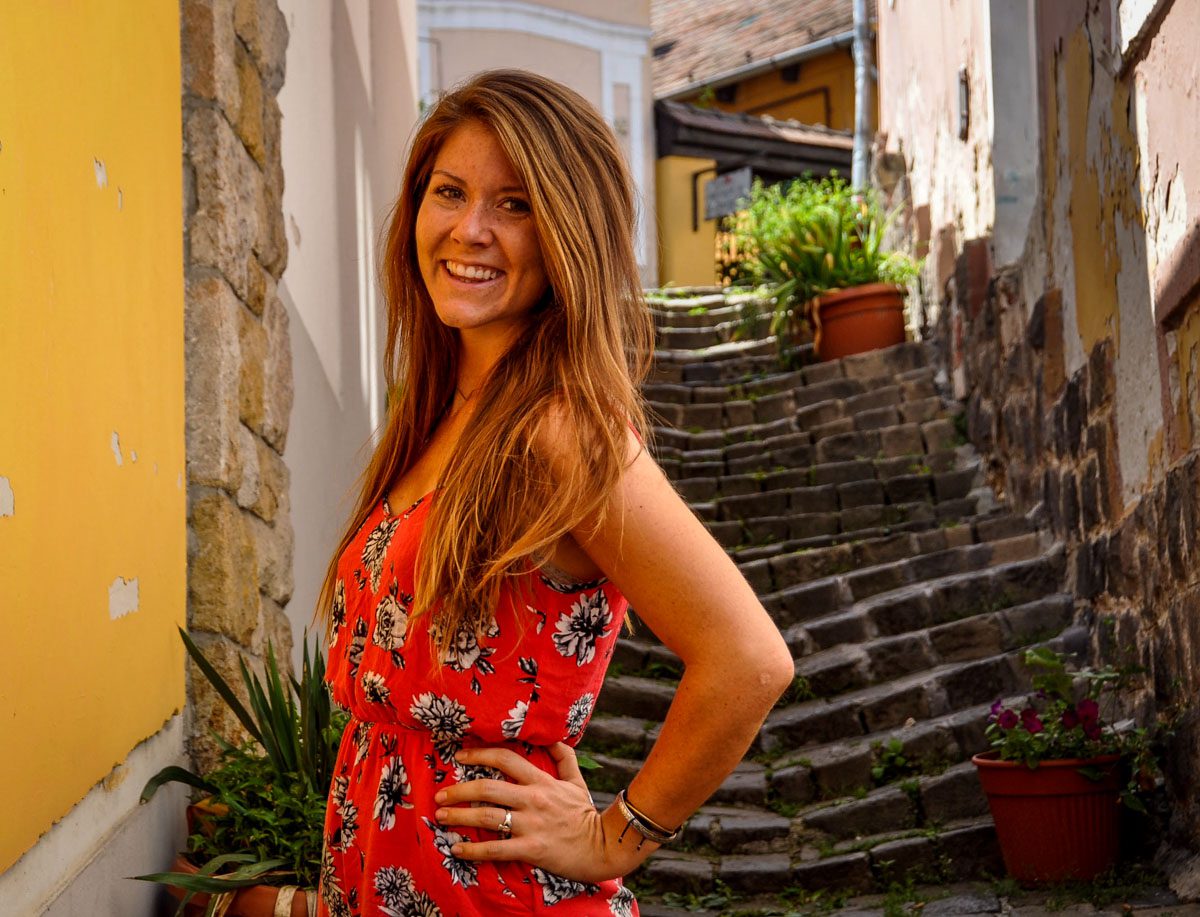 After studying abroad in Italy and having our eyes opened to this huge and beautiful world we live in, we were never going back.
During this time, we took a handful of trips together and on our own:
I traveled to Argentina & Peru with 2 girlfriends (on this trip, one of my friends met her future husband, who is Peruvian)
Ben and I took a short but action-packed trip to Costa Rica
We visited the Dominican Republic with some of our best friends
I traveled to Thailand to visit a friend who was there for the Peace Corps and thus began my obsession with Southeast Asia
We decided we wanted an adventurous honeymoon, and after much research, we landed on Banff! We had the best time (even went skydiving!).
2014: 3 months in South America
This was the trip that started it all! We hadn't even been married for 6 months when we quit our jobs and boarded a one-way flight to Colombia.
During our 3 months, we traveled to:
We were on a very tight budget, but we still look back at this trip as one of the best (and most free!) trips of our lives.
2014-2015: Teaching English in South Korea
While teaching English in South Korea, we were able to explore the country extensively – from the major cities, like Seoul and Busan, to places far off the beaten path that I couldn't even find on a map.
We also used our school breaks to travel to the Philippines and Japan.
One thing from this year that we're really proud of is that we saved over $44,000, which was essentially the nest egg we used to fund a year-long round-the-world trip.
2015-2016: 1-year RTW trip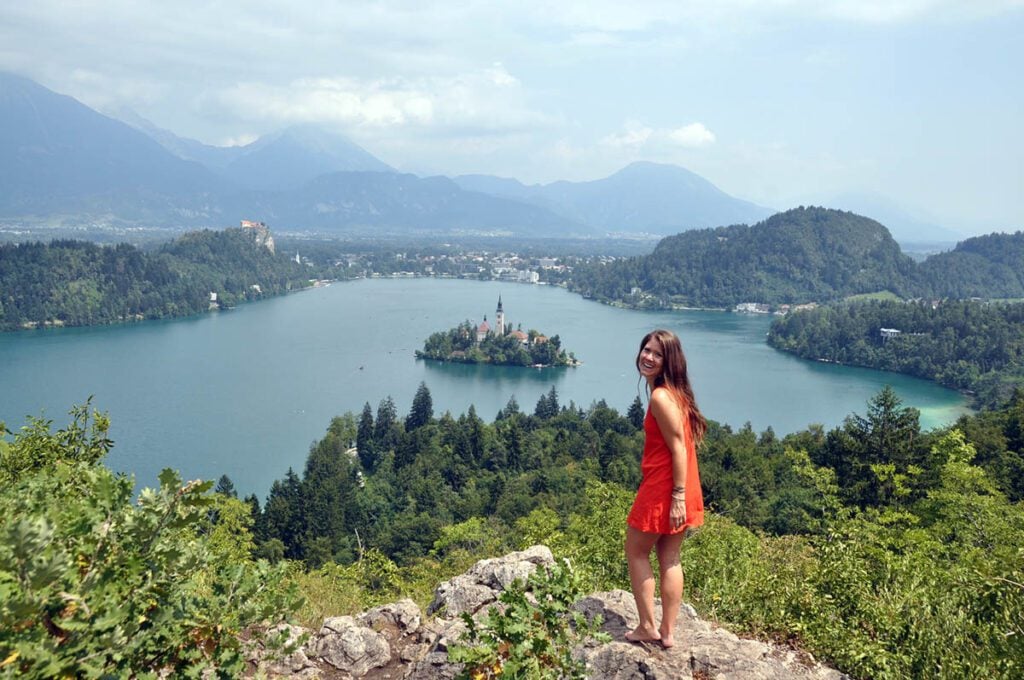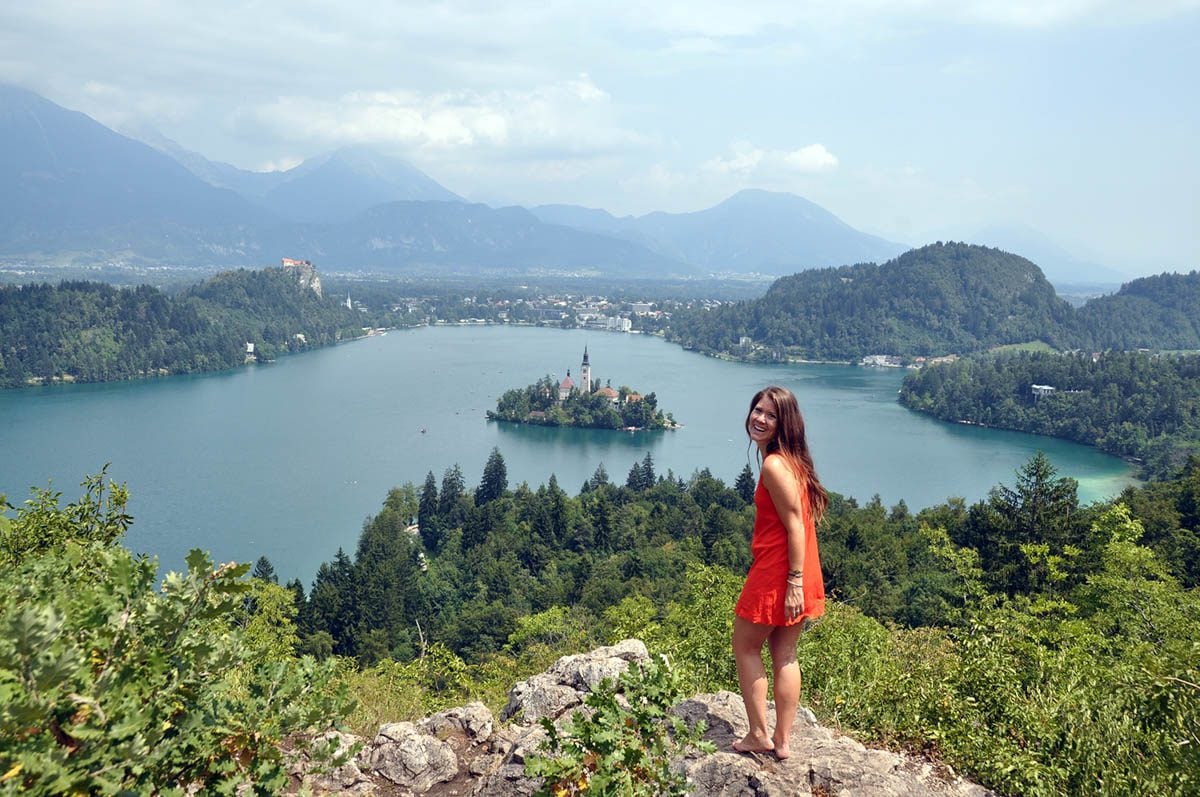 Using the money we saved in South Korea, we spent the better part of a year traveling. We started in Southeast Asia, made our way to Nepal and India, then traveled around Eastern Europe.
In total, we visited 21 countries during this year (some of them for more than a month!).
This was our route:
Thailand
Laos
Vietnam
Cambodia
Thailand (again!)
Myanmar
Thailand (again!)
India
Nepal
India (again!)
Dubai
Turkey
Bulgaria
Romania
Serbia
Bosnia & Herzegovina
Croatia
Slovenia
Hungary
Poland
Czech Republic
Hungary (again!)
London
Amsterdam
Iceland
2017: USA by Campervan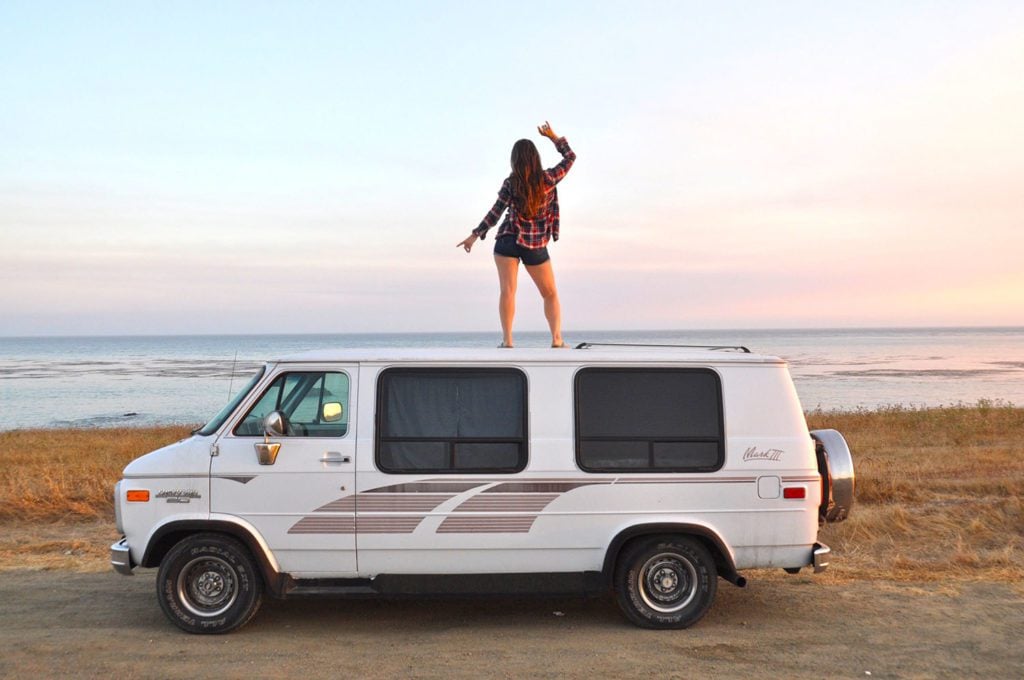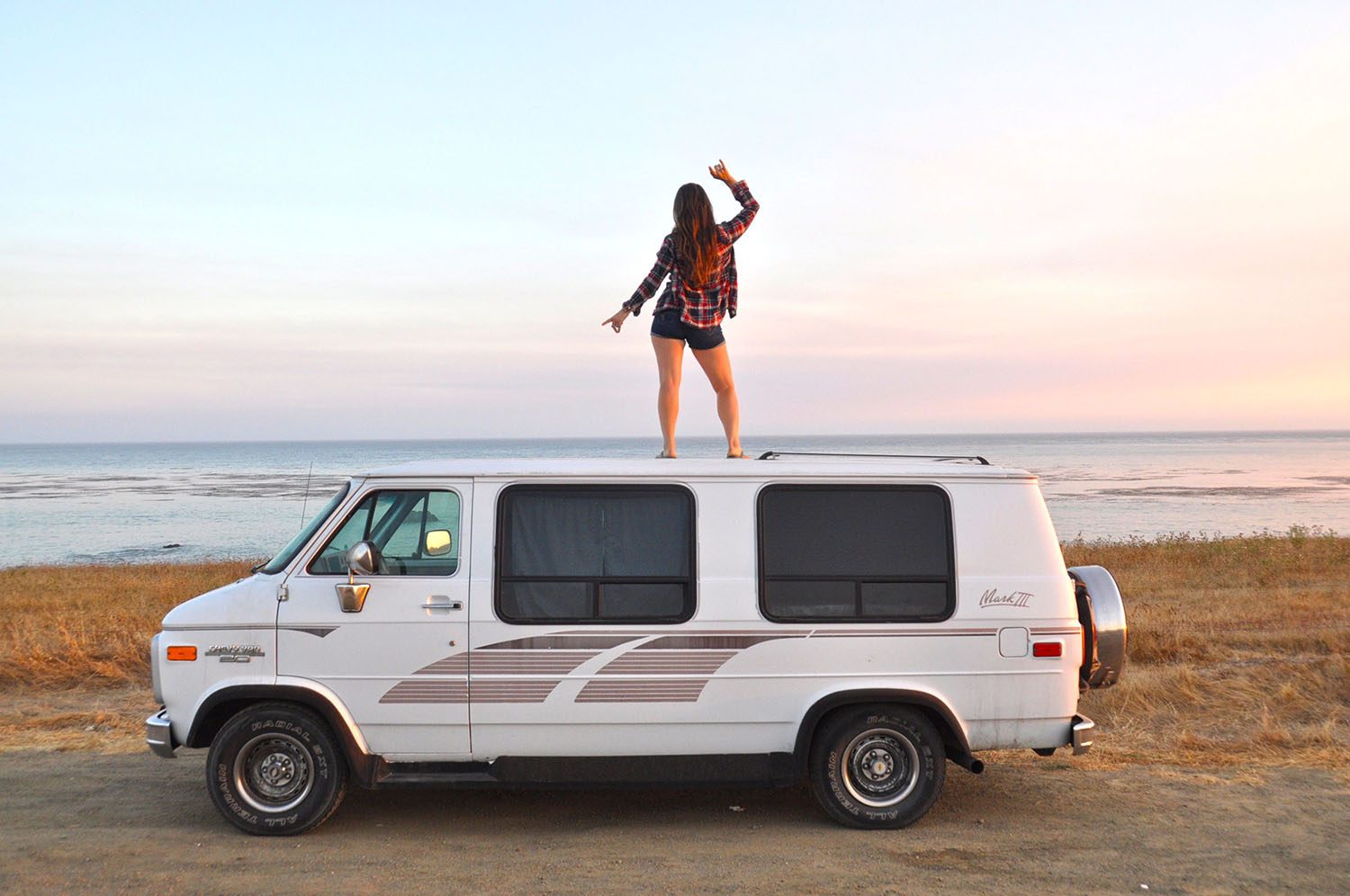 We applied for a visa to work at a ski chalet in Morzine, France (after hearing about this job from other travelers). We were seriously disappointed when our visa was denied (unemployment rates in France were high at the time and they weren't accepting non-EU applicants).
Instead, we ended up getting jobs working at a ski resort in Washington State, and we fell in love with the Pacific Northwest. (So maybe the rejected visa was a blessing?)
After that ski season, we wanted to road trip around the West Coast, and figured the cheapest way to do so would be by building a DIY campervan.
It ended up being one of the best (and most free!) summers of our lives.
2017-2019: Digital Nomading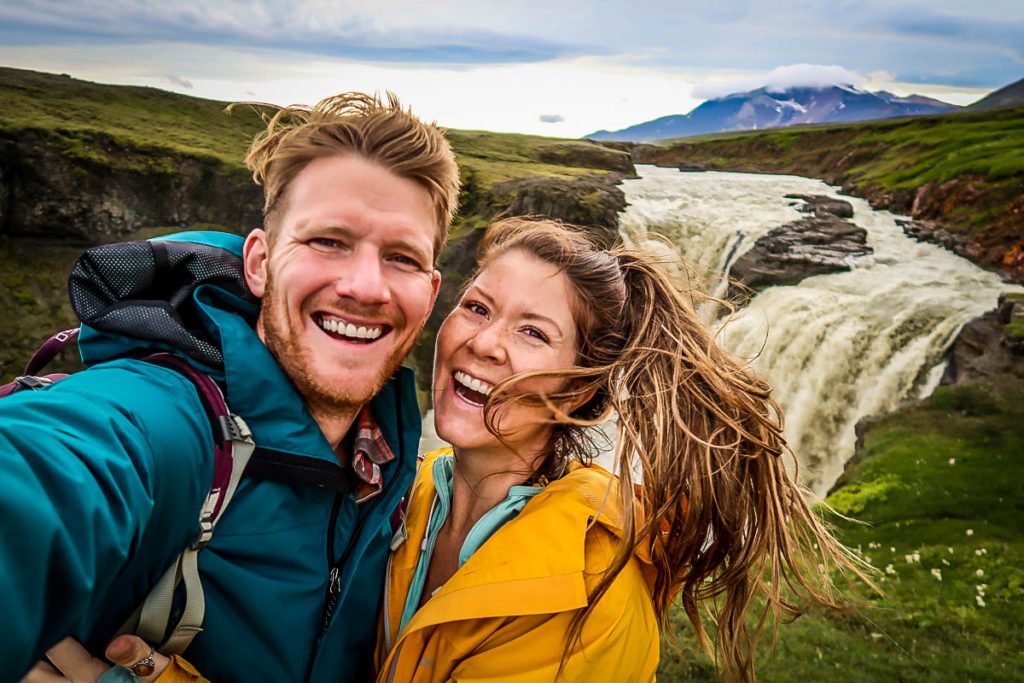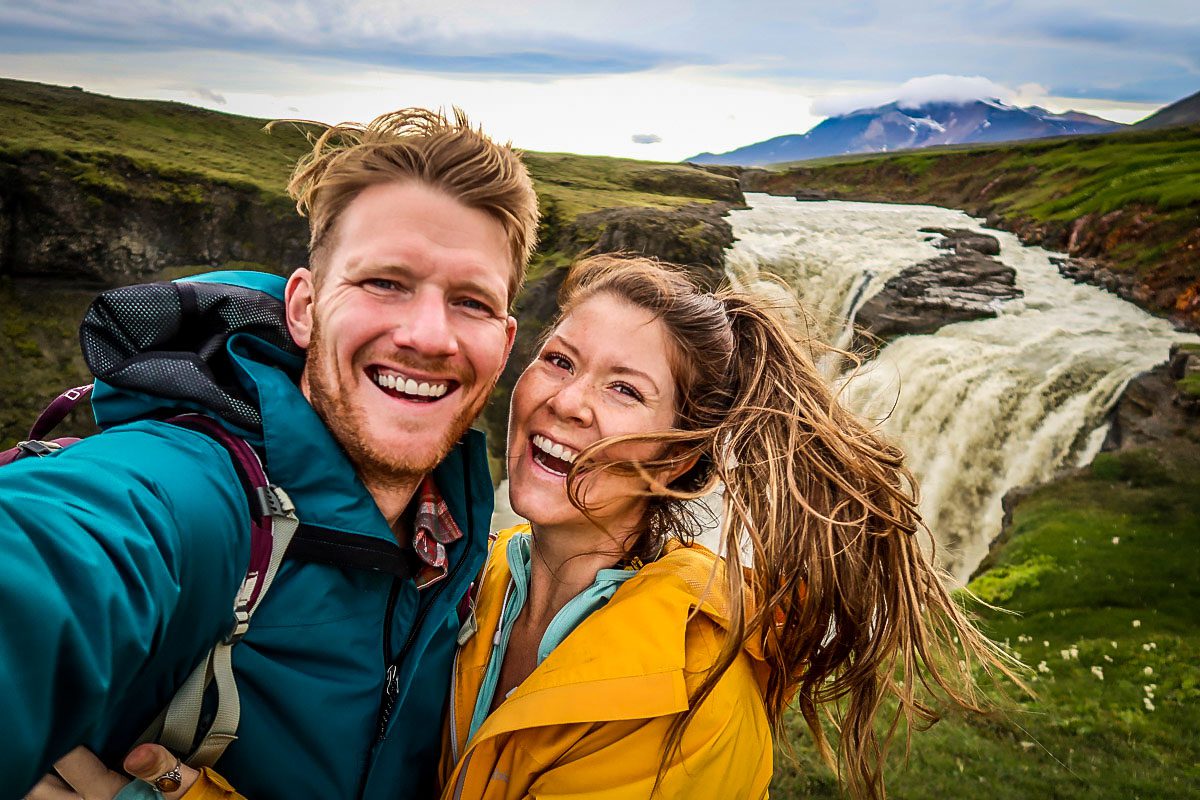 During these 2 years, we spent the majority of our time hopping between Thailand and Bali. We'd rent apartments for a handful of months and spend our days mostly working on growing our blog.
We'd take weekend adventures and we traveled around SE Asia pretty extensively during this time.
It was also the time in our lives where we truly started looking at our blog like a business and working on it full-time.
2019 – Present: Home Base in Bend, Oregon
After years of living out of suitcases, we were craving something more permanent. And we had fallen in love with the PNW, so we decided to take a leap and move to a town we had only just passed through for a few days in 2017 on our campervan road trip.
We have now been calling Bend home for 3+ years, and really love this town.
We're really enjoying having a place to call ours, but we also travel really often – whether it's a weekend getaway in Oregon, an extended road trip in our campervan or an international trip – travel is still very much an integral part of our lifestyle.
Education & Professional Career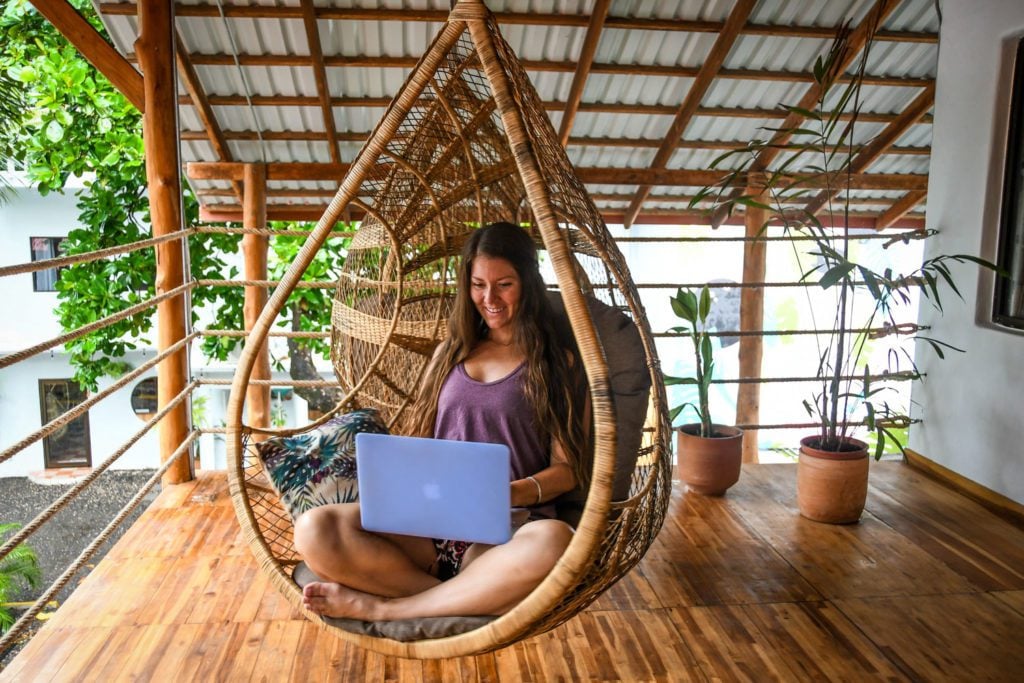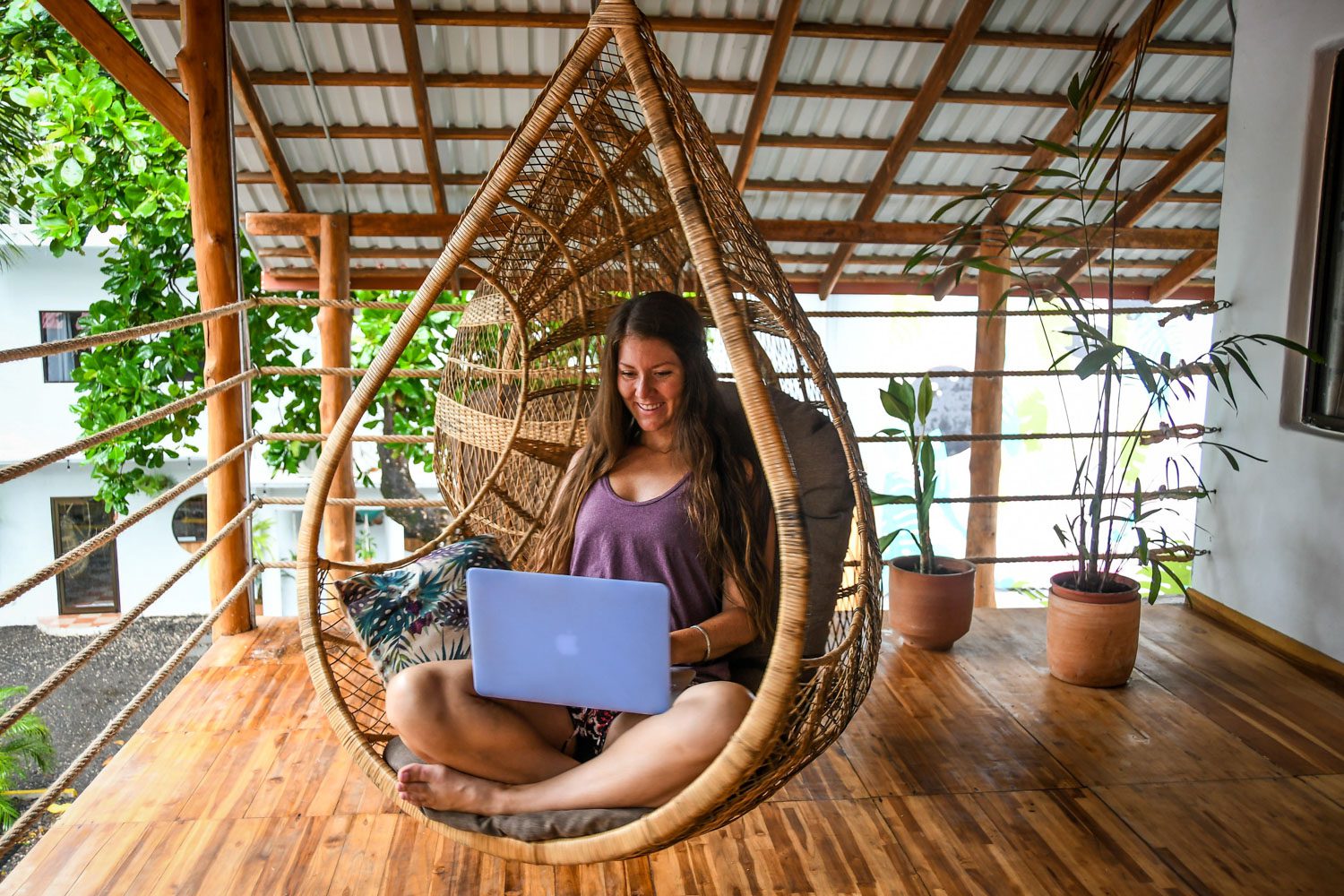 I am currently a full-time travel blogger, but it wasn't always that way. In fact, this journey has been a decade in the making.
I have always loved filling notebooks with stories (most of which took place in far-off lands) and doodles. So studying journalism and graphic design in university seemed like a natural career path.
However, along that "career path", I've taken lots (and lots!) of detours that have led me to where I am today…
Education
If there were a university degree for blogging, I basically have it.
I went to Iowa State University where I majored in Journalism (with an emphasis in magazines), and had a second major in Graphic Design.
During college, I was super involved (to the point where I'd go back and tell my 20-year-old self to slowwww the eff down just a bit).
These were just the positions I held that are related to the journalism/design world:
Meredith Corporation; Better Homes & Gardens Health Group (Graphic Design Intern)
Trend Magazine (Design Director)
Ethos Magazine (Writer & Designer)
Iowa State Daily (Health Beat Reporter)
Greenlee Glimpse Magazine (Designer)
University Honors Program
Professional Career
Teach for America (2010-2012)
Right after I graduated, I was accepted to Teach for America, a program that trains people to be teachers in some of the nation's most difficult schools. So there I was, 22 years old, teaching English in a high school in Miami.
During those 2 years, I taught and worked with some of the most inspiring people I've ever had the pleasure of knowing. I pushed myself to my limits, and I finally understood what it meant to listen to your heart.
I told my students to chase their dreams, even if they sounded crazy. So when I decided to take my own advice a couple years later, Two Wandering Soles was born.
General Store of Minnetonka (2012-2014)
My aunt and uncle created what I think is one of the best boutique stores in the world: the General Store of Minnetonka. (I know I'm biased, but seriously if you're ever in Minneapolis you have to check it out!)
I started working in the cafe as a teenager, and after returning to Minnesota once I was done teaching in Miami, I worked for the General Store doing product photography, graphic design and email marketing – all experiences that would eventually help my blogging career.
English Program in Korea – EPIK (2014-2015)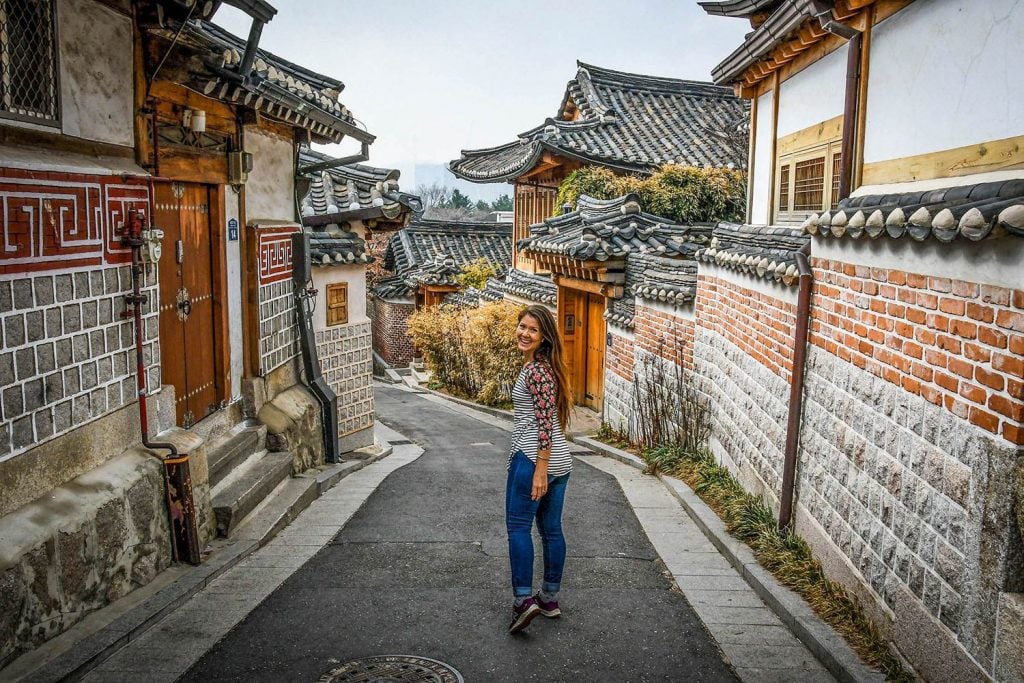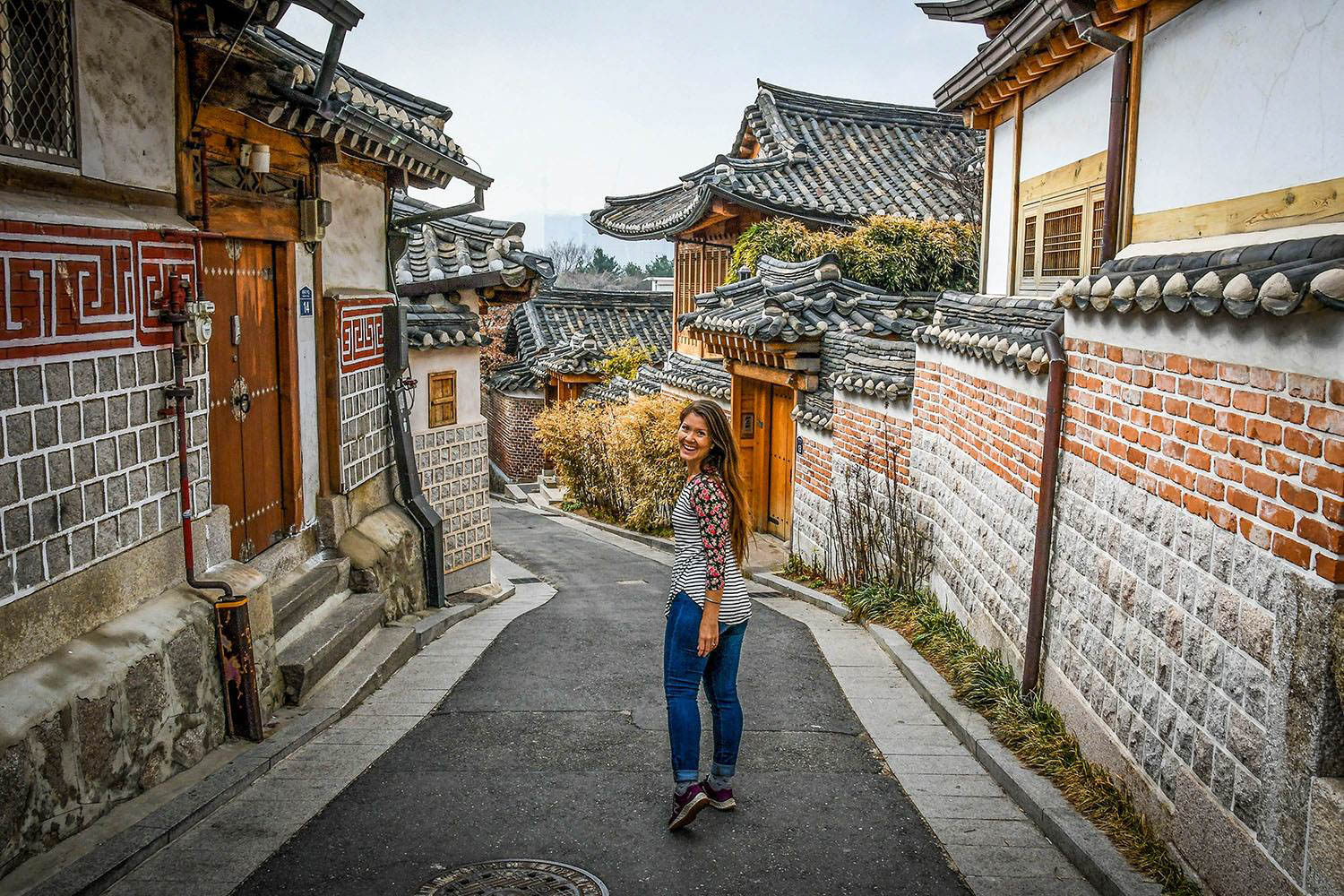 Teaching English in South Korea was such a special time in my life. It allowed me to really delve into a culture different from my own in a much deeper and more meaningful way than ever before.
I also made lifelong friends, saved a ton of money (which would fund our RTW trip), traveled around Asia, and spent time working on and building this blog.
Odd Jobs (2015-2017)
In the years between quitting my steady, full-time job and diving into travel blogging full time, I took a variety of odd jobs:
I worked on the Group Sales Team at Stevens Pass ski resort.
I did social media management, freelance writing and graphic design for several clients.
Full-time travel blogger at Two Wandering Soles (2017-present)
Ben and I started Two Wandering Soles at the very beginning of 2014 to document our travels in South America.
But we didn't start getting serious about it becoming our full-time careers until 2017. We took the leap and moved to Chiang Mai, Thailand where we dove headfirst into living as digital nomads and connected with others doing similar things.
This is both of our full-time jobs (yes, travel blogging can be a career!), and I can say with 100% conviction that this is my dream job and there's nothing else I'd rather be doing. I truly love this work so much (to a point that it's hard to turn it off).
Still curious about how we make a living as travel bloggers? Here's more about the evolution and growth of Two Wandering Soles.
Awards, In the Press & Speaking
Wanna see more? Here's our press mentions and portfolio.
Travel Favorites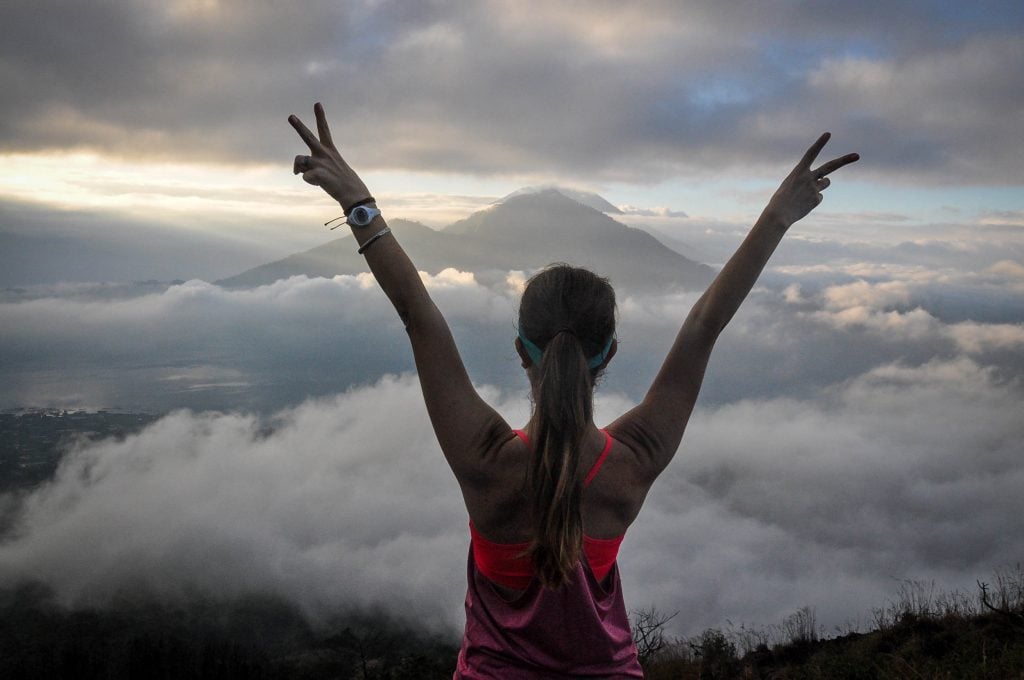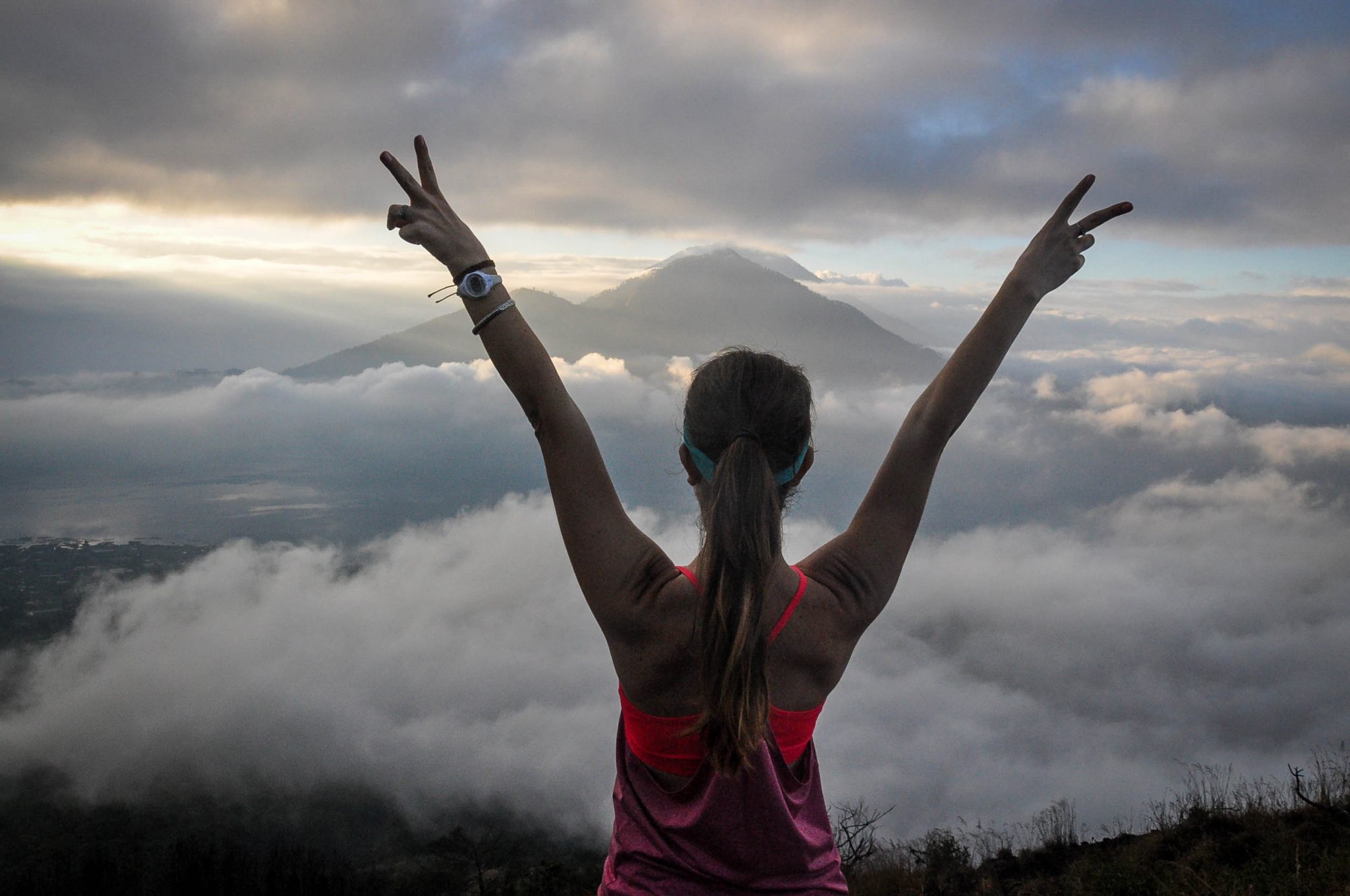 Okay, this is just a fun section filled with some of my favorite (and least favorite!) things:
Travel Likes
Off-the-beaten-path experiences
Epic hikes
Unique stays
Splurge-worthy bucket list adventures
Supporting companies that are doing good in the world and their community
Authentic interaction with locals
Handcrafted souvenirs
Meeting other travelers and having good conversations
Road trips
Travel Dislikes
Crowds
Tourist traps
Companies that don't care for the environment and their community
Mega chains
Bad weather canceling plans
Museums (some are great, but honestly, I'd rather be exploring!)
Non-ethical animal encounters
Favorite travel memories (so far!)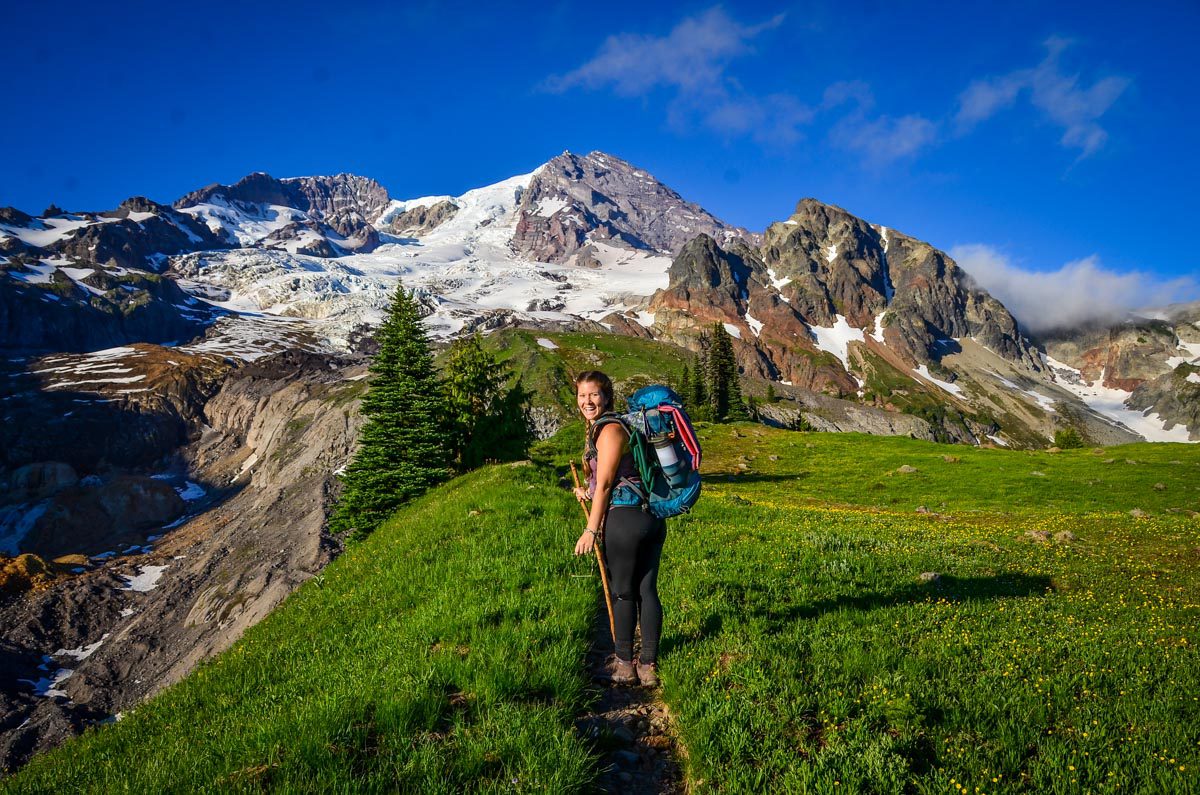 There's no way I can create a comprehensive list, but here are just some of my favorite travel memories…
Favorite Places for…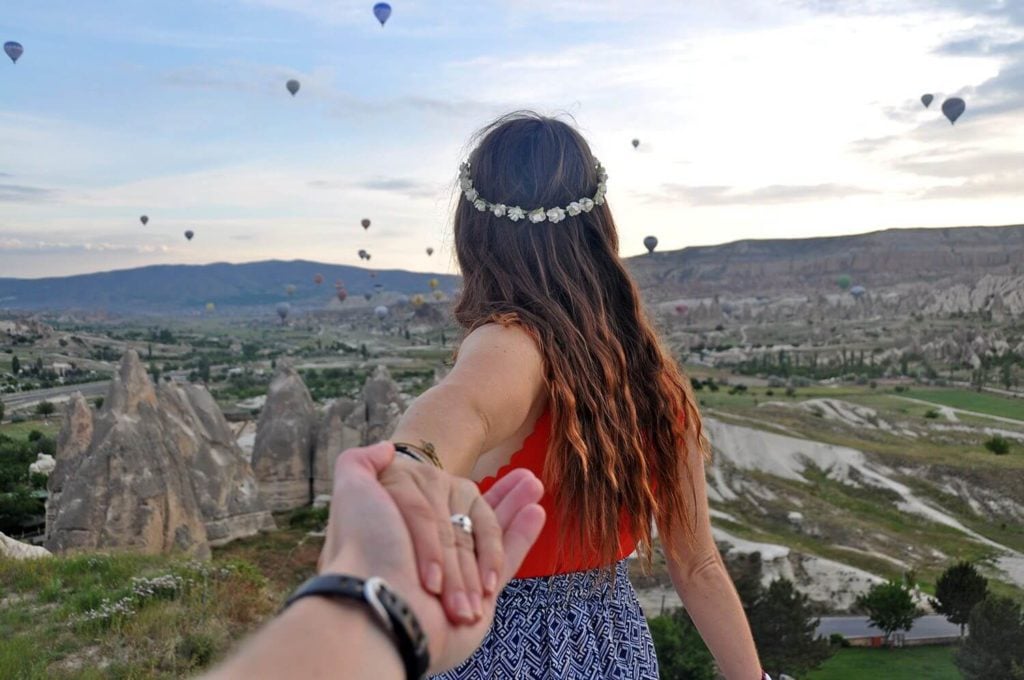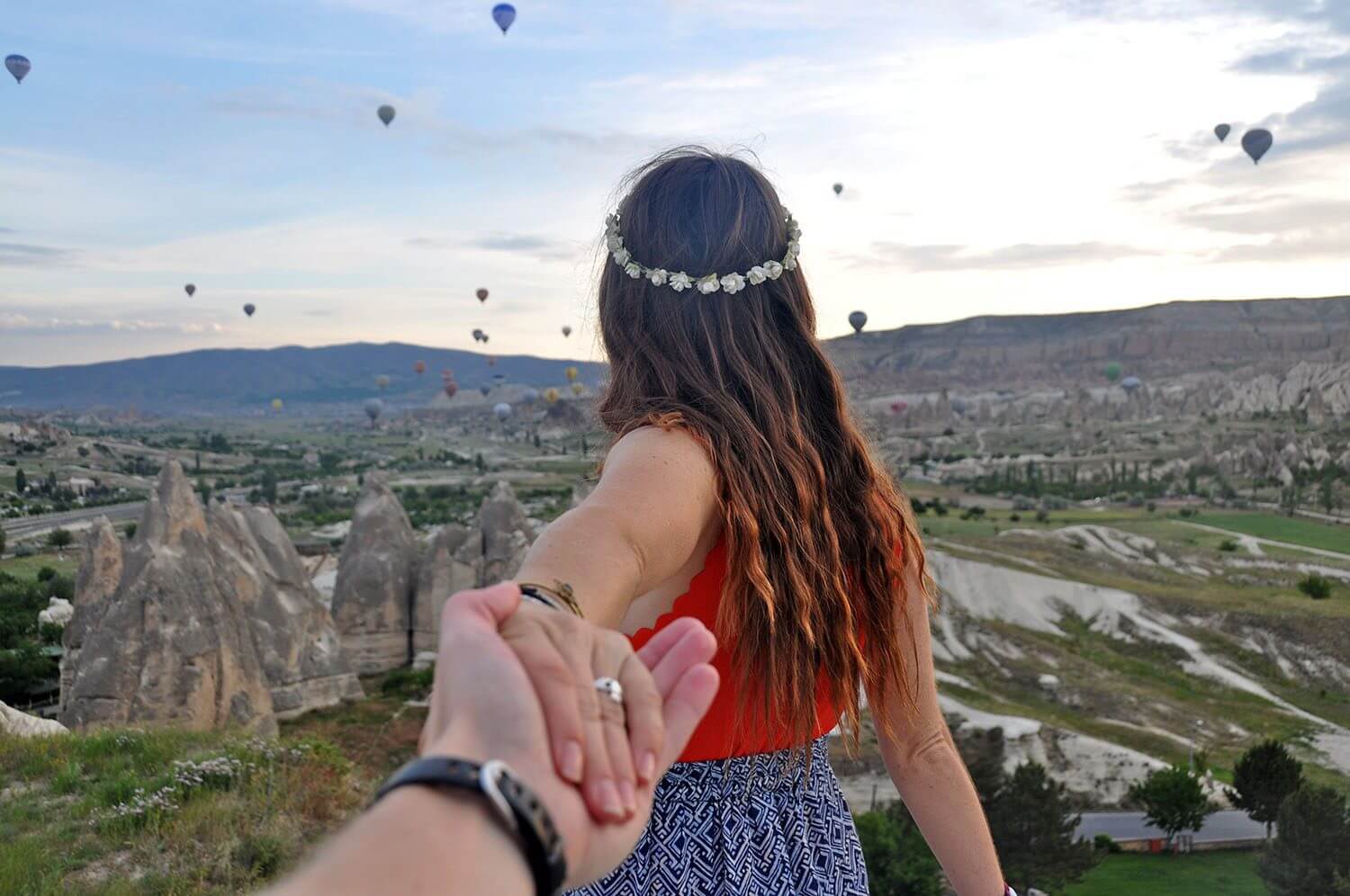 Favorite Hikes
Trips on my bucket list:
Campervan trip in Norway
Safari somewhere in Africa
Hiking in Patagonia
Liveaboard in Raja Ampat
Overwater bungalows in the Maldives
Northern Lights in Finland
Favorite Travel Gear
This or that: Travel Addition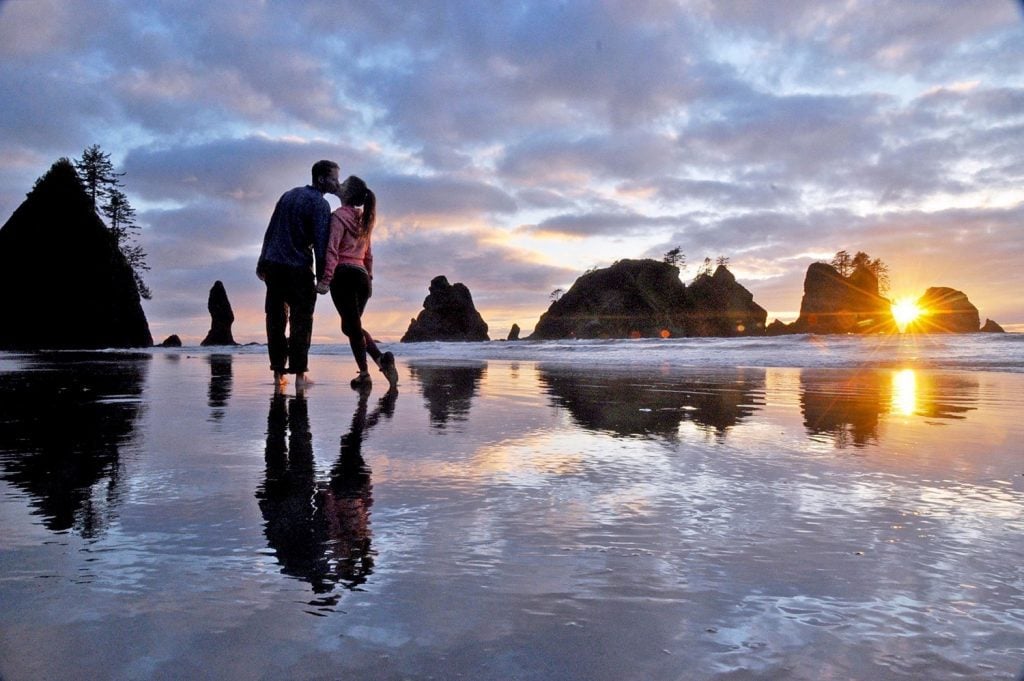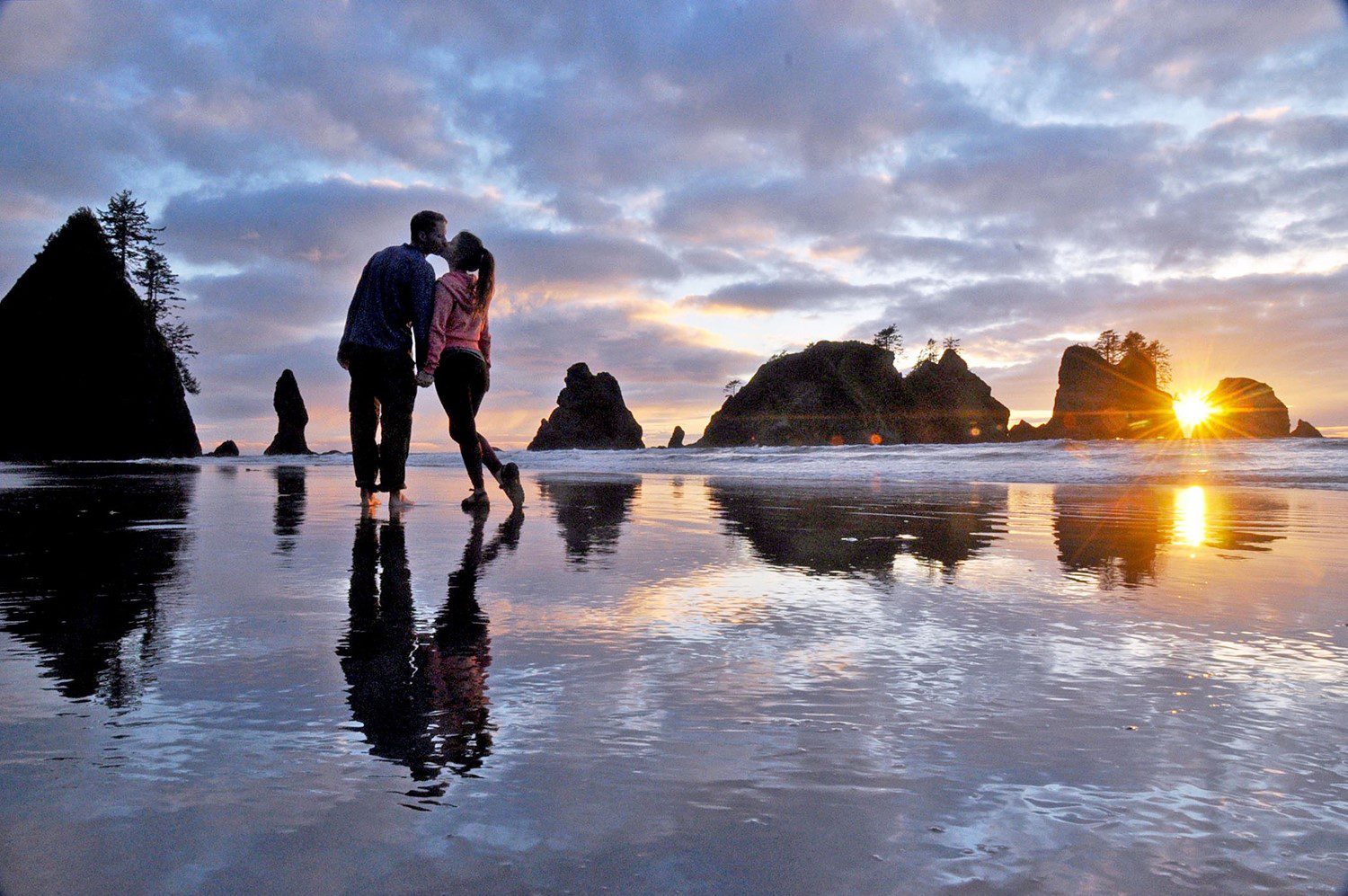 Backpack or Suitcase? Depends; but now that we travel with a baby, mostly a suitcase. (That said, ALL of our travels pre-baby were with a backpack.)
Hotel or Hostel? Early days my choice was always hostel, but now it's mostly hotels or Airbnbs for me.
Sunset or Sunrise? Sunset. I'm not much of a morning person. Plus, you can have a cocktail with sunset.
Mountains or Ocean? Mountains, most of the time. There's something about mountains that just make me feel at home. But I do love a good tropical getaway, especially if it involves scuba diving!
City or Nature? Nature. Without a doubt.
Katie's favorite TWS articles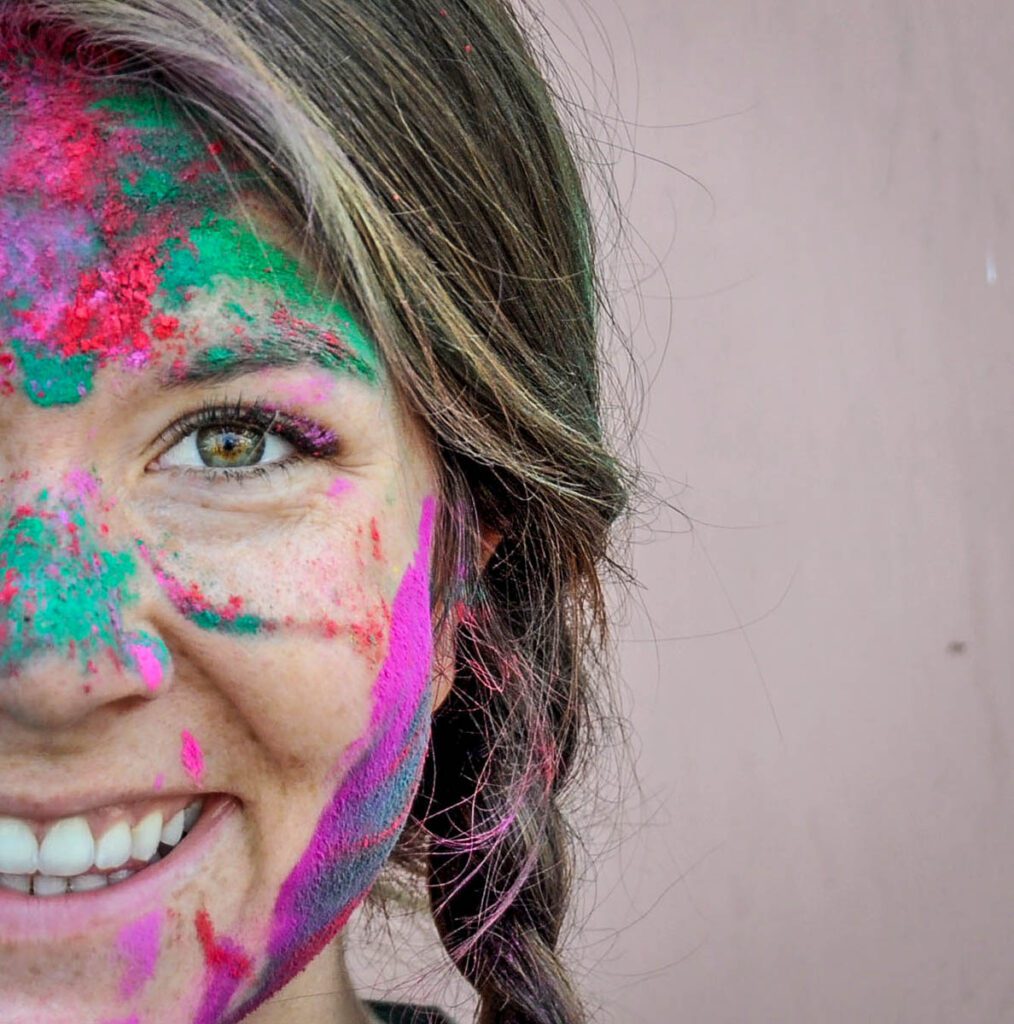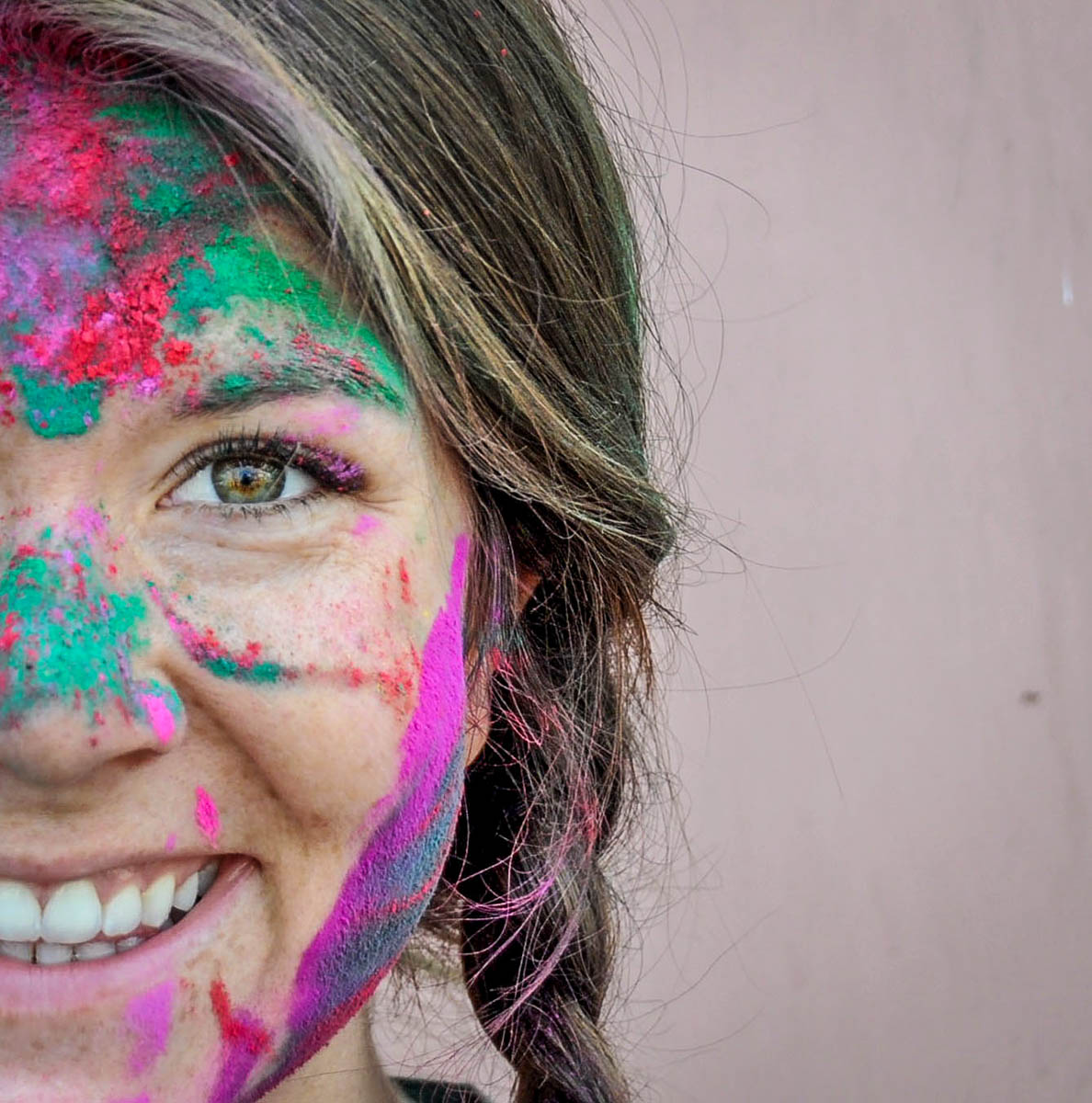 I had so much fun writing about what travel has taught me. Even though it has been years since I wrote this, I can still relate to these messages today.
Road-tripping is one of my very favorite ways to travel. In fact, we've done road trips all around the world:
Extensively in the USA
Costa Rica
Mexico
New Zealand
Iceland
Scotland
Many countries in Europe
In this article, we go over all sorts of tips (including my favorite Google Maps hack!) to help you plan a perfect road trip – no matter where in the world you might be.
The more I travel, the more passionate I become about sharing ways we can all do better. I am in no way perfect, but I'm trying to be mindful about how traveling can impact the places I visit.
And I strongly encourage you to dig into this topic deeper. That's why I created this article with all sorts of practical tips you can use.
I'm hard at work on creating resources to share what has worked (and not worked!) when traveling with a little one.
Fun Facts about Katie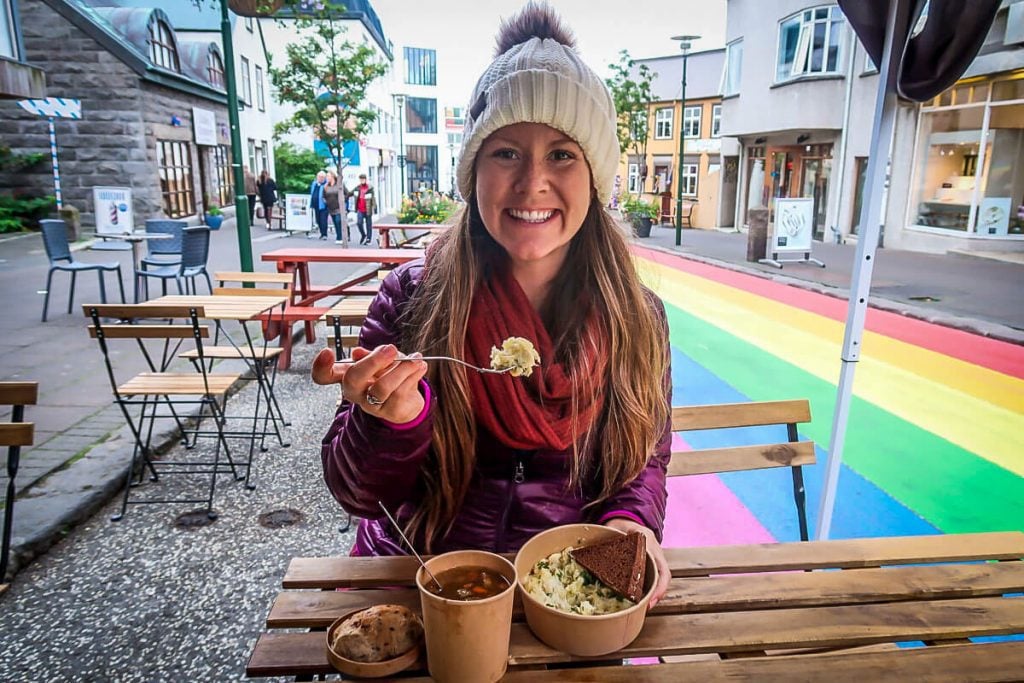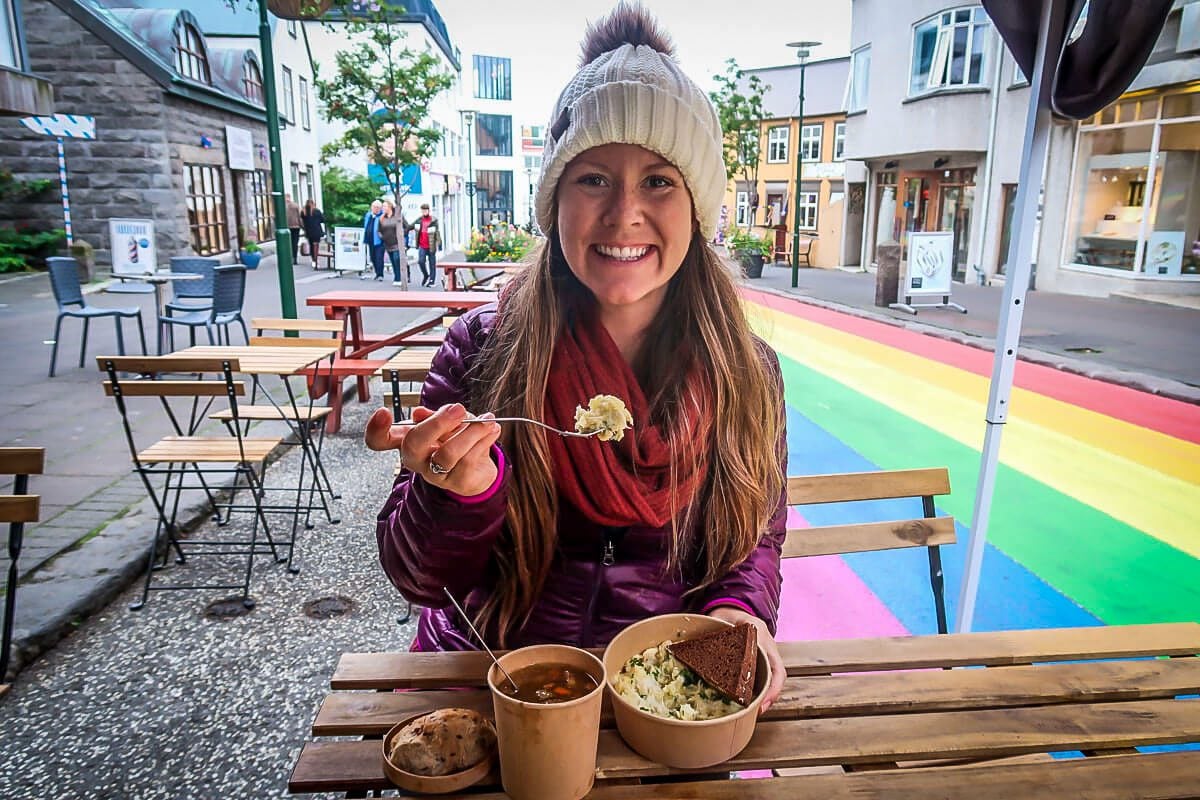 1. My younger brother once had a pet cockroach. He named it "Katie" and would chase me around the house with it. True story.
2. My dad owned a photo-developing business for many years, so I grew up with a camera in hand. I was obsessed with film and really miss using the darkroom.
3. I love food. Trying new and unusual things is one of my favorite parts of travel, but there is one thing I will NOT eat: KETCHUP. I don't even like having it on the table near me.
4. Speaking of food, I absolutely adore cooking. It is one of the things I miss most while we are traveling. We have come to love taking cooking classes around the world (highly recommend it!).
5. If I could have a *somewhat realistic* superpower, it would be being fluent in every language! Heck, I'd even take being fluent in 3 languages. (Super jealous of all you who are multilingual!) My current goal is trying to get my Spanish to a conversational level… *work in progress*
6. I have a fetish for stepping on dry, crunchy leaves. It's no wonder autumn is my favorite season! In the fall of 2022, we took my dream fall foliage road trip in New England and it was magical!
7. I love reading, but I have a terrible habit of starting multiple books at once and never finishing any of them. Anyone else?!
8. I know winter gets a bad rap, but I actually love winter. Snow is magical and there's just something about cozying up by a fireplace with a hot chocolate (or toddy!). I also love snowboarding (+ snowshoeing and cross-country skiing) and the holidays (Christmas Markets, anyone?!), so winter is a season I always look forward to.
9. If I could spend 90 percent of my day outdoors, I'd be happy. I grew up camping, hiking, and canoeing, and am totally in my element when I'm surrounded by nature.
10. I love live music, especially when it's at an outdoor venue. I've been lucky enough to hear some of my favorite artists live and I think being near the stage is one of my happy places.
Current Status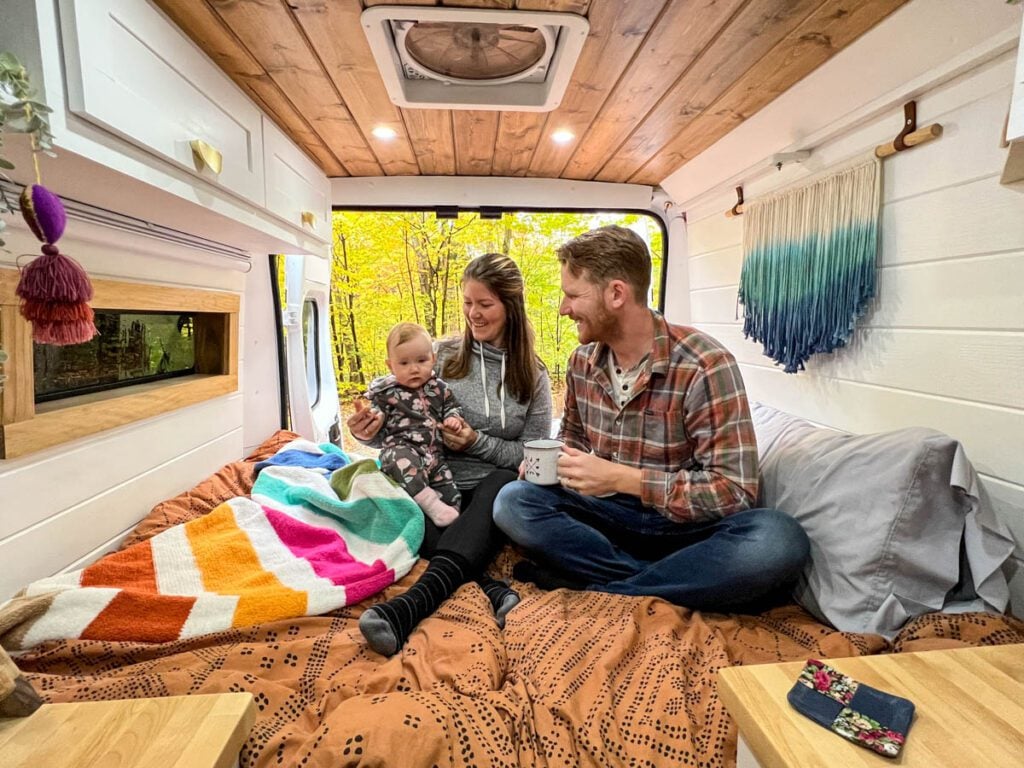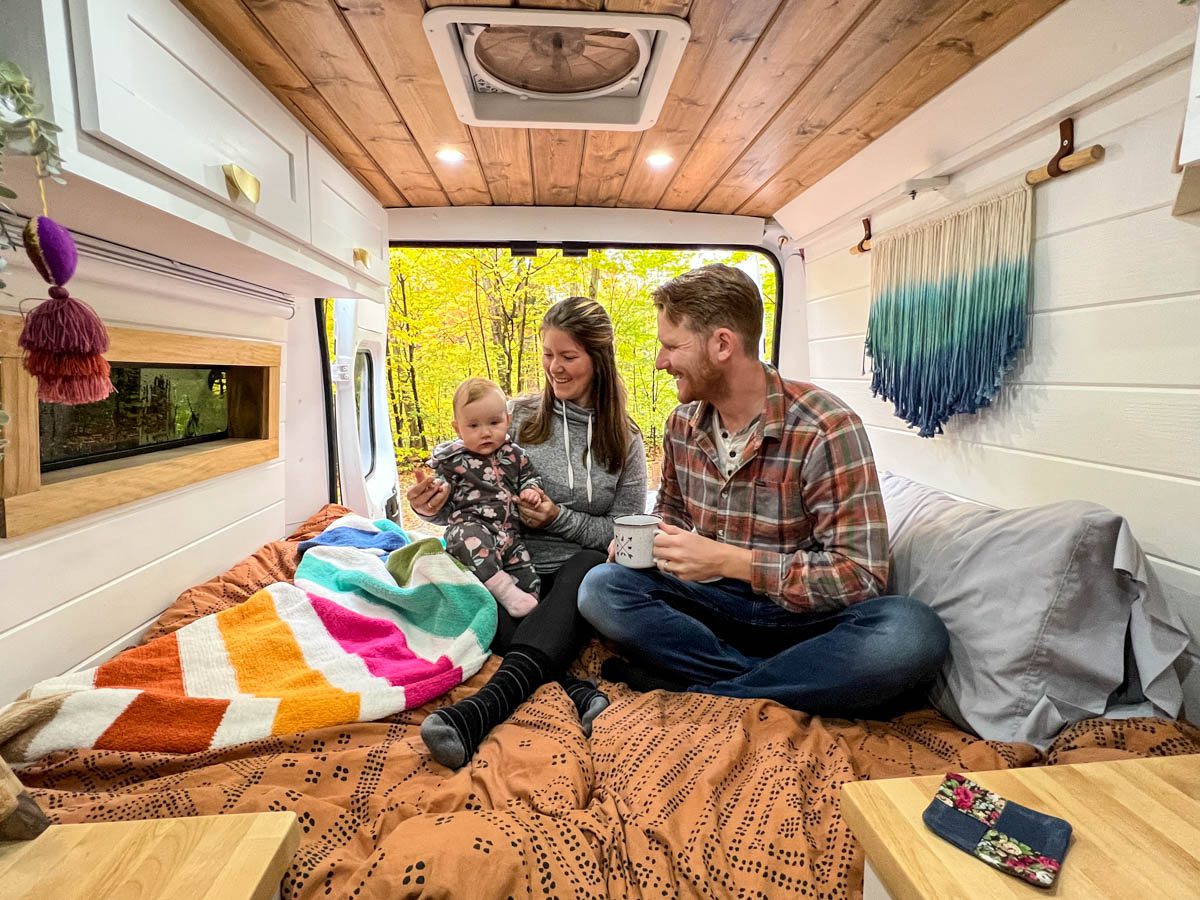 Ben and I currently live in Bend, Oregon with our daughter, Juniper.
After years of traveling and living out of backpacks, we were craving a place to call our own.
In September 2021, we closed on our first house; and three months later, welcomed our baby girl into the world. It was a whirlwind, to say the least.
We love being able to consistently go to the gym (Orange Theory, heyyy!), meal prep healthy food, and have walls to hang the art we've collected from around the world.
But don't get things twisted… While we love all the home-y stuff, we still LOVE to travel.
You know all that stuff they say about "slowing down once you have kids" or "traveling less when you buy a house"? Yeah, we didn't really heed that advice.
In fact, in 2022, shortly after Juniper turned 6 months old, we left on a 6-month adventure in our campervan! And we've got all sorts of trips in store for the year to come as well.
Even though we have a home base, travel is still a huge part of our lives (it is our job, after all!). We think that we've got the best of both worlds – a home we genuinely love as well as the flexibility to travel quite often.