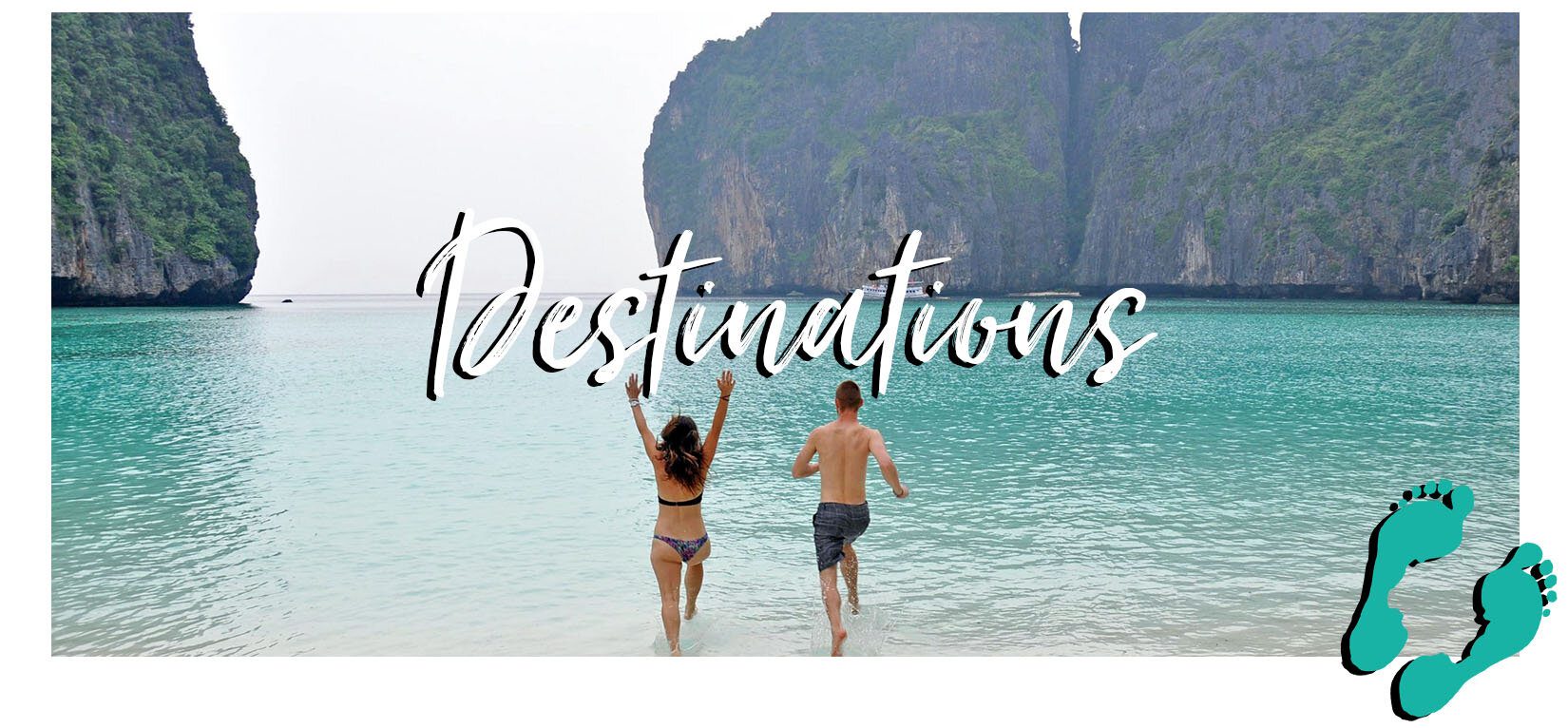 Your wanderlust is about to be sparked! From some of the world's biggest cities to remote villages, come along with us on our journey. We love putting together detailed itineraries with our favorite hotels, beaches, restaurants, small towns and adventure activities.
You might even find some destinations you've never heard of before! And we share our blunt and honest opinions – if we didn't love a city, we'll tell you. You won't have to deal with the stress of planning a trip, because we have all the information here. Let's stoke our wanderlust together!
Africa   |   Asia   |   Australia & Oceania   |   Europe   |   Middle East
North America   |   Central America   |   South America
Asia
Africa
Australia & Oceania
Europe
Middle East
North America
Central America
South America
Countries
(in alphabetical order)
FREE e-Book
We Traveled the World for 4 years on a Budget with these 21 Brilliant Travel Hacks!
[30 pages, money-saving trips, and 100% FREE]
General Travel Tips and Resources
Traveling is more than being in a destination of your dreams. Traveling is the entire process from finding your next favorite obsession, booking your flight, finding the best hotels, and figuring out how to get from one place to the next. You want to make sure you have packed all the right travel gear and your travel buddy is ready to go too. We've traveled world for years and have written down our best advice on these detailed articles. Here are some practical tips that will help you with your next trip.
Don't know where you want to go?
Choosing a destination can be tricky! We've got all sorts of information that can help you narrow down where in the world you'd like to travel.