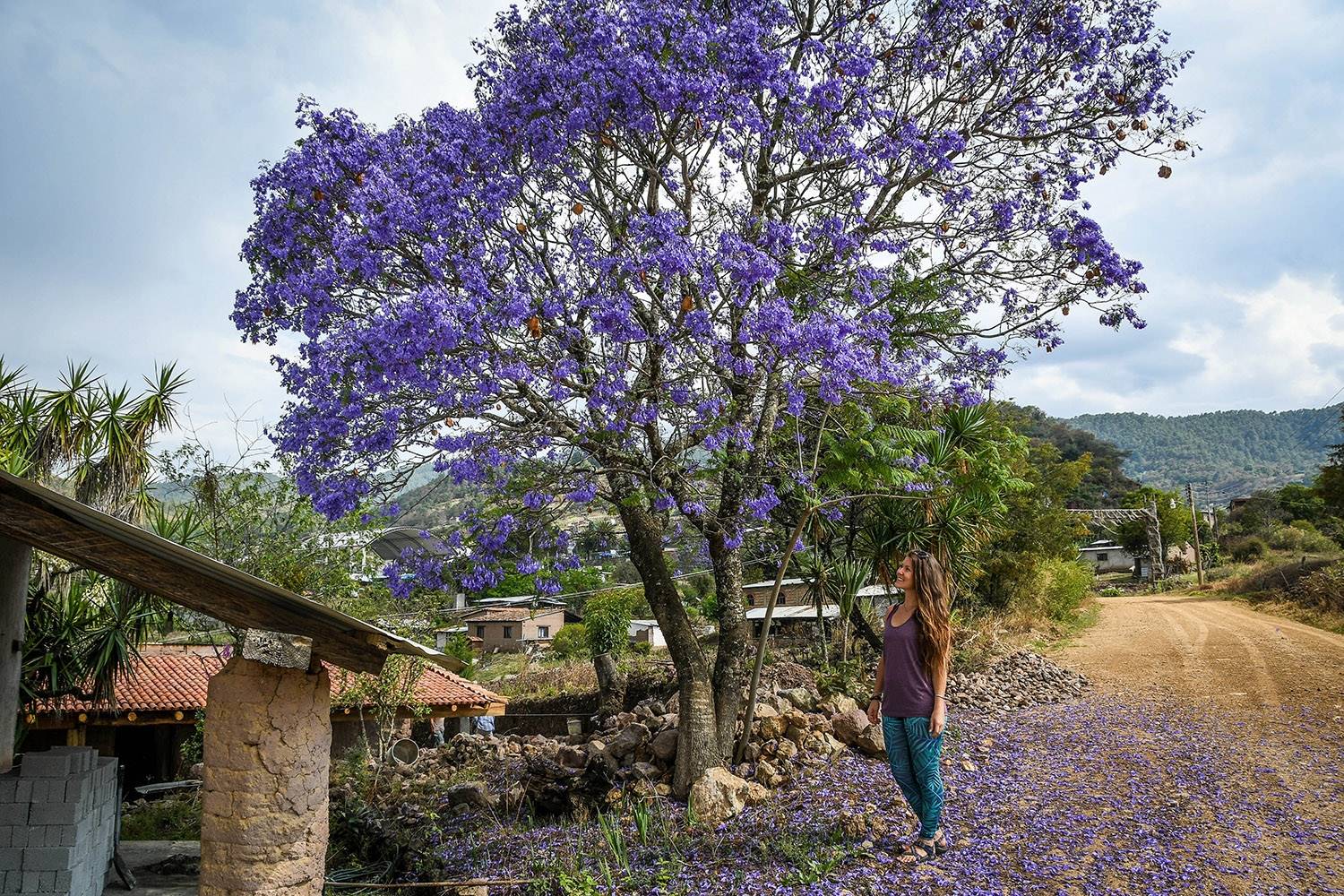 When most people picture Mexico, they imagine beaches and margaritas, not pine tree forests and mountaintop villages.
There's a good chance you've never heard of Pueblos Mancomunados, a collection of 8 communities set in the highlands of northern Oaxaca's Sierra Norte region. Most travelers have no idea this area exists, which is great if you want to experience a side of Mexico that few visitors see.
You're in for a treat, because we're going to tell you all about this spectacularly under-hyped place that offers both nature and culture. We're going to share our story and explain how you too can get off the typical tourist path and experience a place that few people see while on vacation in Mexico.
If you're looking for a unique and adventurous thing to do in Oaxaca, look no further.
Southern Mexico's Best Kept Secret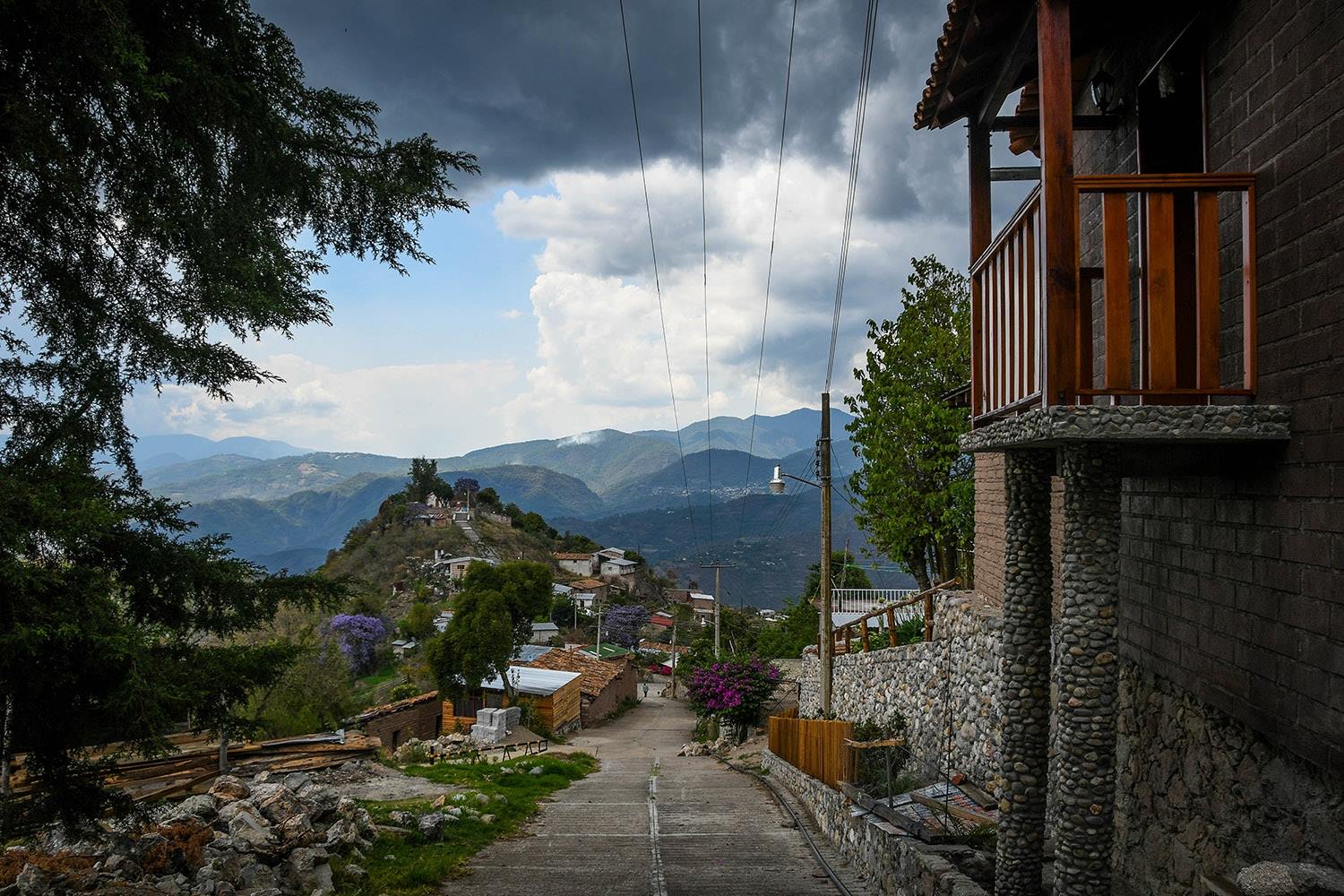 The first time we heard of Pueblos Mancomunados was 4 years ago while backpacking in South America. An Australian couple we befriended had been traveling around the world for the better part of the year, and one of the experiences they raved about was trekking between these little villages in the mountains of southern Mexico.
It certainly didn't sound like the overcrowded beaches of Cancun I'd always associated with Mexico, and the image of these villages off the beaten path stuck in my head ever since.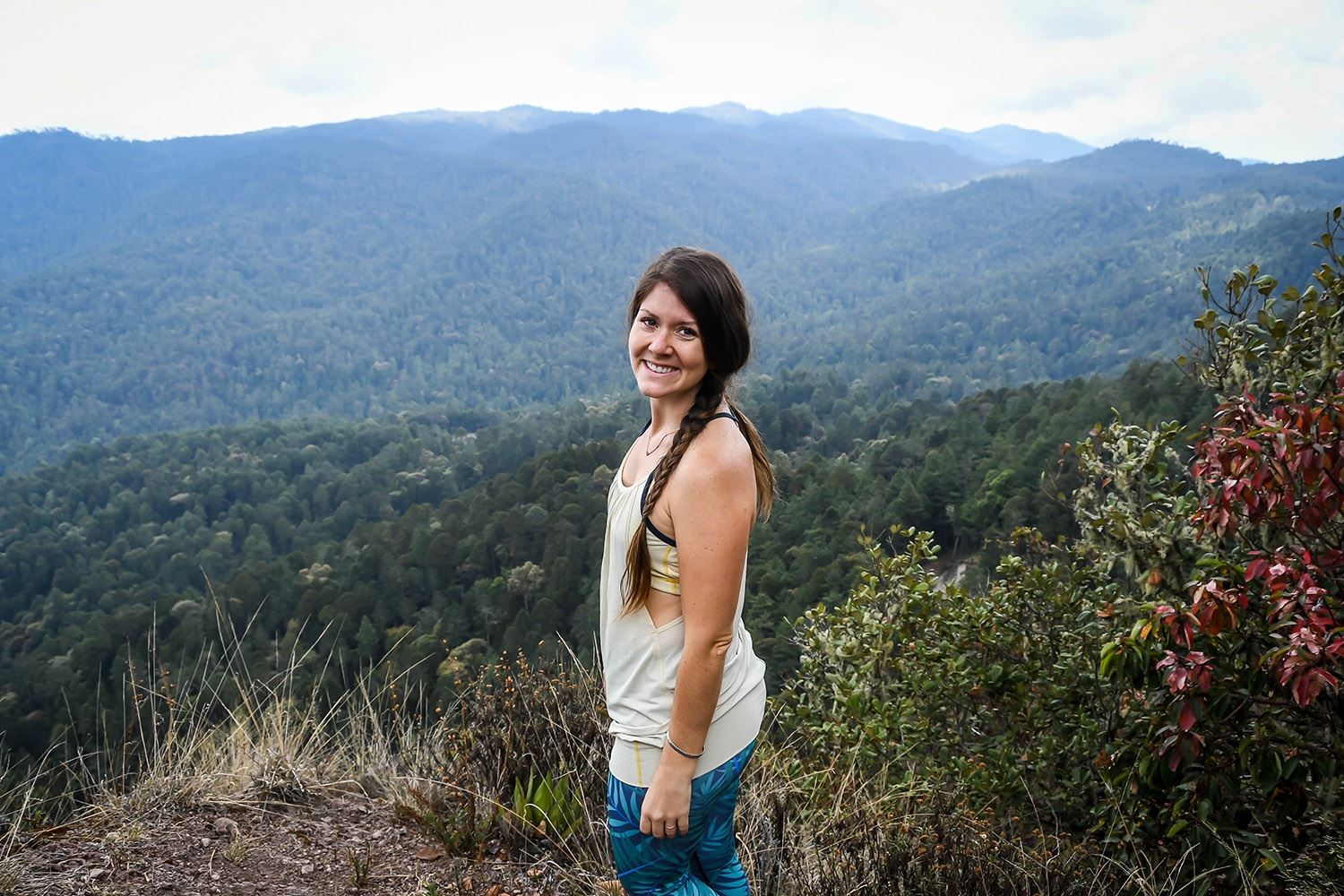 Once I started researching the villages of Pueblos Mancomunados, I knew we needed to make it a priority on our trip to Mexico, even though our time was crunched. And I'm so glad we did.
It just so happened that the only time that would work for us to visit the Sierra Norte fell over my birthday. And so I rang in thirty years of life beside a wood-burning fireplace in a cozy little cabin.
But let's start at the beginning…
Introduction: Pueblos Mancomunados in the Sierra Norte
Our first morning started with a 2-hour ride into the mountains, which went surprisingly fast because we were chatting away with the other couple in our group. The first thing we noticed when we arrive to the small village of Llano Grande (translating to "large meadow" in Spanish) was the significantly cooler temperature than we'd had in Oaxaca City.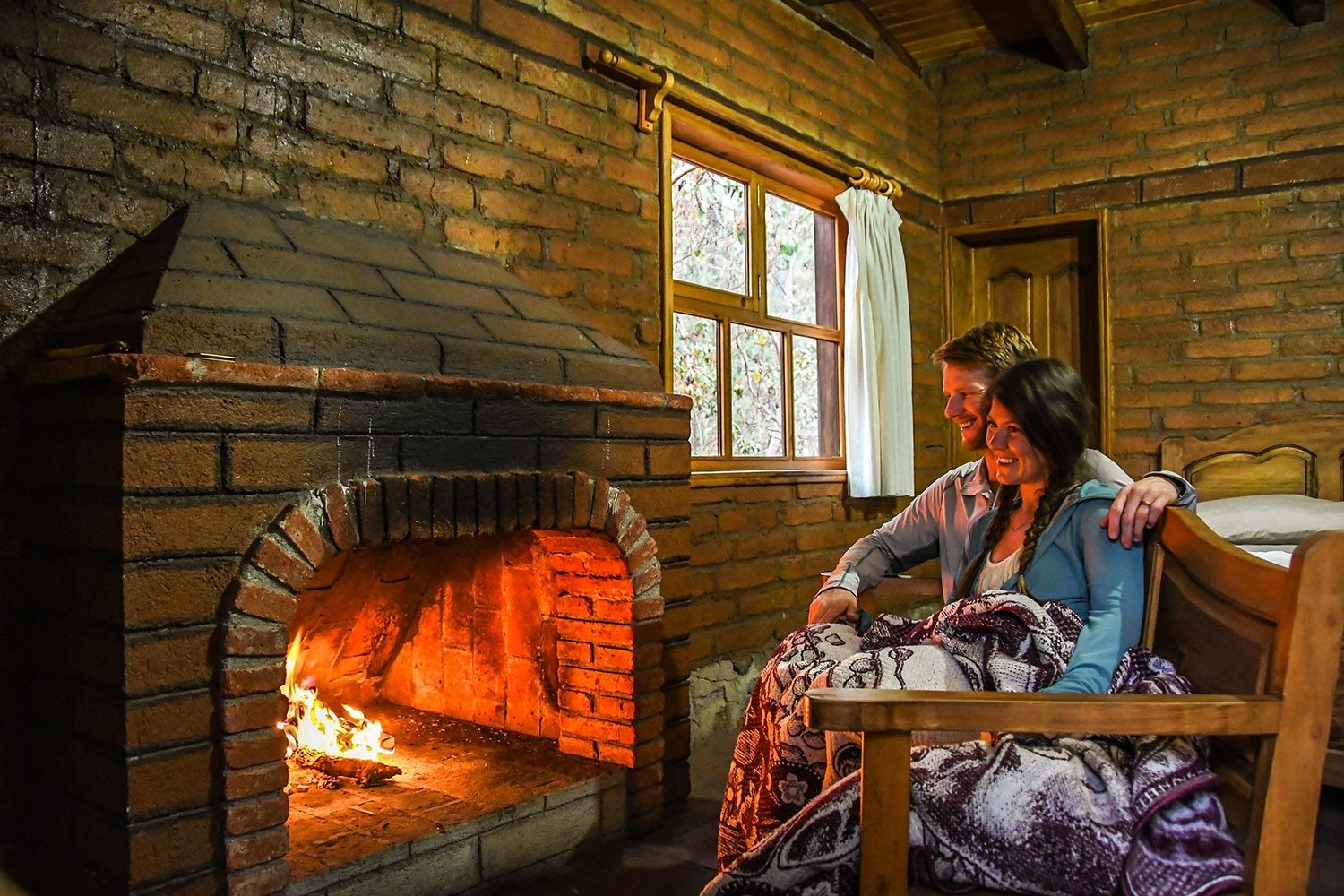 We checked into our cabins, which were spacious and complete with a wood-burning fireplace and a comfy bed with lots of blankets. After getting situated, we sat down at the only restaurant in town for a pre-hiking breakfast. While our meals were being prepared, our guide, Celestino, shared more about these communities.
How the Pueblos Mancomunados work
Pueblos Mancomunados roughly translates to "commonwealth", and how they are run is utterly fascinating.
The 8 villages that make up the Pueblos Mancomunados are not controlled by the Mexican government. Instead, they are self-governing and have their own president, their own laws and their own legal system. To uphold their status in the community, members must spend a year doing community service every 3 years.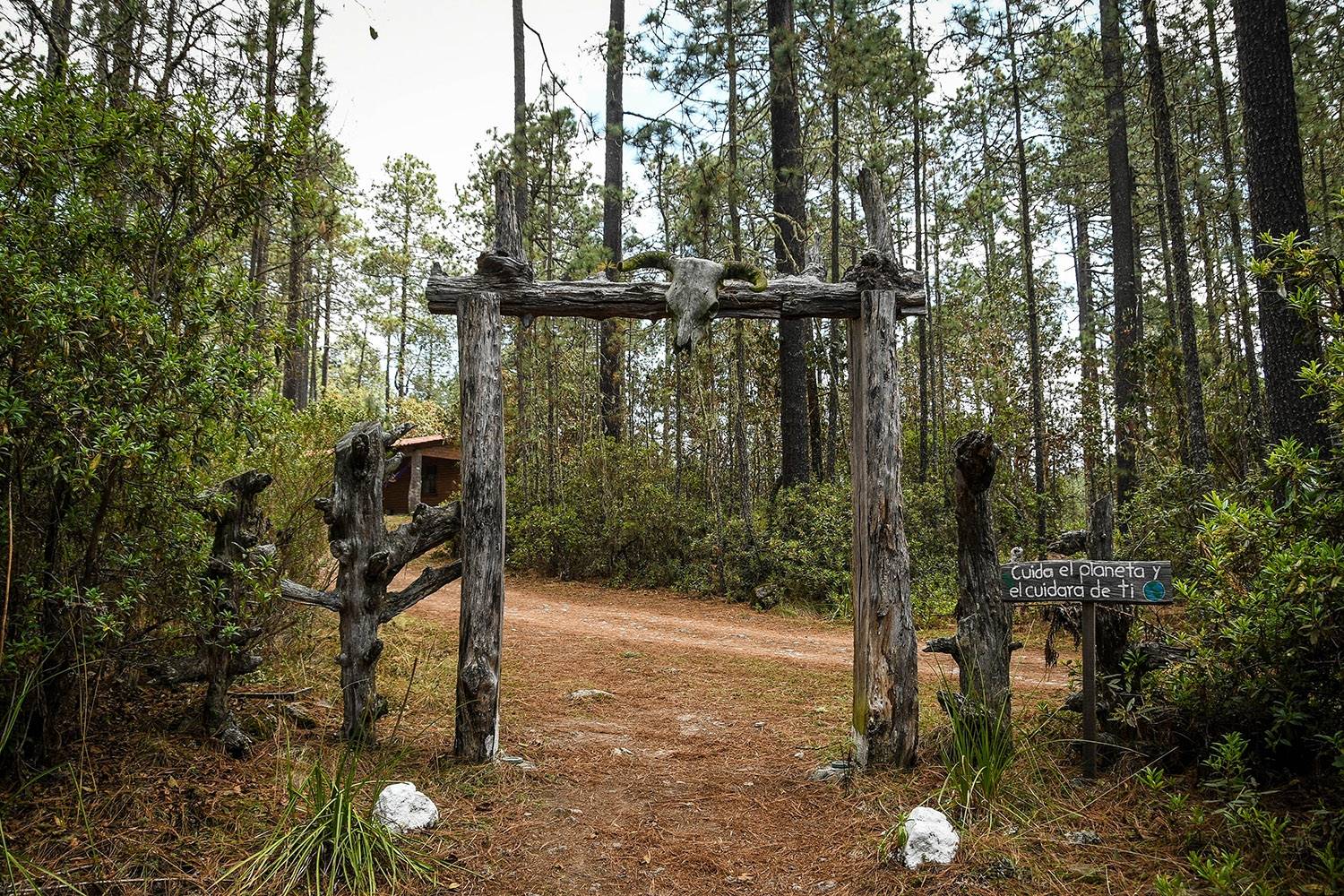 Celestino told us there are roughly 3,000 people who permanently live in the villages. He went on to explain that there are somewhere around 5,300 total members who contribute in some way to the community, even though they might live there only part time.
Eco-Tourism in Sierra Norte's Pueblos Mancomunados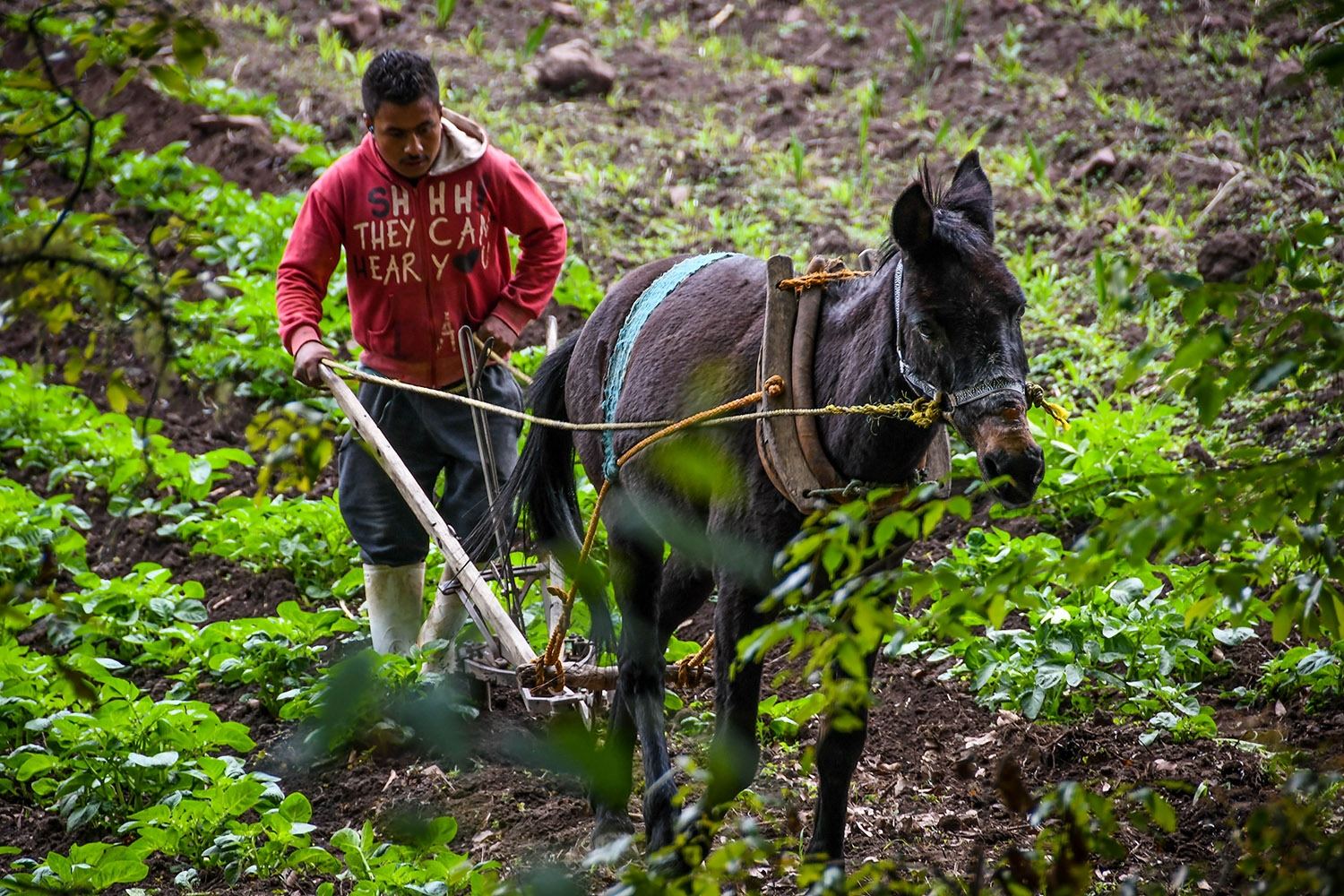 The Sierra Norte region in Oaxaca's highlands is celebrated for its incredible biodiversity. With an impressive amount of flora and fauna as well as many animals, the people in the villages feel that it's important to protect their precious land.
These communities are dedicated to eco tourism, and are committed to sharing their culture while protecting the environment. The Pueblos Mancomunados have been accepting tourists for more than 20 years, and they've been recognized and even awarded for their dedication to sustainability.
These communities welcome around 35,000 tourists per year, the majority of whom are from the United States or Europe.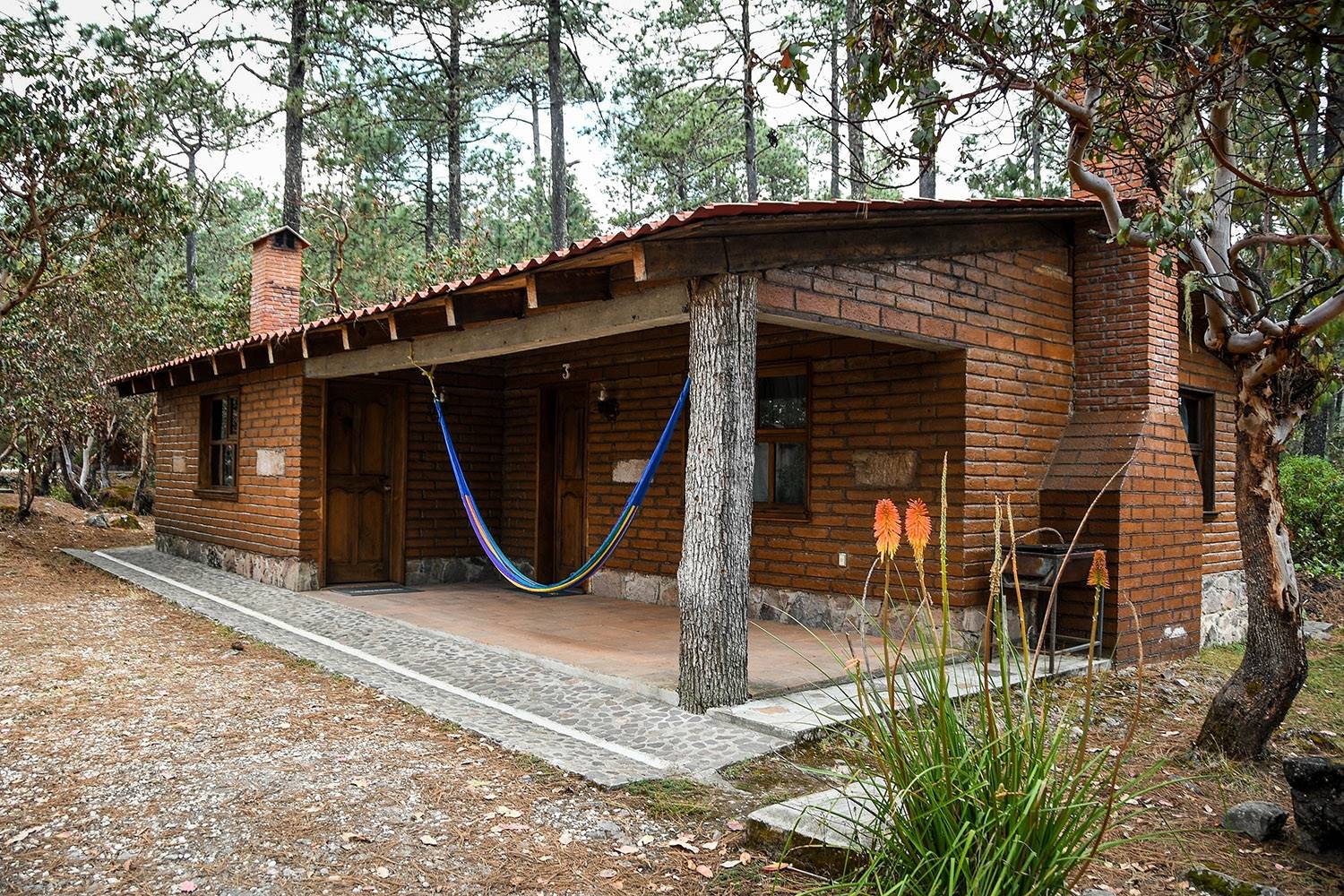 They only hire local community members to work in tourism.
The cabins built for visitors are made with natural resources found in the area. For instance, some of the furniture is made from pines that have been infected and must be cut down.
The communities held a vote and decided to close down their gold and silver mines in order to focus their efforts on eco tourism. They saw the industries as opposites where they could not logically have both at the same time.
You will have a local guide from each community along with your main English-speaking guide. This creates more local jobs and empowers the communities to share their home with visitors.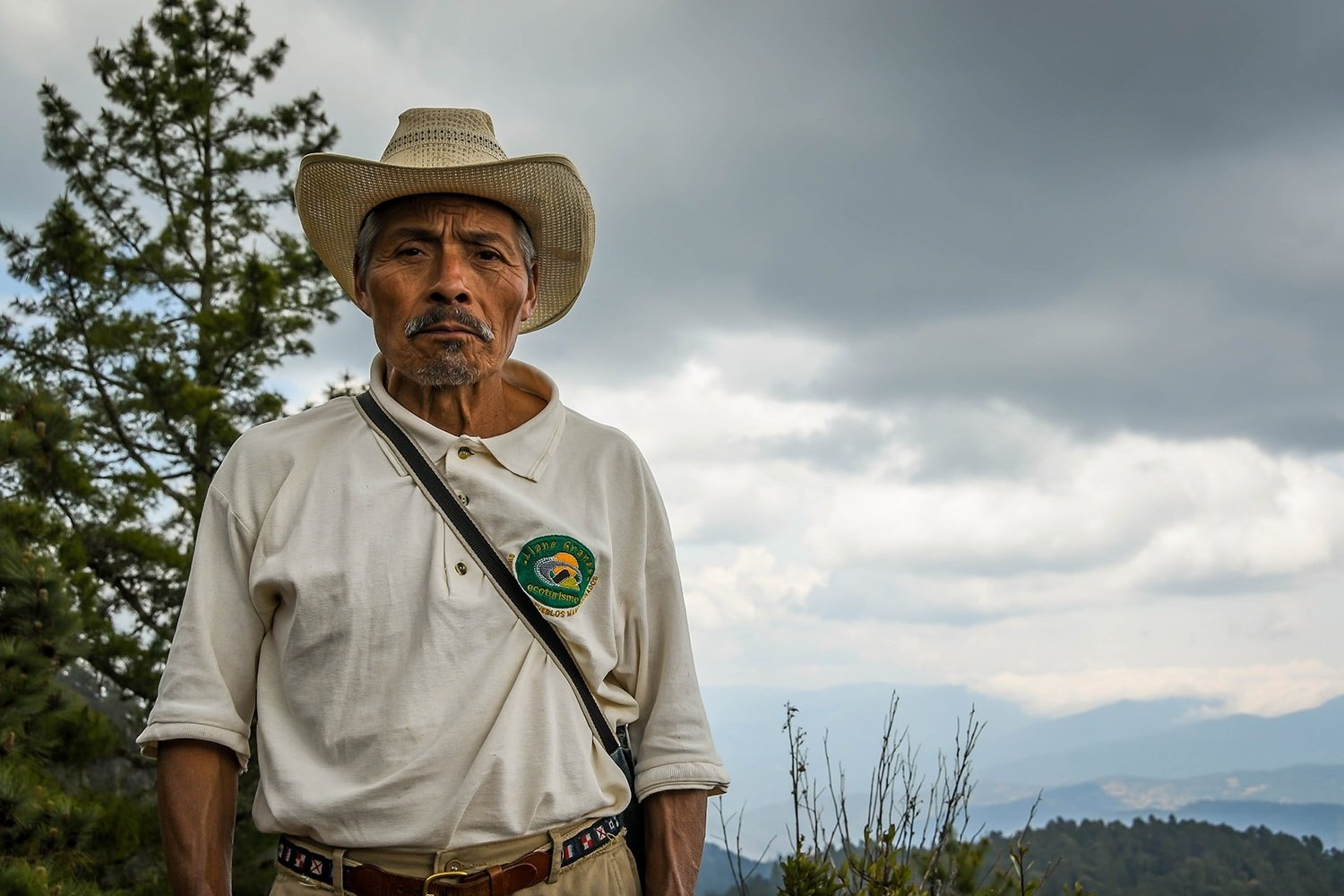 Hiking in Oaxaca's Highlands
On our 2-day excursion, we hiked through pine forests in which the tree branches are covered in moss. In a way it actually reminded us of some of the hikes we had done in Washington state; that is until we'd come across a patch of giant agave. The juxtaposition of the two very dissimilar plants was pretty cool to see.
The areas we hiked through were beautiful, there's no doubt about it. But truthfully, learning about the communities and exploring a different side of Mexico was the highlight for us as this is the part that was utterly unique and different from what we've experienced.
Plants in the Sierra Norte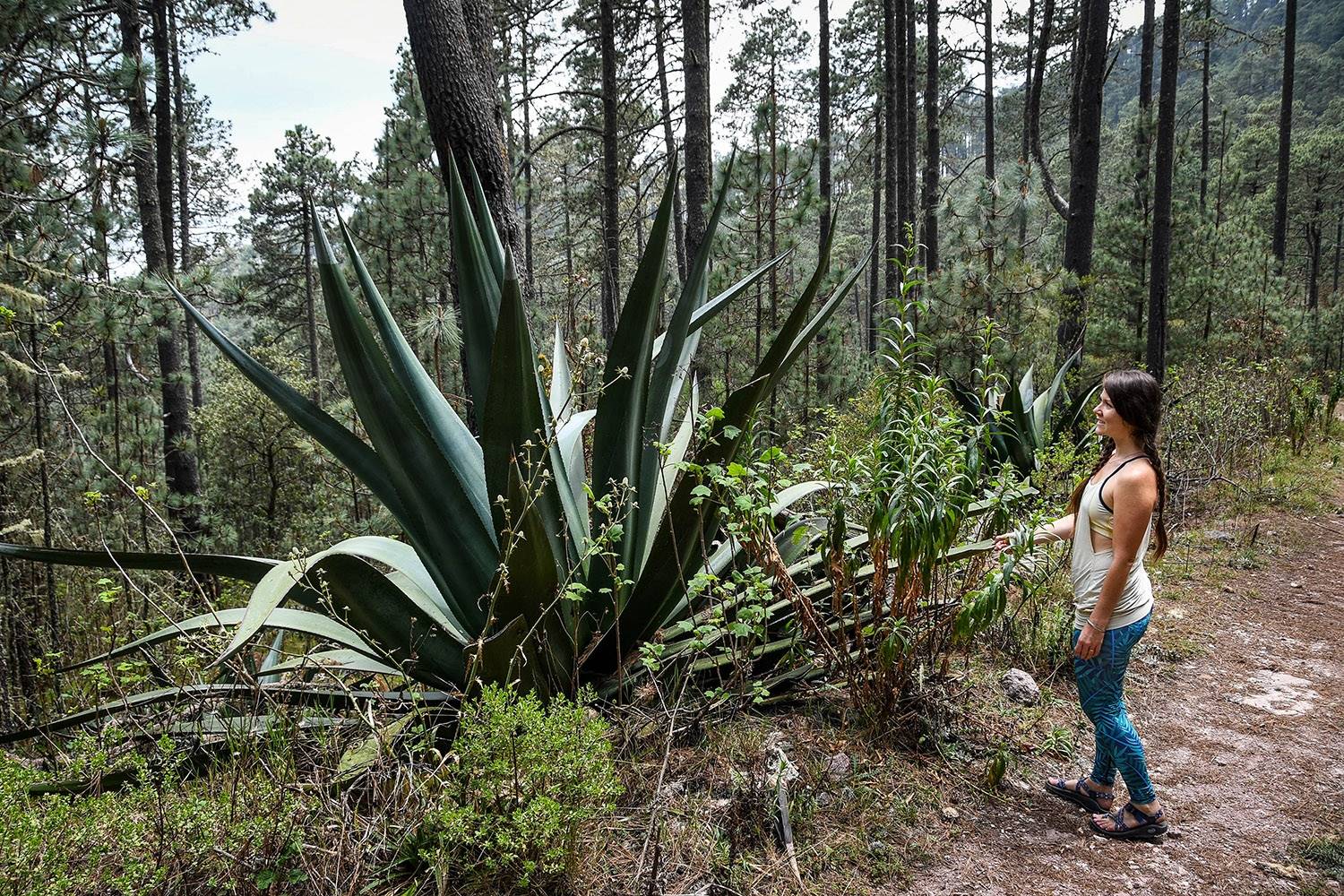 These are just some of the plants we saw along our hike:
huge agave plants
many trees (the region has 9 types of pines and more than 40 oaks)
ferns
wildflowers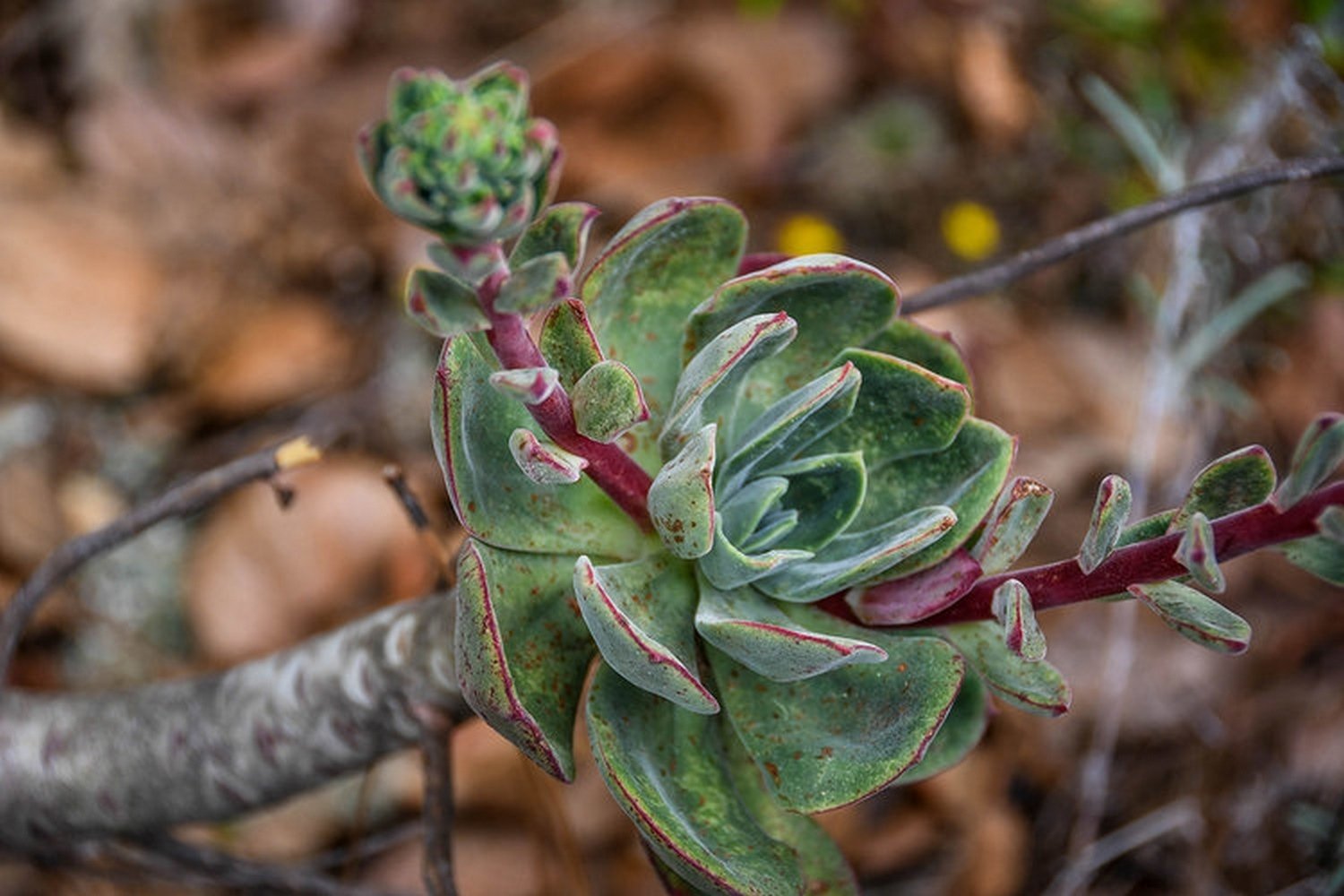 Animals in the Sierra Norte
We didn't see much wildlife other than birds and some small creatures, but this region is known to be home to many animals.
pumas
bobcats
snakes
armadillos
foxes
deer
wild pigs
all sorts of birds
butterflies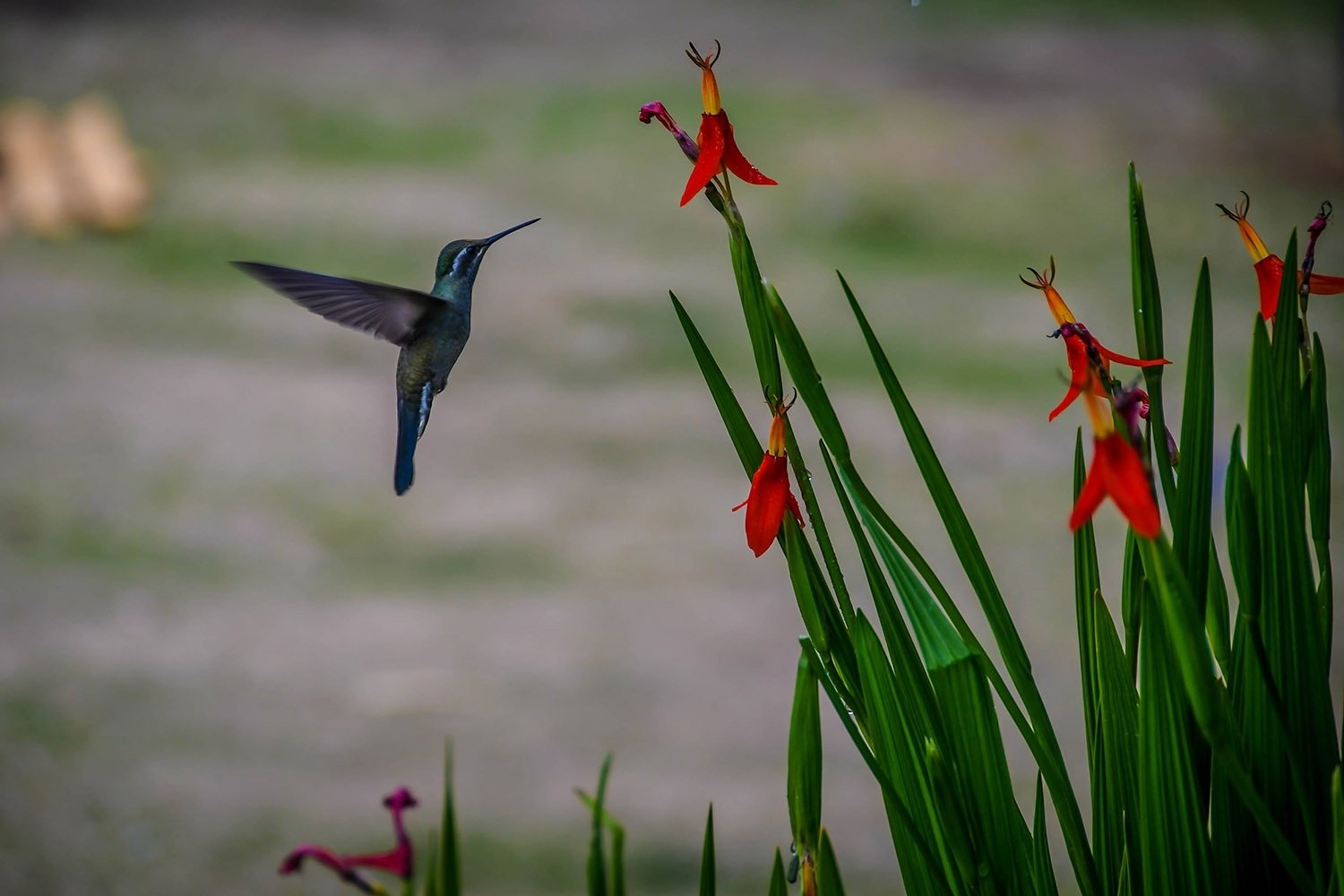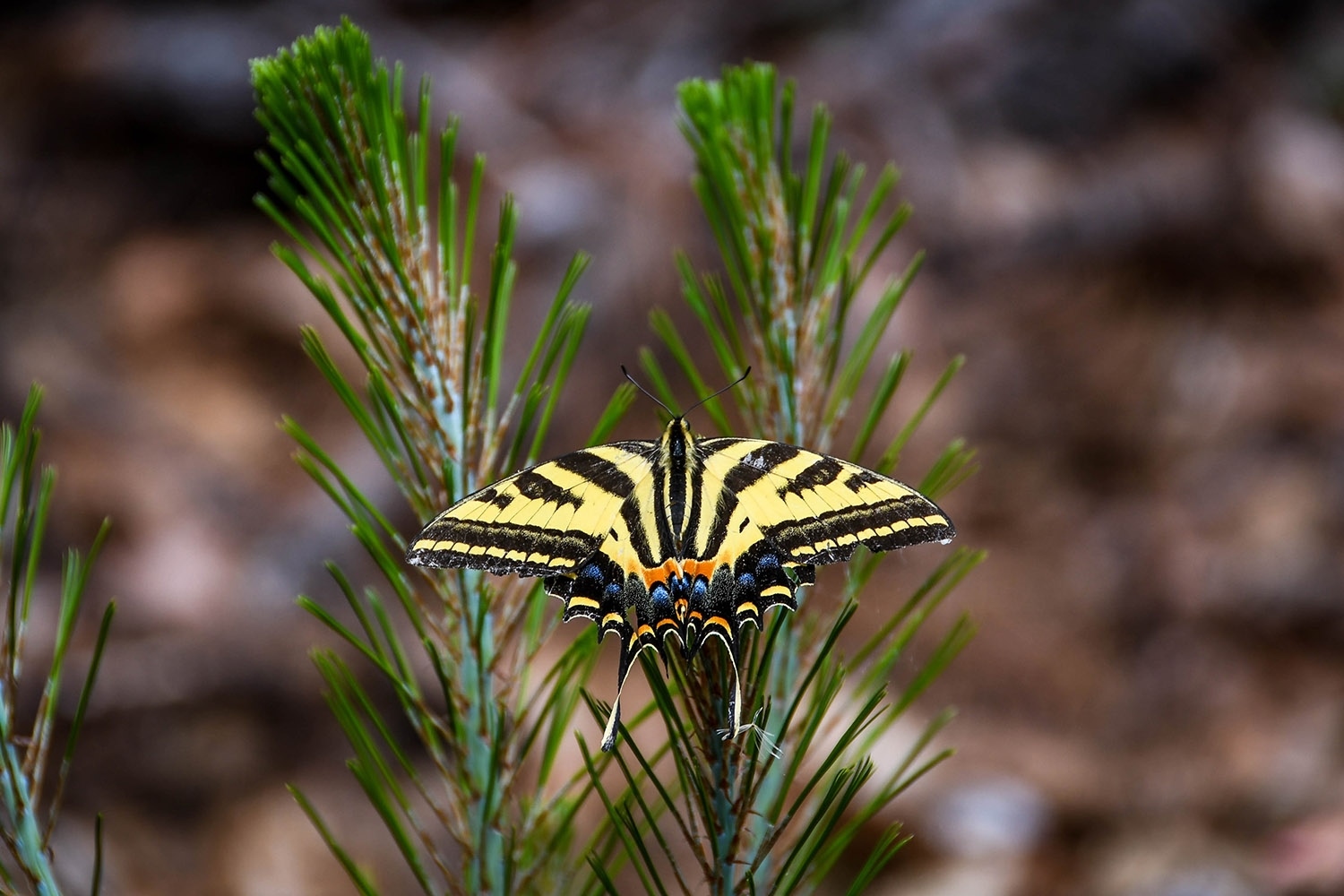 Note on difficulty of the hiking: The hiking was not all that strenuous, and is suitable for all levels of hikers. In many places, the hikes were quite flat, and there were only a few places where we felt challenged. One thing to consider is the altitude is significantly higher than Oaxaca City. The guides are great at allowing you to go at your own pace, so as long as you're relatively fit, it shouldn't be too much of an issue.
Celestino's story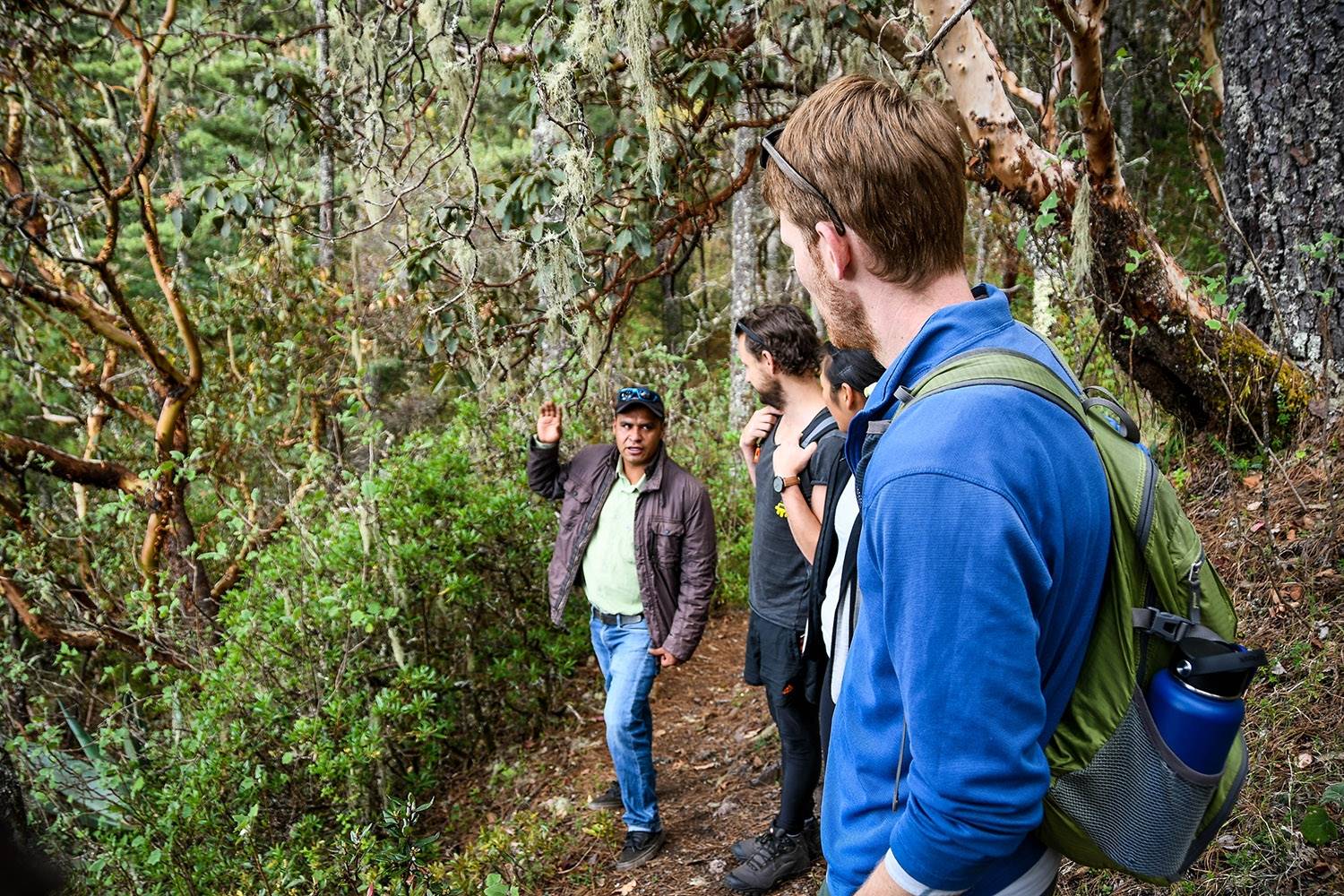 Our guide, Celestino, was fantastic. A combination of fun, professional and passionate, it was a pleasure getting to know him and learning about his story along the way.
Celestino was born in one of the 8 villages, but his family moved to Los Angeles when he was just a child. He returned to his hometown at the age of 19 for what was supposed to be just a short period of time. However, after learning about the place he came from and connecting with the people in the communities, he plans to call this home for the rest of his life.
"I saw that people from other countries wanted to come to my community and they thought it was beautiful. It was then that I realized I should be proud of where I come from," Celestino said.
How to book a trek to the Pueblos Mancomunados
There are a few tour operators that offer trips to the Sierra Norte. However, it's important to know that they all must go through Expediciones Sierra Norte. So no matter what operator you book with or how much you pay, you will have access to the same guides and accommodation.
This means the best way to book a tour is to go through Expediciones Sierra Norte directly. Since each tour is customizable depending on what your interests are and what dates you have available, it is best to email them at info@sierranorte.org.mx to discuss your options and preferences.
Tip: If you have the time, we'd highly recommend doing a trek for 3-4 days so you can experience more of the villages and gain a better understanding of this unique culture.
What is included
English-speaking guide as well as local guides along the way
Comfortable accommodation: beautiful cabin with wood-burning fireplace, comfortable bed, hot water
Meals: very hearty and more than enough food!
Note: They are able to accommodate vegetarians and vegans quite well! Just let them know when you are booking your trek.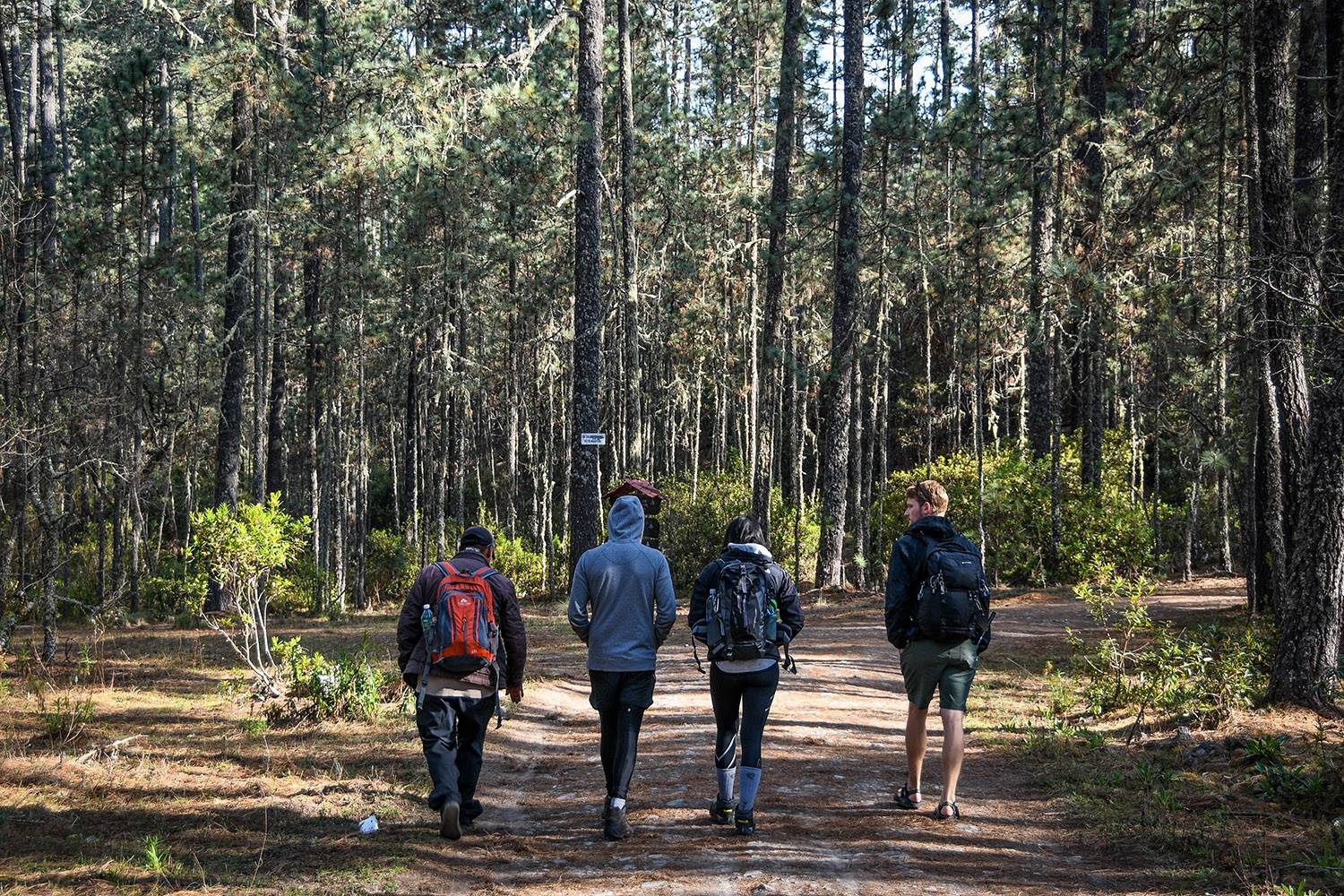 Can you visit the Pueblos Mancomunados on your own?
Technically, yes. It wouldn't be all that difficult to find a colectivo to take you to the main village of Benito Juarez. That said, getting between the villages would be more difficult unless you're willing to hire a private driver.
Hiking between the villages can be difficult on your own (Celestino said it took him years to memorize some of the routes), and there are only a couple paths that are open to visitors without a guide. In the villages it is rare to find anyone who speaks English, so if your Spanish is rusty, this might be a bit tricky for you.
Final Thoughts: We like doing things independently, but this is an instance where we felt like going with a guide was the right way to learn about this special place. Going with Expediciones Sierra Norte also provides jobs for the locals, and you know your money is going back into the community.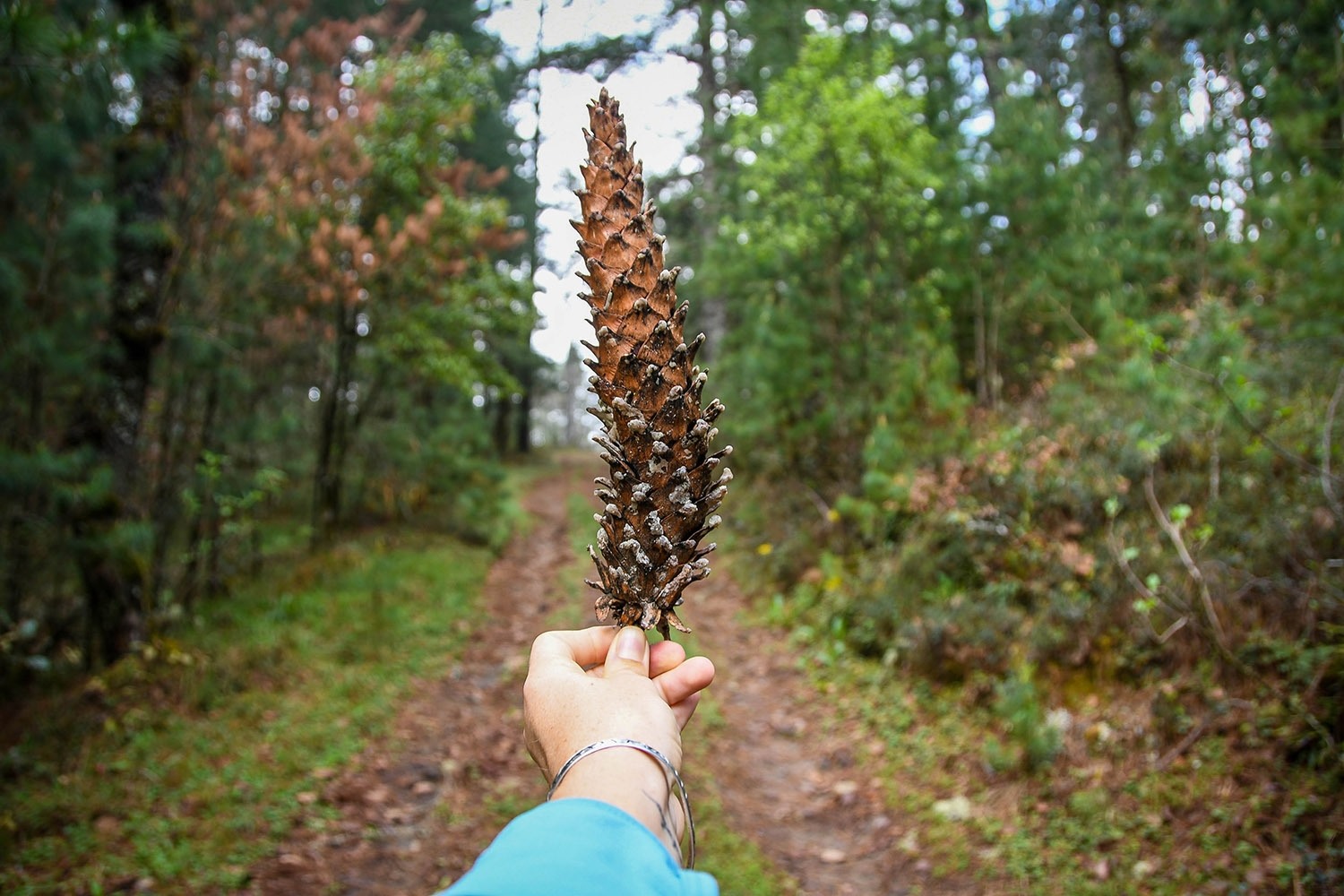 What to pack for hiking in the Sierra Norte
Clothes for hiking
Sturdy shoes
Layers (it gets cold up in the mountains!)
Steripen (we filled up water from the tap and purified it instead of using plastic bottles)
Camera
Cash (your food and accommodation is covered, but if you want to buy souvenirs or snacks along the way or tip guides, it's nice to have a bit of cash)
Be sure to download our complete packing list for Mexico! It's packed with good suggestions and insider tips to help plan your Mexico vacation. And it's completely FREE, so why not!?


One of the easiest ways to get around Mexico is by driving a rental car. You get to explore on your own, it's safe, and crazy cheap. We got a rental car in Costa Rica for so cheap one day, we decided to keep the car for two weeks. We use RentalCars.com to search for the best deals on rental cars around the world.
Tip: Check out these 32 creative travel photography tips to help get even better pictures along your trip!
---
You might also like…
Save this article on Pinterest for later!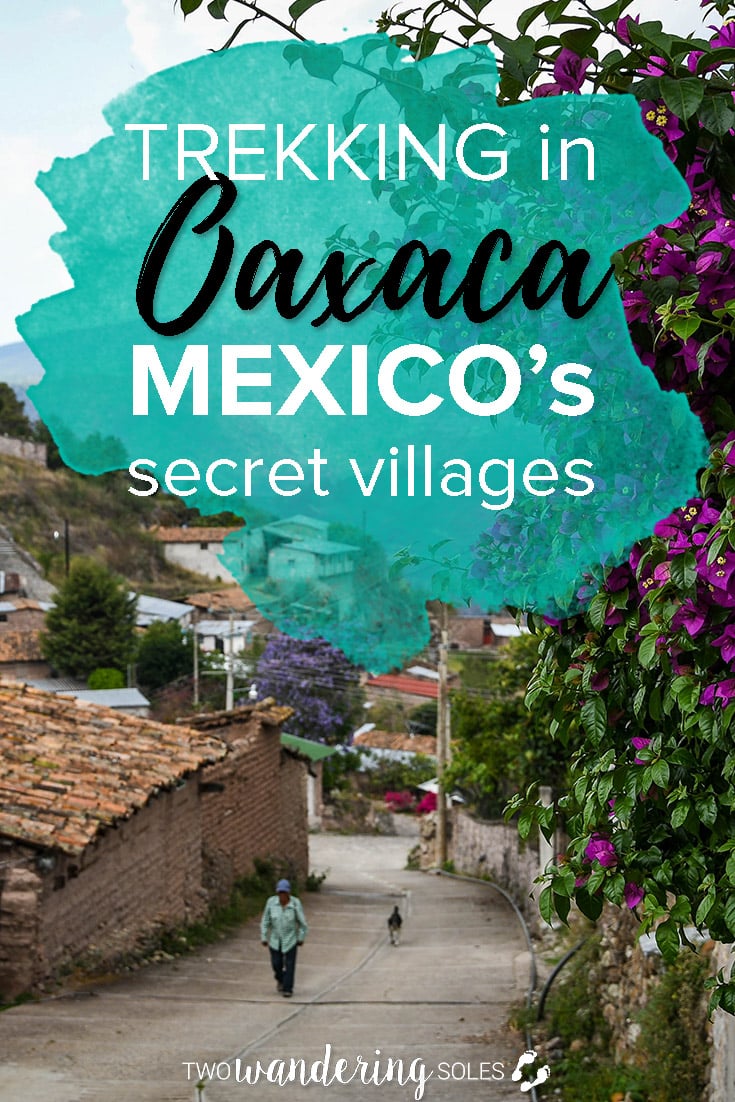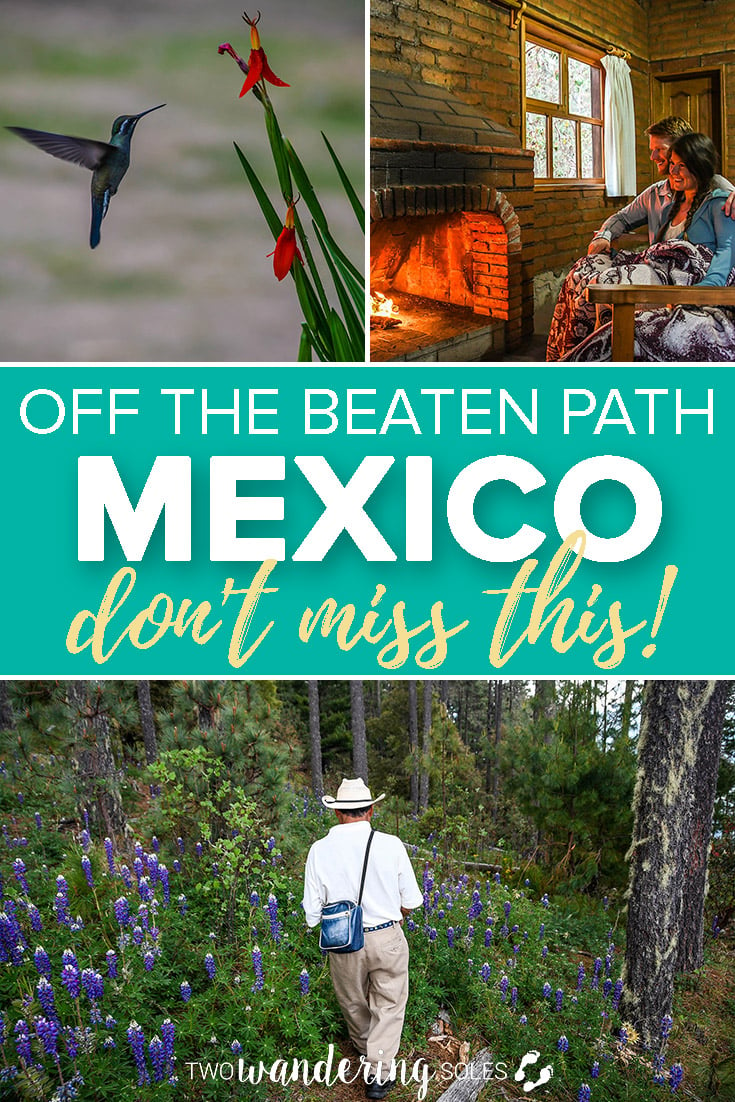 We want to hear from you!
Have you been hiking in the Sierra Norte? How was your experience? Are you planning a trip to Central Mexico? Give us your comments and questions below and we'll be sure to get back to you!