With jaw-dropping landscapes, friendly locals and epic adventures to be had, it's no wonder why tourists flock to Costa Rica. With a booming tourism industry, you won't be the only one seeking the waterfalls, volcanoes and amazing surf in this Central American gem. But don't worry, there are plenty of off-the-beaten-path places in Costa Rica if you know where to look!
Side note: If you are planning to get off-the-beaten-path, getting there is easiest if you rent a car. It's surprisingly cheap and a really easy way to get around in Costa Rica. Plus, you'll have total freedom and maybe even save on transportation costs!
Important Info | Best Time to Visit | Things to Do | What to Eat | Typical Budget
Travel Tips | What to Pack | Costa Rica Articles | Book Now
Important Information About Costa Rica
Costa Rica at a Glance: Many people visit Costa Rica for its unspoiled beaches, lush rainforests and abundance of wildlife. It's easily fall in love with this country. Not to mention the active volcanoes, hiking, and adrenalin-pumping activities that you can experience, Costa Rica is every adventurer's dream destination.
Currency in Costa Rica: Costa Rican Colón | 2018 Conversion Rate: 100 CRC = $0.0017 USD
Tipping in Costa Rica: There are no rules for tipping in Costa Rica. Tipping is optional in restaurants, however, there will be an optional 10% gratuity added to your bill. It's up to you if you want to tip your server or not. On the other hand, it is customary to tip around $1 per bag, and $1 per drink if you are staying in high-end resorts. For long cab rides, around $1 to $5 tip is already enough. Lastly, when it comes to tour guides, $5 to $15 is considered to be polite.
Language & Helpful Phrases: Spanish
Hello = Hola

Thank you = Gracias

Beer = cerveza

Delicious = delicioso

Where is the Bathroom = Dónde está el baño?

How much does it cost? = Cuanto cuesta?

Too expensive = Demasiado caro

Don't want = No quiero

A common phrase heard in Costa Rica is "Pura Vida" which literally means "pure life," but the loose translation is "the good life"
Religion and Culture: Most of Costa Rica's religion and culture is influenced by the Spaniards during the colonization period. Because of this, most of the indigenous culture has been erased. Today, as much as 90% of the Costa Rican population identify themselves to be Roman Catholics.
Transportation around Costa Rica: For most visitors, the best way to get around is with a rental car. Depending on your group size, budget and destination, you can opt for private transfers, public transportation, taxis, ferry boats or small planes.
Transportation Tip: Here's an article to guide you on renting a car in Costa Rica.
Best Time to Visit Costa Rica
For an in-depth guide on the regional seasons, weather patterns and other factors, check out our complete guide on the best time to visit Costa Rica. We've also listed out some of the basics below to give you a general idea.
Climate in Costa Rica
When planning your trip to Costa Rica, it is important to know that the weather differs vastly by region. In the North Pacific, prepare for high temperatures and low humidity. On the other hand, the Northern Plains and the Caribbean coast with its dense forests is very humid with lower temperatures.
Dry season: mid-November to April

Rainy season: May to mid-November
Peak season for tourists is mid-December to April during the dry season. It is the ideal time to visit the beaches and explore the rainforests.
Travel Tip: During the rainy season from May to November, the unpaved roads in Costa Rica can sometimes be impassable. Keep this in mind if you are planning on traveling to Costa Rica during these months.
Major Festivals in Costa Rica
All year round there are many festivals celebrated in Costa Rica. Here are some of the major festivals that you shouldn't miss.
Envision Festival, February: During this music, art & yoga festival, foreigners and locals alike flock to the beaches of Dominical for yoga, live concerts, communing with nature, wild artistic expression.

El juego de los diablitos de Boruca, Dec 30 – Jan 2 in the community of Boruca & the first weekend of February in the town of Rey Curré: If you love to watch people dress up in traditional costume and dance, then you'll love this festival. There is also fireworks and lots of great traditional food!

Límon Carnival, October, This is probably the most colorful festival in the country. Here you will see float parades and lots of costumes.
FREE e-Book
We Traveled the World for 4 years on a Budget with these 21 Brilliant Travel Hacks!
[30 pages, money-saving trips, and 100% FREE]
Top Things to Do in Coast Rica
Try Surfing
Whether you are an experienced surfer or just a beginner, Santa Teresa, Costa Rica is the place to be. If you are just starting out and want some direction, you will find lots of surf schools here.
How to book your surf lesson in Santa Teresa:
During our stay in Santa Teresa, we found Audrey who is originally from France but has been living in Santa Teresa for several years. You can find more information about Audrey's company on her website, Costa Rica Surf and SUP. Contact her via the website, email or WhatsApp and she will get back to you quickly. And when you do, tell her Katie & Ben from Two Wandering Soles sent you!
Tip: If you're headed to Costa Rica to surf, you'll want to check out the other fun things to do in Santa Teresa & Montezuma to keep you occupied when you're not out riding waves.
Go Beach Hopping
If you love beaches, you'll surely love Puerto Viejo. This place has a lot of beaches to explore. Some of the best ones here are Playa Punta Uva, Playa Grande, Playa Chiquita, Playa Negra, and Playa Puerto Viejo.
Hike Around Arenal
Arenal Volcano National Park has a lot of hiking with mostly flat trails. In the park, you'll see plenty of lava rock formations and glimpse some great views of Arenal Volcano.
Looking for some other outdoor adventures? Check out our guide to La Fortuna & Arenal for all of the best adventurous things to do in this part of the country.
Learn Some Spanish
Costa Rica is one of the best places to go to if you want to learn Spanish. The country's dialect is pretty easy to understand so a lot of people look for a homestay with a Costa Rican family for a faster learning experience.
Go Zip Lining
You can fly through the jungle on a zip line in Arenal, Costa Rica. We tried Sky Adventures because of their great reviews and half-mile zip line. It was pretty fun and definitely a must-do when you're here!
Insider Tip: If you have a tour and need to grab a quick breakfast to go, My Coffee (south of the park in front of the main church in town) has a great option and they're open early.

Order the croissant of the day for 3,500 colones ($6.17 USD). This comes with two croissant sandwiches (one with egg and cheese and the other lettuce, tomato and ham), and is easily sharable between two people. You can get coffee to go here as well if you need a little pick-me-up! We found it a bit difficult to find to-go breakfast options in La Fortuna.
Foods to Eat in Costa Rica
Depending on where you are in Costa Rica, most cuisines feature vegetables, exotic foods and lots of fresh fish. Rice and black beans are also a staple in most traditional cooking.
Here are some of our favorites:
Salsa Caribeña: On the Caribbean coast, this stew or curry is a very common dish. It is made with either shrimp, fish, or lobster and a mixture of coconut milk, peppers, sugar, spices, tomatoes, veggies, butter and oil.

Rice and Beans: If you are staying near the coast, you have to give this dish a try. It is often called gallo pinto and includes coconut milk, red beans, thyme and various spices.

Rondon: More of a home-cooked meal than a dish you'd find on a restaurant menu, you may have a hard time finding it. This Caribbean fish stew is made with plantains, local veggies, peppers, coconut milk, spices and the catch of the day.
Typical Budget for Costa Rica
A lot of people think that since Costa Rica is in Central America, it would be less expensive. However, traveling to this country might cost more than you think. Due to the accessible tourism from North Americans, the cost of traveling in Costa Rica has risen dramatically over the past decade. However, if you are on a budget, it is still possible to visit here without making too many sacrifices.
How much to budget in Costa Rica per Day
Budget traveler: If you are on a tight budget and watch your spending closely, $30 – $50 could be a sufficient budget.
Mid-range traveler: If you want to have a few splurges and stay in nicer accommodation, plan to budget $75 – $100 per day.
We had the pleasure of staying in a private villa near Uvita during our trip and would highly recommend it for anyone seeking a bit of romance and luxury near the beach.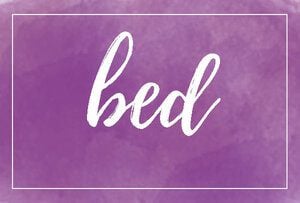 Dorm bed = $10-$15
Budget room = $50-$75
Mid-range = $100-$200
Luxury hotel = $250+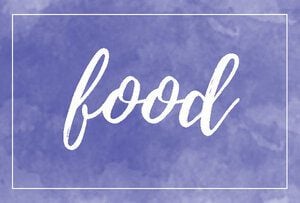 Sodas (local restaurants)= $5-$8
Mid-range restaurant = $8-$12
Fancy restaurant = $20+
Local beer = $2-$3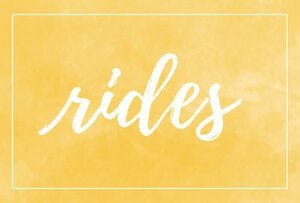 Car Rental = $300-$700
Bus = $3-$20
Shuttle Buses = $40-$80
Domestic Flights = $30+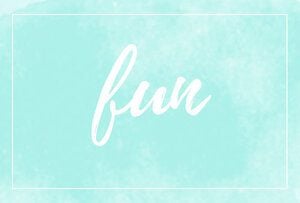 Tortuguero National Park = $40-$60 for kayak and boat tours
Zip Lining = $50-$90
Whitewater Rafting = $60-$130
Walking through the treetops = $60-$80
Coffee Tour = $15-$35
Responsible Travel Tips for Costa Rica
We are passionate about sharing tips anyone can use to travel more responsibly. Here are some easy ways you can travel better in Costa Rica.
1. Leave no trace
If you plan on visiting the jungle, a nature preserve or natural hot springs, be sure to leave it just as you found it and pack up your fruit peels, organic waste and trash to take with you when you leave until you find a proper place for disposal.
2. Do your research
Beyond this travel guide, read about the country's culture, customs and tourism practices before your trip so you are able to make informed decisions about your own travel.
3. Support local artisans
One place with locally made souvenirs that that we loved in Puerto Viejo is Casa Mandala. With lots of eco-friendly home goods, handicrafts and pieces of art, you're sure to find something to remember your time in Costa Rica by while also supporting local artisans.
4. Cut out plastic
Make it a habit to remove and recycle plastic packaging of things you buy. Also, bring an eco-friendly reusable bag for your shopping and politely refuse plastic bags at markets and shops.
Related Reading: Here are 18 simple ways to reduce your use of plastic on a daily basis.
5. Practice Responsible Animal Tourism
When traveling in a country with as much biodiversity as Costa Rica, you are sure to come across wild animals at some point. Always remember not to touch or feed wild animals and practice keep a cautious distance so as not to disturb their wild habitat.
What to Pack for Costa Rica
As always, the best thing to keep in mind for any travel is to pack light and only bring the necessities. This way, you can easily go from place to place without hauling tons of baggage. In Costa Rica, the many adventurous things to do and differences in climate can be tricky when you are deciding on what to pack.
Here are some specific items we'd recommend packing for Costa Rica:
bug repellant (solids are the way to go)

dry bag or waterproof phone case

reusable straw & reusable bag

loose, lightweight clothes & layers

rain jacket (it can rain during any season, so you'll want to be prepared!)

swimwear

Chaco sandals (we'd recommend these instead of hiking boots as they are less bulky and are good for walking through water) or other sturdy shoes
Costa Rica Travel Articles
Find all kinds of information on traveling to Costa Rica that will help you in planning the perfect trip. From how to rent a car to travel guides for all the best place to visit in Costa Rica, we've got it all!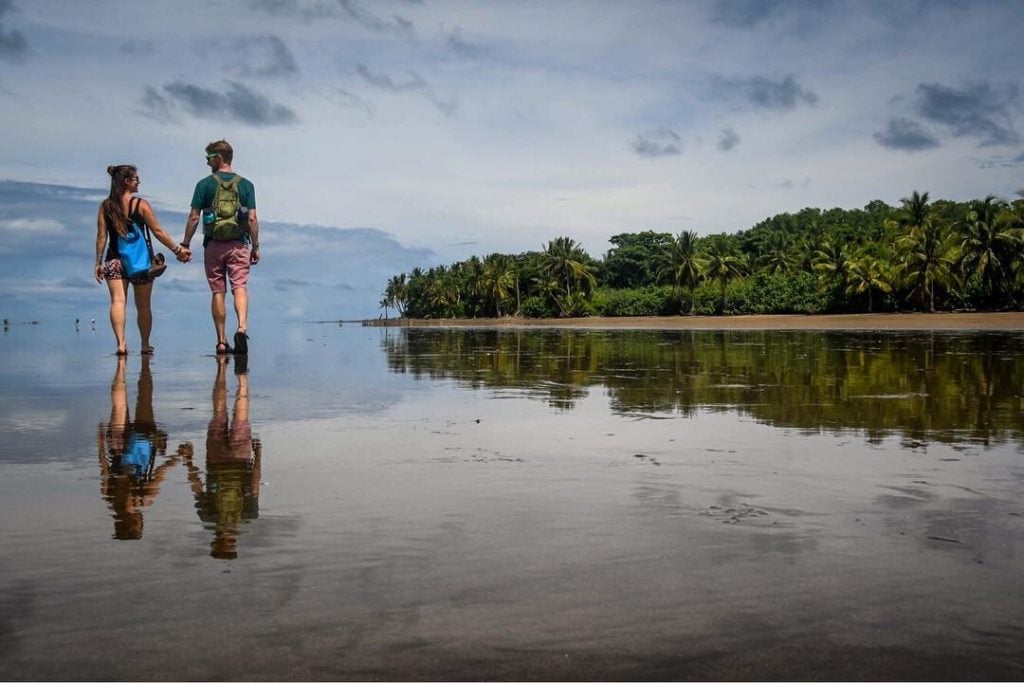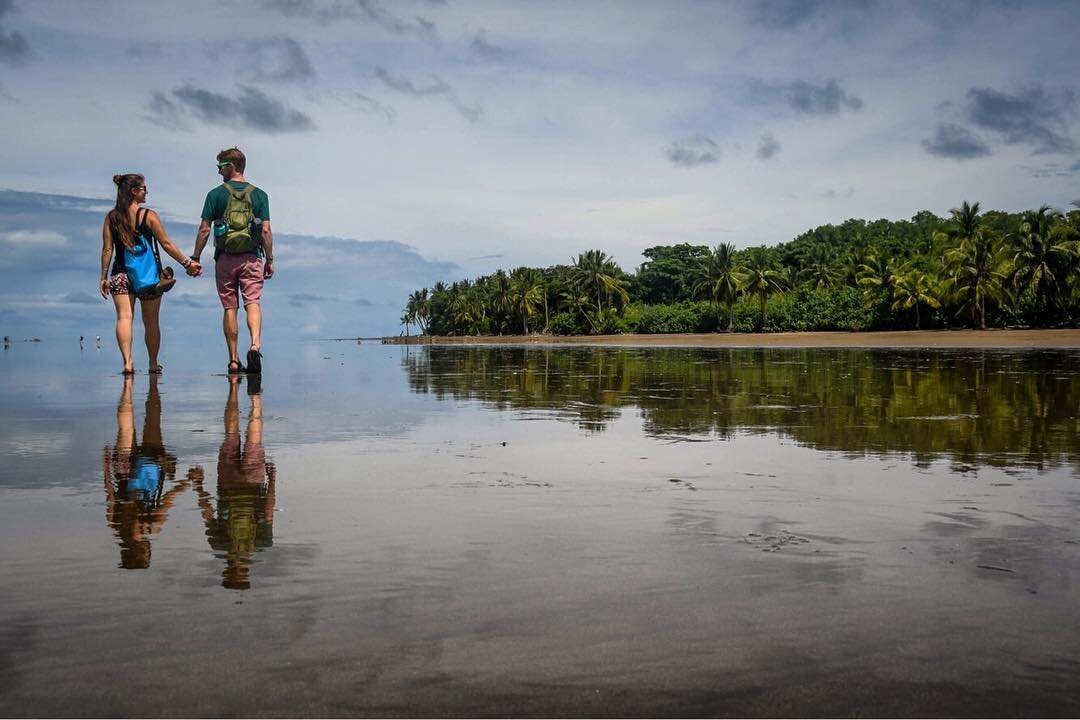 Despite its small size, this beautiful country packs a tremendous punch, with lush jungles, mountains, and two coastlines. The weather varies significantly depending on the season and region, so to help you plan your trip, we put together this guide on the best time to visit Costa Rica. ...
Book Your Trip to Costa Rica Now!
Here are some helpful links for booking your trip to Costa Rica…
To find the best airline deals: Skyscanner
Booking a rental car: Rentalcars.com
Finding tours in Costa Rica: Get Your Guide