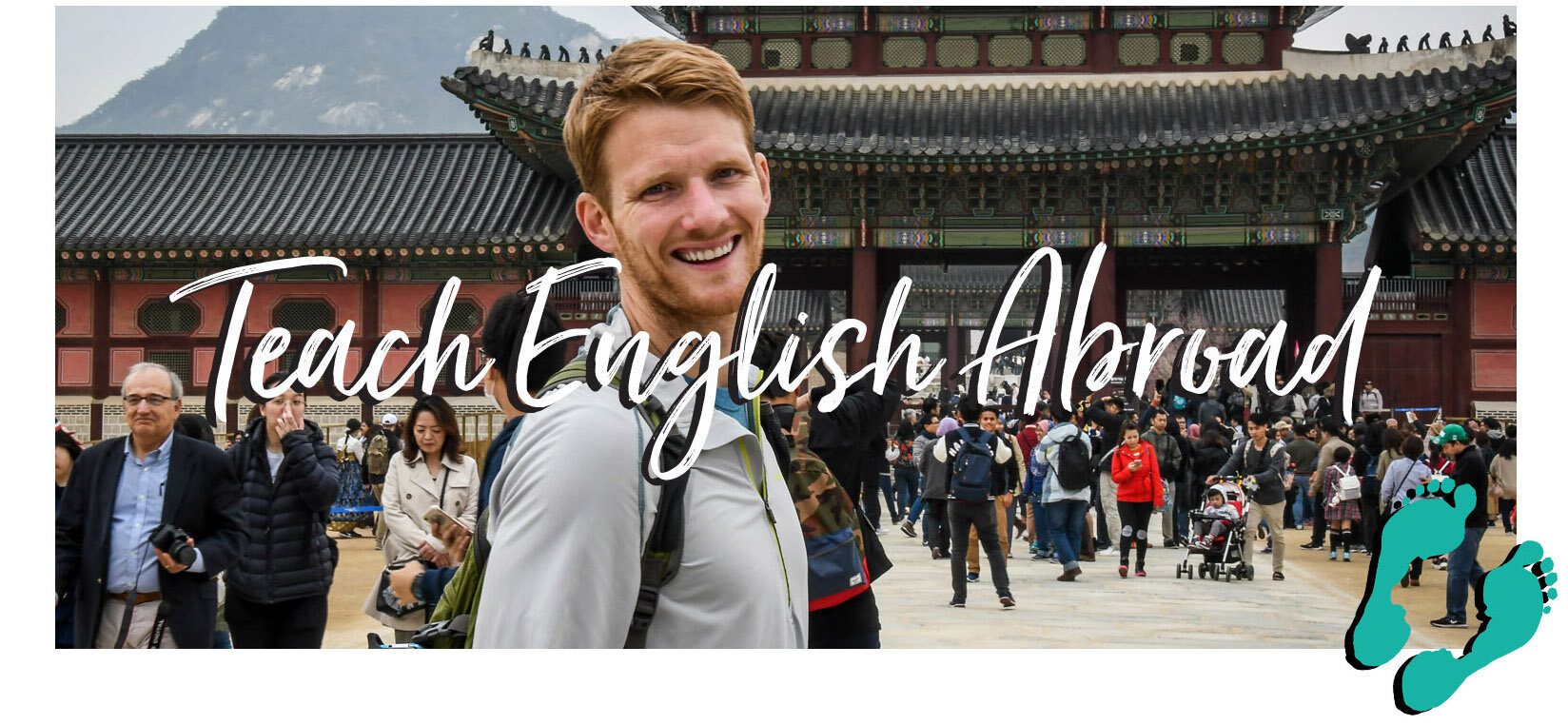 The decision to teach English abroad was the best decision we ever made. Teaching in Korea gave us the opportunity to save up enough money to travel the world for a year (while paying off our student loans). It introduced us to like-minded people that we are proud to call some of our best friends today. Teaching abroad gave us some of our most cherished memories. And the experiences we had during this time opened up our eyes & minds & hearts.
We feel like it made such a big difference in our lives that we want to show others how they can do the same. If the idea to teach English abroad is even remotely interesting to you (or someone you know!), we're here to walk you through the entire process.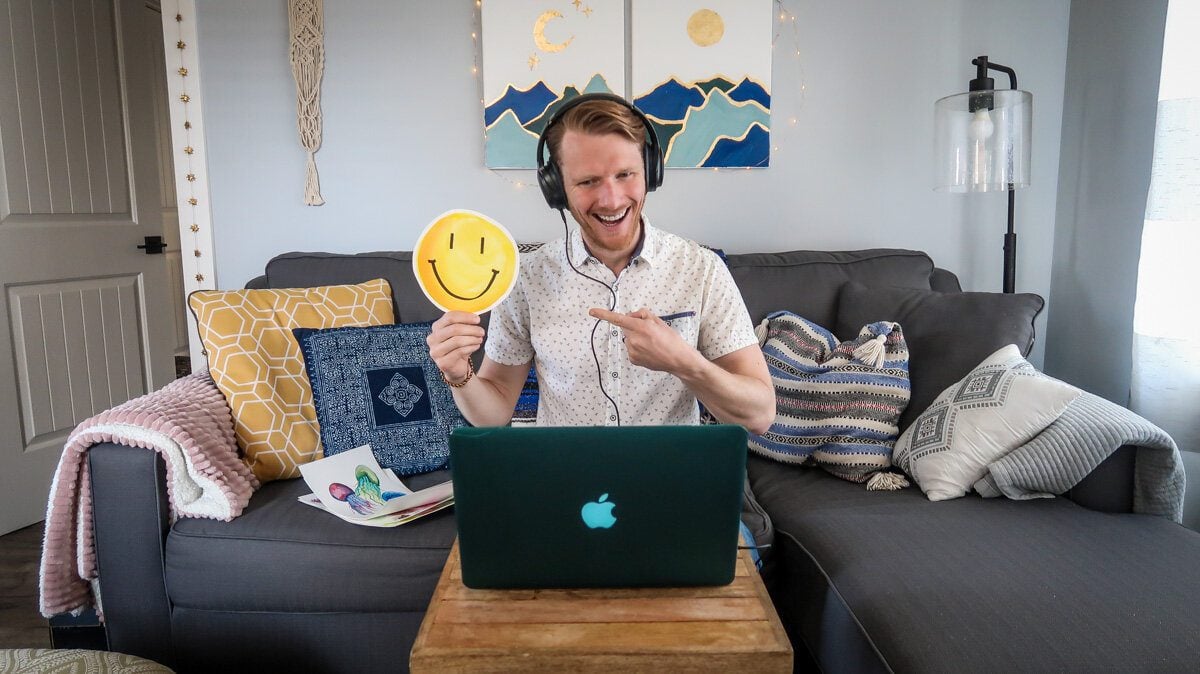 Want to earn money from home while setting your own hours? (Sounds pretty good right?!) Have you considered teaching English online? We're sharing how much money you can make as well as the best companies with which to start teaching English online. It's a fun and easy job that...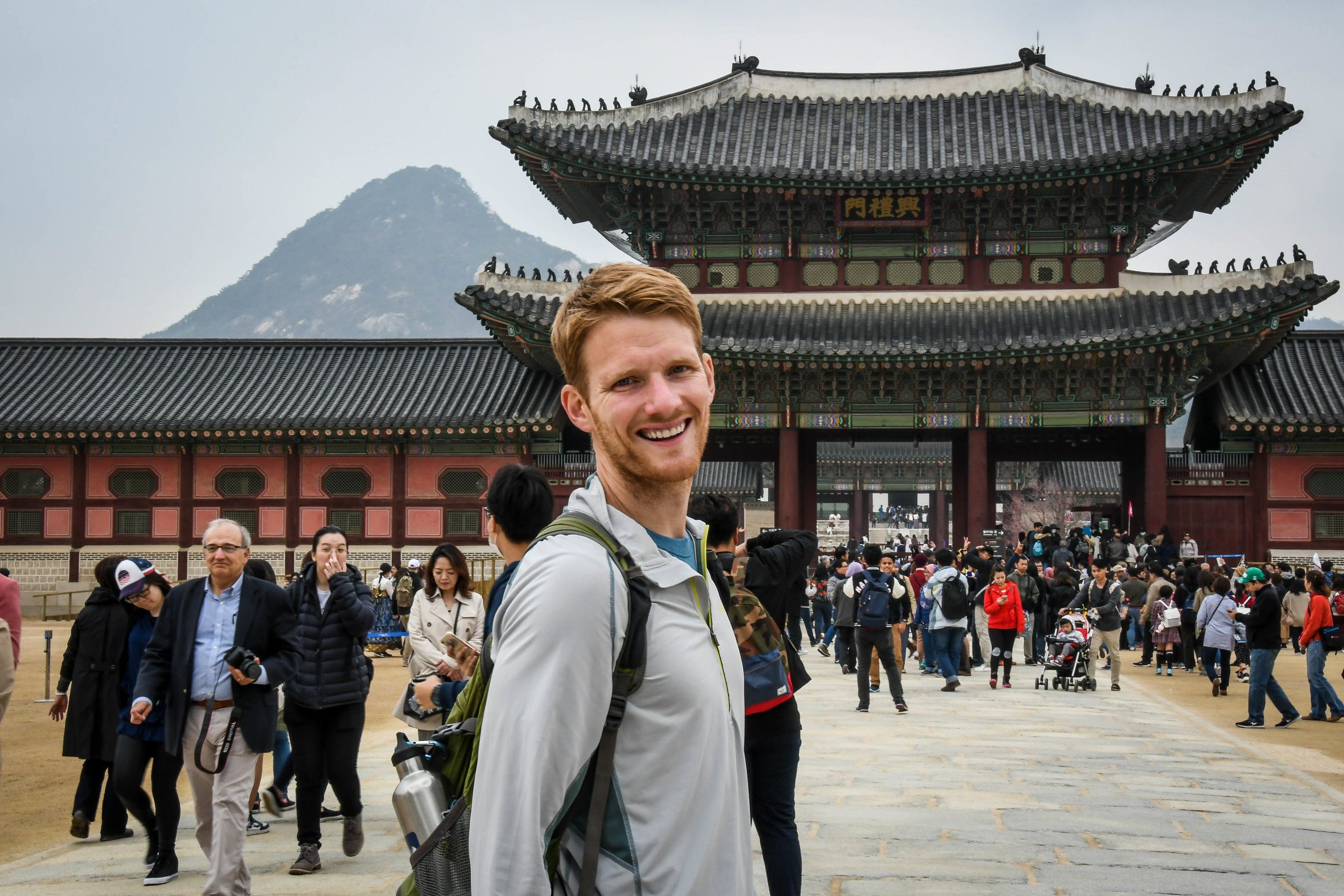 If you're thinking about teaching English overseas, this guide will walk you through everything you need to know — from choosing the right TEFL program for you, to picking a country. We're also sharing some of the things we wish we would have known before packing our bags and moving...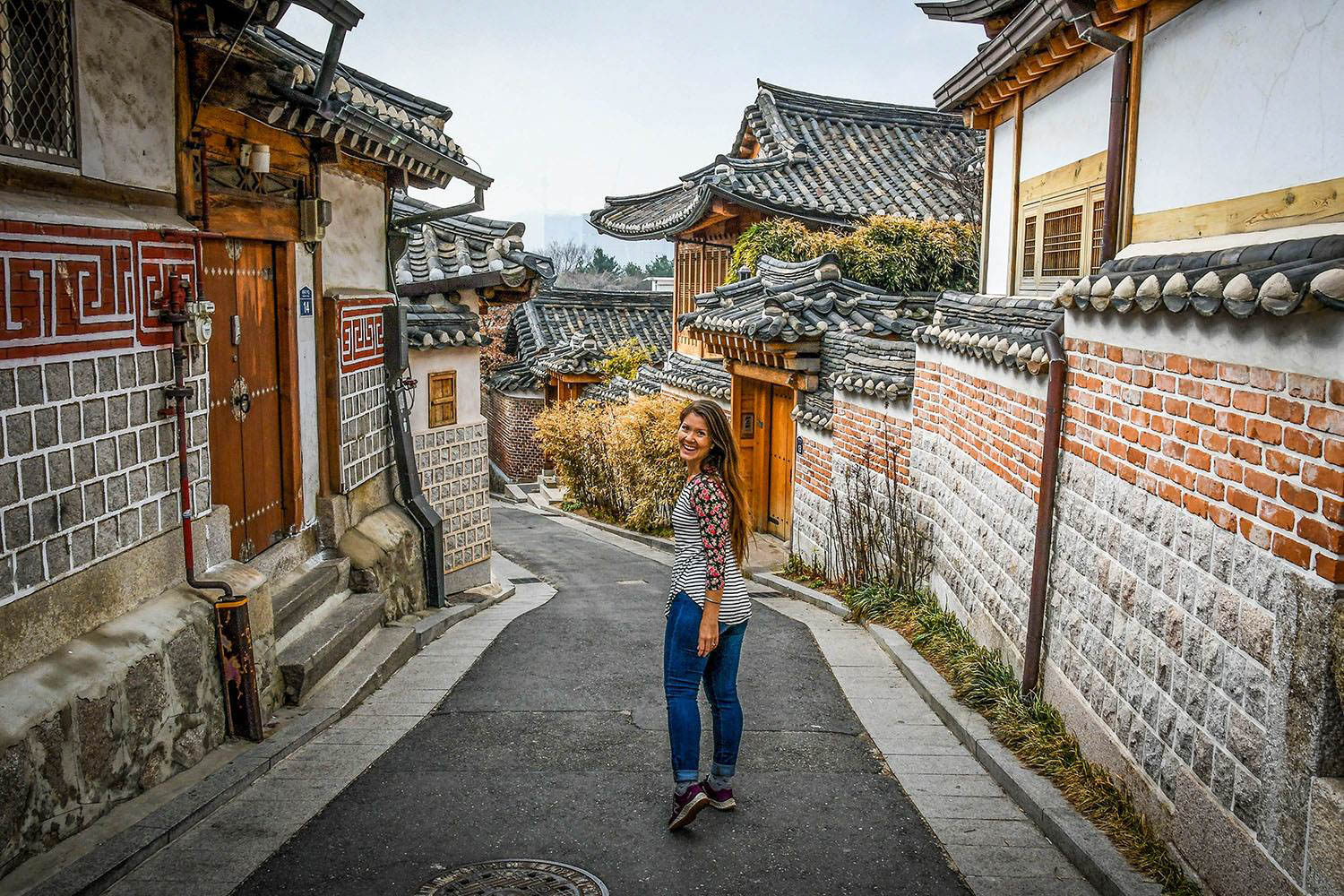 If you're considering moving abroad to teach English, one of the biggest decisions you'll have to make is picking a country to call home. We've rounded up some of the best countries to move to as an English teacher. Find out where you will earn the most money as well...
First things first, if you're considering teaching overseas, you're going to want to read our FREE e-Book: 13 Difficult Things You Need to Know before Teaching English Abroad
Next, have a read through our Teach English Abroad FAQs below. And if you're on the fence, check out all of our teaching English resources at the bottom of this page.
Teach English Abroad FAQs
Now that you've been inspired, let's delve into some common questions people have before packing up their things and jumping on a plane to go teach in another country…
Why teach English abroad?
If you're looking for a way to (legally) move to another country and earn money, teaching English is one of the best ways to do so. Everyone has their own motivations for teaching, but here are some of the major reasons most people choose to teach English abroad.
Earn good money
Immerse yourself in a new culture
Have the opportunity to travel
Meet like-minded people and make lifelong friends
Develop professionally
Learn a different language
Make memories
Grow as a human and learn about yourself
If you're interested in reading more, we put together an entire article of 11 Reasons Why You Should Teach English Abroad.
What qualifications do I need to teach English abroad?
To teach English abroad, you will need to be fluent in English (some countries require native English speakers, others require you to prove your English proficiency). Aside from that you will need your TEFL certificate for most countries. Some countries like South Korea and Japan also require you to be a college graduate with at least a Bachelor degree.
You do not need any prior teaching experience to become an English teacher overseas. Ben is living proof of this. He was an Engineer before moving to South Korea to teach English and had no prior experience in teaching.
That said, it will be a smoother transition if you have some experience working with children in some sort of capacity: volunteering in a school, working as a camp counselor, Sunday school teacher, babysitting, or even just hanging around little cousins can be helpful!
Getting your TEFL certification will help prepare you for teaching English to non-native speakers.
How do I get TEFL certified?
We're glad you asked! Getting a TEFL certification is actually much easier (and cheaper!) than we ever thought it would be.
There are a few different options when it comes to selecting a TEFL program, and each person will have their own preference of what is best. You can do an in-person TEFL course, usually in the country you are going to teach in, or you can get your TEFL certification online beforehand.
We put together a giant guide to the TEFL certification which goes over everything you need to know about the certification process and your options. It also includes an exclusive discount for our readers on the online TEFL certification course, so be sure to check that out!
How much does it pay to teach English abroad?
This is a question we got asked over and over when we first announced to our family and friends that we would be packing up our lives and moving to South Korea to teach English.
The truth is, the answer varies greatly depending on the country you decide to teach in and your circumstance. Your salary can be influenced by factors such as: previous teaching experience, level of degree in university, number of schools you teach at and location of your placement.
It is perfectly reasonable to expect to earn a decent salary as an English teacher abroad. In high-paying countries, that can be from $2,000 to over $5,000 USD a month.
In South Korea where we taught English, the wages are high and cost of living is low. In just one year we were each able to save $22,000 USD. That doesn't include money we spent on traveling, basic expenses and fun; that is just the amount that each of us put straight into our savings account ($44,000 total!). Pretty incredible, huh?!
Find out exactly how we each saved $22,000 in one year teaching in South Korea.
In Japan, for instance, teachers earn more than they do in South Korea. But because the cost of living is much higher, it is more difficult to save.
And if you choose a Southeast Asian country like Thailand or Indonesia, the wages will be significantly lower than that of teachers in Korea or Japan, but that is balanced out a bit with a much lower cost of living.
Which countries pay English teachers the most?
A quick Google search will tell you the top paying countries for English teachers include middle eastern countries like UAE, Saudi Arabia and Oman, and wealthy Asian countries like Japan, China and South Korea.
But before you start spitting out applications for one of these destinations, read the next question and think about your personal goals for teaching…
Which country is best to teach English?
This answer will vary person by person and depends entirely on your goals, preferences and expectations. The country you choose is completely personal, and what is best for one person might not work well for another.
Among other things, here are a few factors to consider:
Pay: Of course you'll want to know what wages you can expect as an English teacher in the countries you're considering.
Cost of living: Possibly more important than pay, you'll want to understand the cost of living and how much money you'll be able to save while teaching
Language/cultural barriers: Is the country you're considering an easy culture to assimilate, or will you struggle with language barriers and cultural customs?
Climate: What climate do you prefer living in?
Distance: How far from your home are you willing to travel to teach abroad?
What your teaching package includes: Different teaching packages will include or not include certain benefits. For example, our teaching package through EPIK in Korea included a round trip flight, housing, a settlement stipend for us to furnish our new apartment, an end of year pension and opportunities for increased salary with a contract renewal.
All these factors went into our consideration when we were trying to decide where to teach English abroad. If you're still feeling overwhelmed or unsure, we go over more things to consider in our list of the 10 best countries to teach English abroad in.
How can I find a job teaching English abroad?
Once you've narrowed down the country you want to teach in, finding a job is the next step. There are plenty of job boards on the internet and a quick Google search for "teaching English jobs in [insert country here]" will give you a good place to start.
There are a couple of job boards you can check to find EFL teaching opportunities around the world:
Public vs. Private
One of the factors you should consider when searching for EFL teaching jobs is whether you want to work in a public or private school program. The definitions of these positions will be a bit different than what we are used to in the US.
Public school programs are typically more regulated and run by the government. They typically only have 2 intakes per year when hiring English teachers (so you'll need to plan ahead!) and the hiring process can be a bit longer. For example, in Japan the hiring process for their public school program, JET, takes 9 months.
We got our jobs through EPIK, the public school program in South Korea where we taught. We applied for our jobs right when the application was available in October. Our interviews were scheduled for the following March, and it still took a few months before we heard back. Once we were hired, we flew out to Korea in August for our orientation before the school year began. So all in all, it took about a year's worth of pre-planning to make that happen for us.
Related: I wrote a personal account of my experience and what I wish I would have known about EPIK to help anyone out there considering them to weigh the pros and cons and make an informed decision as to whether or not EPIK is the right program for them.
Unlike in the US, private school programs for English teachers abroad typically mean extracurricular or afterschool programs where parents can enroll their children to supplement their learning in public schools. The application process is typically easier for private placements with shorter timelines and you can usually apply and get hired any time of year.
The nature of these programs means that sometimes you will be expected to be teaching later in the evenings instead of during the typical school time. You also may be responsible for teaching a wider range of age groups and English abilities.
What is life as an English teacher abroad really like?
The answer to this question, like many of the others, will of course vary based on your location and teaching position.
To get an insider look into my experience, Ben helped me put together a video about my life teaching with EPIK in South Korea.
https://www.youtube.com/watch?v=DgGko5BTwig
I also spent some time reflecting after my year in Korea and wrote a very personal account of the lessons I learned as an ex-pat. Reading through this list will give you an idea of the personal transformation you embark on as an English teacher overseas and how you might just come out on the other side of the experience with a lot more personal growth than you expected.
What if I'm not ready to move abroad just yet, can I test the waters?
If you're not ready to pack up everything and go, but you'd like to get your feet wet and try out this whole teaching thing, listen up…
Teaching English online is a great way to earn money while setting your own schedule, and it will be a good indicator if you would enjoy teaching English abroad.
We did the research for you and found the best companies for teaching English online. We share how much money you can make with each company plus all the details of teaching including the requirements for application.
Ben teaches English to children in China through VIPKID, allowing him to earn money even with our crazy travel schedule.
We put together a complete guide to everything you need to know about VIPKID to answer your questions like:
How much money can I make with VIPKID?

Requirements for VIPKID.

Can I teach with VIPKID even while working full time?

Other FAQ's about VIPKID
Check out our VIPKID guide and we'll even share our best tips to help you pass your interview with flying colors!
The great thing about VIPKID is that you do not need to have your TEFL certification or teaching experience to apply. You can start your job as a VIPKID teacher, then apply for your TEFL training if it's something you like.
Can I make a living teaching English online?
The short answer: yes!
Just how much money depends in large part on how much time you are willing to dedicate to your students, which company you work for and your previous experience and qualifications as a teacher.
Most companies pay between $15 – $22 USD per hour. The base hourly rate is usually lower and companies have incentives like picking up classes at the last minute, or converting a trial class into a returning student to bolster your hourly wage.
Some companies require a minimum commitment of hours per week. And some even pay by the minute, giving you a lot of flexibility in your scheduling. However, these rates are usually considerably lower.
We broke down the pay structure of each of these best companies to teach English online so you can get a better idea of expected wages before you apply.
I landed a job teaching English abroad, now what?
Now that you've secured your employment contract abroad, it's time to start planning your trip!
First things first, you should absolutely look into getting Travel Insurance. We not only break down why this step is imperative in travel overseas, but we also did the research for you and compare some of the top companies to help you figure out which travel insurance will meet your needs abroad.
Next you'll want to look into booking your flight with our tips and tricks for finding a cheap flight.
You should start thinking about what you are going to pack for your move abroad. You can use our ultimate packing list for Korea and our long term travel packing list as guides so you don't forget anything important at home! And likewise so you don't wind up overpacking and bringing a bunch of stuff you won't really need.
Finally, read up on our cheap travel hacks and tips to be a more responsible traveler to prepare for your upcoming trip!
All Articles about Teaching English
These guides will help you understand everything you need to know about teaching English abroad and online!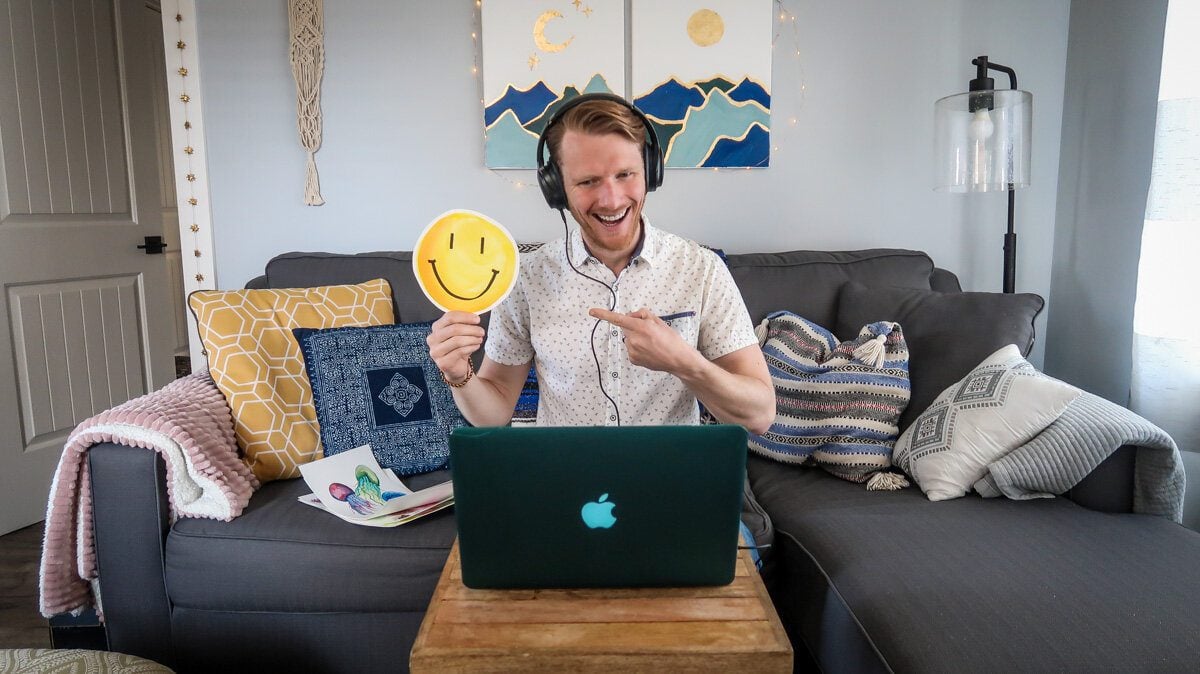 Want to earn money from home while setting your own hours? (Sounds pretty good right?!) Have you considered teaching English online? We're sharing how much money you can make as well as the best companies with which to start teaching English online. It's a fun and easy job that...