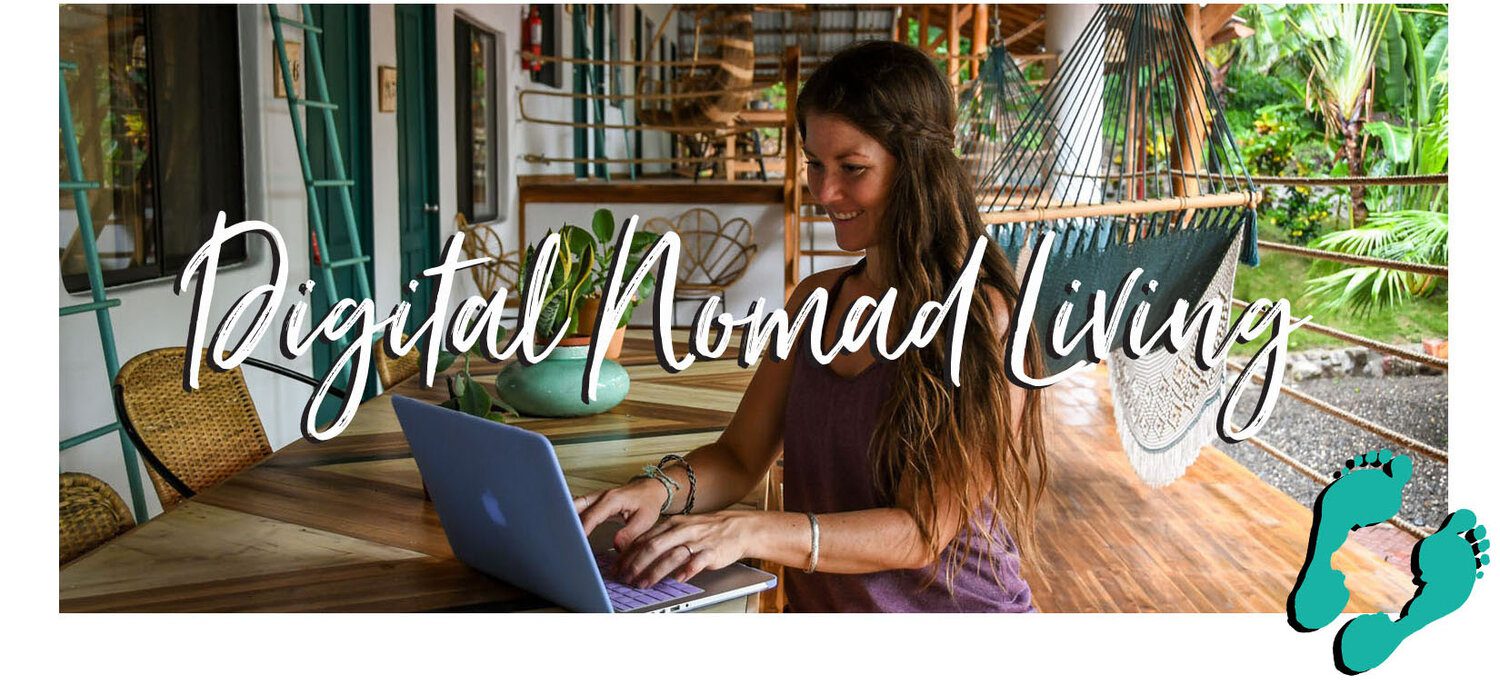 Does the digital nomad lifestyle have a certain appeal to you? If so, then you've come to the right place! We've been traveling full time for over 5 years now and made the switch to full "digital nomad" status back in 2017. It was then that we settled into our first apartment in Chiang Mai, Thailand to slow down a bit and begin focusing our efforts on growing this blog.
We have tons of tips and advice for anyone interested in living the digital nomad lifestyle!
Contents
FAQs | Gear | Destinations | Make Money Online | Blogging Resources
Recommended Reading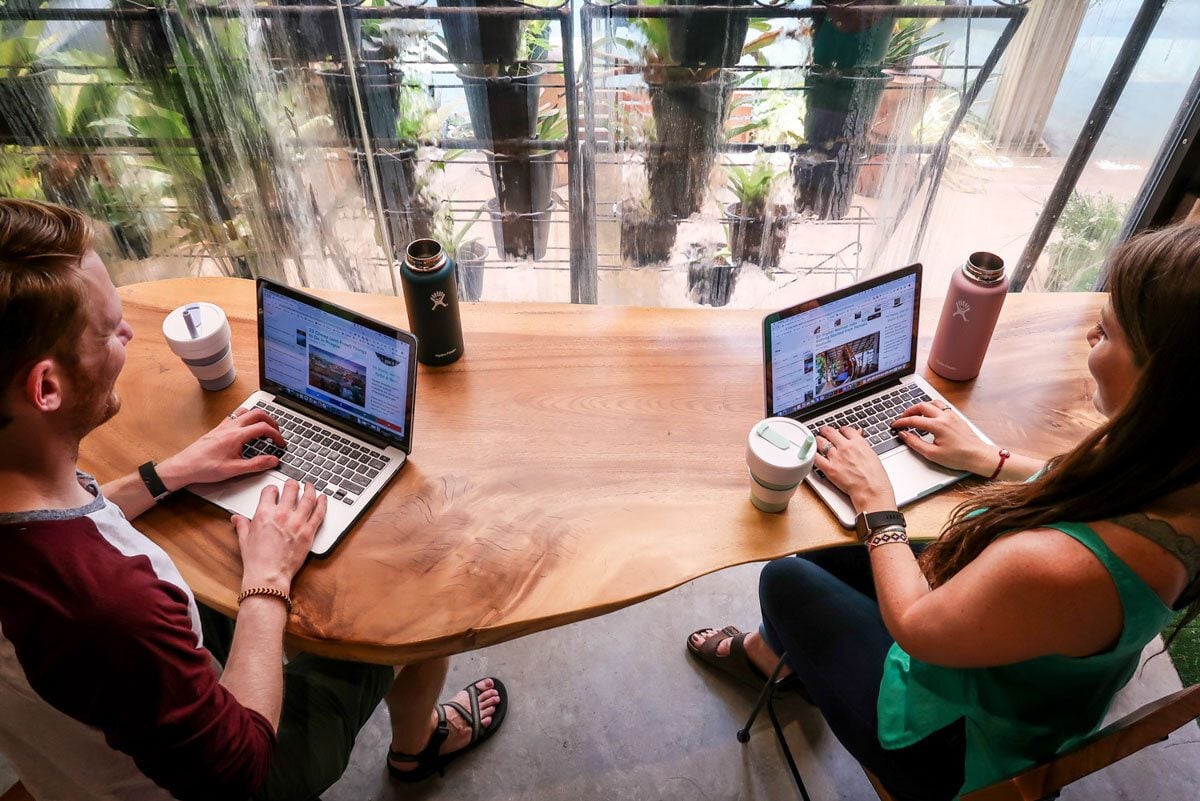 Based on our experience, and some very specific criteria, we've put together this list of the best cities for digital nomads around the world. We added our own research, advice, and practical information to make this comprehensive guide a starting off point for someone who is looking for a good...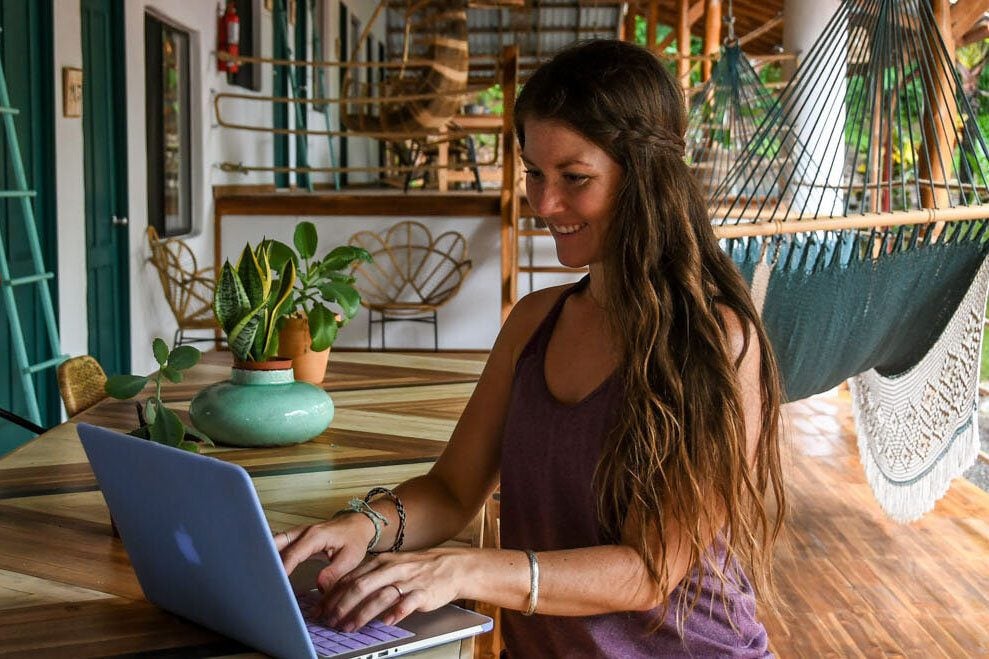 Does having the freedom to work from wherever you want sound dreamy? In this step-by-step guide, we're sharing exactly how to become a digital nomad with everything you need to know to make that dream a reality....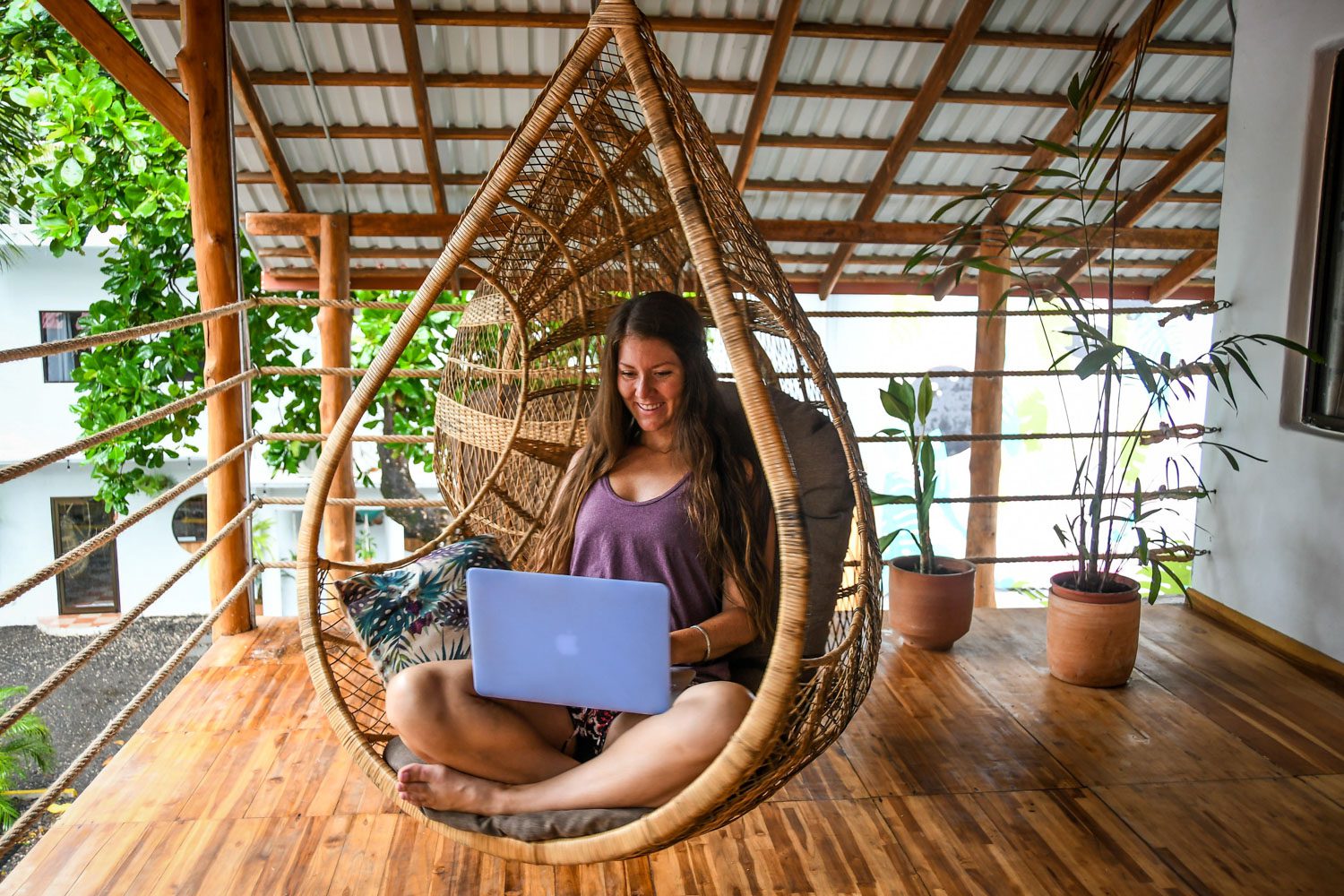 If you've ever dreamt of working remotely, you'll want to see this huge list of Digital Nomad Jobs. We're going over the best remote jobs for easily transitioning to a nomadic lifestyle, and we've interviewed some badass women who are sharing their best advice for getting started as a digital...
Now that you've been inspired, let's delve into some common questions people have before jumping into life as a digital nomad…
Where are the best places in the world to be a digital nomad?
Great question! Everyone is going to have different opinions for this, and the beauty of this lifestyle is you can pretty much work from anywhere in the world (as long as there is a steady Internet connection!).
Here are some cities with a strong Digital Nomad community around the world:
Lisbon, Portugal
Canggu, Bali
Medellin, Colombia
We could honestly go on and on. With the rise in popularity of the Digital Nomad lifestyle, this list is growing exponentially. So we put together a detailed list of the best cities for digital nomads around the world, packed full of tips for living and working as a digital nomad in each place.
Can I be a Digital Nomad with a Family?
Absolutely! While you will have some decisions to make about childcare and schooling, we've met many families and single parents who are loving the Digital Nomad lifestyle. (One of the women featured in this article is rocking the DN life while homeschooling her son!)
Insider tip: Don't forget to get an insurance policy! We never leave the US without travel insurance. We have a yearly travel insurance policy through Allianz Travel and we currently pay $37.50 per month (for 2 people). We've found it is more affordable than other policies for similar coverage.
I can work remotely, but my job is dependent on a specific time zone. Can I still be a Digital Nomad?
Heck yes! Try sticking within your same time zone (or a similar one). For instance, if you work on Eastern Time (USA), try "nomad-ing" in hotspots like Austin, Texas or Medellin, Colombia. Going to somewhere like Asia will be more difficult, though not impossible. We have a friend who routinely gets on conference calls in the middle of the night. I would never be able to do that, but she doesn't mind!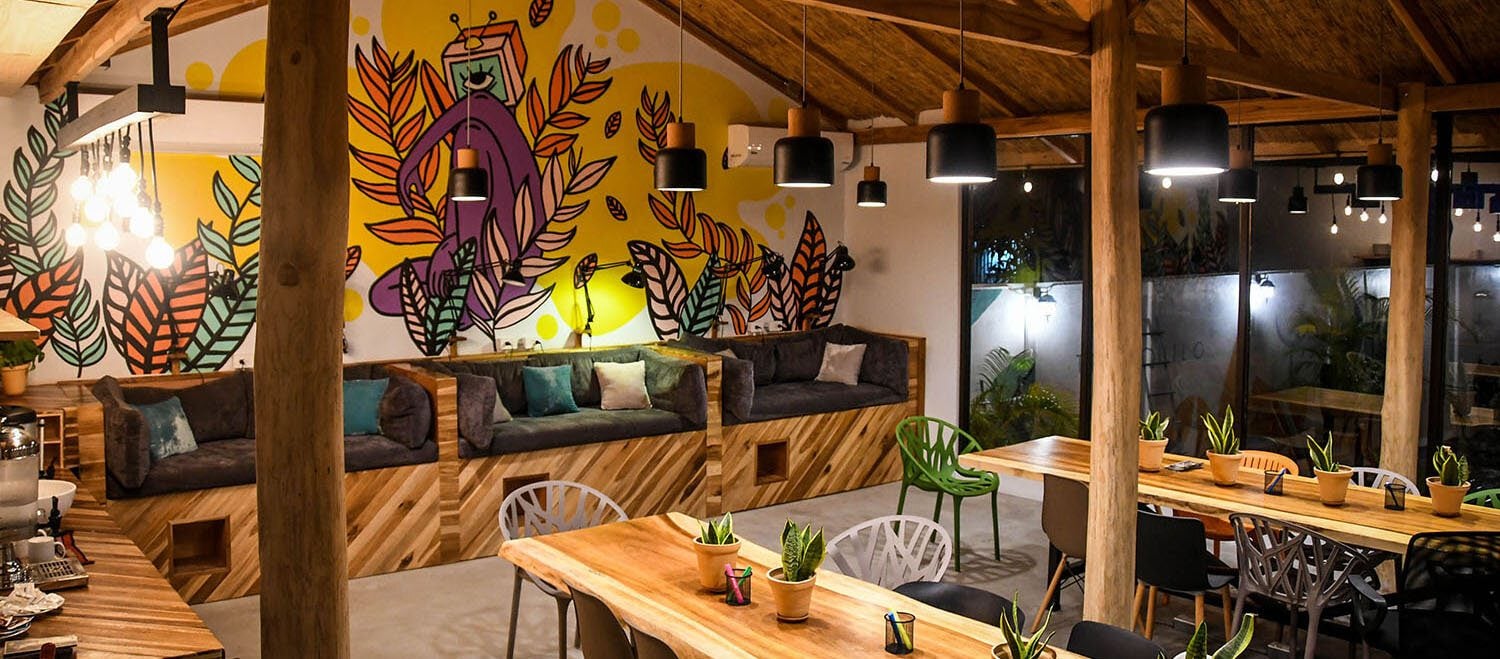 What if I have a lot of debt?
This could actually be a great lifestyle change for you. As a Digital Nomad, you can choose to live in countries with a low cost of living if saving money is a priority for you. However, if you want to start the digital nomad lifestyle and don't have a job yet, make sure you have a savings of at least 6 months to a year to comfortably pay off any debts plus living expenses. This will help you get by for the first few months while you settling into a DN job.
What if I have a mortgage?
Some people choose to sell their house and belongings before making this lifestyle change. Others rent it out while they're away.
But I have a health condition…
I'm not going to gloss over this and make it seem like you can easily leave home behind, because in many cases it is so much more difficult than that. But I will say there are people who have made it work. There are people out there who have been in your shoes. Do some research on countries with great medical care (for example, Thailand is known for world-class healthcare at a fraction of the cost of many Western countries). Seek out others who have similar situations and ask for advice. Come up with a plan. It will be difficult, there's no arguing that, but it is possible.
How do I get started?!
Well, you're off to a good start because you're here doing your research, after all! Start by coming up with a list of potential jobs that interest you and fit your skillset. Hopefully this article has helped with that!
Know that lots of Digital Nomads have more than one job (especially to start with), so you might want to begin by trying a few things out: Join Digital Nomad Facebook groups. Email people who inspire you and ask for advice.
But most importantly, listen to your gut. For some people, a well laid out plan is essential for them to be successful on this journey. For others, taking the leap with just a one-way ticket and no real roadmap is the best angle. You know your heart. Listen to it.
We're put together a detailed step-by-step guide on how to become a digital nomad. It cover everything from finding a source of income and saving money for a travel budget to choosing your next destination and preparing for life on the road in 10 simple steps. Once you've given that a read, check out our other digital nomad resources below for more inspiration.
We put together this awesome resource with all of the essential gear for life as a Digital Nomad! From travel essentials and electronics to gadgets that'll make your life easier on the road, we've cover it all!
And the best part.. it's totally FREE! Just click below and enter your email. We'll immediately send our digital nomad gear guide to your inbox!
Digital Nomad Destinations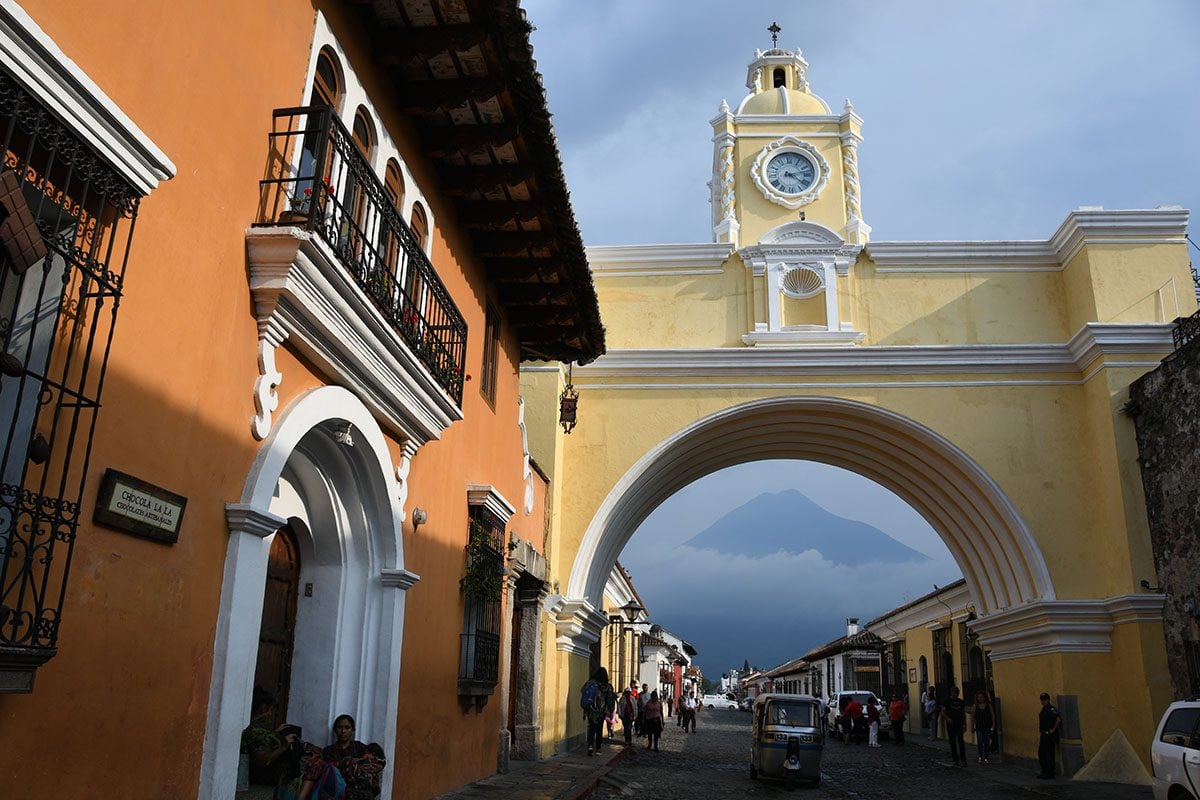 Visiting the historic center of Antigua should be on every traveler's bucket list. With deep cultural roots and adventurous activities nearby like hiking Acatenango Volcano, there are so many exciting things to do in Antigua, Guatamala. Be careful, you may fall in love with this city and never want to...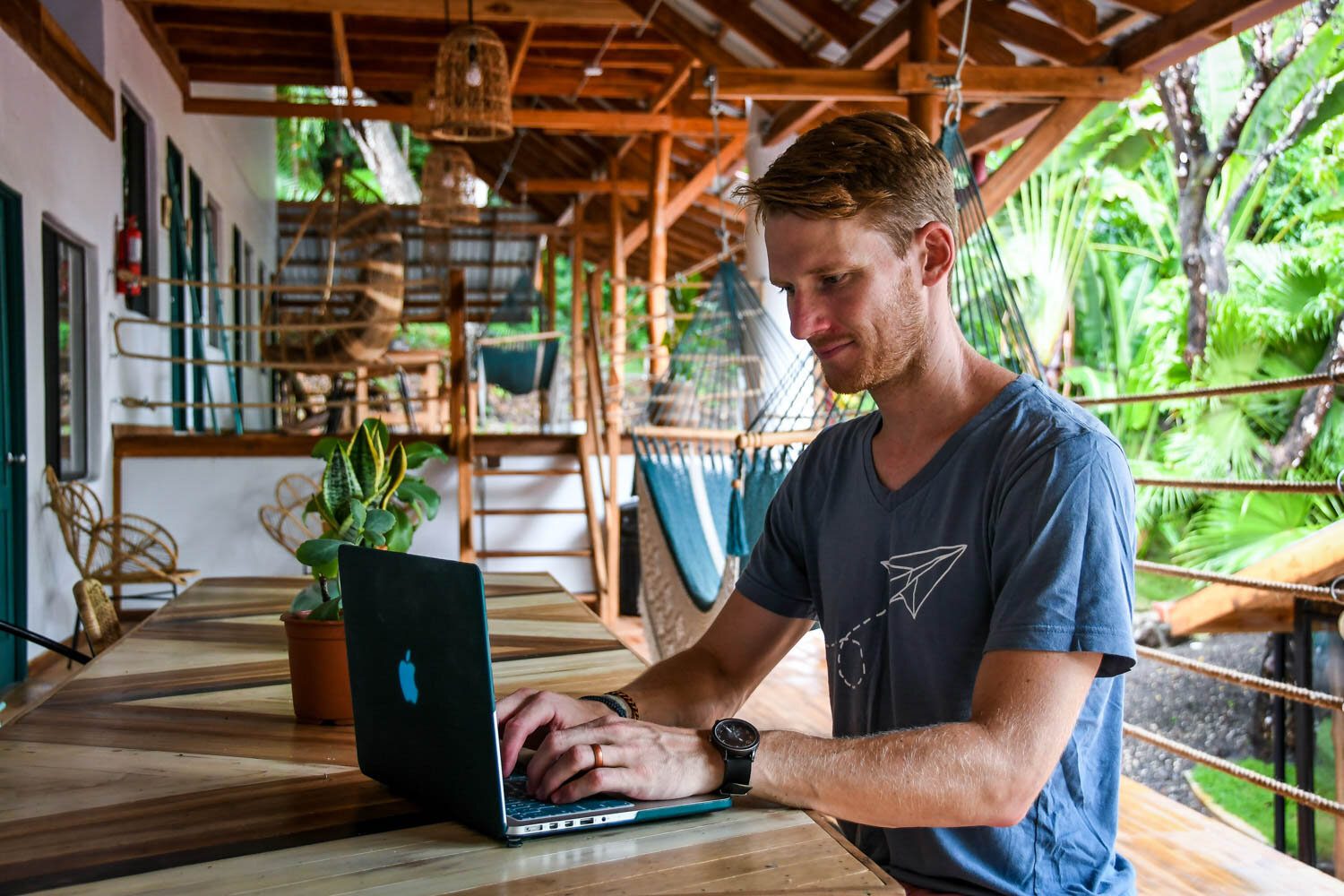 Have you ever considered getting a side hustle in order to earn some extra spending money? Or maybe you're between jobs and need an easy gig to stay afloat. The good news in there are tons of quick and easy ways to earn money online (no matter your background!). We've...