Minneapolis, Minnesota is known for many things, including the sparkling lakes, Mall of America, professional sports, and Prince — but that only scratches the surface. There are countless fun things to do in Minneapolis year-round, and we've rounded up the best to get you started.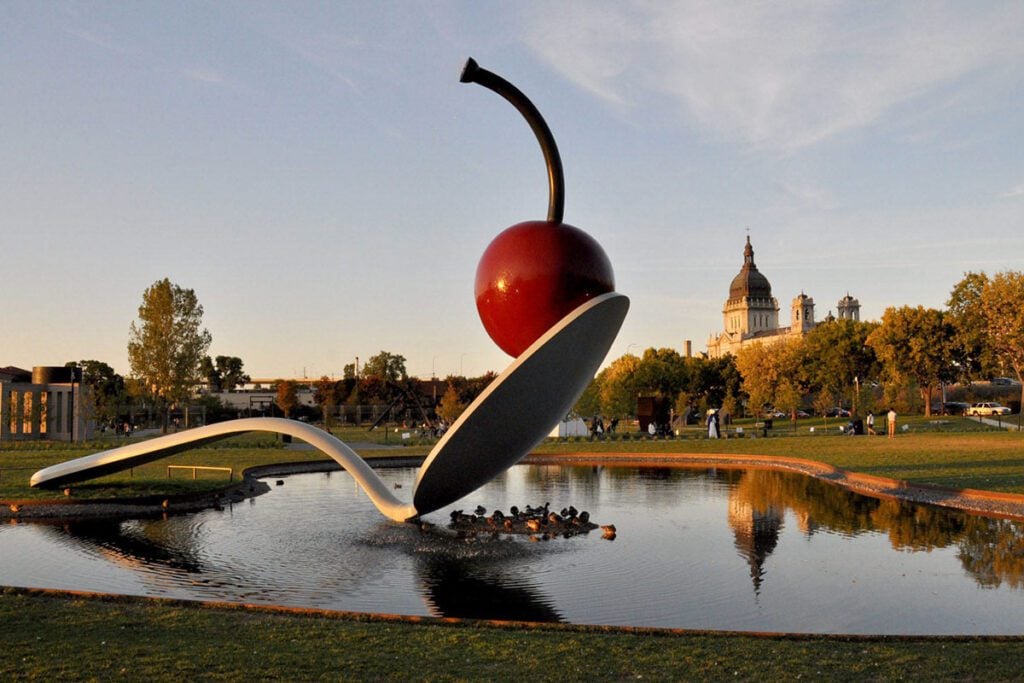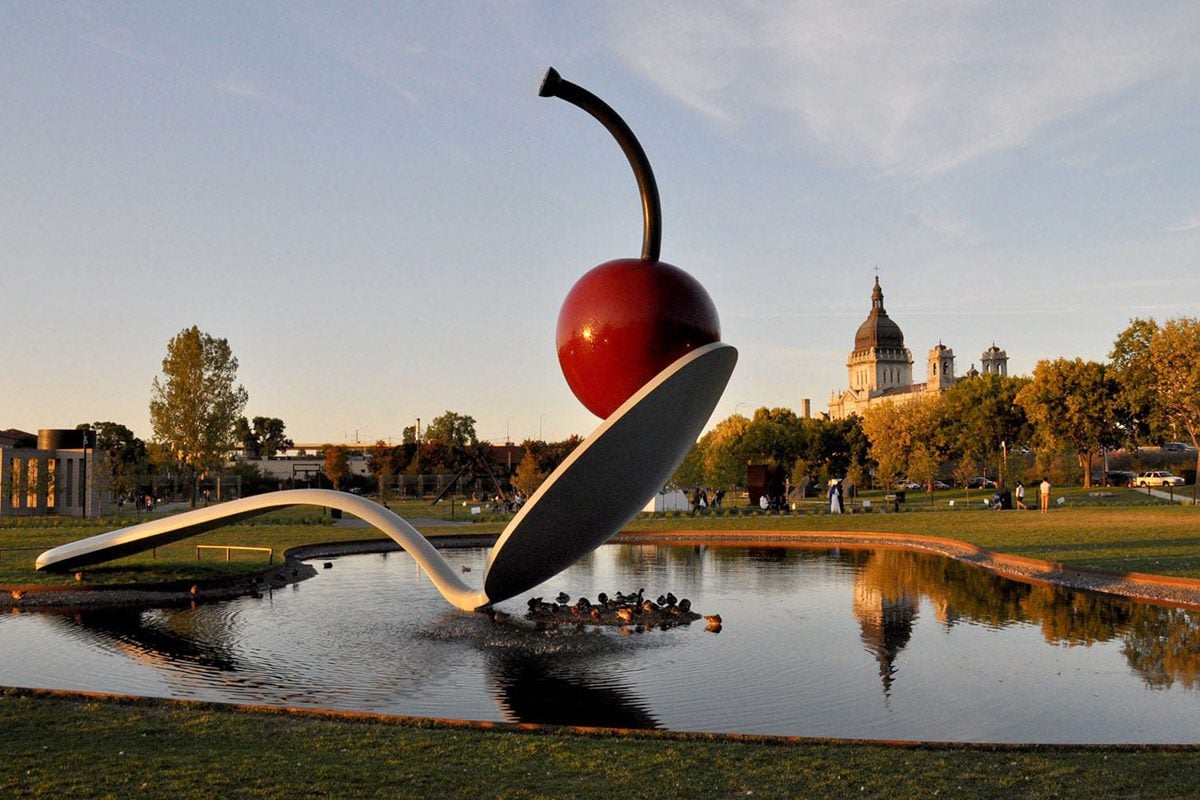 Minneapolis is a very special city to us, as it's where both Ben and I grew up. Most of our good friends and family still live here, so we visit Minneapolis often and still refer to it as "home".
If you want my honest opinion, I think Minneapolis is one of the most underrated cities in the United States.
With lakes scattered throughout the city, there's a blend of city and nature that is, frankly, unlike any other U.S. city we've visited.
Fun Fact: Minnesota is known as the "land of 10,000 lakes," but in truth, there are many more!
If you love the outdoors, you'll be able to find all sorts of fun things to do outside in Minneapolis. Simply grab a bike, a kayak, snowshoes, ice skates or skis and you'll be ready for adventure any time of the year!
But Minneapolis isn't just for nature enthusiasts… There are also ever-evolving food, music and arts scenes that seem to get better each time we visit.
In addition to all of the fun things to do in Minneapolis, there's a certain Midwest friendliness that just can't be found on either coast. So soak up that "Minnesota nice" and bring a little home with you!
Whether you're visiting Minneapolis for the first time or you're a lifelong Minnesotan looking for some unique things to do on the weekends, this guide will give you all sorts of ideas.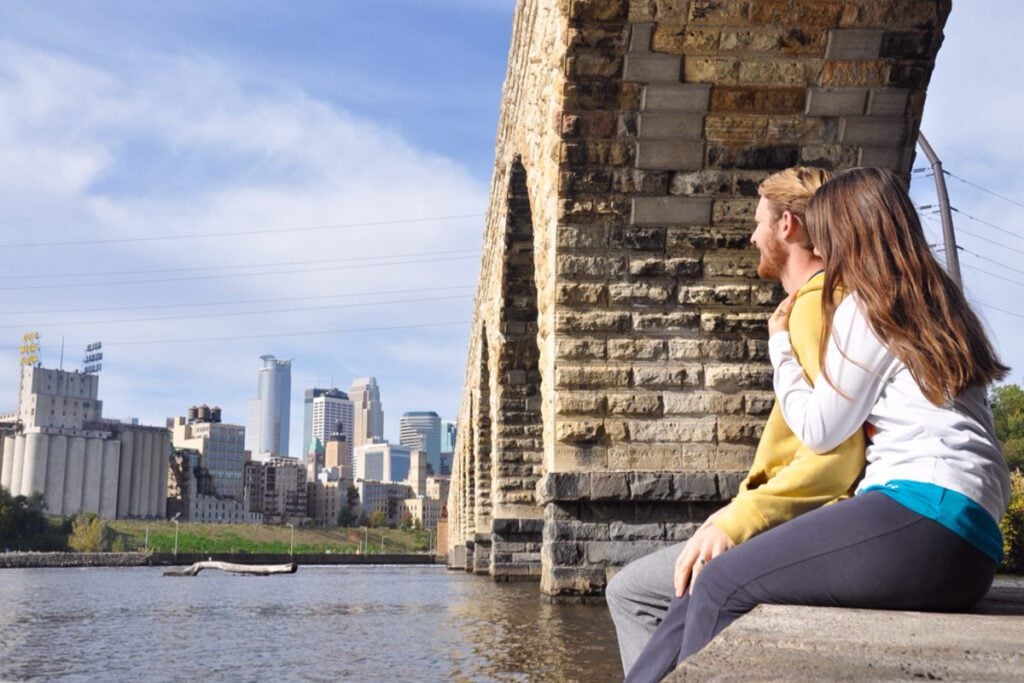 "Out of all the places we have traveled, Minneapolis is the city we have spent the most time cumulatively throughout our lives. We put a lot of thought into curating this list of fun things to do in Minneapolis and added lots of our personal favorites and insider tips to this travel guide so you can plan the best possible trip!"
Minneapolis Travel Guide
For more tips and advice for planning your trip to Minneapolis, jump to the following sections (or just keep scrolling to see it all!).
---
Top things to do in Minneapolis
If you're looking for quick answers for the very best things to do in Minneapolis, here are our top recommendations:
5. Stroll through the Minneapolis Sculpture Garden
Catch a show at First Ave.
Taste test the real Juicy Lucy
Walk, bike, or in-line skate around a lake
Explore downtown Minneapolis & Nicollet Mall
Cross the Mississippi on the Stone Arch Bridge
Keep reading for more detailed information on each of these things and more ideas of fun things to do in Minneapolis.
But first…
Why is it called "the Twin Cities"?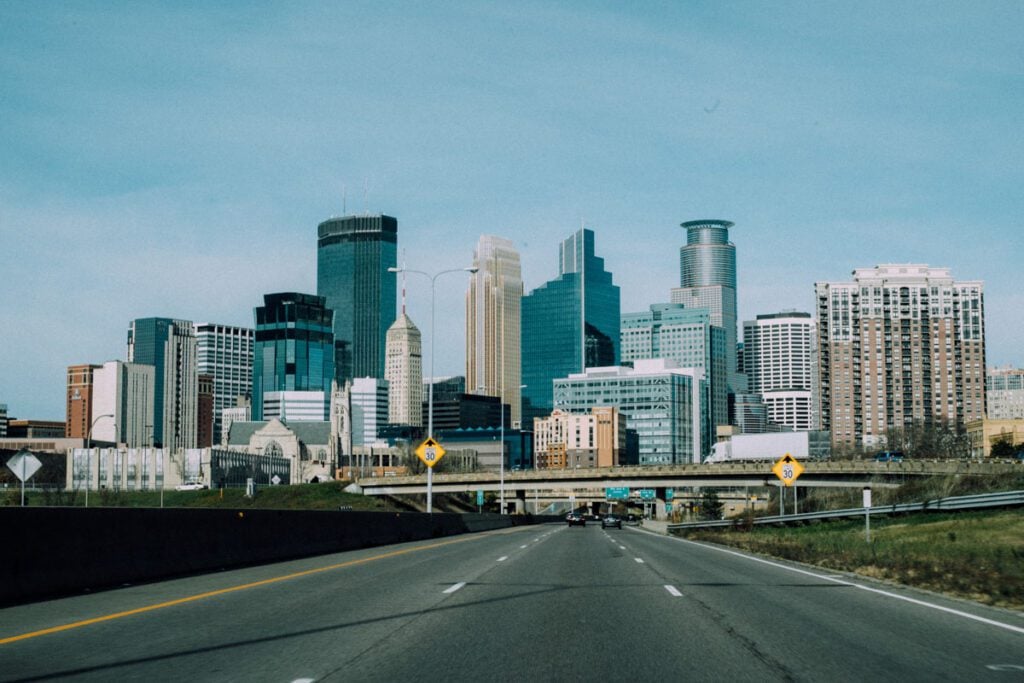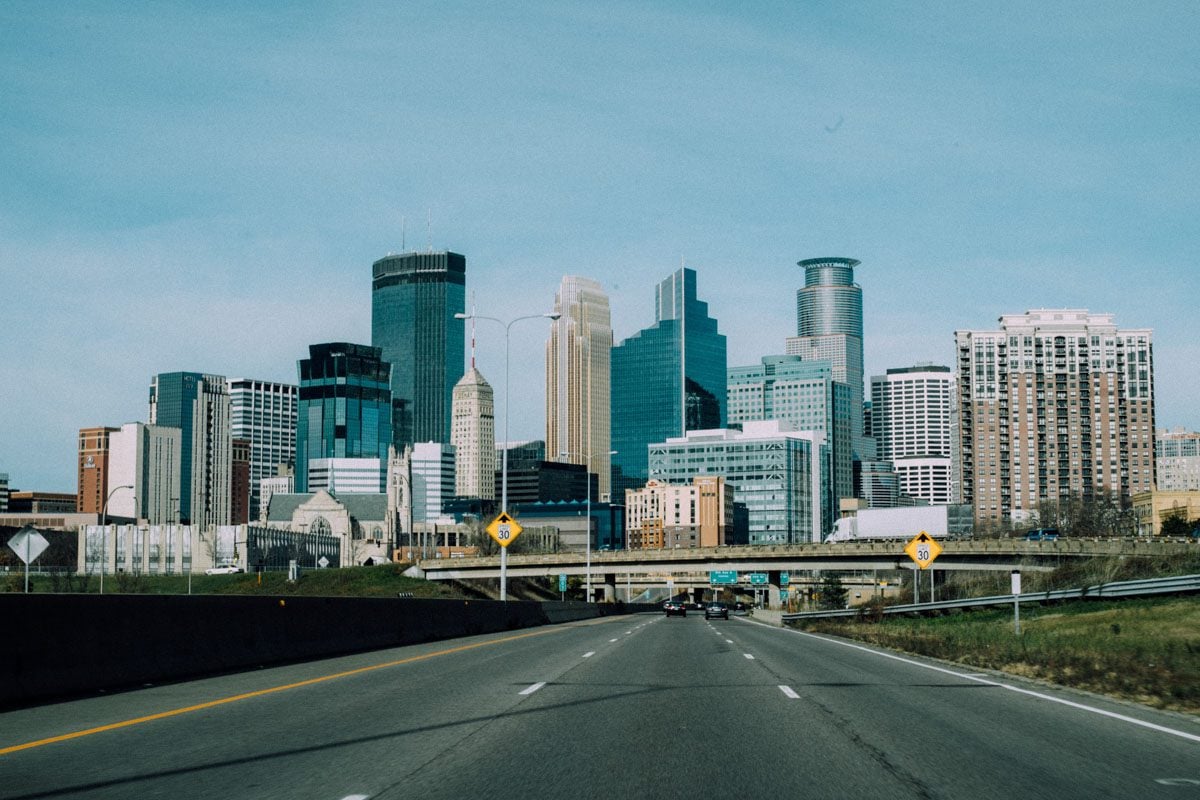 "The Twin Cities" refers to the paired urban centers of Minneapolis and St. Paul, Minnesota, which are situated in close proximity to one another along the banks of the Mississippi River.
The term originates from the late 19th century when these two cities began to grow rapidly in tandem, creating a unique urban landscape.
Despite their individual identities and characteristics, the interconnectedness of Minneapolis and St. Paul in terms of economic development, cultural exchange, and shared resources led to the adoption of this nickname.
For the purposes of this guide, we are mostly concentrating on activities in and around Minneapolis, but with such close proximity, we've included a few stand-outs of St. Paul as well.
And now for the good stuff…
We broke this list up into different sections based on what you are looking for. At the top of the list, you'll find our top recommendations for the absolute best things to do in Minneapolis, followed by various other categories.
Click on the link to jump down to the section you are looking for, or just keep reading!
Best things to do in Minneapolis
Looking for the quintessential can't-miss activities? You'll want to start with these…
1. Stroll through the Minneapolis Sculpture Garden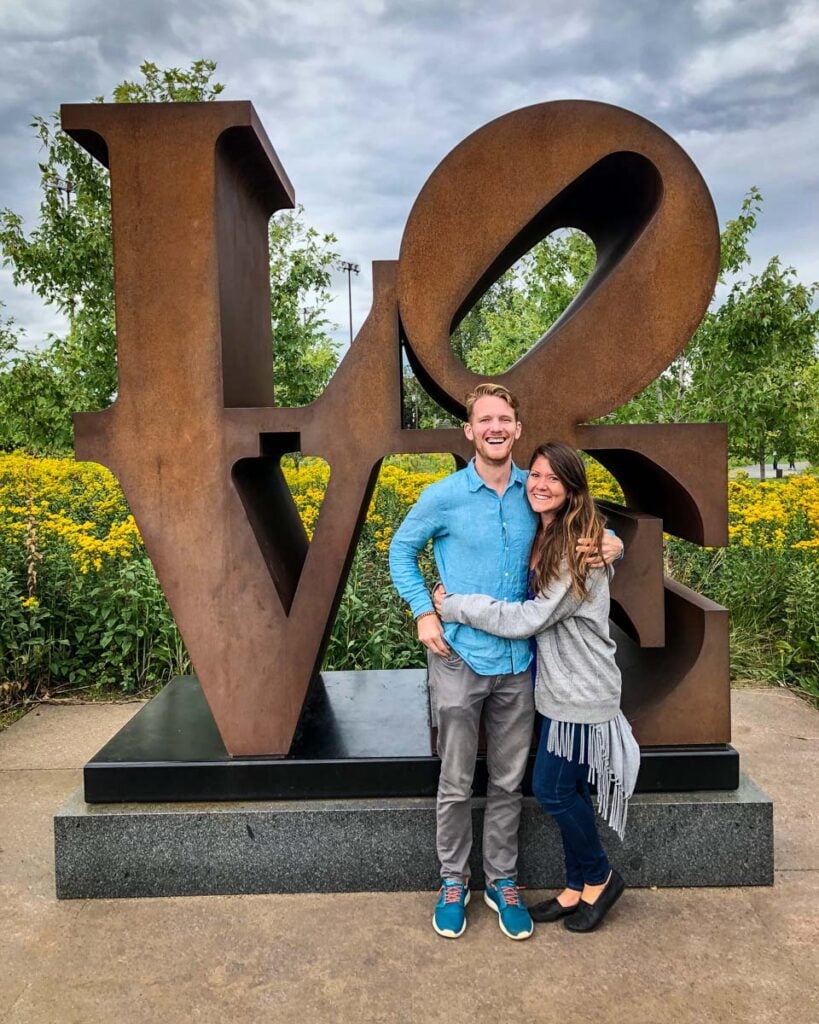 An 11-acre garden with more than 40 larger-than-life sculptures, this unique outdoor museum is also one of the best free things to do in Minneapolis.
Located next door to the Walker Art Center near downtown, it's a perfect spot for a stroll, but with a fun artistic twist. Around sunset is a great time to visit, with ideal golden hour lighting for a photo-op.
During the summer, the sculpture garden hosts the Rock the Garden festival, which always features an impressive lineup of artists including MGMT, Chance the Rapper, Bon Iver, Lizzo, and many others, plus tons of local food vendors.
2. Catch a show at First Ave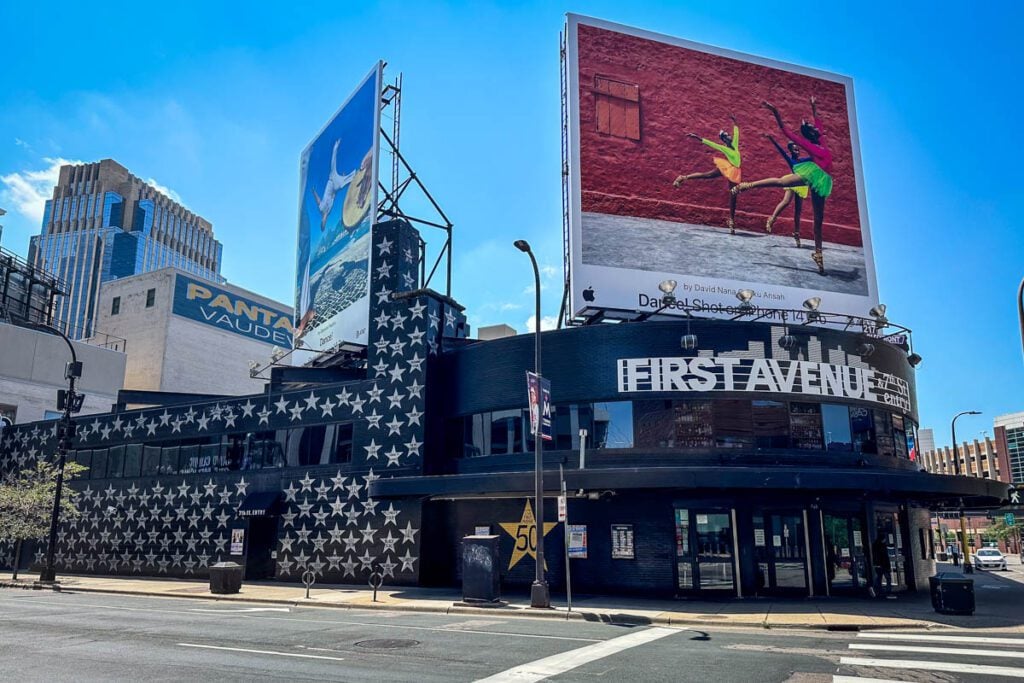 Located in a landmark building downtown, First Avenue music venue is a Minneapolis institution. Shortened by locals to simply First Ave, this place has an impressive history.
Known as one of the most influential nightclubs in the nation, it was one of the very first to allow black musicians to perform.
It's also considered the launching point for Prince's career. He performed nine shows in the early days of his career at First Ave and his iconic music video for Purple Rain was also filmed there.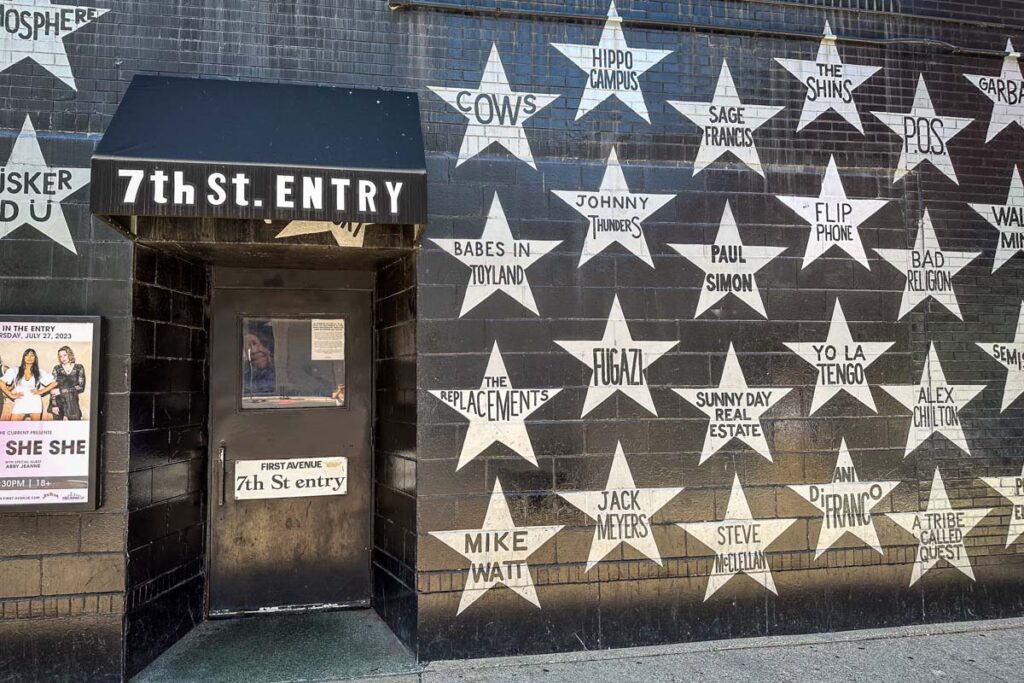 Over the years, many other huge stars passed through the club's doors, including Rod Stewart, Frank Zappa, and U2.
To this day, First Ave continues to be a Minneapolis favorite — you can still catch a show there! As you enter through the 7th Street entry, look at the wall of stars, which commemorates notable artists who have been involved with the club.
3. Discover the real Juicy Lucy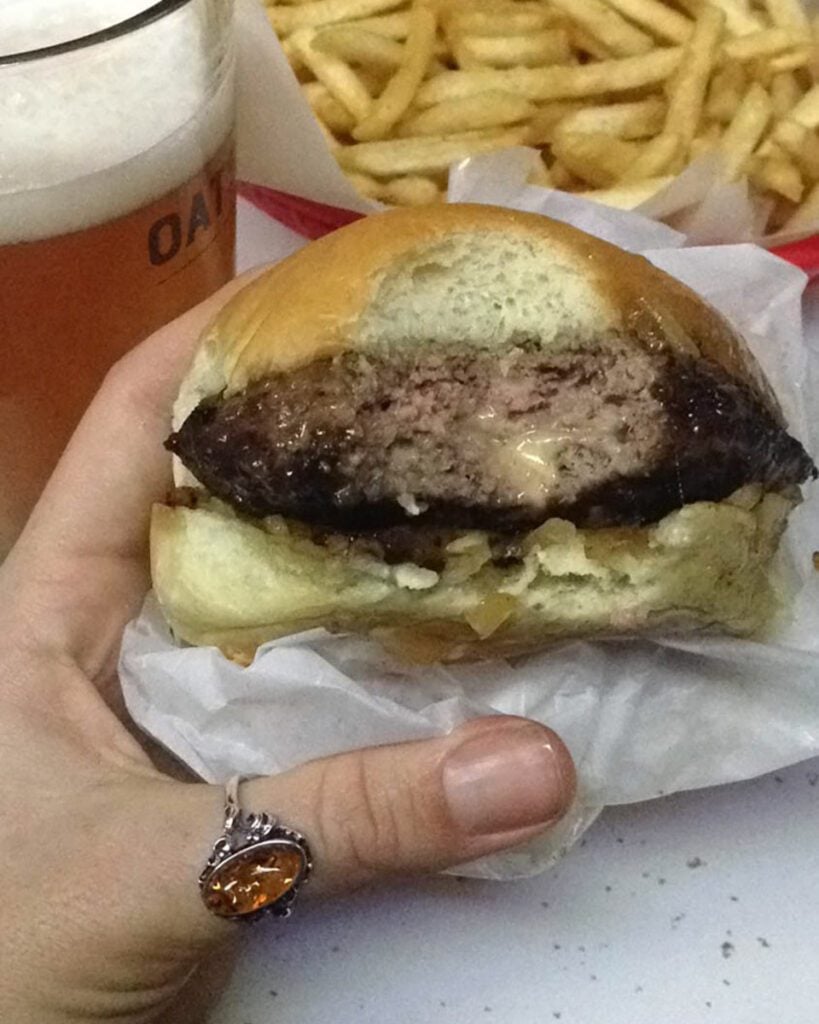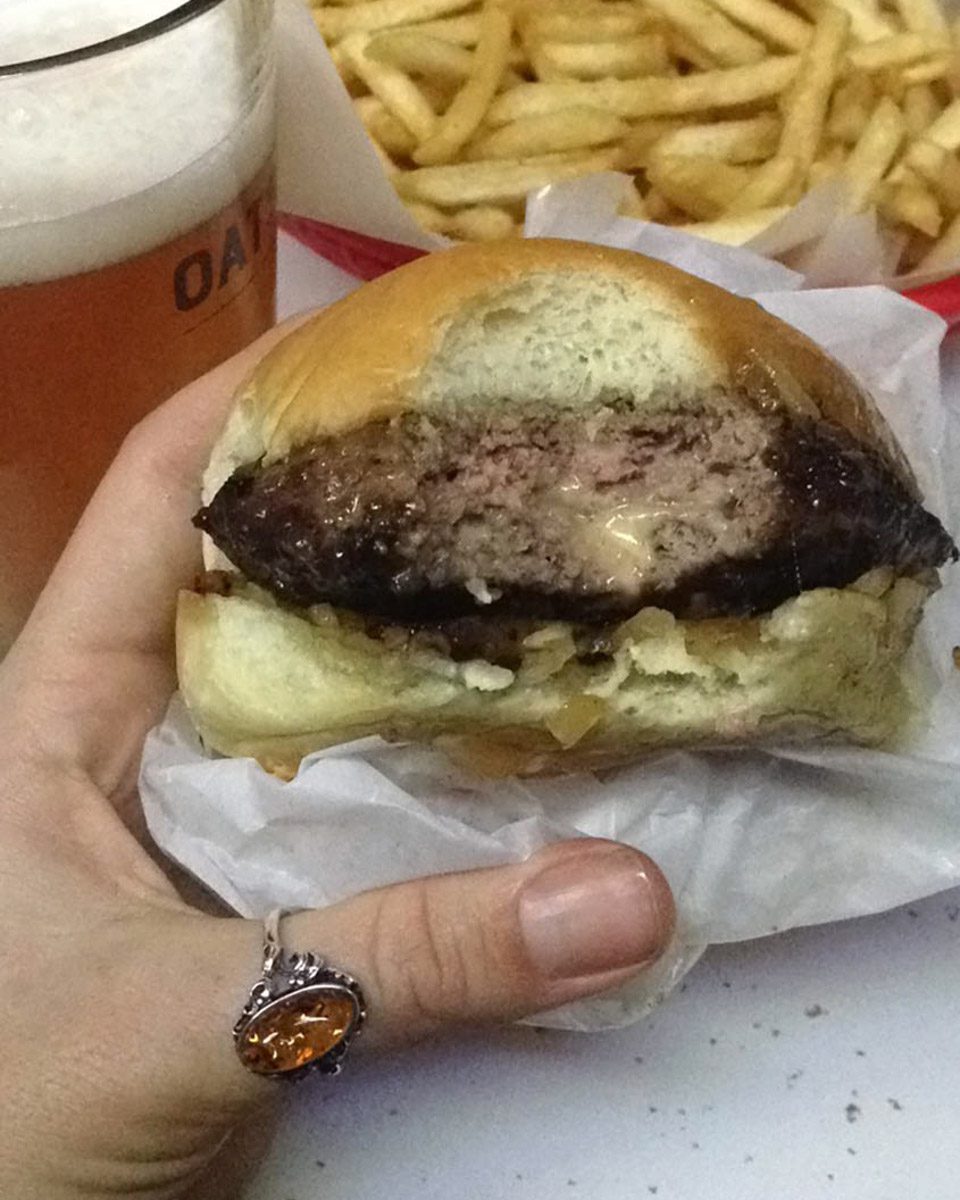 Sampling a Juicy Lucy is a Minneapolis rite of passage. Wondering what on earth a Juicy Lucy is? Think of it as a sort of inverted cheeseburger (the cheese is inside the patty!).
Two rival, 1950s-style diners in Minneapolis both lay claim as the inventors. And which one makes the better Juicy Lucy is a highly contentious issue.
Do your own "research" and head to both Matt's Bar for the "Jucy Lucy" and the 5-8 Club for their "Juicy Lucy" (note the spelling difference) to decide for yourself!
4. Walk, bike or in-line skate around a lake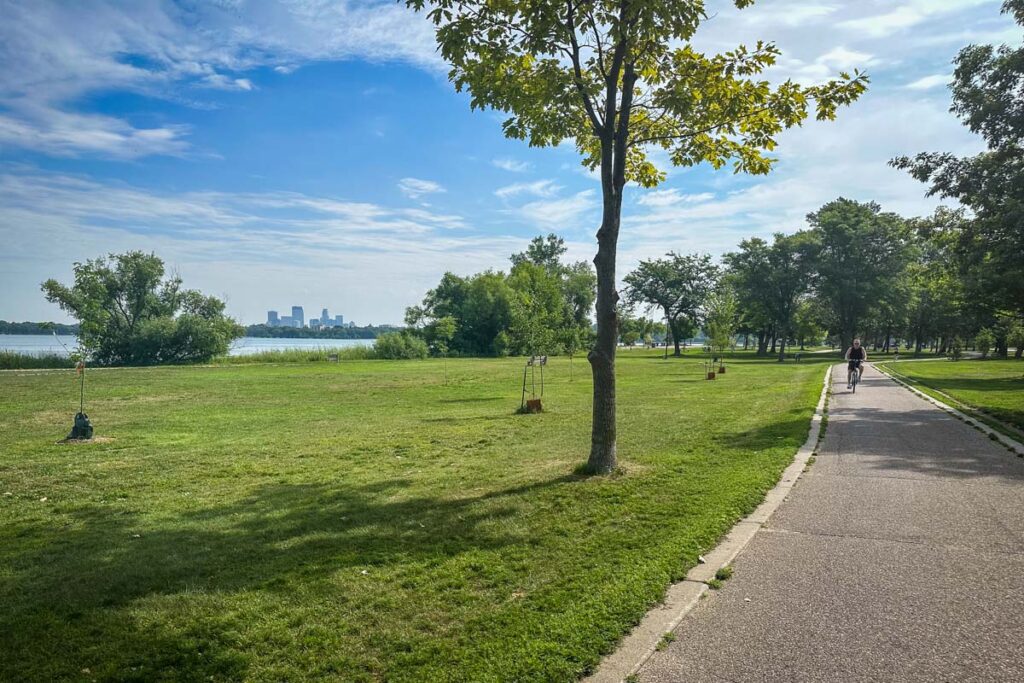 A visit to the Land of 10,000 Lakes isn't complete without spending some time on the water, of course! Minneapolis has five major bodies of water, interconnected through a series of trails known as the Minneapolis Chain of Lakes Regional Park. 
Here, active outdoor enthusiasts and beachgoers enjoy frequenting Lake Bde Maka Ska, which means "White Earth Lake" in the native Dakota language. (Formerly called Lake Calhoun.)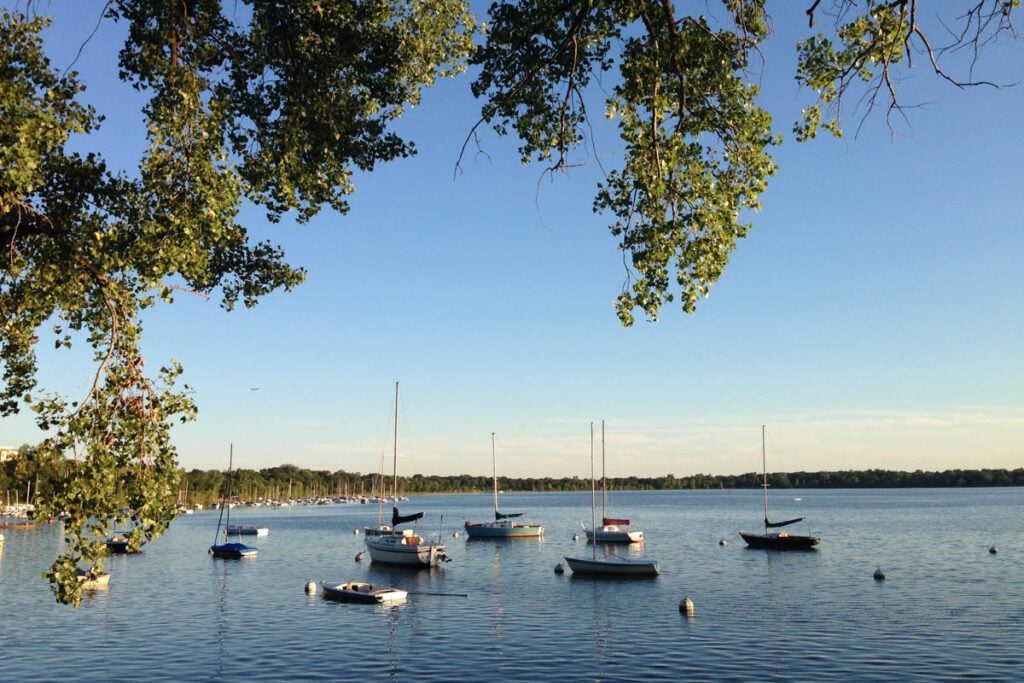 Families looking for a more refined lakeside experience can head to Lake Harriet, which also features a live music bandstand for summer concerts and a pristine rose garden. 
Cedar Lake, Brownie Lake, and Lake of the Isle each receive less traffic but are well worth a bike ride or stroll!
5. Stroll Nicollet Mall and explore downtown Minneapolis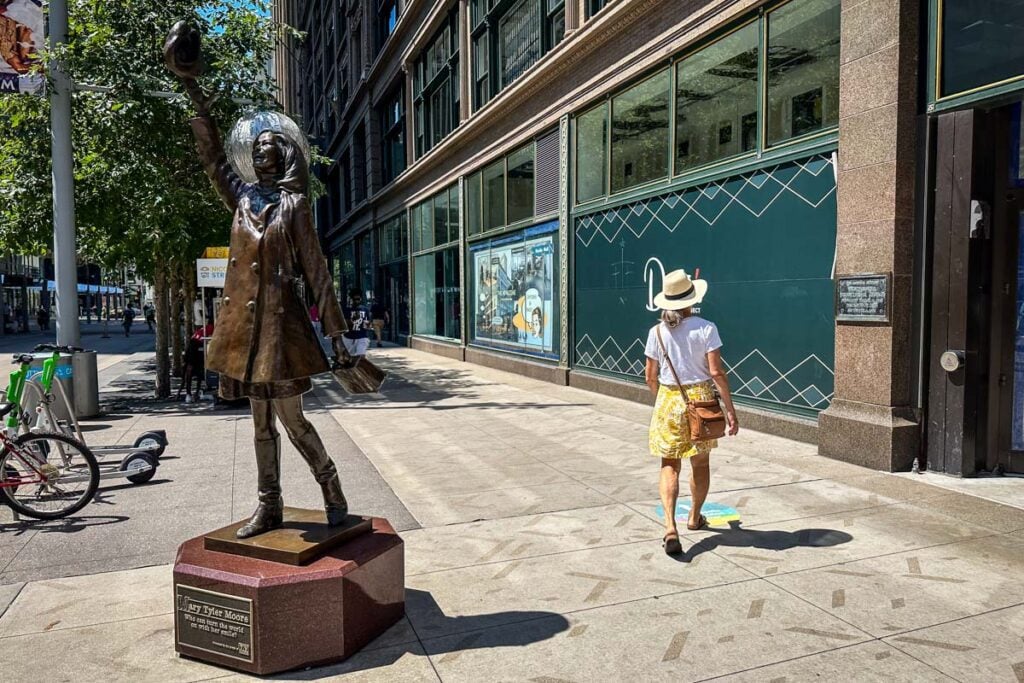 Stretching 12 blocks through downtown, this bustling pedestrian district is home to many shops, eateries, bars, and cute cafes.
A slice of Minneapolis' big city vibe, you'll find everything from major brand-name stores like Nordstrom and Target to independent local boutiques. The Walker Art Center is also here, situated at one end of Nicollet.
Give yourself a few hours to window shop, have lunch or at least a coffee, and don't miss walking through the elevated Skyway or taking a selfie with the iconic Mary Tyler Moore statue.
Nicollet Mall is also home to a huge weekend farmers' market from June to October.
6. Cross the Mississippi on the Stone Arch Bridge
The Stone Arch is one of the oldest bridges in the country that crosses the Mississippi River. In fact, it's the second oldest (next to Eads Bridge) and the only arched bridge made from stone on the Mississippi.
The former railroad bridge crossing boasts incredible views of the river, Twin Cities' skyline, and the surrounding areas, dotted with parks and lakes. This is a great spot for a relaxing evening stroll or daytime bike ride.
If you have some time to spare, set aside at least a few hours; the bridge links some of the city's best green spaces, like St. Anthony Main. Best of all, the whole area (including the bridge itself) is entirely car-free, making it safe to navigate on foot.
7. Check out the Walker Art Center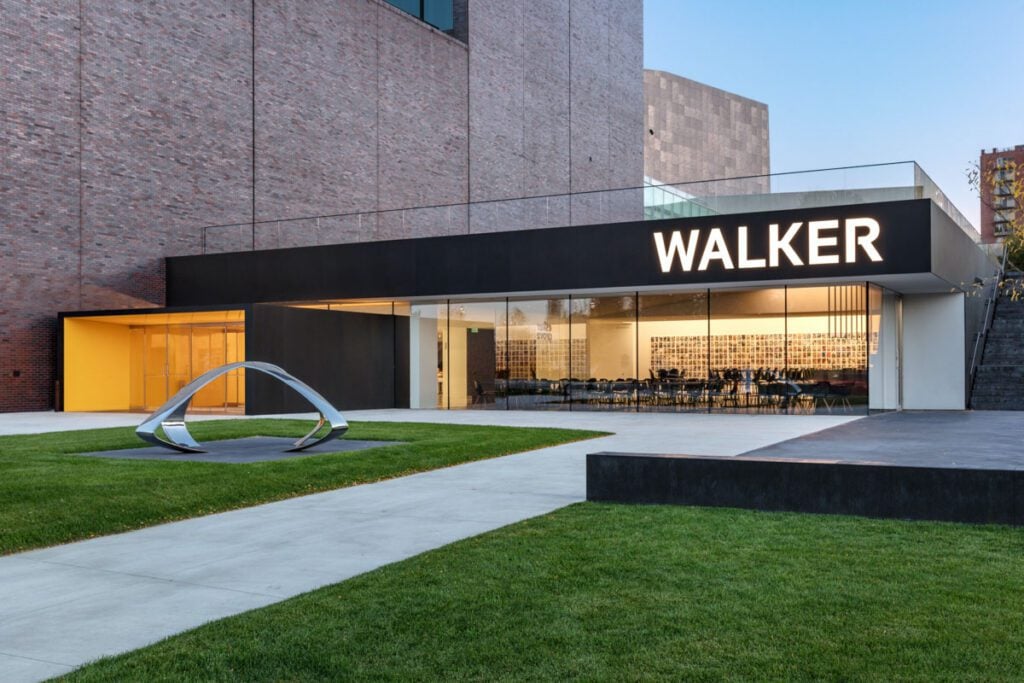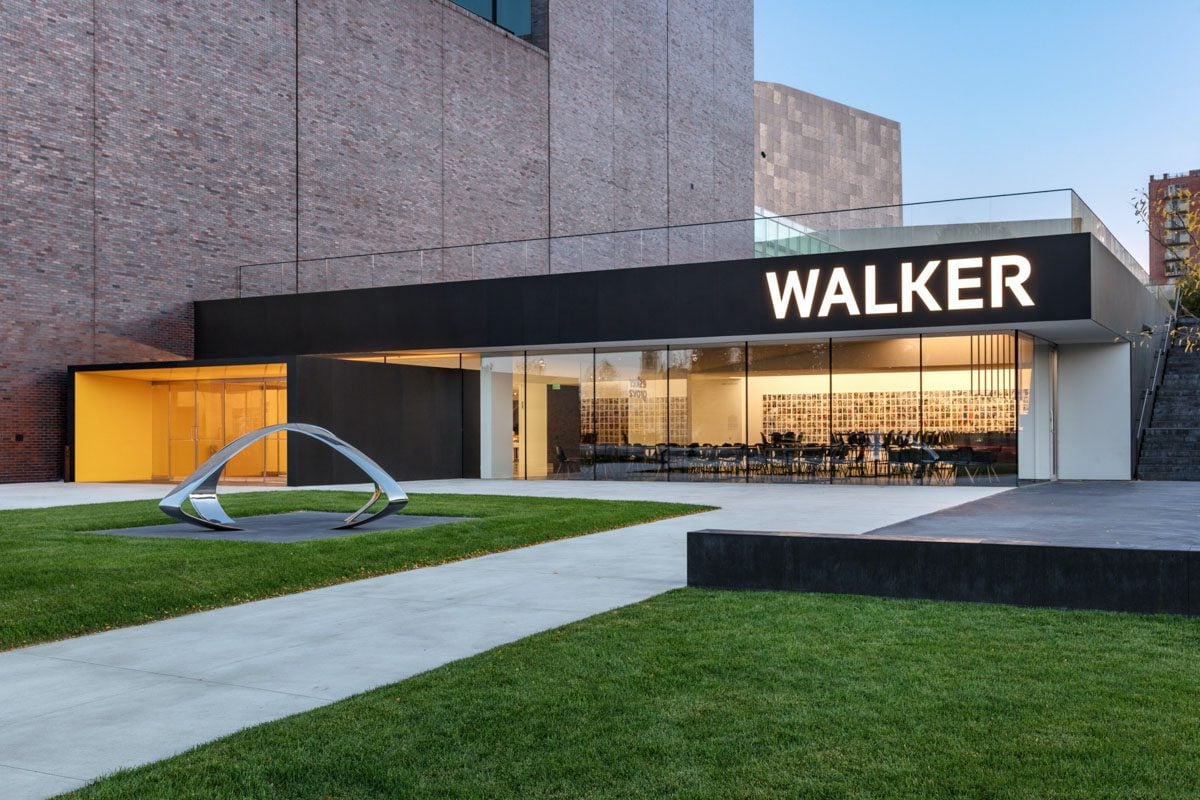 One of Minnesota's premier art institutions, the Walker's impressive collection of 17,000 works of art spans many mediums including lithography, digital installations, painting, and others.
The center contains world-renowned artwork by the likes of Andy Warhol and Chuck Close and is well worth the price of admission any day of the week. However, if you're exploring Minneapolis on a budget, the Walker is completely free to enjoy on Thursdays from 5-9 p.m!
The art center also hosts frequent lectures, screenings, and live performances, so be sure to check their events calendar for the ever-changing arts lineup. As a double bonus, there are often events on free Thursday nights!
8. Peruse the Minneapolis Institute of Art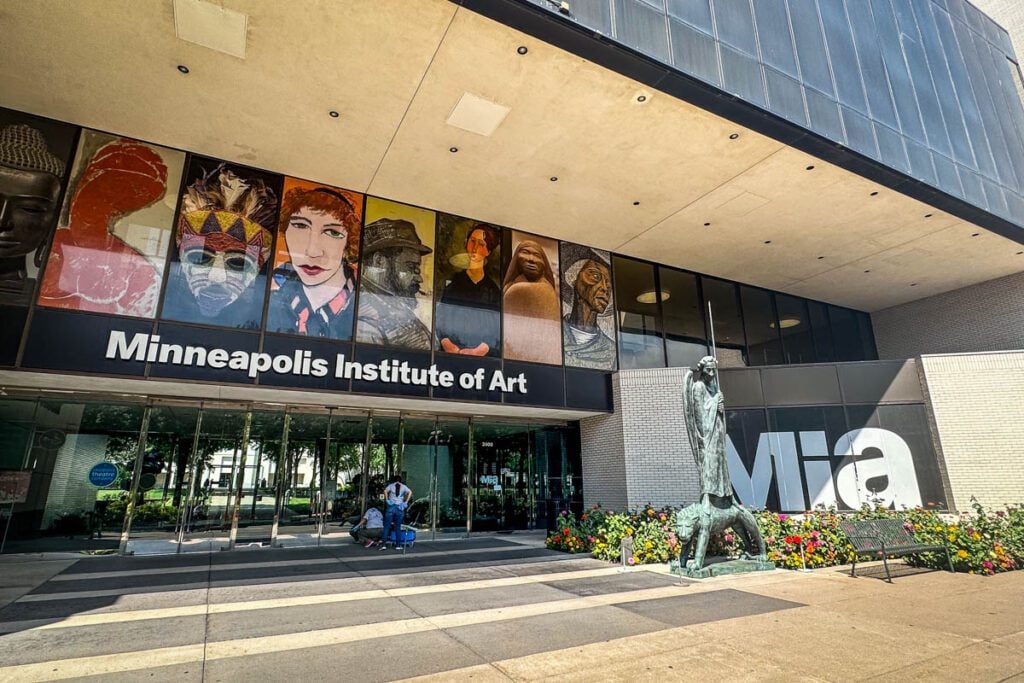 A more classic complement to the decidedly modern Walker Art Center, this comprehensive art museum houses global art spanning thousands of years. It's home to everything from 12th-century Nigerian statues to paintings by Van Gogh, and it's impossible to take it all in on one visit!
Most impressive of all, admission into the MIA is always completely free, making it one of the best things to do in Minneapolis, especially for those on a budget!
9. Saint Anthony Main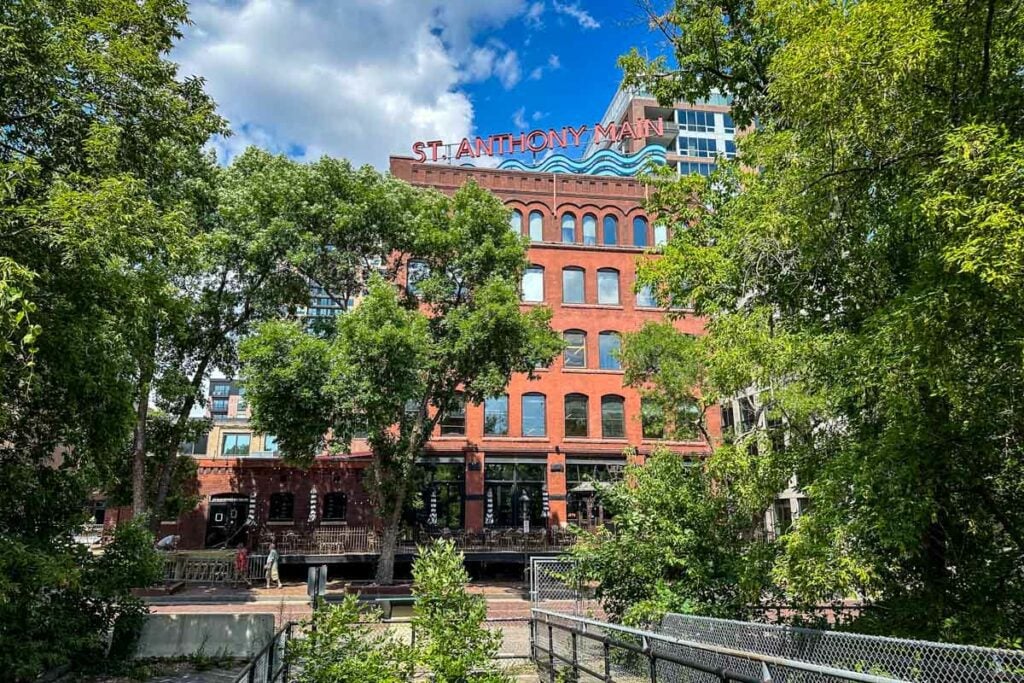 One of the oldest neighborhoods in the city, Saint Anthony Main combines excellent cafes, bars, and restaurants with a riverside green space. Make sure to stop by St. Anthony Falls at the terminus of the Stone Arch Bridge — it's the largest major waterfall on the Mississippi!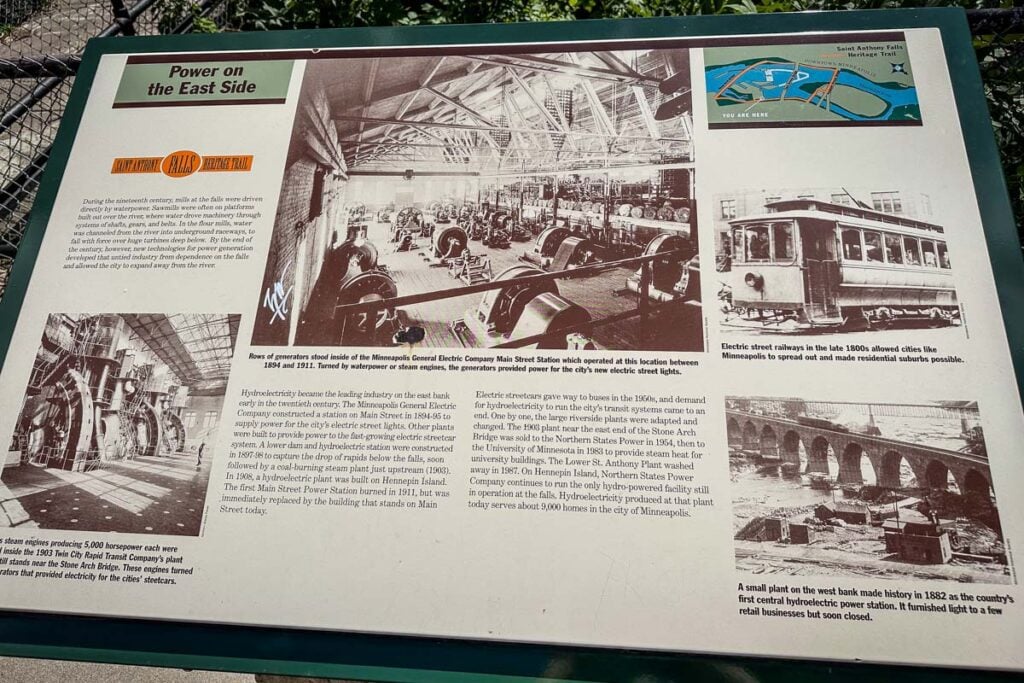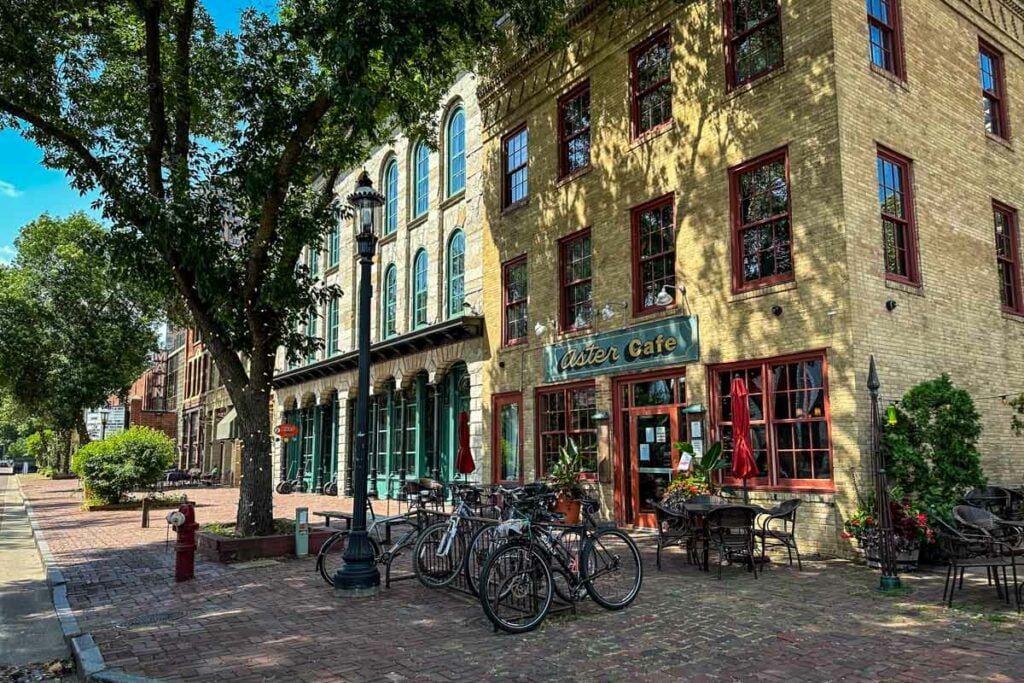 Many trails also connect here, making walking or cycling the area on a sunny afternoon one of the best free things to do in Minneapolis.
For a great local brew, don't miss Minneapolis Cider Company, which also rents out pickleball courts. If you're feeling more like brunch, head to the storied Aster Cafe.
10. Check out Minnehaha falls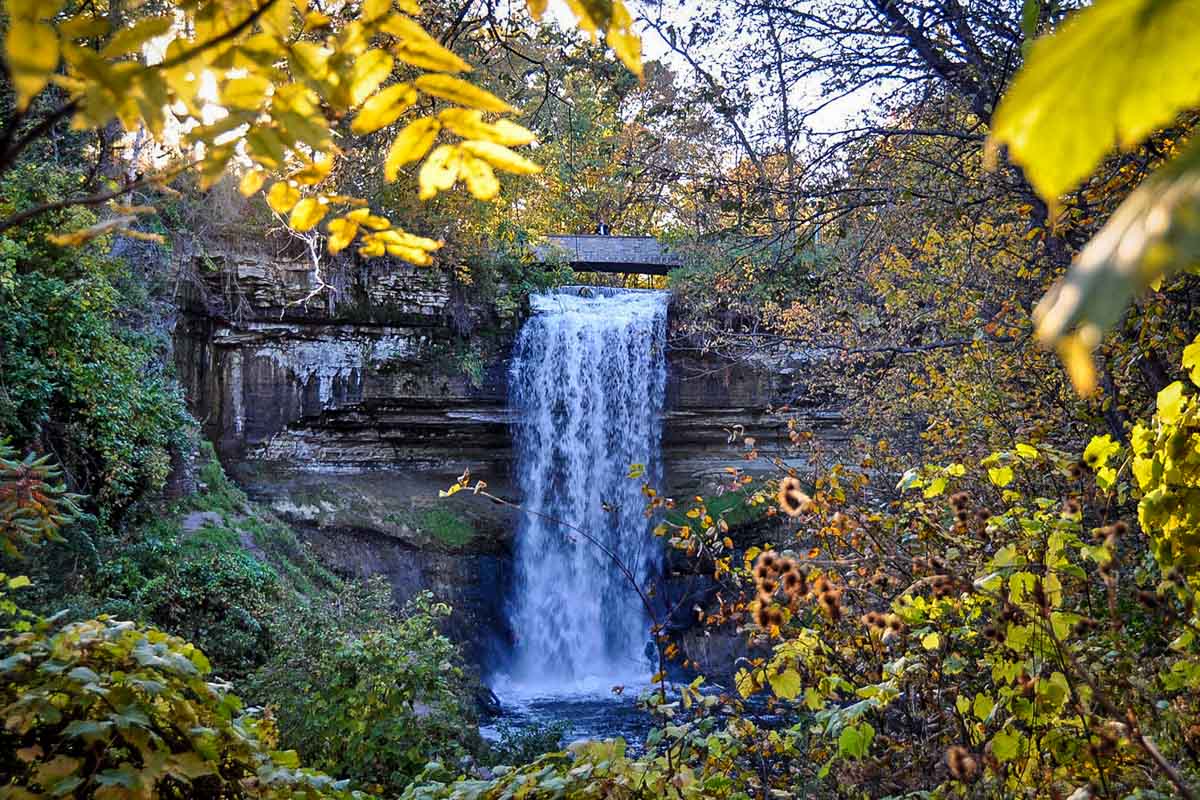 Located in Minnehaha Regional Park, these 53-foot-high thundering waterfalls are mesmerizing.
They're connected by a series of scenic hiking and biking trails, so there's a lot to do here even after you've finished checking out the falls. The park is also easily accessible via public transportation from the city, making it one of the best all-around things to do in Minneapolis.
Visiting in the winter? These impressive falls are known to be even more exciting to see completely frozen, suspended mid-motion.
11. Cheer on the Minnesota Twins at Target Field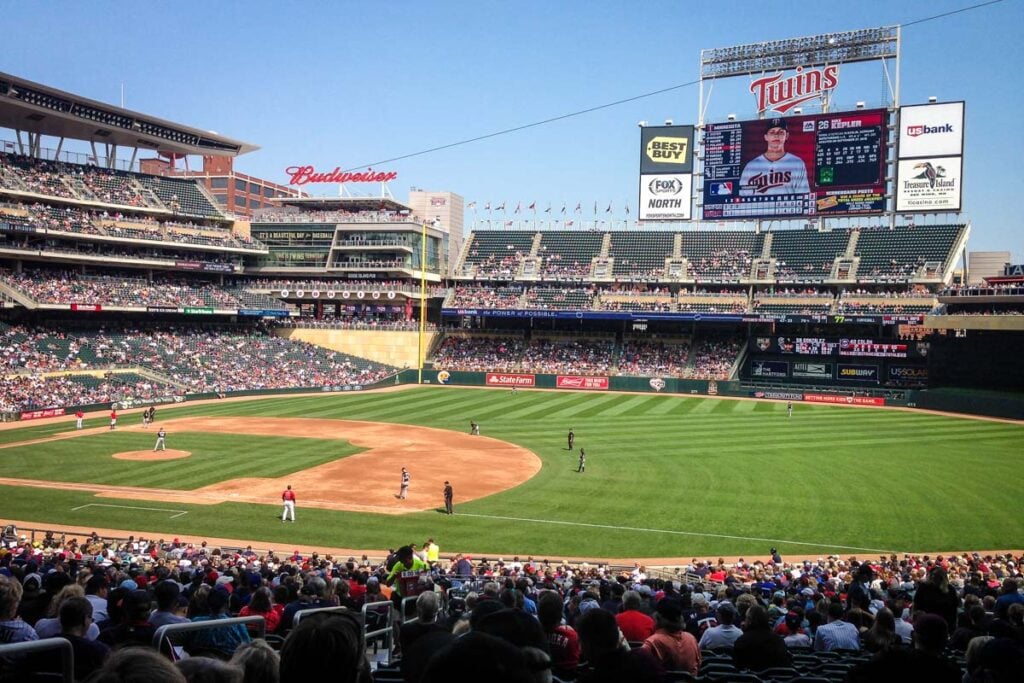 Even if you don't follow baseball closely, catching a Twins game at Target Field is one of the most fun things to do in Minneapolis.
The stadium is widely considered one of America's finest (and not just by Minnesotans!), with tons of restaurant options, historic memorabilia, and even dedicated play areas for the kids. The lively atmosphere is the perfect setting for a day out with friends and family.
---
Free things to do in Minneapolis
Exploring the bigger "sibling" of the Twin Cities doesn't need to break the bank! In fact, some of the best things to do in Minneapolis are totally free! Check out some of our favorites below.
12. Walk the Endless Bridge at the Guthrie Theater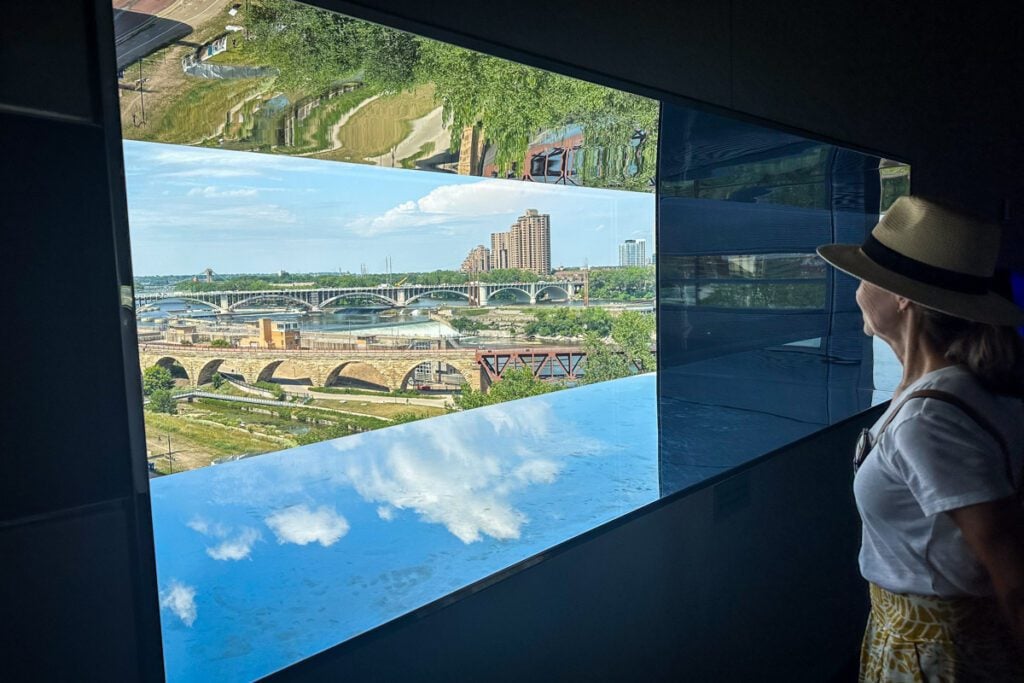 Home to captivating theater productions like Murder on the Orient Express, A Christmas Carol, and others, the Guthrie is one of the city's hottest places to catch a live show. With a constantly rotating schedule and tickets starting from just $20, it's a fantastic option for a memorable night out.
Many visitors don't expect the incredibly unique building, which is open daily free of charge, even if you aren't staying for a performance.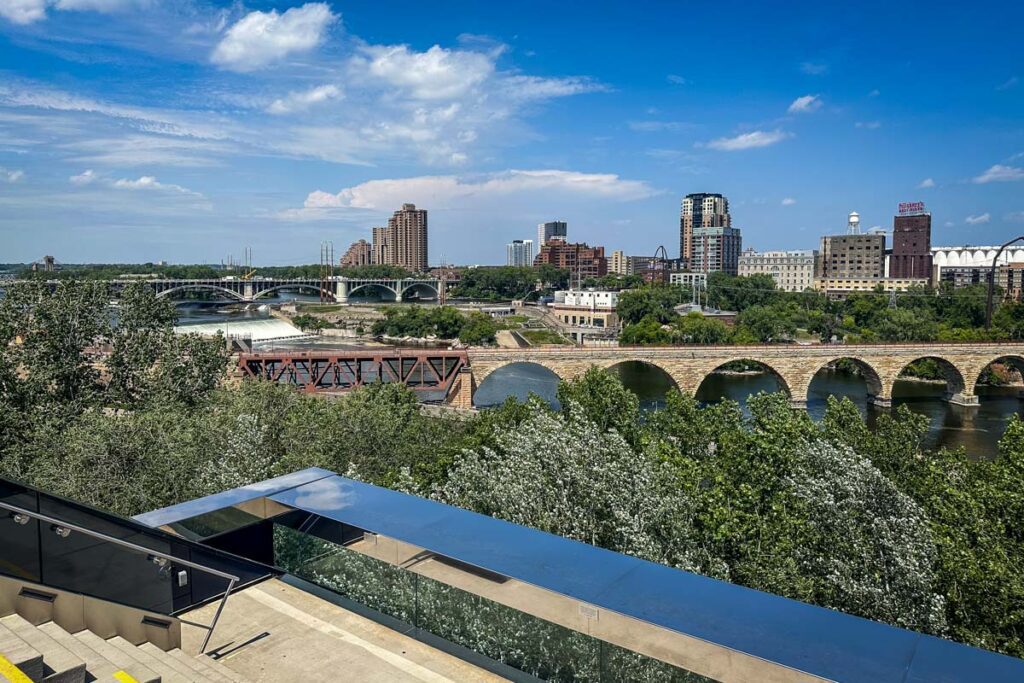 One of the highlights is the "Endless Bridge," a 178-foot-long bridge that extends straight out of the building and hovers above the ground 55 feet in the air! It's a bit of a mystery, as it isn't a bridge and certainly isn't endless, but it still offers one of the best views of the Mississippi River anywhere.
Whether you're catching a show or not, you can walk the bridge, check out the theater gift shop, grab a bite at one of the cafes, and marvel at the unique architecture. 
13. Pack meals for a good cause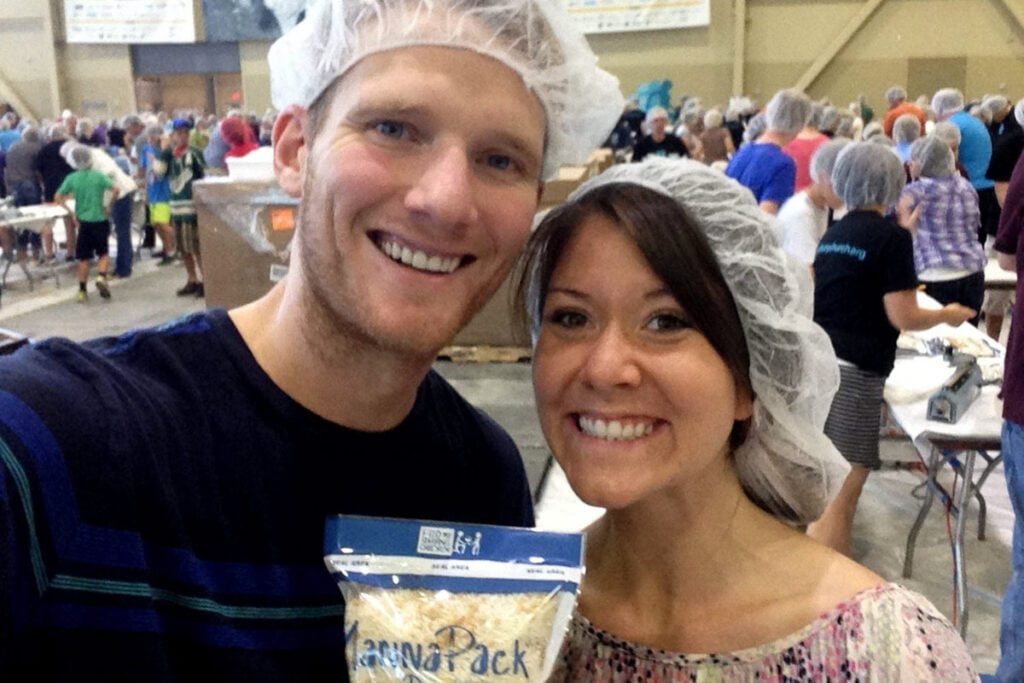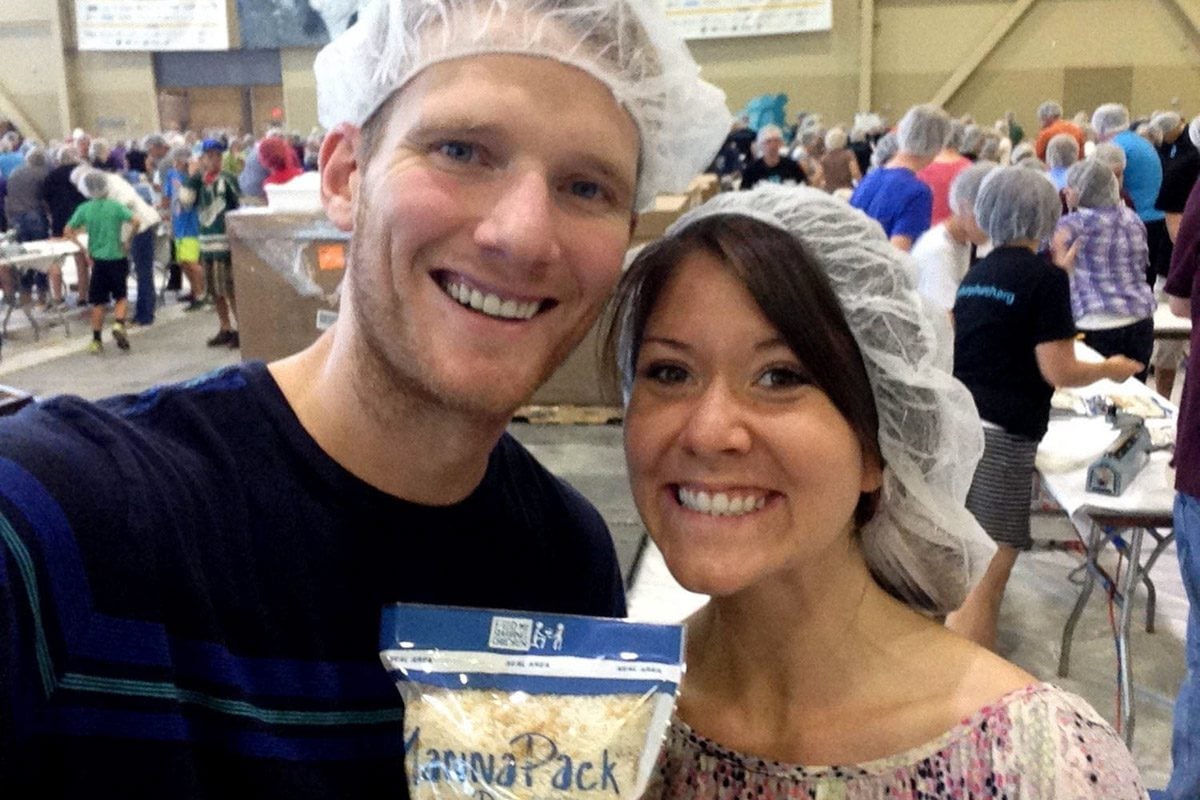 Feed My Starving Children is one of our favorite philanthropic organizations — and it just so happens to be based in Minneapolis.
They're always looking for volunteers to prep and pack food to be sent overseas. It's actually really fun, so consider lending a few hours of your time. Every time we've gone, we end up meeting new people and bonding over the fact that we're doing some good together.
There are three permanent Minneapolis area locations, plus several MobilePack events throughout the year, so it's easy to find volunteer opportunities.
14. Browse The Black Market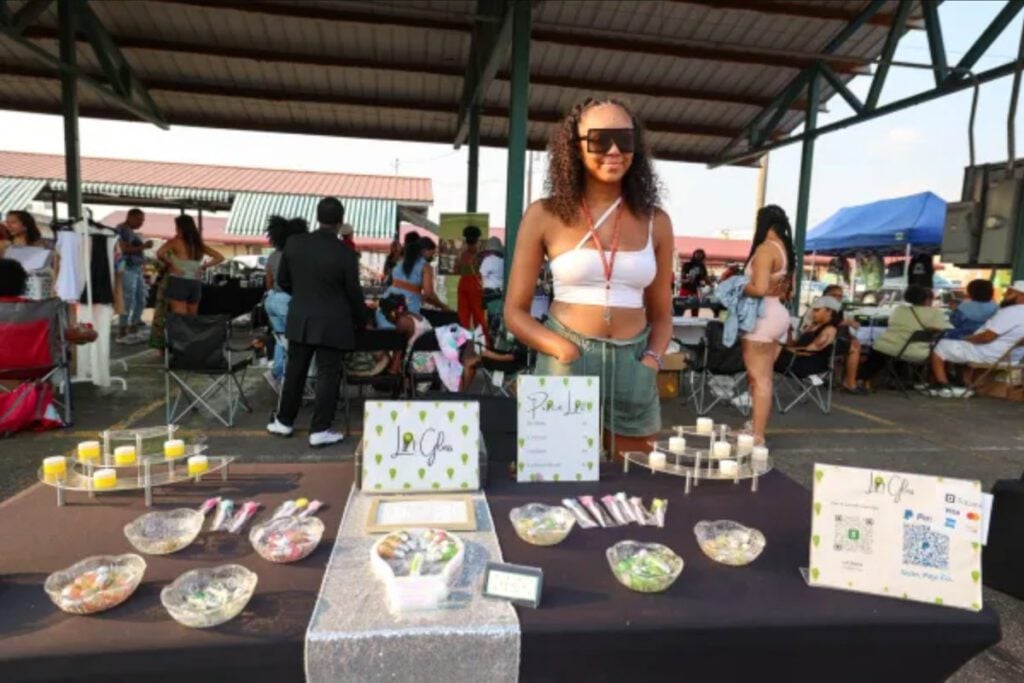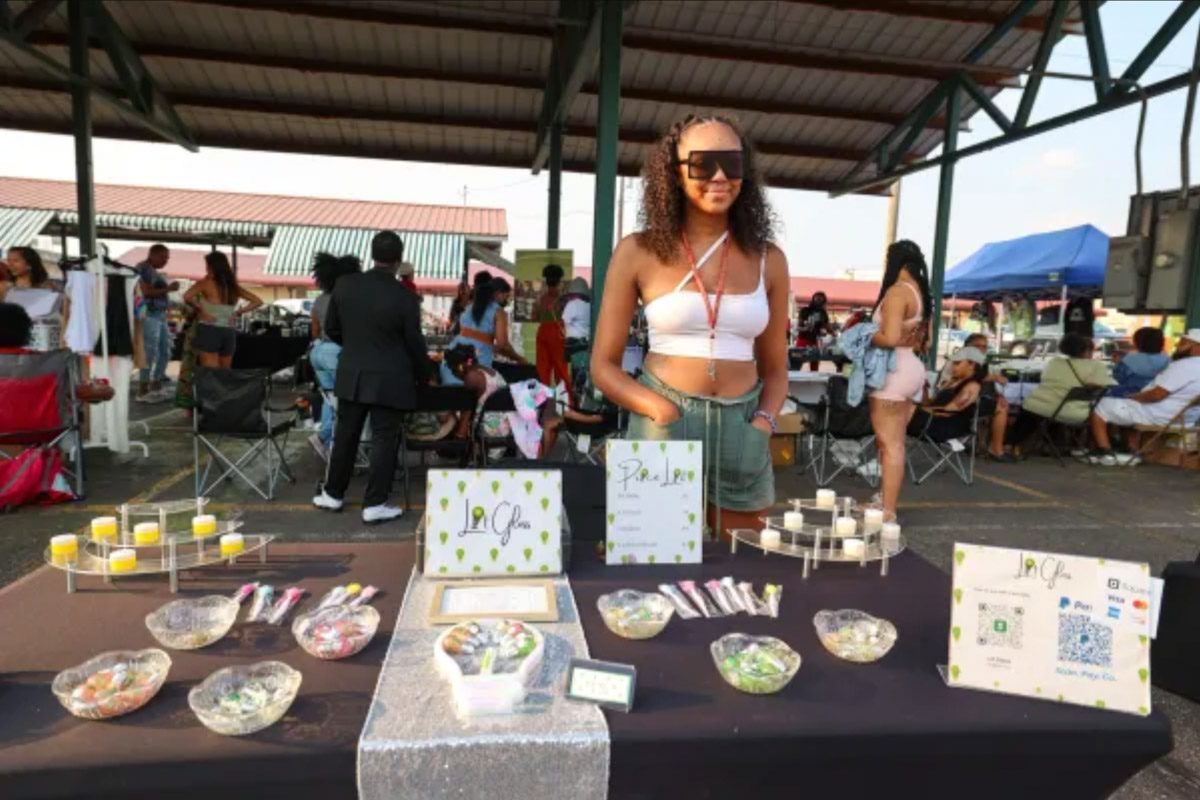 Held on the second Saturday of every month, this energetic market supports and showcases amazing local Black-owned businesses.
Most of the vendors are super talented individuals selling their crafts and goodies, cooking up something delicious, or representing their small companies—you won't find any big corporations here.
There's also often music and games, creating a carnival-like, family-friendly atmosphere. Tickets are required for The Black Market, but they're completely free. It's one of the most fun and unique things to do in Minneapolis, even if you don't buy anything!
15. Venture to the North Loop Warehouse District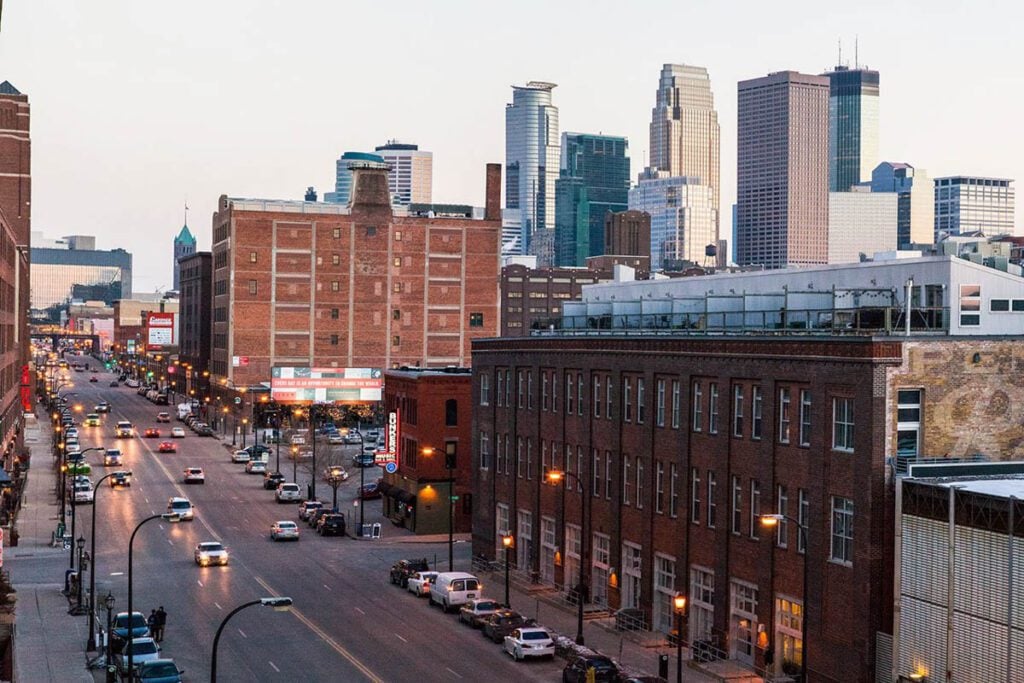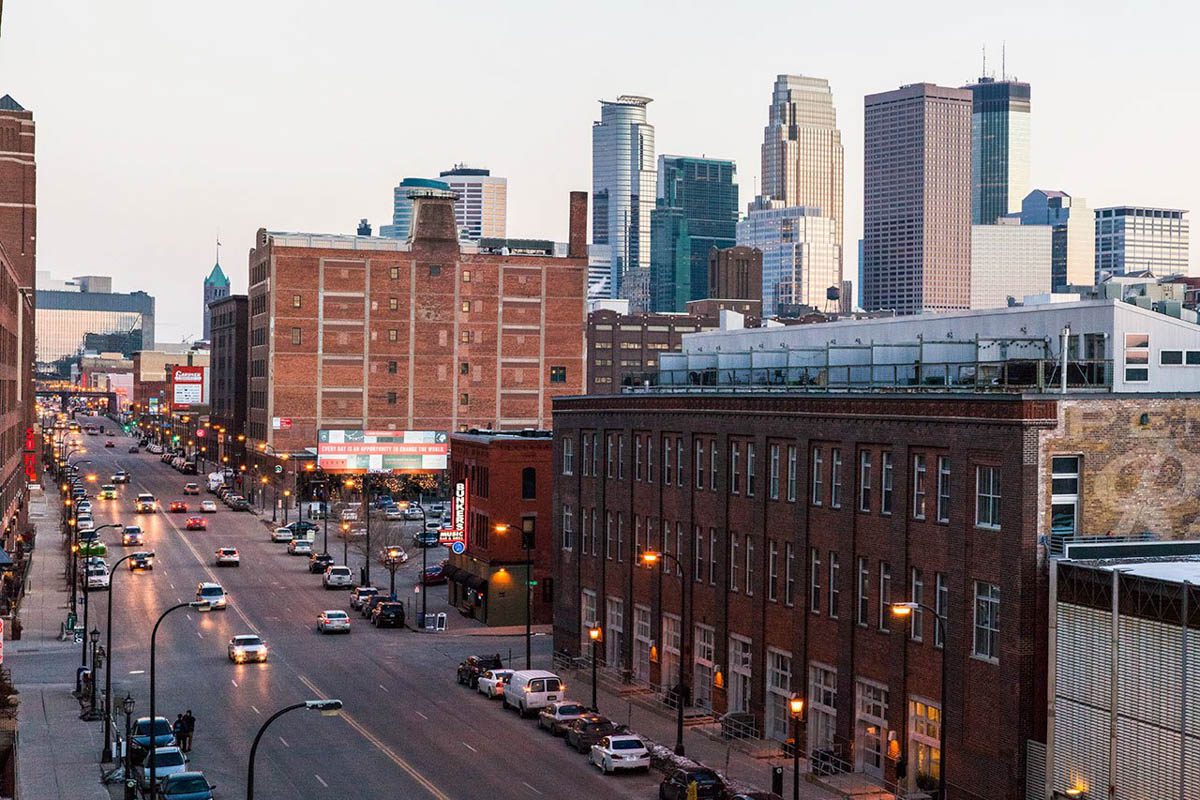 The now trendy North Loop was once Minneapolis' manufacturing hub, home to Ford Motors and many other major factories. Once most of the industries left, the neighborhood fell derelict, but thanks to an early 2000s transformation, it's become one of the buzziest parts of town.
The neighborhood is now home to Target Field and Target Center, home of the Minnesota Twins and Minnesota Timberwolves/Minnesota Lynx, respectively. So it should go without saying that it's the go-to neighborhood to watch live sports!
Before the game, grab a glass of locally-made wine at AxeBridge Wine Co., a beer at Fulton Brewing Taproom, or a refreshing cider from one of Number 12 Cider's 15 taps.
There's excellent dining in the North Loop, too. Spoon and Stable serves James Beard-recognized Midwestern cuisine, and Pizza Lucé is a beloved spot for decadent pies.
When you want to walk off some of those calories, shop at the stylish D.NOLO boutique and grab some quality denim at Madewell. Throw in a dash of culture at the artist-run Form + Content gallery.
There's truly so much to do in the Warehouse District these days, simply visiting is one of the best things to do in Minneapolis!
16. Take in the Northeast Arts District 
Eclectic and creative, the Northeast Arts District in Northeast Minneapolis is one of the city's most dynamic neighborhoods.
Start the day with a cup of joe from Mojo Coffee Gallery, which doubles as a working pottery studio. For more art shopping, head to the dozens of studios in the Northrup King and Solar Arts buildings. 
To see the entire area come alive with creative energy, check out the annual Art-a-Whirl Festival, which is an "open studio tour" featuring 1,000 artists across 60 locations including studios, galleries, retail stores, and even homes.
In addition to its creative vibe, Northeast Minneapolis is an energetic dining and nightlife hub. Grab some Vietnamese food and creative cocktails at Hai Hai, then continue the night with craft beer and live music at Grumpy's.
17. Explore Uptown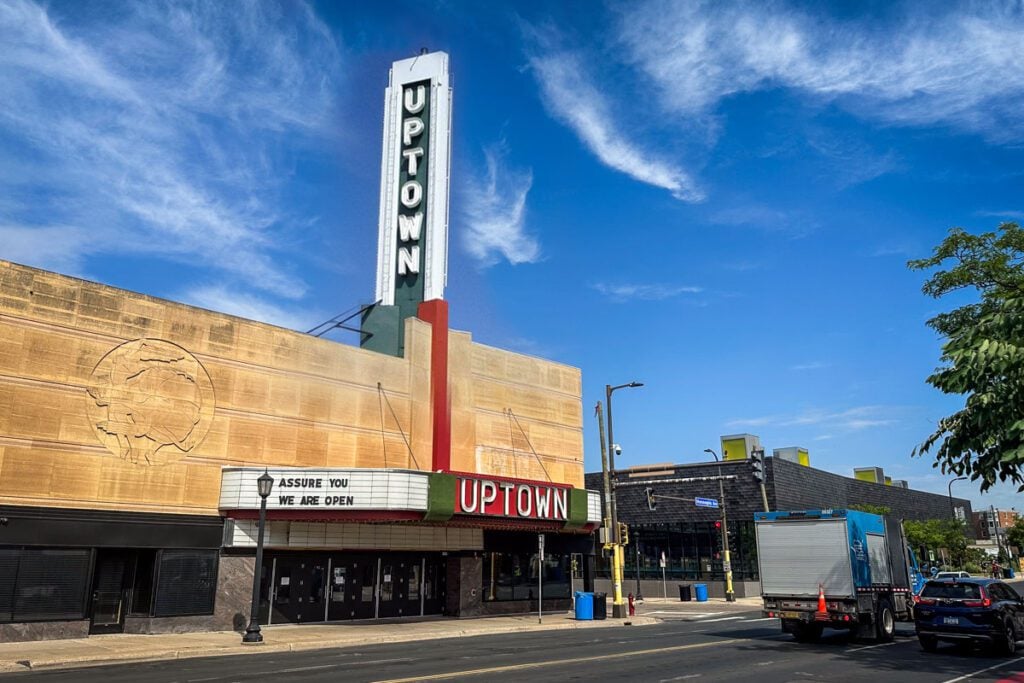 Prince name-dropped Uptown in a song title, so it must be cool, right? While it's no longer the edgy art mecca of his time, Uptown still retains a delightful bohemian grittiness. Located right next to the Chain of Lakes, the wonderful lakeside location is worthy of a visit in its own right.
Make sure to head down Lake Street to discover urban gems such as Barbette, a hip French restaurant that frequently hosts live music. Discover riveting new reads at Magers & Quinn, the city's most beloved book store, and don't skip a stop at Bryant Lake Bowl & Theater for bowling and a live show.
A few blocks down in the Lake & Lyndale corridor, the urban fun continues. In fact, it's one of Minneapolis' most pedestrian-friendly stretches. Grab ramen and sake brewed on-site at Moto-i, then catch an amazing rooftop view at LynLake Brewery.
18. Visit the Como Park Zoo and Conservatory
While the Como Zoo is its most famous attraction, there's so much more to Como Park! The conservatory is really neat, with many seasonal flowers contained inside a grand glass greenhouse, a 1914 carousel, and a small but fun amusement park.
Best of all, the entire park is completely free, making this one of the best things to do in Minneapolis, especially for families! It does (understandably) get crowded, so be sure to make reservations in advance. 
Psst! While we are not typically big fans of zoos, if you are, the Minnesota Zoo (located in Apple Valley) has a new elevated walking trail throughout its entirety. Dubbed the Treetop Trail, this gives you a chance to take in the zoo from a bird's eye view and it looks pretty neat!
19. Hunt for street art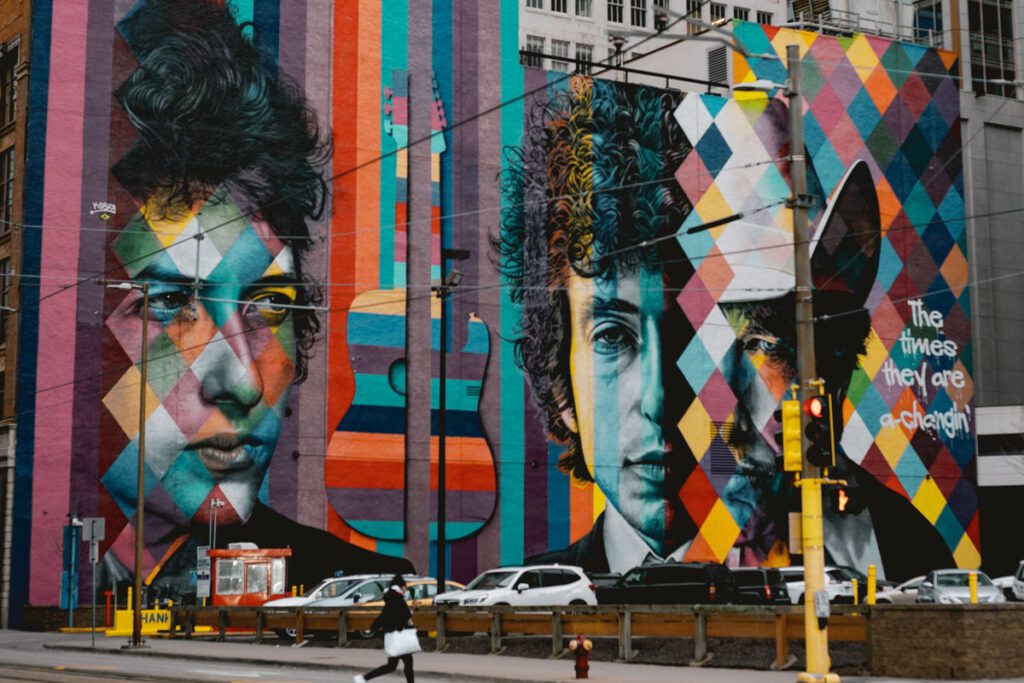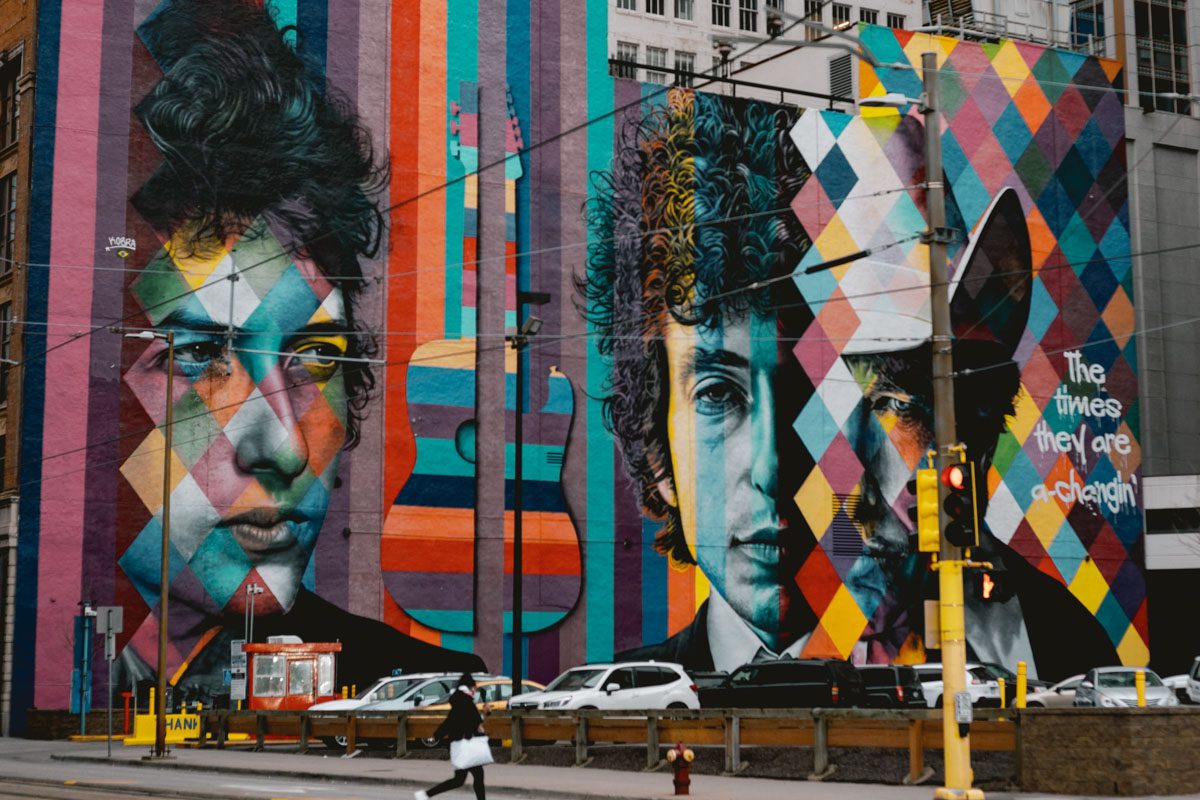 One of the best things to do in Minneapolis is making it your mission to discover some of the impressive street art throughout the city.
There's the colorful, five-story-tall photorealistic Bob Dylan mural downtown and just down the road, look for the equally impressive 'Take a Picture' vintage car mural tucked away in a nondescript parking lot.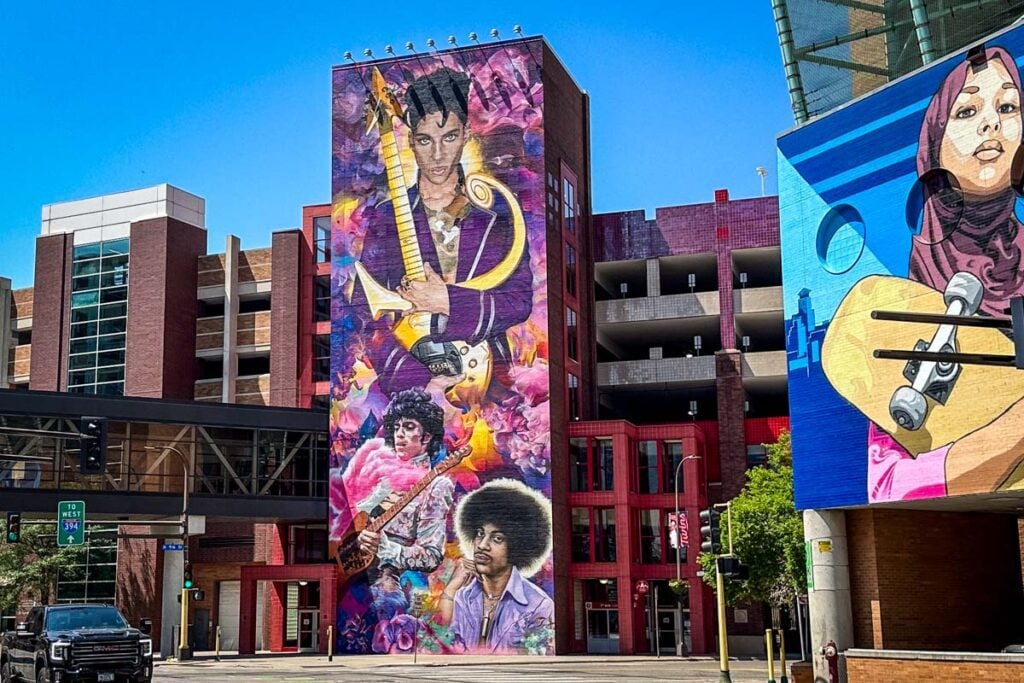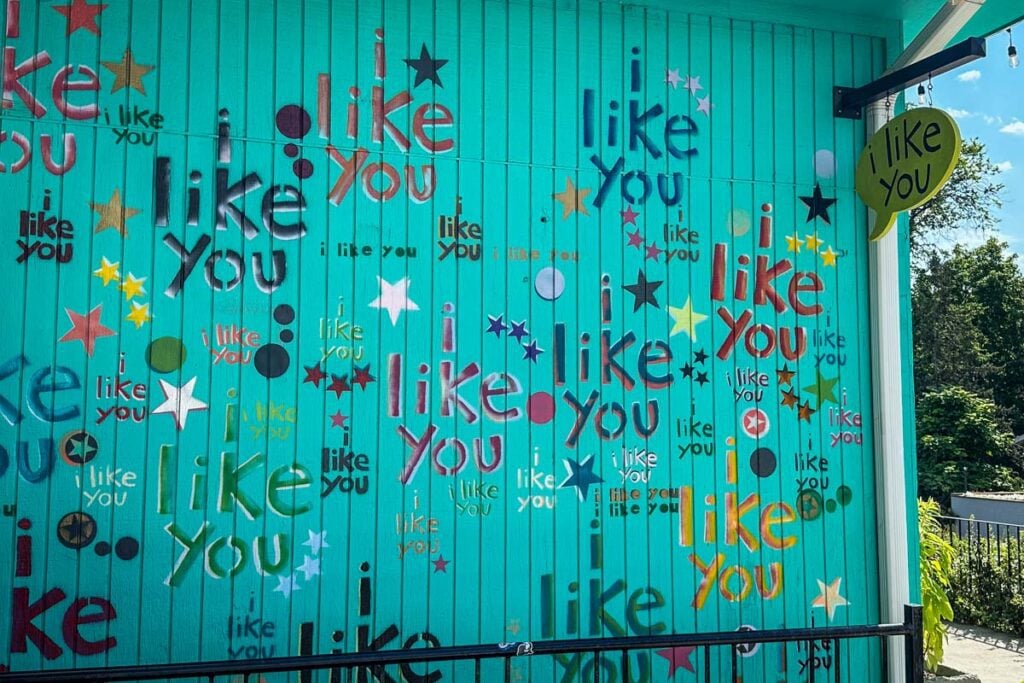 Pay respects to a hometown legend at one of the city's several Prince murals, and don't leave without a souvenir and Instagram photoshoot at the "I like you" wall in Northeast. 
---
Unique things to do in Minneapolis
Minnesotans know how to have fun and embrace their quirks, from live music and sports to arcade games and only-in-the-Twin-Cities foods. Check out some of the most unique things to do in Minneapolis!
20. Pay homage to Prince at Paisley Park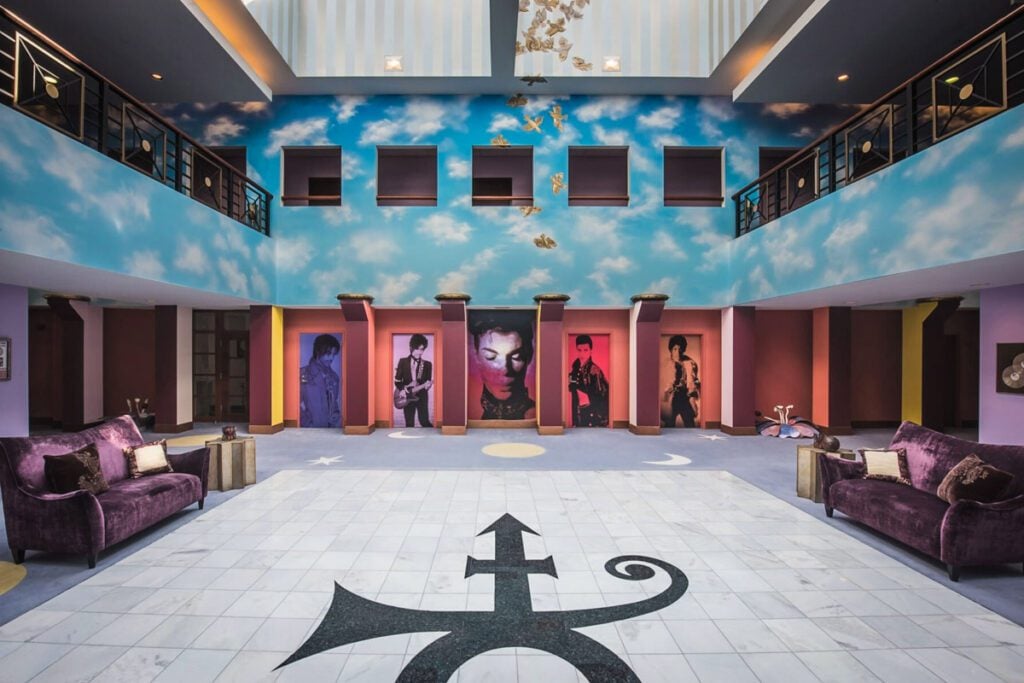 Located just a 30-minute drive outside of Minneapolis, Paisley Park is a legendary creative sanctuary that pays homage to the musical legacy of the iconic Minneapolis-born artist, Prince.
What Graceland is to Elvis fans, Paisley Park is to Price die-hards.
Originally conceived as a recording studio where he cooked up hits like "Purple Rain" and "When Doves Cry," Paisley Park has evolved into a multifaceted complex that encapsulates Prince's unique genius.
The facility encompasses a recording studio, a concert venue, and a museum that offers fans a profound glimpse into the enigmatic world of Prince's creativity. Visitors can walk through the hallowed halls and gain insight into the artist's intricate songwriting process.
The space itself is a reflection of Prince's distinctive style, with its flamboyant decor, lavish color schemes, and personal artifacts that provide an intimate connection to the artist's life and work.
21. Join in on the fun at 'The Great Minnesota Get Together'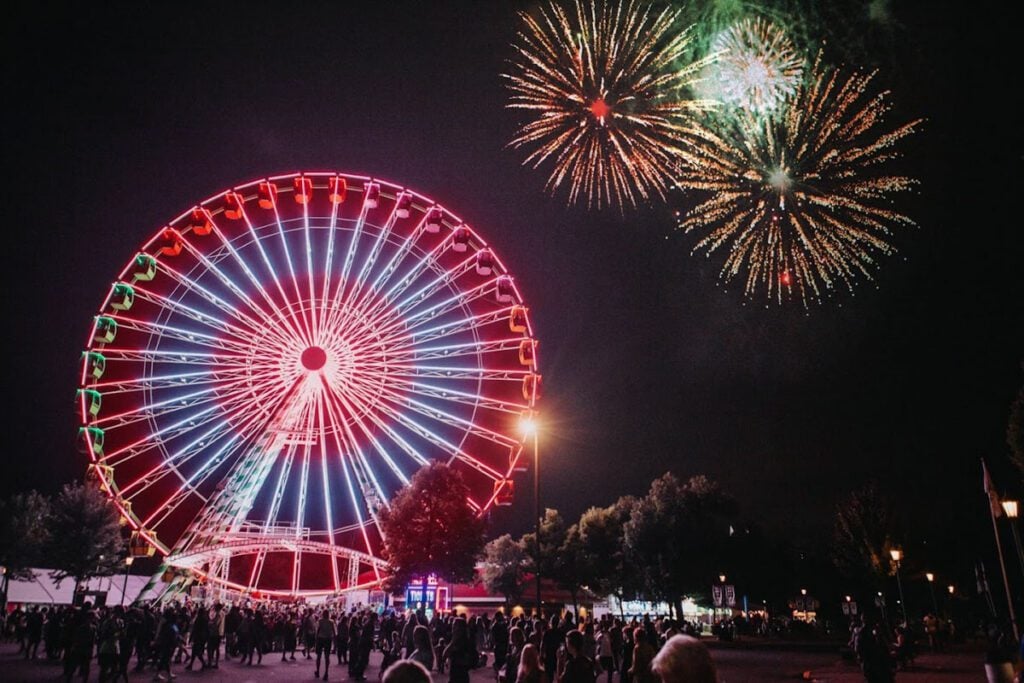 An annual tradition drawing visitors from across the state and beyond, the Minnesota State Fair celebrates the essence of Minnesota culture, agriculture, and community.
The fairgrounds, which reside in neighboring twin city, St. Paul, transform into a bustling hub of activity each summer for 2 weeks leading up to closing day on Labor Day.
The fair offers a blend of entertainment, from thrilling amusement park rides and grandstand concerts to livestock shows and educational and arts exhibitions. And don't even get me started on the food…
Amidst the aroma of sizzling corn dogs and freshly baked Sweet Martha's cookies (a local favorite!), fairgoers can indulge in a spectrum of gastronomic offerings that range from traditional fair fare to daring culinary experiments.
When day transitions to night, the fairgrounds light up with a kaleidoscope of colors, creating an enchanting atmosphere that captivates the senses and transforms into a magical spectacle.
As one of the most well-attended state fairs in the country, it is more than worth a go, if you happen to be visiting Minneapolis in late August.
22. Marvel at the Basilica of St. Mary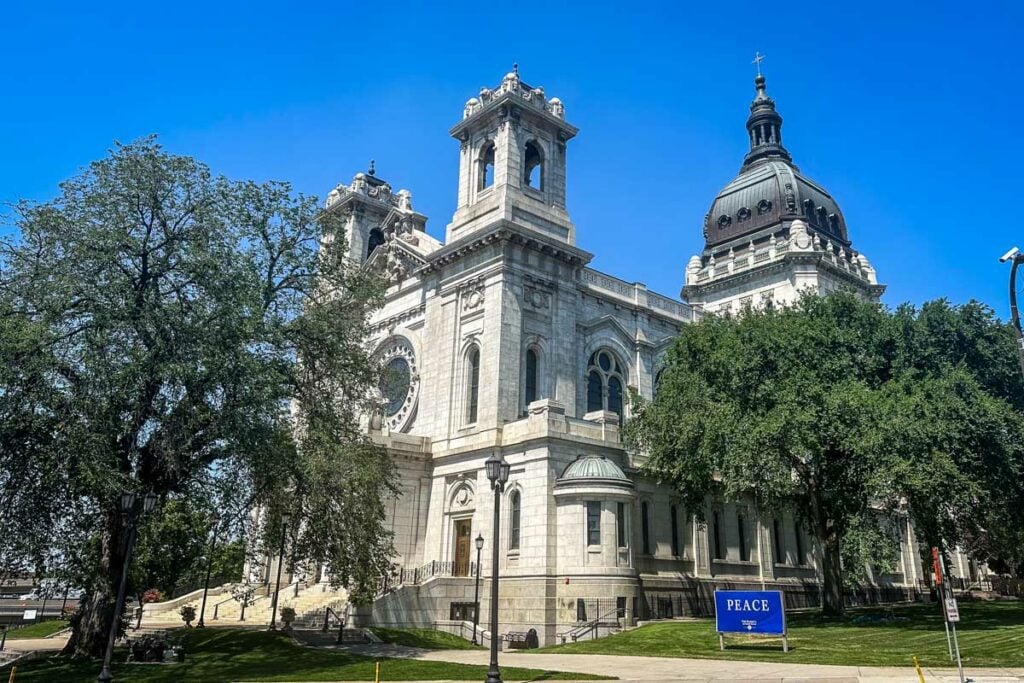 The very first basilica in the United States, St. Mary is a Roman Catholic church with beautiful stained glass windows, shrines, and a breathtaking interior.
The building is an unmistakable landmark worthy of exploration in its own right, located just outside of downtown. St. Mary is also home to the Basilica Block Party, a highly-anticipated annual summertime outdoor music festival.
It's difficult to imagine this peaceful basilica at the center of a rowdy street festival, but ultra-popular artists including Imagine Dragons, Weezer, and Spoon have headlined it.
23. Shop 'til you drop at the Mall of America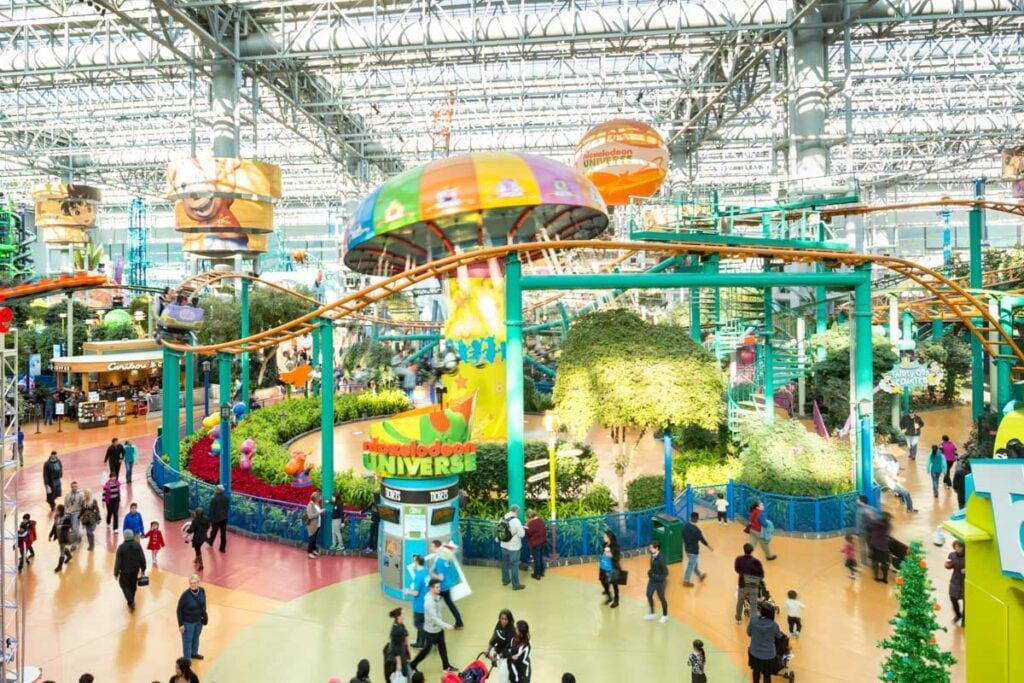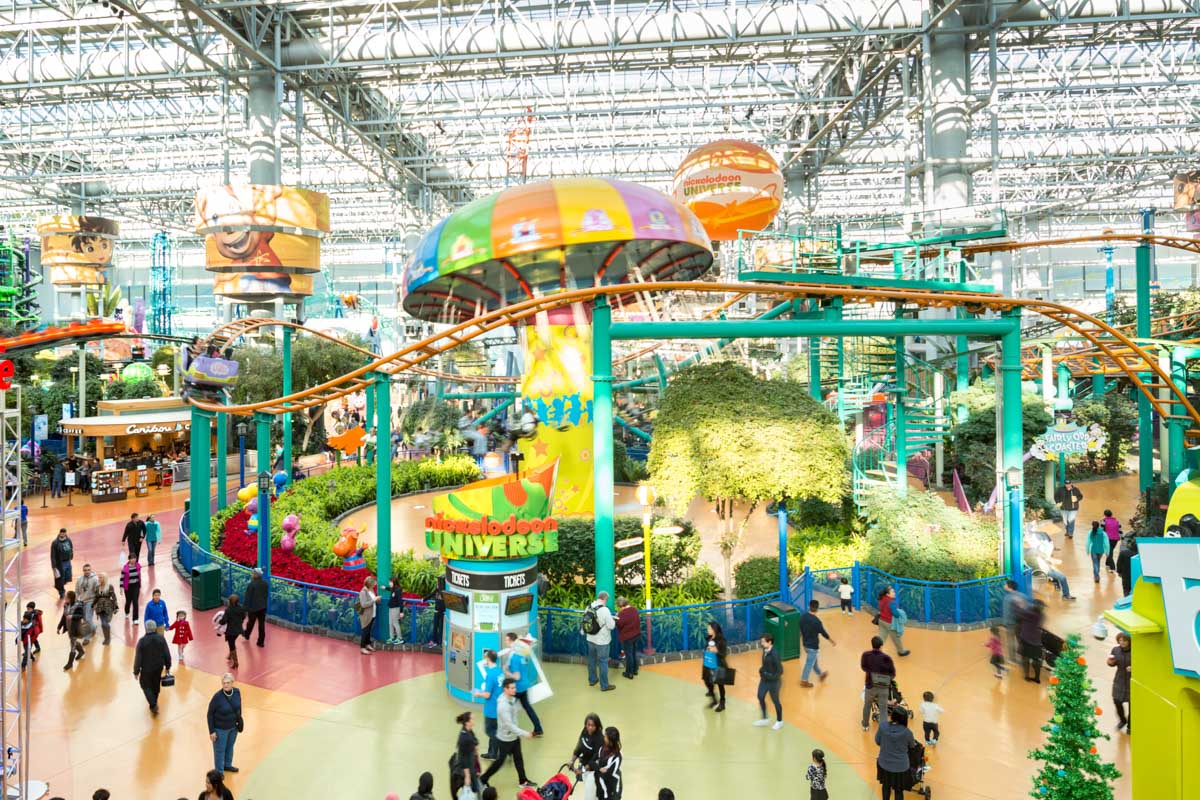 America's largest mall is truly like a self-contained city! With over 500 stores, 60 restaurants, a Nickelodeon-themed amusement park, an aquarium, a comedy club, and so much more, it's safe to say there's always something new to check out.
As expected, the shopping options are incredible. There's everything from local independent artisan stores to high end designers and giant department stores.
Make sure to save time and energy (and maybe some cash!) to swing by the central amusement park. We're talking an entire theme park—roller coasters and other thrill rides—all inside a mall!
Even if you're not typically a mall-goer, visiting the Mall of America is one of the quintessential things to do in Minneapolis.
24. Midtown Global Market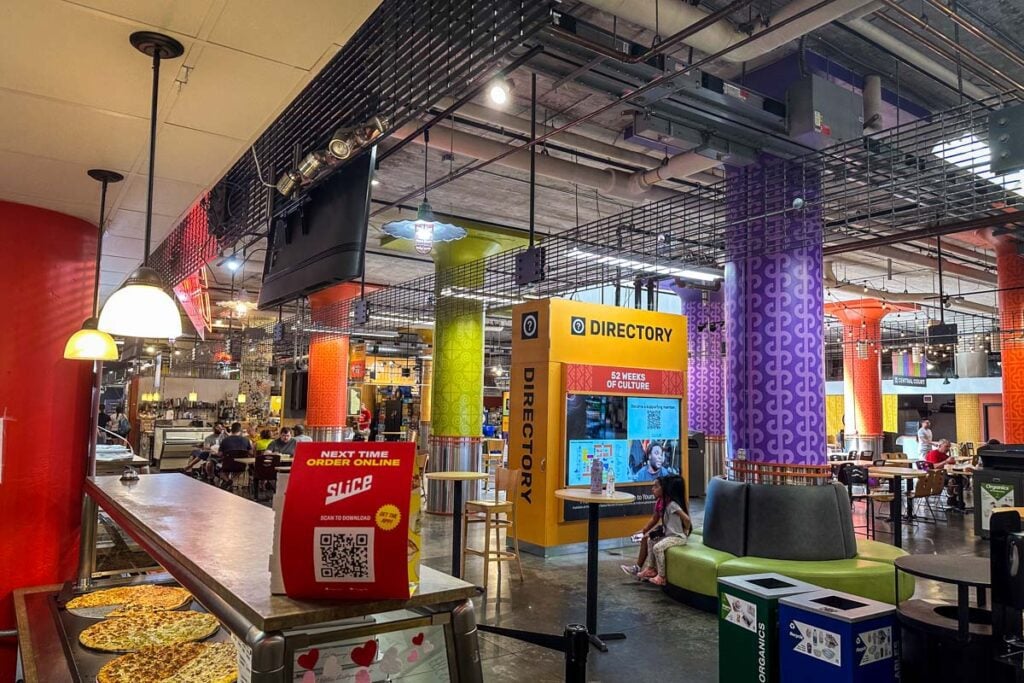 The Midtown Global Market celebrates Minneapolis' internationally-influenced cultural diversity. Home to 45 businesses, you'll find everything from produce, tasty food, souvenir shops, clothing, and more here.
The vendors are small, self-starting business owners, proud of their work and enthusiastic about chatting. The food hall is an especially fun section of the market, with street food from around the world. Come hungry! 
25. Catch an off-broadway production at Ordway Center for Performing Arts
With the Twin Cities' thriving arts culture, it should come as no surprise that the theater scene, in particular, is excellent.
The Ordway Center for Performing Arts in Saint Paul hosts frequent productions, from classics like Beauty and the Beast to award-winning modern shows like Six. The venue itself is gorgeous and ticket prices are much more affordable than on Broadway.
If you have little ones in tow, opt for the Children's Theatre Company instead. The wholesome nonprofit adapts heartwarming productions like How the Grinch Stole Christmas for the entire family.
26. Watch live jazz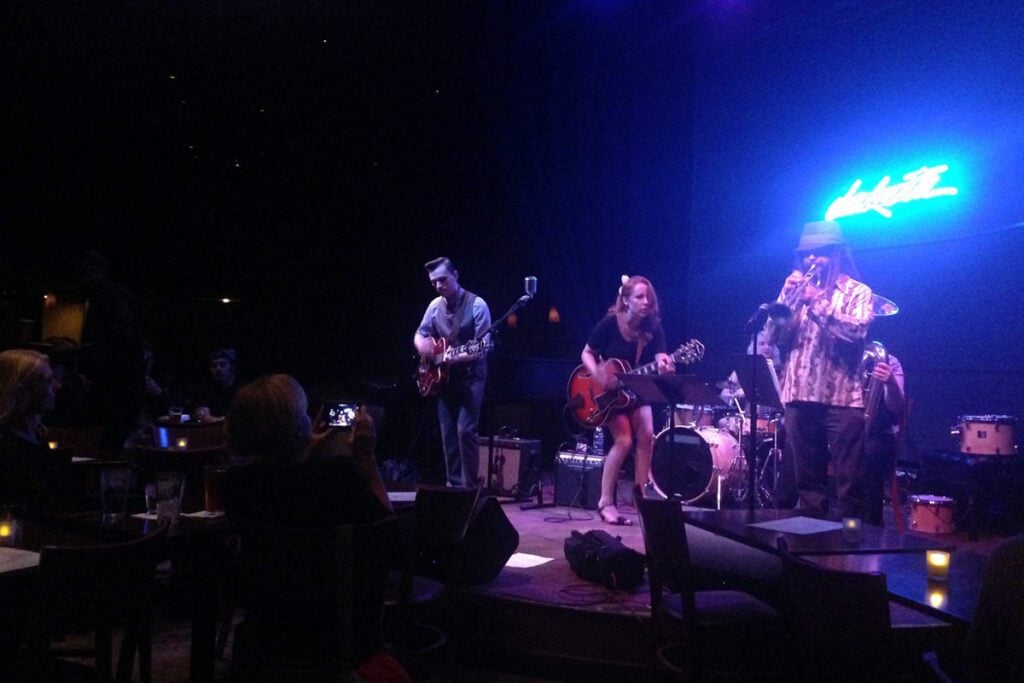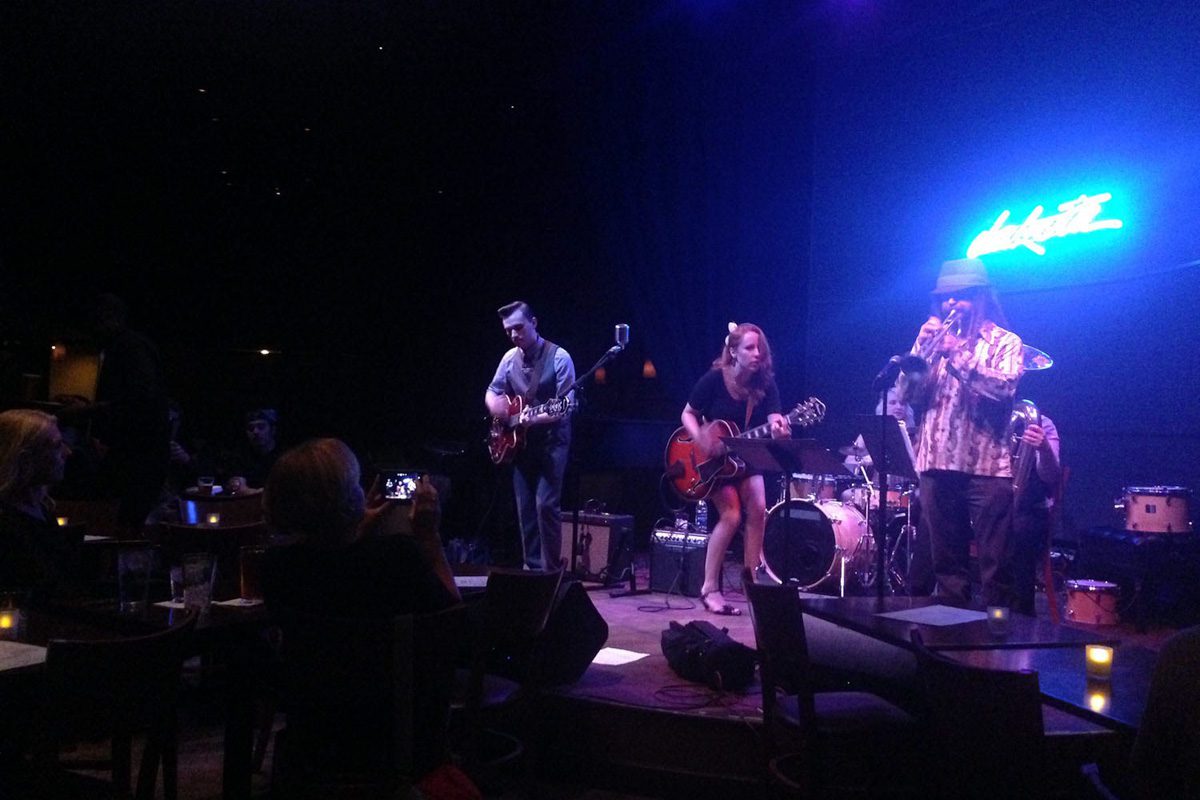 Looking for a swanky music experience? The Dakota Jazz Club is an upscale cabaret that hosts jazz shows nearly every night.
With a full-service bar and table service, a delicious food menu, and talented musicians, it makes for a superb date night. All the details are carefully considered — every seat can see the stage, menu options are refined, and the music never disappoints.
27. Go brewery hopping
Minnesota is home to nearly 300 breweries — Midwesterners love their (local) beer! Many of the breweries are based in Minneapolis, so we recommend doing some "research" to find your own personal favorite.
Discovering breweries is one of the best (and tastiest!) things to do in Minneapolis, but you'll find an especially large number in the Northeast Arts District! 
28. Experience Mercado Central
A cornerstone of Minneapolis' Latinx community, the enormous Mercado Central houses meat and produce markets, delicious food stalls (pupusas anyone?), clothing tailors, jewelry shops, and so much more.
Colorful and energetic, the atmosphere is incredibly friendly and a visit feels a bit like stepping into Central America. Even if you don't need anything, it's worth a trip. However, fair warning that a fresh tamale will be hard to turn down.
29. See a comedy show
Minneapolis packs a serious punch when it comes to entertainment. ACME Comedy Company is a nationally renowned club, its stage having hosted famous comedians including Hannibal Buress and Louis CK.
ACME regularly showcases local Minneapolis talent, all in a fun, old-fashioned venue. Bar drinks are reasonably priced, and there's a pre-show dinner option, too!
30. Hit up an arcade bar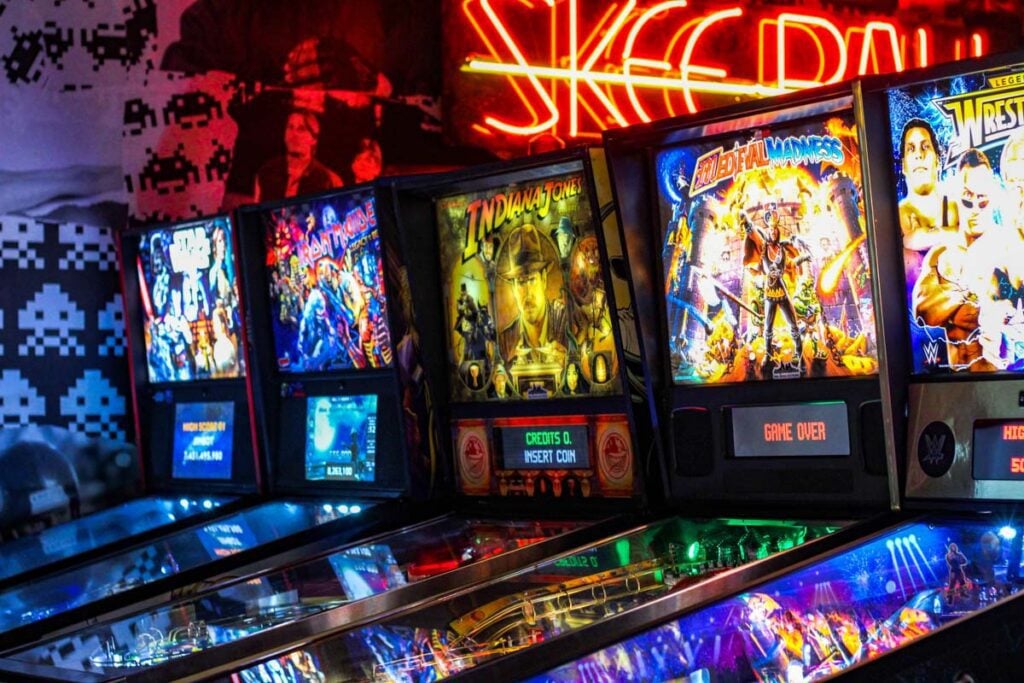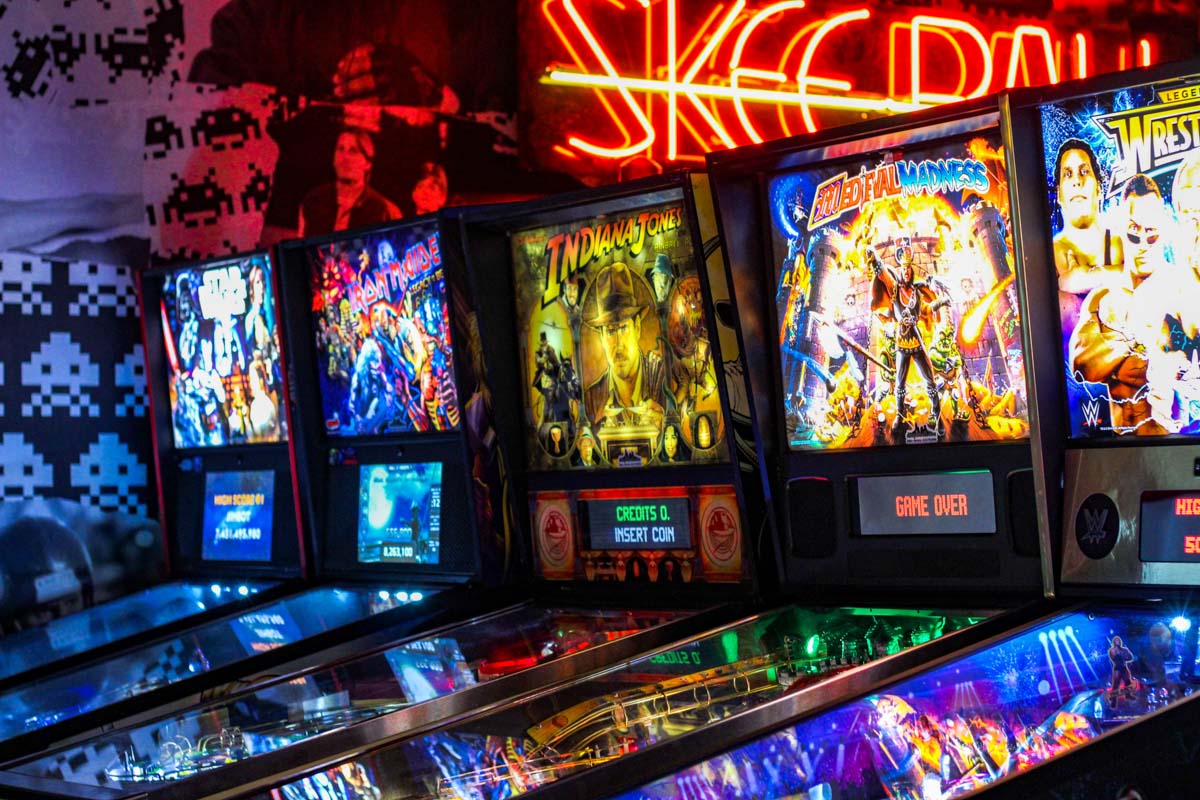 Looking for fun things to do in Minneapolis with a retro twist? Grab a beer from over 60 taps and play some vintage arcade games at Up-down Arcade Bar.
With old classics like Tetris, Mortal Kombat, Pac-Man, and others, the arcade bar is sure to reignite some fun old memories. The games are cheap (a single-game token costs just $0.25) and there's a great open-air rooftop terrace.
31. Chase after a food truck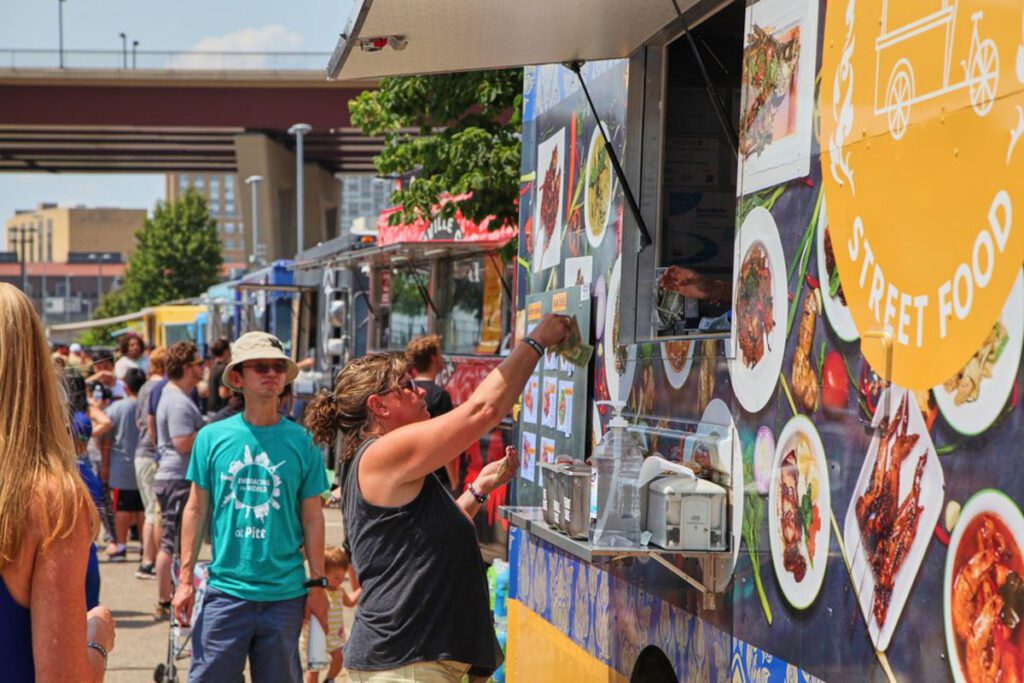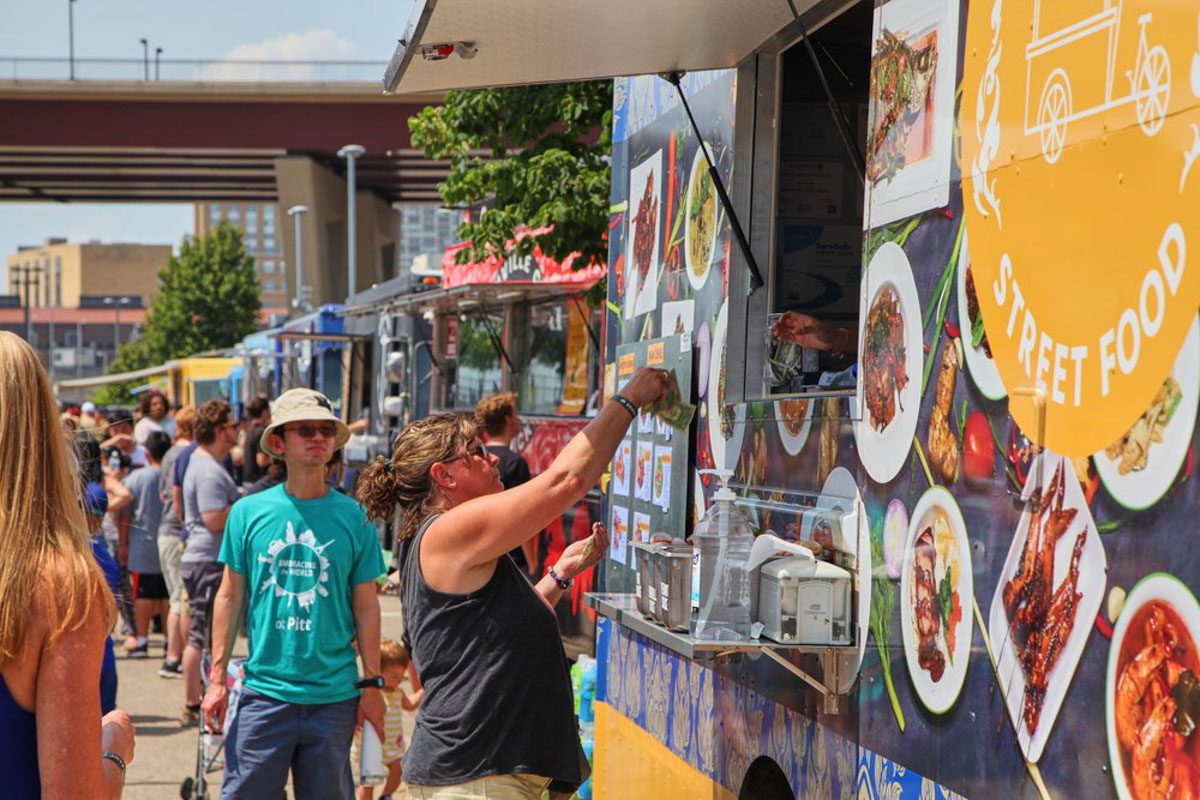 Minneapolis has a superb food truck scene. Tons of trucks hang out around Marquette and 2nd Avenue downtown, catering to business-hour lunches, but there are also many others sprinkled throughout the city.
Some highlights include Animales Barbecue, which serves the best meats in the city, Hibachi Daruma for creative Japanese street eats, and lakeside Nautical Bowls for a tasty breakfast on the water.
If you're someone who likes to sample several small bites, don't miss the St. Paul Food Truck Festival in August!
32. Test your knowledge at Trivia Night
Like good food and beer, games are a big thing in Minneapolis. Once summer winds down and it's time to head indoors, a universal local favorite is trivia night.
Hosted by many bars, restaurants, event spaces, and other venues, there are dozens of options for weekly trivia nights in the city. It's hard to pick a favorite spot, but you definitely can't go wrong with trivia at a local brewery.
33. Go bowling and more at Bryant Lake Bowl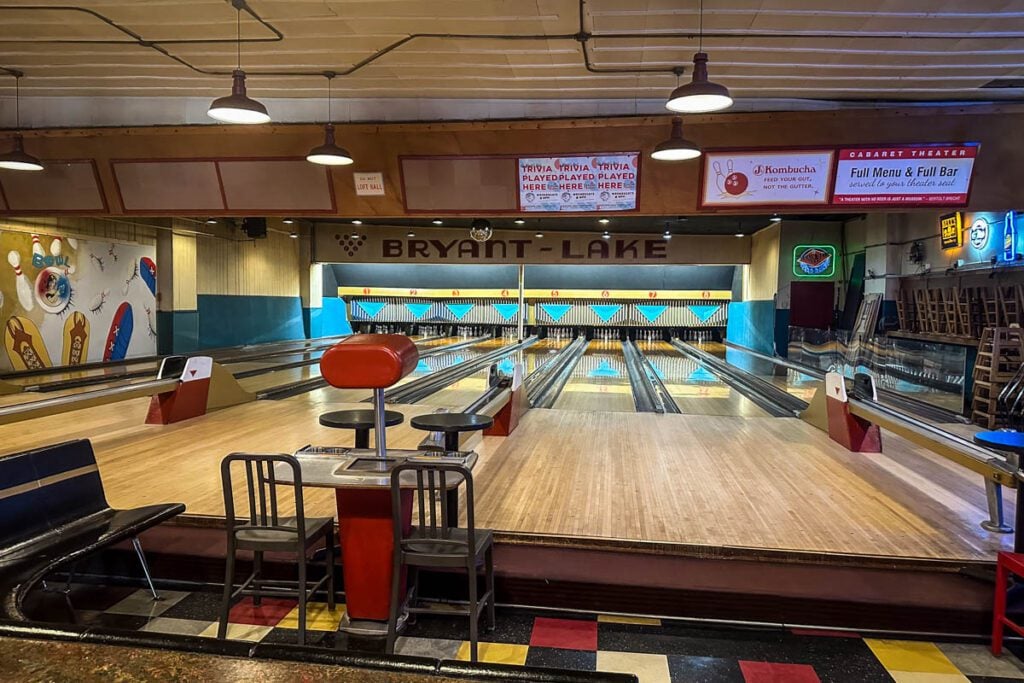 Bryant Lake Bowl and Theater is an Uptown institution—an offbeat, heart-warming venue of fun. Home to a bowling alley, bar, theater, restaurant, and more, there's always a happening event here.
The venue also frequently hosts open-mic nights, concerts, DJ sets, and stand-up. Even if there's nothing on the calendar, grabbing one of the delicious Bloody Mary's and just hanging out is one of the best things to do in Minneapolis.
34. Visit the Mill City Museum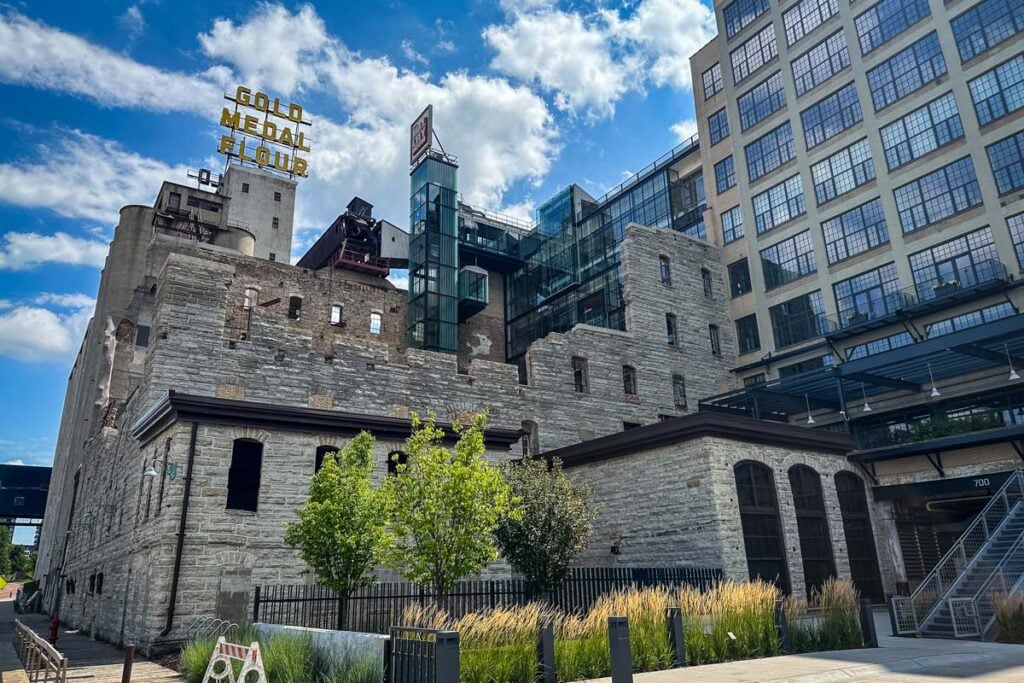 When this flour mill first opened on the banks of the Mississippi River in 1874, it was the largest in the world. Four years later, a spark ignited the flour-filled air and tragically blew up the mill. Today, the mill's legacy is commemorated in this immersive museum.
Visitors ride in a working freight elevator as it ascends each floor, getting explanations of the inner workings of the mill as it goes. Not only does the Mill City Museum illustrate the surprisingly interesting background (and dangers) of the milling industry, but it also shines a light on an integral part of the city's history.
35. Try lawn bowling at Brit's Pub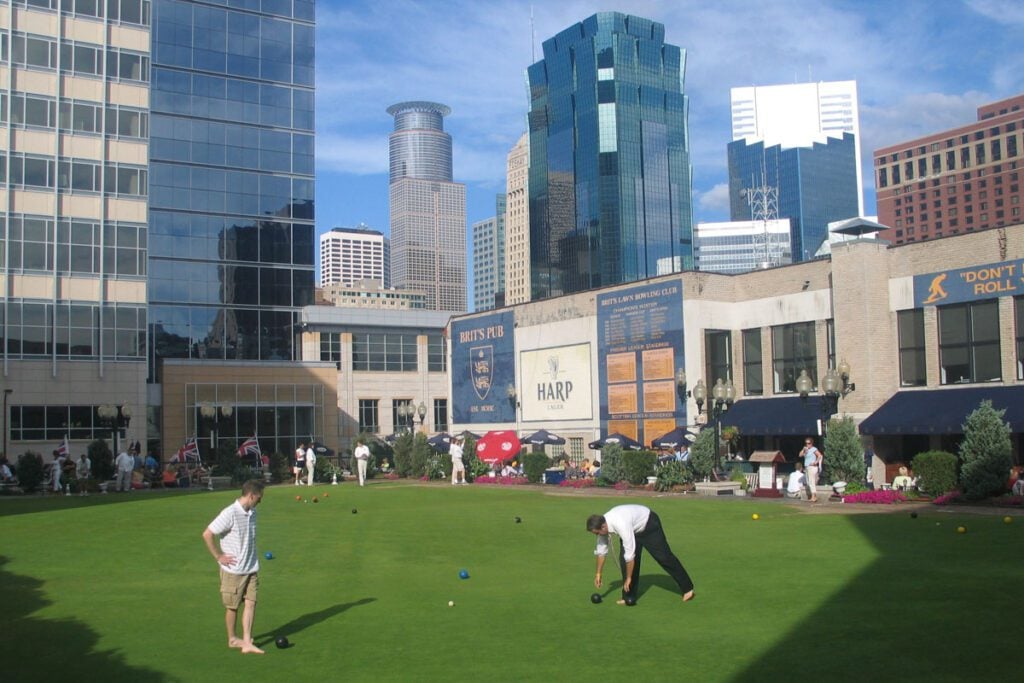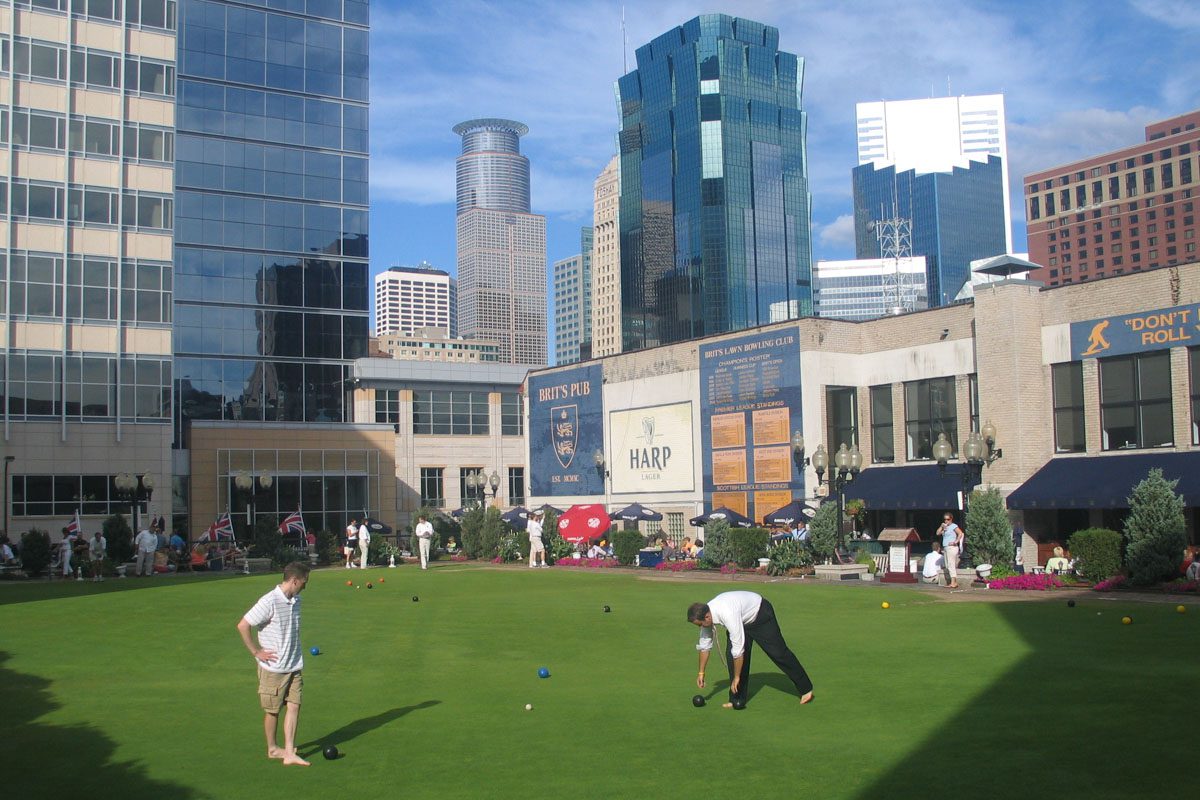 So you've never heard of lawn bowling? This quirky sport is exactly what it sounds like. Similar to bocce ball, opposing teams roll large balls on a lawn toward a designated target.
The spot to try lawn bowling out is Brit's Pub, a charismatic, aptly-named British pub with many taps and tasty traditional English pub fare. Even if you're not feeling a game yourself, it's fun to grab a beer and relax in their outdoor space.
The sport may be traditionally British, but it's still one of the best things to do in Minneapolis!
36. Take a cruise down the Mississippi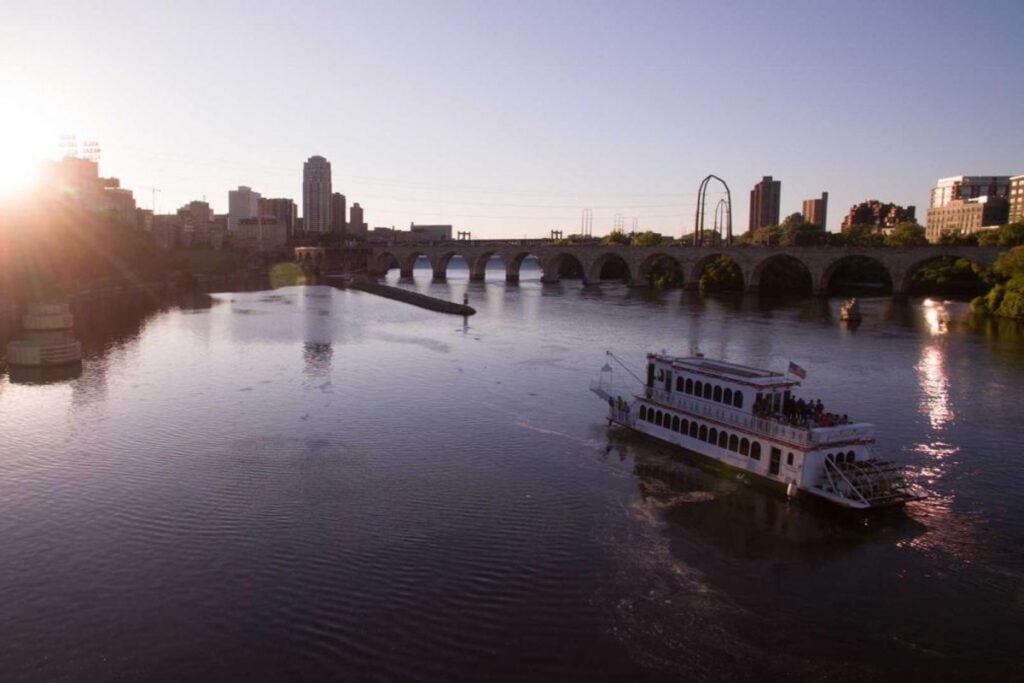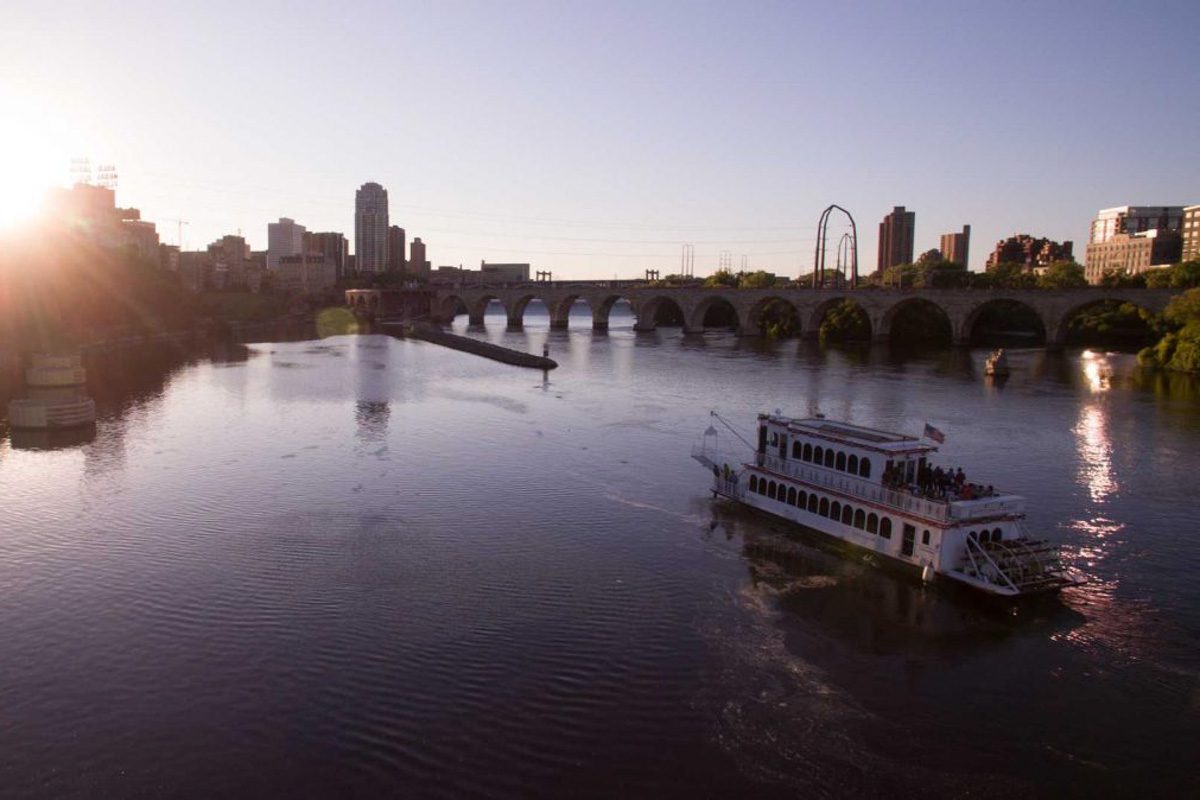 For a relaxing warm-weather evening, there are few better things to do in Minneapolis than head out onto the mighty Mississippi on a riverboat.
Paradise Charter Cruises offers an evening ride on a historic steamboat with beautiful views of the city skyline. There's a full bar on board, and there are also options to have dinner.
This one's a bit more casual than other river cruises, so feel free to take in the sunset from the water with a cold canned beer in hand.
37. Try your hand at ax throwing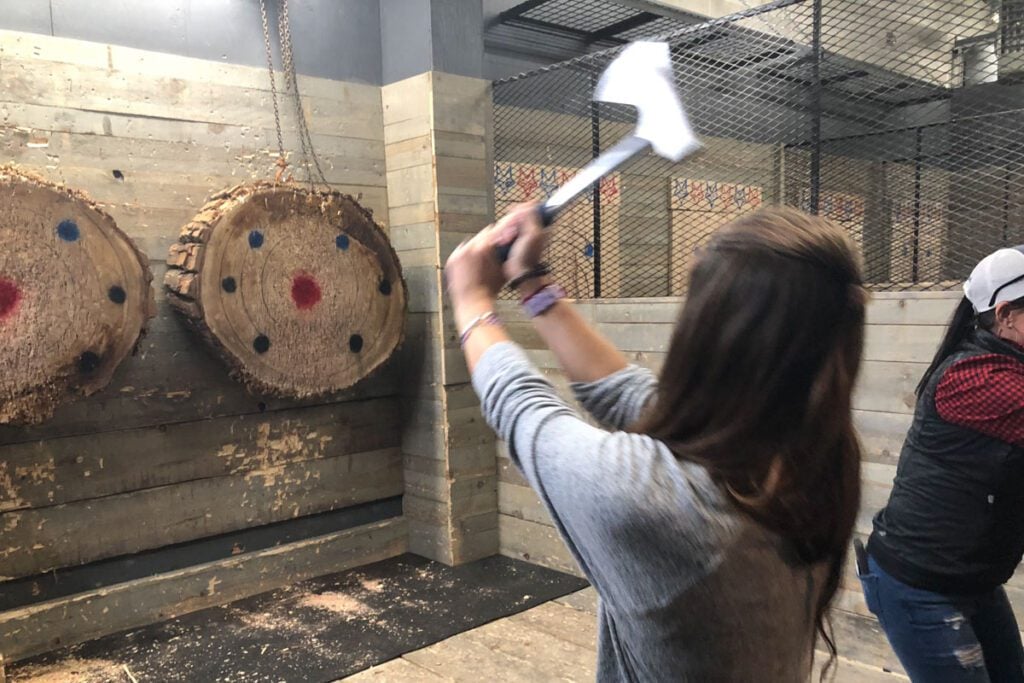 If you're a fan of playing darts (a major Midwestern pastime, if you didn't know!), you'll love ax-throwing. While it takes some effort for the axes to "stick," there's something deeply satisfying about flinging them through the air.
Bad Axe Throwing is the perfect spot to try it out yourself, with friendly coaches, upbeat music, and reasonable prices.
38. Stroll Grand Avenue in Saint Paul
Grand Avenue stands as a vibrant neighborhood destination within St. Paul, just across the river from Minneapolis.
Lined with picturesque storefronts, quaint boutiques, and a diverse array of dining establishments, the avenue offers a delightful meandering experience for both locals and visitors alike.
Its tree-lined sidewalks invite leisurely strolls, exuding a unique charm that seamlessly blends history, culture, and modern allure.
As a hub of activity throughout the year, Grand Avenue encapsulates the heart of St. Paul's identity, inviting appreciation for the city's history, culture, and thriving community spirit.
39. Visit an old Mob hangout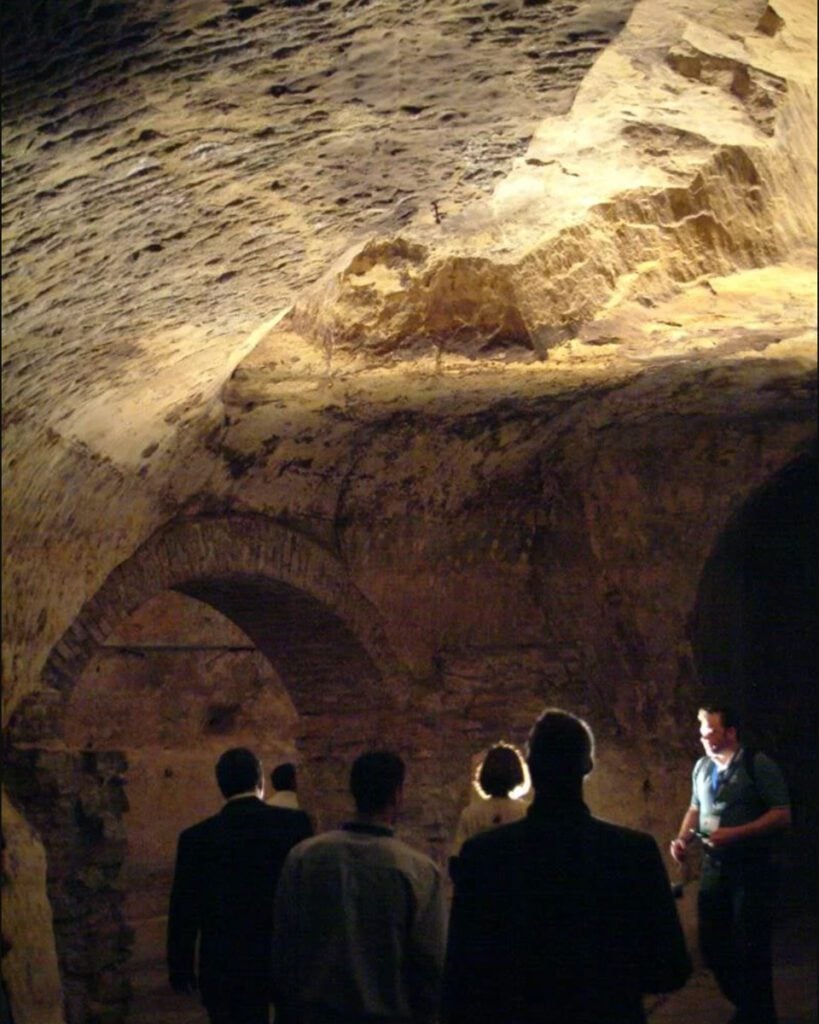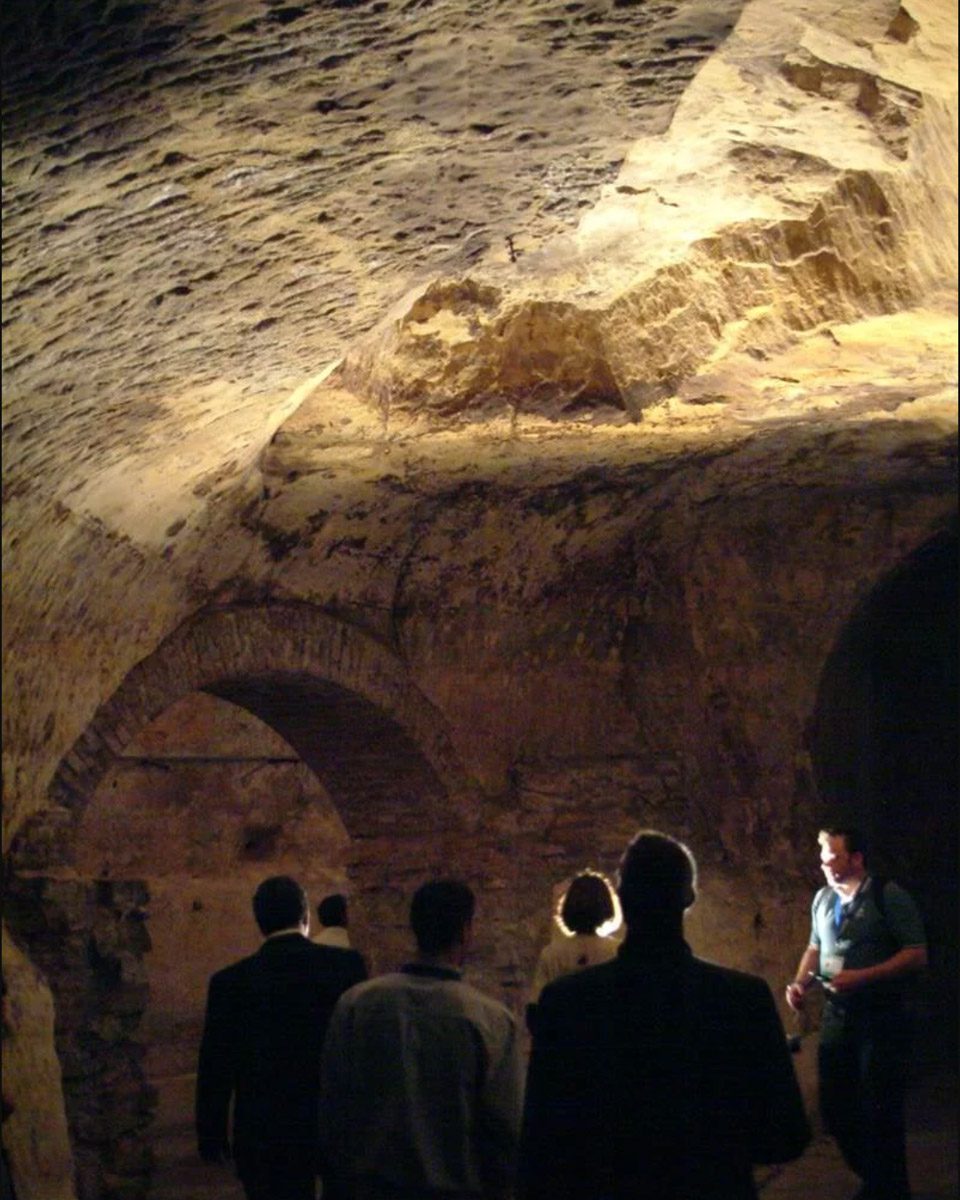 Who doesn't love an unusual museum with a bit of a taboo history?! It's hard to believe, but the Wabasha Street Caves are only minutes from downtown St. Paul. Once a mine, these grottos became a notorious mob hangout during Prohibition.
With the help of ultra-knowledgeable guides, this museum reignites the lore and legend of the 1930s. The caves also host seasonal themed tours like a spooky haunted Halloween event, plus swing dancing nights on Thursdays.
40. Grab a cocktail at a speakeasy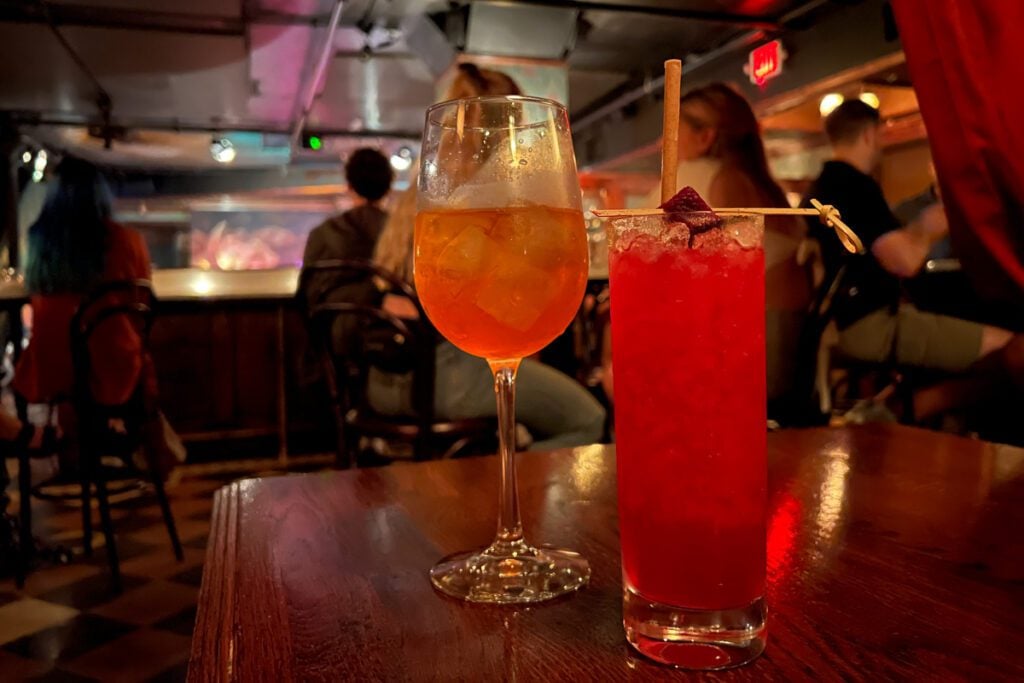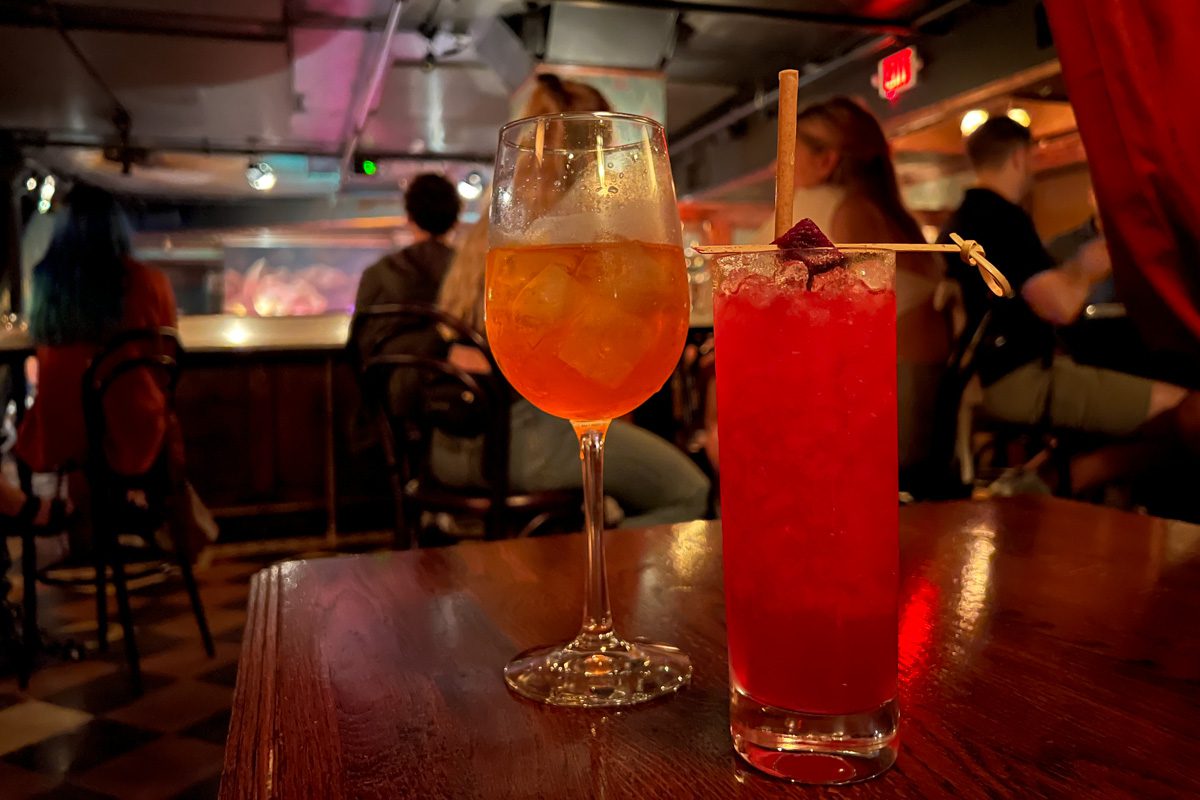 Instead of learning about Prohibition, perhaps you'd rather have the experience yourself? Head to one of Minneapolis' many "secret" bars or hidden speakeasies!
Highlights include the jazz lounge inside of a hardware store, the creative Cobble Social House, which you have to find by a mysterious golden eye, and the intimate 70s-themed Young Joni.
Many more lurk around corners and in alleyways. Some are hidden in plain sight!
41. Explore the city on a scavenger hunt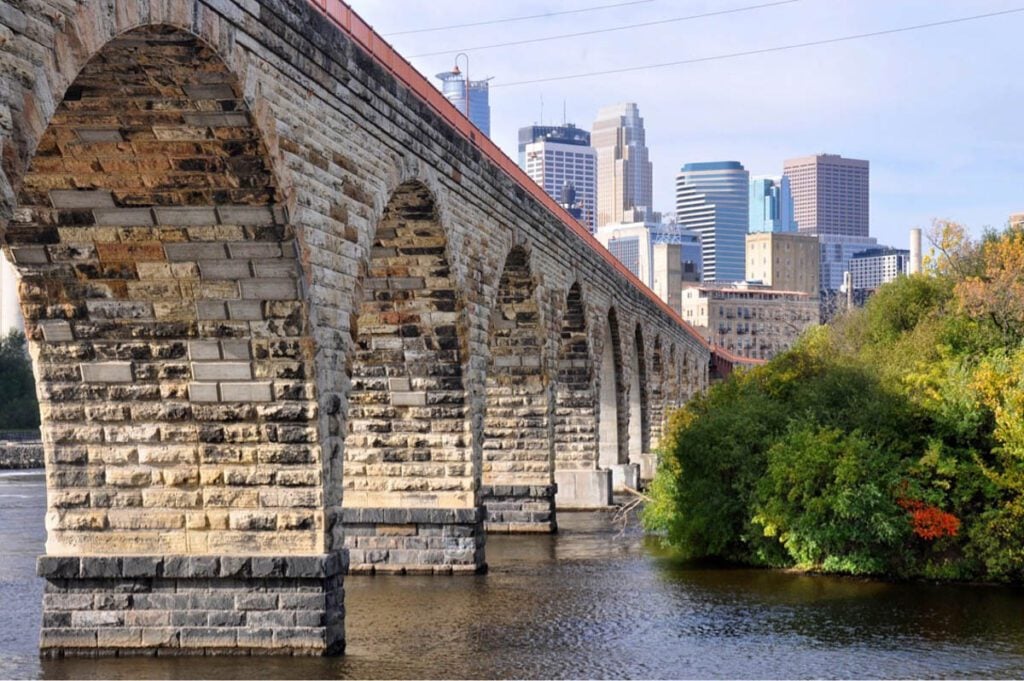 Want to add in a little something extra as you're exploring the best things to do in Minneapolis? Book this self-guided scavenger hunt!
Your purchase allows you to download up to five copies of the clues and riddles that take you through a 2-mile walk around the city, making it a perfect group outing. This adventure hits the city's major sights, adding a unique perspective to many Minneapolis landmarks.
What you need to know:
Cost: $44 USD (up to 5 people)
Duration: 3 hours
Meeting point: Will be revealed when you follow the step-by-step instructions to begin your quest
Materials: bring water, snacks, money, a city map, a calculator, a pencil and paper and, of course, a fully charged smartphone
What past participants are saying:
"It was so much fun ! Great location for a scavenger hunt. It was interesting learning so many different things about Minneapolis. Definitely would do another one again." – Pamela, U.S.A.
42. Eat at a James Beard award-winning restaurant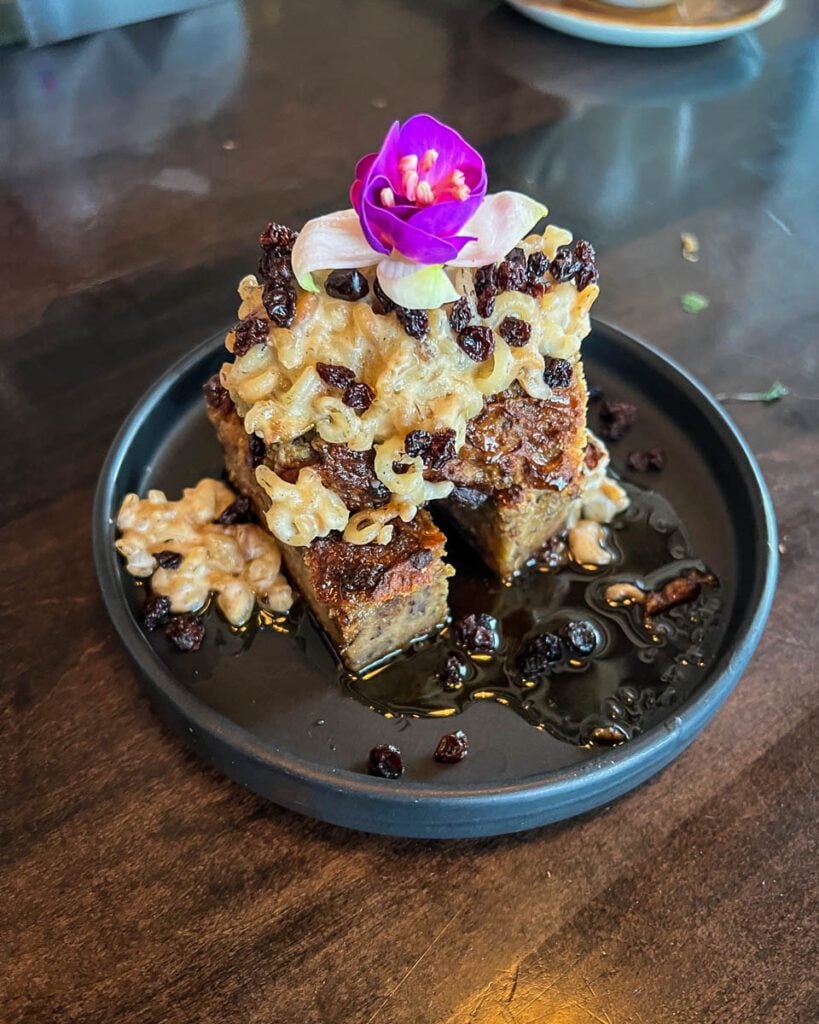 We may be biased, but we think Minneapolis is truly underrated as a foodie city. With cultural influences from all over the world, it's no wonder the food scene here is just as diverse.
The 2022 winner of the James Beard Foundation's 'best new restaurant in the nation' award sits in a white stone building on the Mississippi River, near St. Anthony Falls. Owamni specializes in indigenous cuisine brought to you by chef Sean Sherman. The 'decolonized' menu features only foods that existed in the area before the European settlers arrived.
Union Hmong Kitchen in the North Loop is run by Chef Yia Vang, who earned his 'best Midwestern chef' nomination with recipes passed down from his Hmong immigrant parents.
Finally, chef Jorge Guzmán, another 'best Midwestern chef' nominee is cooking up traditional foods from Mexico's Yucatán peninsula at his south Minneapolis restaurant, Petite León.
And that's just from the most recent round of James Beard Foundation awards!
43. Go to Drag Brunch at Union Rooftop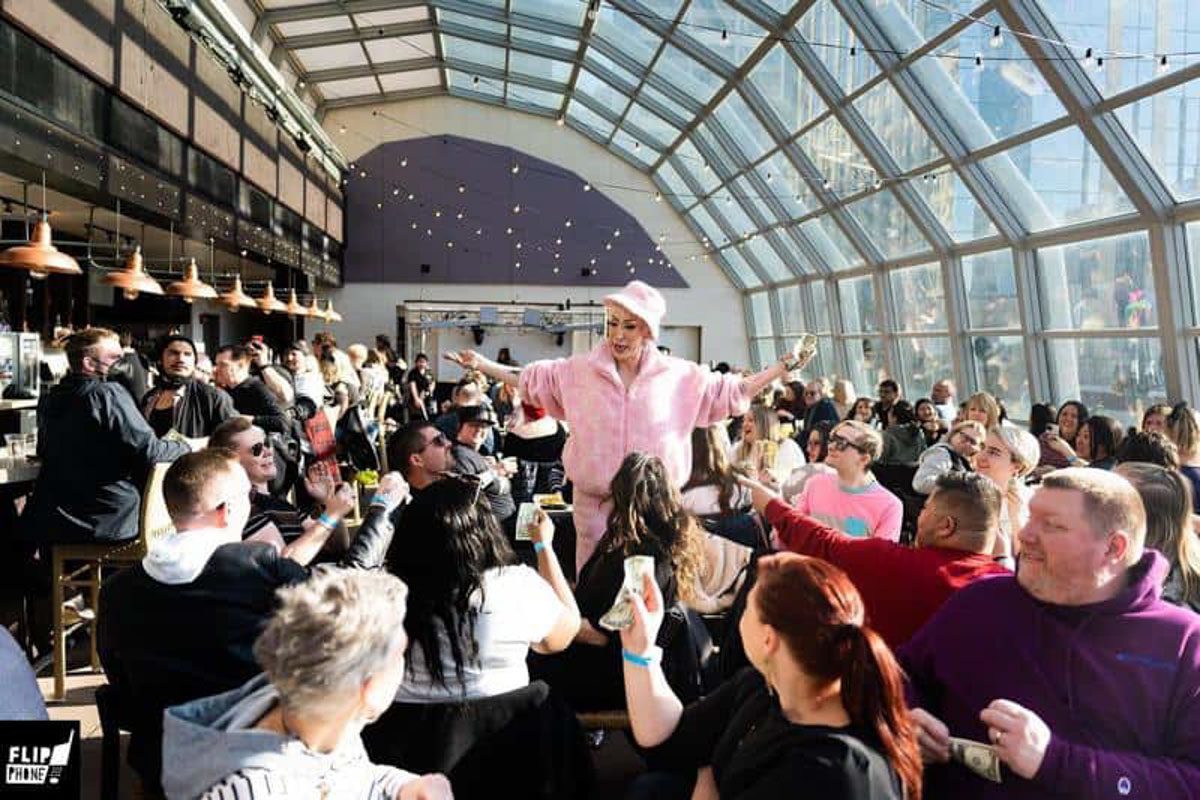 Brunches don't get much more entertaining than at Union Rooftop! Each week, super-talented drag queens embrace a theme—whether it's Harry Potter or 90s tv—and add their own unique spin for Drag Brunch.
There's always plenty of audience involvement, laughs, and glamor. As a nice bonus, the food is delicious, and your $15 tickets include an entree!
44. Decide which is the best local ice cream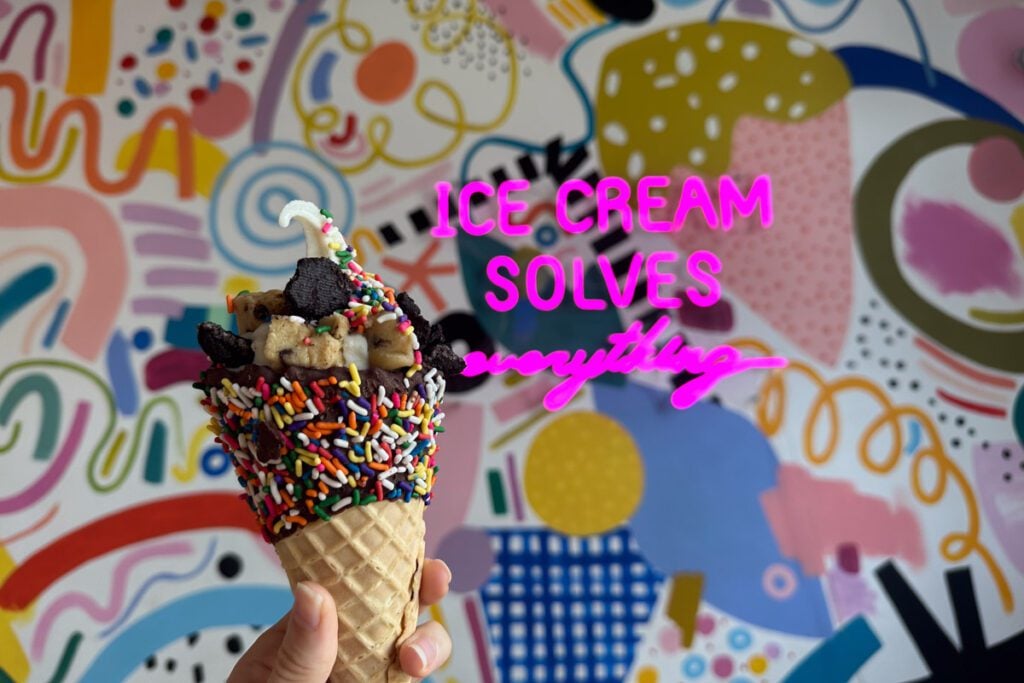 In Minneapolis, there's really no such thing as ice cream weather — locals love it year-round! There's a never-ending debate over who makes the best and the only fair way to determine that is to try them all.
Start with Sebastian Joe's, a famous family-run local chain that serves super unique flavors and offers several vegan options.
Minnesota Nice Cream reawakens a nostalgic 'kid in a candy shop' vibe with an incredible selection of colorful toppings, while Milkjam offers refined, creamery-style frozen treats in a sleek setting.
Finally, swing by Pumphouse Creamery for creative flavor combinations made with local ingredients.
45. Take a pottery class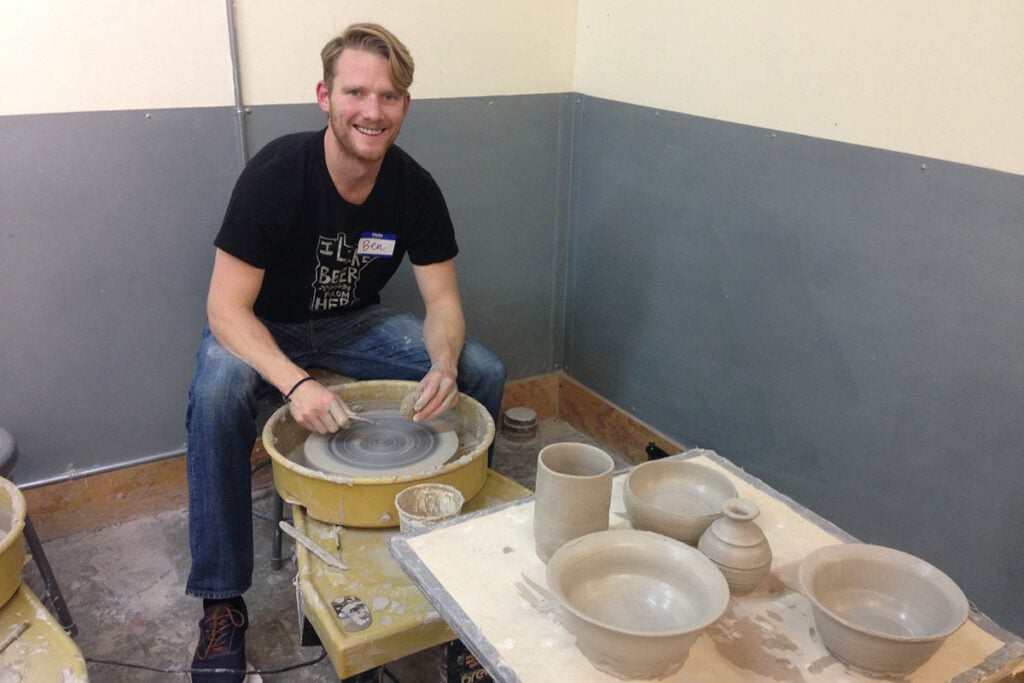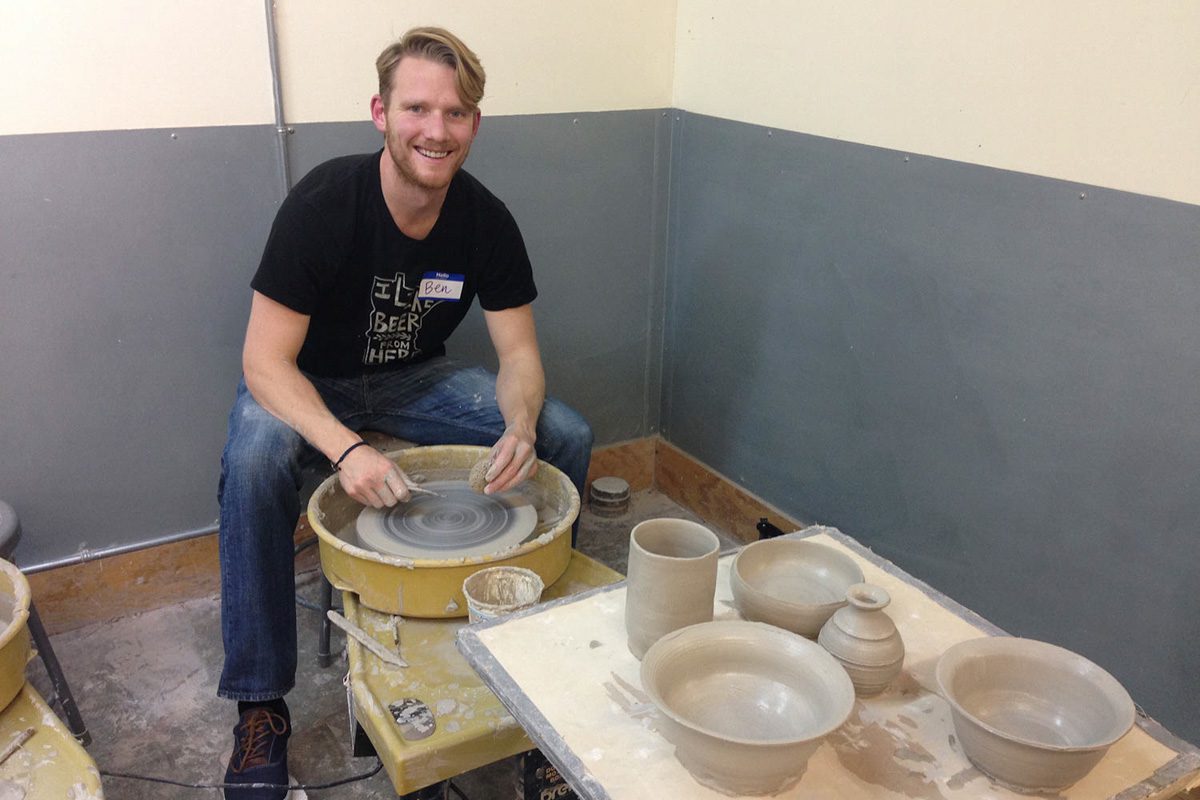 At Northern Clay Center, you can dive right in and get your hands dirty (literally!) while you learn how to mold your own pottery creations.
Equal parts artist studio, gallery, and workshop, this ceramics institution is welcoming, but also serious about its craft, so you'll come away with some genuine knowledge in addition to fun memories.
46. Get crafty at Upstairs Circus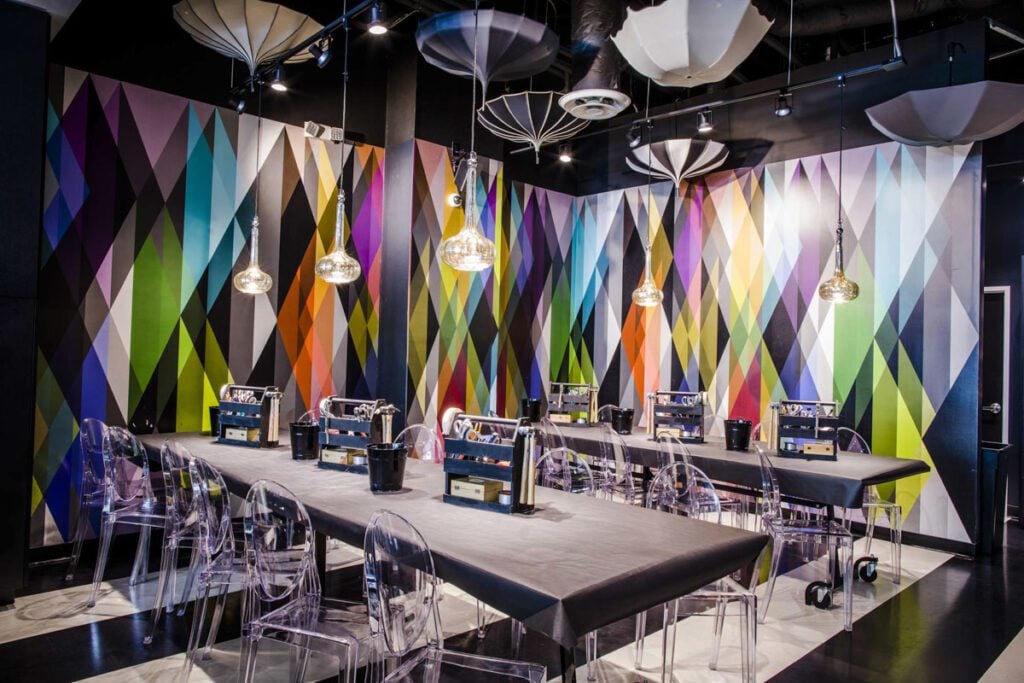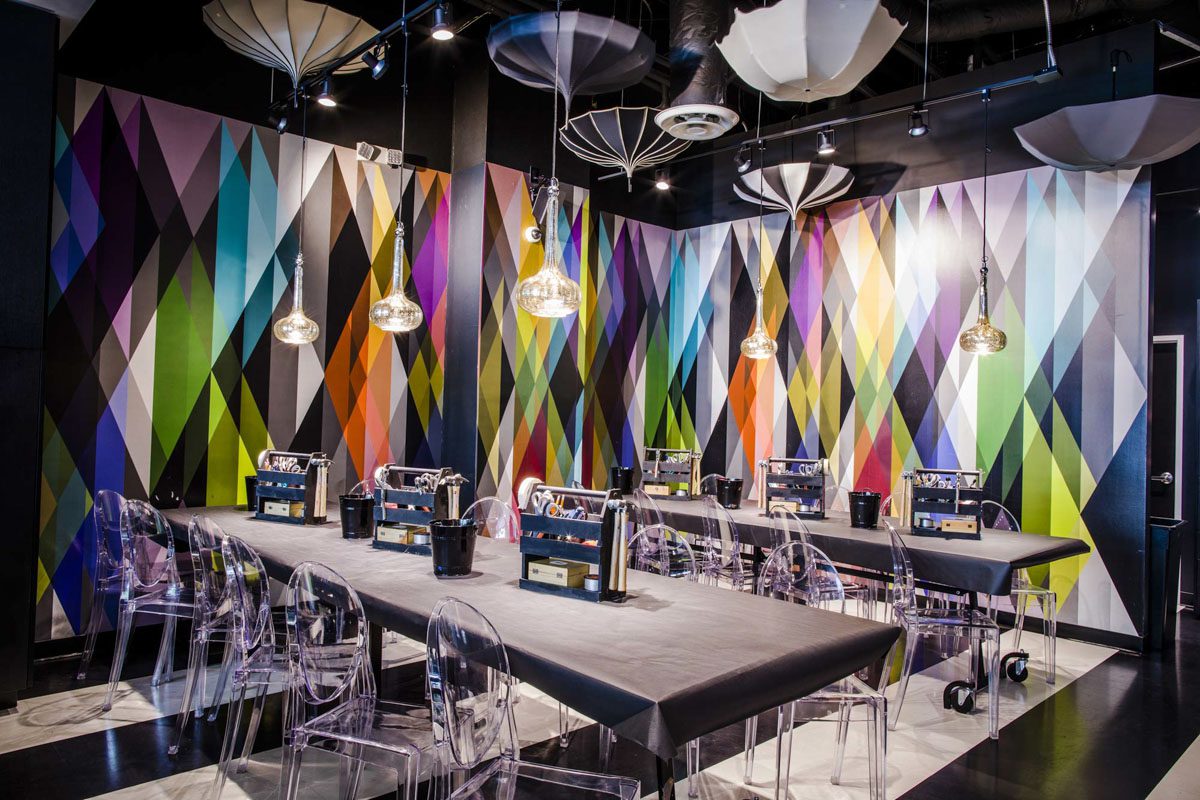 Mimosas and a make-it-yourself necklace or wallet? Sounds like a great Sunday!
Upstairs Circus embraces the inner craftsmen in all of us, combined with what it cleverly calls "creative juice" (aka: a full bar).
Perfect for groups of friends, date nights, and solo travelers alike, visitors aren't limited to one kind of project — Upstairs Circus opens its supply drawers and lets you go wild! If you're not usually a DIY type, rest assured that the staff is helpful and projects are easy and fun.
47. Hit up a museum or two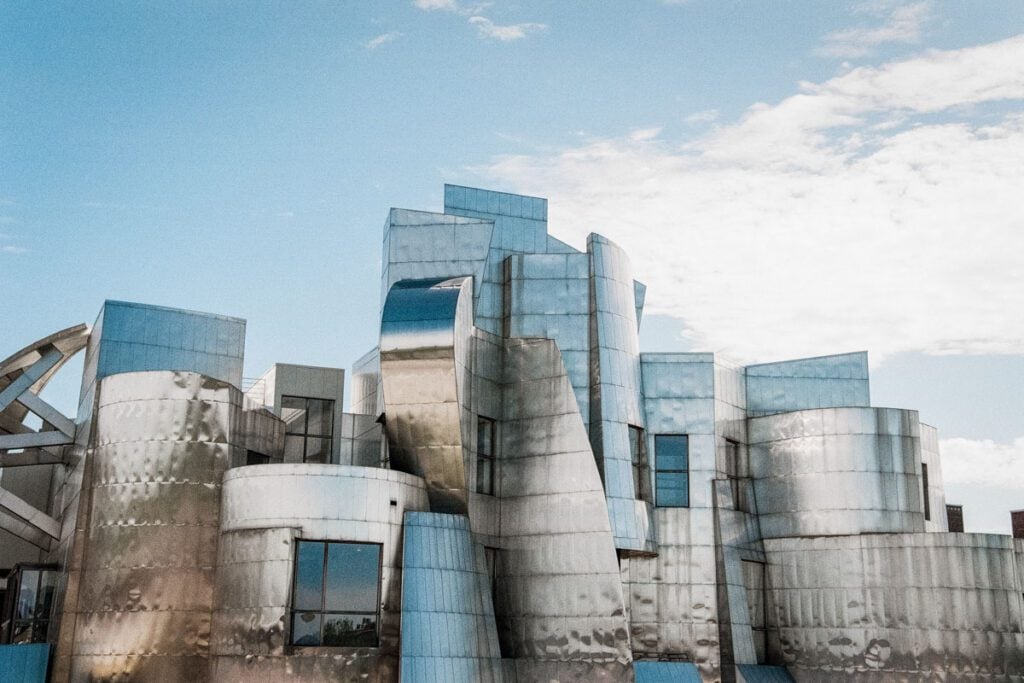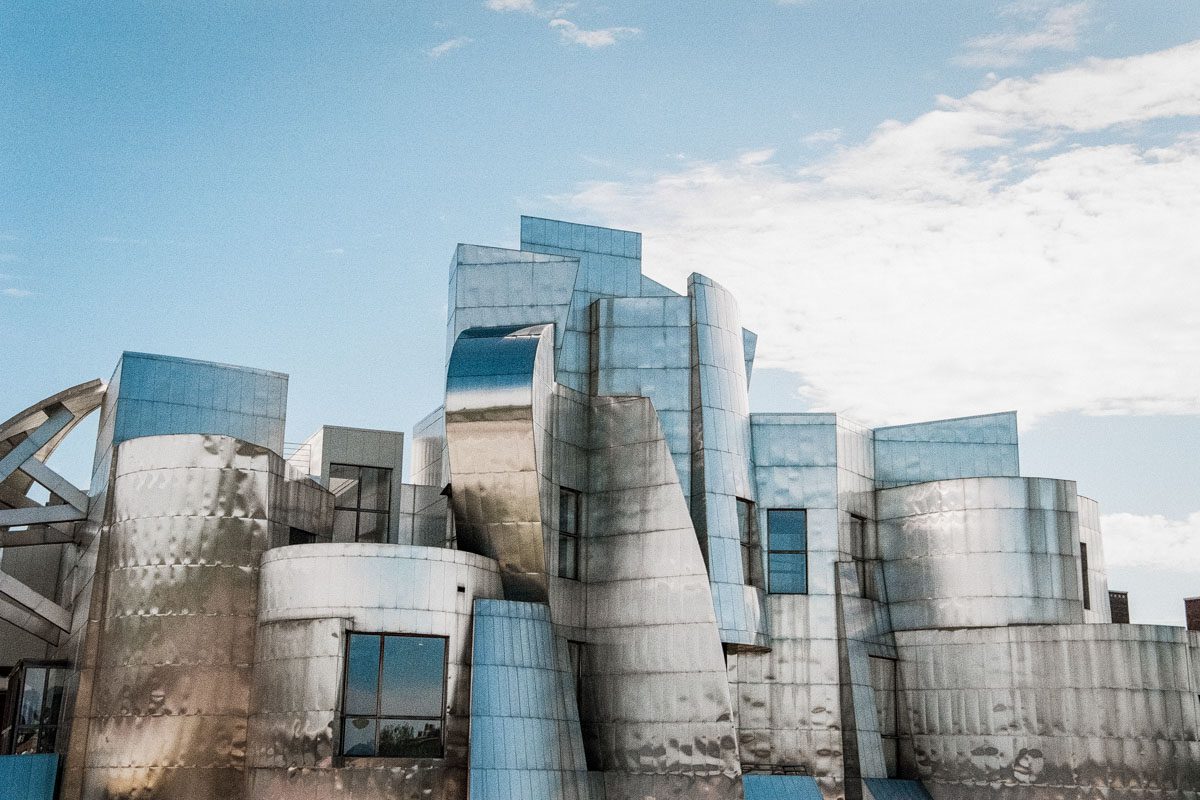 Museums are undoubtedly one of the best things to do in Minneapolis. In addition to the ones we've already listed above (the Walker #5, and the Minneapolis Institute of Art #6), Minneapolis has plenty more to choose from.
Check out some incredible modern art at the Weisman Art Museum. The collection is contained in a breathtaking building designed by Frank Gehry on the banks of the Mississippi River University of Minnesota campus.
The Science Museum of Minnesota is a large complex showcasing everything from dinosaurs to math, while the Minnesota Children's Museum features kid-oriented interactive displays (but really, the entire family will be engaged!)
To see both modern and historic Eastern European art, head to the unique Museum of Russian Art, the only North American collection dedicated to the Slavic nation! And for a taste of Scandinavia, you'll want to check out the American Swedish Institute.
---
Outdoor activities in Minneapolis
As an ultra-green city with numerous trails connecting its lakes, rivers, and other parks, there's always a place to get a breath of fresh air in Minneapolis.
48. Head to the beach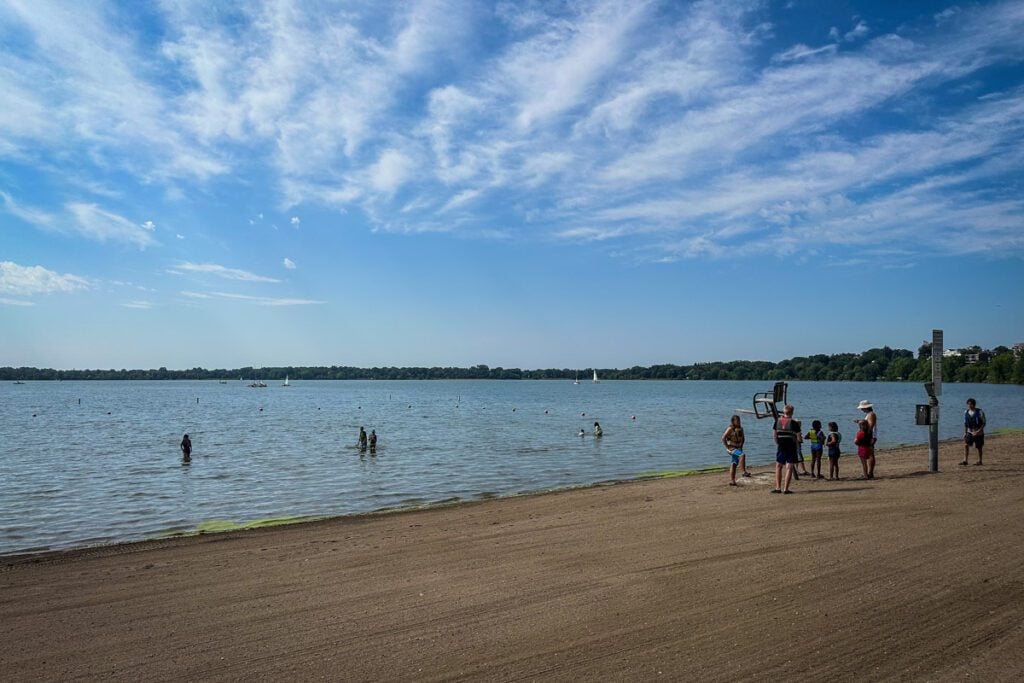 Gotcha to do a double-take, didn't we?
If you're wondering why, how "the beach" is on this list of things to do in Minneapolis—a city nowhere near the coast—hear us out…
As the Land of 10,000 Lakes, there are wonderful lakeside beaches right inside the city! For an all-around favorite, head to Bde Maka Ska.
This park is an incredible respite in Minneapolis, with several sandy beaches, calm water with no waves, and many trails and lookouts. During hot summer days, it's an ideal place to sit, relax, and watch sailboats glide by.
49. Outdoor yoga on the lake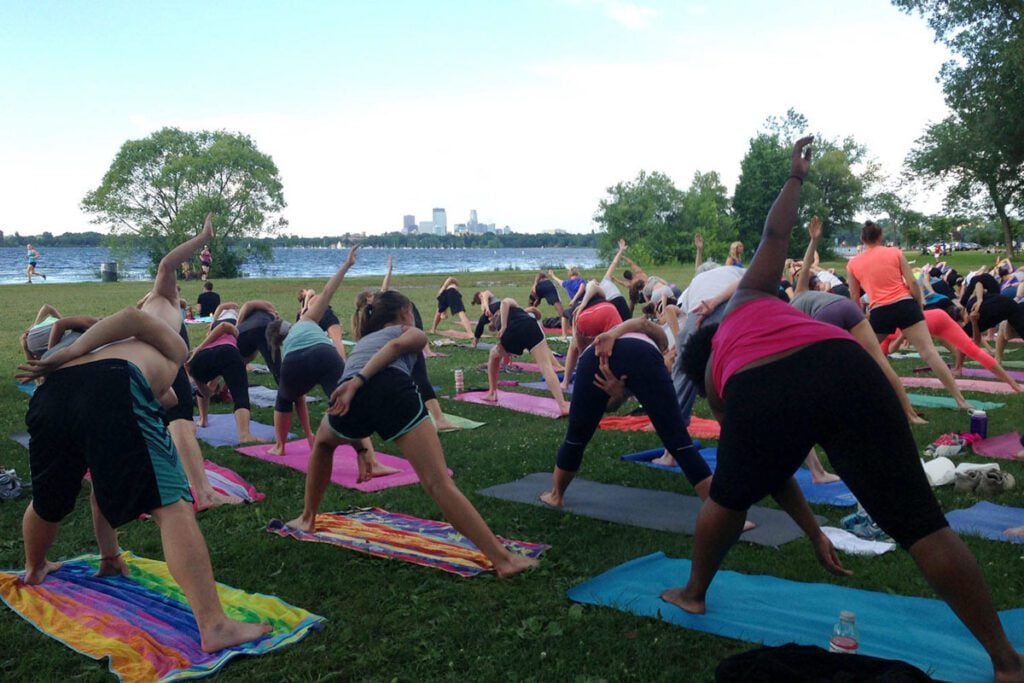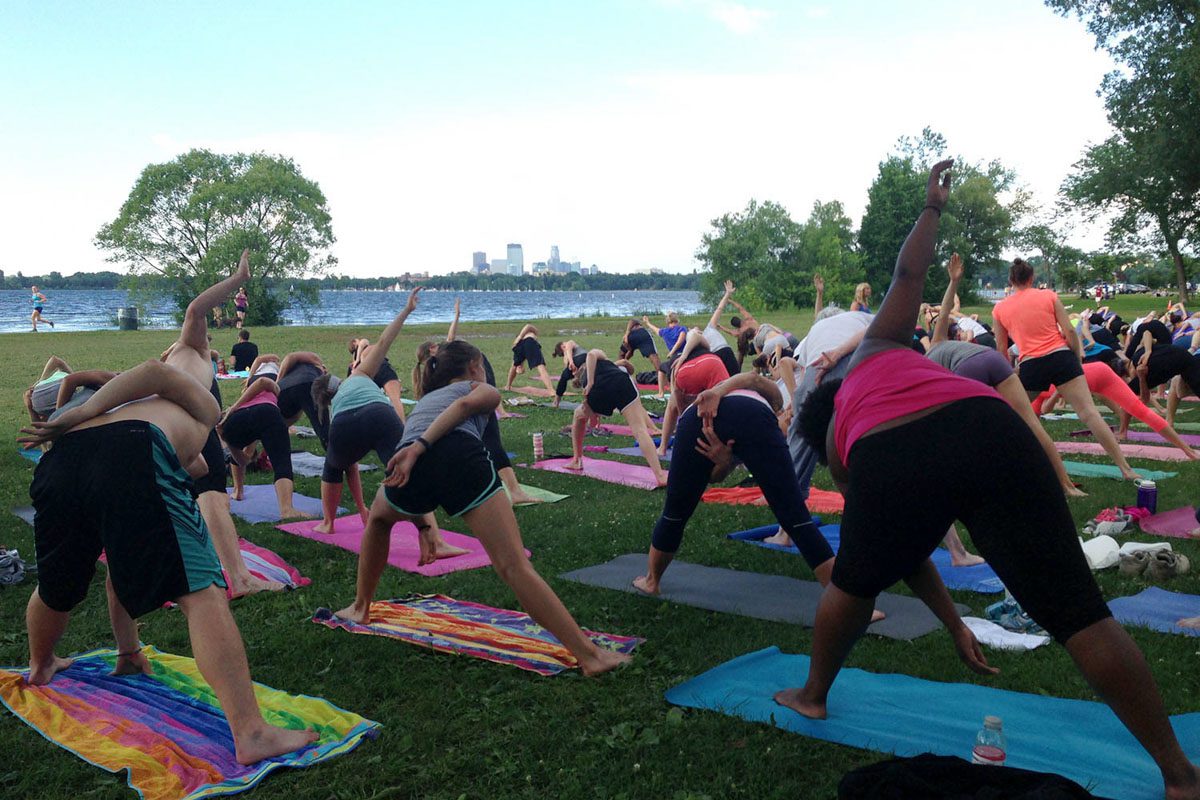 Yoga in a picture-perfect setting and with no monthly membership fees? Sign us up!
Donation-based outdoor yoga classes on Bde Maka Ska, Harriet Lake, and Lake of the Isles are held through the summer months into October. The instructors are great and it's hard to beat exercising with the lakeside breeze.
50. Hit the trails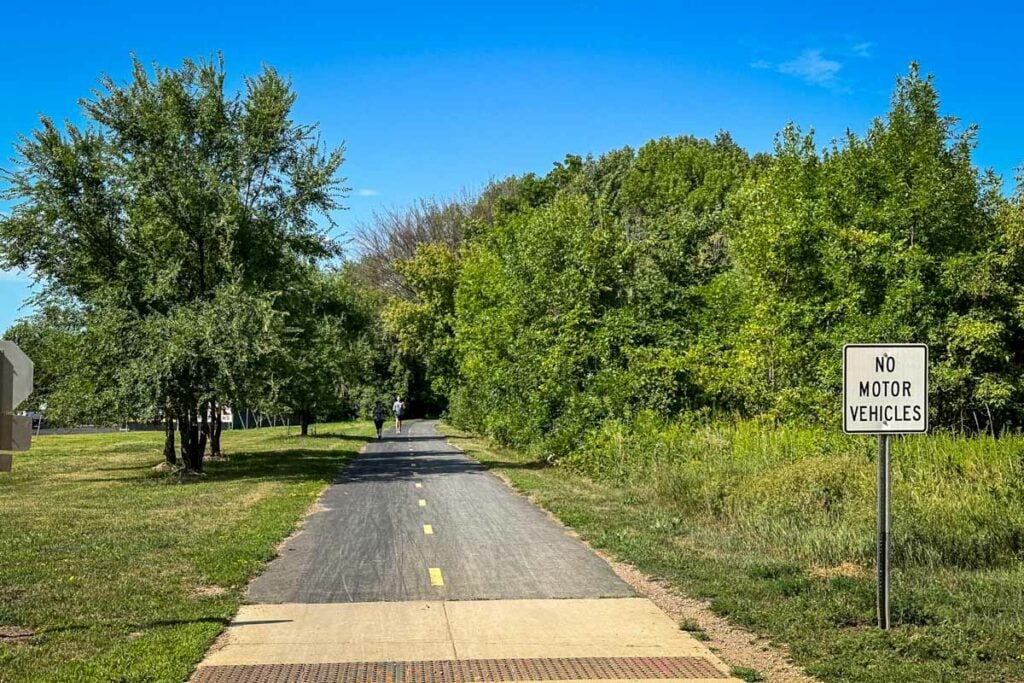 Bike trails that is…
We've talked a lot about the city's awesome outdoor spaces, so it's no surprise that one of the best things to do in Minneapolis is exploring it on two wheels! The Grand Rounds Scenic Byway is a consistently fun, scenic option, with lakeside views that encircles downtown and the Chain of Lakes Regional Park.
Midtown Greenway is another great option. The 5.7-mile-long trail is a former rail line repurposed to connect Uptown to the Mississippi River.
Don't have your own bike? No worries!
In collaboration with Lyft, you can unlock and ride city bikes through the Nice Ride system. There are many bike stations throughout the city and a day pass costs just $10, so it's easy to simply find a bike and start pedaling.
51. Attend an outdoor concert or movie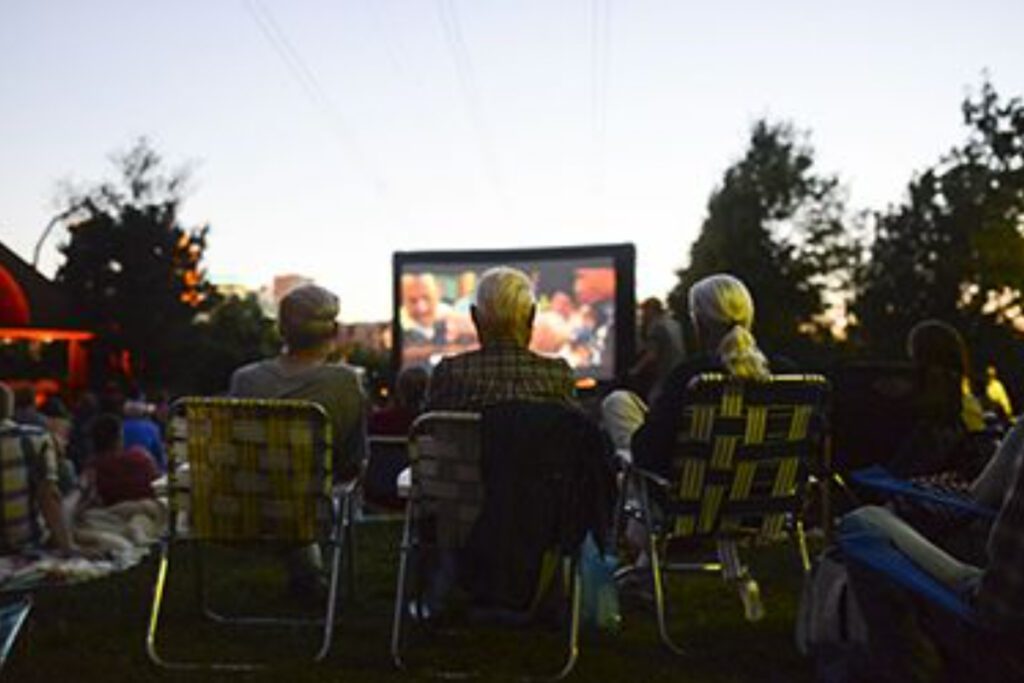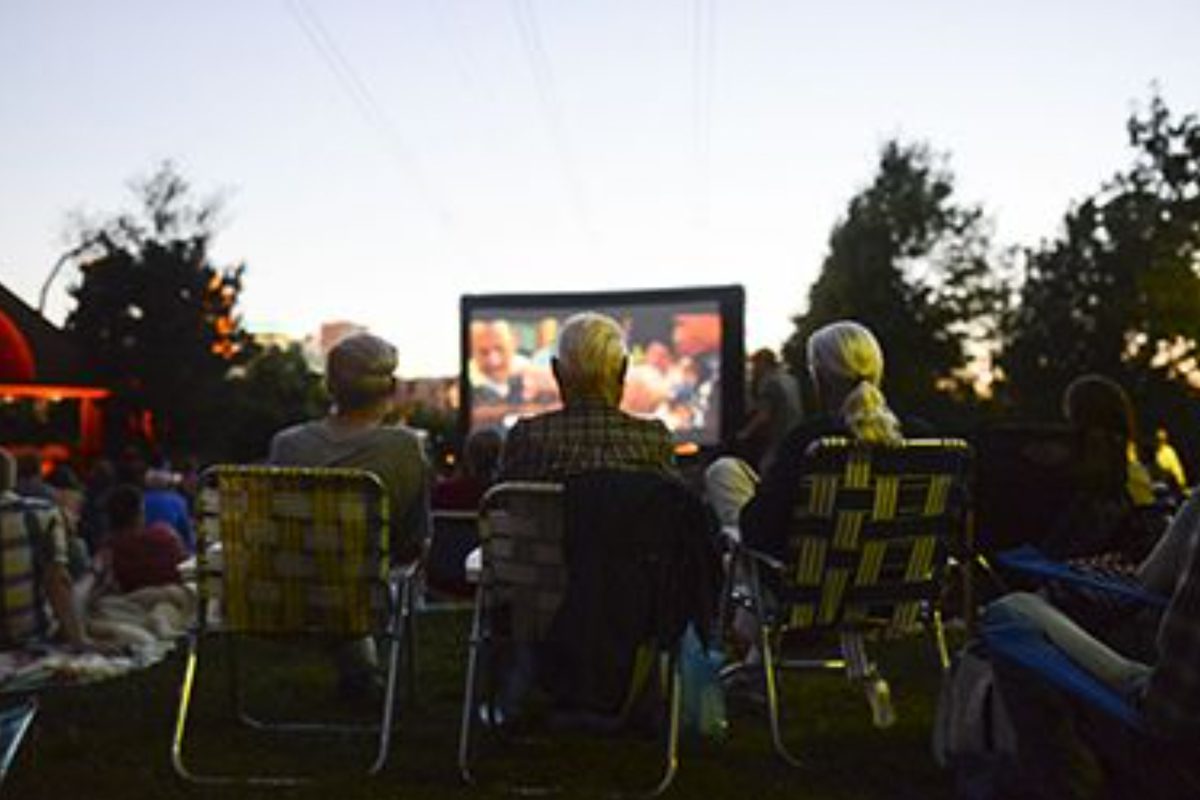 From June through September, the city of Minneapolis organizes wonderful outdoor concerts and movies. Sprinkled throughout various parks in the city, the events are always completely free and family-friendly.
Whether you'd prefer to watch Spiderman lakeside with the family or catch a fun bluegrass band as a date night, check the Music & Movies Event Series calendar for updates.
52. Shop the Mill City Farmers Market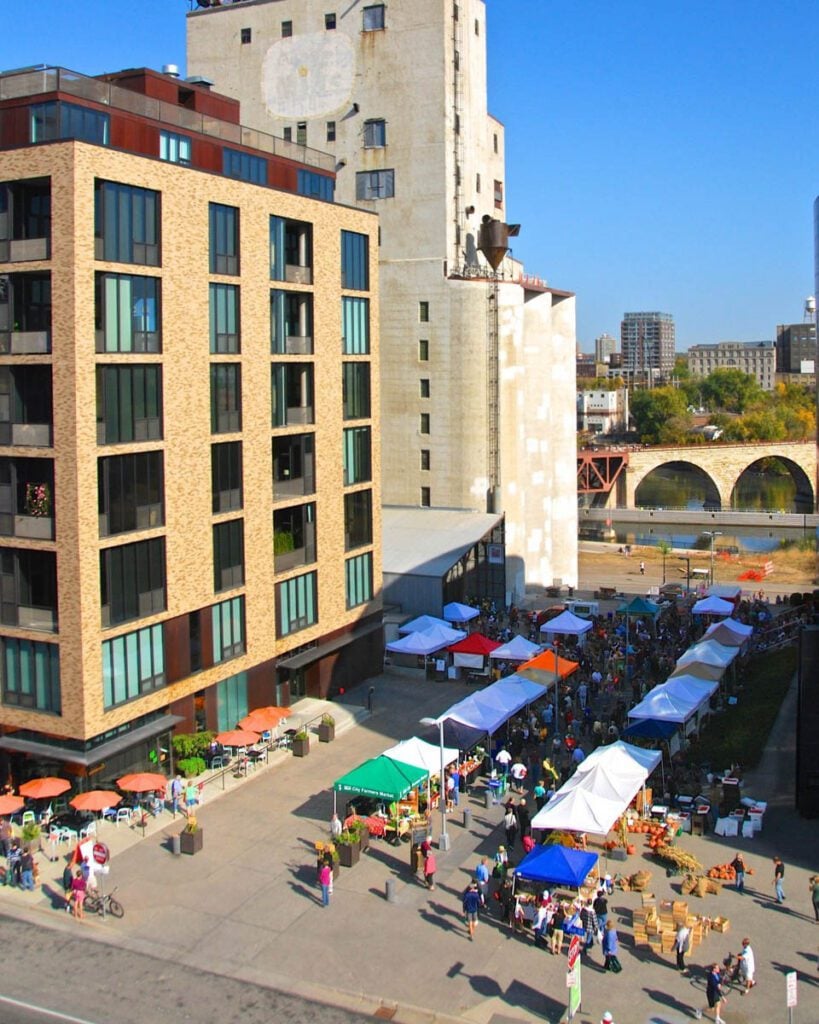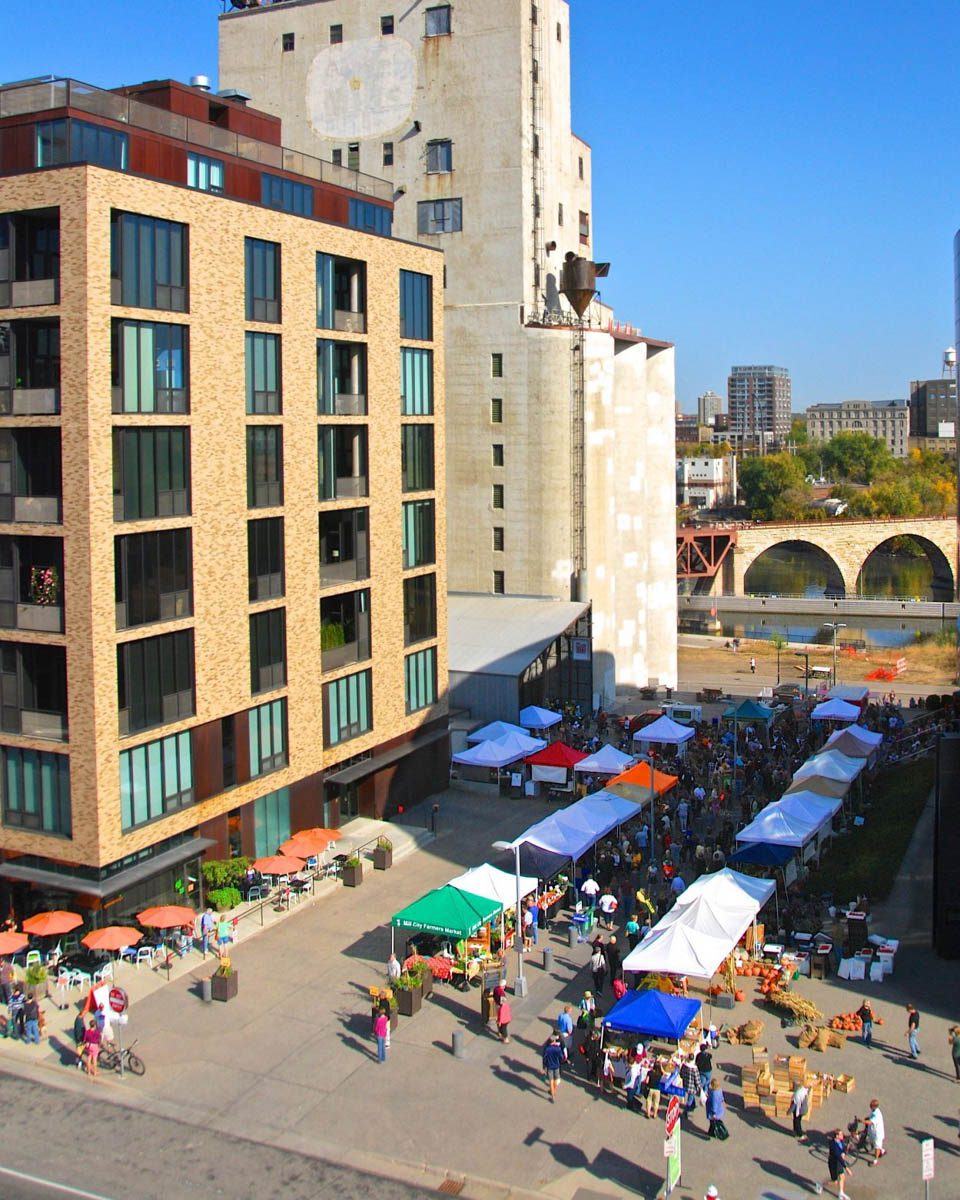 The Mill City Farmers Market bustles with cute local vibes every Saturday. Boasting incredible-looking fresh fruits and veggies from local farmers, small global street food stalls, and live music, the atmosphere is always simultaneously upbeat and laid-back. Held in Mill Ruins park just steps from the Stone Archway, it's a great way to start a weekend.
---
Things to do in Minneapolis in the winter
Even when the frigid winter arrives in the Midwest, there are still plenty of awesome things to do in Minneapolis. Especially during the holidays, this city is filled with Christmas cheer! Here are some of our favorite ways to take part in the fun.
53. Try out cross-country skiing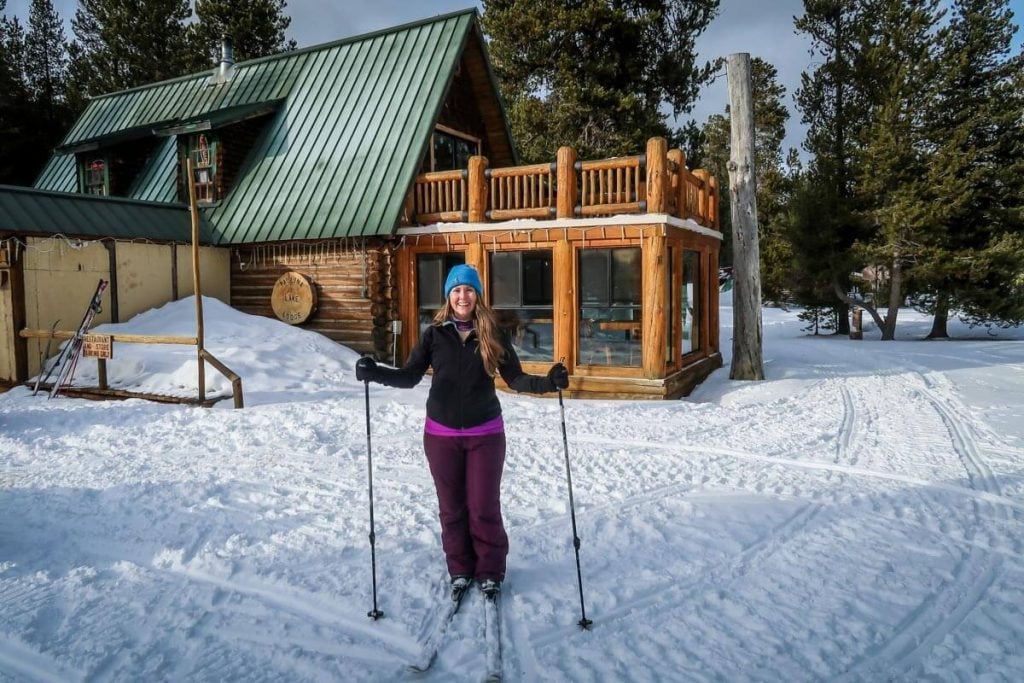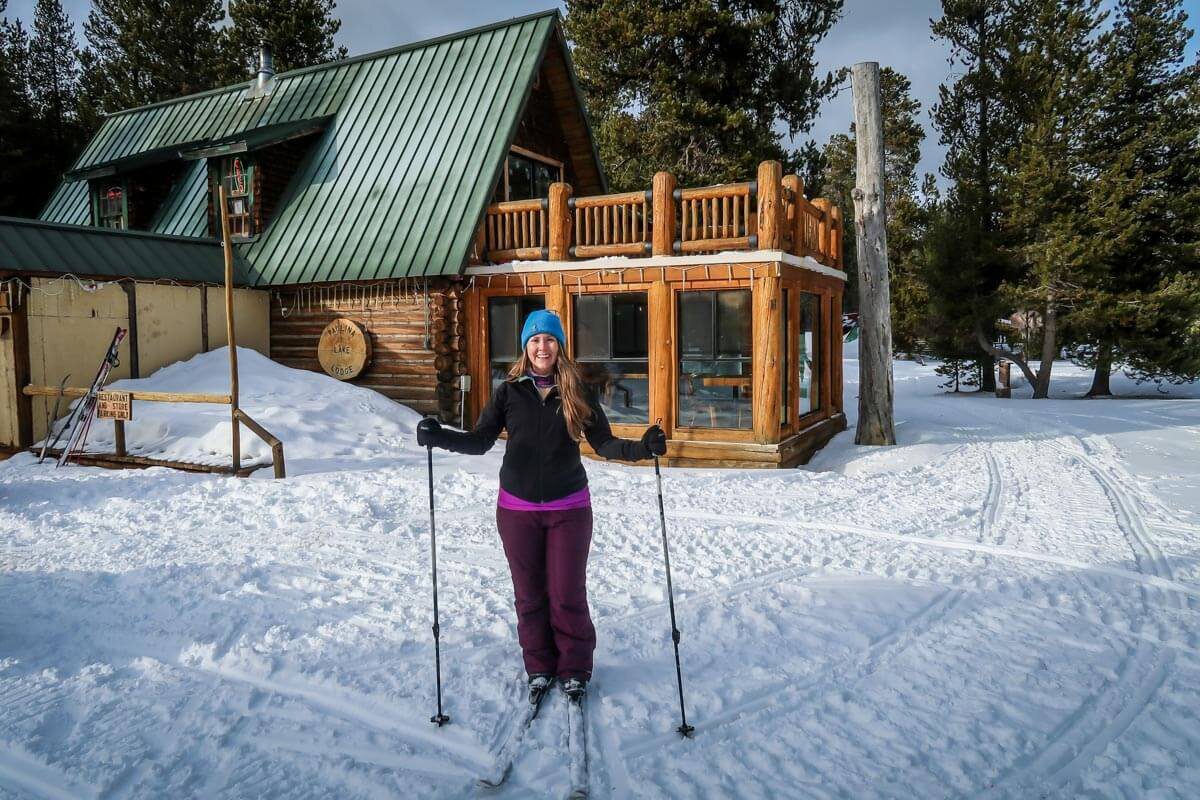 If you've never heard of cross-country skiing (also referred to as Nordic skiing and often abbreviated to XC skiing), it's a bit like skating on snow. And it's one of the most exhilarating wintertime activities if you don't live near the mountains.
Minneapolis grooms designated trails throughout the city, including in Theodore Wirth Park, Chain of Lakes, and at several golf courses. Best of all, it's usually totally free if you have your own equipment!
If you don't have your own skis, though, not to worry — you can rent skis, snowshoes, and snow tubes from the city Park & Rec department.
If you're planning to go more than once or twice, the city even offers digital passes to access the trails. And if you're brand new to cross-country skiing or could use a refresher, the Loppet Foundation offers lessons.
54. Go ice skating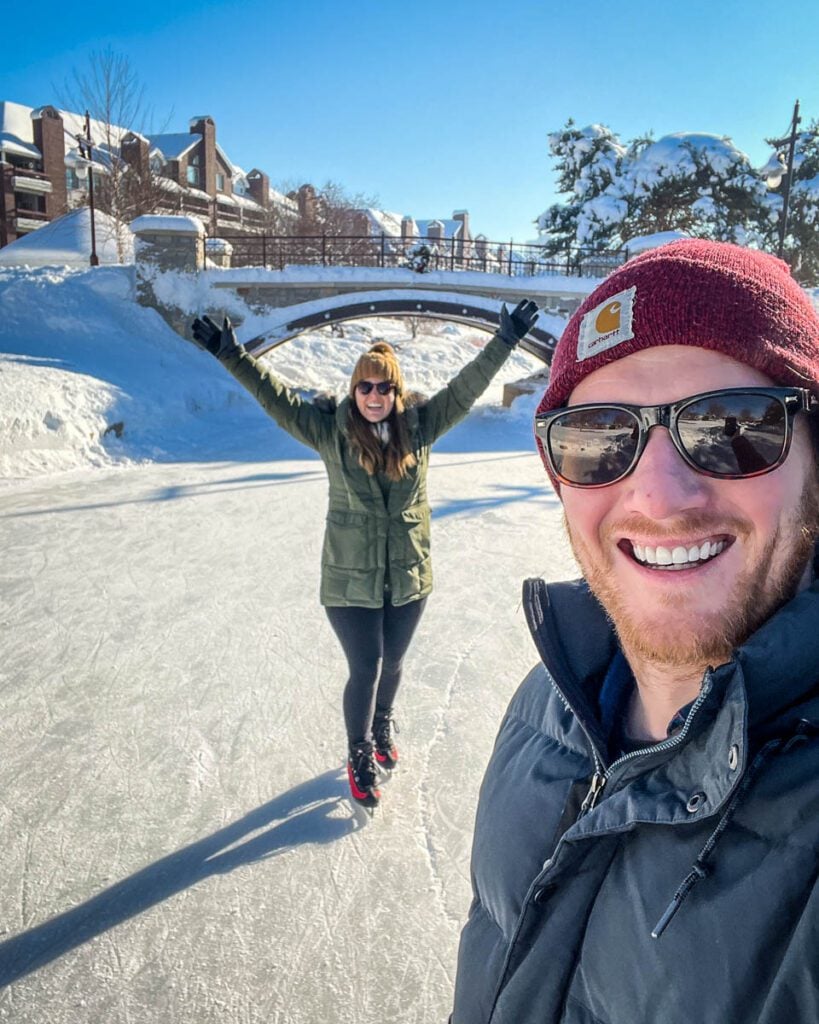 One of the best things to do in Minneapolis in the winter is get out onto the ice. Fortunately, there are plenty of places to do so.
From large ice rinks that are open year-round like Paradise Ice Garden to quaint neighborhood spots like Bryant Square Park, there are numerous opportunities to go ice skating in the city.
Also look out for seasonal events like the Prospect Park Fire and Ice Festival, which combines the sport with hot chocolate and music.
55. Tubing/sledding
A family-oriented favorite, there's nothing quite as cheerful as sledding down a hill on a winter afternoon!
While the city is fairly flat, there are some excellent spots to whizz downhill. Theodore Wirth Park has a totally free designated tubing hill and Sunset Hill is another classic location. There are also many smaller hills to look out for around St. Paul.
56. Make use of the skyways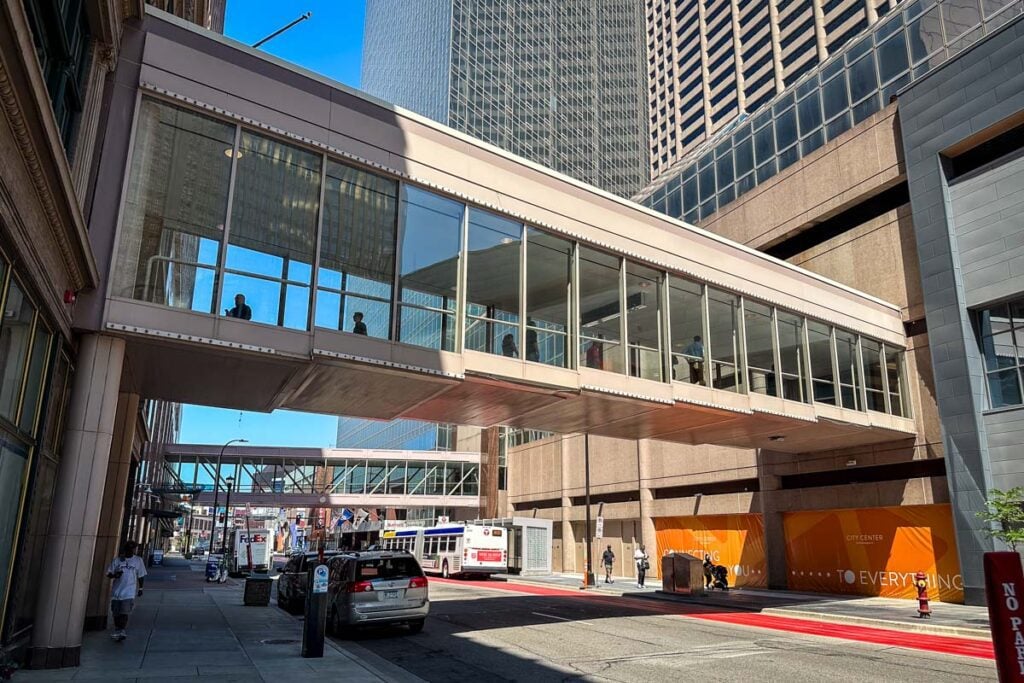 We mentioned the skyways downtown at the beginning of this guide, and we're circling back to them because it's one of the most unique things to do in Minneapolis.
Downtown is connected by an extensive 9.5-mile network of completely enclosed bridges. These Skyways allow you to hop around the city while you enjoy protection from the elements.
An endless amount of shopping, delicious food stops, hotels, and many other services are part of the network — so many that you never have to step foot outside! (This is especially handy for locals who work downtown during the frigid winter months.)
It can feel like a labyrinth at times, so don't hesitate to ask for help navigating the complex (there's also a Skyway app for this very reason!).
57. Join the Holidazzle festivities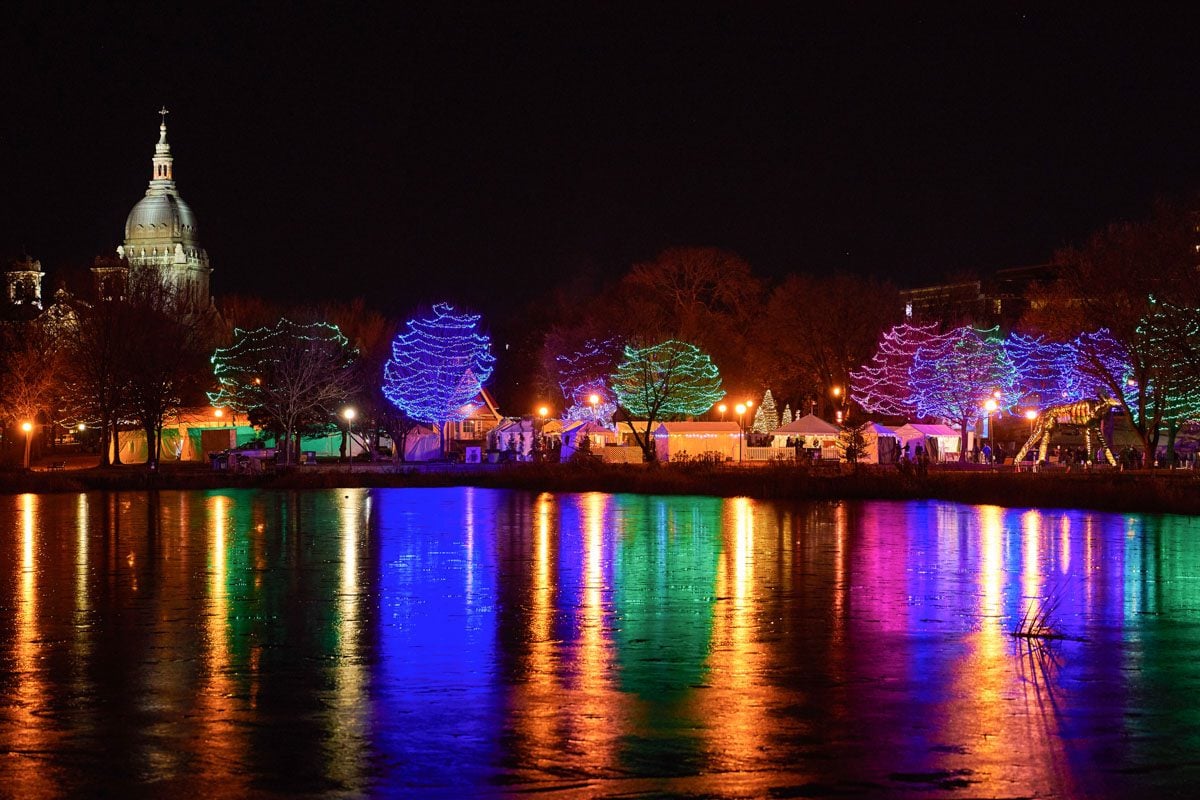 Held every weekend between Thanksgiving and Christmas, Holidazzle gets you into the festive mood. Loring Park near Downtown becomes a cheerful holiday market, with many small businesses and food and beverage vendors.
There are also dazzling holiday light displays, fireworks, amusement rides, photo ops with Santa, kids' activity stations, and more.
58. Experience Minnesota pond hockey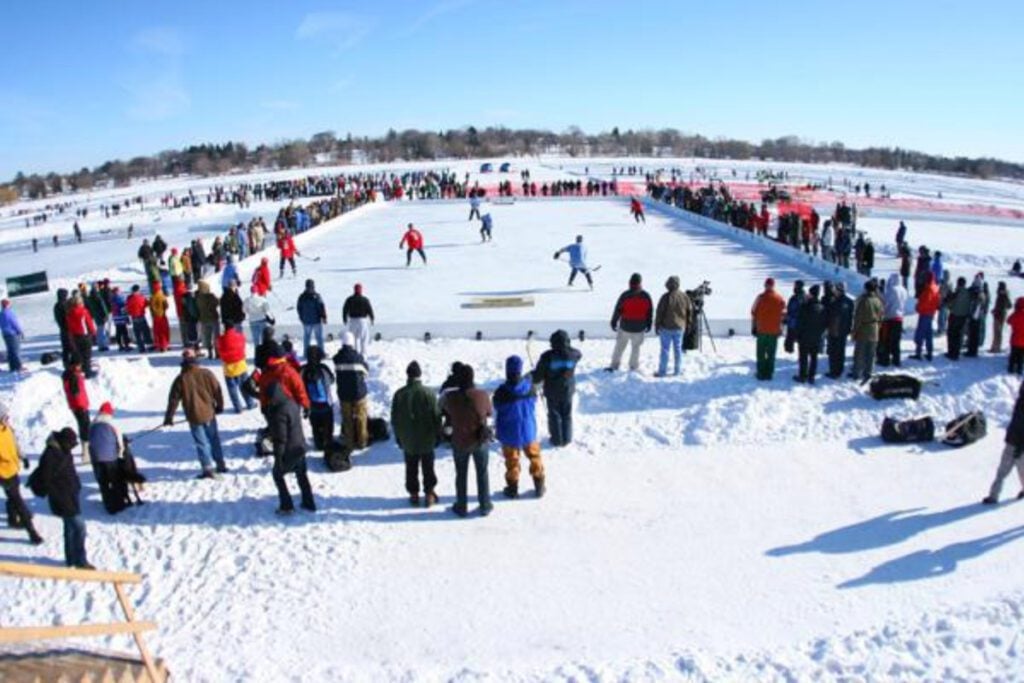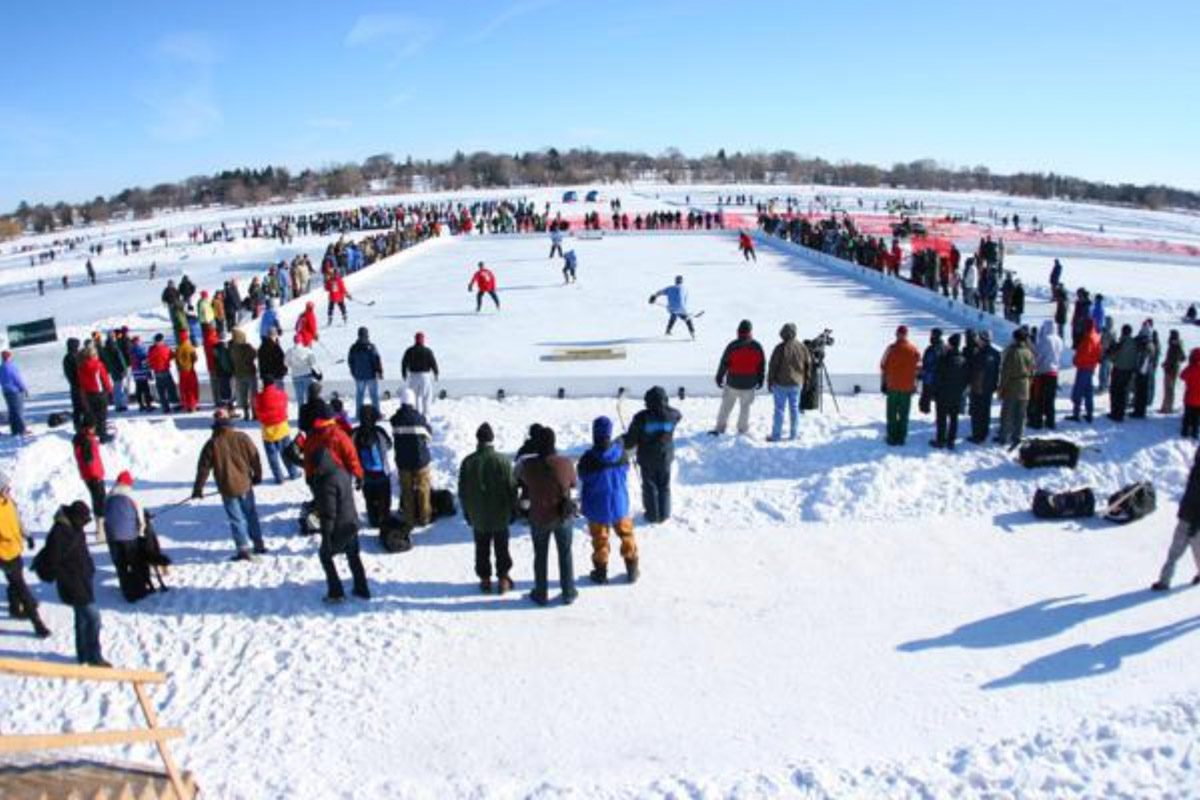 Hockey is big in Minnesota…like, really big. And there's nothing more quintessential to the state than playing on a frozen pond! If you have some hockey experience, consider joining a team and experiencing it firsthand.
Alternatively, you can volunteer at a game or even attend the U.S. Pond Hockey Championships (yep, it's a very real thing!) in Minneapolis each winter. It's actually one of the largest amateur hockey tournaments in the U.S., attracting some seriously talented players. Many are former college or even pro athletes!
59. Take the Polar Plunge for a good cause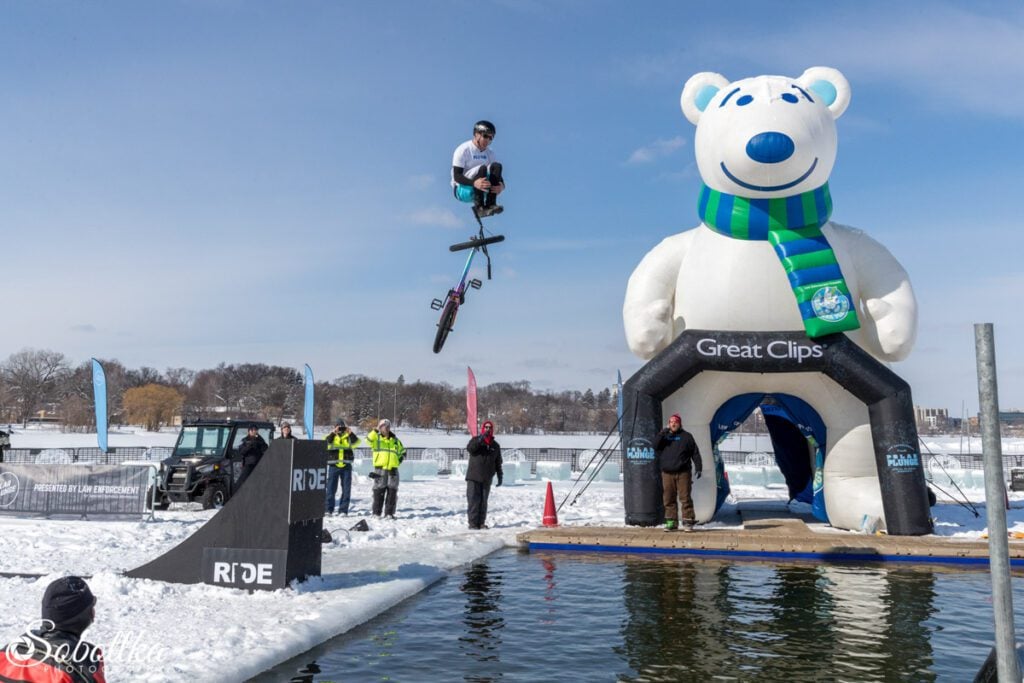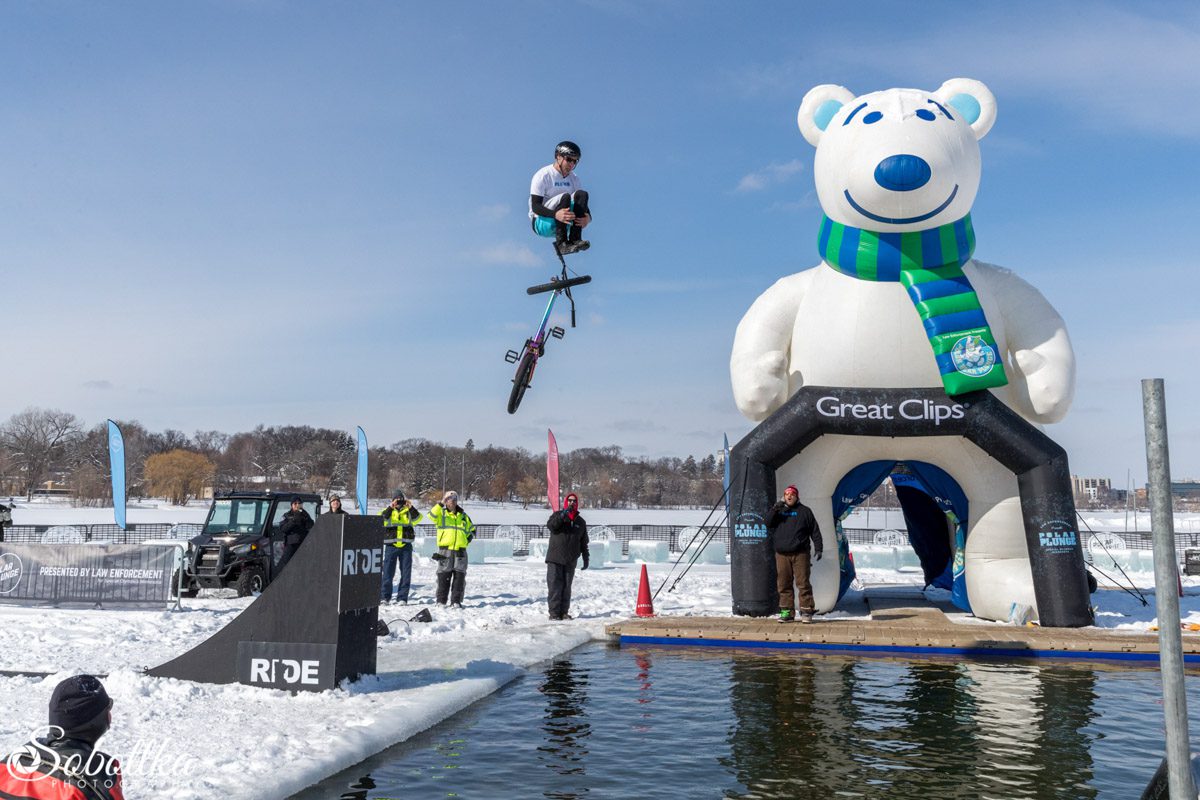 Raising money for charity by jumping into an ice-cold Minnesota lake…in the winter? Yep, you got that right! This is one of the most perennially popular fundraising events in the city and certainly one of the most unique things to do in Minneapolis during winter.
Register for one of the Polar Plunge events to support the Minnesota Special Olympics and when the time comes, don't hesitate — just jump in! There's usually a crowd of people cheering on "plungers" to make it an even more memorable experience.
60. Attend the St. Paul Winter Carnival
Drawing over 100,000 visitors a year, the St. Paul Winter Carnival kicks the new year off with a celebration of all things winter.
The event features ice-carving competitions, live music, food stalls, an artist market, and much more. Held in late January consistently since 1886, this convivial event also honors the community-oriented spirit of the Twin Cities.
---
Best time to visit Minneapolis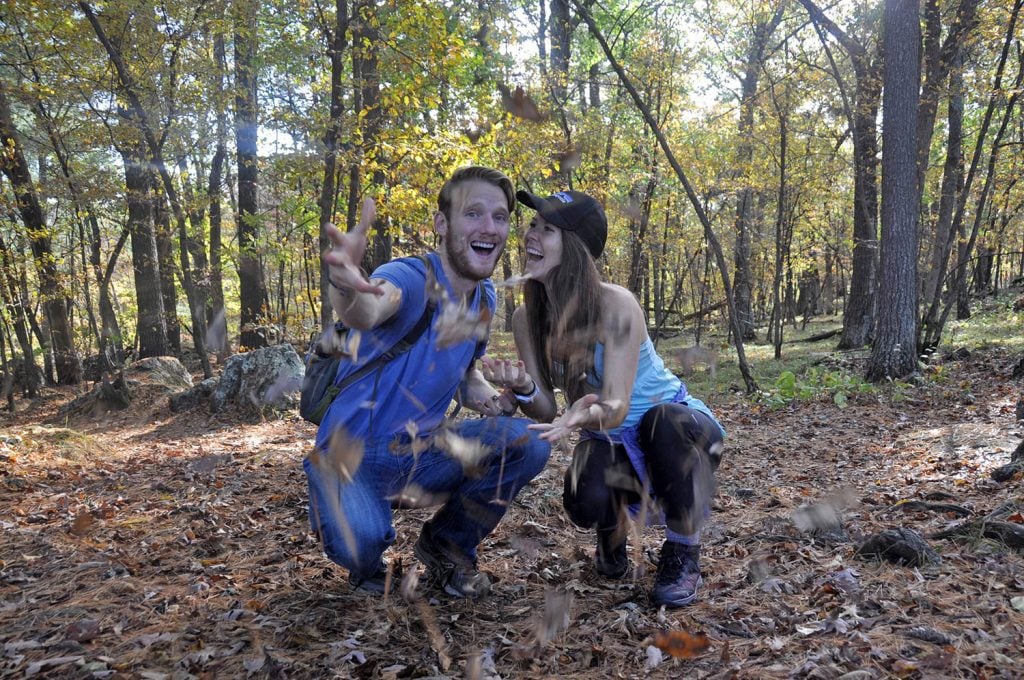 All year long, there are always plenty of things to do in Minneapolis. However, the vibe you'll get is almost entirely dependent on the weather.
In our personal opinion, fall is one of the best times to visit, when temperatures are comfortable (it's the sweet spot between summer humidity and the freezing winter!). Colorful foliage is at its peak, you can wear your favorite boots and chunky sweaters, and there are tons of events to enjoy.
With that being said, your definition of the best time to visit may be totally different.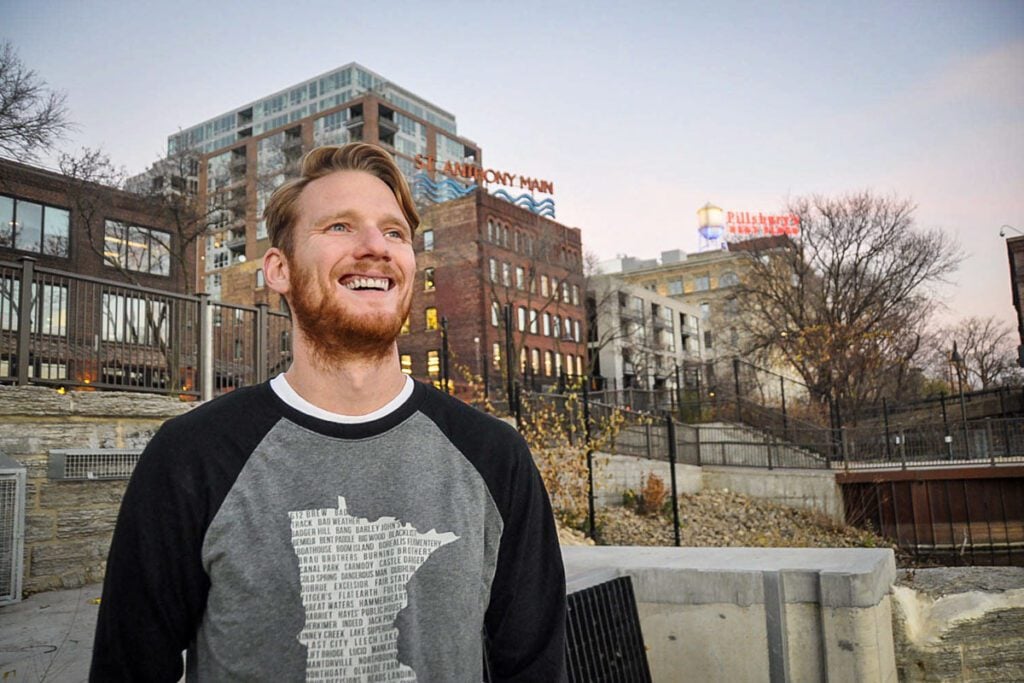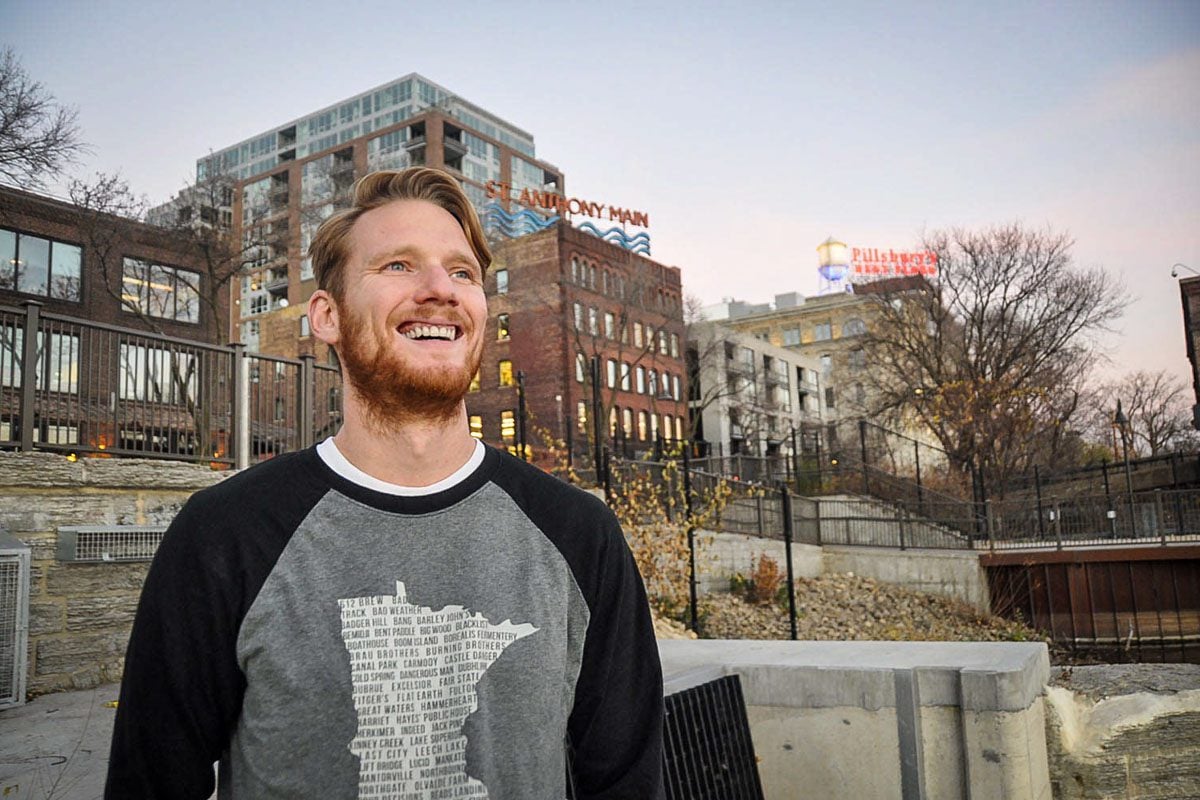 Want to explore the lakes, walk around in short sleeves and enjoy local beers on the patio? June through August is the best time to go (but pack plenty of bug spray!).
If you're more of the winter wonderland type and want to go sledding, sip hot cocoa at holiday festivals, and experience unique outdoor pursuits like ice fishing and dog sledding, December and January are the best months to visit.
January through March is the low season in Minneapolis, with extremely cold temperatures and far fewer events. This is a great time to take advantage of significantly lower hotel rates and explore Minneapolis on a budget!
Where to eat in Minneapolis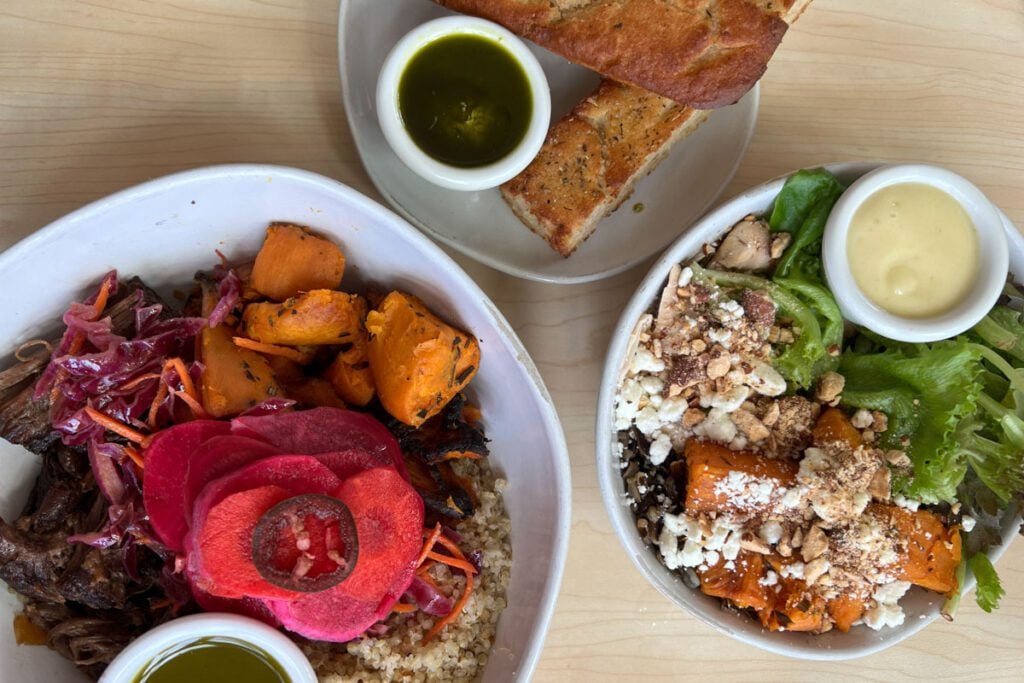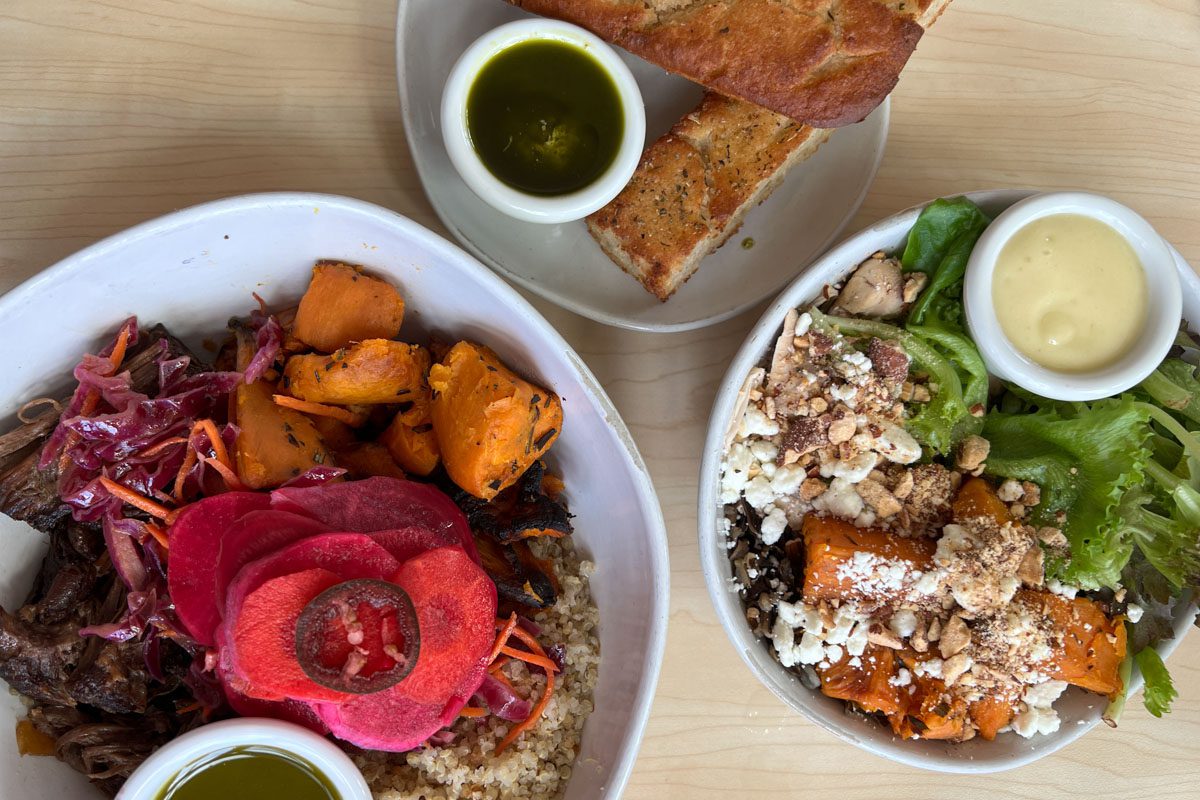 As a bustling major metropolis with many cultural influences, Minneapolis has an incredible restaurant scene. Whether you're looking for something swanky, tasty ramen, a good old-fashioned diner, or authentic Latin American food, they're all here.
Where to stay in Minneapolis
In such a large city, it can be difficult deciding what part of town to stay in, much less finding the best accommodation. Here are a handful of noteworthy hotel options in different parts of the city.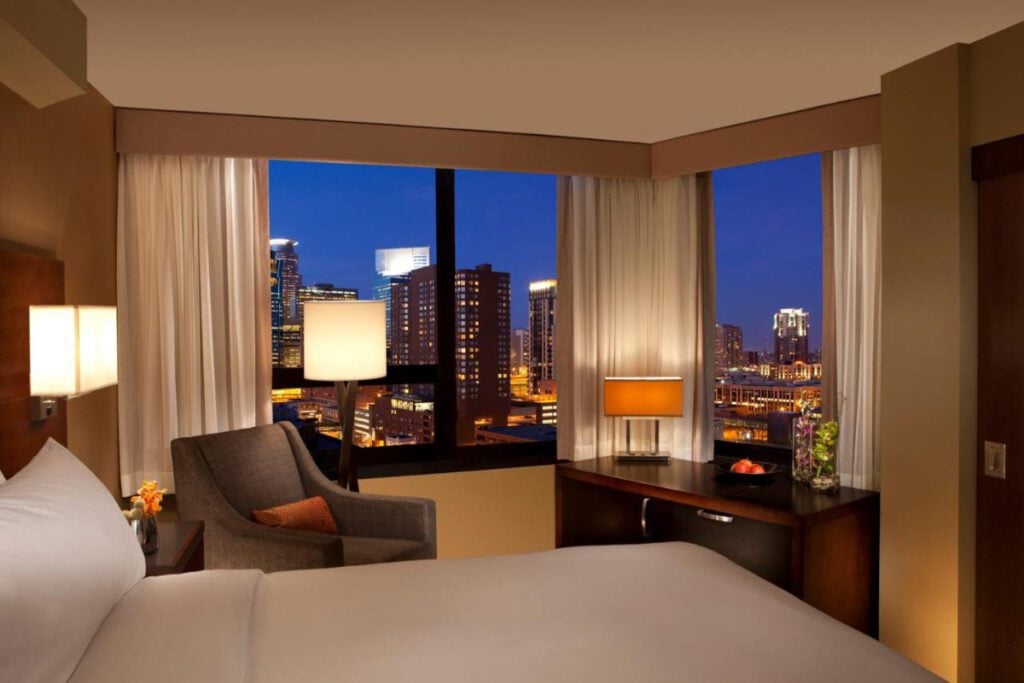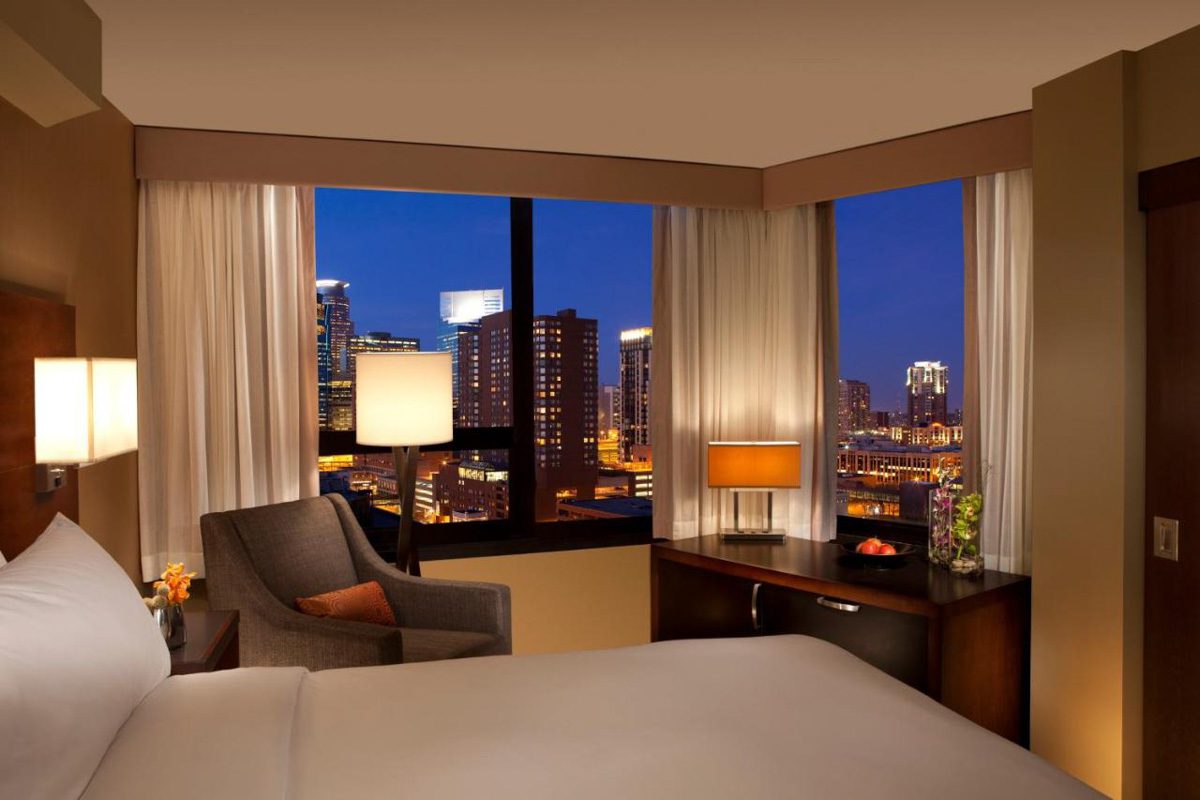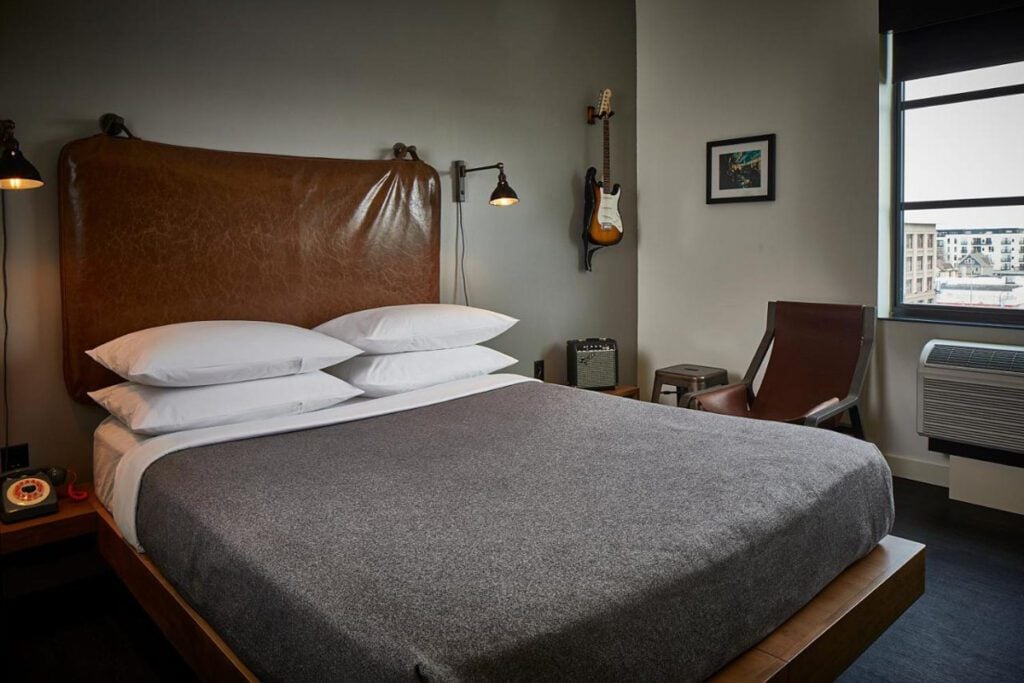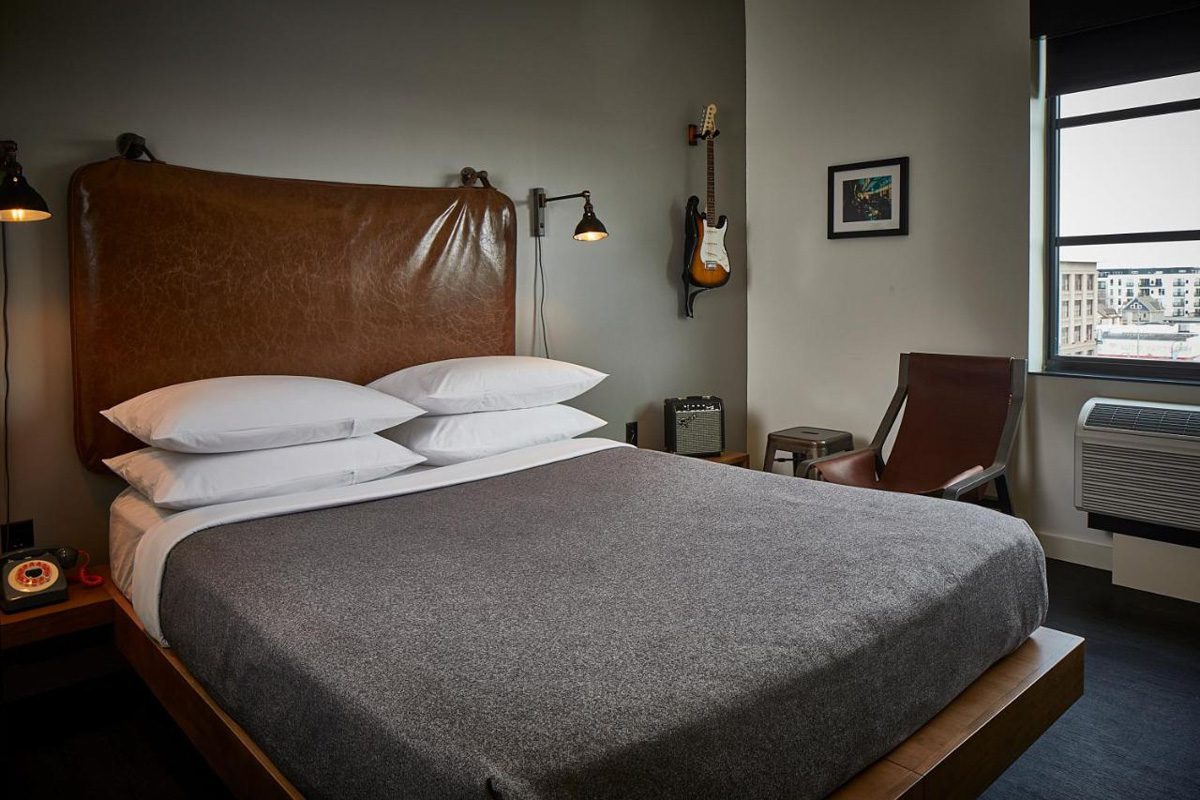 Moxy Uptown: A cheeky music-themed hotel with an excellent bar (you'll even get a complimentary welcome cocktail!) in a happening neighborhood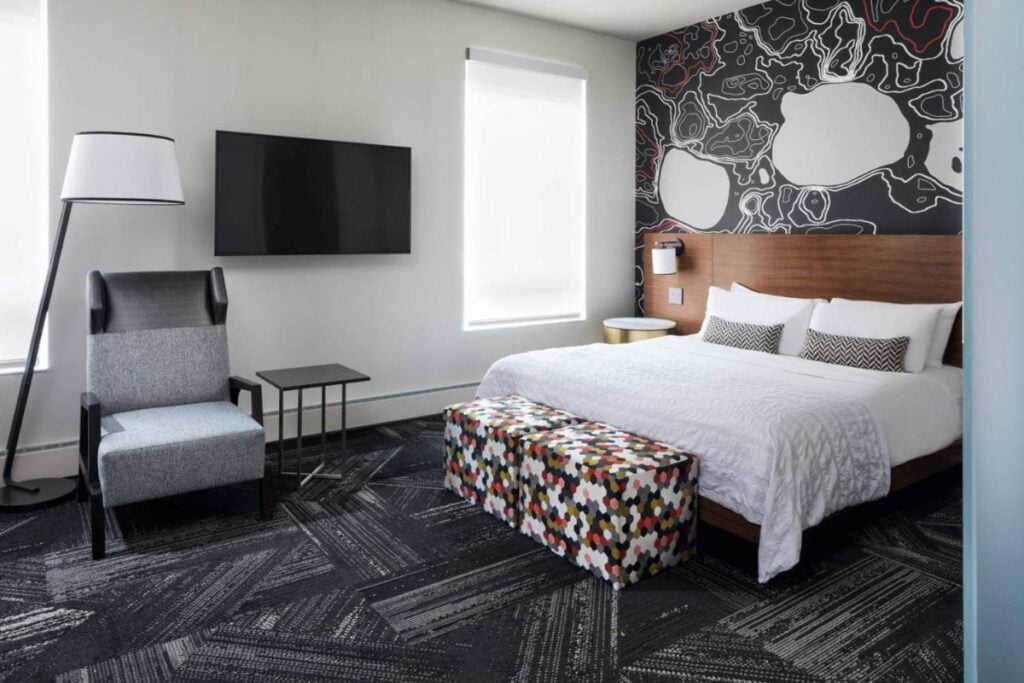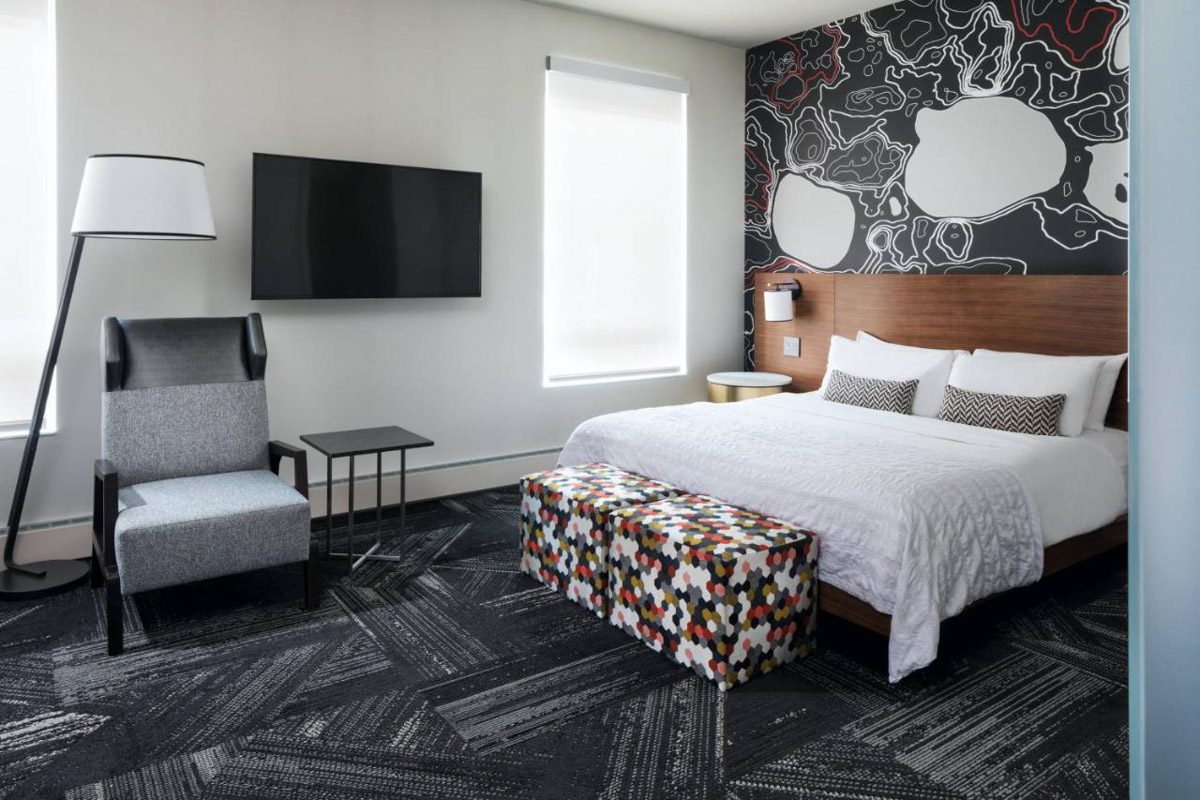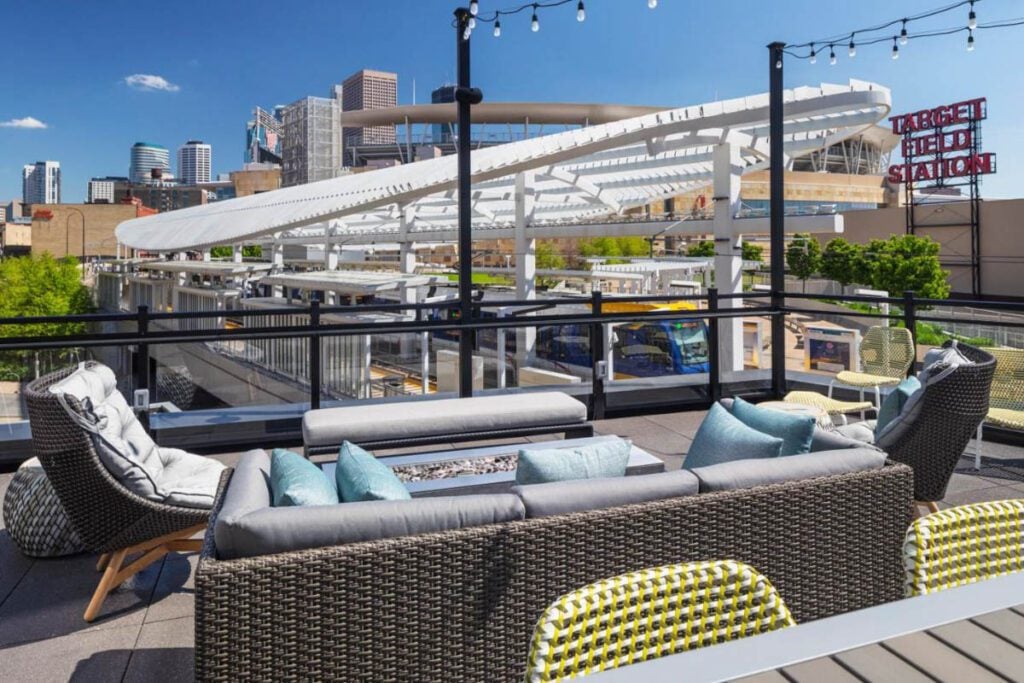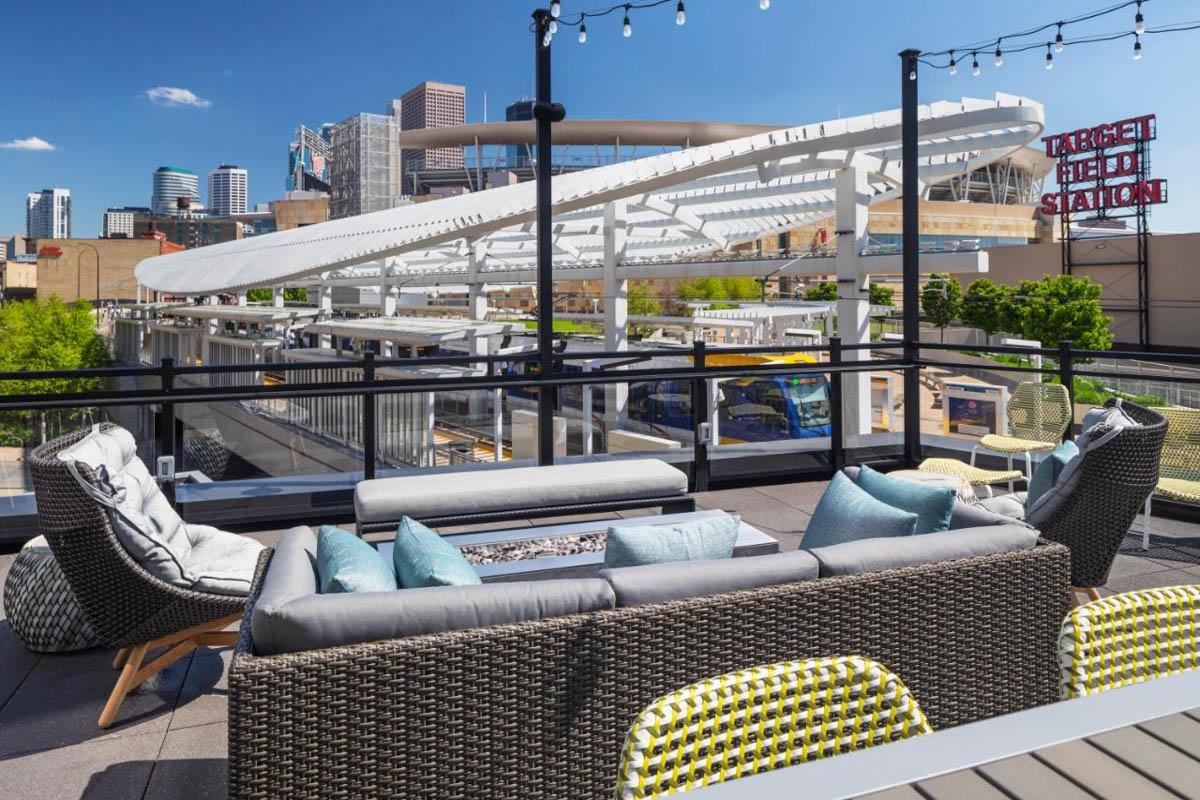 Element Minneapolis North Loop: Comfy, pet-friendly hotel catering to families and extended stays with a gym, complimentary breakfast, and in-room kitchens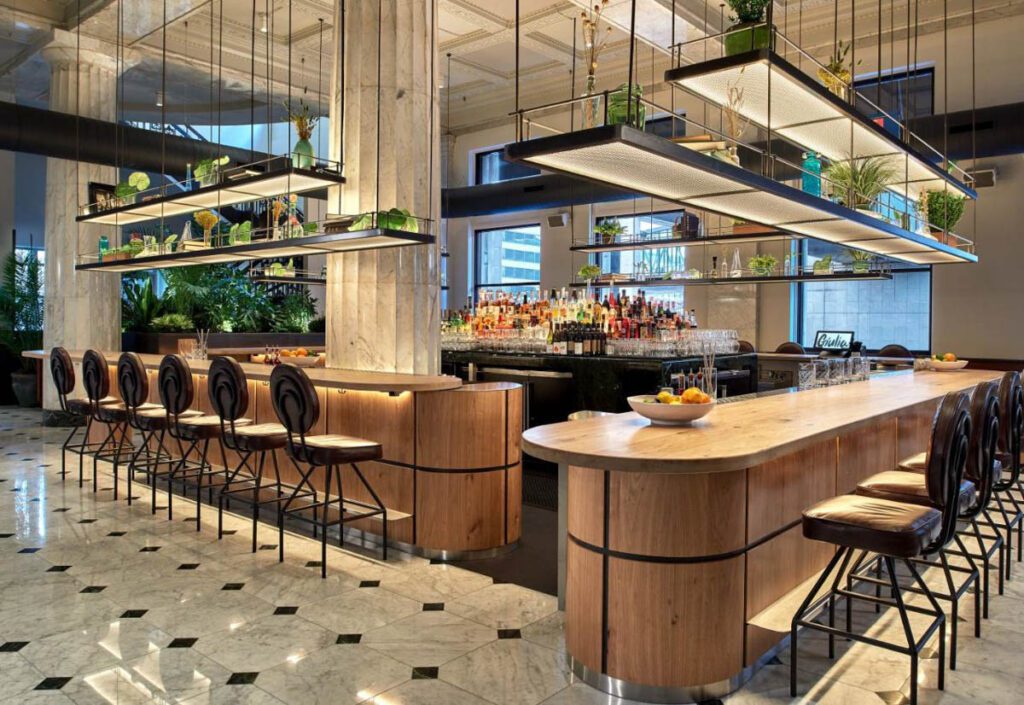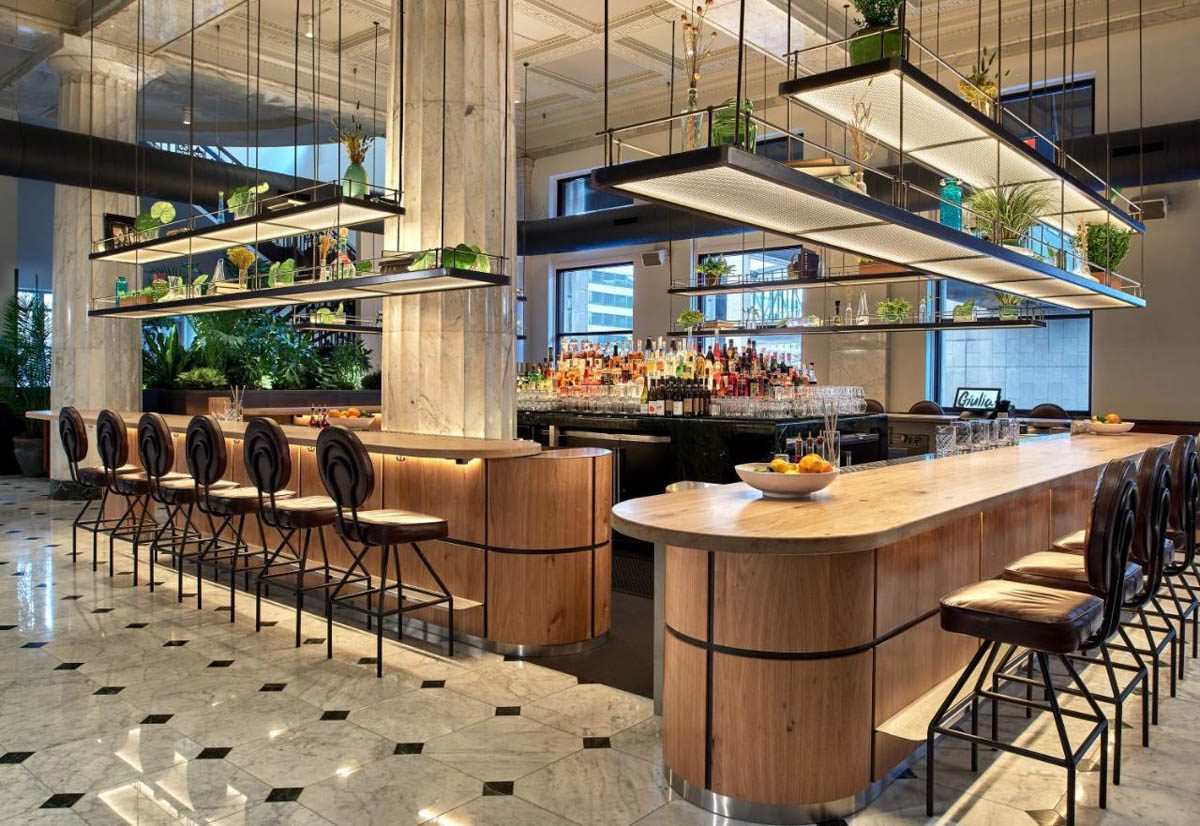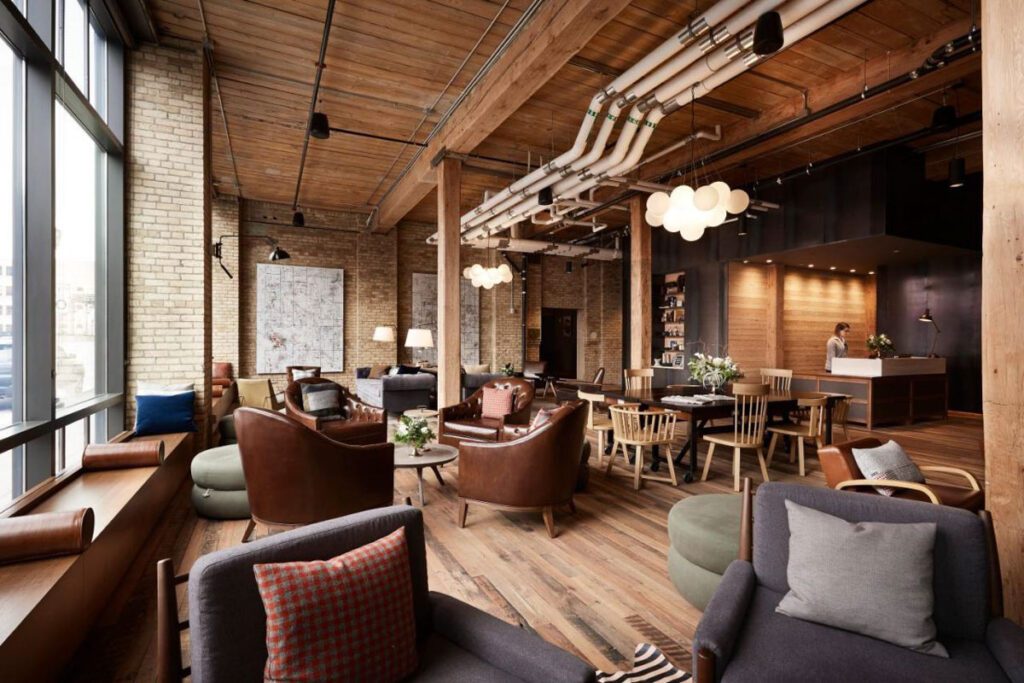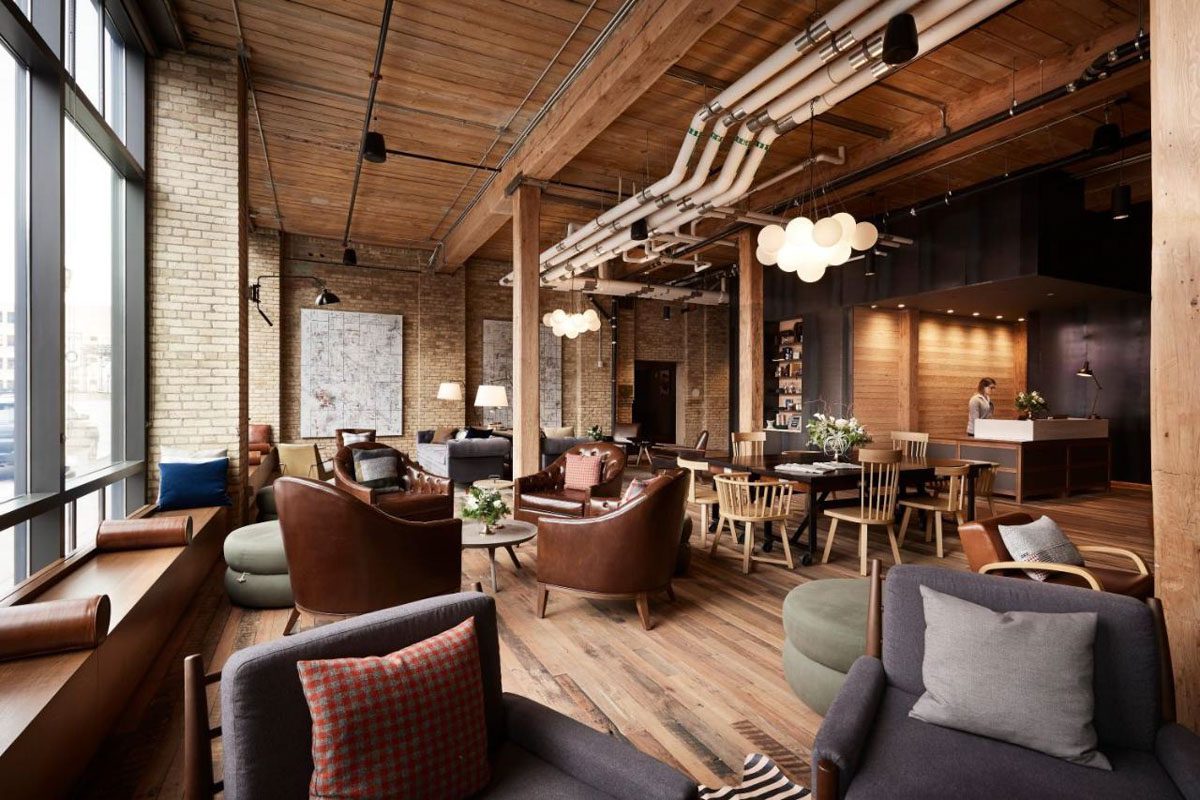 Hewing Hotel: Boutique hotel in the Warehouse District with a heated rooftop pool, sauna, and buzzy restaurant
Round up of the best things to do in Minneapolis
Here's a recap of all the best things to do in Minneapolis so you can see everything in one place.
Minneapolis Sculpture Garden
First Ave concert venue
Eat a Juicy Lucy
Chain of Lakes Regional Park
Downtown Minneapolis & Nicollet Mall
Stone Arch Bridge
Walker Art Center
Minneapolis Institute of Art
Saint Anthony Main
Minnehaha Falls
Twins game at Target Field
Guthrie Theater
Volunteer at Feed My Starving Children
The Black Market
North Loop Warehouse District
Northeast Arts District
Uptown
Como Zoo Park & Conservatory
Hunt for street art
Paisley Park
Minnesota State Fair
Basilica of St. Mary
Mall of America
Midtown Global Market
Ordway Center for Performing Arts
Dakota Jazz Club
Brewery hopping
Mercado Central
ACME Comedy Club
Uptown Arcade Bar
Minneapolis food trucks
Trivia night
Bryant Lake Bowl and Theater
Mill City Museum
Lawn bowling at Brit's Pub
Cruise down the Mississippi
Bad Axe Throwing
Grand Ave. in Saint Paul
Wabasha Street Caves
Speakeasies
Self-guided scavenger hunt
Award winning restaurants
Drag Brunch at Union Rooftop
Local ice cream
Northern Clay Center pottery class
Upstairs Circus
Museums
Bde Maka Ska beach
Outdoor yoga on the lake
Bike trails
Outdoor concert or movie
Mill City Farmers Market
Cross-country skiing
Ice skating
Sledding/tubing
Skyways
Holidazzle
Pond hockey
Polar Plunge
St. Paul Winter Carnival
You may also like…
Save this article on Pinterest for later!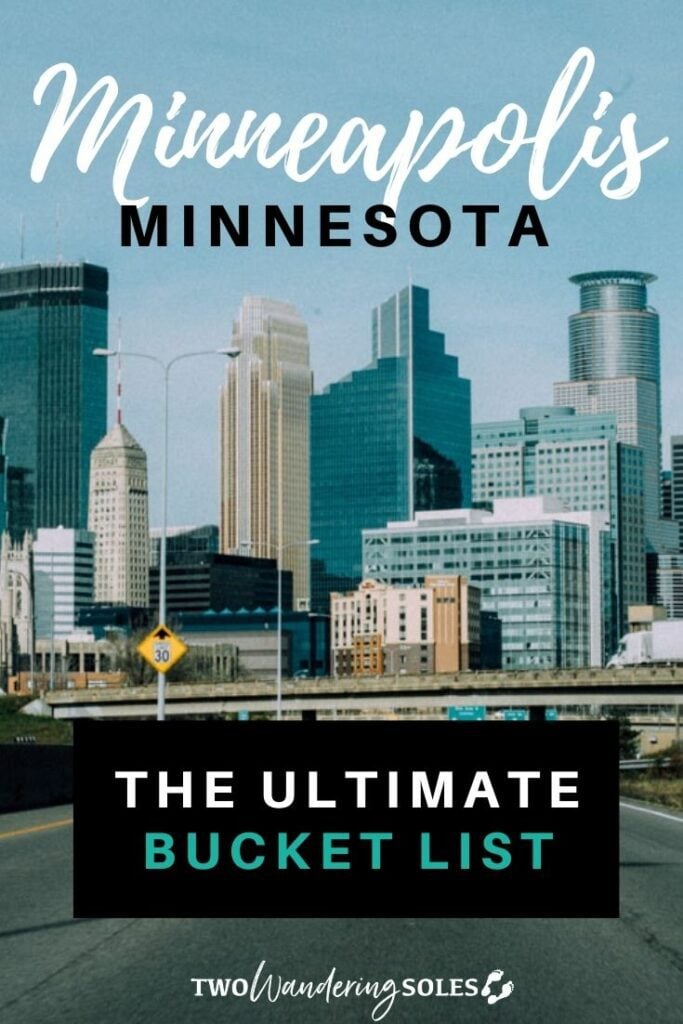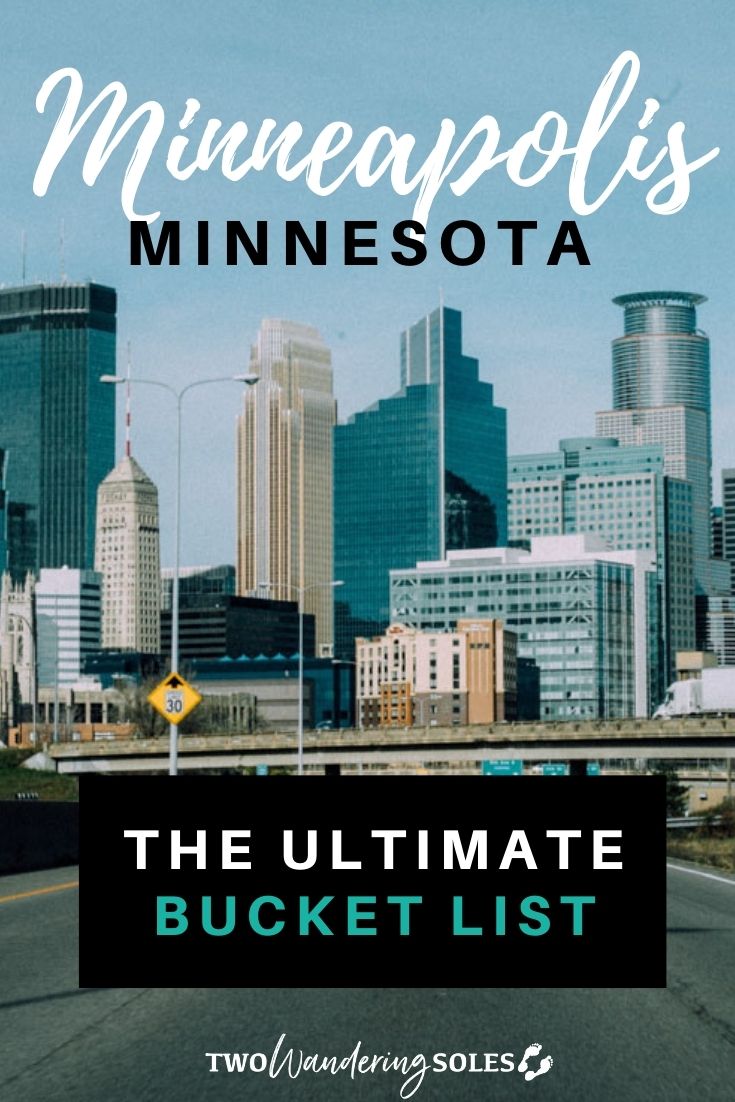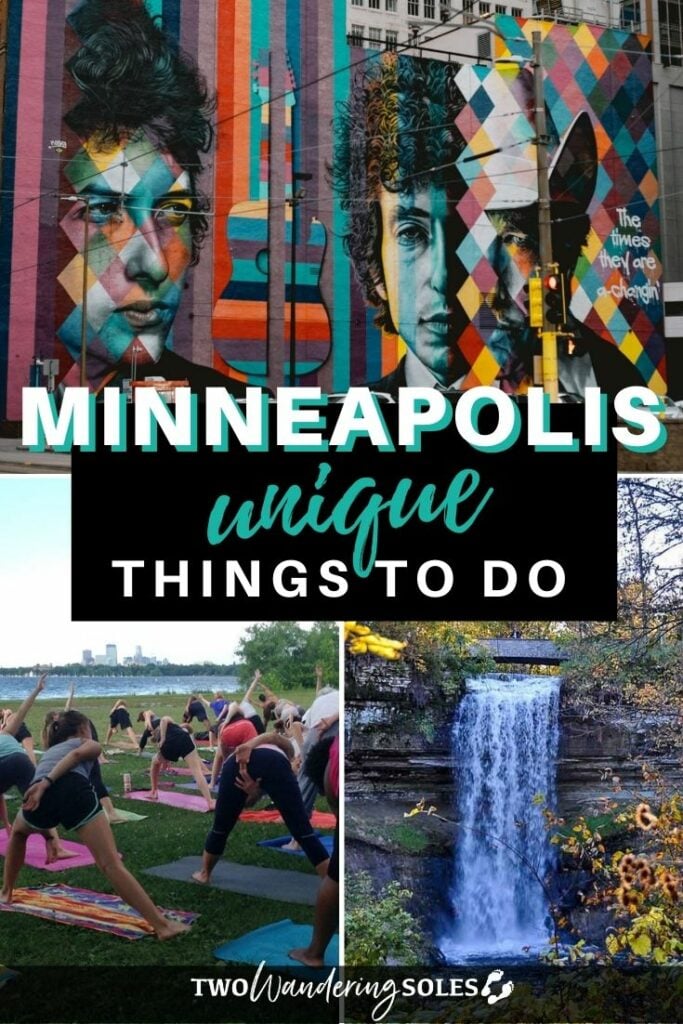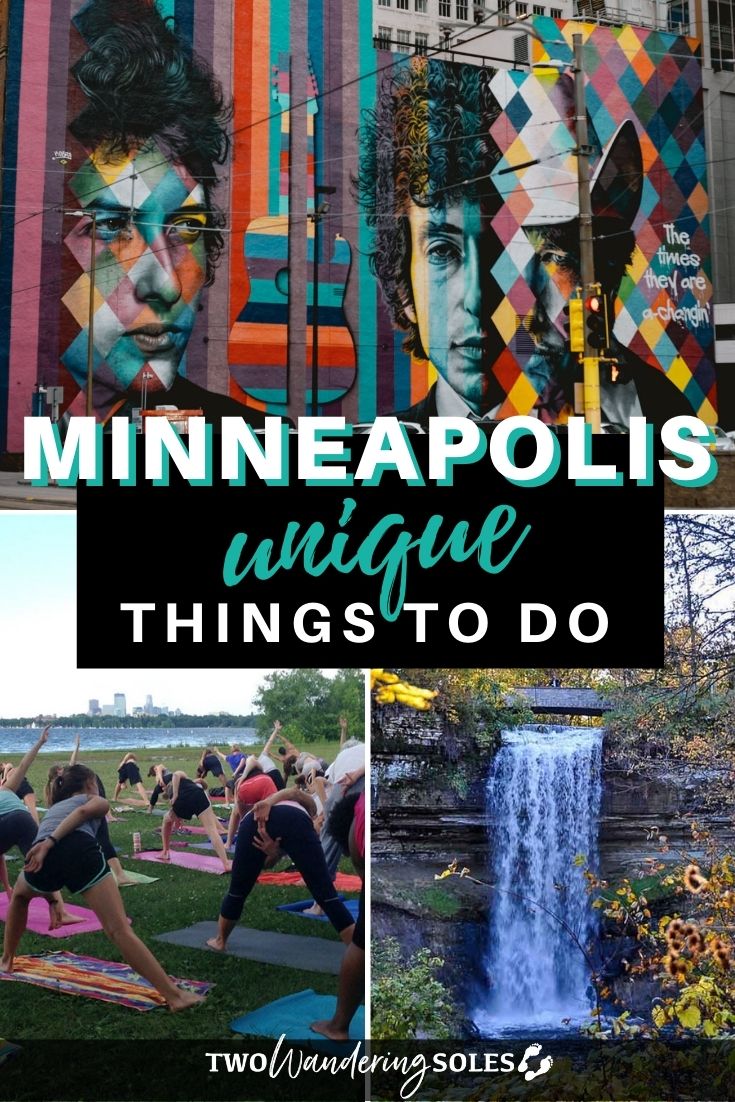 We want to hear from you!
Which of these fun things to do in Minneapolis is going straight to the top of your bucket list? Are you planning a trip to Minneapolis and still have questions? Leave your comment below and we'll do our best to get back to you!