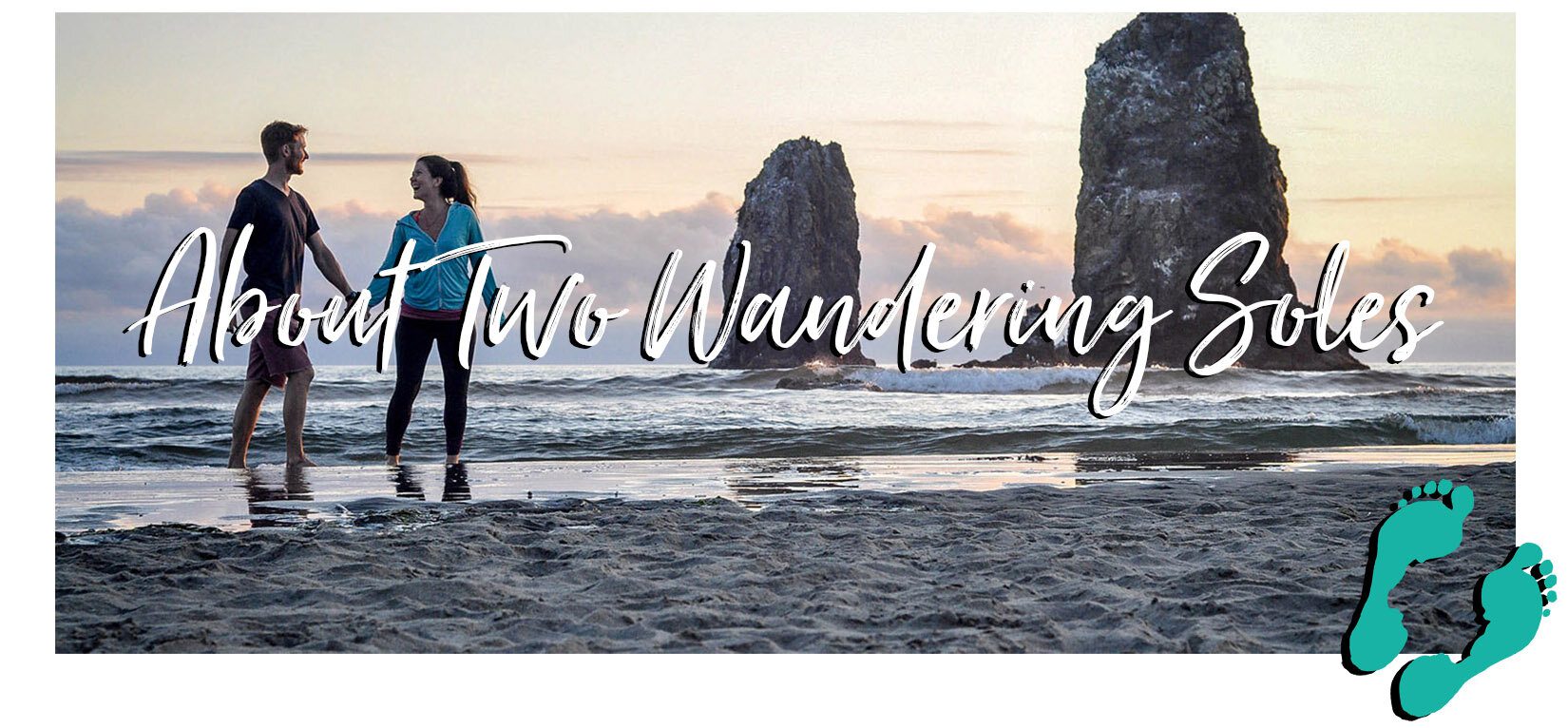 Two Wandering Soles is a fun, inspiring and award-winning travel blog created by Katie and Ben, a couple who is passionate about responsible and adventurous travel around the world. Find travel tips and money-saving advice for eco-friendly and sustainable travel on any budget.
We think travel should be accessible to everyone, whether you have one week or one year, and whether you are on a backpacker budget or you have money to splurge.
We believe traveling is a powerful way to spread positivity in this world. We are passionate about sharing ways we can all travel more responsibly and ensure we are being mindful of the impact we make.
Two Wandering Soles is a place where we share practical tips and advice to help others feel confident and prepared no matter where their journey may take them.
On this site we cover:
Why "Two Wandering Soles"?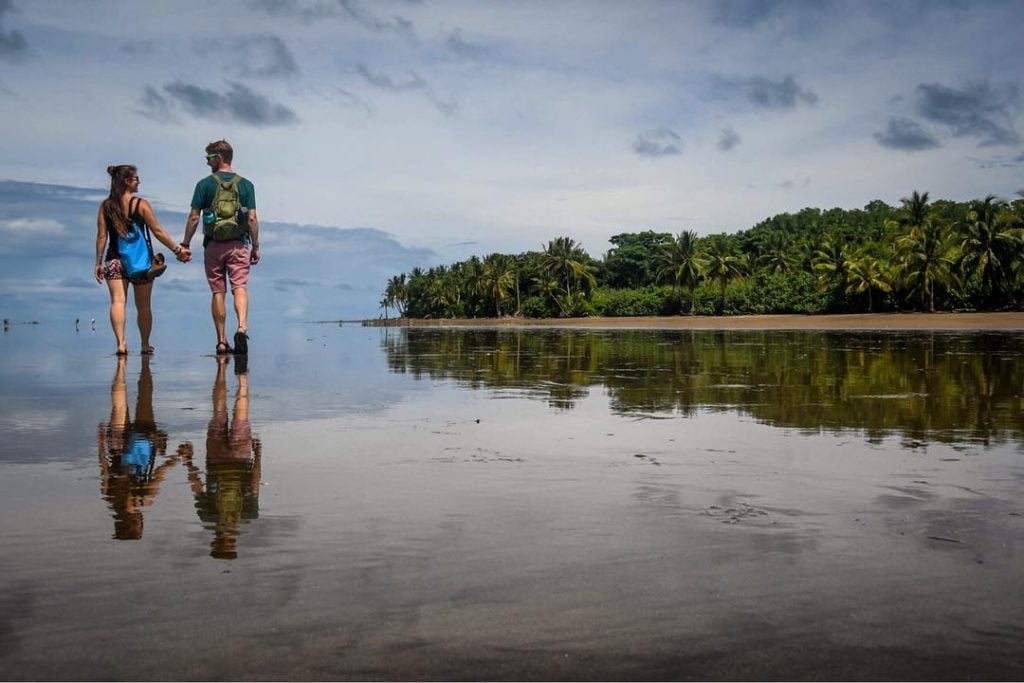 How did we come up with the name "Two Wandering Soles" and what does it mean?
The name of this blog is a play on words… Don't feel bad if you didn't get it right away, you're certainly not the first!
We're both suckers for a good pun, and in this case, we used "sole" (aka the bottom of your foot) in place of the more commonly used spelling, "soul".
(And if you got it right away, we're sending you a virtual high five! ? )
We do in fact have "wandering souls" and find ourselves daydreaming of travel (all the damn time!). But we also love the image of feet and the symbolism it carries.
One day we were on a hike, and once we got to a clearing in the trees we looked down. I turned to Ben and said, "Wow, can you believe our feet brought us all the way up here?" This is still a feeling that baffles me on just about every hike we take.
If you put one foot in front of the other, you may be surprised by how far they'll take you.
It's also an image of the footprint we're leaving on this earth. The intention of this website is to teach others how they can travel responsibly and leave a smaller footprint no matter where in the world they might be..
And well, there are TWO of us.
Someone once asked, "Shouldn't it be 'Four Wandering Soles' since the two of you have 4 feet total?"
And while technically he was correct, we like the image of two. There are two of us – two SOULS – and we each have two SOLES.
We think it's easier for others to relate to as well. Whether you travel solo, with a partner or as a pack, anyone can say they have "two wandering soles".
Our Favorite Destinations
As travelers, we get this question a lot: "What's your favorite place you've ever been?" And if you've traveled extensively like we have, you'll probably understand just how complicated of a question that can be.
We don't have one single favorite place—we could never choose! But we do have certain destinations that have special place in our hearts for specific reasons.
Here are some of our favorites…
Our favorite destinations for:
NATURE
ADVENTURE
FOOD
CULTURE
HISTORY
BEACHES
WILDLIFE
PHOTOGRAPHY
WINTER WEATHER
SCUBA DIVING
ROAD TRIPPING
SMALL TOWNS
BIG CITIES
Biggest ADRENALINE RUSH:
Most ROMANTIC PLACE we've ever been:
Our favorite destination in the USA:
Our BUCKET LIST trip we haven't taken (yet!):
Katie: a campervan trip in Norway, and hiking, culture and wildlife in Tanzania
Ben: surfing and adventures in Sri Lanka, and hiking in Patagonia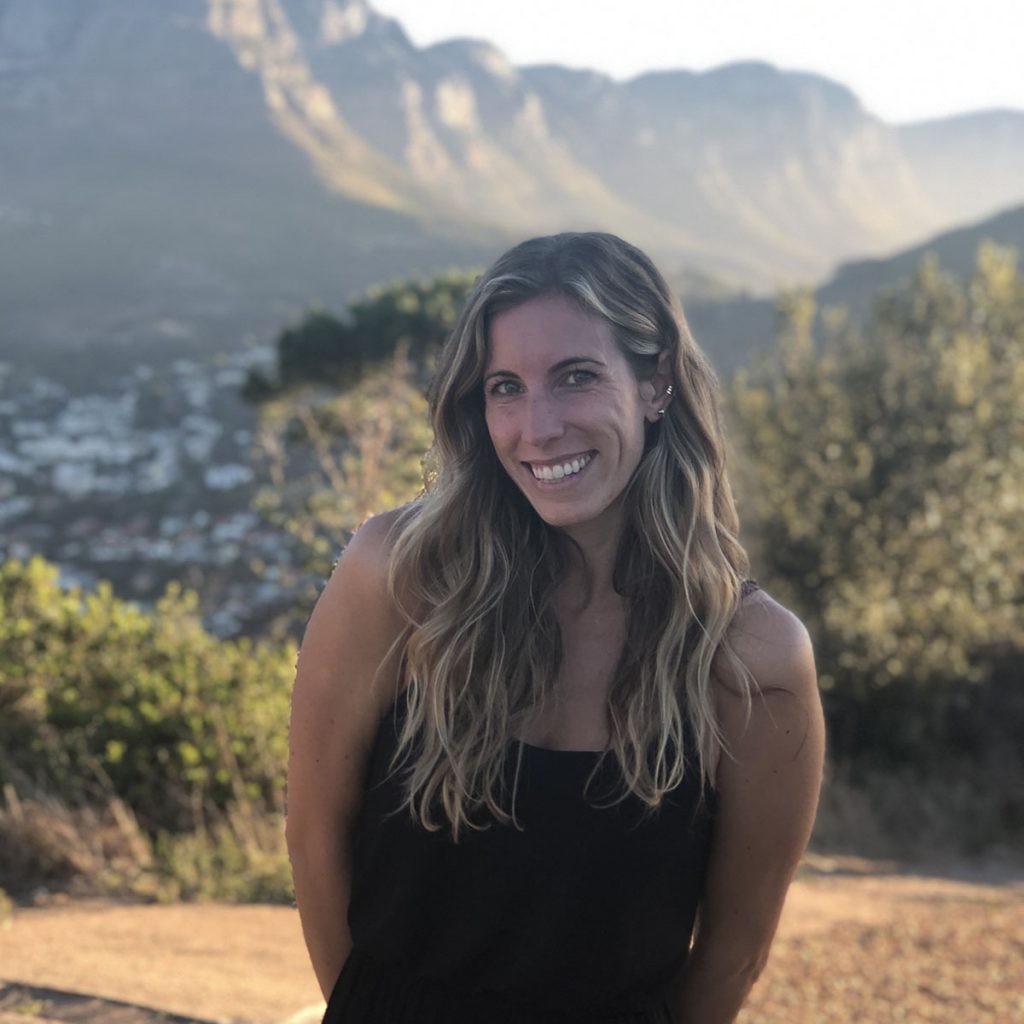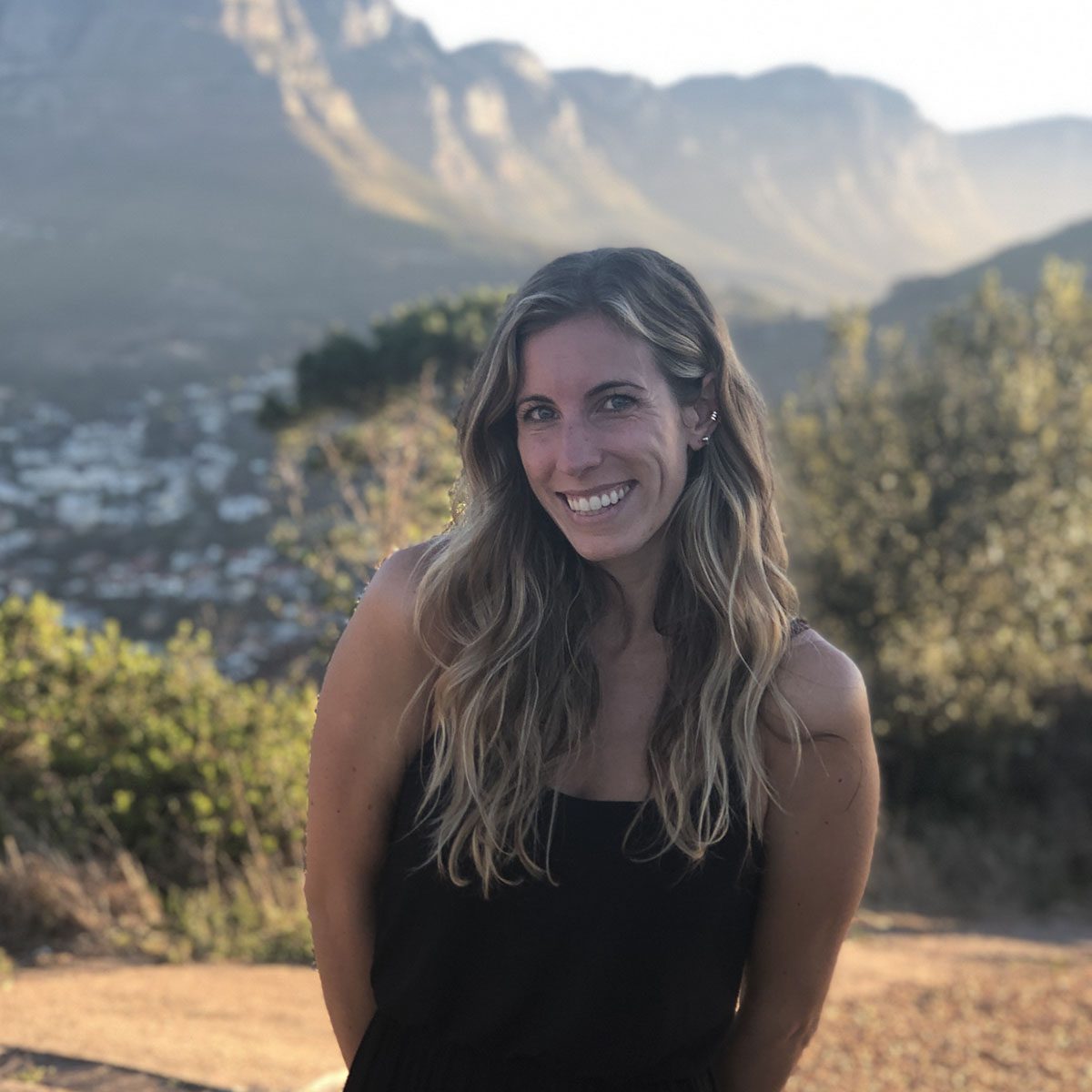 Amanda Pointer, Director of Content
Meet Amanda — a Minnesota native who called Colorado home for nearly a decade before going fully nomadic in 2018. A background in journalism, marketing and social media, along with a love for travel and a unique pulse on the blogging industry, made her the ideal fit for Two Wandering Soles.
When she's not working behind the scenes helping us produce top quality travel content, you can find Amanda exploring new destinations, hiking, diving, eating and drinking wine from all over the world.
In her own words:
"Working for Two Wandering Soles is my dream job! I am so grateful for the opportunity to share my love of travel and help people learn how they can make their travel dreams become realities in a responsible way…all while traveling the world and continuing to live a nomadic lifestyle."
Favorite countries to travel in:
Favorite cities:
Bucket list trips:
Seeing Petra in Jordan
(I got to do this in 2022!), diving the Red Sea in Egypt, a train trip through Sri Lanka, visiting the Masai Mara in Kenya, a Liveaboard in Raja Ampat Indonesia… the list goes on
Meaghan Ashley, Assistant Editor
Meet Meaghan — a Canadian from Halifax, Nova Scotia who met Katie & Ben while teaching English in South Korea. Her collection of skills from previous jobs include writing, editing, social media, and creative design, which, along with a passion for travel, made her a perfect addition to Two Wandering Soles.
When she isn't struggling to spell things "the American way" for us, you can find Meaghan at the beach, on a patio, catching some live music, or in an airport.
In her own words:
"I've worked a lot of different jobs and never knew what I wanted to do with my life, but the stars aligned when I saw Two Wandering Soles was hiring. Reading about travel + writing about travel + looking at travel photos, all while working with some of my best friends?! Sign me up!"
Bucket list trips:
Hiking Milford Track in New Zealand, safari in the Okavango, wine tasting in Italy/France/everywhere, fall road trip in New England (inspired by TWS!)… the list goes on and on
What is "responsible travel"?
We're so glad you asked because educating ourselves and others about responsible travel is one of our greatest passions.
Whether you are aware or not, you are making an impact on the places you visit. You are impacting the environment, the culture, and the livelihood of the people who call this place home.
Your impact can be good, or it can be bad. And it's up to you whether you make that a positive impact or a negative one.
We are by no means perfect (nobody is). Traveling ethically is a constant learning process, but it's our goal to share our experiences with others and prove that you can minimize your footprint and make a positive impact, all while still sticking to a budget.
We have tons of resources on responsible travel:
Don't know where to start? Head to our Responsible Travel Page and browse ALL our articles.
Free gift for you! Enter your details here to download your FREE e-book that's packed with tips for how you can travel more responsibly!
Don't know where to get started? Check out some of our most popular posts…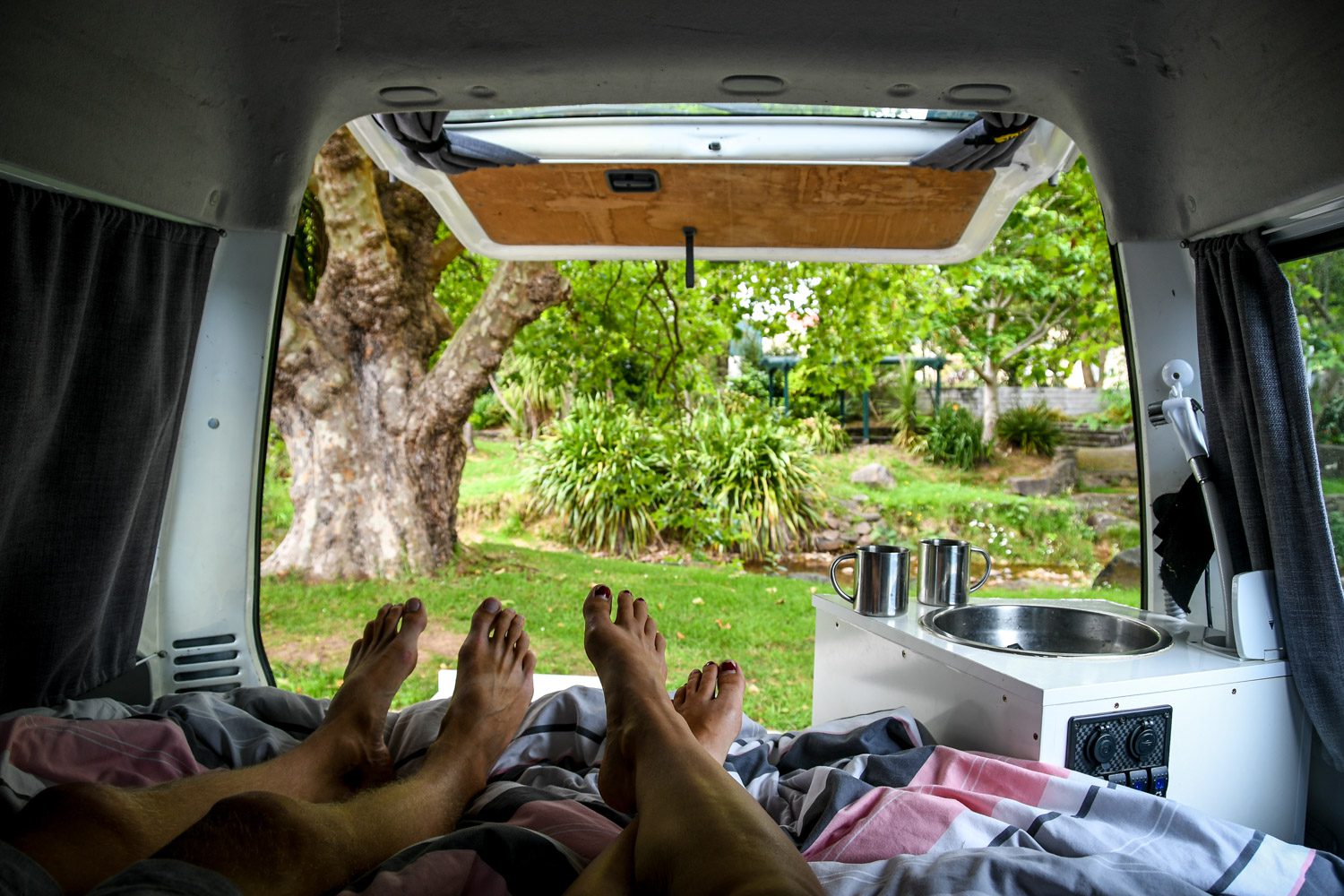 There are so many campervan rentals in New Zealand, choosing one can feel overwhelming. We're breaking down all the important things you need to look for to find the best campervan hire for your New Zealand road trip. We're even sharing exactly which companies we recommend....
Read More
We're so happy you've stuck around to the end. If you dig our vibe (yay!), go ahead and follow us on Instagram, Facebook, and YouTube.
And subscribe to our newsletter if you like budget hacks, giveaways and other travel inspiration. (Don't worry, we value your trust and we NEVER spam.)
We'll even send you our best travel hacks straight to your inbox.
Still have questions for us?
Check out the answers to our most frequently asked questions!
Want to get to know more about us?
Like how we met, Ben's most embarrassing moment, and what food Katie can't stand!?
Head to our About Us page where we're baring it all!
Want to know what we pack for our travels? Here are all our Travel Gear articles.