This laid back mountain town in southern Mexico has a unique draw that often keeps travelers longer than expected. Stroll the colorful streets and peak into a few popular shops and cafes and it's easy to see why. We have a list of the top things to do in San Cristóbal de las Casas including where to stay and what to eat.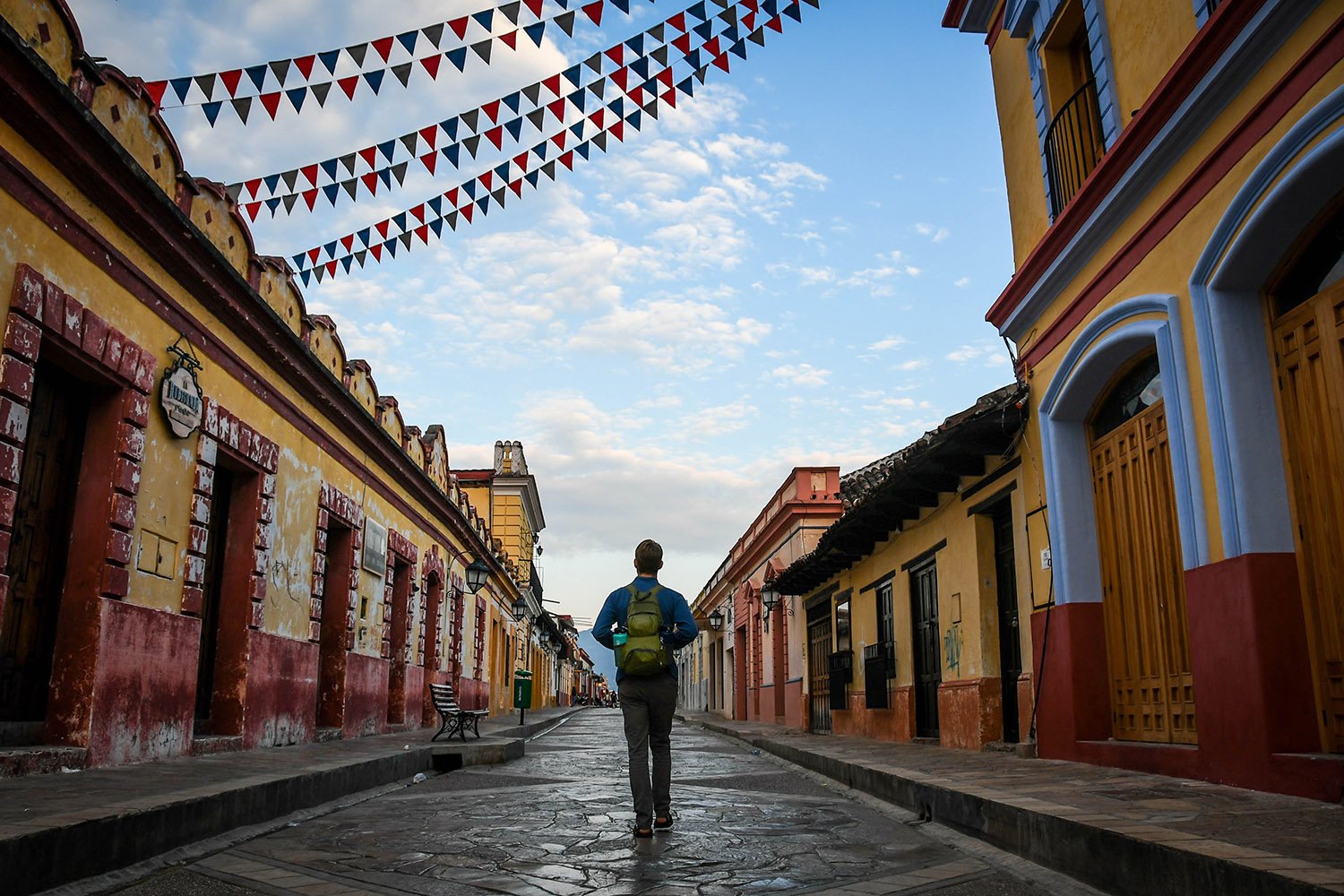 San Cristóbal de las Casas has a way of making those traveling through fall in love and often stay longer than expected. Packed with culture, cute cafes, amazing textiles, nearby nature and a laidback vibe, it's easy to see why.
This colorful town in the Mexican state of Chiapas reminded us a bit of one of our favorite towns in Colombia: Salento, and we knew right away we would have a hard time leaving.
Whether you're stopping in San Cristóbal for a few days while checking out everything there is to do in Chiapas, or you're able to spend more time relaxing and exploring, we have a list of the top things to do in San Cristóbal de las Casas.
Psst! If you're planning to head to Guatemala next, be sure to read up on crossing the border into Guatemala and check out our Guatemala travel guide for more information!
Article contents
---
Watch our epic video of our 2 week trip in Mexico to get some inspiration and wanderlust
---
Things to do in San Cristóbal de las Casas
We stayed at an amazing hostel and talked to other travelers for hours about their recommendations for the area, and we think we came up with a pretty good list of the very best things to see and do in this city!
1. Free Walking Tour of San Cristóbal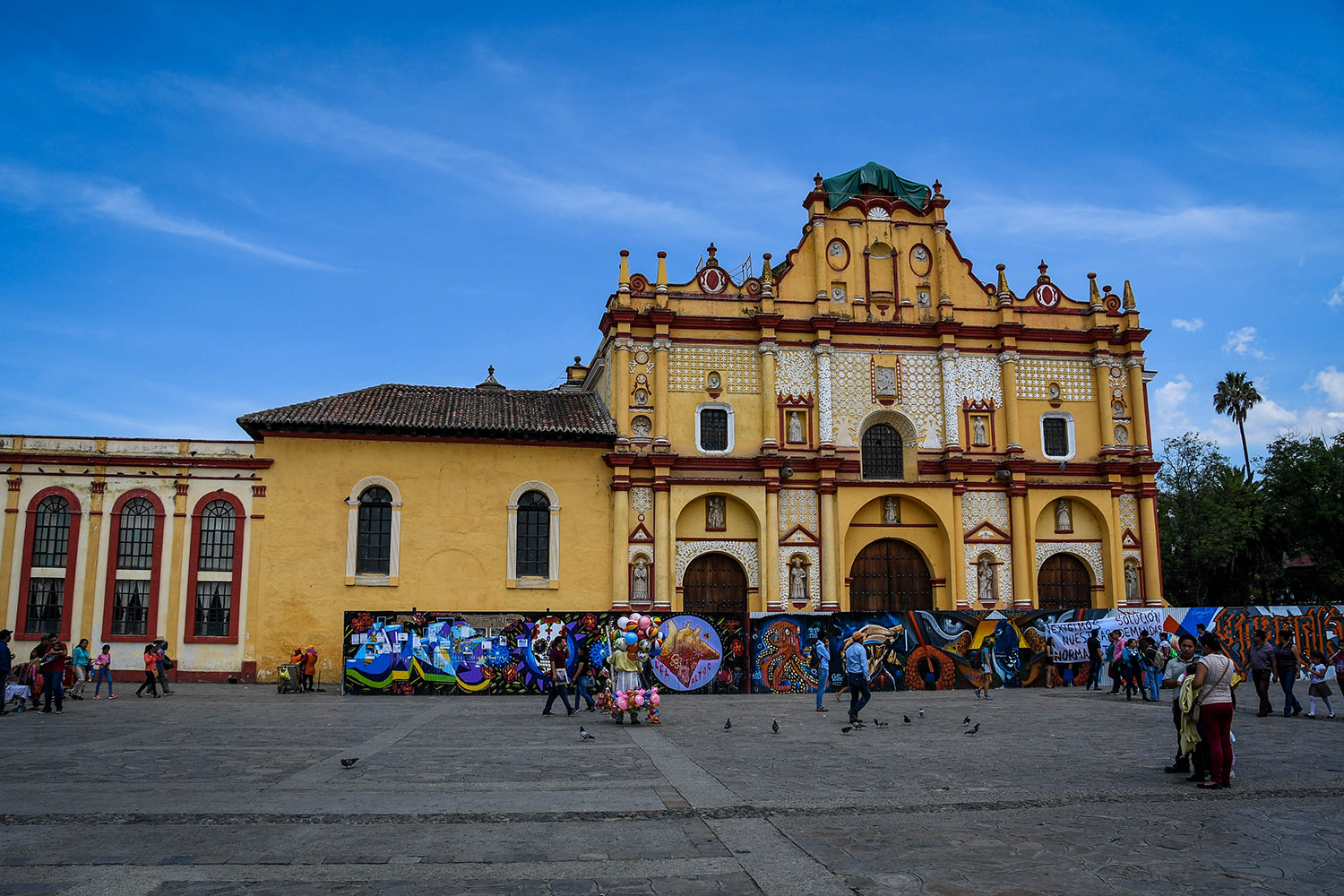 We always find that taking a free walking tour is a great way to acquaint ourselves with a new city. So even though we had taken a night bus from Oaxaca and arrived in San Cristóbal early in the morning, we thought it would be best to do something with our morning instead of napping the day away.
Other people at our hostel raved about the Free Walking Tour in town, and we were not disappointed. We saw some of the major sights in town, but our guide also showed us to some of her favorite local hotspots that most tourists never see. We even got samples at some local coffee and juice shops and ended the tour by tasting pox (pronounced "posh"), a local spirit.
The English tour meets daily at 10 a.m. and 5 p.m. at the large wooden cross in the Plaza Catedral, San Cristóbal's main square, and it lasts about 3 hours.
Note: While it is advertised as a free tour, it is customary to tip your guide at the end as this is how they sustain the business and continue offering their services.
2. Purchase handicrafts in the Mercado de Artesanías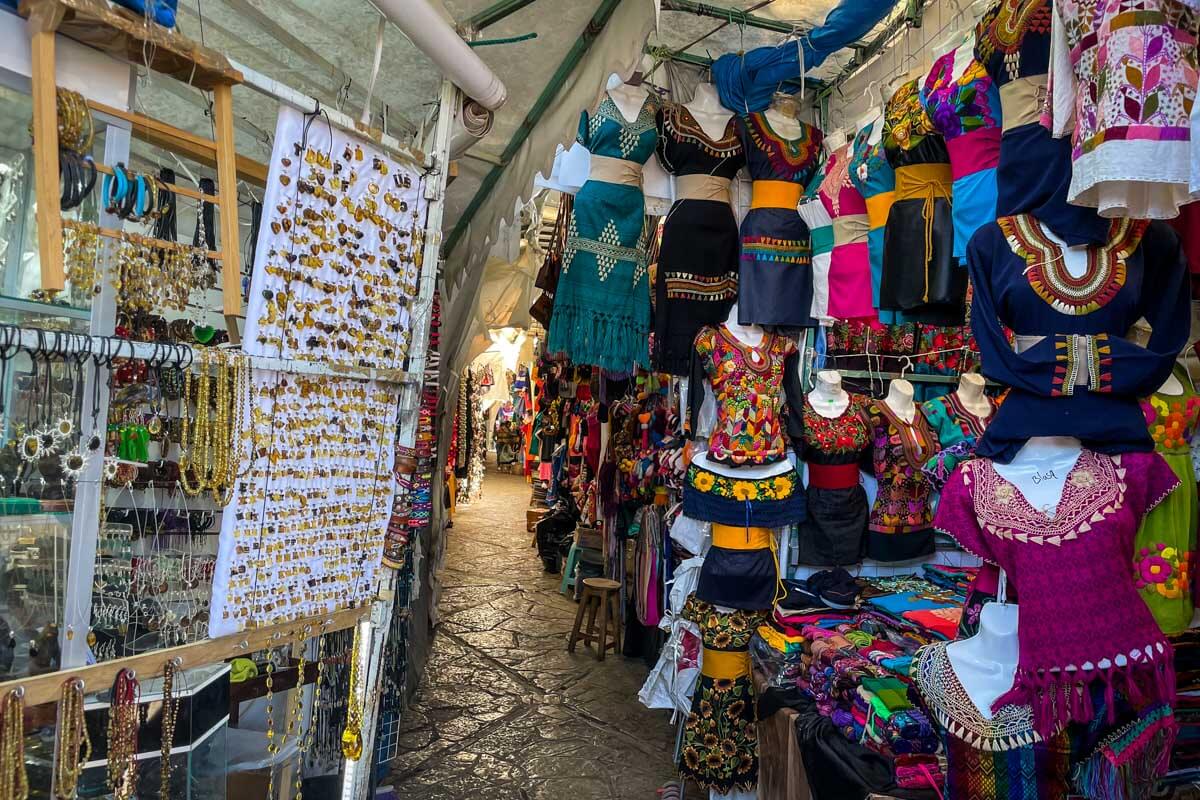 The markets in San Cristóbal are famous for a reason. The textiles and handicrafts you'll find here are some of the best in the country. Plus, they are typically well-priced for the quality. The largest market is located south of the Santo Domingo Church, and is well worth visiting.
The indigenous peoples are usually the artisans behind the textiles and beautifully crafted products here and they frequent the market each day to sell their goods. Some items this region is known for are blankets, leather bags and table runners.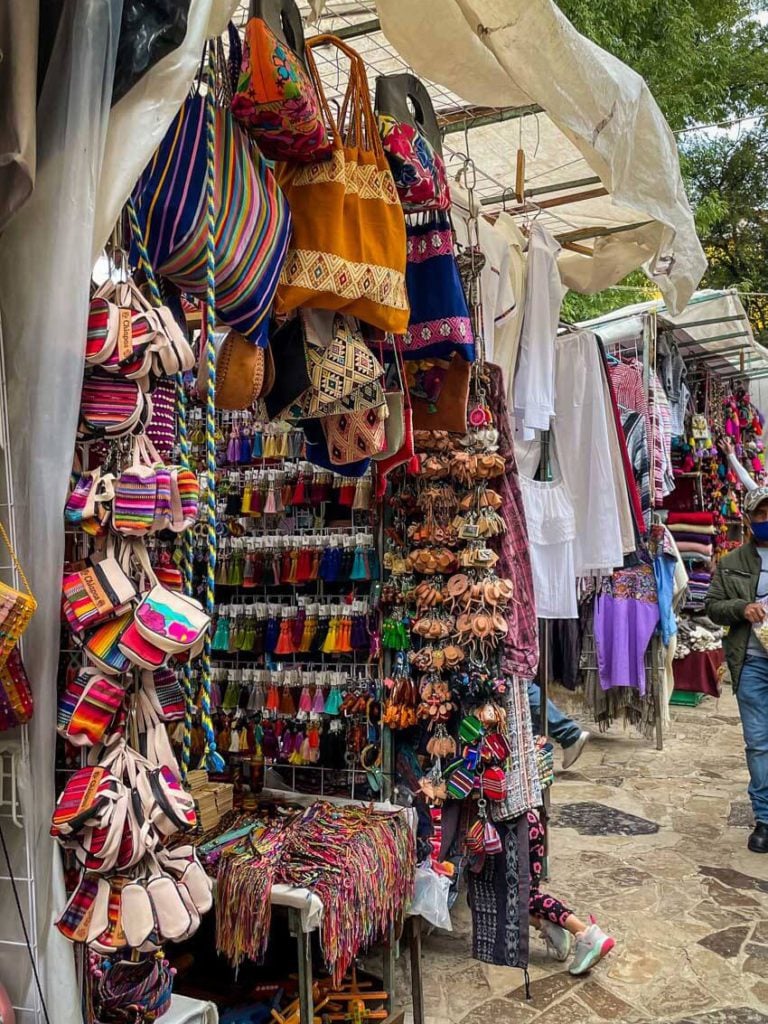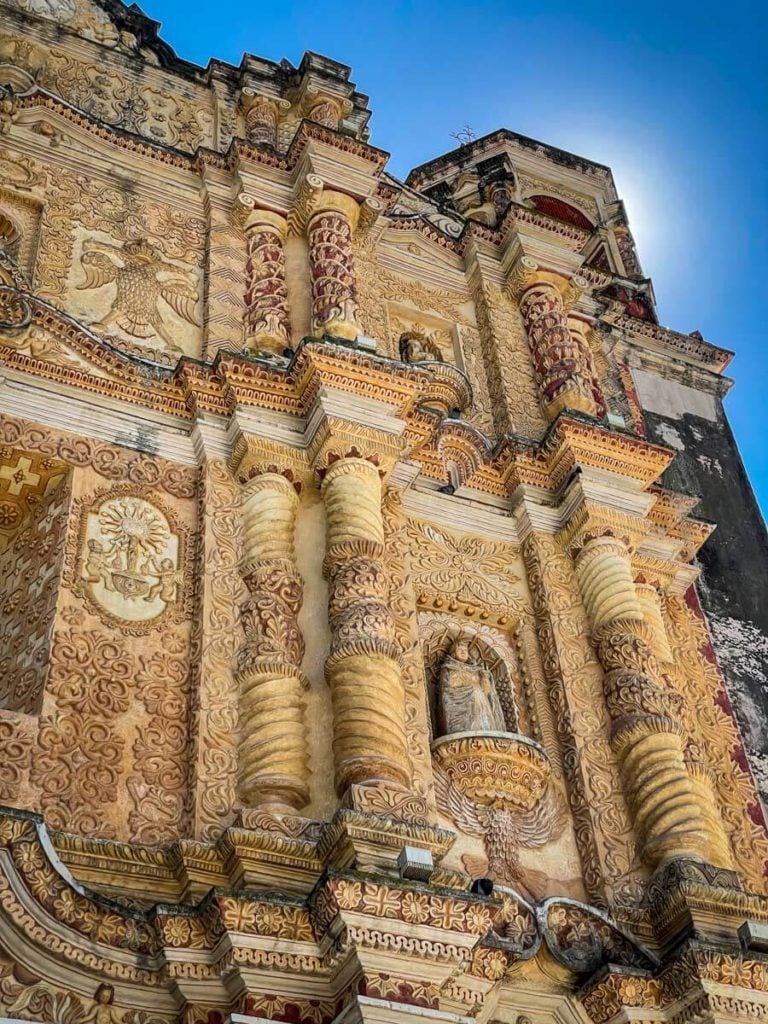 The Santo Domingo Church is on full display behind the tightly-packed stalls of the artisan market and worth an up close look. The grandiose church was a former Dominican monastery, built in the late 16th century and named after the Spanish monk who founded the Dominican order. You can admire the Baroque-style building, which was fully restored in 1999.
Inside the church, along with the ornate interior, you'll find exhibits on pre-Spanish history including various archeological artifacts. The courtyard of the monastery is a beautiful botanic garden featuring several species of native plants.
Note: Ever since the earthquake several years ago, the historical buildings in San Cristóbal have been deemed unsafe to enter and the government is protecting them by barricading the buildings with ugly metal fencing. Unfortunately this means you will no longer be able to enter the churches, but you can still admire their beauty from the outside.
3. Browse the Mercado Municipal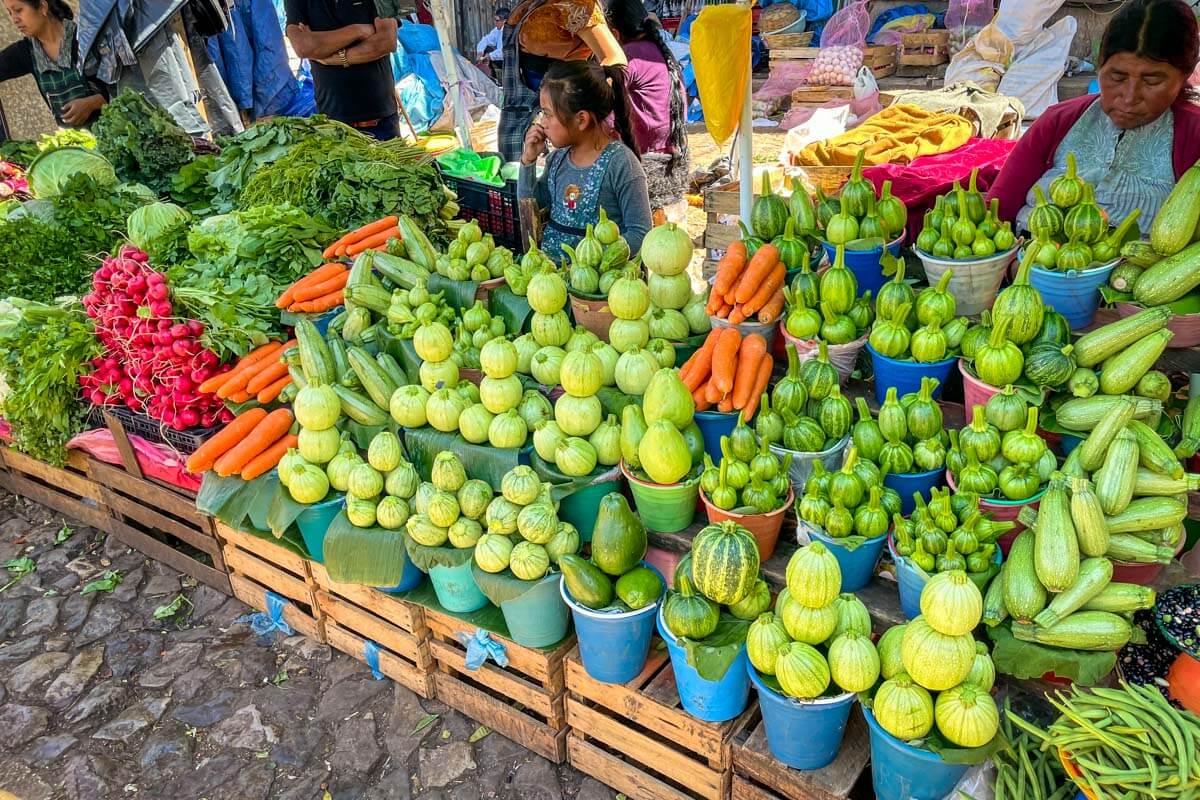 Also referred to as the "Locals Market," the Mercado Municipal is a place where you can catch a glimpse of the local people of San Cristóbal going about their daily lives.
In this market you'll find everything from fresh produce including local fruits and vegetables, to fresh fish caught early that morning 4 hours away at the coast, to meats, spices, and local delicacies like chapulines (fried grasshoppers) and cuchama (fried caterpillars).
Psst! You can read more about the interesting foods considered to be delicacies in this country in our article all about the food in Mexico.
4. Check out the Na Bolom Cultural Museum
Casa Na Bolom means "House of the Jaguar" in Tzotzil. The space is the former home of Archeologist Frans Bolom and his wife, documentary photographer, journalist, and environmental pioneer, Gertrude Duby Bolom. Presently it operates as a museum, hotel, and research center run by a non-profit organization dedicated to the preservation of the Chiapas rainforest and protecting the Lacandon Maya people.
We heard good things about Na Bolom, which also boasts a café within the cultural museum. We stopped by one evening shortly before they were going to close, and it looked pretty empty.
But if you arrive during the day, it might be a good way to gain some insight to the local culture and have a nice meal too!
5. Satisfy your sweet-tooth and learn about sustainable agriculture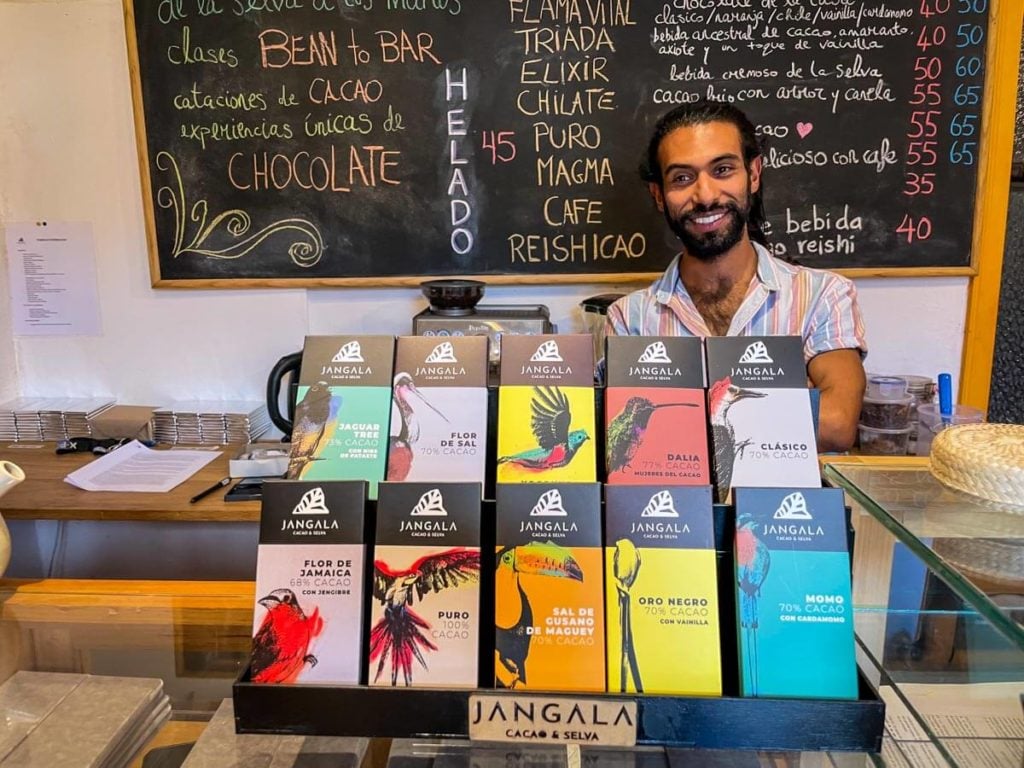 Did you know that Chiapas used to be part of Guatemala, which is touted as the "birthplace of chocolate"? The ancient Mayans believed that cacao was a gift from the gods and used the plant and it's seeds in many different rituals, as medicine, and even as a form of currency.
Naturally you'll want to get a taste of some local chocolate while you're in San Cristóbal and there is no better place than Jangala Cacao & Selva shop.
Jangala may be a small unassuming shop in the historical center of San Cristóbal, but what it lacks in square footage it makes up for in personality!
Shop owner and Biologist, Julio Salazar, has an impressive track record of promoting sustainable practices to develop his signature cacao products —everything from artisanal chocolate bars made with interesting local ingredients to mouth-watering drinking chocolate.
Since he founded Jangala in 2017, he's been working directly with the farming communities in the region developing sustainable agroecological practices to conserve biodiversity and source his ingredients.
Stop into his shop to sip some hot chocolate and sample all the delicious chocolate flavors he offers before you decide which bars to take home with you. (Be sure to tell him Two Wandering Soles sent you!) And if you are interested in learning more, you can participate in one of their bean to bar cacao workshops where you'll learn more about their ethical sourcing and flavor profiles.
6. Enjoy a cup of local coffee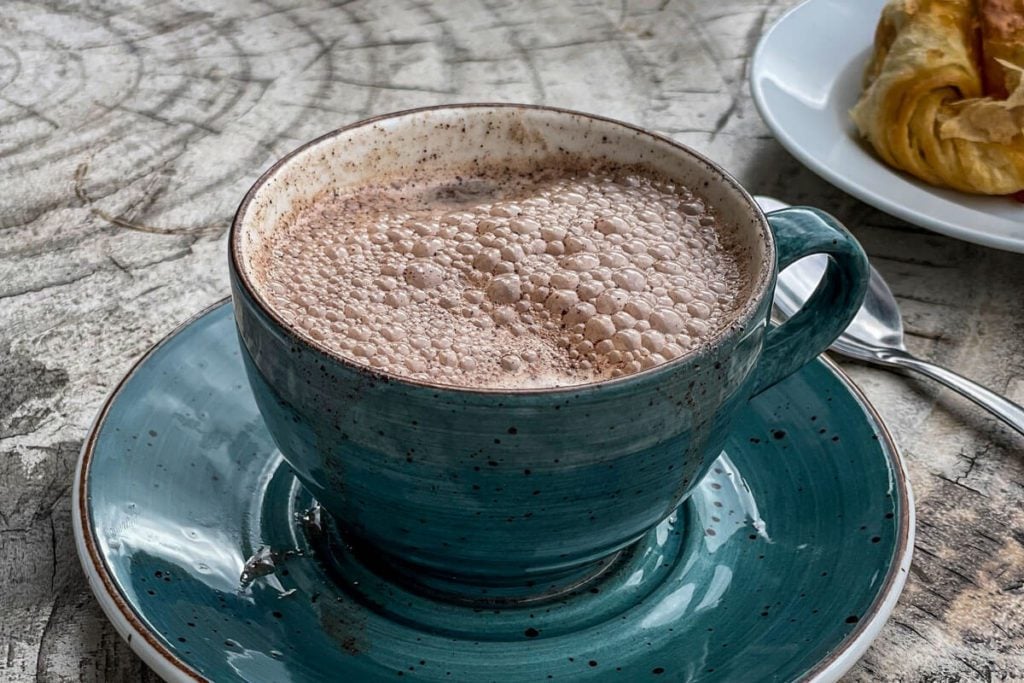 Being that Chiapas is one of the leading exporters of organic coffee in the world, you'll definitely want to make sure you enjoy some local brews while you're in town. There are plenty of cozy coffee shops and cute cafes to check out in San Cristóbal, but here are a few we really enjoyed:
7. Go vegan for the day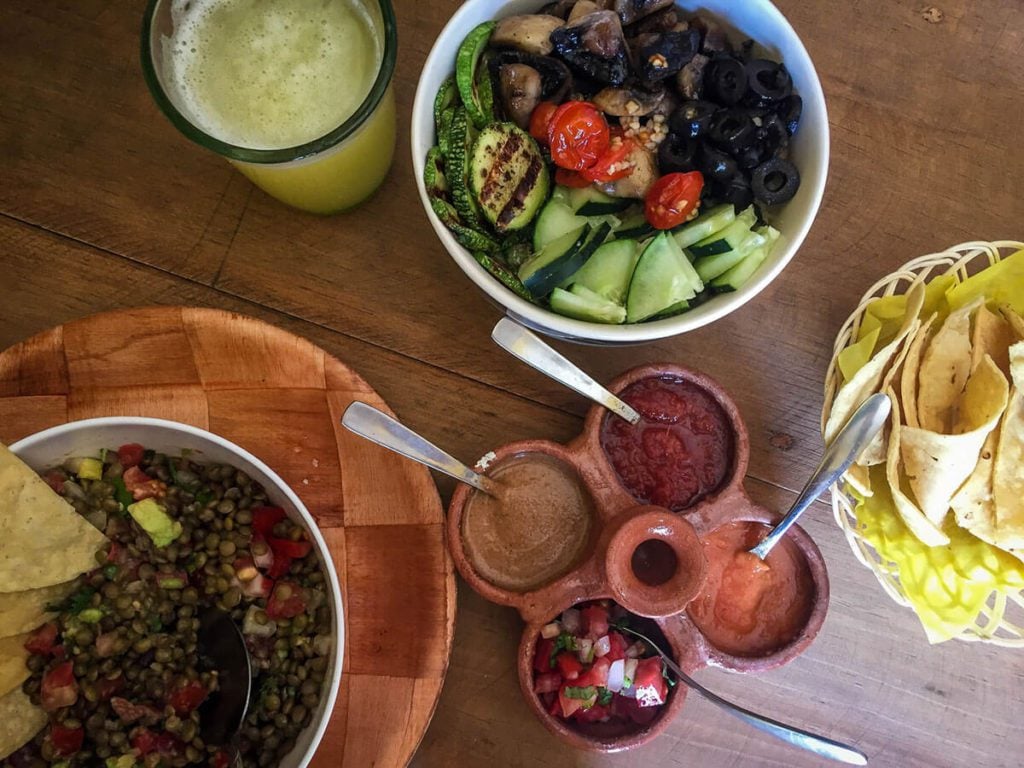 If you are vegetarian, you will find your bliss in San Cristóbal de las Casas. For such a small city, San Cristóbal seems to have a plethora of veg-heavy options. With veg and vegan places on just about every block, you'll be overwhelmed by all the choices!
Check out some of our favorite veg-heavy restaurants to create your own vegan or vegetarian experience in San Cristóbal.
8. Try Pox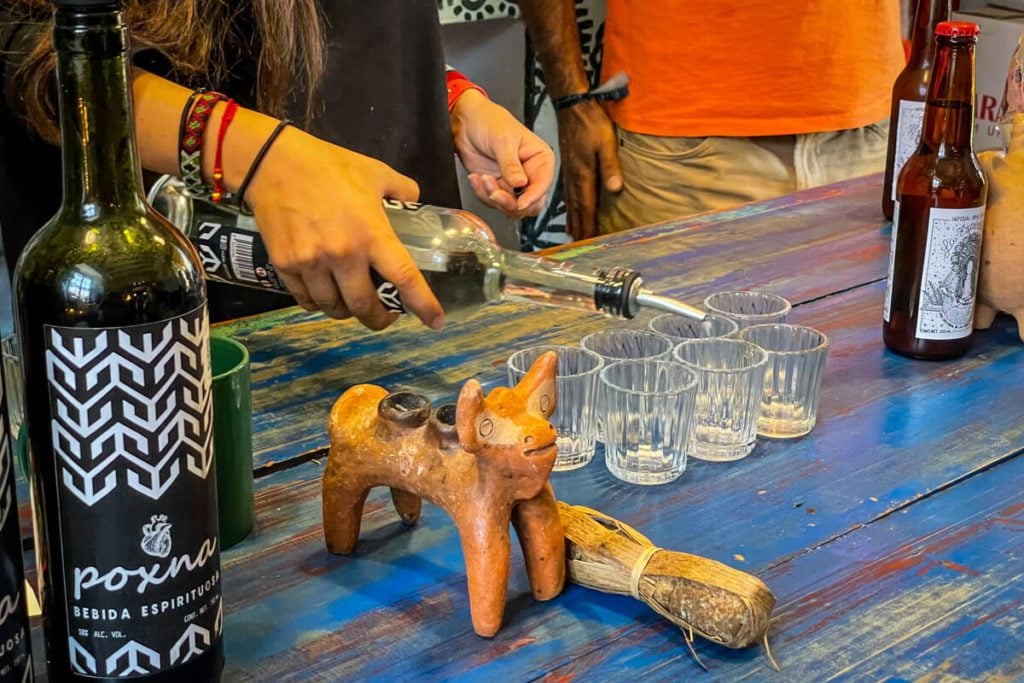 Pox (pronounced "posh"), is a local liquor and popular alcoholic beverage in the Chiapas region where it originates. It's kind of like the Chiapas version of moonshine with a strong alcohol content and potent taste.
Traditionally made with corn, sugar cane and wheat, the word pox in Tzotzil means "medicine, cane liquor, cure". The drink is commonly used for ceremonial purposes, religious ceremonies and festivals in San Juan Chamula by the indigenous people.
As a beverage, there are many variations including hibiscus-infused and even cacao-infused, both of which you should definitely try while in San Cristóbal. We were able to try some on our free walking tour, but if you're venturing out on your own, the best place to taste and learn about the variations is Poxna.
7. Temazcal Ceremony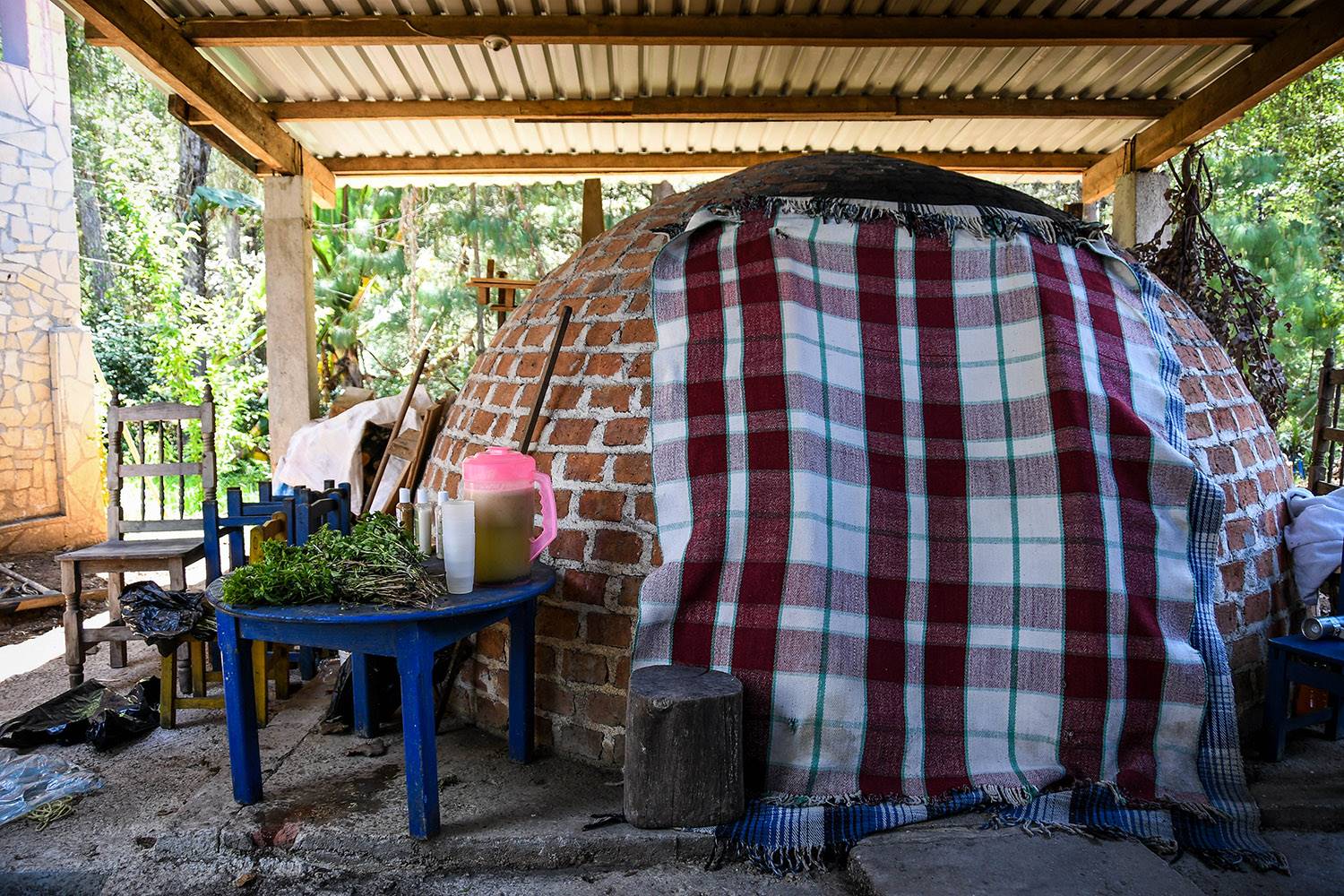 If you want to have a rustic spa-like experience that's rooted in ancient Mayan culture, you might be interested in a temazcal ritual.
This Mayan cleansing ritual has been practiced for centuries to heal a variety of ailments and cleanse your body of toxins.
Read about our temazcal experience and decide if it's for you.
10. Hunt for the best street art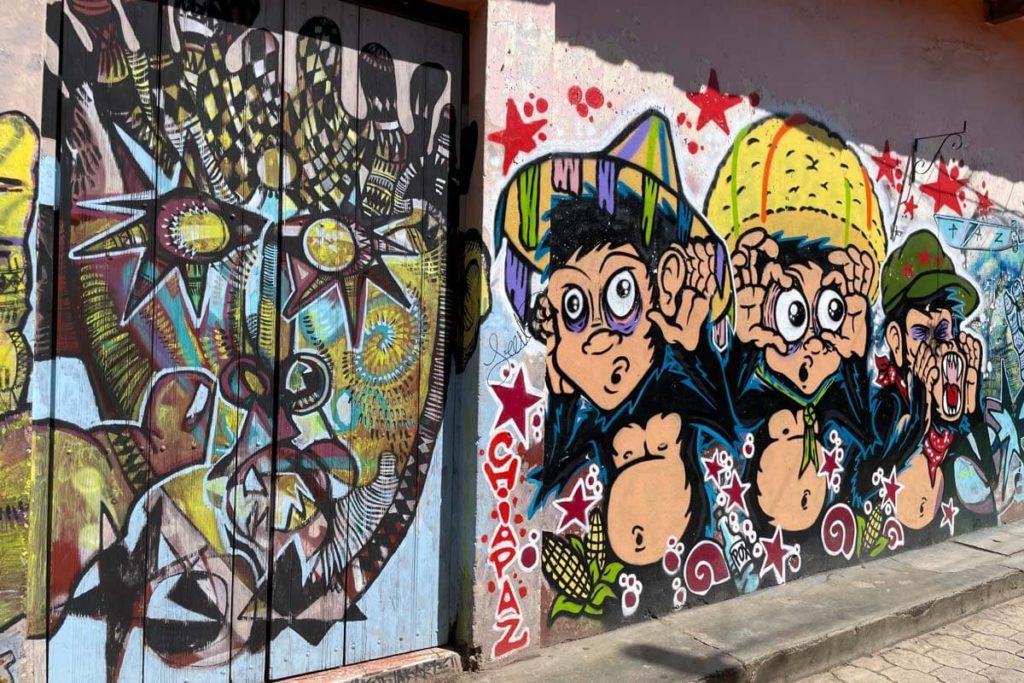 11. Take a cooking class
Now be honest with us, does it even surprise you that a cooking class is on our list??
If you've been following along with our travels for a while now you'll know that we are big time fans of food, and taking a cooking class is one of our favorite ways to get to know a new place.
We've been lucky enough to enjoy cooking classes in a few different places in Mexico, so we couldn't fit one in on this trip. However, we did hear great things about El Tzitz Cooking School from other travelers and fellow travel bloggers alike and it's an experience we'd definitely like to try in the future.
They offer group cooking classes every Monday, Wednesday and Friday from 12-3 p.m. with an optional market tour beforehand starting at 10:30 a.m. Check out their website to make a reservation ahead of time. (We tried to get a reservation the week of and they were all full so it's best to plan in advance for this one!)
12. Visit the Textiles Museum
The Centro de Textiles del Mundo Maya (or CTMM for short) is a multidisciplinary and intercultural center whose mission is the research, conservation and dissemination of Mayan textiles.
The organization actively contributes to the development of indigenous communities and their artisan practices through cultural, academic and tourist projects that benefit both the city of San Cristóbal de las Casas and the state of Chiapas.
A visit to the museum is a great way to educate yourself on the traditional practices of the ancient Mayan people, their history in the region and their textile tradition.
13. Experience the nightlife
San Cristóbal de las Casas has a great nightlife scene. Just head to Real de Guadalupe pedestrian street around sunset and you'll see people at cafes spilling into the street. Performers come around and entertain with live music and dance.
La Viña de Bacco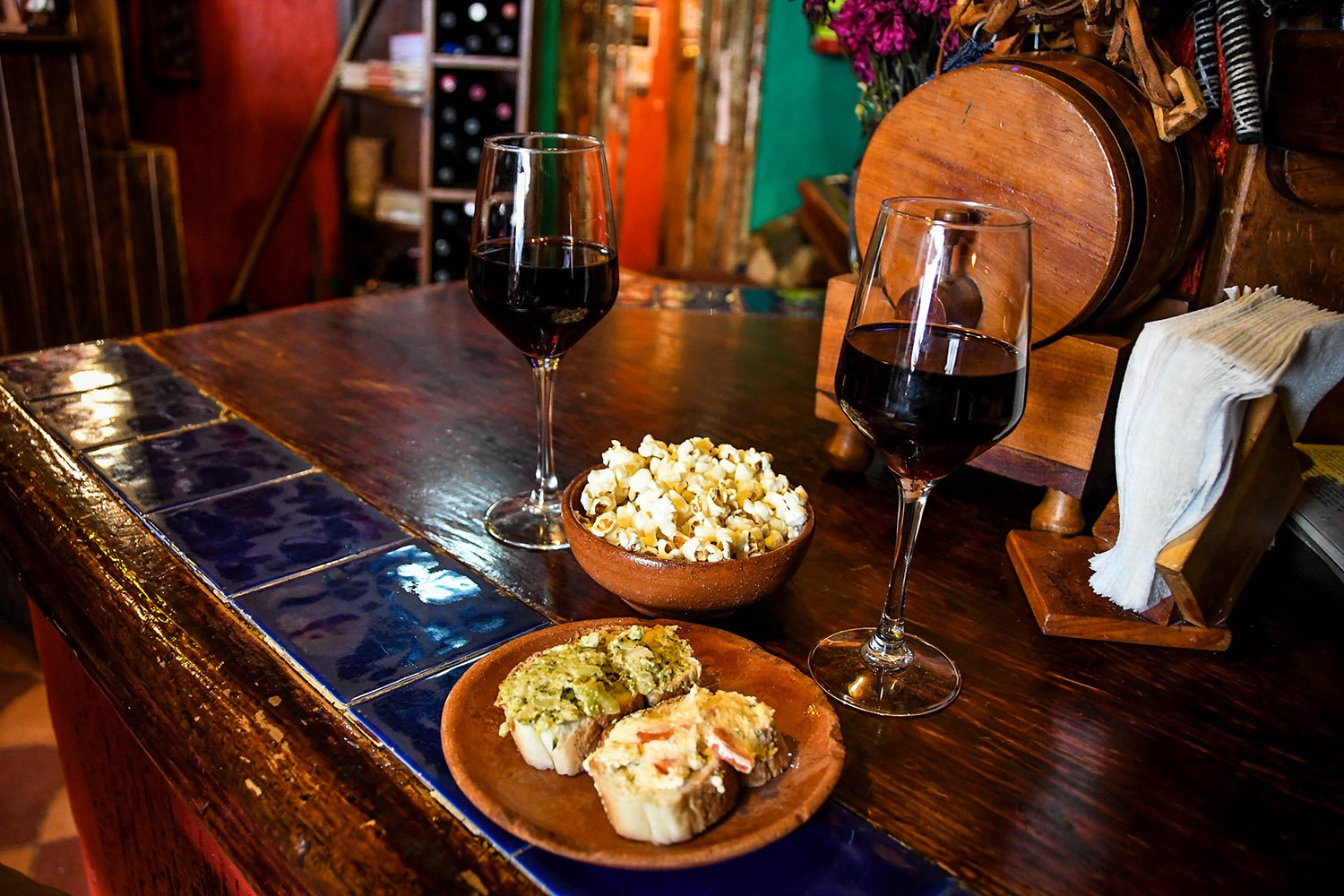 This ultra popular wine and tapas bar gets packed each evening, with travelers and locals alike, and it's no wonder why. With a ton of wines to choose from starting at just 20 pesos (about $1 USD), and free tapas* with each drink purchased, you'll definitely want to experience one evening (or two or three) enjoying the atmosphere and cheap drinks.
*The tapas here are pieces of French bread with different toppings, like cheese and tomato, broccoli spread, or salami (inform your server if you are vegetarian). You will also get a bowl of popcorn.
Tip: Arrive somewhat early if you want to get the free tapas with your drinks. One night we arrived around 9 p.m. and only got one plate even though we ordered a few drinks each. The next night we showed up earlier and received tapas with each drink we purchased. Also, they cannot split the check, so if you're sitting with others be sure to keep track of how many drinks you have.
Hidden Craft Microbrewery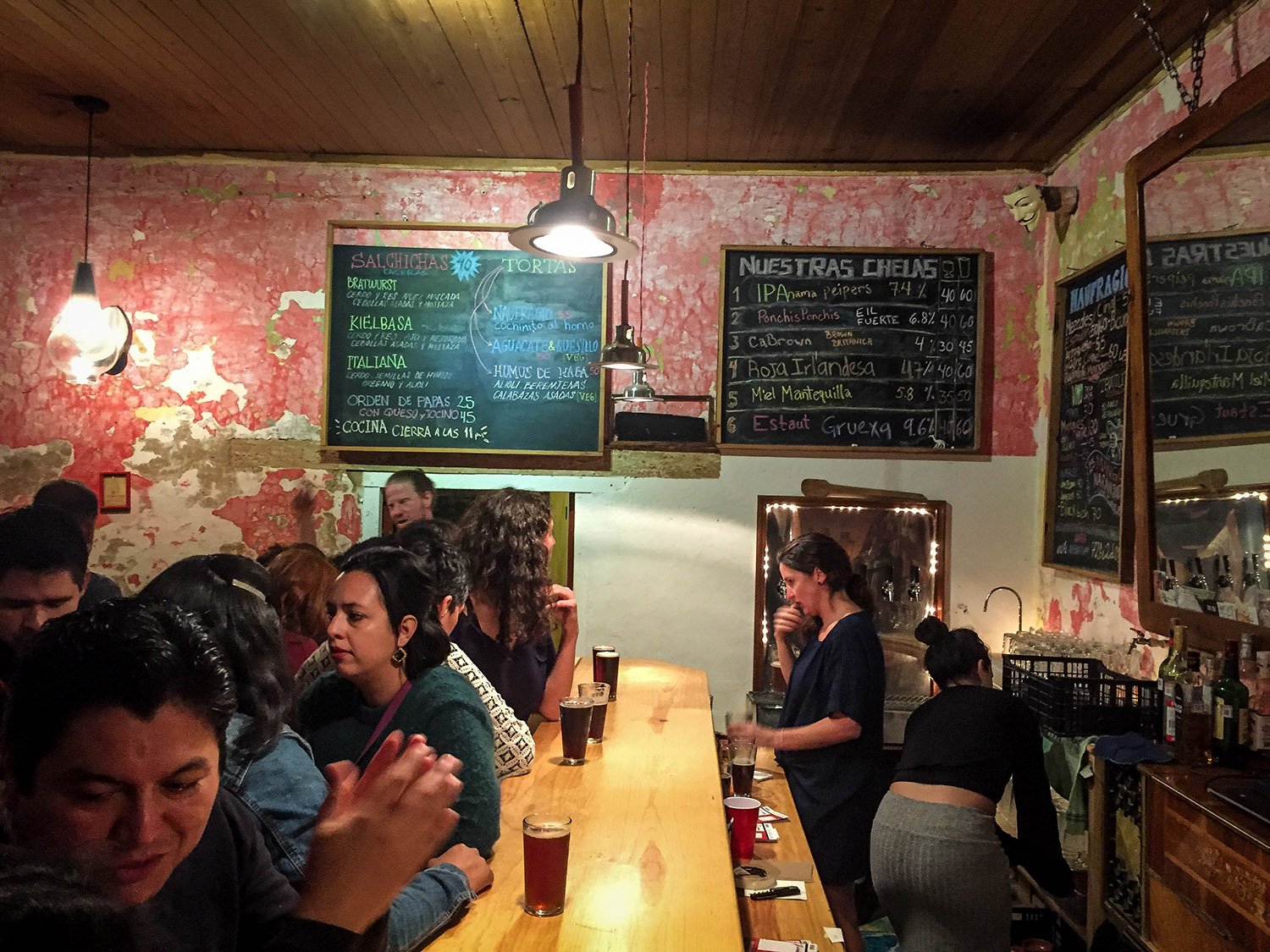 If you're a fan of craft beer and a local nightlife scene, you'll definitely want to check out this hidden bar. Enjoy an IPA or stout in a place where you'll likely be the only traveler. Locals and expats mingle here with reasonably priced, quality brews and a chalkboard lists a small but thoughtful menu of food, like German-style sausages, quesadillas and hummus.
We never would have heard of this place had it not been for our guide on the Free Walking Tour, as there is no sign outside and it is in a residential part of town. They open whenever they want and don't keep strict hours. You'll have to check their unofficial Facebook page the day of your visit to see if they are open. There is a location pin dropped on the Facebook page.
Kinoki Rooftop Bar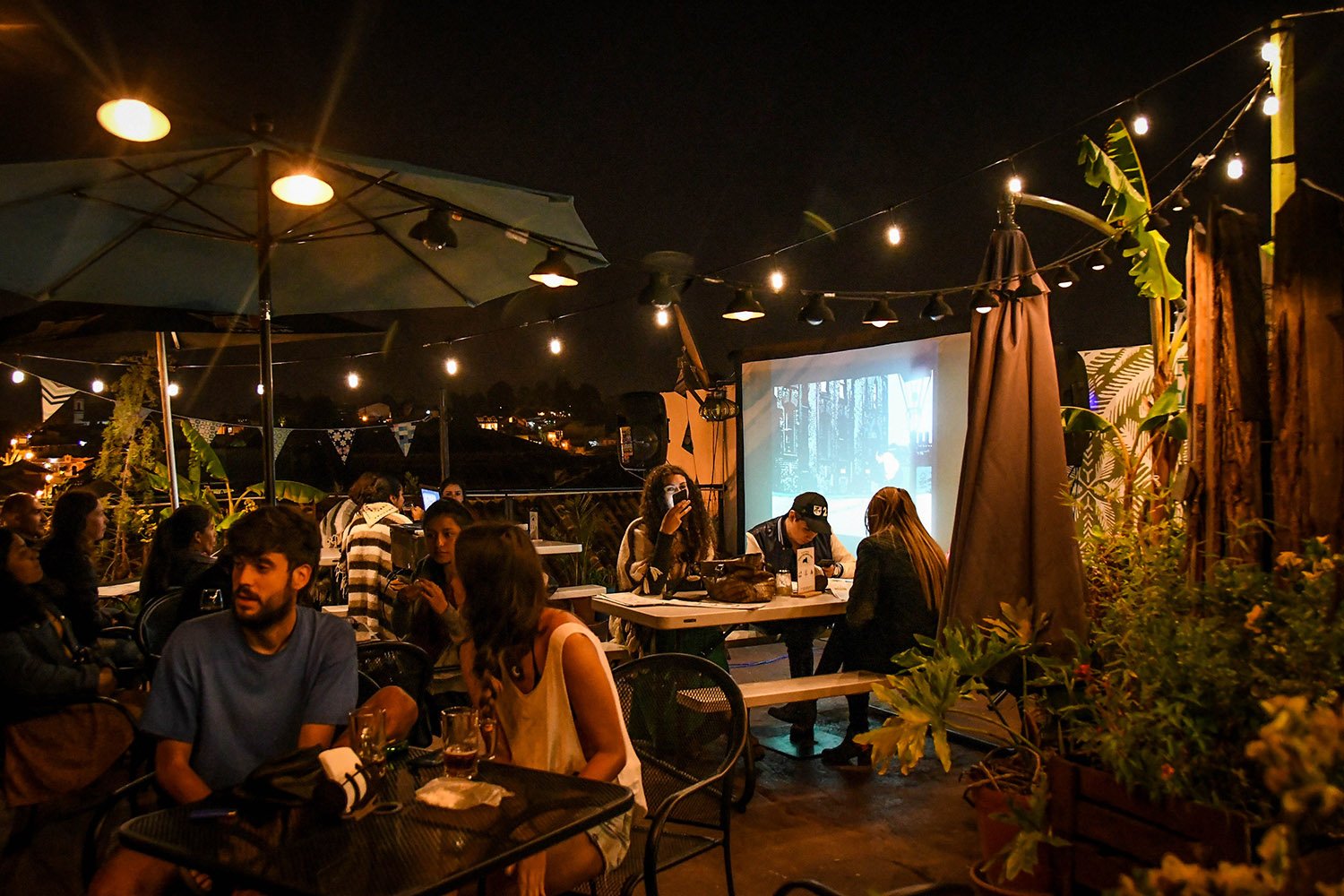 We went to this rooftop bar with some friends from our hostel and were so glad they invited us to join! Head up to the top floor and order a beer or wine to enjoy during sunset (the view is amazing!).
If you're hungry, the fresh salads were big and super tasty too! On a cold night (which is most nights in San Cristóbal!), they have ponchos you can wear to stay warm, and they play movies on a screen on the rooftop once it's dark enough.
Where to Eat in San Cristóbal de las Casas
If you are vegetarian, you will find your bliss in San Cristóbal de las Casas. With veg and vegan places on just about every block, you'll be overwhelmed by all the choices!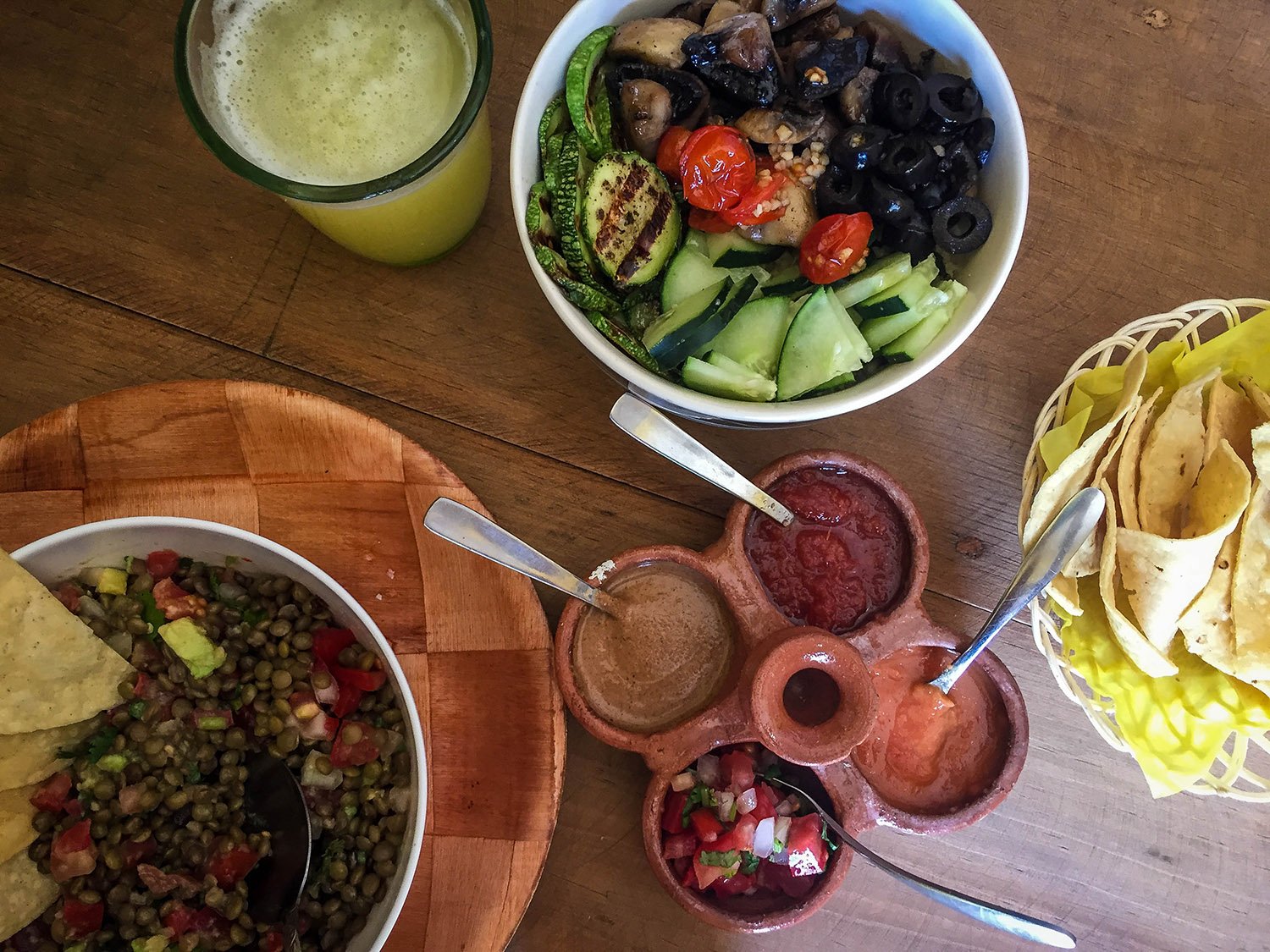 Where to Stay in San Cristóbal de las Casas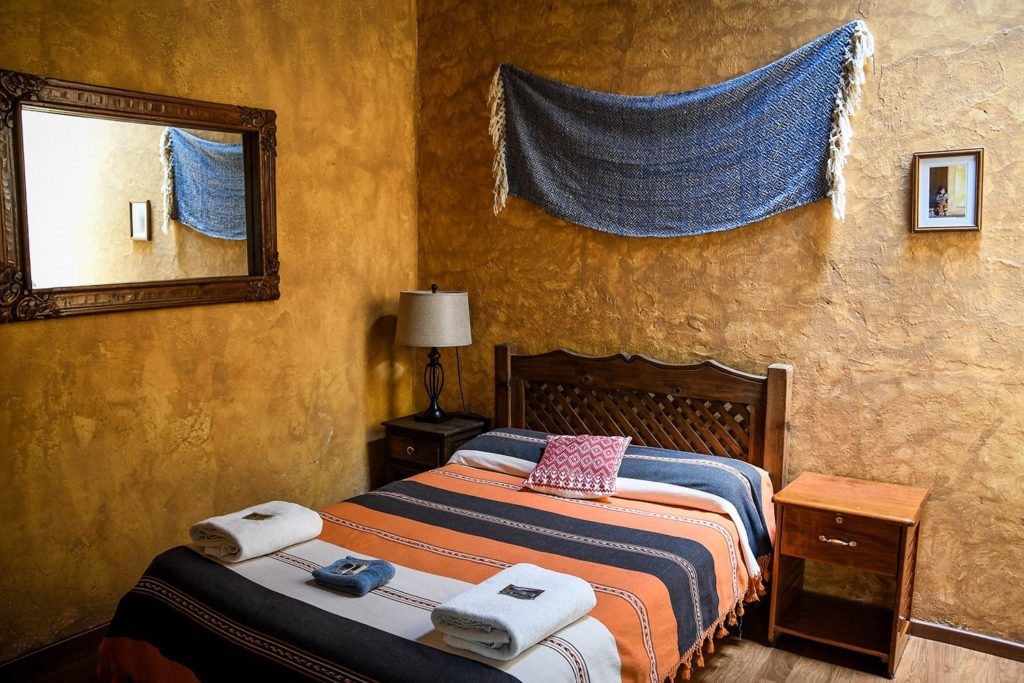 Shoe-string budget: Posada de Abuelito Hostel
​​We've stayed in quite a few hostels, guesthouses and hotels over the years, so getting into the ranks of our favorites is quite difficult. Nonetheless, Posada de Abuelito Hostel has earned a spot as one of the best hostels we've ever stayed in.
With super comfortable private rooms as well as dorms, there is a place for every type of traveler. The staff is helpful and can organize reasonably priced tours around the area.
The common space has a garden, hammocks, tables for working, couches and is overall a very friendly place. Oh, and the breakfast is ahhh-mazing. Wake up to (strong!) fresh coffee, eggs, hearty bread, homemade jam that I could eat by the spoonful, and a variety of fresh fruit. And there's cereal and fresh pineapple juice too!
If this hostel is booked up, another popular choice is Puerta Vieja Hostel.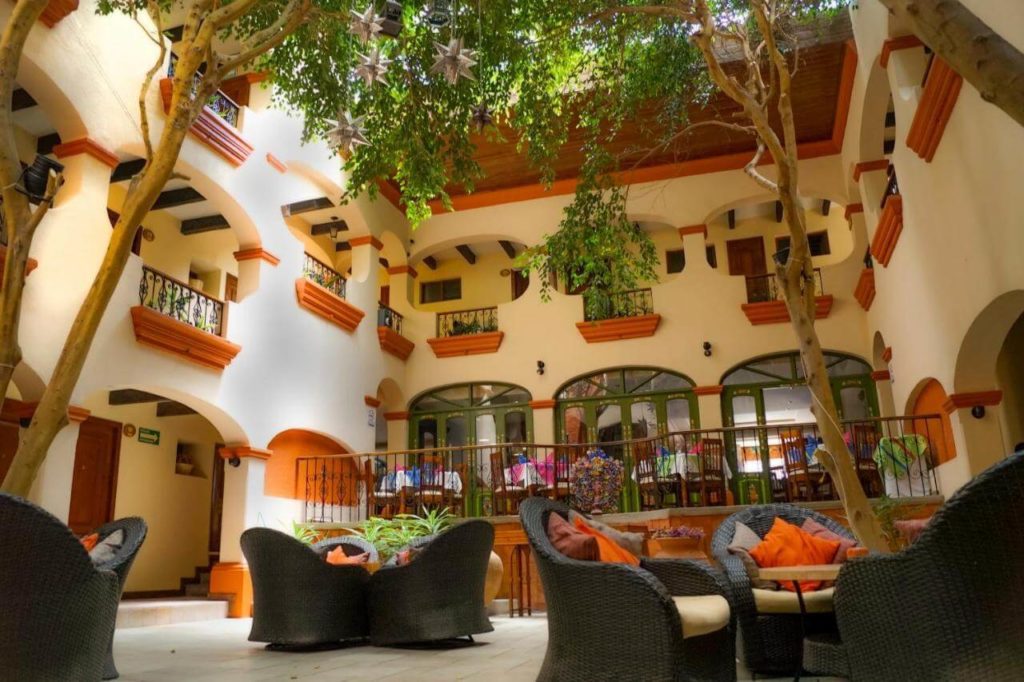 Mid-range/couples stay: Hotel Mansion del Valle
Our Editor Amanda stayed at Hotel Mansion del Valle and had nothing but good things to say about it. The rooms were comfortable, the hotel felt clean and well-run, there was secure on-site parking and the restaurant served up delicious breakfast every morning (well before some of the cafes in town opened their doors).
If this hotel is booked up, check out La Tozi Galeria Hotel.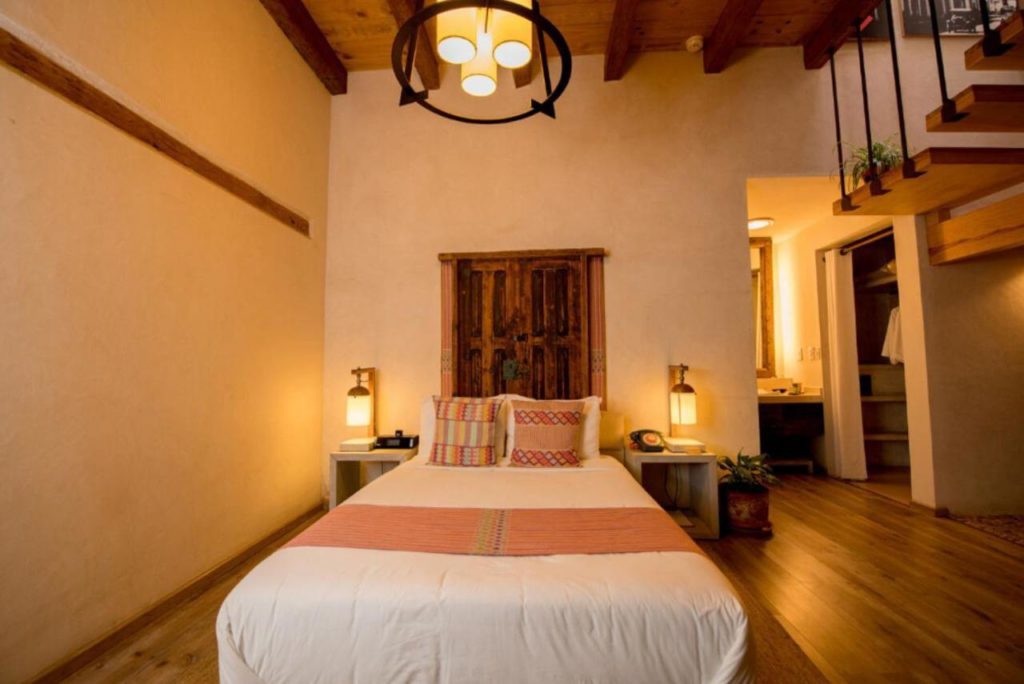 Luxury/Eco stay: Casa Lum Boutique Hotel
This small 8-room boutique hotel will put your mind at ease knowing 95 percent of the wood used in it's renovation was FSC certified and most of the tiles, windows and heavy, carved doors were reclaimed from the previous building. The rooms feature upcycled furniture and textiles from the local indigenous artisans. And the onsite restaurant uses vegetables and herbs grown in their backyard garden.
And if this one is full, Casa del Alma Hotel Boutique & Spa looks like it would be a plush place to stay in San Cristóbal de las Casas.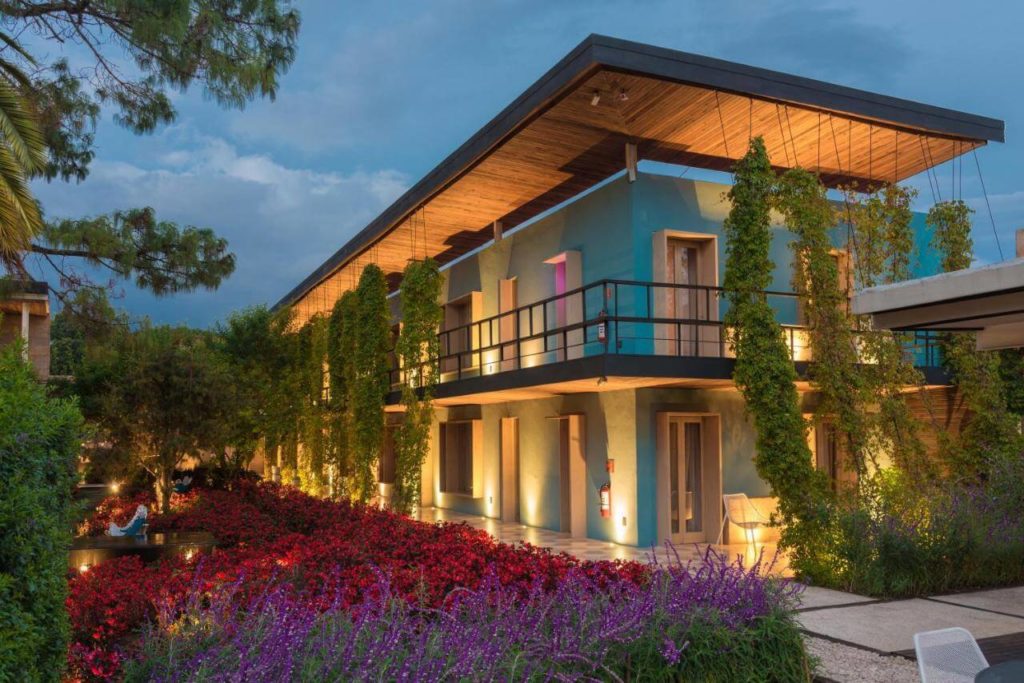 Splurge stay: Hotel Bo
This Venetian-style hotel is the most expensive place to stay in San Cristóbal, but you might be surprised to hear rooms starting from just $215 USD per night. The five-star boutique accommodation features designs inspired by indigenous music with a sort of rustic minimalism. The real crowd-pleaser is the hotel's Restaurant Lum, serving elevated Mexican fare with wild flavor combinations.
Airbnbs in San Cristóbal
If you're staying for an extended period of time, consider renting an Airbnb! We put together a detailed list of the best Airbnbs in Mexico for every type of traveler. This list includes Airbnb stays in San Cristóbal and all across the country so be sure to bookmark it before your next trip.
We have loads of info on how to book Airbnbs, red flags to watch out for when booking, and our favorite Airbnbs in our Airbnb article.
Be sure to download our complete packing list for Mexico! It's packed with good suggestions and insider tips to help plan your Mexico vacation. And it's completely FREE, so why not!?


---
Are you planning a trip to Mexico?
We have lots more resources on travel in Mexico and destinations throughout the country. Check out our Ultimate Mexico Travel Guide for all the important travel information, or read some of our favorite articles below.
Save this article on Pinterest for later!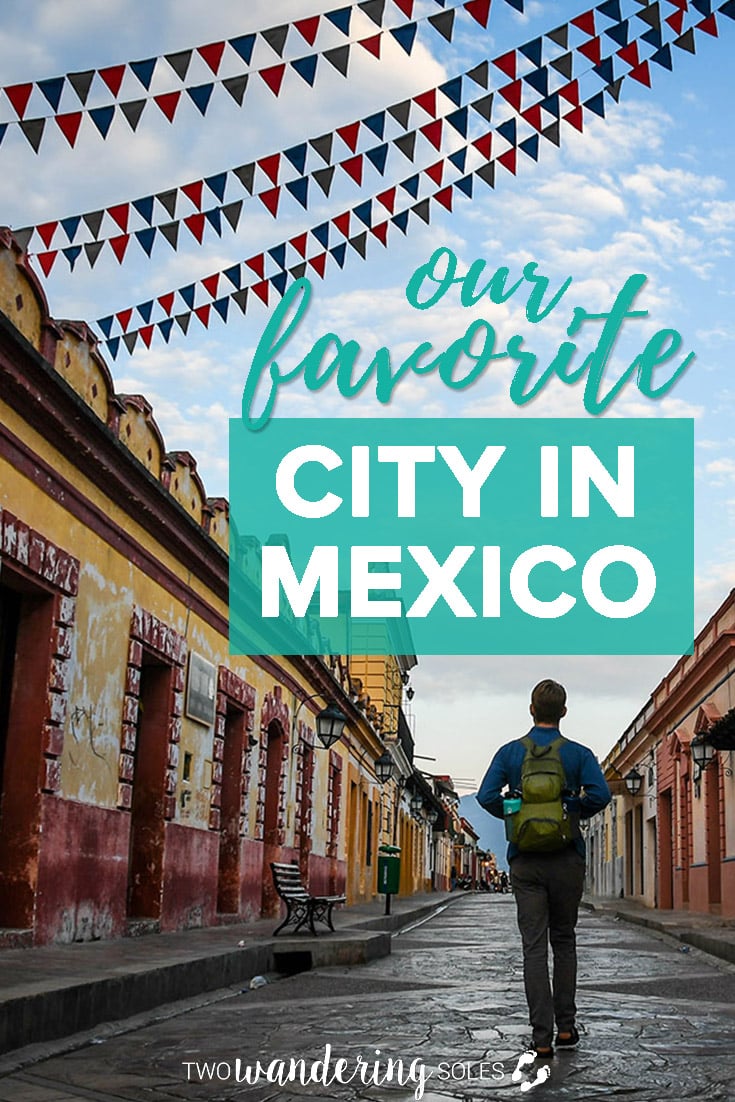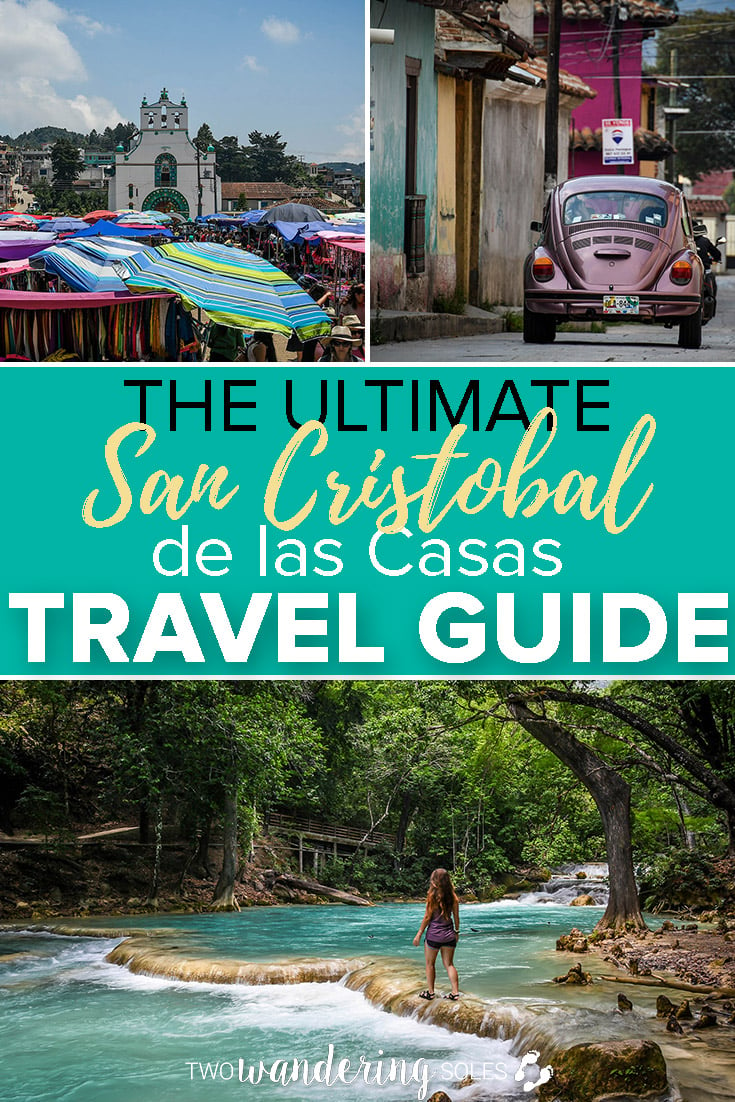 We want to hear from you!
Have you been to San Cristóbal de las Casas? Are you planning on visiting soon? Let us know if you love this city as much as we do. And if you have any questions, we would are happy to answer them in the comments below.