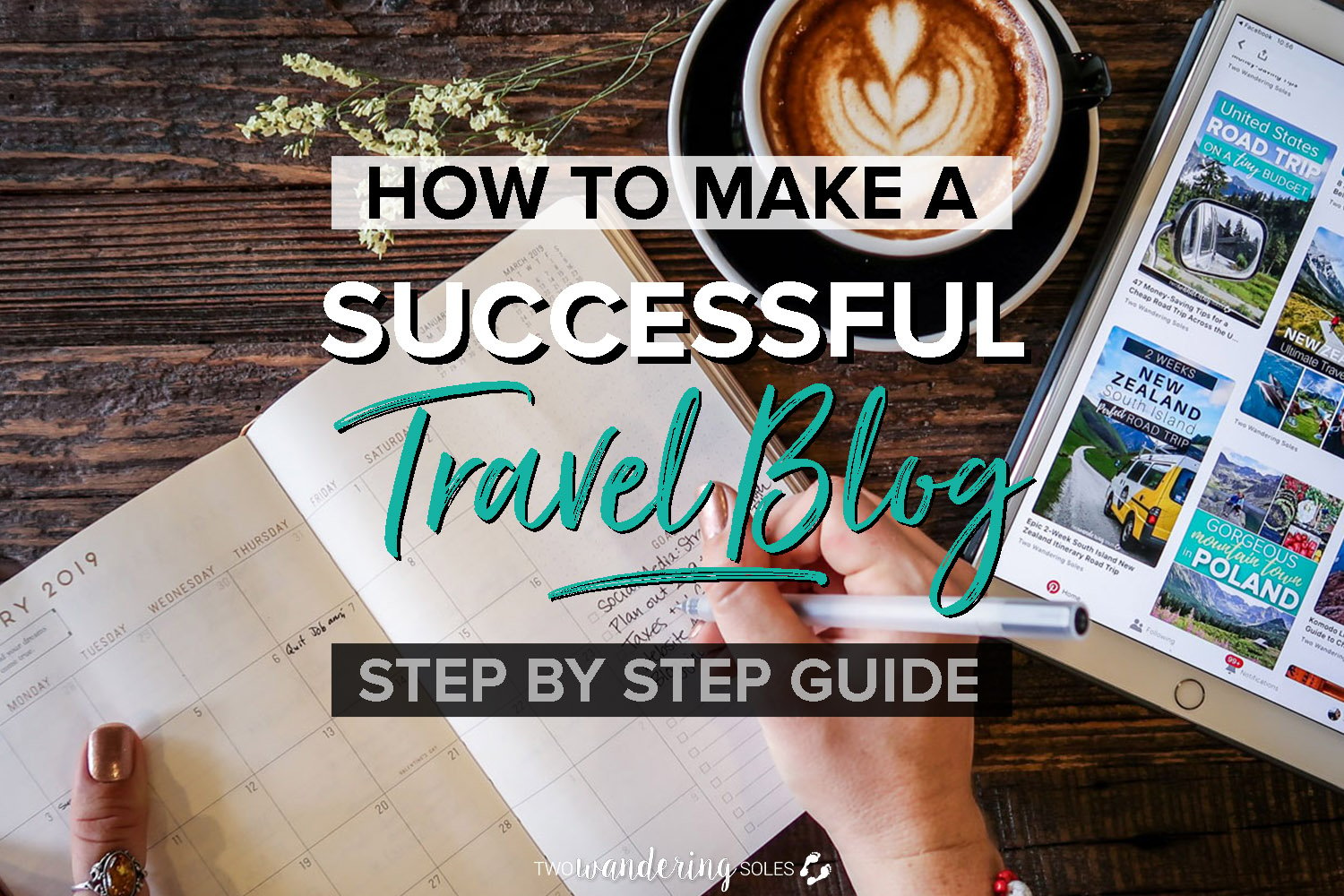 Starting a travel blog was the best thing we've ever done. We get to work together on something we love, and we aren't just limited to 2 weeks of vacation a year. This job has brought us all over the world, and we've been able to make good money doing it.
But let me tell you, travel blogging isn't easy. There have been many times we almost quit. And I'm not gonna sugarcoat it: Blogging requires a lot of hard work.
But if you aren't afraid of the nitty-gritty and you're ready to put in the hours, WE BELIEVE IN YOU. There are a lot of blogs out there, but if you produce quality content, you can rise up in this crowded space and be very successful.
This article is going to walk you through the steps to creating a blog. And not just any old blog… one that is primed to make you money (like more than $14,000 per month!). 
We've been in your shoes, and we know your time is valuable. We don't intend to waste it, so be sure you read the points below before getting started.
Before delving into this process…
We would highly (HIGHLY!) recommend you start by reading this article where we pull back the curtains, wipe away the bullshit, and give you a peek into the world of travel blogging so you can decide if it's really for you. Because it's honestly not for everyone. And I wouldn't want you to devote the time to making a blog if you're not on board with everything we discuss in that article…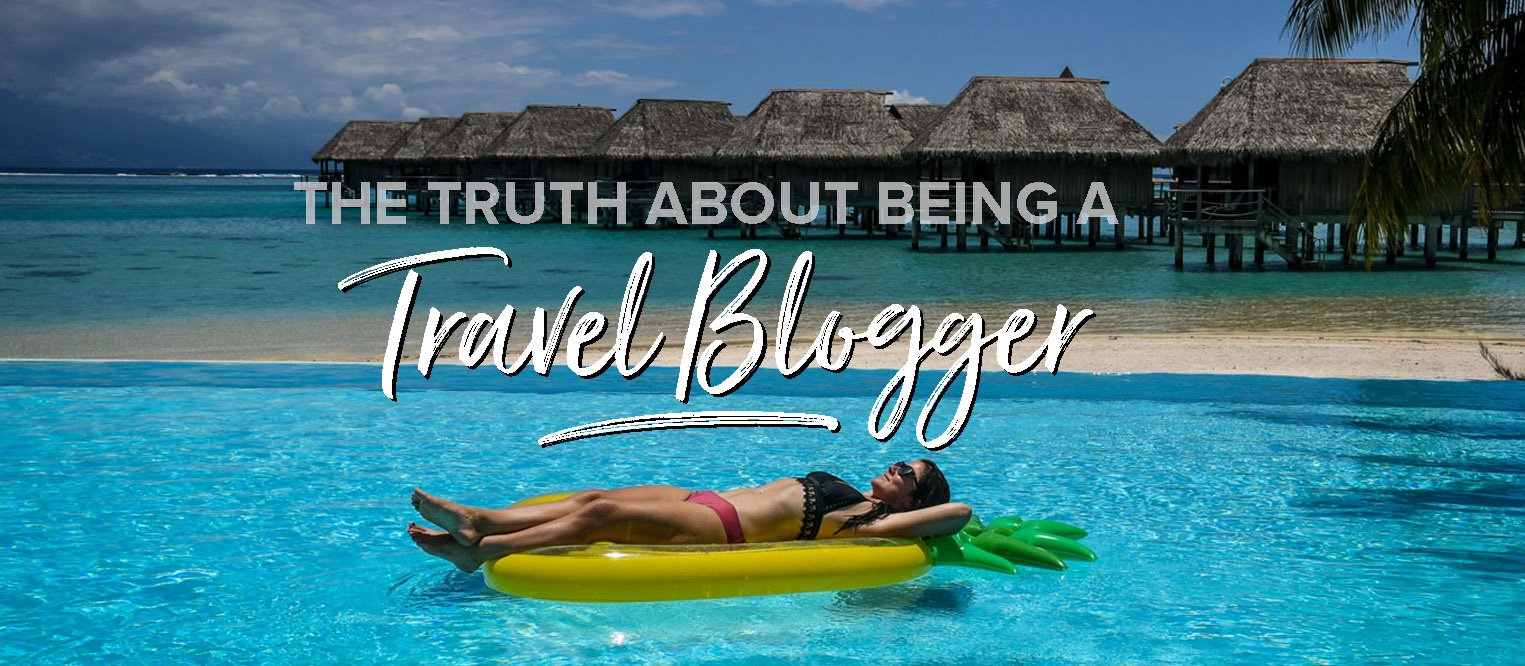 What makes this article different
There are a lot of articles out there on how to create a travel blog, but quite frankly, a lot of them leave out some essential pieces.
We have found most of them tend to follow a very similar, cookie-cutter process. And coming from two people who have spent 5+ years blogging, we'll tell you there are some very important things being left out in the majority of these articles. Go check some out, and you might notice what we're talking about.
Our mission… If you've been following our blog for a while, you already know that we don't ever write articles that just skim the surface… (not our thing). We aim to answer ALL the questions and equip our readers with everything they need for their travels – or in this case, for building a blog. So you better believe this article is going to go deeper than most of the other ones you'll find on the Internet.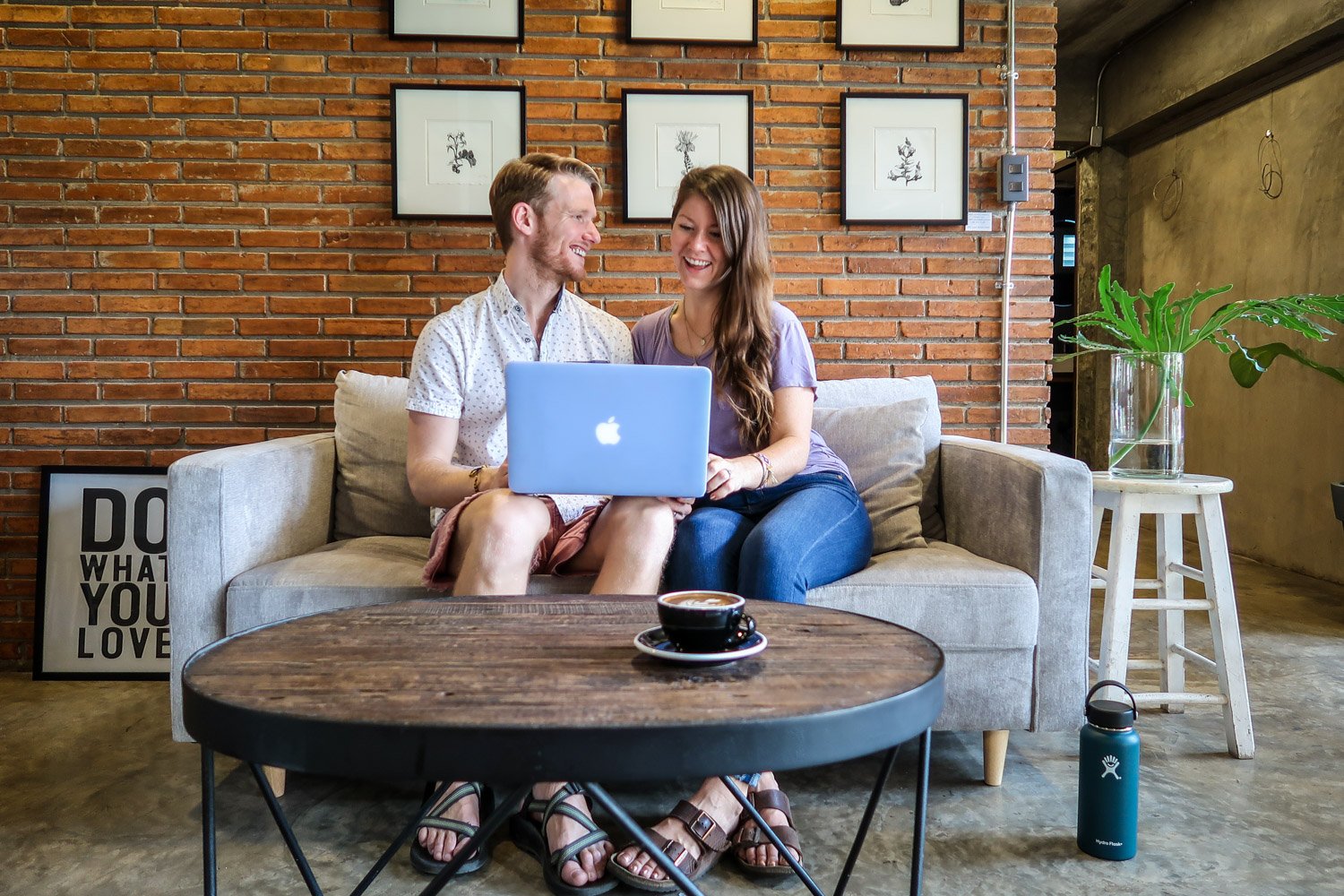 A Note on Transparency
It is our core mission to be 100% honest and transparent in everything we write.
In this article, we are not only recommending products that will make us money. We are showing you the whole picture so you can make the best decisions for yourself. And whether you choose a product or service we earn commission on or not, it is our main goal for you to be HAPPY and on your way to starting a money-making blog.
But yes, we do have some affiliate links in this article. (Read Below)
Disclaimer: There are affiliates in this article, which means we may get a small commission if you purchase a service or product we recommend. It costs you nothing extra, and we ONLY ever recommend products we love or would personally use ourselves.
Already have a blog?
If you already have a blog up and running, that's AMAZING *cue virtual bear hug*!
There are some things in this article that you've likely already mastered (high five!), but I bet there are one or two of these steps that you could work on. Trust me, it took us a couple years to really say we had it all down.
Pay close attention to #1, 2, 9, 11 and 12! We think those steps are often overlooked by bloggers who are just getting started, so give those a read.
Alright, let's get right down to the stuff you came for…
How to Start a Successful Travel Blog Contents:
Pin for later!
This article is a BEAST. And it will be super helpful if you actually take the time to do each step. Be sure to bookmark this page or pin it for later, so you don't lose your place.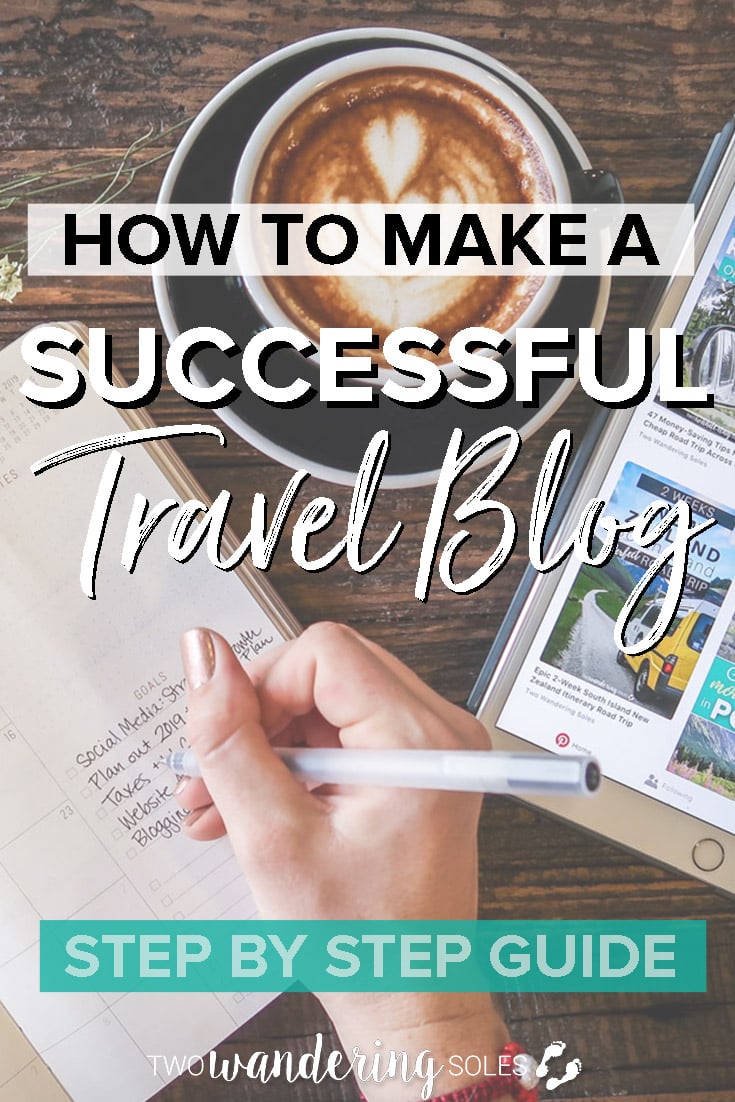 1. Determine Your Purpose
Determining your purpose is going to shape all other steps in this guide. Getting clear on your goals will give you motivation and perspective. It can be the driving force that shapes your success, so take this step seriously.
Take a moment to picture your blog in 6 to 12 months from now. What do you see? And answer this question honestly: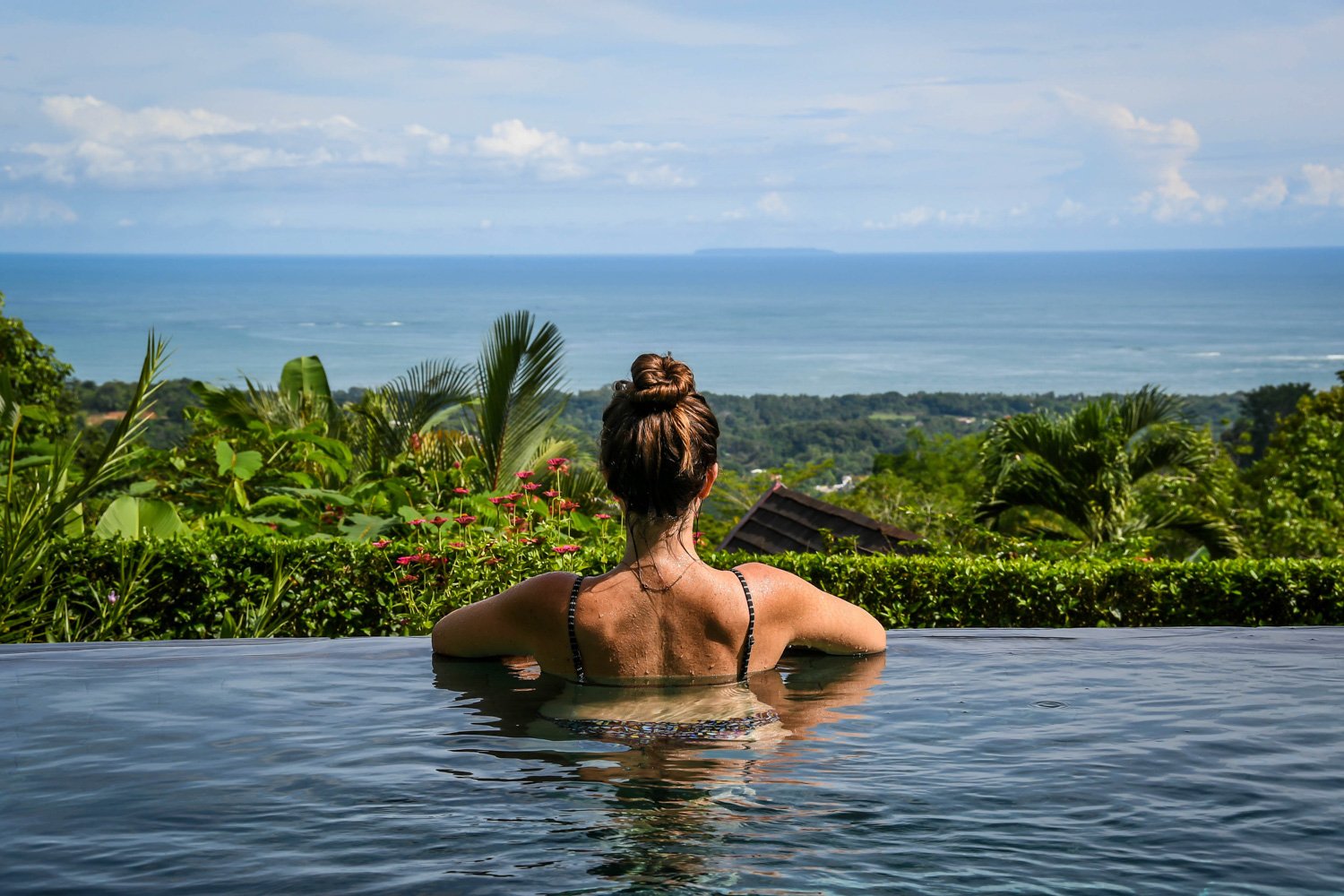 What will the main purpose of your blog be: Hobby Blogging or Blogging Business?
Hobby Blogging
Is this blog a fun thing to do on the side? A place for you to let out your thoughts. Share your advice. Document your stories and photos? Something you genuinely enjoy?
Starting hobby blog is great way to have a creative outlet and share your passions with those around you. Sometimes it can generate a bit of moolah, but making money is not your goal.
Blogging as a Business
Or are you hoping for your blog to generate money? Do you see it as a side business? Will you be spending hours researching and learning new skills for this blog?
If you picture this blog as a business, what do you expect out of your blog in a year? What kinds of realistic goals can you accomplish?
Maybe you'd be happy with a few hundred dollars each month to put toward your mortgage or debt. Or perhaps you want this to eventually be a business that generates a full-time income.
Personal Note: Our dream starting out was for our blog to make enough money to pay our monthly (yet sizable!) student loan payment.
Takeaways:
What is your purpose for your blog? Write down your goal.

Are you going to create a hobby blog or a blog for business?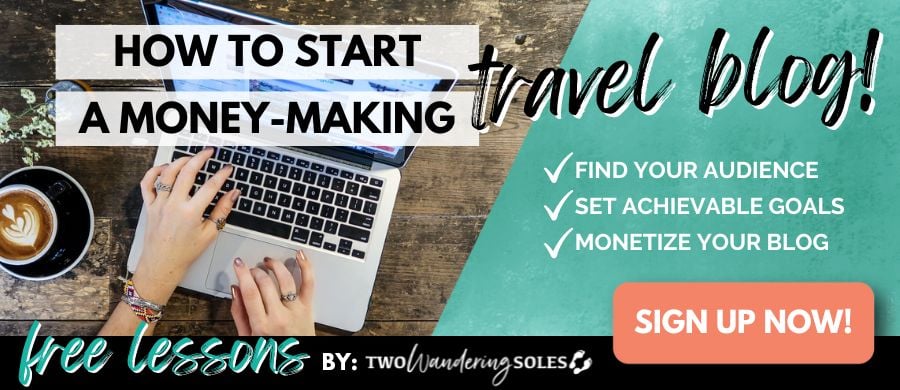 2. Find Your Niche
There are literally millions of blogs out there today. Hundreds of millions, actually. And the numbers are increasing every single day. Every hour.
We're not sharing this to discourage you, but instead to illustrate just how important it is for you to stand out if you want to be a successful blogger.
The good news is this: Even if every single human being on earth had a blog, yours would still be unique. You are the only one with your voice and your story. So start by focusing on what you know and what you're passionate about. It will make this journey SO much easier and more rewarding. Trust us.
Choosing a Niche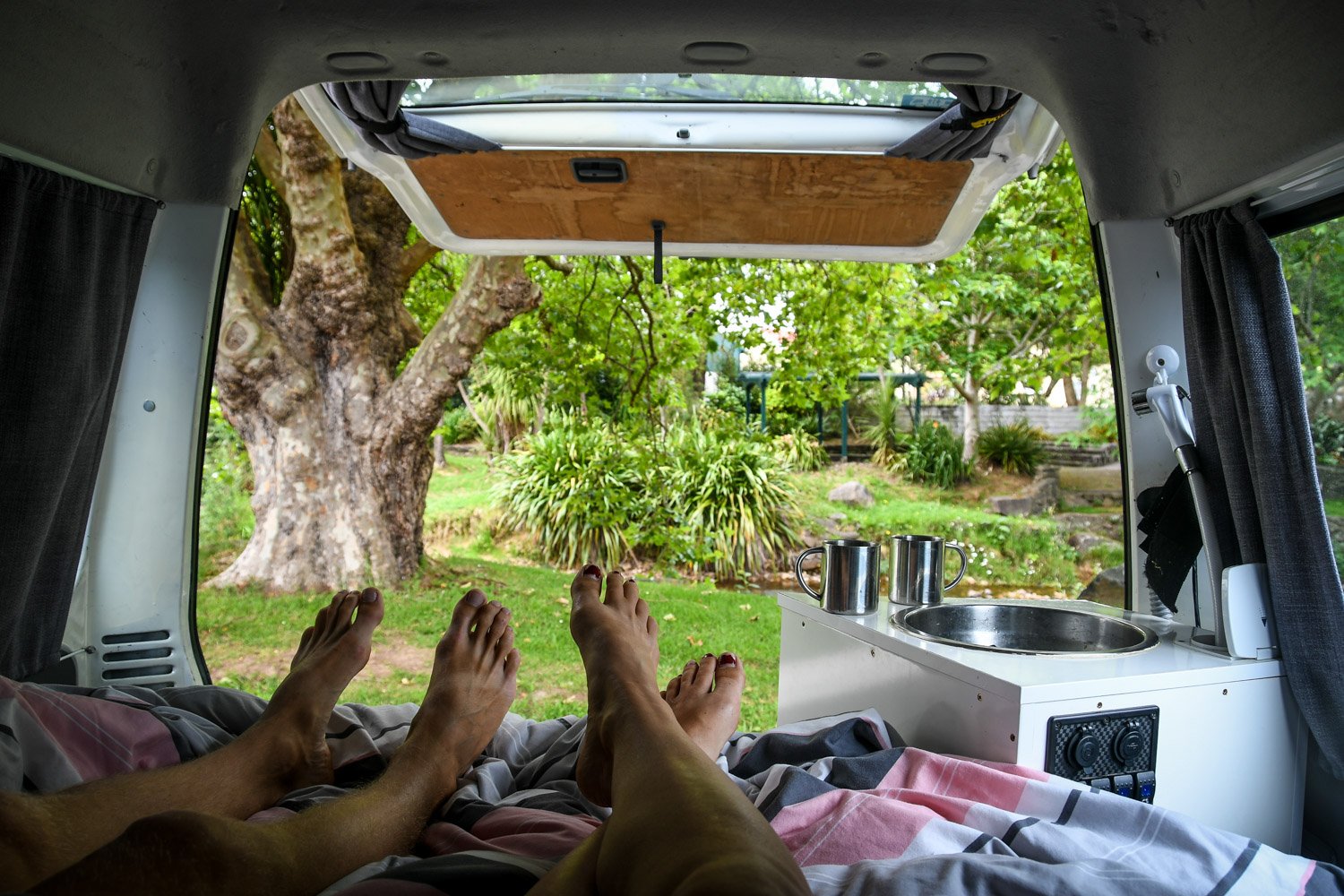 When you say you want to start a "travel blog", that is the category, not the niche. For a niche, you need to get more specific still.
For instance, your niche could be "campervan travel around the world".
Here are some examples of niches that could fit in the Travel category. Notice how some are quite general, while others are very specific:
traveling around the world while working odd jobs through WorkAway

traveling with children on a budget

going on cruises as a solo traveler

street food around the world

hiking around the world

travel hacking (how to use airline miles and lounges)

gay/lesbian travel (especially focusing on countries where it's taboo)

staying fit on your travels

high-end travel as a young, solo traveler

world travel with a focus on epic hikes

vegan/celiac travel

travel focused on local dishes and learning how to cook them

slow travel (spending months exploring off the beaten path places most tourists don't see)

super honest travel advice (calling out overrated places)

create art for each place you travel (poetry, painting, custom map, etc.)
Those are just some examples, but the options are endless.
Don't fall into the trap of copying what you see as being "popular" just because you can't choose. You'll fall into the white noise of all the others out there with the same niche if it's not something you are truly 100% passionate about.
And even if the niche you choose is saturated, brainstorm how you can put your own unique spin on it.
For example: There might be lots of other family travel bloggers, but your children will do project-based learning on your travels, which you will share on your blog.
Why is it important to choose a niche?
In the world of blogging, being an master on a certain topic is one of the fastest ways to grow.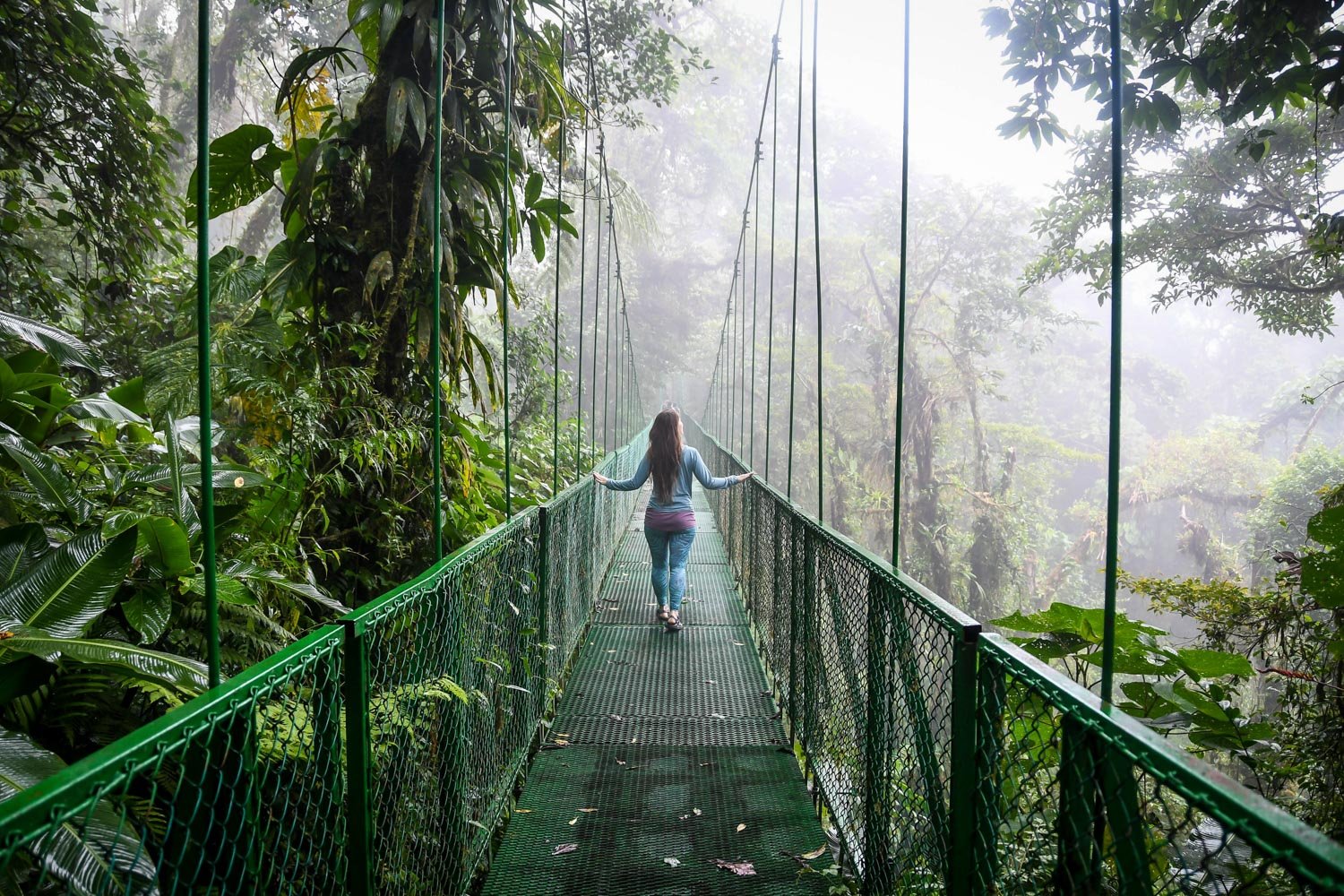 Google is more likely to view you as an authority if you blog about a specific topic. This means you will be able to rank in Google search results more easily if you cover one topic as opposed to 8.

Your audience is more likely to stay engaged and trust you if you stick to one area of expertise, like responsible travel, rather than covering an array of topics, like travel and recipes and cruises and makeup and lifestyle. You can't be an expert on it all, and people are less likely to trust you if you claim to know it all.

People will stay on your site longer, because everything relates to them. Imagine going to a website for Mexico travel advice, and you see links for a Mexico Packing list, and top Aztec ruins in Mexico, and best food to try in Mexico. You might click around because it all relates to you!
Do I have to choose a niche right away?
We recommend pinning down your niche right away if possible because:
It can help determine the name of your website.

It might determine your logo and branding.

It might even shape how you make money, and fuel your success.

It will also help you paint a better picture of who your audience is, and will help you write with them in mind.
There are many benefits to choosing your niche right away, but if you just can't think of something right now, don't get too discouraged. This technically can come later. It did for us.
Our personal story: When we first started blogging, we had no clue that choosing a niche was something we should do. So we just started writing. After about a year, we realized most of our writing in some way came back to sharing how travelers can make better decisions on the road: Booking the trekking company to Machu Picchu that pays porters fair wages, and how to tell if the Amazon lodge you're staying in is harming the environment. Boom. We discovered our niche.
The niche of Two Wandering Soles is "adventurous and responsible travel". We seek off the beaten path adventures, and share how others can travel the world in a way that leaves a positive impact on the environment and communities they visit.
But we had lost some ground during that year in which we weren't writing with our niche in mind. Over the next year, we did a bit of site redesigning to fit our niche, updated our logo, and started to hone in our voice. Imagine if we had done that from the start… We would have been much further ahead.
Takeaways:
Choose a niche that fits your personality and experience.

The earlier you pick a niche, the better you can hone in your voice and find an audience.

Picking a niche right away can help shape your site's design and even your domain.
3. Choose a Blog Name
Choosing the name of your blog is a biggie, but it can be pretty fun too if you know where to start. Your blog name is important because it can determine how you are viewed by your audience, other bloggers and brands you want to work with. Your blog name is the first thing people see on your site and you want it to leave a lasting impression.
It is essentially YOUR BRAND.
We're walking you through some tips and strategies that will help you choose a perfect name for your blog. (And a name that you won't regret 5 years down the road…)
How to Choose a Blog Name (that doesn't Suck!)


Takeaways:
Ask yourself these questions:
Is my blog name easy to say and read?

Is it memorable?

Is it timeless?

Does it describe what my blog is about?
Investment: around $25 per year for purchasing a domain name (Or FREE if you use Squarespace. More on this in a moment…)
4. Pick a Blogging Platform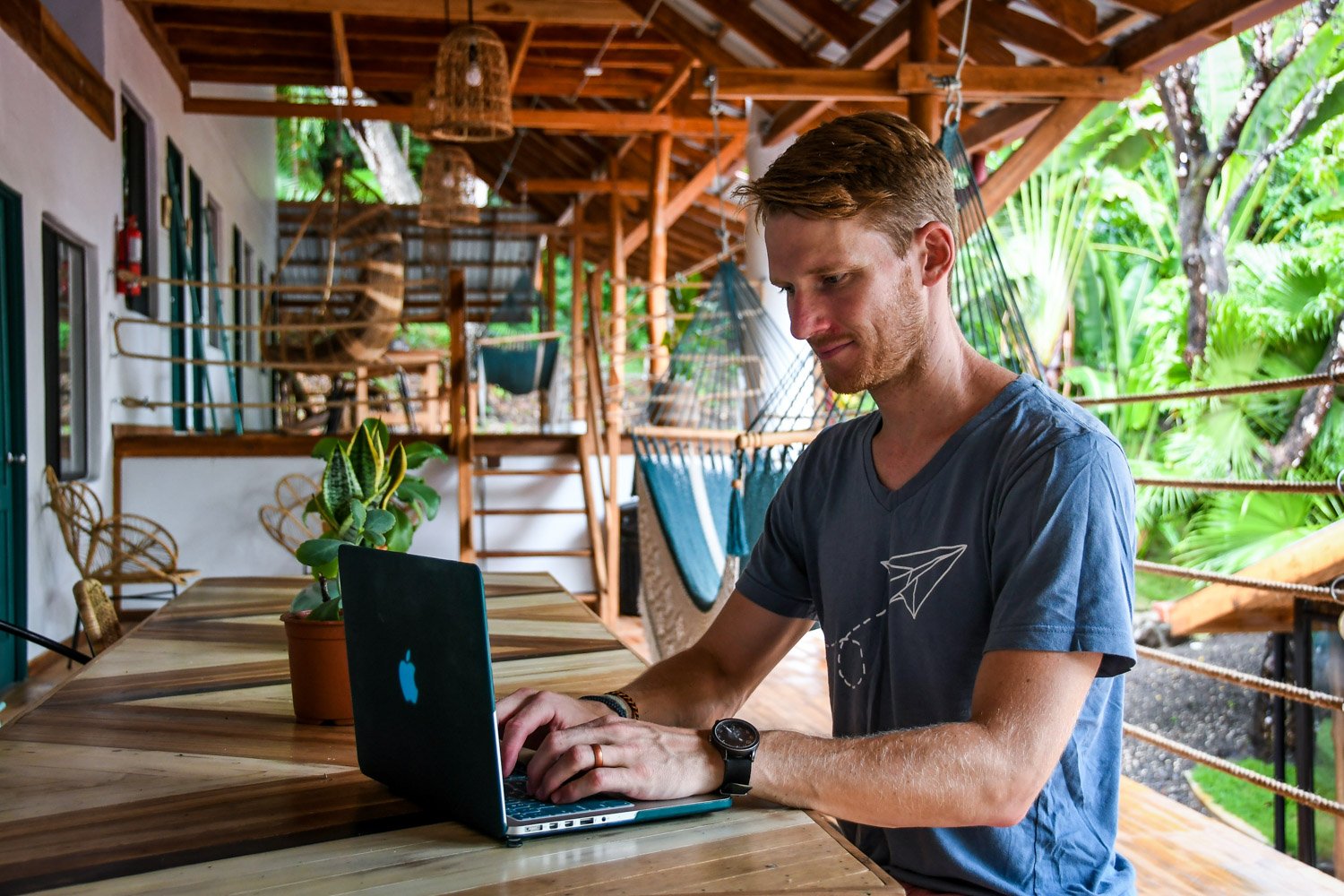 Alright, here's where things start to get REAL. This is where you're going to make an investment, so it can feel a little overwhelming at first. But trust us, making this leap is the start of something amazing!
Let's discuss how to choose the platform on which you will build your blog. There are a few options out there, but if you intend to grow a money-making blog, we'd highly recommend the first one on the list…
WordPress
This is without a doubt the most popular platform for bloggers and for good reason. WordPress is a Content Management System (CMS), which means that you are in charge of all aspects of your website, from managing security, to doing site updates, to keeping on top of your hosting provider and plugins. This allows you the ultimate freedom, but comes with more responsibility for staying on top of everything.
Pros:
WordPress gives you the most freedom to customize your website any which way you choose!

Plus, it's the most well-known by web designers, so if you plan to hire someone to do the design work for you, they will most likely be very familiar with this platform.

It's also the best platform for site speed once you've grown your blog and have lots of articles. 
Cons:
The downside of WordPress is that it has a steep learning curve at first. You will need to set aside time to learn some basic coding and working with the platform itself. Once you get it down, though, it shouldn't be too much of an obstacle.

Another thing to consider about WordPress is that you will have to work with several "plugins" and you will have to manually manage them to make sure they're updated and working properly, or they can negatively impact your site. With the right plugins though, you can do some really cool stuff on your website!
Squarespace
This is another popular platform for building a new blog, and one of the biggest positives is that it's super easy to use. Squarespace is a Website Builder, which means it takes care of a lot of things for you — from your hosting, security, updates and SEO tools. This makes it easy to manage everything, yet leaves you with some limitations.
We had Squarespace for 7 years but ended up migrating to Wordpress because Squarespace isn't made to handle large websites and our site speed was suffering. Migrating was a huge hassle, so while we love the backend of Squarespace and were happy with it for years, we wouldn't recommend bloggers who want to get organic traffic and scale their business use it. It is a good platform for small brick and mortar businesses or to display portfolios.
What about Wix?
This platform is better suited for very basic websites, like a restaurant who has a homepage, a menu and an "about us" sections. It can be a good choice for business owners who don't plan to use their website as a blog.
Which platform should you choose?
Choose Wordpress if… you are hoping to monetize your blog and turn it into a business with organic search as one of your primary drivers of traffic.  If the prospect of learning code sound intimidating to you, know that there are tons of resources out there and people you can hire to help you get started. You will also like Wordpress if have a complex idea in mind for your site design and you like having the same platform as most people out there so you easily find resources.

Choose Squarespace if… you are just looking to start a hobby blog and have no intentions of scaling it in the future. The simpler platform will be easier to use, but speed limitations will seriously limit your potential to stay on Google "Nice" list in the future as your blog grows.
One important thing to know is it is quite difficult to switch between the 2 platforms. It can be done, but it will be a huge headache, especially if you have a sizable website.
Plan to choose one and stick with it.
Still unsure which platform is best for you? Check out this super detailed comparison that breaks down all the differences between Squarespace and WordPress.
Takeaways:
There are 2 main platforms that work well for blogging, with WordPress being the most popular.

Both Squarespace and WordPress have pros and cons, and the right platform for you depends on your goals as a blogger and your confidence with each format.

It is difficult to switch between the two, so pick one and plan to stick with it.
If you have more specific comments on this topic, please comment below and we will do our best to answer you honestly.
Total Investment: around $216 for the Squarespace business plan ($18/month billed annually). WordPress sites will be around the same.
Important to know: If you go with WordPress, you will also have to pay for your domain and hosting, which is an additional cost broken down below…
4.1 Purchase Your Domain & Host (ONLY if you choose WordPress)
If you choose to build your blog using Squarespace, you can skip this step, as it serves as both your platform AND your host AND your domain provider (aka one stop shop). Head down to #5 where we'll continue.
If, however, you are going to build your website with WordPress, keep reading…
Domain: You will purchase your web address. (Example: ours is "www.twowanderingsoles.com")

Host: This is the provider who will store all your website files — photos, text, etc.
These are two different services. Hosting is typically a monthly fee, whereas you will pay annually for your domain. For ease, you might want to try to find a provider who will offer both services.
a) Buy your Domain
When we first started blogging, we had a free domain on Blogger, which essentially looked like this: www.twowanderingsoles.blogspot.com
Looks pretty amateur, doesn't it? That's because it is.
We would strongly advise against going with a free domain. If you're serious about blogging and hope to make money, you NEED your own domain. And it's a pain in the ass to switch it over. (We know from experience.)
And when you think about it, the cost of owning your own domain is a very a small investment that essentially allows you to start your own business. So just go ahead, buy your domain and be done with it.
b) Get an SSL Certificate (HTTPS)
When you decide on a hosting site, make sure it includes a SSL (secure socket layers) certificate too. This is what allows your site to have an HTTPS instead of just a HTTP at the front of your URL.
Like this: https://www.twowanderingsoles.com/
What does this even mean?! SSL has become industry standard, showing that your site is secure and any information going into your site, like email addresses, is encrypted and safe.
This comes included on any Squarespace plan and should be included with WordPress plans as well, but make sure to double check and get that HTTPS.
c) Now it's time to choose a Web Host
There are thousands of companies out there, and you will find they vary quite a bit in price. Our recommendation is to not be lured in by the cheapest one. Finding a quality host is very important, as the host is what will affect your site speed and can cause your site to crash if they are unreliable.
Warning about Web Hosting!!!
Here's where things get sketchy…
Nearly all of the articles about "How to Start a Blog" will recommend one specific host. Let's call it "Host B".
After hearing so many bloggers we trust recommending "Host B", we assumed it was a good choice for a provider. But when we started doing a little digging, we found something pretty disturbing…
There's a website that compares more than 4,000 web hosting providers based on customer reviews, and "Host B" is ranked almost dead LAST. It seems as their service has drastically gone down hill in recent years. We even chatted to a few friends who've had their site crash numerous times with this host, resulting in a loss of income.
So why are all these top bloggers recommending this unreliable host?!
The dark secret about the Internet is that sometimes products or services are recommended only because there is a good affiliate program (and not necessarily because it's a good product/service that they actually use themselves).
Keep this in mind whenever making big purchasing decisions.
We're not in the business of naming and shaming companies online, but if you do a bit of research, you'll probably figure out which one we're talking about.
Be wary with the recommendations you see around the Internet. Make sure they come from a source you actually trust, and also do a little research of your own.
(Yes, that includes anything you see recommended on our site as well. What works for one person might not always be the best choice for you. In all cases, we want YOU to be happy and make choices that are best for your situation.)
Our recommendations are based off reading reviews and actually talking to some blogging friends who use these providers. But as we mentioned above, do some independent research before choosing:
(In full transparency, if you sign up with our links we do make a small commission, just like any other blogger recommending a hosting service. But at least you know that these are quality hosting sites.)
Do your own research! Host Advice is a good website to start with, as it compares all the host providers out there based on real customer reviews.
5. Set up Google Analytics on your site

Now that you have your hosting plan and your website is up and running (even if there's not much on there yet!), one of the first things you should do is connect your site with Google Analytics (GA). With GA, you can get detailed reports and real time data of the traffic that is coming to your website.
It's actually really simple to connect your GA account to your website, and Google has broken down all the steps to follow.
Basically you'll create a Google Analytics account and connect it with your website by placing a certain code in the <head> tag of each page. It's easier than it sounds, but follow the link in the paragraph above and Google will show you the steps.
Okay, now let's move onto the FUN STUFF!
6. Mood Board + Logo
Now that you have a domain and platform, pour yourself a glass of wine and celebrate! This is a big step. On to more fun projects to get your blog started.
This is one of my favorite parts of the process. It's time to get creative and have a little fun!
Create a Mood Board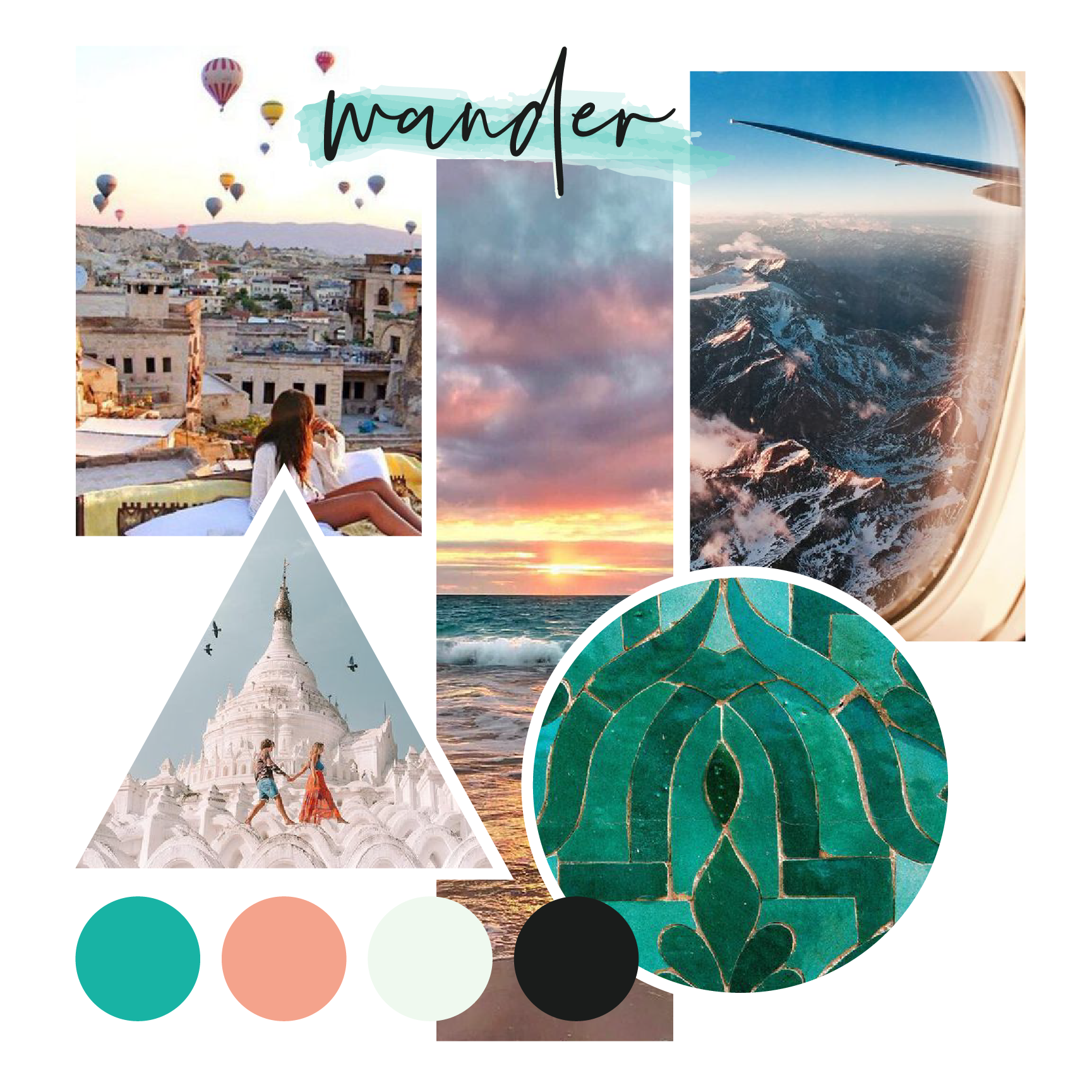 Look around the Internet for websites you like. And not just in the same niche as you plan to be in. Look at travel blogs, lifestyle, beauty, finance, marketing, food, mommy… all the things. (Diversifying the sites you look at will help you avoid inadvertently copying other sites and looking just like the other blogs in your niche.)
Bookmark the pages you like. Now go through all the websites you like and determine what it is exactly that draws you.
The color? The font? The navigation bar? The white space? The photography? The mood?
Collect different elements to create a mood board. Look on Pinterest. Save pictures, patterns and graphics that capture the mood you want to create.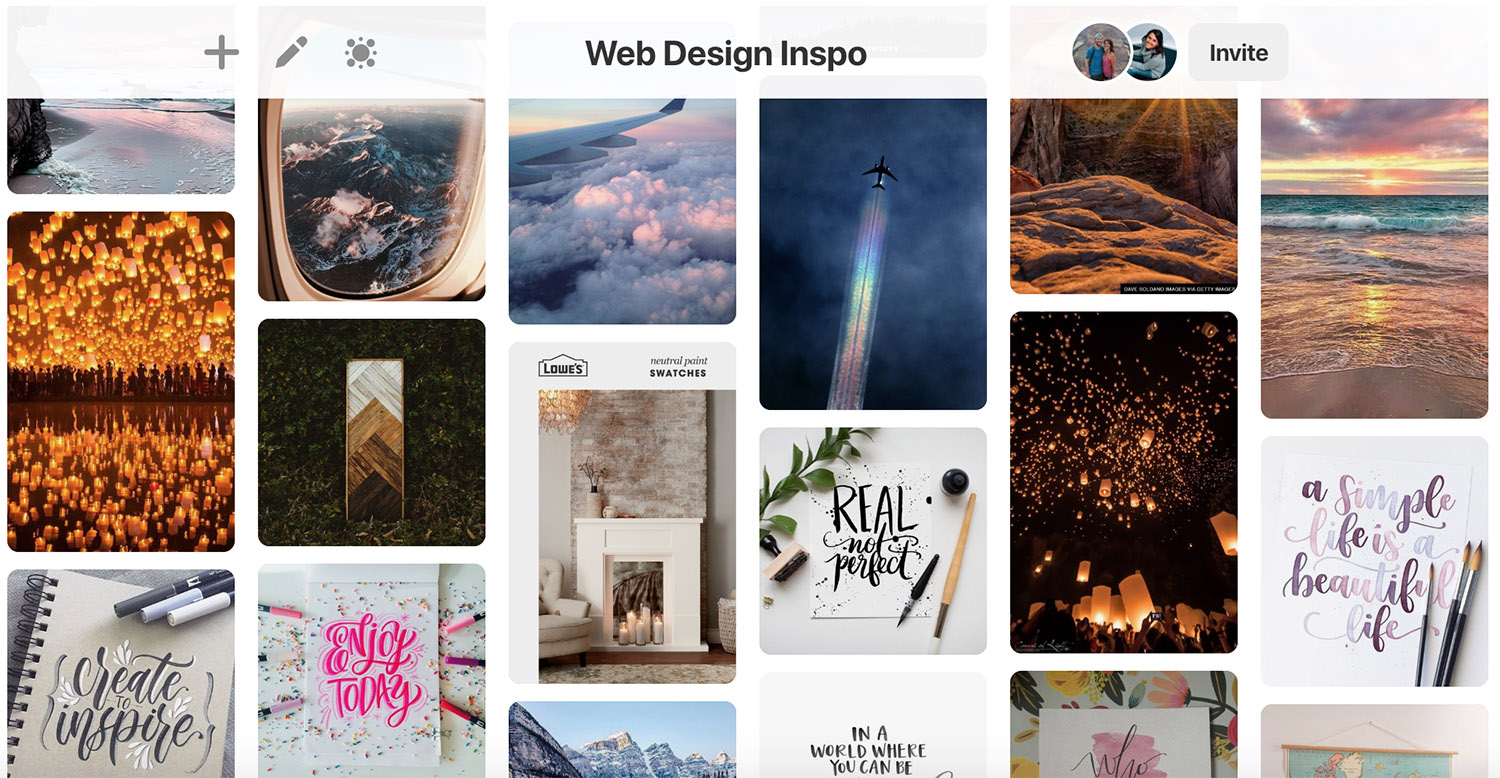 Next, create a color palate. Narrow it down to 2 – 4 colors: 1 main color and 1 – 3 secondary colors (this can include black and white).
Try using these creative tools to make your mood board: