Colombia is famous for being the second most populated country in South America. Not only does it have a large population of people, but it is also home to a whopping 10% of the world's biodiversity. Over the years, it has transformed into one of the best places to visit in South America.
From the many museums of Bogota to the beautiful beaches on the coast, Colombia has something for every kind of traveler. If you're planning a trip to Colombia or is visiting the country on a budget, you can use the travel tips here to plan the perfect trip.
Important Information About Colombia
Colombia at a Glance: With mountains, jungle, surfing and white sand beaches, colonial architecture and bustling cities, Colombia is one of the most incredible countries around the globe. Once you step step foot here, you will find yourself falling in love with the cultural and ecological diversity.
Most popular places to visit in Colombia:
Currency in Colombia: Colombian Peso | 2018 Conversion Rate: 100 COP = $0.031 USD
Tipping in Colombia: For hotels, a tip of $1 per bag for the bell boy or porter would be enough. On the other hand, a $1-2 tip for housekeeping would suffice.
Restaurants usually have a 10% voluntary tip (propina voluntaria). You're not required to pay it but almost everybody does. This is typically shared among staff members. For tour guides, a 5 to 10% tip is enough. You are not expected to tip taxi drivers.
Language & Helpful Phrases: Spanish
Hello = hola
Thank you = gracias
Beer = cerveza
Delicious = delicioso
Bathroom = Baño
How much? = Cuánto cuesta?
Too expensive = Muy caro
Don't want = No quiero
Religion and Culture: There is no official religion in Colombia but Roman Catholicism is the most common faith. The country was under the influence of Spain for around 300 years until 1819. However, the colonization has had a deep impact on the culture and religion of Colombia.
Transportation around Colombia: Riding a taxi in Colombia is cheap and convenient. In smaller towns, there are tuk-tuks and motorcycle taxis which can help you get around quicker. Buses are often crowded and slow. One of the cheapest transportation options available is colectivos – a shared hop-on-hop-off style van that usually runs in a loop. This is the primary transportation the locals use.
Best Time to Visit Colombia
Climate in Colombia
Colombia has stable temperatures all year round because of its proximity to the equator. Depending on the season, the country will experience some rainfall.
Dry season: December to March and July to August (Andean region)
Rainy season: May to July and October to December (Andes), September to October (Carribean coast)
Peak season for tourists is December through February and the week before the Easter holiday known as Semana Santa. This is when prices are at their highest.
Times to avoid traveling in Colombia:
If you are on a budget, avoid traveling to Colombia during the Semana Santa. Most hotels double their rates as it is one of the peak seasons for tourists.
Major Festivals in Colombia
Carnaval de Barranquilla, occurs in the days leading up to Lent: This is the second largest carnival celebration around the world. It is celebrated four days before Ash Wednesday.
Festival de las Flores, the first two weeks of August: During this festival, you will see a lot of flowers especially during the "El Defile de Los Silleteros" parade.
Festival Iberoamericano de Teatro, before and during Semana Santa: As one of the biggest performing festivals around the world, you can expect some performing arts presentations, street performances, plays, concerts, interpretative dances and conferences.
*These festivals follow the Lunar calendar, so the exact dates vary each year
FREE e-Book
We Traveled the World for 4 years on a Budget with these 21 Brilliant Travel Hacks!
[30 pages, money-saving trips, and 100% FREE]
Top Things to Do in Colombia
Hike Pico de Loro
If you're in Cali, the Pico de Loro is one of the most recommended hikes. You can either go on a day trip or a 2-day hike. Be sure to arrive early since the amount of people allowed to hike per day is limited.
Visit a Coffee Farm
Attention coffee addicts! Coffee is one of the main exports of Salento. Enjoy your favorite beverage by visiting a coffee farm. You can even pick your own beans and make your own coffee! How cool is that?
Go on a walking tour of the Old City
Get lost in the beautiful plazas and colorful doors of Cartagena. You can either join a free walking tour or create your own by following the tips in this guide.
Check out Volcan del Totumo
Have fun and let loose at this faux volcano. Get a muddy massage or get bathed by local women. It's your choice, or you can always do both. Come prepared to laugh and giggle a lot while covered in mud!
Foods to Eat in Colombia
Packed with flavor, Colombian cuisine is a blend of indigenous and European ingredients including corn, beans, chicken potatoes, pork, and rice. A lot of Colombian dishes are worth trying.
Here are some of our favorites:
Arepa: The most commonly served food in the country, arepa is made from cornmeal and usually served with corn or butter.
Ajiaco: This is a popular soup that contains chicken, three kinds of potato, avocado, corn, capers, and sour cream.
Lechona: Often served as a specialty, lechona is a roasted pig stuffed with peas, onions, rice, and spices.
Fritanga: Another meat-filled dish, fritanga is a plate full of grilled meat and fried cow intestines. It is often served with plantain, manioc or arepas.
Empanadas: This is a great snack that can be found all around South America. The dish's origin goes back to Portugal and Spain. These are usually fried and contain several fillings.
Churros: One of the most popular Colombian breakfast are churros. These are long pieces of fried dough. It is often served with egg, sausage, arepa, beef and hot chocolate.
Typical Budget for Colombia
When it comes to costs, Colombia is on the average side for South American countries. It is more expensive compared to Peru and Ecuador, but it is way cheaper than most countries around the world.
Good to know: Don't be afraid to negotiate. However, don't haggle too much. A small amount may not mean much to you, but it could make a big difference to the vendor.
How Much to Budget in Colombia Per Day
Budget traveler: If you are on a tight budget and watch your spending closely, $28 – $30 could be a sufficient budget.
Mid-range traveler: If you want to have a few splurges and stay in nicer accommodation, plan to budget $40 – $60 per day.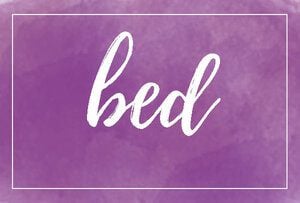 Dorm bed = $6-$14
Budget room = $11-$44
Mid-range = $45-$60
Luxury hotel = $60+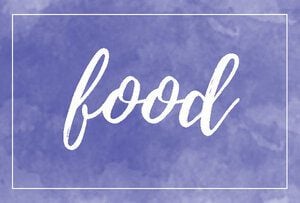 Street food = $1+
Mid-range restaurant = $3-$5.50
Fancy restaurant = $11-$17
Local beer = $0.85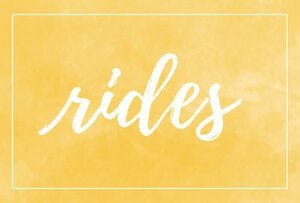 City buses = $0..65-$1
City taxi = $2.30-$5.50
Regional buses = $5.50-$11
Domestic flights = $55+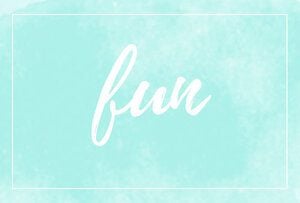 Palace of Inquisition = $6
Bike Rental = $1.55
Coffee Plantation Tour = $5
Responsible Travel Tips for Colombia
We are passionate about sharing tips anyone can use to travel more responsibly. Here are some easy ways you can travel better in Colombia.
1. Cut out plastic
Make it a habit to remove and recycle plastic packaging of things you buy. Also, bring an eco bag for your shopping and politely refuse plastic bags at markets and shops.
2. Support locally-owned businesses
Try the local cuisine, brews and brands. Check out the locally-owned shops in the marketplace and support their crafts.
3. Bring rechargeable batteries
Disposable batteries leach toxic chemicals when they degrade. Often, these things are not recycled. Help the environment and be responsible by using rechargeable batteries.
4. Do your research
Cultural differences can make traveling confusing if you don't know what to expect ahead of time. For example, there are certain hand gestures that may be considered impolite in another region of the world. Beyond this travel guide, read about the country's culture, religion, language and rules before your trip.
5. Keep an open mind
In a new place, it's hard to know when to be suspicious or friendly. One thing you can do is to keep and open mind and be cautiously optimistic while assuming people to be honest and genuine. If you aren't sure, ask a tour leader or trusted local about specific customs you don't understand.
Related Article: 36 Responsible Travel Tips
What to Pack for Colombia
Colombia is a diverse country that offers a lot of adventures and fun for any type of traveler. The many things to do and climates to experience can be tricky when you are deciding on what to pack.
Here are some specific items we'd recommend packing for Colombia:
bug repellant (solids are the way to go)
reusable straw & reusable bag (say no to single-use plastic!)
hiking pants (if you're thinking of hiking)
rain jacket
long and short pants
loose shirts and blouses (especially for the coastal region)
swimwear
jacket and scarf
Chaco sandals (we'd recommend these instead of hiking boots as they are less bulky and are good for walking through water)
Colombia Travel Articles
Find all the information you need on traveling in Colombia to help you get ready and plan the perfect trip. From city guides to insider tips, we have it all!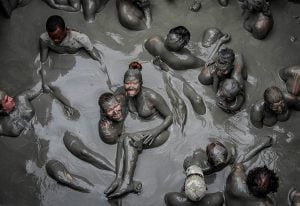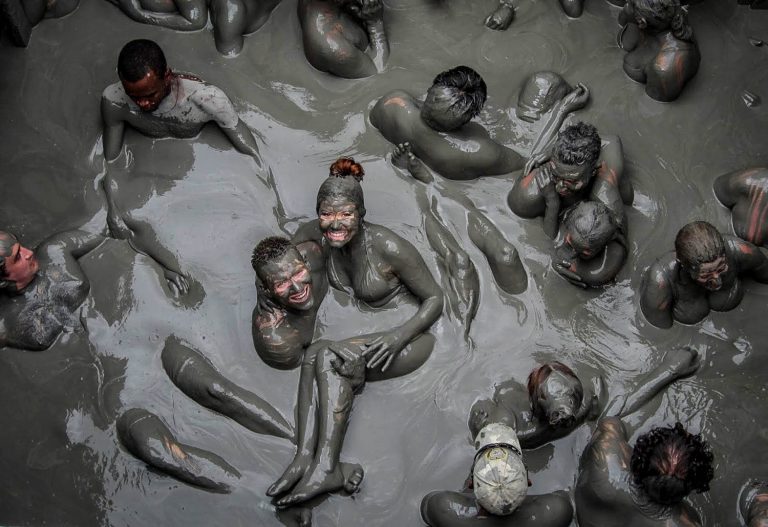 El Totumo is a mud volcano that is a popular day trip from Cartagena. Read this guide for exactly what to expect!...
Book Your Trip to Colombia Now!
Here are some helpful links for booking your trip to Colombia…
To find the best airline deals: Skyscanner
Booking a rental car: Rentalcars.com
Finding tours in Colombia: Get Your Guide