Europe is a year-round travel destination that boasts turquoise beaches, jagged mountain peaks, and endless diversity. We put together this guide to help you choose the best time to visit Europe and what you can expect during each season.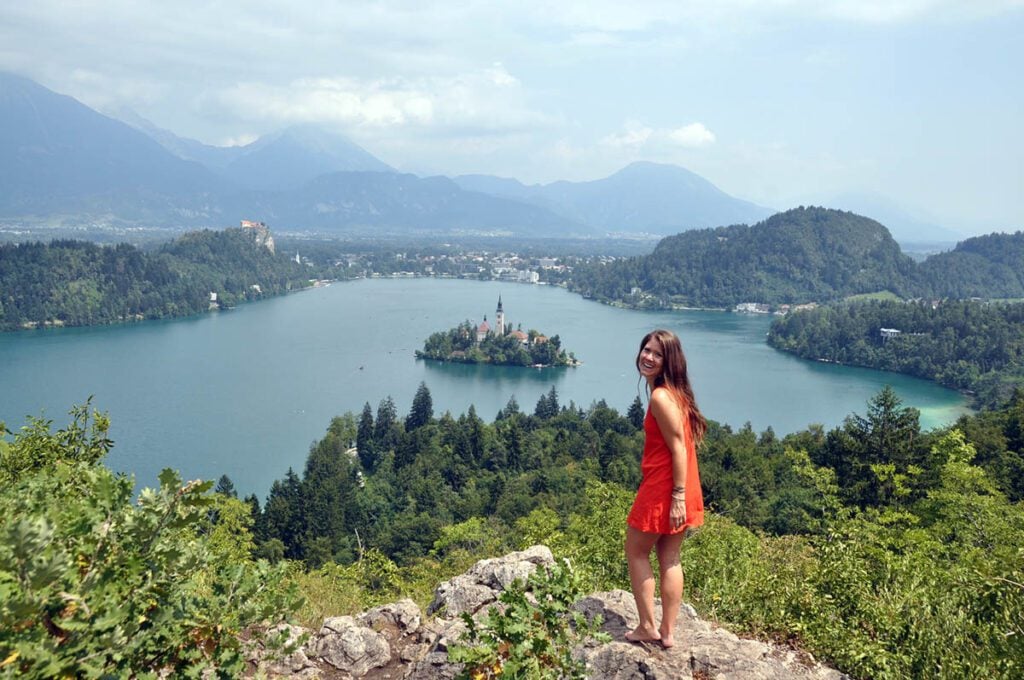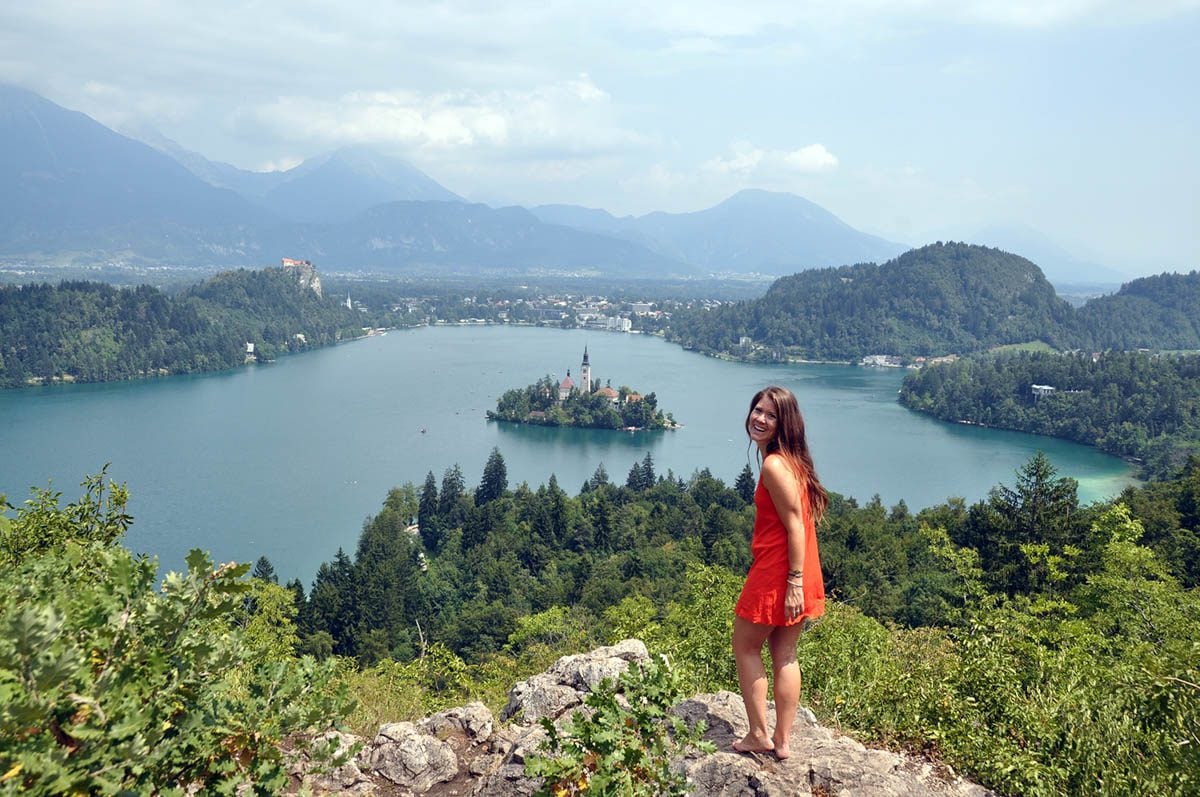 Recognized globally as a "jack-of-all-trades" travel destination, Europe is idyllic for any and all types of travelers.
However, the diversity of Europe's geography and climate is boundless.
From azure coasts in the south, high-altitude peaks towering above quaint mountain towns, and metropolitan cities filled with fascinating architecture, endless history, and next-level cuisine, there's a lot to consider when planning an ideal time to visit the continent.
The weather throughout Europe is influenced by many different factors, like the Mediterranean Sea, Atlantic Ocean, Baltic Sea, Alps/Pyrenees Mountain ranges, and even the Sahara Desert.
So although visiting year-round is possible, you'll still want to plan your trip around specific times of the year depending on where you're going and what you're doing to have the best experience.
In this article, we're going over exactly what to expect in each region of Europe by season so you can choose the best time to visit Europe for you.
When is the best time to visit Europe?
Generally, the best time to visit Europe is from May to October, when the weather is favorable, daylight is plentiful, and everything is accessible.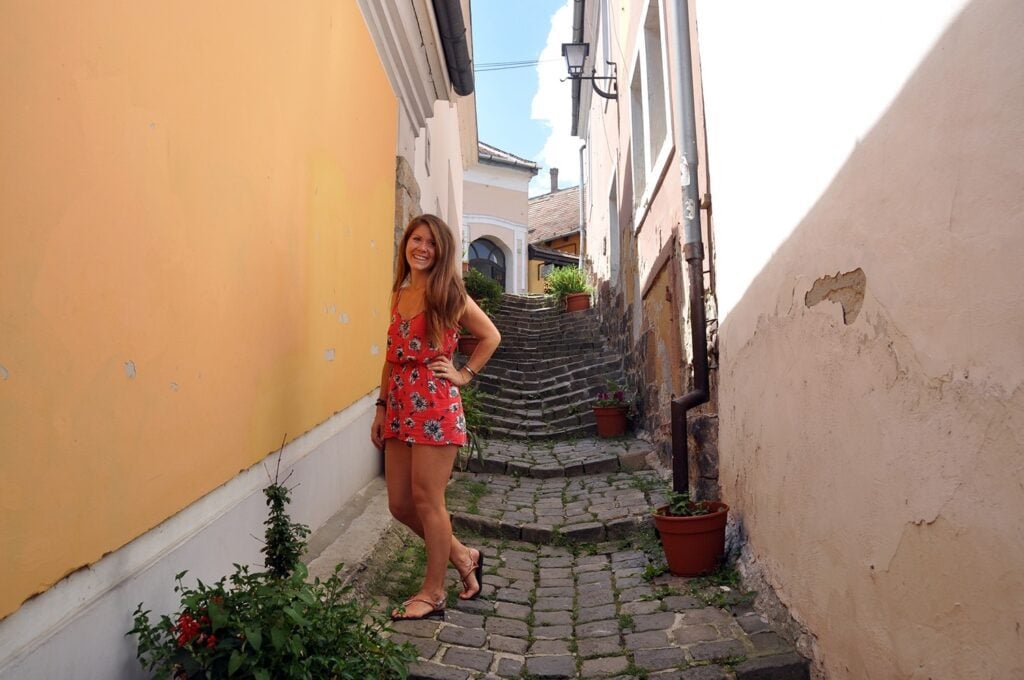 However, the answer to that question may fluctuate depending on where you're going and what your preferences are.
Answer these questions to get started:
What country(ies) do you plan to visit?
Are you easily bothered by crowds?
Do you prefer a cold weather or warm weather vacation?
Do you prefer to spend your time outdoors?
Are you planning to do more city exploring with lots of restaurants and museums?
Thinking about your answers to these questions is going to help you start to determine when to visit Europe.
Not sure where to where to go? Our guide to the best cities to visit in Europe is jam-packed with inspiration!
Article contents
Overall BEST time to visit Europe
Want a quick recommendation? Jump down to see our personal advice for the best time to visit Europe. Plus, we'll share what times of year we'd avoid visiting!
---
Our experience
We've visited Europe in all seasons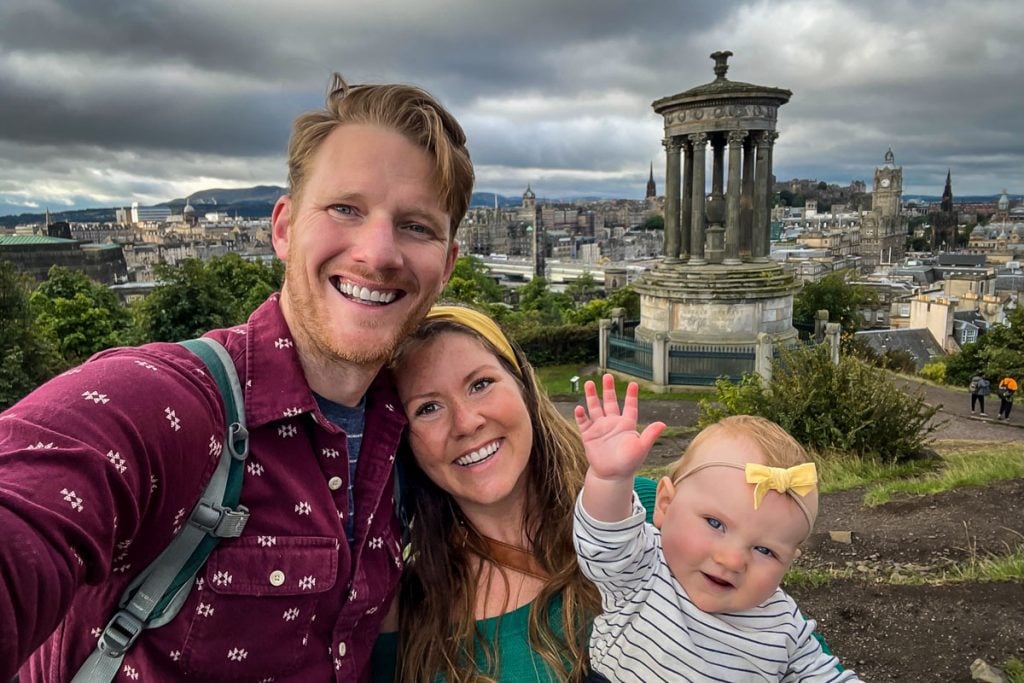 When: spring, summer, fall, winter
Where: Italy, Germany, Austria, Switzerland, Spain, France, Netherlands, UK, Scotland, Ireland, Iceland, Croatia, Bosnia and Herzegovina, Montenegro, Slovenia, Hungary, Czech Republic, Poland, Bulgaria, Romania, Serbia, Turkey, Malta
Our experience:
We've spent quite a bit of time traveling in Europe, and we've been during all seasons.
Our favorite times of the year in Europe:
September is probably my favorite month to travel in Europe because you avoid the crowds of the summer but still have great weather. You can find some good deals during this month as well.
I also love October for fall foliage and crisper temperatures. (Autumn is my favorite season, so I'm biased!)
We'd also highly recommend traveling in the wintertime as European Christmas Markets are magical! Plus, you can find amazing deals on cozy, fire-warmed Airbnbs in mountain towns during the winter months.
Our least favorite times of the year in Europe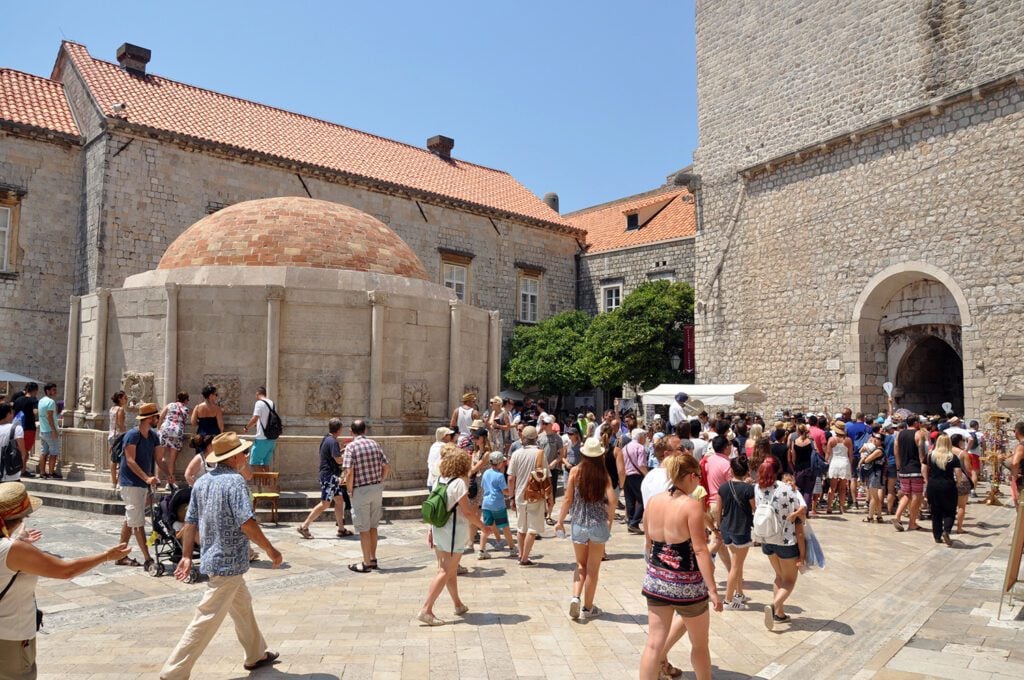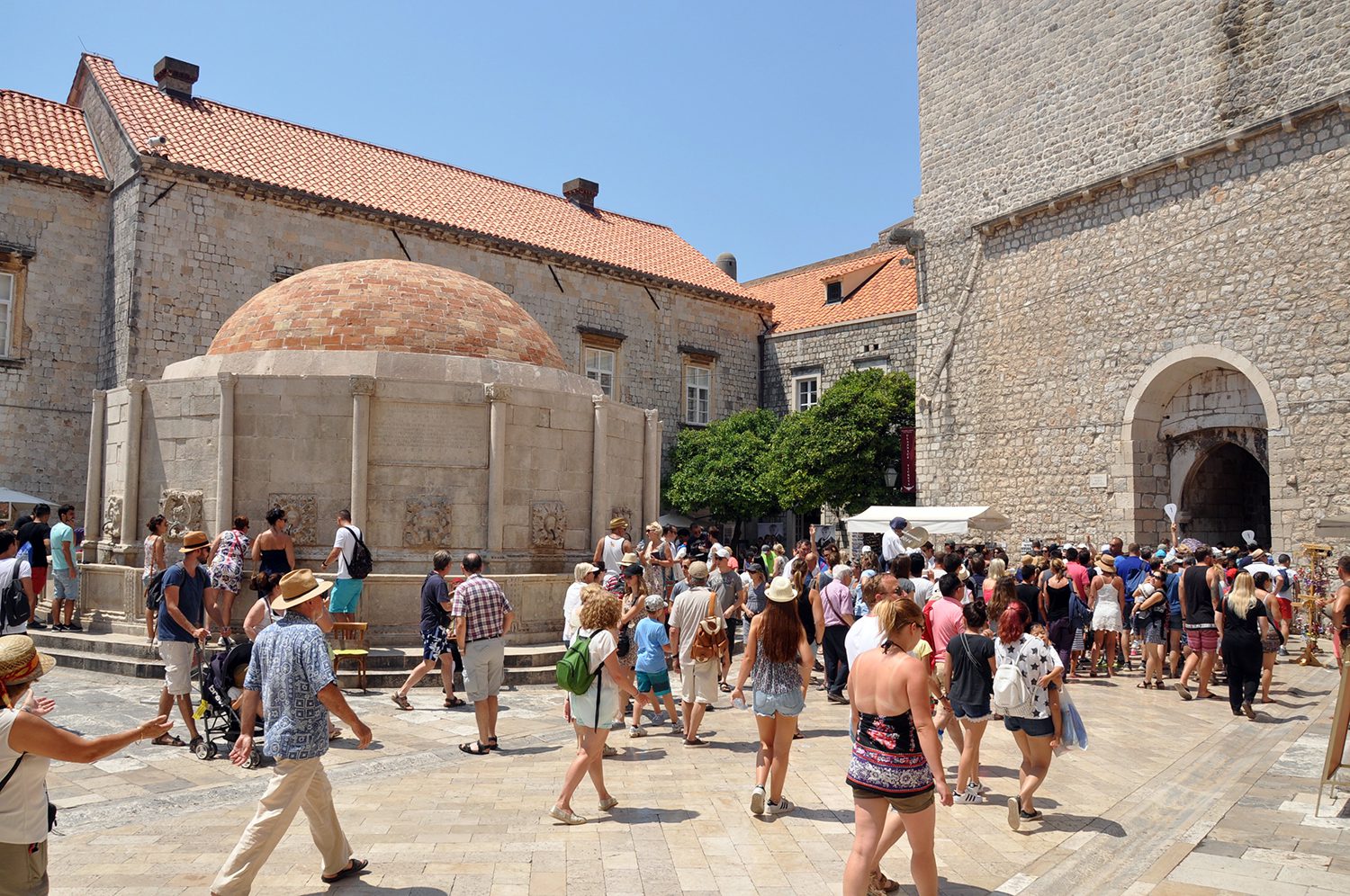 This may be an unpopular opinion, but I don't love traveling to popular places in mainland Europe during the summer.
The crowds and prices are insane. And they seem to be getting worse each year.
Additionally, climate change means summer temps are very hot across much of Europe, and AC can be hard to find in some areas.
All that said, you can't deny the magic of European beaches, hiking, and festivals in the summertime. Plus, summer is often the easiest time for families to travel. Also, there are some destinations, like Iceland, where summer is truly just the best time to visit.
So if you still think summer is when you'll travel to Europe, here are some tips to keep in mind.
Summer in Europe Tips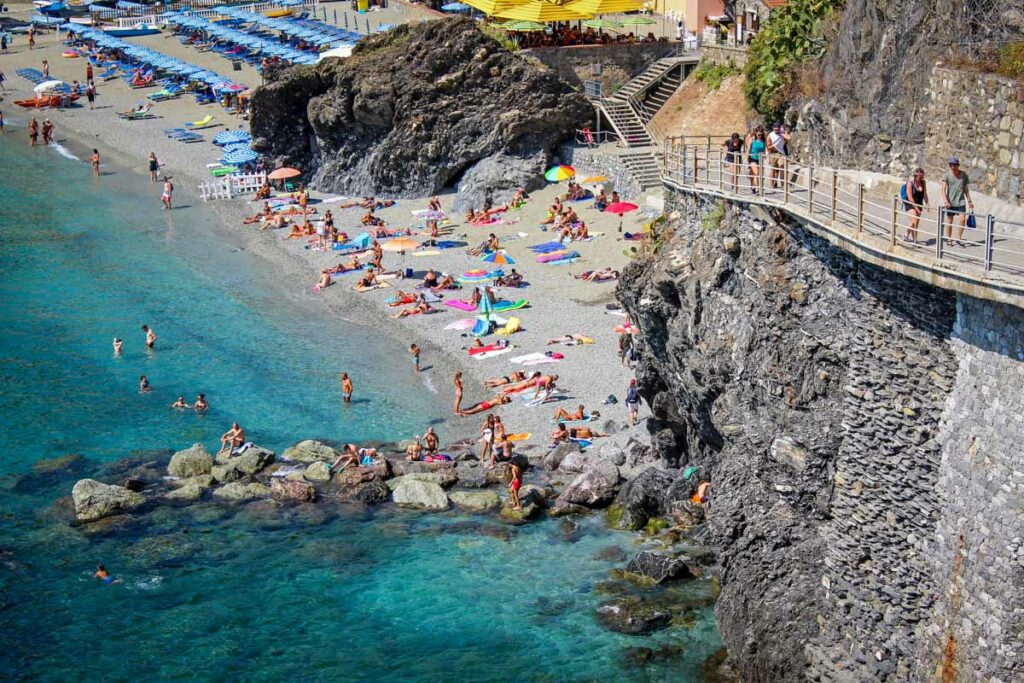 Go to lesser-visited countries, like Slovenia, Bulgaria, Romania, Poland, Bosnia and Herzegovina, etc. Trust me when I say they are just as amazing, yet you'll find far fewer crowds. We love getting off the beaten path at all times of the year (I'm very much anti-crowds), but it is even more important to find the hidden gem places during the summer unless you don't mind the chaos.
In popular countries, go to smaller, less-touristy towns.

Examples: In Montenegro, for instance, we loved the mountain town of Žabljak, and found it far less crowded than touristy Kotor. In Croatia, the crowds of Dubrovnik felt like Disney world, but we truly loved the island of Korčula, which we explored by bicycle.

Limit your time in popular tourist cities during the summer. This is especially true of the smaller tourist cities, where the crowds seem amplified because there's just not enough space.
Go to a festival (or two!). While this goes against my normal anti-crowd sentiments, I do love the atmosphere of a good festival. (I'd much rather be in a crowd listening to live music than in a crowd waiting in line to look at a building.) Europe does festivals so well, and it gives you the full summer-in-Europe experience! Choose one (or more!) to add to your itinerary, and space it out with some less popular places so you don't get overwhelmed by all the people.

Our advice? We LOVED Sziget festival, which takes place in Budapest each August. Can't wait to go back!
Europe geography overview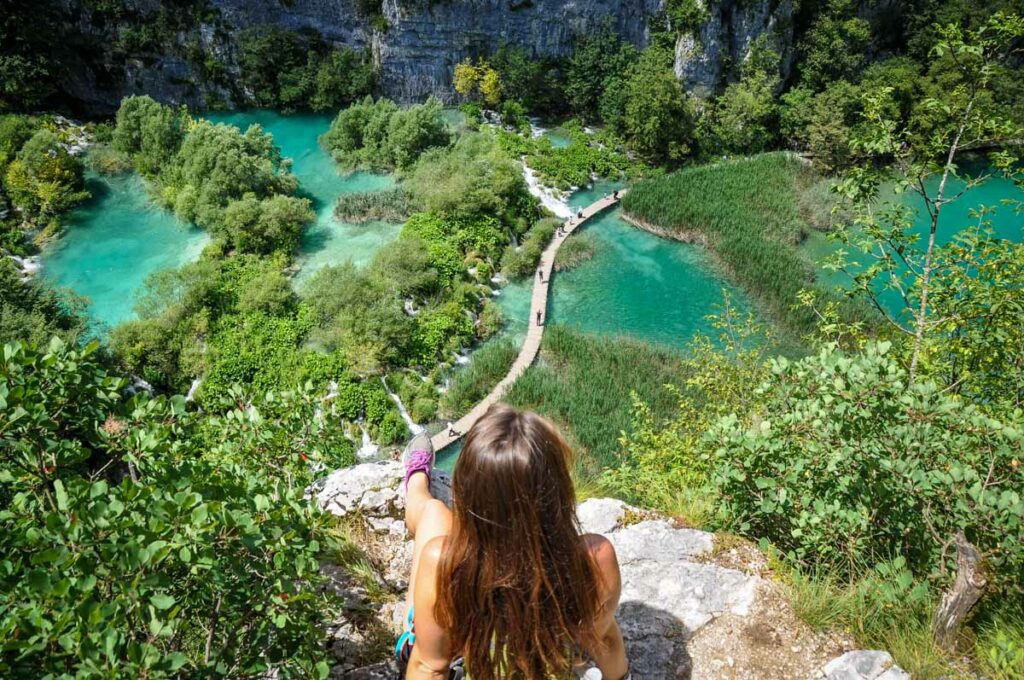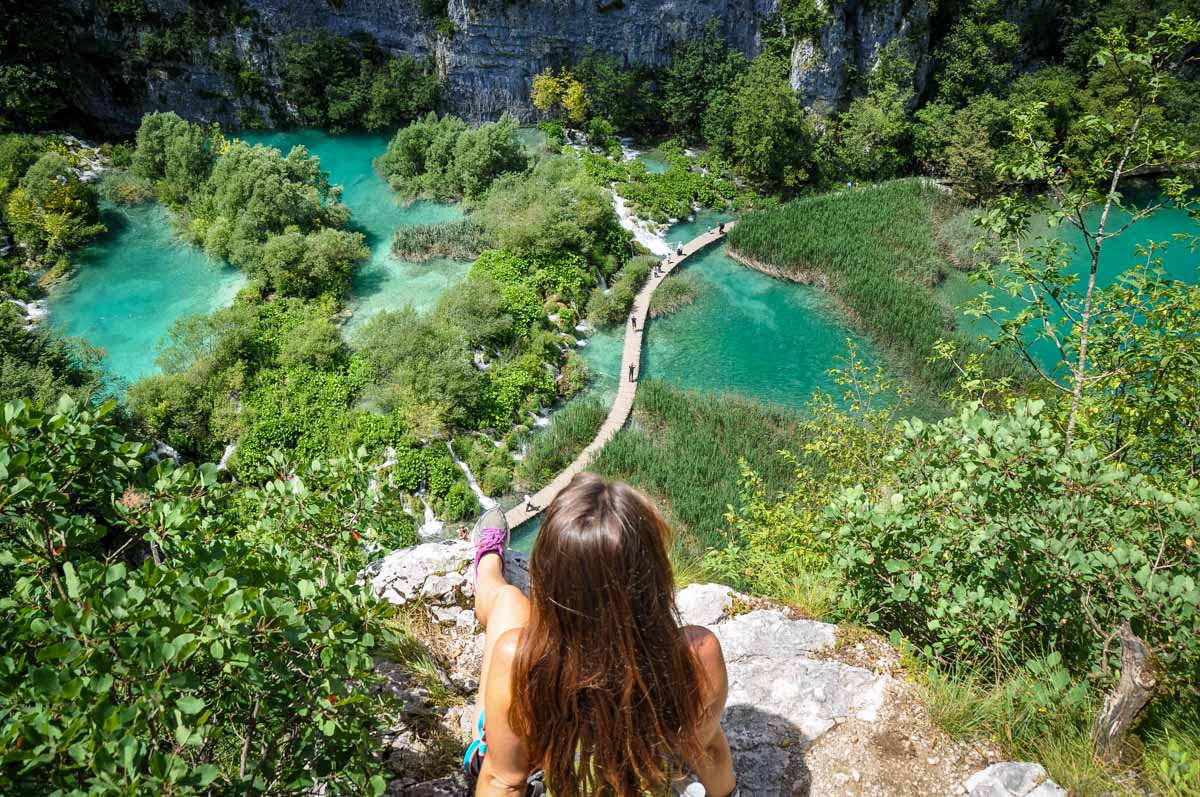 Europe has a massive amount of diversity within its borders: pristine beaches, alpine meadows, rugged mountain peaks, sunny coastlines, vast seas, metropolitan hubs, we could seriously go on and on…
To put it into perspective, the continent stretches from Iceland in the west, Greece and Malta in the south, the Ural Mountains of Russia in the east, and all the way up to the Svalbard archipelago in the north.
With that said, it's best to divide Europe into a handful of key regions so you can get a better lay of the land for narrowing down where and when to go.
Note: The definition of these regions varies depending on your source, but for the purposes of this article, we're laying out which countries we are considering to be part of each region.
Western Europe
Countries: (British Isles) Scotland, England, Ireland, Northern Ireland, and Wales, France, Belgium, Switzerland, Liechtenstein, Luxembourg, and the Netherlands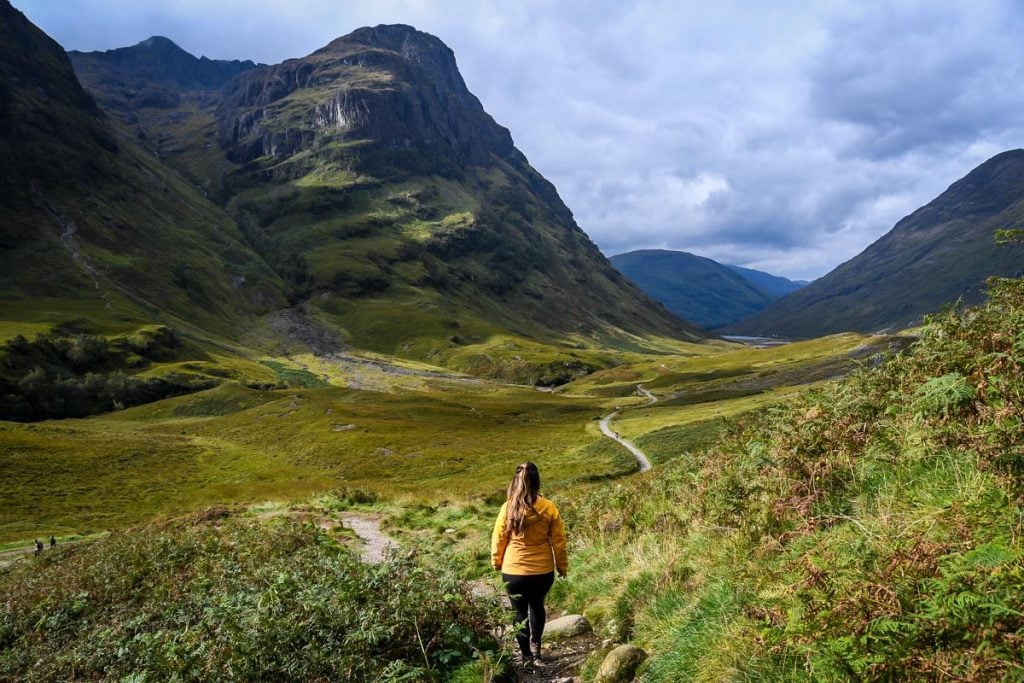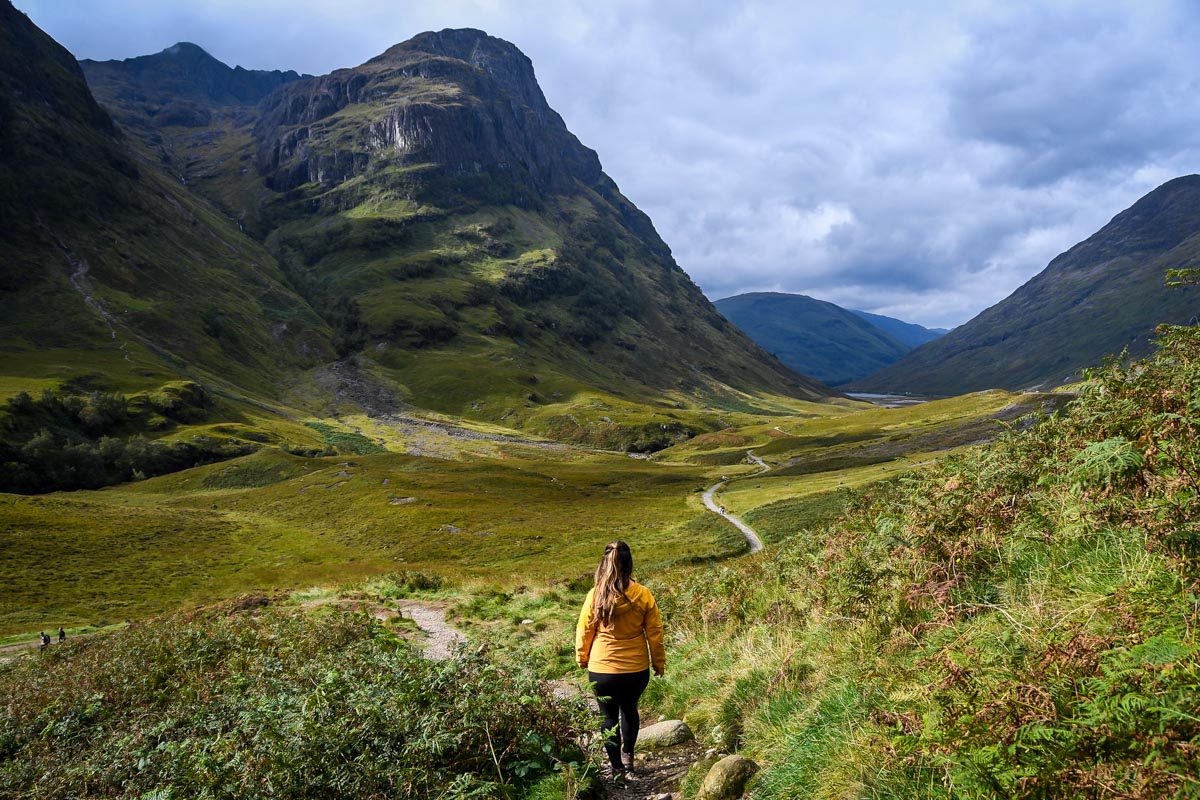 Most of Western Europe is in the North European Plain, so you can expect mostly valleys, sweeping plains, and scenic coastlines, plus rocky mountains dotted in some areas.
Many countries have irregular coastlines along the Atlantic Ocean, as well as the North, Baltic, and North Mediterranean Seas.
Central Europe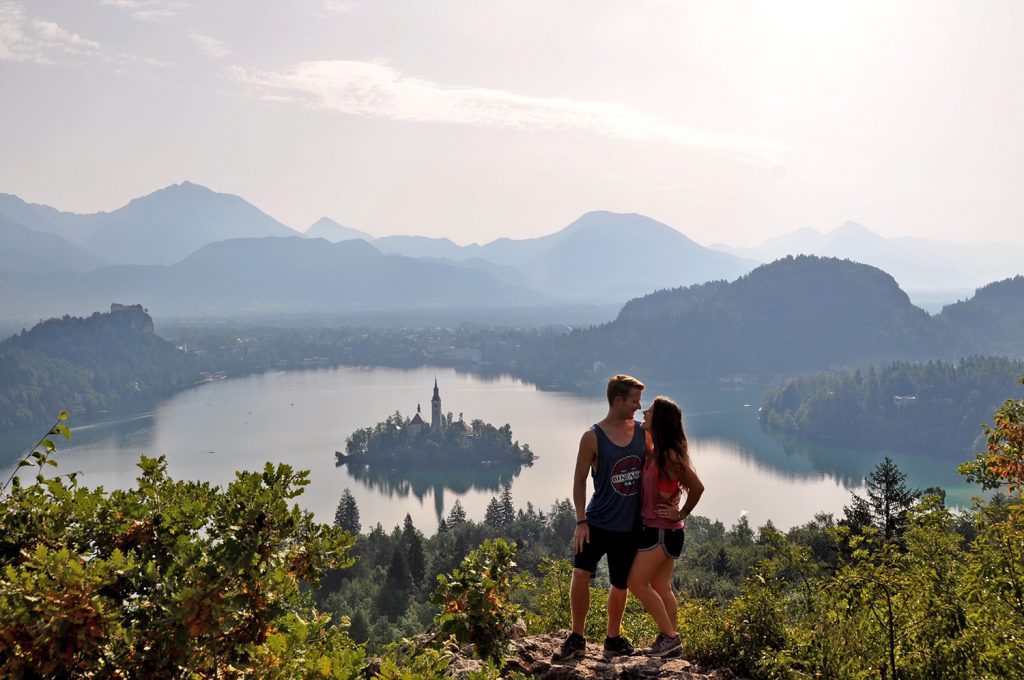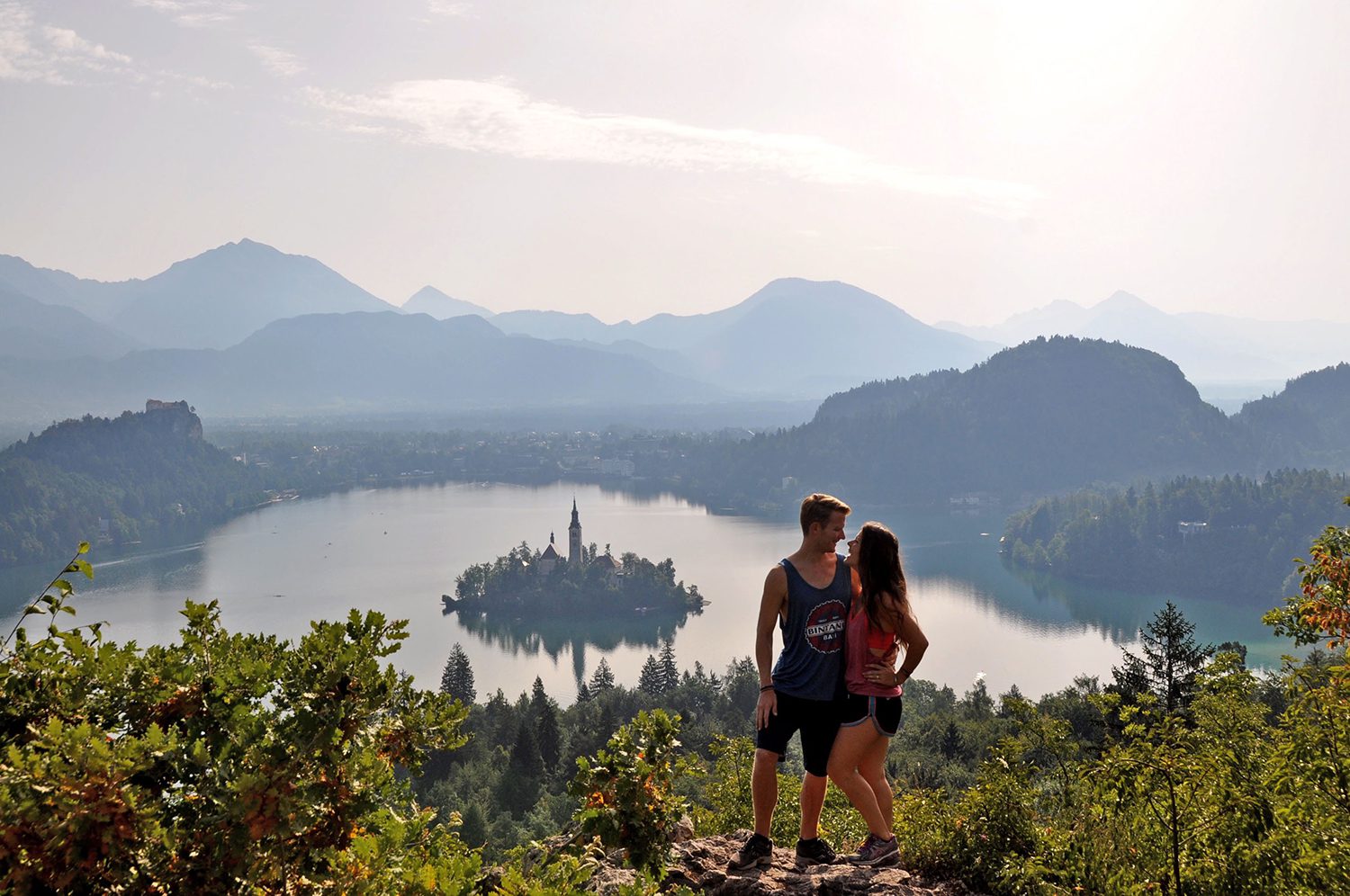 The countries of Central Europe are flanked by the North European Plain, North and Baltic Seas in the north, and the Italian Peninsula in the south.
This region is filled with dramatic snow-capped mountains, glaciers, forests, fairytale castles, and serene lakes.
The Alps and the Pyrenees in the southernmost part of this region separate the cool climates of the north and west from the warm, dry climate of the Mediterranean region in the south.
Southern Europe
Countries: Spain, Portugal, Italy, Malta, Andorra, Monaco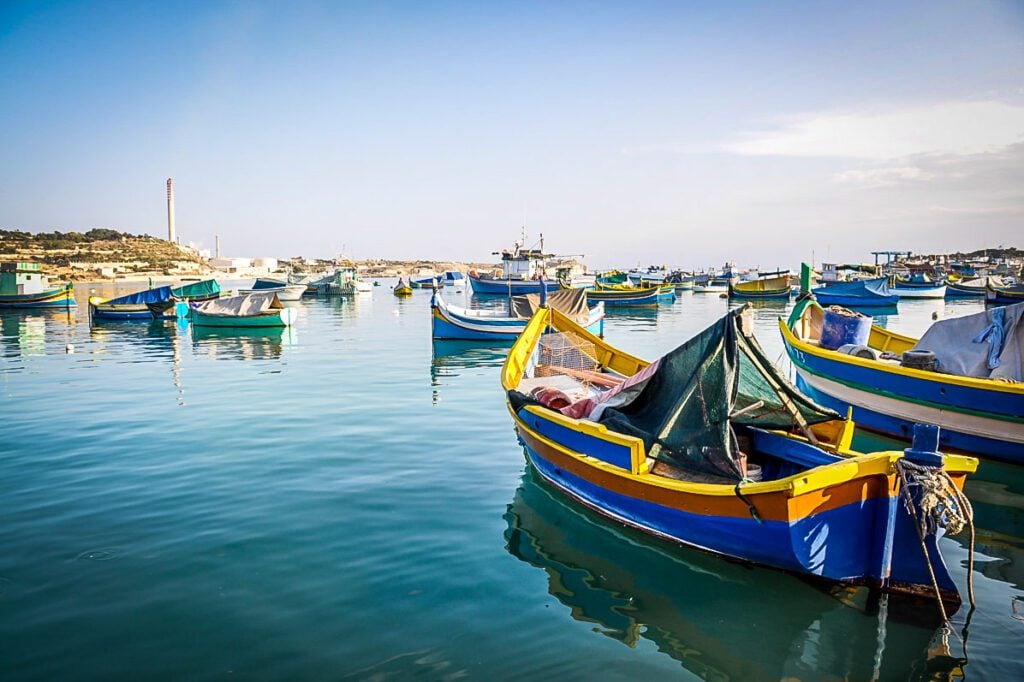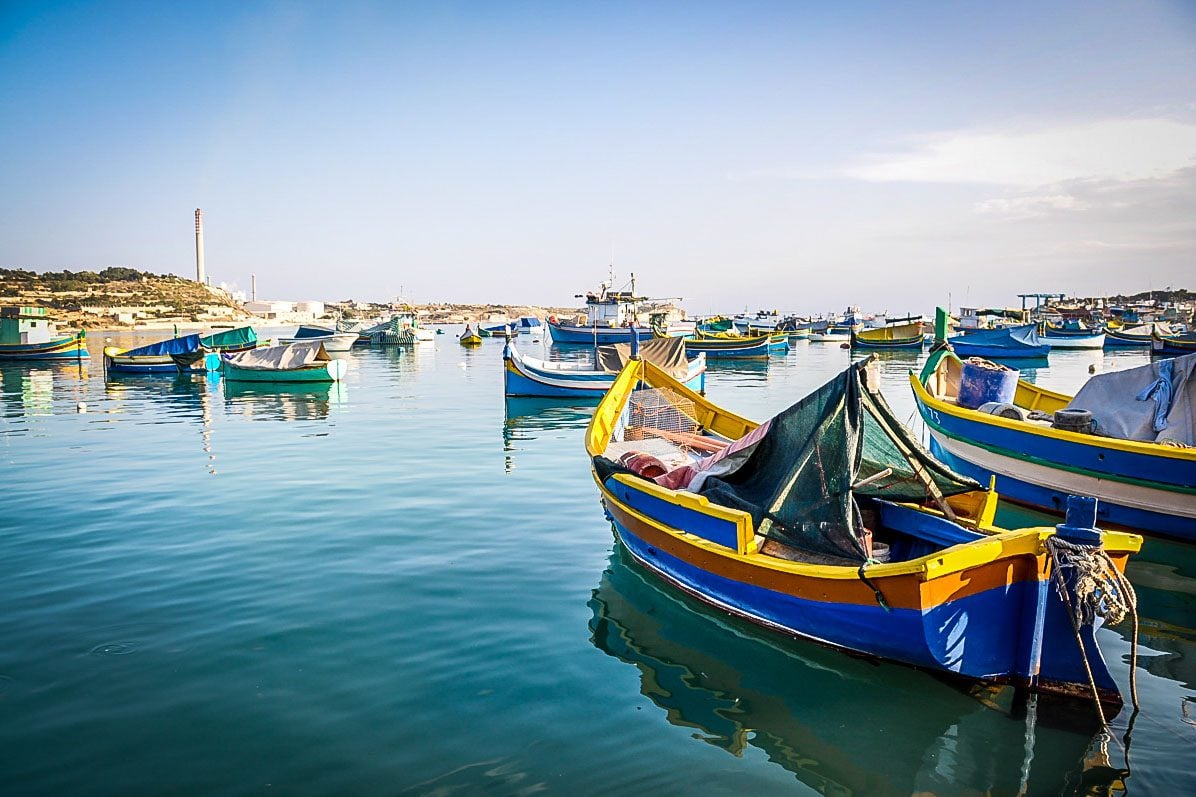 Southern Europe is the prime coastal area of Europe made up of three key peninsulas: Iberian, Italian, and Balkan (which we've included in Southeastern Europe).
Almost all of its countries have the Mediterranean Sea as a natural border, so this region boasts pristine beaches, beautiful islands, and crystalline waters edging lowland plateaus.
Psst! If you're planning a trip to Italy, find out the best time to visit Italy based on seasonal weather patterns in each region and your personal travel style.
Eastern Europe
Countries: (The Baltics) Lithuania, Latvia, and Estonia, Belarus, Ukraine, Moldova, Romania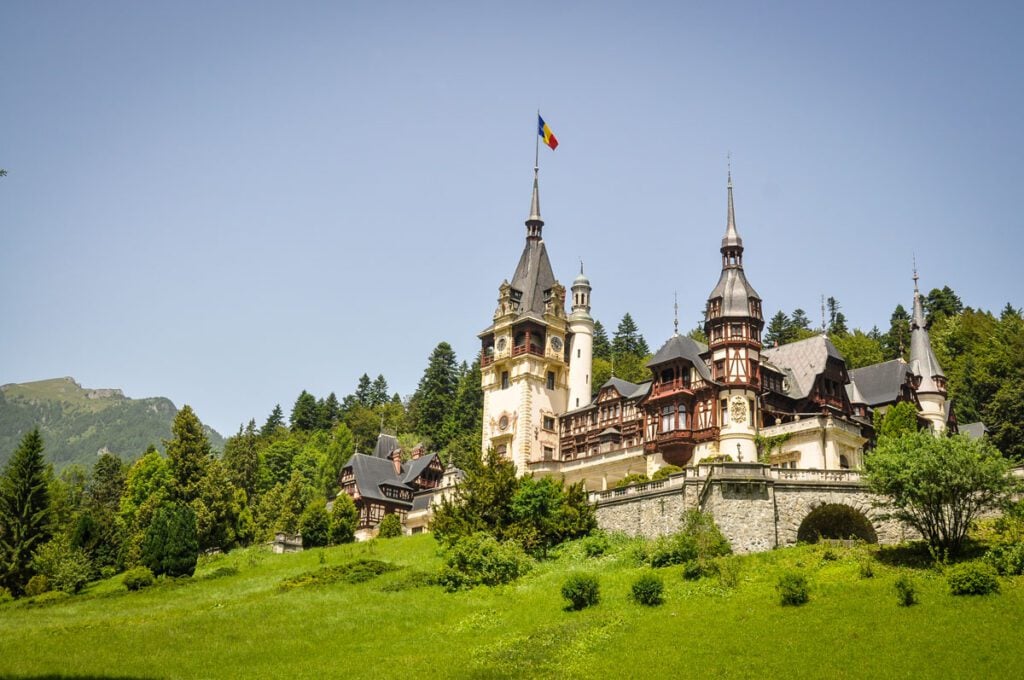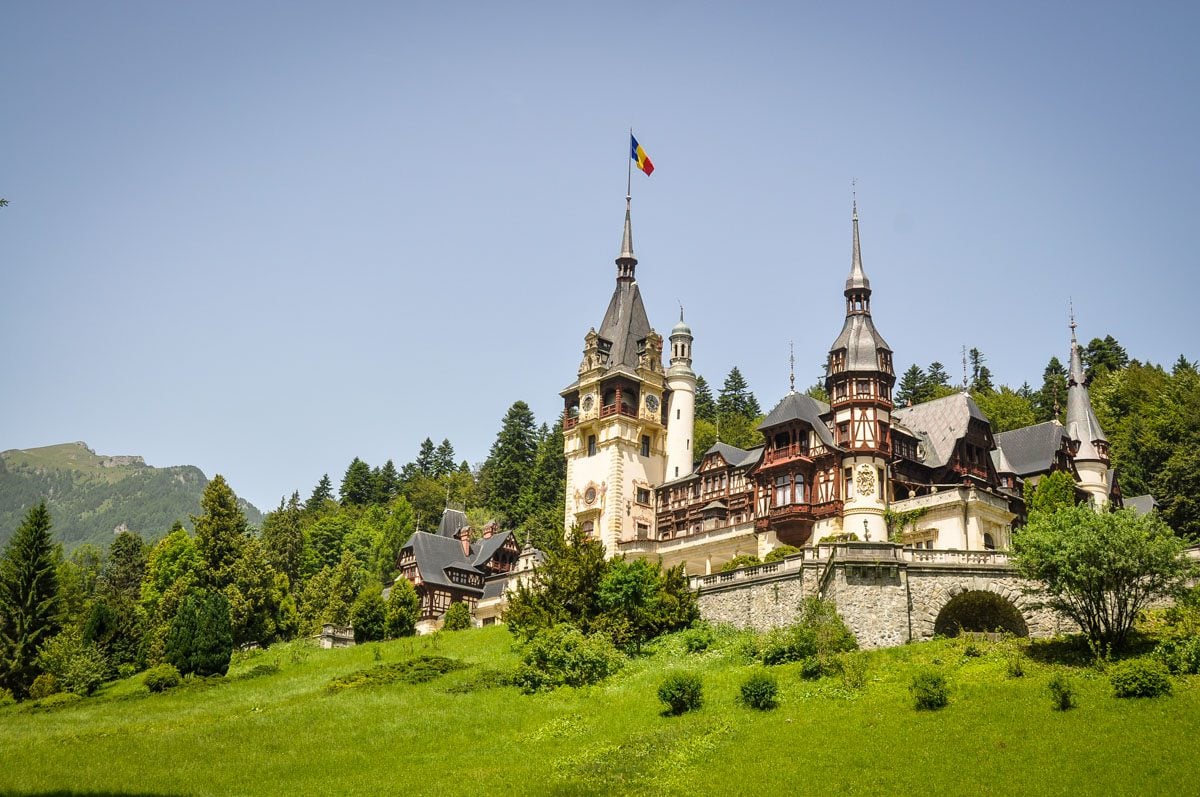 We like to think of Eastern Europe in 2 parts – there's Eastern and Southeastern. Eastern Europe is essentially every country that borders Russia.
Some even consider Moscow to be part of Eastern Europe as Russia is technically part of the European continent.
Southeastern Europe
Countries: (The Balkans) Croatia, Bosnia and Herzegovina, Montenegro, Albania, Serbia, Kosovo, North Macedonia, Bulgaria, Greece, Cyprus, Turkey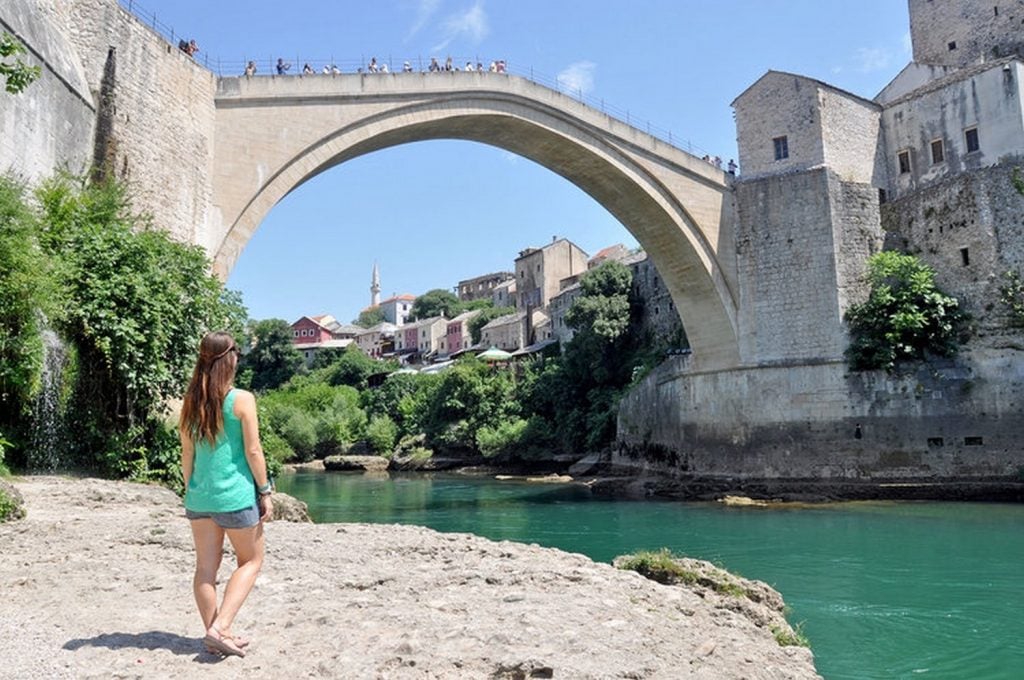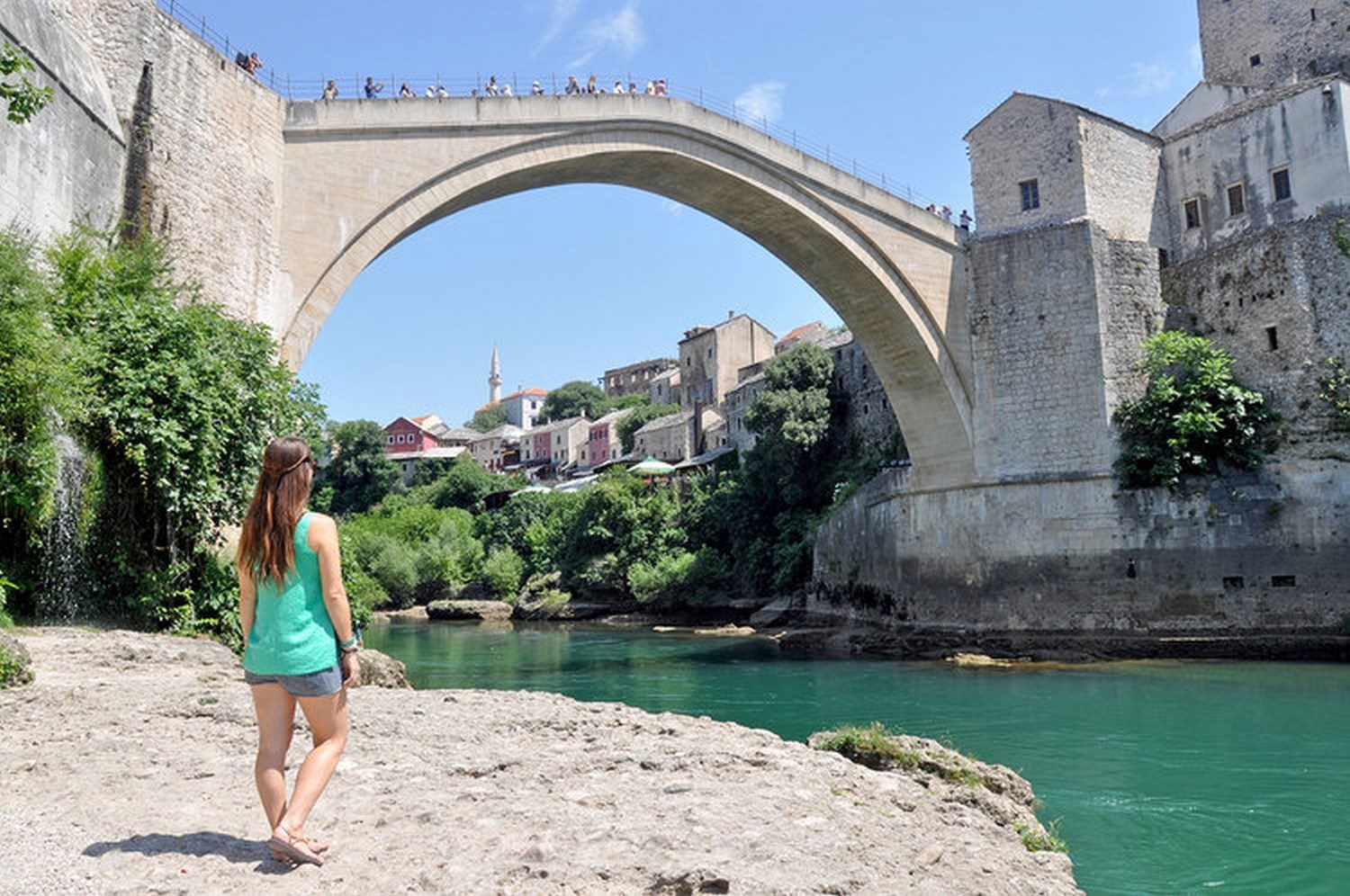 A part of southern Europe, but with more "eastern" cultural influence.
Most of these countries were under Soviet-supported communist governments. There is a notable cultural difference between the Balkans and the non-communist countries: Greece, Cyprus and Turkey.
The geographical focus of southeastern Europe is on the Balkan peninsula, which is framed by the Adriatic, Ionian and Aegean seas. This area is characterized by crystal clear waters, rocky coastlines and mountainous backdrops.
Northern Europe
Countries: (Scandinavia/Nordic) Norway, Sweden, Denmark, Finland, and Iceland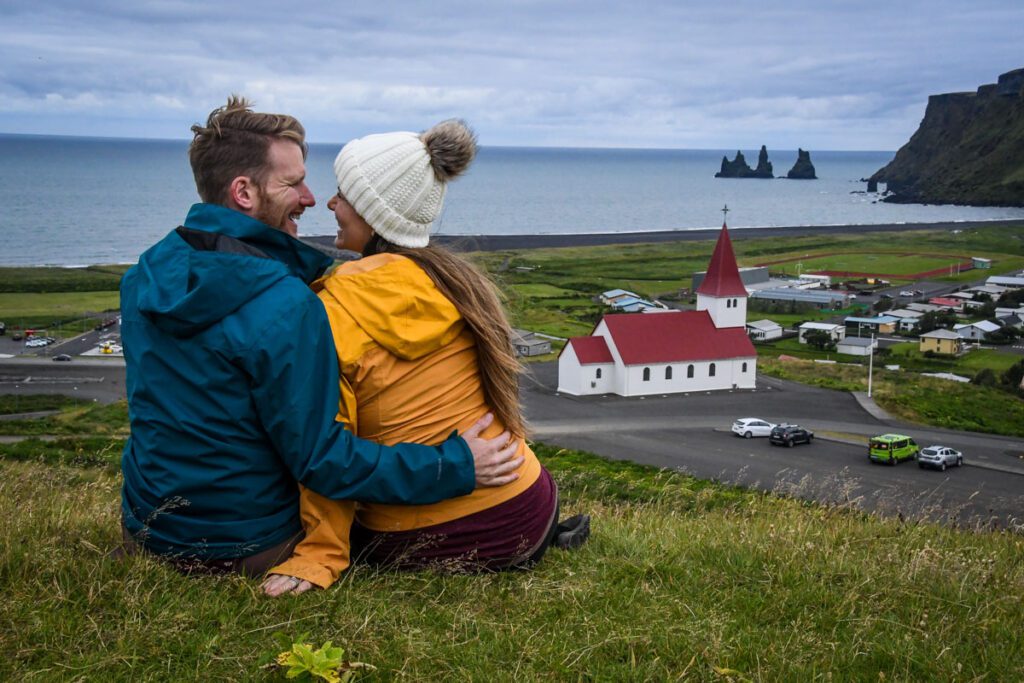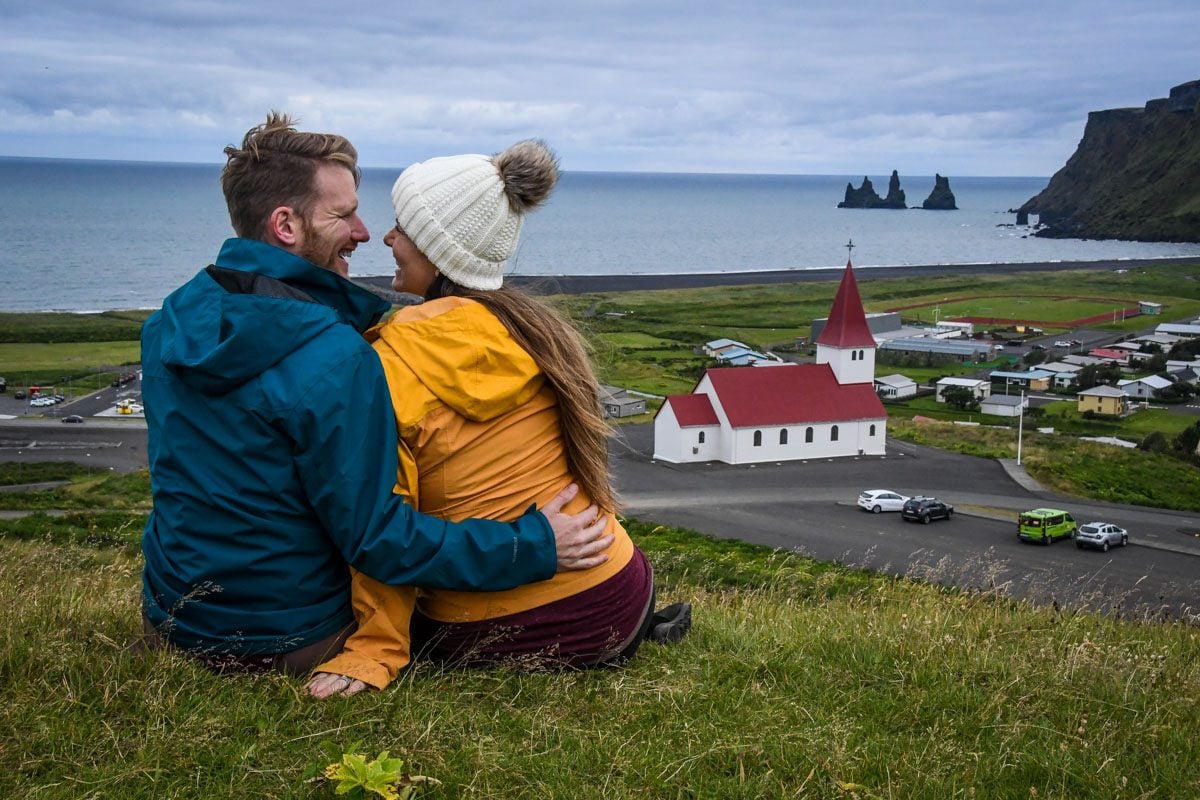 Northern Europe is (roughly) recognized as everything above the Baltic Sea.
It's partly mountainous with rolling hills, glaciers, and volcanic islands, as well as temperate, coniferous forests.
Weather in Europe
In general, all of Europe experiences all 4 seasons, but some areas tend to have more extreme variances due to their location and terrain. The difference is primarily notable between Northern and Southern Europe.
Western, Central & Eastern Europe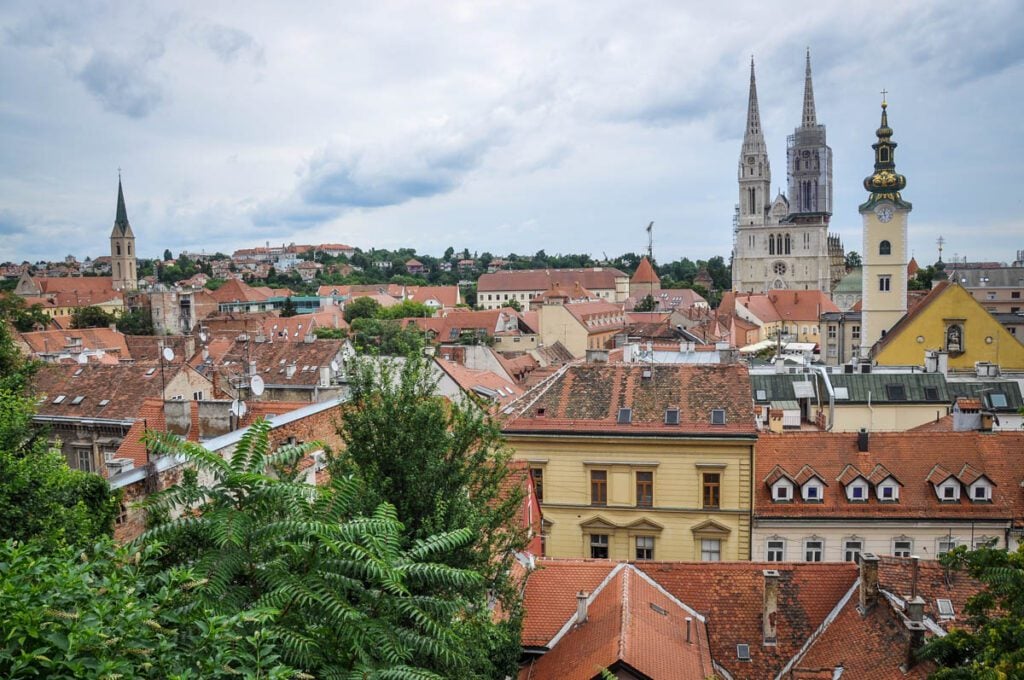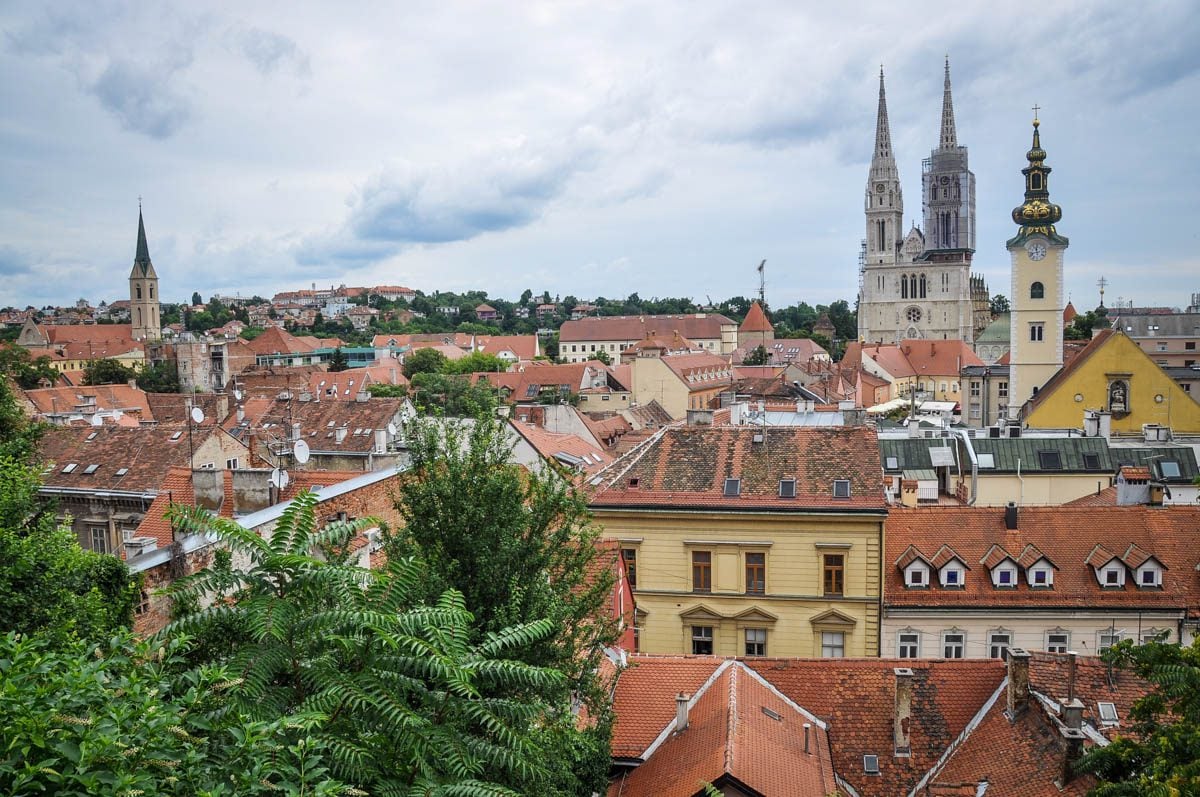 All of these regions have comparable landscapes and experience an equal amount of all four seasons with varying rain patterns from east to west. The exception to this might be the British Isles, which tend to see more rainfall year round, and more moderate winters.
You can expect the mountainous regions with high altitude to be the last to warm up in the summer and the first to cool down heading into winter.
Southern & Southeastern Europe
This region has a very different climate from the rest of Europe as it's mainly subtropical.
It stays warmer than everywhere else nearly all year due to the hot winds blowing up from the Sahara Desert and the Alps/Pyrenees preventing cool northern winds from reaching the coast.
Northern Europe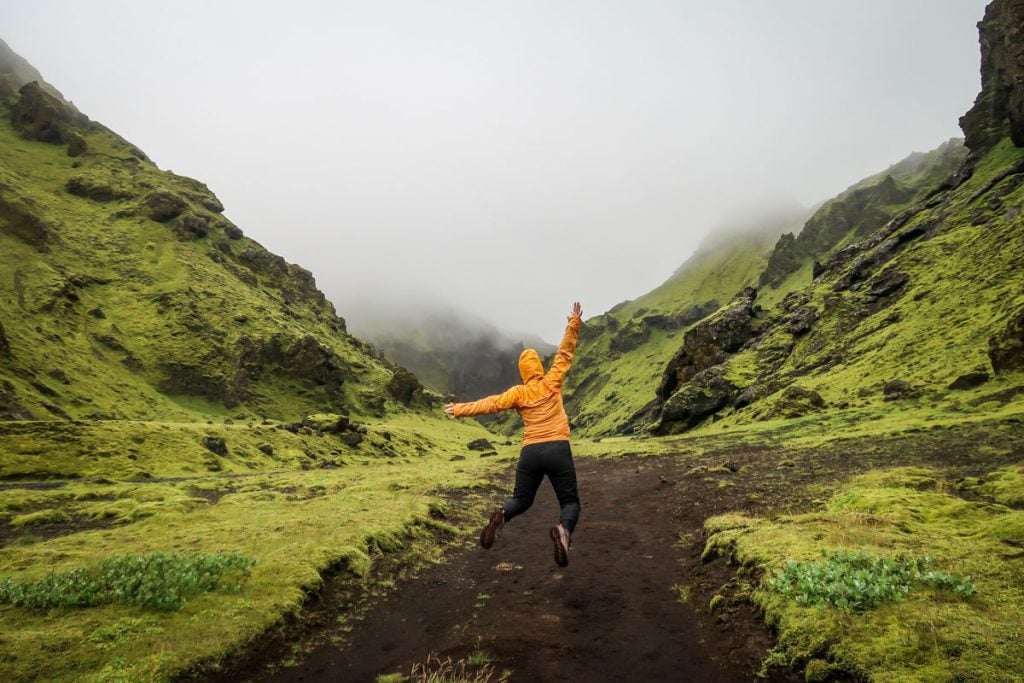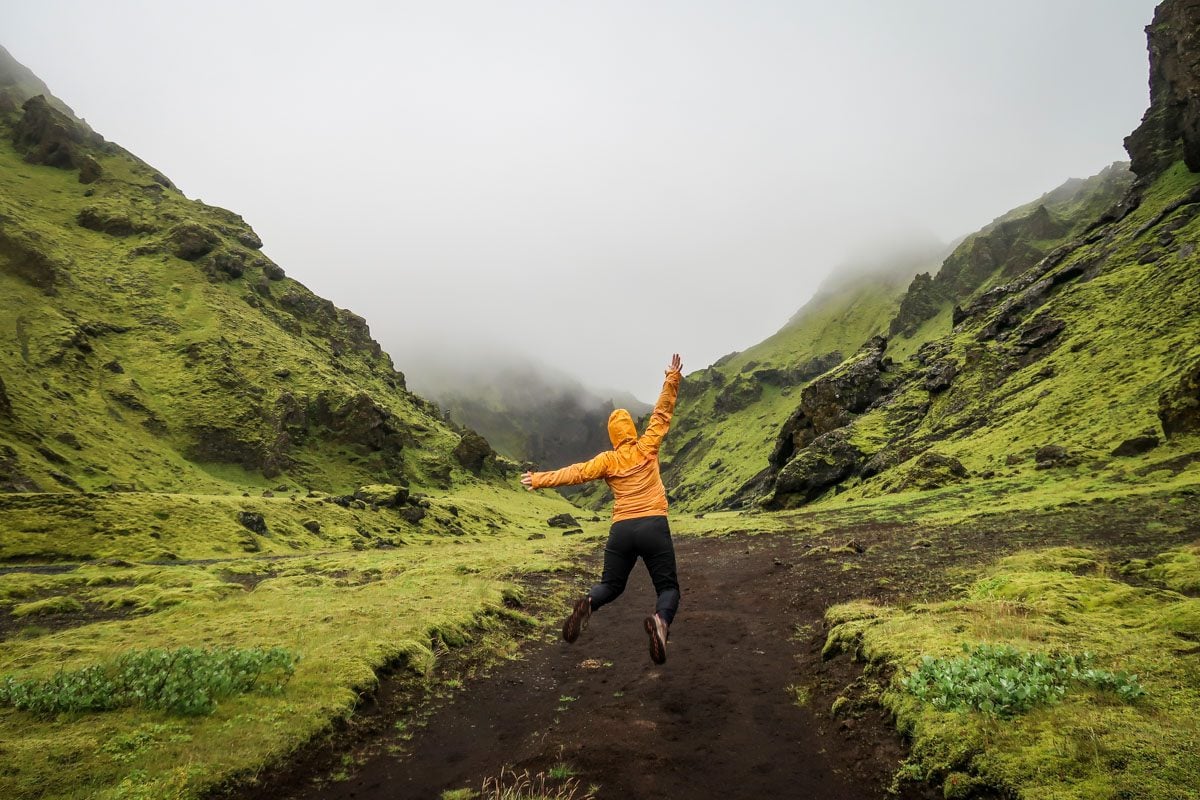 Northern Europe consists mainly of sub tundra and tundra climates as well as coniferous/temperate forests, so this region's weather is much cooler than the rest of Europe.
The seasons, especially summer and winter, are much more extreme in this region.
During the summer, the midnight sun (21+ hours of daylight) is in full swing around and above the Arctic Circle.
In the winter, everywhere is blanketed in snow and daylight hours are limited to as little as 4-5 hours a day.
---
Summer in Europe
June, July, August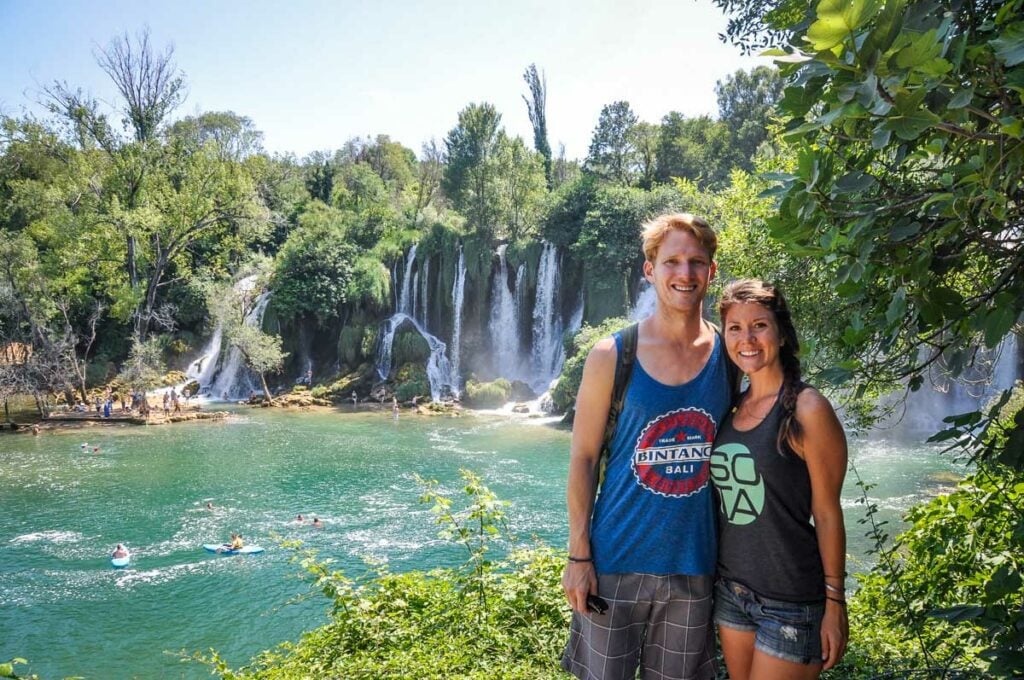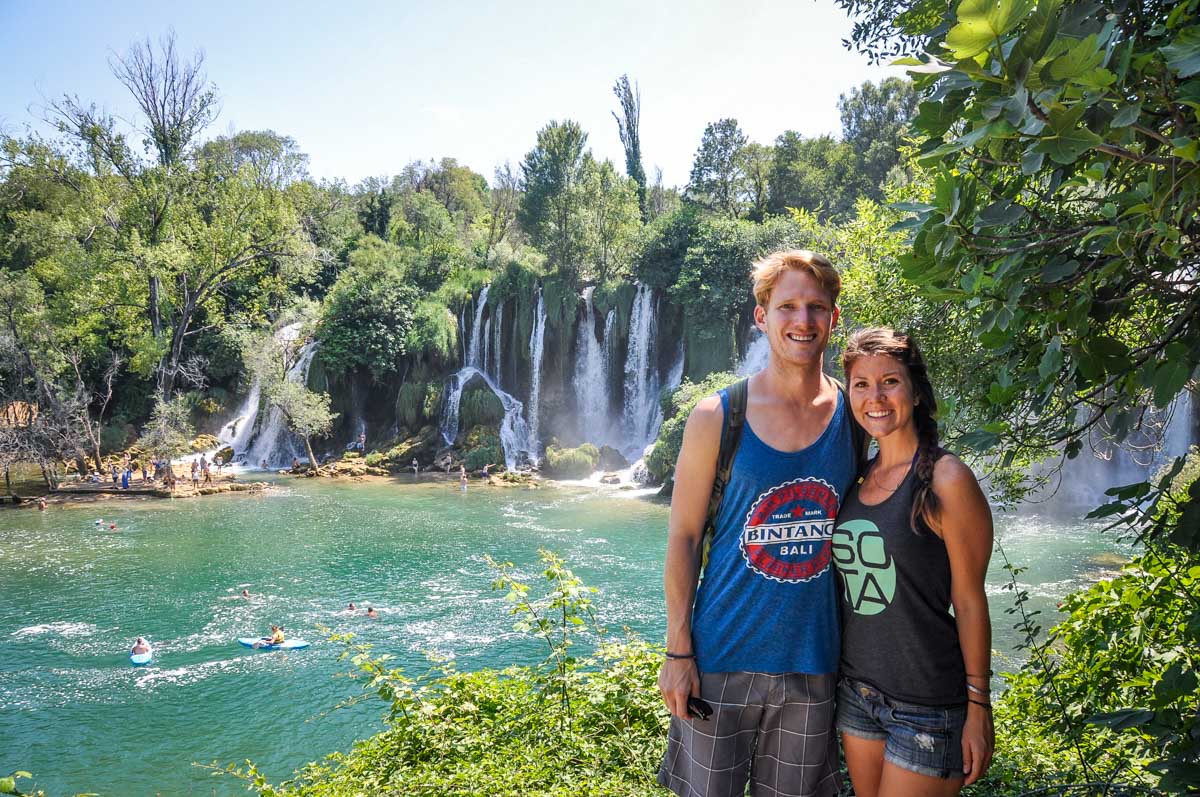 Across Europe, the summertime welcomes the local summer break, peak daylight hours, hot daytime temperatures (especially along the coasts), and a laundry list of celebrations happening across the continent.
Major events: Tomorrowland (Belgium), Bastille Day (France), Fringe Festival (Scotland), Tour de France (multiple countries), Midsummer (Sweden), and Yacht Week (Croatia).
This is the busiest season in Europe with high prices and large crowds, even more so around major events listed above. We recommend booking everything well in advance.
Western Europe: temperatures can reach over 32°C (90°F); cooler temperatures in high elevations, possible afternoon showers.
Central Europe: average daytime highs of 24-27°C (74-81°F); wetter along the Atlantic coast, spells of sweltering heat aren't uncommon.
Southern Europe: 29°C (84°F) is considered the average daytime temperature, but it often exceeds 32°C (90°F); hottest and driest months with little to no rain.
Northern Europe: afternoon temperatures can range from 10-29°C (50-84°F) depending on where you are; occasional rain and sunny skies.
Summer months at a glance:
June is the start of peak season in Europe with hot, sunny, and busy days. Expect varied temperatures in the western and northern regions, but overall favorable weather. We recommend booking in advance.
July is warm and sunny across Europe with near-peak summer crowds and prices. Expect to wait in lines and pay higher costs for flights, accommodation, and tours.
August is the busiest month of the summer in Europe, as locals and tourists both are enjoying vacations virtually everywhere. Most festivals, celebrations, and sporting events take place during this month.
Tours, accommodation, and transport should be booked well in advance and will be at a premium price.
Best places to visit during summer in Europe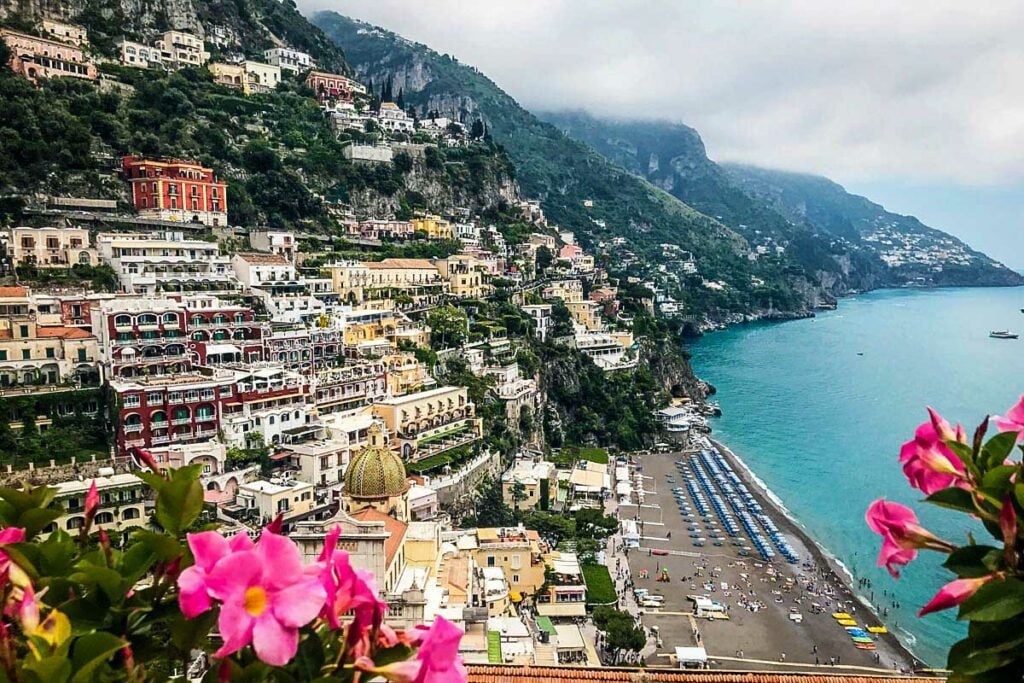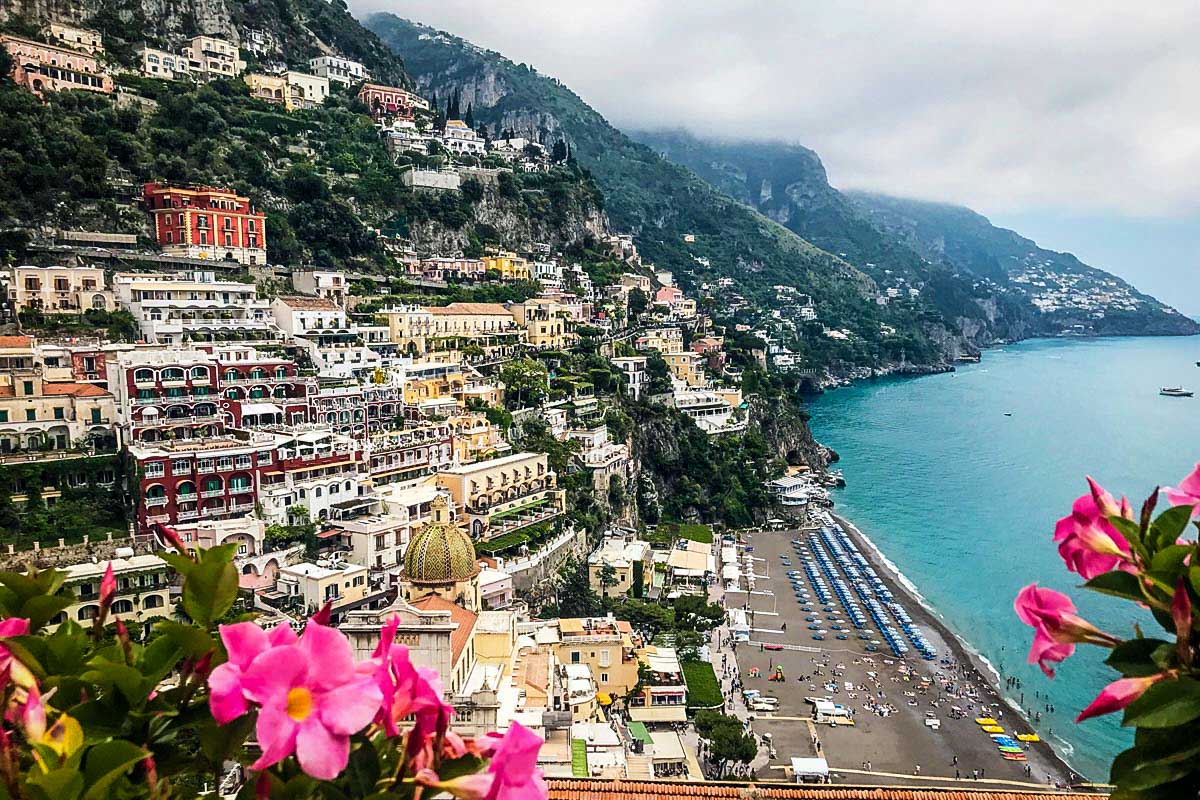 Italian Coast:

Amalfi, Cinque Terre, Sardinia, Capri, and Salento

French Riviera:

Nice, Cannes, Antibes, Toulon, Saint-Tropez, and Èze

Spain: for unspoilt sandy beaches and plenty of sunshine

Mallorca, Andalucia region, Ibiza

Portugal:

Azores Islands, Porto, Algarve region, Madeira, and Nazaré

Iceland: for some of the best outdoor adventures in the world
United Kingdom:
Scandinavia: for endless daylight hours and peak hiking season

Sweden, Denmark, Finland, and Norway
Best things to do during summer in Europe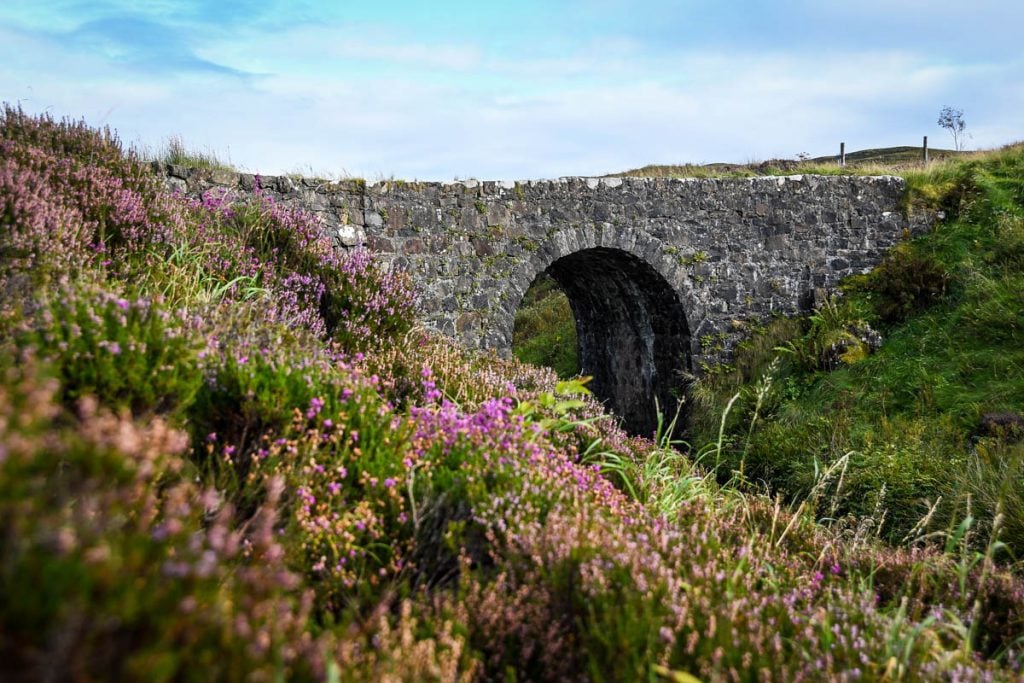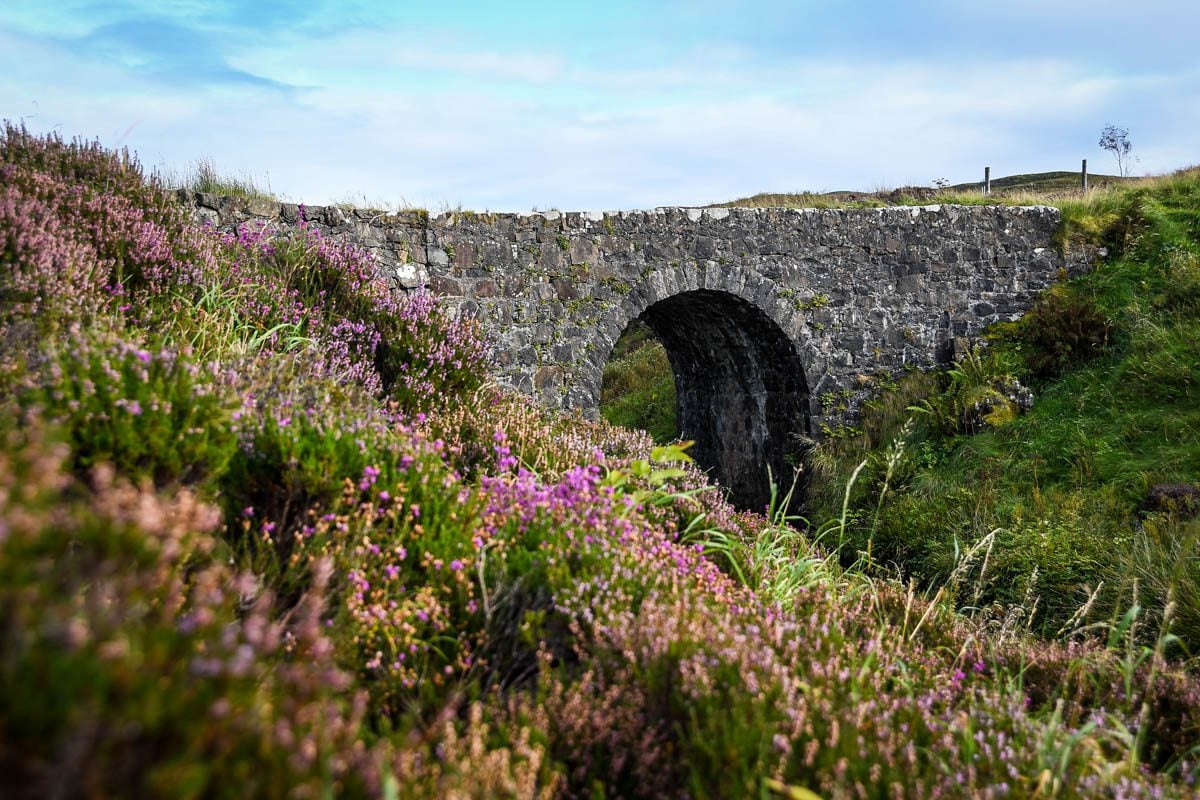 Go hiking in the Swiss Alps
Hike the Laugavegur Trail in Iceland
Explore the Isle of Skye in Scotland
Attend Tomorrowland, the largest music festival in the world
Get off the beaten path in the Faroe Islands
See the lavender fields in Provence, France
Celebrate midsummer in Sweden
Fall in Europe
September, October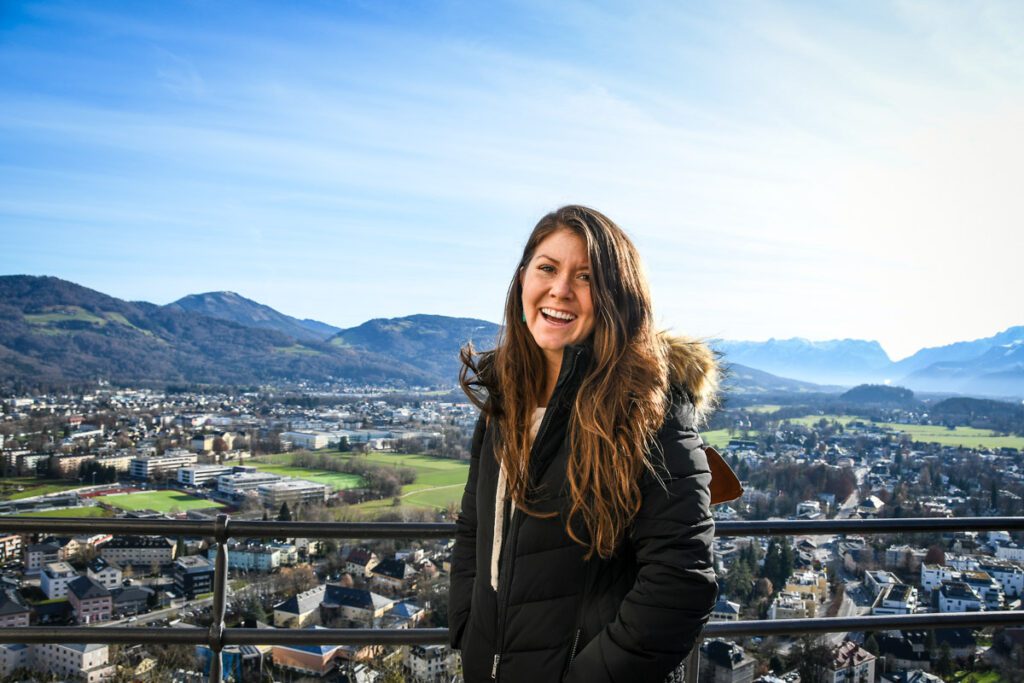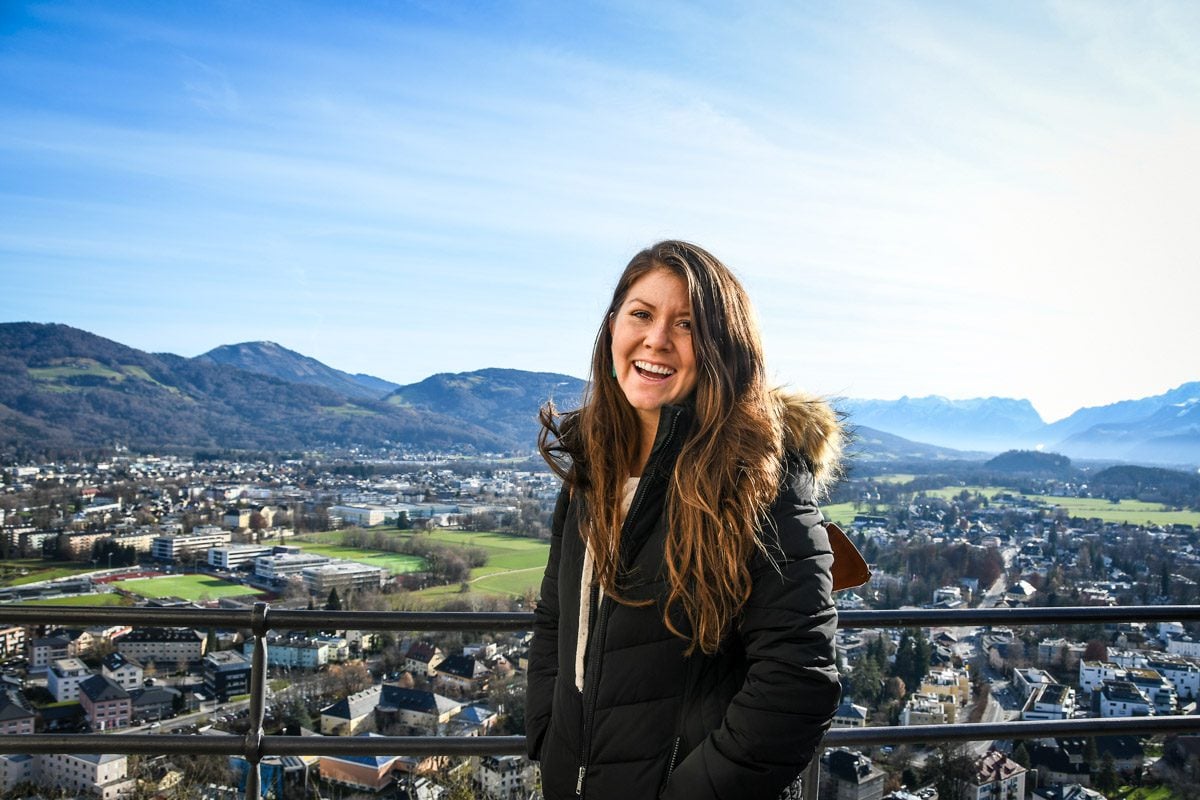 Expect fewer crowds and slightly cheaper prices during the autumn season since it marks the end of the summer holiday. September is a great month to squeeze in some last-minute outdoor adventure before everything cools down significantly in October.
Major events: Fall Wine Harvest (multiple countries), Halloween (multiple countries), changing of the leaves (multiple countries), Oktoberfest (Germany), and Festival of Lights (Germany).
Once the weather starts to cool, golden fall foliage pops up around the continent. Alternatively, you can hold onto that last bit of summer sunshine in Southern Europe.
Western Europe: temperatures range from 4-21°C (40-70°F); expect significantly cooler temperatures in mountainous regions and bring layers to adjust to varying weather.
Central Europe: expect average daytime temperatures from 5-18°C (41-64°F); chances of rainfall decrease slightly.
Southern Europe: peak daytime temperatures average from 20-28°C (69-82°F); rainfall increases (especially along the coast), but sunny days are still common.
Northern Europe: temperatures range from 0-15°C (32-52°F); wind, rain, and cold are all common, you might experience the first snowfall of the season.
Fall months at a glance:
September in Europe is the end of the summer holiday when locals and tourists tend to leave. Prices and crowds decrease significantly and the weather is still optimal. Daylight starts to decrease and chances of rain increase in the north, east, and west.
October is a varied month with a mix of sunny days and cool, rainy ones. A lot of great deals are available on flights and accommodation. The weather in the north is significantly cooler and the south remains quite warm with relief from summer crowds.
Best places to visit during fall in Europe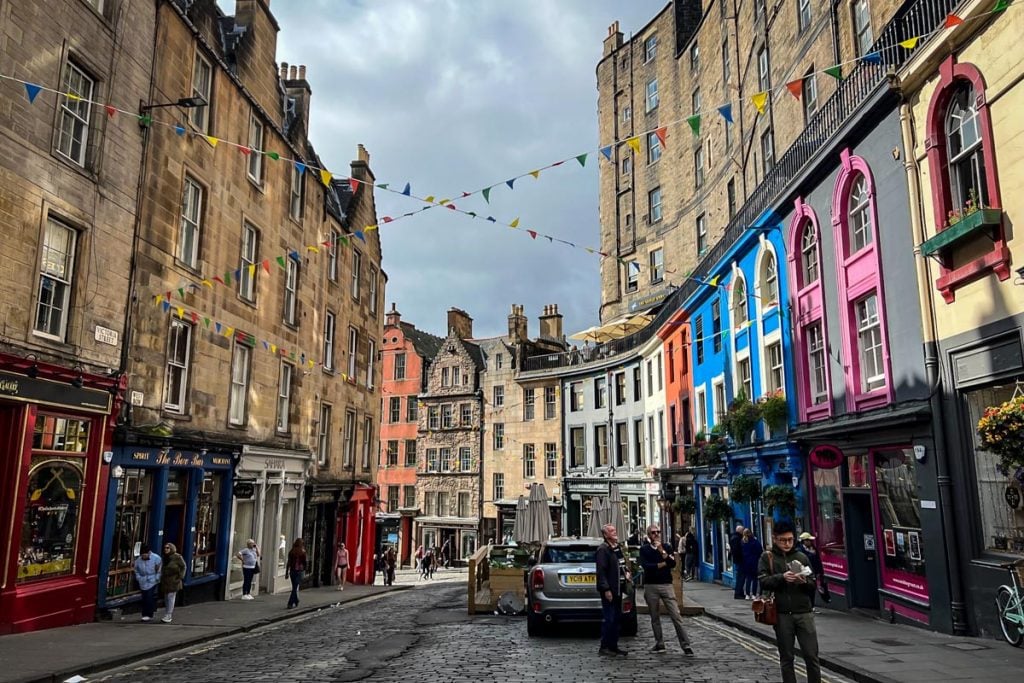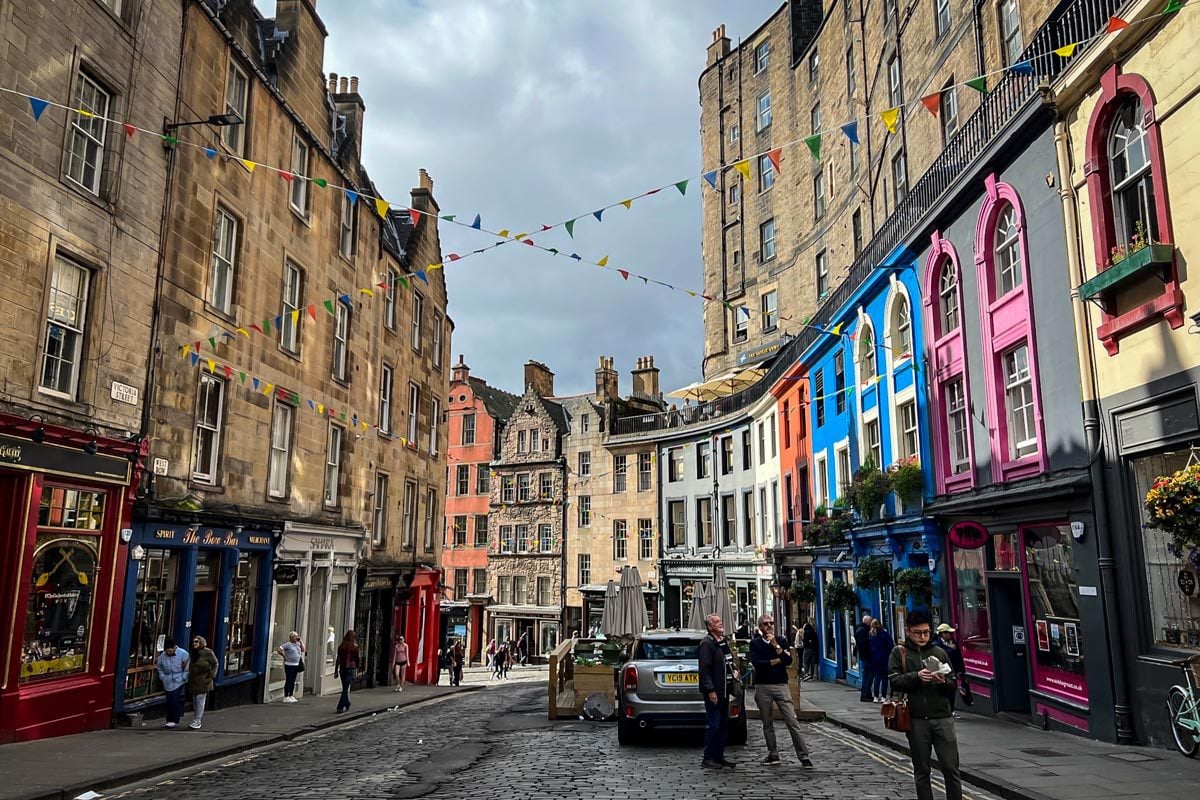 Cotswold: for fall foliage among fairytale English villages
Romania: for fall foliage and Halloween in Transylvania
Hallstatt, Austria: for fewer crowds and fall foliage
Edinburgh, Scotland: for fall foliage and fewer crowds
Greece: for island hopping with fewer crowds
Best things to do during fall in Europe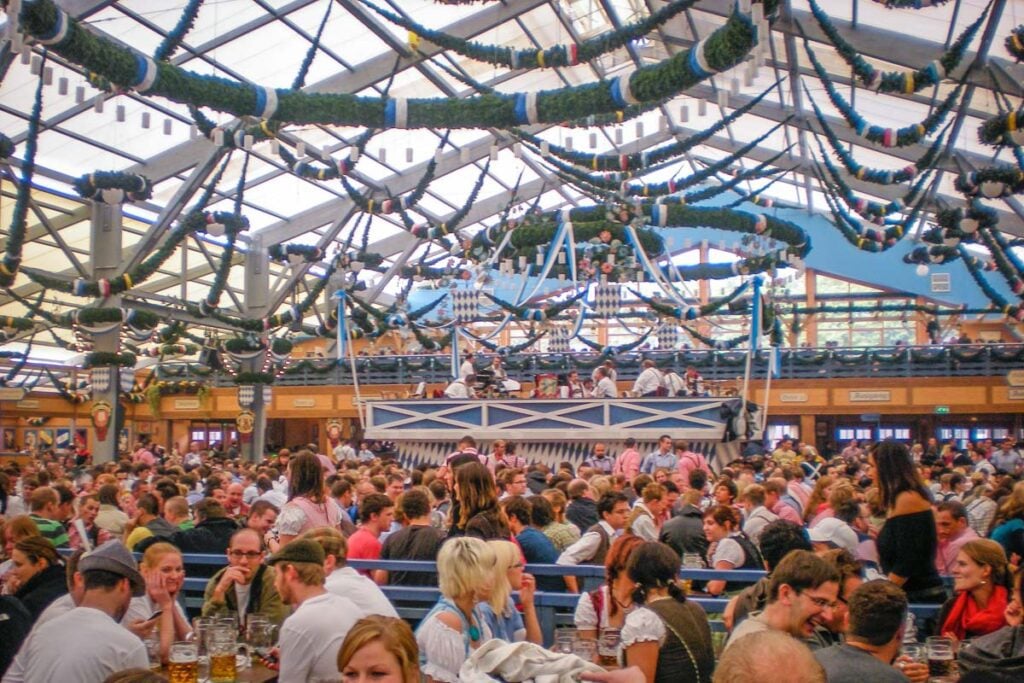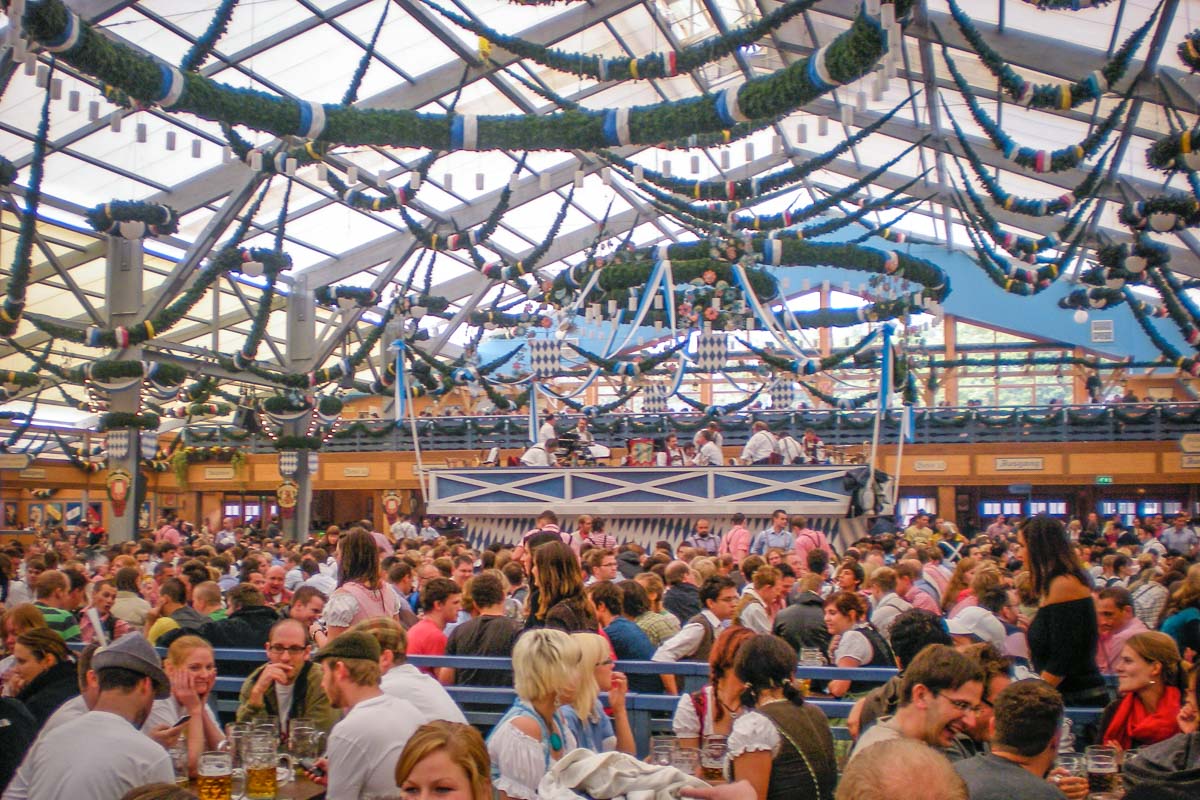 Winter in Europe
November, December, January, February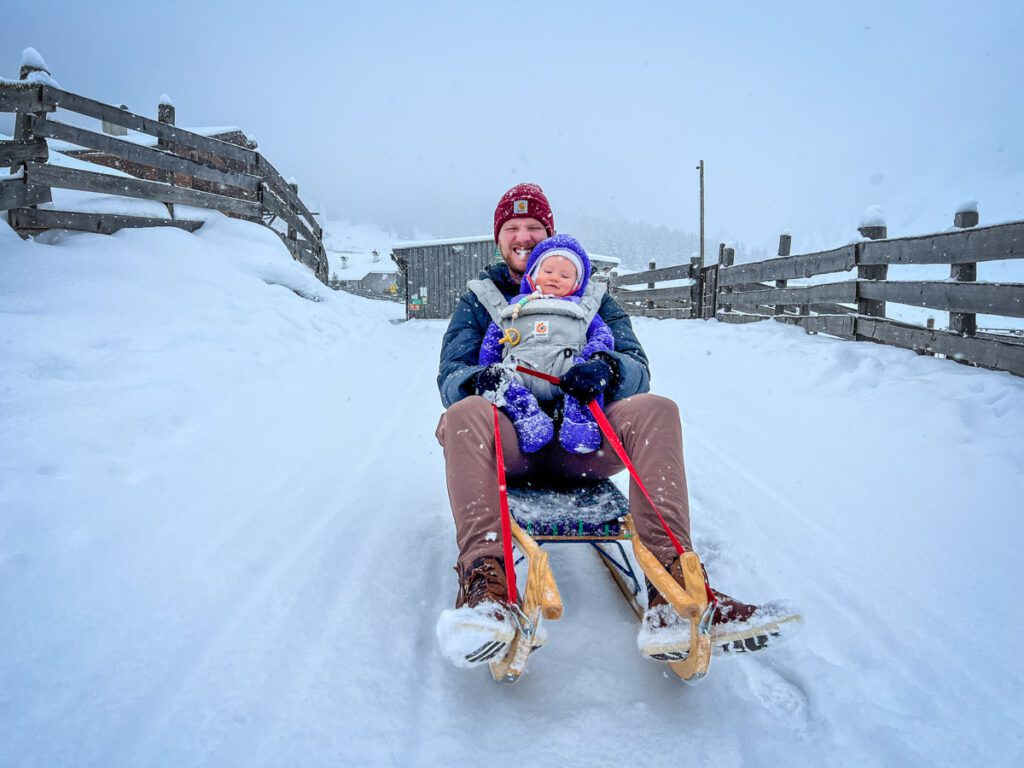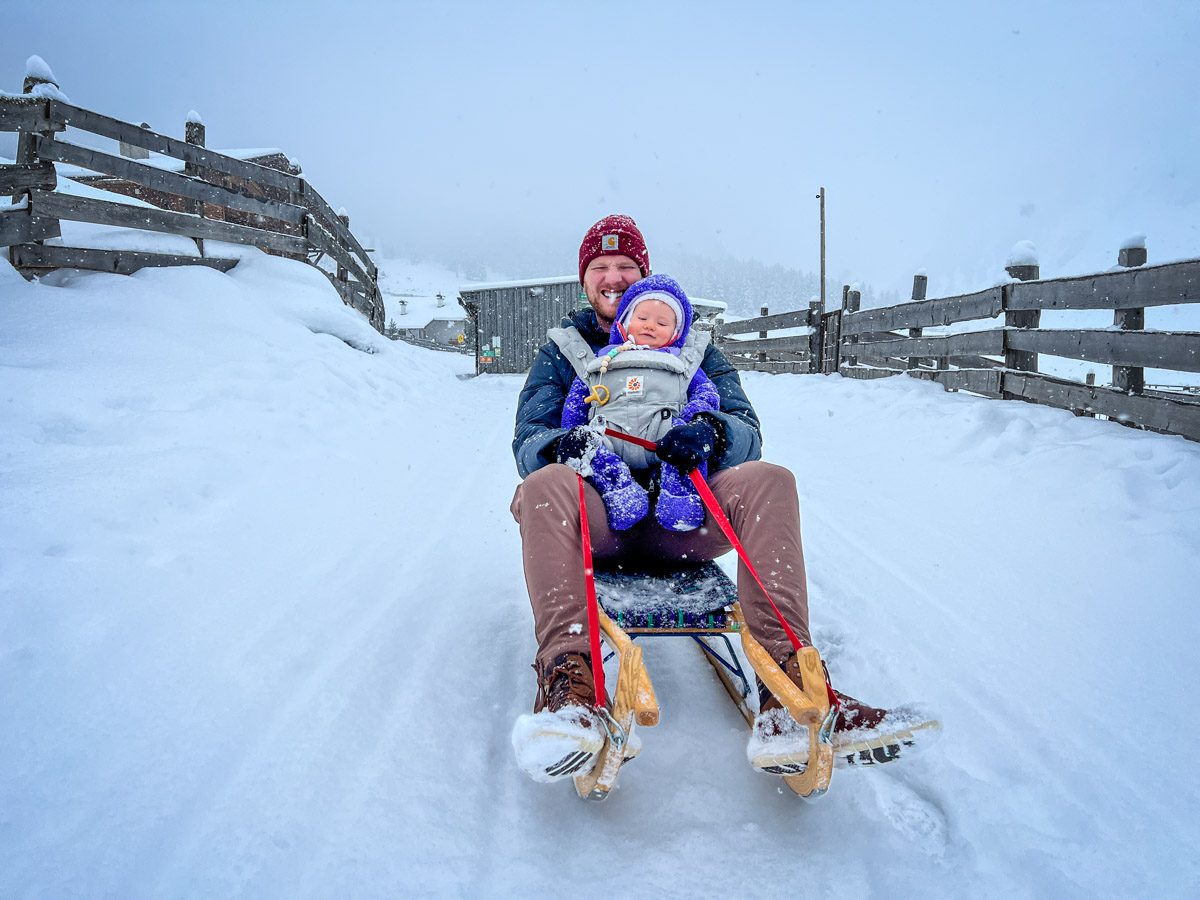 Moody skies and dreary weather cover Europe along with the bitterly cold temperatures of winter. Most of the continent is quiet, although it's lit up with the spirit of the holidays and the northern lights in some areas.
Major events: Up Helly Aa (Scotland), Hogmanay (Scotland), Venice Carnival (Italy), New Years (multiple countries), Carnival of Binche (Belgium), and the Northern Lights (Northern Europe),
Winter is generally the cheapest time to visit Europe as long as you plan around major holidays like Christmas and New Years.
Western Europe: dress warmly for 0-5°C (32-41°F) temperatures; snow is rare but not unheard of outside of mountainous regions.
Central Europe: just slightly cooler than fall, ranging from 0-5°C (32-41°F), but can dip for short spurts; rainfall decreases, snowfall is frequent but not abundant.
Southern Europe: average daytime temperatures range from 9-15°C (48-59°F); it's the warmest region this season, but rainy, especially along the coast and at the base of mountainous regions.
Northern Europe: the coldest temperatures are in this region, averaging -4-5°C (24-41°F); rain picks up and snow is blanketing the region.
Winter months at a glance:
November welcomes dreary skies, rain, and cold temperatures across Europe. There are significantly fewer daylight hours (especially in the north) this month, and you can expect closures and shorter operating hours. Snow is beginning to blanket some regions.
December dives deeper into the winter season with cold and wet days. Although the weather is dreary, many countries are lit up with holiday lights, markets, and celebrations, so tourism will pick up this month slightly. Mountain ranges and northern regions will be snowy.
January is the least crowded and the cheapest time to visit Europe, but it's also the coldest month of the year. Get a slight break from the bitter cold in the south, or embrace the edge of the winter sports season by hitting the slopes.
February stays rather quiet, unless you're here for peak skiing and snowboarding season. The sun begins to peek out, but you can still expect cold, wet, and snowy days. Prices are much cheaper this month.
Best places to visit during winter in Europe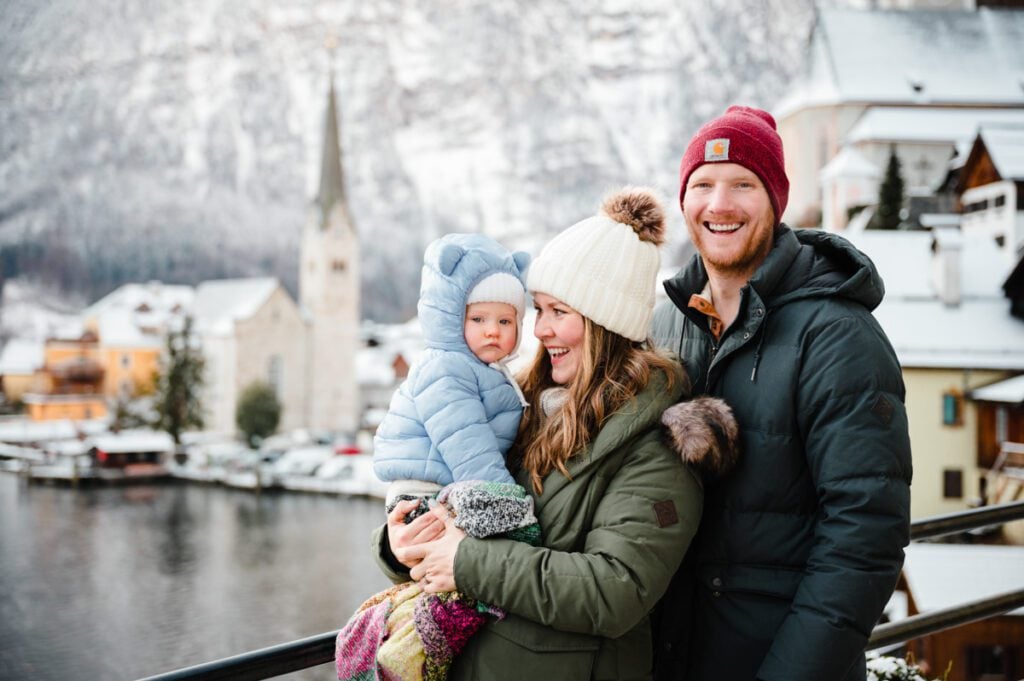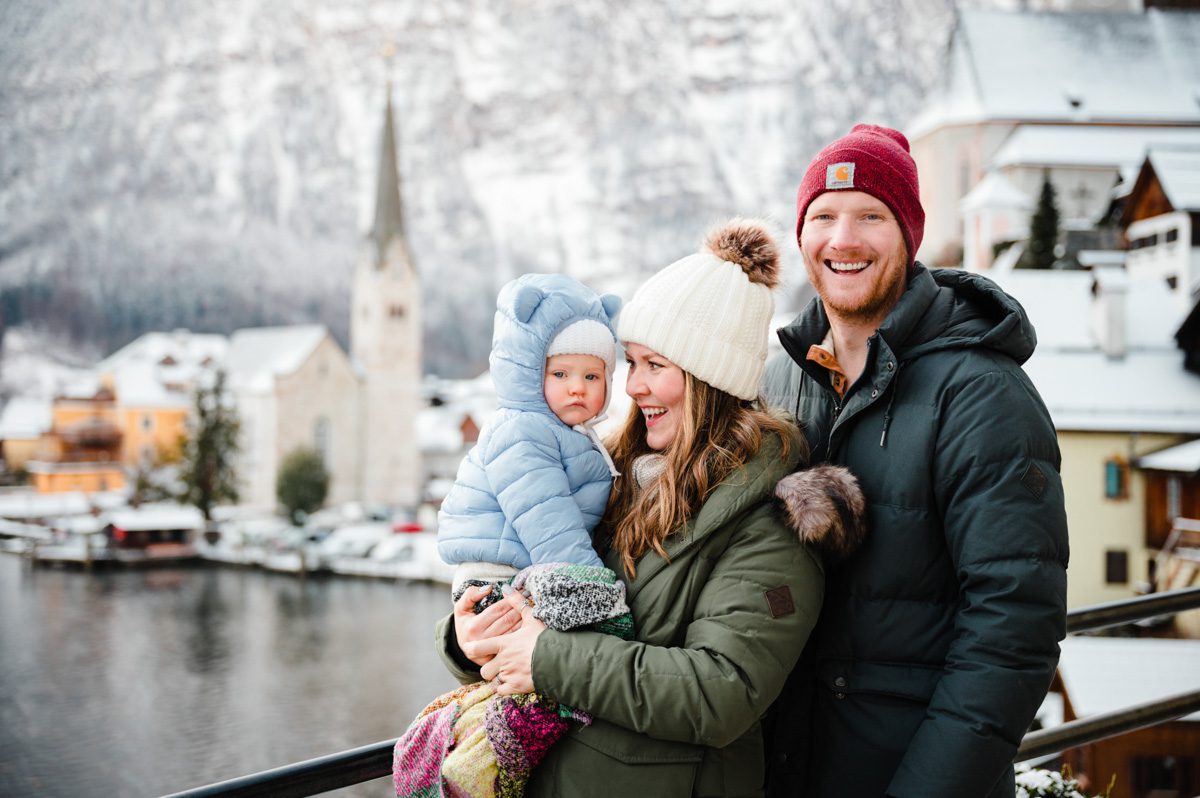 Krakow, Poland: for winter markets and snow-capped mountains
Chamonix, France: for world-class winter sports
Finland: for dog-sledding and winter wonderlands
Hallstatt, Austria: a dreamy Bavarian village blanketed in snow
Norway: for northern lights, snow sports, and outdoor adventure
Sweden: for northern lights
Slovenia: for a wintertime hidden gem
Best things to do during winter in Europe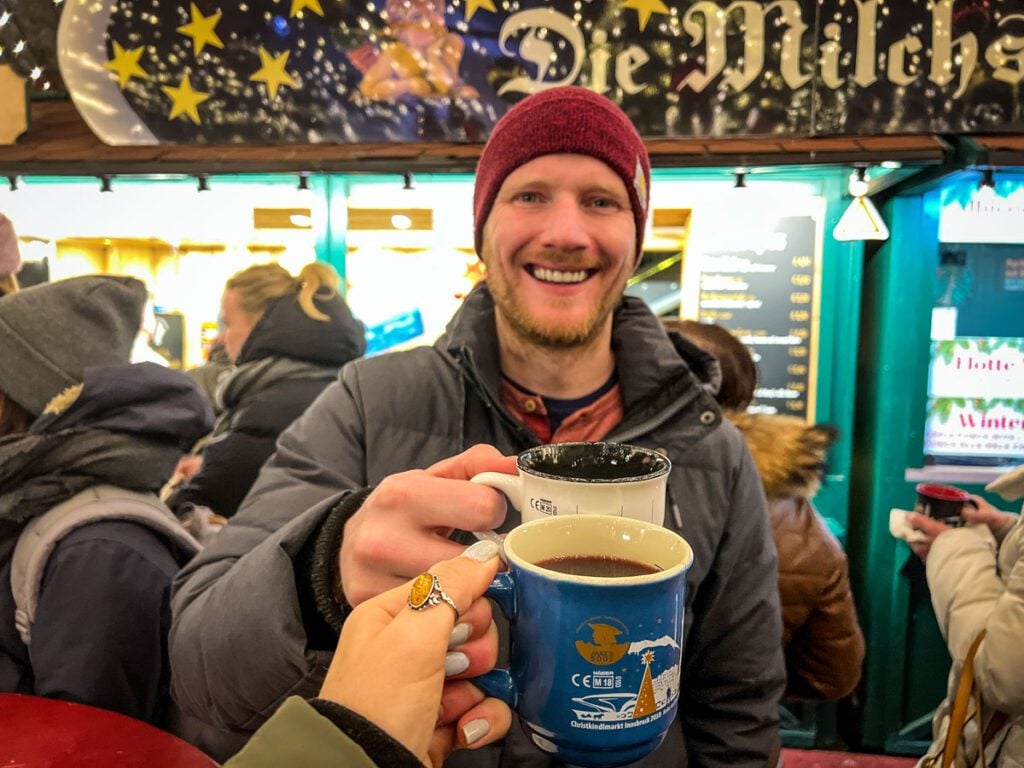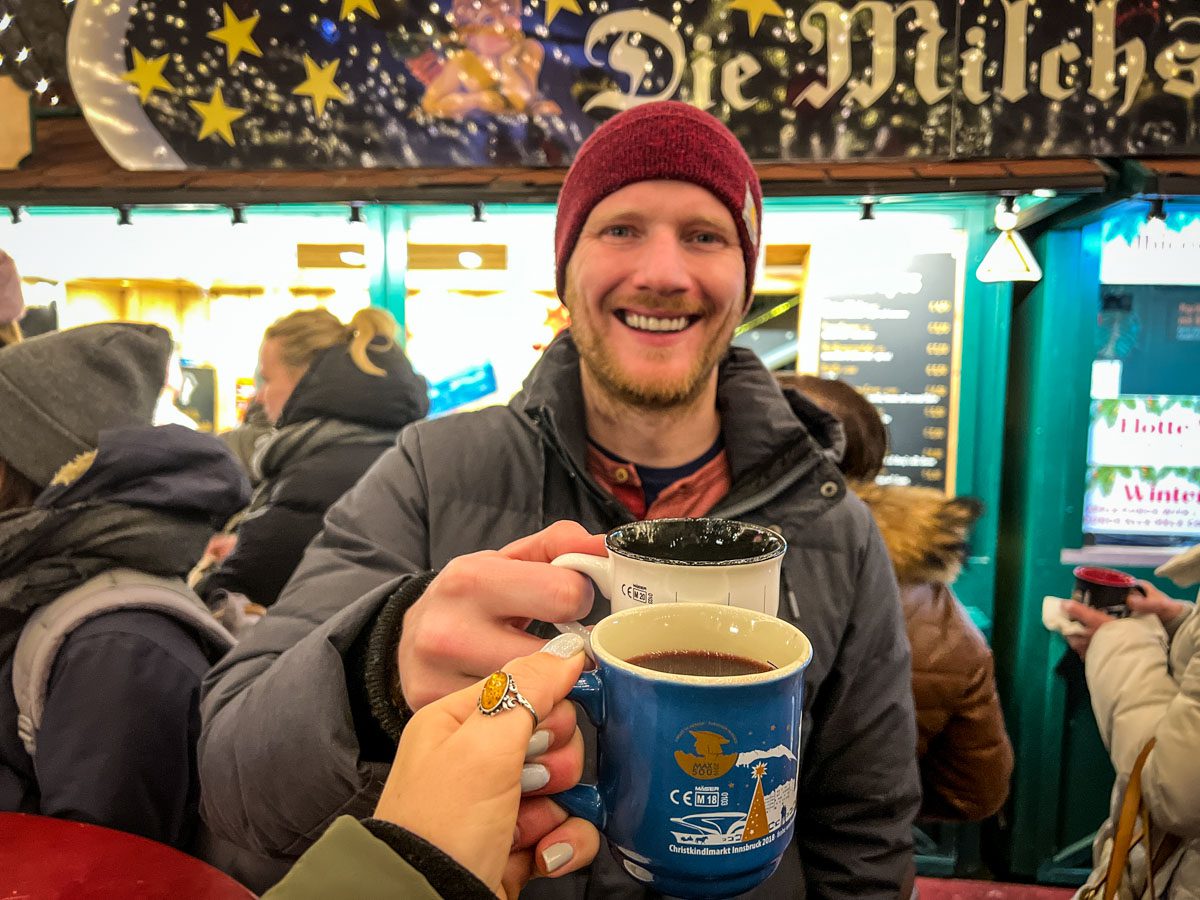 See the northern lights in Iceland
Tour the best European Christmas Markets
Visit the North Pole in Finland
Experience the Carnival of Venice, Italy (40 days before Easter)
Sip on mulled wine in Berlin
Escape the winter in the Canary Islands, Spain
Spring in Europe
March, April, May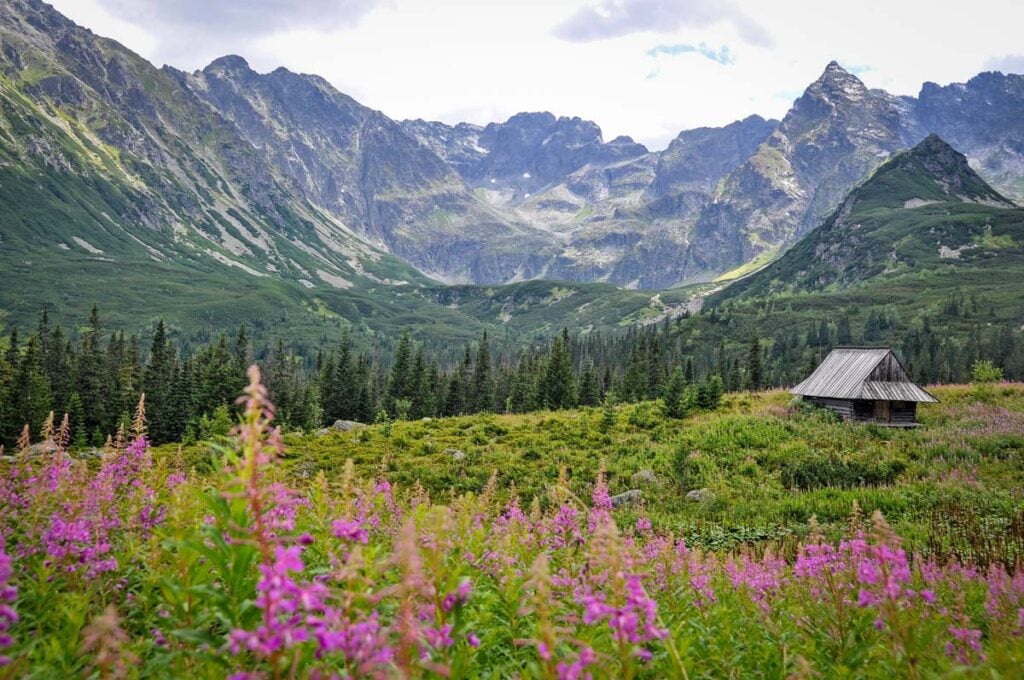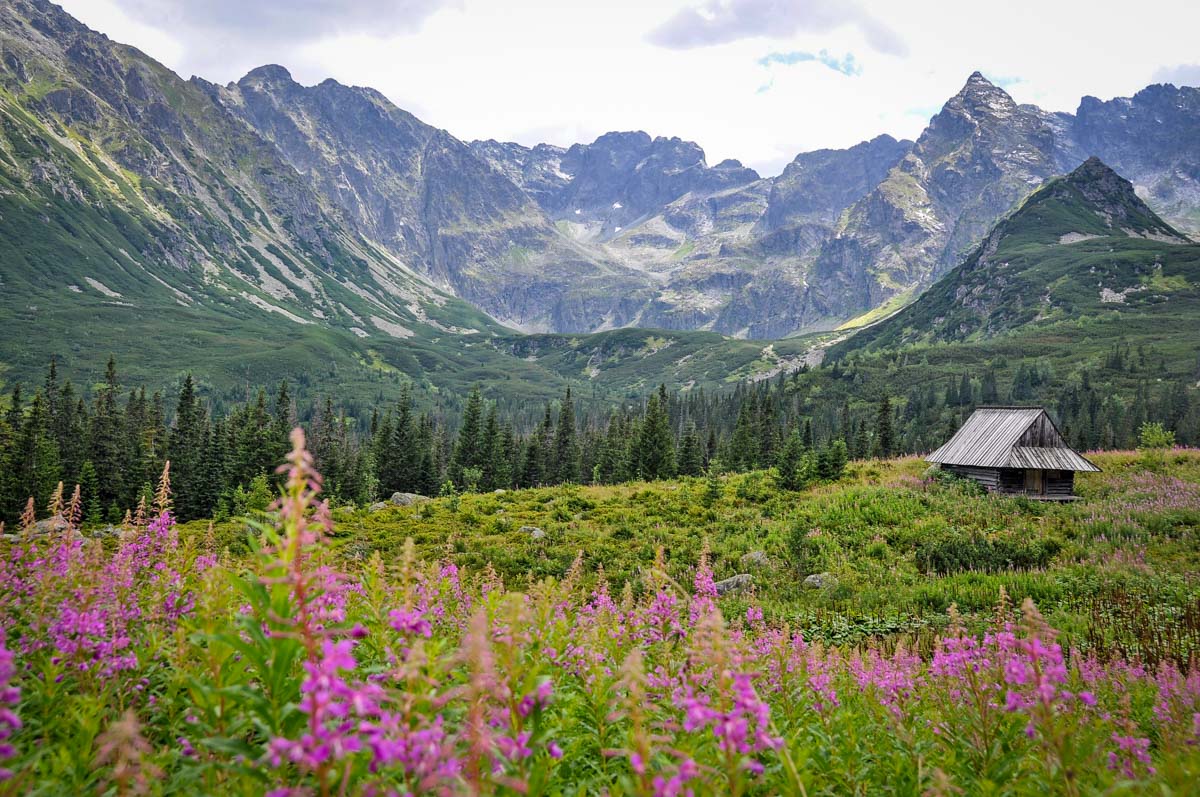 Everything begins to thaw during the Spring in Europe. Winter lingers in Northern Europe into April, but many other places are experiencing the season in full bloom as more people get outside to enjoy the mild daytime weather.
This is one of the best times to visit Europe if you're on a budget. It's outside of the winter and summer holidays, and the temperatures are nearly ideal. Late April and May are good times to visit the south before the summer crowds.
Major events: Northern Lights (multiple countries), St. Patrick's Day (Ireland), Easter (multiple countries), and various Flower Festivals (multiple countries).
If you're planning on visiting during this season, note that some hotels, venues, and attractions are still closed for the winter due to low demand, so your options may be limited.
Western Europe: temperatures increase going into the season, ranging from 5-15°C (41-59°F); snow is still melting in mountainous regions while valleys have mild days, late spring showers can be expected.
Central Europe: expect typical springtime weather averaging 8-16°C (46-60°F); irregular seasons that can have dramatic shifts in weather day to day.
Southern Europe: The beginning to end of the season averages 15-25°C (59-77°F); rain decreases and it mirrors summer by May.
Northern Europe: much of this region sits around 1-11°C (33-51°F) until May; temperatures and rain vary depending on Gulf Stream influences and latitude.
Spring months at a glance:
March welcomes the beginning of spring with longer daylight hours. It's still relatively cold and wet across Europe, with snow only falling in the higher elevations. It's another cheap time to visit with good flight and accommodation deals.
April brings full-blown spring to the east and west. Parts of the north are still defrosting, while the south is starting to feel like summer. Chances of rain and cold fronts are lower, but not unexpected, so bring layers.
May has pleasant and warm weather that's perfect for getting outside before the hot summer months. If you're headed east, it's on the wetter side this month, and the south basically feels like summer.
Best places to visit during spring in Europe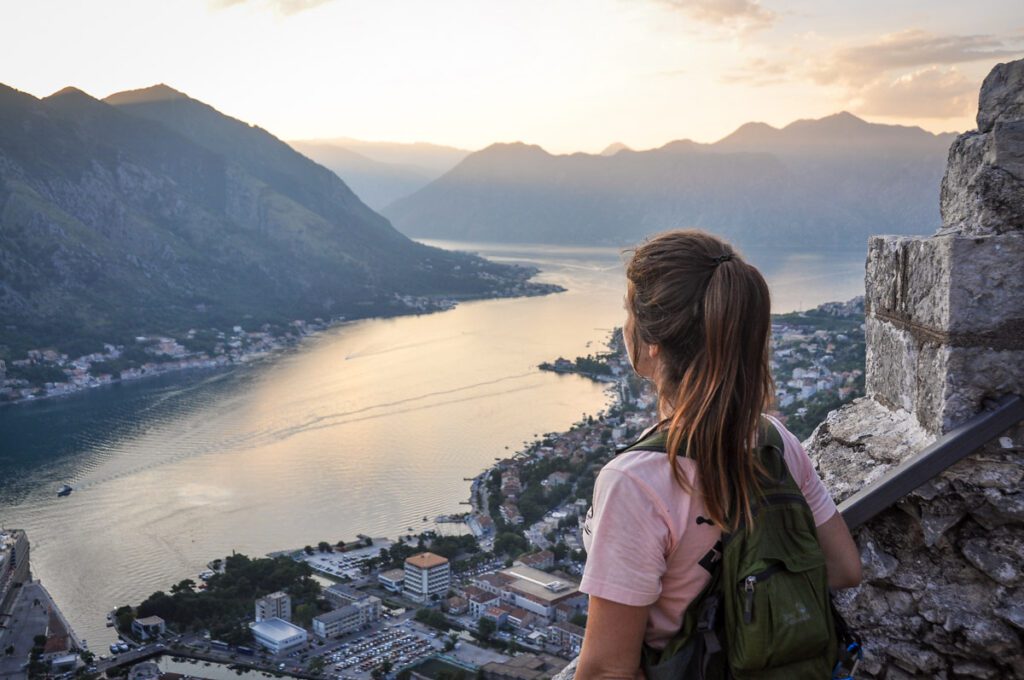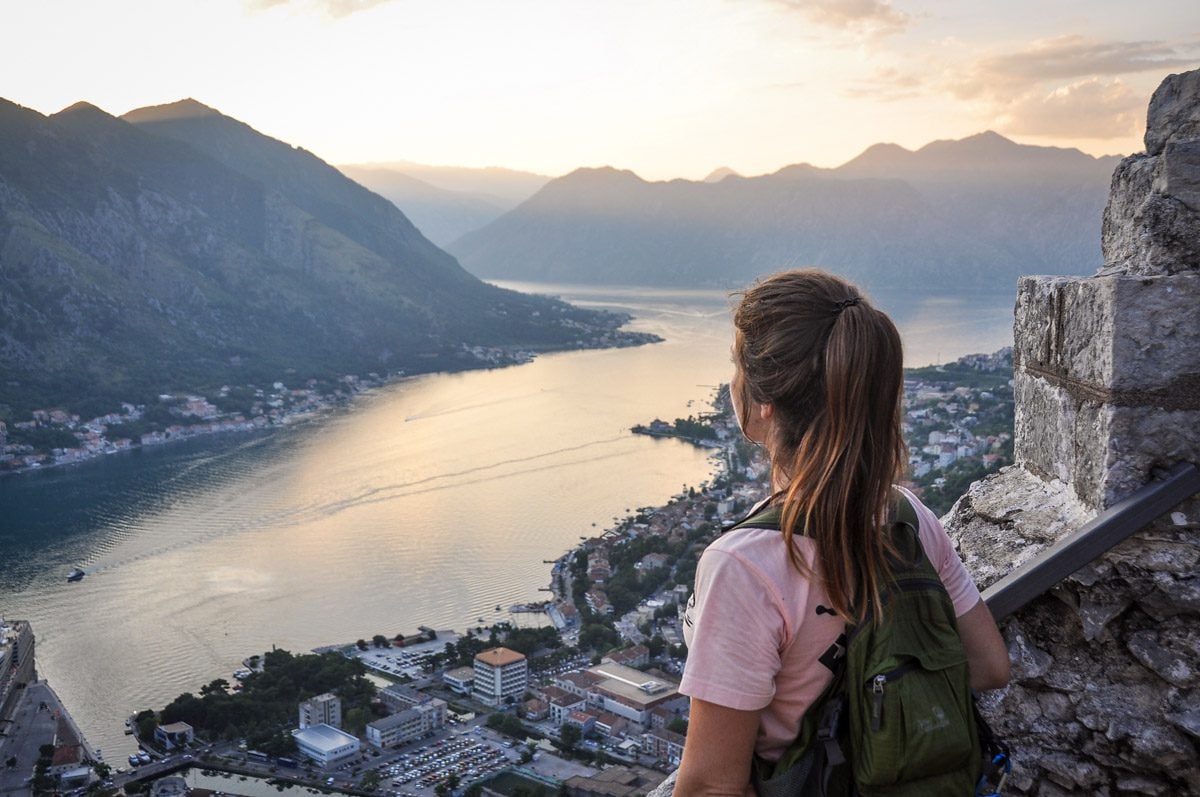 Paris, France: for fewer crowds and cherry blossoms
Barcelona, Spain: for favorable weather
Budapest, Hungary: for spring festivals
Montenegro: for nice weather and fewer crowds
Bruges & Brussels: for wildflowers, cherry blossoms, and Easter
Norway: for fjord cruises and rushing waterfalls
London, England: cheaper prices, fewer crowds, and drier weather
Best things to do during spring in Europe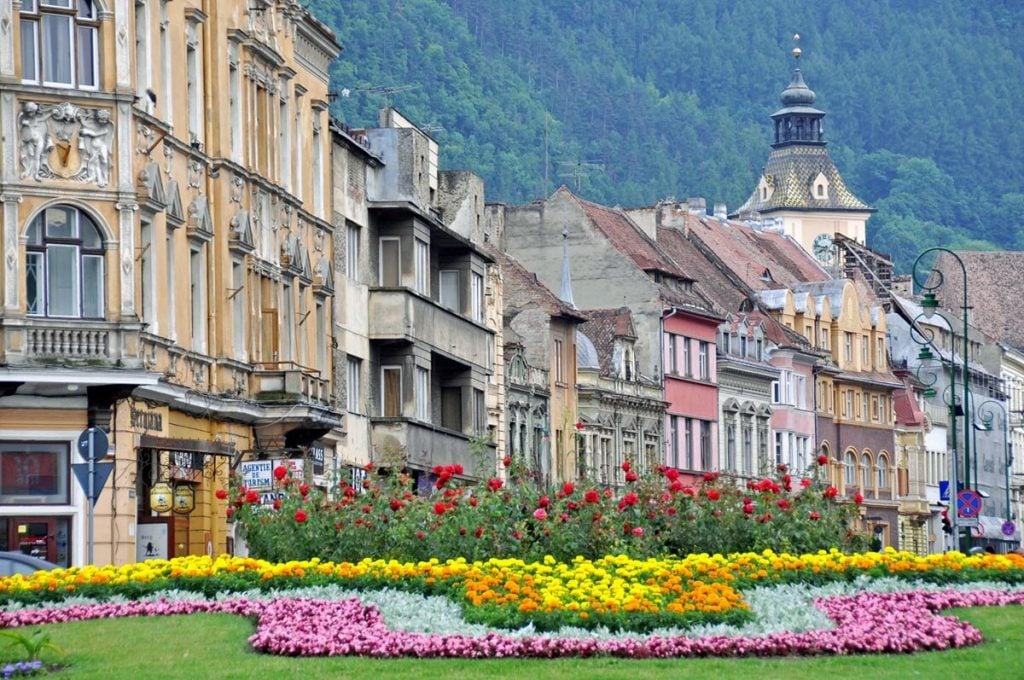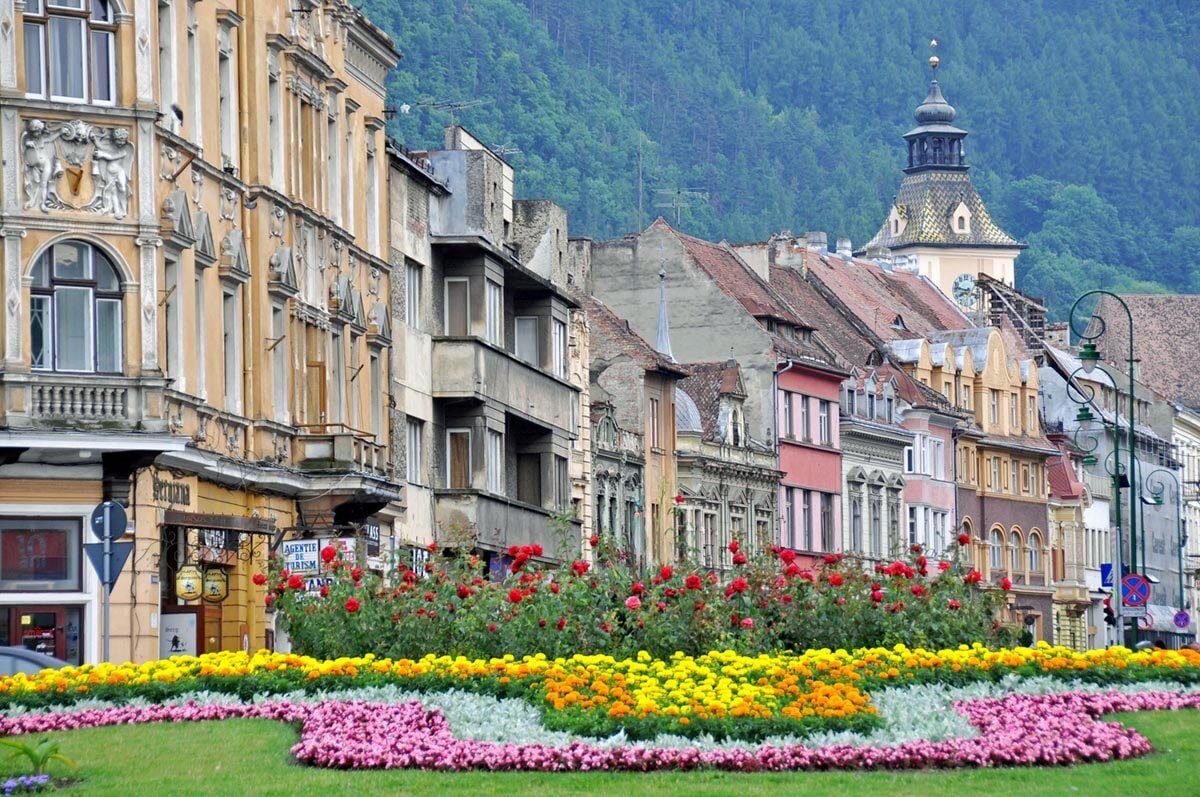 See the Dutch tulip fields in Keukenhof, Netherlands (mid-April)
Walk the Camino de Santiago
Experience the cherry blossoms in Bonn, Germany (late March to end of April)
Explore the Venice canals
Watch the F1 Grand Prix in Monaco (late May or early June)
Celebrate St. Patrick's Day in Ireland (March)
Best time to visit Europe in our opinion…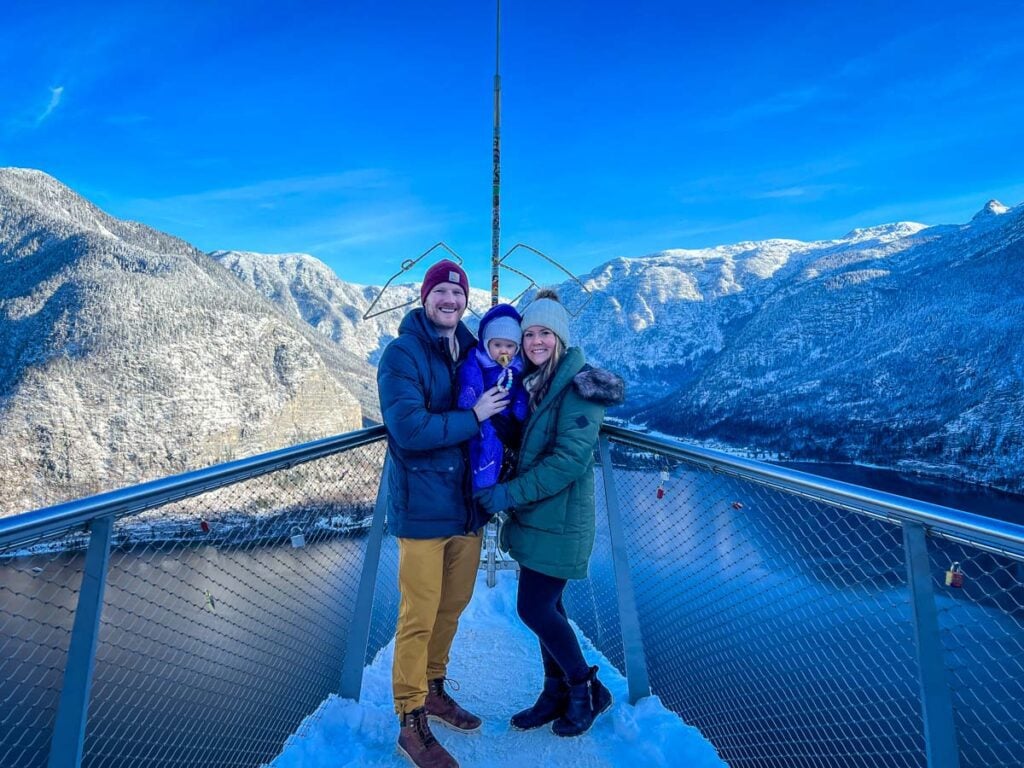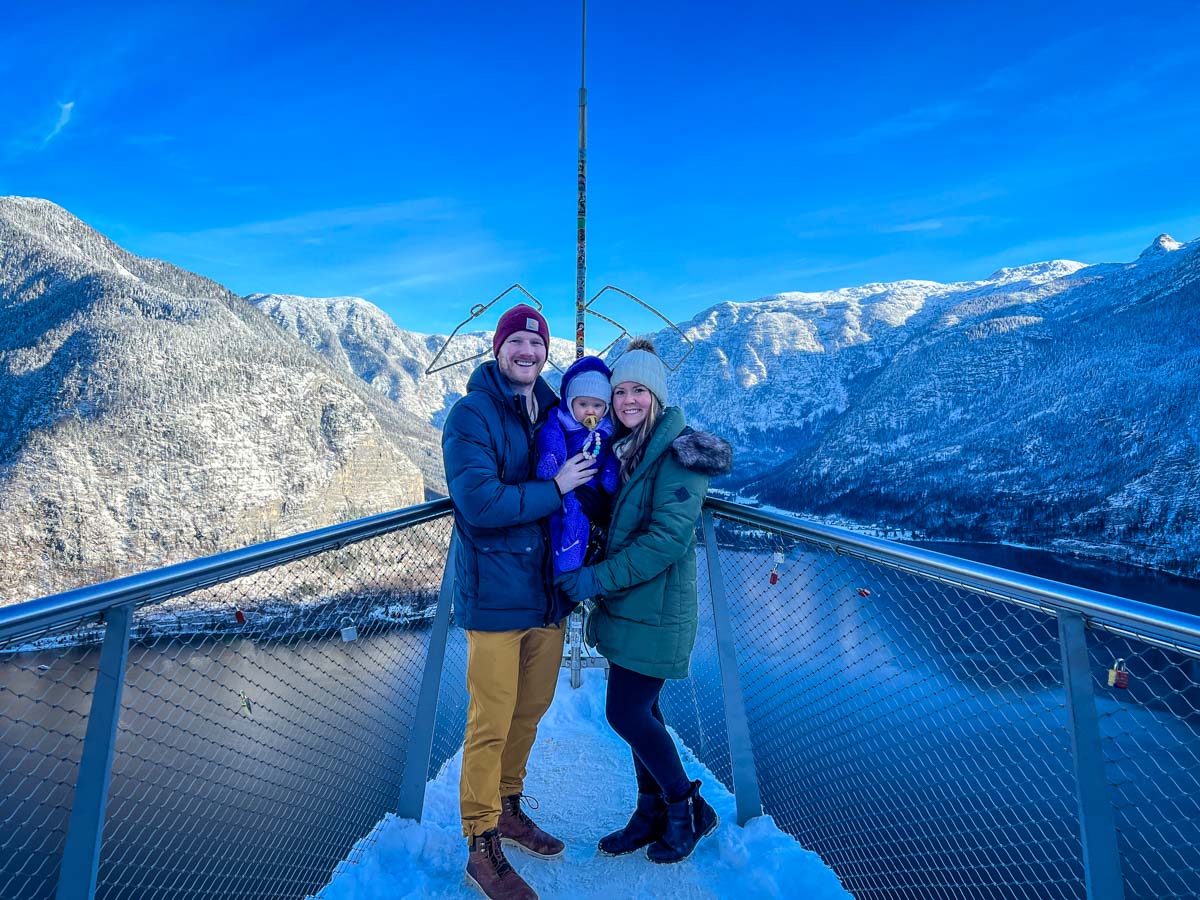 In our opinion, the best time to visit Europe depends on what you prefer to do.
If you plan to explore coastal regions, relax on the beach, and soak up the sun, summer is the best time of year to visit. Note, this is the most popular time to visit almost everywhere in Europe, so expect hot weather, high prices, and crowds.
If you want milder weather and fewer crowds, but still want access to virtually everything in Europe, visit during spring (March to May) or fall (September and October).
If hiking and exploring the outdoors is your goal, July through September is best, as you'll have the best chances of dry weather and maximum daylight.
For snow sports, holiday markets, and budget travel, visit Europe in the winter from November to February, outside of holidays.
---
You may also like…
Save this article on Pinterest for later!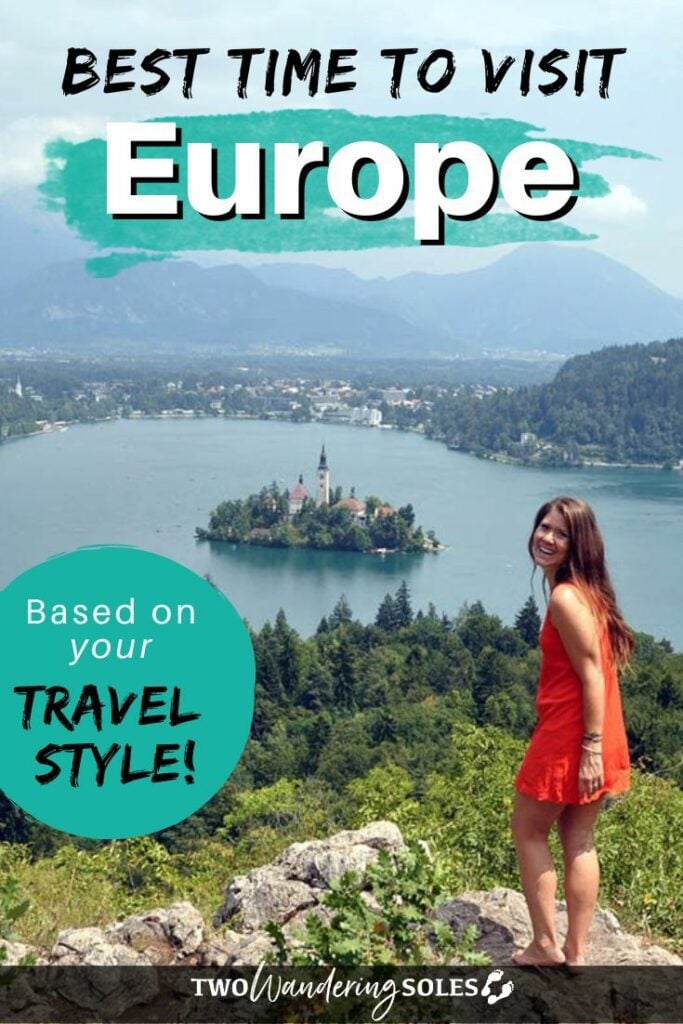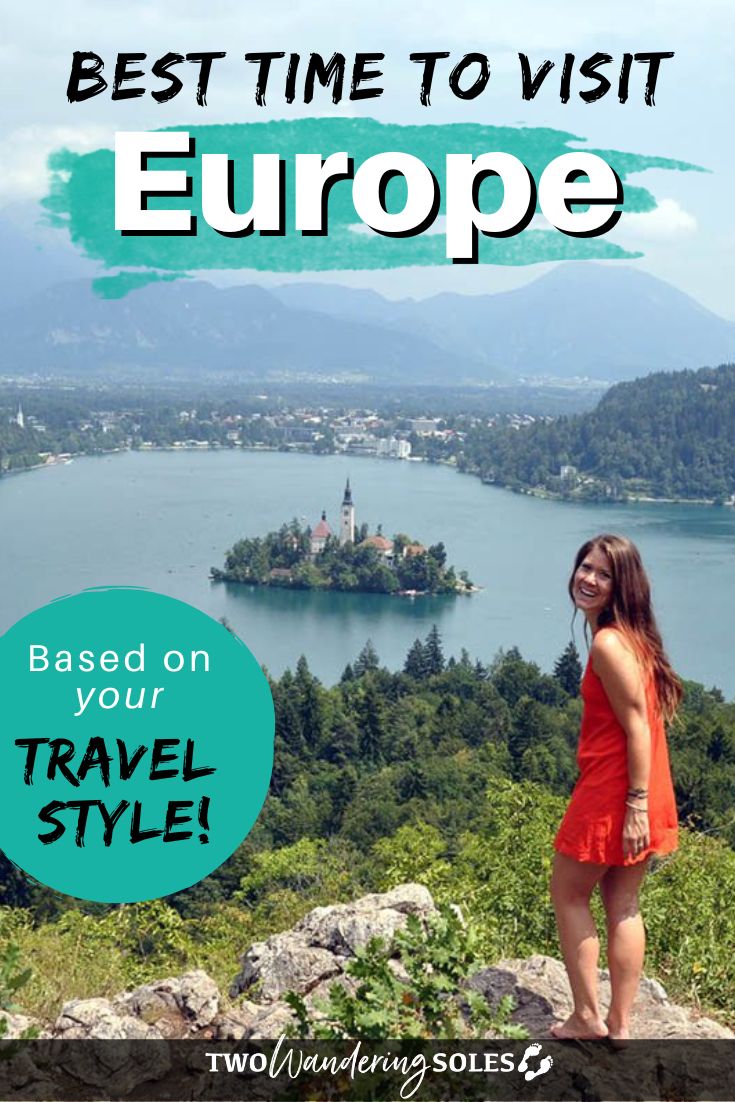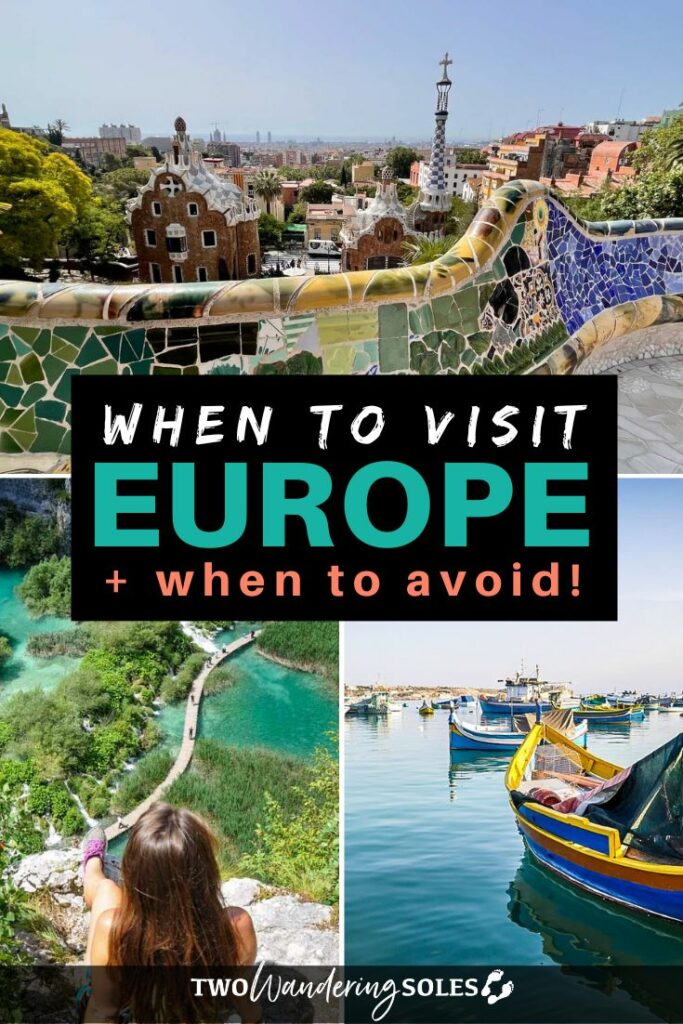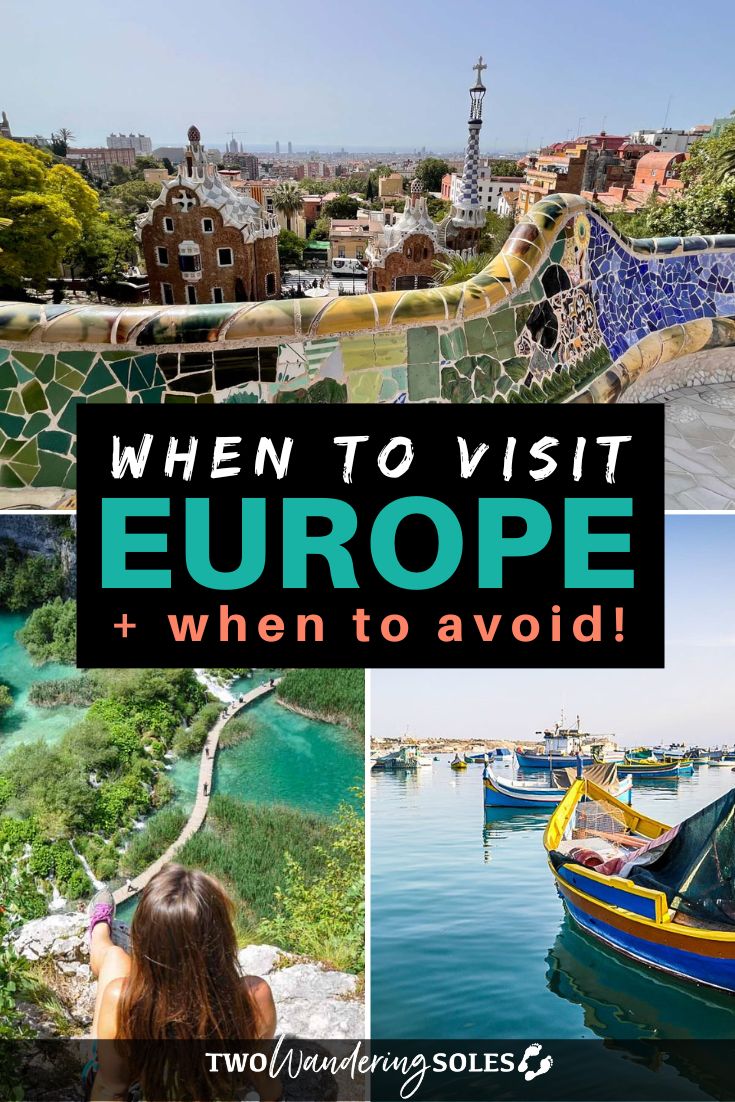 We want to hear from you!
After reading through this article, have you decided on the best time to visit Europe for YOU? Let us know in the comments below and we'll do our best to get back to you!