Don't you dare get on a plane without this! Travel insurance is just as important as your passport and contrary to popular belief, it is NOT expensive! We're sharing a story about why you NEED travel insurance, which companies we use and what policy details to look for when you go over our travel insurance comparison.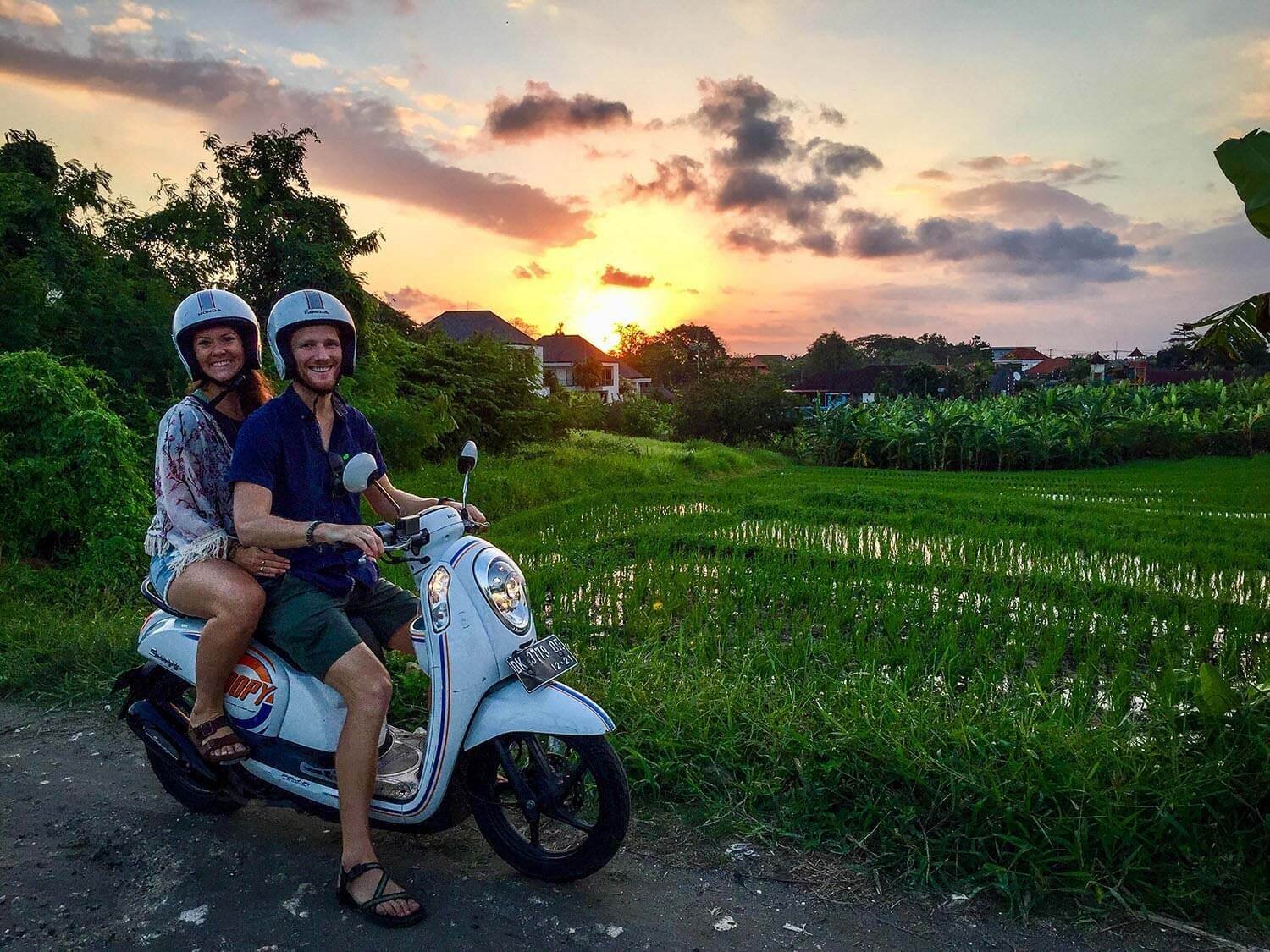 Travel insurance, do I really need it? Yes. Absolutely. 100%.
We have been exactly where you are right now: debating whether or not to get insurance for our travels.
We thought travel insurance would be expensive and weren't really sure how to go about picking a policy that fit our needs. Unsure it was really necessary…
But one experience forever changed the way we view travel insurance.
This article will explain why everyone should purchase travel insurance, and what policy details to look for when you go over our travel insurance comparison.
Travel Insurance Comparison
---
Our top picks
Let's get straight to the point, shall we?
Before we tell you the story that made us never want to travel without insurance again, we'll tell you the three travel insurance companies we use and trust.
They each have somewhat different purposes, so we choose the specific policy based on the type of travel we're planning to do. Read through each description and see which will suit you best.
Allianz
In the past, we've used Allianz Travel insurance for the majority of our long term travels. We've had great experiences with their customer service, they have pretty good coverage and they are one of the most inexpensive options we've found. We've filed two claims with them due to gear being stolen and Ben had some emergency dental care, and they sent us our claim money within a few days. 
We purchased a year-long travel insurance coverage policy for two people for several years in a row. Each year, prices have increased slightly, but overall Allianz is still a very affordable option.
However, it does have its limitations… Allianz does not cover some extreme sports and they also have not provided coverage options for the global pandemic.
World Nomads
Whenever we've needed insurance for extreme adventure activities, we've gone with World Nomads. If you are going on a two week trip or going to be doing some more extreme activities like scuba diving, trekking to Everest Base Camp or other extreme activities, you will need this coverage. 
SafetyWing
SafetyWing is very much geared toward digital nomads and frequent travelers, and are one of the few providers who have coverage for Covid-19. It has garnered attention for its unique approach to addressing the needs of modern-day travelers.
What sets SafetyWing apart is its emphasis on flexibility and adaptability. Unlike traditional insurance policies with fixed durations, SafetyWing's coverage is designed to be subscription-based, allowing travelers to pay on a monthly basis and enjoy continuous protection while on the move.
The Importance of Travel Insurance: A Life Lesson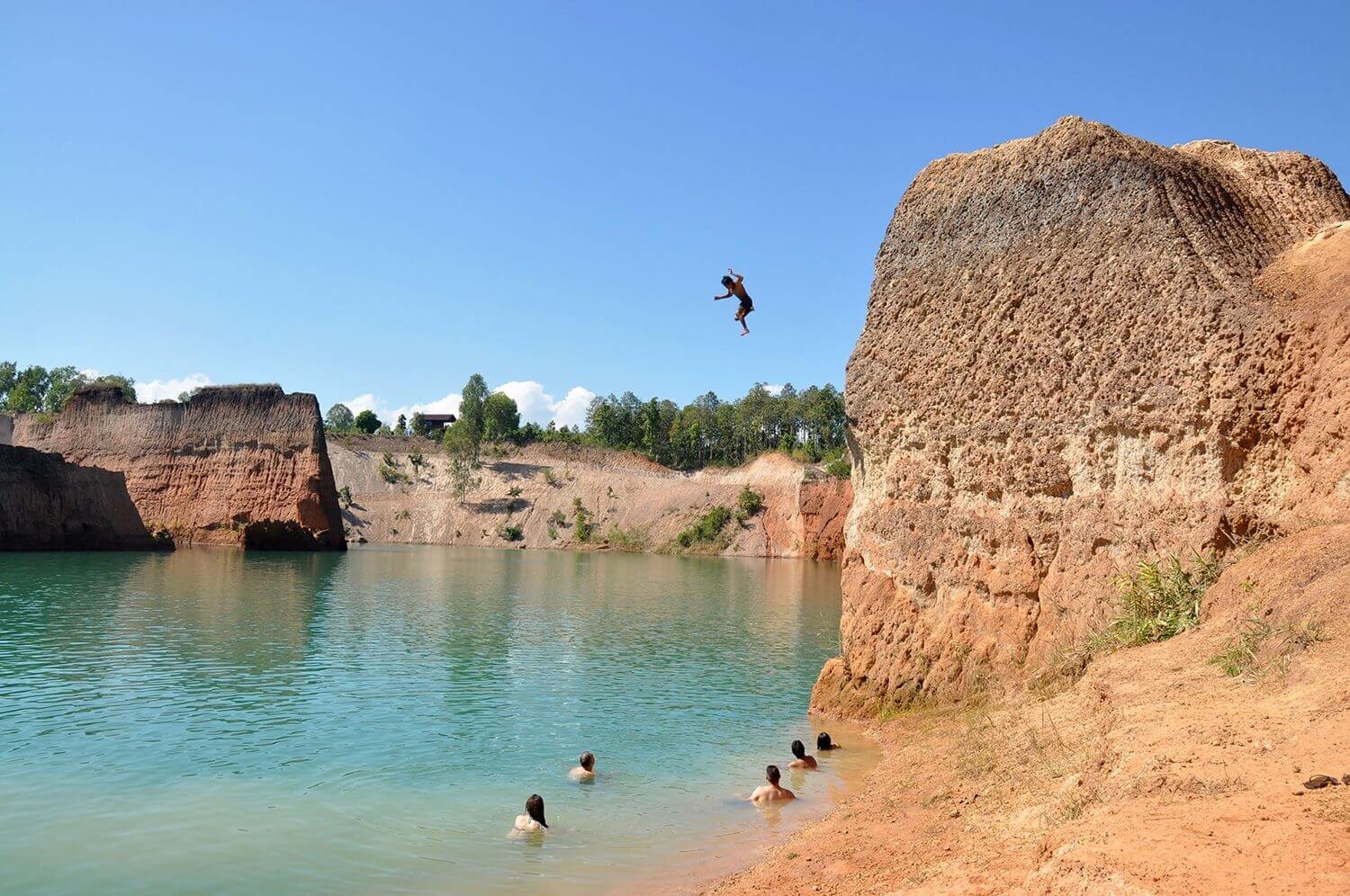 Do I really NEED travel insurance?
I plan every single detail of my trips, so nothing will go wrong.
I never have issues with flights.
I'll keep my valuables on me 24/7.
I always take great care of my health, and I hardly ever get sick.
These are all famous last words we've heard from fellow travelers.
But mistakes do happen. Travel isn't always pretty. Credit cards can be "misplaced". Flights can be delayed due to weather (ahem… Minnesota snow. Or volcanoes in Bali). The one time you forget to keep your eye on your camera, it gets stolen. And let's not forget that food poisoning happens whether you avoid street food or not. We speak from experience.
Don't believe us? We've heard too many real life travel horror stories, including experiencing some of our own, to know better.
In fact, the story below is a perfect example of why you should get travel insurance NOW!
This anecdote isn't meant to scare you or to deter you from traveling, but instead is meant to illustrate the importance of having travel insurance.
We had just arrived in Vietnam, and were on a bus to a small town in the north of the country called Sapa. We started chatting with the two Australian guys next to us who were just starting out on a 6-month trip around Southeast Asia.

They told us excitedly of all the plans they had in store. After the bus journey, we bid them "safe travels" and parted ways.

Sometimes when you're traveling, you run into the same people over and over again. And other times, you make a great connection with someone never to see them again in your lifetime. You never know what the case will be when you say goodbye.

Nearly a month later, we were relaxing on an island in Cambodia when we saw a familiar face: one of the Australian guys from that bus in Vietnam several weeks before. We asked him where his friend was, and suddenly the smile faded from his face.

He explained that a couple weeks before, they had been on a beach in Vietnam when his friend attempted a backflip, something he had done before and didn't think twice about.

The thing is, he landed a little funny, and in the days following started having spasms and trouble walking. He went to a doctor in Vietnam and was told that he immediately needed to be flown to Bangkok to undergo surgery, or risk being paralyzed.

Even though medical care in Thailand is significantly cheaper than in Australia or many other Western countries, an evacuation flight like that ain't cheap.

His friend told us that he thankfully had medical and trip insurance, because the whole thing when said and done was going to cost a hell of a lot more money than this gap year twenty-something had access to.
---
FREE e-Book
We Traveled the World for 4 years on a Budget with these 21 Brilliant Travel Hacks
30 pages, money-saving trips, and 100% FREE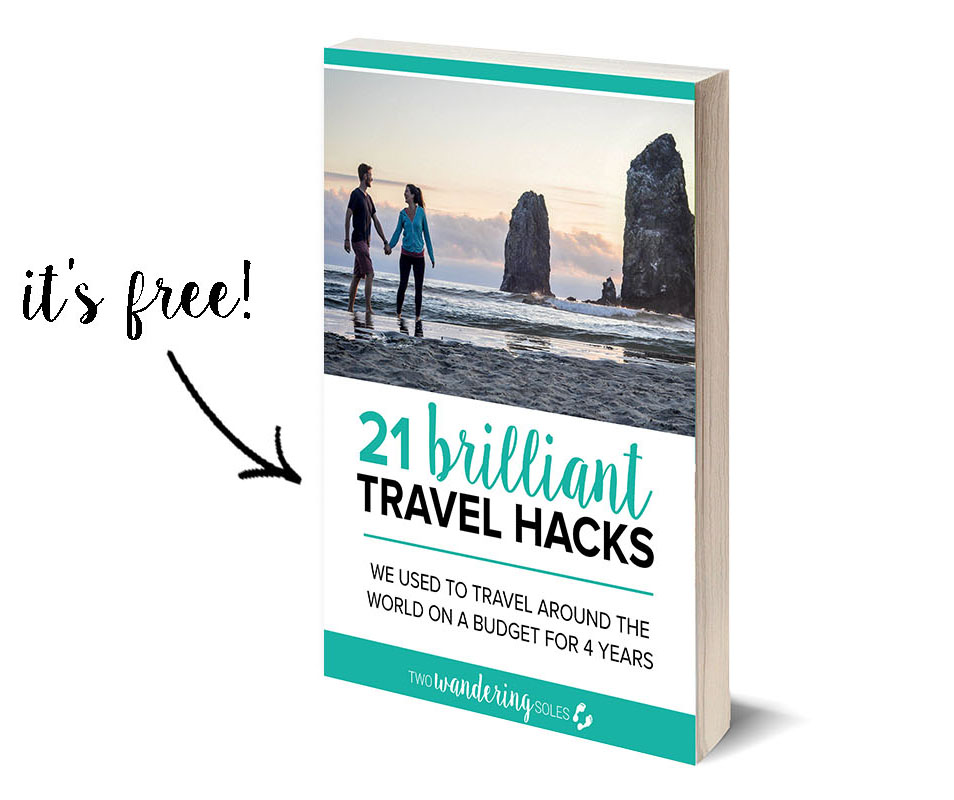 ---
After hearing that story, we immediately went online and bought travel insurance. And now, arranging a travel insurance policy is one of the very first things we do when planning a trip.
We are firm believers that there is exponentially more good in this word than bad. There is absolutely no need to fear other people, cultures or countries.
With that being said, we sleep better at night knowing our valuables are covered if something is stolen (unfortunately we've had to use our insurance policy for this reason). And we know that we can get medical care in an emergency (we also had to use our insurance when Ben had issues with his teeth and had to make an emergency appointment overseas).
Insurance is something you hope you never need to use, but you get anyway. That's why you have it for your car, your home, your teeth, and your health… But oftentimes people forget that their normal insurance policies typically won't cover stolen items or accidents that occur overseas.
What travel insurance should I use?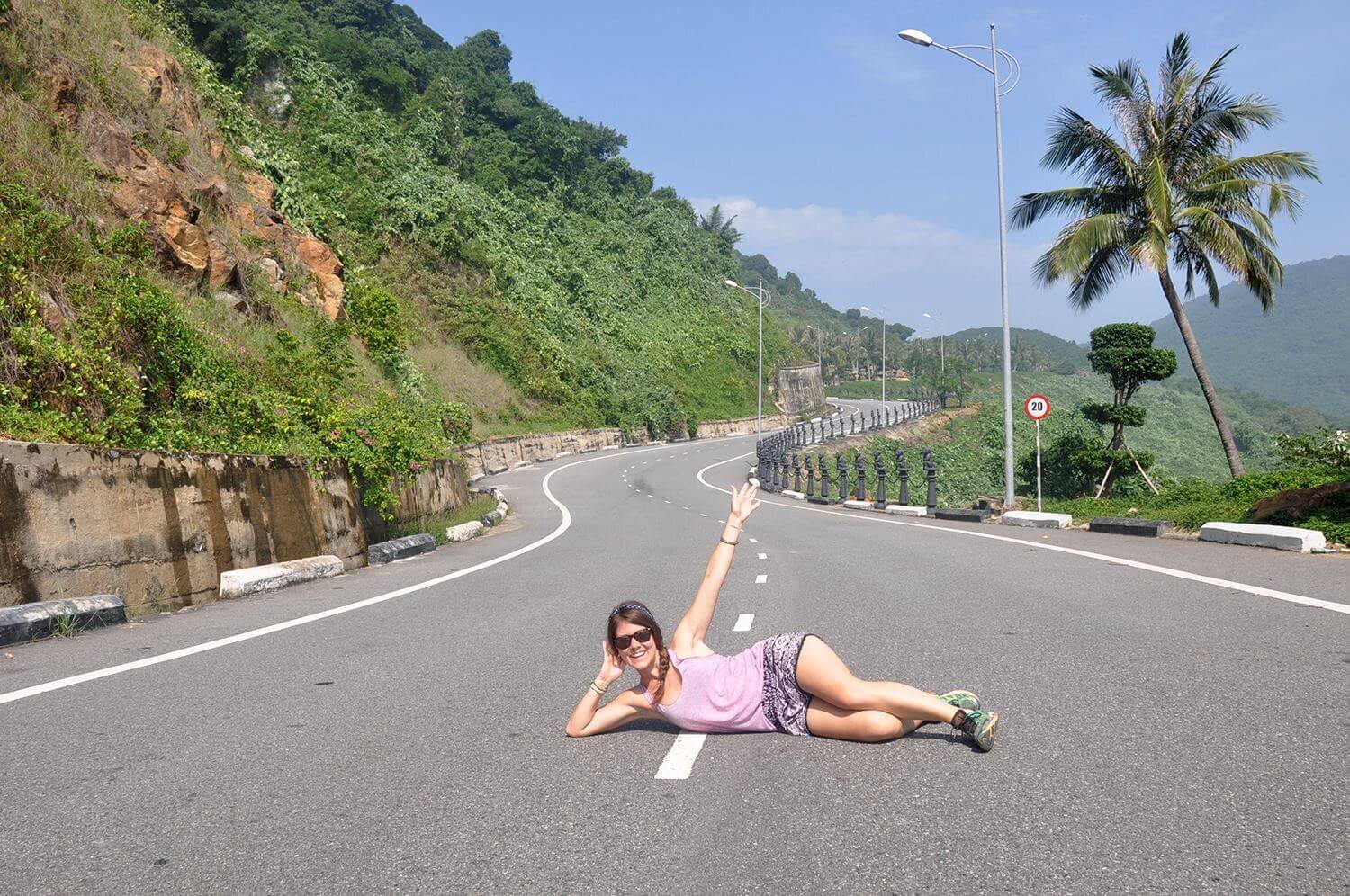 Plug this phrase into Google and you'll be overwhelmed by the choices. It seems as if there are a thousand companies with a million different policies. So how the heck do you know where to start?!
Lucky for you, we've done all the research so you don't have to.
We compiled all the info online and are sharing out top picks for different travel insurance needs. We will also walk you through what to look for in a policy so you can do your own travel insurance comparison.
Cheapest Travel Insurance
Before any big trip, we first get quotes from Allianz.
You plug in a few details about yourself and travel plans (age, length of travel, pre-travel bookings, destinations) and it'll spit out numerous options that cater to your travel. Browse and compare different coverage to find the right one for you.
You can purchase your trip insurance policy within 15 minutes. And guess what? It cost less than my monthly phone bill!
That's right – travel insurance doesn't have to be expensive!
Our policy was great for our basic needs, but after reading the fine print, we found that there were a few things it just didn't cover:
Extreme sports, like paragliding and scuba diving
It also didn't cover medical expenses if something were to happen at high altitudes (aka trekking to Everest Base Camp)
So for our next travels, we did a bit more research and found what we consider to be the very best travel insurance coverage out there for adventurous travelers like us…
Adventure Travel Insurance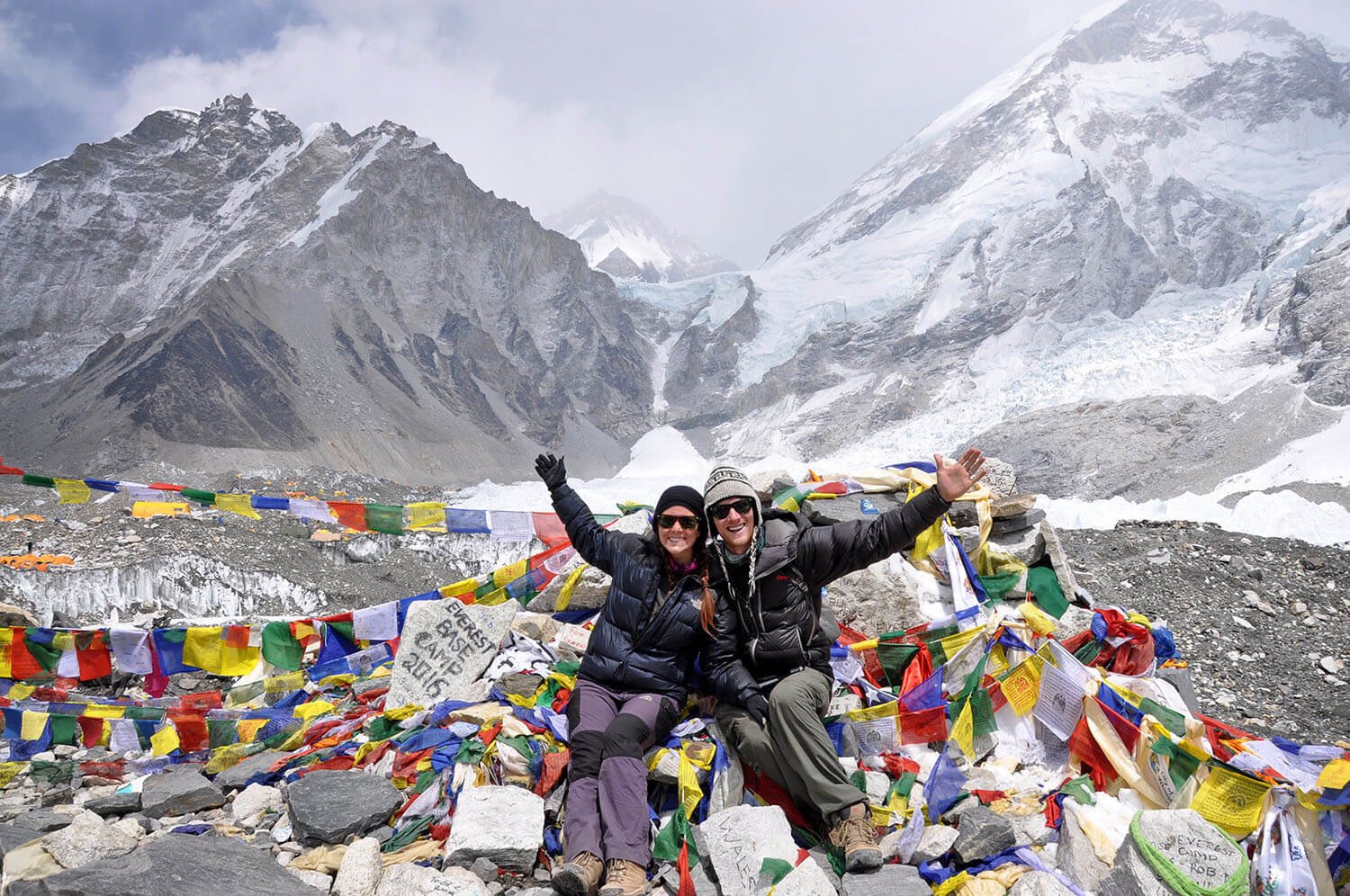 World Nomads Travel Insurance is a fan favorite in the backpacking realm, and for good reason. With low-cost policies and coverage specifically for travelers, you'd be hard pressed to find something comparable. Plus, what other insurance company is recommended by Lonely Planet and National Geographic?
World Nomad's easy-to-use plug and play policy guide walks you through the different coverage options until you find the right one for your travels.
They have one week to year-long policies with various amounts of coverage. If you want to join the thousands that get insured with World Nomads, hop over to their engaging site and travel worry-free.
Digital Nomad Travel Insurance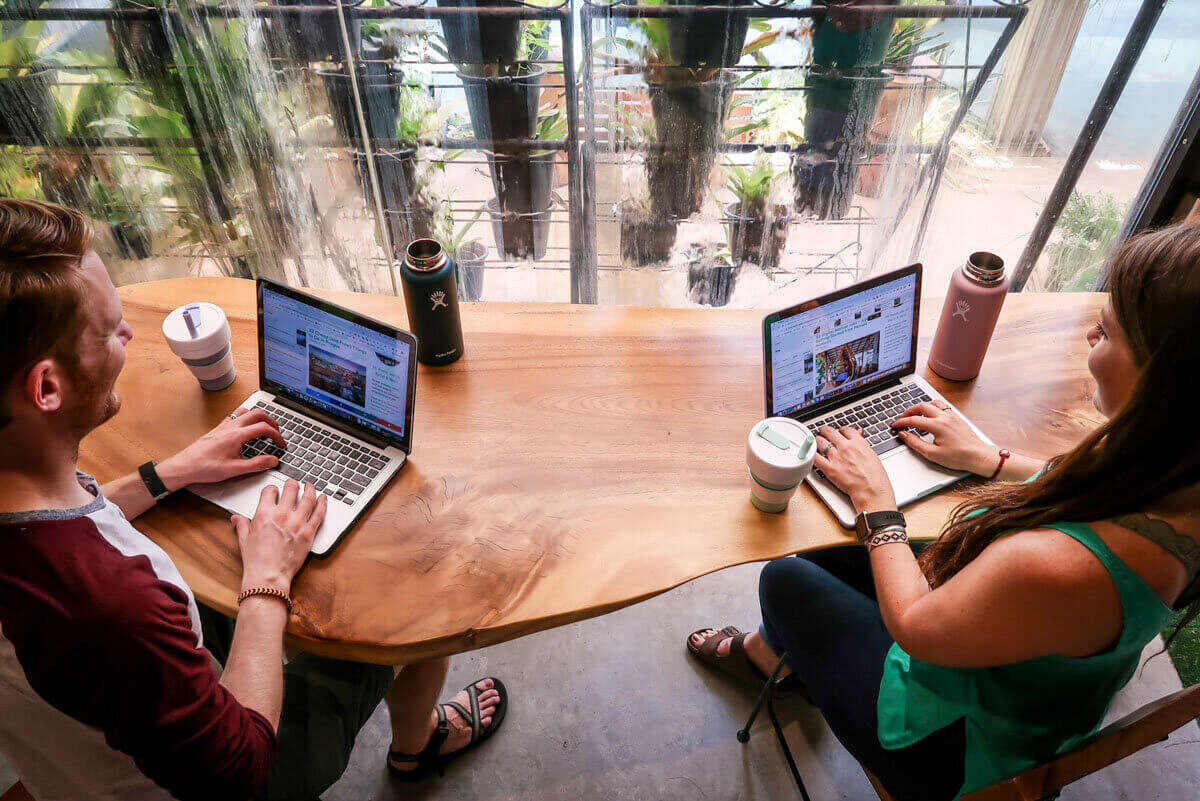 With the rise in popularity of digital nomading, it's no wonder the travel insurance industry has adapted to keep up. One relative newcomer to the travel insurance game is SafetyWing, a travel and medical incident insurance built specifically for digital nomads. 
One of the benefits of SafetyWing is that it can be purchased while you are already abroad, eliminating the barrier of geographical borders and the need for a homebase in your home country. (You'll notice in the fine print of many other travel insurance policies that they need to be purchased before your travels begin, while you are at home.)
Another major benefit of SafetyWing is the policy coverage. SafetyWing is available for people all over the world from all nationalities. It covers people while outside their home country, but includes home country visits and COVID-19 coverage in all of their policies. You'll be hard-pressed to find another travel insurance policy that'll stack up to that!
Best of all, SafetyWing operates like a monthly subscription, so you can adjust your coverage and opt in and out of plans on a monthly basis, based on your needs and travel plans.
Before you start plugging in your name and birth date, read below for some things you need to know about choosing the right travel insurance policy for you. We'll also share which policies we've used and exactly how much they cost.
Travel Insurance Comparison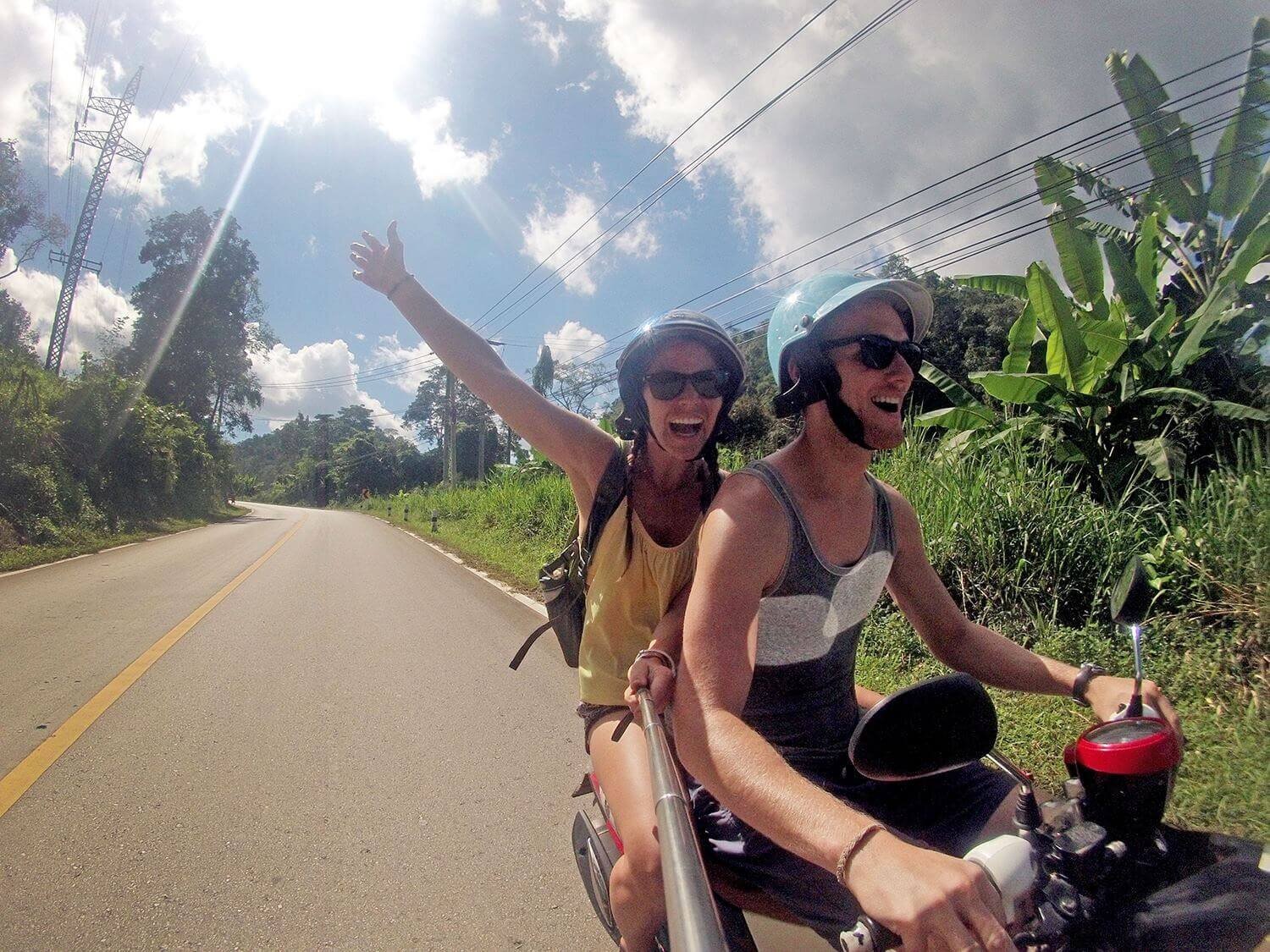 This is exactly what we look for when hunting for a travel insurance policy.
Coverage for lost or stolen items:
Try to get enough to cover above the price of your electronics and other valuables. A typical policy states that you will receive money for stolen items only if you have a police report filed AND a receipt for the purchase of that item.
Trip cancellation or trip interruption:
If something happens to you or a loved one before or after a trip has started, you typically can apply for trip cancellation or trip interruption claims. This way you'll get back the money you put down for accommodation and transportation you've already booked.
Lost baggage coverage:
Remember to keep all your receipts of valuable items. Take a picture of everything you're packing into your suitcase so you know exactly what you have with you. We have an example of a picture like this in our packing list.
Emergency medical transportation of $500,000 to $1,000,000:
Cross your fingers that you will never have to use this, but is good to know you can have that great of coverage. We met a guy who had an medical emergency and needed to be air lifted by helicopter from central Vietnam to Bangkok. This would have put him in debt nearly for life, but insurance covered it all. Phew!
Emergency medical and dental of $50,000 to $100,000:
This won't cover a doctors check-up or a dental cleaning (which are typically cheaper in most other countries than they are in the U.S.). This will only cover major issues like broken bones or severe illness. You'll likely have to pay the initial medical fees upfront, but you'll get reimbursed later.
Length of coverage:
You'll want to be insured for your entire trip. From the day your plane takes off, until your plane lands back at home.
Insider Tip: If you want to compare a few policies, you can check out Squaremouth. This does for travel insurance what Expedia or Kayak do for flights. Plug in your information, and you'll get a handful of quotes to compare.
What travel insurance do we use?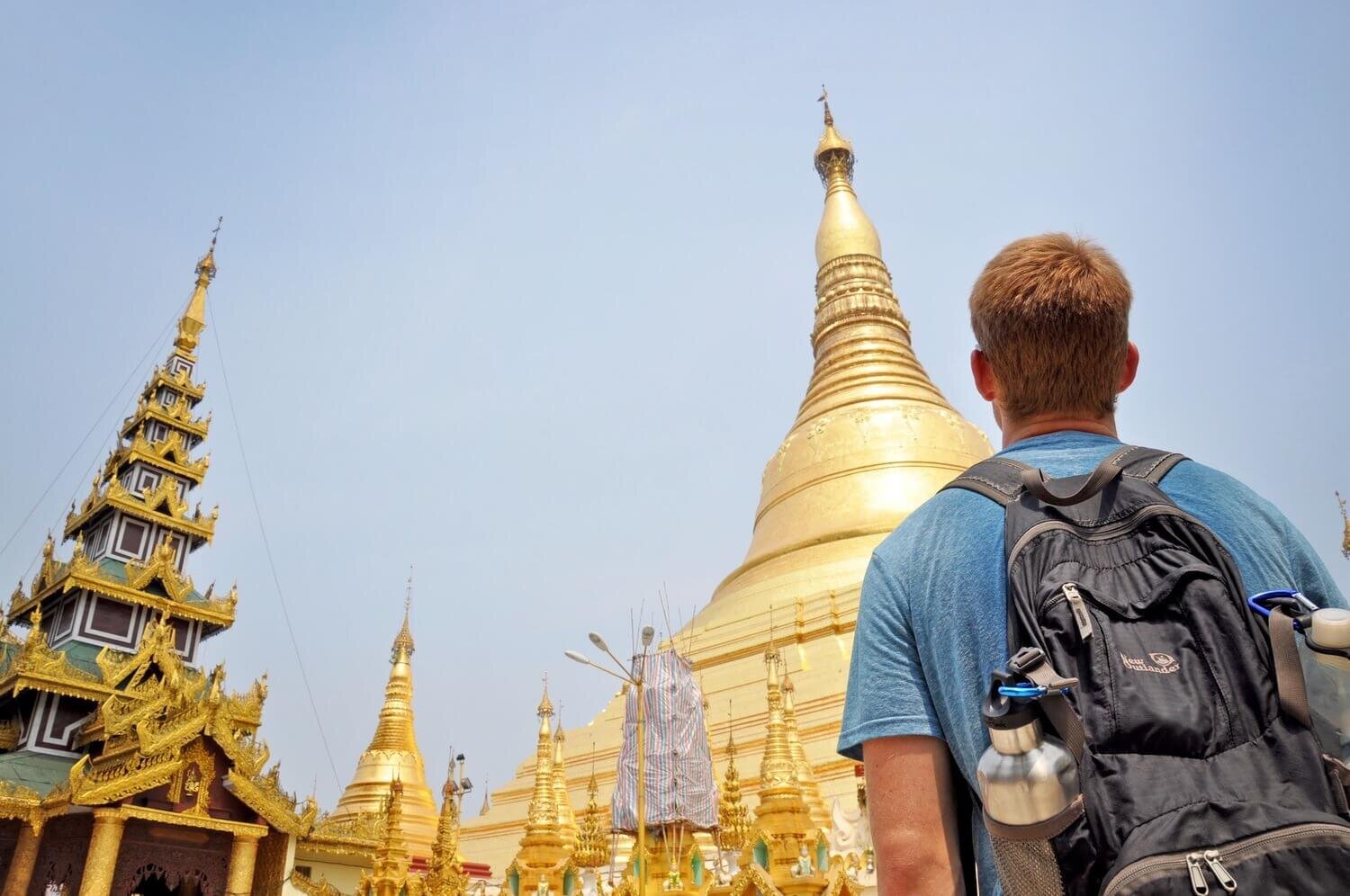 Well we've used a few different policies over the years depending on the different trips we were taking and what was available to us…
The travel insurance company we've used the most in our previous travels is Allianz Global Assistance. 
For our 3-month South America trip we bought an Allianz policy and again we purchased a year-long policy for our continued travels throughout Asia and beyond. It covers $2,000 in lost or stolen items per person and has $1,000,000 in emergency medical transportation. If we ever had trip delays we could be refunded up to $1,600 or if our bags were delayed, we could claim up to $600.
That's right, we have better coverage than the Minnesota Vikings' secondary (If you can tell, this Ben writing).
We also use World Nomads Insurance.
While we were trekking to Everest Base Camp in Nepal, we purchased an additional travel insurance policy through World Nomads. Our policy through Allianz doesn't cover medical issues at high altitude, and they don't offer any policies that cover this.
We've recently started using SafetyWing for our travels in 2021 and continue using this policy the most to this day. 
Because we knew we'd be living in Mexico for a few months during a time when the pandemic was still in full force and wanted to make sure we were covered, we turned to SafetyWing.
Our 3-month subscription covered up to $3,000 in lost luggage with up to $5,000 in trip interruption with no deductible. Our policy also has us covered for up to $250,000 in medical expenses, including COVID-19 coverage, and $1,000 in emergency dental.
This is the provider we turn to the most when planning for a new trip.
Travel Insurance Cost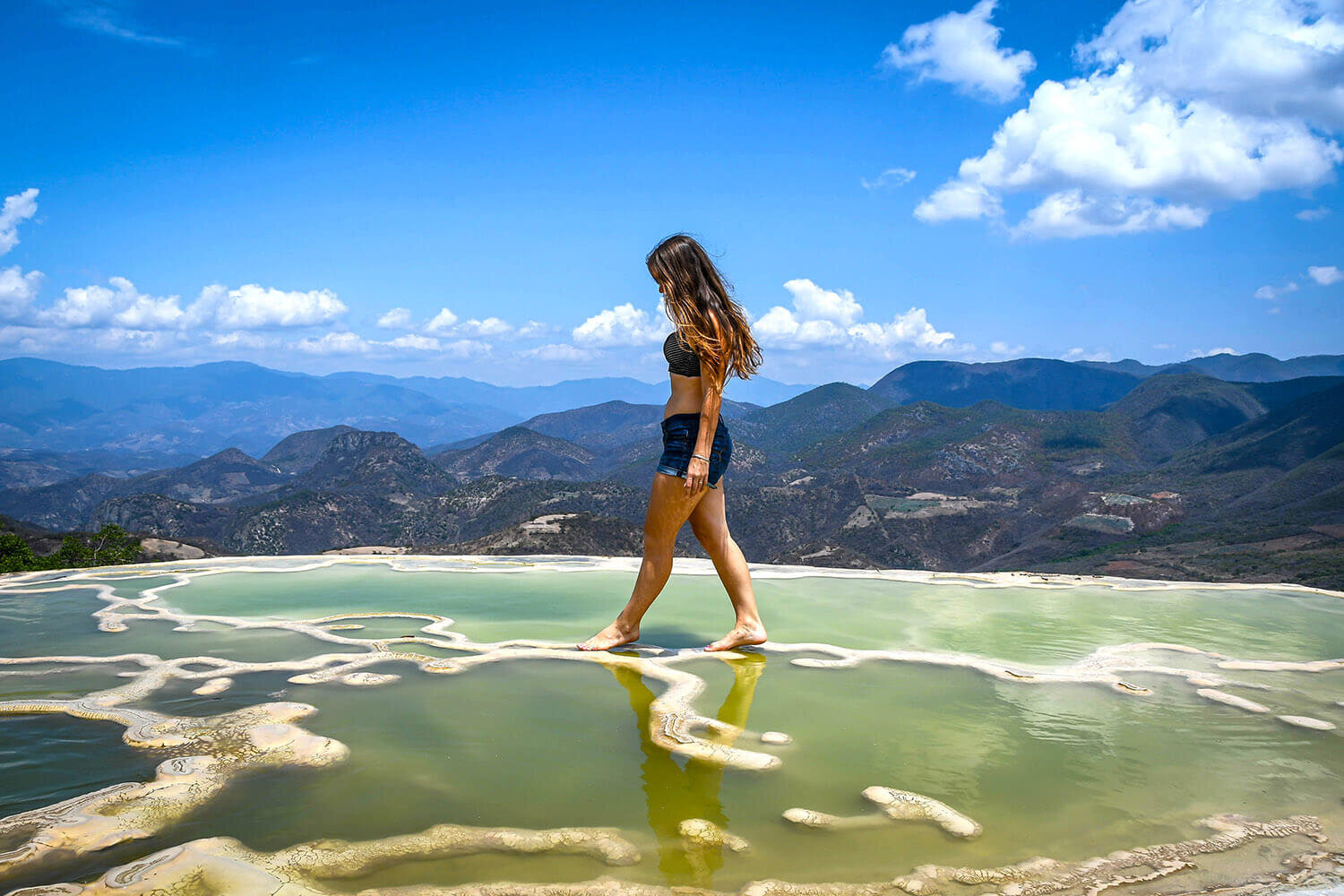 Below is a general breakdown of the cost of travel insurance from each of our top providers.
Allianz Global Assistance 
Allianz offers a number of different plans from single-trip coverage to annual/multi-trip plans. We recommend them for their annual plans which cover virtually any kind of travel done in the span of one year, at a single cost for the entire year.
AllTrips Basic: Starting at $135/year
AllTrips Prime: Starting at $275/year
AllTrips Premiere: Starting at $475/year
AllTrips Executive: Starting at $500/year
Check out which policy at Allianz Global Assistance works best for you, I know you're curious. Head over to their site and get insured.
SafetyWing 
SafetyWing is a travel medical insurance option that operates like a monthly subscription. We recommend SafetyWing if you're a digital nomad who's already abroad and traveling full time, or traveling during the pandemic. 
Our current monthly policy through SafetyWing costs us just $40 per person for 4 weeks of coverage. The policy charges us on a monthly basis and automatically deducts our next payment each month for the duration of our travels. 
World Nomads
World Nomads provides coverage for over 200 adventure activities that aren't usually covered (read the fine print!) in typical travel insurance policies. We recommend getting their short-term trip coverage (on top of your annual or monthly plan) if you plan on doing any activities like scuba diving, mountain biking or high altitude hiking.  
Our high altitude policy for 3 weeks through World Nomads cost $178 and had $100,000 in medical expense assistance and covered $300,000 for emergency evacuation per person. We saw at least 2 dozen helicopter evacuations during our Everest Base Camp trek, and let me tell you, those are not cheap rides. I sure hope all those people had travel insurance!
Standard Plan Quote for 3 weeks: Starting at $93
Explorer Plan Quote for 3 weeks: Starting at $171
Get an instant quote on World Nomads now, it's that simple! It'll take less than 3 minutes. 
Understand Your Coverage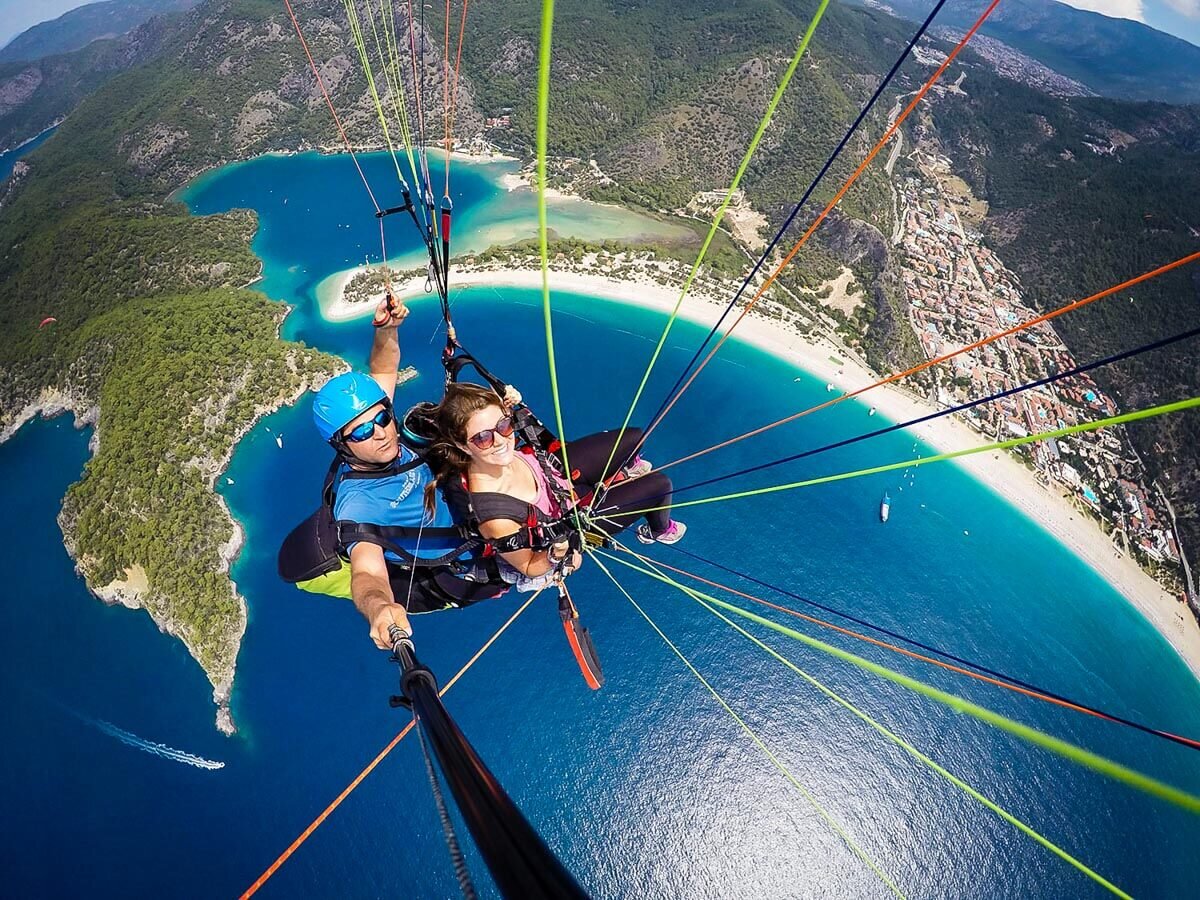 Read all the fine print! This is a biggie. Like we explained above, compensation will likely only be given for items for which you have a receipt.
Another thing to be sure you understand is how medical coverage will be dealt with. More often than not, you will have to pay the bill up front on a credit card (or with a wire transfer), then the insurance company will reimburse you after you've provided all necessary documentation.
Many countries (in Asia, for example) have affordable fees for hospital bills, but it's good to have a game plan in case you need access to larger sums during an emergency.
Other ways you might be covered
If you do get into a pinch while traveling, there are oftentimes other protections you may have beyond travel insurance. These come in the form of credit card protections or other insurance coverage. We'll do our best to explain what to look for so you can understand your coverage completely.
But first, a personal story…
While on a road trip in our campervan in Colorado, we had our brand new mountain bikes stolen from our bike rack (yes, they were locked!). Our renters insurance policy in Oregon covered the bikes, because they were our personal property that was insured under that policy.
We'd recommend consulting with your homeowners/renters insurance if you have any specific questions about your coverage while traveling domestically.
Other forms of coverage:
Credit card coverage: Oftentimes credit cards, specifically travel rewards credit cards, will offer coverage for things like lost luggage, stolen items, rental car insurance and trip cancelation protection.
Renters/Homeowners insurance: Can cover items from theft when you're traveling domestically.
Car Insurance: Check your car insurance policy to see if it offers rental car coverage both domestically and abroad. You may find car insurance covers other items of value in the event of a car break-in as well.
Travel Insurance FAQs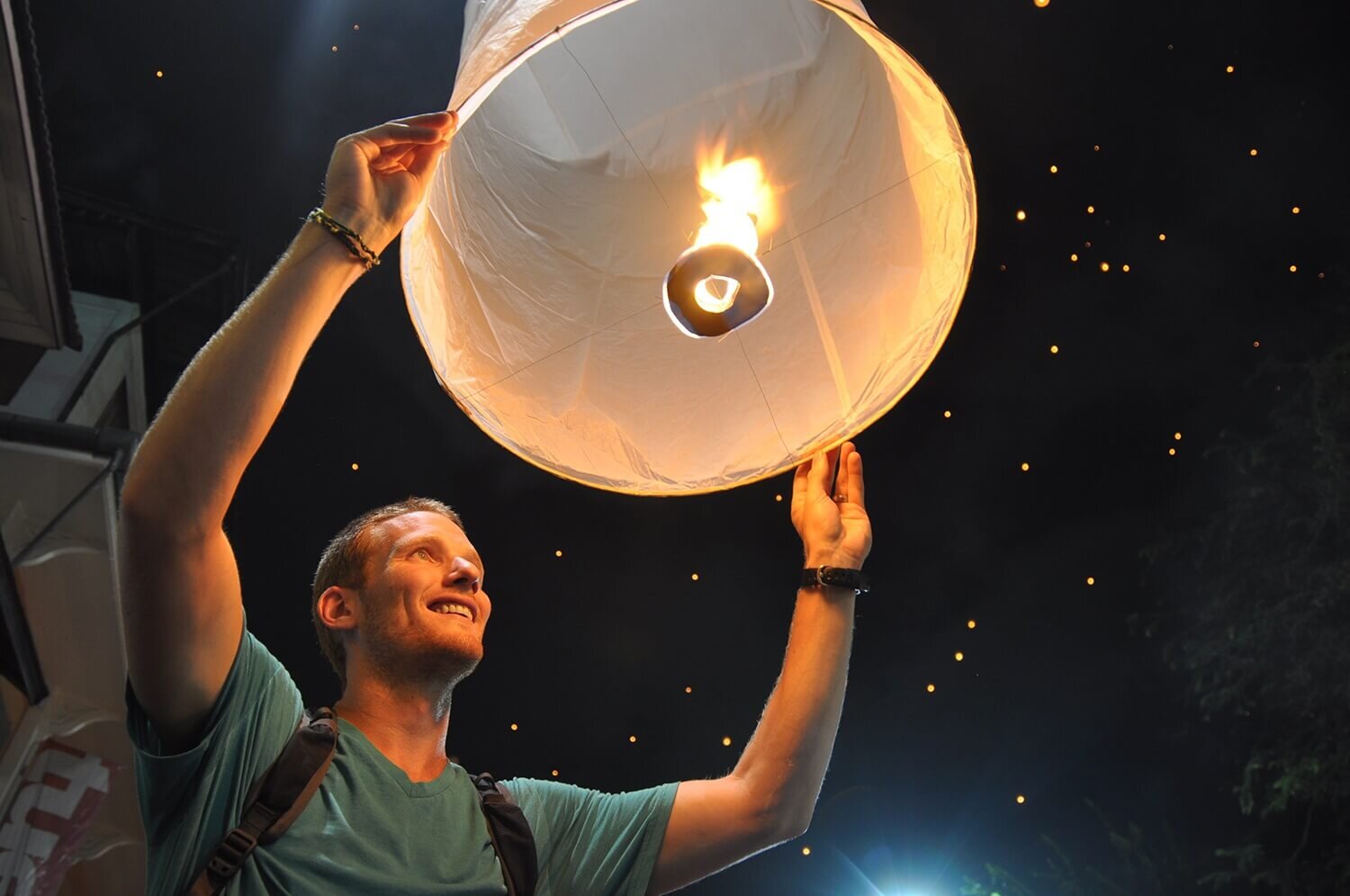 We hope we've answered most of your questions like what to look for in a policy and how much travel insurance costs in this article. Here are a few other FAQs we've come across to help you get the full picture.
Do I need travel insurance for domestic travel?
That depends on your situation and what kind of travel you plan on doing. If you are taking a last minute trip in your home country, you probably haven't pre-paid any major expenses or non-refundable trip costs that would be covered by trip protection.
If you are fully covered and are comfortable with the benefits of your medical and dental insurance plans, you probably don't need to look for travel insurance with medical coverage.
However, if you are planning some extreme sporting adventures (high altitude hikes, scuba diving, paragliding, etc.) you may want to double-check you are covered by your medical insurance and if not, look into travel insurance with World Nomads.
You may also want to look into getting travel insurance if you are planning a road trip and your car or credit card insurance does not cover your rental car.
Can I purchase travel insurance after booking?
It's never too late to protect yourself! However, it's best if you can get insured as early in the travel planning process as possible. Double-check the fine print to see if you will be covered if you are already abroad. You may miss out on certain benefits if you wait too long.
SafetyWing offers monthly plans that can be purchased while abroad and even offer home-visit coverage for short term travel back to your home country. 
What travel insurance does not cover?
This is a tricky one as it really depends on your policy. The following is a list of conditions travel insurance typically doesn't cover (but you'll always want to double-check with your specific policy):
Health crises like global pandemics that begin before you book your trip

Hint: We only know of one company, SafetyWing, that covers pandemic-related medical expenses right now

Natural disasters that occur before you book your trip
Weather-related cancelations
Losses due to pre-existing conditions, including mental and emotional disorders
Pregnancy and childbirth
Extreme sports and risky activities

World Nomads is the best company we know of to cover these specific activities

Specific items in your luggage such as tickets, passports, eye glasses, hearing aids, keys, cash, and cell phones
Do I need travel insurance if I have health insurance?
The short answer: Yes. Most medical insurance policies (including Medicaid in the US) do not cover medical expenses outside of your home country. It is absolutely imperative that you get travel insurance to cover you in the case of a medical emergency while abroad.
How do I file a claim?
This will be handled differently by each travel insurance company and depending on your policy, but I speak from experience when I say it can be done pretty easily.
Smaller claims such as baggage delays or lost or stolen luggage can be handled entirely online and usually get paid out pretty quickly. Larger medical expenses will likely need to be paid out of pocket (or with credit) until the claim can be filed, approved and you get reimbursed.
Golden Rule for Travel Insurance
Always, always, ALWAYS have a money trail. If anything happens, the insurance company will want to see proof of what you paid for. If your camera gets stolen but you have no proof of purchase, you're outta luck.
Keep receipts for everything. For transportation, keep your tickets (at least until the transportation is completed hassle-free). If you go to the doctor, ask for a bill.
Tip: If you don't want to keep the paper version of your receipts, snap a picture on your phone and save it on your cloud account.
Before your trip, take pictures of receipts for your valuables and upload them to the cloud. That way if something does get stolen, you can access them easily and send the copies straight to the insurance company.
---
Need help planning the perfect trip?
Be sure to check out our Travel Planning homepage for resources on everything you need to know from how to get started to packing, budgeting and more! Or you can read some of our favorite articles about planning your next trip below.
Save this to Pinterest for later!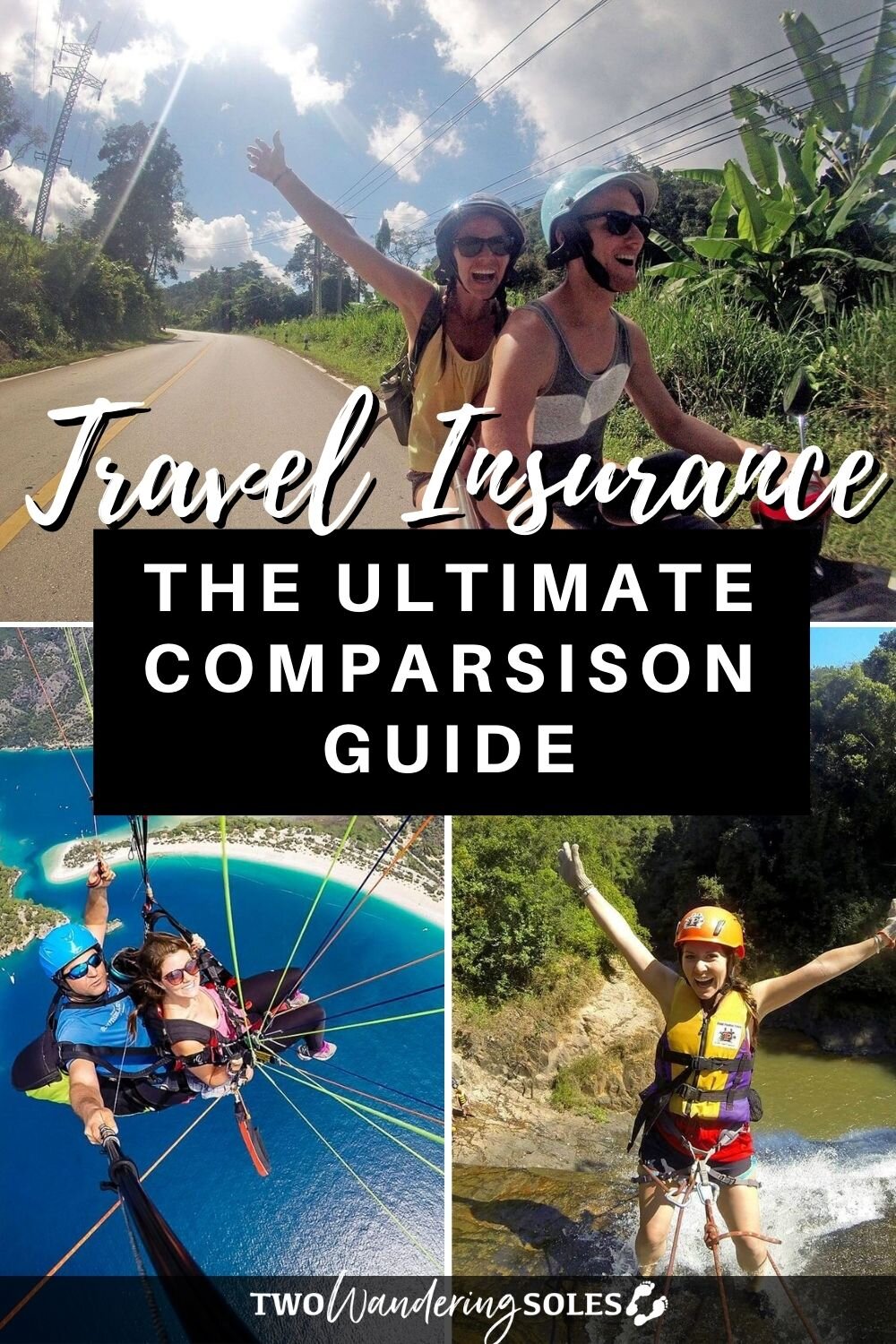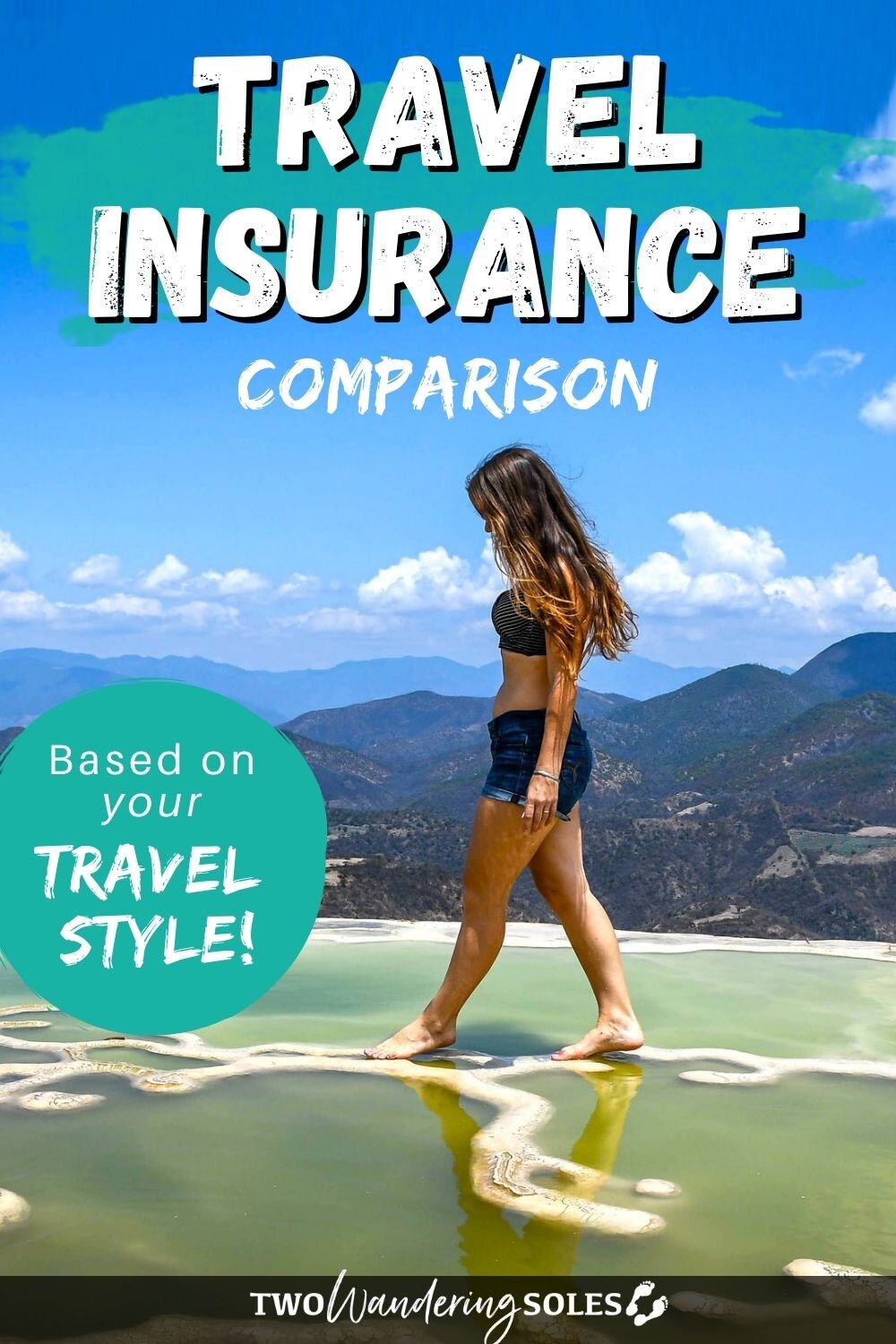 We want to hear from you!
Did our travel insurance comparison help you find the best policy for your needs? Do you have any other travel insurance questions or tips? Have you had any good experiences with a company? Share stories and tips in the comments below.