Often overshadowed by its Western neighbors, Eastern Europe deserves to be on your travel bucket list. From natural beauty to adorable towns to rich culture, we'll share exactly why Eastern Europe should be on your radar.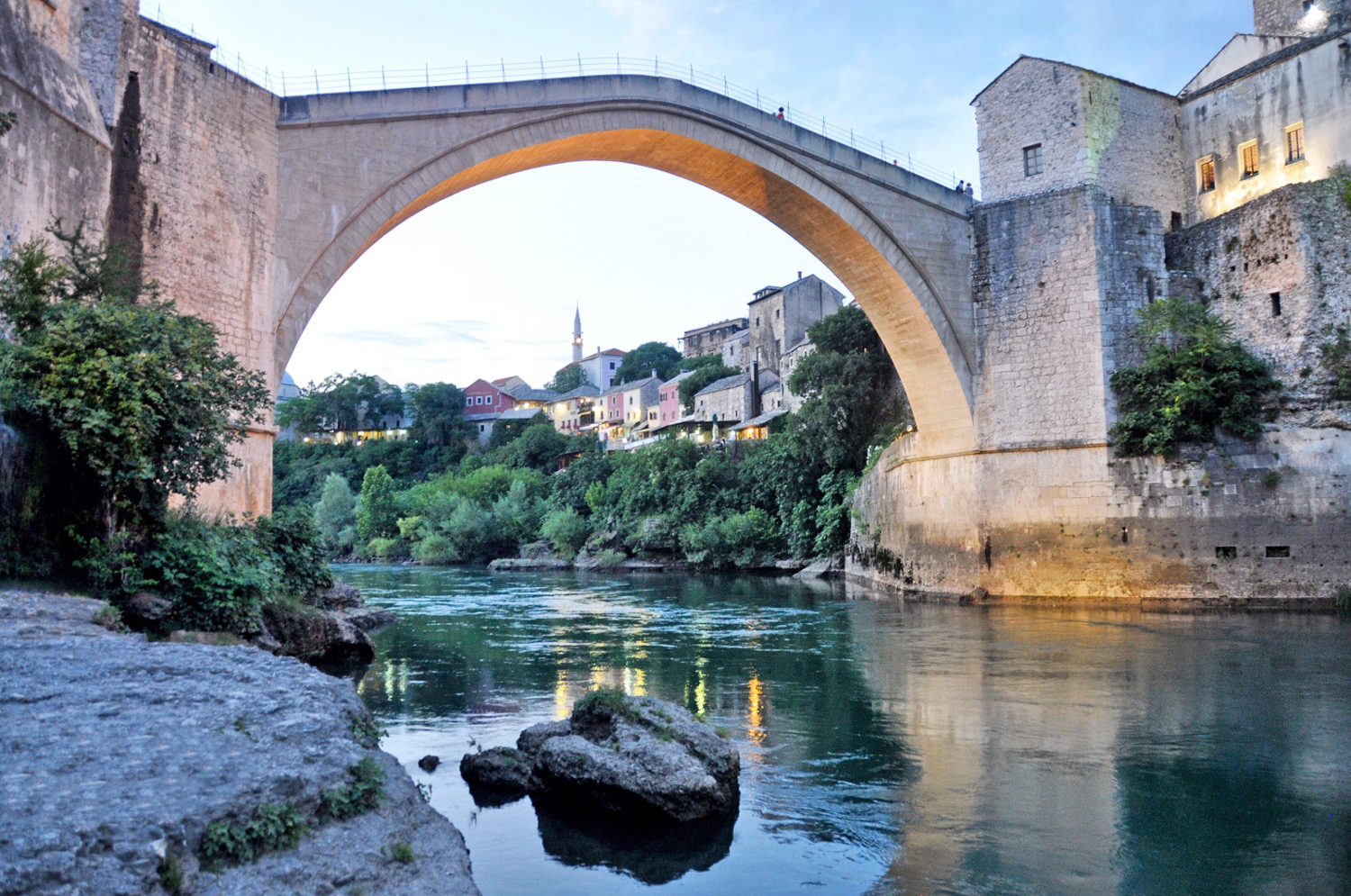 We spent last summer in Eastern Europe, riding bicycles through countryside villages, picnicking on beaches and hiking through landscapes that looked as though they belonged on a computer desktop.
We learned about these countries' painful recent histories and witnessed families coming together at sundown during Ramadan to break their day's fast. We had deep conversations about faith and humanity, and also partied at world-renowned bars.
But to be completely honest, we wound up in Eastern Europe almost completely by accident.
Here's what happened…
We were sitting in a hotel in India, deciding where to go next. We had to be back home in Minnesota in September for a wedding, so the logical way to get there was by traveling west. 
We bought a cheap flight to Istanbul and decided we'd figure out the rest when we got there. ("That's future Ben and Katie's problem" is how we answer most dilemmas.)
Well, Turkey enchanted us, and we ended up staying a whole 3 weeks. As we were ready to depart, the next logical step seemed like crossing the border into Bulgaria.
"Bulgaria? What's even there?" we wondered. (As it turns out: A LOT.)
We knew very little about this Balkan gem before getting the stamp in our passport, and had ideas of traveling westward quickly. Summer in France sounded nice. Or perhaps we'd return to our study abroad home in Italy.
But Bulgaria wowed us.
We began to think that if the rest of Eastern Europe was like this, it wasn't such a good idea to skip over it.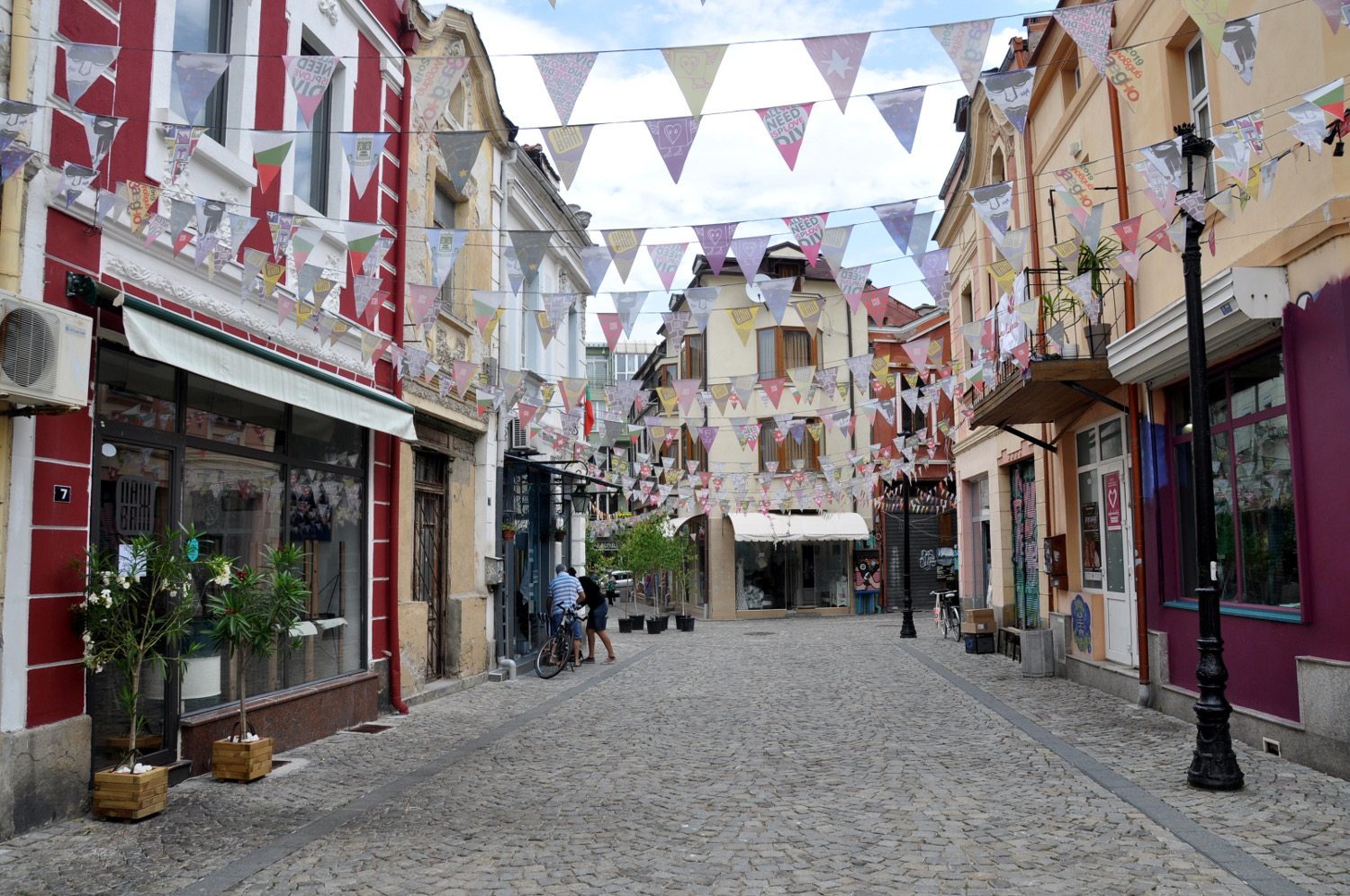 So on our third day in Bulgaria, we sat down over a beer (or 3) and decided to stay in Eastern Europe and take our time instead of quickly jumping to Western Europe. 
We spent the next 3 months making our way through Romania, the Balkans, the countries of former Yugoslavia and up to Hungary, the Czech Republic and Poland. We visited 10 countries in total; most of which we knew very little about prior to crossing the border to Bulgaria. 
No matter what you're looking for on your travels – a good party, an escape into nature, or a lesson in history and culture – Eastern Europe really does have it all. 
We're so happy that we "accidentally" ended up spending our summer exploring this vastly underrated region. And we're going to share exactly why we think that you, too, should put Eastern Europe on your bucket list!
Don't miss this! When you're done learning WHY you should visit Eastern Europe, check out our bucket list experiences in Eastern Europe. 
---
Note: There are many different definitions of which countries constitute "Eastern Europe". This list includes several countries in the Balkans, and the east part of Southern Europe. We simply use the phrase "Eastern Europe" to refer to the east part of this continent.
---
1. It's Inexpensive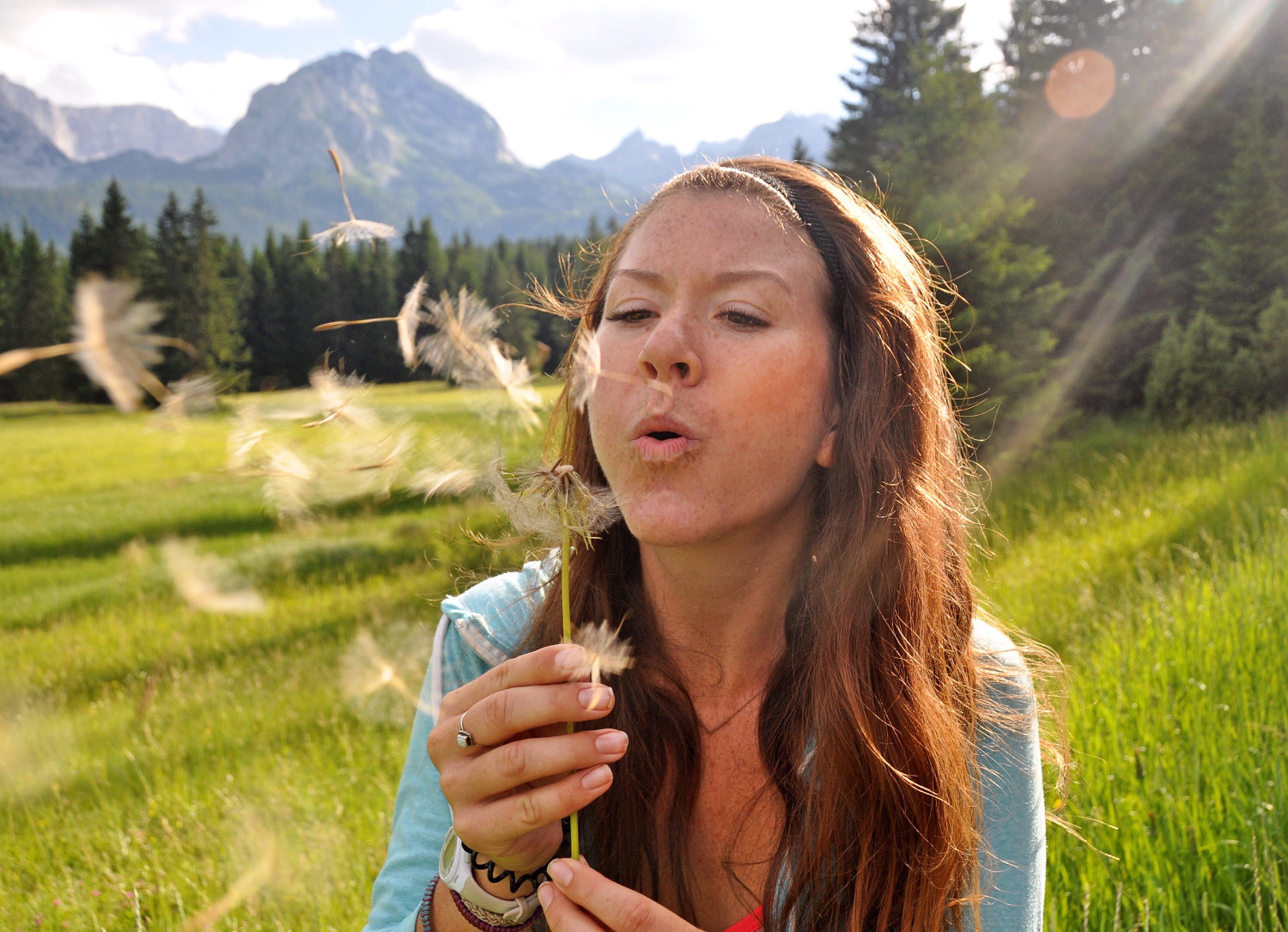 Whenever talking about expenses, it's all relative.
For example, when we're at home in the US, we might consider a $30 meal for the two of us cheap, but in Southeast Asia, paying that much would be absurd.
So when we say Eastern Europe is cheap, we should clarify.
We had just come from India, where a really nice hotel room cost $12 USD and a meal was under $2 USD per person. Compared to India (or much of Asia, for that matter), Eastern Europe ain't exactly cheap.
But compared to its western neighbors, this region is a steal. If you want to get to Europe, but don't have the budget for Norway, France or Italy, Eastern Europe is a wonderful alternative. 
To give you a general idea, this is an average of how much we spent per day (for 2 of us!) in a few Eastern European countries:
Bulgaria: $56.18 USD per day (for 2 people!)

Slovenia: $82.16 USD per day (for 2 people!)

Hungary: $65.77 USD per day (for 2 people!)

Poland: $58.26 USD per day (for 2 people!)
Yes, that's accommodation, food, entertainment, transportation, drinks… everything!
Tip: For an inexpensive city to fly into, try Sofia, Bulgaria. We met several people in this hub city who ventured there only because of the super cheap flight, but ended up being pleasantly surprised.
2. Fewer crowds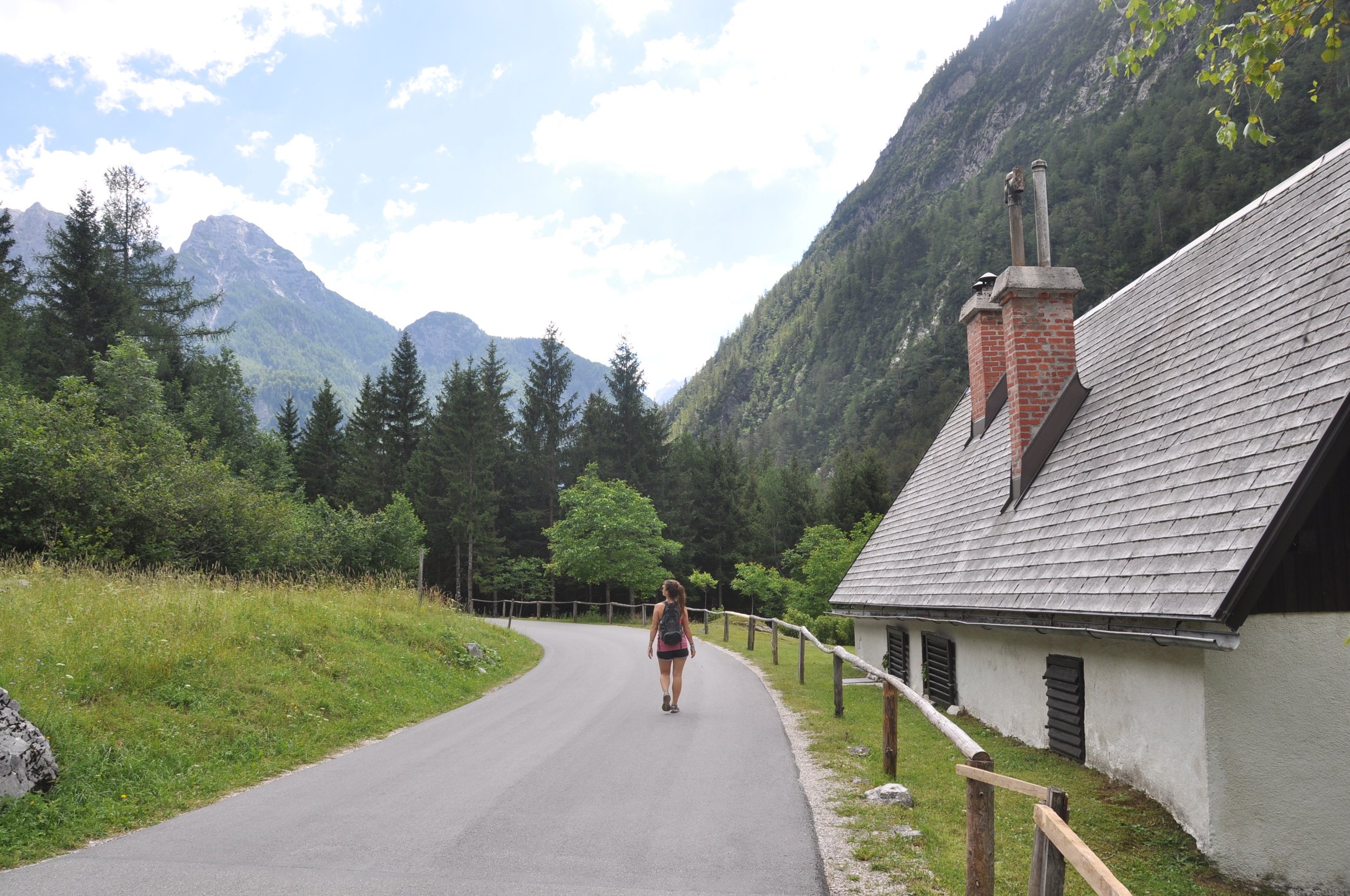 One thing I learned about myself during our round-the-world trip is that I hate crowds. Okay, hate, is a strong word… but yeahhhh, I think it still fits.
After too many run-ins with selfie sticks and rubbing shoulders with other sweaty tourists (yeah, I know I'm a sweaty tourist too), I just got sick of it. 
There are some areas in Eastern Europe where you'll be hard-pressed to find other travelers. And there are magnificent hikes and landmarks where you'll be sharing the experience with just a handful of other adventurous souls. (Unlike in much of Western Europe, where lines, tour guides holding flags above their heads and steep entrance fees are a big portion of your experience.)
I'm not saying that there are no tourists in Eastern Europe. There are certain countries, like Croatia for instance, that are gaining popularity and have the same crowds as you'd find in Paris and London during peak tourist season. But in general, Eastern Europe is still less traveled than the Western region of this continent. 
3. Friendly people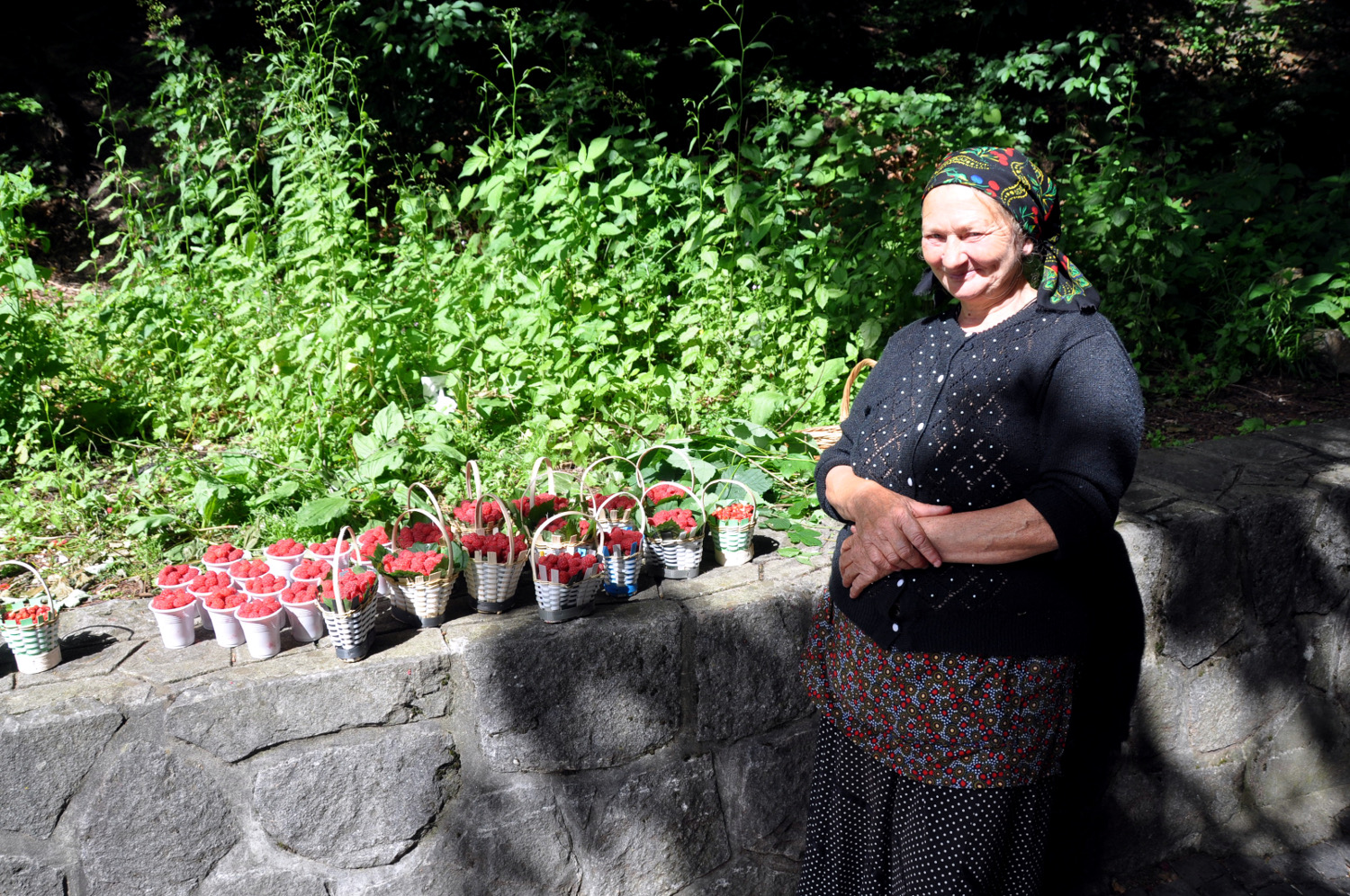 There's a lot of things that determine how much we enjoy a particular country. Natural beauty, delicious cuisine and a rich culture are just of the few qualities that'll steal our hearts…
But one aspect that is often overlooked is the people. Sometimes the people you meet can make your otherwise mediocre trip fantastic, or they can turn you off to a seriously amazing location. (We've experienced both situations.)
We agree that the winners for friendliest people in the Eastern European countries we visited were: Bosnia, Bulgaria and Poland.
4. Adorable towns & impressive big cities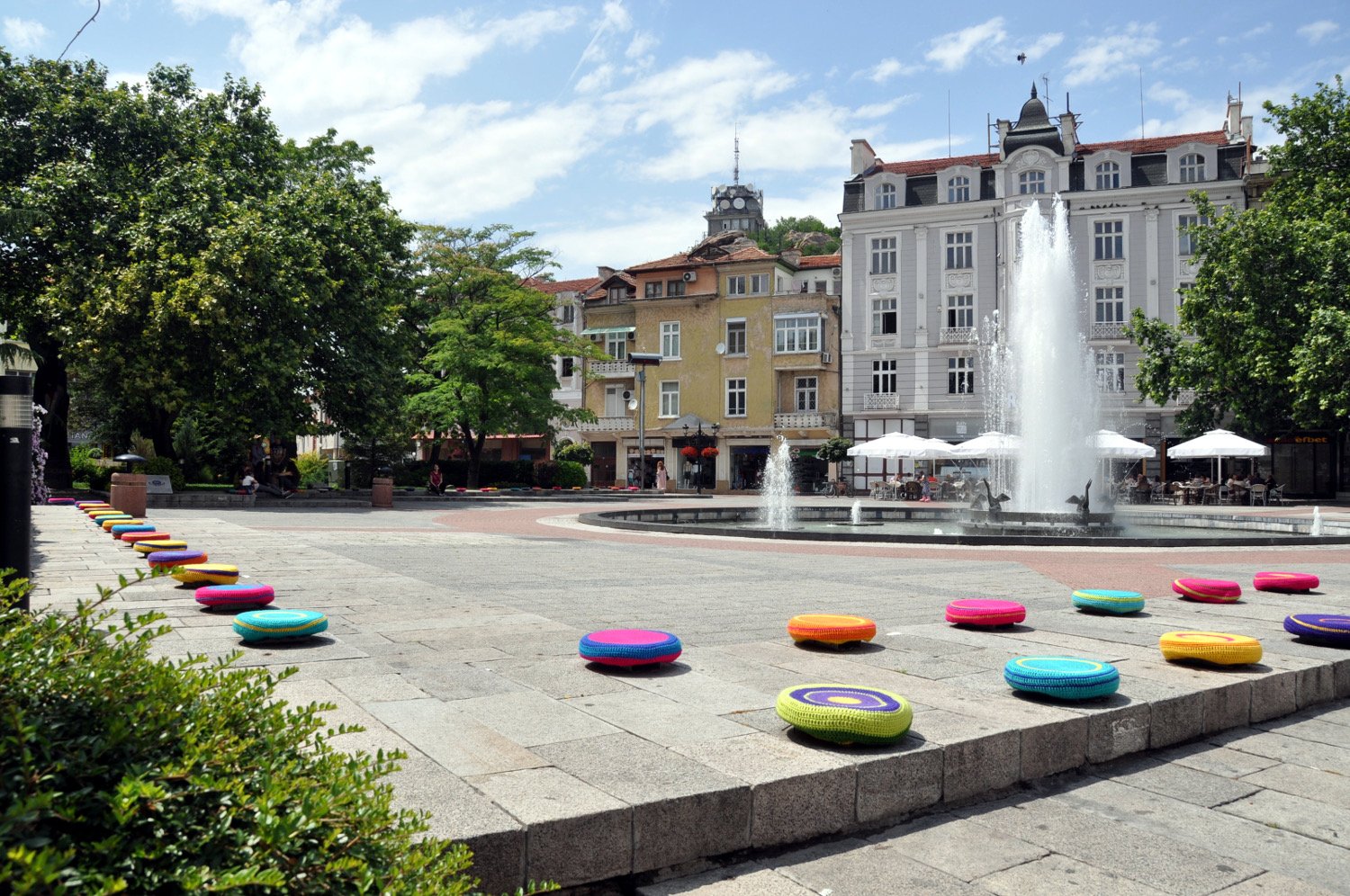 There are some cute stinkin' towns in Eastern Europe that you've most likely never heard of. Don't feel bad: we didn't know about most of these towns either until we started plotting our travels through this region. 
Plovdiv

Veliko Tarnovo

Žabljak

Zakopane

Bovec

Sibiu

Brassov
Do any of those ring a bell to you?
Take it from us and put them on on your bucket list. And if you're still not quite convinced, do what we do when we hear of a new place, and plug the name into Google images where you'll be blown away by their charm.
This region is also home to some of the best cities to visit in Europe. While big cities aren't always our thing, we fell in love with more than one of Eastern Europe's biggest metropolises. 
Ljubljana may just be the cutest capital city in all of Europe.

We seriously considered picking up and moving to the gem that is Budapest.

And Kraków drew us in like a magnet.
The thing that we loved about all these cities is that they had a mix of old and new; infrastructure and green space. They were welcoming, affordable and had their own unique vibe. 
Planning a trip to Europe? Find out the best time to visit Europe based on seasonal weather patterns in each region and your personal travel style.
5. Natural beauty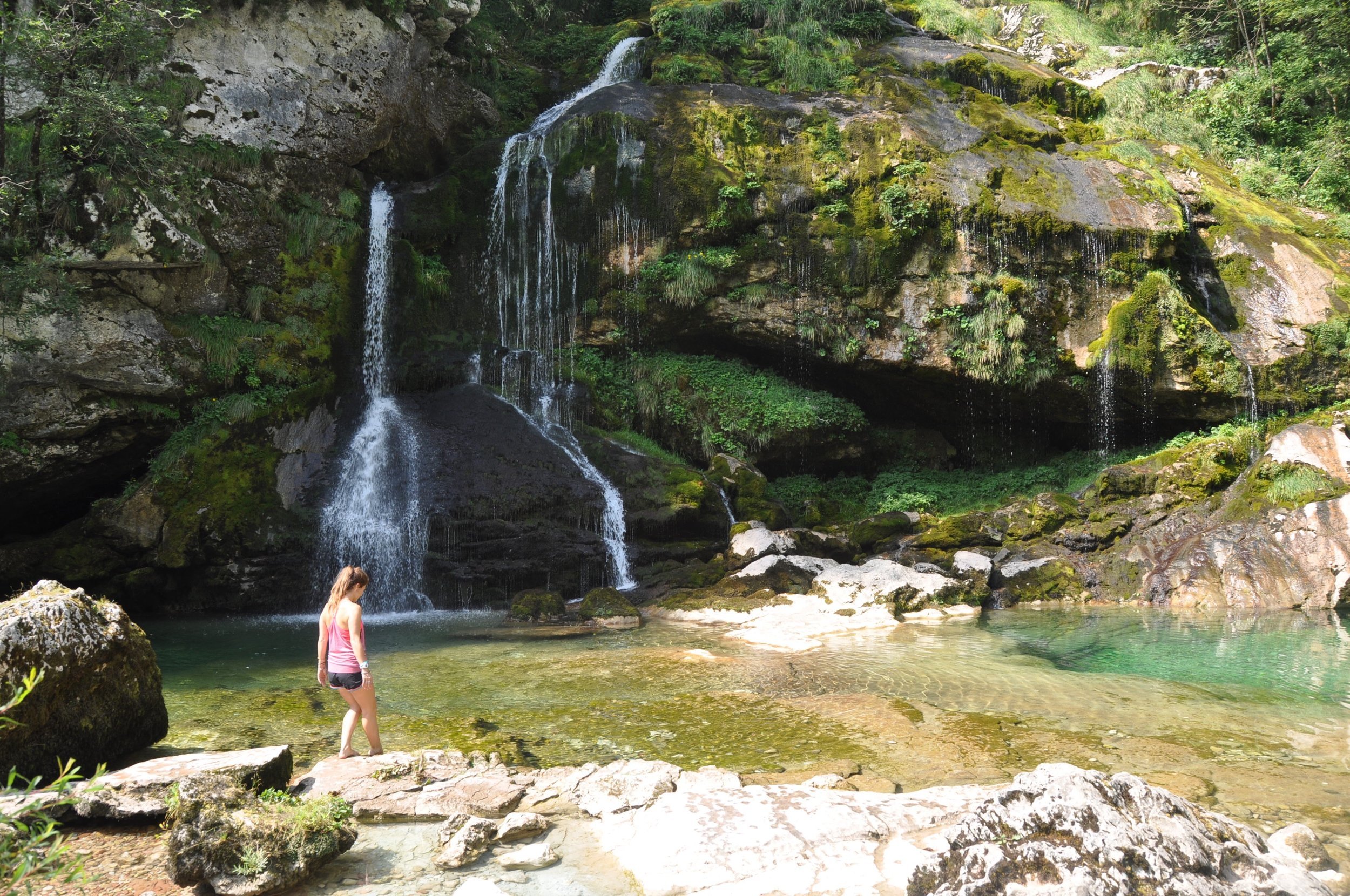 Nearly all people seek some sort of natural beauty on their travels. Whether it be palm-lined beaches or iconic waterfalls, being somewhere that makes your jaw drop in awe is an important factor when planning a trip.
Let us assure you that there is plenty of beauty to be explored in Eastern Europe. From rolling green hills to hidden waterfalls to rugged mountains and epic beaches, there is a variety of natural beauty in this region. 
And the wonderful thing is much of it is not super built up (yet). The natural beauty of much of this region has not yet been marred by an abundance of tourist infrastructure. 
6. Deep history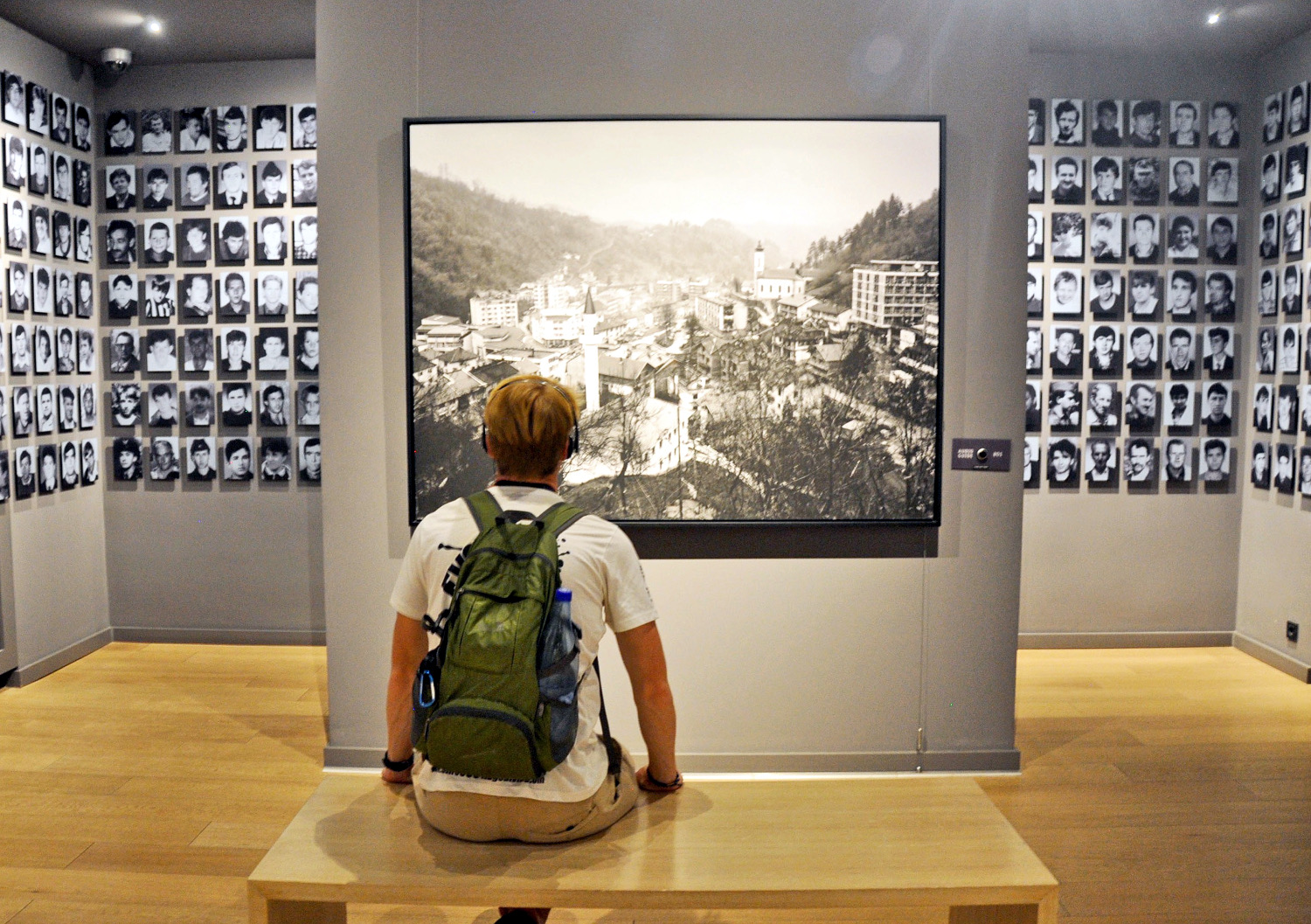 If you'e a history buff, this region of the world will get your heart racing. Sure, all of Europe is steeped in history, but this region is particularly interesting because of the recent events that have taken place.
Each country in former Yugoslavia has a different take on this tumultuous part of their recent past. Many people living in this region actually witnessed the Yugoslavian War, and you may be lucky enough to hear their account firsthand. 
And in Poland, you'll surely make a visit to Auschwitz which will no doubt leave a mark on you in a way that no lecture inside a classroom could. 
Bosnia experienced its own, lesser-known mass-genocide just 22 years ago, and a visit to this country isn't complete without learning about the atrocities that generations young and old witnessed. 
We truly believe that travel is the best history teacher.
7. Rich culture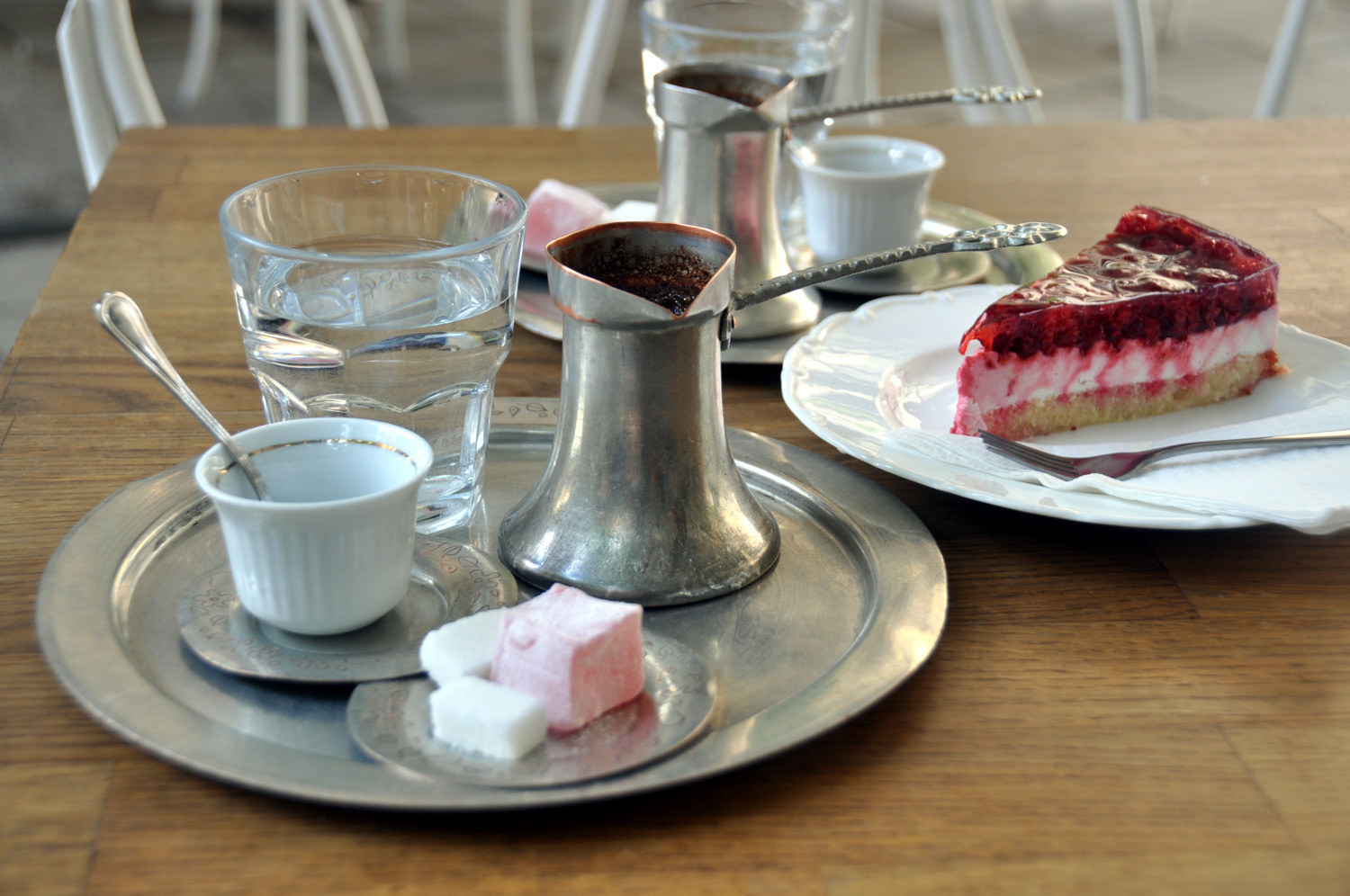 If it is rich culture you seek, we think Eastern Europe should definitely be on your travel wish list. 
One of the most fascinating things about this region is the mixture of culture, influence and religion. It is a melting pot of sorts that boasts quirky festivals, interesting rituals and rich tradition.
Even the architecture reflects the vastly different people who comprise Eastern Europe. From majestic fairytale castles to architecture from the Ottoman Empire to Communist statues, there is no shortage of variety when it comes to landmarks.
Muslims, Christians and Jews have all made their marks on many cities throughout Eastern Europe, and there are many city blocks where you'll find a synagogue, a mosque and a church all in a row.
There have been times of conflict as well as periods of peace, acceptance and understanding. And these relationships – in good times and bad – have shaped this region into a place unlike anywhere else in the world.
We are constantly reminded that the best way to understand a country is to walk on its soil. The best way to gain insight on a group of people and their history is to converse with them. And the best way to understand ourselves is to both of the above. Lather, rinse, repeat.
8. Under the radar
If you're like us, you live for vacations that are a bit out of the ordinary. There's certainly a time for trips that are on the so-called "beaten path", but most of the time we seek unique destinations.
Eastern Europe appealed to us for this reason in particular. I mean, how badass is it to go hiking in mountains of Montenegro and bike through tiny villages in Romania's countryside?!
If you're looking for an adventure that isn't the typical European vacay, the countries in the Eastern part of the continent will appease your intrepid heart!
9. Yummy food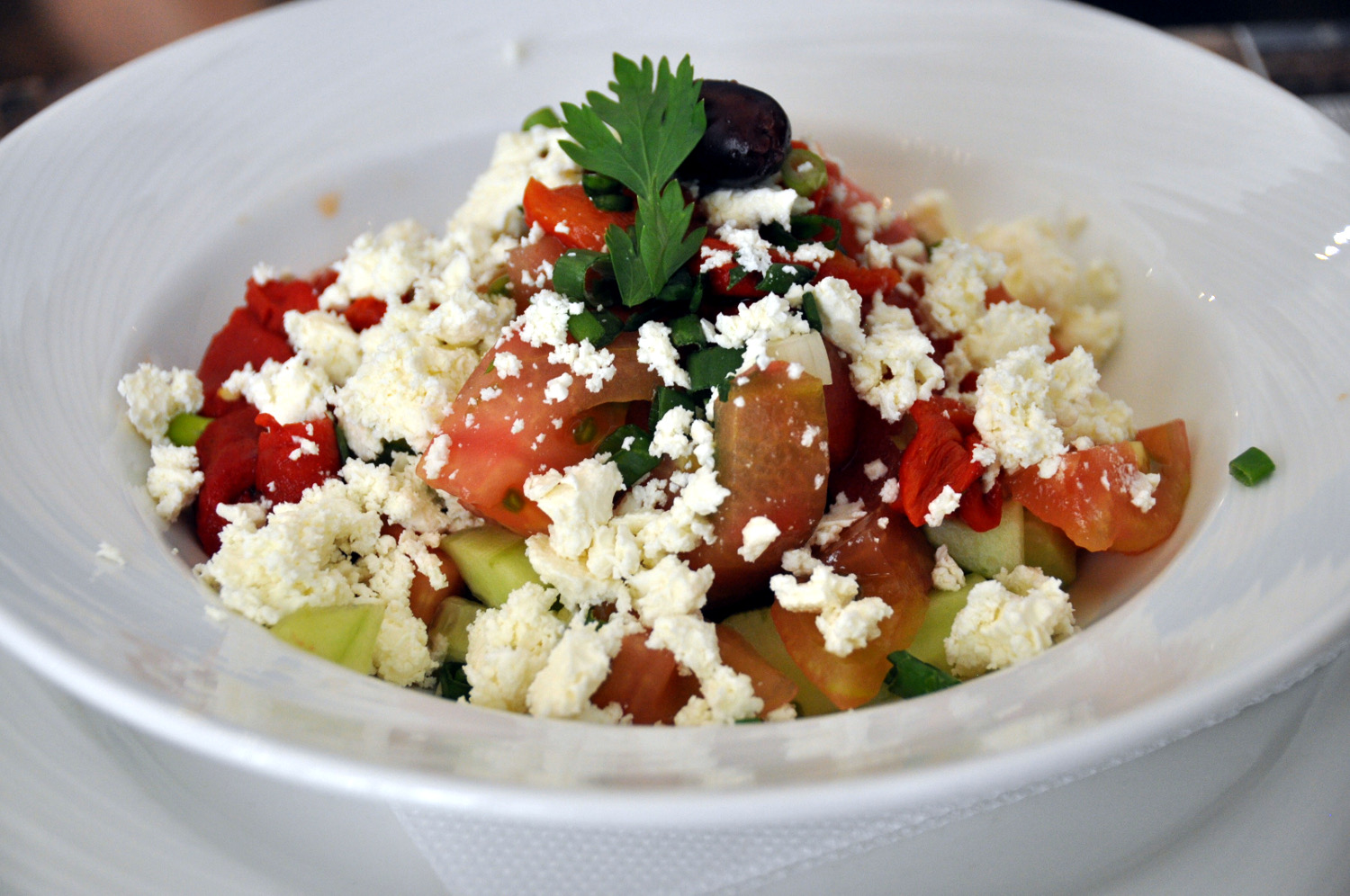 We love food. All kinds. And one of the best parts of traveling (in our opinion… actually, no it's just a fact) is trying the local cuisine. 
Just like we didn't know much about Eastern Europe in general, we had very limited experience with the food in this region.
Although Eastern European cuisine tends to have a higher meat to vegetable ratio than I prefer, I was pleasantly surprised. And the popular combination of meat and starch made Ben one happy man!
(I'll give it to you straight: If you're a vegetarian, your food options in Eastern Europe may be a little limited. But if you love meat and hearty food, you may never want to leave!) 
Here are some of our favorite foods we think you should try when visiting Eastern Europe:
Shopska Salad: Fresh tomatoes, cucumbers, onions, goat cheese (found in variations in all of the Balkan countries). This is a good staple for vegetarians visiting Eastern Europe!

Oscypek: Ahhhh-mazing smoked cheese in Zakopane, Poland.

Borek: savory pastry stuffed with meat, cheese or other fillings (my favorite is spinach and feta)

Ćevapi: Found all over Bosnia, this meal similar to a disassembled kepab contains "finger" sausages, onions and other fixings in a flatbread. SO delicious.

Kürtőskalács: I dare you to try to pronounce this word. (Hint: Kurt-osh Kala-tch) If that's still too much of a mouthful, you can simply refer to these delicious treats as "Chimney Cake". This sweet, hollow pastry is like a cross between cinnamon toast and a cinnamon roll and can be found on the streets of Budapest. The best we found were at Molnar's Kurtoskalacs. (We also saw them in Prague, but they didn't look anywhere near as yummy, and they were much more expensive.)

Placki ziemniaczane (potato pancakes): This savory (and super hearty!) pancake made from potatoes can be served with a variety of toppings – goulash or a creamy mushroom sauce are just a couple options.

Perogis: These Polish dumplings come in all sorts of tasty varieties – from traditional meat and veggie filled to more inventive flavors like smoked salmon and even sweet versions like berry-filled – there is a perogi (or perogis!) for everyone!

Goulash: You've probably heard of this famed Hungarian stew, but just like every cuisine, it's better in its country of origin.

Lángos: This Hungarian snack is far from healthy, but boy, is it delicious! The traditional version is a deep fried flatbread topped with sour cream, garlic and grated cheese.
---
Want more information on Eastern Europe?
We have tons of resources for you on popular and off-the-beaten-path destinations in the region. Check out the 19 places to visit in Eastern Europe you absolutely cannot miss and read some of our favorite articles below. 
Save this article on Pinterest for later!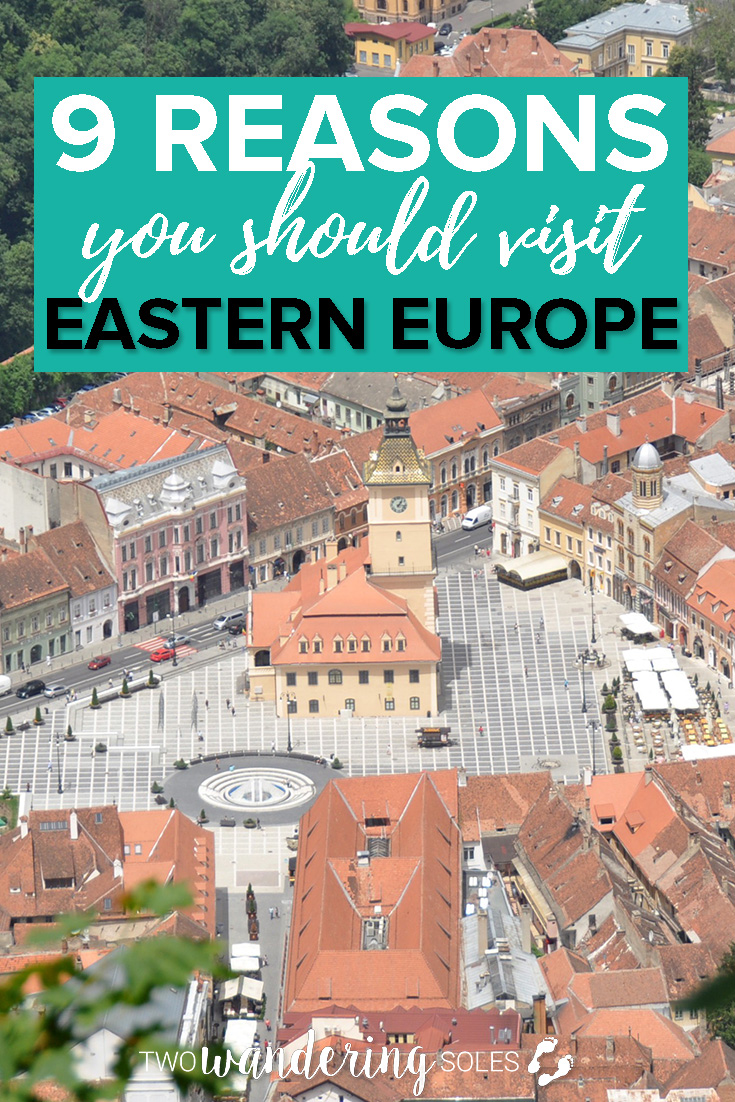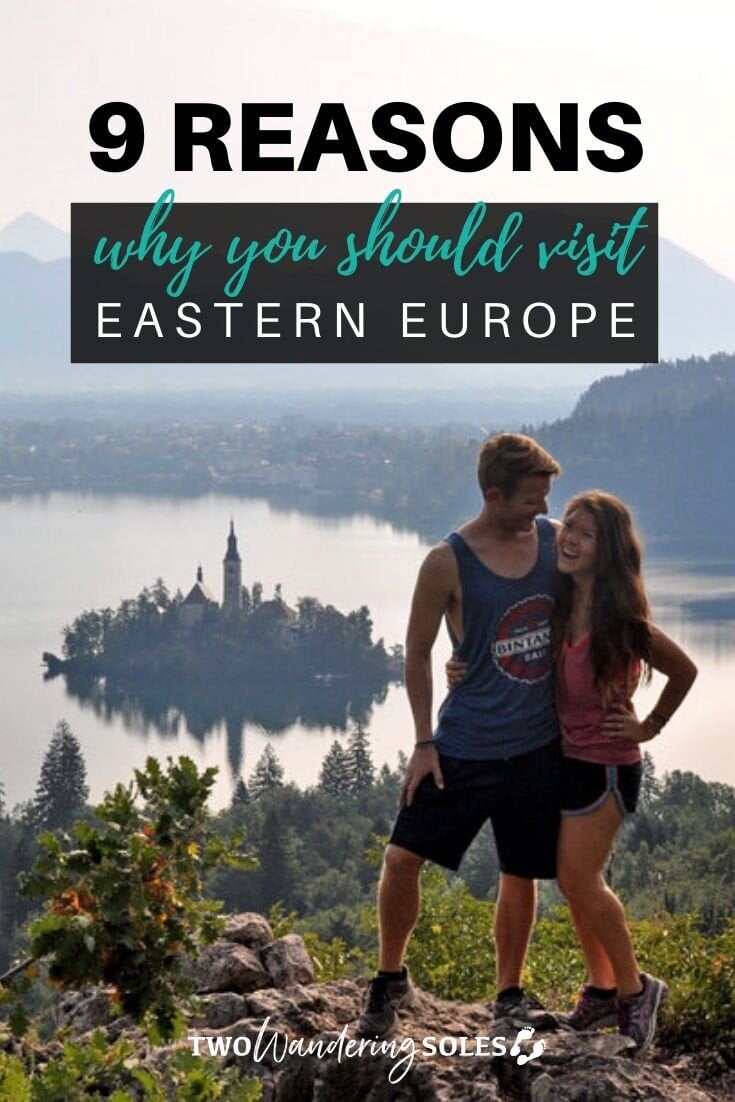 We want to hear from you!
So are you convinced? Is Eastern Europe already on your travel wish list? Which countries would you most like to visit? We'd love to hear from you in the comments below!