A bite size country with a diverse landscape, there are so many adventurous and exciting things to do in Montenegro. Explore everything from the Bay of Kotor, a medieval seaside town protected by the massive bay, to hiking in Zabljak and see mountain ranges that compete for the most beautiful peaks in Europe.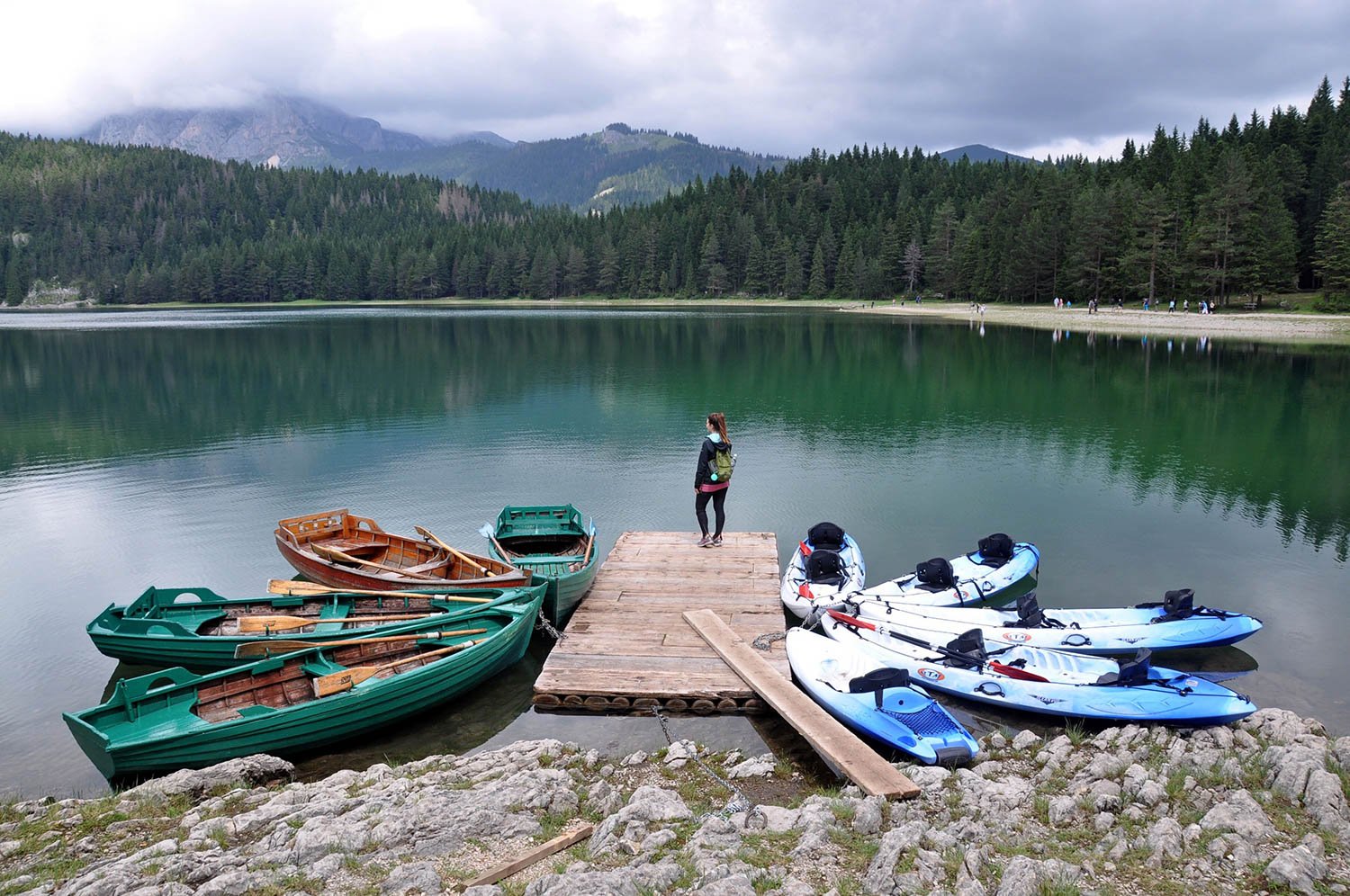 For being one of the smallest countries in Eastern Europe, Montenegro really pack a lot into a tiny area. Montenegro diverse landscape quickly goes from the rocky beaches of the Adriatic Sea to the steep Dinaric Alps in the north, all within the an area smaller than the state of Connecticut.
There are plenty of outdoor activities to do in Montenegro and we tried to take advantage of as much as we could. If you have limited time in Montenegro, be sure to visit the Bay of Kotor near the sea and Zabljak up north in the mountains. 
Where to Travel in Montenegro
Bay of Kotor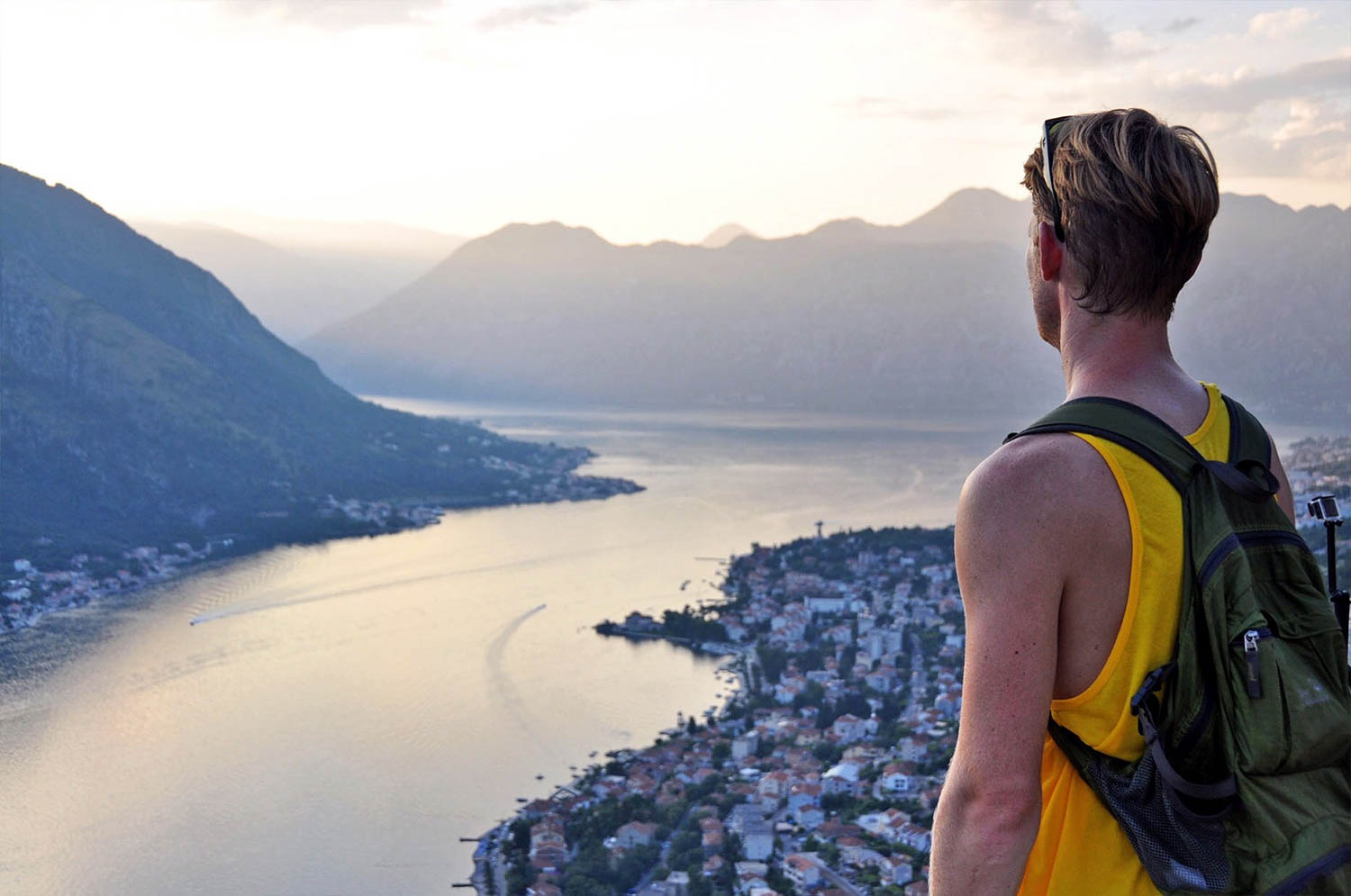 Kotor is a beauty, no doubt about it. But, just like Dubrovnik, we felt it was a tad… ermm… touristy. It might have something to do with the fact that both coastal towns are popular stops on Mediterranean cruise itineraries.
Things To Do in Kotor
1. Climb up to the Kotor Fortress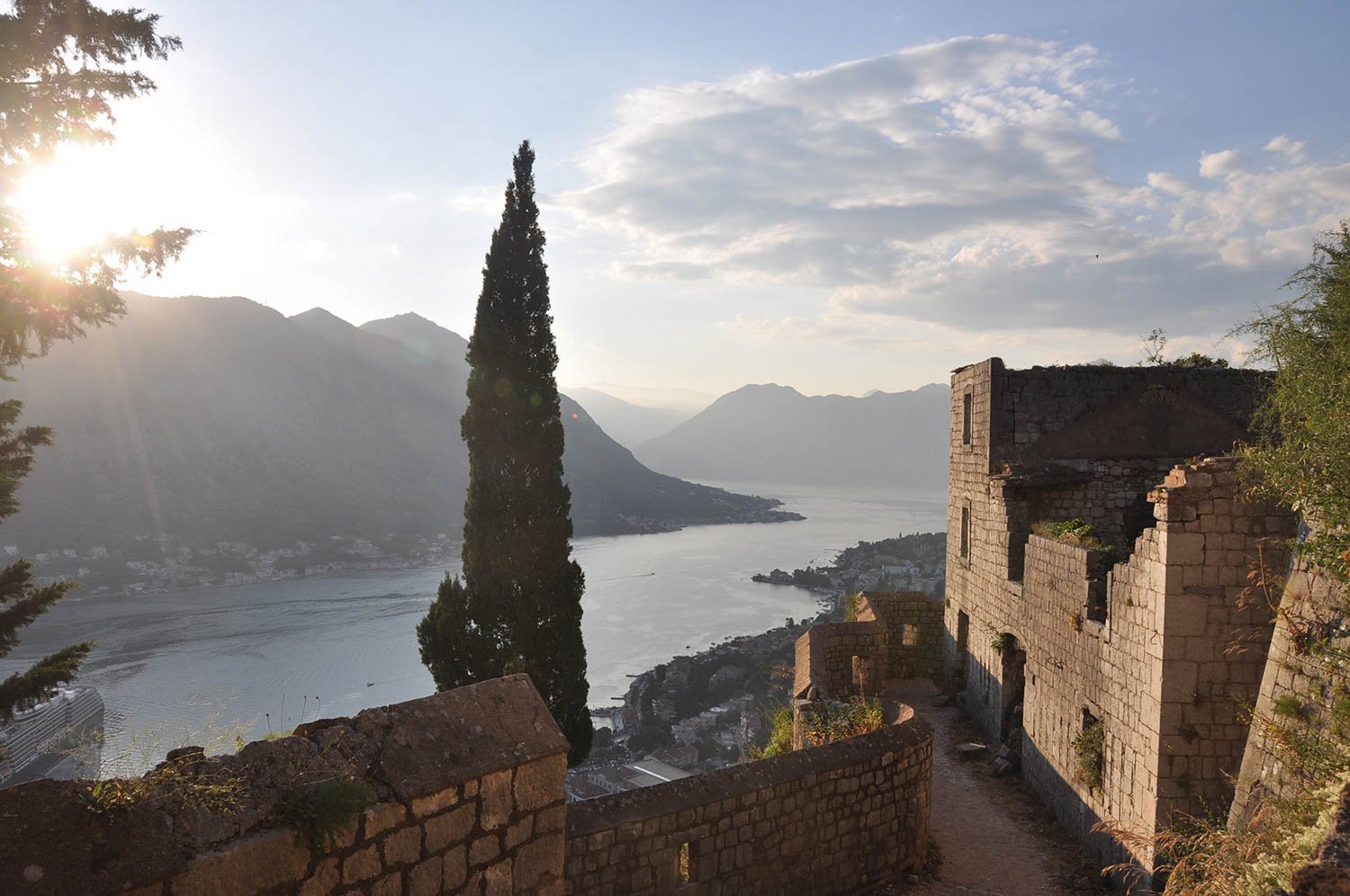 When in Kotor, a hike up to the Kotor Fortress is a must. The view from above is spectacular. There are two ways up to the top, one is the main paved road that your hotel will point you to, and the other is a little lesser known, but more of an adventure.
We recommend walking up the lesser-known path that leads up a series of switchbacks and enter the fortress through a small hole in the side of the wall. This route you'll pass by a little restaurant serving homemade goat cheese. Stop for a dairy fix and enjoy the spectacular views. From this little restaurant, you're nearly there.  
Tip: Go in the early morning when the sun isn't as strong and the crowds are fewer. Or plan to go in the afternoon and stay for sunset. Pack a bottle of wine to enjoy as you watch colors dance in the sky. And be sure to pack a headlamp in case it's dark when you make your way down.
2. Explore Old Town Kotor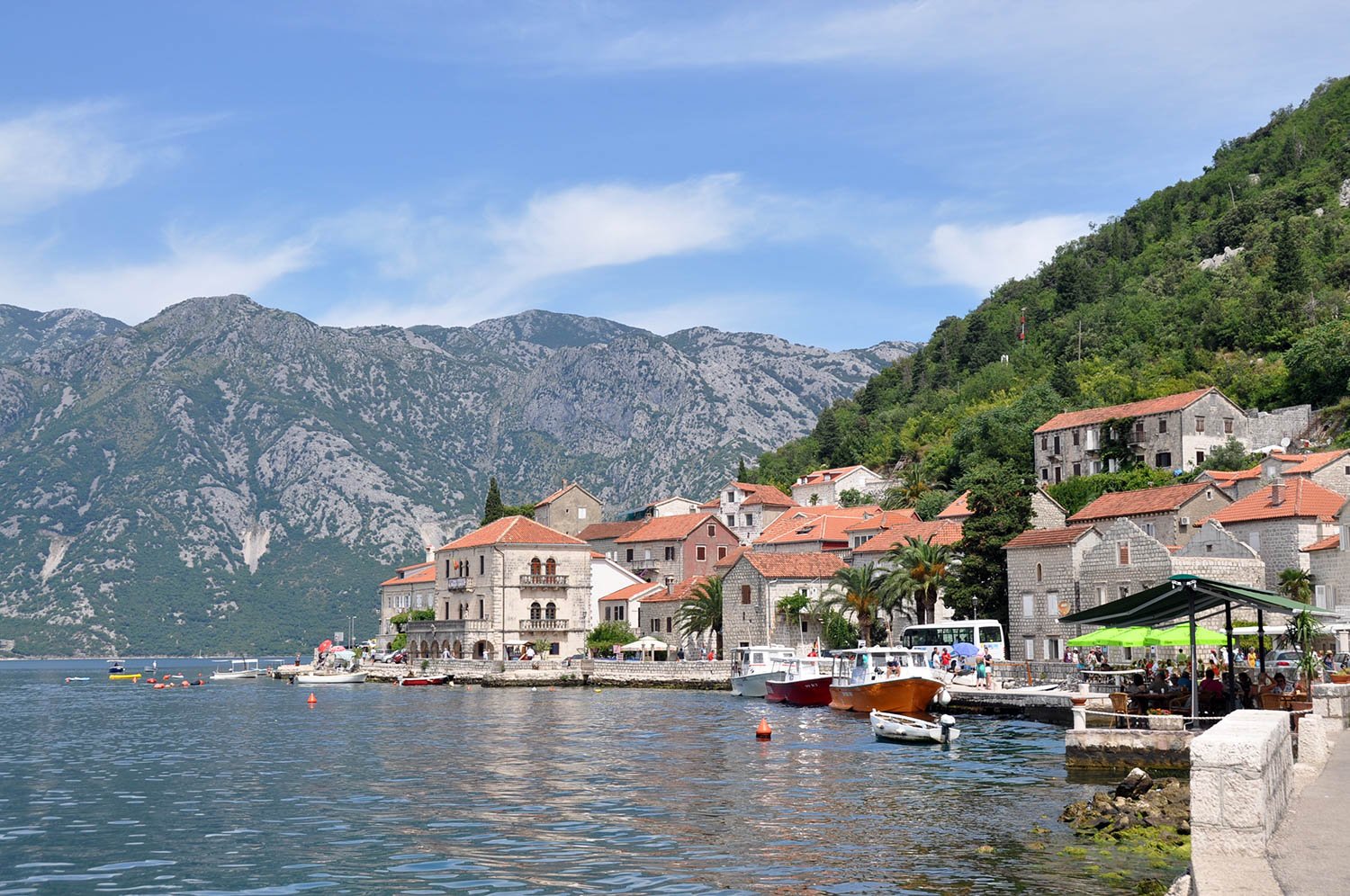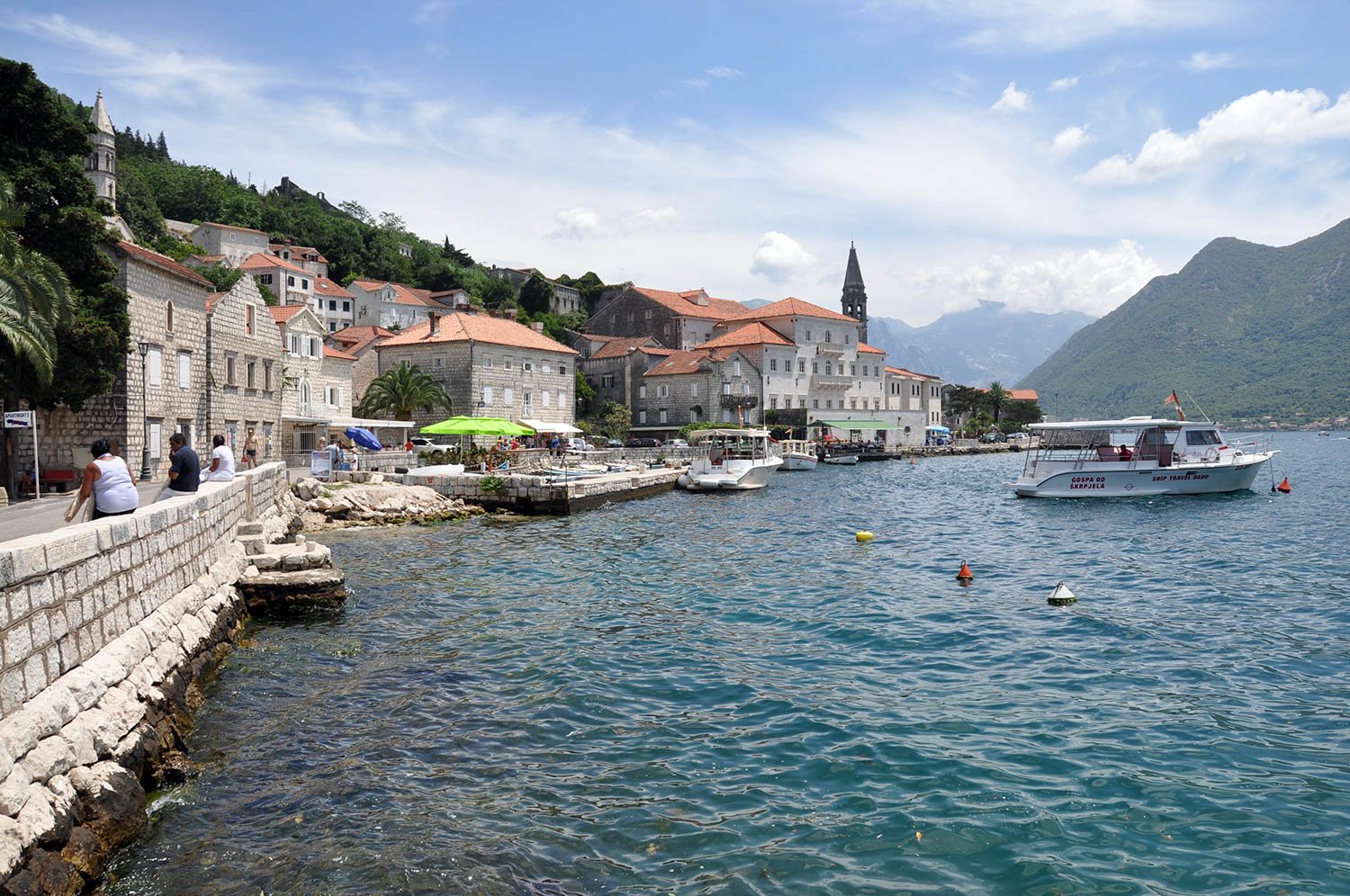 Spend some time walking around the Old Town of Kotor and get lost among the medieval stone walls. 
3. Beach day in Perast
Another day adventure is to take the local bus to the nearby town of Perast. It's a cute little village that's Instagram worthy, can lay by the beach, all though be prepared that it is going to be a rocky. You'll be able to find great views of Ostrvo Island in the center of the Bay of Kotor that has just enough room for a little church!
Hotels in Kotor
Luxury Hotel: Hotel Forza Terra – 5-star Hotel, indoor and outdoor pool, order drinks from the bar and restaurant, relax in the spa or get your sweat on in the fitness center, great views of the Bay of Kotor. 
Couple Stay/Mid-range: Neda Apartment – Entire apartment that sleeps up to 4 people in the city center of Kotor, full kitchen, and has great views of the city. 
Budget Friendly/Social Atmosphere: Hostel Old Town Kotor – Located inside the old city walls, spacious dorm rooms, nice common spaces to meet other travelers. 
Where to Eat in Kotor
Tanjga Family Restaurant – If you're sick of the overpriced restaurants in Kotor, head to this family run hole-in-the-wall shop. It was recommended to us by a local and we could not have been more happy. They have huge portions and delicious meats. 
Are you going from Kotor to Zabljak? Try riding with FlixBus. We rode with FlixBus throughout Eastern Europe and loved how comfortable and cheap they are.
---
Žabljak, Montenegro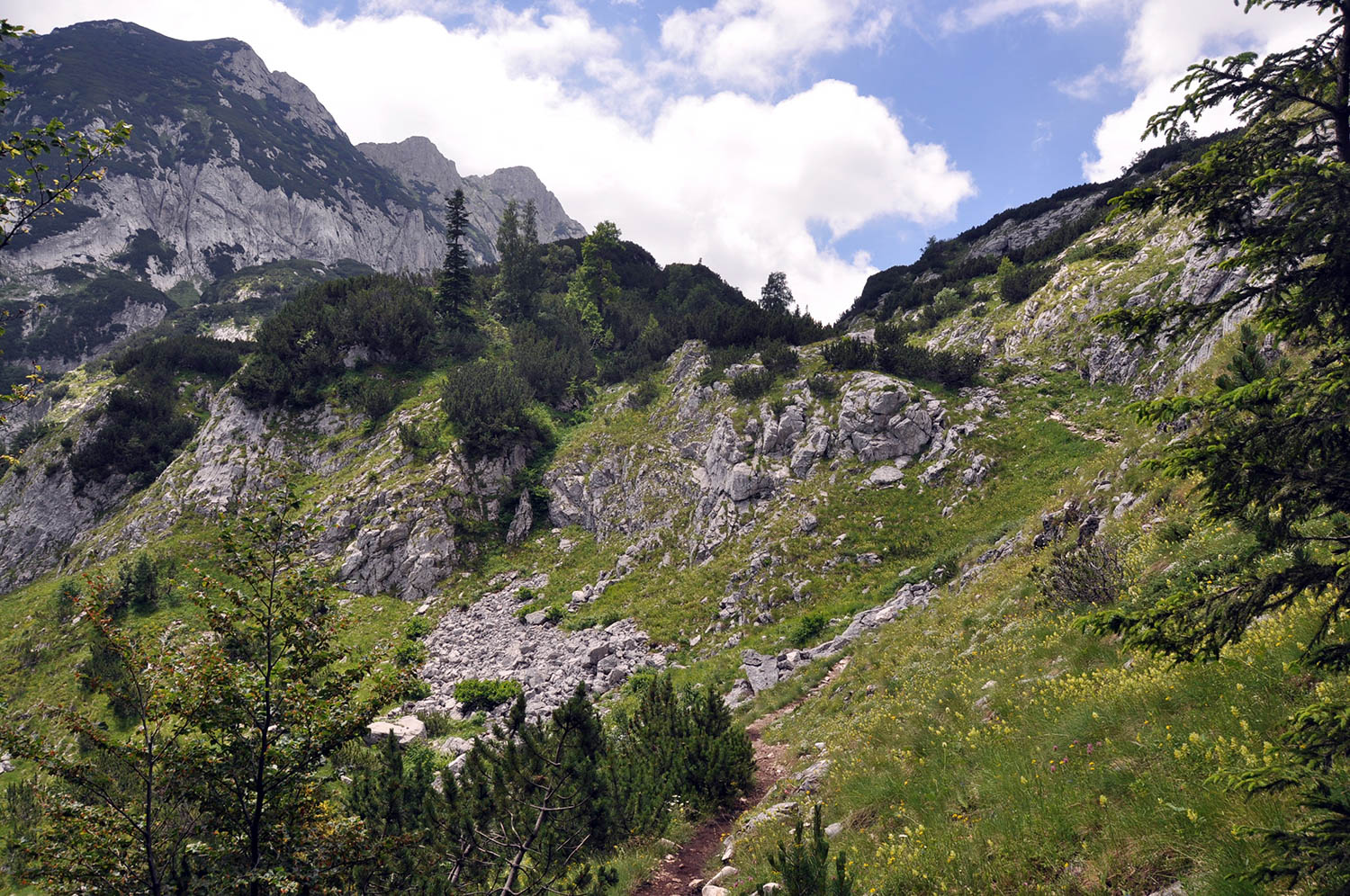 Northern Montenegro is entirely different than the coast. In our experience, the people were more friendly, the climate cooler, and the crowds fewer. And the thing that draws most people to this region is the hiking.
Things To Do in Zabljak
1. Go for a hike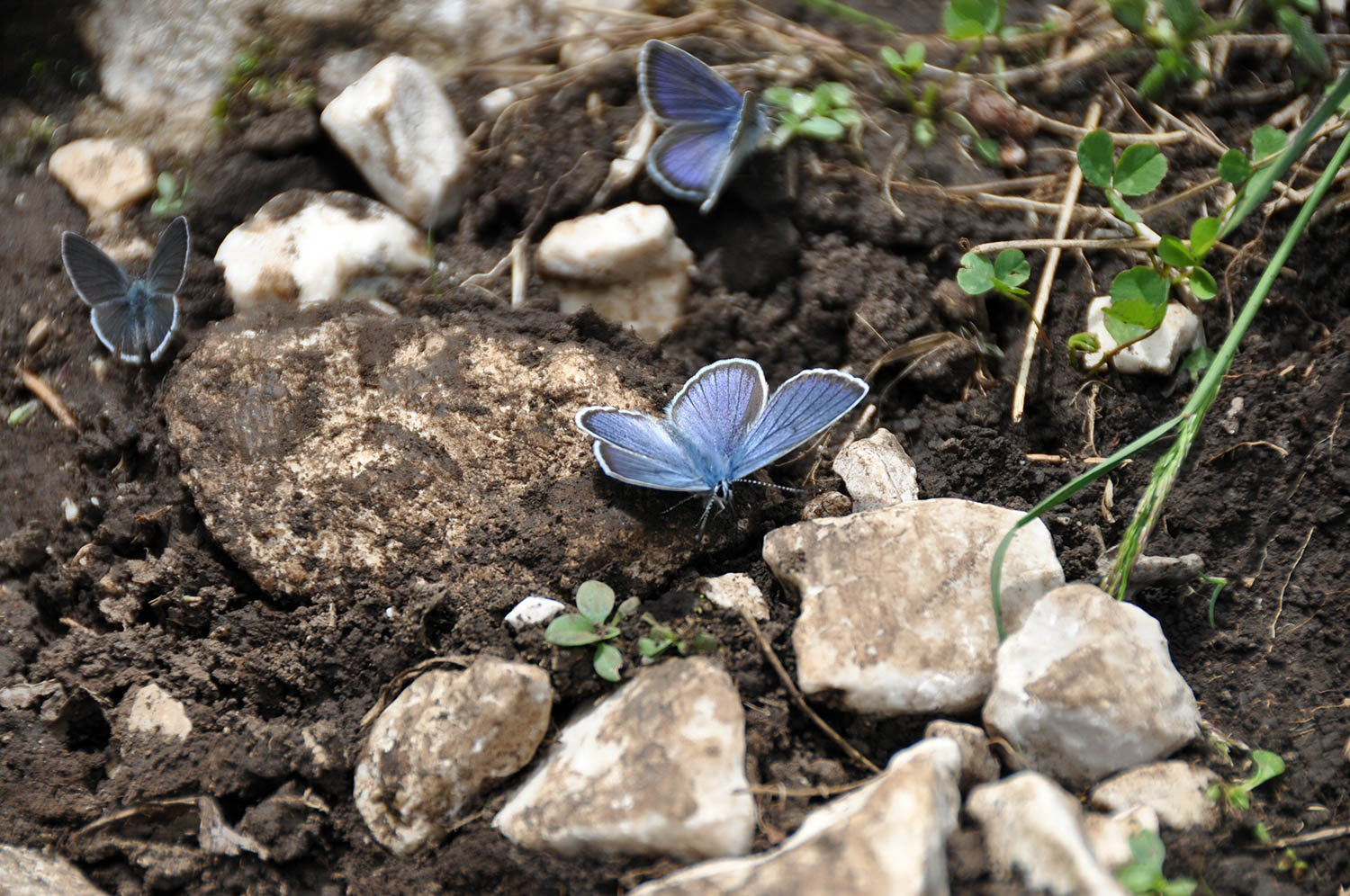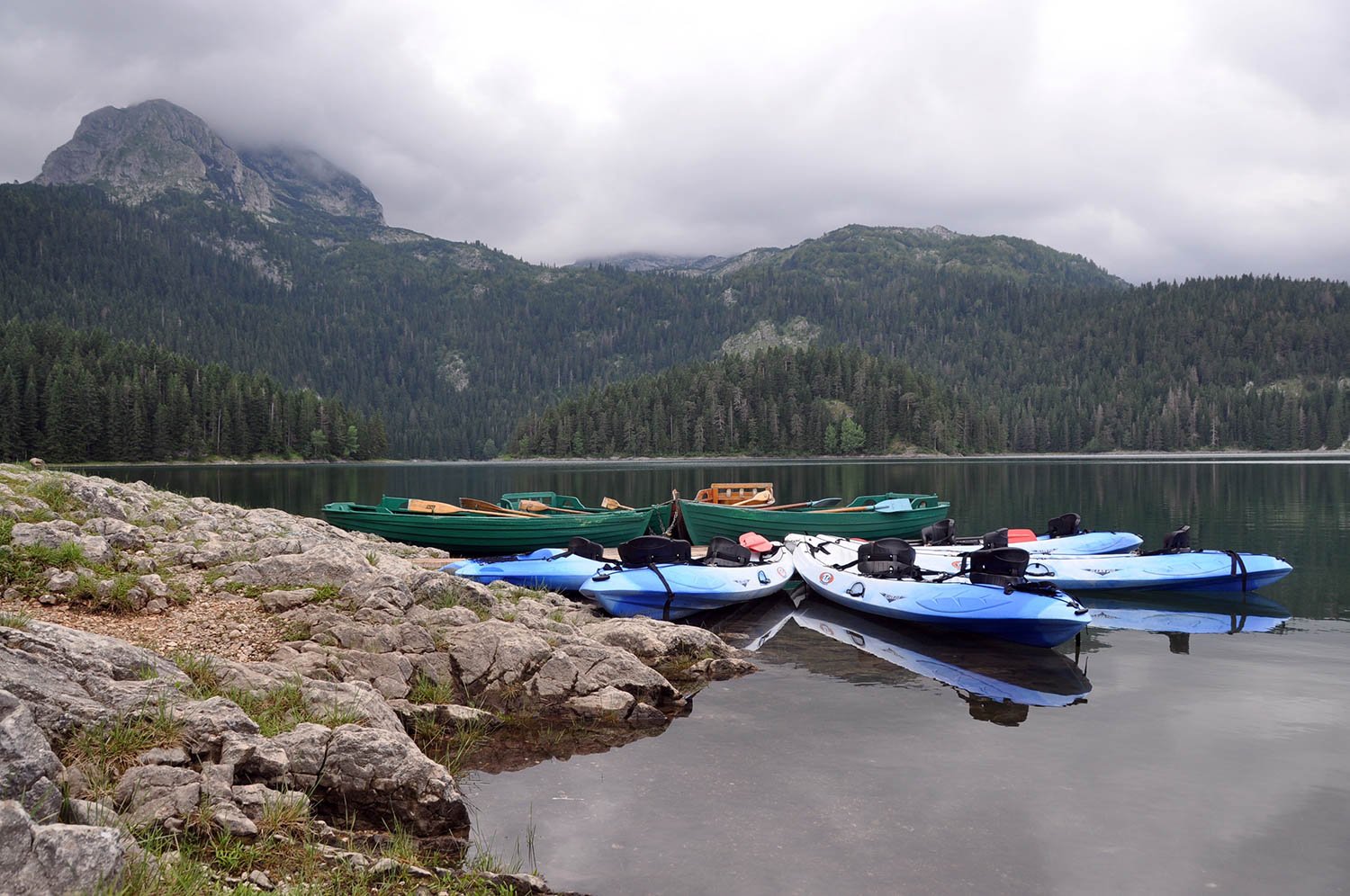 We had recently trekked to Everest Base Camp in Nepal's Himalayas, and had utterly been spoiled with the spectacular views. So it's safe to say that our expectations for hiking in Montenegro were not all that high.
Well, we were blown away! During our day-long hike, we passed by only a handful of people, and felt like we had been plopped into the mountain scene from Sound of Music (ya know which one I'm talking about?). We were surrounded by meadows of yellow flowers and stunning panoramic views of the Dinaric Alps. 
We only had one full day in Žabljak, so we make the most of it. We got a map from the information counter in town, picked up ingredients for a picnic lunch and started our day.
2. Visit Black Lake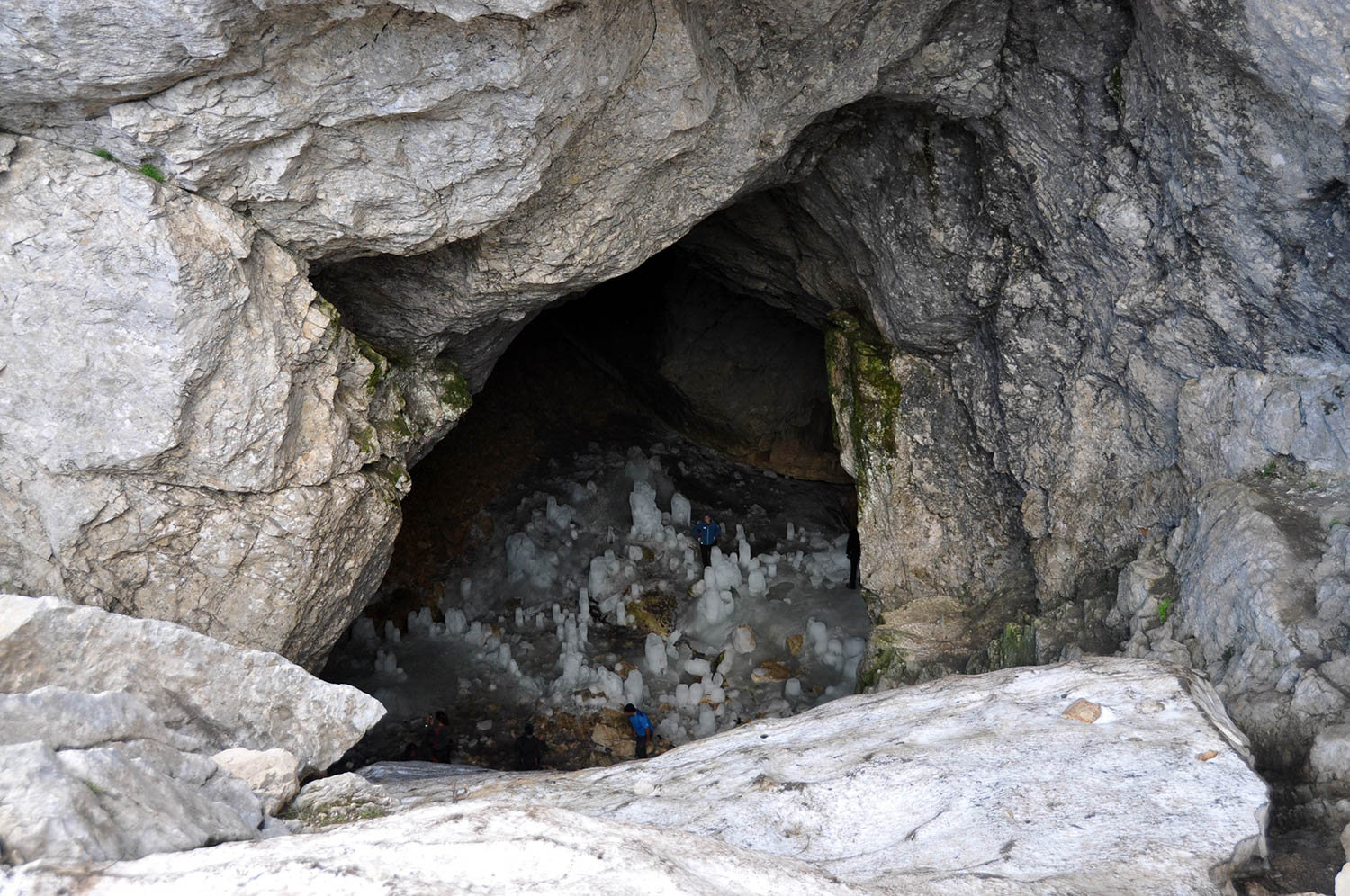 From town we hiked to Black Lake, a deep lake surrounded by evergreens with rocky mountains as a backdrop. You could rent kayaks here and play around on the lake, but we decided to continue our hike up to the well know Ice Caves.
3. Enter an Ice Cave in July
The whole hike up to the Ice Caves takes round trip about 5-7 hours, but you pass through thick forest and wide open meadows filled with wildflowers and deep valleys towered by rocky mountains. It was one of the most memorable treks we had in Europe. 
Once we arrived at the ice caves, there was a group of hikers sitting at the top looking down at the cave. It was pretty icey and to enter the cave you basically had to rappel down about 30 meters at a 45 degree angle over a slippery sheet of ice holding on to an old rope.
We tried to make it down but it got too sketchy for us. The ice pillars in the cave looked beautiful, but it wasn't worth the risk of not being able to make it backup the ice sheet. So we started to hike back down and had a celebratory bottle of wine once we got back into town.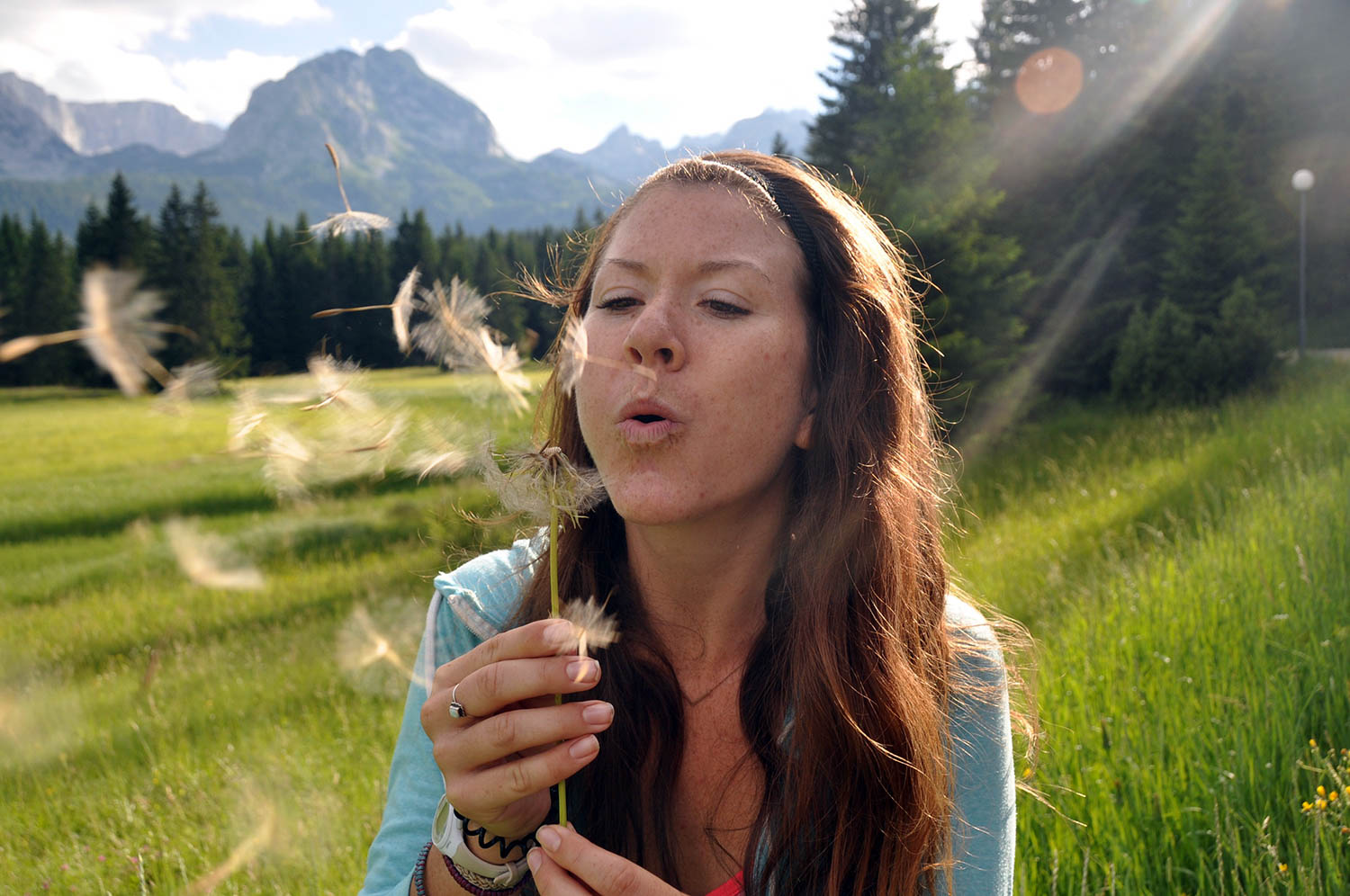 Hotels in Žabljak
Couple Stay/Mid-range: Hotel Soa – Spacious apartment style rooms with a modern design, on-site restaurant and bar, spa available, 10 minute walk to city center and 10 minute walk to Black Lake. 
Budget Friendly/Social Atmosphere: Hostel Highlander – Log cabin style hostel with double, triple and quad rooms. Plenty of common spaces and well-equipped shared kitchen. Great location in town. 
---
What to Eat in Montenegro
Borek – Cylindrical flakey pastry filled with meat or cheese. Perfect for breakfast, lunch or an afternoon snack.

Dolma – Meat, vegetables, and spicy rice wrapped in a cabbage left. There are many varieties of dolma so be sure to try a few.

Raki – Anise-flavored liquor that's typically with a high alcohol content. It is a clear liquor, but if mixed with water, it becomes cloudy.
---
Want more information on Eastern Europe?
We have tons of resources for you on popular and off-the-beaten-path destinations in the region. Check out the 19 places to visit in Eastern Europe you absolutely cannot miss and read some of our favorite articles below. 
Save this article on Pinterest for later!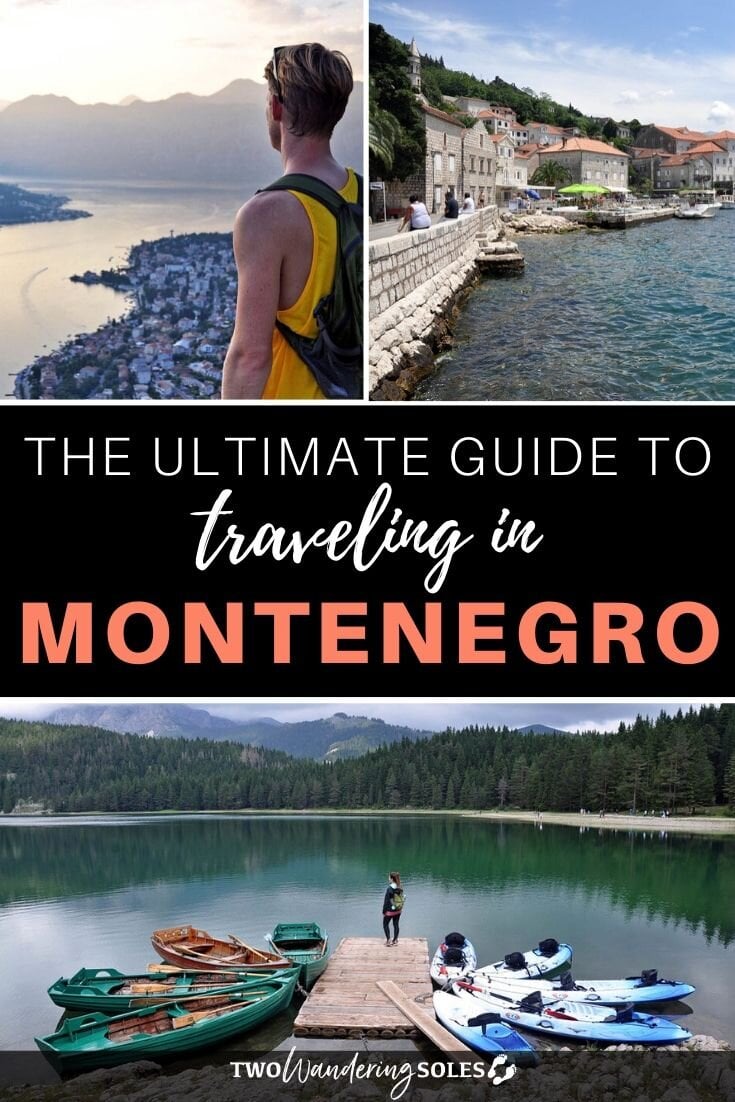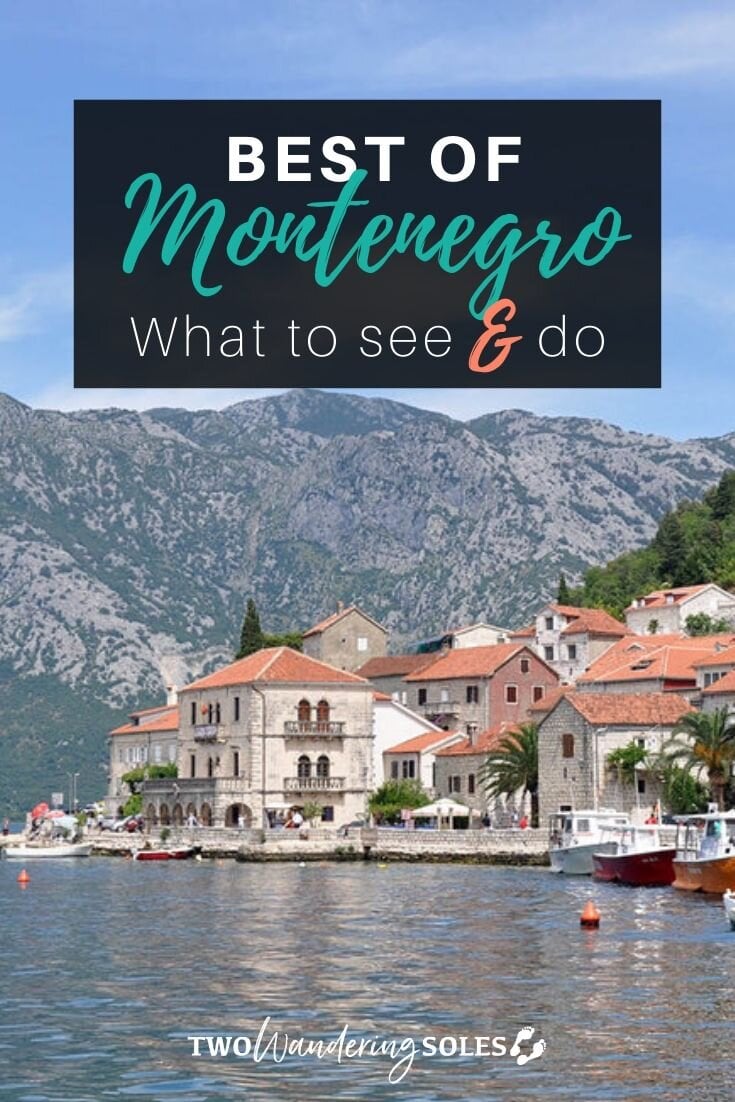 We want to hear from you!
Have you traveled to Montenegro? Tell us about your additional tips in the comments.
Are you planning a trip there now? Let us know if you have any questions in the comments below. We are happy to answer them.