From quaint mountain towns to bustling metropolises, Europe is home to some of the most impressive and influential cities in the world. We've rounded up the best cities to visit in Europe that will have you booking your next trip in no time!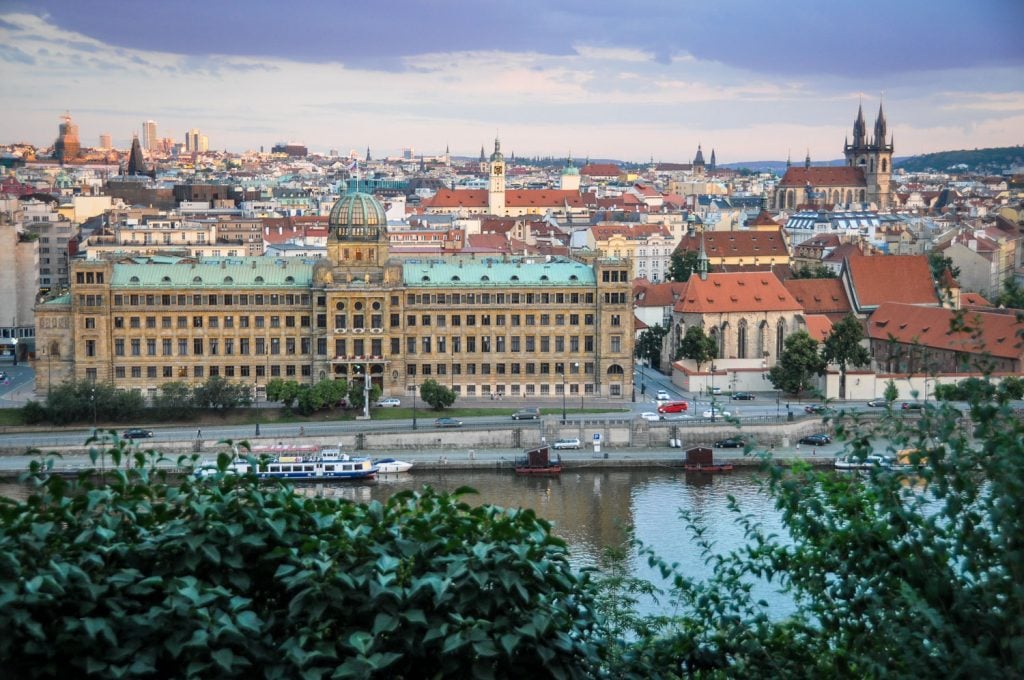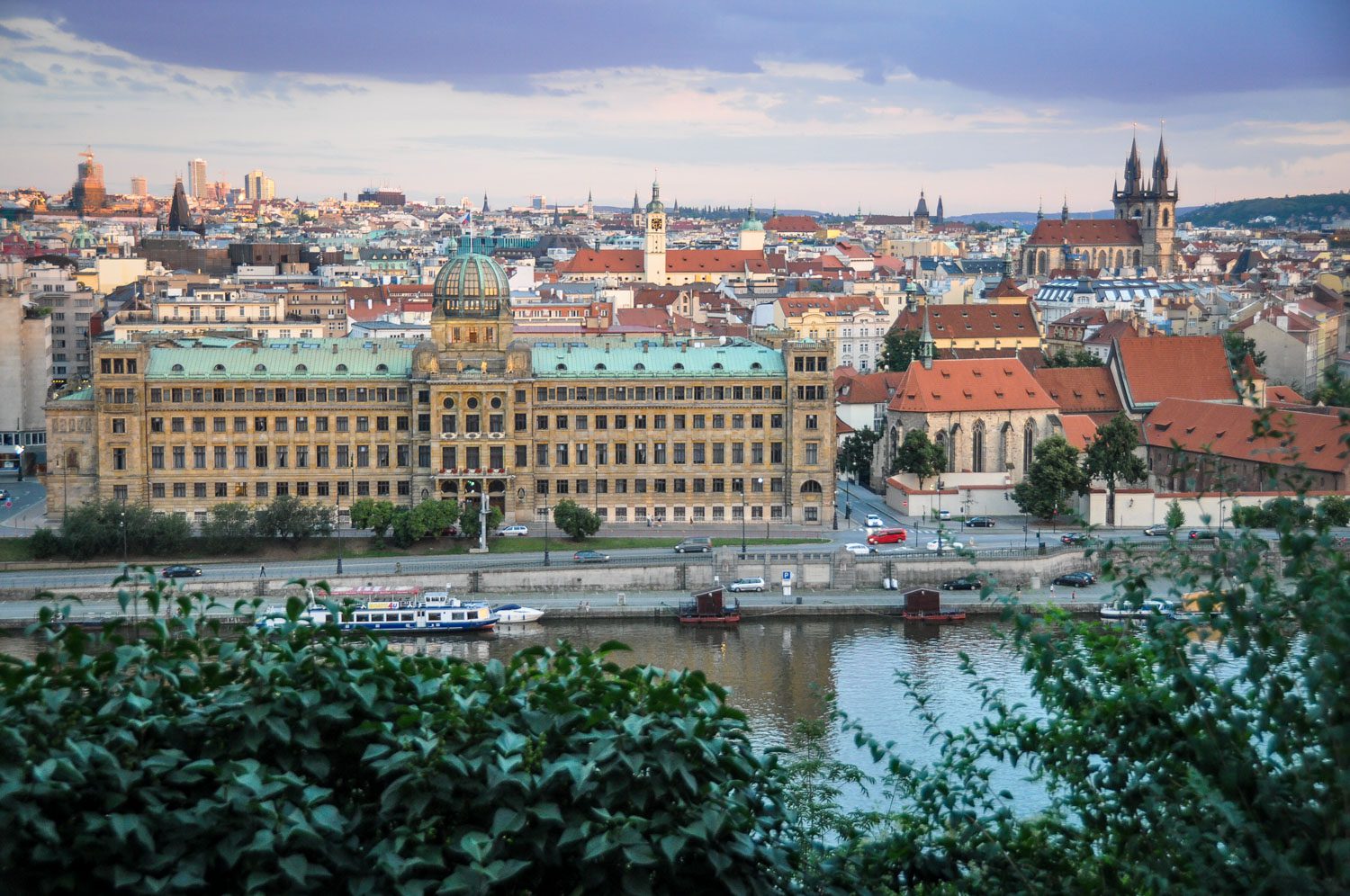 European cities are idyllic juxtapositions of nature and civilization, old and new. Many easily rank among the best in the world.
With so much diversity and an endless list of cities in Europe to choose from, it can be difficult to choose your next destination. We've curated this list so you can narrow down your choices, especially if it's your first time visiting.
From the coastlines of the Mediterranean to the unmatched charm of northern archipelagos, these cities have permanent chapters in European history.
Even if you don't consider yourself a "city person", you'll find something to love in these cities: world-class museums, awarded historical sites, centuries-old architecture, Michelin star restaurants, world-famous landmarks, rich culture, the list goes on…
In this guide, we've rounded up the absolute best cities to visit in Europe. Whether it's your first or fifth trip to this beloved continent, this list is bound to inspire you and help you get off the beaten path.
European cities travel guide
---
Our top picks for the best cities to visit in Europe
If you're looking for quick answers to our top recommendations, here you go. These are the best cities to visit in Europe for all kinds of travelers:
Click on the links above to jump to that section, or keep reading for more detailed information on each and more of the best cities to visit in Europe.
Iconic European cities
These cities hardly need an introduction, they're so integrated into culture and stories around the world. Many, if not all of them top traveler's bucket lists and are filled with the most legendary places to visit.
1. Rome, Italy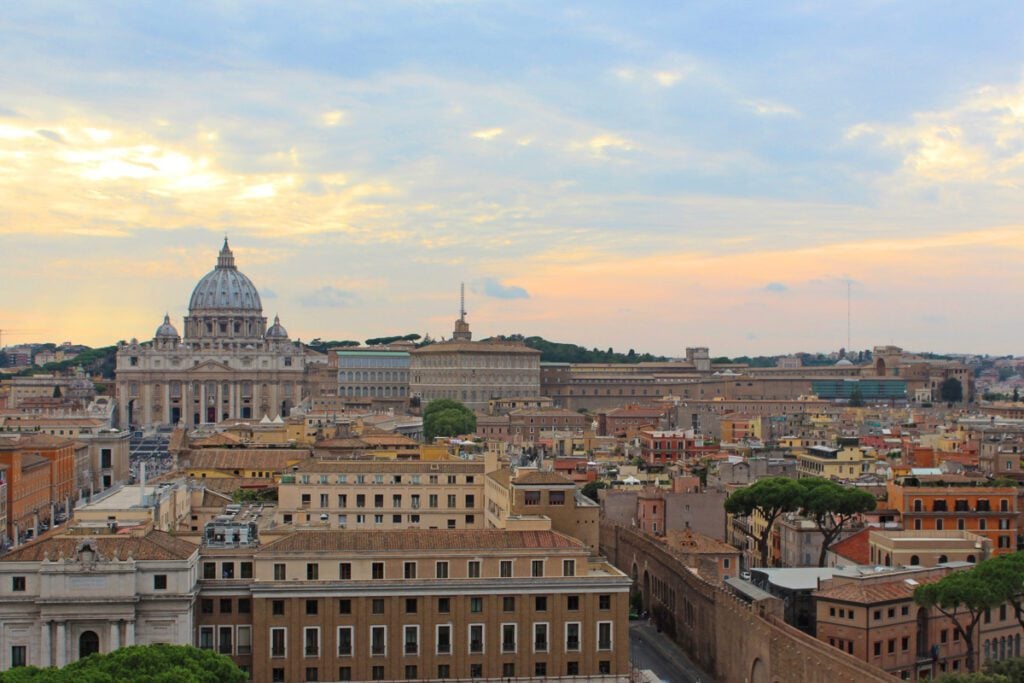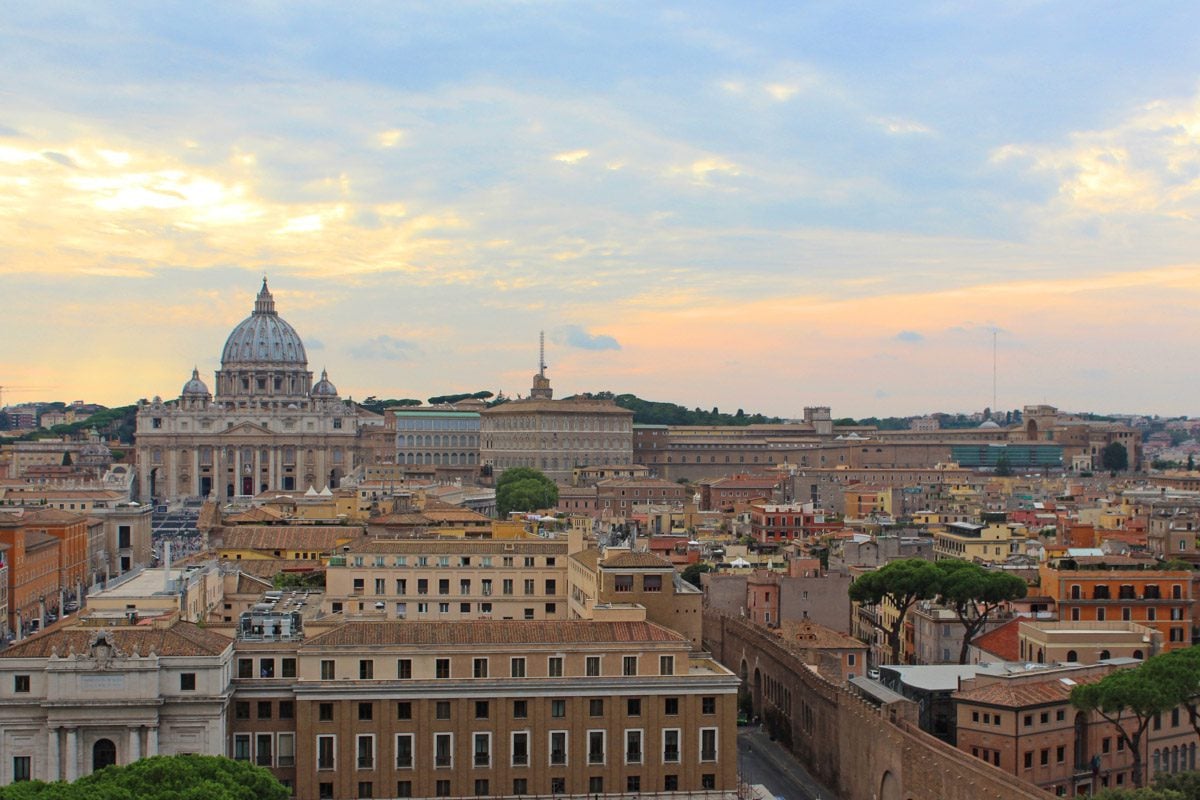 Known for: Rich history, classical architecture, and delicious cuisine.
Region: Southern
When to go: Shoulder season: April/May or September/October
Nicknamed the "Eternal City", Rome is a place nearly every traveler falls in love with. It tops this list of the best cities to visit in Europe, and its spot is well deserved.
Rome's ancient history is well-integrated into the present day. Around every corner, you feel as though you've traveled nearly 3,000 years back in time to Ancient Rome.
Wandering the city feels like you're in the world's largest open-air museum. There's so much to uncover among its art, culture, architecture, people, and of course, food.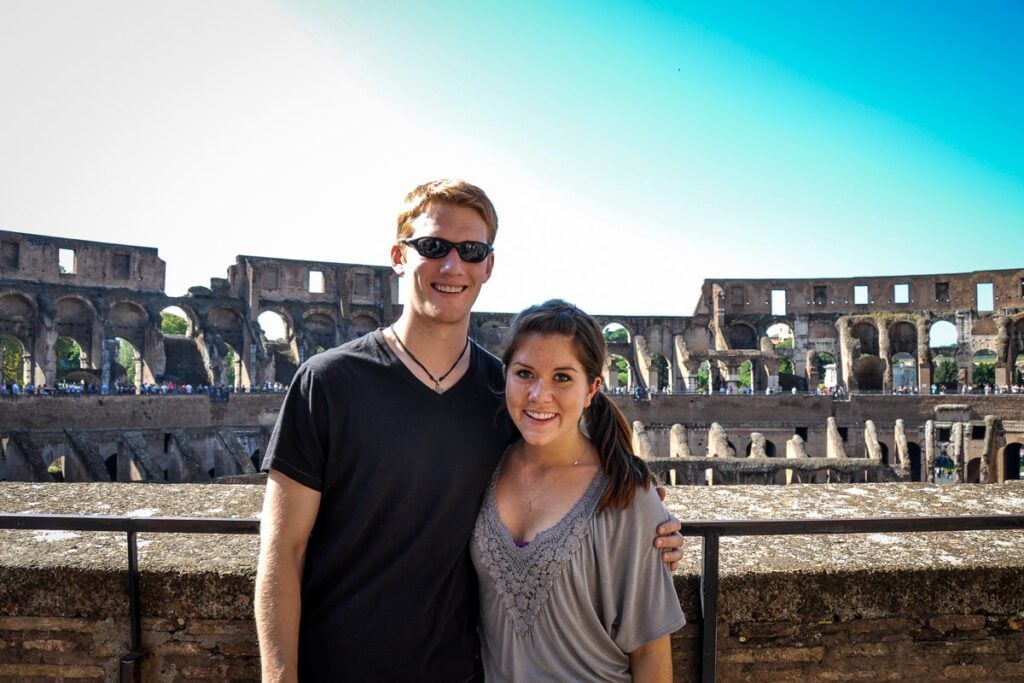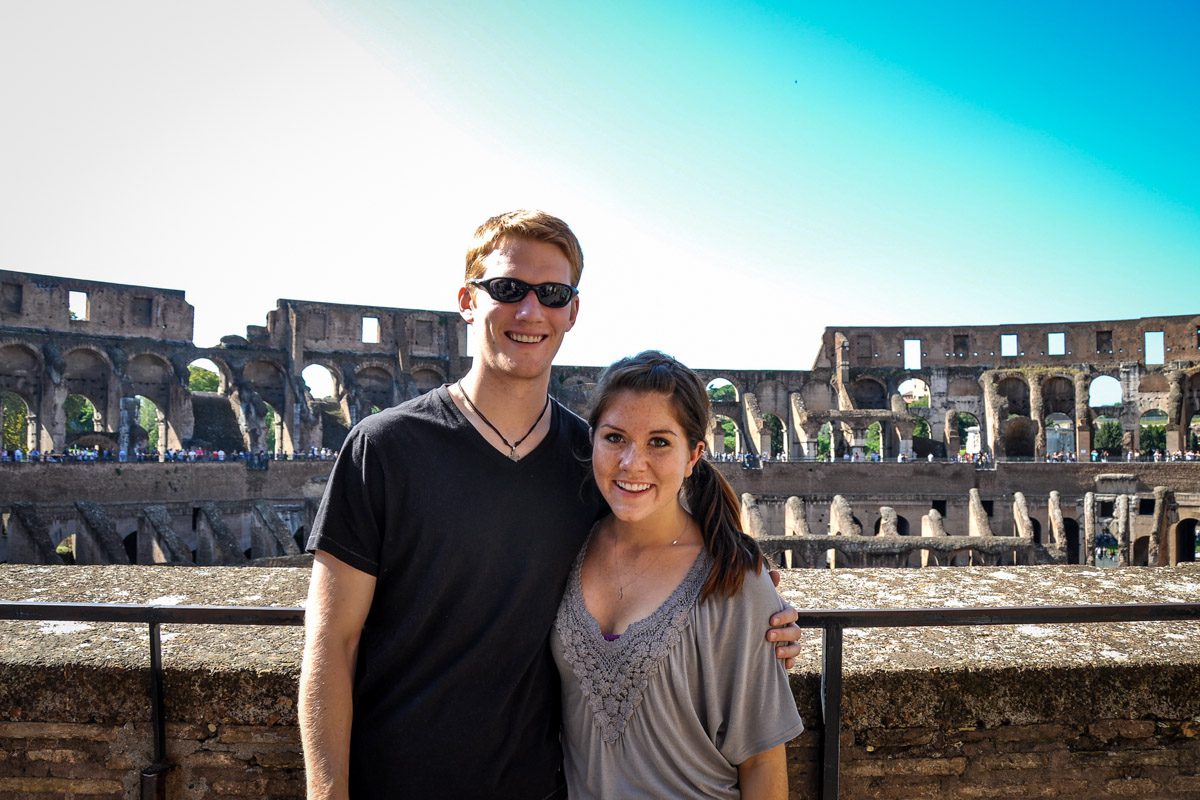 It would take lifetimes to peel back the layers of the city. However, there are a handful of things to see that are almost a rite of passage when it comes to visiting Rome. Especially if it's your first time in Italy.
The Colosseum is a must-see as it dominates the face of the city. The ceiling art inside the Sistine Chapel is sure to take your breath away. And the city's most stunning ancient monument, the Pantheon, is an architectural wonder in and of itself.
2. London, England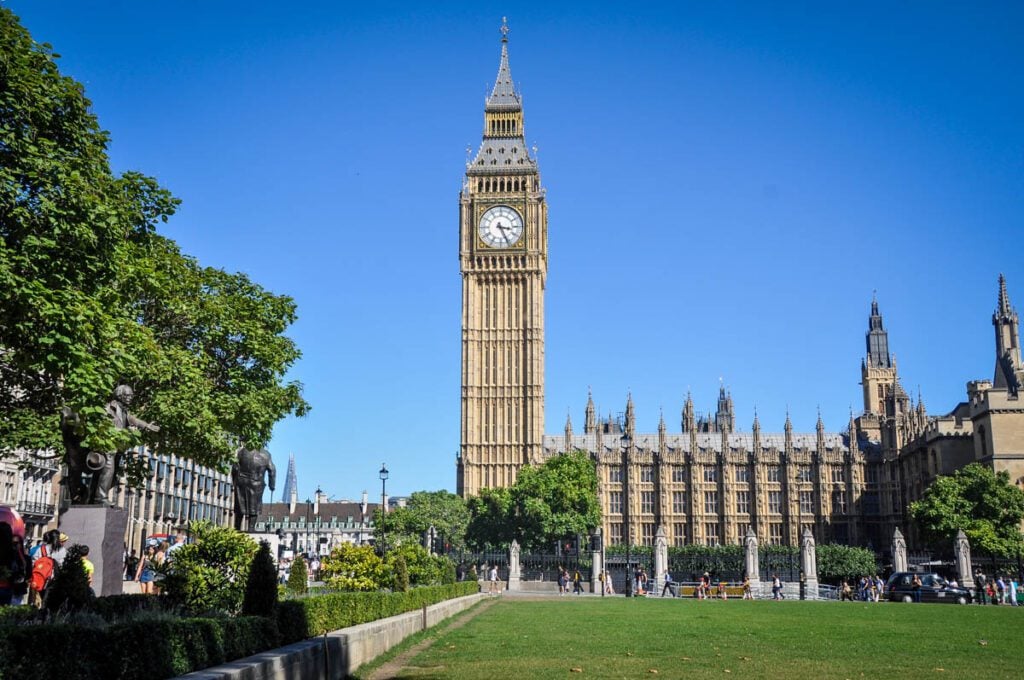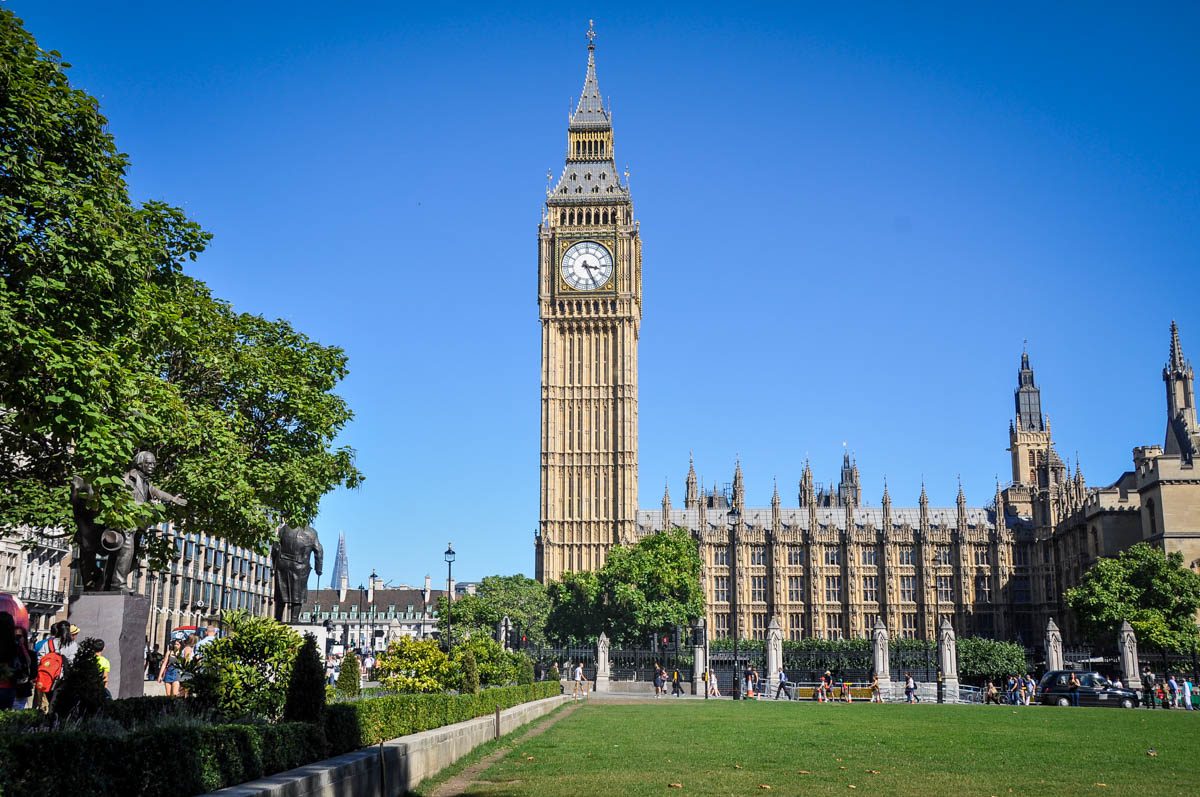 Known for: One of the world's greatest (and oldest) cosmopolitan cities.
Region: Northern
When to go: May/June for best weather and less tourists than later in the summer

December for Christmas markets
You'll find that many European cities on this list showcase art, architecture, food, and fashion. Nowhere, however, does it better than London.
The streets hold more than 2,000 years of rich history, 270 nationalities, nearly 300 languages, and a larger collection of significant landmarks and monuments than any other city in the world.
Buckingham Palace, Westminster Abbey, and the Tower of London are some of the most anticipated historical sights to see. You can easily get lost in the city's renowned theater scene, contemporary art, architecture, and acclaimed multi-cultural status.
Perhaps most famously though, London is the final resting place of Queen Elizabeth II. As Britain's longest-reigning monarch, she represented over 1,000 years of tradition and values.
3. Berlin, Germany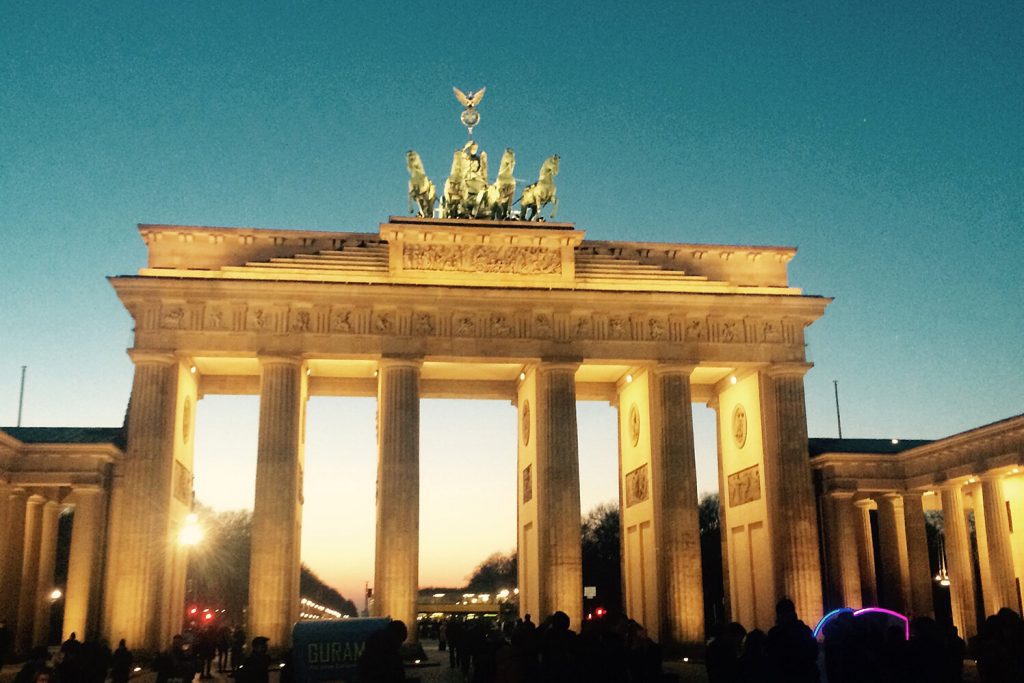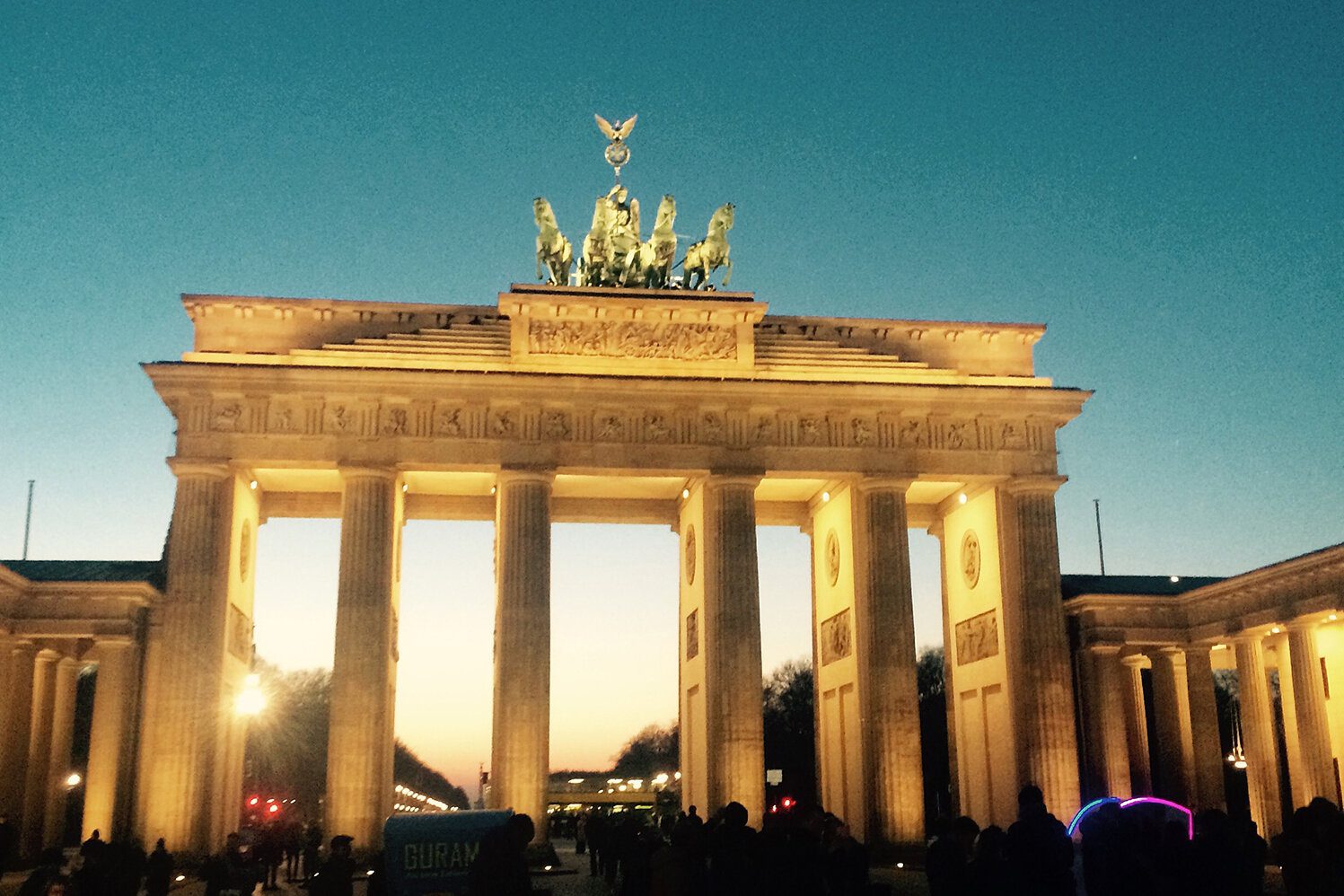 Known for: Its tumultuous past throughout the 20th century, resulting in its multi-faceted, artistic, and vibrant atmosphere.
Region: Central
When to go: May through September

Late September/early October for Oktoberfest, December for Christmas markets
Berlin is one of the most unique cities in Europe. Although a tad rough around the edges and not as manicured as other cities, it's definitely one of the most interesting, due largely to its unimaginable history.
The city's lively pulse and free-spirited nature are direct results of being at the center of (arguably) the three largest conflicts of the 20th century.
World-class museums, monuments, and memorials that pay tribute to all of Berlin's tragedies juxtapose the next-level nightlife, dramatic street art, and creative atmosphere of today.
Experiencing all these corners of the city allows you to see it truly shine, as its differences provide outlets for remembrance and celebration of Berlin's past and future.
Wandering over 180 museums, exploring the city's UNESCO World Heritage Sites, and indulging in the hip beer culture are among some of the best things to do in Berlin.
4. Amsterdam, Netherlands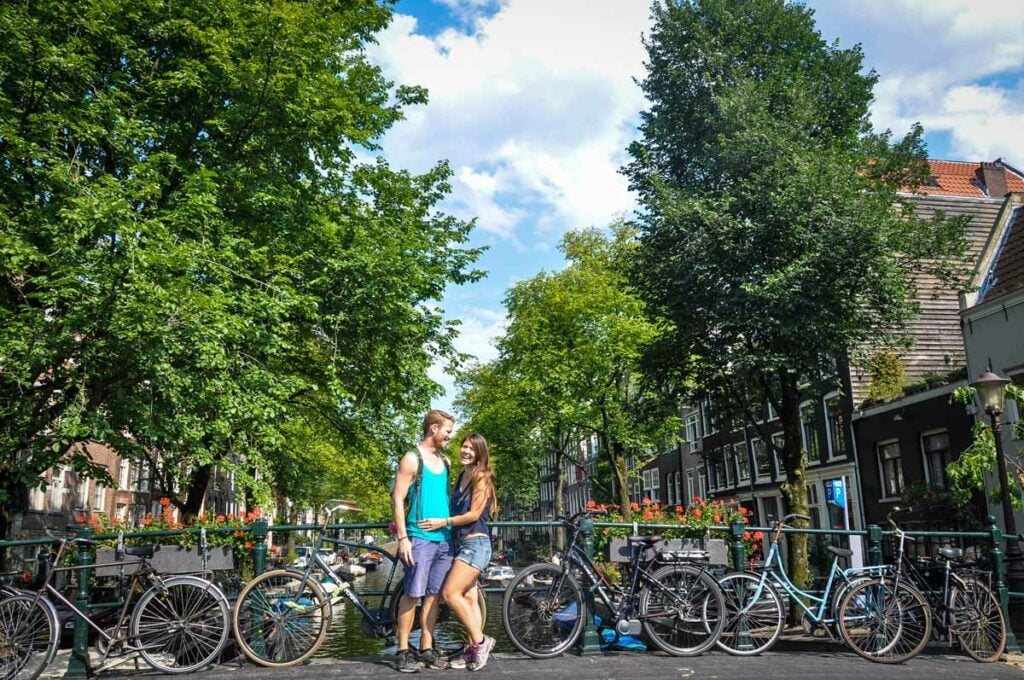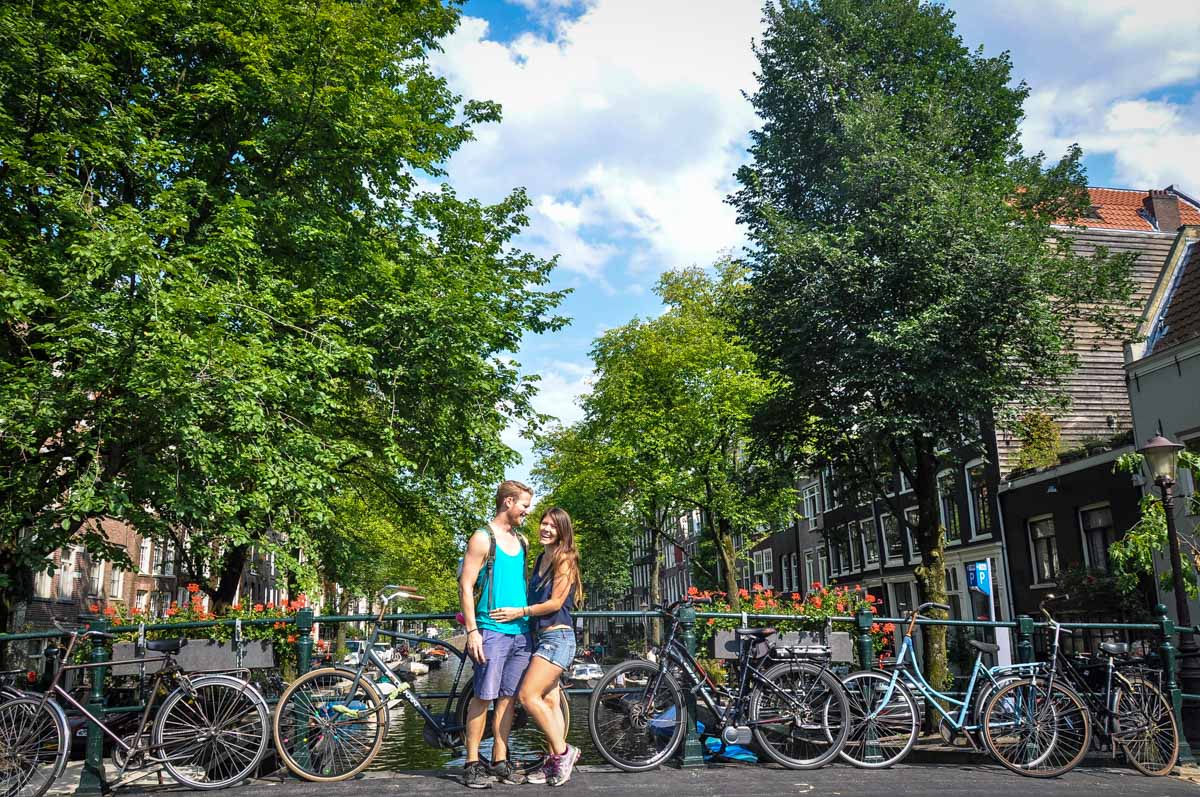 Known for: World-class museums, quirky architecture, and breathtaking canals.
Region: Western
When to go: mid-April for Dutch tulips
Amsterdam is a creative and imaginative city filled with a wealth of wonders.
It feels more like a small village than a metropolis filled with sky-high buildings. With only a few days, you can get a good feel for its charming people, neighborhoods, and culture, unlike other sprawling cities.
The city is known for cycling, and it's something you must experience to truly get in touch with the culture of the Netherlands.
The maze of canals and bridges create the illusion of a floating city. This results in an enticing backdrop and map to explore local-style on two wheels.
Cruise through the Jordaan neighborhood, explore the 9 Straatjes (9 Streets), and visit any of the museums. Anne Frank House, Van Gogh Museum, Rijksmuseum, and Stedelijk Museum are the most famous.
5. Paris, France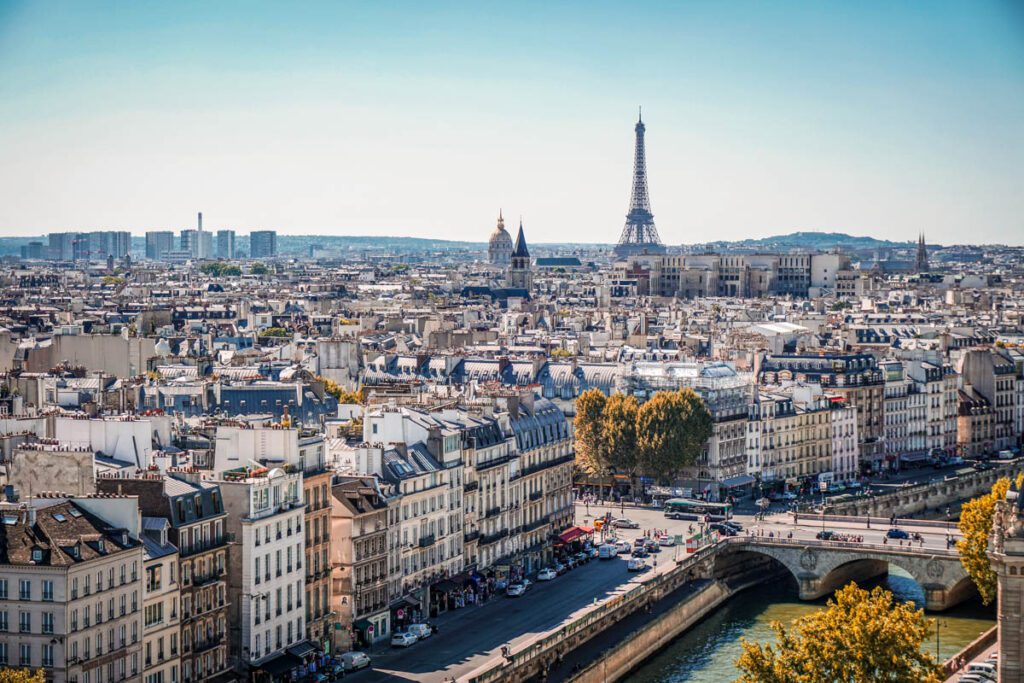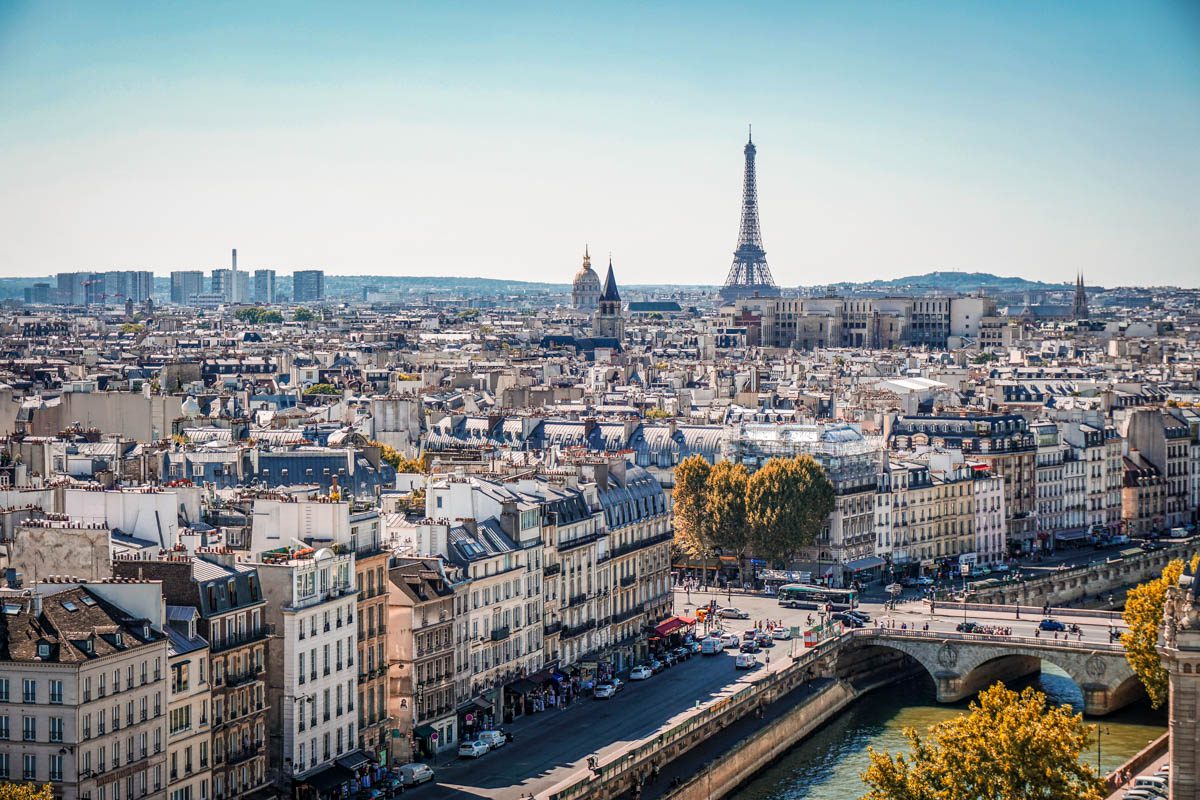 Known for: Chic fashion, rich history, stunning architecture, and world-renowned monuments.
Region: Western
When to go: Shoulder season: April/May or September/October

December for Christmas markets
It goes without saying that Paris is unlike any other city in the world, constantly reinventing itself through unique entertainment, art, high fashion, and food.
Although it's always pioneering something new and revolutionary, relishing in Paris's rich history is what gives the city its extra dash of allure.
Luckily, there is a story around every corner. You can experience history simply walking the streets or visiting any of the city's impressive art collections and historical monuments.
Picnicking underneath the Eiffel Tower (or seeing it sparkle at night), touring the Louvre, exploring Montmartre, and marveling at Notre Dame are some of the easiest ways to fall in love with the most romantic city in the world.
Refuel your adventures with world-famous French cuisine, or take part in the city's legendary cafe culture with coffee and pan au chocolat.
6. Prague, Czech Republic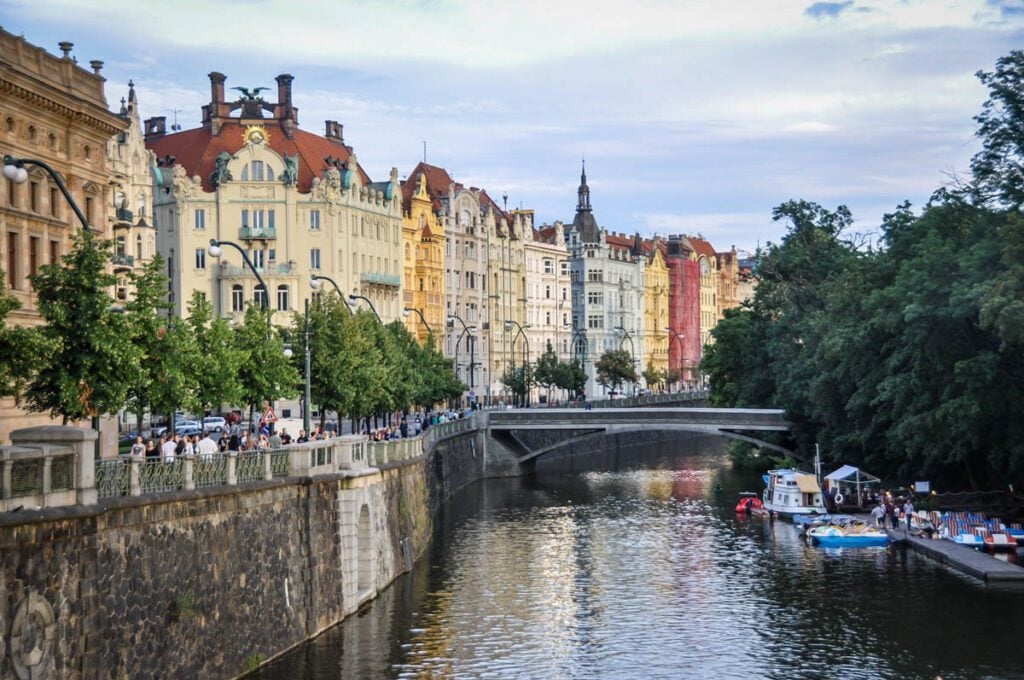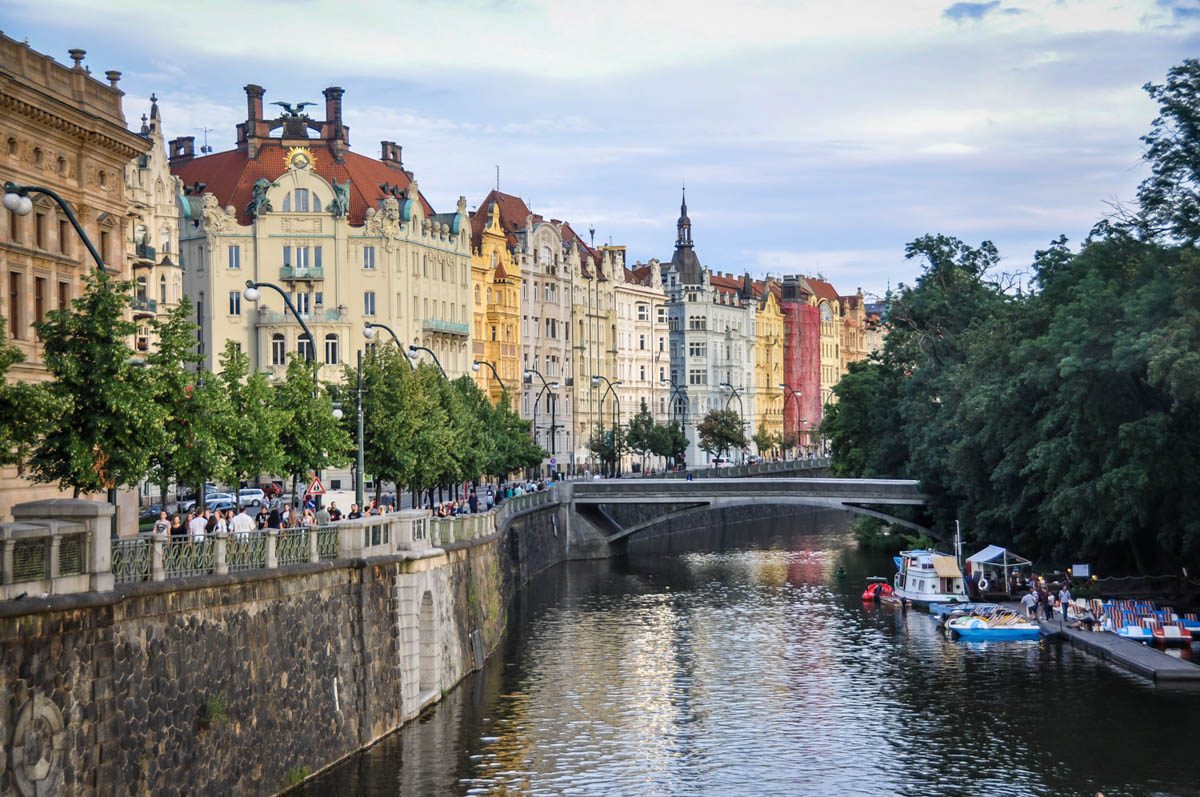 Known for: Architectural marvels that survived the war: castles, medieval squares, and Gothic and Baroque influences.
Region: Central
When to go: Shoulder season: April/May or September
Marveled as "The City of a Hundred Spires", Prague is an architectural paradise that isn't replicated anywhere else in Europe.
Many of the most impressive buildings in the city weren't severely damaged during the 17th and 18th centuries, or even World War II. As a result, you can revel in the city's beautiful mix of Baroque, Renaissance, and Gothic styles.
Prague is not only one of the best cities to visit in Europe, it's one of the cheapest capitals. You can easily explore some of the most fun and cheap things to do in Prague for a fraction of what you would in Western Europe.
Walk across the Charles Bridge (the oldest bridge in Europe), marvel at the 600-year-old astronomical clock in Old Town Square, or tour the Prague Castle. Spanning over 17 acres, this is the largest castle complex in the world.
And we can't forget that Prague is known as the beer capital of the world. Locals here drink beer more than any other country. Legend has it that beer is cheaper than water!
7. Munich, Germany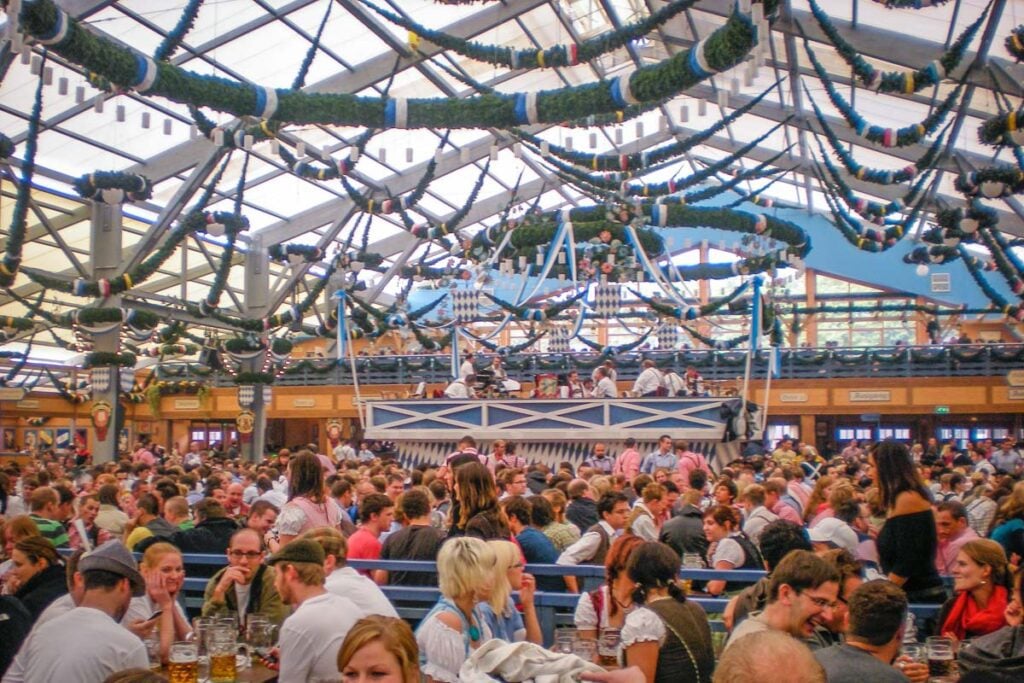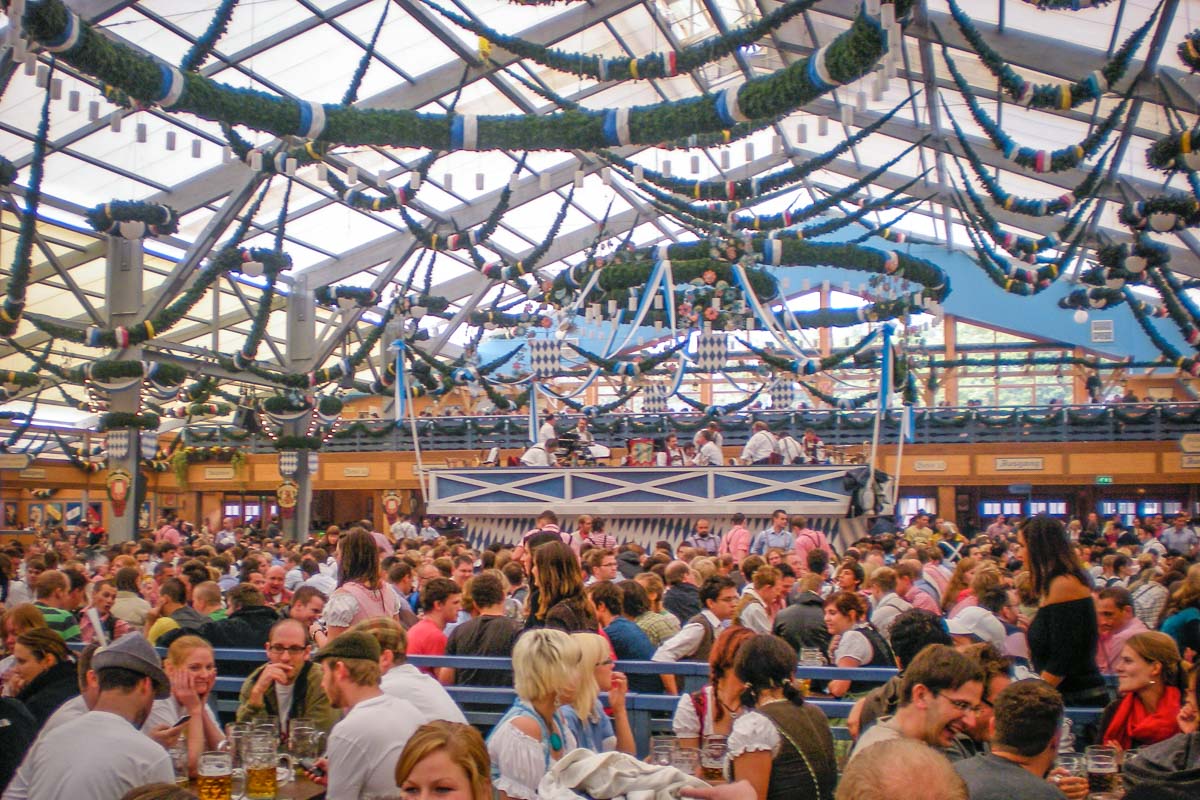 Known for: Bavarian capital filled with craft beer, museums, and an "old meets new" feel.
Region: Central
When to go: September for Oktoberfest, December for Christmas markets
Munich is a blend of the lush green Bavarian countryside and just about every style known in architectural history. It's a multi-faceted city sewn together with centuries of rich history.
Most famously, the city has an acclaimed reputation for its beer. In fact, Munich is the heart and soul of Oktoberfest, a beer festival held each fall that attracts brew-lovers from all over the world.
But the city's beloved "liquid bread" isn't the only thing worth indulging in when it comes to visiting this Bavarian city.
Traditional German food finds its home in various beer halls/gardens, restaurants, and cafes around the city. You can take part in mid-city surfing on the Eisbach Channel, or choose from over 80 of Munich's museums to explore.
Moreover, its location in southern Germany makes it the ideal base camp for day trips. Venture to fairytale castles and glittering lakes, and explore all the adorable mountain towns in the Alps.
8. Barcelona, Spain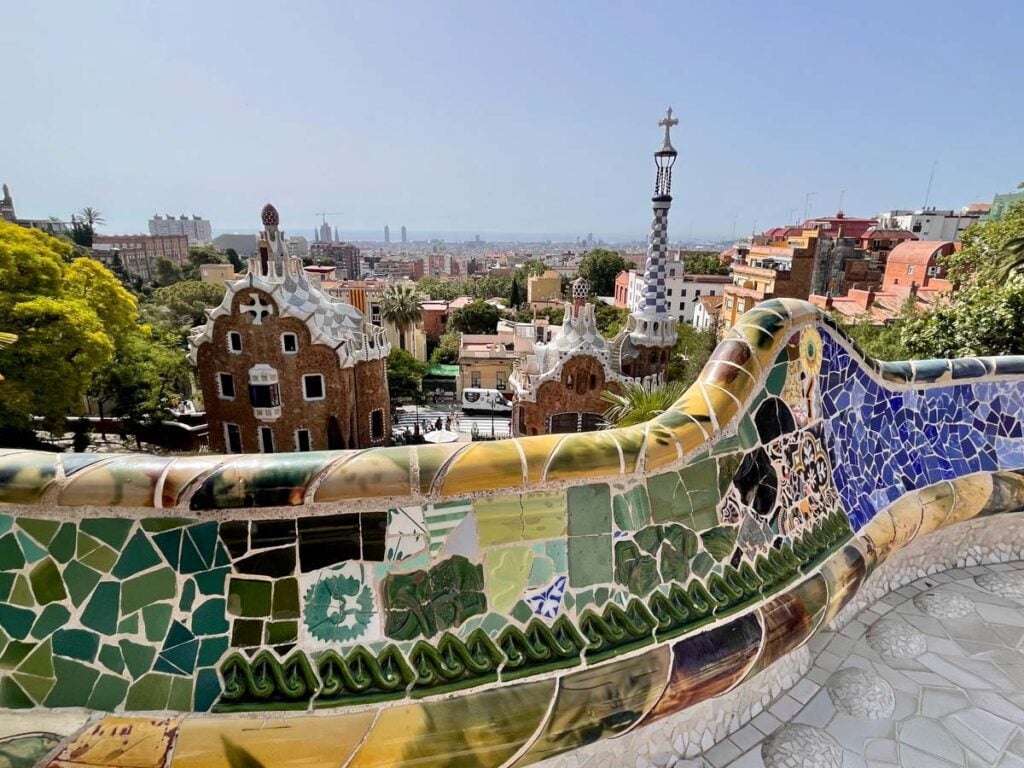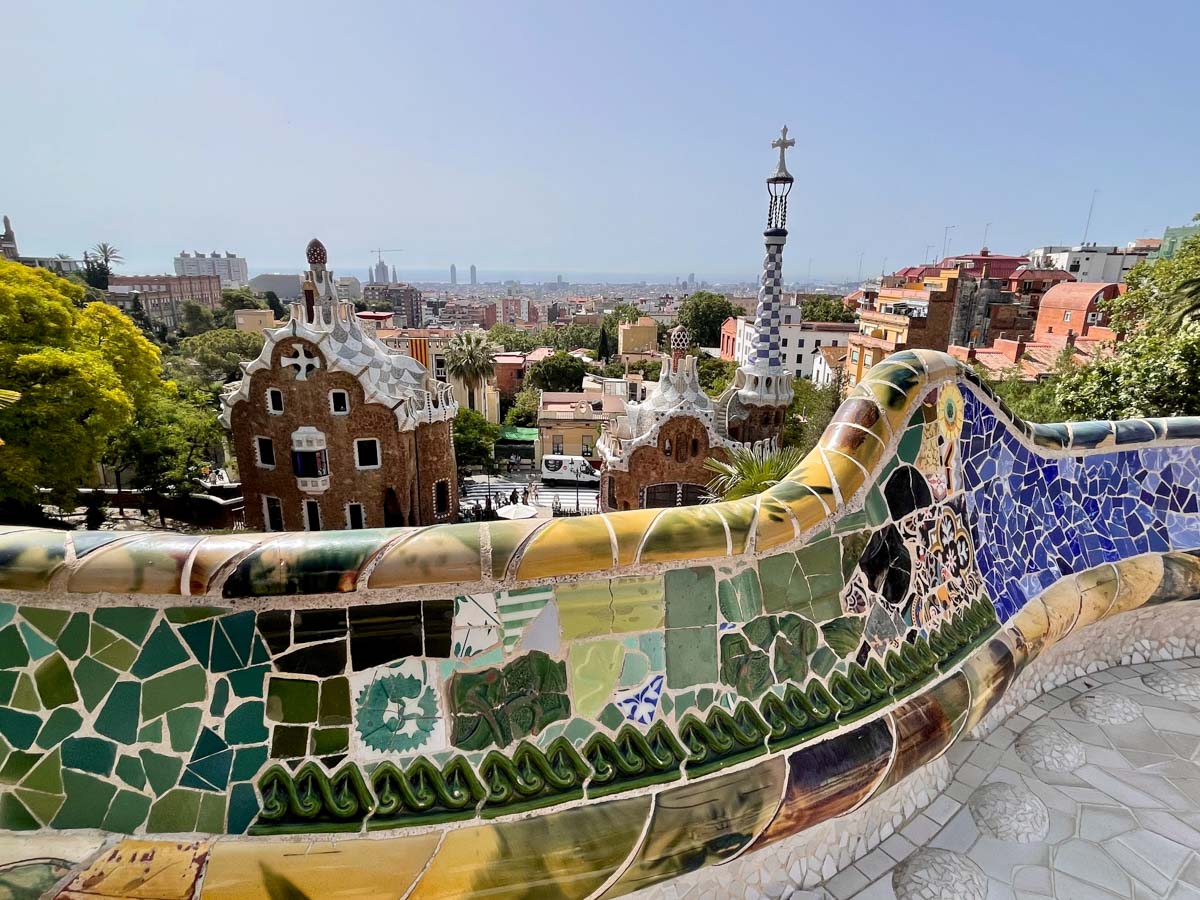 Known for: Golden beaches, stunning architecture, lively nightlife, and world-class cuisine; one of the best-preserved medieval cities in Europe.
Region: Southern
When to go: April – June or September/October
Hugging the edges of the North Mediterranean Sea, coastal Barcelona offers both the excitement and bustle of a city break and the relaxation of a beach holiday.
It's recognized widely for its outstanding artistic expression through forward-thinking cuisine, contemporary art, live music, and neo-Classical and neo-Gothic architecture.
Whether you're uncovering the secrets of the Gothic Quarter, shopping and dining in the social quarter La Rambla, or admiring Antoni Gaudi's signature architecture, like the Sagrada Familia, Barcelona's endless color and charm will have you returning for more.
It's a popular city to begin any adventure through Europe. Start here if you're heading to Spain's island paradises of Ibiza, Mallorca, and Menora next, or taking to France or Italy for another stamp in your passport.
9. Istanbul, Turkey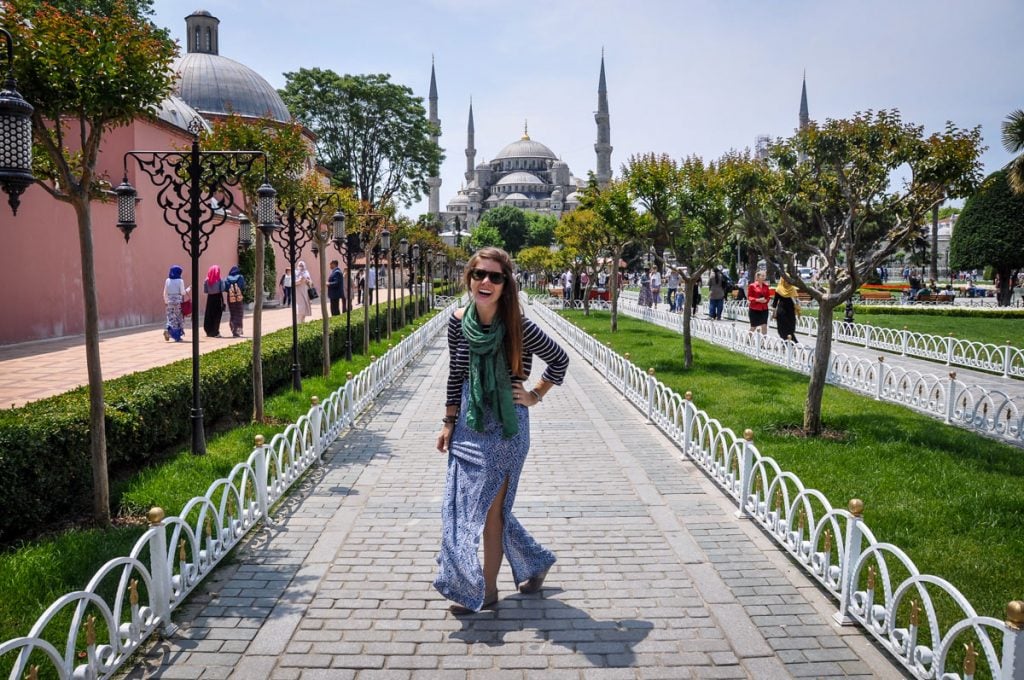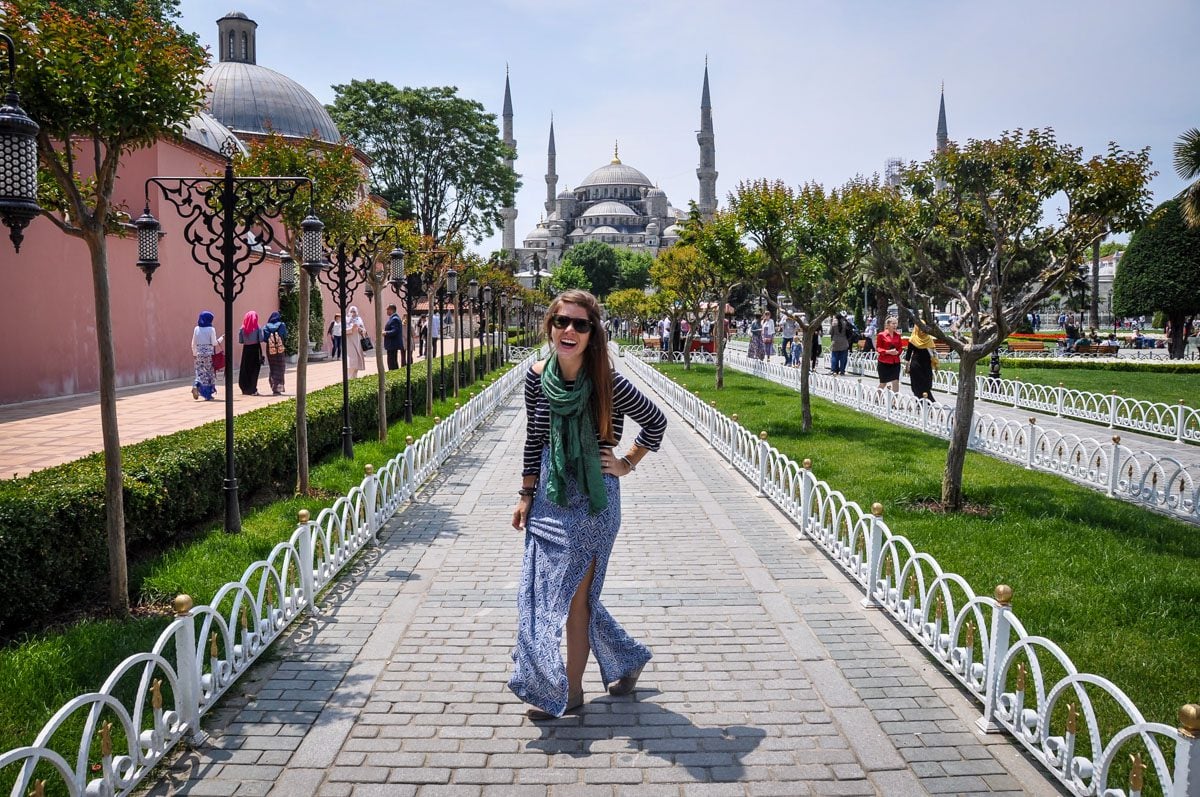 Known for: Spreading across both the Asian and European continents; filled with amazing food, history, cultural diversity, and cats.
Region: Southern
When to go: March – May or September/October
Istanbul is a fascinating city filled with endless contradictions. Of all the best cities to visit in Europe, it has the longest, most complicated history.
Istanbul's earliest influences from the Roman, Byzantine, and Ottoman Empires are still present today, all woven into a mosaic of people, religions, and cultures.
Among its labyrinth of alleyways, bazaars, and architecture, you'll be taken on a sensory journey through both Middle Eastern and Western European cultures.
This is the only place in the world where you can visit two continents in one country, but that only scratches the surface of the best things to do in Istanbul.
Peruse the sounds and sights at the Grand Bazaar. Visit the Blue Mosque to admire over 20,000 handmade green, blue, and white tiles. Take to the streets to sample the city's unique gastronomy scene (and make a feline friend or two!).
10. Athens, Greece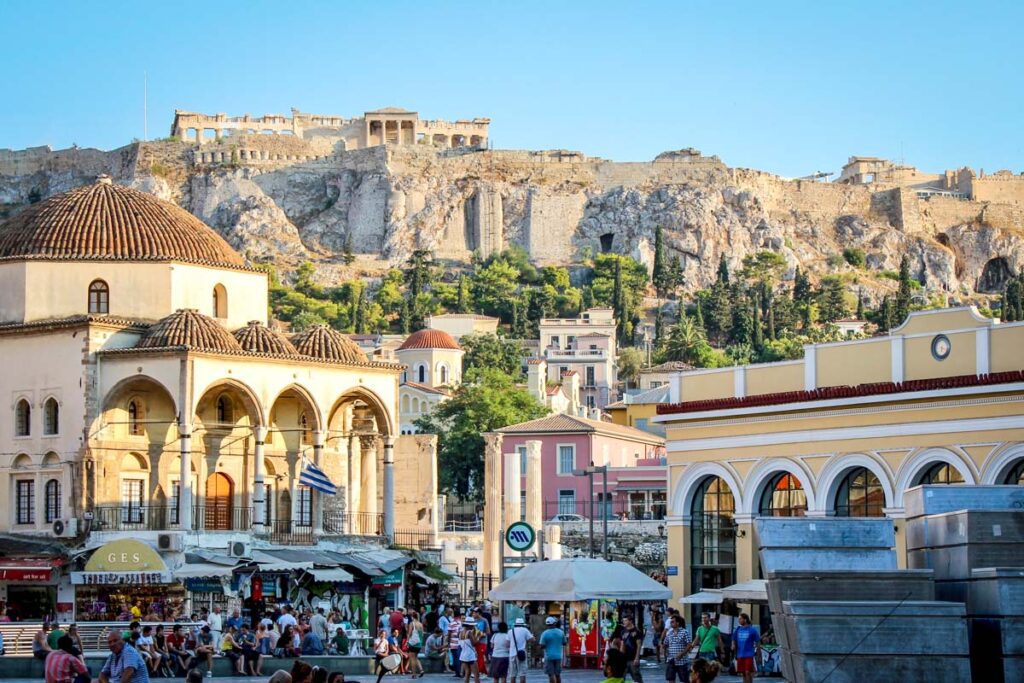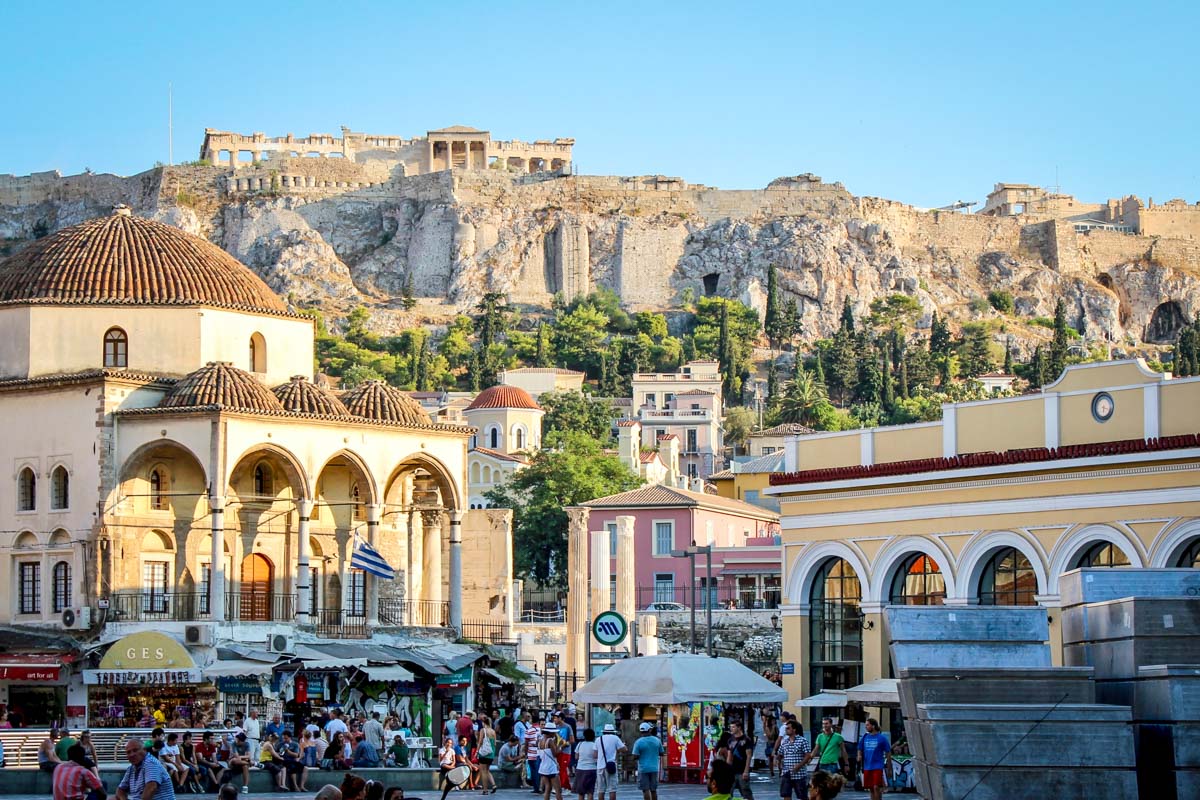 Known for: One of the oldest cities in the world, which was at the forefront of early civilization.
Region: Southern
When to go: Shoulder season: April/May or September/October
Known as the cradle of Western Civilization, Athens is the birthplace of democracy, classical art, famous philosophers, literature, and so much more.
If you love history and/or mythology, Athens is the place for you. Everywhere you go in this city touches on its ancient past.
Essentials of the city are the Temple of Zeus, the Acropolis, and the Temple of Hephaestus. These structures have dominated Athen's hilltop skyline for millenia.
After visiting the city's most important archaeological sites, discover 5,000 years of history among its museums and sprawling alleyways, or take to its many serene, cerulean beaches.
Dotted in a fantastic central location, you can leave Athens from Greece's largest port to go island hopping around many of the most beautiful Greek islands.
11. Copenhagen, Denmark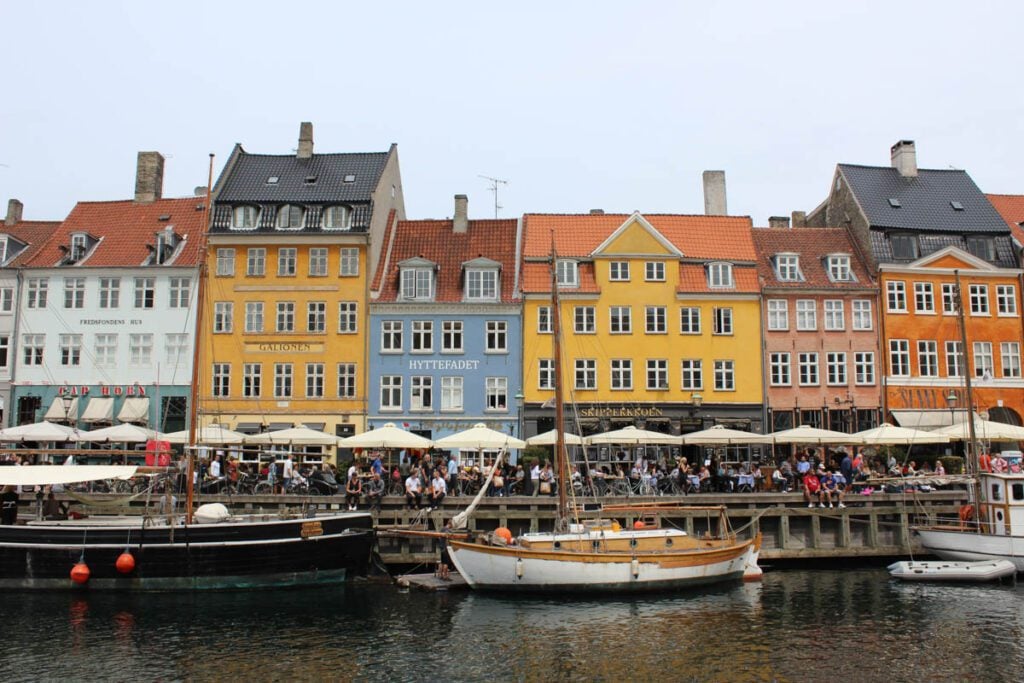 Known for: Cycling, world-class architecture, and reputation as the "happiest city in the world".
Region: Scandinavia
When to go: May – September
Beer, cycling, architecture, and hygge are Copenhagen's signatures.
"Hygge" (pronounced "hoo-ga") is one of our favourite travel-related words. It's loosely described as a mood of coziness, while enjoying the good things in life with good people. There are plenty of ways to incorporate hygge into your trip to this Scandinavian city.
Copenhagen has been awarded UNESCO's World Capital of Architecture. You can see why by visiting the Tivoli Gardens, the Black Diamond at the Royal Danish Library, and the Christiansborg Palace.
For its vibrant contemporary scene, don't miss the quintessential Little Mermaid Statue, Nørrebro neighborhood, and Meatpacking district.
To best experience Copenhagen's rich cultural history, you must explore the city via bicycle. Since there are more bikes than people in this city, it's well-integrated into daily life and ideal for exploring the city like a local.
12. Stockholm, Sweden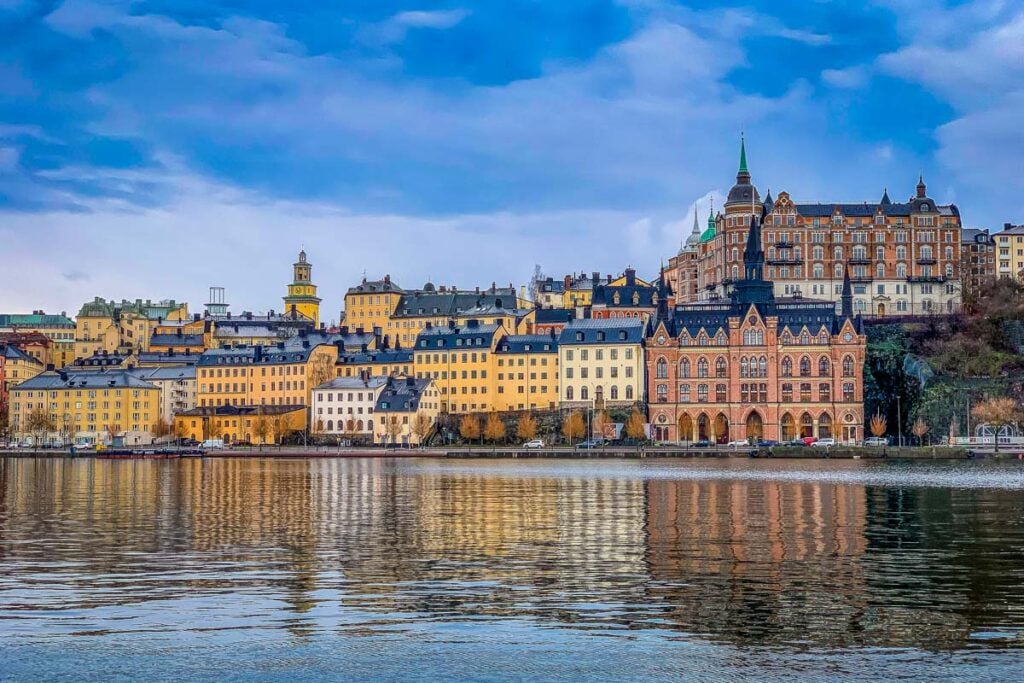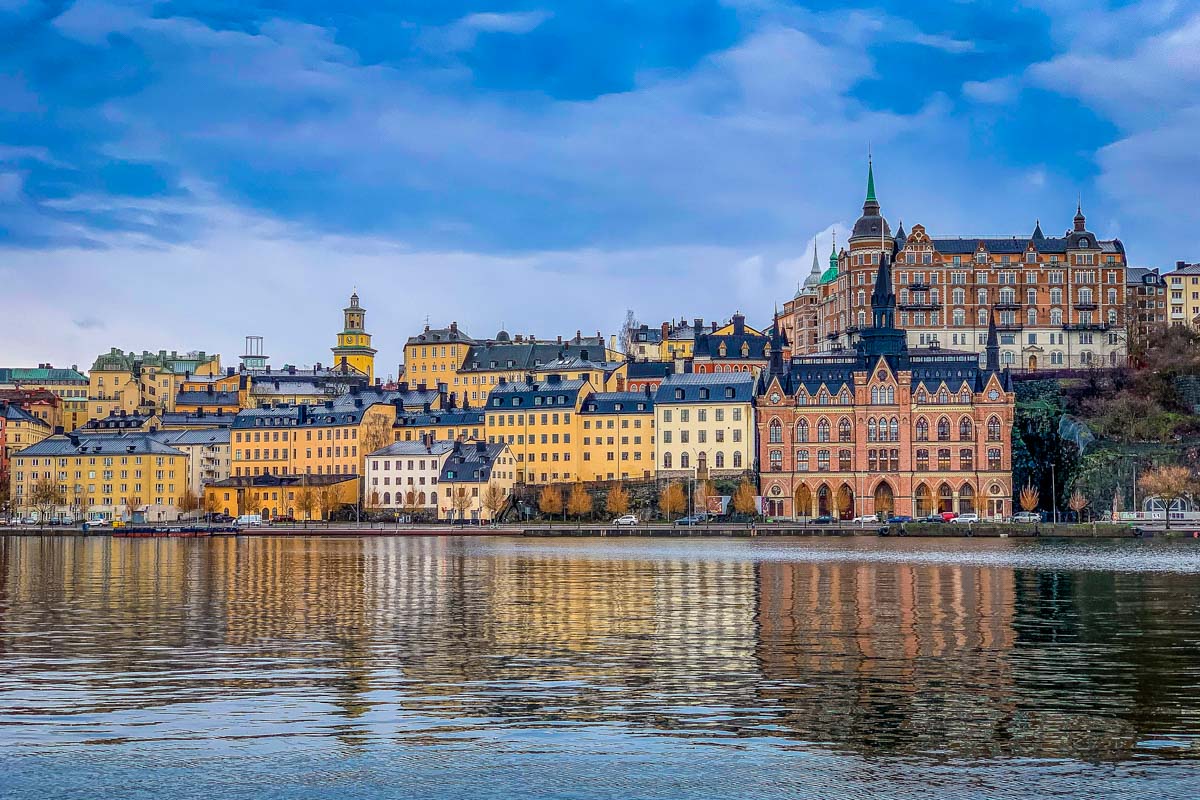 Known for: Stunning architecture, innovative design, and beautiful islands.
Region: Scandinavia
When to go: May – September
Spread across 14 different islands and connected by 57 bridges, Stockholm is known as the "Venice of the North". Any perspective is met with seaside views over this forward-thinking and innovative city.
Its vibrant and sustainable restaurant scene, nature opportunities, and overflow of art and culture are what Stockholm is most celebrated for.
One of the most popular things to see in the city is the Gamla Stan (Old Town). This area is filled with baroque architecture and medieval streets and squares.
Nature-lovers flock to Djurgården, an island filled with vibrant parks, gardens, and museums. The Vasa, ABBA, and first-ever open-air Skansen Museum are the most popular galleries to explore.
---
Smaller European cities
Pocket-sized but mighty, these are some of the best cities to visit in Europe that boast the same intriguing history and allure as many of the larger metropolises.
13. Florence, Italy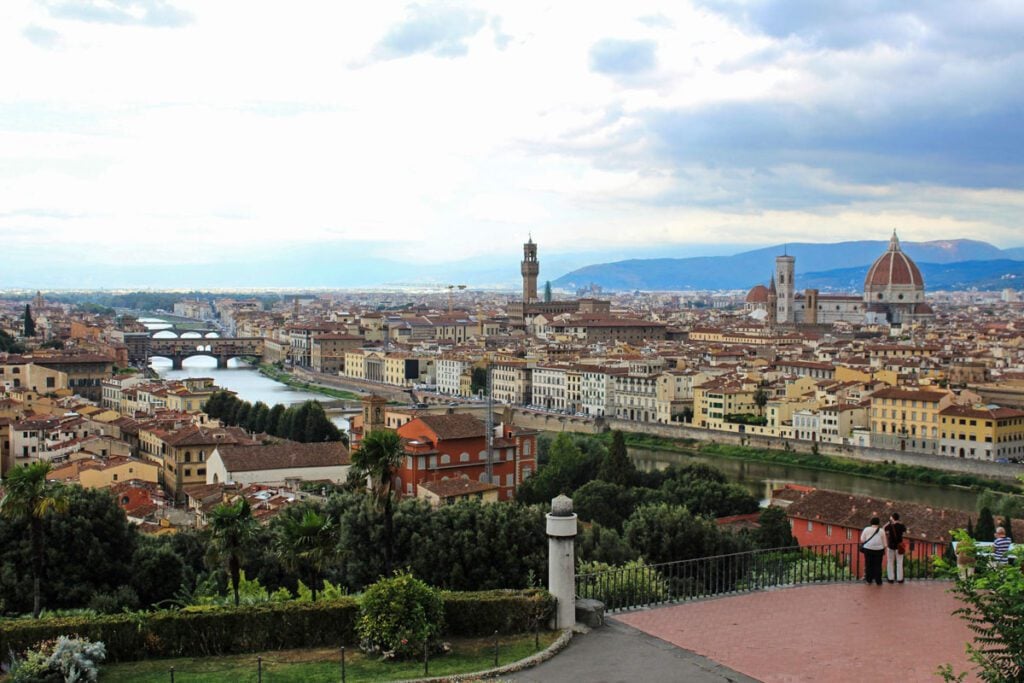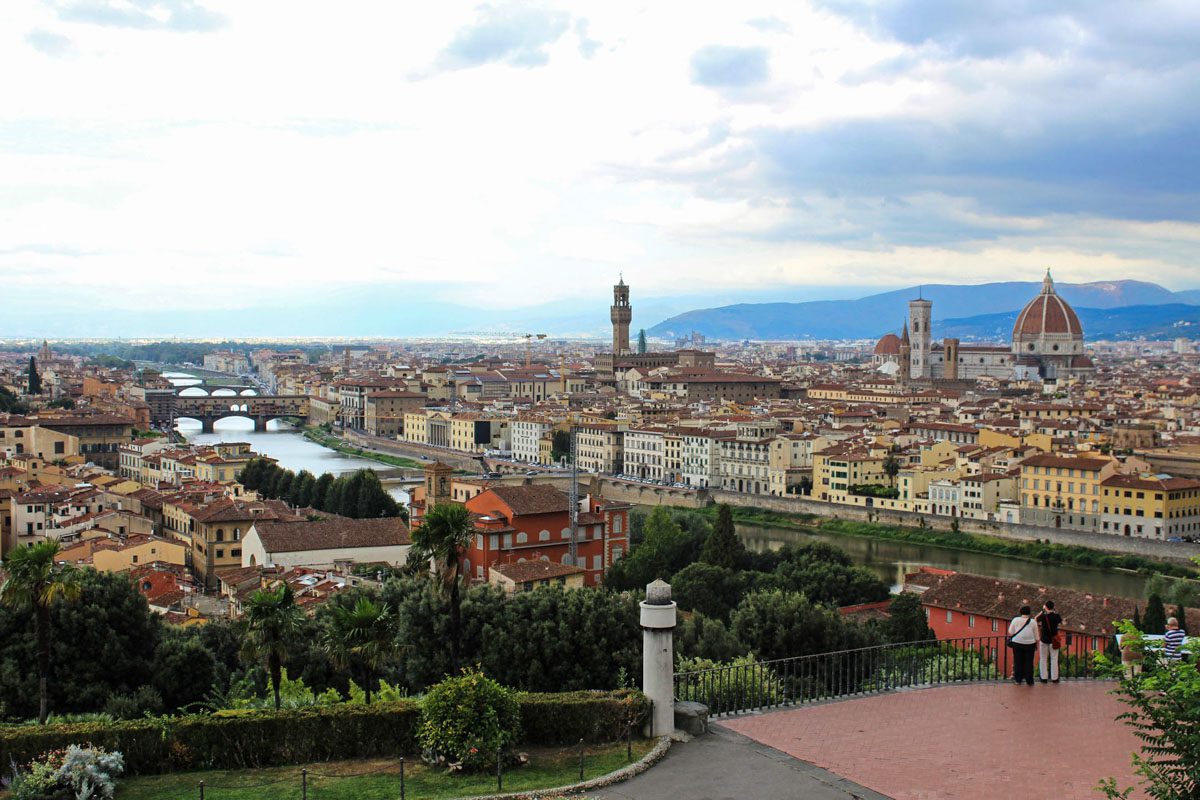 Known for: The birthplace of the Renaissance, world-class art and architecture, and good wine.
Region: Southern
When to go: April/May or September/October
Nestled in the heart of the Tuscany region, Florence (known as "Firenze" in Italy) is an alluring city with streets that have hardly changed since the Renaissance.
World-class art, wine, and cuisine are highlights of the city, all working in harmony to create its relaxed and charming atmosphere.
At the world-famous Uffizi Gallery, you can peruse works by Leonardo Da Vinci, Michelangelo, Botecelli, and countless other historic artists.
Visit the Accademia Gallery to marvel at the iconic Statue of David, and definitely don't miss the Florence Cathedral and the Duomo complex.
Its location also makes Florence an excellent hub for exploring around the Tuscany region, whether on a road trip through the Italian countryside or as a base camp for exciting day trips.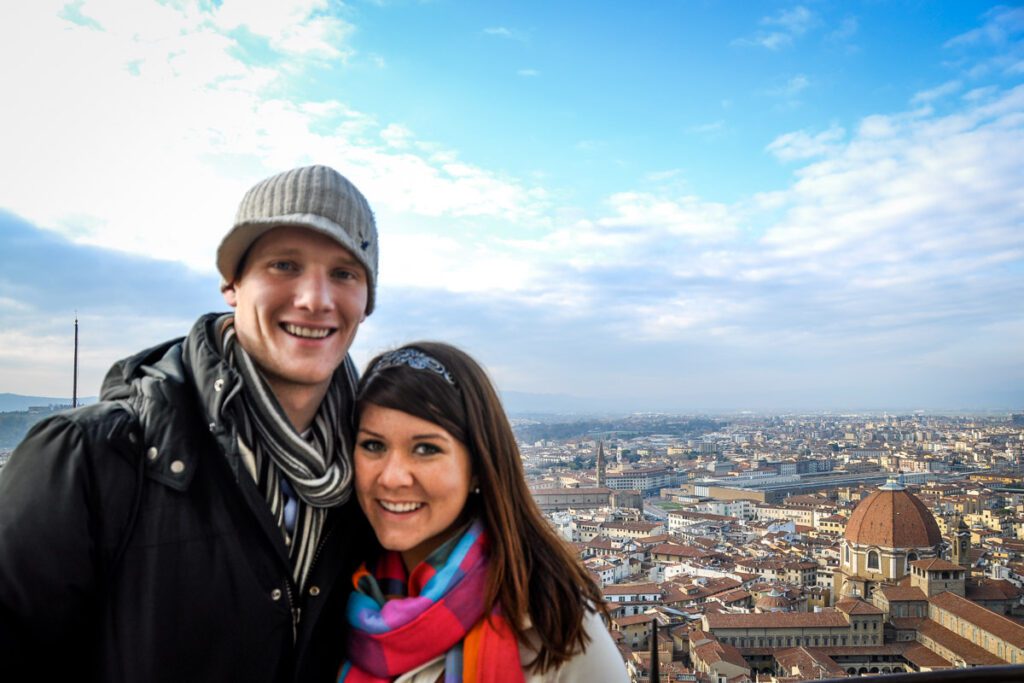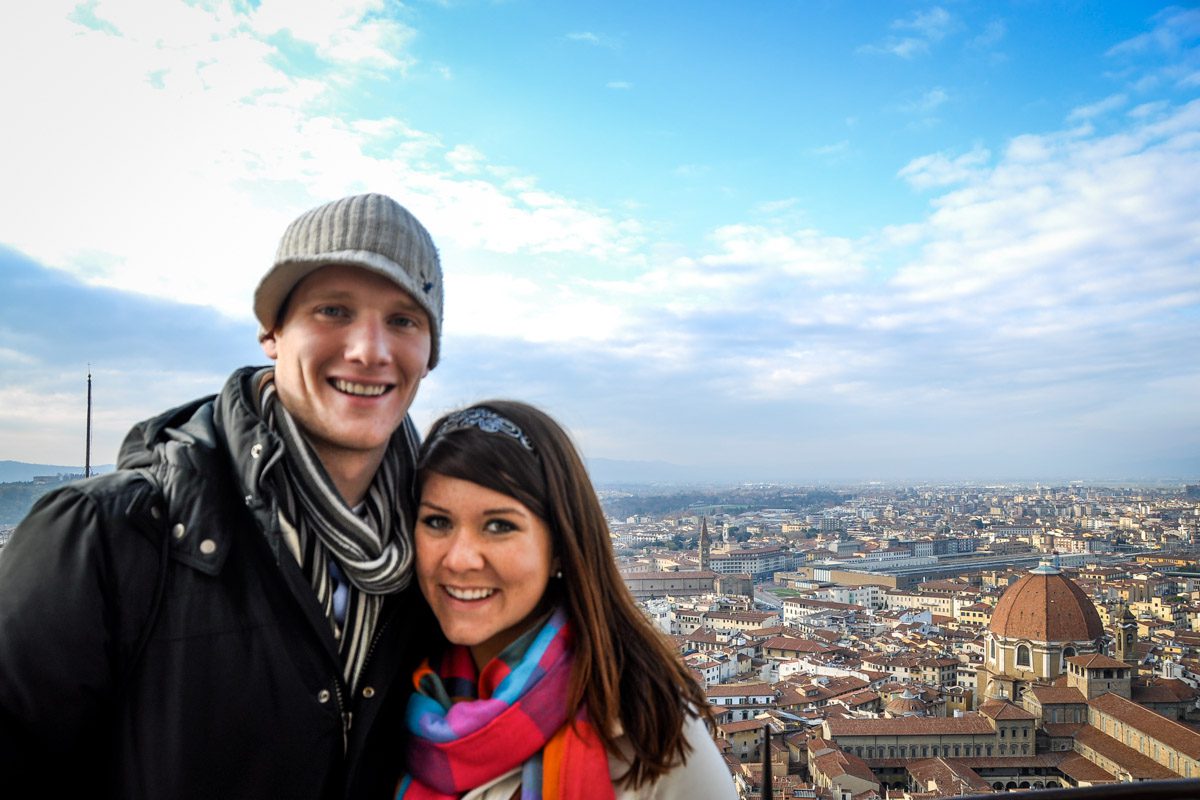 Fun Fact: We studied abroad in Florence back in 2009 and had the time of our lives! Italy was the very first country either of us had traveled to outside of the United States, and it's safe to say that those 4 months changed our lives. I (Katie) lived in an apartment with 7 other girls just around the corner from the Duomo. Ben lived near the Ponte Vecchio and had to walk across it each day to get to class!
14. Edinburgh, Scotland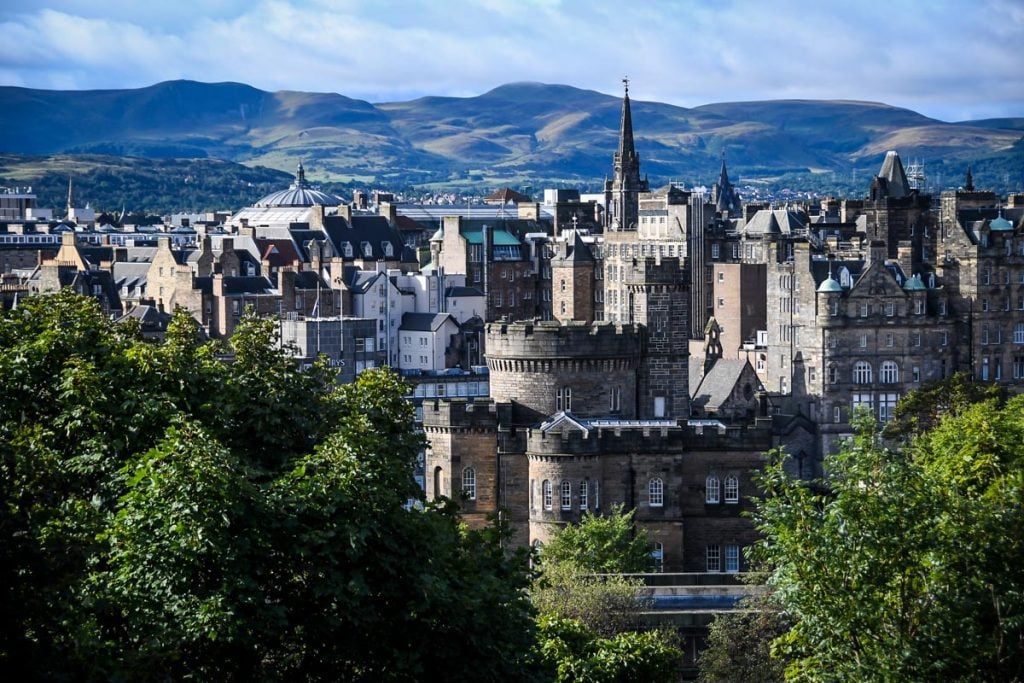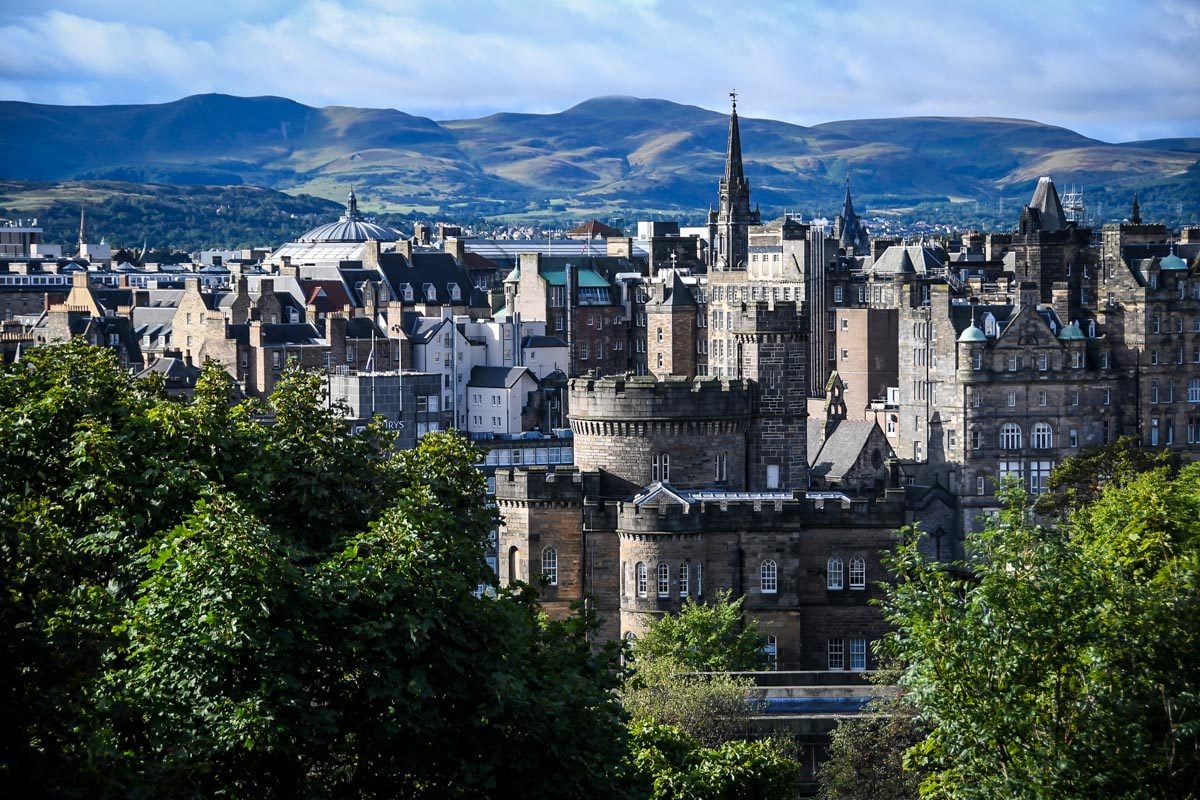 Known for: Intriguing history, gastronomic scene, historical sights, and high culture.
Region: Northern
When to go: Shoulder season: April/May or September/October

August for Fringe Festival or December for Christmas markets
With a castle towering above the city's Georgian buildings, whisky flowing by the barrel-full, and fairytale magic oozing out of the maze of side streets, it's very hard not to fall in love with Edinburgh.
The two main centers of town are known as Old Town and New Town. Both are UNESCO World Heritage Sites and filled to the brim with exciting places to explore around every corner.
Whether you're soaking up the history of Edinburgh Castle, following your curiosities along the Royal Mile, visiting the Palace of Holyrood, or taking in the view from Arthur's Seat, Edinburgh will transport you straight into a storybook.
Speaking of stories, the streets and medieval architecture of this city are known for inspiring the Harry Potter universe.
In fact, one of the best things to do in Edinburgh is to discover HP-inspired locations around the city!
15. Reykjavik, Iceland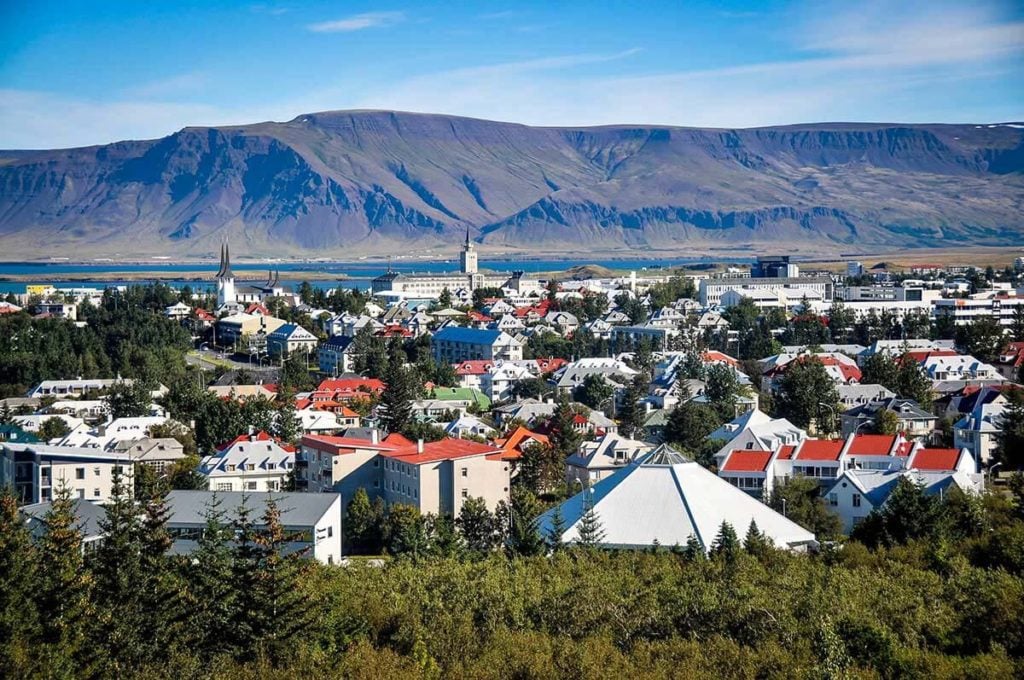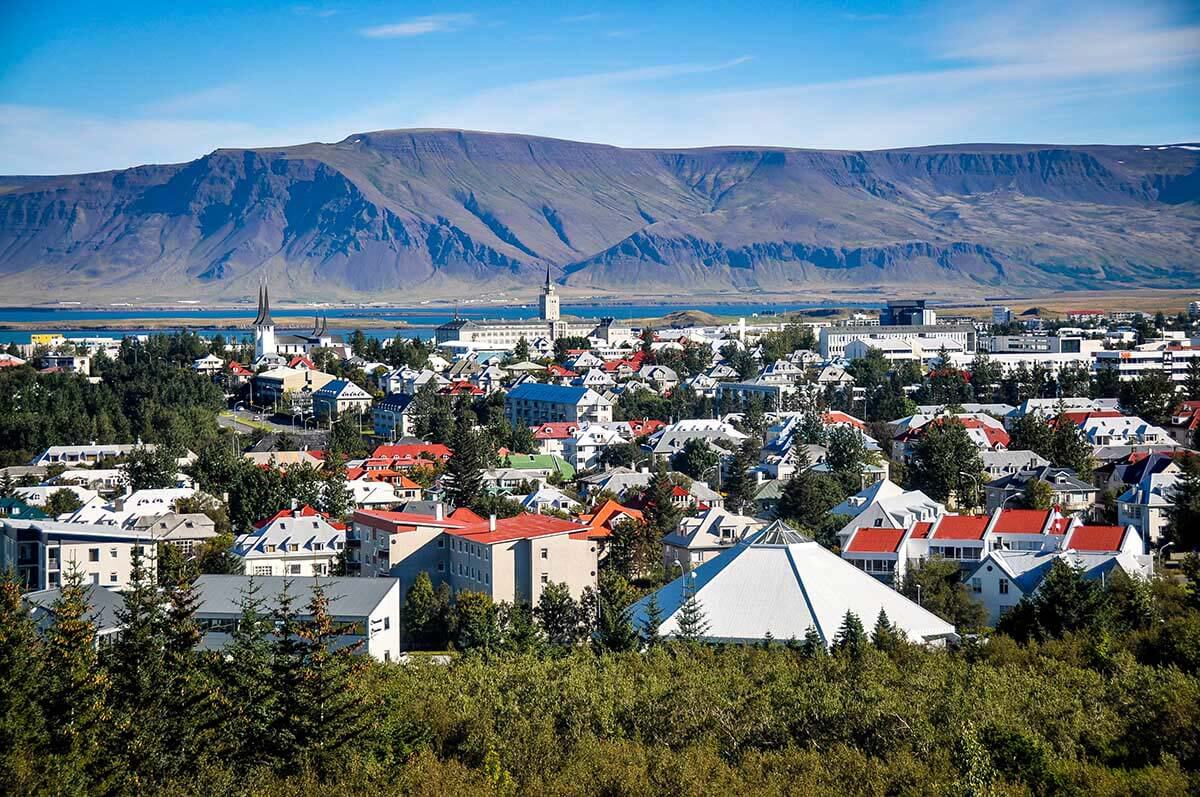 Known for: Invaluable heritage and ancient medieval literature.
Region: Northern
When to go: June – August

September/October or February/March for northern lights
One of the smallest cities on this list packs a larger punch than you may think. Reykjavik is the northernmost capital in the world, filled with Nordic charm, spunk, and a plethora of interesting things to see.
Many people either visit Reykjavik on a long layover or explore it as a small part of an unforgettable road trip around Iceland. No matter which way you choose to explore the city, you most definitely shouldn't skip it.
Although void of towering skyscrapers and typical city grandeur, there are many cool things to do in Reykjavik that will pull you into its unique corners to really appreciate it.
Watch the sunset dance off the Harpa Concert Hall, admire the basalt columns of the Hallgrimskirkja Church, eat at a world-famous hot dog stand, or even venture out of the city to soak in the Blue Lagoon, the most famous of Iceland's hot springs.
16. Dubrovnik, Croatia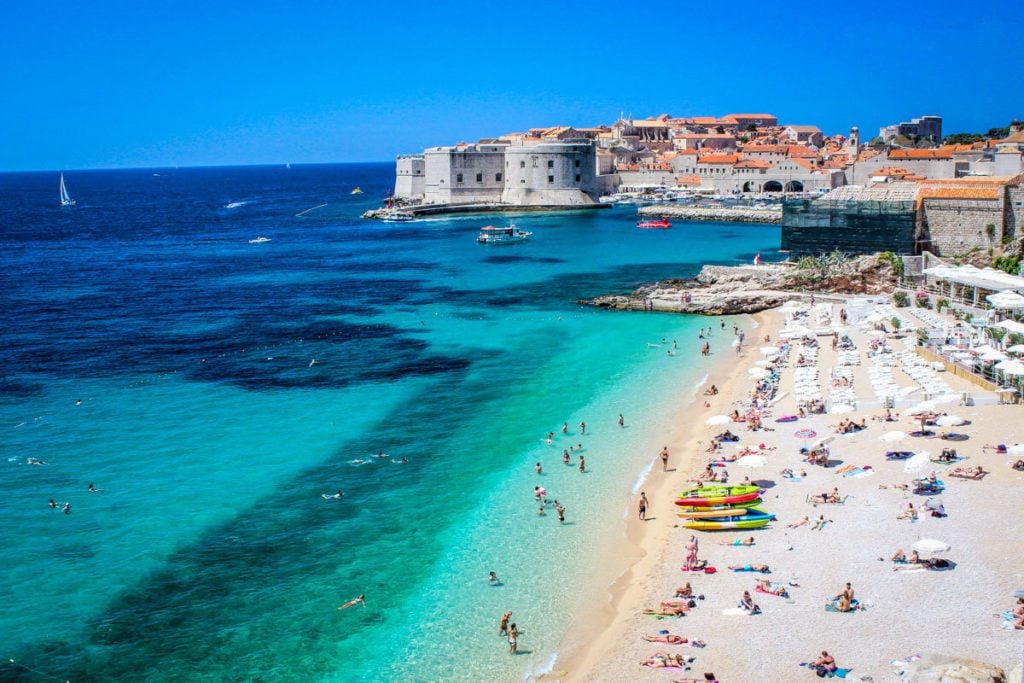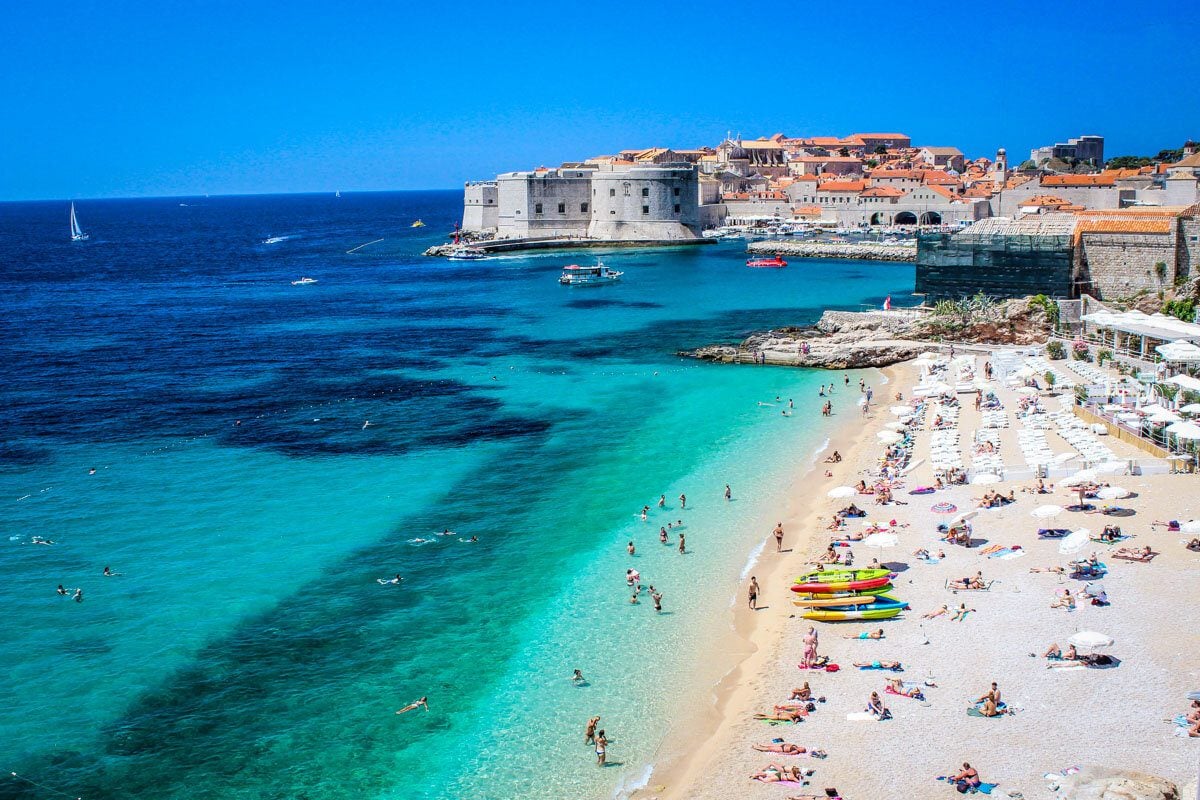 Known for: "Pearl of the Adriatic Sea", rich history, turquoise beaches, and iconic filming locations.
Region: Southern
When to go: Shoulder season: April/May or September/October
Along the shimmering coast of the Adriatic Sea, Dubrovnik's ancient city walls, baroque architecture, and panoramic views create a stunning blend of scenery.
Among its stone buildings and vermillion red rooftops, Dubrovnik's turquoise beaches shine as some of the best in Europe.
When you're not relaxing along the coast, take to the streets to explore the best things to do in Dubrovnik. Discover the famous city walls in Old Town, take the cable car to the top of Mt. Srd, and have a drink at the famous Buža bars.
Outside of Europe, a large wave of the city's tourism is from the hit HBO series Game of Thrones. Dubrovnik served as the backdrop for the show's fictional city of King's Landing.
You'll see many fans here reliving the series at various filming locations, grabbing souvenirs around every street corner, and sitting on the original iron thrones from the show.
17. Porto, Portugal
Known for: Port wine, rich history, and centuries-old architecture.
Region: Southern
When to go: June – October
Jutting up the Rio Douro riverside, Porto's colorful buildings and woven alleyways are filled with stunning viewpoints, historic charm, and some seriously good Port wines.
Although the city is a designated UNESCO World Heritage Site and is famous among sommeliers, it's often overlooked since many people opt to visit Lisbon while exploring Portugal.
However, this laid-back city is not to be missed. It's incredibly budget-friendly compared to many of the best cities to visit in Europe and has a little something for everyone.
You can wander one of the most beautiful bookstores in the world at Livraria Lello, take in the views at sky-high miradors and rooftop bars, or walk through the symbol of the city, the Porto Cathedral.
18. Vienna, Austria
Known for: World-renowned music, legendary art collections, and imperial architecture.
Region: Central
When to go: Shoulder season: April/May or September/October
Vienna's imperial palaces and blend of traditional and modern architecture set the stage for the city's cornucopia of things to see and do.
If you're a passionate foodie, art-lover, or music aficionado, the Austrian capital is the place for you.
Vienna is known as the "City of Music". Names like Mozart, Beethoven, and countless other composers are a massive part of the city's musical heritage.
You can relish in the culture by catching performances ranging from classical to pop at any of the live venues, or learn more at the Haus der Musik museum.
Also, with so many unique coffee houses, street food, decades-old restaurants, craft beer, and modern eateries, you'll never run out of places to try.
Outside of the arts and dining, Vienna has been consistently ranked as the "World's Most Liveable City", as it has some of the cleanest tap water in the world, pristine streets, and high quality of living. 
---
Best Cities to Visit in Europe for Christmas Markets
If you're planning a European Christmas markets trip, you're likely to want to visit more than one city. We've got all the resources you need right here!
---
Best European cities for Digital Nomads
With low cost of living, great co-working spaces, relaxed culture, and overall atmosphere, these offbeat cities are ideal short- or long-term bases abroad for digital nomads.
19. Lisbon, Portugal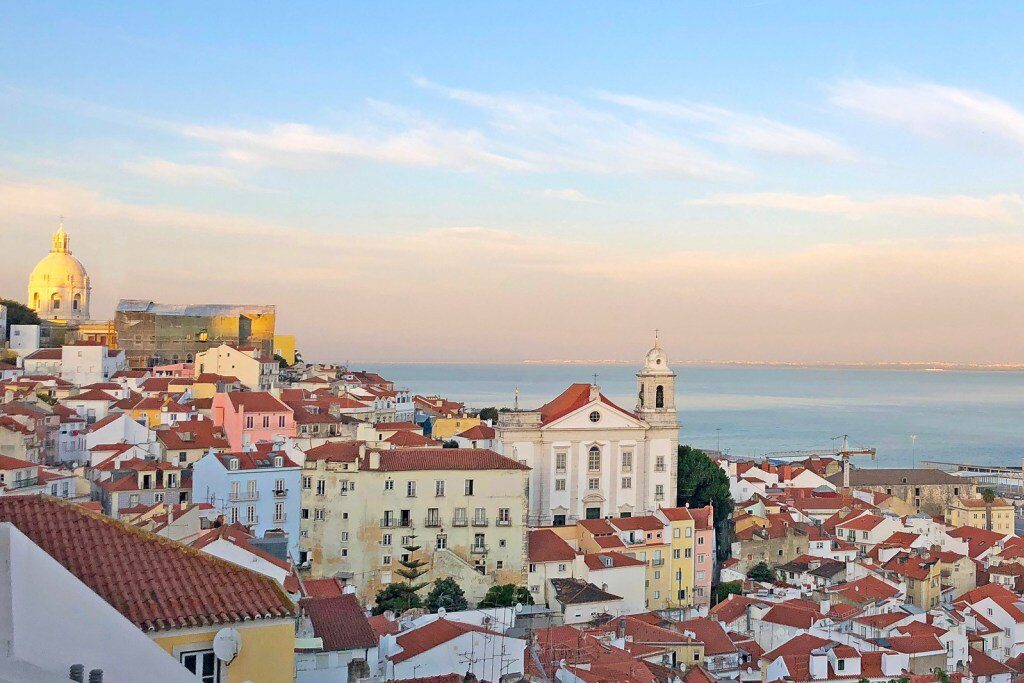 Known for: Historical significance, intimate natural harbor, and relaxed atmosphere.
Region: Southern
When to go: Shoulder season: April/May or September/October
The capital of Portugal is a modern metropolis that has retained its centuries-old charm through its sweeping vistas, balconies, and relaxed coastal atmosphere.
Lisbon is often referred to as an old-world San Francisco due to the city's colorful, steep streets, cable cars, and the historic Ponte 25 de Abril bridge, which loosely compares to the mighty Golden Gate Bridge.
It's an ideal city for digital nomads because the cost of living is much lower than other cities in Europe. Plus, it has city-wide, high-speed wifi, excellent public transport options, and its very own 2-year digital nomad visa.
After a day's work, you can hop aboard Tram 28 to relish in the 19th-century hotspots, like the Torre de Belém and St George's Castle, and roam the Alfama District.
20. Split, Croatia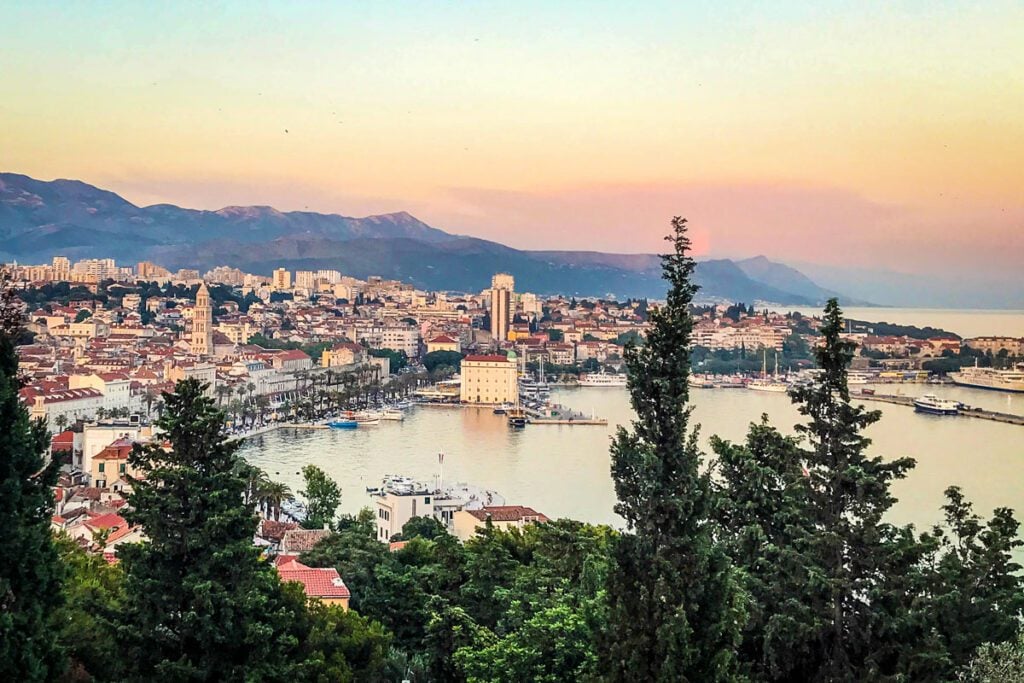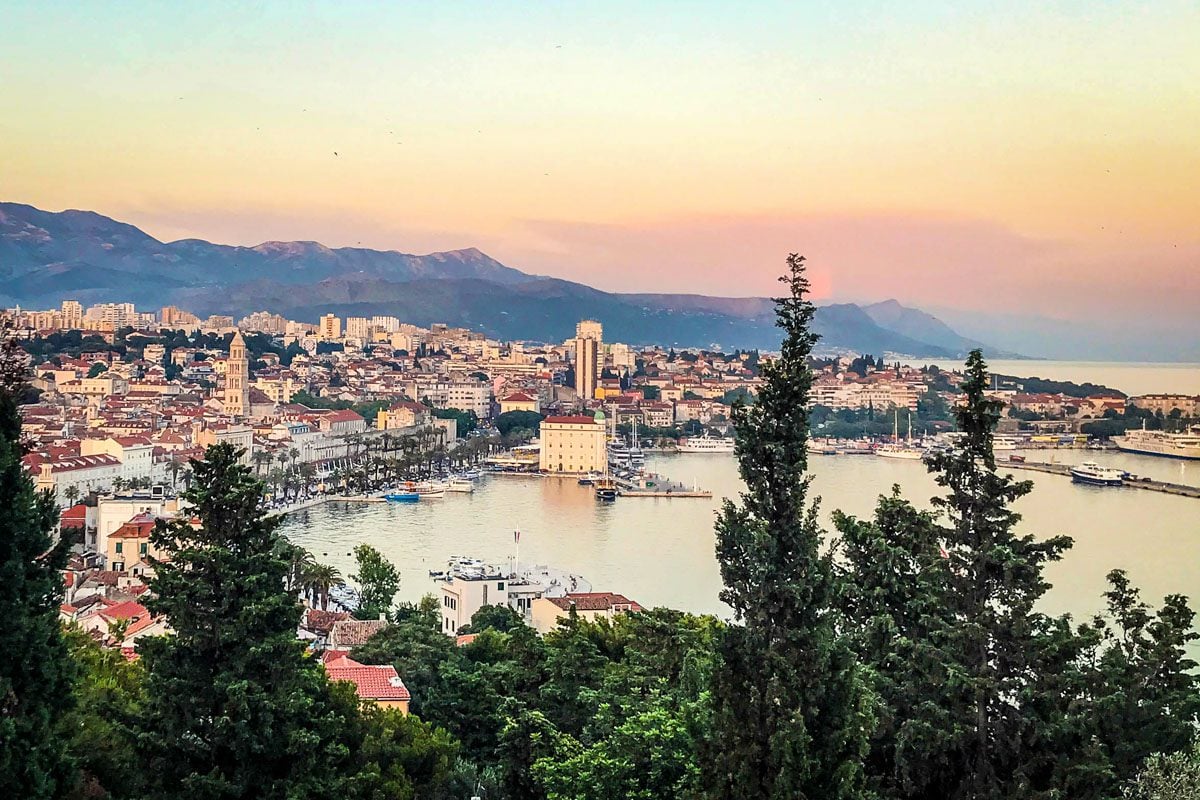 Known for: Historic heritage, adventure, and lively Mediterranean culture.
Region: Southern
When to go: May or September

June – August for Yacht Week
It's no wonder why many nomads and travelers land in Split: relaxed coastal vibes, endless adventure, affordable living, and plenty of co-working/living spaces.
The architecture was shaped by the Venetians during the 15th and 16th centuries, which is why the vermillion roofs against the turquoise sea are reminiscent of the Italian coast.
Before Split received the praise it has today, it was known as the "Gateway to the Islands". At the center of the Dalmation Coast, it's the ideal location for visiting Croatia's most popular islands: Hvar, Brac, Vis, and Solta.
Now, many people opt to explore the best things to do in Split before heading out on coastal endeavors, like climbing the Bell Tower or indulging in Croatian cuisine and wine.
Split is surrounded by adventure on all sides. From the Adriatic coast, River Cetina, Biokovo Mountains, and various National Parks nearby, you can plan an adrenaline-filled holiday.
21. Budapest, Hungary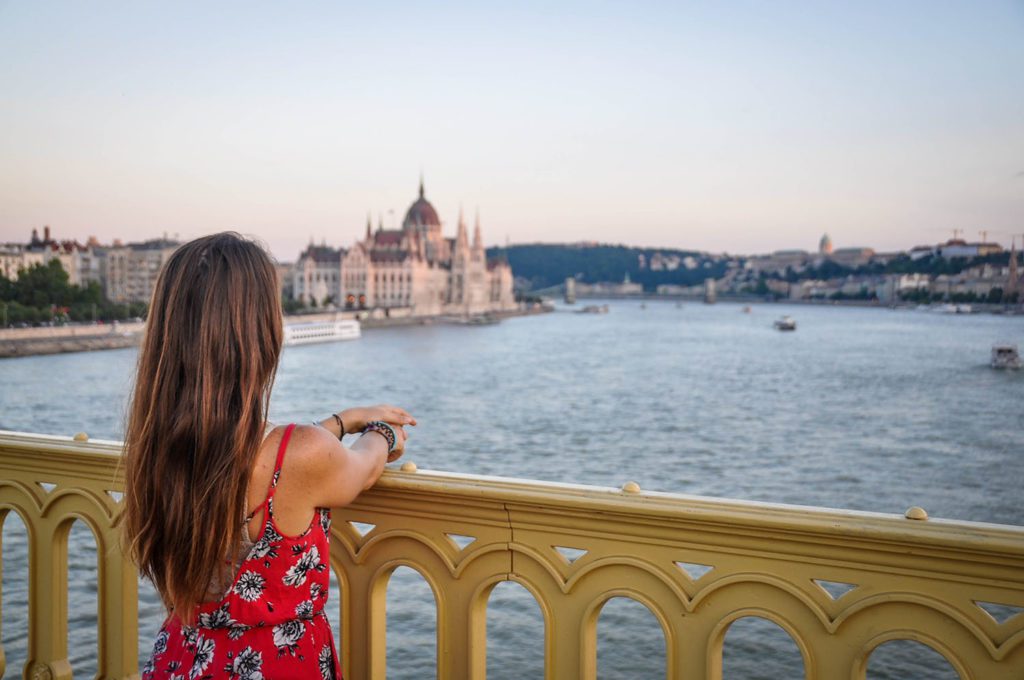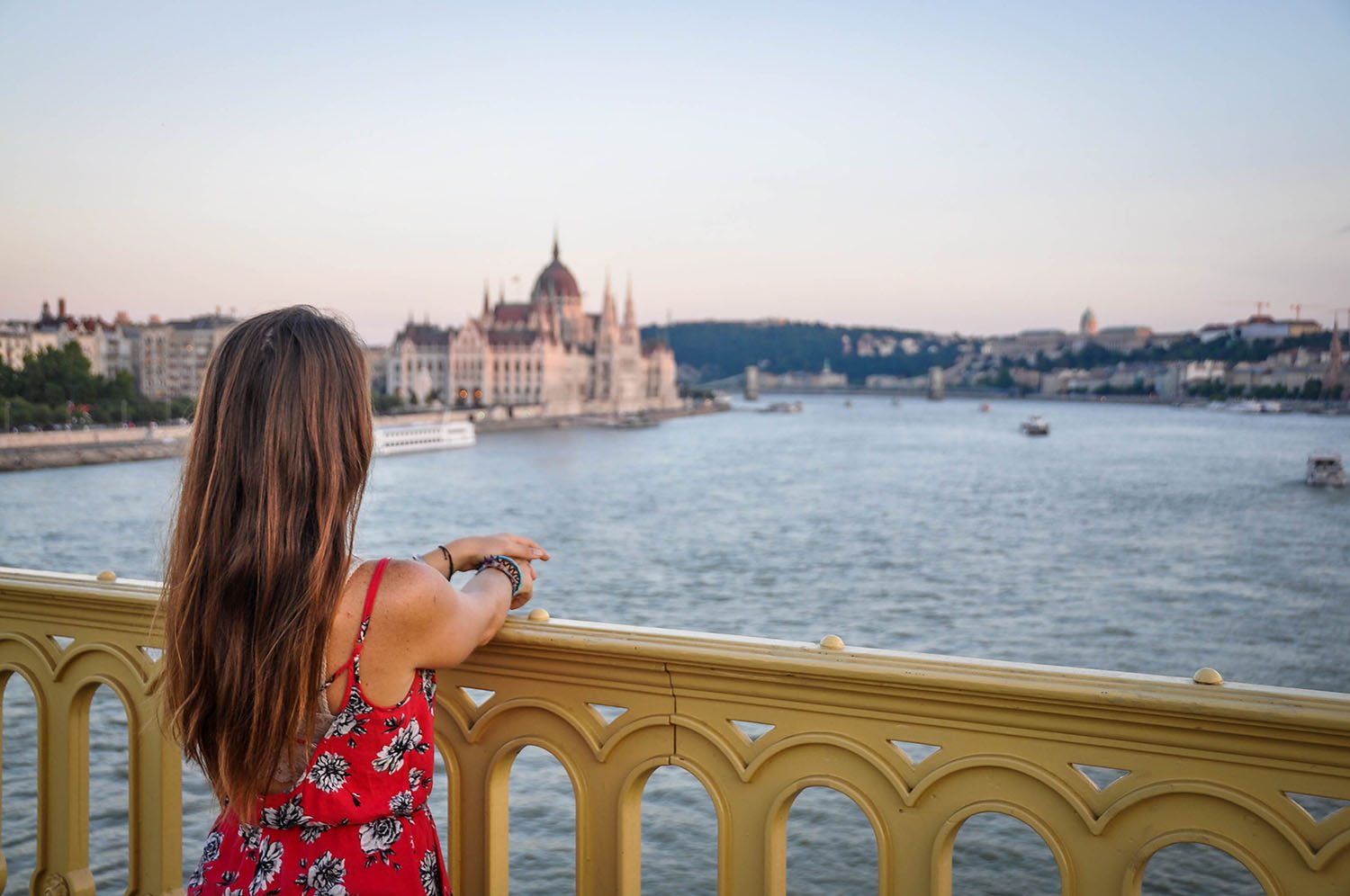 Known for: Thermal baths, enticing architecture, and folk culture.
Region: Central
When to go: March – May or September – November
Sitting regally along the Danube River, Budapest is shockingly overshadowed by the other cities in Europe.
The history of the city dates back to the Roman era in 89 AD. It has been at the hands of many famous empires (Ottoman, Habsburgs, and Soviet Communism), until it became independent after the fall of the Berlin Wall.
This blend of influences eventually filled Budapest with its unparalleled highlights: thermal hot springs, interesting history, and majestic architecture.
The Hungarian capital is also famous for its ruin bars (particularly Szimpla Kert, the one that started it all) and famous sights like Buda Castle, the Parliament Building, and St Stephen's Basilica.
Since it's still making its way to the mainstream, the prices are still affordable. This is ideal for digital nomads and travelers, as there are many cheap things to do in Budapest.
22. Tbilisi, Georgia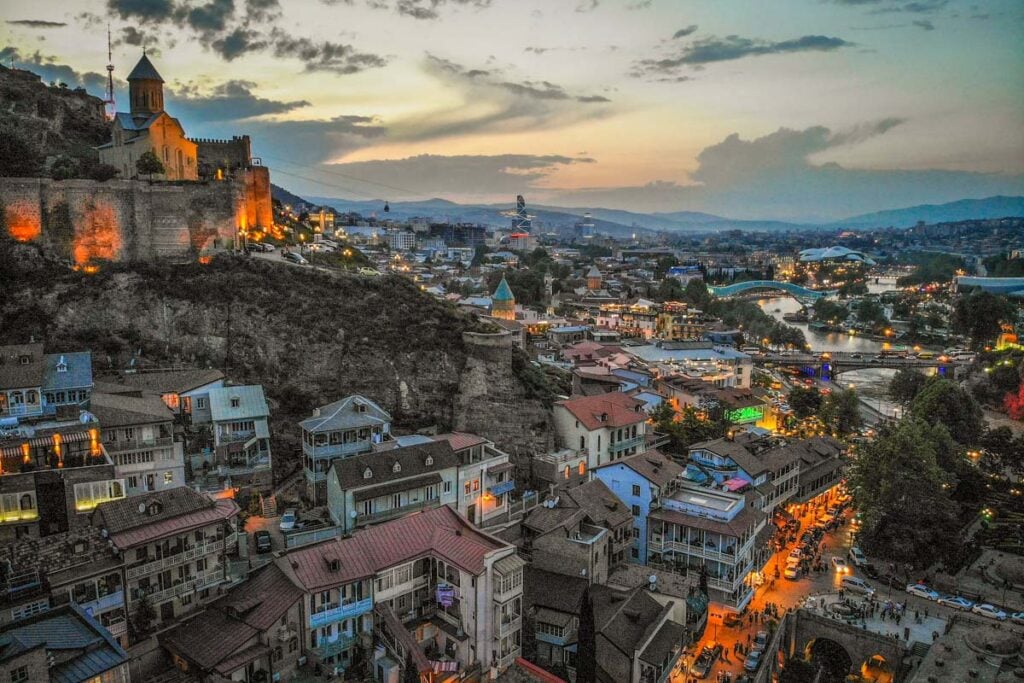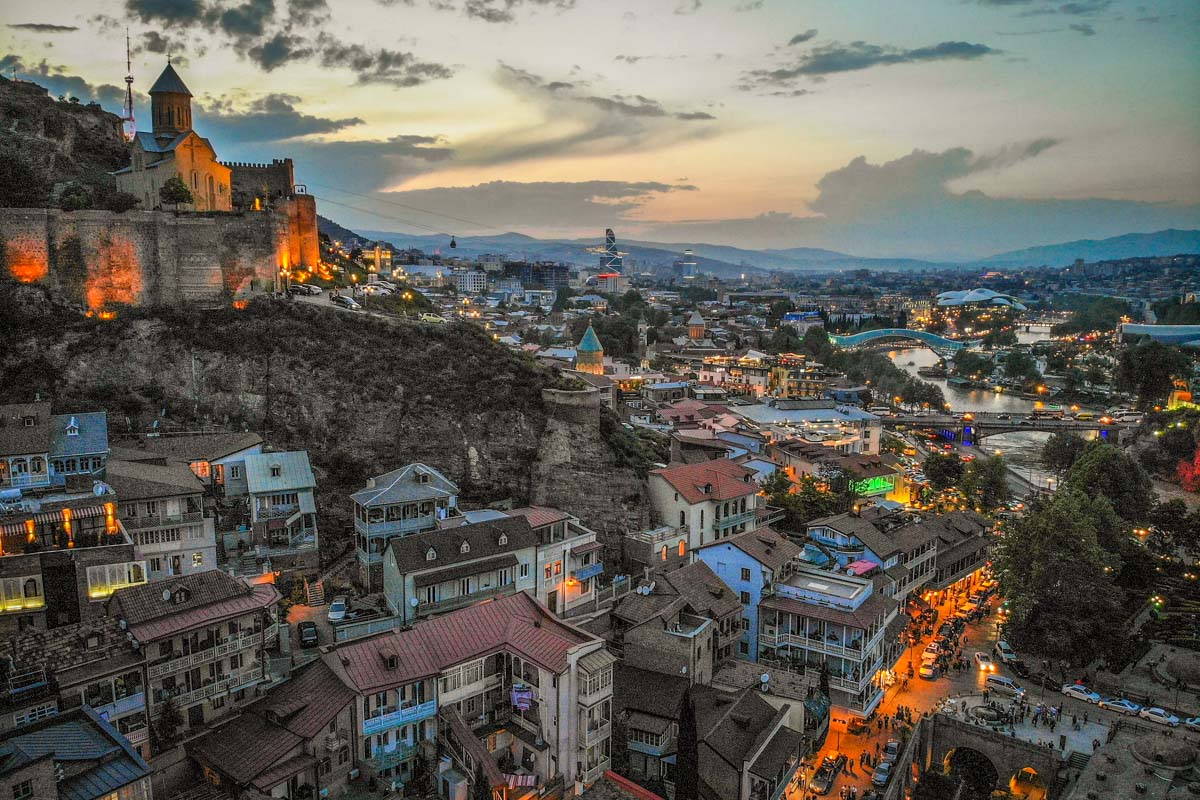 Known for: Geographical diversity, complex history, and world-renowned food and wine.
Region: Eastern
When to go: May – early June or September/October
Largely off the tourist radar, Tbilisi (pronounced: "tuh-BLEE-see") is quickly becoming the newest up-and-coming city in Europe, especially for digital nomads and travelers looking for a good budget travel destination.
Tbilisi is an exciting mix of East meets West, history meets modern-day.
The timeline of Georgia's capital begins back in the 5th century. Its long stretches of independence have been interrupted by occupations of the Byzantine, Persian, Mongol, and Russian empires, before officially reclaiming itself after the fall of the USSR.
Its extensive and tumultuous past gives the city its eclectic mix of interesting architecture, history, and hidden gems waiting to be uncovered.
Pay a visit to the Narikala Fortress, wander around Old Town, and most definitely indulge in the wine. The mighty grapes' history dates back 8,000 years and Georgia is considered the "cradle of wine".
---
Off-the-beaten-path European cities
These cities boast a fraction of the crowds and prices of major cities in Europe and offer the perfect setting for soul-searching adventures and magical moments.
23. Krakow, Poland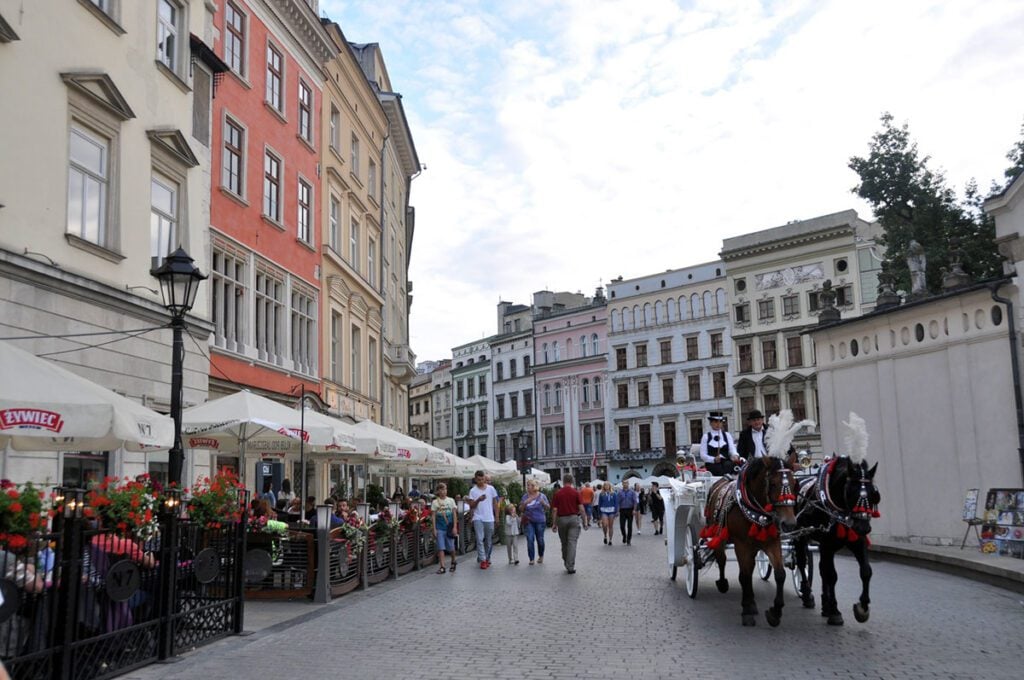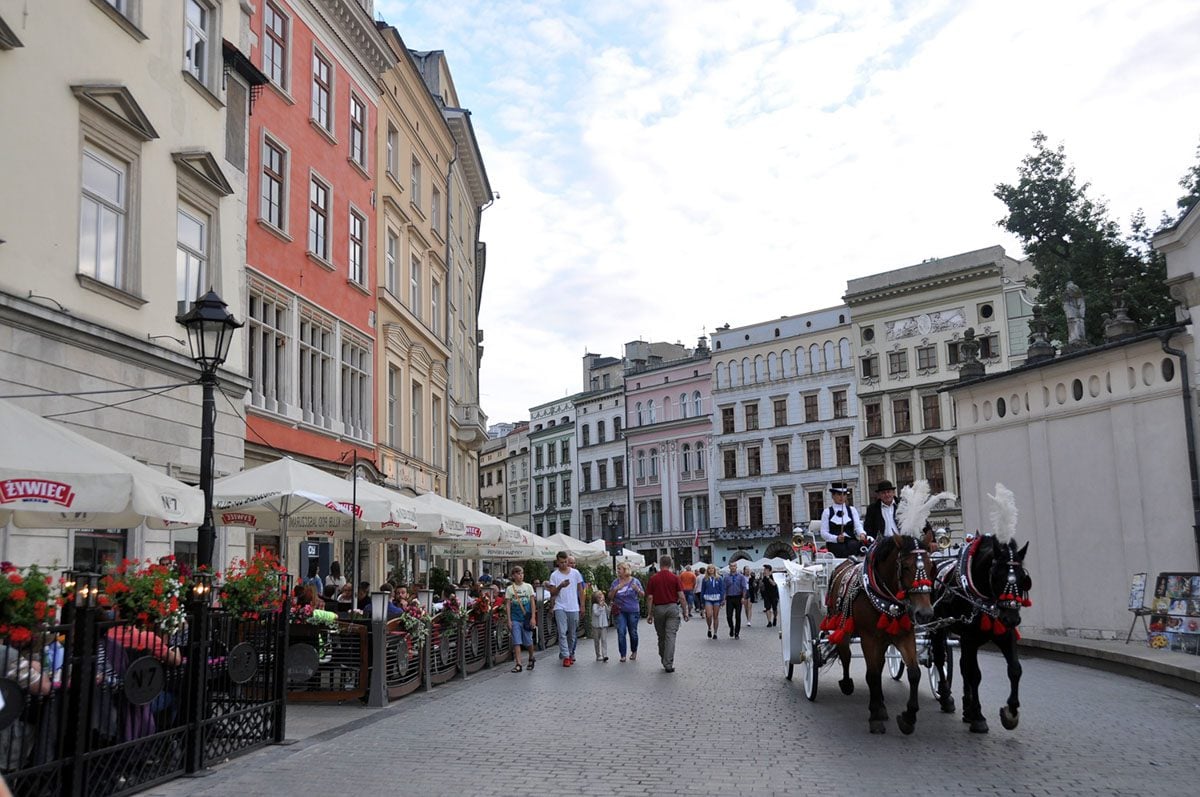 Known for: Fascinating history, cafe culture, and raging nightlife.
Region: Central
When to go: March – May and September/October

December for Christmas markets
As one of the few cities that escaped the destruction of WWII, Krakow is sprawling with medieval churches, Gothic architecture, and cobblestone streets.
However, it's severely underrated and passed over by many, making it one of the best cities to visit in Europe for travelers who want to avoid the crowds.
Krakow is filled with fascinating history waiting to be absorbed. Auschwitz, the UNESCO-tagged Old Town, and Wawel Castle, one of the largest royal castles in Europe, are among the top sights to explore.
Schindler's Factory is another a historic staple you must see while you're here. The museum tells the whole history of Krakow as a city, as well as the tear-jerking story of Oscar Schindler, which was later adapted into the Academy Award-winning movie, Schindler's List.
And no visit to the city is complete without indulging in the wild nightlife scene, one of the most unforgettable things to do in Krakow.
From underground discos to seriously good pub crawls, the city is rumored to have more bars and clubs packed into its walls than any other metro in Europe.
24. Ljubljana, Slovenia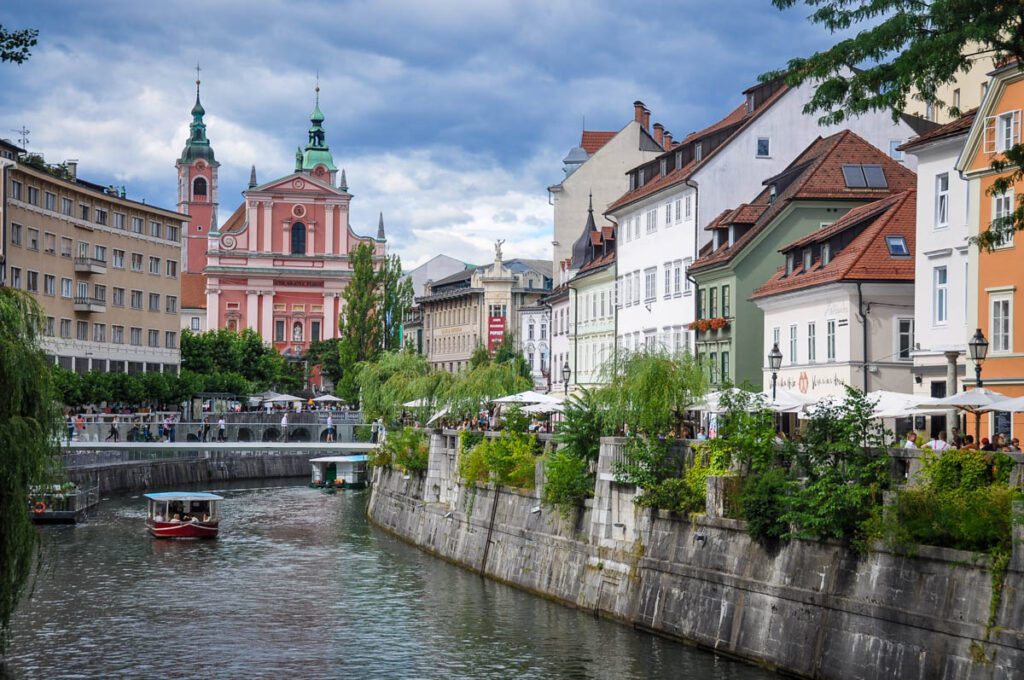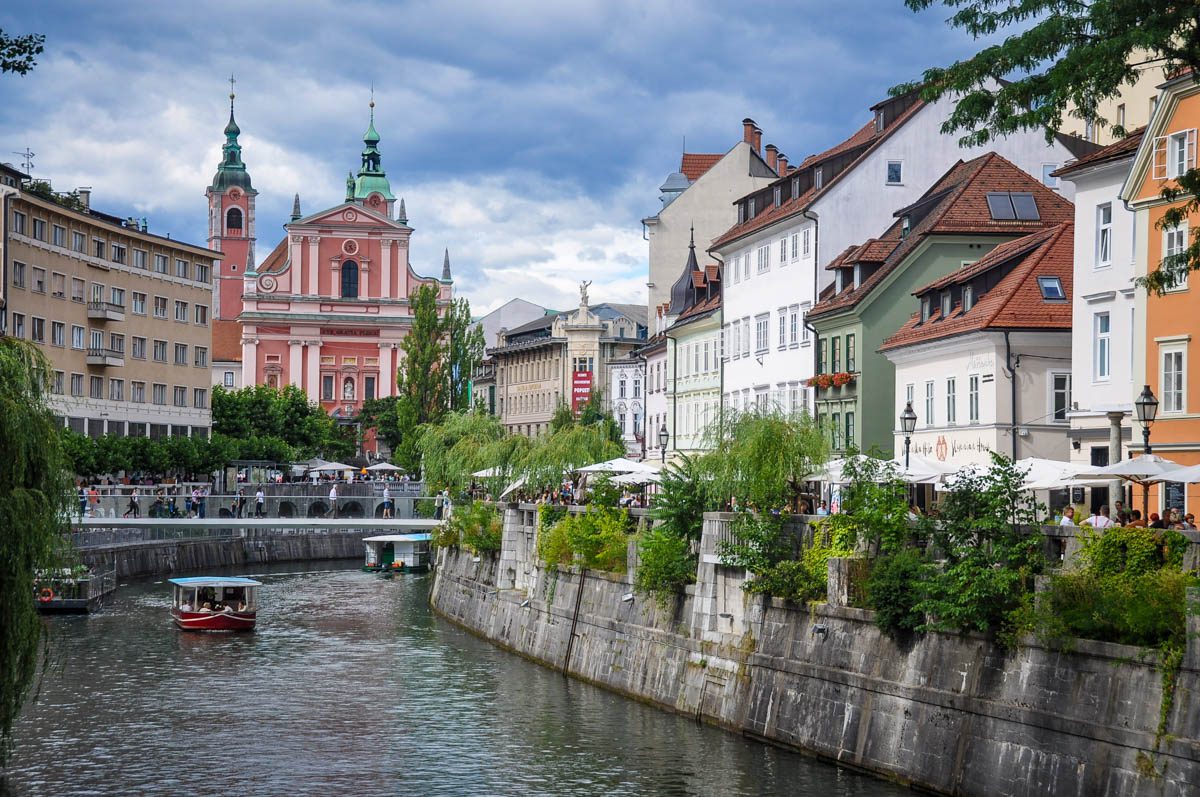 Known for: Picturesque streets, centuries-old history, and dragons.
Region: Central
When to go: May – September

December for Christmas markets
Ljubljana (pronounced: "loo-blee-AH-nuh"), remains an undiscovered gem in the heart of Slovenia.
It's considered one of the greenest and most livable cities on the entire European continent, has enthralling history dating back to 2,000 BC, and is filled with dragons, the city's symbol.
Relish in the medieval era in the old slices of the city center or travel back to Emona, one of the most important cities of the Ancient Roman Empire, at the National Museum of Slovenia.
The core of the city's green soul is in Old Town, where the banks of the Ljubljana River are undisturbed by car travel and full of the intimate charm of small European cities.
Cankarjevo Nabrezje is a pedestrian-only road lined with quaint and colorful cafes, boutiques, and diverse dining options. From here, you can spot Ljubljana Castle, which has the best views of the city.
Psst! If you plan on adding Ljubljana to your European bucket list, be sure to check out our adventurous travel guide of the top things to do in Slovenia.
25. Salzburg, Austria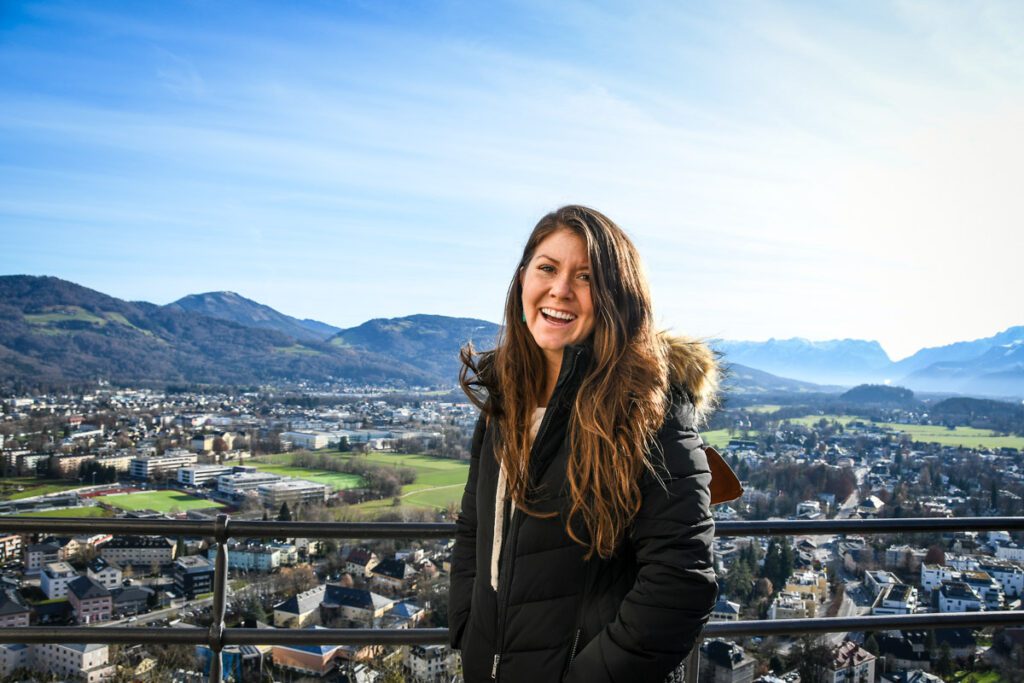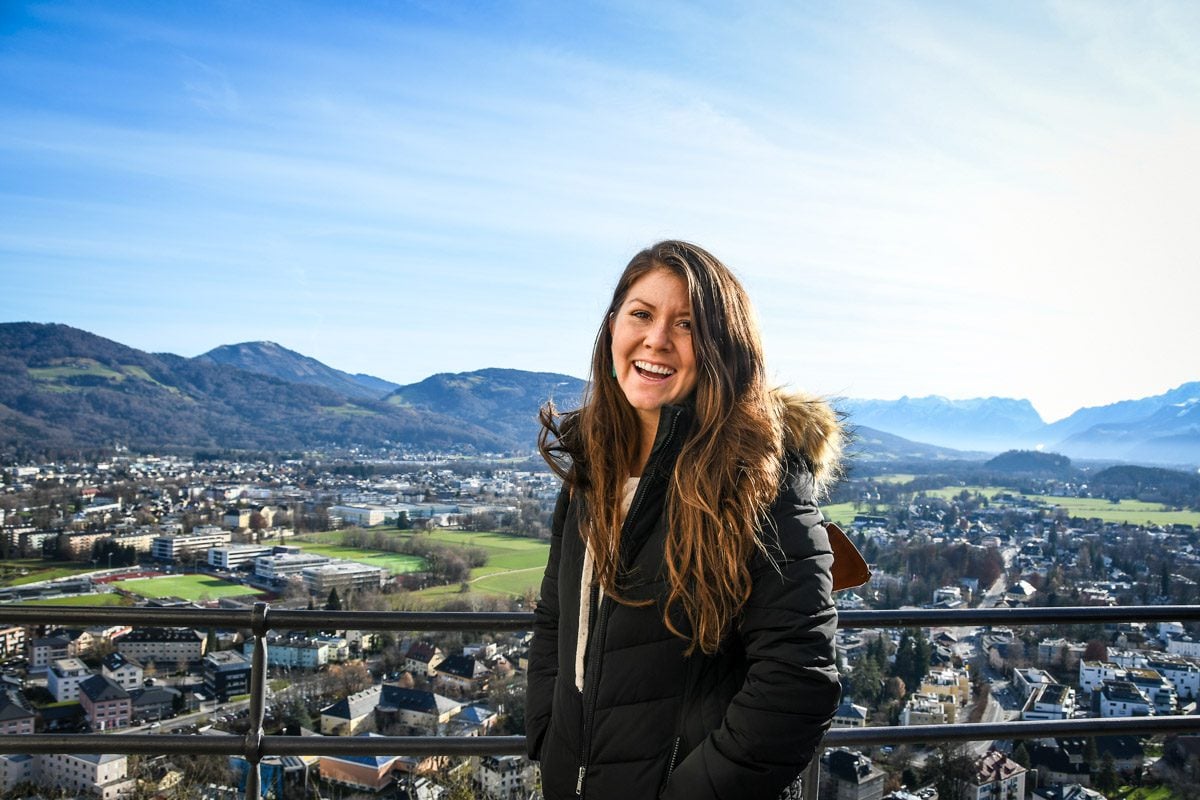 Known for: Rich architecture and alpine landscapes make up one of the most beautiful cities in the world.
Region: Central
When to go: May – September

December – February for Christmas markets (Salzburg is our #1 favorite city in Europe for Christmas markets!) and winter sports
With a backdrop of the snow-capped Alps, Salzburg is filled with Baroque-style architecture and a unique atmosphere, as it was the city where Italian and German cultures met.
This idyllic Austrian city is famous (outside of Europe) for being the backdrop of The Sound of Music and the birthplace of Mozart, one of the greatest classical musicians of our time.
Salzberg is much different than the rest of Austria due to the fact that it was under rule of independent Catholic archbishops, rather than the Habsburgs, who controlled much of Austria for centuries.
This unique dynamic led to the city's interesting history and collection of churches, cathedrals, and monuments that were part of the counter-Reformation movement, which is absent throughout the rest of the country.
Uncover the unmistakable essence of the city at the Salzburg Fortress, exploring Old Town, meandering around the Mirabell Palace & Gardens, and gazing out at the Bavarian Alps at the top of the Eagle's Nest.
26. Glasgow, Scotland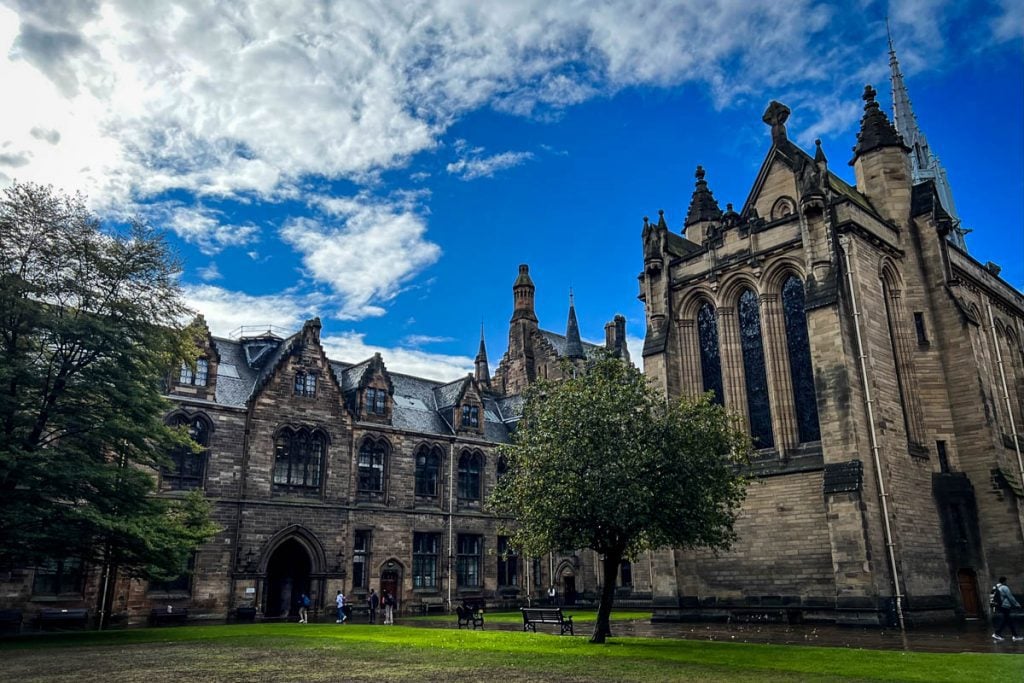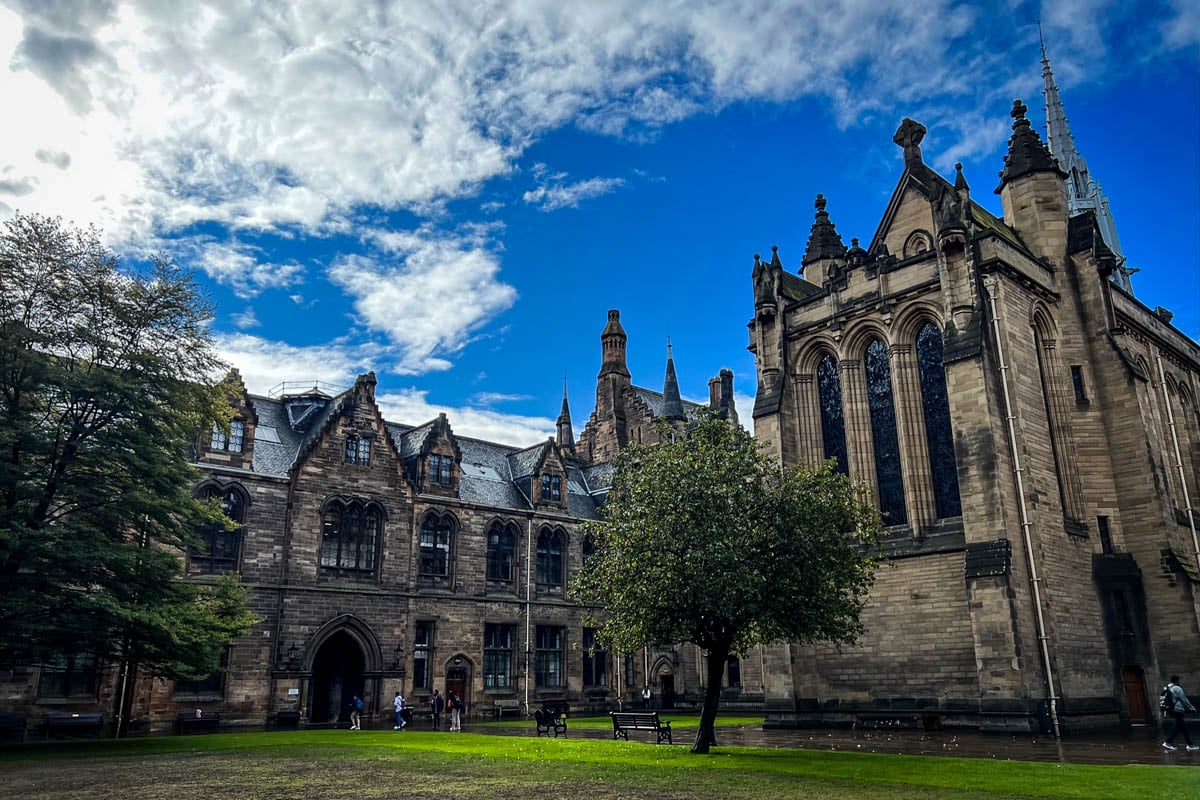 Known for: "World's friendliest city", vibrant nightlife, and world-renowned Scotch whiskey.
Region: Northern
When to go: Shoulder season: April – June or September/October
Often considered the gateway to the many other sought-after sites in Scotland, Glasgow is definitely a worthy destination in and of itself.
Though it may not be as picture-perfect as neighboring Edinburgh, Glaswegians are known for being down-to-earth and the city has a less touristy feel for those who prefer to live like the locals.
Glasgow is a city of arts, music, nightlife, and some of Scotland's best restaurants. Whether you're a foodie, a history buff, or a nature-lover, there's no shortage of unique things to do in Glasgow.
Sample traditional Scottish dishes and whiskey on a food tour, visit one of the oldest English-speaking universities in the world, or venture into a fairytale on Scotland's most mysterious hike.
---
Roundup of the best cities to visit in Europe
In alphabetical order:
Amsterdam, Netherlands
Athens, Greece
Barcelona, Spain
Copenhagen, Denmark
Lisbon, Portugal
Ljubljana, Slovenia
London, England
Munich, Germany
Paris, France
Porto, Portugal
Salzburg, Austria
Stockholm, Sweden
Tbilisi, Georgia
Vienna, Austria
---
Best time to visit cities in Europe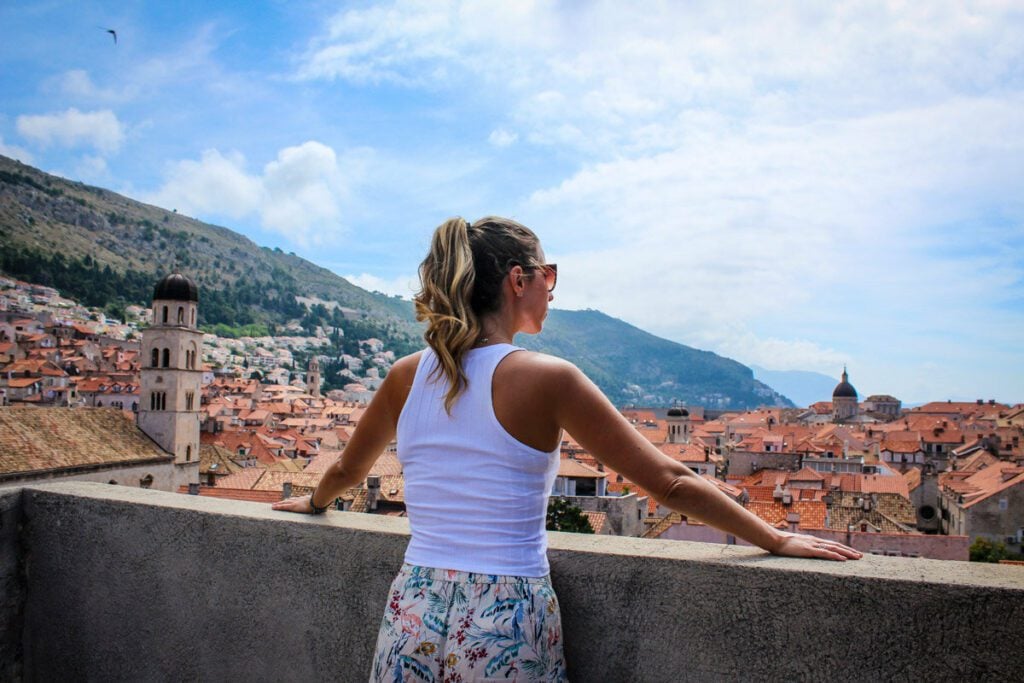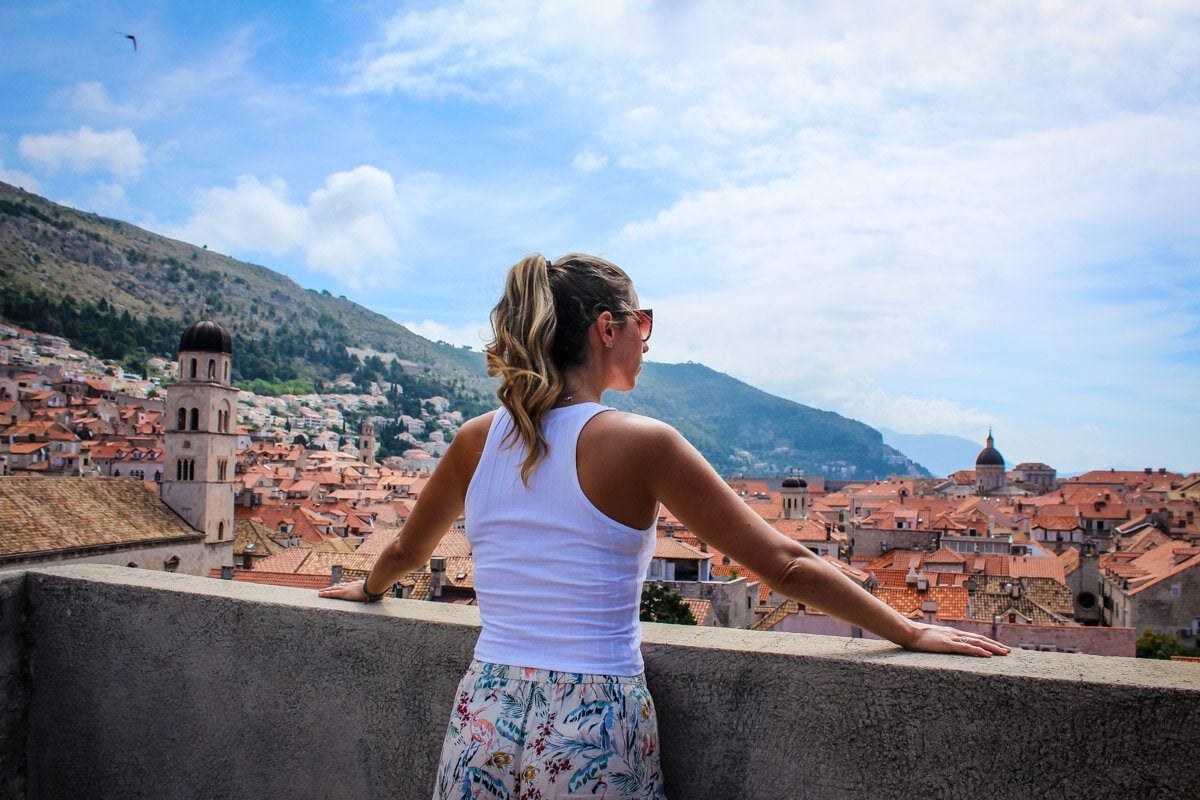 Europe is an incredibly diverse continent, so choosing the best time to visit largely depends on where you're going and what you're doing there.
Summer is the most popular time to visit, albeit the most crowded, most expensive, and hottest time of the year in Europe.
Fall, spring, and winter offer fewer crowds and cheaper prices; however, every season has its own draws and drawbacks to visiting!
We've broken down all the seasons in detail in our guide to the best time to visit Europe, so you can choose the best time to book for your interests.
How to find cheap flights to Europe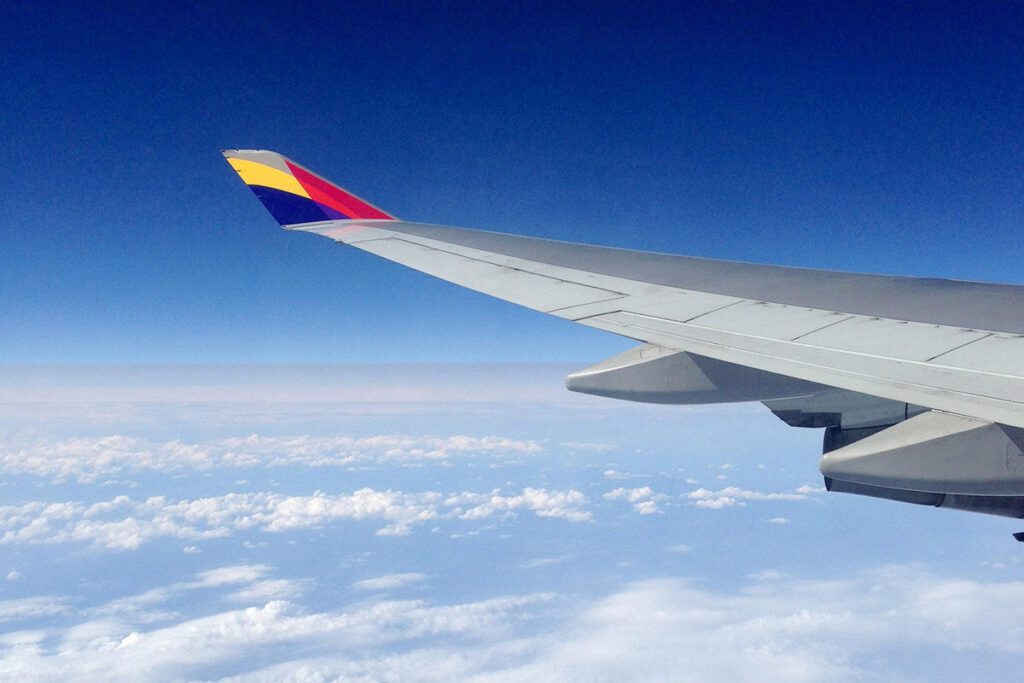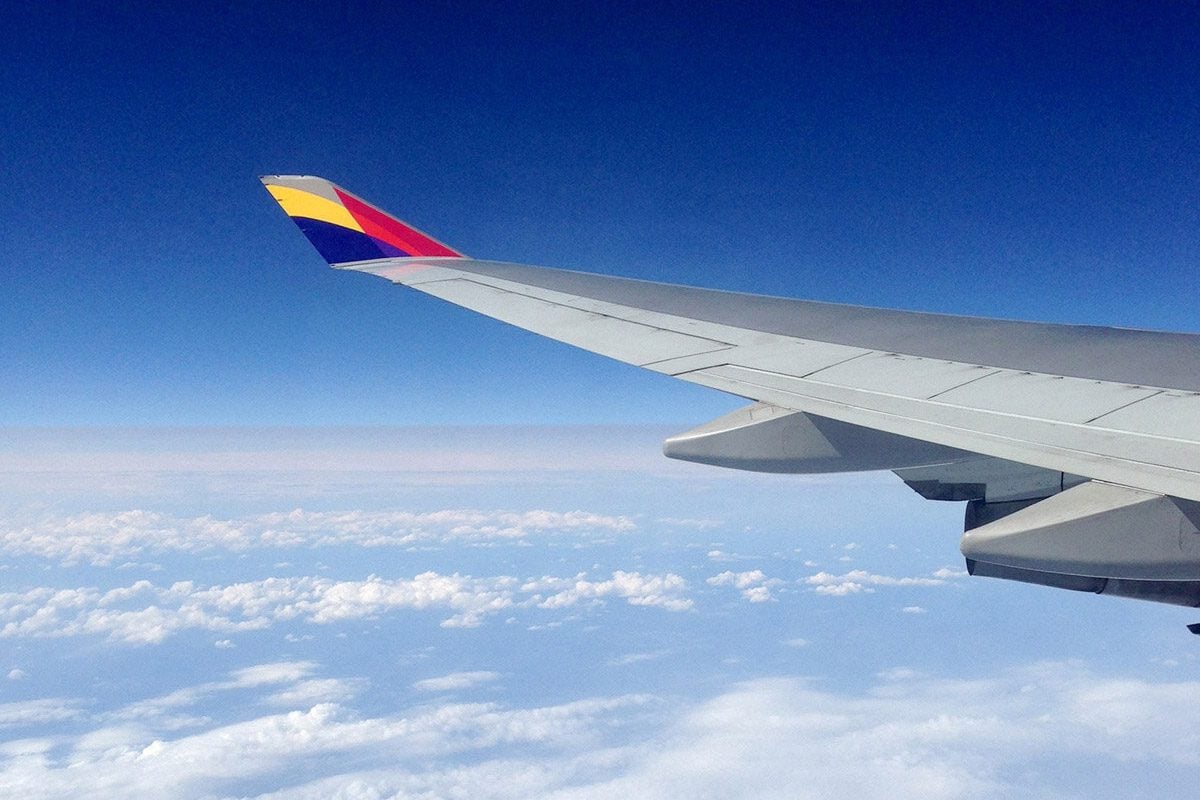 Don't wait til the last minute. We've learned this the hard way and it has cost us a lot more money.
Know when to look. Different areas of the world have their own timelines for how far out you should start looking to get the best deal.
Be flexible. While not always an option, being open about where and when you fly can save you a ton.
Travel in the off season. If you travel when the demand is lower, you'll find better deals on hotels, flights, and accommodation.
Fly with a carry-on. This is a guaranteed way to bypass checked luggage prices, especially on budget airlines.
Psst! We have even more tips for scoring cheap flights to Europe in our guide, How To Find Cheap Flights.
Helpful tips for visiting Europe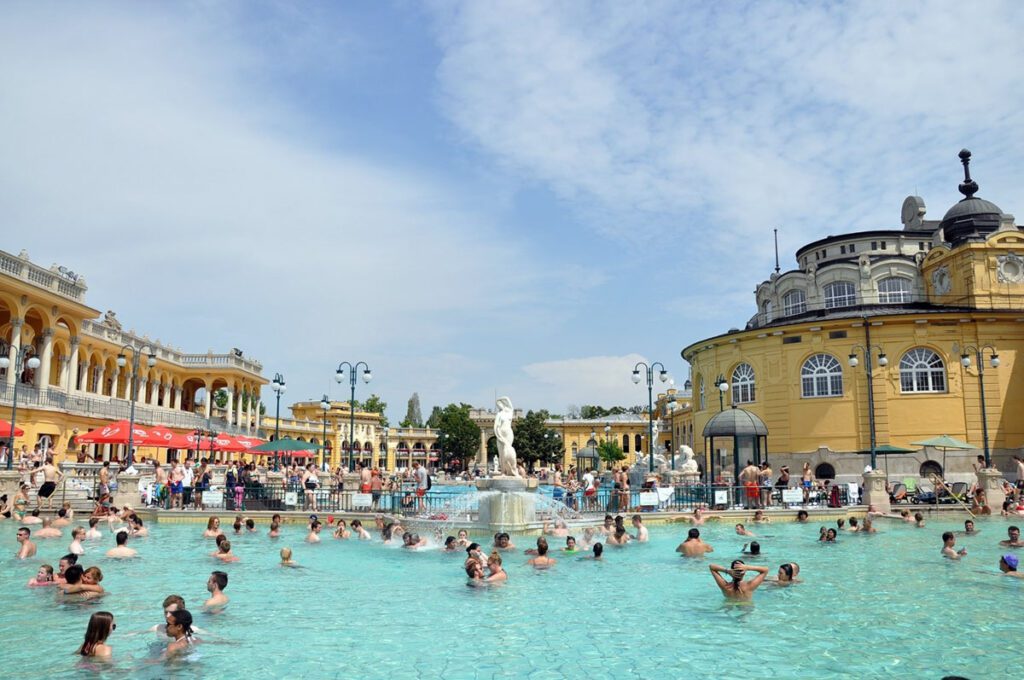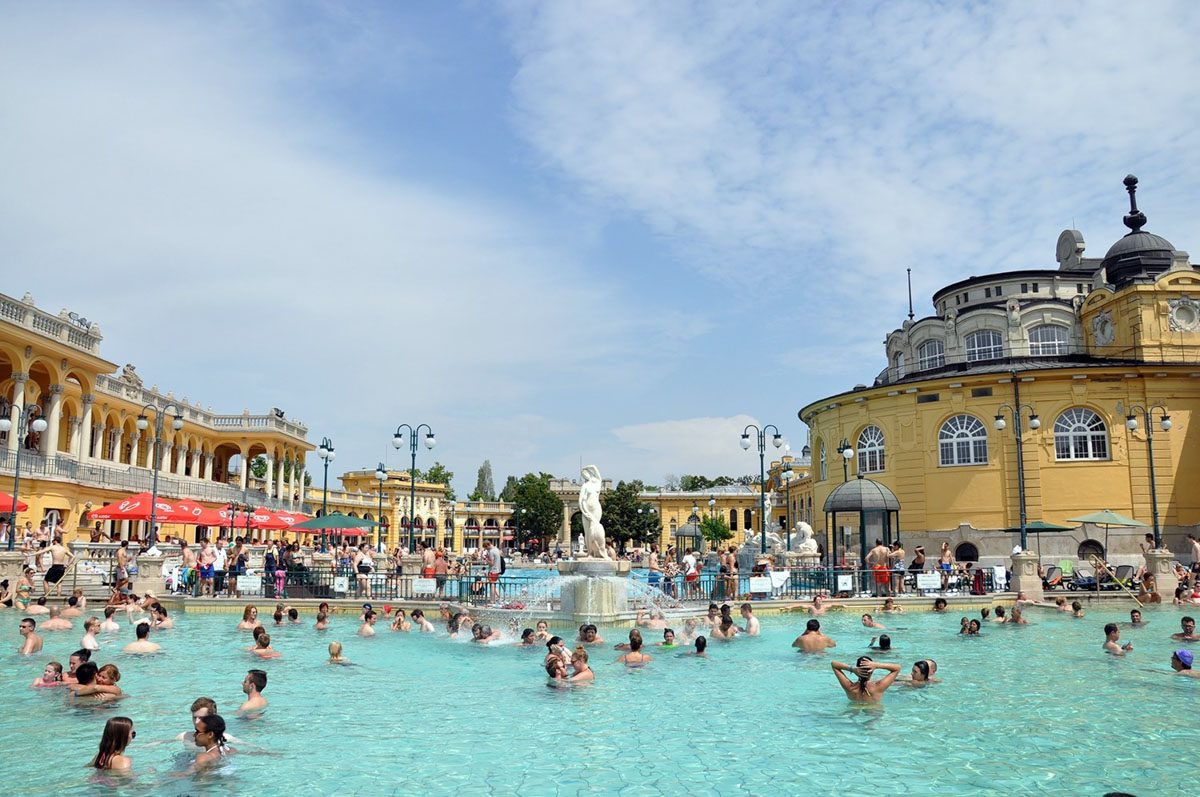 After traveling to Europe several times, we've picked up some pretty good tips along the way, learning new things with each visit and finding that even within Europe, there are plenty of cultural and logistical differences to navigate.
Here are our most helpful tips for anyone traveling to cities in Europe:
1. Beware of budget airlines
Just like in the U.S., there are plenty of airline options to choose from when flying from one city to another in Europe. And just like in the US, not all airlines are created equal.
In fact, I'm pretty sure Europe invented the low-cost/low-budget airline model. While it may be tempting to jump on that 30€ flight from Paris to Amsterdam, it's important to read the fine print before you purchase.
Always know what you are getting into when you decide to purchase a flight on a budget airline in Europe (or anywhere else for that matter!). Read the fare rules, check their baggage allowance, their cancellation or missed connection policy, and any other regulations they may have in place.
And try to stick to carry-on luggage whenever possible! Although we all know how challenging that can be…
2. Pack light!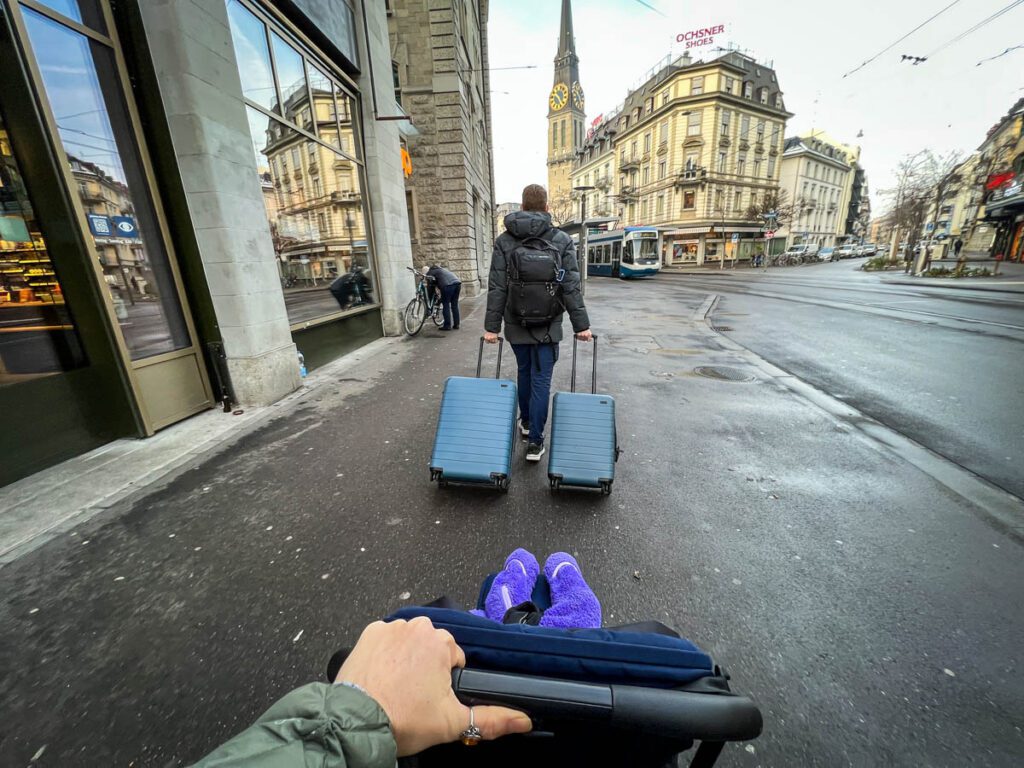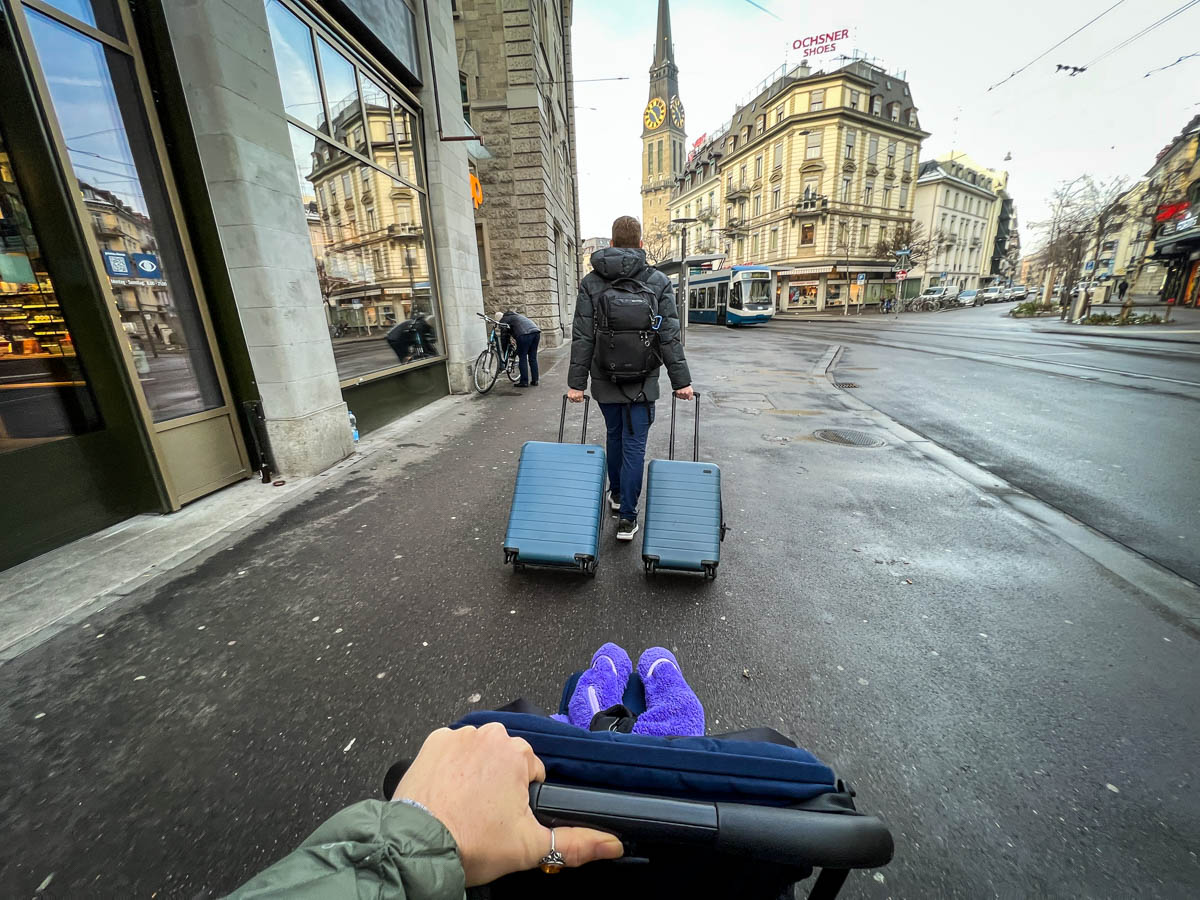 This is another common issue you will run into while traveling in Europe. European airlines (budget or otherwise) tend to have lower weight allowances than we are used to in the U.S.
The typical weight limit in Europe is 20 kg for a checked bag (that's only 44 lbs!).
Many airlines have a weight limit for your carry-on luggage as well. Keep in mind the conversion from lbs to kgs and make sure to pack accordingly or factor the cost of overweight baggage into your flight costs.
Insider Tip: While many European airlines do specify a carry-on luggage weight limit on their website, they don't require you to weigh your luggage unless you are checking in, in person, at the airport. One way to avoid the fees for overweight carry-on luggage is to check in online and use a mobile boarding pass.
3. Download an eSIM from Airalo to stay connected abroad
When traveling abroad, data roaming charges can be astronomical. Even some U.S. carriers that have "international plans" will charge up to $10 a day to use your data overseas.
Fear not, there is an easier, and much more affordable way to stay connected while traveling in Europe .
Our top recommendation for traveling in Europe would be to download local eSIMs or the regional European eSIM (depending on your itinerary) from Airalo.
Airalo is an app you download that offers eSIMs in nearly 200 countries. It's super easy to use and makes arriving in a new place much more seamless.
Just download the app to your phone, choose the country and data package that best suits your travel needs, and install the eSIM. Voila! It offers instant connectivity, and is easy to top up with more data when you need it.
We have an entire guide for how to get an international SIM card to stay connected and use your phone while abroad if you want more information.
4. Download these helpful travel apps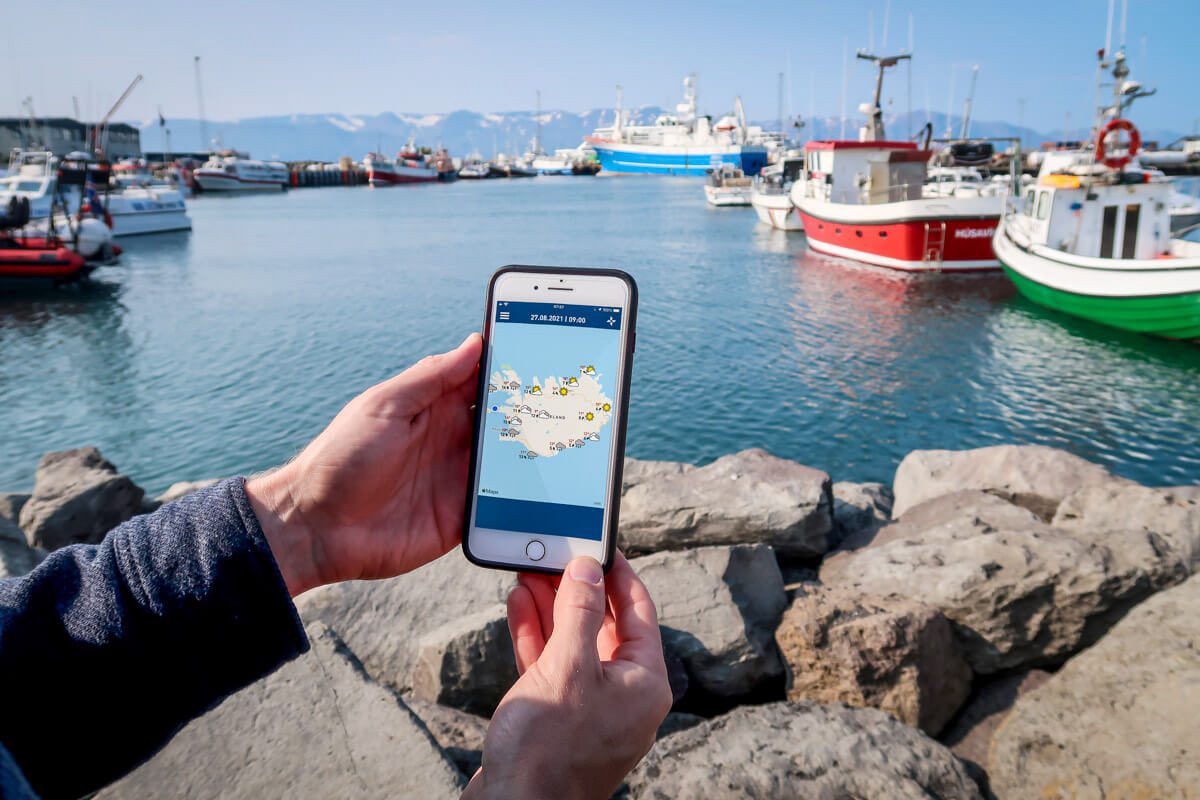 Downloading apps for translation and conversion is one of our most essential tips for traveling in Europe, or anywhere in the world really. Especially because so many of the apps have offline features that let you use the service even when you are not connected to wifi.
While there are tons of great apps out there for travelers to use, here are a few of the apps we've found to be the most useful while traveling:
Google Translate lets you translate over 100 languages on your mobile phone. There is a feature that lets you translate via photo, which comes in handy when trying to read that menu in French. In conversation mode, you can translate via voice and there is even a real-time video translation mode.
GlobeConvert is our favorite app for converting currency or other metrics. You can easily switch between metrics like weight, temperature, cooking, and currency. Then you can convert any foreign metrics into the standard you are familiar with. The best part is, the entire app works offline!
Google Maps is another essential app we like to use while traveling in Europe. Be sure to download the offline version of the maps for all the European cities you will be visiting ahead of time so you are never without navigation!
Insider Tip: Download and register for apps like Uber and Uber Eats BEFORE leaving your home country. Many times they will need to send an SMS text to activate your account and if you don't want to incur roaming charges, it's best to make sure your account is activated while still at home.
5. Always use ATMs to take out foreign currency
Another one of our most essential tips for traveling in Europe is to always use ATMs when converting cash.
Money Exchanges, especially the ones in airports, tend to take a hefty percentage off the top as a fee. And they only give you the conversion rate that is in their best interest, not yours.
We've found that the safest and most cost-effective way to exchange cash is simply by using a debit card to extract money from an ATM.
Insider Tip: The Charles Schwab Debit Card is the BEST debit card for travelers as they reimburse you for ALL ATM FEES worldwide. Read up on more of our favorite travel credit cards to find out which ones we use and recommend.
---
You may also like…
Save this article on Pinterest for later!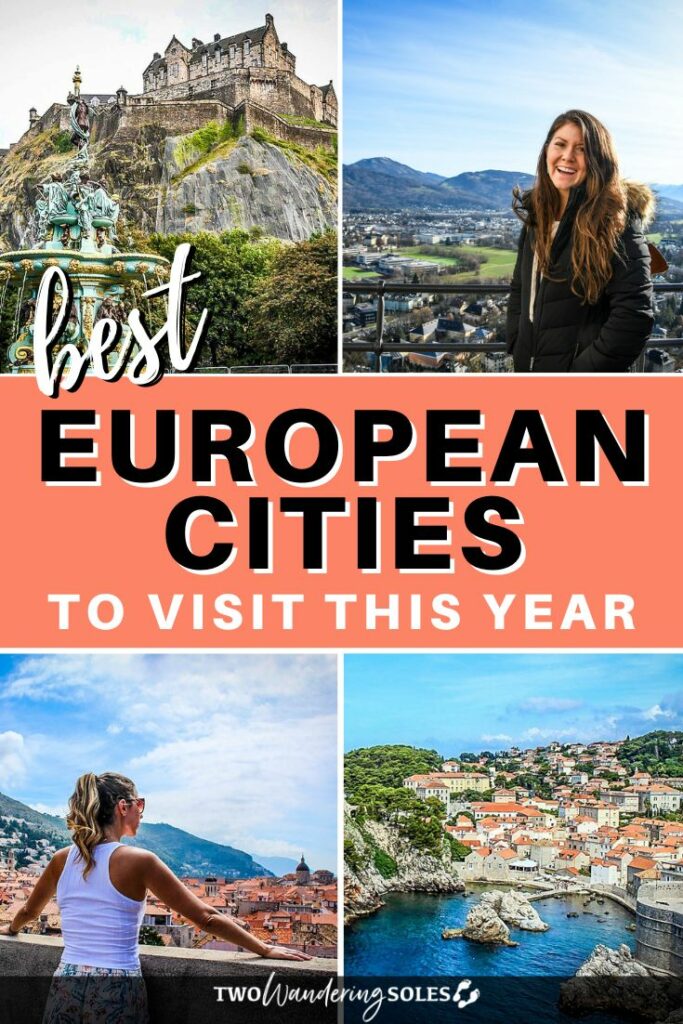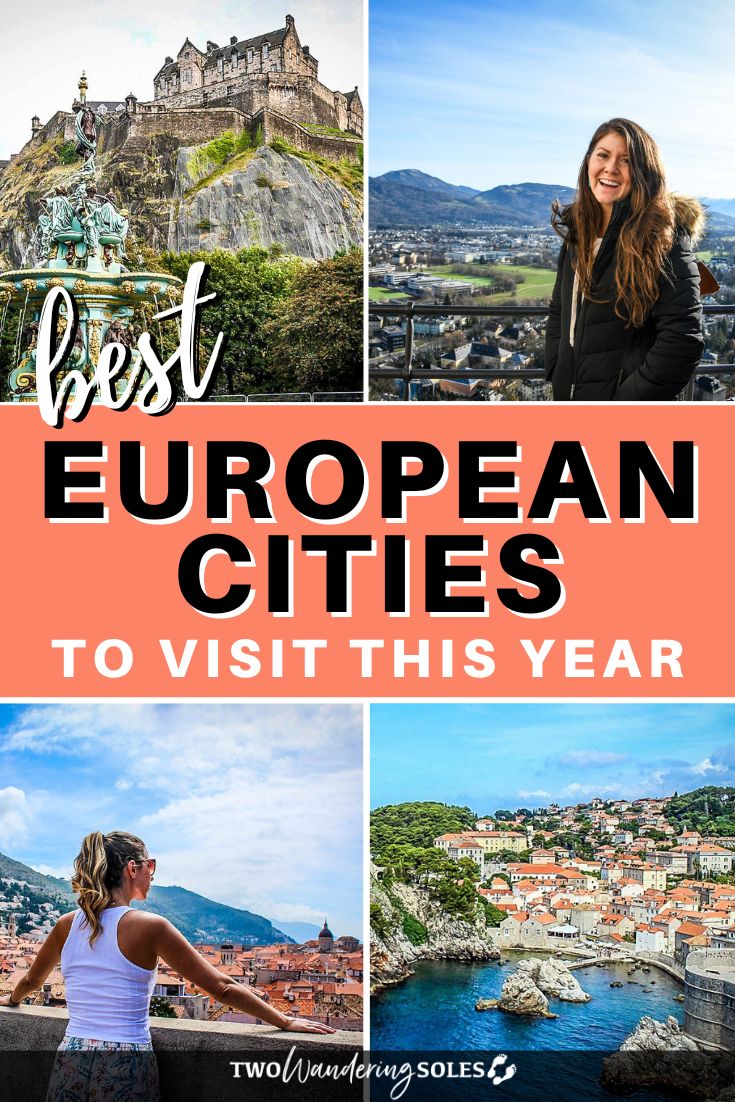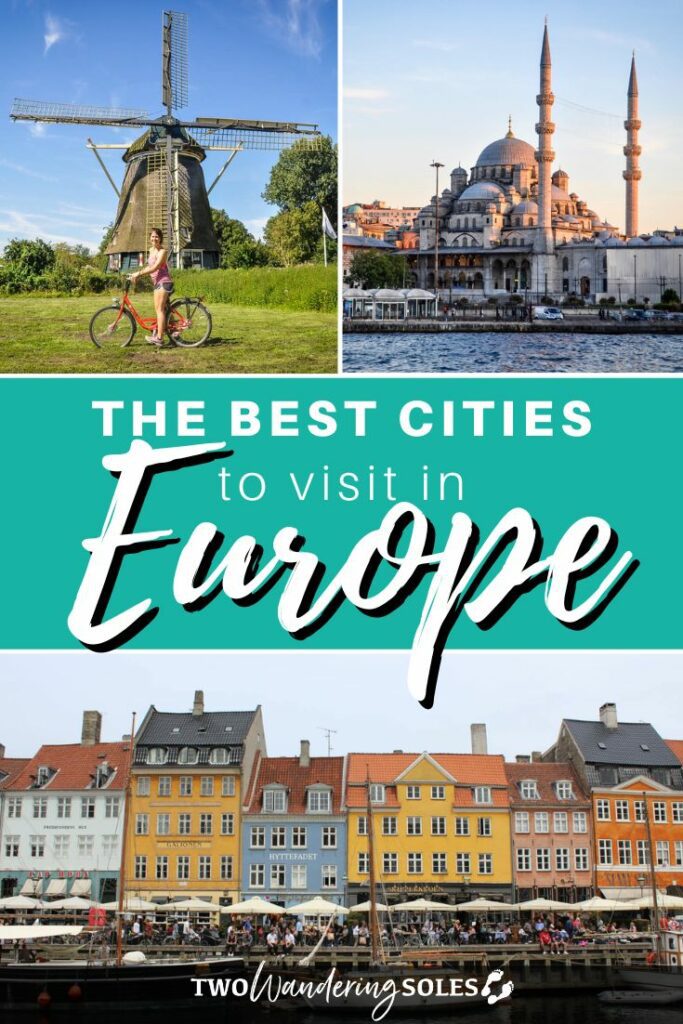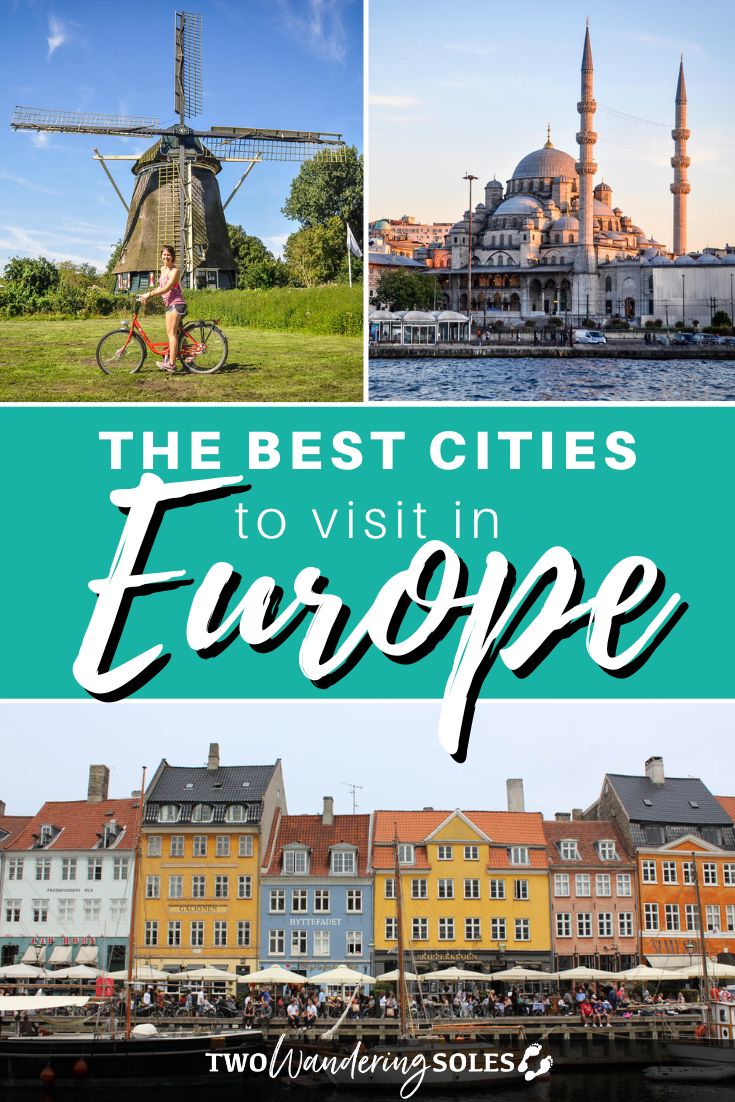 We want to hear from you!
Which of these cities to visit in Europe is at the top of your bucket list? Are there any European cities you'd like to recommend? Let us know in the comments below and we'll do our best to get back to you!