Montenegro is a small country but it is jammed-packed with things to do. From the medieval-style Bay of Kotor to the Dinaric mountains surrounding Zabljak, this country has it all.
Follow us on our travels through Montenegro as we share our best travel tips and tricks. Once you see what it has to offer, you'll be booking your next flight there soon.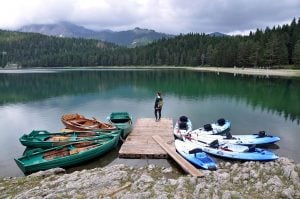 A bite size country with a diverse landscape, there are so many adventurous and exciting things to do in Montenegro. Explore everything from the Bay of Kotor, a medieval seaside town protected by the massive bay, to hiking in Zabljak and see mountain ranges that compete for the most beautiful...