Traversing the length of the UK is quite the feat and requires some preparation and planning—especially if you plan to travel from Land's End to John o' Groats on foot or bicycle. In this article we break down the highlights and different route options to help you plan your journey.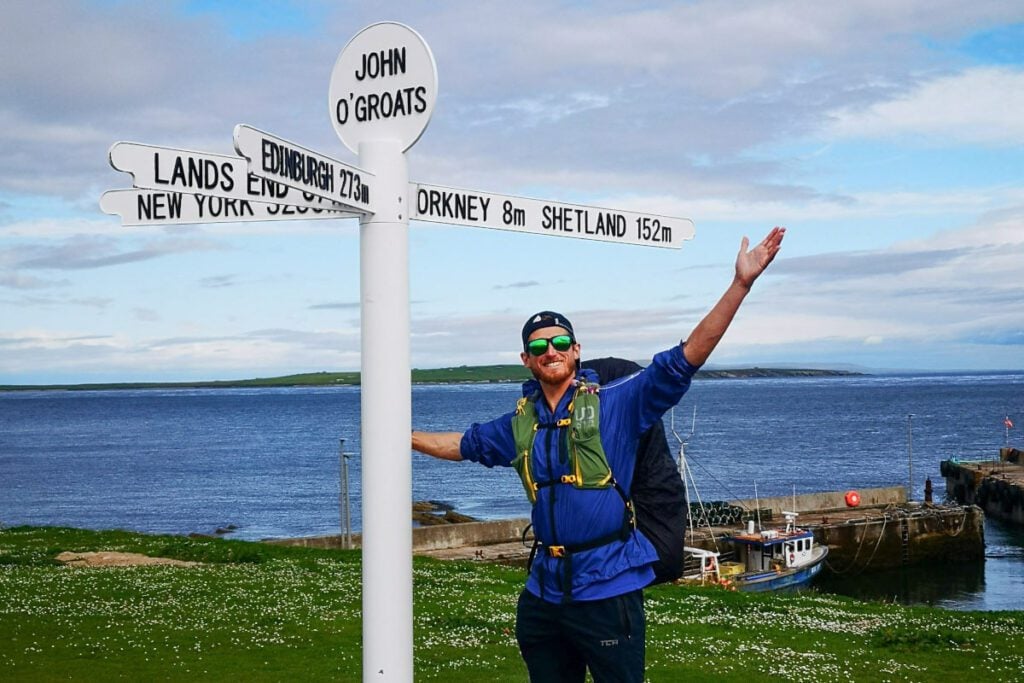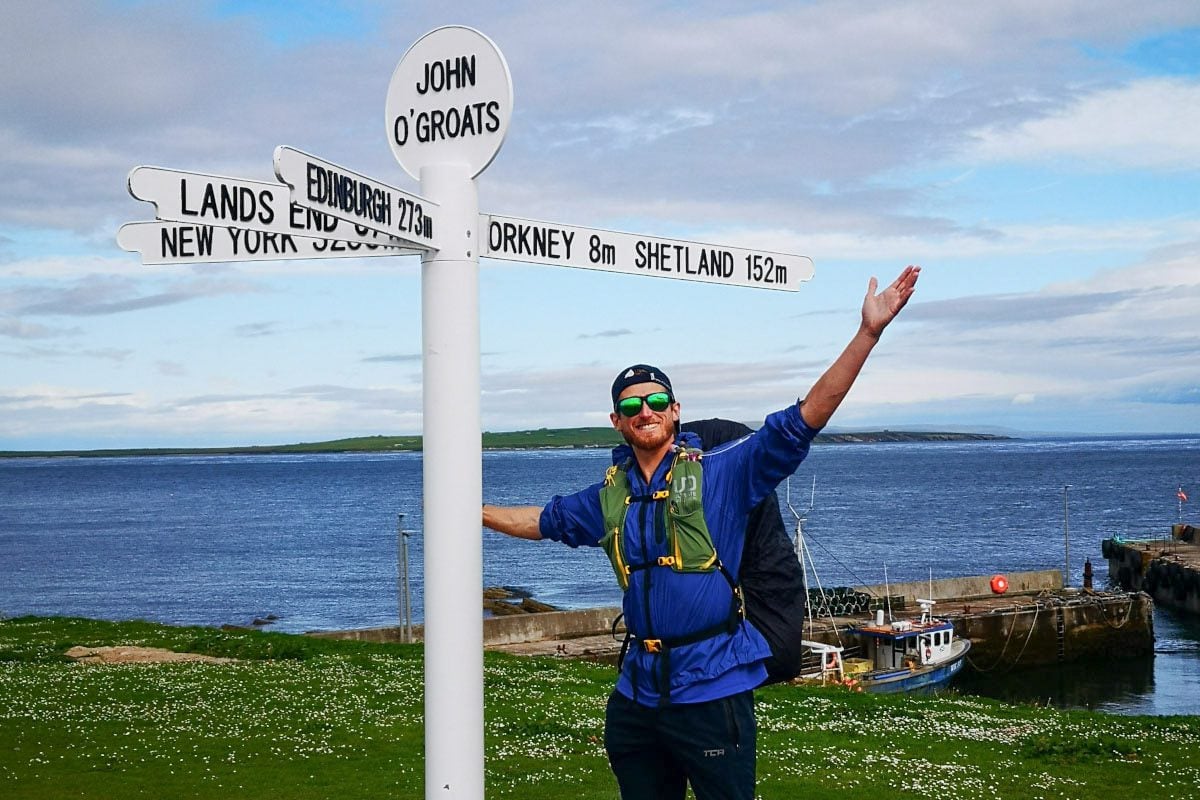 Written by guest author: Danny Newman
Traveling from Land's End to John o' Groats is the ultimate UK adventure. An iconic route of epic proportions, you'll pass through some of the UK's most impressive landscapes and past its most memorable landmarks.
The route takes you across the entire length of the country, from Land's End at the southernmost tip to John o' Groats on the northernmost tip.
Along the way, you'll meet and benefit from the kindness of fascinating, friendly locals. And, if you choose to go by bike or on foot, you'll test yourself with a rewarding physical challenge.
If you're going to attempt this monumental trip, you're in for a treat!
However, having traversed from Land's End to John o' Groats myself recently, I know how much research and planning is to be done before you can hit the road/trail.
In this article, I'll break down the highlights of the route, different modes of transportation, and where to stay along the way. I've added my personal experience to this article including insider tips to help you prepare for the journey of a lifetime!
Land's End to John o' Groats Travel Guide
Psst! Don't leave before you check out our bucket list of unforgettable things to do in Scotland.
---
Land's End to John o' Groats route overview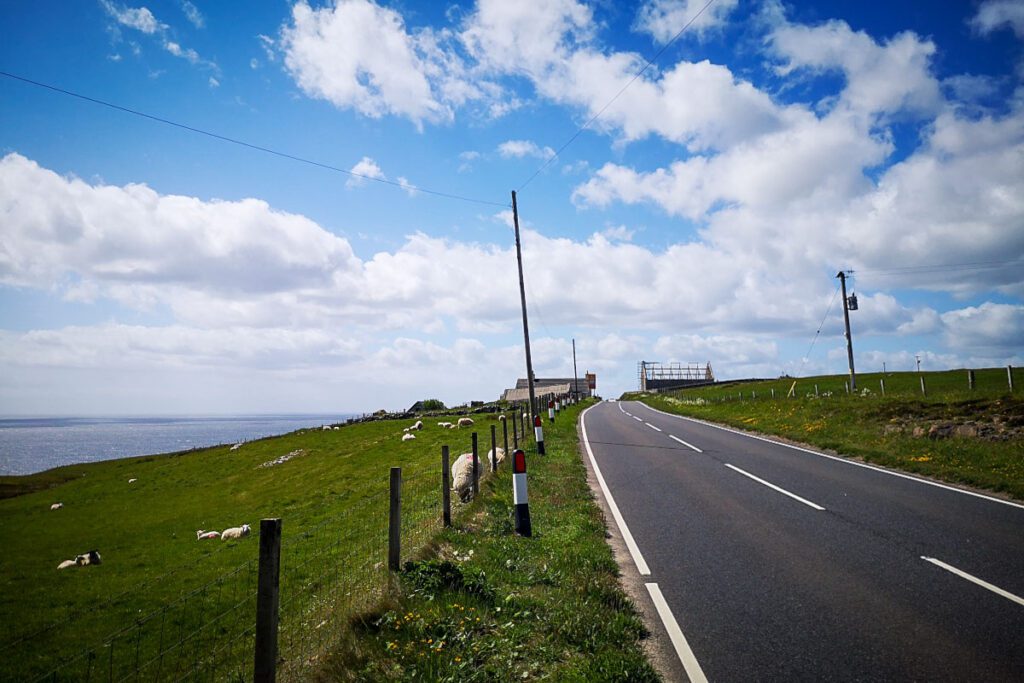 Often shortened to LEJOG, Land's End to John o' Groats is a famous cross-country challenge in the UK. Whether you cycle, walk, run, or drive, the goal is always the same: to travel the entire length of the country.
The traditional route starts from England's southwestern tip in Cornwall (Land's End) and ends at Scotland's northernmost point (John o' Groats).
However, many people choose to do it the other way around, starting in the north and venturing south. This "reverse" route is known as JOGLE (John o' Groats to Land's End).
Regardless of direction, the LEJOG/JOGLE journey tends to be anything from 1,000 to 1,200+ miles long. The exact length depends on your mode of travel and chosen route. The fastest feasible distance is 840 miles, although this is generally only for people who travel by car.
It's also worth noting that there is no single "LEJOG route." Unlike typical hiking or biking trails, it's up to you to decide where exactly you go – picking and choosing from the endless roads and pathways that crisscross the UK.
Highlights of the Route
The nature of designing your own route from Land's End to John o' Groats means different people experience different places, sights, and attractions along the way.
For instance, think about someone driving a campervan down paved roads versus someone hiking via backcountry trails. They're going to have very distinct "highlight reels" by the end of their respective trips.
Keeping that in mind, below are some of the "best bits" of my personal journey between Land's End and John O'Groats. I've also included some other destinations in central UK that you could consider stopping at along your own route.
1. The Land's End Sign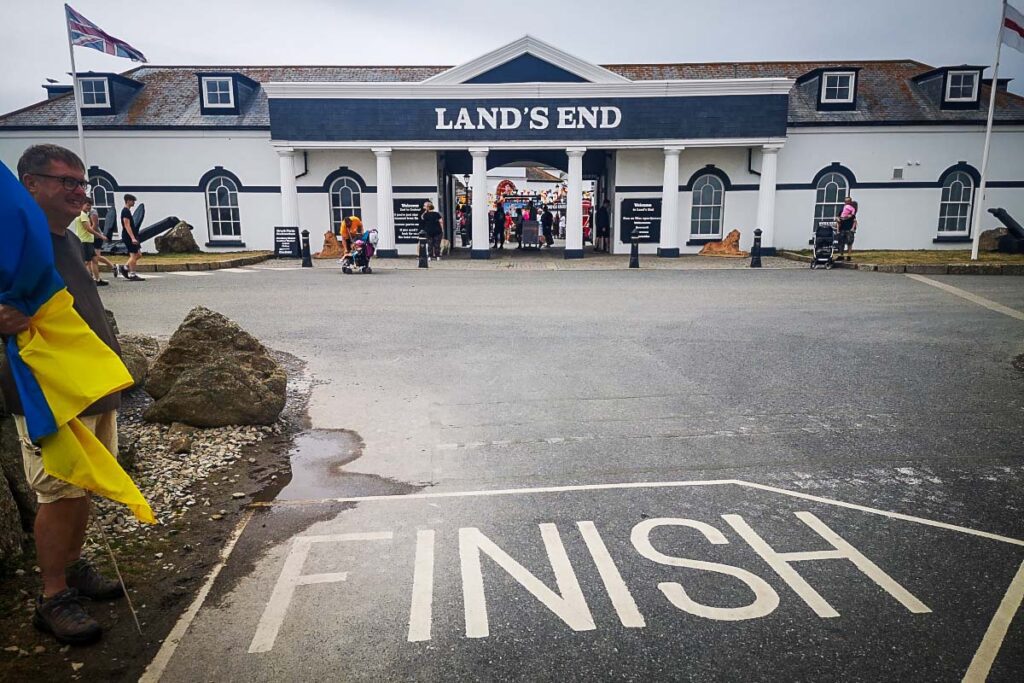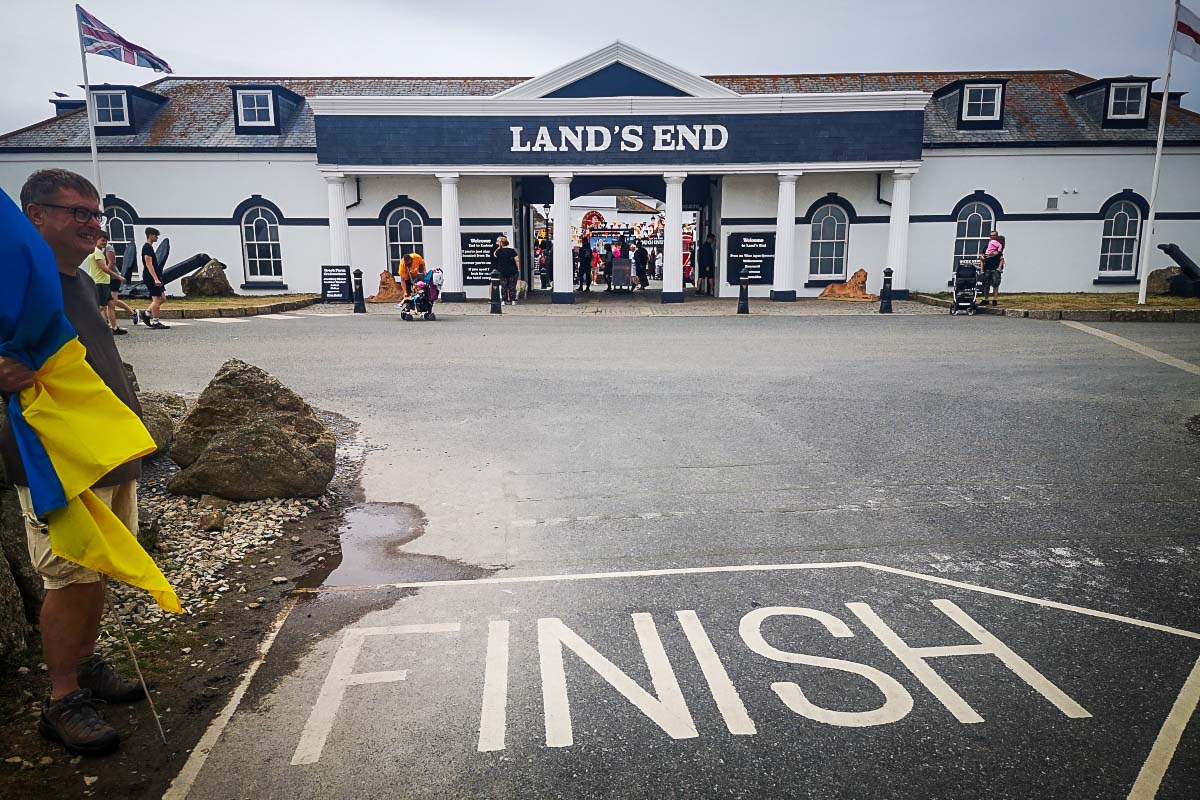 Of course you'll want to mark the start (or end) to your journey with the obligatory photo in front of the Land's End sign at the southwesternmost tip of the UK.
2. Southwest Coast Path (SWCP)
The Southwest Coast Path is one of England's most famous hiking trails. A monstrous route that's renowned for its steep, lung-busting ascents, it runs for 630 stunning miles between Minehead, in Somerset, and Poole, in Dorset.
If you're making the journey by foot from Land's End to John o' Groats, you can do a big chunk of the SWCP at the very start (or end) of your journey. Some of the UK's most striking coastal views await you.
3. Cheddar Gorge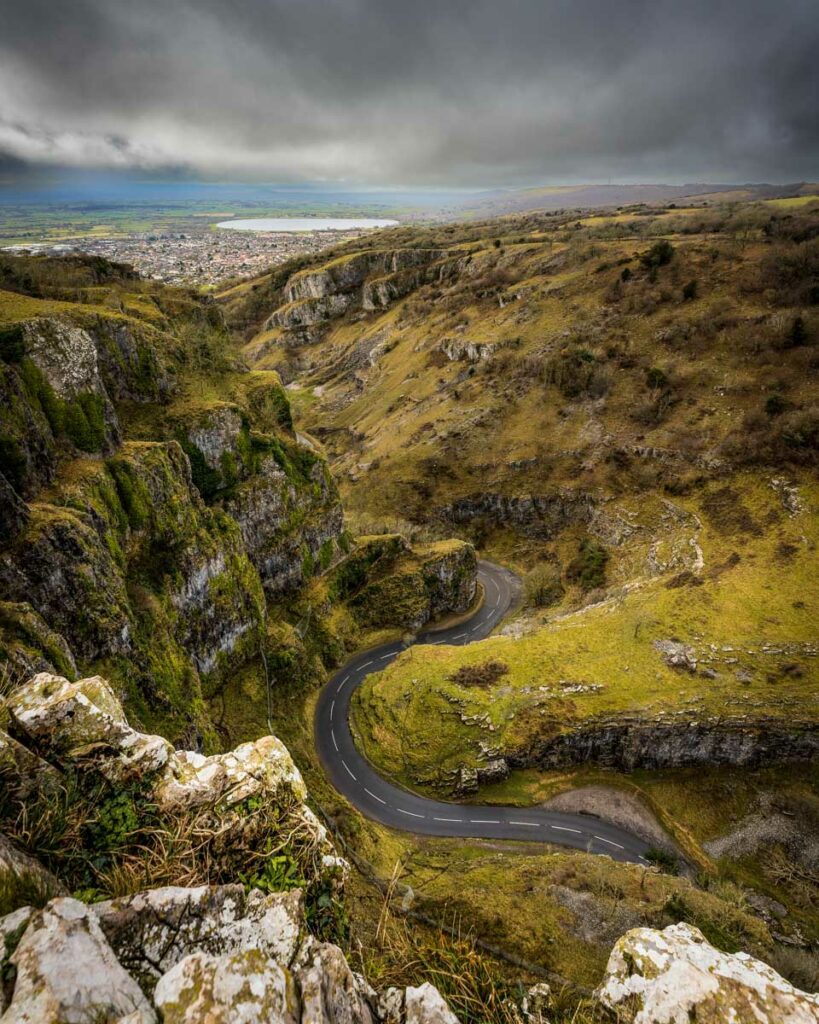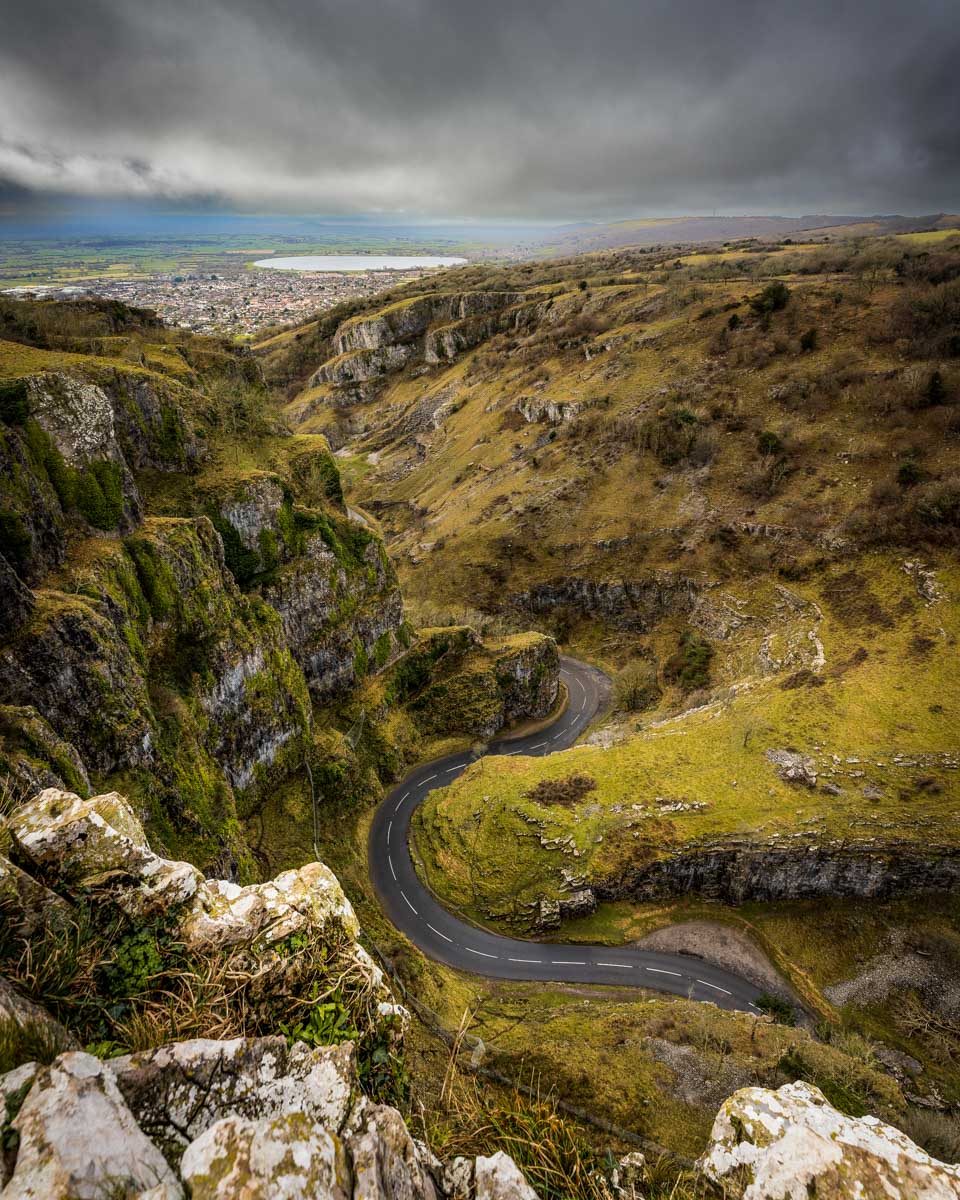 With walls towering up to 400 ft and the gorge reaching 3 miles in length, traversing through England's largest gorge is quite the unique experience. The landscape makes for some pretty epic scenery if you can swing it on your Land's End to John o' Groats itinerary.
4. The Canal Network
An intricate web of canals runs throughout England, providing a relatively flat route to maneuver on foot or bicycle, from the south to the north of the country (or vice versa).
The canal network lacks the natural beauty and memorable landmarks you experience elsewhere on this trip. However, it's still impressive in its own way – a brilliant display of engineering that offers weary travelers a flat and easy-to-navigate part of their LEJOG/JOGLE journey.
5. Lake District National Park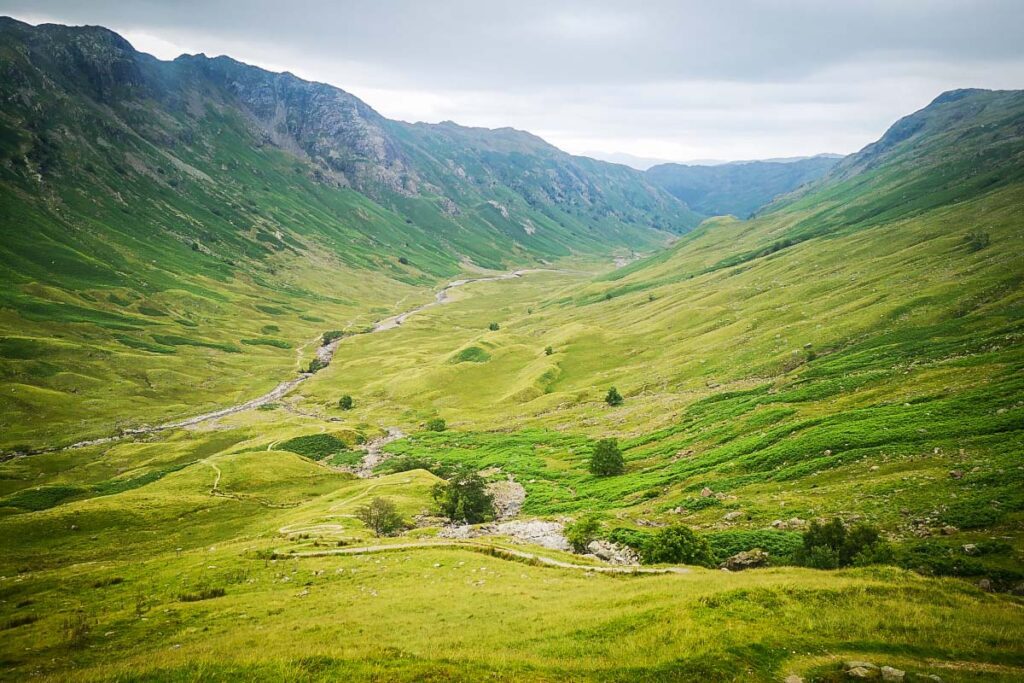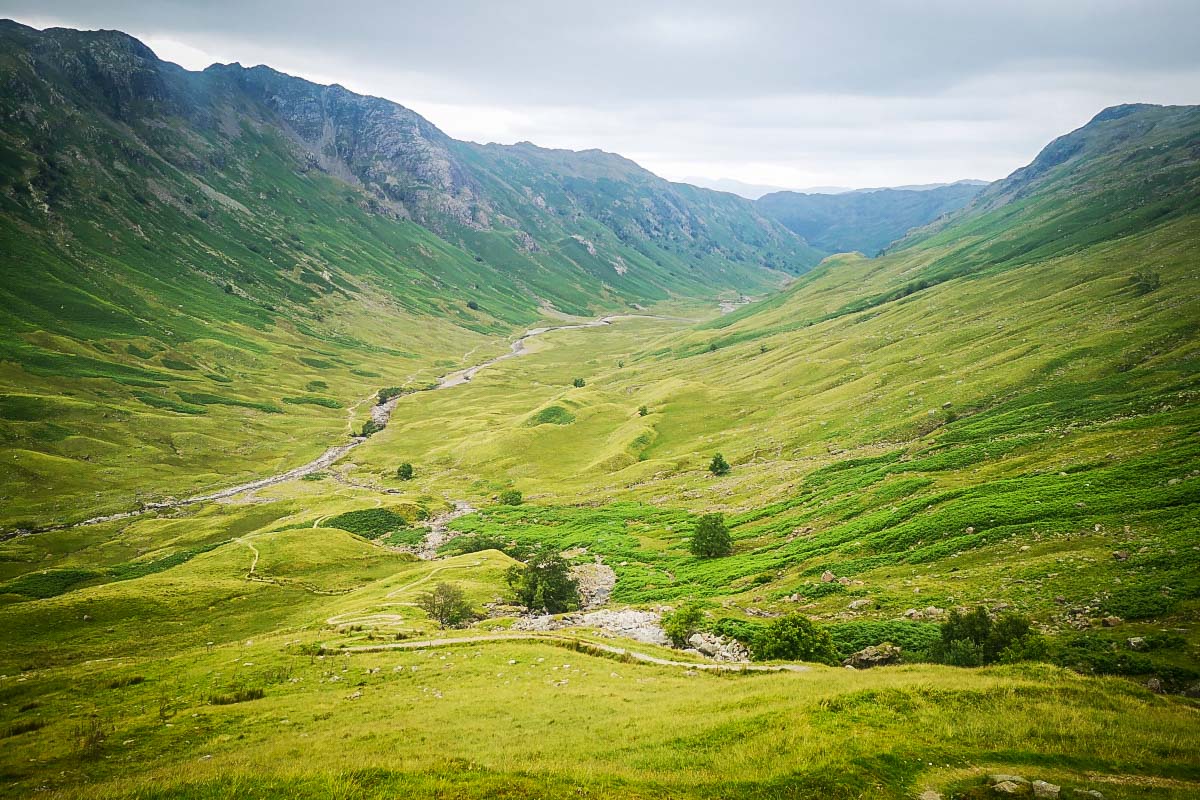 Perched in the northwest of England, the Lake District is a popular holiday destination that's renowned for its natural beauty. Full of mountains, lakes, classic English countryside, and friendly towns—it really is a wonderful part of the country!
I crossed the Lake District via the Cumbria Way – a hiking trail that runs from top to
bottom and takes you past some of the National Park's highlights.
6. Edinburgh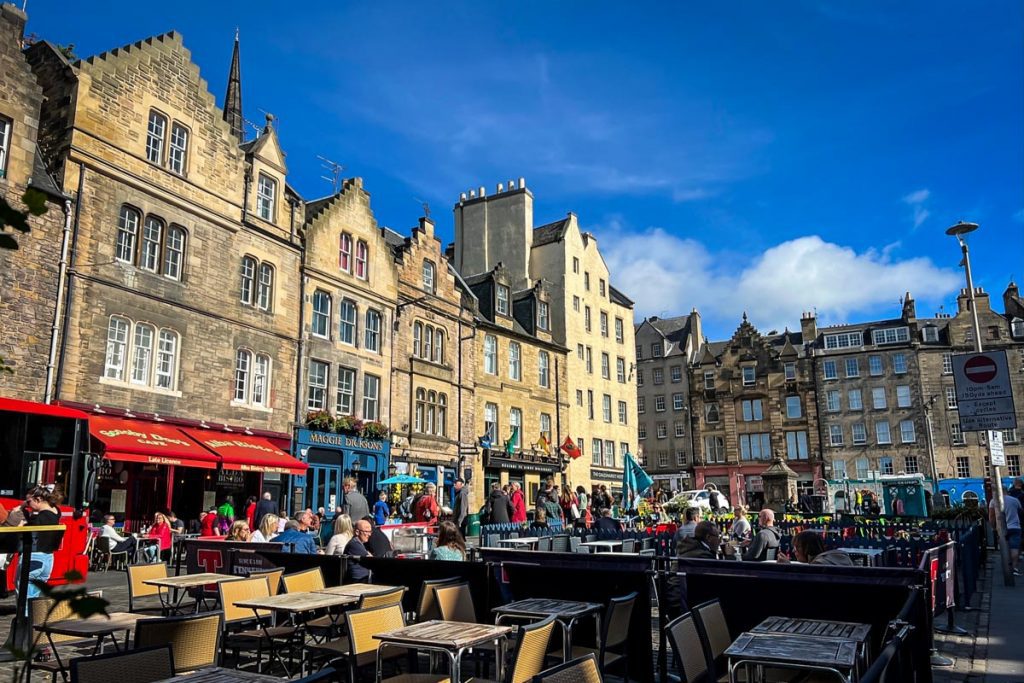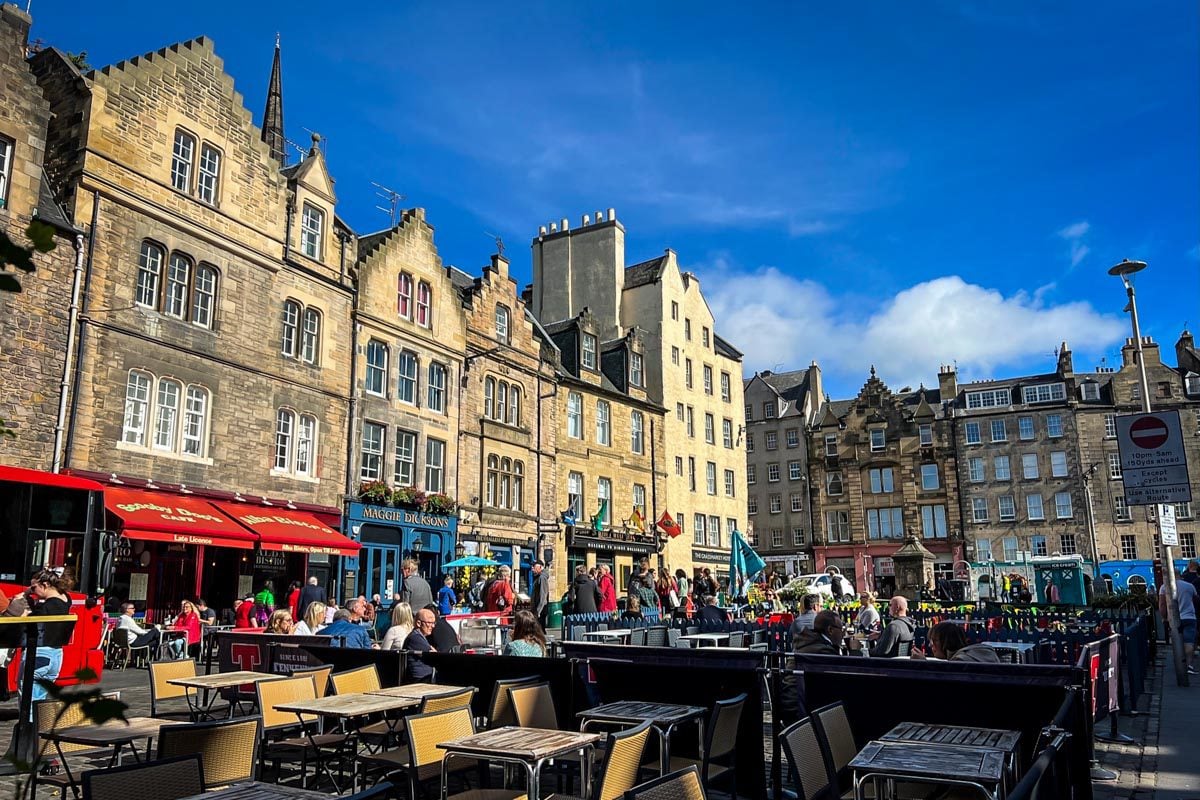 Scotland's charming capital city and cultural hub makes an ideal place to visit if you need to re-integrate into civilization for a few days and rest and refueling.
Check out this round of insanely fun things to do in Edinburgh to plan your visit.
7. Glasgow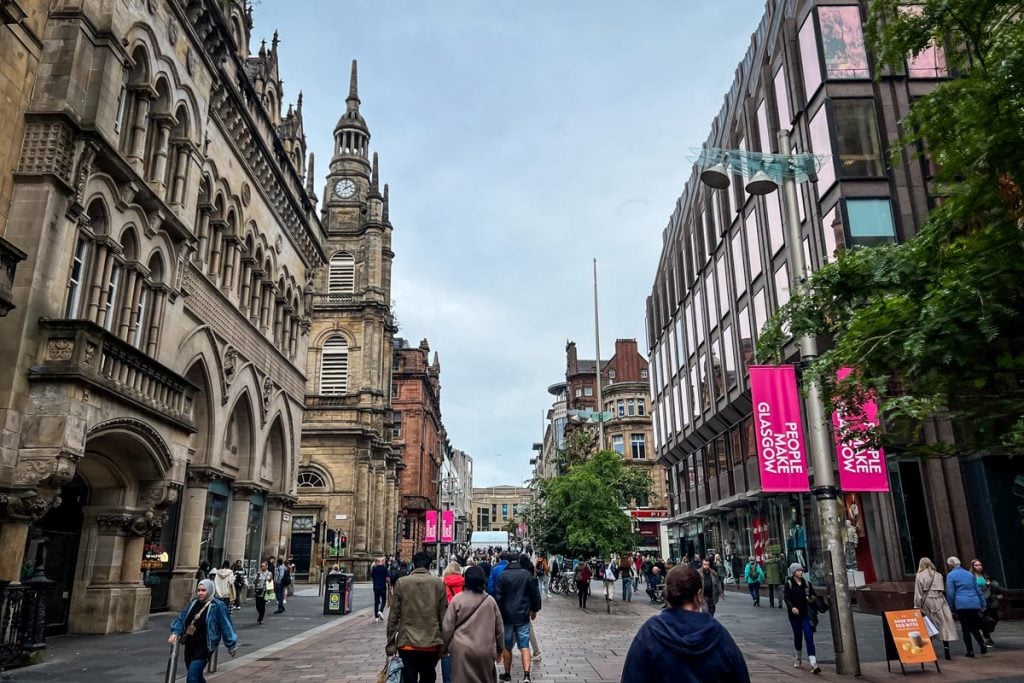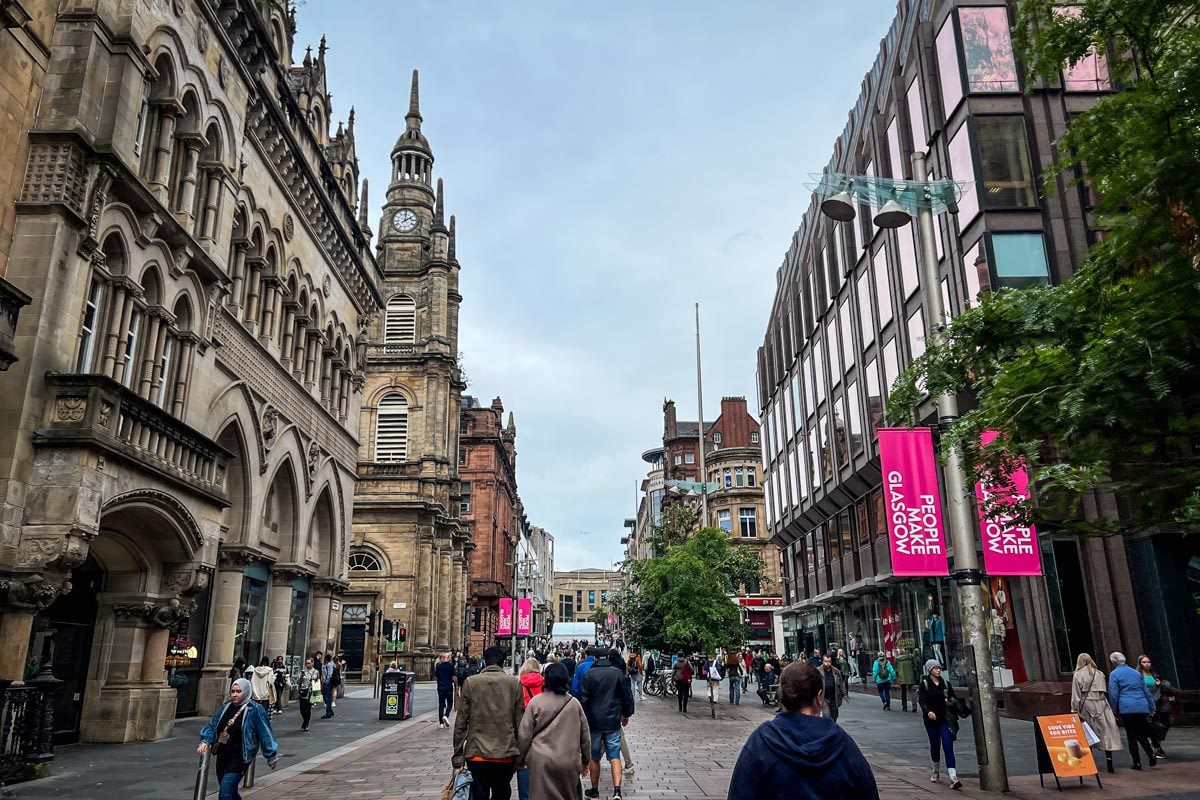 The largest city (by population) in Scotland is a bit grittier than its charming neighbor, however, most Scottish people claim it's their favorite. Less touristy and with a strong combination of art, music and food, you're sure to find something you enjoy here.
This run down of unique things to do in Glasgow is a good place to start when planning your stay.
8. Loch Lomond & The Trossachs National Park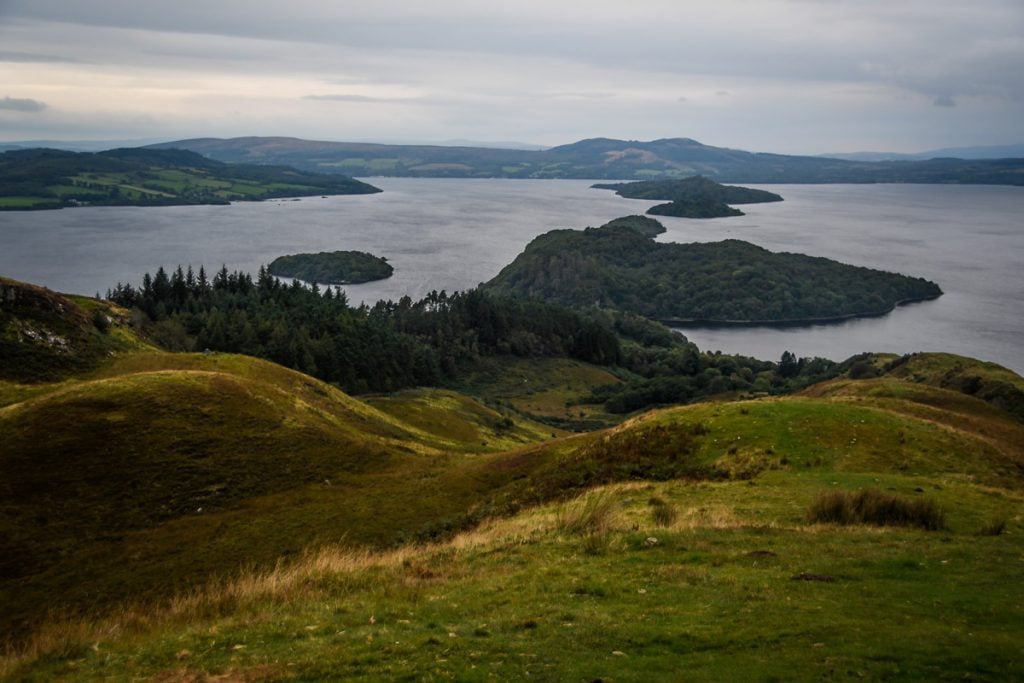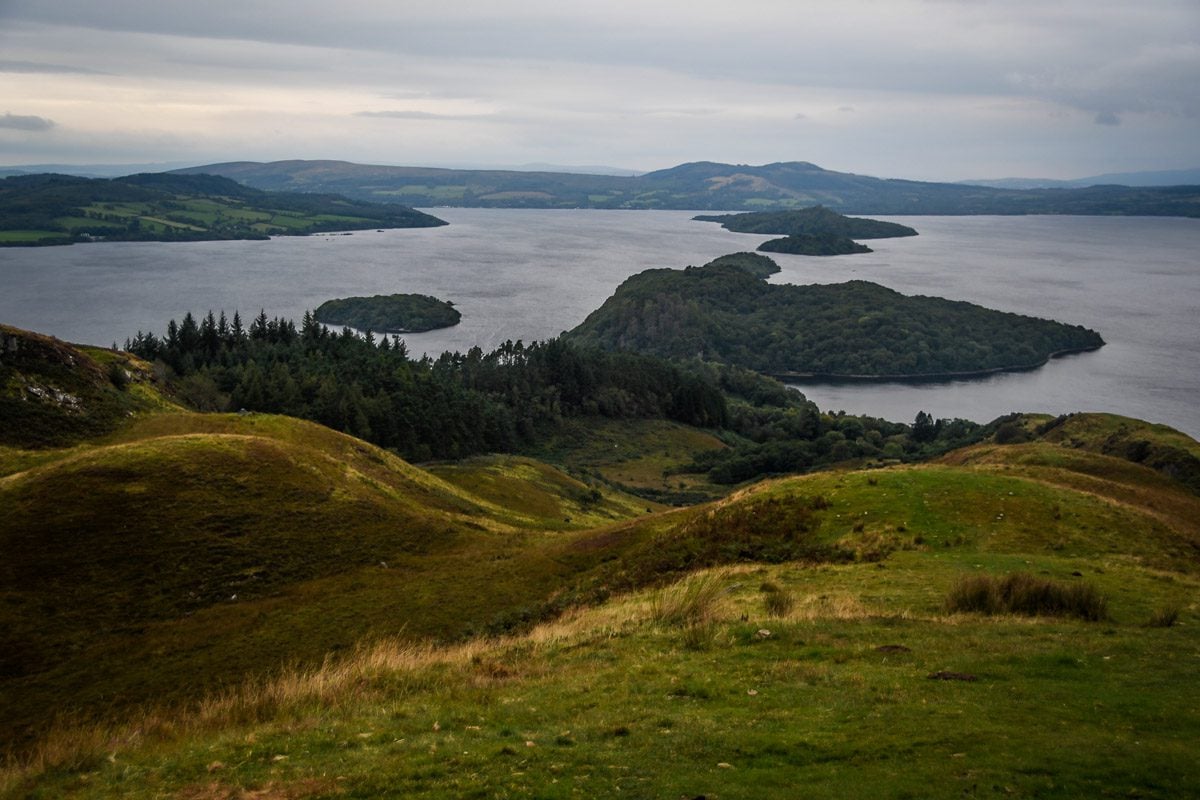 Considered one of the most scenic parts of the country, Scotland's first national park is a can't miss on your journey from Land's End to John o' Groats. As you make your way north through the park, notice that you're officially crossing over from the lowlands to the Scottish Highlands.
9. West Highland Way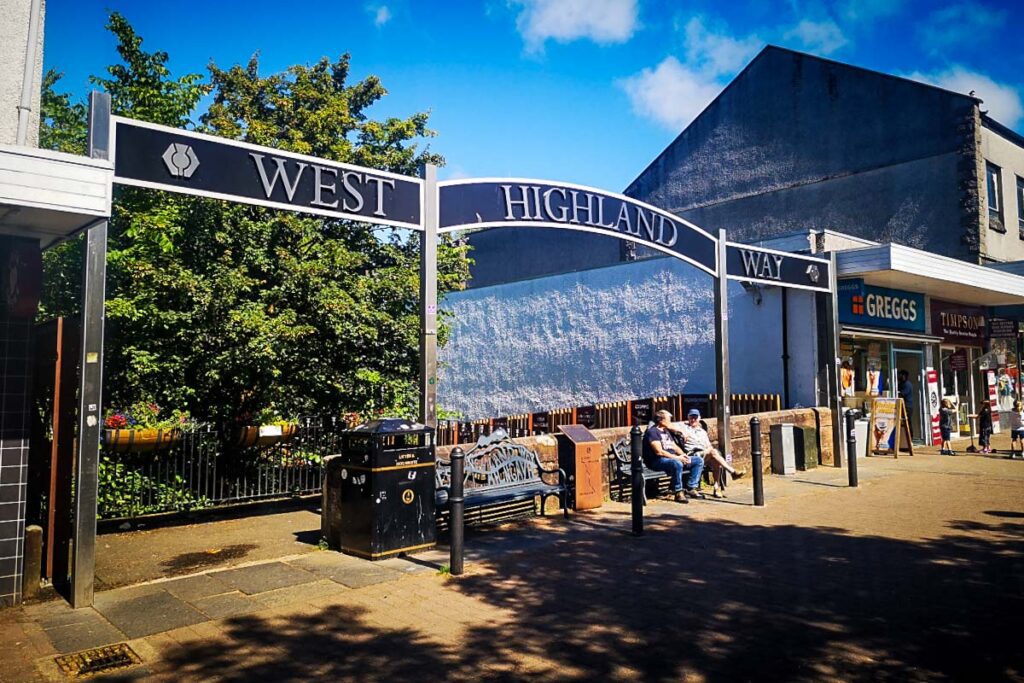 The West Highland Way is one of the most popular hiking trails in the UK. And for good reason! Stretching 96 challenging miles between Fort William and Milngavie, it offers diverse and impressive scenery from start to finish.
I reckon this is one of the most picturesque sections of the entire Land's End to John o' Groats route. The mountains are tall and steep, the moorlands are expansive, and the views are hard to beat.
10. Glencoe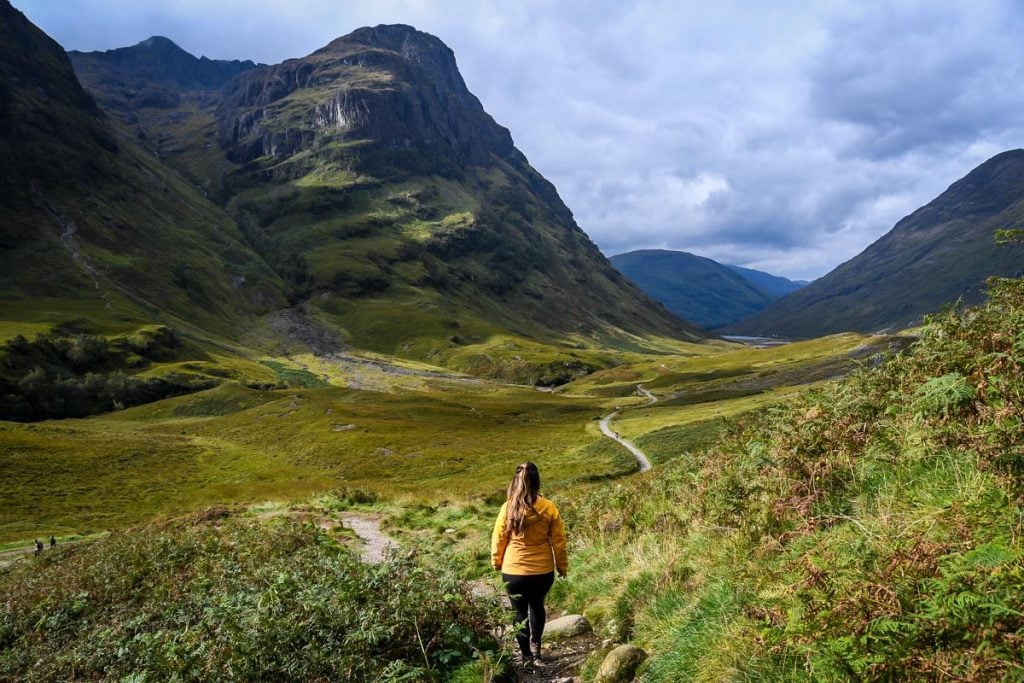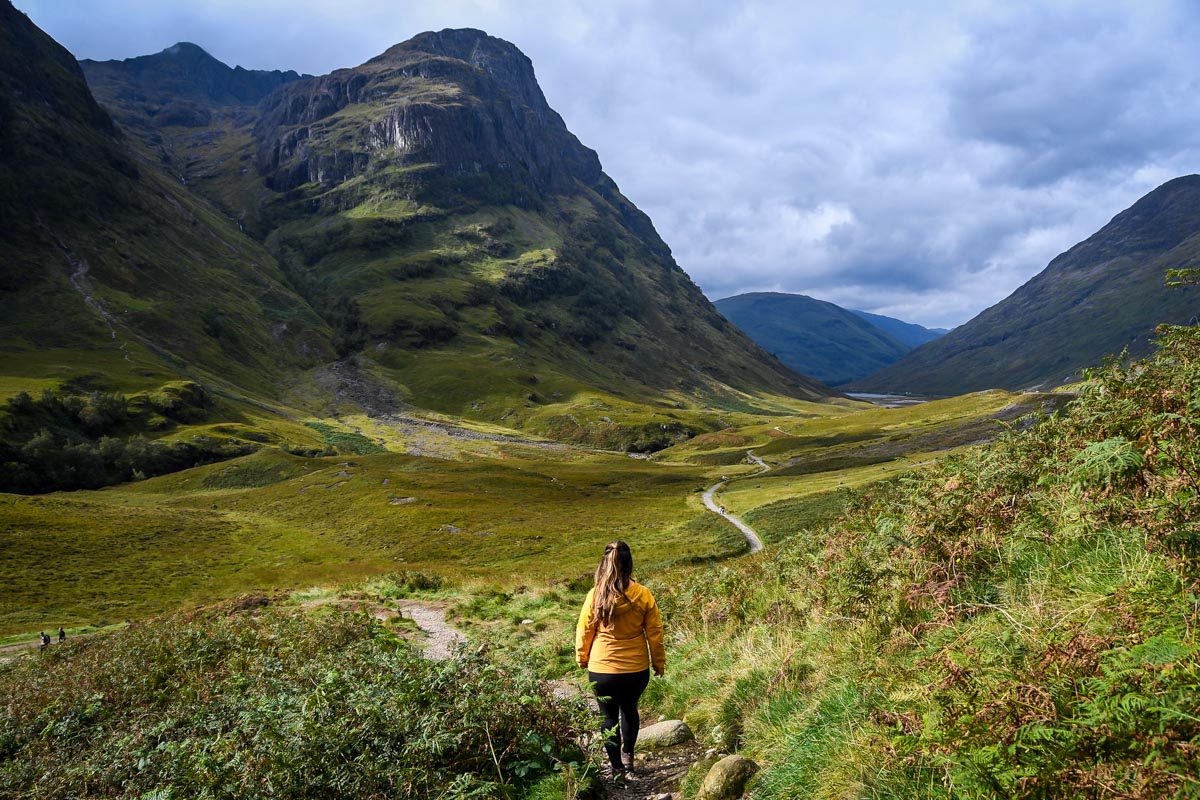 Nestled in Scotland's Western Highlands, Glencoe sits in a valley formed by glaciers and volcanoes. The dramatic, rugged landscape is dotted with lochs and mountains providing a breathtaking backdrop for outdoor adventures, including some of the best hiking in Scotland.
11. Glenfinnan Viaduct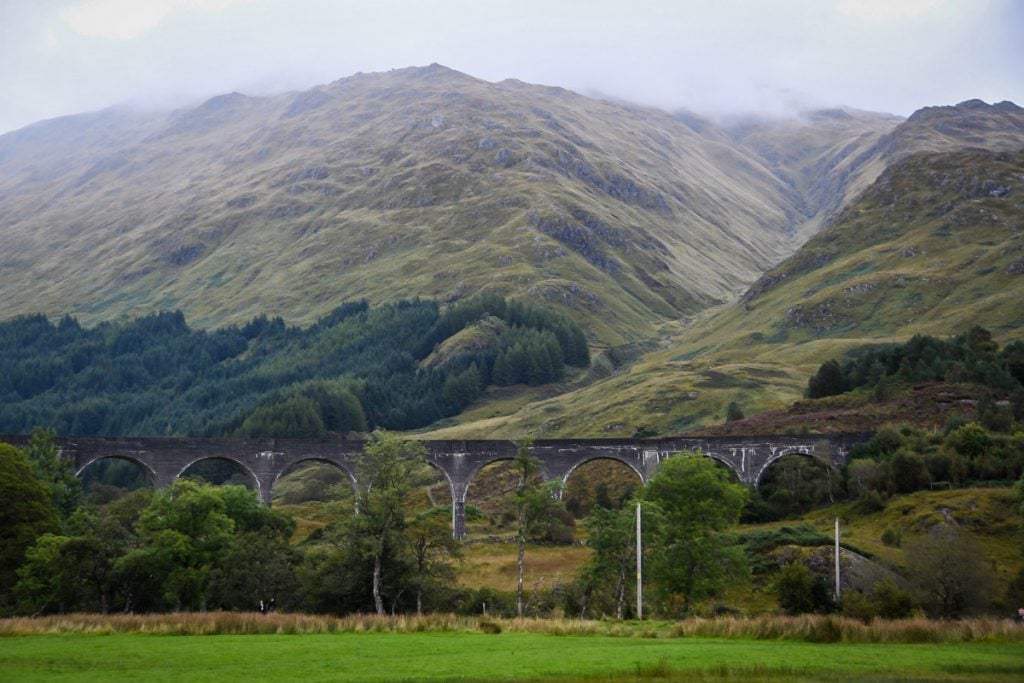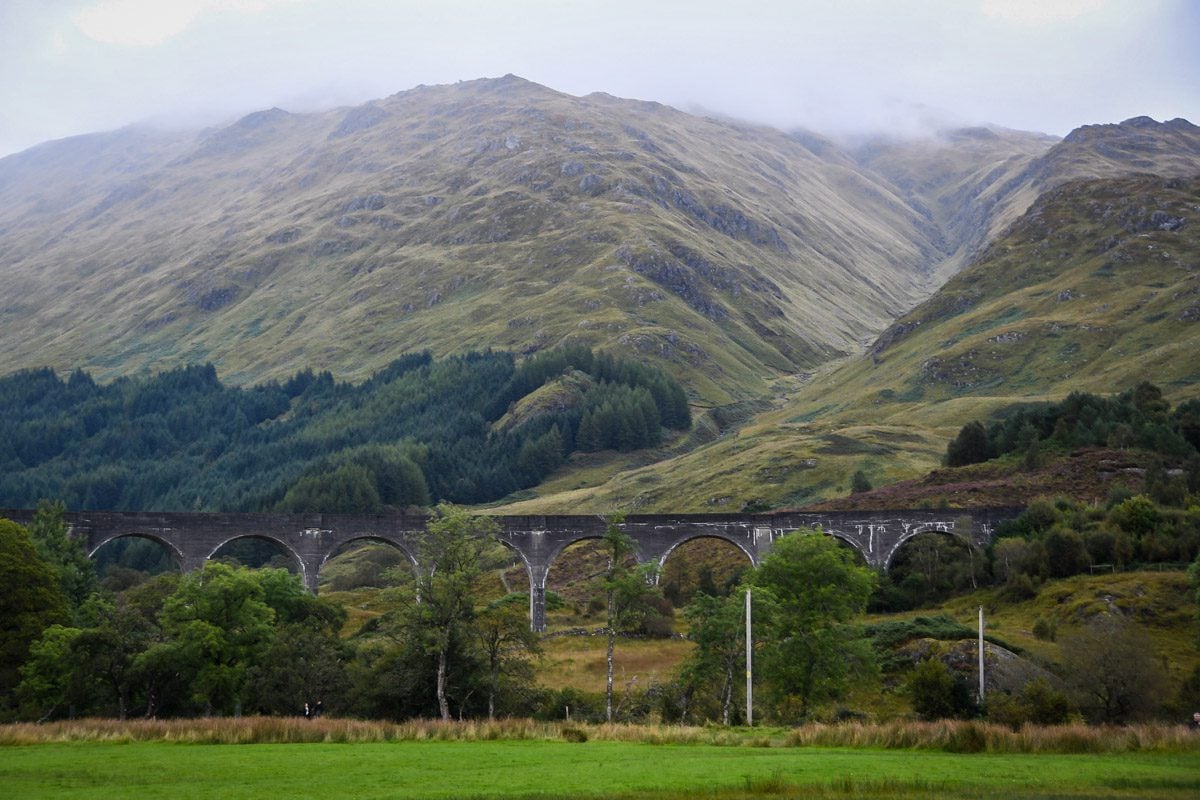 Glenfinnan is an easy stop along the picturesque Road to the Isles, A830, which may be a bit out of the way if you're traversing LEJOG by bicycle or on foot. However, if you're doing the route by driving, it wouldn't be a bad idea to make a detour.
The Glenfinnan Viaduct is the main reason people make their way to this corner of Scotland. A raised railway 100 feet off the ground, it is recognized as the Hogwarts Express train. Seeing it in person is one of the most iconic Harry Potter experiences in the UK.
12. Cairngorms National Park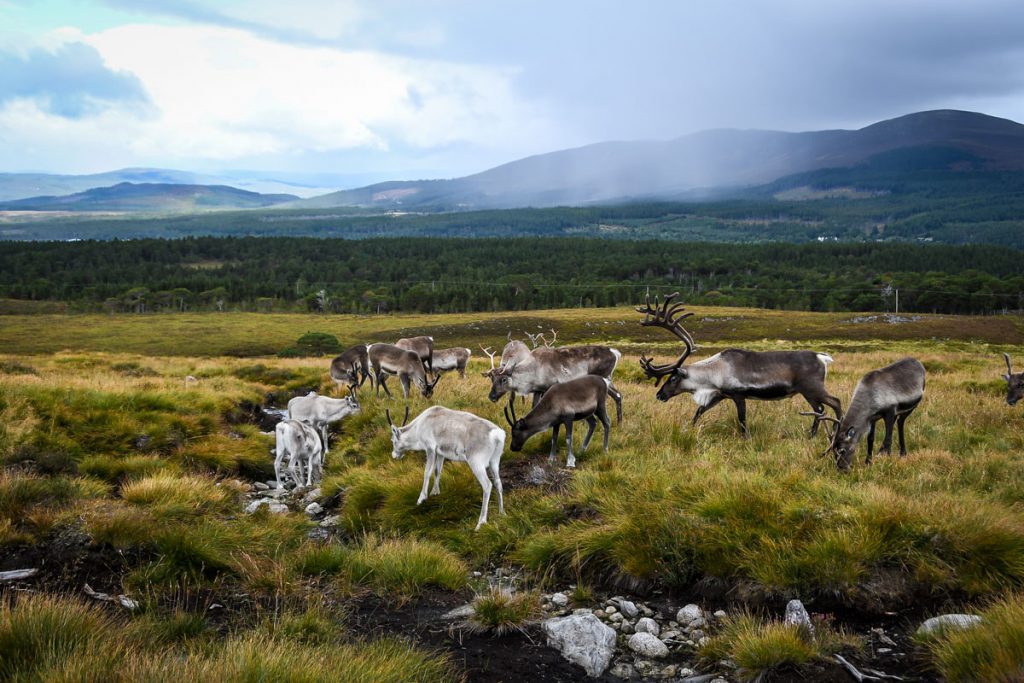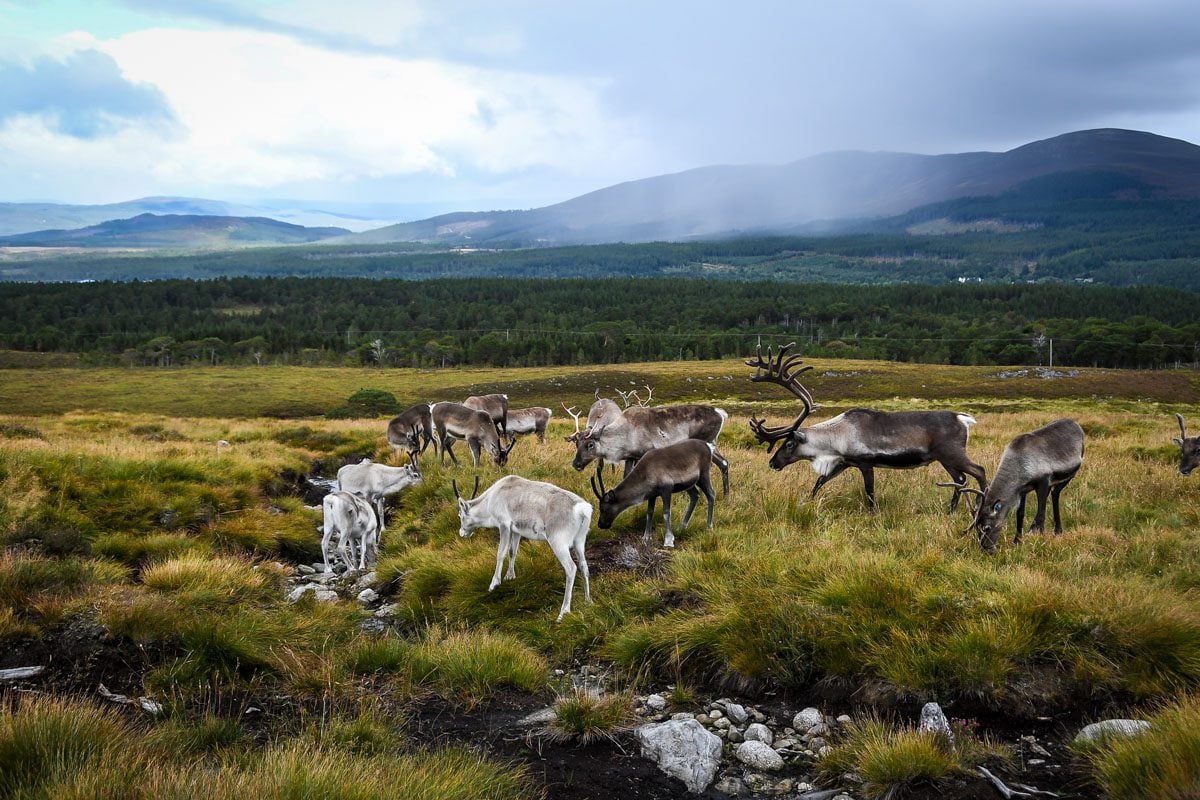 Situated in the famed Scottish Highlands, Cairngorms is the UK's largest national park. It has epic hiking and bicycling routes, castles, amazing wildlife, family-friendly attractions, museums, and even distilleries.
A trek to see the reindeer herds in the mountains is a highlight of this national park, as well as visiting the summer residence of the Royal family.
13. Inverness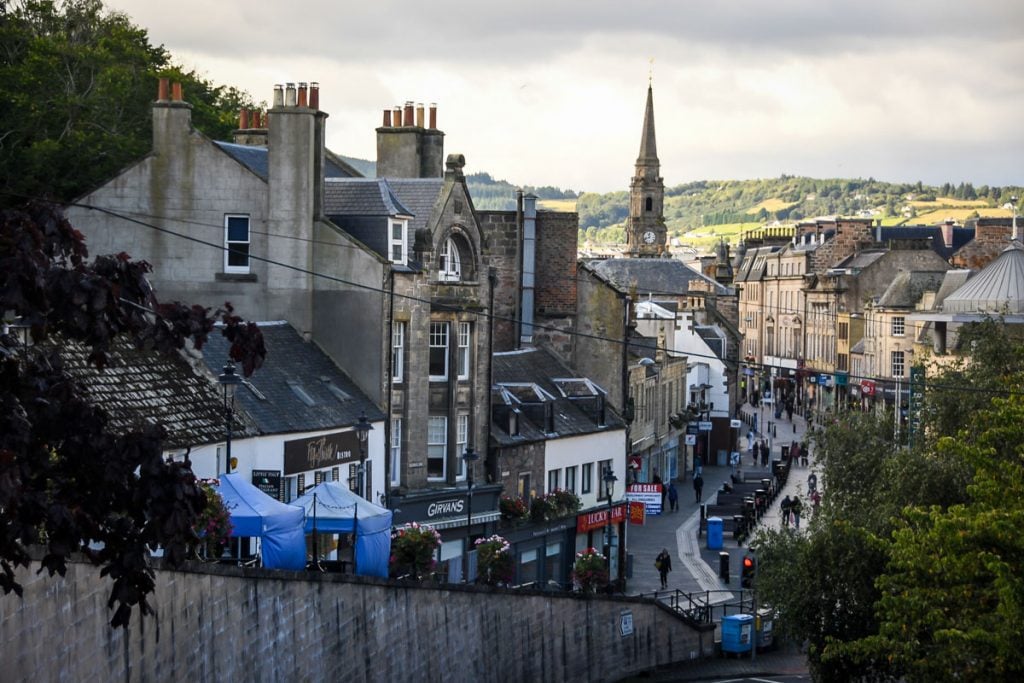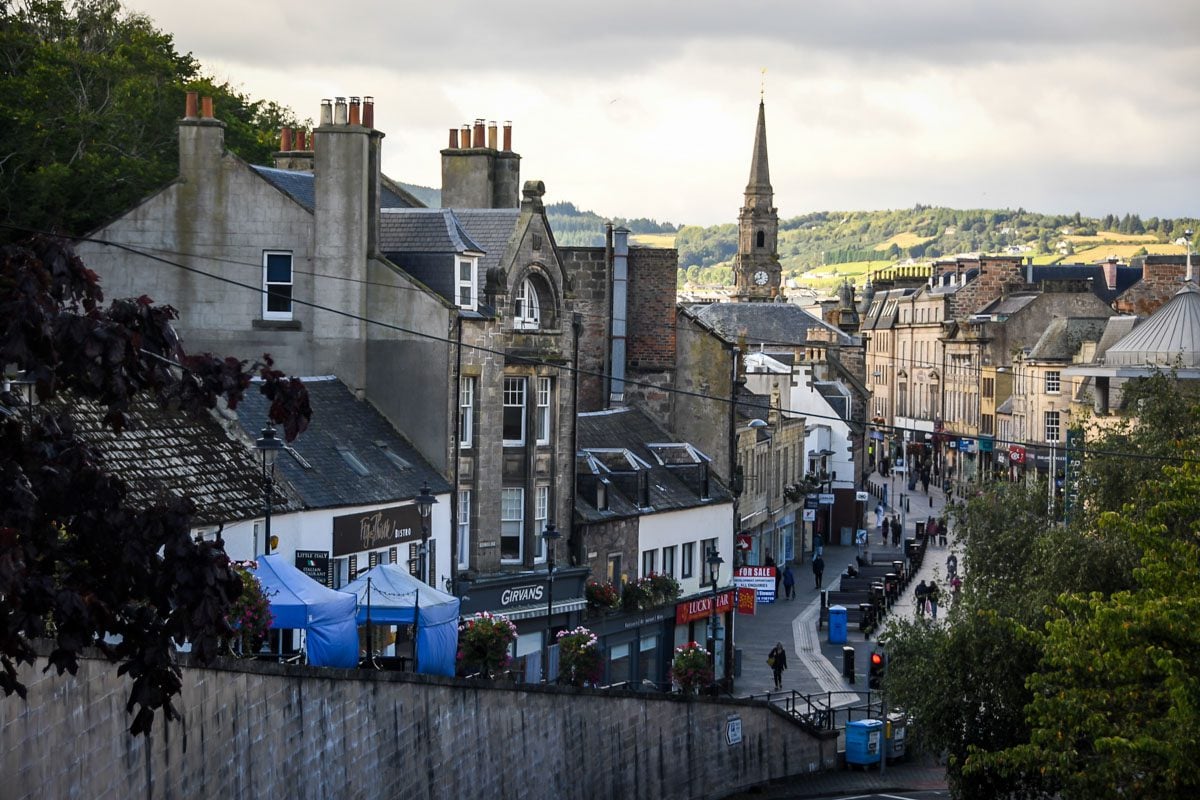 As the northernmost city in Scotland, Inverness is the cultural capital of the Highlands. Inverness has all the modern amenities one could possibly need, which is why it's a great place to stop on your LEJOG journey.
It's also widely recognized from the popular series Outlander for its proximity to the famous stones at Clara Cairns.
Check out this list of fun things to do in Inverness to help plan your visit.
14. Great Glen Way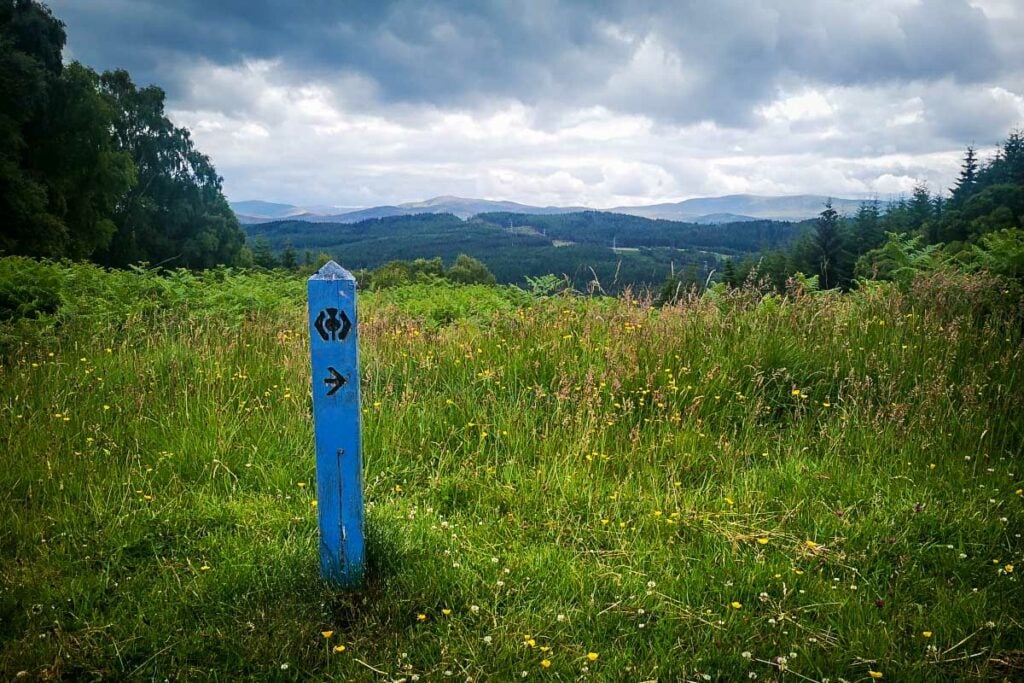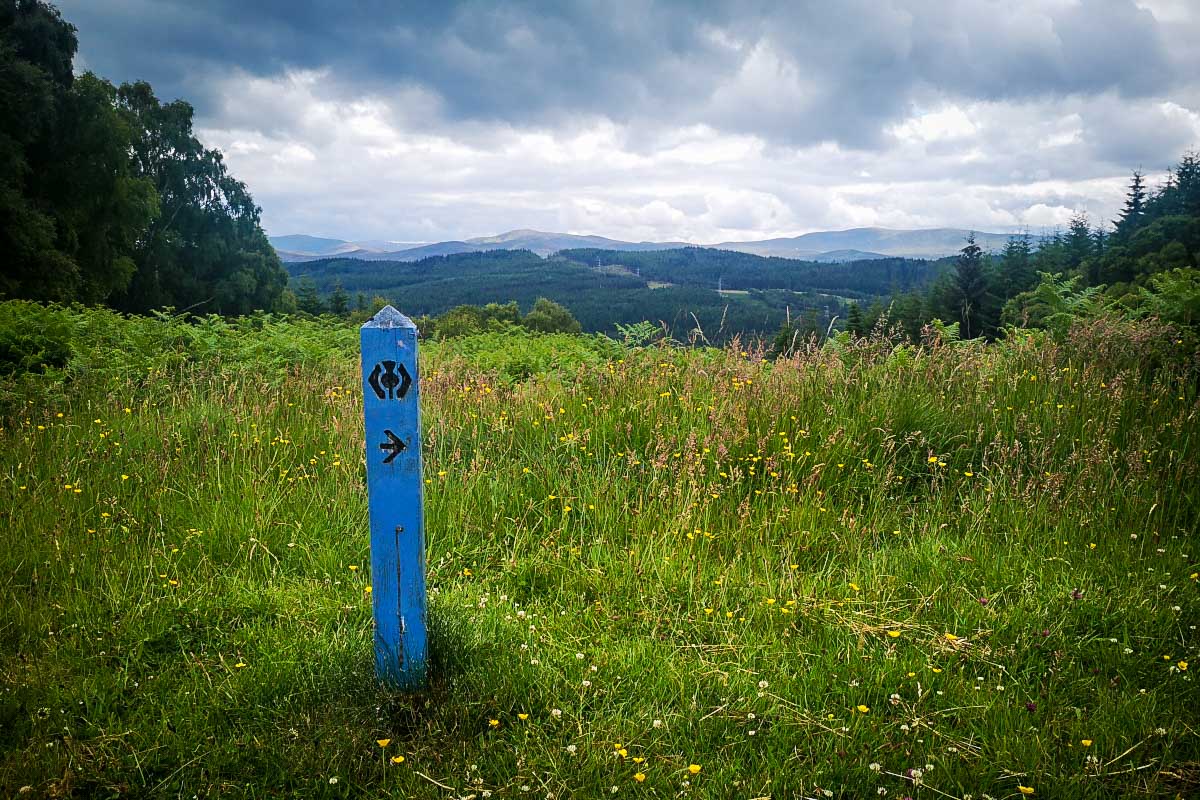 The Great Glen Way is a 79-mile waymarked hiking trail that'll take you from Inverness to Fort William in Scotland (or vice versa).
One of Scotland's 'Great Trails,' you can expect more of the country's rugged natural beauty – this time inland. You'll see Britain's highest mountain, Ben Nevis, skirt the infamous Loch Ness, and pass through some fantastic little towns along the way.
15. Loch Ness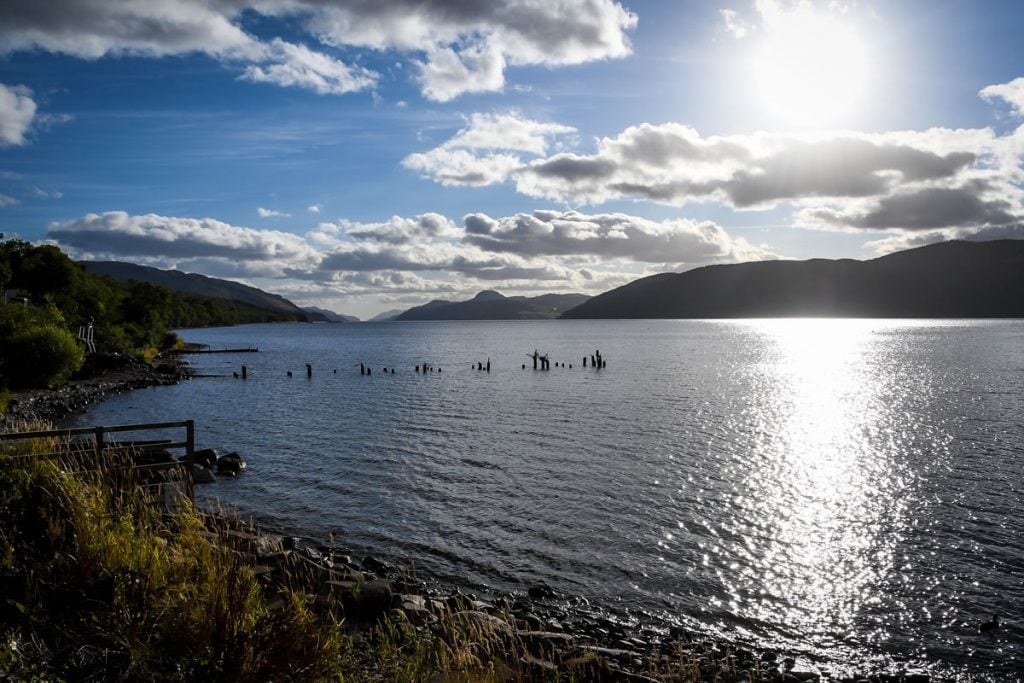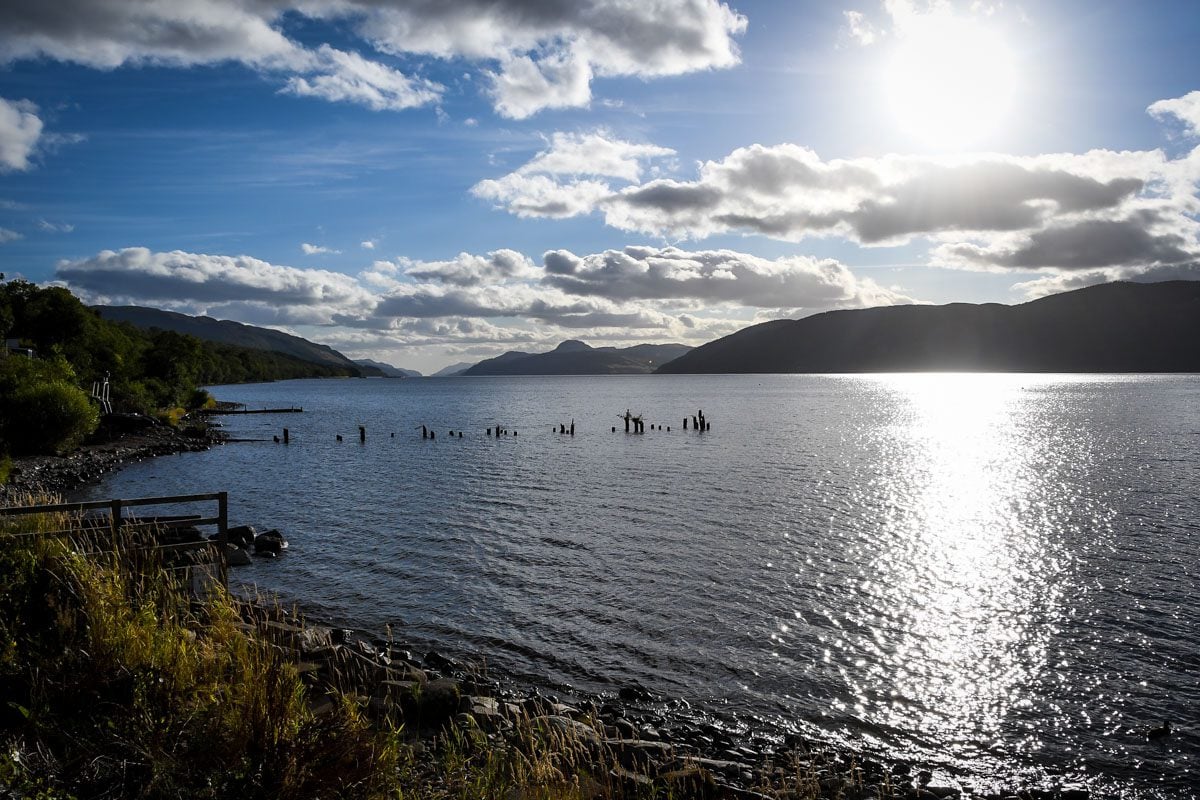 The storied home of Nessie, the Loch Ness Monster, this famous lake is the largest and deepest in Scotland. Larger than all the lakes in England and Wales combined!
16. North Coast 500
An iconic and scenic driving route through the Scottish highlands. Whether you're traversing this by vehicle, bicycle or on foot, you'll be wowed by the scenery, impressive castles, hikes, Highland cow sightings, national parks, and random roadside pubs.
Read up on everything you need to know about driving the North Coast 500 in Scotland.
17. John o' Groats Trail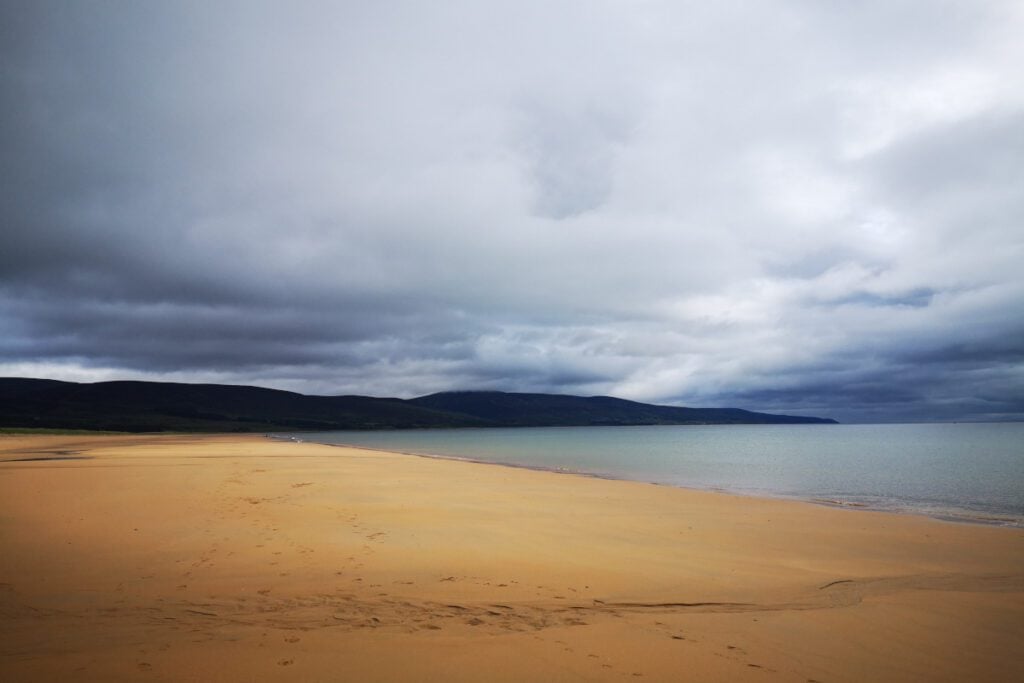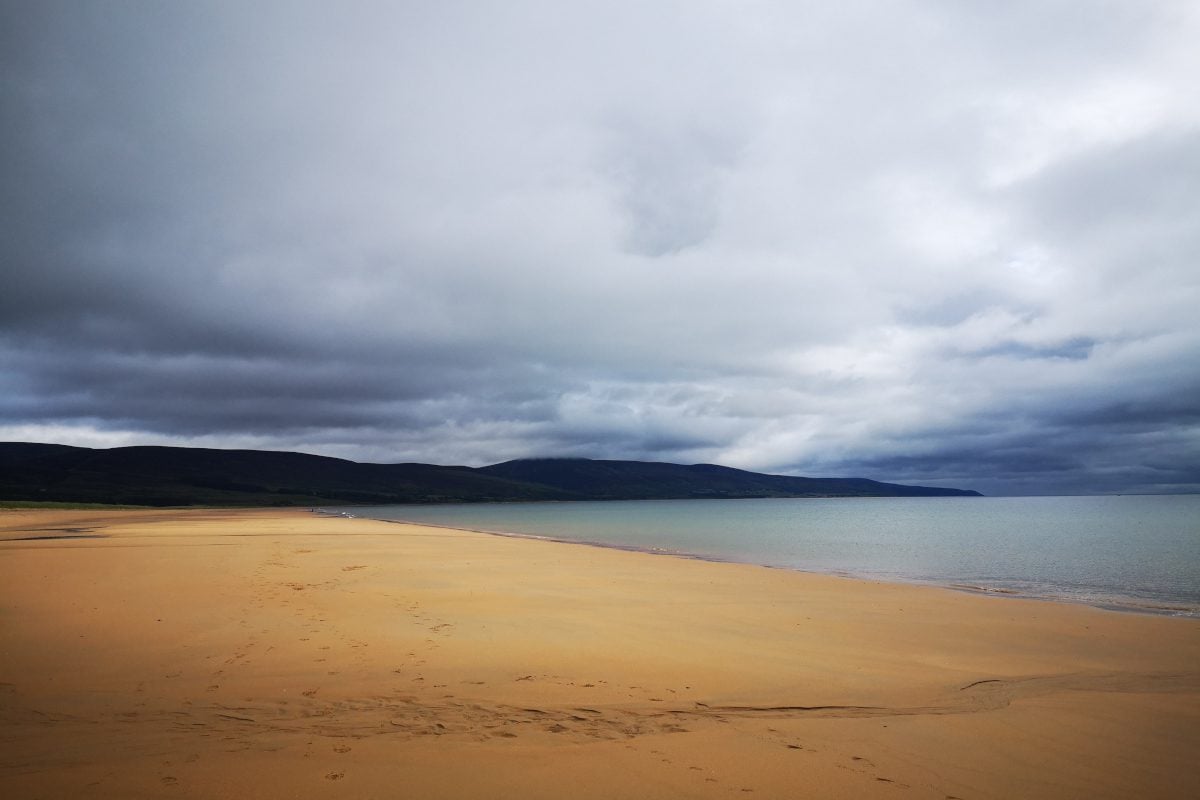 The John o' Groats Trail is a 147-mile hiking route that runs from Inverness (the northernmost city in the UK) to John o' Groats itself.
If you're doing LEJOG by foot, it'll probably be the "last leg" of your journey. If you go from north to south like me, though, it may come first!
Either way, the trail's remote, rugged, and challenging – a windswept hike over varied terrain that hugs the beautiful Scottish coastline.
18. John o' Groats sign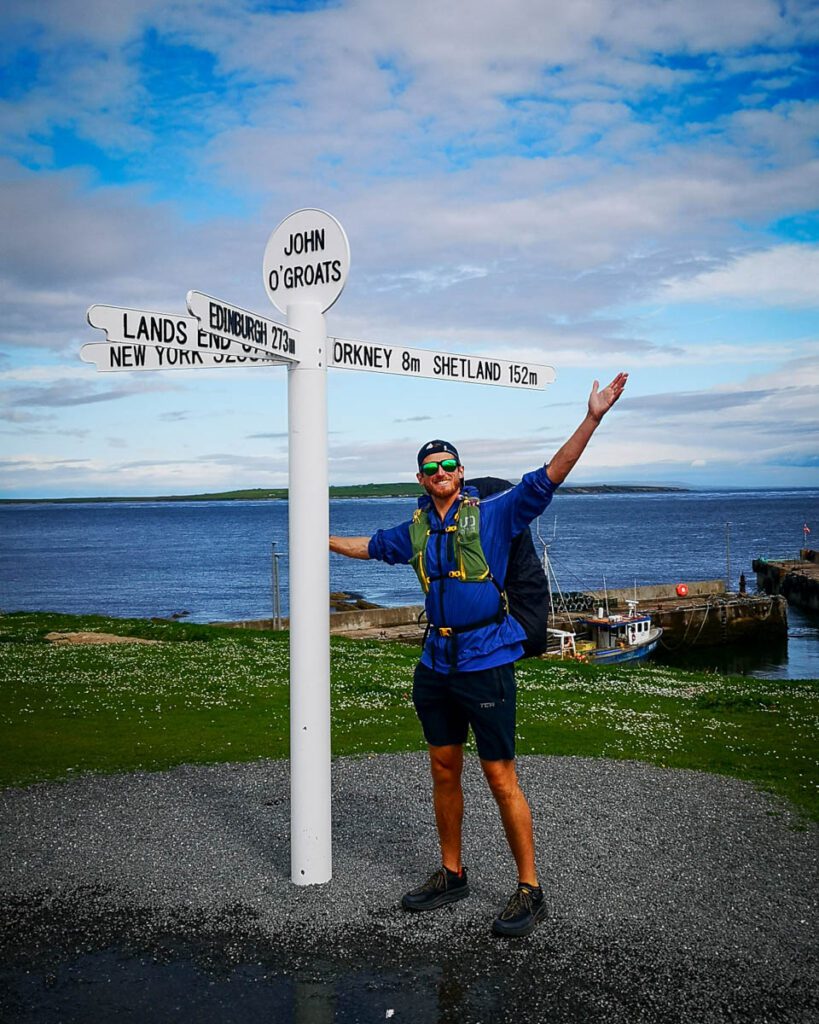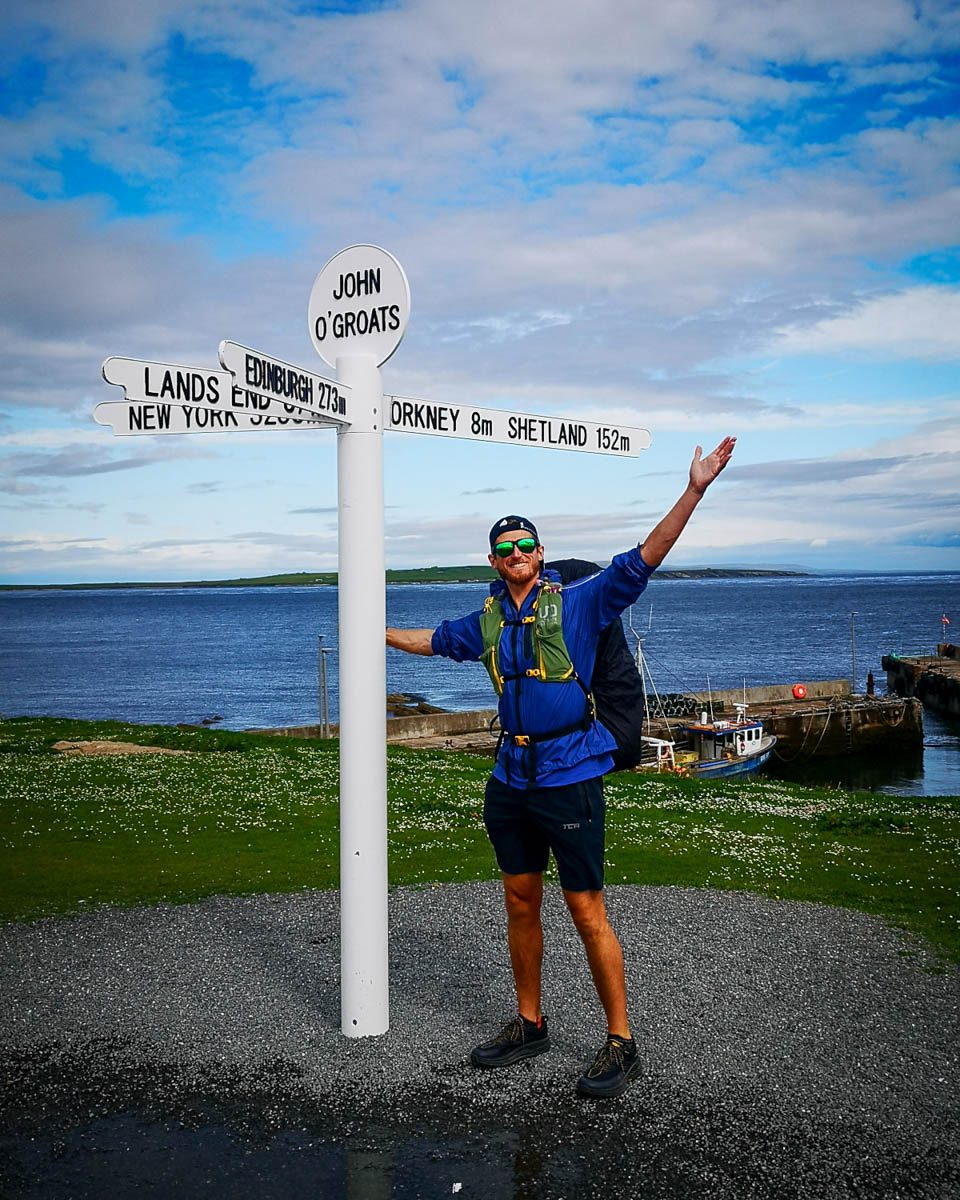 A fitting end (or beginning) to your journey is yet another obligatory photo with the signpost marking the northernmost point of the UK.
Cycling from Land's End to John o' Groats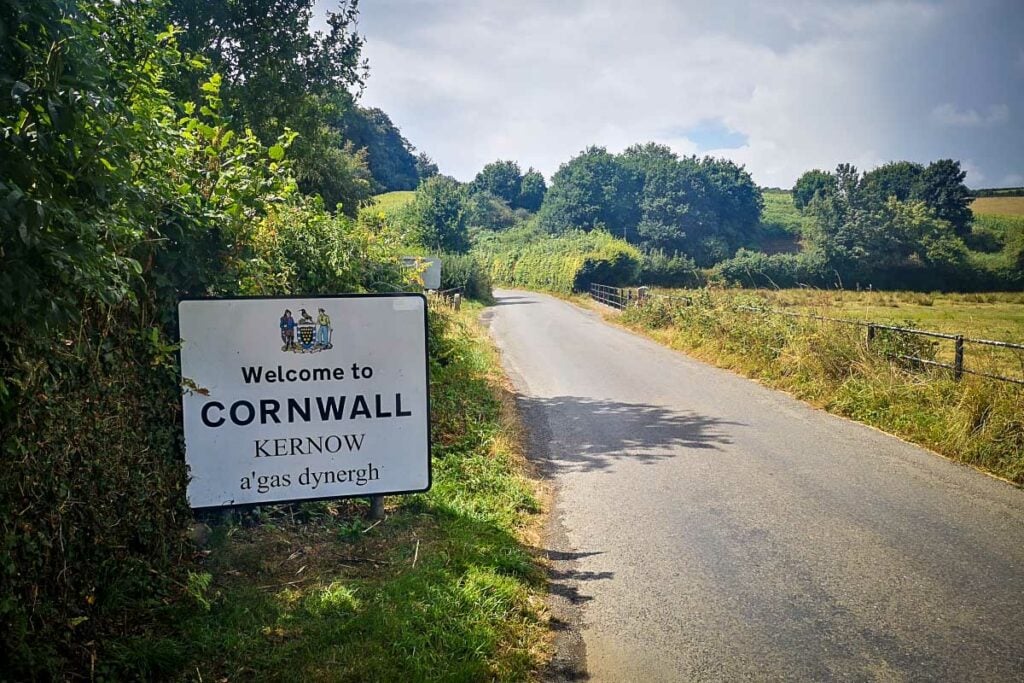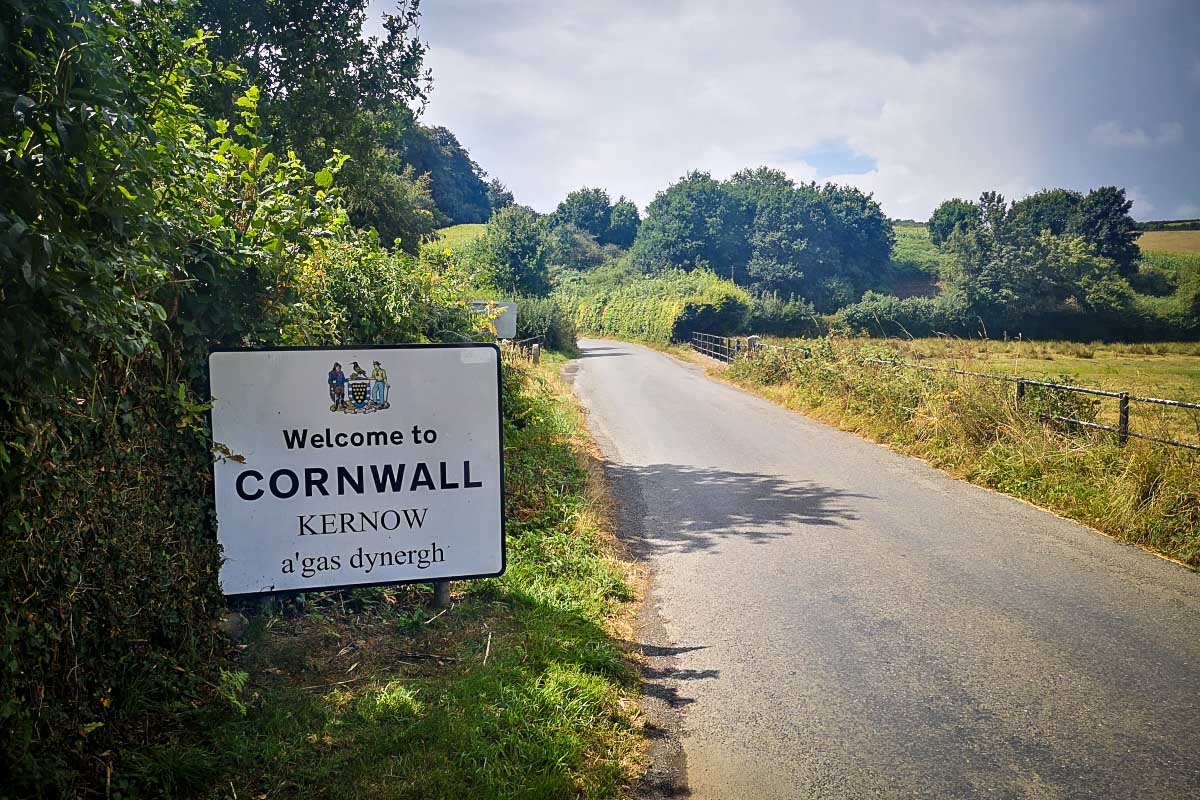 One of the most popular ways to get from Land's End to John o' Groats is by bike. So much so that it has become the source of a world record holder.
A few years ago, someone called Michael Broadwith cycled an 841-mile LEJOG route in 43 hours, 25 minutes, and 13 seconds. However, for ordinary humans, the cycling route usually takes anywhere from 1 to 3 weeks.
Best route for cycling
How long you cycle for will depend on a) the route you take and b) whether you do it supported or unsupported.
As for the route, there's no such thing as a classic way to get from Land's End to John o' Groats. That said, here's a possible 1009-mile, 2-week route suggested by Pedal Britain:
Day 1: Land's End to St. Austell (60 miles)
Day 2: St. Austell to Moretonhampstead (71 miles)
Day 3: Moretonhampstead to Wookey Hole (83 miles)
Day 4: Wookey Hole to Hereford (78 miles)
Day 5: Hereford to Shrewsbury (70 miles)
Day 6: Shrewsbury to Leigh (71 miles)
Day 7: Leigh to Kendal (78 miles)
Day 8: Kendal to Gretna Green (72 miles)
Day 9: Gretna Green to Larkhall (76 miles)
Day 10: Larkhall to Tyndrum (79 miles)
Day 11: Tyndrum to Fort Augustus (82 miles)
Day 12: Fort Augustus to Invergordon (61 miles)
Day 13: Invergordon to Bettyhill (78 miles)
Day 14: Bettyhill to John o' Groats (50 miles)
Tours/Groups you can join
Cycling over 1000 miles in a matter of weeks might sound unfeasible. Thankfully, there are numerous tour companies that help make it possible.
Offering varying degrees of support, they can organize the itinerary, guide you from A to B, provide food, and even ship your bike to/from the finish line. A few examples of LEJOG tour companies include:
Want to do things under your own steam?
Consider doing a Google search for GPX files that past LEJOG cyclists have put together. You can use these as inspiration or download them to your navigation device to use them as-is.
Strava and Ride with GPS are 2 popular route-planning tools to look into. Websites like Sustrans can help too.
Necessary Gear
Aside from obvious items, such as your bike, cycling helmet, lights, glasses, water bottles, and cleats, you'll want to take:
A small first-aid kit
A puncture repair kit, including a pump and multi-tool
Something to navigate with (e.g. a bike computer)
Spare brake pads and inner tubes
Clothing: windproof jacket, waterproof jacket, cycling shorts and a jersey, cycling gloves, socks, and trousers
Casual wear for the evenings when you're not pedaling
Land's End to John o' Groats on foot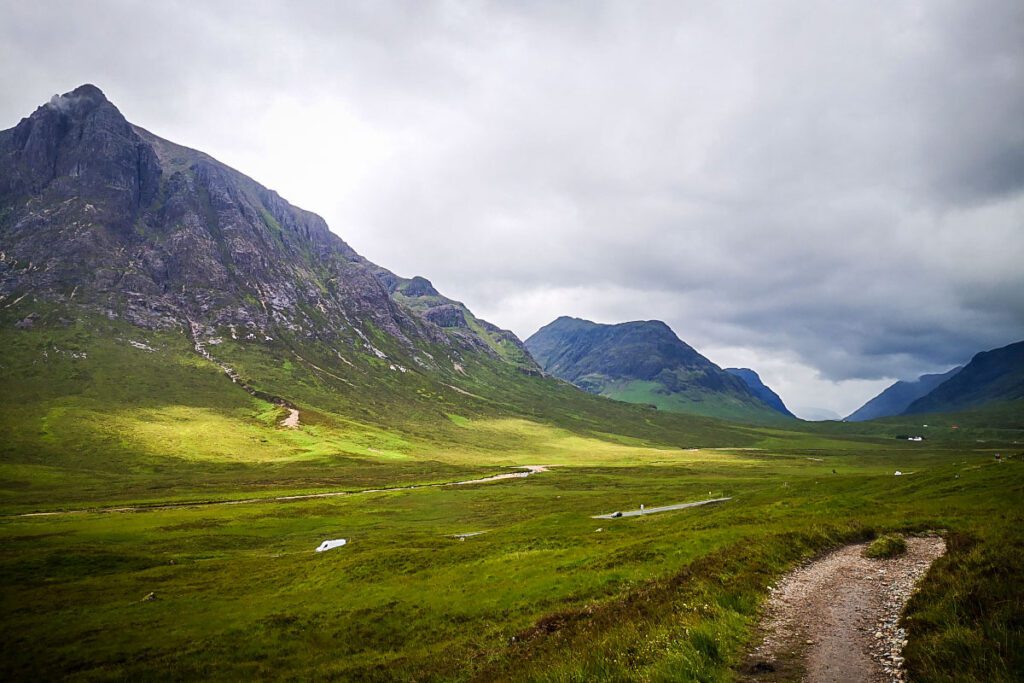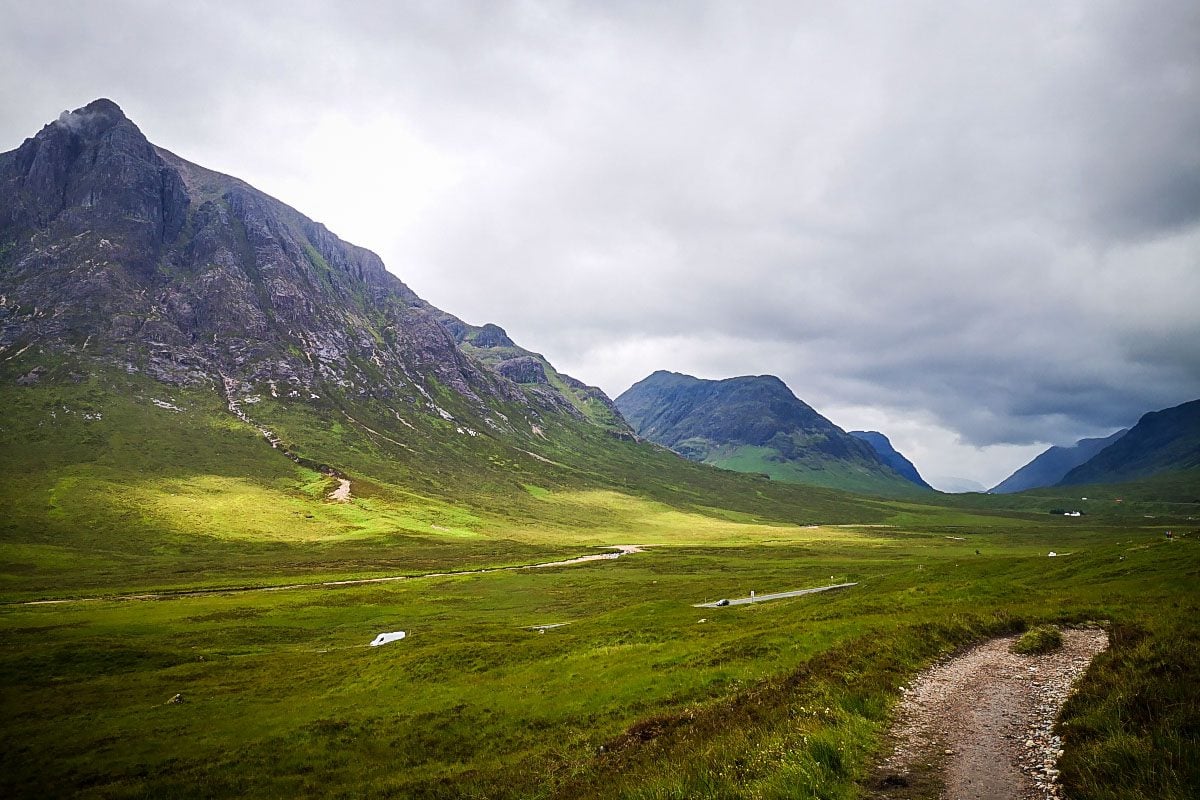 Walking this route is a monumental challenge that can take up to 3+ months. Trust me, though – the rewards are worth it!
All the backache, blisters, and emotional strife you go through to cross the country is paid for in full by the gratification that comes from completing the adventure.
Best route for walking
Once again, the route you take is entirely up to you!
That said, something called the "End to End Trail" is a popular and established option that simplifies the process of deciding where to go for yourself. This huge 1200+ mile adventure joins up some of the UK's best hikes into a single behemoth.
Here's a rough look at the main stages/trails that get you from south to north:
Tours/Groups you can join
Unlike cycling, there don't appear to be any tour companies I can find that help walkers get from Land's End to John o' Groats. This is probably because of the logistical challenges around the different routes and the significant investment of time that's required for the journey.
Instead, most people who seek support with this walk do so via help from friends and family.
Necessary Gear
As little high-quality gear as possible. That was my philosophy for doing LEJOG. Here's a quick rundown of everything I took (With 2 to 3 liters of water and all my food, the pack weighed around 16kg):
Smartphone
Journal and pen
Toiletries (toothbrush, toothpaste, deodorant…)
Sunscreen and insect repellent
Summer sleeping bag
Inflatable sleeping pad/mattress
Inflatable pillow
2-person MSR tent
Lightweight waterproof jacket
Down jacket
Lightweight fleece
Beanie
Baseball cap
2x short sleeve t-shirts
1x long sleeve winter athletic shirt
1x pair of shorts
1x pair of hiking trousers
2x pairs of running socks
3x pairs of boxers
Flip flops (you'll want these for shower shoes!)
Hoka trail shoes
Tips for cycling or hiking LEJOG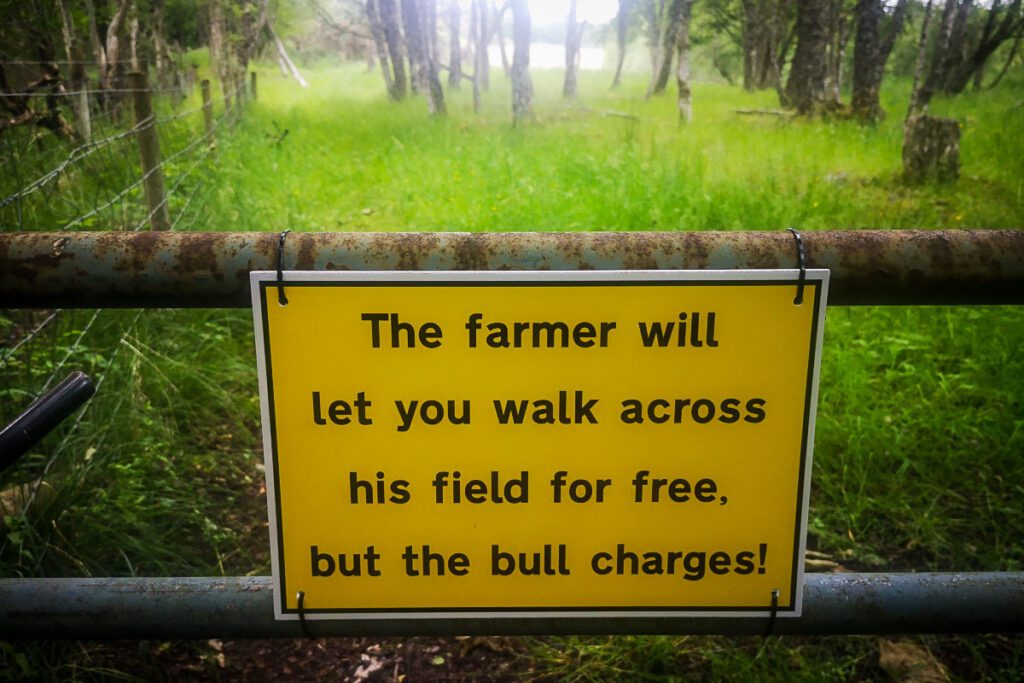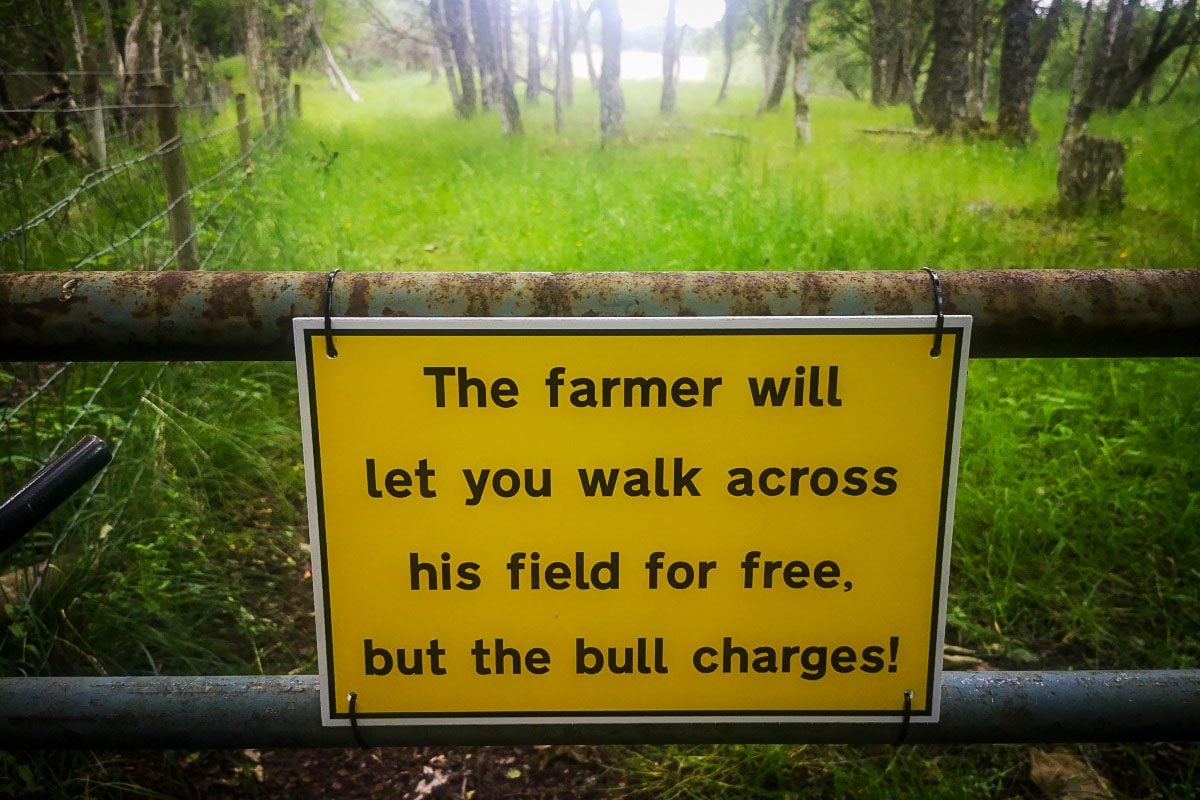 It goes without saying that cycling and hiking LEJOG are two very different experiences! The first is usually over in around 2 weeks; the latter can take well over 2 months.
Nevertheless, the tips that'll help you travel the length of the UK often apply to both. Here are a few things to keep in mind as you prepare for the trip:
1. Consider going south to north
The prevailing wind in the UK is from the southwest, which (in theory!) means you'll have the wind at your back. Having said that, I did the opposite because my "home" is in the south of England. I thought I'd get a psychological boost by getting closer to home each day.
Determine which route is best for your specific needs, but remember you can do it in either direction.
2. Prepare for the worst
If you're cycling, take spare inner tubes, brake pads, and spokes, as well as oil and chain cleaner (plus other basic equipment of that nature). If you're hiking, take things like a water filtration device to ensure you always have something to drink.
3. Take regular breaks
Partly to take in the beautiful scenery and partly to give your muscles a rest along the way.
4. Take rest days
I totally overestimated my ability to keep on keeping on! Within a week, my body was ruined and I needed a rest day. When planning your itinerary, be sure to plan for rest days, and maybe give yourself more than you initially think you'll need. Remember to look after your mind and body.
5. Remember Scotland isn't the finish line
Crossing the border into Scotland is a big achievement, but there's still a long way to go!
6. Train appropriately
I cannot stress this one enough! You'll feel fitter with each passing day in the saddle or on the trail, but you should still do some extensive training (in all weather conditions) beforehand to prepare your body for the rigors of LEJOG.
7. Take insect repellent
The midges (aka 'mosquitoes' for those of you across the pond) in Scotland are notoriously bad and can easily ruin an evening if you're camping there unprepared.
8. Take a back up power bank
The only thing worse than not having enough power to take a photo of an awesome view is not having enough power to use your GPS.
9. Pack a journal
This experience could change your life. But it's also surprisingly easy to forget. Keeping a daily journal entry will be a lasting reminder of your trip and the mental journey you accomplished along the way.
10. Pack light
Less is more when you're packing for LEJOG. The more kit you take, the more you have to carry, and every kilo counts. As a rule of thumb, when getting your items/clothes/equipment together, cut your gear down as much as you think is reasonable…then cut it some more.
11. Invest in quality gear
The gear you do take should be the highest quality you can afford. You'll appreciate spending more on good equipment (especially waterproof shoes, if you're hiking) when you're out on the trail or road.
12. Speak to the locals
The people you meet along the way will help make your experience so special. If you have the energy, be sure to engage with the many locals and fellow travelers you'll encounter.
13. Focus on the here and now
It's easy to become despondent when you're exhausted and still have a thousand miles ahead of you. Take it slow. Focus on the moment. My mantra was "step by step". If I looked further ahead, I'd find myself questioning my life decisions!
Self-drive from Land's End to John o' Groats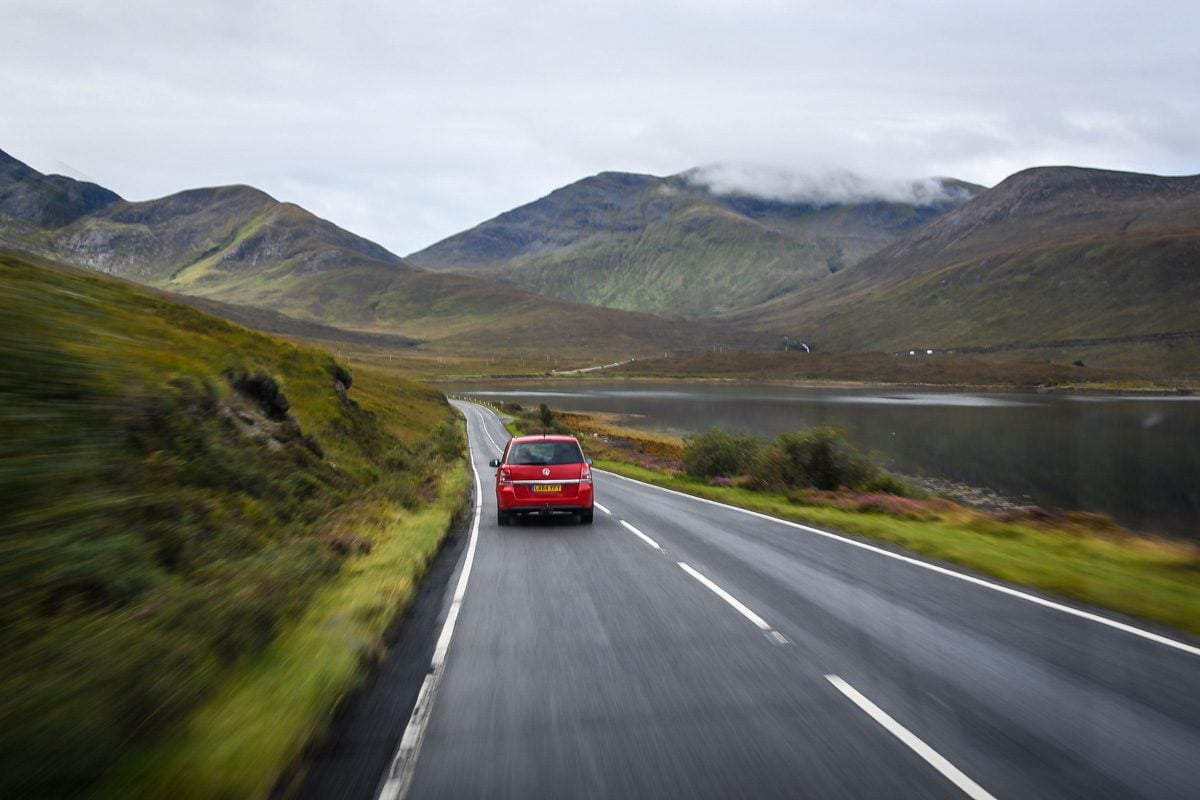 If you don't fancy the physical element of traversing from Land's End to John o' Groats, there are alternatives!
Driving the route could be the way forward. An epic road trip, you'd be able to explore the UK in a much shorter time frame (if you choose).
Consider renting a campervan to test out van life while traversing the length of the UK. (Hint: The UK is actually very campervan friendly!)
The route
Once again, the route you take depends on your intentions and desires. If you have time to spare and want to explore, your options are basically endless – far more so than if you go by bike or foot.
Beyond some of the highlights I listed above, check out these epic places to visit in Scotland for some inspiration on where you might want to visit.
However, if you're trying to get from Land's End to John o' Groats as quickly as possible, you could consider this route:
A30 from Land's End to Exeter
M5 from Exeter to Birmingham
M6 from Birmingham to Gretna Green
A74 from Gretna Green to Abington
M74 from Abington to Glasgow
M73 from Glasgow to Mollinsburn
M80 from Mollinsburn to near Bannockburn
M9 from near Bannockburn to near Dunblane
A9 from near Dunblane to Latheron
A99 from Latheron from John o' Groats
Other resources for planning your road trip through the UK
Psst! You can also check out these Campervan Tips from Danny before you commit to driving a campervan through Scotland.
Land's End to John o' Groats by public transportation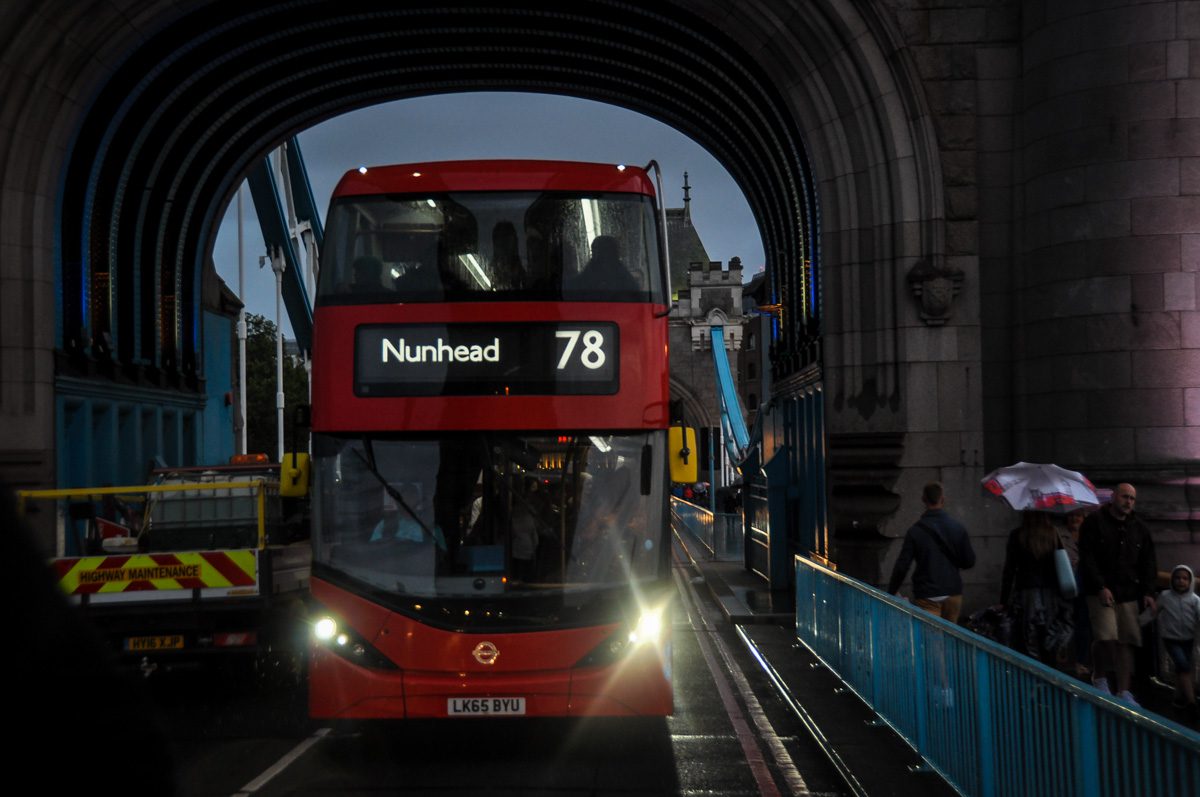 Want to get from Land's End to John o' Groats without breaking a sweat or spending time behind the wheel? Consider taking public transport.
Again, there are countless route options to choose from here. At the time of writing, a quick Google search suggests that the quickest journey from south to north would involve the following:
The whole trip would take over a day!
Of course, another (quicker and easier) option is to fly. If you can get to Newquay (Cornwall), you can catch a flight to Inverness and then hop on a trail to Thurso or Wick. From there, you can get the bus to John o' Groats.
But if you ask me… where's the fun in that?
Other helpful transportation resources
Where to stay along the route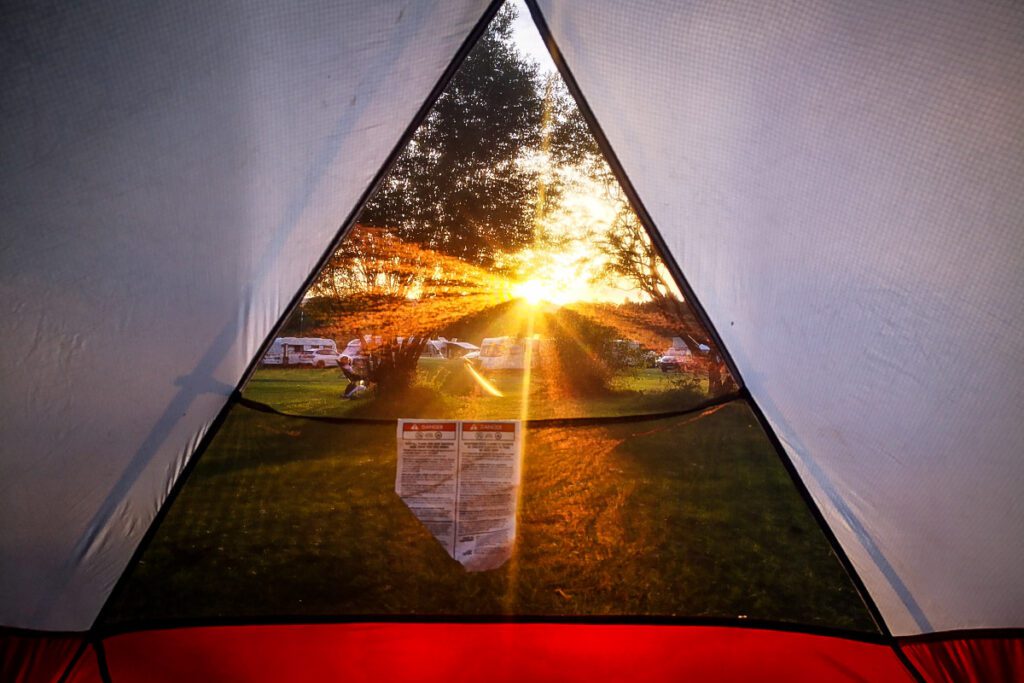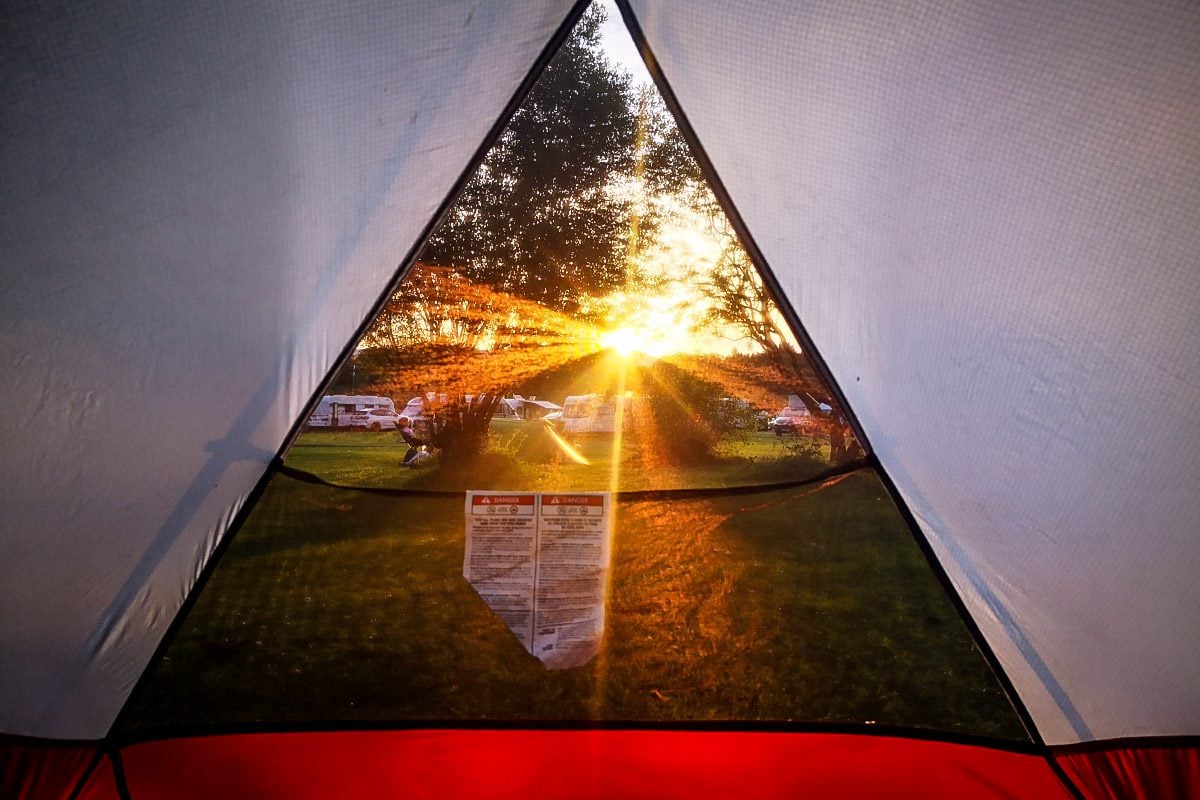 Some people pre-book rooms in accommodation along the route each night. Others stay exclusively in campsites. Many walkers even wild camp from start to finish – treating themselves to an Airbnb everyone once in a while.
Ultimately, where you stay depends entirely on your preferences and budget. Most people use a combination of various options on their trip from Land's End to John o' Groats.
The following are a few of my top recommended campsites that I actually stayed in on my journey. They are listed from north to south (JOGLE) as that is the route I took.
Psst! Be sure to check out our Scotland camping guide for more info and recommendations on where to stay.
Recommended campsites in Northern Scotland
Brora Campervan and Motorhome Club
Friendly owners and a great location, right next to the beach and the John o' Groats trail. Facilities are good but basic – no place to charge electronics other than behind the reception desk. Pubs, places to get takeout, and a supermarket are available in Brora itself, but are a 30 minute walk (1.5 miles), or a 5 minute drive from the campsite.
Lovely spacious campsite with beautiful views over the hills, located on the other side of Drumnadrochit town (when approaching from the north). It's also close to the spectacular Urquhart Castle, which is worth seeing if you have the energy to get there! There are good pubs in town and the Great Glen Way continues right past the campsite, making it the perfect place to stop.
Recommended campsites in central UK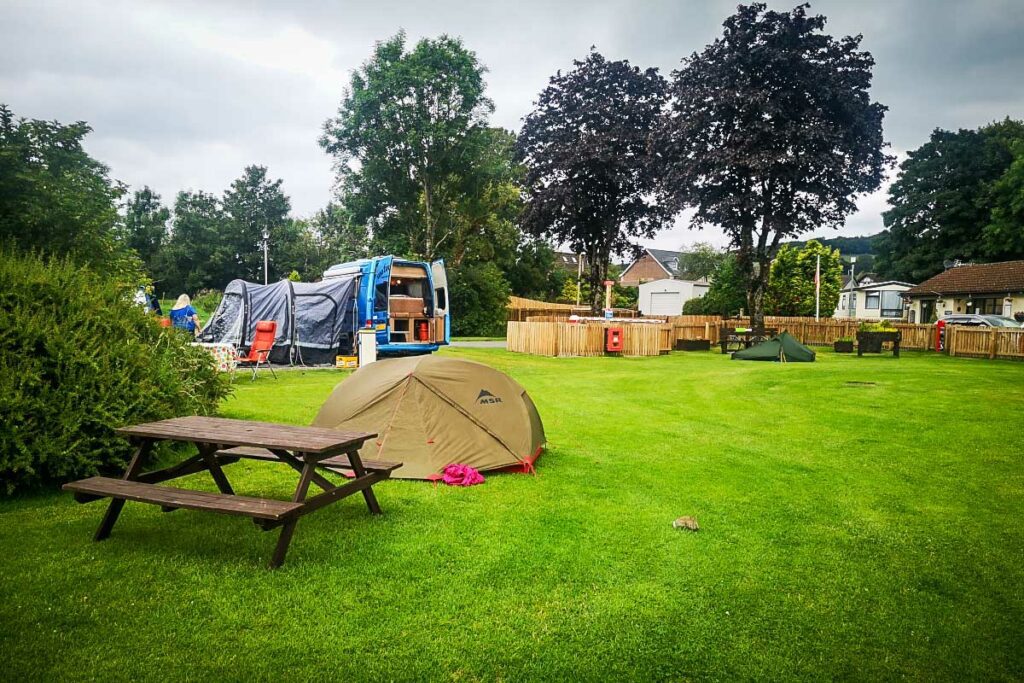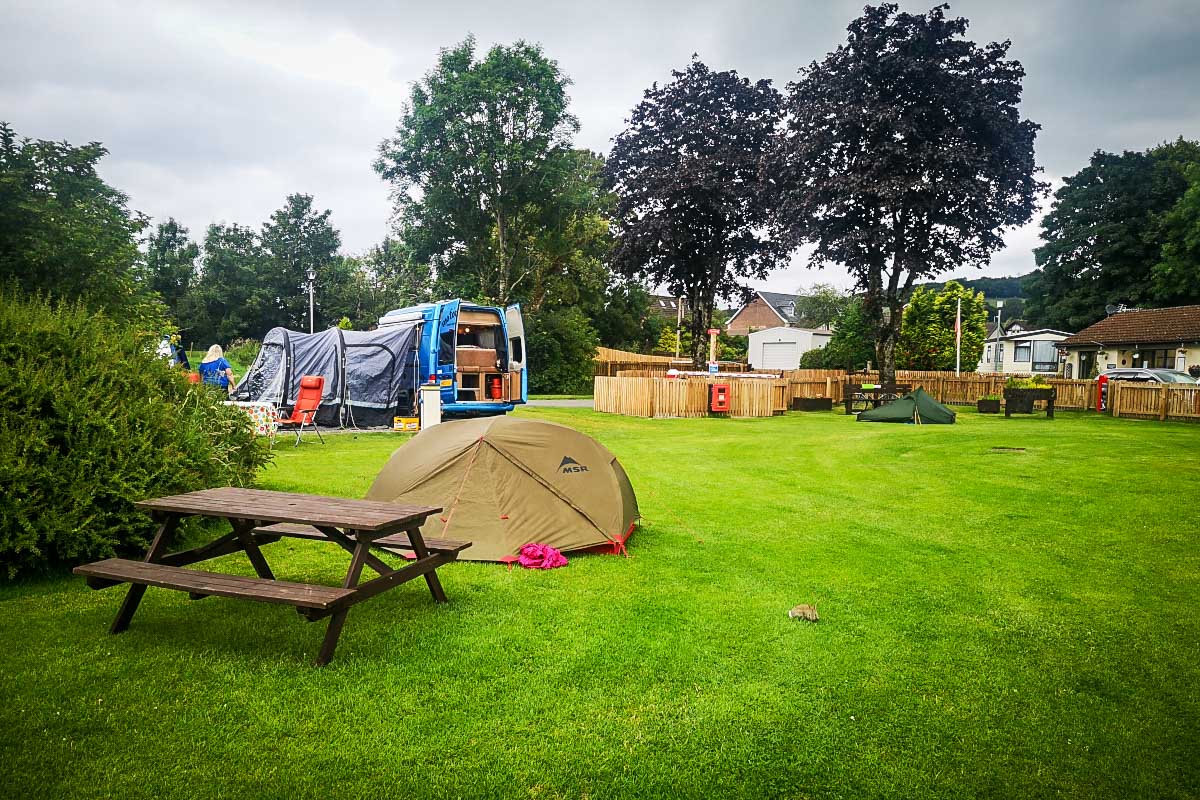 Bruce's Cave Caravan & Camping Park
Location: Just outside of Gretna Green, which is on the border of Scotland and England
This is another great campsite with friendly owners and good facilities – there's even a bathtub where you can have a soak! The name comes from an actual cave that sits onsite, which is where Robert the Bruce, the famed 14 th Century King of Scots, supposedly went into hiding before rising up to defeat the English. Be aware that there are no shops in the immediate vicinity, other than a small store onsite for very basic provisions.
Location: Close to Great Langdale, Lake District
Awesome campsite with modern facilities in a beautiful part of the Lake District. There's a pub nearby, but the campsite reception also sells provisions – including cold beer! There's even a small café that operates out of it.
Recommended campsites in Southern England
Tewkesbury Abbey Campervan and Motorhome Club Campsite
This was an expensive campsite, but its facilities were hard to fault. It's also right in the middle of Tewkesbury – a historic town that's full of charm. There are great pubs here and lots of places to grab some food from.
Location: Just Outside Tavistock
A huge, well-maintained site with friendly staff and lots of top-notch facilities. A river runs down by the bottom of the land as well, which adds to the appeal. It seemed like a popular site, but still had masses of space. Depending on where you pitch your tent, you might have to walk a reasonable distance to the nearest restroom/shower block.
Another big, family-friendly campsite with lots of upscale amenities. This place let me stay for free because I was doing JOGLE for charity, but it would have been very expensive otherwise. Expect lots of facilities, including a bar, swimming pool, and shop. It's a popular site that only just managed to squeeze me in, so I recommend booking in advance if you're there in summer.
Best time to travel from Land's End to John o' Groats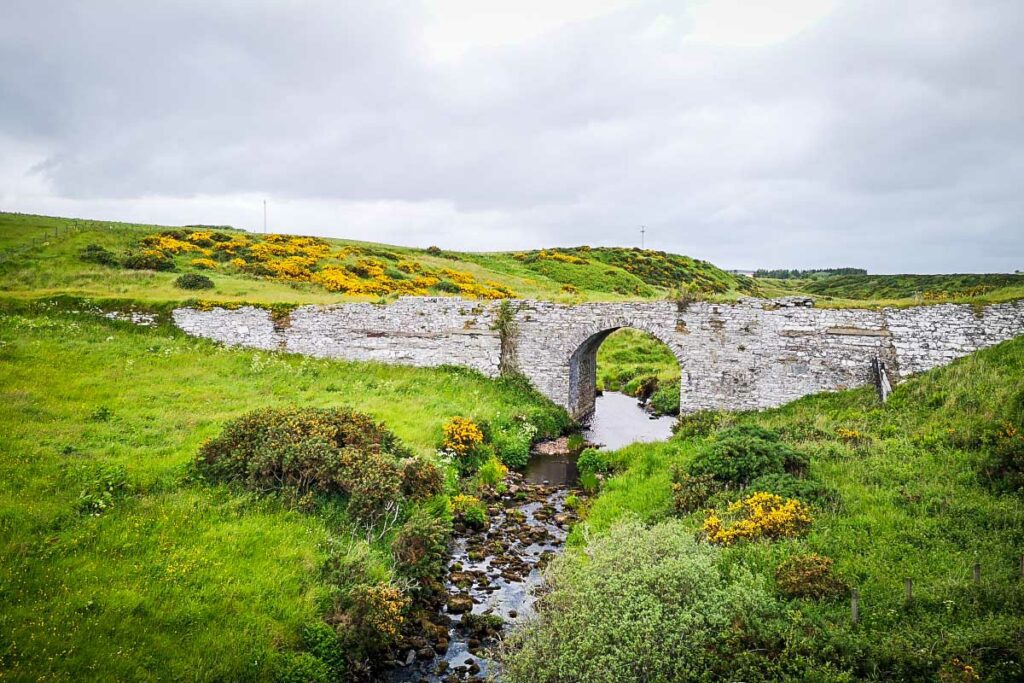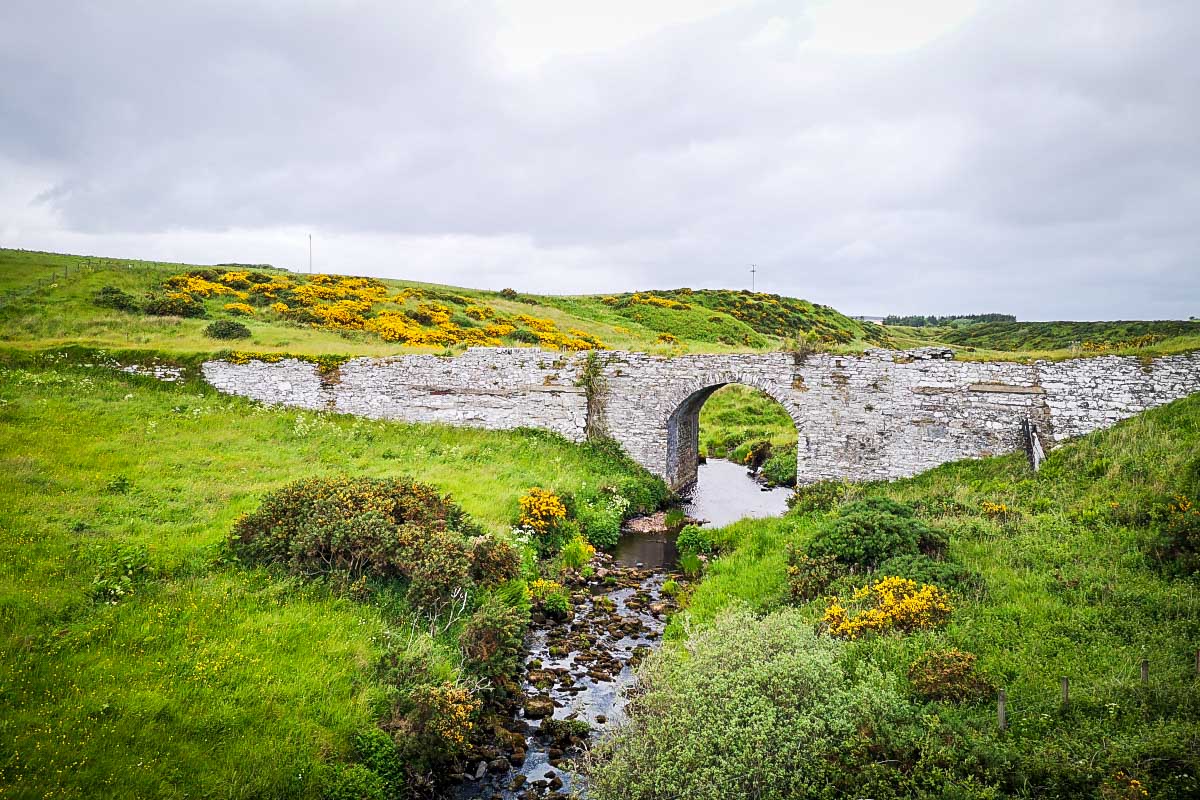 Ideally, the best time to traverse the length of the UK is during the spring or fall, outside of peak travel season and when the weather is most pleasant.
It's important to note that summer and winter in the UK are the rainiest months, while spring and fall are surprisingly the driest seasons.
The weather in the UK doesn't get the same extremes you'll find elsewhere in Europe and North America. While you very well may experience all four seasons in the span of just a few hours (packing layers is key!), the heat is mild and the cold is usually bearable.
In conclusion…
No matter how you choose to do it, traveling from Land's End to John o' Groats is an epic adventure that you won't forget in a hurry. From the people you meet and the scenery you witness to the self-discoveries you make, it really is a trip of a lifetime.
With any luck, the insights in this article will help you get there. All that's left to do is decide your route, get your gear together, and pack your bags.
---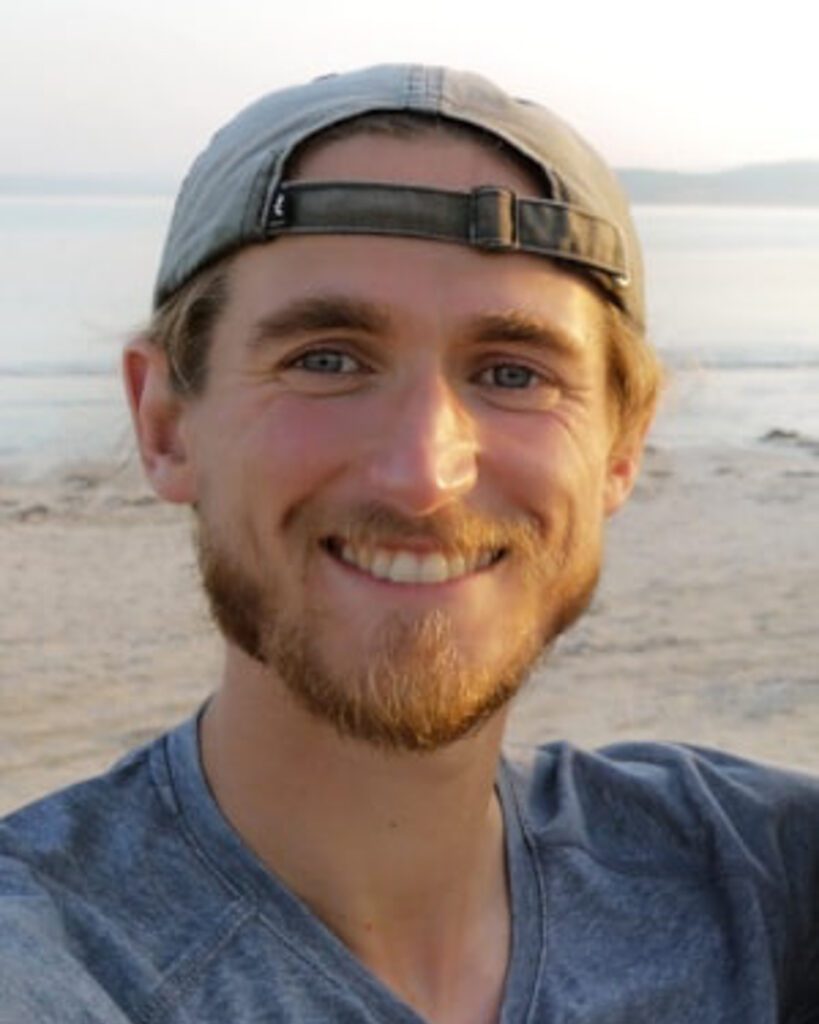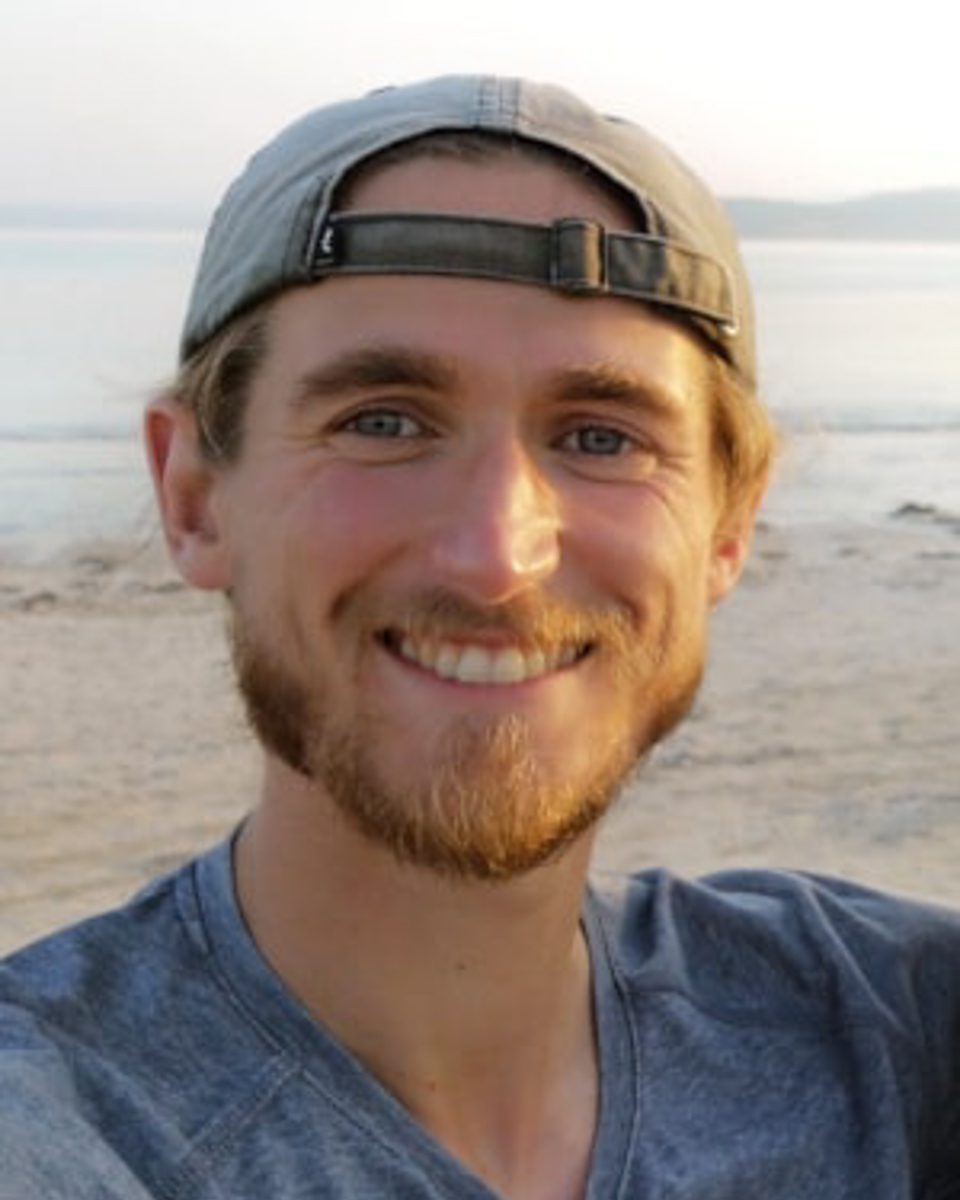 About the author
Danny Newman is a UK native, digital nomad and freelance writer with a deep passion for travel. He's also mad about #vanlife and offers fellow enthusiasts wide-ranging advice and inspiration on the topic over at Campervan Tips.
---
Are you planning a trip to Scotland?
We have lots of resources on travel in Scotland and destinations throughout the country. Check out our Scotland Travel Homepage for everything you need to know, or read some of our favorite articles below.
Save this article on Pinterest for later!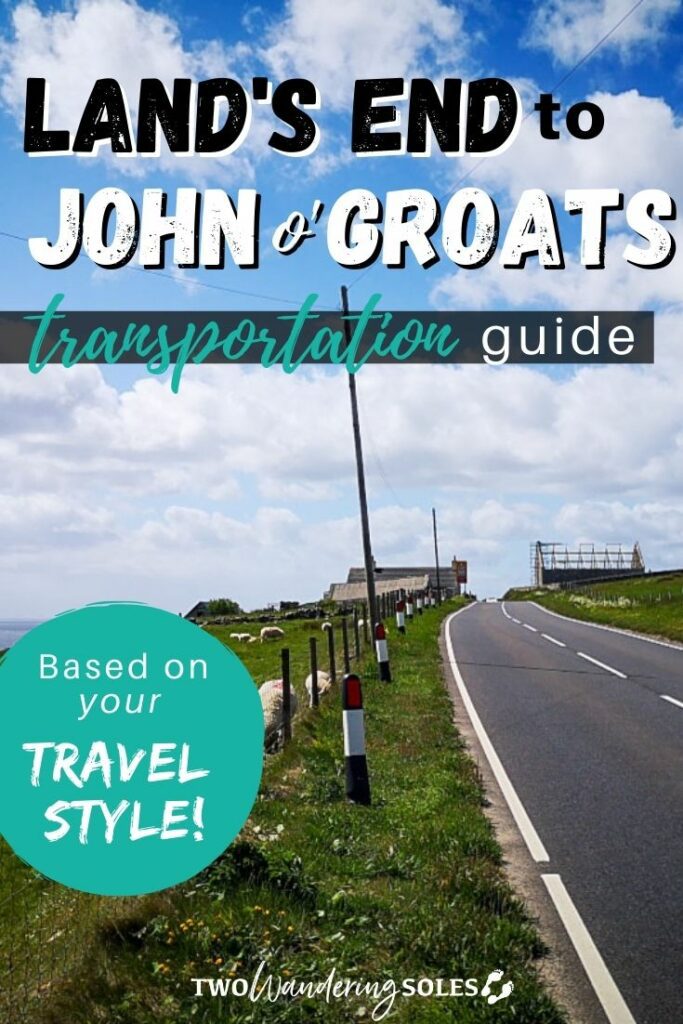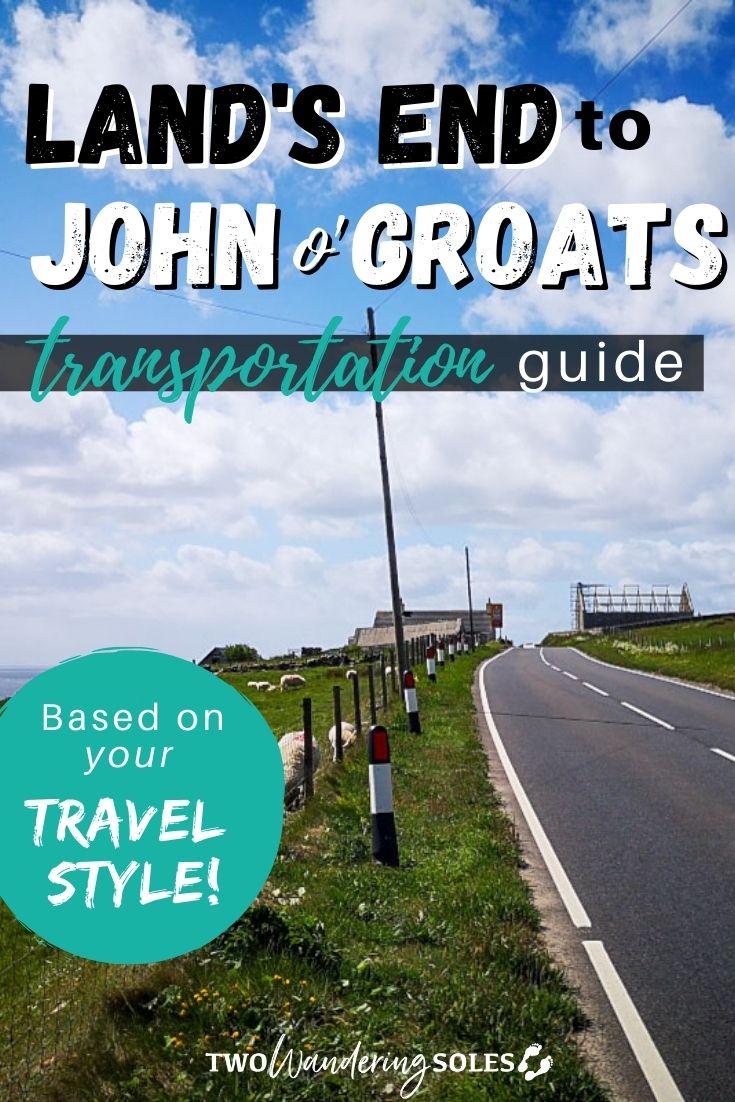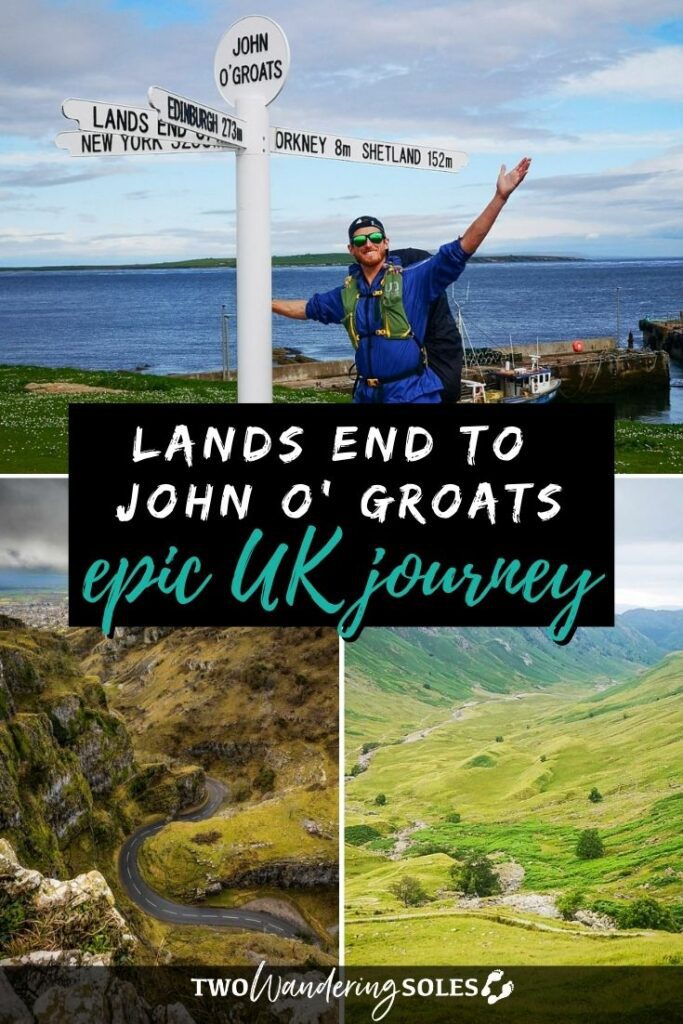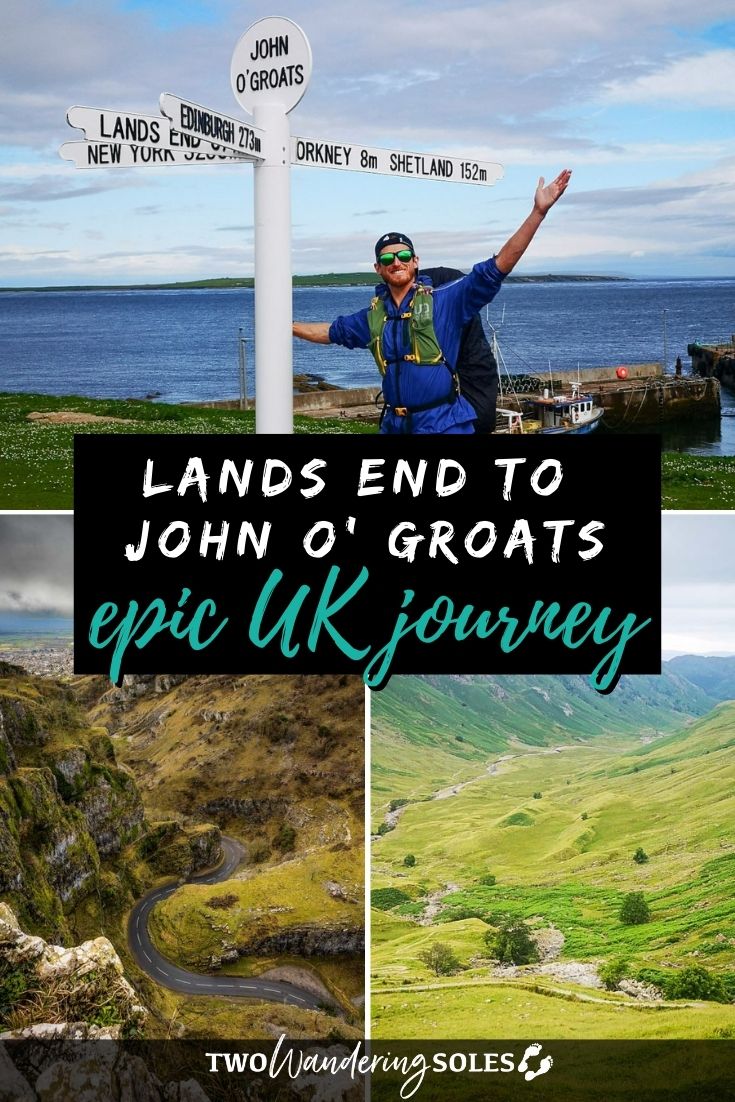 We want to hear from you!
Are you planning to travel across the length of the UK from Land's End to John o' Groats? Which method would you prefer, walking, biking, campervan or car? Let us know if you have questions in the comments below!