If you're traveling to Scotland, you don't want to miss this list of things to do in Glasgow. Considered the gateway to many other incredible adventures in Scotland, it's bound to be on your travel itinerary. In this guide, we're sharing our top picks to help you plan your visit to Glasgow.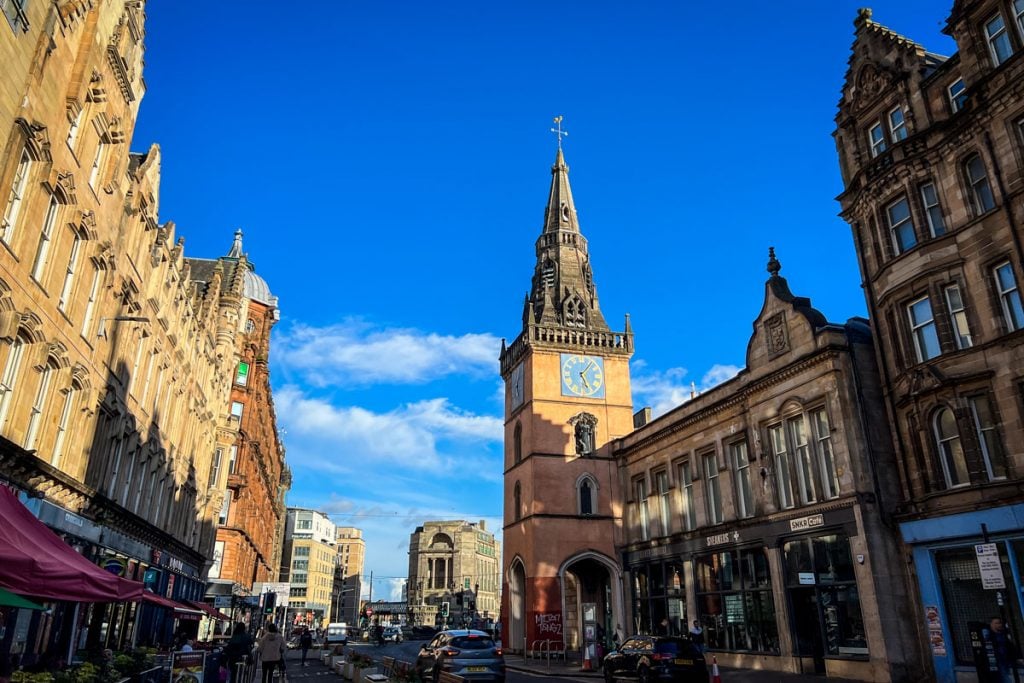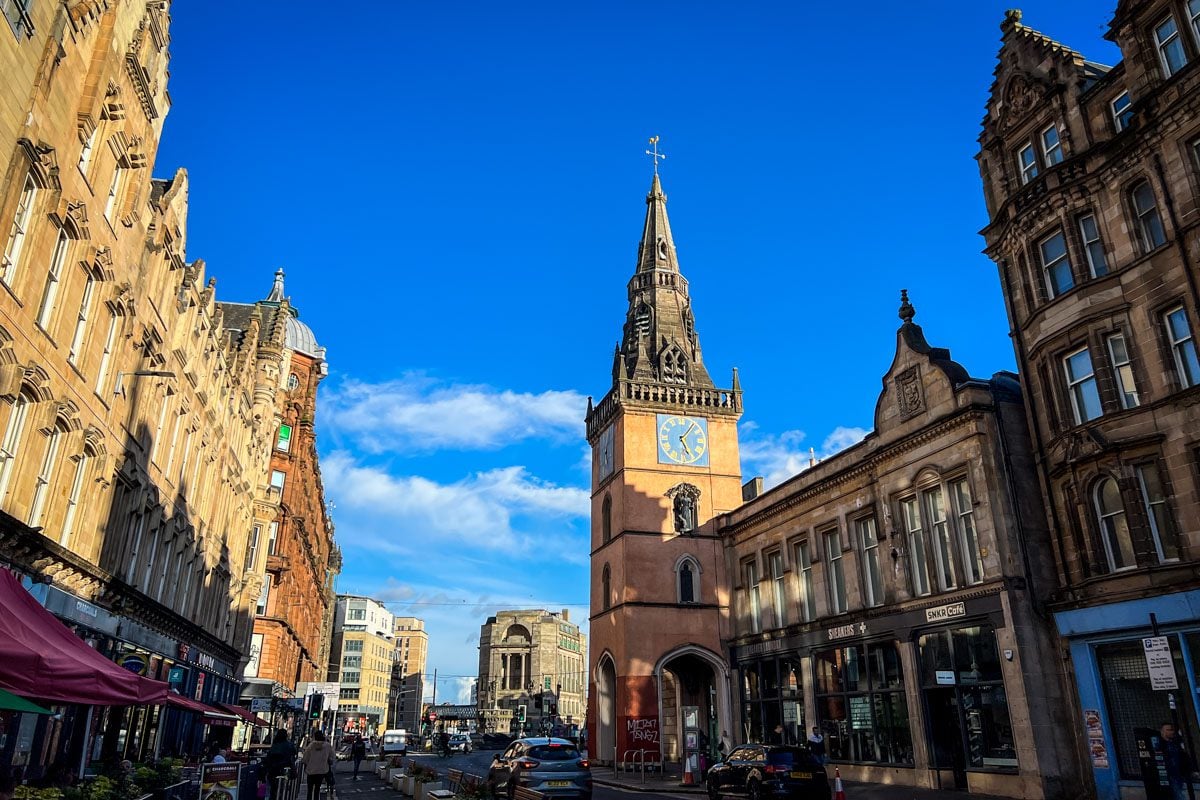 ​​I'm going to give it to you straight — Glasgow doesn't have the same undeniable charm that Edinburgh oozes.
And we didn't fall in love at first sight, like we did with Edinburgh.
Glasgow is a little rougher around the edges. It's not quite as "movie set beautiful".
In fact, at first glance, it's kind of gritty. But in a way that urges you to stay a little longer. Explore a little deeper.
And if you give it a chance, Glasgow will pull you in, and you'll see this city for what it really is…
A city with a beating heart and soul. A city with a lively arts, music and nightlife scene, and some of Scotland's best restaurants. A city where locals pack the streets, instead of tourists.
Glasgow might not be as perfectly manicured as its neighbor to the east. But it is just as worth exploring.
And with plenty of things to do in Glasgow (and lots of ahhh-mazing places to eat!), it is well worth a spot on your Scotland itinerary.
Glasgow Travel Guide
For more tips and advice for planning your trip to Glasgow, jump to the following sections (or just keep scrolling to see it all!).
Psst! If you have time to discover more of the country, don't miss these epic places to visit in Scotland.
---
Top things to do in Glasgow
If you're looking for the very best things to do in Glasgow, here are our top recommendations.
Sample Scottish cuisine on a food tour
Spend the night glamping
Wander through the Cloisters
Take a walking tour that makes a difference
Eat "family style" at this stunning plant-filled restaurant
Walk Insta-worthy Ashton Lane
Keep reading for more detailed information on each of these things and more ideas of fun things to do in Scotland.
1. Sample classic Scottish dishes on a Food Tour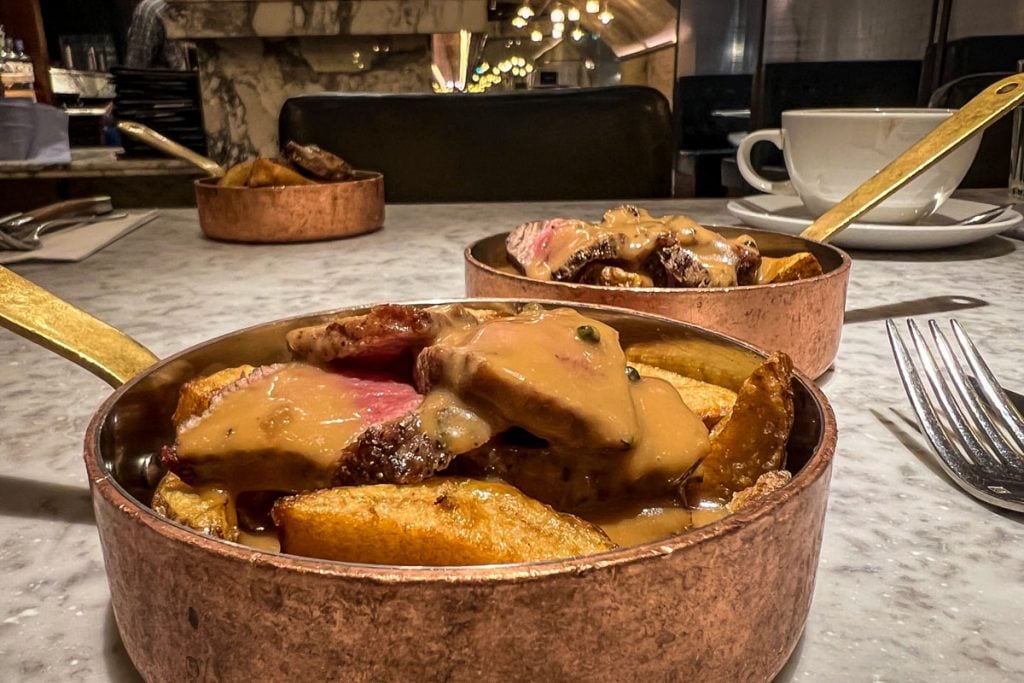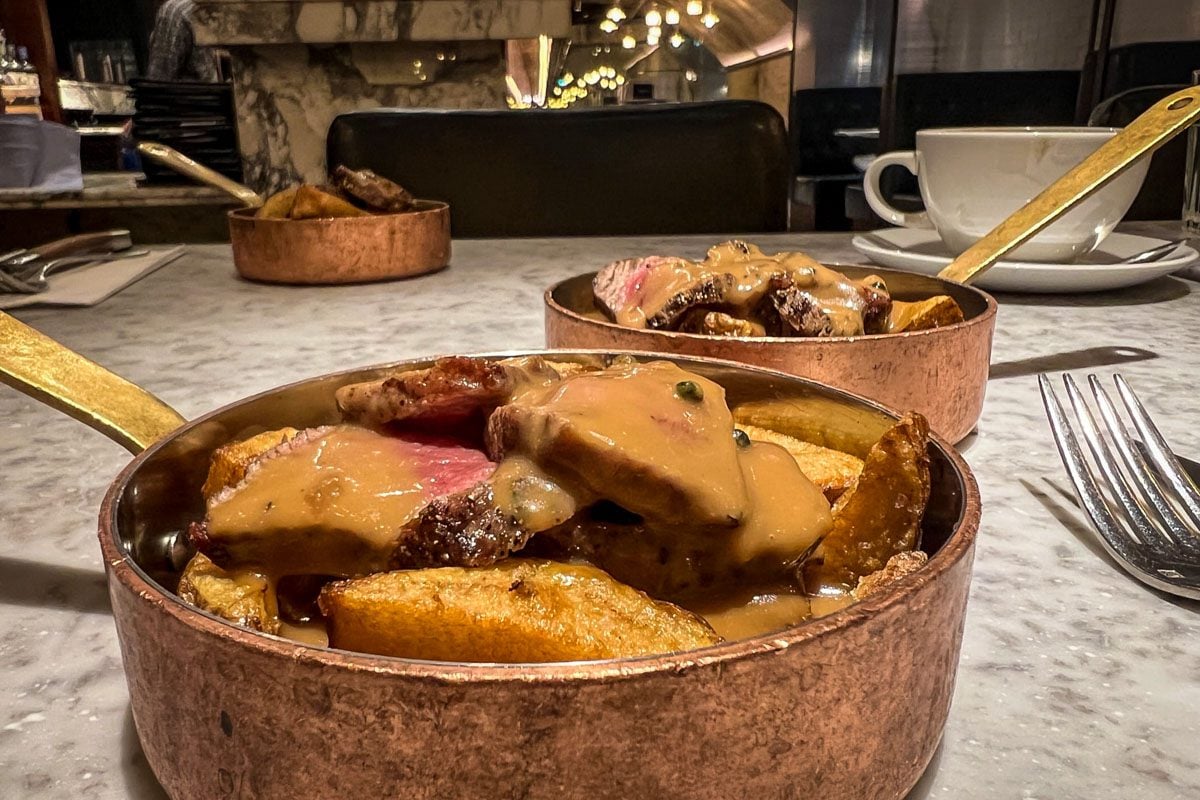 We've taken food tours all around the world for a handful of reasons:
a) You can learn so much about a culture through its cuisine.
b) You get to hang out with a local and pick their brain about food, restaurants and culture.
c) You can try all the traditional foods in a low-pressure setting. So if you're a little hesitant to order a whole meal of haggis, for instance, a food tour is perfect because you'll get a small portion to try.
d) A food tour is probably the most efficient way to eat your way through a city and have the best of the best! (Aka it's the perfect thing to do when you have a short amount of time to explore.)
So yeah, we're huge fans. Obsessed might be a more accurate description.
We've gone on a lot of food tours (Glasgow was our 11th!), so we'd like to think we know what we're talking about.
We've gotta say that this was one of the best food tours we've been on.
There are a lot of food tours in Glasgow to choose from (and most look great!), but this is the one we took.
For the price, we got a huge amount of food and several drinks to pair as well. (Whiskey, a gin cocktail, local beer.)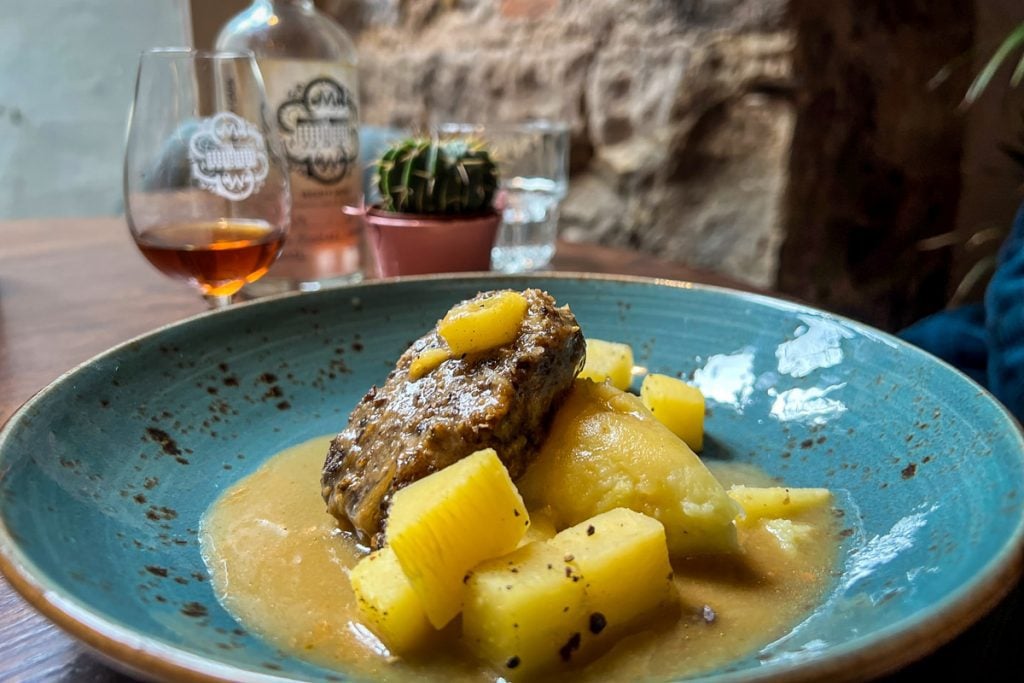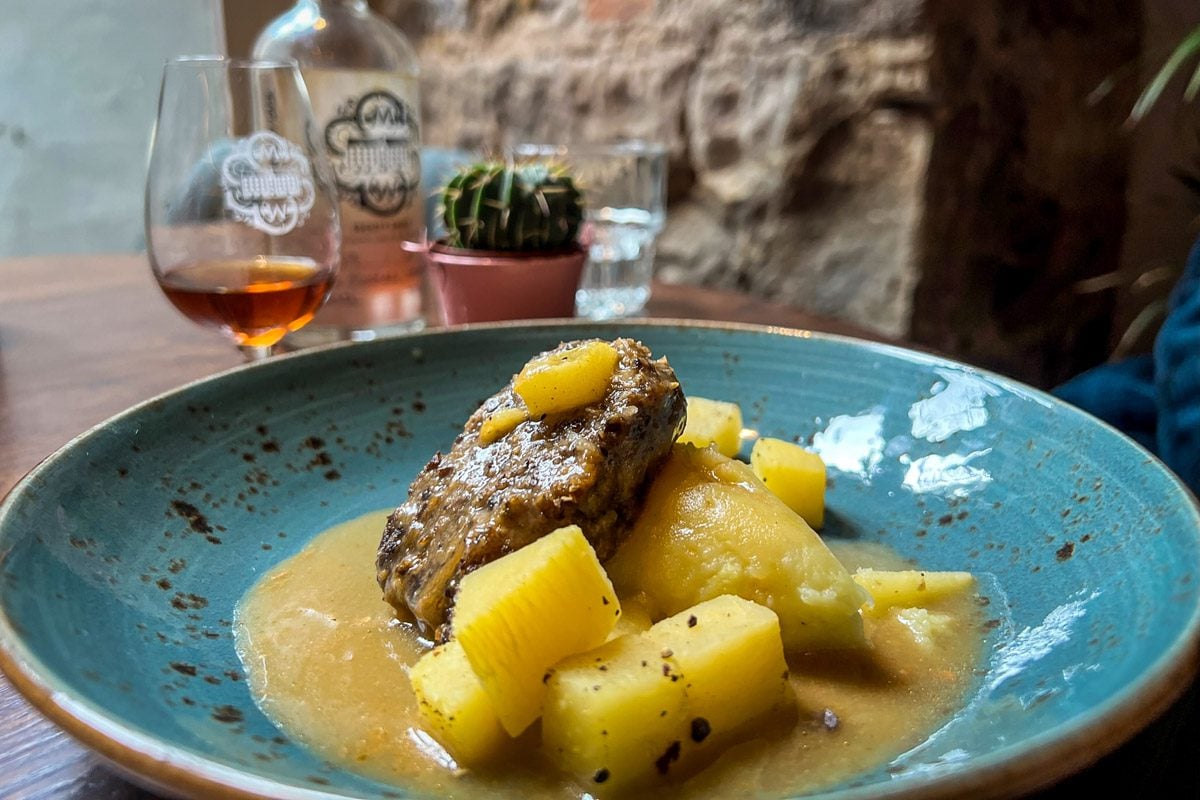 We were able to experience some unique restaurants and try some of the classic Scottish dishes we had a hard time finding elsewhere on our Scotland road trip (like cranachan). Plus, we had the absolute best haggis of our trip (by far!) on this tour.
Our guide was excellent, and in addition to explaining the foods, shared a lot about the city's landmarks and history as we walked between the stops.
It was a truly wonderful tour. If you love trying new foods on your travels, it is our top recommendation of things to do in Glasgow.
Our advice: We would recommend booking your food tour well in advance, as they do book up. We originally were planning to take a food tour in Edinburgh, but they were totally full during our visit. So if you have one in mind, avoid disappointment by booking your spots early.
---
Want to save time and energy on planning?
We traveled in Scotland for about 2 weeks and were able to visit most of the highlights of the country, including most of the top places to visit.
We took our 2-week travels and created the perfect Scotland road trip itinerary. We'll send you our complete 2-week itinerary, filled with tips and advice. Just click below to get your 2-week Scotland road trip itinerary today!


---
2. Spend the night 'glamping' just outside the city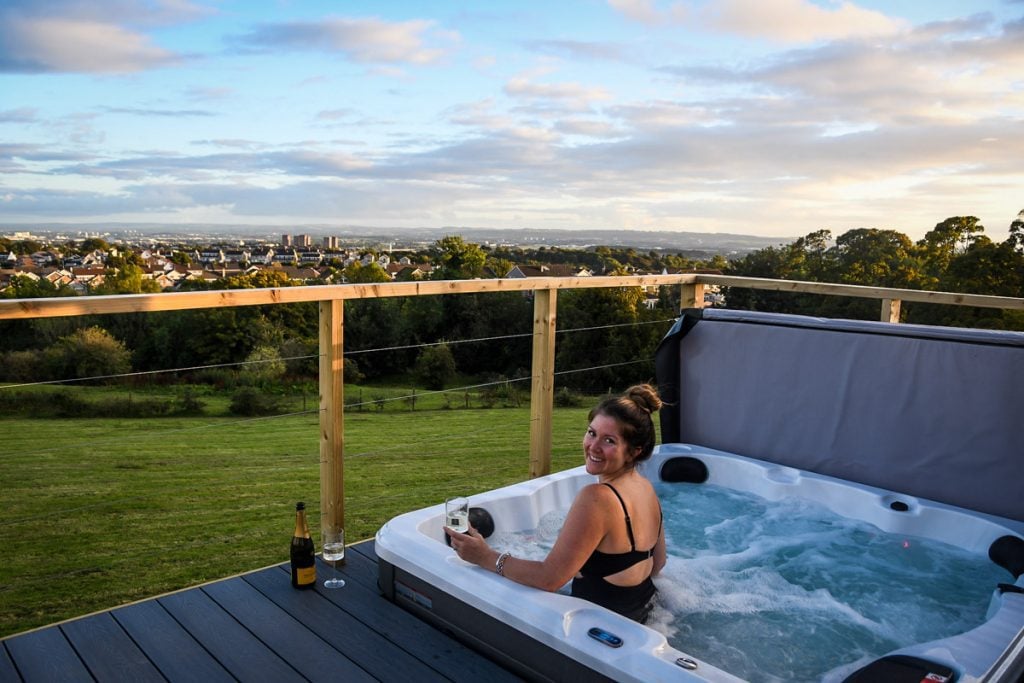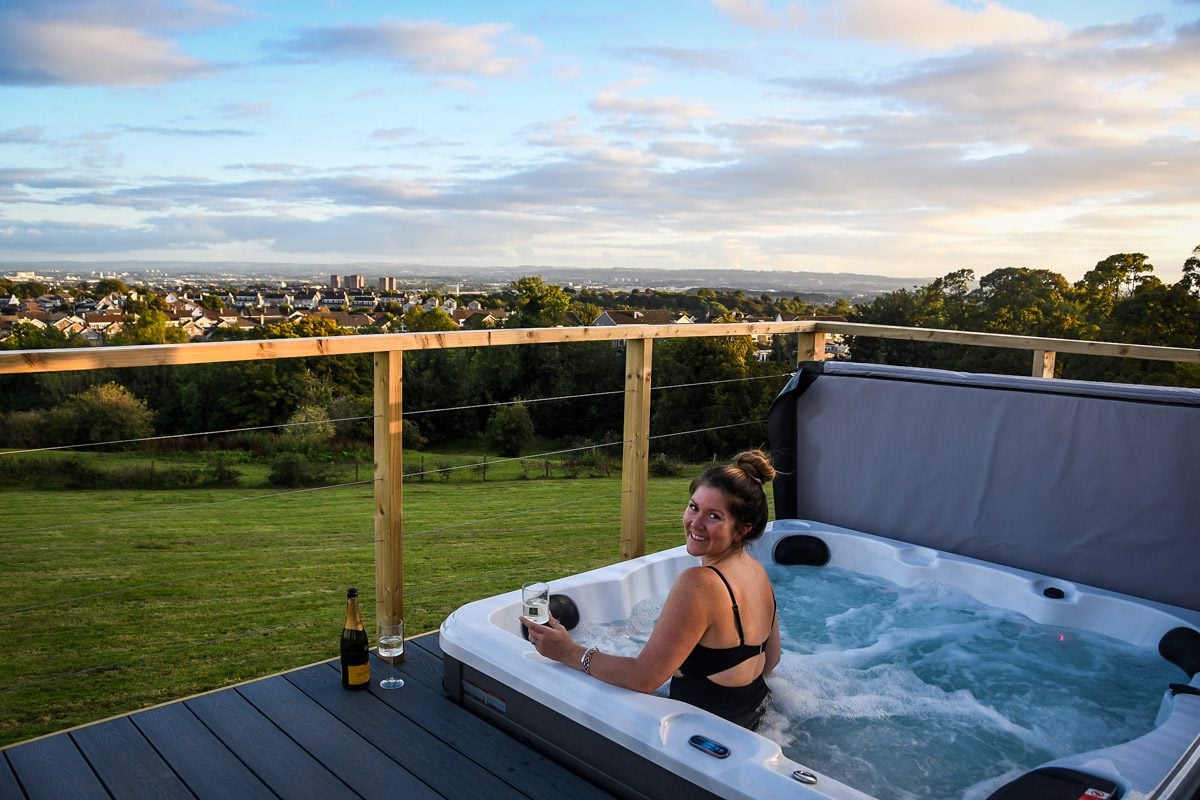 Spending the night in a glamping pod was one of our very favorite things we did in Glasgow.
Hidden Horizons is situated just a 30-minute drive from the city center, but feels a world away. These newly-opened glamping pods are absolutely stunning, and it's clear the amount of work and attention to detail that has gone into creating this magical place.
Each pod has a unique theme, and it comfortably-appointed with a small kitchenette, a coffee machine, a super comfortable bed, and most importantly, a private hot tub with a view!
We were treated to a spectacular cotton candy sunset over Glasgow. Pure magic.
Our only regret is that we didn't book two nights.
So after you make your reservation, here's what you're gonna do…
Go to the supermarket to grab a bottle of wine or bubbly and some snacks to enjoy so you don't have to leave once you're there. Be sure to arrive right at check-in so you can maximize your time in this unique place. As soon as your arrive, change into your swimsuit and get into that Jacuzzi in time for sunset.
Now go make that reservation, already!
Our advice: Whether or not it's in Glasgow, we highly recommend glamping, even if just for one night! We have a roundup of the best places to go glamping in Scotland so you can find one that fits your Scotland itinerary and budget.
3. Wander through the Cloisters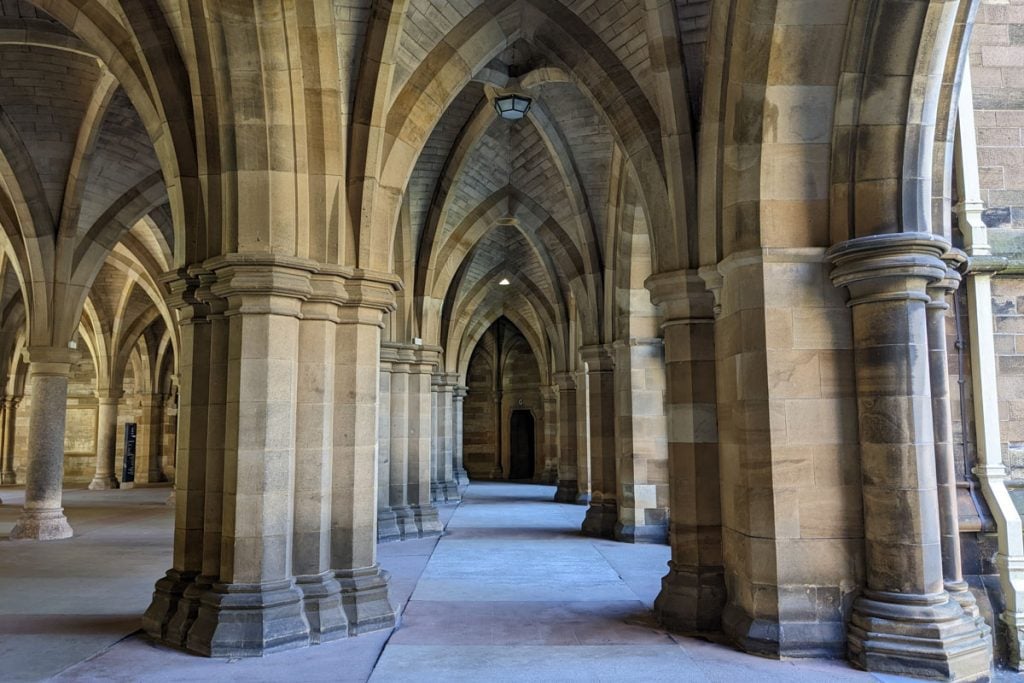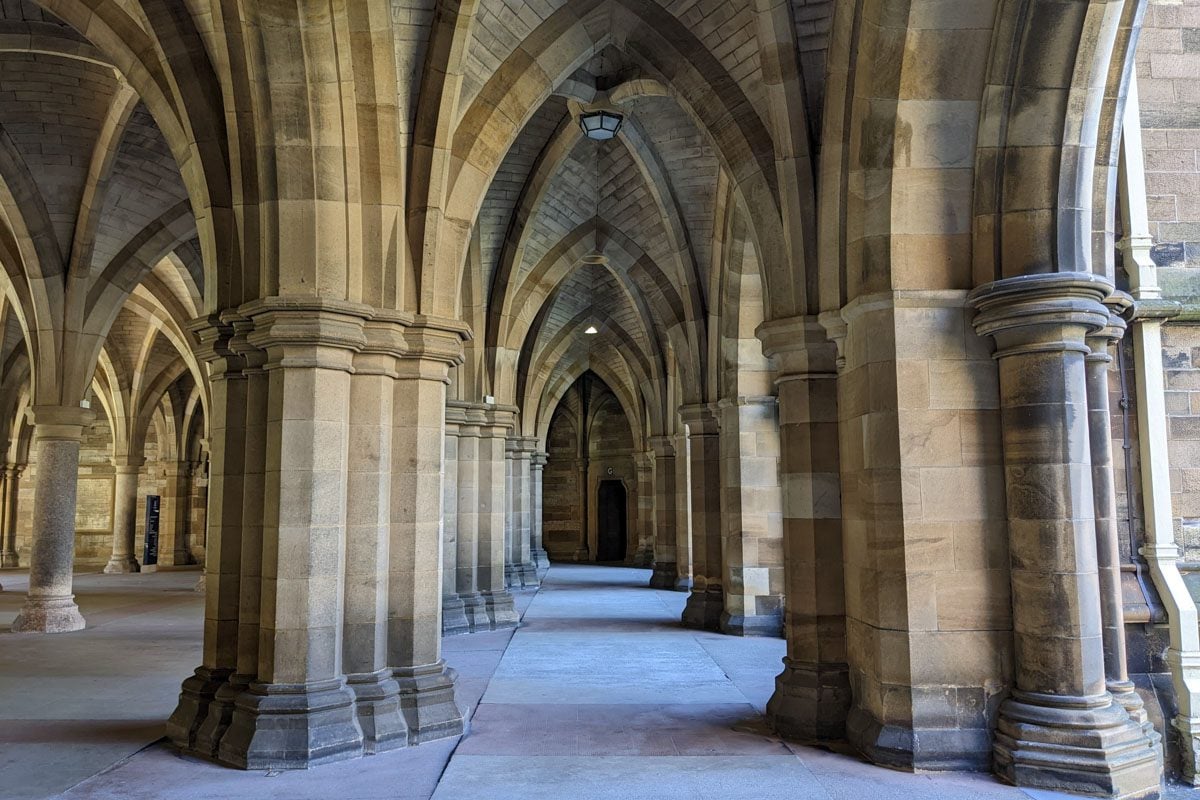 The Cloisters, also known as the Undercroft, are one of the most defining features in the University of Glasgow.
These fluted, impressive archways may look familiar as they've made an appearance in many TV shows, most notably Outlander!
Are you heading to Inverness next? There are several options for transportation between the two cities, and we have a detailed guide on how to travel from Glasgow to Inverness which outlines all of your options.
4. Take a walking tour that makes a difference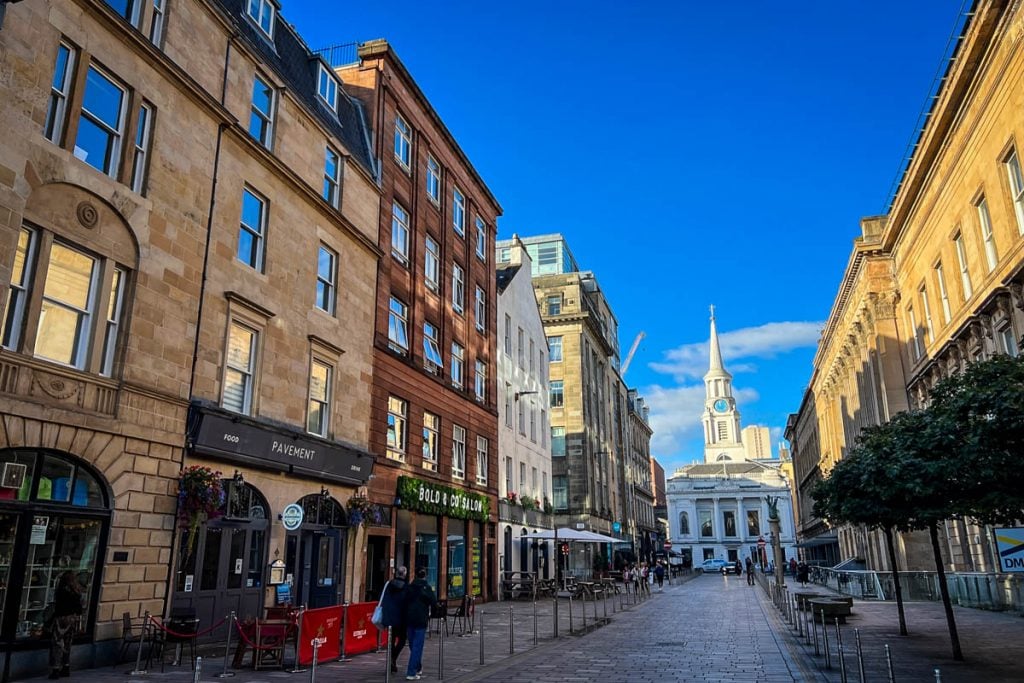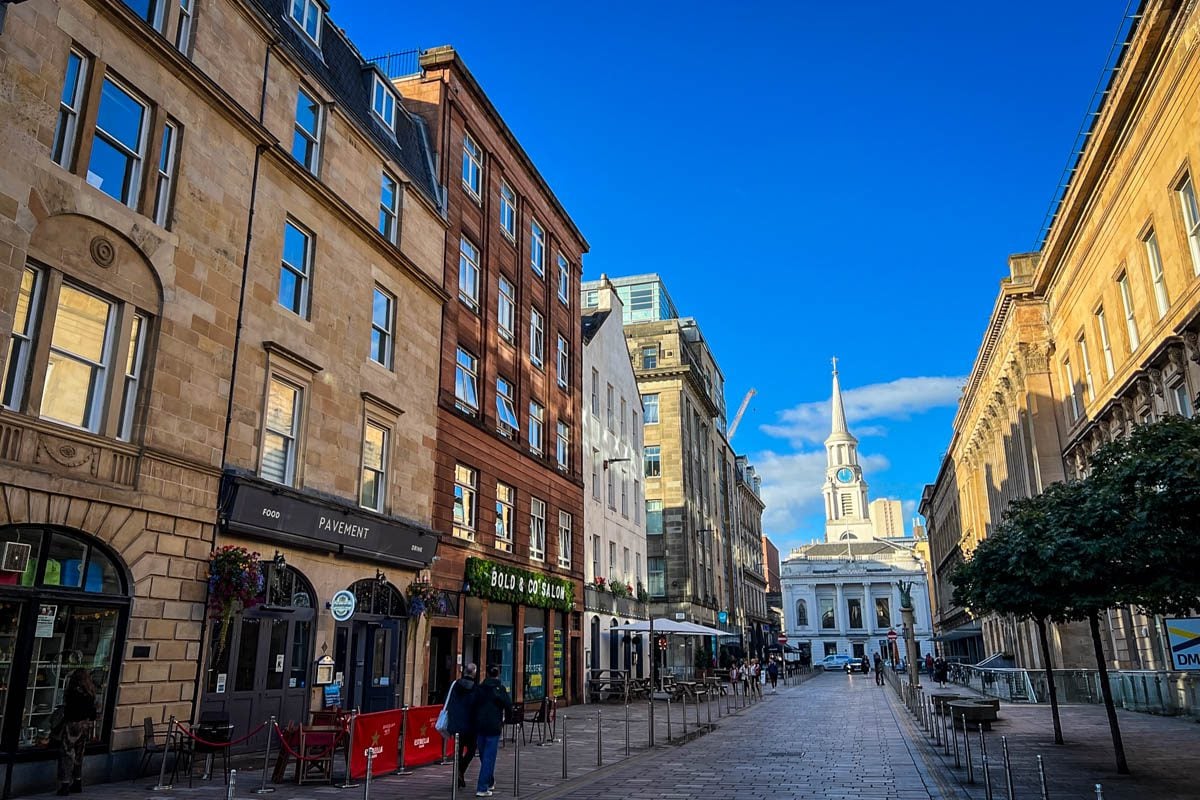 We're big fans of taking free walking tours, as it is the perfect way to orient ourselves with a new city.
Plus, you're shown around by a local who can let you in on tips and hidden gems only locals know about.
Now, there is a free walking tour company in Glasgow, but we actually have a different suggestion…
Invisible Cities is a really unique social enterprise that empowers locals who have experienced homelessness to become tour guides and show visitors around their home city.
Glasgow is one of the cities that this UK-based organization offers tours, giving you the opportunity to support a local in a truly life-changing way.
5. Eat "family style" at this stunning plant-filled restaurant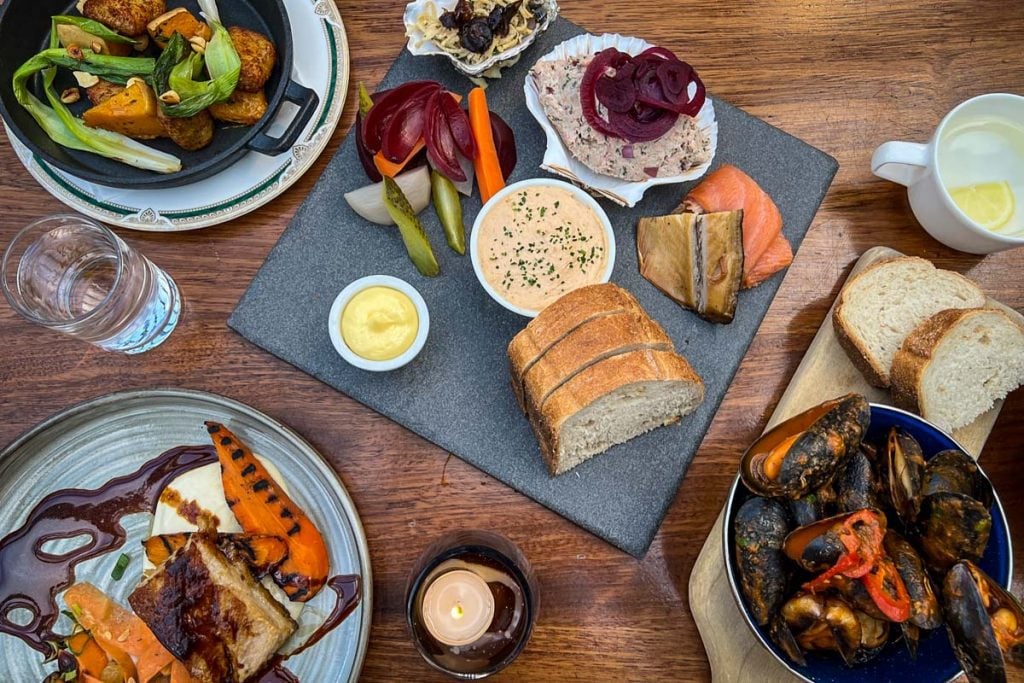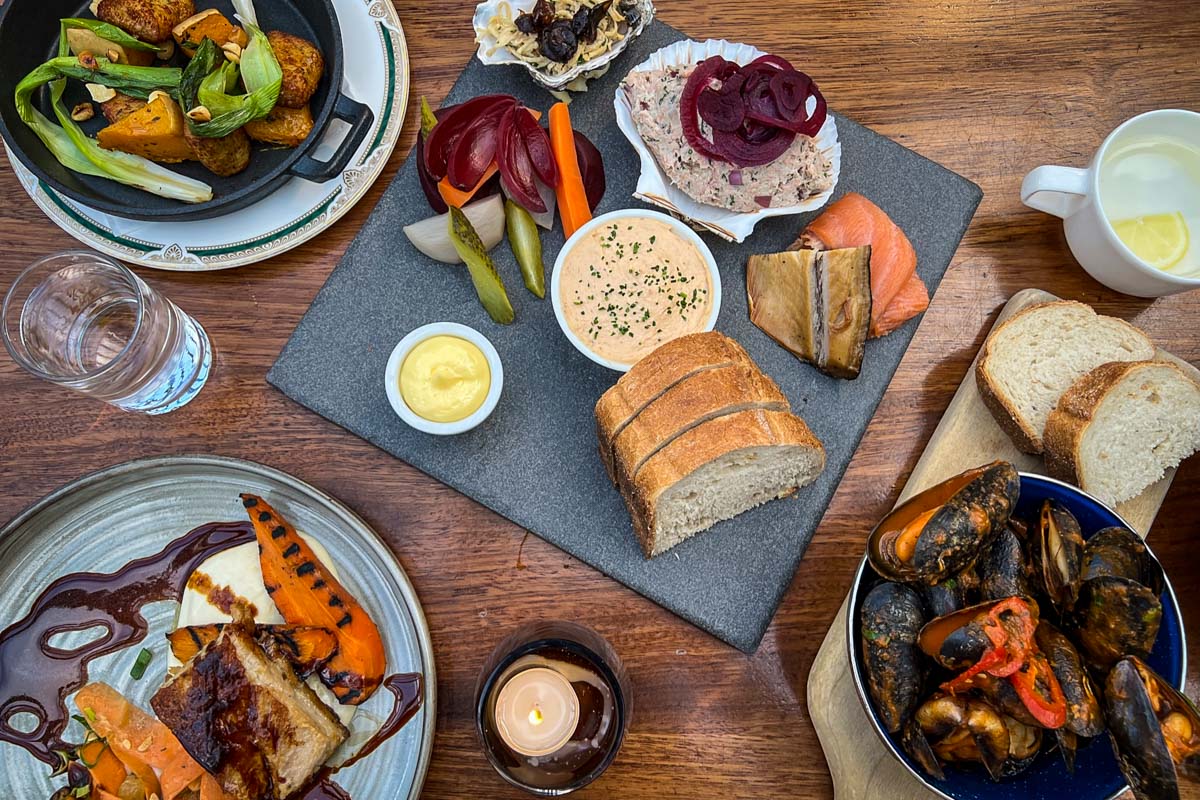 While doing research for our trip to Glasgow, one place that kept coming up was Ubiquitous Chip.
I saw it recommended on other travel blogs. In restaurant guides. And after talking to more than one person who lived in Glasgow, this was a top recommendation.
So it was decided, then. We were going.
This place is quite the establishment. I don't even know exactly how to describe it. But I'll try…
There are different types of restaurants and bars all under one roof that each have their own vibe and menu.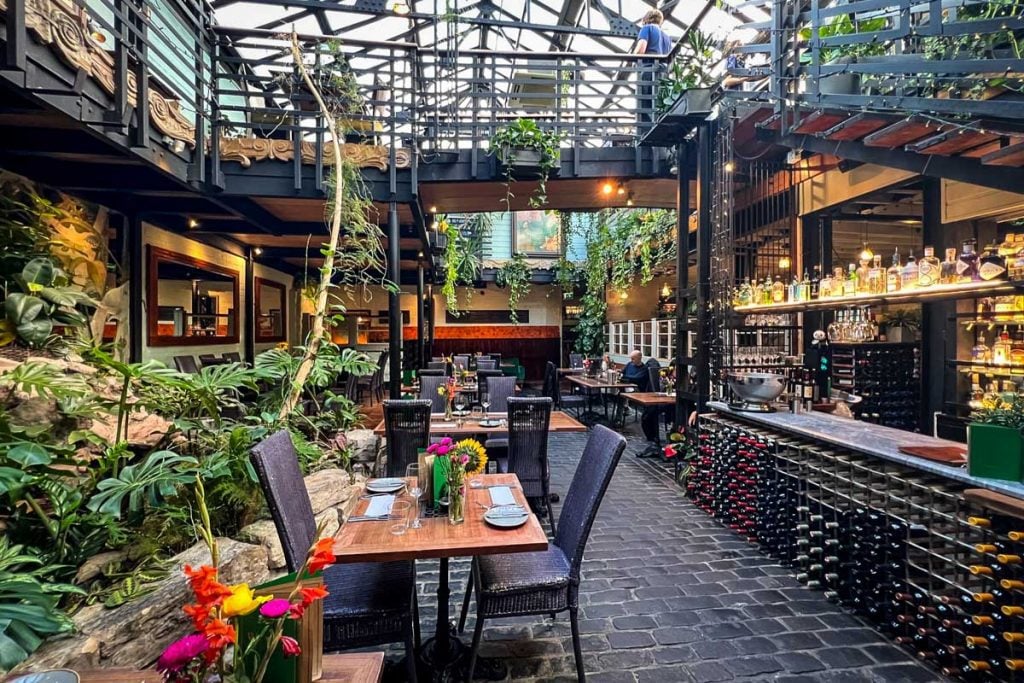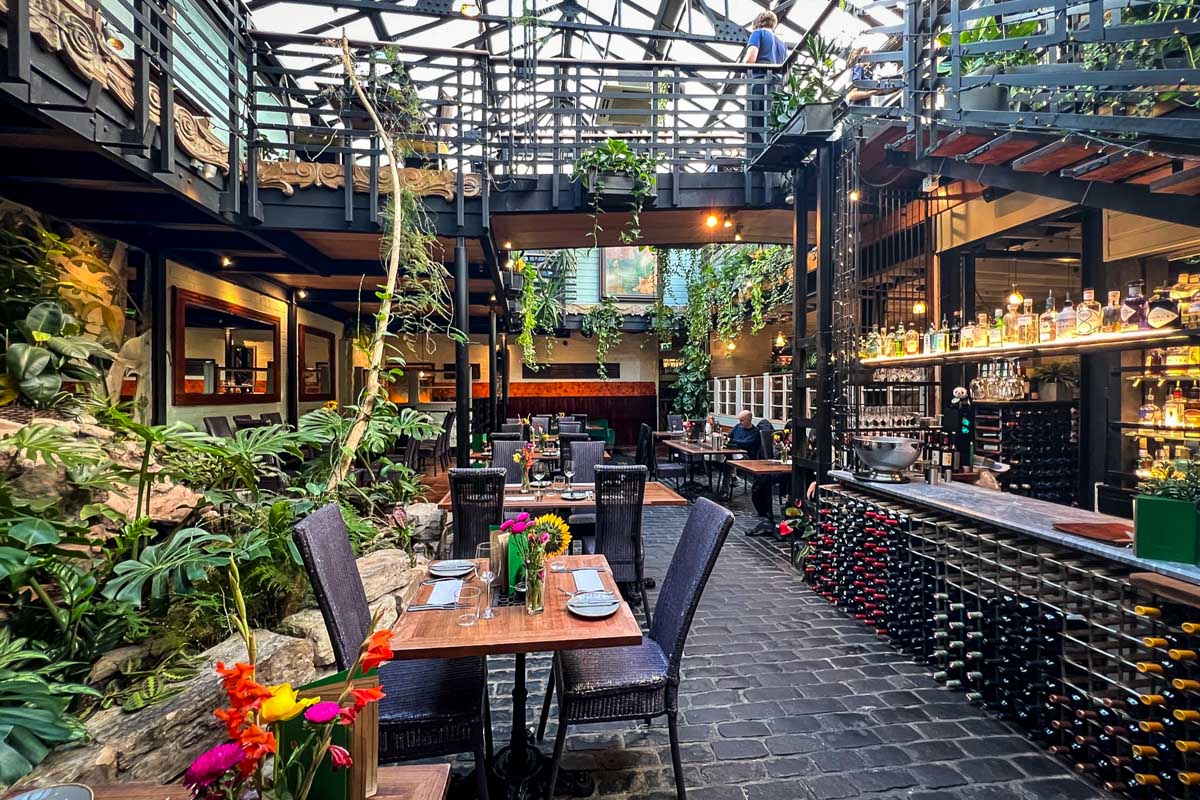 We dined at the restaurant for lunch and shared an embarrassingly large selection of family-style dishes between the two of us. #worthit
The glass ceiling and plant-covered walls gave the ambiance of dining in a greenhouse. A greenhouse that is beautifully decorated and serves tasty bites, mind you.
Everything we ordered was fabulous, and we can understand why this place kept coming up as recommendations for Glasgow.
6. Walk Insta-worthy Ashton Lane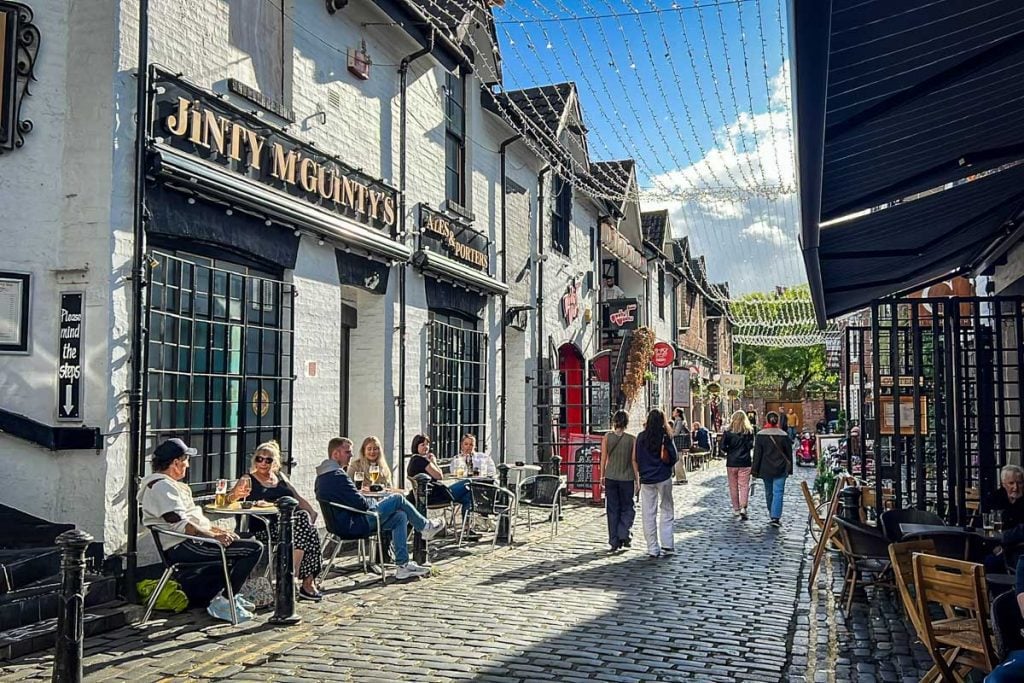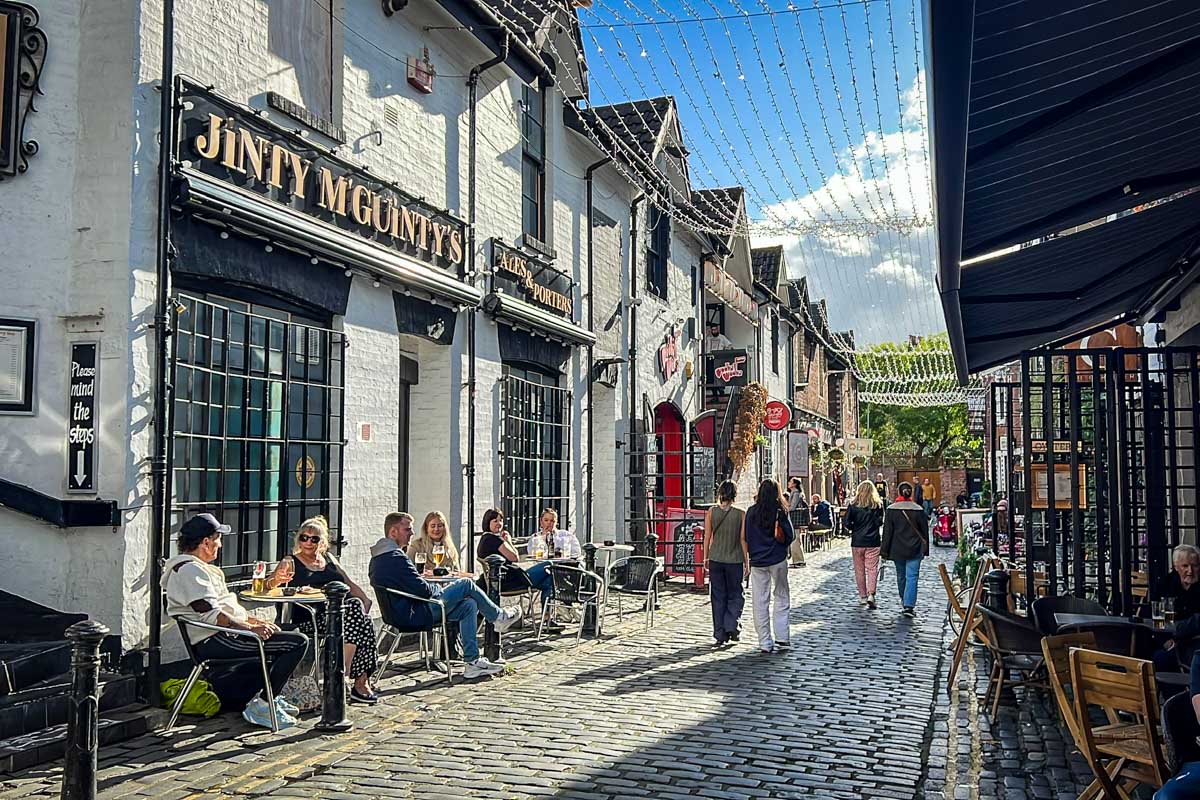 This narrow, cobbled street is what IG influencers dream of. And the rest of us too, because, well, it's super pretty.
Colorful flat billow in the breeze overhead, and cozy pubs and trendy restaurants line the street. Pop into whatever strikes your fancy.
We suggest Ubiquitous Chip (see above) for a family-style meal, a rooftop toast, or a dram of Scotch in their Wee Whisky Bar.
7. Toast drinks at a Rooftop Bar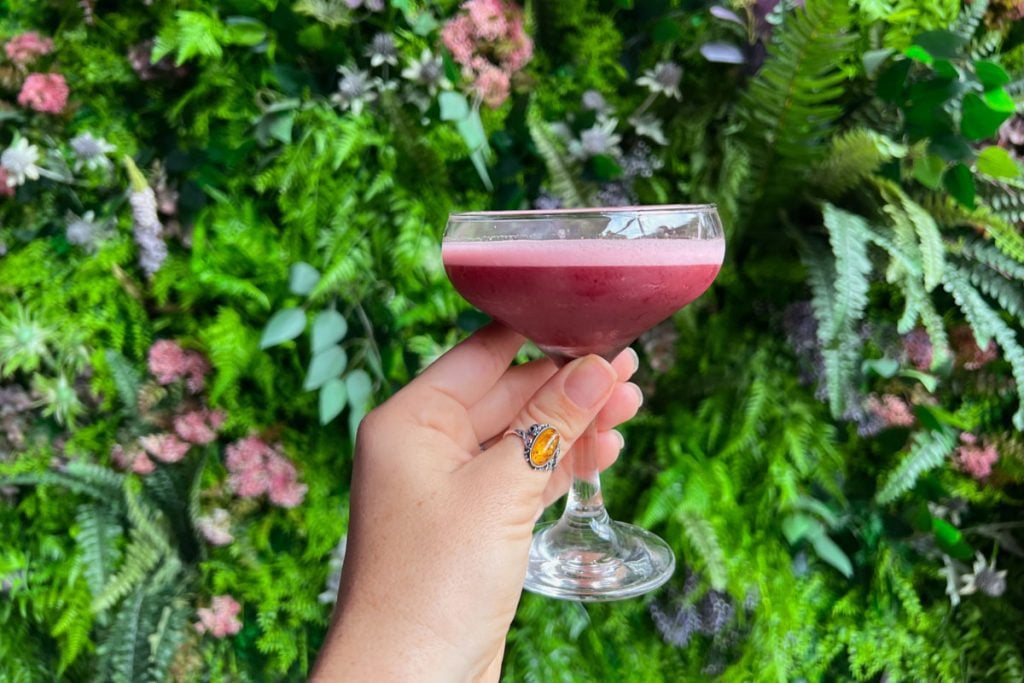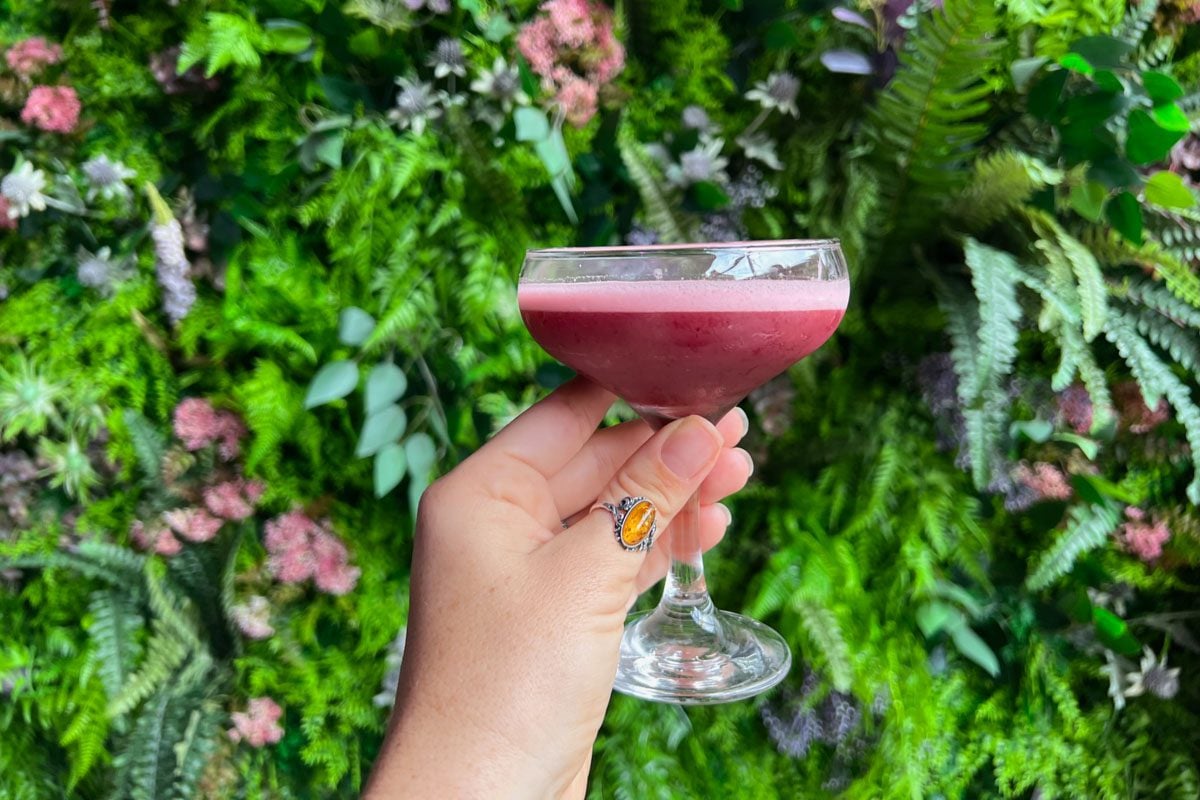 To get some of the best views of Glasgow, head to any of these iconic and inviting rooftop bars for sweeping drink menus and unique bites.
8. Wander Buchanan Street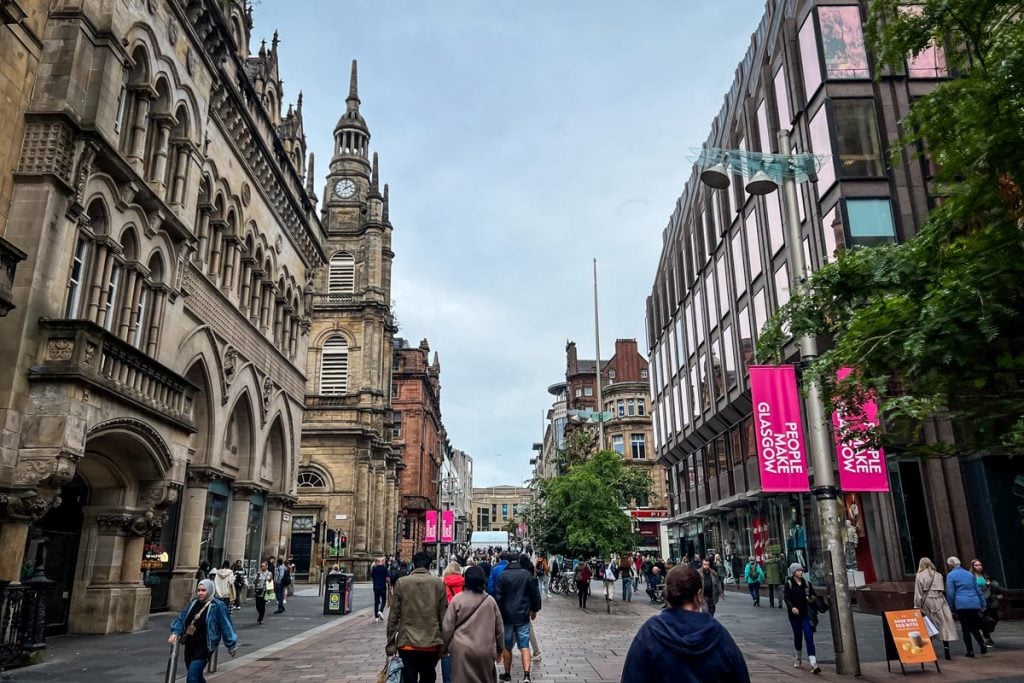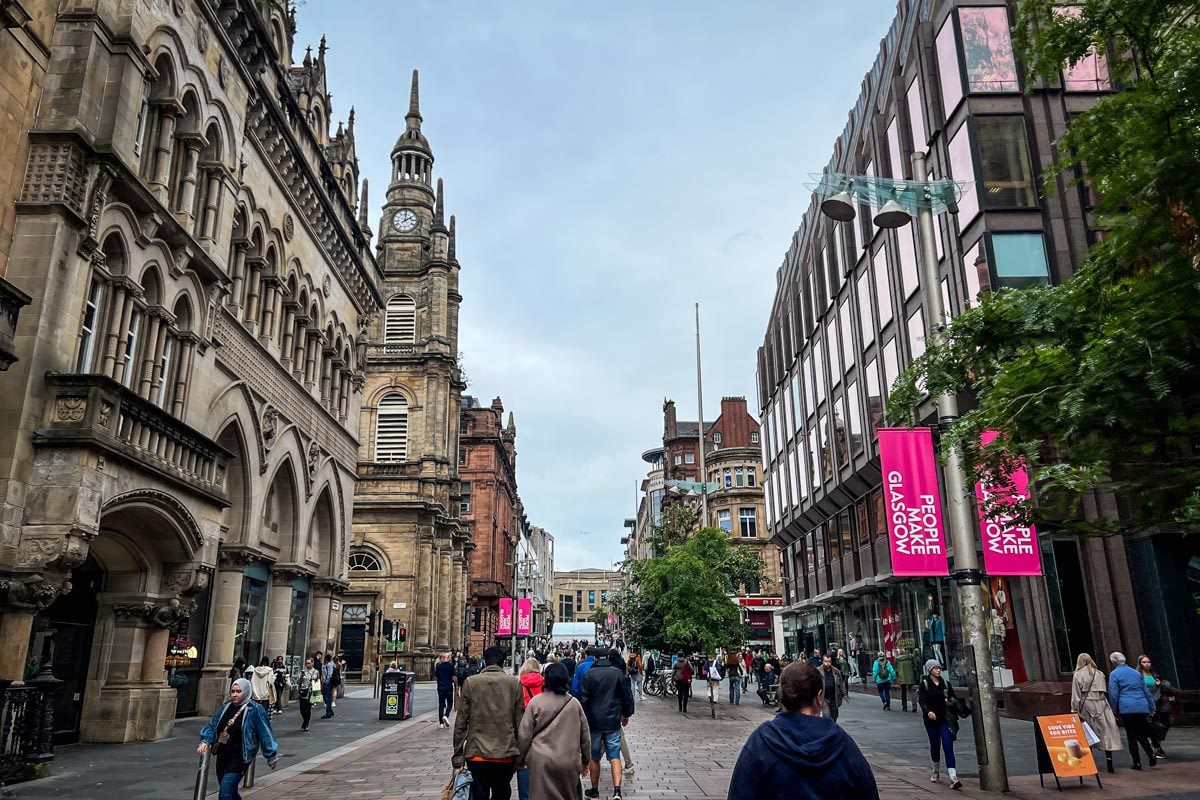 Glasgow is recognized for being one of the best shopping destinations in the United Kingdom, just after London, so you can't leave without browsing the variety of shops along Buchanan Street.
Argyle and Sauchiehall Streets are two other notable shopping streets nearby that are worth exploring as well.
9. Explore the University of Glasgow campus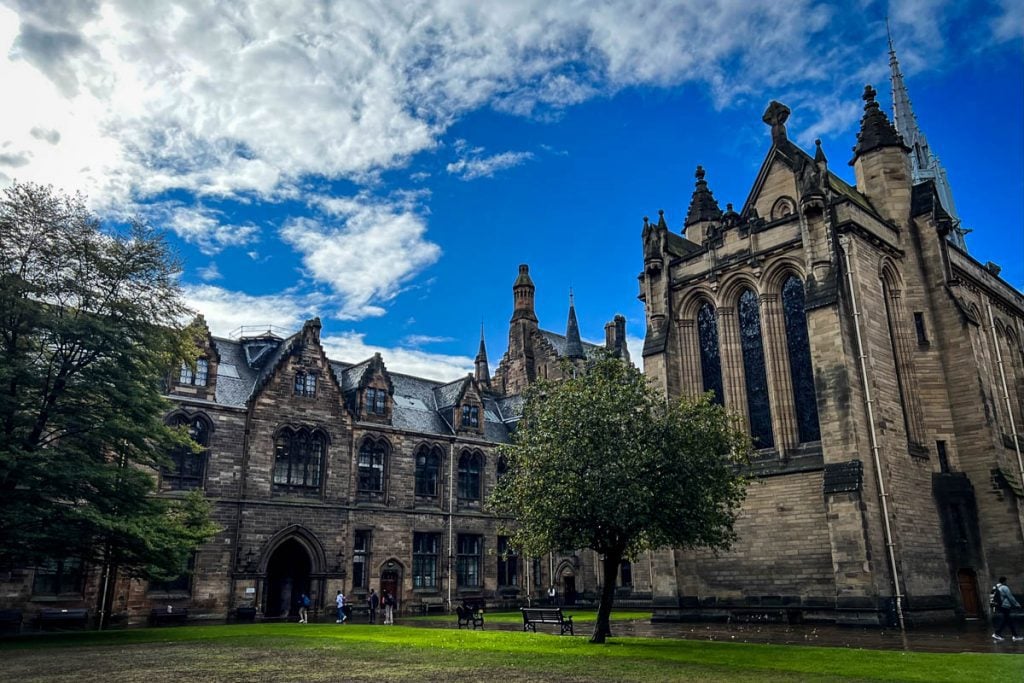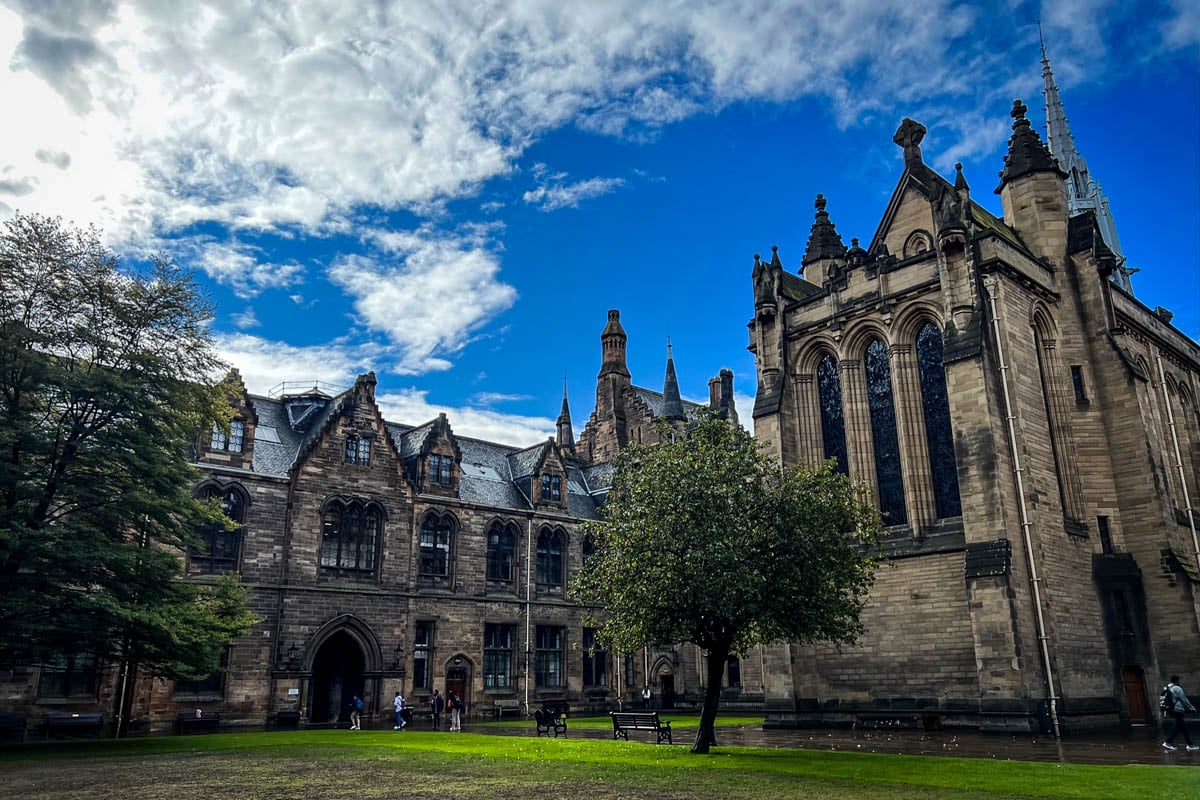 One of the best things to do in Glasgow's West End is take a stroll through the University of Glasgow. It is said that the main building on campus was the inspiration for Hogwarts!
This is one of the oldest English-speaking universities in the world that was established in 1451. While you're here, you cannot miss the cloisters, lion and unicorn staircase, and the free Hunterian Museum.
10. See the iconic Glasgow Necropolis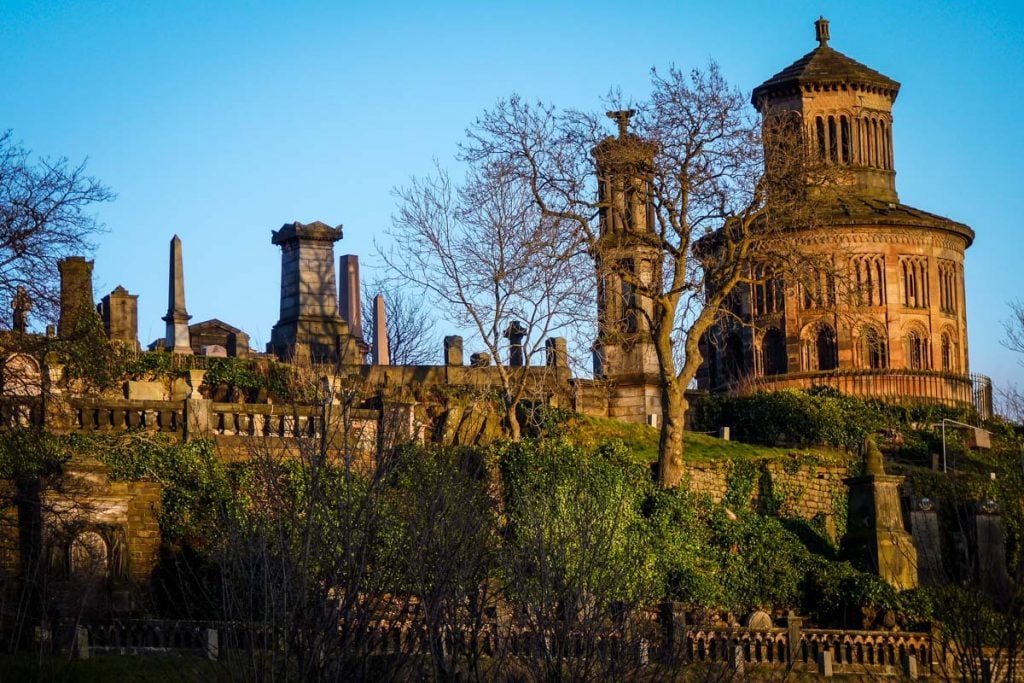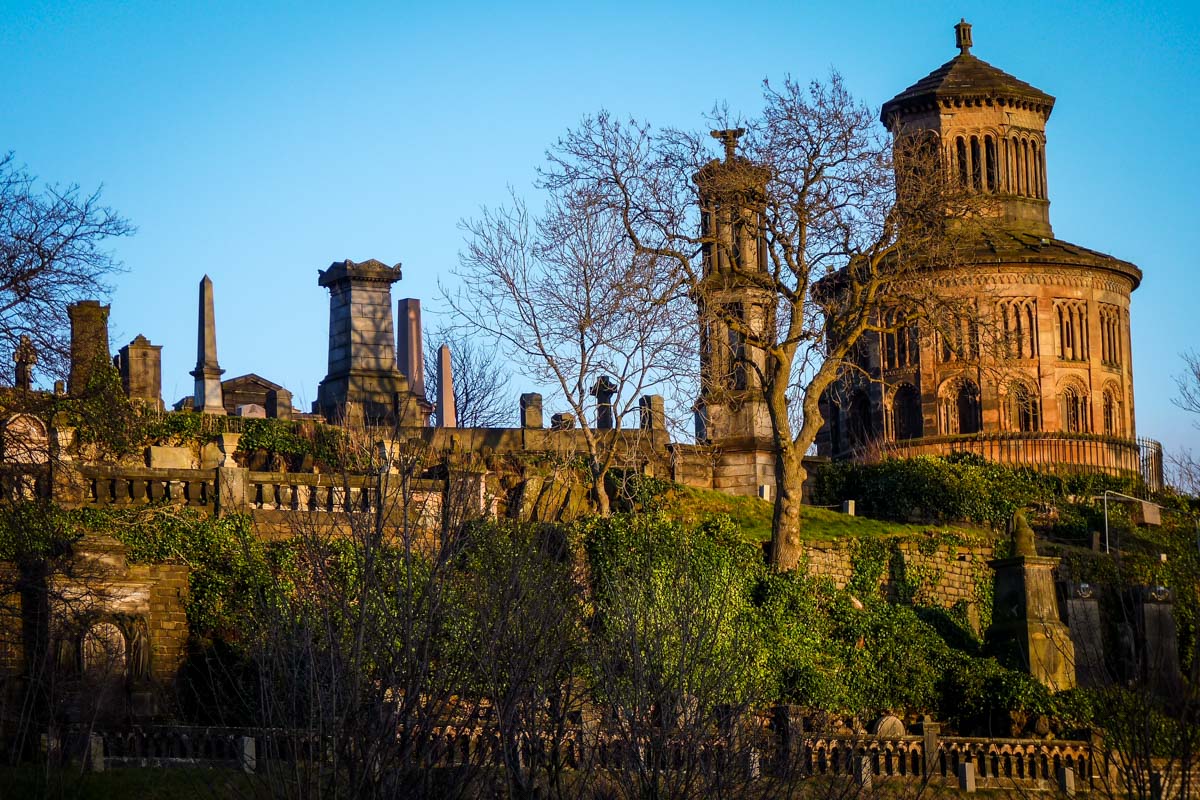 Established in the early 1800s, this Victorian cemetery is situated just east of the Glasgow Cathedral. Over 50,000 names have been buried here over the last few centuries. Plus, there are over 3,500 statues and monuments in honor of many important names throughout history.
The Glasgow Necropolis is so large it's considered a "city for the dead". You could spend hours here walking around, taking in the unique and ornate statues and sculptures.
11. Step inside Glasgow Cathedral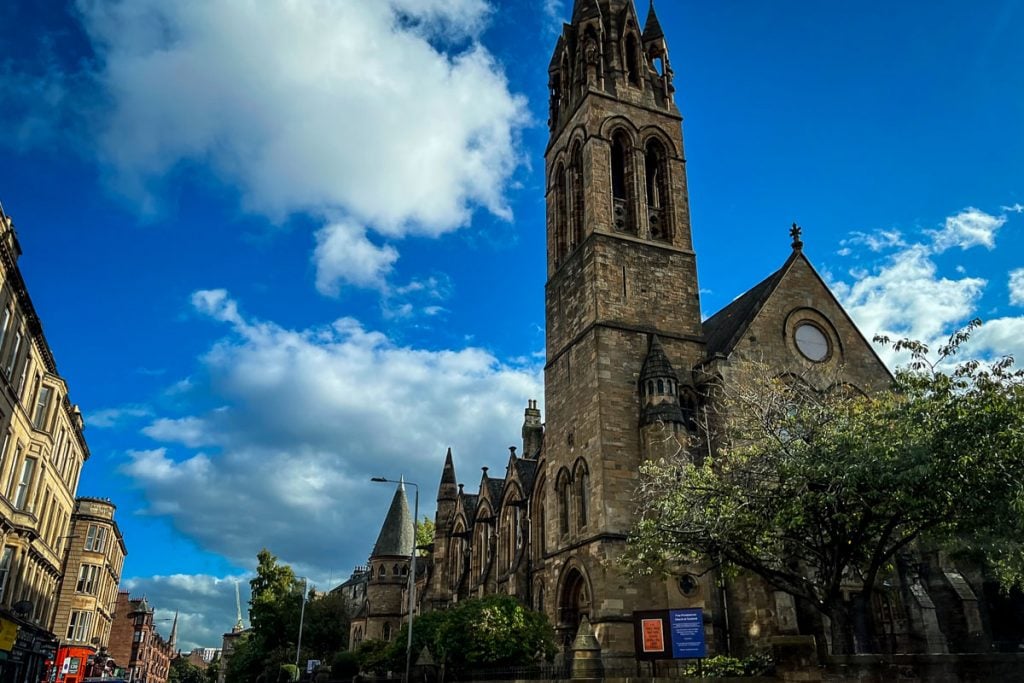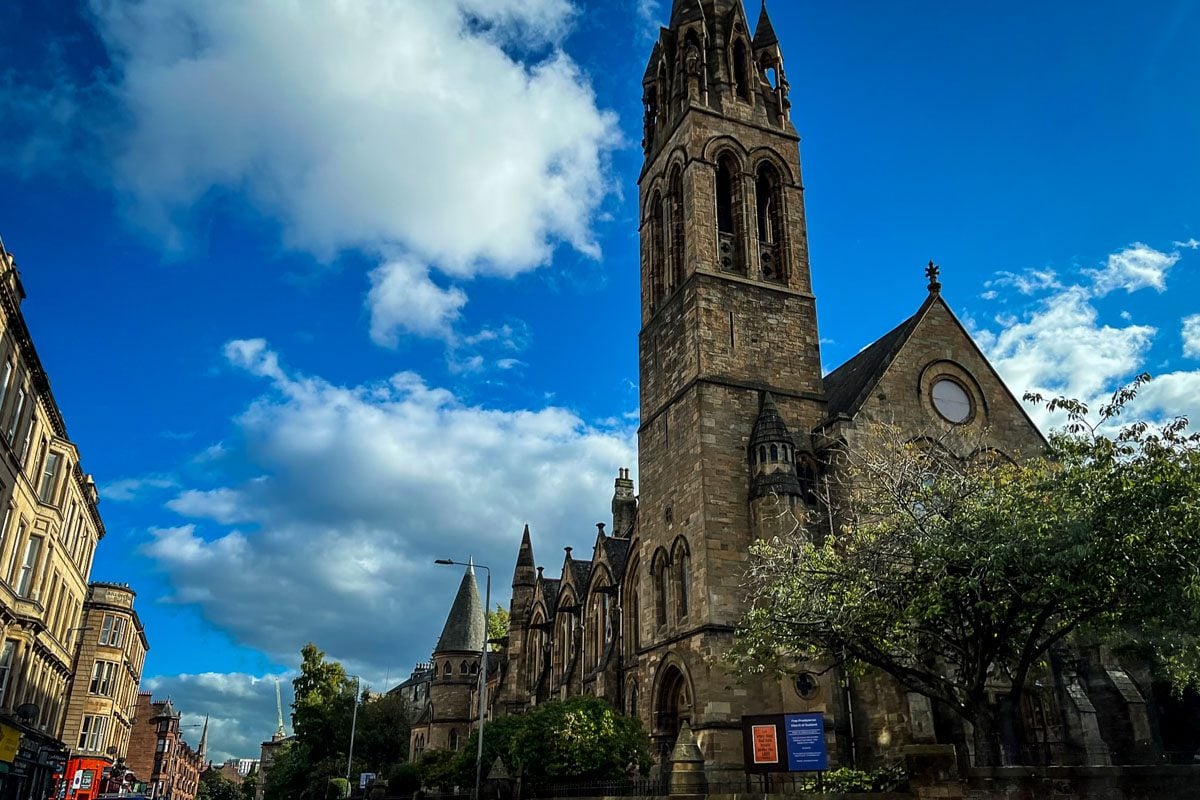 The gothic architecture of the Glasgow Cathedral catches the eyes of many passing by. With the first stones laid starting in the 1100s, walking through it is an imaginative and awe-inspiring experience.

It's stained-glass windows and detailed stone work make it stand out among many other churches across the rest of the United Kingdom and Europe. It also happens to be the only Medieval Church in Scotland, which is another defining angle of this cathedral.
12. Spot street art on the "Mural Trail"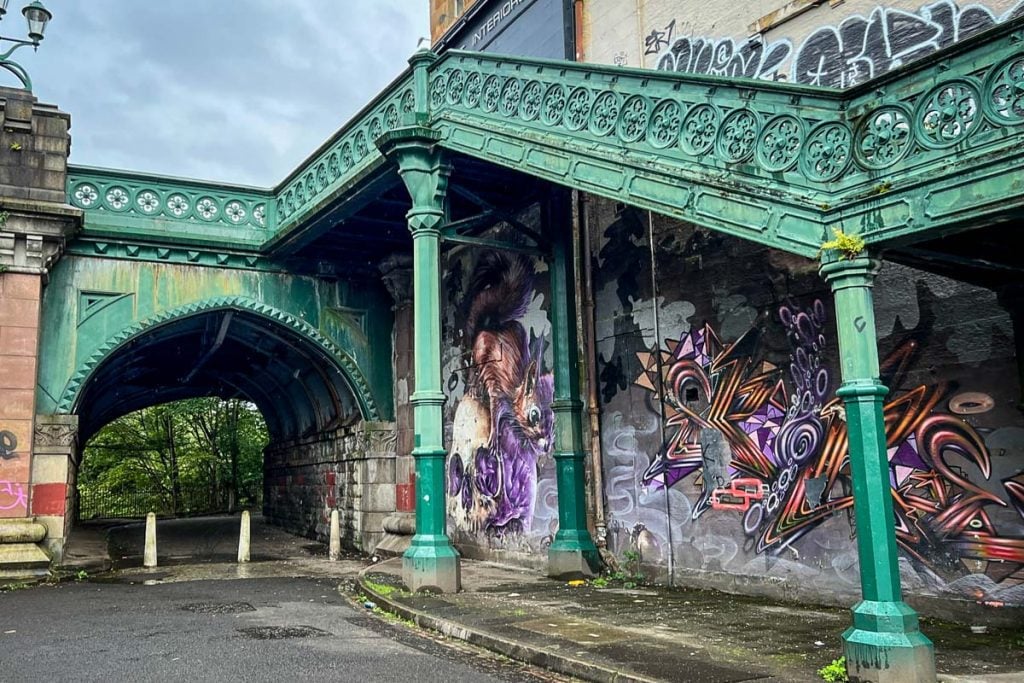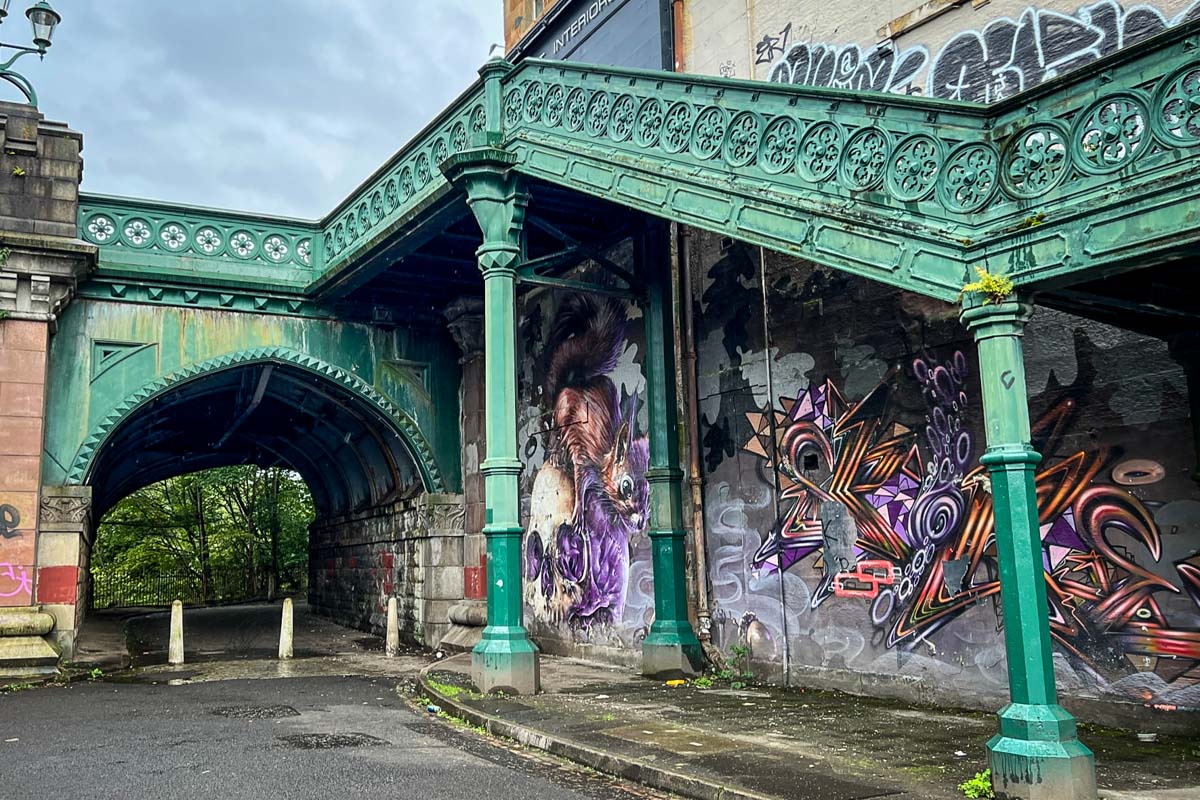 One of the newest and most unique things to do in Glasgow is strolling down the Mural Trail to enjoy artwork by local artists. The colorful and vibrant murals are a direct contrast to the desaturated tones of the city.
While in most cities you need to go "hunting" for street art, Glasgow's paintings are all pretty close together and can be enjoyed on a self-guided tour using this helpful map. The 1.5-3 hour route takes you off the beaten path through alleys and under bridges to see the most hidden corners of the city.

If you want to experience the art coming to life, guided walking tours do an incredible job of sharing stories and immersing you in the artwork. As you walk through pieces from world-renowned artists to Glaswegian locals, you'll understand how and why the city's art scene has developed dramatically over the last decade.
13. Make your own silver ring to take home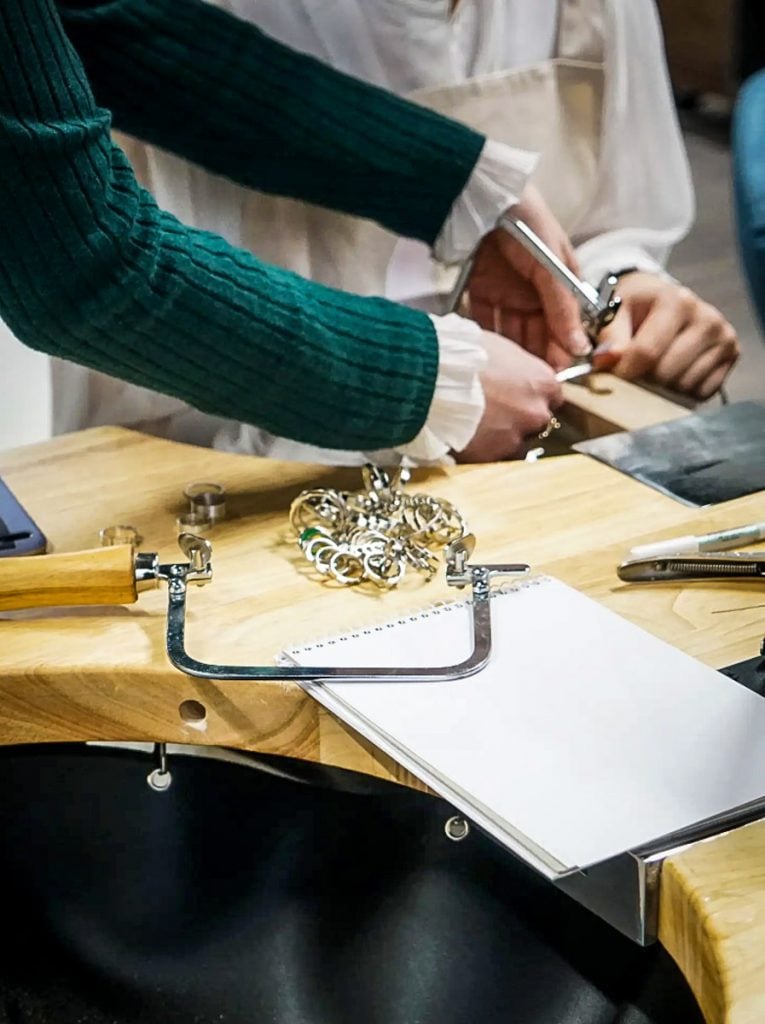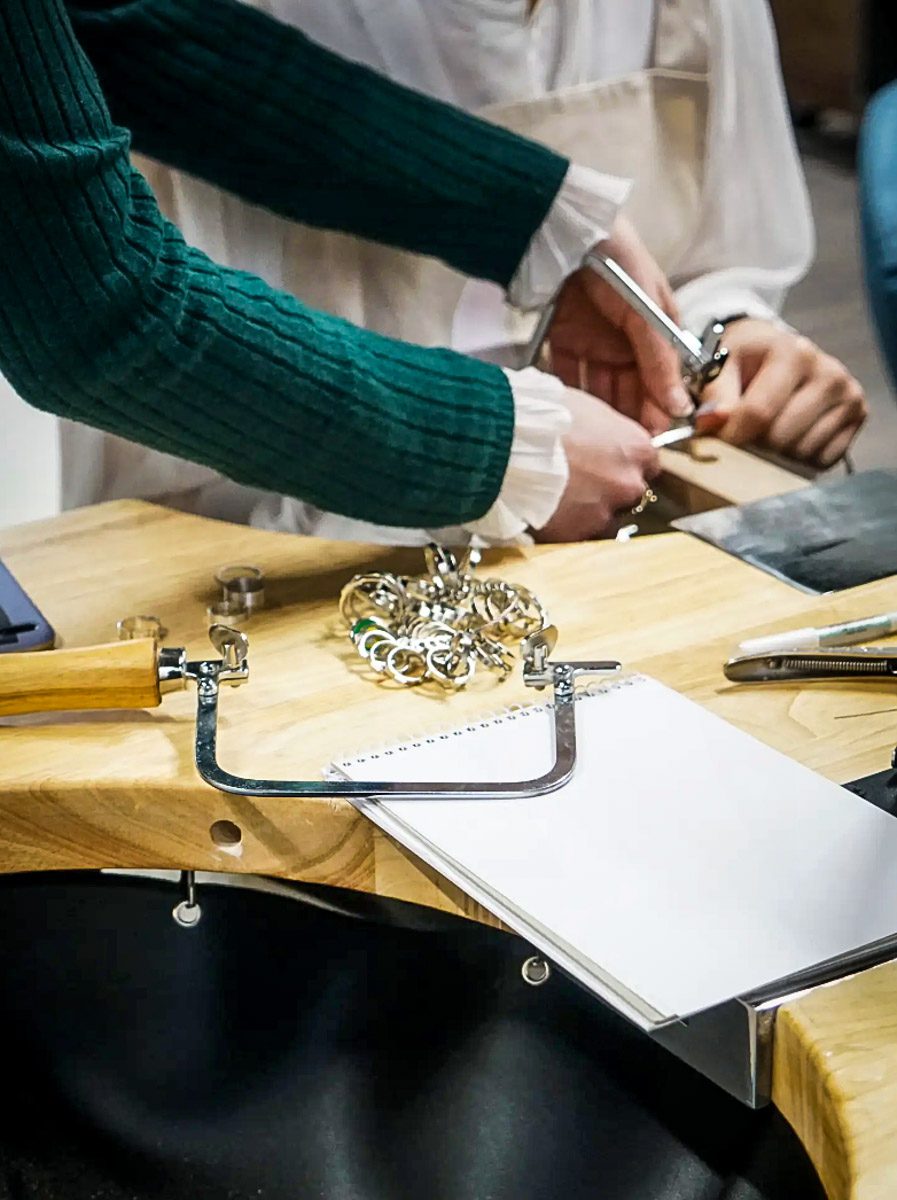 A sterling silver ring is a perfect and special souvenir either for yourself or to bring home to a loved one. High-quality sterling silver will last a lifetime, so you can always be reminded by your trip just by slipping it on.
The best place to craft your own ring is with an experienced silversmith in north Glasgow. Luna is a raved, 5-star silversmith with the perfect touch to make you comfortable with learning the ropes of silversmithing, and putting your own touches to a thoughtful souvenir.
14. Get your caffeine fix at this stunning coffeehouse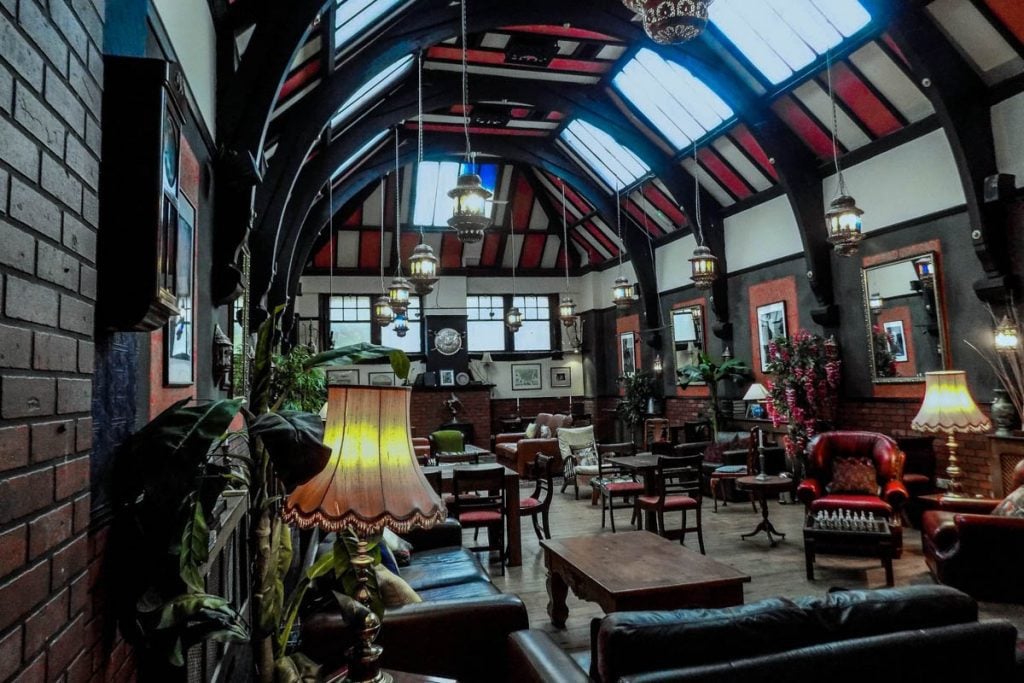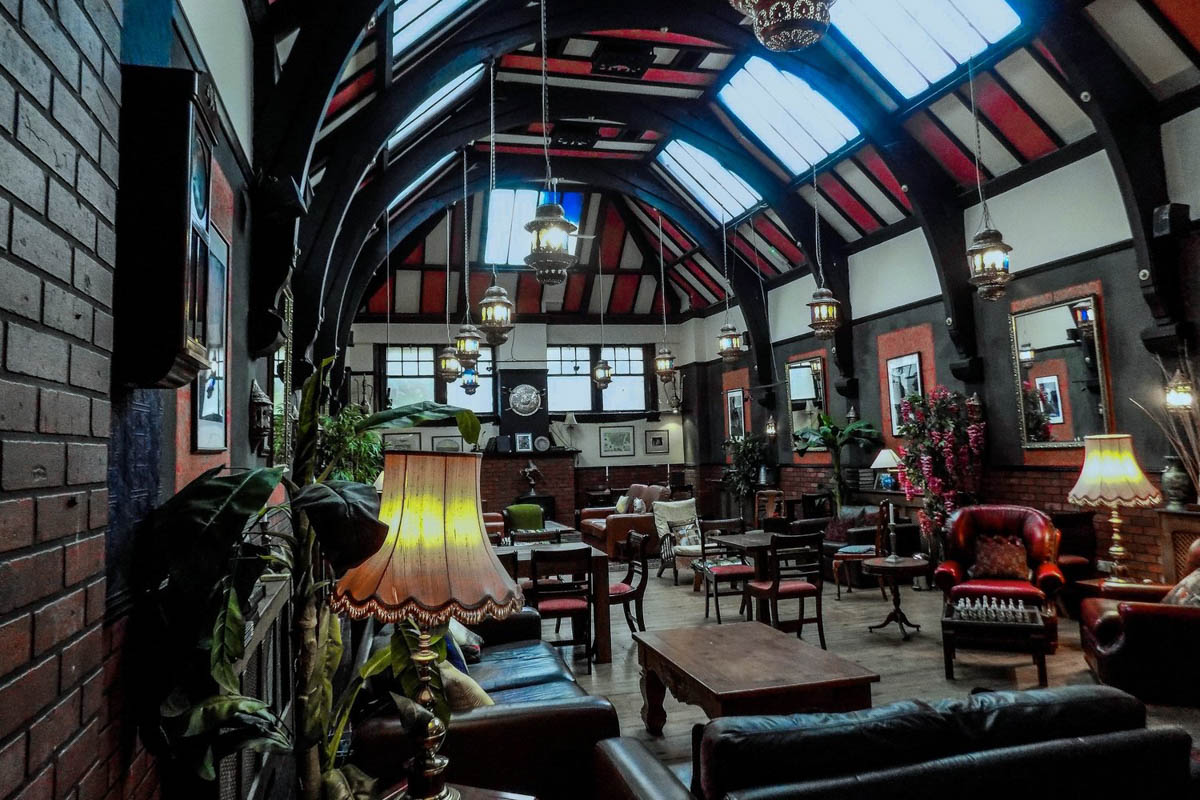 Transport yourself to the heart of Istanbul at this warm and inviting coffee shop in the West End of Glasgow. Ottoman Coffeehouse offers a unique and dynamic space that separates it from any regular ol' coffee chain.
What makes a visit to this coffeehouse so worthy is that among the bustling streets of Glasgow, this spot serves as a home away from home, where you can relax over a stellar cup of coffee after a day of sightseeing.
They believe a cup of coffee is one of the most simple and important pleasures in life. From their espresso to their rotating single-origin beans from Africa, Arabia, and America, a cup of their perfectly brewed beans will transport you back to the grand coffeehouses of Eastern Europe.
15. Hike to the mysterious Devil's Pulpit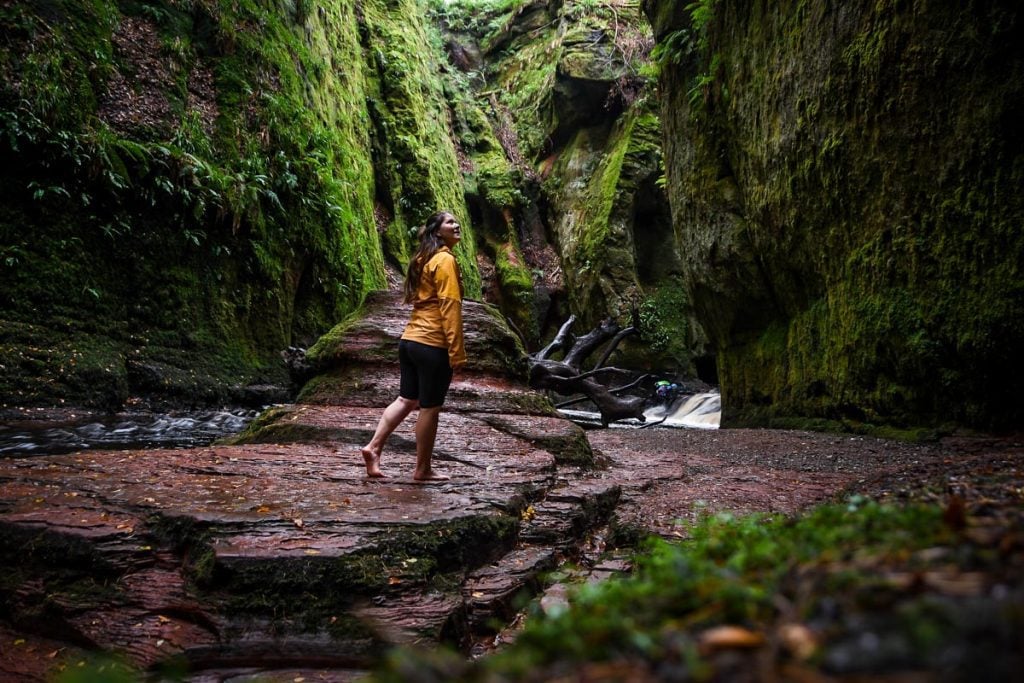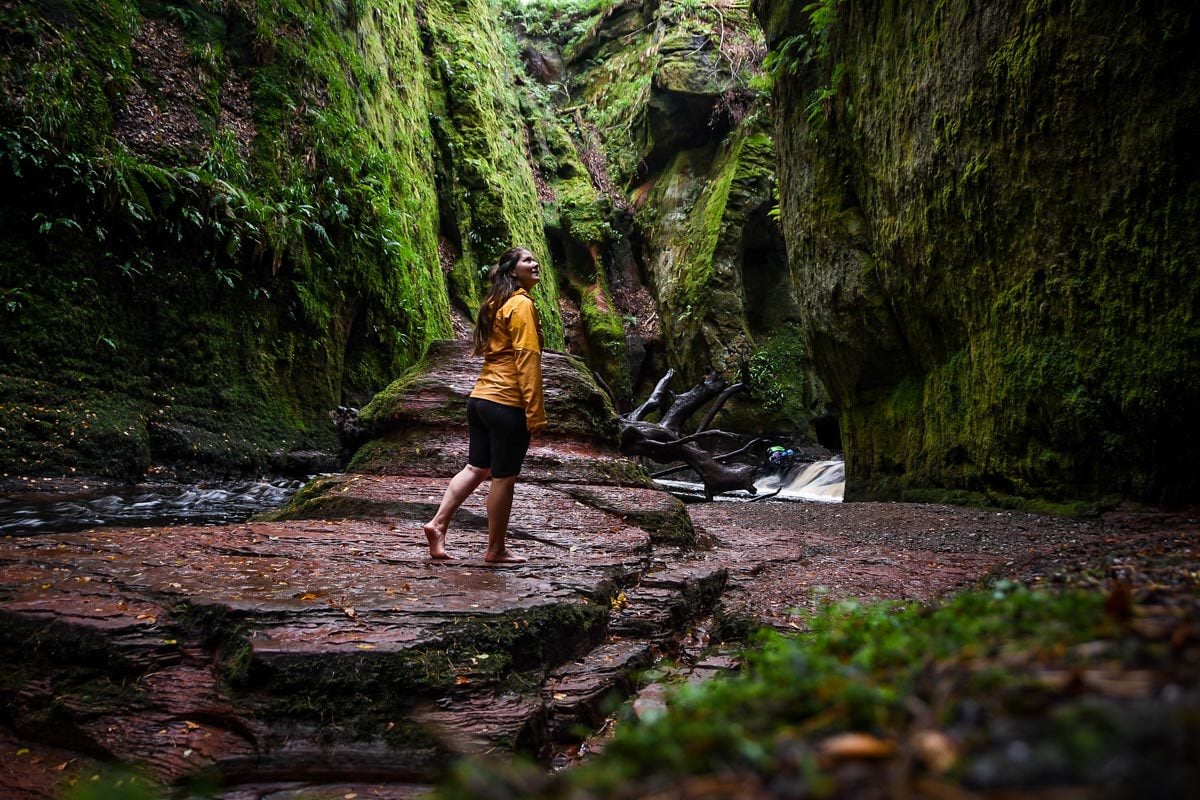 The otherworldly Finnich Glen has a rather dark reputation due to legends throughout history and the coursing red water that flows through the vibrant green walls of the gorge.
While originally the glen's nickname, "Devil's Pulpit", referred to the mushroom-shaped rock the devil was said to stand on, today the whole glen reaps this sinister nickname.
Along this 0.5-mile trail you'll traverse through legendary spots where it's said that the devil himself held meetings for his followers, witches performed executions, and Druids held secret meetings.
Check out our guide to hiking Finnich Glen to Devil's Pulpit for all the information you need to know before you go.
16. Explore the People's Palace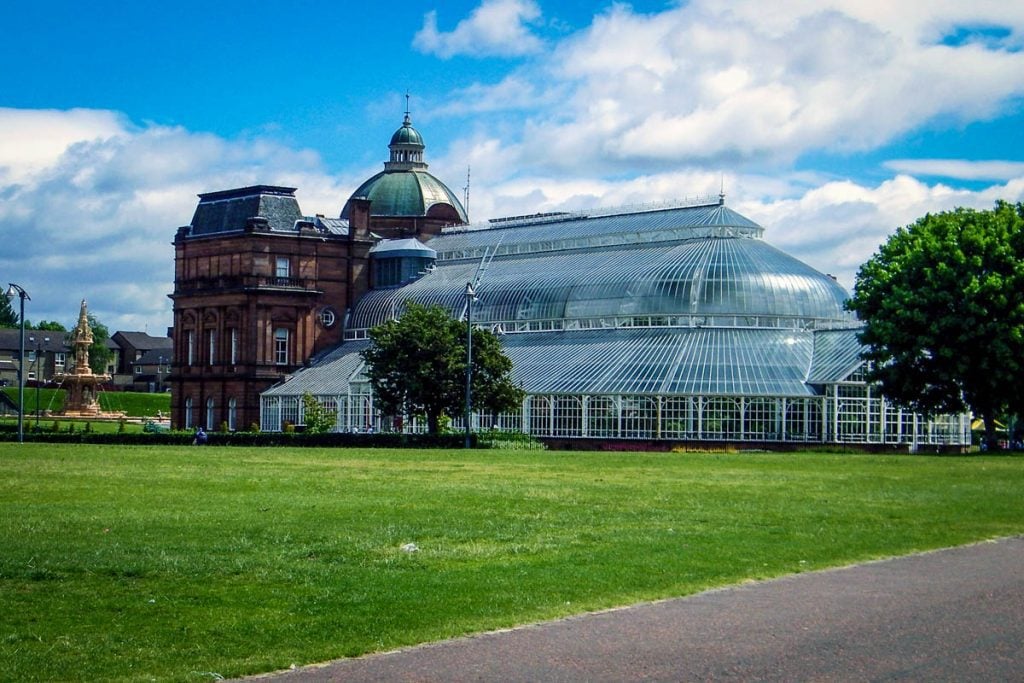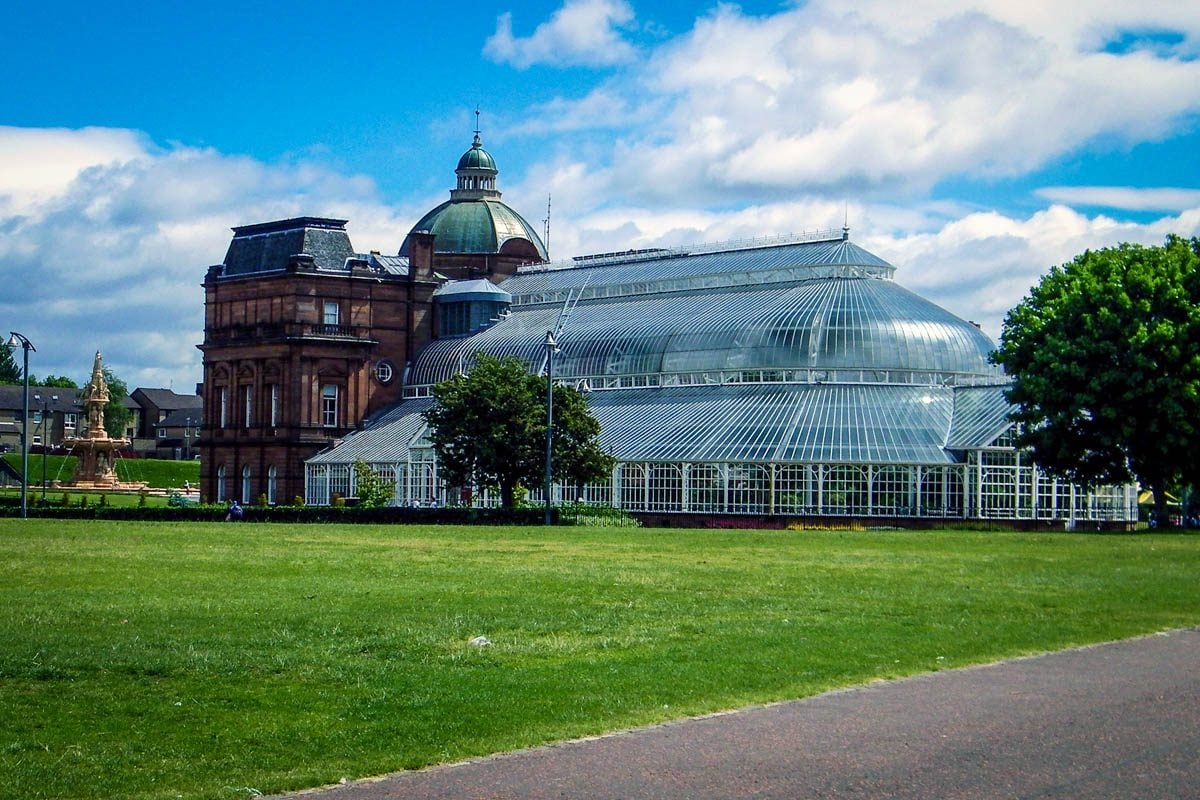 Walk along the historic Glasgow Green, the oldest park in the city, and pop into the People's
Palace. This palace serves as a museum that tells the story of Glaswegians social history from the 1700s to the late 20th century.
Through the collection of photographs, objects, prints, and films, you'll travel back in time to see how the locals lived throughout history.
17. Catch a lunchtime play at Òran Mór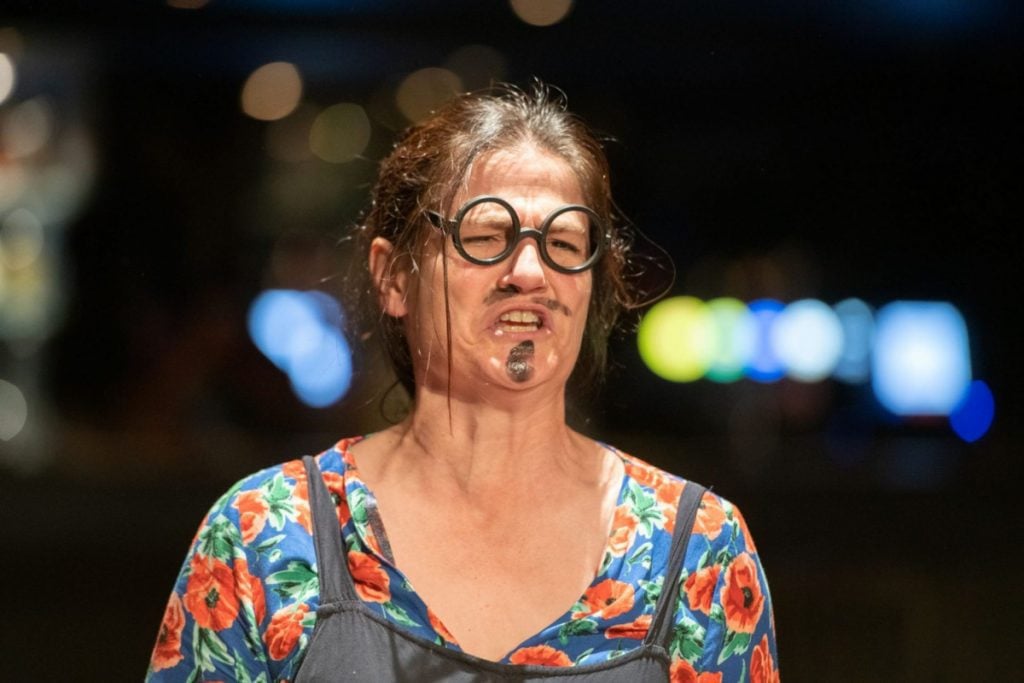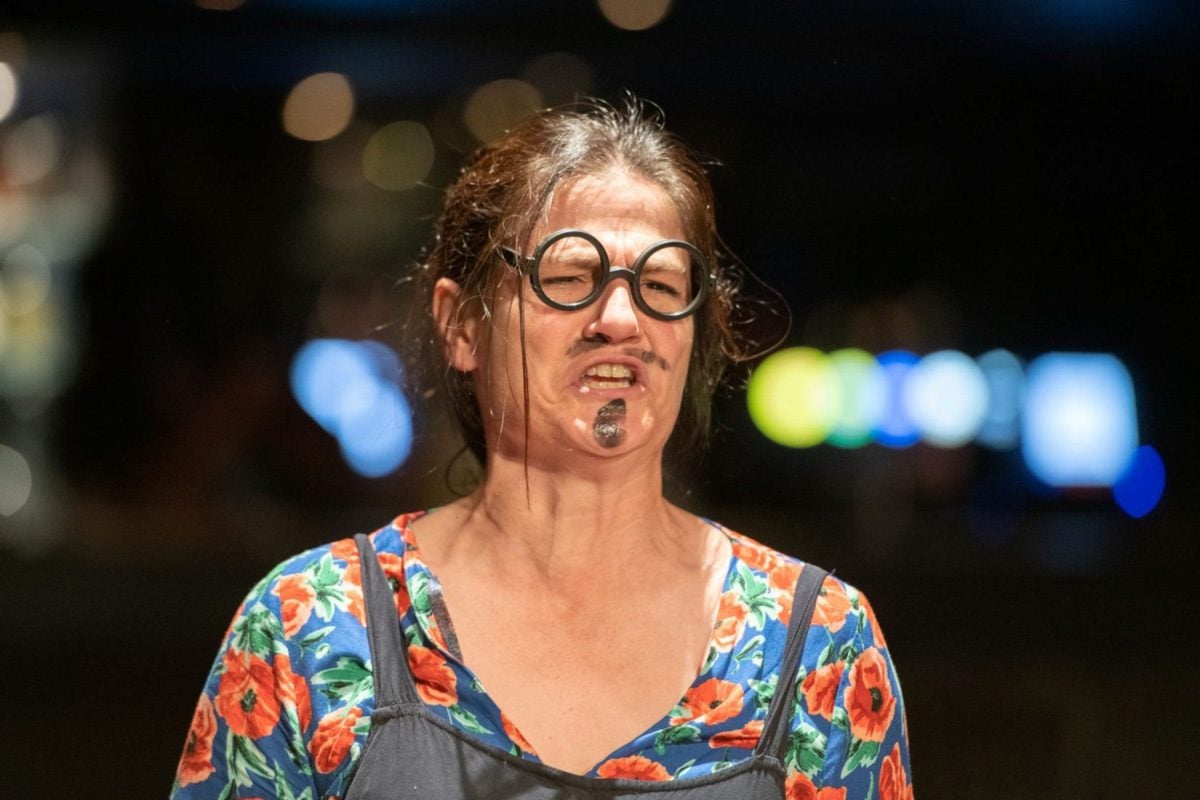 Òran Mór's lunchtime plays have become a midday phenomenon among Glaswegians for over 17 years. Each day, they premiere a different play that lasts no more than an hour.
A Play, a Pie, and a Pint is the group that brings ideas and classics to the stage. They work with local and international talent, as well as emerging and established playwrights producing 33 new plays each year that run for 42 weeks.
Tickets average £12-15 and include a pint of beer, wine or other drink, and a meat (or veggie) pie. The intimate atmosphere and refreshing concepts bring locals and visitors here week after week to sold out shows.
18. Enjoy a dram of whisky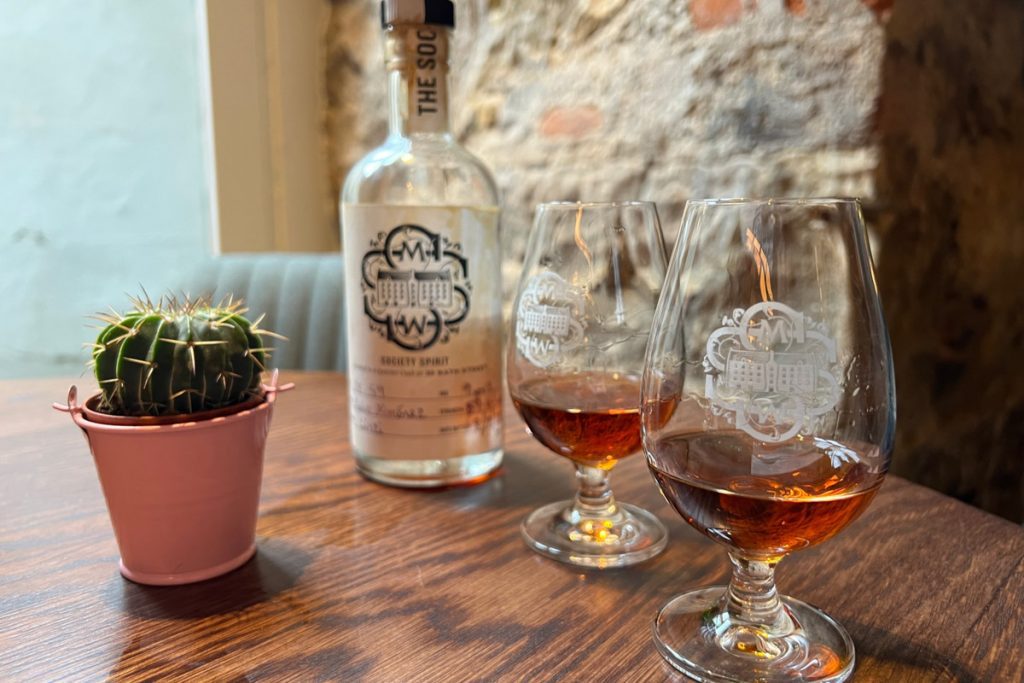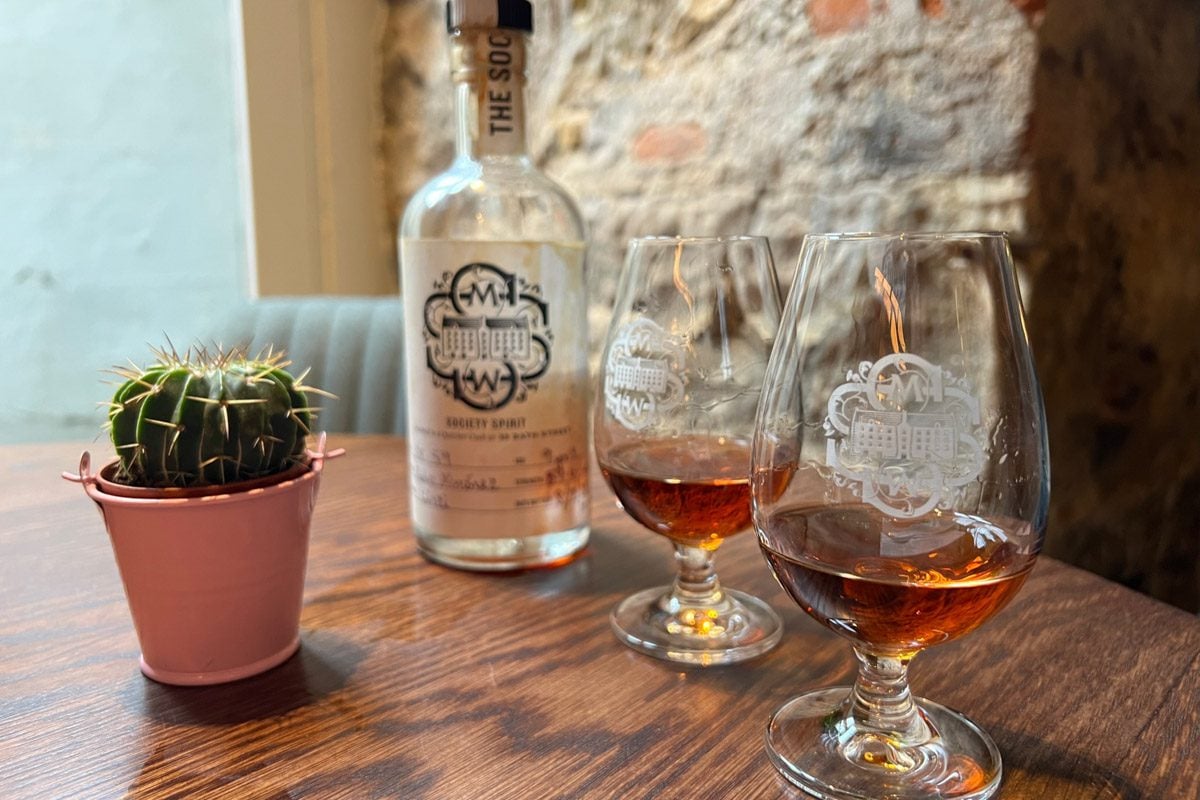 Whether you're a hardcore fan of Scotch or simply curious, Glasgow has a variety of places to enjoy a dram and learn a little bit along the way.
Get the lingo down: Dram is the words Scots use for a shot, or small tasting (usually referring to whisky)
Scotch Malt Whisky Society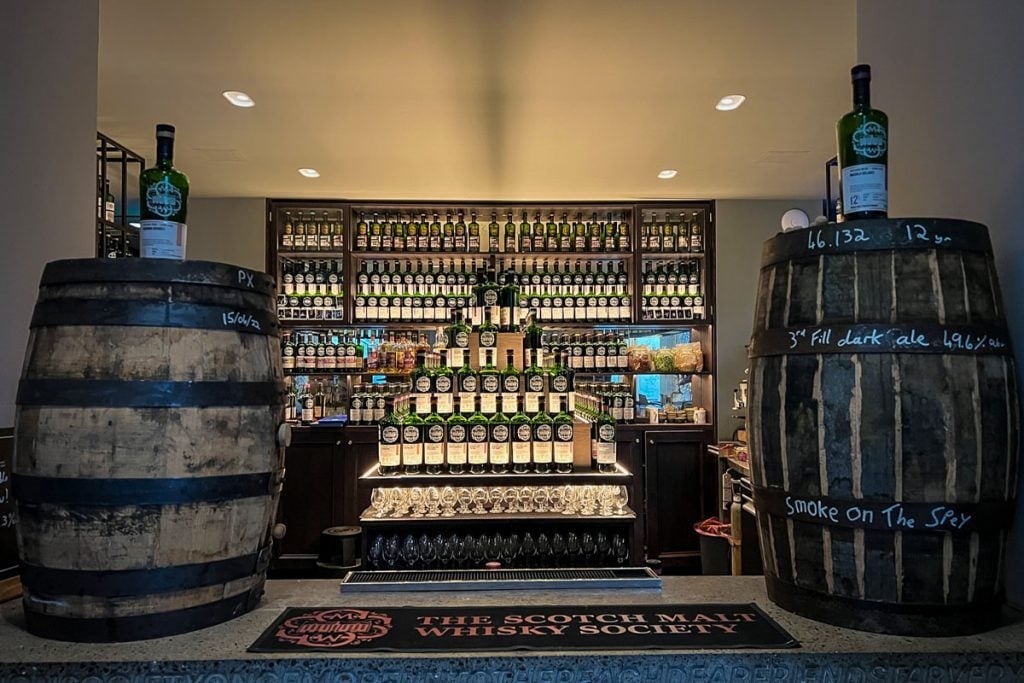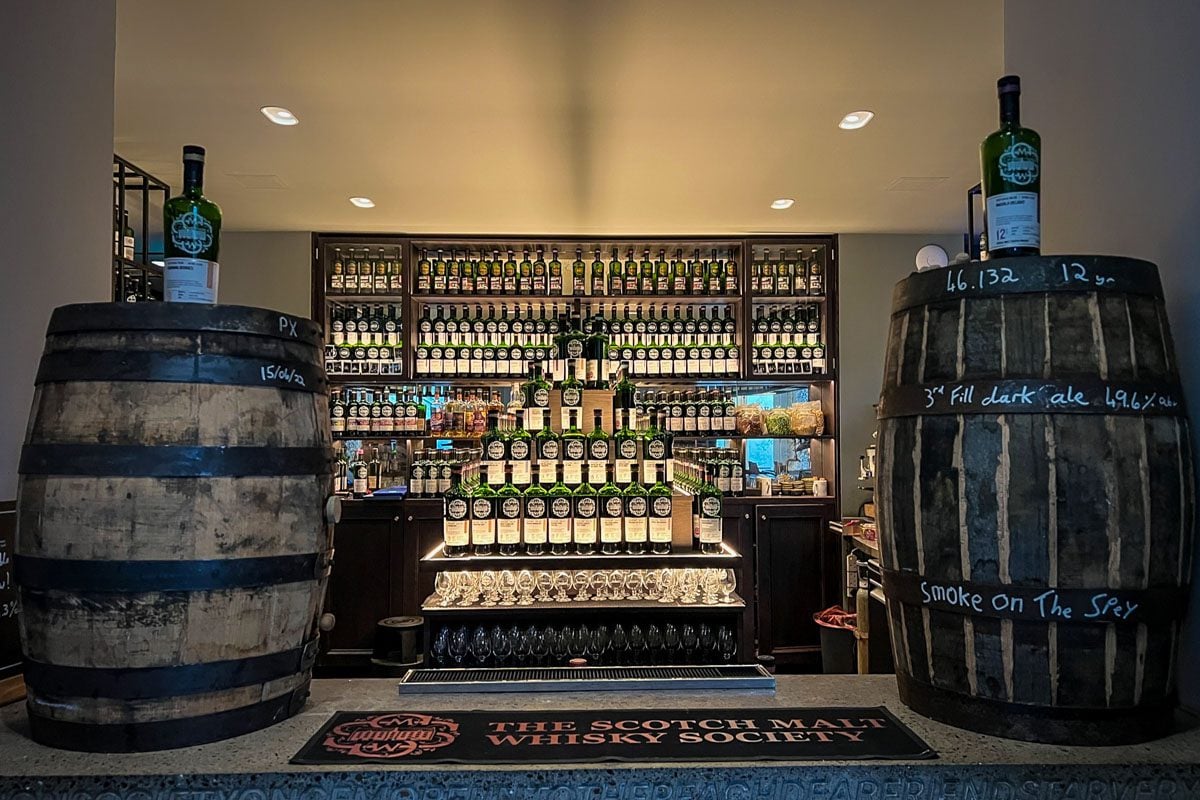 This sleek setting is the perfect place to sample Scotch. In addition to having a huge variety of excellent whiskeys to sample, the staff has a wealth of knowledge on the topic and can guide you through a tasting or helping you figure out what your whisky preference is.
Feeling hungry? We had haggis and whisky here as part of a food tour (see #1), and it was the best we had on our trip!
Tour a distillery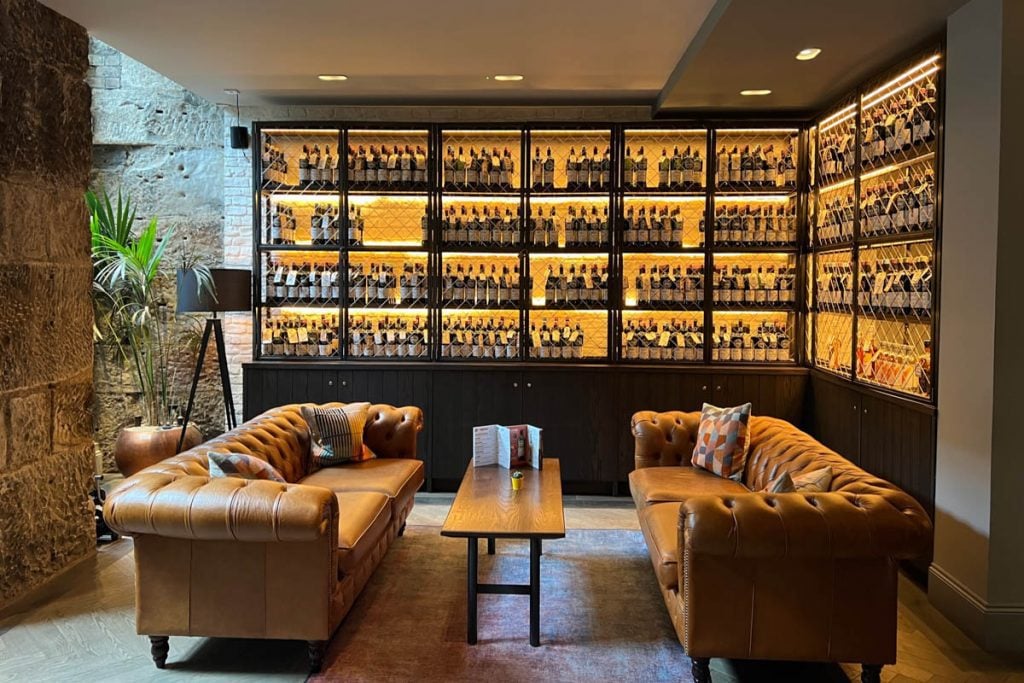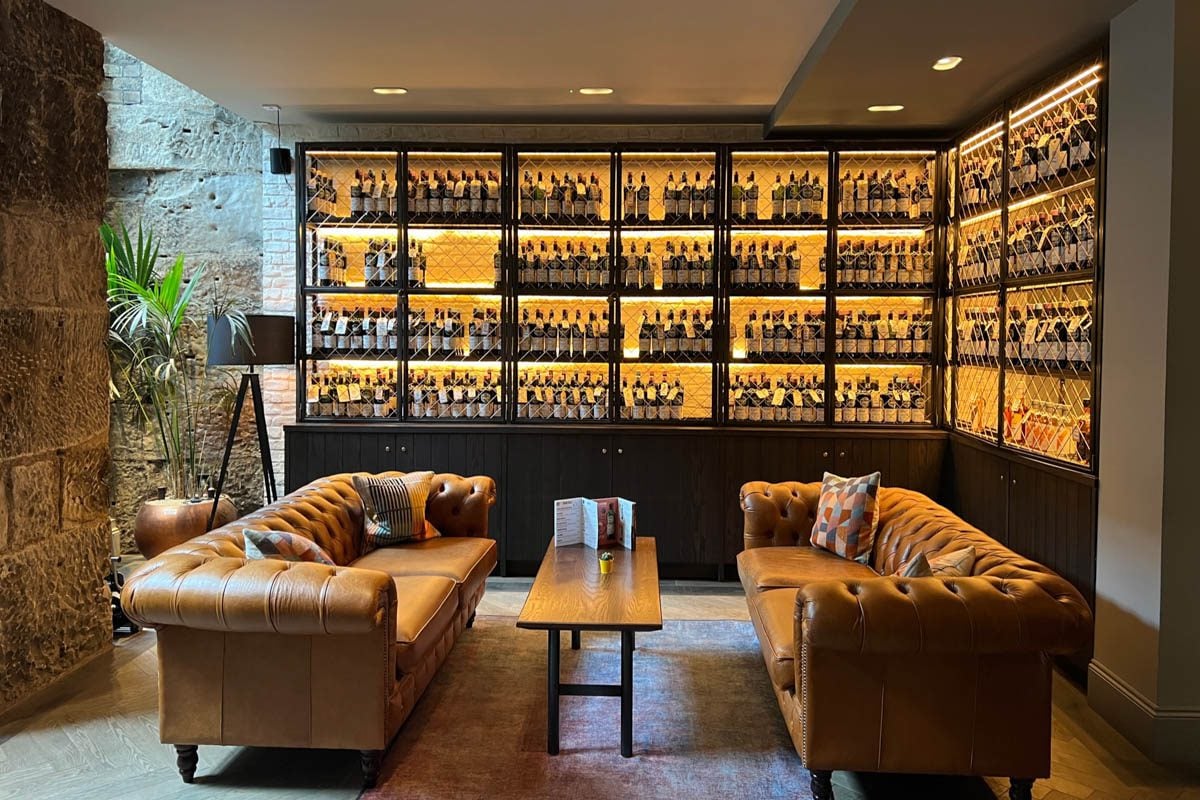 If you want to tour a distillery while in Glasgow, there are two great options:
Located about an hour northwest of the city, this distillery has been in business since 1833 and has a focus on sustainability. They offer daily tasting and distillery tours.
Conveniently located on the west side of town, this historic distillery offers a couple different types of tours, including one where the whisky is paired with artisan chocolates.
Sound like an expert: Throughout Scotland, there are 5 regional styles of whisky — Campbeltown, Highland, Islay, Lowland and Speyside. Touring a distillery near Glasgow will be the Lowland style.
19. Learn the funny story behind the Duke of Wellington statue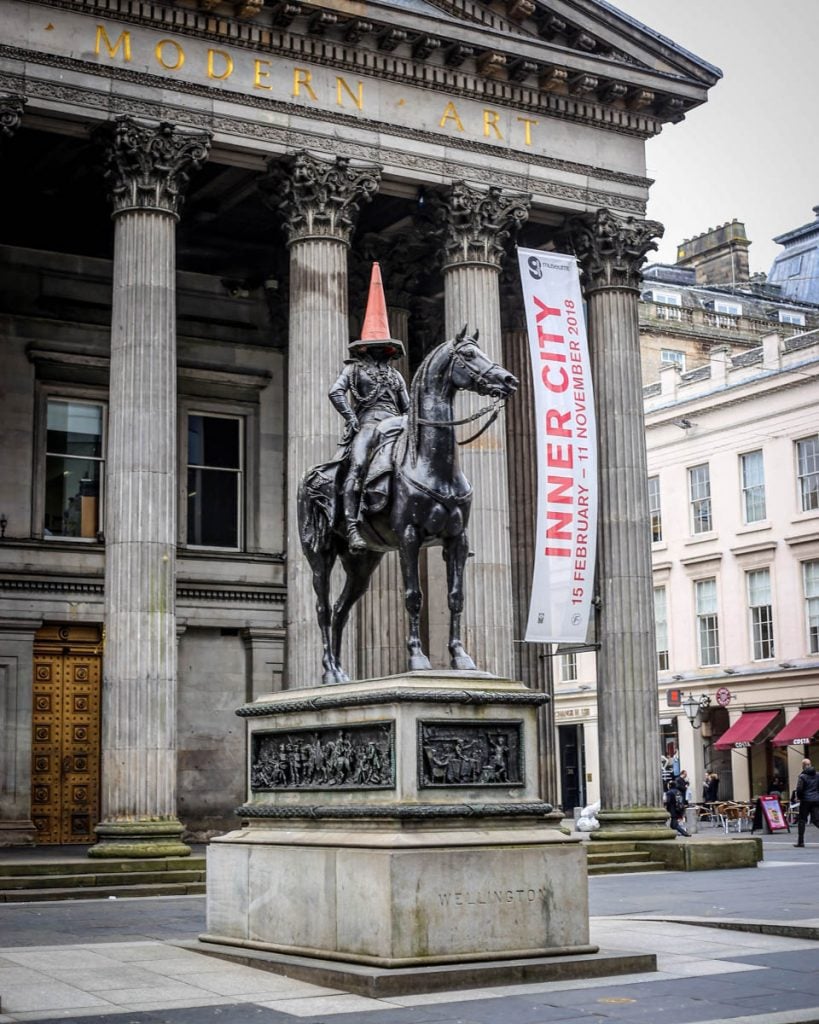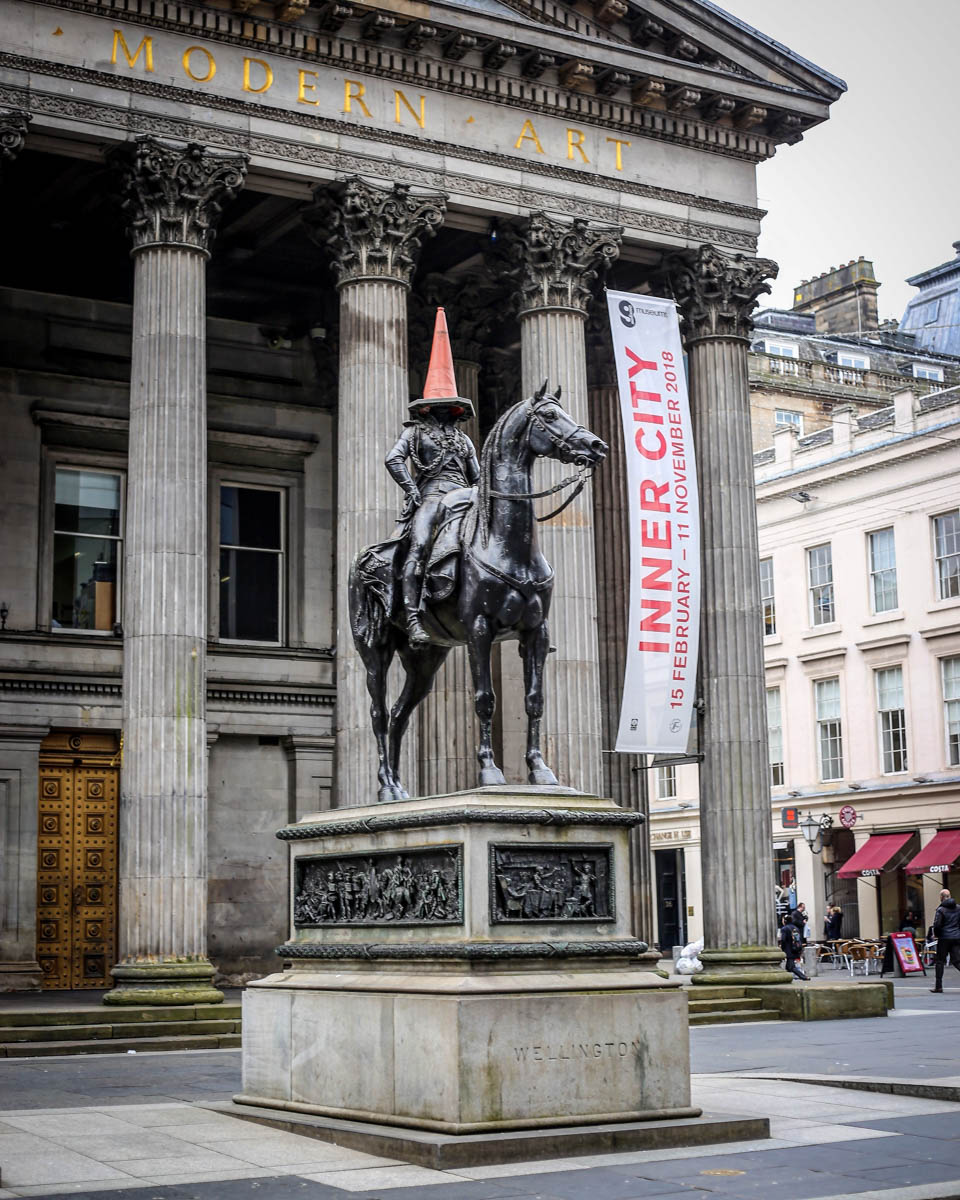 The Equestrian Duke of Wellington statue is one of the defining features of Glasgow. It was built in 1884 as a tribute to Arthur Wellesley, the 1st Duke of Wellington. The allure of the statue shifted dramatically around the 1980s when the Duke was capped with a bright orange traffic cone.
While the date of the original cone-capping is still shrouded in mystery, the story of how the cone came to be could not be more clear. Decades ago, after a group of locals went out for a pint or few, they decided to end an already legendary night by placing a cone on top of the statue's head.
When the Glasgow City Council and local police removed the cone initially, they never expected to spend 10,000 pounds yearly removing cones from the statue. Anytime they removed a cone, another magically reappeared.
On their quest to eliminate the prank put on a Category-A listed monument, they raised the statue 6-feet higher into the air, but the cones still persisted.
After the "Keep the Cone" movement, removal of the cone ceased and the bright orange street symbol still stands today, serving as a testament to the Glaswegian's sense of humor.
20. Get some fresh air at Pollock Country Park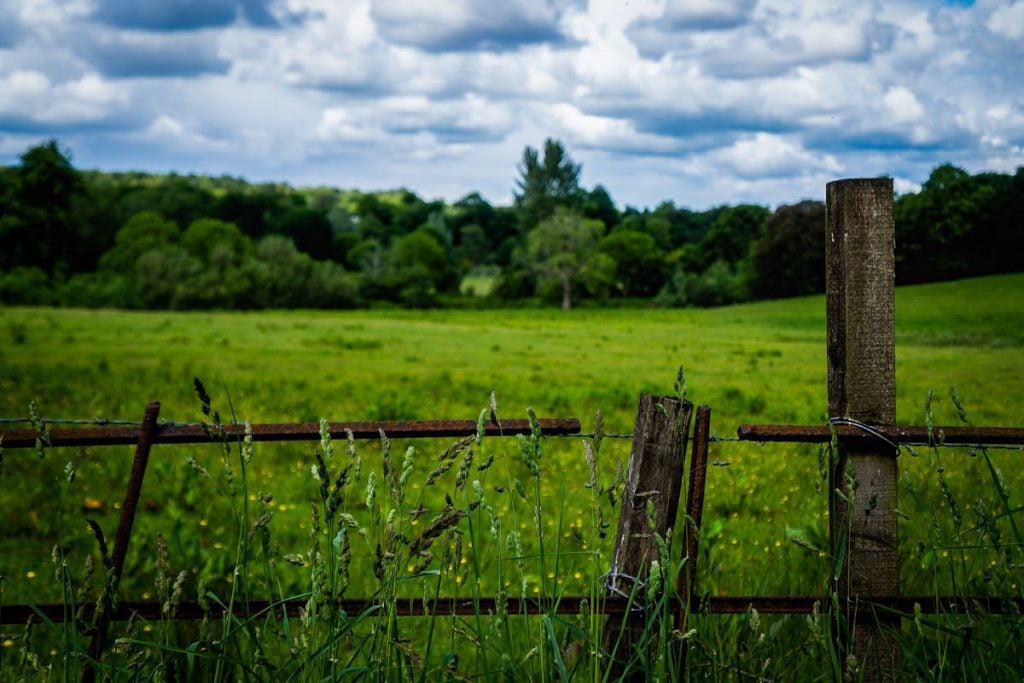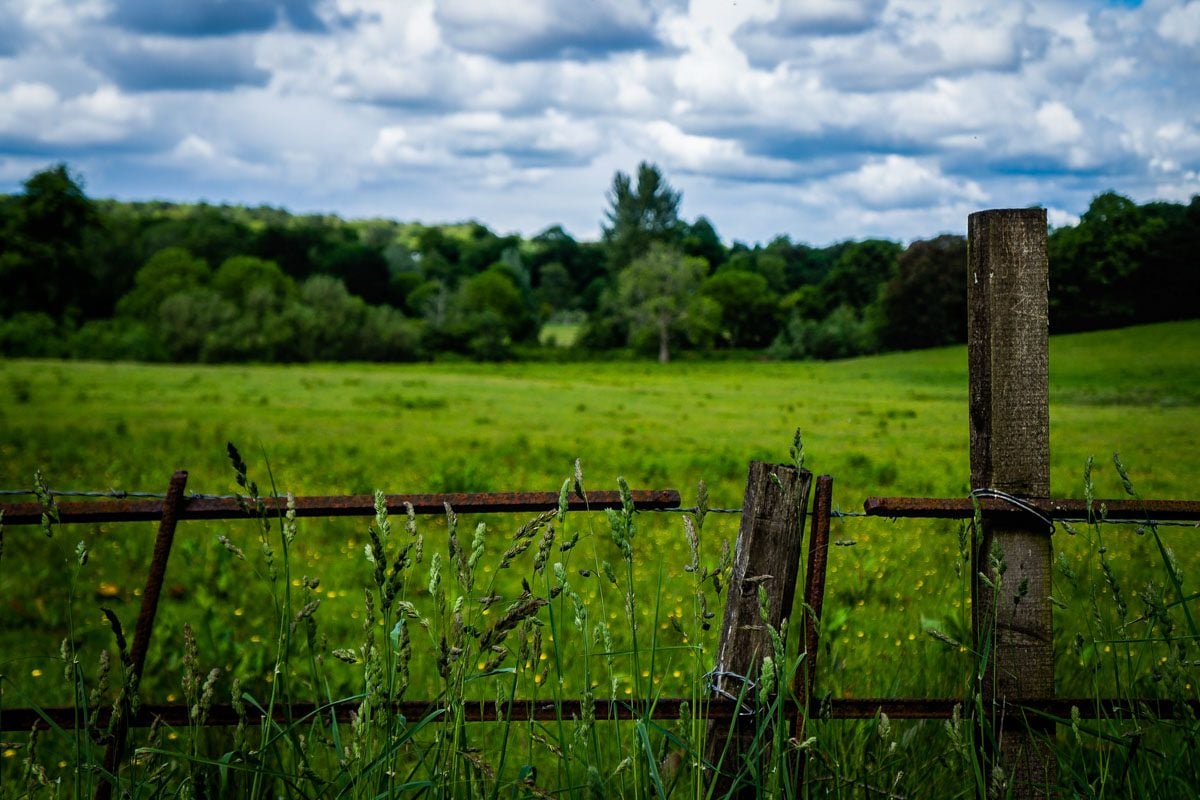 The woodlands and peaceful gardens of the Pollock Country Park is the perfect escape from the cobblestone streets and pints in downtown Glasgow. This massive park is on the south side of the city and makes a perfect stop to relax or have a picnic.
The park is home to the world-famous Burrell Art Collections, as well as other historic homes and estates on the property. You can explore bits of history or opt to take any of the walking and biking trails to immerse yourself in the park's woodlands.
21. Take a day trip to Loch Lomond and the Trossachs National Park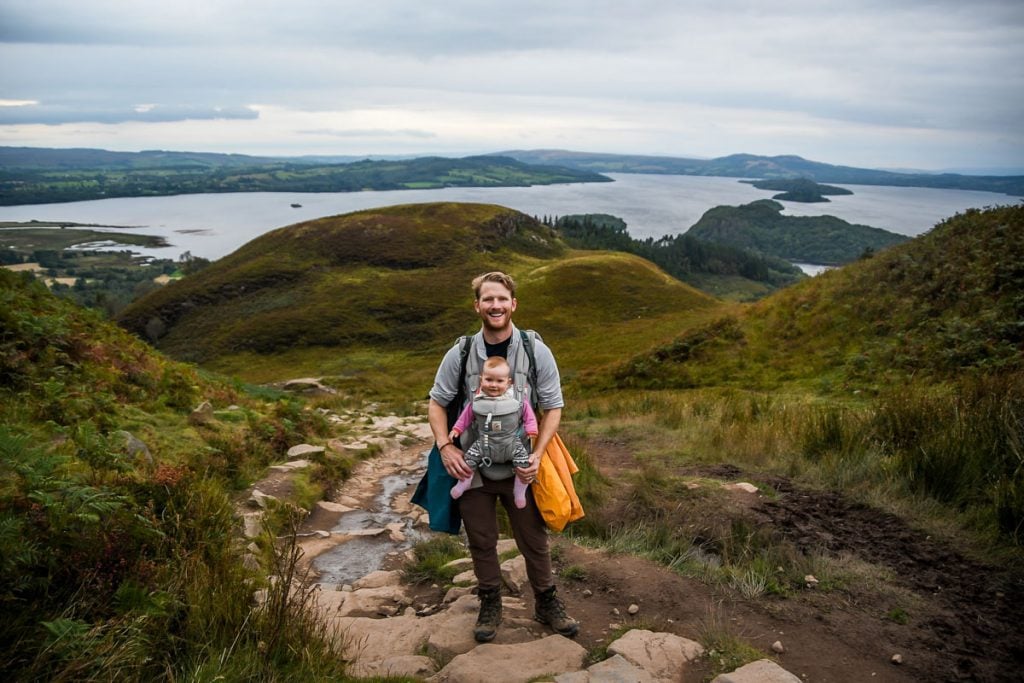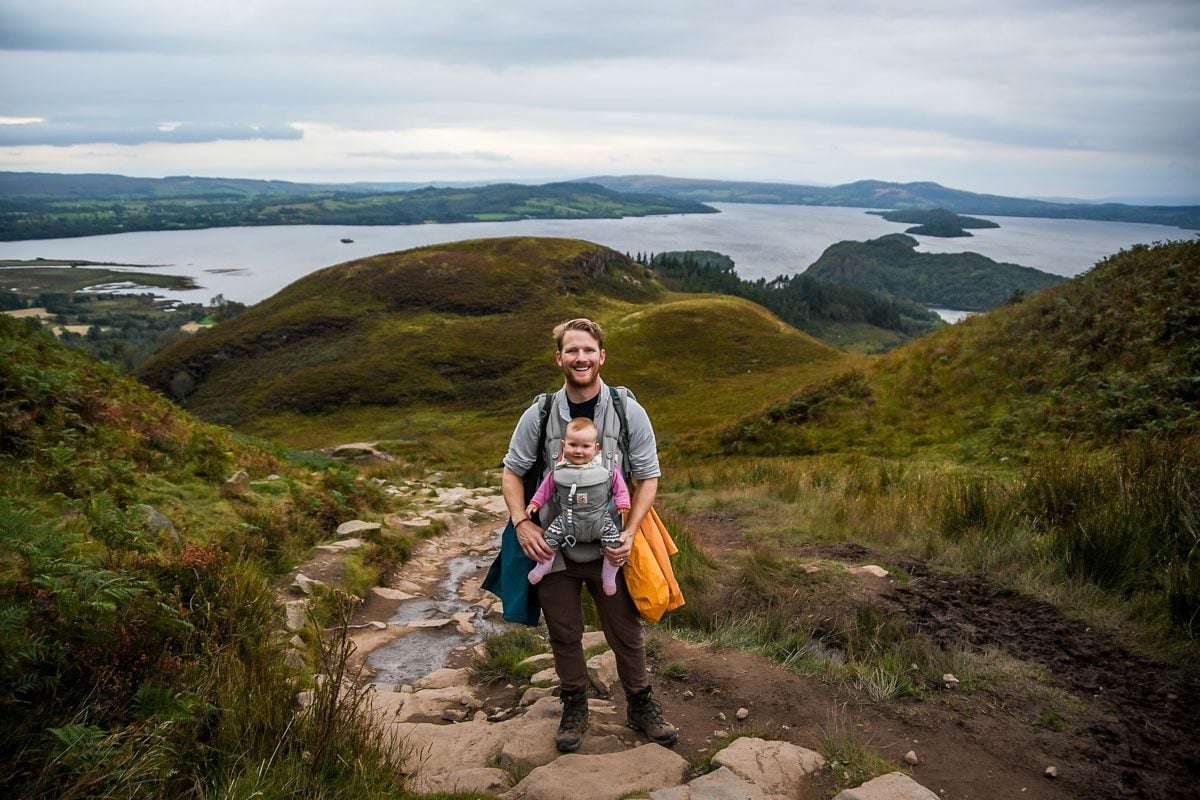 Once you've spent ample time exploring Glasgow, the next best thing to do is venture out to one of Scotland's scenic National Parks. Loch Lomond and the Trossachs National Park is only a 40-minute drive from Glasgow and makes for an adventurous day trip.
The National Park stretches from the hills and glens of the Southern Highlands all the way to the western coast of Scotland. With such a diverse array of landscapes, there are plenty of scenic hiking and walking trails, quaint villages, and outdoor activities to explore the park in depth.
22. Laugh the night away at a comedy show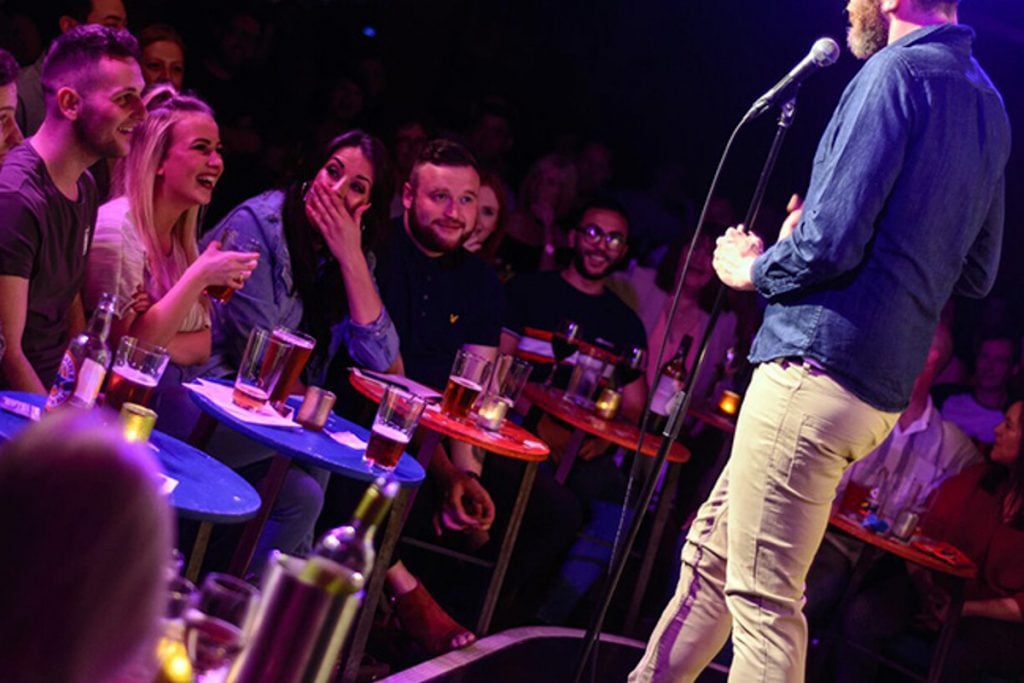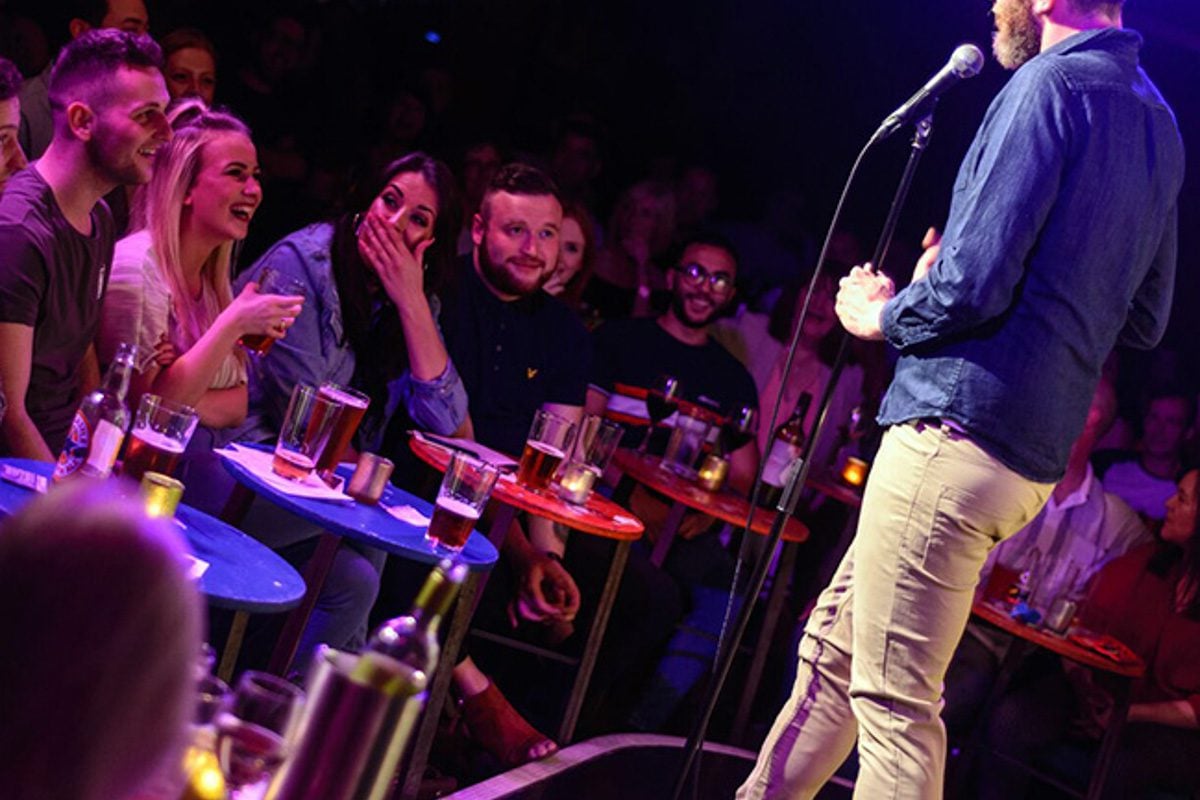 Comedy is one of the major pillars of Glaswegian culture, and Glasgow happens to be the birthplace of many renowned local comedians. The city has well-known names regularly going through it's wide range of venues.
Glee Club Glasgow: Their weekend comedy shows are favored among locals and are sure to fill your night with laughter.
The Stand Comedy Club: The host of a new legendary comedy night with a wide array of new and seasoned comics.
23. Enjoy fish 'n chips in an old ship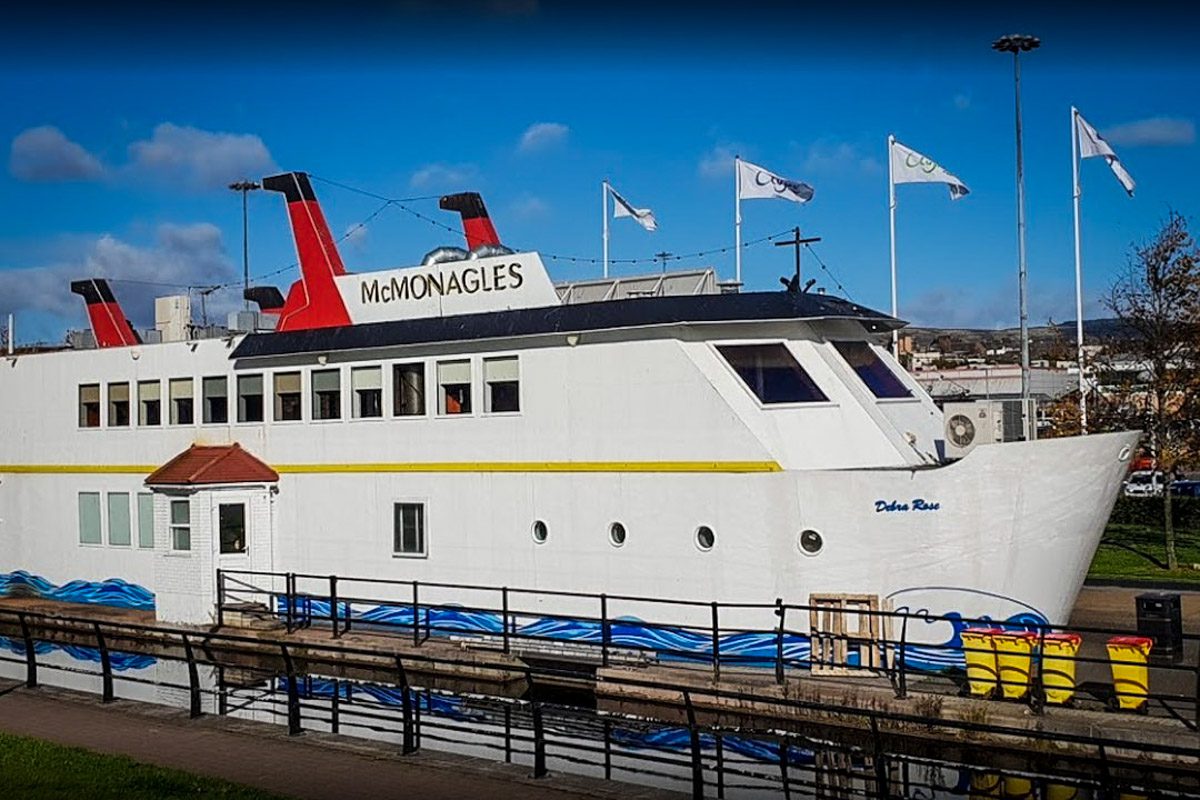 McMonagles Boat is a world-class dining experience aboard an old boat docked in the Fourth & Clyde canal. Whether you're looking to casually dine inside or have a formal dinner in the upper deck, they cater to all different types of preferences when it comes to getting your fix of fish 'n chips.
They also have a variety of other traditional Scottish dishes to try on deck like haddock, haggis, and the classic, "Big Scottish Breakfast".
24. Cheers with a pint of Scottish beer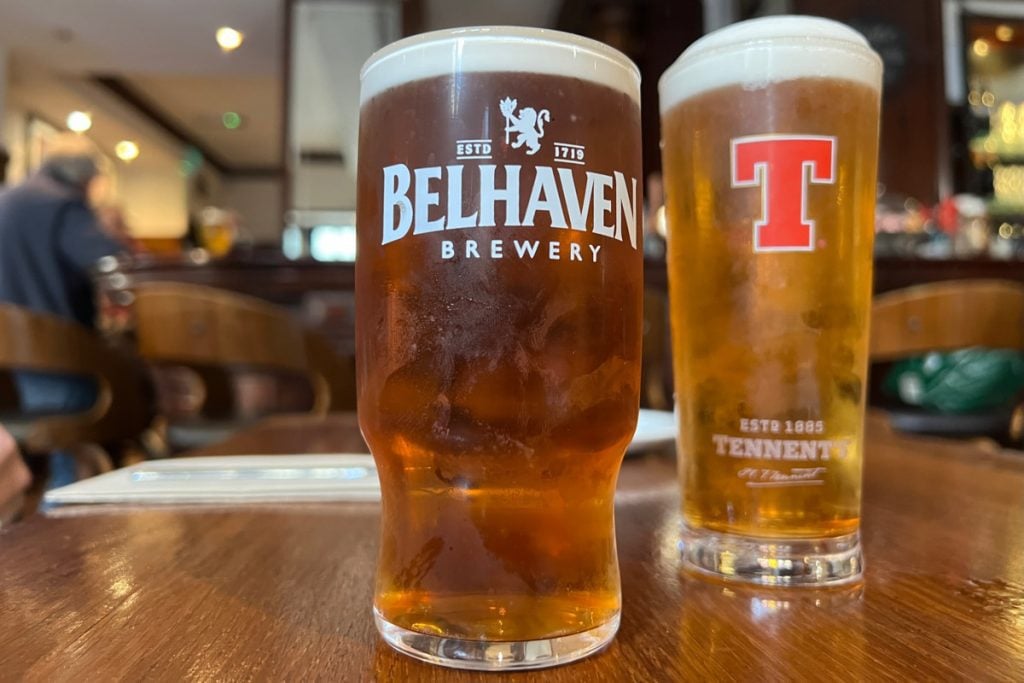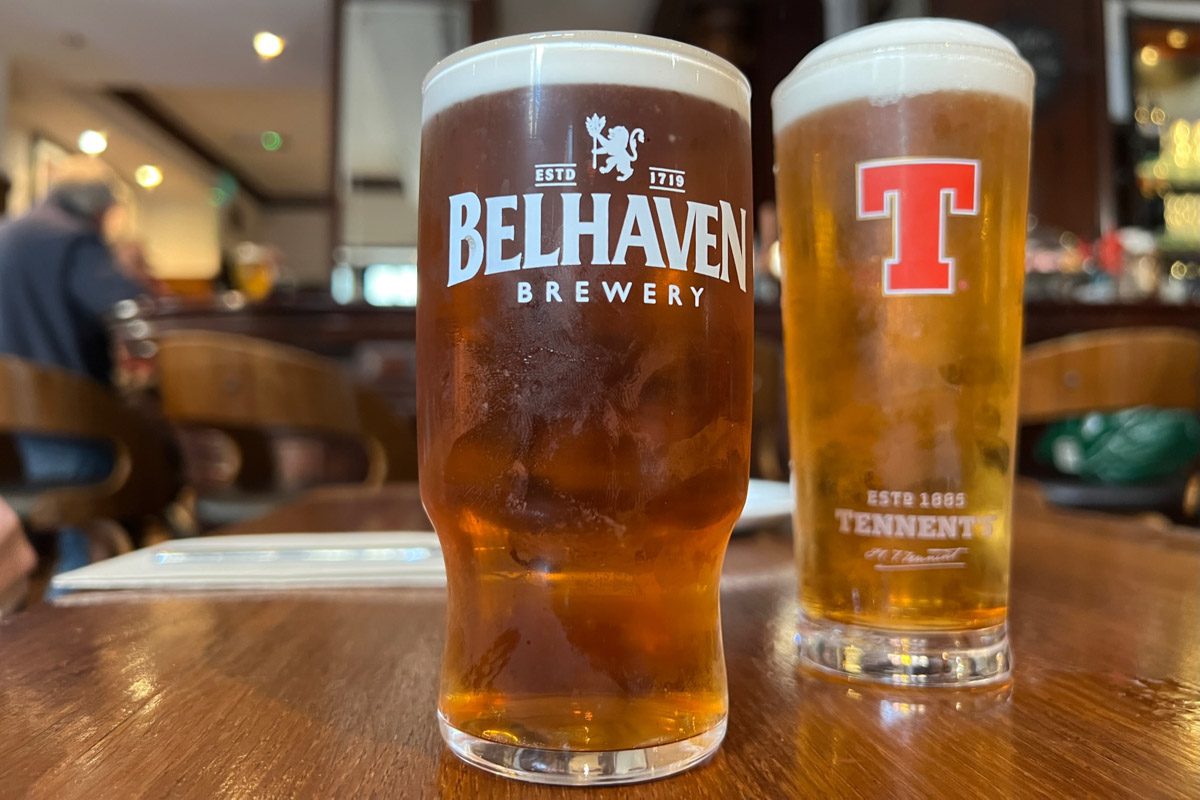 Sure, you can toast with a pint of local brew at any old pub, but if you're really into beer, you'll want to enjoy it straight from the source.
There are a few craft breweries in Glasgow (with more popping up), but our top suggestion is Drygate Brewery.
Drygate Brewery
This gastropub has a variety of styles of beer and a kitchen that serves pub grub.
If you want to learn more about the brewing process, Drygate offers brewery tours and tutored tastings.
Tennents
This is essentially Scotland's Budweiser. And actually, Drygate (mentioned above) is part of the Tennents family (and is located just around the corner.)
And if you're into light and crisp lagers, this might be more your style. You can tour the Tennents Brewery and learn about its history and how it's made today.
25. Walk Kelvingrove Park & visit the free galleries
The West End of Glasgow is filled with many parks, but Kelvingrove Park nearly tops the list. This Victorian Park was built along the River Kelvin and was designed to complement the many buildings on site, most notably the Kelvingrove Art Gallery and Museum.
The art gallery has over 22 different exhibits you can browse for free. Most impressively, the galleries have gone under £28-million worth of renovations to restore the original 1901 Victorian interior.
Explore the pop-up exhibits or head to any permanent galleries to learn about everything from Ancient Egypt to Charles Rennie Mackintosh.
26. Catch live music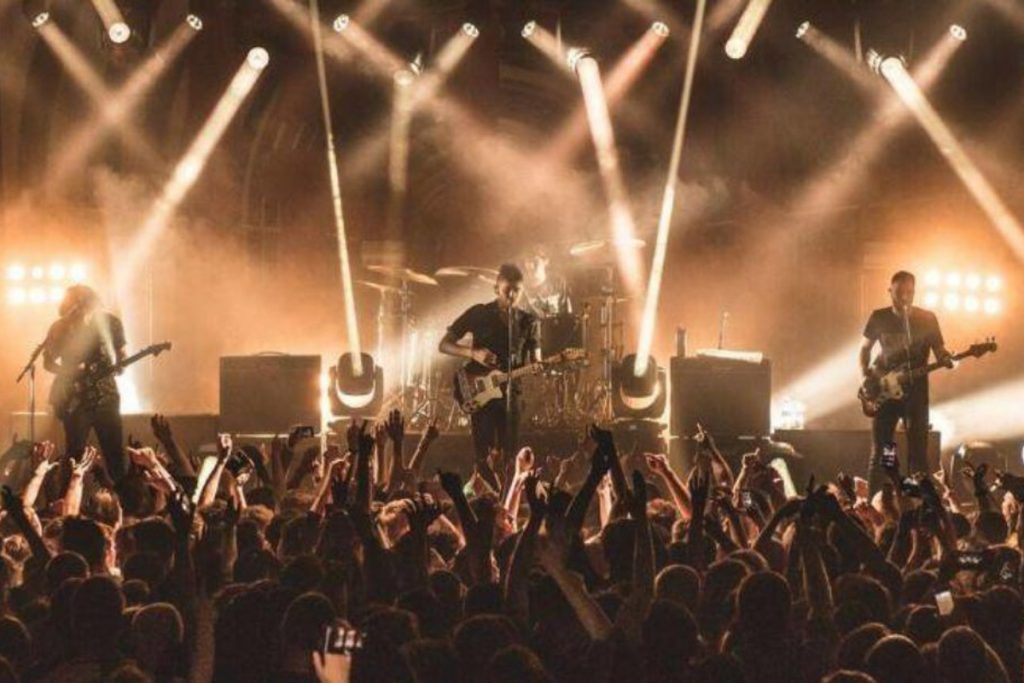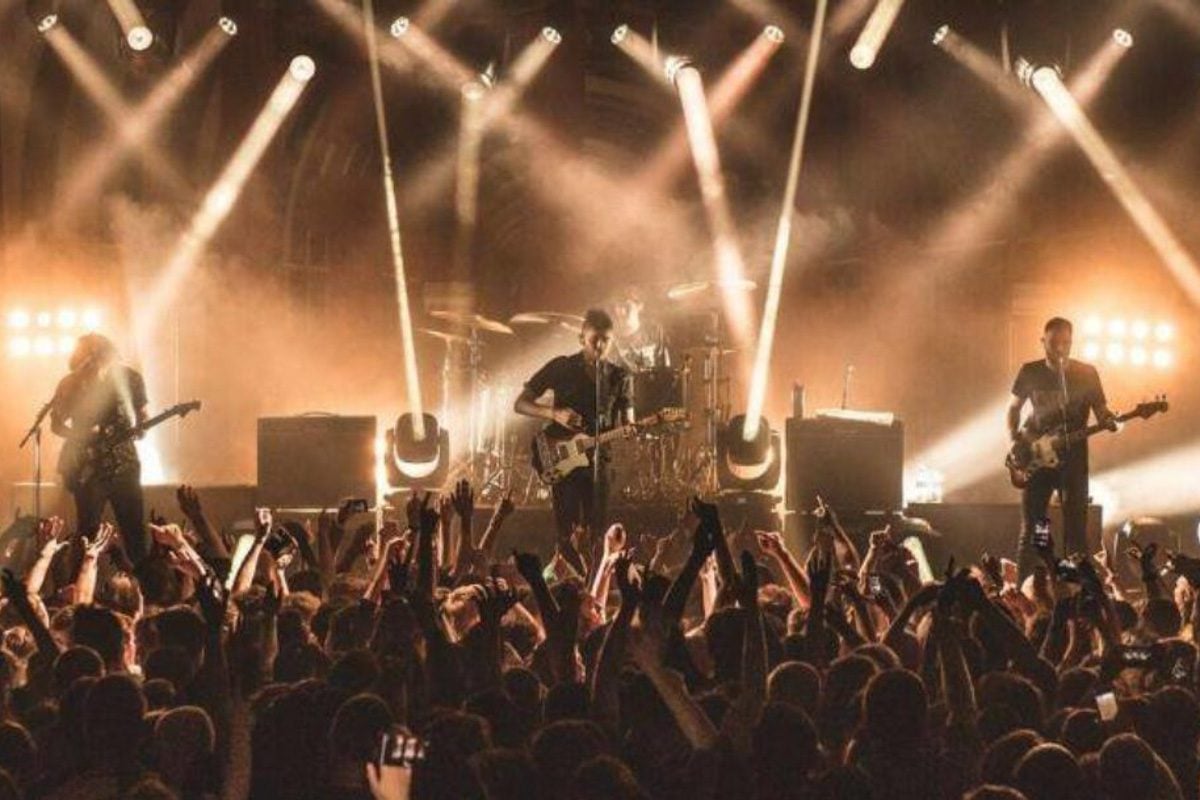 The live music scene in Glasgow is renowned for its array of music venues catering to both small intimate shows and massive, booming arenas. Talent comes and goes, but you're bound to find an incredible show at any of these classic venues during your trip.
27. Indulge in a doughnut (or three!) at Tantrum Doughnuts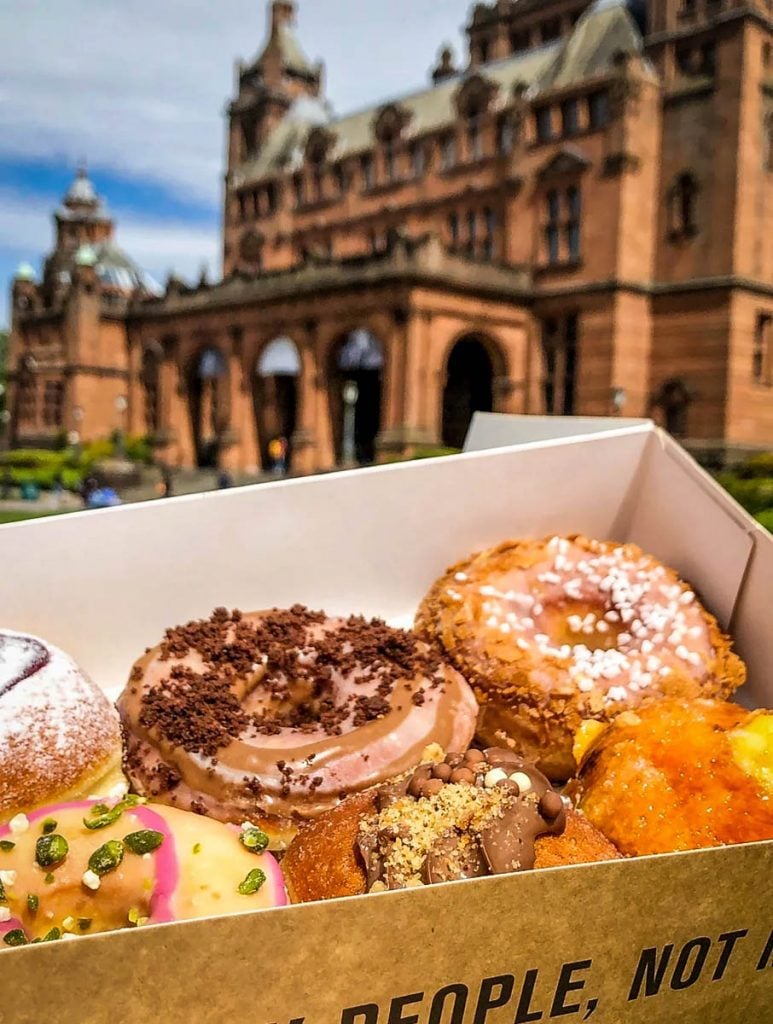 With 2 locations around town, Tantrum is a beloved Glasgow establishment known for their scratch doughnuts that are made fresh daily and sold until they run out.
Choose from unique flavors like pistachio & hibiscus, salted honey, and lemon poppyseed old fashioned. They even have a decent selection of vegan doughnuts.
Come hungry and come early, because they do sell out!
Tantrum Doughnuts locations:
28. Slow down with a chai at a bohemian tea house on the river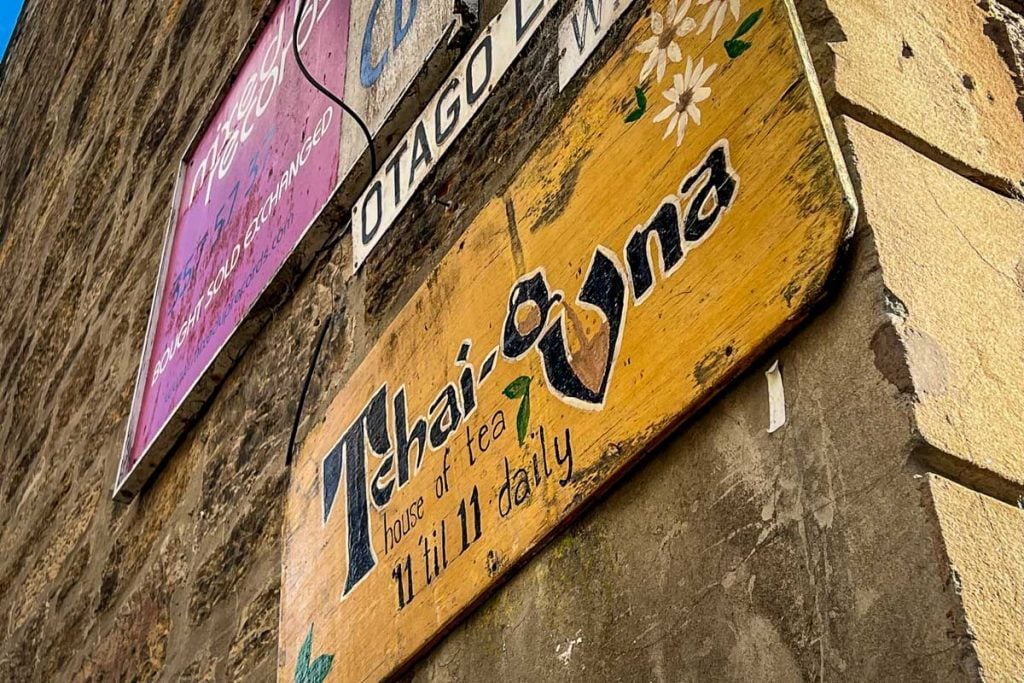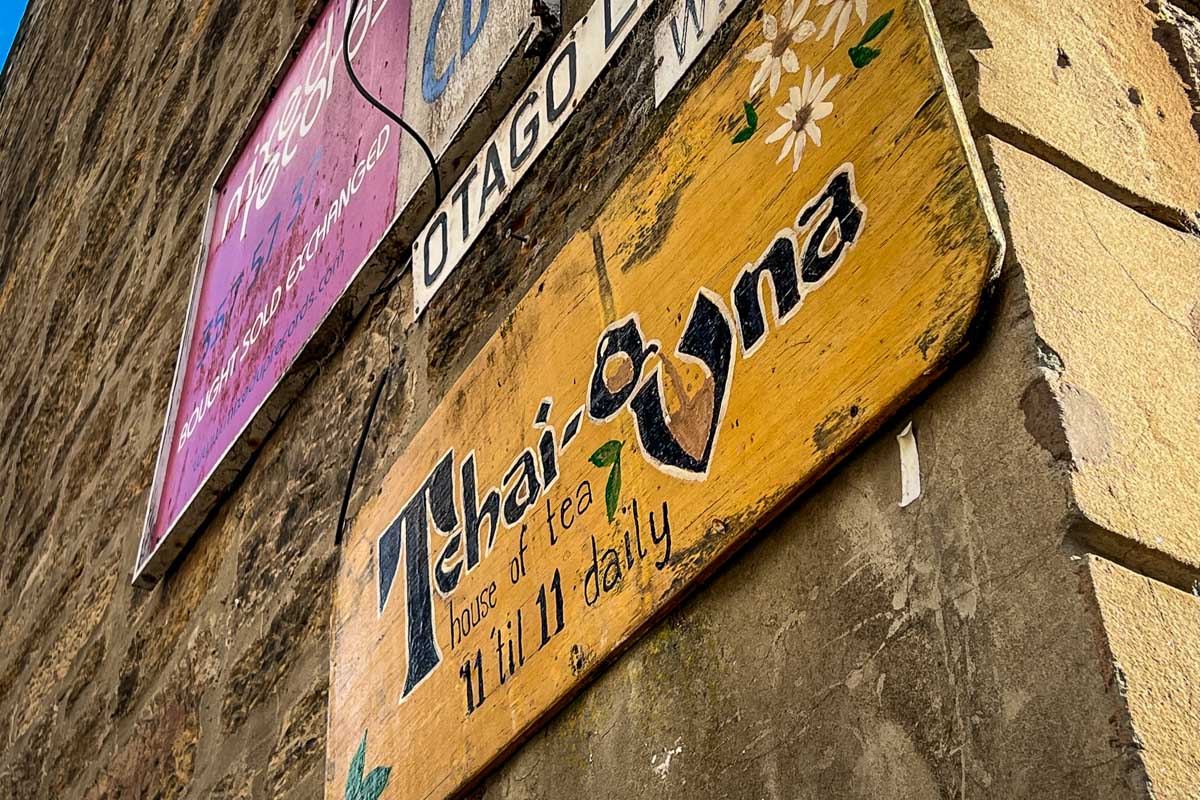 Just a stone's throw away from the heart of Glasgow, you can recover your zen at the Tchai-Ovna House of Tea. They've been serving over 80 different types of ethically sourced teas for over 20 years inside a warm and inviting atmosphere.
Among the incredible varieties of tea, they also serve up an eclectic menu of vegan and vegetarian dishes. Pop in for any of their in-house events, or dine casually from Monday through Sunday, 11 am to 11 pm.
29. Head to The Barras Market on a weekend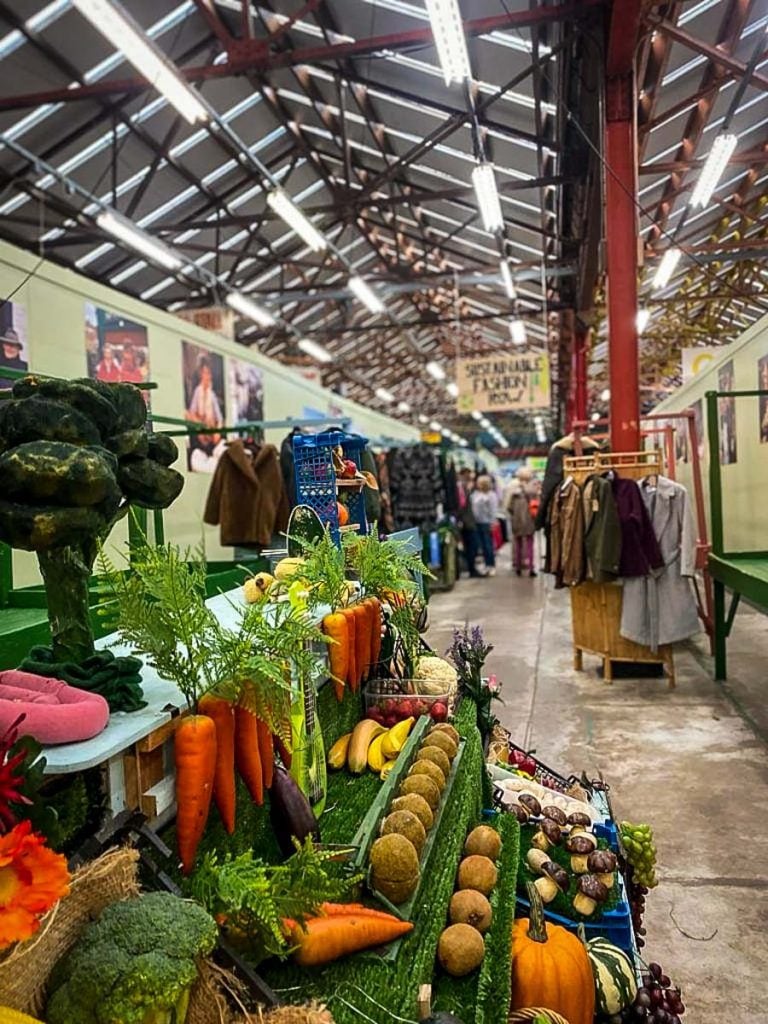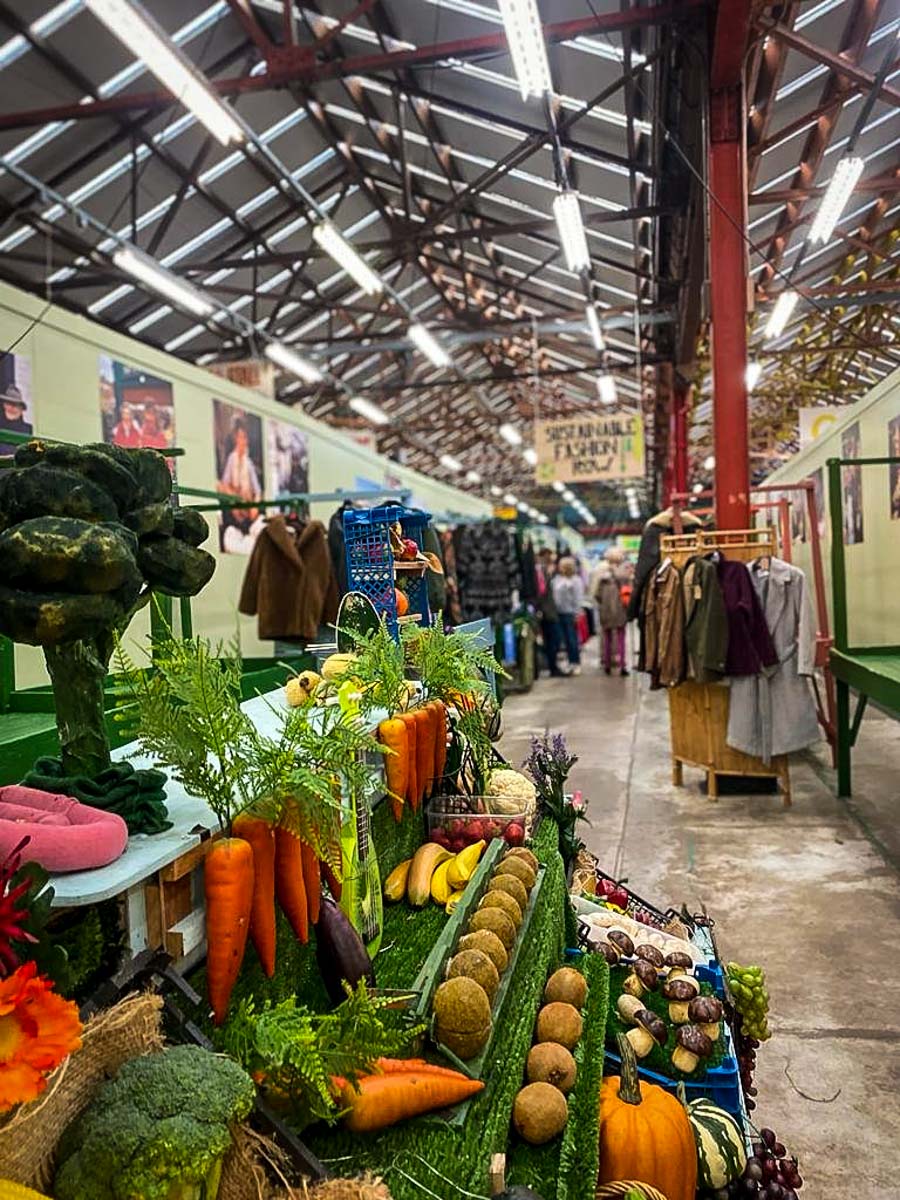 This exciting and diverse market has been an anticipated weekend venture since the early years of the 20th century. The word "barras" comes from the Glaswegian word "barrow", that refers to the handcarts that traders used to sell their goods from.
After entering the intriguing red archway, you'll be enamored with the one-of-a-kind fashions and bargains dotting the marketplace. This is a space where designers, creators, and dreamers can showcase their unique pieces in one of the United Kingdom's oldest markets.
Sustainable Fashion Row and Hippie Lane are two exciting areas to roam for your fashion fix. The market also has many mouth-watering food spots to indulge in as you shop around on Saturday or Sunday, from 10 am to 4 pm.
30. Escape the city in the nearby village of Milngavie
If you're looking to escape the city and get outdoors, Milngavie is a small village on the outskirts of Glasgow. It is home to the beginning of West Highland Way — Scotland's most famous long-distance hiking route.
It can make a nice place to get out of the hustle and bustle of Glasgow and stretch your legs amongst other hiking enthusiasts.
FYI: The West Highland Way trail is 96 miles and takes roughly 7 days, so if you're just looking for a short hike, walk for as long as you'd like before turning around.
How to get to Milngavie: From the center of Glasgow, it's just a 25-minute drive northwest of the city. You can also get there on public transport, by taking the ScotRail from Queen Street, which comes every 30 minutes during the day.
31. Tour Glasgow Central Station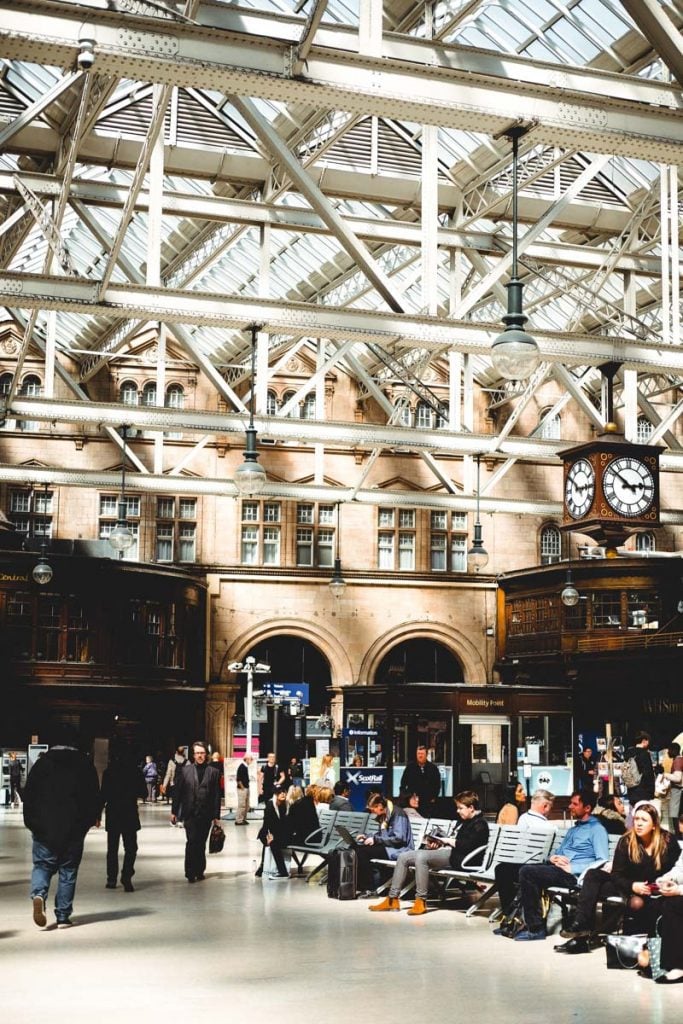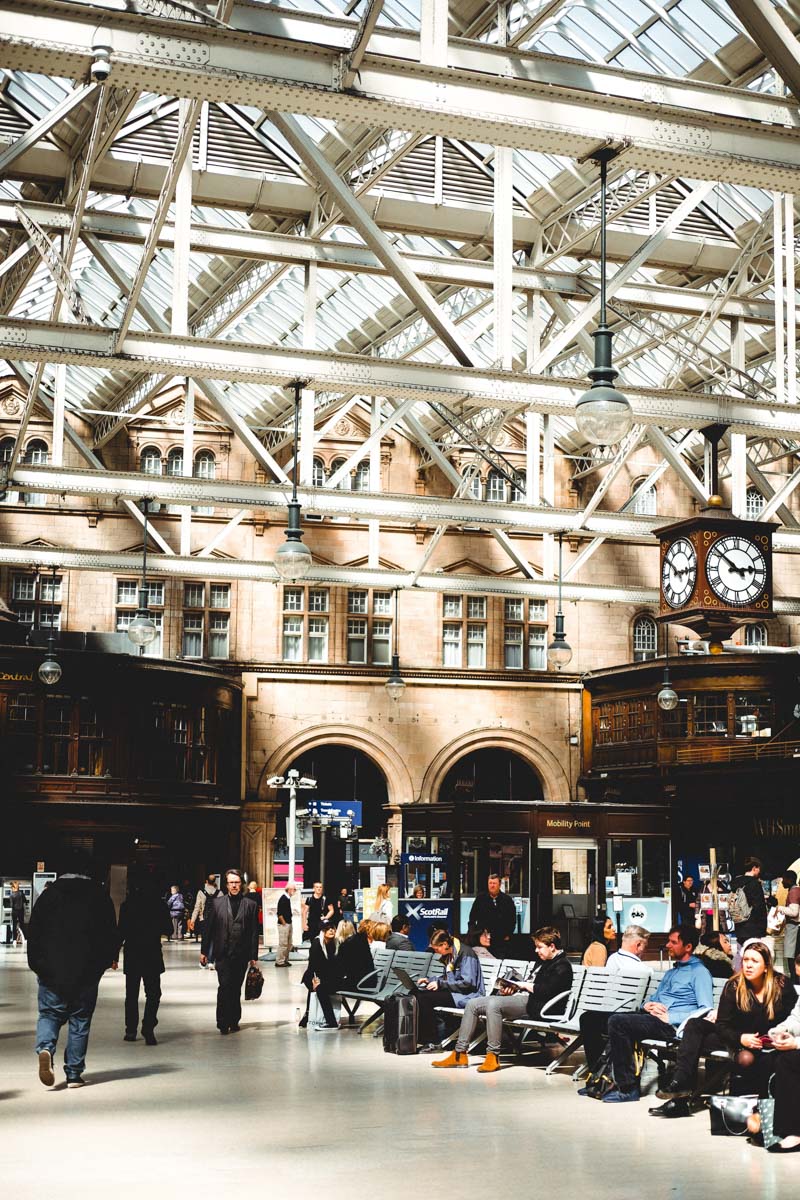 Touring the train station may sound like a strange thing to do, but with more than 4,000 5-star reviews, this is one of the highest-rated tours in the city.
On this rave-worthy tour, one of the highlights is getting to see a preserved Victorian platform that isn't open to the public.
Learn more about the tour and book your spot here.
32. Enjoy a cocktail or dessert inside the stunning Corinthian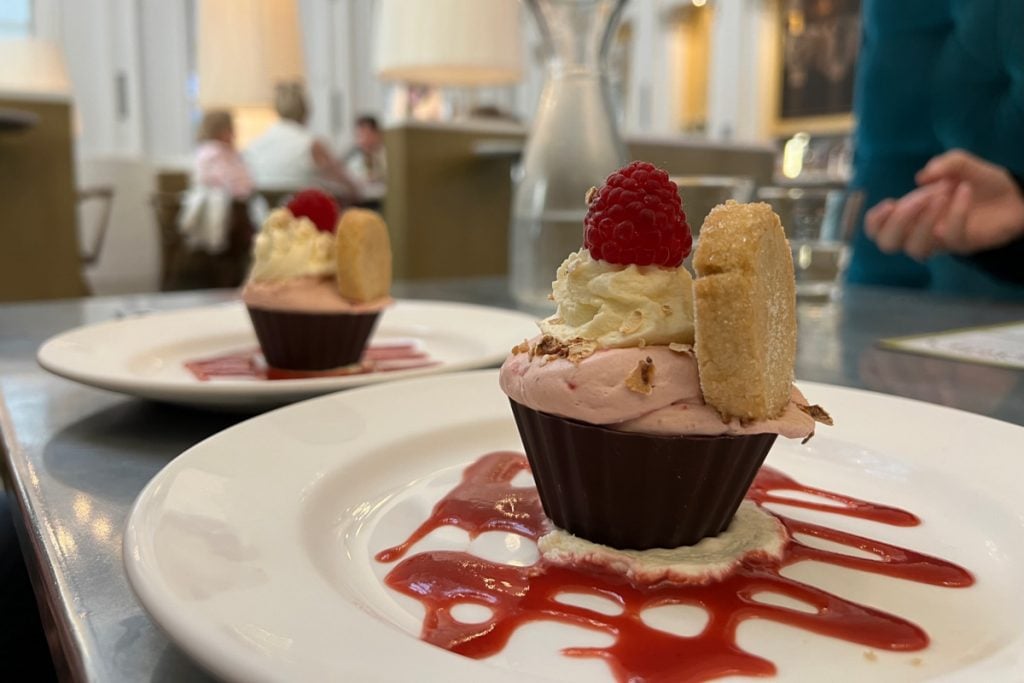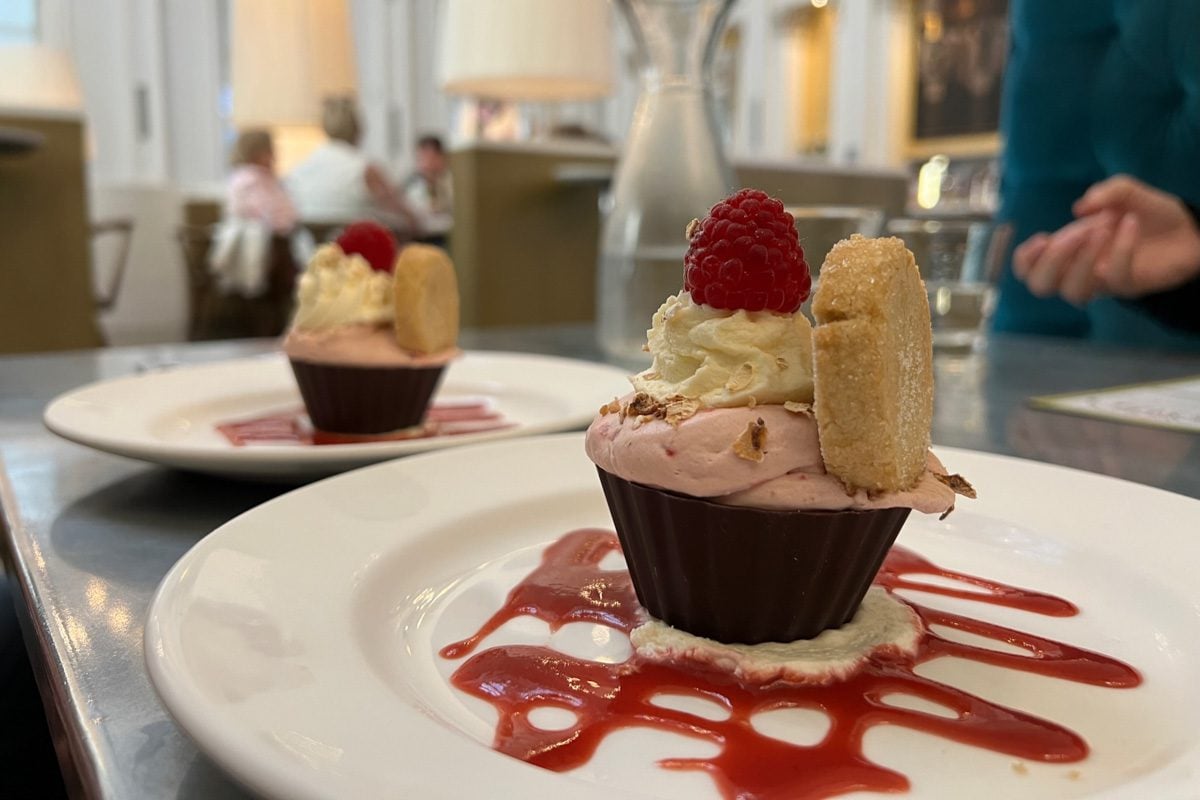 This building was originally a bank — a very fancy one, at that. It was then turned into a courtroom, at which time the lovely details were covered up so it looked like a more serious place.
But when this was later purchased and made into a restaurant-slash-entertainment venue (known today as The Corinthian), the stunning architecture was once again revealed.
It truly is a sight to behold.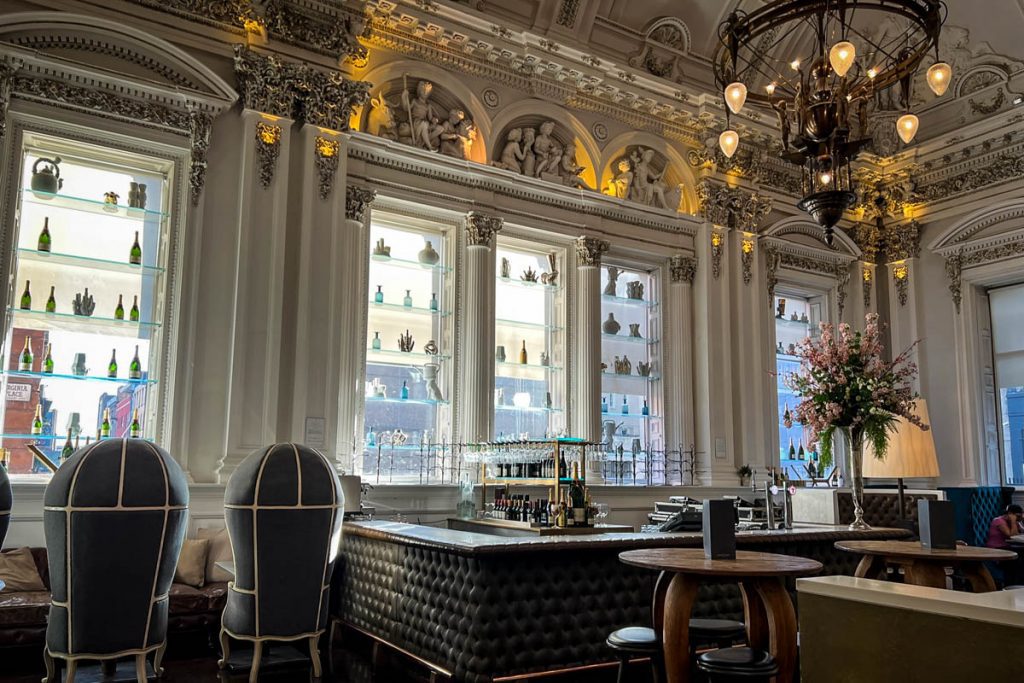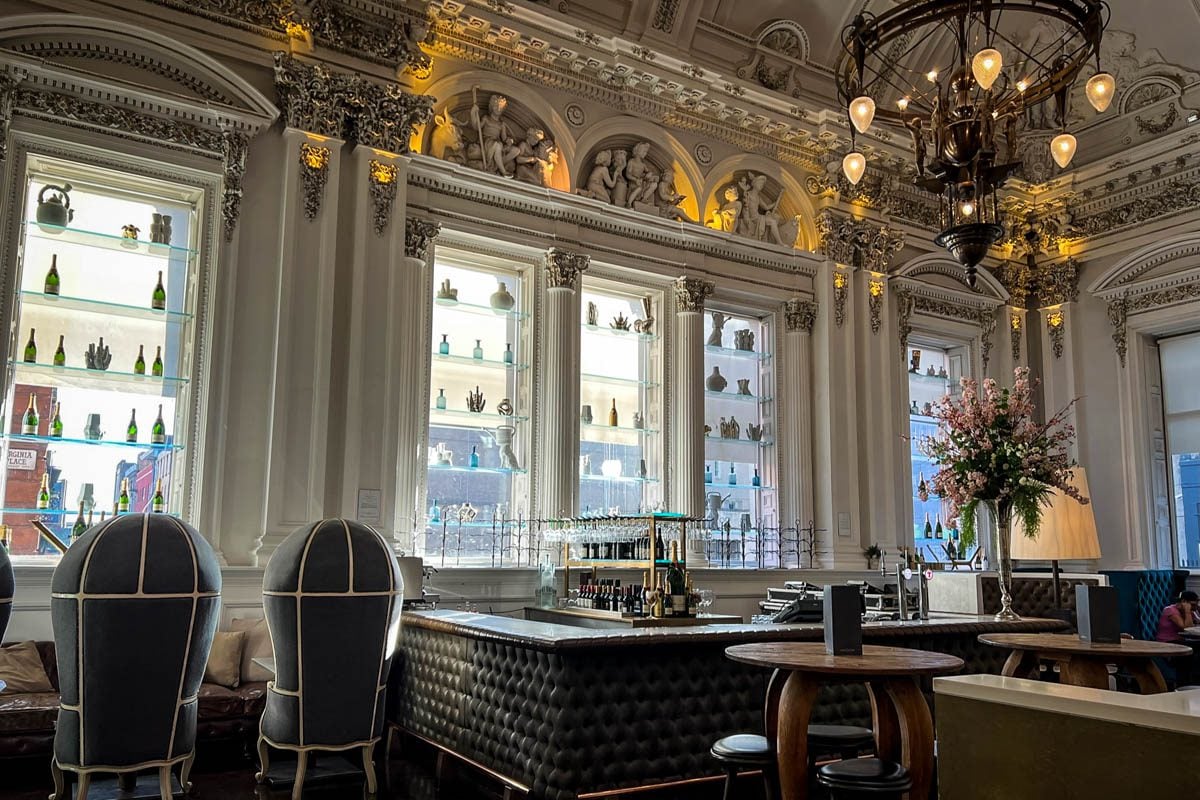 You can enjoy the architecture in a variety of ways:
Come for an afternoon tea.
Sit in the beautiful dining room with a dessert or snack.
On the weekend, come for their Sunday Roast (a UK staple), or sign up for a cocktail masterclass where you can learn the ins and outs of creating your favorite beverage.
There is even a new nightclub in the basement level featuring DJs on the weekends, for those travelers looking to get their groove on.
33. Afternoon tea at the Butterfly & the Pig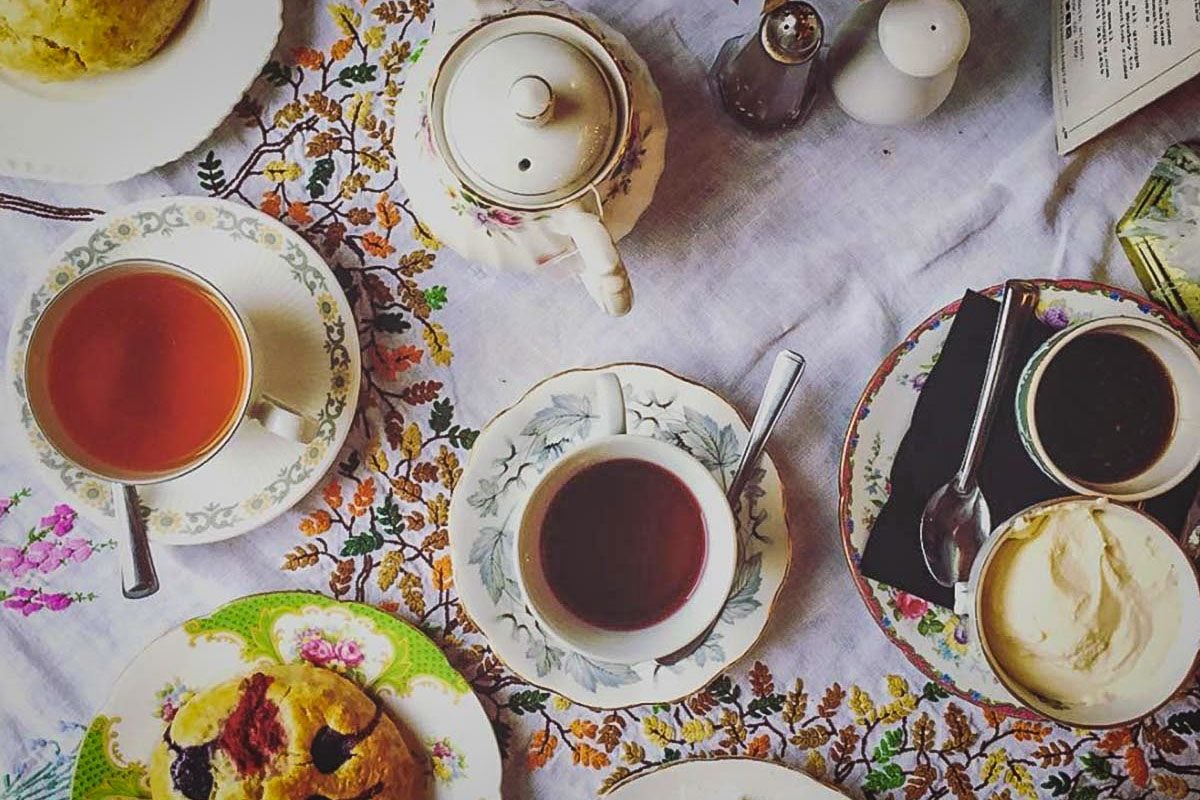 Afternoon tea in Scotland is a cultural staple, making it one of the most quintessential things to do in Glasgow. The Butterfly & the Pig is right near the heart of downtown, making it the perfect midday pick me up before exploring the rest of the city.
What separates this afternoon tea from others is that they believe that portion sizes should be hearty and filling. Their full afternoon tea menu includes canapes, sandwiches, scones, homemade cakes, and your choice of tea.
For a boozy afternoon, you can add a bottle of prosecco to your fill or if you want to save room to sample more restaurants around the city, you can order their cream tea for two that includes tea and scones, with cream and jam.
Psst! If Scotland's is on your itinerary, we have a round up of the best places to have afternoon tea in Edinburgh.
34. Compete on Pub Quiz night with locals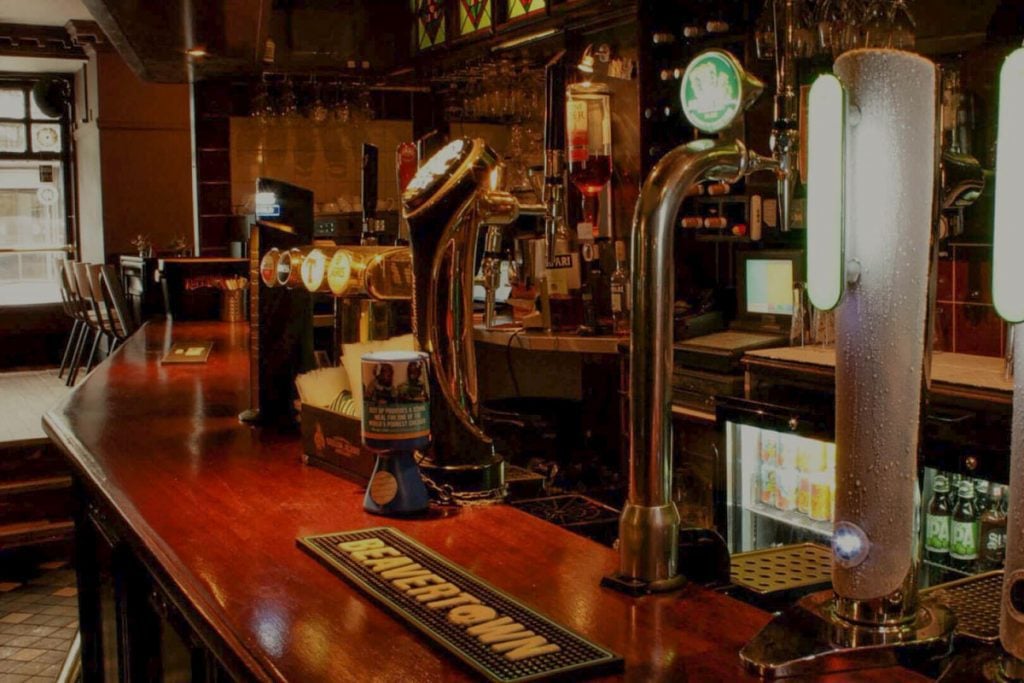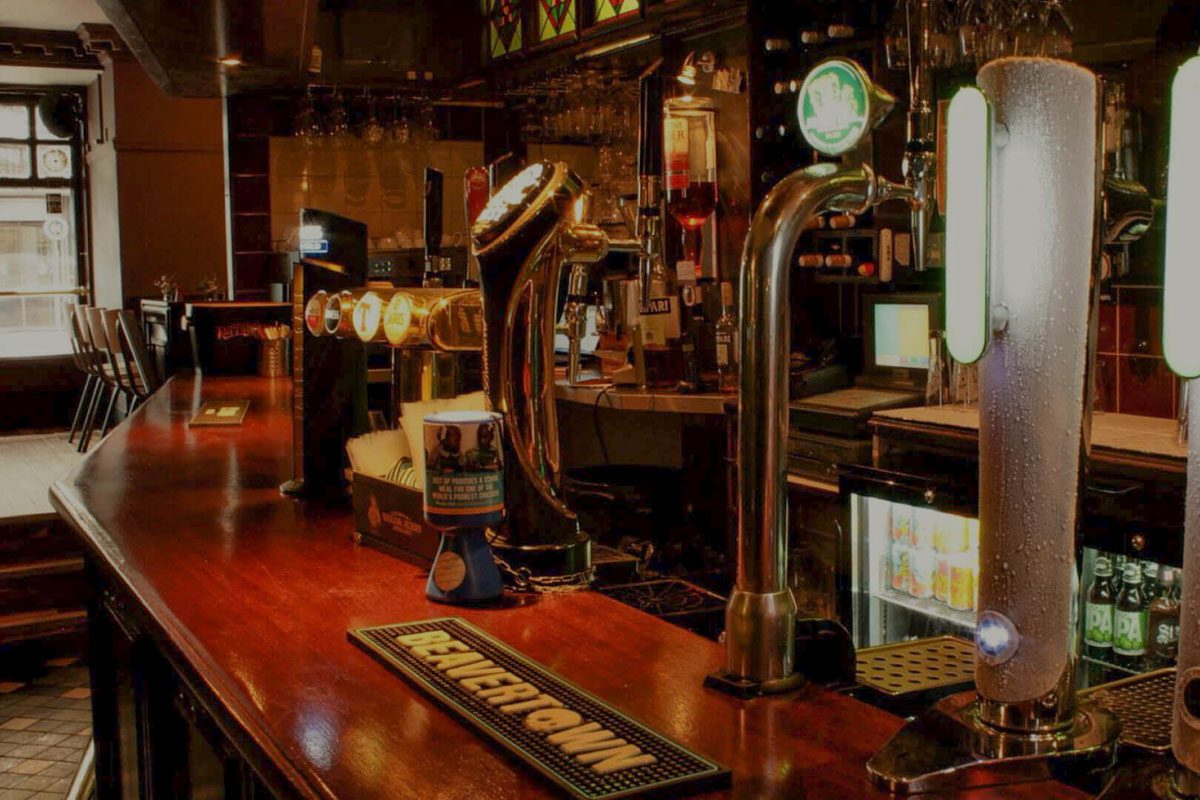 The quiz scene in Glasgow is competitive, exciting, and one of the best ways to immerse yourself in the local culture. Pub quiz nights run from Monday and Thursday and are a favored late-night activity among Glaswegians.
Grab a pint of your favorite brew and head to any of these iconic pub quizzes to prove your knowledge on endless trivial topics:
The Sparkle Horse: Hailed as Glasgow's hardest quiz, this is an essential Monday night gathering that brings in competitive locals and thought-provoking questions.
The Admiral: This is Glasgow's longest-running pub quiz that draws in office workers, students, music snobs, and more to test their knowledge for an exciting Tuesday night.
Curlers Rest: This pub quiz is hosted by a well-known face in Glasgow's pub scene that runs quizzes in multiple locations, but this Tuesday night is one of the 'best in the west'.
View a list of pub quiz nights here
35. Explore the Glasgow Botanic Gardens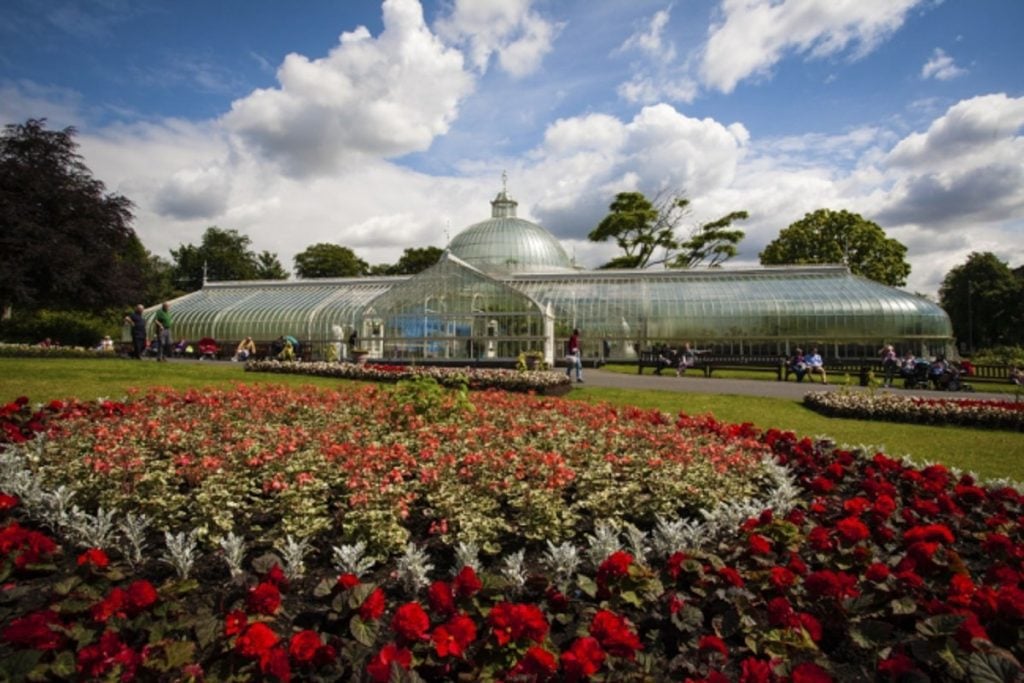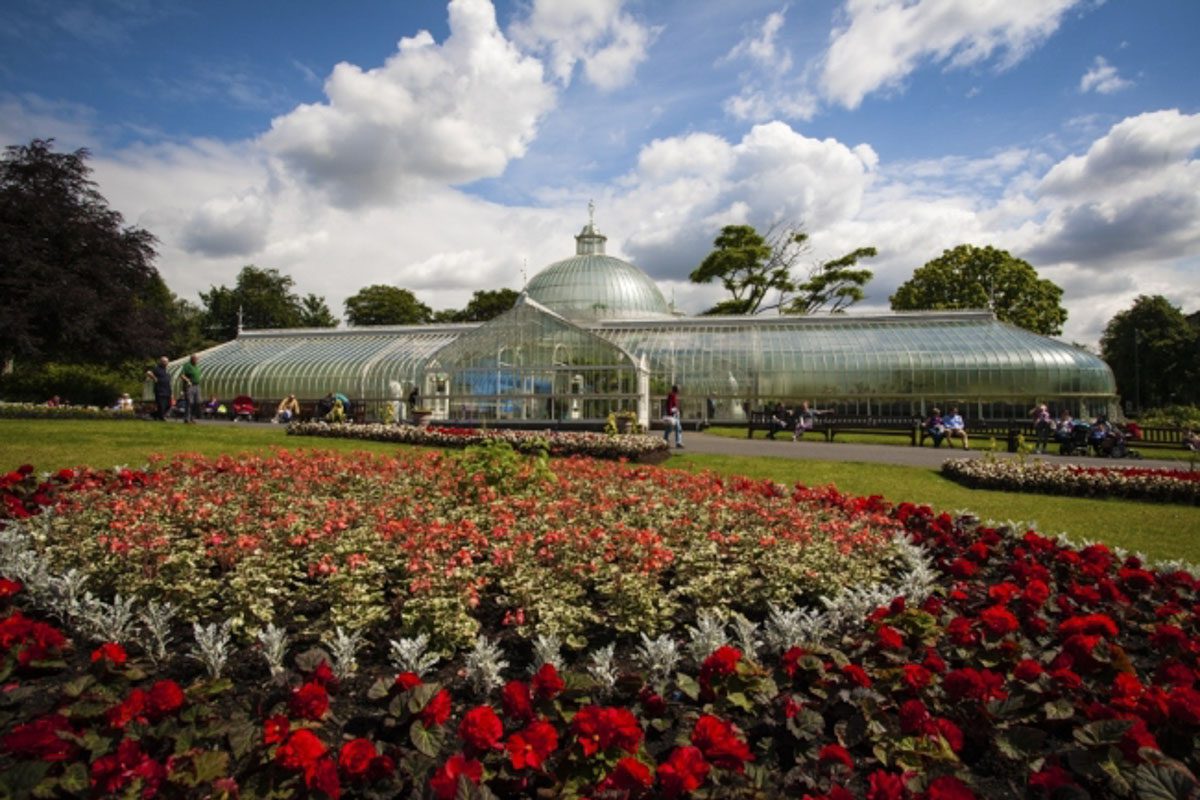 Get away from the bustle of the city and walk among 9000+ different types of plants within the Glasgow Botanic Gardens. If you're looking for free things to do in Glasgow, this is one of the best spots to explore the city on a budget.
The main feature of the gardens are the massive temperate and tropical glasshouses. You can also explore an herb garden and plant bed that has local plants potted chronologically in the order they were introduced to Scotland.
Discover over 30 different interesting stops along the Heritage Trail, take the Tree Trail through the Gardens and Arboretum, or enjoy a hot cup of tea in the Gardens Tearoom.
36. Climb to the top of the Lighthouse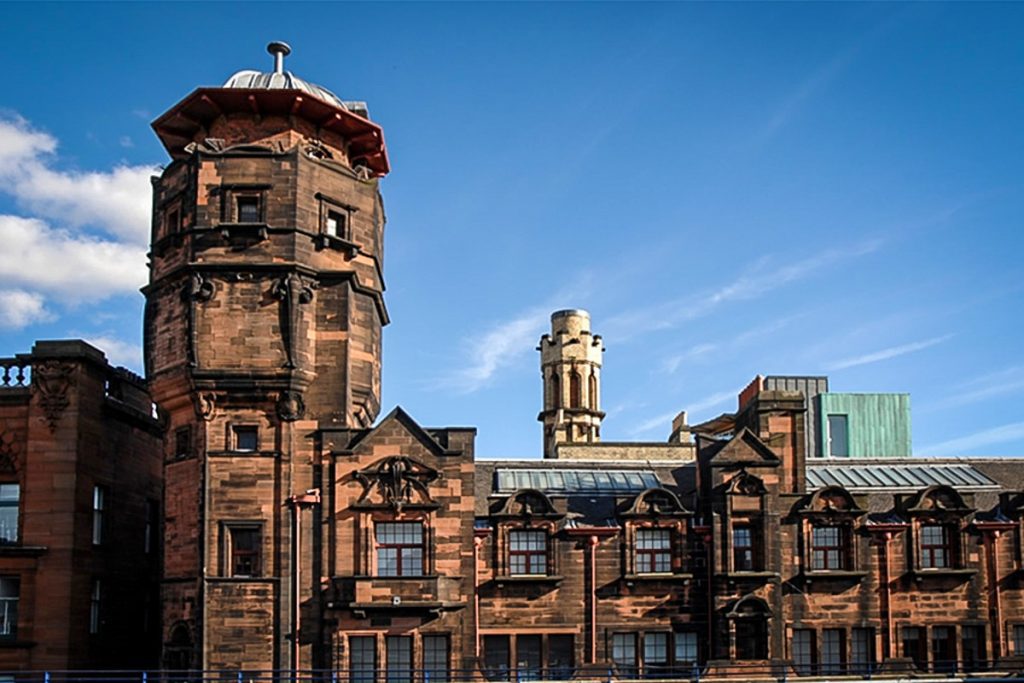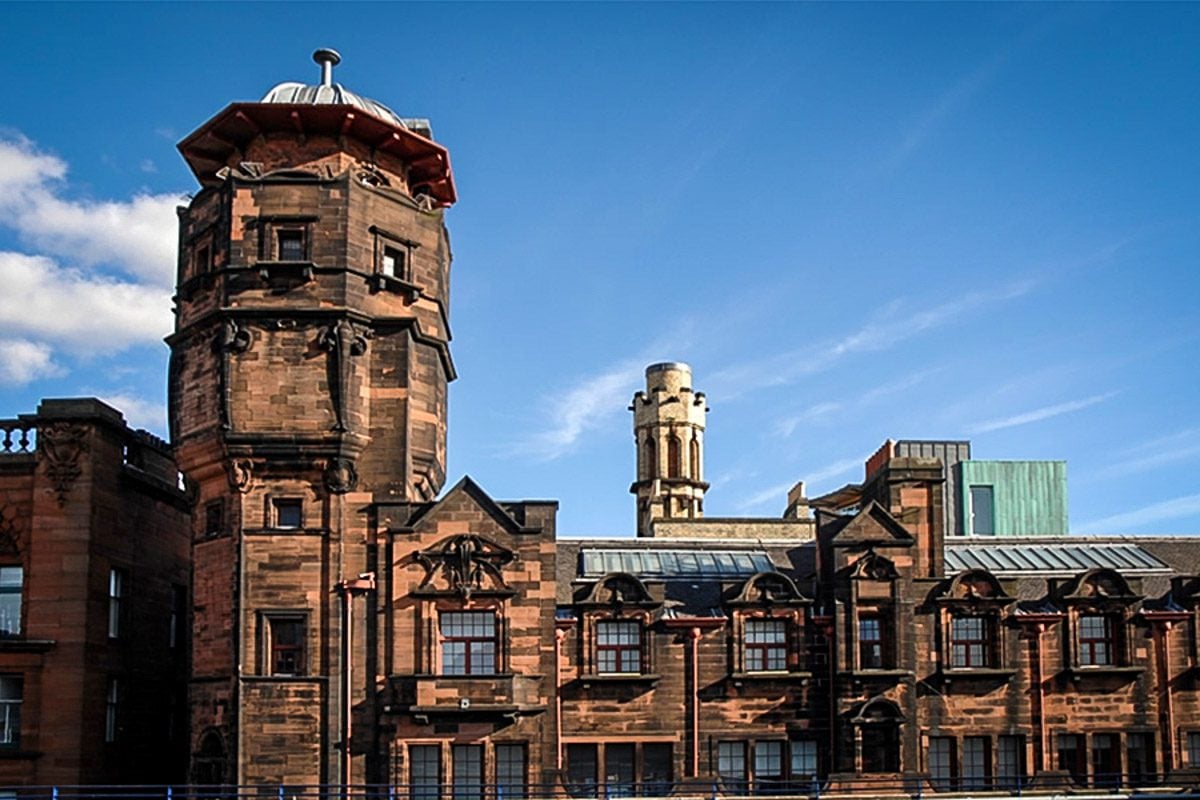 Located in the former offices of the Glasgow Herald newspaper, The Lighthouse is known as the city's center of design and architecture.
This was the first publicly commissioned project by Charles Rennie Mackintosh, Scotland's most celebrated architect.
It is free to climb the spiral staircase (an iconic view in itself) to the top where you will be rewarded with panoramic views over Glasgow.
Important Note: Unfortunately, The Lighthouse is currently closed to the public. Check back prior to your trip to see if it has reopened.
37. Experience football fame at Celtic Park Stadium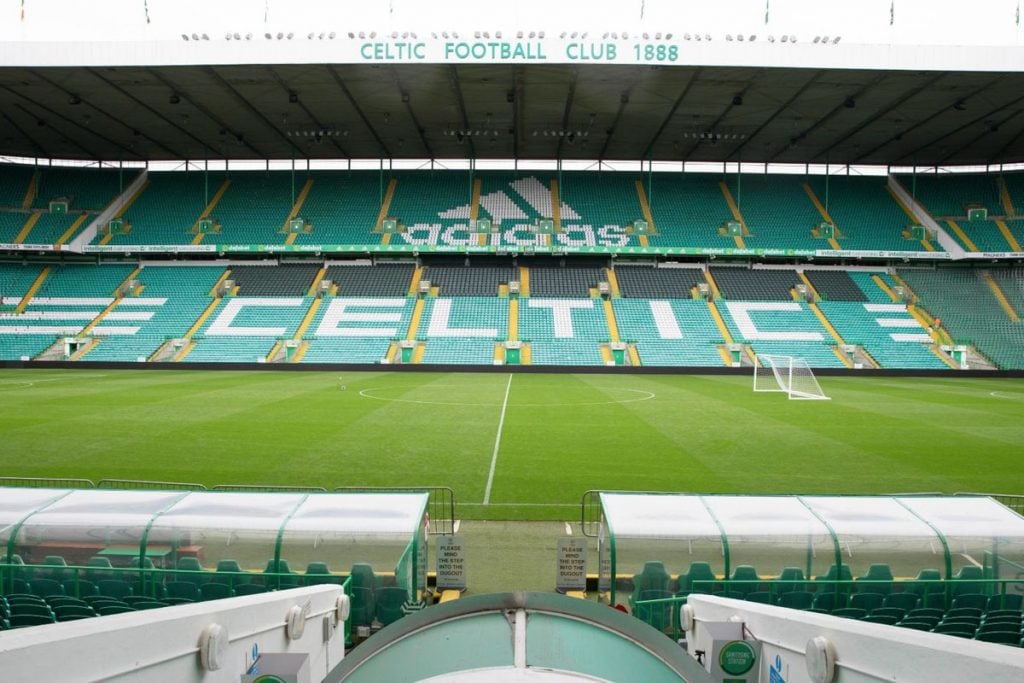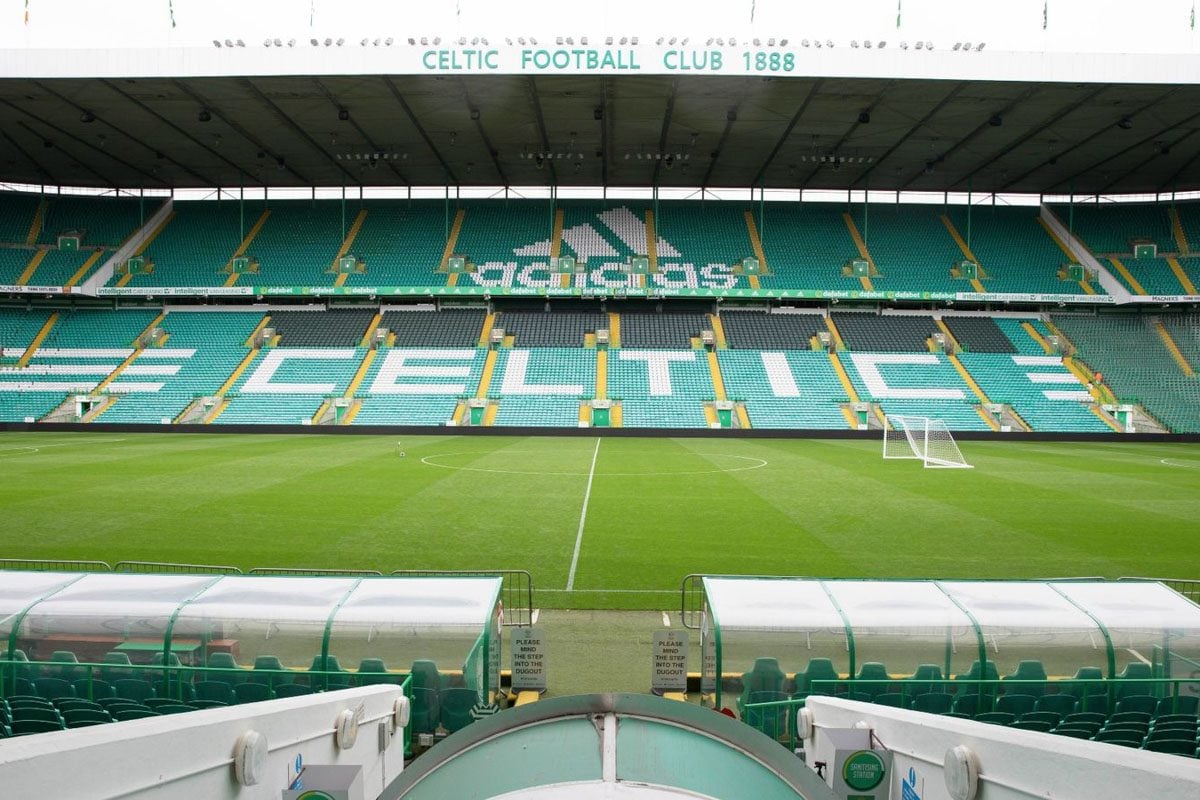 Hardcore football fans (or soccer fans, if you're coming at us from the USA!), will want to carve out some time in their Glasgow itinerary to visit the iconic Celtic Park.
This stadium is home to the Celtic Football Club, and is a destination in itself.
Catch a match here or take a guided tour, which will grant visitors behind-the-scenes access to the dressing rooms, tunnel, dugouts, and Celtic FC boardroom.
There are two tours to choose from (both with rave reviews!):
What guests are saying:
"Booked this for my boyfriend's birthday and have to admit I enjoyed it just as much as he did. Made to feel very welcome the minute you go through the door and greeted by so many smiling faces. The tour guide Martin was very informative and had so many stories to tell on every aspect of the tour. The meal afterwards in No7 was tremendous. Great choices for all and very well presented. Would highly recommend both the tour and the meal to anyone, whether a football fan or not." -Amanda, United Kingdom (November, 2022)
---
Which is better: Edinburgh or Glasgow?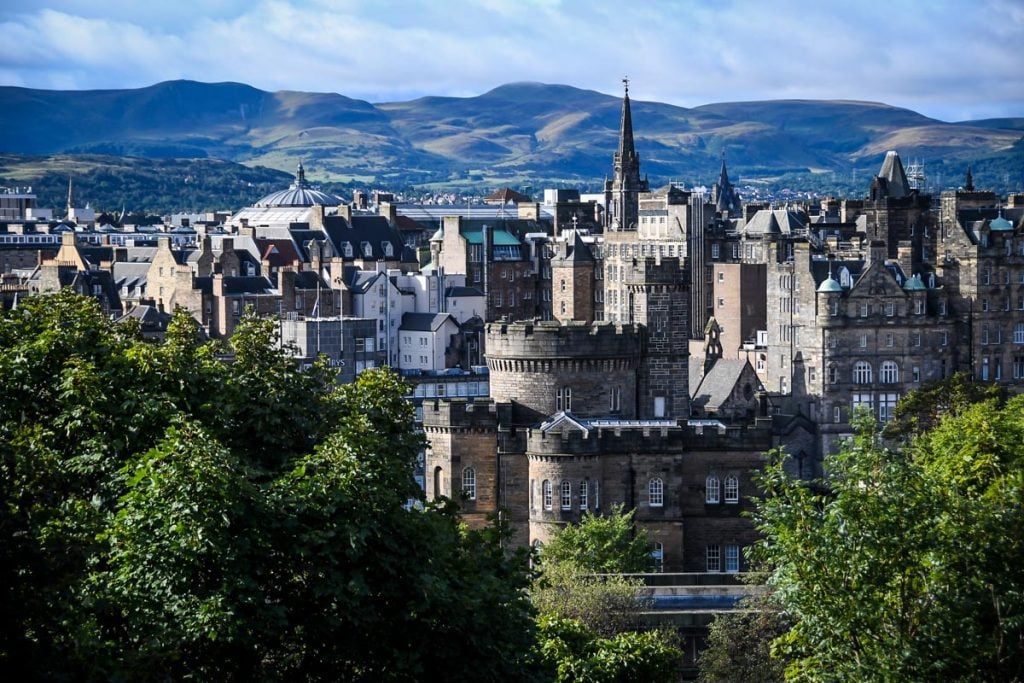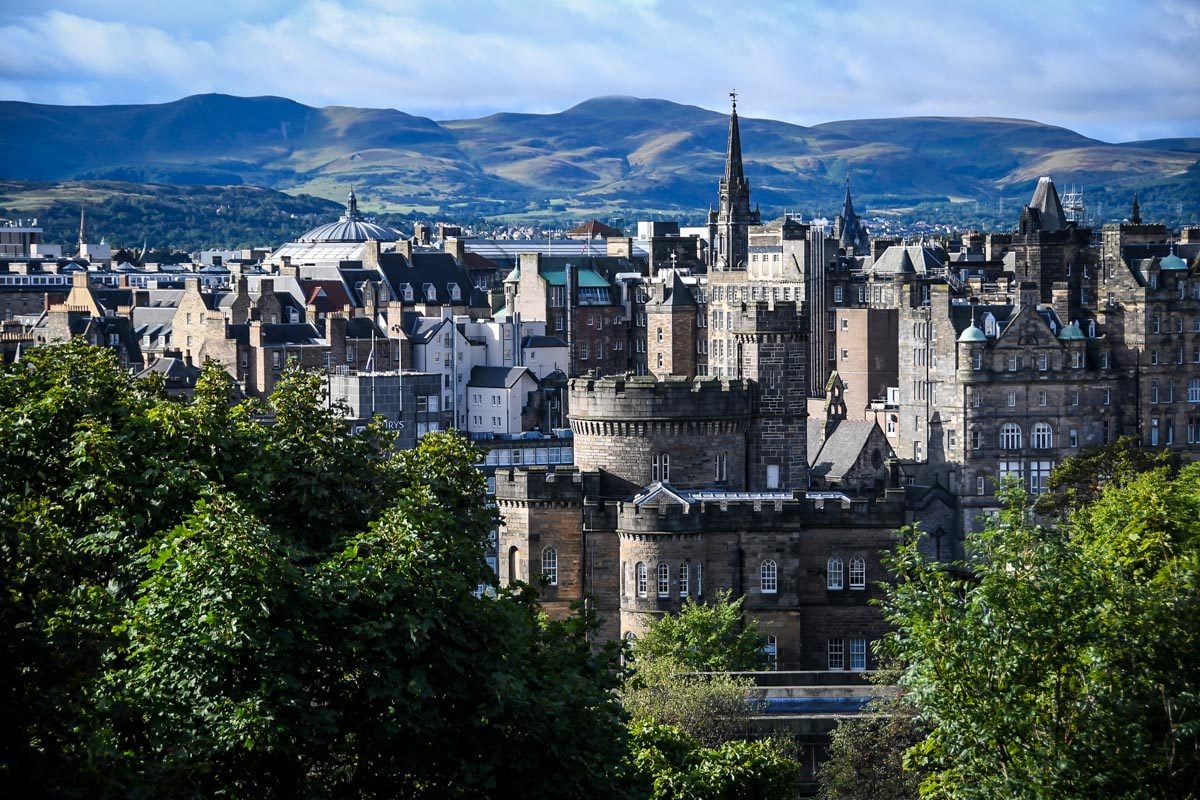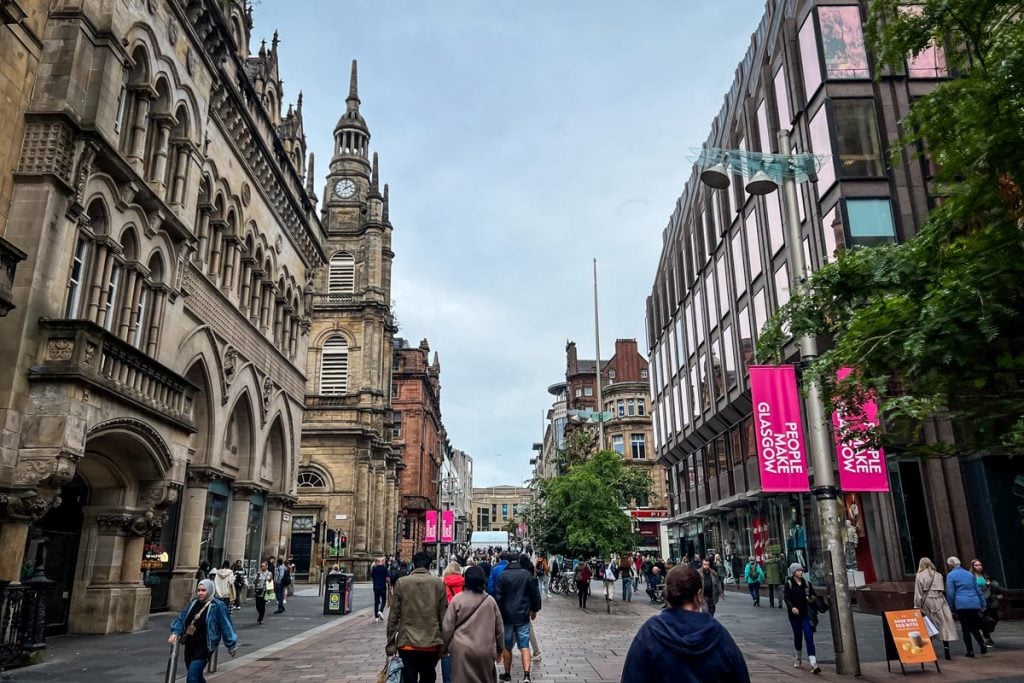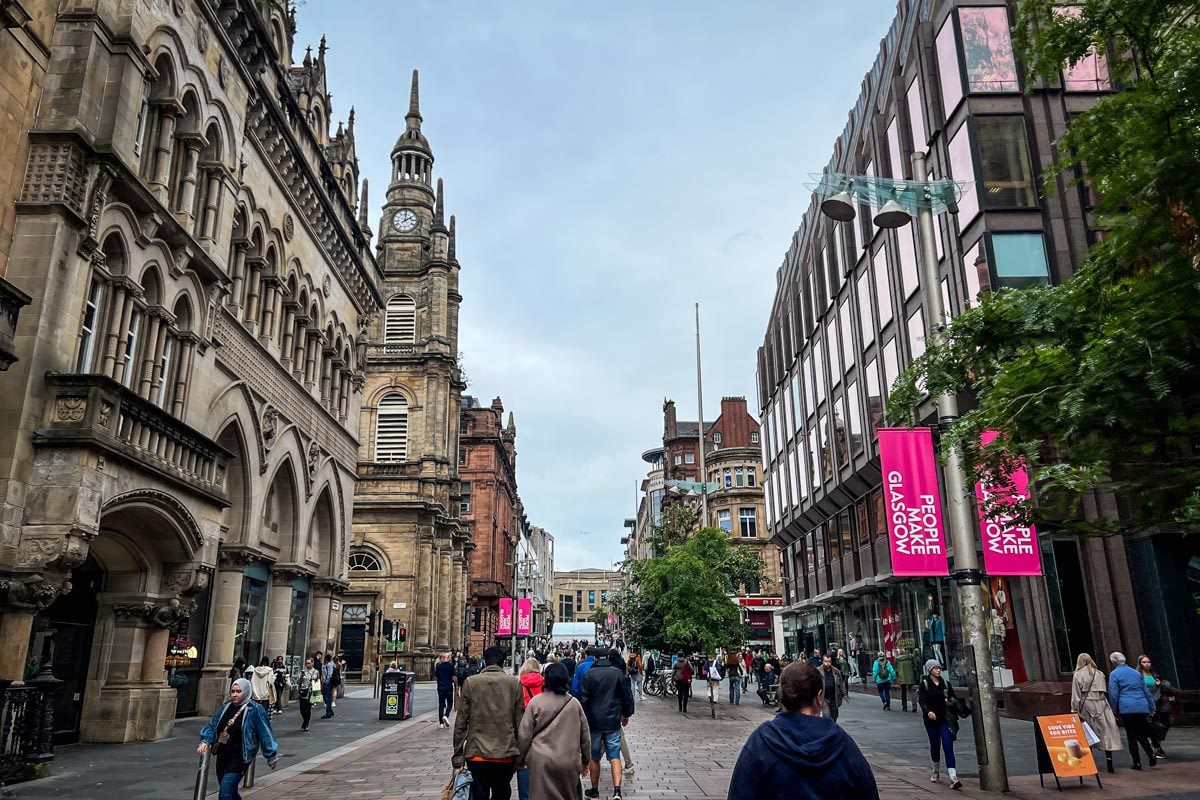 These are two of the very best cities to visit in Europe, and hopefully you can add both to your Scotland itinerary. But if you only have time for one, let's go over what makes each unique…
These cities are located just over an hour apart from each other, but they couldn't feel more different.
Glasgow is bigger, but less touristy.
Edinburgh is prettier, but doesn't have the same level of famed nightlife.
Edinburgh is the capital of Scotland, but Edinburgh has more of a local feel.
Edinburgh has more "must see" attractions, but exploring Glasgow feels like uncovering local secrets.
Edinburgh is kind of like the preppy popular kid at high school that everyone loves at first glance. And Glasgow is like the artsy kid that is kind of mysterious, and the more you get to know them, the more you like them.
Excuse my ridiculous analogy, but hopefully it illustrates that Edinburgh and Glasgow are both very worthy of spots on your Scotland itinerary, albeit for different reasons.
Most Scots I've talked to claim that between the two, Glasgow is their favorite.
And I can see why.
It feels less made for tourists, and more made for locals. And the people are friendly and welcoming.
Our food tour guide (a native Glaswegian) put it this way:
Glaswegians are down-to-earth, friendly and fun. Folks from Edinburgh may call them unrefined.
People from Edinburgh tend to be more reserved. Glaswegians may call them uptight.
If you're visiting Scotland for the first time, you can't miss Edinburgh. But if you are a big fan of less-touristy places, you might feel more at home in Glasgow.
Will you be traveling from Edinburgh? There are several options for transportation between the two cities, and we have a detailed guide on how to travel from Edinburgh to Glasgow which outlines all of your options.
Best time to visit Glasgow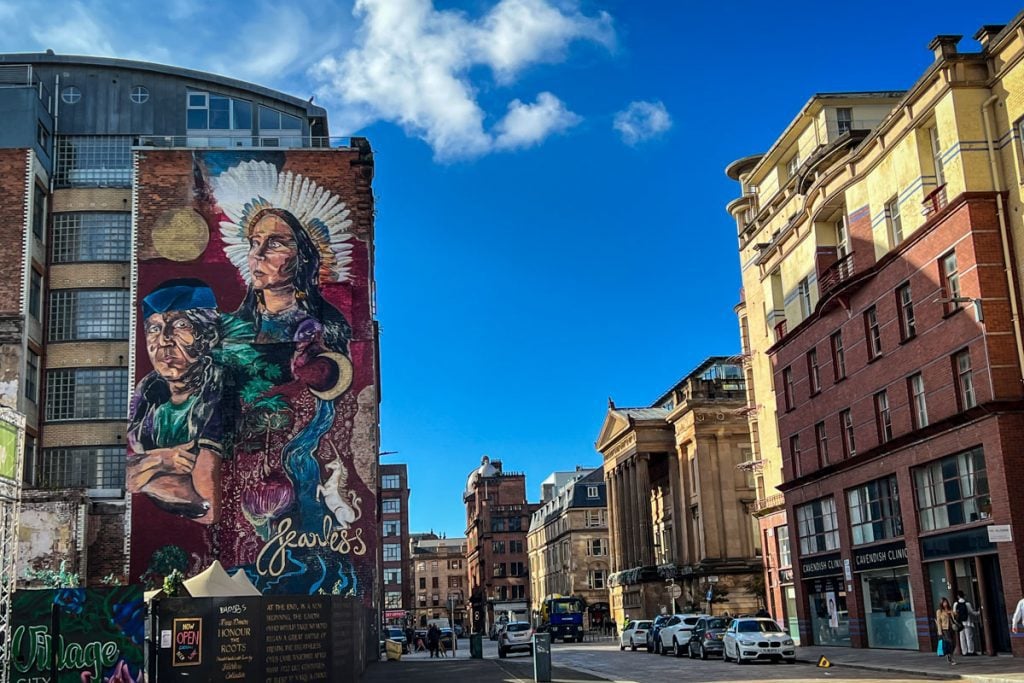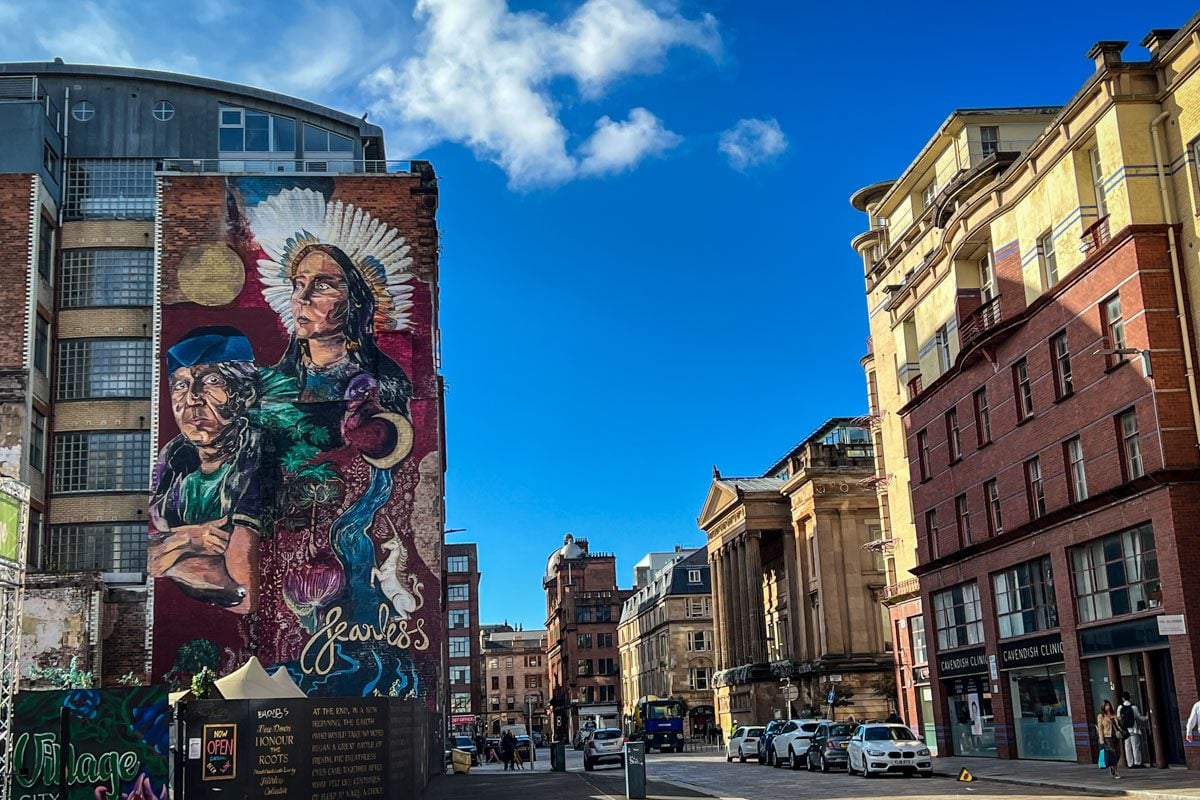 Glasgow's weather, although always changing, is the most pleasant from spring to fall.
Each season offers an entirely different palette of different things to enjoy and see, so planning your trip largely depends on your interests.
You can sip on some of the world's finest whiskey any time of year, but if you're using Scotland's largest city as a basecamp before heading into the highlands, you may want to lean towards the summer months.
Psst! For an in-depth guide on the seasonal weather patterns and other factors, check out our complete guide on the best time to visit Scotland.
Getting around Glasgow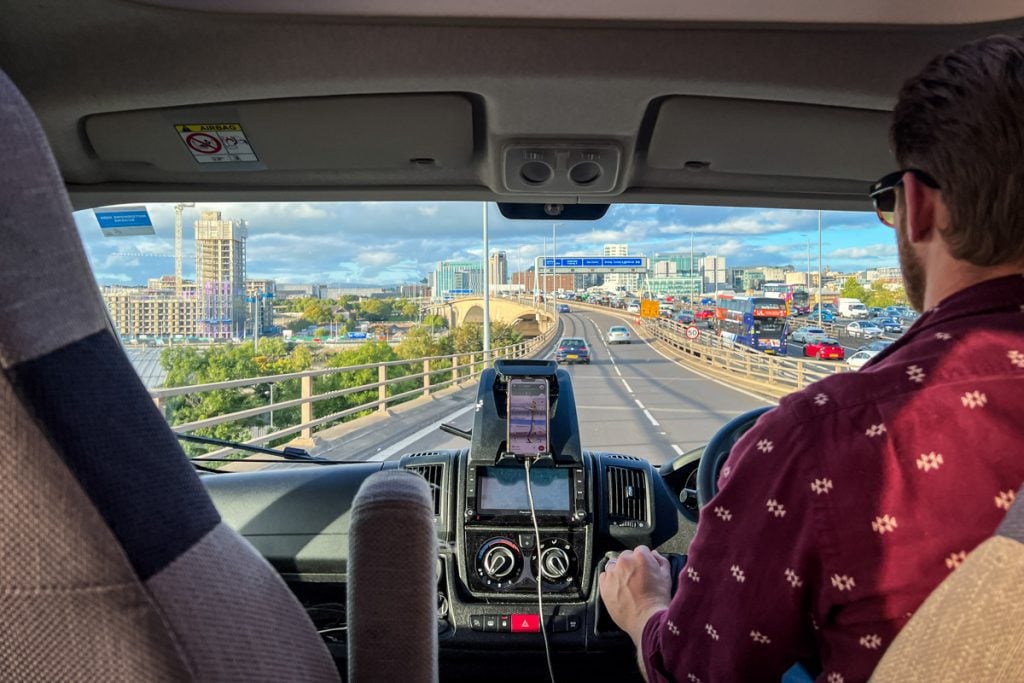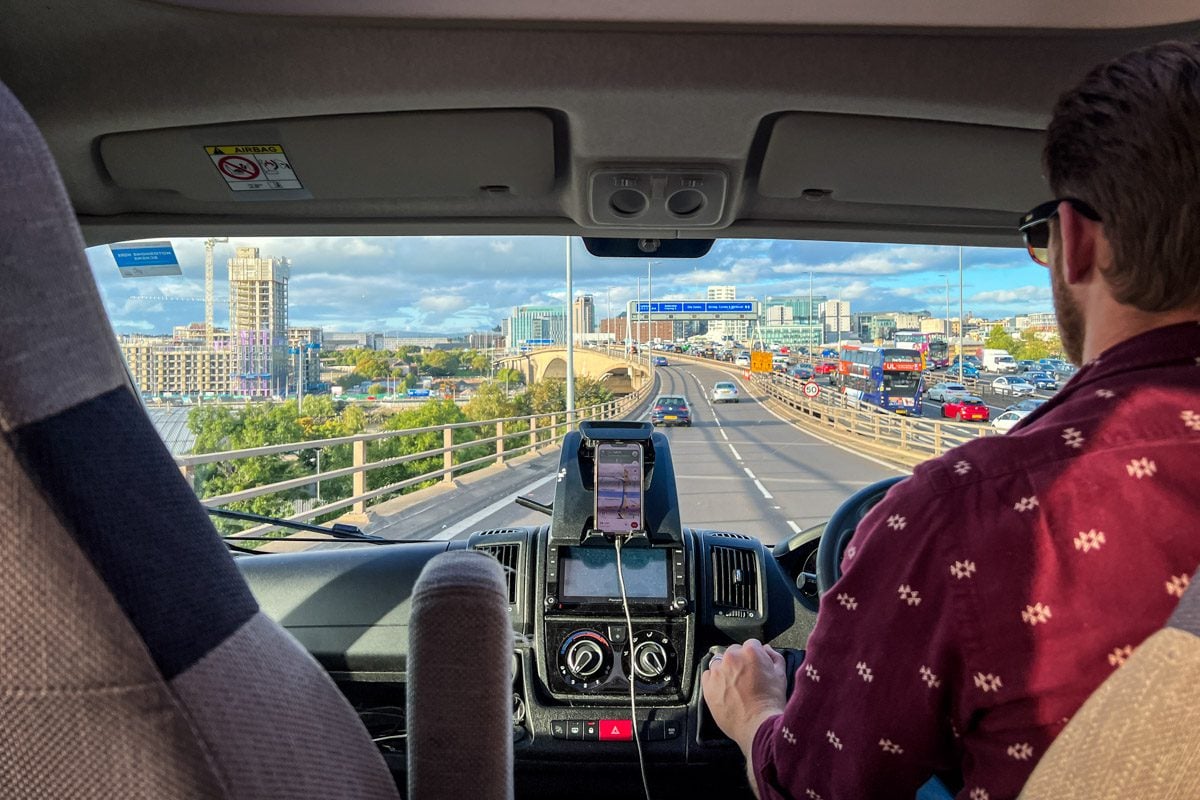 Glasgow, although the biggest city in Scotland, is easily navigated using any combination of their public transport options. Walking is an ideal way to get around if you're staying in the city center, but if you need to go further distances, there are a variety of ways to get around.
Subway
Glasgow's subway system is the 3rd oldest in Europe (after Budapest and London). It is the easiest way to get around Glasgow's city center and west end.
There are 15 stops on Glasgow's subway system, and it takes just 24 minutes to do a complete circuit.
Adult tickets start at £1.55.
Self-drive
If you're planning to rent a car in Scotland, we'd recommend waiting until after your time in Glasgow or making sure your accommodation offers parking and leaving your rental car there while exploring the city. It wouldn't be very fun driving the city, and parking can be tricky to find (not to mention, expensive!).
Bus
First Bus Glasgow makes getting around Glasgow a breeze with over 80 different routes around the city. Not only that, but they offer daily tickets with unlimited rides, or weekly tickets that are ideal if you're staying in the city for a bit longer.
If you download the First Bus App, you can get the cheapest ticket prices and never miss the bus with their real-time maps and bus information.
Learn more about the bus system and view ticket options here.
Bike share
OVO Bikes are an ideal way to get around town quickly and efficiently. All you need to do is register with the app or online, scan the QR code on the bike, and you'll be on your way! Learn more about how bike share works in Glasgow.
How to get from the airport to the city center
Train: The cheapest option to get to the city center is on the train. ScotRail has trains that depart every 15-minutes that take around 15-minutes to get to the heart of Glasgow.
Bus: This is another great way to get to Glasgow. Thankfully, First Bus Glasgow now offers an Airport Express Route that will get you downtown in only 15-minutes.
Rideshare/taxi: Uber, Lyft, and taxis are all common ways to get to the city, but per usual they're on the more expensive side for airport transfers.
Where to eat in Glasgow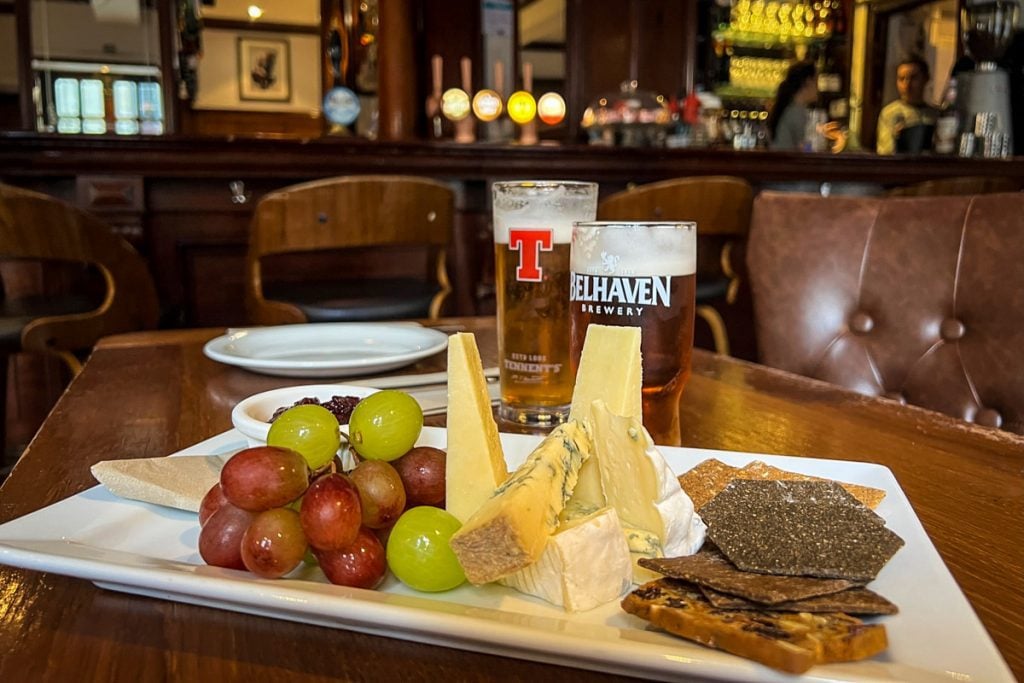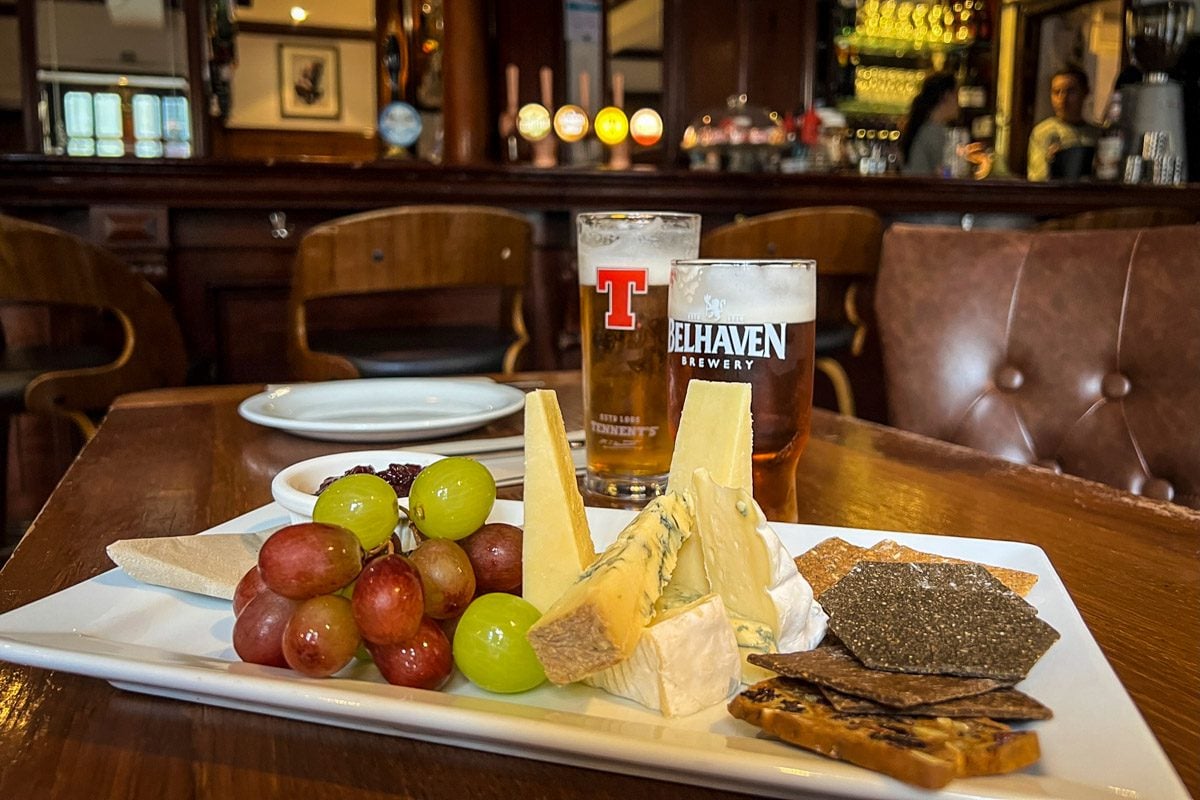 Most of these are local recommendations from our Glasgow food tour guide (so you know she knows what she's talking about!).
Where to stay in Glasgow
Since Glasgow is so compact, no matter where you stay you won't be far from the action, but there are a handful of ideal places to base yourself for your trip.
For first timers, downtown Glasgow near the Merchant City area is ideal since it's close to all the popular shopping, history, and dining options. Families or those that want a laidback vibe, should head towards the East End or South Glasgow while boozy and foodie travelers will love the draw of the West end.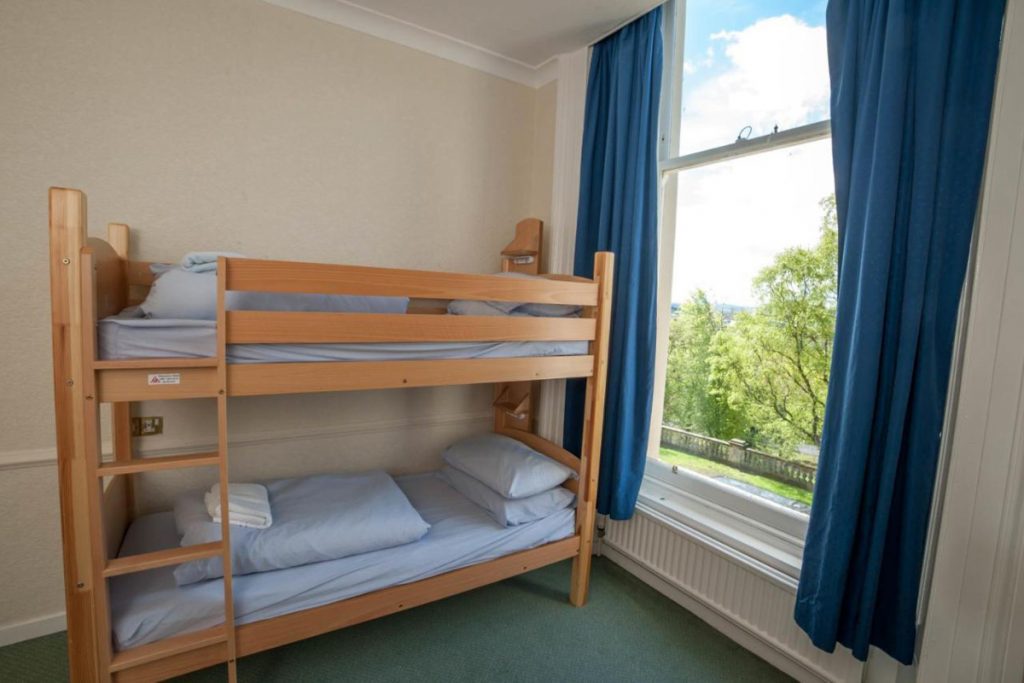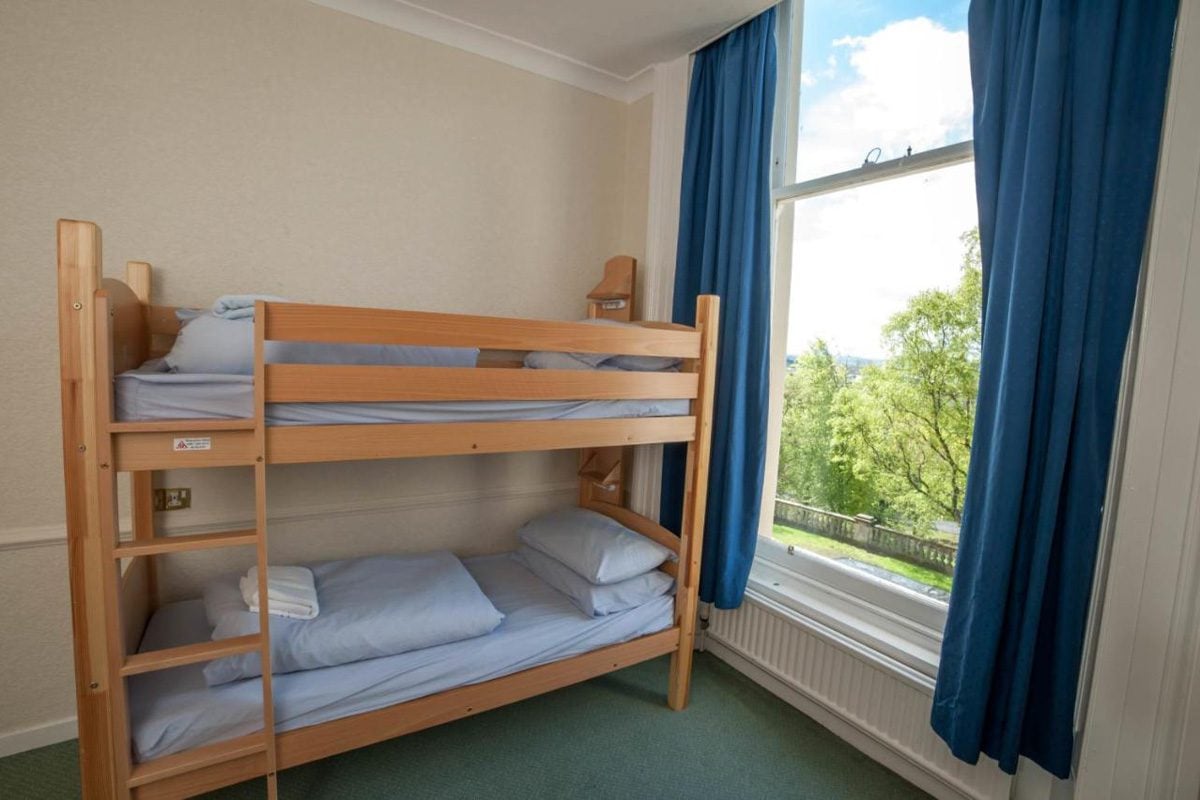 Glasgow Youth Hostel: This Victorian townhouse turned hostel overlooks Kelvingrove Park on the West End of Glasgow.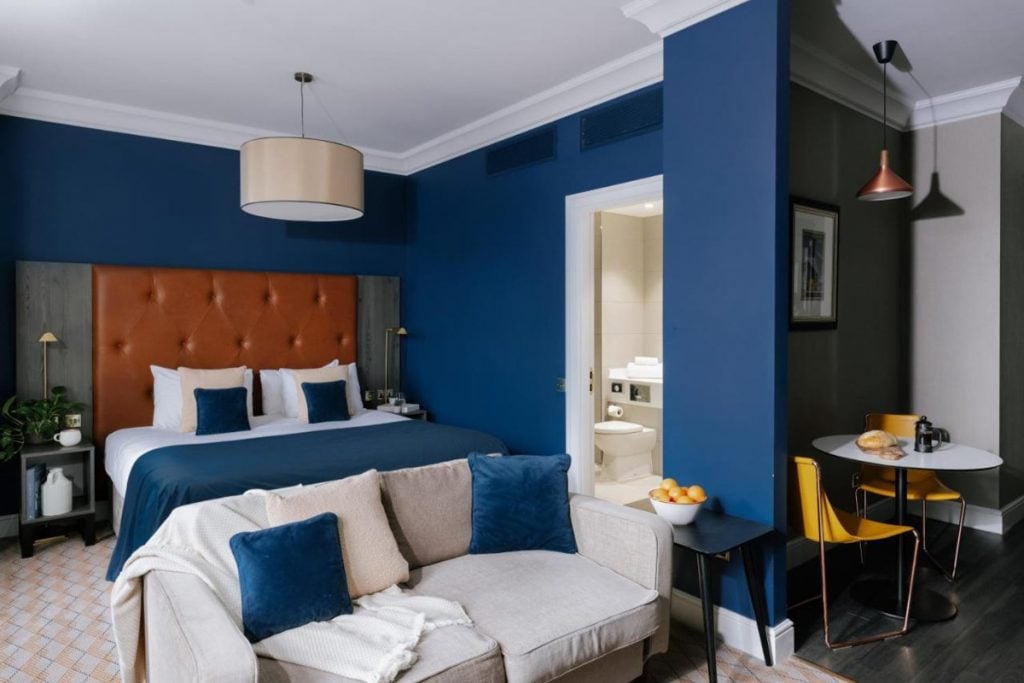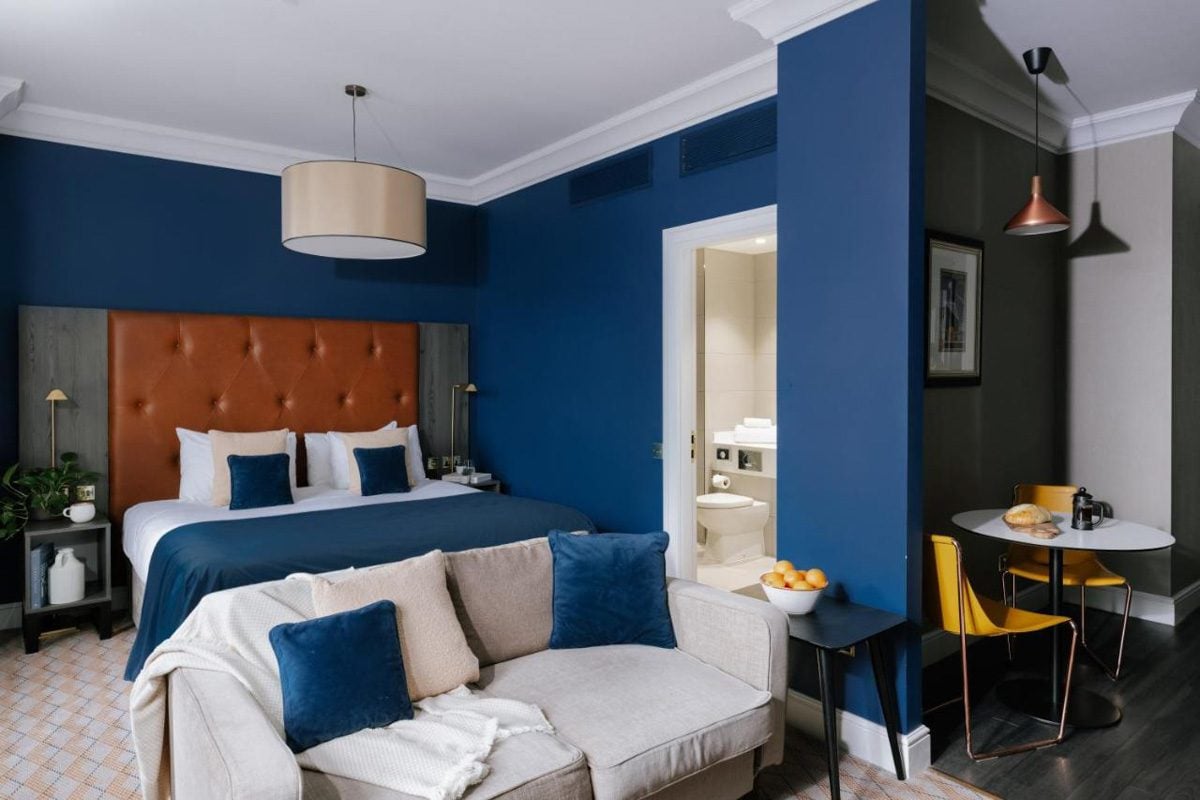 Native Glasgow: These condo-style hotel rooms were inspired by 1920s ocean liners. Enjoy the original 1906 features and location right next to George Square.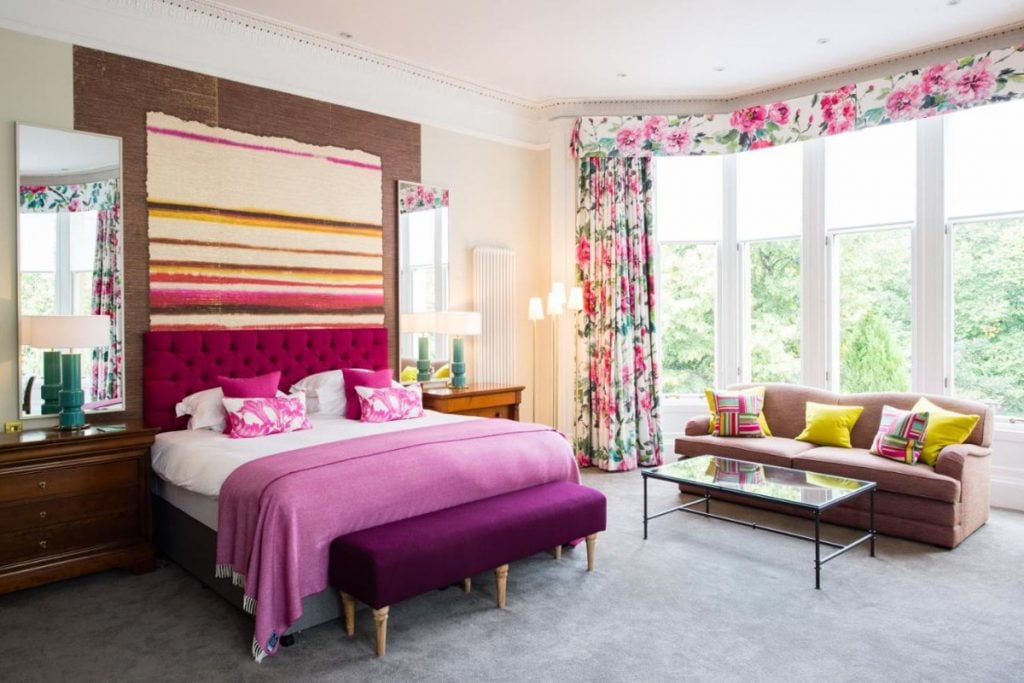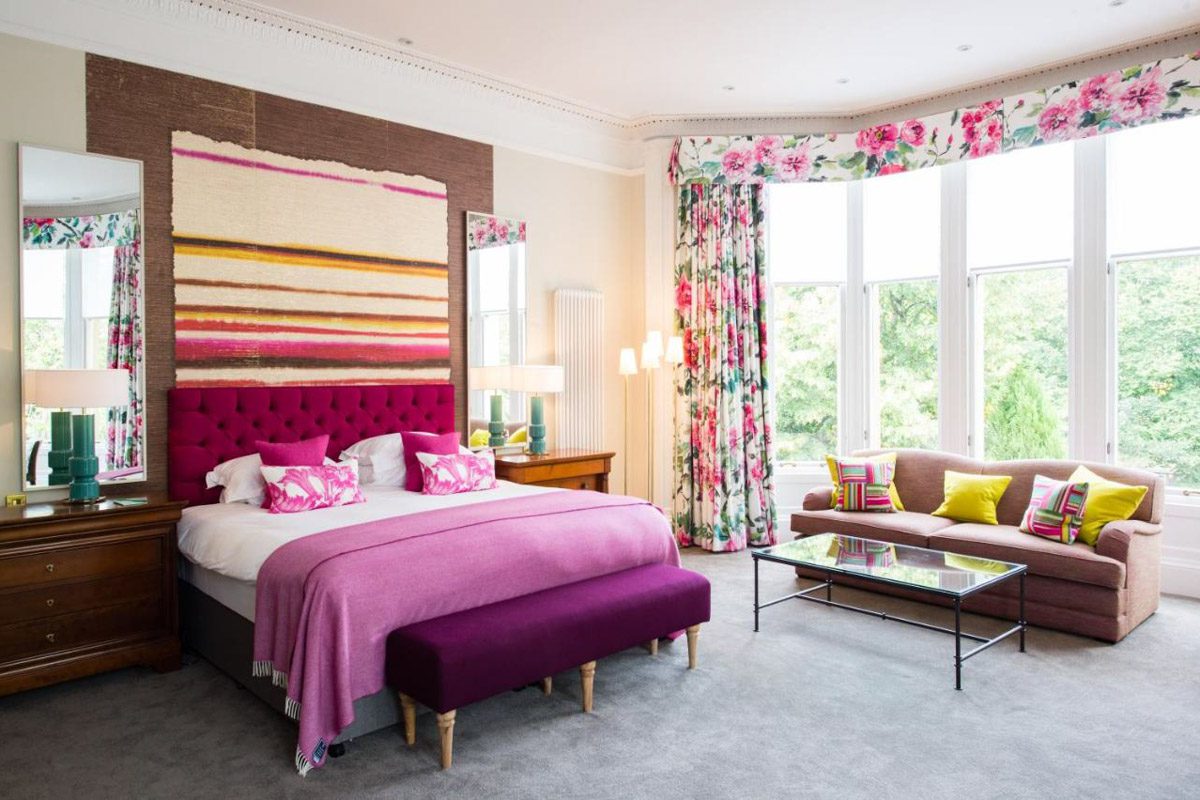 What to pack for your trip to Scotland
We know it can be overwhelming packing for a trip to a new destination. That's why we spent hours creating this super helpful PDF just for you.
In this free Scotland packing list PDF download, we've provided packing check lists for everything from clothing and toiletries to electronics and extra gear you may consider packing if you plan to do some campervan travels.
Plus, we're sharing tons of packing hacks and tips for traveling in Scotland that you won't find anywhere else!
Round up of the unique things to do in Glasgow
Here's a recap of all the unique things to do in Glasgow so you can see everything in one place.
Food tour
Glamping
The Cloisters
Invisible Cities walking tour
Eat at Ubiquitous Chip
Ashton Lane
Rooftop bars
Buchanan Street
University of Glasgow campus
Glasgow Necropolis
Glasgow Cathedral
Street art on the Mural Trail
Ring-making experience
Ottoman Coffeehouse
People's Palace
Lunchtime play at Òran Mór
Scotch Whisky
Duke of Wellington statue
Pollock Country Park
Day trip to Loch Lomond and the Trossachs National Park
Comedy show
McMonagles Boat
Craft beer
Kelvingrove Park
Live music
Tantrum Doughnuts
Ovna House of Tea
The Barras Market
Milngavie
Glasgow Central Station
The Corinthian
Afternoon tea
Pub Quiz
Glasgow Botanic Gardens
The Lighthouse
Celtic Park Stadium
---
Are you planning a trip to Scotland?
We have lots of resources on travel in Scotland and destinations throughout the country. Check out our Scotland Travel Homepage for everything you need to know, or read some of our favorite articles below.
Save this article on Pinterest for later!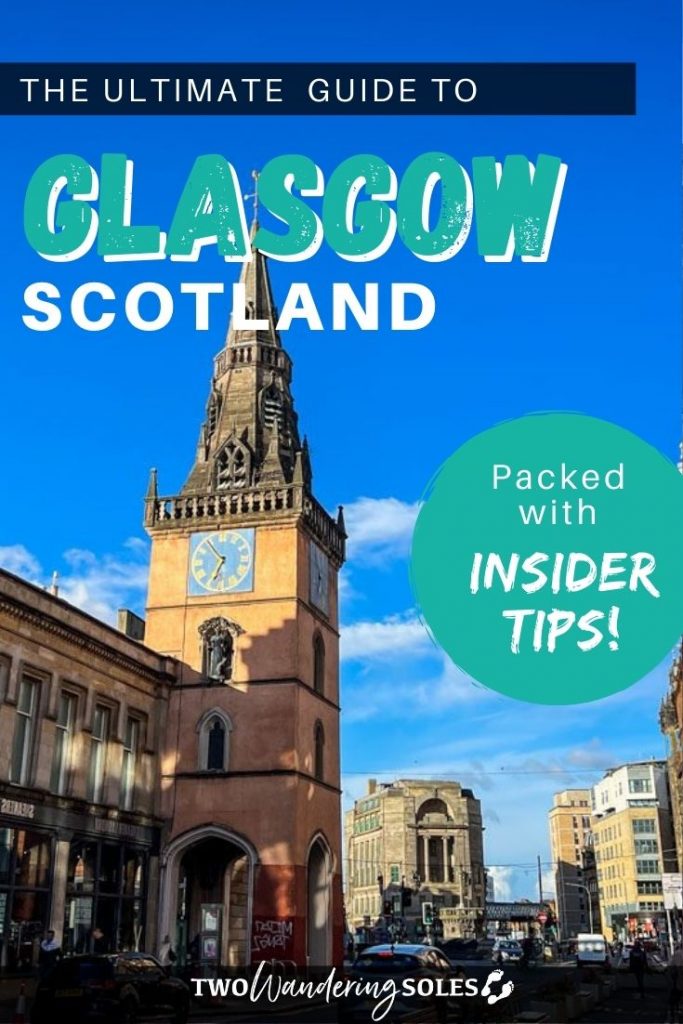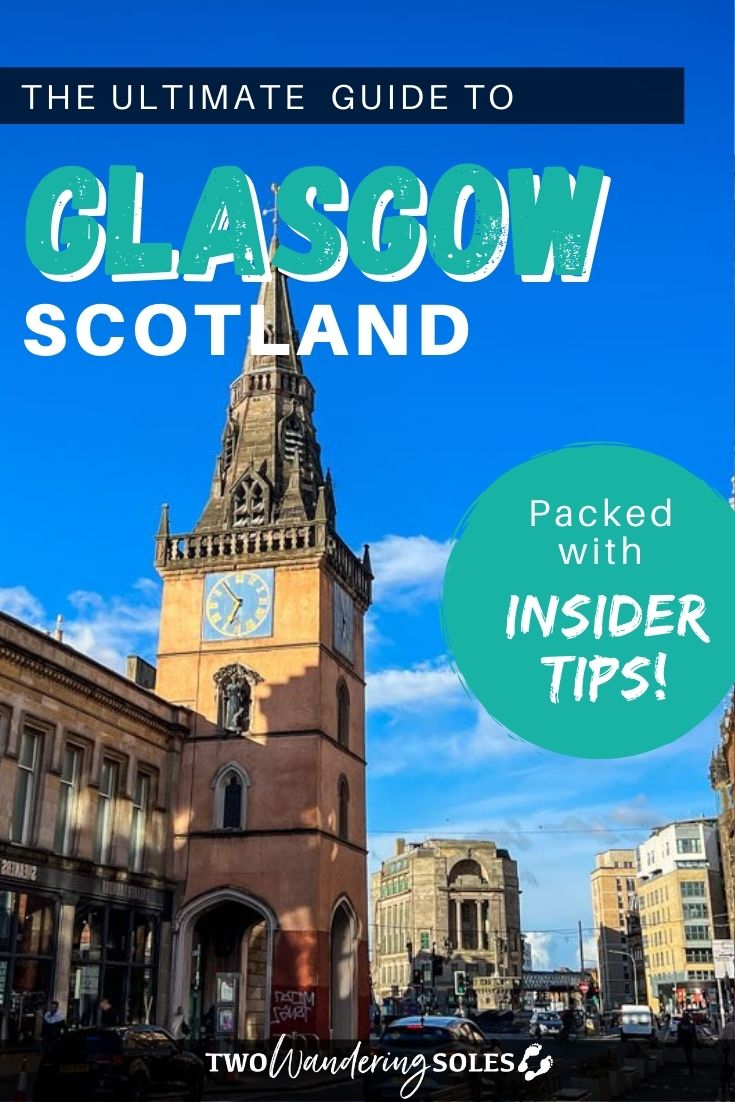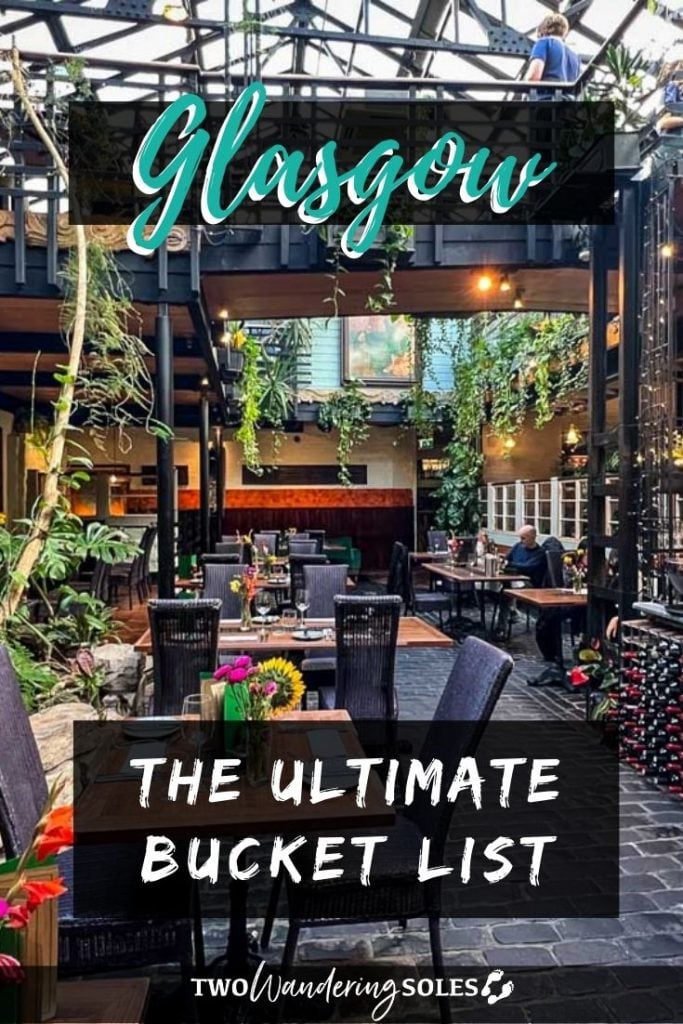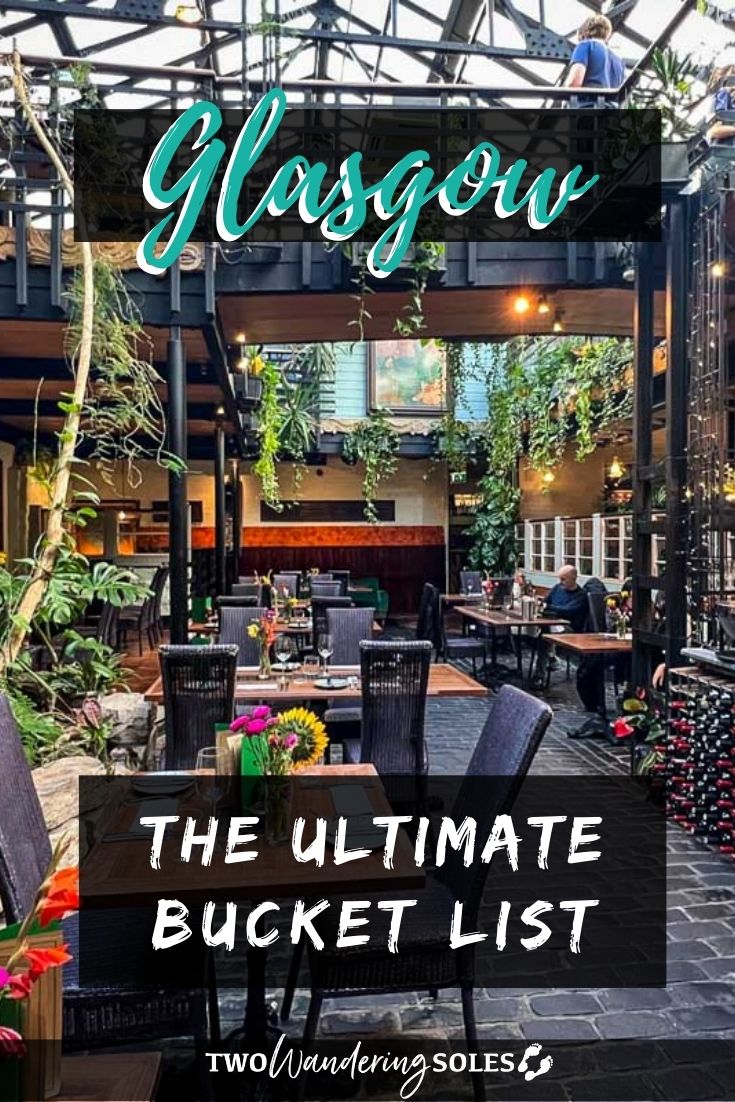 We want to hear from you!
Which of these fun things to do in Glasgow has made its way to the top of your list? Are there any experiences you think we are missing? Leave your comment below and let us know!