If you're planning a trip to Croatia's Dalmatian Coast, we've rounded up all the best things to do in Split, including where to eat and where to stay. Plus some helpful tips for traveling to this Croatian coastal hotspot.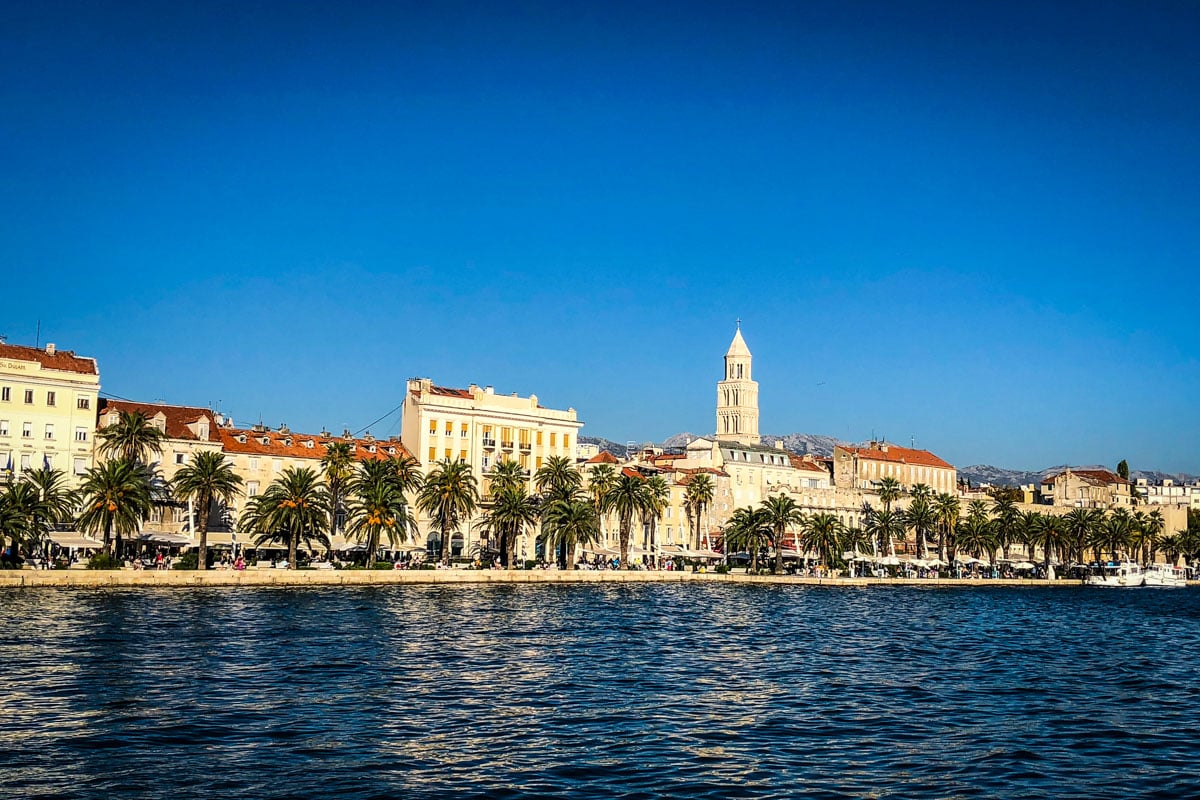 The second-largest city in Croatia, Split has made quite the name for itself as a popular destination on most Croatian itineraries. It is the jumping-off point for The Yacht Week Croatia as well as host to the popular Ultra Music Festival. 
With nightlife, beautiful beaches, a historic city center and proximity to some of the country's most famous islands, Split makes for an easy and centralized destination in Croatia. Likewise, there are plenty of exciting things to do in Split for backpackers and vacationers alike.
---
Split Article Contents
Jump to the section you are looking for, or just scroll down the page.
Disclaimer: There may be some affiliate links on this page, which means when you click we get a small percentage of the purchase at no extra cost to you. This allows us to keep sharing great travel tips, so feel free to click away!
---
Things to Do in Split
Whether your spending your entire vacation there, or only staying a few days before moving on to travel around Croatia, here are our top recommendations for can't-miss things to do in Split…
1. Discover Diocletian's Palace and the Old Town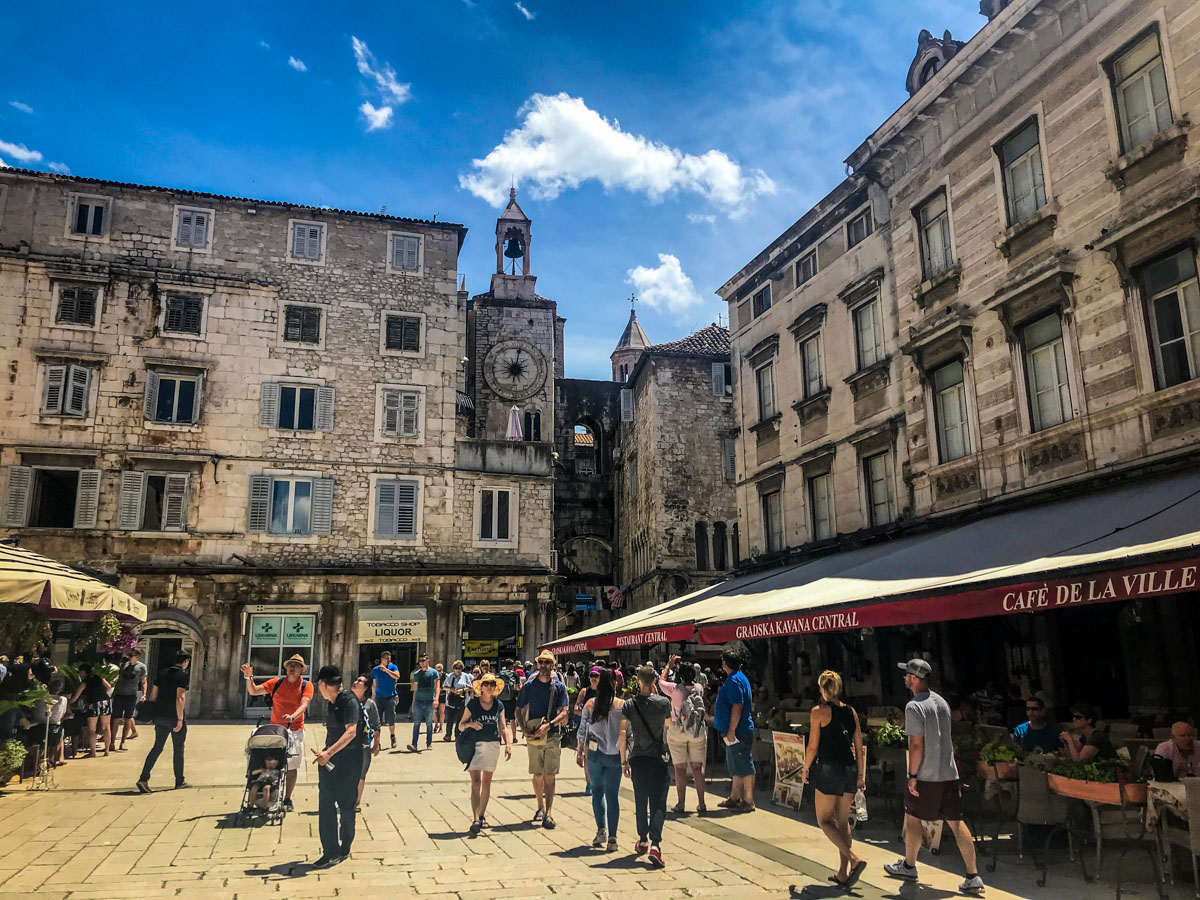 The historical city center of Split is known as the "Old Town". This walled city center was erected by the Roman emperor Diocletian in the 4th century. Stroll the historic streets beneath white stone walls and explore the shops, restaurants and historic remains there. 
The former roman emperor's palace, Diocletian's Palace, now makes up about half of the Old Town of Split. You may recognize the basement from its appearance as a set on the popular HBO TV series, Game of Thrones. The main square and it's surrounding areas are a popular gathering site for tourists and events such as wine festivals and live music performances.
2. Climb the Bell Tower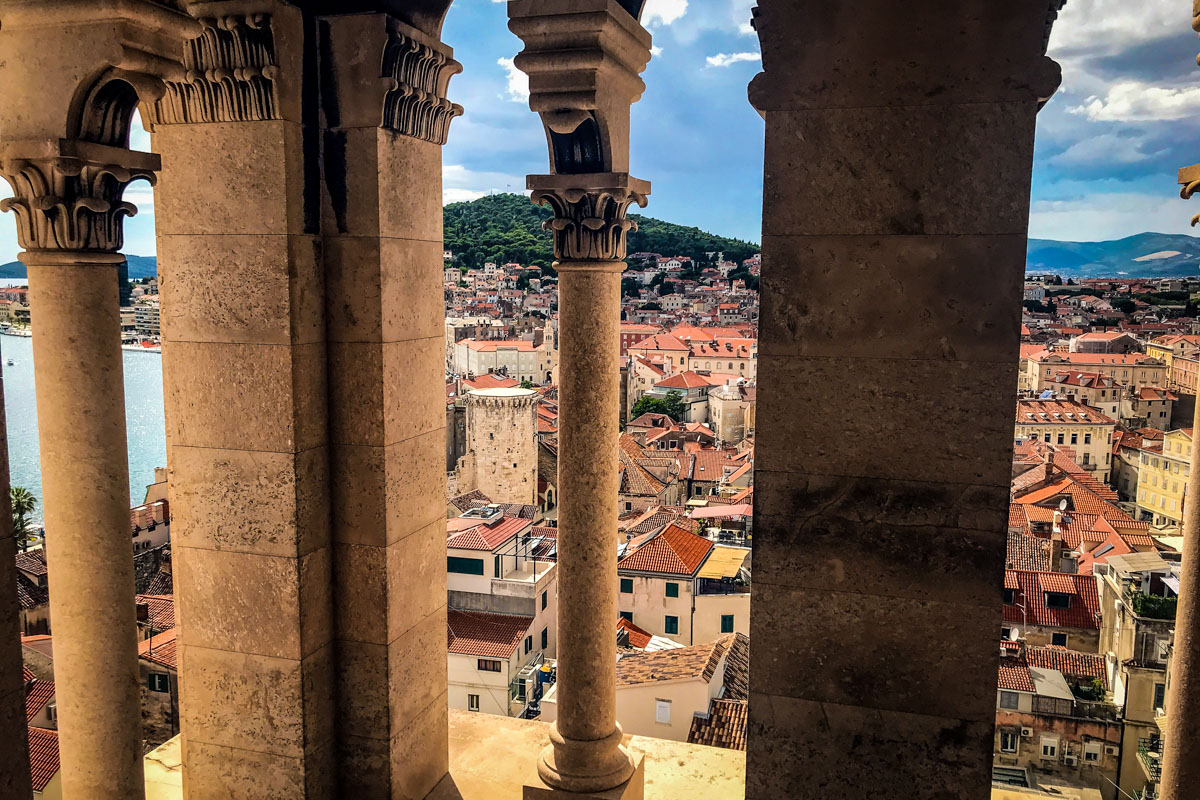 Located in the center of the Old Town, for just 10 Kn, you can climb to the top of the bell tower and enjoy unparalleled 360º views of Split. Go early in the morning or late in the afternoon to skip the lines and have the views all to yourself.
3. Experience Croatian Cuisine in the Countryside
If you want to get even further out of the city, take a tour with Secret Dalmatia and get off the beaten path. Learn about local cuisine as your guide cooks a traditional Croatian meal in an idyllic outdoor setting. You'll enjoy your food with a fine bottle of Croatian wine for a bit of luxury in nature. It'll likely be the most memorable meal you have in Croatia — it certainly was for us!
4. Head to the Beach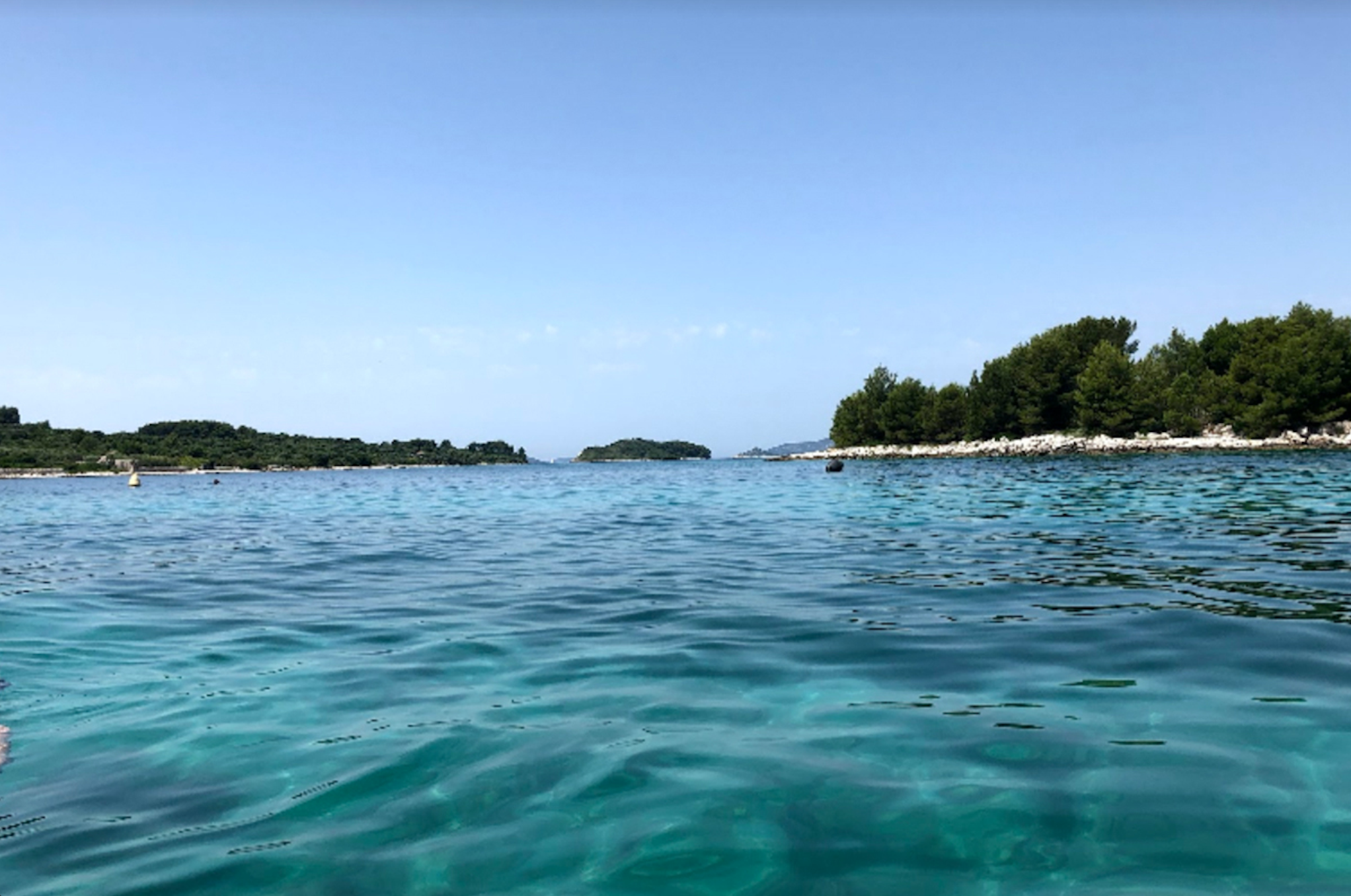 As a coastal town, beaches are prominent in Split. One of the best public beaches is Bačvice, otherwise known as "City Beach" which is closest to the Old Town and easily walkable from there. 
Another is Trstenik Beach which is a bit more a locals spot, but that also means there will be considerably fewer people there! Although you wont find any sand on this beach, there is a path that follows the coast for a few km that is great for running, walking, biking, etc. Follow the road from Old Town up the coast and it'll take you about 20 min to get here on foot.
5. Check out Klis Fortress
A medieval fortress overlooking the city of Split, situated in the mountain pass between the Mosor and Kozjak. Klis Fortress was built into the rocky ridge and gives visitors a birdseye view of the entire coastline. 
Like most of Croatia, the fortress has an interesting history, including its role in defending the Balkans from the siege of the Mongols and the Ottomans in the 1500s. In modern times, it can be seen as the setting for the city of Meereen in Season 4 of Game Of Thrones.
Unlike other ruins, this fortress offers free reign to tourists without any red tape or locked doors. Since it hasn't become a major attraction, there are no lines and you won't have to compete with selfie sticks to get your photo ops.
Related Reading: Traveling on to Dubrovnik? Here is everything you need to know before visiting.
6. Get a Spectacular Sunset View from Marjan Park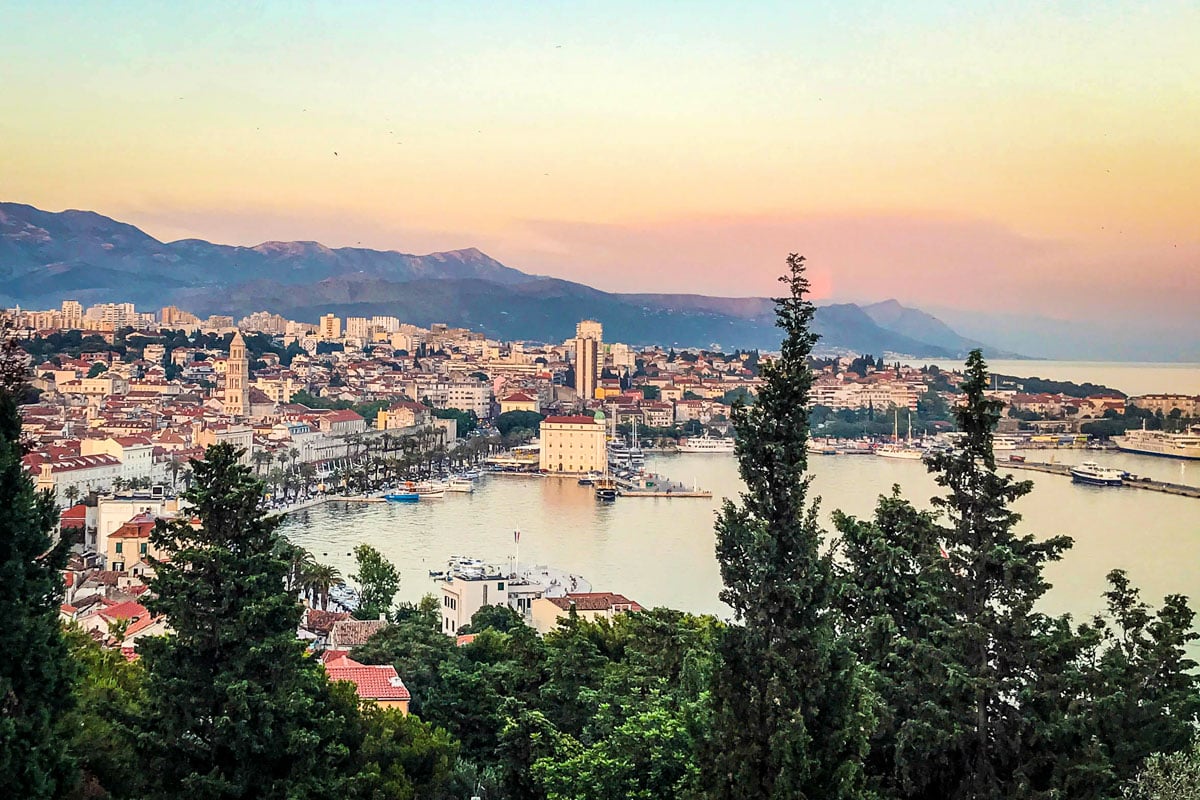 To escape the city, head west and enter the Park Šuma Marjan. It's a bit of a climb up hundreds of steps but if you go later in the afternoon, you will be rewarded with great sunset views of the old town and the sea.
7. Do a Sunset Cruise
Make your way down to the marina in Split and you will find plenty of tour companies offering sunset cruises. You can spend the evening on a ship with an open bar and live music, or enjoy a nice dinner while cruising the Adriatic.
8. Join a Pub Crawl & Party the Night Away
Split is known for having a great party scene for twenty-somethings, but the pub crawls can be on the pricey side. Create your own pub-crawl through Old Town by hitting up some or all of our favorite spots:
Fabrique Pub: $$ For live music and food.
Shot Gun Shooters Bar: $ A quick stop at this hole-in-the-wall for one of their famous Shotgun Shooters. 
Charlie's Bar: $ So popular that the party spills out into the alleyways. But it closes early due to the upstairs neighbors. 
Caffe Bar Sanctuary: $$ Steps away from Charlie's at the intersection of alleys in Old Town, the party usually moves here after Charlie's shuts down. 
Central The Club: $$ – $$$ The hottest club in Split. You will pay a cover charge and drinks are a bit more expensive. The party doesn't get going here until midnight. 
9. Go Exploring in Krka National Park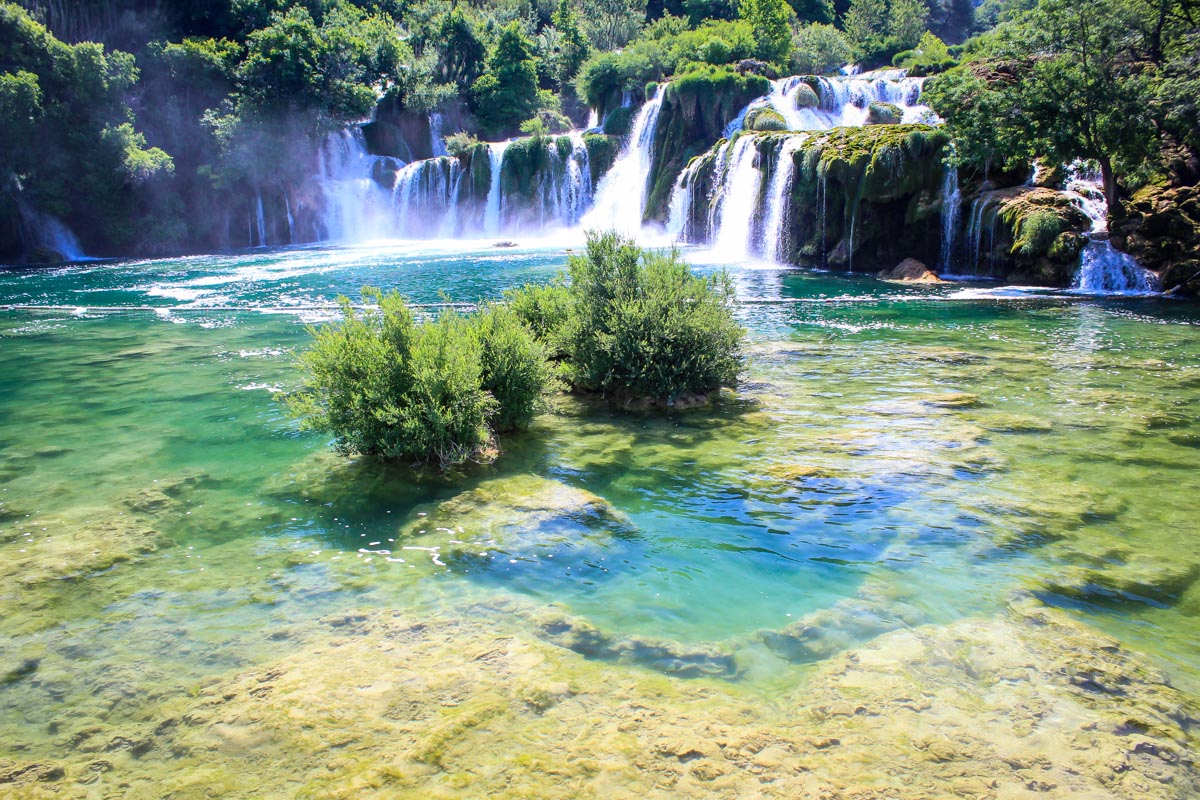 Just 1.5 hours outside of Split, this national park may not get the same hype as Plitvice, but it is definitely worth a visit. Less hype means fewer tourists (ok, maybe just a few less) and a single loop around the park makes it easy to walk the park on your own without a tour. 
Although, the benefit of booking a tour is gaining access to the park before it opens to the public! Plus you get to ride in on a ferry boat down the river. 
While swimming is supposedly forbidden in national parks in Croatia, it is "tolerated" in a single area of Krka so don't forget to bring your swimsuit!
Want to explore more of Croatia? We've gathered everything you need to know in our ultimate Croatia travel guide.
10. Day Trip to Brac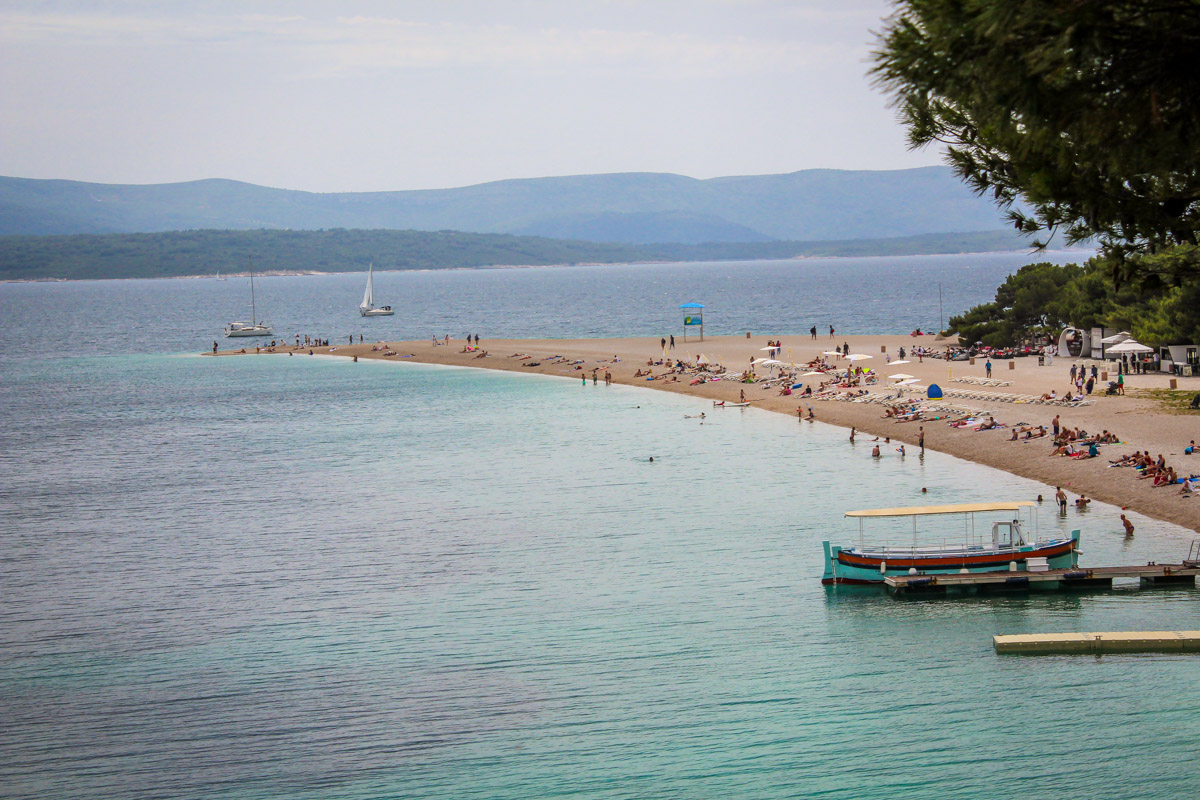 Hop on a ferry from Split and spend the day exploring the nearby island of Brač. You won't find the giant yachts belonging to celebrities in the harbor as you would on Hvar, but there is still plenty to do on the longest island in central Dalmatia. 
You can rent a scoot or a quad bike for the day from the port area in Supetar. Visit the famous "Golden Horn" beach in Bol, the medieval town of Skrip or the stunning harbor in Milna. 
Don't miss out on trying some of the island's local wine and olive oil while you're there!
11. Take an adventurous day tour
There are many day-trip adventures near Split that are great additions to your time in Croatia! Choose from waterfalls, caves and islands — or do it all!
---
Where to Eat in Split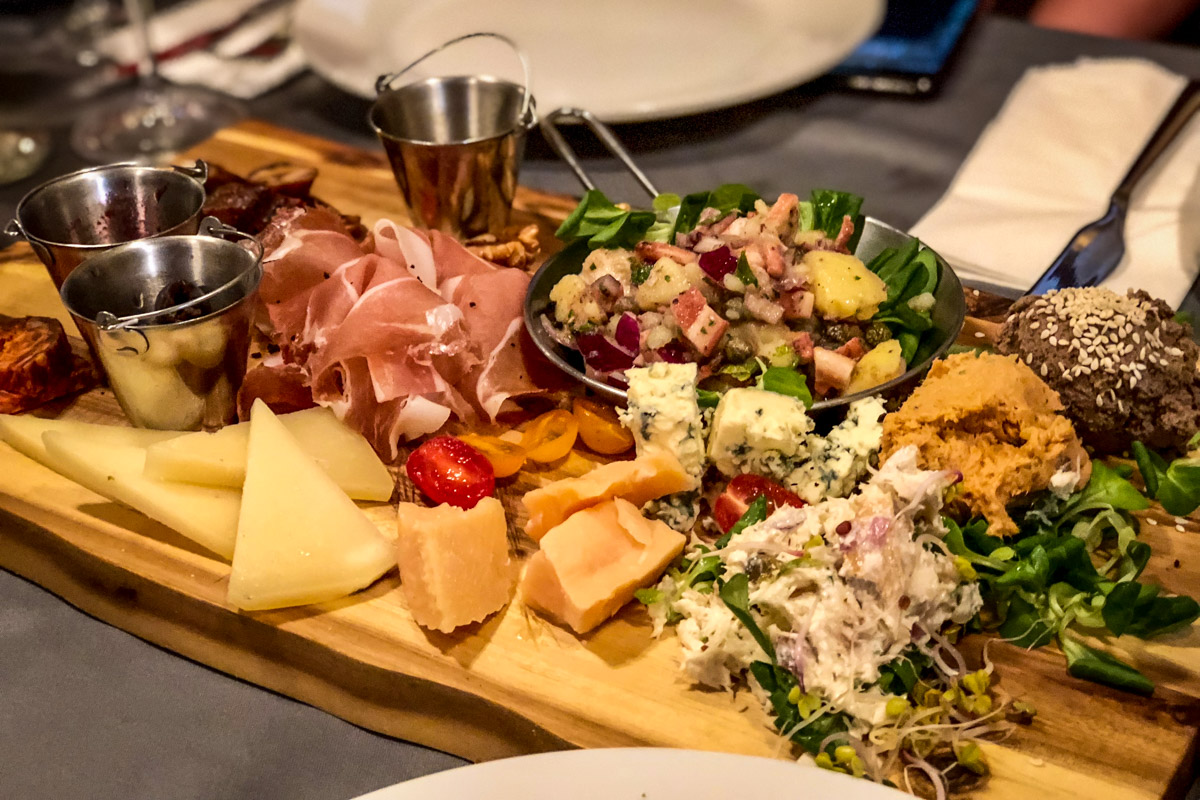 For the best coffee in town:
D16 Specialty Coffee: $ Find this small shop nestled in the winding streets of Old Town.
For a quick and healthy breakfast:
Maka Maka Acai and Poke Bowl: $ Located on the northern outer wall of Old Town.
For a boozy brunch:
Bokeria Kitchen & Wine Bar: $$ – $$$ They are open for brunch on weekends and you'll be so satisfied you'll want to go back for dinner!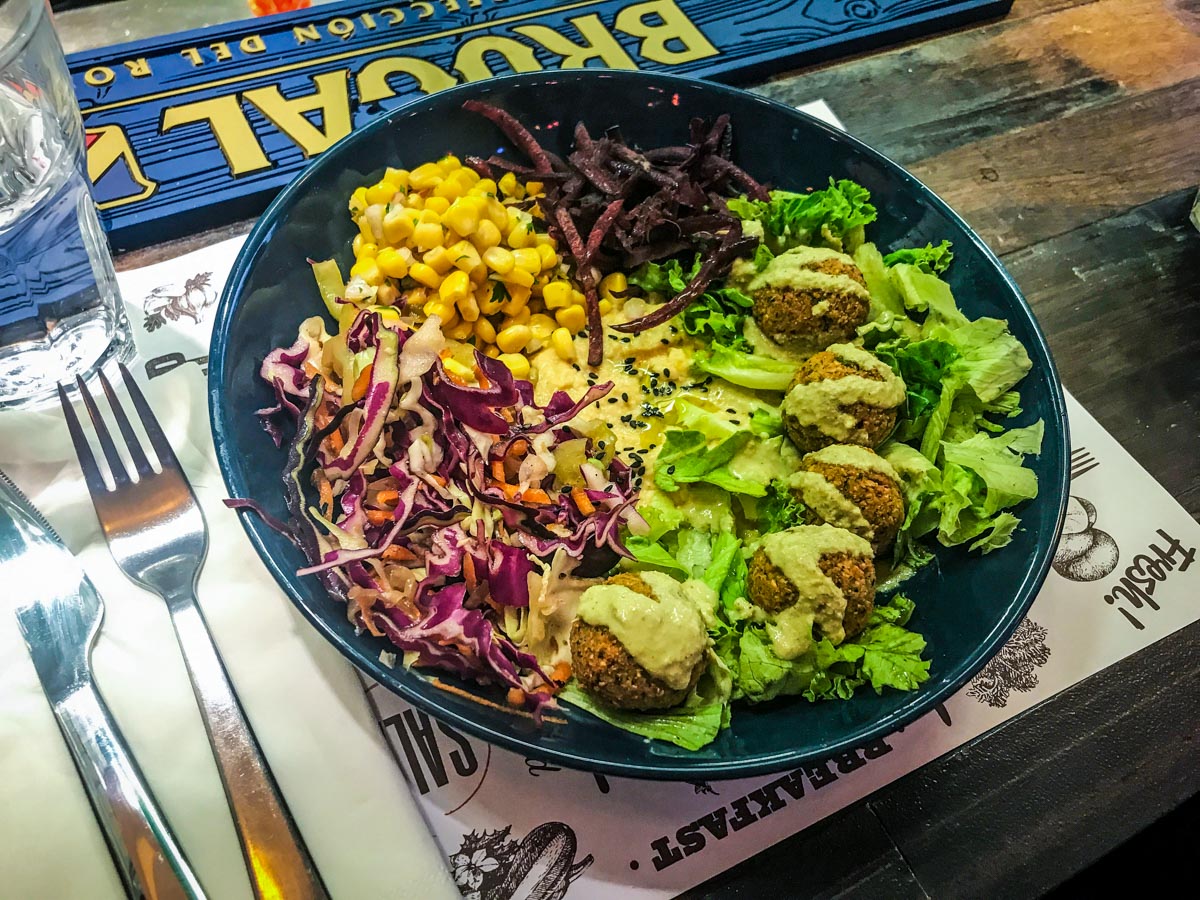 Tasty lunch options: 
Marta's Veggie Fusion: $$ Located in the center of Old Town, this tiny hole-in-the-wall only has a few tables, but the falafel is worth the wait!
Sexy Cow: $ A 5-minute walk north of Old Town, this burger joint has an interesting spin on the classic burger. 
To Je Taco: $ The best tacos right in the center of Old Town. 
For a pre or post dinner drink:
Diocletian's Wine House: $$ – $$$ A bit on the pricier side, their back patio is the perfect spot for enjoying a glass of wine. 
La Bodega: $$ – $$$ Right in the center of Old Town and usually have live music for happy hour. 
Olive Tree: $$ – $$$ Located on the promenade in front of Old Town overlooking the water, you'll want to do some people watching as you sip your cocktail here.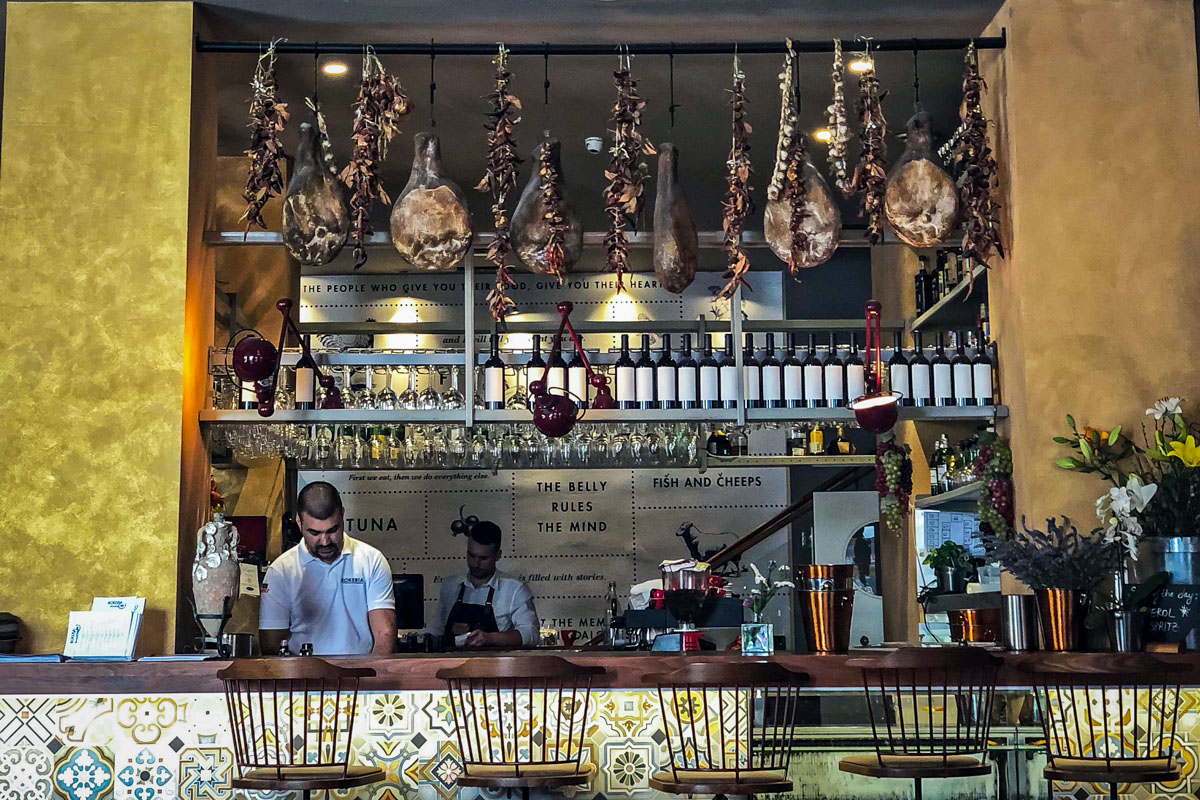 For a nice dinner:
Bokeria Kitchen & Wine Bar: $$ – $$$ This place gets a double-mention because it is that good. If you only have one night in Split and need a place to eat, Bokeria is your spot. 
Zinfandel Food & Wine Bar: $$ – $$$ They have a delicious menu to complement their impressive wine list.
Teraca Vidilica: $$ – $$$ The restaurant at the top of the stairs to Marjan Park. The food wasn't the best in Split, but the views made it entirely worth it. 
Konoba Laganini: $$ This quirky spot in the center of Old Town serves up elevated Croatian cuisine.  
Sweet Treats:
Moritz Eis: $ For the best ice cream in Split. 
Yummy: $ Serving up those trendy bubble waffles, but warning, you may enter a sugar coma after consumption!
Related Reading: Here are the top places in Eastern Europe you don't want to miss!
---
Where to Stay in Split
Given that most of the things to do in Split are in the historical Old Town, I recommend finding accommodation as close to the city center as possible.
Budget-Friendly Accommodation in Split: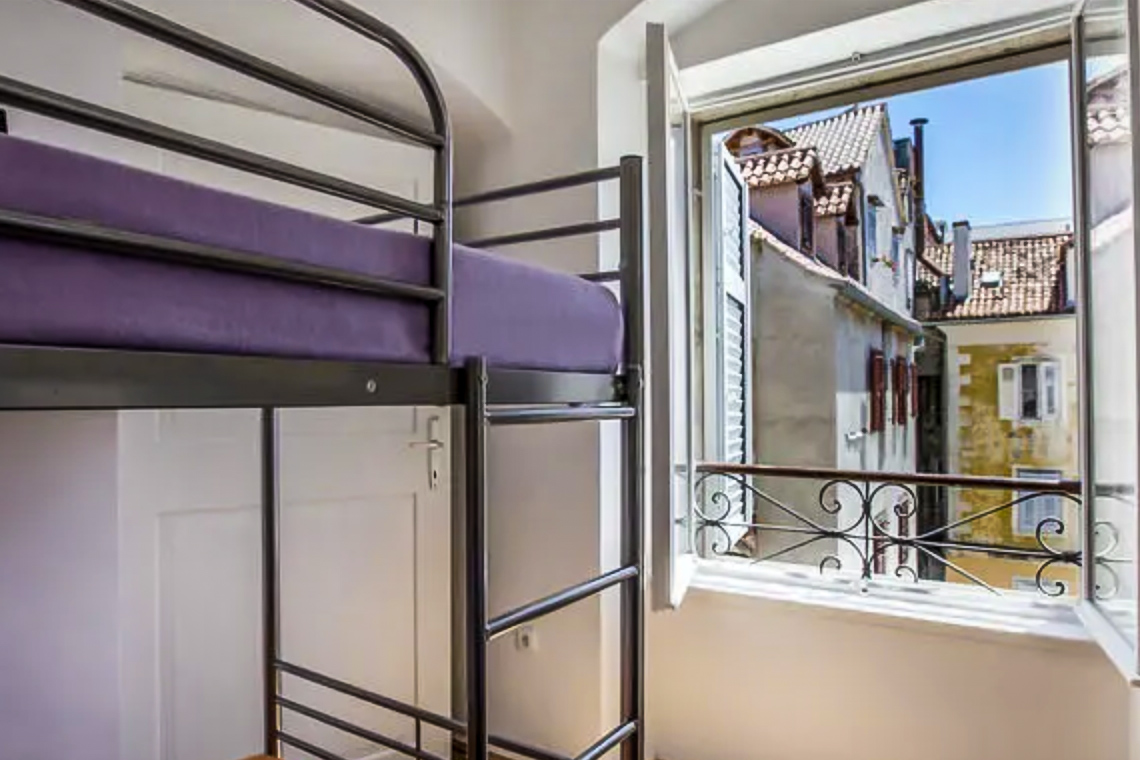 Location: Old Town city center
One of the cheapest options in Old Town

Free WiFi throughout the property 

Great for meeting other travelers
Mid-level Accommodation in Split: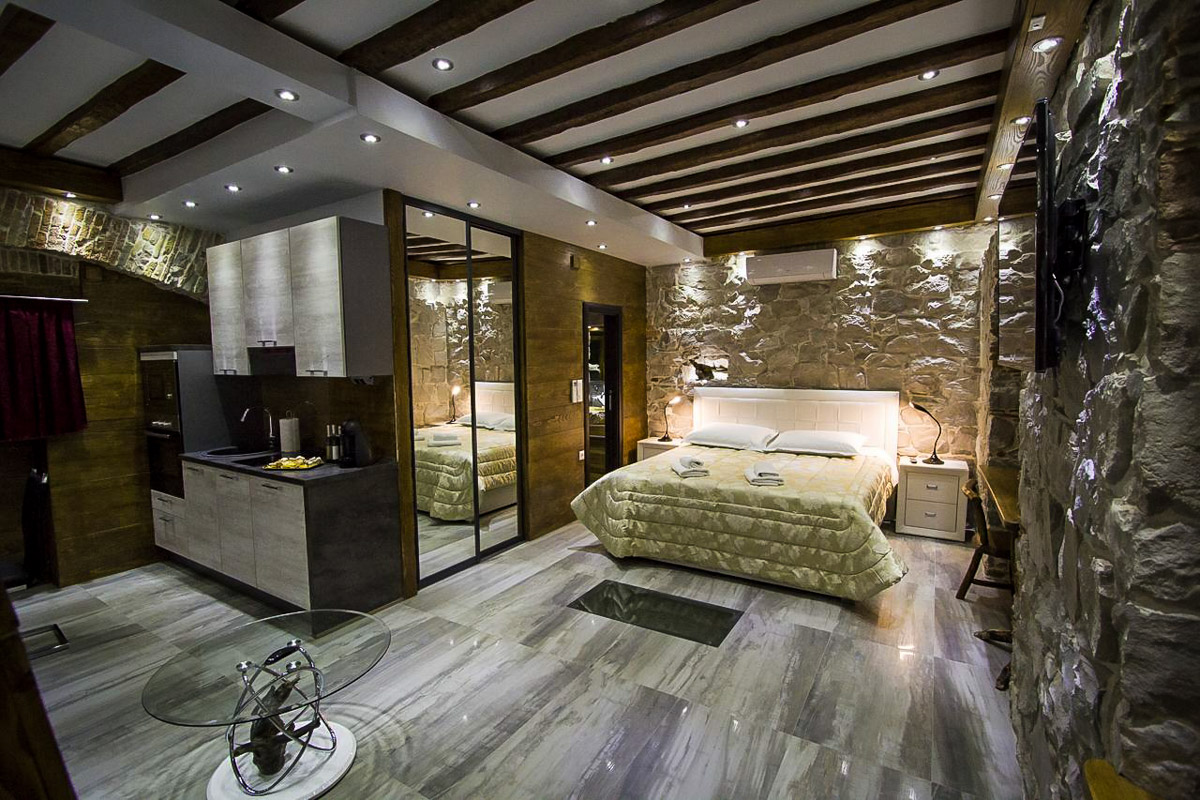 Location: 5-minute walk to the Old Town and a 10-minute walk to the beach
Modern style with exposed brick

Perfect stay for couples
Luxury Accommodation in Split: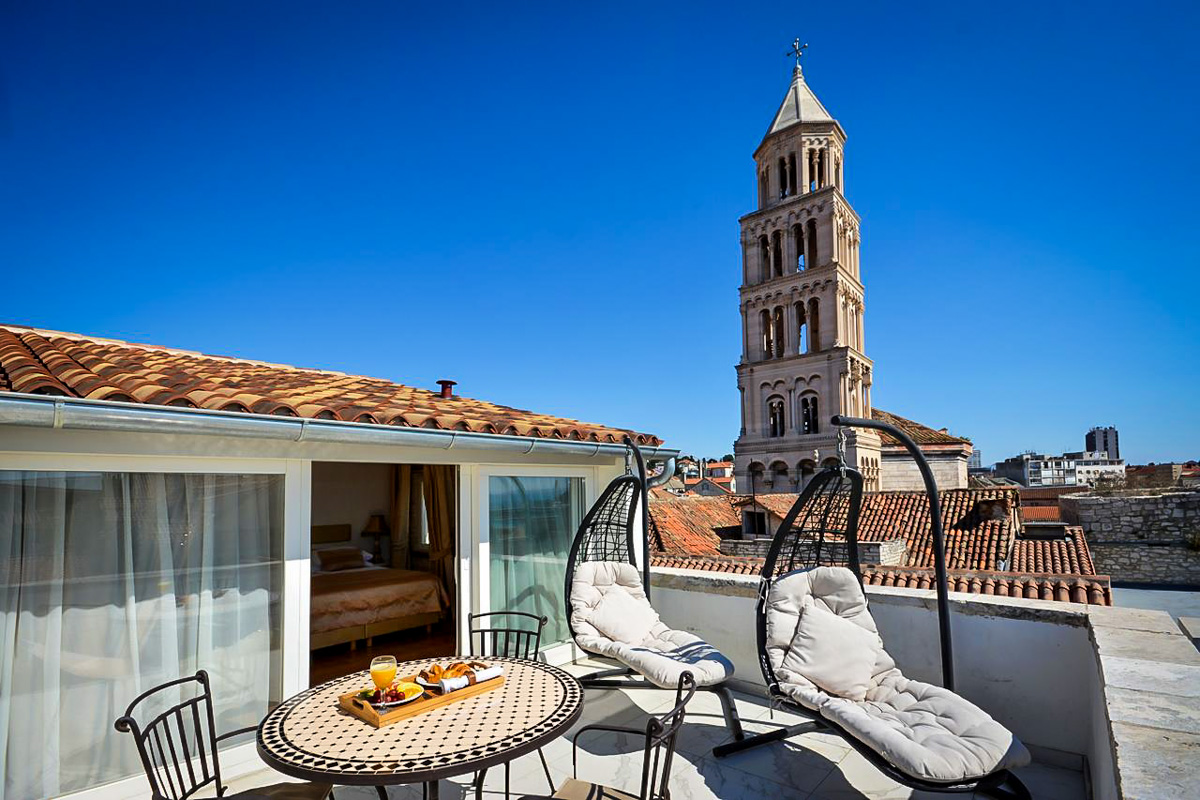 Location: Old Town city center
Amazing views

Rooftop jacuzzi

Airport transfers available
---
Tips for Traveling to Split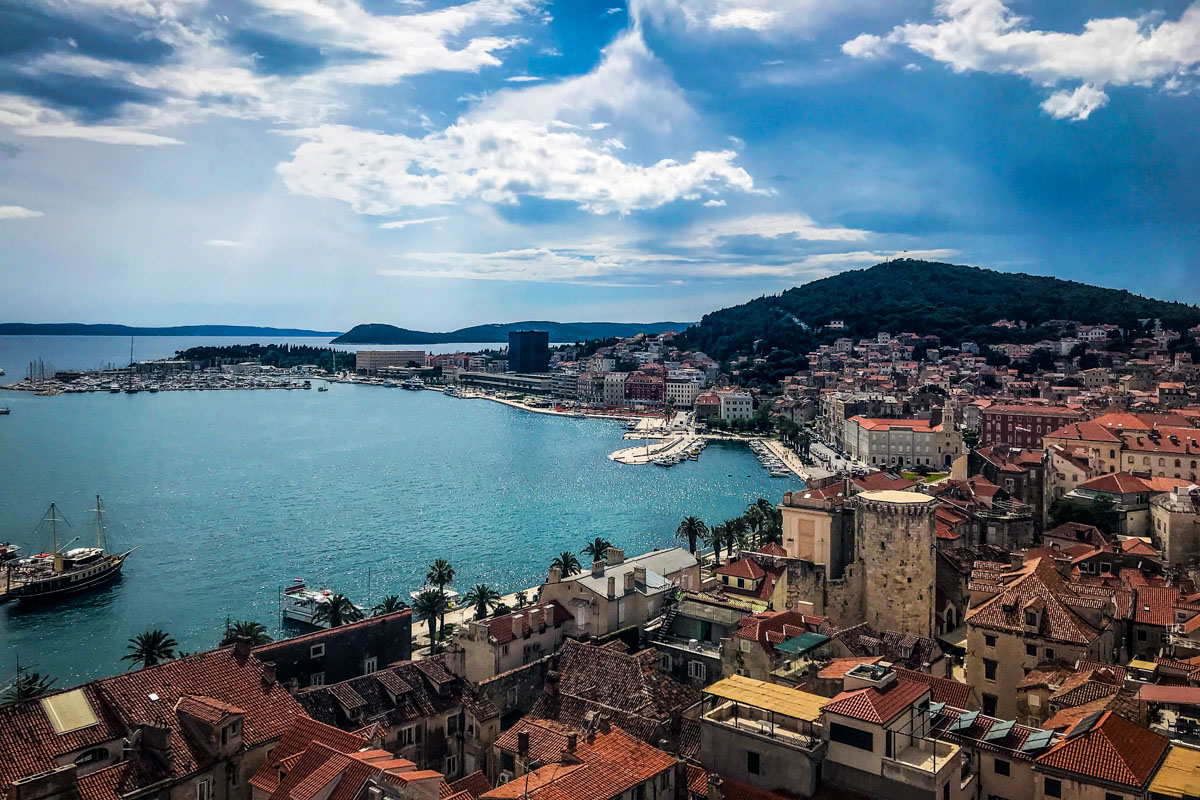 Transportation: 
Ubers are perhaps and cheapest and easiest way to get around Split and they are readily available. 

A cab from the airport will cost you around $35-50 USD depending on the time of day. There is a public bus that runs from the airport to the marina in Split for a fraction of the cost (about $8 USD). It runs about every half hour or so, and even more frequently during high season. 

Car rental is also very affordable in Croatia and a decent option if you are looking for more flexibility. 
Communication:
English is widely spoken in the major cities and tourist areas of Croatia. 

Cellular is extremely cheap in Croatia. You can purchase a tourism SIM card package, good for 1 month, with 10 GB of 4G data for about $10 USD. Just look for the blue package with the red floatation device on it. 

Local SIM cards can be purchased from most convenience and corner stores. There is even a small shop in the Split airport (all the way to your left when you leave the arrivals area, just before exiting the airport) that you can purchase your SIM card at. 
---
Want more information on Eastern Europe?
We have tons of resources for you on popular and off-the-beaten-path destinations in the region. Check out the 19 places to visit in Eastern Europe you absolutely cannot miss and read some of our favorite articles below. 
Save this article on Pinterest for later!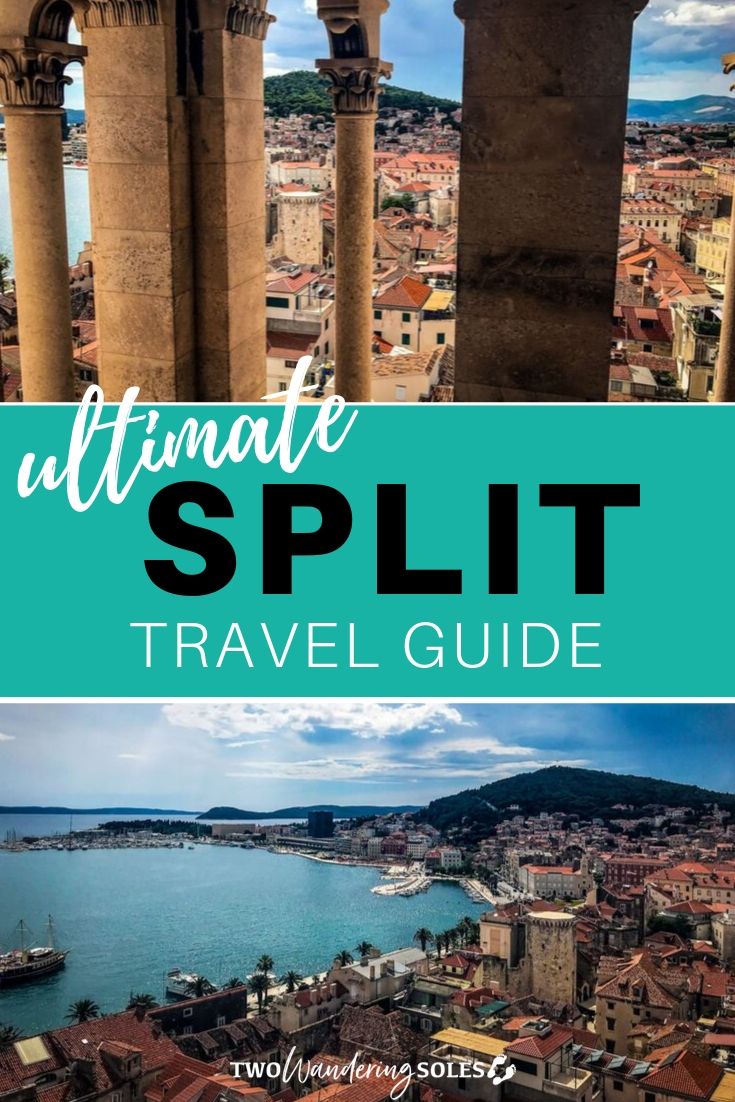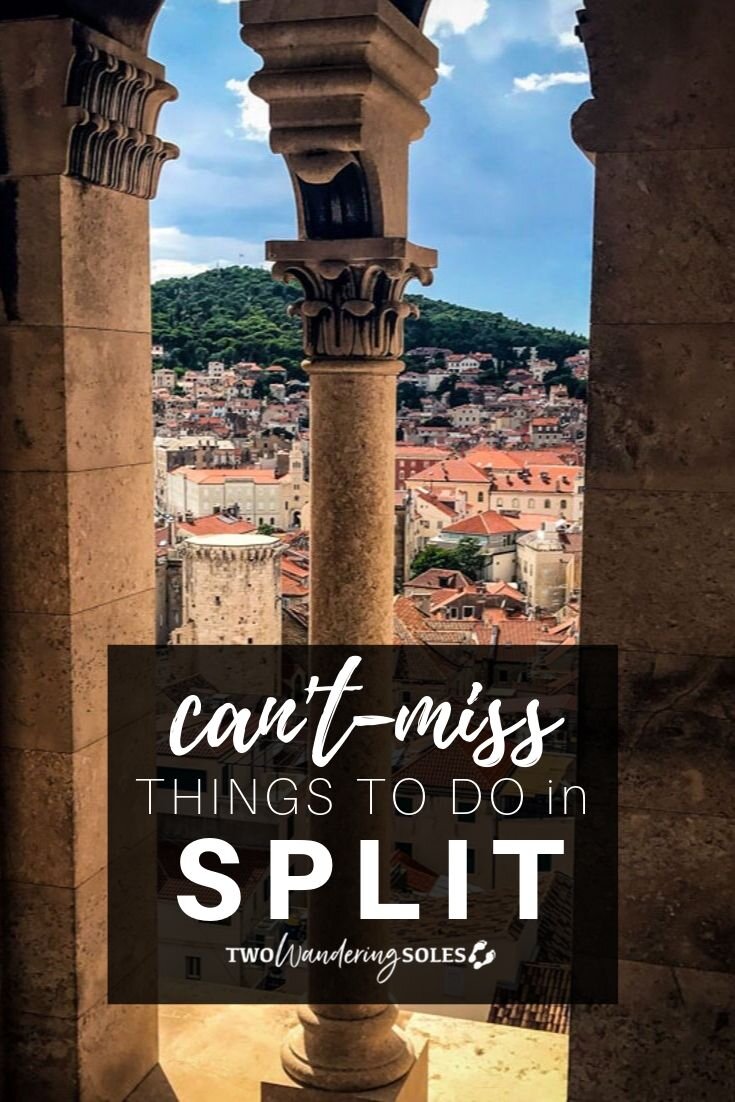 We want to hear from you!
Have you traveled to Split, Croatia before? Tell us about your additional travel tips in the comments below.
Let us know if you have any additional questions in the comments below and we'll do our best to answer them!