For many years, Turkey has been the geographical bridge between the West and East which lead to the country's rich heritage. Millions of tourists flock here to get a glimpse of the Byzantine monasteries, ancient Roman ruins, Ottoman palaces and diverse geographical landscapes.
With more than 5,000 miles of coastline along three seas, it's not had to find the turquoise-blue waters and soft sandy beaches. The hot air balloon rides in Cappadocia are stunning, the hot springs of Pamukkale are mesmerizing, and Antalya, Olympos, and Kas are beyond beautiful. This country is perfect for all types of people from backpackers to luxury travelers.
Turkey Travel Guide Contents
Important Info | Best Time to Visit | Things to Do | What to Eat | Typical Budget
Travel Tips | What to Pack | Turkey Articles | Book Now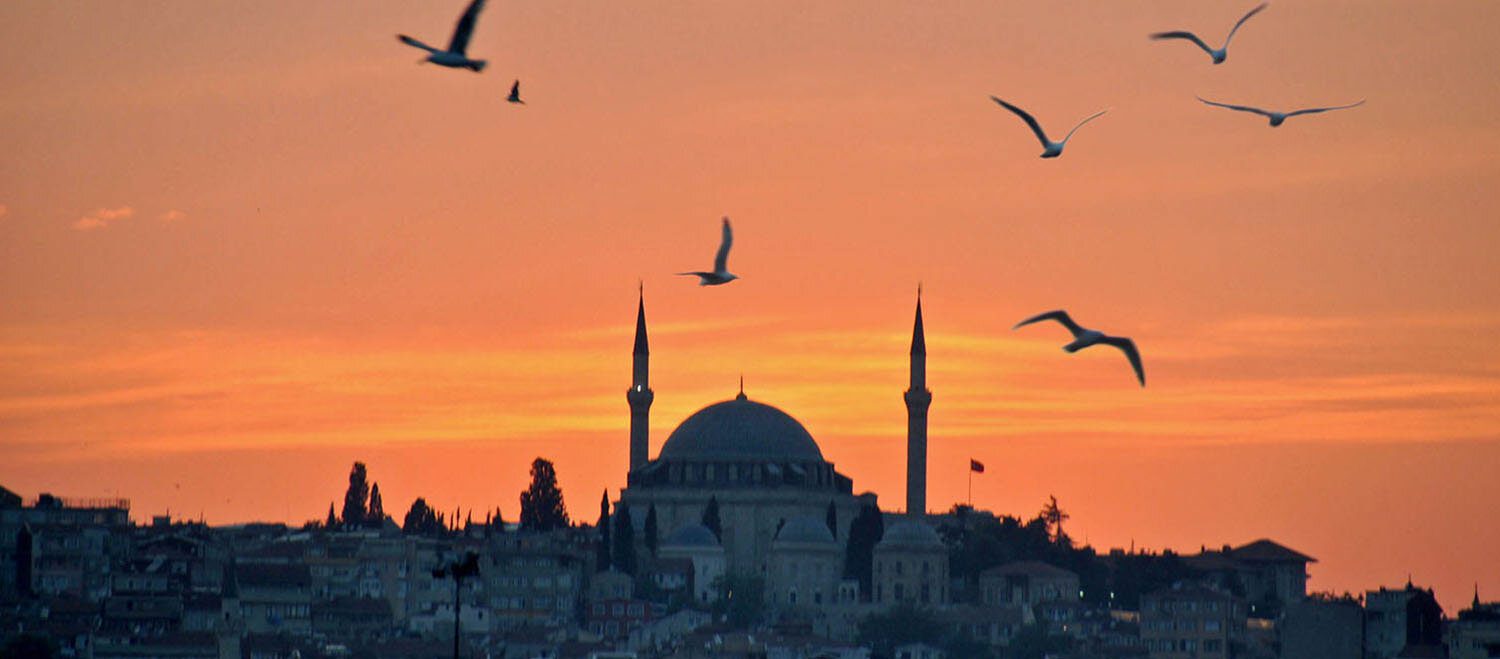 Important Information About Turkey
Turkey at a Glance: Turkey is a nation in the Middle East known as the gateway between the East and the West. It geographical location has earned Turkey a rich history with connections to ancient Greek, Persian, Roman, Byzantine and Ottoman empires. The country boasts thousands of miles of pristine coastline, placid lakes, majestic mountain ranges, and undulating steppes.
Most popular places to visit in Turkey:
Cappadocia: Setting foot in this region is like stepping into your very own fairy tail. Hot air balloon rides and sleeping in a cave hotel are all part of the magic.

Istanbul: The capital city spanning two continents with the Bosphorus Straight flowing through the middle. You will find a diverse culture here with the merge of Islam and Christianity.

Bodrum: Dubbed the "St. Tropez of Turkey", the city of Bodrum is a summer hot spot and idyllic beach destination on the turquoise-blue Aegean coast.
Currency in Turkey: Turkish Lira, 2019 Conversion Rate: 1 TRY = $0.17 USD
Tipping in Turkey: Tipping in Turkey is discretionary, but expected. However, you shouldn't tip for subpar service. You can tip restaurants between 5-10% and hotel porters 4-5 TRY per bag. Concierges can be given more or less 15 TRY. As for taxis, simply round up your fare to an even number if you wish. It is not expected or customary to tip drivers.
Language & Helpful Phrases: Turkish
Hello = Merhaba
Thank you = Teşekkür
Beer = Bira
Delicious = Lezzetli
Bathroom = Banyo
How much? = Ne kadar?
Too expensive = Çok pahalı
Don't want = İstemiyorum
Religion and Culture: For centuries, Turkey has been home to Islam, Judaism and Christianity. It's culture combines a diverse set of elements taken from the Central Asian region, Eastern Mediterranean, Eastern Europe and Caucasian traditions, particularly in the capital city of Istanbul.
Transportation around Turkey: If you want the fastest transportation around the country, opt for flying. However, the bus system in Turkey is a well-maintained, comfortable and more affordable option if you have the time. If you're in Istanbul, the extensive public transportation system makes it easy to get around with a combination of trains, buses and ferries. Uber does show up in the city, but is technically illegal and will be a challenge to meet your driver for an airport pick up.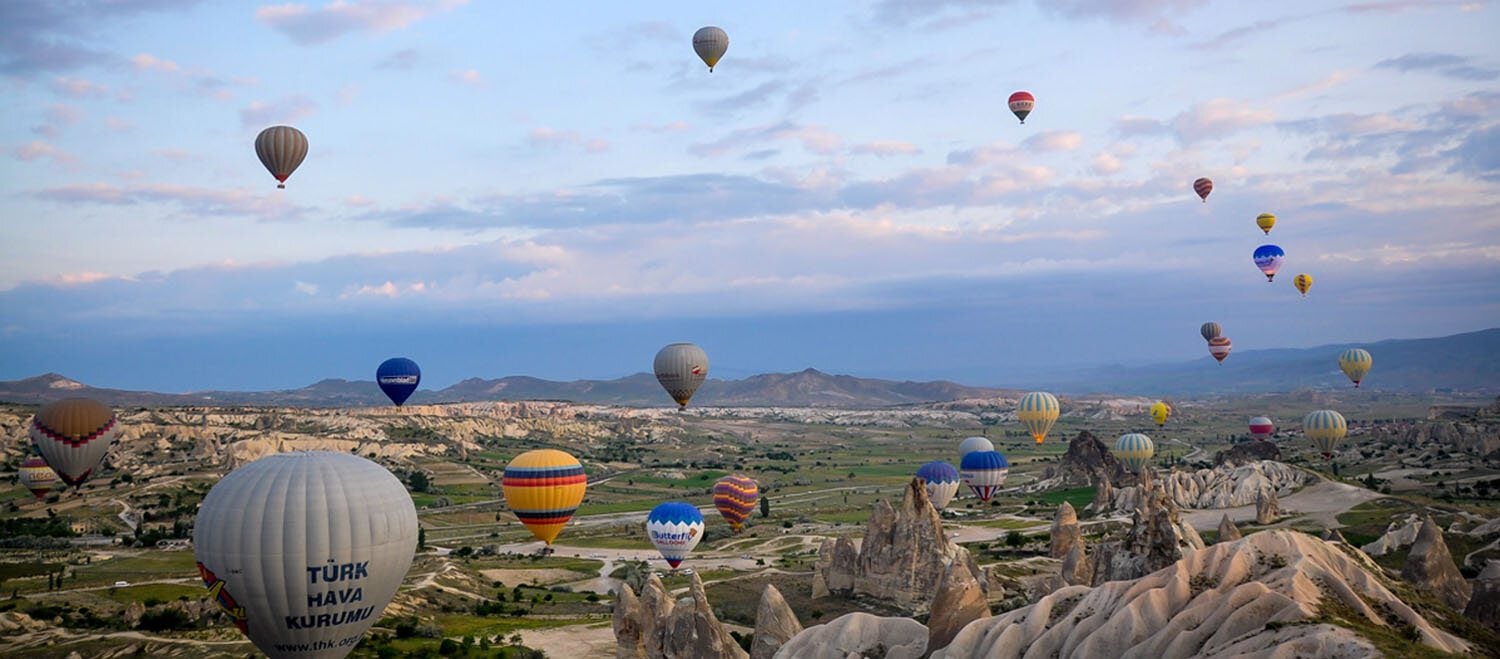 Best Time to Visit Turkey
For an in-depth guide on the regional seasons, weather patterns and other factors, check out our complete guide to the best time to visit Turkey. We've also listed out some of the basics below to give you a general idea.
Climate in Turkey
As the 37th largest country in the world, Turkey's climates vary significantly depending on what part of the country you are in. This makes the country a great destination to be visited all year round.
Spring: May to mid-June (April can be very rainy)

Summer: mid-June to mid-September 

Autumn: mid-September to October (rain may start by October)

Winter: November to February
Peak season for tourists in Istanbul and Cappadocia is during the spring and autumn months. On the other hand, seaside resorts are at their peak during summer.
Times to avoid traveling in Turkey
Avoid going to the seaside resorts during mid-summer since prices are at their peak and it can be really crowded.
Major Festivals in Turkey
Istanbul Film Festival, April: This is a 10-day long event where the best national and international films are celebrated.

Antalya International Folk Music and Dance Festival Competition, August : For various performances of folk music and dance around the world, this is a must watch festival.

Republic Day, October: Republic Day is a public holiday that aims to commemorate the proclamation of the Republic of Turkey in the year 1923.

Istanbul Music and Jazz Festival, April: If you love classical and jazz music, don't miss this festival. 
*These festivals follow the Lunar calendar, so the exact dates vary each year.
FREE e-Book
We Traveled the World for 4 years on a Budget with these 21 Brilliant Travel Hacks!
[30 pages, money-saving trips, and 100% FREE]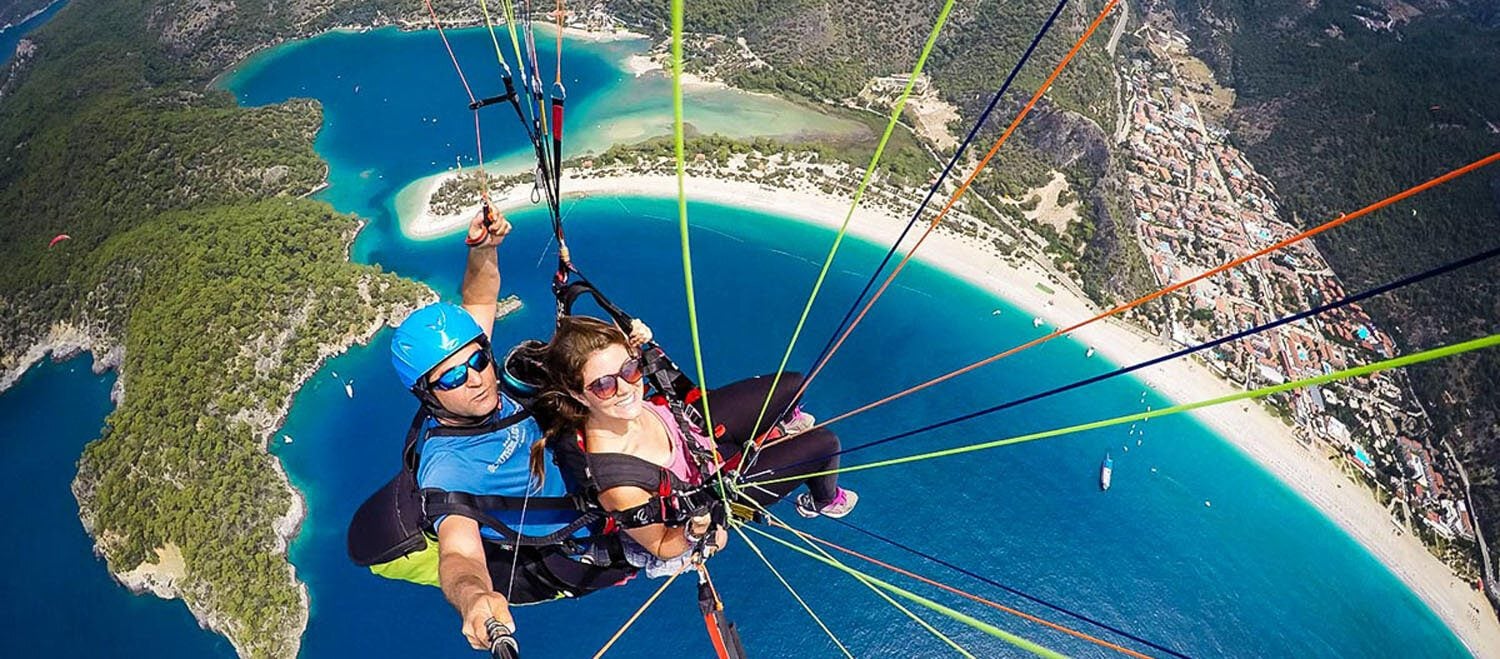 Top Things to Do in Turkey
Take a dip in thermal hot springs in Pamukkale
The thermal hot springs consist of natural terraced pools filled with milky mineral waters. From photos, the white mineral deposits make it look like you are stepping on a snow-covered hill. Soak, splash and relax in these unique springs.
Take a Turkish Cooking Class
If you love to eat, you should definitely take a cooking class while in Turkey. It is one of our favorite things to do when visiting a new country. There are many classes to choose from, but we're pretty sure we found the best one in Istanbul.
Ride a hot air balloon in Cappadocia
Riding in a hot air balloon is the ultimate bucket list experience, and Cappadocia is one of the world's top destinations for this adventure!
Go Paragliding over Ölüdeniz
Give paragliding a try, soaring above the lush cliffs that hug the Mediterranean in this picturesque seaside town.
Roast marshmallows over the eternal flame of chimera
Turkey has eternal flames called Chimera which burn naturally in the Cirali mountains. The methane gas seeping from the crevices of the mountain produce a flame that never dies. Enjoy a peaceful night under the stars while you and your friends are gathered around the flame roasting marshmallows.
Insider Tip: Don't forget to stock up on marshmallows, roasting sticks and some wine before going and make sure you don't leave any trash afterwards.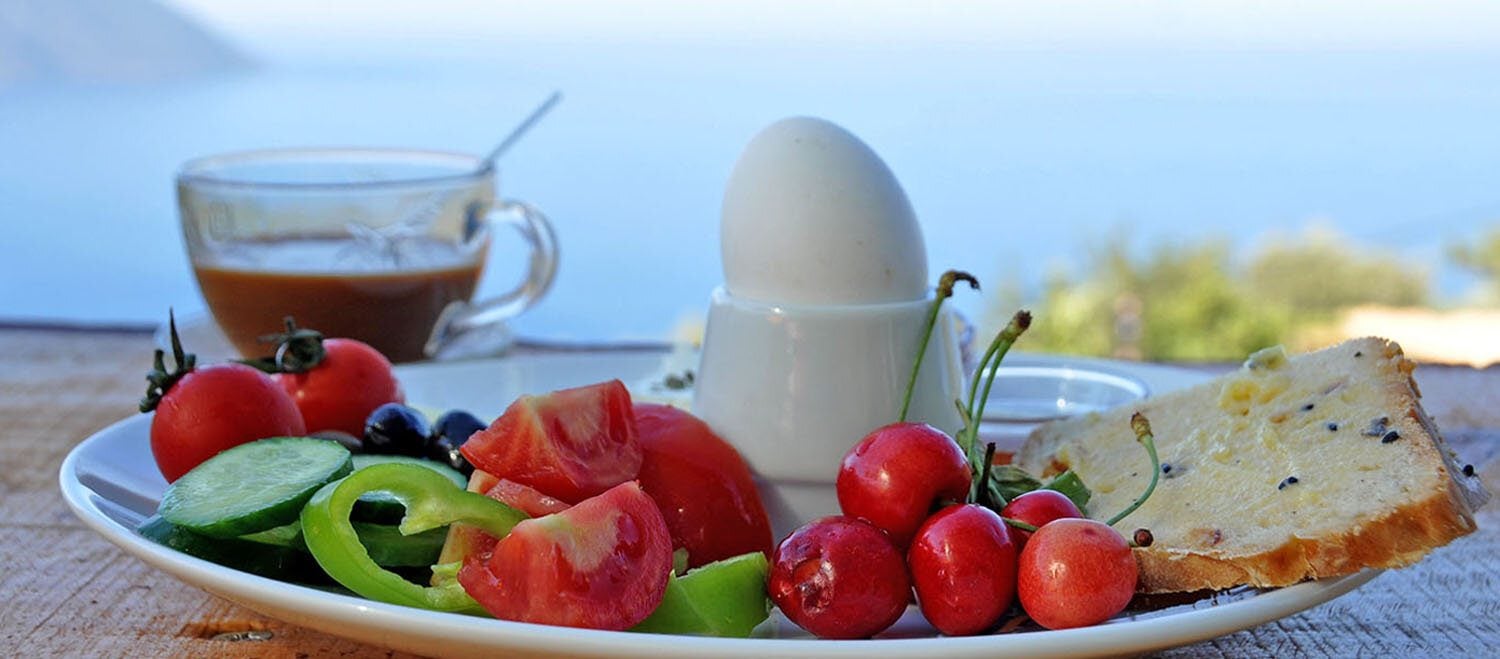 Best Foods to Eat in Turkey
There are many types of Turkish cuisine specifically Anatolian, Istanbul and Ottoman cuisine.These are the mixture of Middle Eastern, Central Asian and Balkan cuisines. As such, it can be hard to fit all Turkish cuisine into a small list.
Here are some of our favorites:
Sulejmanje Soup: This is a soup named after a sultan. After getting baked to perfection, it's topped with mint, yogurt and a butter-chili mixture.

Karnıyarık : This dish is a must try. It consists of fried eggplants with onion, minced meat, garlic, parsley and tomato filling.

Kurufasulye: The Turks love this one. You can cook these beans on their own or add some meat for a taste. Sometimes dried spiced thin slices of beef can be added. It is often served with pickles and sauerkraut, as well as plain rice.

Borecik: This pastry is stuffed with a mix of meat and onions, then curled up to look like a cinnamon roll. It's baked and topped with yogurt, mint and a butter-chili mixture.

Circassian Style Chicken: Made from spices, fresh herbs, garlic, dried bread, yogurt and shredded chicken, this chicken salad is one tasty dish!

Baked Pumpkin Dessert: Who knew vanilla, sugar and cloves are the perfect complements to pumpkin?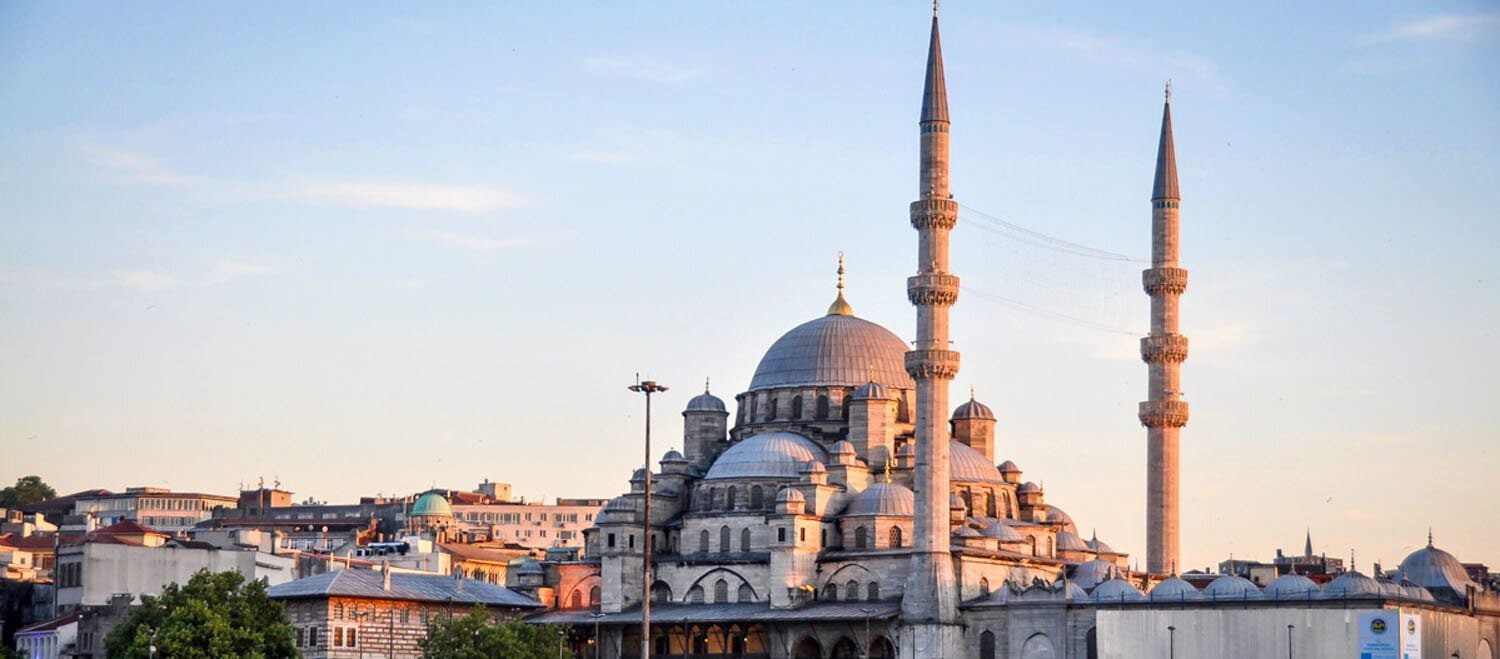 Typical Budget for Turkey
Turkey is less expensive compared to other European countries but not as cheap as some Asian countries. Depending on your accommodation and food choices, you can have a bit of flexibility when it comes to your budget.
How Much to Budget in Turkey Per Day
Budget traveler: If you are on a tight budget and watch your spending closely, $24 – $40 could be a sufficient budget.
Mid-range traveler: If you want to have a few splurges and stay in nicer accommodation, plan to budget $50 per day.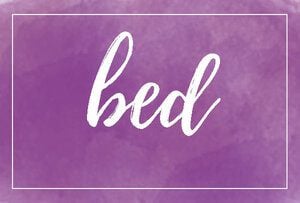 Dorm bed = $5-$15
Budget room = $20
Mid-range = $40
Luxury hotel = $70+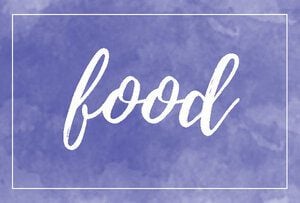 Street food = $2-$5
Mid-range restaurant = $5-$10
Fancy restaurant = $10-$15
Local beer = $1.15-$5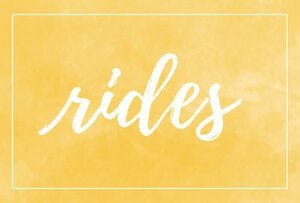 Long distance bus tickets = $30-$60
Tram = $1
Ferry between islands = $4
Taxi = $3-$14 for a ride within the city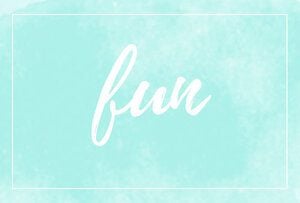 Haghia Sophia Museum = $14
Hot Air Ballooning in Cappadocia = $150-$300
Cooking class with Cookistan = $110
Hammam = $24-$85
Basilica Cistern = $7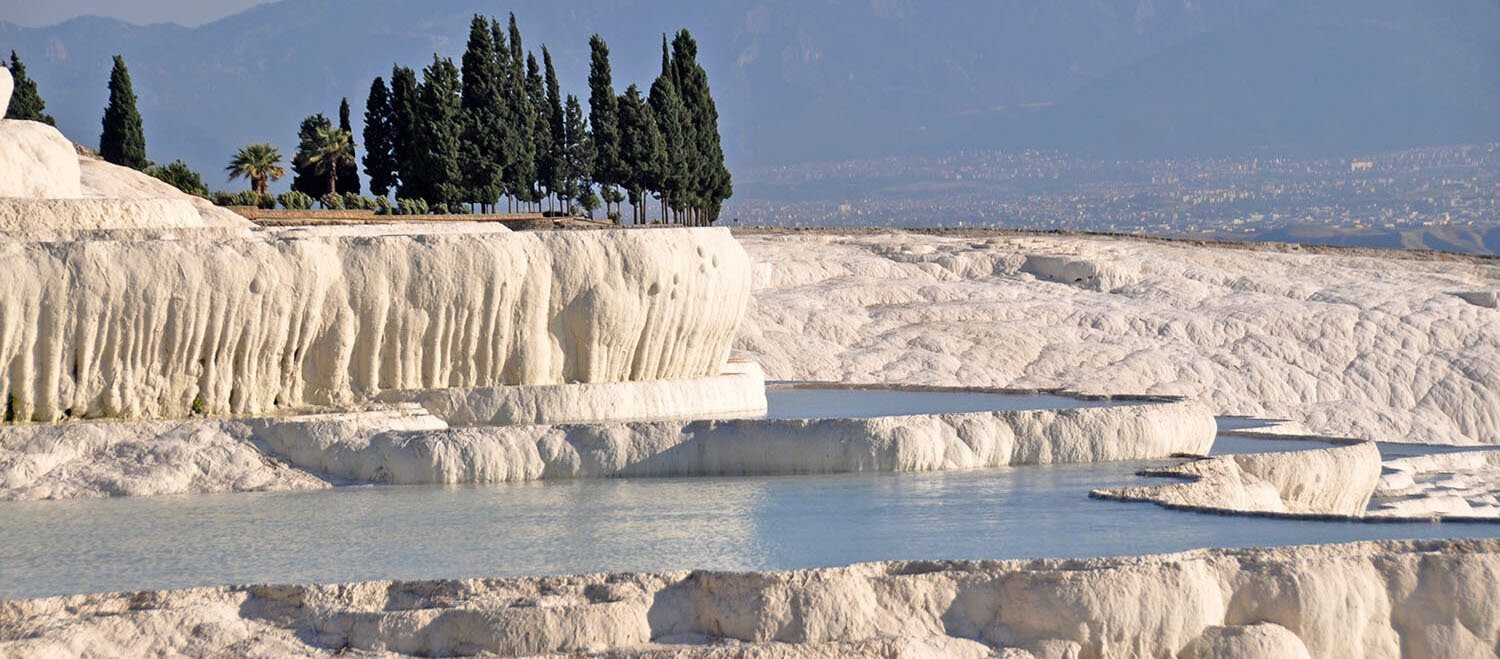 Responsible Travel Tips for Turkey
We are passionate about sharing tips anyone can use to travel more responsibly. Here are some easy ways you can travel better in Turkey.
1. Shop local
If you're going to buy souvenirs, buy from local artisans and not the big shops. Also, shop at local food markets. This will help support the livelihood of the locals.
2. Bring reusable bags
Whenever you travel, always bring your reusable bags with you and politely refuse plastic bags when shopping. This helps reduce plastic waste and conserve water.
3. Say no to straws
Did you know that one of the top 10 items collected in beach cleanups are straws? Make it a habit to order your iced coffees and smoothies without straws, or bring your own reusable bamboo or metal straw.
4. Use public transportation
Whenever possible, minimize your impact on the environment by hopping on the train, metro or bus.
5. Order food wisely
Try not to waste food and order only what you can eat. Start slow, you can always order more if you're still hungry.
Related Article: 36 Responsible Travel Tips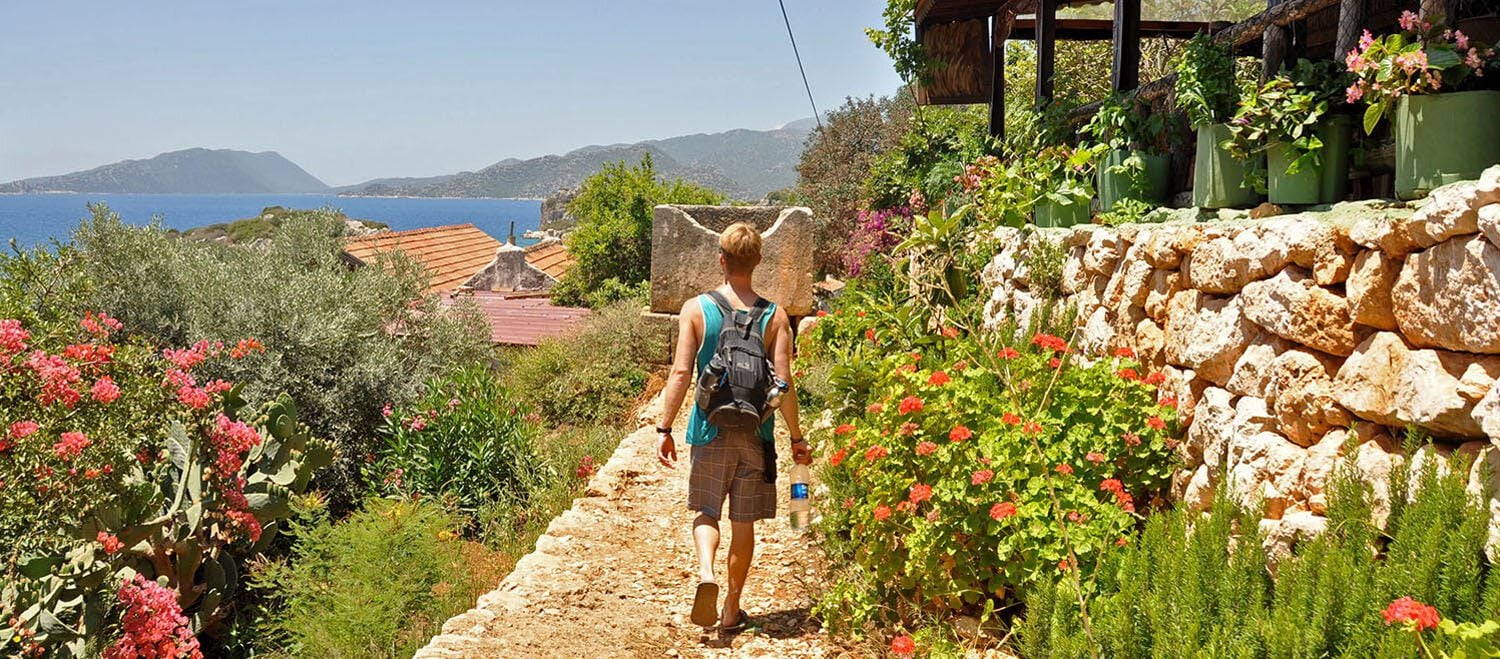 What to Pack for Turkey
Packing for a vacation is always exciting. You get tempted to fit your entire wardrobe into your backpack. If you're going to Turkey, the best is to pack light.
Here are some specific items we'd recommend packing for Turkey:
Turkey Articles
If you're planning a trip to Turkey, we've got you covered with the articles below including travel guides and tips on where to go and what to do while you're there.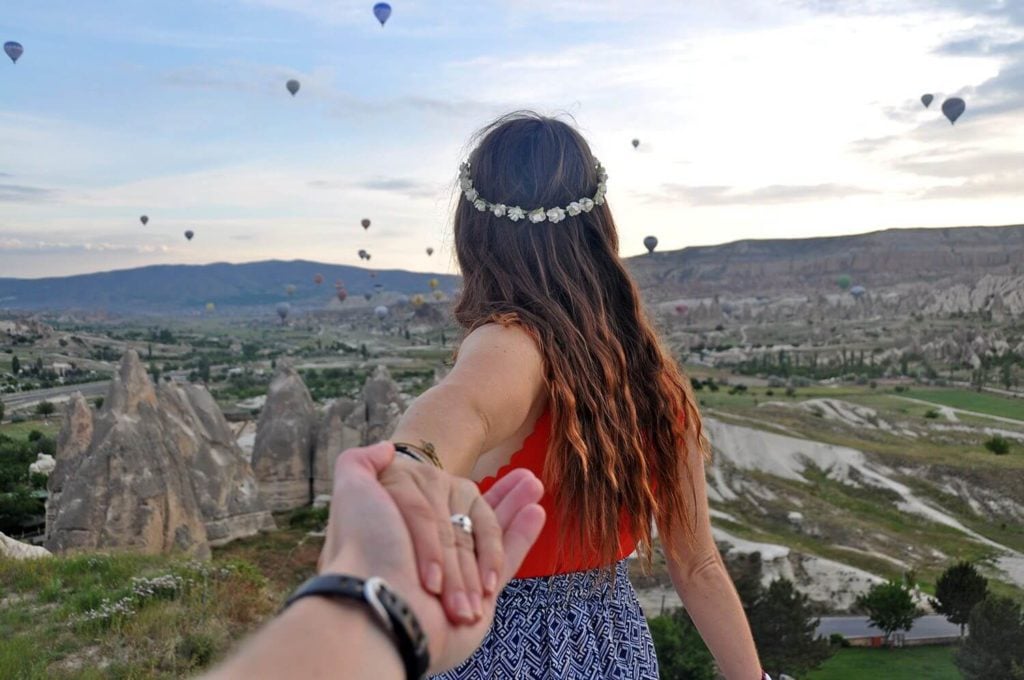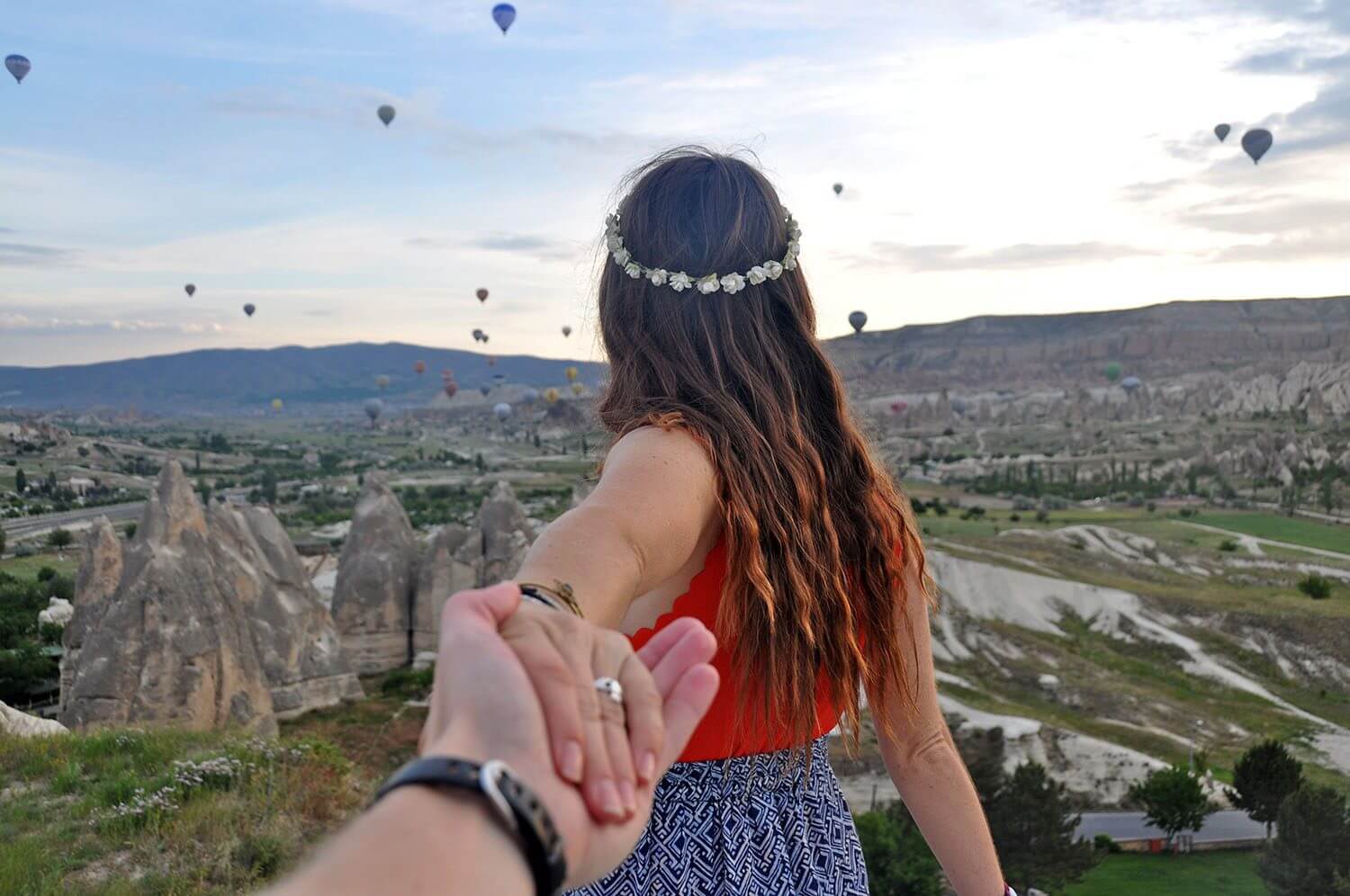 With so much to see and do in this country, it can be tricky trying to pick the best time to visit Turkey. We put together this guide to help you sort out when to visit and plan your trip to this unique and unforgettable country....
Book Your Trip Now!
Here are some helpful links for booking your trip to Turkey…
To find the best airline deals: Skyscanner
Booking a rental car: Rentalcars.com
Bus routes throughout Turkey: 12goAsia
Finding tours in Turkey: Get Your Guide