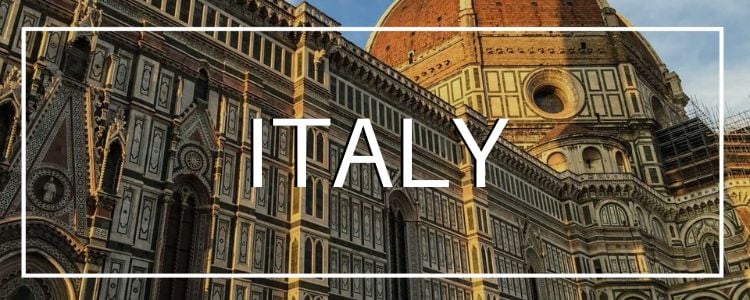 Italy is a country many travelers fall in love with, and for good reason. Traveling in Italy is like a feast for your senses. A place where ancient ruins, Renaissance art, and mouthwatering cuisine intertwine to create an unforgettable experience.
From the iconic landmarks of Rome, to the seaside gems of Cinque Terre and the artistic treasures of Florence, every corner of the country offers a glimpse into its rich history and cultural heritage.
Exploring the scenic Amalfi Coast reveals breathtaking coastal views, while venturing into the countryside of Tuscany presents picturesque vineyards and charming hilltop towns. Whether indulging in authentic pizza in Naples, sipping espresso in a bustling café, or wandering through vibrant local markets, Italy tantalizes the senses and leaves travelers with lifelong memories of its captivating beauty and warm, welcoming spirit.
Lucky for you, we've spent a collective 6+ months in this beautiful country and are sharing all of our tips and insider knowledge for planning an epic trip to Italy.
Not sure where to start...
Don't see what you're looking for on this list? Scroll down to see all of our Italy travel articles.
And… don't miss your chance to download our Italy Itineraries!
Traveling from Naples to Positano in Italy is simple when you understand the different options for travel. In this guide, we've broken down all the transportation methods to help you plan your route....