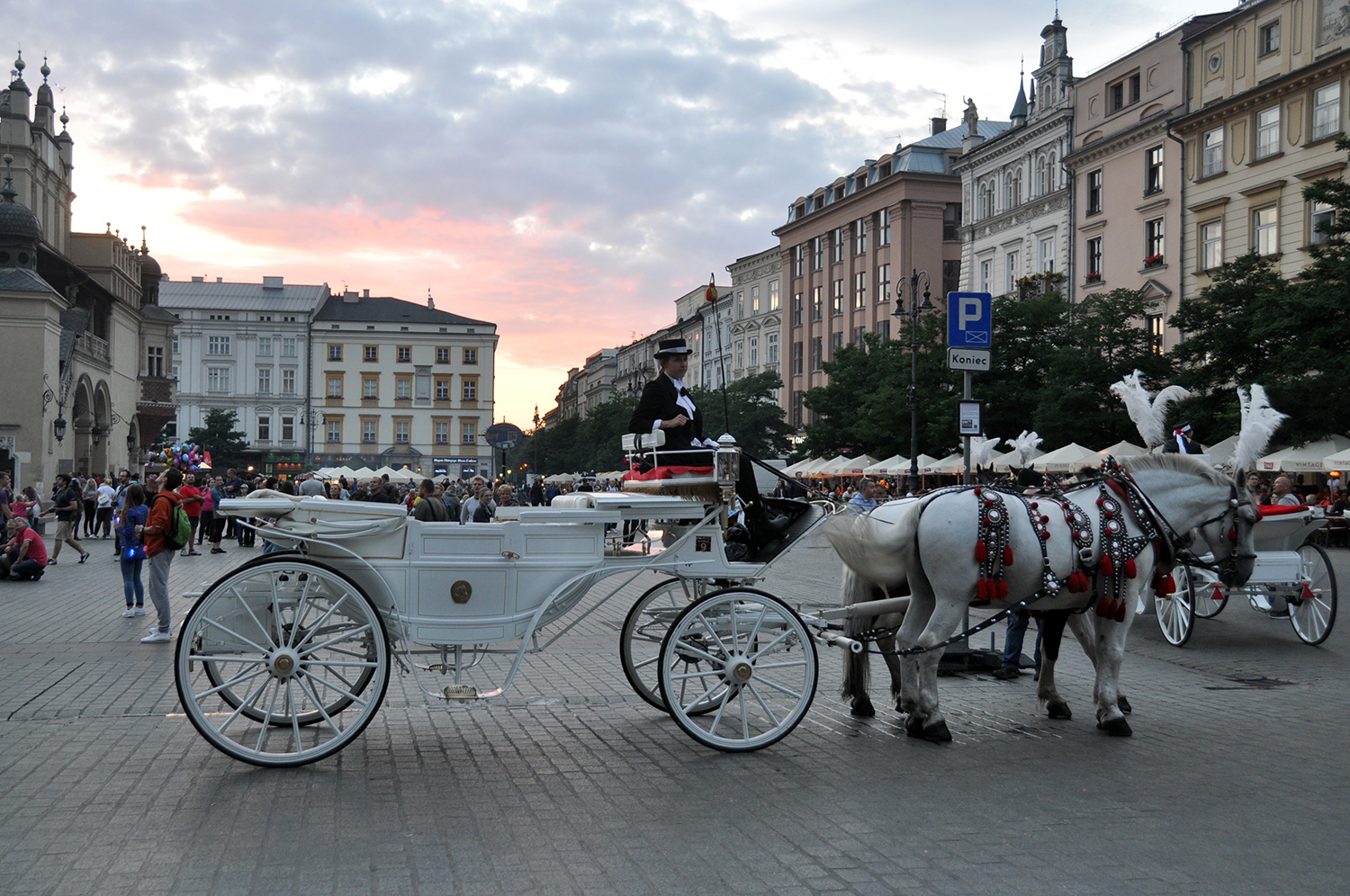 Krakow, Poland is seriously underrated. By leaps and bounds.
For some reason, traveling to Krakow didn't pique our interest like some other parts of Eastern Europe. But after hearing the highest accolades from two different friends whose travel opinions we really trust, we added Poland to our already packed itinerary and hoped it wouldn't disappoint us like Croatia did.
It turns out there is so much to do in Krakow, delicious food to eat, and history to absorb. We put together some of the best things to do in Krakow, along with what to eat and where to stay.
Reasons to Travel to Krakow
The people are friendly and unpretentious

The food is hearty and delicious

Everything from accommodation to food to transportation is very affordable

Many historic areas have been preserved and gentrified

From hiking to history, there is a variety of things to do in Poland
---
Krakow Article Contents
---
Things To Do in Krakow, Poland
This is the city that won us over. We are flippin' in love with Krakow. The city and its people are beauitful inside and out. The culture is in your face everywhere you go. There are endless things to do that make Krakow one of the best cities to visit in Europe. 
1. Krakow Free Walking Tour
There are so many interesting parts to Krakow it is hard to see all of them by yourself. Luckily, there are tons of free walking tours throughout the city. We took a total of 3 free walking tours while in Krakow: Old Town Tour, Jewish Tour and the Macabre (aka "Krakow's Darkest Secrets) Tour, which takes place at night. 
2. Visit the heart of Krakow's old town
While touring the old town tour, we got to see the Rynek Główny, the main square in the old town. It's a massive square that holds the famous Cloth Hall, St. Mary's Basilica, and Church of St. Wojciech.
It's easy to see why this is one of the most charming old towns in Europe.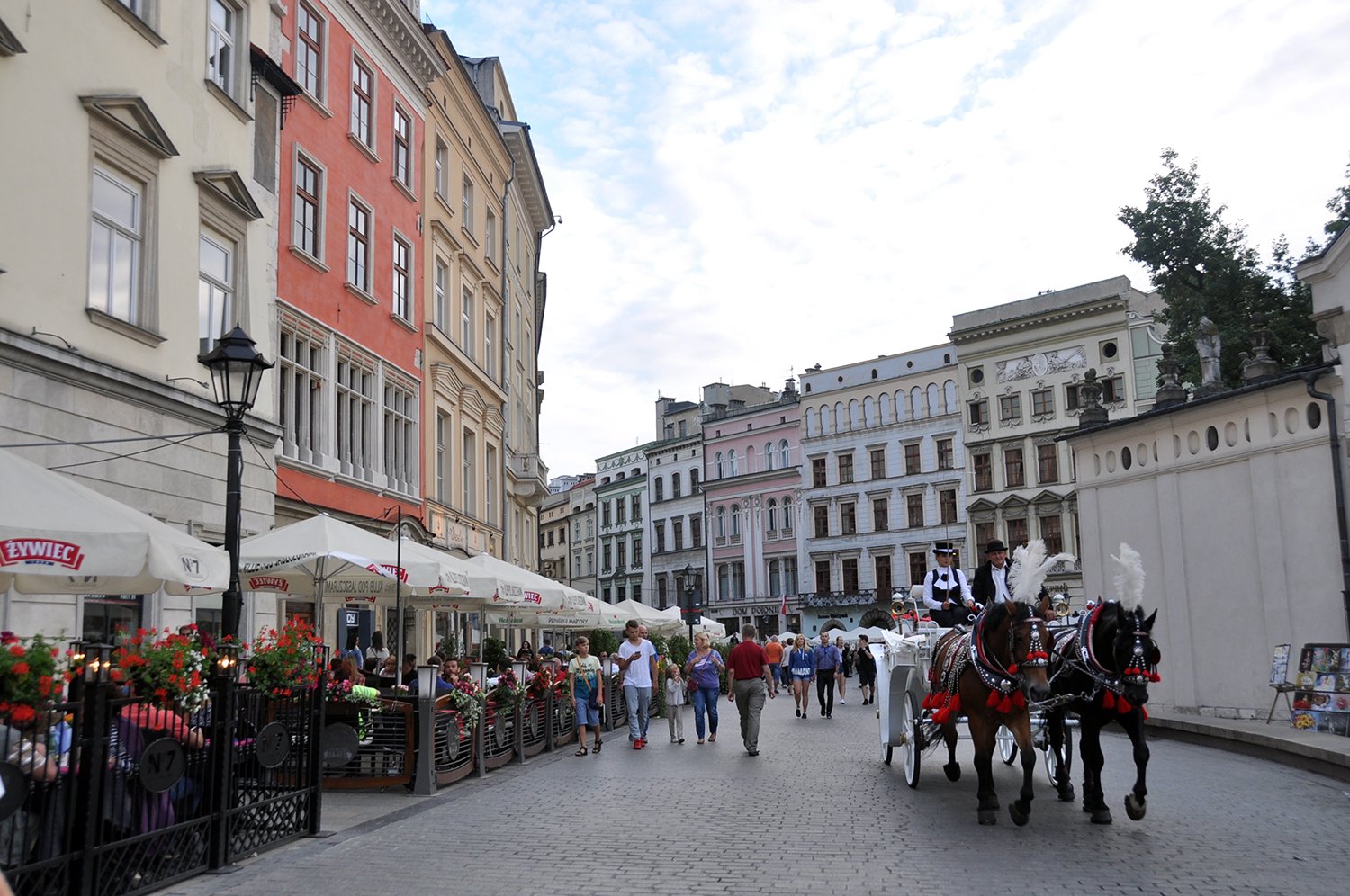 3. Buy Polish Amber
In the Cloth Hall there are many vendors selling various items and souvenirs. One souvenir we thought worth while getting was an amber ring.
The world's largest deposit of amber is in the Baltic region, and Polish amber is so darn pretty we had to get one. There are plenty of amber shops inside of Cloth Hall so be sure to shop around. 
4. Explore the Wawel Royal Castle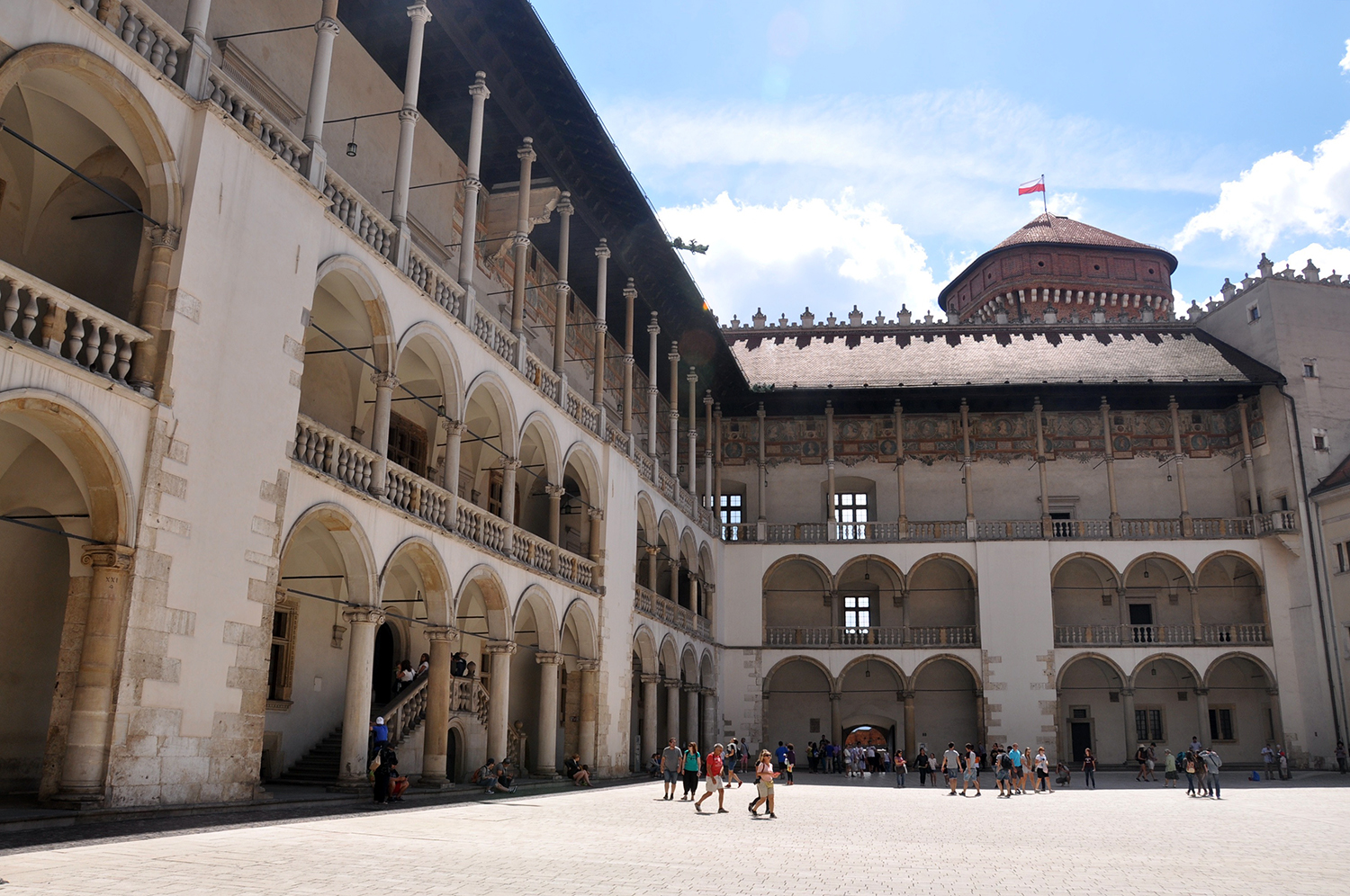 Head south from the old city to Wawel Royal Castle. It's open to walk on the premises and visit the Italian-styled courtyard, but you have to pay admission to enter the castle. The entire complex is pretty big so take some time to see everything, there is even a great view of the river from the west side. 
5. Learn about the Jewish Quarter in Krakow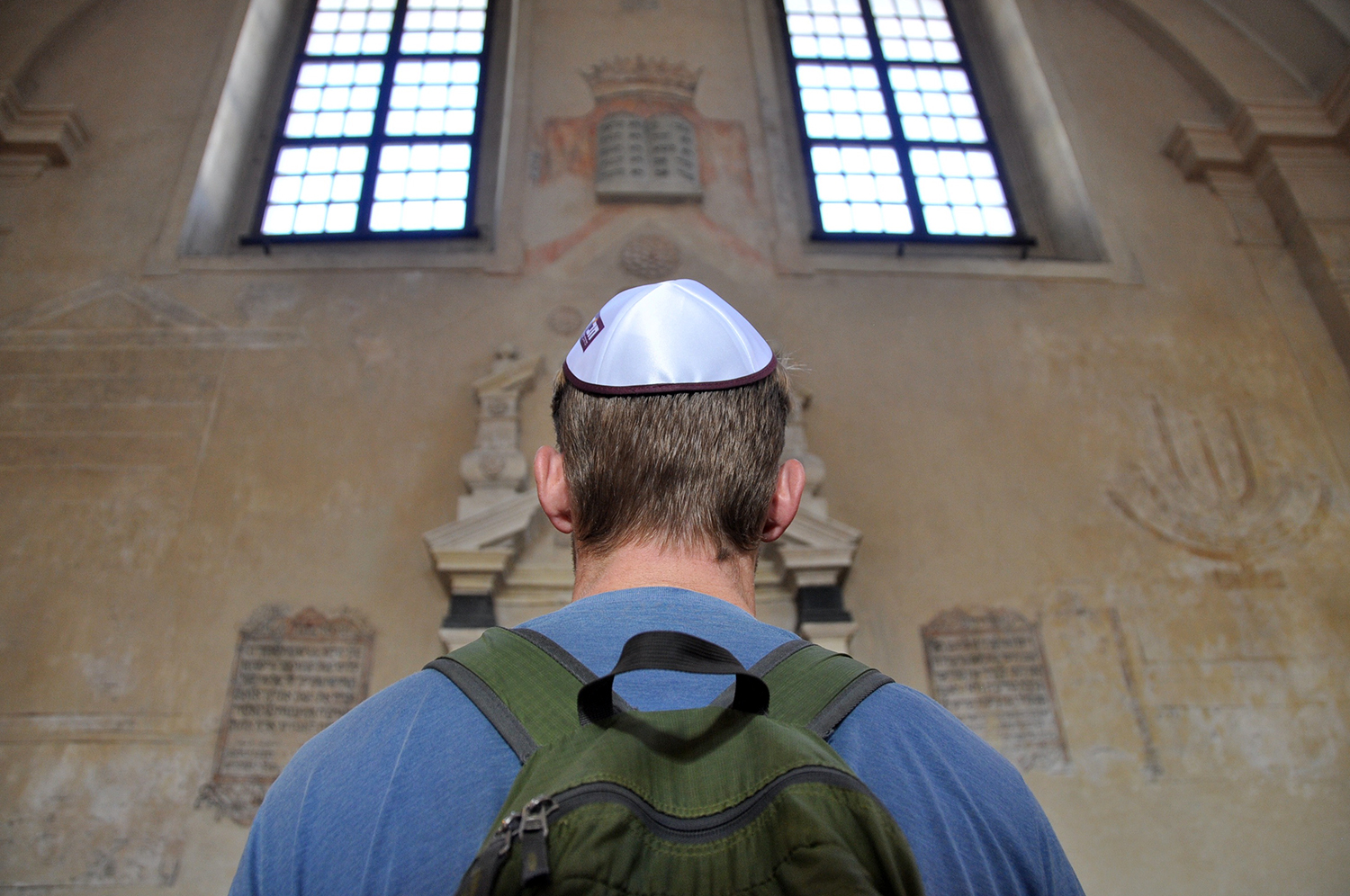 Another part of town to explore is the Jewish Quarter and it has a completely different vibe compared to the old town. During the free Jewish Quarter walking tour, our guide brought us around different highlights of the area like the Jewish Square and Chabad Lubawicz Kraków. 
Did you know Poland is a great place to teach English? Find out how to get certified to teach English abroad.
6. Reflect at the Ghetto Heroes Square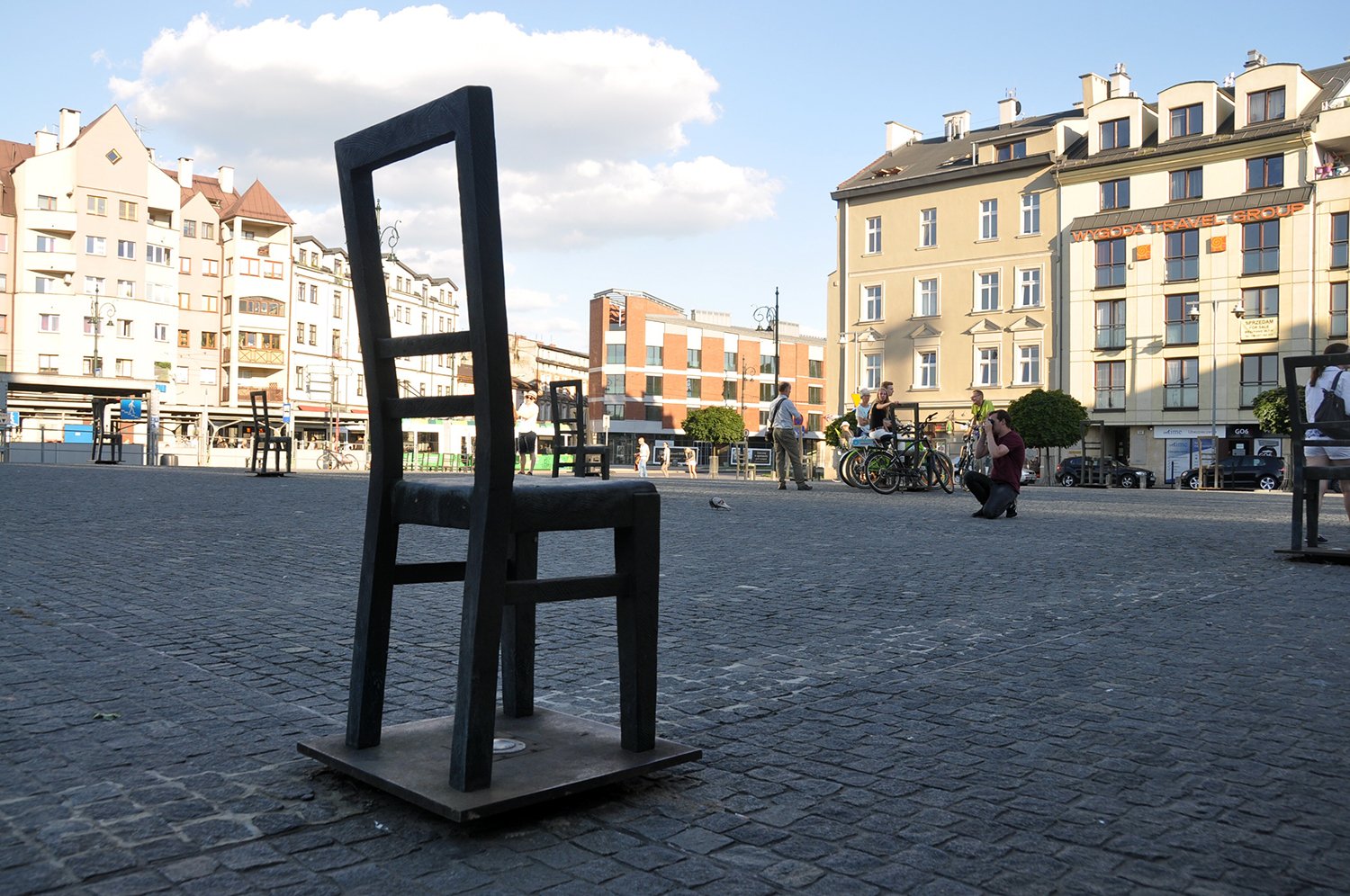 The Jewish tour takes you across the Vistula River to the Ghetto Heroes Square (Plac Bohaterów Getta). This square was where thousands of Jewish people were forced to live during the German occupation.
Thousands died of starvation and other sicknesses due to years of poor living conditions. It was also here where thousands of Jews were killed by Nazi soldiers, while others were trucked away to Auschwitz Concentration Camp.
In memory of these people, there are 70 empty chairs placed in the square symbolizing the possessions they left behind. 
7. Tour Schindler's Factory Museum
If you continue further, you will come across the Oskar Schindler's Enamel Factory.
You can take the museum tour of the factory that tells the story of Krakow during World War II and of Oskar Schindler, the factory owner who saved over 1,200 Jews during the Holocaust. His story was made famous when Steven Spielberg directed the movie Schindler's List. 
8. Get spooked on the haunted Krakow Tour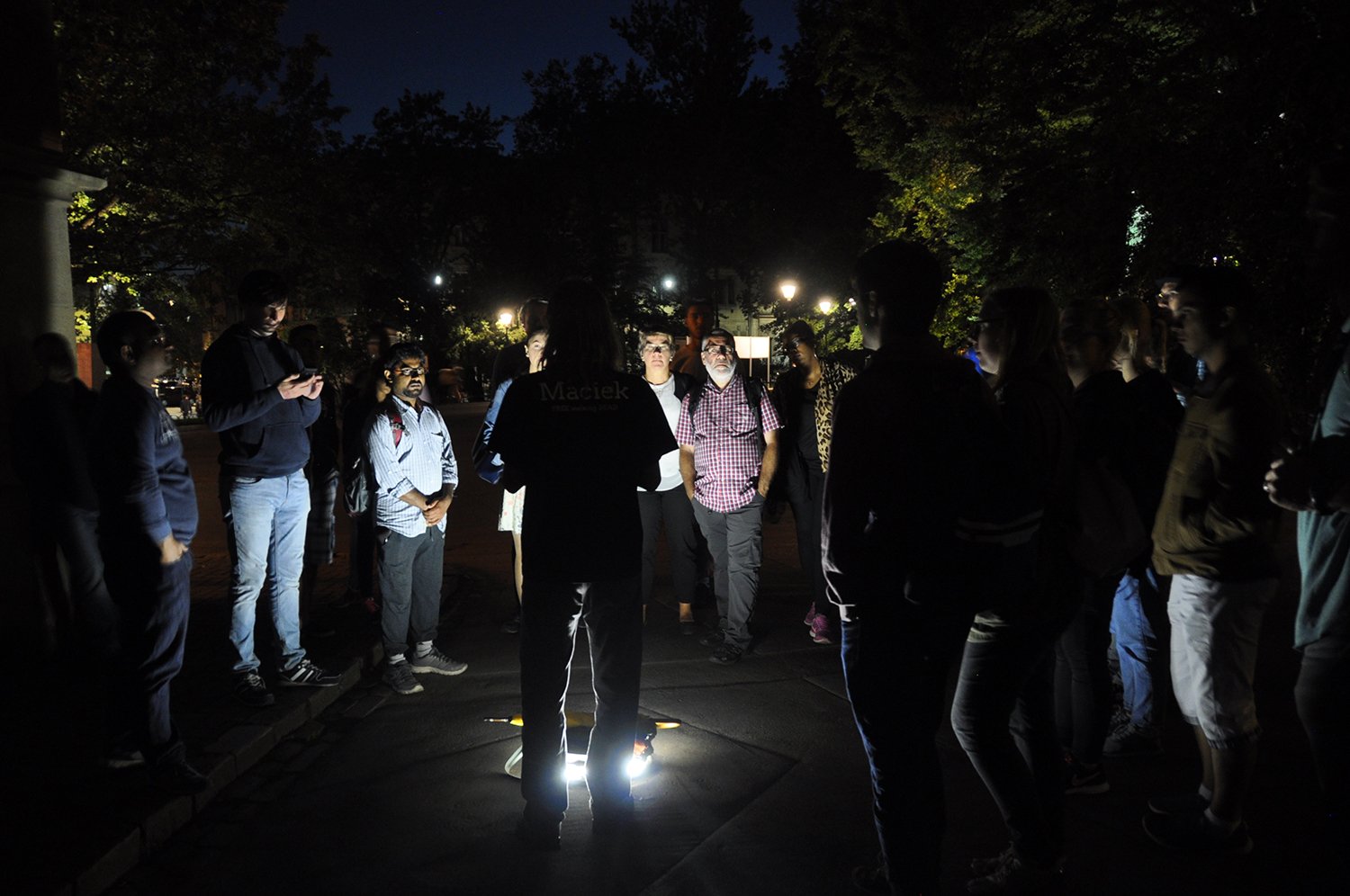 The last tour we did in Krakow was the free night time Macabre Tour. Our guides brought us around the old town at night, telling us stories of hauntings and murderers of the city.
They also told us the gruesome tales of what it was like to live in Krakow during the medieval times. It is a funny and spooky tour that we really enjoyed. 
9. Wieliczka Salt Mines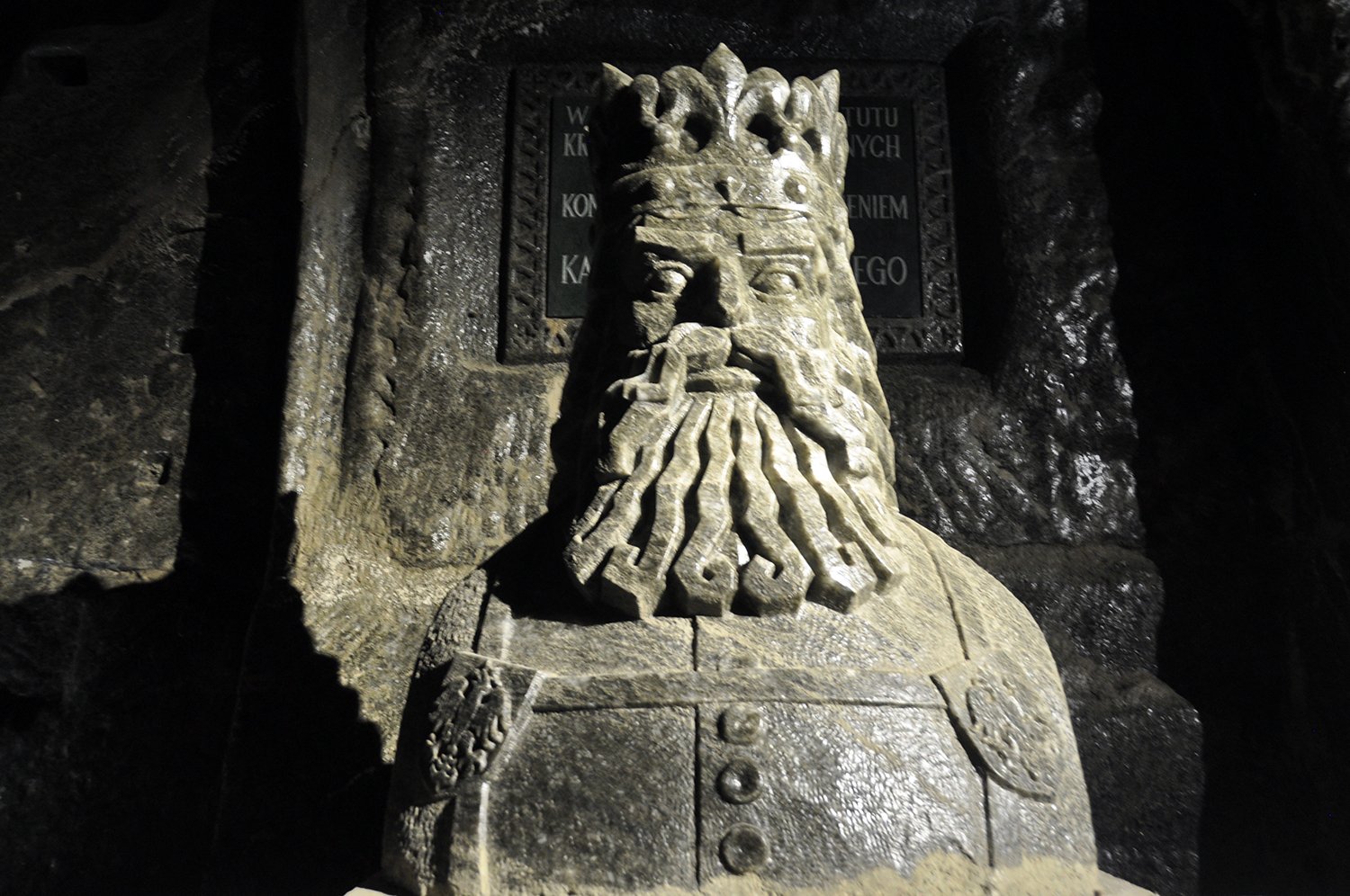 Even if you're not much for tours, the Wieliczka Salt Mines just outside of Krakow are pretty dang cool.
You'll start by descending flight after flight of stairs, down, down down… 800 steps below the ground, to be exact. (Don't worry – you will take an elevator back up after the tour finishes!)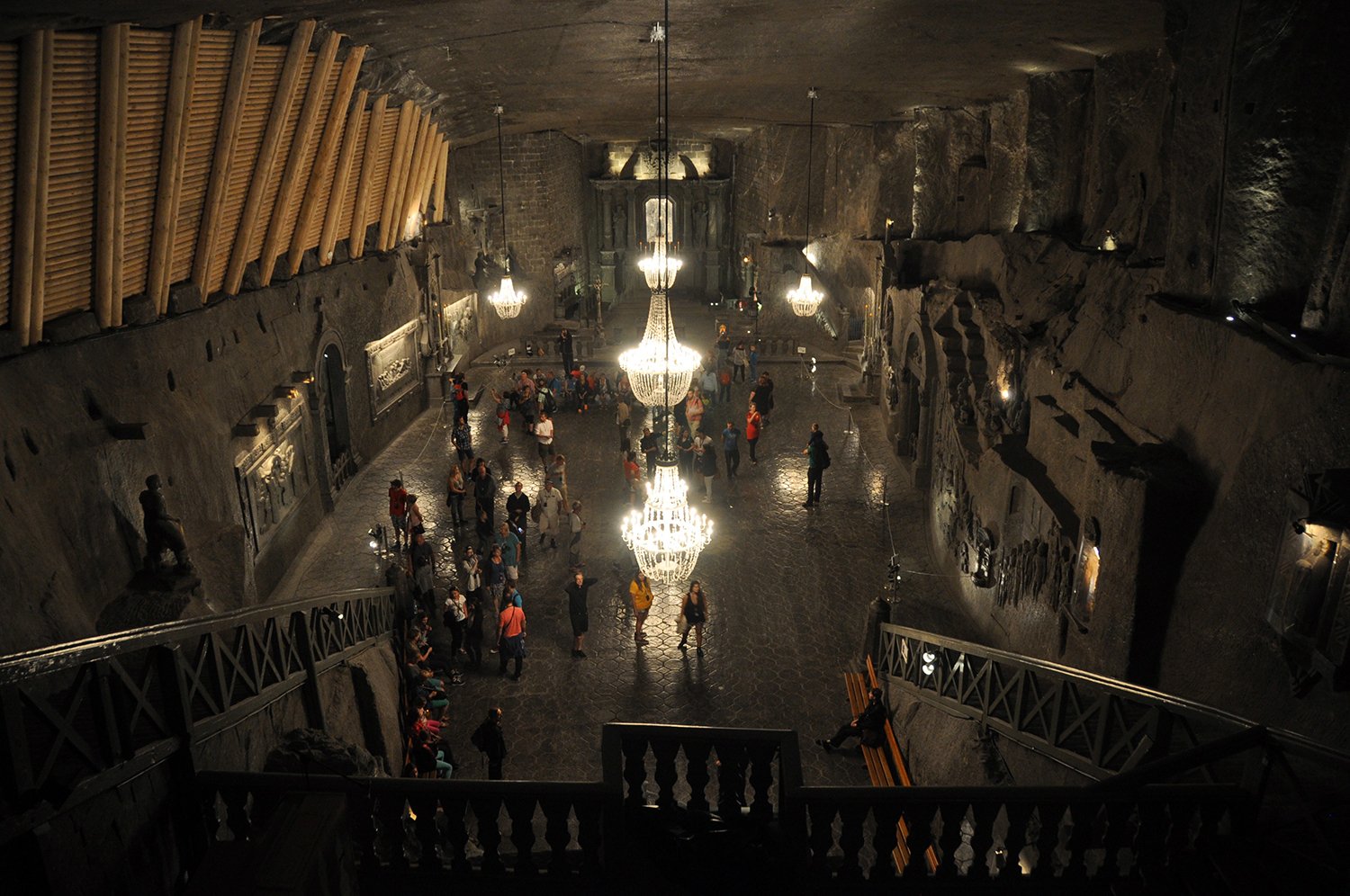 You'll be led almost 3 km through a maze of cool, damp tunnels that make up just 2% of this massive mine.
Along the way, you'll get an in-depth history lesson and the tour culminates at a mind-blowing salt cathedral, where all the statues, artwork, alter, and chandeliers are carved out of – you guessed it – salt!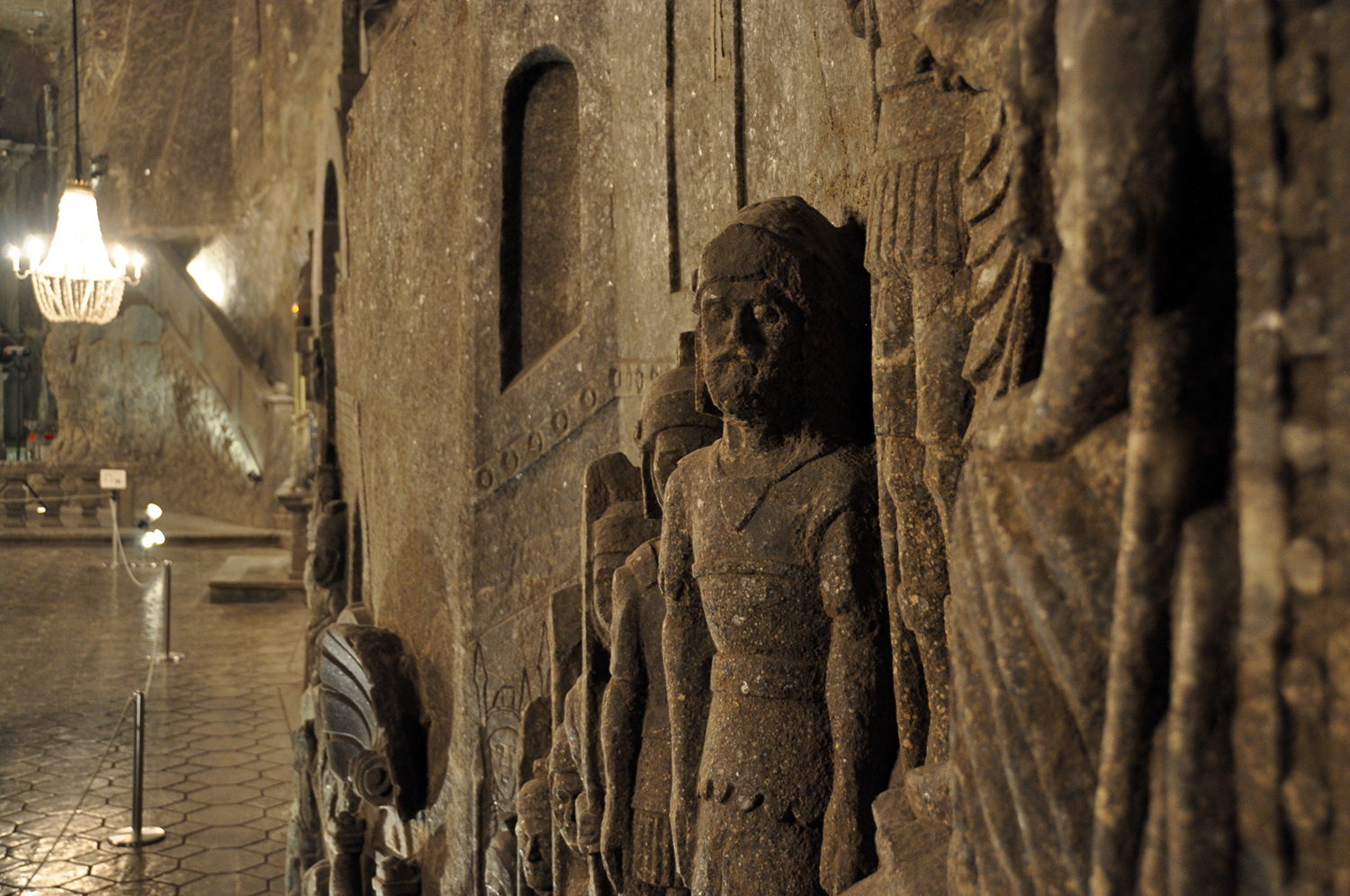 Your group will then work your way through various rooms and chambers until you make it to the elevator that will take you back to the surface, which actually lifts you right in the middle of town. 
Try to get there early in the day, because the lines can get quite long. The tour costs 89 PLN for foreigners ($26 USD) and a fun way to explore outside of Krakow.  
How to get to the Wieliczka Salt Mines:
Wieliczka is only 14 km southeast from Krakow and there are a few ways to get there:
By Train: From the Main Rail Station in Krakow (Dworzec Główny) take the train headed toward the Wieliczka Rynek Kopalnia train station.
By Bus: Take Bus #304 leaving from the shoppping mall Galeria Krakowska and exit the bus at Wieliczka Kopalnia Soli.
By Minivan: Departing from the Krakow Train Station, get on a minivan heading toward Wieliczka Rynek and exit at a stop called Wieliczka Kopalnia Soli.
Psst! If this is right up your alley, you may want to consider visiting Katowice, a town just an hour from Krakow that is known for its coal mining history.
---
10. Auschwitz Concentration Camp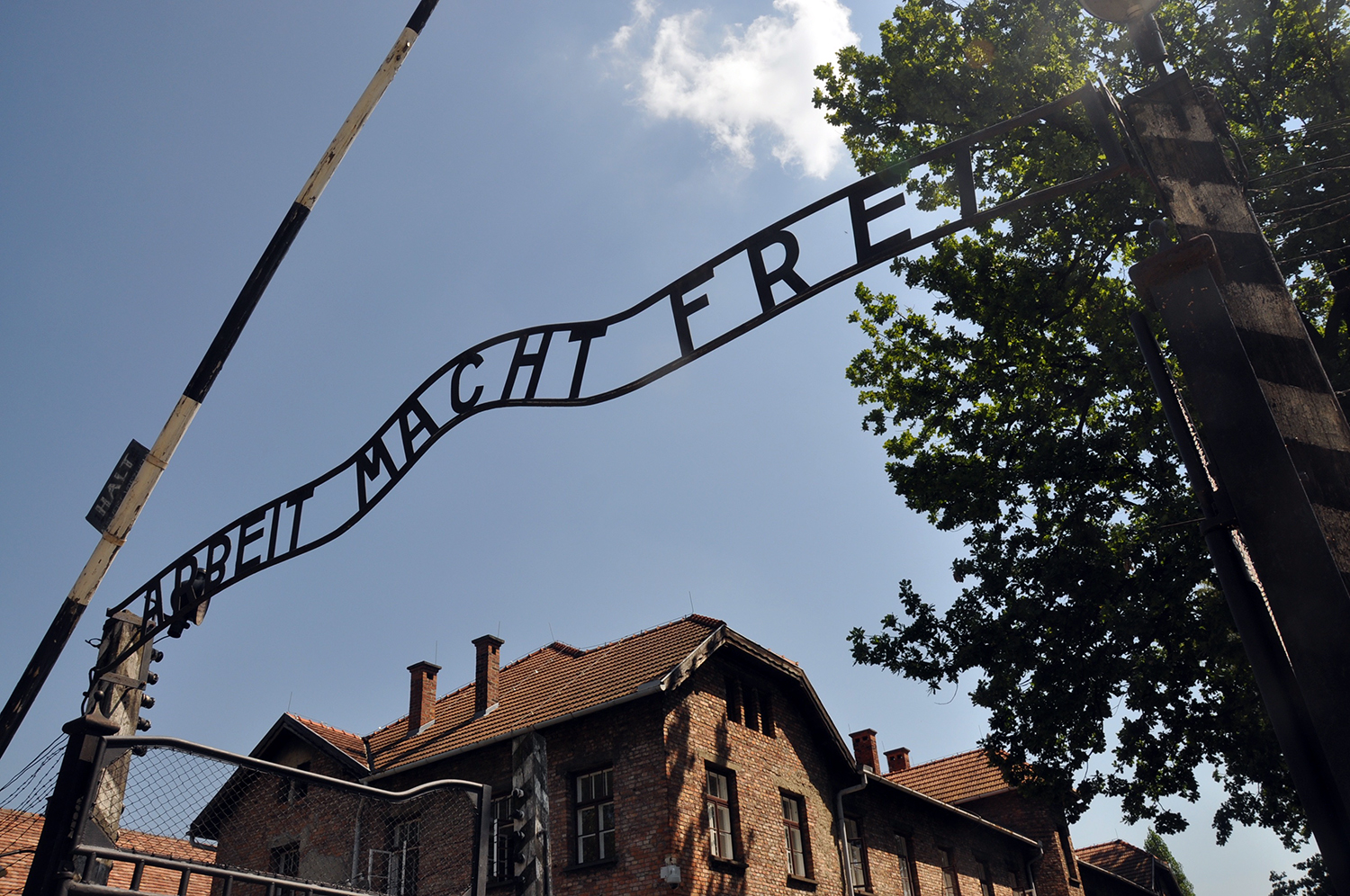 If you're in Krakow, an obvious must-do is to visit Auschwitz. It is powerful, emotional and well worth your time. 
The Auschwitz tour is very popular so we would recommend getting your tickets ahead of time if you can. If you don't you can always get your tickets on-site, but get there early.
You will have to wait in a long line (possibly for an hour) and the only available tickets might be a few hours later (That was the case for us. Lucky there was a restaurant we could get breakfast at and were able to relax for a bit).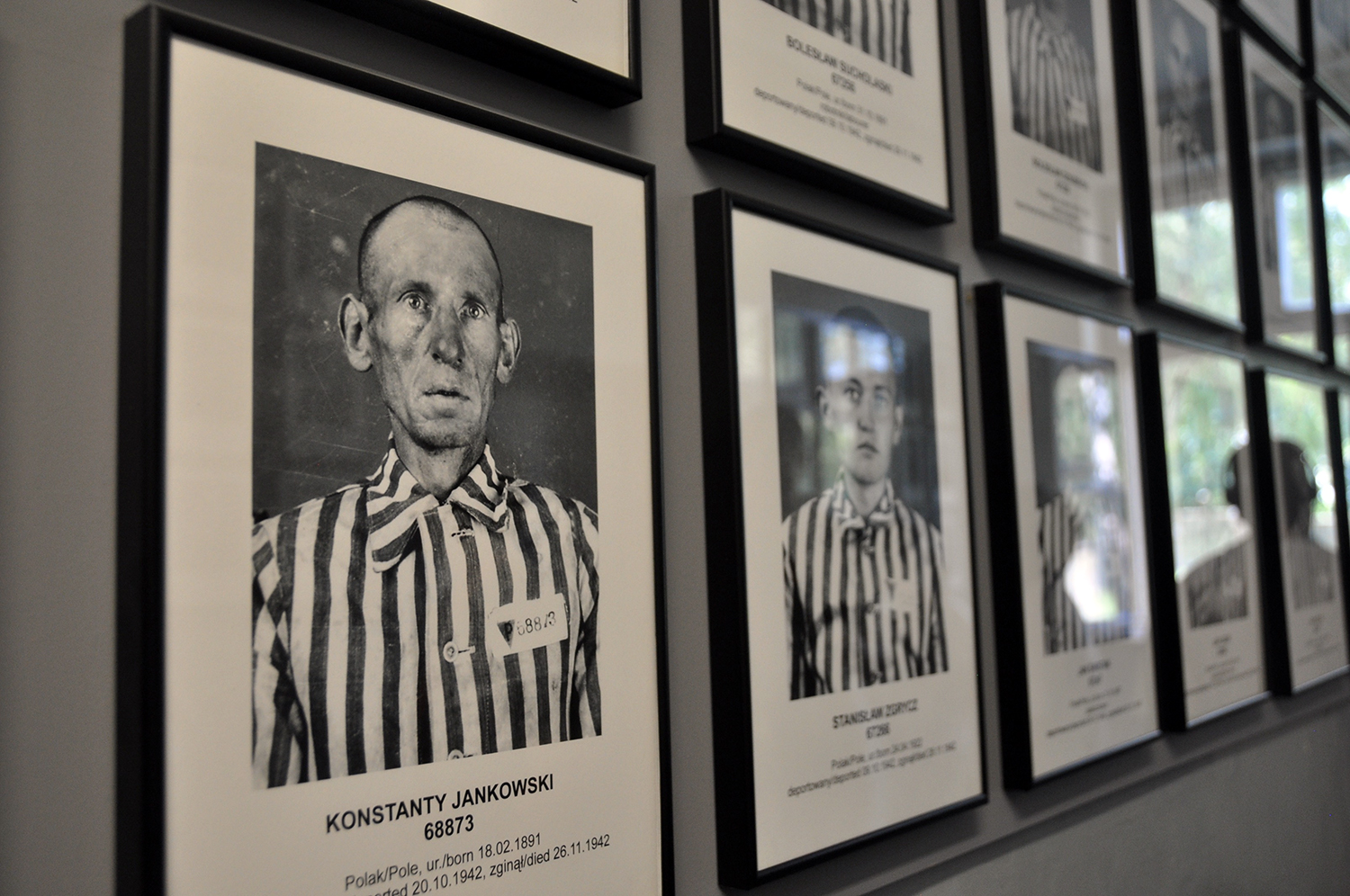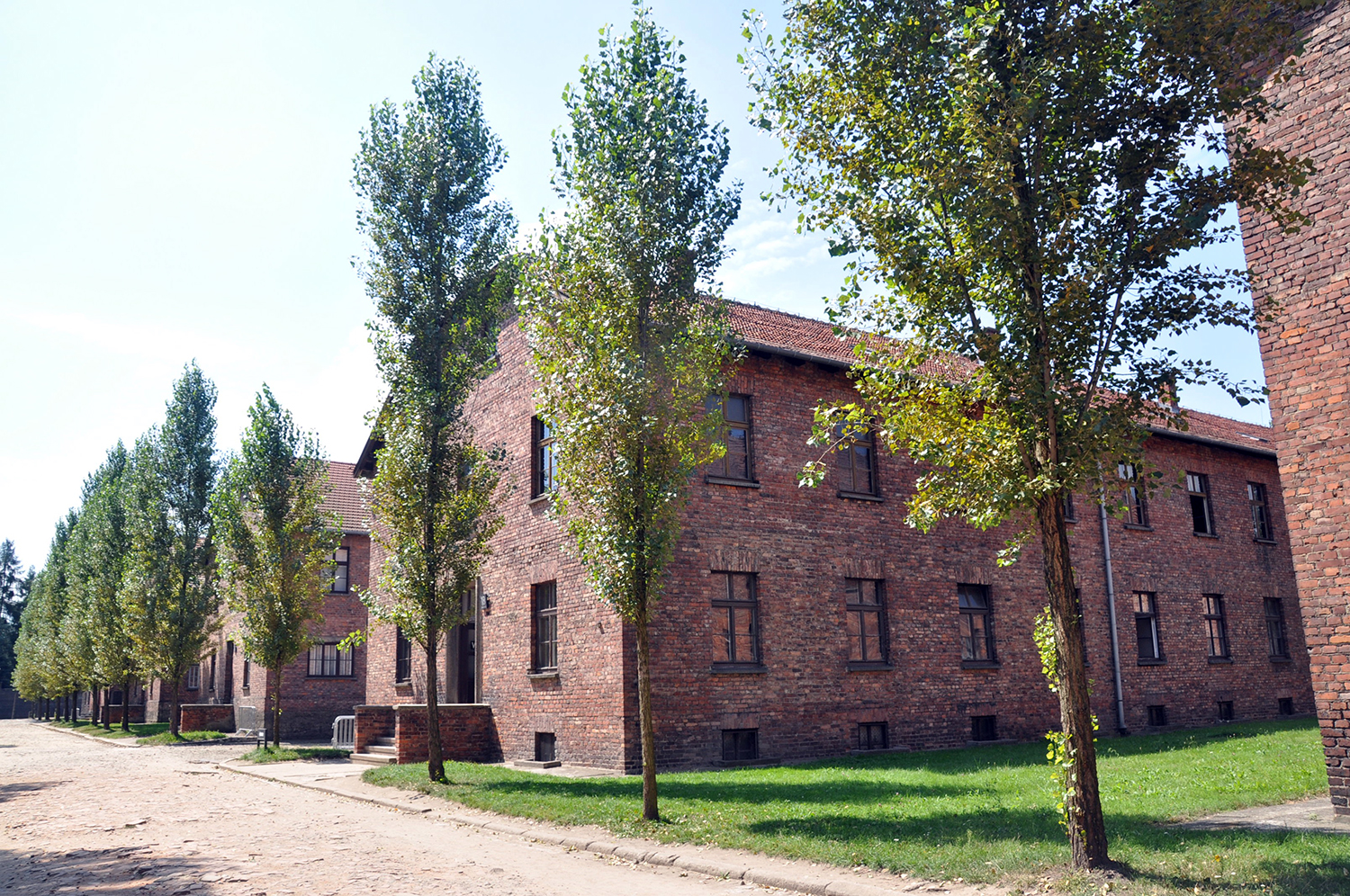 When our time came to enter, our guide brought us through the concentration camp buildings and rooms where the people held captive stayed. One of the the most emotional moments was seeing the room full of hair that was shaved off the prisioners once they entered the camp.
Ethical note: This tour is obviously very emotional for everyone and can have different affects on each visitor. Please be respectful toward others. When your guide tells you "Do not take a photo here", please follow their instuctions and be courteous.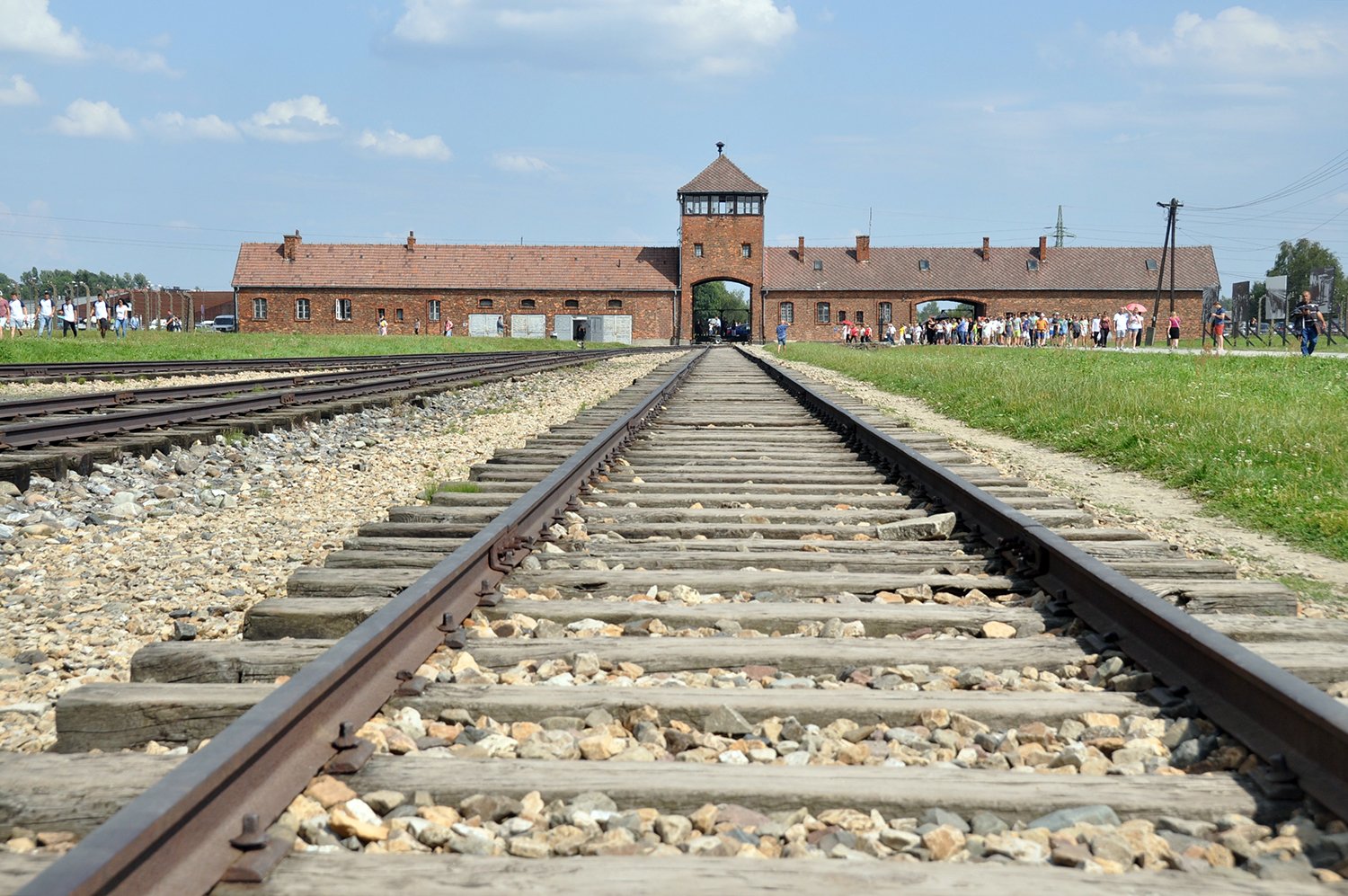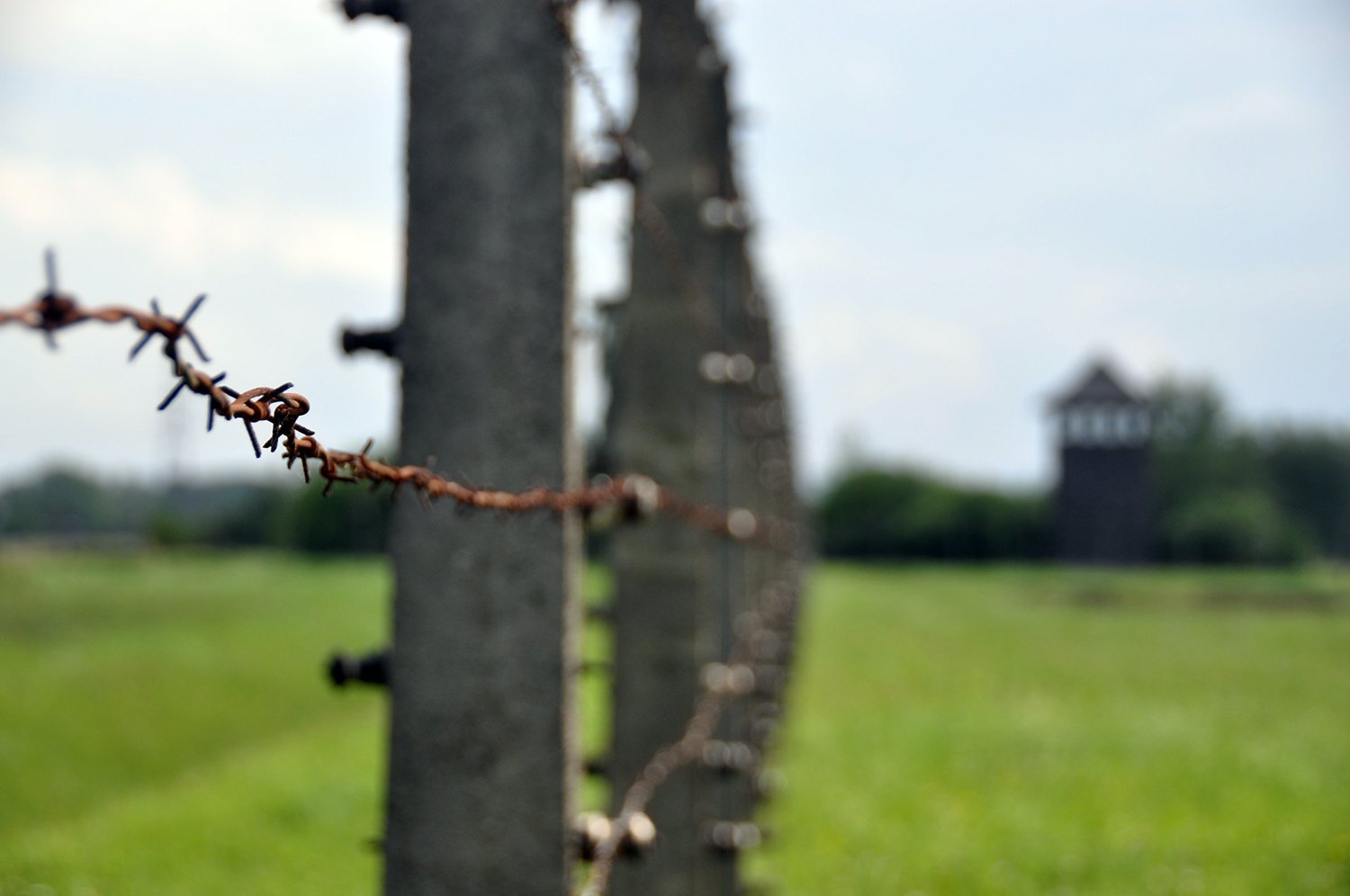 Next, you travel to by shuttle bus to Birkenau (Auschwitz II), the largest concentration camp of the area. Late in World War II, prisoners were transported here by rail and many were sent straight to the gas chambers. You can walk near the ruins of the gas chambers that were destroyed by the Nazis.
It is a long and emotionally draining day visiting Auschwitz. Just like the Killing Fields of Cambodia and the Genocide of Srebrenica Museum in Bosnia, it is so important for the world to know what happened here. These tragedies cannot go untold and we must learn from our past so that it is not repeated.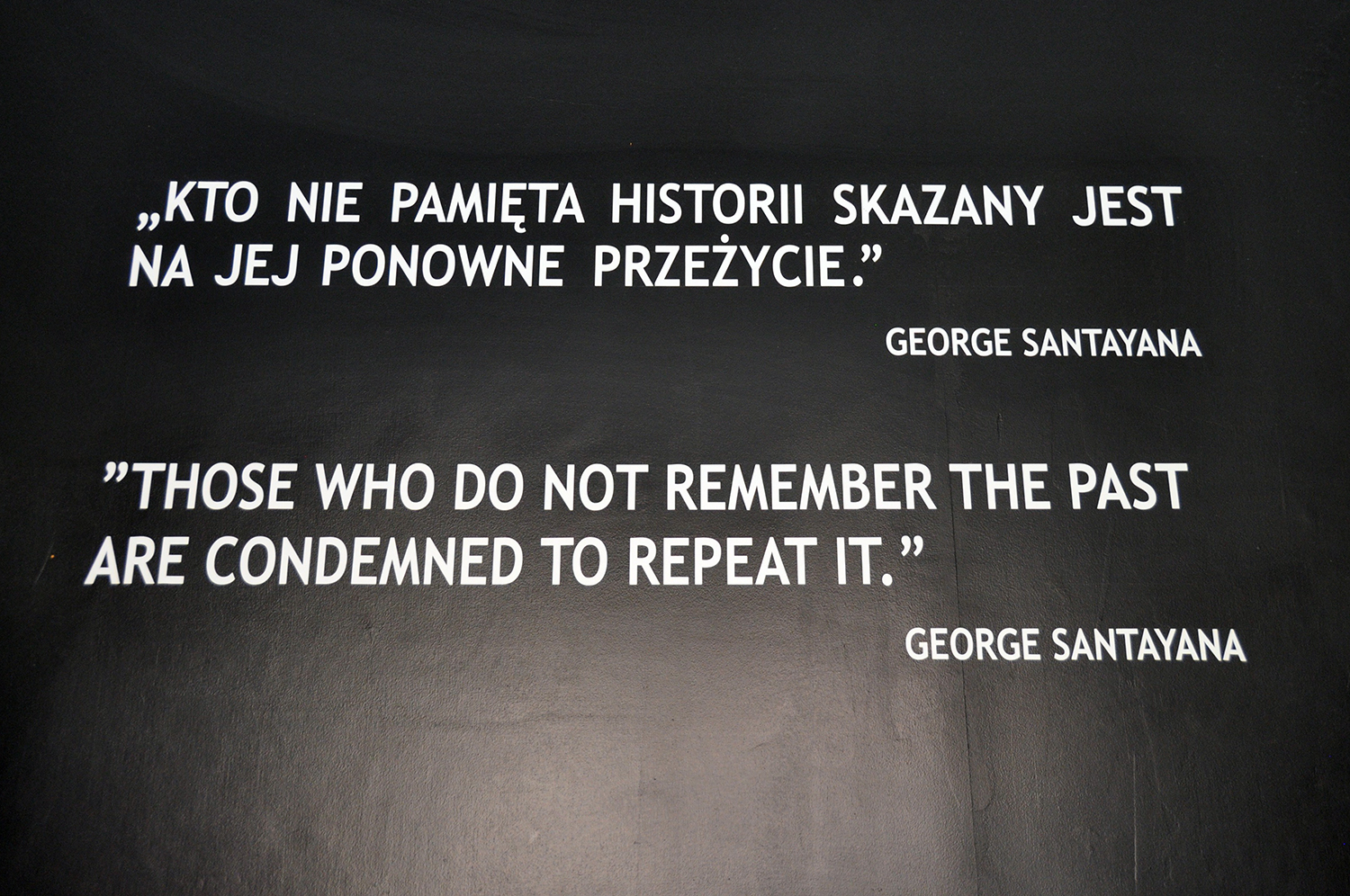 Please do give yourself ample time to reflect after experience this tour. You deserve it to yourself and to the people who experienced it. Talk it over with your friends or others on your tour and process it. In our opinion, having a chimney cake in hand helps.
How to get to Auschwitz Concentration Camp:
There are many ways to get to Auschwitz from Krakow, but the cheapest way to go by local bus. From the Dworzec MDA (MDA Station) behind the railway station take a bus headed toward Auschwitz/Oswiecim. The journey takes about 1 hour and 30 minutes and cost about 12 PLN. Buses leave nearly every 30 minutes.
Are you going from Krakow to Zakopane? Try using FlixBus. We rode with FlixBus throughout Eastern Europe and loved how comfortable and cheap they are.
---
Eat and Drink in Krakow
Food in Poland is typically hearty and the kind of comfort food you would gravitate to on a crisp fall day. Meat, potatoes and cabbage are common, and meals tend to be quite filling.
More light and healthy options are starting to pop up around Krakow, but just prepare yourself to eat like a king (a big bloated one!).
11. Eat a hearty Polish meal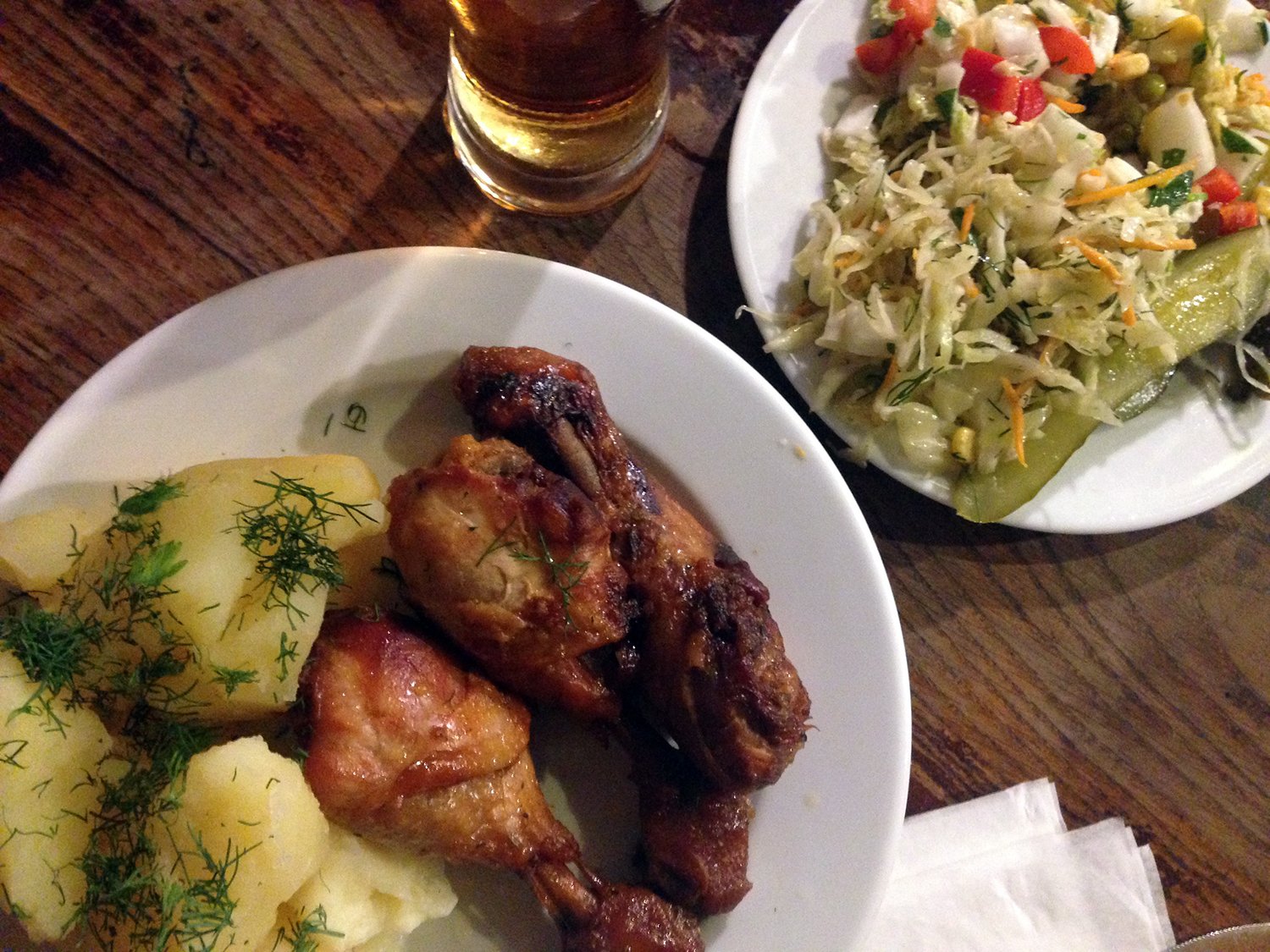 If you get hungry in the old town, there is an excellent Polish restaurant tucked away in a little side street, called Gospoda Koko. It was one of our favorite eateries in all of Poland, and definitely one of the best places to try food in Krakow.
As you enter, it appears to be a small establishment. But if you head to the back and down the stairs leading to the basement, the room opens up and is filled with tables in a large brick-walled room.
We ordered a full chicken, with sides of potatoes, soup and a salad and I think the whole thing for two people was about 21 zloty ($6 USD). We grabbed a few beers too and it was a great, hearty dinner. Please let us know if you go here, we would love to relive it again.
12. Chow down on street food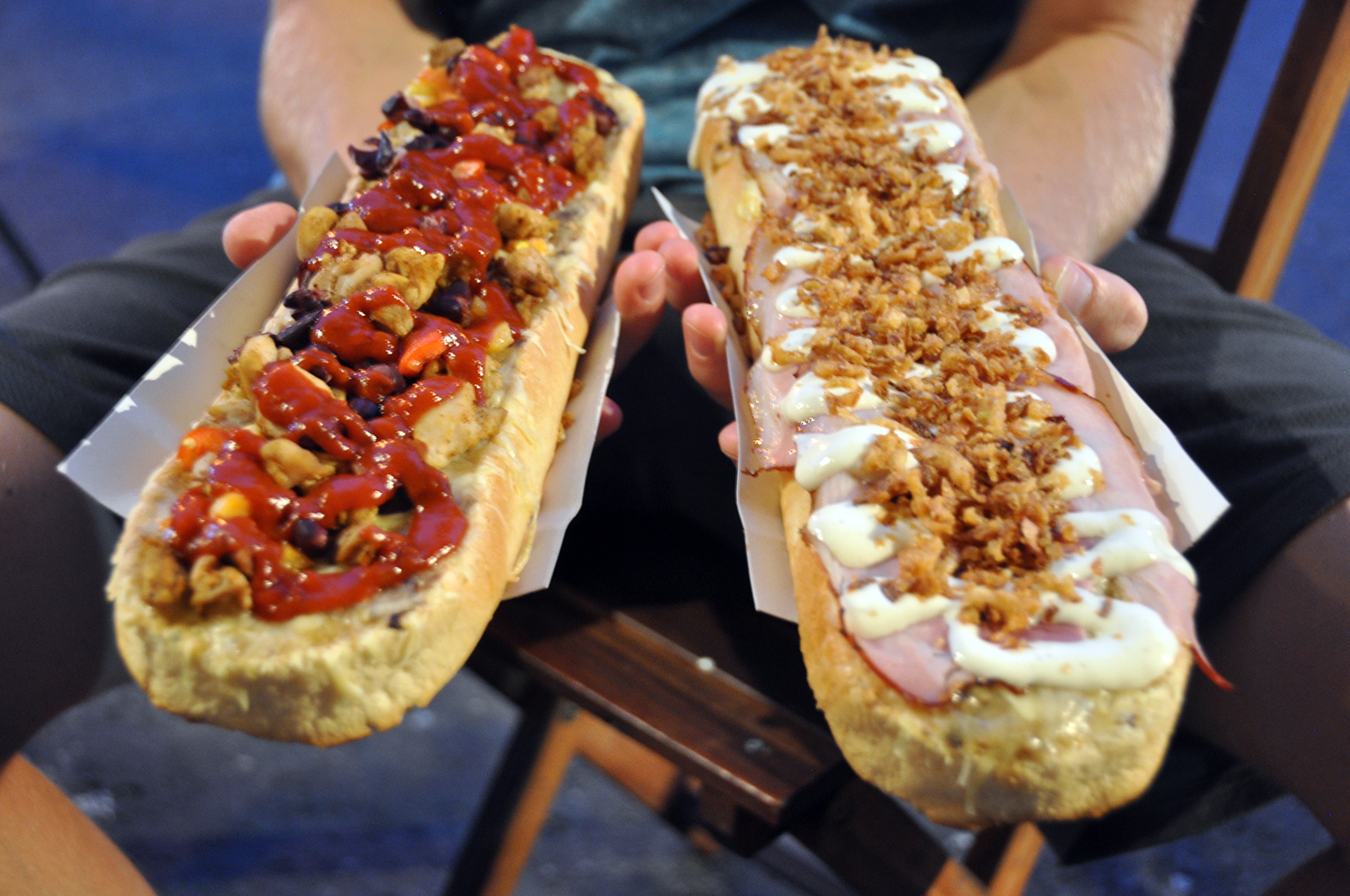 In the Jewish Quarter, in the center of the Plac Nowy street block, there's a circular building which has many walk-up food vendors sell zapiekanki, a warm open faced sandwich.
It's like a pizza on a open bagette, and they are delicious. We would get two (or three) in a sitting, but that's just because we love to eat.
Psst! Find out all the delicious foods you should try in Krakow.
13. Enjoy a craft beer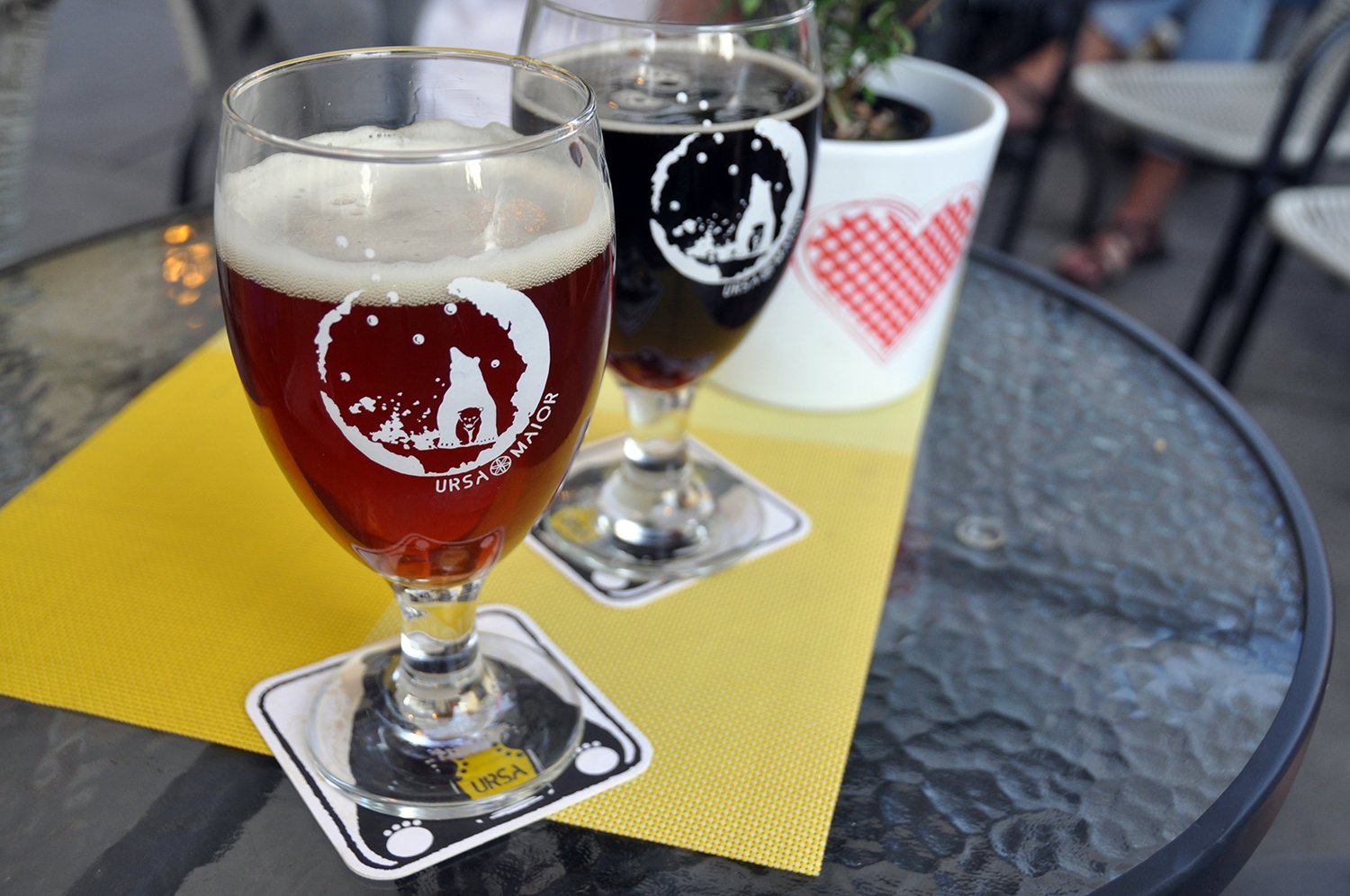 If you're looking for a good place to grab a drink, Ursa Maior is a nice microbrewery in the Jewish Quarter with a little patio seating. They have some good brews that are worth stopping for after your tours.
If you want a little bit bigger of a place, head to Old Depot Krakow, it's a brewery converted from an old train station. They have a massive hall and sometimes live music.
14. Sample a few pierogies
These a-little-more-then bite size dumplings made with unleavened dough and fillings are a great appetizer or even a full meal. They are so popular in Krakow that there is a Pierogi Festival every summer. Our friend over at Travelling Dany has a great article on where to find the best pierogi in Krakow, along with some other tasty foods.
---
Hotels in Krakow
Luxury Hotel: Hotel Unicus Palace – 5-star hotel in the heart of the city center offers a restaurant, sauna and spa, indoor pool, flat-screen TV's and bicycles for rent. The rooms are so stylish and plush, you won't want to leave.
Couple Stay/Mid-range: Hotel Jan – Located 100 meters from the main market square, this modern hotel is built in a 600 year old townhouse. It is equipped with all the expected amenities like a flat-screen TV, water kettle, refrigerator and safe. Perfect for couples.
Budget Friendly/Social Atmosphere: Mundo Hostel – Offering private and dorm rooms, this artfully decorated hostel has a great common area with a bar for mingling. Coffee and tea are free thoughout the day and it is centrally located in the city.
---
How to Travel from Krakow to Zakopane
The best way to go from Krakow to Zakopane is by bus because it only take 2 hours compared to the 2.5 or 3 hours by train. Take note that the route does get a little windy as you get closer to the mountains, but it is not too bad.
Read Next: 7 BEST THINGS TO DO IN ZAKOPANE, POLAND
---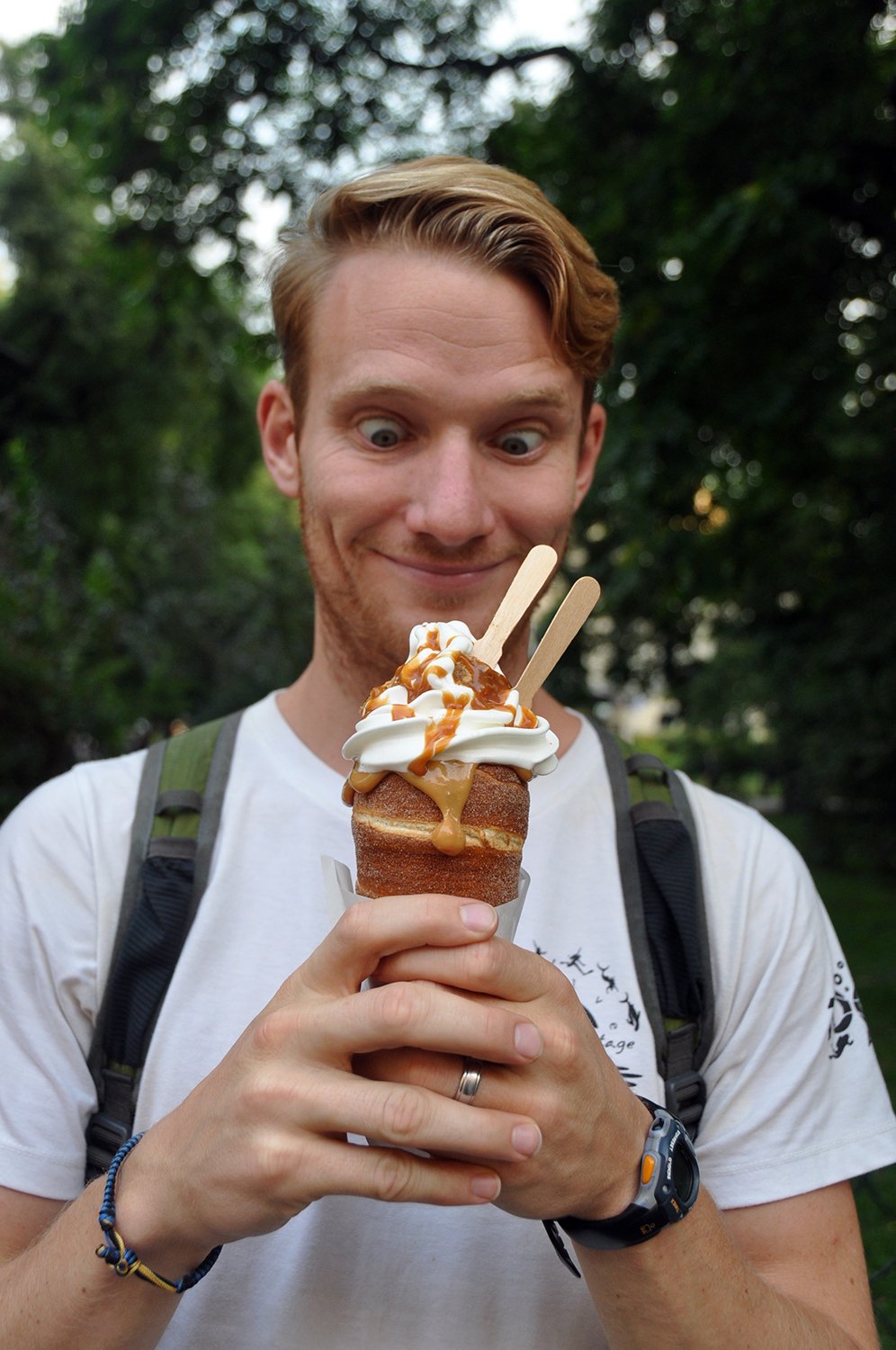 10 Items to Pack for Traveling to Krakow
Before you book your trip, think about this:
Travel Insurance
We never travel without travel insurance. It's never fun to think about losing your stuff or the possibility of a delayed flight, missing a connection, or heaven forbid you get injured while traveling. It's best to know that you'll be covered if anything goes wrong.
We have a whole article dedicated to figuring out the best travel insurance for you, but one company we really like is World Nomads. Get a quote in a couple minutes by filling out your information below:
European Train Travel
How are you traveling around Eastern Europe? One way to travel around Europe is by train and the best way to save money on trains is to buy Eurail Pass.
Now to be honest, we didn't take any trains in Poland because the buses and ride-sharing were cheaper. However, if you are traveling to multiple countries fairly quickly or traveling to Western Europe, purchasing a train pass might be your cheapest bet. Check out the Eurail Pass prices here.
European Air Travel
Another great thing about traveling in Europe is airfare is so much cheaper than in North America. One of our favorite sites to book flight is Skyscanner. It's so easy to use and we found some our cheapest flights using their "Show Whole Month" feature, where you can select your route and it tells you the cheapest days of the month to fly.
---
Want more information on Eastern Europe?
We have tons of resources for you on popular and off-the-beaten-path destinations in the region. Check out the 19 places to visit in Eastern Europe you absolutely cannot miss and read some of our favorite articles below.
Save this article on Pinterest for later!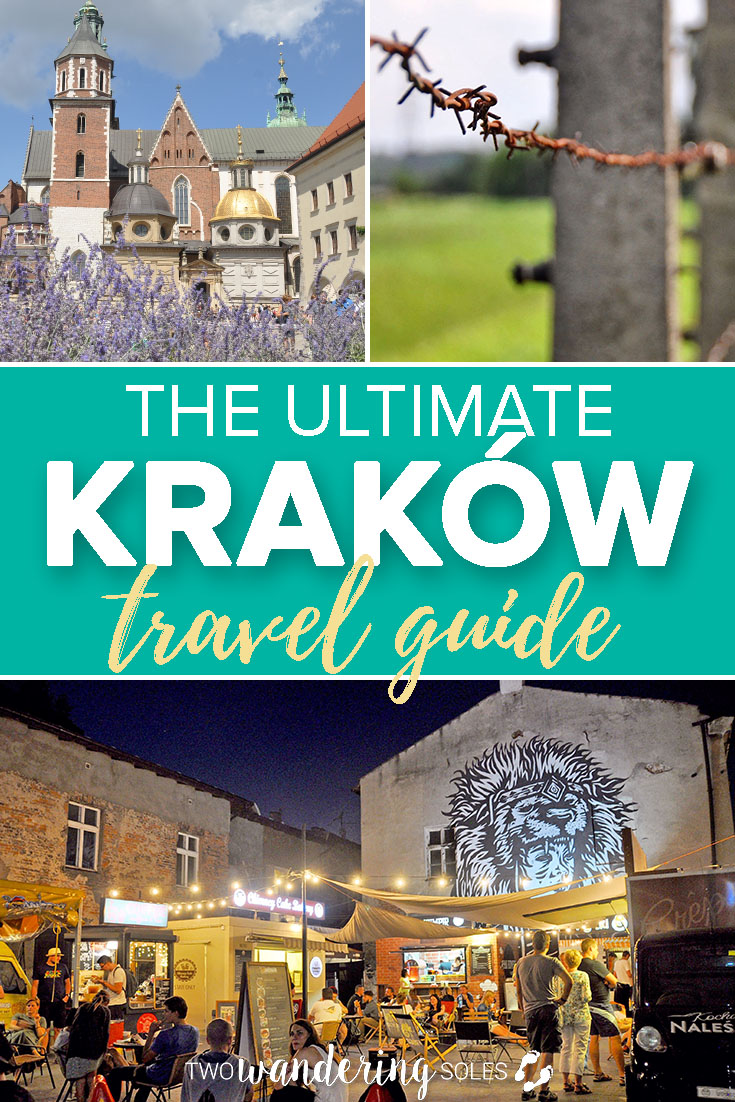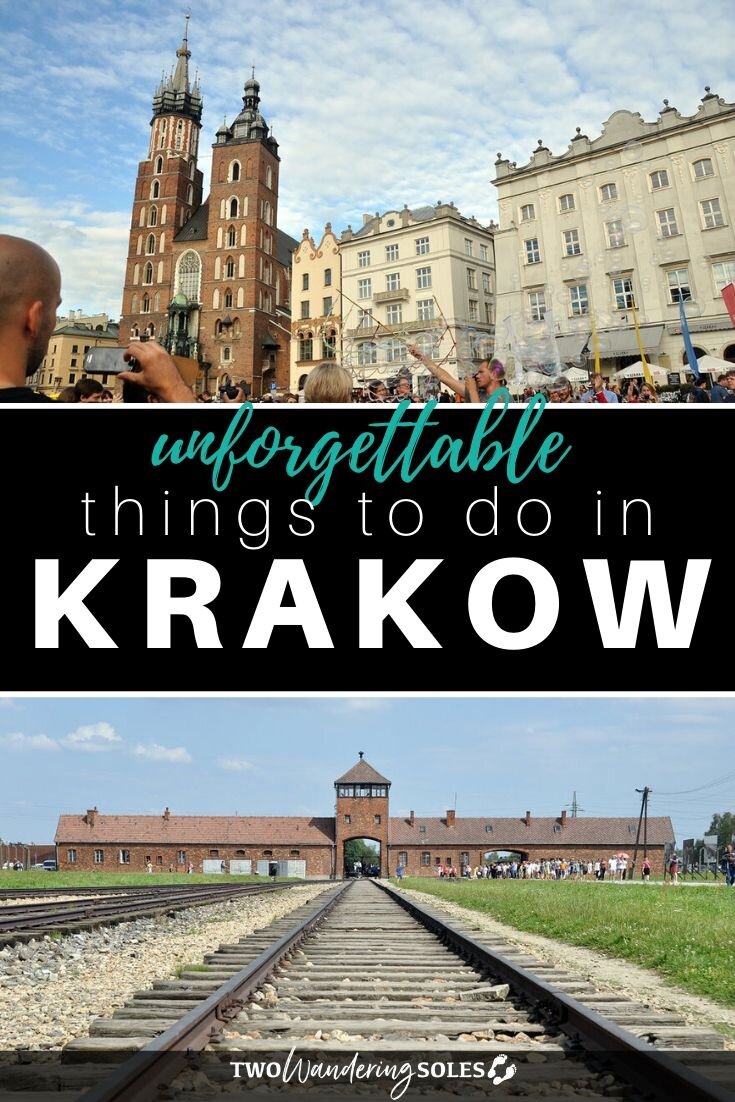 Have you traveled to Poland?
Tell us about your additional travel tips in the comments below.
Are you planning a trip to Poland now? Let us know if you have any questions in the comments below. We are happy to answer them.