Ireland is a stunningly beautiful country with so much to see and do that it's easy to get overwhelmed. This guide is full of tips and advice for planning a trip to Ireland so you can have the perfect vacation.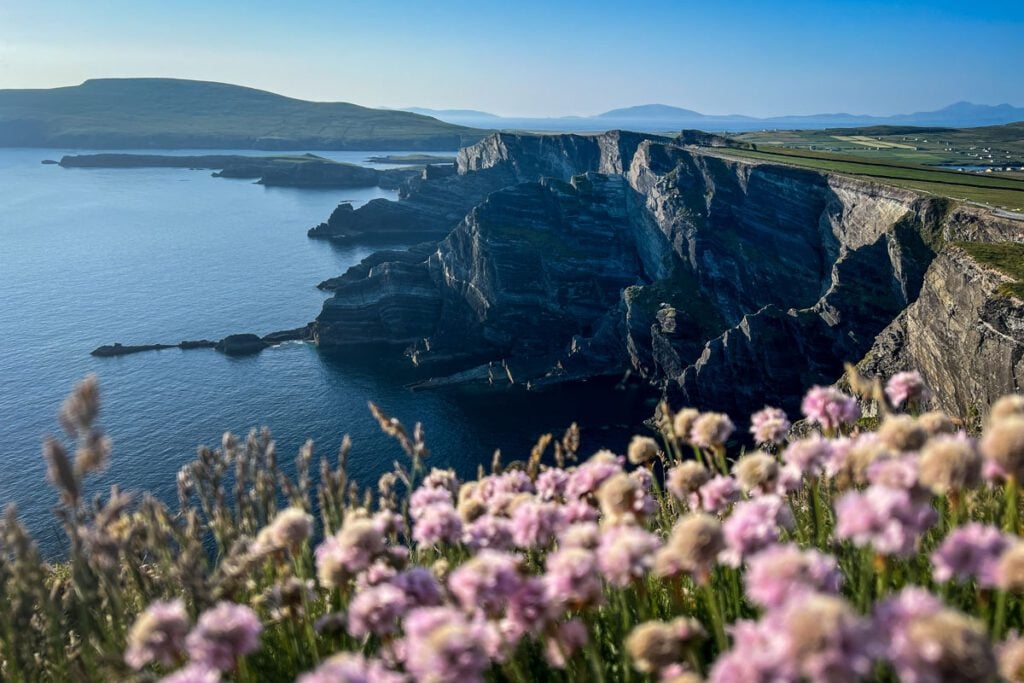 Are you planning a trip to Ireland and want to make sure everything goes smoothly?
Well, you're in the right place because we're sharing all sorts of practical tips and advice from our own personal experience to help make your time perfect!
Learn from our mistakes (and our happy discoveries – there are lots!) so that you can plan your dream trip to Ireland with no regrets!
Let's dive right in!
---
Want to save time and energy on planning?
In June 2023, we spent 2 weeks traveling around Ireland and living in a campervan. We were lucky enough to explore a lot of what this country has to offer!
We took our 2-week travels and are in the process of creating the perfect Ireland road trip itinerary. We'll send you our complete 2-week itinerary, filled with tips and advice, once it's finalized! Just click below to get on the waitlist for our 2-week Ireland road trip itinerary!

---
1. Rent a car (if you feel comfortable!)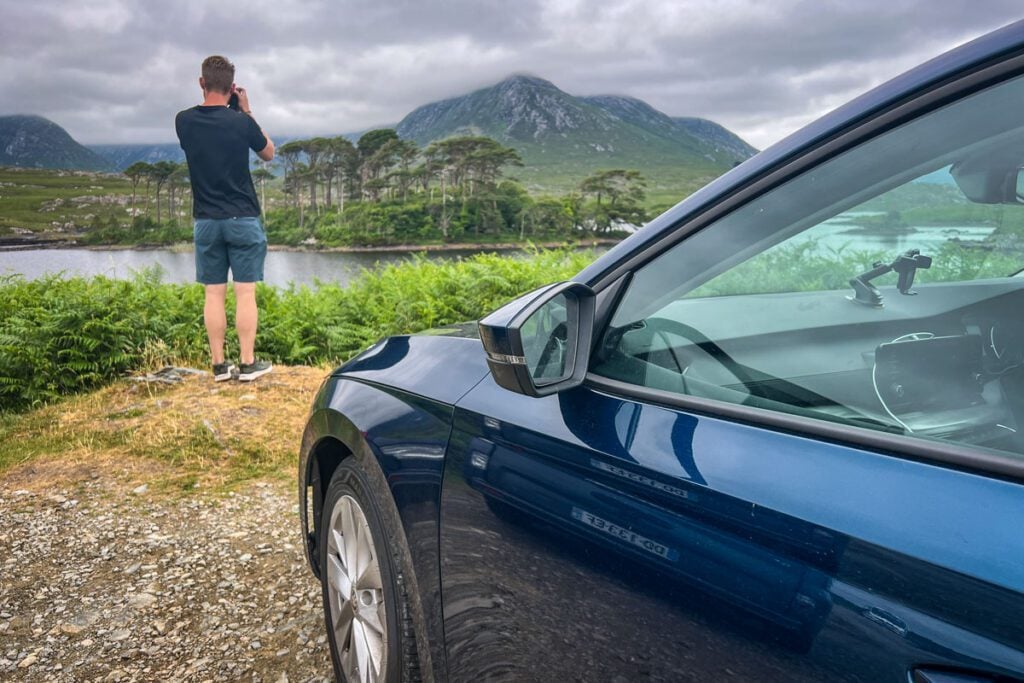 Renting a car in Ireland will give you absolute freedom to explore the country at your own pace while stopping at hidden gems and cozy pubs that the tour buses miss.
The country isn't well-connected with public transportation, so in order to see more than Dublin (which you absolutely should, by the way!), you will need to take a tour bus.
Don't get me wrong, you can still have a great trip on a bus tour. However, we think you'll have an even better time self-driving (as long as you feel comfortable).
We're saying this from experience: We've done both the bus tour and the rental car route, and we much prefer the latter. So here's our (honest) opinion on the topic.
Read more: We put together a guide with everything you need to know about renting a car in Ireland.
Bus tour in Ireland
During our first trip to Ireland, we booked a shuttle from Dublin to Galway, and from there were able to do a bus tour of the Cliffs of Moher and the surrounding countryside. We had a great trip, and if you're feeling really uneasy about driving, then go for it.
Here's a really highly-rated tour that hits many top sights.
Rental car in Ireland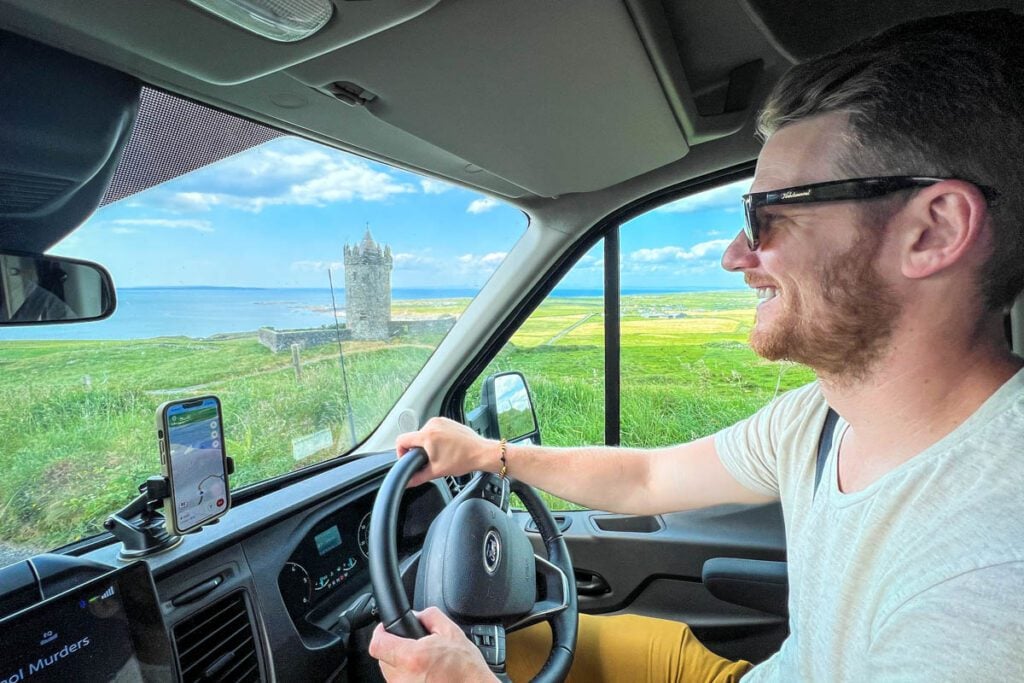 On our most recent trip to Ireland, we rented a car (and a campervan, but that's a whole different topic!), and were able to see so much more of the country than when we didn't drive ourselves.
We'd highly recommend going this route if you're debating.
Here's why:
Driving ourselves meant we could get off the beaten path. We were able to explore places where it was just us. No other people. There are actually some areas that tour buses simply can't go due to size limitations, so driving yourself really opens up your itinerary to finding the hidden gems.
We could go at our own pace. When we got hungry, we could stop at a cozy restaurant that didn't need to accommodate a bus load of people. We could pull off to the side of the road when we saw epic views (and go to the bathroom when the need arose!). We were able to spend more time in places we loved, and get back on the road if we were bored.
Plus, we saved quite a bit of money doing things ourselves compared to joining a tour group.
This is the company we personally use to find the best deals on car rentals.
2. Prepare yourself for driving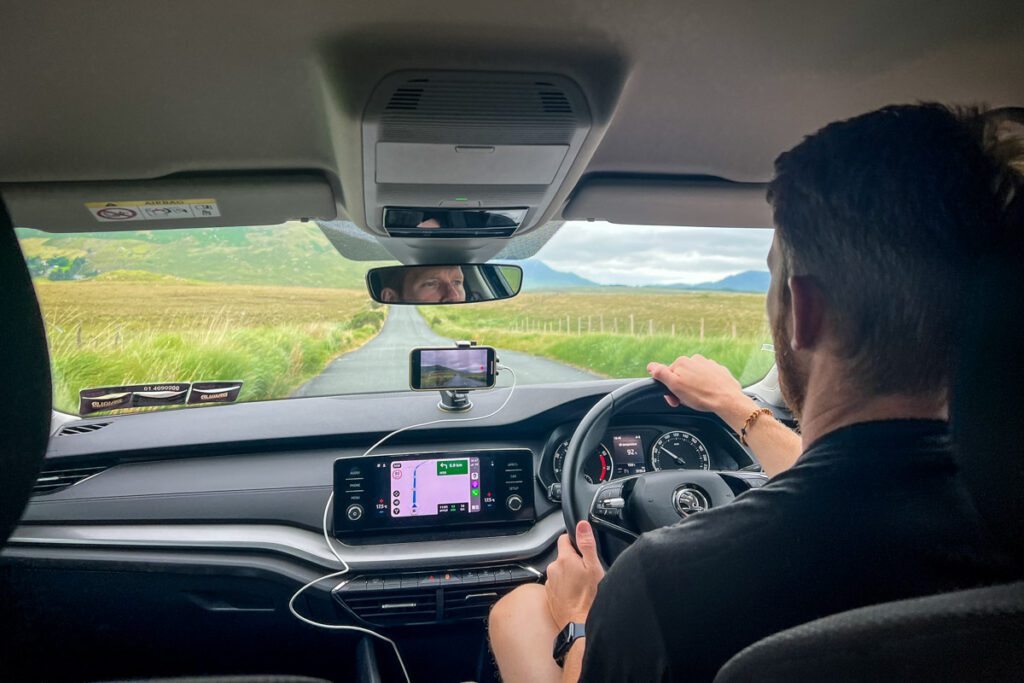 If you've decided to rent a car (or campervan!), first of all – yay! We really think you'll love it.
If you're feeling at all nervous about driving in another country (specifically one where you'll be on the left side of the road), let me take a minute to calm your fears a bit.
We have an entire guide to driving in Ireland that walks you through all sorts of tips that will be super helpful. Trust me when I say you'll want to read it before your trip. Here are a couple of tips to get you started:
Choose the smallest possible rental car that will work for what you need. The roads in Ireland are narrow, so larger vehicles can be much harder to drive. We speak from experience!
If you know how to drive stick shift then you'll save some money on your rental car, as the majority of cars in Ireland are manual. If you don't know how, be sure you choose a car with an automatic transmission (likely more money). 
3. Consider making it a campervan trip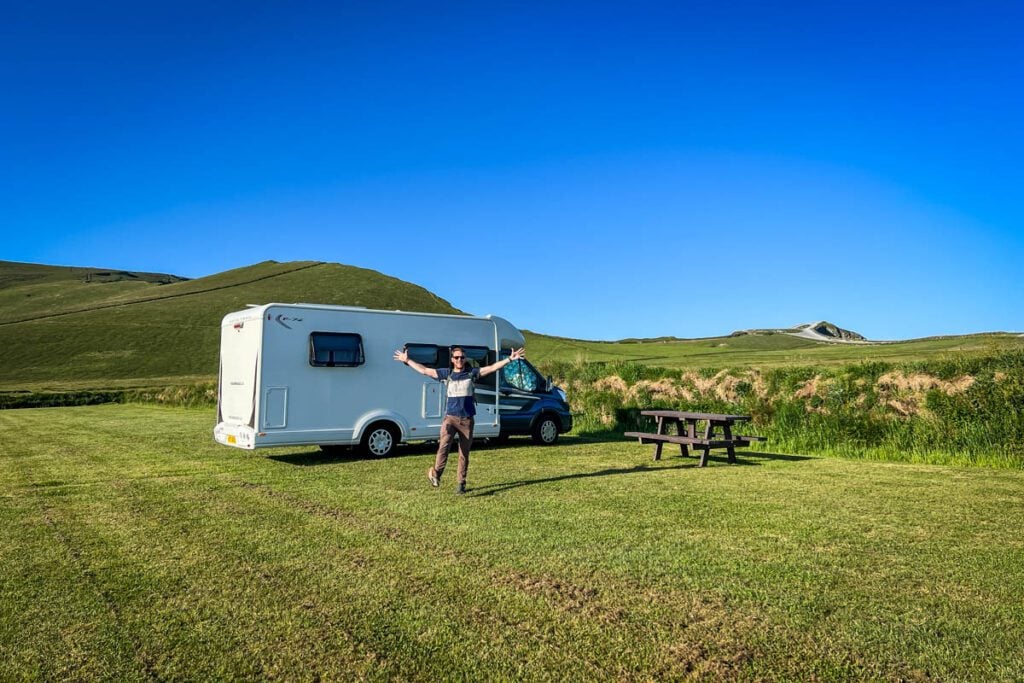 We're obsessed with campervan travel. Maybe it's not your thing. That's cool, skip down to the next tip!
But if you're intrigued, keep reading…
We've rented campervans in 4 countries around the world and have built 3 of our own campervans from scratch. Like I said, we're obsessed.
We think Ireland makes a great campervan destination because there are campgrounds throughout the country and it gives you the opportunity to explore a bit off the beaten path. You also have a kitchen and bed on wheels, so you'll likely save quite a bit of money.
Plus, it's just a great adventure!
If you want to know more about renting a campervan in Ireland, we've got all the info you need!
4. Look for unique stays over hotels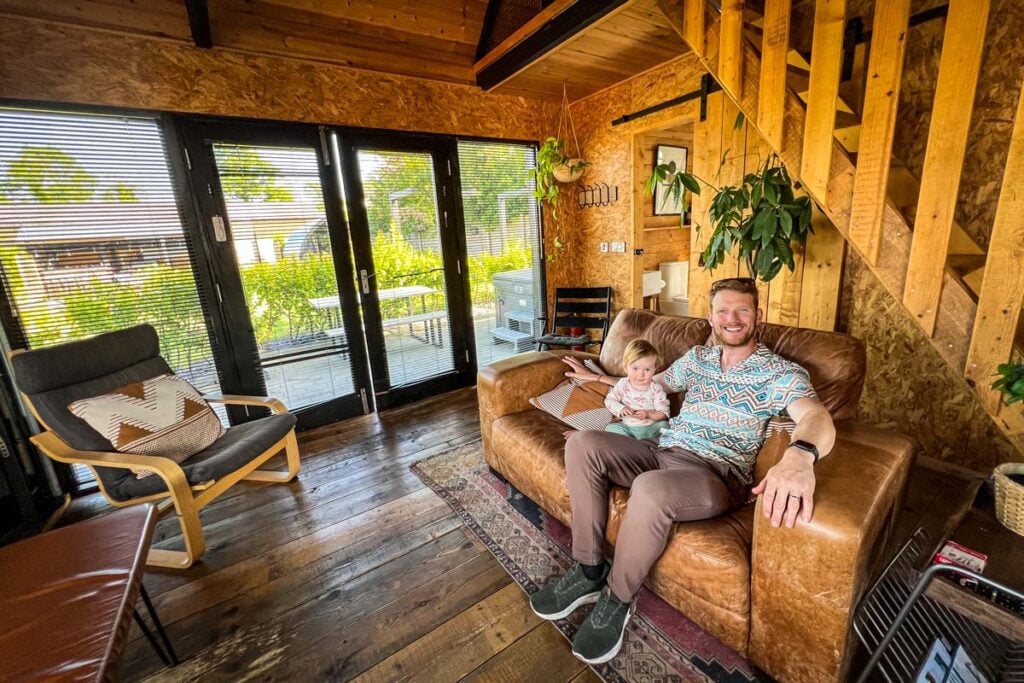 From cozy treehouses to converted Victorian stables and actual real-life castles, there are tons of dreamy Ireland Airbnbs to choose from for a truly memorable experience.
Some people complain about Airbnb but honestly, I think it's mostly because people don't know how to sort through the crap and find the truly excellent stays.
These days, we almost exclusively stay in Airbnbs because we've found they're much easier when choosing accommodation with kids, since you can get multiple rooms and a kitchen.
And with a few tricks up our sleeves, we almost always have amazing stays.
When possible, we book stays with a rating of 4.9 or above. I'm kind of a snob when it comes to reviews, and I've found this to be the magic number for finding a really great stay. Hosts that have high ratings want to keep it that way. Depending on the location and your budget, this isn't always possible, but this is what we always aim for.
Read reviews thoroughly. I think a lot of people skip this step, but I always scour reviews to see what people say about a place in addition to the numeric rating. Is it dirty? Cold? Too hot? Not suitable for children? Far from the city center? Pay attention to the things that matter and ignore the aspects that wouldn't bother you.
Look at all the photos. I always find it suspicious when there are very few photos of a property, or when hosts provide lots of stock images from town. When booking a property. I don't need to see the city, I want to see the Airbnb! I typically book places that show all corners of a space because I know what I'm getting.
Book with superhosts when possible. They are the best of the best hosts.
Psst! Want to experience a super fun and unique stay in Ireland? Check out our Ireland glamping guide!
5. Limit your time in Dublin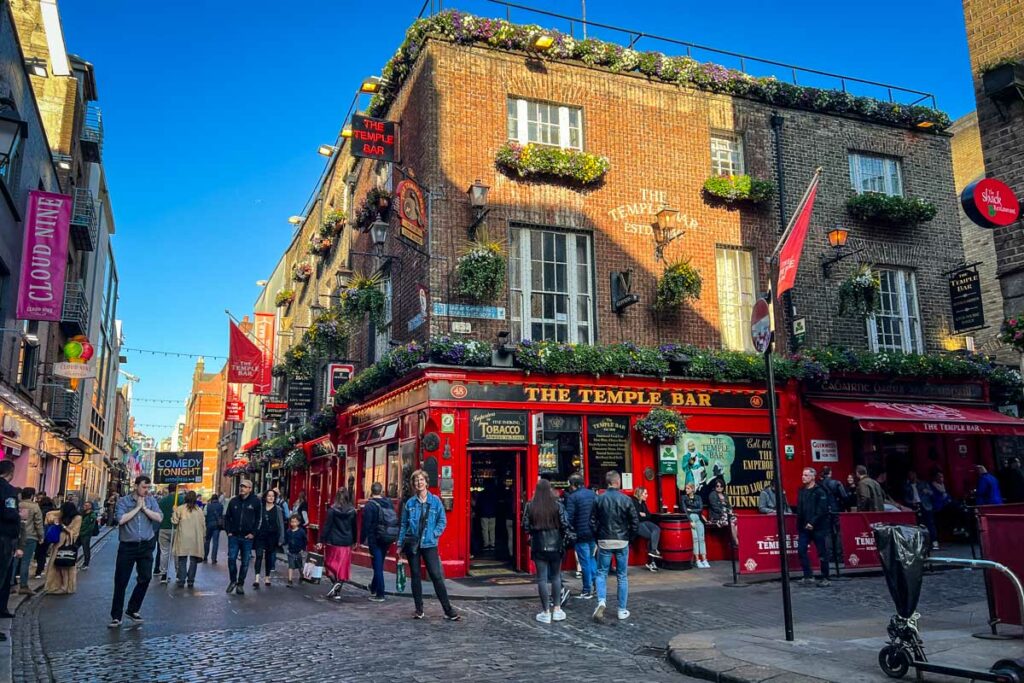 Want my completely honest opinion?
I hope you said yes because I'm going to give it to you anyway…
I think Dublin is just okay. There, I said it.
It's not that I dislike it (there are actually some really cool things to do in Dublin), but the rest of the country is so much… better.
Once you're outside the city, you'll swap the (sometimes) dirty streets for rolling hills, and the crowded, touristy pubs for local joints with charm. In the countryside, you'll also find much cheaper accommodation and seriously stunning landscapes.
You'll likely be flying in or out of Ireland's capital, so spend a night or two here. But don't only stay in Dublin.
In my opinion, 2 full days in Dublin is plenty. You could even do just one day in the city if you're pressed for time and want to prioritize exploring the countryside.
6. Prioritize your top sights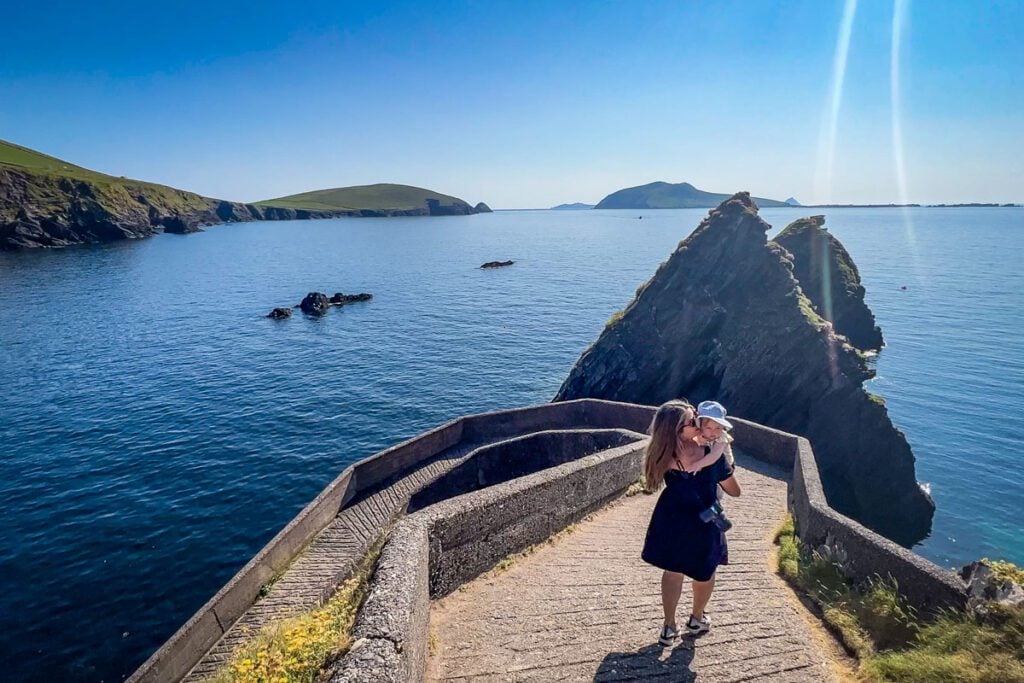 What are 3 things you definitely want to do or see in Ireland? If you're traveling with a partner, ask them the same question.
Need help deciding? Check out our list of the best things to do in Ireland for inspiration!
Now you should have a list of 3-6 "must do" sights/activities. The things that you'd be really upset to skip.
Maybe these are the most popular attractions in Ireland (like the Cliffs of Moher or the Guinness Storehouse tour). They're popular for a reason!
Or perhaps you aren't into the super touristy sights and you'd rather prioritize the hidden gems.
These are the things that you are going to plan your route around. You'll certainly be able to do and see more things, but these are your nonnegotiables. The things that you want to allot plenty of time for.
Fill out your Ireland Bucket List
Plot your 3-6 "must do" things on a map. This should give you an idea of where in Ireland you will be traveling.
Now, start to add in some "second-tier" activities or sights that you'd love to see but wouldn't be devastated if you missed.
By this point, you should have a really great list of places you want to visit and things you want to do. This should help you shape a great route!
7. Add Northern Ireland (if you have time)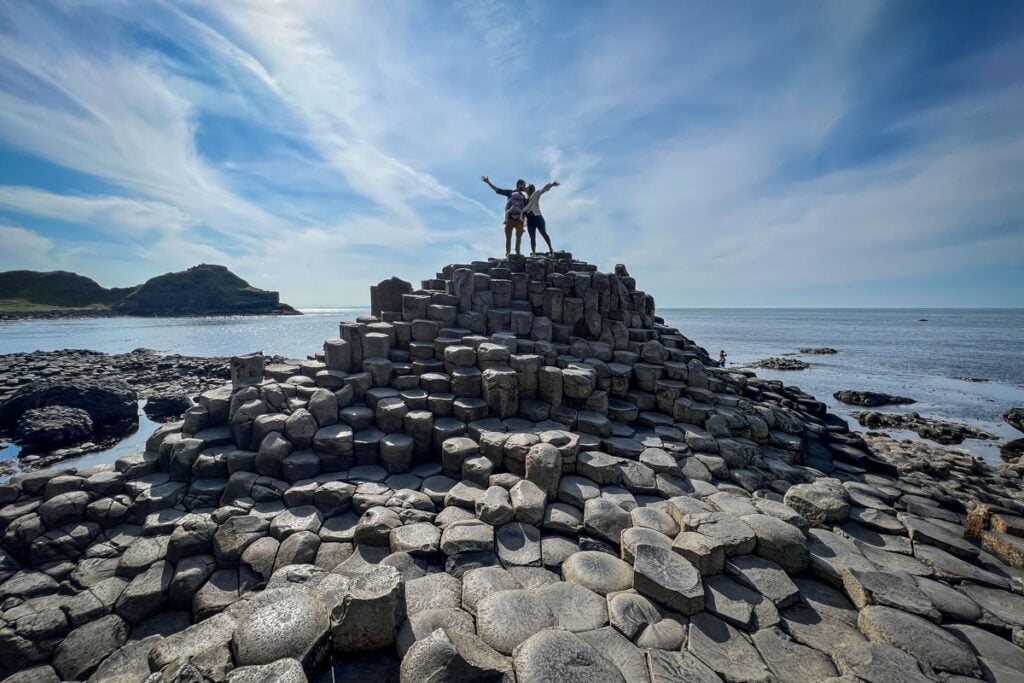 I've read a lot of Ireland guides that say something along the lines of, "You have to include Northern Ireland on your itinerary."
I can agree with this statement to a point.
It's true, a lot of people forget about Northern Ireland and skip it completely. Not only are there some really cool hidden gems in the north, but there's a lot of important history there. And if you have the time, include it on your route.
However, if you are working with limited time, it's not possible to see everything (more on that in the next tip!). If that's the case, save it for your next trip because it definitely is worth visiting. (And more than just Belfast!)
Planning to visit Northern Ireland? Be sure to read #19 on this list!
8. Know that you can't see everything in one trip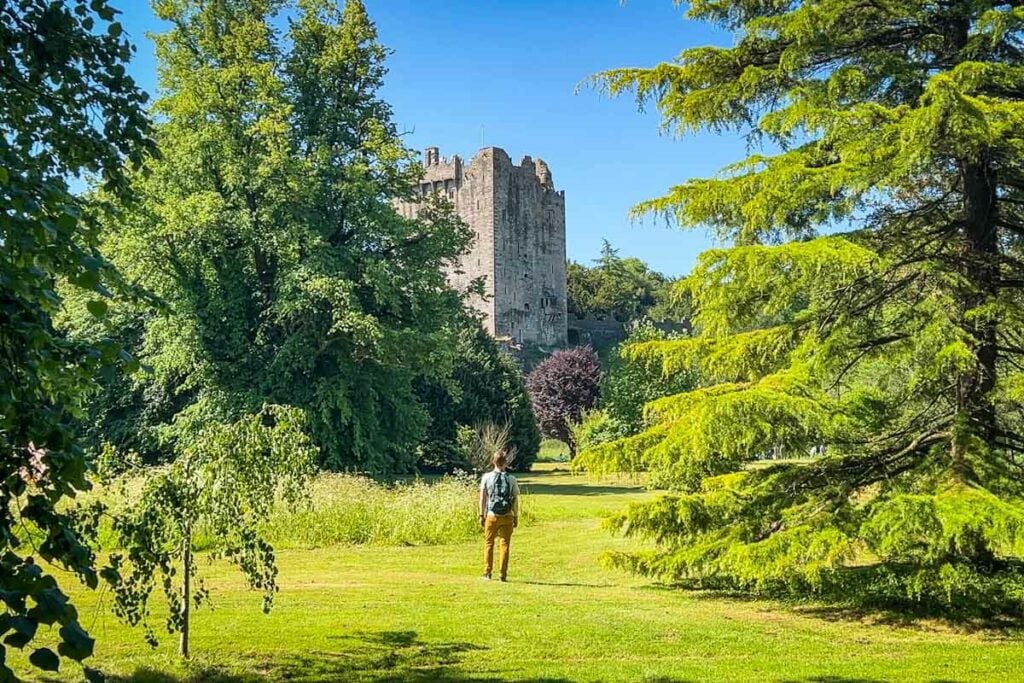 This kind of piggybacks off of the previous tip, but it is a point that I needed to hear when planning my own trip to Ireland.
Even though it's a relatively small country (one tenth the size of Texas!), there are so many things to do in Ireland that you could easily spend a month exploring and still not see it all.
Try your best to take our advice and don't pack your itinerary too full. I know, I know, it's hard. FOMO is real!
One of the reasons I'd caution you away from squeezing everything in is that many of the country roads are narrow and much slower-going than you'd expect. This means getting from place to place can take longer than Google Maps tells you.
Use our advice in tip #5 to help prioritize your time.
And just know that you might want to return for Ireland Trip 2.0. Okay, scratch that – you'll definitely want to come back! (We're already dreaming about our third trip!)
Repeat after me: I can't see it all. I'll just have to come back again!
9. Choose the time of year wisely
Take a moment to think about what you want your trip to Ireland to look like.
What things do you want to do? What are your top priorities?
If you want to prioritize avoiding crowds and saving money, you'll want to travel at a less-popular time of year. Think late fall, winter, and early spring.
If you visit in summer but hate crowds and paying top dollar (or euro…), you might be disappointed, as this is the busiest and most expensive season.
Alternatively, if you want to do a lot of hiking, camping, and outdoor activities, late spring, summer, and early fall will be best.
If you plan your trip to Ireland in February with dreams of sunny hikes and camping experiences, you might be bummed to find yourself in a cold and drizzly climate.
The best time of year for you might be different from our favorite time (late spring or early fall). It all comes down to your priorities and expectations.
Still unsure? We have a guide that goes over the best time of year to visit Ireland that should help you decide.
10. Know about bank holidays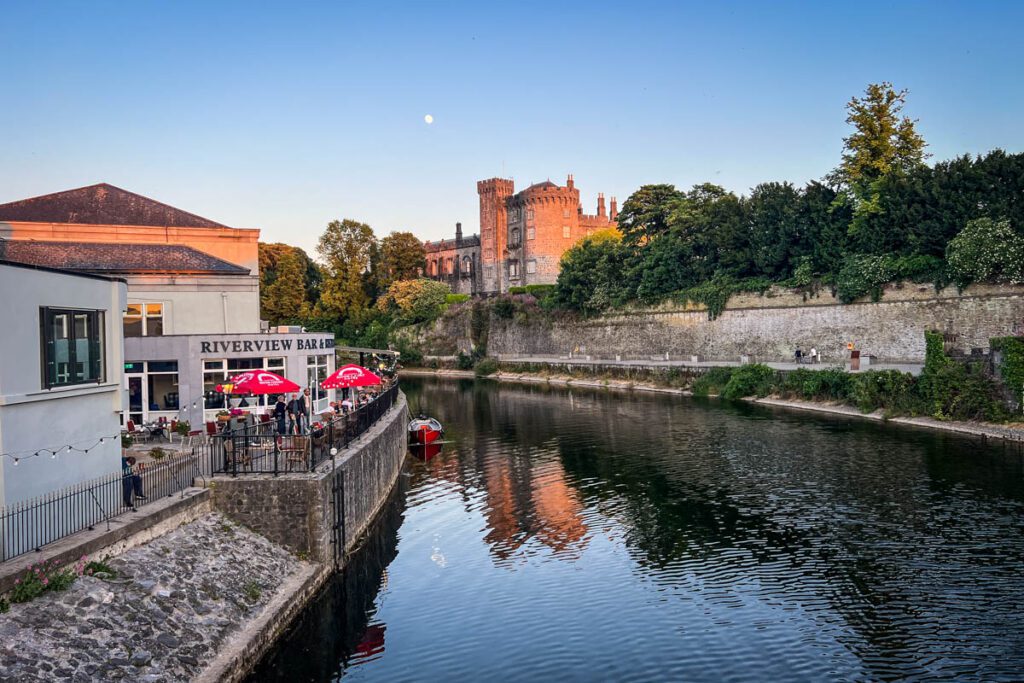 If you're traveling to Ireland from a different country (like the USA), it is a good idea to Google "Ireland holidays" before booking your flight.
There are several bank holidays in the spring and summer, and if your trip falls over these times, you'll want to know.
This doesn't mean you shouldn't travel over bank holiday weekends, but it's good to know when they fall. Many Irish people are off work on bank holidays, making them popular times for travel. This means you will likely need to book accommodation for the bank holiday as well as the adjacent weekend well in advance.
Our experience: We found that even campgrounds required reservations much earlier than at other times. The campground where we wanted to stay required a 5-night minimum during the holiday weekend, so you might also find requirements for booking.
11. Give yourself strategic buffer time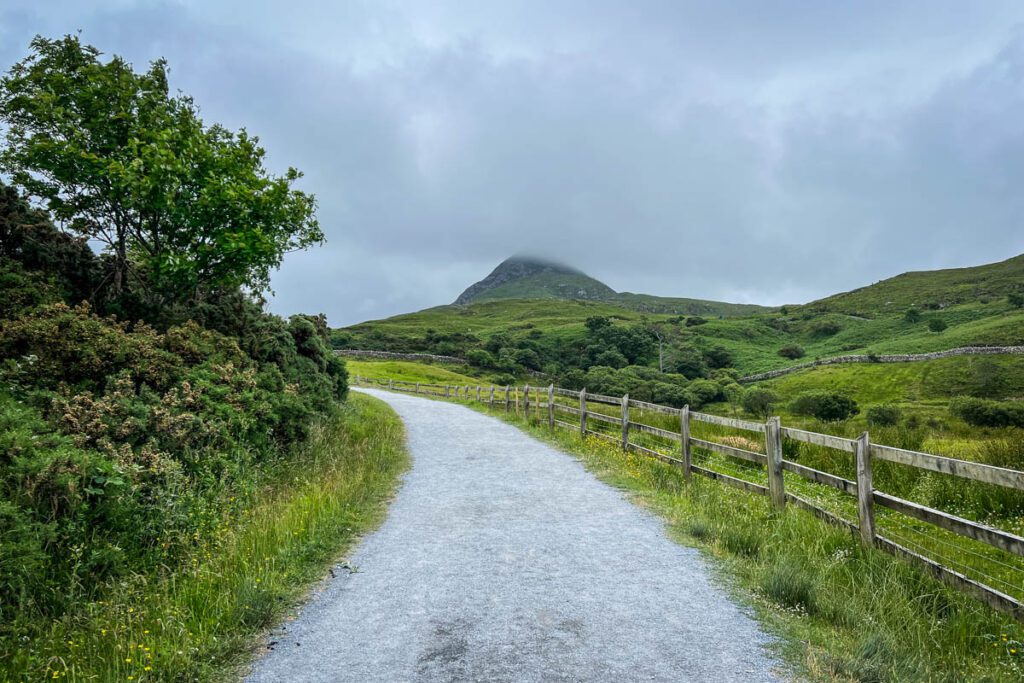 It should come as no surprise that Ireland sees a lot of rain throughout the year.
Weirdly enough, we only had one rainy day on our 2-week road trip, so we got very lucky. We'll cross all our fingers and toes that you get lucky, too, and don't have too much rain. But it's a good idea to be prepared nonetheless.
This means not only packing waterproof gear, but also planning a little bit of wiggle room into your itinerary where possible.
We'd recommend adding just a little bit of flexibility around your "must do" activities or driving routes (like the Ring of Kerry or the Dingle Peninsula) and sights that are weather-dependent.
I mean, how disappointing would it be to arrive at the place you really want to see to be met with terrible weather? If your itinerary has no flexibility and you need to move on, you may have to skip over that bucket list place completely.
It won't be possible to add buffer time on every single day, but try to make your timing a little "looser" on the days with your top priority places.
You may even want to come up with a back-up plan if you encounter terrible weather, or have a few "extras" in mind if things go perfectly and you have ample time to explore (yay!).
12. Come up with a solid budget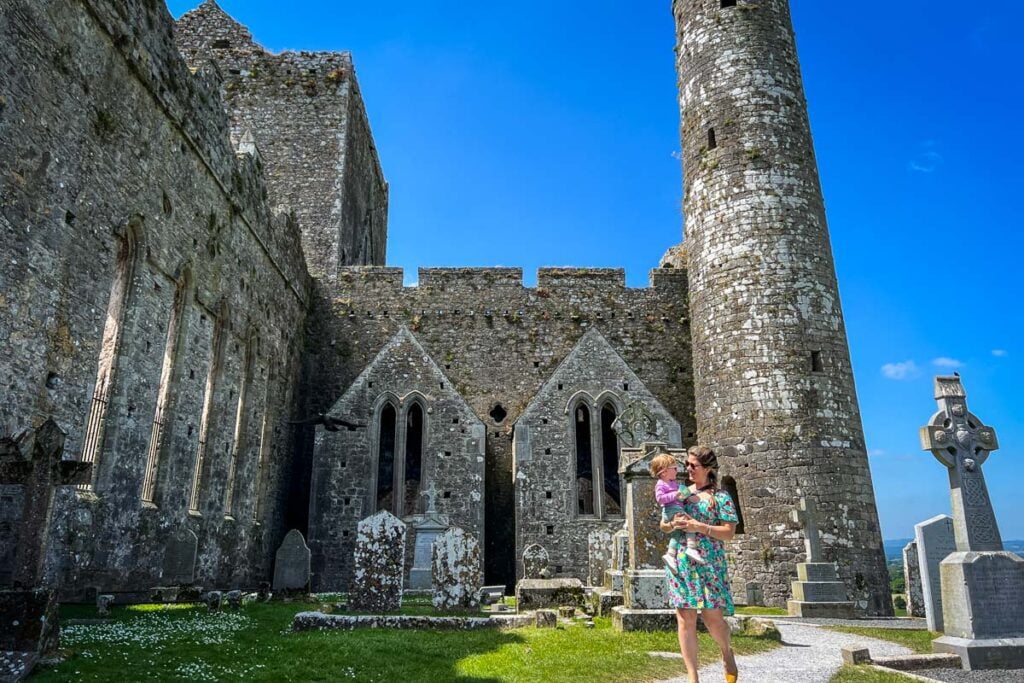 Before booking all the things, come up with a travel budget for your trip to Ireland.
If you're traveling with a partner, this is a really important topic to discuss to make sure you're on the same page.
Once you have a set amount of money in mind, there are some non-negotiable costs (a.k.a. things that you can't find cheaper versions of) you'll want to address.
Steps to making your travel budget
Flights: Do a little research to see how much flights from your home to Ireland cost. Subtract that amount from your total budget.
Travel insurance: It should take just a few minutes to get a quote for a policy. Subtract this from your total.
Transportation: Determine how you will get around in Ireland. If you're renting a car, we like to compare prices on Discover Cars and RentalCars.com to find the best deals. Be sure the price reflects the number of days you'll need the vehicle, then subtract that cost.

Alternatively, if you're planning to rent a campervan (transport and accommodation in one!), do a bit of comparison on Motorhome Republic to find an estimated cost.

Bucket list experiences: Subtract the costs of your "must do" experiences (#5 on this list) from your total. We want to be sure you do the things you really want to do, so factor in this cost right away!
Now that you have all the non-negotiable costs addressed, take the total amount of money left and divide it by the number of days you plan to travel.
What you're left with is your daily allowance to spend on accommodation, food, and other activities.
Knowing this number can help you determine whether you should be looking at budget accommodations or whether you have some wiggle room to splurge a bit.
Important: If you don't think you have enough money for accommodation or food (which are both essentials!), you will need to rethink your total budget.
Other budget tips we swear by
We'd recommend giving yourself a 10% "padding" on your budget for incidentals, souvenirs, or last-minute splurges.
We'd also recommend keeping track of your spending on your trip so you stay on budget. It's really easy to overspend if you're not watching it!
Working on a tight budget? We've got some money-saving travel tips to help!
13. Pre-book everything in Dublin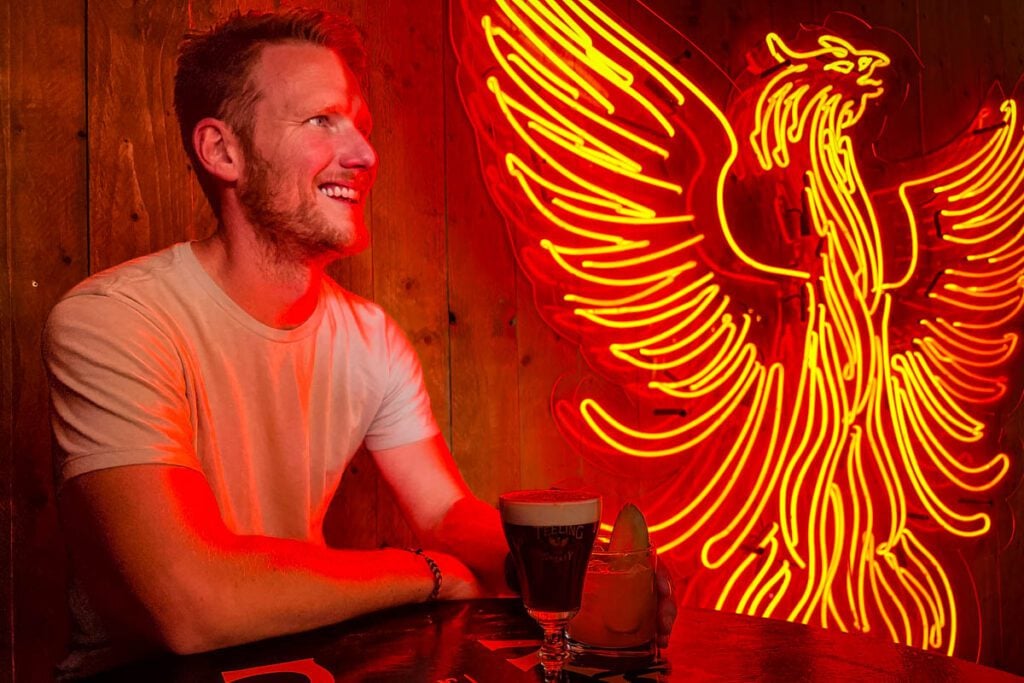 Tours. Restaurants. Entry tickets.
Book it all.
It doesn't have to be months out, but be sure you don't forget because just about everything requires advanced booking. And they do sell out. We learned the hard way with a few of these.
Here are some of the popular things to do in Dublin that you should book ahead of time:
14. Make reservations at key restaurants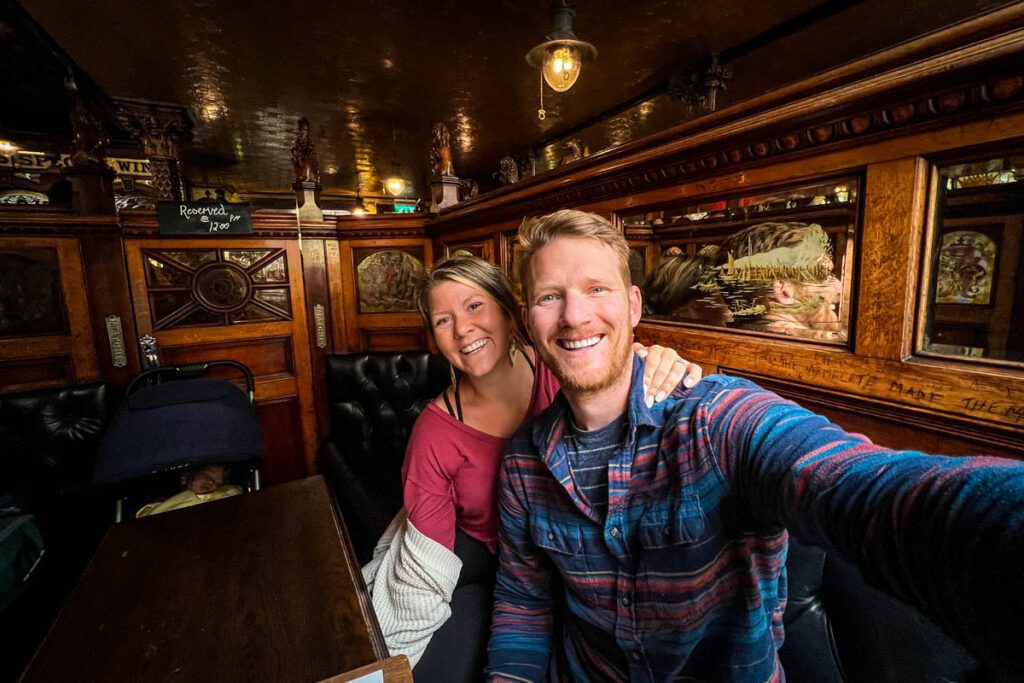 If there are any restaurants where you really want to dine in Ireland, go to their website and see if they take reservations.
You can also look at their location on Google Maps and click on "reviews". Use the search tool to find any reviews that mention "reservations". This bit of research will tell you whether reservations are recommended.
We'd advise you to make your bookings at least 2 weeks before your travel dates so you're not disappointed (set an alarm in your calendar so you don't forget).
Here are some restaurants we loved that we had to make reservations for:
Want more Ireland restaurant recommendations? Check out this Reel!
Psst! In our Ireland itinerary we share the BEST restaurants in Ireland (along with which require reservations) so all the research is done for you.
Insider Tip: If you didn't get dinner reservations to a restaurant you really want to try, head there for lunch instead. Many restaurants will have much more availability earlier in the day and sometimes the same (or similar) menu.
15. Get an e-SIM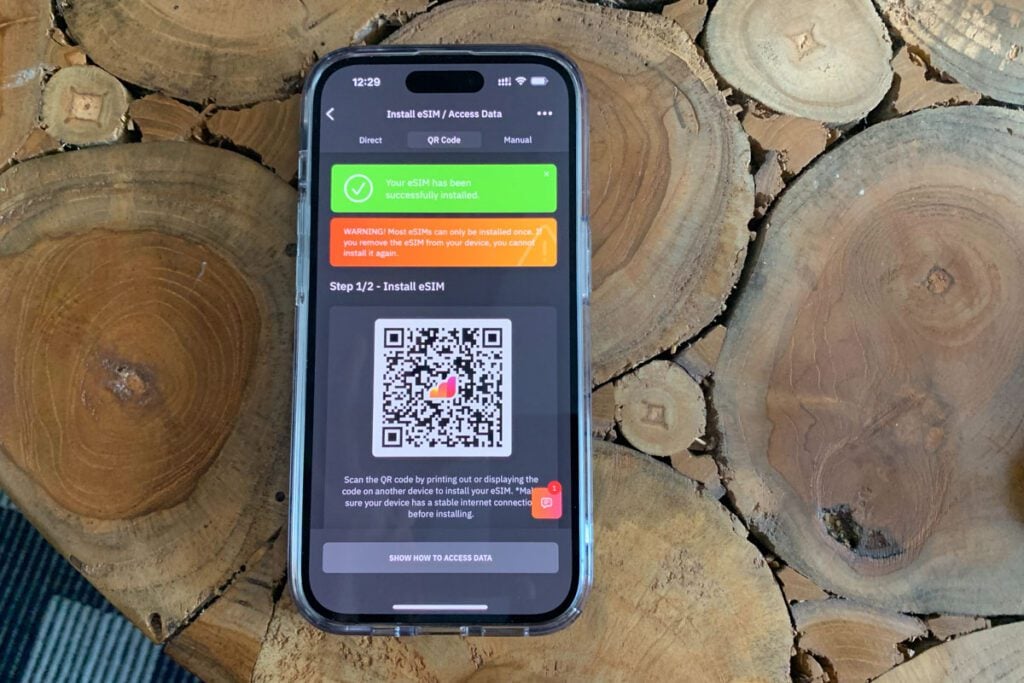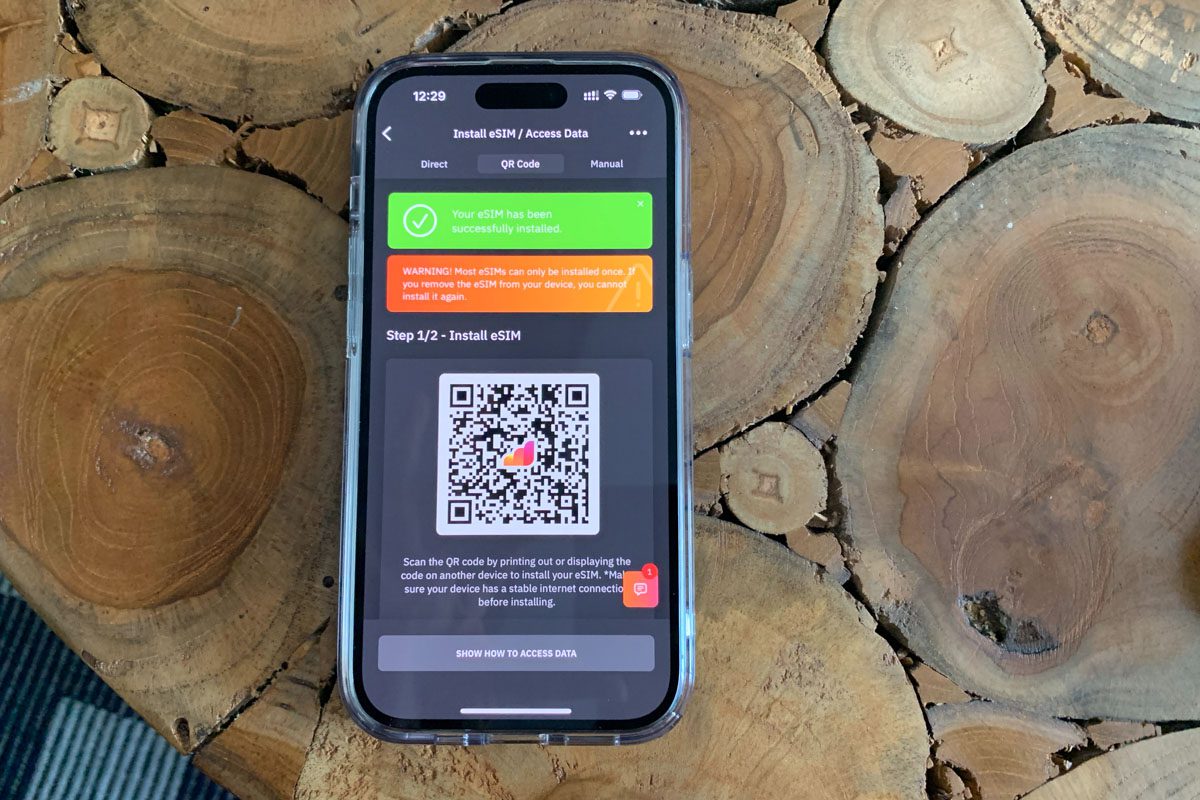 Gone are the days of needing to go into a phone store upon landing in a new country. eSIMs make it so easy to get local cell service around the world.
Essentially, you will download a SIM card onto your phone (kind of like how you'd download an app).
Confused about how it works? We have an entire guide to the eSIM company we use, Airalo.
We used an eSIM in Ireland and found it essential to getting directions on Google Maps, making reservations at restaurants (though you can only call on WhatsApp), and uploading stories on Instagram. (Check out our Ireland highlights here!)
16. Pack for all weather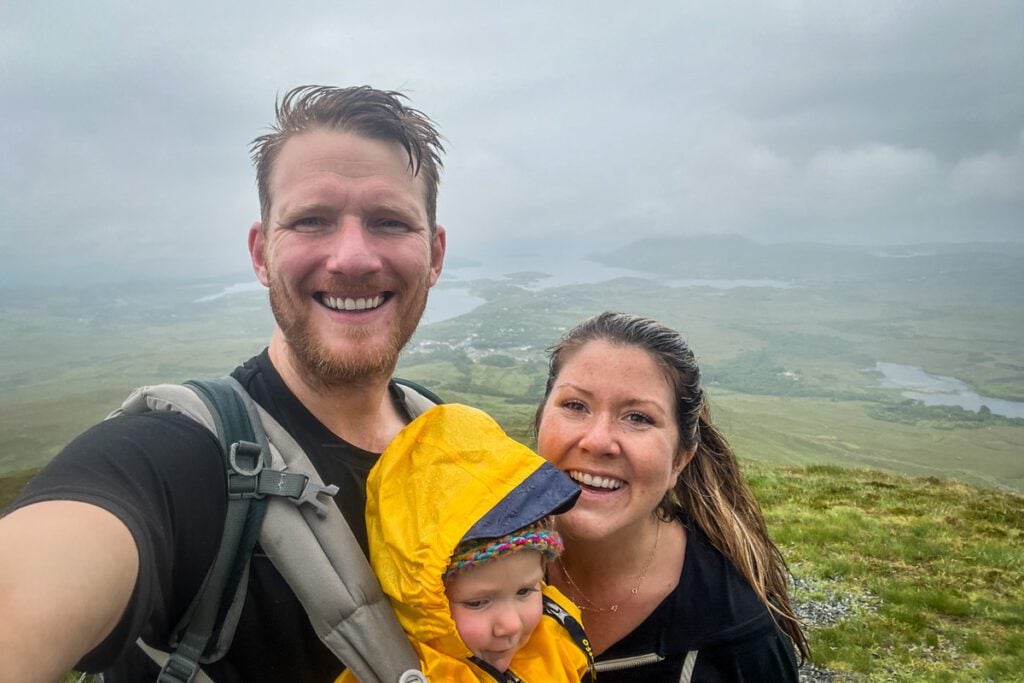 Ireland has a notoriously rainy climate, and you'll definitely want to be prepared with rain gear.
Pack with layering and waterproofing in mind.
Here are some things to make sure you pack:
Good to know: Waterproof is better than "water resistant". When choosing rain jackets or other gear, we always recommend looking for material that is actually waterproof.
17. Instead of Uber, use these apps
One thing that surprised us in Ireland was that when we ordered an Uber, a taxi showed up. After this happened a few times, we realized that in Ireland, Ubers are not private drivers like we're used to in the US.
It essentially just connects you to a taxi.
However, here's the issue… We found ourselves waiting. And waiting. This happened a lot when we ordered Ubers. And we weren't quite sure why…
Then we learned from a local that there are far less drivers on the Uber app than are on these other apps:
Both are only available in select cities in Ireland. So if you're in a place where the apps don't work, simply hail a taxi since it is the same price as the apps anyway.
18. Travel insurance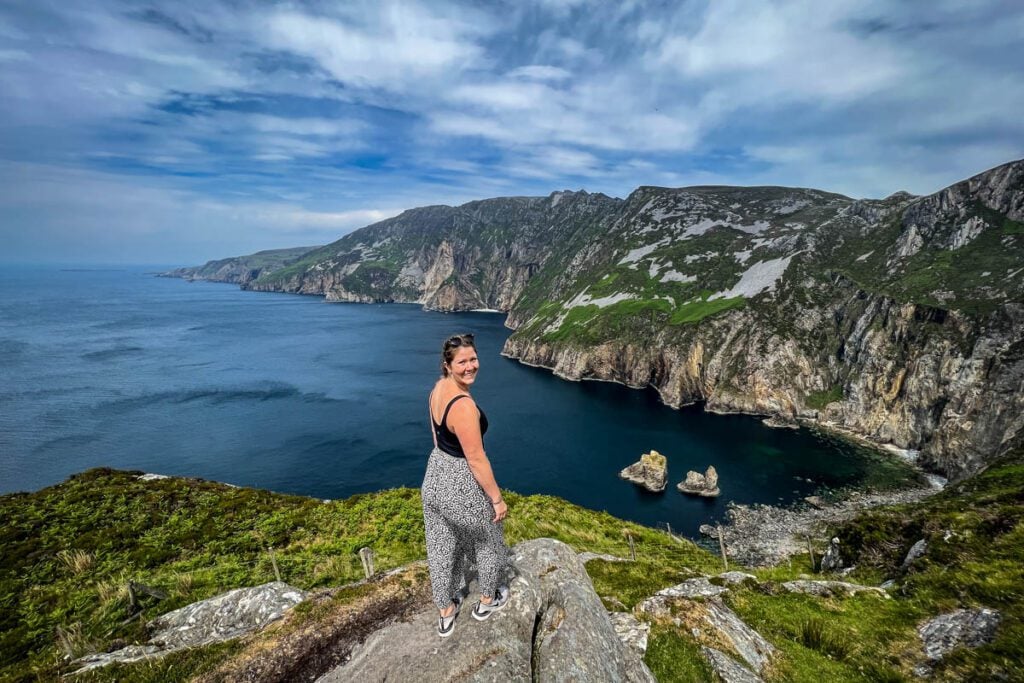 It should come as no surprise that we always get travel insurance. For every single trip. No exceptions.
For our trip to Ireland, we got a reasonable policy through Safety Wing that covered the two of us, plus our 1.5-year-old daughter.
For a 3-week trip through Ireland and England for the 3 of us, it cost $150. If you break that down, it's just $7 per day. Or less than $2.40 per person, per day.
It's a no-brainer.
We always hope we don't need to use our policy (because that means things have gone wrong), but we did in fact need to make a claim on this trip.
A spontaneous lightning storm meant our flight was grounded and we had to get on a new flight the next day. Our travel insurance reimbursed us for the additional transport to and from the airport, as well as a night at the Airbnb we had to forfeit.
So in the end, our policy more than paid for itself.
Not sure where to start? We've got an article that walks you through everything you need to know about choosing the best travel insurance policy for you.
19. Read up on the history of the Troubles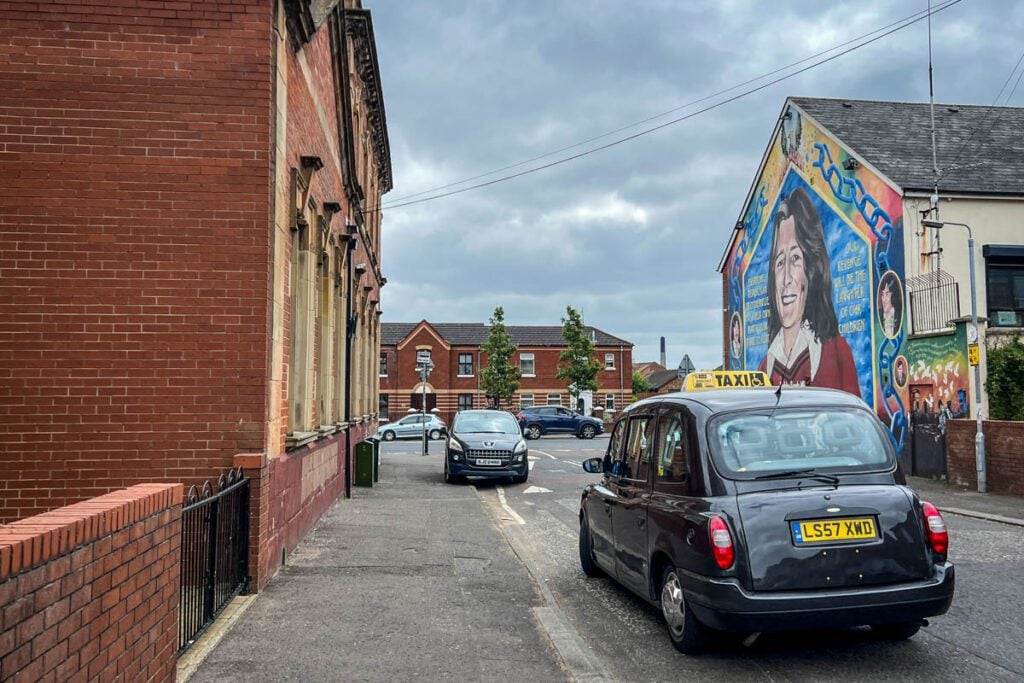 While Ireland has a rich history that spans thousands of years (which you'll surely learn about on your trip), we'd recommend brushing up your knowledge on the more recent Irish history… a.k.a. "the Troubles".
In Northern Ireland, tensions between Catholics and Protestants led to a 30-year period of deadly violence which began in the late 1960s and continued through the 90s.
Even though this was happening during my childhood, I'm a little embarrassed to say I didn't learn much about the Troubles in school.
If you plan to visit the north of Ireland, do a bit of reading on the topic. This article on History.com goes through a timeline of events that lead up to the Troubles, and it's pretty informative.
And definitely take a Black Taxi Tour in Belfast to hear a firsthand account of this time period from someone who actually lived it.
Good to know: While we've referred to it as Northern Ireland in this article for ease of explanation, we were told by a couple of Irish people that some people who live in the north don't like the negative connotations that "Northern Ireland" has and they prefer it being called "the North of Ireland".
20. Don't plan to "just wing it"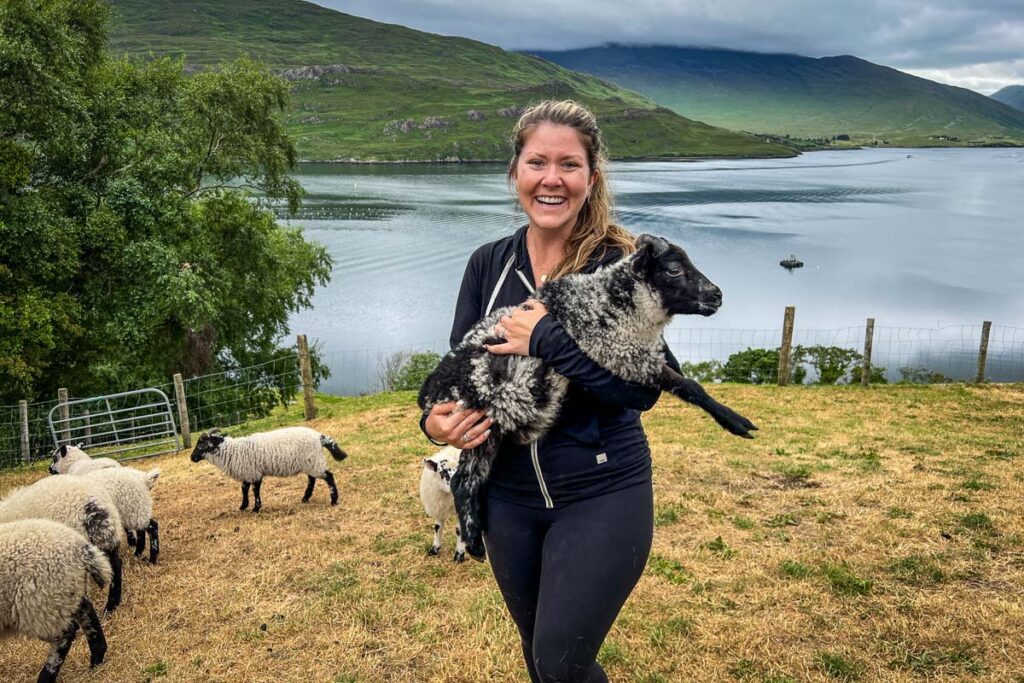 Don't get me wrong – I love this type of travel in many situations. But in Ireland, I think it's important to come with a plan.
If you don't, you'll be disappointed to find the major things are already totally booked, or you'll totally pass by hidden gems because you just didn't know they were there.
Before your trip to Ireland, be sure to come up with a solid plan for how you want to spend your time.
Or, you can cheat and leave the heavy lifting to us… (keep reading for more!)…
21. Let us do the hard work for you

I spent an embarrassing amount of time planning our trip to Ireland. Planning trips is kind of my passion (being that I'm a travel blogger and all!), so I didn't mind.
But if you don't want to spend the wee hours of the night behind a laptop screen (don't blame ya!) and you don't want to copy a super basic route that only hits the "must see" places, I've got a solution for you…
We did the hard work so all you need to do is pack your bags! (Oh, and book that flight!)
Here's why you need our Ireland itinerary:
We actually went to these places, so we have real, personal experience! (It's not just an AI robot gathering all the top spots in one place.)
We included the must-sees, but we leaned heavily into hidden gems. If you're like us, getting off the beaten path is always the highlight of your travels, so that's what we focus on. In this itinerary, you'll find all sorts of unique experiences that you won't find in any other Ireland travel guides.
We're huge foodies and do A LOT of research when it comes to choosing restaurants. Trust me, I spent hours scouring reviews, and then actually ate the food ourselves to make sure it's good advice.
We have a thing for unique, yet budget-friendly accommodation, so we've recommended places along this route that aren't just your average hotel room. They are destinations in and of themselves!
We did half of our trip in a campervan and half staying in Airbnbs. We've created this itinerary to work for you whether you're camping or staying in hotels.
Everything is organized for you in a beautifully-designed itinerary that walks you through each day, including driving times, and a curated interactive map just for you.
It is incredibly affordable! Itineraries of a similar caliber are upwards of $100. We're selling ours for just $17. This is truly the cheapest (yet most epic!) Ireland itinerary out there. For just $17, you have the best Ireland trip planned just for you!
---
Are you planning a trip to Ireland?
We're creating lots of resources for travel in Ireland and destinations throughout the country. Check out our Ireland Travel Homepage for everything you need to know, or read some of our favorite articles below.
Save this article on Pinterest for later!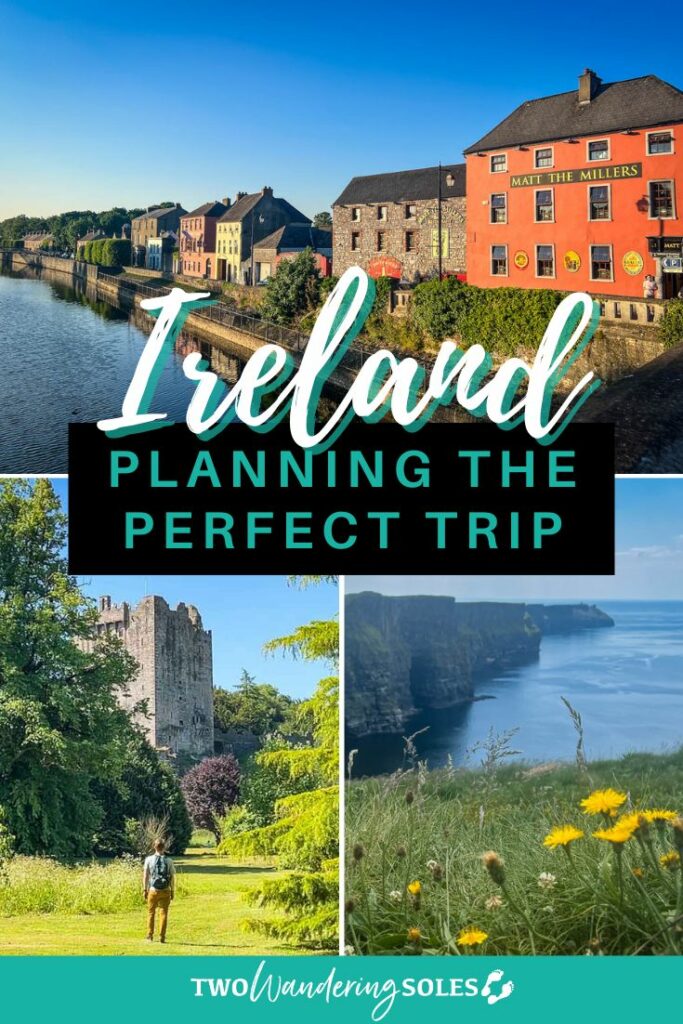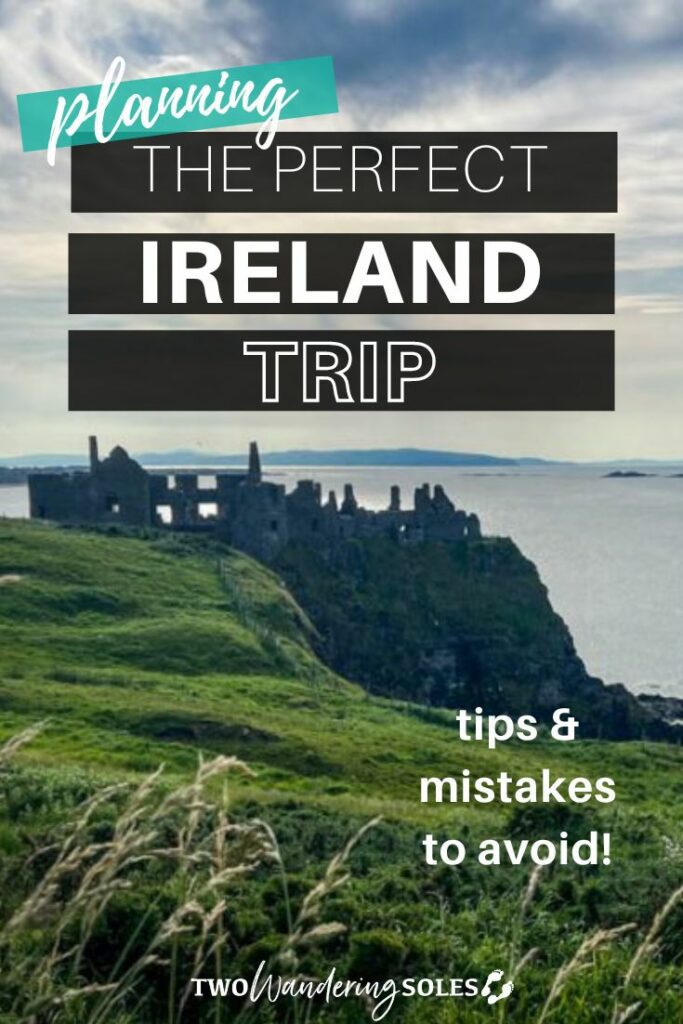 We want to hear from you!
Are you planning a trip to Ireland and still have questions? Any tips we missed? Leave your comment below and we'll do our best to get back to you!