Ireland is a magical place to travel for breathtaking natural beauty, fascinating history, and a vibrant culture of music and dance. This guide will help you decide the best time to visit Ireland, as well as give you an idea of what to expect during each season.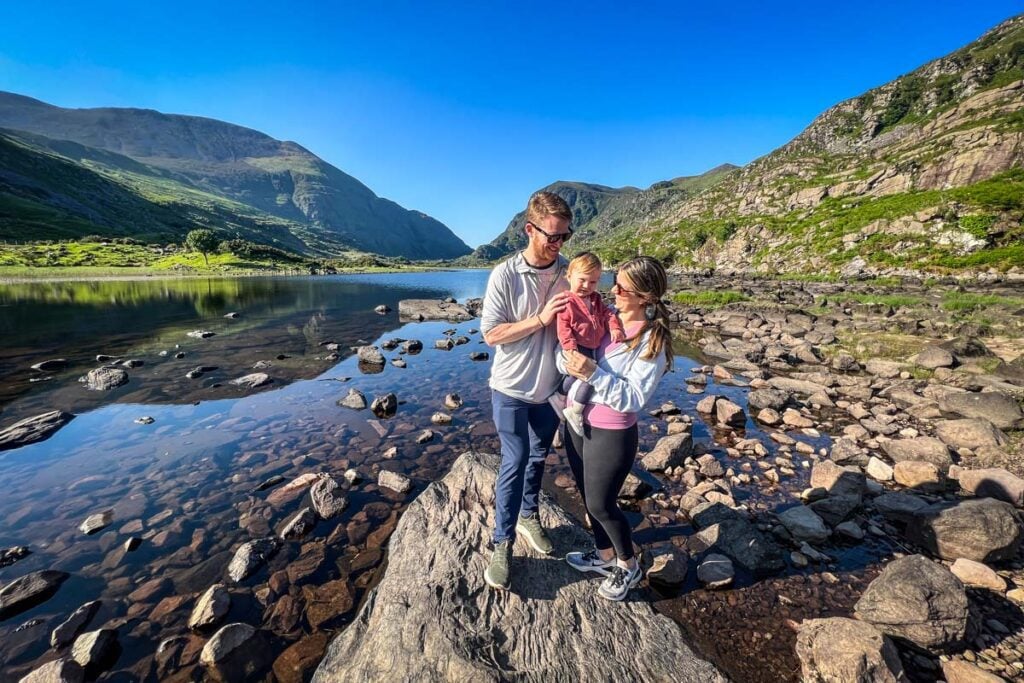 From charming cities steeped in history to a rugged coastline kissed by the wild Atlantic Ocean, Ireland has a treasure trove of experiences to captivate the soul.
Unlike other destinations, Ireland is not known as a land of extremes. Temperatures are fairly mild year-round while severe weather events are rare and the climate doesn't vary much between geographic regions.
That said, there are still a few things you definitely want to consider before you pack your bags for the Emerald Isle.
In this guide, we'll go over each season in detail so you can decide on the best time to visit Ireland for your travel style and preferences.
Psst! Don't miss these tips and mistakes to avoid while planning your trip to Ireland! (You'll thank us later!)
When is the best time to visit Ireland?
The best time to visit Ireland overall is during shoulder season, either mid-April to May or September to October. These months offer plenty of daylight hours and mild temperatures, but without the crowds and price hikes of peak tourist season (summer).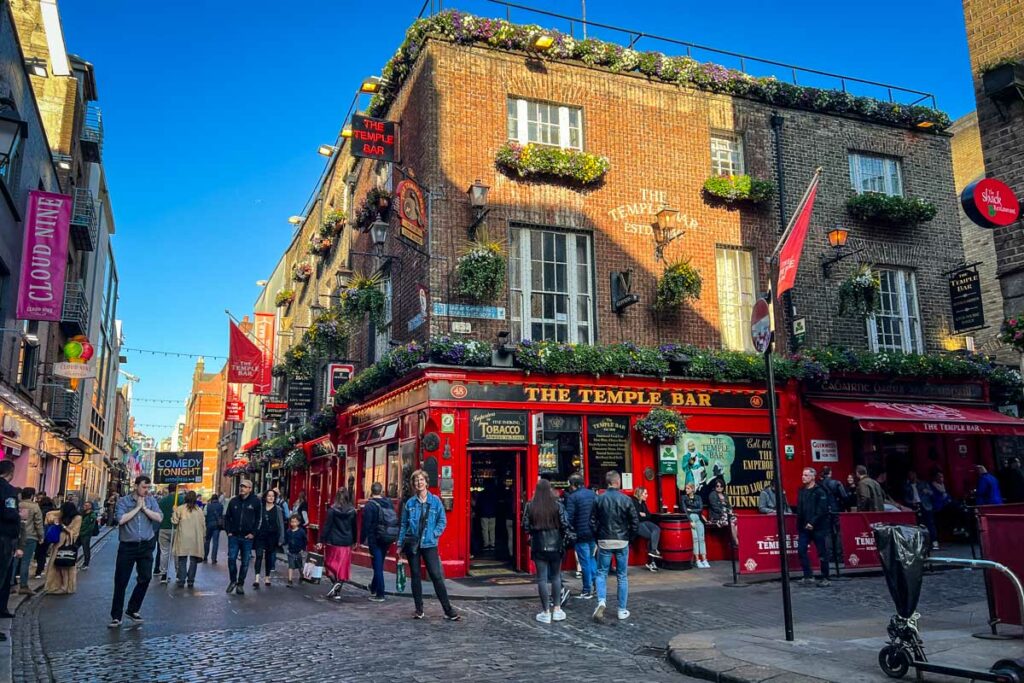 However, the dark, rainy winters can be cozy as heck and the summer months guarantee that even seasonal attractions and Airbnbs will be open. So, the best time to visit for YOU largely depends on what you want to see and do.
Answer these questions to get started:
What region of the country do you plan to visit?
Are you easily bothered by crowds?
Are you negatively affected by rain and cold?
Do you prefer to spend your time in nature or exploring a new city?
Are you planning to do activities like hiking and spending time outdoors?
Thinking about your answers to these questions is going to help you start to determine when to visit Ireland.
Trying to decide whether to visit Ireland or Scotland? You're not alone! We've done both, and we have a whole guide where we compare the two and give our personal recommendation on the Scotland vs. Ireland debate.
Article contents
Overall BEST time to visit Ireland
Want a quick recommendation? Jump down to see our personal advice for the best time to visit Ireland. Plus, we'll share what times of year we'd avoid visiting!
---
Want to save time and energy on planning?
In June 2023, we spent 2 weeks traveling around Ireland and living in a campervan. We were lucky enough to explore a lot of what this country has to offer!
We took our 2-week travels and are in the process of creating the perfect Ireland road trip itinerary. We'll send you our complete 2-week itinerary, filled with tips and advice, once it's finalized! Just click below to get on the waitlist for our 2-week Ireland road trip itinerary!

---
Our experience
We visited Ireland in June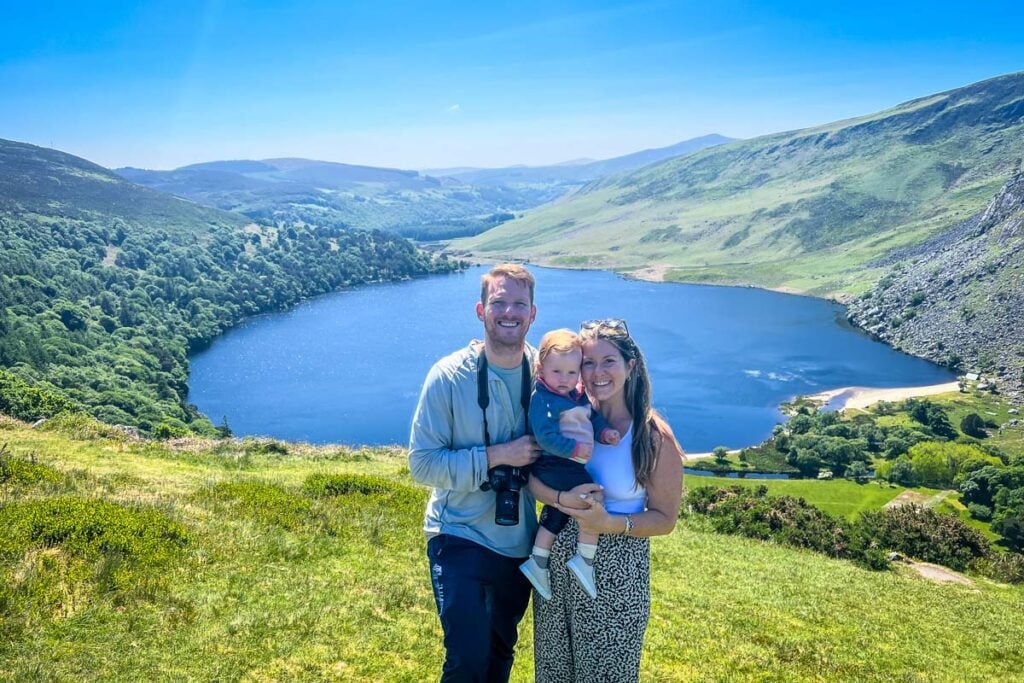 When we traveled to Ireland in June, we packed lots of layers, rain jackets, and overall warm, practical clothes. Well, we ended up getting the warmest, sunniest 2-week streak of weather Ireland has experienced in years! While I can't complain because we truly had wonderful weather and clear skies, it was definitely not the typical gloomy, drizzly Irish weather we were expecting.
We ended up having to buy some new outfits for the unexpectedly warm weather and we used our swim suits much more than we thought we would with some spontaneous stops at beaches packed with locals also soaking up the perfect weather.
In retrospect, I still think we packed really well for Ireland at that time of year, and I'm not necessarily advising you pack multiple tank tops and sundresses in case of a hot spell.
Just days after we left, the temperatures dropped to their normal chilly selves and clouds and drizzles returned to the skies. We truly experienced a fluke.
I share this with you so you don't look at our photos and expect endless sunshine, because that was honestly not normal Irish weather in June.
While sharing our Ireland trip on our Instagram stories, we received countless messages from people who live in Ireland and the UK saying how uncommon this weather was, that sometimes there's a day or two of hot, sunny weather followed by a return to "normal". But 2 straight weeks of this, they all assured us, was definitely not normal for Ireland.
Insider tip (for when you didn't pack for the weather!)
If you, too, arrive in Ireland and realize the weather isn't quite what you packed for, head to Penneys, a popular chain that truly has everything, from undergarments to outerwear to bath towels to accessories. You'll find men's, women's, and children's clothing all at super reasonable prices.
The quality is average (a.k.a. what you'd expect for a big box store selling everything for cheap), but you can find this store in most large cities (simply type "Penneys" into Google Maps to find the closest location). It comes in clutch when you need to grab something in a pinch and don't want to spend your entire day searching (or your entire budget).
Our waiter the first night recommended Penneys after we told him we definitely didn't pack for the heat and sun, and it was such a great rec that we wanted to pass it along so you can keep it in mind. H&M is also pretty common and another good option when you need to do a quick bit of shopping.
Ireland geography overview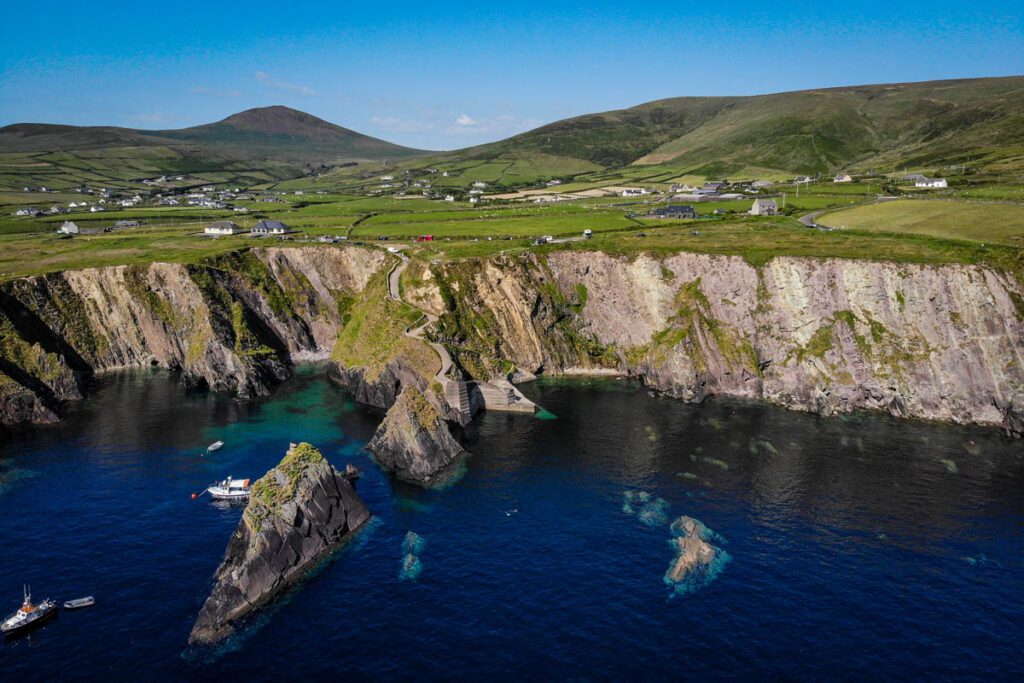 The Emerald Isle is so named for a reason; thanks to the abundant rain, Ireland's rolling hills are famous for their lush green color. You know what they say about why the grass is always greener.
The verdant plains are dotted with shimmering lochs (lakes), heathered moors, and craggy mountains. The mountains are moderate, with the highest peak of Carrantuohill in the Macgillycuddy's Reeks range reaching 1,041 meters (3,414 feet).
Ireland is surrounded on all sides by 3,172 kilometers (1,971 miles) of rugged coastline where the Atlantic Ocean crashes against towering sea cliffs and weathered islands are sprinkled offshore.
Weather in Ireland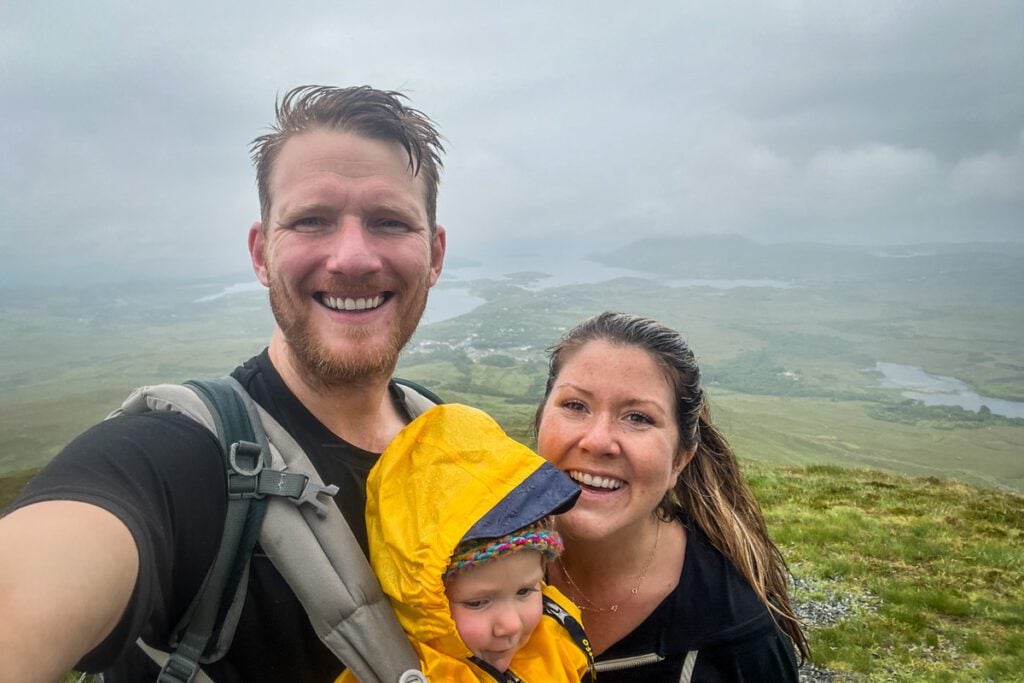 Let's get one thing straight right off the bat: it will most likely rain during your trip to Ireland, no matter when or where you visit. But don't let that deter you, just make sure ya pack a rain jacket.
That said, there are some variances in precipitation across the country. The west coast gets almost twice as much rainfall as the east, since prevailing winds tend to break over the western mountain ranges.
The rainfall does also vary throughout the year, with May and June receiving the most sunshine on average.
The weather can change on a dime in Ireland and it's not uncommon to experience rainshowers, sunny breaks, and rolling clouds all in the span of a few hours.
The good news is that the presence of the Gulf Stream means Ireland's climate is quite mild and doesn't typically experience extreme temperatures one way or the other.
Winter temps rarely dip below freezing and summer generally sees highs under 21 degrees Celsius (70 degrees Fahrenheit), making for comfortable temperatures year-round.
Stats on Ireland Weather & Seasons
Warmest month(s) in Ireland: July and August
Coldest month(s) in Ireland: January and February
Rainiest month(s) in Ireland: December and January
Driest month(s) in Ireland: April
Most crowded month in Ireland: June – August
Least crowded month in Ireland: November – February
---
Summer in Ireland
June – August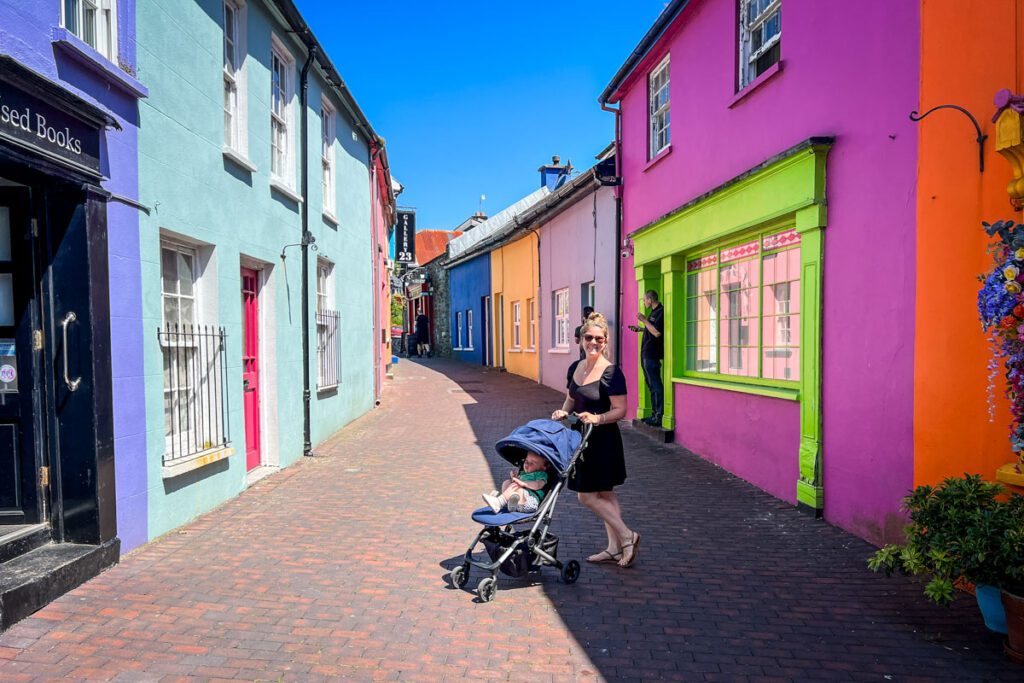 Summer is peak tourist season in Ireland, due to warmer weather and outdoor activities. During these months, temperatures range from mild to warm, averaging around 15-20°C (59-68°F). The days are long, with daylight extending well into the evening, allowing for more time to explore before dark.
The summer months offer an array of festivals, music events, and traditional Irish gatherings. Plus, you can be assured that restaurants, Airbnbs, and tourist attractions will be open and tours will be operating for the high season.
Best places to visit during summer in Ireland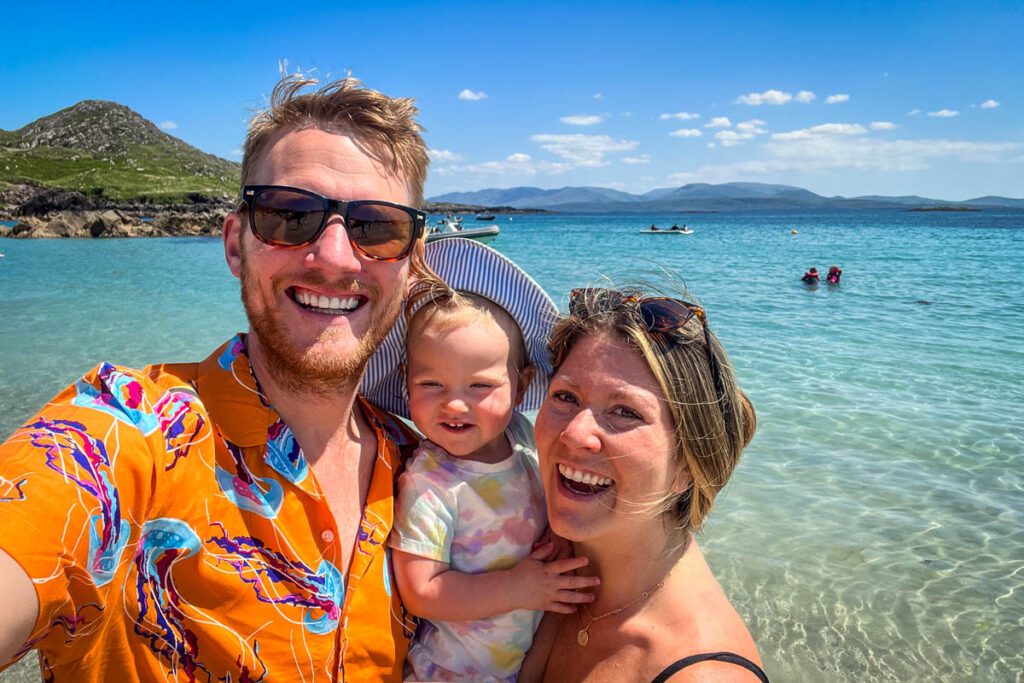 Kinsale for water activities and award-winning restaurants
The Ring of Kerry for beaches
Galway for festivals and a lively atmosphere
Inishbofin Island for unspoilt wilderness
Best things to do during summer in Ireland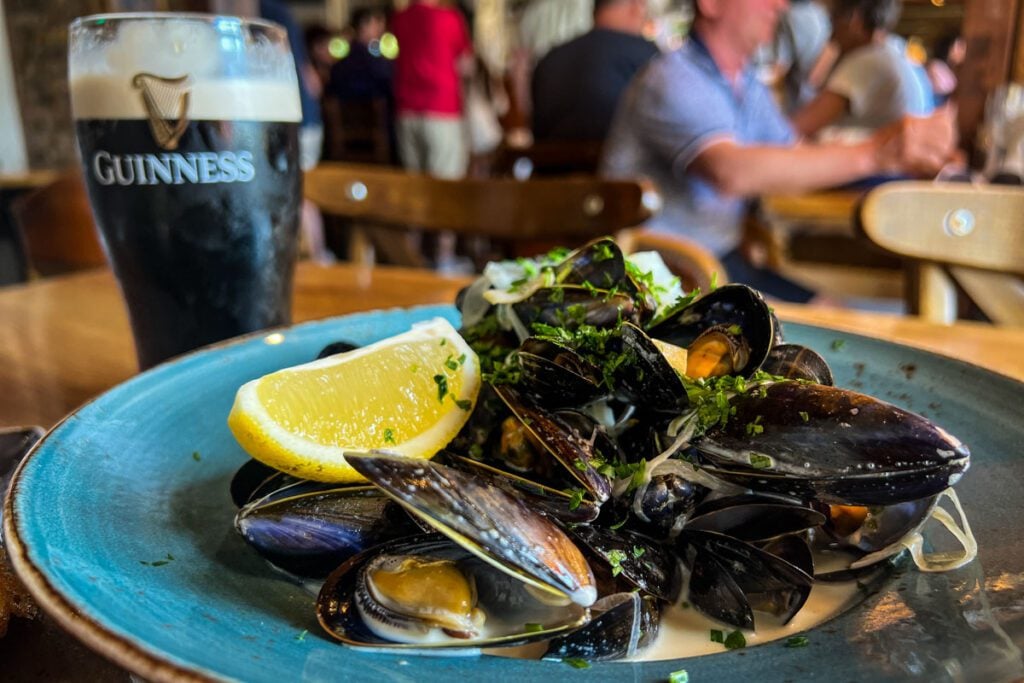 Cycle the Aran Islands
Indulge in fresh seafood on the Dingle Peninsula
Take a break from the busy cities at Glenveagh National Park
Cheer with the locals at a Gaelic games match
Fall in Ireland
September – October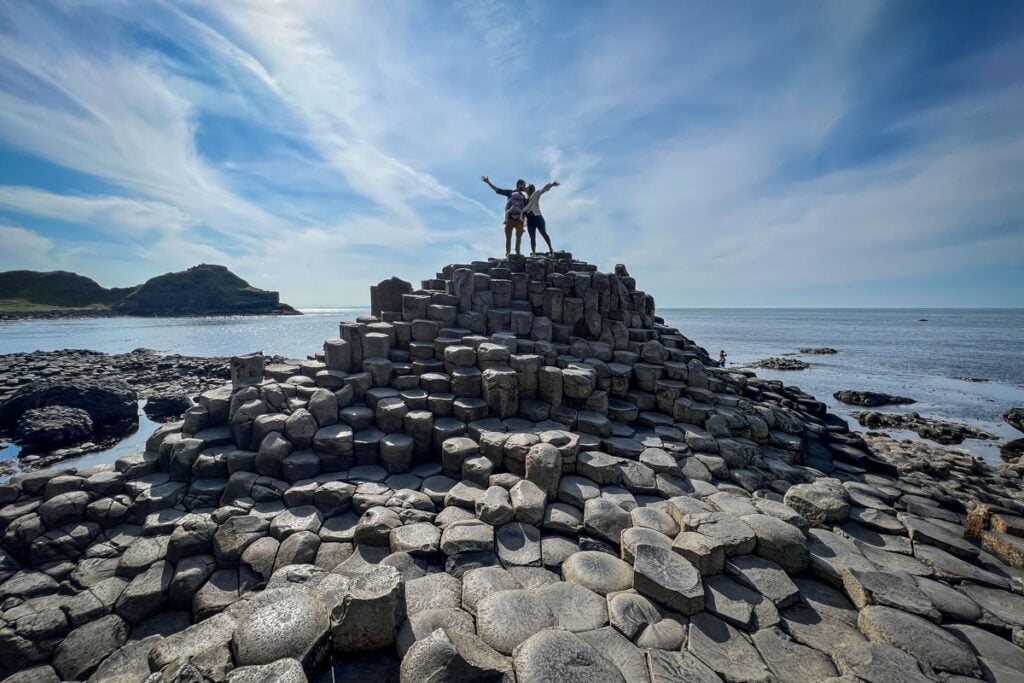 In the fall, Ireland's lush greenery transforms into a captivating display of red, orange, and gold as the leaves change color. The crowds begin to dwindle, providing a more relaxing experience for those seeking a quiet getaway.
September and October offer comfortable temperatures and average 12.5 daylight hours, making it ideal for exploring Ireland's ancient castles, strolling through charming villages, or embarking on scenic hikes.
Best places to visit during fall in Ireland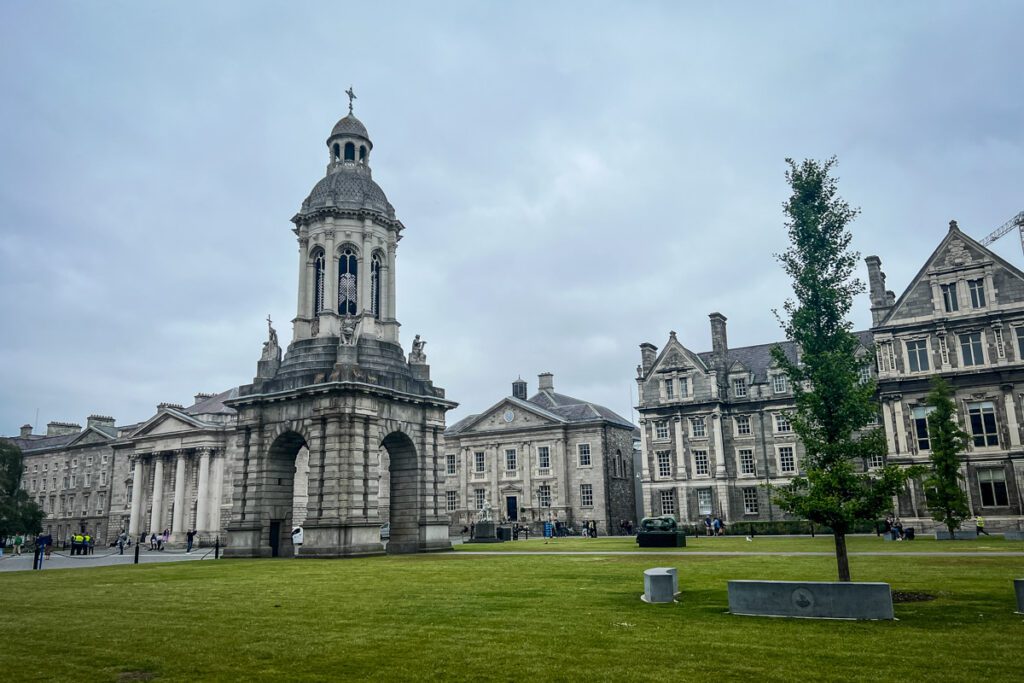 Dublin for the Theatre Festival or Festival of History
Killarney National Park for spectacular fall foliage
The Antrim Coast for fewer tourists at some of Northern Ireland's most popular attractions
The Gap of Dunloe is another can't-miss sight that is less crowded in the fall
Best things to do during fall in Ireland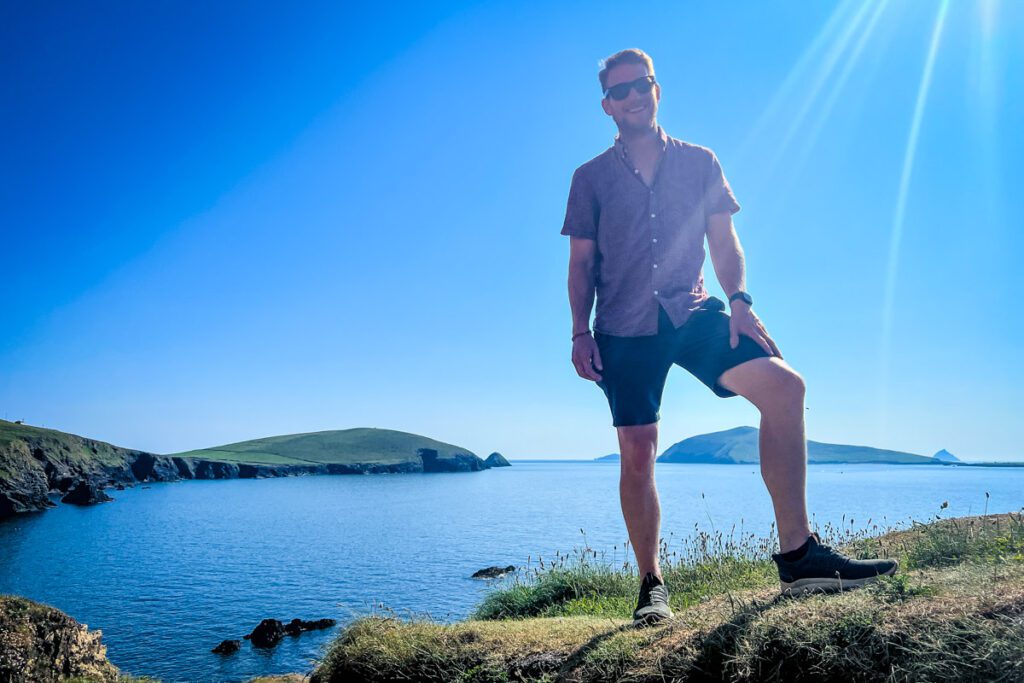 Go whale watching and try to spot some of the 25 recorded species of dolphins, whales, and porpoises that call these waters home
Celebrate Halloween in the land where it originated at the spooky Púca Festival
Delve into the darker side of Irish history and folklore with a ghost tour in Kilkenny or Kinsale
Conquer the Wild Atlantic Way on a bucket-list road trip
Winter in Ireland
November – February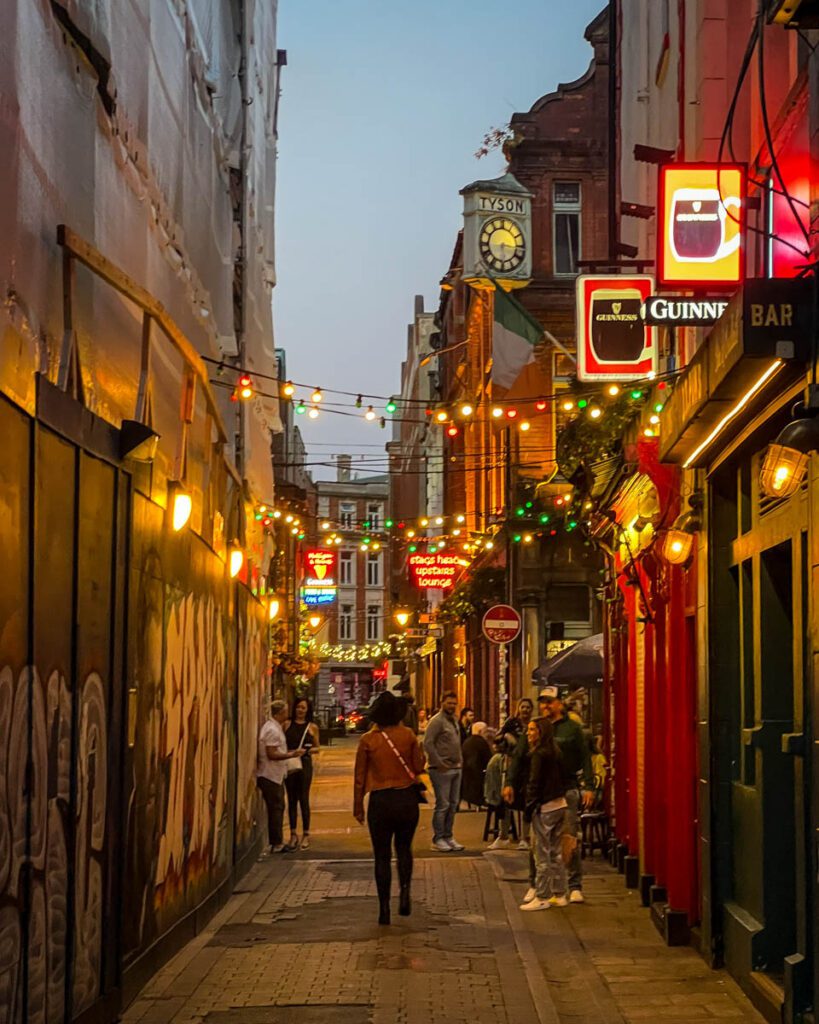 Some might find the darker, drizzly months of winter in Ireland dreary, but they can also be downright magical.
When the crowds of tourists disappear, a peaceful slowness settles over the country. Fires crackle to life in cozy pubs where pints of Guinness flow over traditional Irish music sessions.
The atmosphere turns festive come December, with outdoor markets spreading Christmas cheer amidst twinkling lights.
Best places to visit during winter in Ireland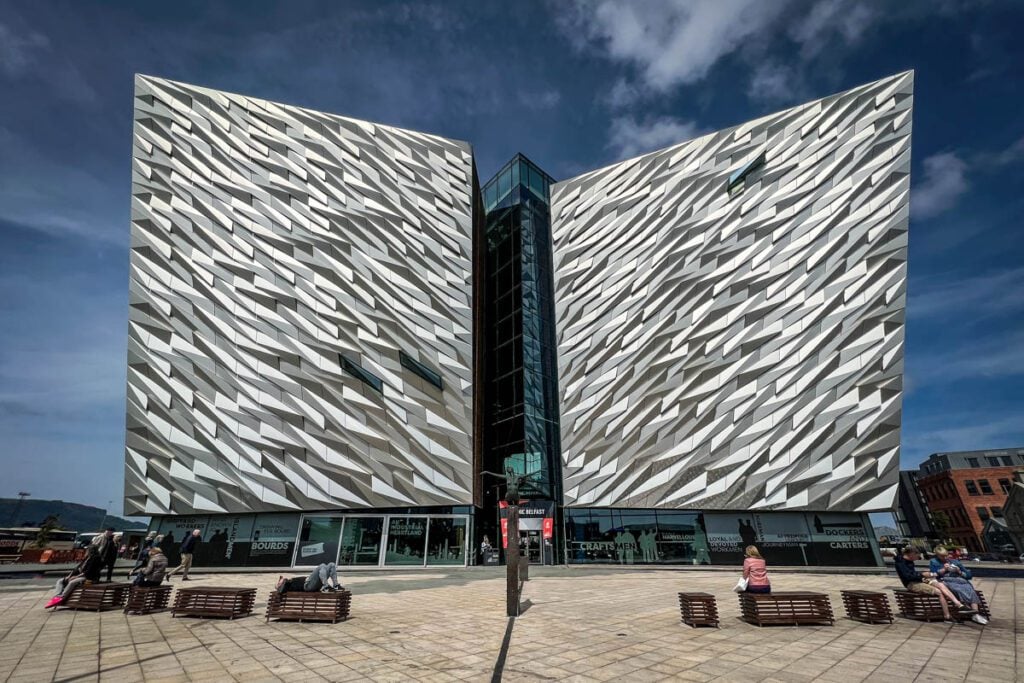 Waterford for Winterval, Ireland's biggest Christmas festival
The iconic Cliffs of Moher, usually crawling with tourists, are much quieter in the winter
Northern Ireland for a chance to see the Northern Lights
Belfast to experience the popular Titanic Quarter with fewer crowds
Best things to do during winter in Ireland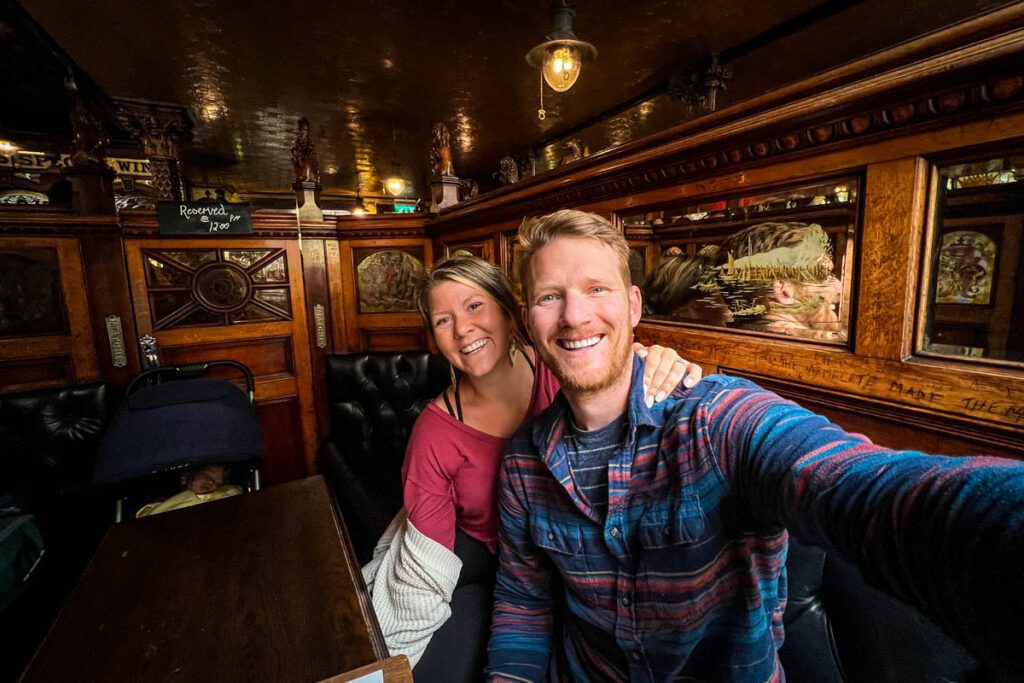 Dance your way to Temple Bar in Dublin to celebrate Irish music and culture at TradFest (January).
Eat, drink, and be merry at the Christmas markets in Belfast or Galway (December).
Enjoy hearty Irish food next to a roaring fire in a traditional pub.
Go castle-hopping among Ireland's many historical sites and ancient ruins
Spring in Ireland
March – May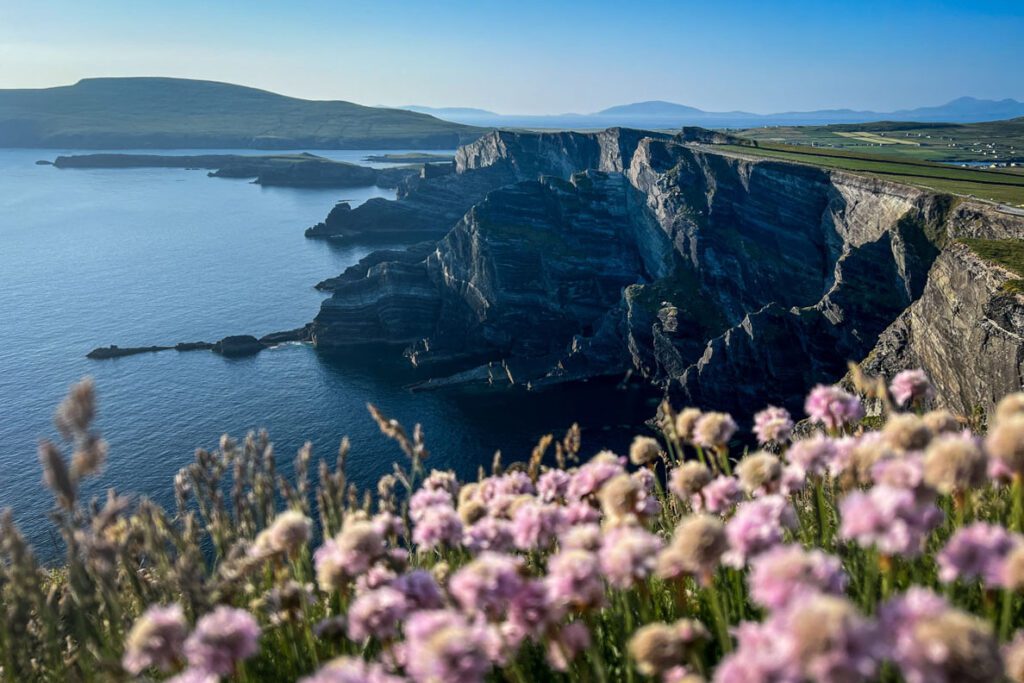 In spring, the Irish countryside begins to burst with vibrant hues of green, and wildflowers bloom across the meadows.
March, of course, brings St. Patrick's Day celebrations across the country. Both big cities and small villages alike come alive with parades, traditional music, and dancing. If you enjoy festive atmospheres and cultural events, visiting Ireland during St. Patrick's Day can be an unforgettable experience.
April and May bring milder weather and longer daylight hours, which make this a great time to immerse yourself in Ireland's natural beauty by hiking the coastal trails or exploring the national parks.
Remember, rainfall is common throughout the year in Ireland, so be prepared for sporadic showers regardless of the season.
Best places to visit during spring in Ireland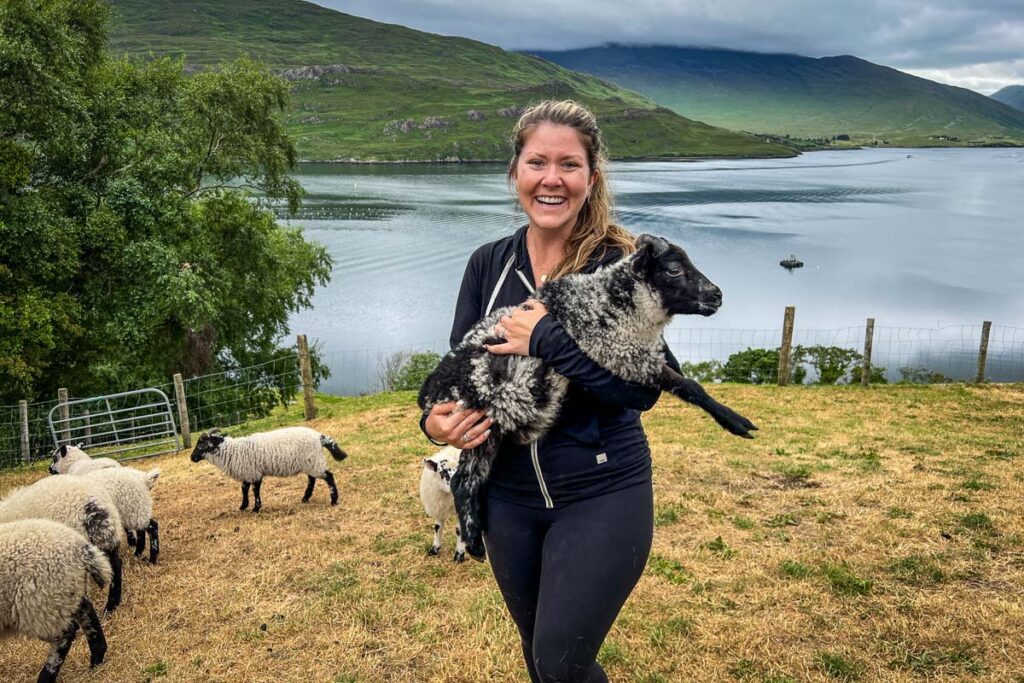 Wicklow Mountains National Park for scenic hikes and waterfalls
The Kerry Cliffs in the spring are crowned with seas of wildflowers
The Skellig Islands to explore the ancient monastic site and spot adorable puffins
Connemara National Park to spot newborn lambs and ponies
The Blarney Castle & Gardens for breathtaking blooms
Best things to do during spring in Ireland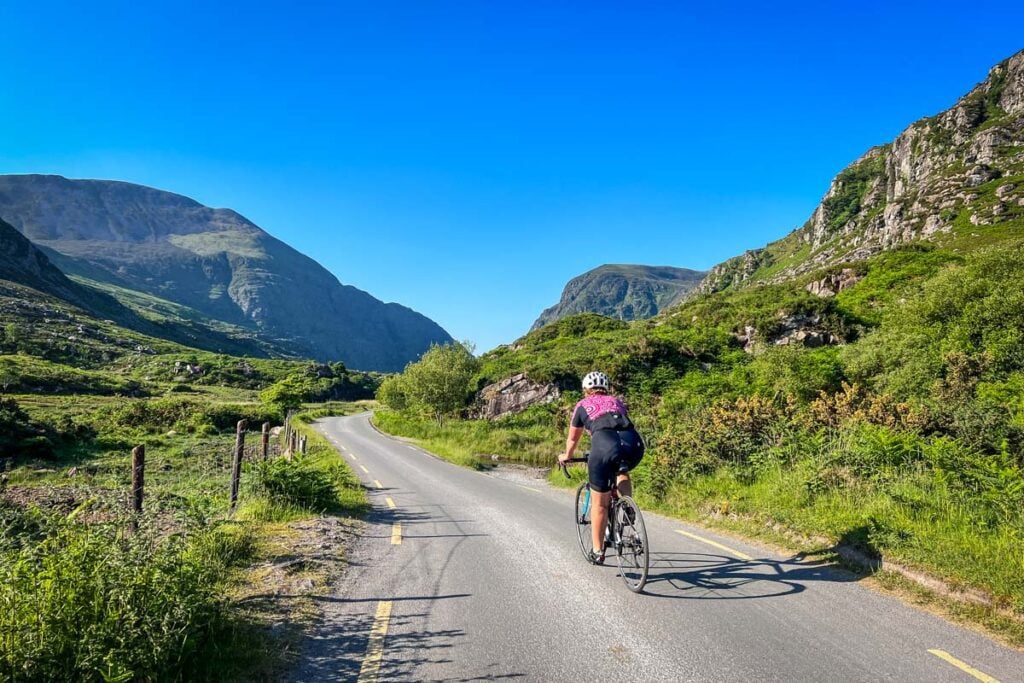 Take a road trip around the famous Ring of Kerry
Paint the town green at any of the country's St. Patrick's Day festivals (around March 17).
Stop and smell the flowers in some of the country's many gardens
Rent a bicycle, pack a picnic, and explore the charming Irish countryside
Best time to visit Ireland in our opinion…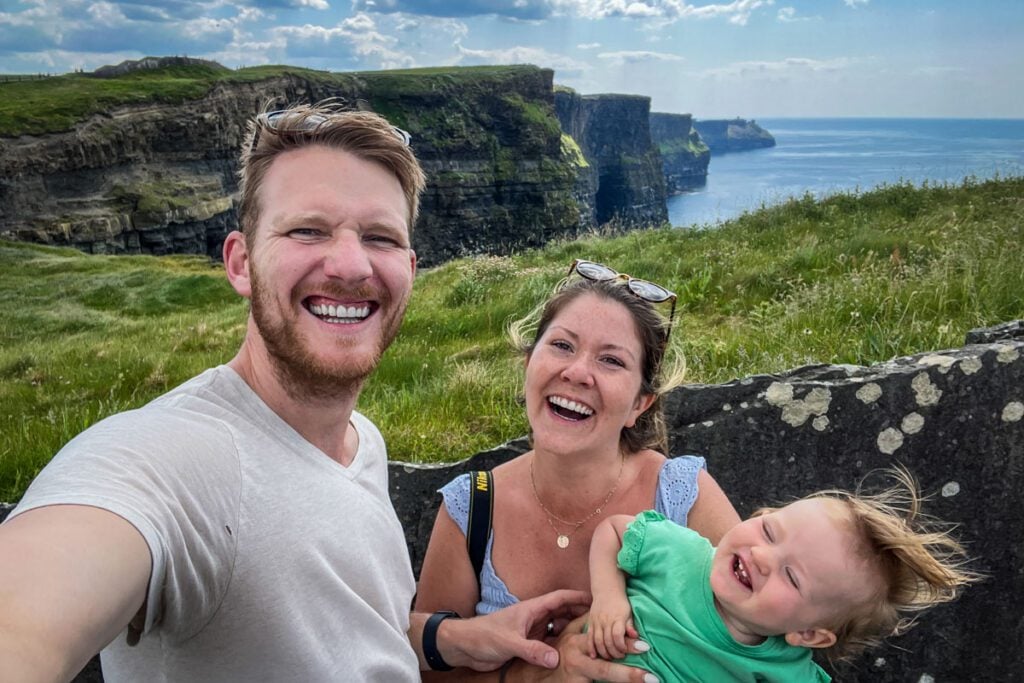 Because Ireland doesn't experience extreme temperatures and receives rain year-round, there isn't really a bad time to visit.
In our opinion, the best time to visit Ireland depends on what you prefer to do.
If you want to check off all the must-see sights and popular tourist attractions, then spring and fall offer pleasant weather with fewer crowds and slightly cheaper accommodations. We would avoid the summer months for visiting big cities and popular sights.
If hiking national parks is your goal, then the months of June through August provide the most daylight hours for exploring Ireland's wilderness. But keep in mind that this is peak tourist season, which means higher prices and booked-up accommodations.
Winter is the rainiest, but also the least crowded season, and offers its own unique opportunities like Christmas markets and the possibility of seeing the Northern Lights.
Overall, we recommend visiting Ireland in May or September/October for a more affordable trip with fewer crowds, pleasant weather, and access to most tours and activities.
What to pack for your trip to Ireland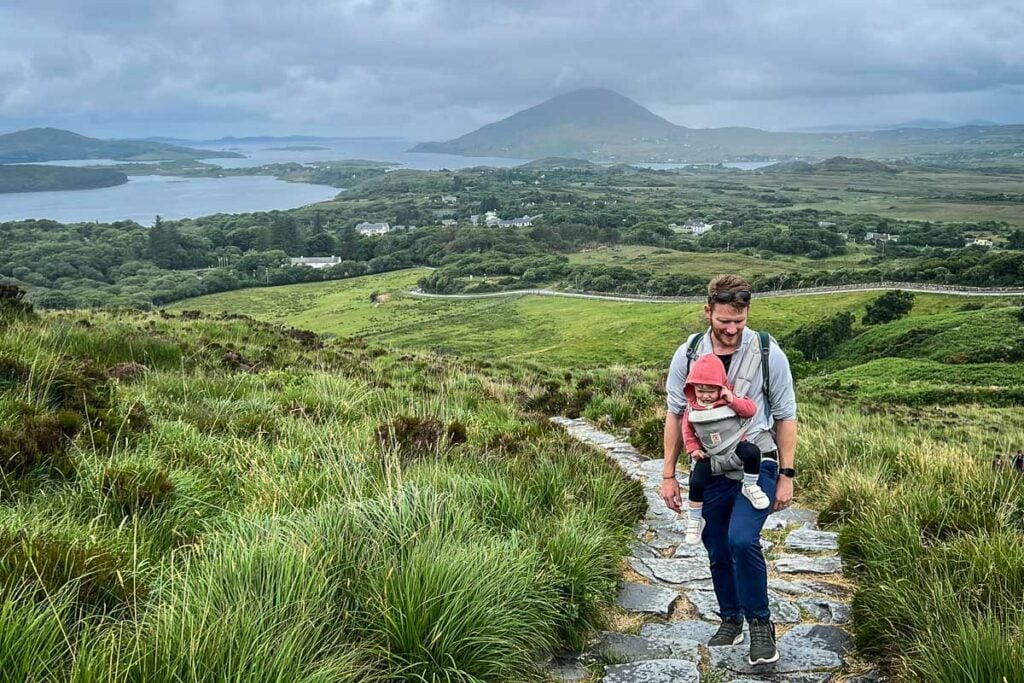 We know it can be overwhelming packing for a trip to a new destination. That's why we spent hours creating this super helpful PDF just for you.
In this free Ireland packing list PDF download, we've provided packing checklists for everything from clothing and toiletries (for both women and men!) to electronics and extra gear you may consider packing if you plan to do some campervan travels.
Plus, we're sharing tons of packing hacks and tips for traveling in Ireland that you won't find anywhere else!

---
Are you planning a trip to Ireland?
We're creating lots of resources for travel in Ireland and destinations throughout the country. Check out our Ireland Travel Homepage for everything you need to know, or read some of our favorite articles below.
Save this article on Pinterest for later!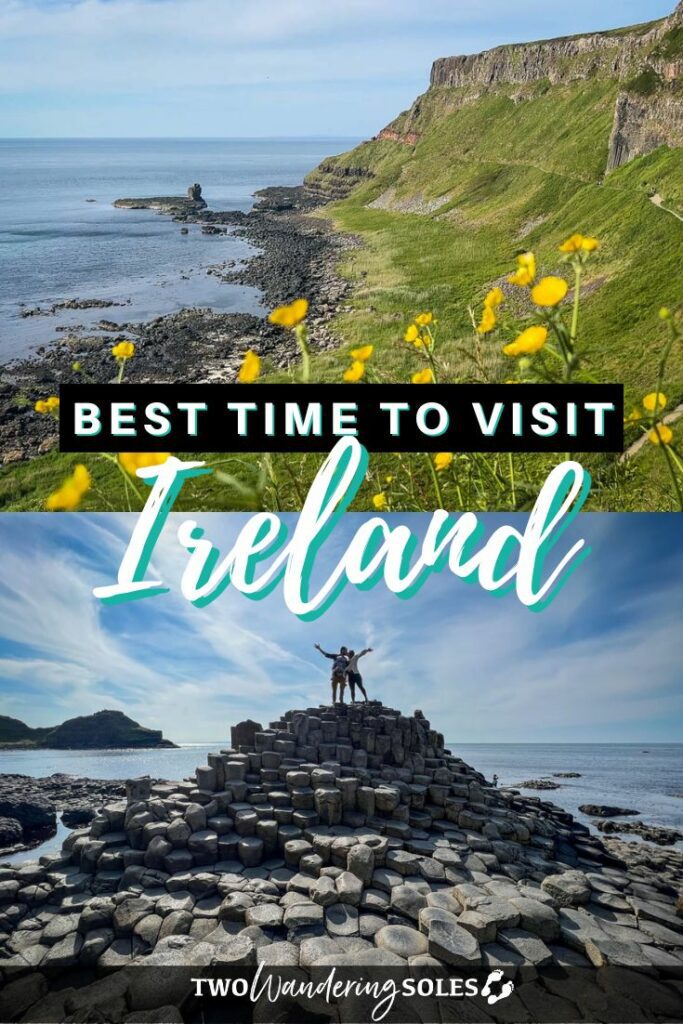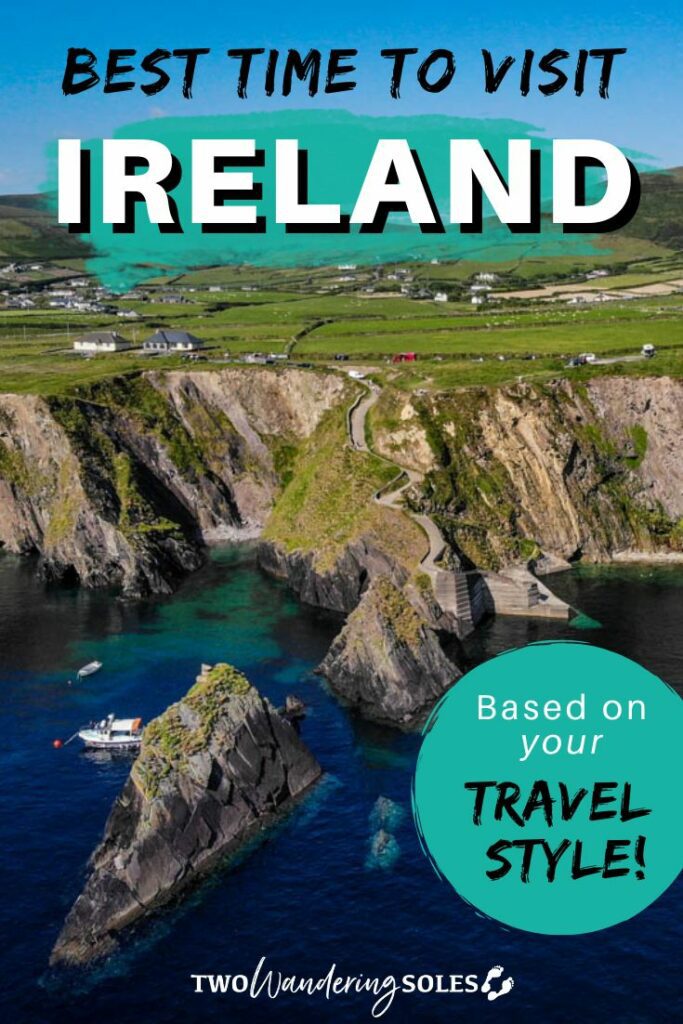 We want to hear from you!
What season sounds like the best time to visit Ireland to you? Do you have any more questions after reading this article? Leave your comments below and we'll try our best to bet back to you!