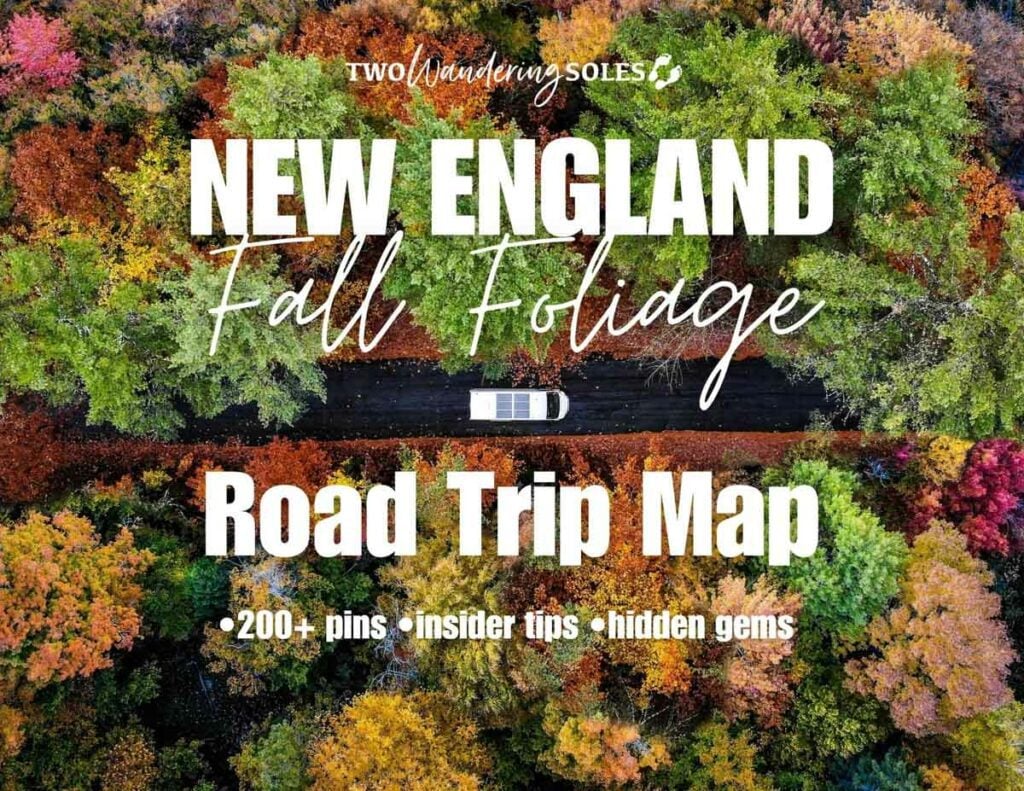 Do you find yourself daydreaming about crunchy leaves, maple-spiced coffee, pumpkin patches, crisp autumn air, and foliage in all the orange-yellow-red hues?
Me too. Every damn day.
Autumn is by far my favorite season, so I've been dreaming of taking a fall foliage road trip through New England for as long as I can remember.
We finally made it happen, and it was pure magic. In all honesty, it lived up to everything I was imagining. And more.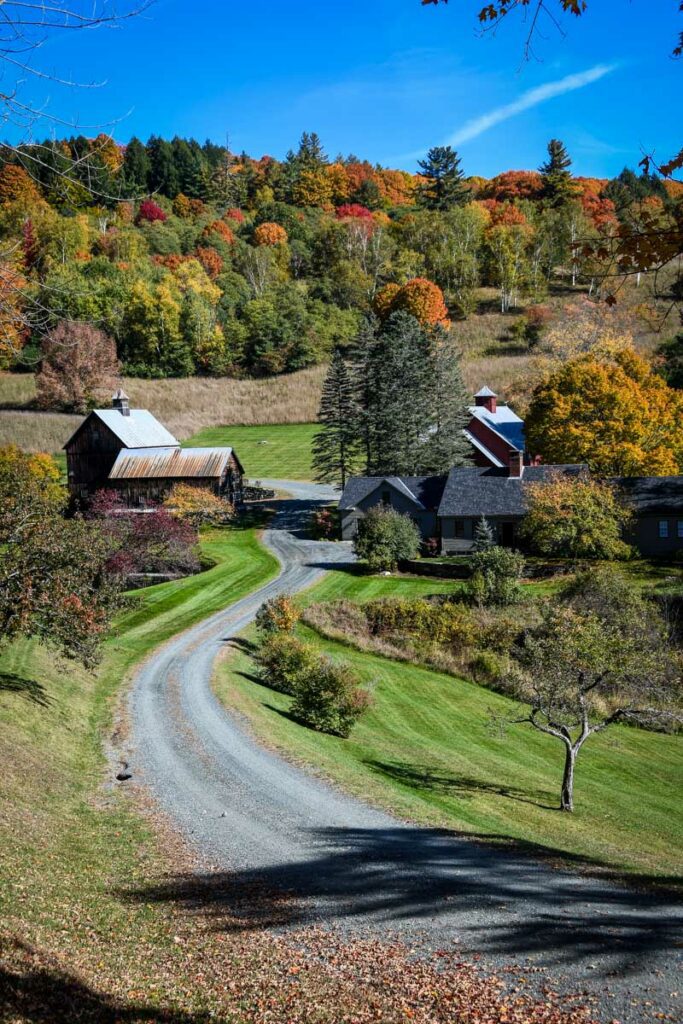 Before taking our dream New England fall foliage road trip, I spent months researching. No exaggeration.
I perused travel blogs, I asked friends who live in the area for their favorite spots, sought advice from our readers, spent countless hours zooming in on Google Maps and getting lost.
I took all that research and curated my very own bucket list map of New England.
Let me tell you, we had the most amazing time.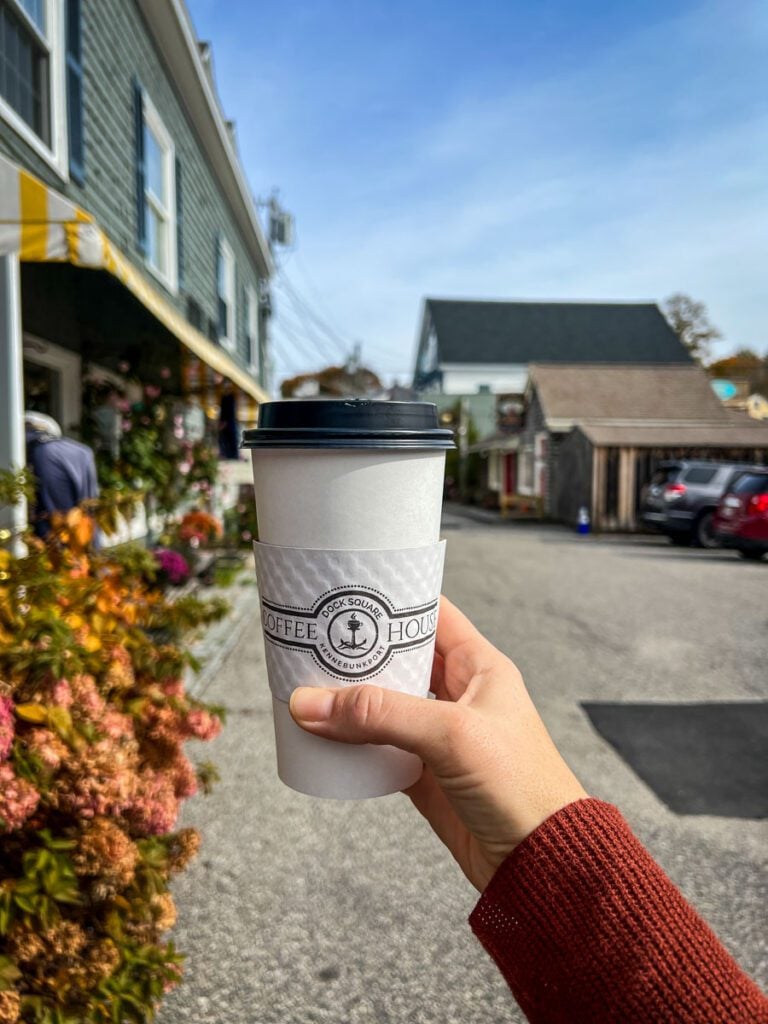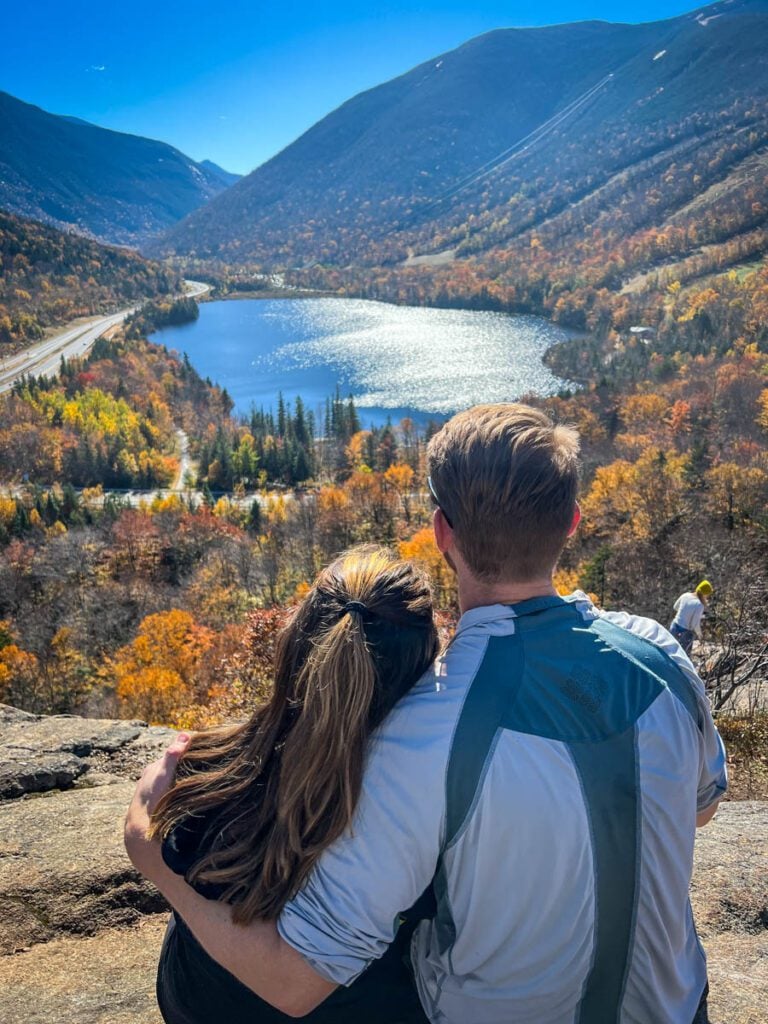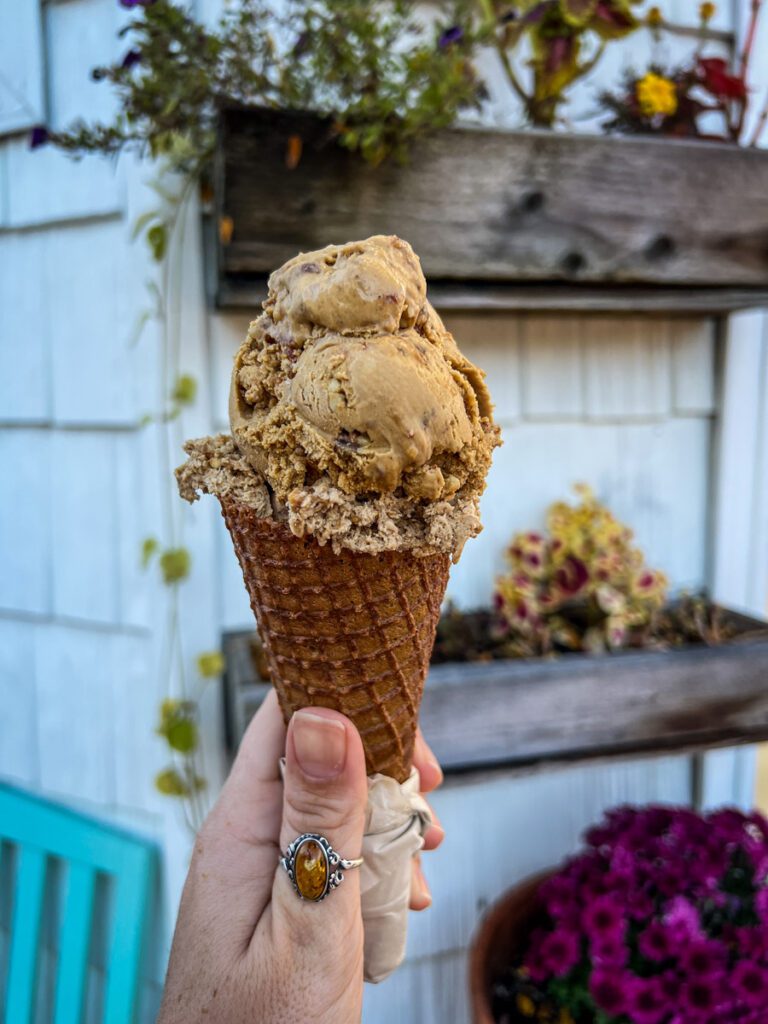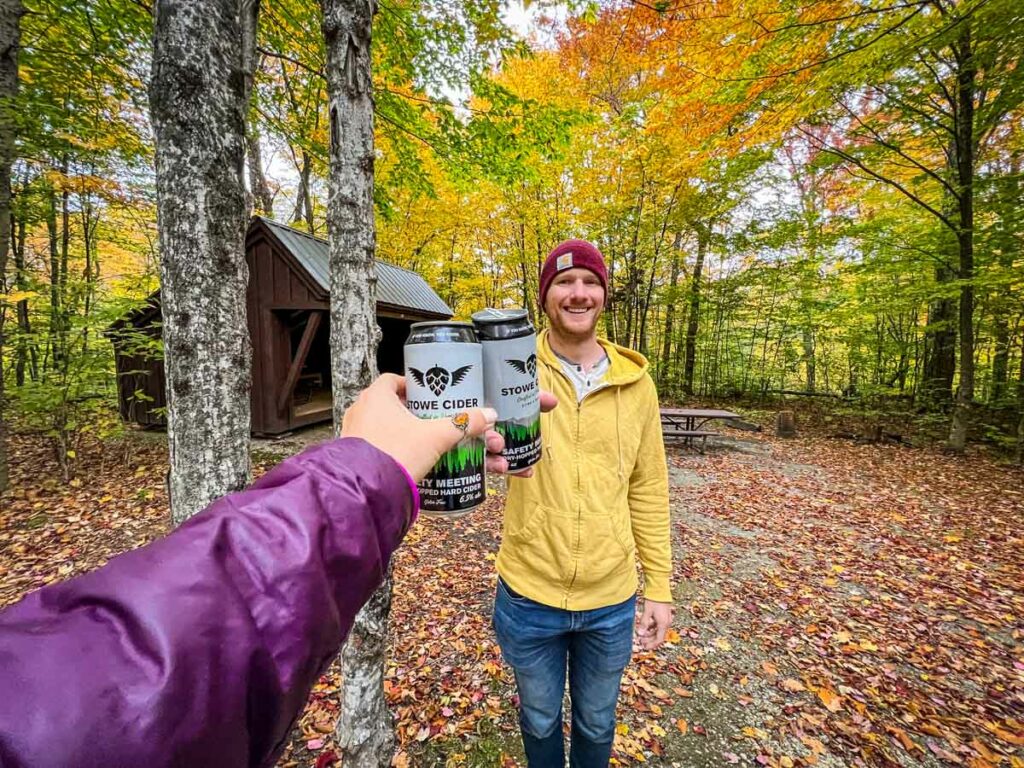 We spent an entire month in New England, exploring, eating, photographing, hiking, and making core memories.
And I wrote all sorts of notes in that map! I removed pins of things I just didn't think lived up to the hype, added spontaneous stops we made along the way that were truly wonderful.
It was such an incredible trip, that I decided to share our map with you so you can take a version of this trip yourself. I have a feeling it'll be one of your all-time favorite adventures.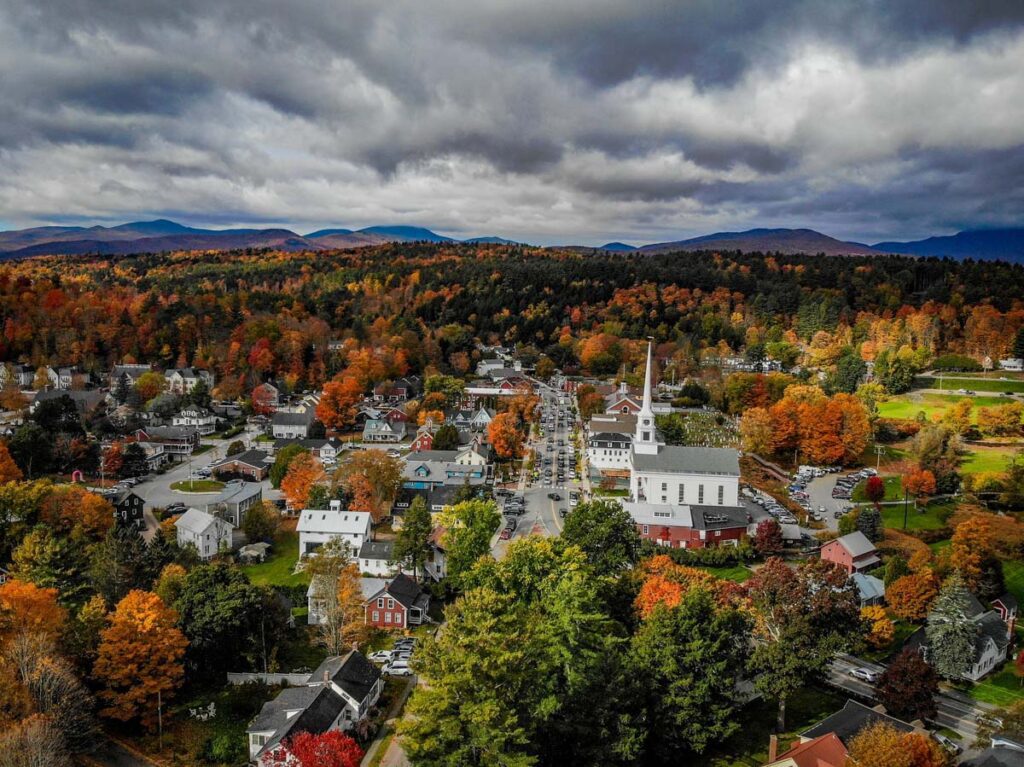 New England Fall Foliage Map
Trust me when I say we have poured SO much time into finding the best spots in New England so you don't have to.
This map will save you hours of planning (trust me!), so all you have to do is focus on packing your bags and getting there!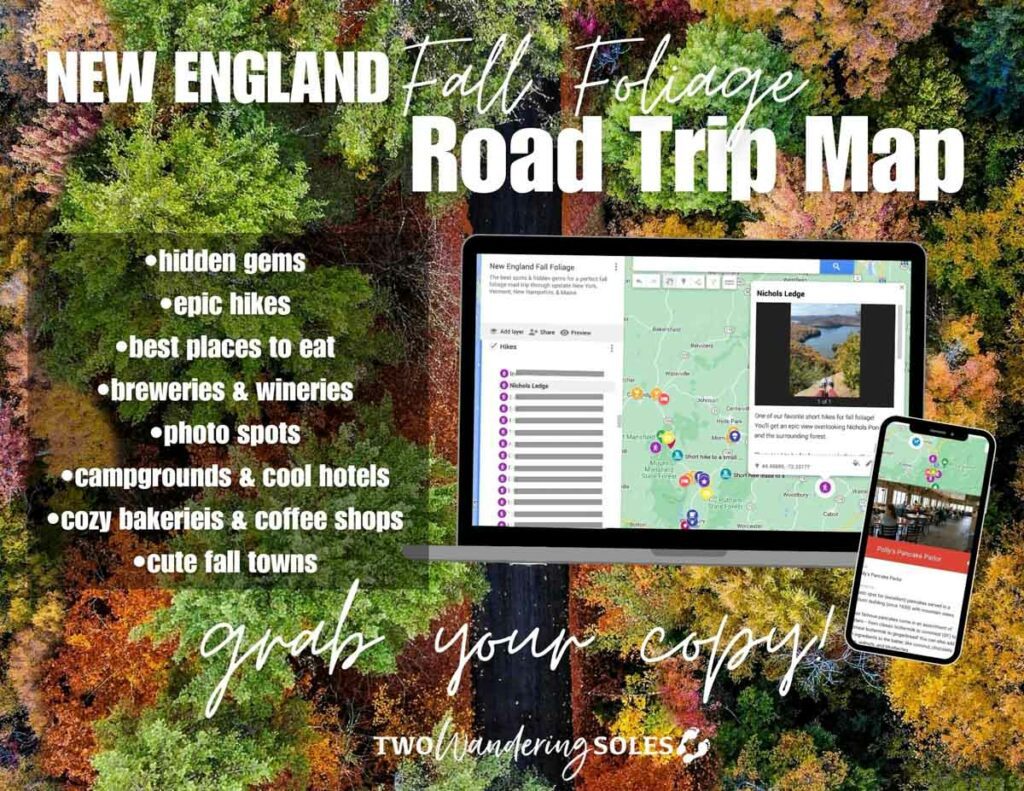 In this map you'll find:
Hidden gems: our favorite spots are the ones off the typical tourist route
Top sights: we can't leave out the big ones, so don't worry, you won't miss any!
Worthy hikes: there's a variety for all levels
Cozy cafes: think excellent coffee and baked goods worth dreaming about!
Breweries, wineries & distilleries
Viewpoints & Photo spots: where to snap the best pictures
Campgrounds: both free and paid
Unique places to stay: Airbnbs and hotels
Scenic drives: the best scenic routes in the area for fall foliage + stops along the way
What can I expect on this map?
200+ pins that are clearly labeled
Descriptions, tips, and personal thoughts for each pin
Toggle layers on and off so you can view one type of pin (like restaurants), or see all of the layers at once
Photos so you know what to expect
A variety of places to stay, including both campgrounds and Airbnbs/hotels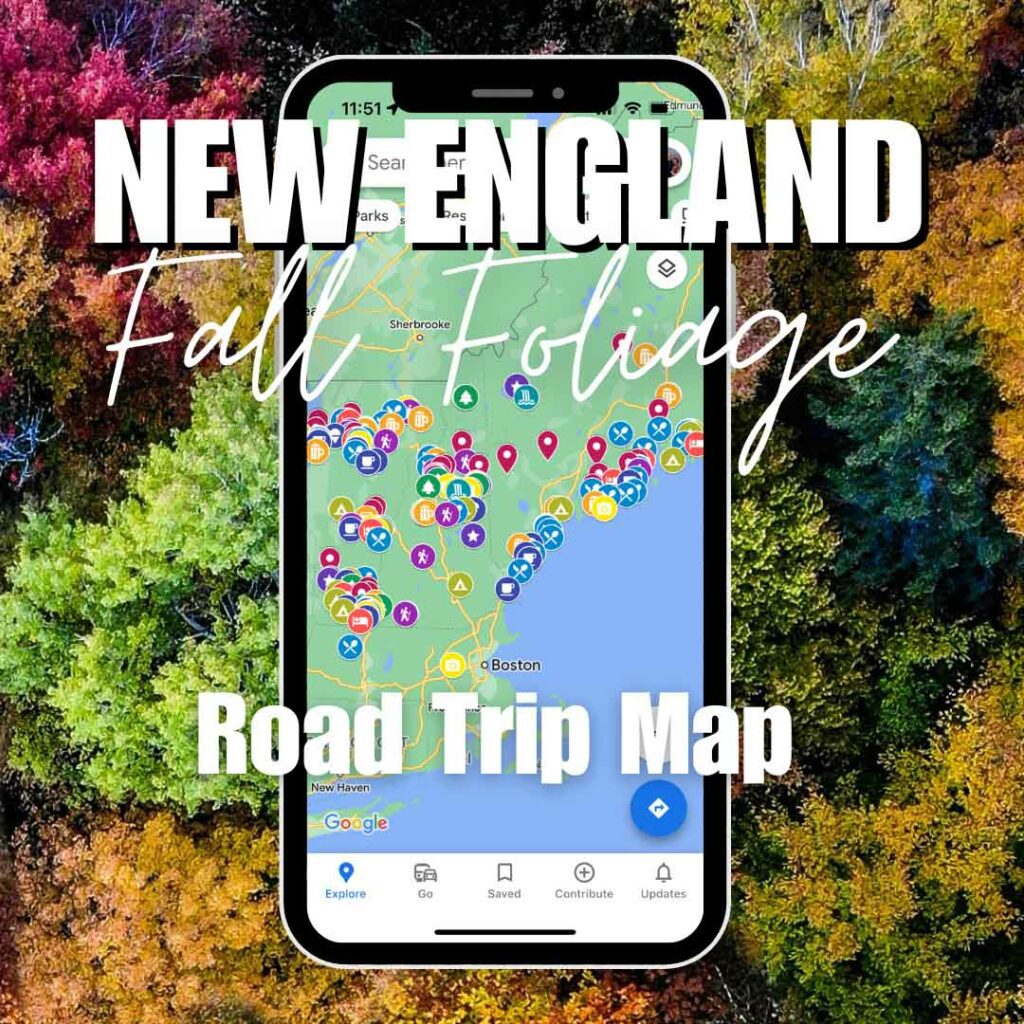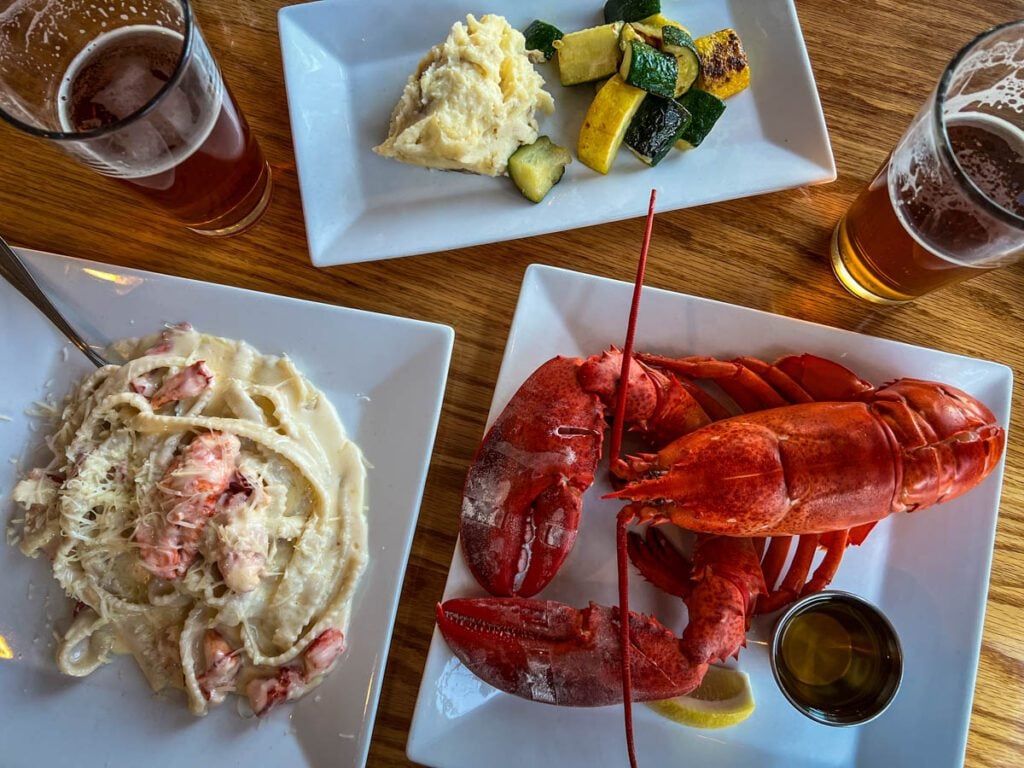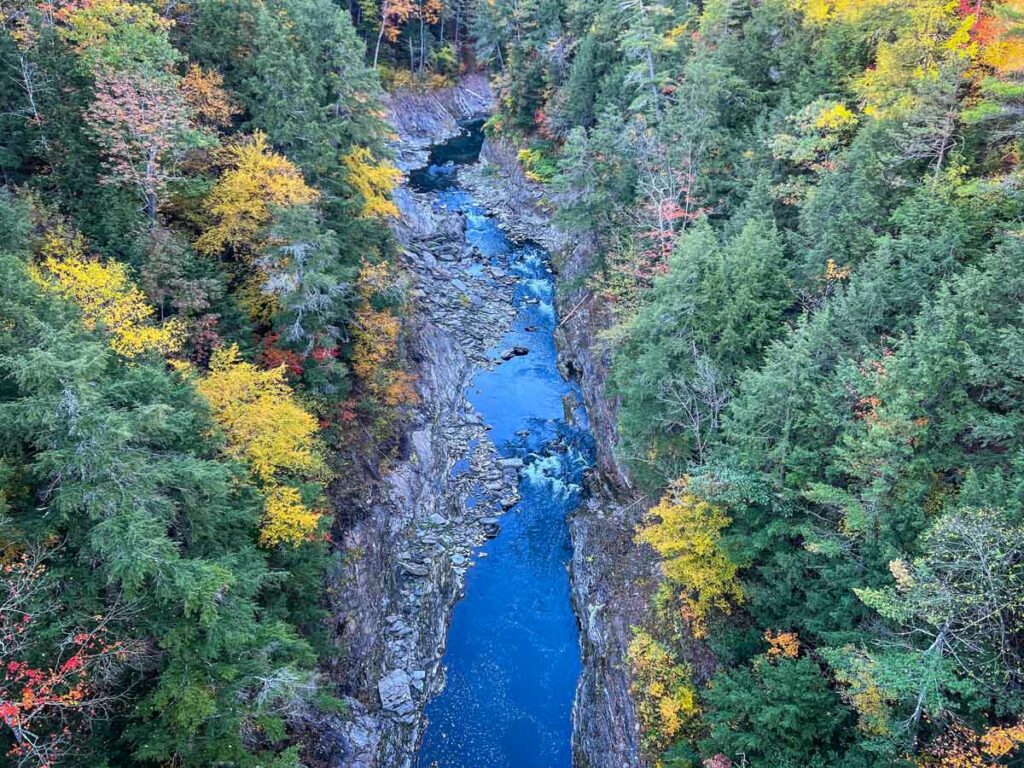 We're also sharing:
Insider tips: like items we recommend ordering at restaurants, or how to avoid crowds
Our personal thoughts: we're explaining which of the top sights may not live up to the hype (and less popular alternatives)
Places that are on our bucket list: while we had a month of exploring (and all sorts of practical tips based on our personal experience!), there are still some places that are on our own bucket list that we're sharing with you
Photos: Our personal photos from these places so you know what to expect
Places covered
Vermont
New Hampshire
Maine (including the best spots in Acadia National Park!)
Bonus: A bit of upstate New York too!
This map will save you so much time.
Plus, your trip will be full of cool, unique places and won't look like everyone else.
FAQs
Still have questions? We've got answers!
Why New England?
We have traveled all over the year during the fall months (Asia, Canada, West Coast USA, Europe, Central America, New Zealand), and I can say wholeheartedly that New England is the BEST place for the autumn season.
We think you'll love it, too!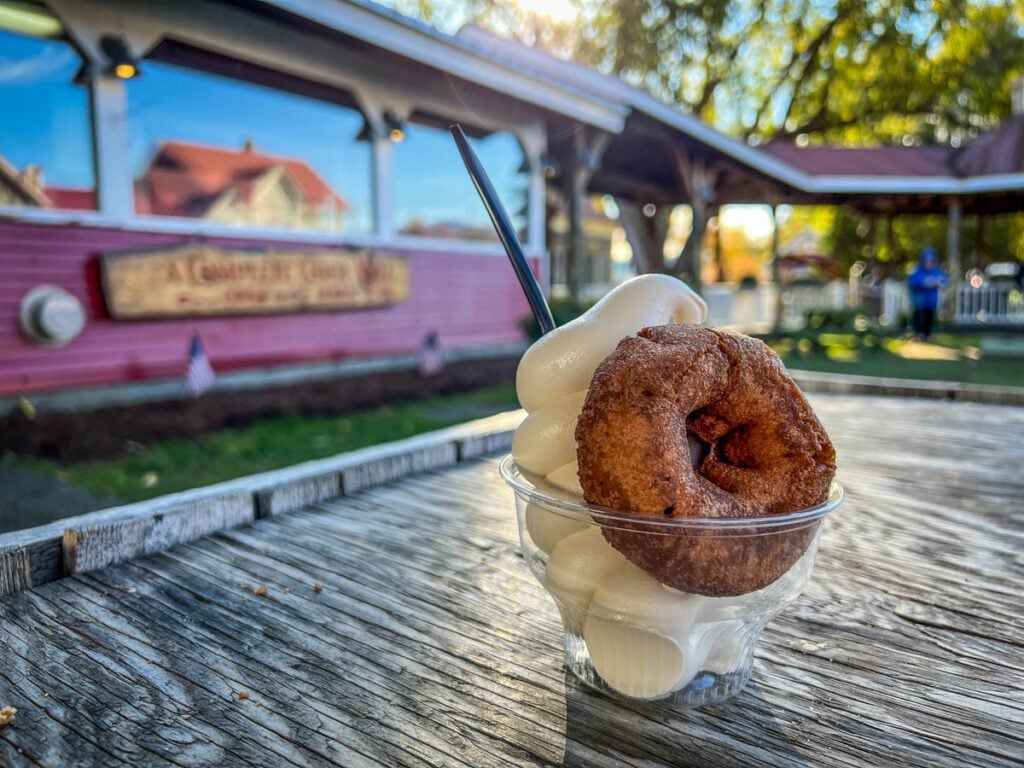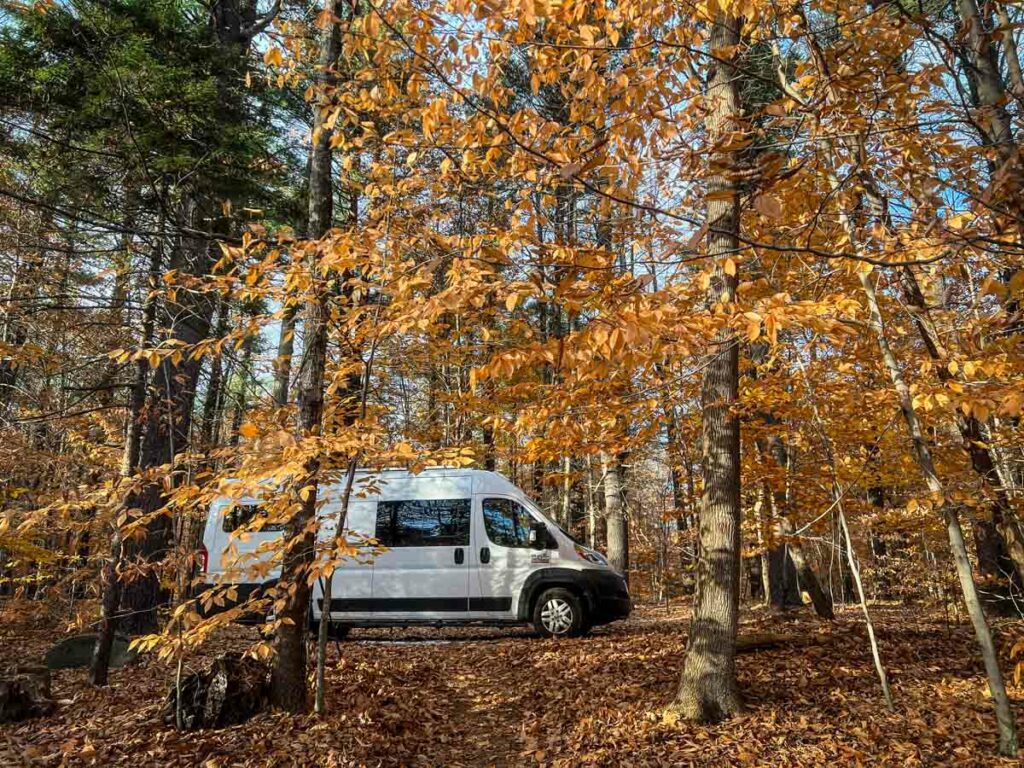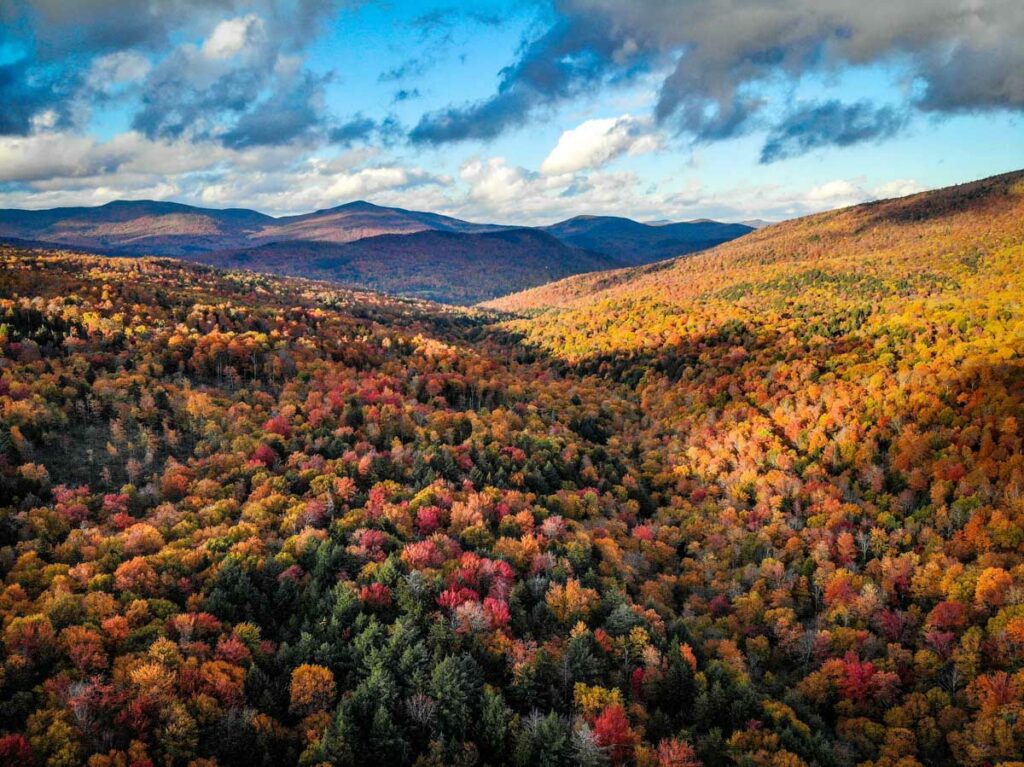 Can I use this map at other times of the year?
Absolutely!
We think the best time to visit New England is the fall, but it's also one of the busiest times. Traveling here at other times of the year will mean fewer crowds, which is a plus.
Keep in mind:
The pins on this map were created with autumn in mind. Some of the places are hikes or viewpoints that are especially spectacular with fall foliage and may not be nearly as scenic when there are no leaves.
Some places (like campgrounds or food trucks) may be closed during the winter months. Be sure to look into specific places for their current hours.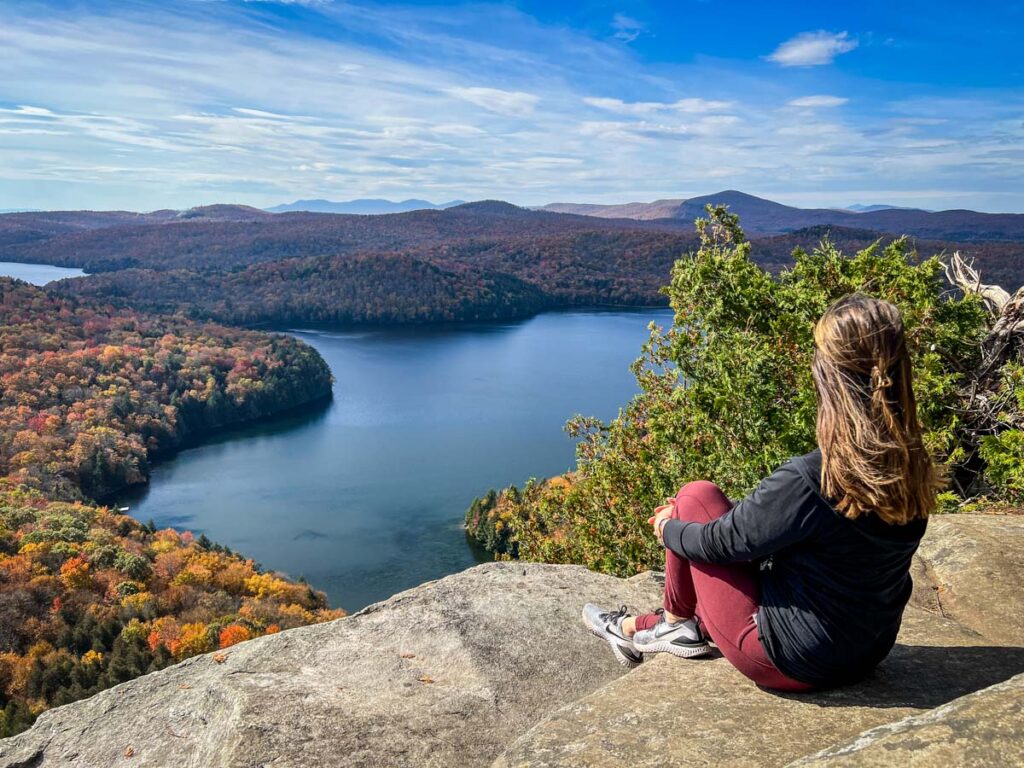 How do I use this map?
Don't worry, even if you're not super tech-savvy, this is very easy to use. If you can use Google Maps for getting directions, you can use this map.
Once purchased, you can access this map on your phone or mobile device. You can use it to help plan at home, and you can access it while driving on your trip as long as you have cell service.
If anything sounds unclear, fear not, we have a tutorial video that walks you through exactly how to use this map. You will get access to this video once you purchase the map.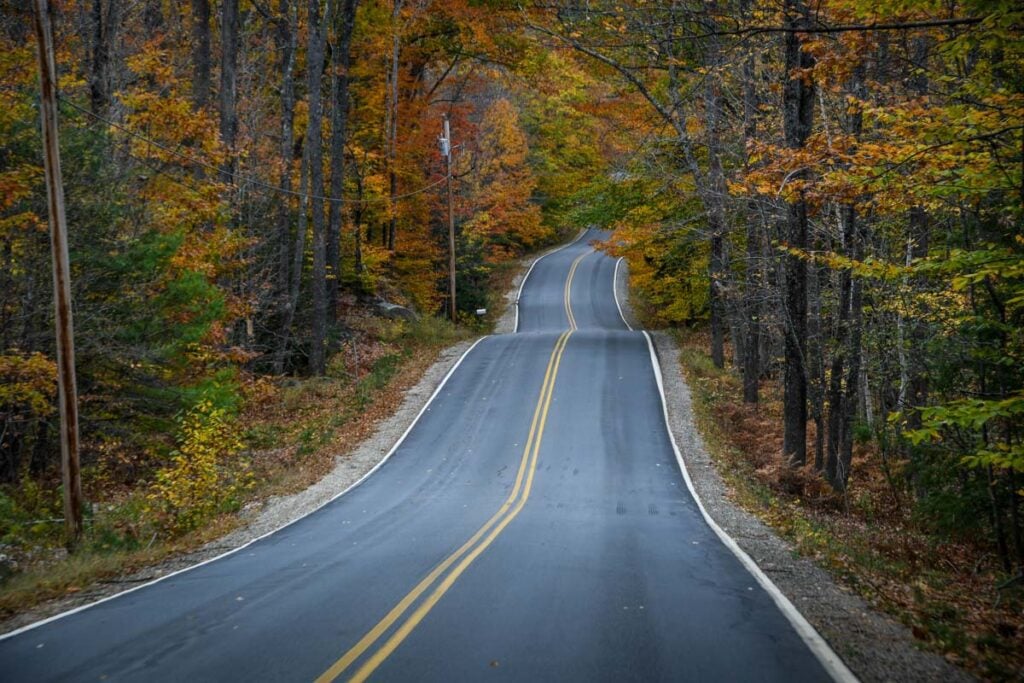 Does my access expire?
Nope!
Once you purchase, you will have lifetime access to this New England Map.
When we make updates in the future (you'd better believe we'll be back!), you will automatically see them!
Is this an itinerary?
No, this is a map with lots of special spots marked. This means you can create your own route using whichever pins are most intriguing to you.
We do have itineraries in places where we think there's a great route for most travelers (check out our itineraries here!). However, since people visit New England for all amounts of time, in both directions, and have very different routes in mind, we felt a map would be a better resource.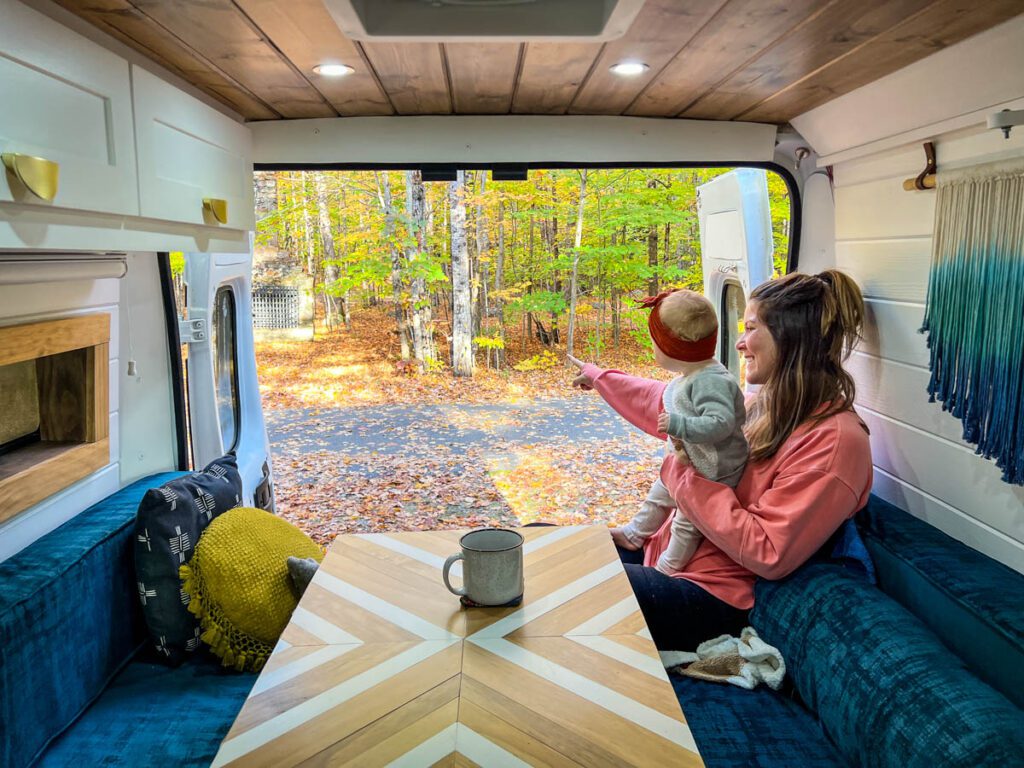 Is this a good trip with a child?
We sure think so!
We did this road trip with our daughter who was 10 months old at the time. We would go again in a heartbeat, even though she's a toddler now. (And we definitely will do it again in the future!)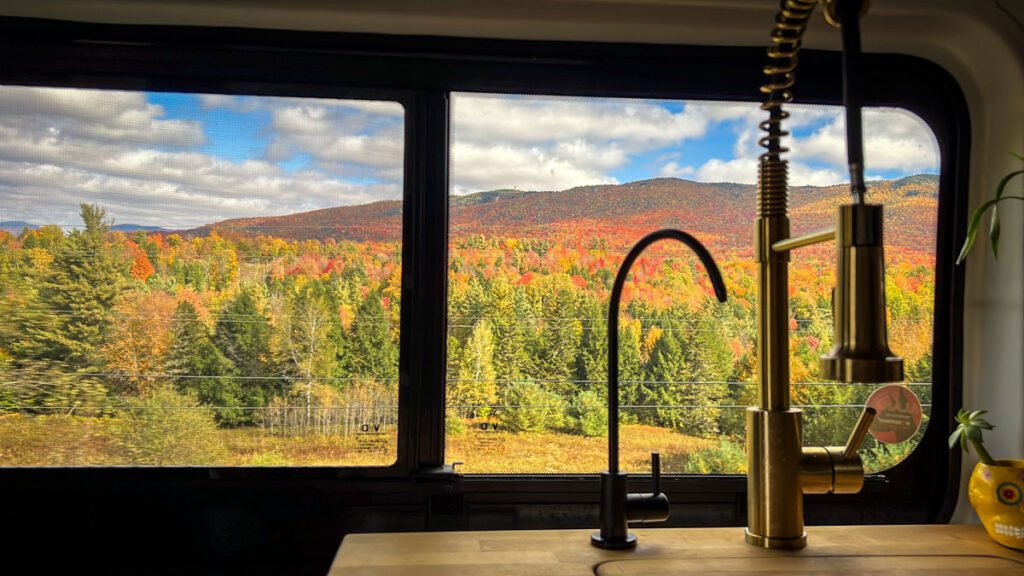 Can I make this a camping trip?
Yes, this makes an amazing camping trip (that's how we did it!).
Our map includes lots of campgrounds as well as some hotel/Airbnb options, so you definitely don't have to be camping to utilize this map.
One huge perk, if you are camping, is that our map has all of the campgrounds, wild camping, and Harvest Hosts that we personally stayed at.
We found it a little difficult to find campgrounds in some places during the fall, as many of them close down for the season or are booked up months in advance.
This means we had to do a lot of research (which we're passing onto you!). We ended up finding so many incredible gems!
Most of the campgrounds marked are ones that are good last-minute options, some of which are open later in the season.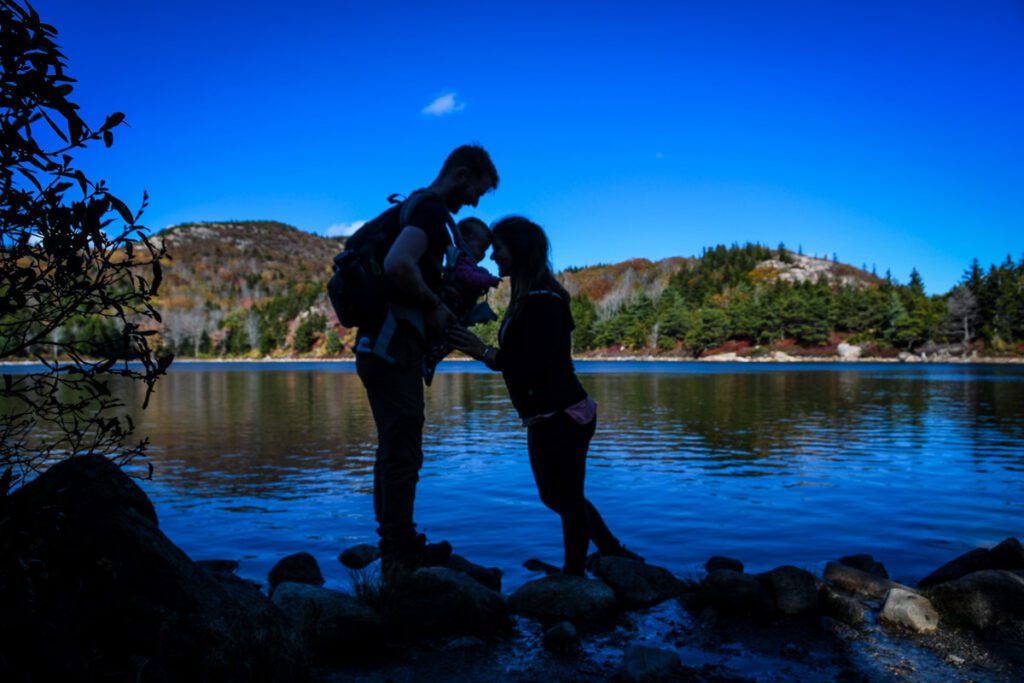 Do you give refunds?
Since this is a digital product that you gain immediate access to, we do not offer refunds.
We are selling it for a very affordable price to make it accessible for anyone planning an NE road trip, and your purchase supports our small business!