With postcard worthy beaches, lush jungles, ample wildlife and dreamy waterfalls, it's no surprise that Costa Rica is the most popular vacation spot in Central America. We've put together an ultimate bucket list of the top things to do in Costa Rica — from the must-see places to off the beaten path adventures. Let's start planning your trip to paradise!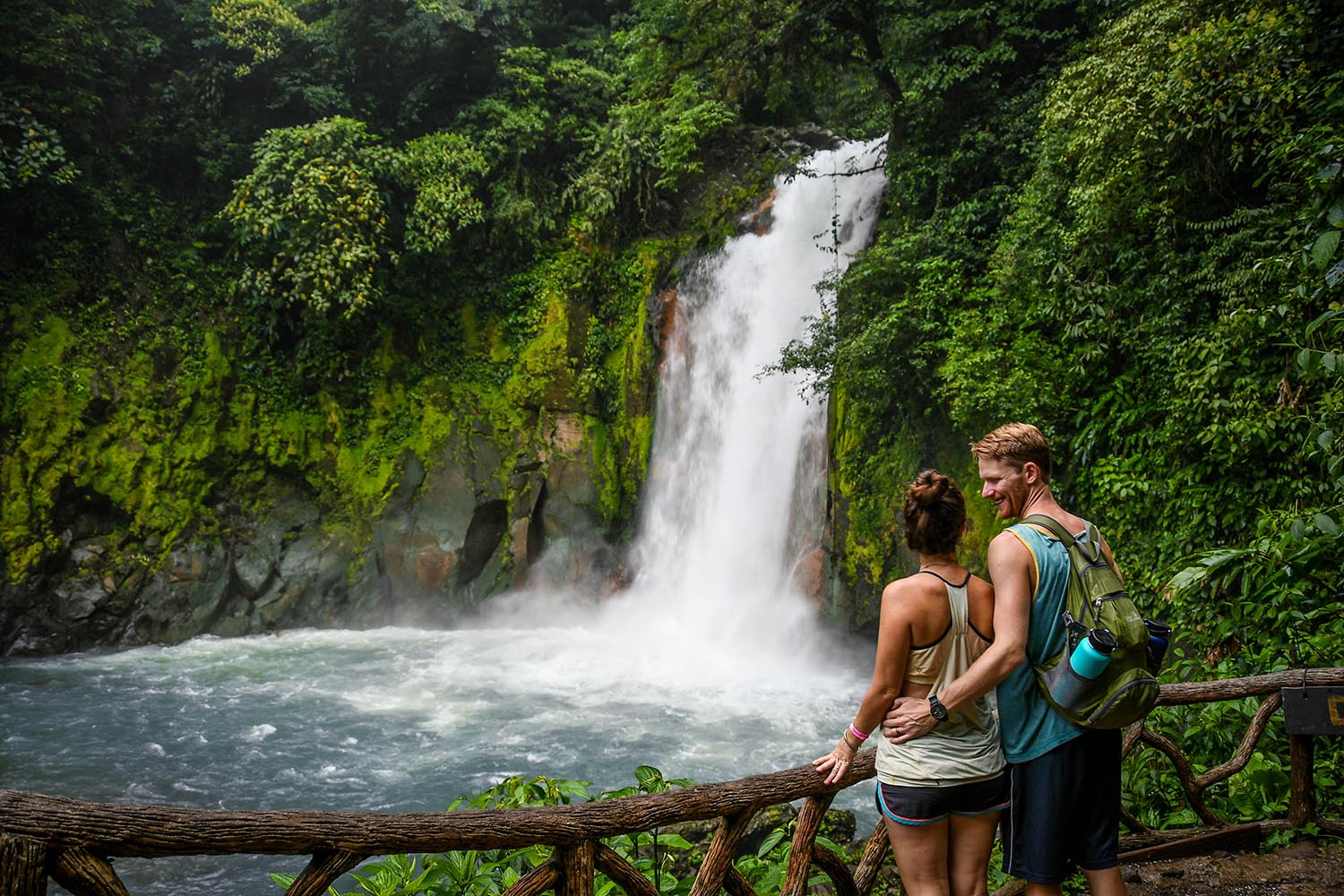 With lush jungles, adventure activities, surf and sun, Costa Rica is a perfect vacation spot for all types of travelers.
Whether you're backpacking through Central America or you're on a 2-week holiday with family, we've put together a list of the best things to do in Costa Rica that you won't want to miss.
Related: Read up on everything you need to know about planning your Costa Rica vacation.
From can't miss highlights to offbeat destinations to heart-pumping adventures, this list is a round up of the top things to do in Costa Rica for all types of travelers. Use this as a guide for planning your trip to the land of "pura vida".
1. Learn how to surf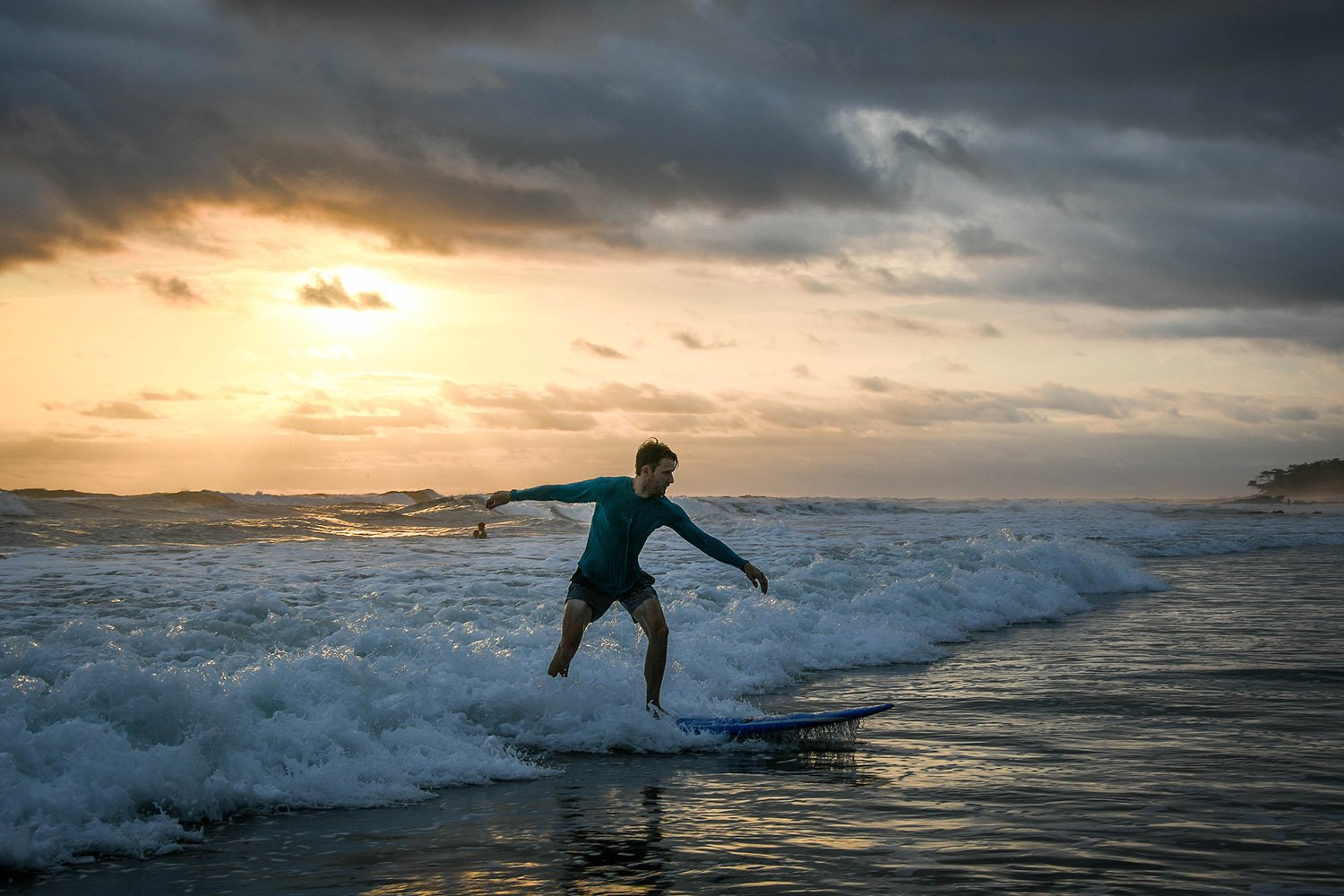 Costa Rica is world-renowned for its surf, and people flock here to rip the waves. But even if you're not experienced on a board, Costa Rica is a great place to learn how to surf (read about our surf lesson!).
While you can find great surf all along the country's west coast, we liked the vibe of Santa Teresa. Montezuma, Tamarindo and Dominical are also popular surf spots and each has their own unique draw.
If it's your first time surfing, we'd highly recommend taking a lesson, as you will learn how to stand up infinitely quicker than if you attempt on your own. Plus, it can be dangerous for an inexperienced person to face the waves.
Surf lessons are inexpensive and you can find anything from single lessons to weeklong surf camps.
Planning a Trip to Costa Rica? Find out the best time to visit Costa Rica based on regional weather patterns and your personal travel style.
2. Soak in natural Hot Springs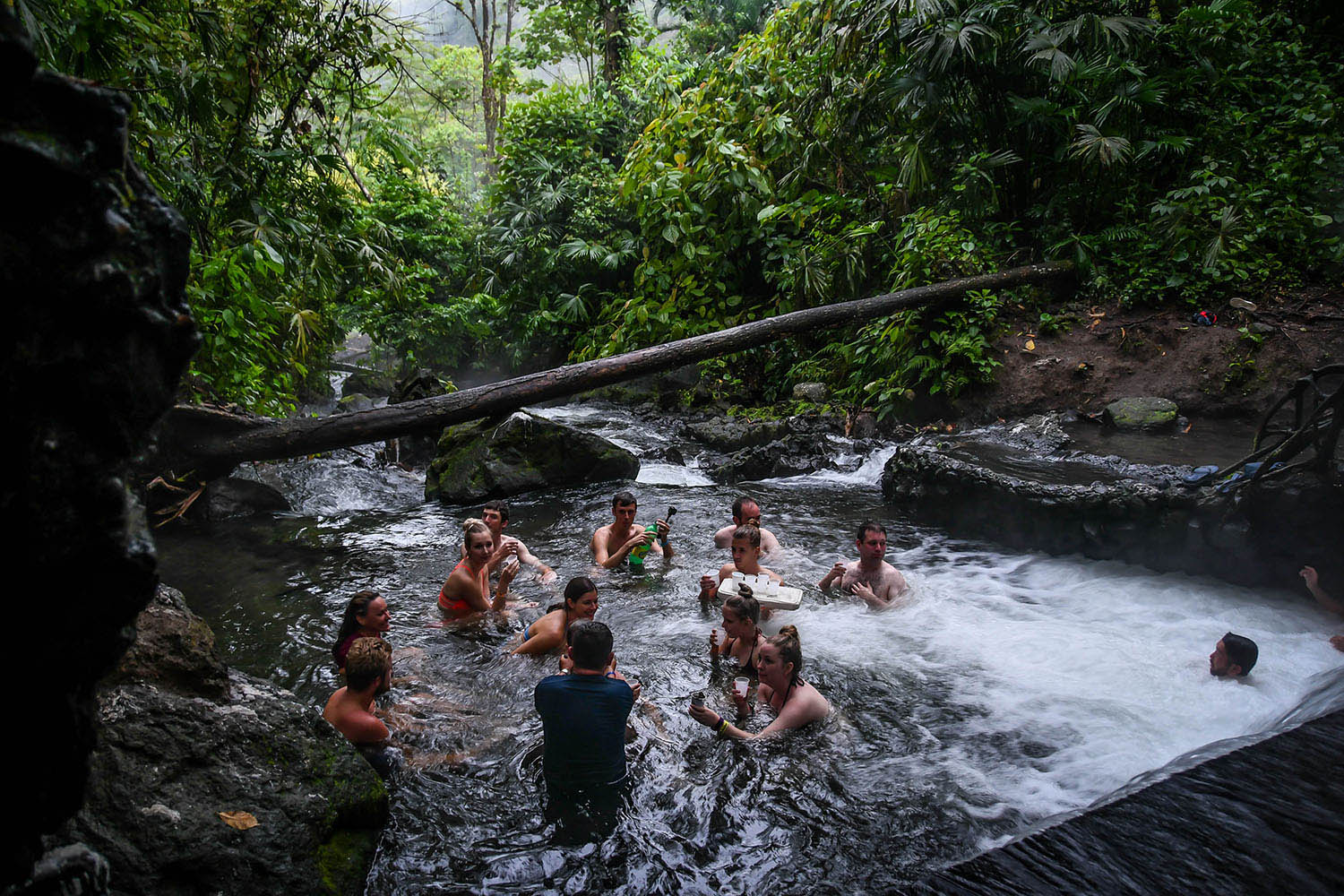 Near Arenal's active volcano, hot springs are in abundance. Soaking in a blissfully warm pool (or a few!) should be on your Costa Rica itinerary.
From luxuriously landscaped resorts with jaw-dropping hot pools (and a price tag to match!) to a naturally hot section in the nearby river that's totally free to enter, there is a hot spring for every type of travelers (and every budget).
Check out our descriptions of the best hot springs in Arenal.
3. Walk through the clouds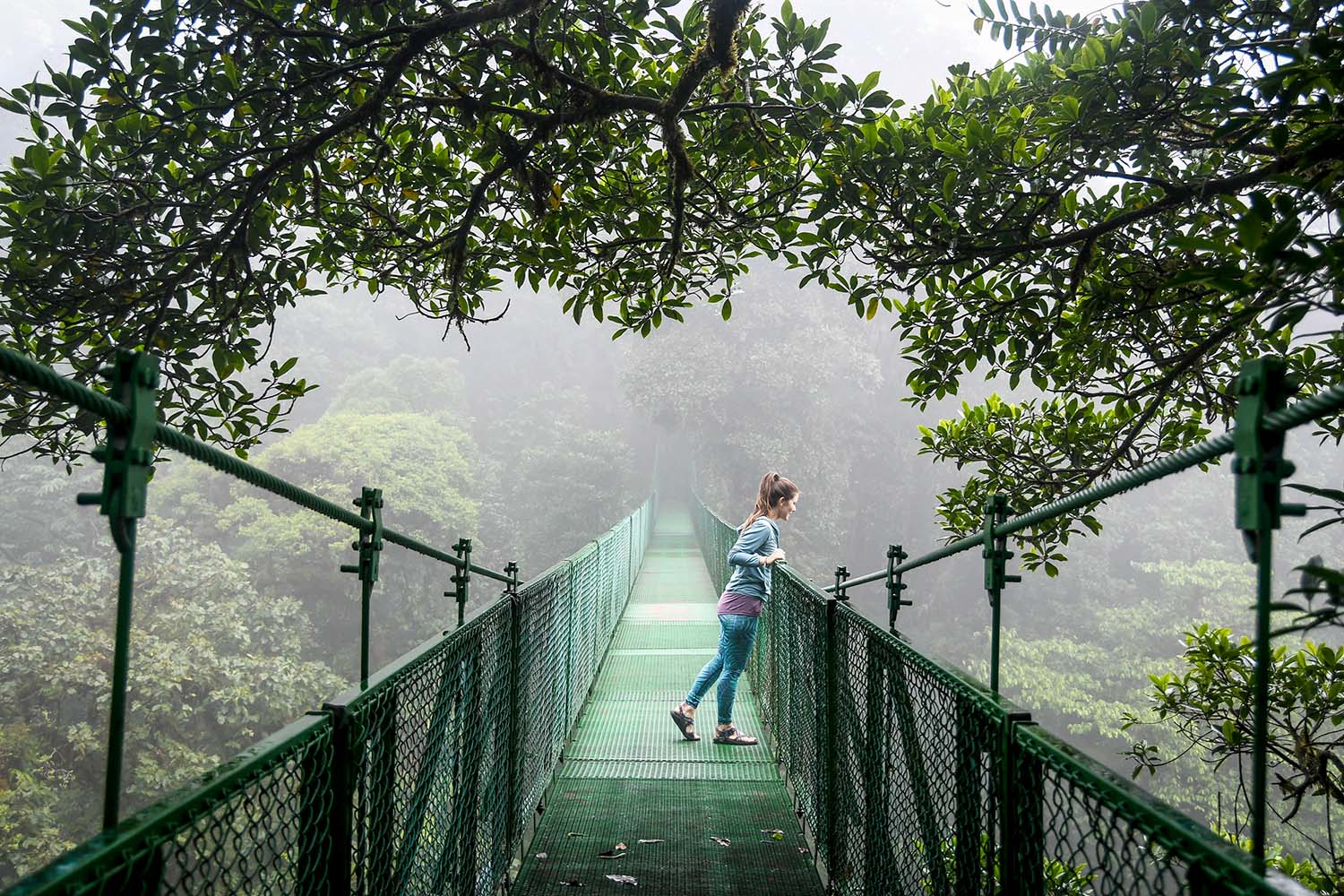 Monteverde's hanging bridges are something out of a dream. Located in the heart of a cloud forest, these suspension bridges weave their way through the vine-covered jungle.
Not be discouraged if it's raining; it does on most days! And the moisture in the air creates thick and low-hanging clouds that make the experience all that much more magical.
Insider Tip: Just be sure you're prepared with a proper rain jacket as well as a dry bag to keep your valuables safe.


4. Hangout with sloths and their babies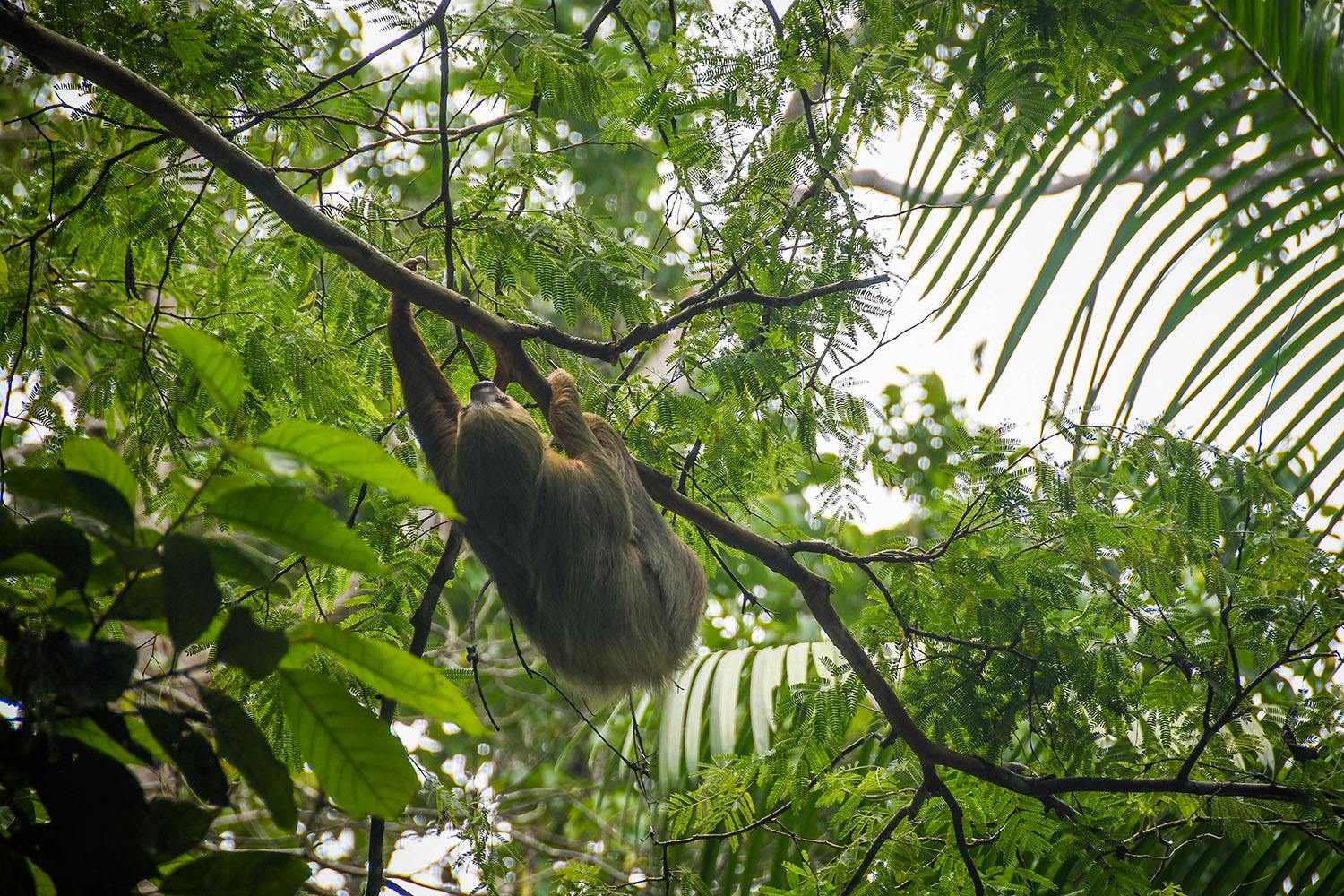 We didn't realize how much we love sloths until we got to Costa Rica. After seeing one too many posters featuring the adorable sleepy-eyed creatures, we made it a goal of ours to see at least one sloth.
Well, we ended up seeing a bunch! We were lucky to see a handful in the wild, but even if luck isn't on your side, you can be sure to see these cuties at the Jaguar Rescue Center.
Located in Puerto Viejo de Talamanca, this sanctuary and rescue center takes in all kinds of animals that have been abused by people or found injured in the wild. The goal of the center is to rehabilitate and release the animal when possible.
And because sloths are often injured while attempting to climb on telephone lines or hit by cars while crossing the road, there are several adults and babies in the rescue center.
Find out more details on visiting the Jaguar Rescue Center.
The best part is that your visit contributes to the work they are doing, so you can feel good about the rather step $20 entrance fee.
5. Learn about indigenous culture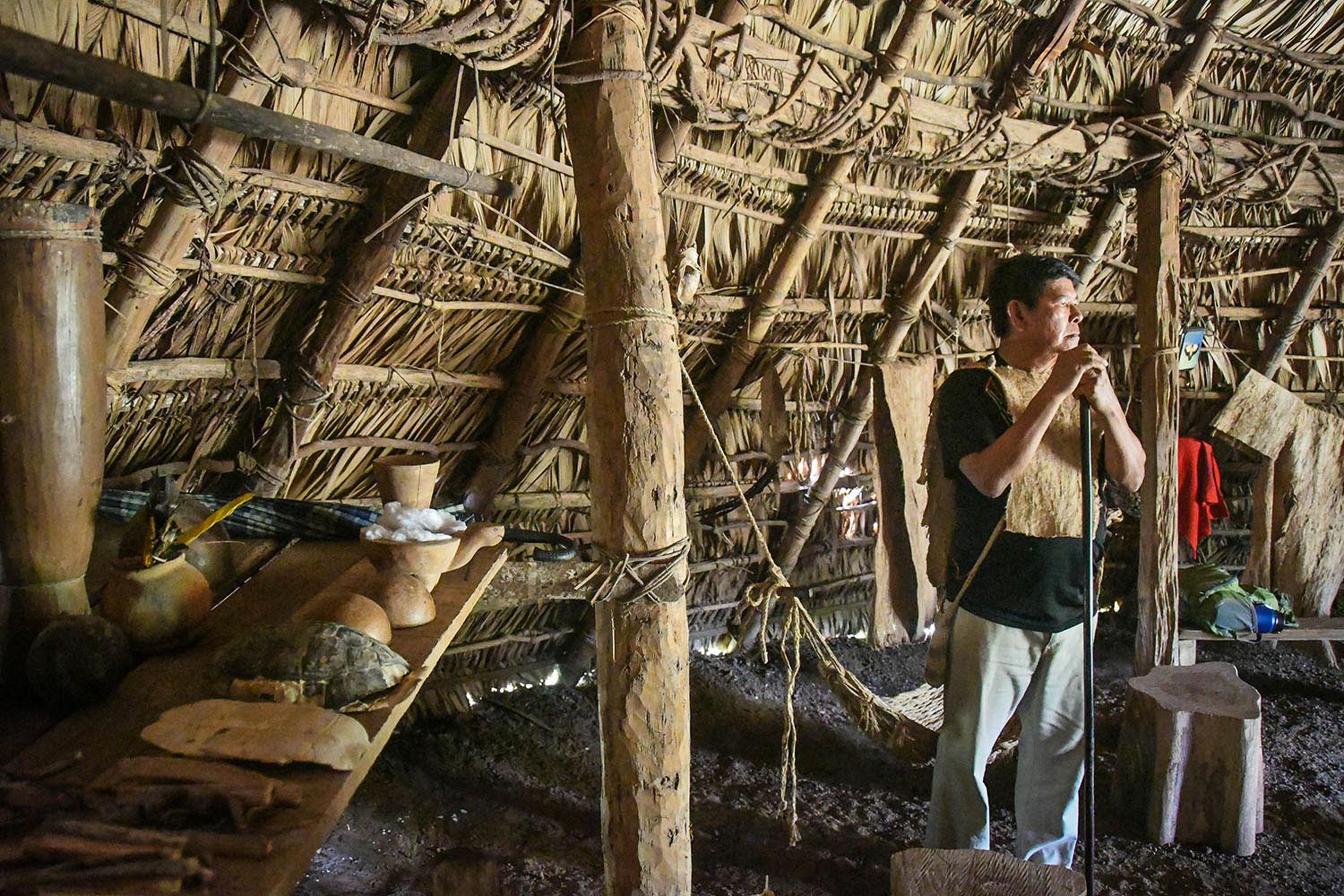 Learning about the culture of the country we are visiting is one of our favorite things to do on our travels.
At first glance, Costa Rica feels like some of its culture has been lost with the Westernization mass tourism has brought to this country. But with Bribri indigenous groups, there are opportunities to learn about the different peoples that make up this beautiful country.
One of the highlights of our trip to Costa Rica was learning about the culture of the Bribri, an indigenous group that is from the Caribbean Coast. We visited a traditional village, learned how they make chocolate and spoke with a shaman.
Do it yourself: If this sounds like something you want to do during your trip to Costa Rica, read up on our cultural experience.
6. Go whitewater rafting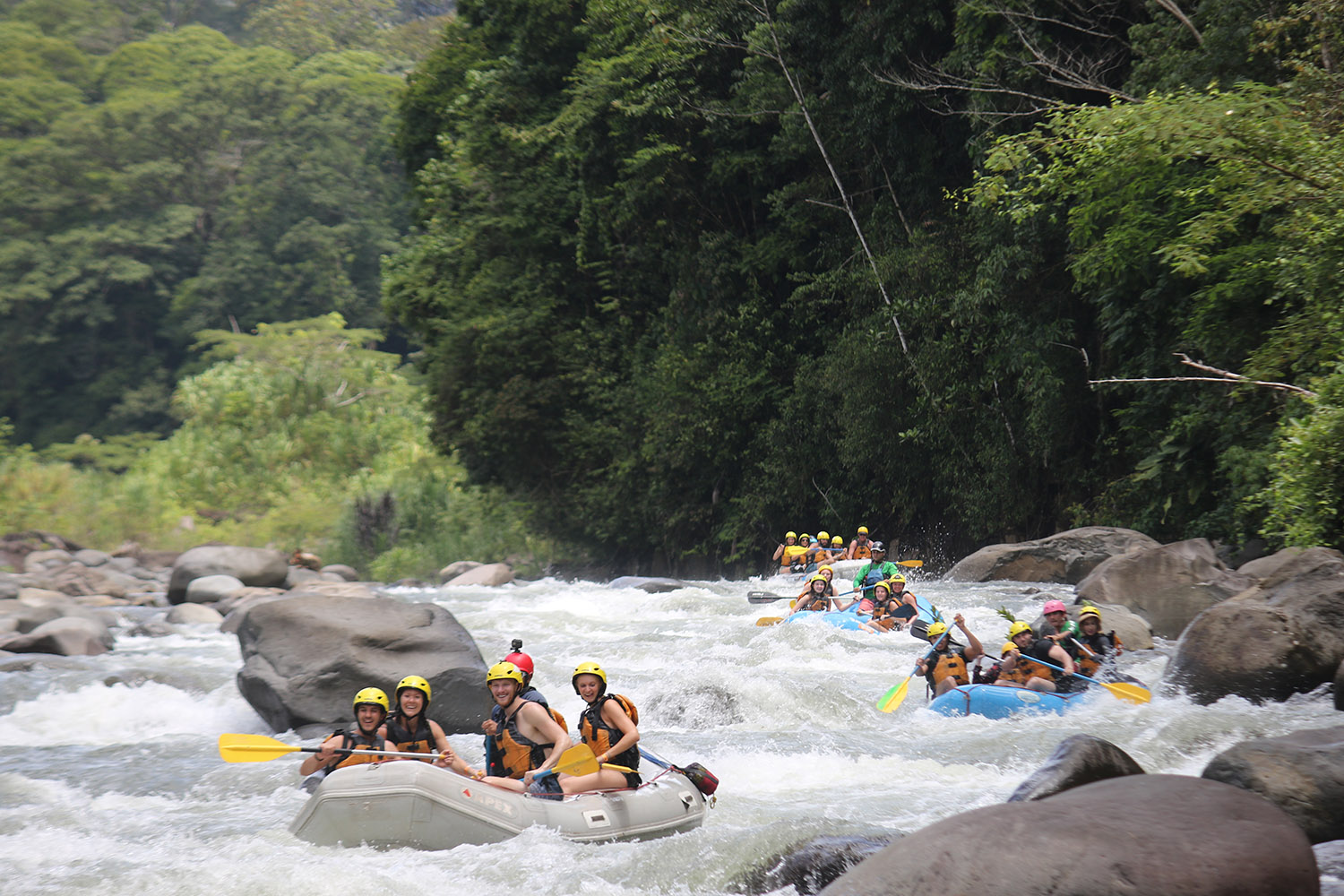 Whether you're an adrenaline junkie or just looking for a fun family activity, there are rapids for you. We've been whitewater rafting all over the world, and some of the best (and most accessible) rivers we've rafted on are in Costa Rica.
While you can do this activity all around the country, one of the most popular spots to go whitewater rafting is in Arenal.
And if you're really up for an adventure, consider rafting on the Pacuare River. It is a multi-day rafting trip from San Jose and would be an experience of a lifetime. Plus, it's a great method of transportation across the country!
7. Visit one of the country's best National Parks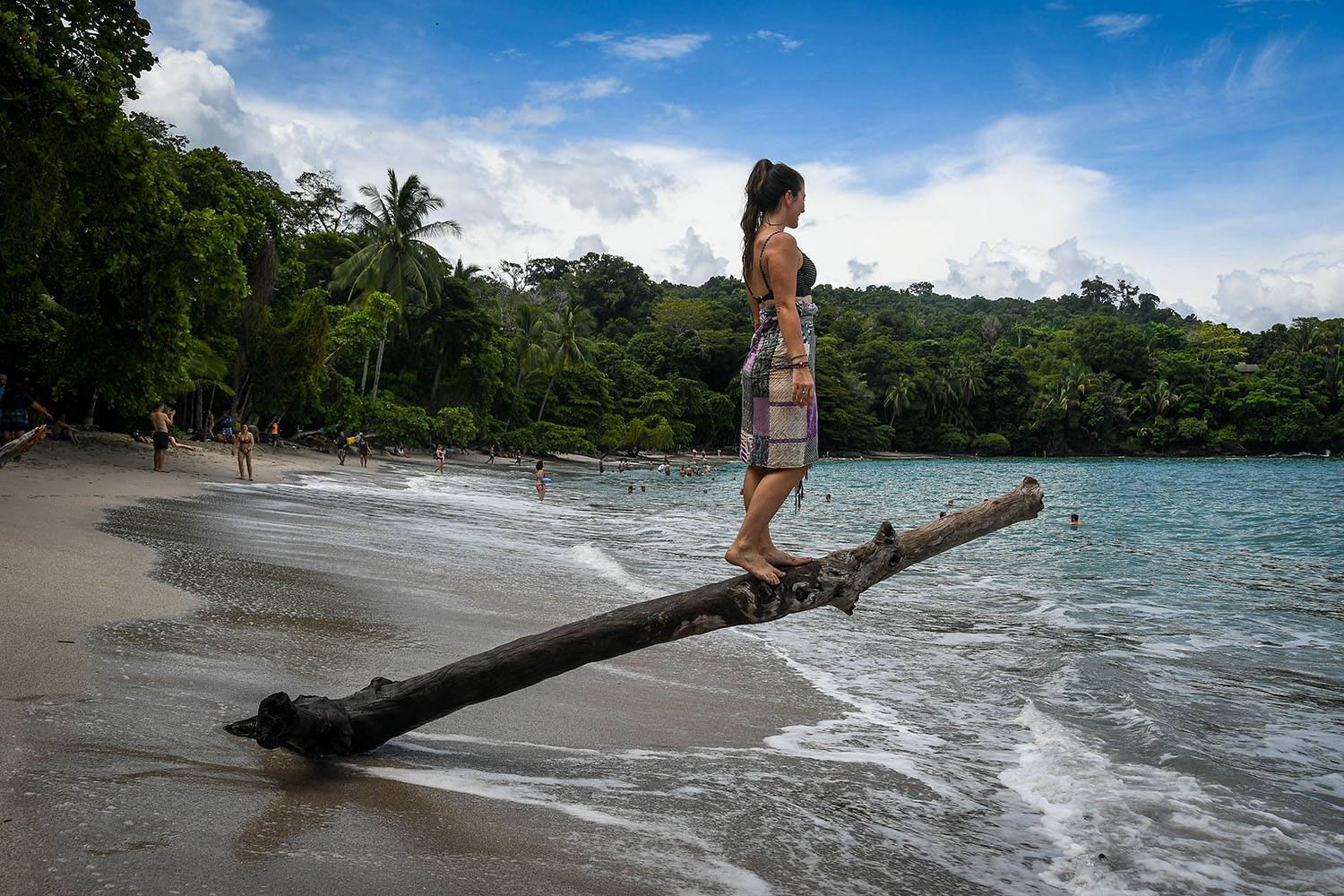 Costa Rica has no shortage of pristine wilderness. And during your trip, you'll want to be sure you make it to at least one national park.
Here are a few of the best: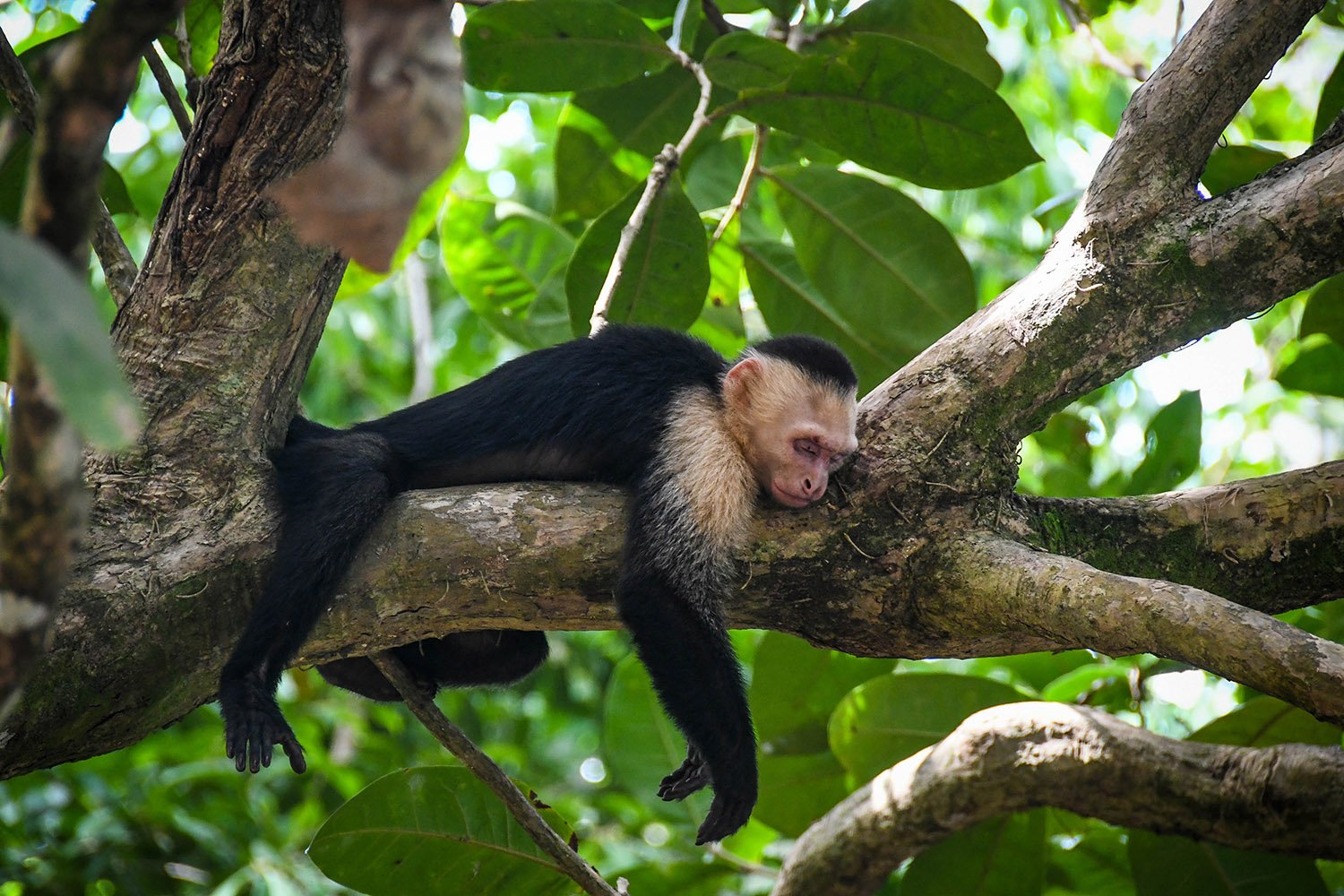 Manuel Antonio
This national park is the most popular for a good reason. There is a high concentration of wildlife, and with stunning beaches and jungle viewpoints, the park is big enough to escape the crowds if you plan your visit right. When you go, be sure to hike around the Punta Cathedral to get away from crowds and see stunning viewpoints.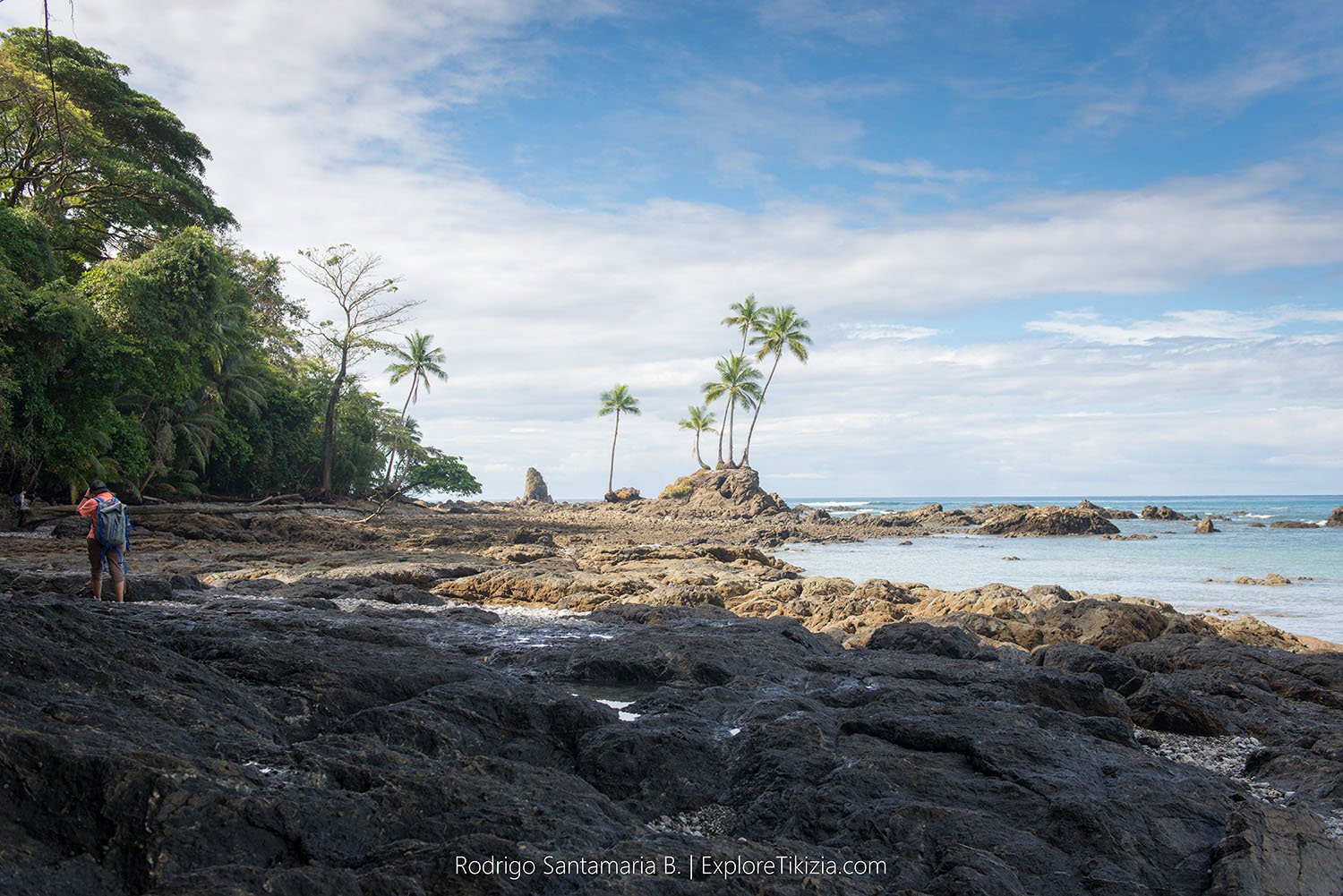 Corcovado
If you really want to get off the tourist path and experience the best nature Costa Rica has to offer, Corcovado National Park is your place. But beware, this remote park can be difficult to get to and visiting it is not cheap.
Tortuguero
This hard to get to national park in the northeast corner of Costa Rica is a rain forest plopped down on a sandbar. Tortuguero is home of some of the largest sea turtle nesting in the world. There are no roads in this national park; the only transportation is by boat. Highly recommended to travel here with a guide.
8. Push your limits on a Canyoning Tour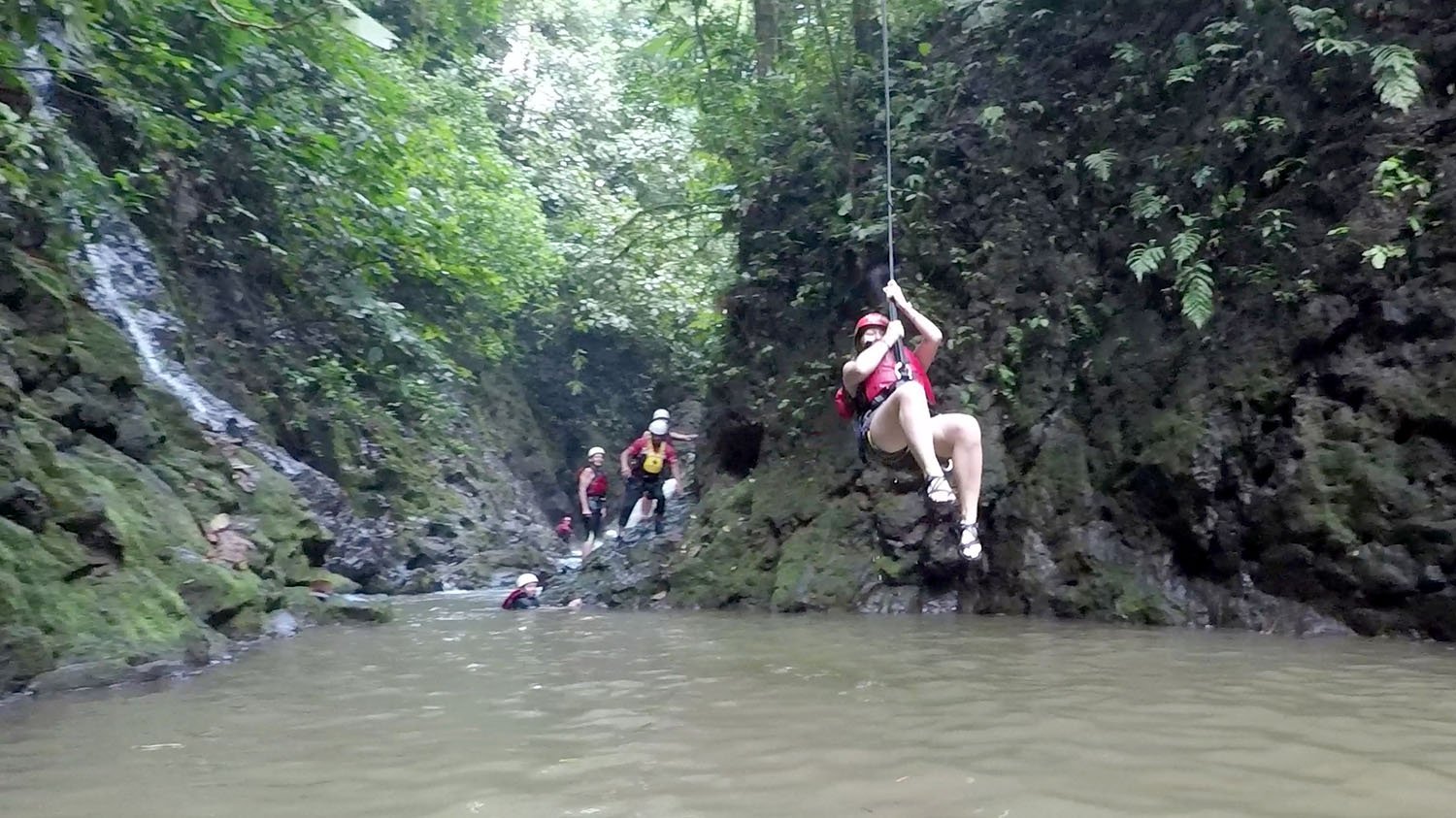 Calling all adventure-seekers! If you're after a heart-pumping experience, book a Gravity Falls trip with Desafio. Just do it. (And disregard the awkward picture of me on the Tarzan swing above!)
This tour brings you through a pristine river valley, that in itself is a sight to behold. And to get through the valley, you will rock climb, repel over waterfalls, scramble and cliff jump for the most epic adventure you can have in Arenal.
We've taken 2 trips with Desafio and can't recommend them any higher.
9. Zipline above the jungle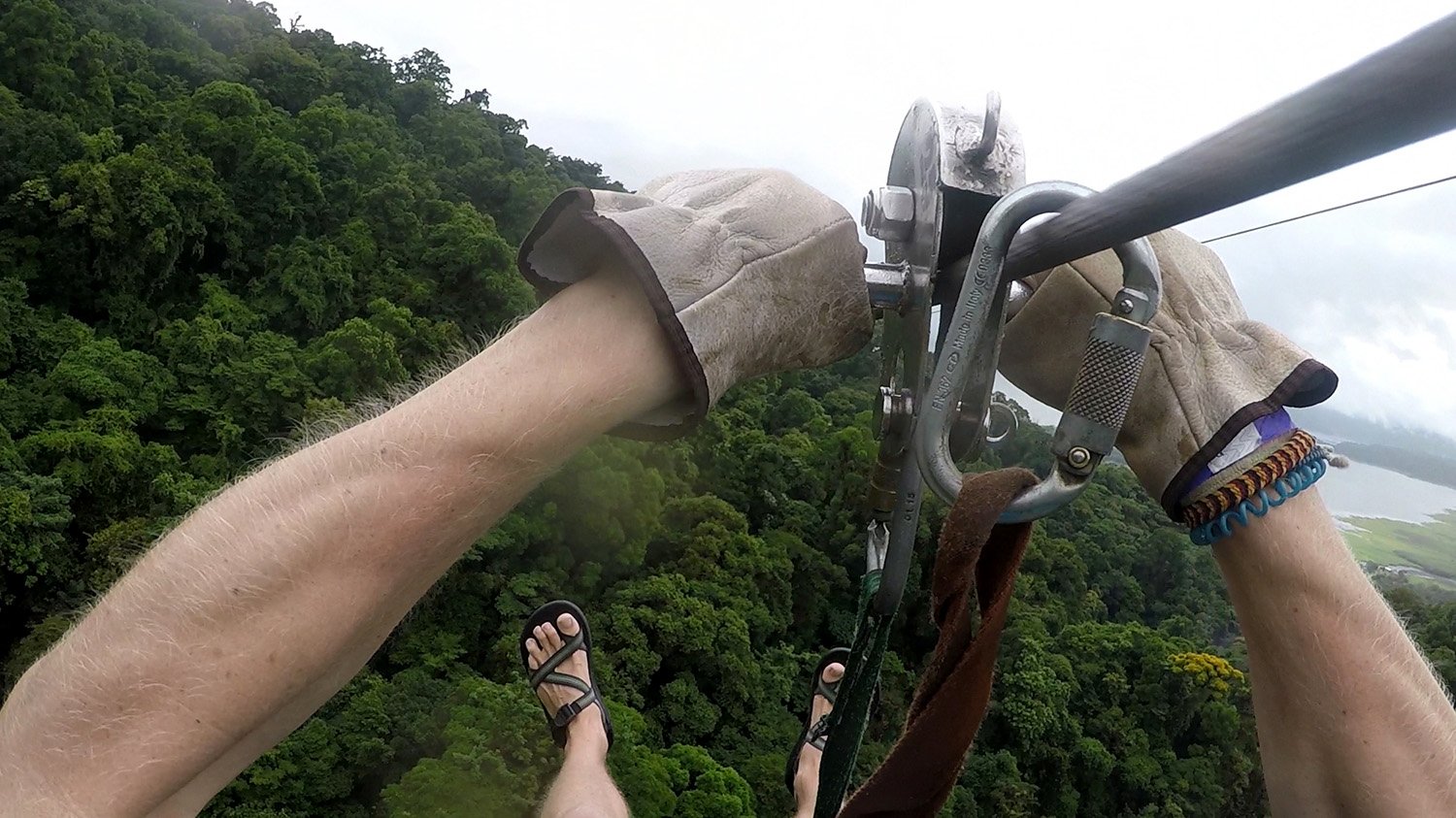 A popular activity for all ages, Costa Rica is one of the best places to go zip-lining in the world.
Truth time: We've been zip-lining a handful of times, and can hands down say Costa Rica has the best we've seen.
Soaring over low-hanging clouds and lush rainforests is exhilarating. Breathe in the crisp air and enjoy the birds eye view. Out of all the adventure activities in this list, we'd say zip-lining is the most tame. While the initial jump can be scary if you're afraid of heights, this activity is extremely safe and can be a good way to get over a fear.
You can find great zip-lining all over the country, but if you'd like a discount code for a company in Arenal and Monteverde, check out this article.
10. Eat a casado (or 20!)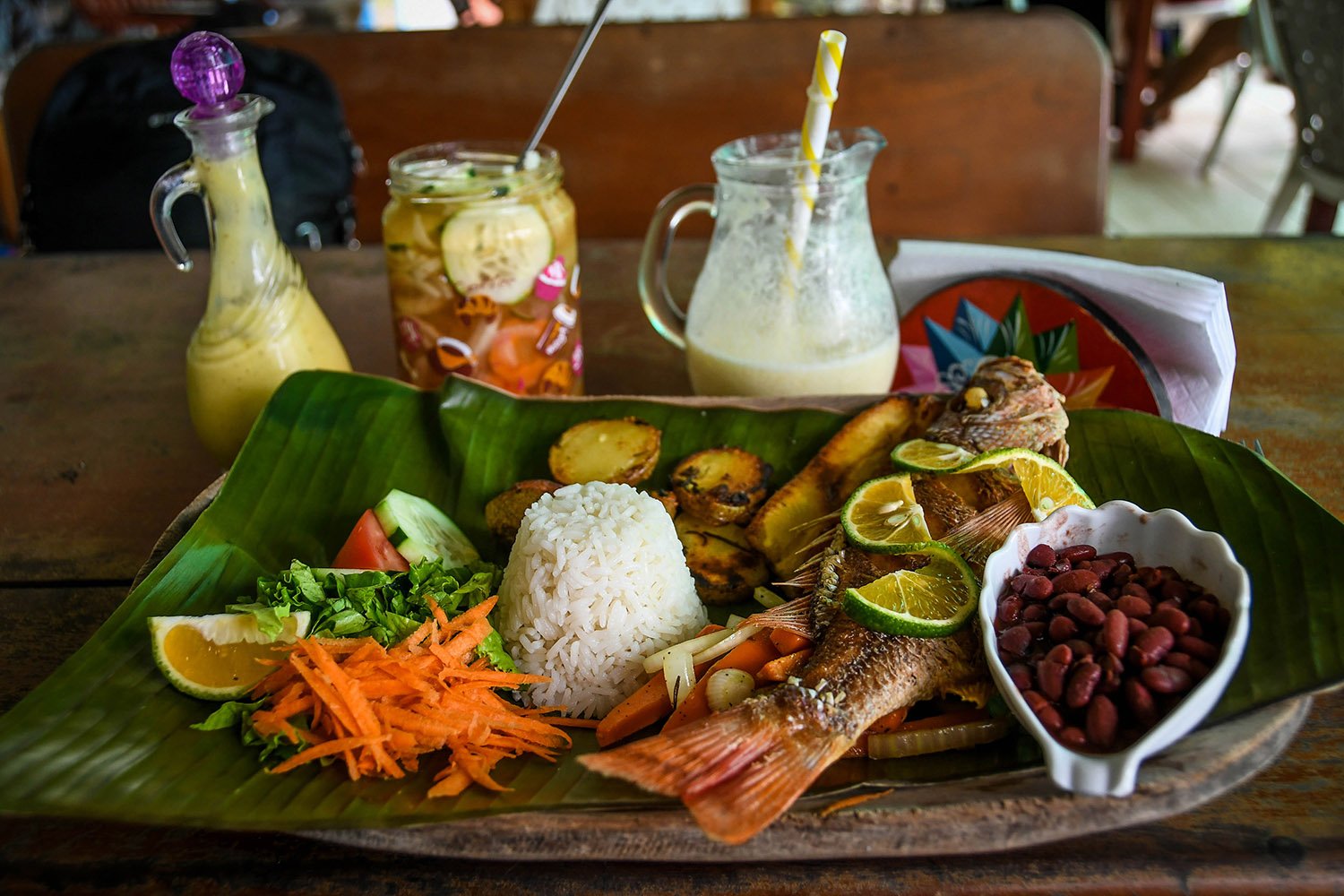 By the end of your time in Costa Rica, you will be sick of casados, there's no doubt about it. But even so, it is something you must try while you're in this country.
Casado basically just means a plate of food, and you can order it at any soda (or local restaurant). You can order a variety of different casados – chicken, beef, or our favorite, grilled fish. In some places you can find vegetarian options too.
It will come with a variety of sides, including rice and beans (for sure), salad, potatoes or other grilled vegetables, fried plantains, etc.
Often times this meal is big enough to split, and is usually the cheapest meal you'll find. So if you're on a budget, you'll likely be ordering these daily.
11. Swing jump at a swimming hole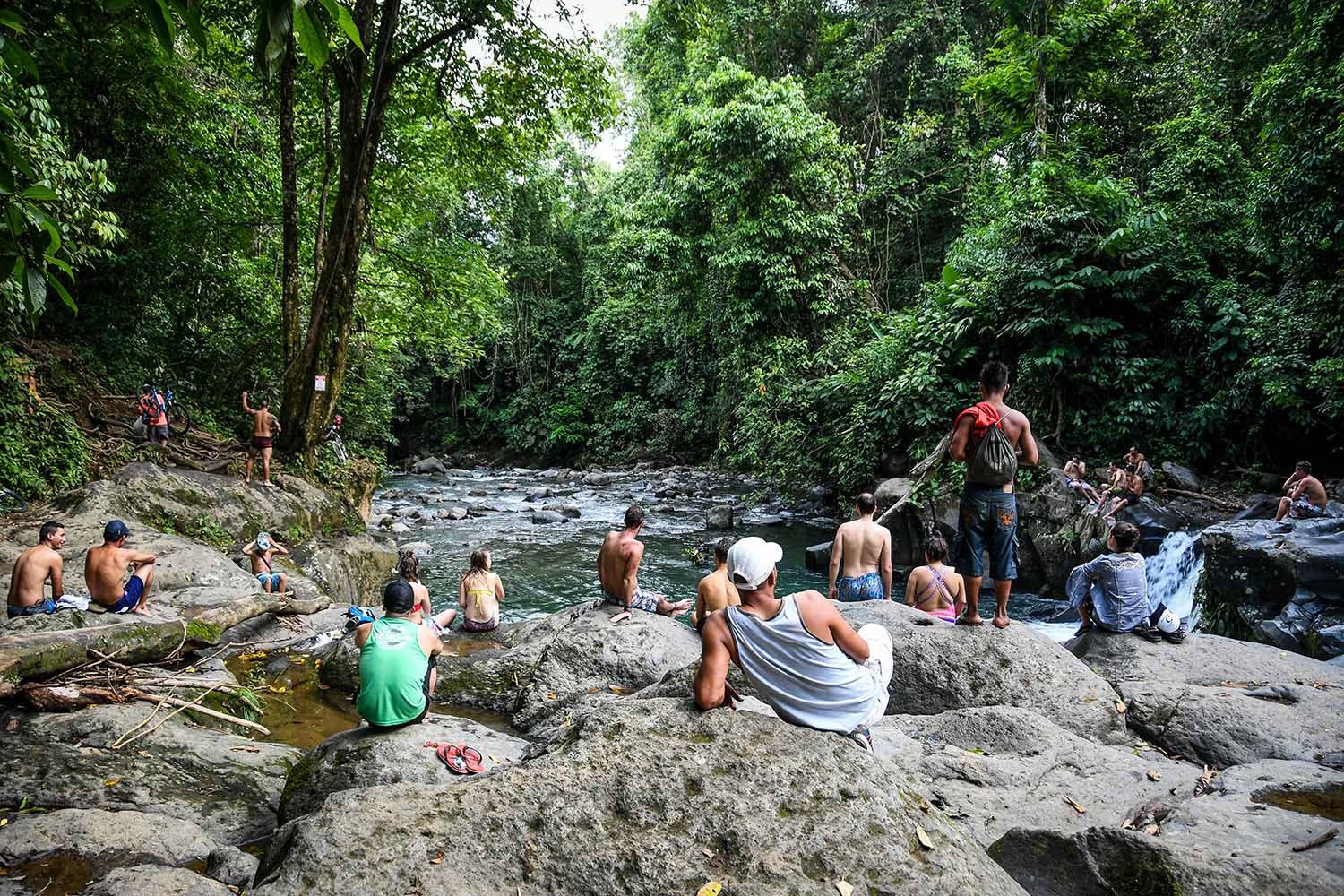 Channel your inner Tarzan (or Jane!) and grab on tight! Even if you don't do the swing jump, this swimming hole is a fun place to cool off on a hot day and watch the locals show off their tricks!
Find out how to get to this Tarzan jump in La Fortuna!
12. Learn about sustainable living off the grid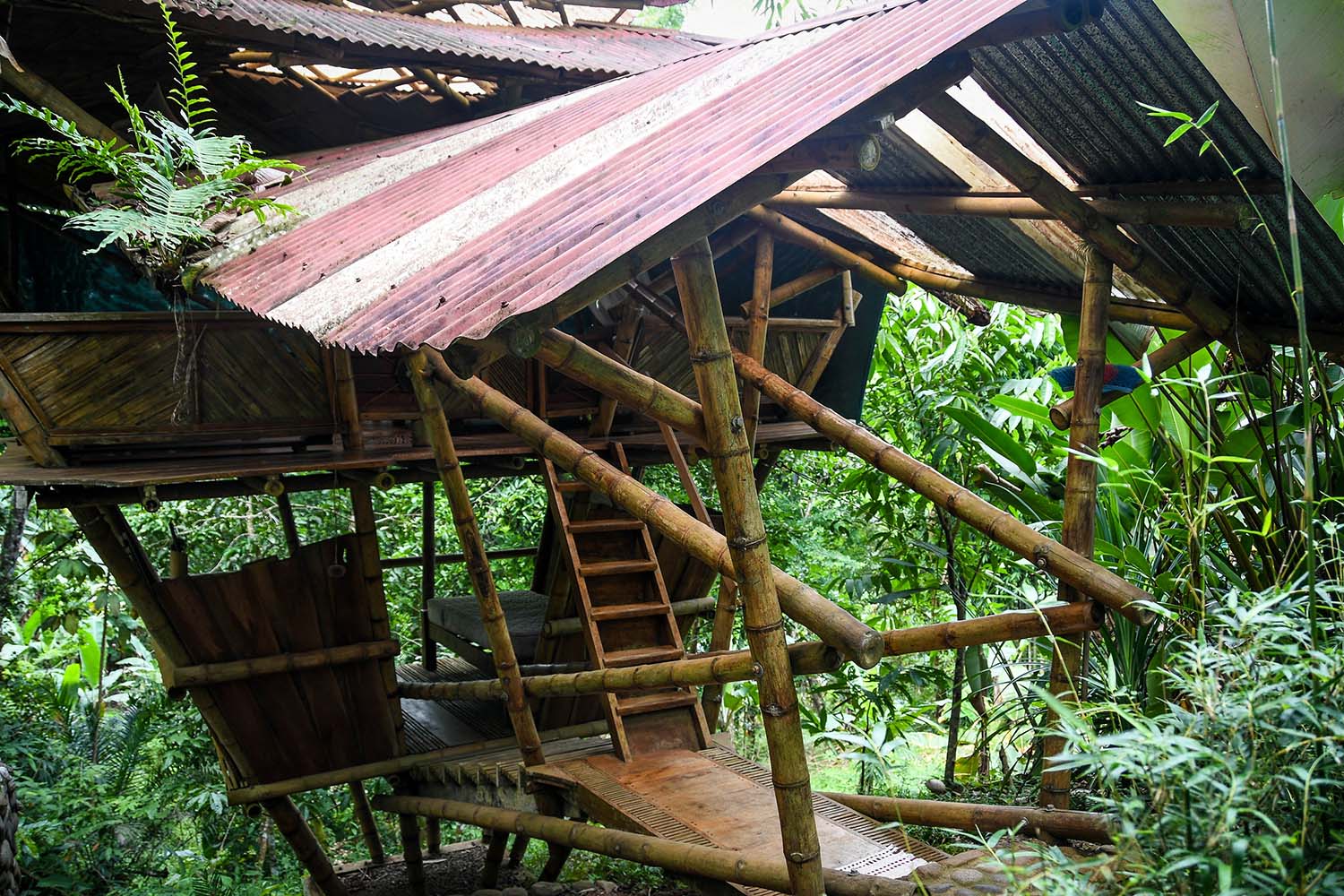 It can be hard to get away from the crowds while traveling in Costa Rica, but if off-the-grid solace is what you're after, we've got just the place for you!
Nestled in the little-traveled Mastatal Mountains not far from the Pacific Coast, Rancho Mastatal is an oasis that will make you feel a world away from the tourist path.
This sustainably-run eco lodge is one of the most interesting places we've ever stayed, and we can't recommend it highly enough. Be prepared to relax and learn and eat the most delicious food. Oh, and bring a bathing suit so you can play in the nearby waterfall.
And if you have the time, consider joining one of their courses on natural building, fermentation or wilderness first aid (to name a few options).
If this sounds like something you'd be interested in, be sure to read all about our stay at Rancho Mastatal so you are prepared and know what to expect.
13. Get lost on an epic road trip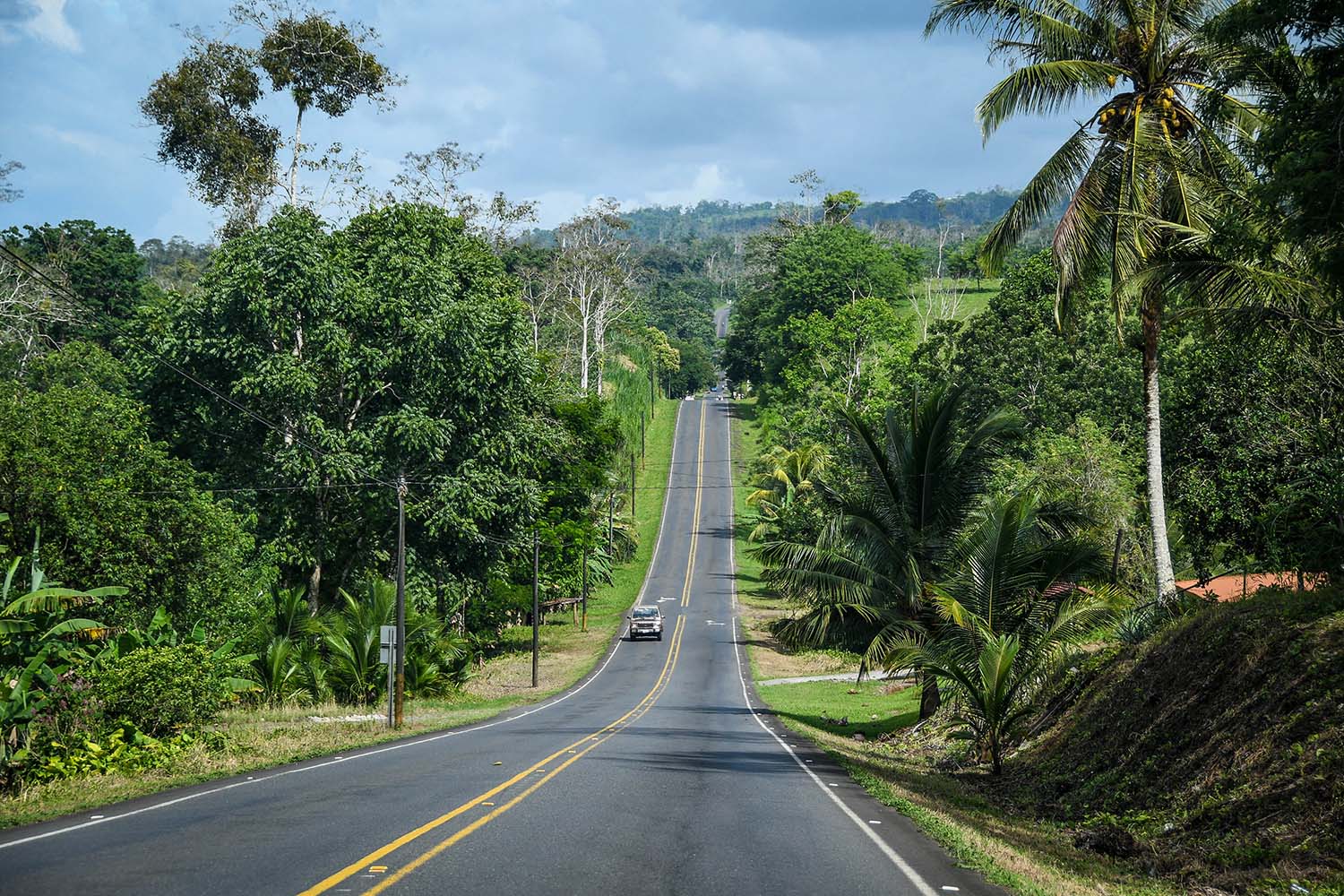 Driving in Costa Rica is an adventure in itself. Not only is it one of the most economical (and convenient!) ways to travel around the country, but it allows you to go at your own pace.
Stop at epic viewpoints to take pictures. Grab a bite to eat at a hole-in-the-wall soda. And come prepared with a road trip playlist that makes you wanna roll the windows down and sing out loud!
But before you head out on the road, check out our ultimate guide to renting a car in Costa Rica. You'll find info on how to score the best deals as well as some tips you definitely want to know before getting behind the wheel.
14. Go chasing waterfalls
It seems like there is a waterfall around every turn in Costa Rica. Big, small, secret, well-known – you really have your pick when it comes to these beauties.
We're sharing two of our favorite waterfalls that you should add to your Costa Rica itinerary if time allows. Both are well worth the effort to get there.
Rio Celeste Waterfall
The Rio Celeste waterfall is not far from the town of La Fortuna, but because there is no consistent public transportation that goes here, visitors have to find their own transportation.
Renting a car in Costa Rica is really affordable and the driving is relatively easy. Actually, it was because we wanted to get to Rio Celeste that we initially rented a car. When we found out how convenient (and cheap!) it was, we turned our 1-day rental into 2 weeks!
Rio Celeste is a waterfall located shortly after 2 rivers converge. Each river has a different mineral makeup, and the mixture of the two creates a brilliant, milky blue that's almost hard to believe is real.
Note that the water is less brightly colored after a heavy rain, where the river bottom is stirred up. While we and we visited after a rainstorm and it wasn't as brilliant blue as we were expecting, it was still a fantastic (and not crowded!) daytrip from La Fortuna.
Do it yourself: Get all the information about how to get to Rio Celeste Waterfall on your own!
Nauyaca Waterfall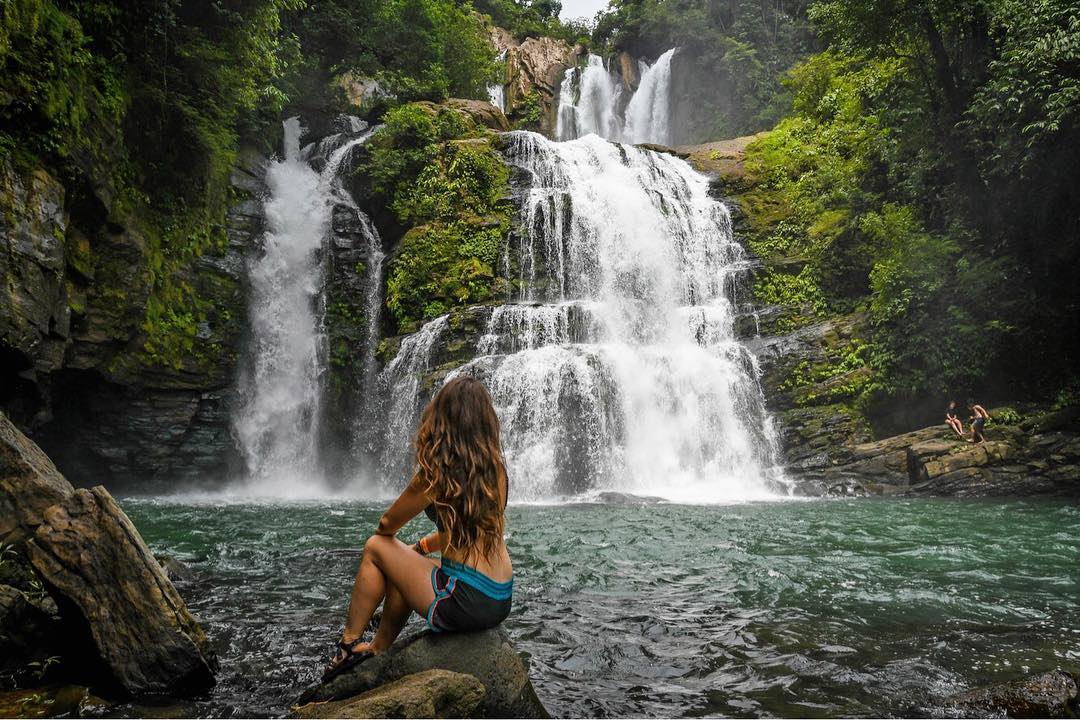 Located not far from the surf town of Dominical, Nauyaca Waterfalls are a sight to behold. The "hike" to get there takes around 45 minutes and is on a dirt road. You can pay for a shuttle or a horse riding tour, but at $28 and $70 per person respectively, we'd recommend just walking if you're up for it.
The falls themselves are pretty magnificent, and has two viewpoints. You can swim in the water below the falls, which is refreshing on a hot and humid day.
15. Get pampered in luxurious jungle villas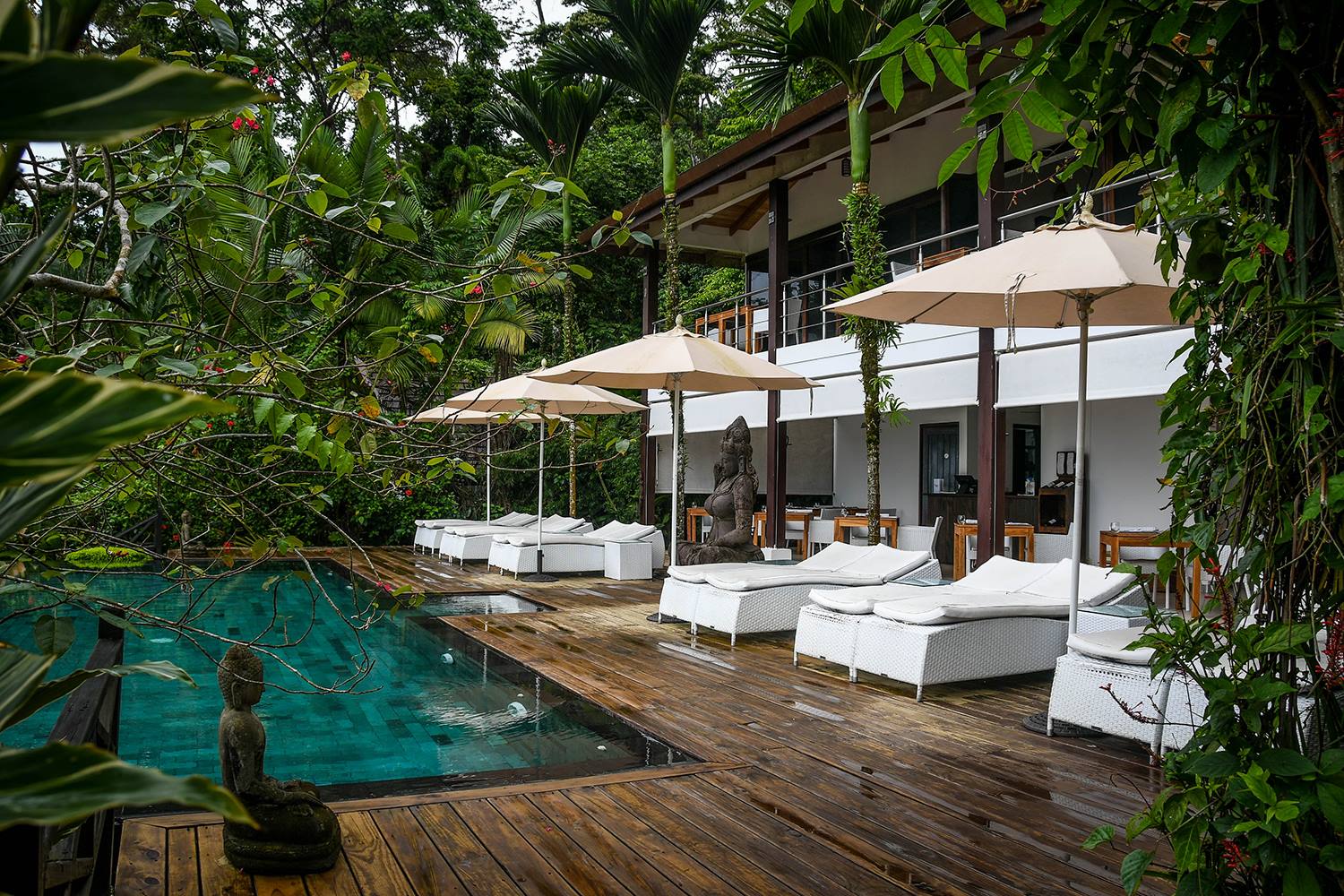 If you and your hunny want a little R&R on your Costa Rica vacation, book a few nights at Oxygen Jungle Villas. This stunning property overlooks the ocean, and has a dreamy infinity pool to relax in. Umm, is this heaven?
Each glass villa is surrounded by jungle, so you'll feel like it's only you and your beau. Oh, and did we mention that this place has a private waterfall on the property?!
Read up on our stay at Oxygen (complete with a video!), or peruse our list of romantic destinations all around the world.
16. See volcanoes up close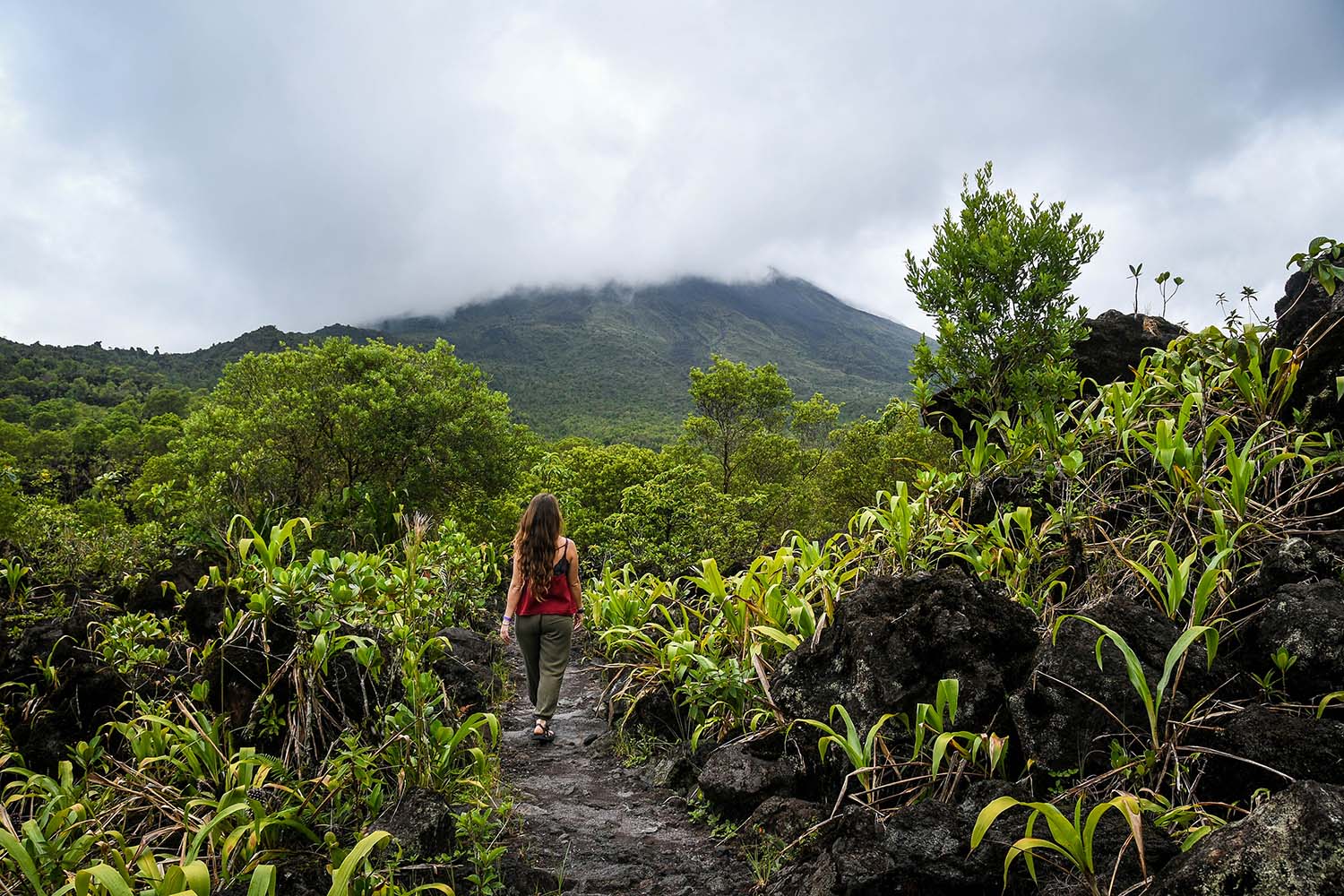 With over 60 volcanoes sprinkled across Costa Rica, it would hard not to see one. There are many even just outside the capital city of San Jose.
If you want to be a bit more adventurous, head up to La Fortuna and go hiking on the Arenal Volcano. From the entrance of Arenal 1968 Volcano View and Lava Trails, you can walk on old lava flows and get great views of the volcano (if it's not too cloudy).
If you want to stick around San Jose area, you might want to check out Volcano Irazu. Only an hour and half drive out of town, you can drive nearly all the way to the top, but that's probably why it gets so crowed. Our friend, Michelle, does a great job describing her time visiting Volcano Irazu.
17. Go scuba diving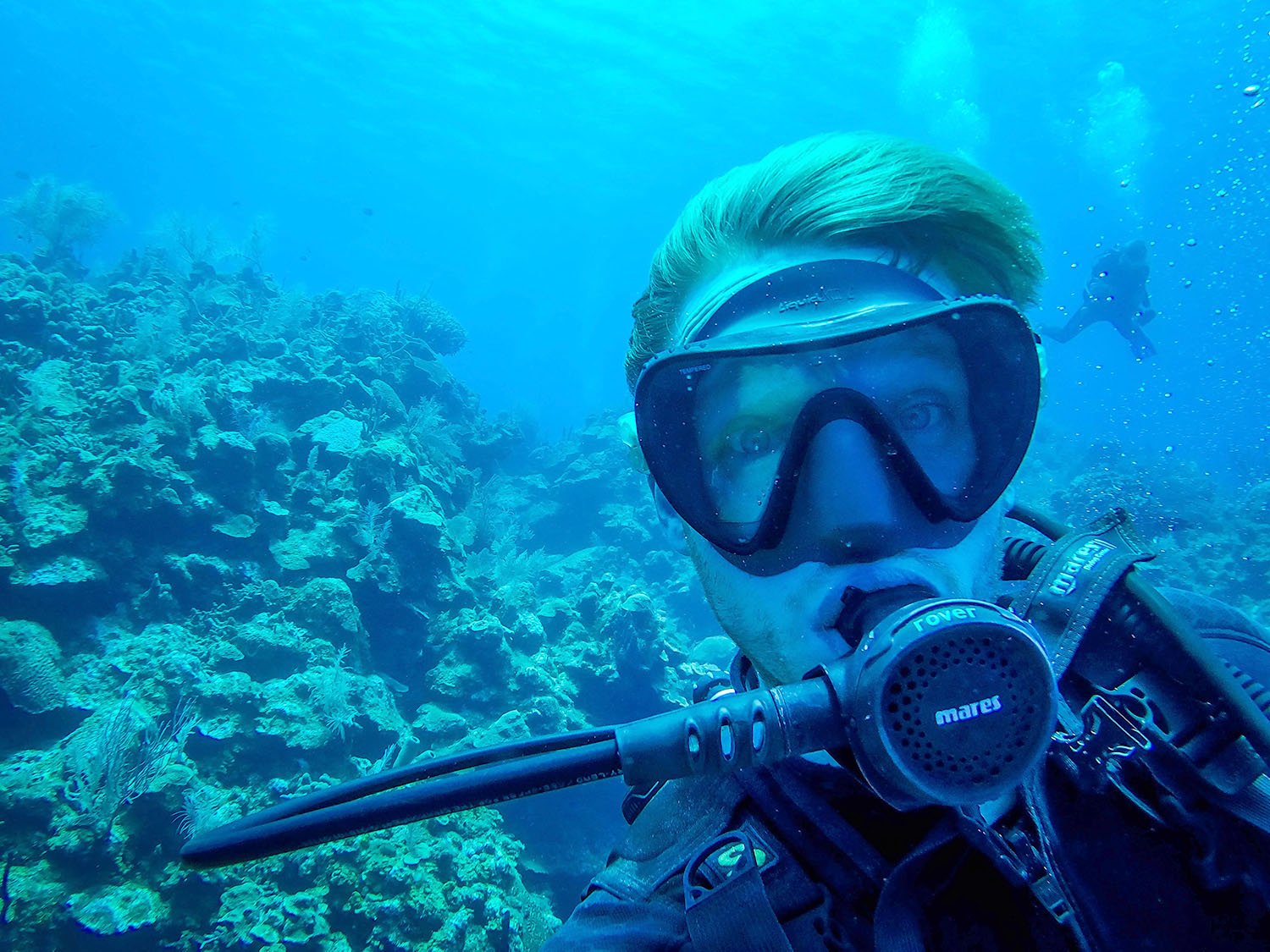 Whether you're a scuba newbie or an advanced diver, there are sites located on each of Costa Rica's coasts that will be suitable for your level.
While it's not nearly as cheap to dive in Costa Rica as it is in other parts of Central America, like Honduras's Bay Islands, there is a beautiful underwater world to explore if you have the budget and the time.
Here are some of the top spots to go diving in the country:
Cocos Island: Super remote and known for hammerhead sharks

Tortuga Islands: explore shipwrecks

Catalina islands: find interesting cave diving

Caño island: known for its excellent visibility and variety of marine life, including manta rays, dolphins, and a variety of whales

Bat islands: known for an abundance of bull sharks

Manuel Antonio: a popular place for divers of all levels to explore the underwater world
Insider Tip: You'll typically experience the best visibility between the months of June and September.
Want more dives? If you can't imagine traveling to Costa Rica and only diving once or twice, then you might want to look into a liveaboard diving trip. You'll get to dive 3 to 4 times a day and spend anywhere from 3 to 10 days on the boat! All your meals are catered for you and when you're not diving you can relax on the top deck and sun bathe. Sound pretty great right? Check out the best deals on LiveAboard.com.
18. Soak up Caribbean vibes in Puerto Viejo de Talamanca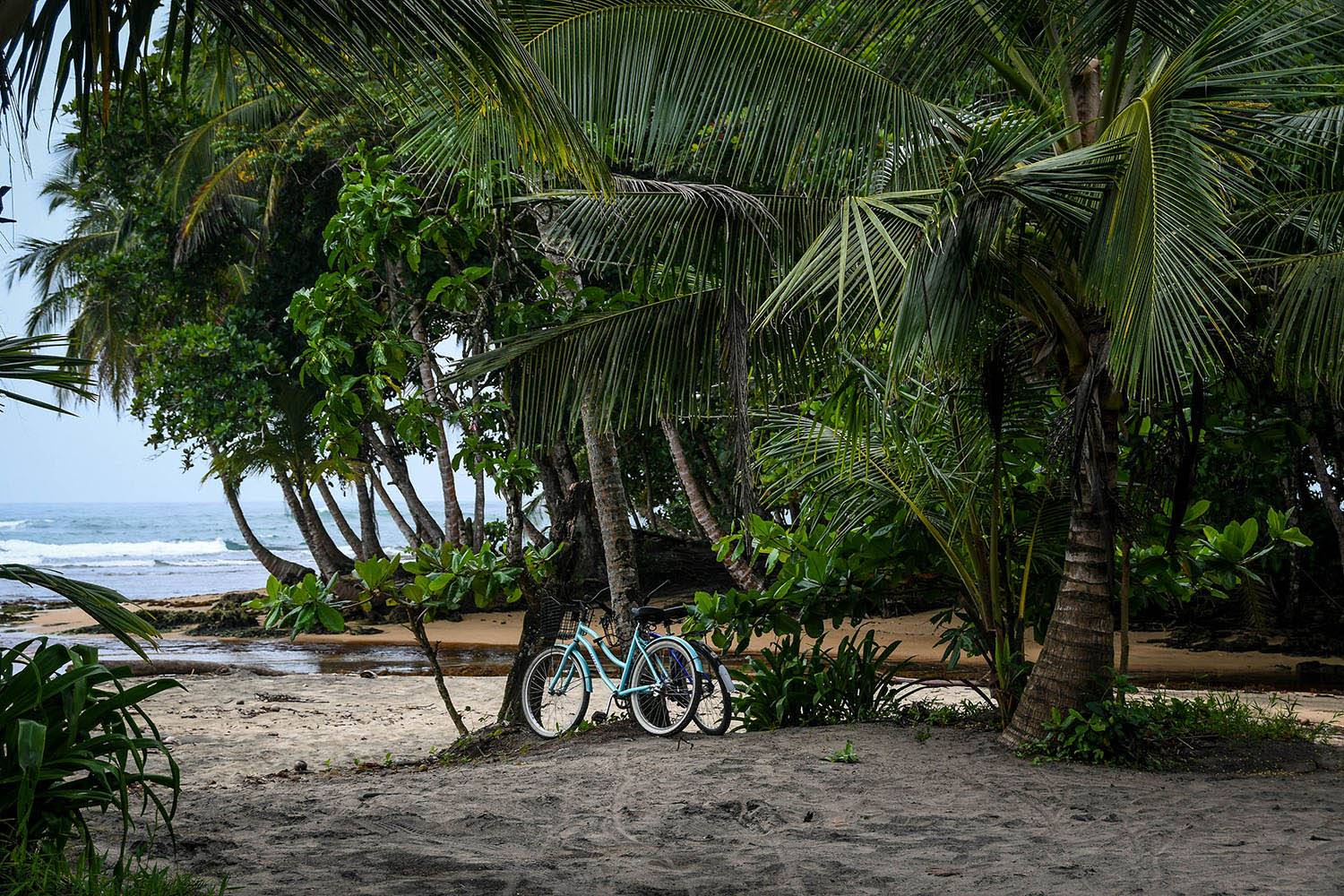 You'll feel like you've left Costa Rica altogether once you get a taste of the Caribbean flavor in this town. Puerto Viejo is like what the Corn Islands are to Nicaragua or Providencia is to Colombia. It has a personality entirely its own, and is a great place to add to your Costa Rica itinerary.
And the beaches… OMG! Head down to Manzanillo follow the trails along the coast for some pretty epic secluded beaches.
Read up on the top things to do in Puerto Viejo de Talamanca.
19. Walk on Whale Tail beach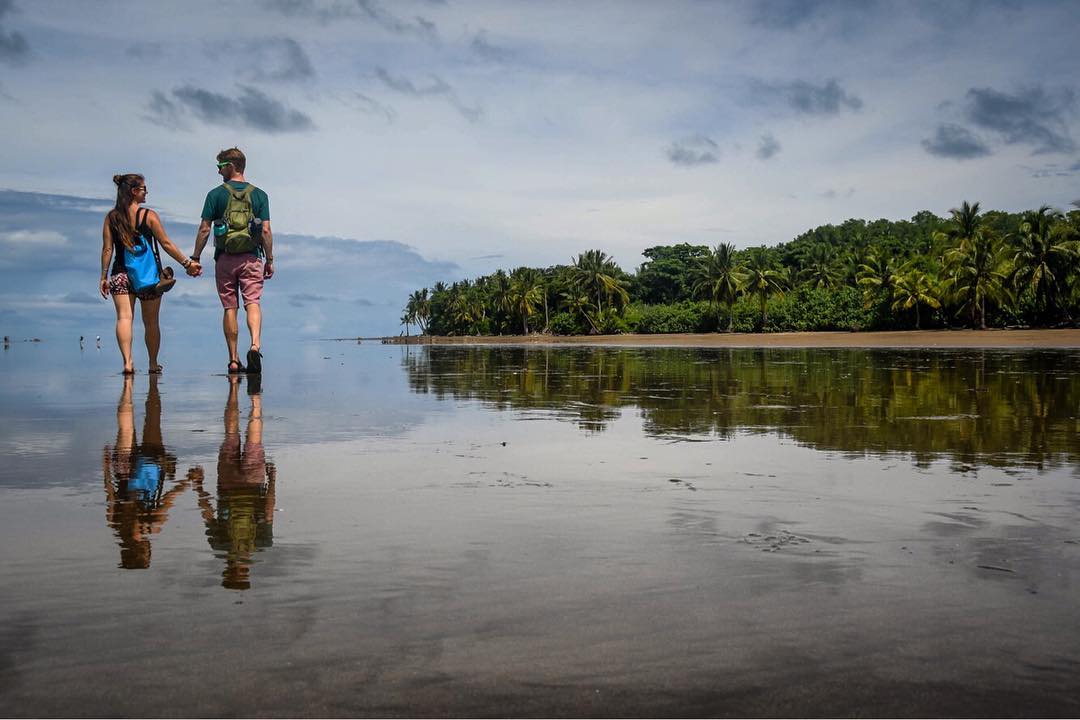 You've never seen a beach like this one! From above it looks unmistakably like a whale's tail (don't believe me, Google it!). And at low tide, you can walk along a sandy stretch to a removed island off shore.
Be sure to plan your visit at the correct time, because when high tide comes, the sandy path disappears! Use Magic Seaweed to determine the tides. And it's a hot 2km walk to the tip of the tail so be sure to wear your reef-safe sunscreen.
Foreigner Entrance Fee to Park: 3000 colones ($6 USD)
20. Explore a mysterious cemetery island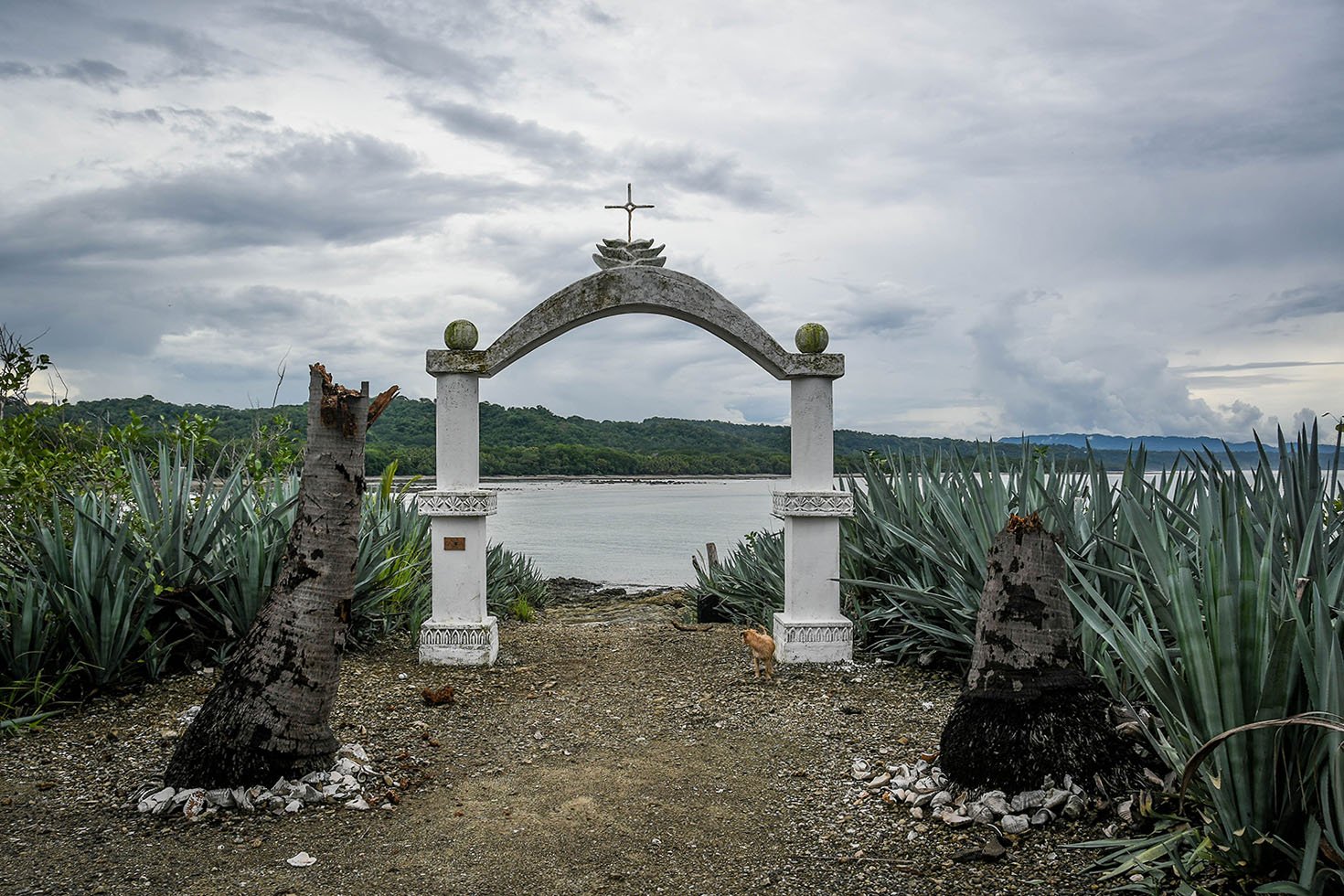 If you like quirky experiences, you'll want to add this one to your list!
Located just off the shores of a small town not far from Santa Teresa lies an island unlike any you've seen. The only thing on this uninhabited island is a cemetery. And the interesting thing is during low tide, a sandy strip appears and you can walk out to the island.
But be sure to look at the tide times before you leave because it isn't a place you'd want to be stranded.
Read more about how to get to this cemetery island.
21. Spend the night in a tree house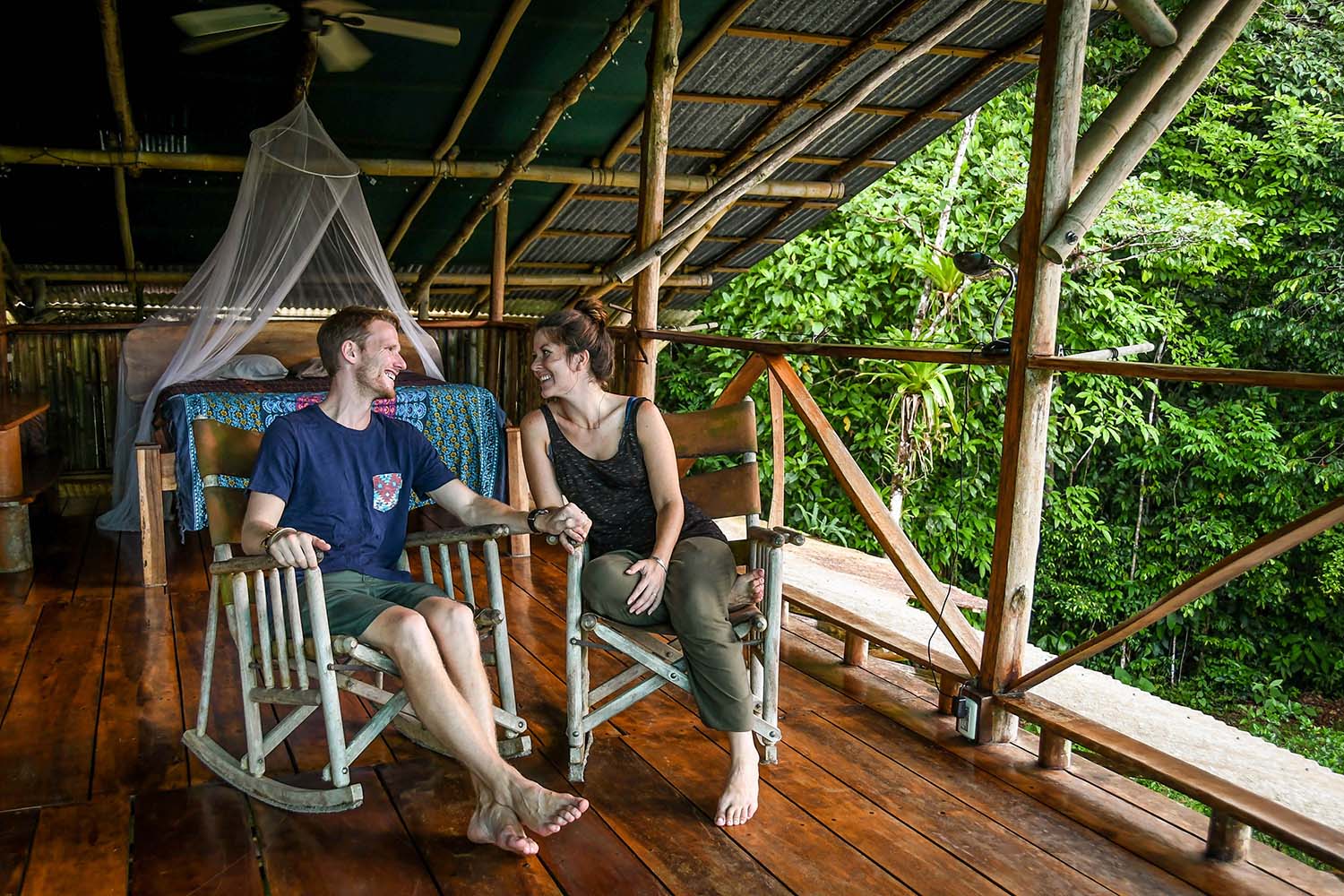 If you had childhood dreams of living in a tree house (anyone else a Swiss Family Robinson fan?!), you can make them come true in Costa Rica.
You can find tree houses all around the country at different budgets and at varying levels of off-the-grid-ness, but here are a few of our favorites:
22. Take a Hike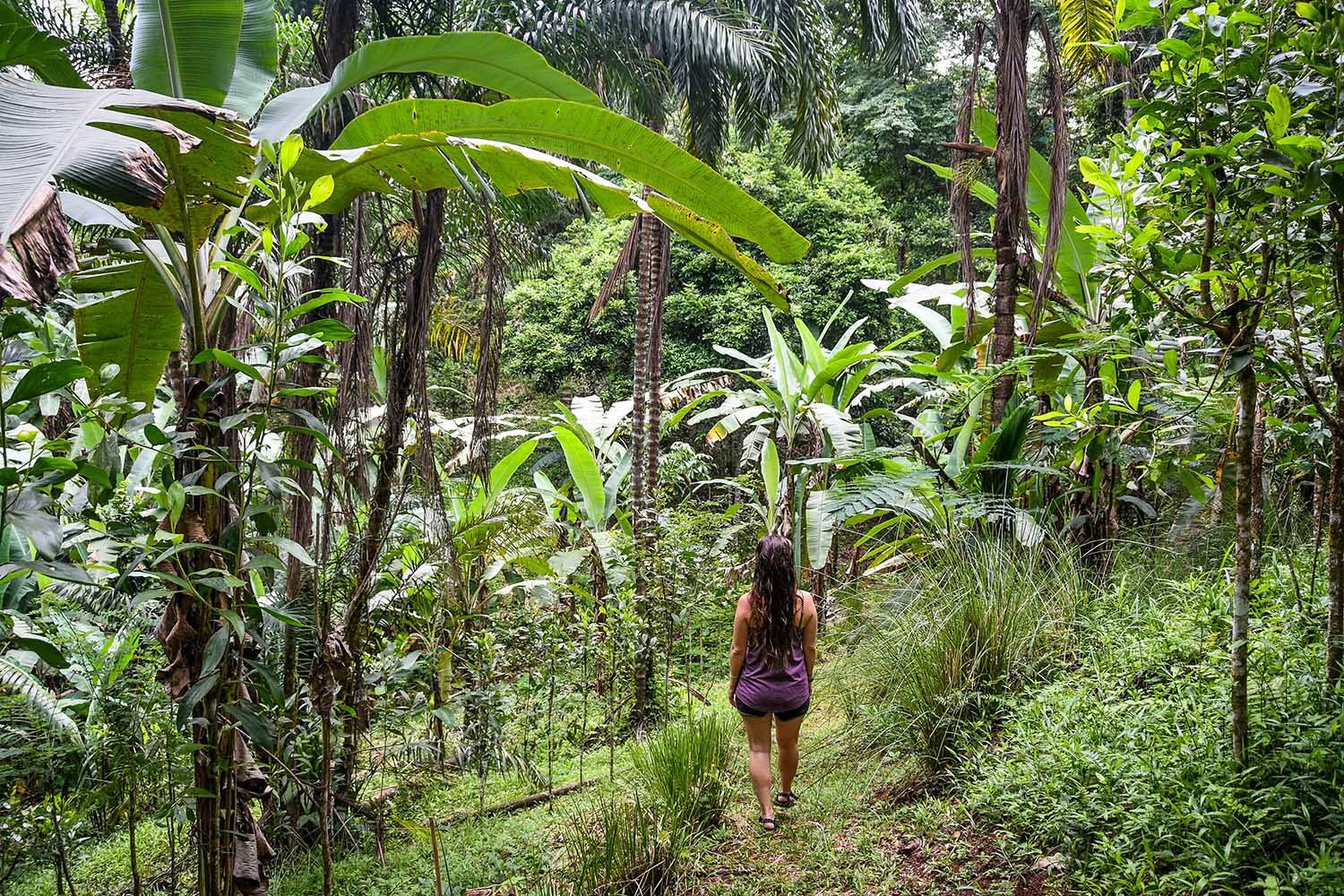 Costa Rica is a haven for nature-lovers, and you'll find a variety of hikes at all skill levels.
From easy walking trails that give you views of Arenal Volcano, to proper trekking to get to the summit of Costa Rica's high peak, Mount Chirripó, there is a hike for everyone.
23. Practice your Spanish
Costa Rica is a great location to travel even if you don't speak Spanish. Many people in the more touristic areas speak English well, and you shouldn't have too much trouble getting around.
That said, it is also a fantastic place to practice speaking Spanish. Get a phrasebook or use Google Translate (the best travel app ever!), and try ordering your next meal en Español.
Even if you don't speak perfectly, the locals will appreciate your effort. And if they start speaking in English back to you, politely say, "necesito practicar mi español" and most of the time they will be happy to help you practice.
One helpful phrase to know is "repetir mas despacio, por favor", which asks them to repeat more slowly.
And if you really want to delve in and learn the language, Costa Rica is home to some great Spanish schools where you can get lessons from a private teacher or in a class setting with others doing the same.
24. Relax on your own private beach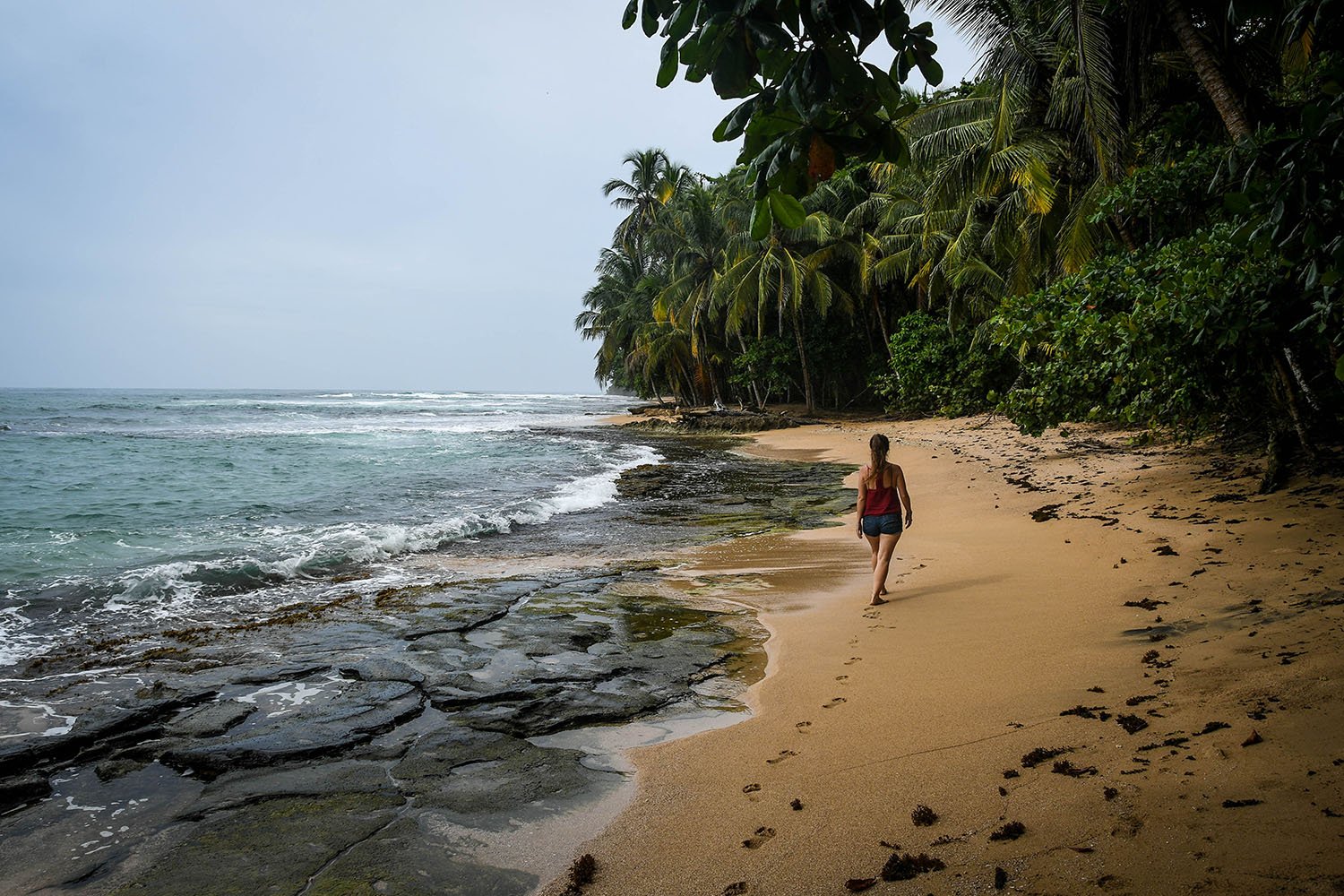 While the Nicoya Peninsula's beaches are beautiful, they are typically more crowded. If you're searching for a sandy strip to enjoy all by yourself, head to the Caribbean coast near Manzanillo where you can relax on beautiful beaches in solitude.
Other places with less crowded beaches are:
Manzanillo: south of Puerto Viejo, we wandered around all day and found countless little coves and beaches to relax on. (I mean, just look at that picture above!)

Playa Uva: near Puerto Viejo is quiet beach with few vendors to disturb you. You won't be the only one, but the beach is so large, you'll have no problem finding solitude.

Playa Dominical: near Uvita, this beach is a great place to watch surfers as you sunbathe. The restaurants in this little town are pretty good too.
25. Go Whale Watching
Costa Rica is actually a "sweet spot" when it comes to spotting humpback whales. This is because it happens to be located in the intersection of two whale migrations, so you have a chance to spot these gentle creatures 9 months out of the year.
If you're like us and you visit during the season where there aren't any whales (mid-April through mid-July) we can have a pity party together and cry over the fact that we didn't have the chance to see these beauties.
A group of humpbacks from the north start making their way to warmer waters once the northern hemisphere's winter chill sets in. They hang out in the waters near Costa Rica for a few months – from December to April – to breed and raise their young.
The group of whales from the southern hemisphere makes its way to Costa Rica in mid-July and stay until the beginning of November. (This is the season that you'll have the best chance of spotting a whale!)
Best places to go whale watching in Costa Rica:
Osa Peninsula (Corcovado National Park)

Uvita (can even be spotted off of Whale Tail beach)
Whale watching tours typically cost between $80-$100 per person.
Traveling in early September? Try to line up your trip with the annual Whale and Dolphin Festival, where you're almost guaranteed to spot a whale! It'll be a WHALE of a good time! (Sorry, we couldn't resist!)
26. Party on the beach
If you want to dance the night away on the beach with an Aguila in hand (the local beer), there's a good chance you'll find a good time in Tamarindo or Puerto Viejo.
There will be a mix of reggae and salsa music to get your feet moving. Johnny's Place in Puerto Viejo is where the party gets going around 10 or 11 p.m. and goes well into the night.
Be prepared to get sandy and make new friends!
27. Observe sea turtles nesting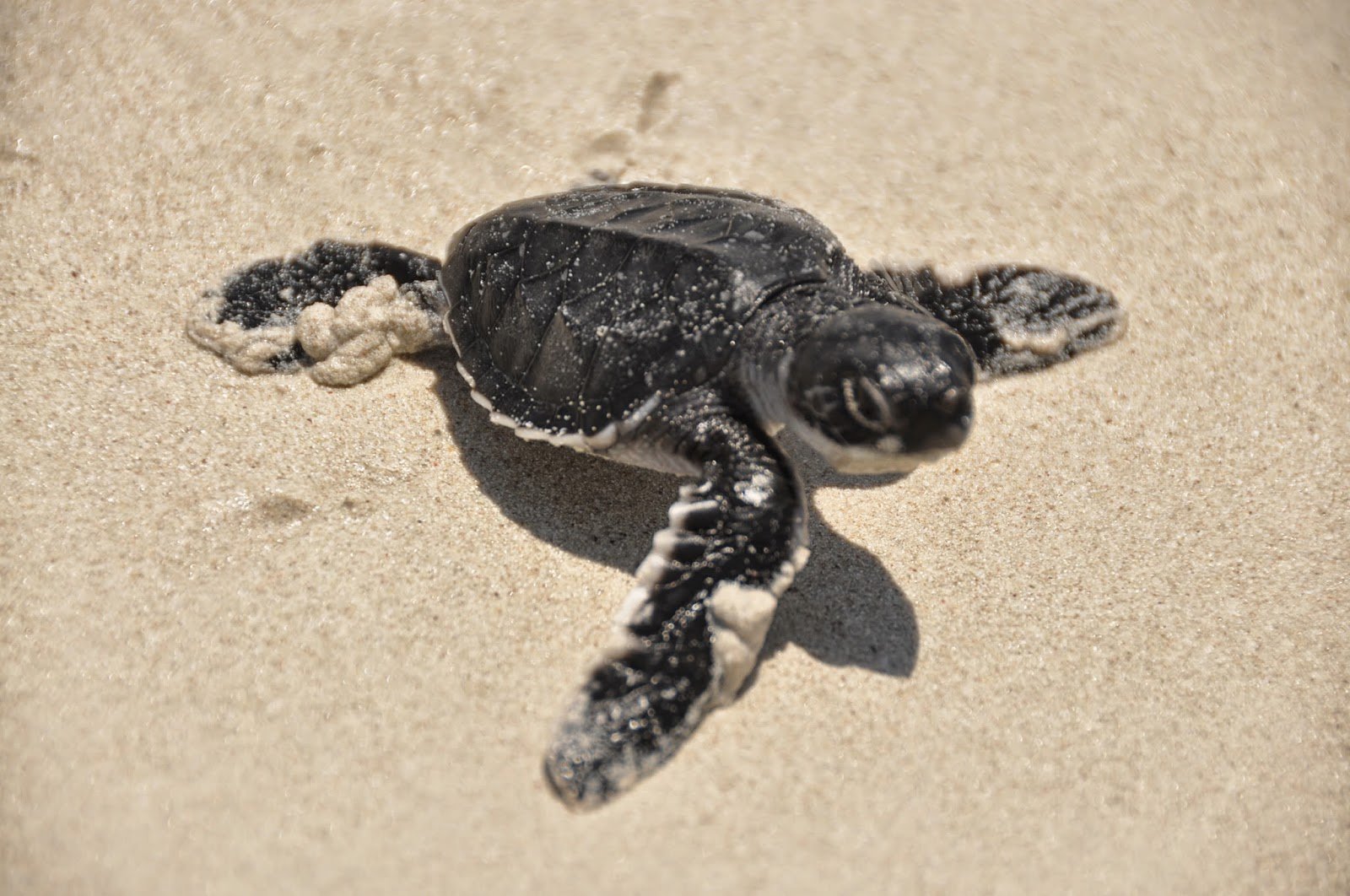 Being that this country has two coasts, it is a perfect spot for turtles from either ocean to come ashore and lay their eggs. Unfortunately, out of the four species that can be found in Costa Rica, only one is not endangered.
Responsible Travel Tip: If you do want to observe this beautiful and natural phenomenon, please do your research and only go with a naturalist guide. Never touch the turtles, and do not use flash photography if you are observing the hatching at night.
Read more about where to see turtle nesting in Costa Rica.


---
Planning a trip to Costa Rica?
We have lots more resources on travel in Costa Rica and destinations throughout the country. Check out our Ultimate Costa Rica Travel Guide for all the answers you're looking for, or read some of our favorite articles below.
Save this article to Pinterest for later!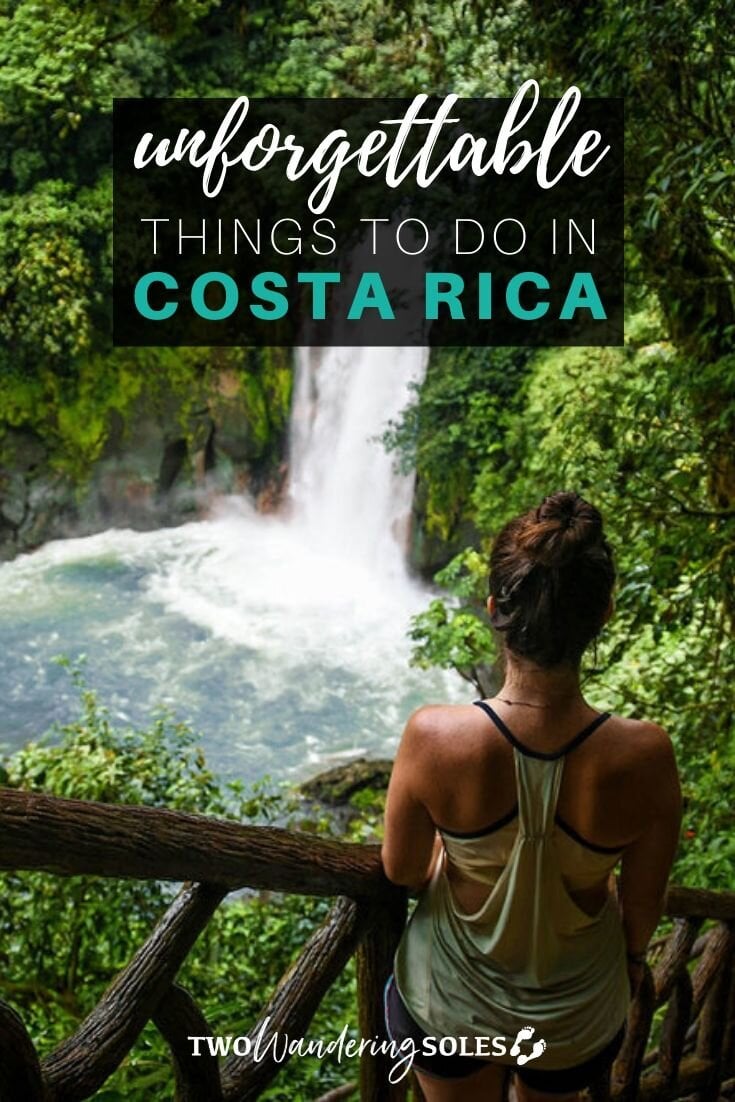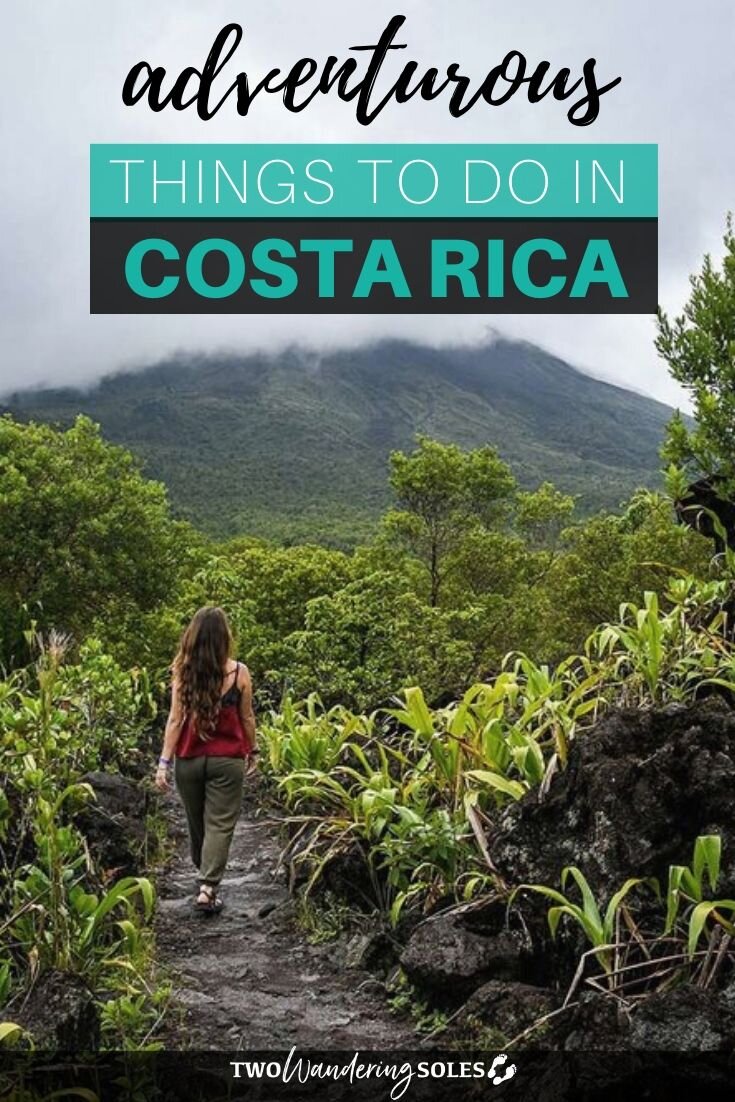 We want to hear from you!
What experience(s) seem like the most fun to you? Did we miss any? Do you have any questions about travel in Costa Rica? Comment below and check back because we do our best to answer ALL comments!