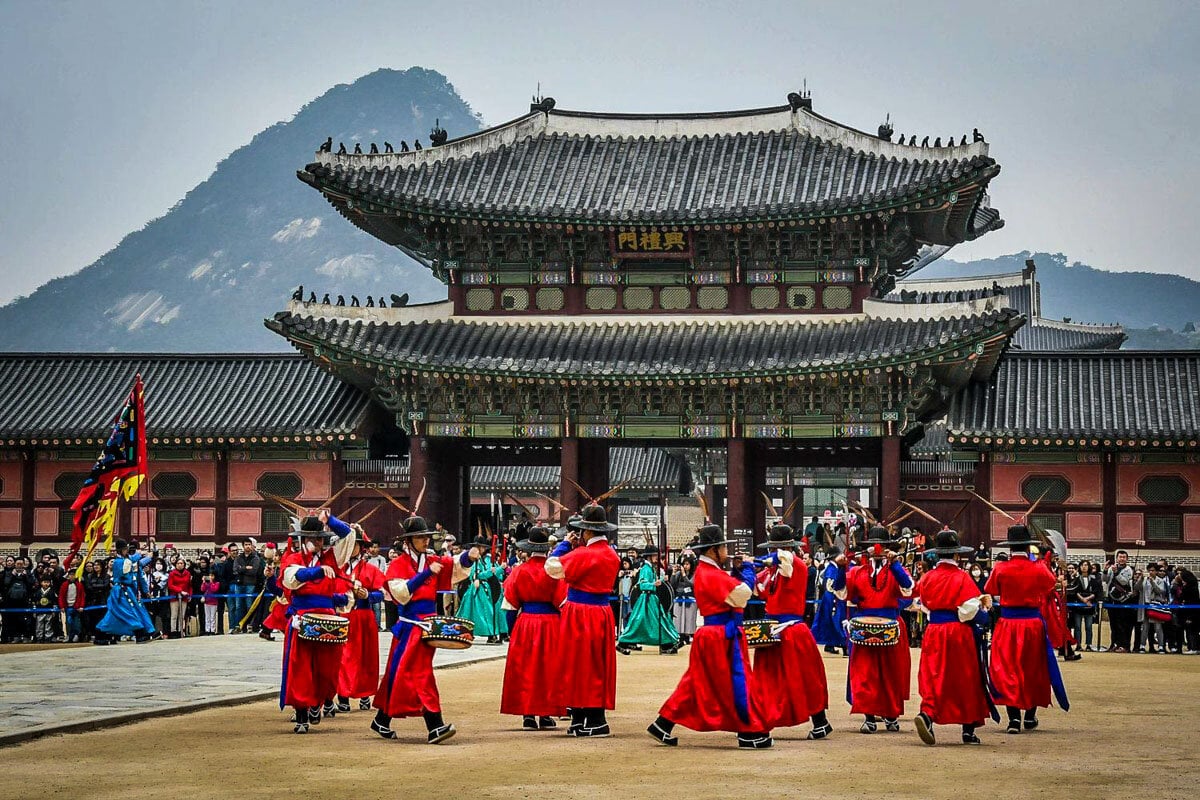 Updated September 2019
Seoul is a place where East meets West, and old meets new.
You have the famous Gyeongbokgung Palace amid skyscrapers, and traditional markets around the corner from Forever 21. There are so many fun things to do in Seoul because this city has it all! Seoul has incredible shopping, world-class food, rich culture and a lively nightlife scene.
It's easy to get overwhelmed by the sprawling metropolis, but if you're seeking some unique things to do in Seoul, look no further.
Whether you're teaching English in Korea and exploring the capital with friends on a weekend or you're visiting Seoul on vacation, there is a little something for everyone in this impressive metropolis.
---
Did you know South Korea is a great place to teach English? Find out how to get certified to teach English abroad.

---
1. Seoul Food Tour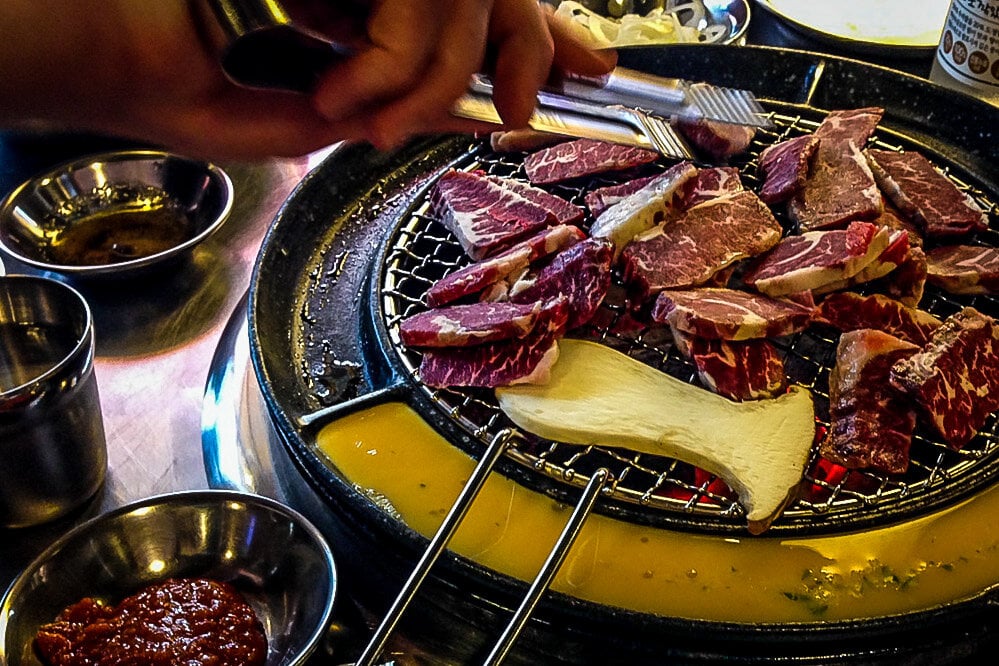 Whether you're into traditional Korean snacks, street food or tea, there is one rule to live by when visiting Seoul…Come hungry! We believe the best way to experience the food culture in a new city is by indulging in a food tour and Seoul has no shortage of options.  
Experience it for yourself: Visit hidden gems on a Secret Food Tour of Seoul, or mix it up at bit with a street food tour at night, like this one we found on Airbnb experiences.
2. Escape a locked room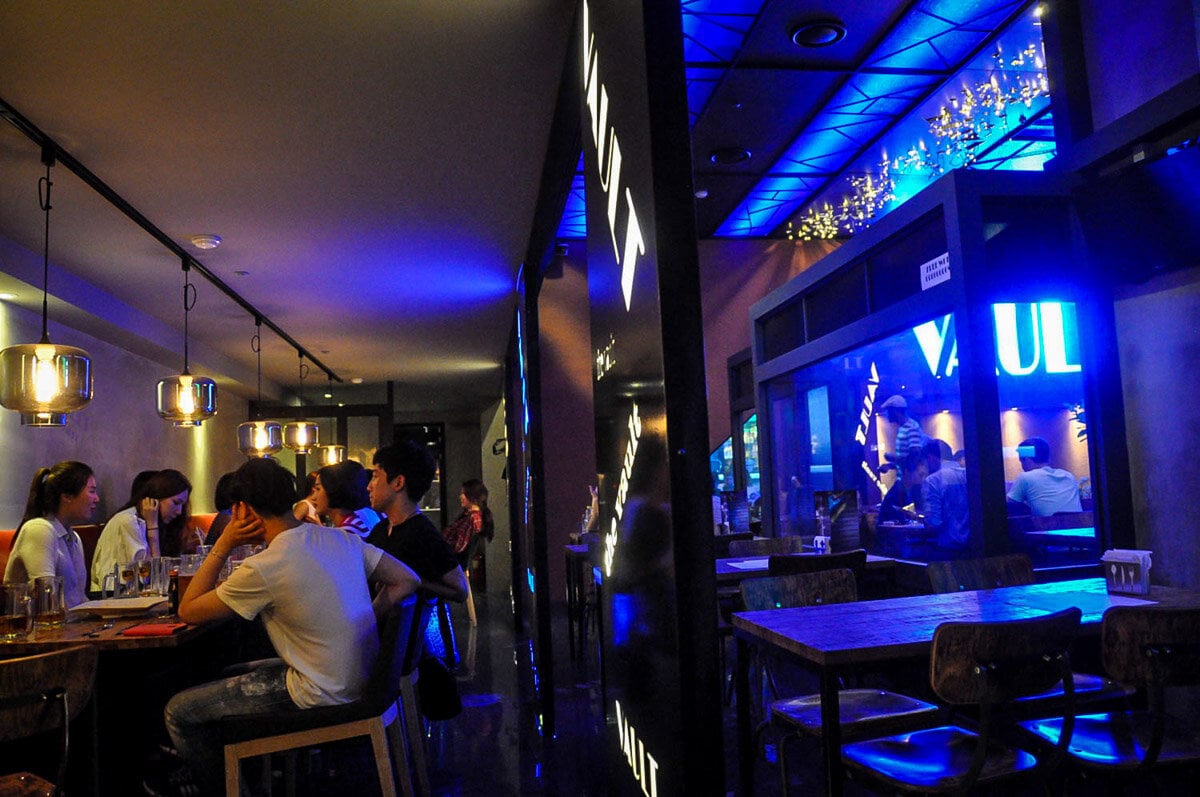 If you spent your middle school nights with Professor Plum and Mrs. Peacock, then this experience will make your childhood dreams come true. And even if solving mysteries isn't your strong suit, you'll have an absolute blast! 
ESC Vault, located in Hongdae, will turn an ordinary evening into an adventure. Bring a group, big or small, and you'll be led to a room where your parting words are, "I'm locking you inside. You have 45 minutes to get out. That's all I can tell you." 
I'm not going to give away any secrets – and truthfully, I can't. We only made it about halfway through the mission. But I can tell you that it includes hidden doors, cracking codes, lasers, cryptic clues, and stealing a diamond. 
If they are booked up, you can find a handful of other escape rooms throughout Seoul, but most are in Hongdae.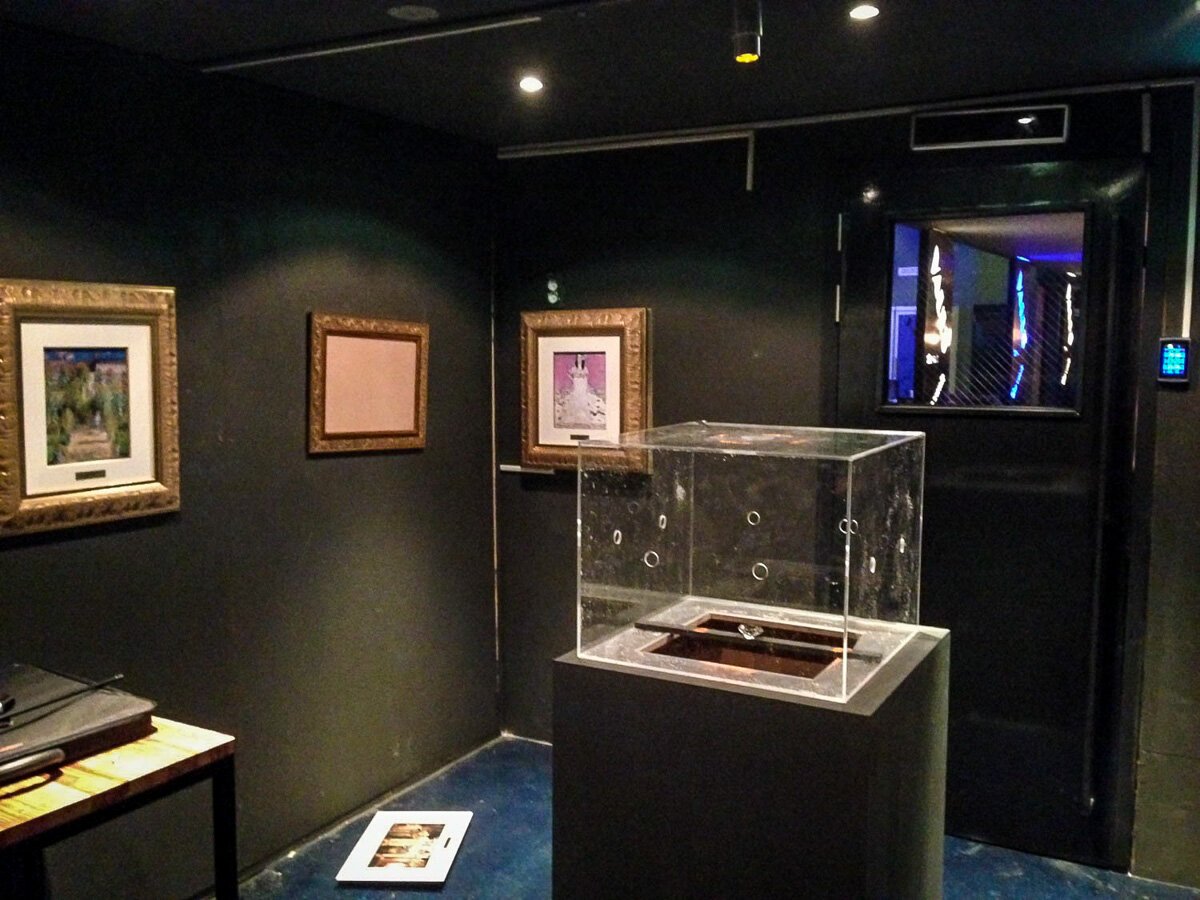 Before embarking on your mission, you can grab a couple drinks or snacks from the bar (though in our experience, the drinks were mediocre, at best). 
Games start at ₩44,000 and groups can range in size from 2-8 people. The more people you have the cheaper it gets per person.
How to get there: Right in the heart of Hongdae, tucked away down a side street. Of course they would make an escape room difficult to find. Google search ESC Vault and you can get accurate directions.
3. Cuddle dogs while you sip coffee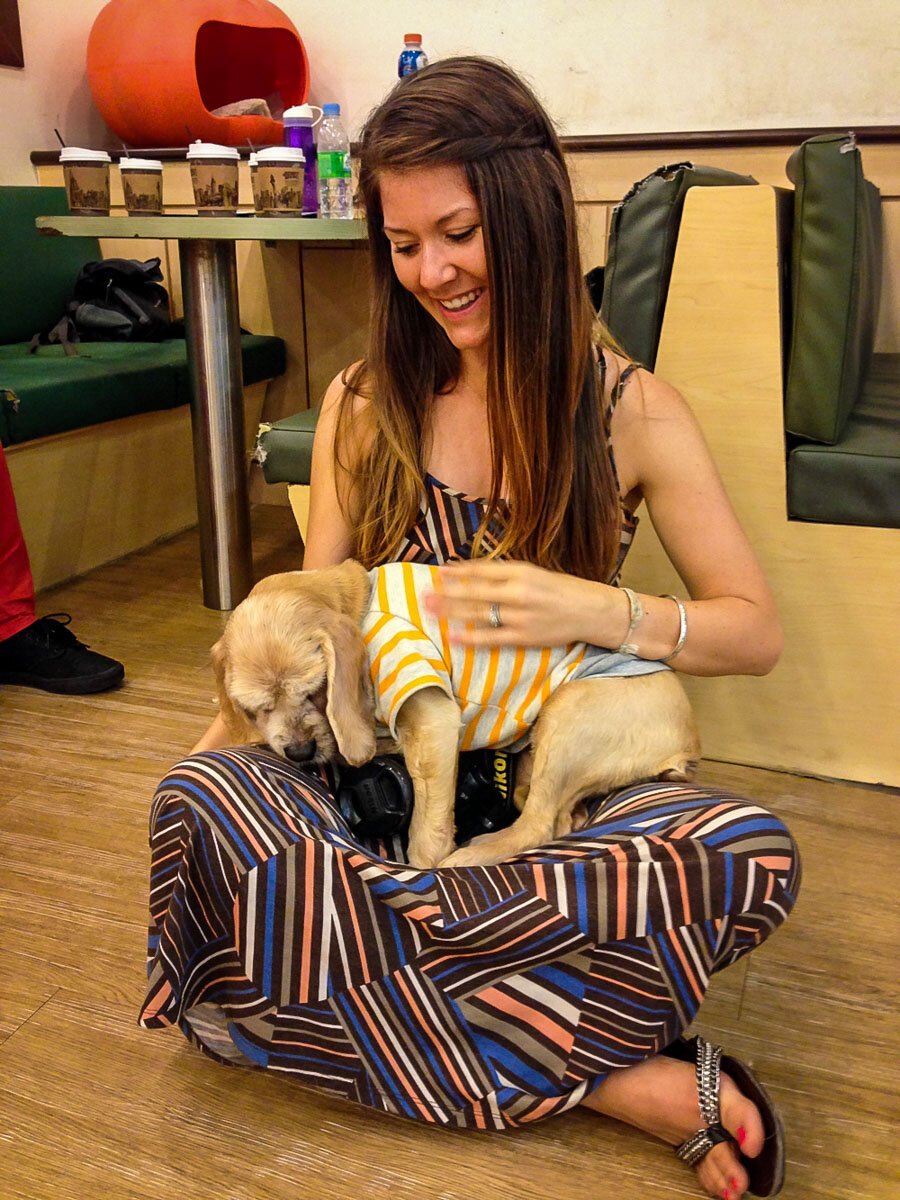 Seoul, Korea is known for themed coffee shops. From bikes and board games, to KPOP, and even sheep – you're bound to find one that appeals to your interests. 
Cat cafes are undoubtedly the most popular, but if you're allergic to felines (like I am), head instead to a dog cafe. The experience is just as the name suggests. You'll enjoy your favorite beverage while reveling in the company of a myriad of furry friends.
We visited Bau House in Hongdae neighborhood, which is known for large dogs. While most cafes have only the teacup variety, Bau House is home to dogs of all sizes, including a giant Alaskan Malamut named June!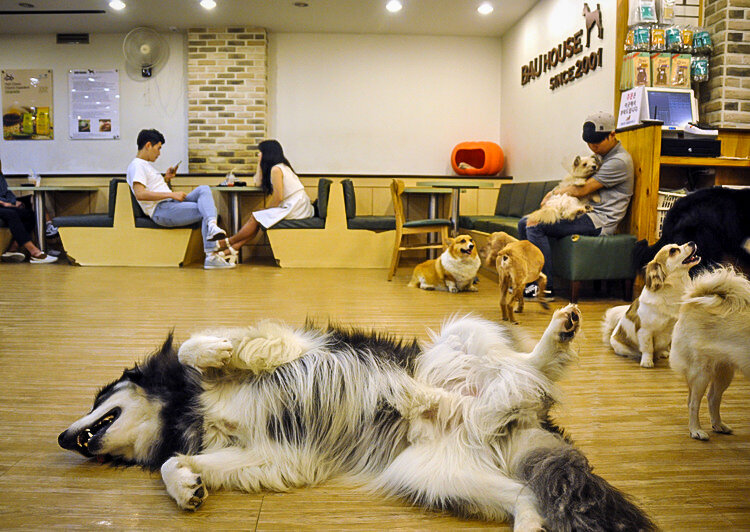 It is a simple and clean facility, and the dogs seem like they are well cared for. There are several staff members cleaning up after any ermmm… accidents, so you don't have to worry about stepping in any doggie poo.
How to get there: Leave Hapjeong Station (Line 2) Exit 3, turn around and take your first left. Walk down the street for about 15 meters and it should be at the corner on your right. Just listen for the barking.
4. Go to a Themed-Cafe
Beside your typical cat or dog cafe (as if this is the norm), there are tons of other themed cafes in Seoul to check out. Some cafes specialize in 3-D latte art where you coffee looks too good to drink. You can also find a Hello Kitty cafe and a Line Friends cafe, in which you can eat a cupcake of our favorite character. 
There is even a Poop-themed cafe. Yes, you read that right, poop. At Ddo-Ong Cafe in Insadong, you can sip on a latte while surrounded with poop emojis. Googly-eyed poop pillows, turd wall hangings, and a beef stew that comes in a mini toilet bowl. It's everyone's Number 2 favorite cafe in Seoul. (Sorry, couldn't resist that one!)
Experience if for yourself: Get off at Anguk subway station and south down Insadong-gil street. It's on the fourth floor of the building complex with other quirky stores worth checking out. Lattes range from ₩4,000 to ₩7,000, but your really paying for the atmosphere.
Responsible Travel Note: There are a lot of animal themed cafes in Seoul, but we try to steer clear of any non-domestic animal themed cafes. It's a big gimmick to have sheep and owls in your cafe, but you have to ask yourself "Do they really belong in a big city?" or "Are these animals really benefiting from this experience?"
5. Learn how to make your favorite Korean meal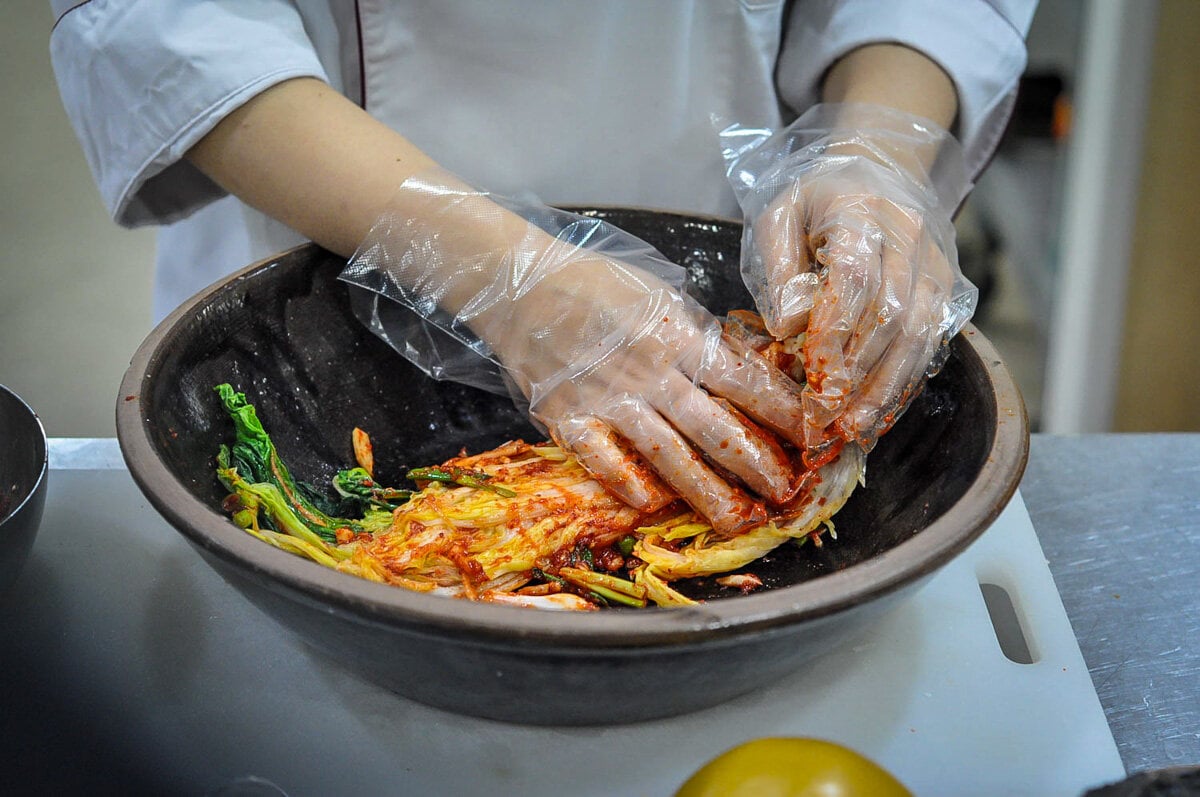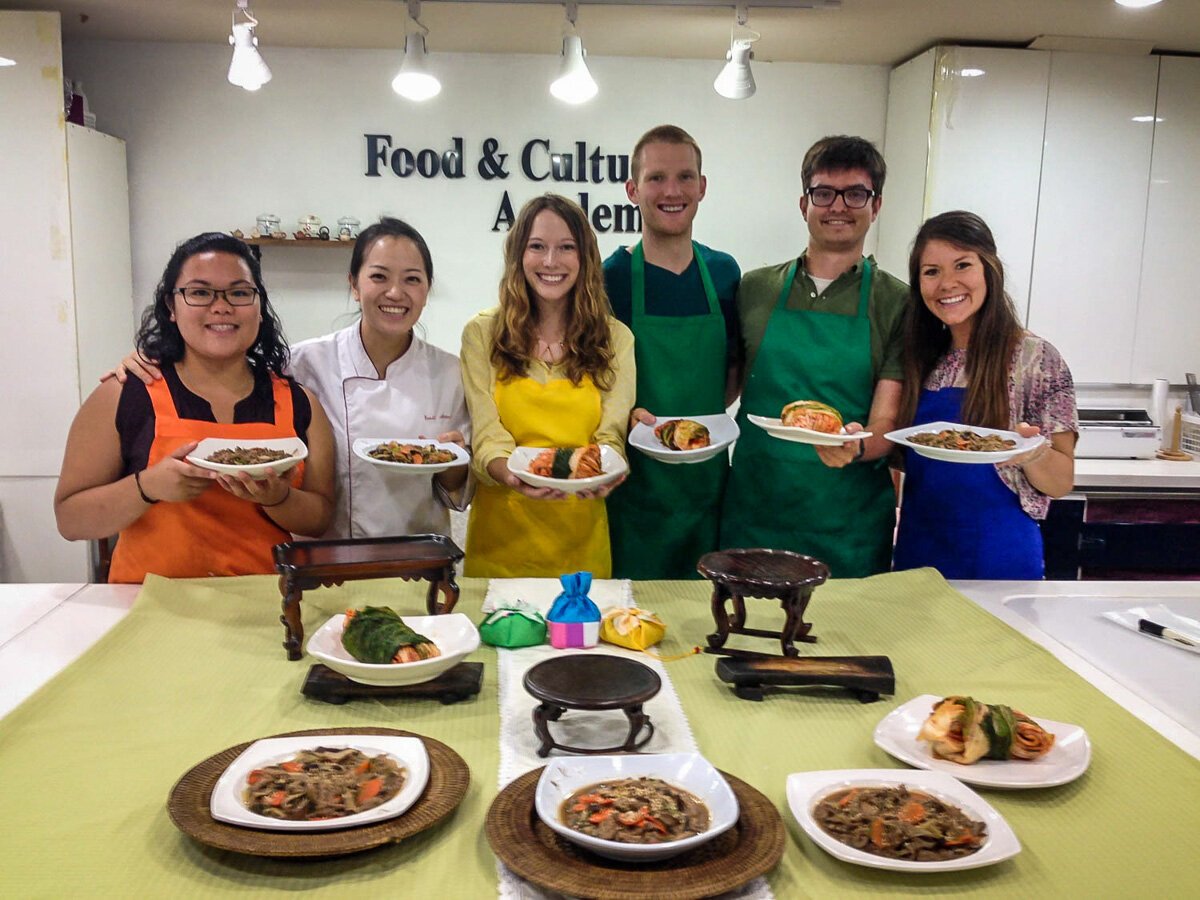 One of our favorite things to do while traveling is to take cooking classes, therefore this is one of our favorite things to do in Seoul. It gives you a chance to learn about the food more in depth than simply pointing to the first thing on a menu.
We had a great time learning about the cuisine in Peru, and we made some delicious sushi rolls in Japan. Our cooking class in Korea was no different. We thought it might not be as informative since we've been living in this country for 10 months now and eat Korean food every day. But we were pleasantly surprised.
Our group of five came away from the class with a new appreciation for kimchi, and a recipe for bulgogi that we will surely be testing out on our friends and family. Our only regret is that we didn't take this cooking class sooner. 
We took our class through Food & Culture Academy, and were able to choose the menu we'd be cooking. Our instructor, Ellie, was lovely and extremely informative. She travels around the world teaching techniques to Korean restaurants, so you can tell this work is her passion. 
How to get there: Take metro Line 3 to Gyeongbokgung Station and leave out of Exit 2. Walk north up Jahamun-ro for about 10-15 minutes until Pirundae-ro. The building is on the corner and the entrance is off of Pirundae-ro. Be sure to schedule your class in advance.
6. Dance 'til sunrise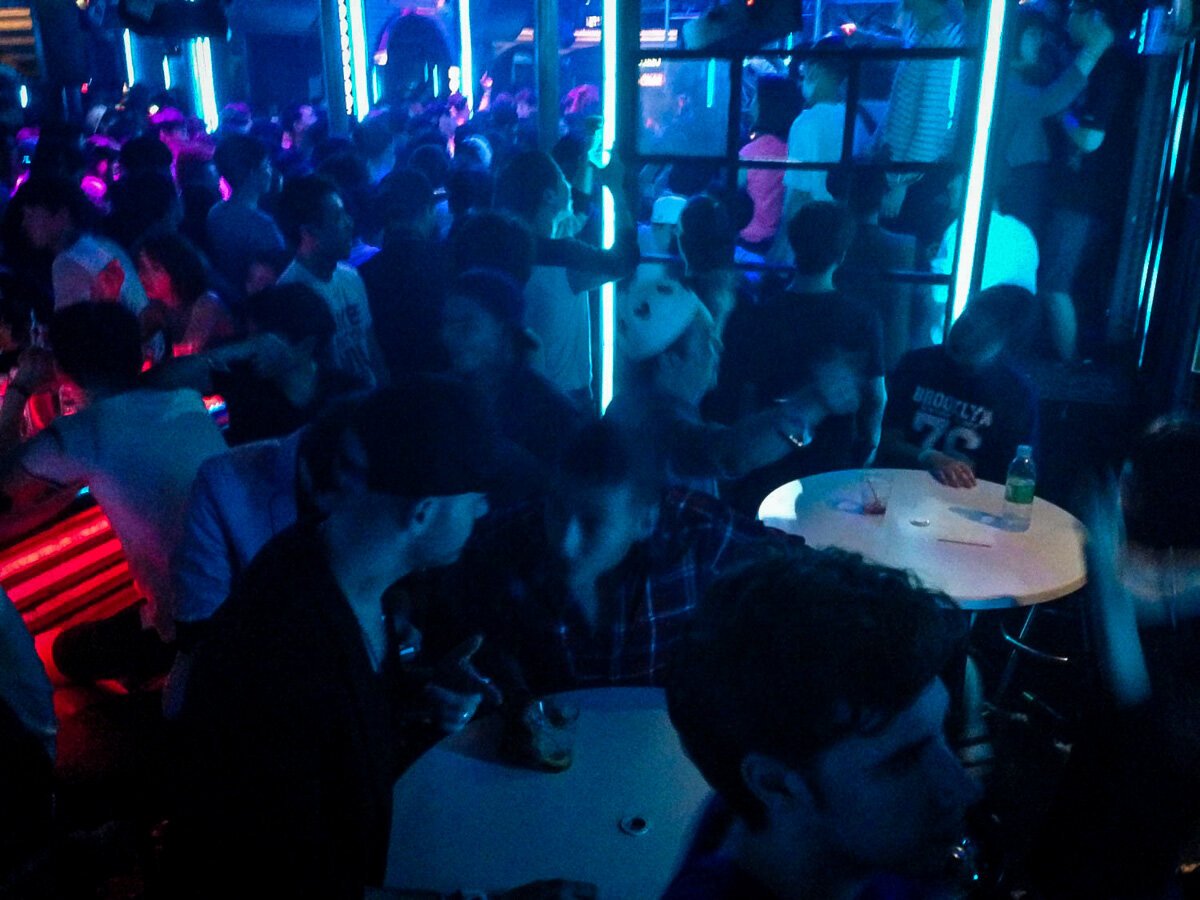 A few years back, you couldn't turn on a radio anywhere in the world without hearing the pulsing beats of Psy's "Gangnam Style". If the catchy tune has you craving a night out on the town, you'll find what you're looking for in Seoul. 
The lyrics of Psy's crooning speak of a district in Seoul city known for its clubs and women clad in designer clothes. But when you're in the presence of Luis Vuitton's handiwork, expect to pay a hefty cover charge.
If you're looking for a wild time with a less rigid dress code and cheaper drinks, head to Hongdae. This university neighborhood is known for having a lively young crowd, reasonable prices, and fewer foreigners than Itaewon. 
Even if clubbing isn't your thing, wander down Hongdae's main street for a peek into Korean nightlife – neon lights, street artists, and throngs of people looking for a good time. 
We were told by many that in Hongdae the place to be is NB2 (Noise Basement 2). This popular suggestion did no disappoint. The DJ played a combination of pop, hip hop and K-pop, and the crowd was still partying strong as the sun came up. 
We went on a Saturday night and paid ₩15,000 for cover, which included a free drink. Most cocktails after that cost just ₩6,000. The crowd was dressed all over the board – anything from sneakers to heels seemed to be acceptable.
How to get there: Walk out of Exit 9 of Hongik University Station. Walk southwest and take a left on Hongik-ro. Walk up Hongik-ro until you reach Wausan-ro, near the entrance of Hongik University. Turn right on Wausan-ro and walk for about 150 meters and NB2 will be on your left. Just follow the deep bass and you'll know where to go.
7. 7-Eleven Bar Hopping
If you're looking for a cheap night out in Korea, grab a group of friends and head to the closest convenience store…seriously! In Korea, it's okay to drink out in public (just as long as you're being respectful, of course). 
In fact, many convenience stores have seating inside of them for customers to eat or drink what they have just purchased. You'll probably find locals doing the same thing on Friday and Saturday nights.
Experience it for yourself: Walk into the nearest 7-Eleven, GS25, CU or any other convenience store (most likely one will be down the street), grab a beer, sojo, or makgeolli (sparkling rice wine) and take a seat. Alcoholic drinks range from ₩1,000 – ₩5,000. For a fun night out, see if you can hit up 3 or more stores!
8. Tour historic Bukchon Village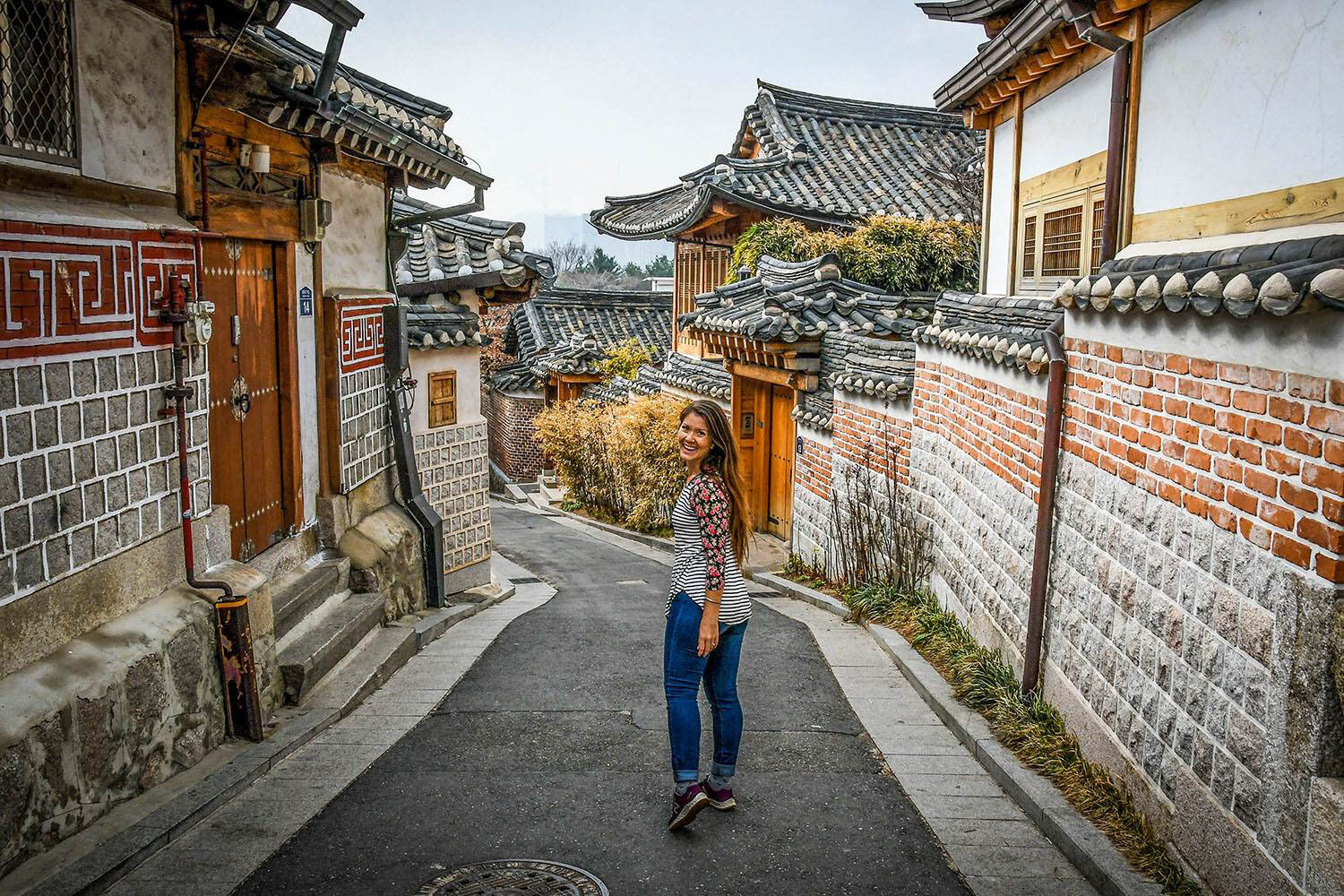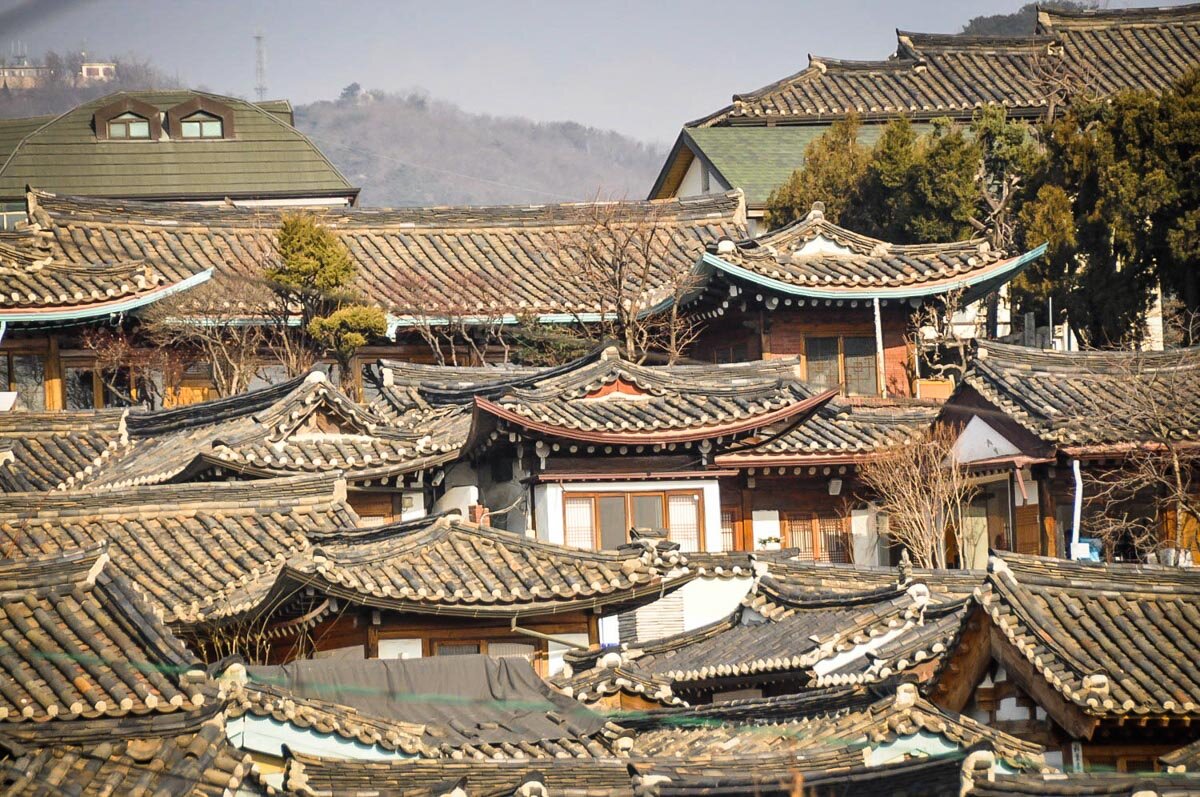 Wandering down the streets of Bukchon Village will make you feel as if you've stepped back in time. As you pass by traditional hanok homes that date back to the Joseon Dynasty, you won't believe you're still in the center of Seoul city.
There are many things to do in this part of Seoul. You can wander on your own, or have a guide lead you through the narrow alleyways while they explain the history on a free walking tour.
How to get there: Bukchon Village is tucked in between the two palaces in Seoul (Gyeongbokgung and Changdeokgung). Take metro Line 3 to Anguk Station and leave out of Exit 2. From there, just walk north and get lost in the history. 
Are you moving to Korea to teach English like we did? Check out our ultimate packing list with everything you'll need for your move to Korea.
9. Visit the Noryangjin Market for the freshest seafood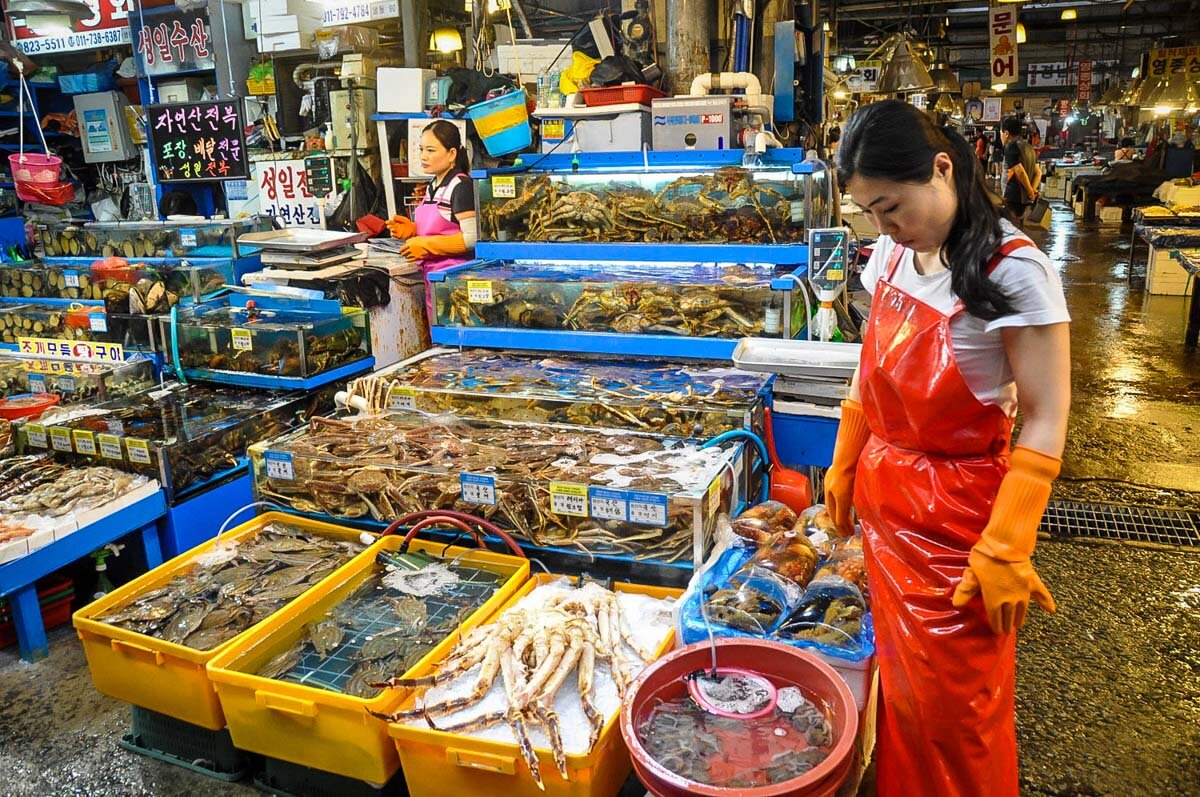 Walk through the endless stalls of fresh fish and witness massive crabs, prawns, and octopus trying to climb out of their buckets. In fact, you can even taste a few of these fish raw. Like really raw… like live octopus!
Okay, let's clear this up. Sannakji (산낙지) is often referred to as "live" octopus, but it is not in fact living. Think of it as incredibly fresh sushi. So fresh that it is still moving when it reaches your table.
It goes without saying that this dish is for adventurous eaters only. If that sounds like you, head to the famous Noryangjin Market in Seoul for a squirmy snack you won't soon forget.
It's one of the unique things to do in Seoul that not many other parts of the world are able to do. Ask the vendors, "San-nak-ji ju-say-yo". You can choose your own octopus, which you will then carry in a plastic bag to a nearby restaurant to have it prepared. 
When it's delivered to your table a few minutes later, it will still be wiggling around on the plate. The nerves keep the tentacles moving for up to a half hour after being prepared, so be ready for a battle with your chopsticks.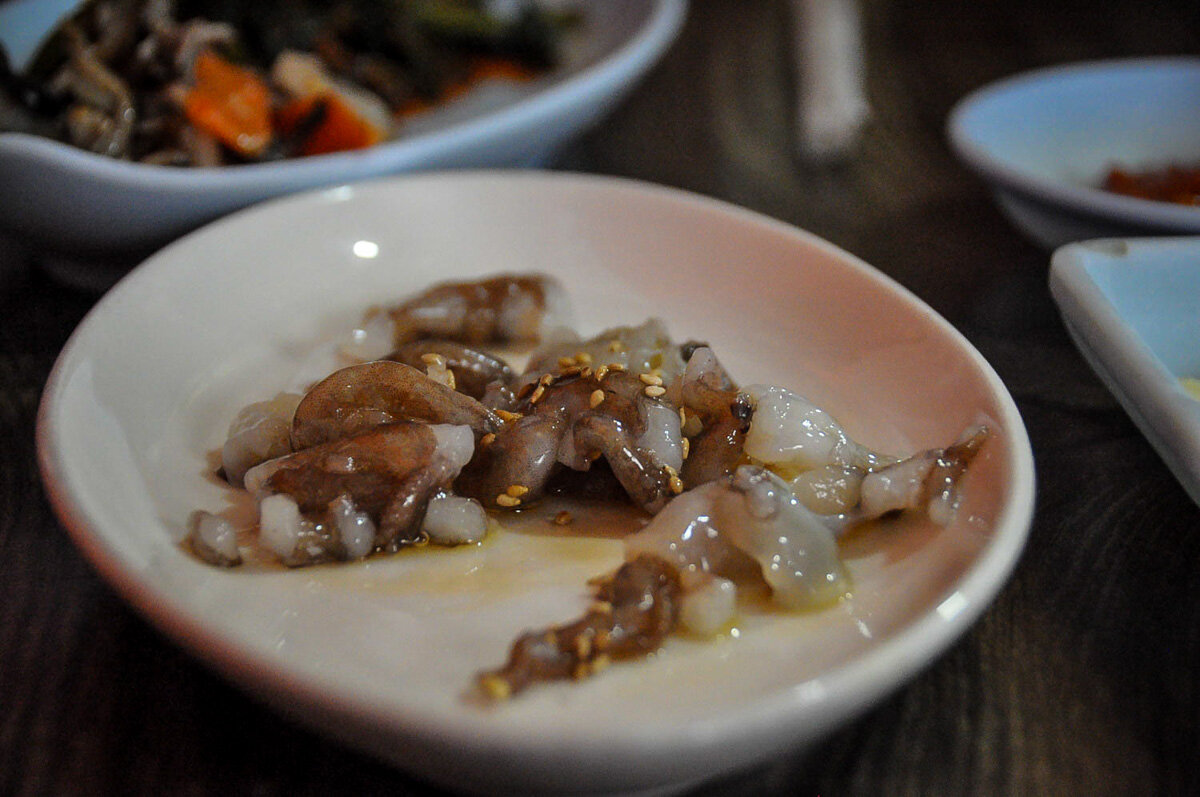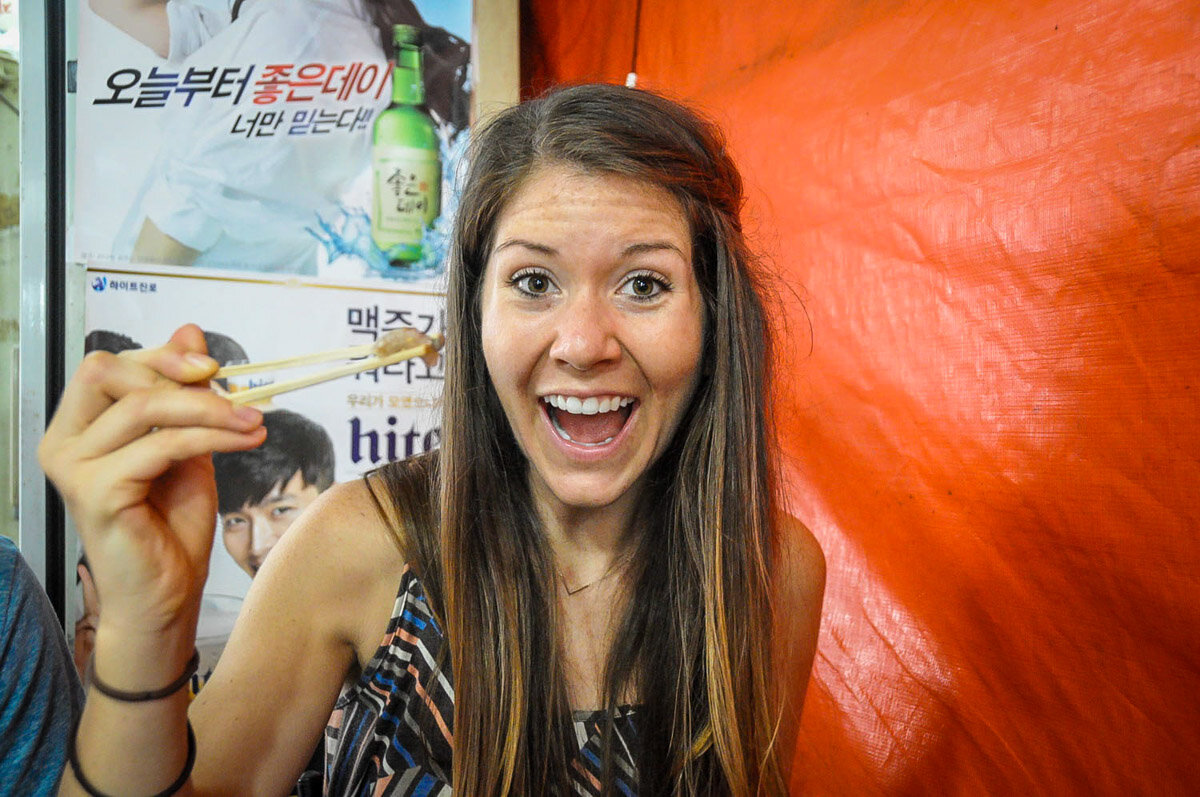 As far as taste goes, sannakji doesn't have much flavor. It's often served with sesame oil and alongside a spicy pepper paste for dipping. Be sure to chew thoroughly, because your meal might latch onto the insides of your mouth. 
We split an octopus between 4 of us, and paid only ₩3,000 for the octopus and ₩4,000 total for the preparation and side dishes. Note: One octopus doesn't go far. But if you just want to try it, you don't need more than one.
How to get there: Take metro Line 1 to Noryangjin station. As soon as you exit the subway, you'll see signs for the fish market. Cross the bridge, and you're there!
10. Mess with your eyes in a Trick Eye Museum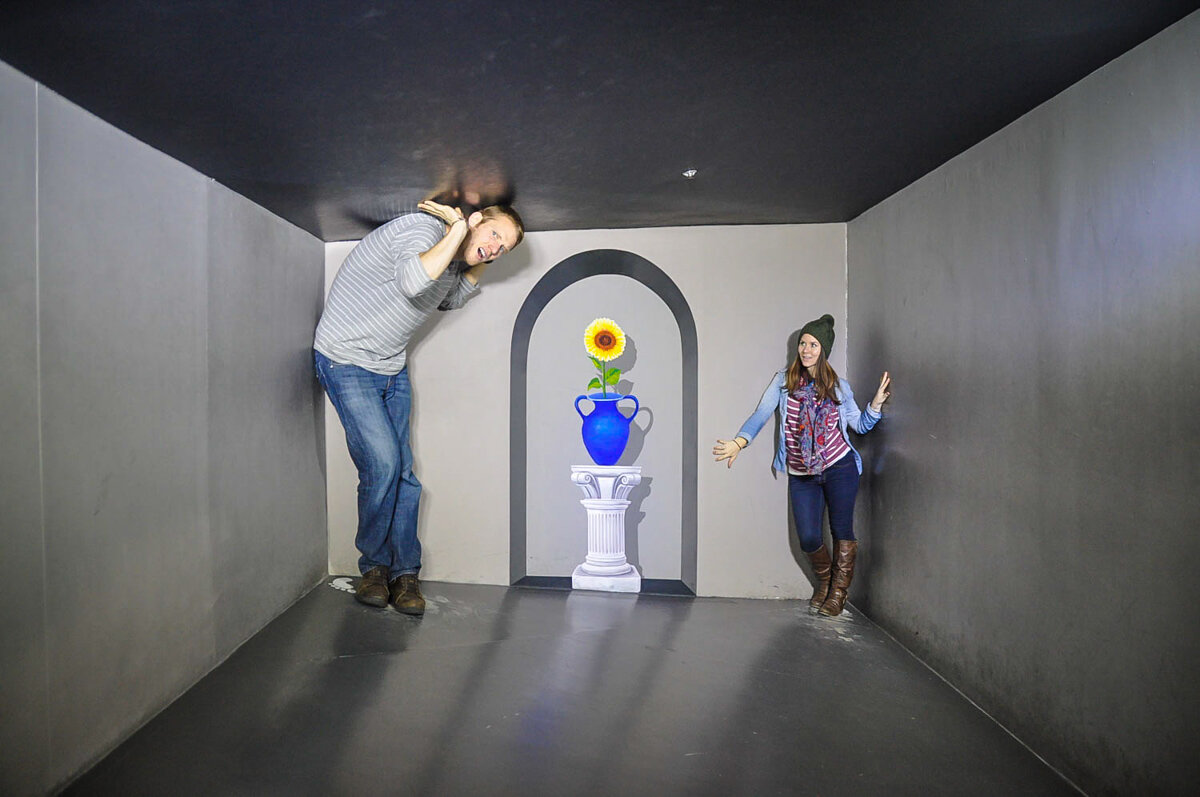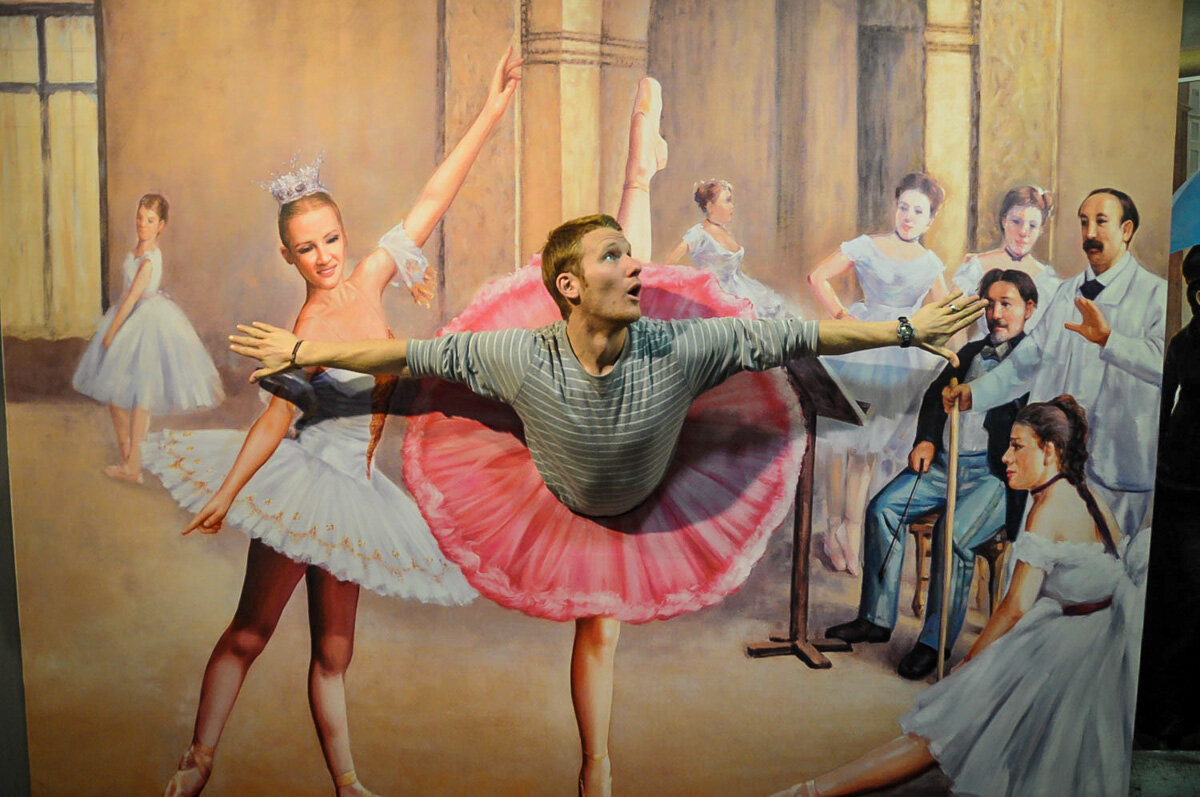 Many museums ban the use of cameras, but not this one. In fact, the entire purpose of the Trick Eye Museum is to take as many pictures as possible. Korea is a land of selfie sticks and photo zones, and at the Trick Eye Museum you'll see tons of both.
And in true Korean fashion, there are footprints on the ground to show you exactly where to stand to get the best angle. Hang upside down and fight a dragon, or dive into Van Gogh's famous Starry Night.
Bonus: There is a small attached Ice Museum, that many Korean couples use as an excuse to cozy up to their hunny. Follow their lead and hop into an igloo, or have a wild (albeit short) ride on an ice luge.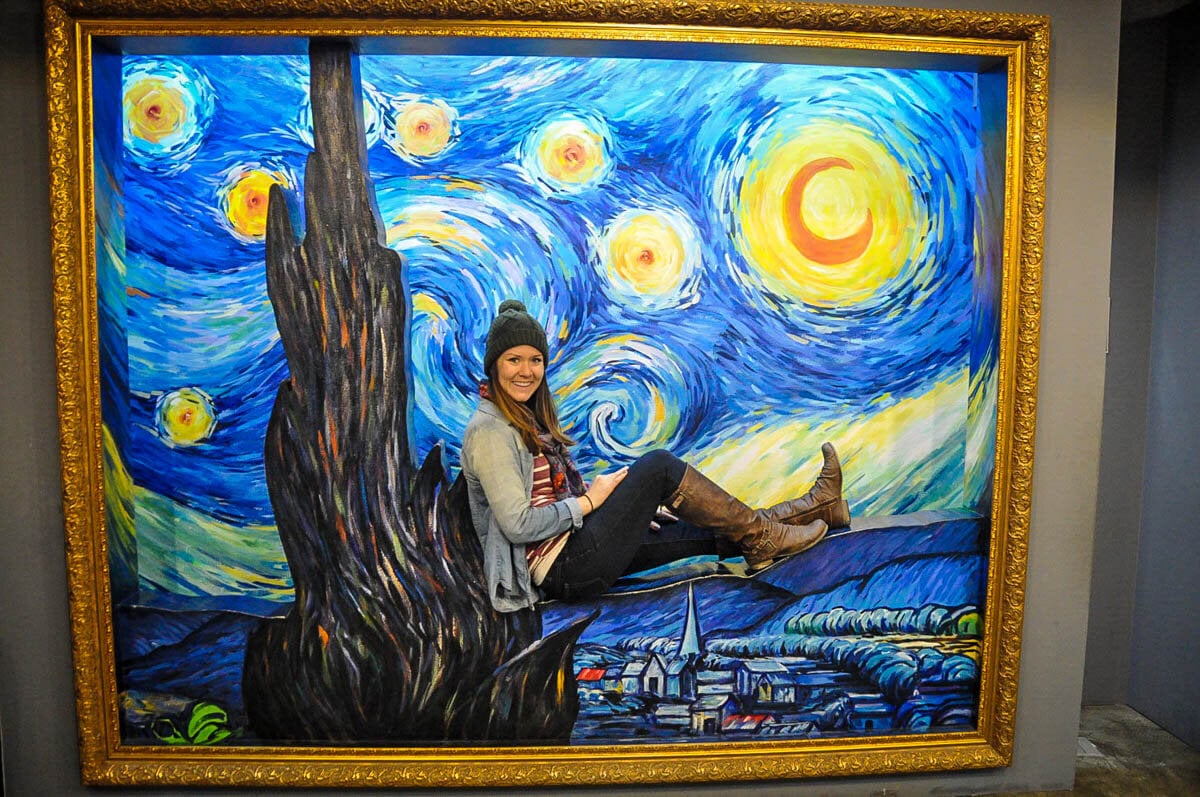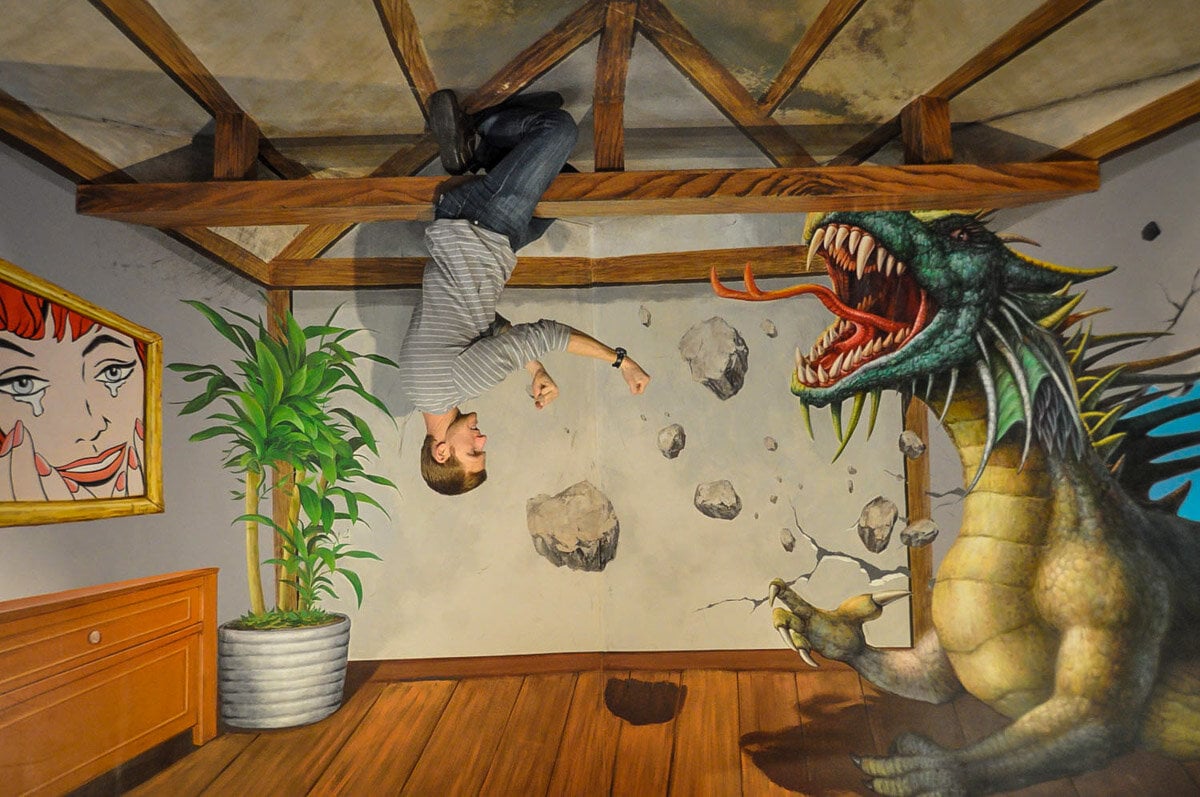 Though the ₩15,000 admission is a bit steep, it isn't a bad way to spend a couple hours on a cold or rainy day.
How to get there: Out of Exit 9 of Hongik University Station, walk southwest and take a left on Hongik-ro. Walk two blocks and turn right down Hongik-ro 3-gil. Walk this road for a block or two and the museum will be on your right. Hard to miss with the weird looking mannequin on top of the entrance.
11. Enjoy a local brew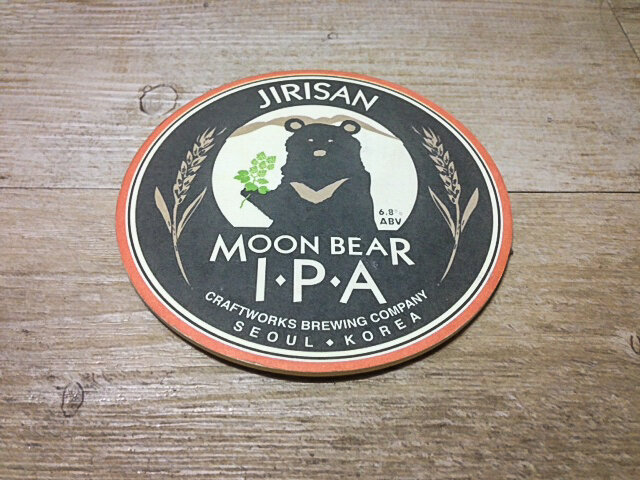 South Korea continuously lands a spot near the top of the list of alcohol consumption around the world. But they're not guzzling craft beer or wine here. No, it's mostly soju and light, watery beer.
If you know Ben and me, you know we both love a good IPA. It's one of the things we miss most from home (aside from cheese, of course). When we discovered Craft Works, we were psyched! After visiting a few other "tap houses" in Seoul, we can say with all certainty that Craft Works is the best.  
They brew their own beer with the area's spring-fed waters, and serve them on draft for reasonable prices. It is now one of our favorite things to do in Seoul Korea.
They also have a selection of bar food available. We didn't try anything off the menu, but heard rumblings that it was just average. Still, it's nice to know it's there if you need it to soak up all the booze.
We'd recommend the Jirisan Moon Bear IPA and the Seorak Oatmeal Stout.
How to get there: Take the metro Line 6 to Noksapyeong Station and leave out of Exit 2. Walk straight until you come to stairs that lead underground. Take the underpass and come up the other side. Continue to walk straight, now with the road to your right. 
Cross Hoenamu-ro and keep walking for about 1 block. Keep an eye out for the sign, because Craftworks will be on your right, tucked down a short alley. It's easy to miss.
12. Hike Mt. Bukhansan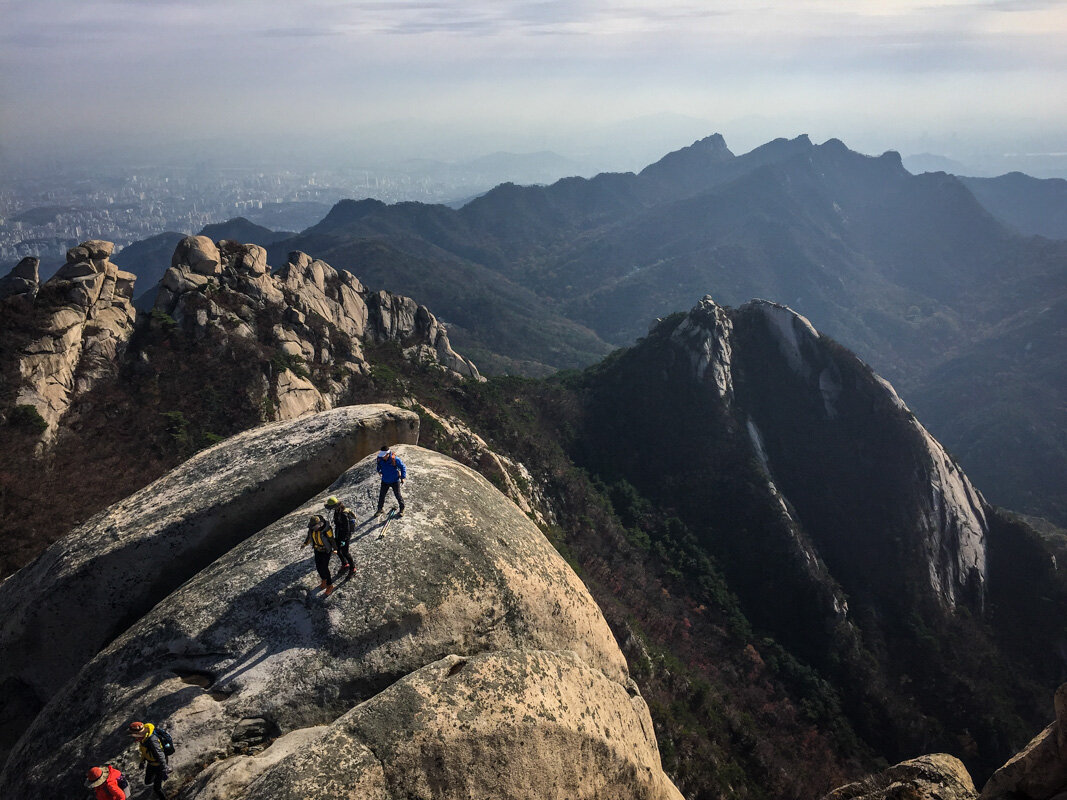 One wouldn't usually associate a big metropolis with nature, but Seoul is actually located in the vicinity of 37 different mountain peaks. Bukhansan National Park is a great place to get your hike on in the city. Catch a bird's eye view of Seoul as you hike past temples and golden Buddha statues on your way up to Baegundae, the park's highest peak. 
The hike will take you about 4-5 hours in total. Keep in mind hiking culture in South Korea is different than in Western culture. It's a popular group activity, so don't be surprised if you are passed on the trails by groups of teenagers in brightly colored clothes blasting K-Pop music.
There are also different expectations around personal space, so you might find that other hikers get a bit pushy, or crowd in on you at times. Just stand to the side and let them pass as you leisurely enjoy the scenery on the way to the top.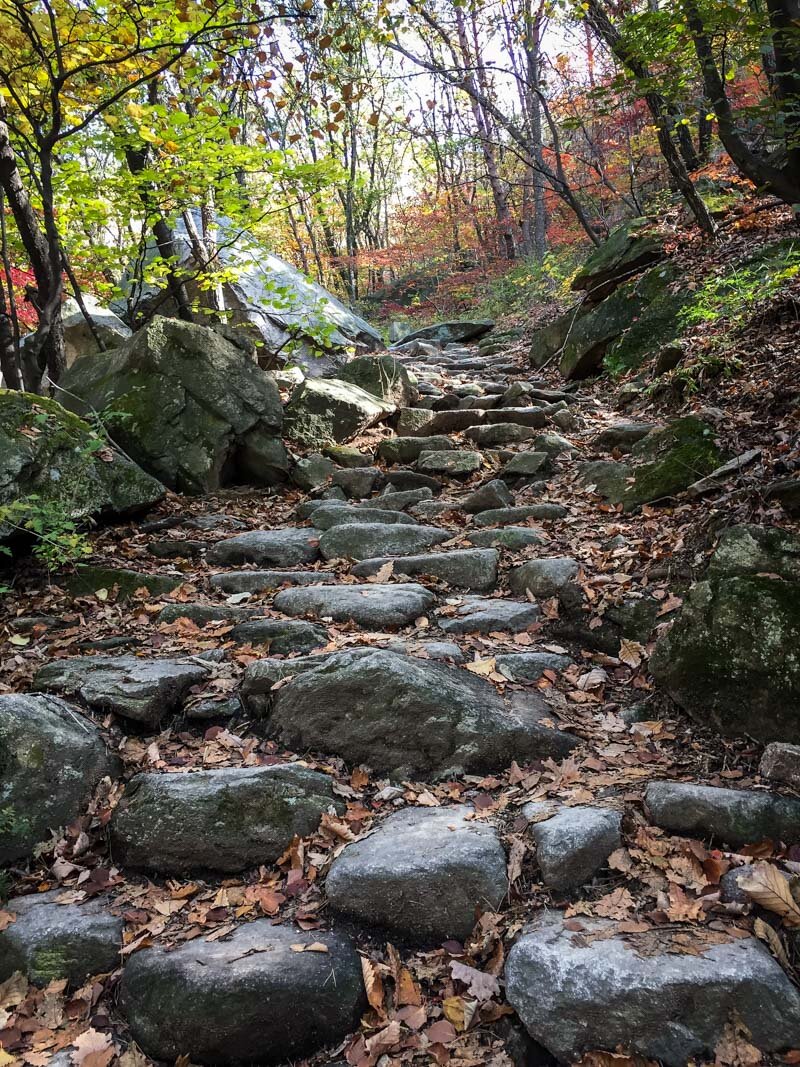 How to get there: You can take the subway/bus or, if the lines are too long for the bus (as they tend to get in the warmer months), you can buddy-up and take a cab to the Bukhansan Mountain entrance.
If you choose the subway, get on Line 3 to Gupabal Station, and take Exit 1. Then take the #704 bus bound for Bukhansanseong Fortress to the bus stop at the entrance. Bukhansan National Park has no park entrance fees, but there will be a small charge to park if you are driving yourself. 
13. Get Naked in a Jimjilbang and Stay Overnight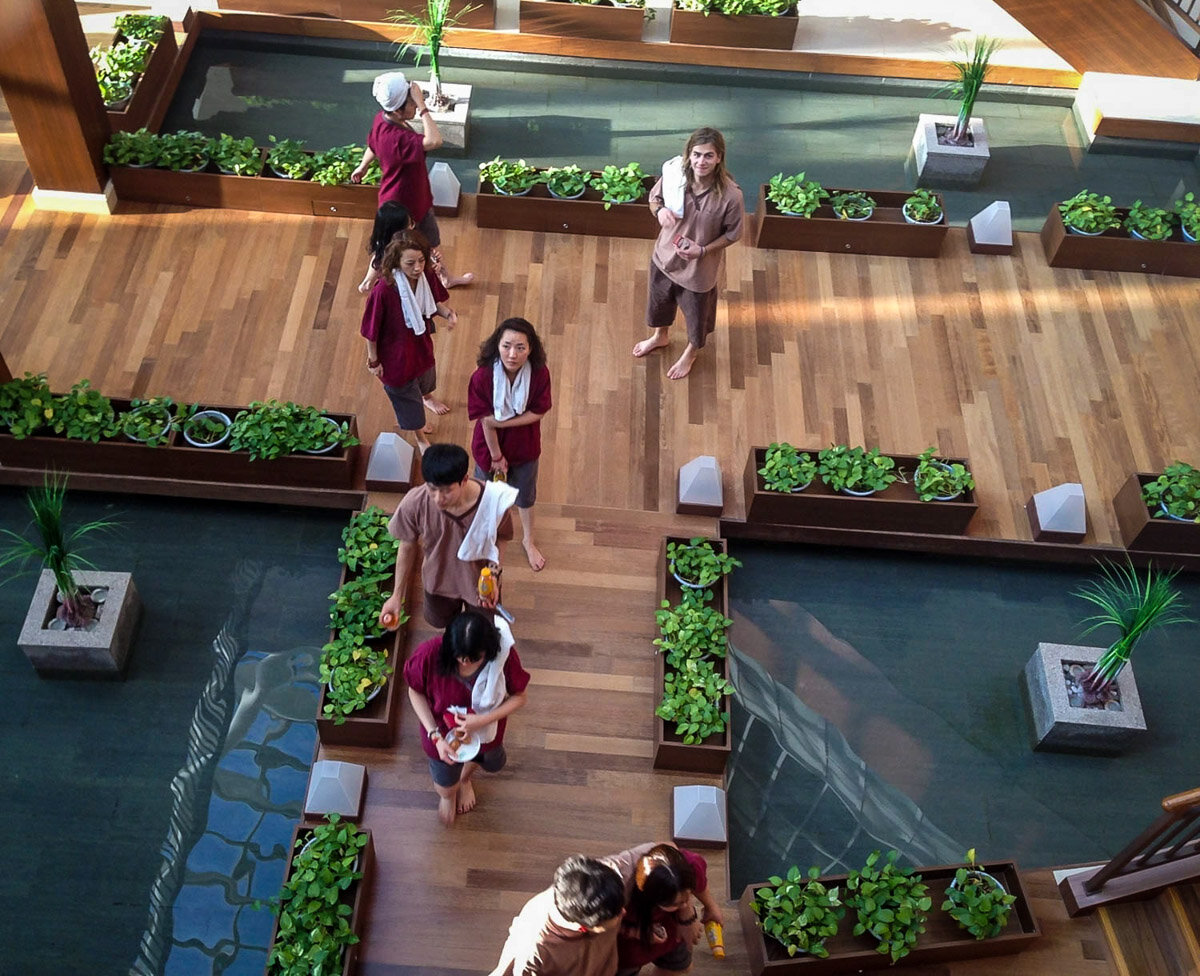 A Jimjilbang is a traditional gender-separated bath house where Korean used to go to get cleaned up for the week. Nowadays they are more like a spa retreat for locals and foreigners alike with hot and cold soaking pools, saunas, massage rooms, lounges and even communal sleeping areas. Our first time at a jimjilbang was with friends on Christmas Day. 
Here is what you can expect: 
Koreans take bathing very seriously. The first thing you'll do is strip down to your birthday suit. That's right, you are 100% naked in front of complete and total strangers! But don't worry because everyone is wearing the same thing and there is no need to be embarrassed or gawk. 
The complete Korean bath experience includes the pre-bath shower, soaking in the tub, the ultimate scrub down and shedding of your outer layers of dry, dead skin, getting massaged, heating up in a sauna and then repeating any of the aforementioned activities until you're ready to go… Unless you choose to stay the night. 
Would you spend the night in a bath house??
Jimjilbangs are actually known to travelers in Korea as an affordable and clean place to stay the night and recuperate after a day of travel. The sleeping accommodations aren't exactly luxury – you can expect a pad and pillow to sleep in the communal sleeping rooms – but on the bright side,  you get to wash the "travel" right off as soon as you arrive! 
Experience it for yourself: Here is a list of the best jimjilbangs in Seoul.
14. Practice Your Photography Skills in Ihwa Mural Village
In the hillside neighborhood of Ihwa-dong, you'll find the Ihwa Mural Village filled with street art from over 70 different artists in Seoul. In 2006, the Ministry of Culture, Sports and Tourism started the "Art in City Project" and had murals and art installations created in the village in an effort to revitalize the neighborhood that was once set for demolition. 
Nowadays you can wander the streets with your camera in hand and get some quirky shots, or simply take appreciate the beauty with your own eyes as you make your way through the village. You can find a map of the village in the information center and walk the streets at your own pace, or book a tour online. 
Need a little help: Follow these easy & creative tips for better travel photos.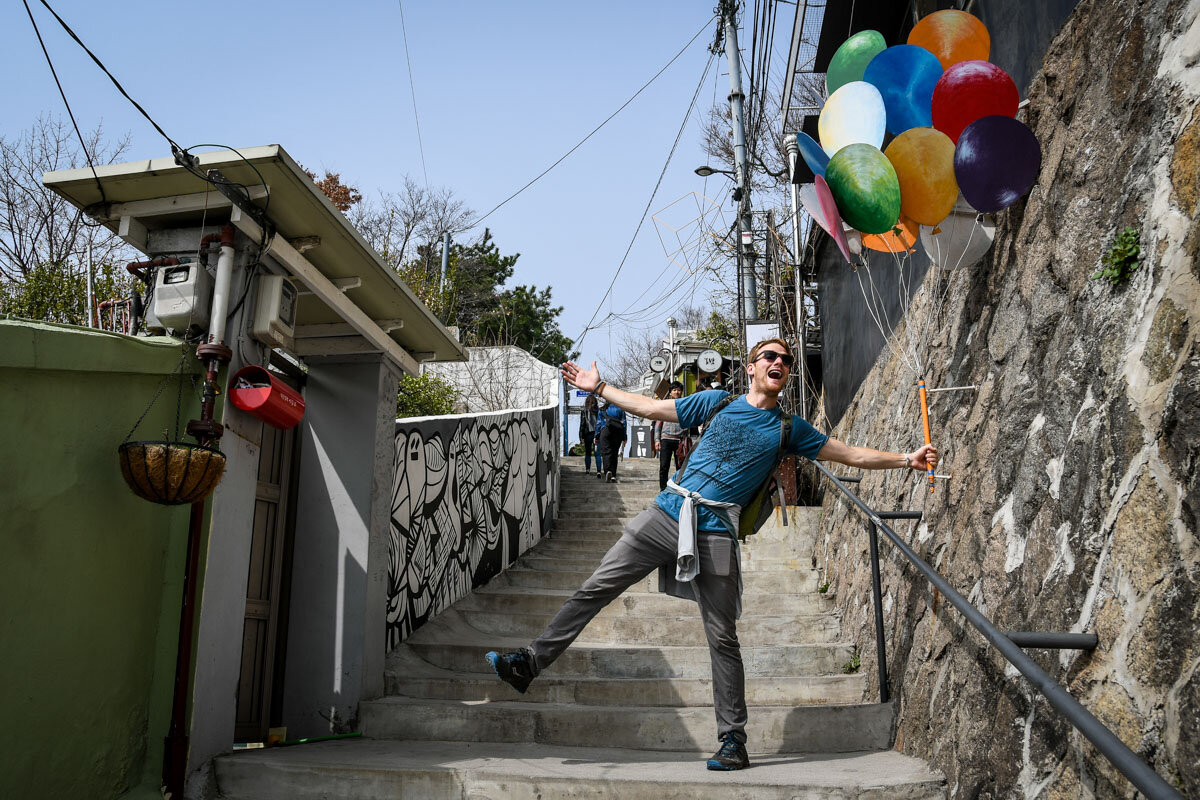 While it is a fun place to meander and get some shots for the 'gram, it is important to remember that the village is still someone's home and to respect the property and privacy of the residents. 
How to get there: Take the subway to Hyehwa Station, Line 4, Exit 2. From there, turn at the alley next to Dunkin Donuts and continue walking straight on up to the visitors center. The village is located on a hillside above the information center, so be prepared for a bit of a hike up.
Once you reach the village, there are a series of steep stairs throughout the mural route that would make it difficult for families with small children to complete the tour, so keep that in mind when planning your visit.
15. Temple Stay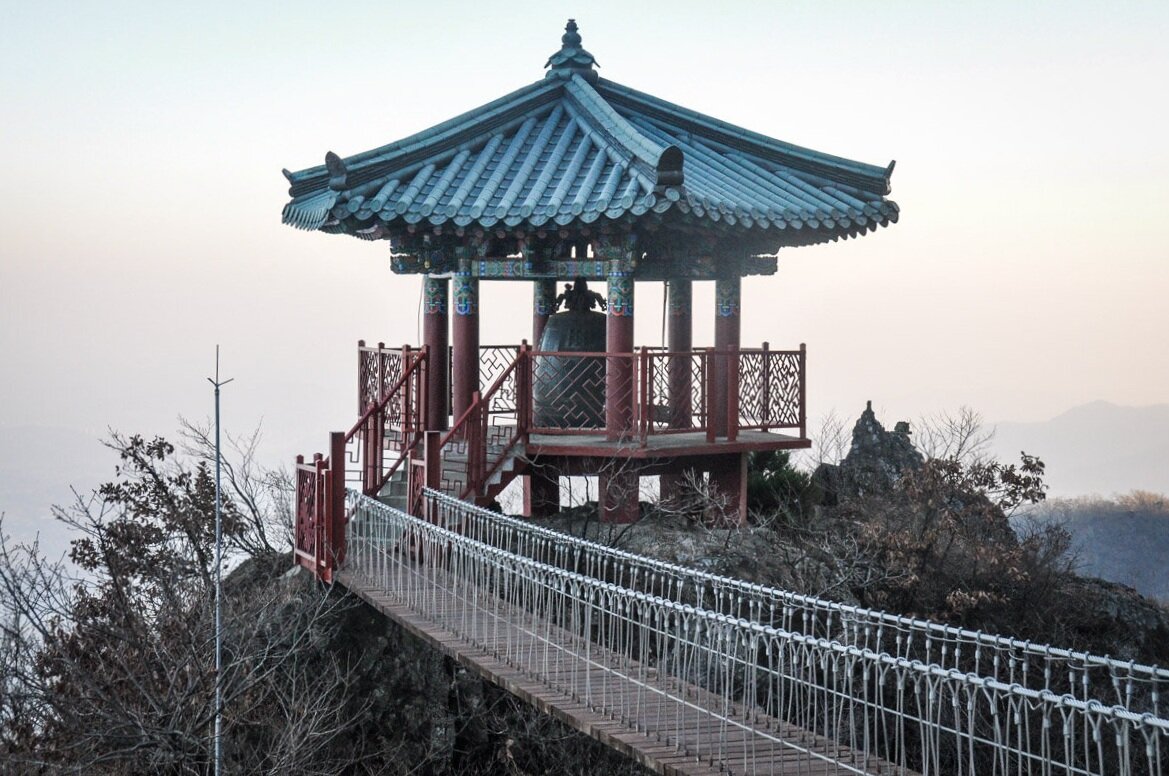 Escape the hustle and bustle of the big city and surround yourself in nature for a night while experiencing what it's like to be a practicing Buddhist monk in a traditional Buddhist temple. During the Temple Stay program, visitors can choose to stay overnight and participate in different Buddhist rituals, including zen meditation and a traditional tea ceremony. 
Participants are expected to attend Buddhist services, engage with the resident monks and even help out with chores during their stay. Although Temple Stays are based on the teachings of Buddhism, Temple Stay programs are open to visitors from all backgrounds and religious beliefs. 
Experience it for yourself: Visit TempleStay for more information.
16. Visit a Tea house 
While Koreans generally prefer coffee over tea, and have been embracing the cafe culture in recent years, they haven't completely forgotten their Asian roots when it comes to warm beverages.
A tea house is the perfect place to curl up on a cold winter's day or to relax and catch up with friends. Whether you prefer the traditional tea house or a modern reinvention, Seoul has plenty of spots to get your tea fix. 
Experience it for yourself: Here is a list of the Top Tea Houses for you to check out in Seoul.
17. DVD Bang or Noraebang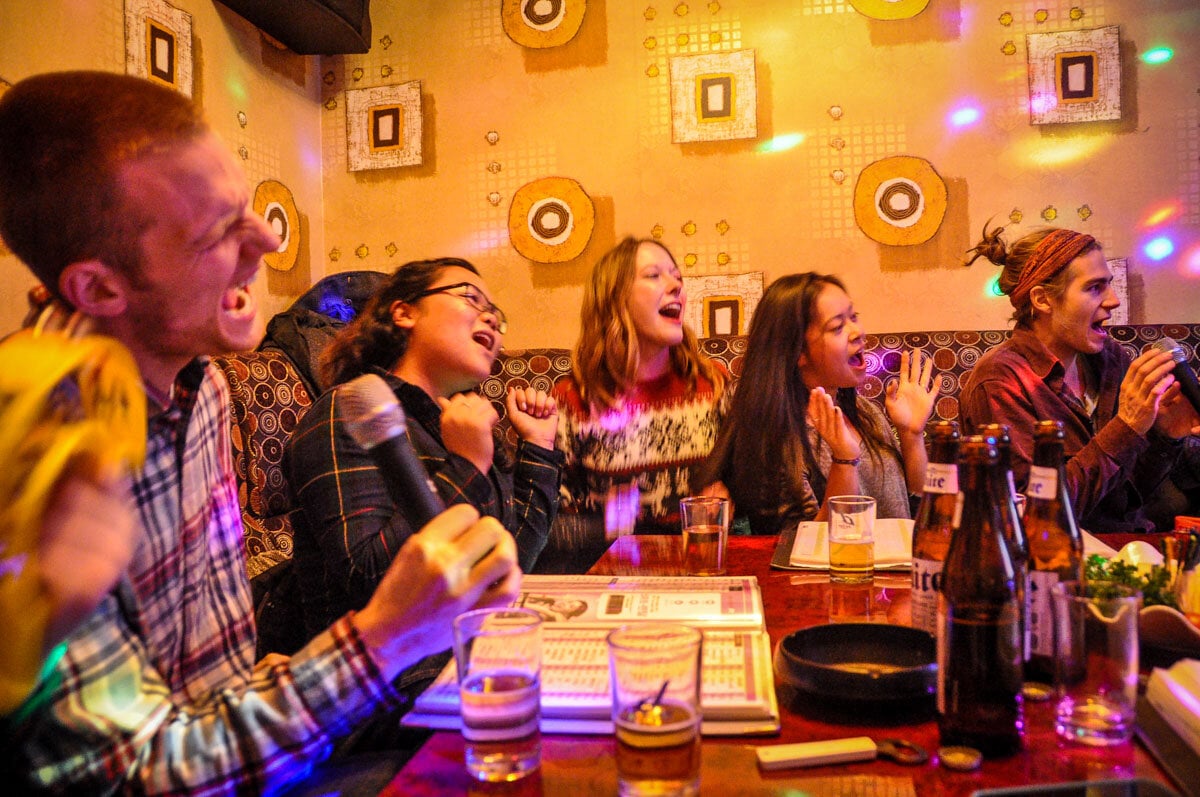 The word "bang" means "room" in Korean, and the "bang" trend is going strong in Korea. Seoul is the perfect place to experience one of these themed private rooms where you and your companions can enjoy a DVD viewing or sing karaoke. 
The DVD bangs may have a bit of a seedy reputation, but they are becoming more popular in modern dating culture. You enter and choose your movie from a vast library of titles. Most films are available with English subtitles, including some of the latest Korean films.
Once your movie is chosen, you enter a small room with a comfy seating area, snack bar and mini fridge – your own personal movie theater for you to enjoy the cinematic experience without going to the theater. 
A noraebang will be a bit more of a social experience. Gather up your closest friends and get ready to sing your hearts out in this "Sing Room," as translated into English. (After all, "karaoke" is actually a Japanese word.) 
You'll find the nearest noraebang on nearly every street corner in Seoul. The rooms are outfitted with large screen TVs, microphones, couches, disco lights and a karaoke machine to play thousands of tunes on cue. 
18. K-Pop Concert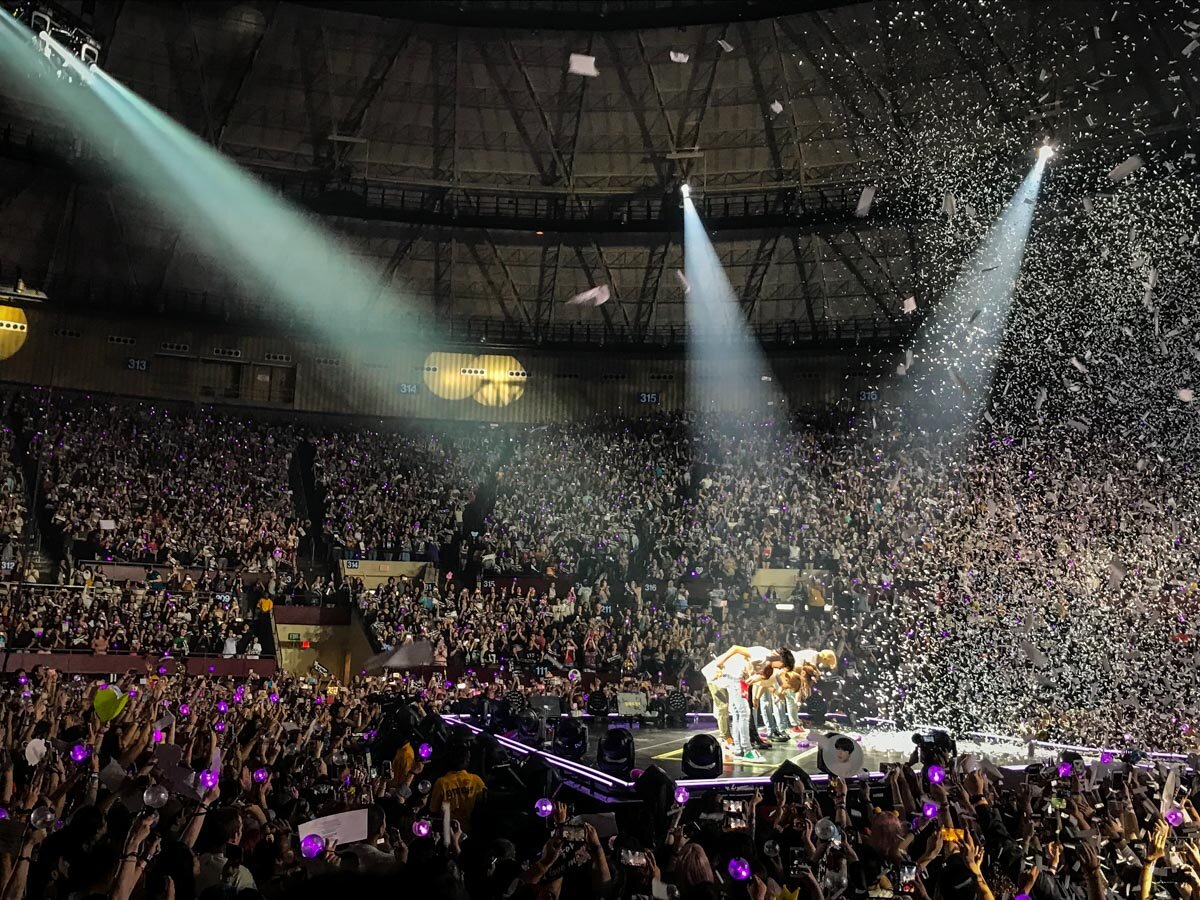 By now you must have heard of the wildly popular music phenomenon originating in South Korea. There is nothing quite like seeing a K-pop (short for Korean Pop music) idol or group live in concert! 
At a live K-pop concert you can be sure to see a fusion of synchronized dance routines and wildly colorful outfits worn by the latest idols, surrounded by thousands of hardcore fans chanting in unison. 
Experience it for yourself: Typical concert ticket for major artists sell for about ₩110,000 – 150,000. Getting into a show can be a bit crazy (and competitive) so be sure to book your tickets from a credible vendor. You can check out this schedule of K-pop concerts to see if there are any during your visit to Seoul.
Note about the photo above: At Korean concerts, it can be considered rude to have your phone out and take a photo of the band. This photo was taken by our friend and superfan, Alex, at a concert in Dallas, Texas.
Where to Stay in Seoul
If you're planning to visit South Korea's capital city, this guide walks you through the best neighborhoods to stay in Seoul. 
---
Are you planning a trip to South Korea?
We have TONS of resources on travel in South Korea and destinations throughout the country. Check out our Ultimate South Korea Travel Guide for all the answers to your most burning questions, or read some of our favorite articles below.
Save this article on Pinterest for later!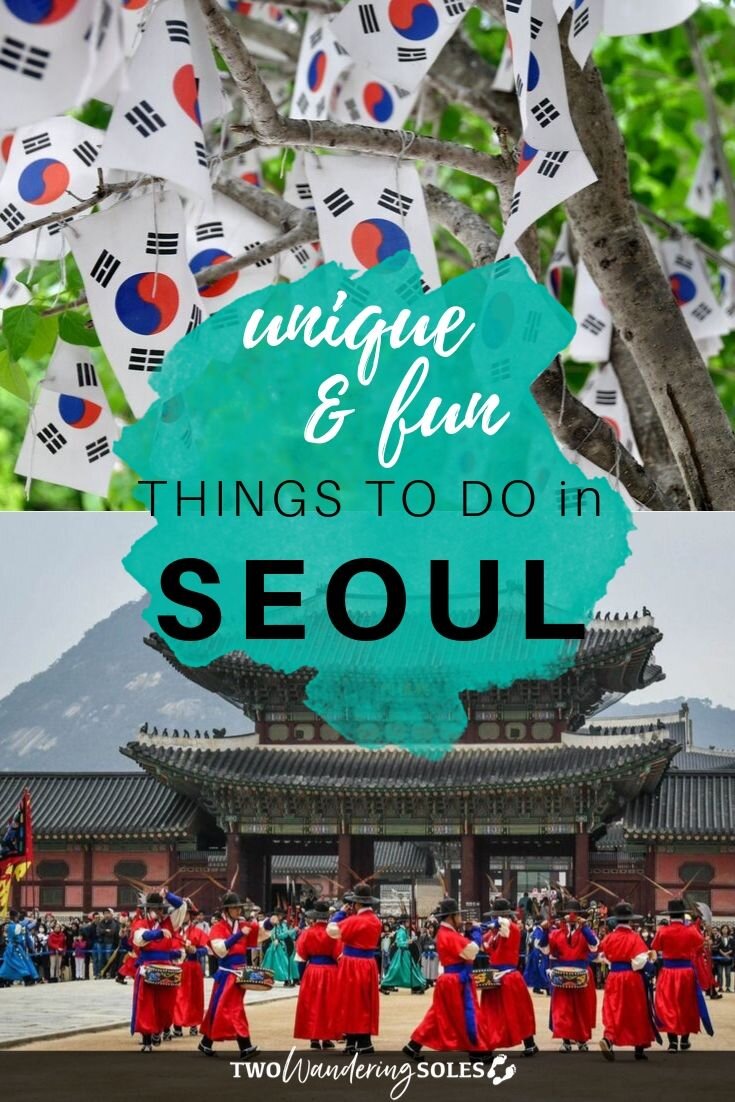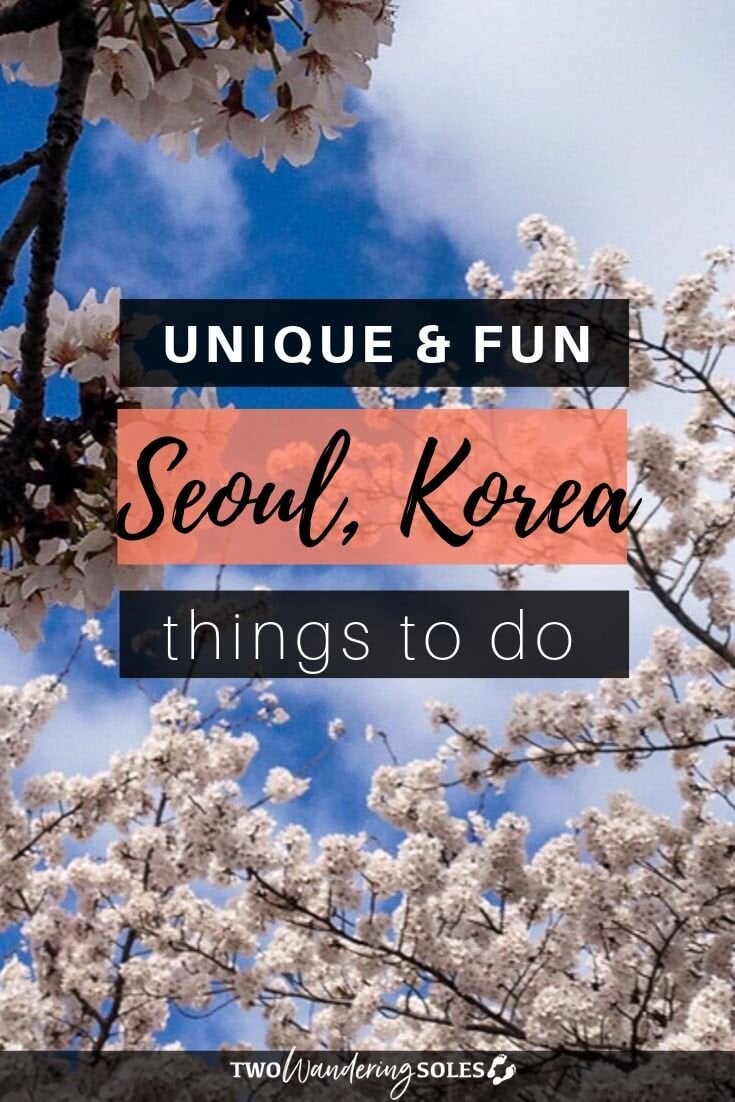 We want to hear from you!
Have you been to Seoul? What did you think? We'd love to hear from you in the comments below!