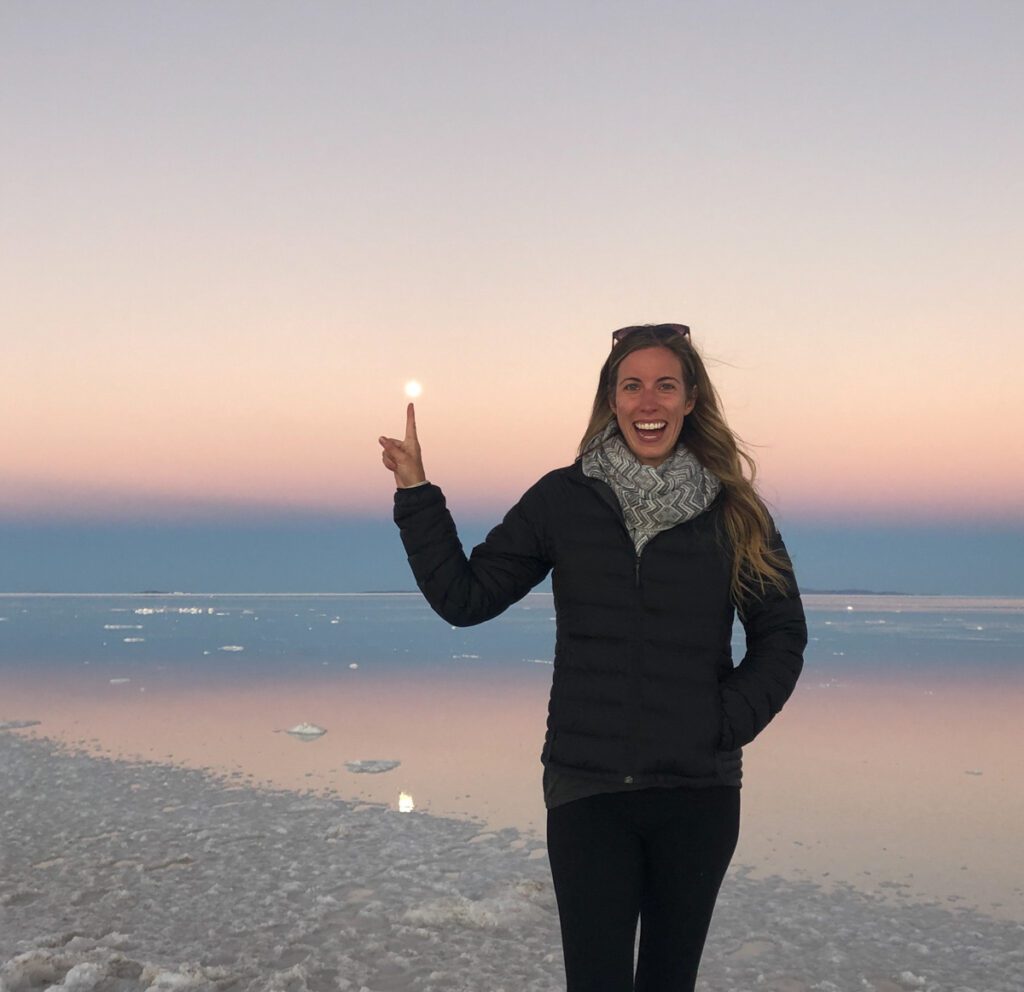 Well, hello there!
You're probably wondering where I fit into the "Two Wandering Soles"… I guess you could say I'm the third wandering soul behind the scenes.
I started working with Katie and Ben in 2019 and have since become their Director of Content—managing just about everything that goes into running this website, from idea to publication.
Get to know Amanda
Things to know about me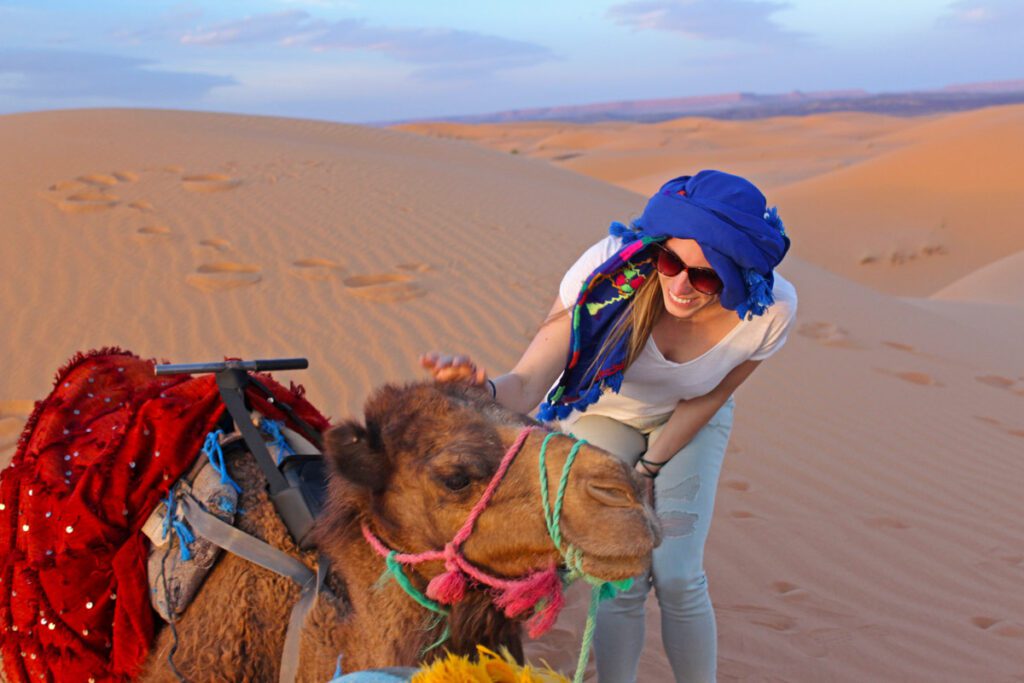 1. I've known Katie just about as long as you can know someone. We grew up across the street from one another in Minnesota.
2. I caught the travel bug early. My first trip outside of the U.S. was to Haiti when I was 14. I went with my mom and a group called Haiti Outreach to learn about the clean water initiatives and help build a school.
3. I couldn't decide just one place I wanted to study abroad in college so I chose 10… more on that in my travels section below.
4. Before I started working for Two Wandering Soles, I was working remote freelance gigs and traveling as a digital nomad with a group called the Wifi Tribe.
5. The day Katie and Ben asked me to come onboard and work with them (in July 2019!) was one of the most pivotal points of my life. Working for Two Wandering Soles is not only my dream job, but also played a huge part in making my remote lifestyle sustainable long term.
5. I've been living as digital nomad without home base now since March 2018. I've traveled to over 45 countries in my lifetime and lived as a digital nomad in 17.
6. As the Director of Content for Two Wandering Soles and Go Wander Wild, I do a lot of the work behind the scenes. I have a say in what gets published and the strategy that goes into keeping both blogs running smoothly. I am always saying SEO is my nerd hobby and my friends are always telling me sharing travel advice is my love language, so I guess it's a pretty good fit.
7. Outside of Minnesota (where we reunite on occasion), I've met up with Katie and Ben in Bali and Mexico to work and adventure together.
My Travels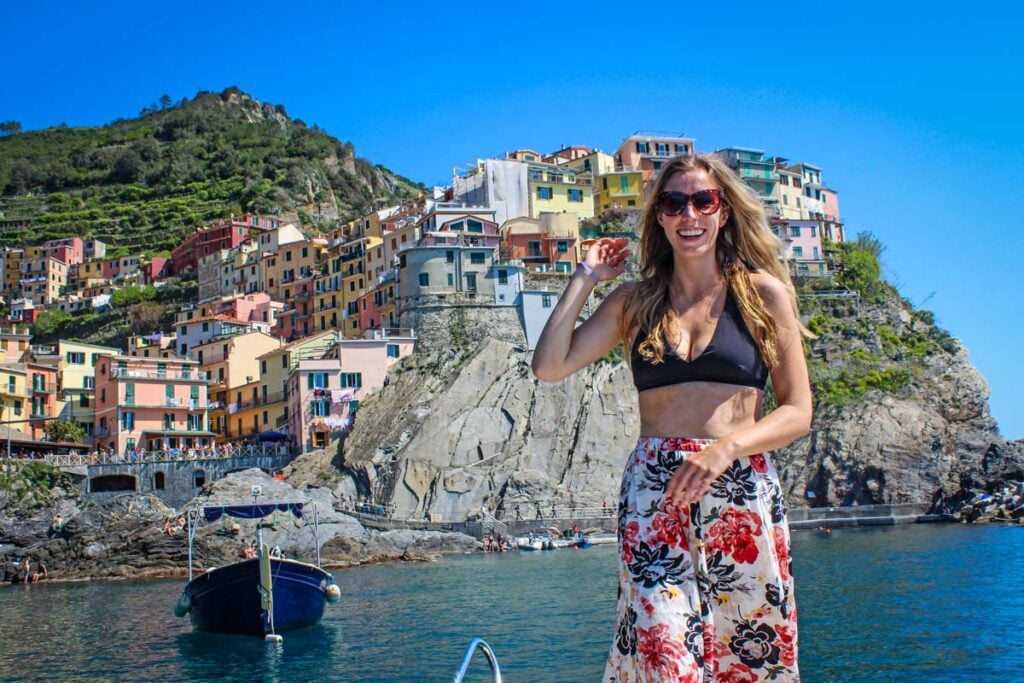 I've traveled to more than 45 countries in my lifetime. While I'm finding myself drawn more and more to return to the places I know and love, I will continue to keep exploring new places until I'm no longer mobile (may that day never come!).
2002: My first trip abroad in Haiti
I joined my mom and a group of other youngsters + chaperones on a trip to Haiti with Haiti Outreach. We visited for 2 weeks over Christmas and New Years to learn about the clear water initiatives and help build a school in a remote village.
This was my first time experiencing a different culture and helped shape my understanding of the world and where my privilege as an American put me.
2005: Family Euro-trip
When I was in high school, my family hosted an exchange student from Sweden who lived with us for an entire year. She and I were just 2 years apart and become very close—in fact she became very close with the whole family and we still call her our Swedish sister.
My family went to Sweden to stay with her family the following summer and we traveled around Europe a bit with our new European "family" as hosts.
We visited:
Malmö & Stockholm, Sweden
Copenhagen, Denmark
Normandy, France (+ Paris!)
…and drove through Belgium and parts of Germany.
2008: Semester at Sea
I couldn't decide on just one place I wanted to study abroad in college—I wanted to go everywhere! When I found out about Semester at Sea (SAS) from a friend, I was immediately convinced this was the program for me. SAS is a multi-country study abroad program where 700+ students live and take classes on a cruise ship that circumnavigates the globe.
During my 3.5 month-long semester, I took 16 course credits, aced my classes, all the while living onboard a cruise-ship-turned-floating-campus that docked in 12 different ports of call, in 10 different countries, allowing us to explore with complete freedom while in port.
To say that semester changed my life and my world view would be an understatement.
Our general itinerary looked something like this:
Nassau, Bahamas (embarcation)
Salvador, Brazil
Walvis Bay, Namibia
Cape Town, South Africa
Chennai, India
Penang, Malaysia
Ho Chi Minh City, Vietnam
Hong Kong
Shanghai, China
Kobe, Japan
Yokohama, Japan
Punta Arenas, Costa Rica
Miami, USA (disembarkation)
2012-2013: Family trip down under
Having parents who value travel as much as I do has been a huge blessing and a privilege in my life. While we weren't able to afford epic vacations abroad all of the time, my parents valued saving for the experiences that would really mean something. So when a family friend invited us to visit her home country of Australia, we made it happen!
We spent 3 weeks as a family in Australia and New Zealand over the Christmas and New Years holidays. Our local host was incredible and gave us a unique perspective most tourists don't get. We checked off bucket list experiences like going scuba diving (for our first time ever!) at the Great Barrier Reef, and visiting the iconic Opera House in Sydney. One week in New Zealand was not nearly enough time, but it was enough to give us all a taste of the South Island and leave us wanting more!
2017: Blogging retreat in Bali
In June of 2017, I made a somewhat last minute decision to join a blogging retreat hosted by The Blonde Abroad and Institute of Code in Canggu, Bali. The 10-day retreat was an immersive educational experience where I learned all about the behind the scenes work that goes into running a travel blog as a business (hint: you can too with our Blogging Bootcamp!), and the basic coding skills to build and run my own website.
This trip marked a turning point in my life. Not only was I making a giant investment in myself and learning new, highly-marketable skills, but it was also the first time I found like-minded strangers who had the same passion for travel as I did. This trip opened my mind to a world of possibilities in which I didn't have to rely on my friends back home (who were either too broke, worked too much, or had no interest in travel) to live out my own travel dreams.
2018: I become digital nomad
I was working in digital advertising while living in Denver, Colorado when I heard about this "program" from a friend where you travel with other remote workers all over the world. Long story short, fast-forward about a year and I'd quit my job, gave up my apartment, sold my car and put everything into storage to start traveling with the Wifi Tribe.
The plan was to go for just 5 months, live off savings, then return to Denver to "find a real job" and "get back to my normal life." It took less than one month for me to decide I really didn't want to return home at all and that this nomad lifestyle was, in fact, for me.
While I did return home to visit family that year, I made sure to buy my flight out of the U.S. before I ever touched down, and I've been living by that practice ever since.
My first year of "nomading" I lived in the following countries:
Outside of living (minimum one month), I visited the following countries:
2019: Digital Nomading
The following year was a lot like the first, with the added bonus that I began working for Two Wandering Soles in July and that gave me a steady income stream to sustain my perpetual travels.
I lived in the following countries:
Outside of the countries I lived in for one month or more, I also visited:
2020: Surviving COVID as a digital nomad
The year 2020 started off like any other. For me that meant I spent the New Years visiting a friend in Istanbul and then was off to Thailand and Myanmar for what was supposed to be a 6-week-long adventure.
Well we all know 2020 had other plans…
I was supposed to fly to Vietnam on the same day the boarders were closing. I made it all the way to the airport in Karabi, but instead of getting on my flight to Da Nang, I booked a one way ticket across the country to Koh Pha Ngan. I had friends staying on the island so I figured I would hunker down with them for a few weeks "until it all blew over."
Little did I know, I'd be spending the next 6 months on Koh Pha Ngan, virtually shielded from the affects of COVID as the island had no cases and rules were fairly lax.
Once visa amnesty was coming to an end in August, I decided to high tail it across the globe to the one country that I knew would stay open to tourism, was close enough to home in case something happened, and where I wouldn't have to worry about a visa for 6 months… Mexico.
2021: Travel comes back… but slowly
Fully vaxxed and armed with proof, I dipped my toes back into traveling slowly in 2021. Mostly, I just went where I knew would be safe and had plenty of friends to keep me company.
I spent most of the year in Mexico, but also lived in Guatemala for a month, Costa Rica for a month and did a 6-week stint in Turkey (in case you hadn't caught on, Turkey is one of my favorite countries to visit and travel around!).
2022: The year of revenge travel
With travel back in full swing, I wasn't going to let anything slow me down (that is until burnout set in and I realized I really needed to slow down).
In 2022 I lived in the following countries:
I also traveled around and visited the following countries:
UAE
Israel
Bulgaria
Germany (again)
Greece
2023: Slowing down as a digital nomad
With all of the "fast travel" I did the previous year, I was pretty burnt out by the start of 2023. I found myself drawn to return to the places I was comfortable and familiar with.
In 2023, I've lived in and traveled around the following countries:
South Africa (again)
Singapore (short visit)
Indonesia (again)
Italy (again)
Spain (again)
Mexico (again)
Education & Professional Career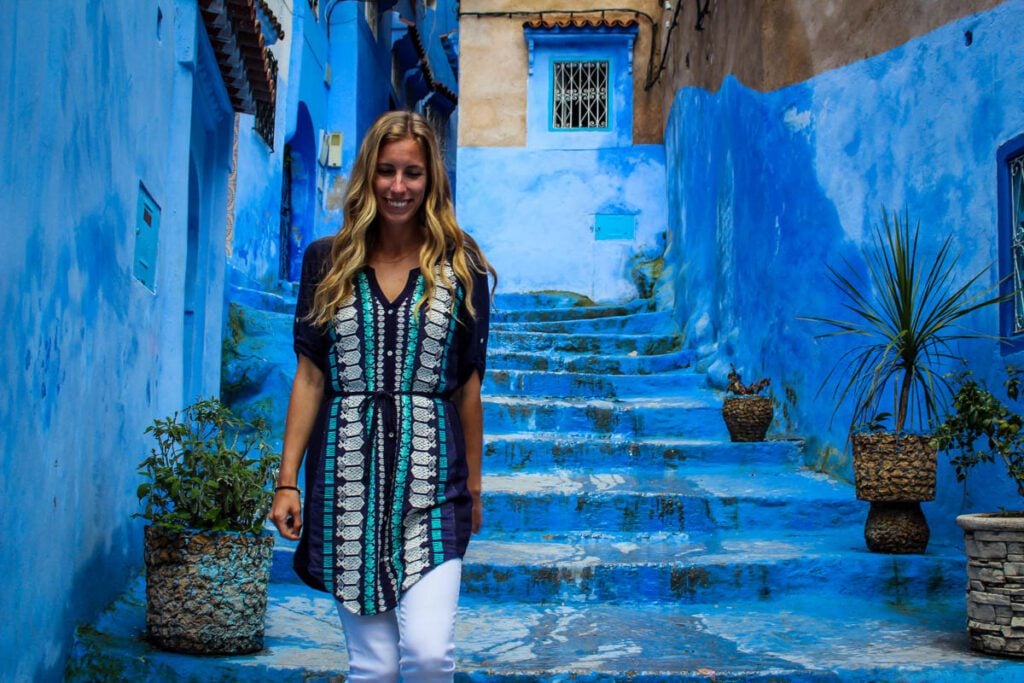 I have been addicted to travel blogs for about as long as blogging has been a thing. My extensive knowledge as a connoisseur, couples with my educational background, professional and travel experience is what makes me the perfect fit for Director of Content at Two Wandering Soles.
Education
University (2006 – 2010)
I attended the University of Minnesota in my home state where I majored in Journalism (with an emphasis on photojournalism).
Blogging Retreat (2017)
In the summer of 2017, still living and working in the U.S. I decided to embark on an adventure that would become the foundation of my career and lifestyle as I know it today. I signed up for The Blonde Abroad's Blogger Retreat–a program to teach aspiring travel bloggers the business side of blogging as well as basic coding skills. It was on this 10-day retreat in Bali that I gained the knowledge to run a blog as a business and not just a hobby. The coding skills didn't hurt either (something I still use today!). And met a group of beautifully creative and entrepreneurial women who shared my love of travel and opened my eyes to possibilities.
Professional Career
I never had a good idea of what I wanted to be when I grew up, so after choosing a Liberal Arts education, I sort of floated through jobs, looking for the perfect balance of honing new skills and creativity.
Executive Assistant, United Development Funding (2010 – 2014)
As the Executive Assistant to the President of a financial services company, I excelled in a fast paced working environment. Whether balancing independent projects or collaborations with the marketing team, I was impeccably organized and flexible in managing my work to adhere to deadlines and budget constraints. On a daily basis I coordinated meetings, conference calls and travel plans, managed a calendar and expenses to ensure maximum efficiency of time and resources, and performed jobs independently and efficiently.
Marketing and Operations Manager, Front Range Product Promotions (2014)
As the Marketing & Operations Manager for a small start up, I wore many hats. My responsibilities included supervising a team of Demonstration Specialists, collecting and editing all materials pertaining to marketing demonstrations, executing bookkeeping functions and managing payroll. I also lent administrative support when needed to ensure fluidity in the day-to-day operations.
Account Coordinator, Goodway Group (2015)
As an Account Coordinator at Goodway Group, I provided support to my regional team for the implementation and execution of digital media campaigns. I was responsible for managing and updating a digital campaign tracking system, generating report metrics and keeping the back end of the campaigns running smoothly.
Campaign Manager, Goodway Group (2015 – 2018)
As a Campaign Manager, I was responsible for leading my regional team in the implementation and execution of digital media campaigns. I maintained ongoing project-based communication with clients as needed, in a timely, intentionally responsive manner, and continuously generated reporting metrics throughout campaigns to communicate campaign performance to clients.
Marketing & Social Media Specialist, Leverage (2018 – 2019)
I worked for Leverage as a Virtual Assistant specializing in marketing and social media strategy. Tasks that I was responsible for included: social media strategizing & management, project management, blog writing, SEO optimizations, process creation & management, content research, travel planning, website design & maintenance, and general admin work.
Marketing Coordinator, Clearwater Forest Camp & Retreat Center (2018 – 2021)
As the Marketing Coordinator at Clearwater Forest Camp & Retreat Center, I was responsible for implementing the marketing efforts of the nonprofit. This included social media strategy, managing all social media accounts on an ongoing basis, and ensuring a cohesive message across all social channels. I wrote and edited the blog, optimizing with SEO strategy. I performed regular website upkeep and maintenance and I wrote and distributed the company newsletter. I was also responsible for the creation of promotional materials, and strategizing for future marketing efforts.
Editor at Two Wandering Soles (2019-2021)
I started working for Two Wandering Soles in the position of Editor, but that was really just a title. Coming on as the third official employee of the blog meant we all shared a lot of responsibilities and wore many hats to keep the business running smoothly. I shared my knowledge of business and processes, while Katie and Ben let me in on all their blogging secrets to success. (Psst! You can learn those secrets in our very own Blogging Bootcamp!)
Director of Content at Two Wandering Soles (2021-Present)
In 2021, as our business recouped from the pandemic and things resumed moving forward, I was promoted to the role of Director of Content at Two Wandering Soles. My new responsibilities came with more autonomy in managing a small team of freelancers, strategizing and deciding what content to produce and keeping up with the publishing schedule on the blog and our sister site, Go Wander Wild.
Favorite places for…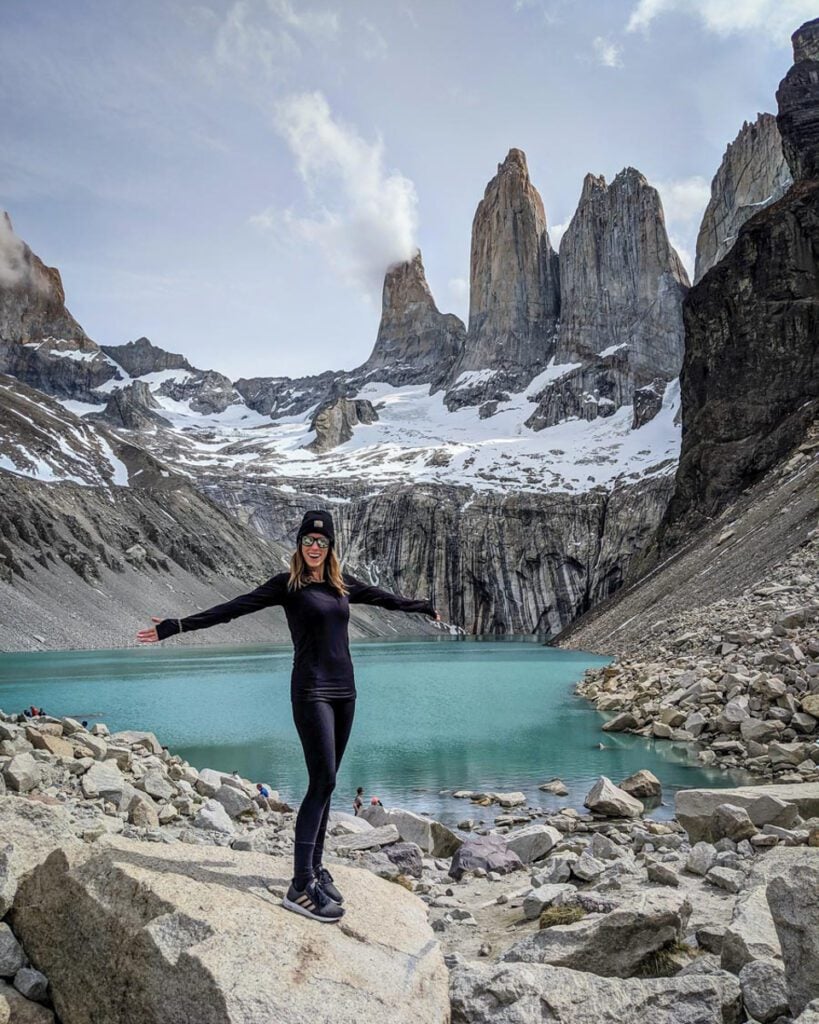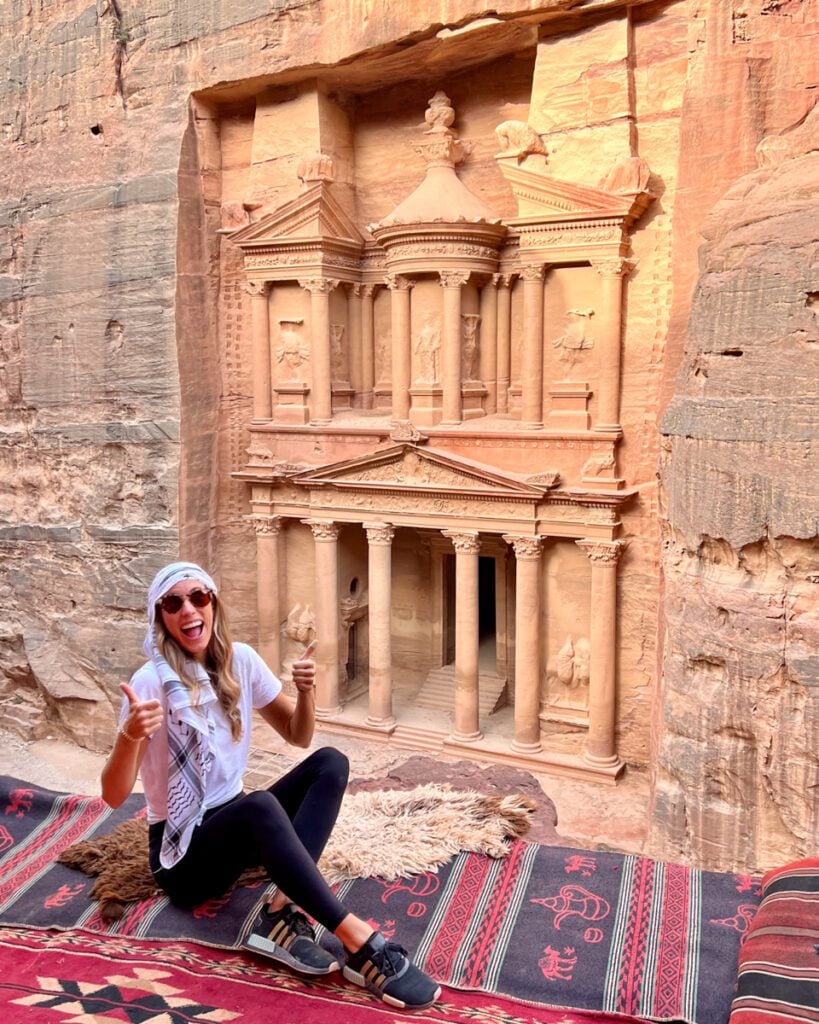 NATURE: Chile, Utah, New Zealand
ROAD TRIP: South African Garden Route, Morocco, Bolivia
CULTURE: Turkey, Morocco
HIKING: Patagonia, New Zealand, Colorado
BEACHES: Australia, Thailand
WILDLIFE: South Africa
WINTER: Colorado
SCUBA DIVING: Australia, Mexico
SMALL TOWNS: Montepulciano, Italy and Kas, Turkey
BIG CITIES: Cape Town, Lisbon, Mexico City, Chiang Mai
BIGGEST ADRENALINE RUSH: I'm not one for adrenaline activities (scaredy-pants over here!)
WORTH THE SPLURGE: Safari in South Africa, hot air ballooning over Bagan, Myanmar
MOST UNDERRATED PLACE: Amman, Jordan
USA NATIONAL PARK: Canyonlands National Park in Utah
Favorite Hikes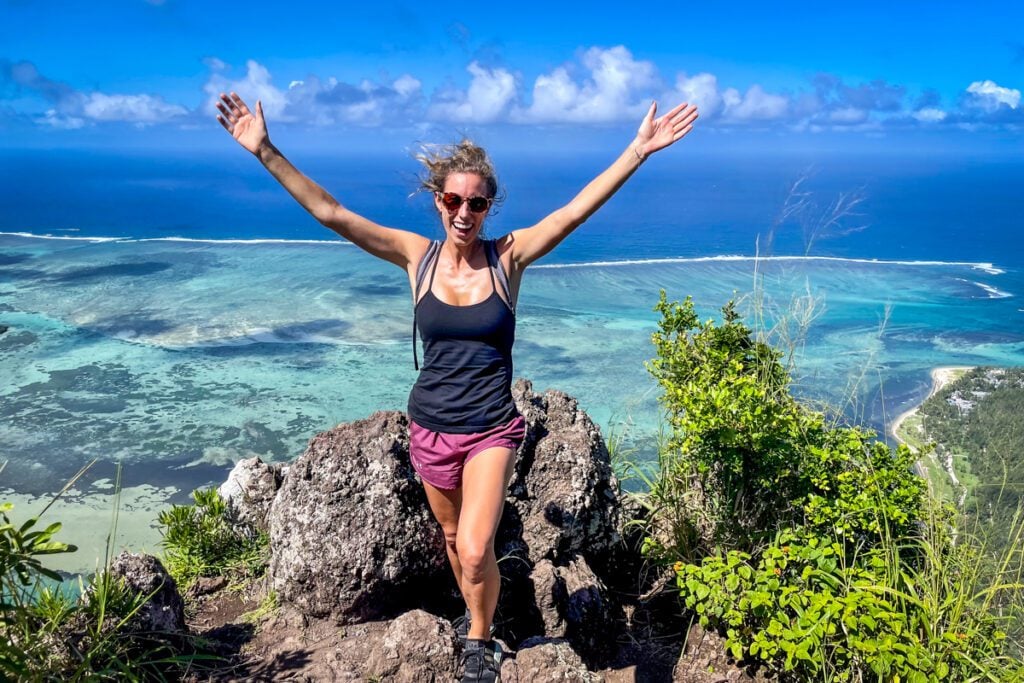 Trips on my bucket list:
Train trip through Sri Lanka
Safari in the Masai Mara in Kenya
Campervan trip in New Zealand
Cruise/hiking in Greenland
Gorilla trekking in Uganda
Liveaboard in Raja Ampat, Indonesia
Favorite Travel Gear
This or that: Travel Addition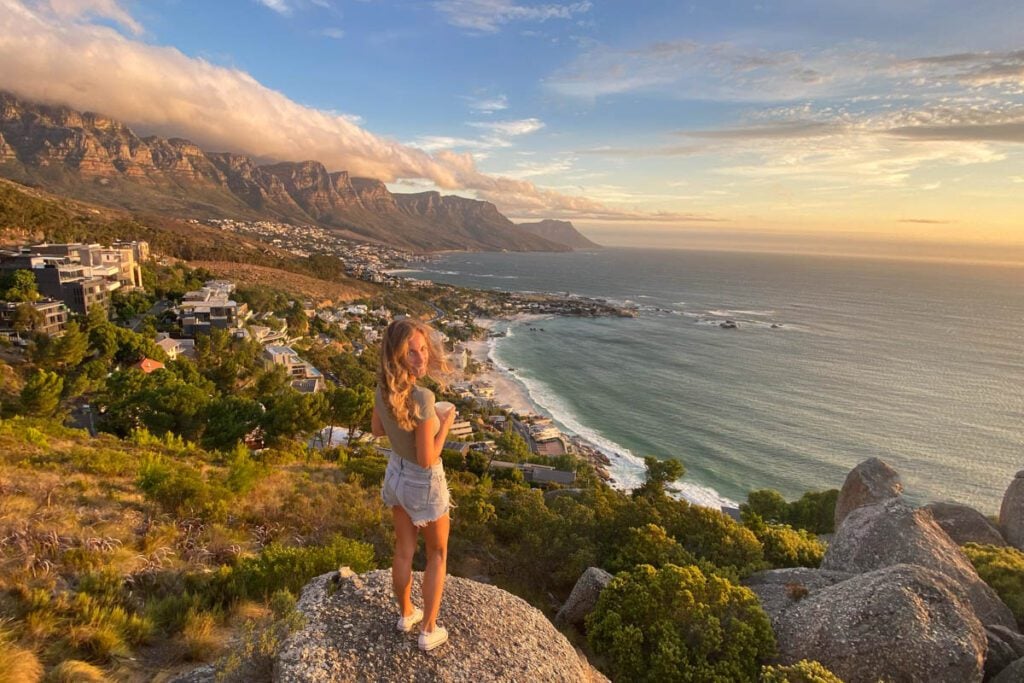 Backpack or Suitcase? I'm pretty married to my Away suitcase right now.
Hotel or Hostel? I've been living out of Airbnbs for nearly 5 years, but if I had to choose, definitely hotel.
Sunset or Sunrise? Sunset. I'm not much of a morning person. Plus, you can have a cocktail with sunset.
Mountains or Ocean? Can I pick both?? This is why Cape Town is my favorite city in the world!
City or Nature? I'm torn again! I love the energy of big cities, but I need to balance that with time spent in nature. (Maybe this is why I move around all the time!)