Not only is Da Lat the adventure capital of Vietnam, but it's a city full of quirky surprises. Follow this backpacker's guide and we'll tell you our best tips and things to do in Da Lat.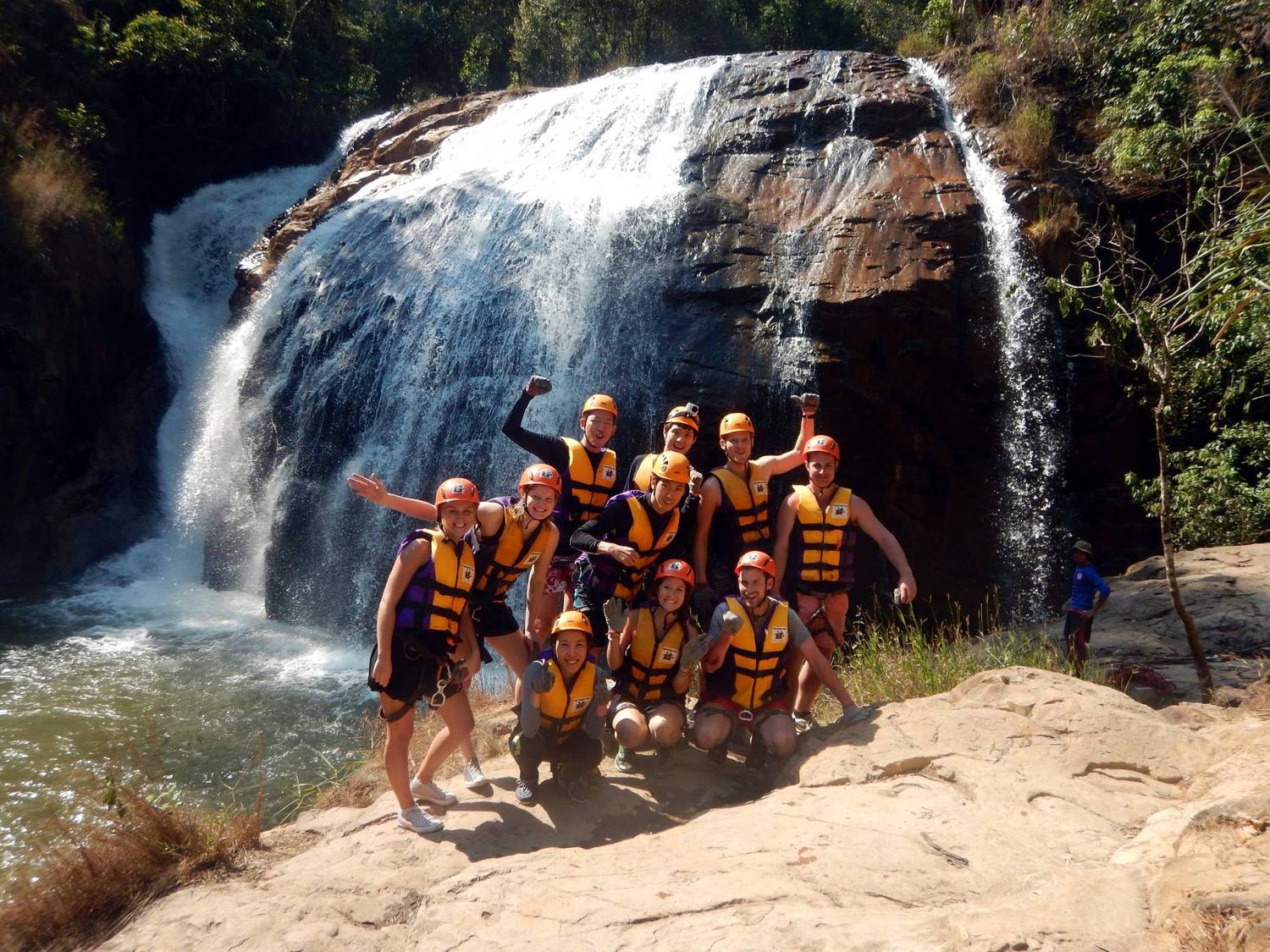 As you travel from Hoi An to Ho Chi Minh City (or vice versa), it would be a mistake to skip over Da Lat, Vietnam.
Surrounded by rolling hills, pine forests and waterfalls, this town which was once a popular resort getaway for the rich people of Saigon. They retreated to Da Lat (or Dalat) to escape the heat and craziness of big city life. You won't be surprised to hear the nickname of this town is the "city of eternal spring". Sounds lovely, doesn't it?
Today, it has turned into a buzzing metropolis but still retains some unique natural features just outside the city limits. If you love adventure and find yourself in southern Vietnam, be sure to make this town a stop on your itinerary!
We're sharing the best things to do in Da Lat, Vietnam as well as where to stay and the quirkiest place to grab a drink! Plus, we're divulging a secret tour in Da Lat that was one of our highlights during our month in Vietnam. 
While this town isn't nearly as famous as many other cities in the country, that's part of the draw. If you're looking to get off the beaten path in Vietnam, add this town to your itinerary. Oh, and be sure to do #6 on this list. You won't regret it!
Before you travel to Vietnam
Obtaining a visa for Vietnam was a bit tricky, but lucky for you, we have a guide detailing the all the steps you need to get a tourist visa for Vietnam. 
1. Cliff jumping and repelling waterfalls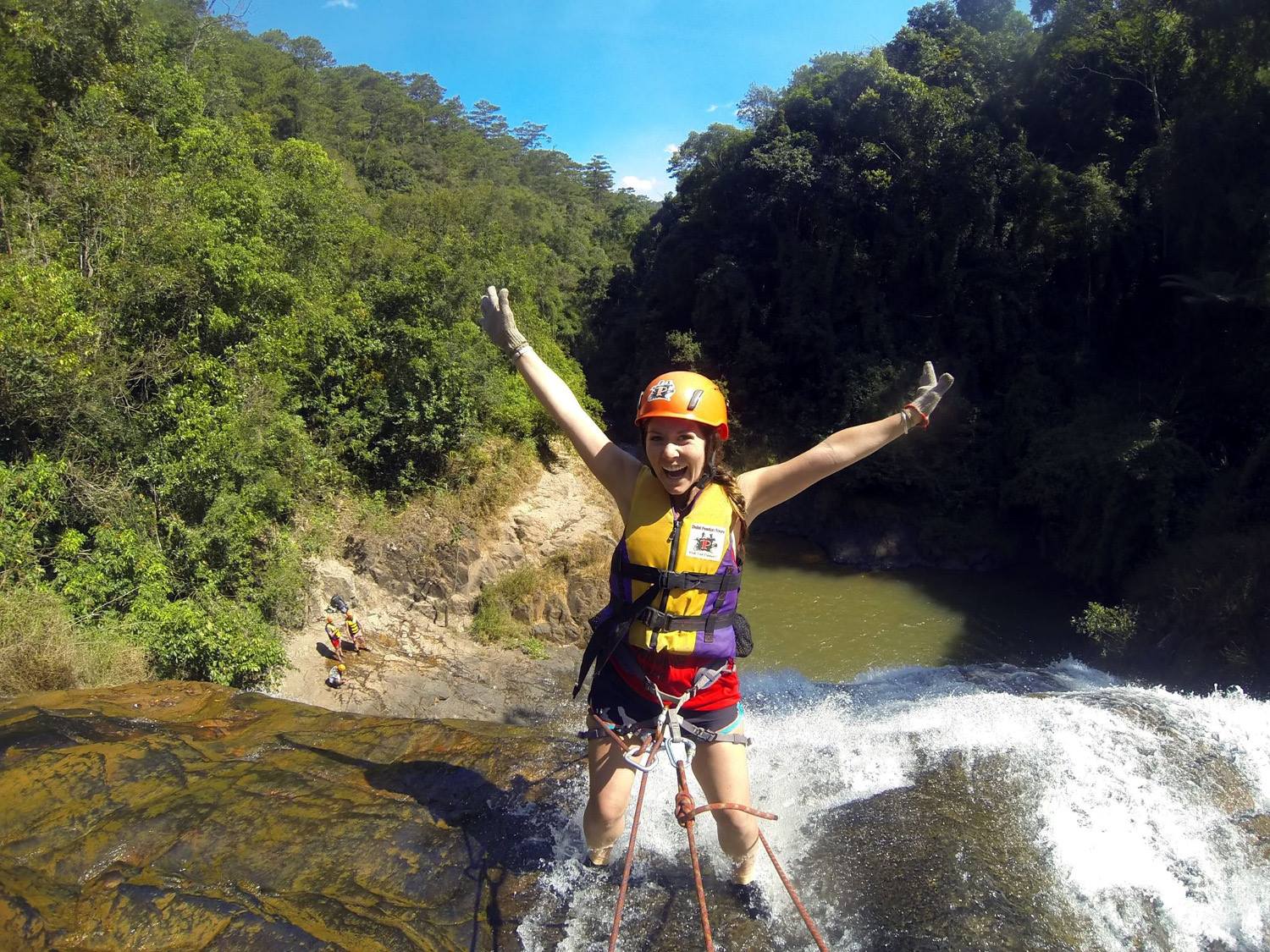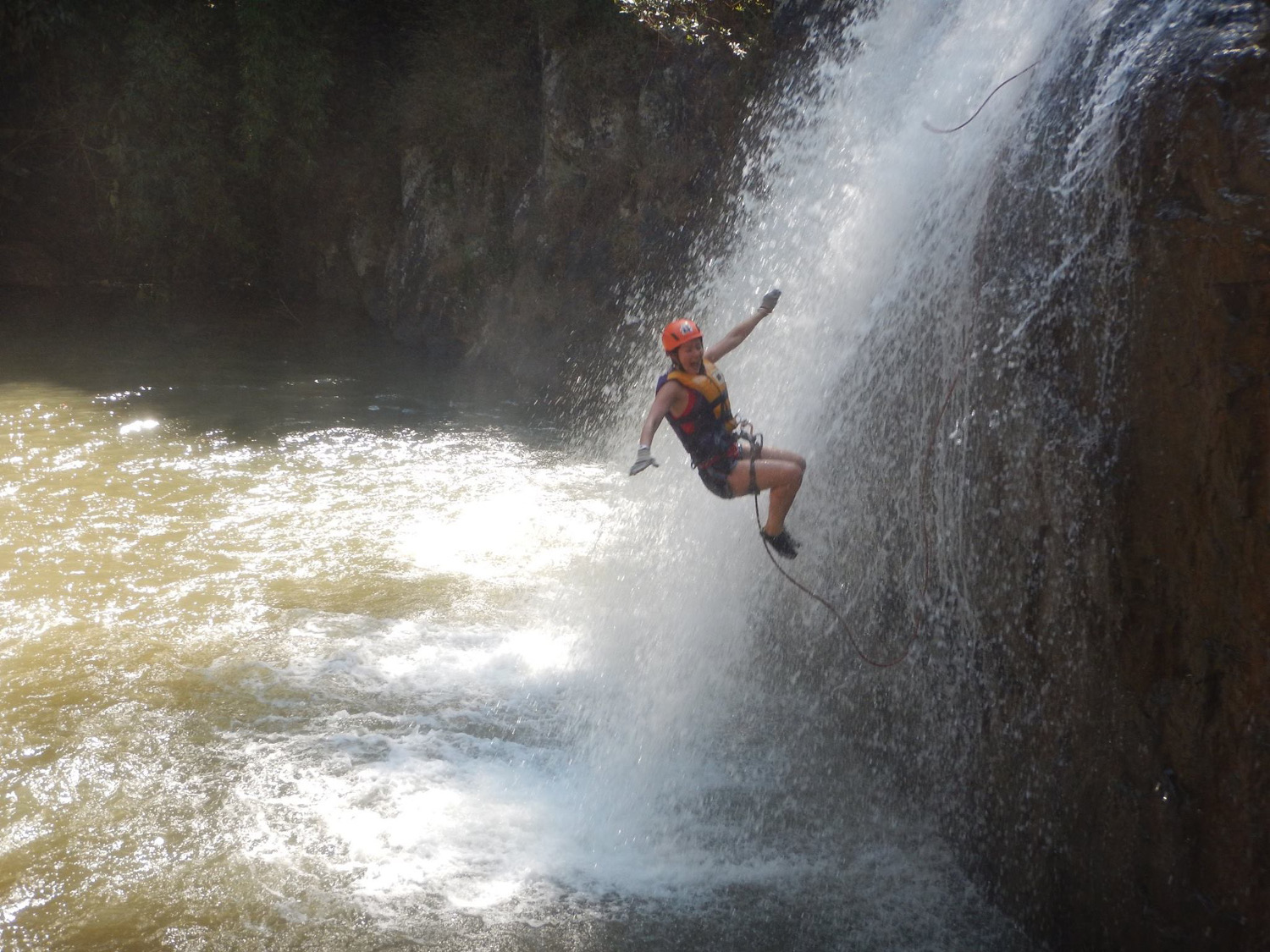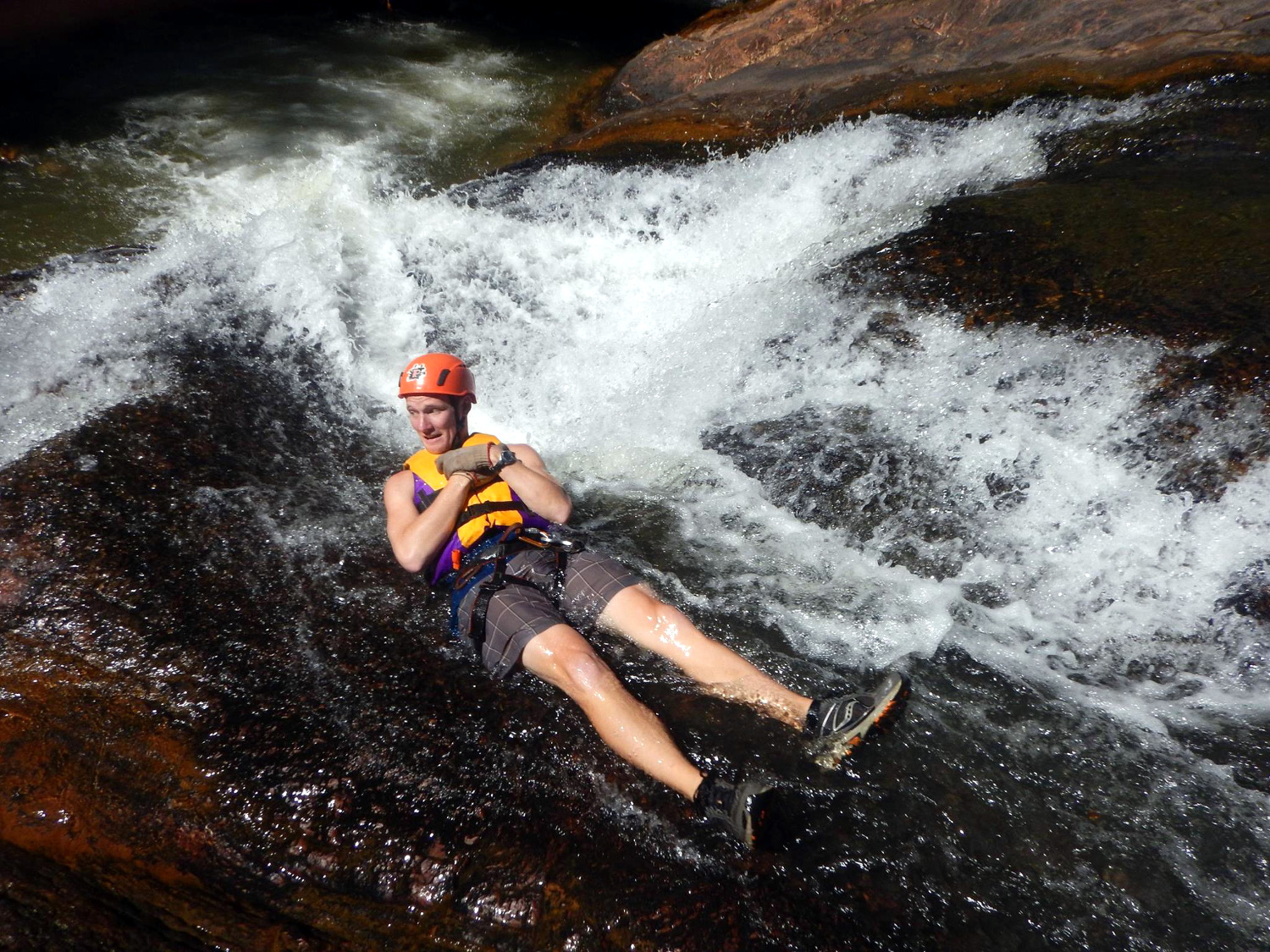 Da Lat is a really popular place to go canyoneering. Get an adrenaline rush as you navigate through a canyon and repel down waterfalls in a pine forest. Plus, you'll have an opportunity to go cliff jumping if you dare! This was our third time canyoneering, and it was every bit as exciting as our previous experiences. 
You could easily spend a couple days exploring more waterfalls in Dalat. Pongour Waterfall looks particularly stunning!
2. Visit the Crazy House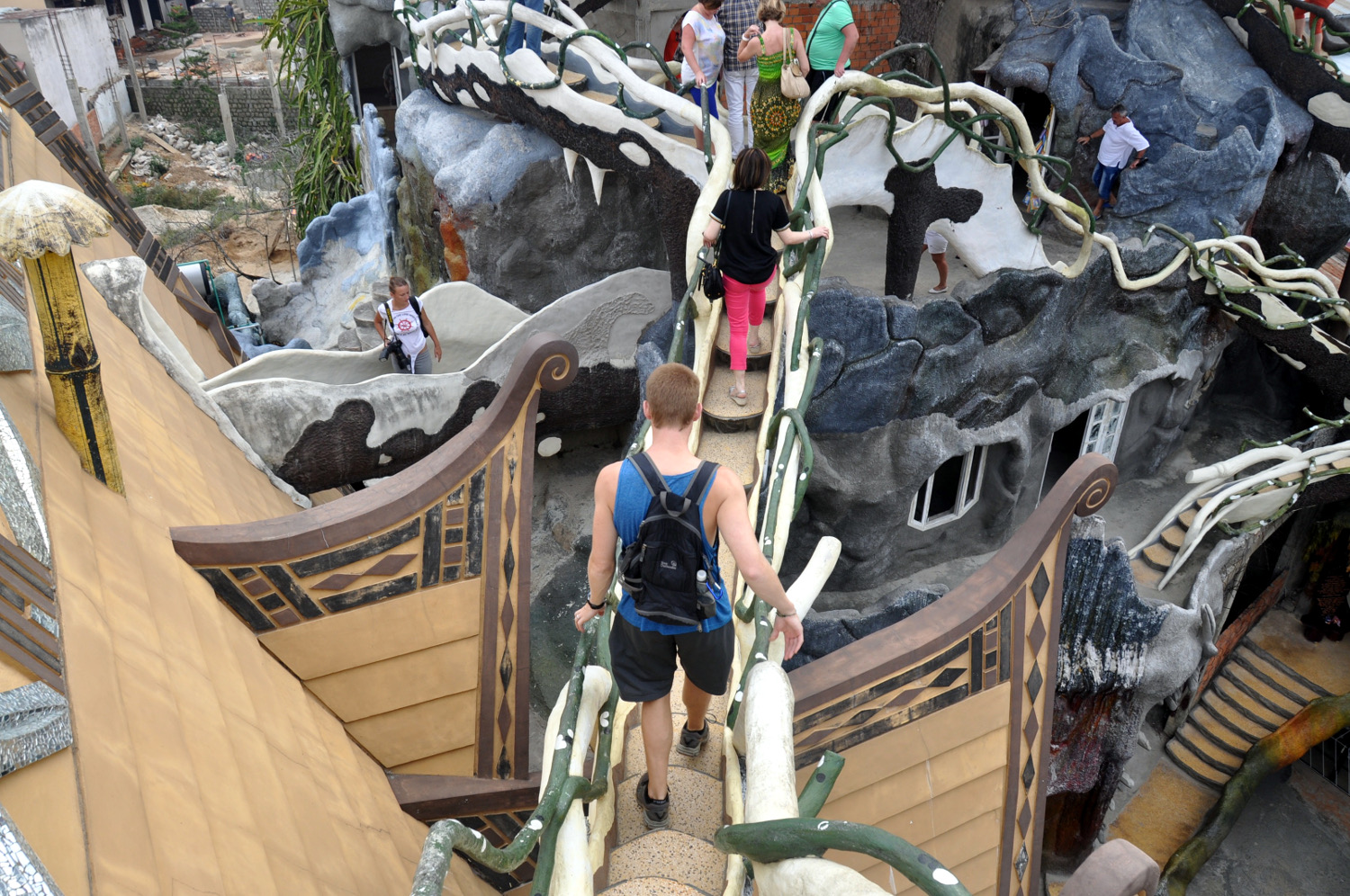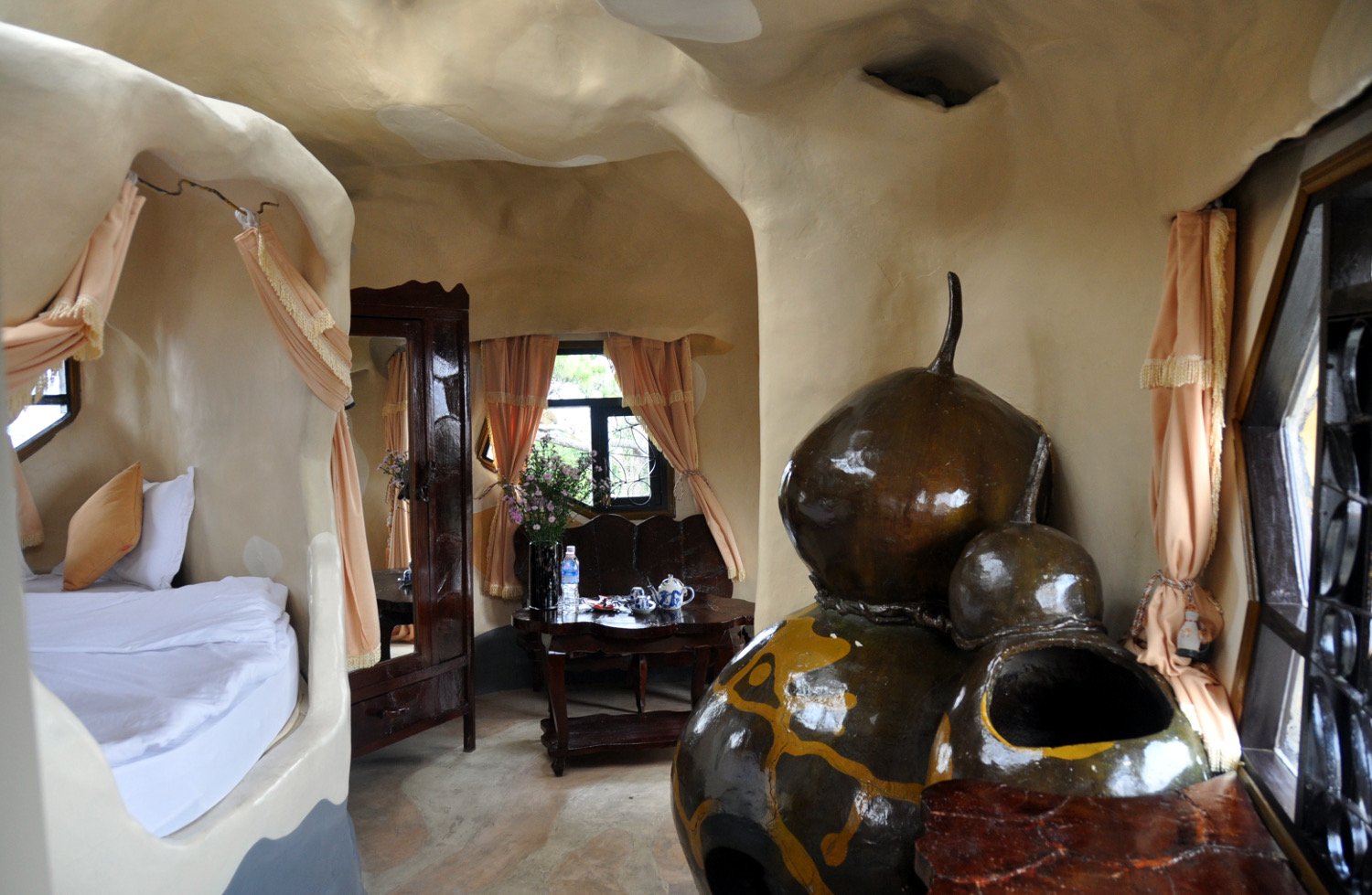 If you have some time to kill, one fun thing to do in Da Lat is to visit the Crazy House. Yes, that's the actual name. This building has been a continuous art project since 1990, and also features some interesting rooms that are rented out for guests to stay in.
It costs a few dollars to enter and walk around the house. And if you want to stay overnight, you'll have to check the Crazy House website for prices and availability.
3. Take a break at a cute cafe
There's a plethora of cute coffee and smoothie shops in Da Lat, so explore them all if you're a café-fiend! 
The smoothies at The Muse Café are spectacular. (Note: There are two Muse Cafés in Da Lat, and we found that the original – and smaller one – is better.)
4. Explore the Night Market
Once the sun goes down, explore the huge night market near the city center which is bustling with locals and Vietnamese tourists. Grab a bite to eat, have a beer, or just hang out and people watch. 
5. Get lost in the craziest bar you have ever seen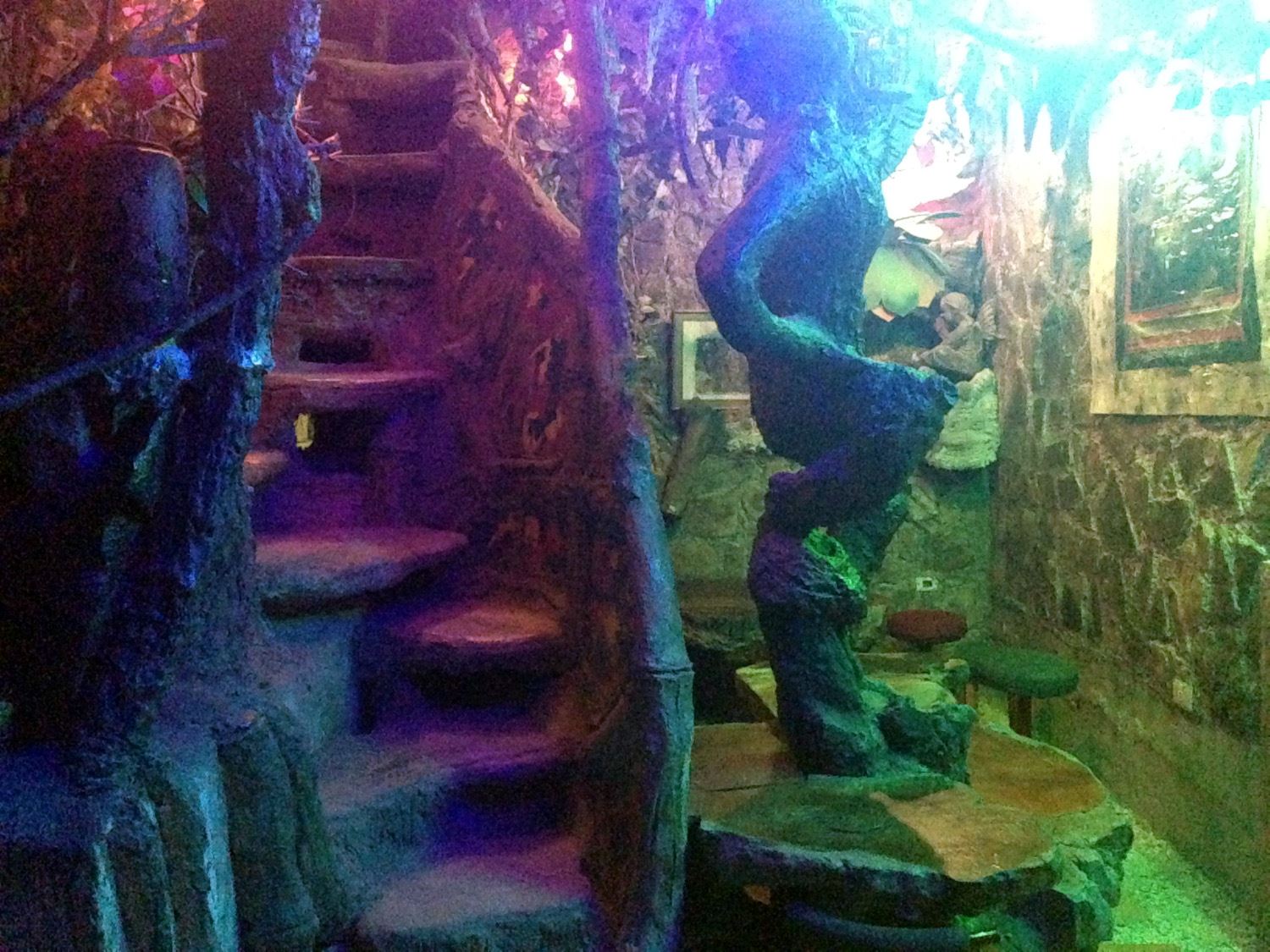 If you are in Da Lat, be sure to make it to 100 Roofs Bar! If Salvador Gaudi designed a circus fun house and then turned it into a bar, this would be it! Order a drink in the entryway –  from a cheap beer to mixed drinks and even adult milkshakes!
Once you have a drink in hand, go exploring through the maze of themed rooms. This will be one of the craziest things to do in Da Lat especially if you have a big group from your hostel. Don't worry about getting lost because it's bound to happen! 
6. Take the "Secret Tour"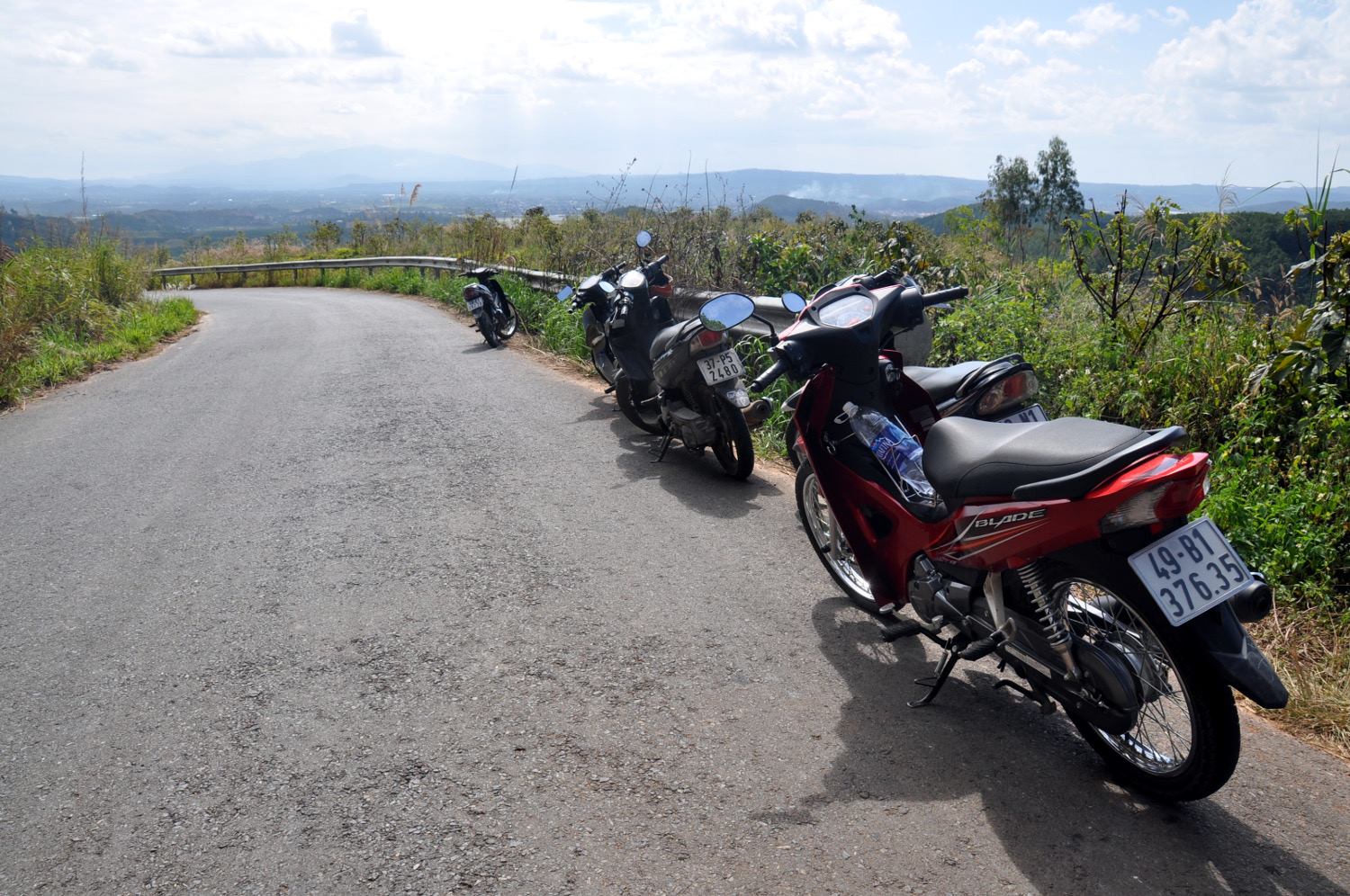 There's plenty to do and see in Da Lat, but if you only have time for one thing, you should do the Secret Tour from the Villa Pink House hotel. 
A couple of girls from our hostel told us about the tour and wouldn't give us any hints, but they said it was the best thing they did in Vietnam. We were a bit skeptical but they convinced us to sign up, and we're so glad we did! I'm not going to tell you exactly what the Secret Tour entails (because it's a secret, duh!).
But I will say that it is well worth the $35 USD you'll pay for a day of adventures and food. This cultural experience really was a highlight of our month and a half in Vietnam. 
Note: If you really want to know what happens on the tour, I'm sure you can Google it, but trust us it's so fun going in without expectations.
Where to stay in Da Lat 
Budget & Social Option: Mr. Peace Backpackers House
As you walk into the hostel, you will be greeted with a hug by Mr. Peace (maybe a kiss on the cheek if you're lucky!). He welcomes all his guest this way and always makes sure you're having a good time at this place.
If you're not in the mood to be social, this won't be a good fit for you. But if you're looking to make new friends (and are on a tight budget!), this will check both boxes.
They can arrange all sorts of tours for you and on most nights they host a family-style dinner before going out as a group to the 100 Roofs Bar.  


Are you planning a trip to Vietnam?
We have TONS of resources on travel in Vietnam and destinations throughout the country. Check out our Ultimate Vietnam Travel Guide for all the answers to your most burning questions, or read some of our favorite articles below.
Save this article on Pinterest for later!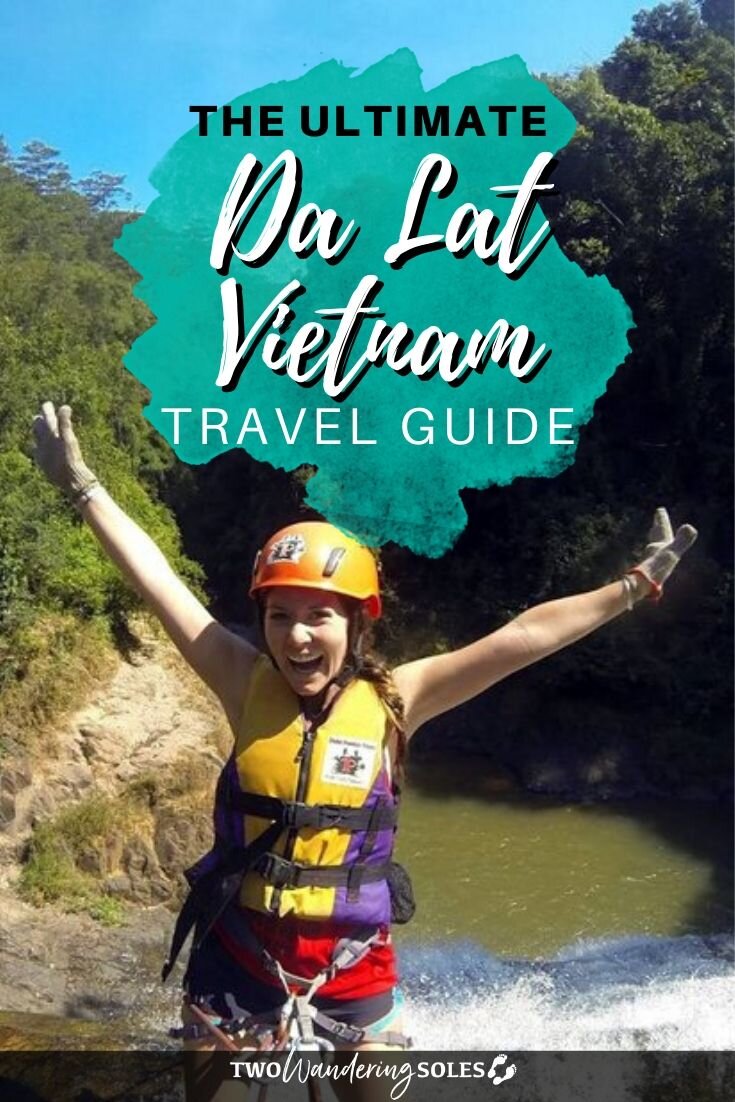 We want to hear from you!
Have you been to Da Lat? What would you recommend doing there? Please share in the comments below.