If you dream of traveling but don't know how you can afford it, you've come to the right place! We're sharing all our cheap travel tips that have allowed us to explore the world, even while paying off student loans! This guide will explain exactly how you can afford travel, even if you're broke right now.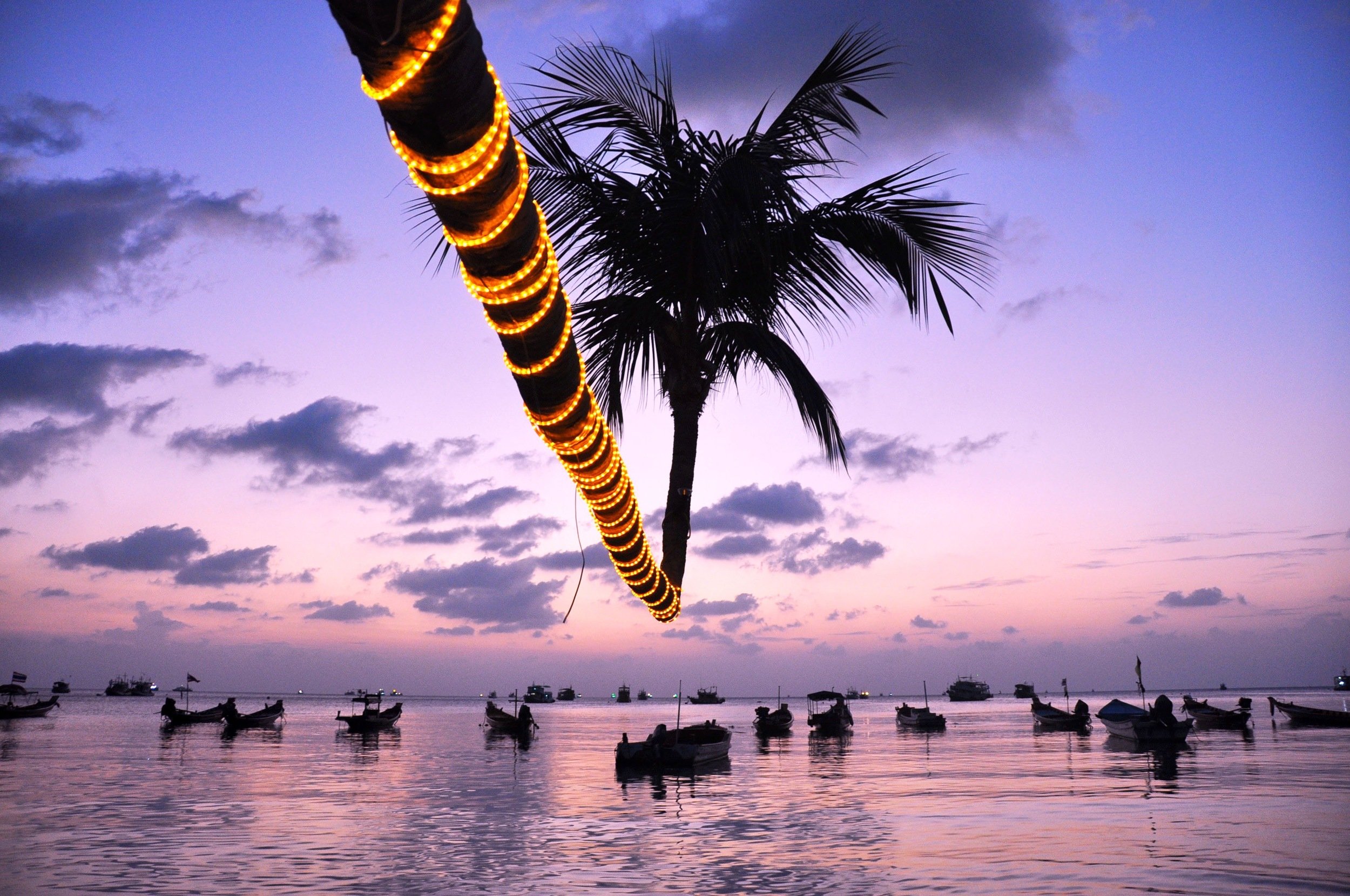 If you dream of traveling full time but are wondering how the heck people afford it, you've come to the right place!
We've been traveling the world for the last 4 years while paying (lots!) of student loans at the same time.
And no; we don't come from wealthy families & we didn't win the lottery.
This has forced us to get creative and learn the best hacks for traveling the world on a super tight budget!
It is our passion to share these cheap travel hacks with others so we can prove that travel does not have to be expensive, and you don't need to be rich to go on the vacations of your dreams. If we can do it, you can too!
We will go through these tips with you one by one and show you exactly how to travel on a budget like us.
---
FREE e-Book
We Traveled the World for 4 years on a Budget with these 21 Brilliant Travel Hacks!
[30 pages, money-saving trips, and 100% FREE]
---
1. Become good at saving money
It's a constant learning process, but we've been able save quite a bit of money over the years that we use to fund our travels, save for the future and just pay for life… ya know, like eating food and buying toothpaste and stuff.
We've got all sorts of tips and tricks that have helped us save enough money to travel extensively and live out of our backpacks (on and off) for 3 years. We've put together all of our money-saving advice in one article and hope you can use our hacks to save up for whatever your dream may be
2. Be a master budgeter
No matter if we're going on a weekend camping trip or a year-long, round-the-world adventure, we always, ALWAYS create a budget. If you don't set an expectation of how much you're going to spend, you're almost guaranteed to overspend.
Sometimes our budget is tight, and other times, we decide that we'll travel a little more luxuriously. Setting a budget doesn't mean it has to be a low budget. Heck, you could set a budget of $1,000 USD a day if you'd like. The important part is to know your limits.
Creating a budget can actually be pretty simple and fun. Follow along as we show you exactly how we make a fail-safe travel budget.
3. Find Cheap Flights
You can find amazing deals on flights if you know a few tricks. While there isn't an exact science that works every time, there are a few ways you can find great deals on flights!
Track your flights
The best way to get a incredible deal is to monitor it frequently. Sign up for newsletters, like Thrifty Traveler and Dollar Flight Club, or join Facebook Groups like Airfare Watchdog. These programs will let you know the best deals right now and will let you in on mistake fares. For example, we recently saw a round trip flight from LA to Hawaii for just over $300! Say whaaaat?!
Do the research
We usually start with Skyscanner because we love the fact that you can see the cheapest days each month to fly. Once we have a flight in mind, we compare the price with other search engines like Kayak and Google Flights.
4. Choose Cheap Countries
A budget of $5,000 will mean very different things depending on where in the world you plan to travel. In Western Europe, for instance, it might get you 1 month, where in South America you could spend 3 months traveling. And if you bring that amount to India, you could stretch it out to 5 months.
If your goal is to travel longer, choose countries where your money will last longer. Simple.
We typically choose countries where we can travel for less than $70 per day between the two of us because we know we can travel longer. (Plus, many of the places we're interested in just happen to be inexpensive to travel.)
If you do choose expensive countries, PLAN it out
We have traveled to some infamously expensive places (like Iceland and Japan), and we're so glad we didn't rule them out because of money.
You'll need to do a lot more planning for expensive countries than you would if you're visiting a cheap countries. Think about how you can save money: Will you be able to cook? What is the cheapest mode of transportation? And think outside of the box when it comes to accommodation. (Hint: read the rest of this article for all the answers to those questions.
For some budget-minded wanderlust inspiration, find out how we traveled in these notoriously expensive places without breaking the bank:
5. Pick the right travel season
Even for cheap countries to travel in, you need to think about the time of year you'll be visiting because that can really affect your budget.
Croatia in July will be packed with tourists and you'll be paying top dollar because it's peak season (we made that mistake). But in October, you'll still have nice weather and cheaper prices. If there's a more expensive country you really want to visit, try traveling during low or shoulder season for the best deals.
6. Keep track of all your expenses (yes, ALL of them!)
We track every single thing we spend money on while traveling.
And when we say "everything", we mean everything: accommodation, food, transportation, tours, entrance fees, beers, and yes, even that woven bracelet we bought from a small child that was too cute to resist.
It may sound extreme, but it is the best way to stay on top of a tight budget, and after a while it becomes a habit. There was one month we realized just how much money we were spending on ice cream, and let's just say that we tried to cut down on that habit a bit…
There are plenty of apps out there to keep track of your budget so make sure you try out a few and pick one that works for you.
7. Get the Best Travel Credit Cards
Never pay an ATM fee again. That's right, NO ATM fees anywhere in the world! We are seriously obsessed with this card (and it's not a credit card), so get ready for our ravings…
The Charles Schwab High Yield Investors Checking Account debit card is a must for any serious traveler because it's free to set up, there are no annual fees, and they reimburse ALL ATM fees at the end of each month.
Whenever we enter a new country, we take out the local currency at an ATM. We've found this to be more reliable than currency exchangers (some can really rip you off!), and more convenient than bringing currency from home. Some months we've been reimbursed as much as $50. This card has seriously saved us hundreds (if not thousands) of dollars.
Tip: Be sure to take a picture of each ATM receipt so you have a record of the amount that your should be reimbursed.
The Travel Credit Cards we use:
We're going to go over exactly which cards we actually use, as well as the reasons we love them.
Caution: The cards we use might not be the best choice for you, especially if you are just starting out with credit cards. Also, remember there are two of us. Some of these cards, we EACH have, while others only one of us has.
American Express Platinum – Great for: Lounge access, Uber credit, extra airline perks, sign up bonus

Chase Sapphire Preferred – Great for: Sign up bonus, Extra bonus for using miles when purchasing travel (If you have great credit, you should apply for the Chase Sapphire Reserve which is the elite version of the Preferred.)

Capital One Venture – Great for: Everyday card, good sign up bonus, easy to use miles

Barclays Arrival Plus – Great for: Great sign up bonus, easy to use miles, similar to Capital One Venture
8. Pack Light and Pack Right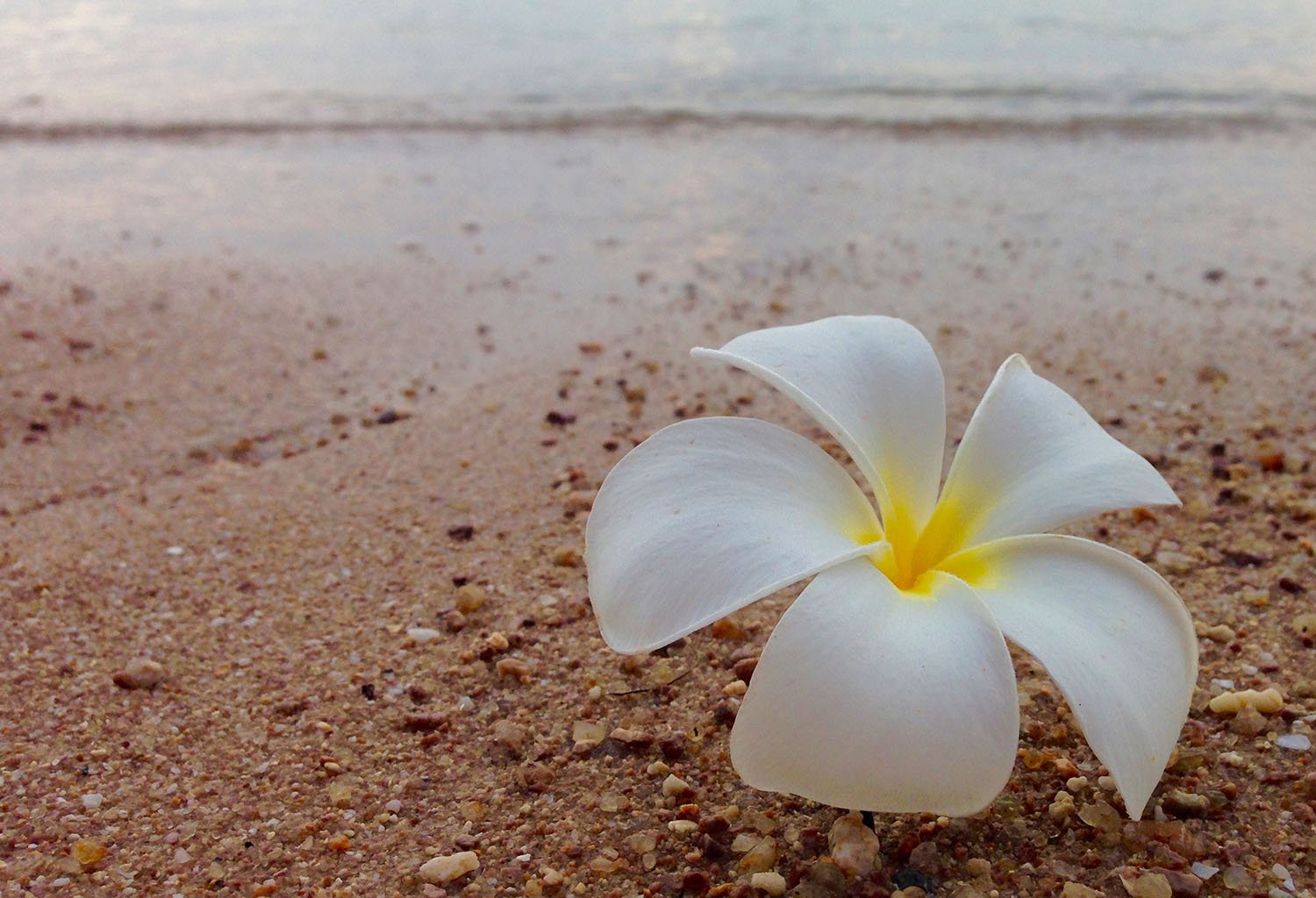 We have certainly been guilty of over-packing in the past and we'd lug around extra clothes we never wore. The luggage fees that many airlines have started enforcing made us simplify our packing list so it's down to the essentials.
Carrying less makes us feel more free, plus, packing light means you can carry on your luggage and you won't have to pay those pesky baggage fees, which can add up if you have multiple flights.
Find out How to Pack Everything You Need for Travel in a Carry-On, where we share all our packing tips and the best gear we can't travel without.
Related: Eco-friendly travel gear you can take anywhere that will save you money
9. Watch what you eat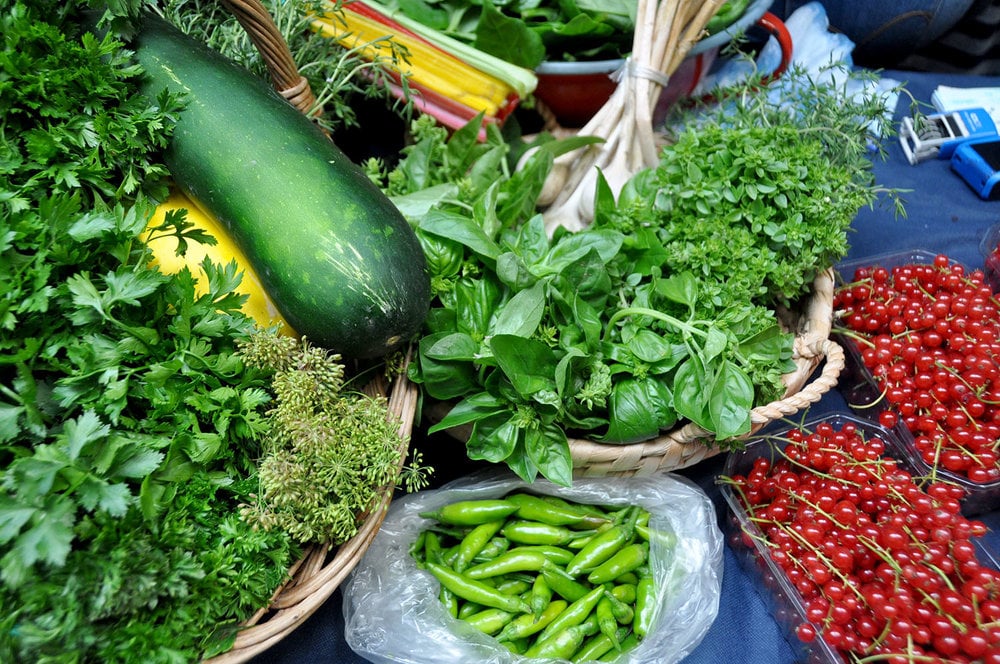 Food can add up while traveling since you'll likely be eating out lots of the time. Here are some tips for finding cheap (and delicious!) food on your travels:
Go to happy hour: Order drinks and appetizers on discount for a fun dinner!
Try street food: It's often the best (and most authentic!) food you'll find on your travels. Pro Tip: If you're nervous about sanitation, choose stalls that have a line because you'll know the food is not sitting for long.
Ask locals where they eat: Try asking, "Where do you eat for lunch?" or "If you were to go out to eat, where would you go?" instead of saying, "Which restaurant do you recommend I try?" Sometimes when asked this last question, they'll point you in the direction of restaurants that are popular with tourists instead of locals because they may assume that's what you want.
Pack a picnic: In expensive places, picnics are a great way to save money on food. Stock up with staples like bread, cheese, veggies, hummus, fruit, cookies, wine(!) and whatever else your heart (or tummy!) desires. Enjoy your meal with a view and save the leftovers for the next day!
Split your meals: Whenever possible, try to split with others. Oh, and Ben and I split a lot. Typically we get two meals, but if we want a smoothie or a dessert, we'll only order one. When you're trying to save money (and you're part of a couple), it just doesn't make sense to ALWAYS get two $4 ice cream cones. At least, this is what I try to convince myself…
Have a big lunch: Make lunch your biggest meal of the day when prices are often lower for the same dish than at dinner time.
Know which restaurants to avoid: Stay away from restaurants where someone is calling you inside. This is a sure sign of a tourist-trap restaurant where prices are inflated and food is mediocre. Avoid restaurants near tourist attractions or on main city streets. They pay higher rent, which is reflected in the prices of their food.
10. Take Public Transport
Avoid taxis and chartered vehicles. Instead, take public transportation — metros, buses and trains. Not only will you rub shoulders with locals and have a more authentic experience, but your wallet will thank you. Renting a bike is also a good way to explore a city and it's usually cheaper than taking taxis.
Pro Tip: Research what apps are popular for transportation in the country you're visiting. In much of Asia, for example, Grab is a cheaper alternative to Uber. And in Europe, try using BlaBlaCar – a ride sharing app.
11. Take advantage of free activities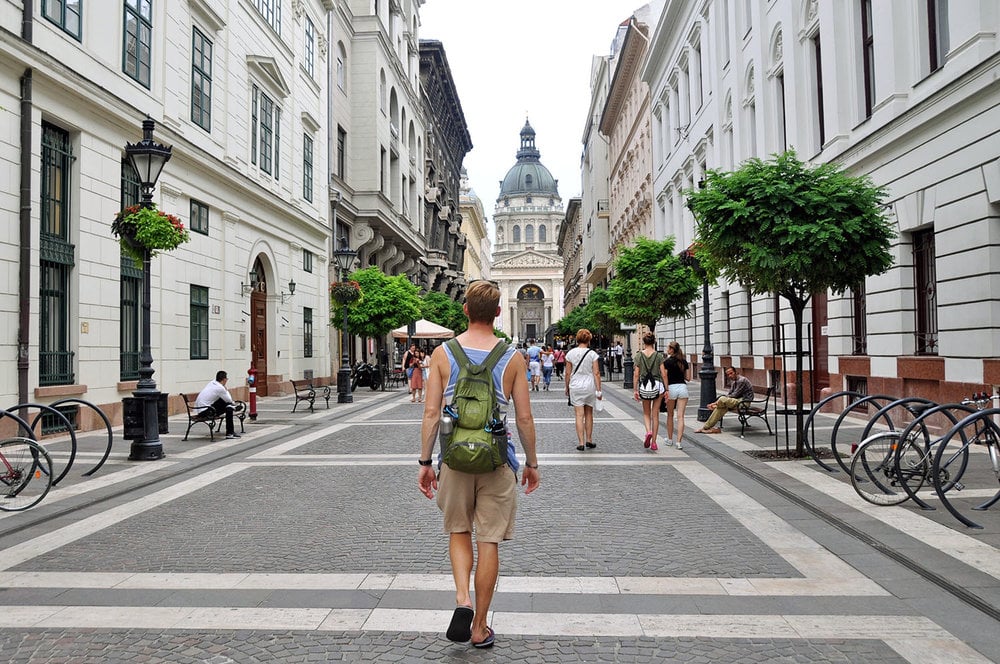 No matter how expensive a country you're visiting, there are always free things to do! Try searching Google for ideas: "free things to do in __________". Here are some of our favorite free (or cheap!) things to do in any place we visit around the world:
Take a free walking tour

Explore local markets

Rent a bike and see the city

Have a picnic at a park

Explore free museums

Go on a hike

Get a killer view at a rooftop bar or tall building instead of paying the steep prices of the popular tourist views
12. Talk to Locals
Don't be shy: ask the locals what they do on the weekend. Ask the man next to you on the bus or your waitress or a stranger in front of you in line at a coffee shop. You'll get a good idea of authentic ways to see their city, and much of the time their suggestions will be cheaper than the touristy alternatives.
13. Cook whenever possible
In Europe and South America, we typically stayed at places with kitchens and were able to cook many of our meals, which saved us tons of money.
In our 5 months traveling Asia, however, we never once had access to a kitchen (except for when we took cooking classes, of course!). And it was fine because food there – especially the local stuff – is so cheap that cooking wouldn't have been any less expensive.
14. Choose your splurges wisely
If you're traveling for a long time, you can't do it all. You need to choose what experiences are important to you, and you'll also need to get comfortable passing on some things.
Splurging on once-in-a-lifetime experiences (like taking a hot air balloon ride in Turkey! or whale watching in Victoria, British Columbia) is part of traveling. You'll regret it if you don't. But choose your splurges wisely and know when to pass. Your budget will balance itself out.
Trust us… we know about splurging all too well. We're obsessed with eating (everything!), we usually spend a little more money on comfortable accommodation, and we can't resist adventure sports.
But we cut costs in other ways and pass on things that we know we know we won't regret.
15. Find Deals on Hotels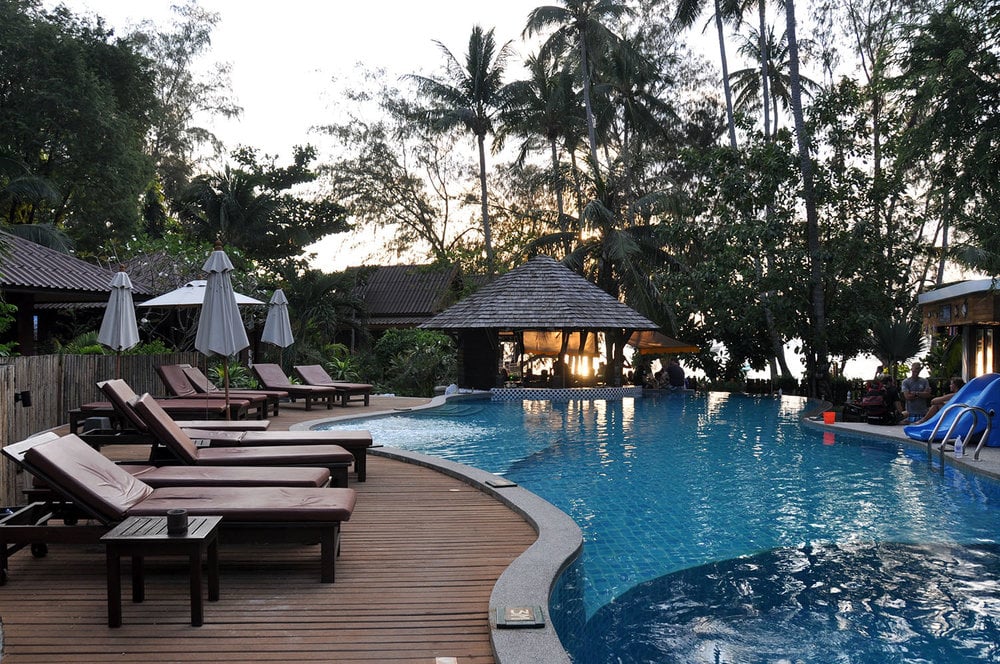 Accommodation adds up quickly and can often be the biggest expense while traveling, but there are ways to cut this cost significantly. Accommodation does not have to be expensive!
Just to give you an idea, during our year of round the world travel, the most expensive place we stayed was $55 per night for the both of us (in Lake Bled, Slovenia).
And believe us – we were not slumming it during our travels. We stayed in some pretty fantastic places, and the sites below are how we got got ahhh-mazing deals:
If you are traveling in Asia, Agoda is hands-down the best place to find cheap accommodation. This site is easy to use and has a great review system, so you'll easily get a feel for how nice each hotel is. And the deals are unbeatable.
We loved using Booking.com when we were in Europe and traveling around the U.S.A. They have really good hotel deals and are always running discounts on night stays. They typically have free cancellation as well, which is a nice perk.
In Europe and the US, we love Airbnb because we we're able to stay in a more "local" area and have access to kitchens so we can save money on food.
Try out Airbnb. If you're new, sign up here and you'll get $55 off your first stay! Yes, seriously – no gimmicks!
We have loads of info on how to book Airbnbs, red flags to watch out for when booking, and our favorite Airbnbs in our Airbnb article.
Before you get all judgey when you hear the word "hostel", keep reading…
Hostels are almost always cheaper than traditional hotels, and contrary to popular belief, they are not just dorms! There are almost always private rooms that are quite affordable. Plus, many hostels have kitchens you can use, free breakfast, affordable tour options and local advice. And they typically have a common space where you can meet other travelers and exchange stories and travel information.
Another option to try is Couchsurfing. It's completely free and you're able to stay with a local which can lead to some unforgettable experiences that you wouldn't be able to have in a hotel. And who knows, maybe you'll make a new friend! Before trying it out for the first time, you might want to read about Couchsurfing safety and tips so you feel more at ease.
Camping
Depending on where you are in the world, camping can be a great way to save money on accommodation (and it'll add to the adventure!). Be sure to really research the laws in your country when it comes to where and when you can pitch a tent, and invest in quality gear. There's nothing worse than waking up to a soaked tent and sleeping bag.
One potential downside of this option is that you'll have pack your accommodation with you. You'll have to find the balance between minimizing your load, while still being prepared.
16. Travel slowly
If you only have 2 weeks, it makes sense to bounce around quickly. You'll want to see as much as you can in the time you've got (even if you're fighting back to the urge to quit your 9-to-5 to travel).
But if you're traveling for an extended period of time, you'll need (and want!) to slow down. Traveling for a longer period of time can be much cheaper per day than a short trip. Bus rides are cheaper than flights and agreeing to stay somewhere for a week might land you a great deal.
17. Do a skill exchange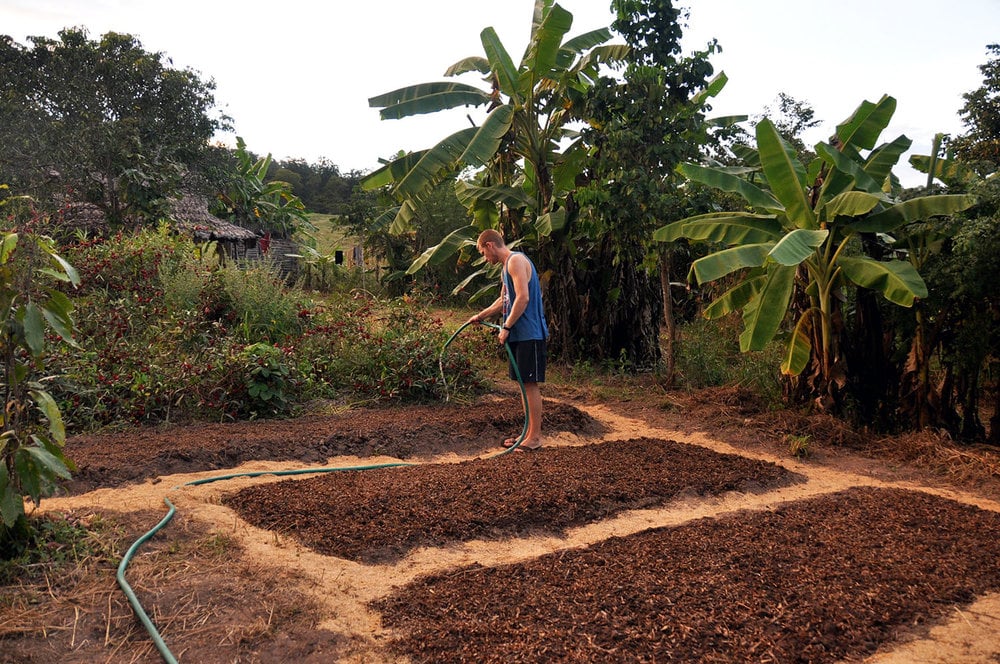 And while we're on the topic of traveling slowly… Volunteering on your travels is a great way to delve into a community, make a positive difference and get free (or very inexpensive) room and board.
We've had great experiences working on organic farms through WWOOF and WorkAway. HelpX is another site trusted by travelers to find volunteer opportunities overseas. And if you want to/able to stay in one area for an extended period of time and don't mind taking care of an animal, you could try House Sitting.
Caution: Whenever talking about volunteering abroad, we caution people to really do their research. "Voluntourism" is a growing industry and there are many programs that are actually detrimental to the communities in which volunteers work.
Many of these programs also require a hefty fee, so they are by no means a cheap alternative to travel. There are great organizations out there, so don't let this warning scare you away!
18. Drink from the tap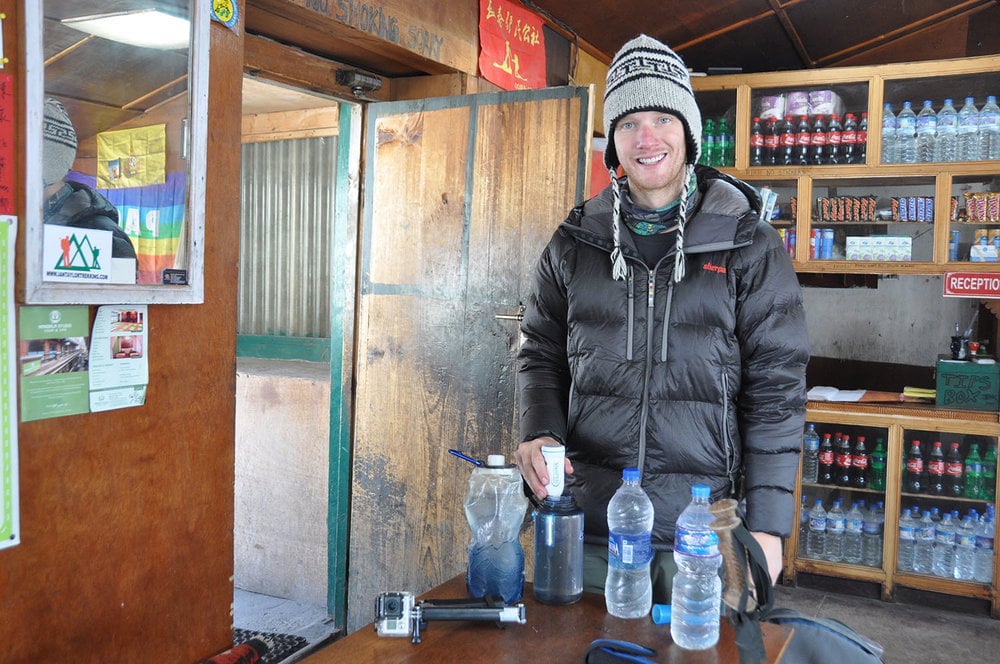 Water isn't something you really think about when you're packing for long term travel or figuring out a budget, but it should be on your radar.
If you're planning to visit countries in Central and South America, Africa or Asia, a Steripen should be on your list of must-get travel gear! In many regions of the world, you can't drink from the tap, and buying plastic bottles of water is not only wasteful, it can be very expensive (especially if you are hydrating properly!). So using a Steripen to sterilize your water is an amazing money-saving (and waste-saving!) tip.
Being the Excel-loving nerd he is, Ben calculated how much money our Steripen saved us during our 3-month trip to South America, and it was surprising… We saved over $200 in 3 months, because we rarely needed to buy water bottles.
Read more: Check out this article with some of our favorite money-saving gear and resources.
19. Avoid being scammed
While we are big believers that there is more good in the world than bad, there are unsavory characters in every city and country. However, while traveling you're in unfamiliar territory. This can make you a bigger target for people trying to scam you and take your money.
A couple pieces of advice are to Google "common scams in _____" before visiting a new place. Each country has scams of their own, and once you're aware of them, you'll be less likely to fall victim.
And as a general rule of thumb, the most common places to be scammed are before, during and after transportation. For example, the time between landing at the airport and getting to your hotel. This is when you are carrying all your luggage, tired from traveling and in a totally new place.
Being aware and cautious can save you from losing money to scam artists.
20. Make money on the road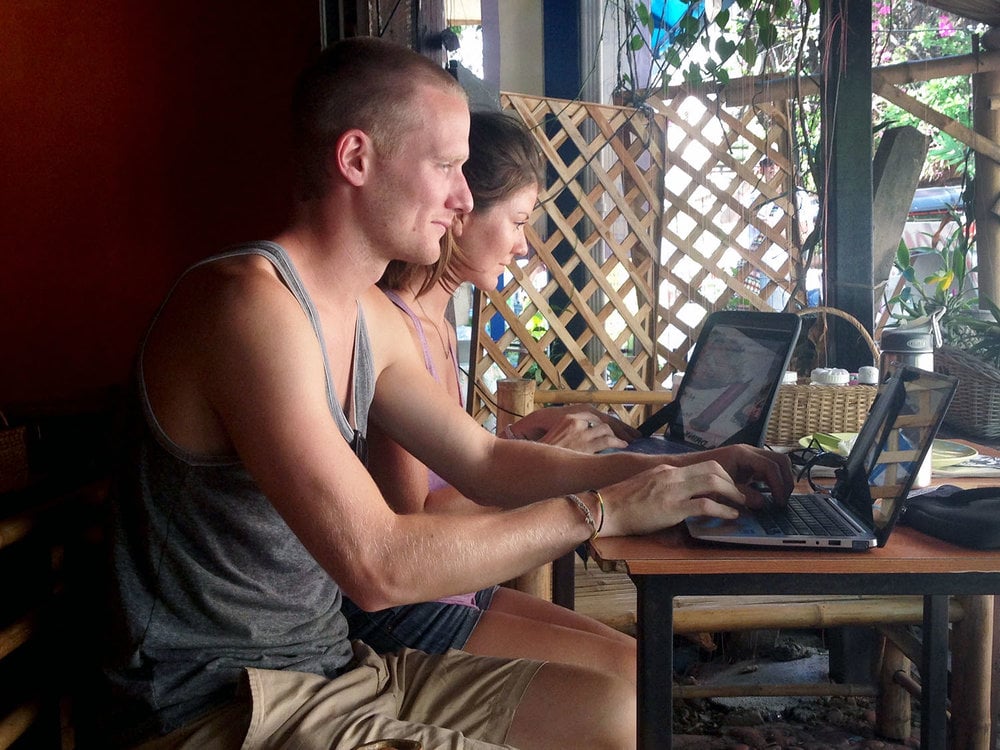 There are lots of ways to earn a little cash online (or a lotta cash! – depending on how much time you can dedicate).
Freelance work: There are quite a few sites out there that connect freelancers with clients looking for all types of help on their business. I used to use Upwork.com and had luck finding projects I could do from anywhere in the world.

Teach English online: One super easy way Ben has recently found is to teach English in an online classroom with VIPKID. You can earn anywhere between $16-$22 per hour (plus additional incentives) practicing English with elementary-age students in China. You can set your own schedule, work as many hours as you want and you don't even need to your TEFL or teaching experience to do it. All you really have to do is be on time, be energetic and be happy, which many of you already are. It will be the easiest money you make online!

Start a Blog: Another way we make money online is through this blog. We've shared more information on how to start a successful money-making blog here so check it out!


But don't be fooled – earning money while traveling isn't easy. You need to have access to reliable Internet, which can be difficult in some parts of the world. If you are working with clients in your home country, you might need to think about working in different time zones to meet deadlines.
And sometimes, you're going to have to forgo fun things in order to get work done. Trust us, it's not easy saying no to a daiquiri on the beach in order to meet a deadline.
21. Teach English Overseas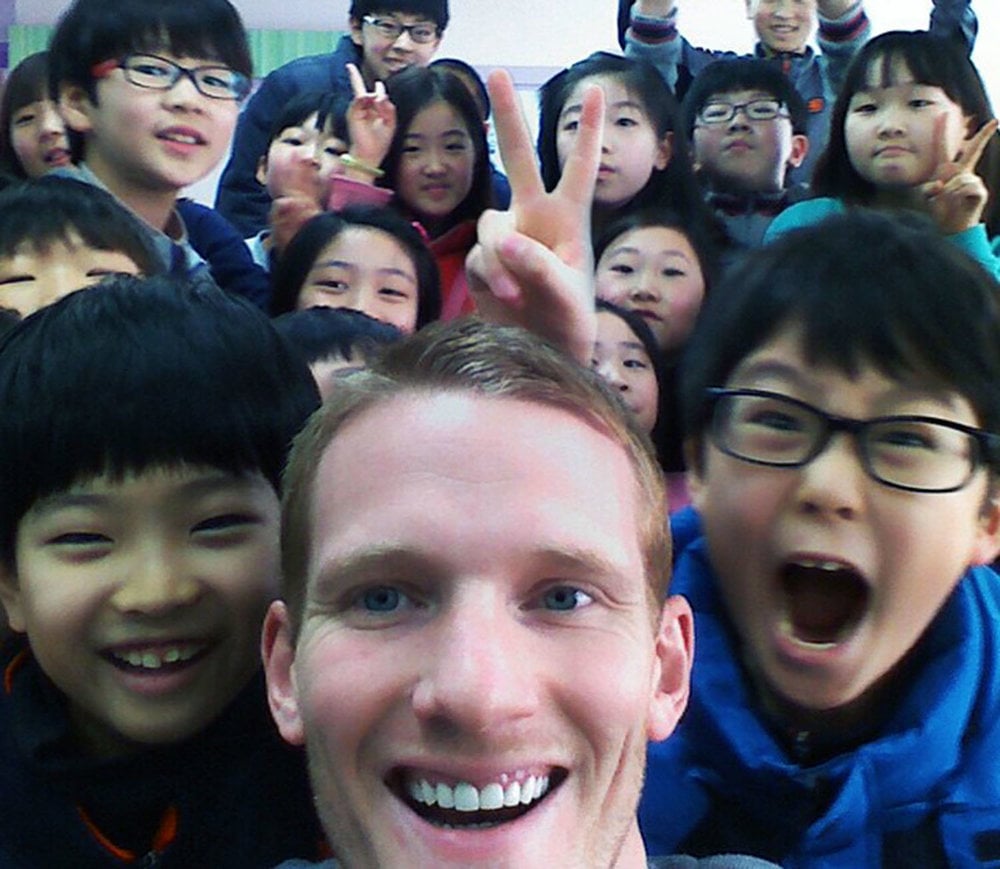 If you want a long term international experience, we can't stress enough how great an opportunity teaching English in South Korea was for us. It allowed us to live in another country and really delve into the culture while making (a lot of!) money.
We've gone over exactly how much money you can plan to make in one year teaching English in South Korea, so we won't say much more on the topic other than DO IT if it is remotely interesting to you.
22. Purchase Travel Insurance
Travel insurance is something you just can't risk going without. It won't save you much money up front, but if something were to happen, you could save hundreds if not thousands of dollars by being covered.
We've met a handful of people who have had unfortunate accidents on the road and have had to be airlifted to nearby hospitals. That type of evacuation ain't cheap, and it most certainly will add a couple zeros to the end of your budget. Don't risk it.
Travel insurance isn't as expensive as you'd think and it will cover these emergencies (even though you hope you never have to use your coverage!). Some policies even cover valuables stolen on the road or delayed flights.
We have an entire article devoted to helping you choose the right travel insurance policy for you! There aren't any excuses anymore.
---
Create a Travel Budget in 6 Simple Steps
Now that you know all our cheap travel hacks and how we afford to travel around the world, let's create a travel budget just for you.
Your budget will determine how much money you need to save, and it will also kind of shape your trip. For instance, if your travel budget is small, you might opt out of certain cities or activities. And if you've got a lotta dough to spend, you can research all the fun things you can do with it!
And we're going to share with you exactly how we do it, in 6 simple steps. The beauty of this exercise is that you can cater it to fit whatever your dream trip may be – whether it be a one-week vacay in Hawaii or a one-year journey around the world.
And better yet, it only takes about 20 minutes to come up with a really solid plan of how much money you'll need to save for your trip. So what are you waiting for?
Let's take the first step in turning your daydreams into reality…
Step 1: Define your Travel Style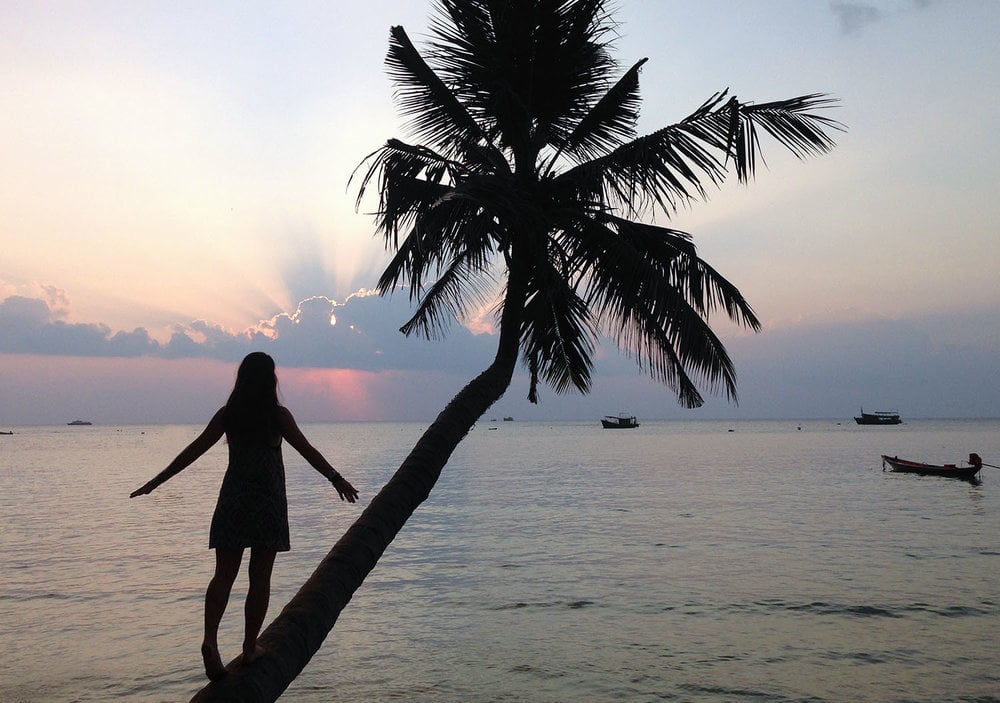 Travel is completely personal, and there's no "right" or "wrong" way to do it. But in order to determine your budget, you've first got to figure out your travel style.
Read the following statements and see which one sounds most like you:
Budget Traveler:
"I don't mind sleeping in dorm rooms or taking local forms of transportation (even though it's sometimes slower). I prefer eating at authentic "hole-in-the-wall" type eateries and don't typically like doing organized tours. I enjoy traveling on a budget because it allows me to interact with locals and often brings more adventure than when you pay top dollar."
Mid-Range Traveler:
"I like a mix of comfort and authentic adventure. I don't want to sleep in dorm rooms with people I don't know, but I don't need a 5-star hotel every night. When traveling, I enjoy eating at a variety of places –ranging from street stands to nice cafes. I like splurging every once in a while, but am okay roughing it a bit too. For me, it's all about balance."
Luxury Traveler:
"When I travel, I like to enjoy the finer things – from plush hotels, to the top-rated restaurants and entertainment. I think that a vacation should be full of splurges, and I don't like holding back. I enjoy once-in-a-lifetime experiences and I like to have all the details arranged for me, even if it costs more money. Traveling is my time to relax and explore, and I don't want to miss out by sticking to a strict budget."
So which one is it?
Maybe you are between two styles. Not quite "budget", but not exactly "mid-range" either. Or perhaps you're between "mid-range" and "luxury".
Remember, there is no right or wrong way to feel. But determining what type of travel style you identify with is the first step to coming up with a realistic budget.
Step 2: Find your Daily Budget
Do a quick Google search for a daily budget of a country you're thinking of visiting. A good site to start with is Budget Your Trip.
Choose a country, your travel style (Step #1) and your currency, and you'll get a pretty good estimate of how much to expect to spend each day.
Write this number down because you'll need it for the next steps.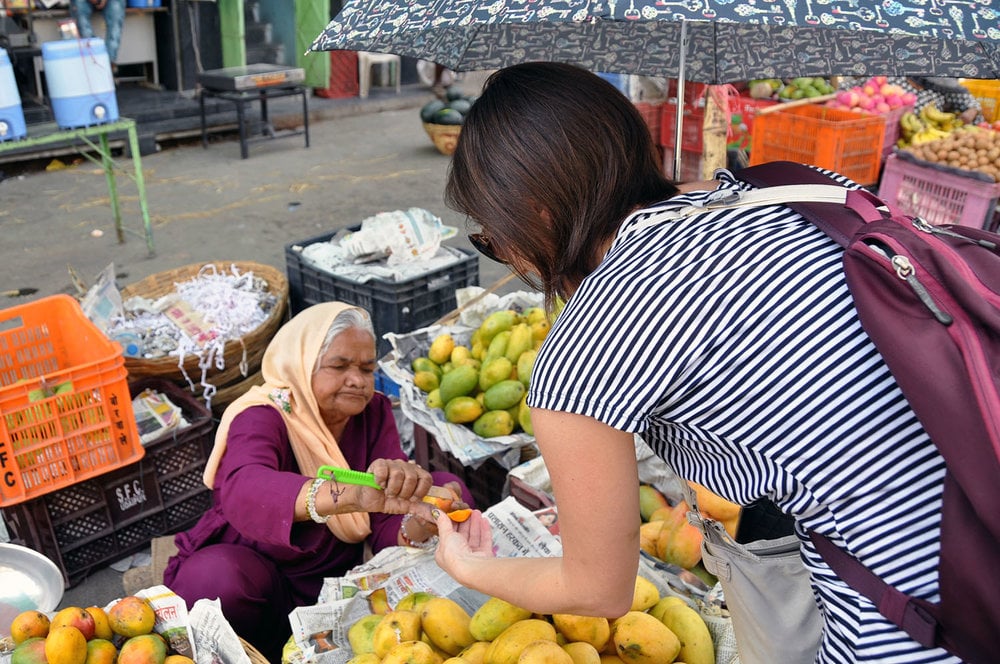 Step 3: Get your Preliminary Total
Multiply the number you got in Step #2 (Daily Budget) by how many days you plan to be there. This will give you the preliminary cost of your trip. But, hold on – you're not done just yet!
Step 4: Give yourself some "Padding"
Now, calculate 10-20% of the preliminary total you got in Step 3.
You know yourself best. If you're great at sticking to a budget, maybe you can get by with an additional 10%. But if budgets aren't your thing, maybe an extra 25% is more realistic. We typically add a 15% padding.
Add this number to your total, but don't include it in your daily spending budget (Step 2). Remember, you don't necessarily want to spend this money – it's just there as a buffer for souvenirs, last minute splurges or incidentals.
Step 5: Plan your Splurges
Even if you have a budget to stick to, splurges are just part of traveling. Don't let lack of money hold you back from something you've been dreaming about, like diving in the Galápagos or a taking a hot air balloon ride in Cappadocia. It may be expensive, sure, but it's part of your journey. And if you want it badly enough, it's worth it.
Plan out your splurges so you're ready for them. (Include this cost in your total budget, but don't divide it into your daily spending.)
And when you do splurge, make sure it's with a ethical company giving back to the local community and environment. Read our 36 Tips for Traveling Responsibly article for more information.
Step 6: Add on Airfare and Travel Insurance
Note that when you search for a daily budget in a particular country, it will typically NOT include airfare or travel insurance. You will have to add these costs in as well.
For airfare: We like getting airfare estimates on SkyScanner because you can search an entire month and see the cheapest day to fly.
For travel insurance: We like World Nomads for travel insurance. Get a super quick quote here.
And there you have it: Your own fully-customized travel budget! CONGRATS!
Tip: You can also do this exercise in reverse. What I mean is if you have $3,000 USD saved up, and you want to visit Thailand, start with Step #6 and work backwards by subtracting the costs. You'll be able to see how many days a reasonable budget will bring you with $3,000 USD to spend.
---
Interested in more budget travel resources?
Be sure to check out our Budget Travel homepage for resources on everything you need to get your travel budget started and more! Or you can read some of our favorite articles about budget travel below.
Save this article on Pinterest for later!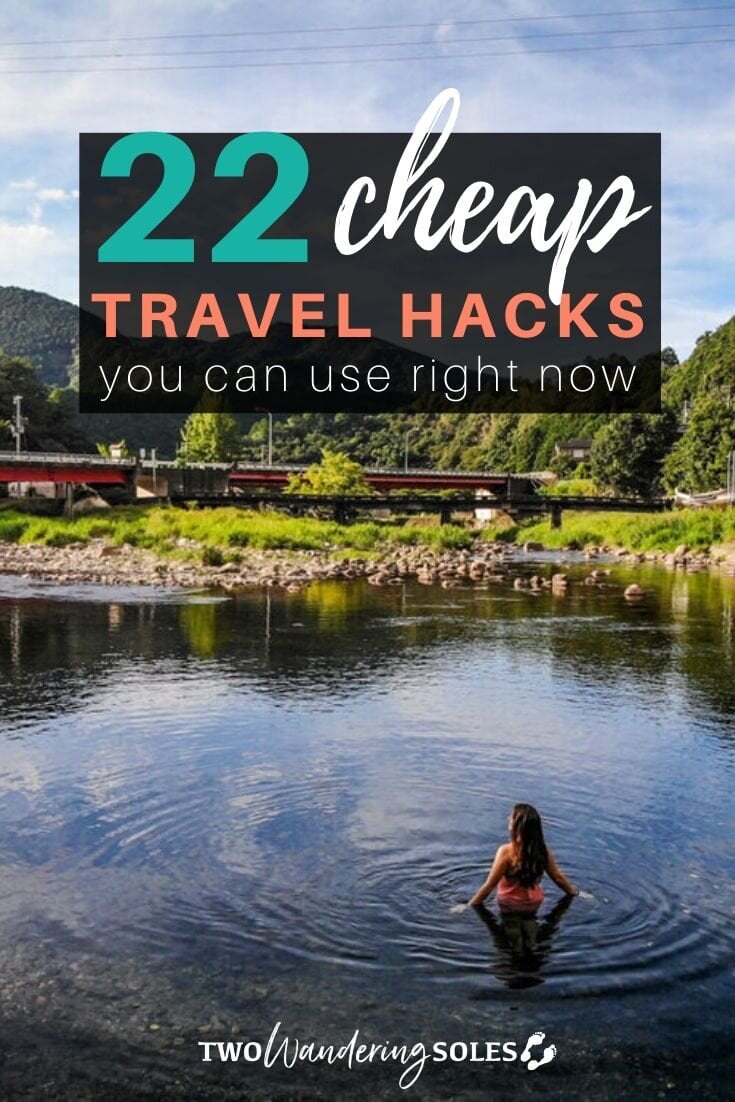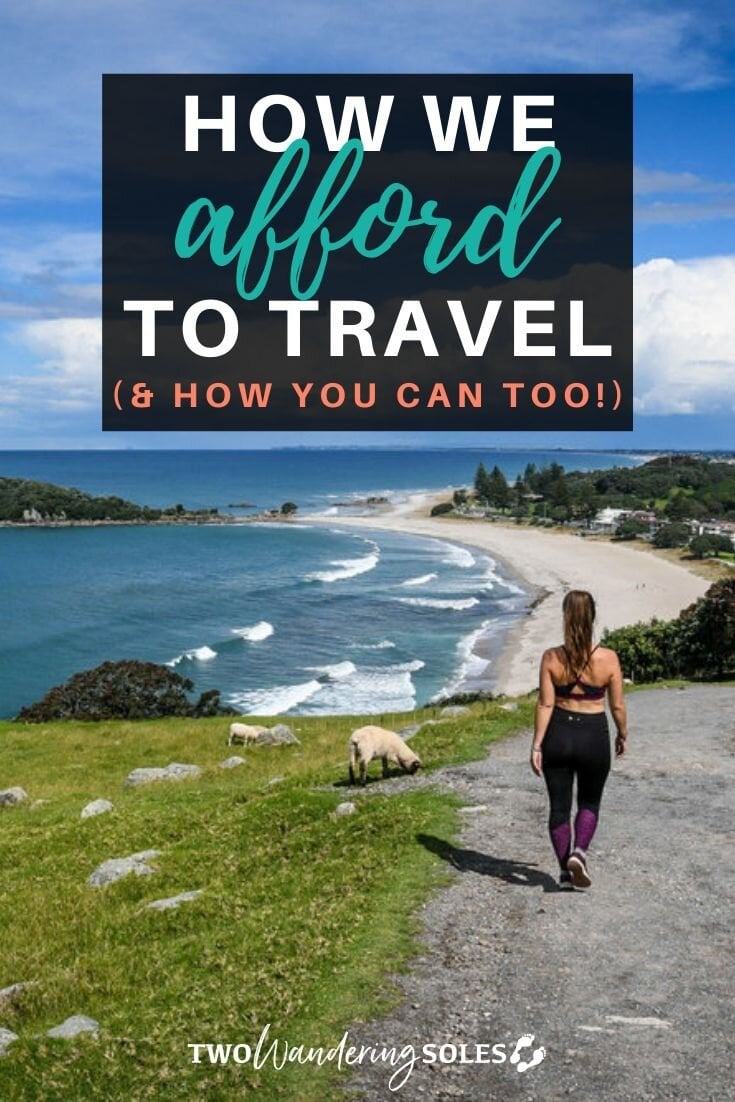 We want to hear from you!
Which cheap travel hack do you like the best? Which one will you use next? Have you created you travel budget? Let us know in the comments below. Or ask us anything about budget travel, we'd like to help you out!