We'd heard other travelers rave about Myanmar's welcoming people and land that has not yet been ruined by tourism, and they all told us the same thing: "Go soon before it turns into another foreigner-filled Thailand." In Myanmar, we biked past ancient temples, hiked to hidden waterfalls and hot springs and saw hot air balloons dot the golden-hued sky at sunrise in Bagan. Myanmar is a country we fell hard for.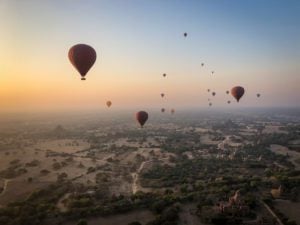 Here is everything you can expect when hot air ballooning in Bagan. We're answering your...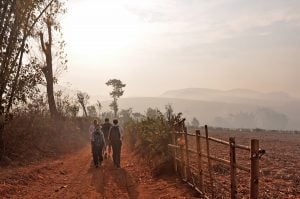 Hiking from Kalaw to Inle Lake was one of the highlights of our 2-week trip...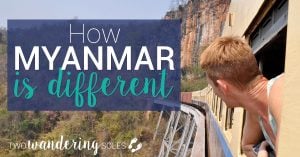 Myanmar is unlike any other country we've ever visited. And although part of me wants...