If you can only picture beaches and tequila when you think of Mexico, we need to have a little chat! There are so many things to do to Mexico that are not beaches or all-inclusive resorts. Spend a couple weeks in Mexico, get off the beaten path and dig deeper than Señor Frogs, we're here to introduce you to some amazing things to do. Hint: Not even one of them is lounging on a beach!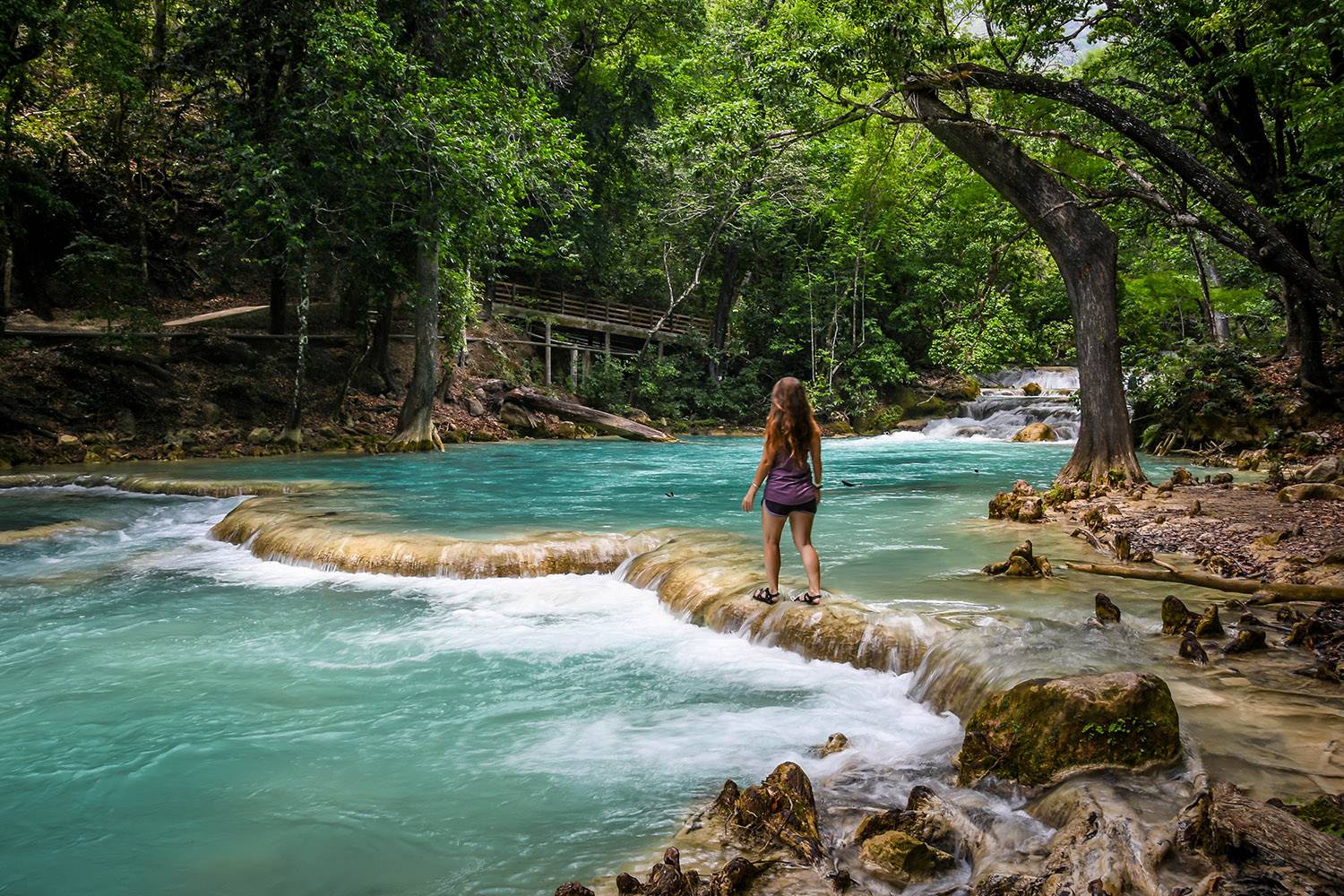 People often think the only thing to do in Mexico is stay at all-inclusive resorts of Cancun or Cozumel. And while that's one part of Mexico, that is far from what this country is about.
I'm not gonna lie, we sort of put off traveling to Mexico for a while – not because we were worried about it being unsafe (more on that later) – but because we honestly didn't know much about what the Mexico had to offer besides cocktails on the beach.
And we'll be the first to tell you, we were missing out. Big time.
Yes, Mexico's beaches are beautiful, and there's nothing wrong with wanting to kick back at an all-inclusive if that's what your heart desires. But that's not all there is to Mexico.
There is so much adventure to be had, food to be eaten, friendly people to meet and culture to be experienced, that we've created a list of incredible things to do in Mexico that have nothing to do with the ocean.
We only wish it hadn't taken us so long to discover the depth of this incredible country. And we've only just scratched the surface. We can't wait to return to experience more of what Mexico has to offer.
Psst! You'll need a place to stay while on all these adventures and we've got your covered. We've put together a detailed list of the best Airbnbs in Mexico for every type of traveler. This list includes Airbnb stays all across the country, so be sure to bookmark it before your next trip.
---
Other resources for traveling in Mexico
---
1. Go Trekking in the Sierra Norte Mountains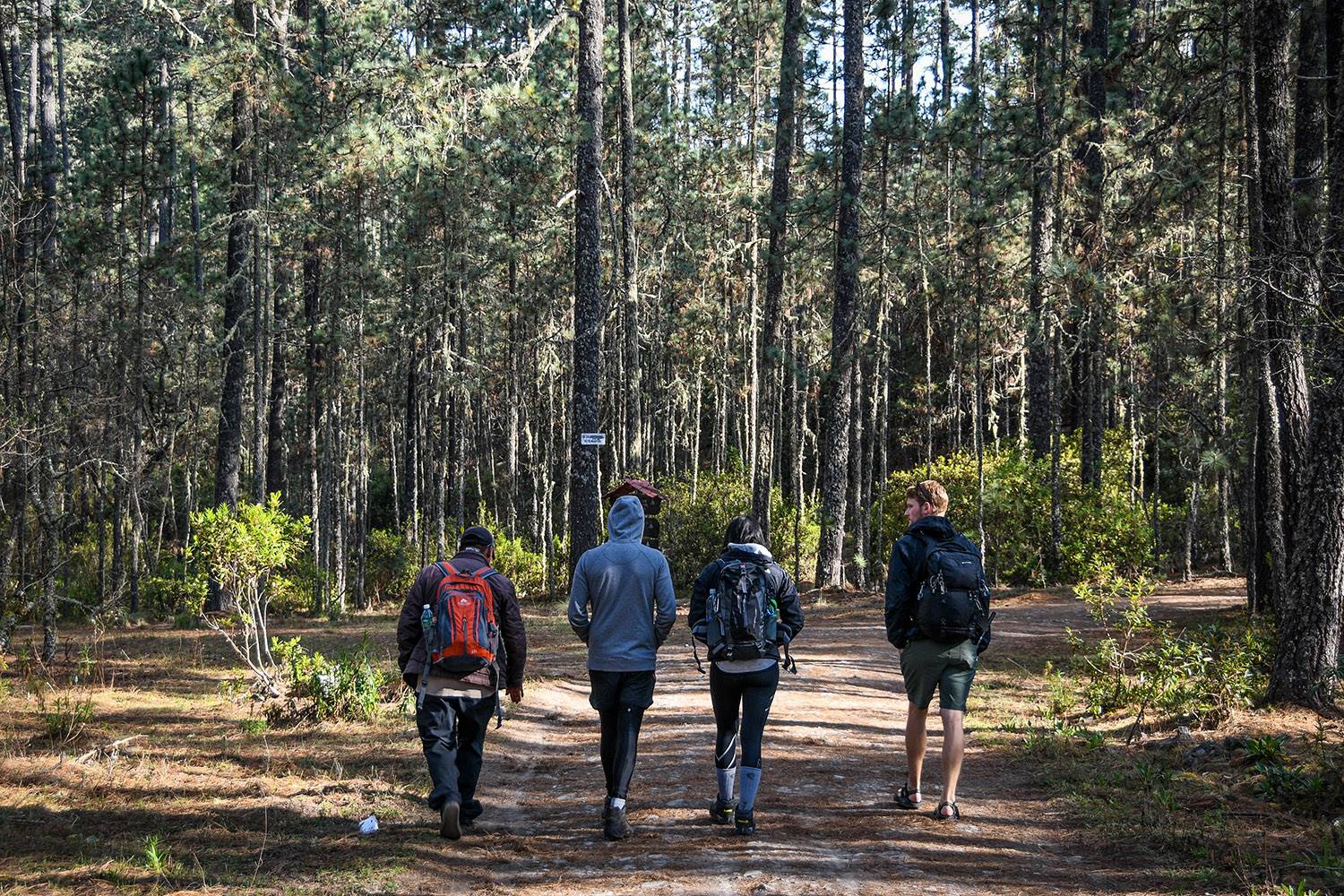 If you think Mexico is just about sand, sun and cocktails, we're about to change your mind.
High up in the Sierra Norte Mountains lie 8 small autonomous villages. They are not controlled by the government, so they have their own laws, justice system and way of life. It is a fascinating place, and the best way to experience these "Pueblos Manucommunandos" is by hiking between them with a local guide.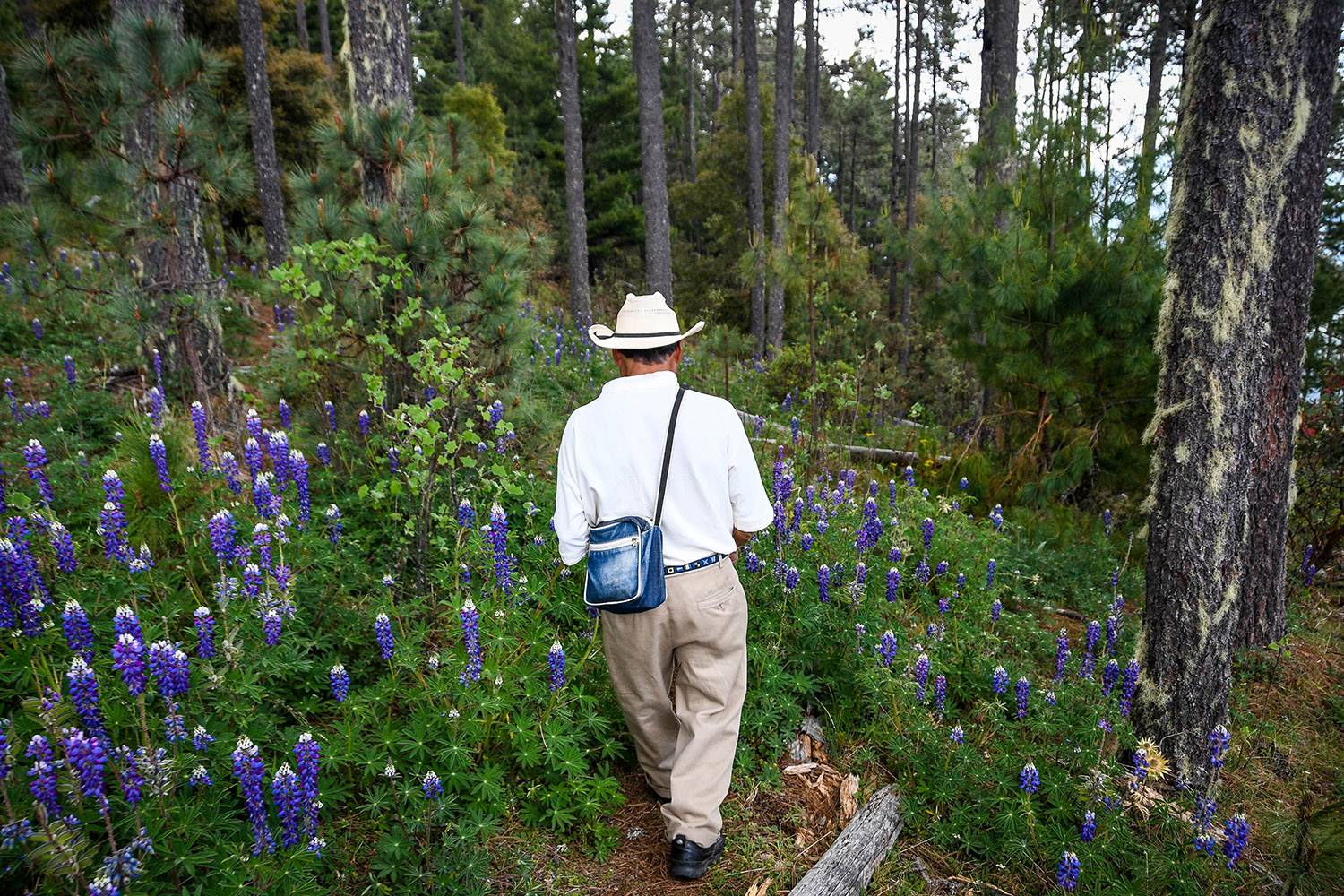 Insead of palm trees, you'll find pines. And the heat of the coast will be replaced with crisp mountain air. Spend your days where few tourists venture, meet the villagers who proudly call this place home and give back to their community.
Expediciones Sierra Norte has a big focus on eco-tourism, and we had a fantastic hiking experience in the Sierra Nortes. It was one of our favorite things to do in Mexico.
2. Iglesia de San Juan Chamula: The most interesting church in the world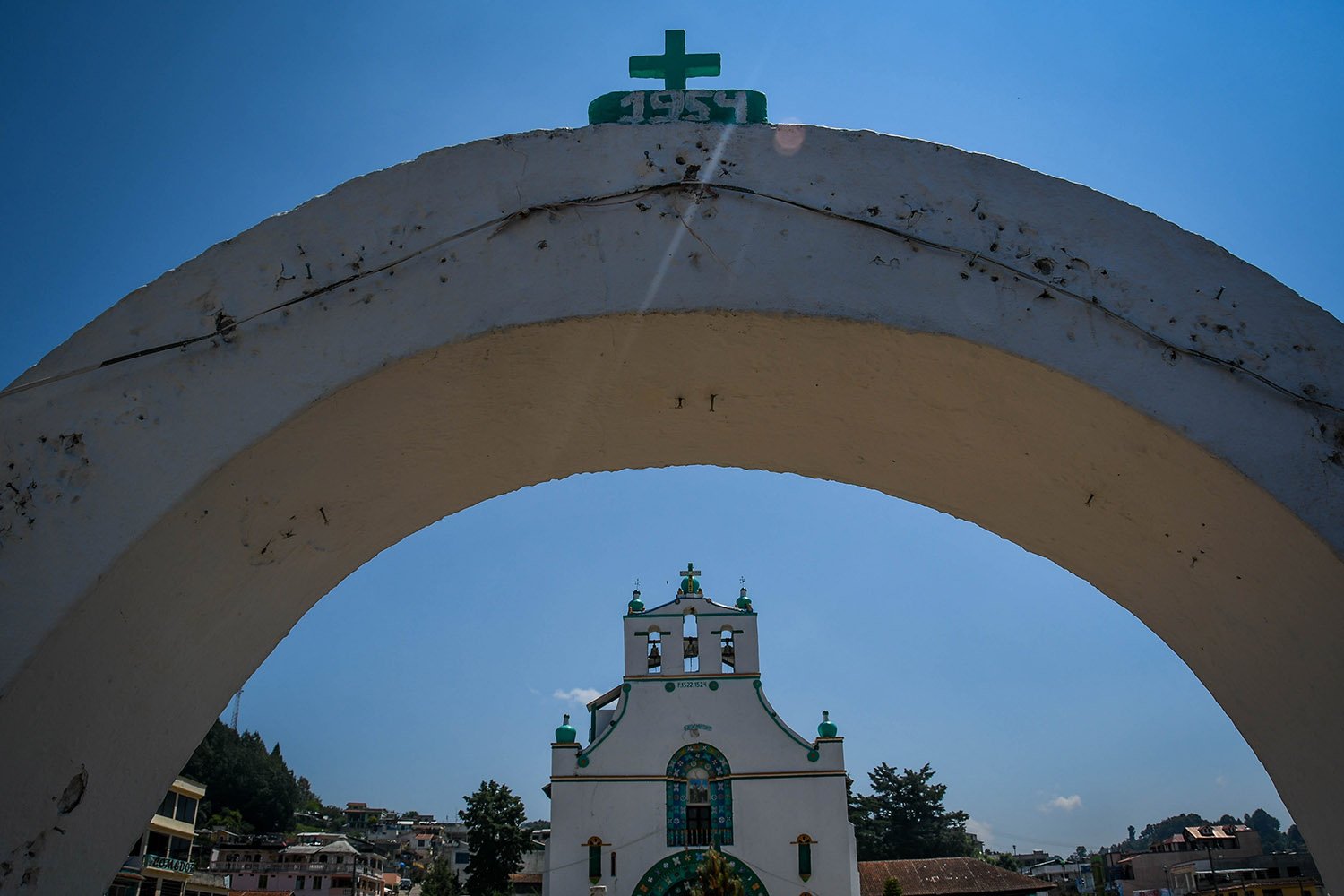 After a while, churches (or temples or mosques) start to blend together. But San Juan Chamula is different.
Located in a small village just outside San Cristobal, visitors are allowed to enter this church. But once you're inside, photos are not allowed, and what you'll see is unlike anything you've ever seen before.
Unlike typical churches, there are no benches to sit on. Instead, pine needles are spread out on the floor and churchgoers sit on the ground. Thousands of candles flicker and traditional rituals are performed. You'll hear chants and people praying frantically aloud. You'll see chickens being sacrificed and liquor being drunk.
It's something you have to see to believe. We would highly, HIGHLY recommend going with a guide, as you would never understand half the things in front of your eyes on your own. We are wary of tours, but this one was incredibly good and one of the best things to do in Chiapas.
3. Taste Mezcal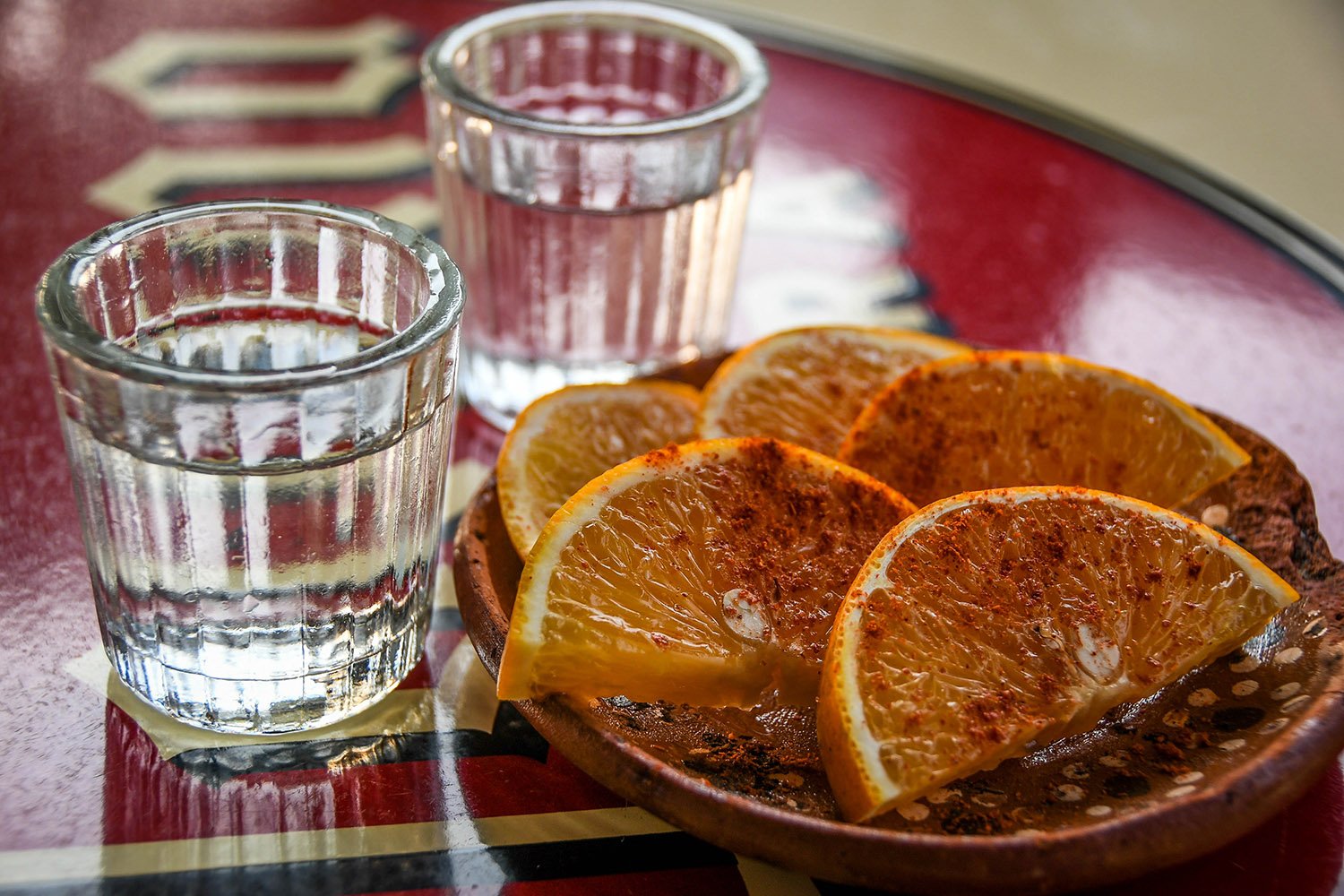 While many people think tequila is the most popular drink in Mexico, they'd be wrong. The alcohol of choice is mezcal, which is also derived from the agave plant.
While traveling in Mexico, it would be pretty difficult to not try the stuff (unless you don't drink, of course).
While you can find mezcal around the country, the best place to try it is in Oaxaca, as this region is famous for producing high quality spirits.
You can go to a mezcal farm where you'll get to see the process of how it's made, or you can pop into a little mezcaleria and do a tasting and choose your favorite. Or if you don't like to drink the stuff straight, you can go to a restaurant that specializes in creative mezcal cocktails.
Lucky for you, we did our research and tried all three. Read up on some of the best places to taste mezcal in Oaxaca.
4. Take a dip at Hierve el Agua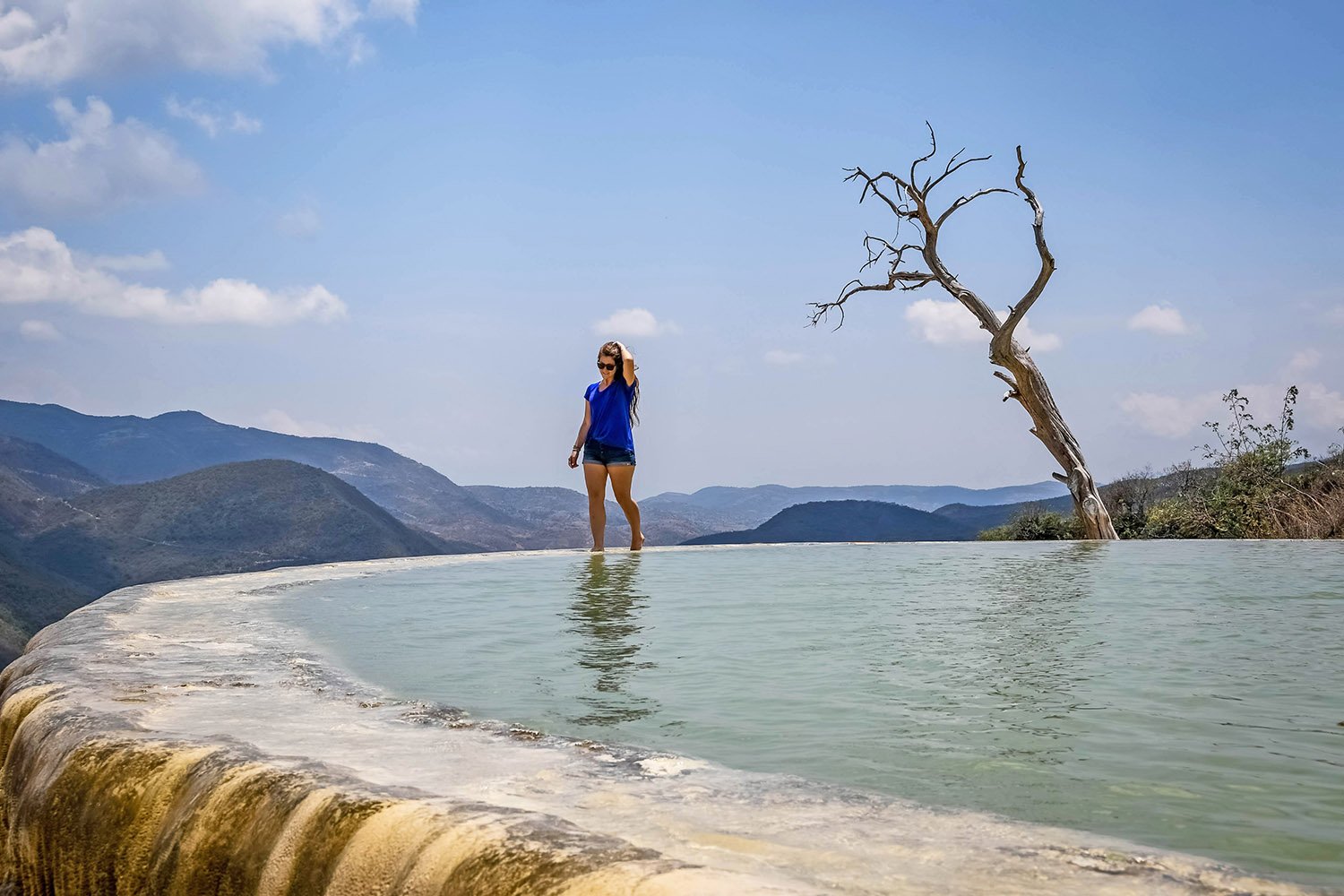 This petrified waterfall is a sight to behold. There are two cliffs that make up this attraction; the larger of the two is a white rock formation that looks just like water flowing over the edge of a waterfall. The second, smaller cliff has man-made pools that are perfect for swimming or snapping photos for Instagram.
Hierve el Agua was created by a mineral-rich spring, and is one only two petrified waterfalls in the world. And although the name means "the water boils over" in Spanish, the pools are deceivingly cool (but refreshing on a hot day).
Fun Fact: Find out where in the world the other petrified waterfall is!
Located not far from Oaxaca, many tour operators offer a popular day trip that includes seeing this waterfall along with a handful of other activities (world's widest tree, ruins of Mitla, traditional weaving village, mezcal farm).
The tour is quite cheap and basically consists of a van that will drop you off at all the sights above. Read more about our Hierve el Agua experience.
Insider Tip: If you'd prefer to spend more time at the waterfall and go at your own pace, consider renting a car. This region is actually a very easy place to drive.
5. Cheer on Wrestlers at a Lucha Libre match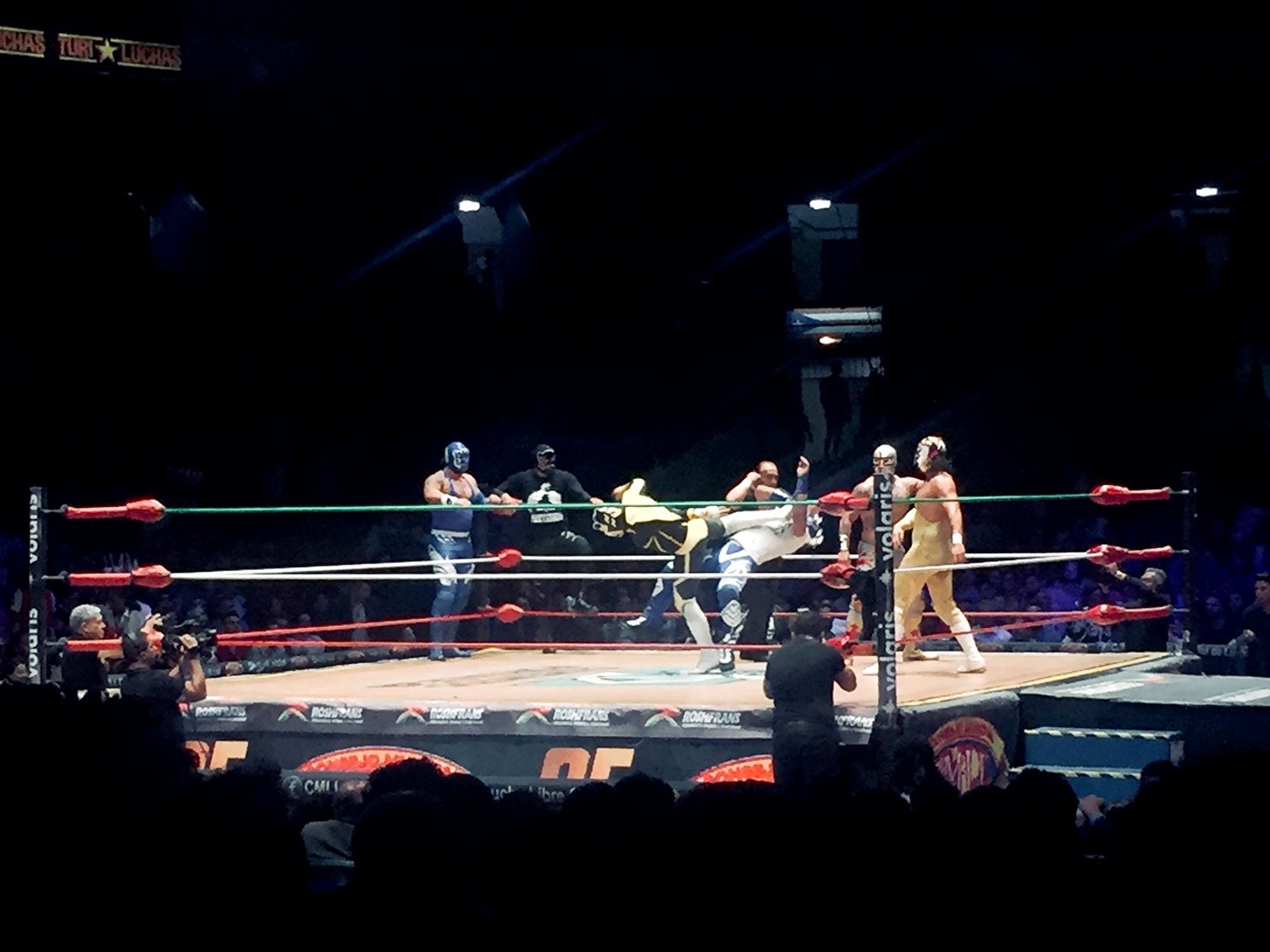 Lucha Libre is to Mexico what WWE is to the US. While not "real" wrestling at all, seeing one of these comically choreographed "fights" is one of the best things to do in Mexico City if your'e looking for a fun way to spend the evening.
Grab some beers at the concession booth, get comfy in your seats and be prepared to be entertained.
Lucha Libre matches are popular amongst locals, and it's fun to watch them cheer for their favorites.
While you can join a tour group to see a Lucha Libre match, it is completely safe and easy to do it yourself (plus, it's much cheaper). We've even put together all the directions and tips you'll need to see a Lucha Libre match without a tour group.
6. Sample the best Mexican dishes on a Food Tour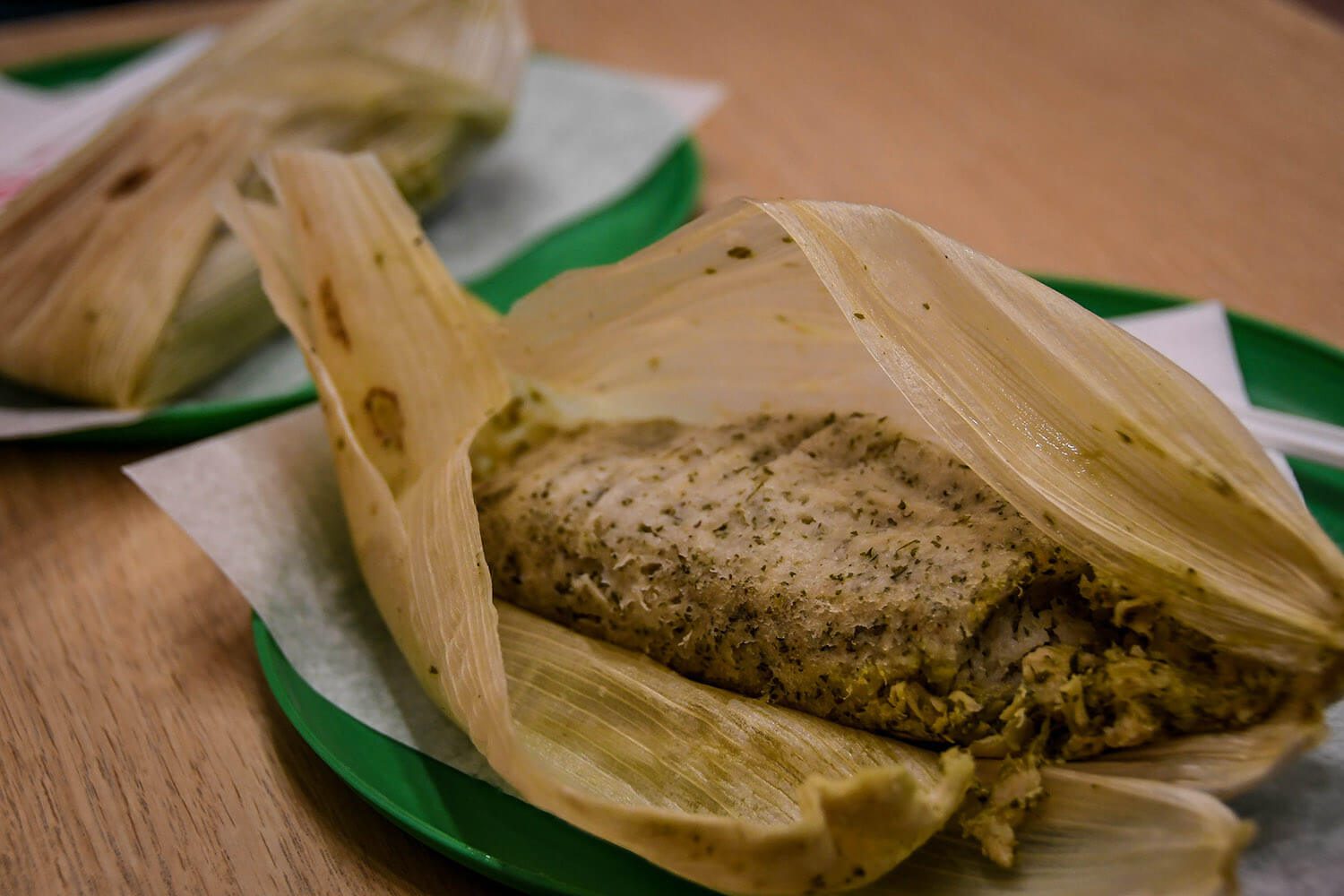 There is so much more to traditional Mexican food than tacos and burritos. The food in Mexico varies by region, flavors and ingredients. In fact, Mexican cuisine is the first ever to receive UNESCO's culinary cultural heritage status.
Mexico City is a foodie paradise, but where do you begin? With a cuisine as diverse (and delicious!) as you'll find in Mexico, it's difficult to know where to start.
Just like taking a cooking class, a food tour is a great way to get the inside scoop on the country's cuisine and learn about the culture from a different perspective. Typically, you'll try street food as well as restaurants. And you'll be let in on some of the local hotspots and hidden gems that you'd never find on TripAdvisor.
We like taking food tours during our first days in a country, so we get acquainted with the cuisine and learn some tips for finding the best food during the rest of our trip.
Read up on our Mexico City Food Tour experience.
7. Bike around Mexico City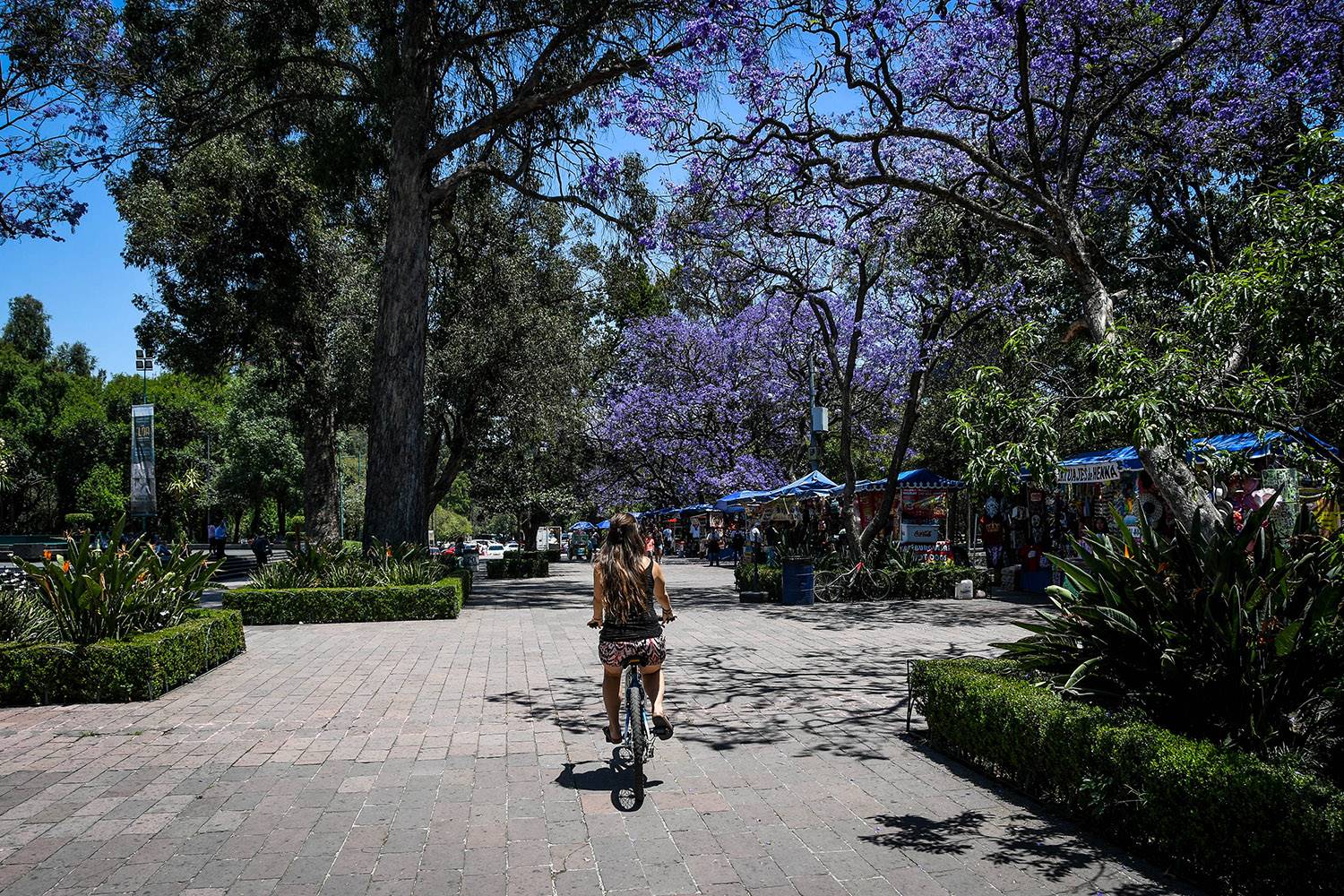 There is a certain stigma about Mexico City: It's unclean and unsafe. You've heard that, right? Well, we had too.
But we were surprised to find it neither dirty or dangerous.
Our hotel had free bike rentals, so we hopped on and found it to be a fantastic way to explore the city.
We rode past beautiful architecture, hip cafes and cobblestone streets shaded by flowering trees. We found wide bike lanes and parks with people walking dogs and families enjoying the afternoon.
If your hotel doesn't have bikes to use, you'll find bike rentals all around the city, including a few bike share projects where you can rent them for a very reasonable price.
Sure, there are places that are unclean and unsafe, just like any city. Stick to neighborhoods like Coyoacan, Roma and La Condesa, and you'll feel perfectly safe.
8. Learn how to make your favorite dishes in a Mexican Cooking Class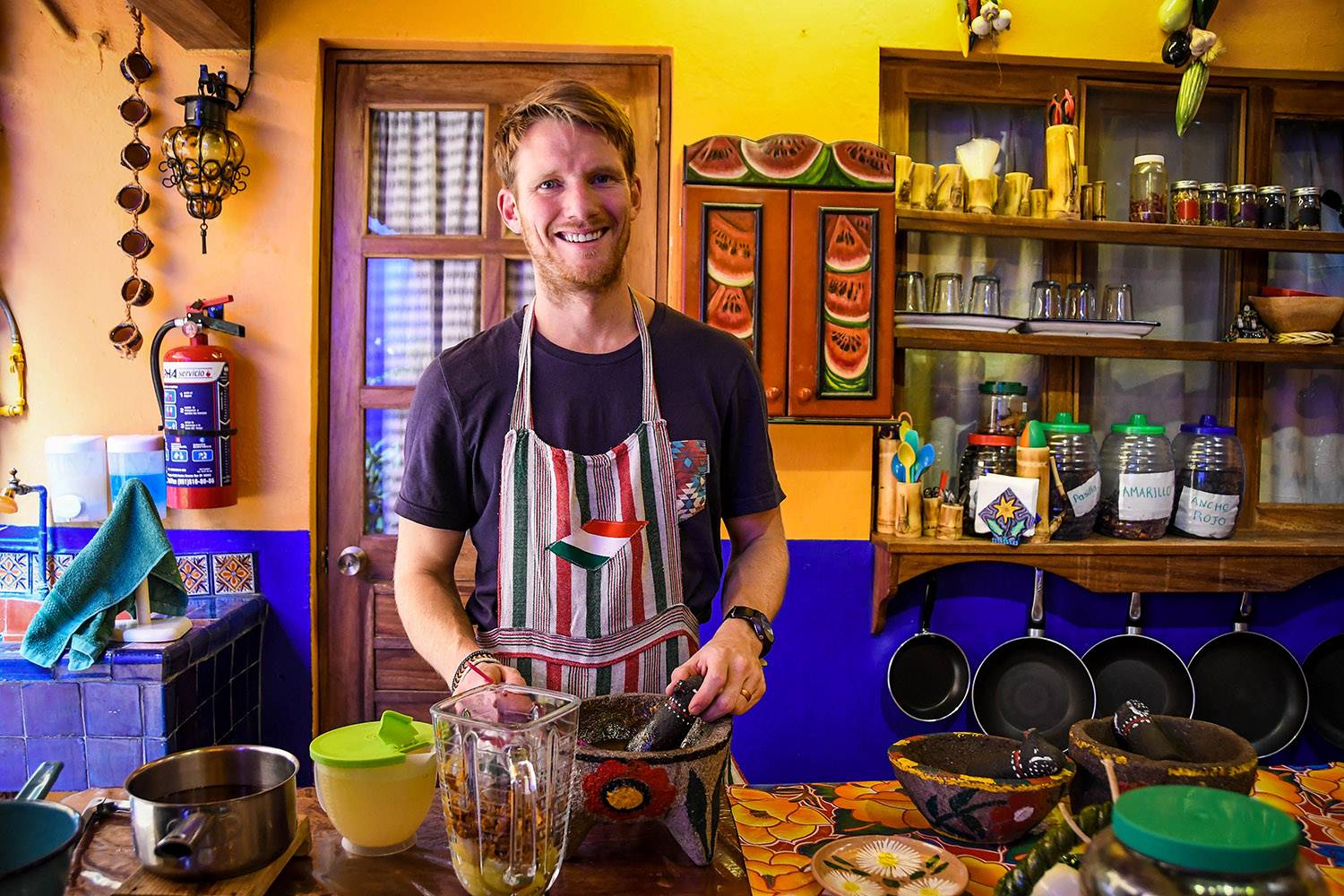 Mexican cuisine is one of our favorites, so we were super excited to learn how to make some dishes ourselves. We're kind of obsessed with taking cooking classes on our travels, and when researching the best place to take a booking class in Mexico it was hard to choose.
Each region has their own style and flavor, and you could easily take cooking classes all around the country and have completely different experiences.
We ended up choosing to take a cooking class in Oaxaca, since this region is known to have some of the best food in Mexico. Plus, the cooking classes here are far cheaper than in Mexico City.
We had a blast going to a local market and shopping for ingredients before going to a local's home where we learned how to cook several different dishes. Our host even made us perfect margaritas to enjoy with our meal. Salud!
Psst! If you want to visit a place bursting with Mexican culture and charm, check out all the fun things to do in Merida.
9. Explore Chapultepec Castle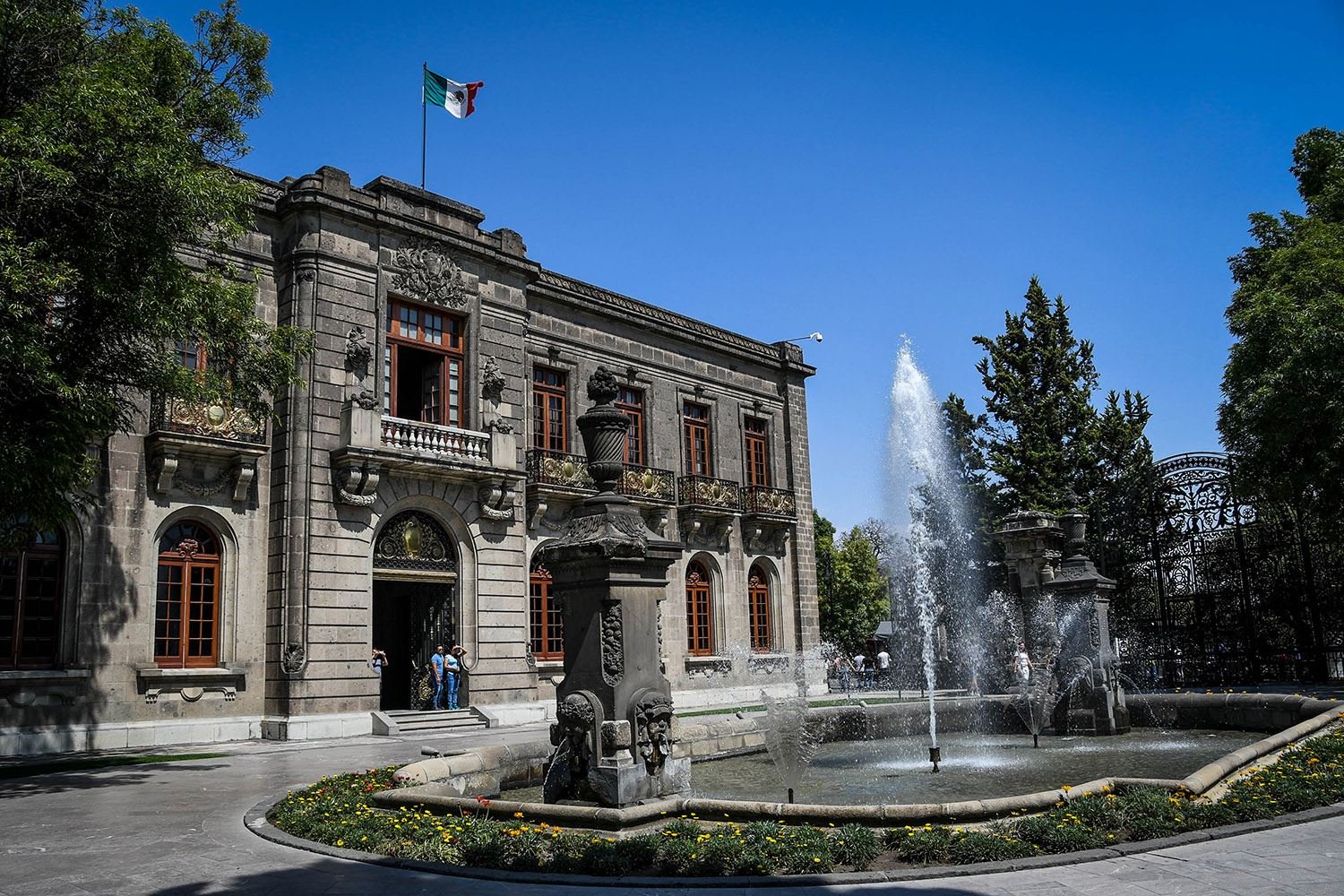 The Chapultapec Castle will make you swear you've been transported out of Mexico City and straight to the south of France (or somewhere else in Europe).
Set atop a hill in Chapultapec Park, visitors get an unparalleled view of Mexico City. And inside the castle itself, you'll be wowed with immaculate murals, lavishly decorated royal rooms and manicured gardens.
Insider Tip: Riding through the park on bike is a great way to get to get to Chapultapec Castle.
10. Get in touch with your spiritual side in a Temazcal Ceremony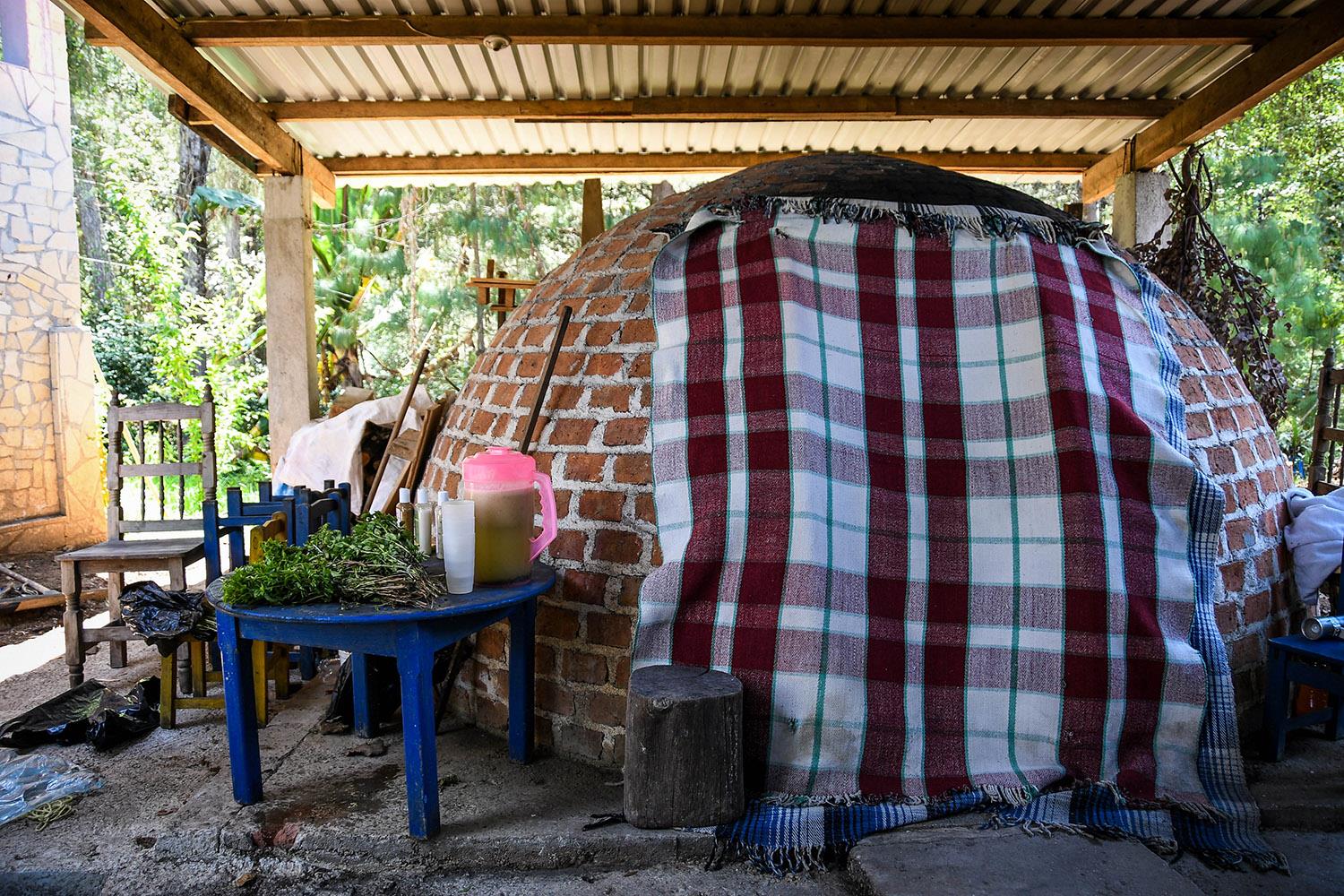 If connecting with your spiritual side is something you seek, this ancient Mayan ritual might be an interesting experience during your travels through Mexico.
Temazcal is a ceremony that takes place in a heated dome and involves being "whipped" with herbs paired with special massage techniques.
While this experience isn't for everyone, it can be a very interesting thing to do in Mexico for those with an open mind. In fact, it was one of the highlights and favorite things to do in San Cristobal de las Casas.
Read more about our Temazcal experience so you know what to expect so you can determine if a temazcal ceremony is for you.
11. Discover Ancient Ruins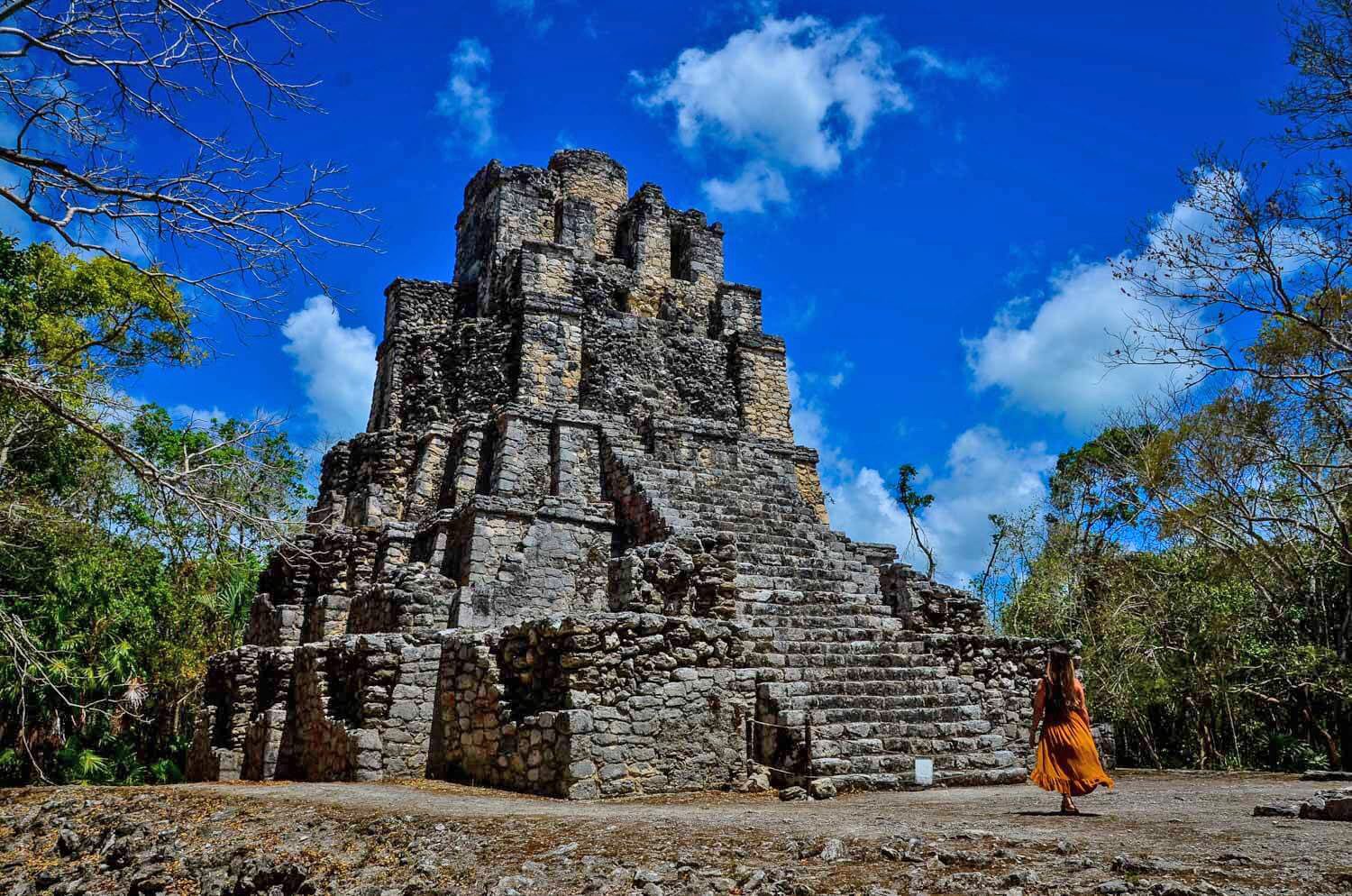 The Maya people were the original inhabitants of Mesoamerica, what we know today as southern Mexico and Central America. The ancient civilization is said to be the most advanced and sophisticated of the time.
Mexico is packed with hundreds of Mayan ruins, varying in size and popularity, that are scattered throughout the south and open to the public for exploration. Exploring ruins is probably one of the most popular things to do in Mexico outside of visiting beaches, so plan to arrive early and be prepared for crowds.
Chichén Itzá
Named one of the New 7 Wonders of the World and an UNESCO World Heritage Site, crowds flock to it like moths to a light. If you go here, be prepared to share the sight with plenty of other people, and read up on what to expect at Chichén Itzá.
How to get there:
There are multiple options for getting there if you don't have a rental car. You could take a first class ADO bus from Mérida or Playa del Carmen. This option should take an hour or 2 depending on which city you depart from and will cost somewhere in the range of $8 USD.
Alternatively, you can take a second class bus through the Oriente bus terminal in Mérida. These buses leave more frequently and the cost will be closer to $5 USD. However, these buses stop along the way so you'll need to allocate extra time if you choose this option.
Entrance Fee: 533 MXN (about $26 USD per person)
Uxmal
A lesser-visited Mayan ruin located not far from the famous Chichén Itzá. The cool thing is, Uxmal is one of the few remaining Mayan ruins where you can still explore inside the temples and pretend you are Indiana Jones or Lara Croft.
How to Get There:
To take the bus from Mérida, buy a round trip bus ticket to Uxmal from the ADO TAME bus station between Calle 68 & 70. (This is a second class bus terminal across the street from the first class ADO CAME station.) Ask for the arrival times for your return because you will need to wait for the bus outside the site.
Teotihuacan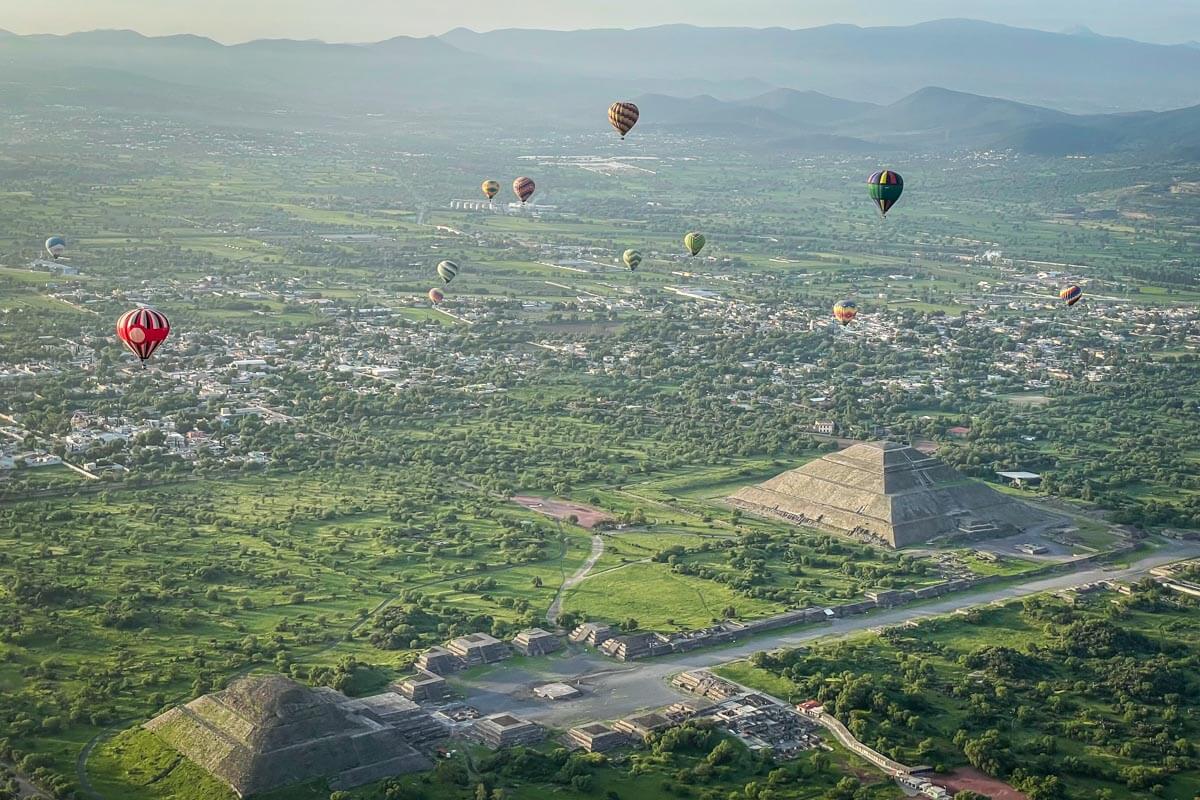 Formerly an ancient Mesoamerican city featuring two giant pyramids dedicated to the sun and the moon. Being that it is located very close to Mexico City, just over an hour's drive, it can be easily visited as a day trip. One of the most popular ways to experience this ancient ruin is by hot air balloon.
How to get there:
Most tours offer shuttle service from Mexico City but charge a premium. We found that getting an Uber was easy enough both ways, but a bit more expensive (anywhere from $30 – $45 USD one way depending on the time).
Alternatively you can reach Teotihuacan by bus from the Autobuses del Norte Terminal in Mexico City. (The terminal is also a metro station on the Yellow Line 5.) Head to Sala 8 and find a booth that says "Piramides" to buy your bus ticket to Teotihuacan. It will cost about $2.60 USD one way and you can either buy a return ticket or pay for your ticket on the return bus. Buses depart frequently (about every 15 minutes or so) and the ride takes about an hour.
Entrance Fee: 80 pesos (about $4 USD)
Mitla
Small and not quite as impressive as the others on this list, but the carvings are well preserved and there are some incredible intricate details. Plus, it is part of many Hierve el Agua tours, and is easily accessible from Oaxaca.
How to get there: Probably your most comfortable option for getting to Milta from Oaxaca is by taxi. Most Oaxacan taxi drivers will take you to Mitla for the right price, just be sure to negotiate so you don't get ripped off.
Entrance Fee: 65 pesos (just over $3 USD)
Our Favorite Mexico Ruin: Palenque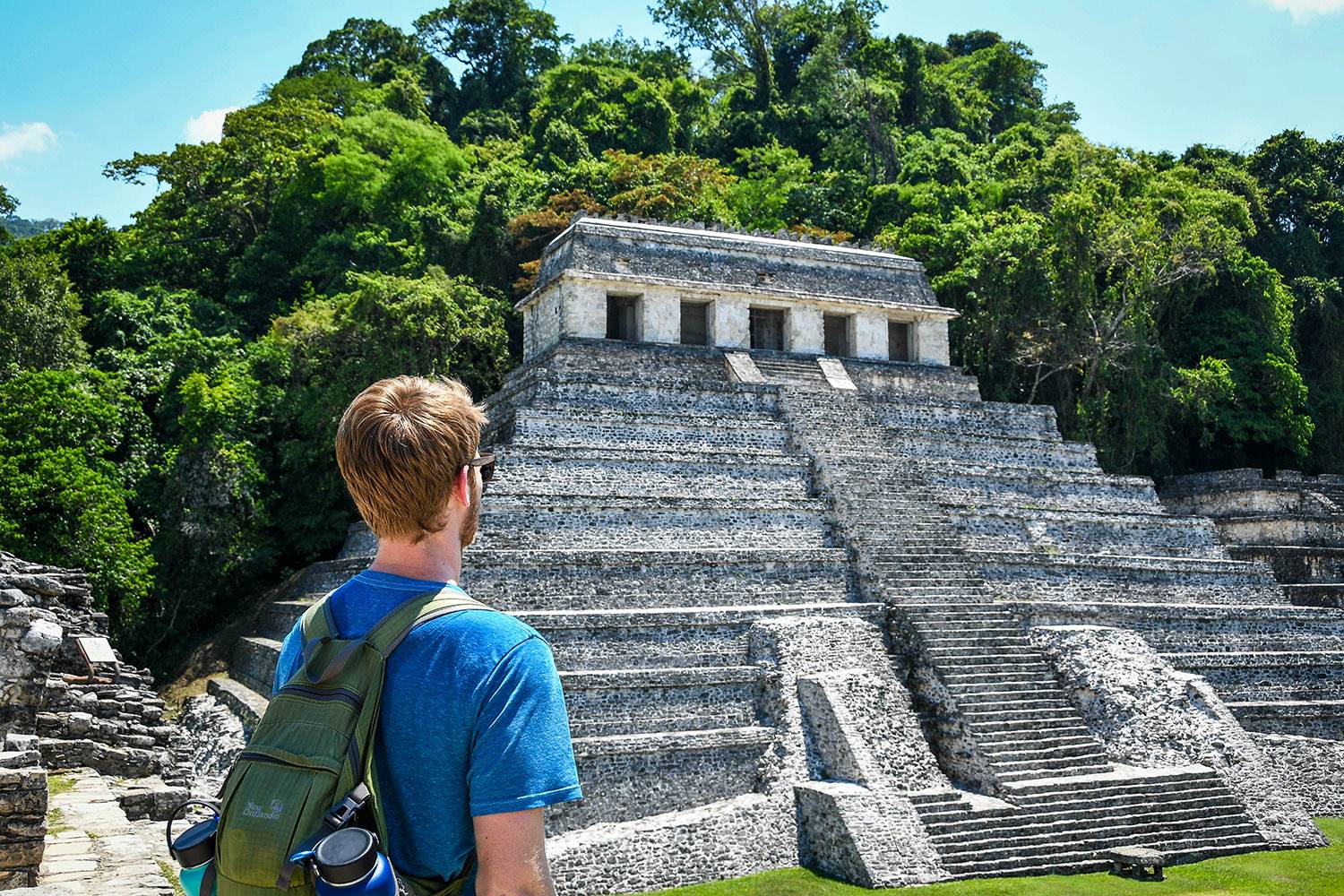 If you want to get off the typical tourist path and see one of Mexico's best ruins, keep reading…
If you are seeking a truly unique and off the beaten path experience, head to Chiapas where you'll find the Mayan ruins of Palenque tucked away in the jungle. Instead of being caught up in a crowd of sweaty tourists clutching selfie sticks, you'll hear howler monkeys screeching and spot exotic birds flying overhead.
Though it can be a bit difficult to get to, exploring Palenque is worth the effort. Read up more about this lesser-traveled area of Chiapas for our top tips.
12. Have an delicious brunch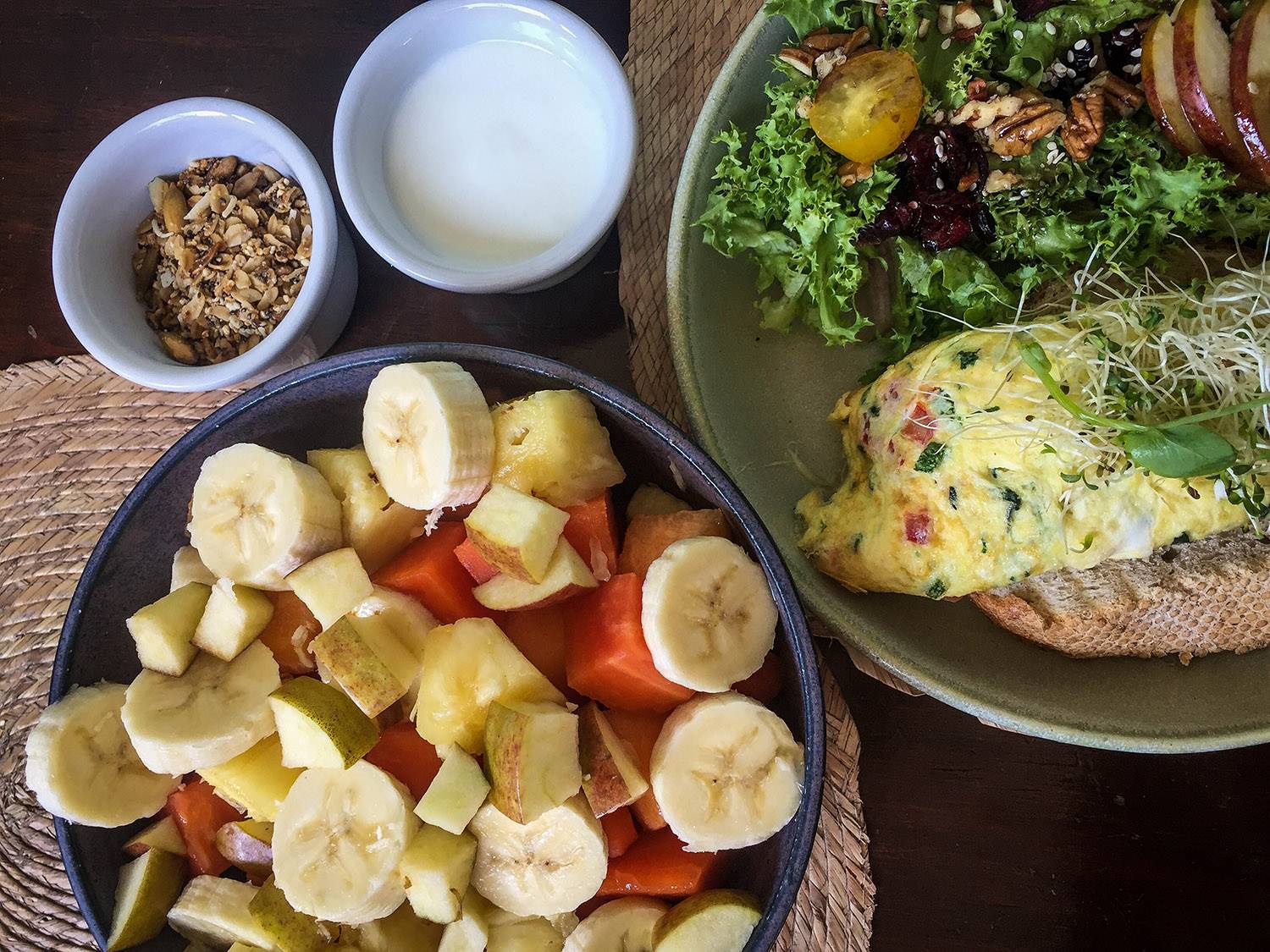 While brunch might not be the first thing you think of when traveling to Mexico, we can assure you that the brunch scene is ahhh-mazing.
You'll find fantastic bakeries and trendy brunch spots in the bigger cities, like Mexico City and Oaxaca, and you'll be surrounded by locals and other travelers looking for a morning pick-me-up.
Here are some top brunch spots:
Mexico City:
Oaxaca:
Pan:Am – one block south of Santa Domingo Church

Cafébre – not a big food selection, but the coffee is damn good
Mérida:
El Barrio – Just north of the historical center

Casa Chica – Also north of the historical center
Playa del Carmen:
La Cueva del Chango – On Calle 34 and 1st Ave.

Bajo Cafe – On Calle 30 between 25th and 30th Ave.

Chez Celine- On 5th Ave and Calle 34

Choux Choux Cafe – On 20th Ave and Calle 24
Puerta Vallarta:
Coco's Kitchen – In Zona Romantica

Hacienda San Angel Gourmet – On Calle Miramar just north of Zona Romantica

Restaurante Dianita – In Zona Romantica
13. Search for street art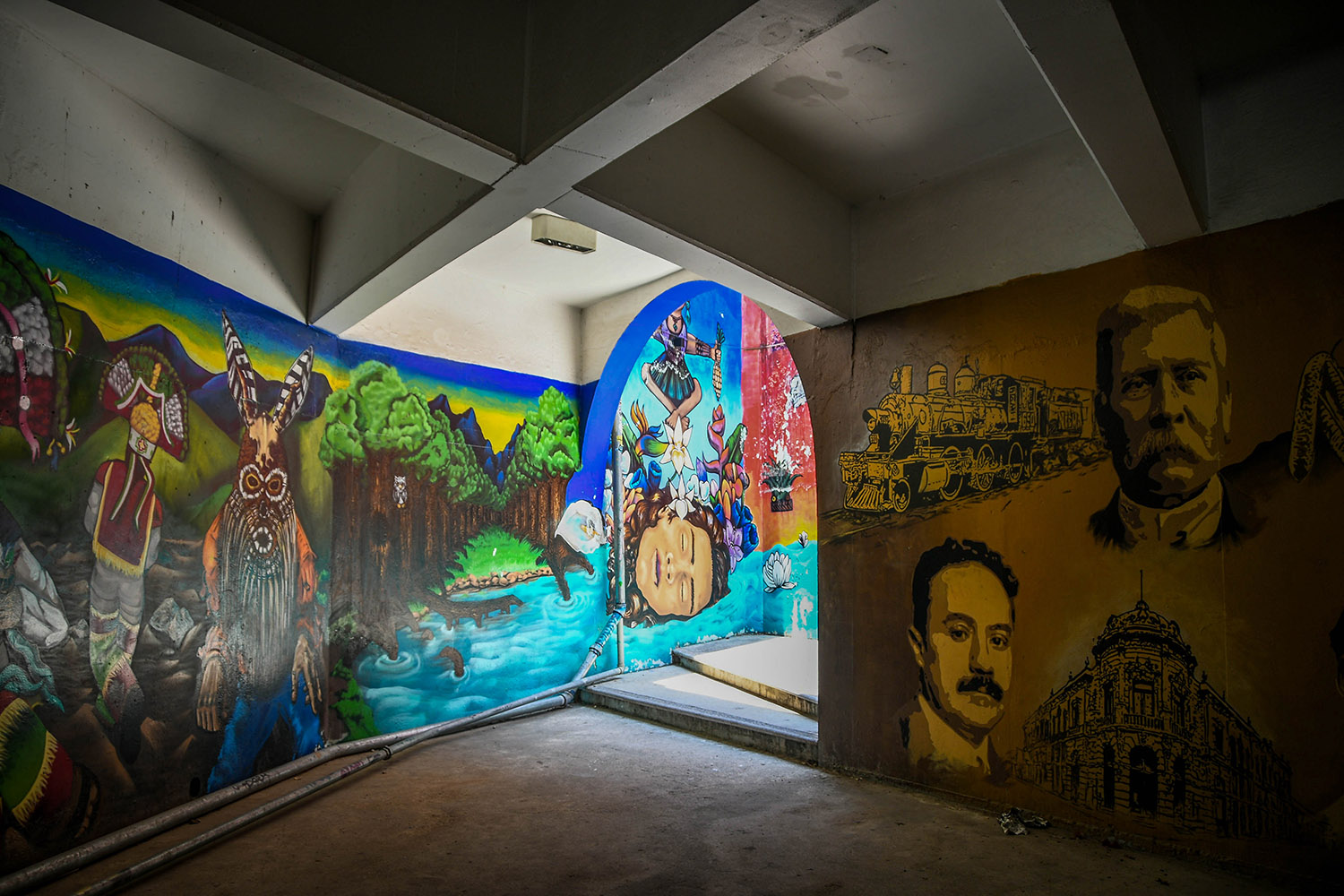 One of our favorite free activities in any city around the world is getting lost and searching for street art. Many cities in Mexico have a growing graffiti art scene, but some of the best artwork we saw was in Oaxaca.
Just wander around the streets and see what you find. It's a great cheap thing to do in Mexico, because it's free and can easily be paired with other activities.
14. Experience thrilling nightlife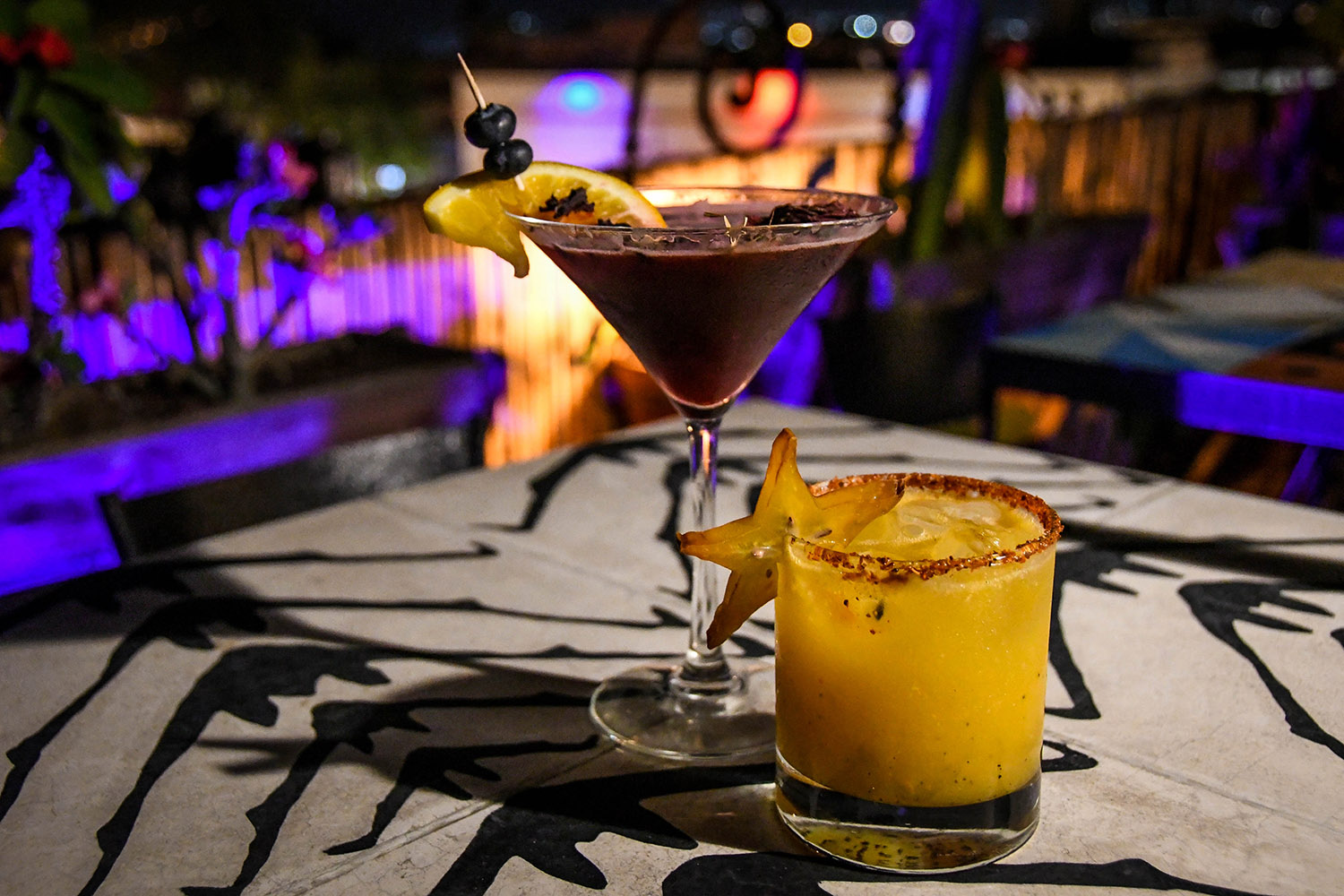 You'll find great nightlife all around Mexico, and there is a scene for everyone.
Whether you want live music, hole-in-the-wall atmosphere, craft beer, rooftop views or a proper nightclub, you'll find it.
Mexico City: La Condesa and Roma neighborhoods are chock full of places to go out and get a drink.
Oaxaca: The streets just west of Santo Domingo are pretty lively once it gets dark. Check out Los Amantes Mezcalería and Coffee Prague Bar for some nights out.
San Cristobal: Head to Real de Guadalupe for the best nightlife. La Viña de Bacco has decently priced wines and you get tapas with every order.
Mérida:

There is always something going on in the Plaza Grande after dark. The street with the most bars in the central historical district is Calle 62.

Puerta Vallarta:

You'll find plenty of nighttime hotspots in Zona Romantica. Walk the Malecon boardwalk to find the biggest clubs in town.

Playa del Carmen:

Whether you're looking for live music, salsa dancing or hip DJ sets, you'll find all the nightlife you can imagine on (and around) 5th Avenue.
Psst! Read up on all the fun things to do in Playa del Carmen before your visit.
15. Explore the largest indigenous market in Latin America
Exploring local markets is one of the best ways to get a glimpse into the everyday lives of locals.
Just a 45-minute drive outside of Oaxaca City, the town of Tlacolula grows exponentially in size each Sunday when they hold their weekly market.
We've been to our fair share of markets around Asia, Europe and South America, so I guess you could say it takes a bit to impress us. But impress us it did.
At this market, you'll find mangoes next to DVDs, and bras next to potatoes.
But the most interesting part of this market is that it draws indigenous peoples from all around the region. They come here to sell their own goods or to stock up for the week, and you'll see a variety of colorful and intricately designed traditional clothing.
Read up on our tips for visiting the Tlacolula Market during your time in Oaxaca (including how to get there).
16. Go museum hopping in Mexico City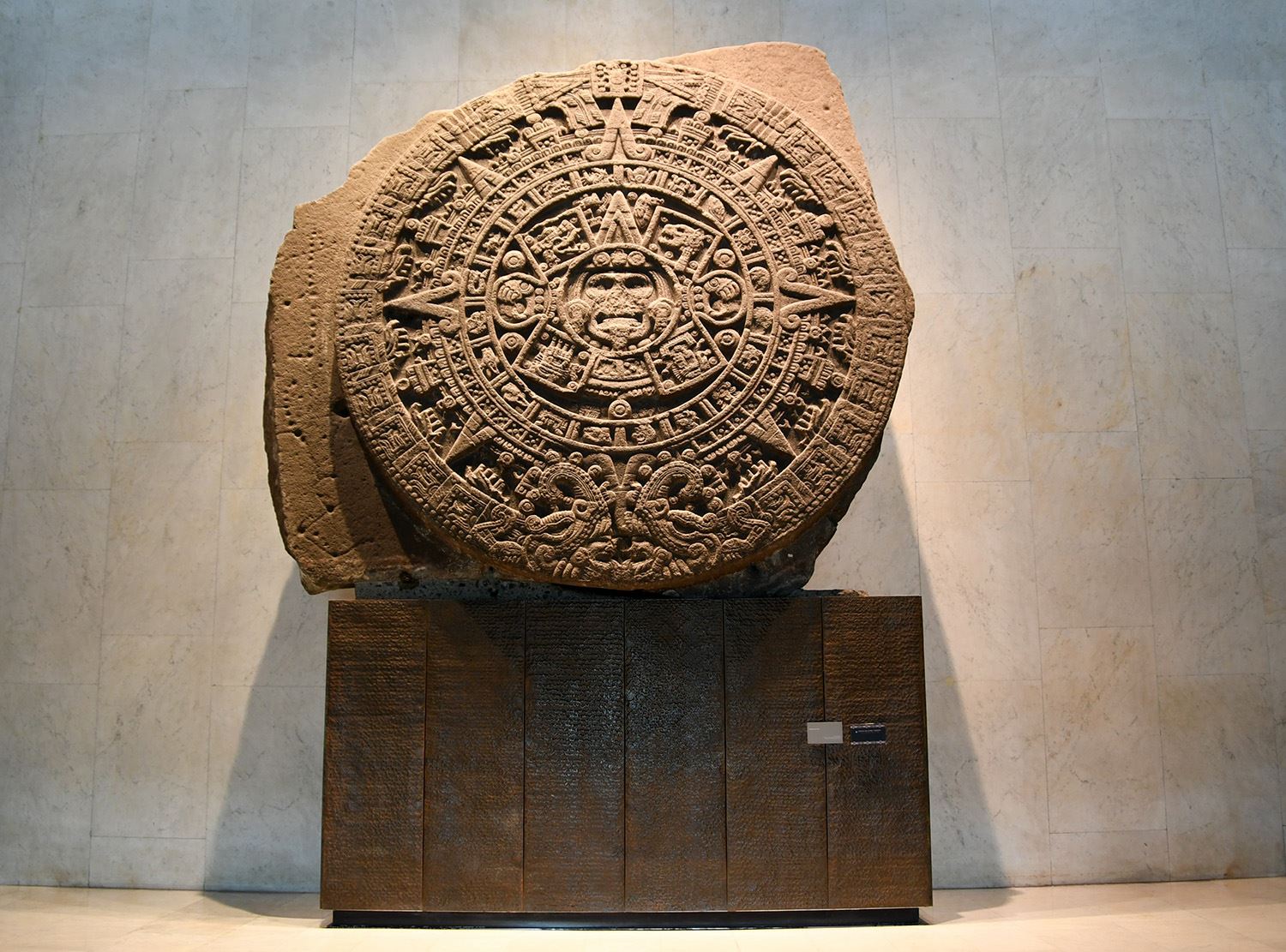 Mexico City has some of the best museums in the world. Even if you don't consider yourself a "museum person," there are a few you should try to pop into.
17. Be serenaded by a mariachi band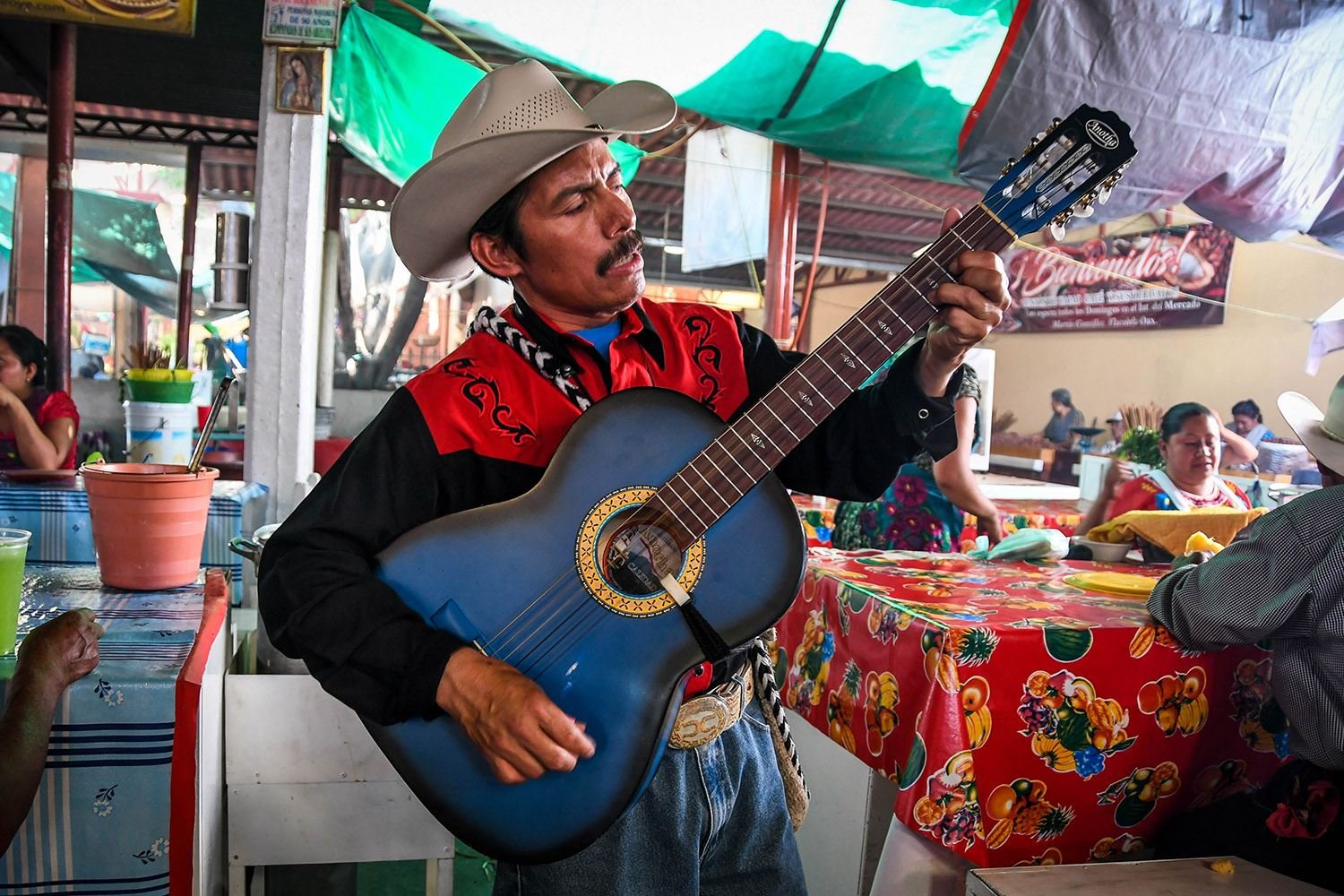 This style of music is ubiquitous in Mexican culture, and it's likely you'll hear the catchy melodies of stringed instruments and cheerful voices without searching hard.
Mariachi Square in Mexico City (Plaza Garibaldi) is a surefire way to see a singing quartet in their signature suits.
18. Eat ALL the tacos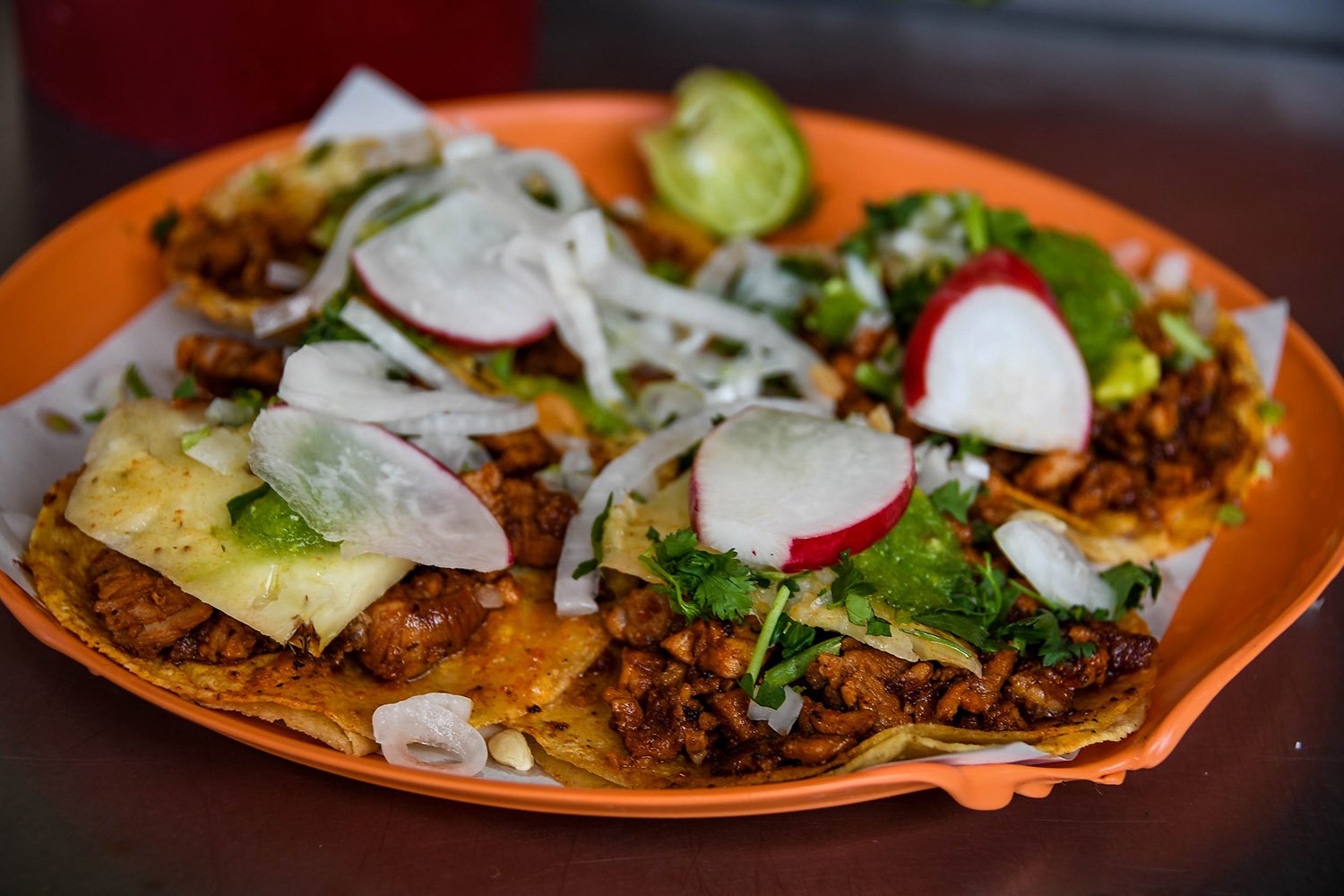 Synonymous with Mexican cuisine, you can't visit this country and NOT try a taco (or 72!). There are many different kinds of tacos, and each region has its specialty. Try tacos al pastor (pork and pineapple) in Central Mexico, fish tacos on the coast and carne asada in the north. You'll even find a wide selection of vegan tacos in Mexico City.
And the beautiful thing about tacos is you'll find them everywhere – from street vendors (our favorite) to fine dining restaurants – there is a taco for every budget and palate.
Go out and eat as many as you can, because it's hard to match Mexico's tacos anywhere else in the world.
Here are some of the types of Mexican tacos you should try to find:
Al Pastor:

This tacos consists of marinated pork cooked on a slow-turning vertical rotisserie and traditionally topped with pineapple, onion and cilantro.

Carnitas:

The literal translation of this word means 'little meats' which is a cute name for what is basically the Mexican version of pulled-pork.

Barbacoa:

Traditionally these tacos would be prepared with goat or sheep meat that is slow cooked over an open fire, but it's most commonly found with beef these days.

Birria:

Similar to barbacoa tacos, but birra includes an extra step of letting the meat simmer in a spicy guajillo-chili broth.

Chorizo:

Influenced by the Spaniands, Mexicano chorizo is typically made with seasoned minced pork and makes an excellent taco filling.

Suadero: Slow cooked beef marinated in citrus is what defines the suadero tacos, most commonly associated with street food in Mexico City.
19. Visit a traditional weaving village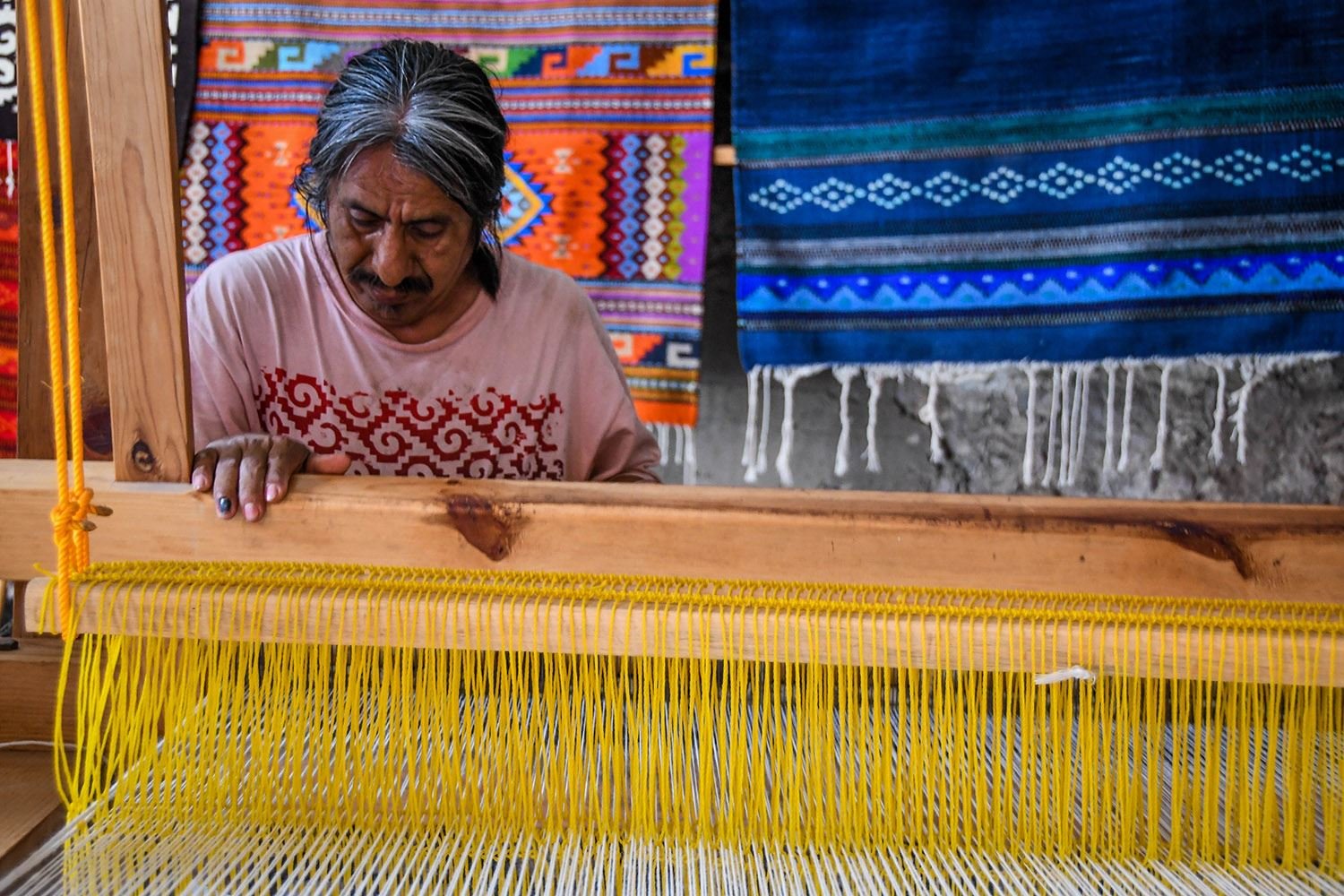 Supporting local artisans is a wonderful way to give back to the place you're visiting while coming home from your travels with a unique souvenir.
Even if you don't plan to buy anything, learning about the process of making handcrafted rugs is really interesting. Not far from Oaxaca City, there is a collection of small villages where the main trade is weaving rugs and wall hangings using natural materials and dyes. They are made completely by hand on a loom, and it is quite interesting to see the work in action.
If you do want to take one of these beauties home with you, be prepared to spend at least $50 USD (for a small piece) and upwards for larger rugs. Once you see the process and the natural materials that are used to craft these pieces by hand, you'll understand the pricing.
20. Learn about chocolate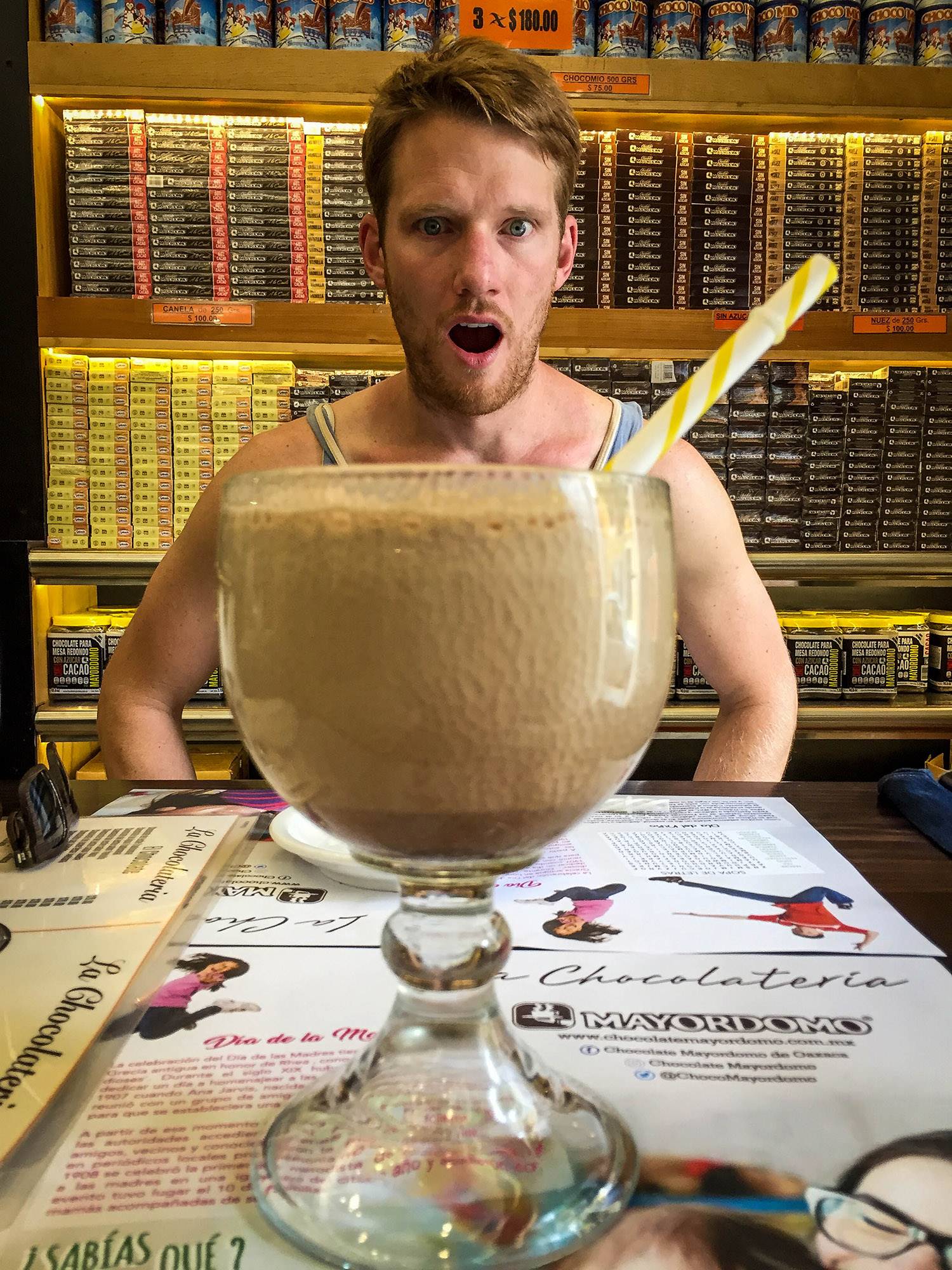 Mexico is said to be the birthplace of chocolate, and if you love the stuff as much as we do, be sure to stop in a chocolate shop. They sell chocolate, of course, but they often have information on the process that goes into creating your favorite sweet treat.
Sit down and stay a while and enjoy a hot chocolate that's made in front of you with the traditional wooden stir stick, called a molinillo.
Oaxaca is a great place to try hot chocolate. Find our favorite chocolate shop in Oaxaca.
21. Appreciate the diverse architecture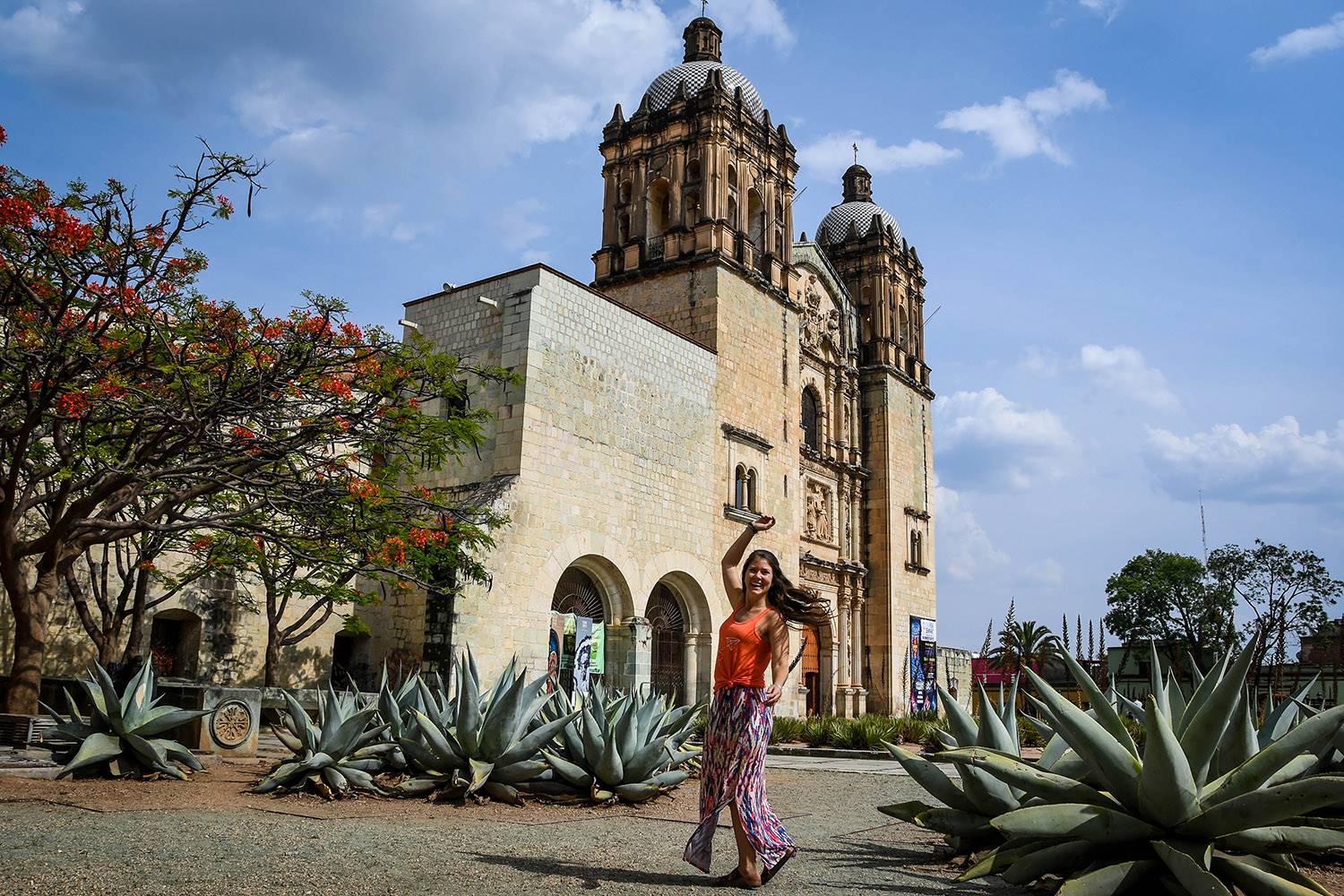 Mexico has no shortage of stunning architecture and colors to make any photographer dreamy-eyed.
From the European-inspired buildings of Palacio de Bellas Artes in Mexico City, to colonial churches and pastel facades in Oaxaca, to the steep cobblestone streets in San Cristobal de las Casas, Mexico's architecture is both beautiful and diverse.
Venture to Tulum and Merida on the Yucatan Peninsula or Los Cabos in Baja for totally different vibes. Or make your way to San Miguel de Allende to explore this charmingly colorful town.
22. Learn about Frida Kahlo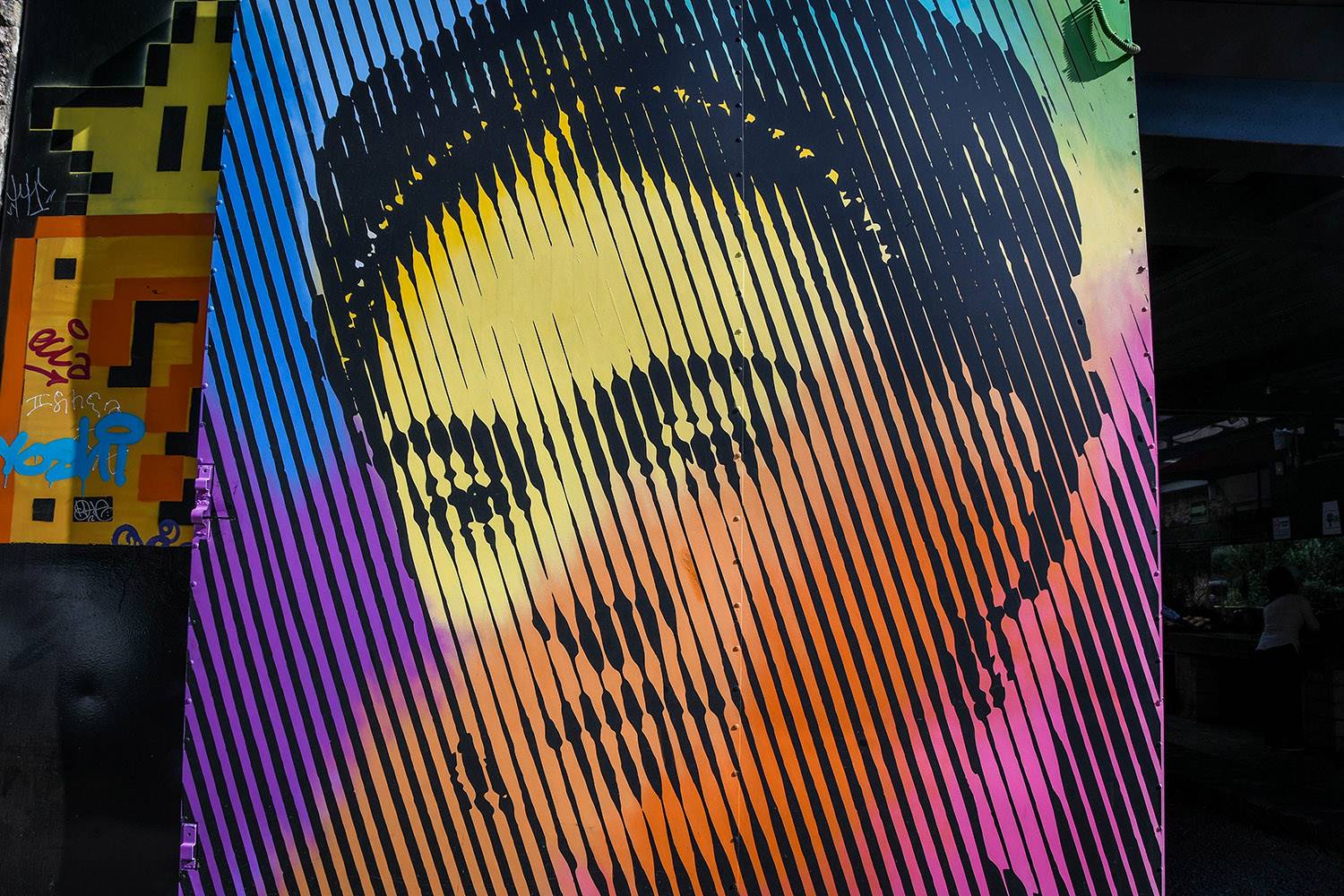 You can't travel far in Mexico without seeing paintings of this beloved artist. Known for her incredible artistic talents and her outspoken personality, Frida Kahlo is an iconic symbol of feminism and hope; and Mexicans are proud to call her their own.
The Frida Kahlo Museum in Mexico City is incredibly interesting, and describes a life of pain, beauty, fame and struggles.
Read all our top things to know before visiting the Frida Kahlo Museum.
23. Try some strange food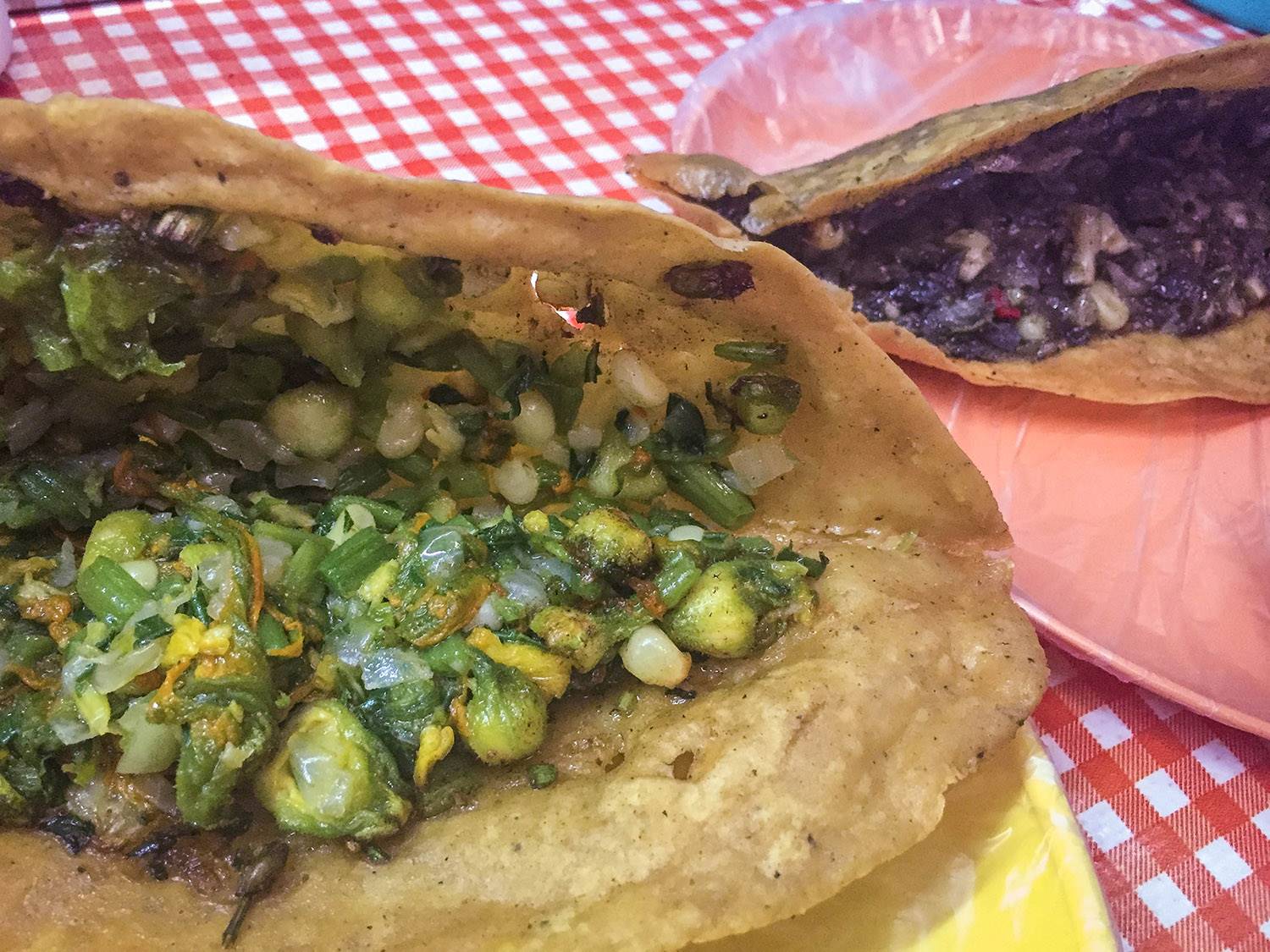 If tasting tacos and mole sauce sounds a little boring to you (you might be crazy!), there are plenty of foods for the adventurous foodie to try.
Mezcal worms: These little guys typically put in a bottle of mezcal for a bit more flavoring.

Huitlacoche: Somewhat of a delicacy, this fungus that grows on an ear of corn–also know as corn smut–can be quite tasty in a quesadilla. Don't knock it 'til ya try it!

Crickets: Do you like your crickets, spicy, salty, with a little garlic, or just plain? Because you can get all these flavors at many markets around Mexico.

Bone marrow: Found often in stews, this interested ingredient has been rumored to be a secret to living a long life. With a rich and buttery flavor, sign me up if this is what longevity tastes like!

Beef tongue: Try it on a taco, you'll be surprised. You'll see it on the menu as taco de lengua.
24. Go chasing [Chiflon] Waterfalls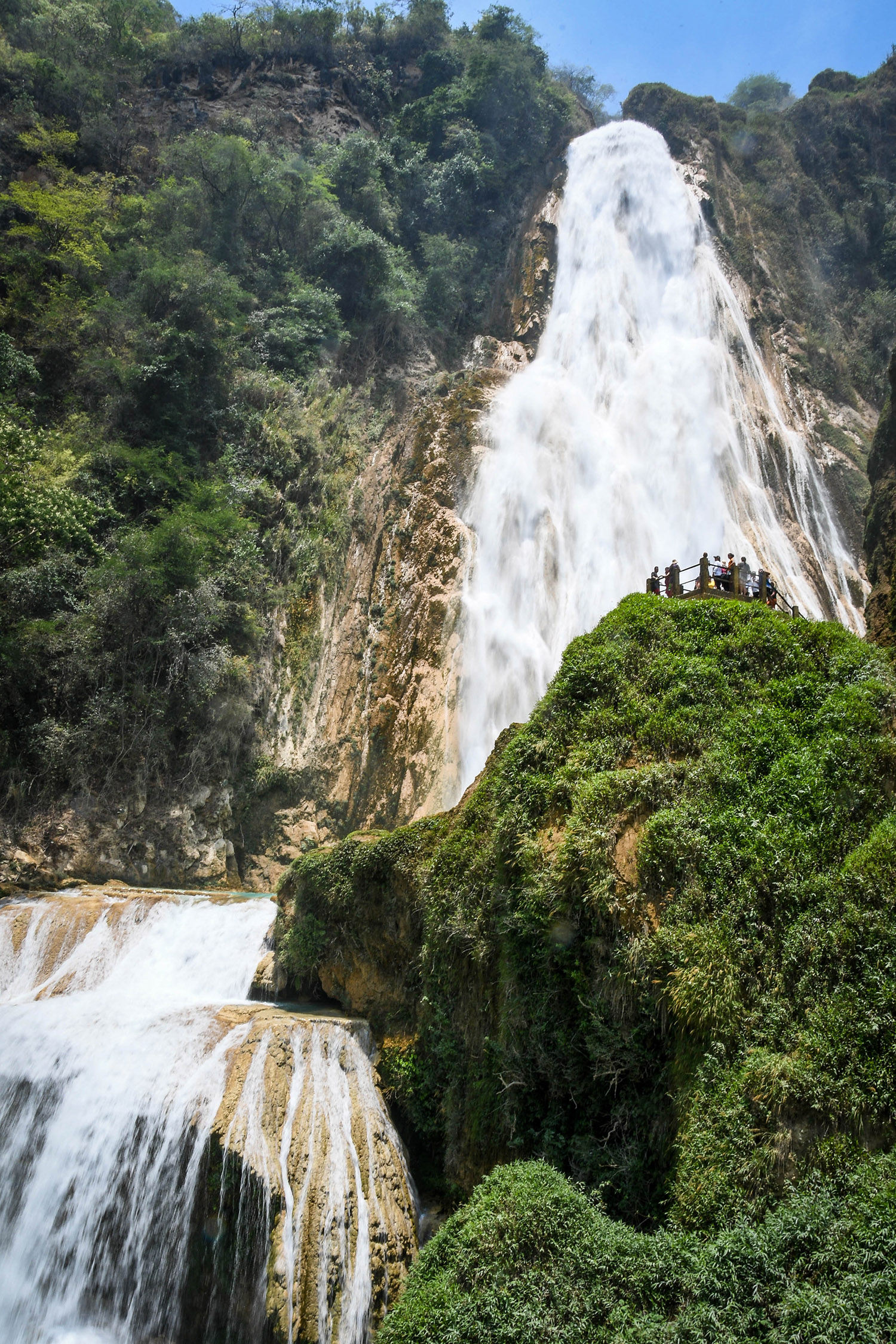 While traveling through Mexico and Central America, we saw our fair share of waterfalls. Big, small, crowded, tranquil. And one of our favorite waterfalls from our 3 months of travel in this region was El Chiflon, which is not far from San Cristobal.
The aquamarine water is such a brilliant a blue, you'll wonder if your mind is playing tricks on you. Follow the trail and stop off at all the little paths that lead to secluded spots you'll have all to yourself.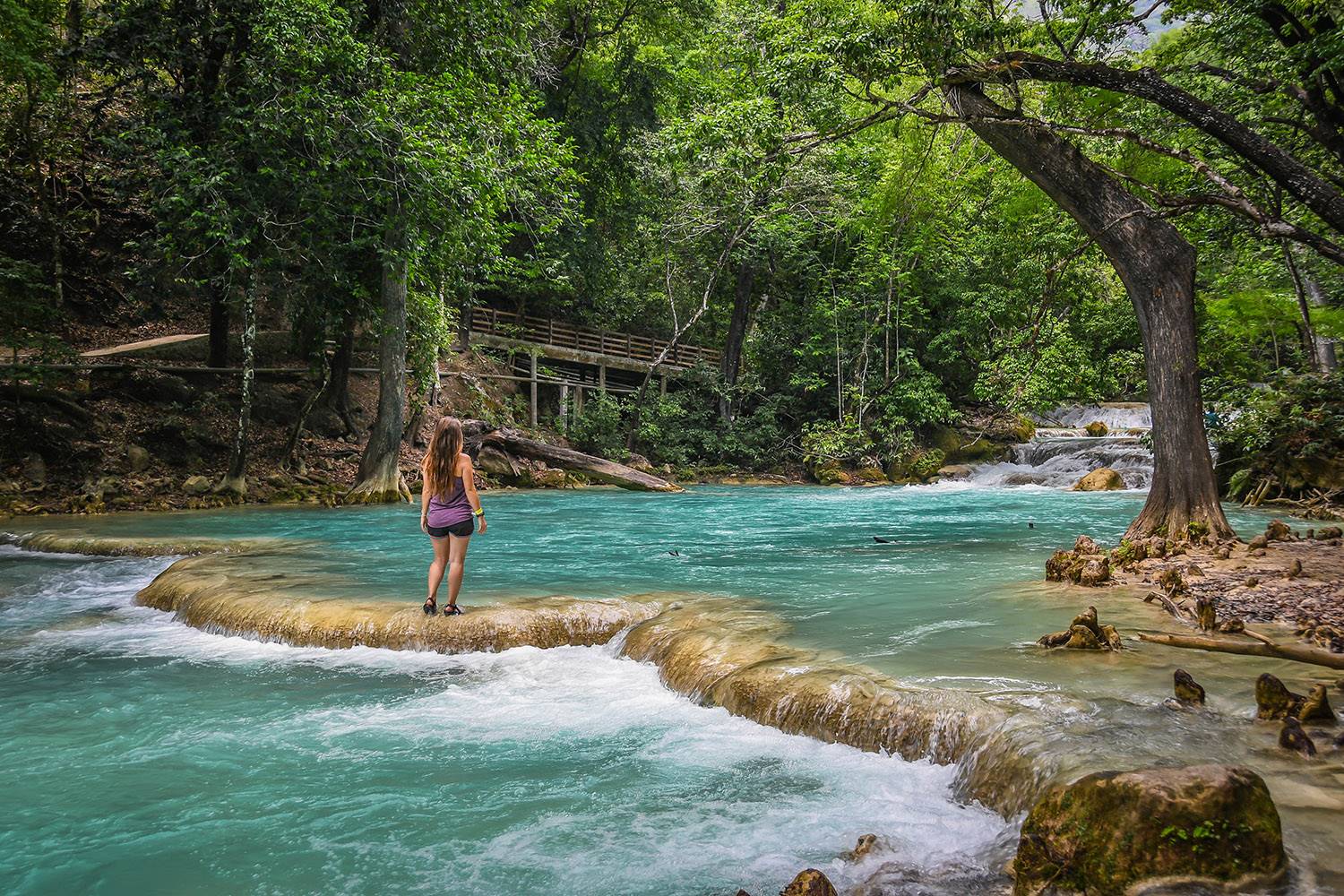 And when you finally make it to the main falls, you'll be sprayed with mist of the many tons of water pounding down.
Do it yourself: Find out everything you need to know about visiting El Chiflon without a tour group.
25. Check out some cenotes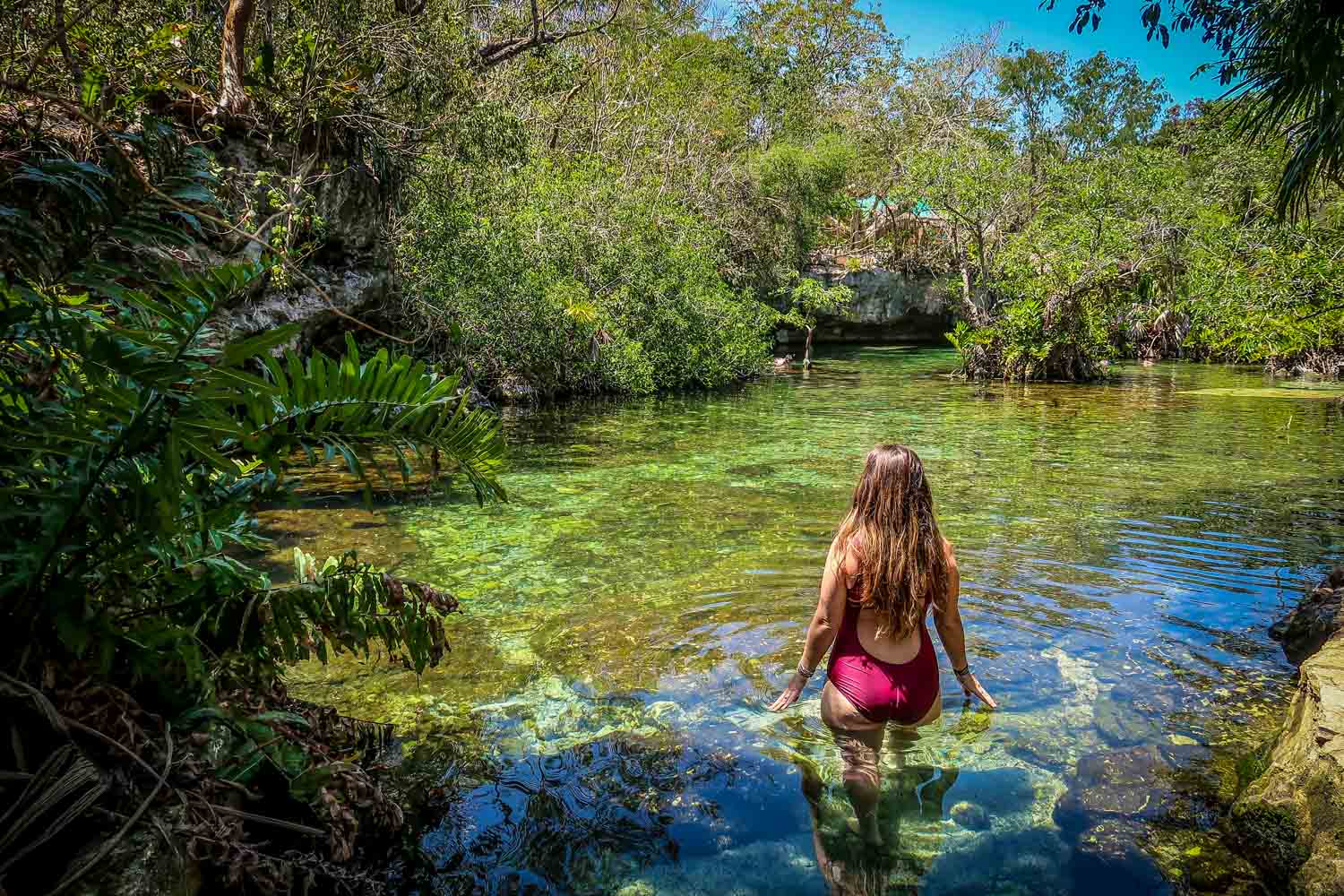 These natural sinkholes are created when limestone ground collapses and groundwater fills the gap, creating a crystal clear pool. They were once a source of water for the Mayan people, and today are a popular spot for visitors to swim and dive. And the Yucatán peninsula is the only place in the world where you can find these unique pools.
Fun fact: There are just about 7,000 cenotes in the Yucatán
We put together an entire article that breaks down the details of all the best cenotes in Mexico by area so you can decide which ones to visit and what to expect.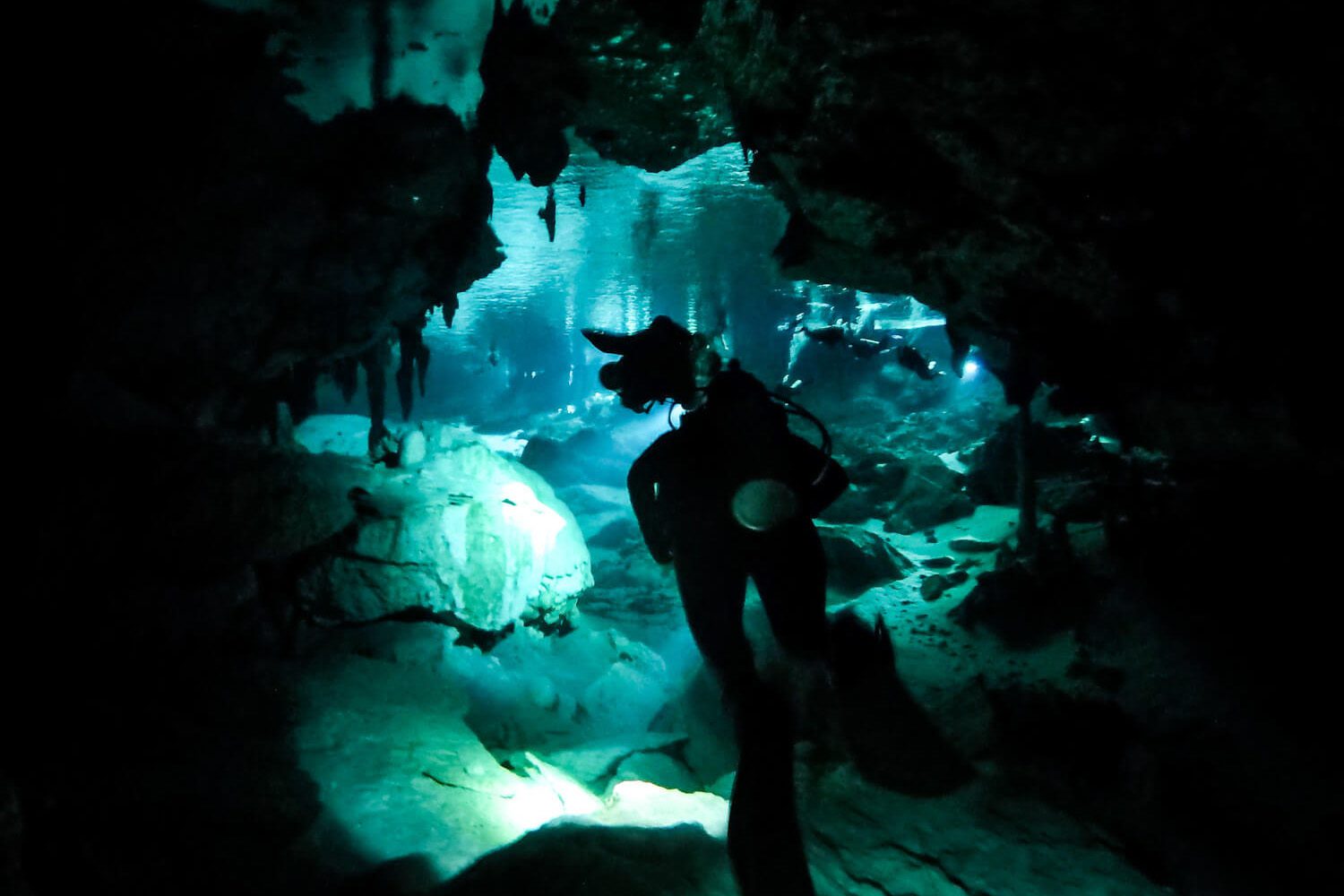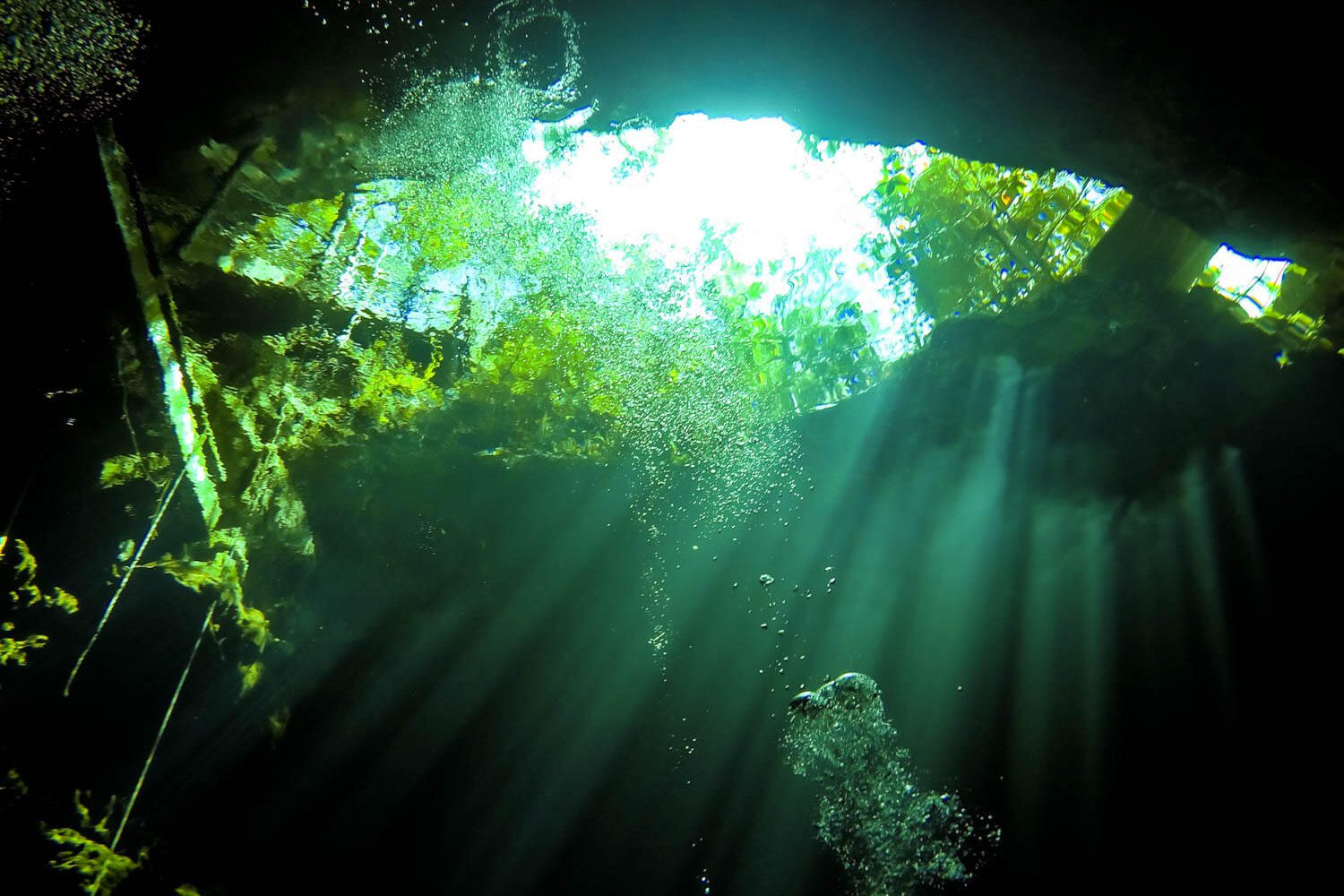 Another plus: cenotes offer unique and incredible diving experiences that vary from one sinkhole to the next. Whether you're an avid scuba diver (like we are!) or into freediving, we'd highly recommend seeking out a diving experience in a cenote.
Recommended cenote dives for your first time: Choc Mool, Kukulkan, or Dos Ojos. If you have your advanced divers certification and can go 30 meters deep, we recommend El Pit as a deep dive!
If you have time to make it over to the Yucatán Peninsula, you'll definitely want to read up on all the adventurous things to do in the Yucatán.
Insider tip: While we wouldn't recommend staying in Cancun (unless you're after all-inclusive resorts and partying with gringos), it is a great hub to fly in and out of, as the flights tend to be very cheap. We typically check Skyscanner for the cheapest flights.
---
Safety for Backpacking Mexico
Mexico has a reputation for violence and travelers often question whether this is a safe destination to visit.
We never once felt unsafe during our time in Mexico and we met several women traveling solo who felt the same.
That said, the reputation for violence is not unfounded. Before your visit, research the destinations you intend on visiting and see the current, up-to-date news.
Also, read up on our top tips for traveling safely, no matter where you are in the world.
2 Weeks in Mexico Itinerary
Mexico was the starting point of our 3 month journey through Central America. So we tried to budget our time wisely in Mexico and only visited 3 areas: CDMX, Oaxaca, Chiapas. We wished we had more than 2 weeks in Mexico, and can't wait to get back in the future to explore more of this diverse country.
The fantastic part about visiting Mexico is you can pack in a ton of adventure, culture, food (and beaches if you'd like) in a short amount of time. We did all of the activities above (except for visiting the cenotes in the Yucatan) in just 2 and half weeks.
If you have 2 weeks and you'd like an adventure-packed trip in Central Mexico, this is the route we'd suggest:
Mexico City: 3-4 days

Oaxaca: 5-6 days

Chiapas: 5-6 days
Have more time? If you have more time, head up to the Yucatan, and catch a cheap flight out of Cancun, or add more time in the state of Oaxaca to get to the beautiful beaches in Puerto Escondido.
---
Are you planning a trip to Mexico?
We have lots more resources on travel in Mexico and destinations throughout the country. Check out our Ultimate Mexico Travel Guide for all the important travel information, or read some of our favorite articles below.
Save this article on Pinterest for later!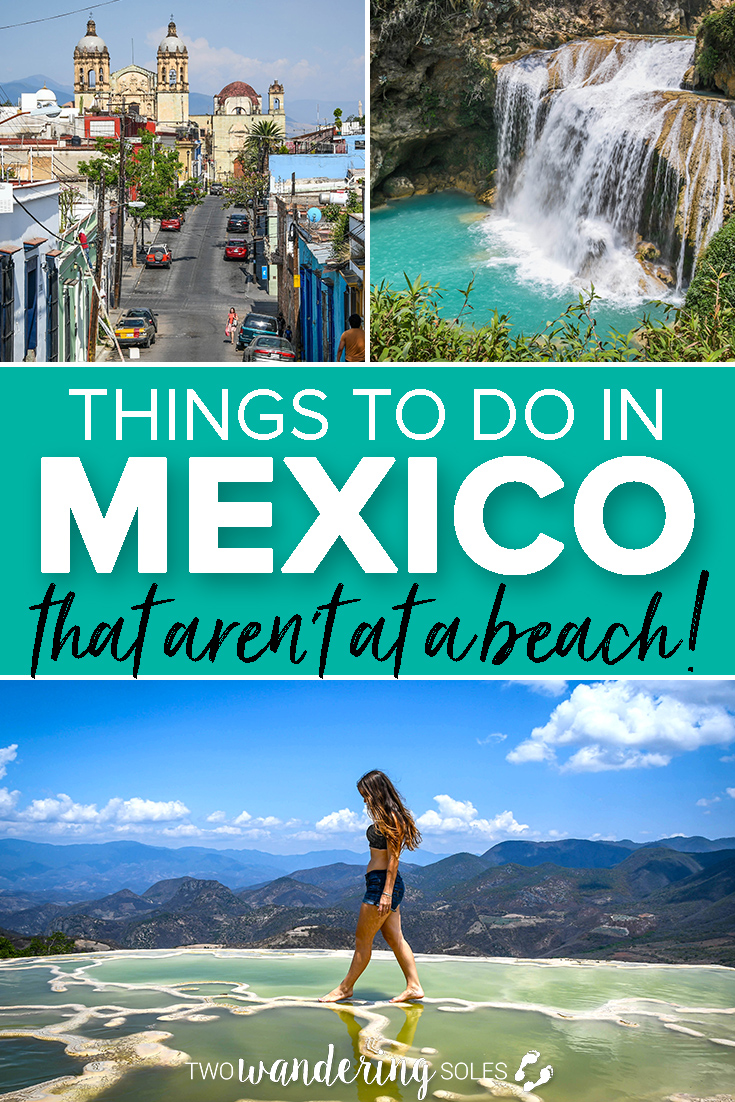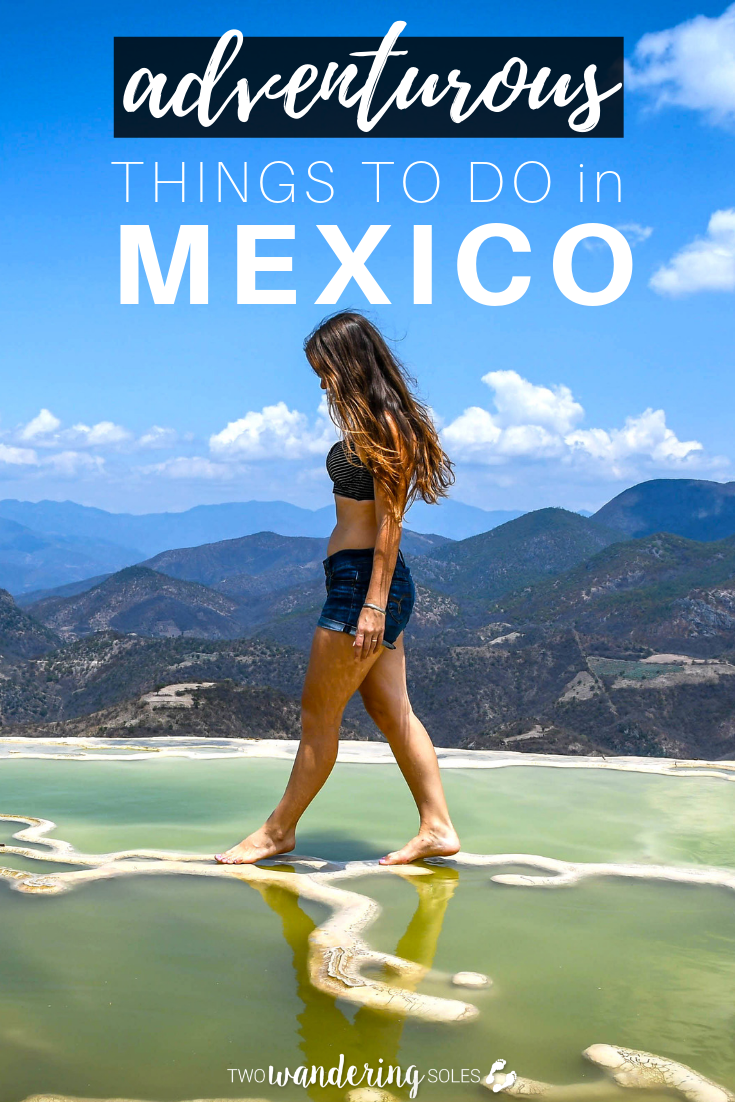 We want to hear from you!
Have you been to Mexico? What are your favorite places to visit? Are you heading to Mexico?Was this article helpful in planning your trip? Let us know in the comments below!