Mexican food is one of the most popular cuisines in the world, and there's no better place to try it than in Mexico City. To sample all sorts of Mexican dishes, we took a food tour where we stopped in famous local hotspots as well as hole-in-the-wall shops. We tried favorites like tamales and tacos, and well as a couple things we had never heard of! Come along with us as we eat our way through Mexico City!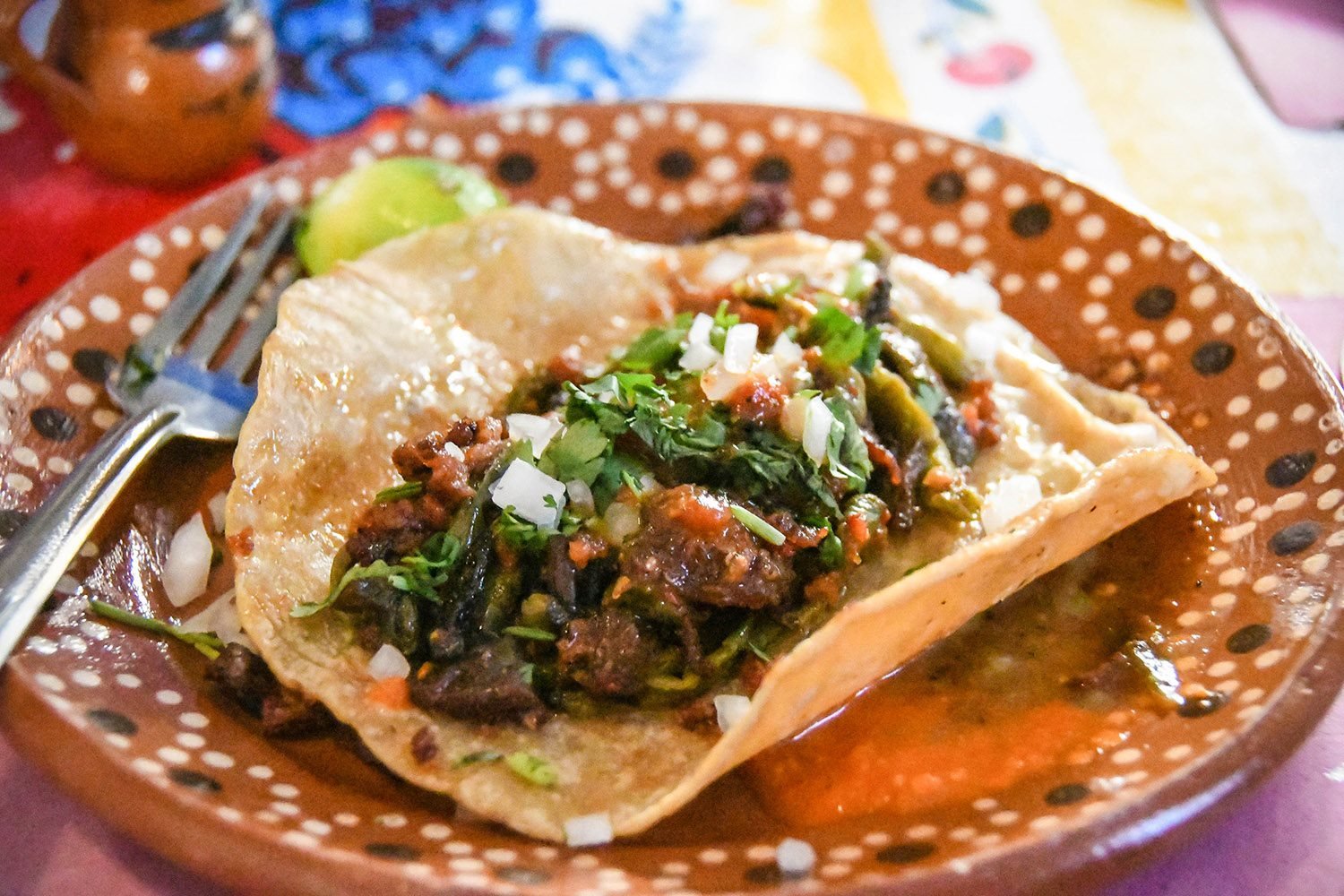 If you're like us, food is one of the major highlights of your travels. Exploring a new country just wouldn't be the same without stuffing yourself with the local specialties.
We're kind of obsessed with taking cooking classes while traveling (we've taken 10 cooking classes around the world in places like Vietnam and Turkey!), and we find that learning about a country's cuisine can tell you so much about the culture.
We recently discovered food tours while in Bangkok, and think this may become one of our new obsessions. (Though we still love cooking classes!) One of the great things about a food tour is you can try several different dishes and eat where the locals eat.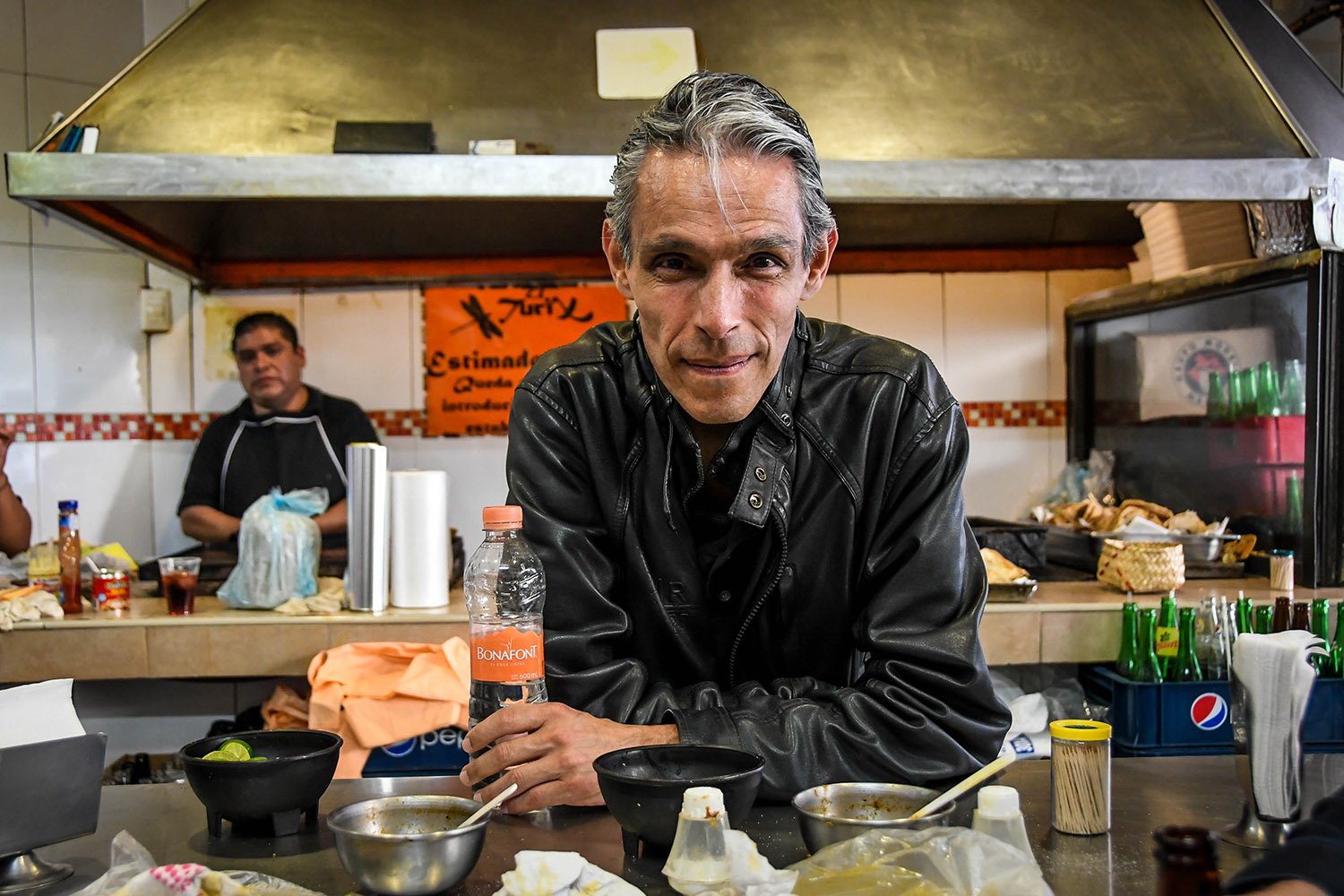 Since CDMX (aka Mexico City!) is known worldwide as one of the best cities for food, we decided it would be a fantastic place to try out our second food tour. Mexican Food Tours earns rave reviews and is consistently in the top spots on Trip Advisor, so we decided they'd be a great company to book with.
Our guide, Luis, was born and raised in Mexico City and calls cooking his passion. He informed us that this Mexican food tour would take us around Polancito, a neighborhood known for food.
He told us that although the stops would be at different types of eateries – from "hole in the wall" joints to local hotspots, they would have one thing in common: Every food we tried was a traditional Mexican dish. Some were dishes we had never even heard of.
Insider Tip: Before your trip, read up on some staple ingredients, dishes and history of the cuisine. This is a detailed guide to grocery stores in Mexico that'll certainly come in handy on your travels.
What did we eat on the food tour?
Luis led us to 7 different places, and on the way, he shared some of the city's history and local stories. He was also really open when it came to answering all our questions about the city he calls home.
Along the way we tried tamales, a couple types of tacos, pulque (fermented drink from the agave plant), traditional soup, local popsicles, horchata, and exotically-flavored chocolates made by a famous chocolatier.
We left full, but all that walking kept us from getting overly-stuffed (a common occurrence for us!).
Next Read: 25 Incredible Things to Do in Mexico That Aren't Beaches
Our favorite stop on the Mexican food tour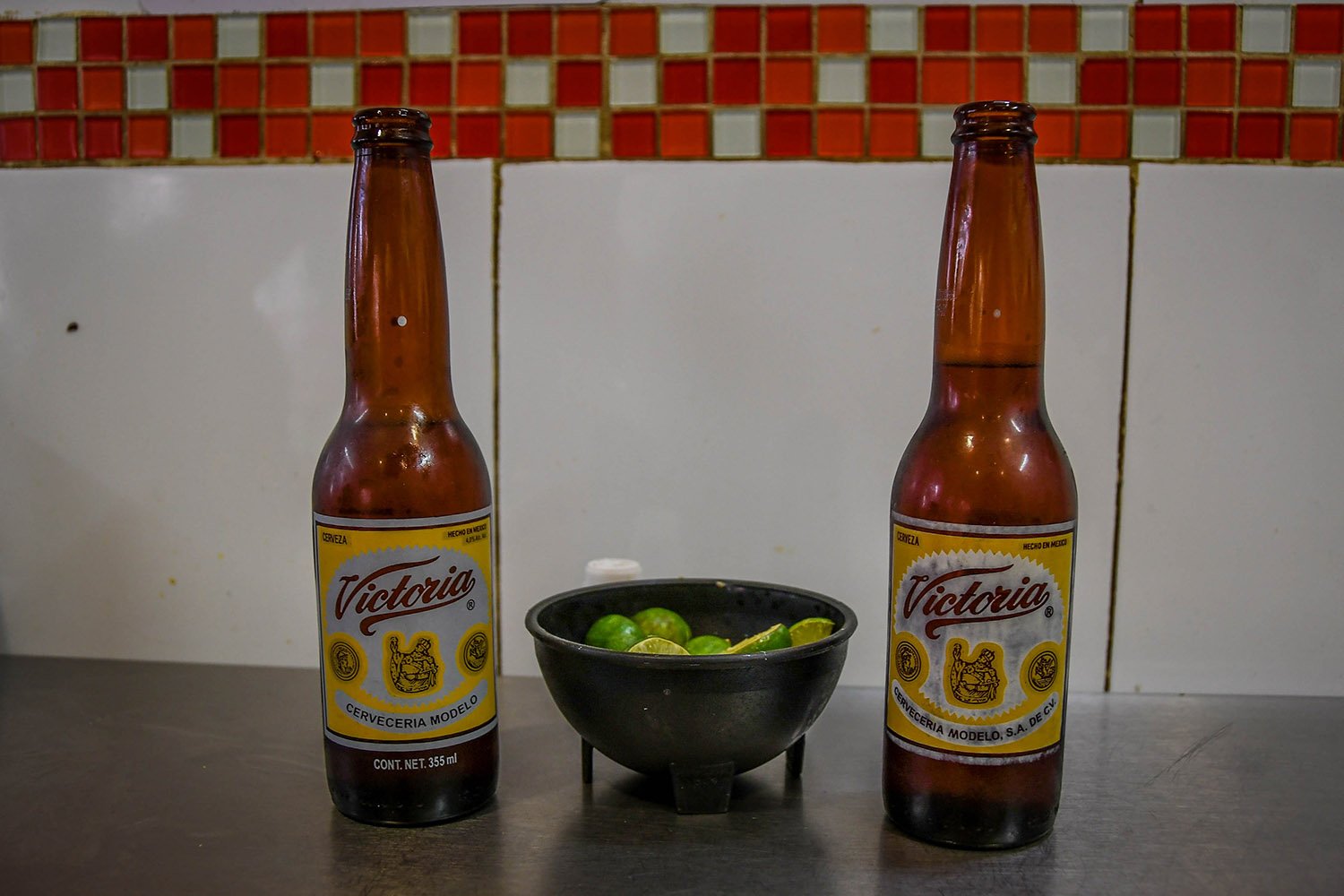 Our favorite stop along the way was a teeny shop you'd likely walk past without a second look. This shop is known for tacos that are made using a secret recipe. And that's all they serve.
At lunchtime, Luis told us, there is a line that wraps around the building, but thankfully when we arrived there was just enough space for our group of 5 to sit and enjoy our tacos with a cold beer as a few locals watched on in amusement.
Glamorous it was not, but this type of unexpected restaurant is our favorite. And honestly, we wish there were more stops on the tour at teeny, unrefined shops like this one.
In hindsight, we would probably recommend doing a Mexico City food tour in a different neighborhood, as we felt Polanco was more geared toward upscale restaurants. Mexican Food Tours has tours in Polanco, Downtown, San Angel, and Reforma neighborhoods.
Is this food tour suitable for vegetarians?
Yes! Before we started the tour, Luis asked if any of us had restrictions when it comes to eating. He said the tour was able to accommodate vegetarians, which is great! That said, like many cuisines around the world, meat is an integral part of Mexican food, so vegetarians may have a less traditional version of the dishes.
Mexico City is known for its food scene. And whether you go on an organized tour, like Mexican Food Tours, or you go food-hopping on your own, exploring the different tastes and dishes of CDMX is something you must do in this city!
How to book a tour
Browse Mexican Food Tours on favorite cooking class site, Cookly. Find the one that fits you best and make sure the dates and times line up with your travels and you can book everything online.
What to bring on a food tour
Make sure to come hungry! Do not eat before hand. (We typically skip a meal to "prepare"). Bring a reusable water bottle, reusable bamboo utensils like To-Go Ware, good shoes, sunscreen if it is during the day.
Be sure to download our complete packing list for Mexico! It's packed with good suggestions and insider tips to help plan your Mexico vacation. And it's completely FREE, so why not!?


---
A big thank you to Mexican Food Tours for a discount on our tour. As always, all opinions are our own.
Are you planning a trip to Mexico?
We have lots more resources on travel in Mexico and destinations throughout the country. Check out our Ultimate Mexico Travel Guide for all the important travel information, or read some of our favorite articles below.
Share this article on Pinterest!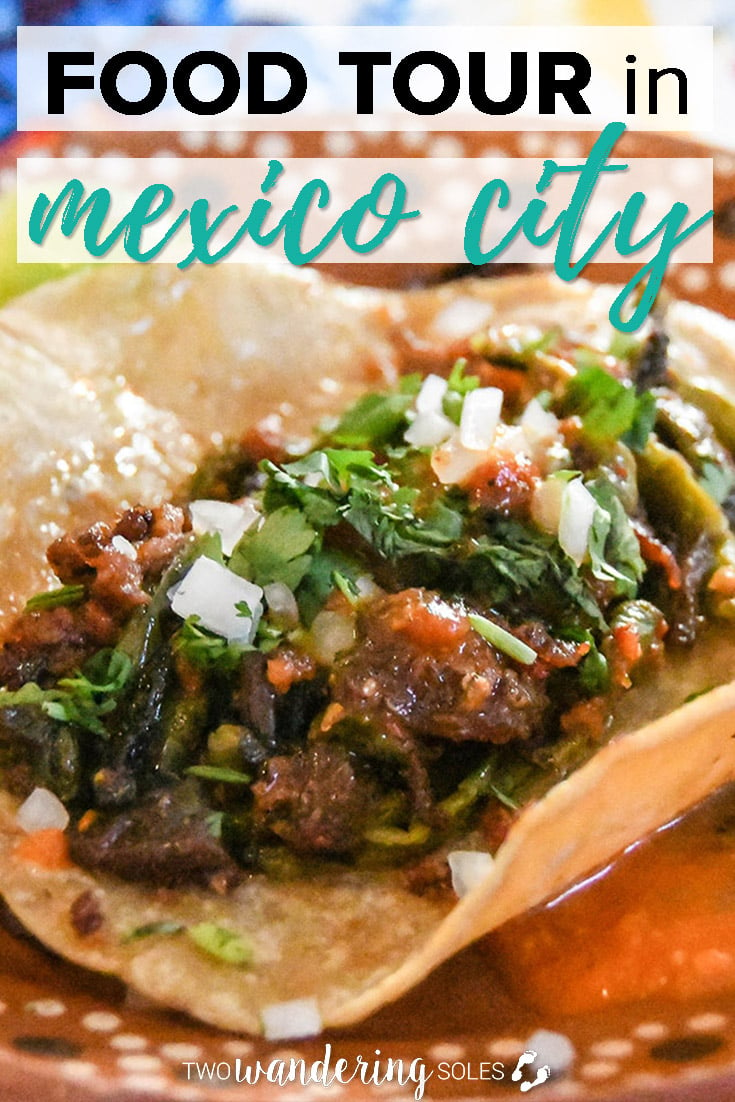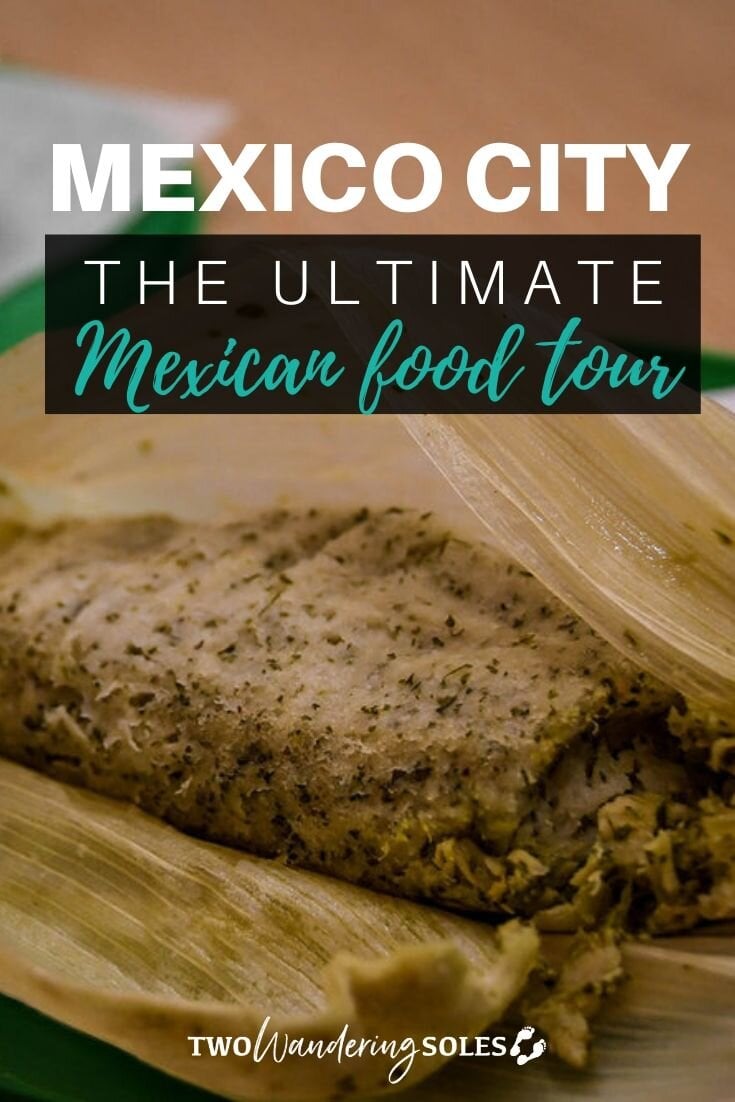 We want to hear from you!
Have you ever taken a food tour? Do you want to explore Mexico City while eating? Let us know your thoughts in the comments below.