There's no shortage of hidden gems and new places to discover in this diverse Latin American country. Whether it's culture, nature or beaches you're looking for, we've rounded up our favorite underrated and off the beaten path destinations in this list of best places to visit in Mexico.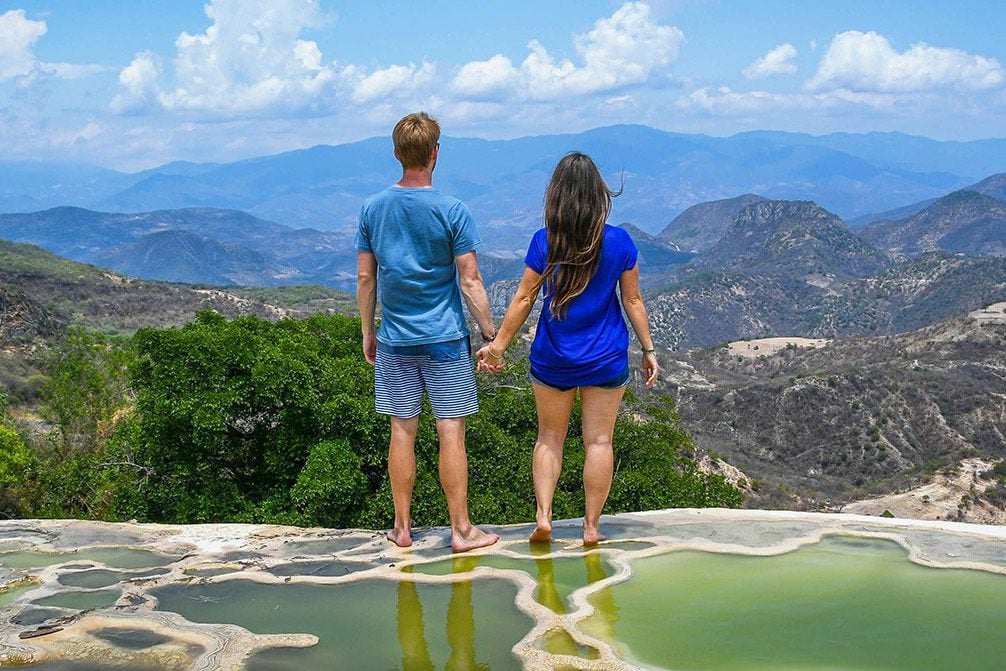 Large resort towns like Cabo and Cancun often take the spotlight as Mexico's most well-known destinations. And sure, towns like these play hosts to millions of tourists flocking to coasts for beach vacations each year.
However, we like to think that the best places to visit in Mexico lay outside of these overrun spring break destinations. Mexico's natural attractions are incredibly diverse, encompassing lush rainforest, towering canyons, mountains, lagoons and of course miles and miles of pristine white sand coastline.
That's just the beginning, though — there are so many things to do in Mexico that aren't just beaches!
There's a rich culture and history here too. Celebrated across charming colonial towns and large metropolises. Not to mention the abundance of ancient ruins and sacred rituals passed down through generations.
And the food… THE FOOD. We cannot mention culture without talking about the UNESCO culinary heritage status-recognized cuisine of Mexico.
Whether you're looking to discover a different side of Mexico than what you see in the travel brochures, or just trying to find some incredible adventures, we've narrowed down the best places to visit in Mexico from our favorite underrated and off-the-beaten-path destinations.
Article Contents
Be sure to download our complete packing list for Mexico! It's packed with good suggestions and insider tips to help plan your Mexico vacation. And it's completely FREE, so why not!?


---
Best places to visit in Mexico for Culture
The culture in Mexico reflects a blend of indigenous and Spanish traditions, which vary greatly throughout the country. These are some of the best places to visit in Mexico if you want to get a taste of the diverse history, food, customs and traditions.
1. San Cristóbal de las Cacas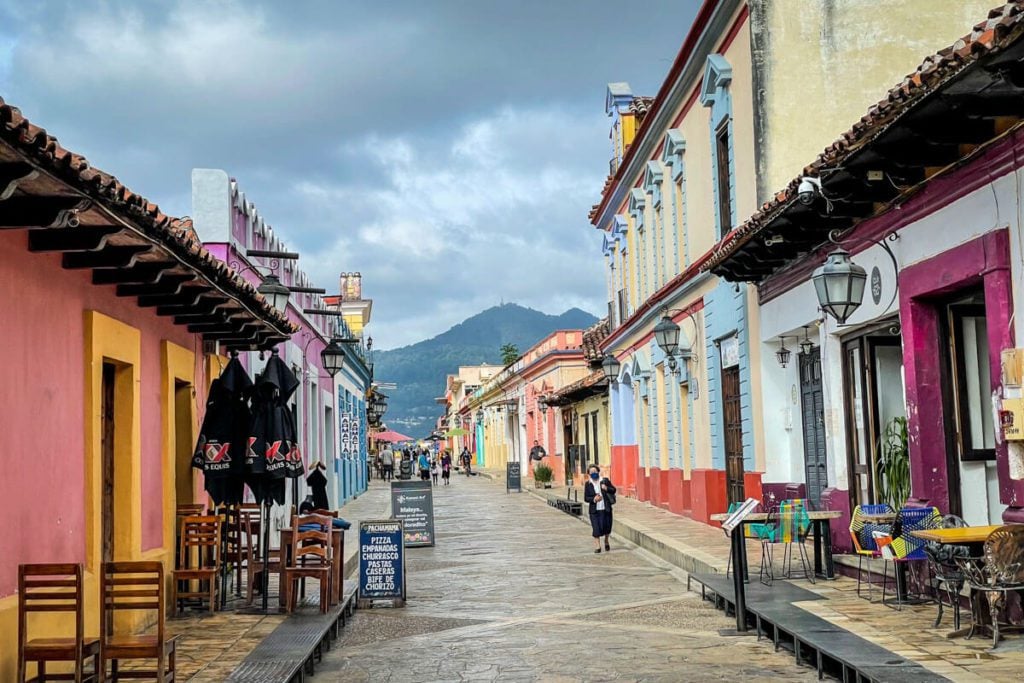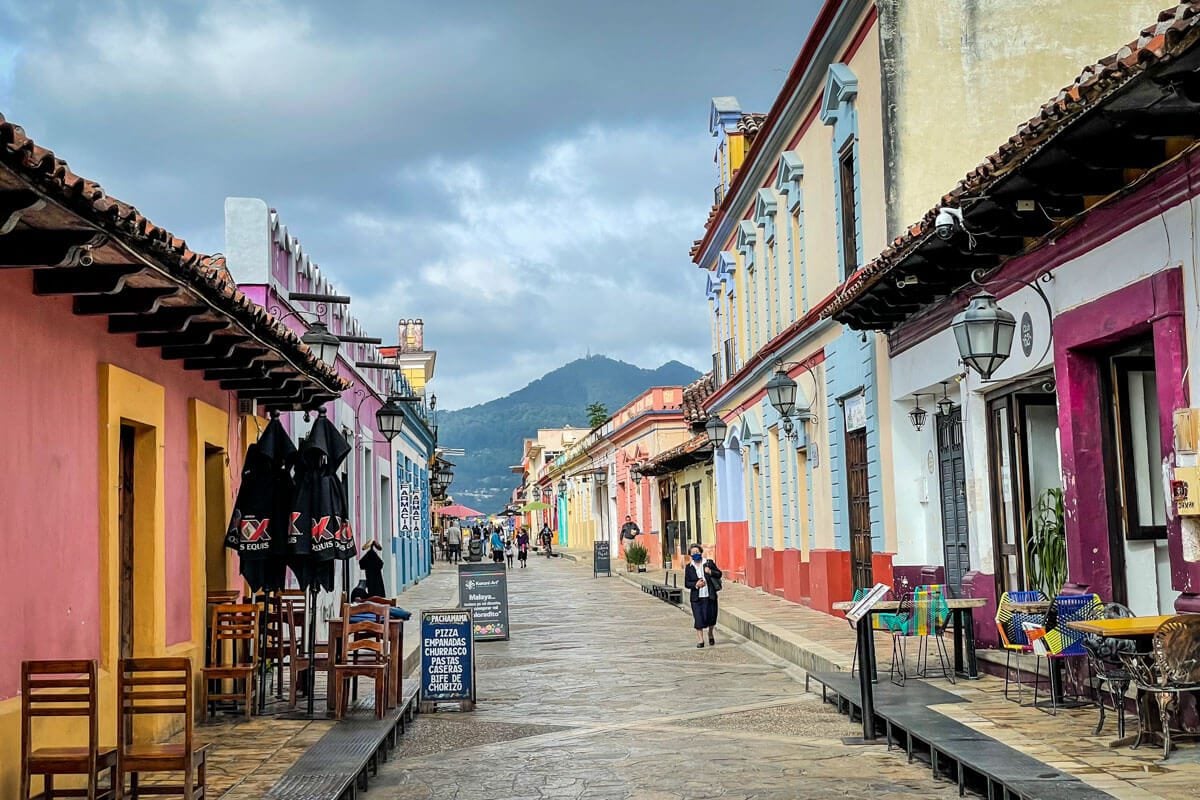 San Cristóbal de las Casa has a way of drawing visitors in and oftentimes they end up staying longer than they intended to. Just stroll the colorful streets and peek into a few popular shops and cafes and it's easy to see why.
This laid back mountain town is packed with culture, cute cafes, incredible textiles and nearby nature. There are so many fun things to do in San Cristobal, you could easily spend your entire vacation there and not see it all. It's also a great jumping off point to explore the rest of Chiapas.
2. Oaxaca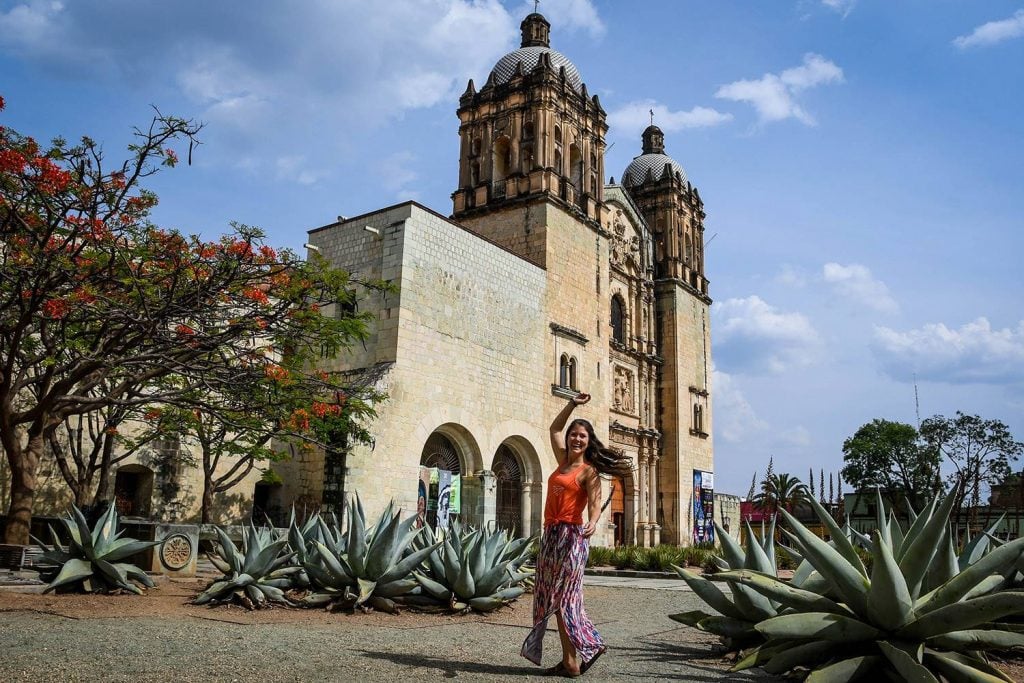 This colorful colonial city in southern Mexico is the capital of the state by the same name and worth a visit on your Mexico bucket list, especially if you are a foodie. Pronounced "wah-ha-kah," the city is known for having some of the best Mexican cuisine in the country.
If food isn't your main draw, don't worry, there are still plenty of fun things to do in Oaxaca to fill an entire trip. From photographing the stunning architecture to exploring the surrounding indegenous villages, you'll be sure to get your fix of culture in this southern capital.
Tip: This is one of Mexico's hottest destinations for celebrating the Day of the Dead during the week of November 1st. While this is a bucket list experience for many travelers, it's also the peak tourism week in Oaxaca and accommodation will fill up months in advance while prices skyrocket. Plan accordingly (and well in advance) if you want to visit Oaxaca during this special time.
3. Mérida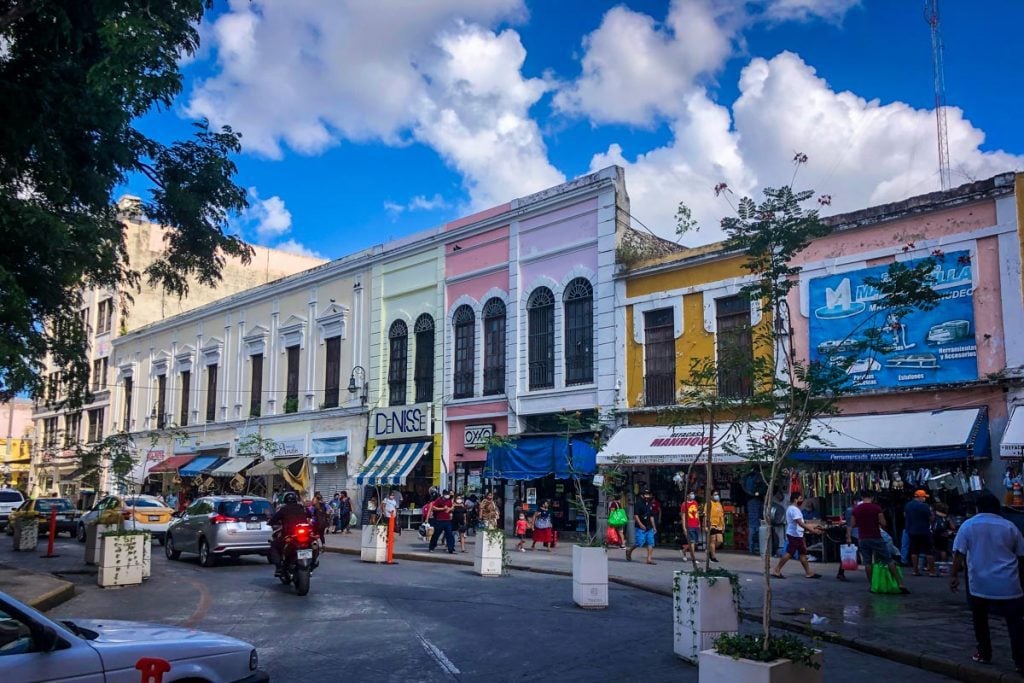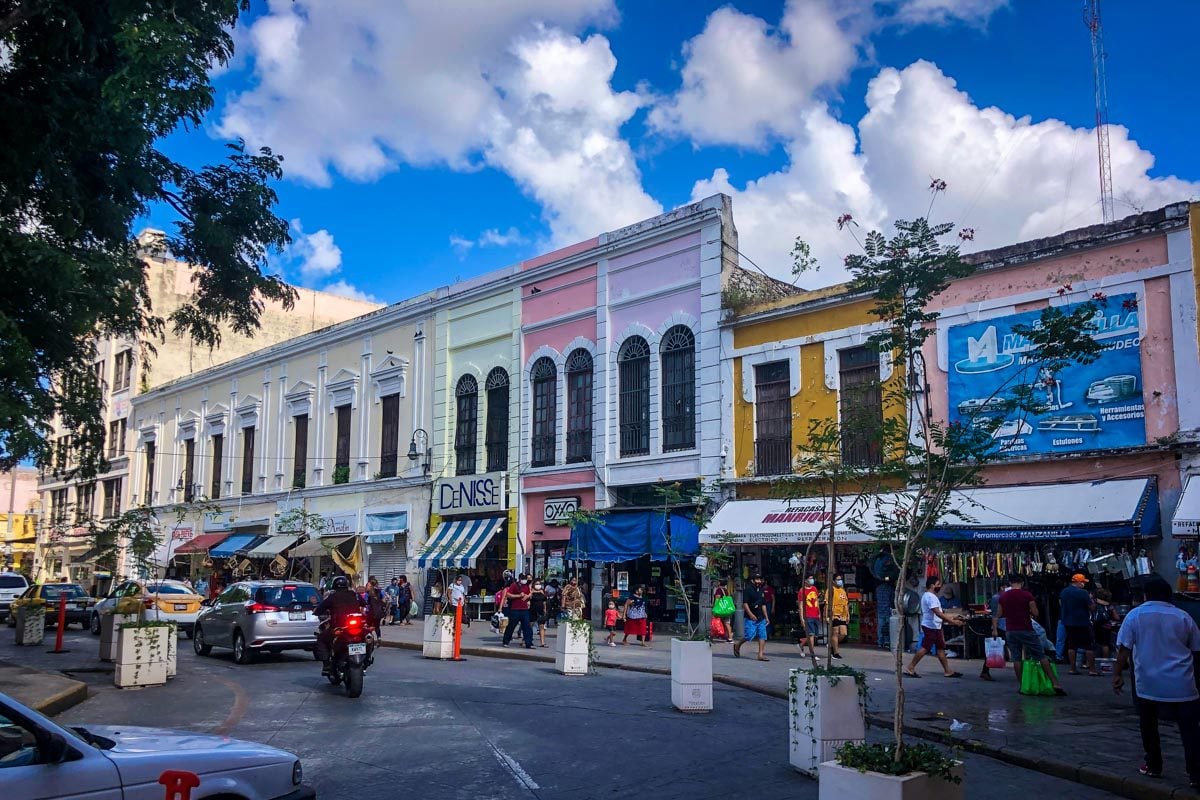 We happen to think Mérida is one of the most underrated and overlooked destinations on Mexico's Yucatán Peninsula. After hearing rave reviews from fellow travelers, we decided to make our way to Mérida as a stop on our Yucatán Peninsula road trip.
We were not disappointed.
With a unique blend of ancient Mayan culture and customs brought by the Spanish conquistadors, we found Mérida to be just as charming as promised. As the largest city and capital of the Yucatán, there are plenty of things to do in Mérida from cultural events to museum exploration.
And the best part is, Mérida is known as the safest city in Mexico, with a staggeringly low crime rate (compared to all of Latin America) and high quality of living.
Tip: Center your visit around the Plaza Grande in the historical center as it's where most events take place and surrounded by bars and restaurants. Must-try dishes in this region include cochinita pibil (slow roasted pork), chilaquiles (basically breakfast nachos) and sopa de lima (lime soup with turkey).
4. Mexico City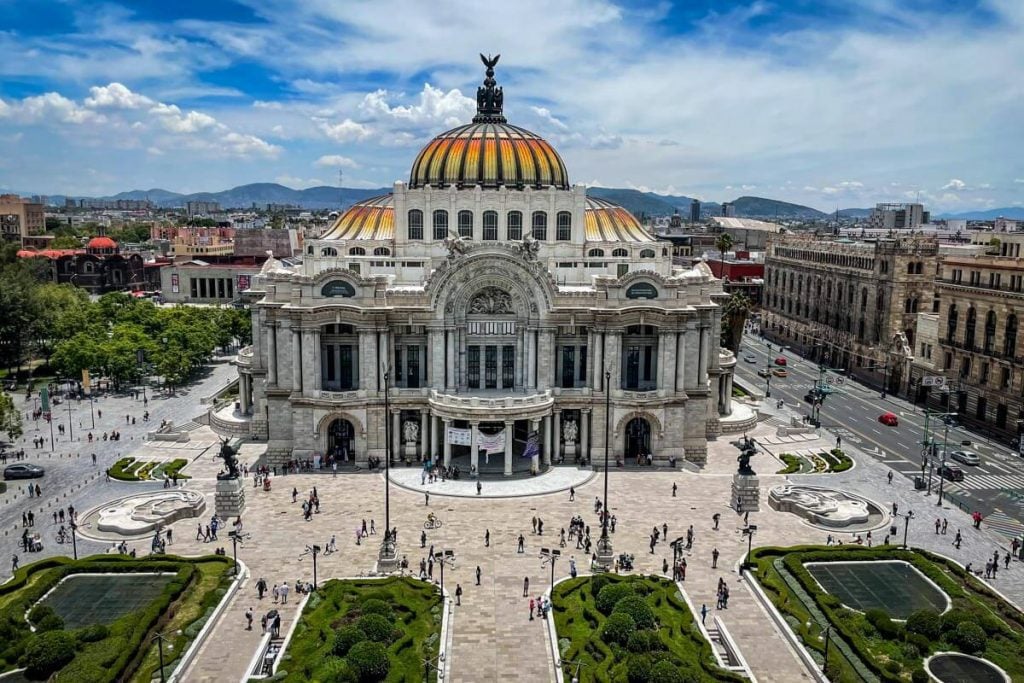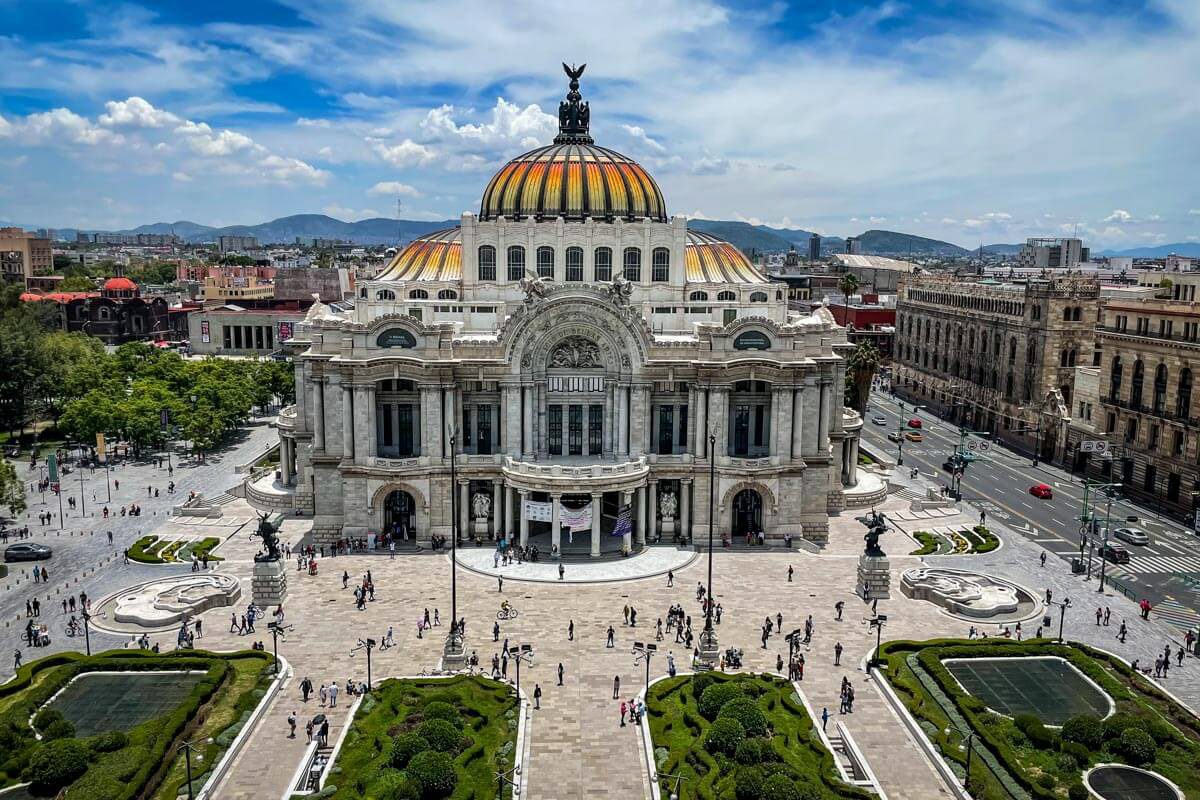 Alright so Mexico City with its population of nearly 9 million is not exactly an 'off the beaten path' destination, but we think it deserves a spot on this list of best places to visit in Mexico as it's often overlooked by tourists flocking to Mexico for the beaches.
We were pleasantly surprised on our first trip to the capital city and fell hard for the modern and beautiful metropolis. We found it to be friendlier, cleaner and greener than we'd expected. And with so many things to do, we followed the perfect Mexico City itinerary to pack everything into one trip.
Highlights include biking around the city exploring the different neighborhoods, museum hopping, catching a Lucha Libre match, and of course the street food scene.
Tip: The best neighborhoods in Mexico City for travelers are Centro, Condessa, and Roma (divided into Norte and Sur). Uber is a cheap and easy way to get around the city, but if you are really on a budget, learning the public transportation system will be a big money-saver.
5. Guanajuato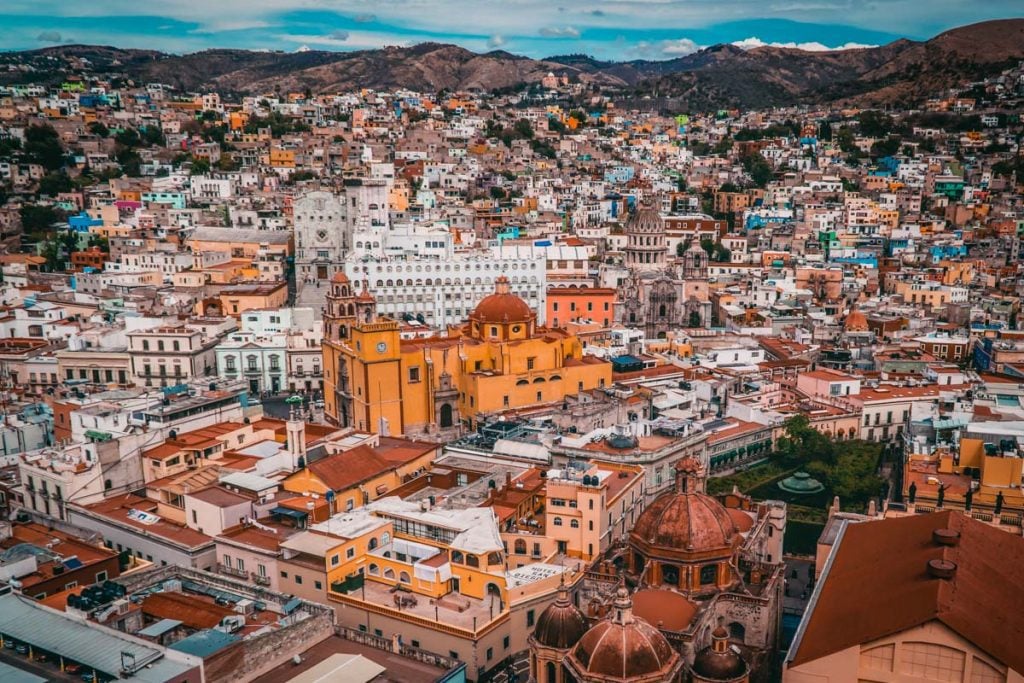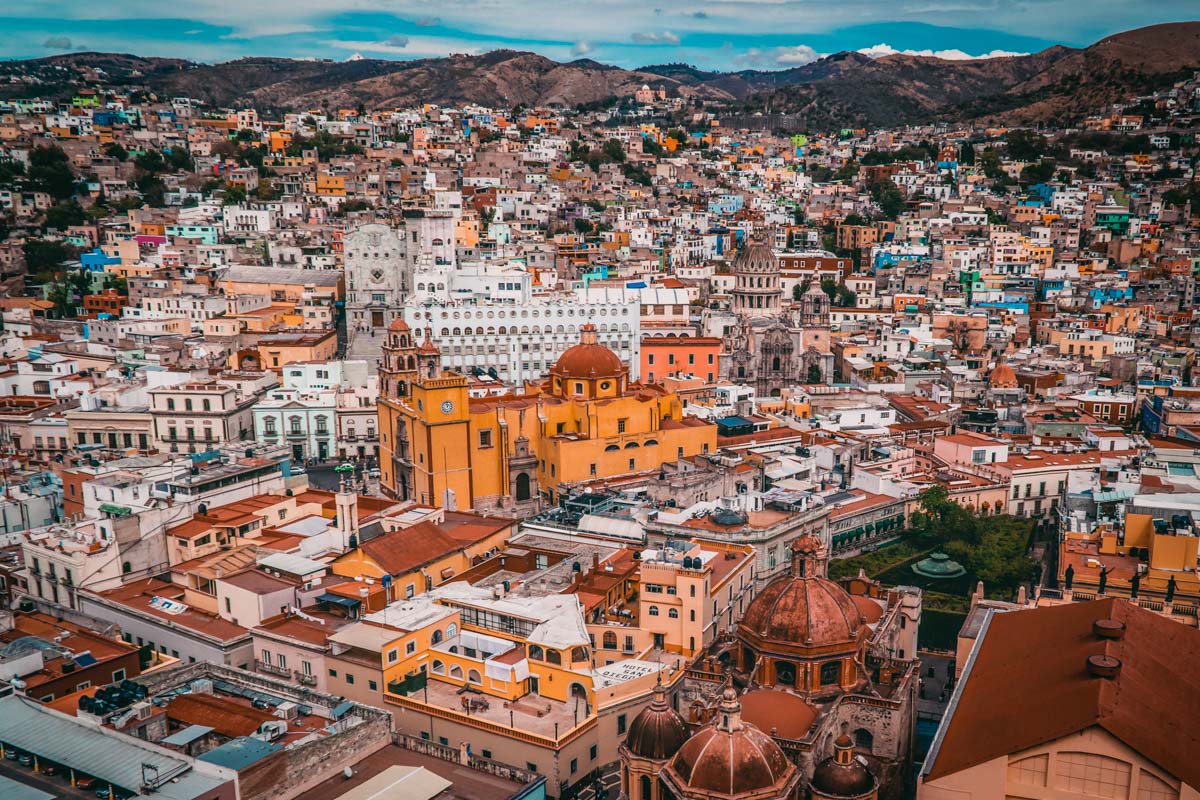 A gorgeous and colorful city that was once a thriving silver mining town, Guanajuato is now at the top of our must-visit list. This mountain town in central Mexico is quite possibly the most photogenic city in all of Mexico. If you don't believe us, just do a quick Google image search.
The cultural hub boasts museums, theaters, music venues and historical sights. The colorful buildings seem to all blend together as if they are on a canvas. This phenomenon is heightened by the fact that there is very little traffic in the city due to the extensive underground tunnel system.
Tip: One of the highlights and can't-miss experiences here is to join a walking tour with the city's famous callejoneadas, singing troubadours that lead musical tours through the colorful streets at sunset.
6. Valladolid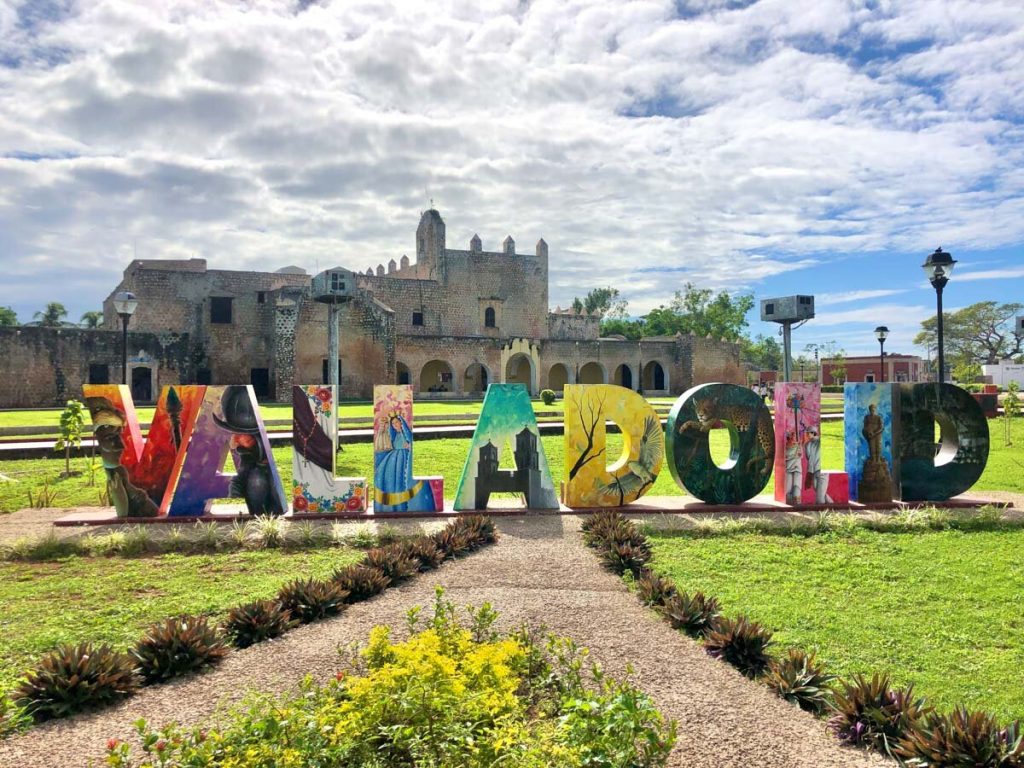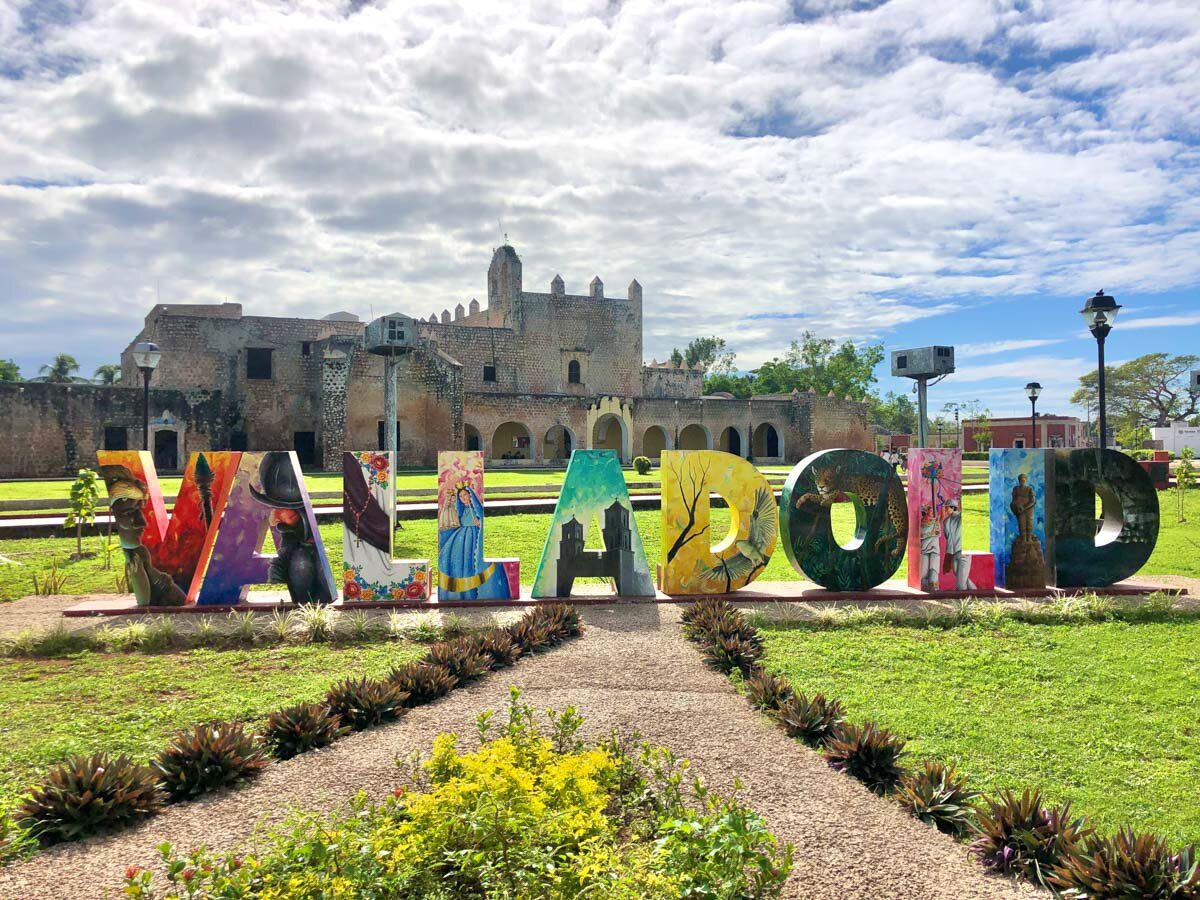 This small colonial city on Mexico's Yucatán Peninsula is perhaps best known for its proximity to some of the best cenotes and ruins in the area. Cenote Zaci is located right in the center of town. Cenotes Saamal & Xkeken are just a 10-15 minute drive west of the city center, and Cenote Suytun, a particularly Instagrammable spot, is just 15 minutes to the east.
Part of the charm of Valladolid is the slower pace to which it moves than in other big cities nearby. Wander the Calzada de los Frailes, the historical street running from the center of town to the Convent of San Bernardino of Siena, but don't be surprised to find all the shops closing daily during the afternoon siesta.
7. San Miguel de Allende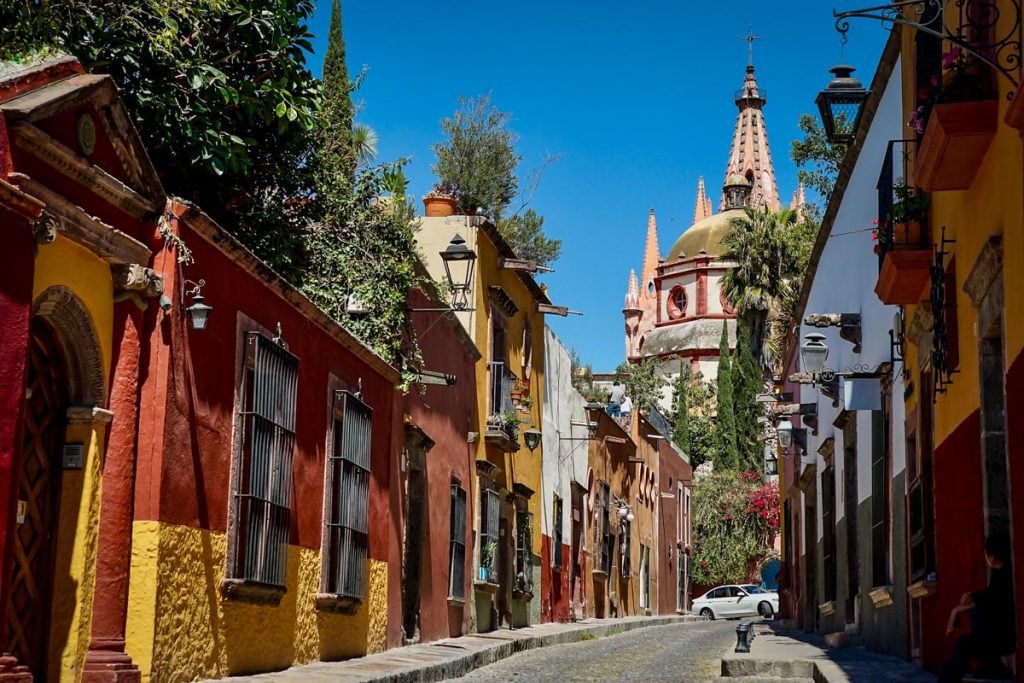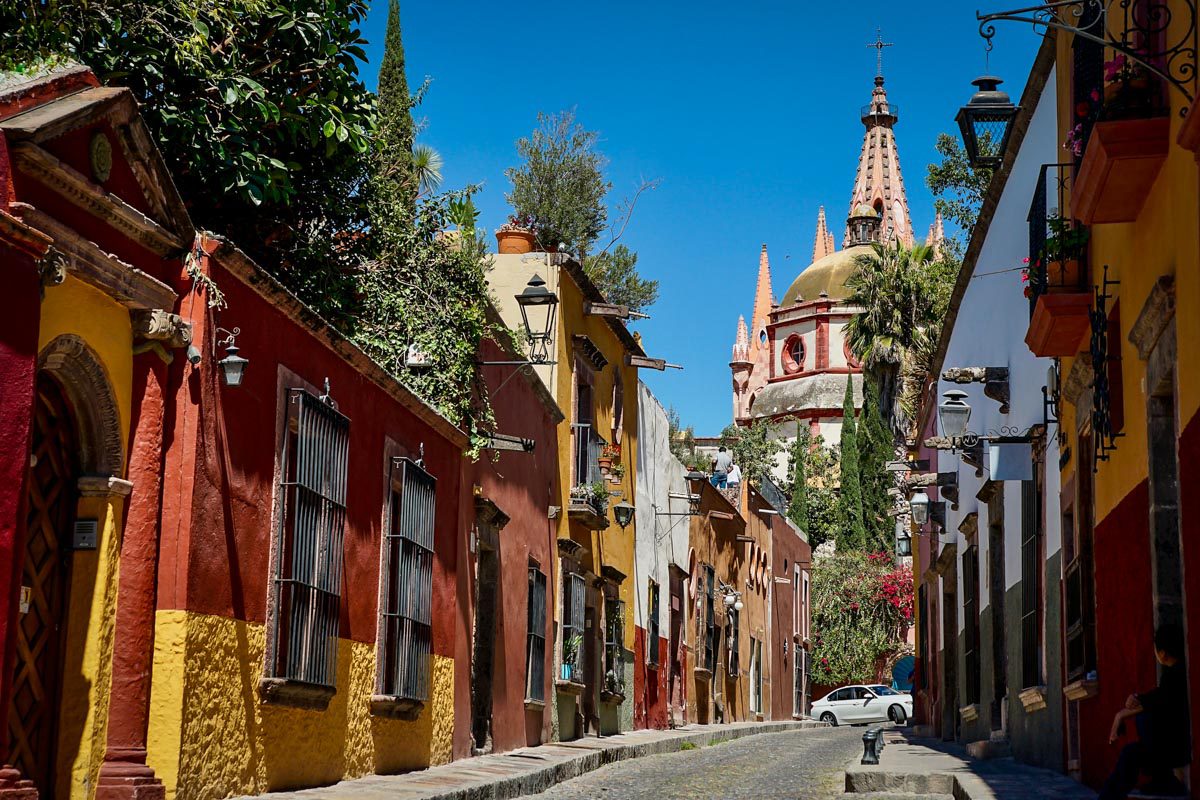 A small colonial town in central Mexico, San Miguel de Allende is known for its temperate weather, vibrant arts scene, and laid-back vibe that draws expats from all over the place. The multitude of expats here means you'll find a lot of events hosted in English. This is also known as one of the best places to visit in Mexico if you want to learn Spanish.
While it's true, San Miguel is somewhat of an expat center, that doesn't mean you can't have an authentic cultural experience here. Spend your days exploring the colorful winding streets, pop into as many handicraft shops as your heart desires, or relax in the town's nearby hot springs to unwind.
8. Izamal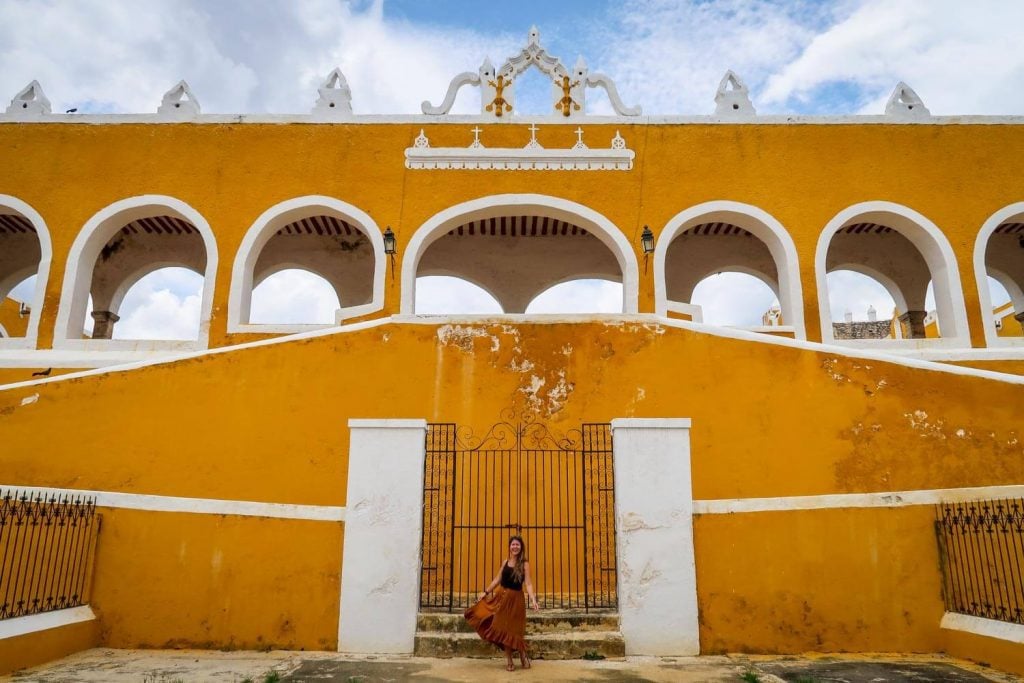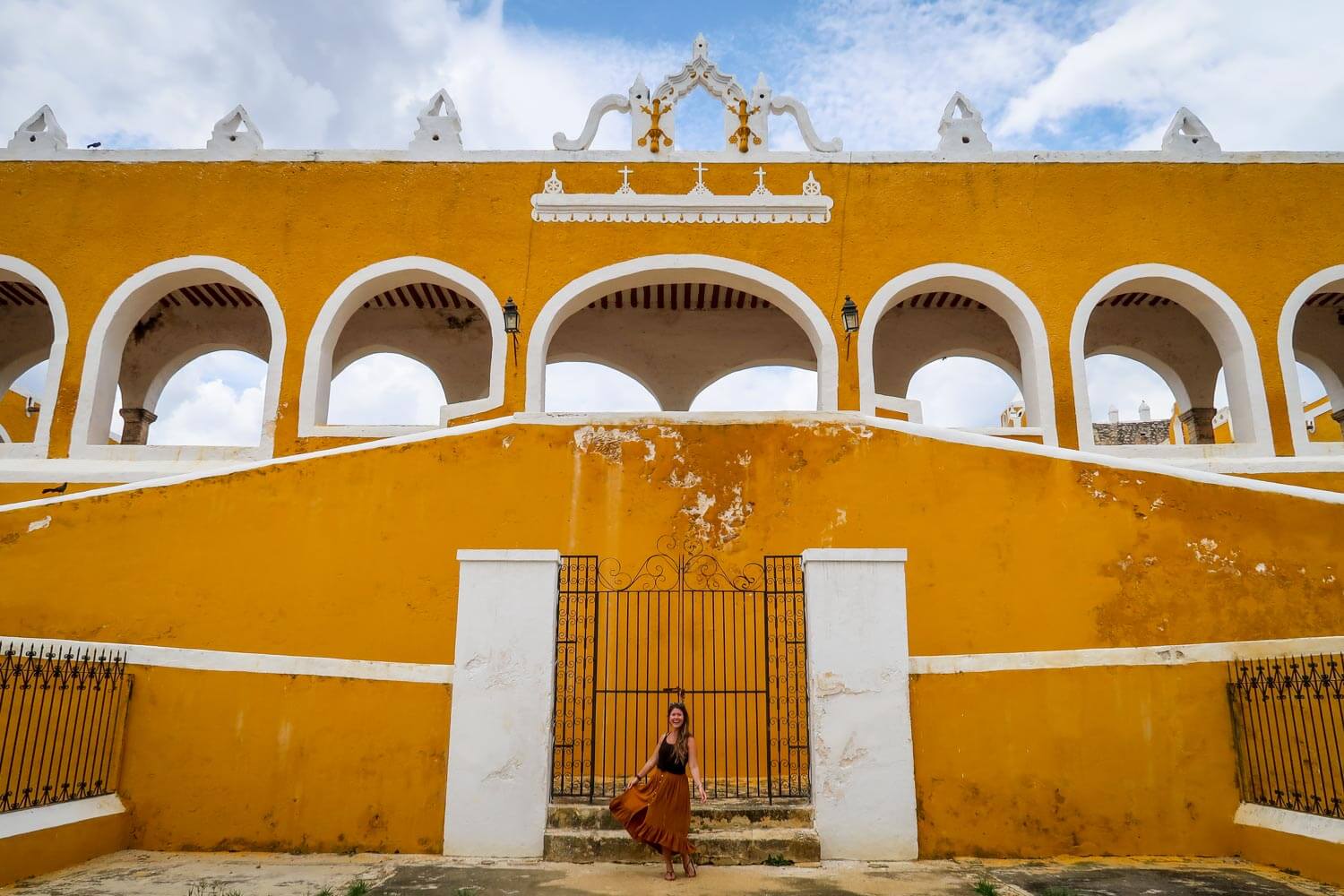 You will know without a doubt that you have arrived in the city of Izamal when the streets become lined with bright buildings painted in a golden-yellow hue. Nicknamed "Ciudad Amarilla" (Yellow City) for obvious reasons, just being present in Izamal has a way of lifting your spirits.
The reason for the sunny color varies depending on who you ask. Some say it was painted yellow in preparation for the visit from Pope John Paul II in 1993. Others say it was already yellow by then, and was in fact painted to honor Kinichkakmo, a Mayan manifestation of the sun god.
Regardless of the reason, a trip to Izamal is worth a spot on your Mexico bucket list, even if it's just for a few hours to wander the streets and snap some cheerful photos.
---
Best places to visit in Mexico for Nature
The natural landscapes of Mexico are about as diverse as its people, ranging from lush mountains to tropical rainforests, and unique natural wonders. These are some of the best places to visit in Mexico if you're looking for adventure and want to spend your time exploring in nature.
9. Sian Ka'an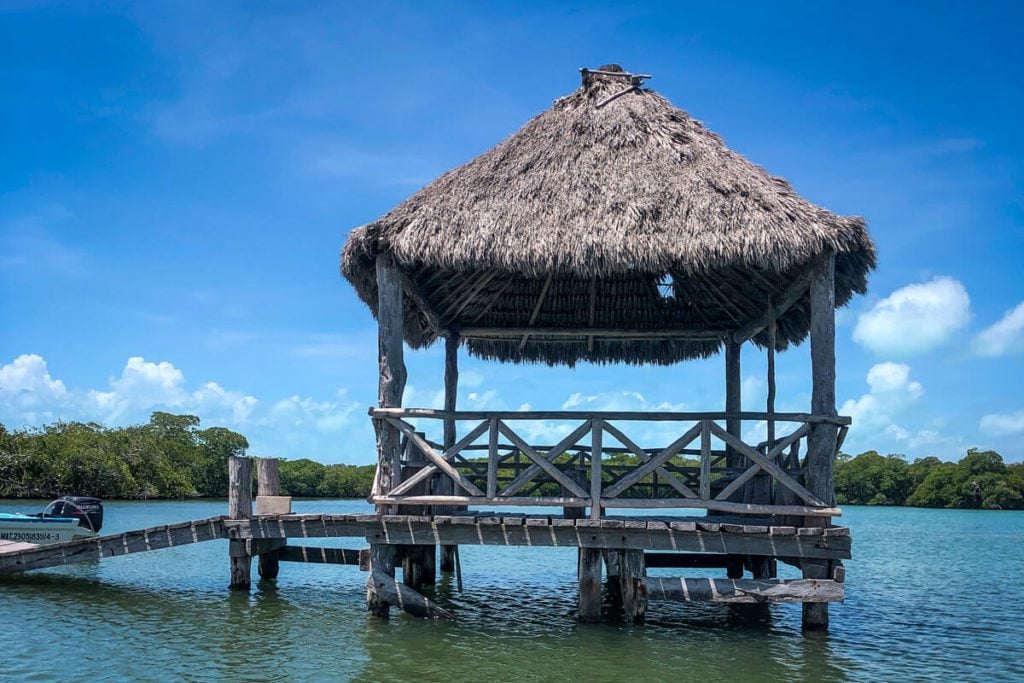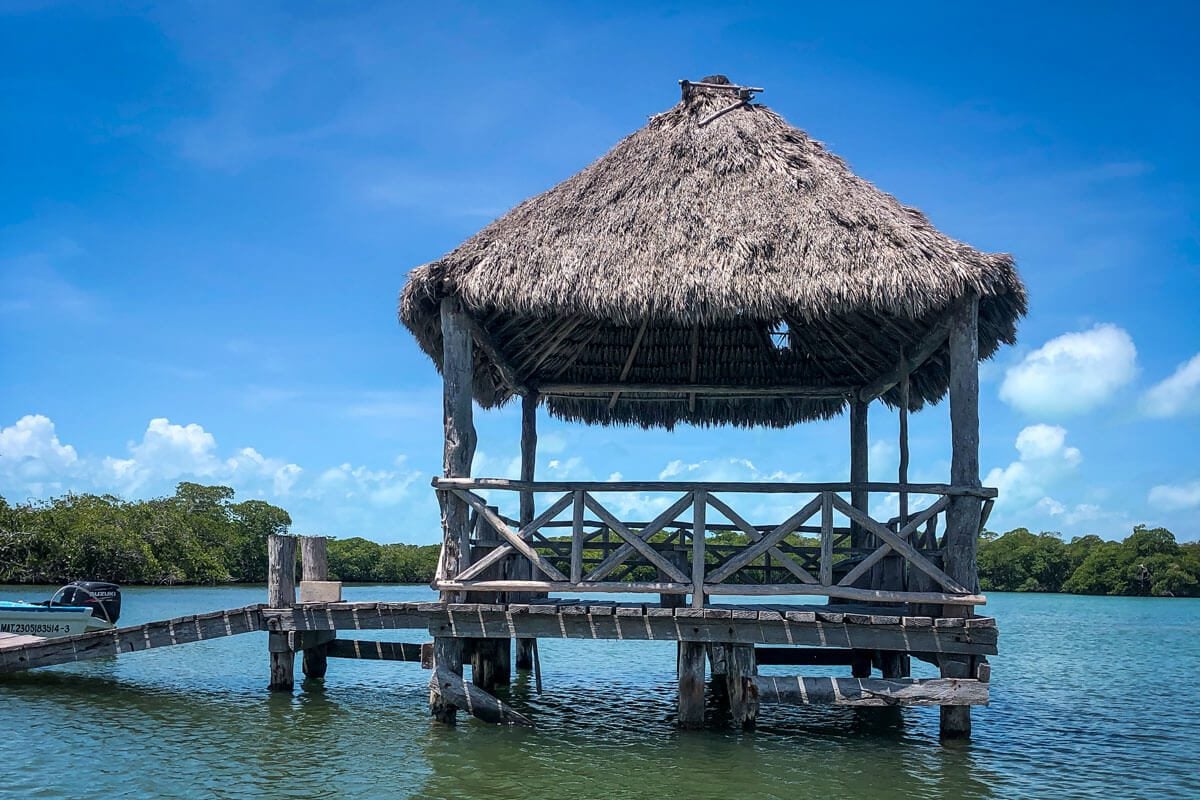 Inarguably one of the best places to visit in Mexico for nature lovers is the Sian Ka'an Biosphere Reserve in the Yucatán Peninsula. Teeming with wildlife, the diverse jungle ecosystem reserve is home to a diverse population of species offering one of the most unique experiences in the region.
The 1.3 million-acre reserve is recognized as an UNESCO World Heritage Site and the largest protected area in all of Mexico.
There are two main areas of the massive reserve that are best for exploring: Muyil provides access to the jungle, freshwater lagoons, mangrove forests and Mayan-carved canals you can actually float down; and Punta Allen provides access to the sea, including snorkeling and wildlife viewing off the coral reef.
We've written in detail about both of these areas in our article about how to visit the Sian Ka'an bioreserve without a tour.
10. Bacalar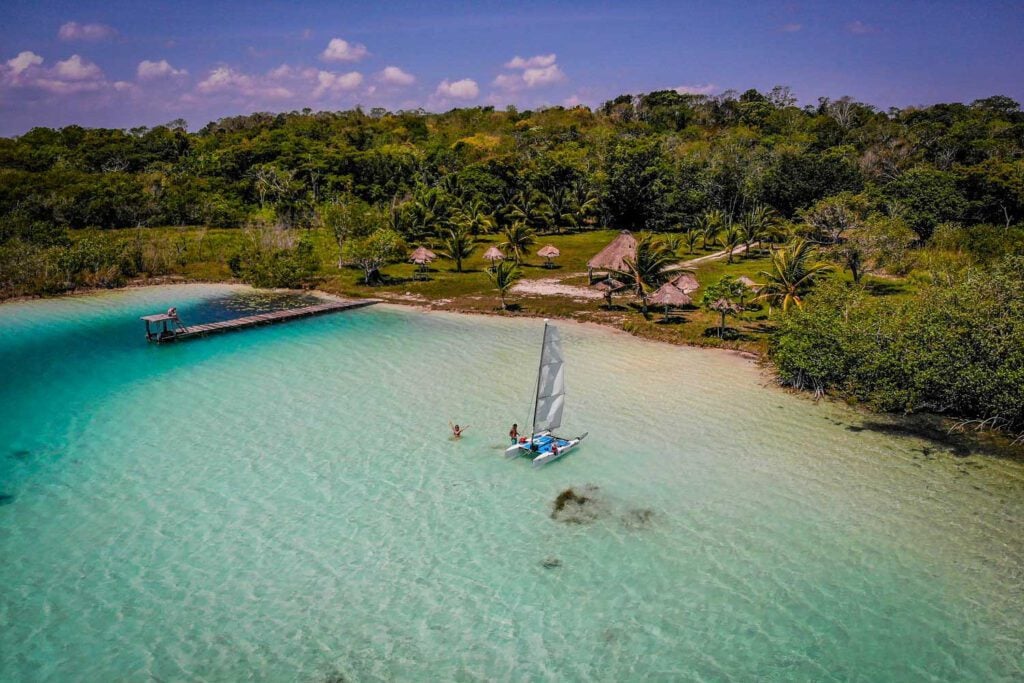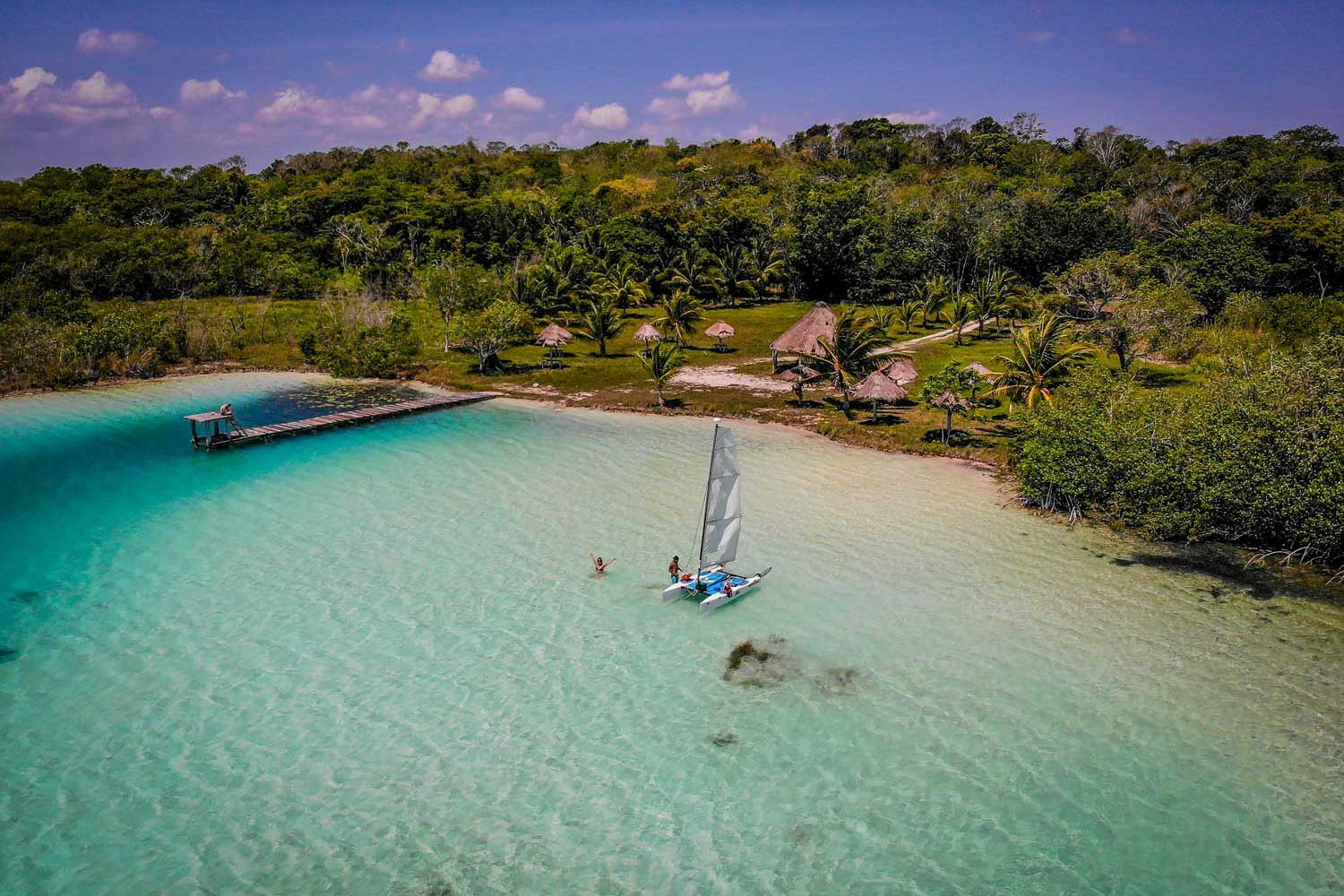 Located in the Costa Maya region on the southern Caribbean coast of the Yucatán Peninsula is the small town of Bacalar. The lakeside town is known for its stunning scenery, a nearly 300 ft-deep cenote and an old Spanish fortress.
Bacalar hasn't felt the rush of tourism yet, and is more popular among backpackers than resort goers, so the vibe is pretty relaxed.
Lake Bacalar, the lake for which the town was named, is also called the Lagoon of Seven Colors as it appears in seven miraculous shades of turquoise blue. The best way to experience this wonder of nature is to dive right in… both metaphorically and literally. You can book a sailing tour, rent kayaks or SUP boards, or jump right in from the public pier.
Tip: Don't miss the Bacalar Rapids (known as Los Rapidos), a 20-minute drive south from the town of Bacalar. This area of the lagoon will provide an entirely different experience —but with the same stunning shades of blues and greens.
11. Palenque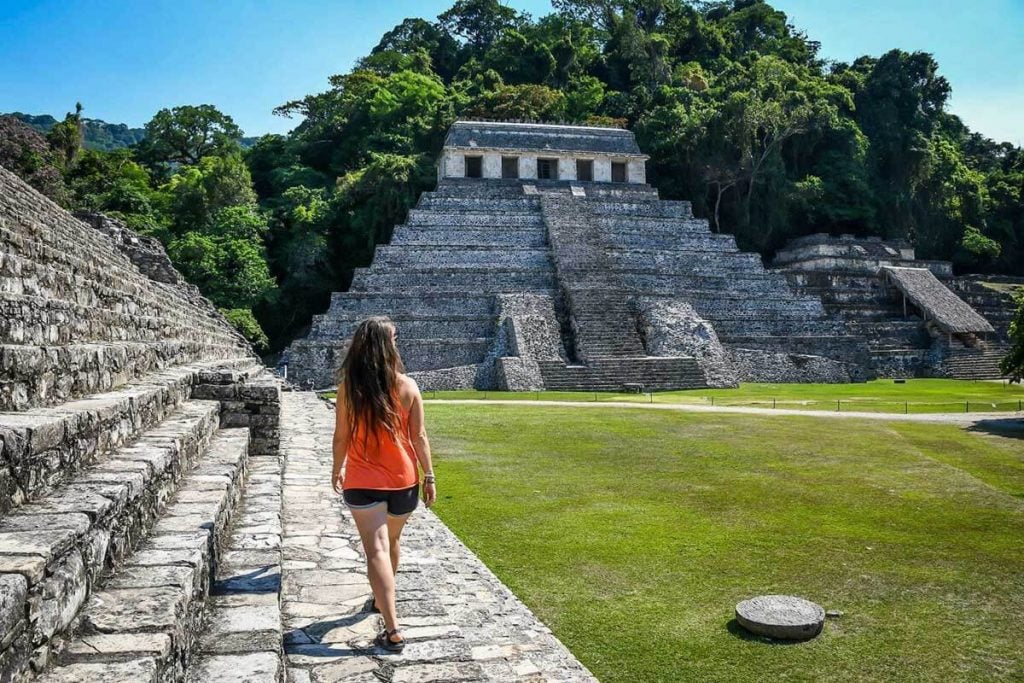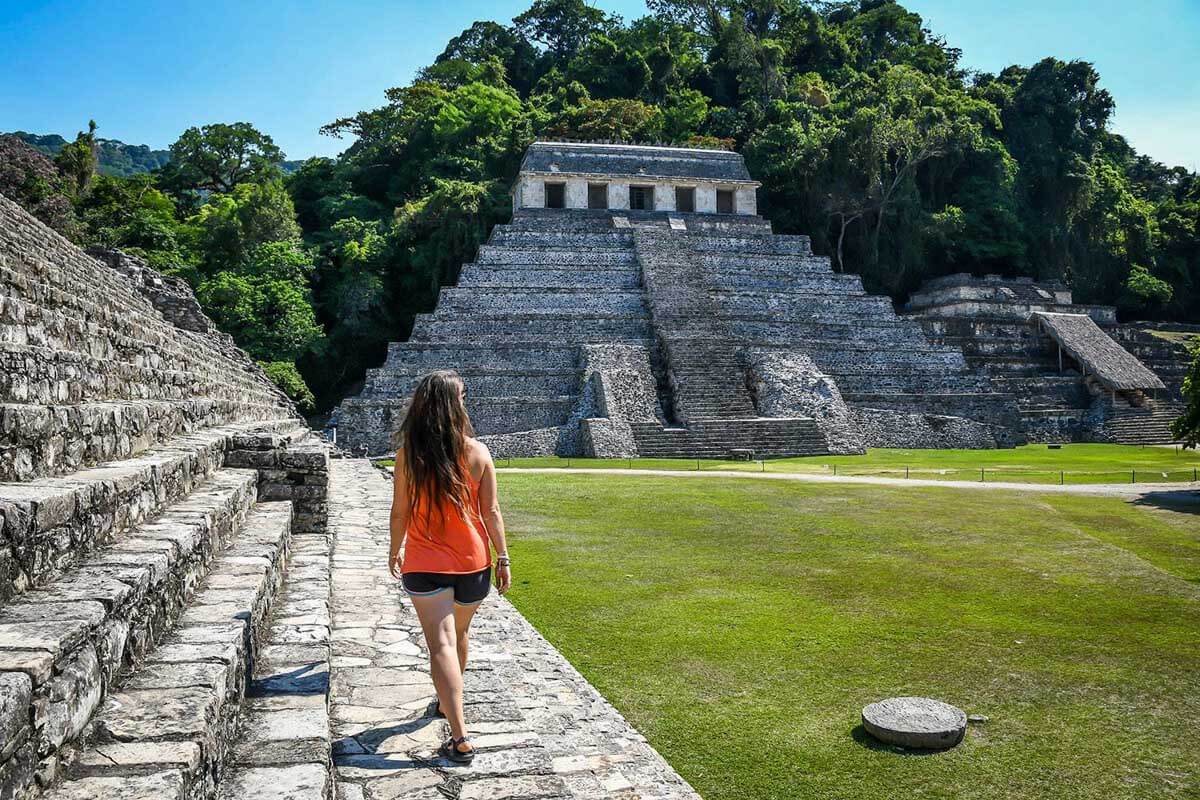 There is no shortage of ancient ruins scattered throughout Mexico, and they can really start to blend together once you've seen a few. However, there are some that stand out, in particular the Mayan ruins of Palenque.
Tucked away deep in the jungle in the southern state of Chiapas, these ruins were our favorite to visit in Mexico.
Instead of being caught up in a crowd of sweaty tourists clutching selfie sticks, we were able to explore the site mostly on our own, accompanied by the sound of howler monkeys screeching in the distance and exotic birds flying overhead.
Though it can be a bit difficult to get to, exploring Palenque is worth the effort. Read more about this little traveled area of Mexico, including our tips for visiting in our guide to adventurous things to do in Chiapas.
12. Pueblos Mancomunados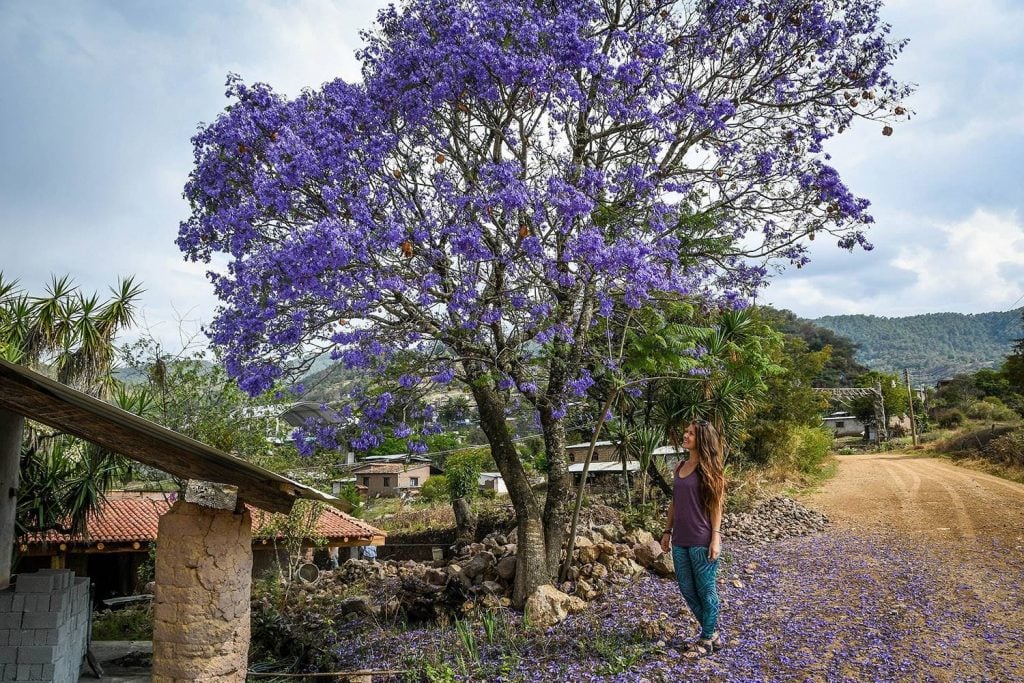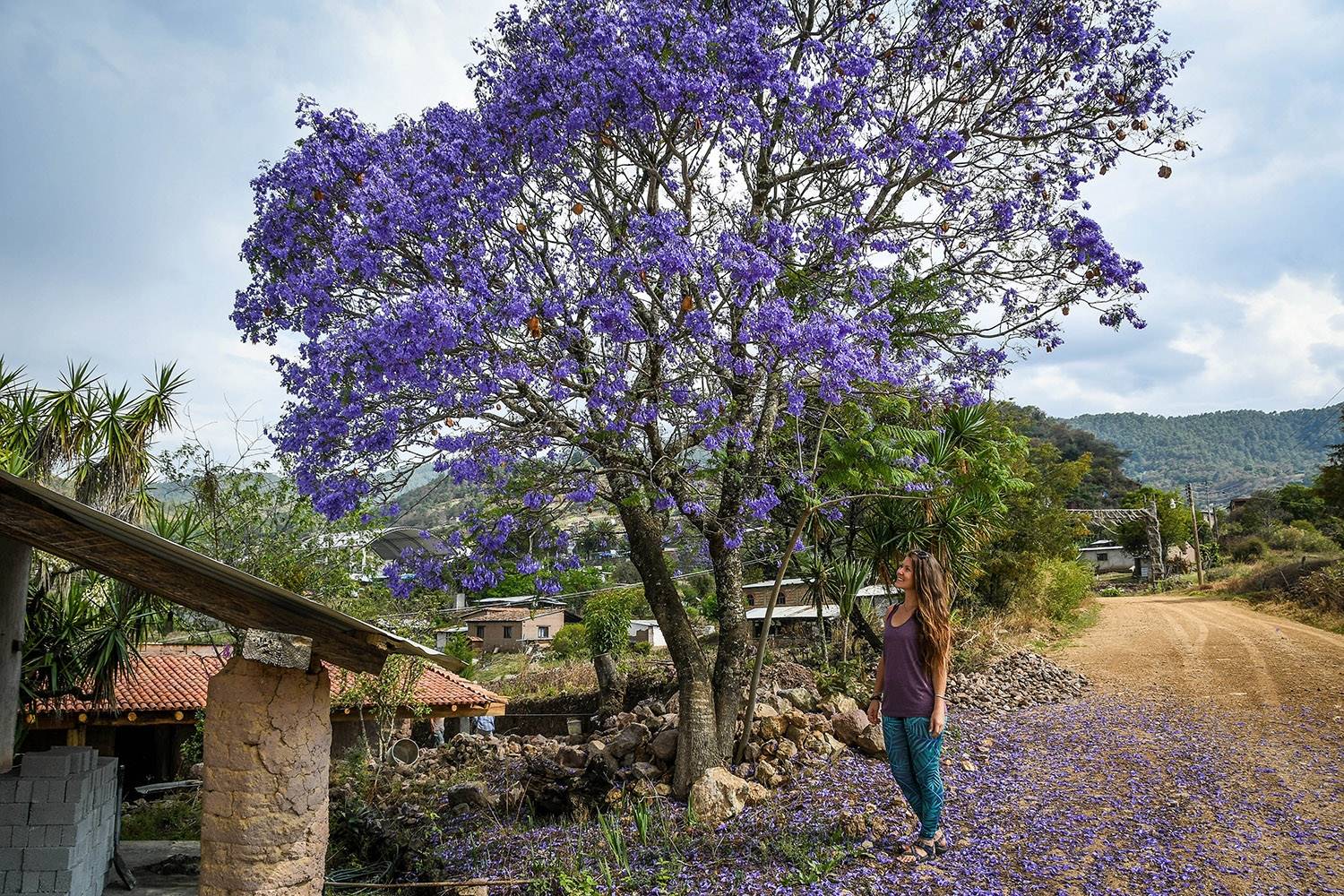 There's a good chance you've never heard of Pueblos Mancomunados, and that's exactly why they're on this list. We discovered these magical villages while on a hiking adventure near Oaxaca City.
The Pueblos Mancomunados are a collection of 8 indigenous communities set in the highlands of northern Oaxaca's Sierra Norte region. We found this region to be spectacularily under-hyped for both nature and culture.
If you're looking for a unique cultural experience and adventure that's off-the-beaten-path, we'd highly recommend hiking in Oaxaca's Sierra Norteindigenous villages.
13. El Chiflon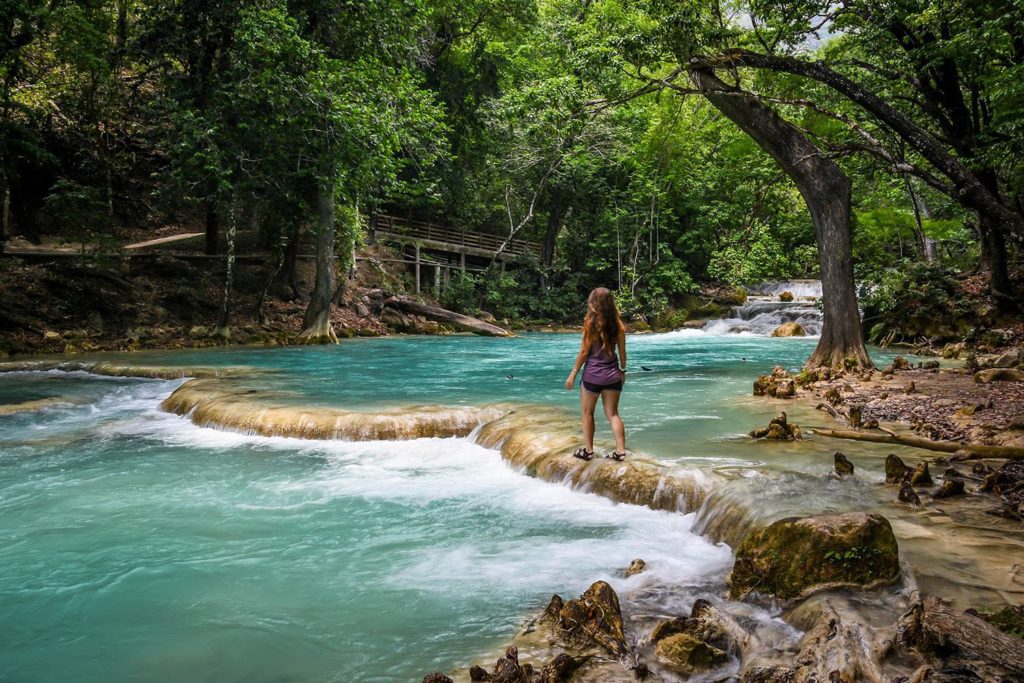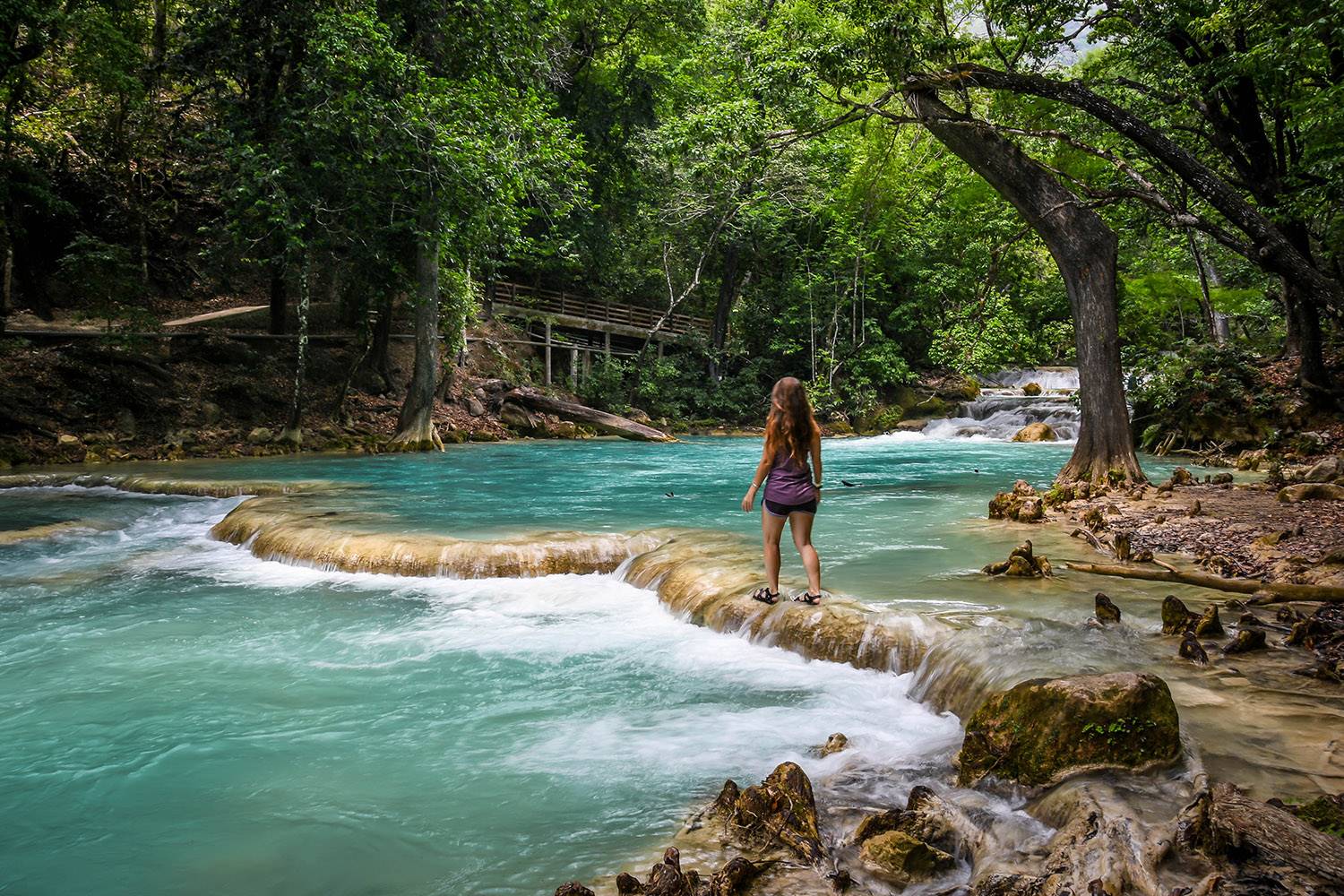 The 3-hour journey from San Cristóbal is well worth it to visit the stunning turquoise cascades of El Chiflon. We were told this by a few travelers we'd met in our hostel, and we were so glad we listened!
Situated in the south Mexican state of Chiapas, near the Guatemala border, this impressive falls is just the tip of the Iceberg. Surrounded by forest, with tree-lined paths, picnic spots and aqua pools you can swim in, El Chiflon is a gem and definitely worth a visit if you have the time.
One other thing we learned from fellow travelers, was that booking a tour to El Chiflon left most travelers wanting more time at the falls and less hyped over the other nearby attractions. For this reason, we planned our day trip entirely on our own accord.
We wrote all about how to get to El Chiflon waterfalls without a tour in case you are hoping to do the same.
14. Yucatan cenotes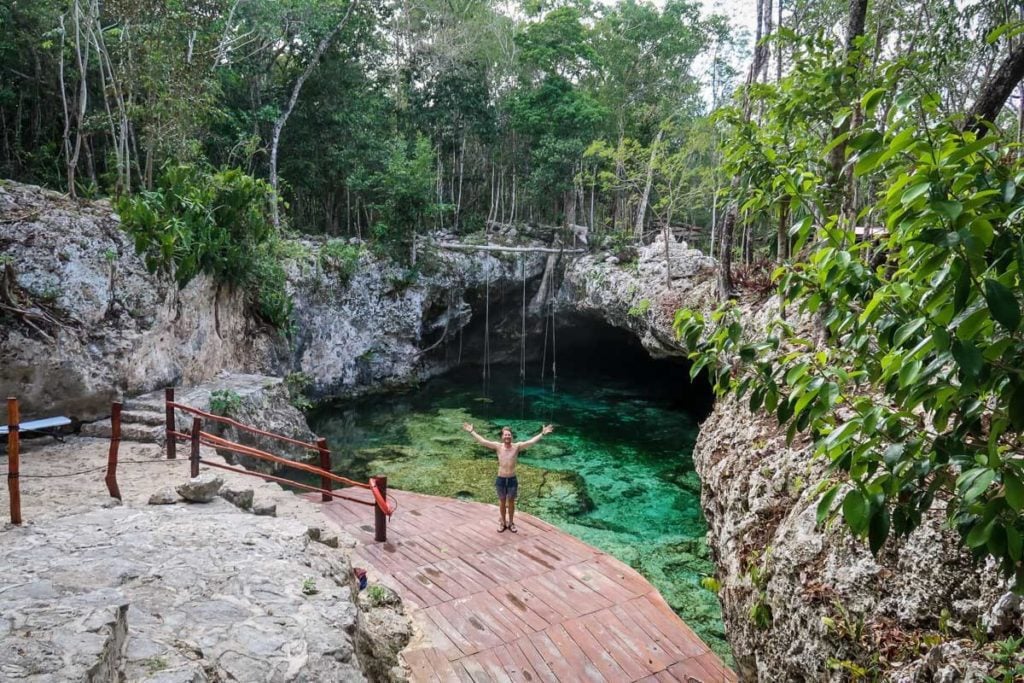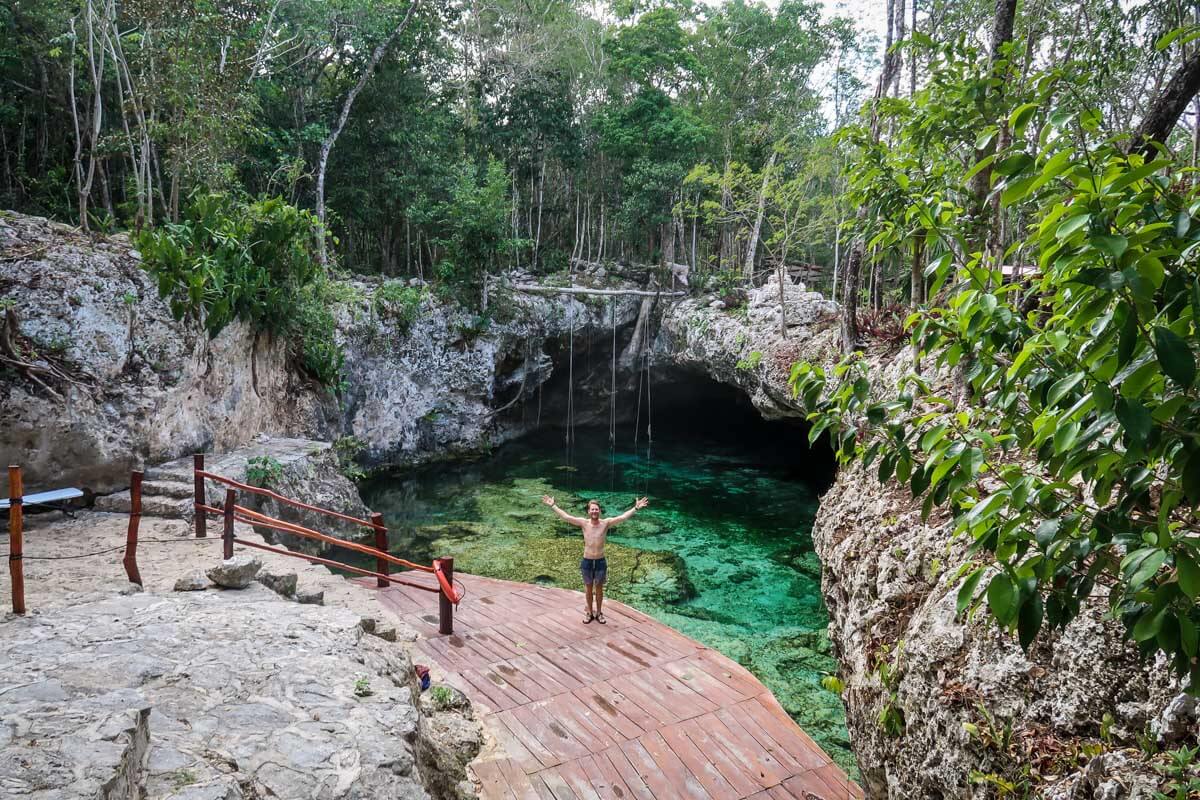 Scattered throughout Mexico's Yucatan peninsula are a natural phenomenon known as cenotes.
Pronounced 'say-noh-tay,' these natural sinkholes were once a source of freshwater for the ancient Maya people and considered to be sacred. Today they are enjoyed by locals and tourists alike as communal swimming holes.
With crystal clear water, often taking on deep blue or turquoise hues, and sometimes cave-like features including stalactites and stalagmites or long hanging vines draped over the edges, it is easy to understand why the Maya people believed cenotes to be sacred.
Though there are more than 7,000, the Yucatán peninsula is the only place in the world where you can find these unique pools.
We put together a complete guide to cenotes in Mexico, where we describe in more detail how they are made, and which ones are the best for swimming and photographing.
15. Sumidero Canyon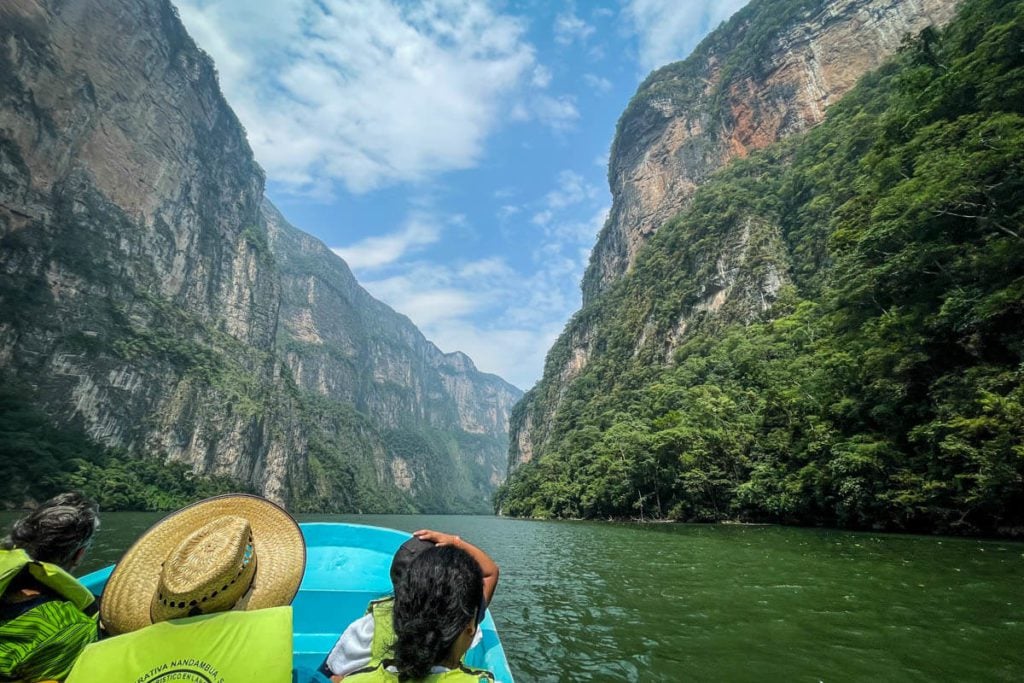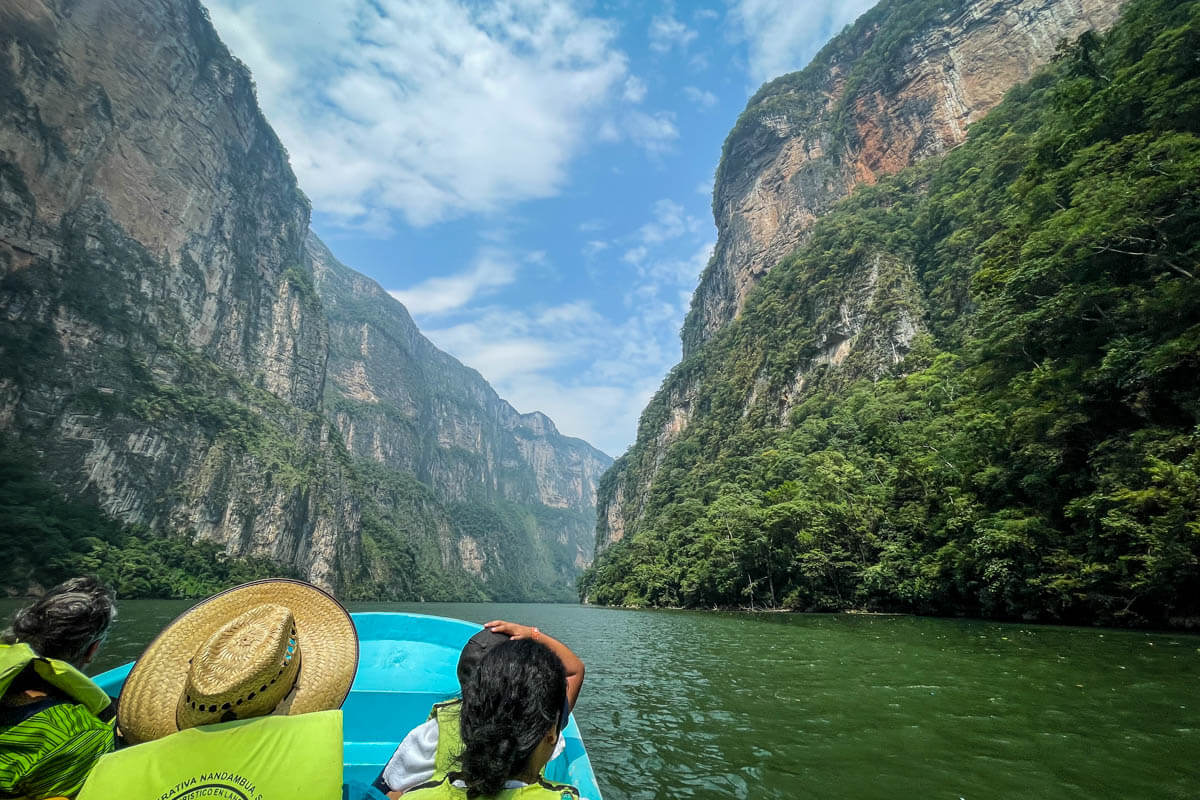 Home to a range of endangered species such as crocodiles, spider monkeys and ocelots, the Sumidero Canyon in southern Mexico is like nothing else we've ever seen. The towering walls of the canyon can reach up to 3,300 ft (1,000 meters) making this narrow passage of the Grijalva River a sight to behold.
The best way to experience the Sumidero Canyon is to take a 2-hour scenic boat cruise. Lucky for you, we've written all about how to take a boat cruise through the canyon on the cheap in our guide to Chiapas (just scroll down to #6!).
16. Hierve el Agua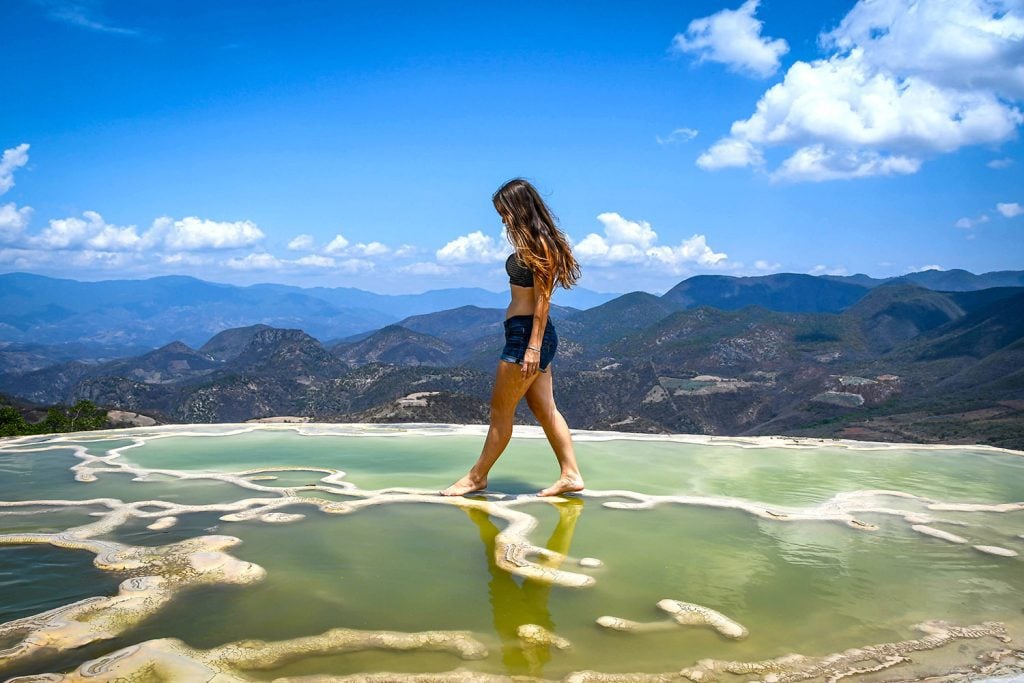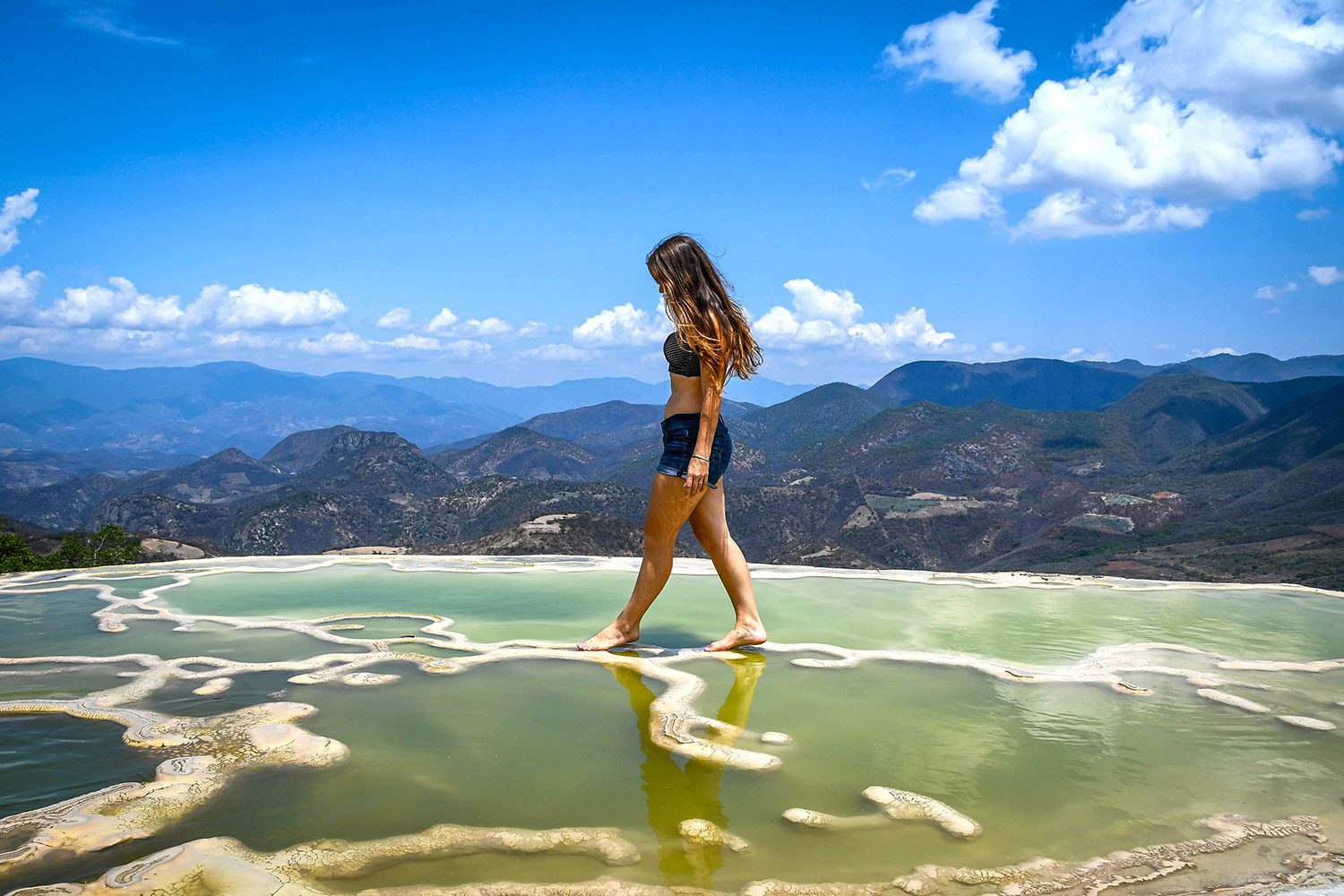 One of only 2 petrified waterfalls in the entire world, Hierve el Agua is a set of natural travertine rock formations that resemble cascading water. Created by mineral-rich springs, the name means "boiling water" in Spanish, but you'll find it's actually quite cool and refreshing on a hot day.
There are two cliffs that make up this attraction; the larger of the two is a white rock formation that looks just like water flowing over the edge of a waterfall. The second, smaller cliff has man-made pools that are perfect for swimming or snapping photos.
We're written all about how to get to Hierve el Agua in our Oaxaca guide (just scroll down to #3!).
---
Best places to visit in Mexico for Beaches
With hundreds of miles of coastline, of course the beaches in Mexico are still a remarkable draw and we weren't going to leave them off this list. These are some of the best places to visit in Mexico if you want to experience white sand beaches without all the crowds.
17. Isla Holbox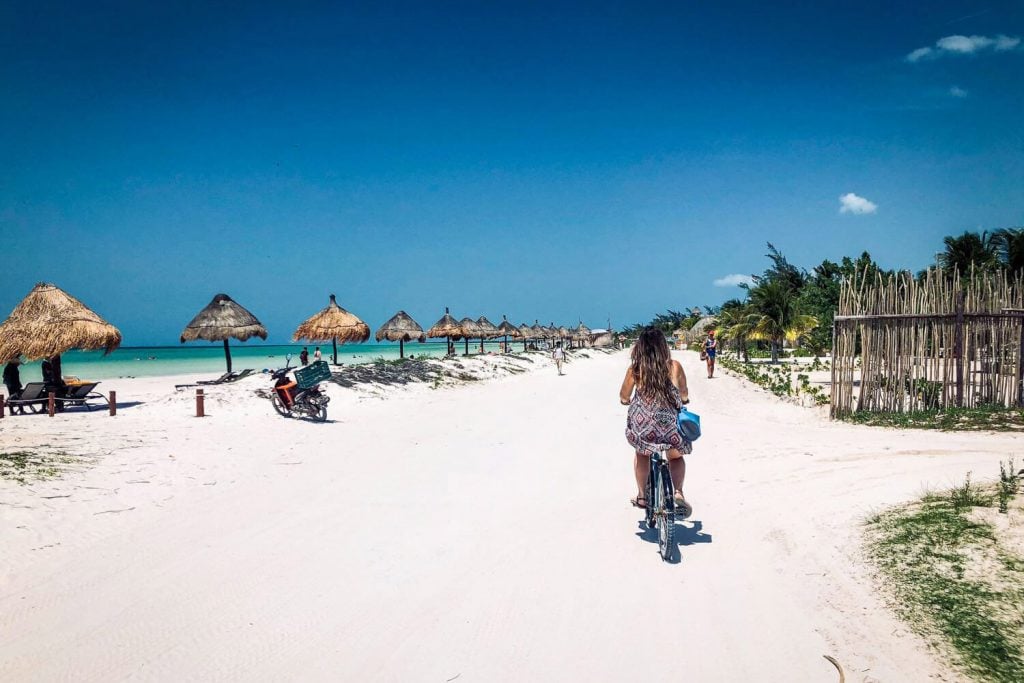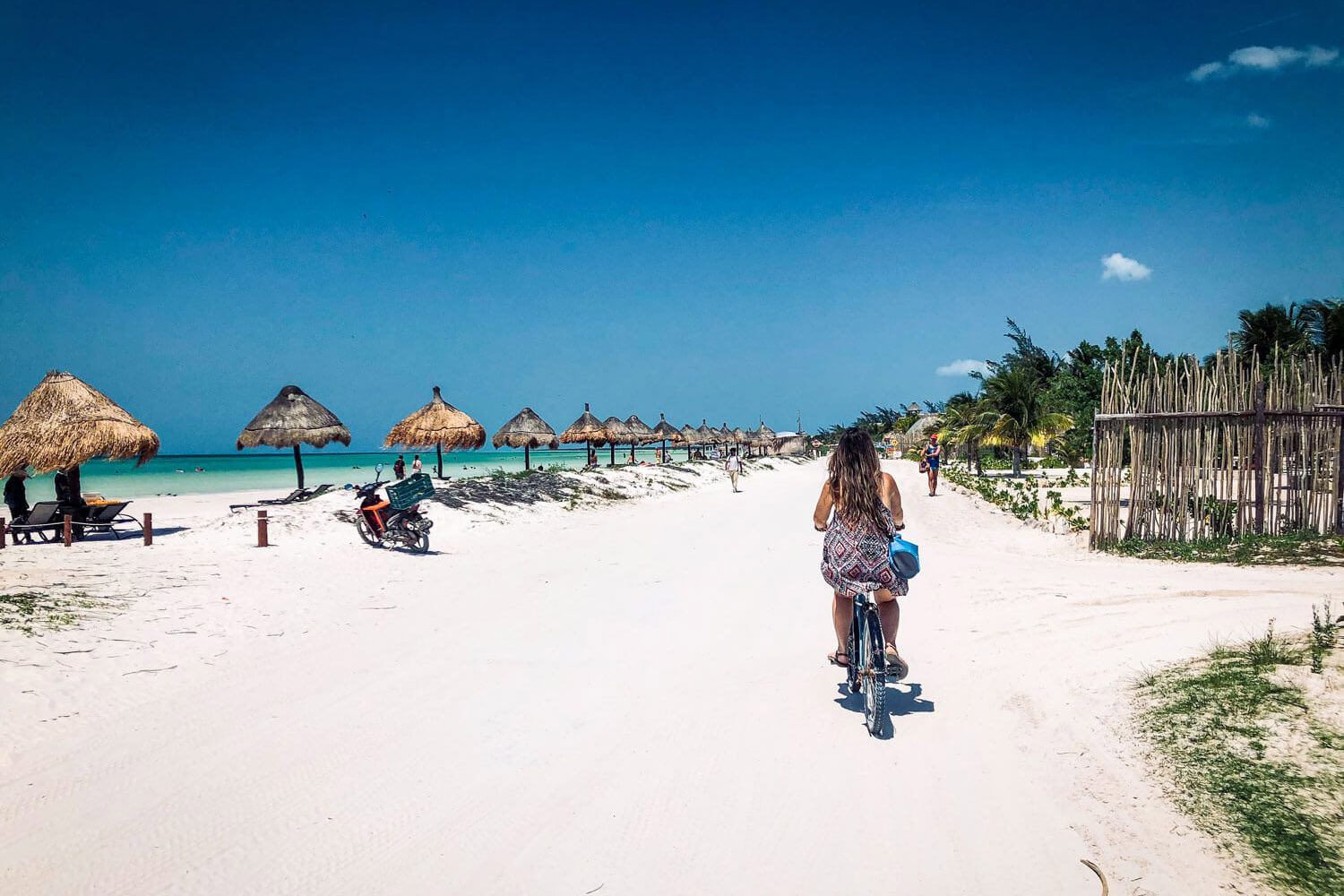 The peaceful, car-free island of Isla Holbox boasts some of the most beautiful white sand beaches in all of Mexico. And the best part is, you're much more likely to share the beach with fewer visitors here than in popular resort destinations like Cancun and Tulum.
Isla Holbox (pronounced 'hole-bah-shh') is situated in theYucatan, just off the northern coast of the peninsula as part of the Yum Balam Nature Reserve.
Aside from just beaches, the island is known as one of the best spots to swim with whale sharks (from June – mid-September), has a beach with bioluminescent plankton, and a mile-long sand bar you can wade out to and walk along.
The only way to access the island is by ferry, which we've described in detail in our guide on how to get from Cancun to Holbox that outlines everything you'll need to know.
18. Puerto Morelos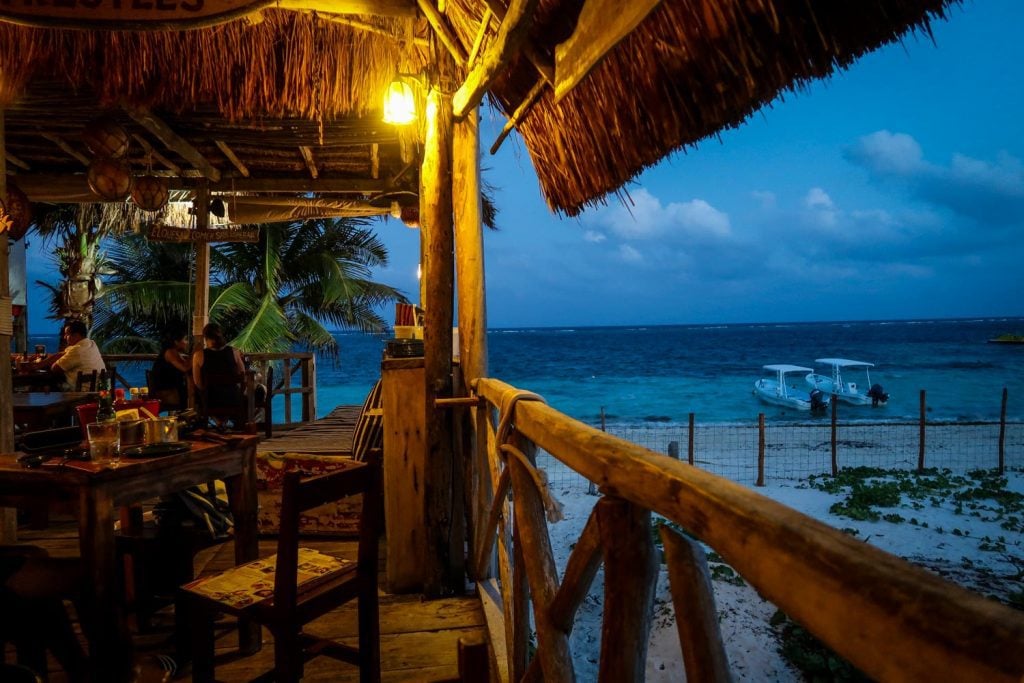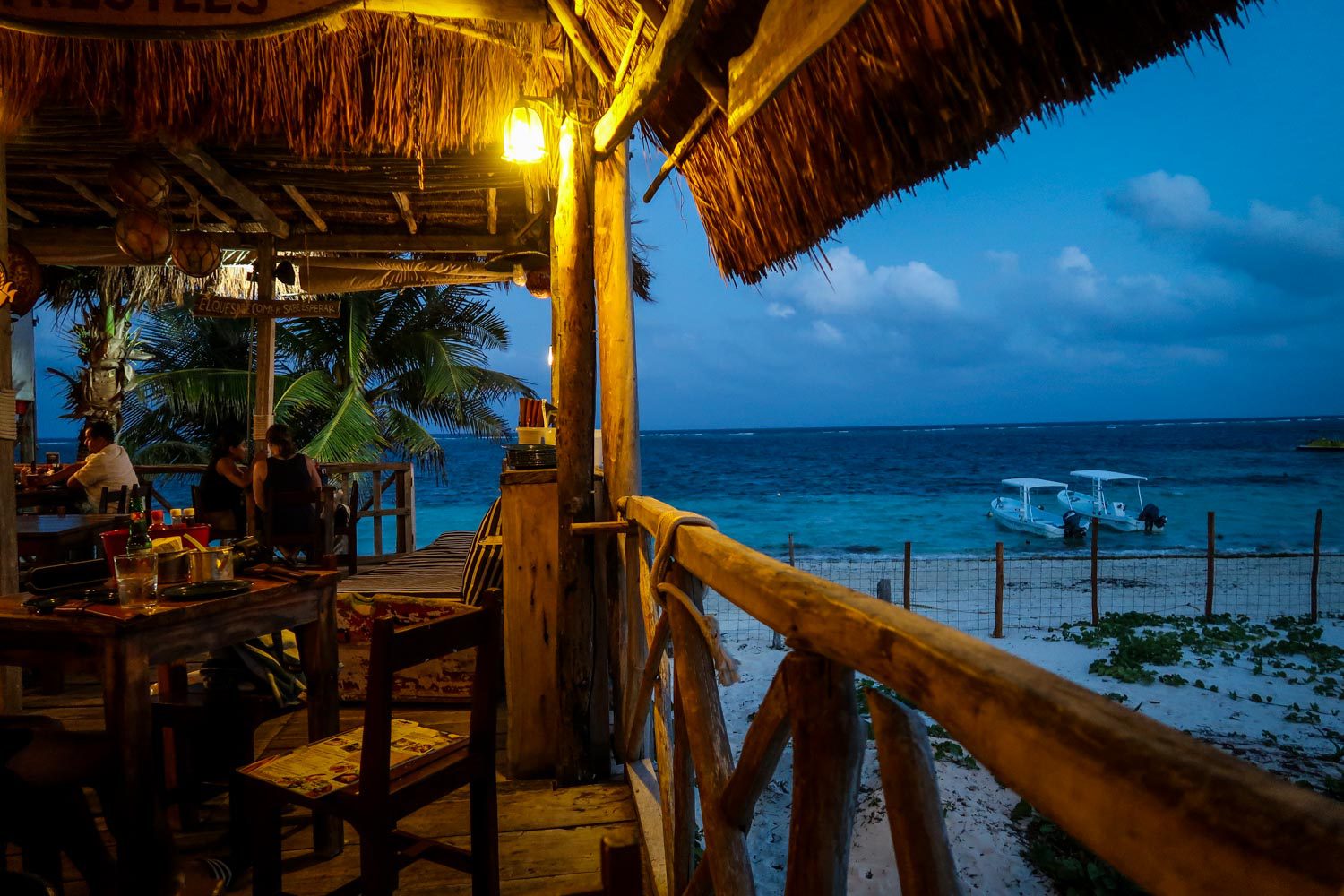 Often overshadowed by its northern and southern neighbors, Cancun and Playa del Carmen, Puerto Morelos is the antithesis of spring break beach party town. Situated about halfway between the two, this sleepy coastal town is the kind of place to stick your toes in the sand while enjoying a good book with a margarita in hand.
A small fishing village in Mexico's Riviera Maya, this hidden gem has not been overrun by tourism and retains much of its authentic charm. With pristine white sand beaches, excellent snorkeling and diving opportunities, and authentic Mexican restaurants, there is still plenty to keep you busy in this tiny oasis.
19. Isla Mujeres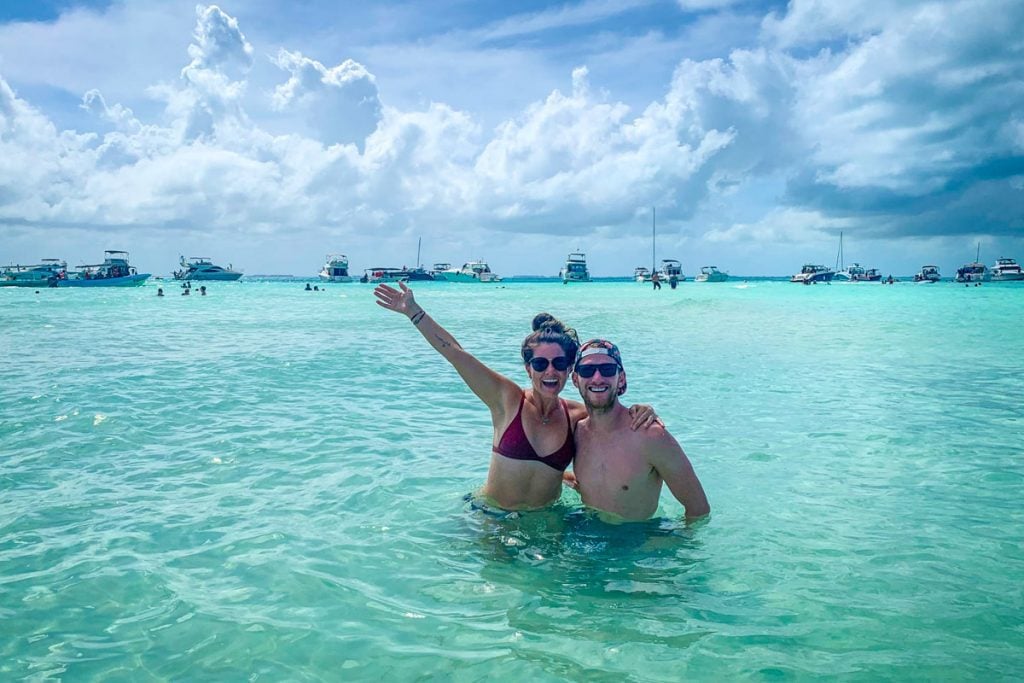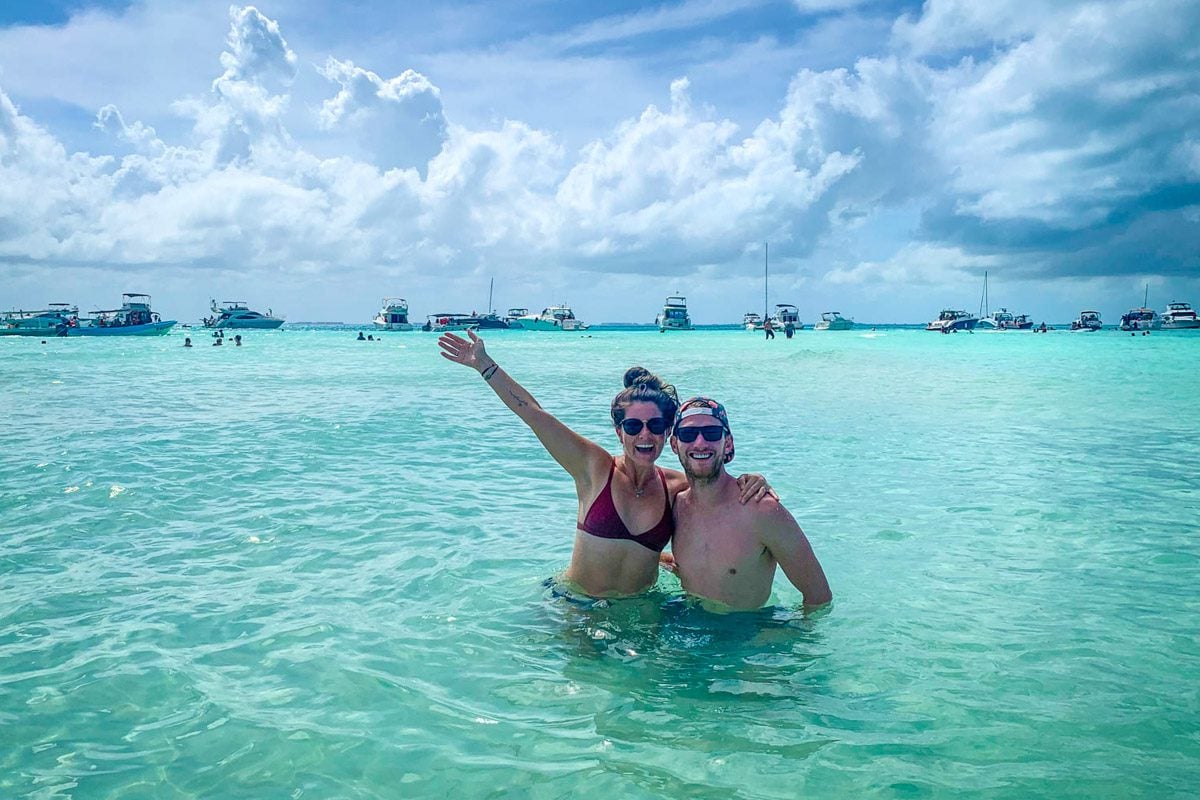 This postcard-worthy island off the coast of Cancun is where you'll find some of the clearest turquoise waters in the world. The small Caribbean island is just a 20-minute ferry ride from the Spring Break hot spot, but you'll feel world's away.
The white sand beaches, warm turquoise waters and swaying palm trees aren't the only reason to visit this island paradise. There are plenty of things to do here including top-notch diving opportunities and swimming with whale sharks (June through September).
Oh and did we mention the sunsets!? Being an island, this is one of the only places on the Caribbean side of Mexico where you can catch epic sunsets.
20. Puerto Escondido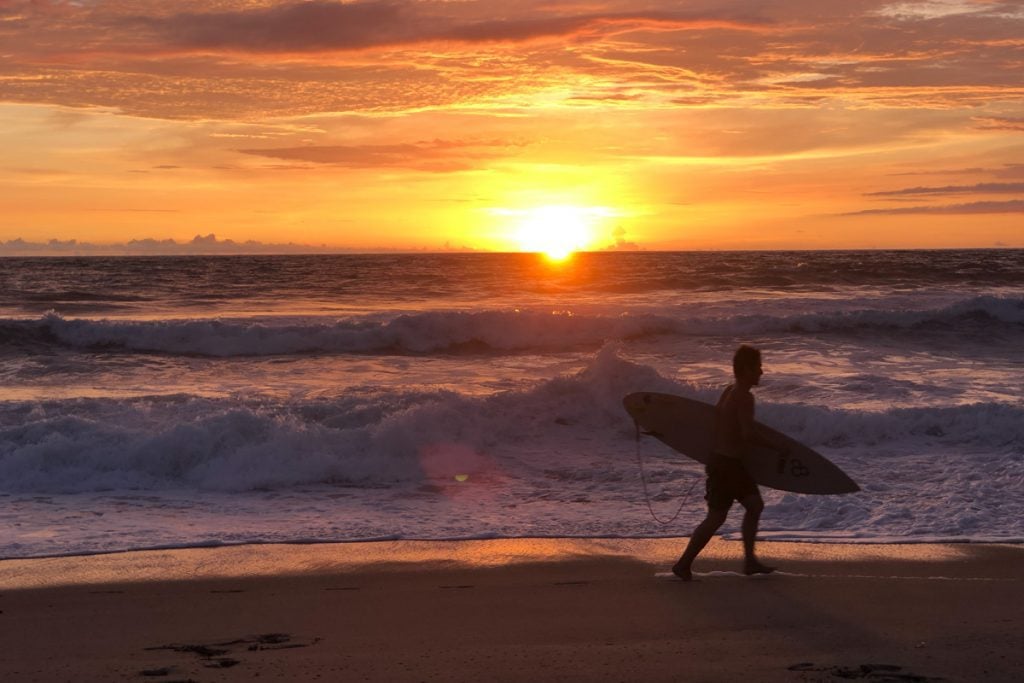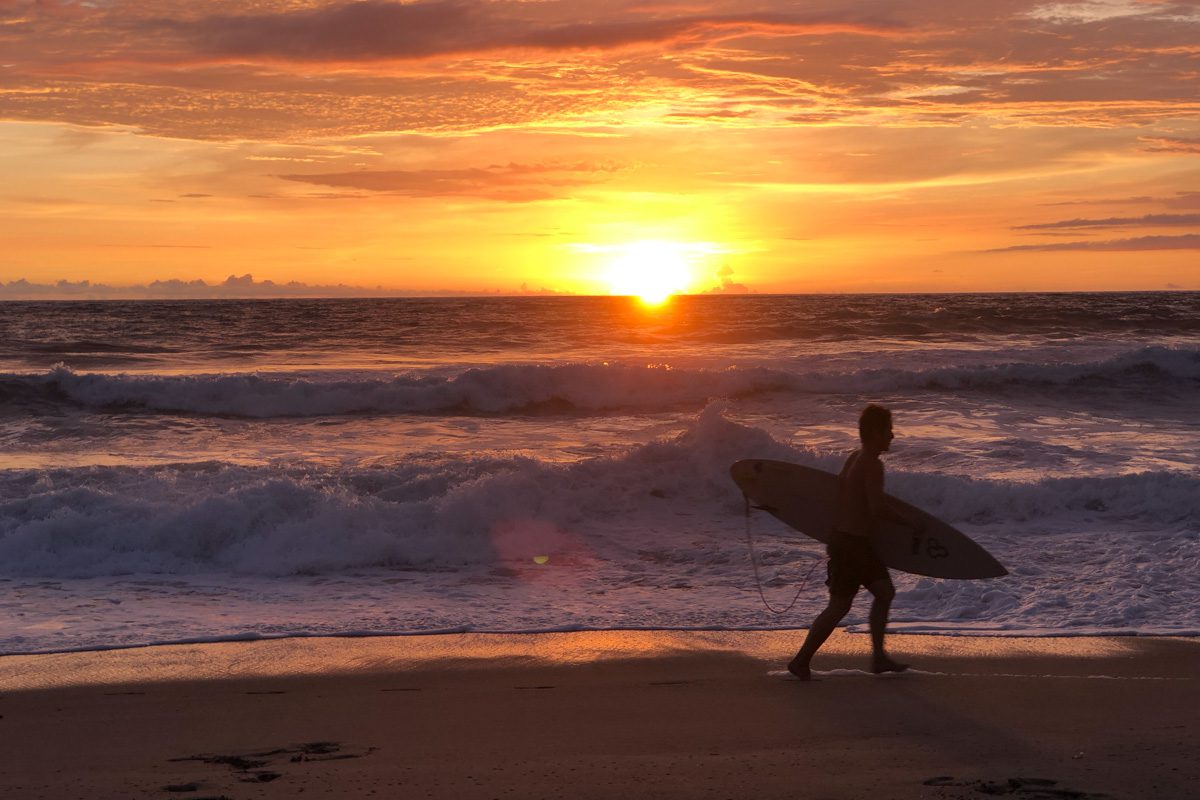 … Speaking of sunsets…
The most popular beach destination for backpackers and surfers on Mexico's Oaxaca coast is Puerto Escondido. This developing beach town with a laid back hippie vibe is one of the best places to catch a wave and an incredible sunset.
With a young expat scene full of surfers, backpackers and digital nomads, there's plenty to do here. Take part in a pick up beach volleyball game each night at sunset, or dance the night away with salsa lessons at the local hostel.
Coined as "the Bali of Mexico" you won't be surprised to see scooters zooming around with surf boards attached. And while wifi in the town (including cell service) is notoriously iffy, that doesn't stop digital nomads from flocking to the Selina co-working space to hammer out work between sunsets.
---
Are you planning a trip to Mexico?
We have lots more resources on travel in Mexico and destinations throughout the country. Check out our Ultimate Mexico Travel Guide for all the important travel information, or read some of our favorite articles below.
Save this article on Pinterest for later!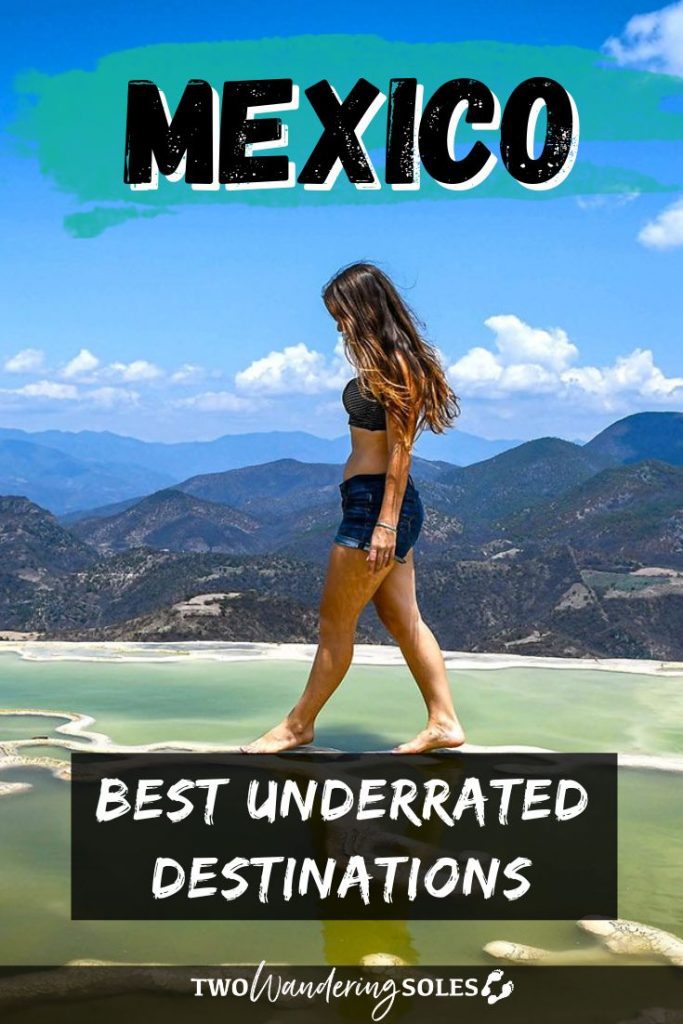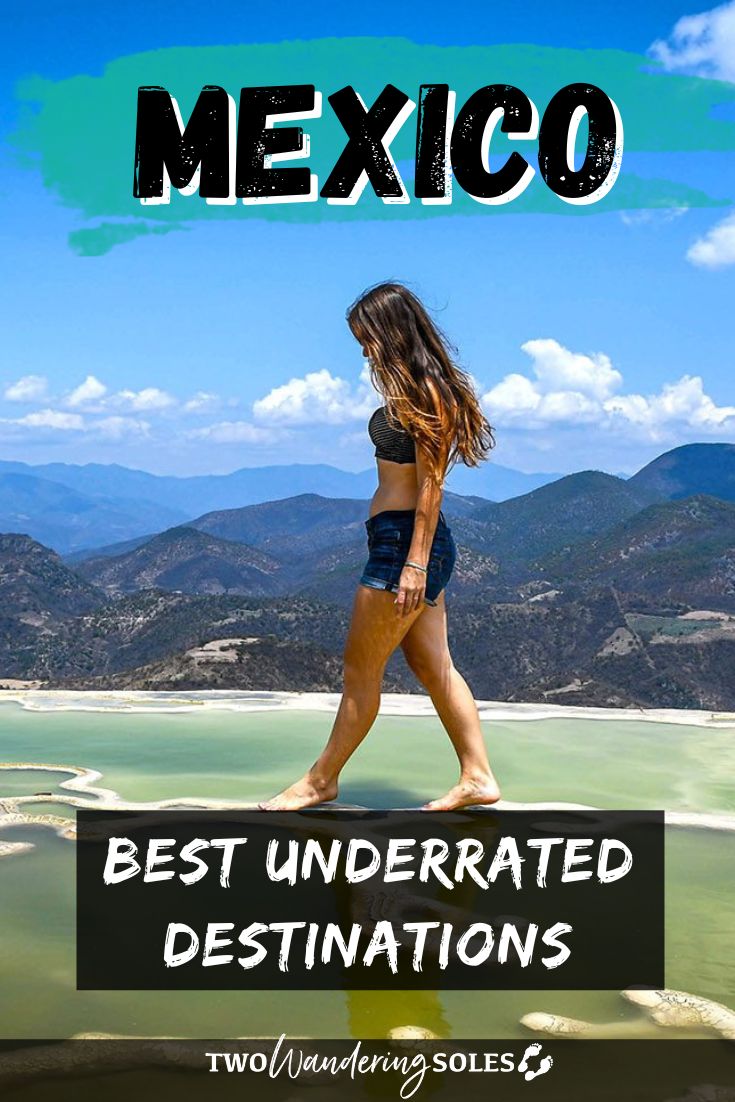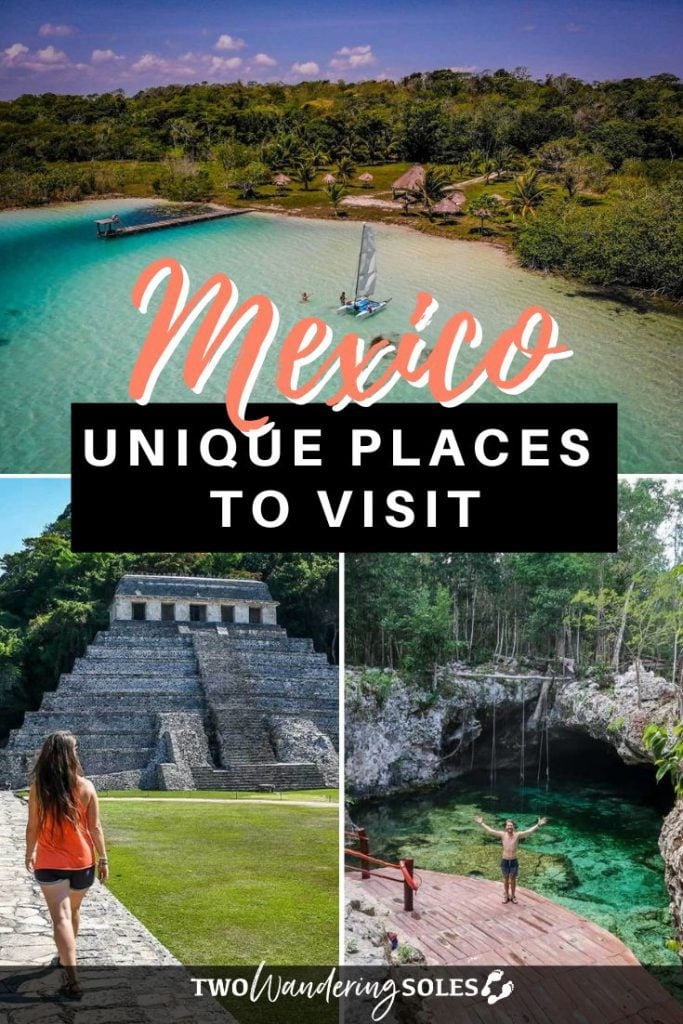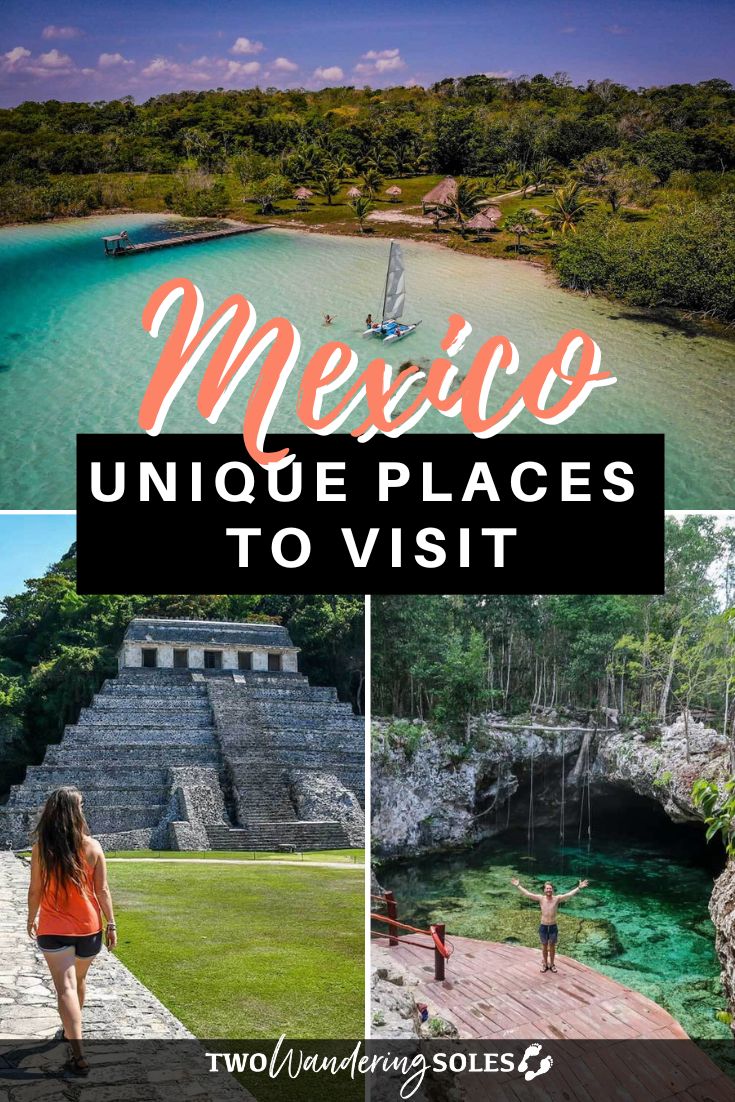 We want to hear from you!
Which of these places to visit in Mexico are you most excited to discover? Do you have any places you think deserve a spot on this list? Drop us a note in the comment section below and we'll do our best to get back to you!