Planning a trip to Scotland can often be quite difficult because it's hard to know what you can fit in whilst you're there. Thankfully we've put together this guide of top things to do in Scotland so you can plan the best itinerary. From the golden sands of the Hebrides to the Aberdeenshire castle trail, we try to cover all interests and areas of the country and make your Scottish holiday a trip to remember.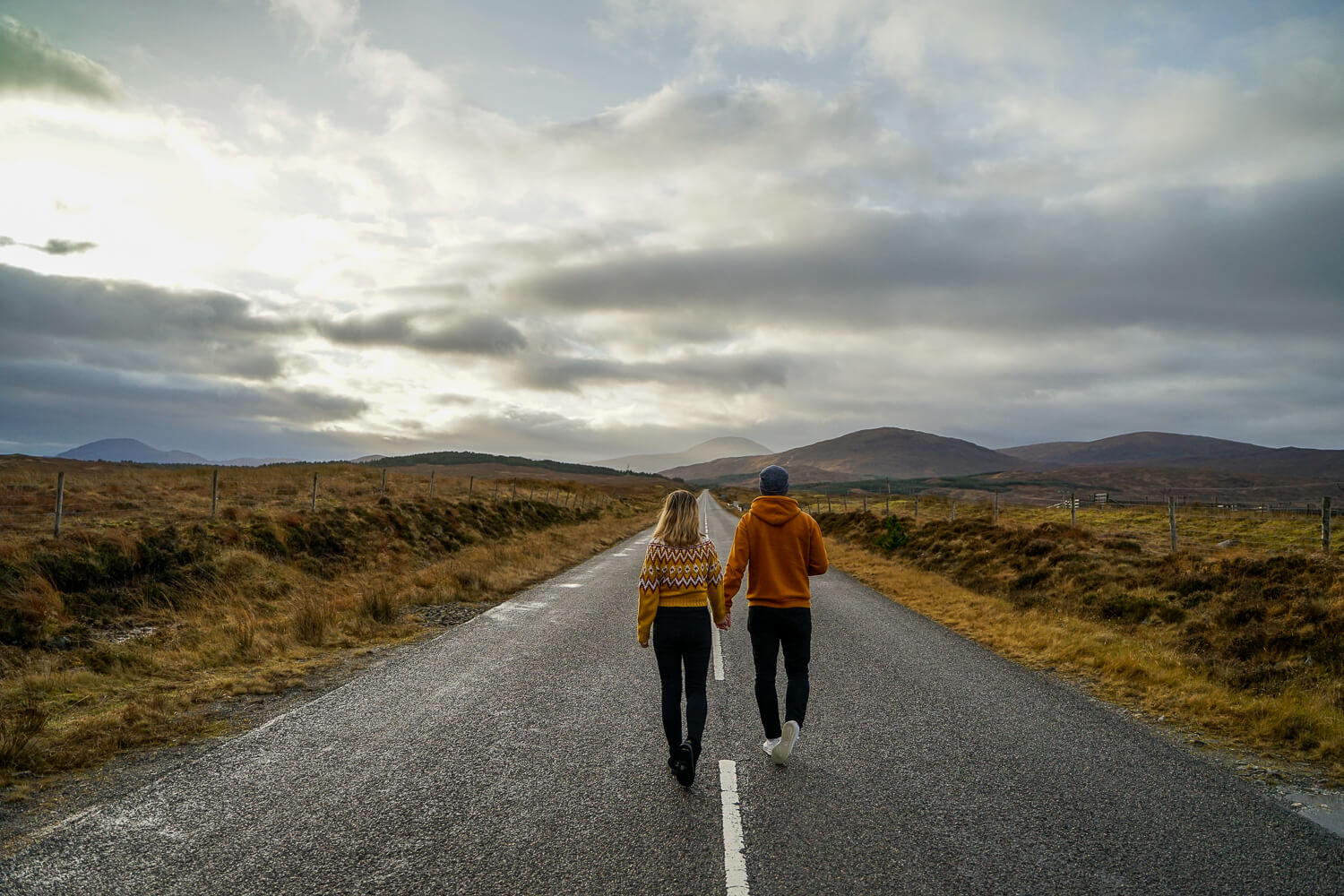 Traveling to Scotland has been our bucket list for years, and we can't wait to get there someday (hopefully soon). From trying haggis, hearing bagpipe melodies, visiting fairy tale castles, taking epic road trips to seeing men in kilts, we have a HUGE list of things to do in Scotland.
So when our Scottish friends, Peter and Lauren from Our So Called Life, reached out to see if they could write an article about their home country, we were super excited. Get ready to read a locals' perspective of the best places to visit in Scotland.
---
By Guest Authors: Peter and Lauren from Our So Called Life
A country famed for things like Nessie (Loch Ness monster), haggis and men in kilts, but there's a lot more to it than just those things.
We are extremely lucky to call Scotland home.
The great thing about Scotland is how accessible everywhere is with each of the major cities around 3 hours away from each other. This means that if you're coming over to visit, you can potentially pack in a lot to a relatively short trip.
But where do you begin with planning an itinerary?
Psst: Check out our step-by-step trip planner to help you plan your next overseas trip!
Well, we're here to help you by giving you a rundown of each of the best places in Scotland to visit and why each offers a completely different experience to visitors.
Getting around is pretty easy too. You can hop on trains, local buses or hire a car to travel from place to place.
So where should you go when visiting Scotland?
1. Edinburgh for history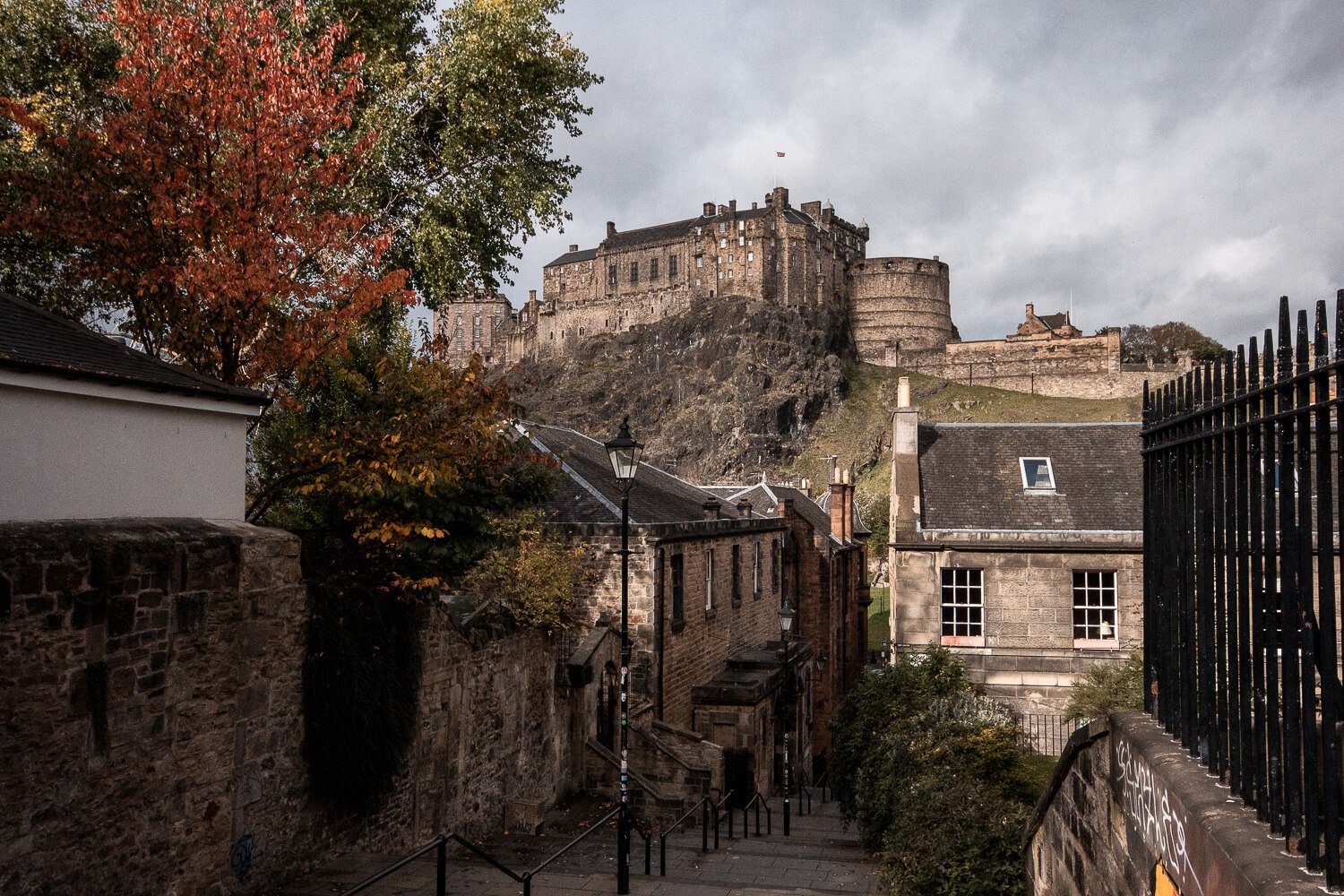 One of the top spots for tourists and probably the busiest of all the cities in terms of visitors.
Hundreds of thousands of people flock from all over the world to visit this city for plenty of reasons. From it being the city where J.K. Rowling crafted the enchanting world of the Harry Potter books right through to the rich history that surrounds almost every building in the city centre.
Head into the medieval old town and see some of the top tourist attractions like Edinburgh Castle and Mary Kings Close, a hidden street underneath the city that allows you to experience what life was like back in the 16th and 17th century in Edinburgh.
The new town is filled with Georgian architecture. Walking along Princes Street, the main shopping street that is overlooked by the castle, you'll be greeted by some incredible architecture like the current Jenners building and the beautiful Balmoral Hotel which holds many restaurants including the Michelin Starred "Number 1" restaurant.
The best part about Edinburgh is that most of the historical tourist attractions are within easy walking distance of each other.
You could spend days here and still not have seen all of the attractions on offer, but it's definitely somewhere that should be added to your itinerary.
Top things to do in Edinburgh
You can't visit Edinburgh and not take a wander around Edinburgh Castle.

Get the fright of your life in the Edinburgh Dungeon

Wander up Calton Hill just at the top of Princes Street and take in beautiful views over the city and beyond.

Visit the Elephant House and see where J.K. Rowling penned the Harry Potter books. (Oh and visit the nearby Greyfriars Kirkyard and see how many character names you can find amongst the headstones.)

Pop around to local pubs and try some typical Scottish foods like haggis, black pudding, and sticky toffee pudding!
Best Budget friendly place to stay in Edinburgh:
Situated in the heart of the old town is the Edinburgh Backpackers hostel on Cockburn. You literally couldn't be any more city centre if you tried with this hostel. With plenty of things to see, do and places to eat nearby it offers the easiest place for exploring this magical city.
Heading to Scotland soon? Read up on everything you need to know about Scotland before traveling.
2. Glasgow for music, shopping, and culture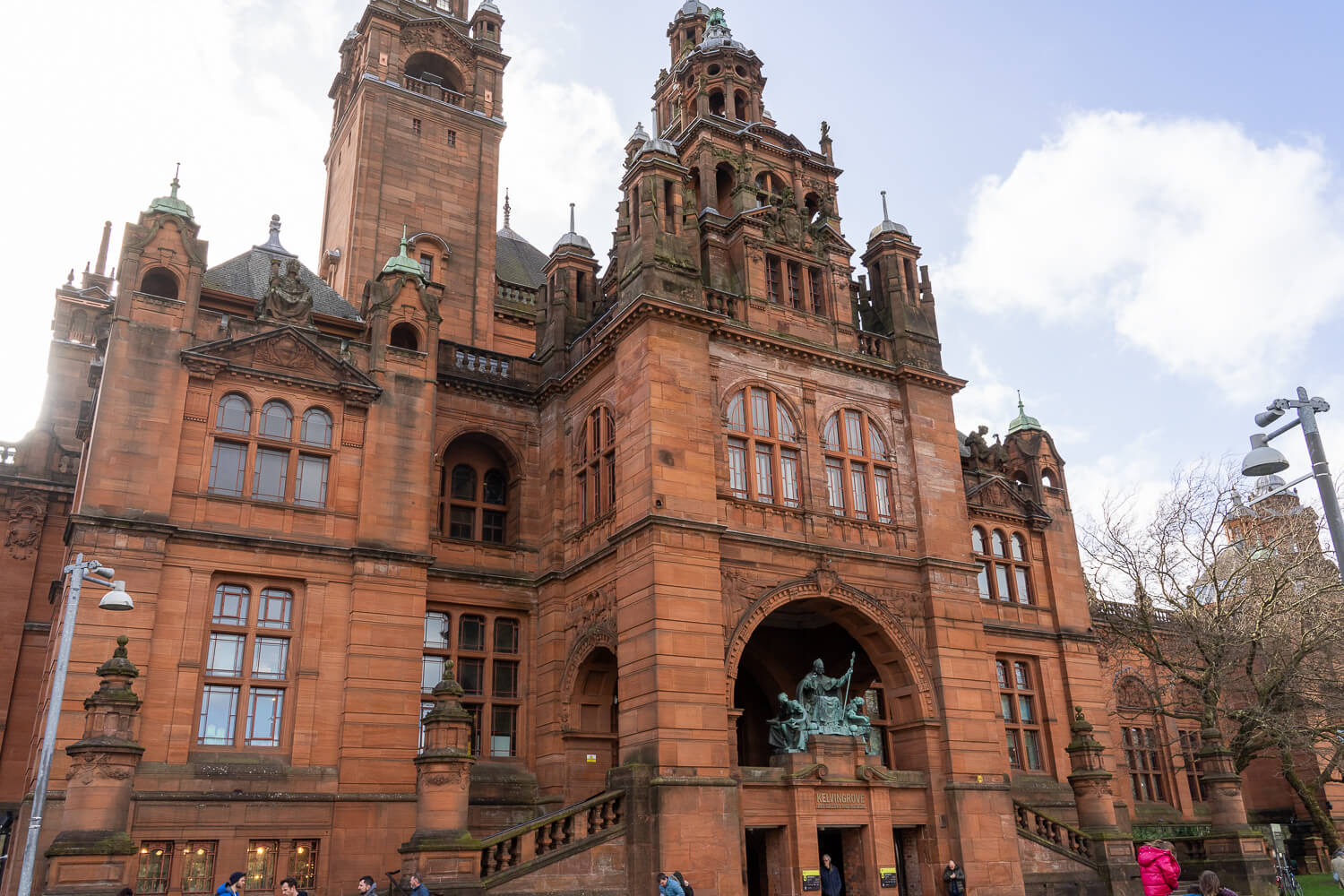 Hopping on a train and heading just 50 miles to the west of Edinburgh and you'll come to the largest city in Scotland, Glasgow.
Potentially my personal favorite city in Scotland, it's a city that is constantly changing and offers plenty for everyone to do regardless of your interests.
The music scene in Glasgow is a personal highlight with many fantastic venues like the Hydro, King Tuts Wah Wah Hut, and the iconic Glasgow Barrowlands.
If music isn't your thing, then you could head to somewhere like the Kelvingrove museum and take a look around the 22 different galleries on offer. One of the biggest benefits of adding the Kelvingrove museum to your list is that it's completely free to visit.
Glasgow is also excellent for a bit of retail therapy. With the main shopping streets of Sauchiehall, Buchanan, and Argyll giving shoppers a wide variety of choice. You'll also find plenty of independent stores scattered all over the city too.
Oh and don't forget to do the Mural trail for a bit of incredible street art too.
Top things to do in Glasgow
Head to Kelvingrove Museum and spend hours wandering the endless galleries and exhibits.

See a gig at Barrowlands

Head to The Barras on the weekend and browse the hundreds of stalls of locals and merchants selling their wares.

Visit Ashton Lane and Hidden Lane over in the West End.

Looking for an outdoorsy adventure? If you've got the time (and the urge for a good old-fashioned hike!), head to Milngavie, a small town just outside of Glasgow where you'll find the beginning of West Highland Way—Scotland's first and most famous long-distance hiking route. FYI: The trail is 96 miles and takes roughly 7 days.
Coolest Place to Stay in Glasgow
If you're looking for somewhere to stay that's completely different to anywhere else in the city then definitely check out CitizenM. Located right in the city centre and just minutes walk from the bus station and main shopping area this hotel is definitely one worth checking out for those who enjoy a different experience. (P.S. The beds literally go from wall to wall.)
3. Inverness for gateway to the highlands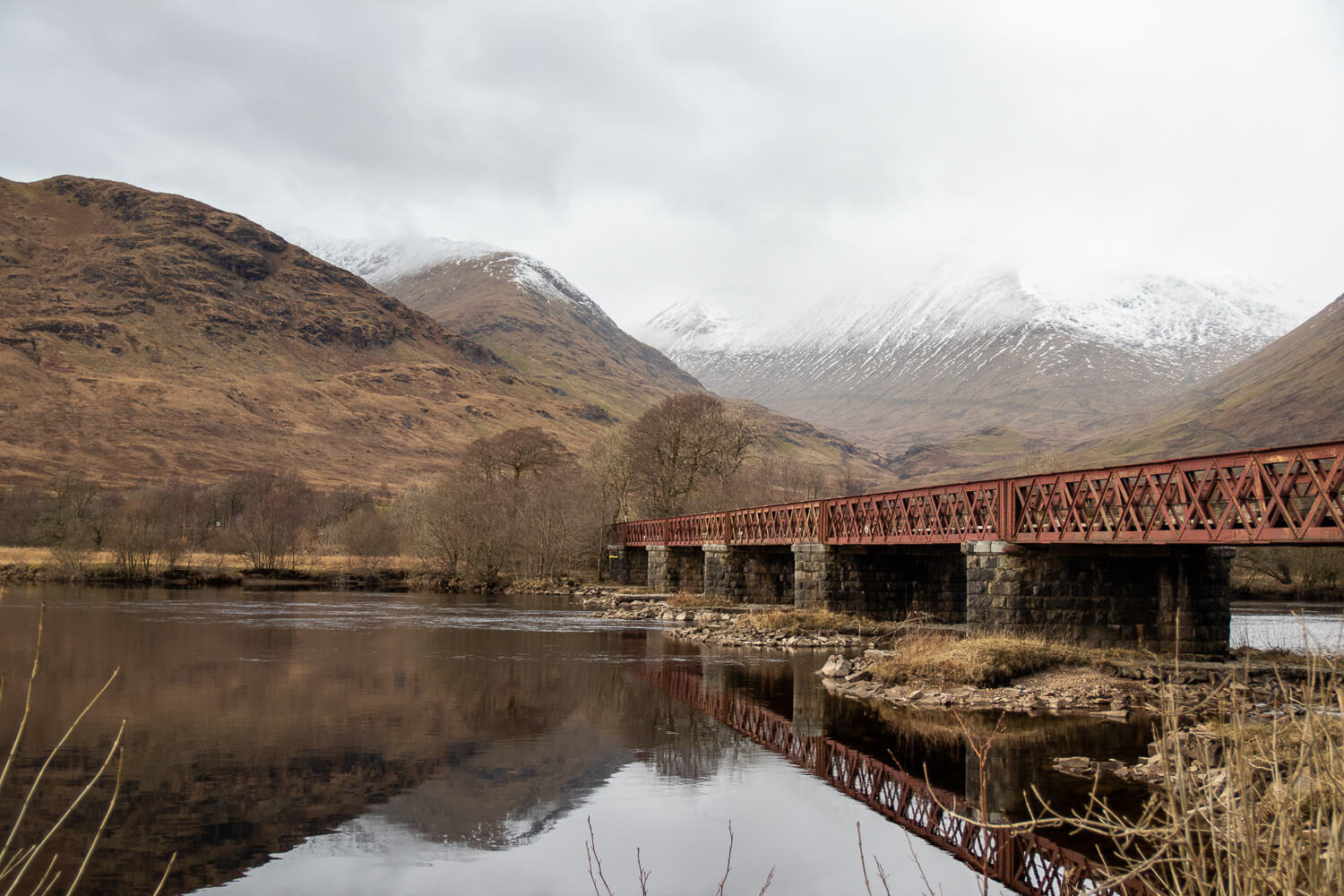 Head up North from Glasgow through the stunning highlands and you'll come to the most northern city of Inverness.
This beautiful city is the beginning of one of the biggest draws to Scotland in recent years, the North Coast 500.
The North Coast 500 or NC500 as it's often called, is Scotland's answer to the iconic Route 66. Driving this road takes you through 516 miles of the most incredible Scottish landscapes with stops along the way in many little villages and sights with plenty of things to see and do.
Perhaps whilst driving this road you could do a little wild camping since it's legal in Scotland to pitch your tent most places that are considered unenclosed land. Just make sure that you leave no trace and adhere to the wild camping laws.
Heading back into Inverness and you'll be treated to things like Inverness Castle, the Cathedral and be sure to pop into the Victorian Market whilst you're there too.
Top things to do in Inverness
Take a tour around Inverness Castle

Head to the Victorian Market and browse the independent shops inside.

Inverness Cathedral is set on the edge of the river and offers breathtaking architecture both inside and out.

Who visits Scotland and doesn't want to spot Nessie? Take a short trip down to Loch Ness and see if you can spot this magical creature.

Visit the Culloden Battlefield and learn about the history of one of the most pivotal battles in Scottish history.
Wild Camp near Inverness
Scotland is unique in a way that it allows you to wild camp in most places as long as you adhere to the wild camping rules and leave no trace of your stay. So why not save some money and pack a tent to pitch. Imagine waking up to beautiful views with absolutely nobody around you in the Scottish Highlands. Bliss!
Related: 7 Easy and Healthy Camping Recipes
4. Hebrides for beaches
Now I can't do a post on the best places in Scotland and not include the Outer Hebrides.
Recently included in the 2019 "Must Visit" list by Airbnb (Click here for $55 off your first stay on Airbnb), this is somewhere that you really should try and visit if you have the time to.
A short ferry ride from Ullapool or an even shorter flight from most of the airports in the country and you'll be on an island that has some of the most incredible beaches in the world that could rival the most tropical of climates. Our personal favorite has to be Luskentyre with the golden sands, bright blue water and a stunning backdrop of mountains across the water. Oh and keep an eye out for the wild horses that roam the beach too.
If you're heading over to Lewis and Harris then be sure to spend some time exploring the rich history on offer by visiting the Black Houses, the Callanish standing stones and Carloway Broch and also spend some time listening to some of the locals talking in their preferred language of Gaelic.
Top things to do in the Outer Hebrides
See the Black Houses

Visit the standing stones from 2000 years ago

Hire a bike and cycle from Lewis to Harris on the Hebridean Way

Picnic on the beaches

Be sure to try the local delicacy of Charles MacLeod Black Pudding!
Luxury Croft in Harris
If you're looking for a bit of luxury and want somewhere completely unique to stay when visiting then you definitely need to check out the Blue Reef Croft in Scarista. With panoramic views from the living area looking out onto the beautiful landscape, this is somewhere that offers accommodation like no other on the island.
5. Dundee for design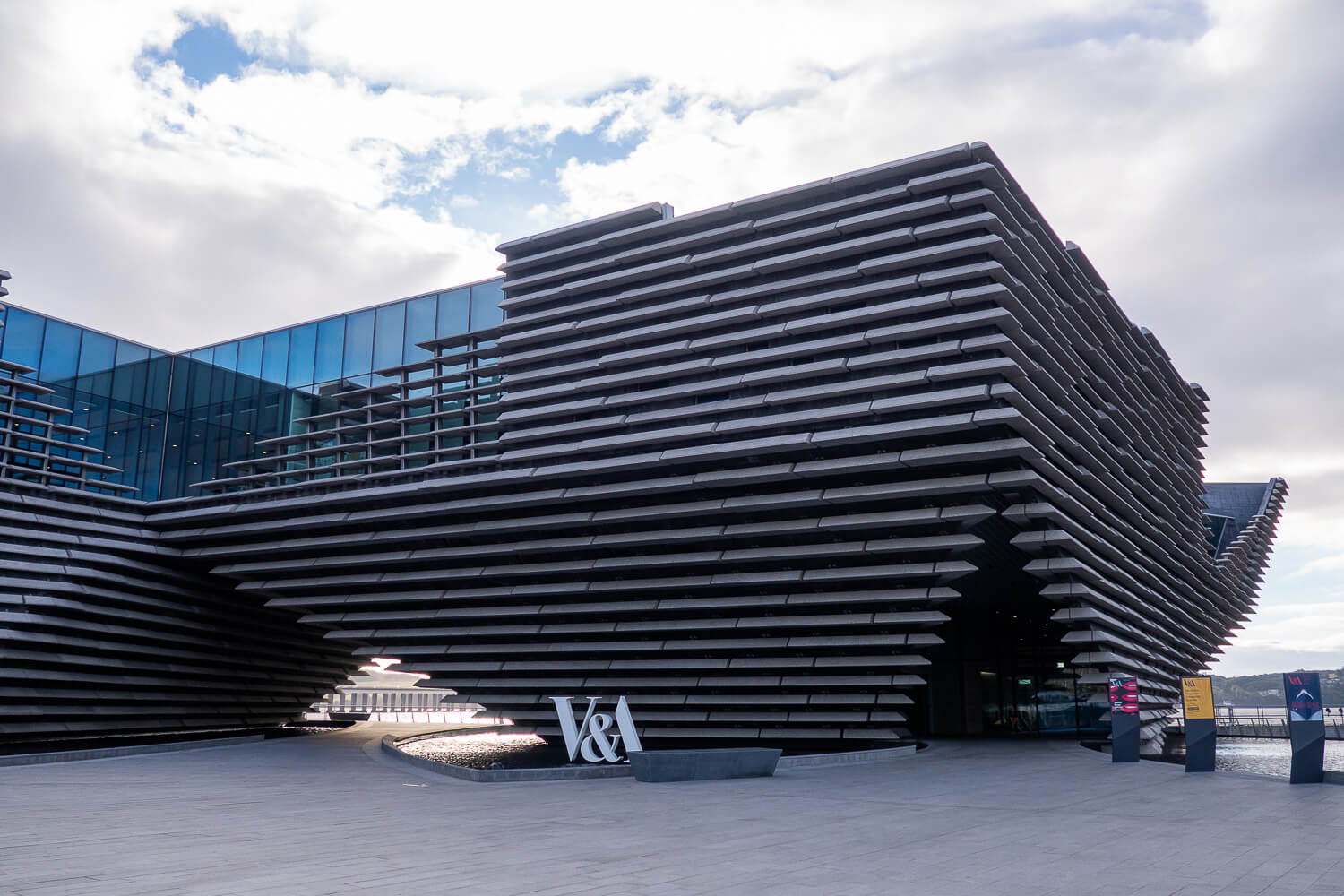 Now another of my favorite cities that has really come on leaps and bounds in recent years due to having millions spent on regeneration projects is Dundee.
Home to the first V&A museum to be built outside of London it is a city that offers countless things for visitors to see and do.
The V&A is by far the most standout piece in the city having been constructed on the waterfront and having taken influence from not only the surroundings but it has an almost ship-like feel to it.
Dundee is also home to many other pieces of beautiful architecture like the McManus Galleries, The Courier building and St Paul's Cathedral in the city centre. The great thing about Dundee is that everything is relatively close together meaning that you don't need to travel far to see each of the sights on offer.
Alternatively, you could head up to Dundee Law which is an extinct volcano in the city where at the top give you 360-degree panoramic views over the top of the city and beyond.
Top things to do in Dundee
Visit the incredible V&A museum

Wander around the McManus Galleries and learn about the history of Dundee

Grab a rainbow bagel at Flame Tree cafe

Pose with Desperate Dan (See if you can find Oor Wullie nearby too)

Hop aboard the RRS Discovery and learn about the Antarctic voyages in the past
Best boutique hotel in Dundee
Recently opened and set in the renovated building of an old textile mill is the Indigo Hotel in Dundee. Just minutes from the city center and with views that look over the River Tay, this hotel offers an experience using local products to give you a glimpse into the history of the city…
6. Aberdeenshire for castles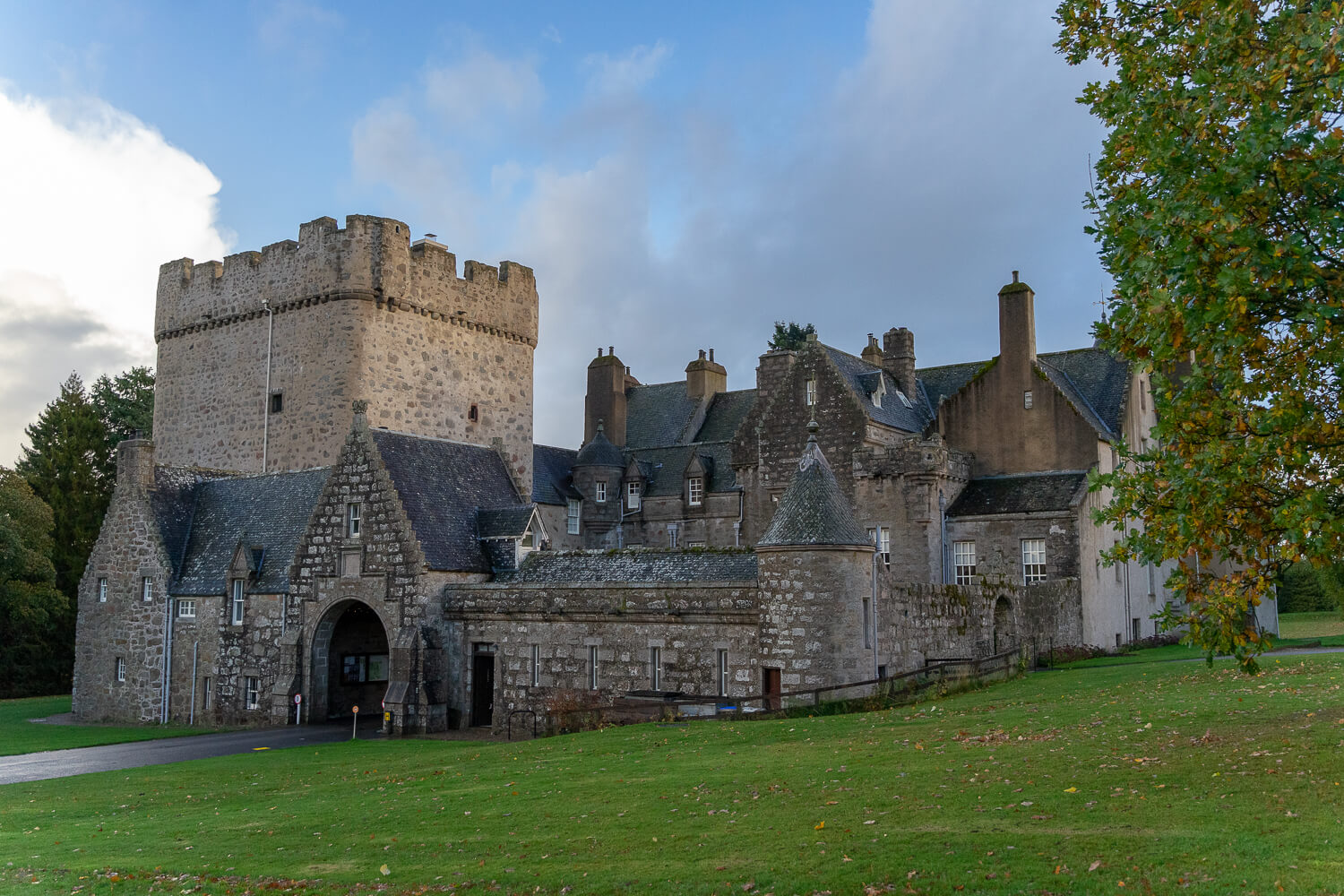 Aberdeenshire is an area quite often missed out of many of the itineraries that you see online of people who are planning to visit Scotland. It's a shame really as there's plenty on offer in the area, as well as many things to do in Aberdeen itself.
Aberdeenshire is home to countless castles, both ruined and perfectly preserved giving you the best of both.
For those more interested in ruined castles, there's both Slains castle which is the inspiration for Bram Stoker's Dracula and the more tourist-friendly Dunnottar Castle which played a big part in the history of Scotland due to its strategic positioning and defensive merits.
If ruined castles aren't really your thing then why not visit some of the fairytale-like pink castles in the region like Craigievar castle which is meant to have been the inspiration behind the now iconic Disney logo.
The area is actually home to over 300 castles which is more per acre than anywhere else in the UK!
Top things to do in Aberdeenshire
Hire a car and drive the Castle trail

Dolphin watch at Torry Battery

Walk through the old fishing village of Footdee

Do the Nuart mural trail and see some stunning street murals.
Glamping in Aberdeenshire
For another truly unique experience in Aberdeenshire then why not head to Rosehearty and visit Down on the Farm where you could book yourself into a restored vintage railway carriage for the night. Possibly one of the most quirky places to stay in Aberdeenshire that we know of.
So as you can hopefully see, Scotland really does have something to offer everyone who plans to visit, it's just sometimes hard to pick out where you want to visit when you're here.
With some careful planning, I'm pretty sure that you could pack in a whole lot to your trip.
Bonus! If you're searching for the best Airbnbs in Scotland, we have loads of info on how to book Airbnbs, red flags to watch out for when booking, and our favorite Airbnbs in our Airbnb article. Plus, we'll give you our Airbnb coupon code for up to $55 off Airbnb.
---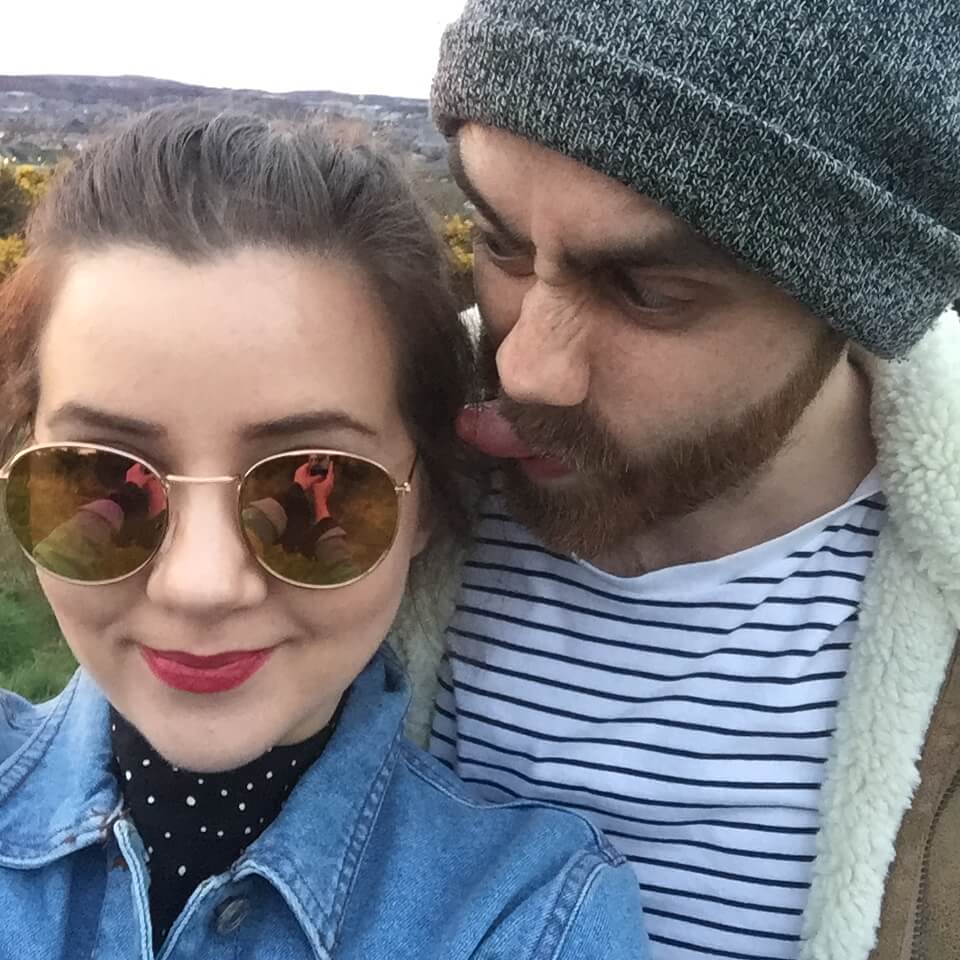 ABOUT THE AUTHORS
Peter and Lauren are two professionals working full time and based in Scotland who do their best to experience the world with whatever opportunity they have to do so. Whether it's a short day trip somewhere nearby, a weekend away in a European city or an adventure halfway around the world.
You can learn more about them and their adventures over at Our So Called Life or by following them on Instagram @oursocalledtravels.
---
You may also like…
Save this article on Pinterest for later!