Scotland glamping is something everyone should experience. From pods and geo domes to hobbit huts and converted double-decker buses, here are some of the country's best places to go glamping.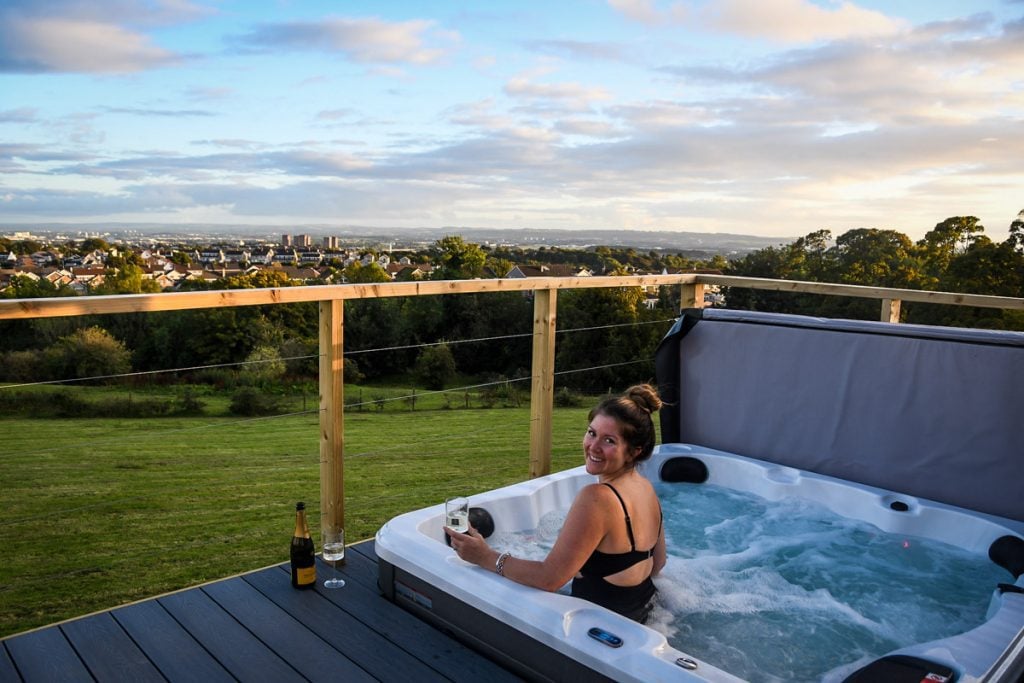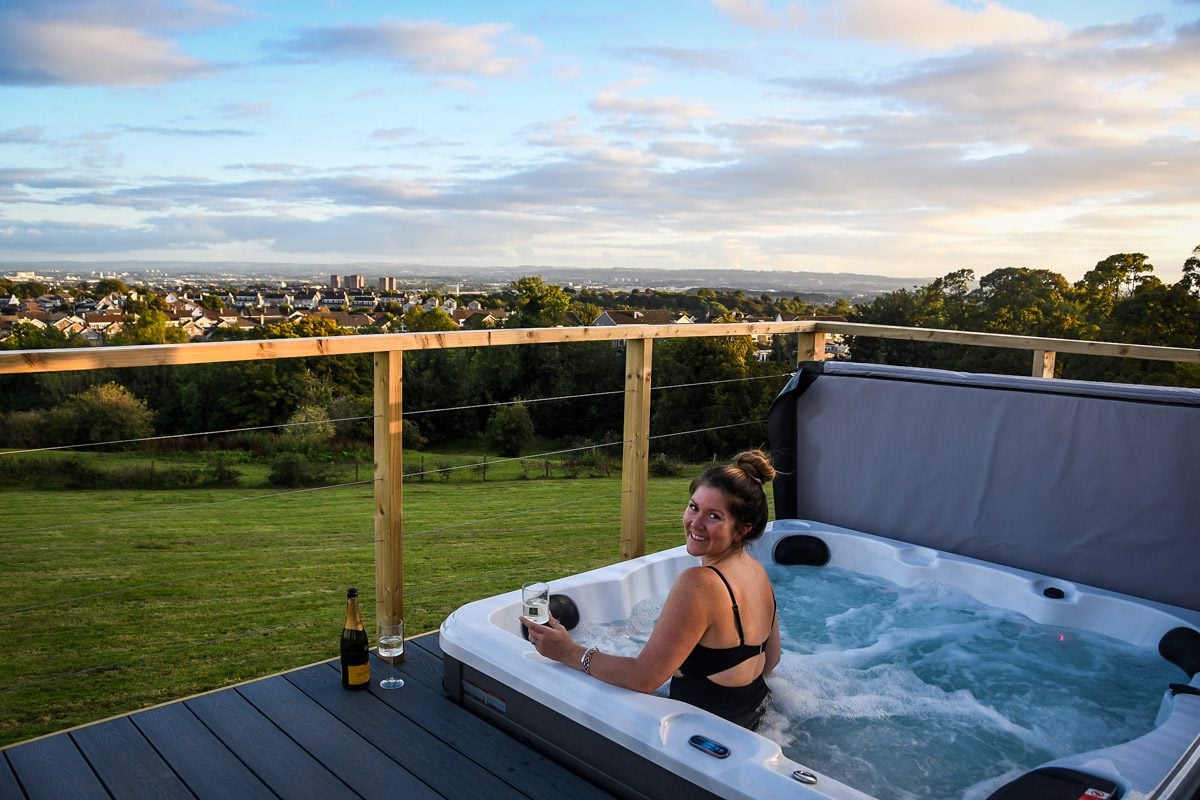 The lush green countryside and rugged beaches make Scotland a perfect backdrop for a glamping adventure.
Even if you're not particularly outdoorsy, I think you'll absolutely love spending the night glamping on your Scotland trip.
We love that glamping establishments combine an appreciation for nature along with creature comforts. I mean, is there a better combination than that?
Article contents
---
Other resources for planning your trip
Be sure to download our complete packing list for Scotland! It's packed with good suggestions and insider tips to help plan your Scotland trip. And it's completely FREE, so why not!?
---
Just how expensive is glamping in Scotland?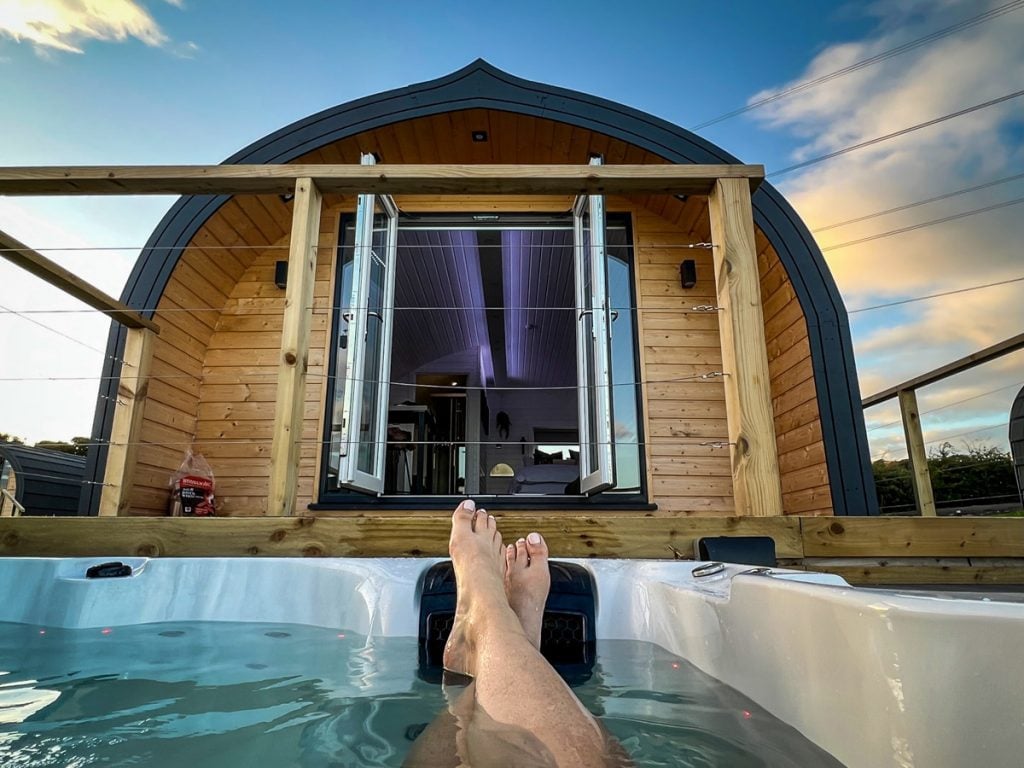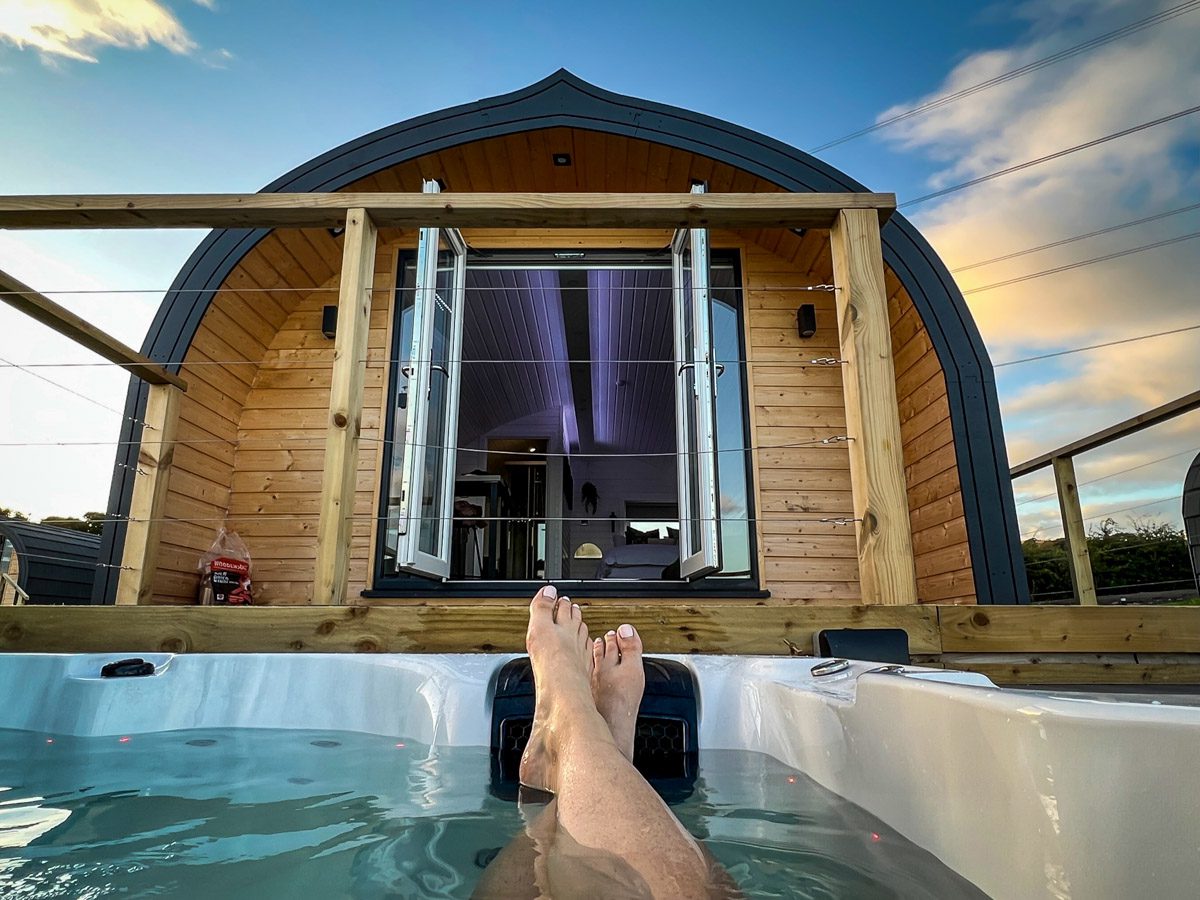 We were surprised to find just how affordable some of the glamping pods in Scotland are! You can find budget glamping options for as little as $70 USD per night.
On the other end of the spectrum, if you really want to pamper yourself and book a glamping pod with a hot tub, you might be splurging a bit more.
Even though we were traveling around Scotland in a campervan, we decided to splurge by booking one night in a glamping pod, and oh my goodness, we were so glad we did!
Personally, we chose to book a spot that had a private hot tub, and it was the perfect ebay to spend one of our last nights in Scotland.
Why go glamping in Scotland?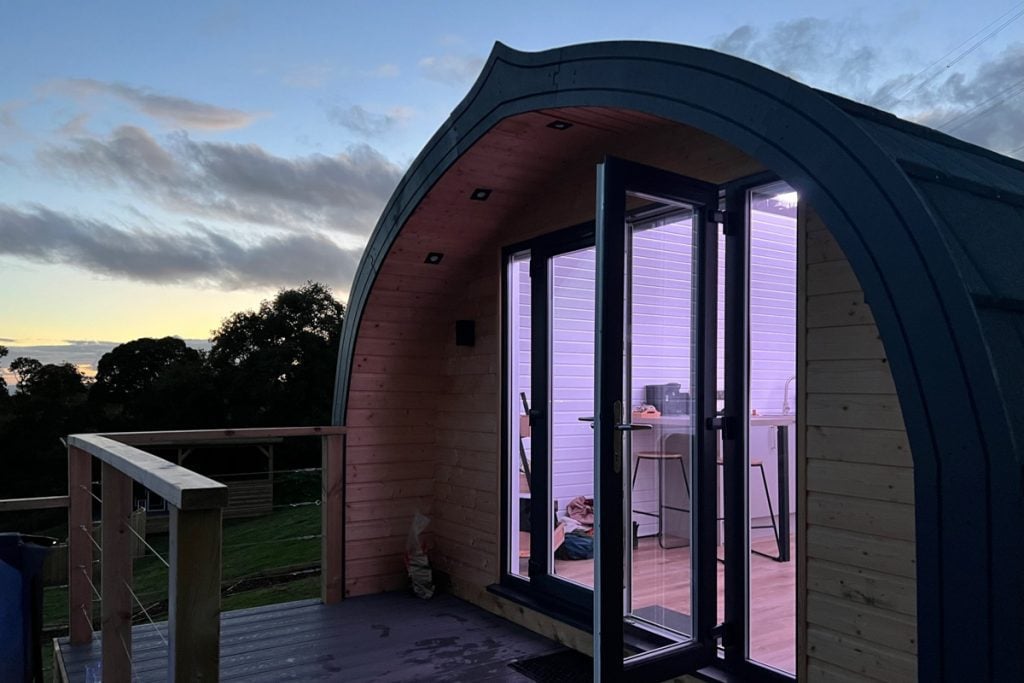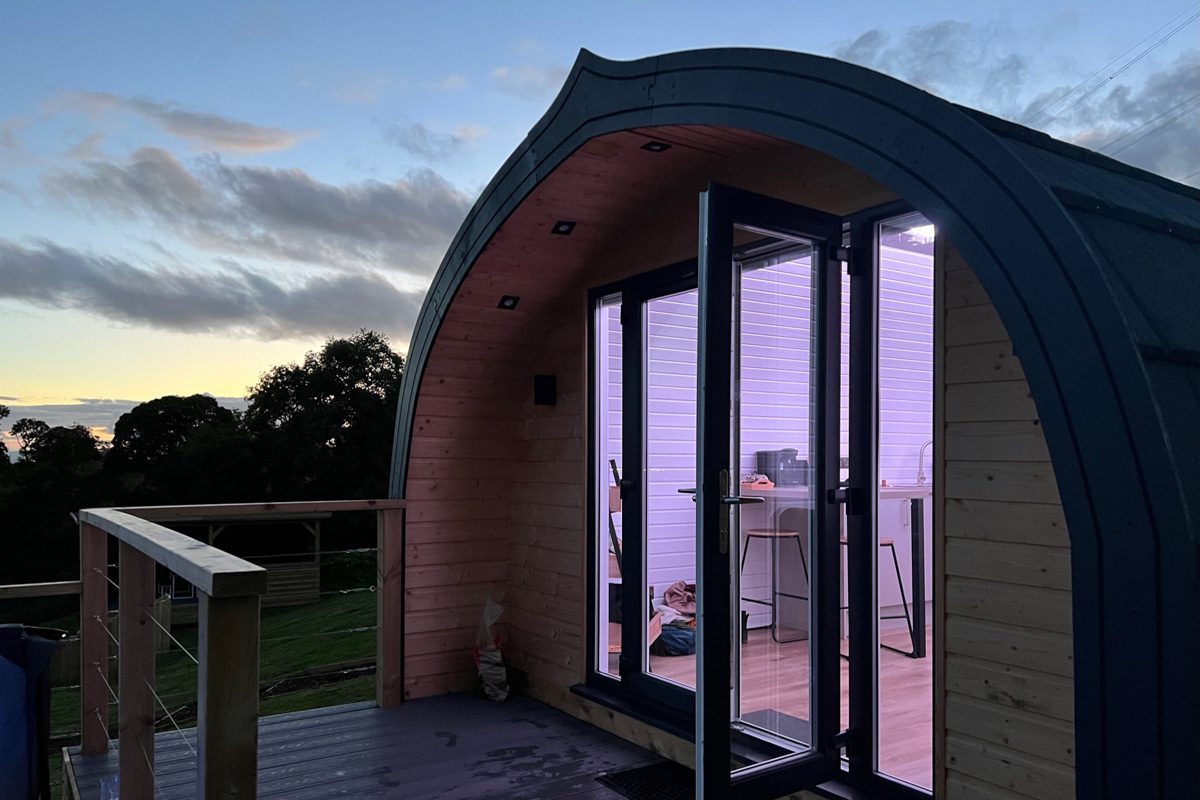 We could go on and on about what a cool experience glamping is, but we've narrowed it down to 4 reasons so we don't ramble on too long!
Budget-friendly
Even if you're traveling on a budget, you should be able to find a glamping pod at a price point that doesn't break the bank!
Many campgrounds around Scotland have glamping options that are relatively basic, but come with more creature comforts than traditional camping. If you're on a tight budget, we'd recommend looking at campground options first.
Super unique and memorable stays
There are some incredibly unique and beautiful places to stay around Scotland.
Imagine spending the night in a treehouse or a geodome, or a pod that opens up to a perfect view of the surrounding landscape. No regular hotel can compare. Glamping will truly be a stay to remember!
Splurge with a private hot tub
Soak in your own private hot tub beneath the stars… 'Nuff said!
Don't forget to bring a bottle of wine. Or Scotch. Or gin. Or all of the above!
Pet-friendly stays
There are lots of pet-friendly glamping options around Scotland. Often, there will be a specific pod that is reserved for those traveling with furry friends.
---
Best Scotland Glamping Stays
Okay, are you convinced that you need to book a night (or five!) in a glamping pod while exploring Scotland? We don't think you'll regret it!
Without further ado, here are some of the best places to go glamping in Scotland (including the one we personally stayed at).
1. Hidden Horizon Luxury Glamping Pods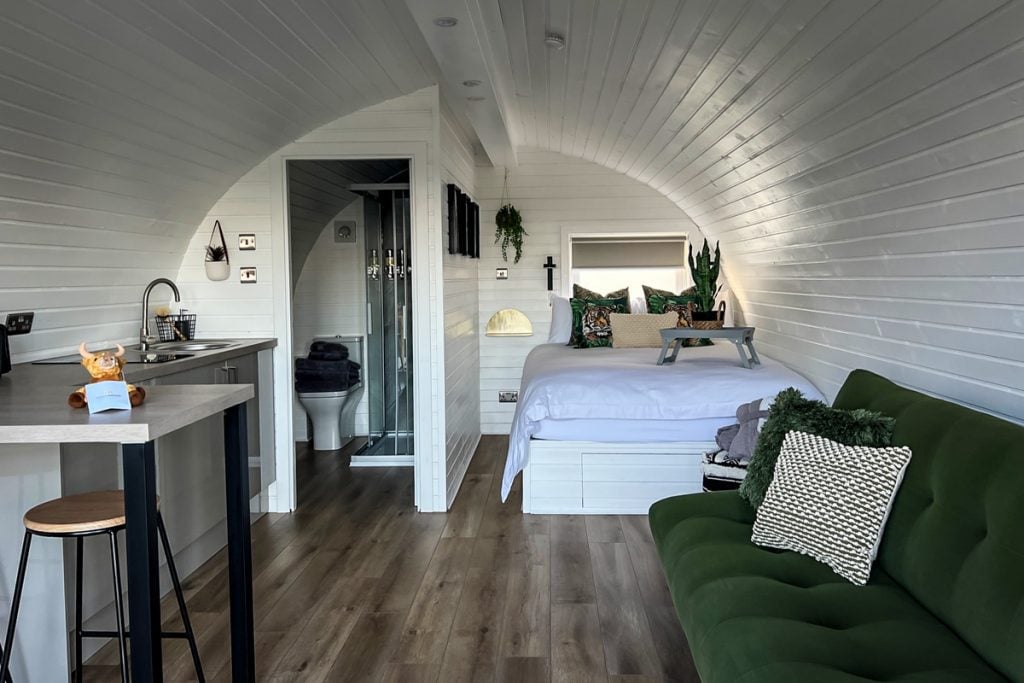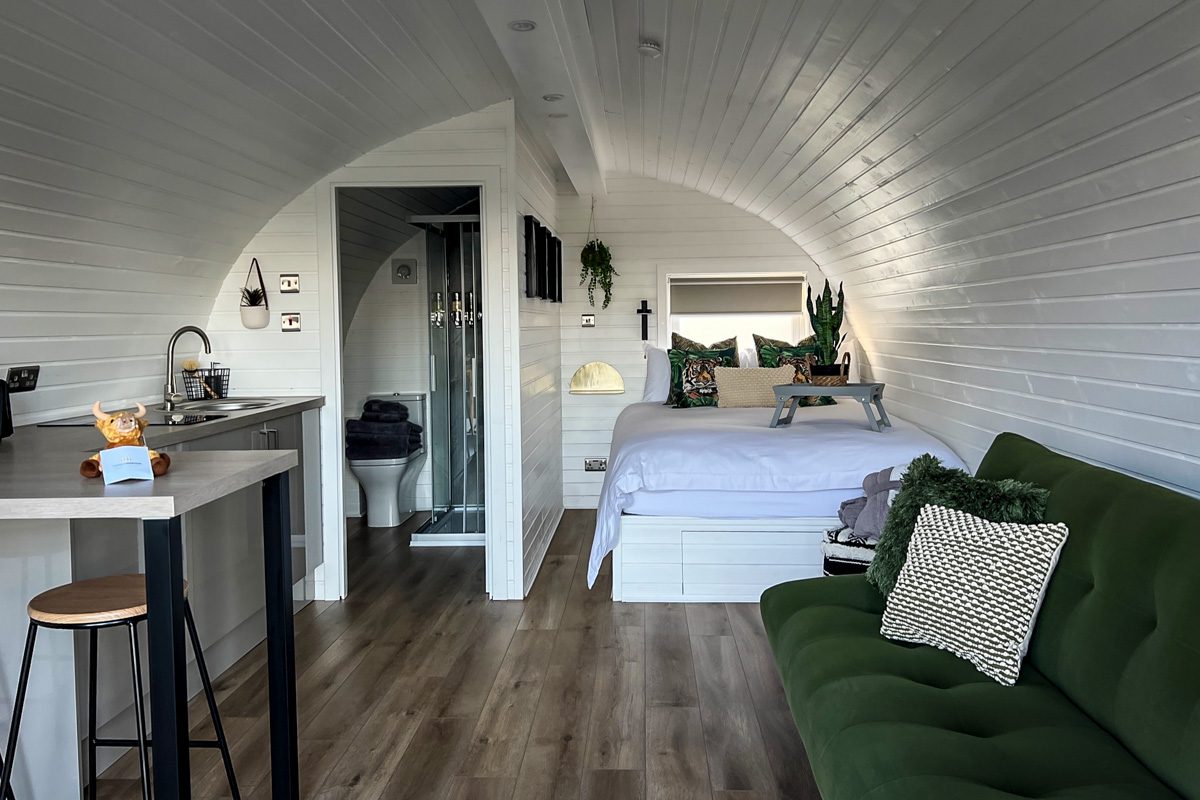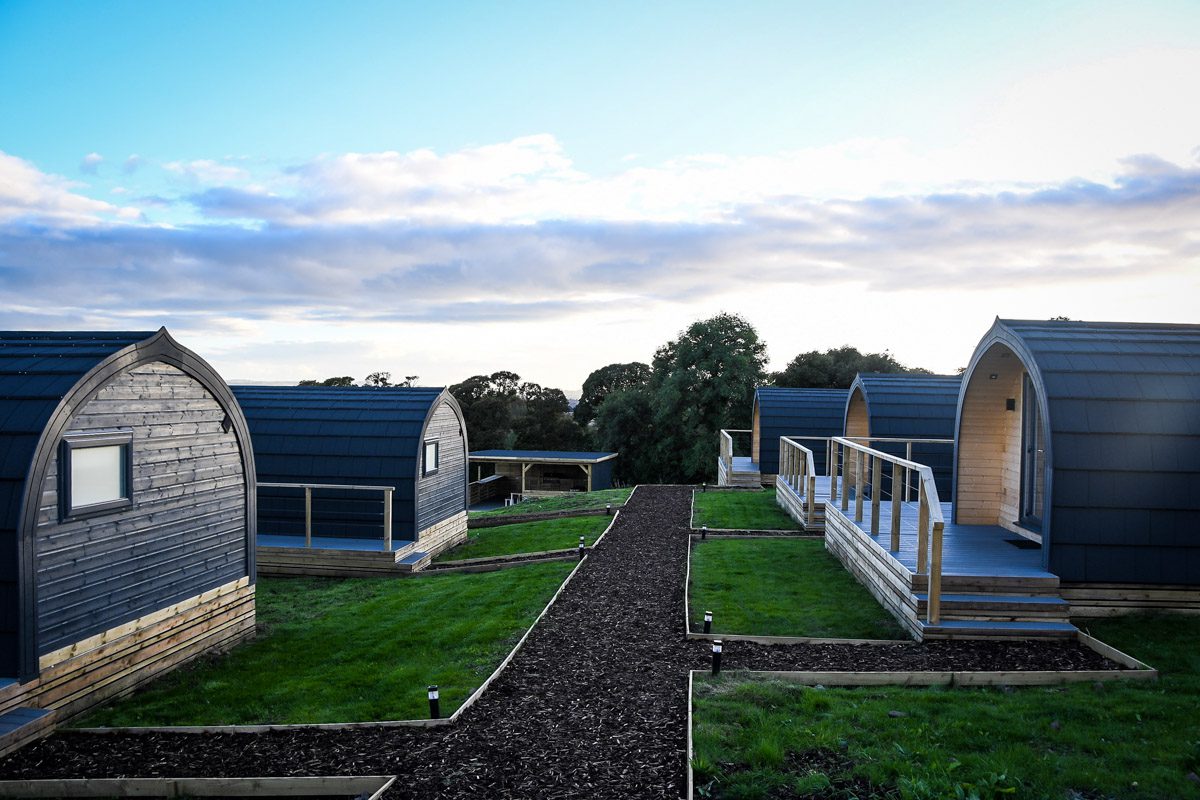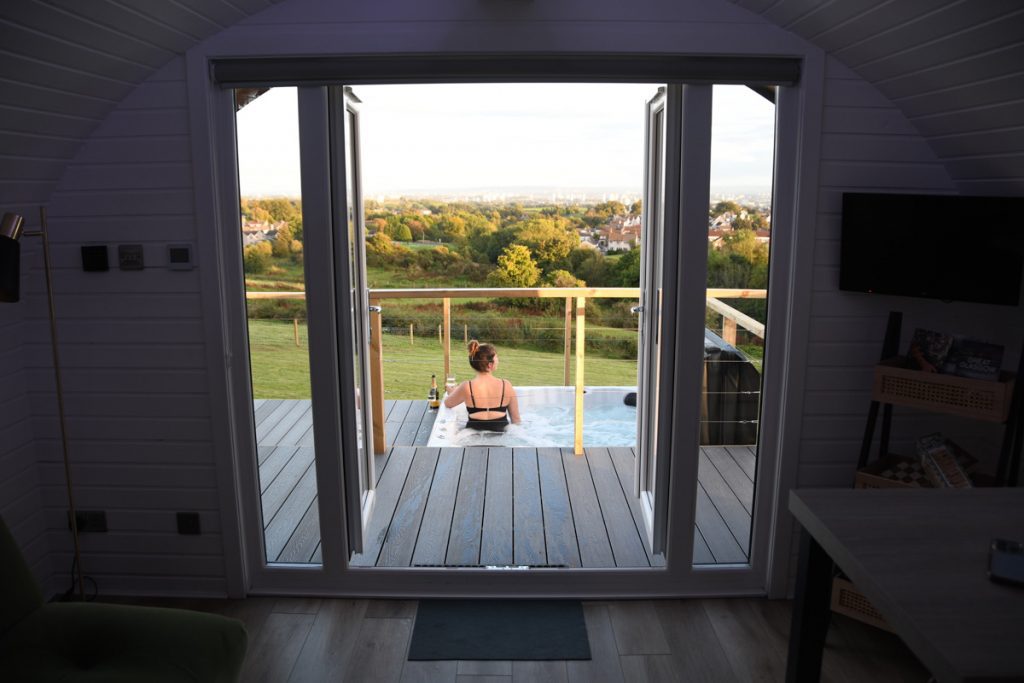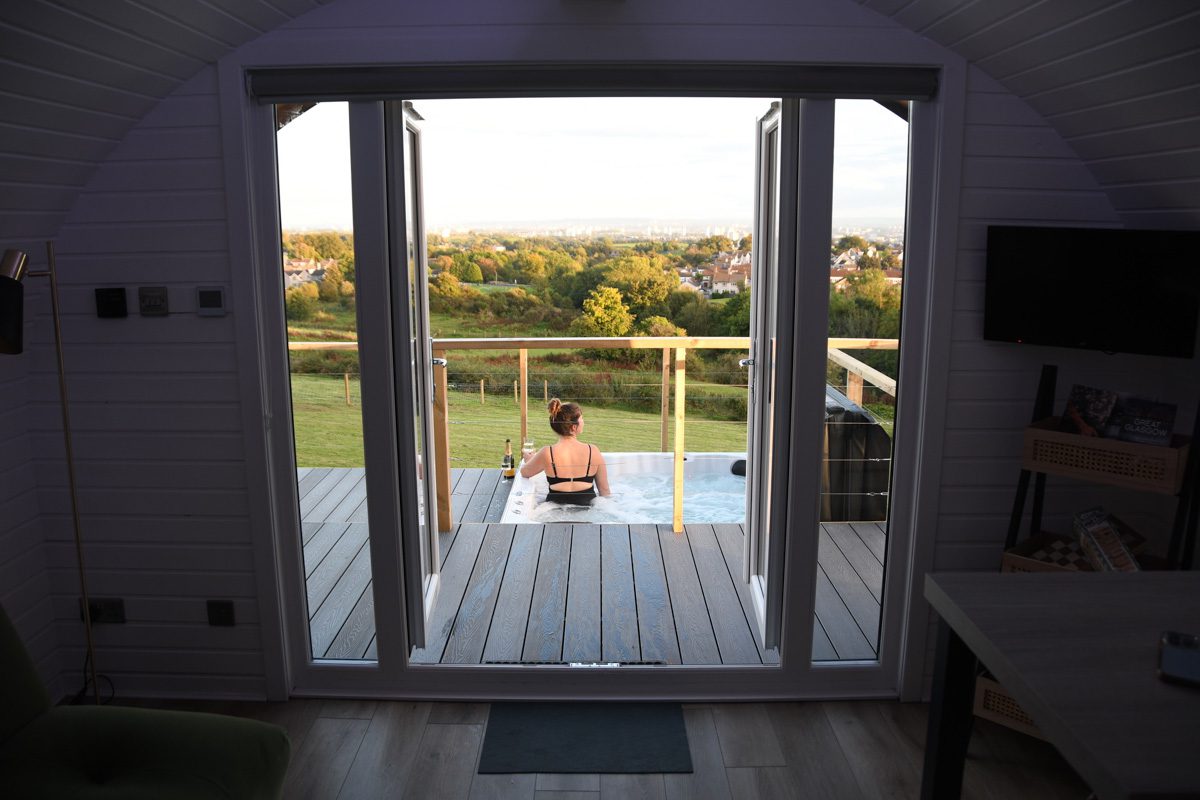 Just a 20-minute drive from downtown Glasgow, Hidden Horizons Glamping feels a world away from the bustling city.
After researching all sorts of glamping options around Scotland, we landed on this one as it lined up really well with our itinerary, and we just couldn't resist those private hot tubs with a sweeping view over Glasgow as well as a small pasture with grazing ponies.
A view of the city AND horses at the same time?! Yes, please!
Each of the pods at Hidden Horizon has a slightly different theme, but they each have great attention to detail.
There are special touches throughout the pod, like cookies to enjoy with morning coffee, and robes and slippers to take you to the next level of relaxation.
Even though you're technically glamping, there are all the comforts you could need, like a luxuriously comfy bed, a shower with hot water, and a small but thoughtfully-equipped kitchenette.
There's even a common area with a grill and an outdoor fire pit for a cozy way to spend the evening and mingle with other guests.
On top of it all, the couple who owns Hidden Horizons is super sweet and are very welcoming hosts.
But the star of it all?
You guessed it – that private hot tub!
We enjoyed some bubbly in the bubbles, making this glamping pod worth every penny.
Overall, we highly recommend this spot! (Note: This stay was not sponsored, we just truly loved it.)
Our advice: Arrive as close to check-in time as possible because you'll truly want to soak up as much time here as you can.
Psst! Don't leave without discovering all the best things to do in Glasgow, including the quintessential activities and some off the beaten path experiences you won't want to miss!
2. Arcadia Glamping Cabins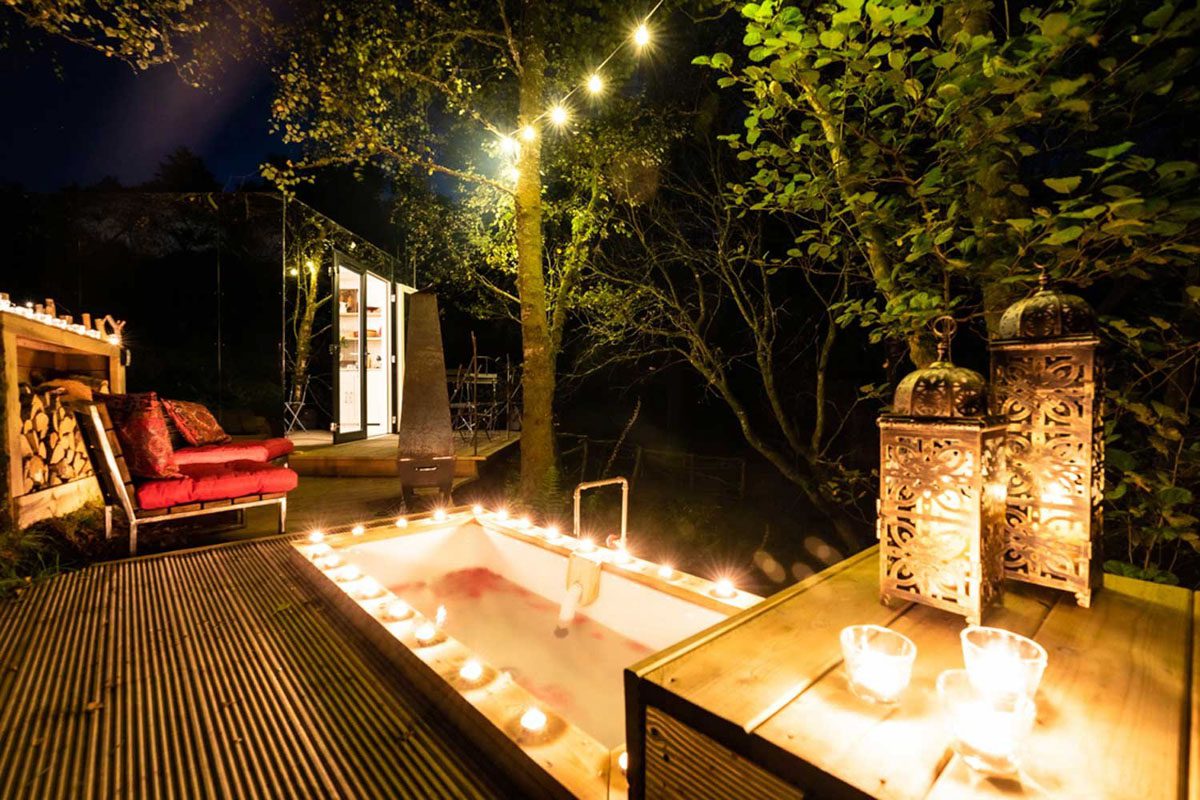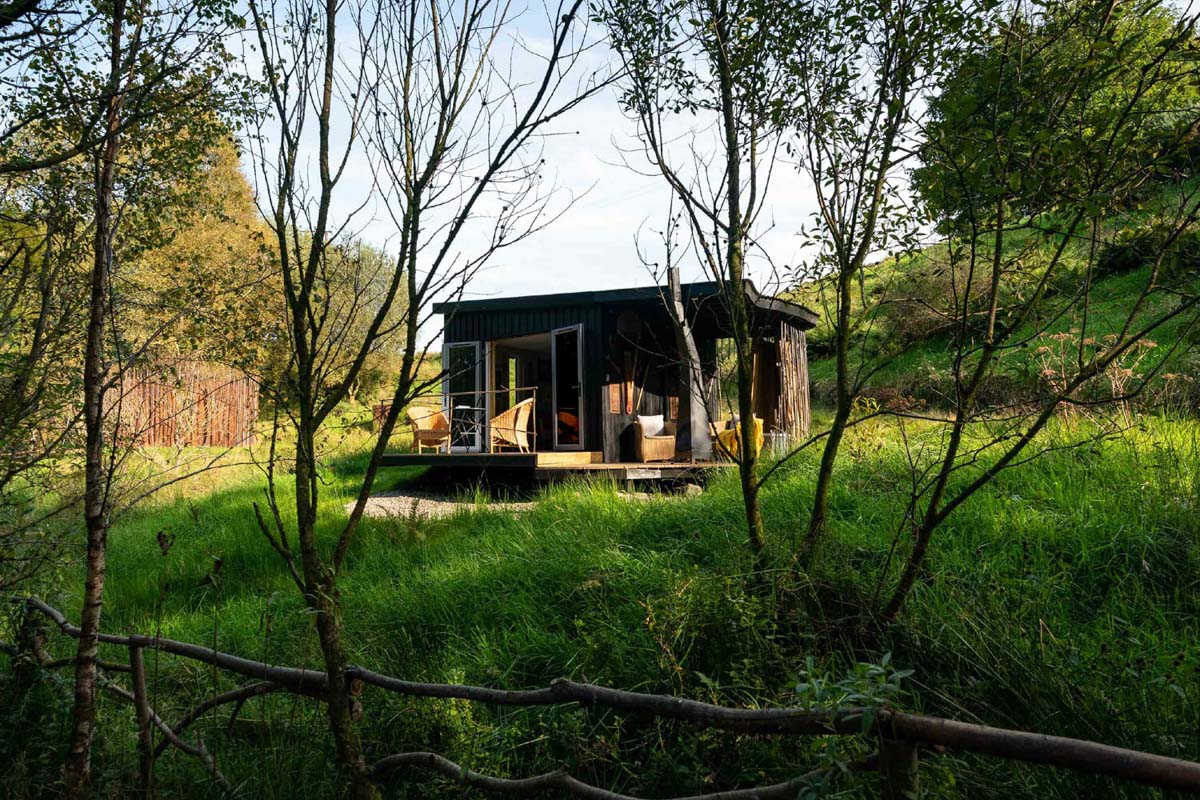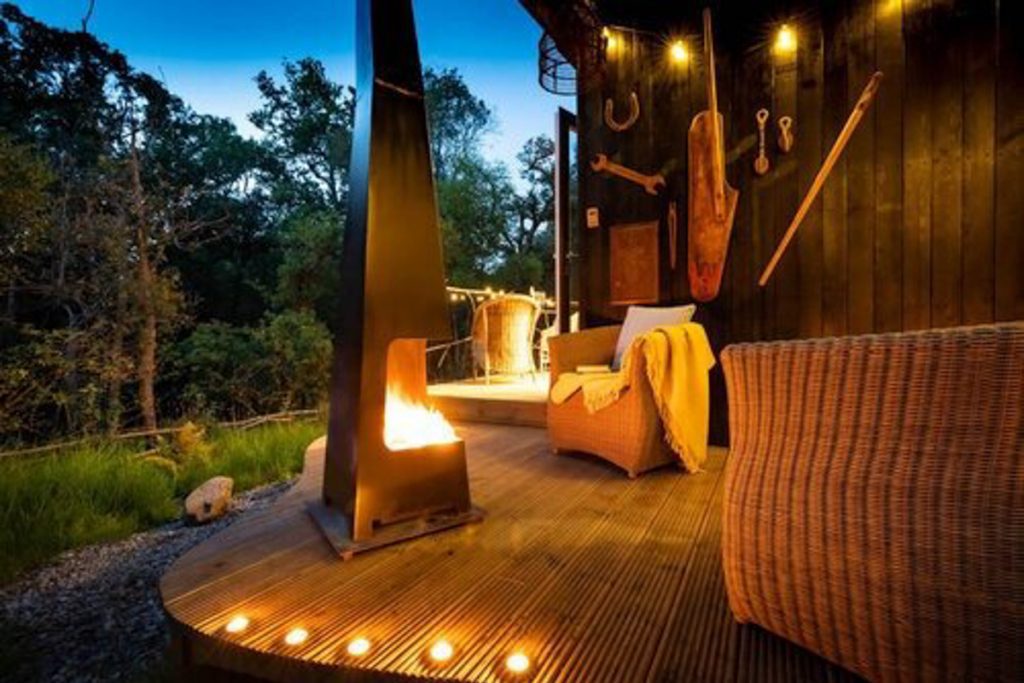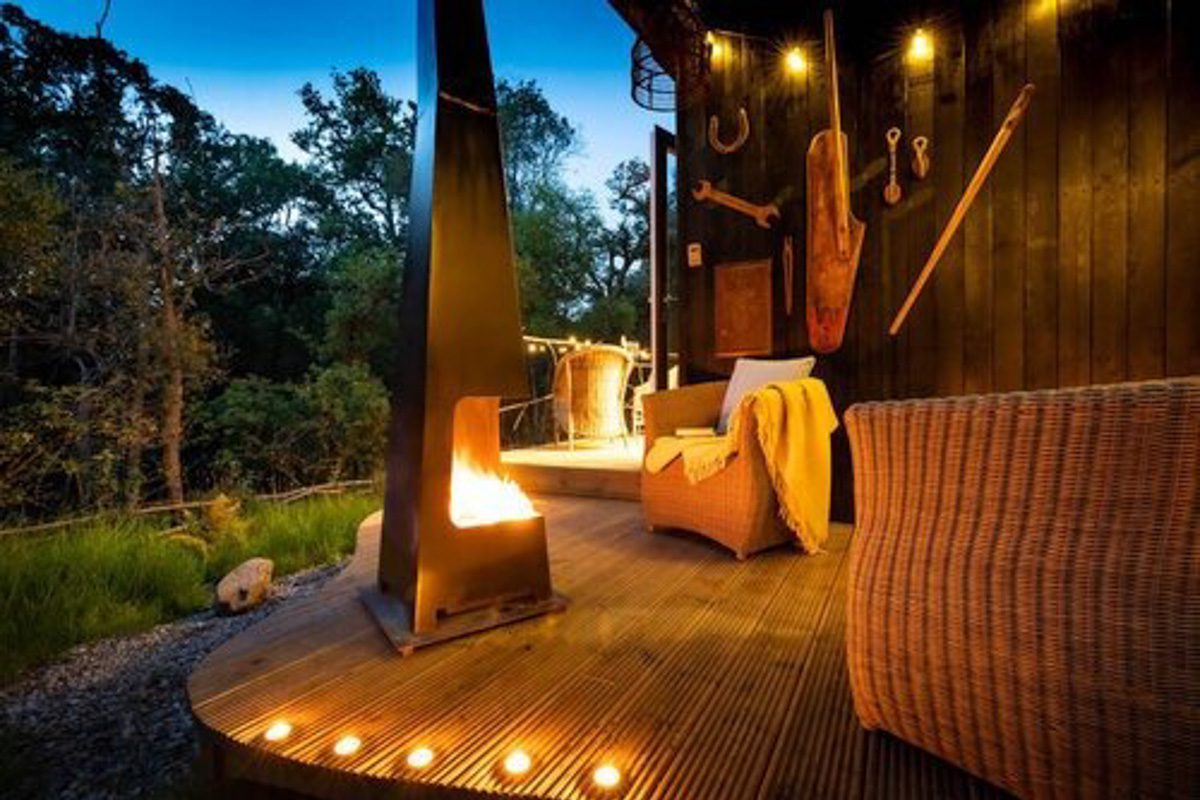 On the southeastern edge of Loch Lomond and The Trossachs National Park, these two luxury cabins represent Scotland glamping at its finest. The cabins, Halcyon and Elysium, are nestled on the private 21-acre home of renowned local sculptor Rob Mulholland.
Each cabin sleeps two and features a luxurious, totally private (and divine!) outdoor soaking tub as well as a fire pit. Inside, you'll find kitchenettes, heat, and cozy extras such as plush bathrobes and plenty of warm blankets.
It'll be hard to tear yourself away, but when (if!) you do, there's a stream, three ponds, wooded hiking trails, and a sculpture trail to explore.
3. The Arns Glamping Pods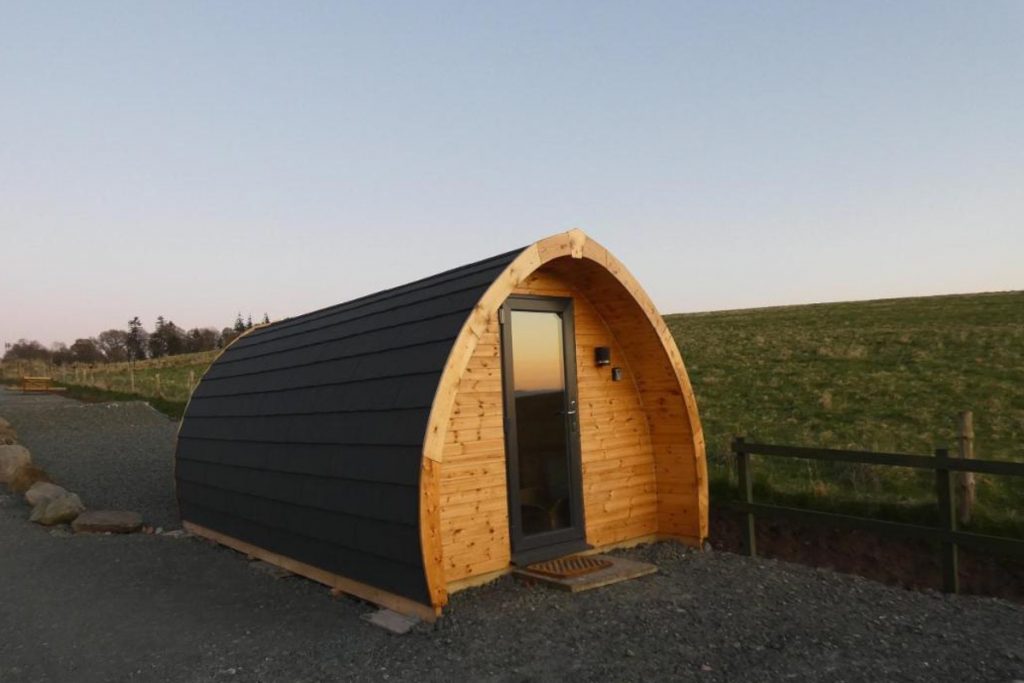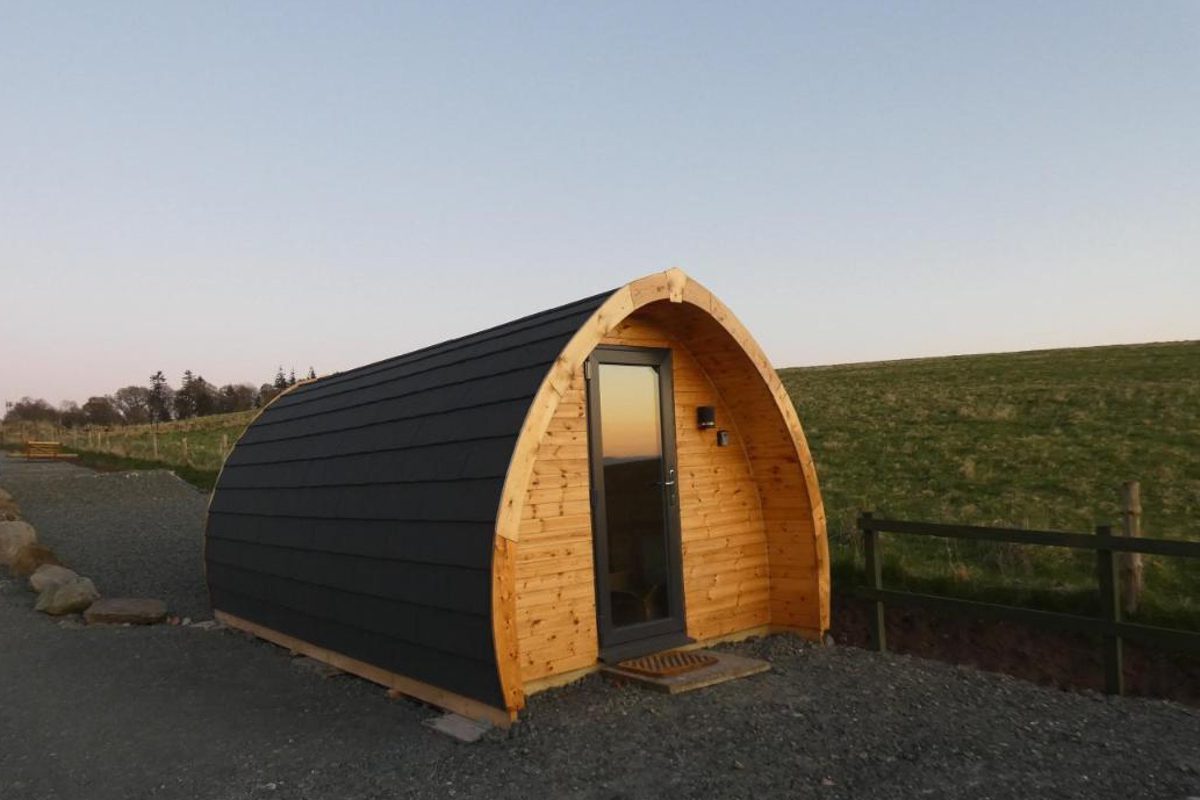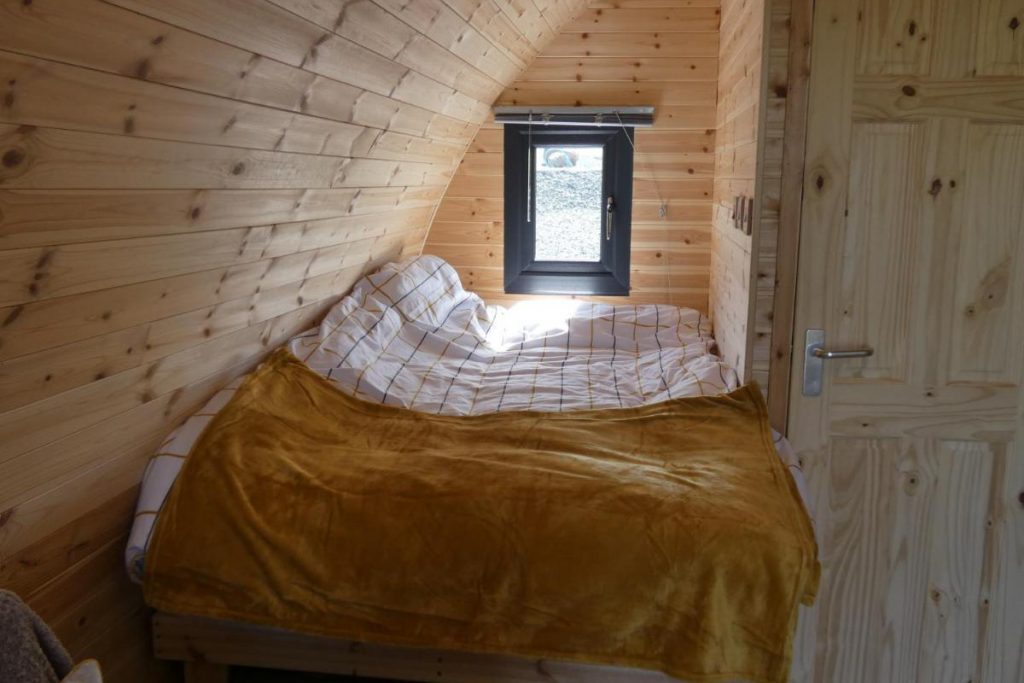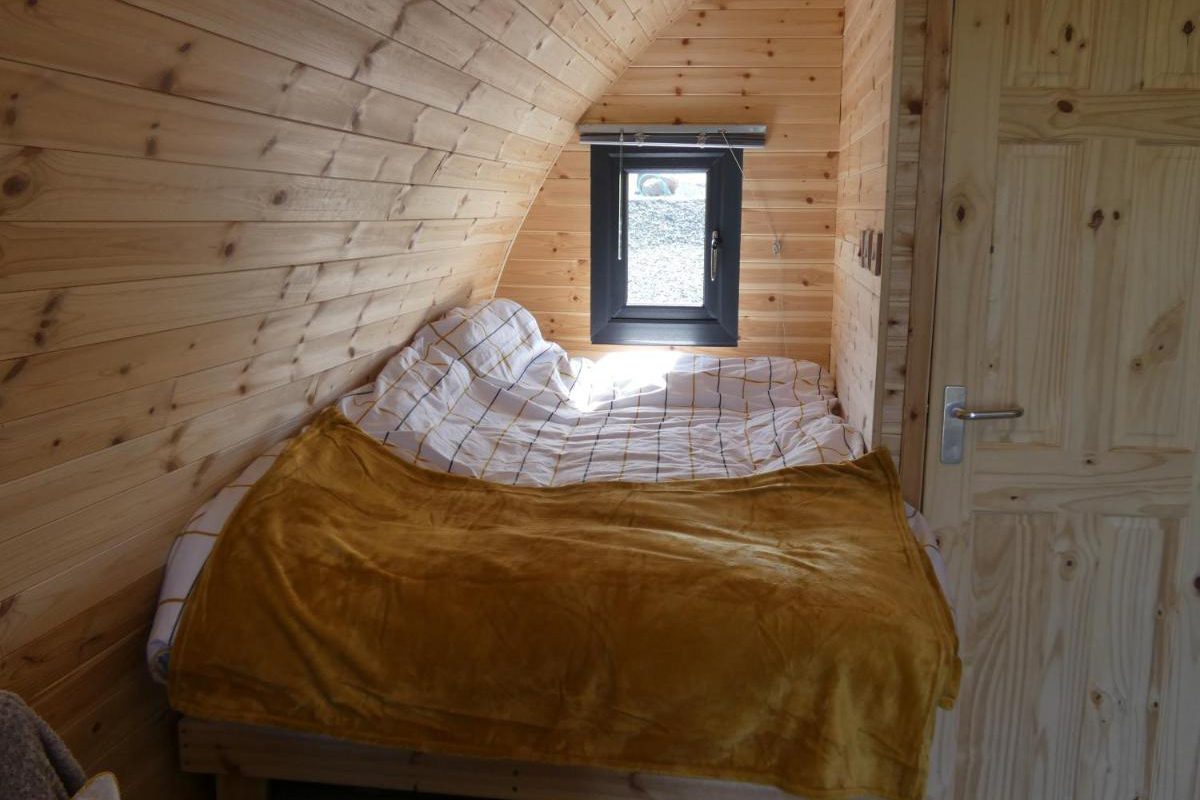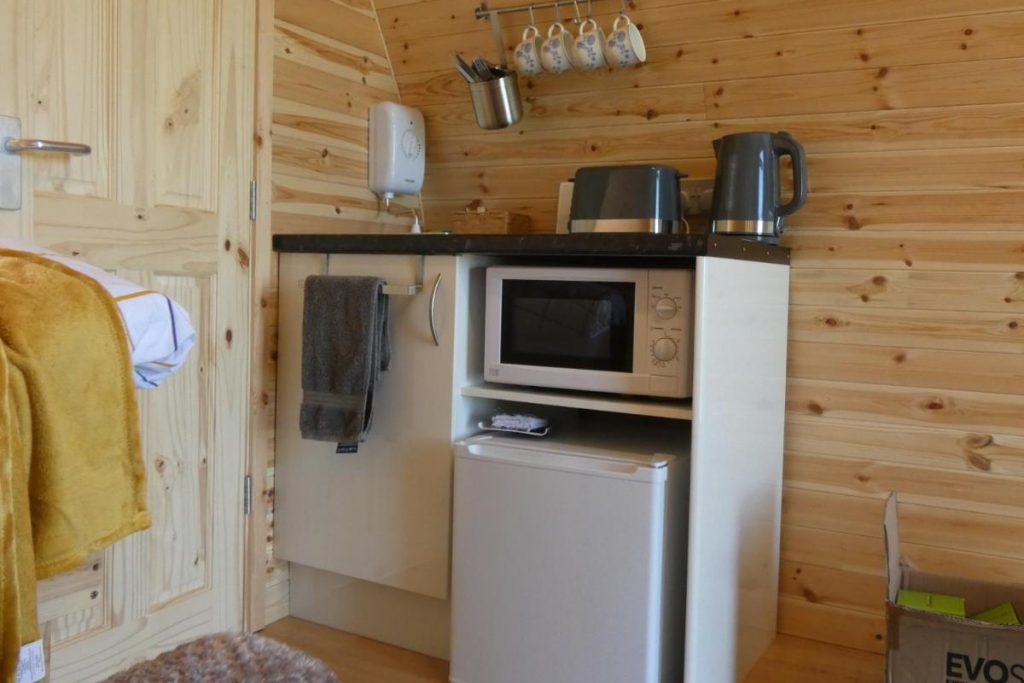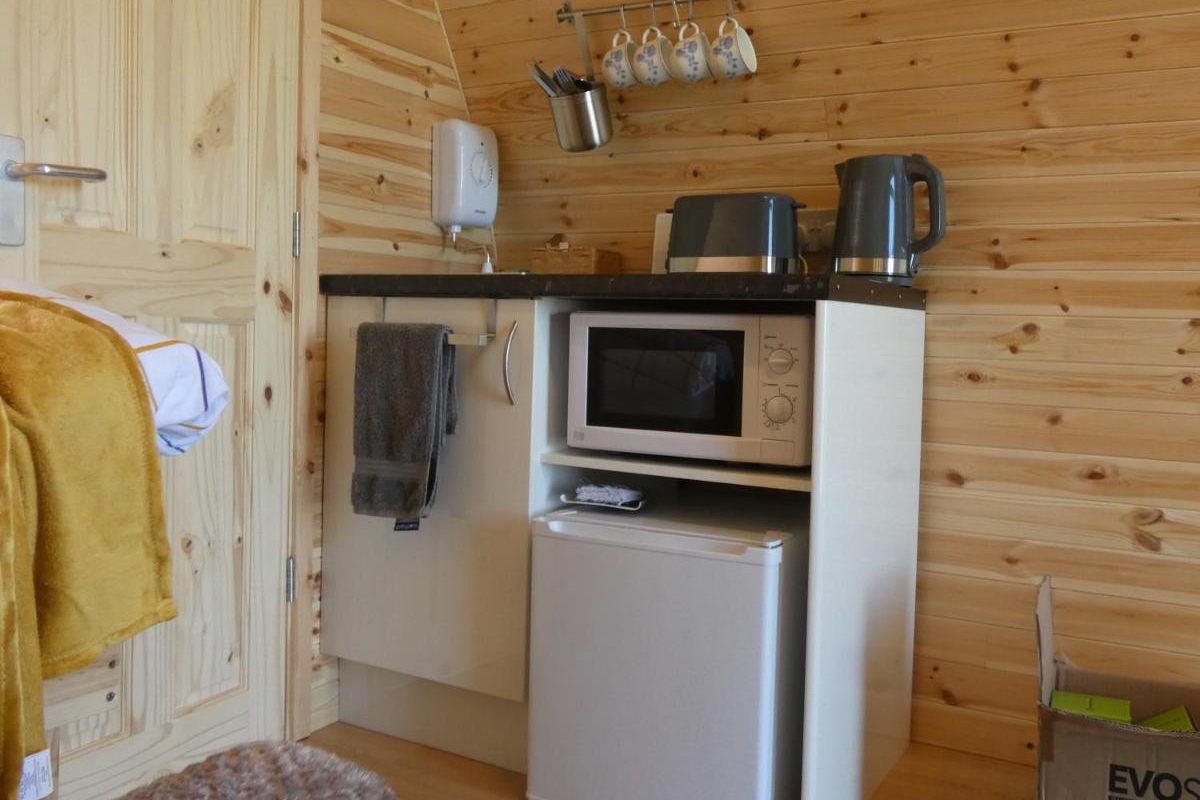 If you're planning to visit Stirling while in Scotland, these glamping pods are a fantastic option. The four dog friendly pods are well equipped with en suite bathrooms and kitchenettes, plus have picnic tables out front and beautiful valley views.
The highlight of The Arns is unquestionably watching the adorable farm animals. There are resident horses (including a gorgeous rare Highland pony), pygmy goats, pigs, sheep (visit in April or May for a chance to see baby lambs), chickens, turkeys, and more.
Note that guests cannot enter the animal pens and pets are required to be on a leash at all times.
---
Want to save time and energy on planning?
We traveled in Scotland for about 2 weeks and were able to visit most of the highlights of the country, including most of the top places to visit.
We took our 2-week travels and created the perfect Scotland road trip itinerary. We'll send you our complete 2-week itinerary, filled with tips and advice. Just click below to get your 2-week Scotland road trip itinerary today!


---
4. Greenhillock Glamping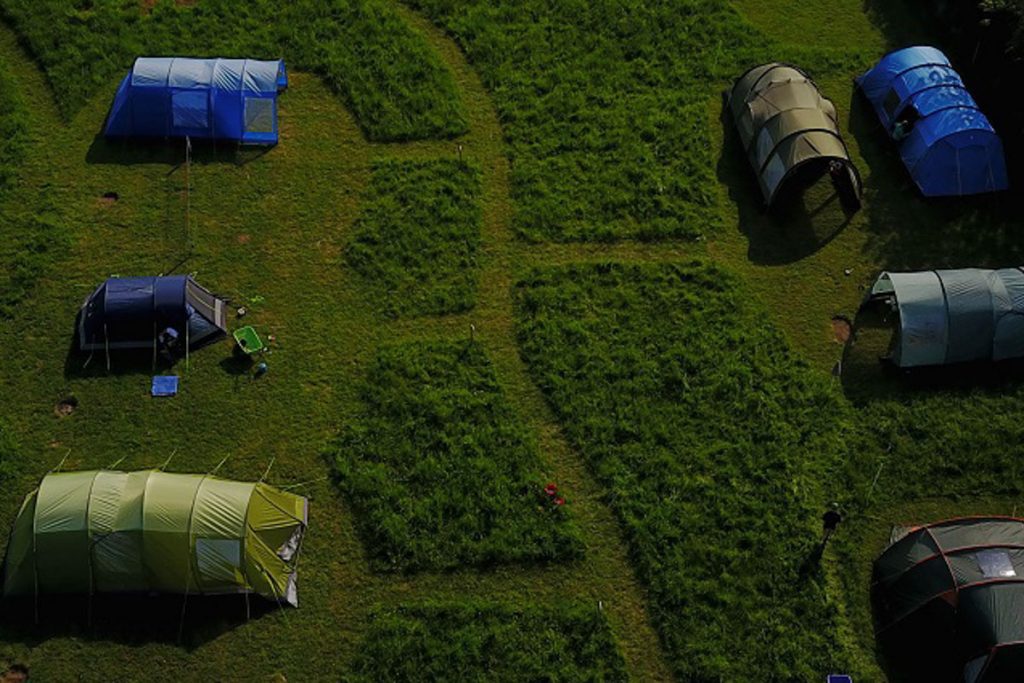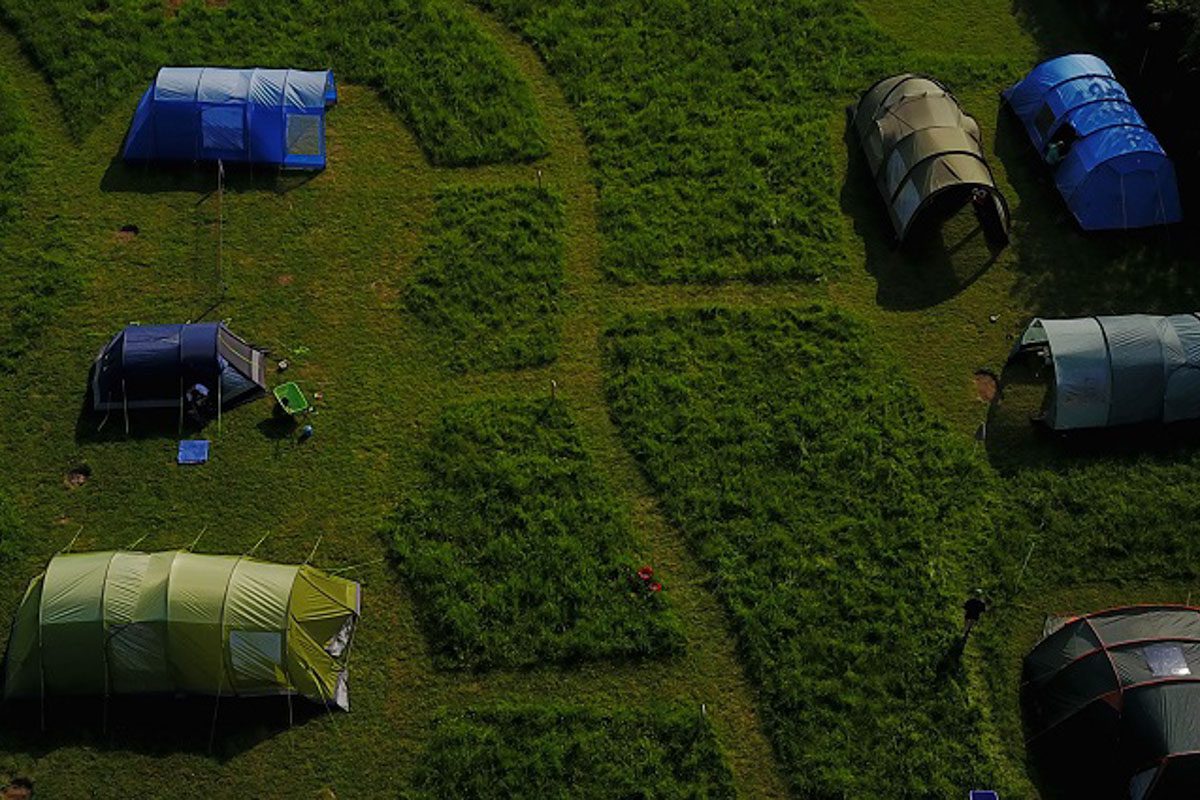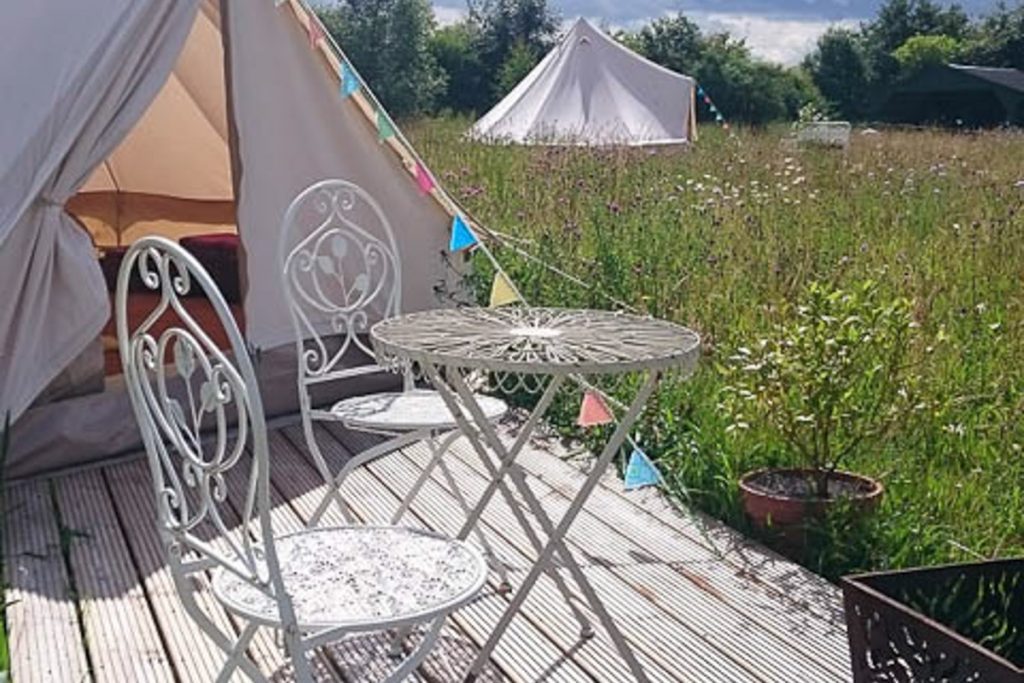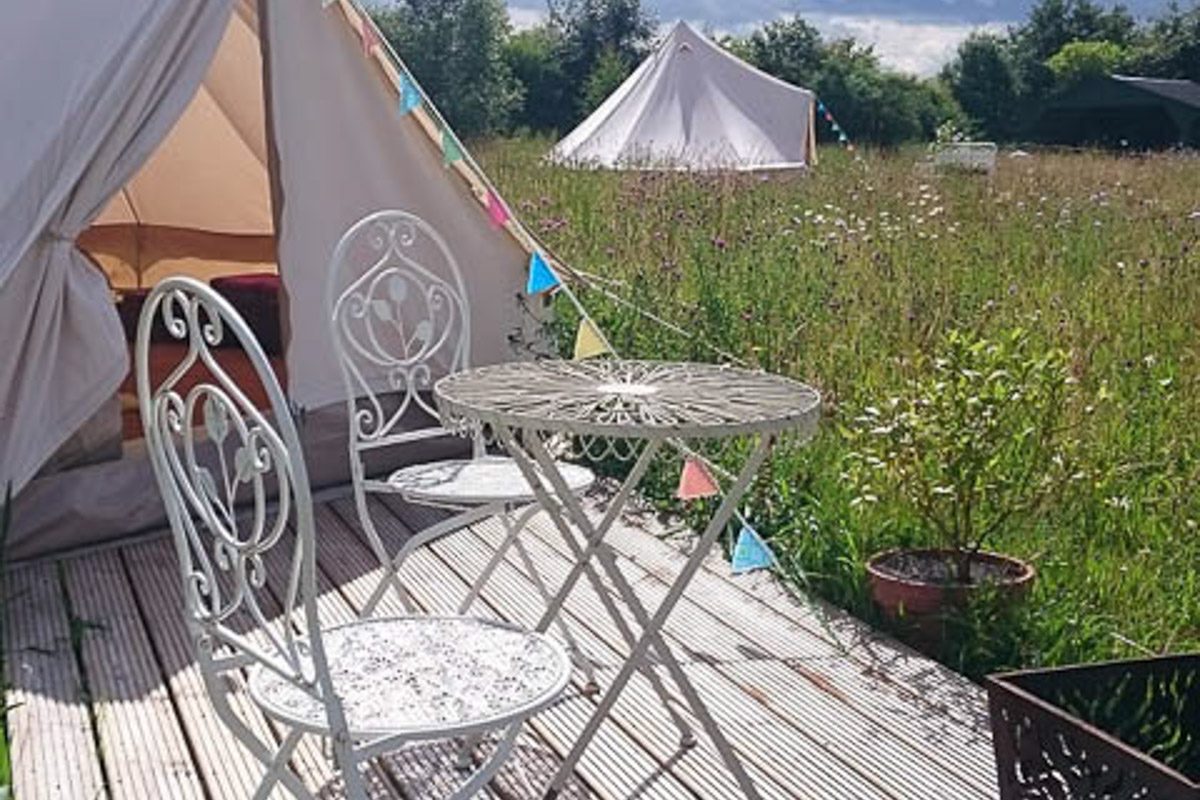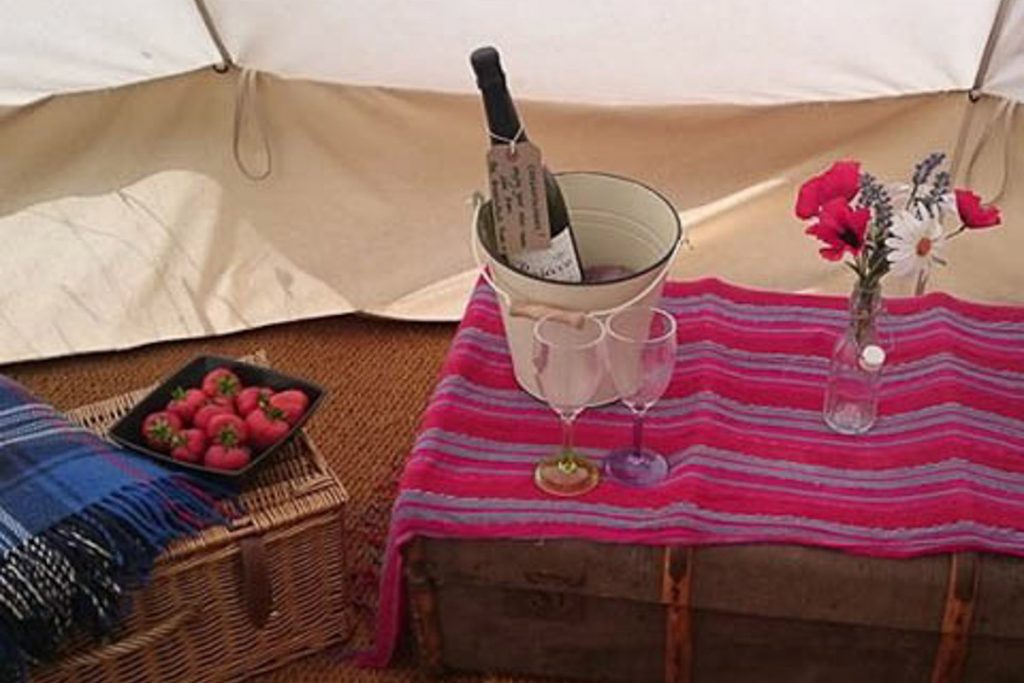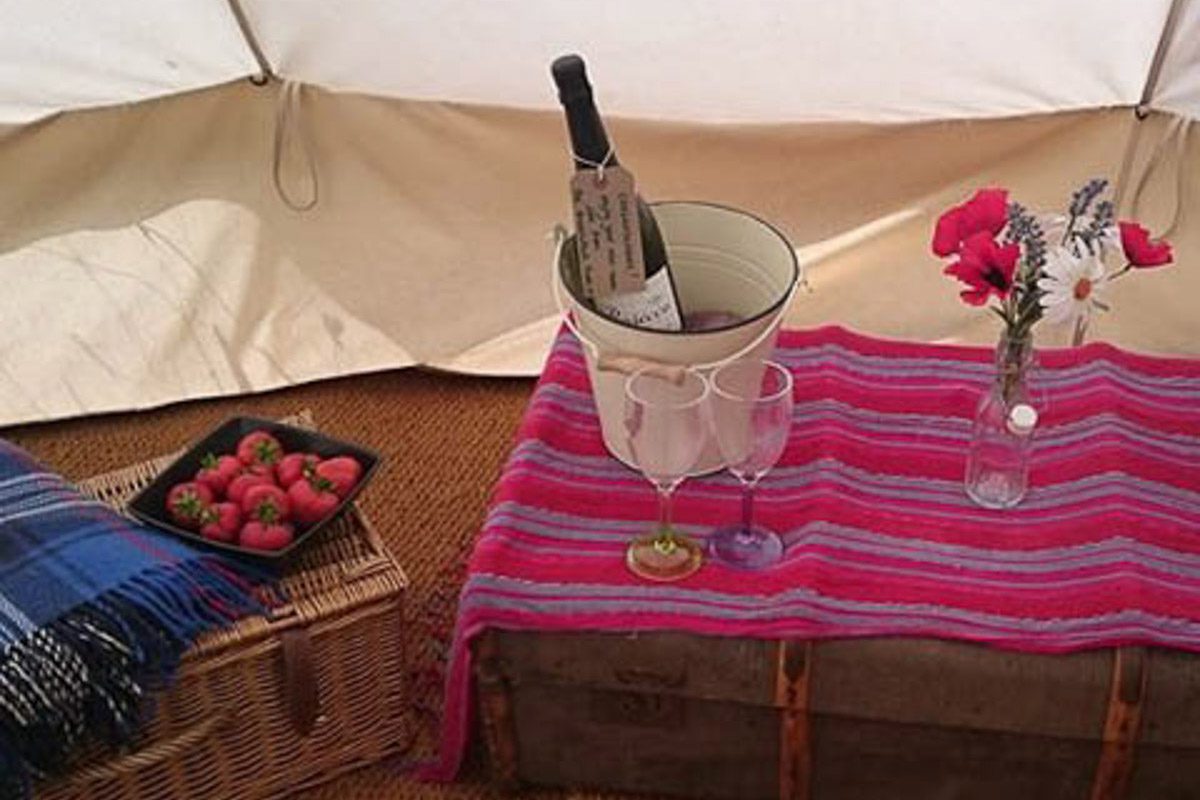 This glampsite is just north of Dundee, near Cairngorms National Park. Greenhillock has three hobbit houses and two bell tents, along with a community shower house.
The hobbit houses each sleep six and have wood-burning stoves, running cold water, and kitchenettes. The tents are more rustic and best for couples or small families, with one double bed and two camp beds each.
There's a communal kitchen and dining area in a fun converted stable, and as an eco glamping site, Greenhillock has solar showers and easy-to-use composting toilets.
Best of all, especially for glampers with kiddos, are the onsite activities. There's Mud Kitchen, for making mud pies and pizzas (complete with pots, pans, and even an oven!), the Den Zone for building forts, and the Hobbit-esque Art Shack.
5. Delny Glamping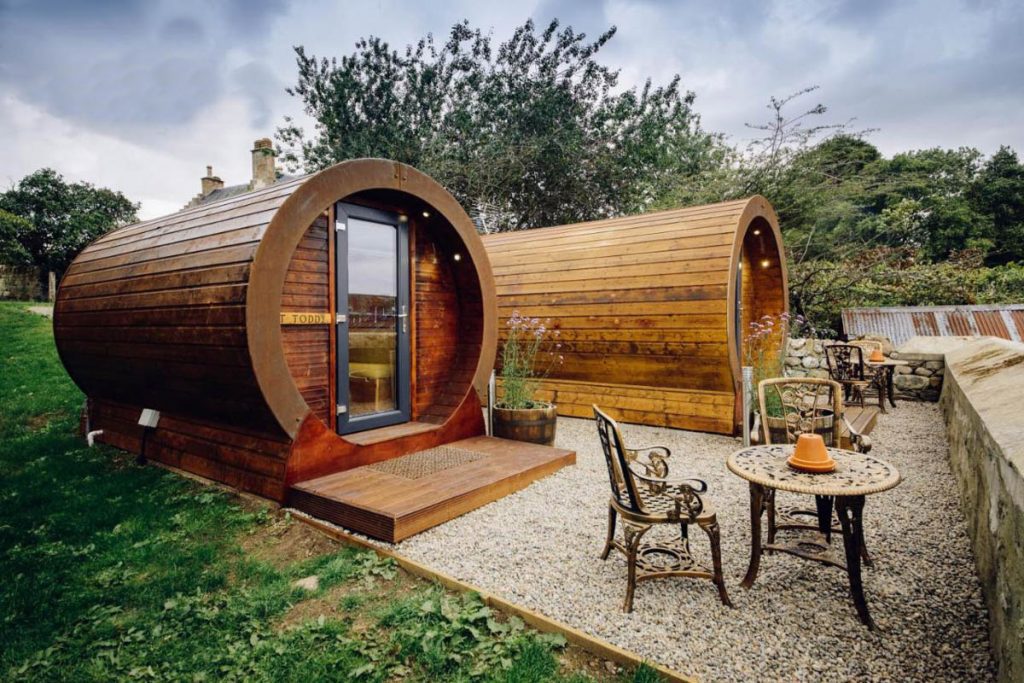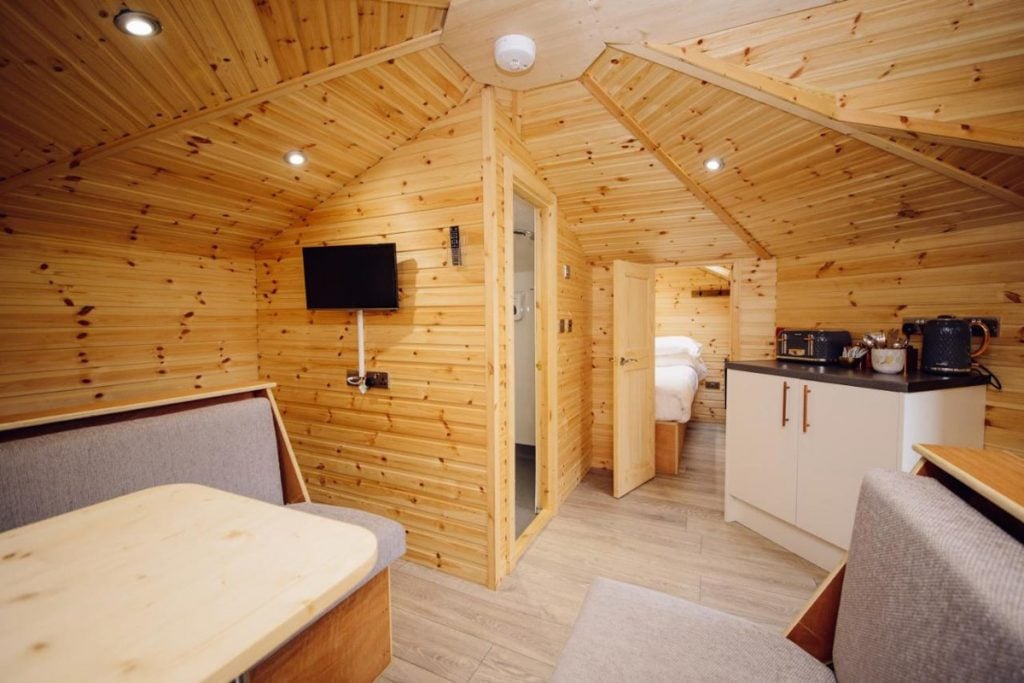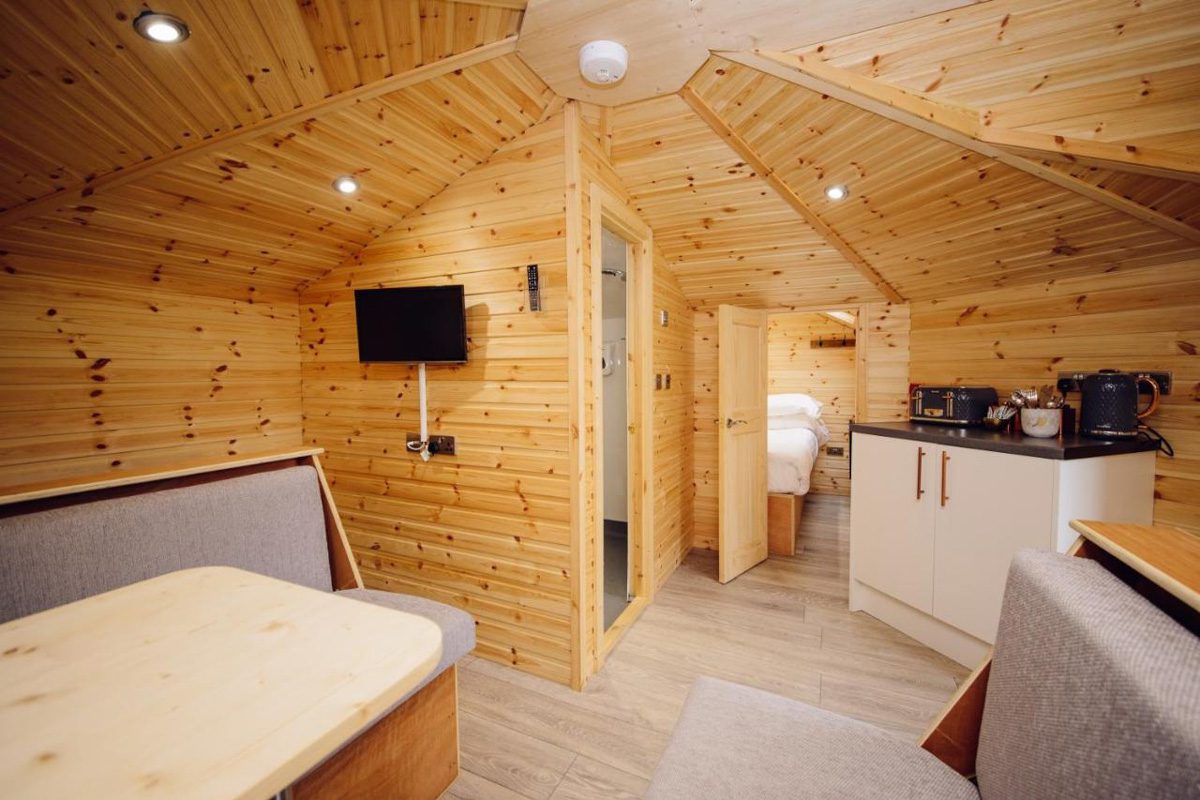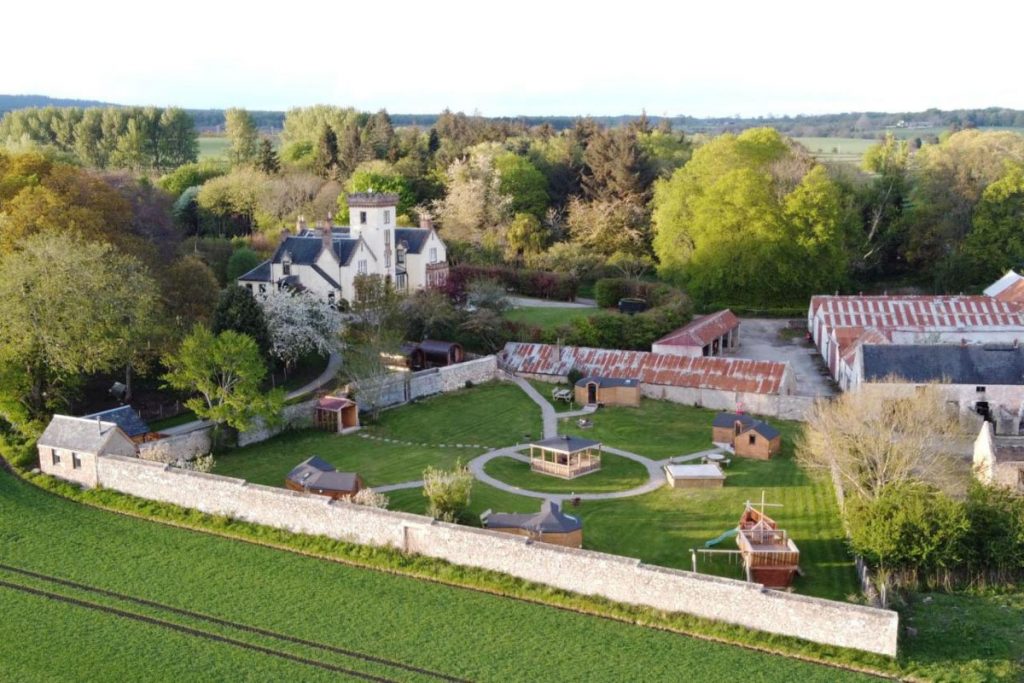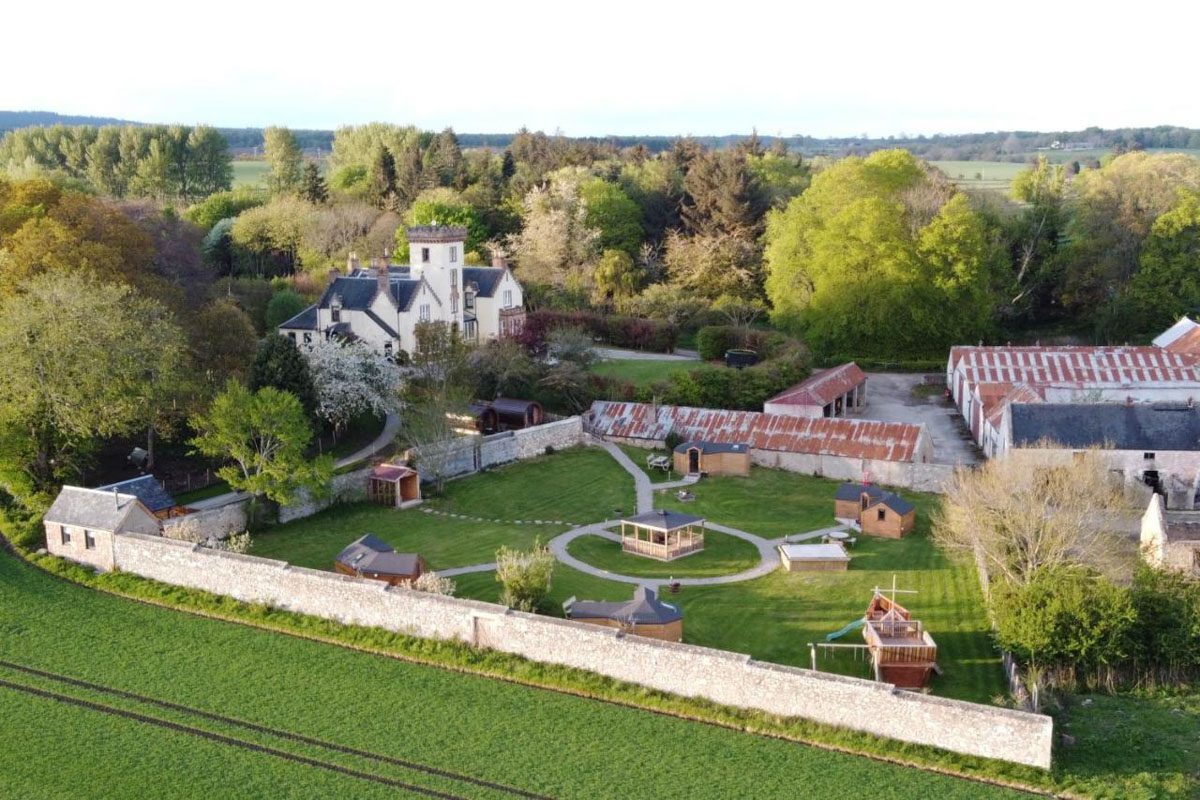 If you're planning on driving the North Coast 500 while in Scotland, you'll want to stay at least one night at this unique Scotland glamping site.
Situated on the grounds of a 16th century mansion, choose from custom-made "whisky barrel" pods for two, four-person wooded "wee bothies" (tiny houses), slightly larger "muckle bothies," or the "Auld Reekie" ("Old Smokey"), a former salmon smokehouse.
All accommodations at Delny have en suite bathrooms and outdoor seating, and Auld Reekie has a private outdoor hot tub. Guests can order extras including a s'mores pack, BBQ pack, or breakfast, and everything included is locally-sourced—and hand-delivered!
6. Fulshaw Mill Holidays Ayrshire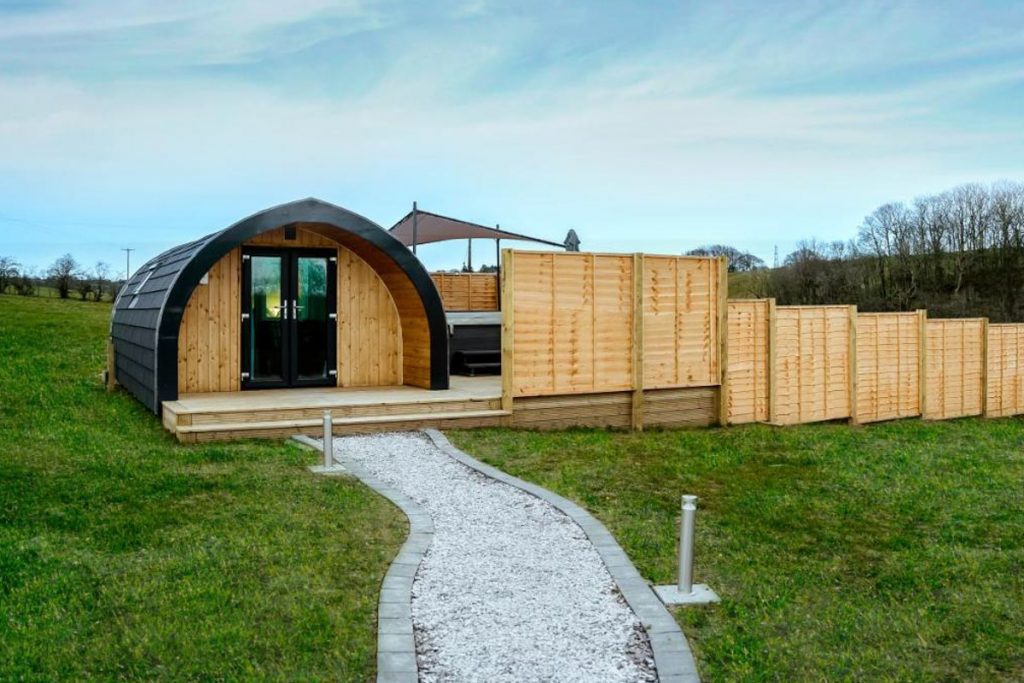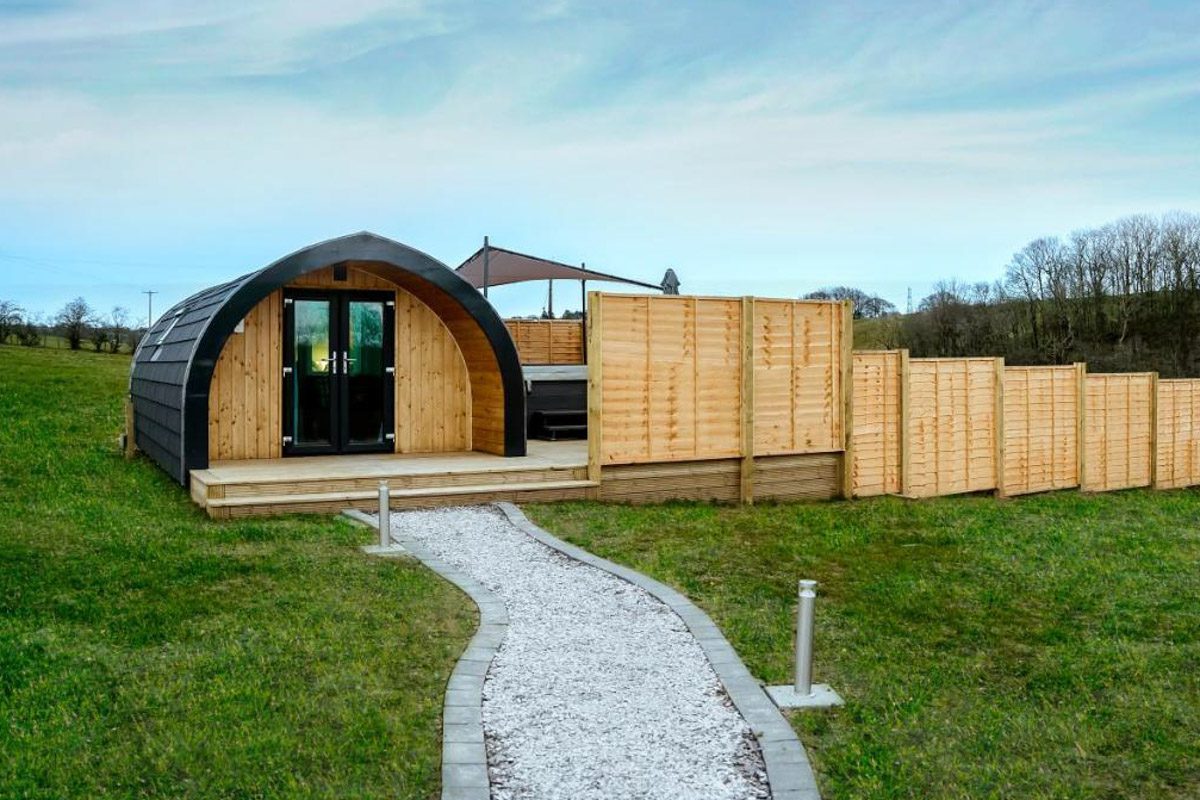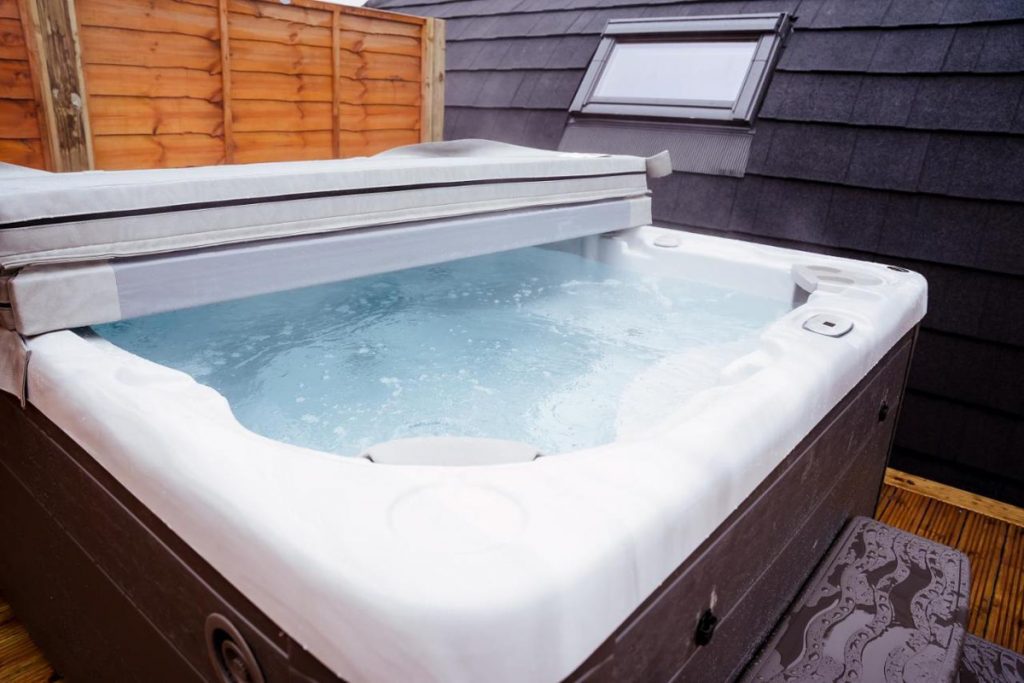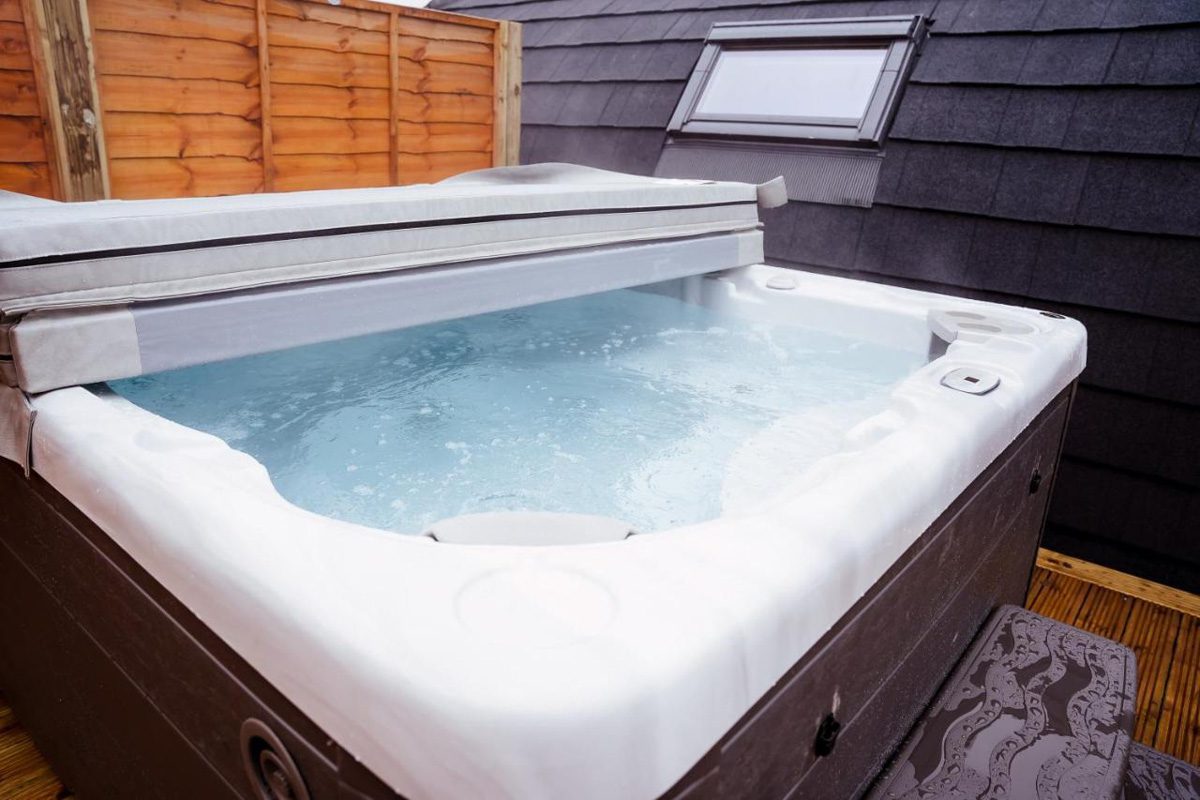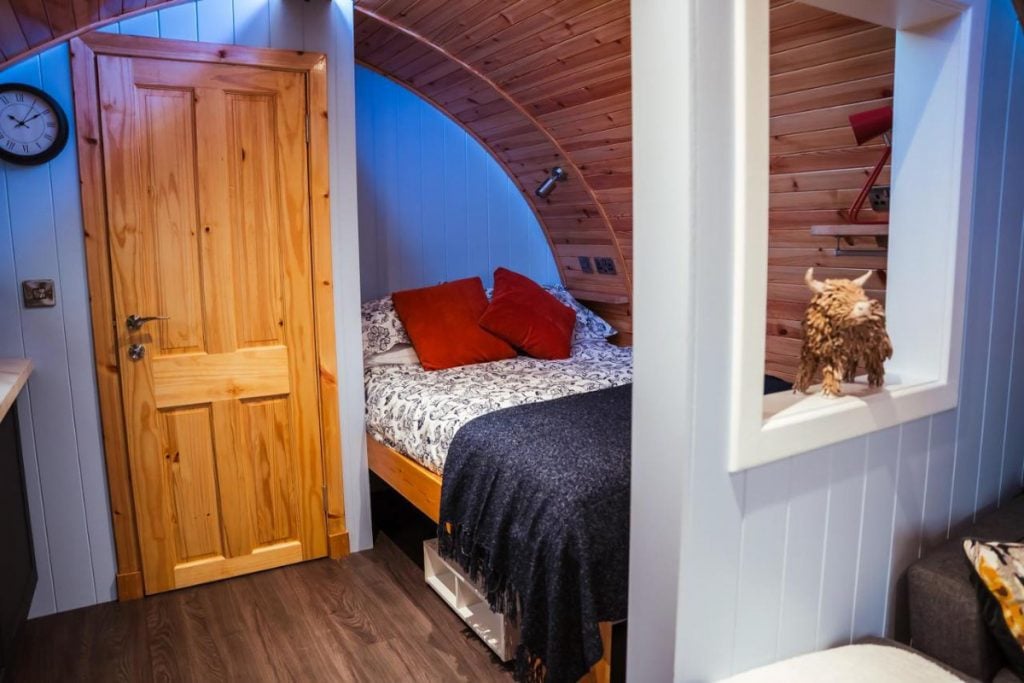 Not far from Glasgow, these glamping pods offer comfortable, memorable accommodation for exploring Scotland's largest city.
Each of the four pods has its own bathroom, kitchenette, wi-fi and TV, and best of all, a private deck and hot tub. They're all decorated with slightly different colors and nature motifs, although they're equipped exactly the same. Three of the four are dog-friendly.
Fulshaw Mill Holidays is also exceptionally dog- and family-friendly. There's a communal fire pit area with a massive outdoor TV, hammocks, BBQ grills, and sports equipment for playing in the open spaces. Be sure to stop into the tiny local pub, the Mill House.
Psst! Don't leave without discovering all the best things to do in Glasgow, including the quintessential activities and some off the beaten path experiences you won't want to miss!
7. Loch Katrine Eco Lodges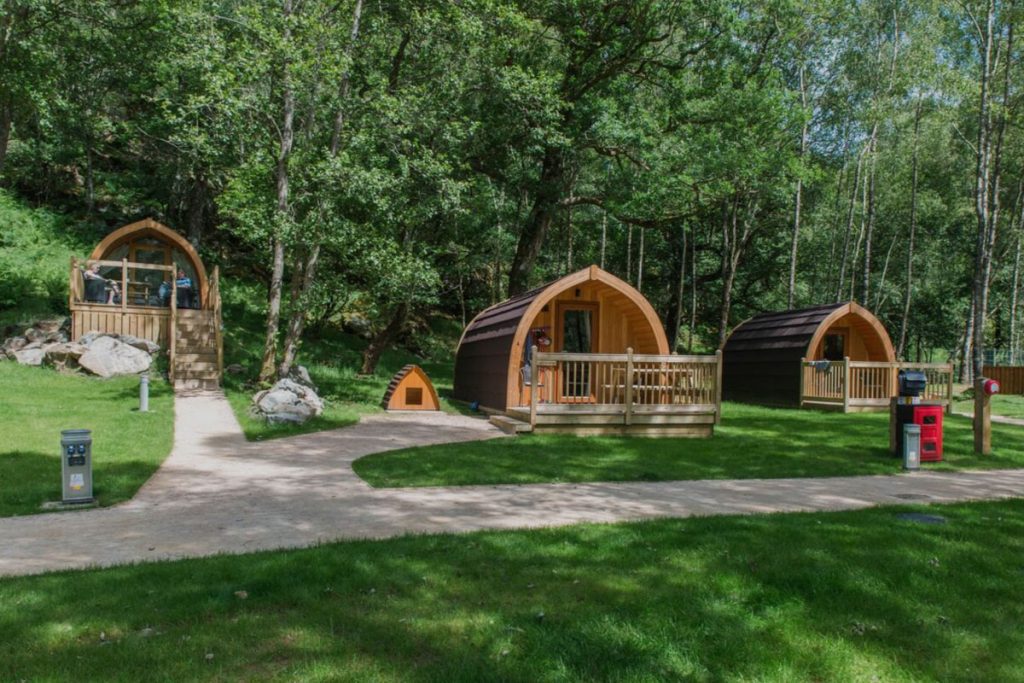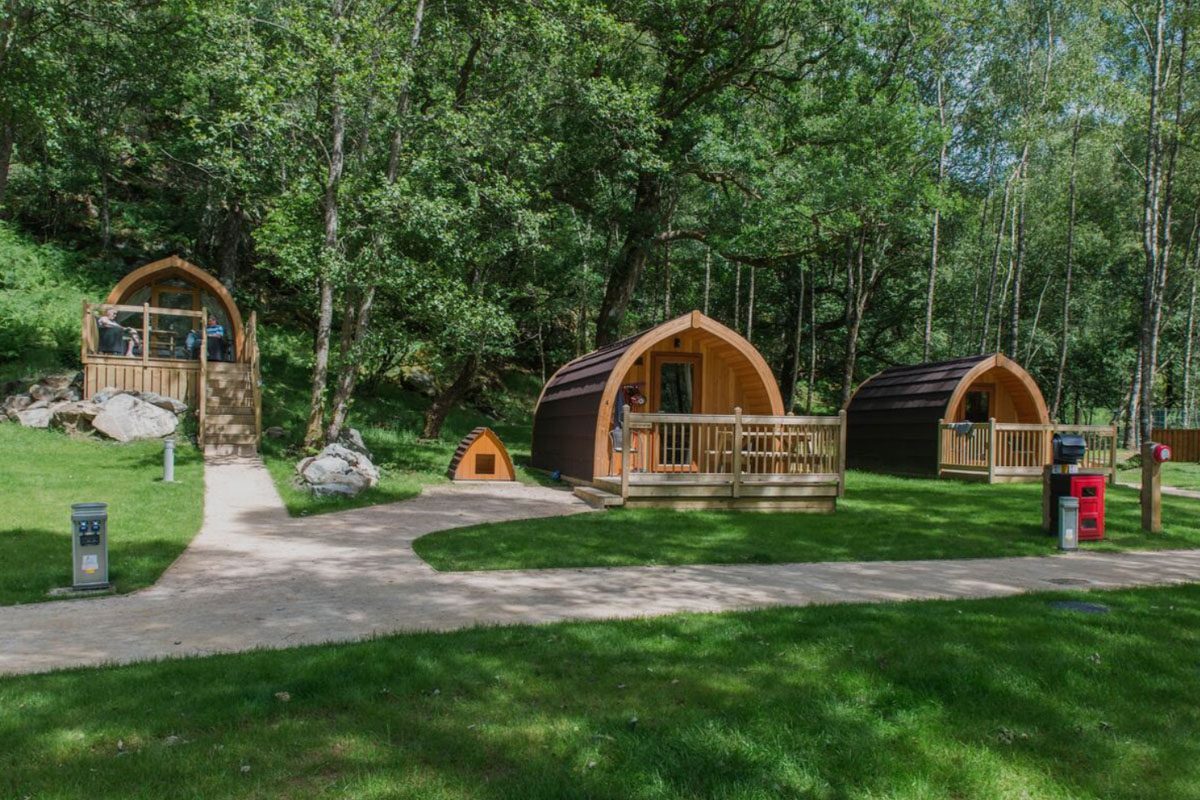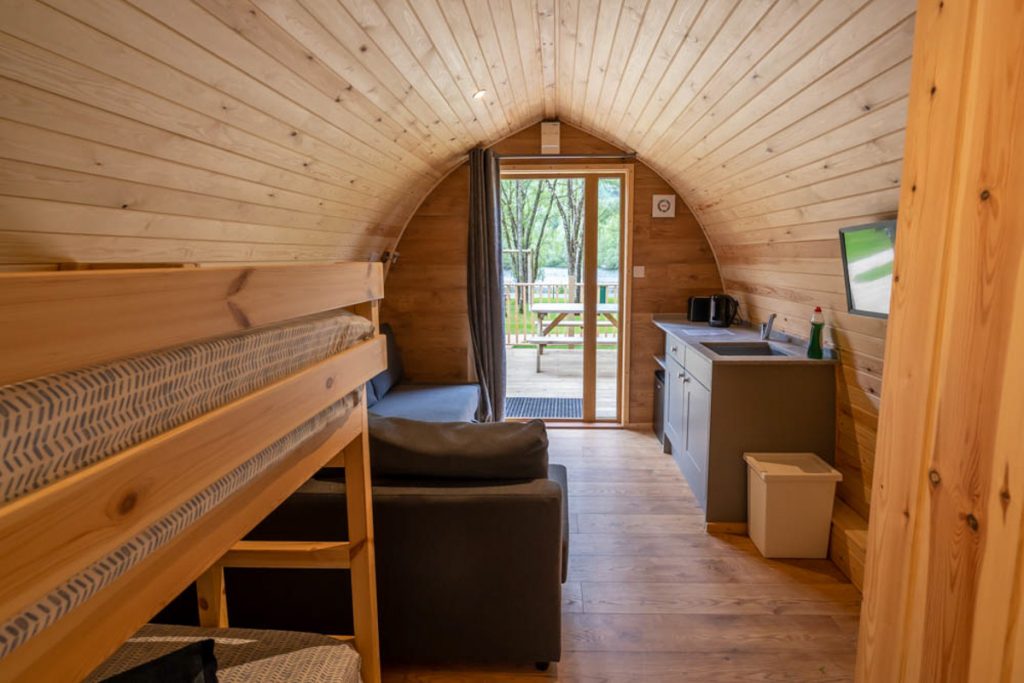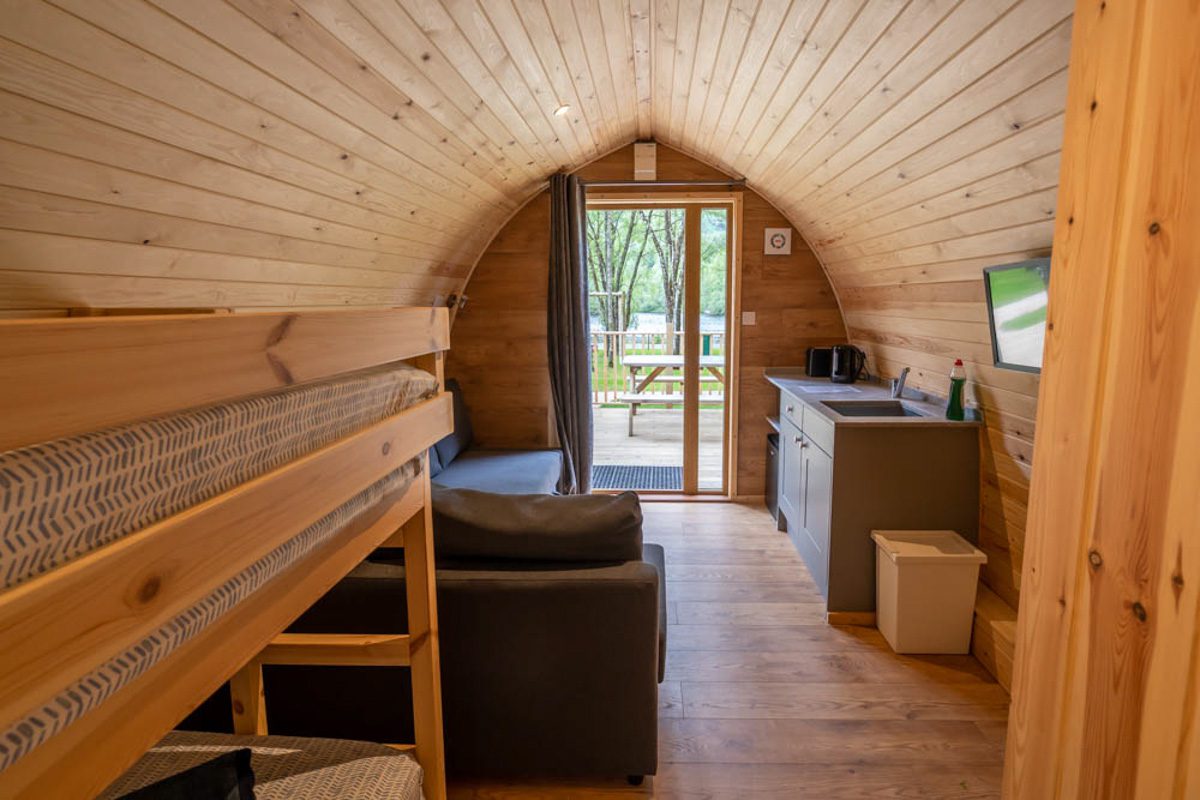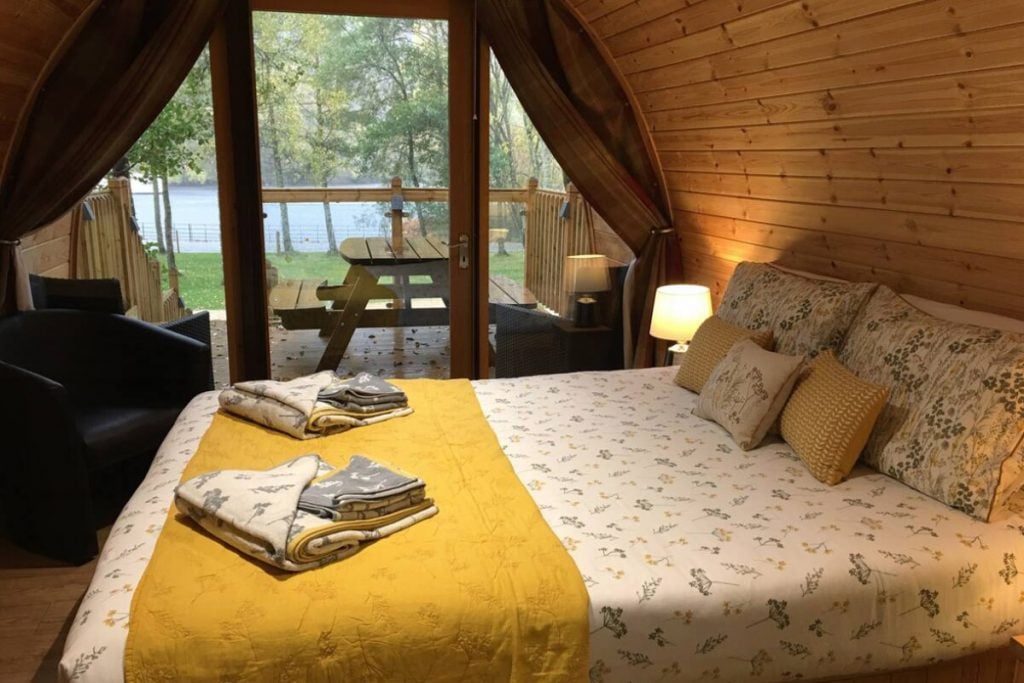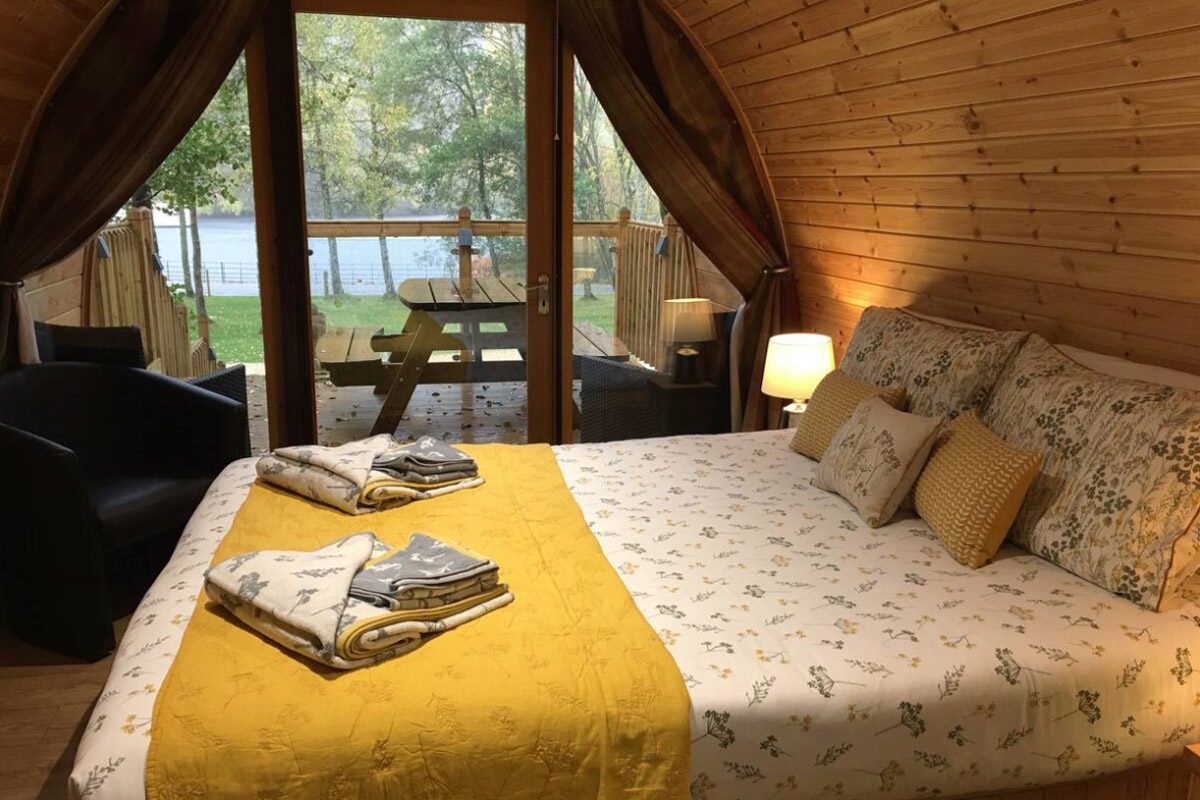 Stay right on the shores of sparkling Loch Katrine when you book one of these eco-friendly glamping pods. Each pod sleeps 2-4 people and varies in amenities.
Loch Lodges have en suite bathrooms and kitchenettes, while Ben Eco Lodges are more like rustic camping cabins with no bathroom facilities or linens. The Glen Lodges are a hybrid of the two, with private toilets and sinks but communal showers. All pods include wi-fi, TV, and decks with outdoor seating.
One of the biggest benefits of staying at this Scotland glampsite (aside from the views, of course!) is that guests get discounted cruises around Loch Katrine, as well as discounted bicycle rentals. The loch has a smooth path going around it, perfect for bike rides!
8. Shepherd's Loch Glamping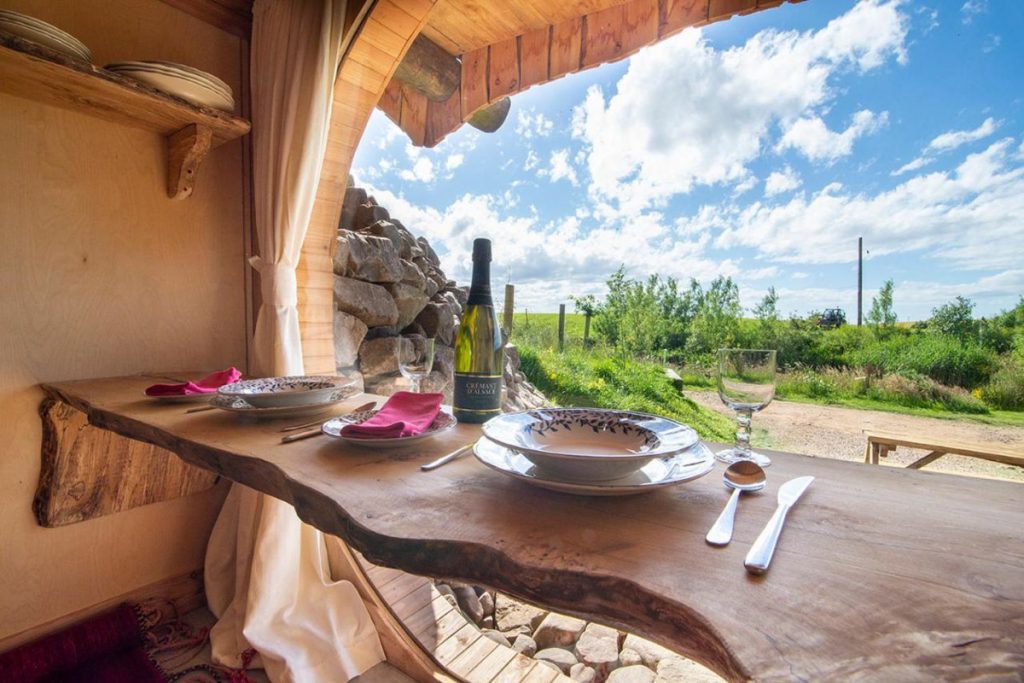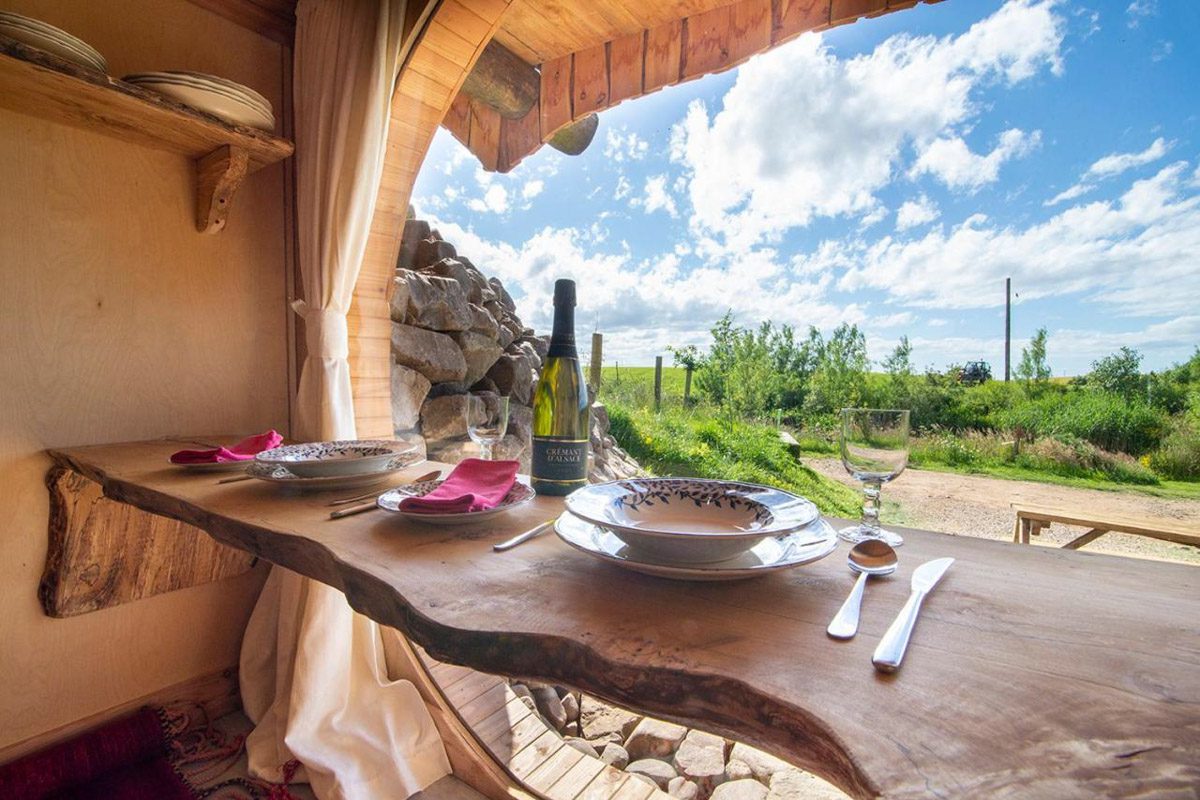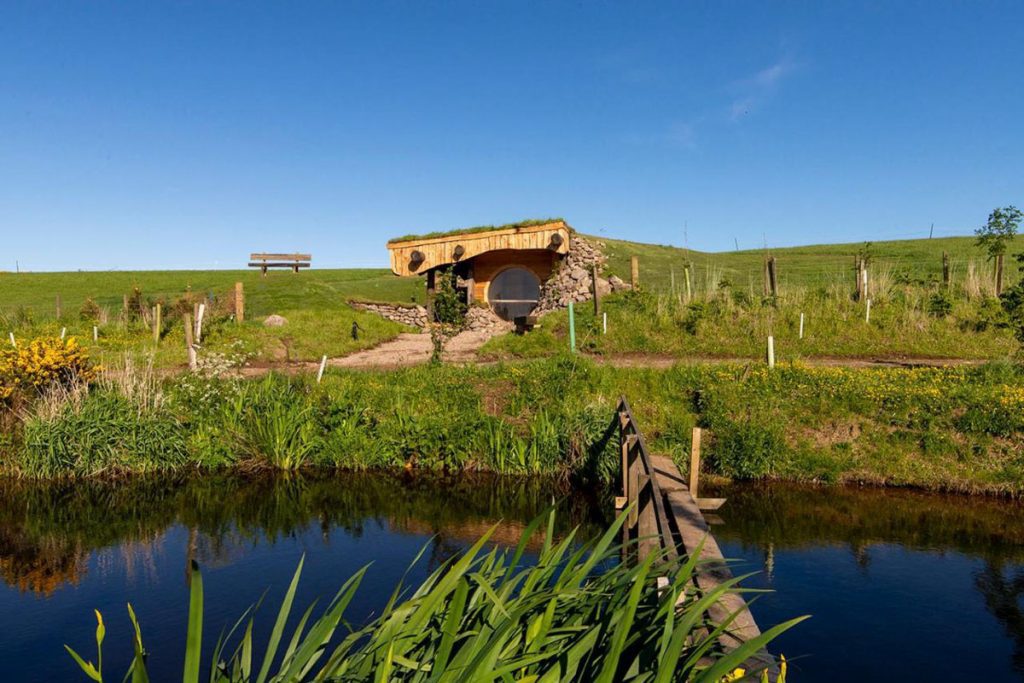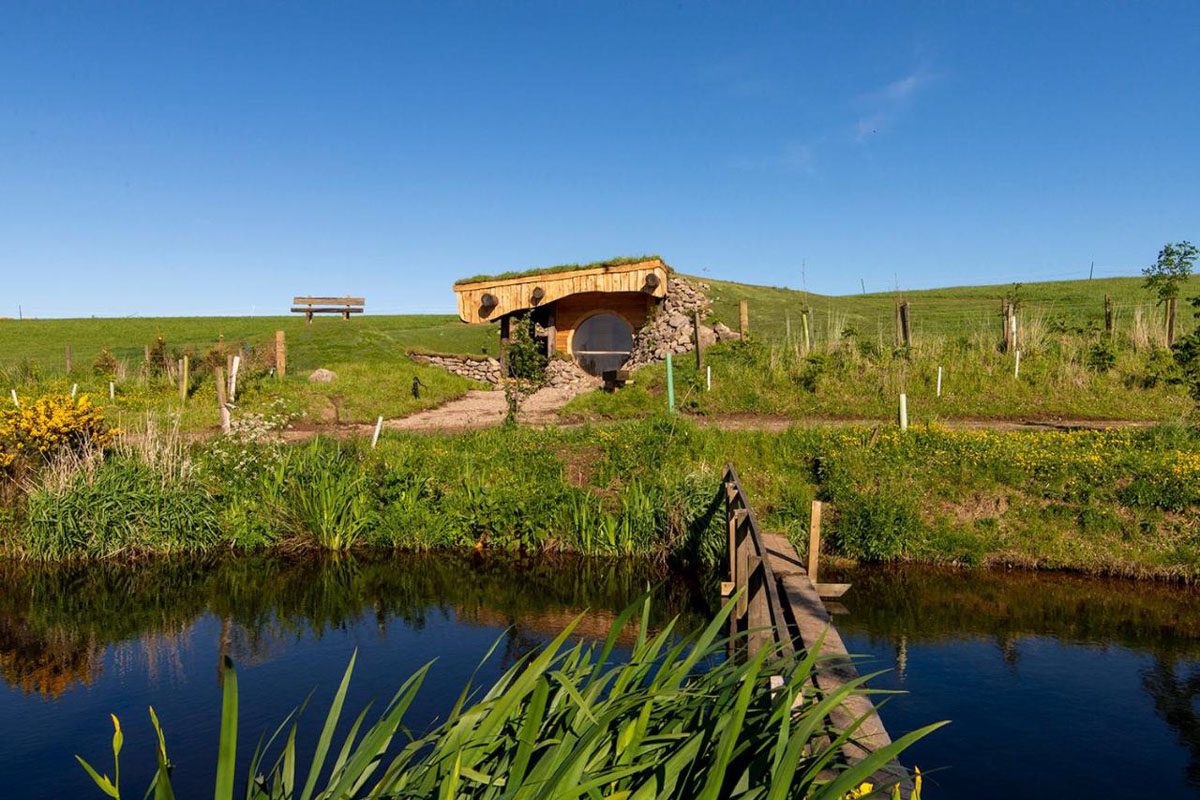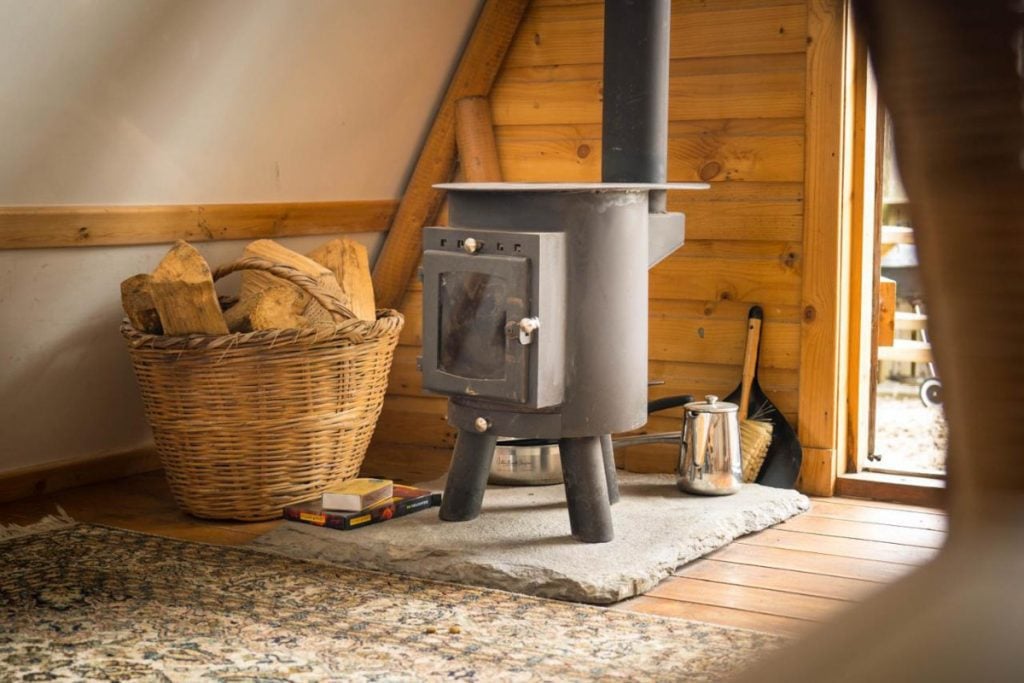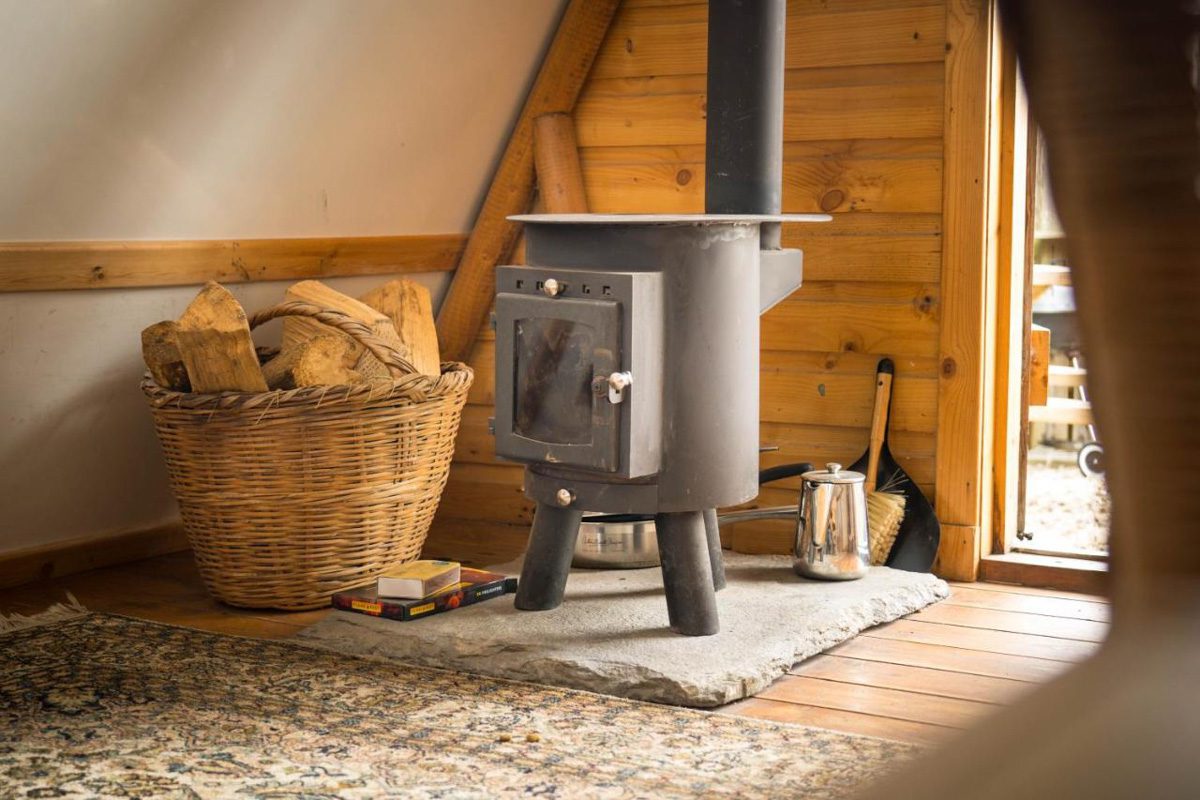 This Scotland glamping site is situated on a second-generation family farm and offers a variety of fun accommodation types.
There are yurts, wigwams (wooden A-frame chalets), a converted boat wheelhouse that still has the original wheel intact, a bothy, and Otter Hut, which is difficult to explain, but basically was built partially into the Earth.
Each glamping site has a unique personality of its own, but you'll probably want to spend most of your time outside. The farm has dozens of small lochs perfect for exploring and fishing, as well as designated open play spaces and strategically placed hammocks. Just 10 minutes away, the remote beaches and resident seals and dolphins of the Banffshire coast beckon.
9. Eriskay B&B and Aviemore Glamping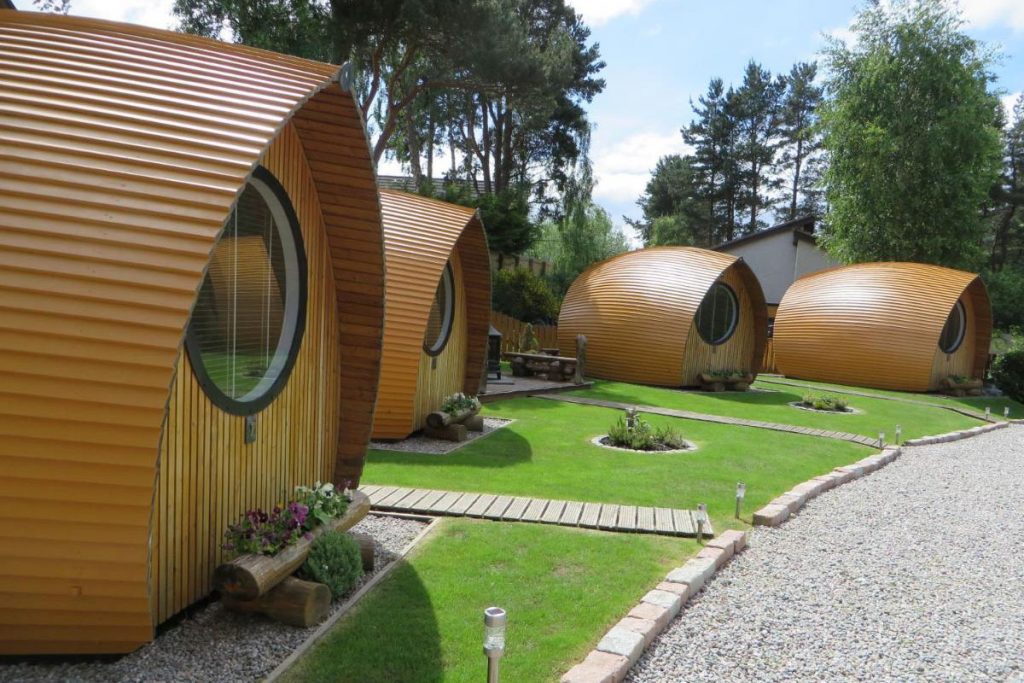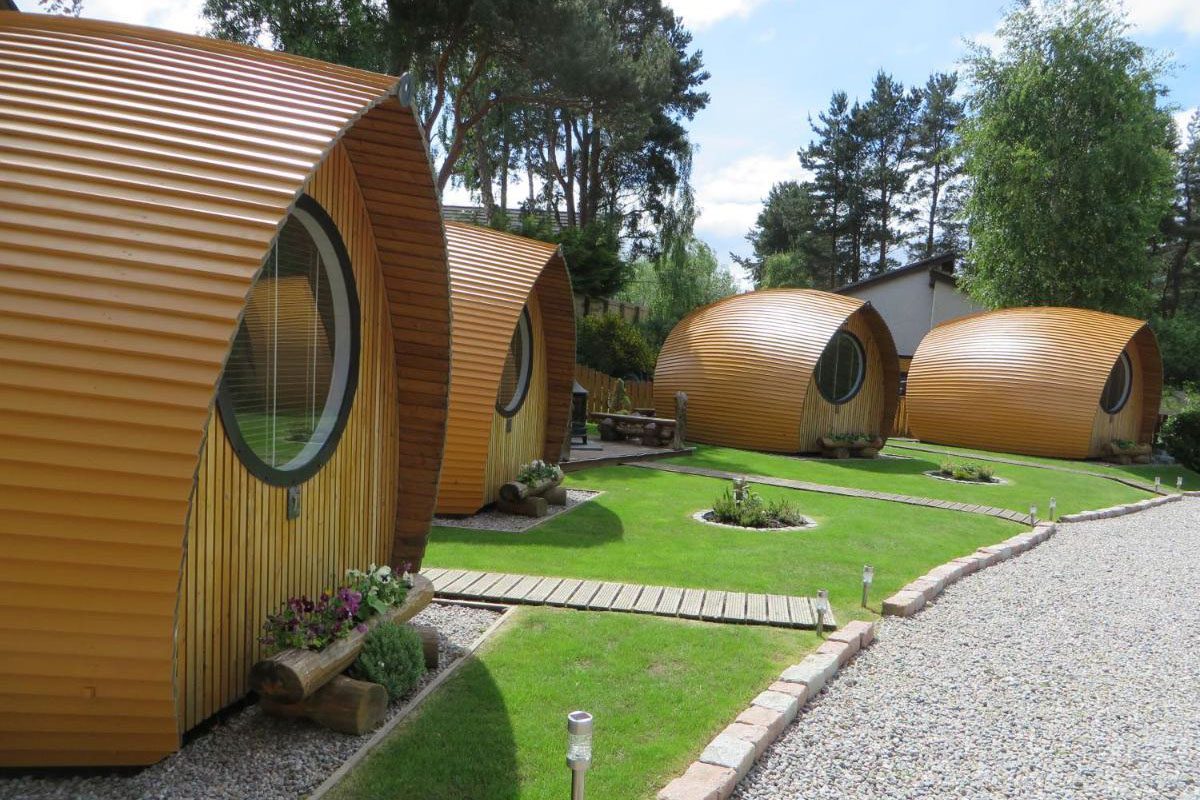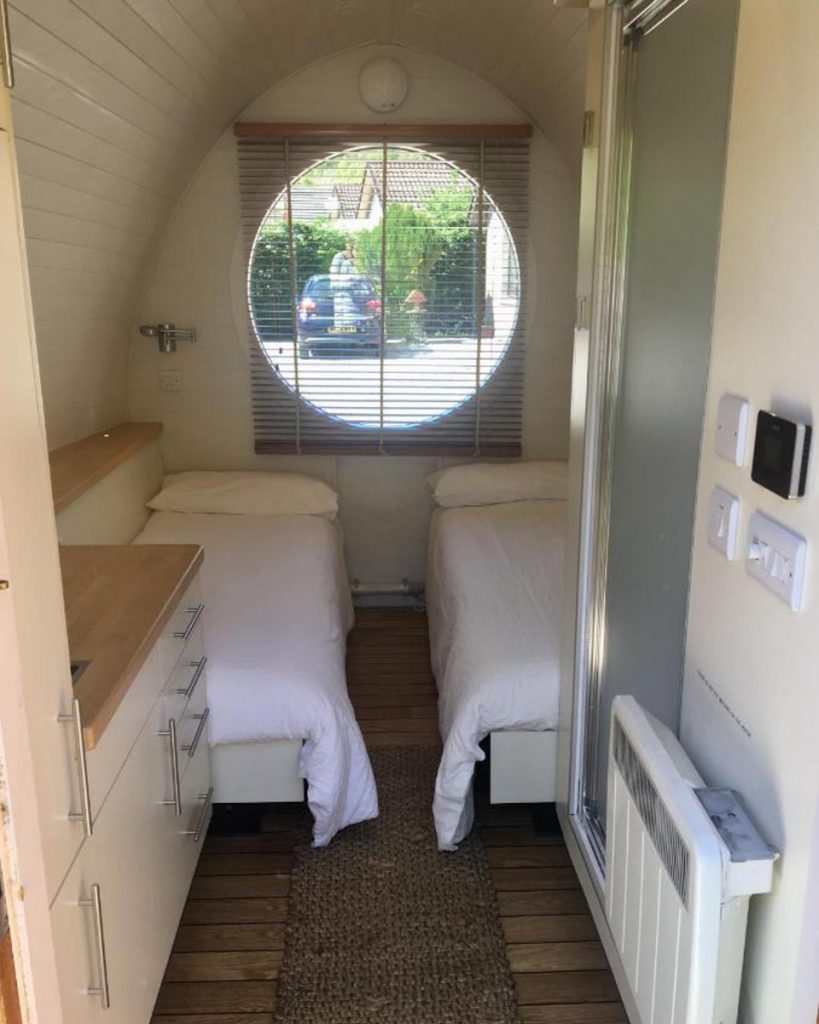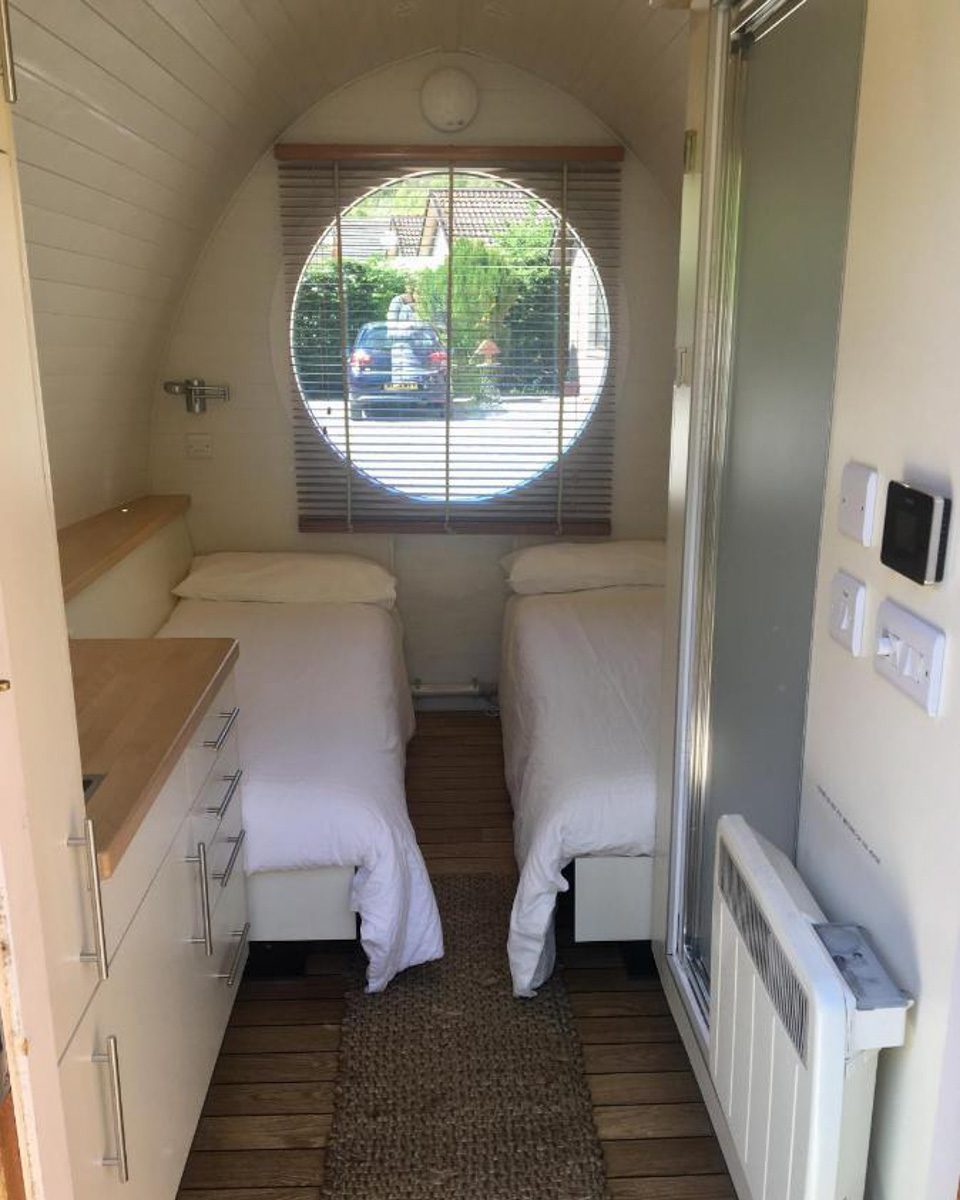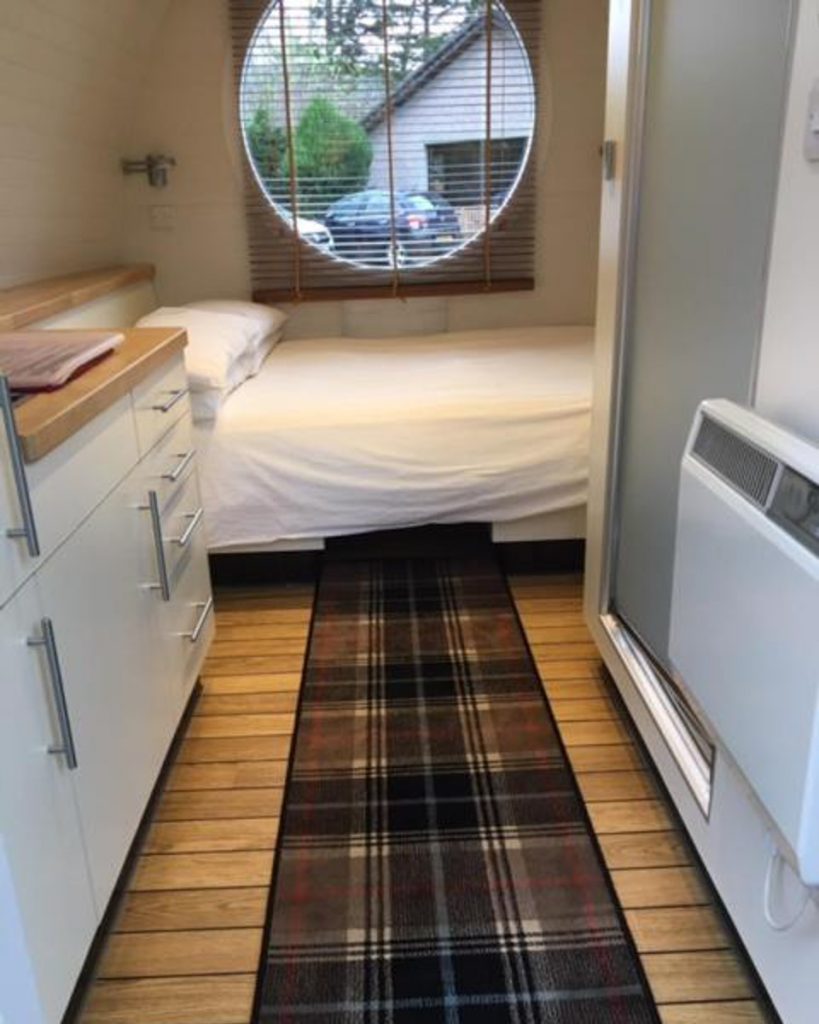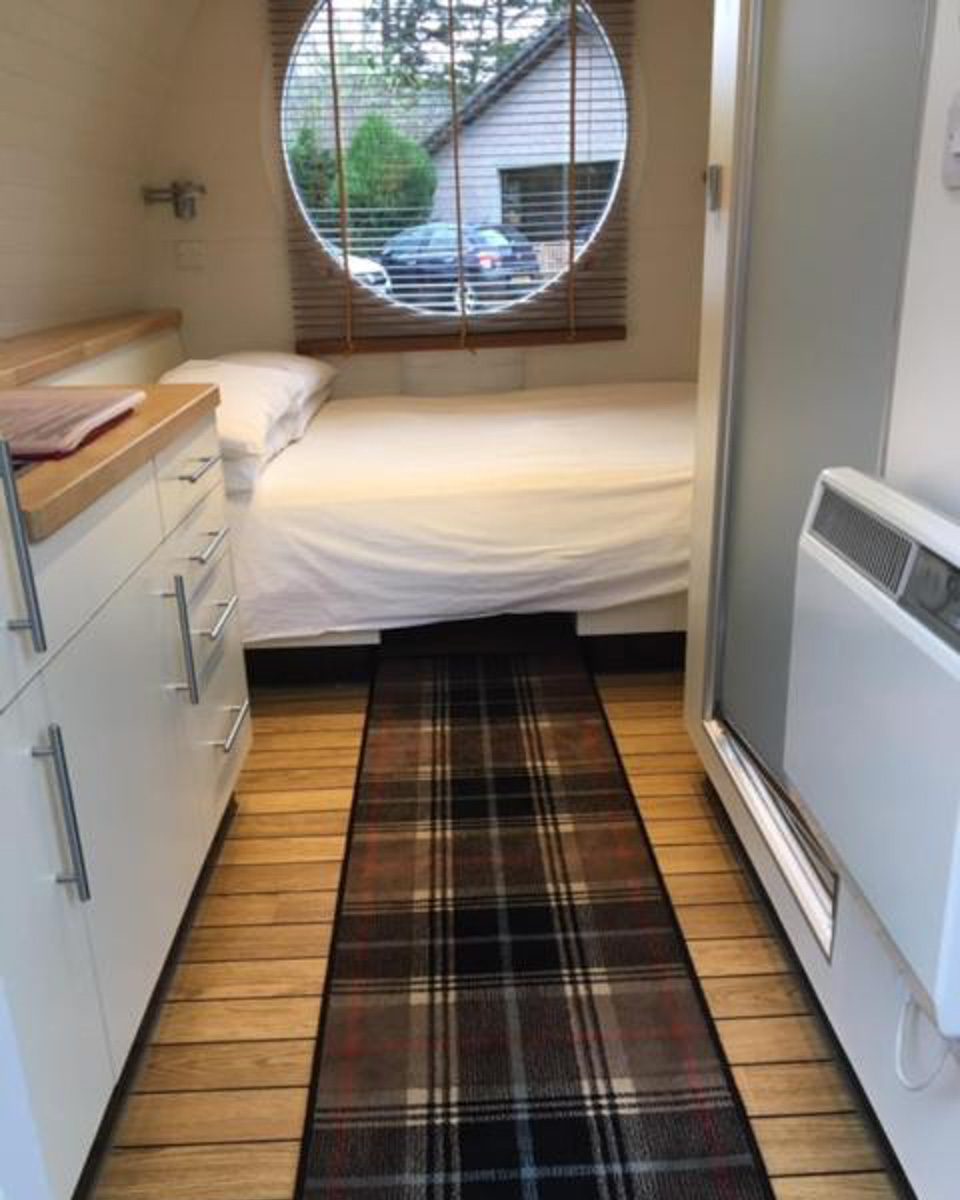 Eriskay offers comfy glamping pods in the heart of Cairngorms National Park. Each pod sleeps two and has heat, an en suite bathroom, a coffee and tea station, BBQ grill, and TV. There's also an outdoor community grill and since there's a B&B onsite, guests are encouraged to order breakfast from Eriskay (there are even some vegan options!).
Aviemore is a wonderful destination in its own right, a perfectly-situated basecamp for exploring the Highlands and in particular, Loch Ness, Inverness, and the Isle of Skye. From Eriskay, you can walk to several pubs and restaurants, as well as public transportation.
10. Waterloo Farm Shepherds Huts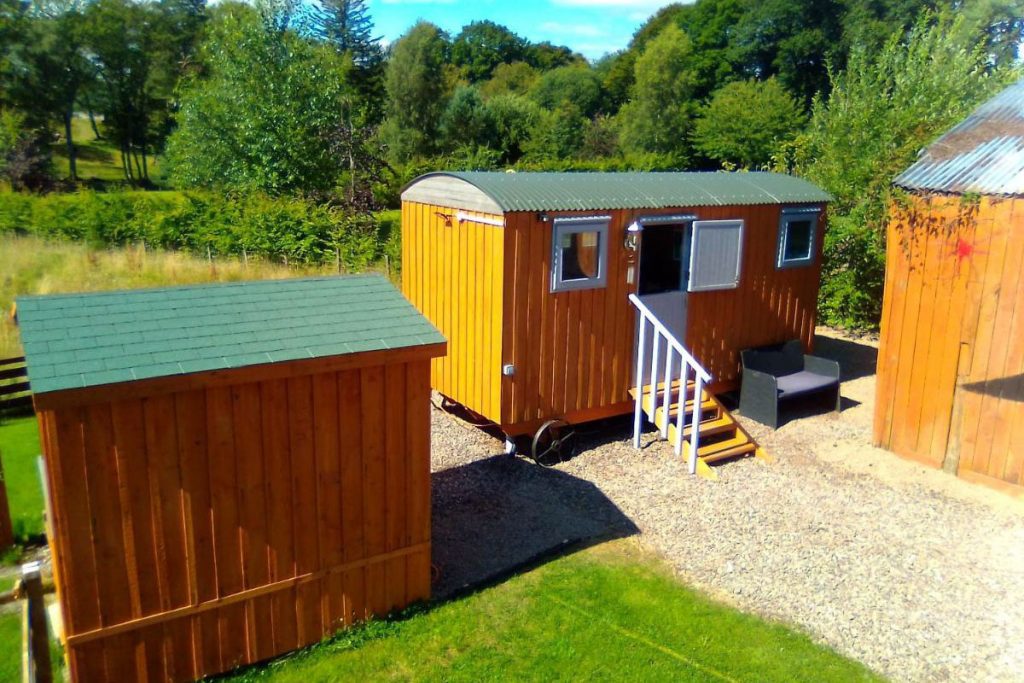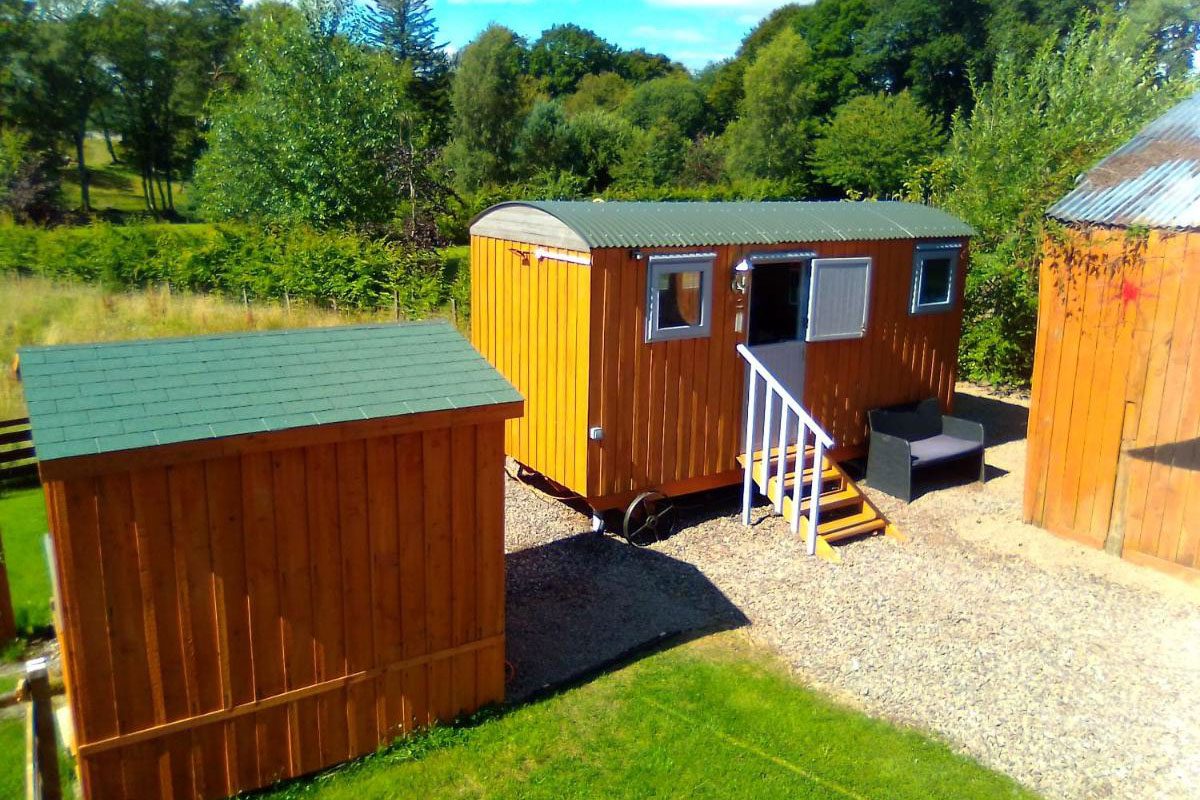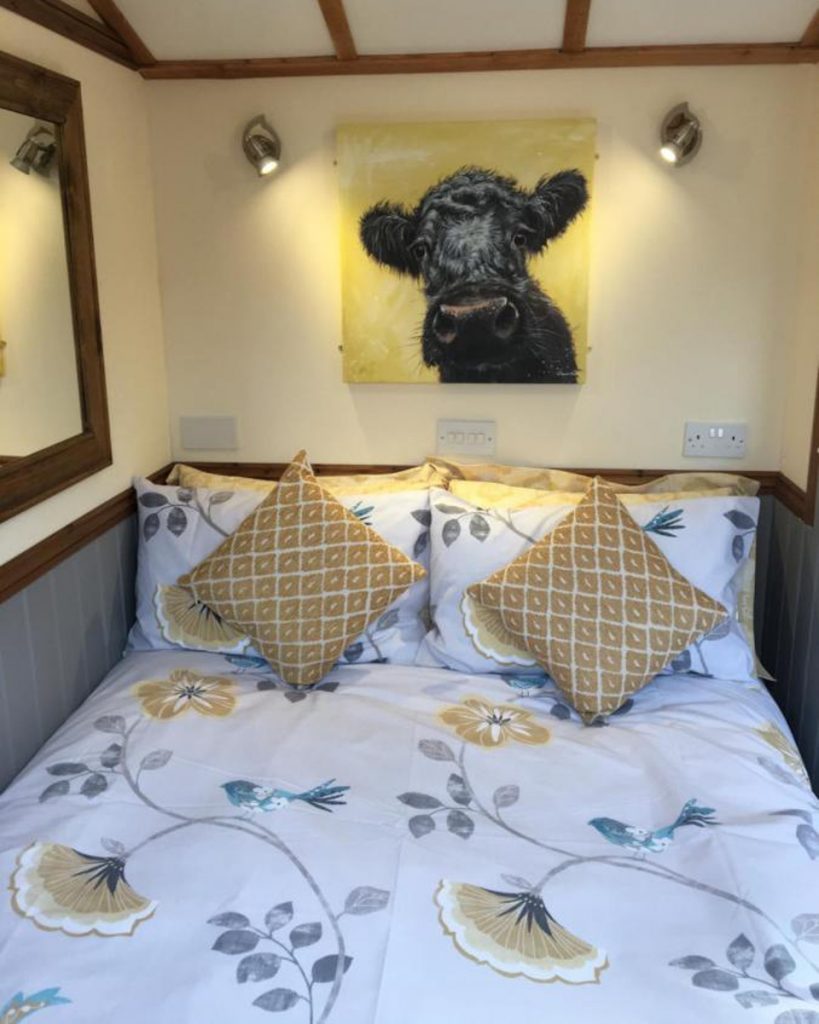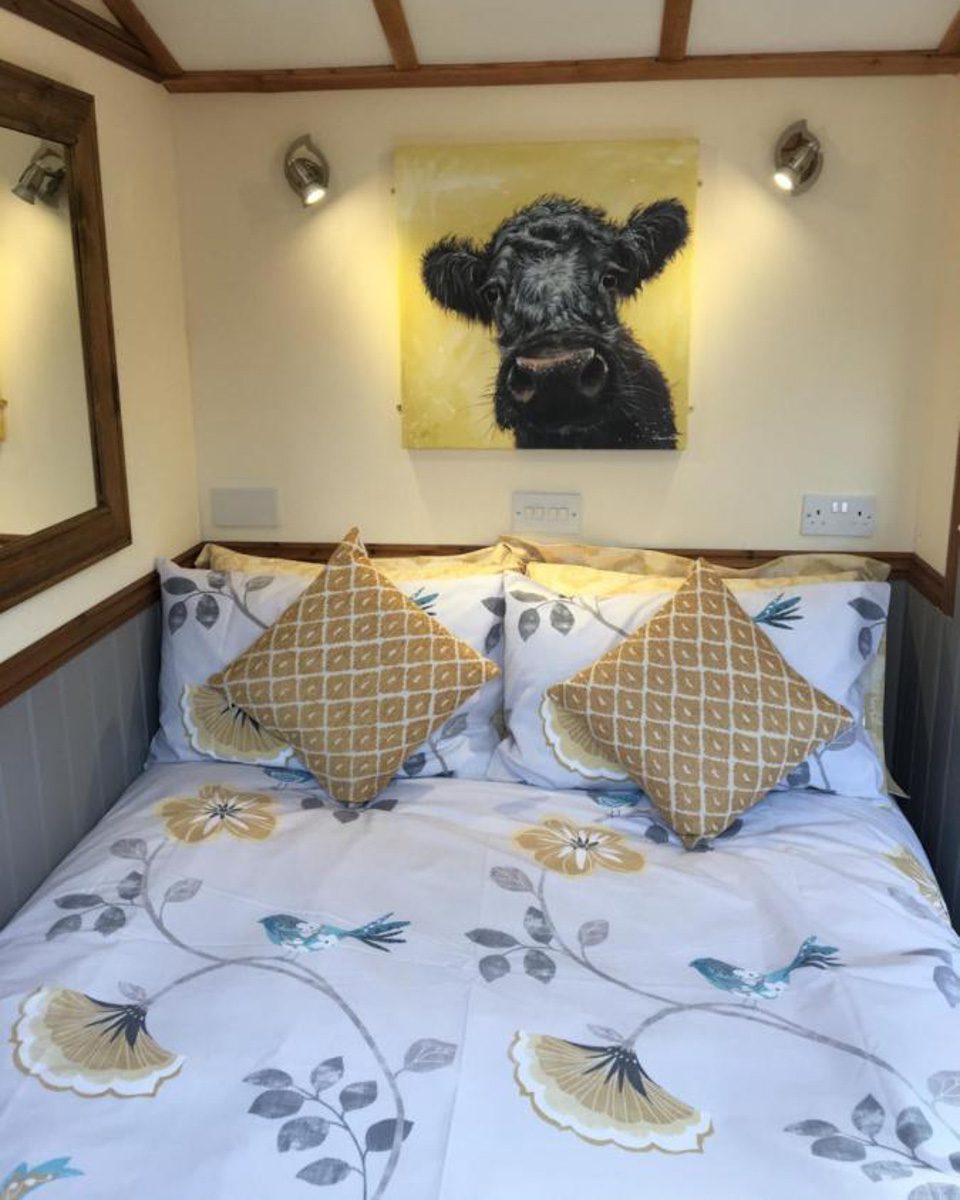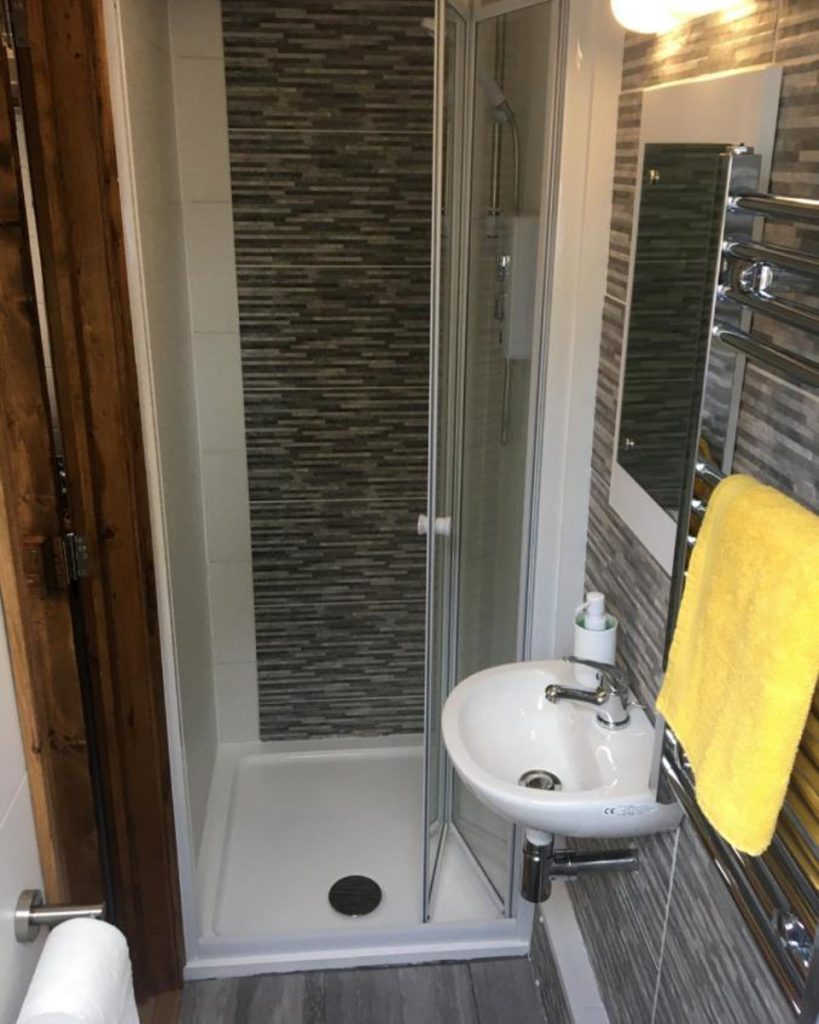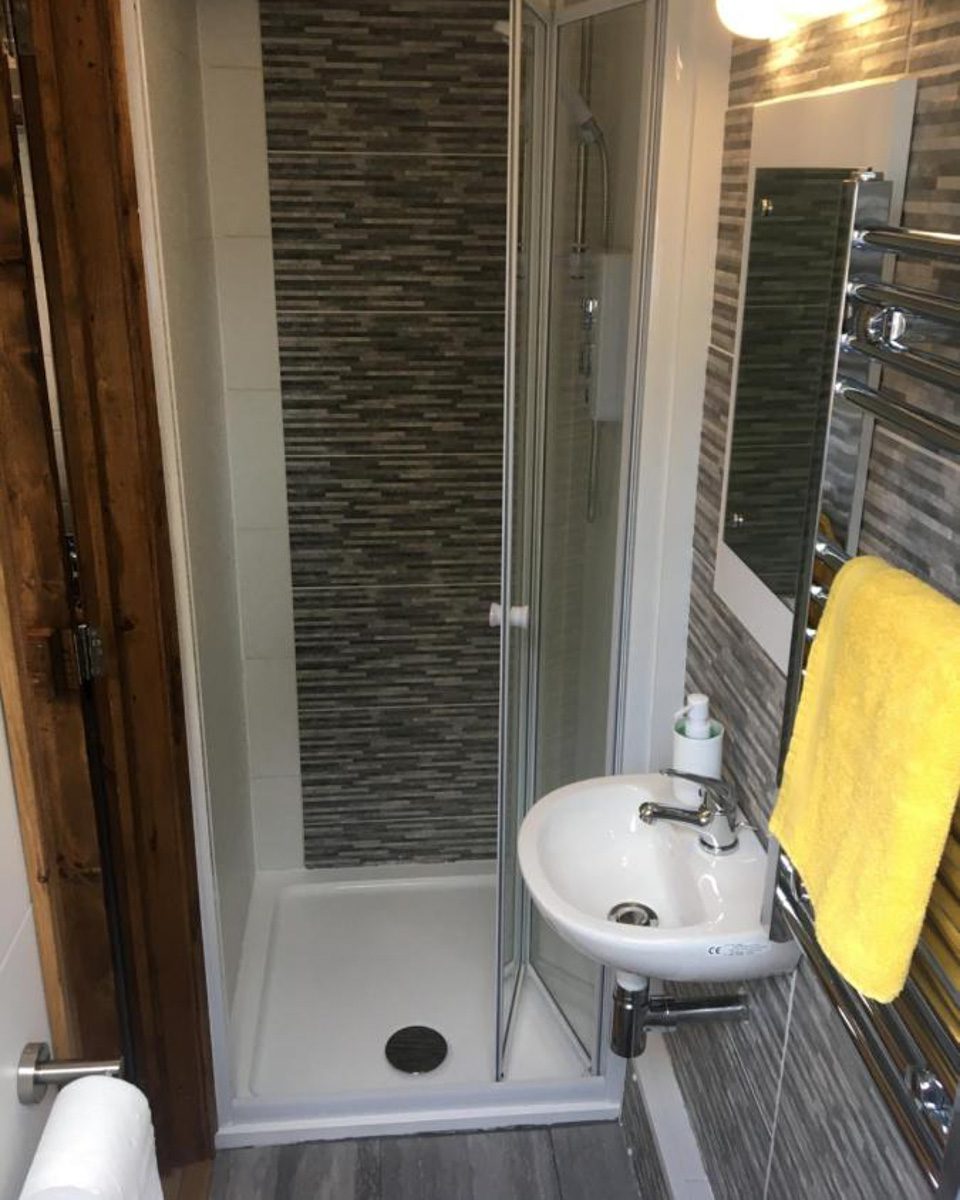 These adorable, tiny shepherds huts in an especially scenic part of rural Scotland embody the term "tiny but mighty." Each has a kitchenette, dining area, en suite bathroom, and patio with outside seating. There's also a shared "summer house" with dining and comfy seating.
While this region is so tranquil and a bit remote, there's plenty to do in Perthshire. Some of the country's oldest golf courses are nearby (did you know that golf was actually invented in Scotland?!).
There's also the Scone Palace, with roots that trace back over 1,000 years, serving as the site where many monarchs were crowned and the long-time home of the Stone of Destiny.
11. Hillhead Farm Luxury Glamping Pods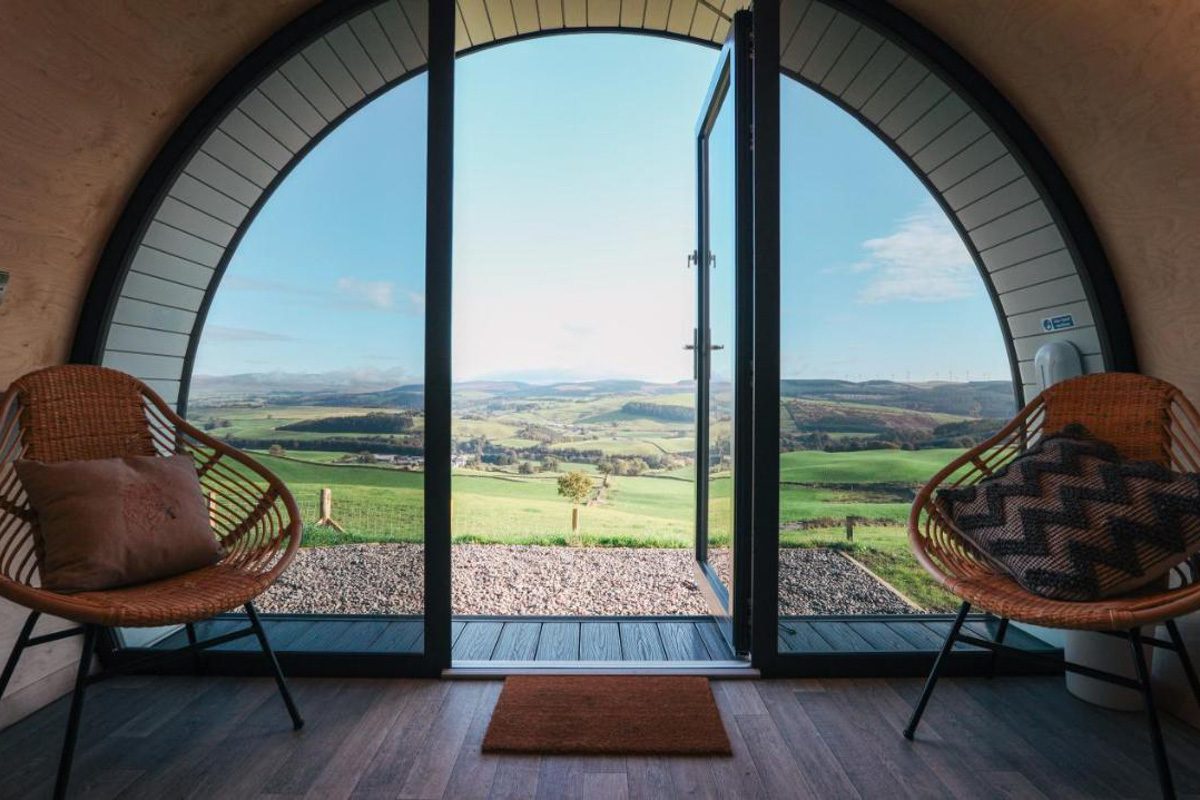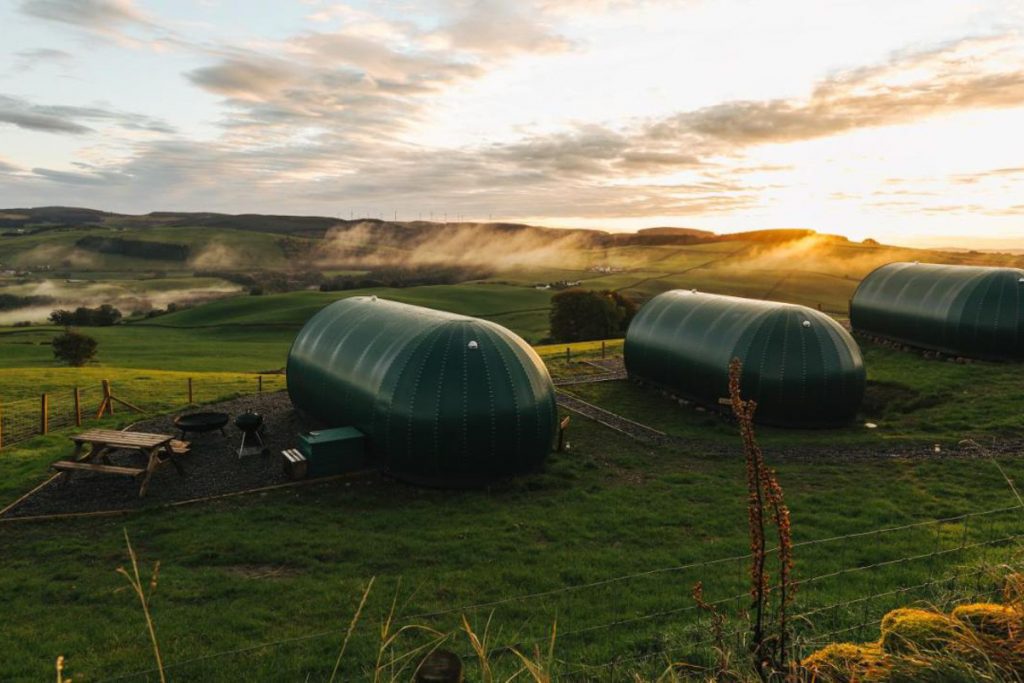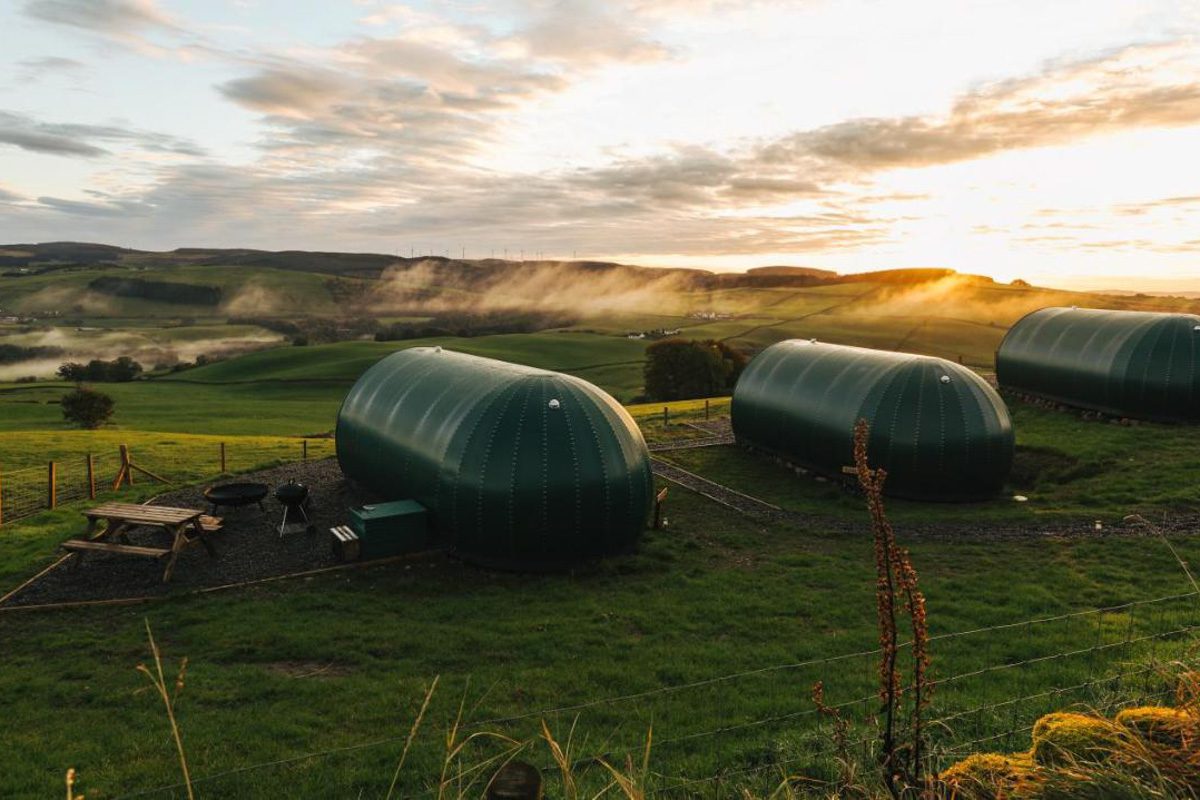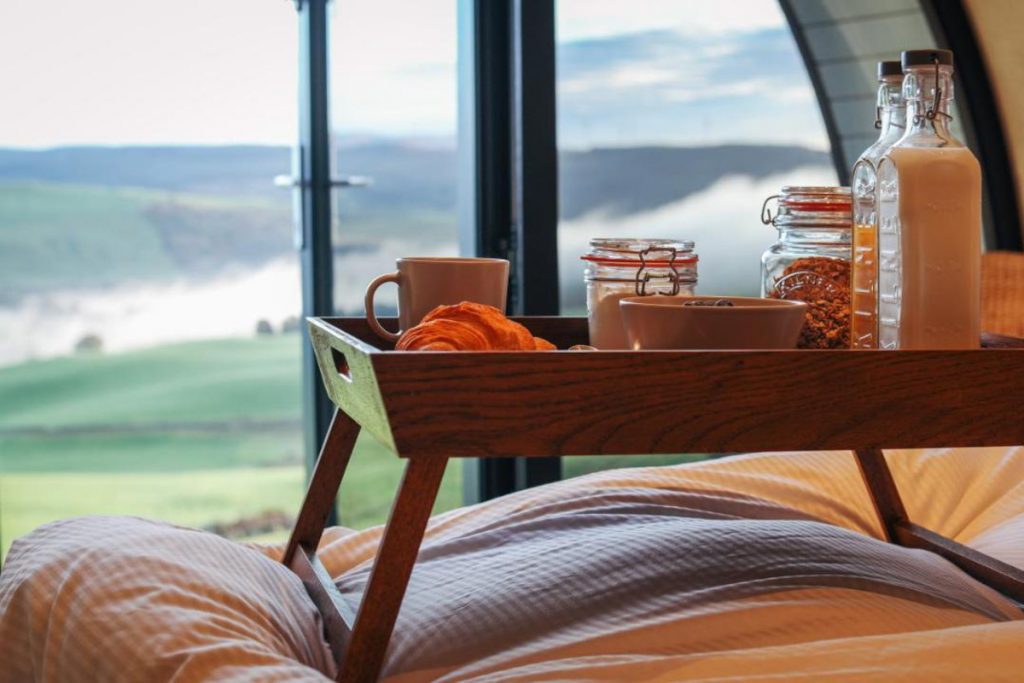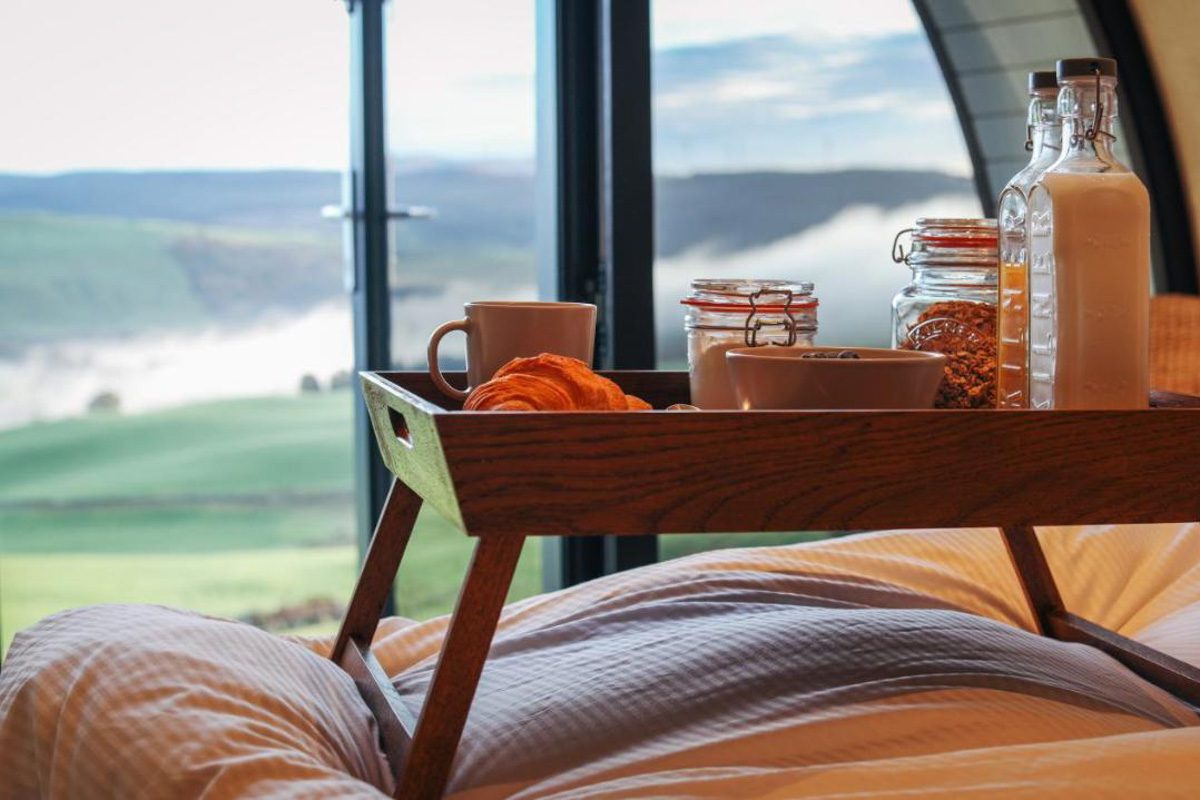 These luxury round container-shaped pods are situated on a working family farm in rural southwest Scotland. Expansive views over the valley, roaring campfires at night, and plenty of open space invite you to simply unplug and enjoy.
The three pods are identical, with enough space for up to four people—ideally a couple and their children, as there's one large bed and two tucked-away, very compact bunk beds.
Each has its own bathroom, kitchenette, electricity with plenty of outlets for charging devices, and even a heated towel rack. To make your Scotland glamping experience extra special, you can also add packages for breakfast, BBQ, the fire pit, or Prosecco.
12. The Bus Stop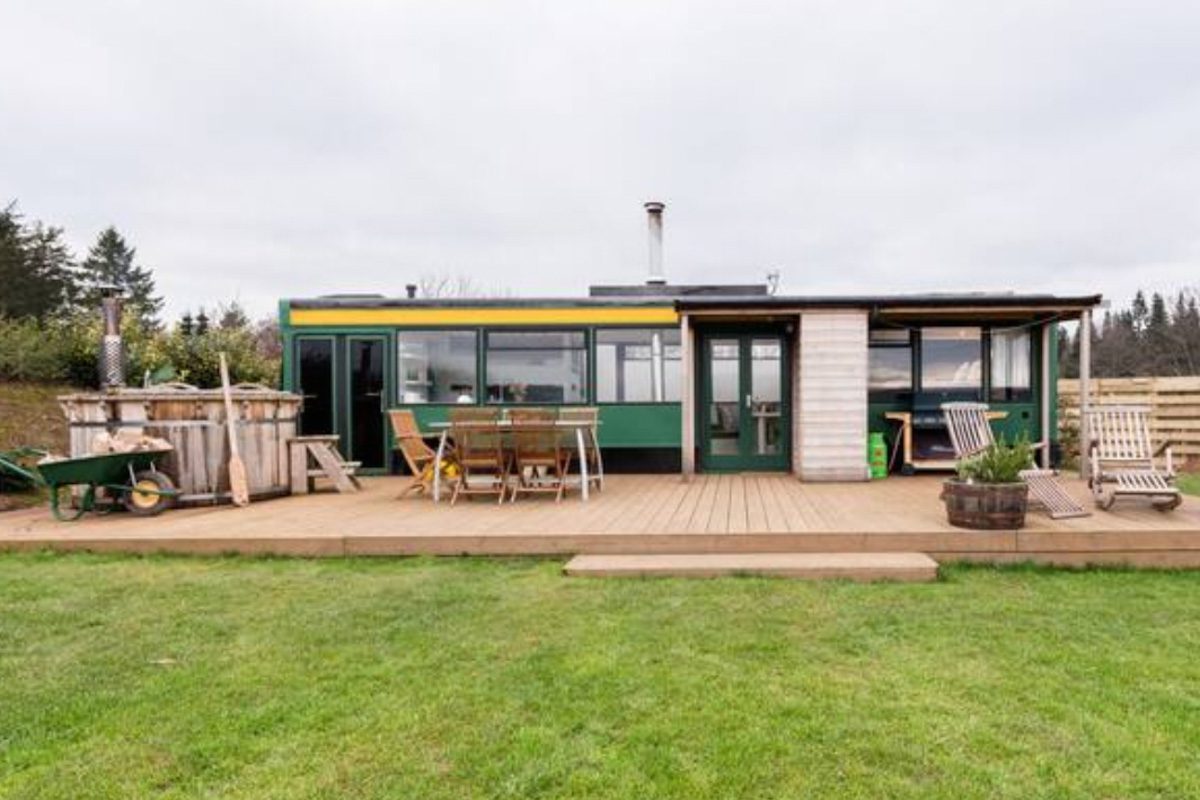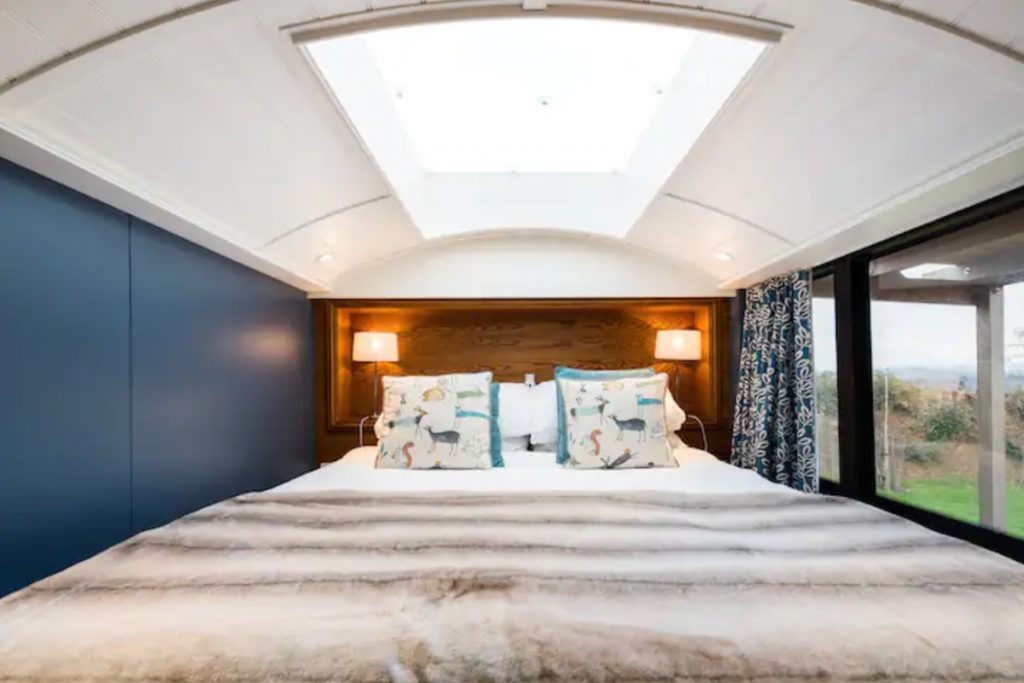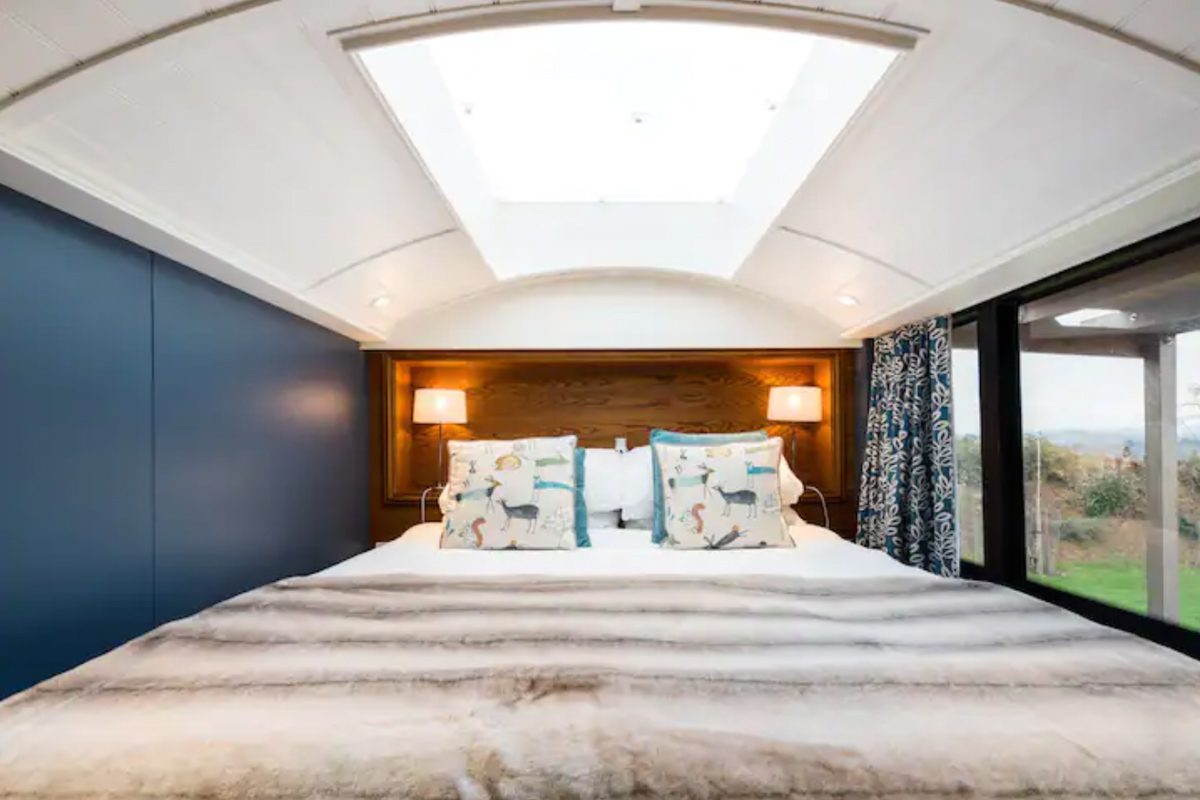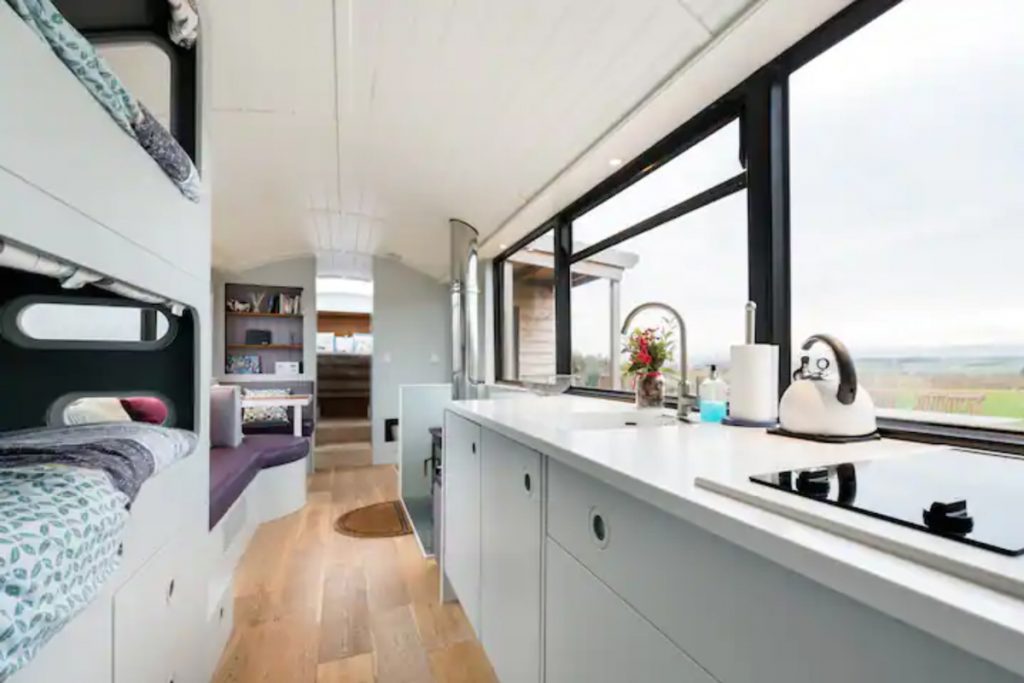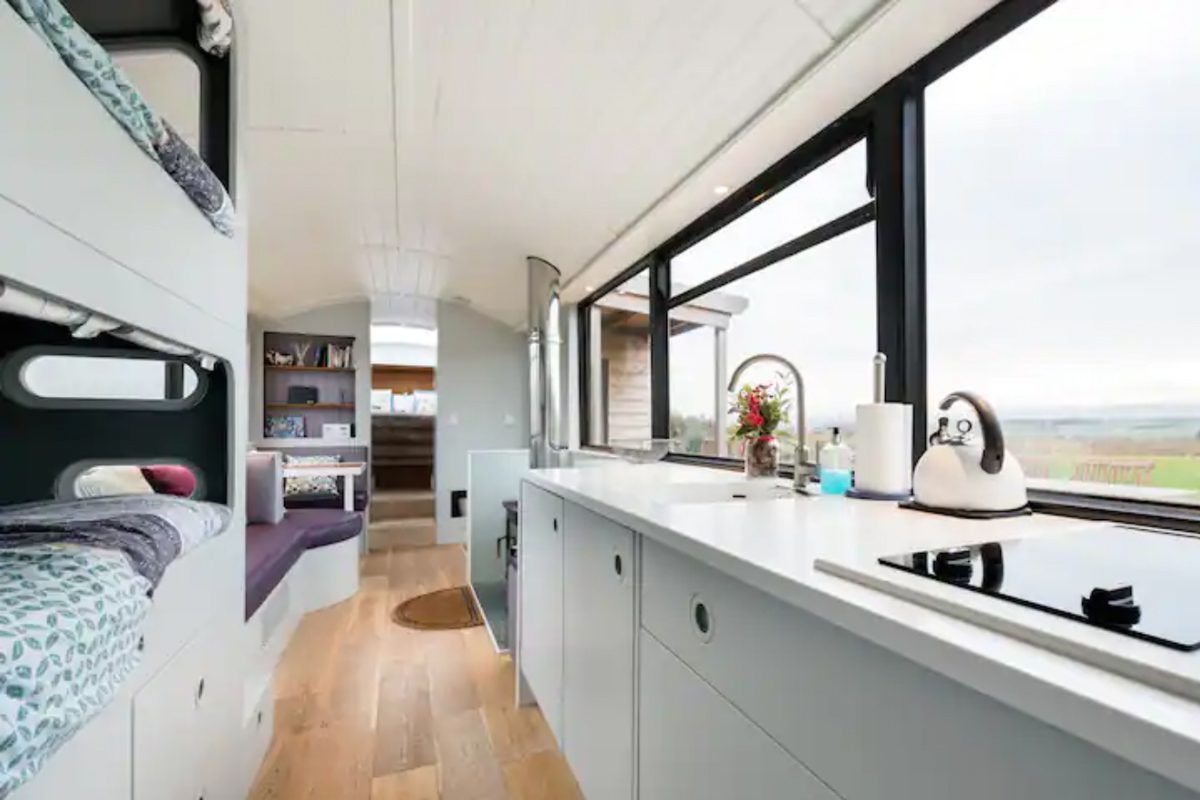 The Bus Stop is by far one of the most memorable, quirkiest glamping stays in Scotland! Nine unique buses are arranged around a working farm in the East Lothian countryside, 25 miles from Edinburgh.
Each bus has its own personality, but all of them have a private wood-fired hot tub, outdoor fire pit, and wood-fired stove inside for heat.
Eco buses don't have electricity but do have lanterns and other amenities to make your Scotland glamping stay as comfy as possible. Luxury buses have full electric, bathrooms, and kitchens.
One of the coolest things about The Bus Stop is that the entire farm is sustainably run. Everything runs on solar power, all wood is sourced locally, and all furniture, appliances, and the buses themselves are upcycled and repurposed.
13. Fossoway Cabins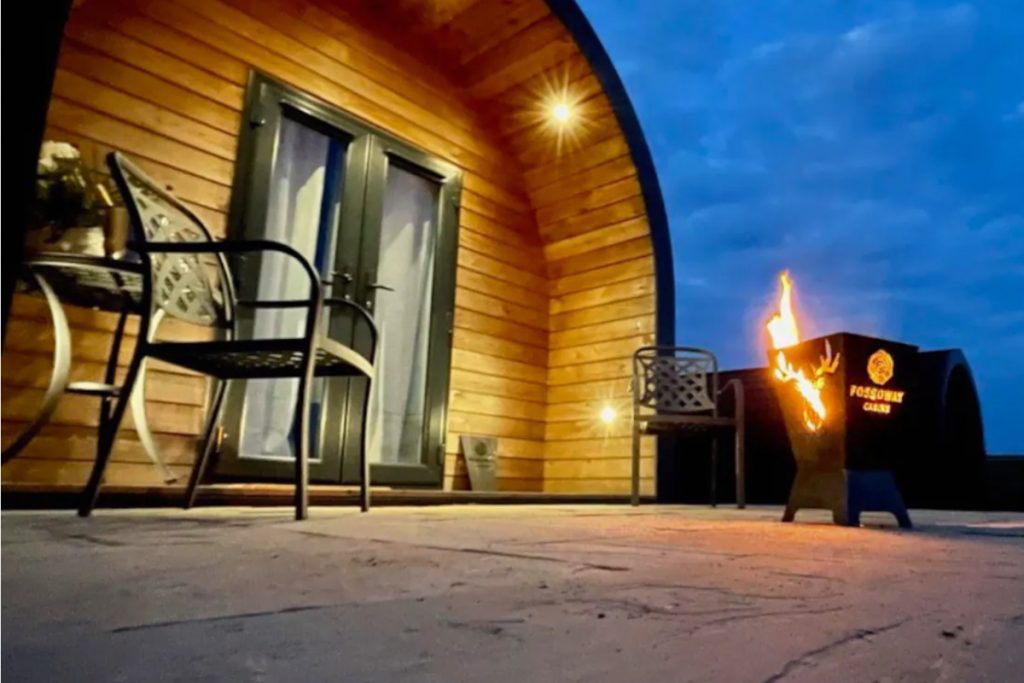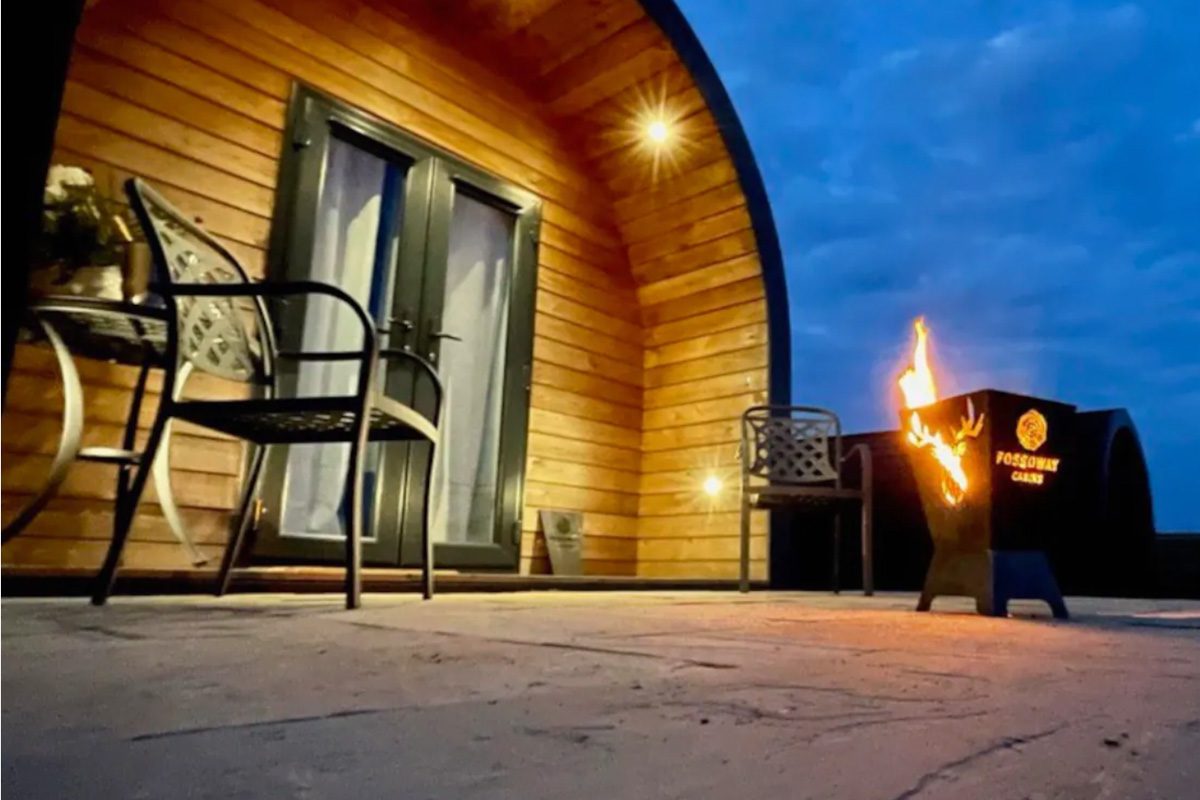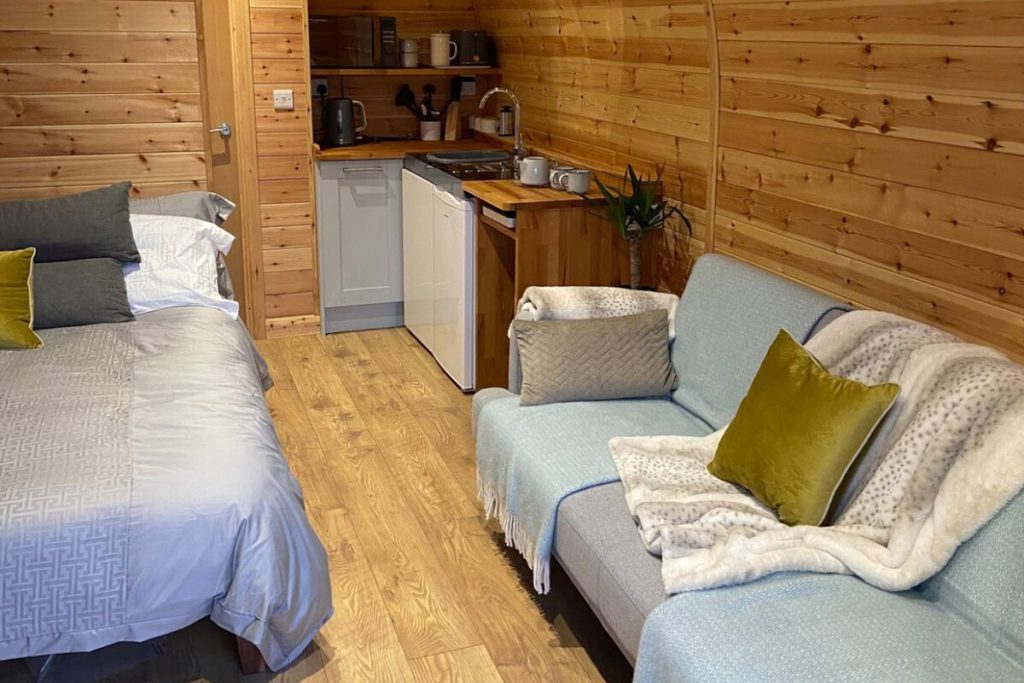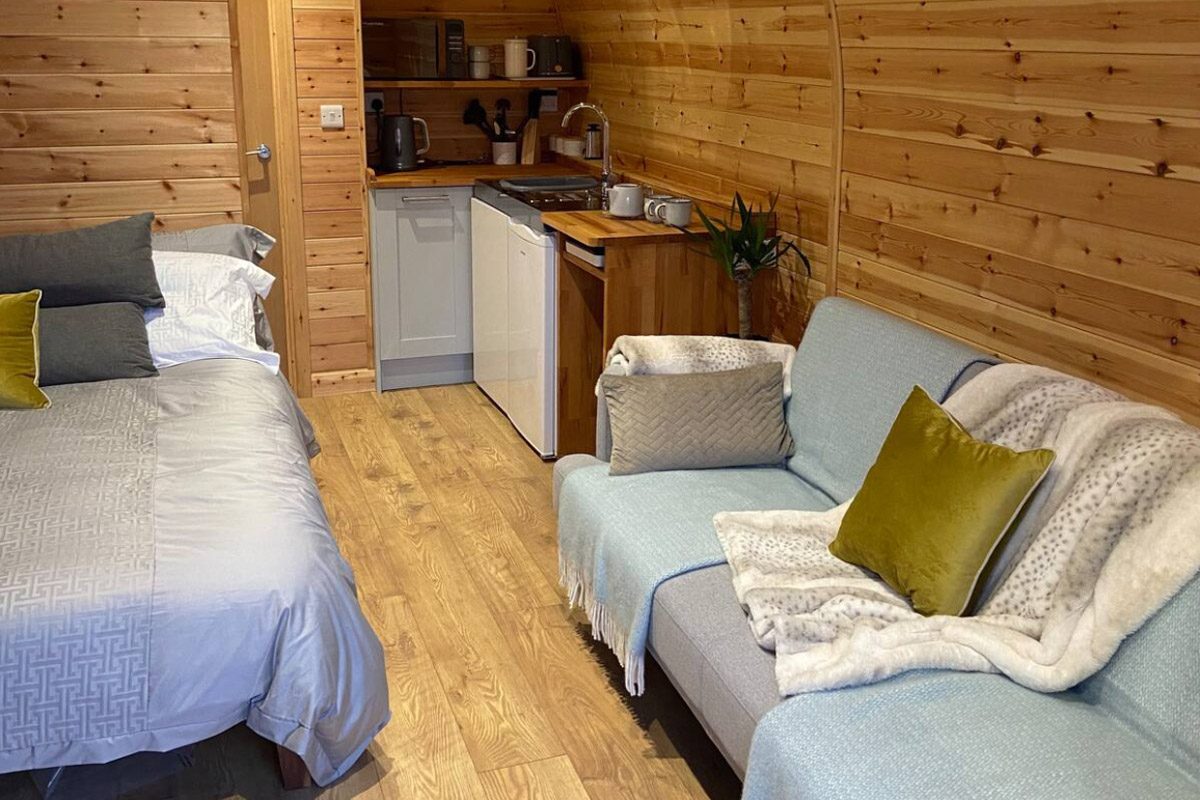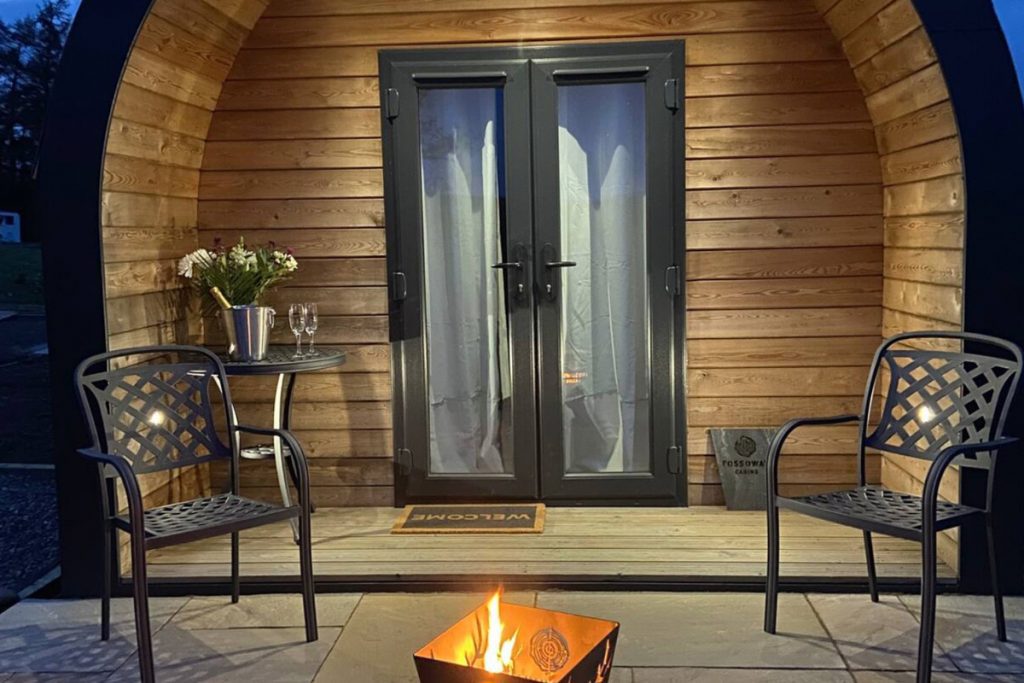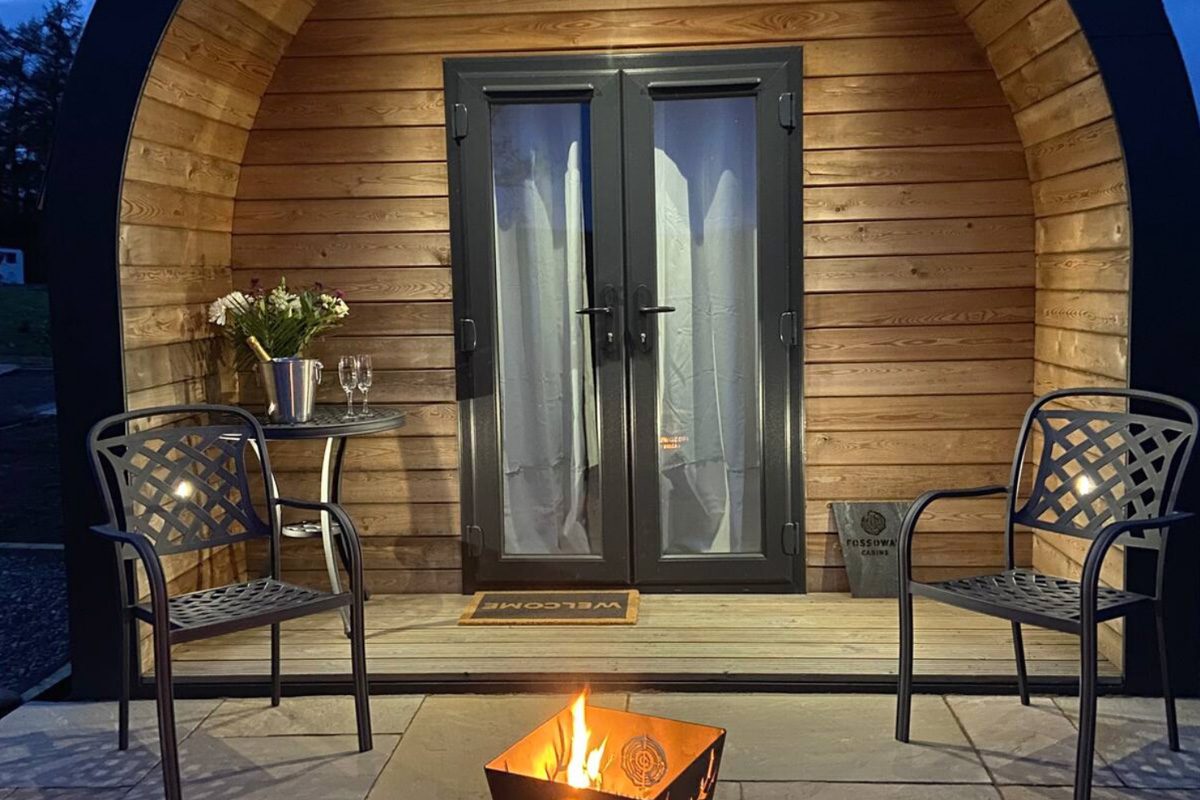 If you're looking for a romantic place to go glamping in Scotland, these adults-only, pod-style cabins are perfect! They're nestled into the central Scotland countryside in a tranquil area with beautiful scenery, clear skies for stargazing, and best of all, private wood-fired hot tubs!
The hot tubs are, of course, the star attraction, but they're far from the only one. All guests are welcomed with a basket of fresh local produce and goodies!
This area is also full of castles, golf courses, whisky distilleries, and more, and if you want to explore further, Edinburgh, Glasgow, and Stirling are all within easy driving distance.
14. Glenwood Glamping Pod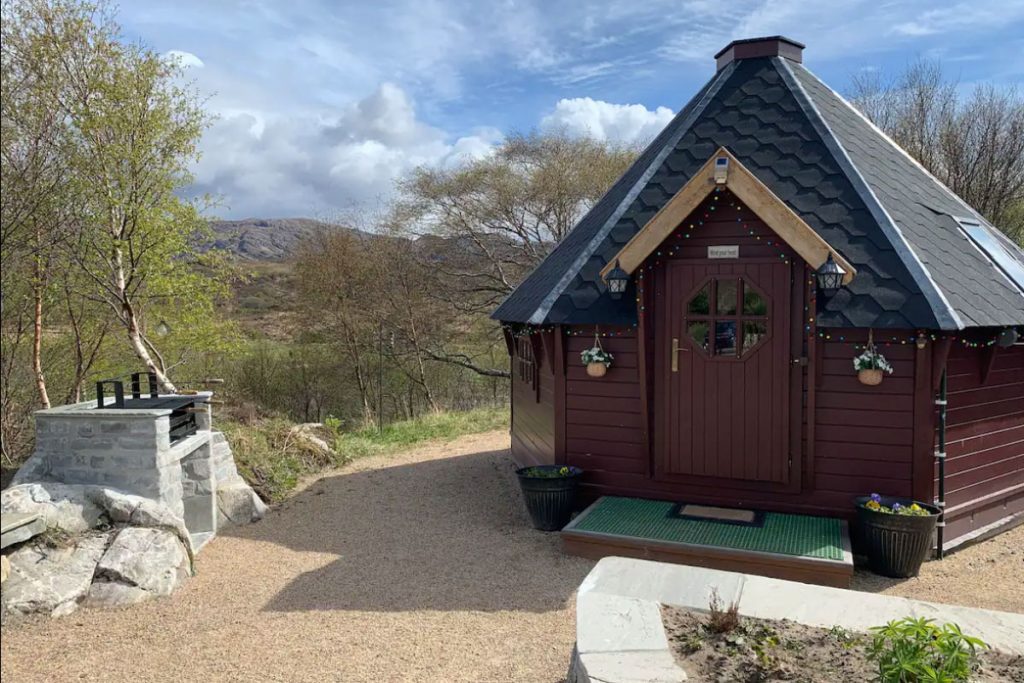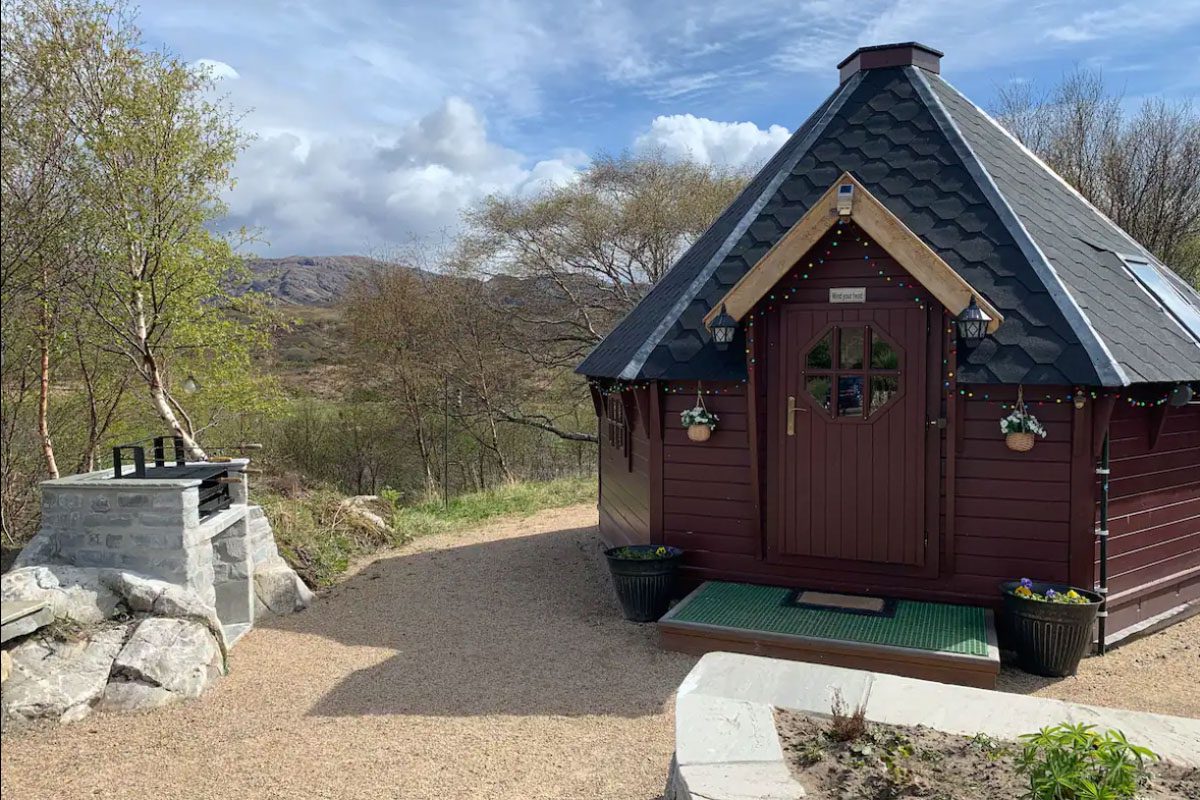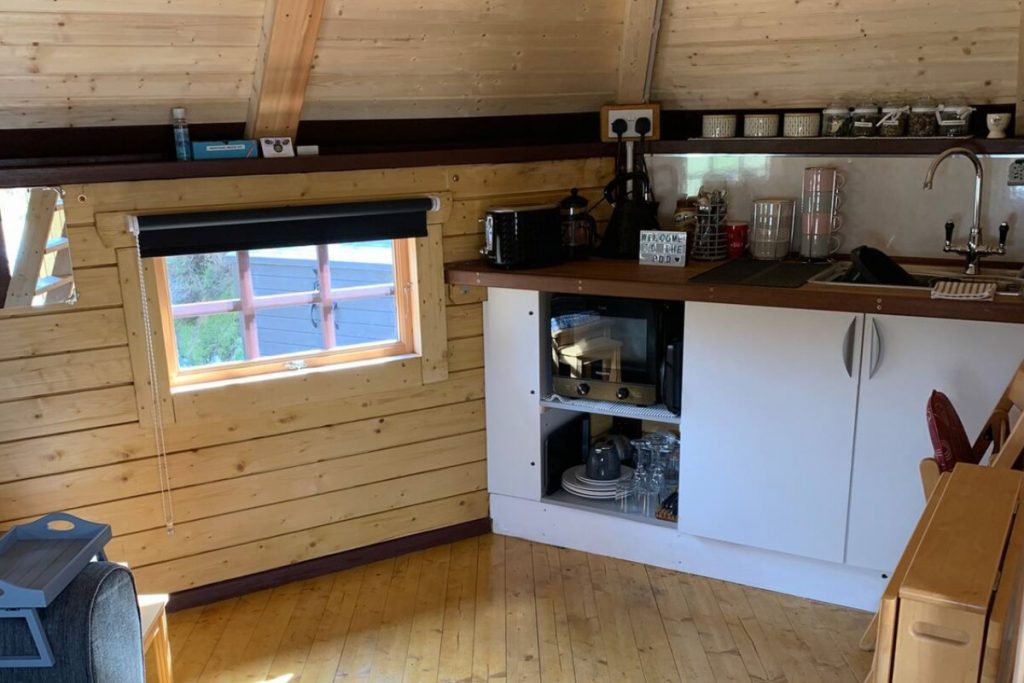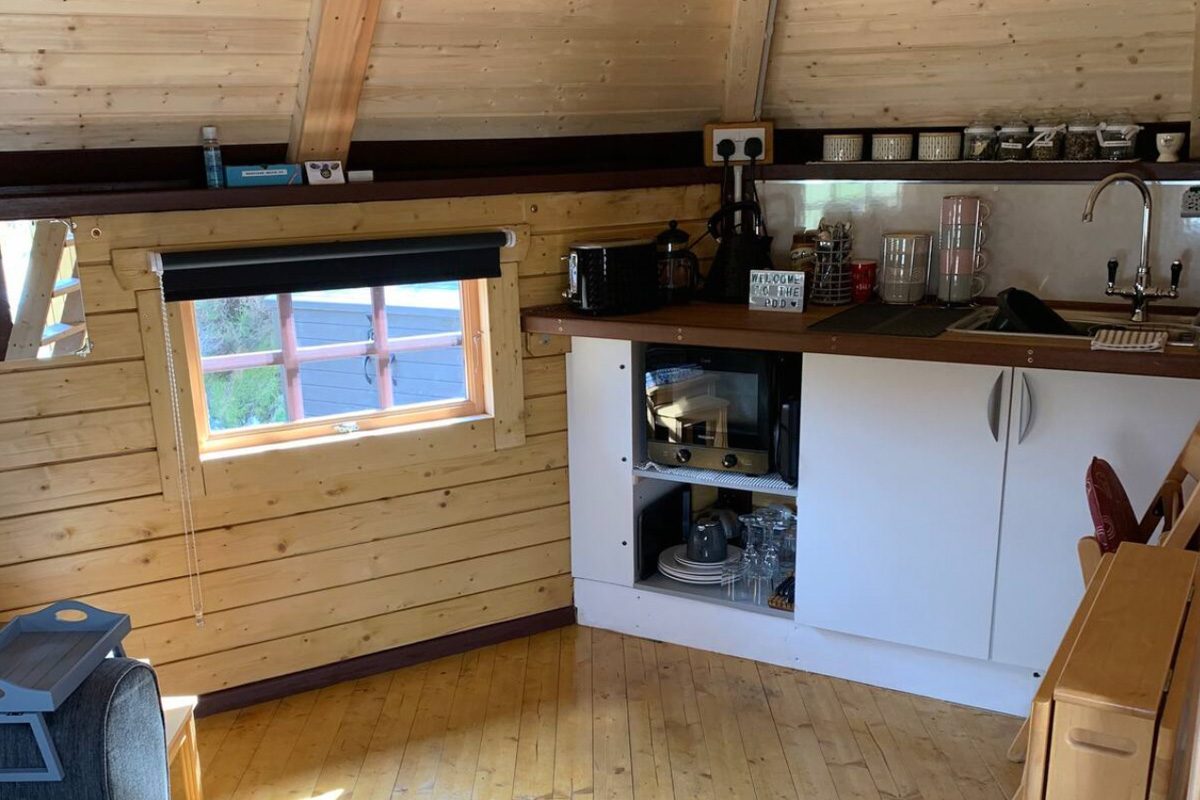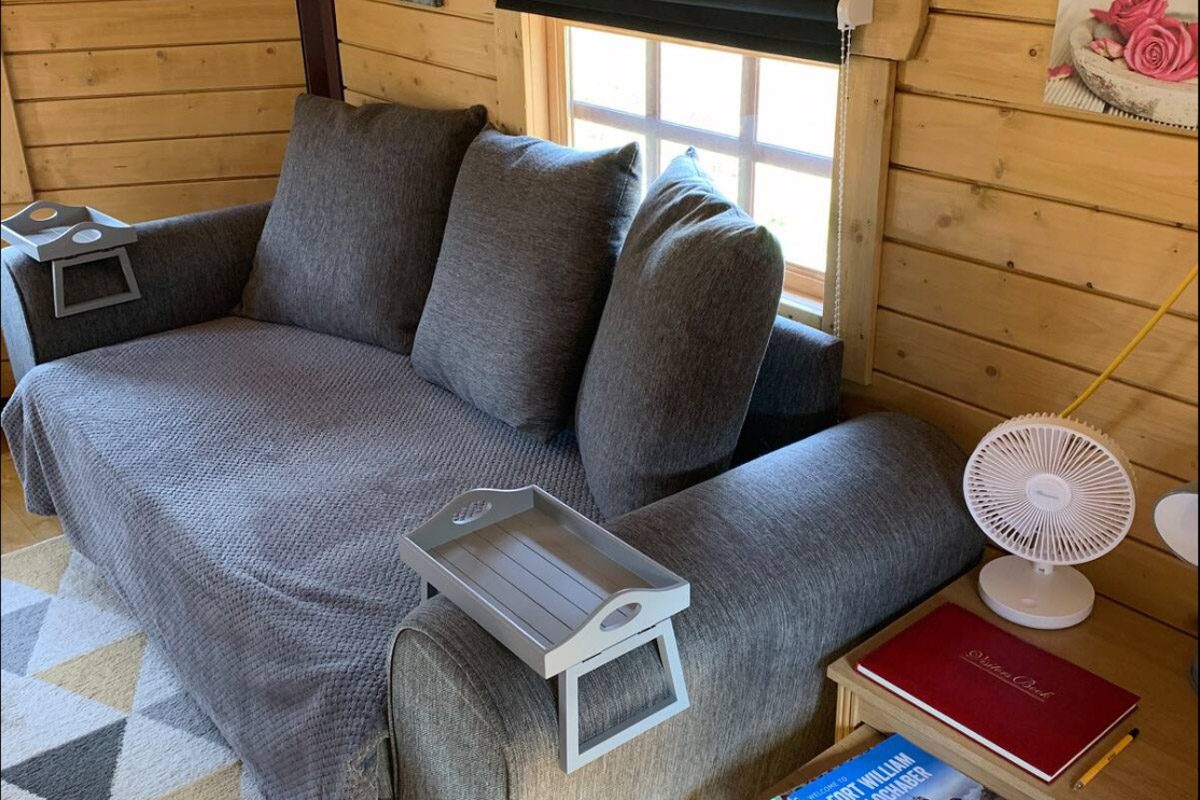 Calling this a Scotland glamping pod is a bit of a misnomer; it looks much more like a hobbit hut. Whatever you prefer to call it, however, this is one unforgettable stay!
It's located within a 10-minute walk of the famous Camusdarrach Beach, which served as the filming site for the popular movie Local Hero, and close to the adorable fishing village of Mallaig.
Inside the pod, the bed is in a loft and there's a kitchenette, bathroom, seating area, and outside seating with a grill (BYO charcoal!). Guests can order breakfast or grazing boxes, which we highly recommend — the owners run a separate popular B&B!
15. The Dome at Mid Auchengowan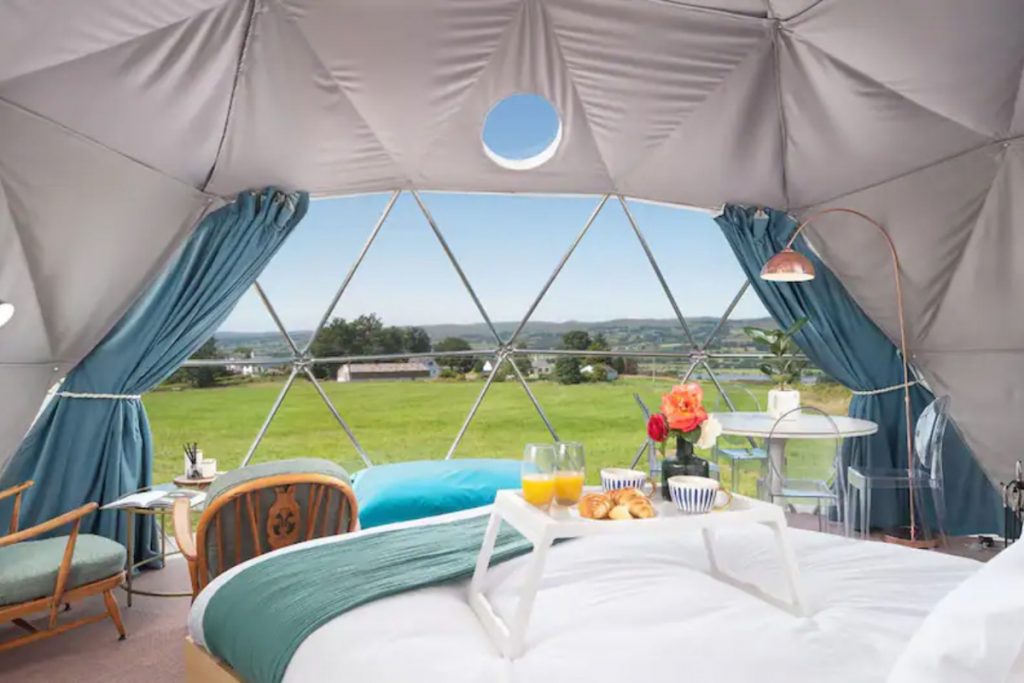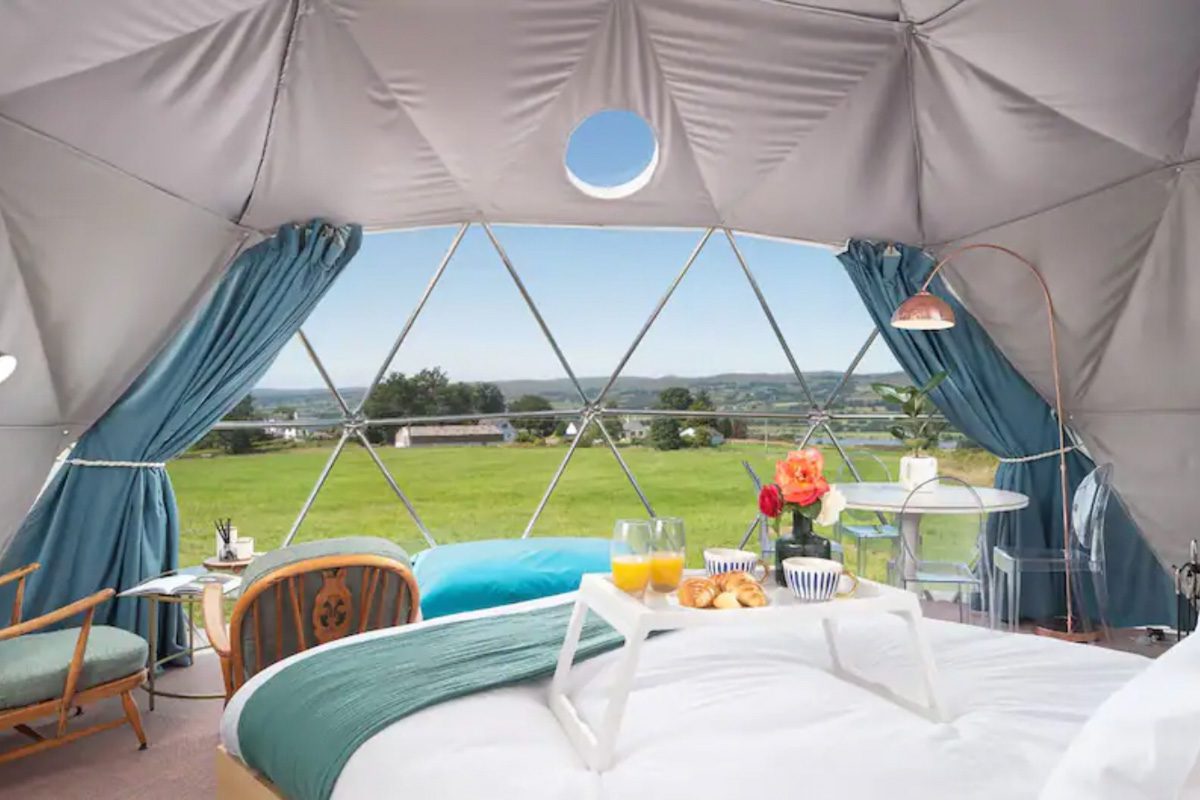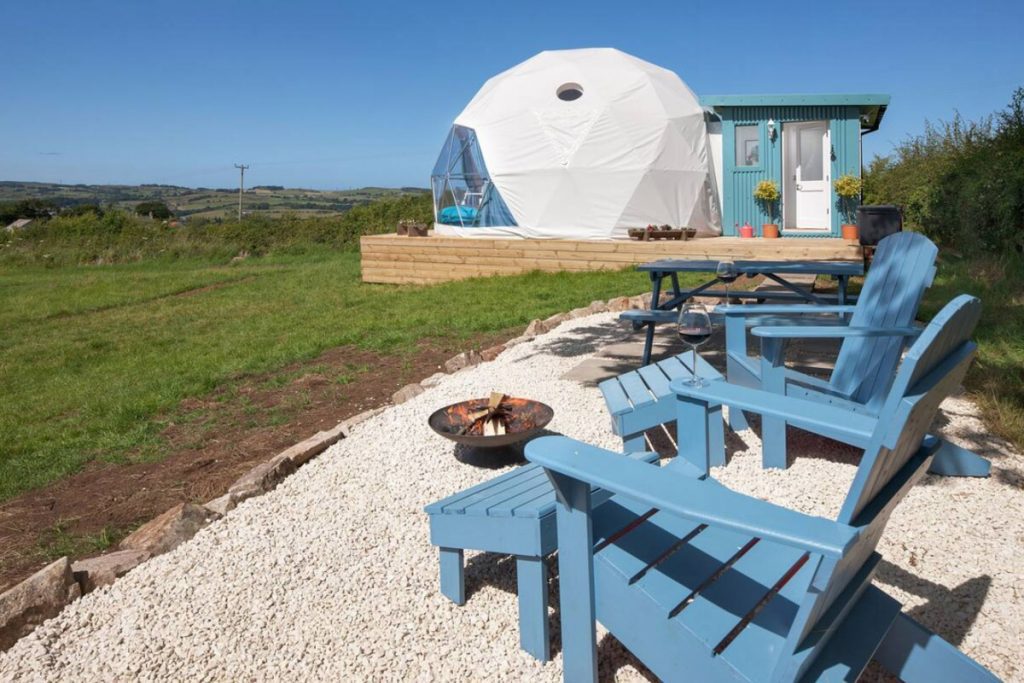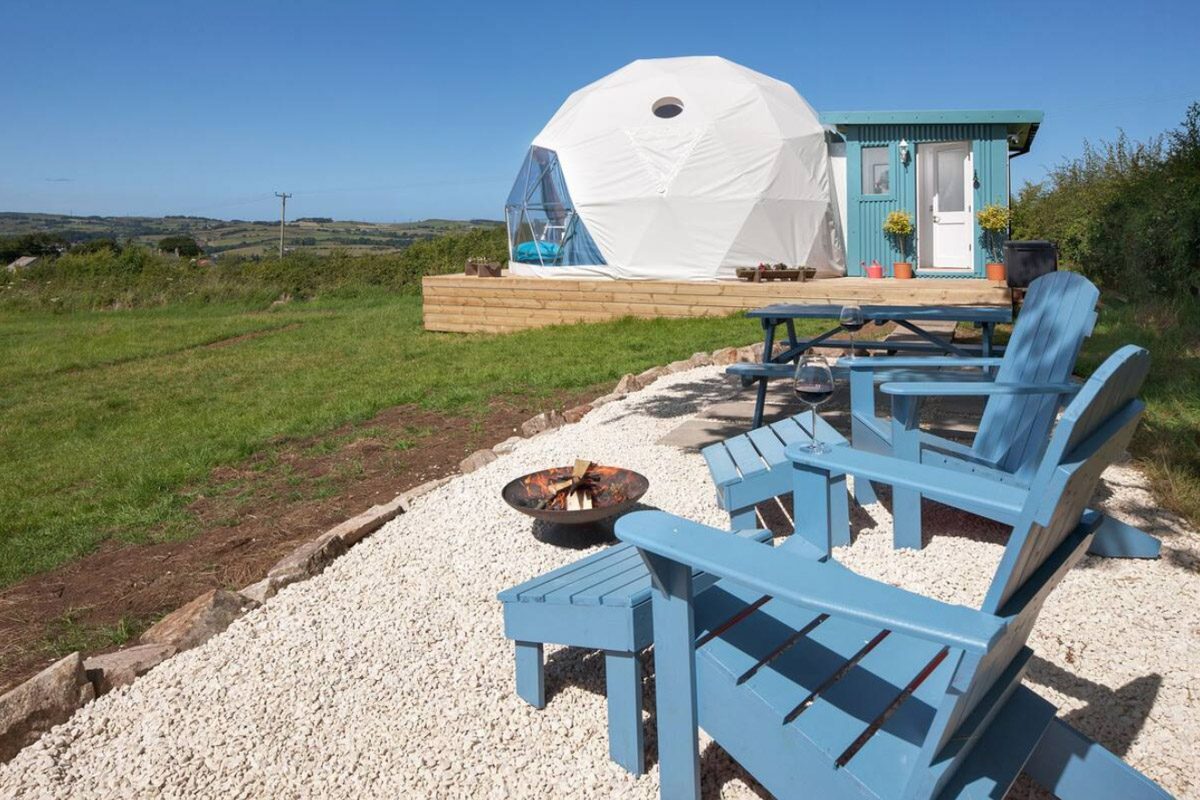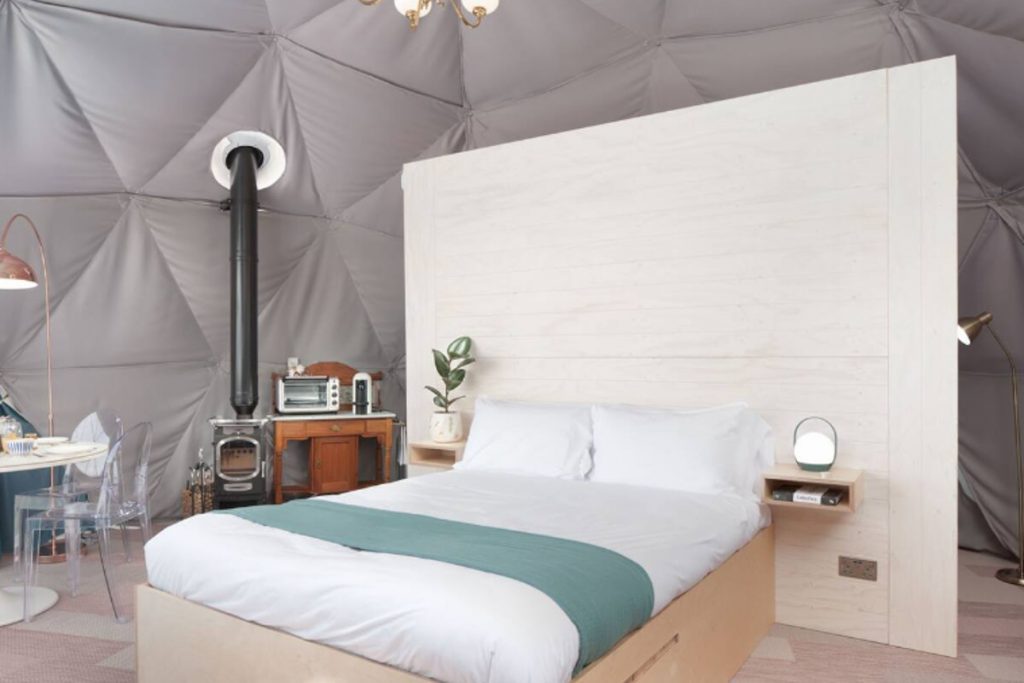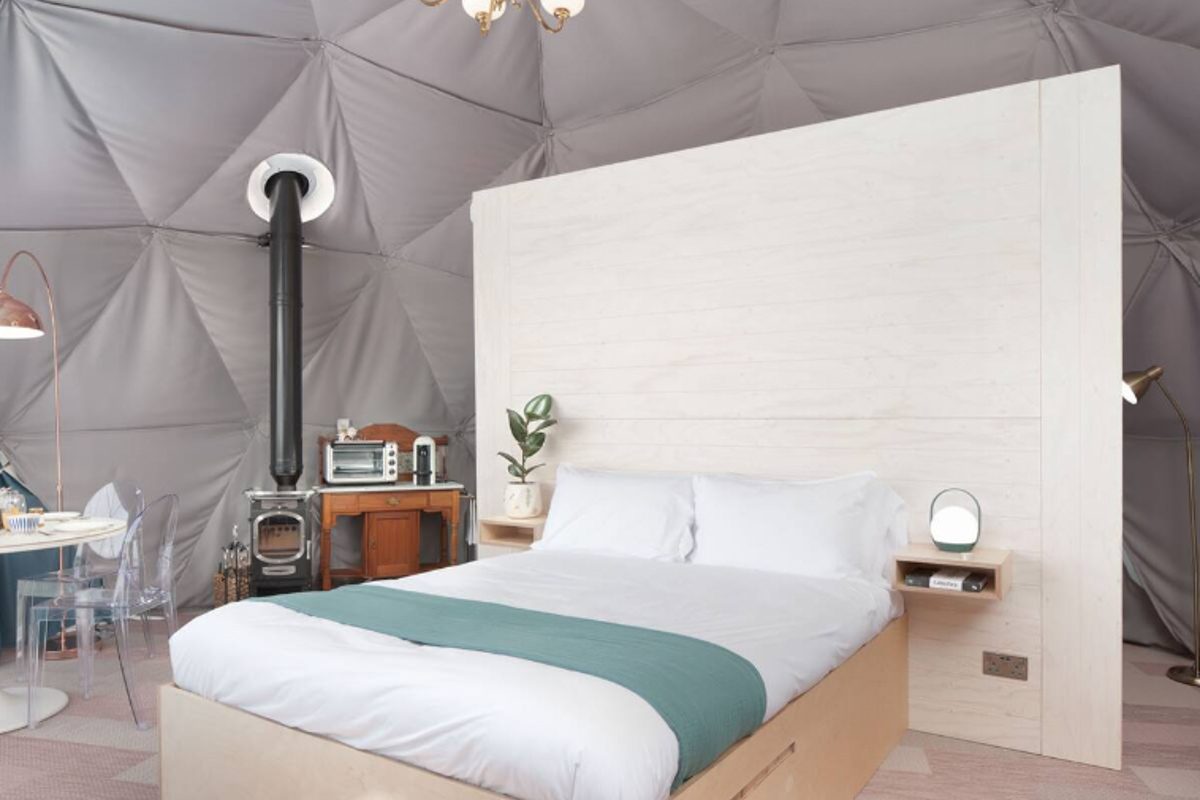 A short distance from the Glasgow airport (the center of Glasgow is about 25 minutes away, while Loch Lomond is 45 minutes), this luxury geodesic dome offers a unique Scotland glamping experience.
It's situated on a family farm that features sitewide wi-fi and free parking, and has fantastic views over the countryside—right from bed!—with beautiful watercolor sunsets.
The dome itself has two king size beds (it's much larger inside than you might imagine!) and comfortably sleeps four adults. There's a wood-burning stove, small kitchen, lounge area, outside seating with a BBQ and fire pit, and a cute little shower hut attached to the dome.
16. RiverBeds Luxury Wee Lodges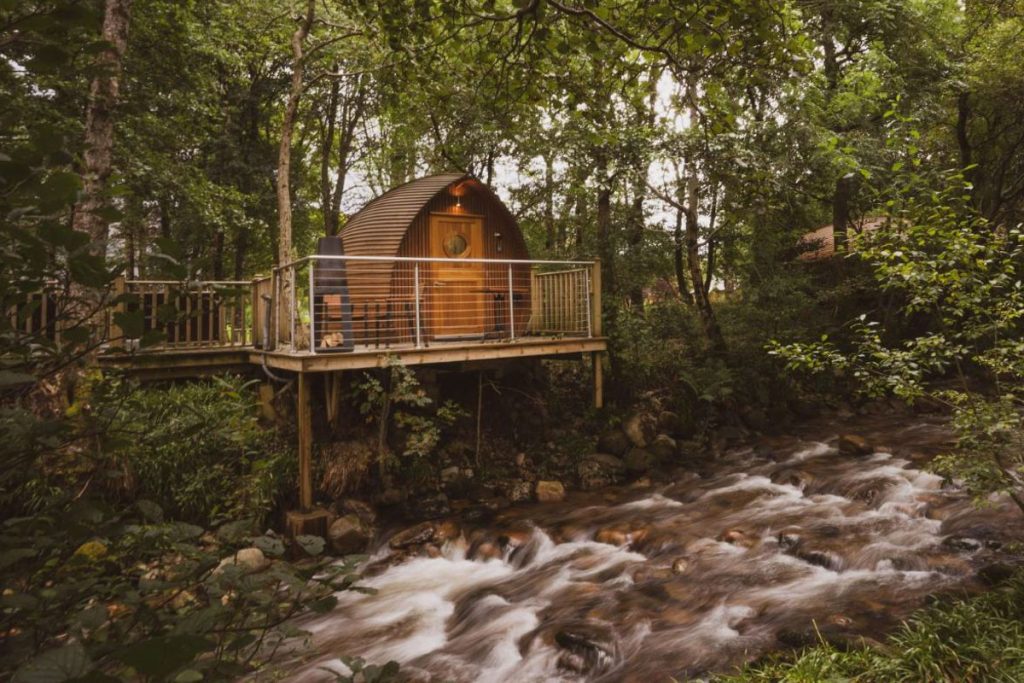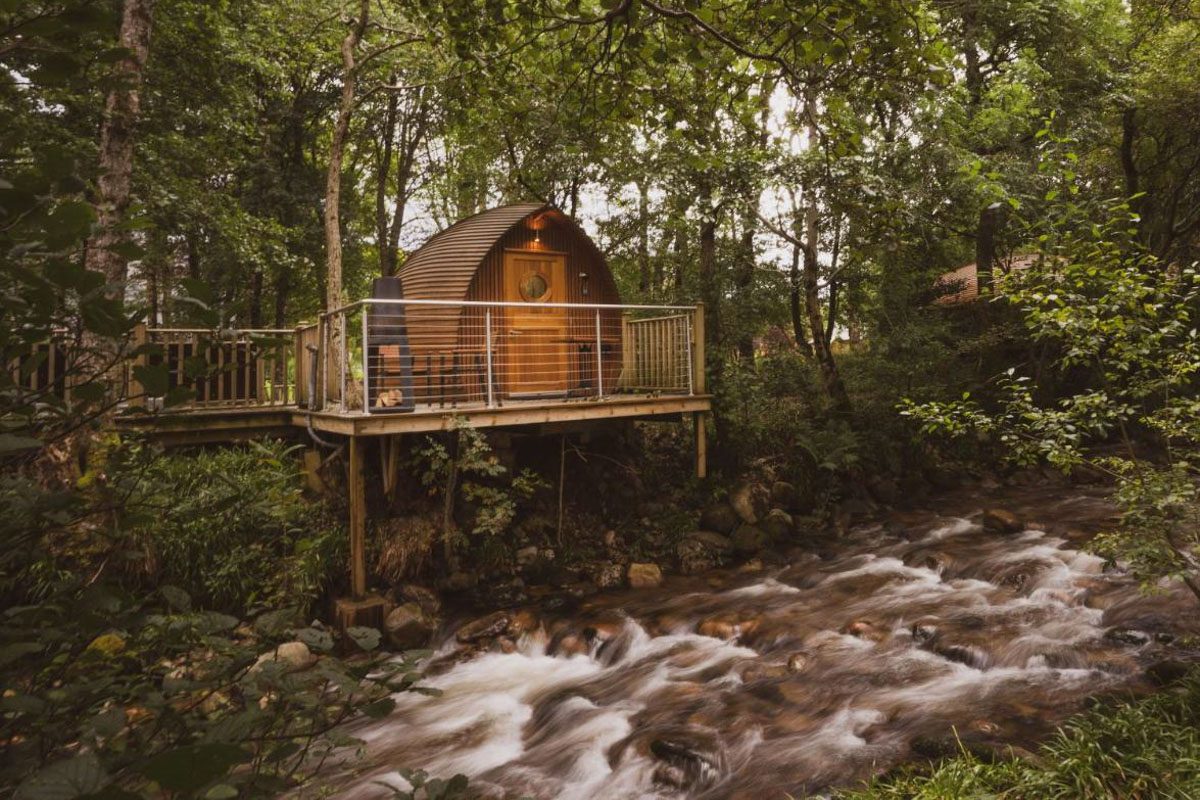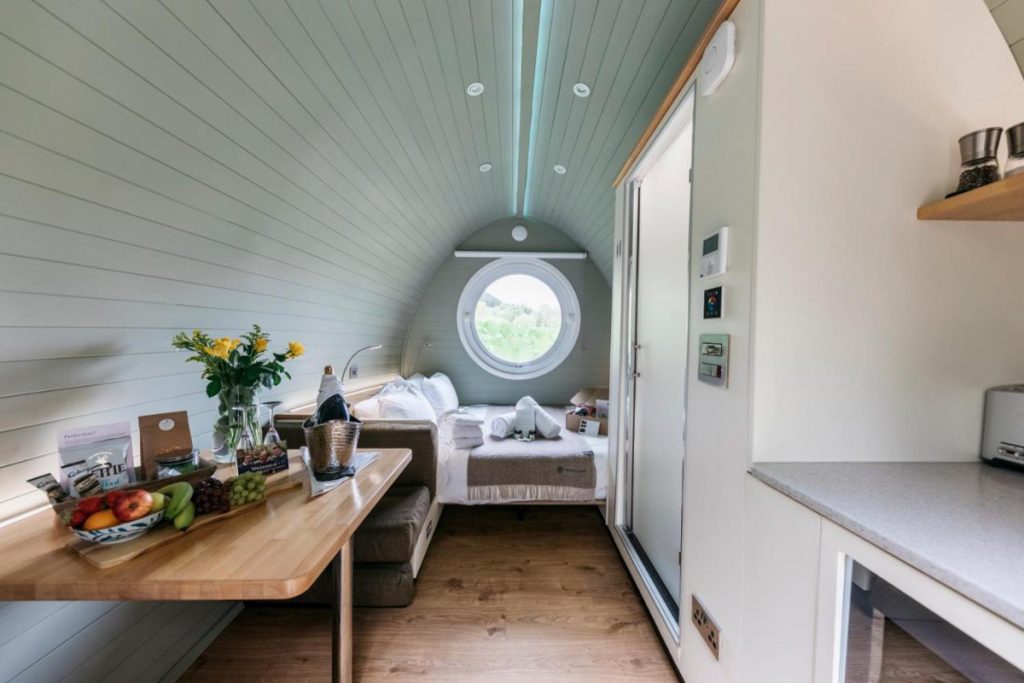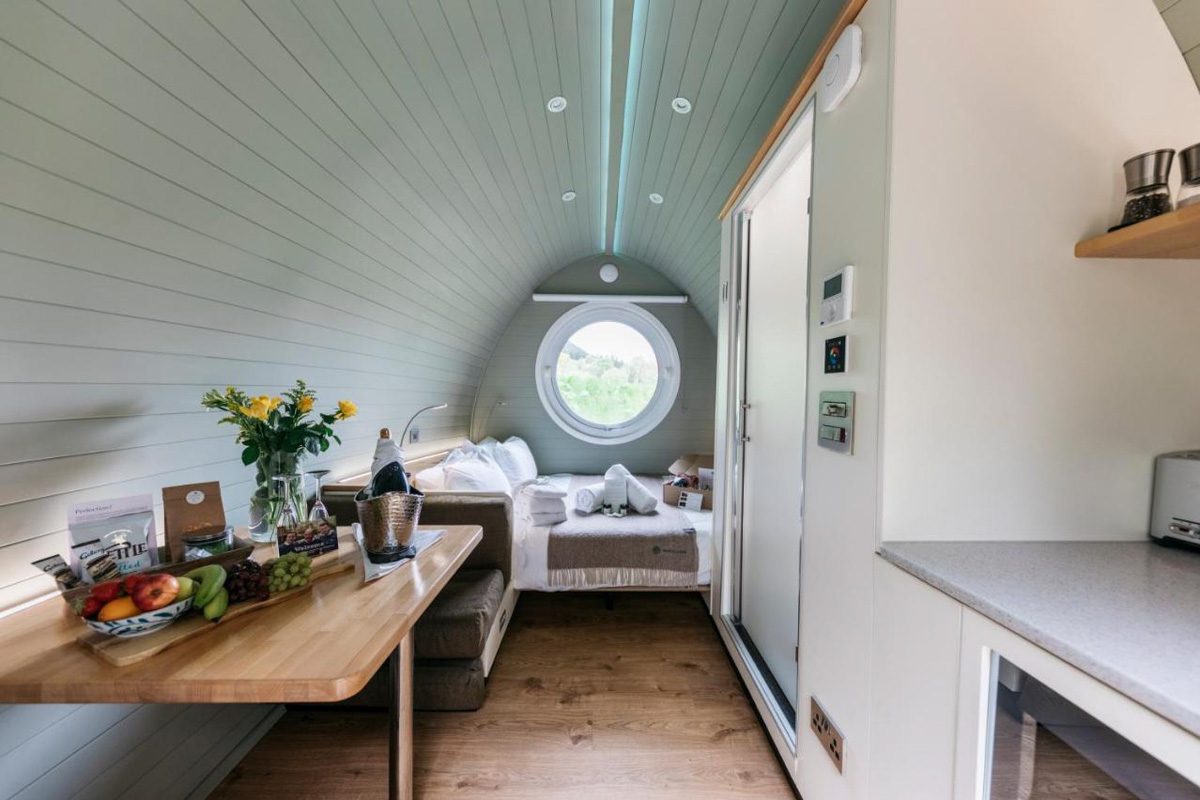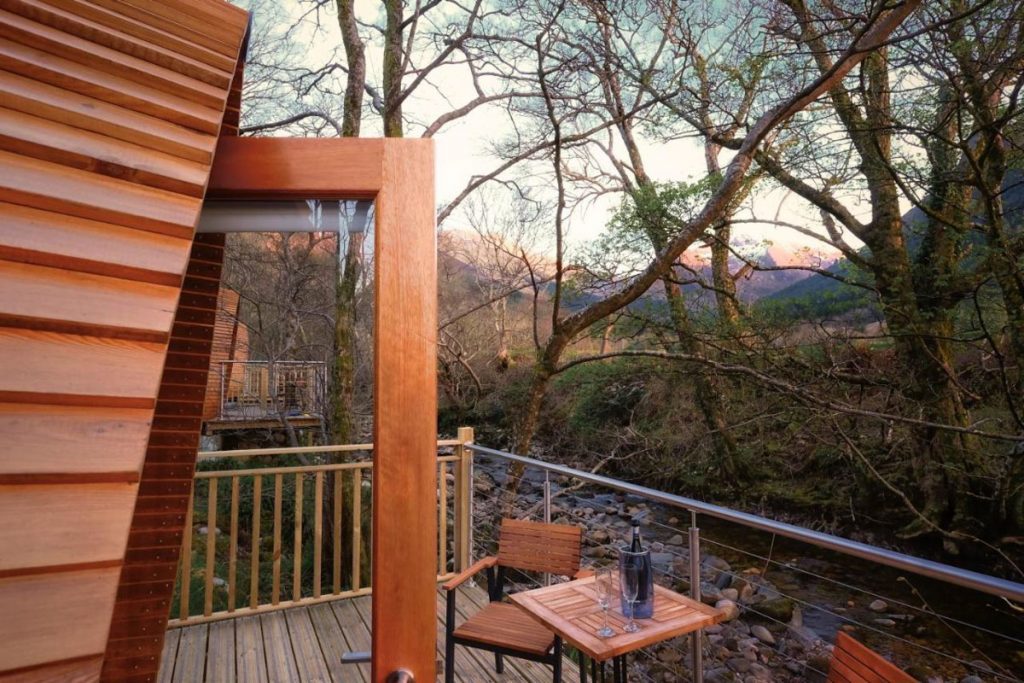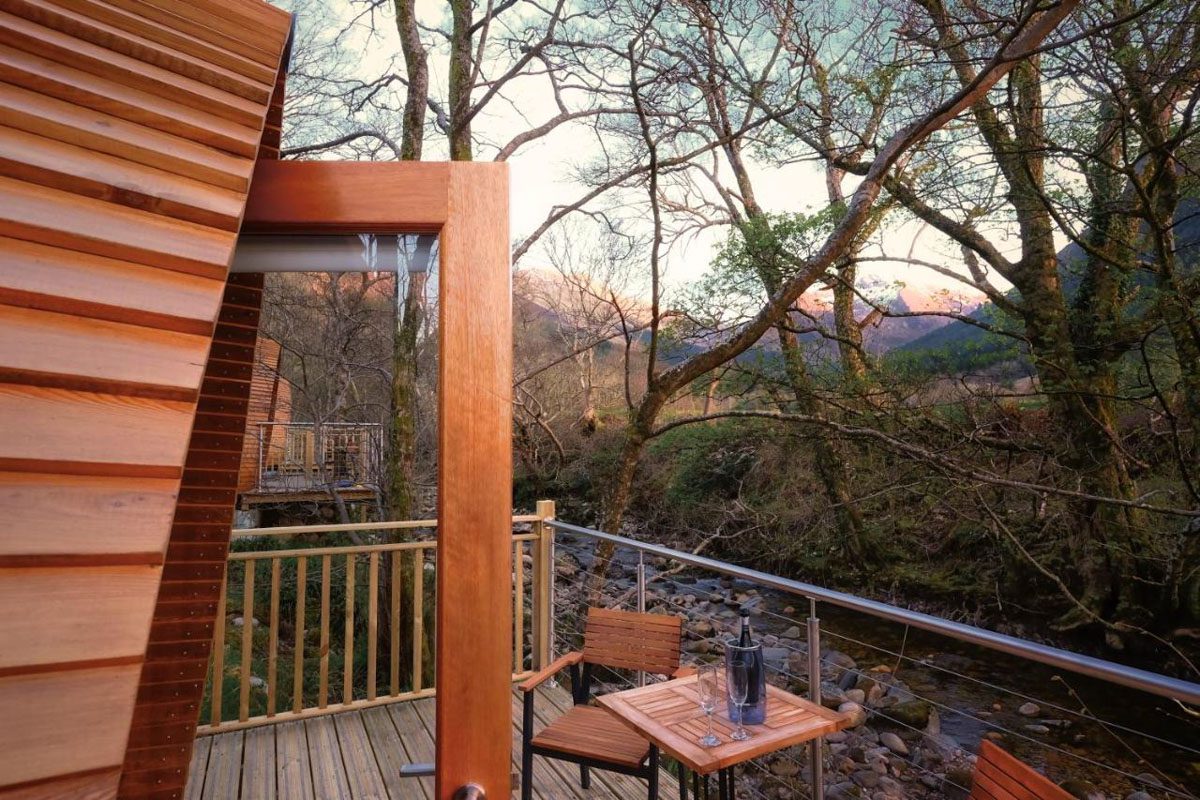 "Magical micro cabins" is a lofty claim, but RiverBeds delivers with its wooden pods perched above the River Coe and decks with private hot tubs. Inside, somehow everything you need is perfectly laid out in the tiny space, with a bathroom, kitchenette, and separate bedroom.
RiverBeds is one of the pricier options, but no luxury was spared in creating this glamping experience. You'll even have fresh, homemade breakfast delivered to your cabin every morning! Unlike many Scotland glamping places, this one is open year-round.
17. SeaBeds Luxury Lookouts With Hot Tubs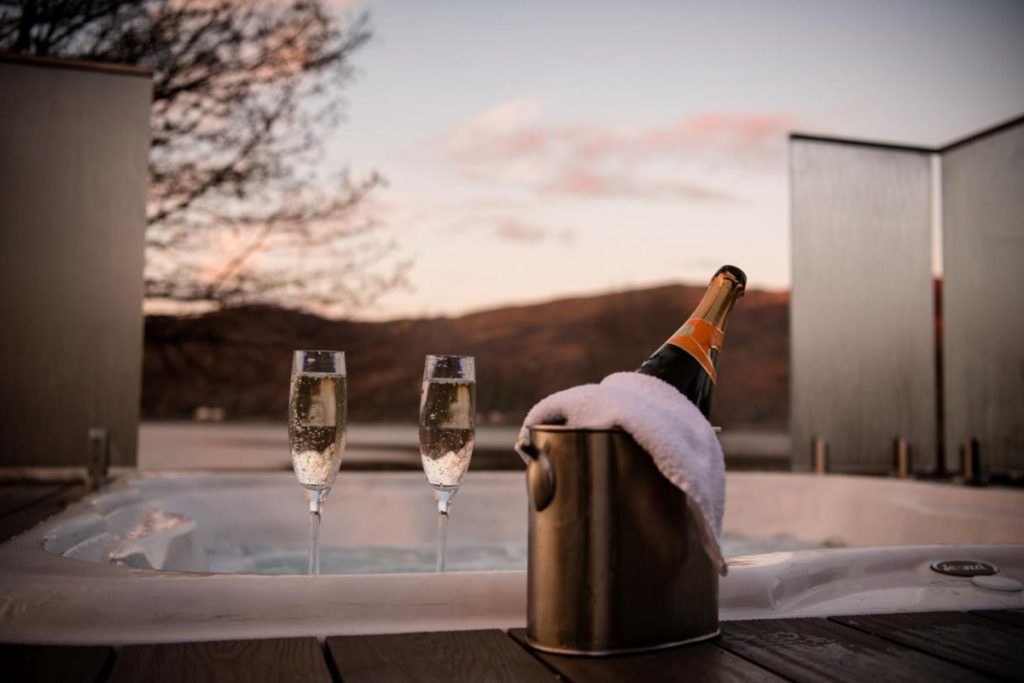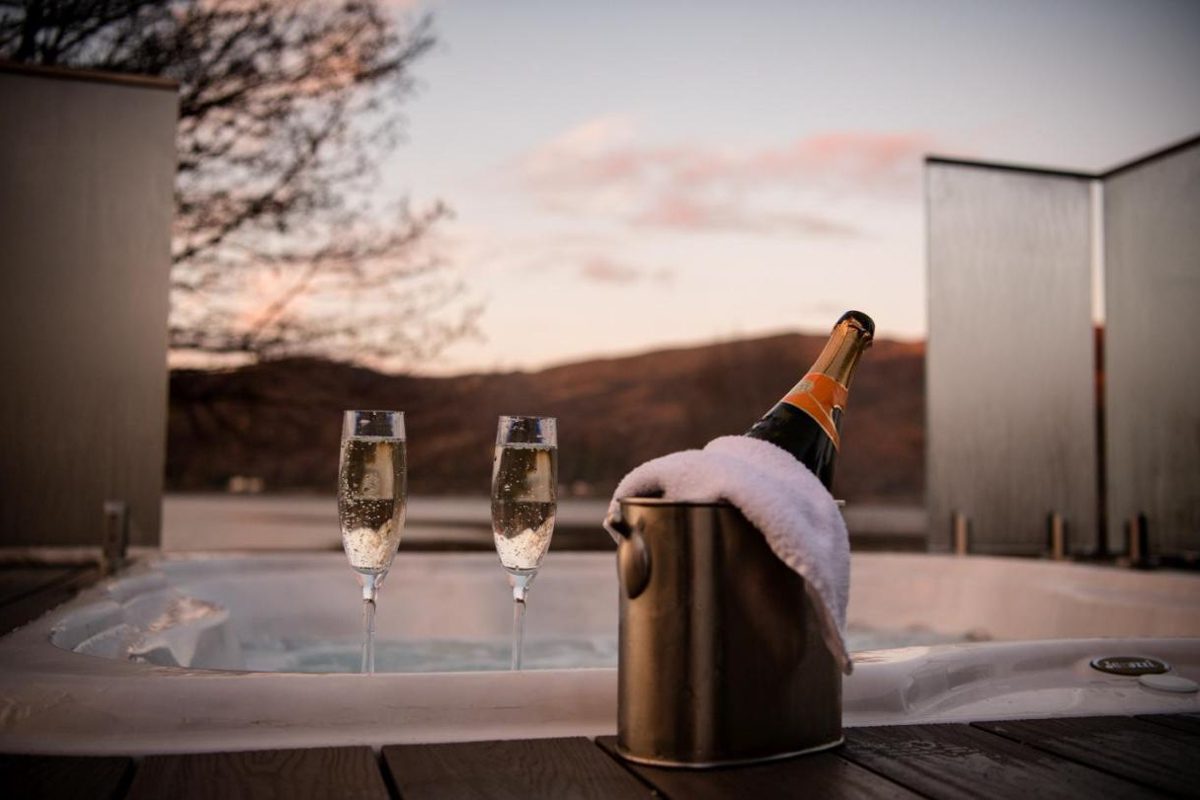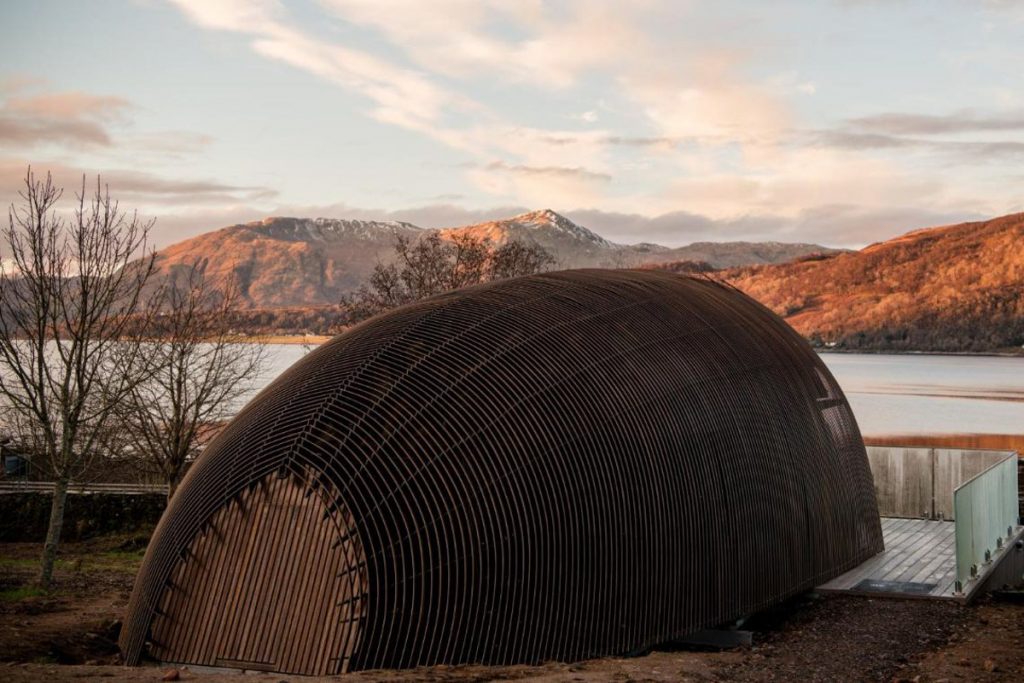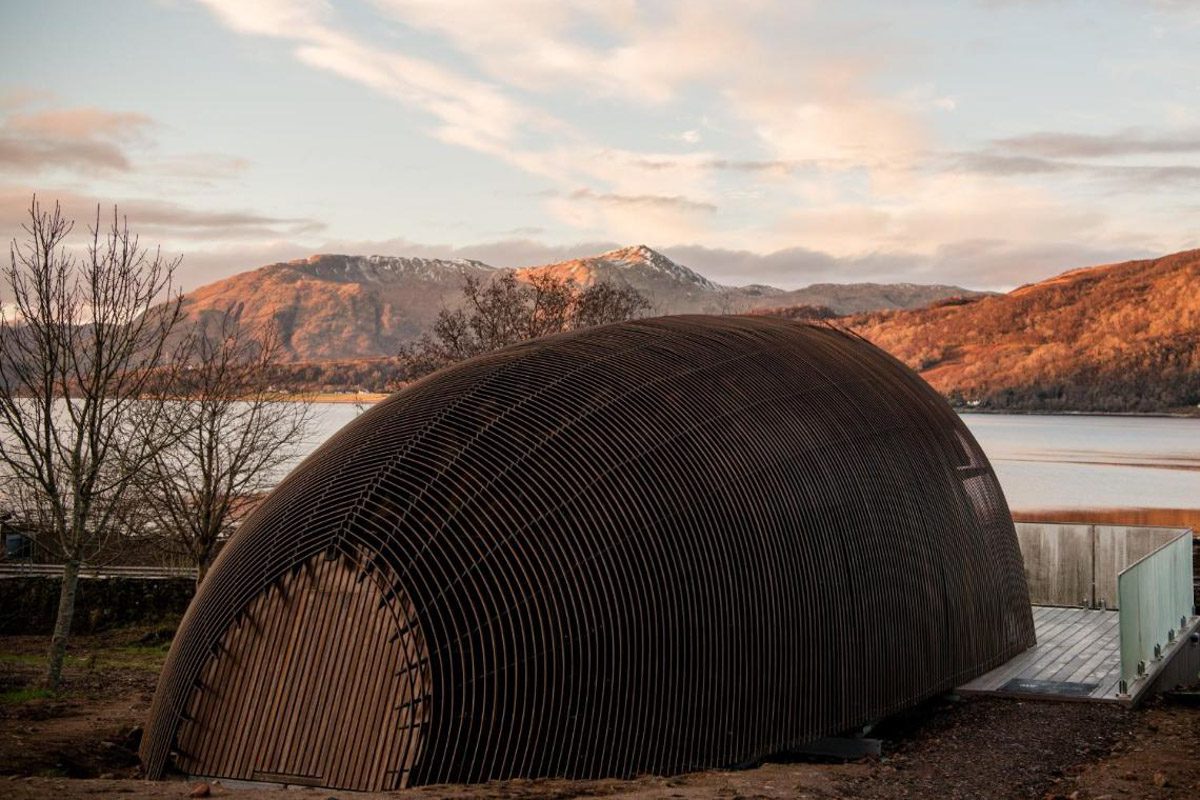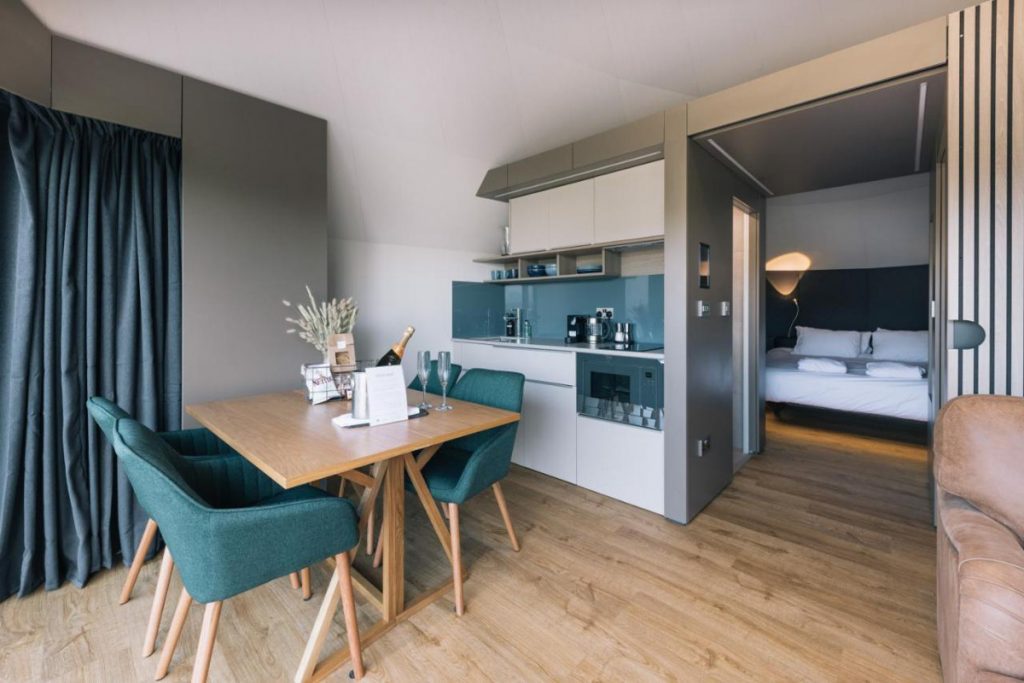 We may have saved the best Scotland glamping location for last. As the "bigger sister" property to RiverBeds Luxury Wee Lodges, you can count on an ultra luxurious experience here. SeaBeds is definitely a splurge, but a worthy one for special occasions.
In addition to the views across Loch Linnhe and your private infinity edge hot tub, SeaBeds lodges have waterfall showers, theater-style drop-down screens for watching movies in bed, and complimentary, hand-delivered breakfast baskets.
Scotland Glamping Map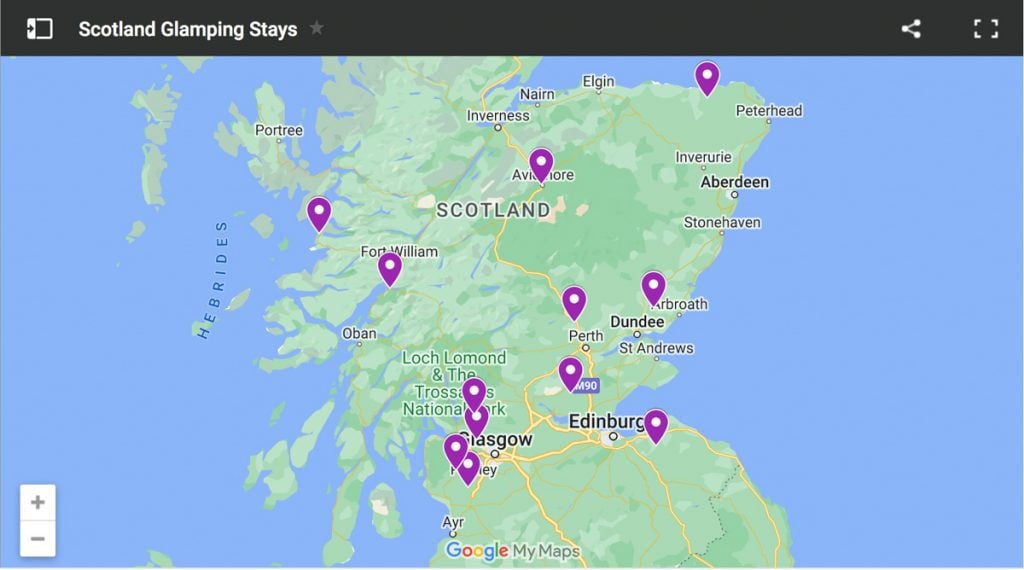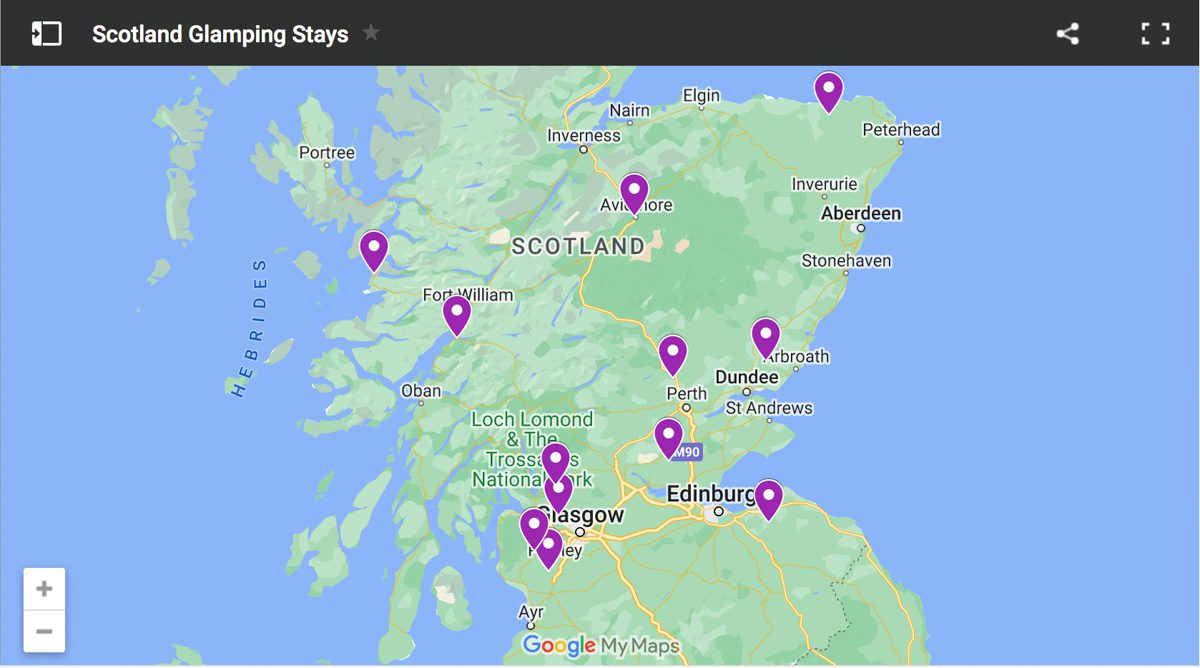 The map above shows all of the best Scotland glamping sites so you can easily figure out where each is located and map the distance to major attractions.
---
Are you planning a trip to Scotland?
We have lots of resources on travel in Scotland and destinations throughout the country. Check out our Scotland Travel Homepage for everything you need to know, or read some of our favorite articles below.
Save this article on Pinterest for later!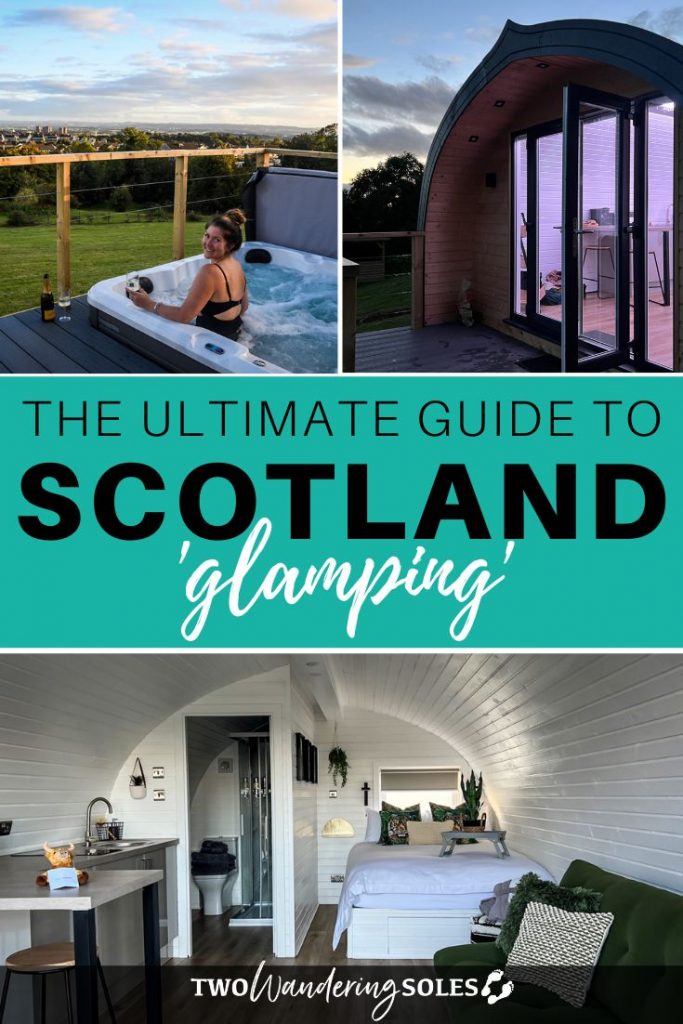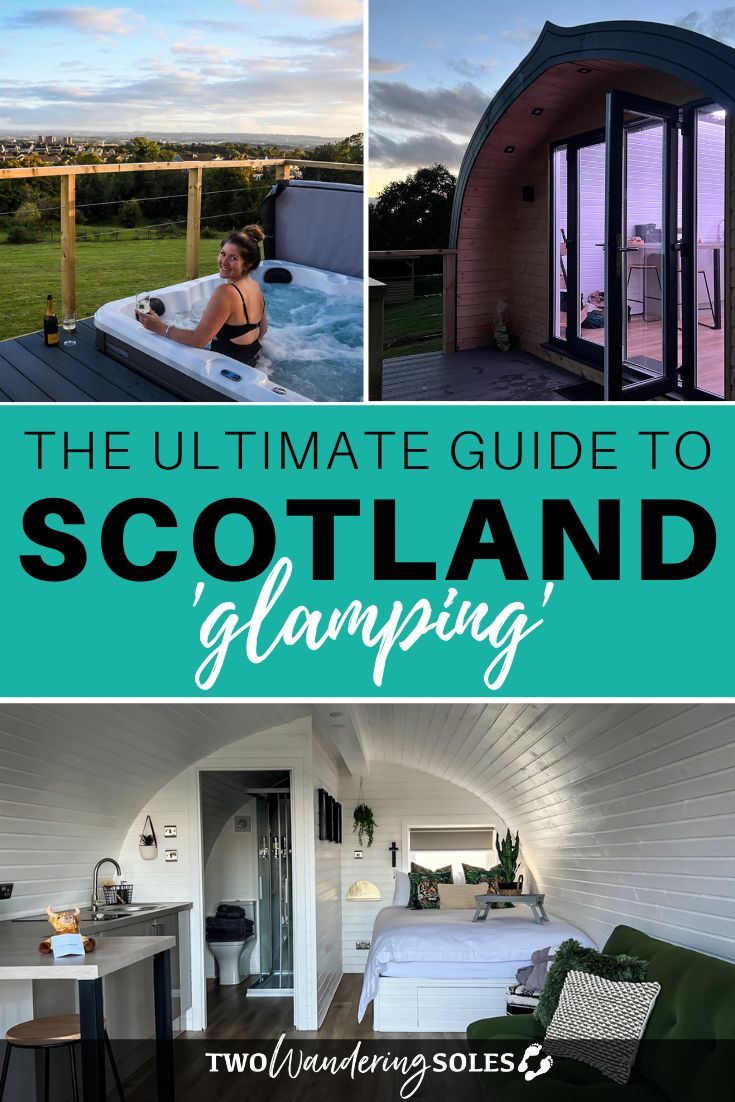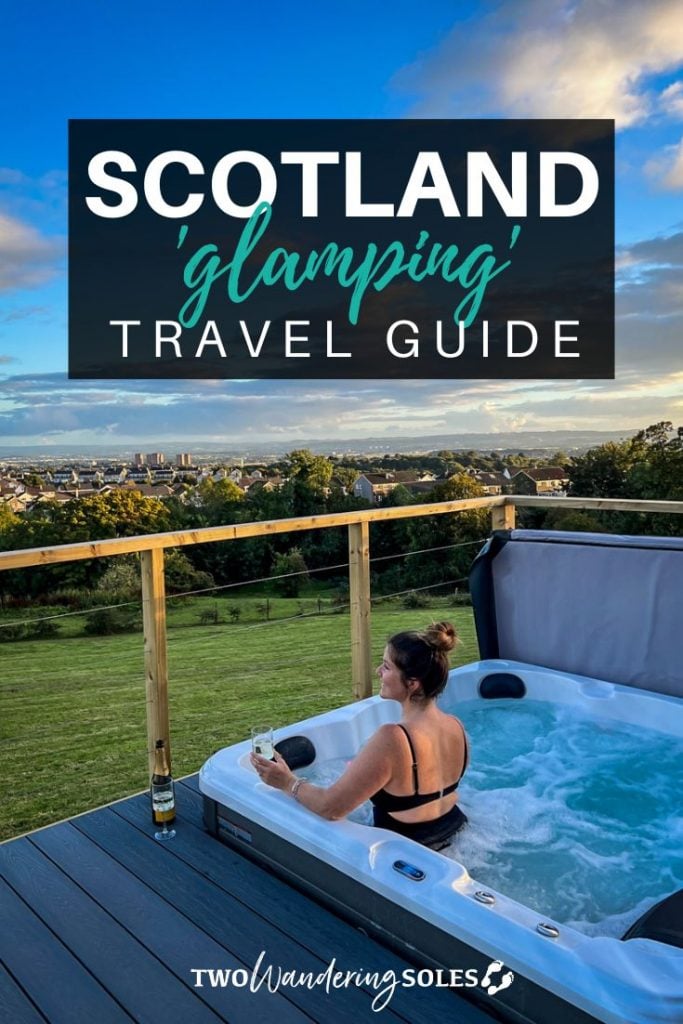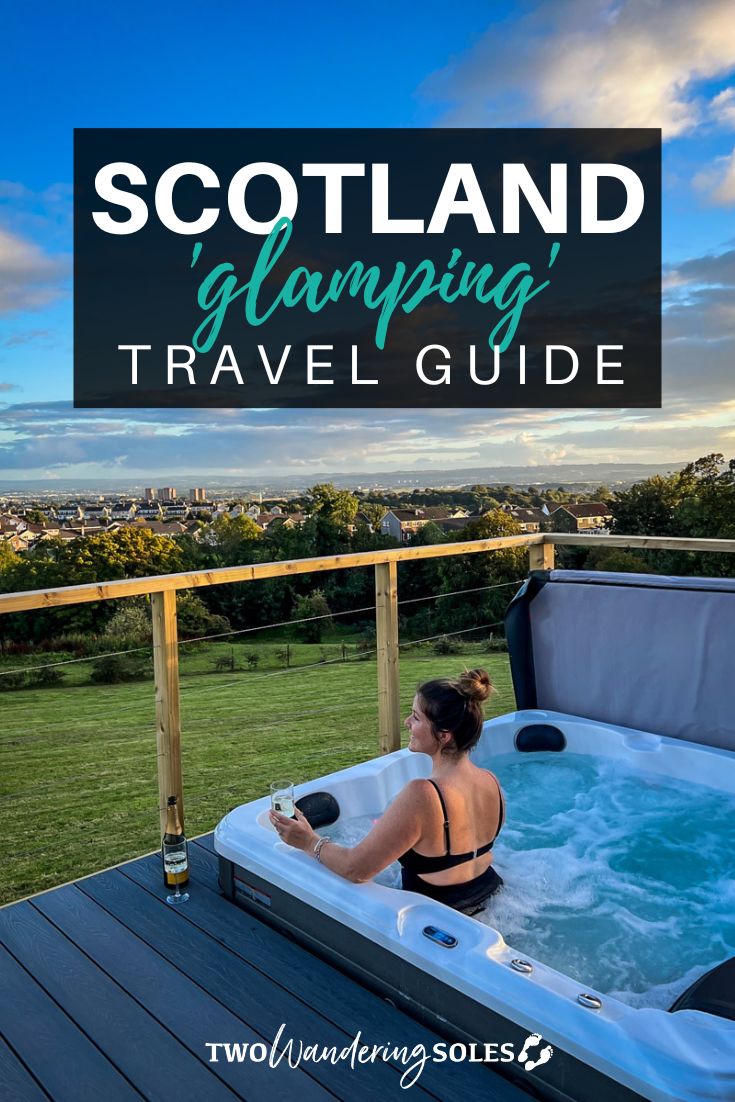 We want to hear from you!
Which of these Scotland glamping stays is giving you the most wanderlust?? Are you planning a trip to Scotland and still have questions? Leave us a comment below and we'll do our best to get back to you!