Whether you're chasing fairytales or interested in history, you're never too far from a castle in Scotland. In this guide, we dish out all the most enticing Scotland castles you can visit and actually tour or see up close!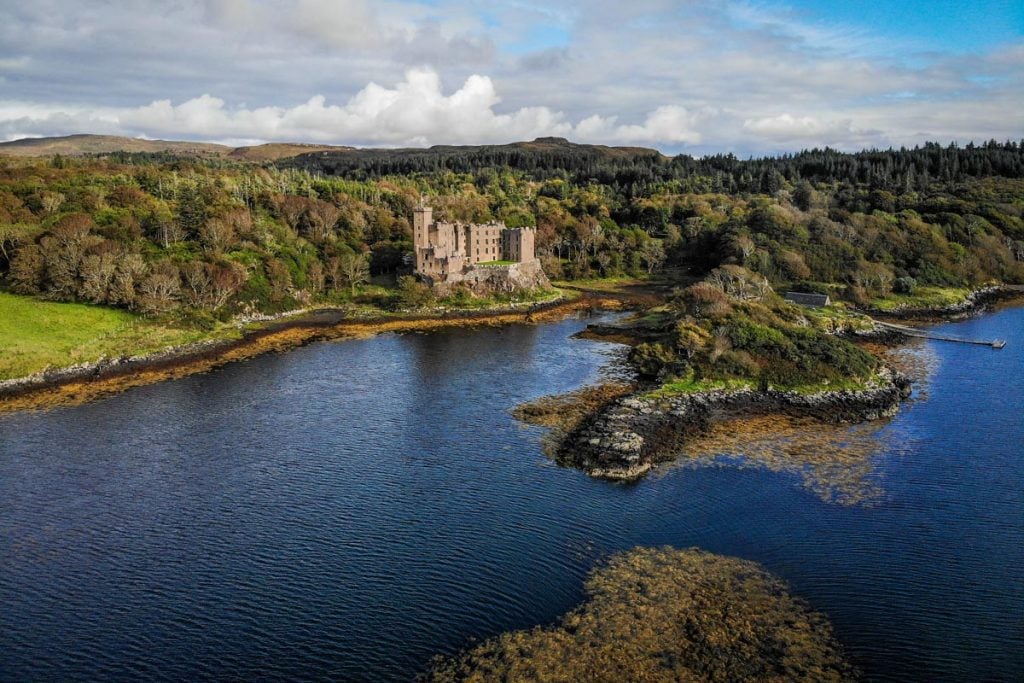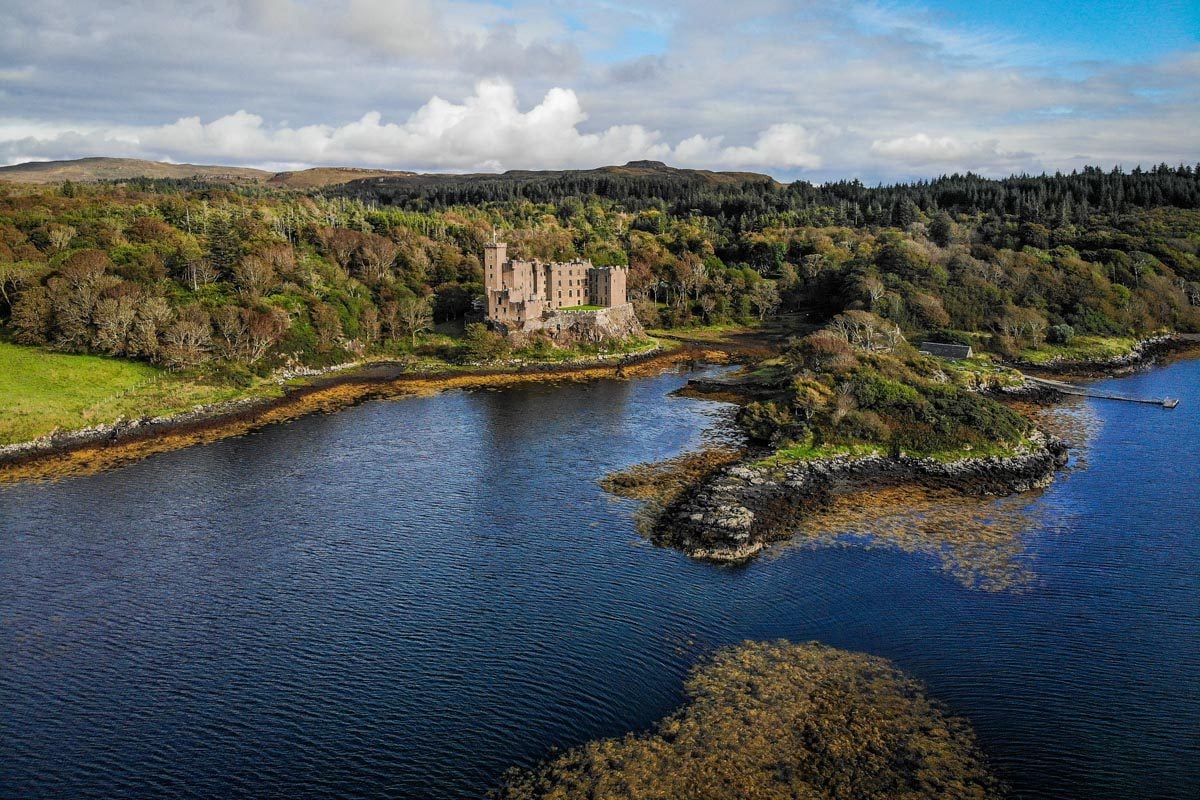 It's said that no matter where you are in Scotland, a castle is only a stone's throw away.
At its peak, there were over 3,000 castles in operation across all of Scotland. While some are now in ruins, albeit still incredibly picturesque, many are still running as legendary family estates.
No two castles in Scotland are the same as each represents a different piece of Scottish history. They all have different stories, art collections, and architecture to showcase, making them small pieces of a large and complex puzzle.
Out of the hundreds of castles and ruins dotted throughout Scotland, narrowing it down to a solid few would be a seemingly endless task.
Lucky for you, we've done loads of research (like—boots on the ground research!) and rounded up the most enticing Scotland castles you can actually visit in this guide.
---
Other resources for planning your perfect Scotland road trip
Be sure to download our complete packing list for Scotland! It's packed with good suggestions and insider tips to help plan your Scotland trip. And it's completely FREE, so why not!?
---
1. Edinburgh Castle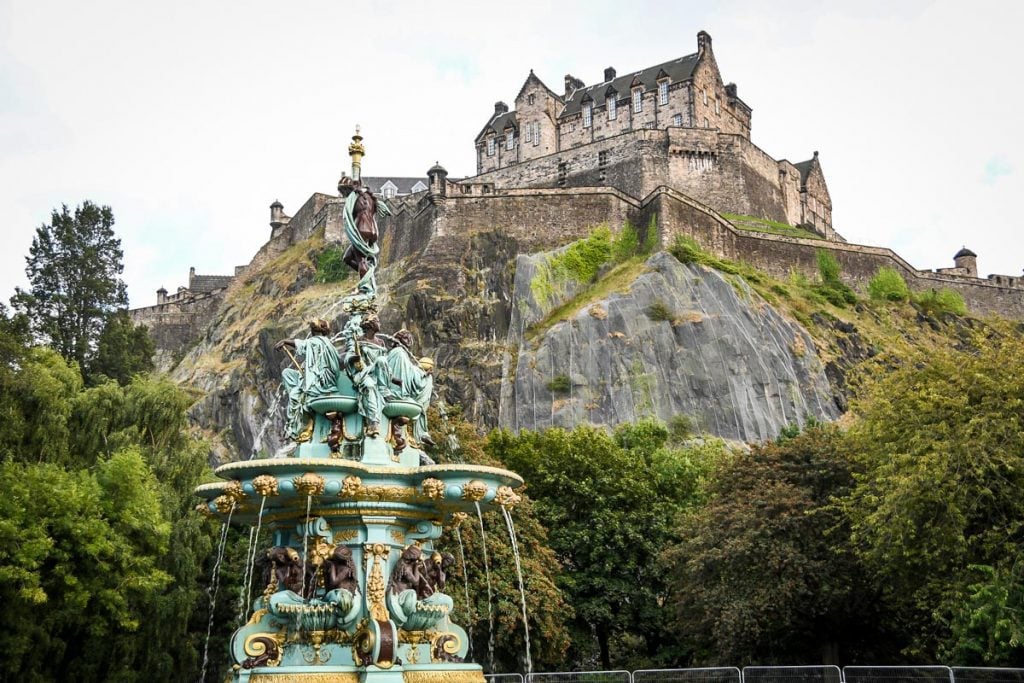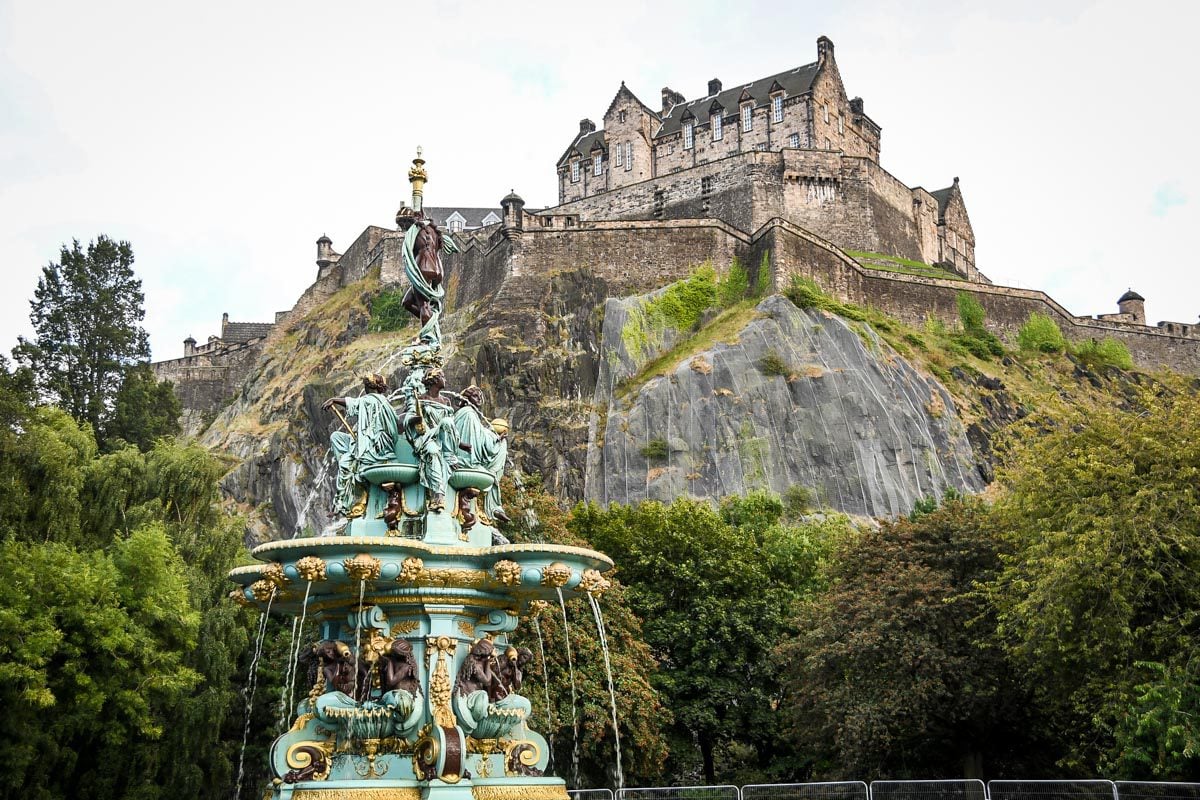 Sitting atop a 350-million year old dormant volcano, Edinburgh Castle has stood as one of the most important and impressive landmarks in Scotland since the 12th century.
As one of the largest castles in Scotland, it would take multiple visits in order to see everything inside, but you can see a good chunk in just a few hours. Once you step into the castle grounds, you'll travel through nearly 900-years of history.
Good To Know: We'd recommend getting an audio guide (£3.50) so you can explore the castle at your own pace but still soak in the information.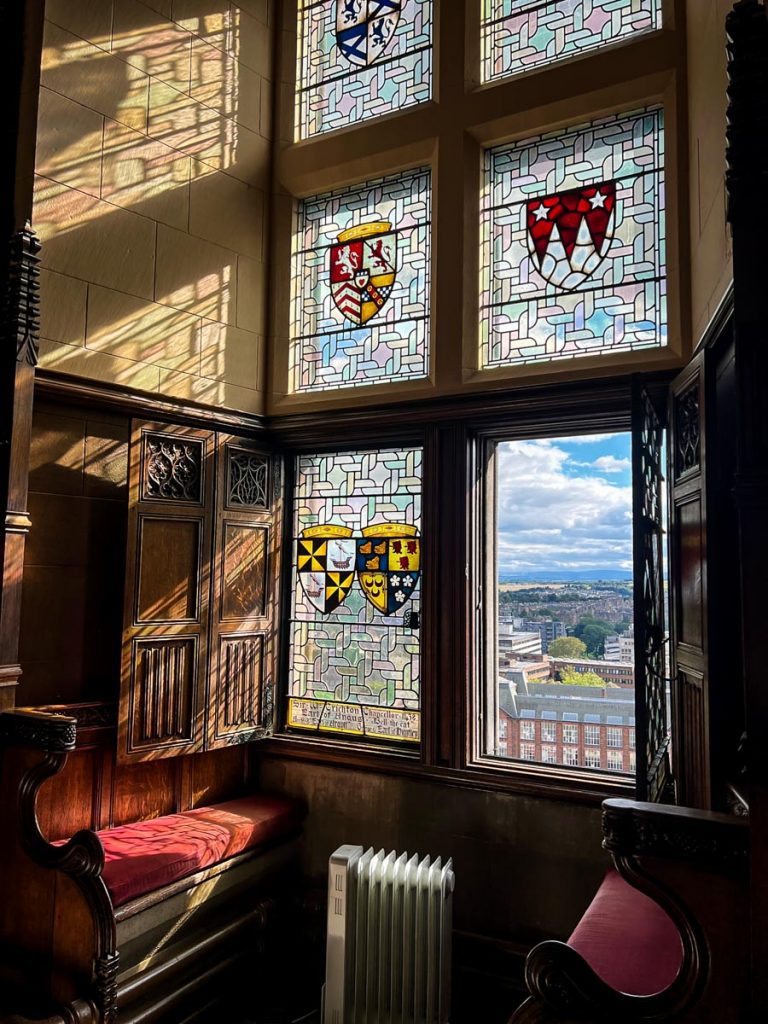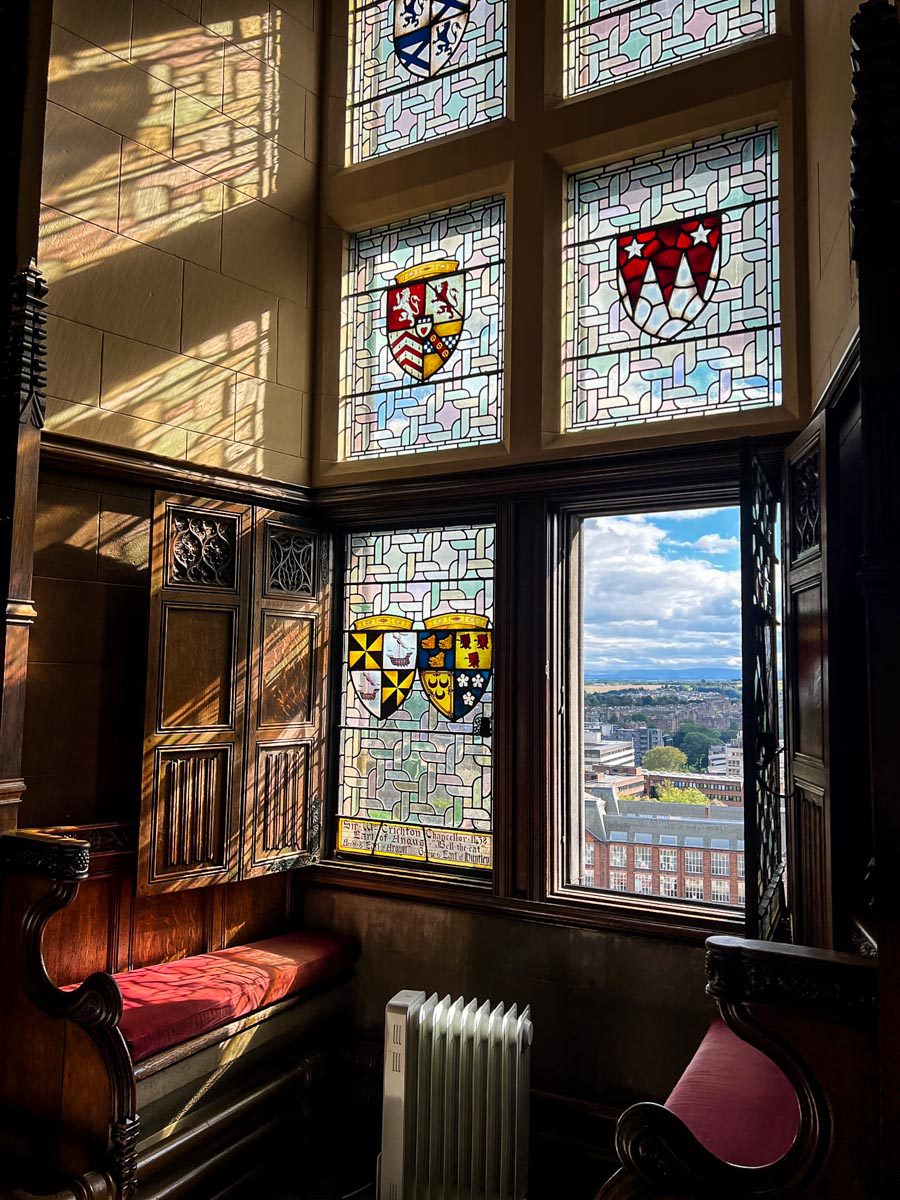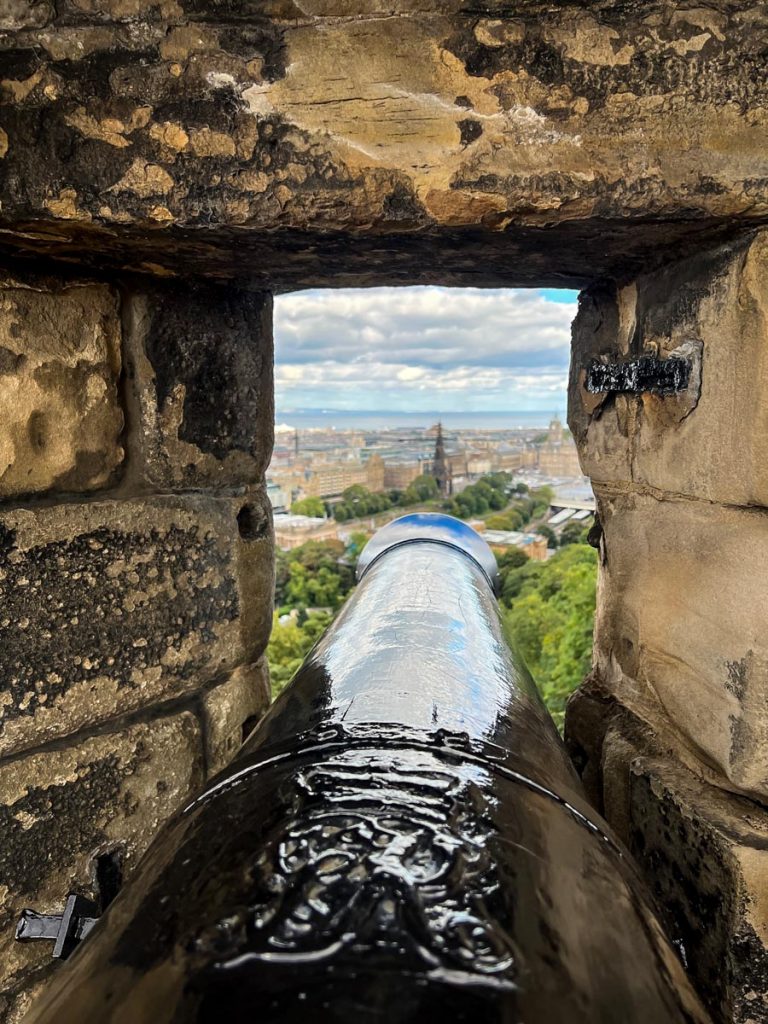 While you're here, you cannot miss the Crown Jewels of England, Margaret's Chapel, and the stunning Great Hall.
If you want to experience an afternoon tea, you can make a reservation at the castle. While it's not as fancy as some of the other spots in the city, it is one of the most affordable options and it is kid friendly.
Plus, your tea includes an entry ticket to the castle, so you can experience 2 of the top activities in one place!
2. Inverness Castle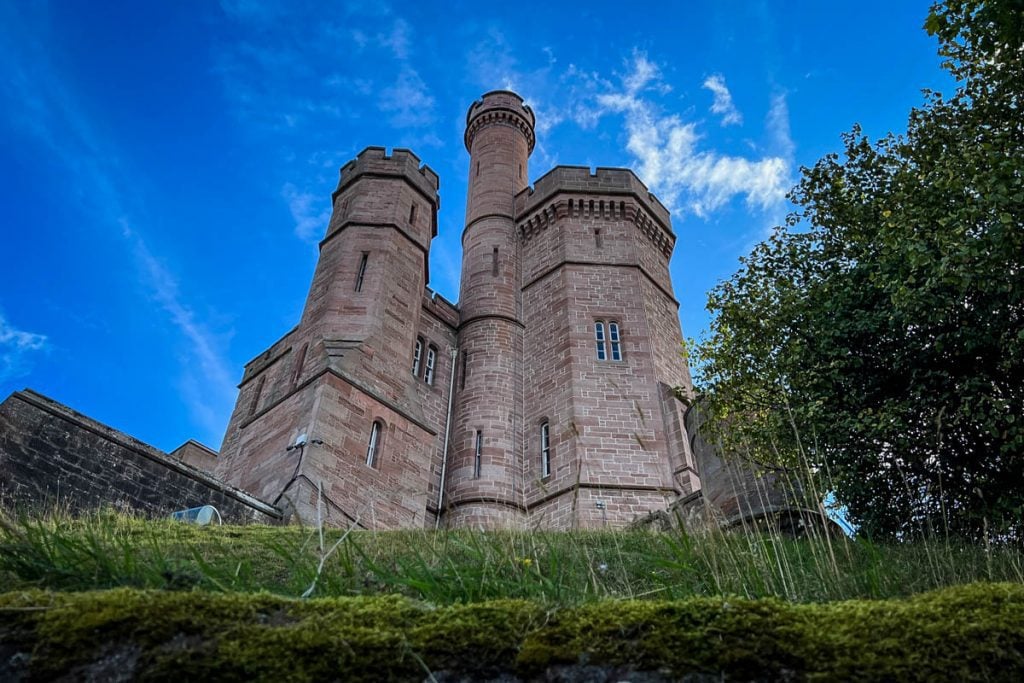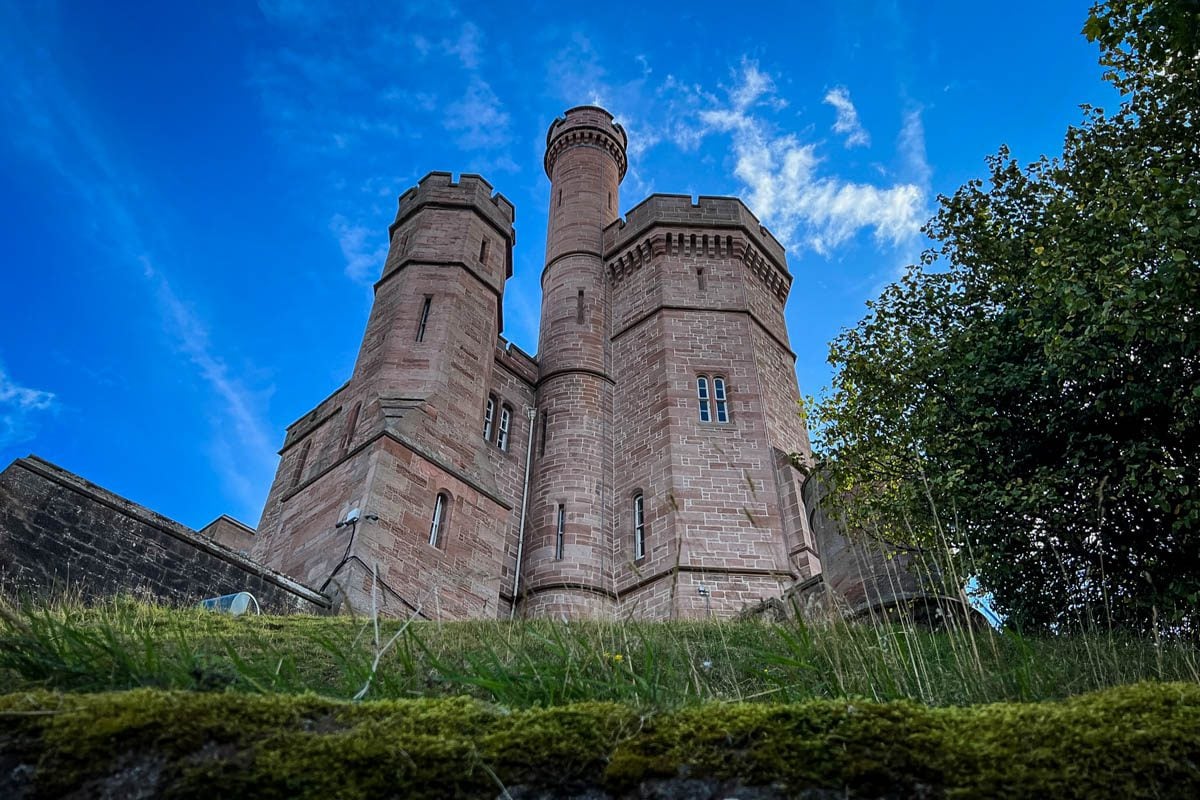 In the heart of the Scottish Highlands, Inverness Castle sits on the seat of power in the north of Scotland. Due to its sought-after location, all the fortifications built on this hill previously were attacked and burned down.
Once the last stronghold was destroyed in 1746, the red sandstone walls of Inverness Castle were built and have stood tall since.
The entire castle will be open to the public for the first time in over 200 years after a few years of renovation. The tentative reopening date is in 2025.
---
Want to save time and energy on planning?
We traveled in Scotland for about 2 weeks and were able to visit most of the highlights of the country, including most of the top places to visit.
We took our 2-week travels and created the perfect Scotland road trip itinerary. We'll send you our complete 2-week itinerary, filled with tips and advice. Just click below to get your 2-week Scotland road trip itinerary today!


---
3. Dunvegan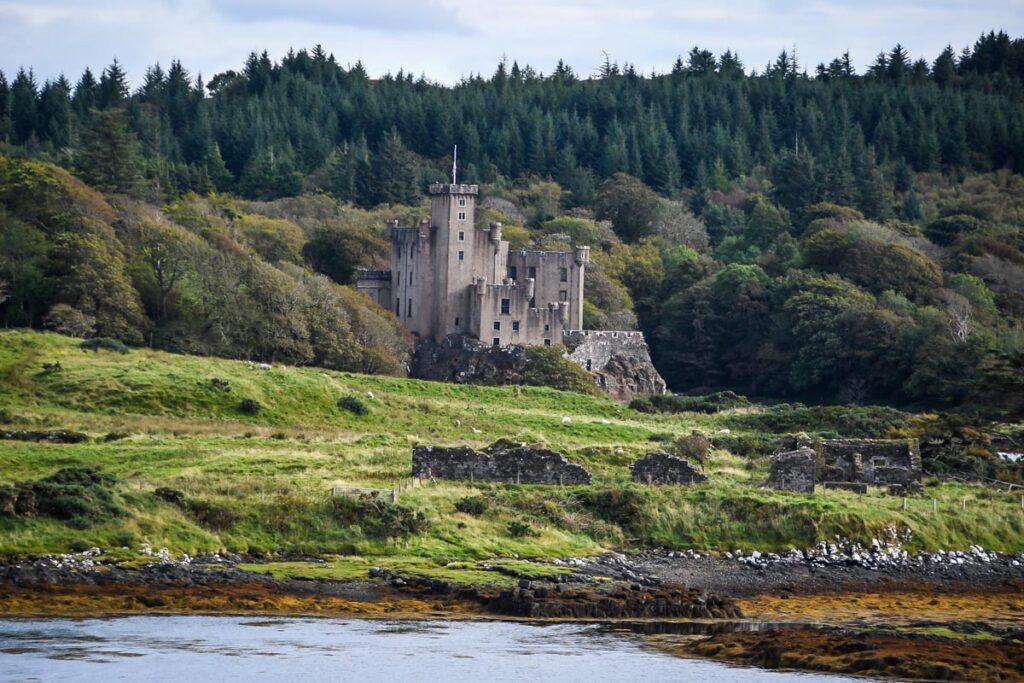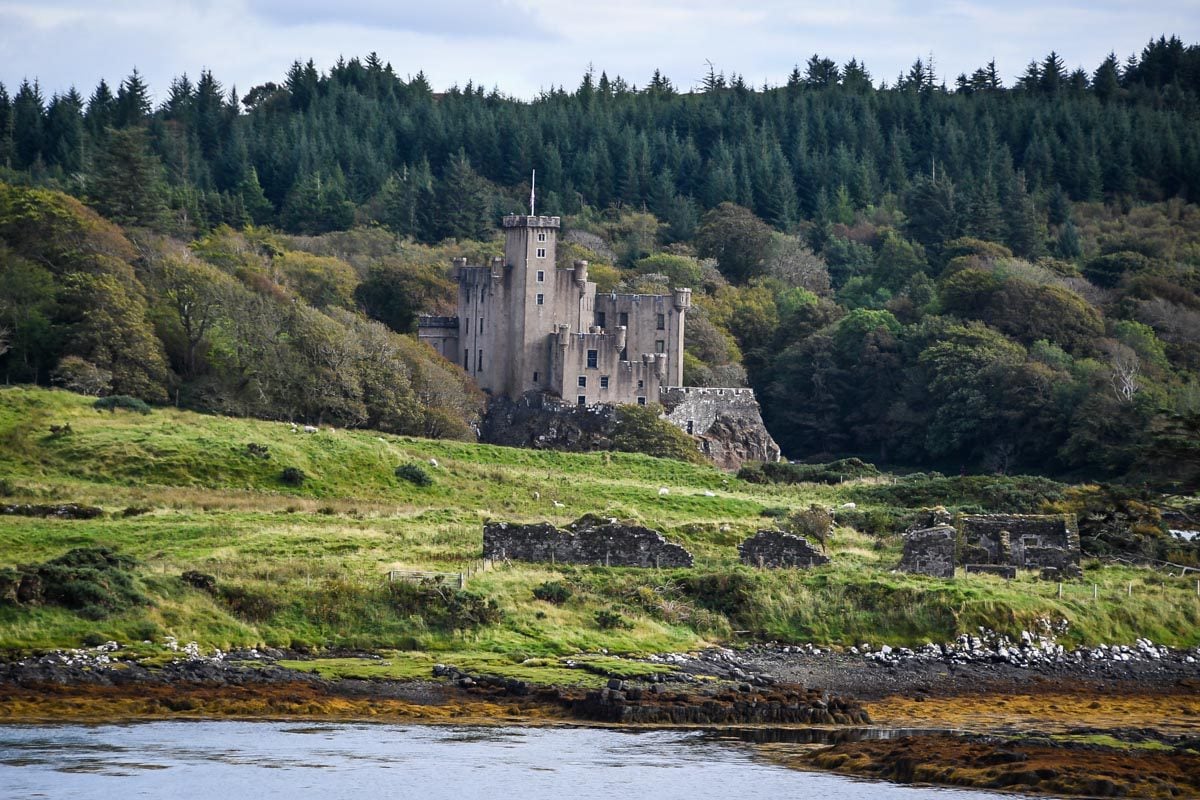 On the shores of Loch Dunvegan is the stunning 42,000 acre estate of the Clan Macleod. In the heart of the estate is Dunvegan Castle, one of the greatest Hebridean castles and the oldest continuously inhabited castle in Scotland.
There is a wealth of history to explore inside Dunvegan. Each of the five buildings onsite presents its own unique story and character.
You'll learn about the history of Clan Macleod, browse through heirlooms and artifacts, and read about the preserved legends over centuries.
This castle is one of the best things to see while touring the Isle of Skye. The rolling green hills and vibrant loch make the location just as picturesque as the castle.
This spot is a nice (albeit kind of far) view of the castle where you can spot the woodlands, sky, mountains, and sea all in one frame.
4. Eilean Donan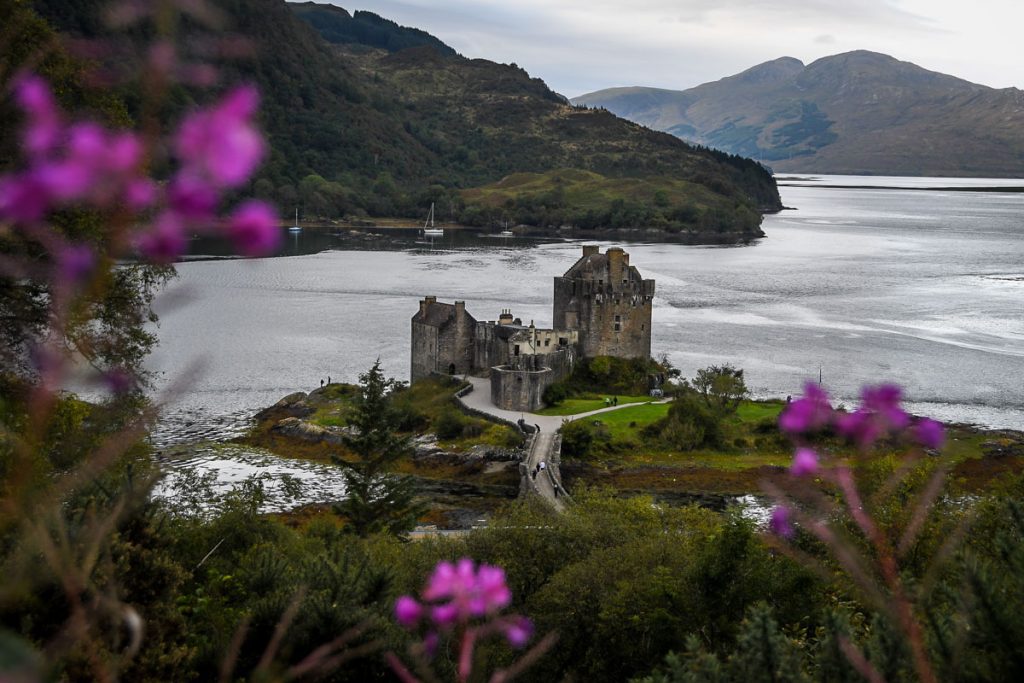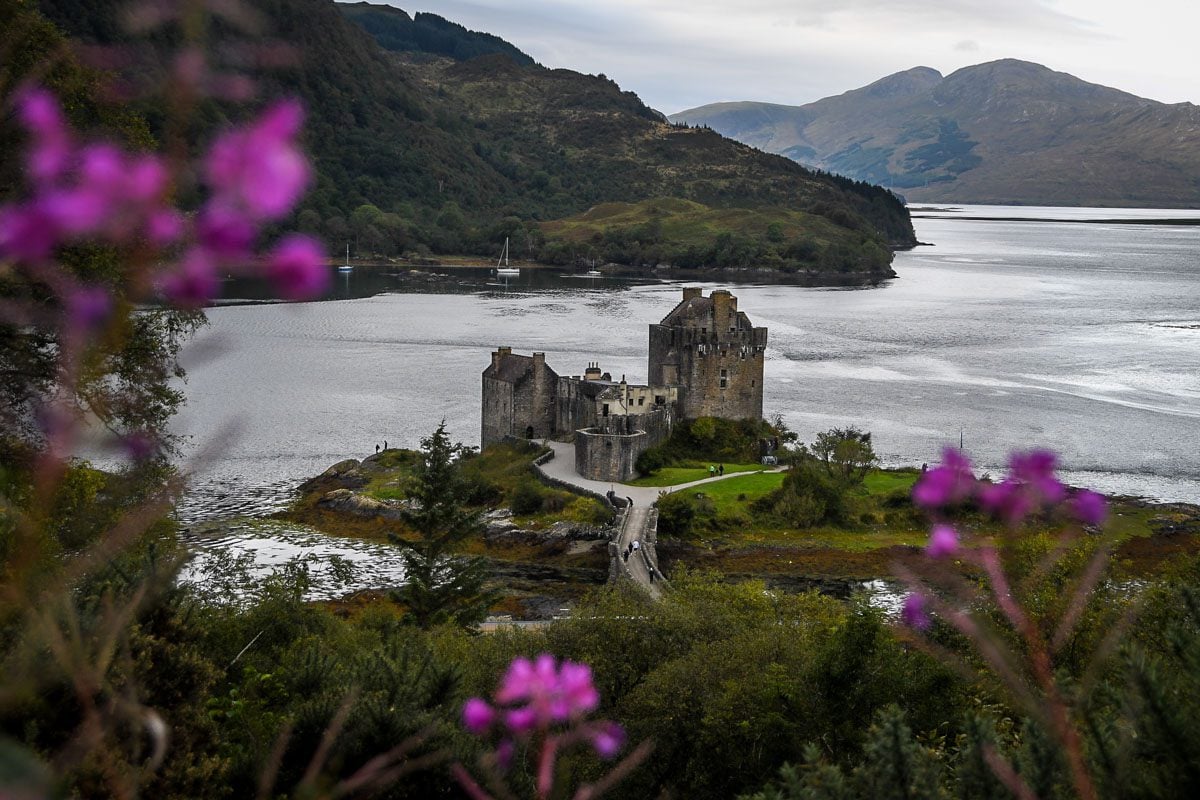 Built strategically upon an island where three great lochs confluence, this castle is one of the most photographed and recognized images of Scotland from around the world.
Traditional castles in Scotland were built for the Royal Family and for members of the community to seek help, but Eilean Donan Castle was built to keep people out and to protect the people and land from being controlled by enemies.
It was built in the 13th century due to power struggles, raids, and clan wars that were ongoing issues during that time. Eilean Donan served as a defense for the land and today stands at about ⅕ of its original size, but is still magical nonetheless.
The best view (in our opinion!) of this castle is from a road that overlooks the lake. You park here to get this view. We were the only ones there!
5. Urquhart Castle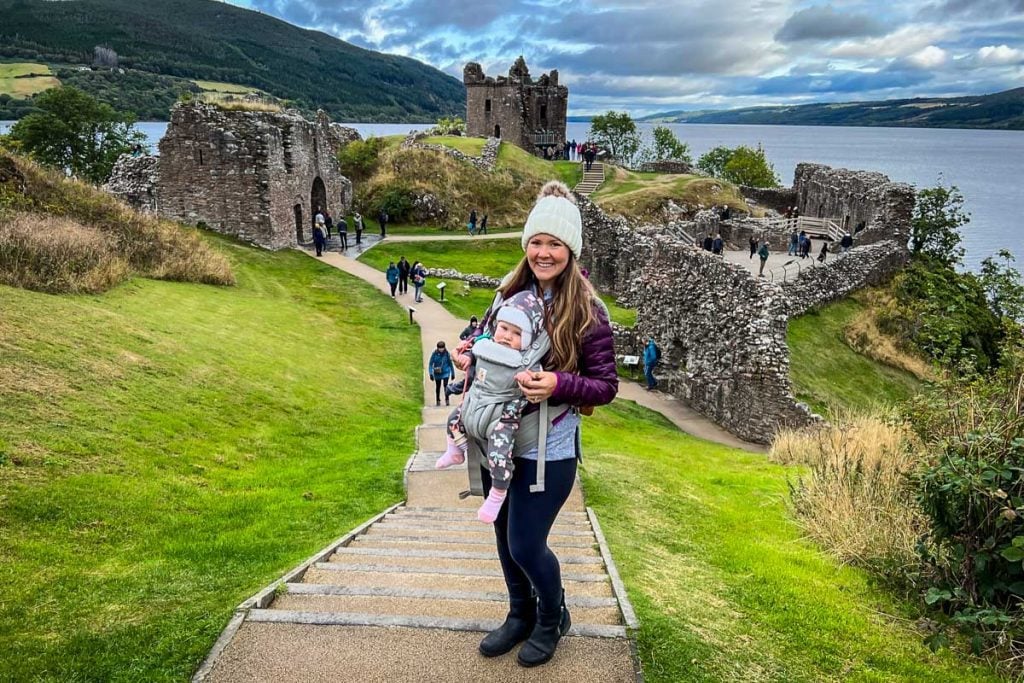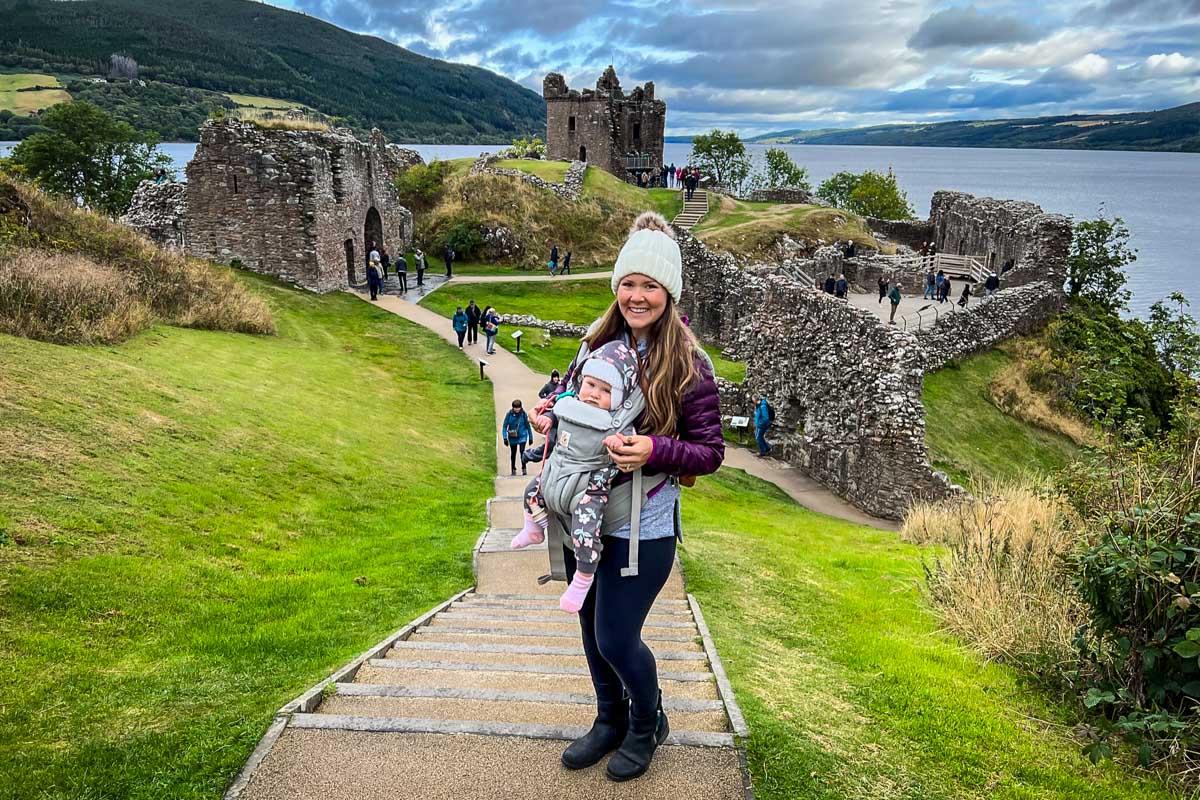 Nestled along Loch Ness, these castle ruins (some of the largest in Scotland!) played a massive role in the Wars of Scottish Independence during the 14th century.
While it may seem like there isn't much to explore as far as ruins are concerned, many of Scotland's castles are very well-preserved, which makes exploring them unique and leaves a lot of room for your imagination to run wild.
Urquhart is a prime example of this since it's one of the most visited castles in Scotland. Explore artifacts and a full-size, working trebuchet (medieval catapult) that will take you back through 1000 years of history.
We visited this as part of a Loch Ness boat tour. If you plan to take a tour of the lake, we'd recommend adding a stop at this castle so you get to see a bit more than just the water from the boat.
6. Holyrood Palace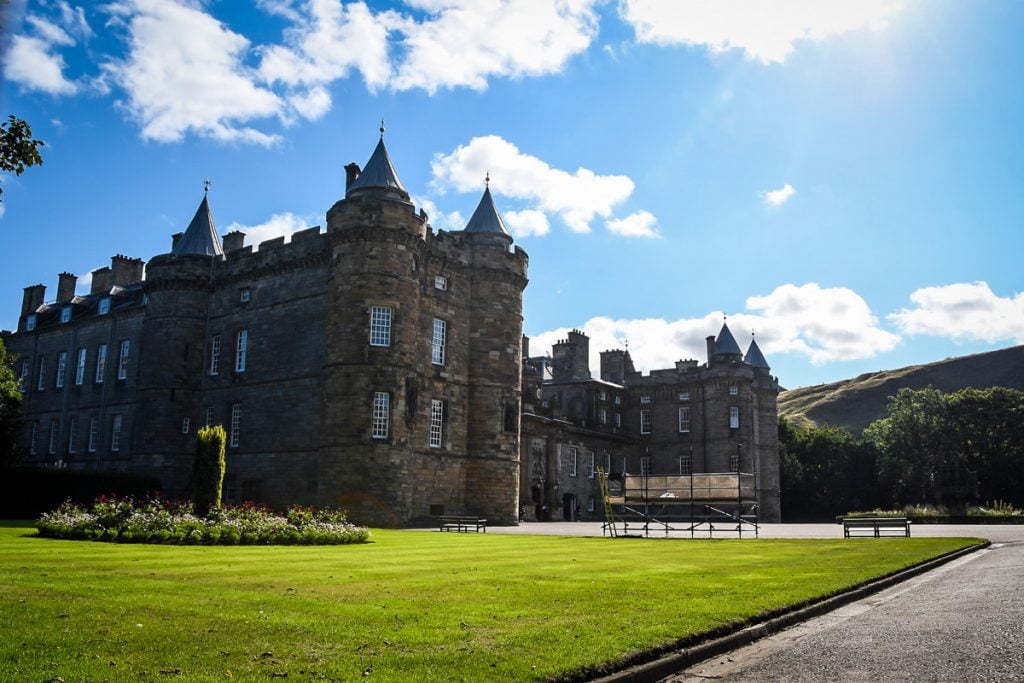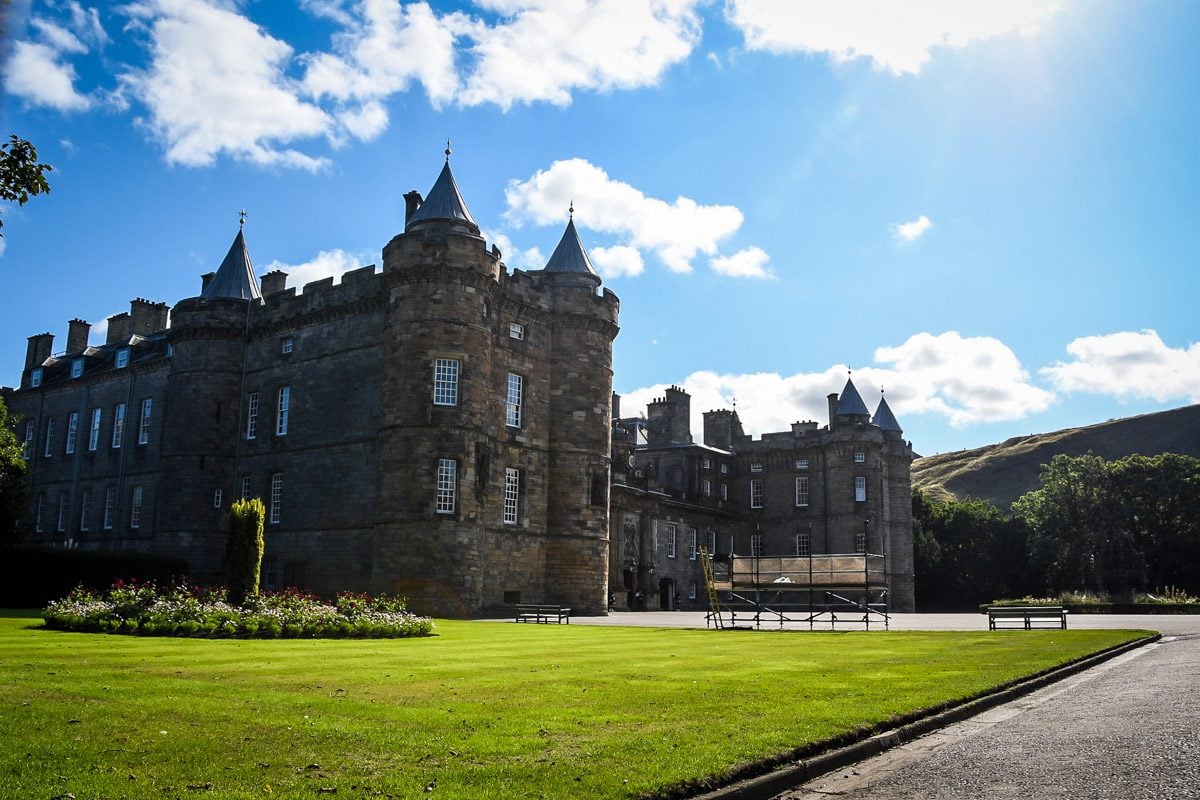 The Palace of Holyrood House is the official residence for the British Monarch when they're visiting Scotland.
The palace holds over 800 years of Scottish royal history. Your ticket comes with a multimedia tour that will take you through the State Apartments, royal gardens, and the Queen's Gallery.
Once you're finished inside the Palace, head behind the grounds to explore Holyrood Abbey, ruins of a 12th century abbey founded by King David I.
During our time in Edinburgh, Holyroodhouse was closed because Queen Elizabeth had just died. We were only able to see the palace from the outside. However, we've heard that the tour is great if you are interested in the Royal family, as it is still used as a Royal residence.
7. Dunrobin Castle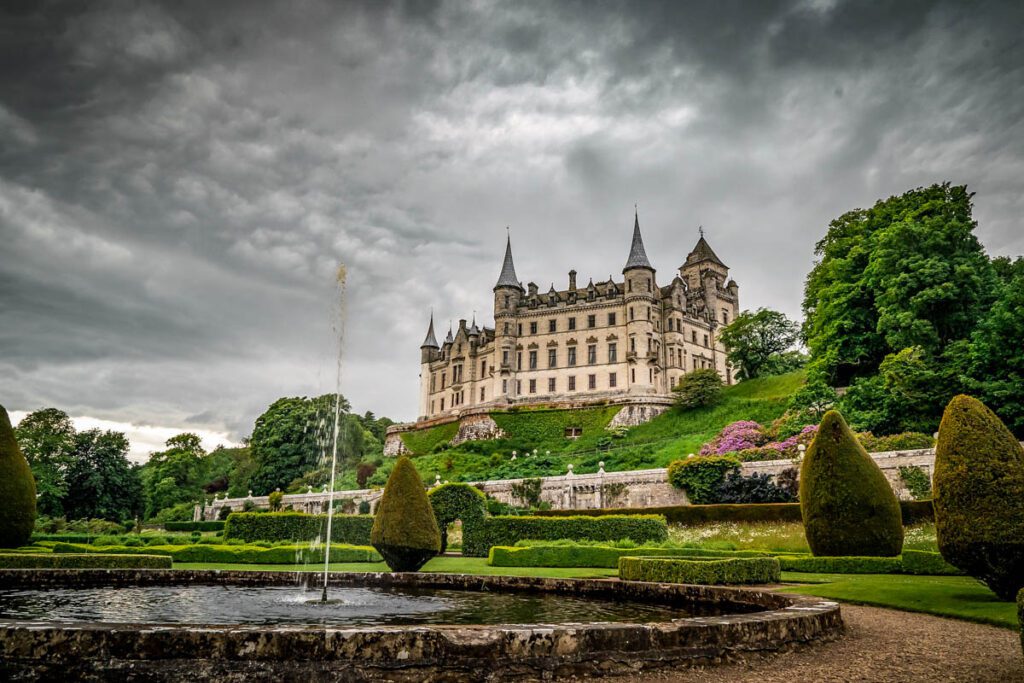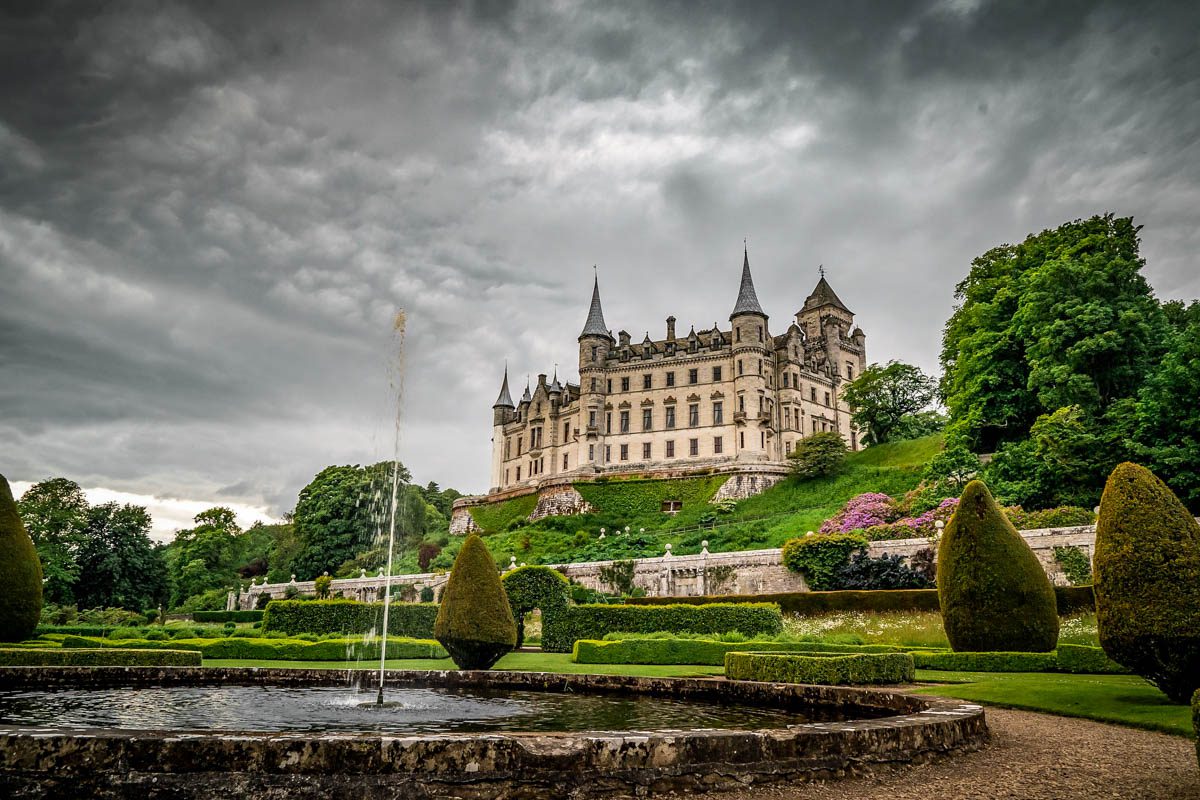 While many Scotland castles draw from medieval influences, this northern castle resembles more of a French chateau with its spire-topped towers and Versailles-inspired gardens.
The tour of the castle's interior is entirely self-guided through the entrance hall, dining room, music room, bedrooms, gardens, and an impressive 10,000 book library.
Arguably the best view of the castle is in the gardens, where you can look up at the massive, snow-white castle towering over vibrant gardens.
8. Balmoral Castle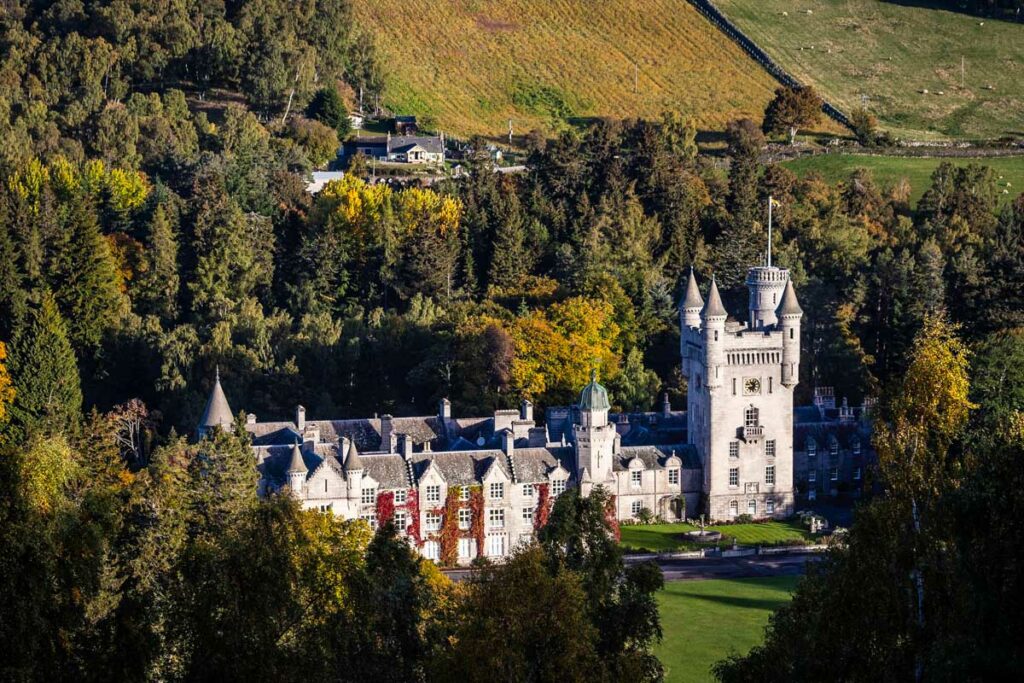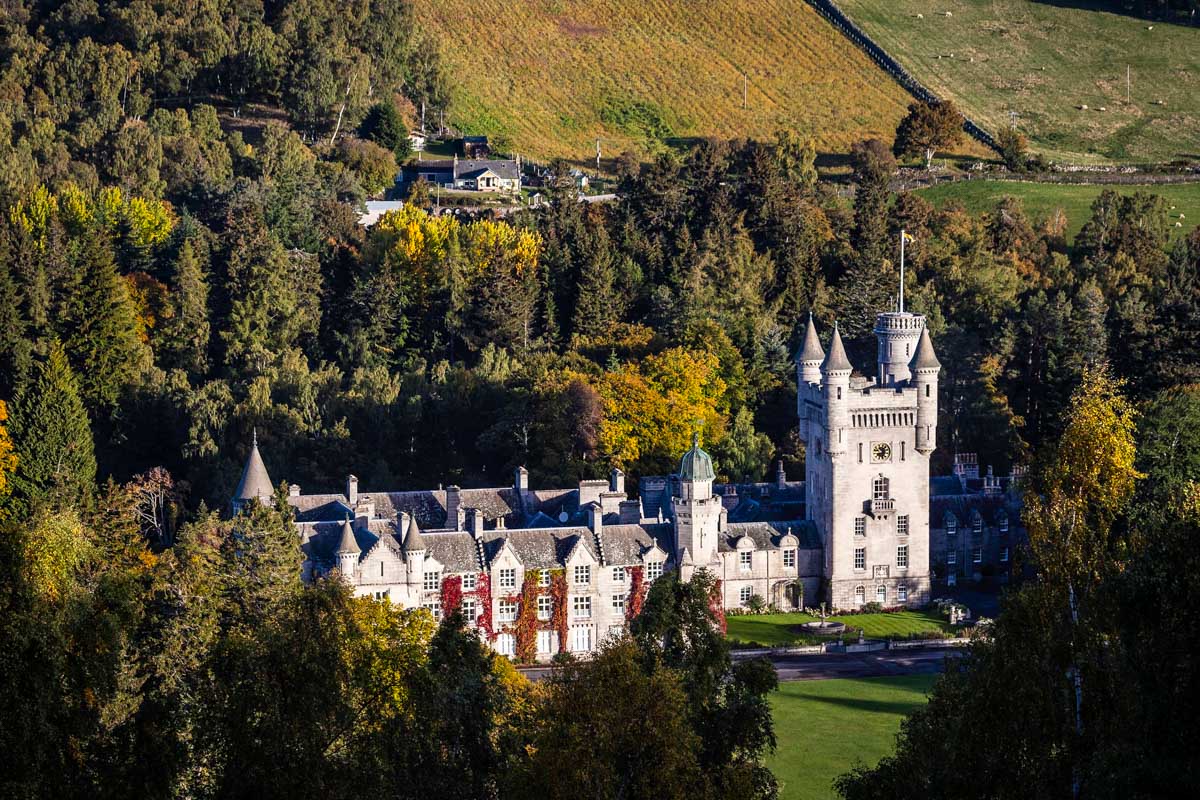 Nestled in a sea of Caledonian Pine Forest within Cairngorms National Park, this 19th century castle serves as a summer estate for the British Royal Family.
Walk in the footsteps of the Queen while exploring the Ballroom, formal and vegetable gardens, and exhibitions around the castle grounds.
Since Her Majesty the Queen's passing, visits to the castle are limited to only the grounds and gardens on certain days of the month.
During this time, guided tours are unavailable and admission is free so visitors can pay respects to the Queen.
9. Glamis Castle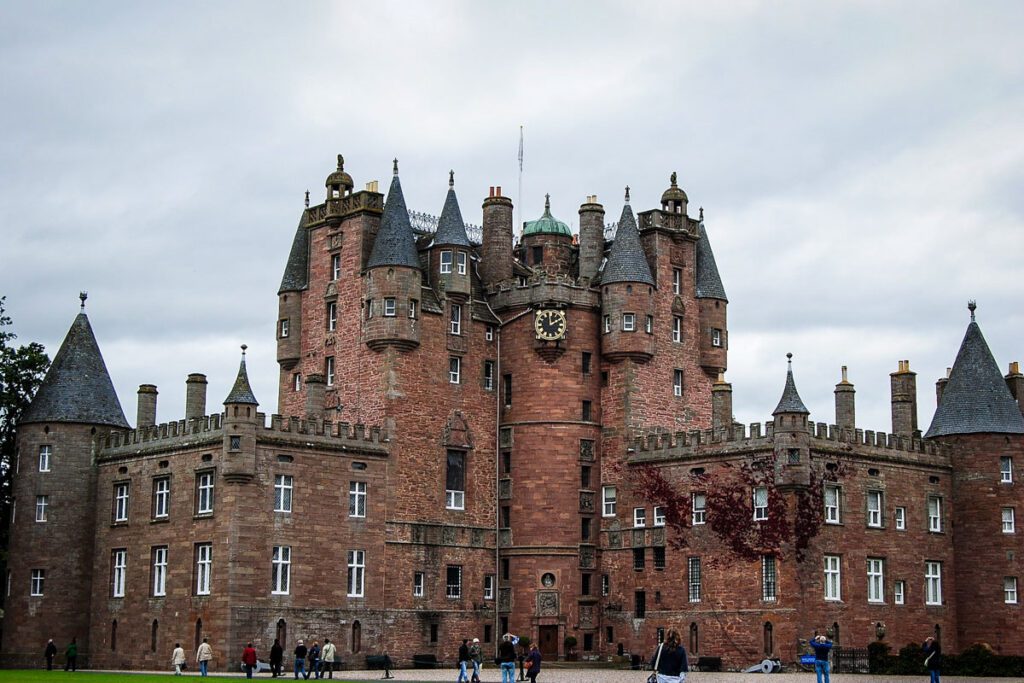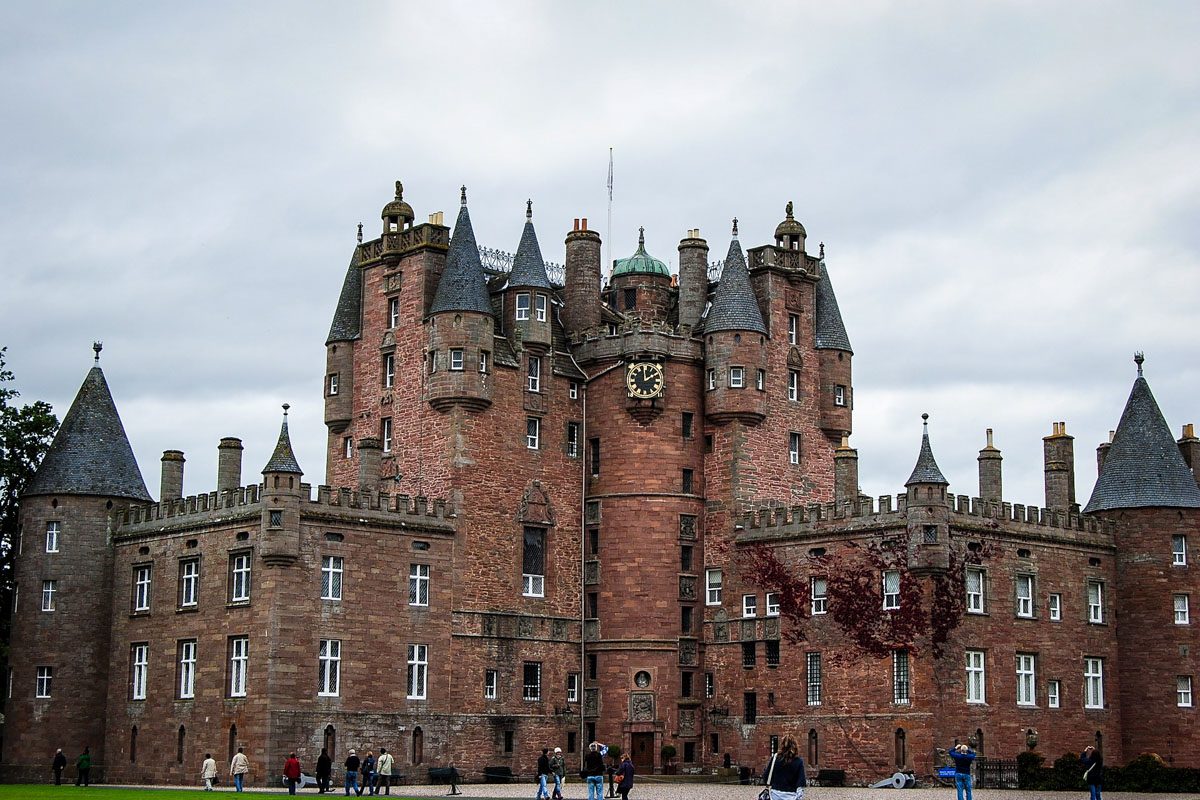 With more than 600 years of rich history, this castle has been a defining feature in many key moments of Scottish history.
You'll be taken on Glamis castle's grand journey through time as you walk through its halls and garden.
Not only was this the Scottish childhood home to Her Majesty Queen Elizabeth The Queen Mother and HRH Princess Margaret, but the castle was once the inspiration behind Shakepeare's most famous play, Macbeth!
10. Caerlaverock Castle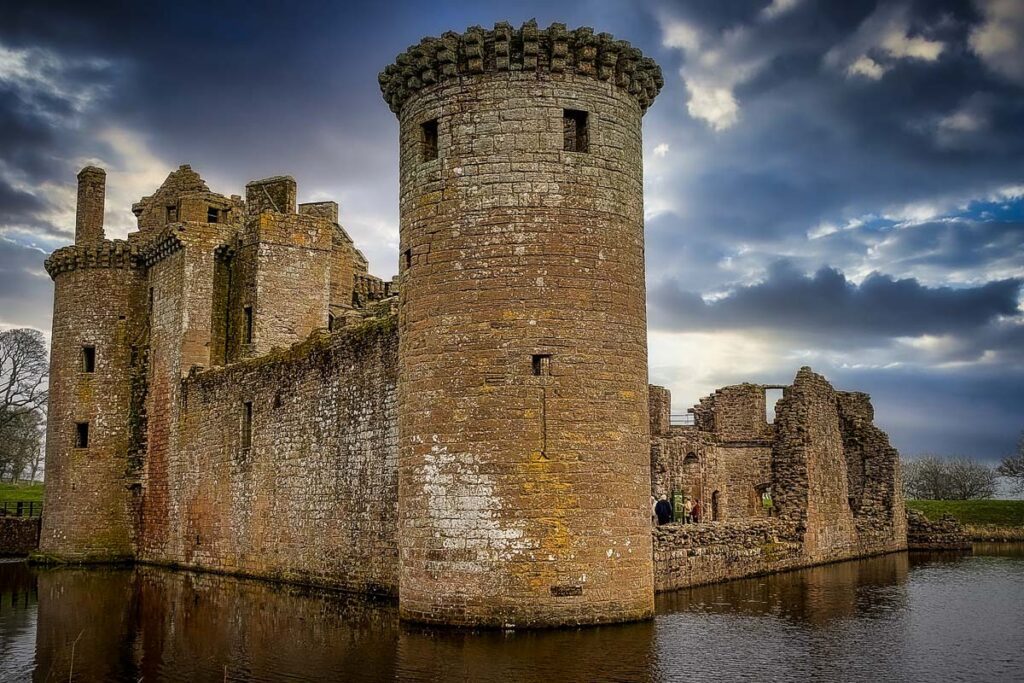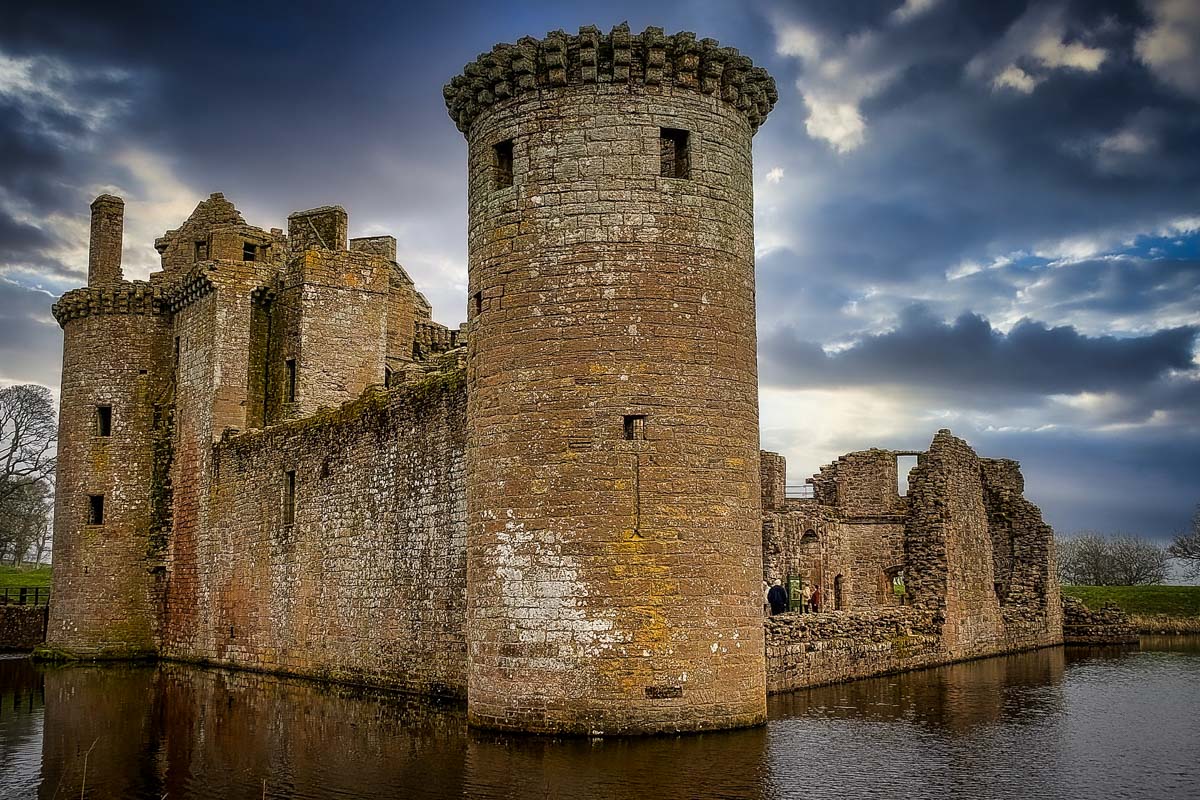 Just before the border of Scotland and England is this abandoned, triangular-shaped medieval stronghold that is one of the most awe-inspiring of Scotland castles.
The most iconic feature about this castle is that it's surrounded by a moat and only accessed by a singular footbridge. This feature was crucial in helping guard the gateway into the kingdom, but today, it makes for some show-stopping photos to take home.
While a lot of the structure is in ruins, a great majority still holds integrity to explore. You'll learn about the castle's turbulent history with border conflicts and other exhibitions during medieval sieges.
11. Drummond Castle & Gardens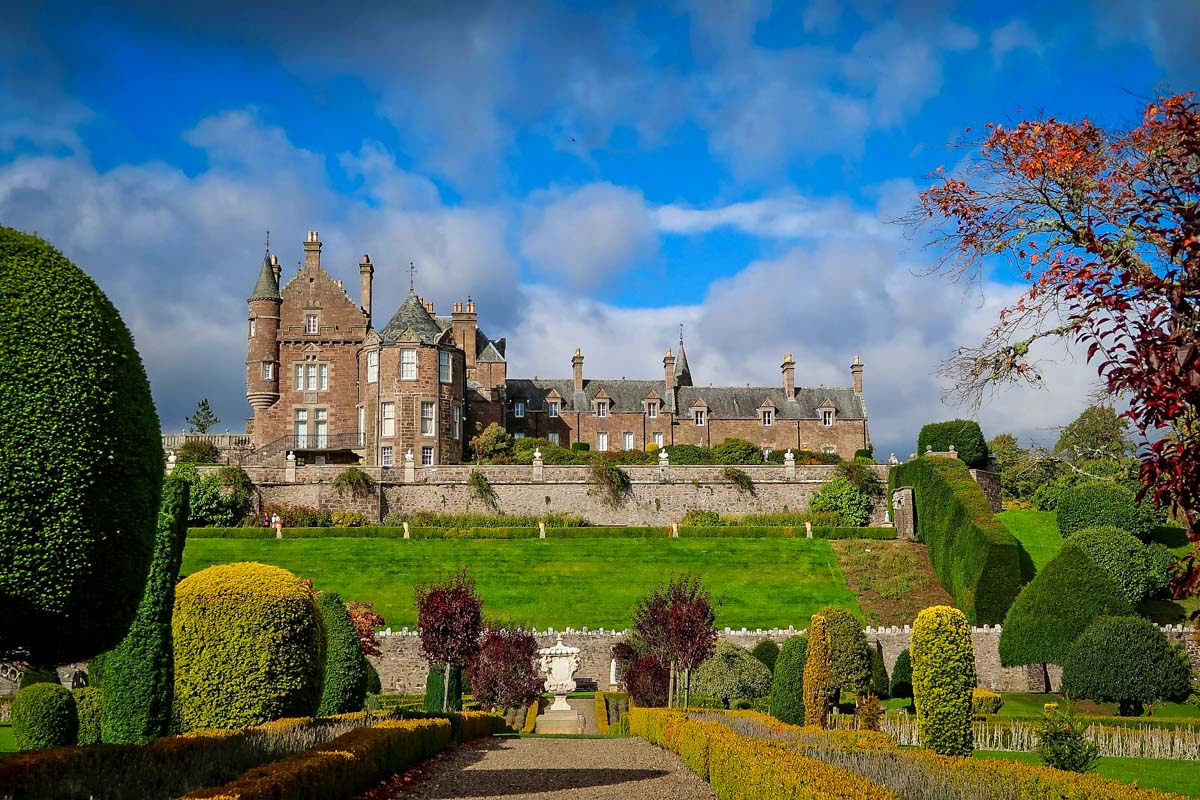 Walk among some of the finest, formal terraced gardens in Scotland at this centuries old castle.
Many of the main components of this castle were built throughout history, so it's a puzzle of different building periods with the earliest being the church, which was first mentioned in 1365.
After the church was established, additions were made to the castle well into the 18th century.
The gardens are the most prominent feature of the castle that were revitalized during the 19th and 20th centuries after being abandoned during the Jacobite Risings.
12. Stirling Castle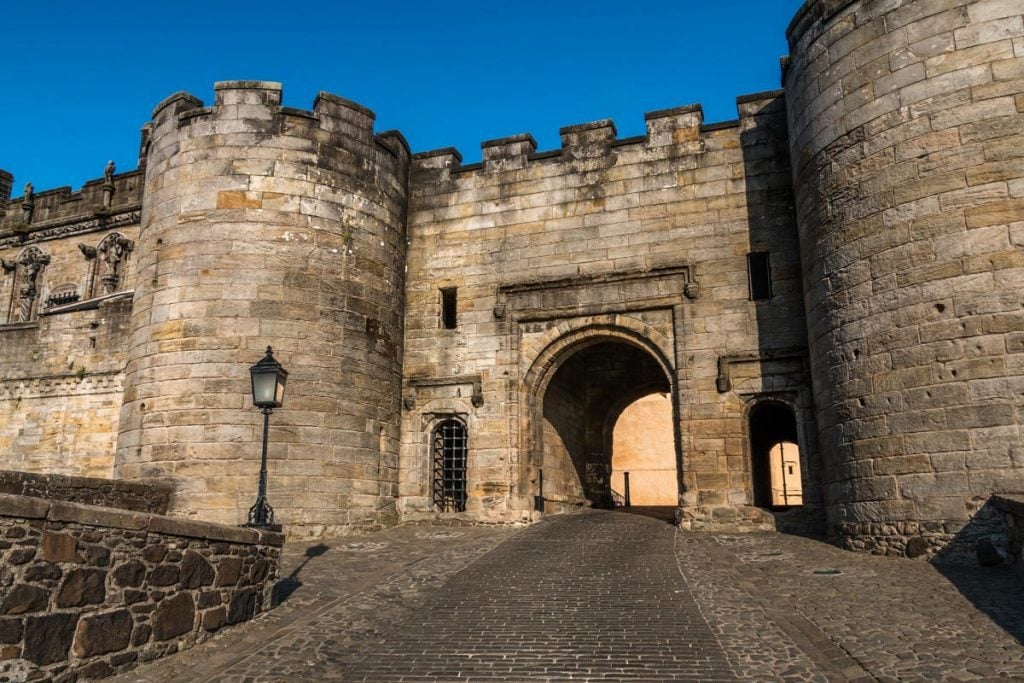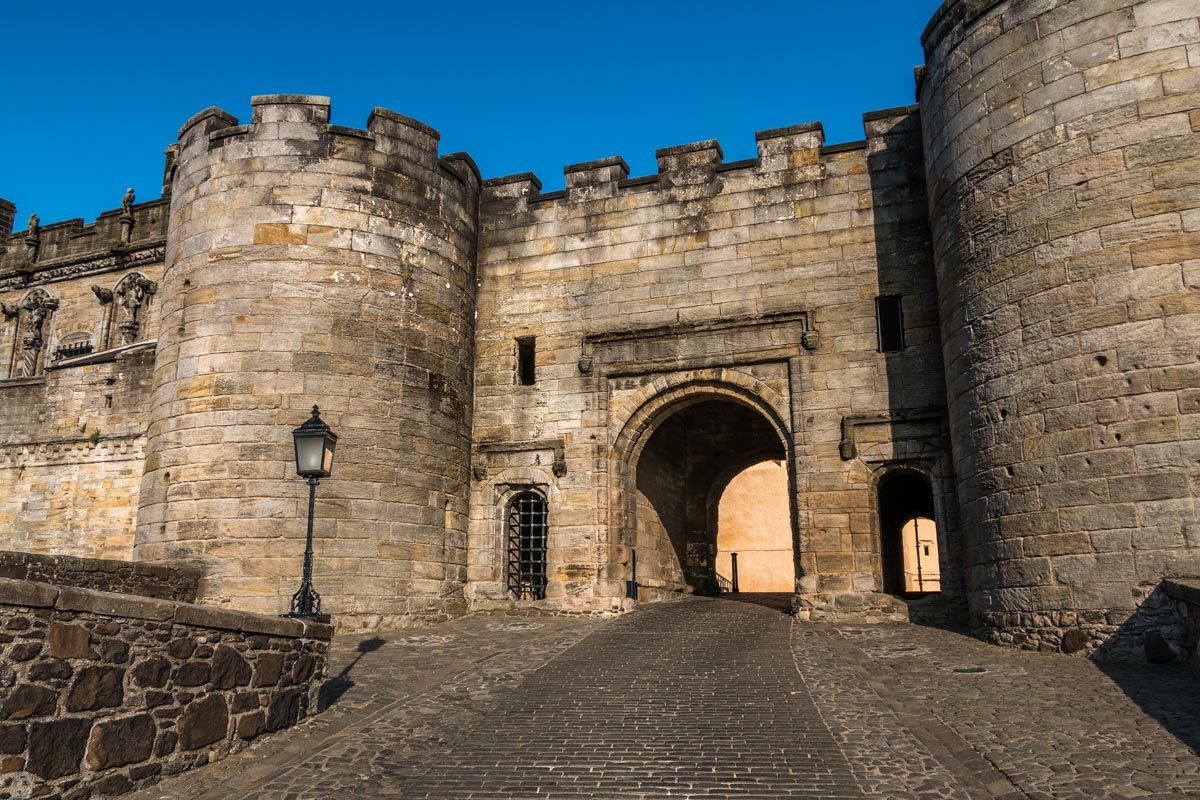 Just east of Edinburgh is the most historically and architecturally significant castle in Scotland.
Stirling Castle served as both a palace for many historic Scottish royalties, including Mary Queen of Scots, as well as an important defensive position for the River Forth.
Before the Union of Crowns in 1603, every single Scottish monarch had been crowned, resided, or passed away in this castle.
It's said that the castle has been compared to a massive brooch that clasped together the Highlands and the Lowlands. This castle is a prime example of Renaissance-style architecture with French, German, and English influences.
A stroll around this complex castle will tell stories of royal celebrations, wars for independence, and history dating back to 1110.
13. Castle Tioram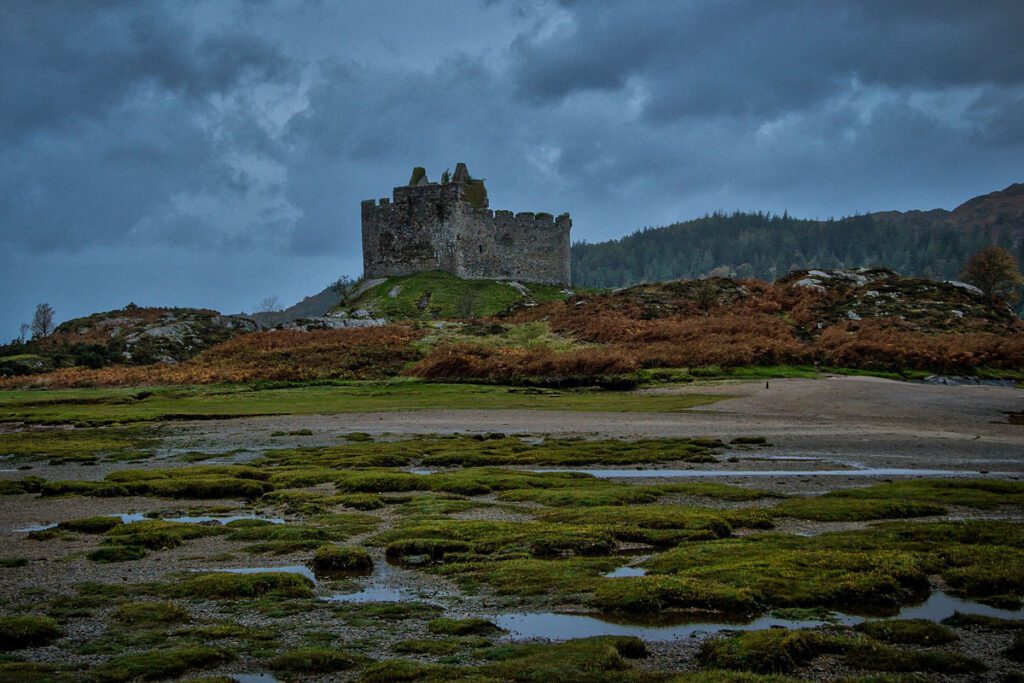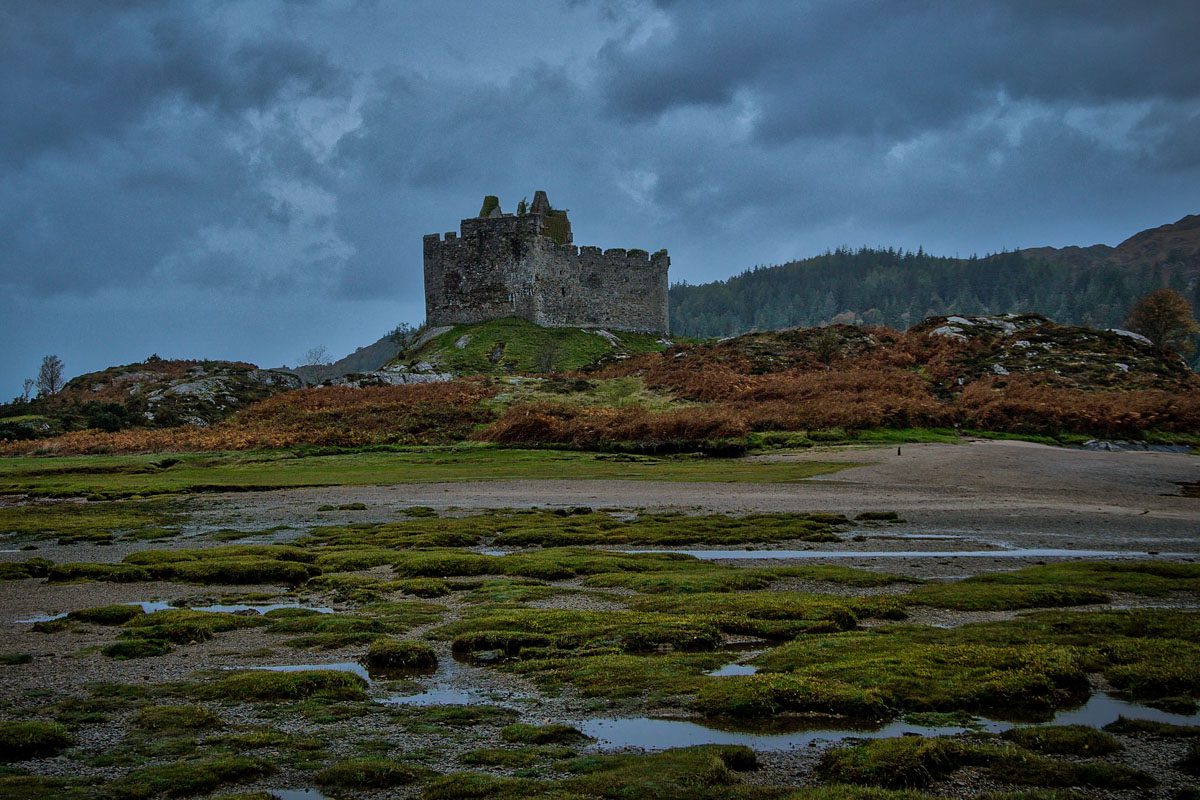 What was once one of the finest tidal castles in Scotland now sits in ruins along Loch Moidart. Pronounced "Cheerum" in Gaelic, Castle Tioram was a principal stronghold of Clann Ruaidhri.
Because the castle is located on a tidal island, it's best accessed on foot during low tide. The safest way to enjoy the castle is on the outside, since the interior is at risk of falling masonry.
14. Dunnottar Castle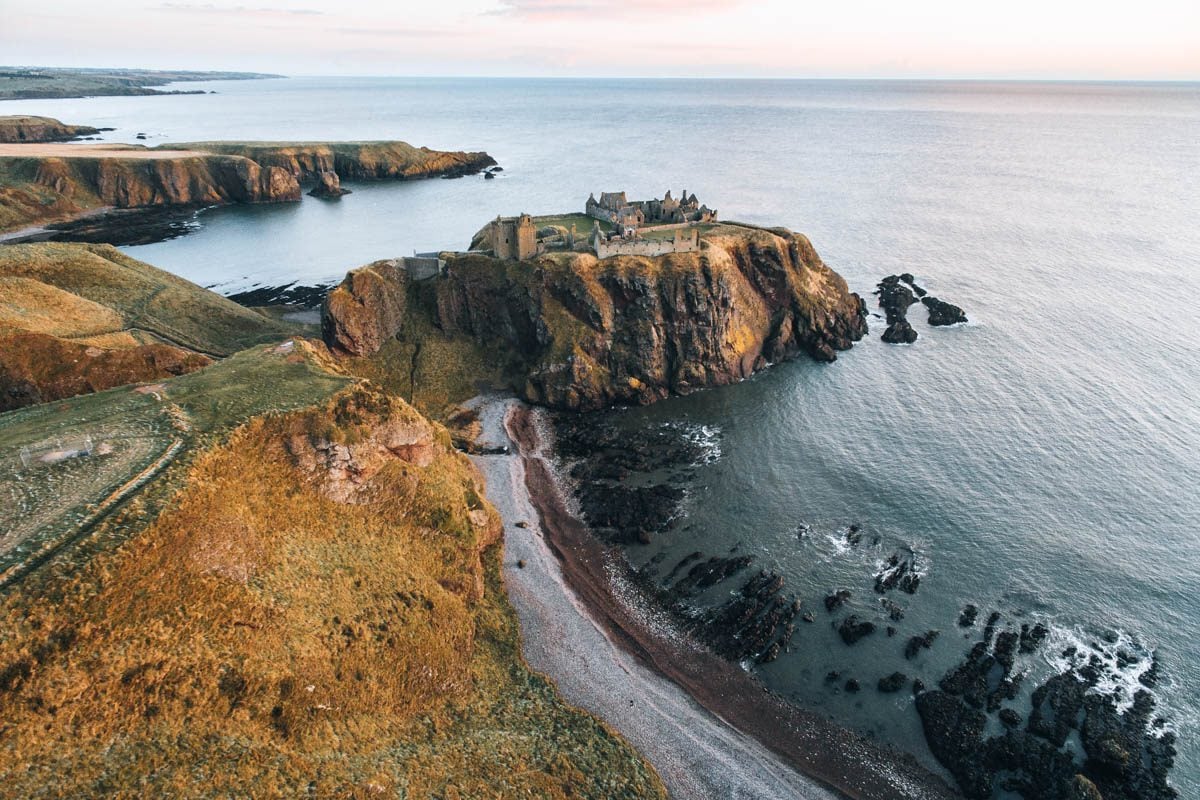 Once home to one of the most powerful families in Scotland, this unforgettable castle sits on top of 160-foot high cliffs surrounded by the North Sea.
While the castle is most famously known for safekeeping the Scottish crown jewels during the 17th century, it has seen many of the tragic and rich moments of Scottish history for over 1000 years.
Its location on a picturesque outcropping makes it an ideal location for photographers and history lovers.
15. Culzean Castle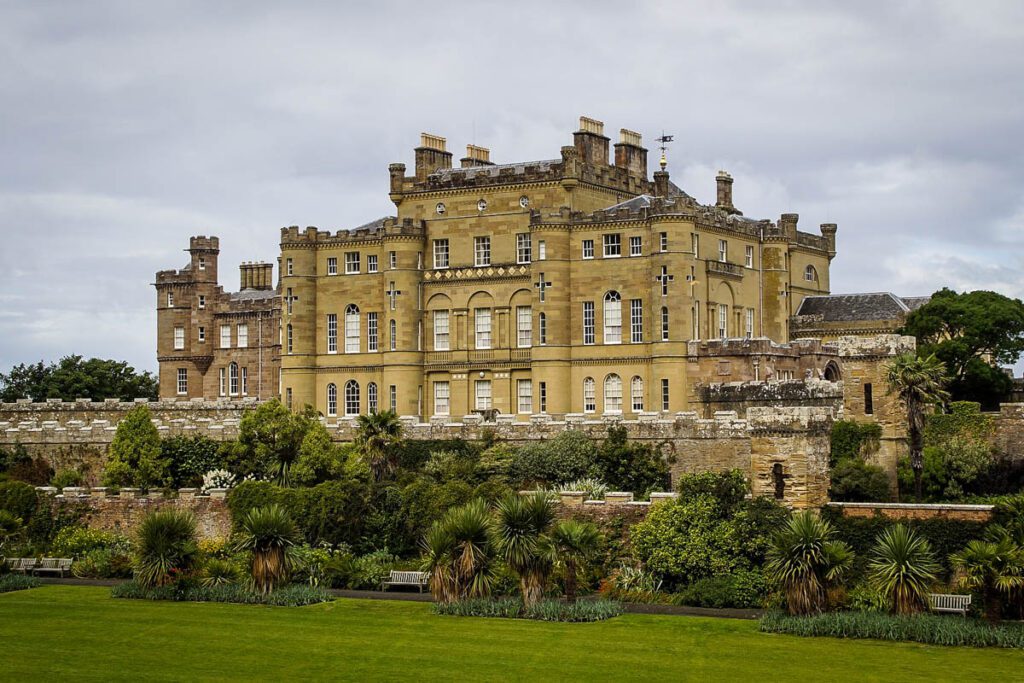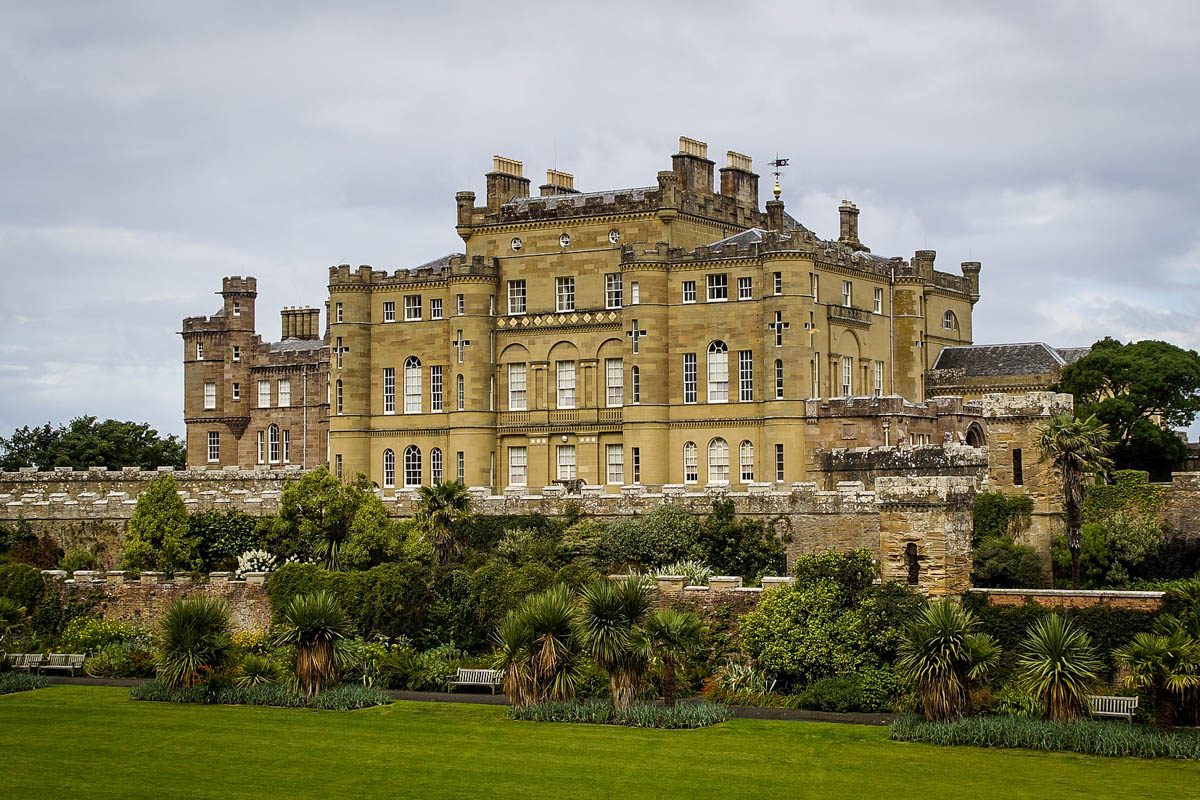 This massive clifftop castle is a prime example of Scottish opulence.
With its extensive grounds filled with swan ponds, sandy coastlines, fruit-filled glasshouses, formal gardens, and even an ice house, this castle makes for a jam-packed day trip.
During World War II, the Culzean had strong ties with President Eisenhower, who was granted a top-floor apartment after being recognized for his efforts in the war.
If you want to fully immerse yourself at the castle, you can book a stay in the apartment!
16. Fyvie Castle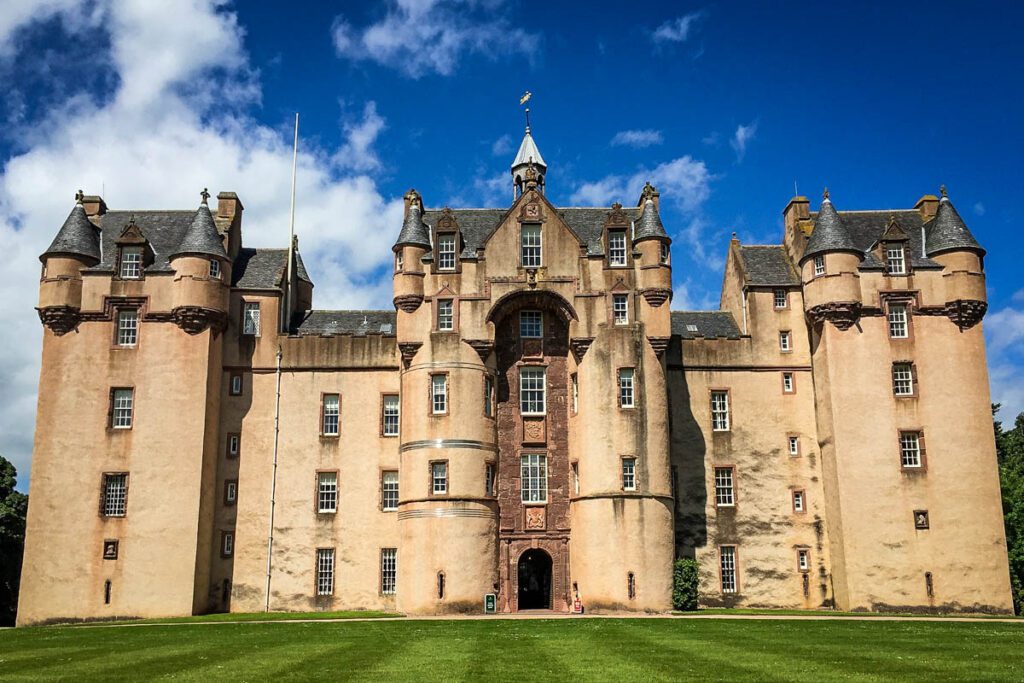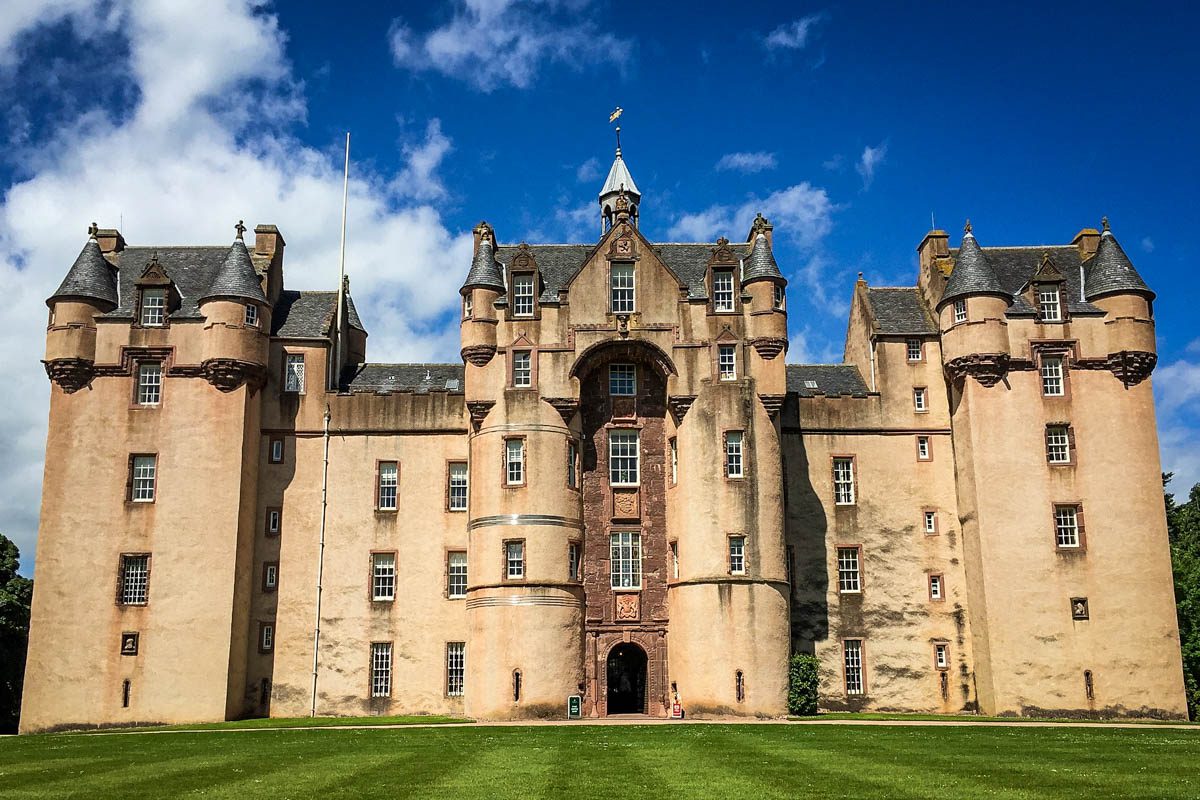 A shining example of Scottish Baronial architecture, this 800 year old fortress stands tall in the heart of Aberdeen.
The castle looks like it was taken straight out of a fairytale and holds endless folklore, legends, and even ghost stories. With antiquities, armor, and fine oil paintings, you'll be transported into the stories within the castle walls.
Fyvie is an ideal destination for art lovers. Inside, you'll find a massive portrait collection that includes Batoni, Romney, Gainsborough, Opie, and one of the largest private collections of Raeburn in the world.
17. Kilchurn Castle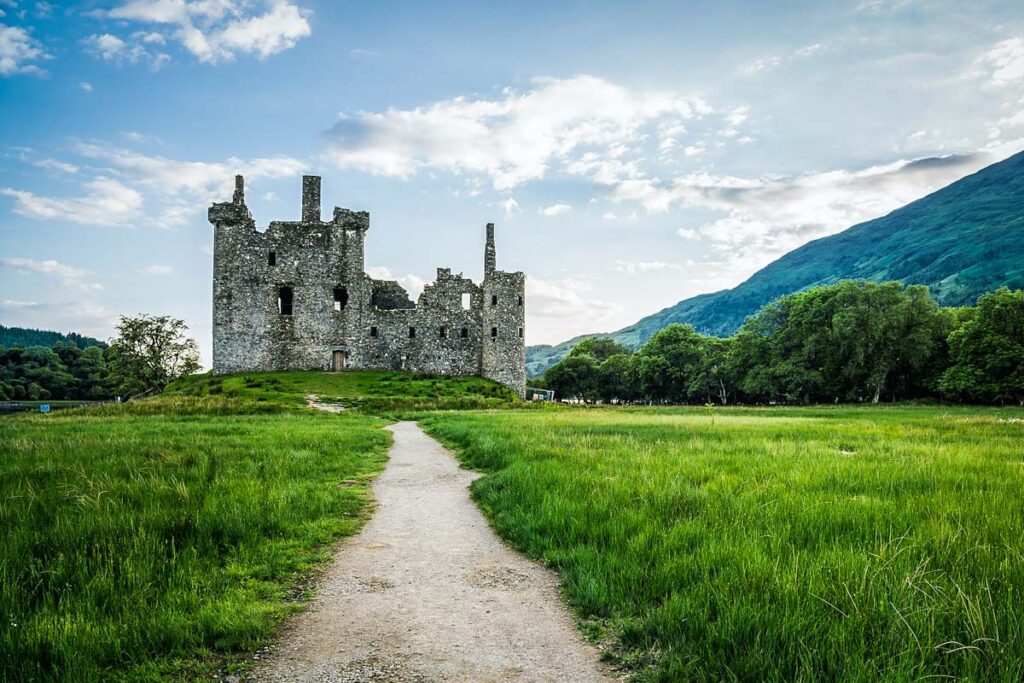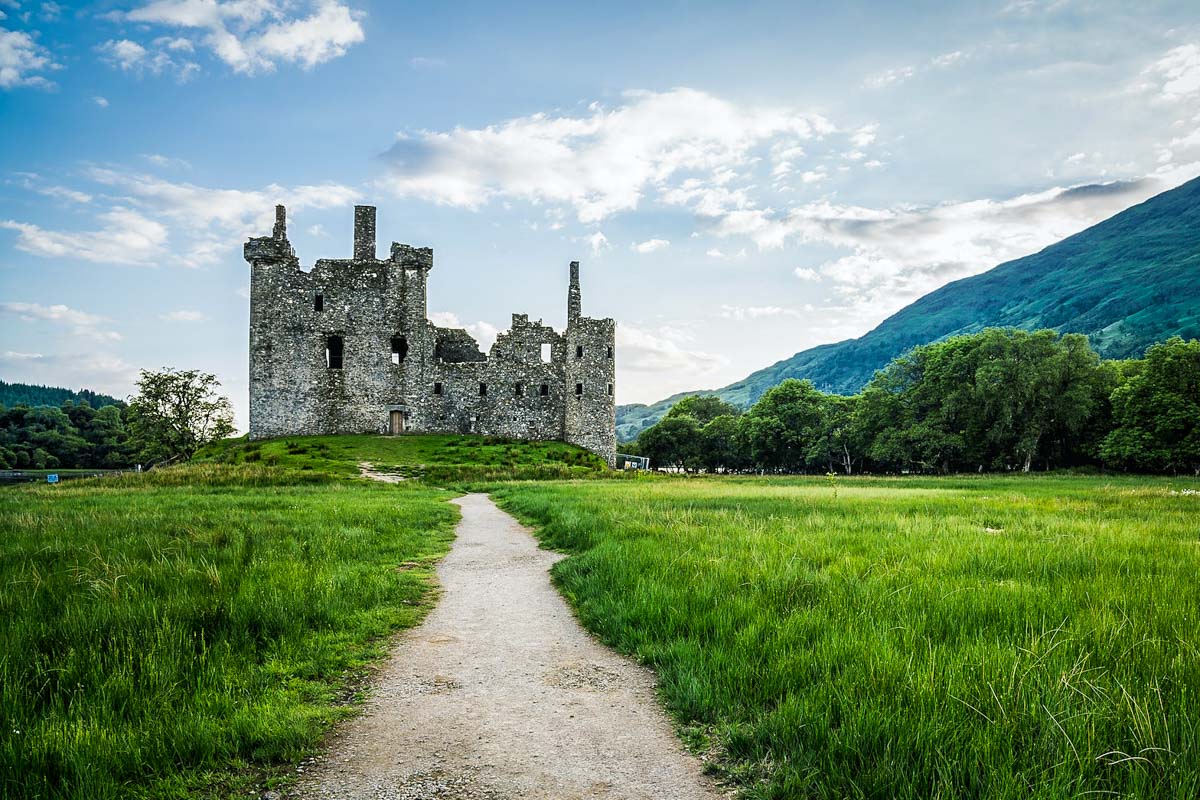 Set against a backdrop of rolling Scottish hills on the shores of Lake Awe, these castle ruins are picturesque and full of wonder.
The location alone makes it one of the most photographed castles in Scotland. On a still day, the ruins and surrounding landscapes are mirrored onto the lake.

The Clan Campbell built this castle in the mid-1400s. It served as a base for the strongest cadet branch of the clan for over 150 years until it was abandoned around 1770.
While many Scotland castles were abandoned due to war and siege, Kilchurn was destroyed by a lightning strike that caused a fire on the grounds.
18. Castle Fraser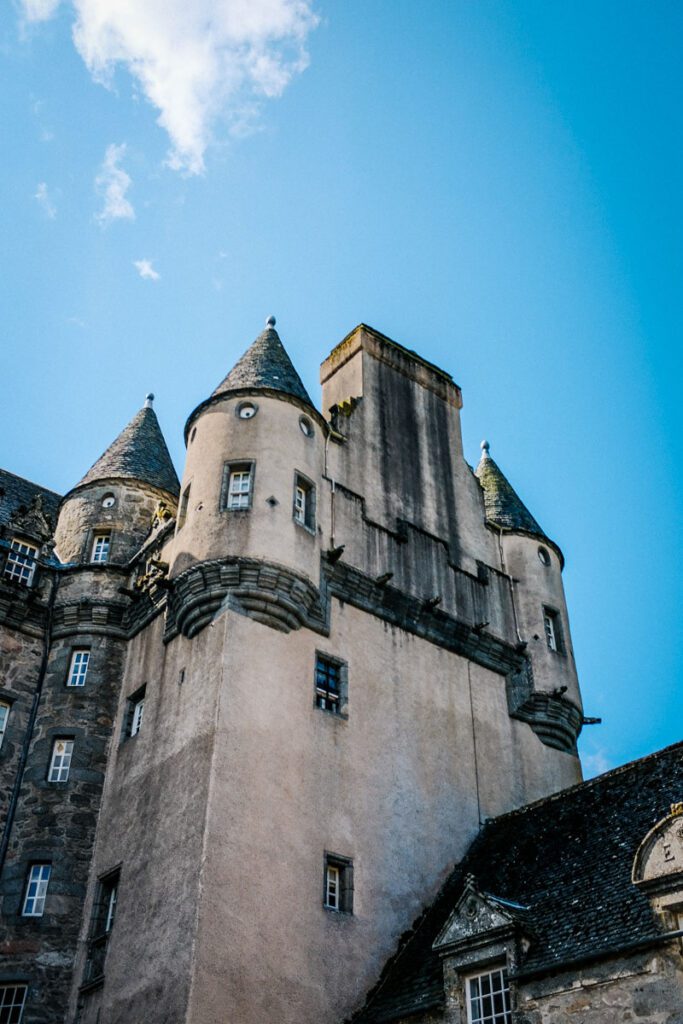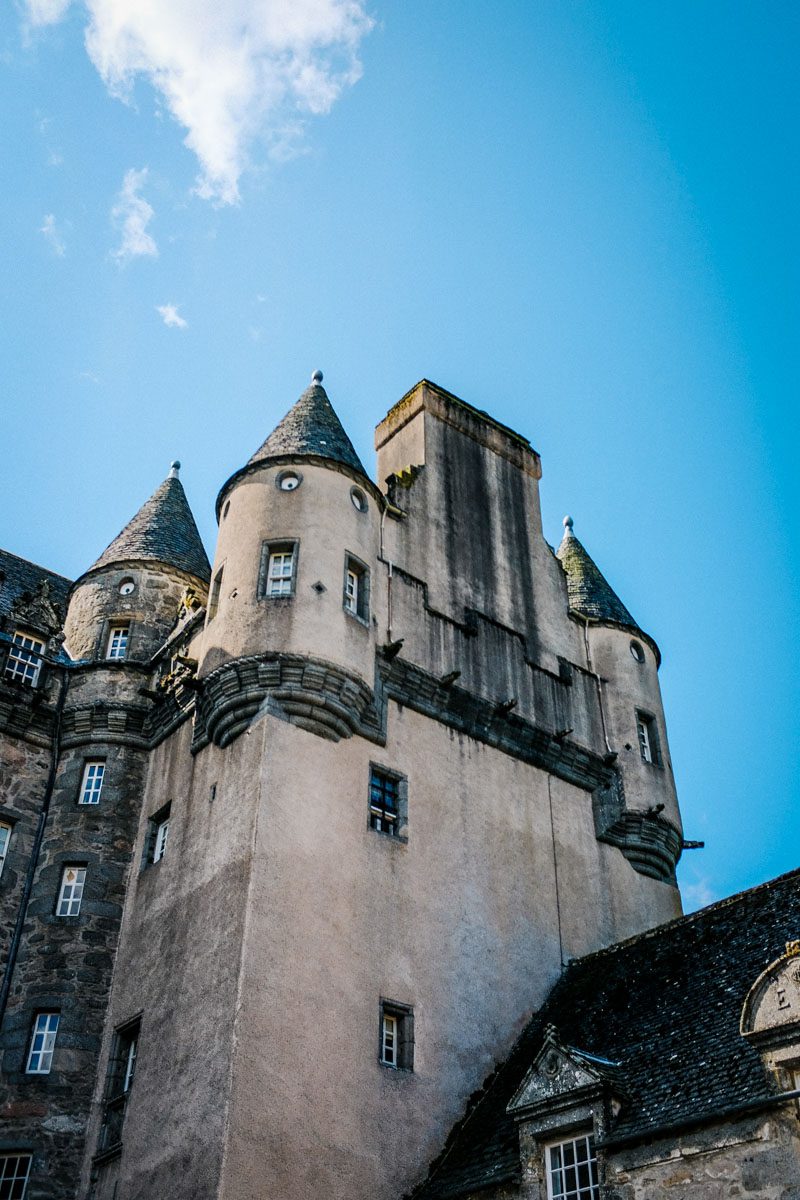 Discover the history of the Frasier lairds while standing beneath the largest tower house in Scotland, built in the 15th century.
Walk through the magnificent Great Hall, admire family treasures and portraits, and discover the quirks of Castle Fraser: Laird's Lug, hidden trapdoors, secret staircases, and the mysterious spyhole.
19. Doune Castle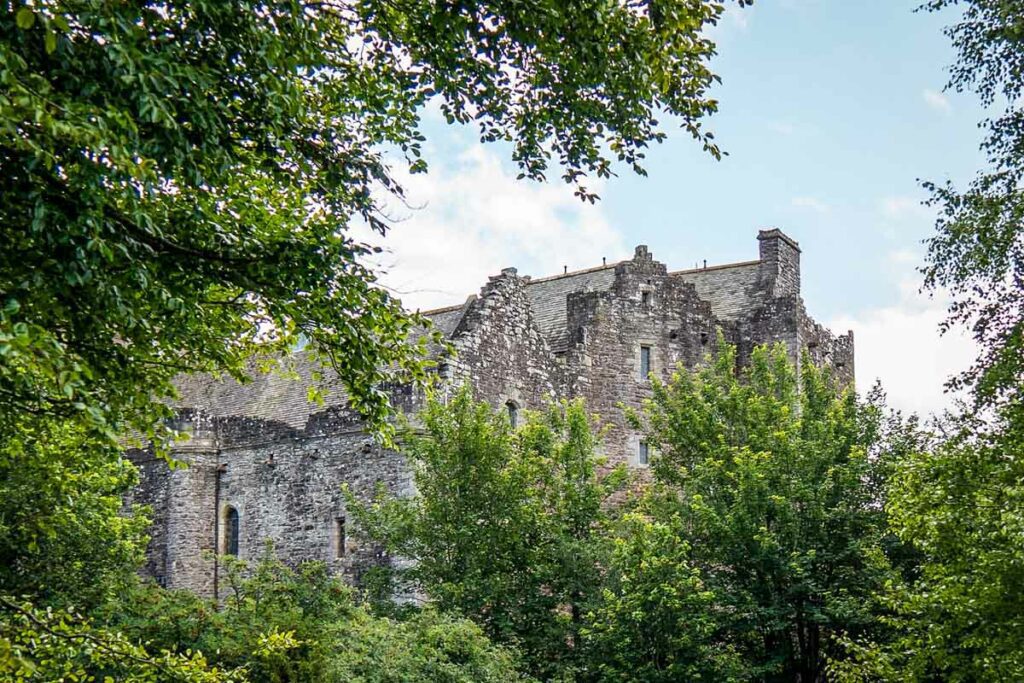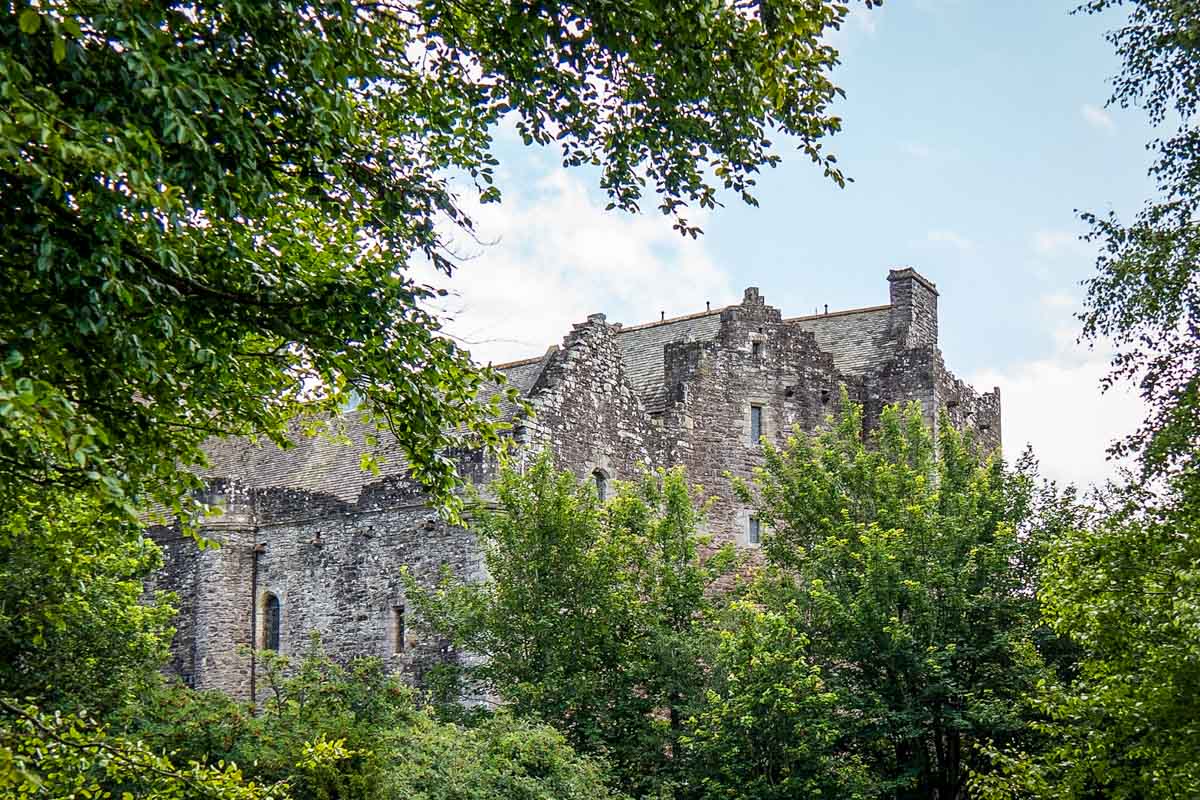 Holding one of the best preserved Great Halls in Scotland, this 14th century castle attracts film and tv lovers to its grounds overlooking Ben Lomond and River Teith.
Doune Castle has been a star on the silver screen since its cameo in Monty Python and the Holy Grail. It's most commonly visited by both Outlander and Game of Thrones fans.
There are audio tours at the entrance of the castle that do an incredible job of telling stories and highlights of the castle. They even mention scenes from both Game of Thrones and Outlander at specific filming locations.
20. Inveraray Castle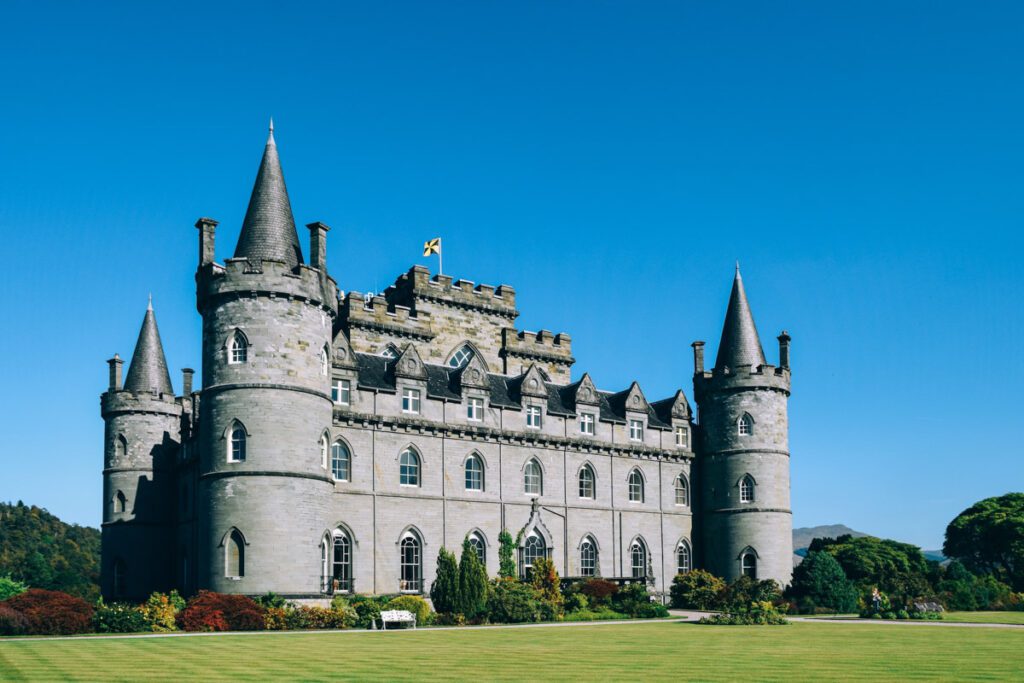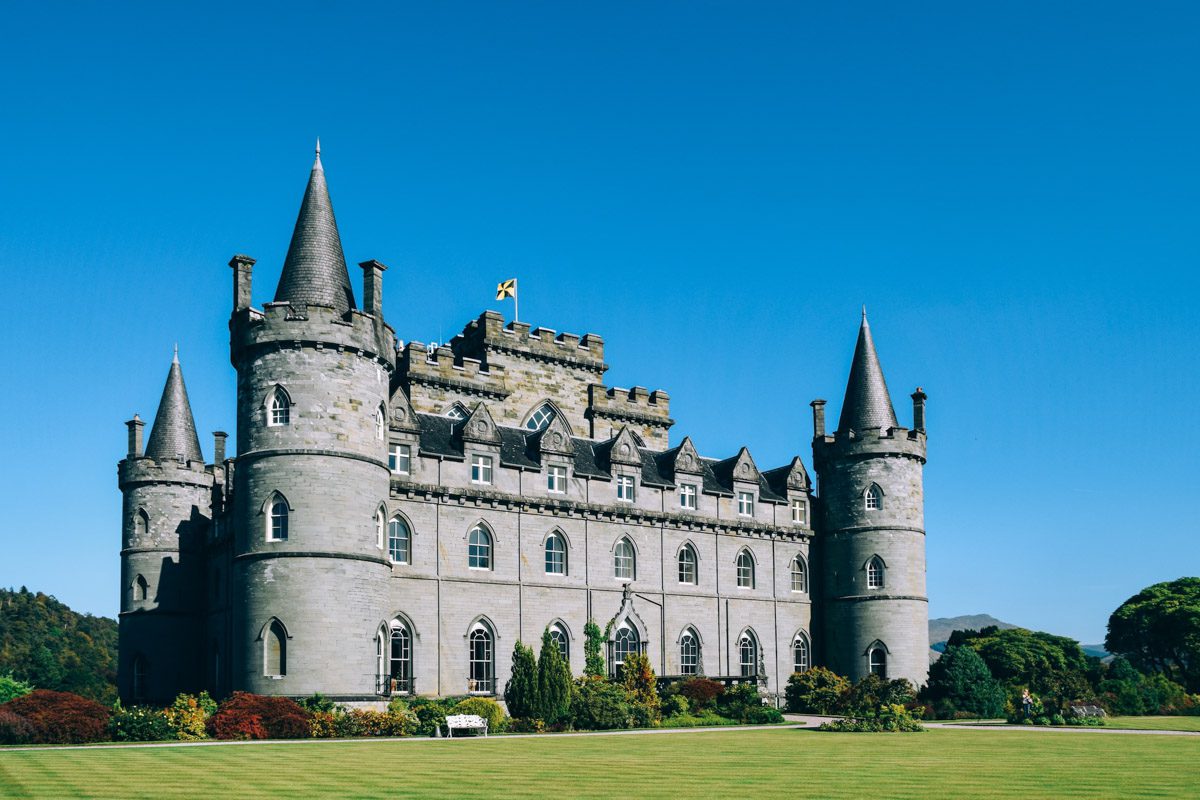 Gothic Revival architecture is on a magnificent display at Inveraray. Conical towers topped with dramatic pointed spires are the defining features of this 14th century castle.
The castle's exterior is dramatic and moody, while the interior is inspired by 1780s Parisian style, decorated with gold and pastels.
Inside, you'll find an assortment of heirlooms and artifacts like priceless fine china, swords from the Battle of Culloden, and precious artwork.
Inveraray Castle is the ancestral home of the Dukes of Argyll, the chiefs of the Clan Campbell. The family still resides here today, and has since the 15th century.
21. Cawdor Castle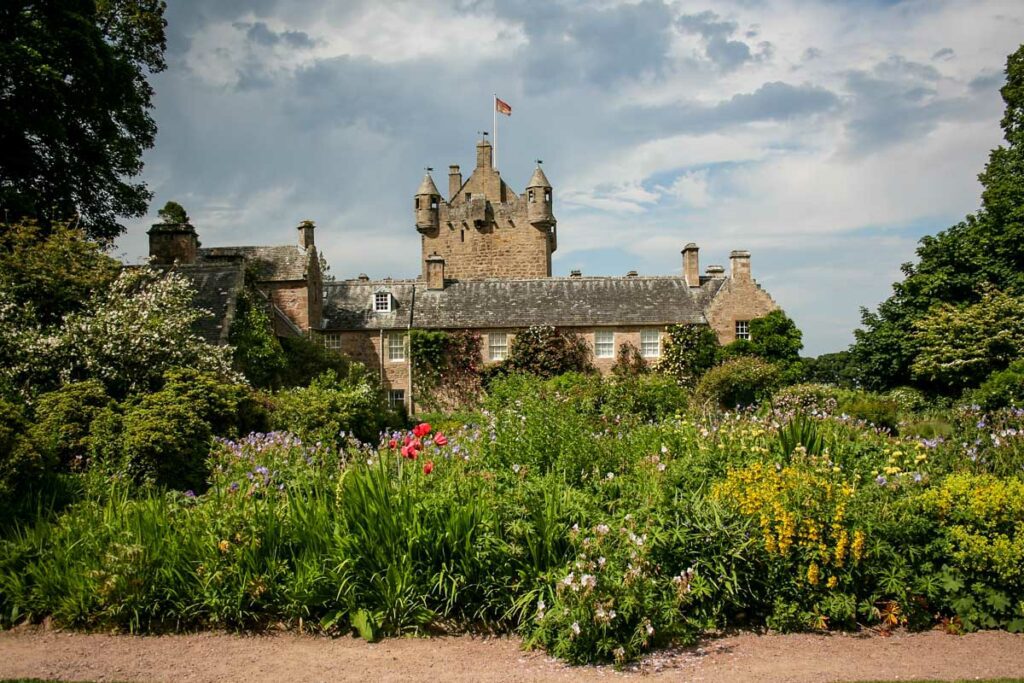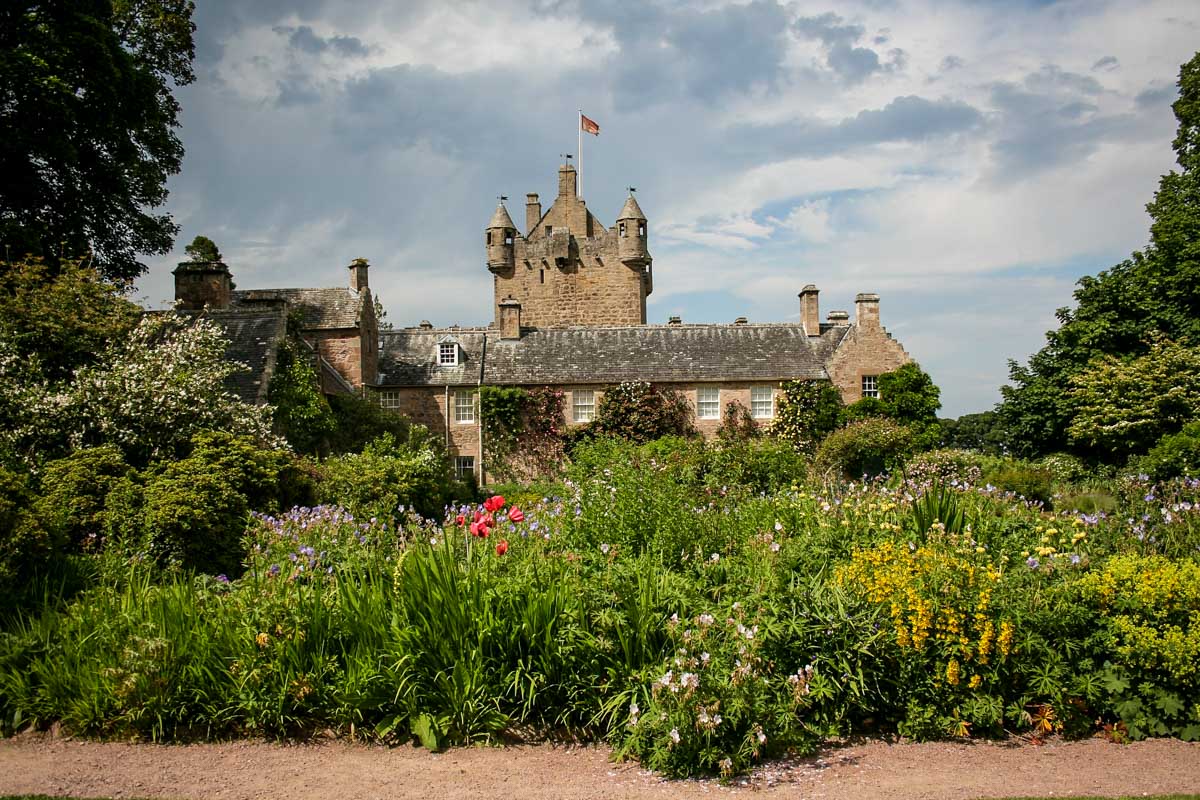 Home to 23 generations of the Cawdor family, this romantic and charming estate is decorated with rich history, fine tapestries, and classic medieval details.
You'll cross the centuries-old drawbridge into 12 different principal rooms with rare collections of fine art, furniture, and sculptures.
Surrounding the estate is the Cawdor Big Wood, one of the most pristine woodland areas in the United Kingdom and Europe. The entire woods is woven with hiking trails to explore.
The most interesting detail of the castle is the tower built around a legendary holly tree.
Good to know: This castle is closed until spring of 2023.
---
Are you planning a trip to Scotland?
We have lots of resources on travel in Scotland and destinations throughout the country. Check out our Scotland Travel Homepage for everything you need to know, or read some of our favorite articles below.
Save this article on Pinterest for later!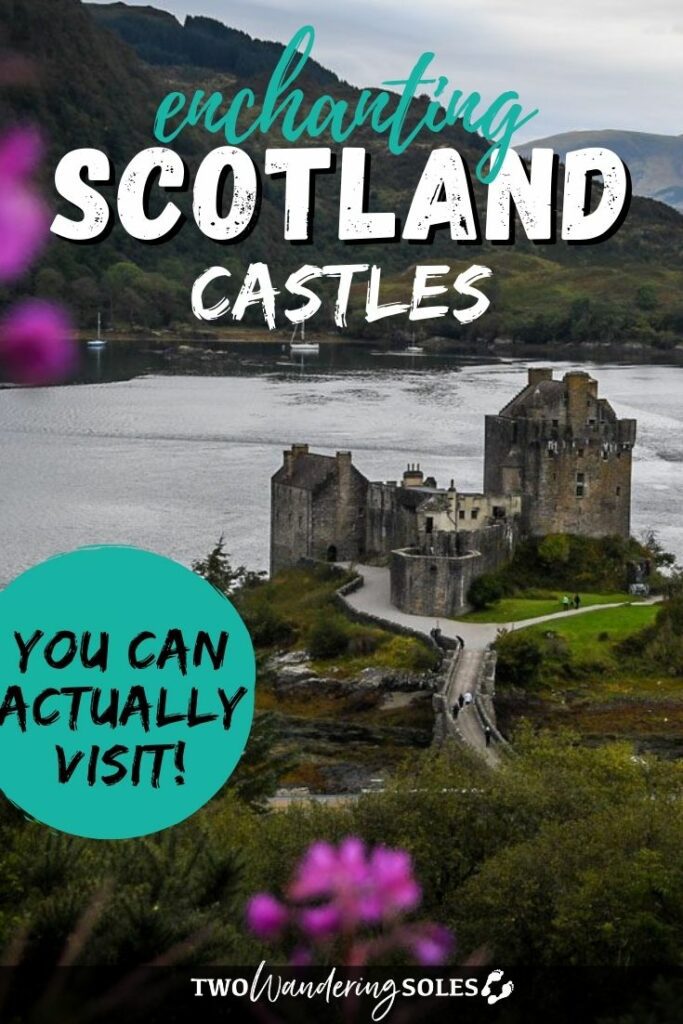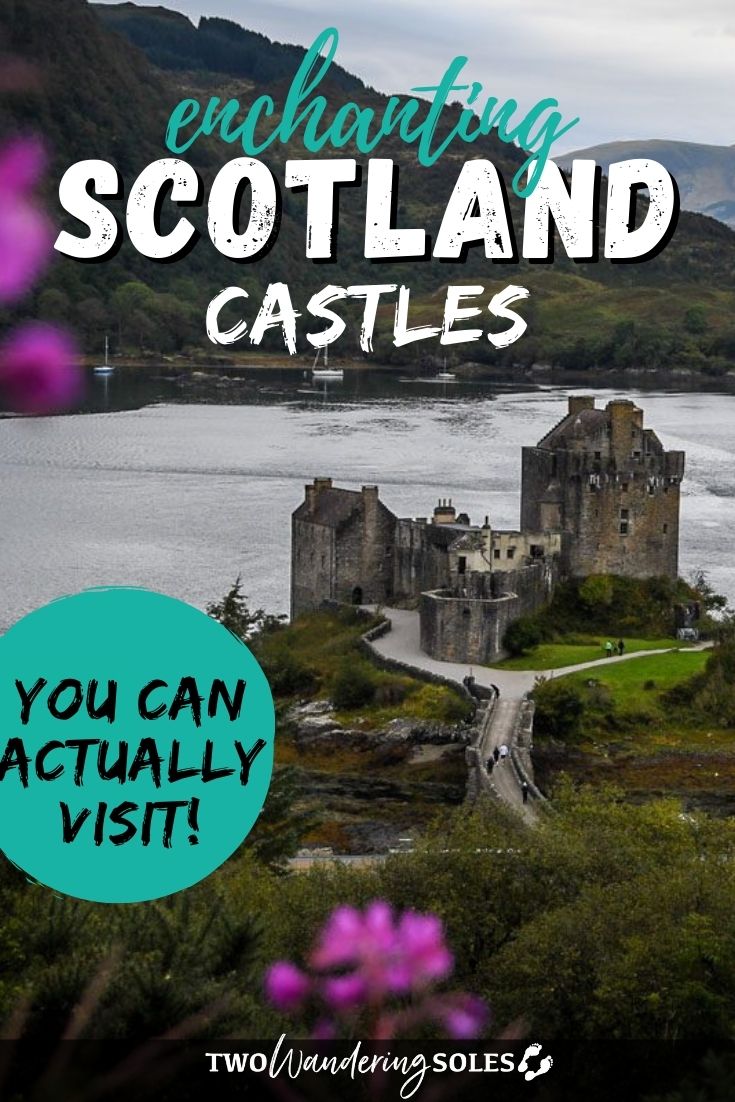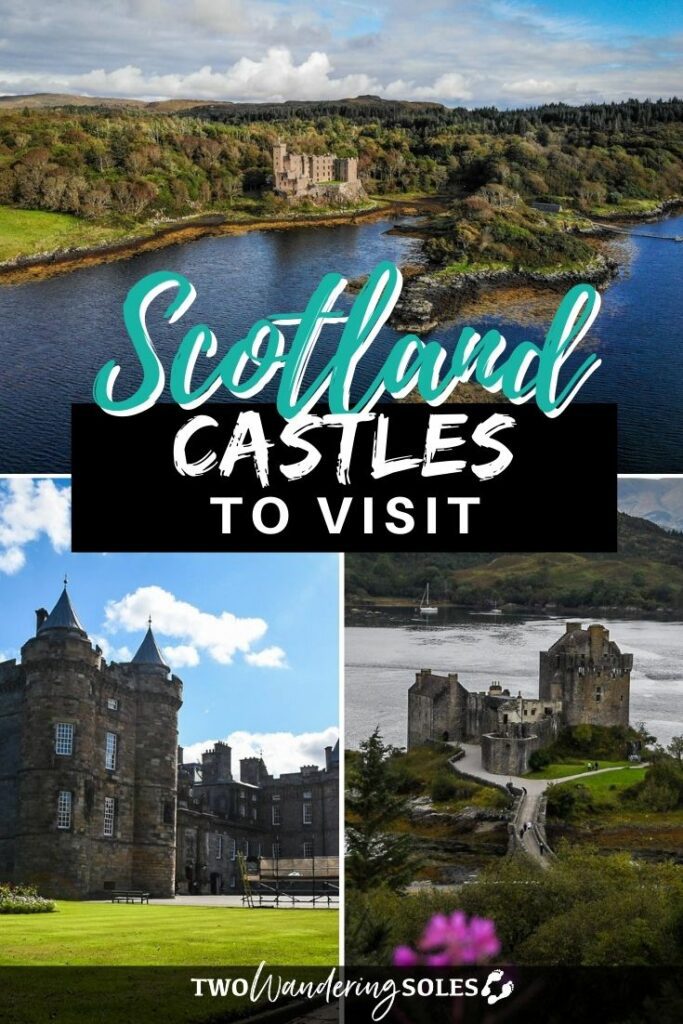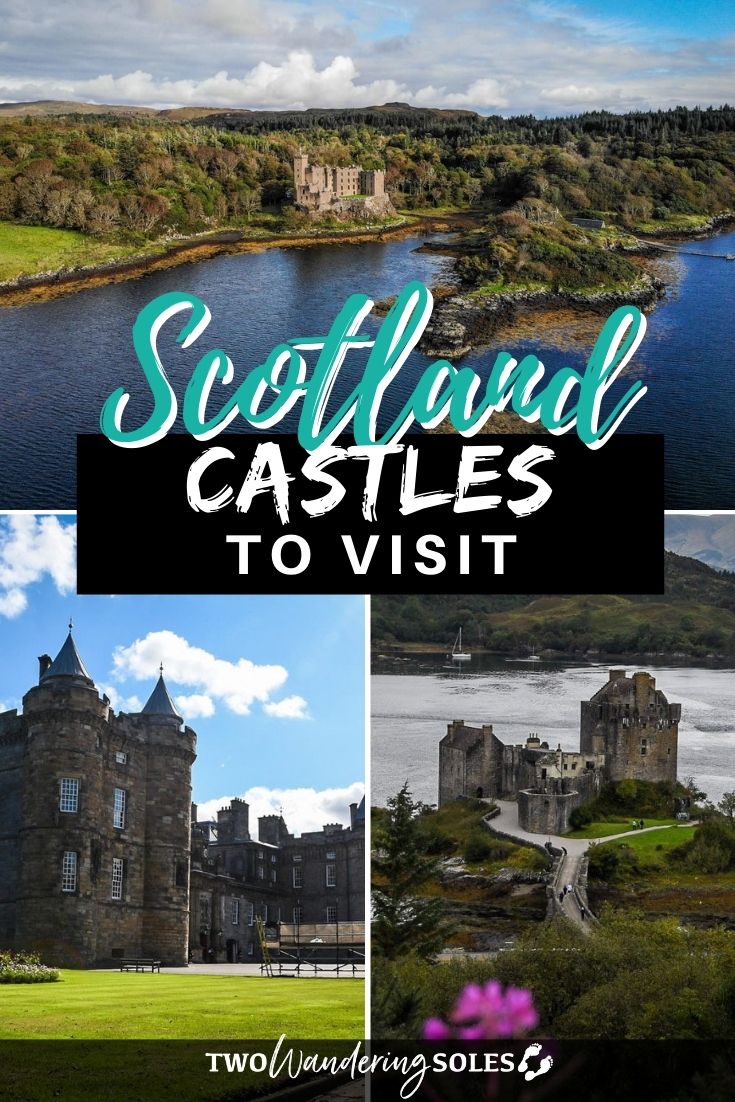 We want to hear from you!
Which of these enchanting Scotland castles are you most excited to see in person? Do you have any suggestions to add to this list? Leave your comment below and let us know!