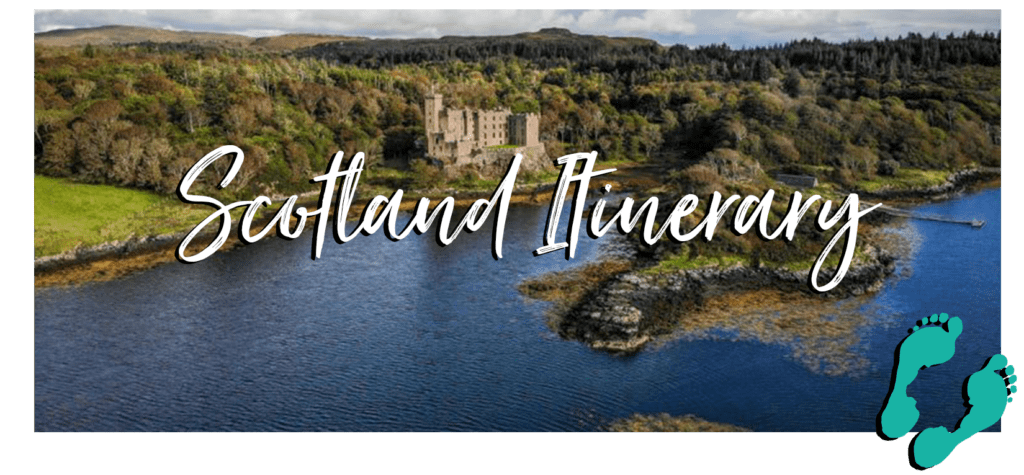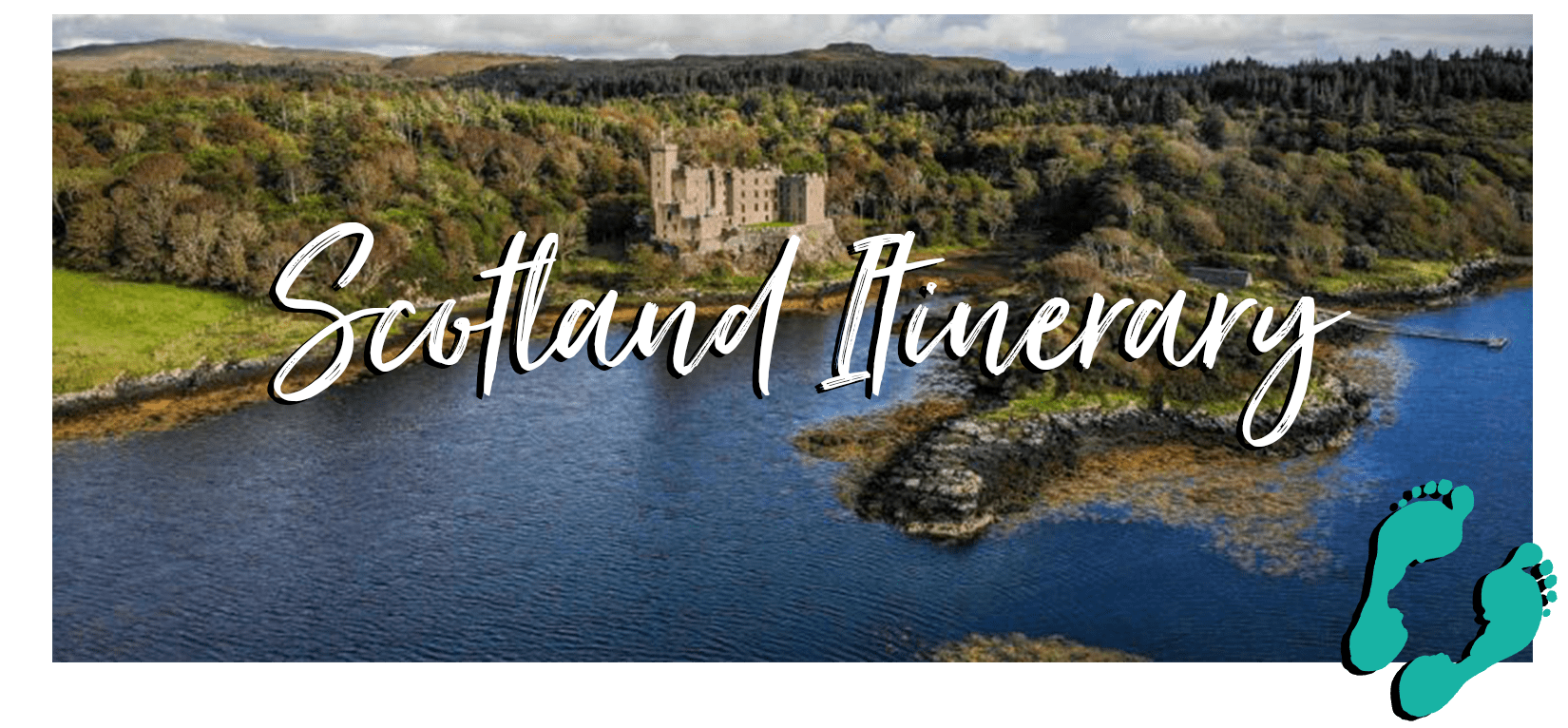 Scotland 2-week road trip itinerary
If planning your dream trip to Scotland has got you feeling a bit overwhelmed (or a lot overwhelmed!), we get it.
We've been there.
Trust us when we say we spent probably hundreds of hours behind a computer screen trying to plan our perfect trip. (Travel planning is part of our job, after all!)
If you want all the legwork done for you (aka you don't want to go cross-eyed from staring at a screen, like I did!), we've put together the perfect Scotland road trip itinerary based on our travels.
This road trip itinerary covers the entire country and is broken down into 2-weeks with 14 easy-to-follow days.
Our perfectly curated route is packed with:
top sights

off the beaten path adventures

where to eat the best food

amazing places to stay

+ all sorts of insider tips!
We've added suggestions for where to spend extra time and where to skip if you are pressed for time so this itinerary can easily be adjusted to fit anyone's travel preferences.
This itinerary is a healthy blend of adventure and is intended to do in a campervan rental. However, you can easily substitute the campervan for a car and choose to stay in different accommodations.
I want this!
What you'll get: A PDF download of the full customizable 2-week itinerary for offline access.
14 planned days with optional variations
Day by day instructions
Driving directions & times per day
Interactive map with all locations
Easy links for necessary reservations
Recommended stays for each night
Dining recommendations
Tons of insider tips
Our complete Scotland packing guide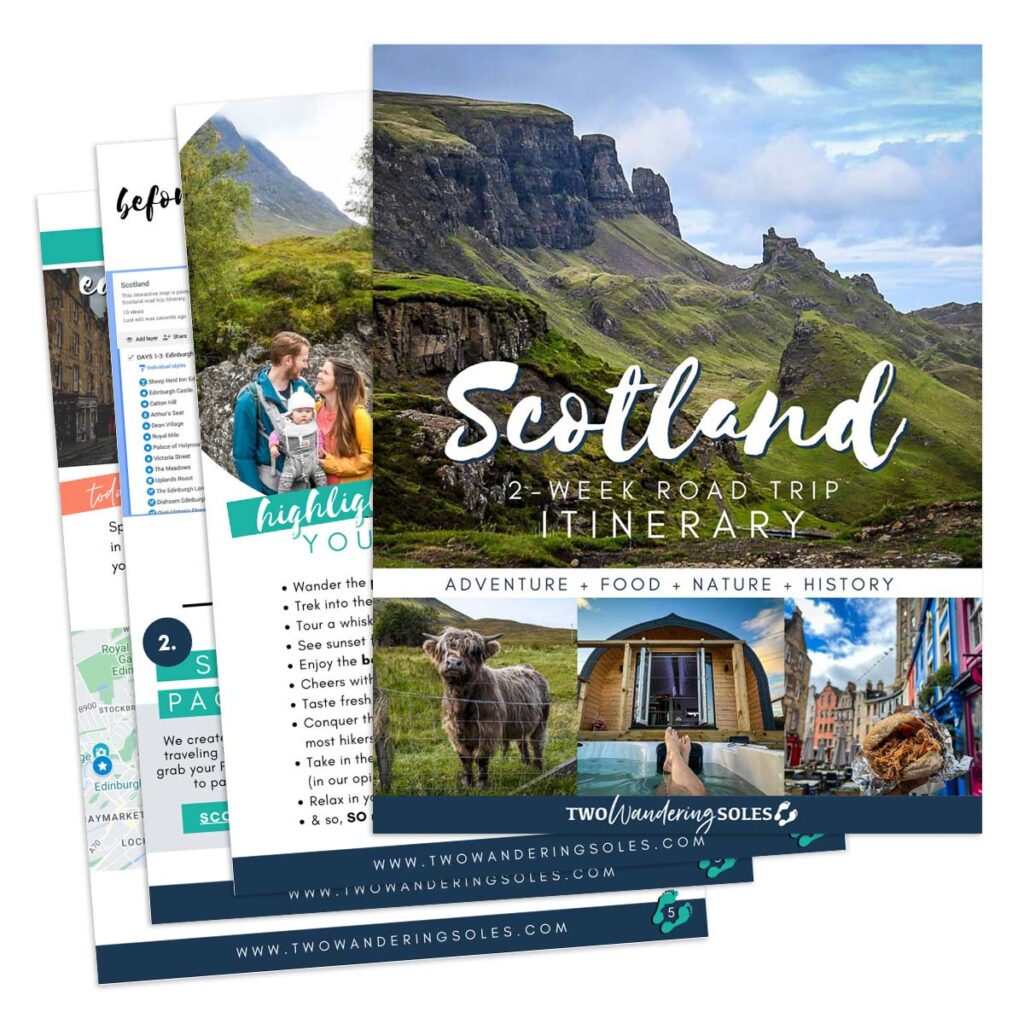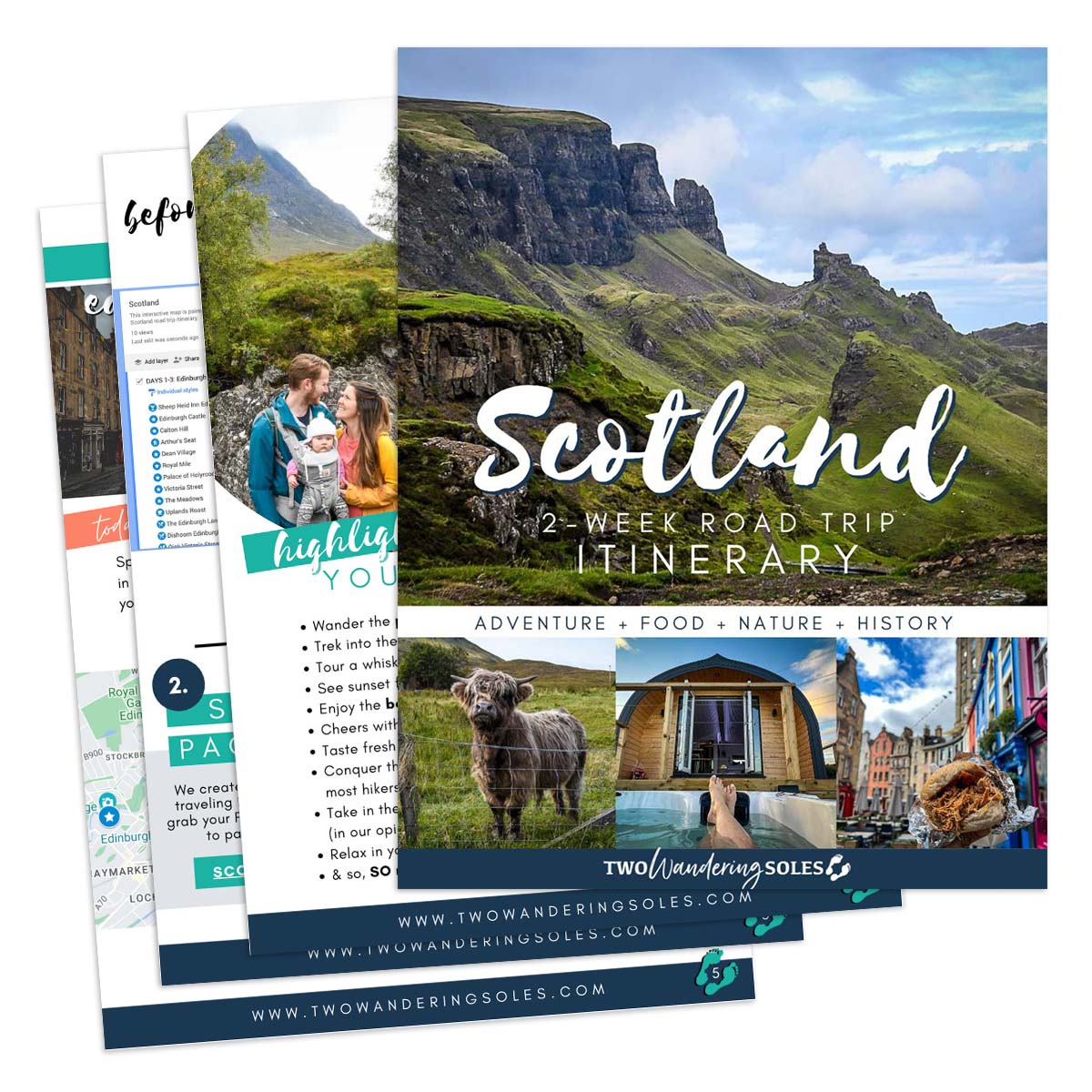 Don't just take our word for it…
"Hello Katie & Ben, I wanted to say thank you for your amazing Scotland guide! Me my husband and our 9 month old son just came back one week ago and we had the most amazing time! We were so lucky with the weather and had only sunshine besides one day.
And with the first bigger trip with a baby it was such a help to have that guide and didn't need to do my own research! Thank you for everything you guys do! It's an inspiration and such a help!" – Laura, 2023
Scotland Itinerary Preview
Here's a sneak peak of what the Scotland itinerary looks like…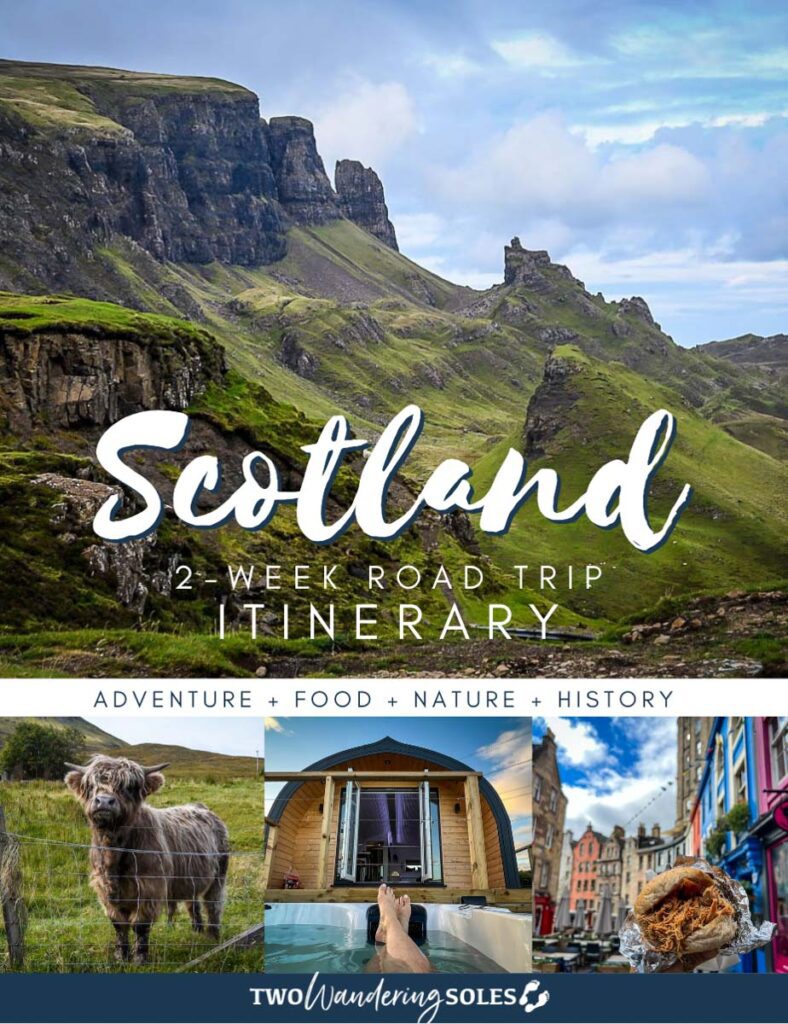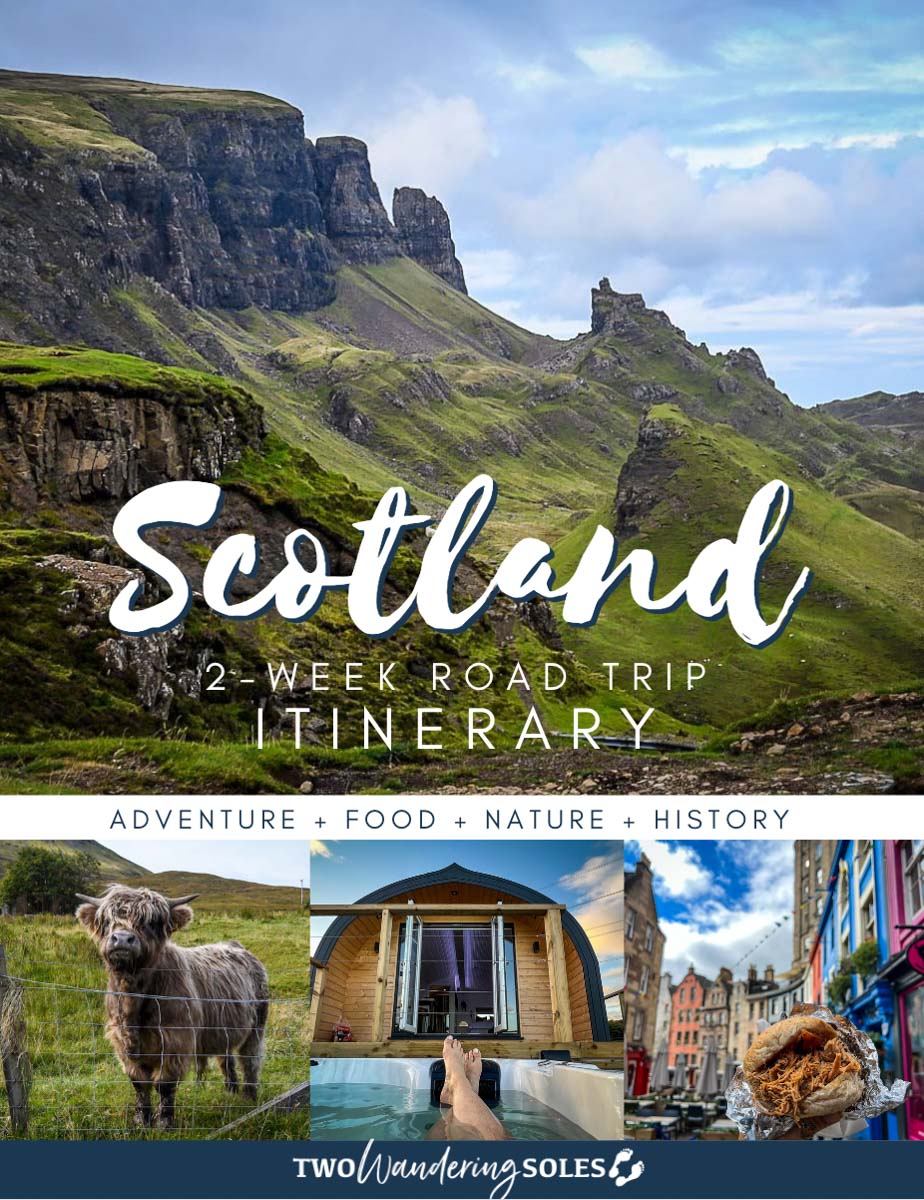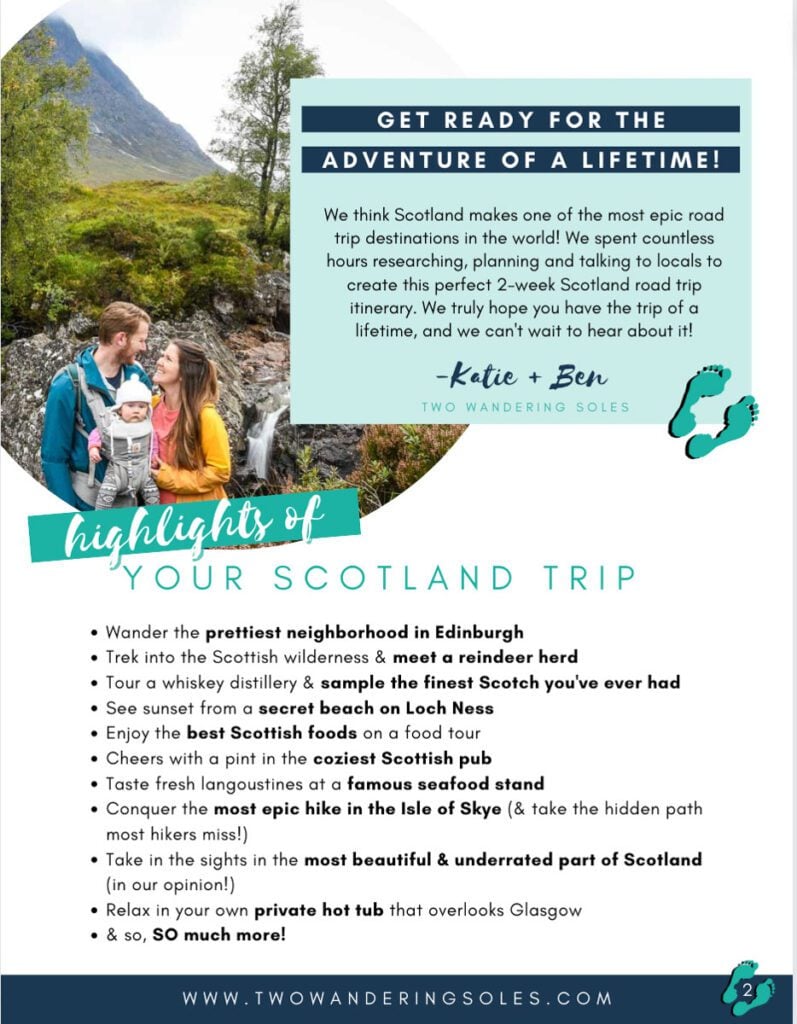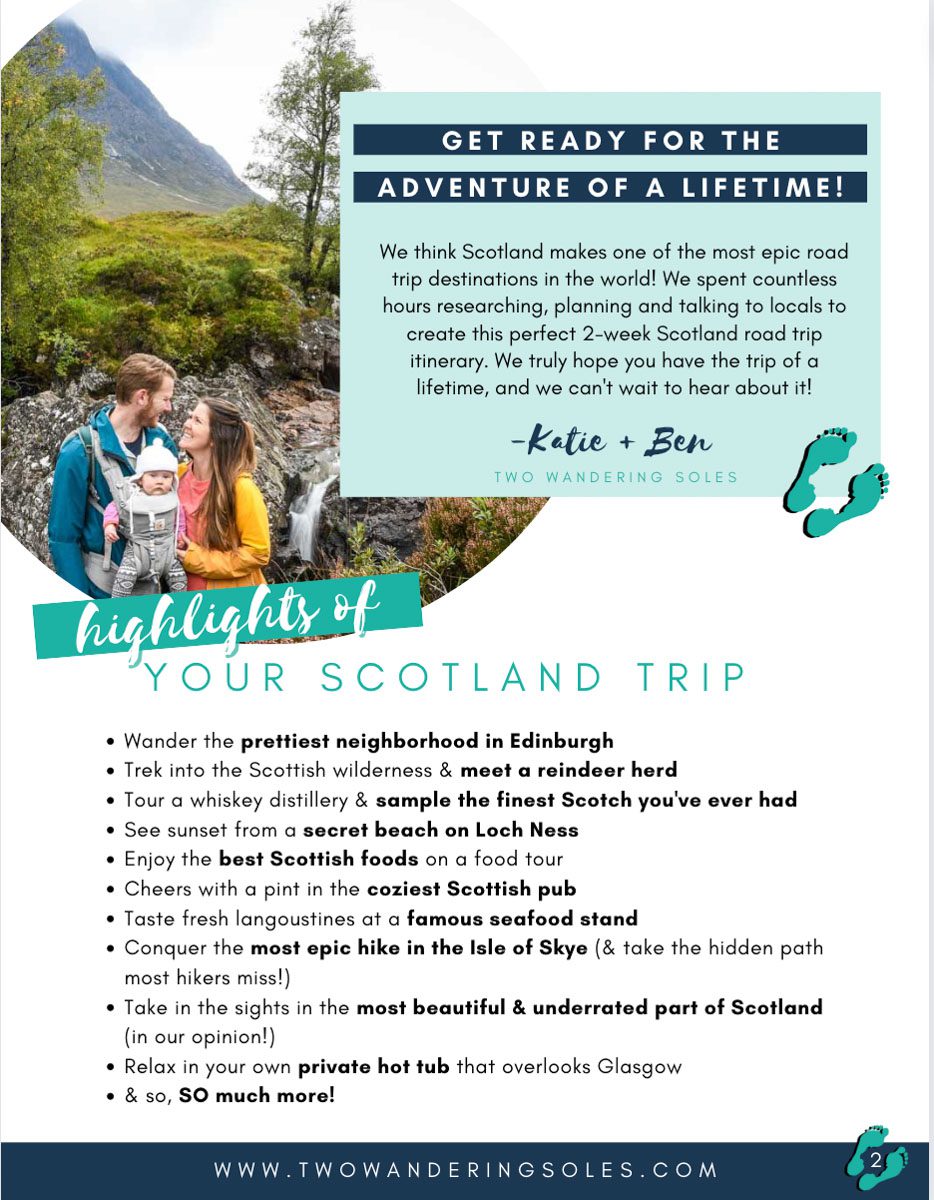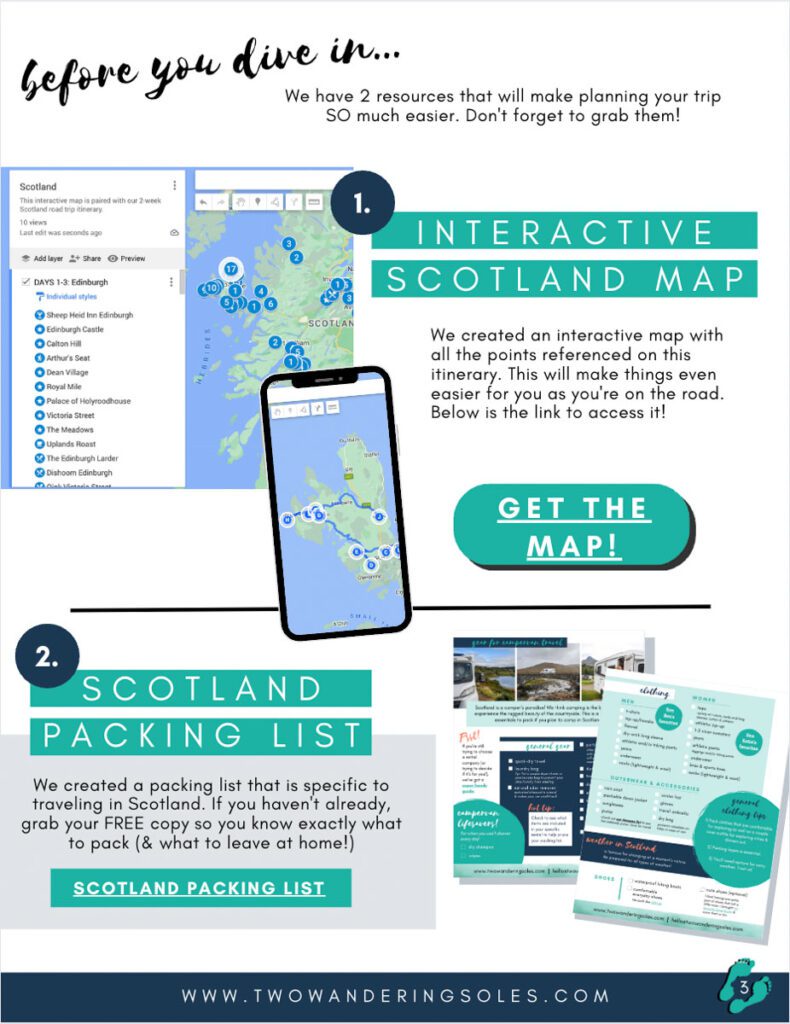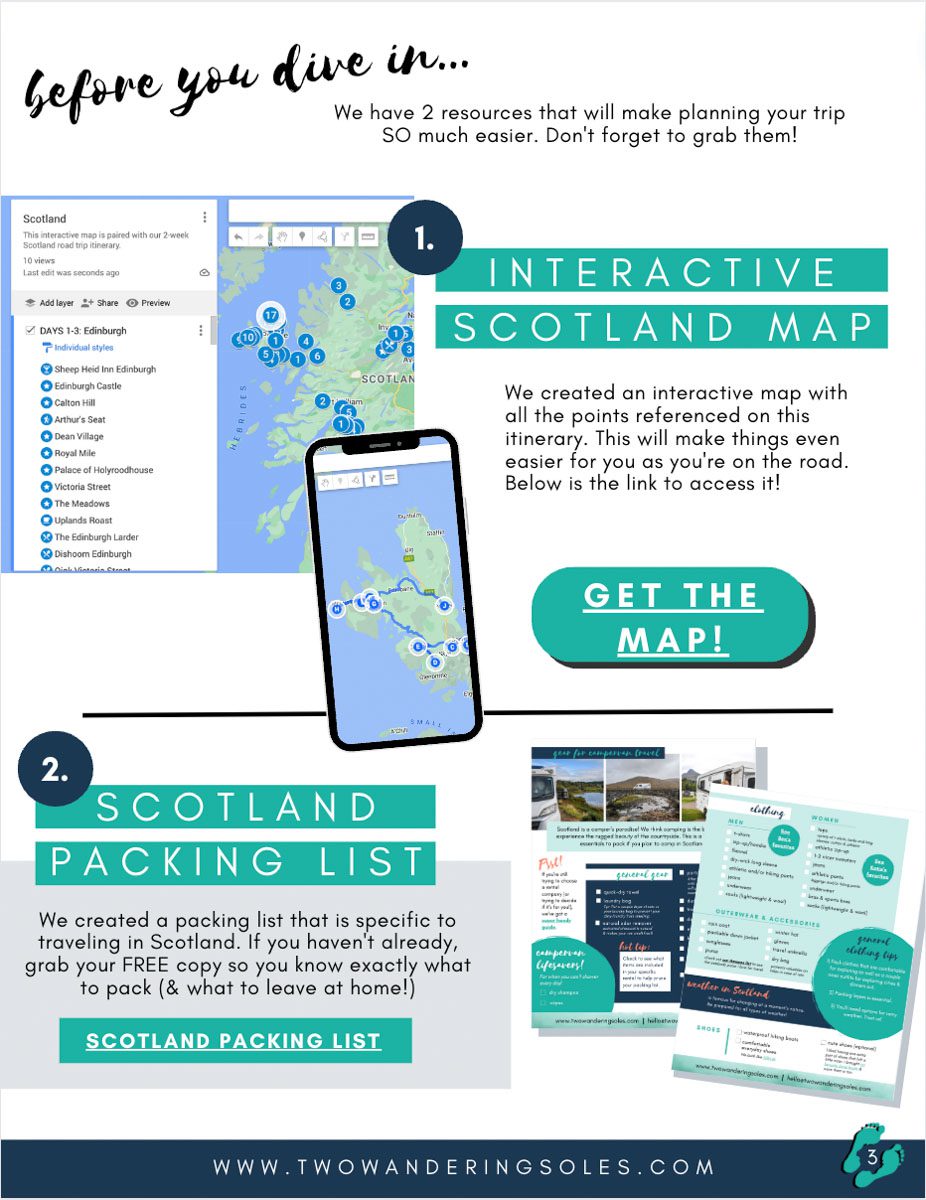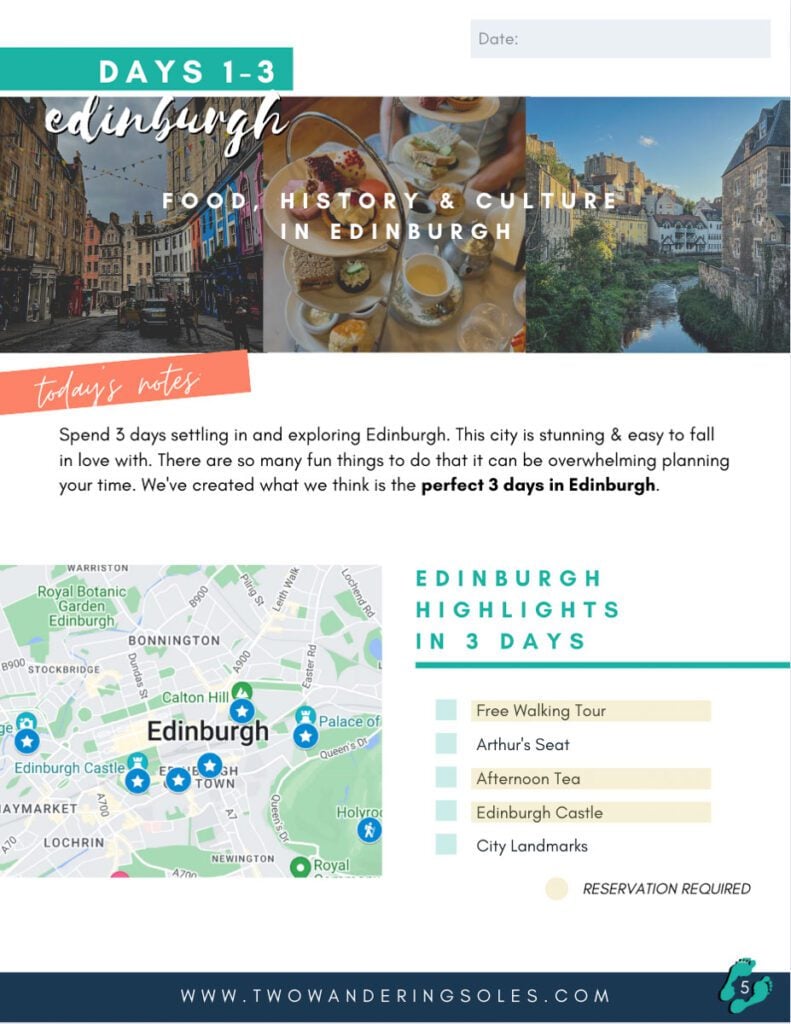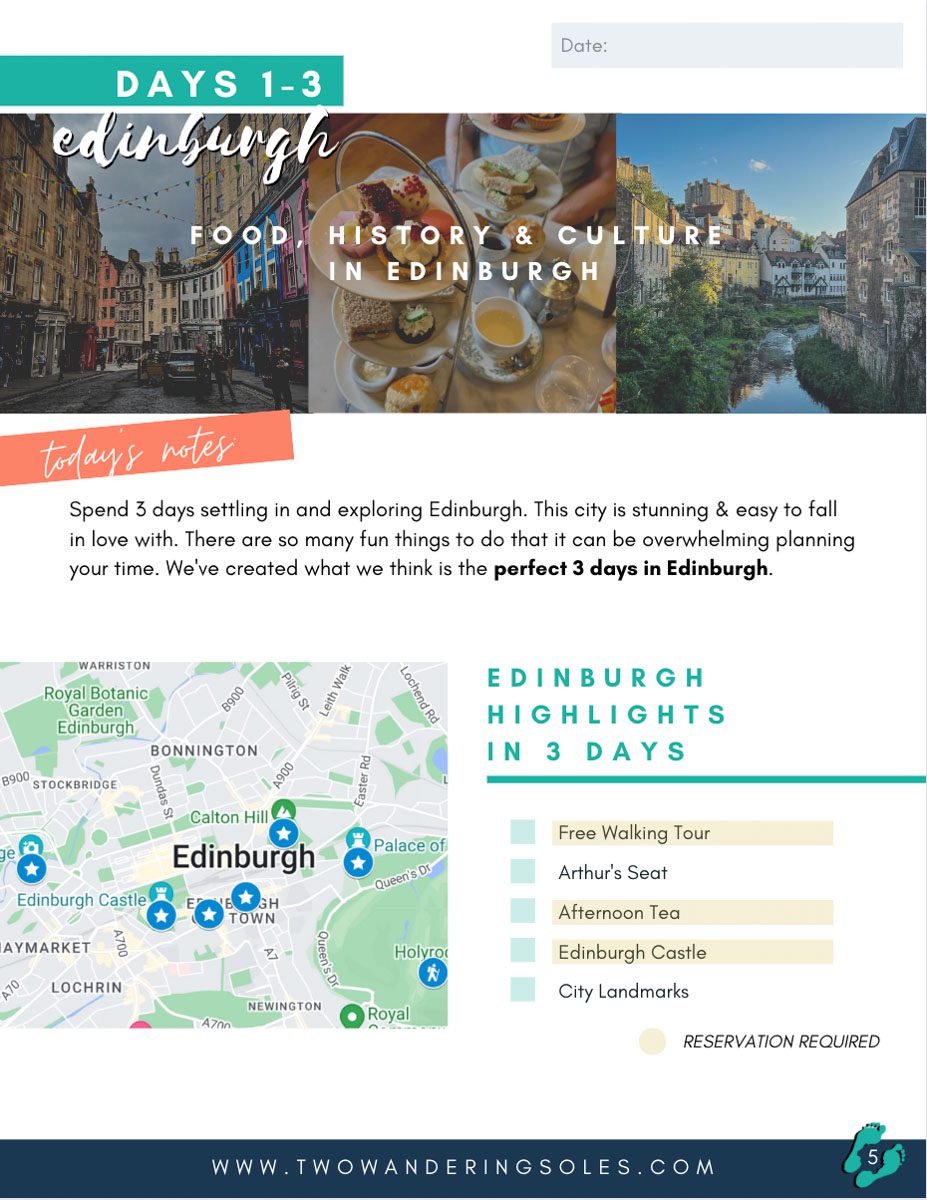 Scotland Itinerary FAQs