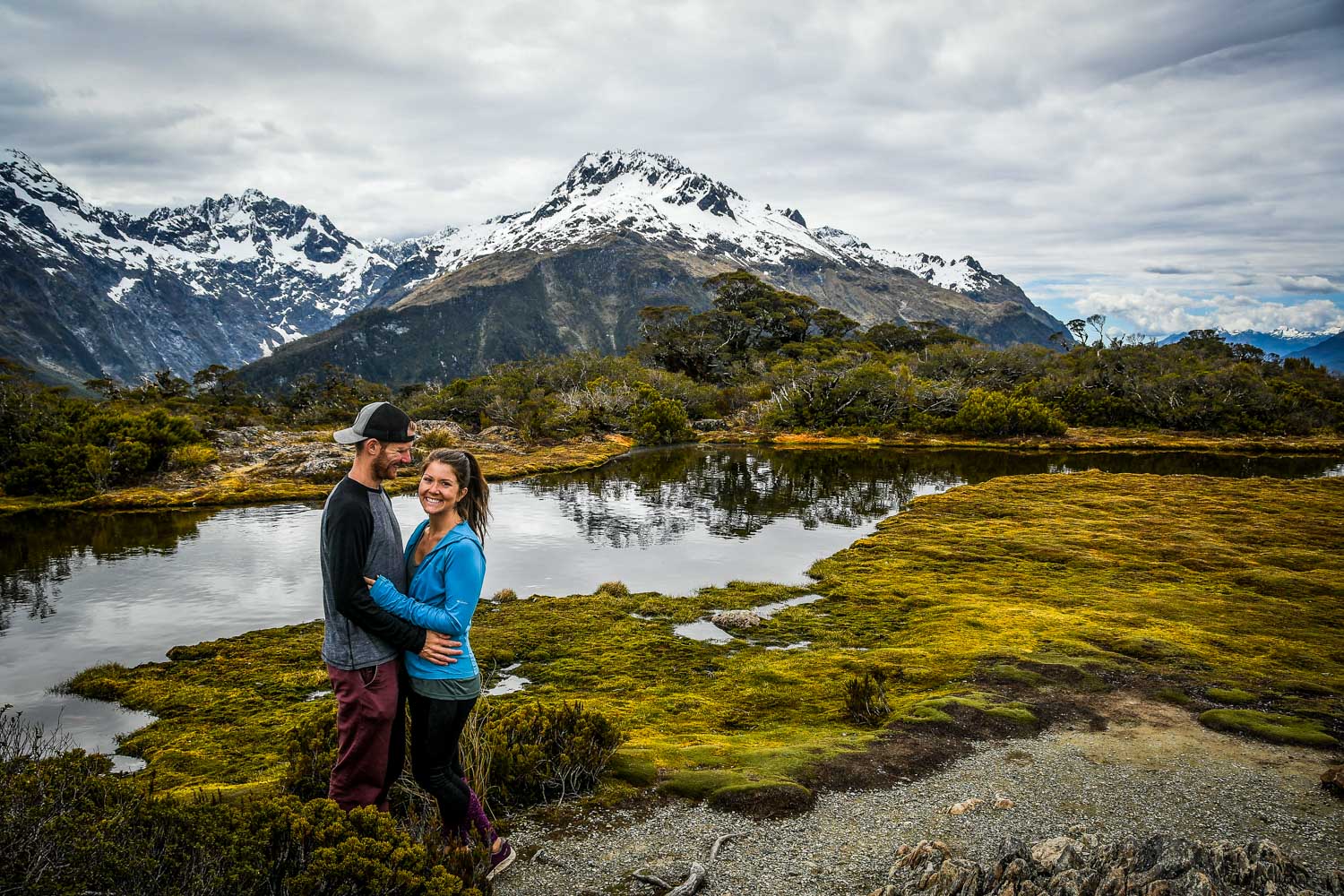 It's that time of year again. Calendars are down to their last page, and figuring out New Year's Eve plans is high on our to-do list.
2019 is on the horizon and it's headed this way. Fast.
I wasn't planning on publishing another blog post before the end of the year, but I decided I couldn't break the tradition that we've created the last 4 years of sharing some of our top memories.
Think of this of a digital Christmas card of sorts – the kind you get from your second cousin on two sheets of Christmas stationary folded around a perky family photo.
So here we go… what we've been up to in 2018 (in no particular order), our shameless brags and our plans for the new year…
1. We logged lots of Dives!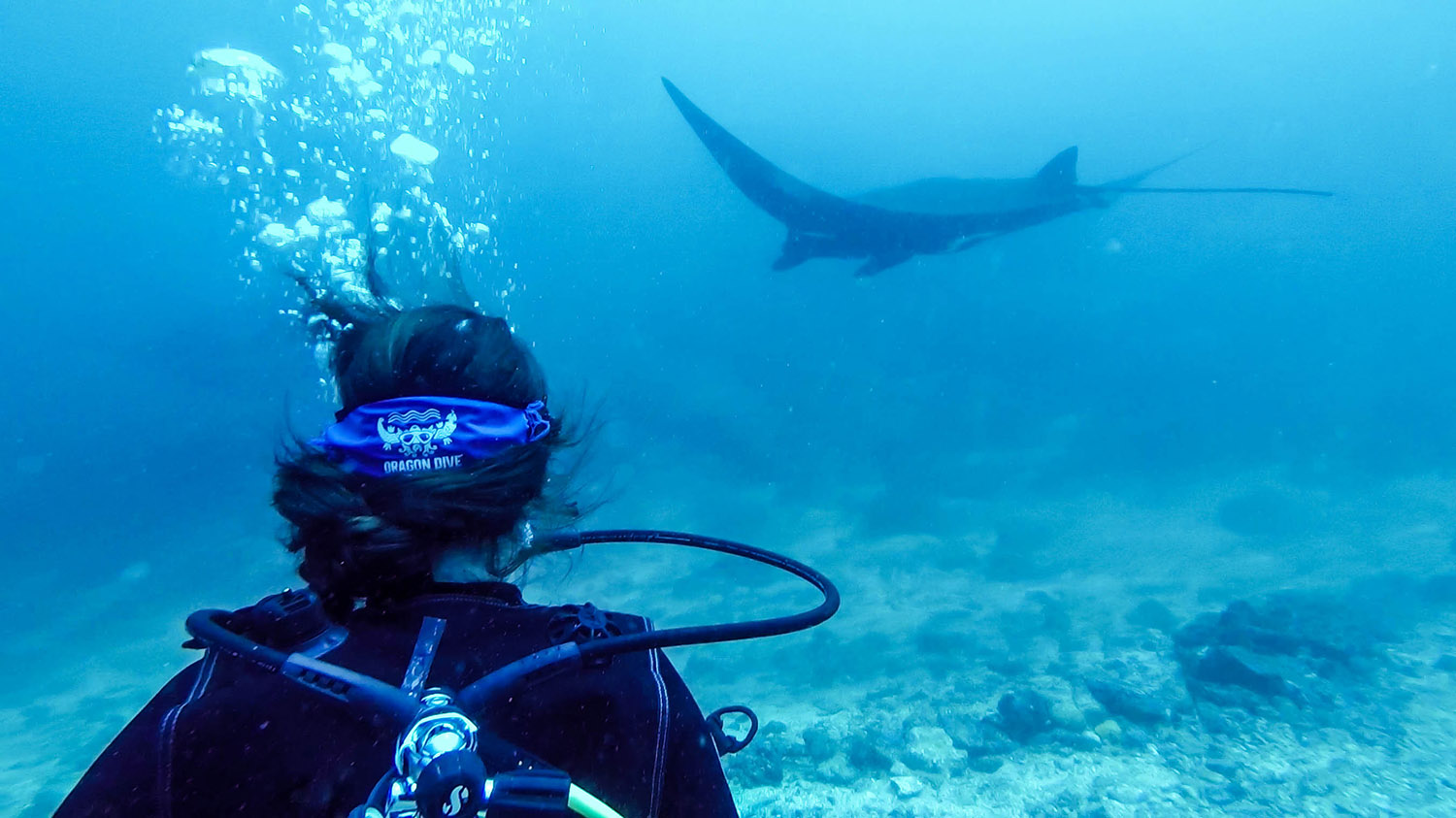 This year we have been lucky to go scuba diving in some incredible places. We did a liveaboard trip in Thailand's famous Similan Islands. We dove in crystal waters of Honduras's Bay Islands, and we stayed on open water for 5 nights in world-renowned Komodo National Park (yes, we saw the infamous dragons too!).
We feel lucky to share this hobby, and be able to see a part of the world that is normally hidden from the human eye. Diving also has made us more aware of the issues our oceans are facing and passionate about advocating for change.
2. We got to live the #vanlife (again!)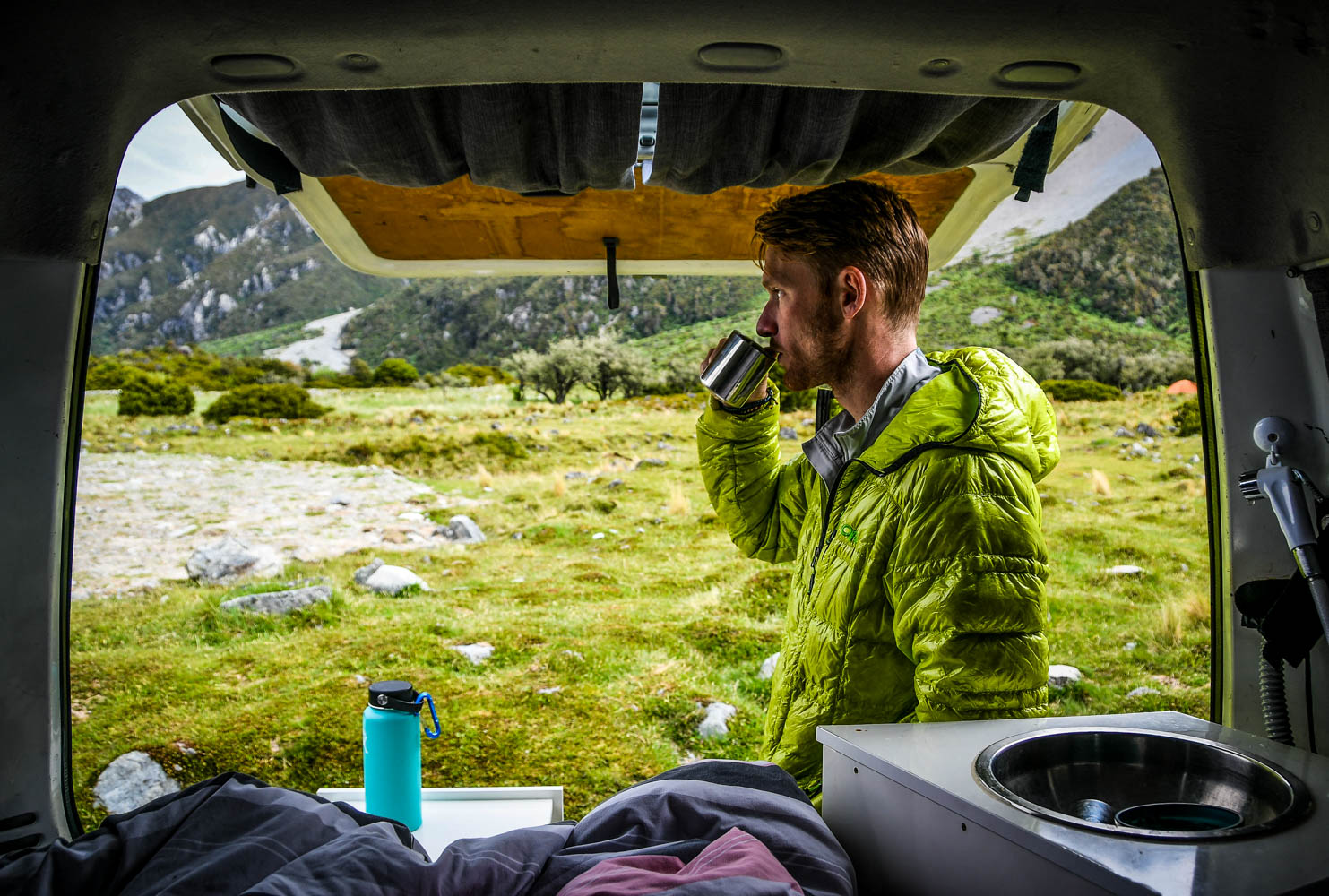 If you've been following our blog for a while, you might remember that back in 2017 we built our own campervan (named "Vinny") and lived in it for 3 months while we traveled around the west coast of the US and Canada. It was one of the best summers of our lives, and ever since we sold Vinny, we've been itching to have another campervan experience.
And what better place to live the #vanlife than New Zealand?!
We woke up next to the mountains and by the ocean. We stopped at epic viewpoints. We cooked amazing campervan food and spent our mornings with freshly brewed coffee (a necessity in our books!). We listened to audio books and sang at the top of our lungs along with the radio.
We loved (just about) every minute of it, and can't recommend seeing New Zealand by campervan highly enough.
3. We got more stamps in our passports
In 2018, we visited 11 countries, but only 5 of them were countries we had never been to before. That means we had the privilege of returning to 6 countries that love, which is pretty damn cool. In 2018, we spent time in Central America, Southeast Asia and New Zealand.
4. We jumped off a bridge (and survived!)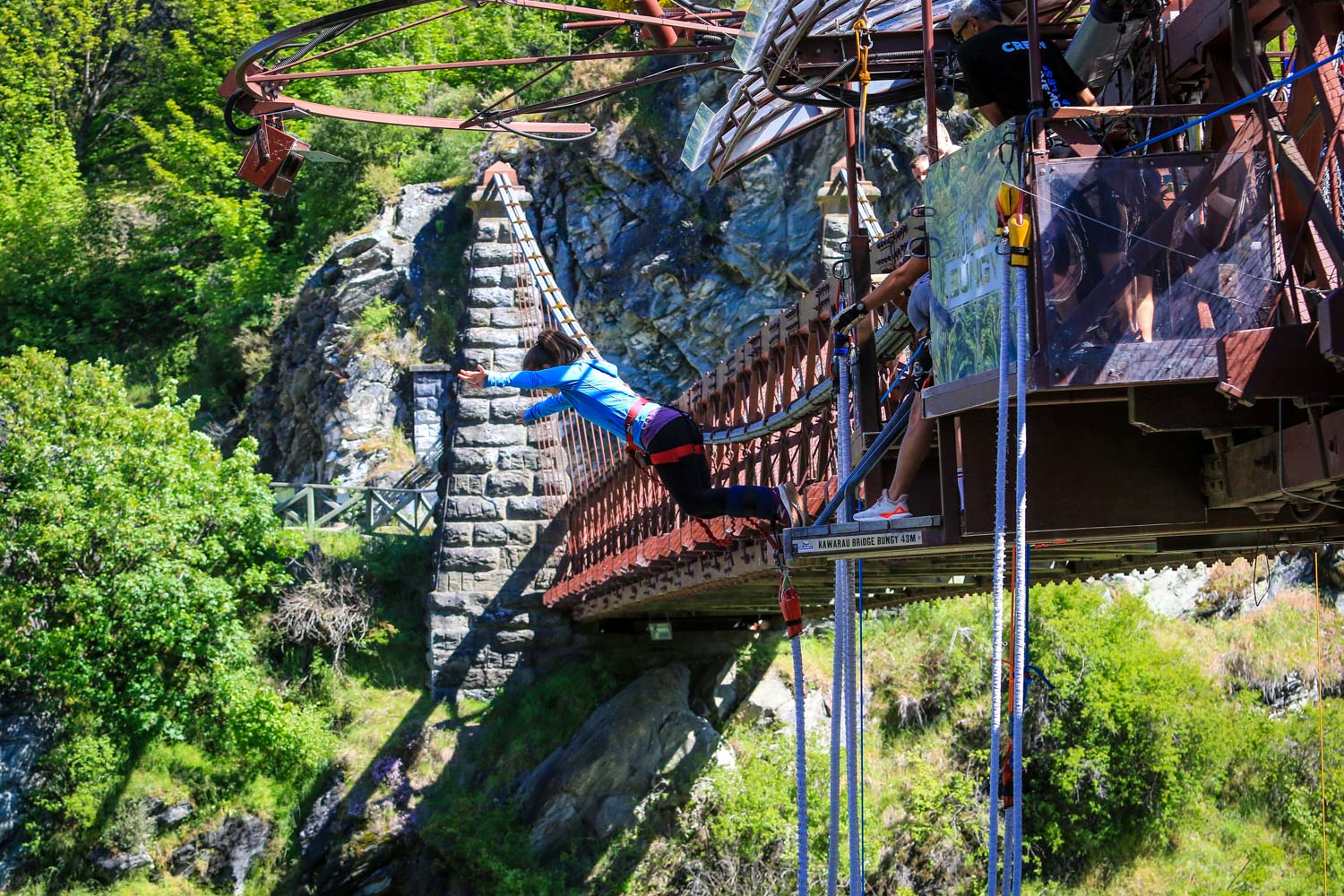 Bungee jumping has always been at the top of my bucket list. Neither Ben nor I are afraid of heights, but the thought of actually stepping off the edge of a bridge makes my palms sweat. I mean, it's in our DNA to do everything we can to NOT jump.
We decided that if we were to ever bungee jump, New Zealand was the place to do it. It was there that the first bungee jump was invented after all. And we decided that if we were going to do it, heck, we'd better do the original. The very first bungee jump ever.
And ya know what? It was a pretty great adrenaline rush (for, like, 20 seconds!). If bungee jumping is on your bucket list too, DO IT! Our best piece of advice we can give is to NOT hesitate. Walk to the edge, take a deep breath, and just do it. Jump. You'll realize it's not as scary as it seems! Yes, seriously.
5. We celebrated our 5th wedding anniversary in luxury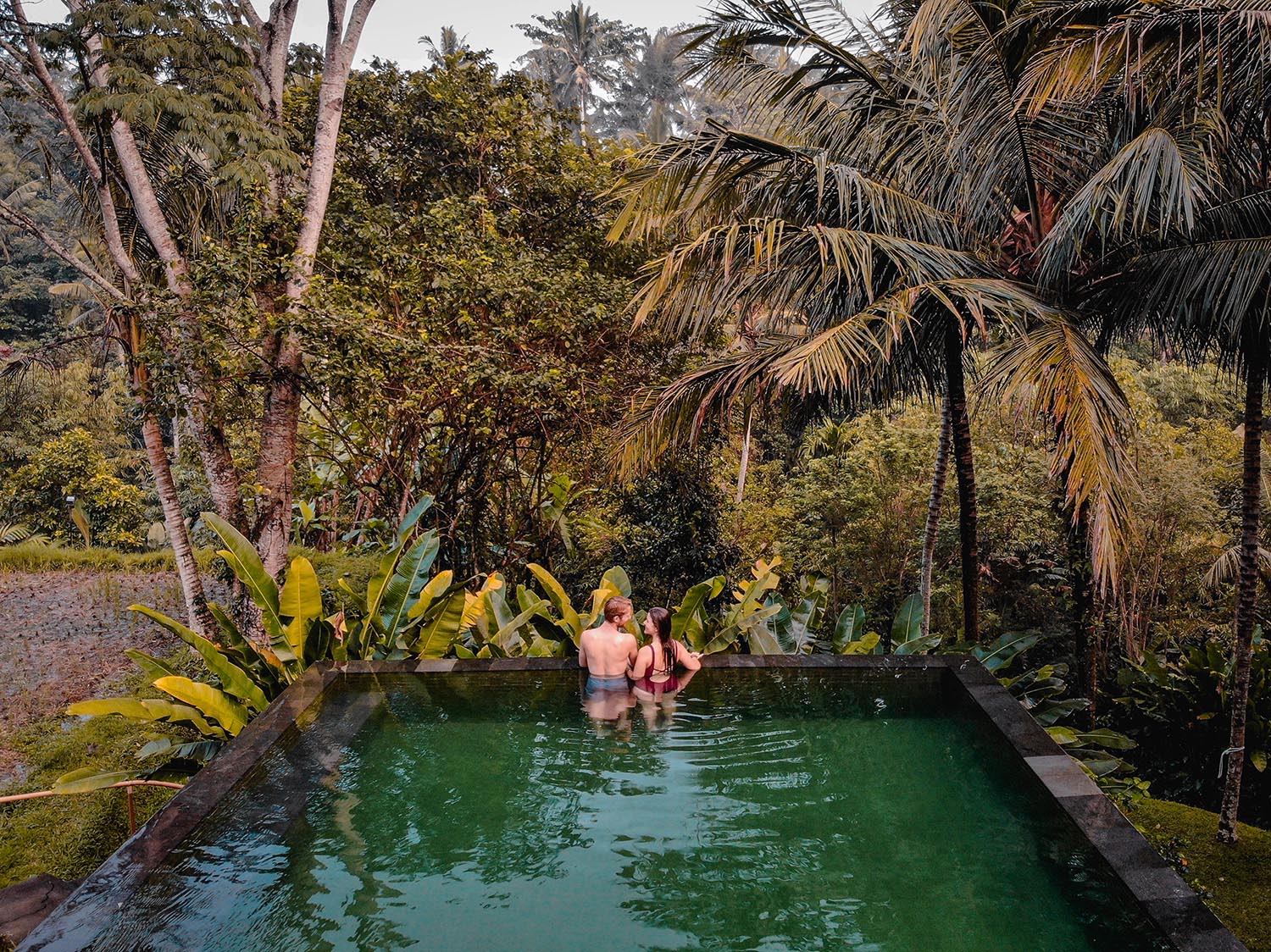 We rang in 5 years of marriage in 2018, and spent a special weekend at one of Bali's most romantic hotels. We ate good food, relaxed at their epic infinity pool surrounded by jungle, sipped on cocktails and got massages.
If this isn't marital bliss, I don't know what is!
6. We had visitors in Bali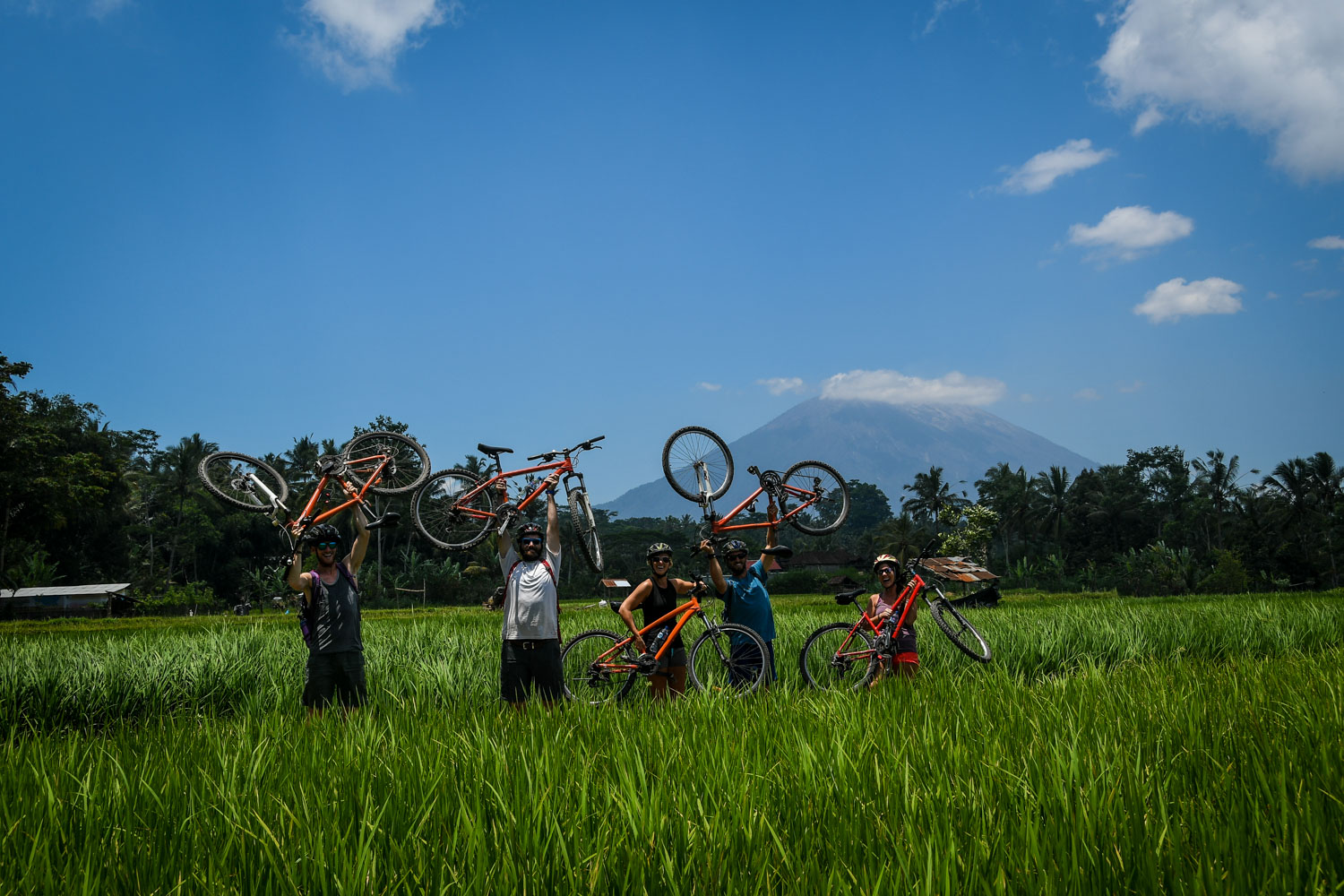 We were so excited to have family visit us in Bali. Ben's sister and her husband have come to travel with us a couple times over the years – in Thailand, in Washington and now in Bali!
And my brother stopped for a week in Bali before heading to New Zealand for a working holiday visa. It worked out that their visits overlapped, so we planned one epic "family trip" that included jumping off waterfalls, biking through countryside villages, cooking Balinese food, exploring temples and sipping cocktails poolside.
It was such a special time for us, and we'll be forever grateful for the memories we made with some of our very favorite people.
7. Island hopping between Panama and Colombia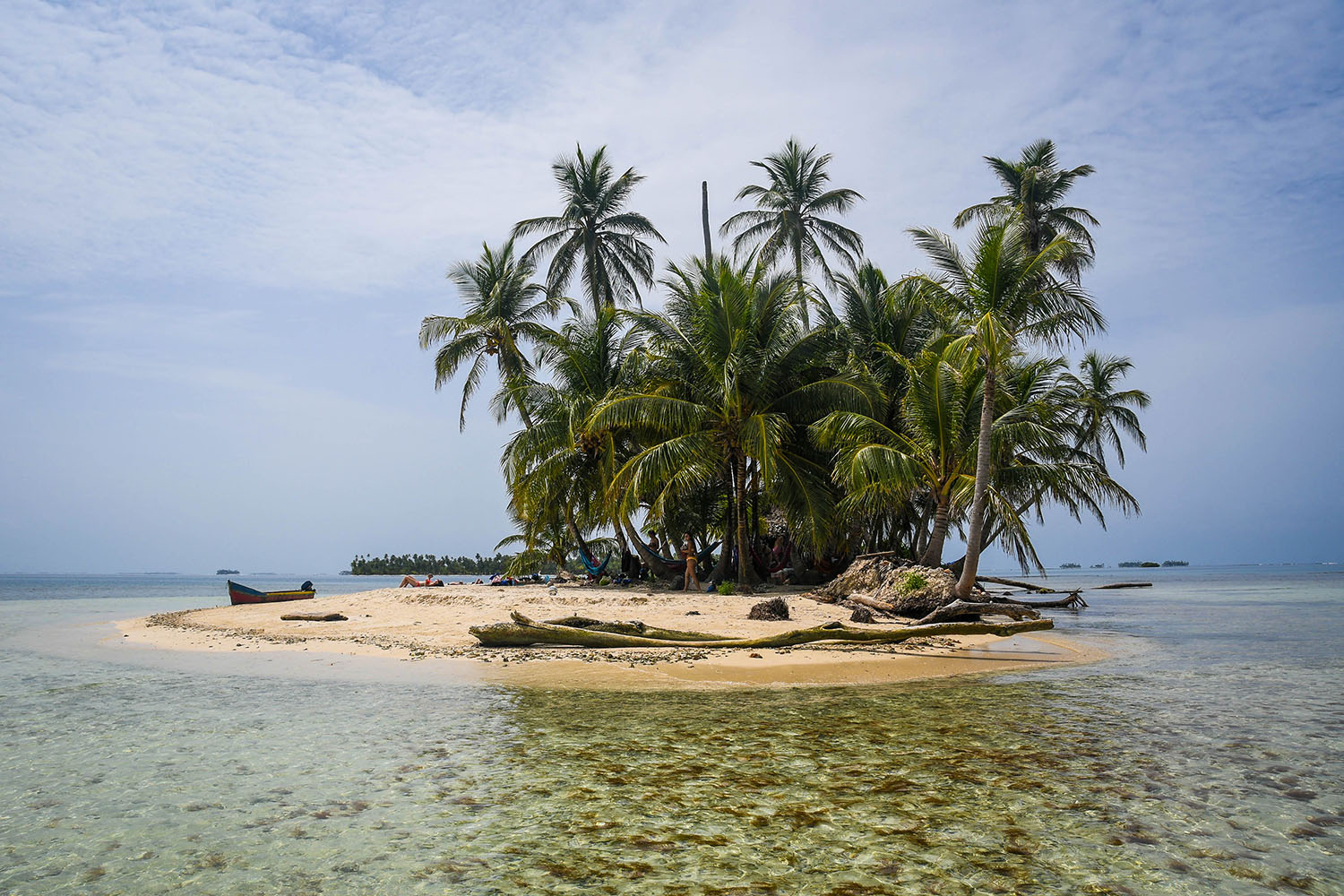 During our first trip to Colombia, we met a handful of people who had arrived to South America via boat from Panama. They told us about the pristine beaches and clear waters of the San Blas islands between the 2 countries, and this 4-day boat trip earned a spot on our ever-growing bucket list.
So when we returned to this part of the world 4 years later, we made sure to book a boat trip through the San Blas Islands.
And what an adventure it was! New friends, rum on the beach, fresh seafood, learning about the indigenous culture, beach volleyball and snorkeling in paradise.
Check out our photos and video of this epic adventure in the San Blas Islands.
8. Epic hikes all around the world!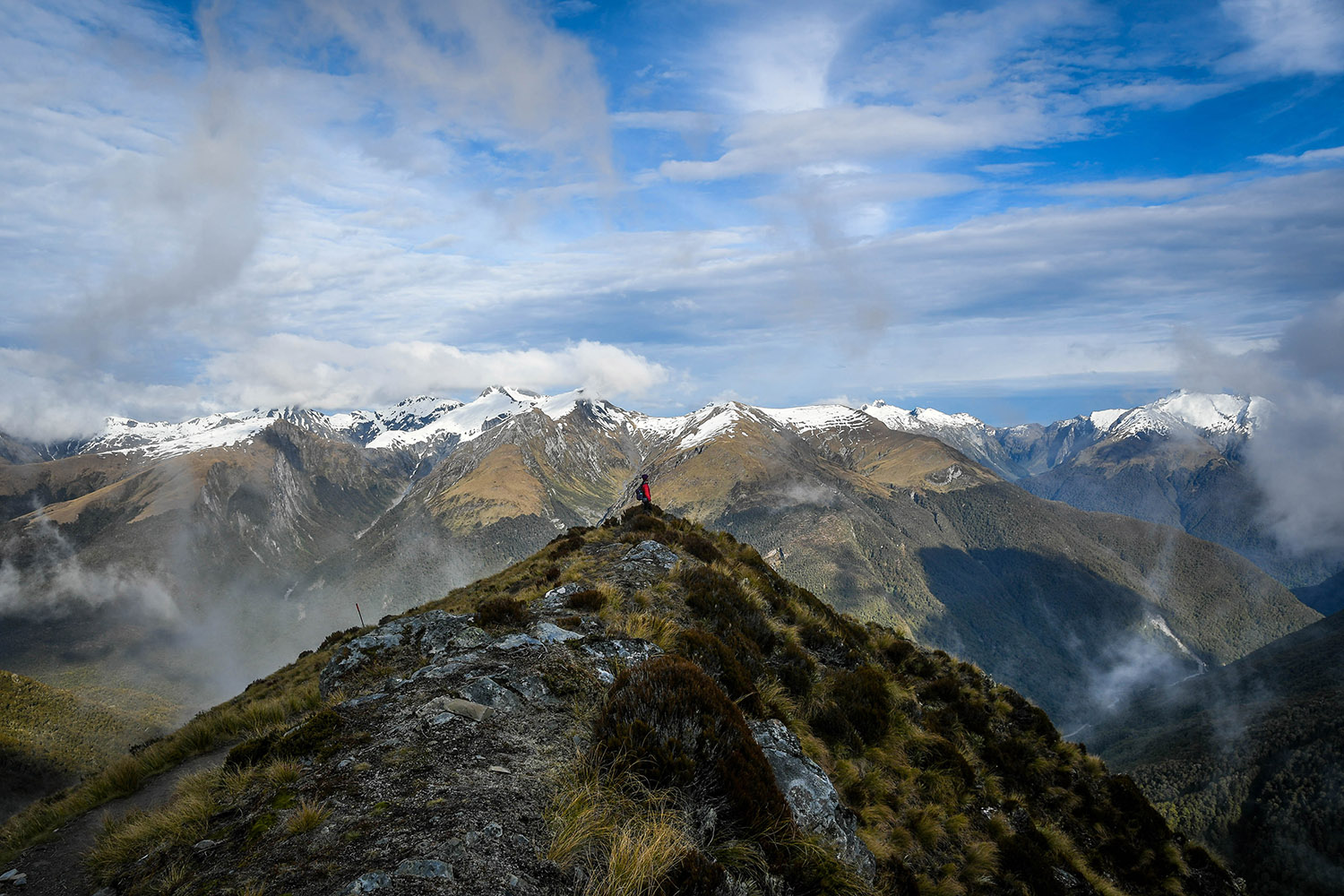 Over the last few years, we've realized how much we love hiking.
Sure, there are moments where we're sweaty and panting and we curse ourselves for choosing to hike, but the moment when you reach your goal — an epic viewpoint, a mountain hut, a village — all those negative thoughts go away and are replaced with gratitude for bodies that can bring us to special places.
Truthfully, I can't even tally the number of hikes we've done this year (it's been a lot!). But here are some of our favorites:
Mountain Huts in New Zealand
We hiked to Brewster Hut and Pinnacles Hut and spent a night at each, which were highlights of our time in New Zealand.
Isthmus Peak in New Zealand
Every bit of this hike was breathtaking, and it culminated with a view over two lakes — one on either side of the peak. It is a much less-crowded alternative to the nearby and ultra famous Roy's Peak.
Sierra Nevada Mountains in Oaxaca
One of our most memorable and authentic experiences in Mexico was hiking through the Sierra Nevada Mountains in Oaxaca. We spent the night in a small village that is part of a network of autonomous communities high in the mountains. It was unlike anything we've ever experienced and learning about the way of life in these self-governed towns was beyond interesting. I even spent my 30th birthday up in one of those towns.
If you want a super authentic and off-the-beaten-path experience in Mexico, read about our time hiking in the Sierra Norte Mountains to learn more about how to do it yourself.
Indian Nose at Lake Atitlan
A short hike with an epic view over Lake Atitlan that is dotted with villages and surrounded by volcanoes.
Volcan Acatenago in Guatemala
This 5-hour hike is grueling, but totally worth the effort because you can spend the night beneath the stars, watching Volcan Fuego erupt every 30 minutes (see #11 for more info).
9. Swimming with dolphins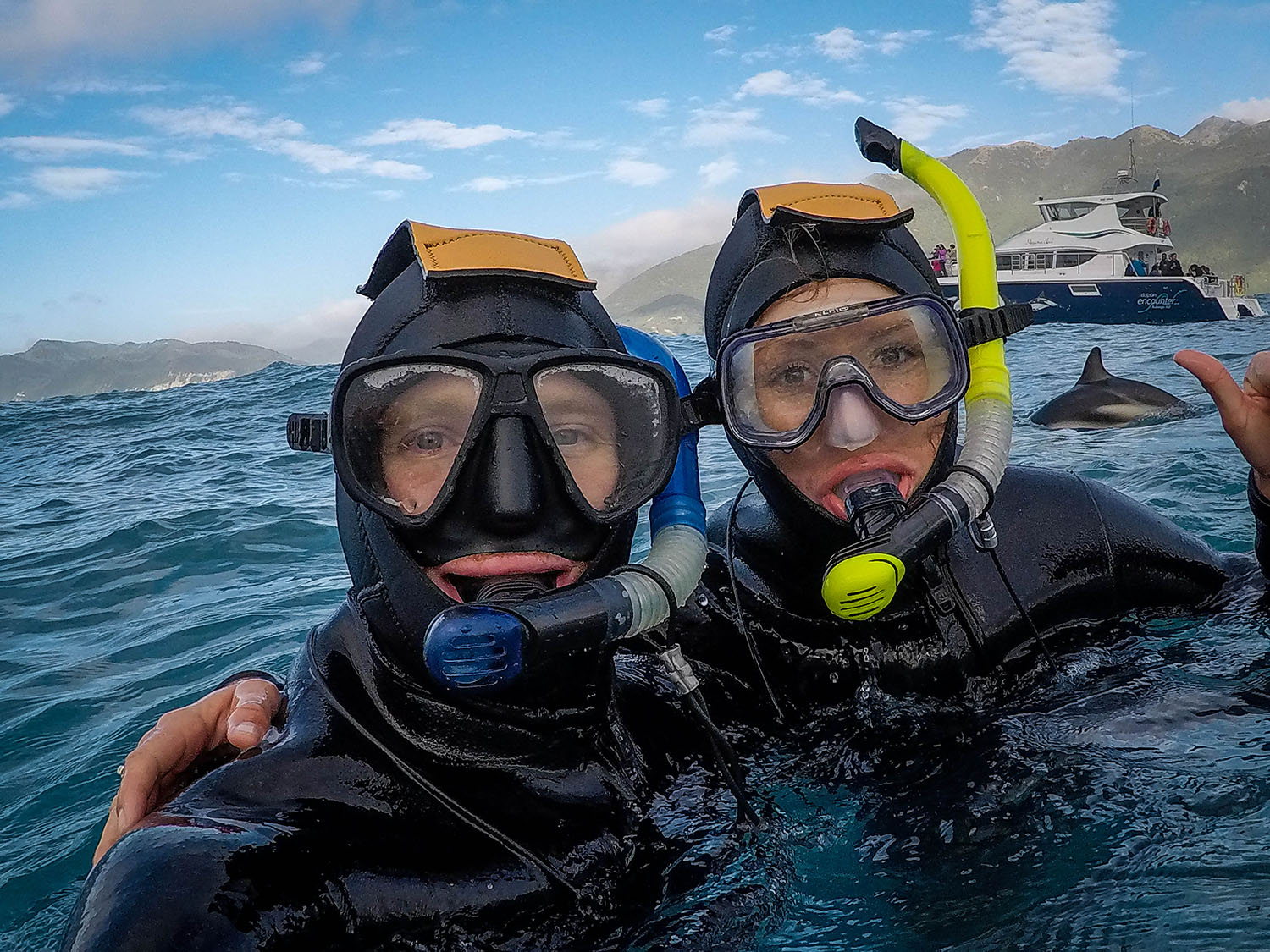 I've always loved dolphins but am usually turned off by animal encounters (typically they're not great for the animals involved), so I've never even considered swimming with them.
But when we learned about a company in New Zealand that gears you up with wetsuits and brings you to waters where a species of dolphins typically hangs out, we were intrigued.
The water was cold enough to take our breaths away, but so did the curious dolphins that swam right up next to us.
Swimming alongside these wild creatures was unforgettable.
10. Eating tacos in Mexico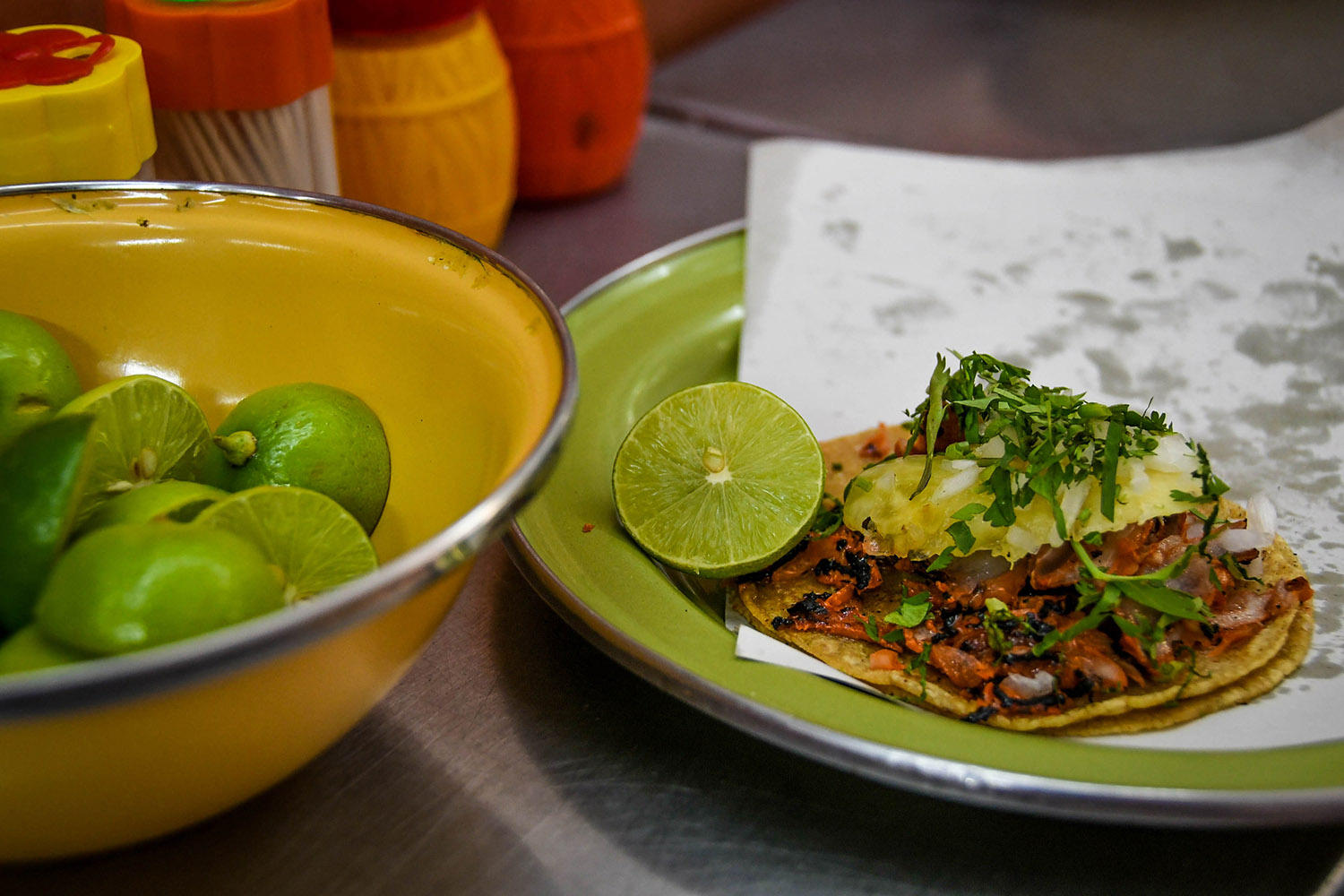 We're obsessed with food. And let's just say that a highlight of this year was eating our way around Mexico.
We did a food tour in Mexico City, took a cooking class in Oaxaca and ate enough street tacos to feed a small village (or maybe a BIG village!).
11. Watching a volcano erupt from a tent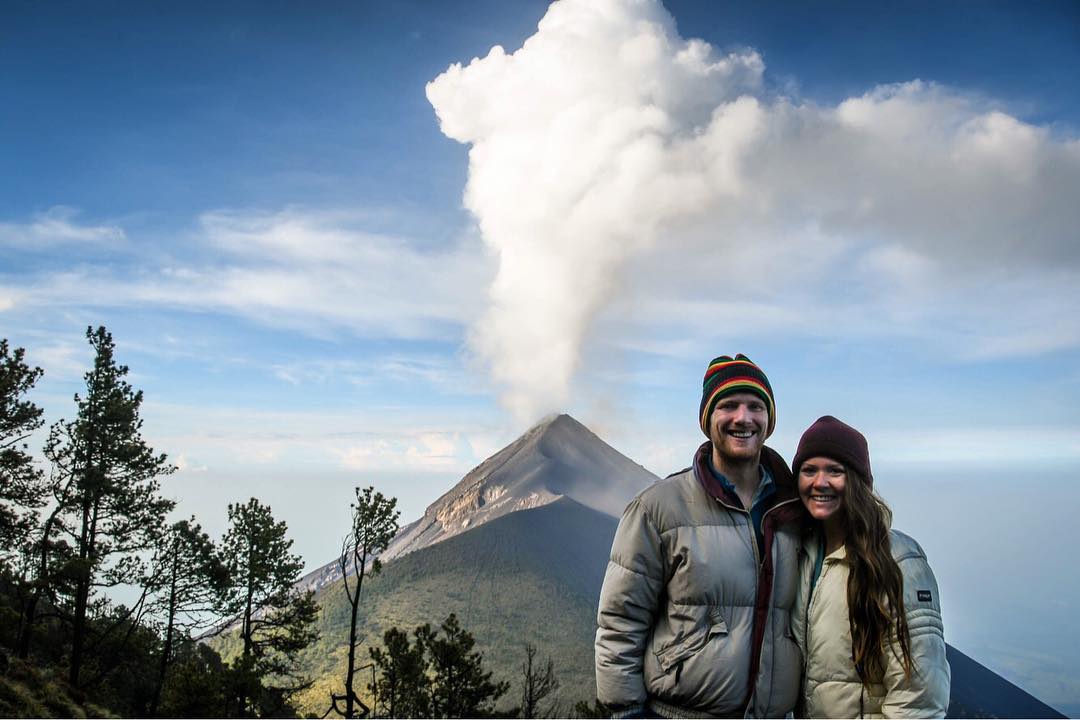 One of the most incredible sights of 2018 (or perhaps even our lives!) was watching a volcano erupt (over and over again) before our very eyes.
Volcan Fuego is located not far from Antigua, Guatemala, and is famous to erupting every half hour or so. A popular tourist activity is to hike 5 hours up an adjacent volcano, pitch a tent, and watch Fuego spew lava and shake the ground beneath the stars. It was absolutely mind-blowing.
I feel like we can't talk about this experience without mentioning that just a couple weeks after we witnessed this force of nature, Volcan Fuego had a massive eruption that covered the village at the foot of the mountain in lava and ash. This catastrophic eruption took the lives of 194 people in June 2018. Our hearts break for the people of this region.
12. Road tripping in Costa Rica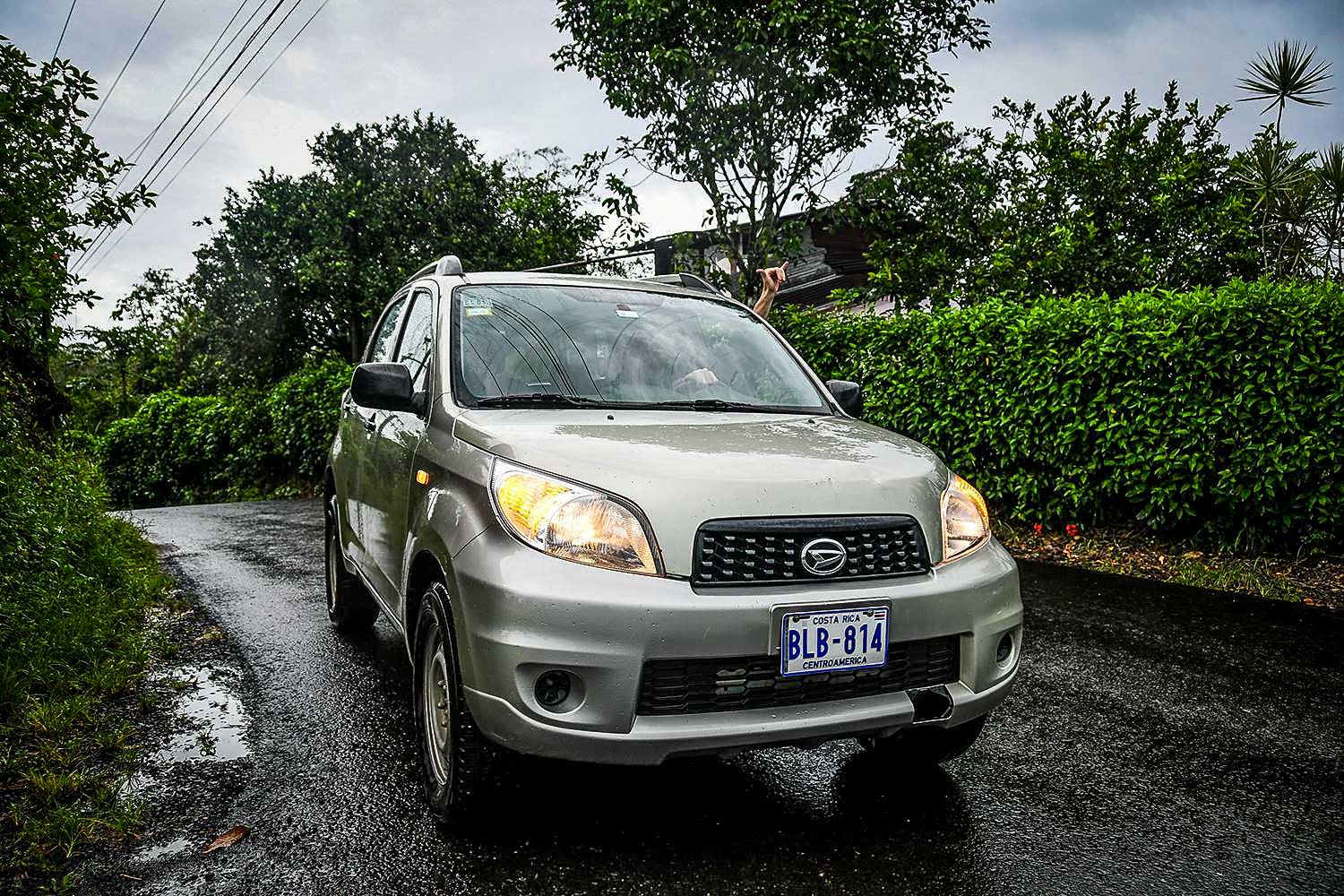 This kind of happened by accident. We weren't planning on renting a car in Costa Rica, but after a bit of research, we found out it would actually be cheaper to have our own car than to take buses to all of the places we wanted to see.
Having our own vehicle was not only convenient, but allowed us to get off the beaten path to places like a sustainable farm in a tiny mountain village. It also gave us the freedom to stop when we wanted in small towns or at viewpoints.
We listened to podcasts and blasted Red Hot Chili Peppers (Ben's favorite). It was a road trip of a lifetime!
Read More: We've rounded up a huge list of adventurous things to do in Costa Rica!
13. Learning to surf (sort of)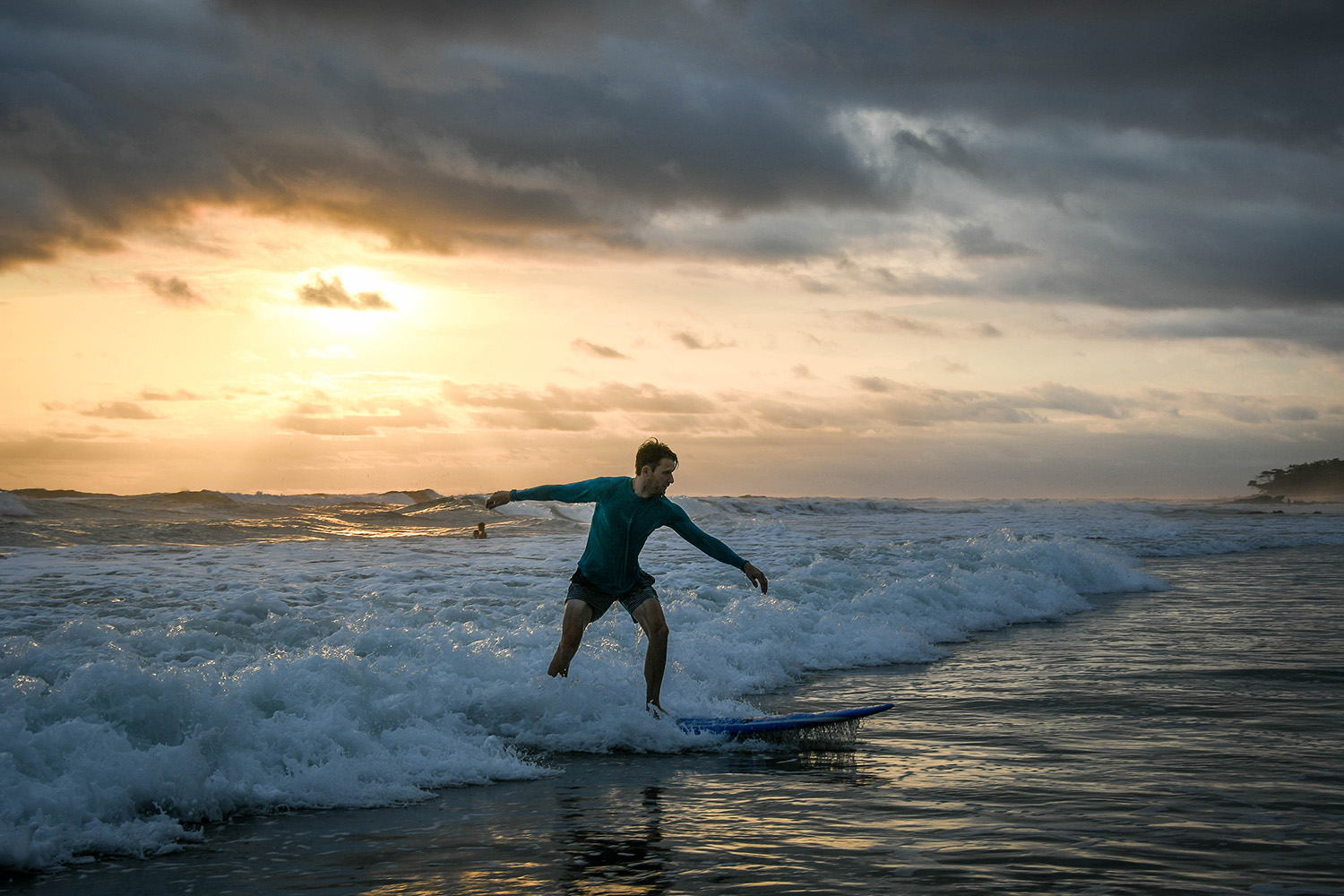 Learning to surf has always been one of those bucket list goals of mine. And over the years, we've taken a handful of lessons. To be honest though, neither of us really got the hang of it. The instructors would just push us out and we'd attempt to stand, but we would never feel comfortable choosing our own waves.
But while traveling in Costa Rica this year, we took a 2-hour lesson from an instructor with a different philosophy. She said her intention was not only to get us to stand, but to make us feel comfortable enough that we could rent a board and go on our own. And she did a damn good job.
While we are far from experts, we were able to rent our own boards while living in Bali and catch a few waves.
14. Meditating with monks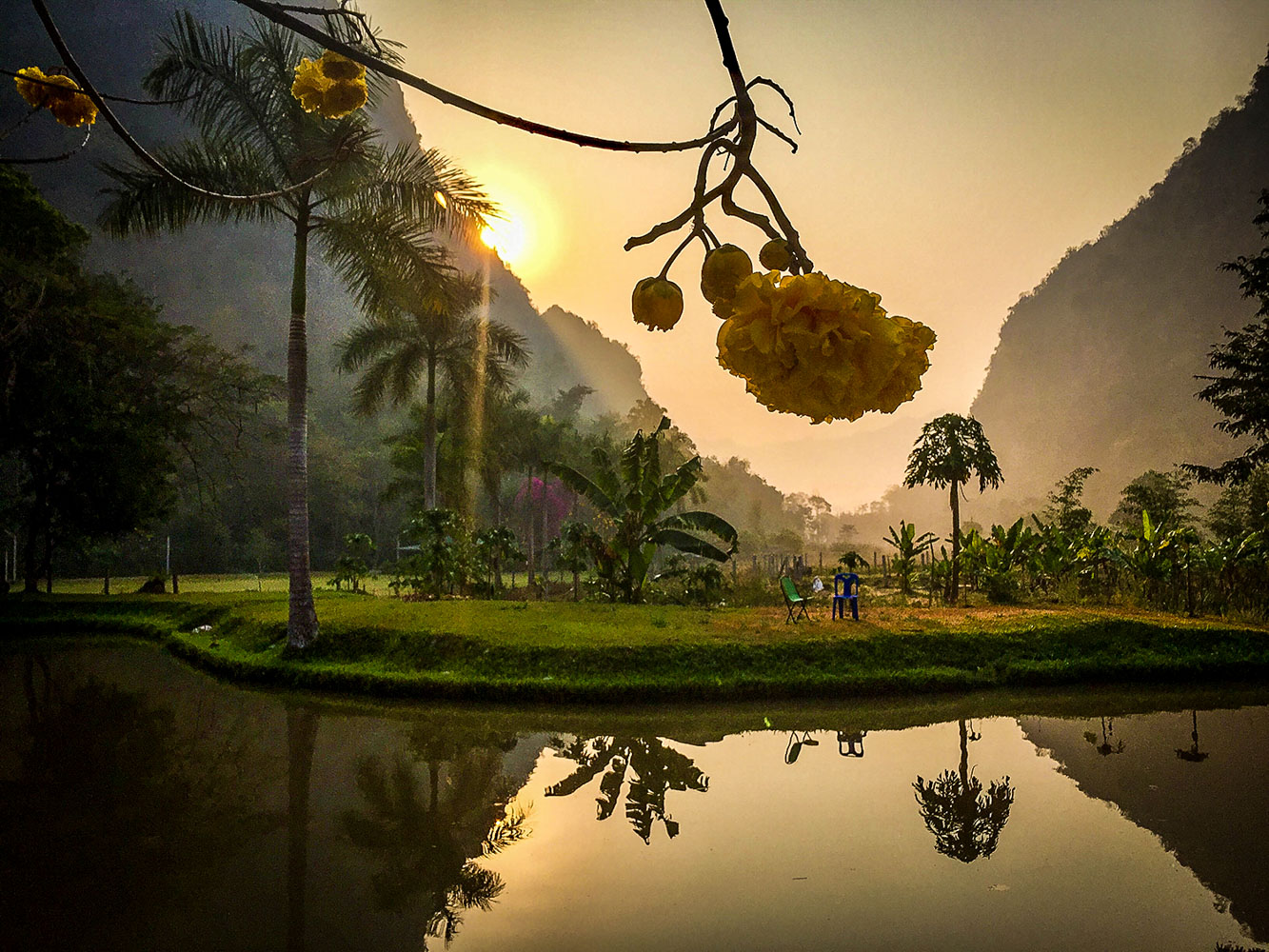 We've both always been curious about meditation, and what better place to learn than at a monastery in the forest?!
Nestled in the mountains of northern Thailand, is a monastery that welcomes all who want to learn about meditation.
We spent our days learning from monks about different methods of meditation, eating vegan food and fasting, and connecting with others from around the world.
Read more: We wrote all about our meditation experience in Thailand so you can see if it's something you'd want to add to your trip.
15. Cultural Experiences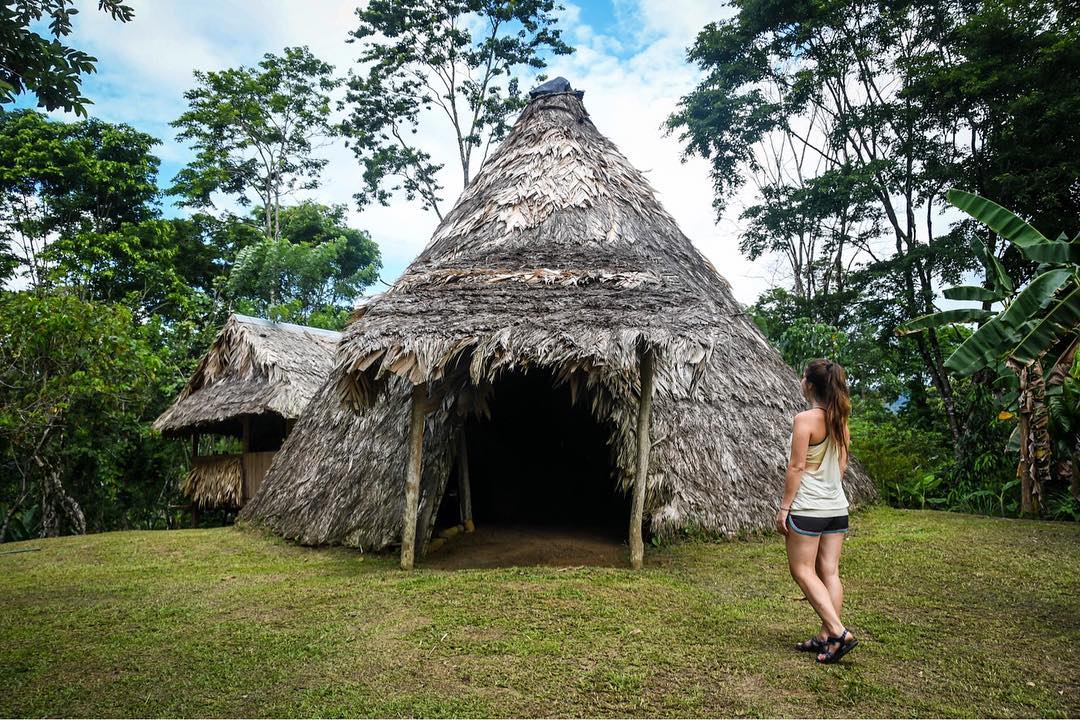 When people ask us what it is about travel we love so much, we have so many answers… trying new foods, adventure activities, hiking, making new friends, and just the utter excitement that comes with exploring a new place.
But the thing that comes close to the top of our list is learning about cultures different from our own. We feel that getting to experience different cultures is one of the most powerful things about travel, and it is this aspect that leaves the biggest mark on us.
In 2018, we were privileged to glimpse into a handful of different cultures around the world, and we will be forever grateful for this.
16. Having a "Homebase"… or 2!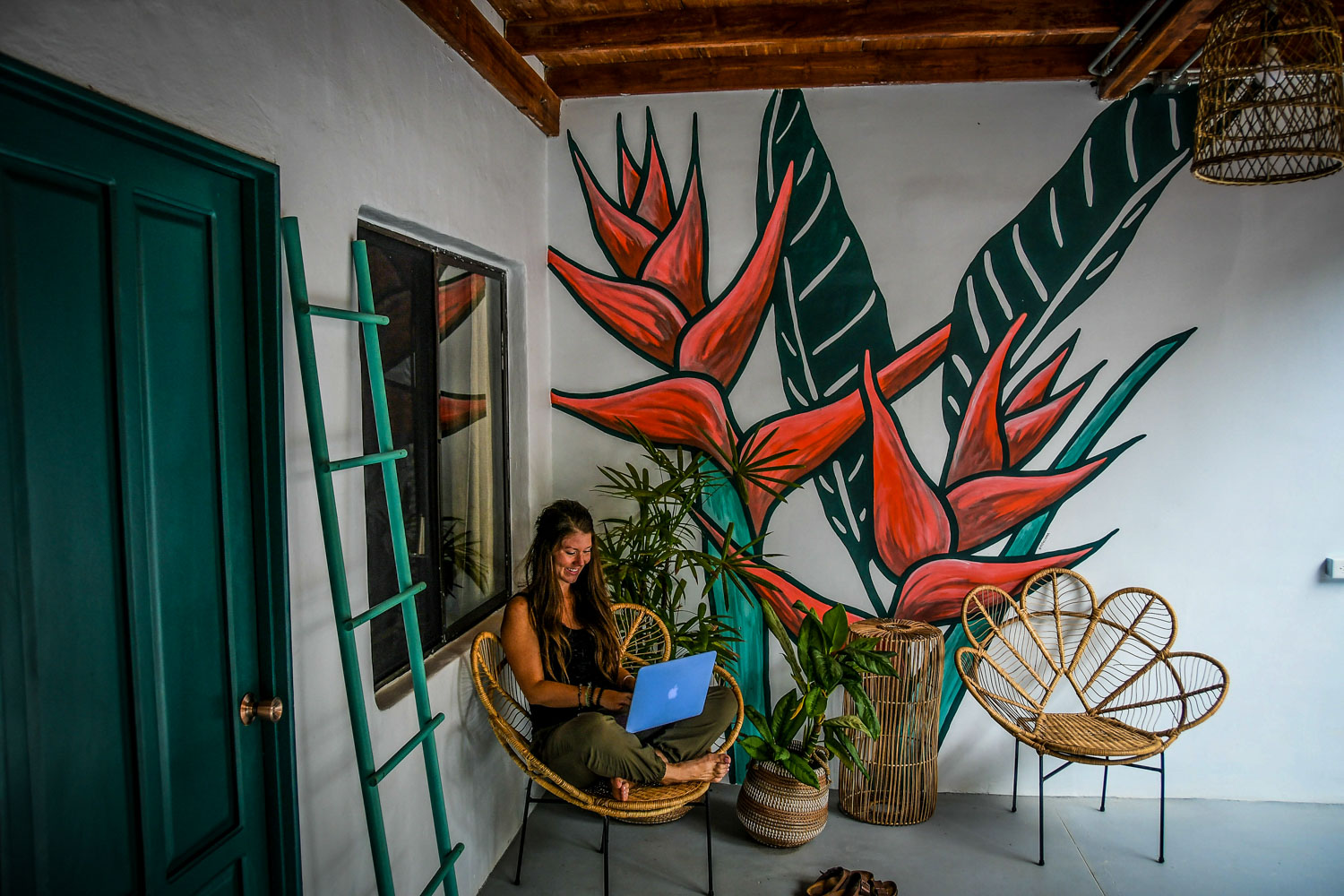 We had the chance to slow down this year and stay a while. We spend 6 months in Chiang Mai that spanned the end of 2017 and the beginning of 2018. And then we spent 3 months this fall living in Bali.
People often ask us if we get tired of traveling. And we're very honest is saying "Heck YES!". We crave slowing down and having our own space every once in a while. So it has been really nice to be able to have temporary homes in amazing places like Chiang Mai, Thailand and Canggu, Bali this year.
3-6 months may not sound like a long-term stay to many people, but for us it is. It gives us much needed time to crank out work, find favorite cafes, make friends and do normal routine things like working out and going to game night.
We often get asked why we chose these places to base ourselves. The short answer is they are hotspots for people who work online. This means there are tons of coworking spaces, great Internet, short-term leases on fully furnished apartments and a community of like minded people. Oh, and both Chiang Mai and Canggu have amazinggggg food. And if you know us, that is a huge selling point!
We're pretty darn excited to be headed back to Chiang Mai at the beginning of 2019 to kick off another year working super hard in a place we love.
Soooo, what exactly do we do for work? I'm glad you asked… We're explaining it all in number 17…
17. Blogging as a Business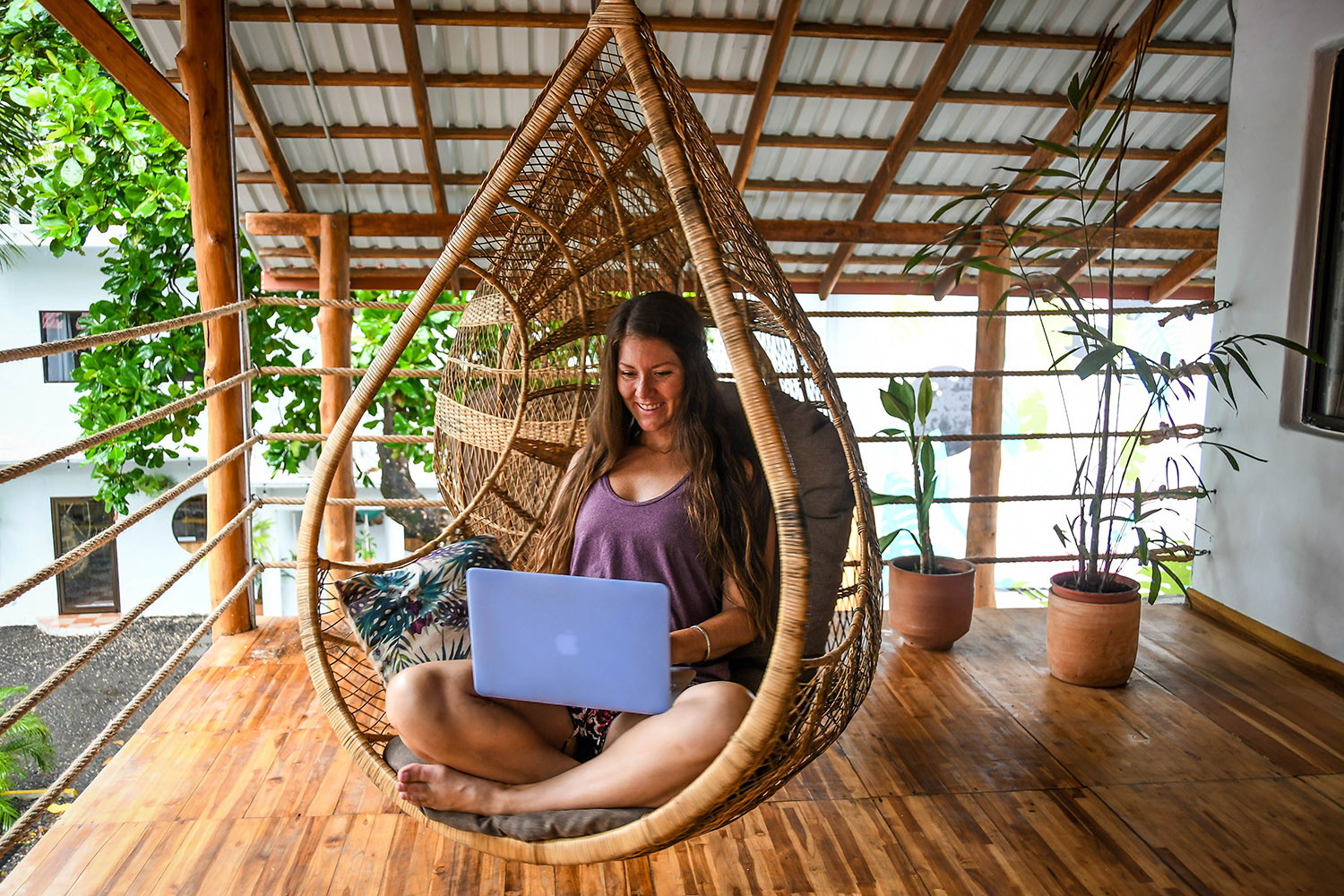 It was during 2018 that we really started thinking about this blog as a business. Two Wandering Soles has been around since we quit our jobs to backpack around South America at the beginning of 2014, and our mission has always been the same – to share our stories and tips for traveling in a way that brings more good than bad to this world.
While that will always be at the core of what we write and how we do things, we have shifted our focus from this being a "hobby on the side" to this blog being our full-time job and total income.
Yes, that's right, we actually make money through this blog. We actually earn more money through this website than we did when we were working "traditional" 9-to-5 jobs. It's not all poolside cocktails and free hotels – there are a lot of not-so-fun parts too – but we feel so grateful to have been able to create our own jobs that we love (98% of the time).
In 2019, we'll be sharing more about how we earn money on this blog (plus, how much we earn!). And we'll be creating some resources for others who want to do the same. If you want to be one of the first to know when these resources are available, enter your email here and we'll let you know as soon as it's ready.
18. Celebrating Christmas at home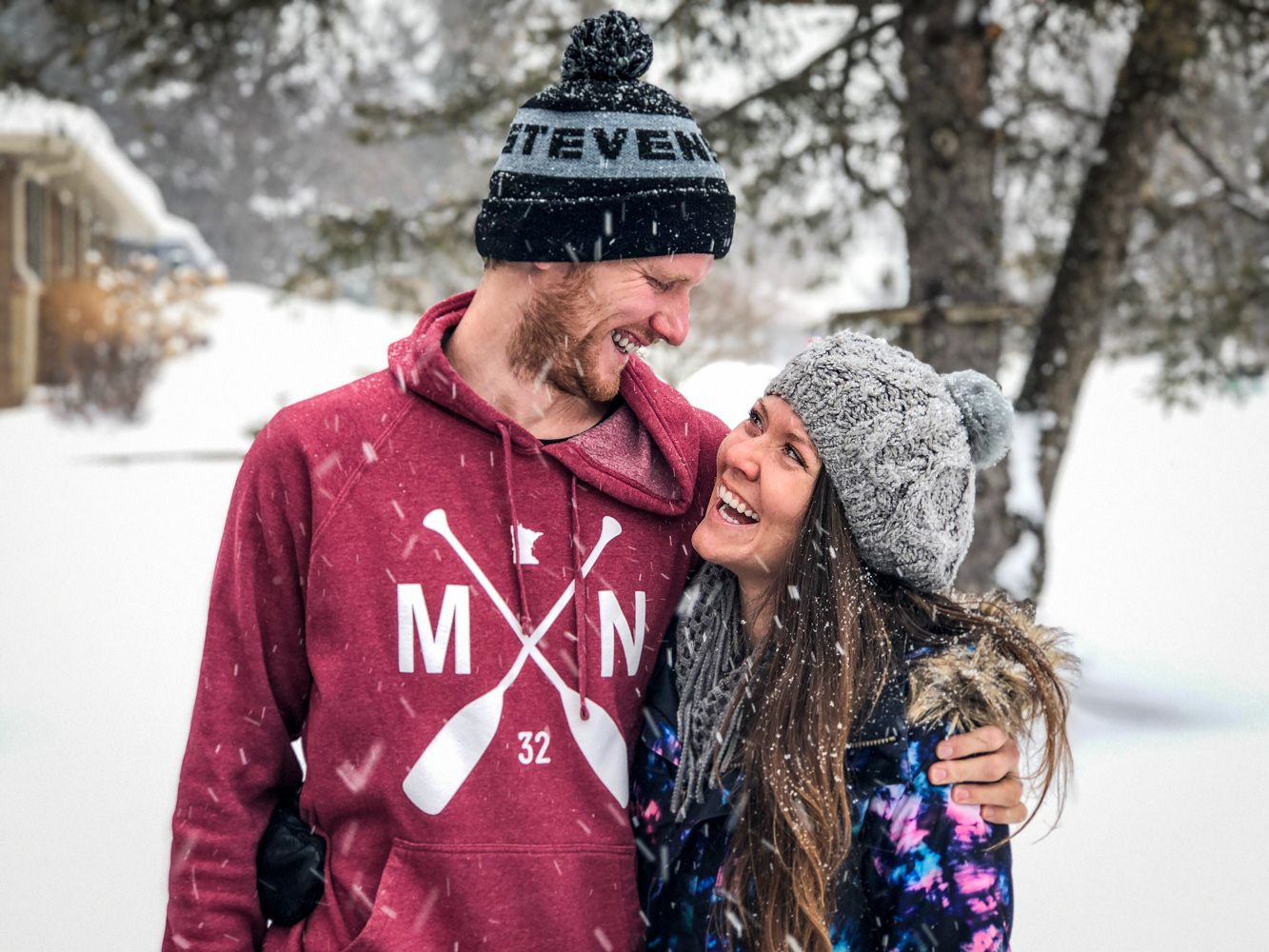 This is the second year in a row we've been able to be back home in Minnesota to celebrate the holiday season with family and friends. After missing the holidays for several years in a row, we are extra thankful for this special time.
And in 2018, we feel especially lucky to have been able to be back in our home state 4 times!
---
Plans for 2019
I'm going to start with the disappointing news: We don't have many plans to share (yet!). But we'll share what we do know…
After the presents are unwrapped and the bubbly is drank, we'll be heading off to snowy Washington State for a short visit to one of our favorite cities on Earth: Leavenworth. We'll get to visit some friends and go snowboarding in the mountains near Leavenworth.
We'll soak up all the wintery vibes we can before hopping on a plane headed for Thailand. We're spending 2 months in Chiang Mai, mostly working (see #17 for more info on what we'll be working on and #16 for why Chiang Mai).
In March, we'll fly from Thailand to Nashville to celebrate a friend's 30th birthday and then back to Minnesota for a very special family wedding.
Annnnnd that's all there is, folks! Of course, we're working hard to finalize some plans for after that, and we'll update you when we know more.
But we're very excited for a year of growth, hard work (yes, we're actually stoked to get back to WORK!) and some travel, too.
Our wish for you
As you take down those calendars and replace them with crisp new pages, we wish you peace and hope.
We know this year was a tough one for many, and sometimes closing a chapter can be painful. But it can also be healing.
And for others, it was a great year and it may feel bittersweet to move on when 2018 was so good to them.
While changing an "8" to a "9" doesn't really heal broken hearts or elicit change, it can be a reminder that as time goes forward, you can always start fresh or commit to continue what you've been doing well.
As we move into a new year, we'll leave you with a quote that is kind of fitting for a time of change…
"do not fast forward into
something you're not ready for.
or allow yourself to shrink back
into what's comfortable.
growth lives in the uneasiness.
the in-between.
the unfinished sentence.
you are a season of becoming."
-Danielle Doby
Wanna see how 2018 compares to our last few years?
What are your favorite memories from 2018?
We'd love to hear from you in the comments below!