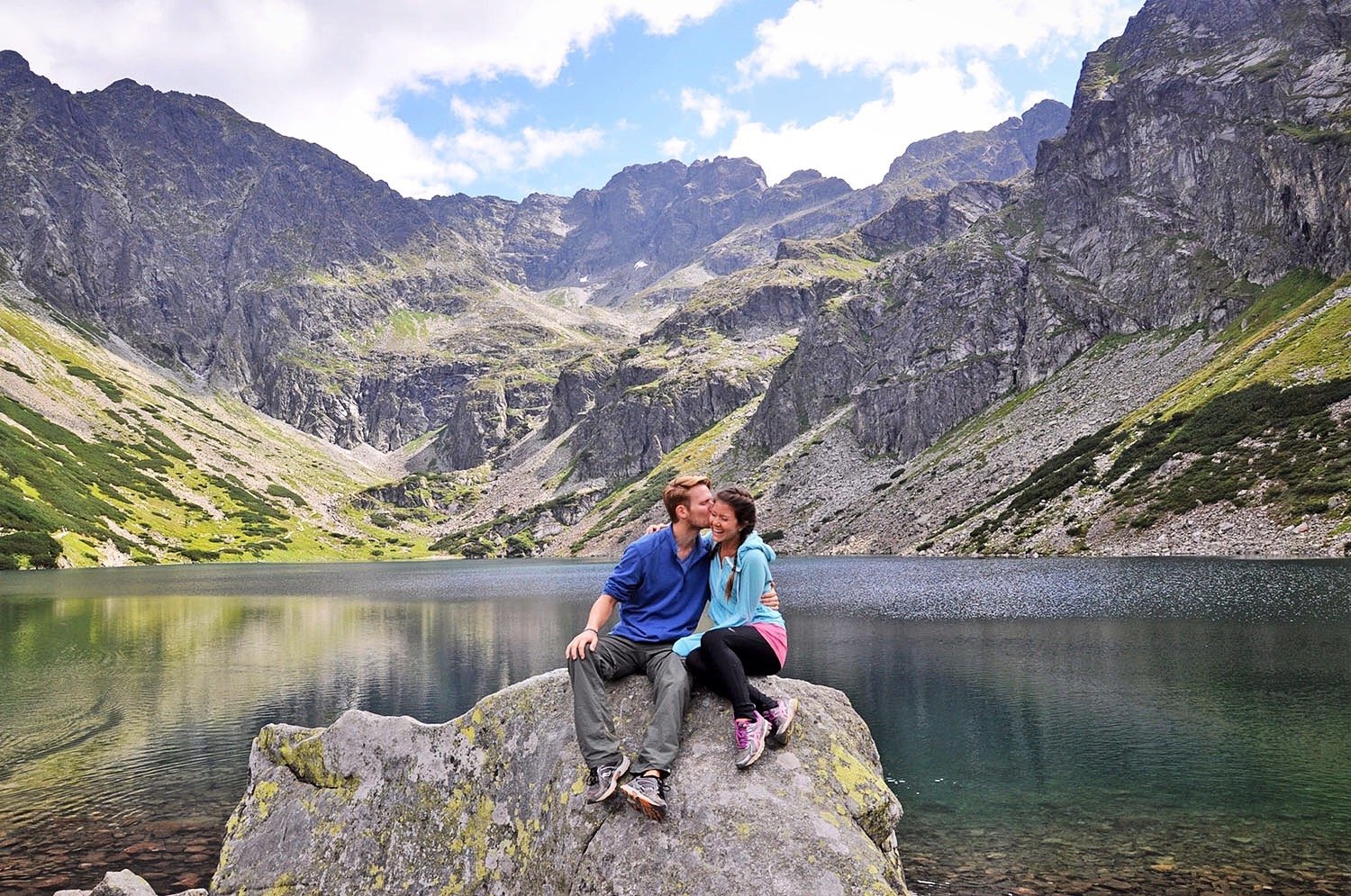 How can it be that it's already time to welcome another year?
It's always exciting thinking about the possibilities of what's to come in the next 12 months. What dreams will come true? And what new dreams will be discovered? Who will walk into our lives? And what incredible things will we experience?
But as exciting as it may be, it's also sad to close the chapter on the previous year.
It's been our tradition the last two years to share some of our favorite stories from the last 365 days. 2014 and 2015 were pretty dang great, and this past year was no different.
The past year has been beautiful and challenging. It took our breaths away more times than we're able to count, but at the same time it made us question the path that we're on. This year brought disappointment and it brought utter and unadulterated bliss.
2016 was a big year for us. We spent 8 months of the year following our dreams as they continued to lead us around the world. We were lucky enough to witness 2 very special weddings, and we made a big move to the Pacific Northwest where we are sleeping in the same bed every night and driving to work in the morning. It's certainly a change from where we were one year ago, and it's been quite the journey to get here.
So let's get started. We're going to sum up 16 memorable moments from the past year in just ONE SENTENCE each (a self-imposed limit that will hopefully prevent some unnecessary rambling)… 
---
2016, you were one hell of a year.
January – We welcomed 2016 with a bonfire and dancing on a private beach with new friends in Halong Bay, Vietnam after cruising around the iconic islands – definitely a tough NYE to top.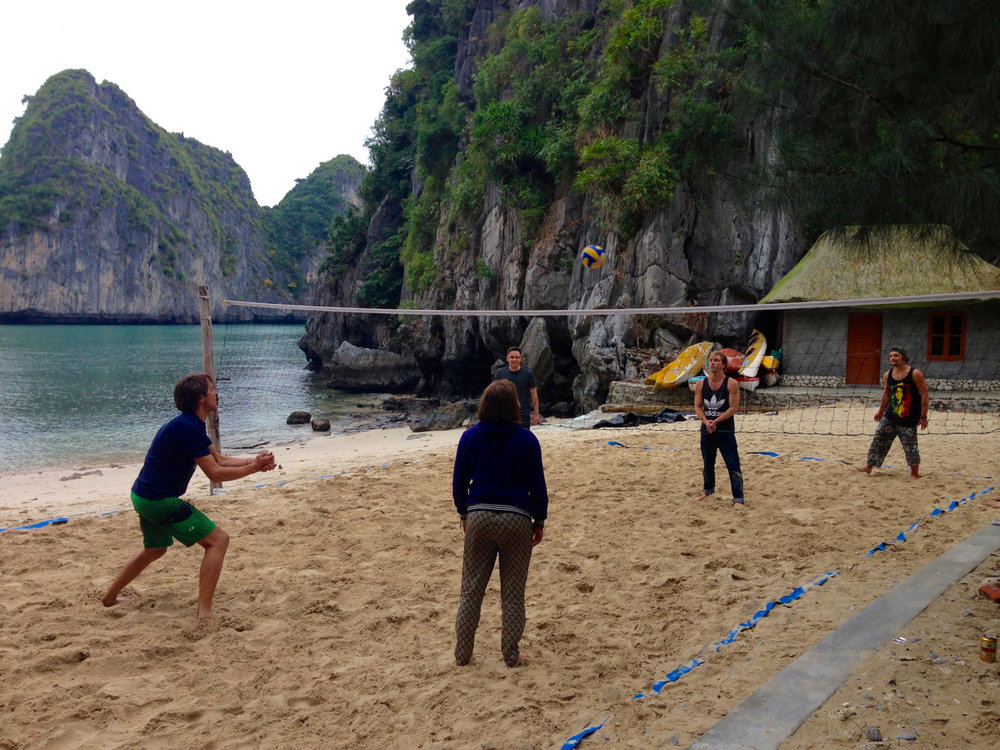 January – Then there was that time that we realized our passport was filling up more quickly than we'd planned, so we had to get brand new ones while we were in Vietnam. #travelerproblems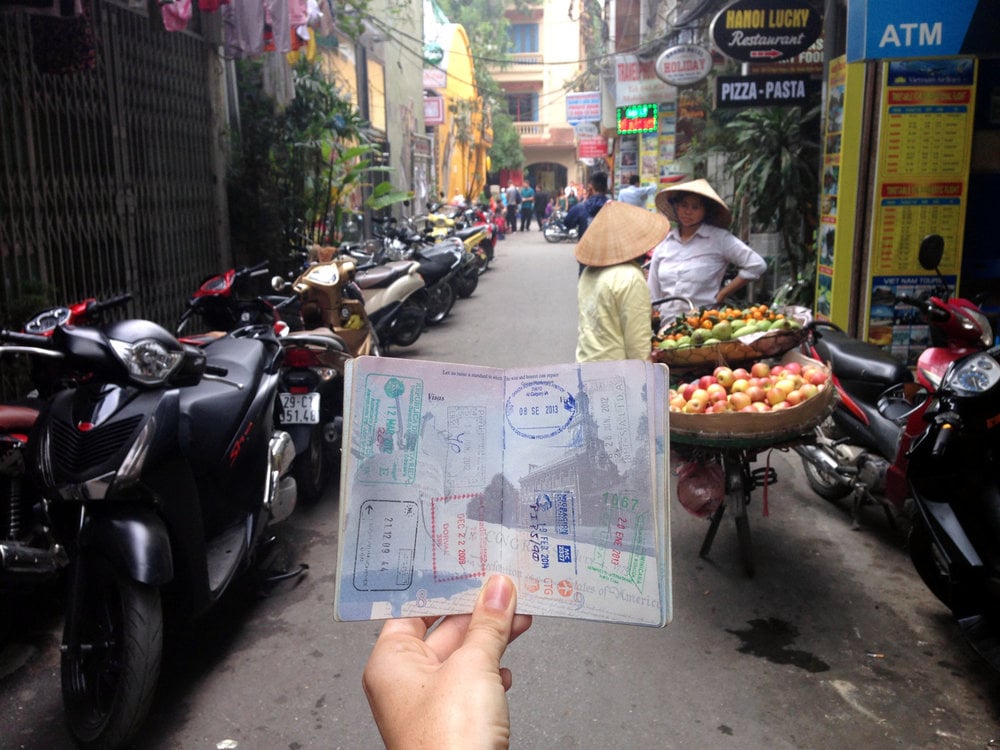 January – And then we met up with a good friend from our time in Korea and together we spent a few days in remote island hut on a Cambodian beach beyond the realm of wifi, where we spent our time eating, drinking, swimming and trekking through the jungle for a mysterious full moon party.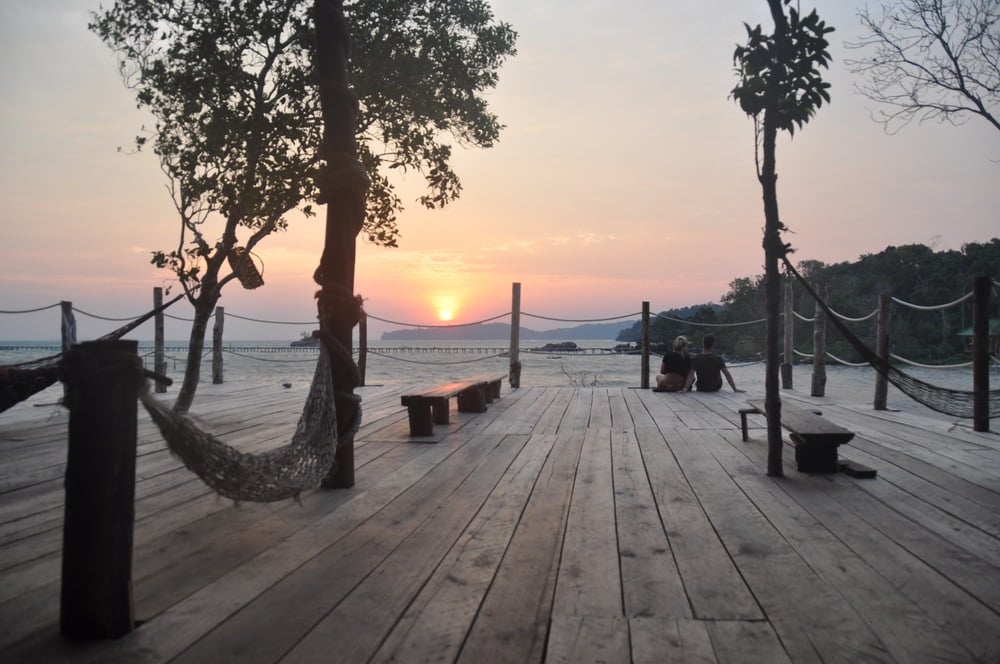 February – Seven hours before our airplane's wheels left the runway, I bought a last minute ticket to join Ben for a very special wedding (his dad's!) and I'm so glad I did, though I hope to never buy a flight that last minute again!  
February – So then there was that time that I got absolutely bitten up by bed bugs in our beach bungalow, which made wearing a bikini just a tad embarrassing…
February – What started as a planned 5 days to get our scuba diving certification turned into 2 weeks of exploring Koh Tao, making new friends and leaving with advanced certificates.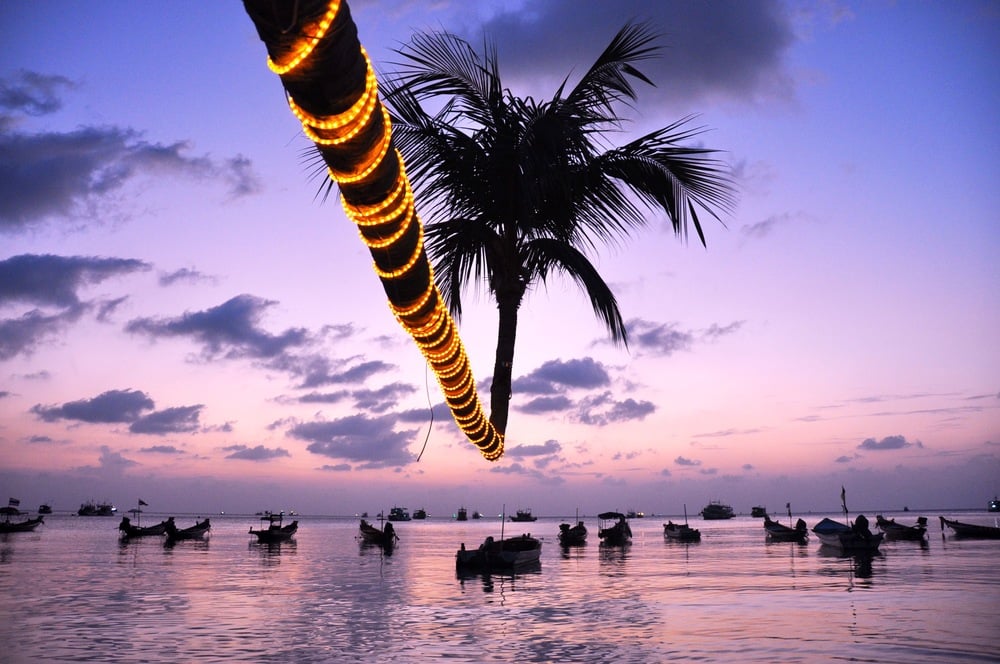 March – We celebrated Holi in a small town in India, which was 80% awesome and 20% unwanted groping and one very unfortunate fall into a sewer in India (not joking).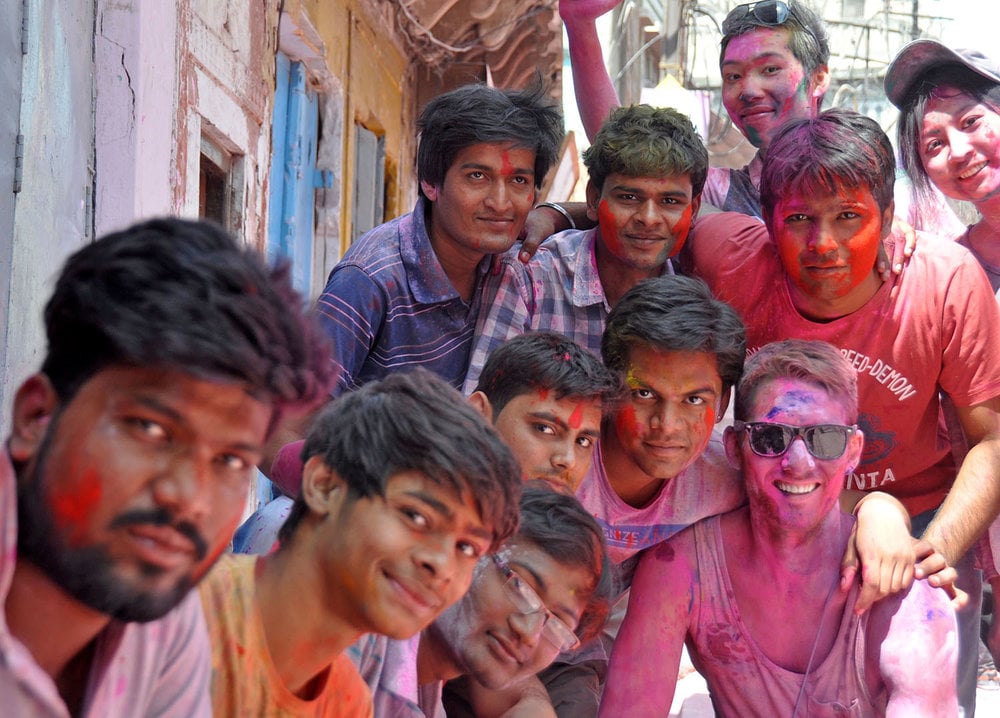 March – With smells of spices mingling with cremated bodies and sounds of prayers contrasted with the honking of horns, Varanasi is without a doubt the most intriguing place we've ever experienced.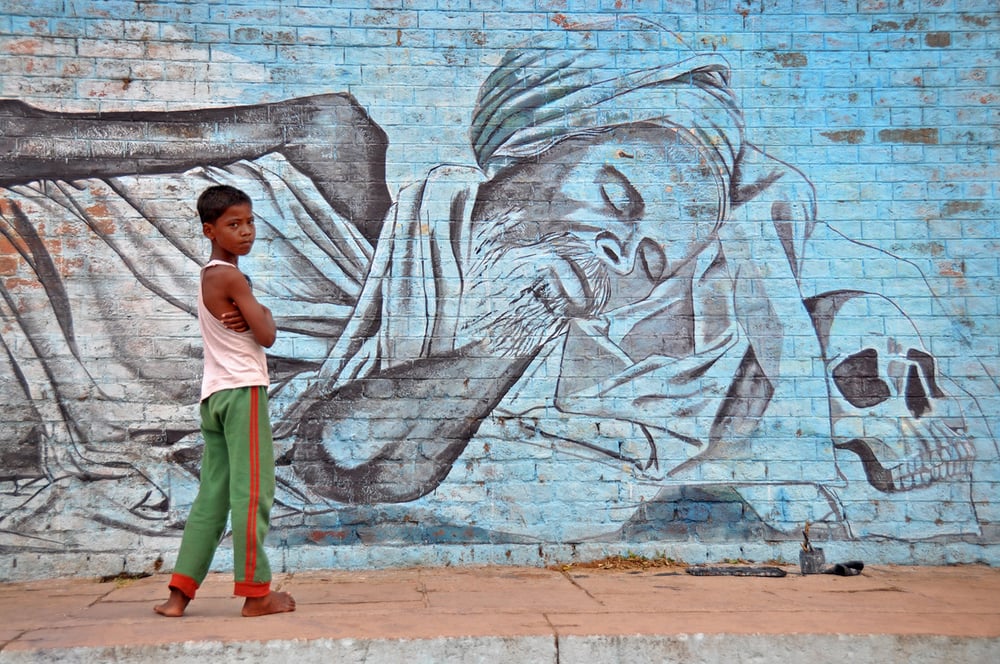 April – Ohhh and remember when we started to get slightly delirious from oxygen deprivation but pushed through anyway and made it to Everest Base Camp?!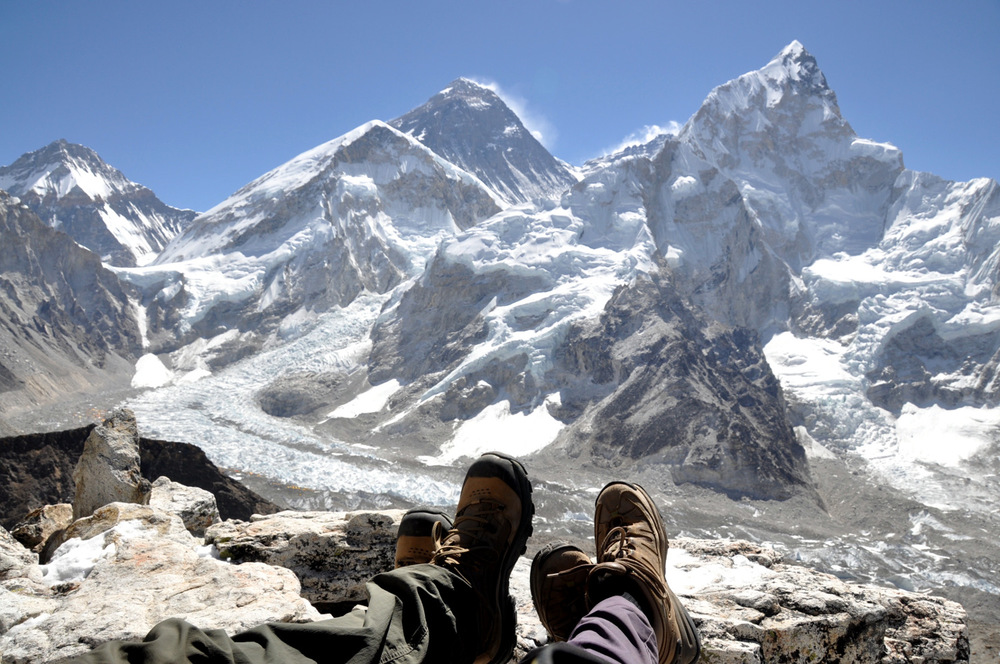 May – Then there was the day we woke up in Asia (India), had lunch in the Middle East (Dubai), and laid our heads to bed in Europe (Istanbul – the west side); that was a crazy 24 hours!
May – In May, we fell in love with Turkey and took the most incredibly-amazingly-gorgeous (sorry for all the adjectives, but I just need you to understand HOW COOL it was) hot air balloon ride over valleys, caves and wildflowers, oh my!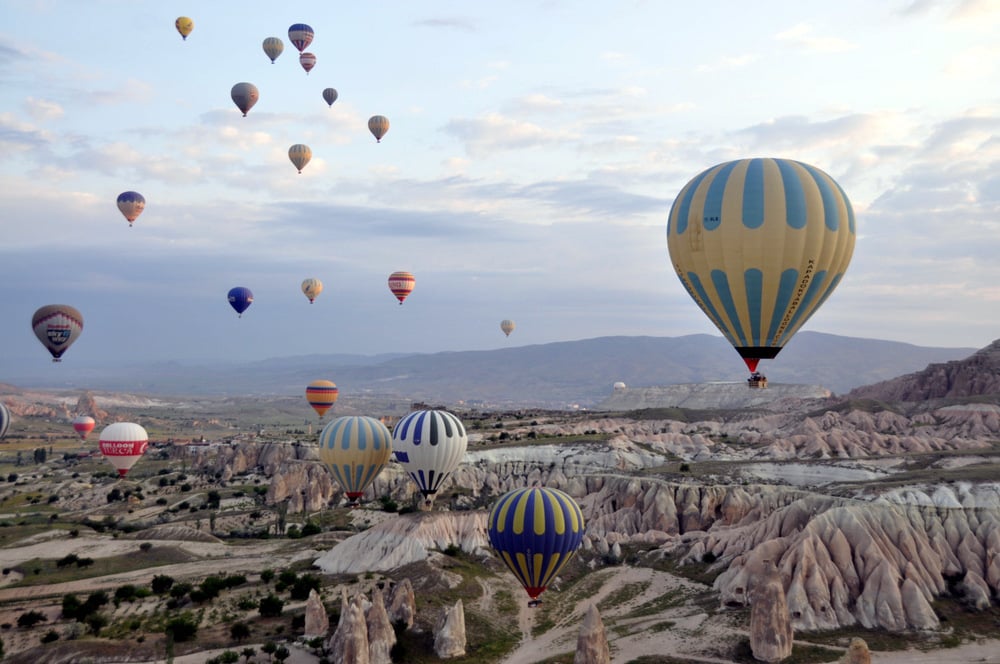 August  – After traveling for months around Eastern Europe, this month brought us to Sziget, a festival of music and art, and our nights spent dancing and sleeping under the stars will go down in our memories as the best festival we've ever experienced!
August – Traveling has introduced us to some beautiful souls, and 2016 blessed us with the chance to stay with some of them in their homes in London and Amsterdam.
August – One of the coolest places we woke up in 2016 was in a tent, near a waterfall, with sheep roaming about all around us, which made our morning coffee even better than usual!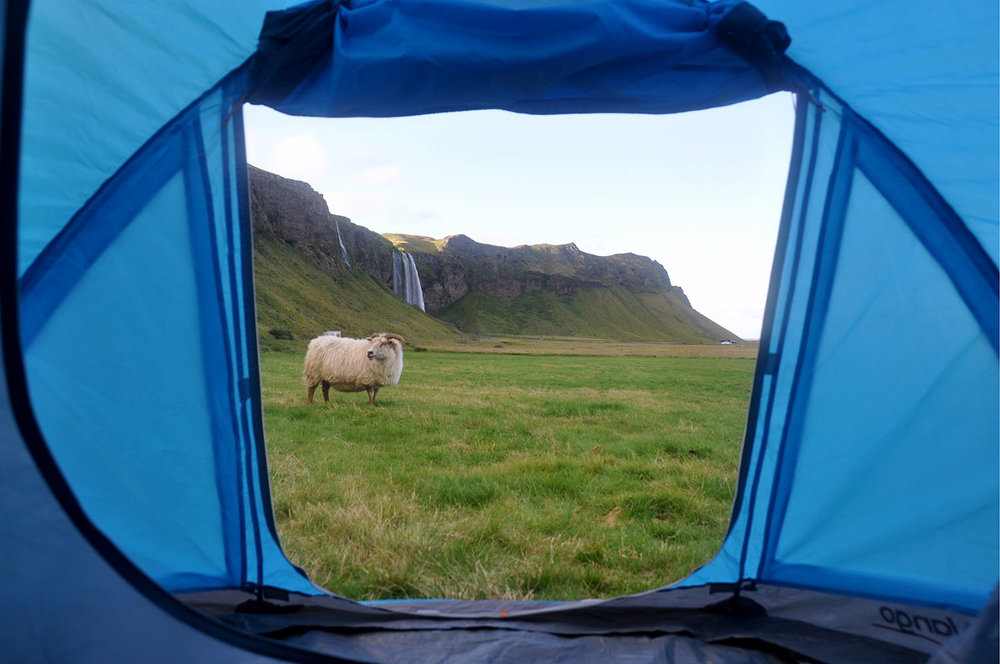 September – Saying goodbye to life on the road (for a while) was difficult but there's no better reason to return home than for a sister's wedding!
November – Moving to a mountain village in the PNW was one hell of a way to end 2016!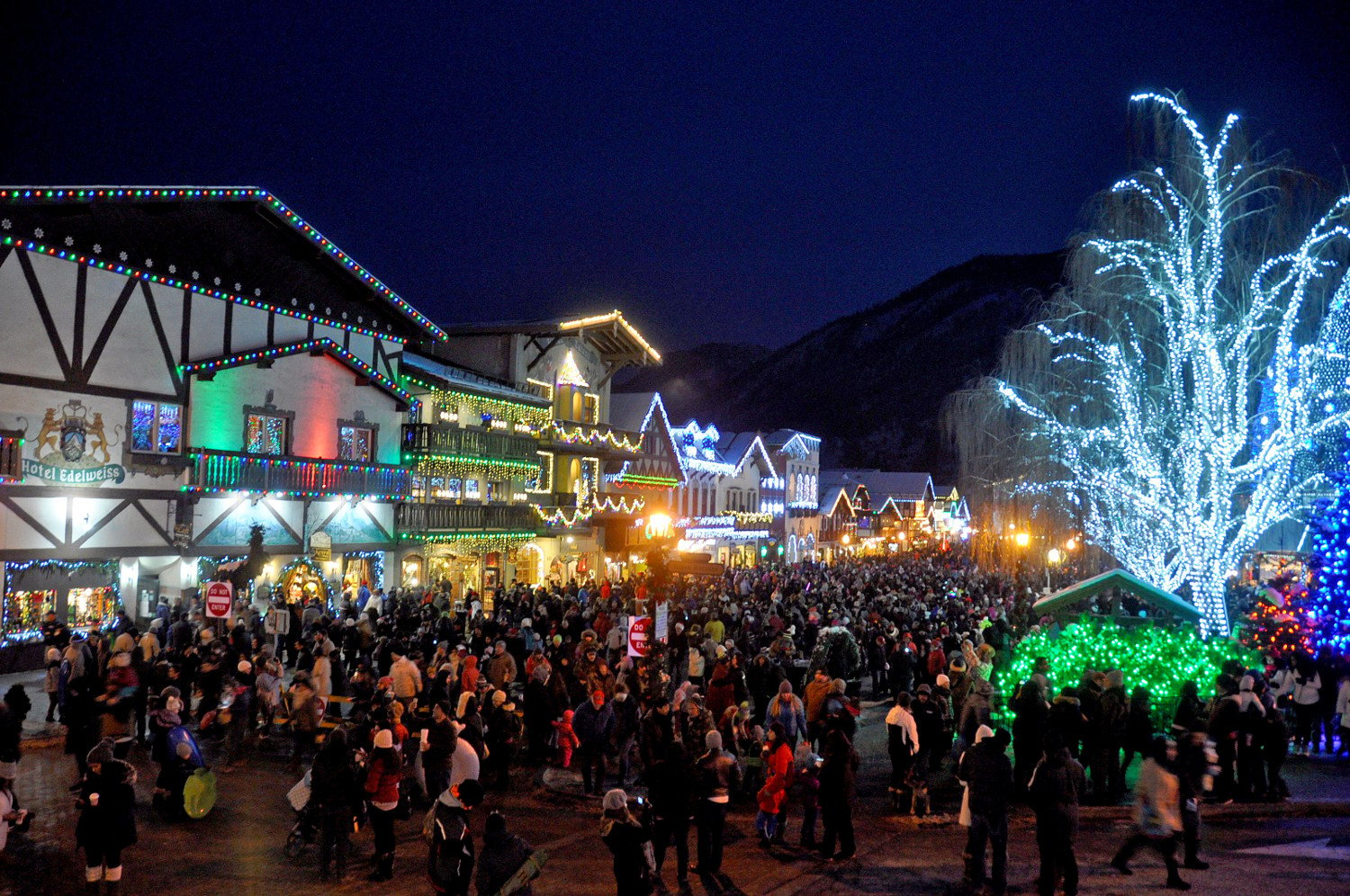 Saying goodbye to the old. Welcoming the new.
2016 was one of the best years of our lives, but that doesn't mean it was without struggles or tears. We lost someone very special while we were overseas, and we dealt with an unexpected disappointment.
If 2016 has been a good year for you, hang onto that feeling. Bask in gratitude and reflect on what made it so great, and how you can make 2017 just as good. But also know that it wasn't an easy year for everyone. Be aware and sensitive of that.
And if 2016 brought struggles and pain, know that a new beginning is in sight. What do you want to this chapter to say? Go ahead and write it. You are the author, after all.
Wishing you a new year filled with love, peace, light and dreams coming true.
Wanna see how 2016 compares to our last few years?
---
What is your best memory of 2016? What is your biggest hope for the new year? We want to hear from you in the comments below!