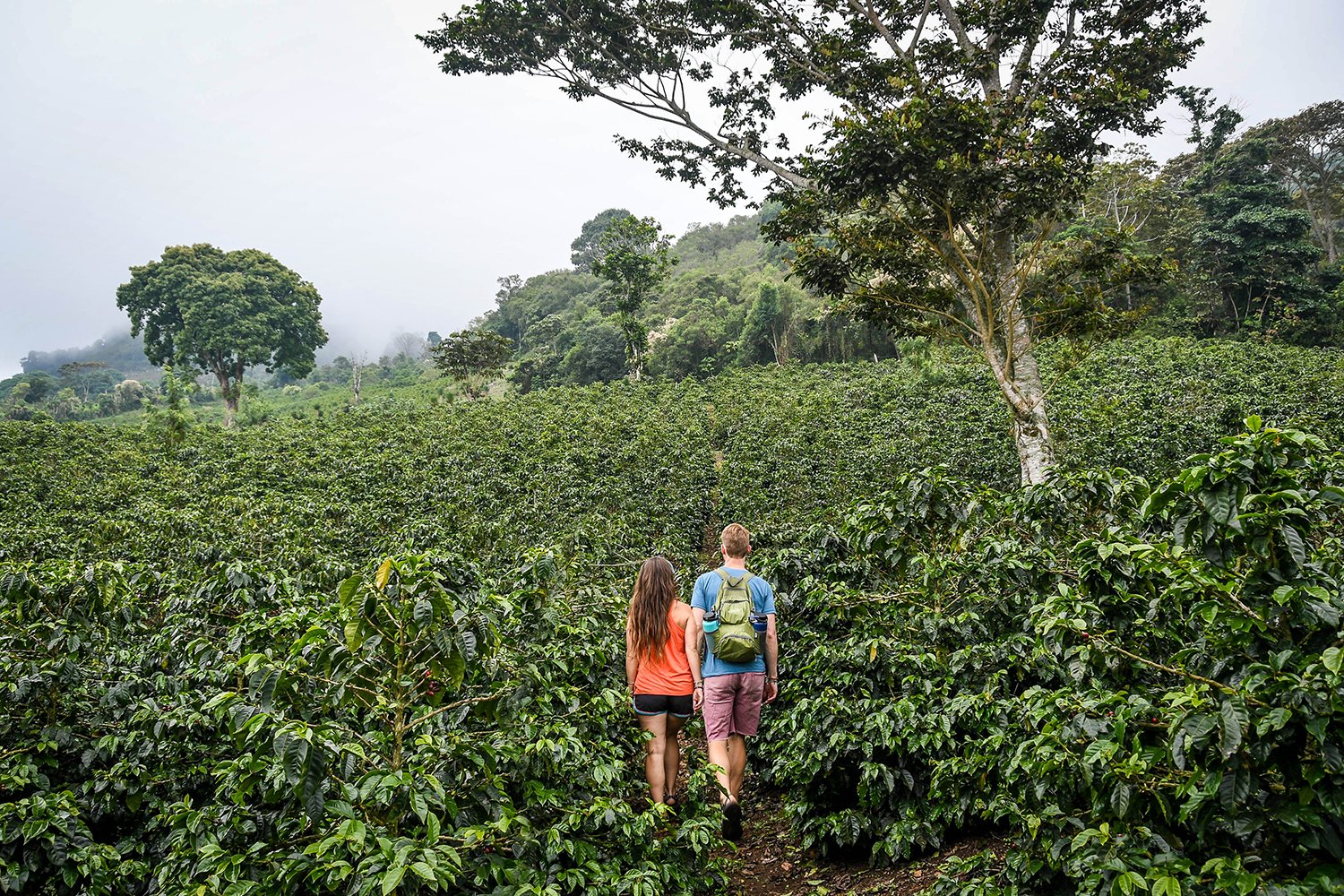 Just about every morning, we wake up with a cup of hot coffee. We love the stuff. The buzz you get, the familiar taste, the routine. And the more we travel, the more we have learned about our favorite morning beverage.
We visited a coffee farm in Colombia and we've tried many different countries' take on coffee. From sweet Vietnamese coffee to artfully crafted cappuccinos in Italy to strong and gritty Turkish coffee, we've had our fair share of the stuff.
But nothing has come quite close to showing us just how many people and how much work is behind each cup than the coffee tour with Farmers First in Honduras. 
We're trying to educate ourselves more and more about where our clothing and our food comes from. So why not our coffee too?
Psst! Interested in learning more? Check out this ultimate guide to Honduran coffee. 
Coffee Farm Tour
We started the tour along side our friendly guide, Walter, by driving high up into Santa Barbara, Honduras's second highest mountain. The temperature got cooler and the clouds hung heavy in the sky. We drove past tiny villages where the residents are nearly all farmers. And one of the main crops they harvest is – you guessed it – coffee!
If you're in the Lake Yojoa area, be sure to check out the top 11 things to do in Lake Yojoa, Honduras, we'll bet you'll be surprised by a few.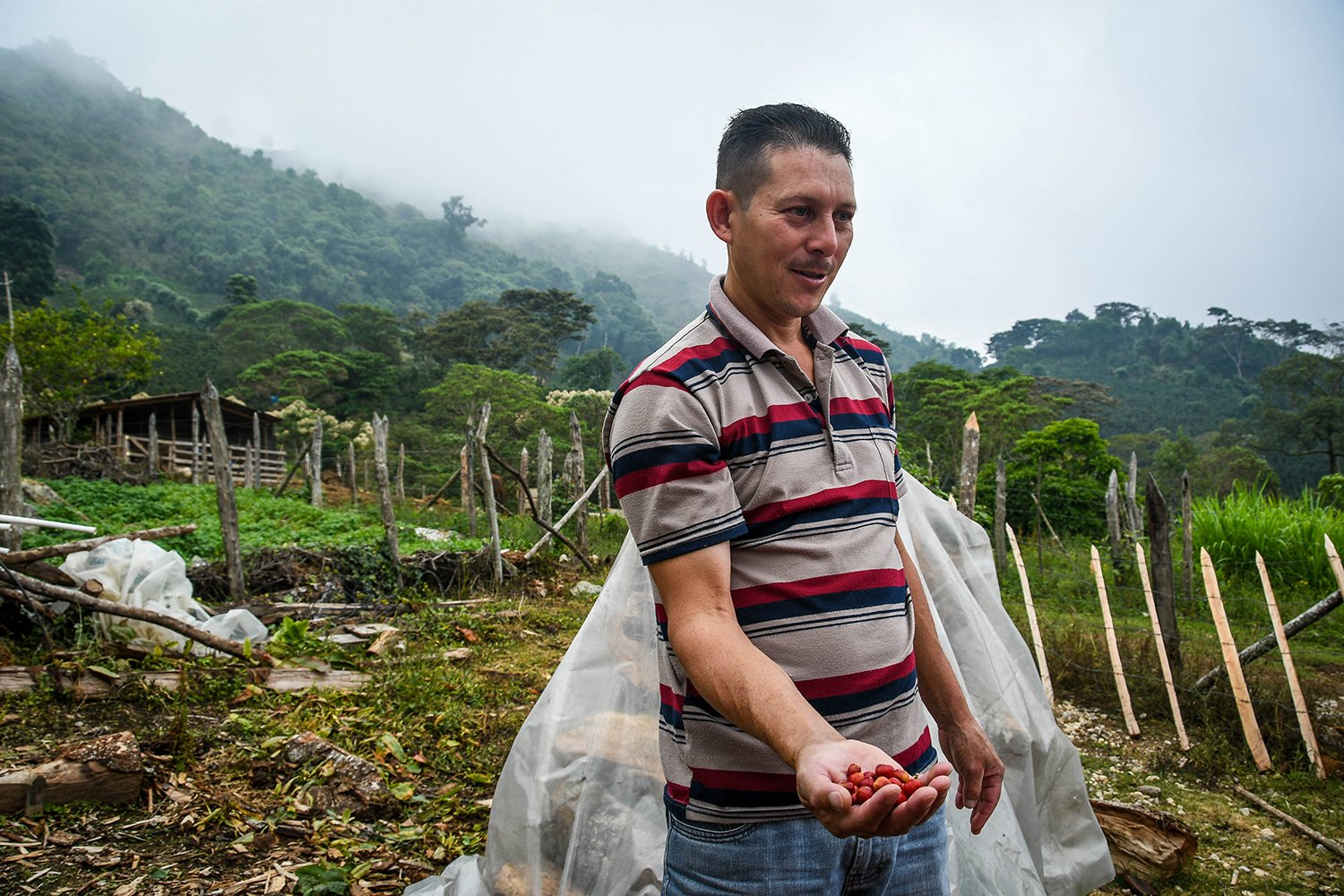 We were introduced to Milton, a famer who lives at just the right altitude. Those who live slightly lower can't produce the same high quality beans Milton grows, allowing him to sell his beans at a higher price for his specialty beans than the lower altitudes. 
And even at the right altitude, it takes 3 years after planting for a coffee plant to produce fruit. Milton and his farm hands are constantly planting new bushes so that they will be ready for the upcoming years.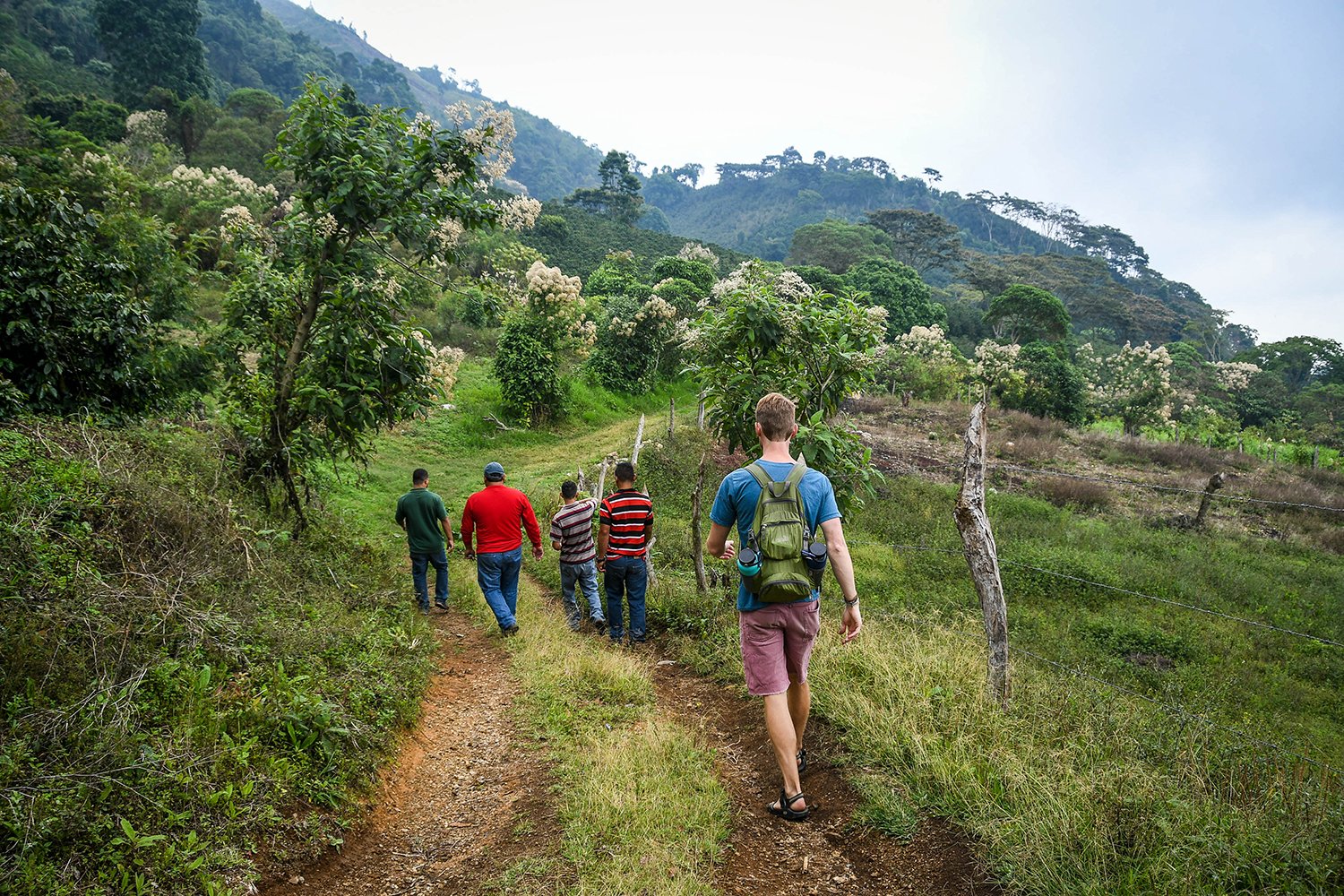 We arrived on the farm in late May so we missed the busyness of harvest season from October to February, which was nice because it allowed us to hangout with Milton as his wife made us a cup of coffee (so incredibly fresh!) and a baleada, a traditional Honduran tortilla dish.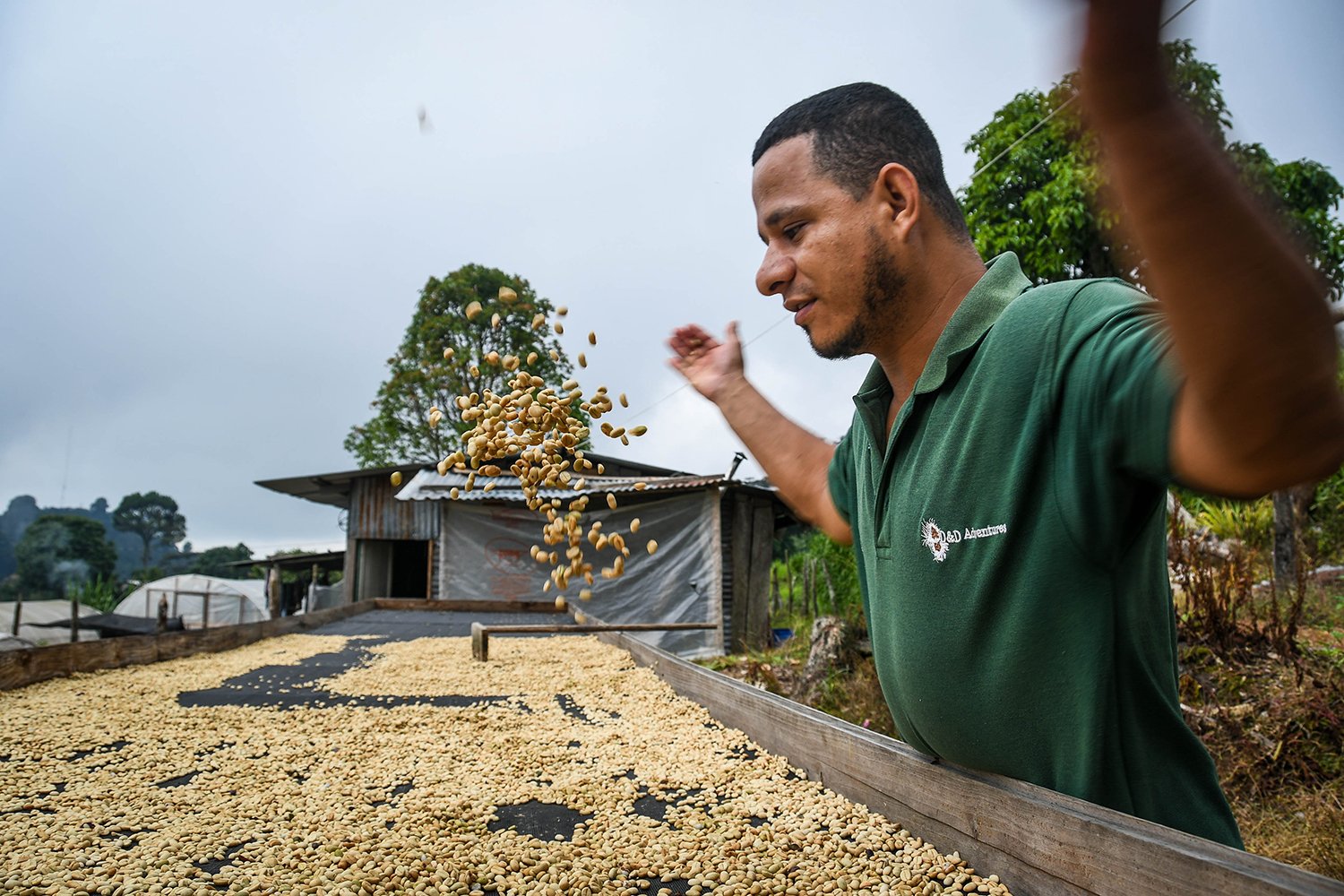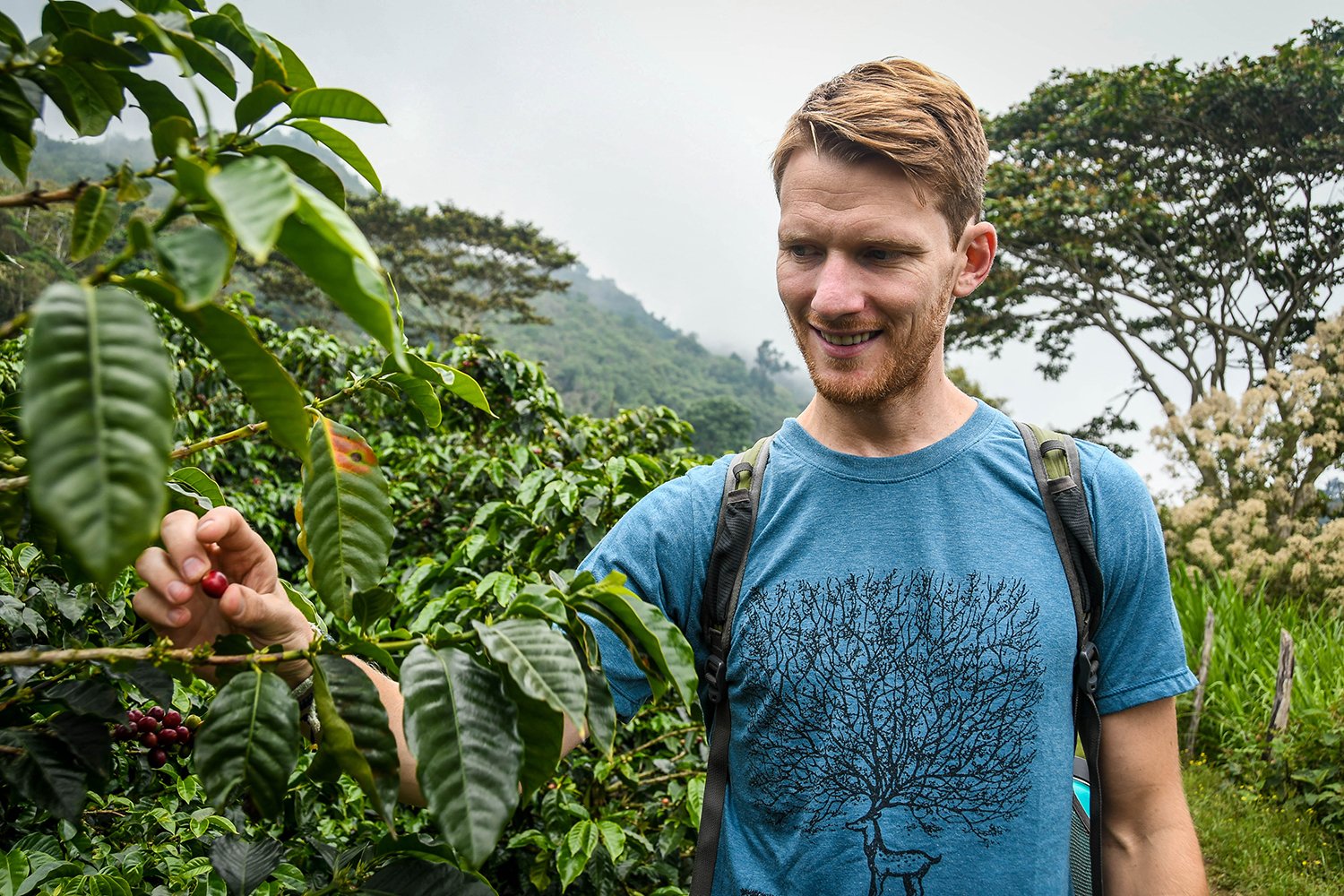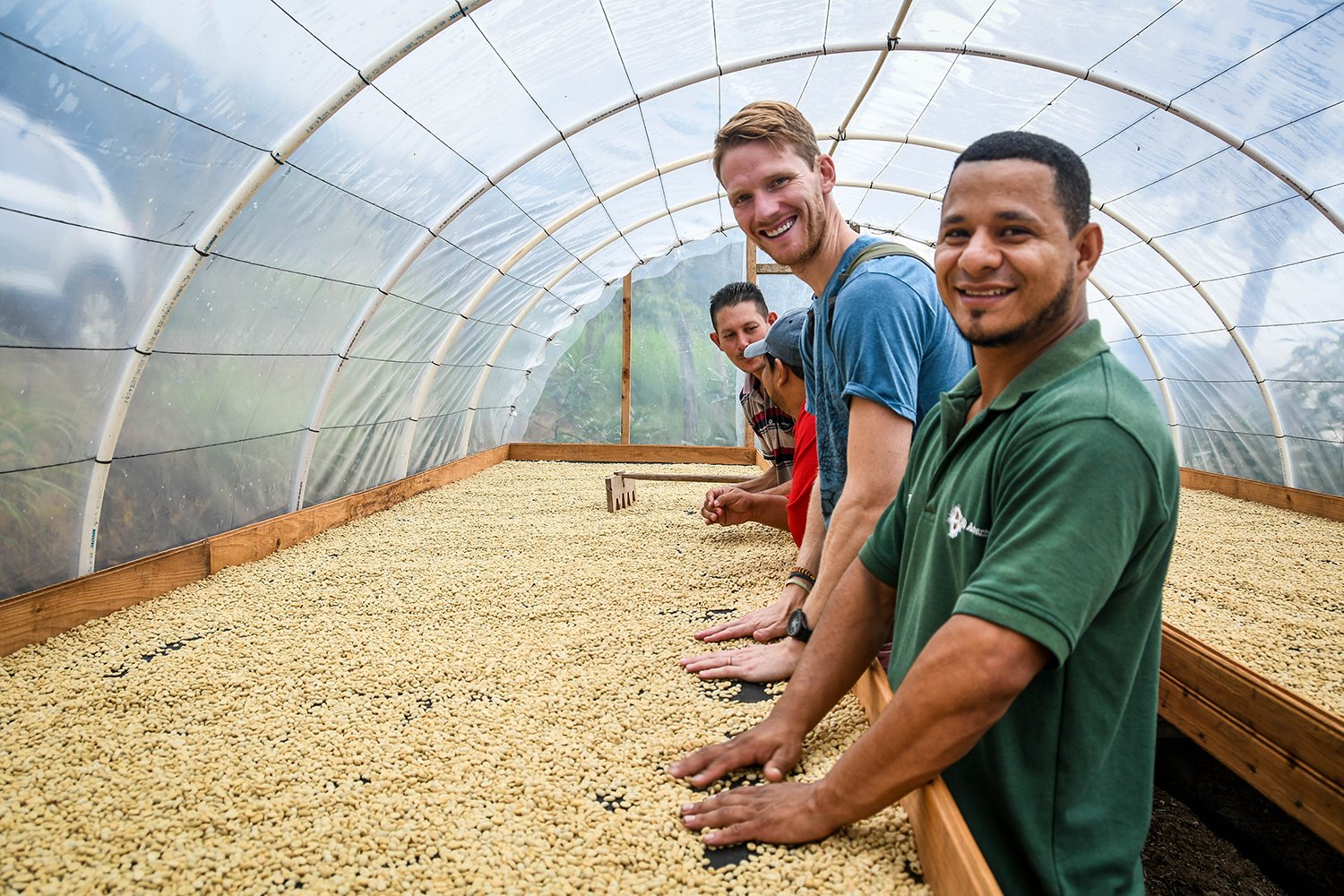 After our meal, Milton showed us around the farm and where the beans are dried and peeled. We walked up the mountain a bit, picking wild raspberries by the handful. Milton told us the land his farm is on use to be a fruit and banana farm, which makes his coffee have the slightest taste of berries and fruit.
Just the opportunity to get to this little-visited area and be invited into a coffee farmer's home was reason enough to book this tour. But wait, there's more!
Coffee Processing Plant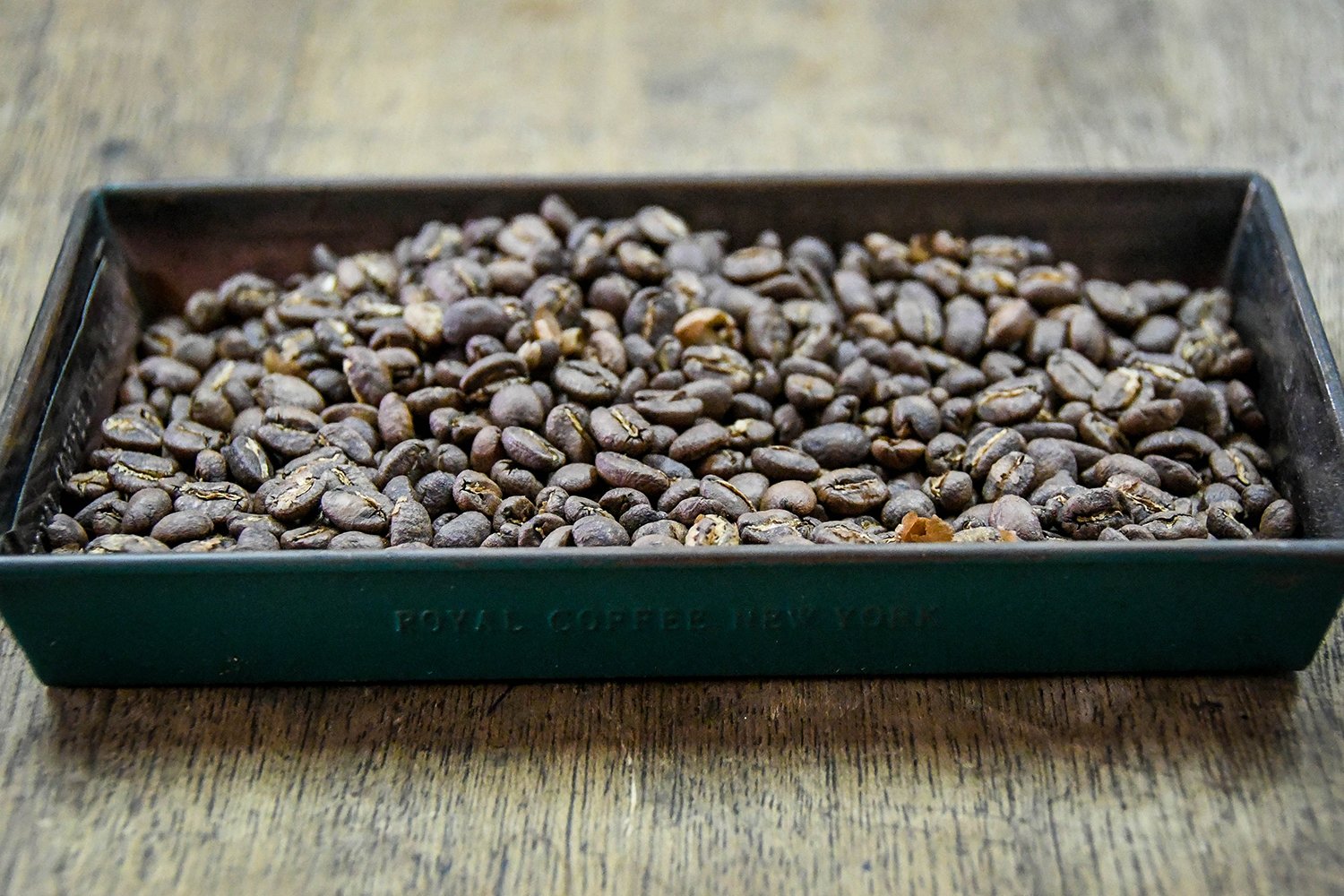 The next stop on the tour was to the coffee processing and distribution plant in Peña Blanca. The moment we stepped into the plant, you could see Ben's inner engineering nerd start geeking about the process and flow of the coffee beans.
The beans are sorted, cleaned, separated and dried (and all sorts of other things!) before being exported to buyers all over the world who then take these beans and roast them to perfection.
There are more than 200 farmers that send their beans to this facility from the Santa Barbara region, each with different quality and quantities. With all these different farmers' beans being sent to the plant, it is necessary to have a quality check in place.
And they don't check the quality of coffee beans with a machine, but rather with a person. A very special, very high-trained person, that is. Not just any palate can pick up notes of tobacco, blackberry jam or mold in a sip of coffee.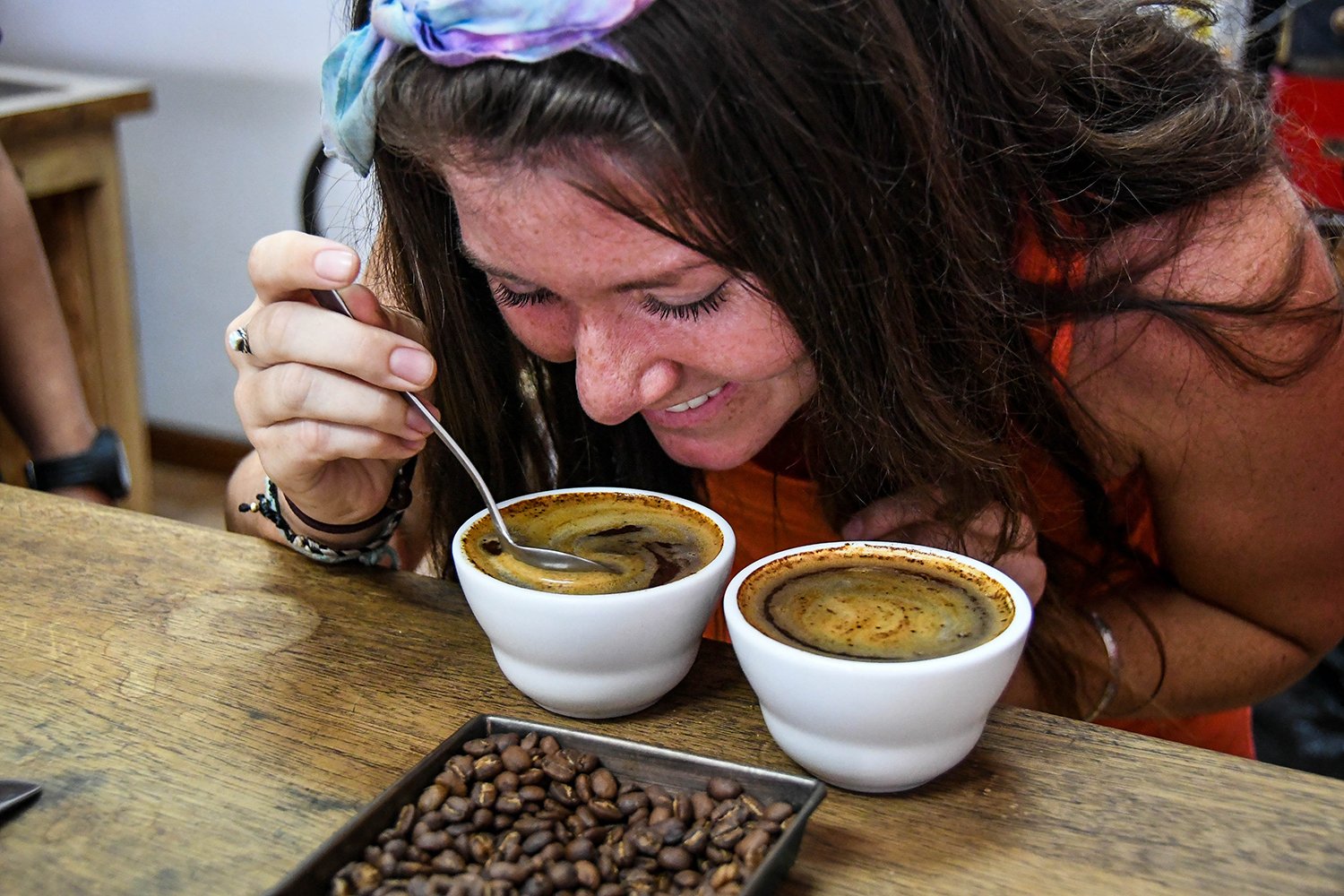 We were able to participate in a "quality test", which consisted of us taking a quick and fast sips of hot coffee in our mouth, swishing it around and spitting it out. Kind of like a proper wine tasting. While I hate spitting out my coffee (or wine!), I understand after doing this job all day, you'd have an extreme caffeine buzz if you didn't.
We talked about the different notes of the coffee and rated it using their quality system. Turns out the cup we tried was from one of the highest-rated farmers in the region. I can drink to that!
Brew the perfect cup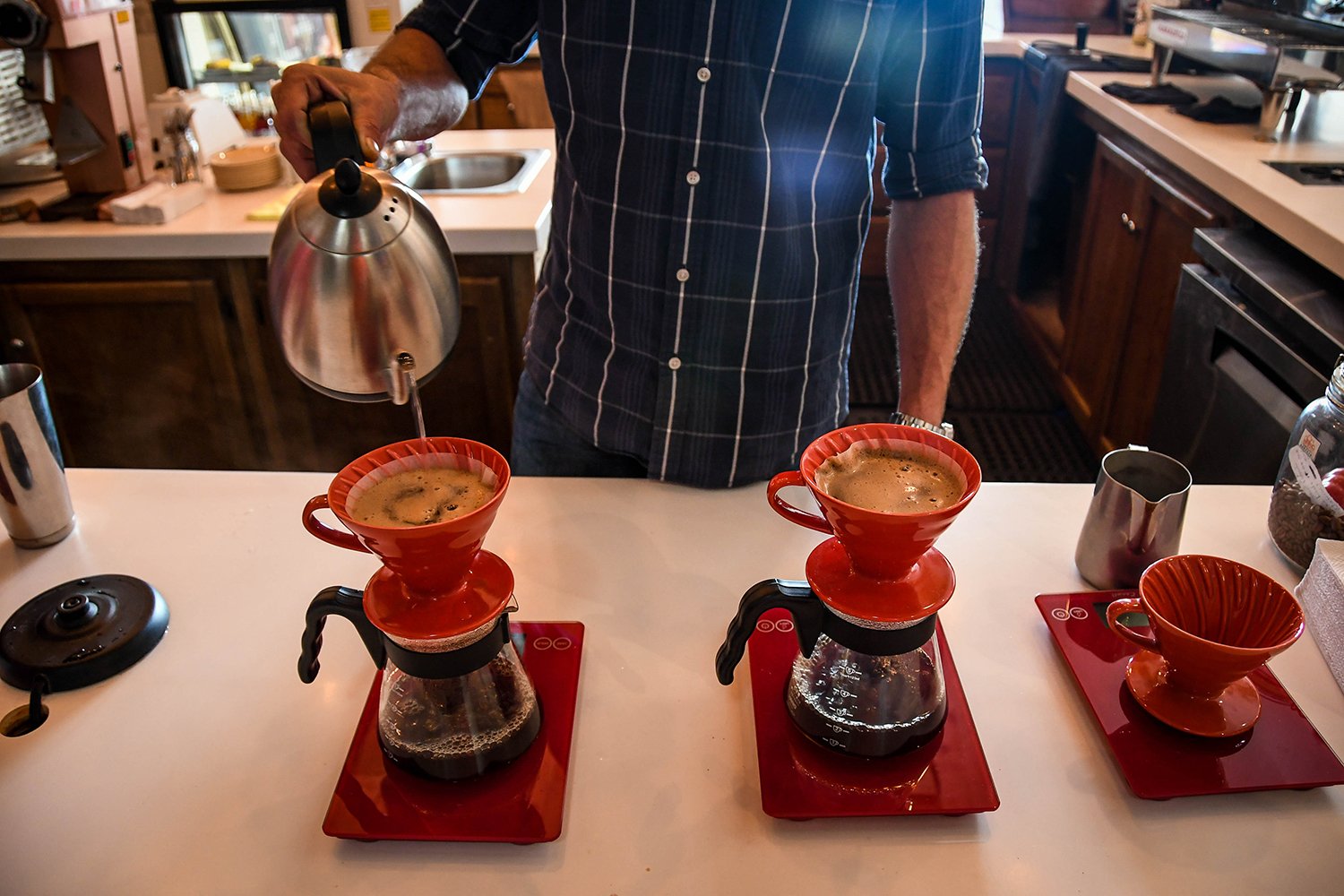 Another portion of this tour was learning how to brew the perfect cup of coffee. Our tour guide, Walter, is super passionate about coffee and seriously knows his stuff.
Throughout the day, Walter shared information on the history of coffee and other tidbits that we never knew, even being the huge coffee fans we are.
We stopped at a local café midway through the tour and Walter explained how to brew the exact perfect cup of coffee. We got to try it for ourselves, and guys, it was amazing!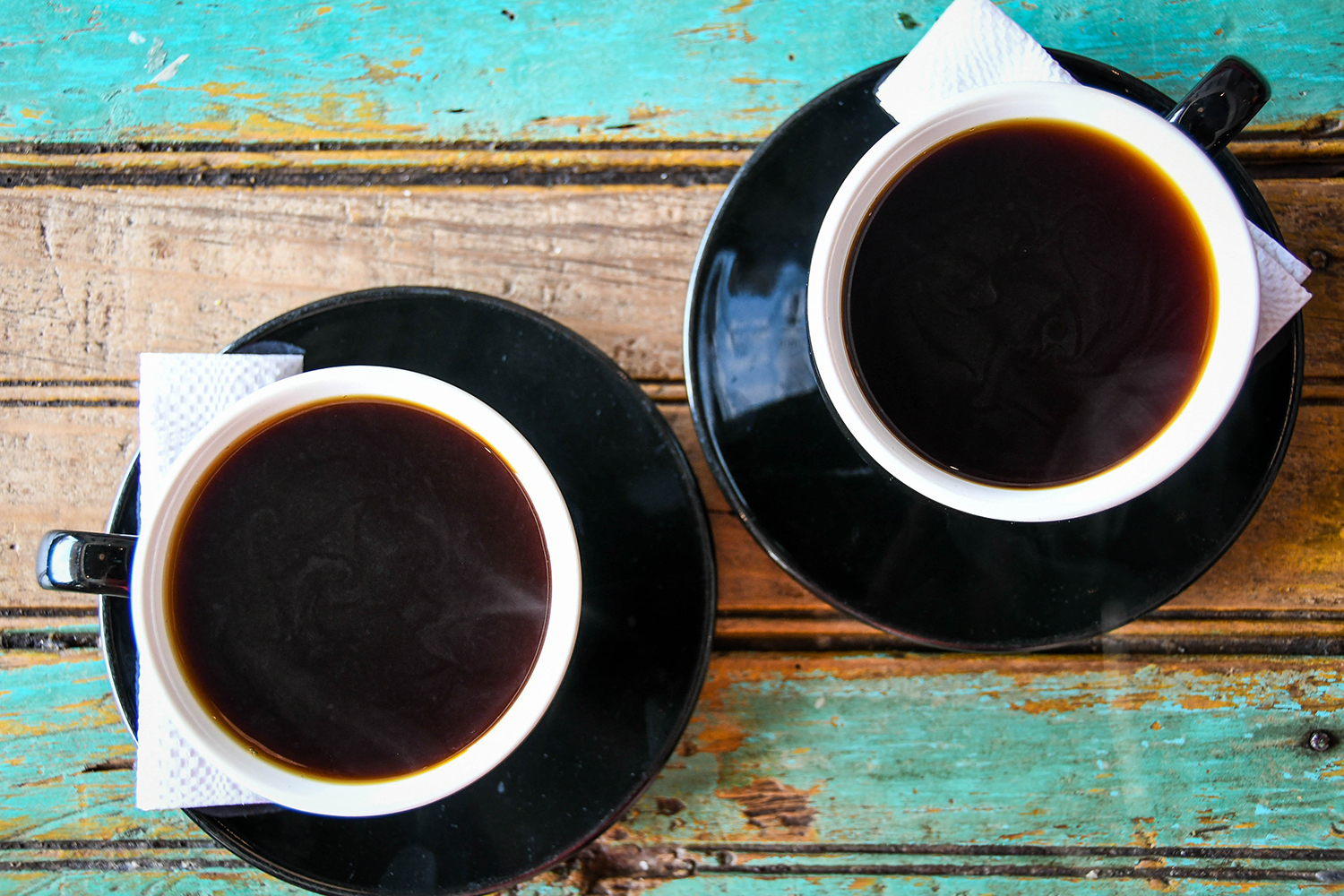 A super funny thing happened while we were at the coffee shop too. We looked up on a shelf above the counter and noticed a familiar logo: Spyhouse, a coffee shop from our hometown, Minneapolis. It turns out that coffee shop sources its beans ethically from around the world, and one of their roasts is from the exact mountain we were on! Small world, huh?
A month after our trip, it was fun to make a special trip to Spyhouse and drink the same coffee in Minnesota as we had in Honduras!
Final thoughts
If you love coffee and enjoy supporting locals, make sure you book this tour while in Lake Yojoa. Not only will you be able to enjoy fantastic coffee all day long, but you'll learn a ton and see some beautiful places you never would see on your own.
You might also like…
Planning to visit? Save this article to Pinterest!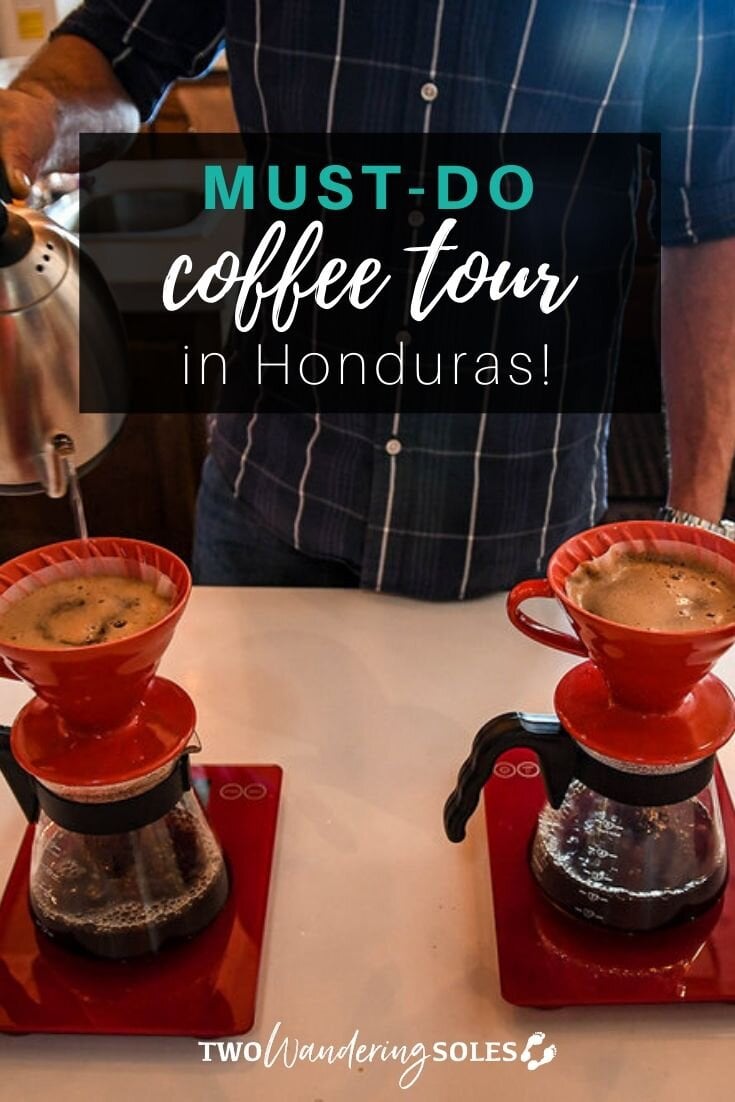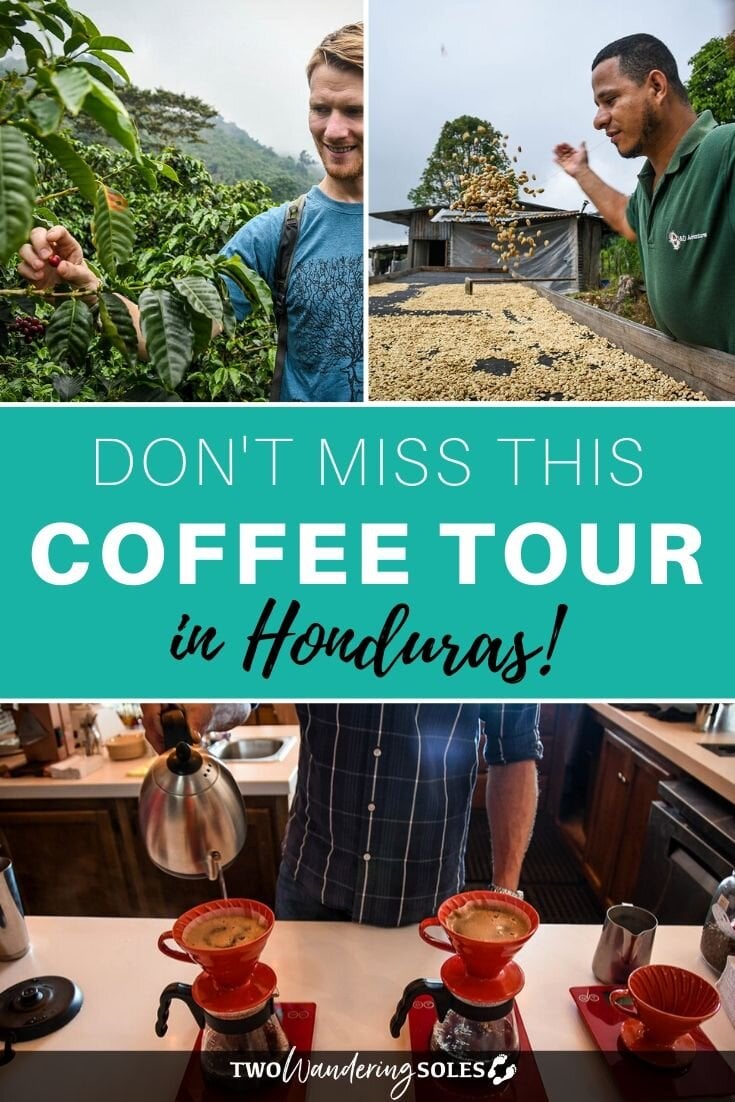 We want to hear from you!
Do you love coffee? Would you want to check out this coffee tour in Honduras? Why or why not? Let us know in the comments!