Based on our experience, and some very specific criteria, we've put together this list of the best cities for digital nomads around the world. We added our own research, advice, and practical information to make this comprehensive guide a starting off point for someone who is looking for a good place to start their journey as a digital nomad.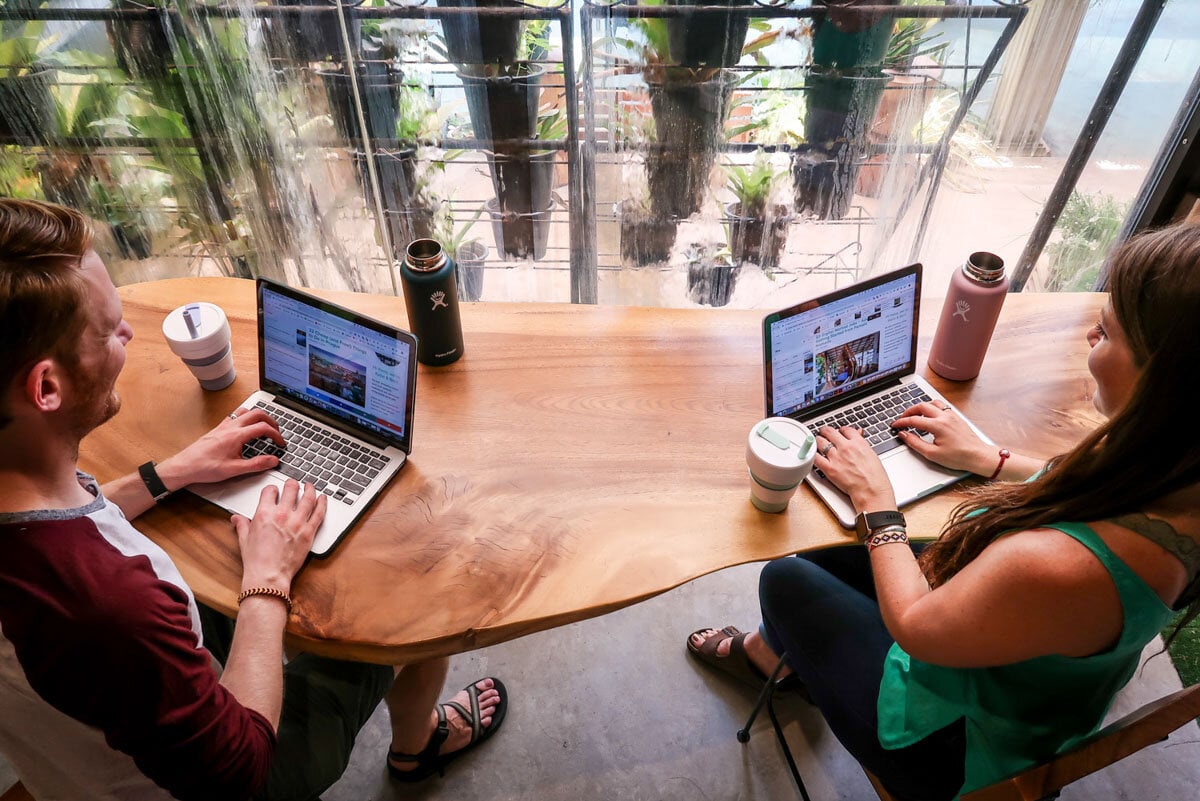 Becoming a "digital nomad" can look very different to each person. To some, it means quitting their job, selling their house, and starting over. And for others, it's a more smooth transition, especially if you already have a job that allows you to work remotely.
But no matter where you are on the spectrum, one of the things that makes the digital nomad lifestyle 100 times easier is choosing a location that is well-suited to working remotely.
We have managed to live and work in a lot of places some might call "digital nomad hubs" around the globe. Based on our personal experiences and talking to other digital nomads we've met along the way, we've put together a list of the best cities for digital nomads.
We added our own research, advice, and practical information to make this comprehensive guide a starting off point for someone who is looking for a good place to start their journey as a digital nomad.
Wait… back up… What is a "Digital Nomad"?
If you're asking yourself this question, we'd highly suggest checking out our Digital Nomad page as it's full of useful information about traveling and working aboard as a digital nomad.
In short, a digital nomad is a term coined for people whose jobs are location-independent, allowing them to travel the world while making their living online. The "nomad" part comes in, because these people tend to not stay in any one place for very long. Therefore making their home base an ever-changing rotation of cities around the world.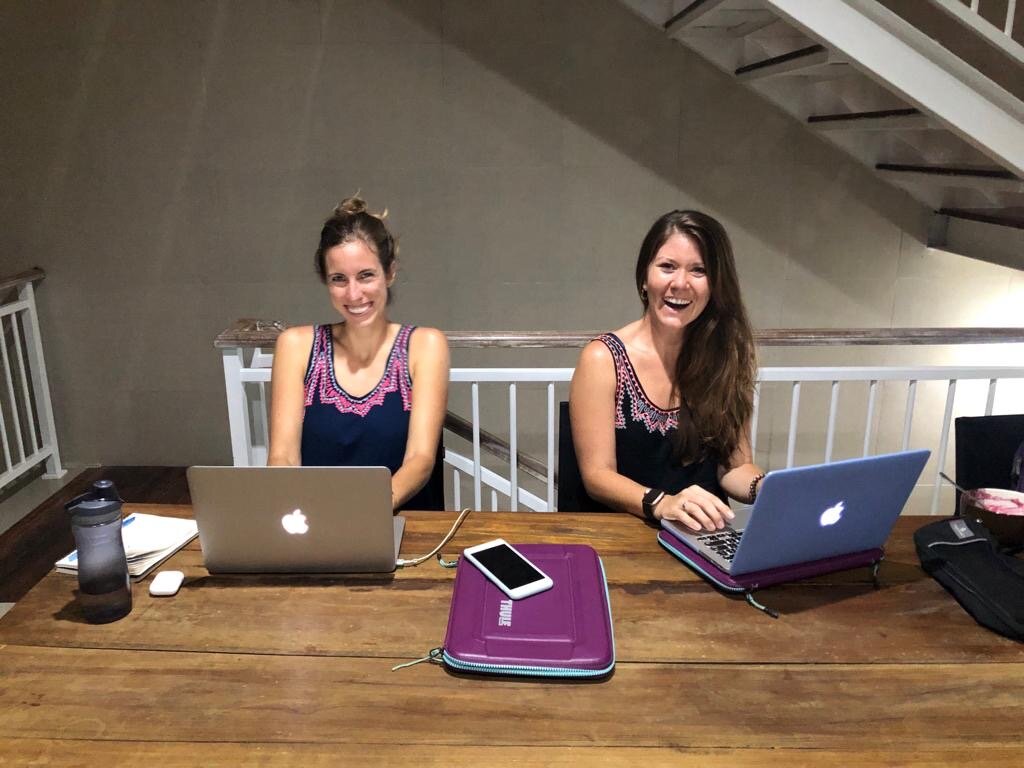 How to choose the best Digital Nomad City
There is a very specific combination of things that make a city digital nomad-friendly. Here are some criteria you'll definitely want to consider:
Internet speed and connection: We won't be able to do our jobs properly if we can't guarantee good internet. We check out the area to see if there are co-working spaces available for us to join and if there is a strong cafe culture where wifi is prevalent.

Availability of short-term housing: Not all cities around the world have ample short term housing available, which can make finding housing tricky. In these cases, Airbnb can be a good option, however, many of the cities on this list have the option to work with a realtor or find other short-term leases.

Digital Nomad Community: It's always fun to get to know locals around the world, but it's also nice to have a support system and make friends with like-minded people who are also foreigners in the city we are hoping to visit. Especially if there is a major language barrier for us.

Work-life balance: Are there plenty of things to do outside of work? Will we be able to plan fun weekend adventures and day trips to nearby sites? Is there good nightlife or a foodie scene?
We weighed all of these factors when creating this list of the best cities for digital nomads around the world.
In this article you'll find cities where the Internet is strong, the cost of living is low, short-term housing is abundant, the community is active, and there are plenty of things to do! Plus, we're breaking down all the things you need to know about each city – the good and the not-so-good – so you can make an informed decision before booking a one-way flight.
Note: We calculated the average cost of an apartment in the cities listed below based on the average cost for a 1-bedroom or studio apartment in the neighborhood(s) we suggested. The average cost of living is shown as a range with a shoestring budget on one end (where you may have to live outside of the suggested areas, and cook or eat only street food to save money) and a mid-level budget on the other.
Chiang Mai, Thailand
Affordable city life with a strong DN community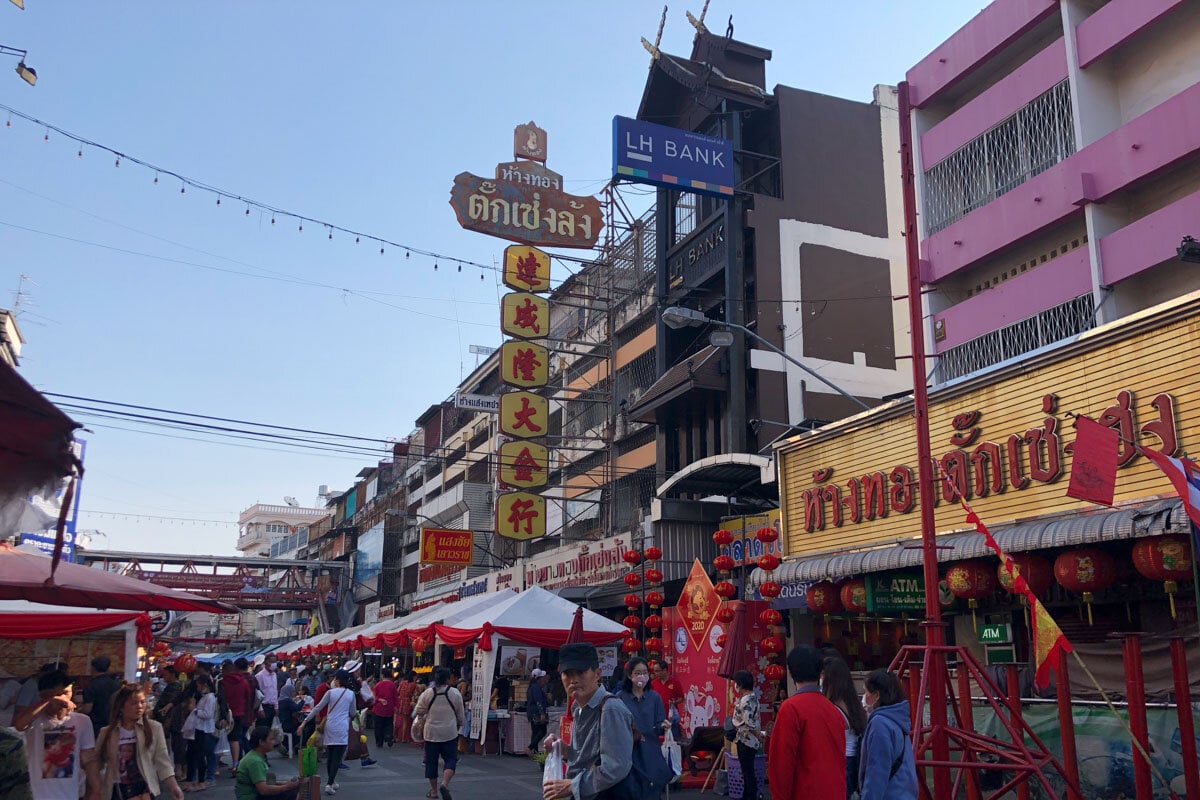 With the low cost of living in SE Asia, the beautiful weather, and tasty cuisine, digital nomads have been flocking to Chiang Mai for quite a while now. This means there is a well-established nomad community with lots of social networking opportunities on a regular basis.
High speed internet is easy to access and flights to the southern Thai islands and nearby Asian hot spots are very affordable. Plus, the longer you stay, the better deal you will find on an apartment rental.
Canggu, Bali
Low cost island living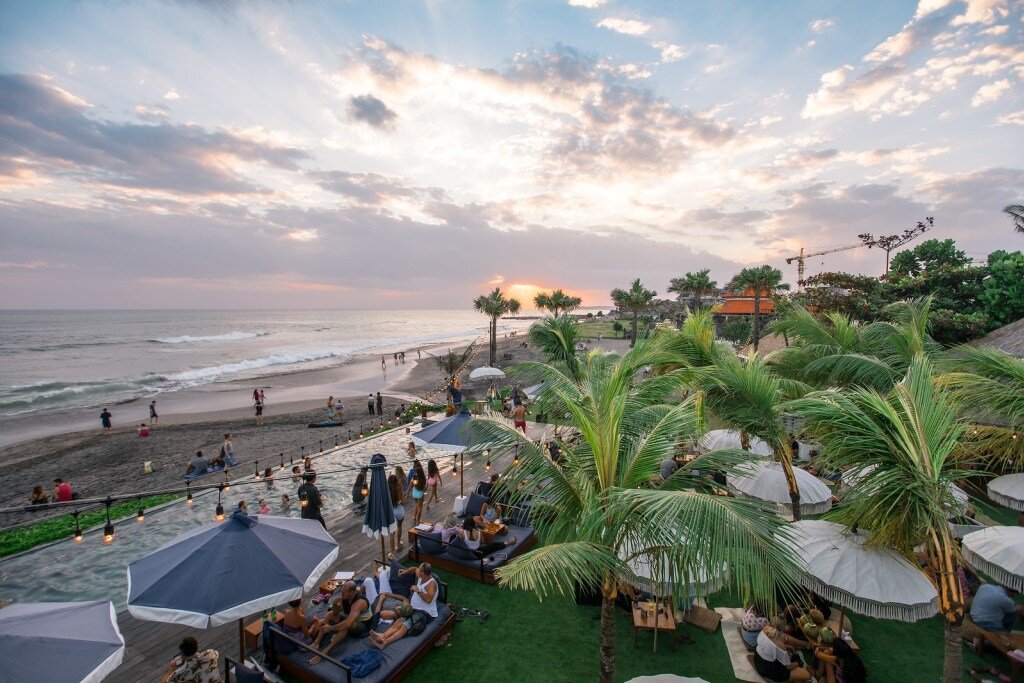 Bali finally gained access to a decent Internet connection back in 2015, and since then Canggu has made a name for itself as another digital nomad hotspot in SE Asia. Similar to Chiang Mai, Canggu has a pretty low cost of living. In fact, you can rent a villa with a pool, a scooter to get around on, and even outsource your laundry on a relatively small budget.
The ultimate Digital Nomad gear
We put together this awesome resource with all of the essential gear for life as a Digital Nomad! From travel essentials and electronics to gadgets that'll make your life easier on the road, we've cover it all!
And the best part.. it's totally FREE! Just click below and enter your email. We'll immediately send our digital nomad gear guide to your inbox!
An urban metropolis between the mountains and the sea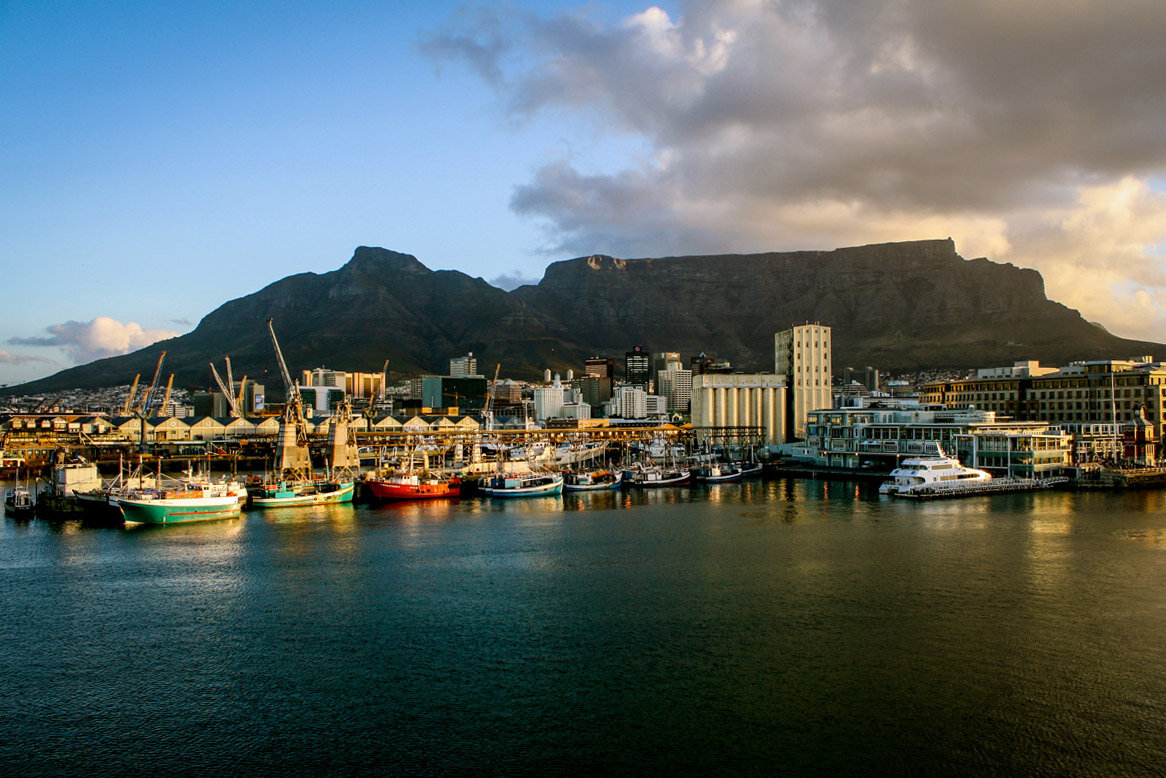 In a city where the mountains meet the sea, there is no shortage of adventures and opportunities to be had in Cape Town, South Africa. As a foodie town, just a short distance from beautiful wine country and surrounded by nature, digital nomads have found the perfect work-life-balance here.
Playa del Carmen, Mexico
Walkable beach life with all the conveniences of a city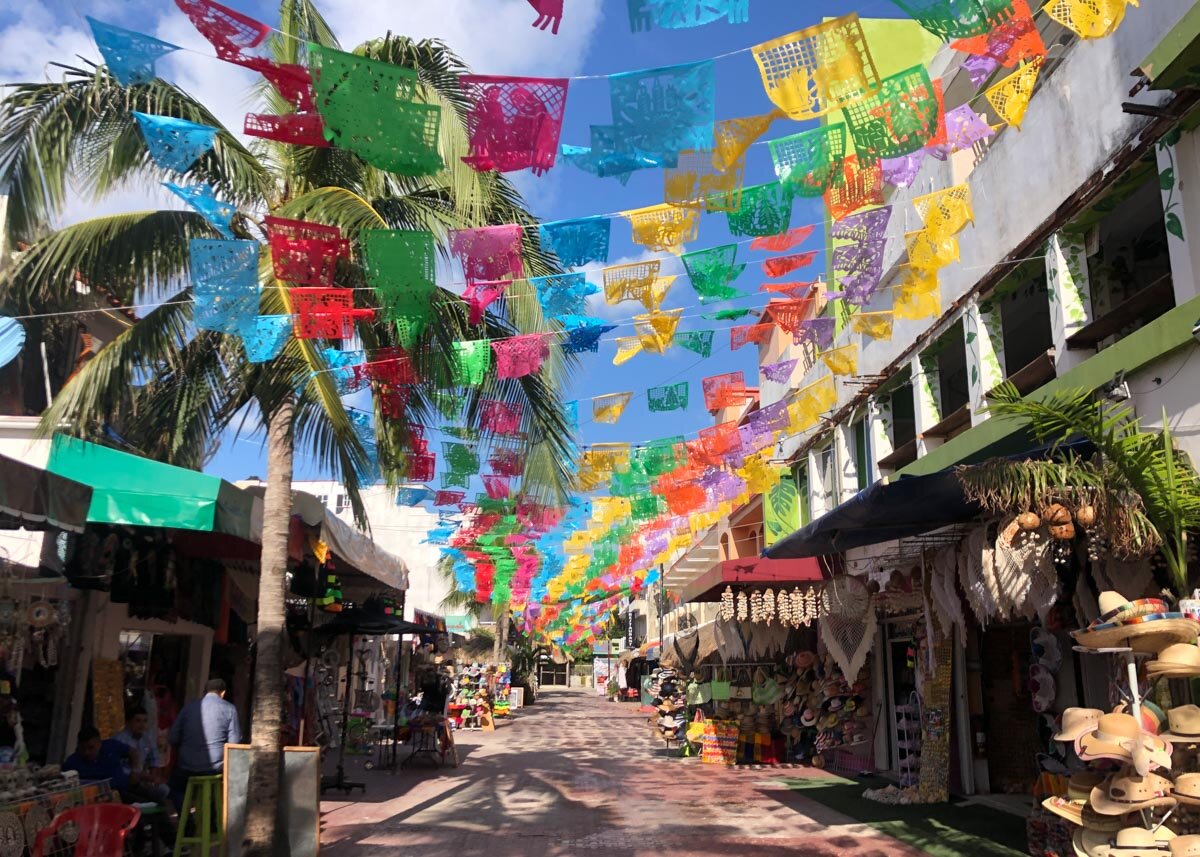 Mexico has a lot of really interesting and unique places to visit full of culture, delicious food, and plenty of sunshine and beaches! In fact, we have lots of resources for some of Mexico's other hotspots such as Oaxaca and Mexico City. However, if you're looking for a place to settle down for a longer stay (1+ months) with beaches and some of the comforts of home, Playa del Carmen checks all the right boxes.
Inexpensive cost of living: check!

High-speed Internet connection: check!

Plenty of wifi cafes to work from: check!

Sunshine and white sand beaches: check!

Enough restaurants to satisfy a foodie: check!

Nightlife and plenty of things to do in the city: check!

Adventurous outdoor activities: check!

Lots of options for day and weekend trips: check!

Healthy food and lifestyle options: check!

A large community of ex-pats and other digital nomads: check!
I could keep going but you get the picture…
Da Nang, Vietnam
Coastal city living on a SE Asia budget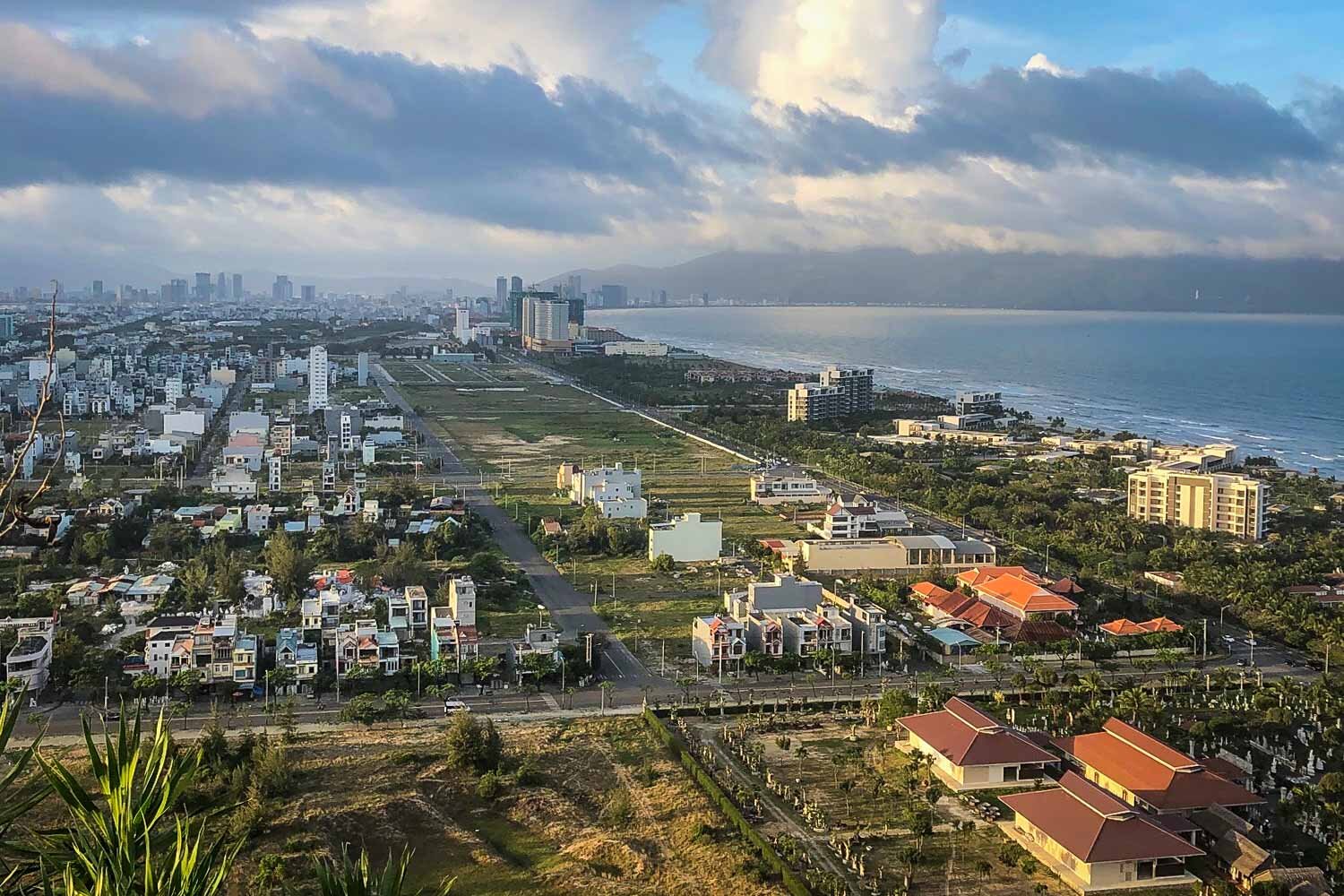 A recent addition to the Digital Nomad "scene," Da Nang is sometimes described as the Vietnamese version of Chiang Mai… with a beach! If low-cost beachfront living is your desire, than Da Nang is a great place to set up shop.
This coastal city has the mountains in the backdrop and a palm-tree lined white sand beach at it's edge. Life here runs at a slower-pace than in the capital city of Hanoi, and with tasty Vietnamese cuisine, a craft beer scene and fast Wifi, what more could you ask for?!
Quote from our friend, Joao Mendes, from No Footprint Nomads, and currently DN-ing in Da Nang:

Da Nang is exactly what we were told about: an up-and-coming digital nomad destination with all the potential to become the Asian capital of remote workers.

It's divided in two by the river. On one side you have the downtown of a little Shanghai, on the other is a laid back beach town where most foreigners live.

It's relatively small, but growing by the week, nomad community is very active and already has weekly meet ups with 20+ nomads. Just head to the Digital Nomads Da Nang FB group to follow everything that it is happening.

Because of the lack of green parks in town, the city beach has activity all day, from yoga classes to evening gatherings around a fire, it is indeed the heart of the town.

Da Nang is also an up-and-coming tourist destination for locals and also many Chinese travelers. If you live in the center of My An – where most nomads do – you may be a bit overwhelmed with the crowds and the construction of new hotels everywhere.

If you manage to rent an apartment North or South of My An, you will still be very close to the activities and walking distance from the beach.

We recommend Da Nang to anyone that wants to live by the beach, with great weather most of the year, and a growing community of Nomads.
Lisbon, Portugal
Easy access to Europe without the pricetag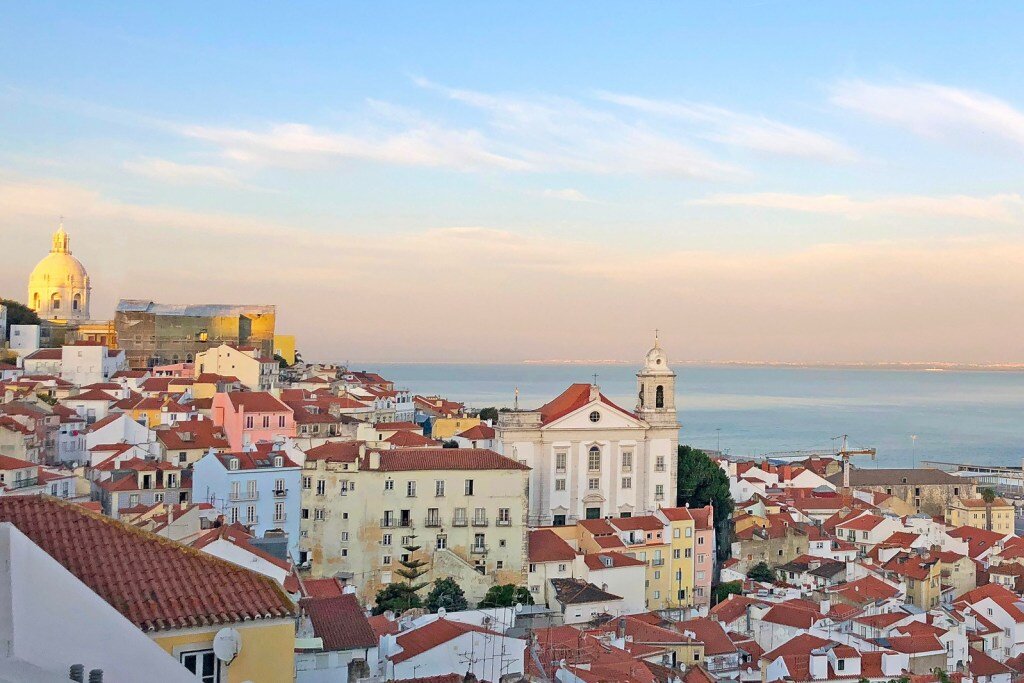 Lisbon has become western Europe's digital nomad hub in recent years. The relatively low cost of living (for European standards), mild climate and modern infrastructure have attracted the nomad community.
Wifi cafes around the city are plentiful and there are now a plethora of co-working spaces to choose from as well. With such a large community of digital nomads in the area, there are lots of opportunities for meetups and events.
Medellín, Colombia
Start-up capital of South America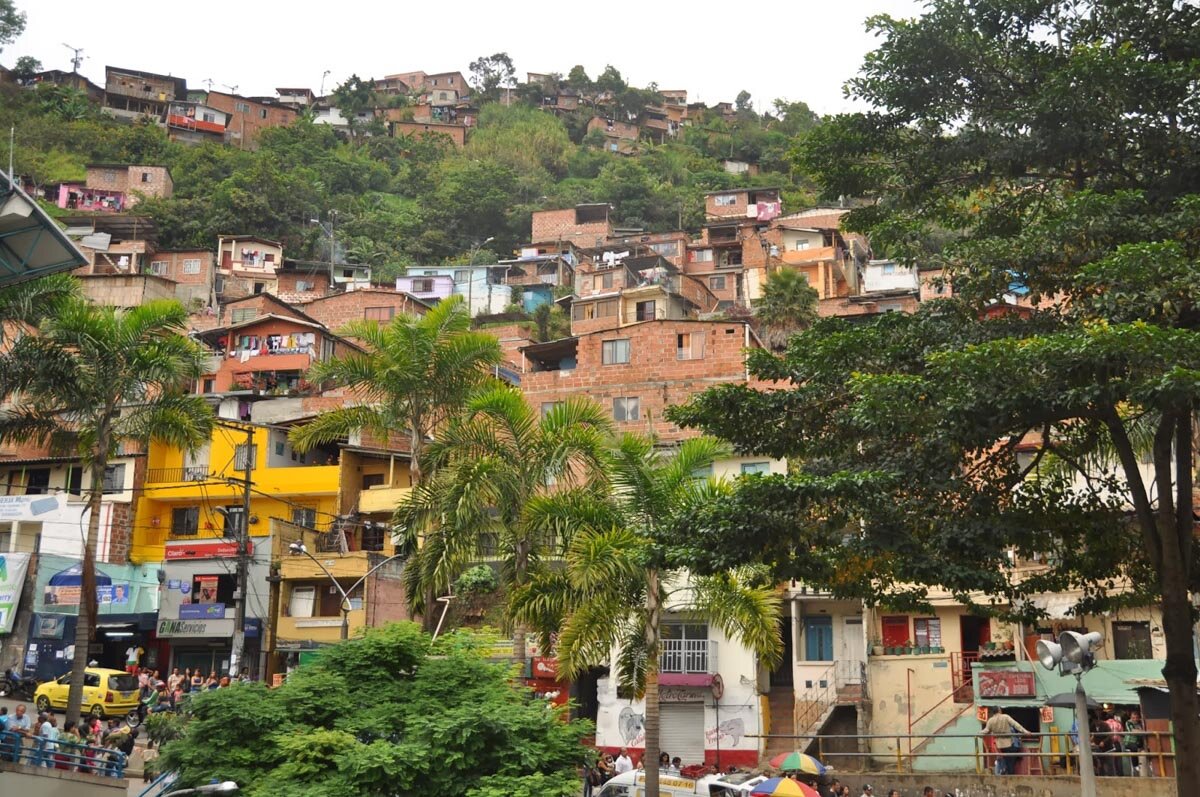 The mountainous Columbian city of Medellin has come a long way since it's spotted past during the days of Pablo Escobar, and has emerged as a major tech hub in South America. Nick-named "The City of Eternal Spring" for its mild climate, the city has a special draw for digital nomads, start-ups and entrepreneurs.
Mexico City, Mexico
Cosmopolitan capital in the heart of Mexico
This one doesn't seem to have quite the initial draw that other cities do, but will undoubtably change your mind once you've visited and have you wishing you had more time to spend there.
The ease of the city with it's world-class cuisine, mild winters and low cost of living makes Mexico City a great place for digital nomads. Plus the cafe culture is thriving and you will find you're not the only one posting up with a laptop for the day.
Austin, Texas, USA
A start-up capital with a laid back vibe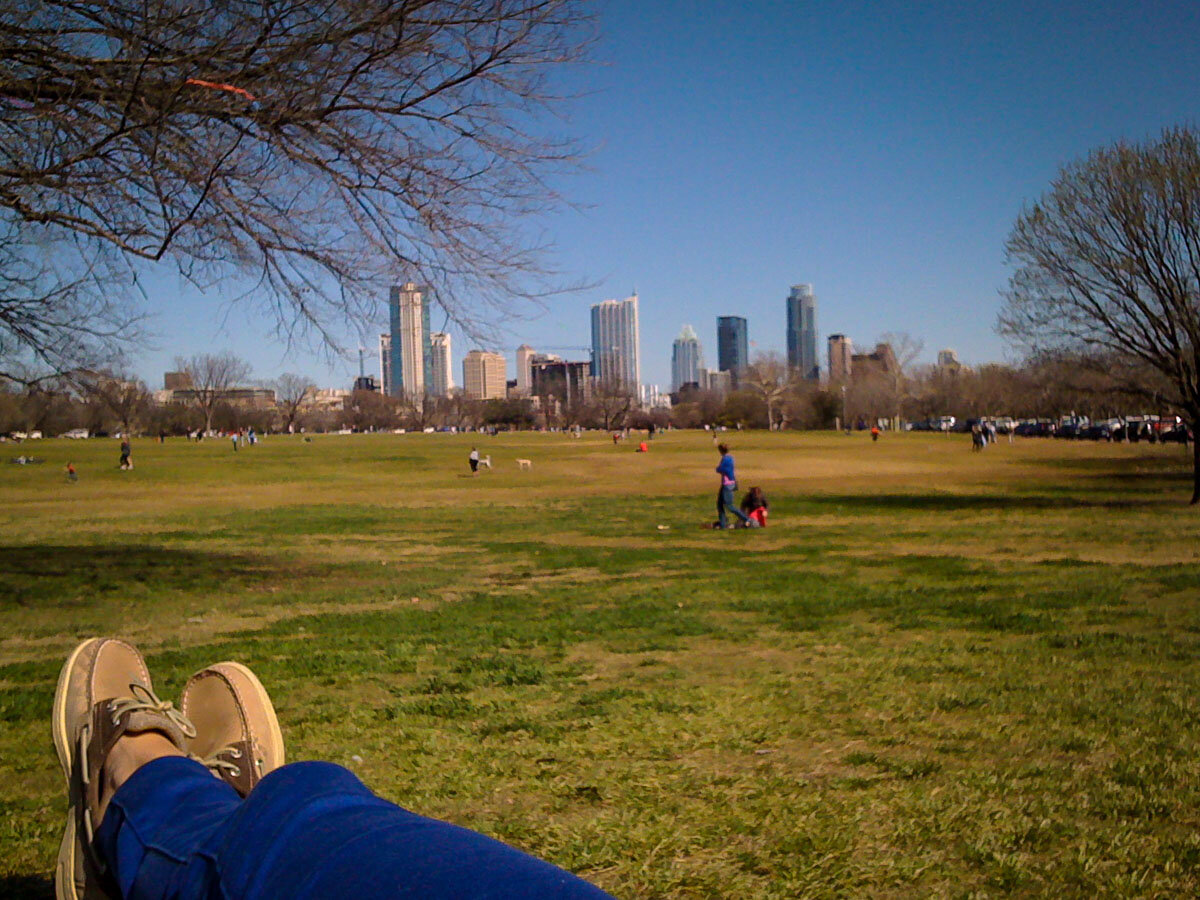 Austin bears little resemblance to any of it's sister cities in the state of Texas. The "Lone Star State" is known for it's larger than life mentality and proud cowboy-boot wearing residents. However, Austin likes to keep things a bit more… weird! The notoriously liberal city in a very "red" state boasts a thriving art scene, tons of live music, nightlife and of course, lovers of the great outdoors.
Austin's creative community is part of what makes it a hub for start ups and remote workers. The coffee culture is on point and there are tons of coworking spaces set up around the city. Which is why Austin makes an excellent US base for digital nomads.
Tallinn, Estonia
Up-and-coming Eastern European tech hub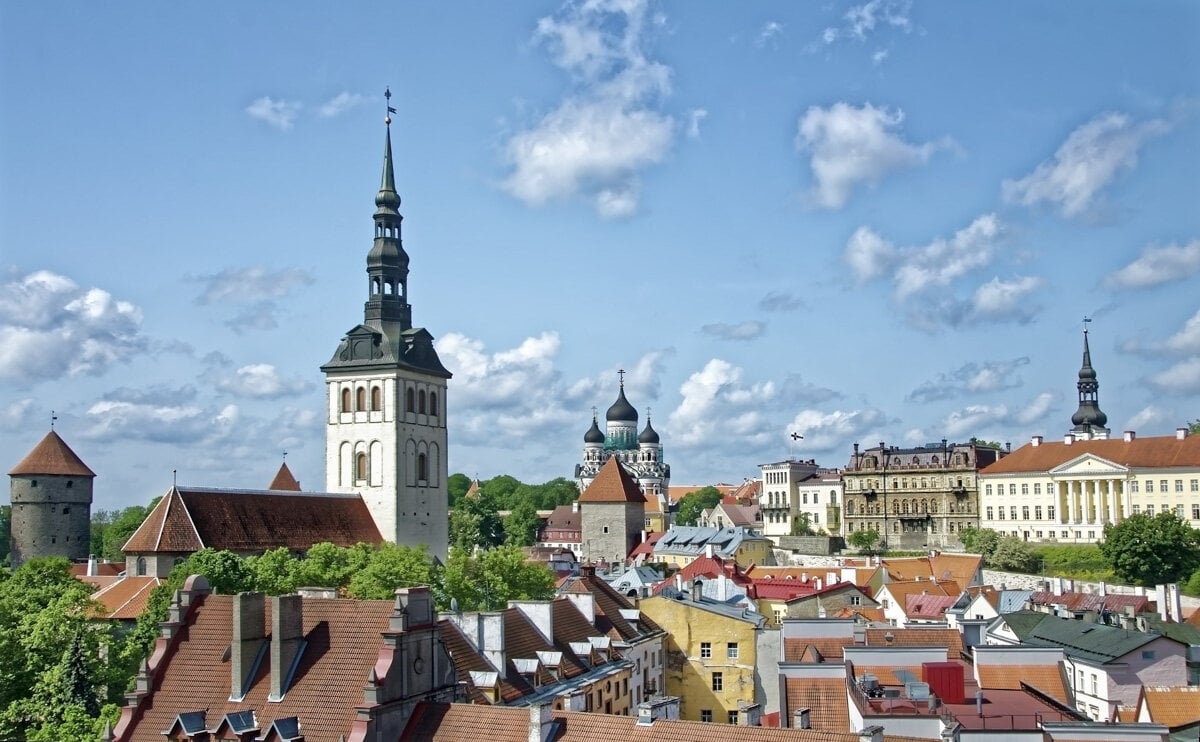 As the most digitized city in the world, it should come as no surprise that Tallinn, Estonia is on the rise as a major digital nomad hub in Eastern Europe. It's the birthplace of popular tech products such as Skype and Transferwise, and the city even went so far as to declare access to the internet a basic human right.
In 2019, Estonia launched a new initiative to offer the first ever digital nomad visa. The "e-residency" as they are calling it, grants digital nomads the opportunity to live and work in Estonia for a full year, and even includes a Schengen visa for that period.
Access to public healthcare is another feature of the visa said to be rolled out in the future as well. It's estimated to bring over 1,400 workers into the country every year, so the nomad community there will soon be thriving.
Tips before moving
No matter which city calls to you, here are some important things to consider before you get on that flight…
If you don't know the city well, consider booking an Airbnb for a few days while you get a feel for the neighborhoods.

Join some Facebook groups and connect with other Digital Nomads in the area.

Be open and flexible. You might not love a city (even though others digital nomads rave about it). This lifestyle isn't about living in a place you don't love, so it's okay if you want to move on more quickly than you anticipated. And on the other hand, maybe you'll fall in love with a city and the community there. Build some flexibility into your life so you can extend your stay if possible. 

Make friends with locals as well as other digital nomads. 

Make sure you have insurance. This should be common sense, but we just had to say it.

Be sure you have some money saved up and you have a realistic idea of how much the cost of living will be.

Know the visa situation. You don't want to get in trouble with the law!

Learn a handful of words and phrases in the language of your host country.

Make a list of things you want to do while you're there. Time goes by fast and you don't want to regret not exploring.

Pack the right things. You definitely don't want to overpack, but you also want to be prepared for many situations and have the right tools to keep you productive as you work remotely. Lucky for you, we've put together a digital nomad packing list to help you get started!
Are you interested in living the digital nomad lifestyle?
We have TONS of resources on working remotely and traveling as a digital nomad. Check out our Ultimate Digital Nomad Guide for all the answers to your most burning questions, or read some of our favorite articles below.
Save this article on Pinterest for later!
We want to hear from you!
Have you ever been to any of these cities, and if so, what was your experience like there? Are there any places you feel we left off the list that are great for the digital nomad lifestyles? Comment below and we'll do our best to get back to you!