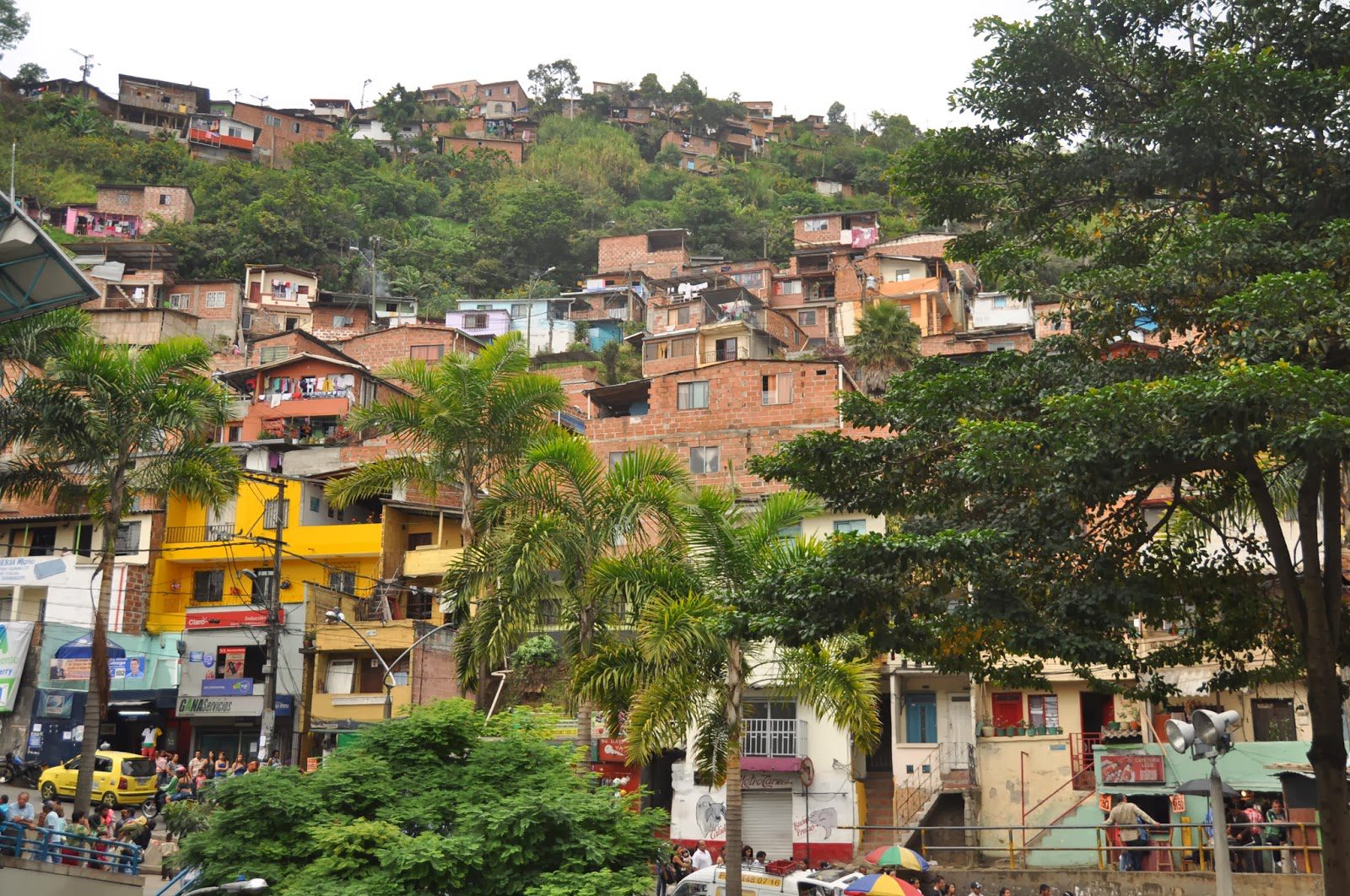 When we told friends and family that Colombia was among the countries we were planning to visit in South America, we were met by many concerned looks and questions.
Why do you want to go to Colombia? Are you sure it's safe?
Let me start by saying that Colombia has changed immensely in the past decade, and during our time here, we have not felt unsafe at all. In fact, we have heard from many other travelers that they believe it is the safest country in South America.
Every country and every city has its good places and bad ones, and Colombia is no different.
The history of one Colombian city in particular is perhaps why many of our loved ones were concerned.
Medellin was once known as the "murder capital of the world", and was home to infamous drug lord Pablo Escobar and one of the largest drug cartels in history.
It has only been in the past few years that it is safe for tourists to visit Medellin. Now it has become a "can't miss" city on many backpackers' itineraries (including our own), and has become home to several expats.
We opted out of a long bus ride (we were told it could take anywhere from 13 to 20 hours), and decided to fly instead. The flight was just under an hour, and for almost the same price as a bus ticket, I'd say we made the right decision.
We split a taxi from the airport with a Dutch couple, and were all mesmerized by the lush, winding roads through farmland that lead down into the city.
Medellin is located in a valley surrounded by mountains, and the city sprawls for as long as the eye can see. Skyscrapers, parks, and villages built right into the rock face of the mountains. It is unlike anything either of us have ever seen.
Three highlights of our stay in Medellin:
Highlight #1: Our hostel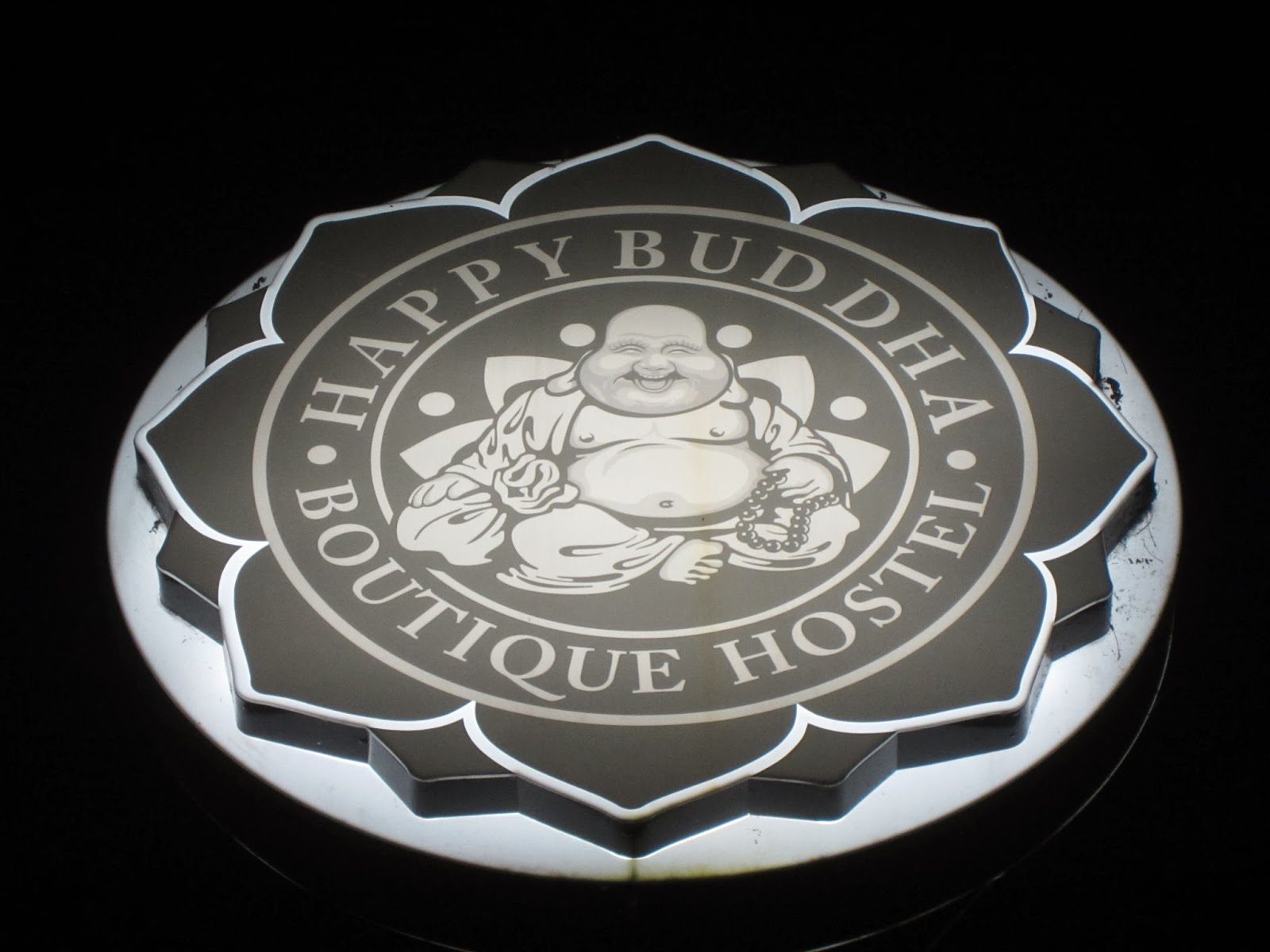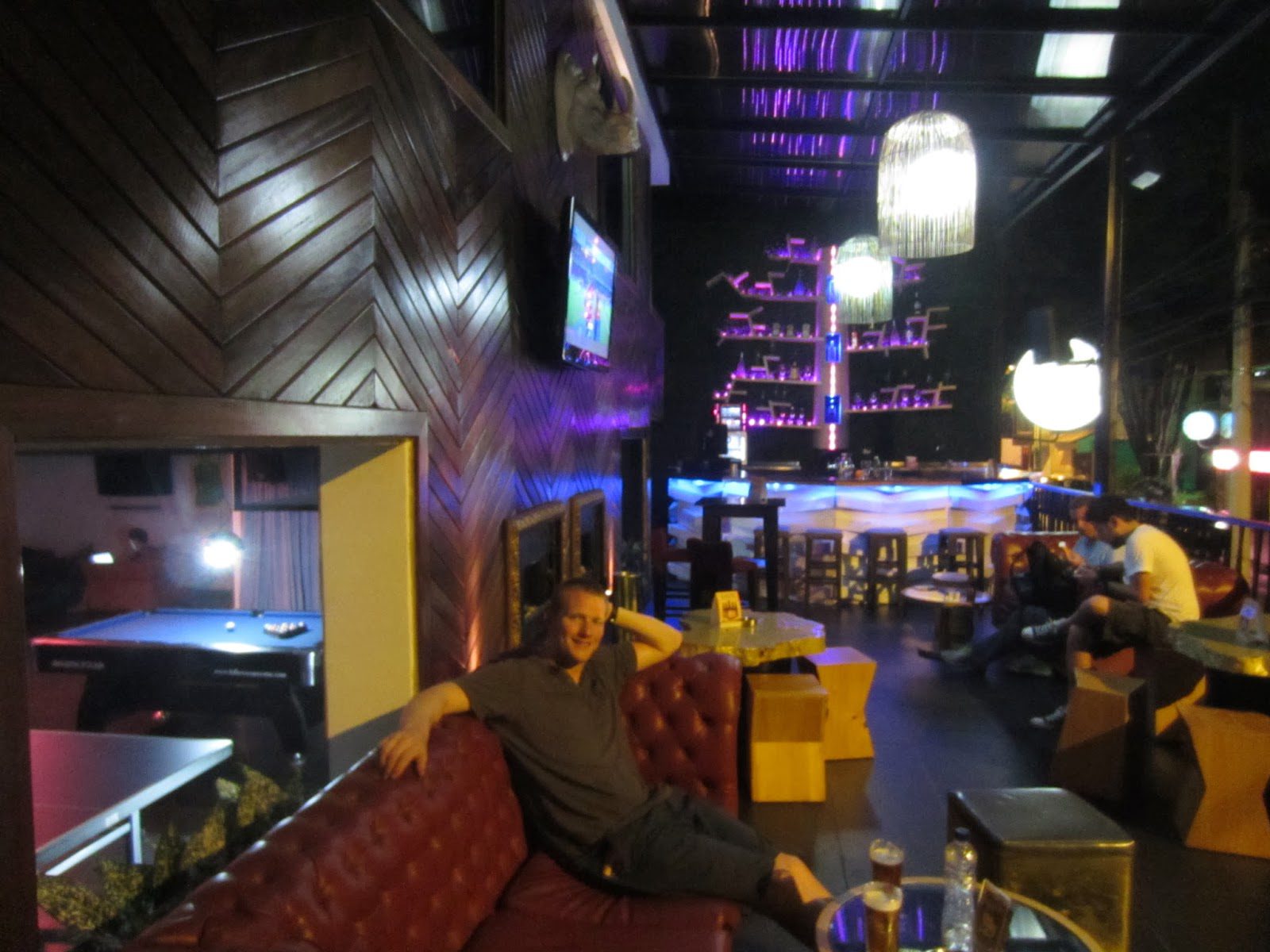 Happy Buddha sounds like a strange name for a hostel, but after seeing the rave reviews online and hearing good things from other travelers, we decided to book two nights there. I have stayed in more than 25 hostels in my life, and I can say that this was one of the best, if not the best.
From its beautifully designed outdoor bar to its incredibly comfortable beds, we were impressed.
(We even listed it as one of our favorite hostels in South America. Read more here!)
Bonus: The ping pong and pool tables as well as the free breakfast of scrambled eggs, toast and coffee were perks too!
Highlight #2: Taking the Cable Car to a park at the top of a mountain
After arriving and settling in, we took the metro to a cable car. Usually, these are simply a way for tourists to see a city, but the cable car in Medellin serves a much greater purpose.
Many of the barrios, or neighborhoods, that are built into the mountains above the city, are extremely poor. The people who live in them were taken great advantage of during Escobar's reign, and have been dealing with the aftermath ever since.
Recently, the city built a cable car system that reaches up to the highest neighborhoods so that its people can use it to commute to work in the city. This has created opportunities that have enabled people to rise out of poverty and live with dignity.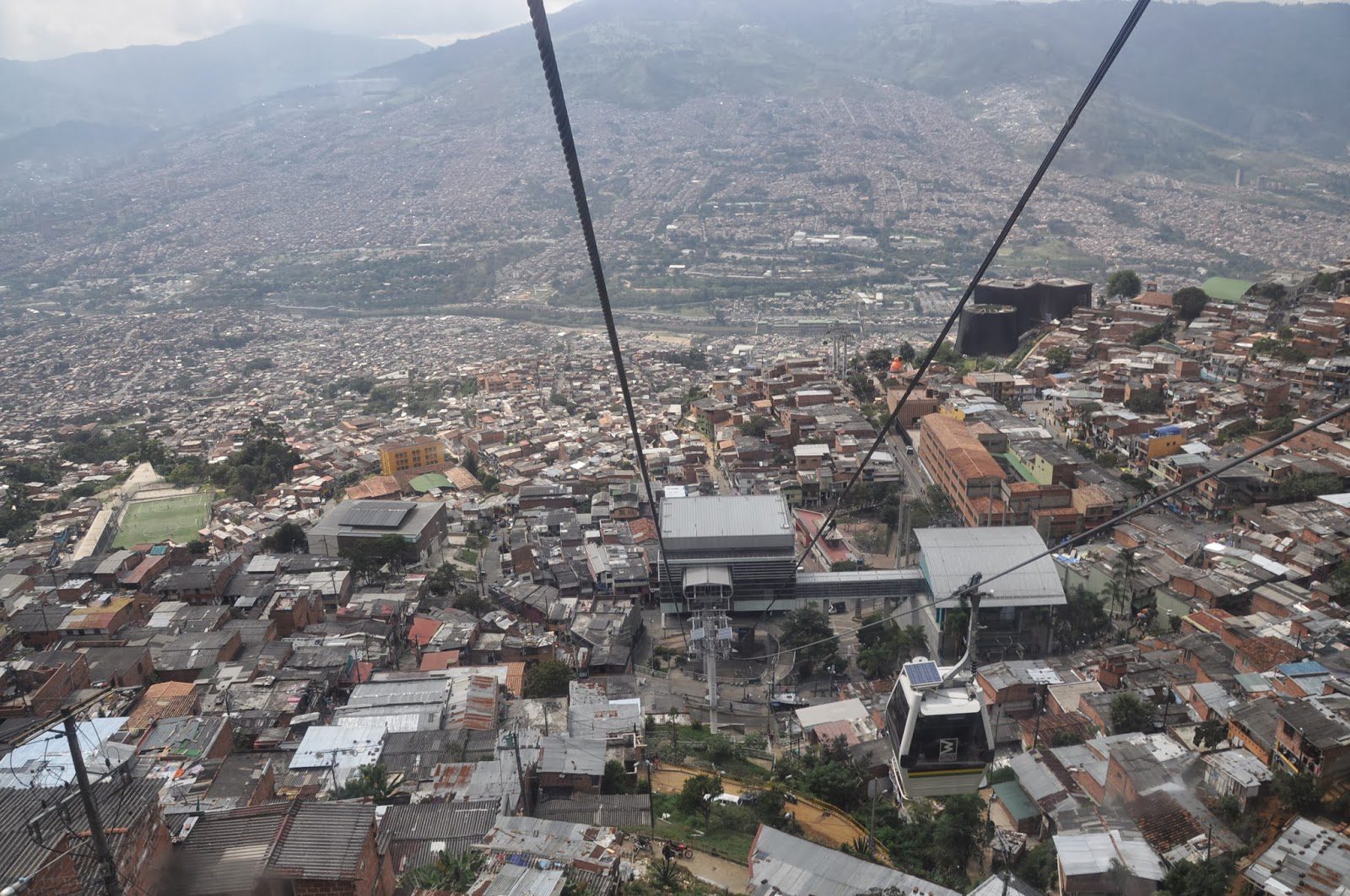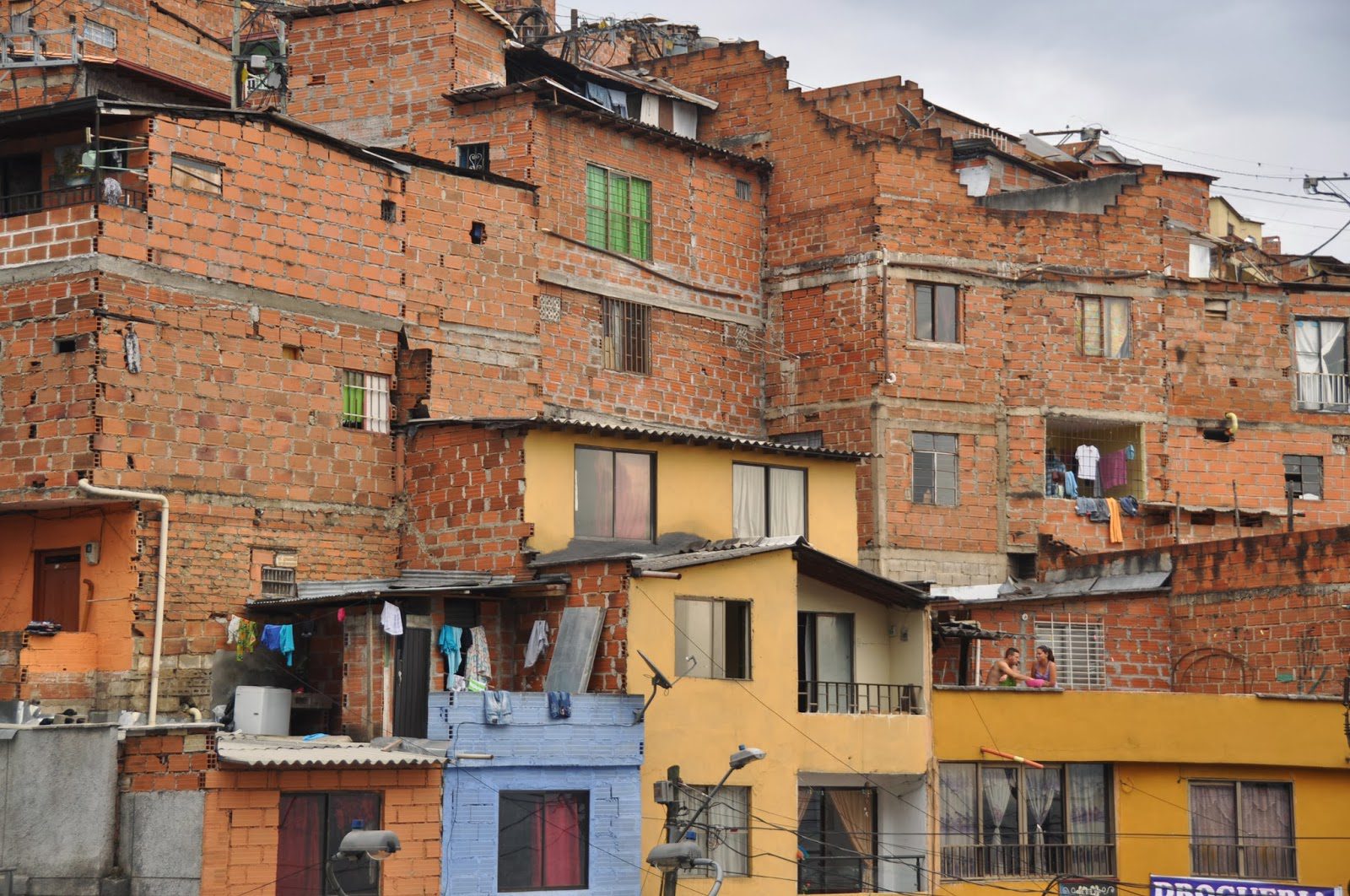 Riding the cable car alongside people who were commuting home from a day of work was pretty powerful, not to mention beautiful as well. The cable car provided stunning views of the city from afar, and the barrios below us. We saw people going about their everyday lives in their homes and on the streets.
We took another cable car out of the city and through thick forests into Arvi National Park. Once there, we enjoyed fresh fruit sold by local farmers, grilled mushrooms, and artisanal beer.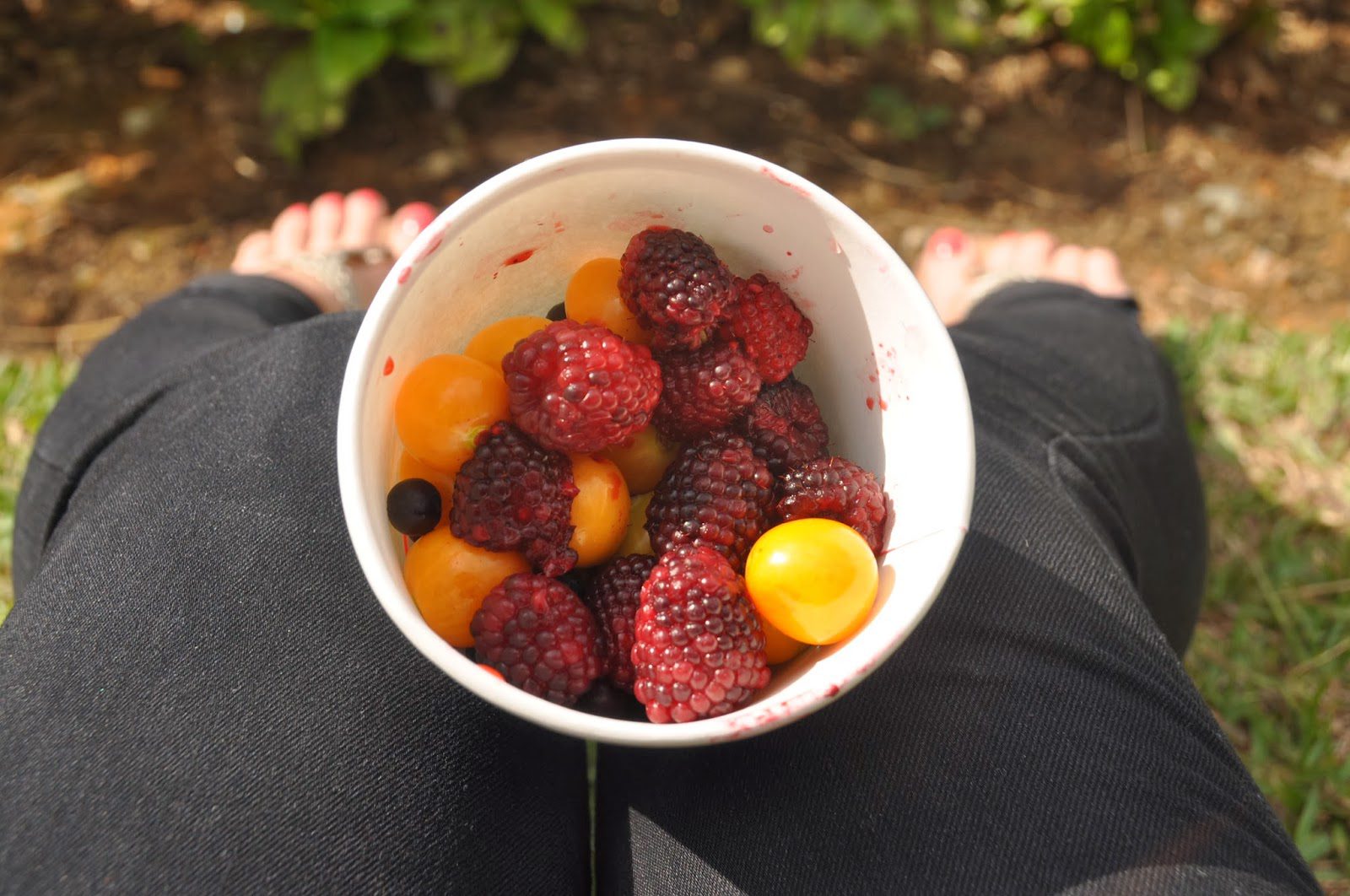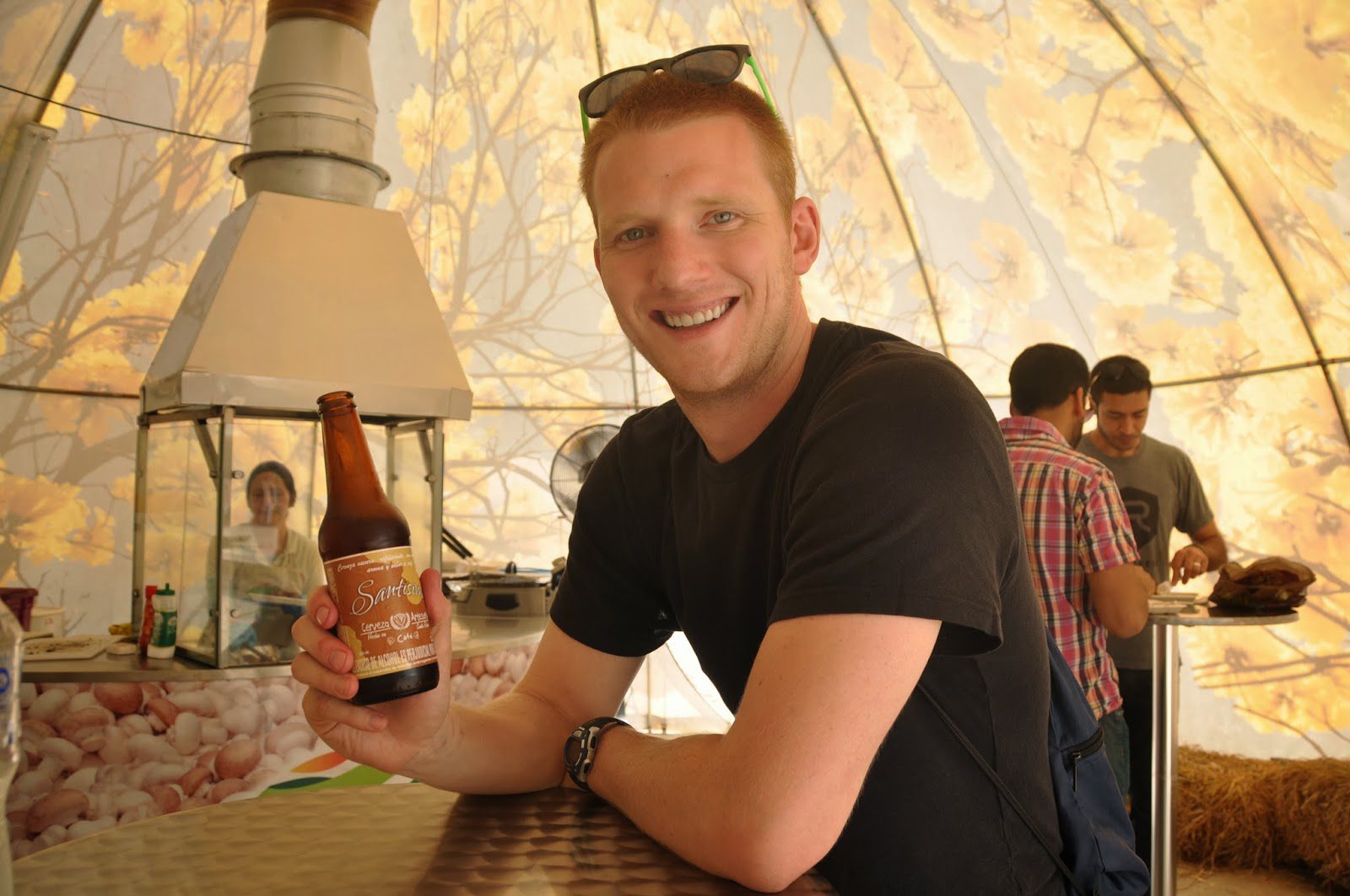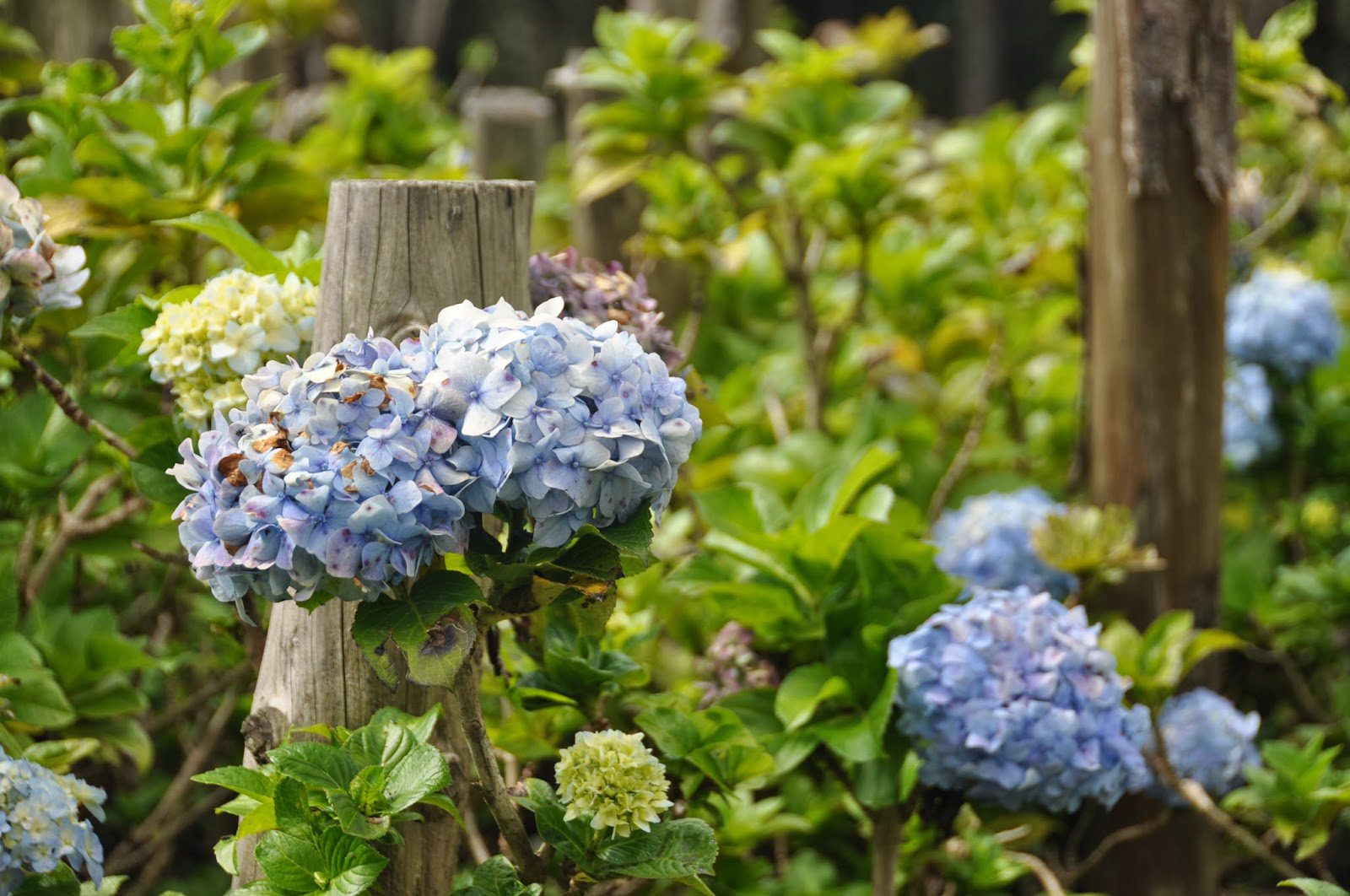 After our little snack, we rented bikes (for free!) and started exploring some of the paths.
We began biking. All. Up. Hill.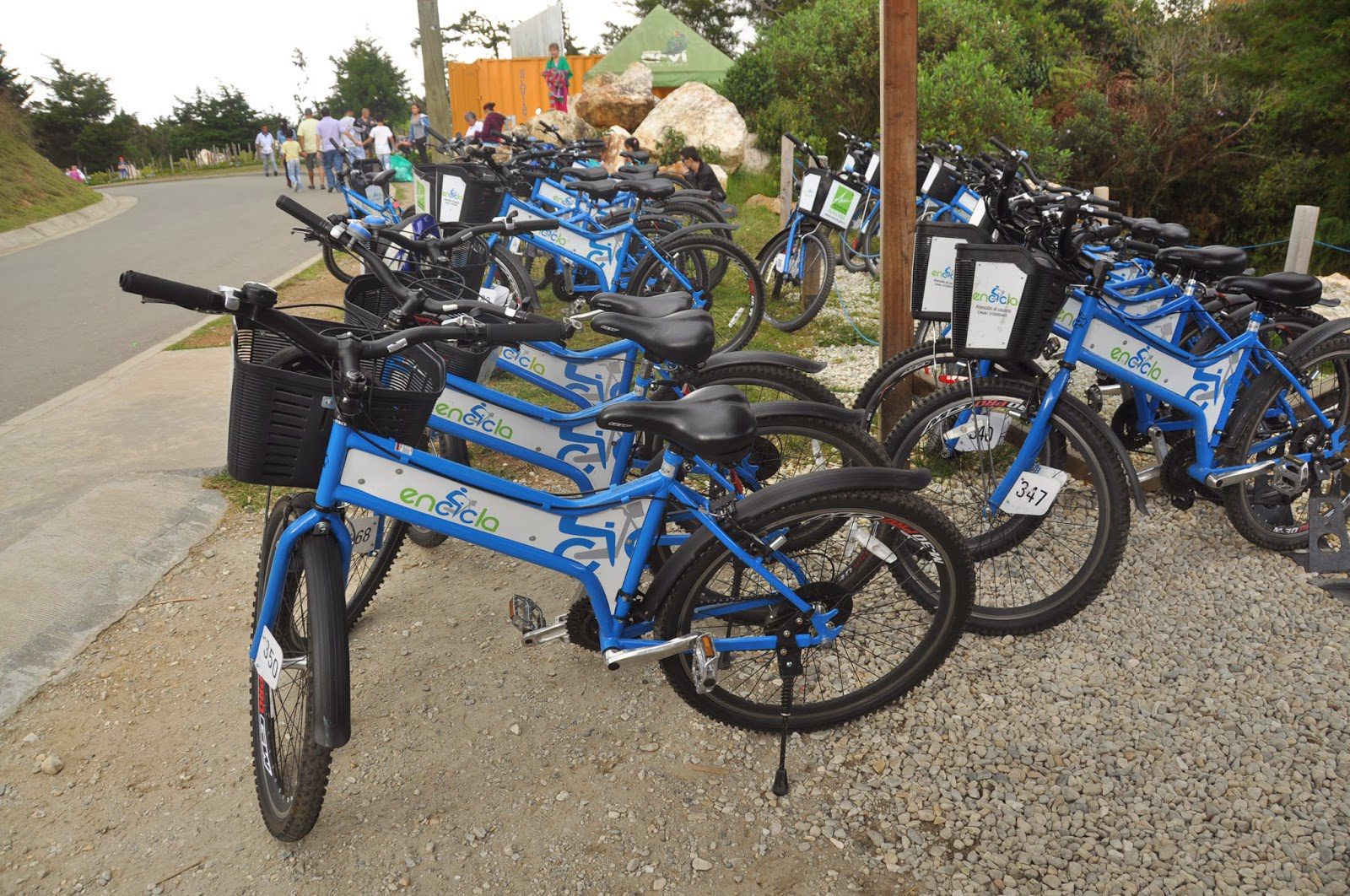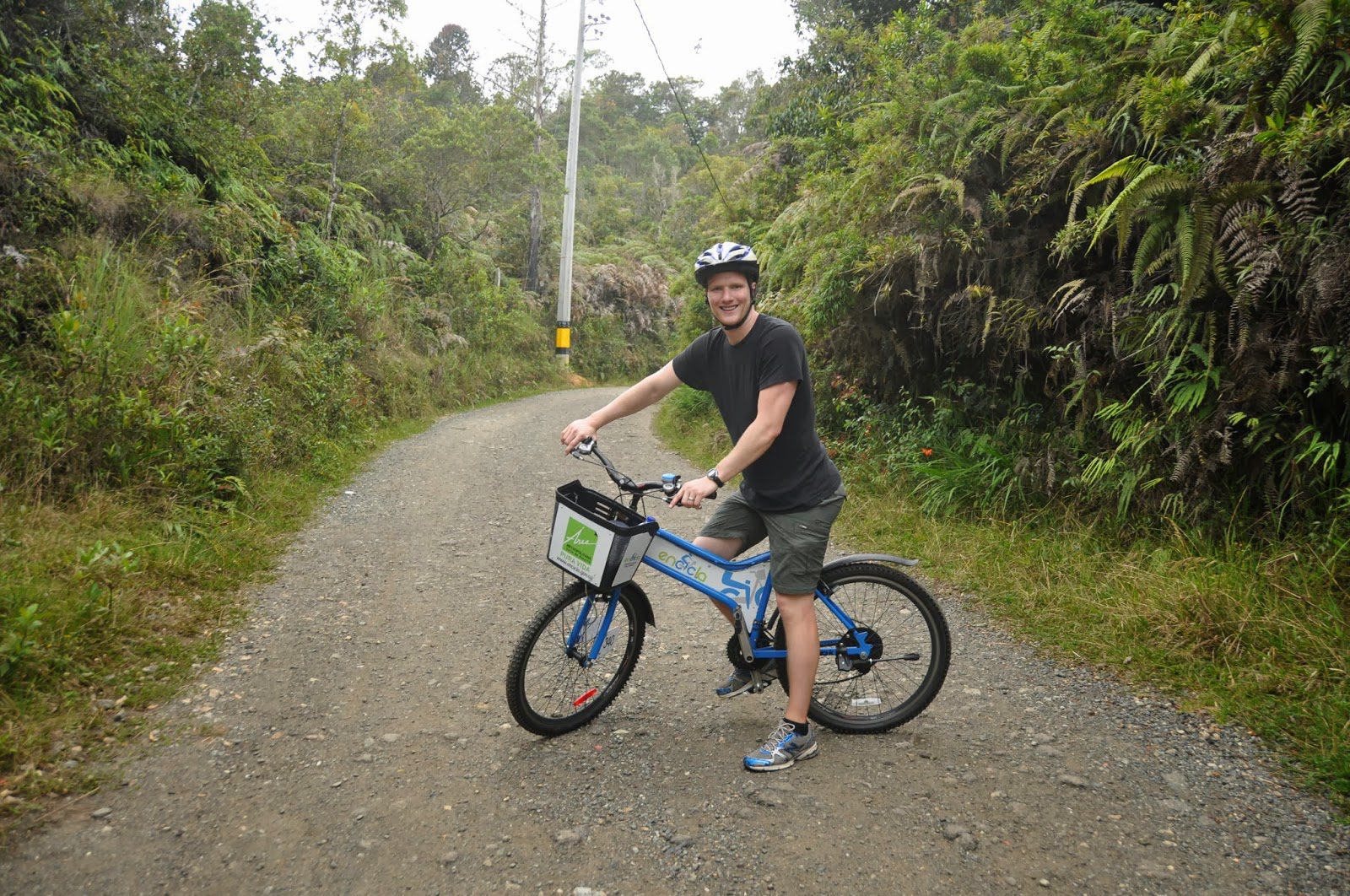 We stopped for a moment to recover.
We must be out of shape! (Or it's all those empanadas we've eaten)
And then the rain started. A little at first, and then a lot! I guess it was better that we were able to go downhill on the way back to escape the rain!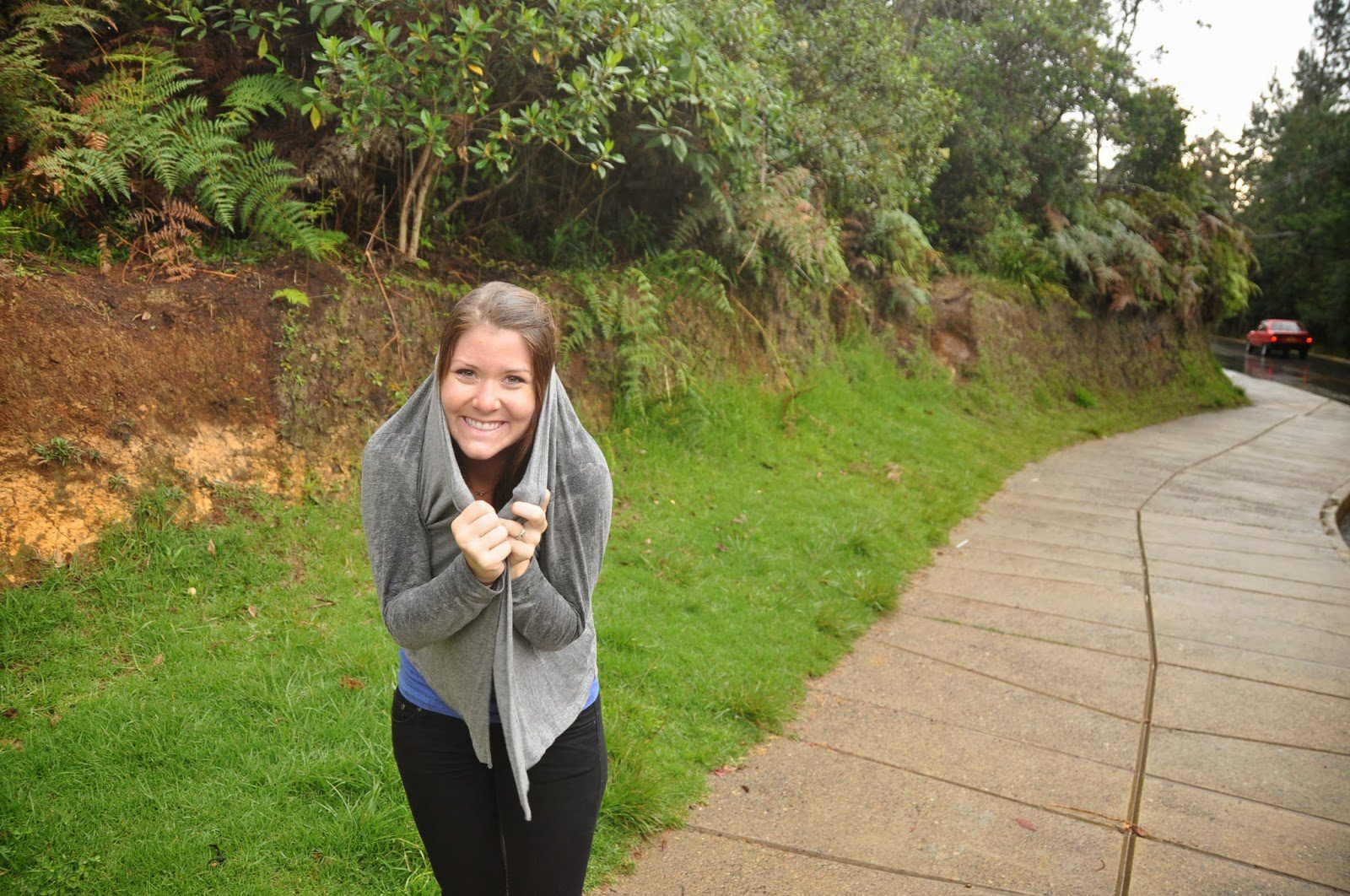 Highlight #3: Taking a Free Walking Tour of the city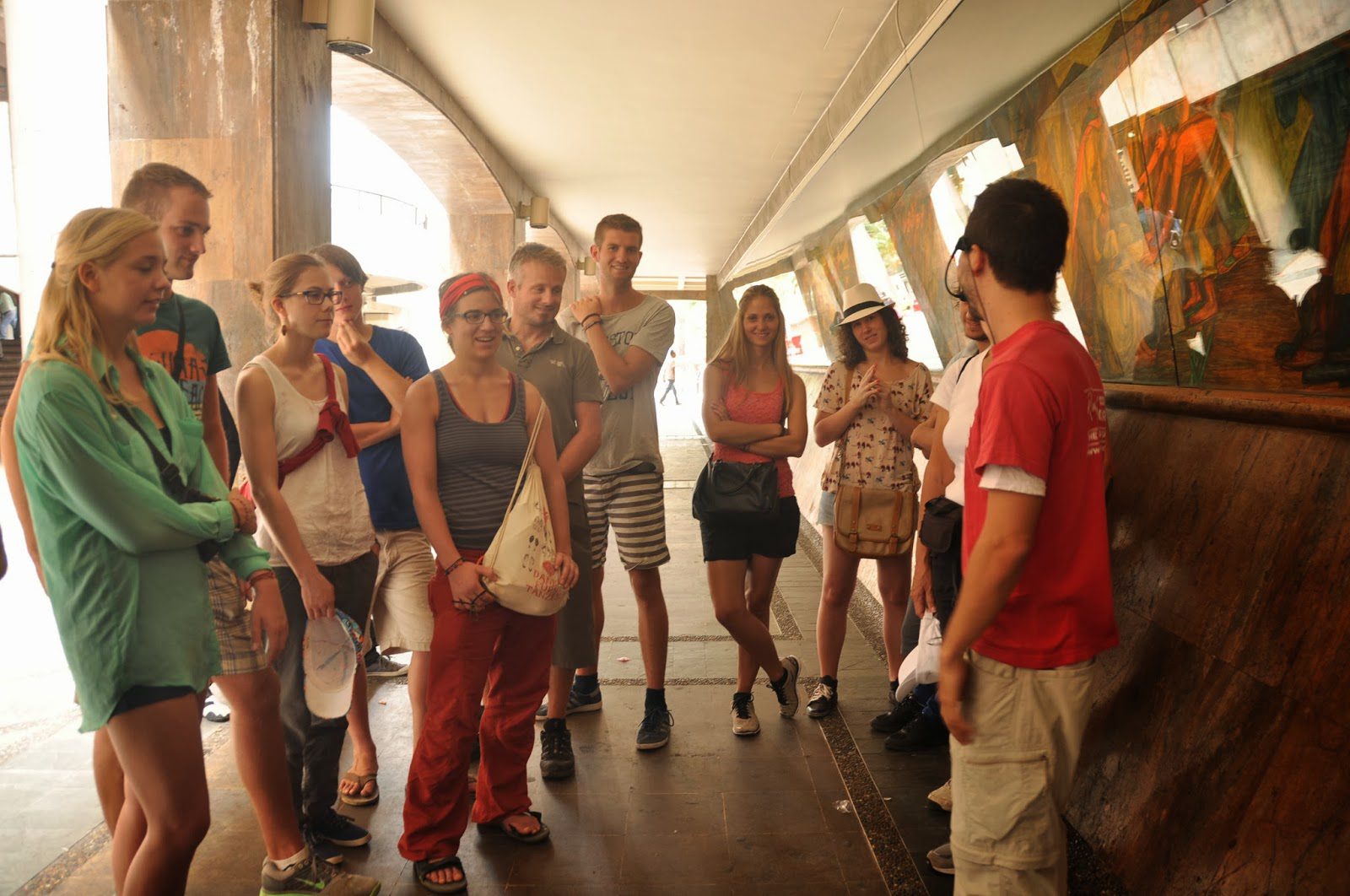 I know, I know, a "free walking tour" hardly sounds like it would be a highlight of a city, but it absolutely was. We met two other travelers who each told us, "If you don't do anything else in Medellin, do the walking tour."
I still wasn't convinced that the 4-hour guided tour would be for me – I don't always like tour groups. I would rather do it on my own most of the time, but there are sometimes when a tour is the better option – and this was one of them.
I looked online and saw that from nearly 300 reviews, 100 percent of the people had given the tour 5 out of 5 stars.
Okay, now I'm convinced.
The tour was led by a 26-year-old man named Pablo. He grew up in Medellin during its most violent years, but despite that, went to university to become an electrical engineer. After working in Budapest and Paris, he earned his MBA and returned to Medellin to start his tour company.
Wow.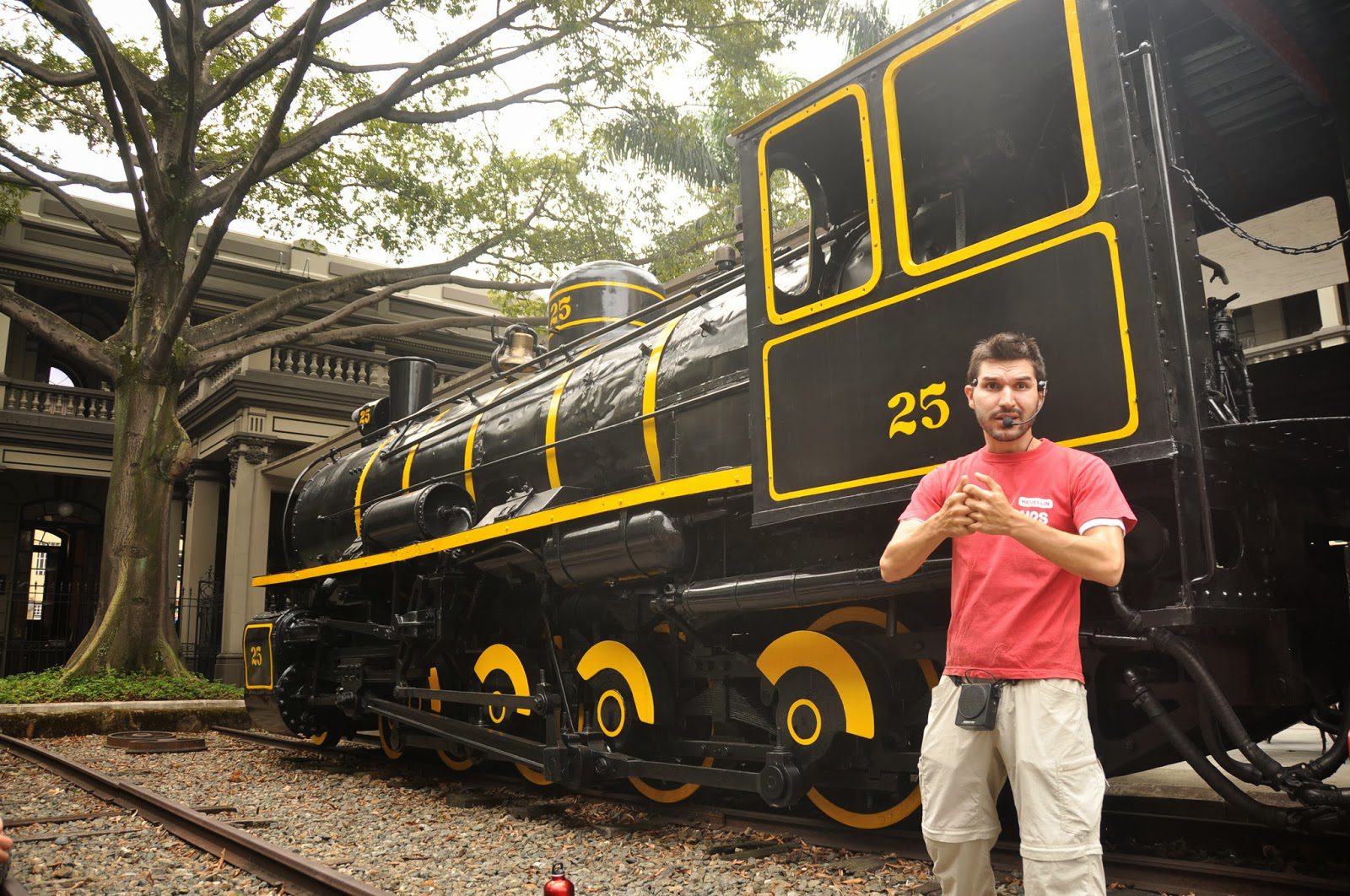 Pablo was one of the most inspiring people I have ever met.
He showed us through the famous parts of the city, and brought us to some of the parts the guidebooks tell you not to go. He recommended street food that is a favorite among locals – and just about everyone in our group of 23 jumped on board to try the tasty snacks.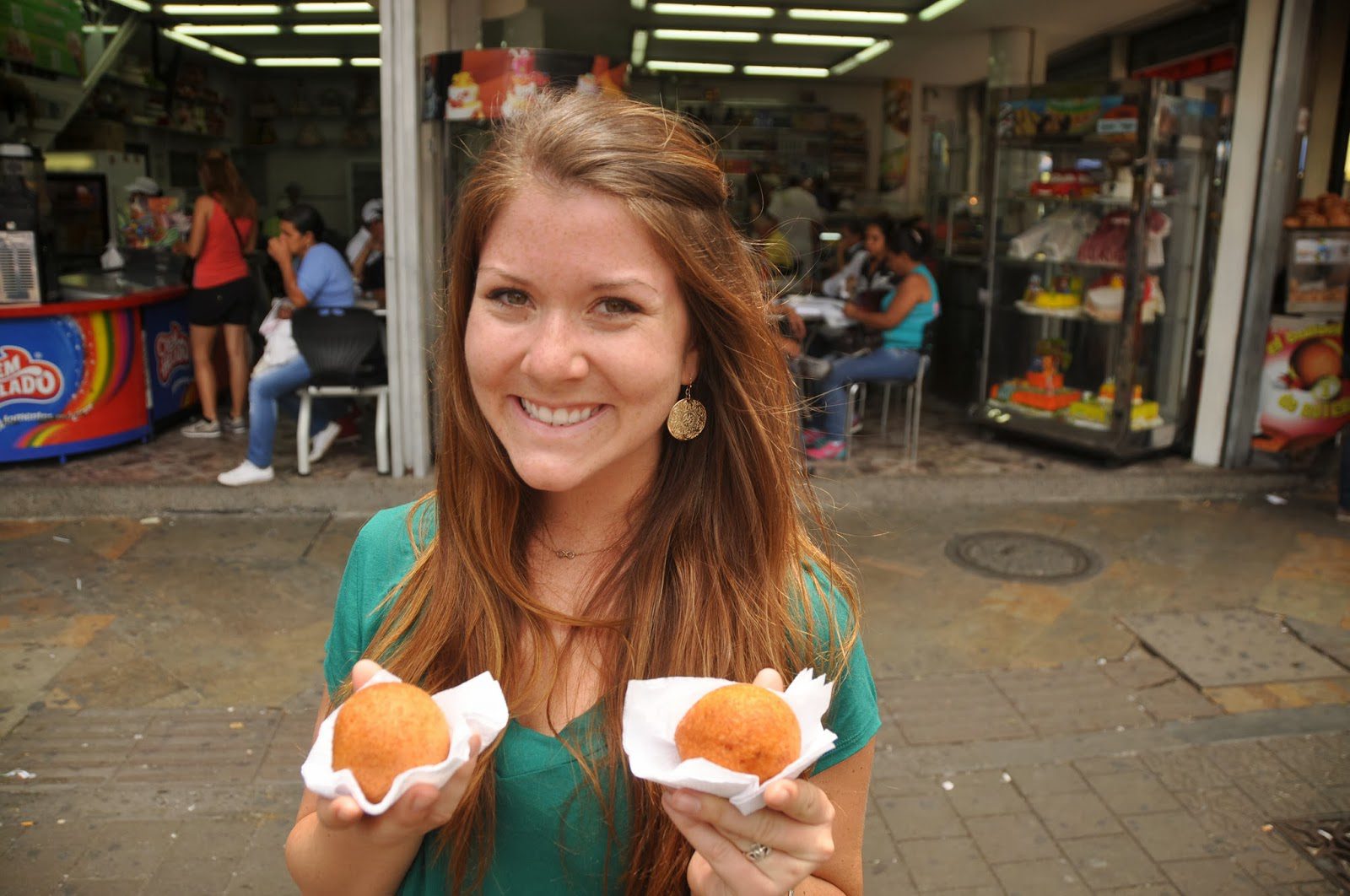 Buñuelo, a fried ball of dough – kind of like a savory doughnut
One of the most interesting things that Pablo pointed out was that many areas that just a decade ago were the worst in the city, have been transformed into parks and beautiful places. It was amazing to see how architecture and art can transform a dangerous street into a place of hope.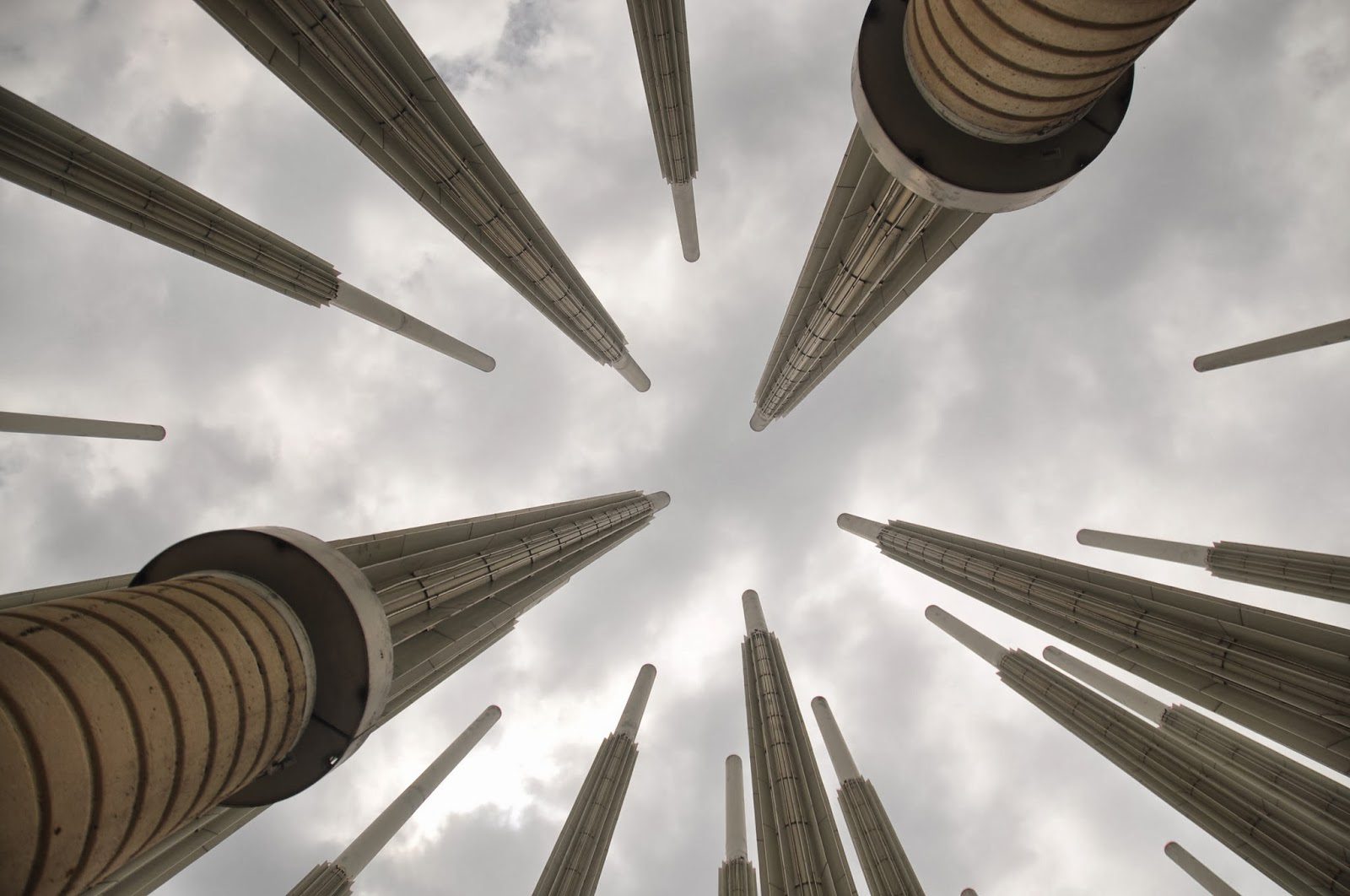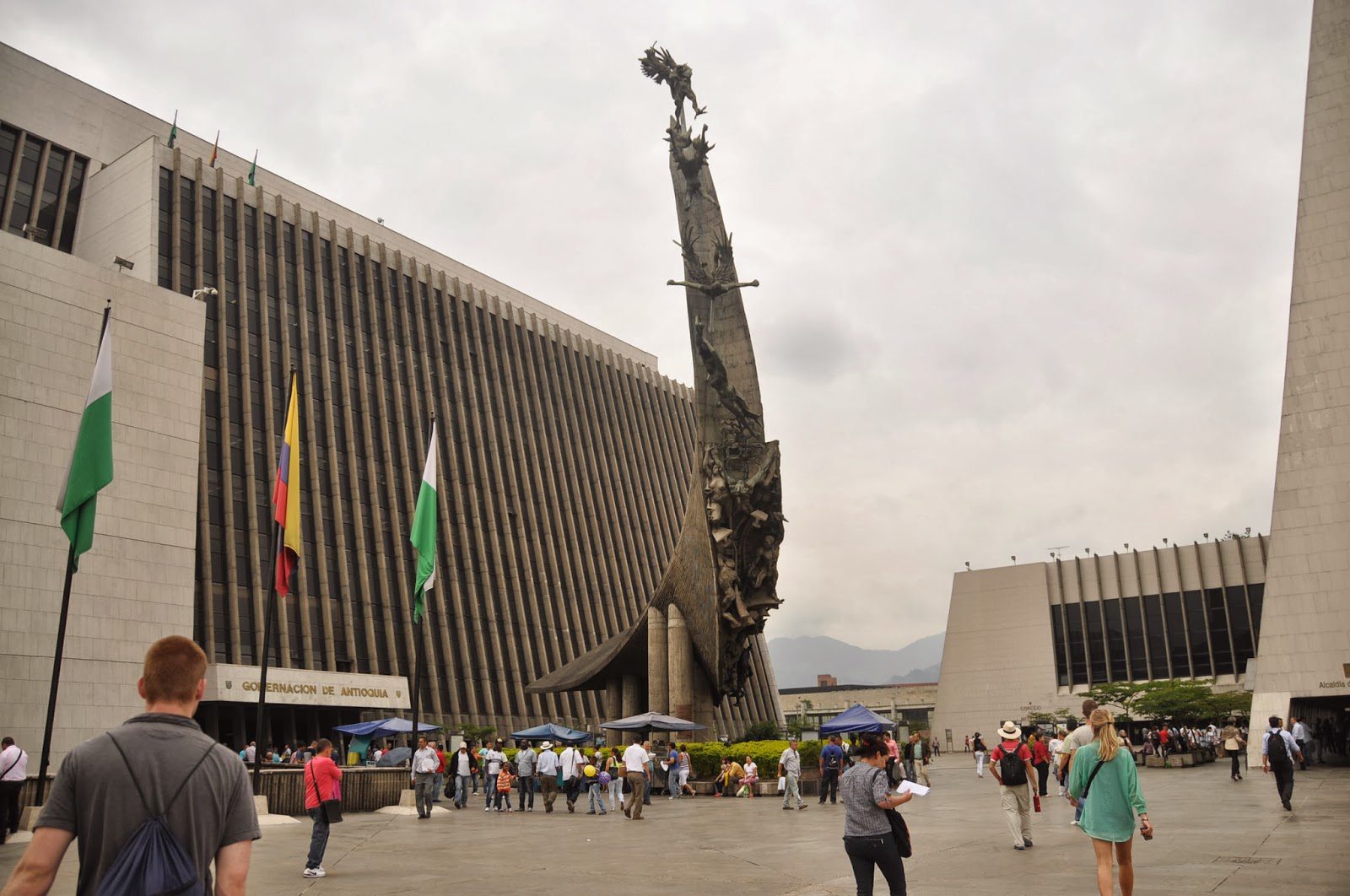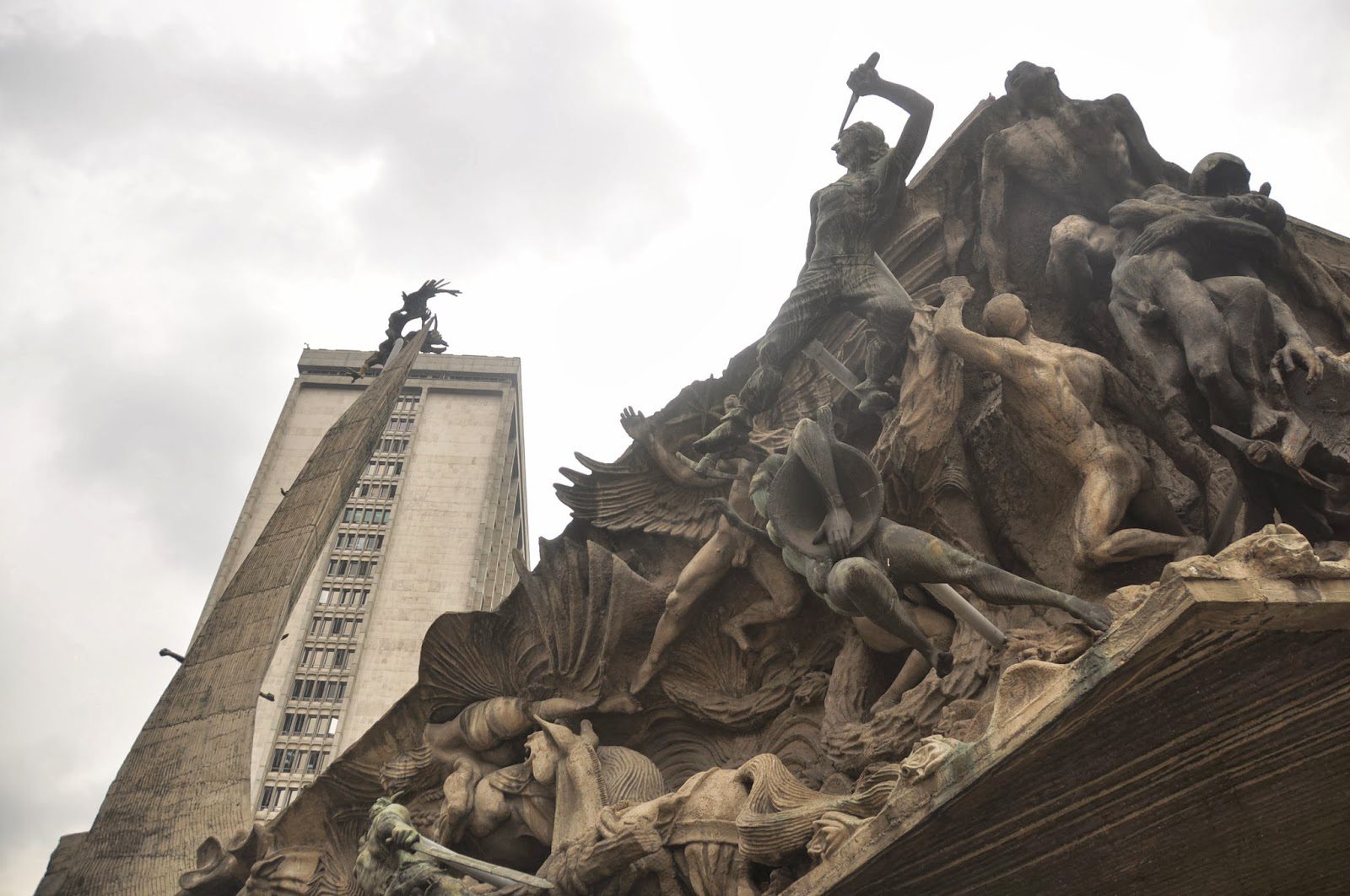 Pablo told animated stories of the city's complicated history that was easy to understand.(Ben said he has never met an engineer who is as good of a storyteller as Pablo!)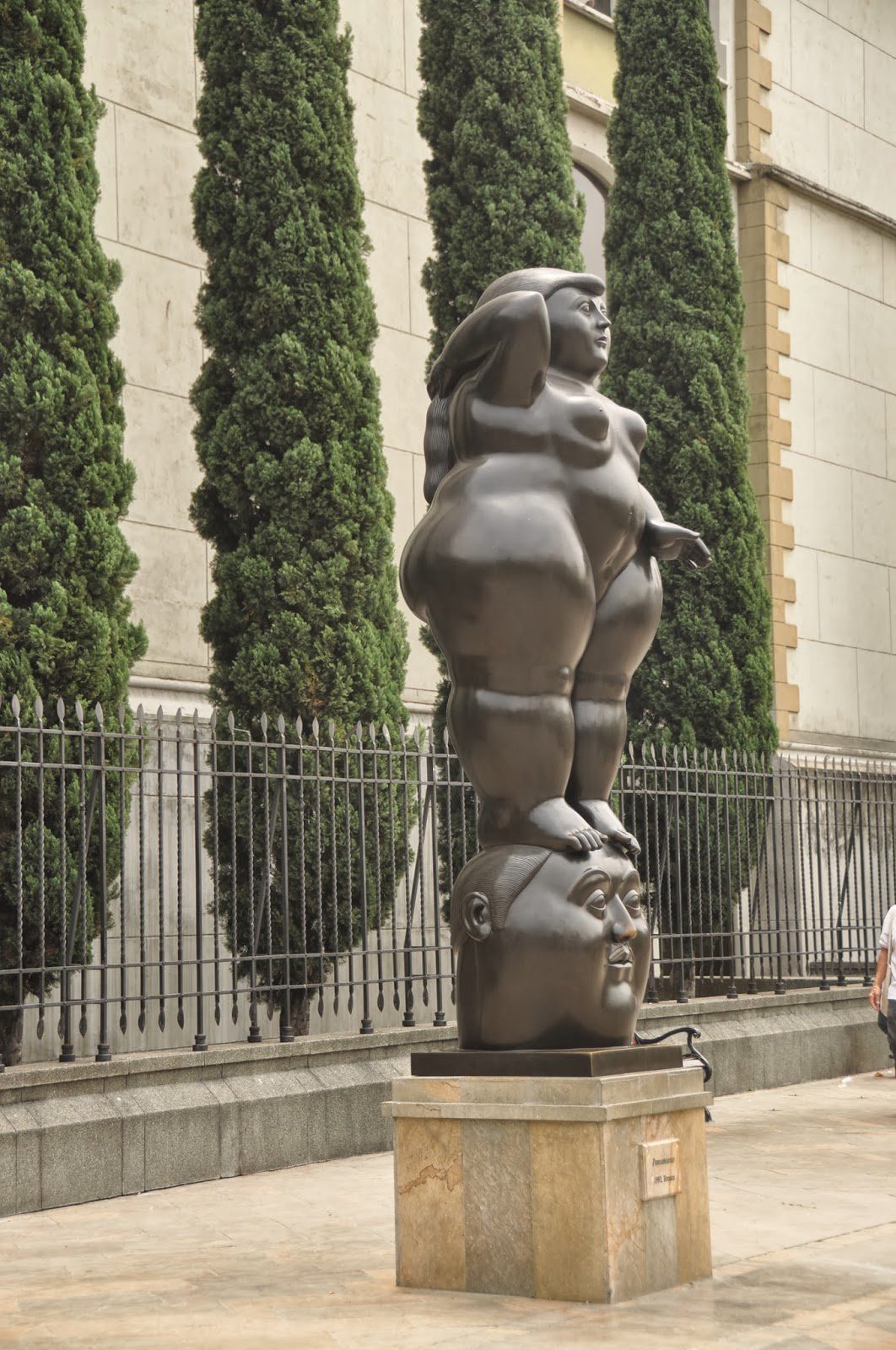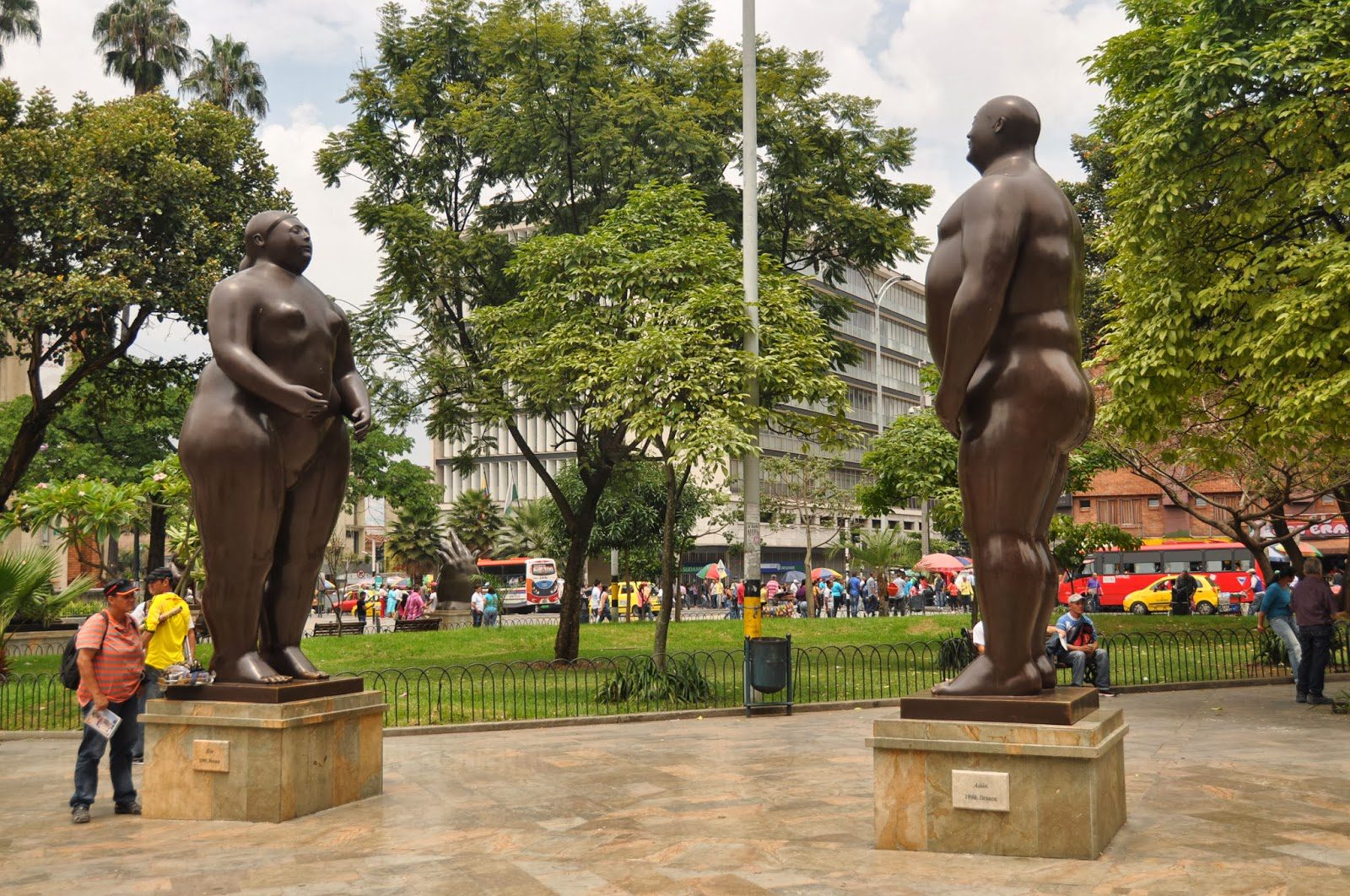 He also shared his personal experience while growing up in Medellin. He was incredibly passionate and proud of how far his city has come since the years of his childhood. Our group had people from eleven countries around the world, and it was incredible to see how Pablo had a huge impact on each and every one of us.
It was truly an amazing experience.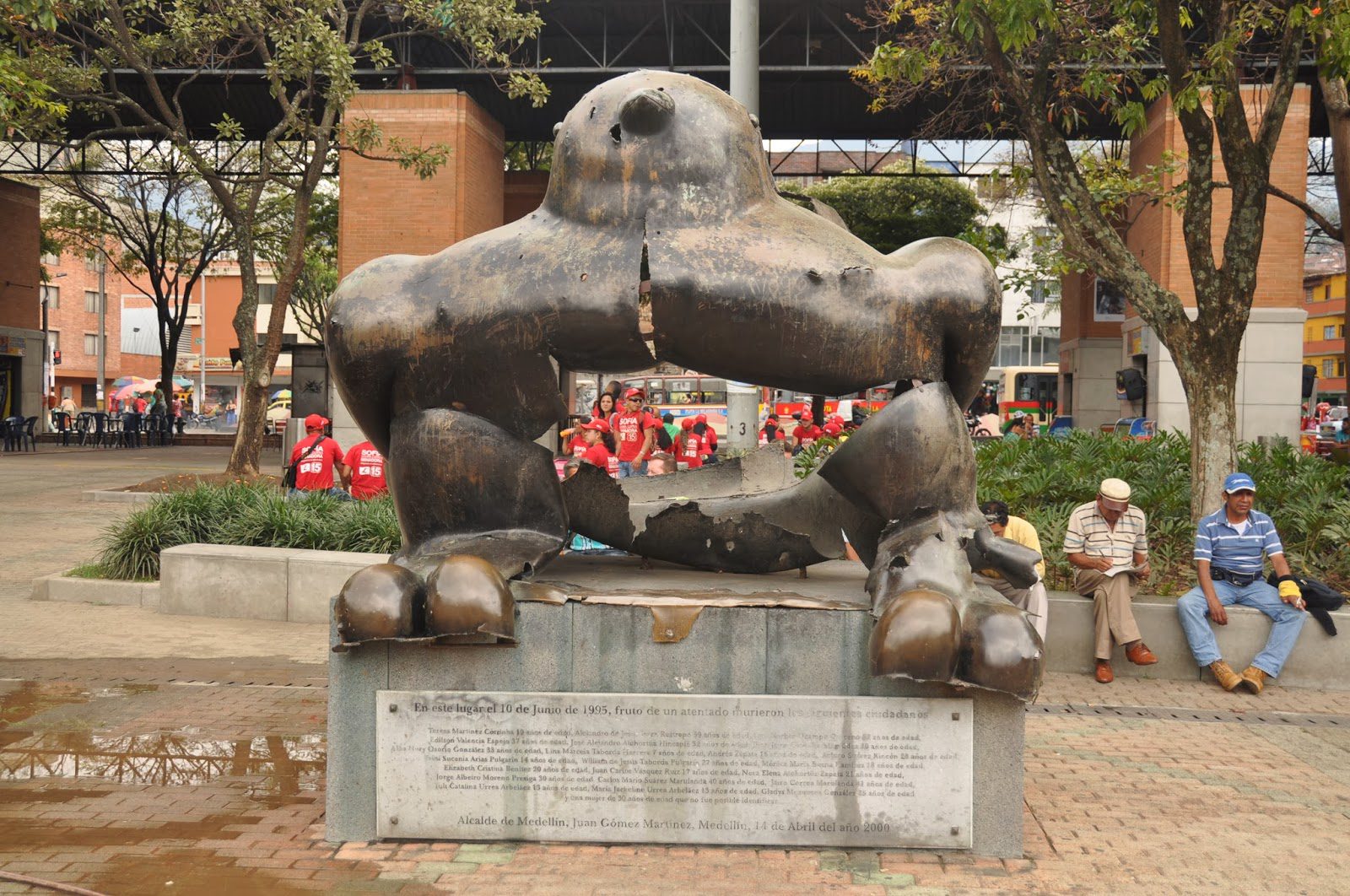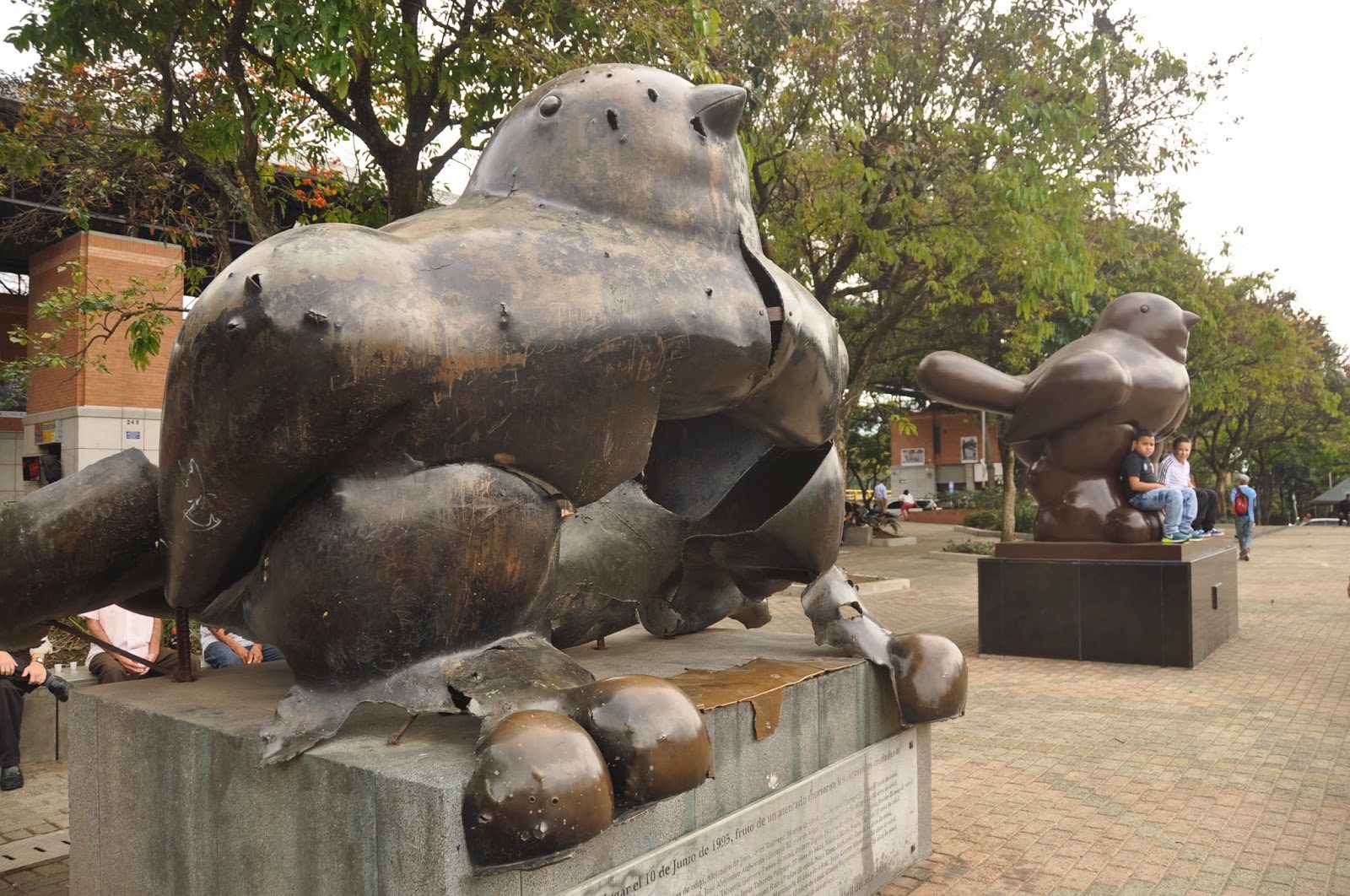 After the tour ended, a group of us went to a restaurant recommended by Pablo. Once there, we all ordered the same thing – Bandeja Paisa, the most traditional dish in the region.
It is a huge platter packed with a TON of food.
Red beans, rice, pork belly, ground meat, chorizo, fried egg, plantain, arepa, avocado, and a "healthy" little salad.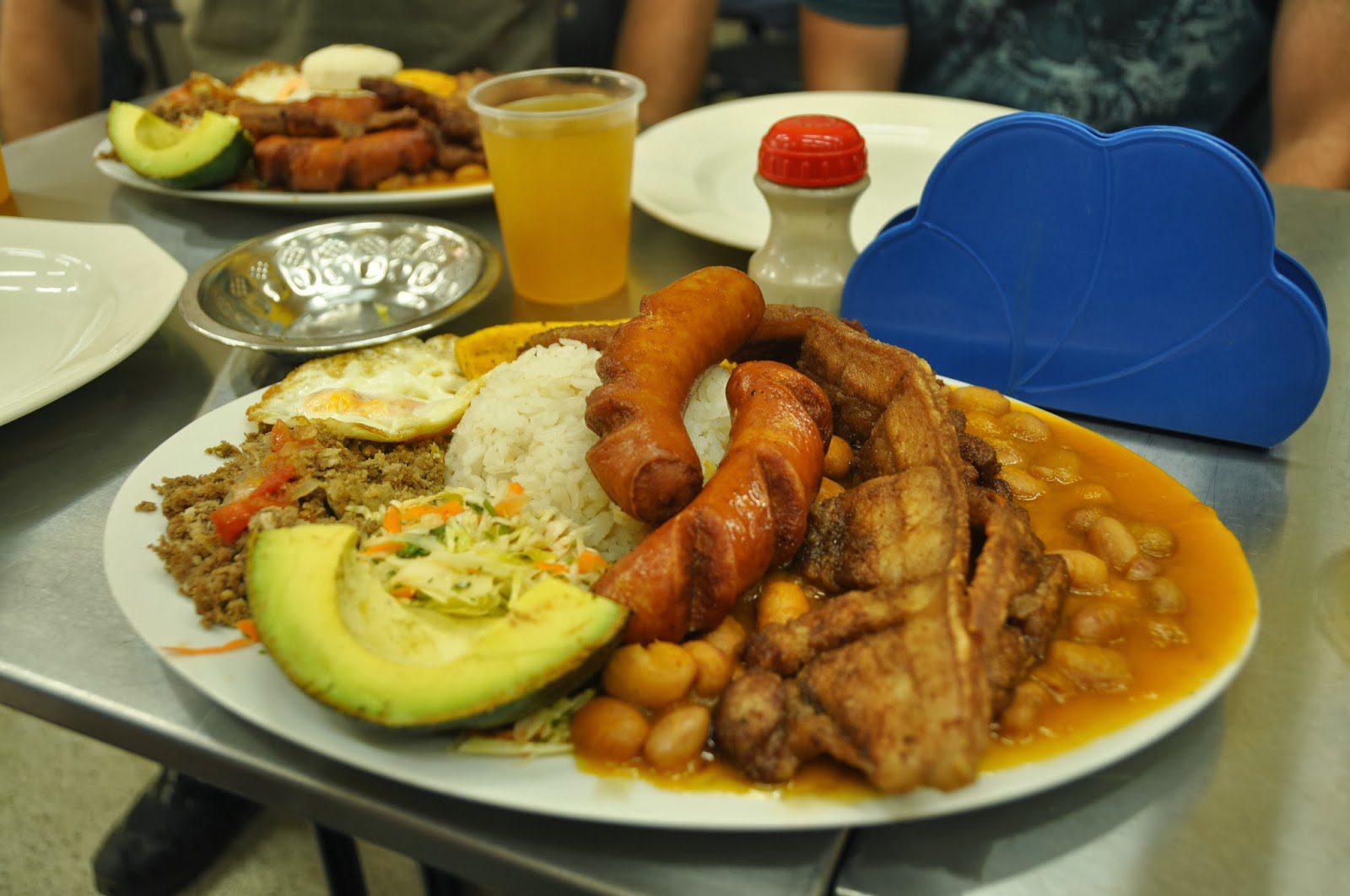 I can feel my arteries clogging as I type this.
It is so much food that we ordered 4 dishes for the 8 of us to share.
We must have been a pretty strange sight for the locals to see. Eight strangers from six different countries (Ireland, Germany, UK, Switzerland, Italy, and USA) sharing lunch.
It was not only the food, but the people that made it a lunch that we will never forget.
More pictures from around Medellin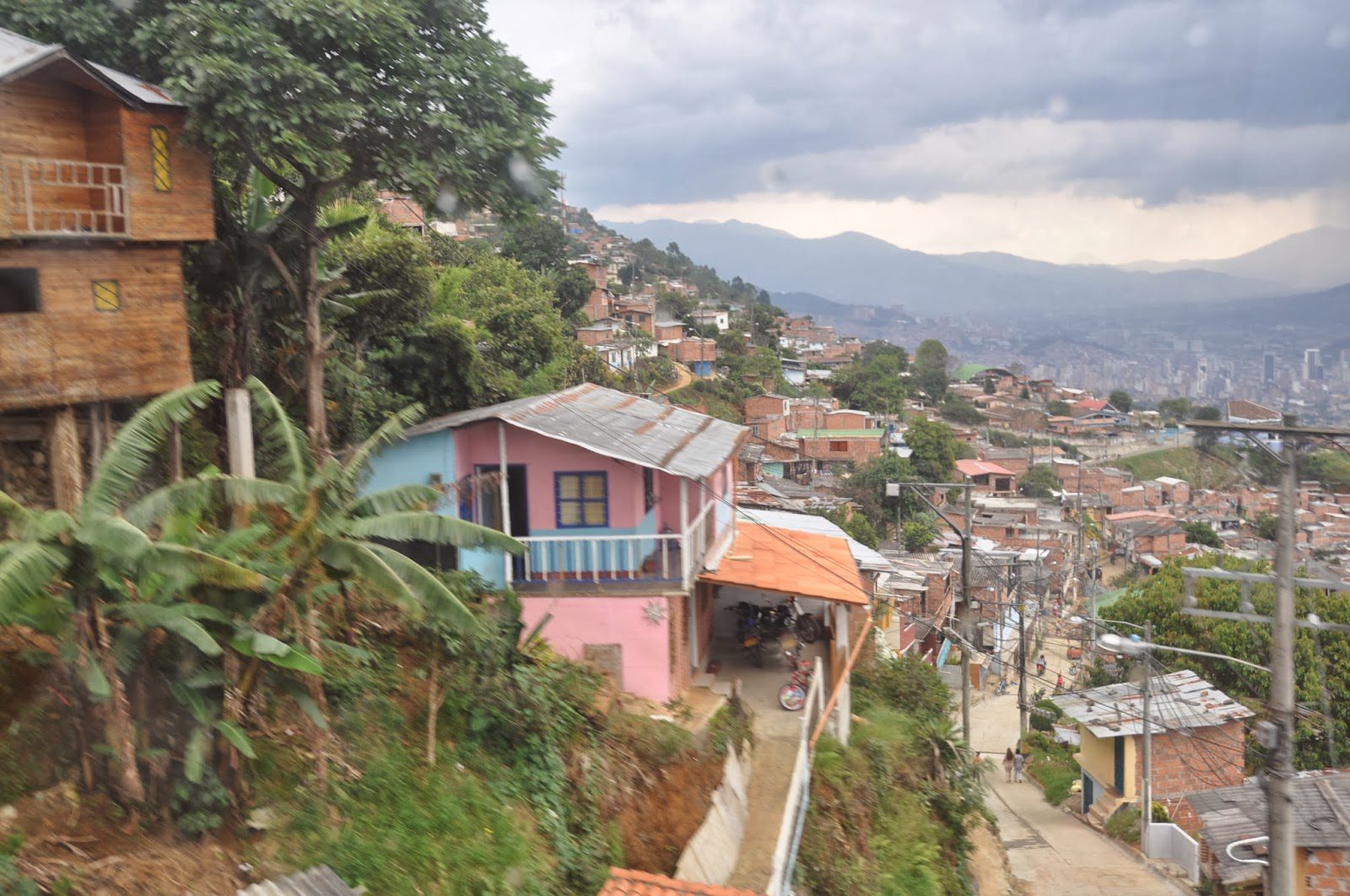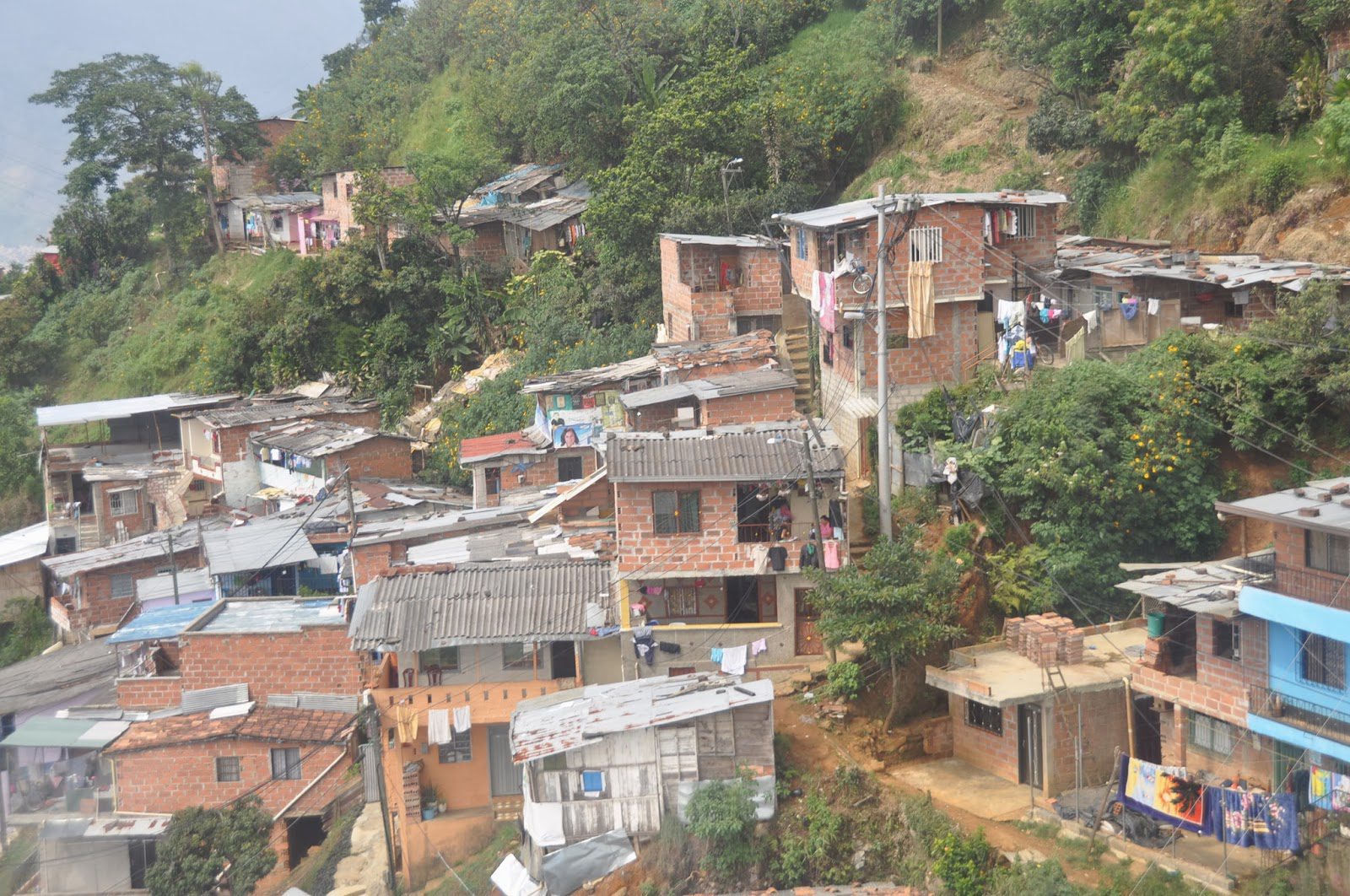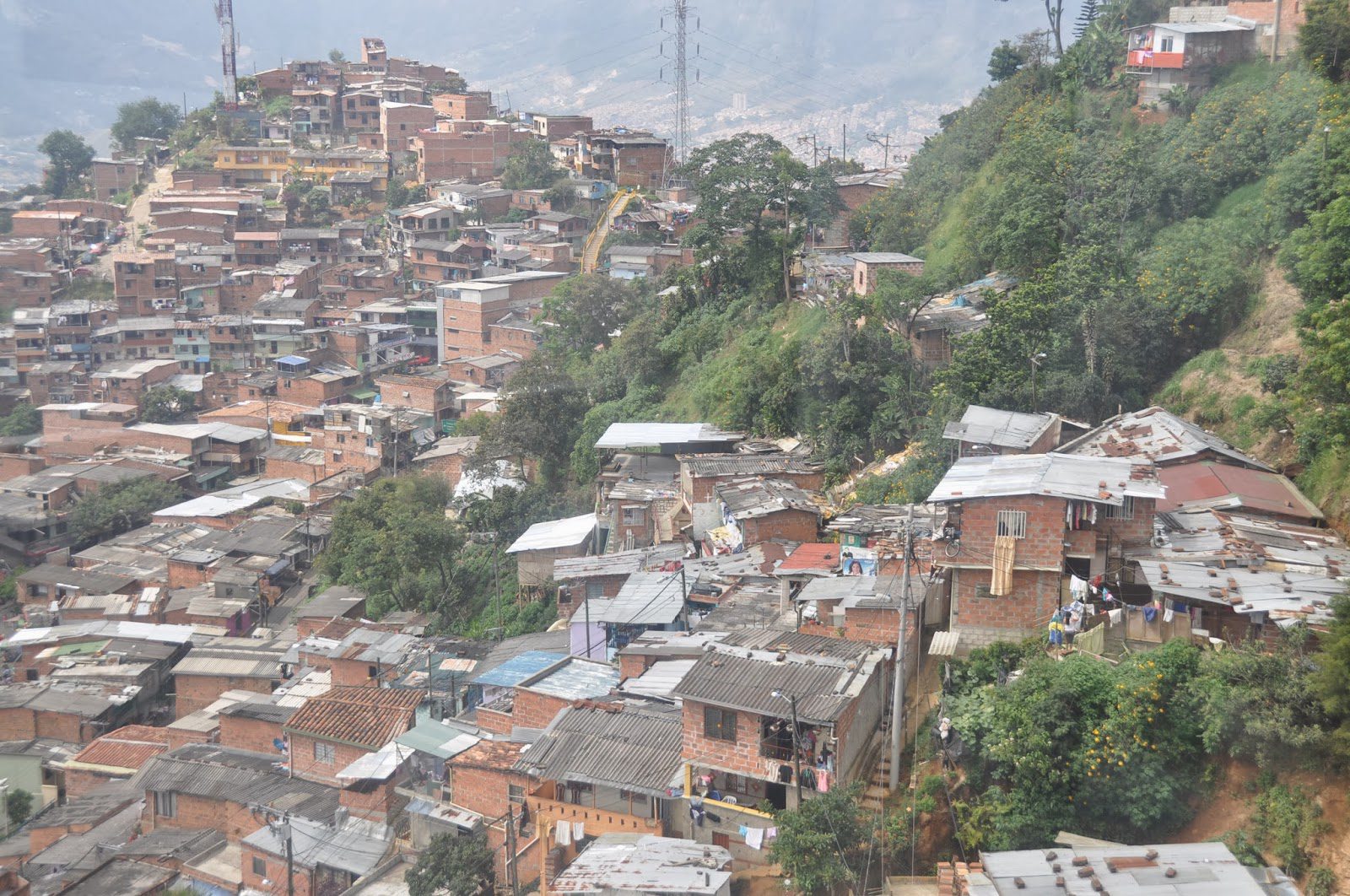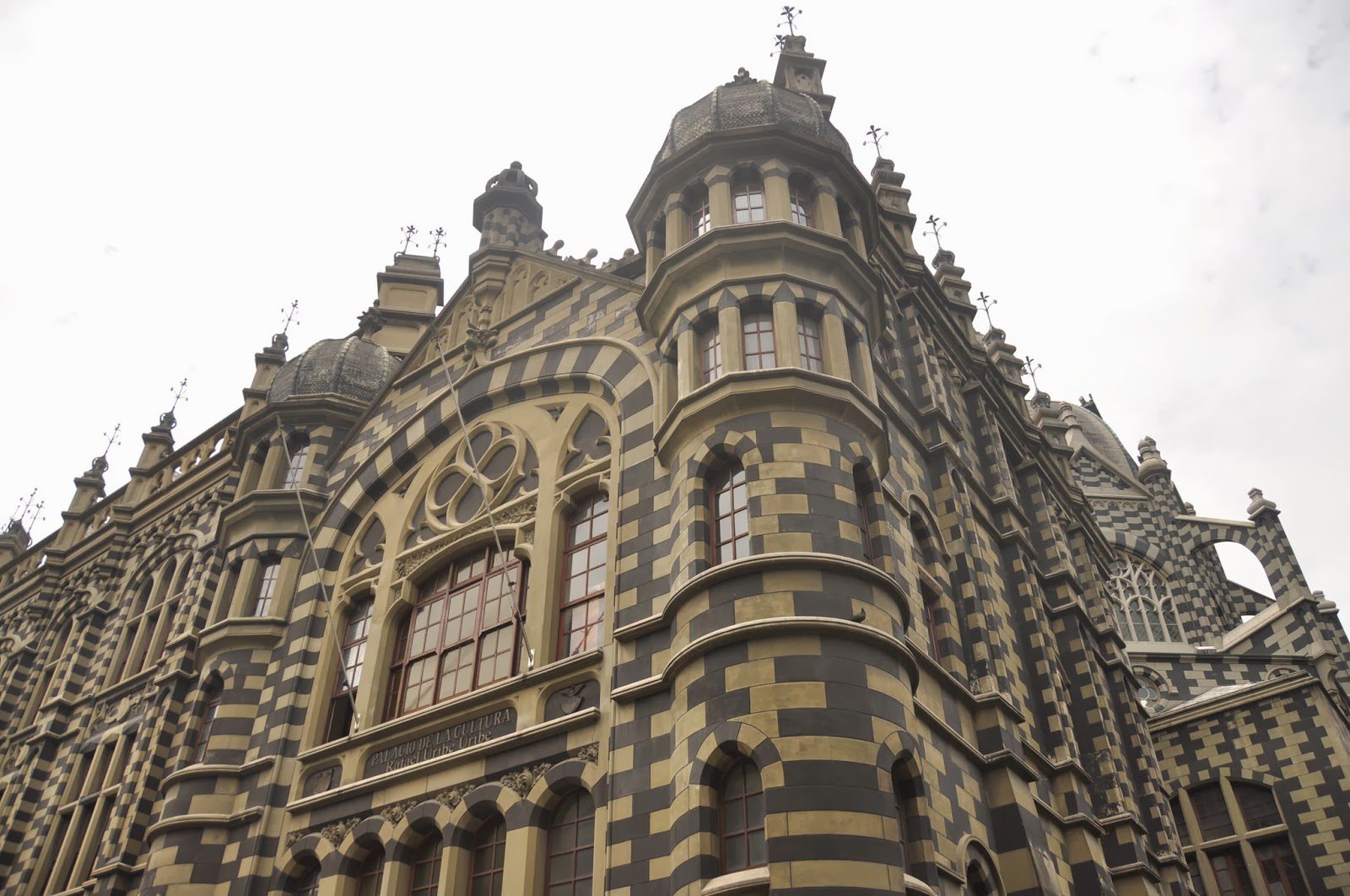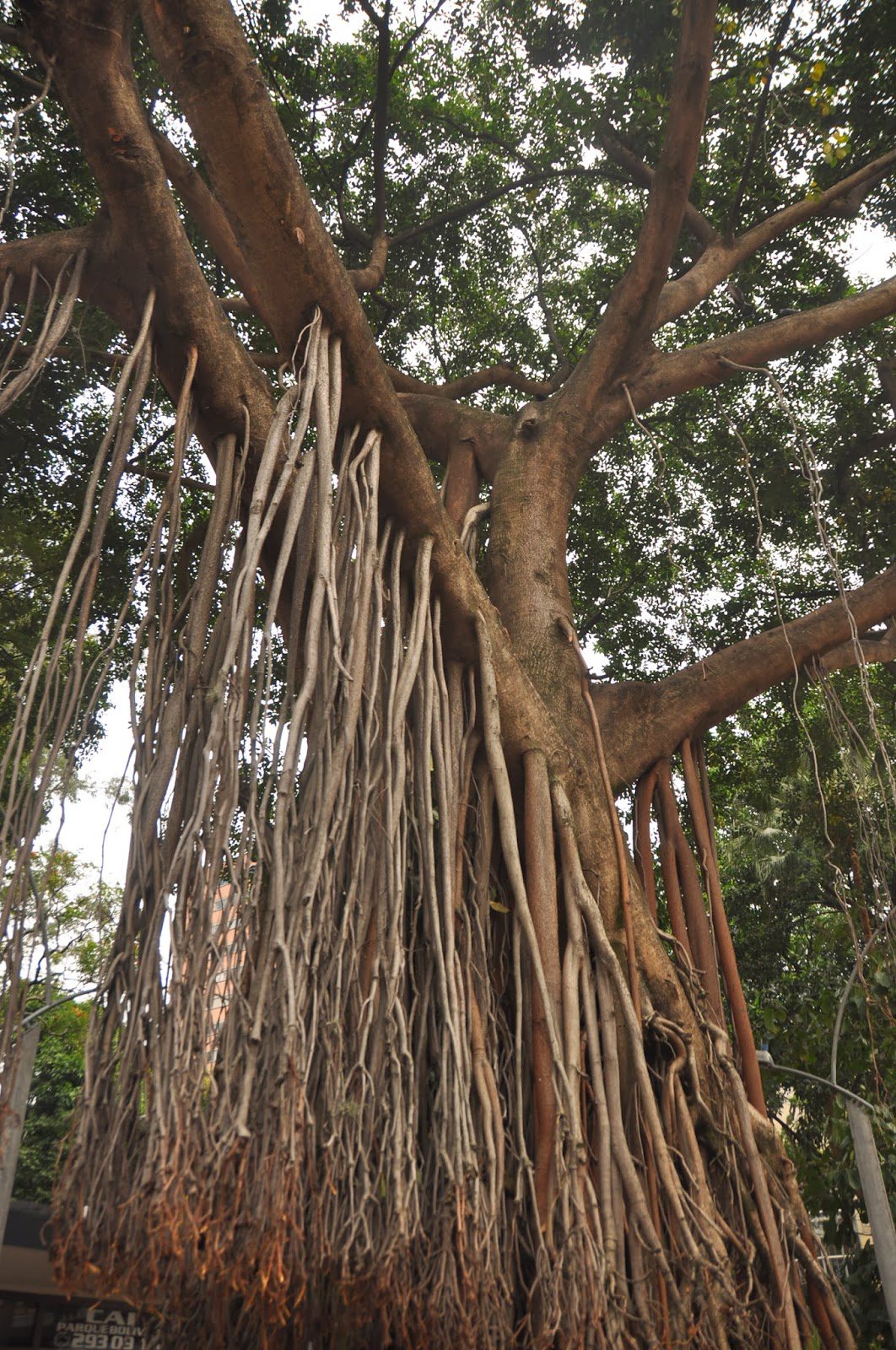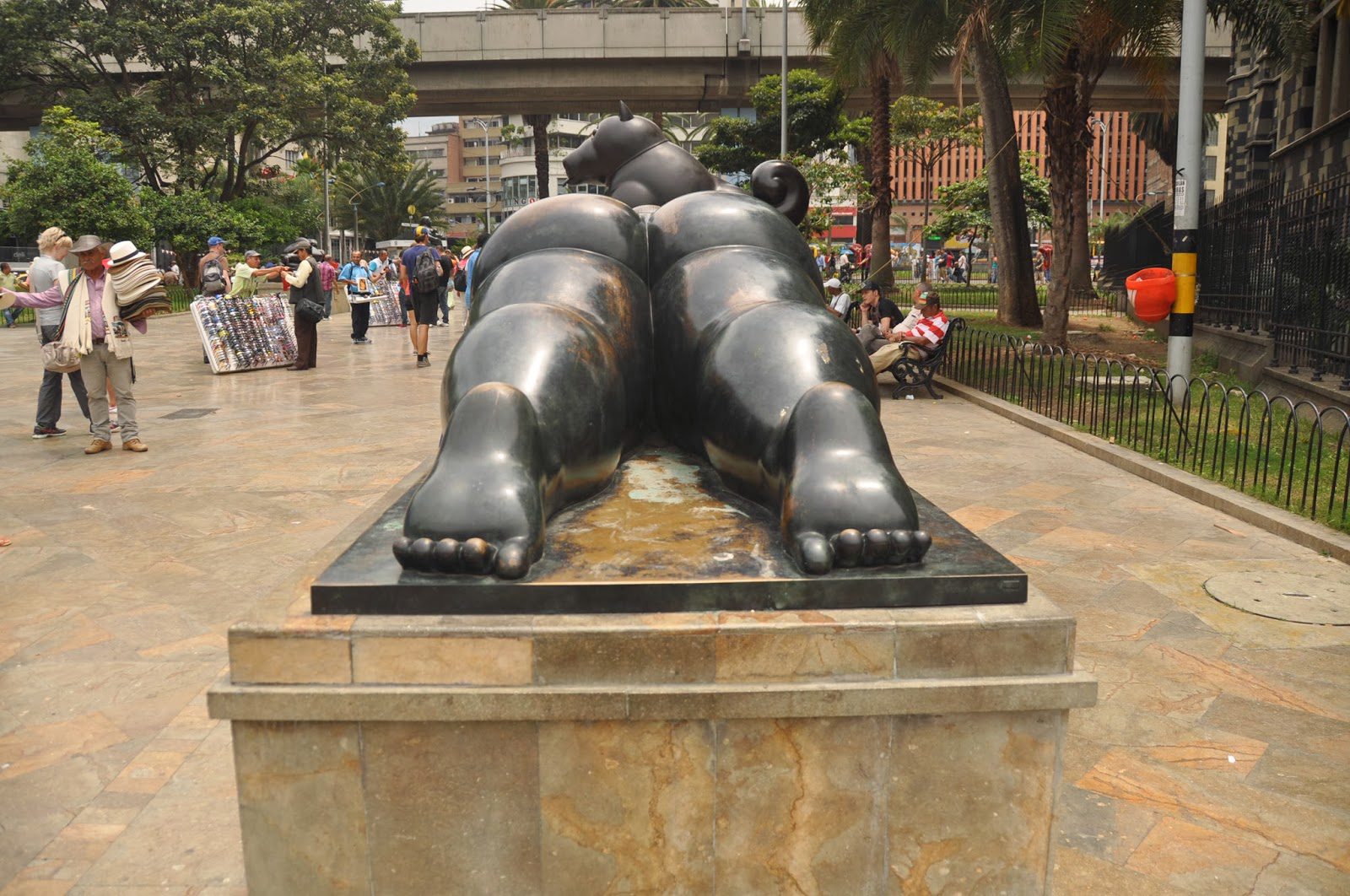 Nice view, don't you think?