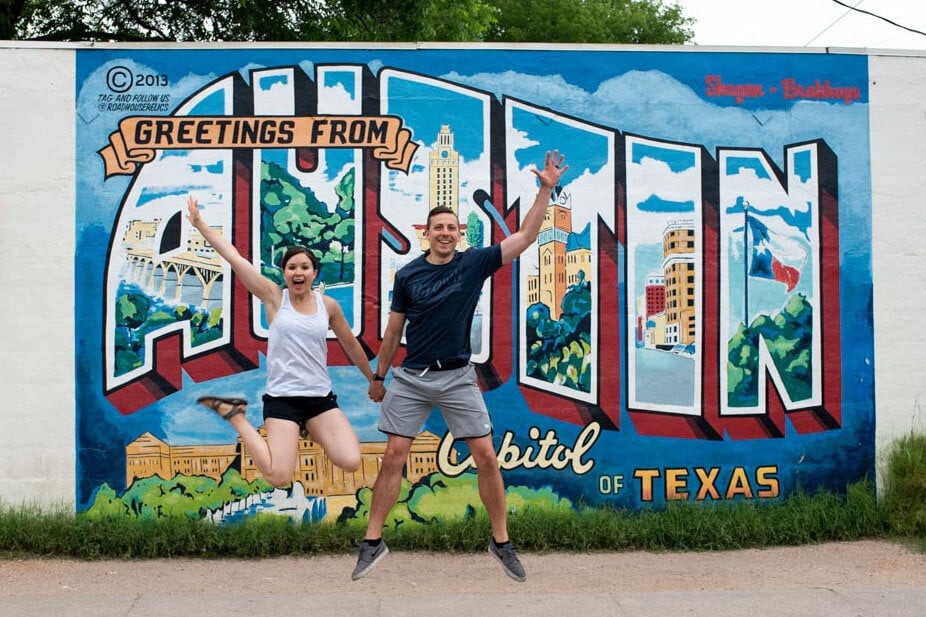 By Guest Authors: Kathryn & Adam Frazer
Located in Central Texas in the heart of Hill Country, Austin combines a vibrant city life with beautiful rolling hills, lakes, and rivers. And although it's the smallest of the four main cities in Texas, it's growing fast (over 100 new people move to the city daily!), which means there is always something new and exciting to do.
With its incredible food (tacos and BBQ anyone?!), endless live music, a quirky culture, and many outdoor activities, Austin is a beautiful and diverse city full of character and things to do for people of all ages, interests, and taste buds. 
As Austin locals for 16 years, we have spent countless hours walking the streets downtown and eating pounds and pounds of BBQ (all in the name of research of course!) to discover the best local spots that the city has to offer.
And while we no longer call Austin our full-time home, we're always very excited when we get the chance to visit, see what's new, and reunite with the spots we have loved for over a decade.
We're excited to share this list of fun and unique things to do in Austin that will make you fall in love with the city, just like we have! Whether you're visiting for the first time or are an Austin local looking for some fresh ideas, we've gotcha covered!
1.Check out Austin's best food trucks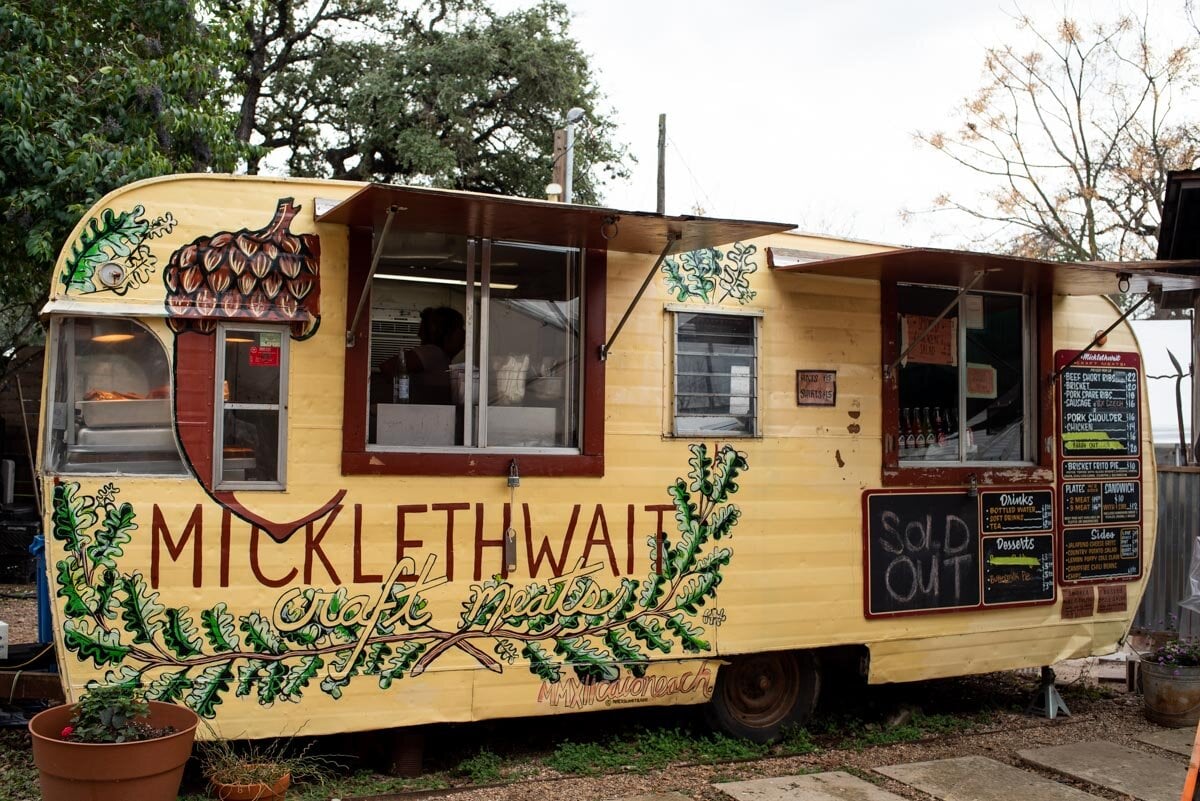 Hands down our favorite thing to do in Austin is eat. While you may have immediately started thinking of tacos and BBQ, which of course are staples in Austin's cuisine, the city is also home to incredible restaurants serving food from all around the world. 
We love the trendy restaurants popping up all around the city, however our favorite local experience is to visit one of the 1,000+ food trucks in Austin. These food trucks are serving up high quality food in a fun, casual atmosphere, which to us, is what Austin is all about. 
Deciding which food truck to visit is the hardest part, so we're sharing a few of our favorites below. Still struggling to pick? One of the best things about Austin's food trucks is that they are usually in food truck parks, which means you can try multiple spots at once!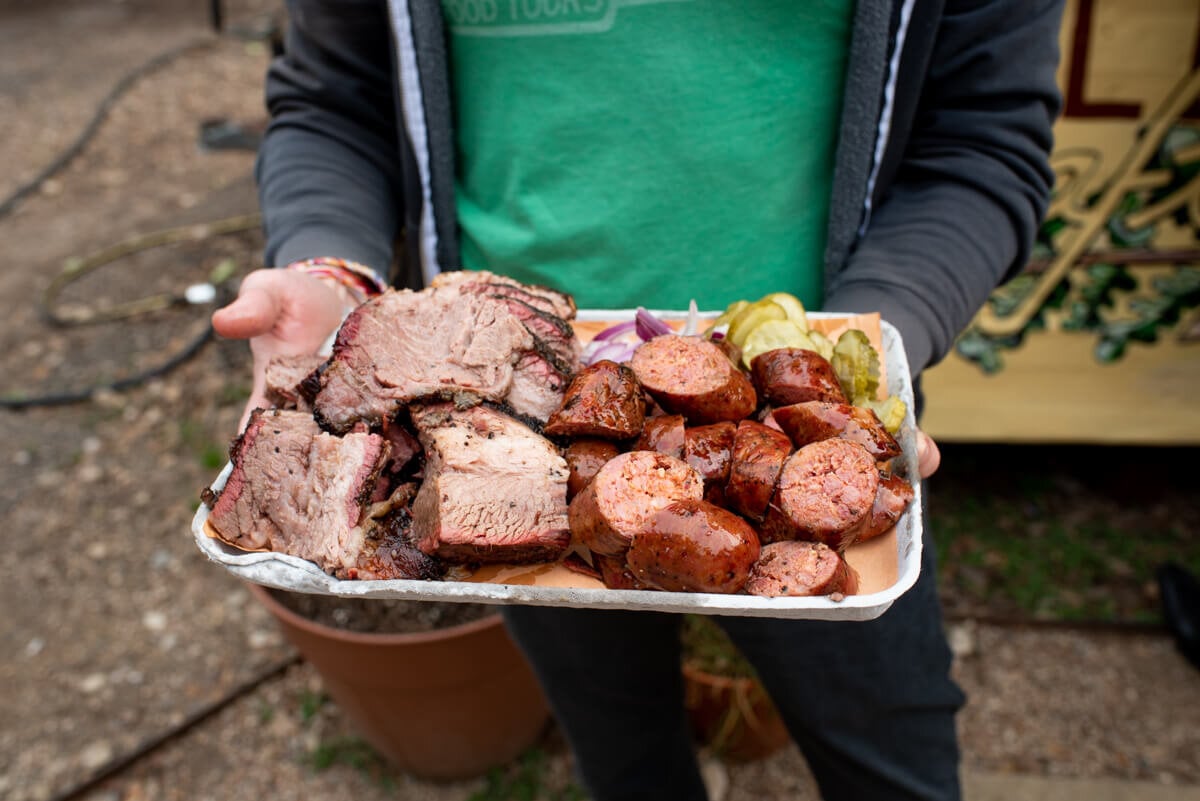 BBQ Food Trucks
You can't come to Austin and not try some Texas BBQ! What makes Texas BBQ different from the other styles out there is that it's dry rubbed and cooked "low and slow," which means at a low temperature and for many hours in a smoker. 
The king of Texas BBQ is beef brisket, which can be served "lean" or "moist," describing how fatty the cut is. We highly recommend getting "moist" brisket, as it's oh so flavorful and tender. 
Our favorite BBQ food trucks in the city are:
Valentina's Tex Mex BBQ (more on this spot in a bit!)
Micklethwait, Rollin' Smoke]
Kerlin BBQ (you must try their brisket kolaches!) 
Make sure to check each truck's schedule, as some are only open certain days of the week, and definitely arrive early, as some of these trucks are known for some of the best BBQ in Austin, and therefore do sell out.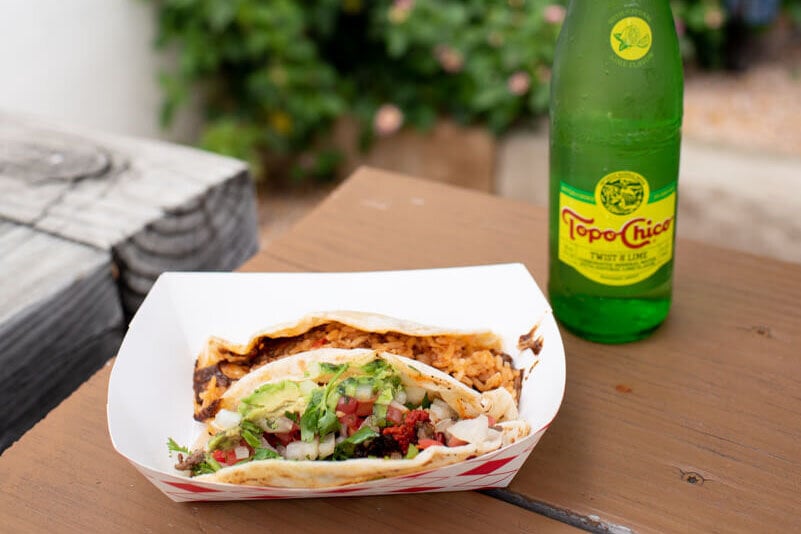 Taco Food Trucks
Just like BBQ is a must-have while in Austin, so are tacos! From breakfast tacos, to traditional street tacos, to fusion tacos, the taco scene in Austin is full of variety. 
Tacos are the breakfast of choice for most Austinites and you can never go wrong with Veracruz All Natural. Their migas taco is absolutely delicious and has even been named one of the top 5 tacos in America by the Food Network. A couple other good breakfast taco trucks are Tacos Guerrero and El Primo.
For more traditional tacos, our favorite taco truck is Granny's Tacos, but we also suggest checking out Las Trancas and Discada. And if you're craving something extra unique, give Kurry Takos a try for Indian inspired tacos.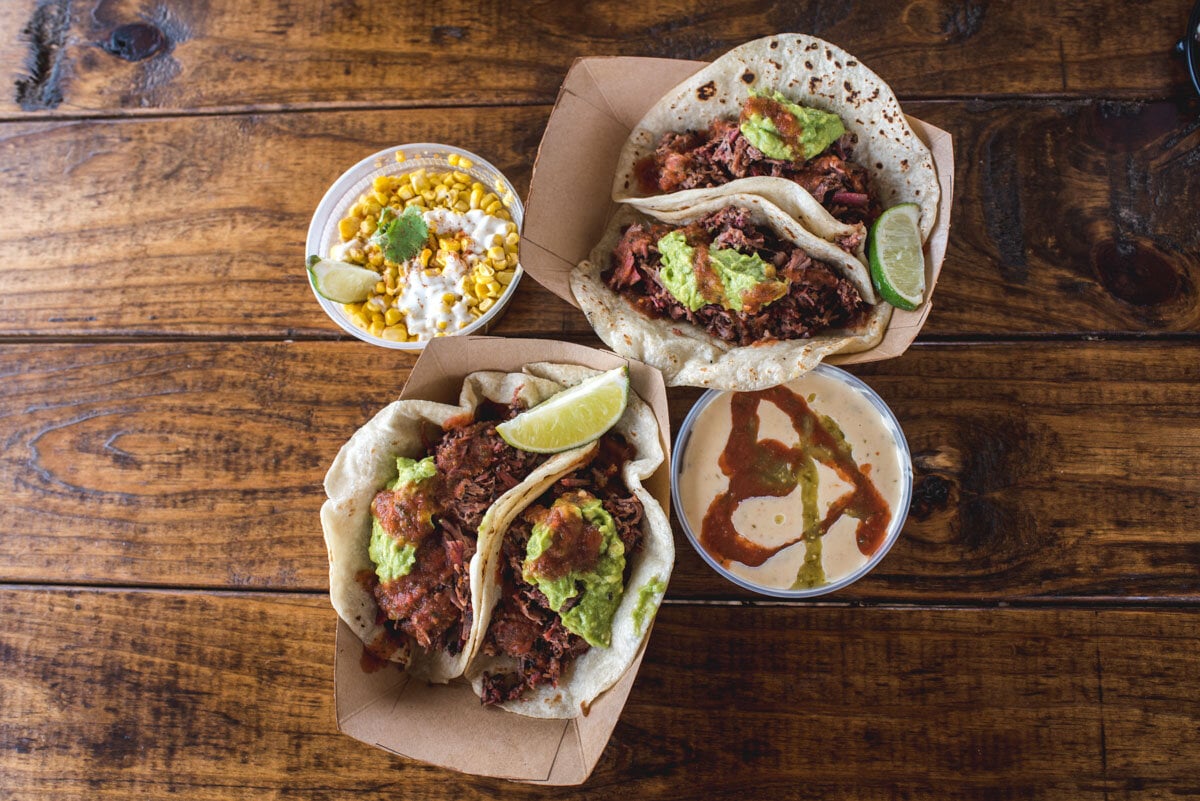 Tex Mex BBQ Food Trucks
While BBQ and tacos are both great individually, mix them together and you'll have the ultimate Austin food experience. To have this life-changing experience, you absolutely must go to Valentina's Tex Mex BBQ. 
Located around 20-30 minutes south of downtown Austin, Valentina's is 100% worth the trek to get there. But be prepared to wait in line, as it is a popular spot with both locals and tourists, especially with its recent appearance on Diners, Drive-Ins and Dives on the Food Network. 
Valentina's serves breakfast tacos from 7:30 am – 11:00 am sharp and regular tacos all day long, as well as non taco items, like BBQ sandwiches. Everything from the salsas, to the guacamole, to the flour tortillas, is made entirely from scratch.
Our tip is to arrive before 11 am so you can try The Real Deal Holyfield breakfast taco, which has a fried egg, beans, potatoes, bacon, salsa, and your choice of brisket or pulled pork, and to also grab their incredible Smoked Brisket taco. And if you're feeling extra hungry, we highly recommend getting their queso and adding brisket.
Other Food Truck Options
If you're a bit taco and BBQ'ed out, there are tons of other food trucks to try! We love:
Boteco for it's flavorful Brazilian street food,

Via 313 for it's authentic Detroit style pizza,

Paperboy for it's tasty breakfast sandwiches, and

Jewboy Burgers for their juicy, cheesy burgers.
And if you need to satisfy your sweet tooth:
try one of Gourdough's Big Fat Donuts,

the crispy and sweet churros from Churro Co,

or the soft, fruity shave ice from Sno Beach.
Regardless of which spot you pick during your Austin adventure, we have one important piece of advice: show up hungry! Everything's bigger in Texas. 🙂
Psst! Looking for a place to stay on your trip? We've rounded up the coolest Airbnbs in Austin for every type of traveler!
2. Explore the Cathedral of Junk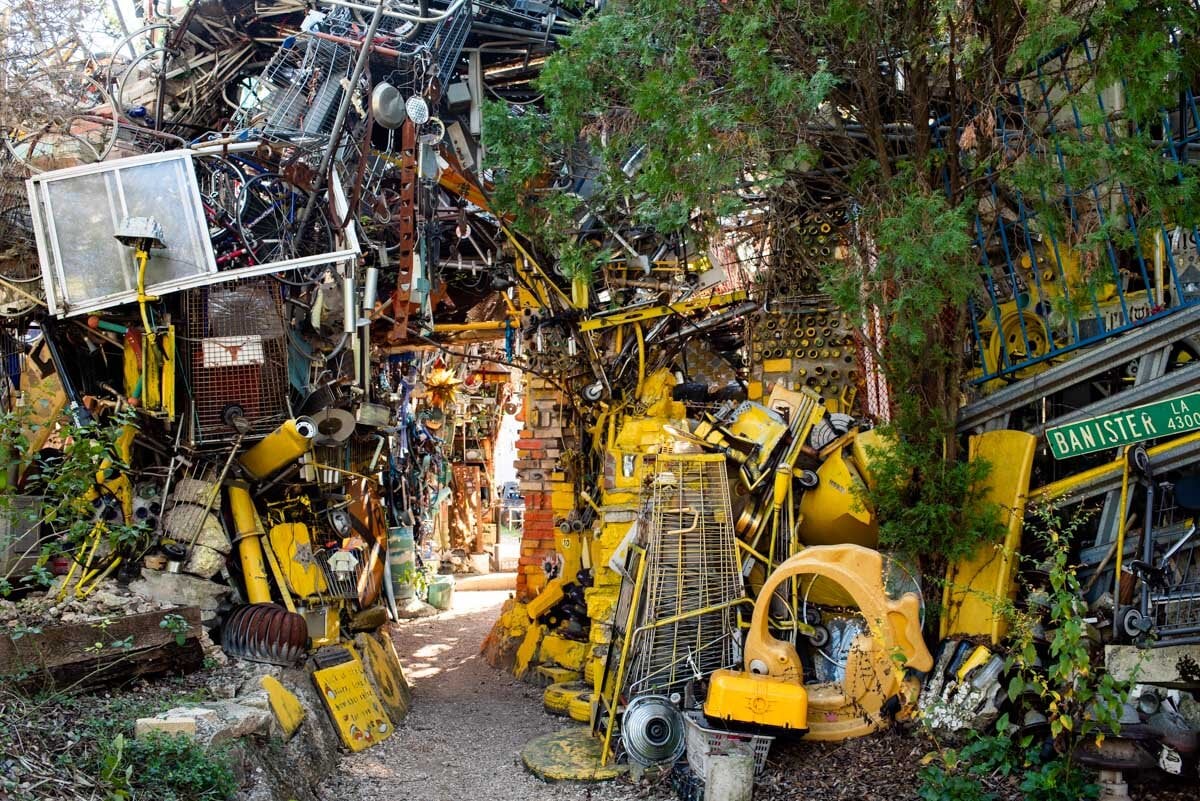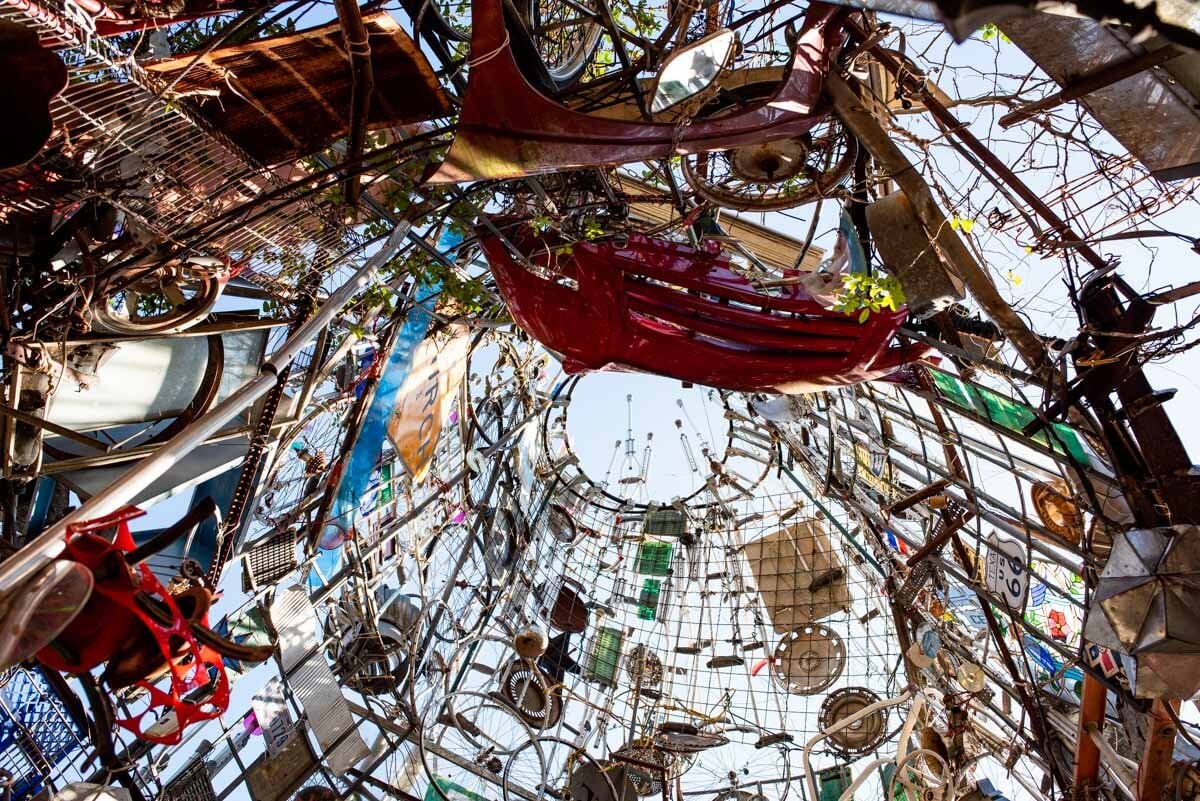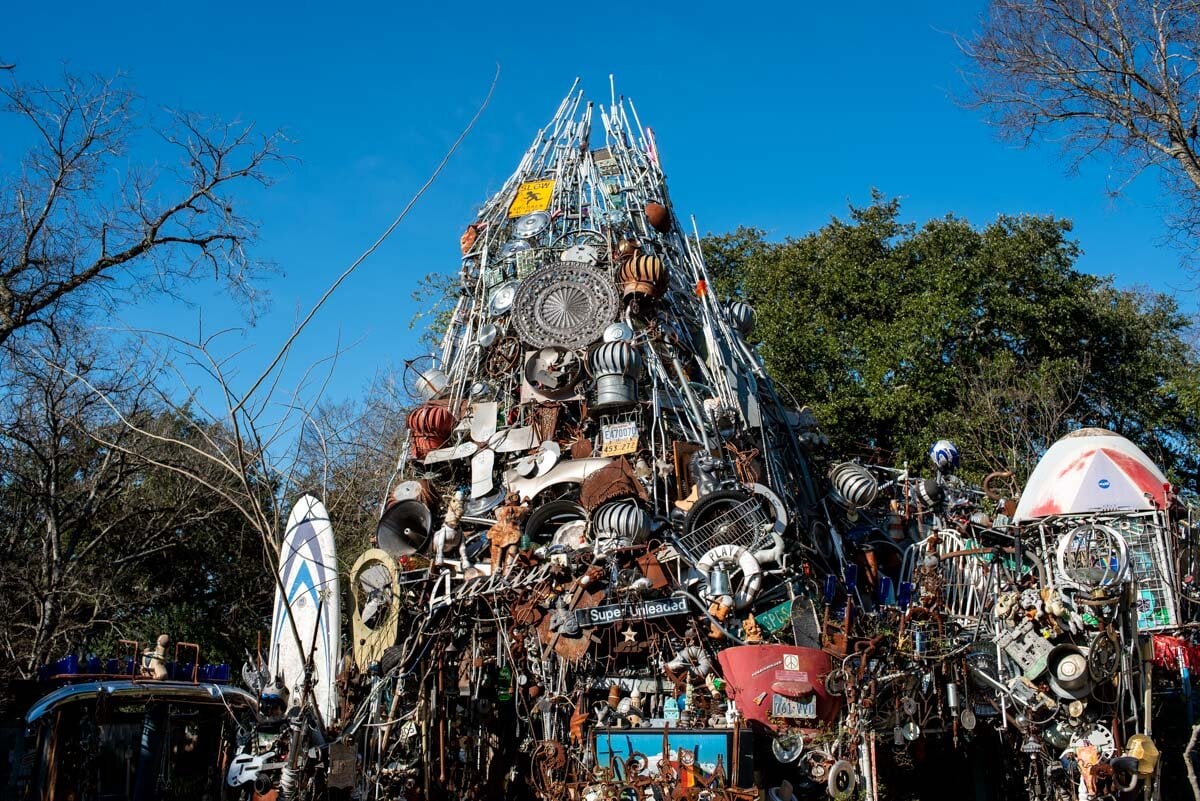 By far one of the most unique things to do in Austin is to visit the Cathedral of Junk. Located in the backyard of the artist Vince Hannemann's house in suburban Austin, this art installation full of 60+ tons of "junk" has been a work in progress since the 1980's!
Photos truly cannot do this place justice. The amount of time Vince has spent putting together this cathedral is mindblowing. There are areas where specific colors are grouped together, lots of random objects that will likely spark nostalgia, as well as multiple staircases leading you to the top of the cathedral, which is three "floors" high.
How to do it yourself: To visit the Cathedral of Junk, you need to call Vince at (512) 299-7413 to make a reservation. He understandably prefers to not have folks come unannounced, as it is in the backyard of his house.
It took us a couple tries to get through to him, but once we did, he was super friendly and happy to have us. It's a $5 cash donation per person to visit, so make sure to have some cash handy.
If you want to get a true taste of Austin's quirky culture and the phrase "Keep Austin Weird," (sound familiar Portland??) the Cathedral of Junk is a must!
Psst! Looking for other unique vacay spots? Check out this list of interesting getaways in the South.
3. Drink craft coffee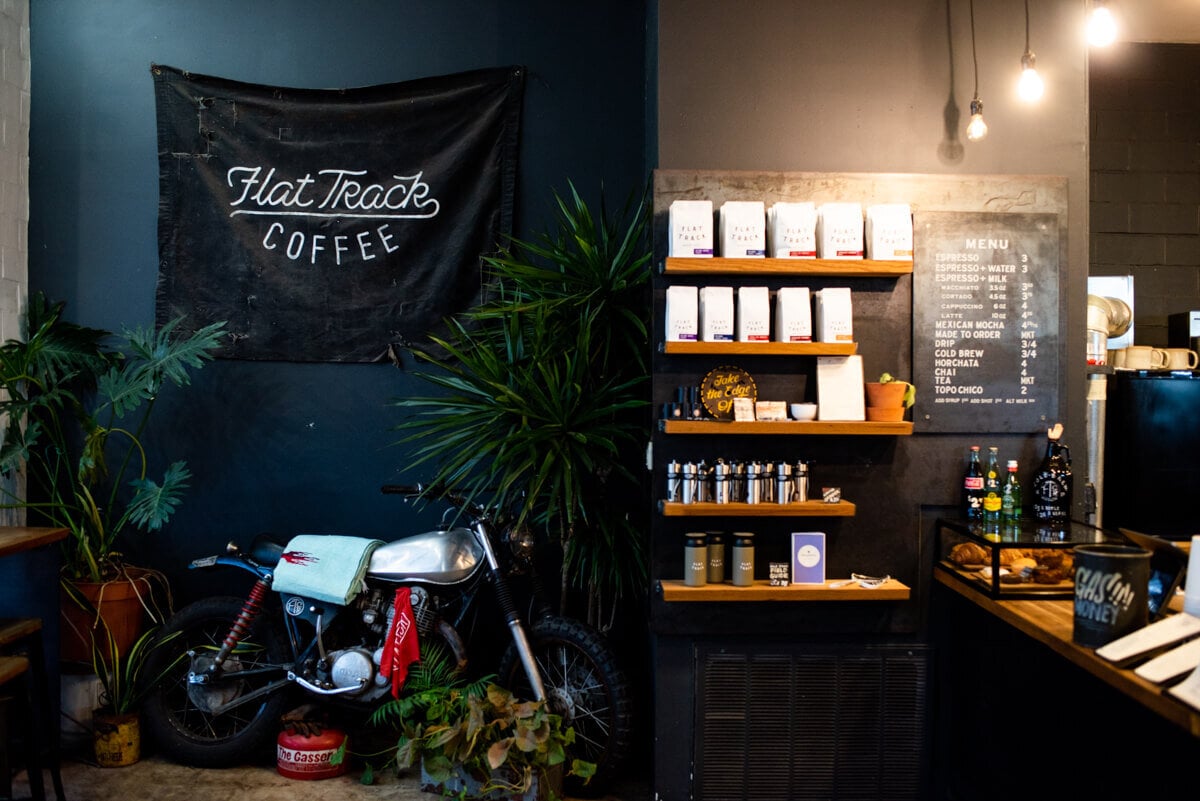 If you're like us, every morning starts with a cup of coffee or else we turn into zombies. Thankfully Austin has a great craft coffee scene! We could chat about all of the delicious cups of coffee we have had there forever.
From classic spots, to cool concepts, to unique flavors, here are our 10 must-visit coffee shops in Austin:
Cuvee Coffee: When we think of an Austin coffee roaster, Cuvee is the first thing that comes to mind. They've been around since the late 1990s and also pioneered the nitro cold brew craze.

Summermoon: Summermoon is our go-to coffee shop. They have many locations around Austin (and now in other cities in Texas), which makes them a convenient stop anywhere around town. They roast their own beans over an open fire and have this magical creation called moon milk, which is a top-secret sweet and creamy milk concoction that goes amazing in their coffee.

Flat Track Coffee: Flat Track is a coffee shop + bike shop, which is one of our favorite concepts. This place has a great Austin vibe and delicious coffee!

Fleet Coffee: Fleet Coffee wins for the most unique drink flavors, like cortados with oreo or churro-infused milk.

Radio Coffee and Beer: Radio Coffee and Beer combines coffee, beer, food trucks, live music, and other fun events into one killer indoor-outdoor space. While the coffee is good, the vibe is what really makes this spot stand out!

Patika: We had the best vanilla latte of our lives at Patika! They make their own vanilla syrup, which takes it to the next level.

Civil Goat Coffee Roasters: Located in the Austin suburbs, on a quiet road, lies a little coffee roaster named Civil Goat. If you didn't know it was there, you likely would drive right past it. But don't! Because not only is this roaster worth visiting for its coffee, but there is a goat named Butters that hangs around the shop, typically from 1-3 PM. Coffee + a goat playdate may be the best new combo!

Mañana: Mañana's interior, full of blue tiles, is absolutely beautiful! Their coffee makes for a great pick-me-up while walking along South Congress.

Greater Goods Coffee: This coffee shop roasts its own beans and gives a portion of sales to Texas charities!

Picnik: Picnik makes the best butter coffee we have ever had, which is butter + mct oil added to your coffee. Don't knock it till you've tried it!
Wondering how long to spend in Austin? You can easily check out some of the highlights while spending 3 days in Austin.
4. Shop on South Congress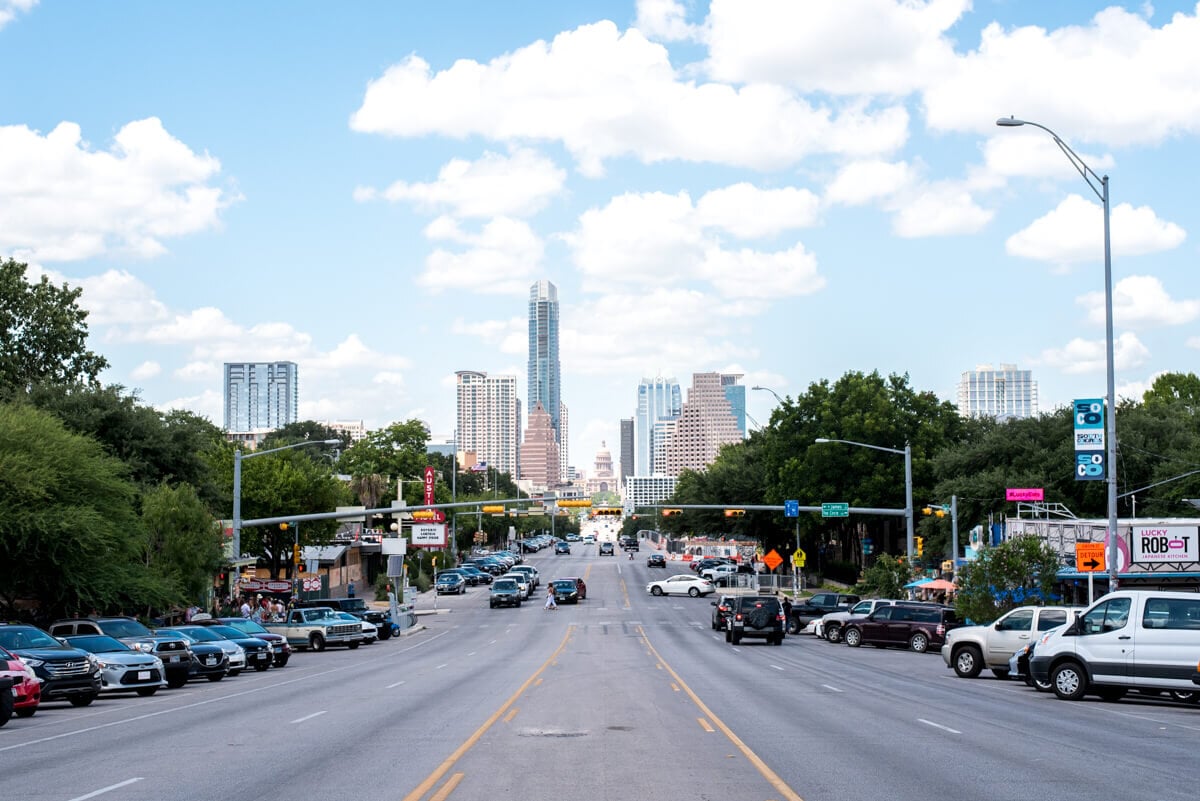 One of the most classic and fun things to do in Austin is to take a stroll down the iconic South Congress Avenue, nicknamed "SoCo". This half mile stretch of South Congress Avenue is full of eclectic and trendy shops, great restaurants, murals, food trucks, live music, and an amazing view of Downtown Austin.
SoCo combines classic Austin with the newer, trendier side of the city and is the perfect way to get a taste of what Austin is all about. Whether you're in town with a Bachelorette party, vacationing with kids, or on a couple's getaway, there is something for everyone to enjoy on South Congress.
There are many stores to visit on South Congress, from nice boutiques to unique shops that you can only find in Austin.
Our favorite shops to check out on South Congress
South Congress Books: We love a good book store and this small one has tons of charm!

Lucy in Disguise: This place is crazy! It's full of costumes and party attire and really fun to walk around.

Allen's Boots: Go for the smells alone! And if you're wanting to embrace your inner Texan, grab yourself a pair of boots.

Big Top Candy Shop: An old school candy shop and soda fountain with tons of childhood classics.

Parts & Labour: This is our favorite souvenir shop! It only features handmade work by Texas-based artists.

Co-Star: A cool boutique with a mix of Austin and non-Austin clothing items.

Tesoros Trading Company: This colorful store has folk arts and crafts from around the world.

STAG Provisions for Men: A very nice boutique for men!
If you get hungry while out shopping in SoCo:
grab a slice of pizza from Homeslice Pizza,

the best queso in Austin at Torchy's Tacos,

or a scoop of ice cream (or two, we don't judge!) at Amy's Ice Cream, an Austin institution that not only makes great ice cream, but serves it up with a few tricks.
5. Admire the view at Mount Bonnell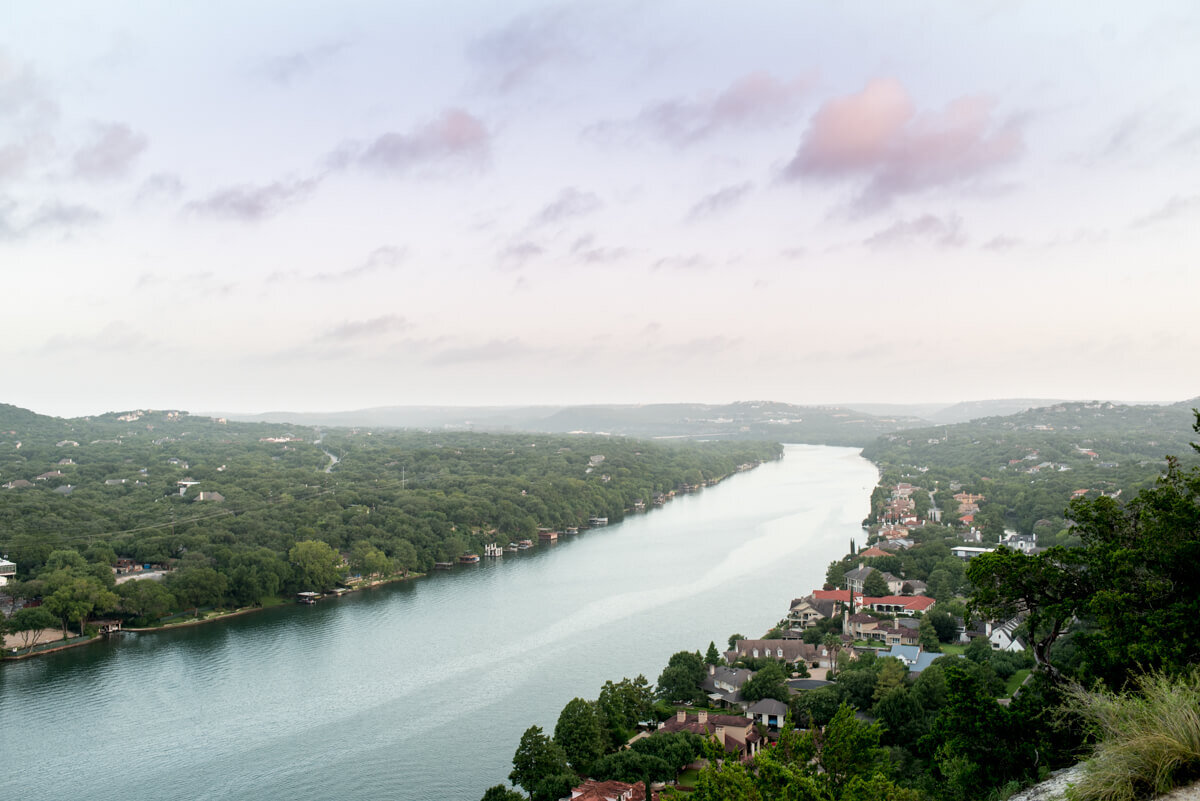 Not exactly a secret among locals, Mount Bonnell is the best spot to soak up the views of Austin, the lake and the surrounding countryside. This may not be what you think of when you think of a mountain (it's more of a cliffside really), but at 775 ft, it's considered the highest point in Austin!
Climb up the 102 steps to the top, catch your breath, and then wander around the top to see a variety of different views. If you head towards the left, you'll get a view of downtown in the distance, and if you go towards the right, you'll be treated to some beautiful lake and Hill Country views, as well as a glimpse of the Pennybacker Bridge. And if you're lucky, you may even catch a proposal while at the top!
Local's Tip: While sunset is definitely the most popular time to visit Mount Bonnell, it can be a bit crowded on a clear evening, especially on the weekends or during the summer. Our local's tip is to go for sunrise instead. The crowds are much lighter, which means you can enjoy the view with more solitude (and have less people in the background of your photos!).
6. Kayak at Lady Bird Lake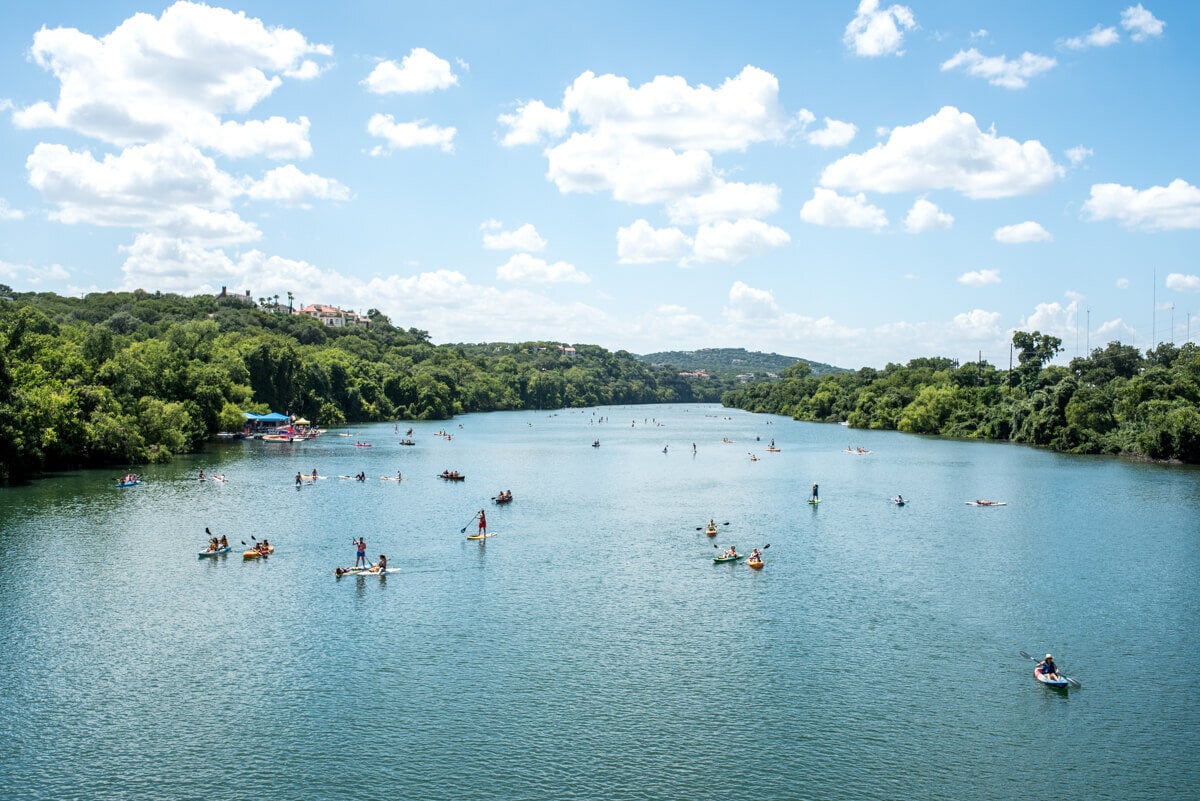 Lady Bird Lake is the heart of Austin's outdoor lifestyle. Formerly named Town Lake, which is what most locals still call it, Lady Bird Lake is a reservoir on the Colorado River that runs right through downtown Austin.
There are 10 miles of trails and boardwalks around the lake and tons of green space, making it the go-to running, dog walking, picnicking, and cycling spot for Austin locals. And it doesn't hurt that the views of downtown are amazing!
Our favorite way to explore Lady Bird Lake is to get on the water and go kayaking! You can rent single kayaks, double kayaks, canoes, or even SUP boards by the hour at Texas Rowing Center and The Rowing Dock. It's a very fun way to spend a few hours in Austin, and since it's a good workout, it means you can eat even more tacos later!
Local's Tip: Grab a smoothie from Juiceland afterwards!
7. Go bar hopping downtown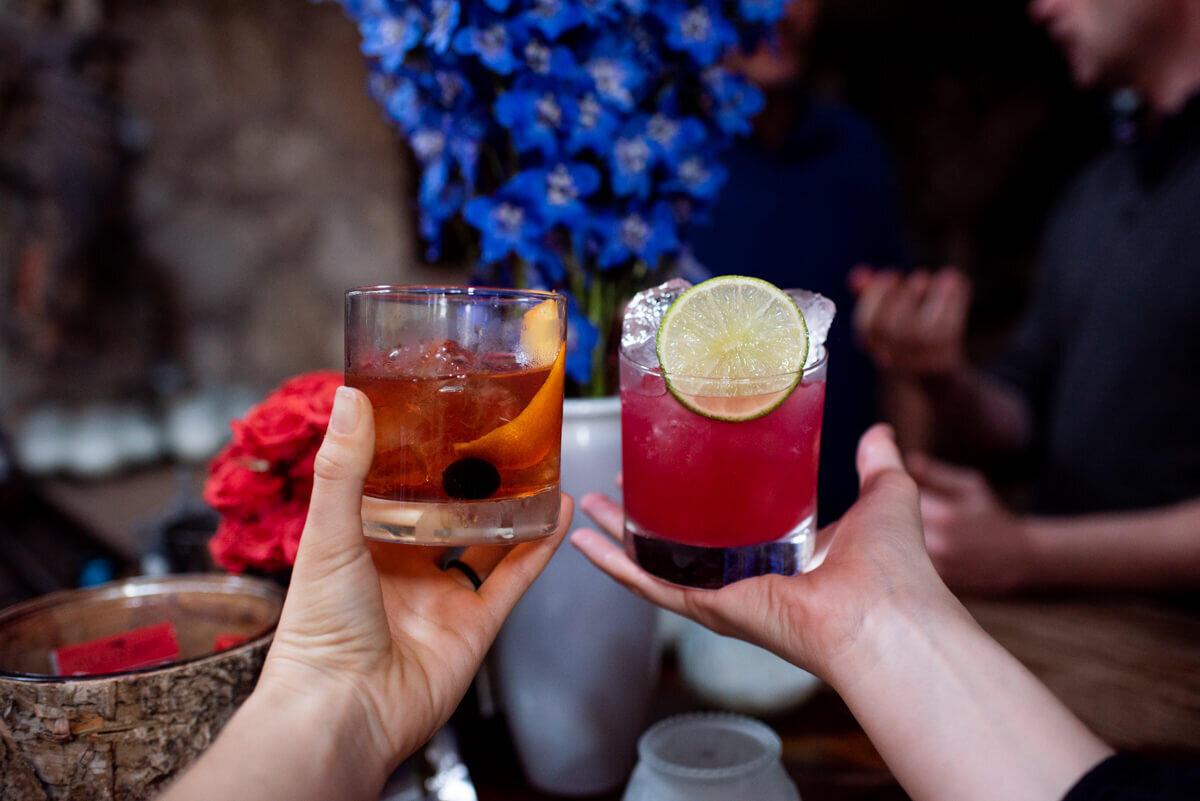 Austin knows a thing or two about nightlife. There are 3 main areas we recommend if you are looking for a good time after dark in the city.
Sixth Street
The famous Sixth Street is a popular entertainment district with many bars in the heart of downtown. The street is shut down to drivers Thursday-Saturday nights so patrons can roam the streets and hop from bar to bar, without worrying about traffic.
While Sixth Street can be a bit crazy, there are a handful of really neat speakeasies that are worth visiting, like Midnight Cowboy, Here Nor There, The Roosevelt Room, and Firehouse Lounge. We suggest reading their Yelp pages (linked above) to find out the instructions to reserve your spot and access the bar.
Rainy Street
Sixth Street is something everyone should experience once, but there's so much more to Austin's nightlife scene than just one street! For people seeking a more local bar experience in Austin, we suggest heading over to Rainey Street or East Austin.
Here are some of our go-to spots for nightlife on Rainy Street:
Banger's Sausage House & Beer Garden

Clive Bar

Lucille

Half Step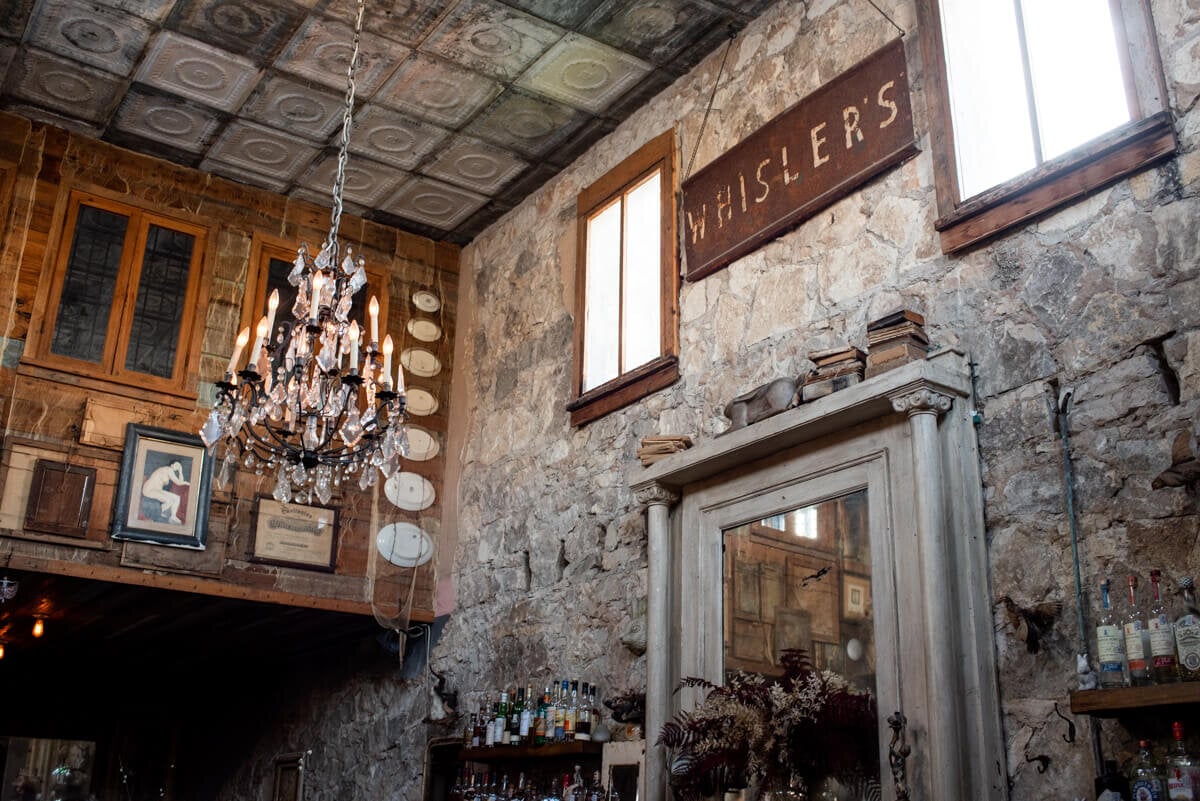 East Austin
In East Austin, our favorite spot hands-down is Whisler's. It has a unique and gorgeous interior (we dare you to not snap millions of photos!) with creative drinks and a food truck out back.
A few other spots to hop around to in East Austin are:
Yellow Jacket Social Club

Stay Gold

Kitty Cohen's
8. Go hiking at a state park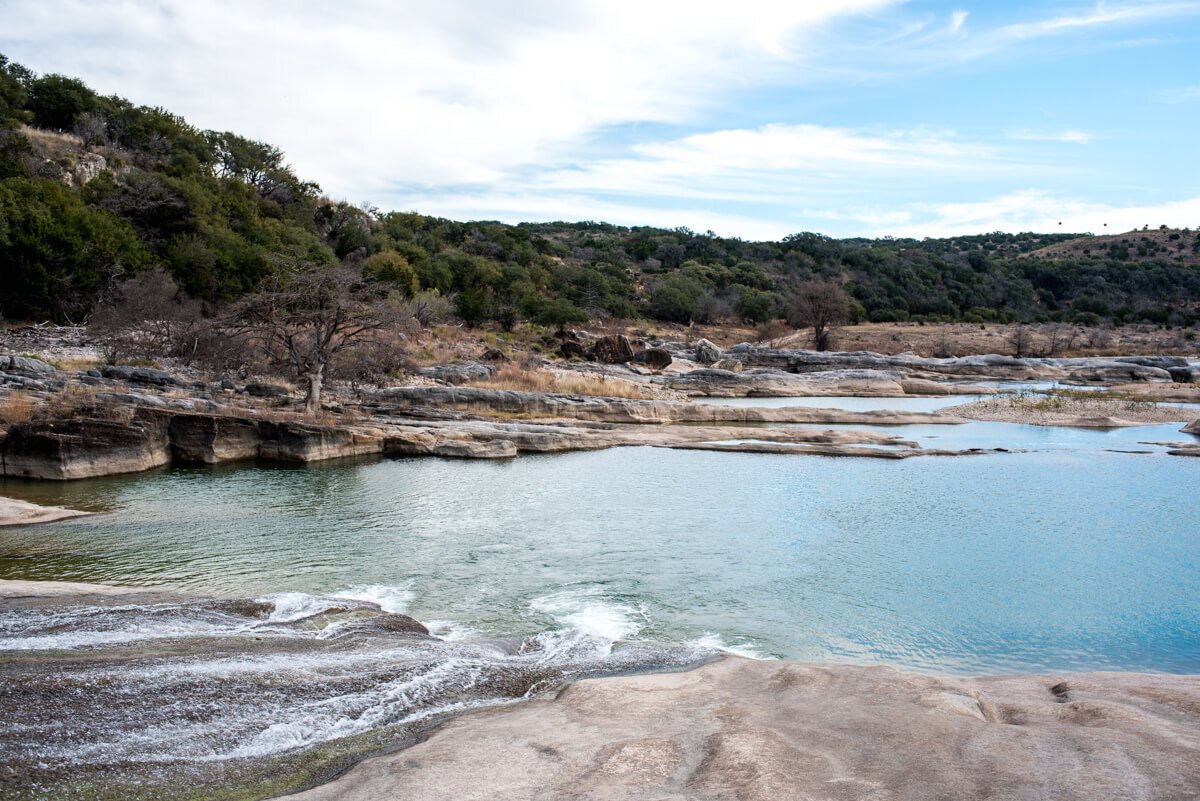 Hiking at one of the many state parks near Austin is the perfect way to get off the grid, escape the city, and spend some quiet time in nature.
Depending on how far you want to travel, there are many different state parks to choose from for your outdoor adventure. A few of our favorites are:
9. Photograph the street art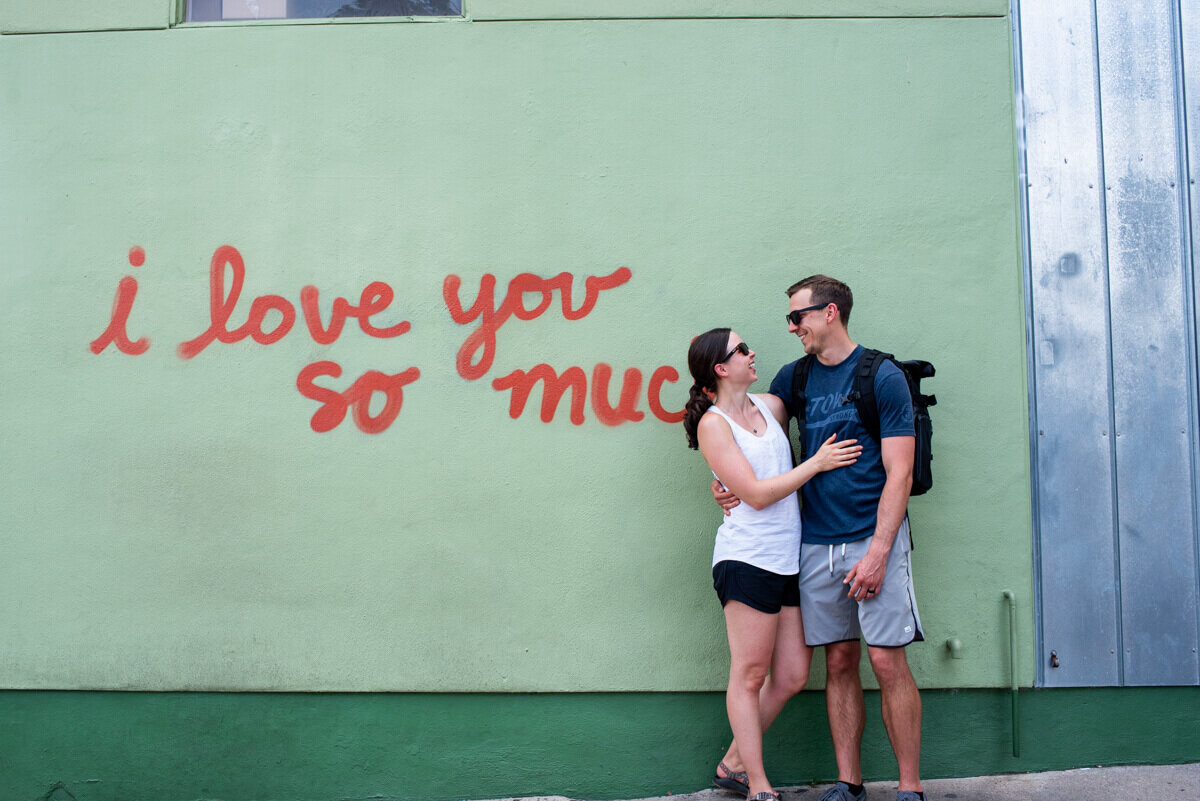 Austin is a creative city with colorful murals and plenty of street art to snap photos of! While you'll spot many murals walking around the popular streets in Austin, like South Congress, a few of our favorites are a tiny bit off the beaten path. We've linked their addresses below to make it easy for you to find.
Must-visit murals around Austin:
10. Swim in Barton Springs Pool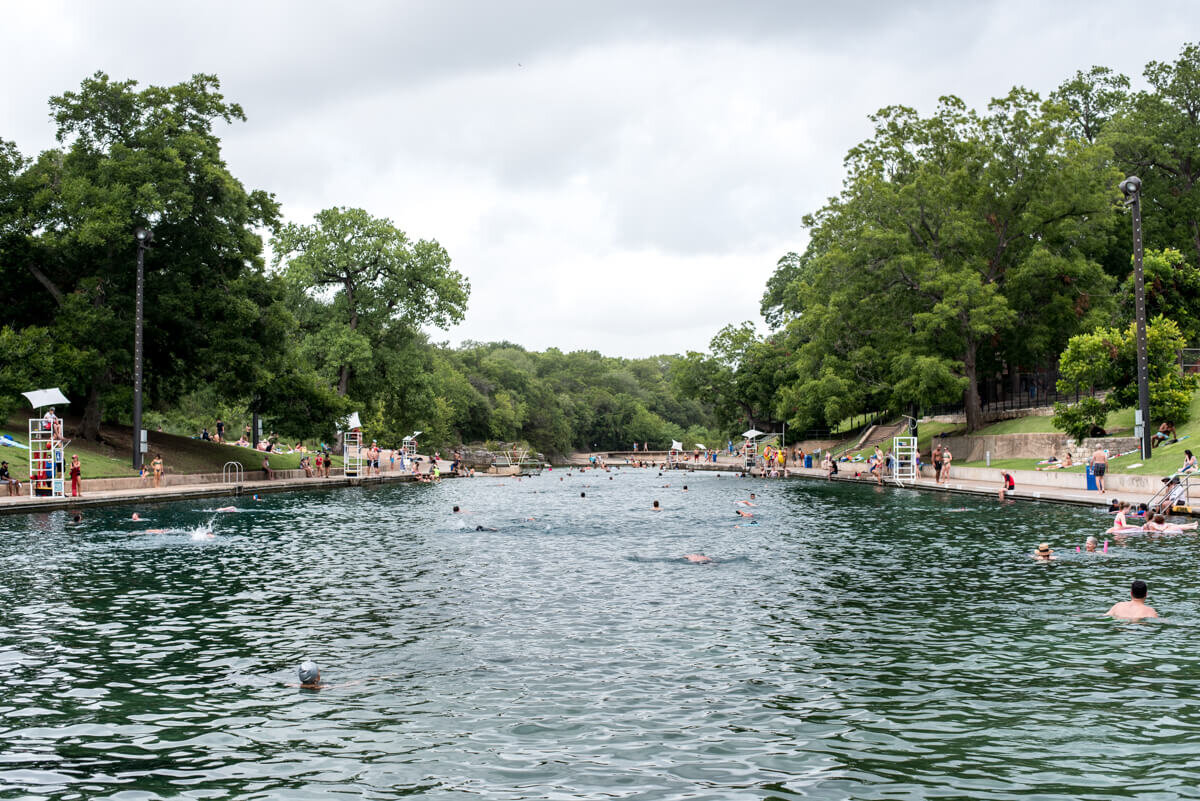 On a hot Austin day, there is nothing better than jumping into Barton Springs Pool. This spring-fed pool is around 68 degrees year-round, so it may require a bit of courage to get in, but once you get over the initial shock, the temperature feels amazing on a hot summer's day!
If swimming isn't your thing, it's still worth it to visit Barton Springs and lay out on their big lawn, while admiring the brave who jump off the diving board into the water.
Barton Springs is open everyday from 5 AM -10 PM, except on Thursdays, when it's closed for cleaning. There are occasionally other closures, so make sure to check the Barton Springs website for updates. There is also a fee to get into the pool and the cost depends on your age and residency:
Adult (18-62): $5 (Resident), $9 (Non-resident)

Senior (62+): $2 (Resident), $5 (Non-resident)

Junior (12-17): $3 (Resident), $5 (Non-resident)

Child (1-11): $2 (Resident), $4 (Non-resident)
Local's tip: Looking for a free spring experience? On the other side of Barton Springs Pool's fence is a free area of the springs. While this area is more like a river and less like a pool, it still has the same refreshing water and lots of rocks to sit on. And as an added bonus, it's dog-friendly!
11. Visit a local brewery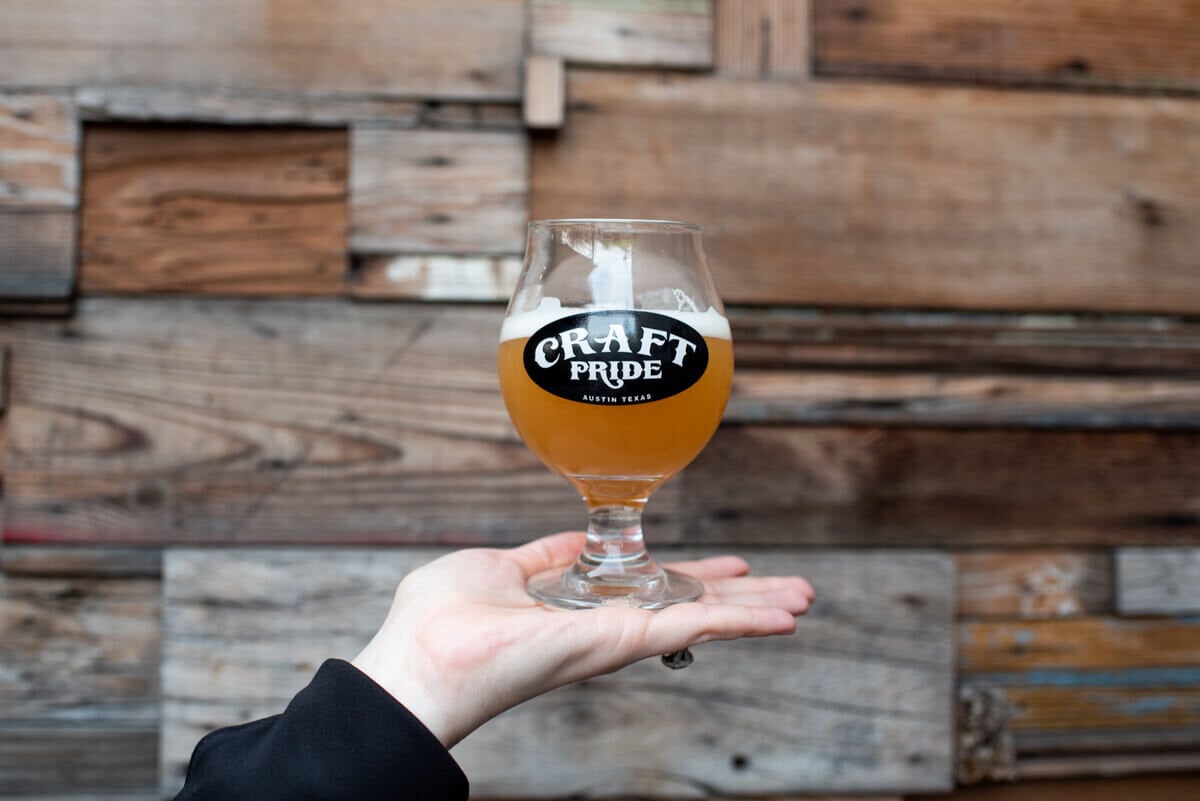 Austin's craft beer scene is hoppin' — literally and figuratively! In the greater Austin area there are 50+ breweries to try out. Depending on how long you have to spend there, this may seem like a daunting task, so we're going to help you narrow it down.
Our favorite craft breweries to visit in Austin:
Lazarus Brewing: Lazarus has an awesome interior and exterior, many beers, wine, coffee, and tacos! Does it get any better than that?

Zilker Brewing Company: Zilker Brewing has a fun vibe, outdoor seating, and a food truck on site. Bonus: it is close to Lazarus, so you could do a mini brewery tour!

Austin Beerworks: While not in the heart of Austin, Austin Beerworks is a local favorite for its variety of beers and large space to hang out. You can also go on a free tour to learn about their process! Check their calendar to see their tour times.

Jester King: Jester King is located a bit out of town, the beers and environment are worth the drive.

Craft Pride: Low on time, but want to try as many beers as possible? Craft Pride only serves Texas craft beers!
12. Listen to live music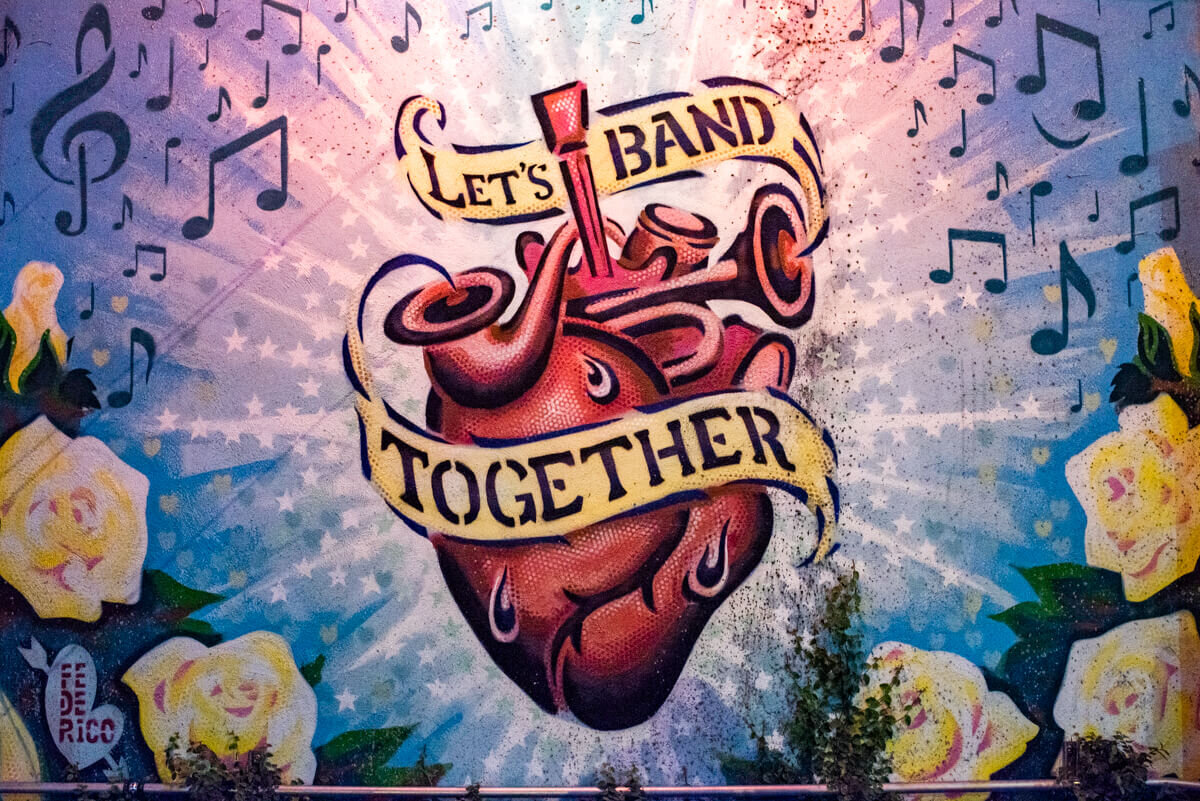 Austin is nicknamed the "Live Music Capital of the World," so seeing live music is one of the top things to do in Austin! With over 250 music venues and multiple large music festivals (ACL and SXSW anyone?), it's not hard to find live music any night of the week.
This calendar of events is helpful to see who is playing where, but if you are up for anything, we'd suggest heading to one of the classic Austin music venues.
Classic Austin music venues to check out
The Continental Club

Antone's Nightclub

Elephant Room

Stubb's

Cedar Street Courtyard

The White Horse
13. Watch the bats fly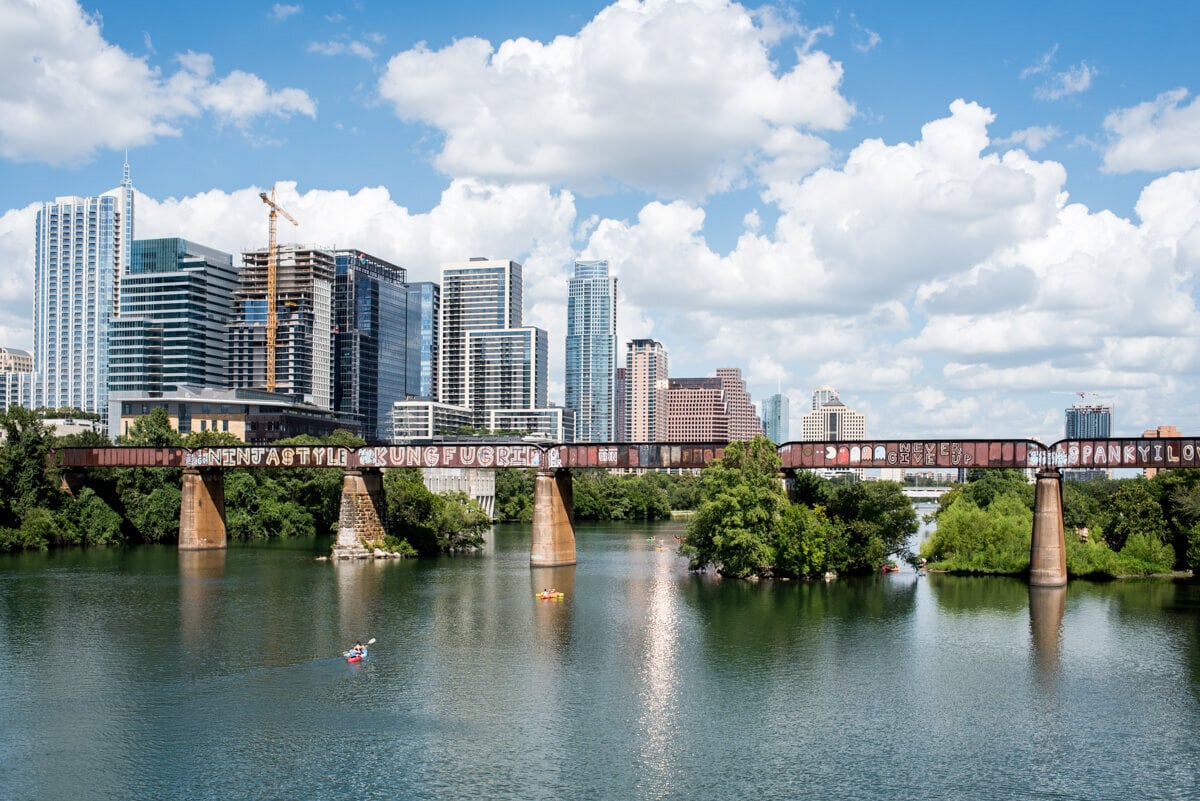 One of the more unique things to do in Austin is to watch 1.5 million Mexican free-tailed bats fly out from under the Congress Avenue bridge. Every night from March through November, many people gather along the bridge, as well as below, to see the bats embark on their nightly flight hunting insects to eat.
It's the largest urban bat colony in the world and even if you're not a bat enthusiast, it's one of those quirky Austin traditions that you need to experience!
14. Take a day trip to a fun, small town!
If you have an extra day while visiting Austin, we recommend venturing out to some of the smaller, charming cities nearby. There are many to choose from, so we're sharing our top picks below!
Waco, TX
Any Fixer Upper fans out there? Waco is basically the equivalent of Mecca for Chip and Joanna Gaines lovers and such a fun day trip to take from Austin!
It's about a 1.5 hour drive from Austin to Waco, so we suggest hitting the road early to do the following:
grabbing coffee at Common Grounds

having breakfast at Magnolia Table

exploring the Magnolia Market Silos

grabbing a cupcake at Silos Baking Co.

wandering around downtown Waco
Note: all Magnolia spots are closed on Sundays, so keep this in mind if you are hoping to add these stops to your day trip.
Fredericksburg, TX
Fredericksburg is a charming Texas town with German heritage located 1.5 hours from Austin.
Spend the day touring wineries (it's the heart of Texas wine country!), shopping on Main Street, touring the National Museum of the Pacific War, and visiting Das Peach Haus, a shop on a beautiful property that offers cooking classes! Plus jams, wines, desserts, and other goodies to sample and purchase.
Tip: Fredericksburg also pairs great with a trip to Enchanted Rock State Park!
Gruene, TX
Just under an hour southwest of Austin lies Gruene (pronounced "Green"), a quaint historic district in the city of New Braunfels.
From floating down the river, to grabbing a bite to eat at the Gristmill River Restaurant, this tiny little district is loaded with things to do! Get your two-step on at Gruene Hall, the oldest continually operating dance hall in Texas (and where George Strait got started!).
Where to Stay in Austin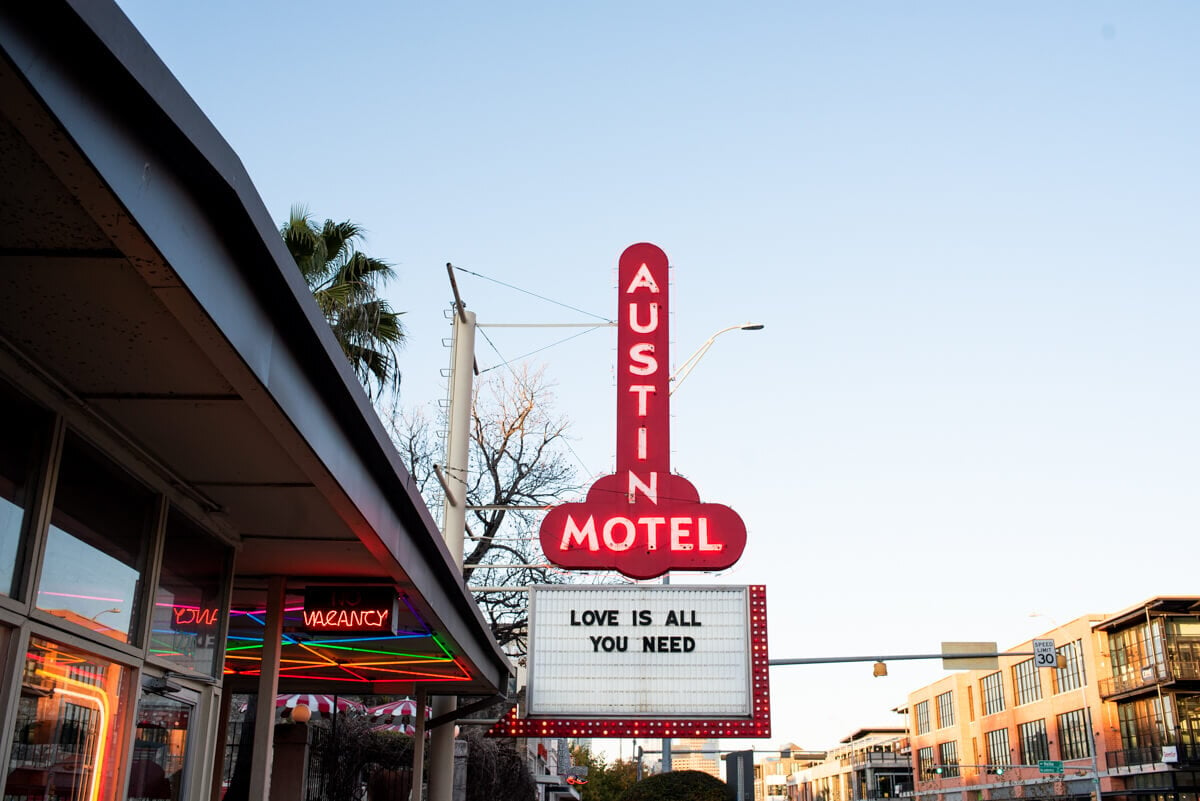 The majority of the items on this list are located near downtown, so we highly recommend staying close to downtown Austin so you can be in the heart of the action!
There are a handful of trendy, fun neighborhoods around the downtown area that will give you a local Austin experience and make the perfect home away from home. Here are some of our favorites, as well as where to stay in each one!
Downtown
Home to the famous Sixth Street, Rainey Street, the Texas State Capitol, and Lady Bird Lake, downtown Austin is a great place to stay if you want to be in the center of it all and don't mind a slightly busier atmosphere.
Kimpton Hotel Van Zandt: Right in the heart of Rainey Street, Kimpton Hotel Van Zandt is a great spot if you want to experience Austin's nightlife. Warning: it may be a bit loud at night if you're hoping to go to sleep early.

Locale Rainey Street: Locale is a hybrid of a hotel and Airbnb, with fully serviced apartments to rent. You'll have more space and a fully stocked kitchen like an Airbnb, but with professional cleaning and amenities that a hotel offers.

The Guild Downtown | 2nd St: Located in the Second Street District of downtown, which is one of our personal favorites, this Airbnb is walking distance to Lady Bird Lake and the unique Seaholm Power Plant.
East Austin
East Austin has quickly become one of the coolest areas near downtown Austin. With a mix of food trucks, craft coffee shops, nice restaurants, breweries, and fun bars, you are just steps away from some of the best spots in Austin.
Insider Tip: Find out how we set our Airbnb filters to find the best properties anywhere in the world!
South Austin
South Austin is the area south of Lady Bird Lake and Downtown Austin. While South Austin can encompass many different sub-neighborhoods, some of our favorites in this area are South Congress, Zilker, and South Lamar. This part of town has a more residential feel, while still providing the convenience of many restaurants, coffee shops, and bars to visit.
A note from the Authors:

Even after spending 16 years as full time Austinites, we still find ourselves discovering new, fun things to do in Austin every time we return. If you're headed to Austin soon, we hope you enjoy your visit to the Lone Star State and make sure to eat an extra taco (or two) for us!
---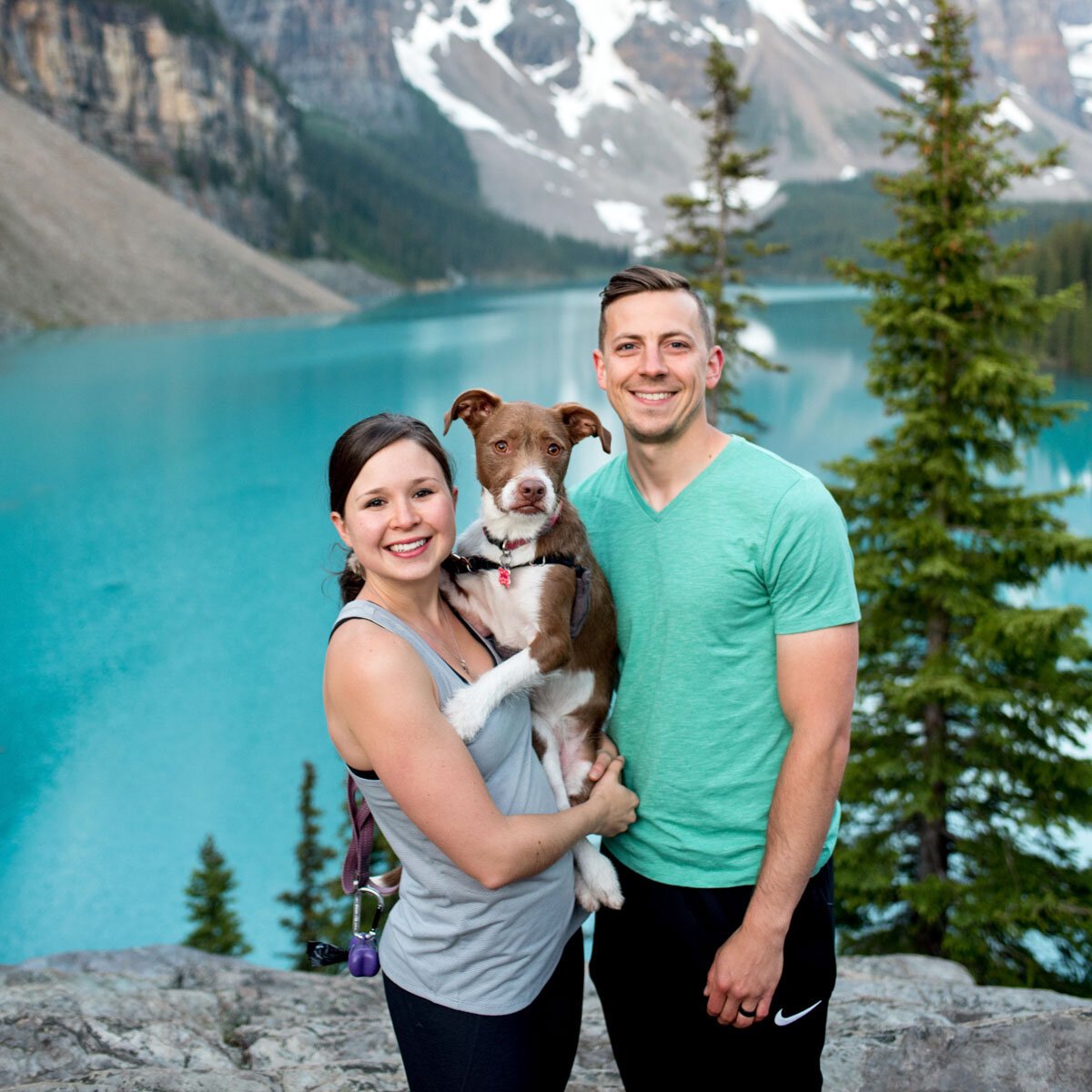 Adam and Kathryn, also known as Adventures of A+K, are a married couple traveling full time around North America in their self-converted sprinter van. They help budget-conscious and adventurous travelers maximize their vacation wherever they go through detailed travel guides and YouTube videos.
They share the must-visit local eats, popular and off-the-beaten-path sights, and tons of tips so you can spend less time planning and more time enjoying your trip! You can follow along with their adventures on Instagram.
---
You may also like…
Save this article on Pinterest for later!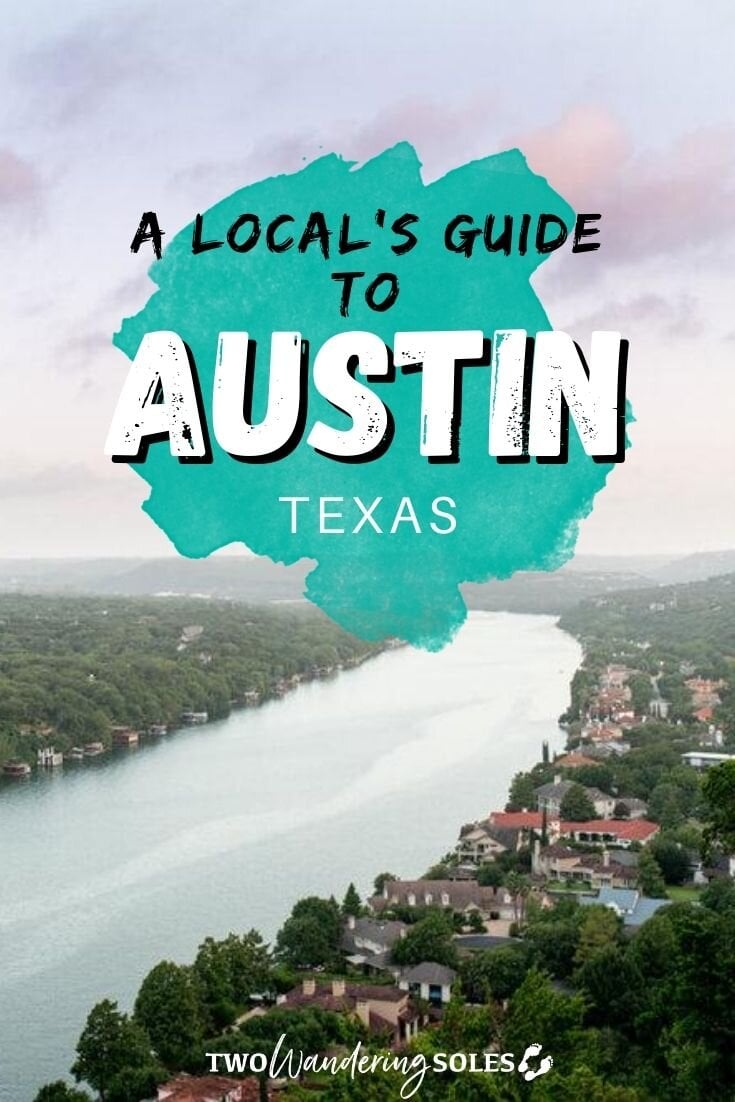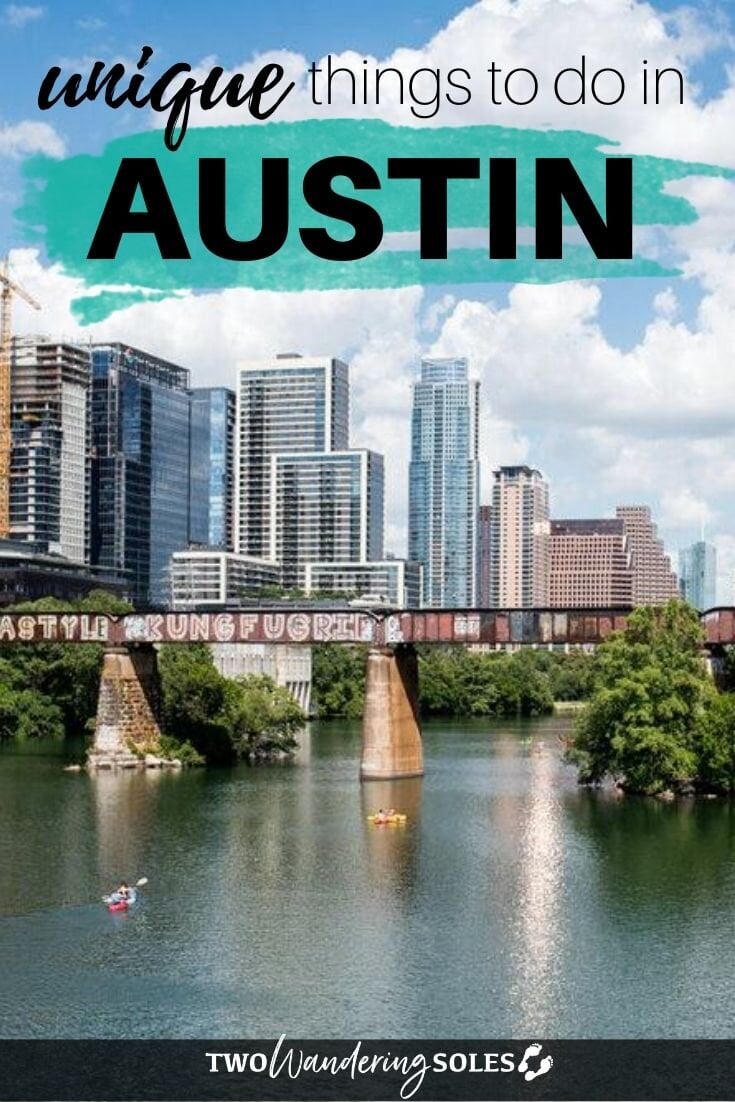 We want to hear from you!
Have you ever been to Austin, Texas before? What was your experience like? Do you have any recommendations you think we should add to this list? Comment below and let us know!