Packing for a life of working on the road—whether for a short month or indefinitely—might seem like a challenge. But don't worry, we've got you covered with our ultimate digital nomad gear guide so you know exactly what to bring. 
Get the FREE download of our Digital Nomad gear guide
What's inside?
In this free PDF download, we've provided packing check lists for everything from travel essentials and electronics to gadgets that'll make your life easier on the road.
This guide is packed full of tips about working remotely, all kinds of gear to make your nomadic life easier, and information we wish we knew before we started working while living abroad.
We spent hours creating this super helpful PDF just for you.
Enter your email and we'll immediately send the gear guide to your inbox (totally FREE).
Check out our other digital nomad resources…
We have TONS of resources on working remotely and traveling as a digital nomad. Check out our Ultimate Digital Nomad Guide for all the answers to your most burning questions, or read some of our favorite articles below.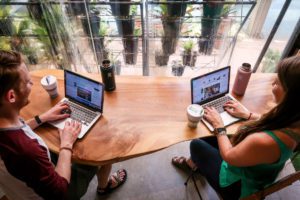 Based on our experience, and some very specific criteria, we've put together this list of the best cities for digital nomads around the world. We added our own research, advice, and practical information to make this comprehensive guide a starting off point for someone who is looking for a good...
Interested in learning more about travel blogging?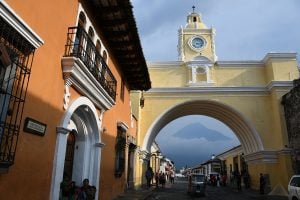 Visiting the historic center of Antigua should be on every traveler's bucket list. With deep cultural roots and adventurous activities nearby like hiking Acatenango Volcano, there are so many exciting things to do in Antigua, Guatamala. Be careful, you may fall in love with this city and never want to...