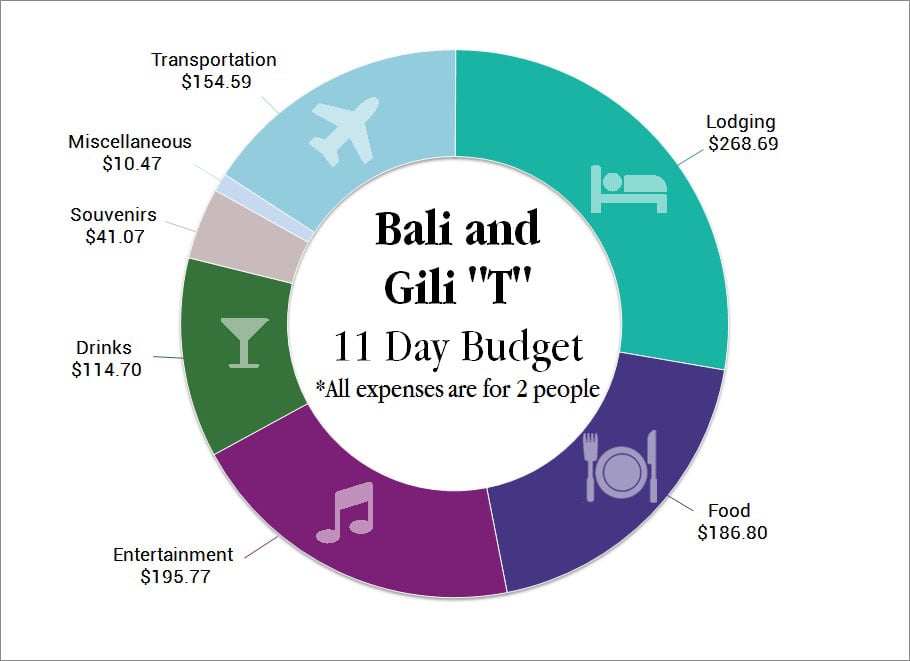 After a year of exploring Korea with our close friends, we all together decided to take an 11-day trip to Bali. This trip was a celebration for completing a full year of teaching and we all deserved some "R & R". It was also a final goodbye to each other, as some of us were ending our teaching contracts and others were renewing for an additional year.
We quickly found out that Bali was not as cheap as other backpacker destinations, but it was fairly inexpensive to travel. We wanted to stay frugal where possible, however we knew we would splurge to celebrate on some things.
Just like our other budget posts in Philippines and Japan, we kept track of our expenses with the handy Trail Wallet app created by fellow travel bloggers. We wanted to keep our travels under $500 USD each and we were happy to say we did with (a little) room to spare.
Transportation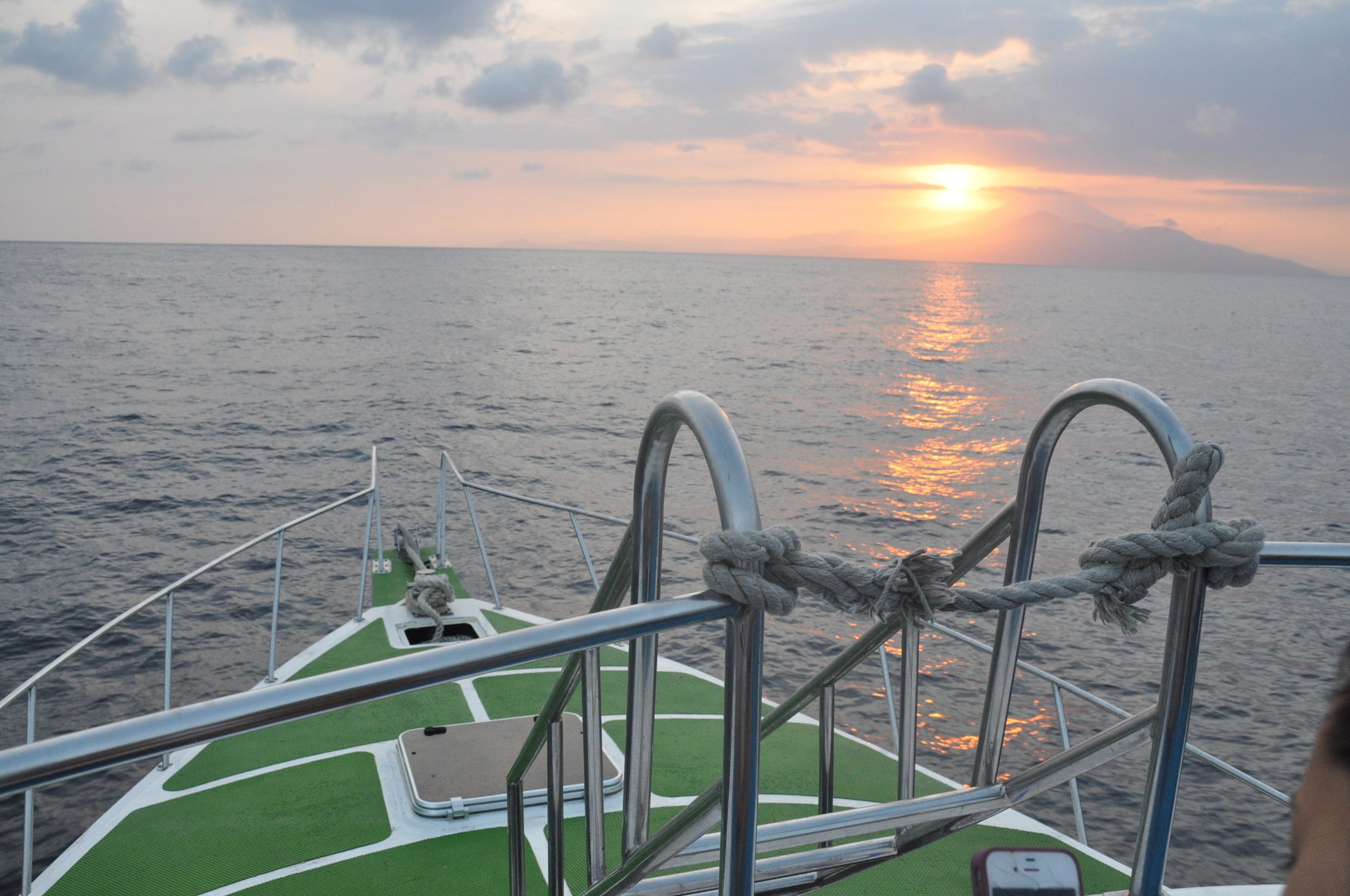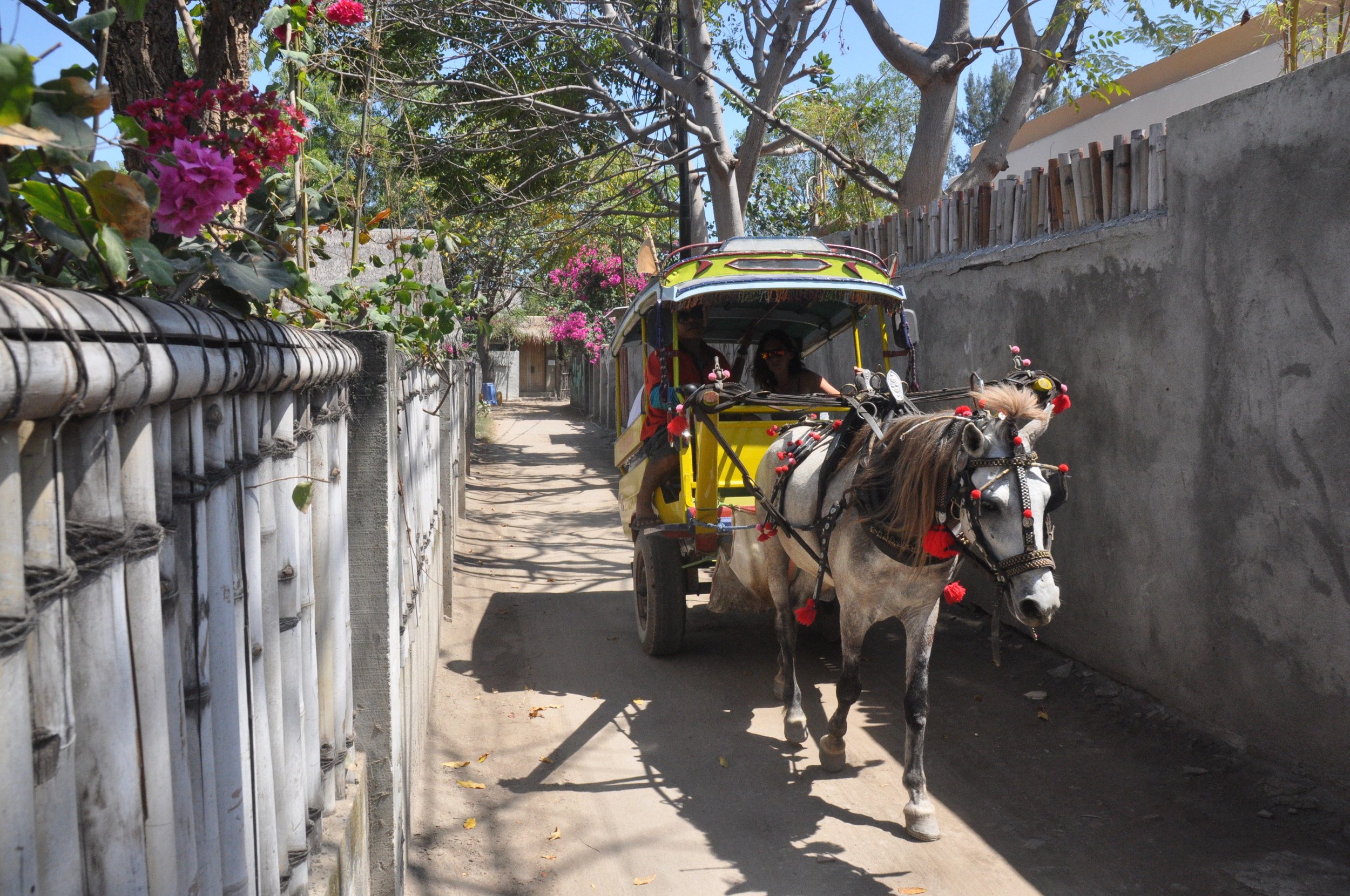 The first lesson we learned about Bali is that nearly everything is negotiable, even transportation. We learned that the hard way our first day getting an over-priced taxi from the airport.
From then on we bargained our taxi rides down to an acceptable amount where ourselves and the driver both benefited. We also found a really good deal for around trip ride from Ubud to Gili Trawangan for about 600,000 IDR (about $44 USD) each. Not bad when we saw people buying tickets for $60 USD one way.
One way to save money in Bali is to hire a driver for the day. The average price we found was 600,000 IDR for the whole day, which is not bad when you split the bill between 3 or 4 people. This way you can see many of the major spots in one day, but be prepared to spend time sitting in traffic.
Food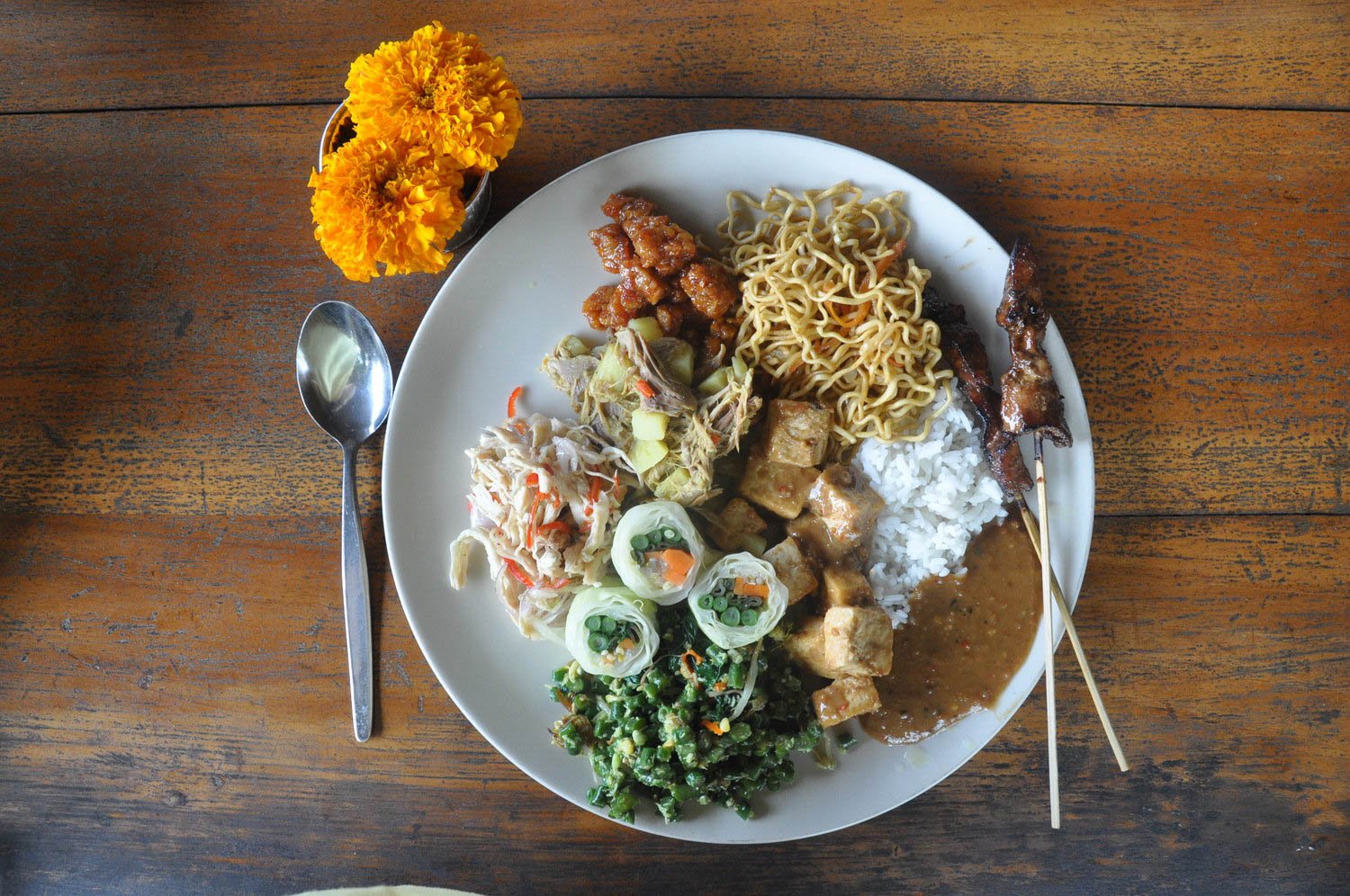 The food in Bali is incredible, and my mouth is watering just thinking about it. We tried to keep most meals to about $3-4 USD (which is easy to find if you look just a bit). Although we were on a budget, we knew we'd have occasional splurges on smoothies, desserts or a mojito, which increased our expenses a bit.

Lodging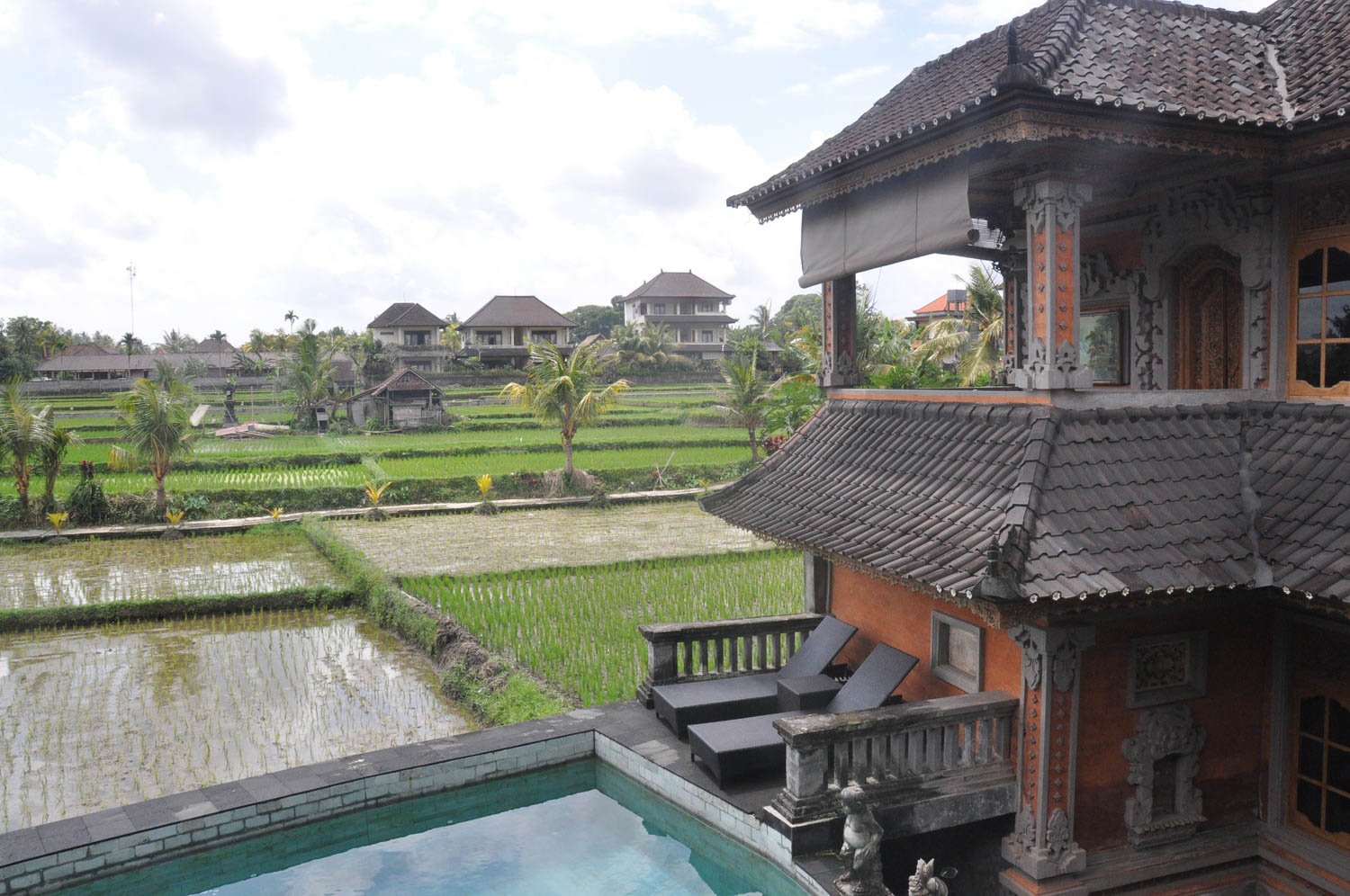 We are surprised when we got the final tally for the trip that lodging was at the top of our expenses. But when we thought about it, it makes perfect sense.
First off, we were traveling smack dab in the middle of peak season (August). Second, there were seven of us traveling together, so we needed places that could accommodate all of us at once. And lastly, we splurged for private rooms in Ubud and a large private room on Gili T. We loved the places we stayed and wouldn't change a thing about where we stayed.
With that being said, traveling Bali and Gili Trawangan can be done cheaper. There are some great places to stay all over Bali and if you don't mind staying in hostel dorms, you can find nice places around $10-12 USD per night.

Entertainment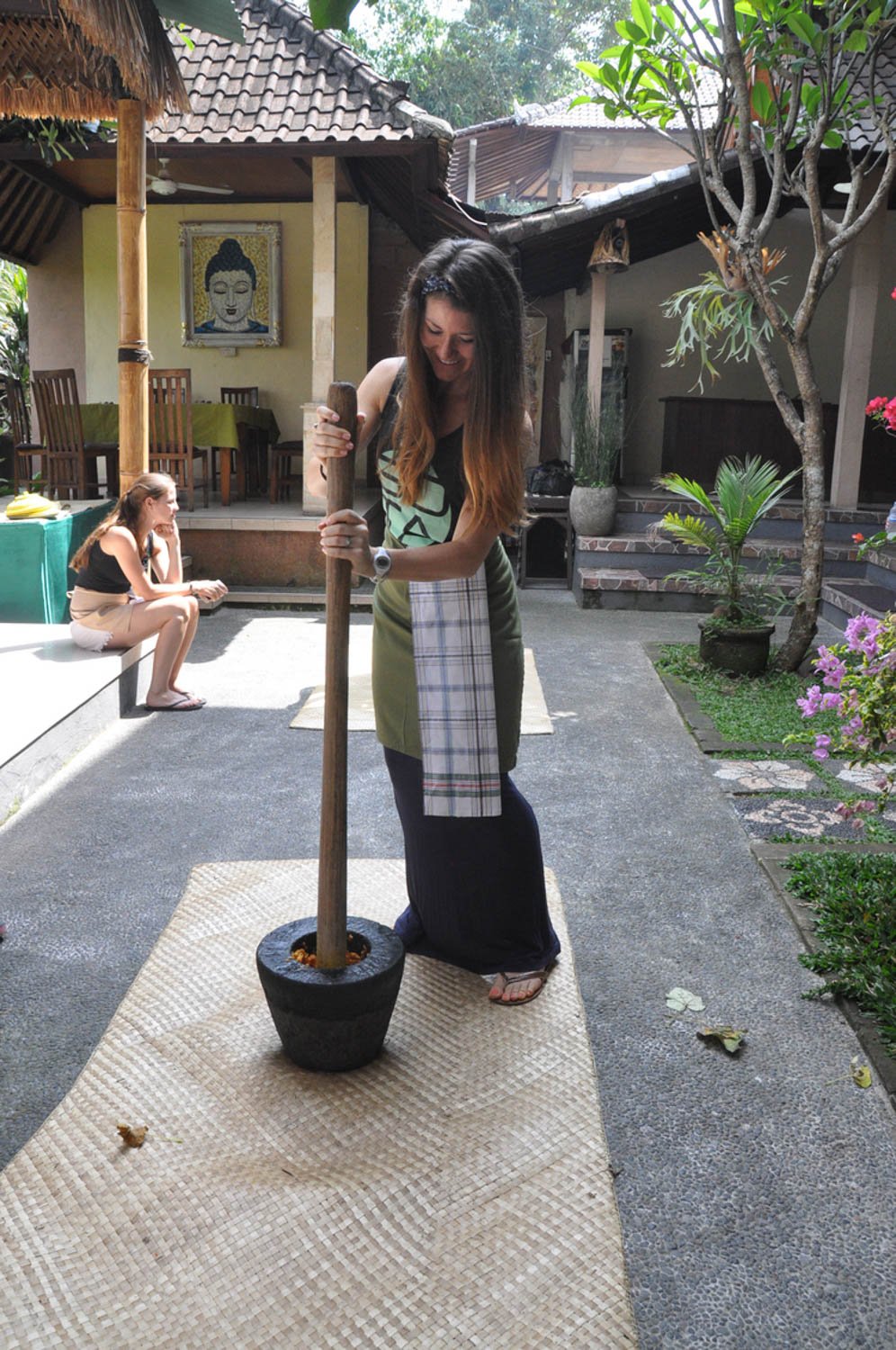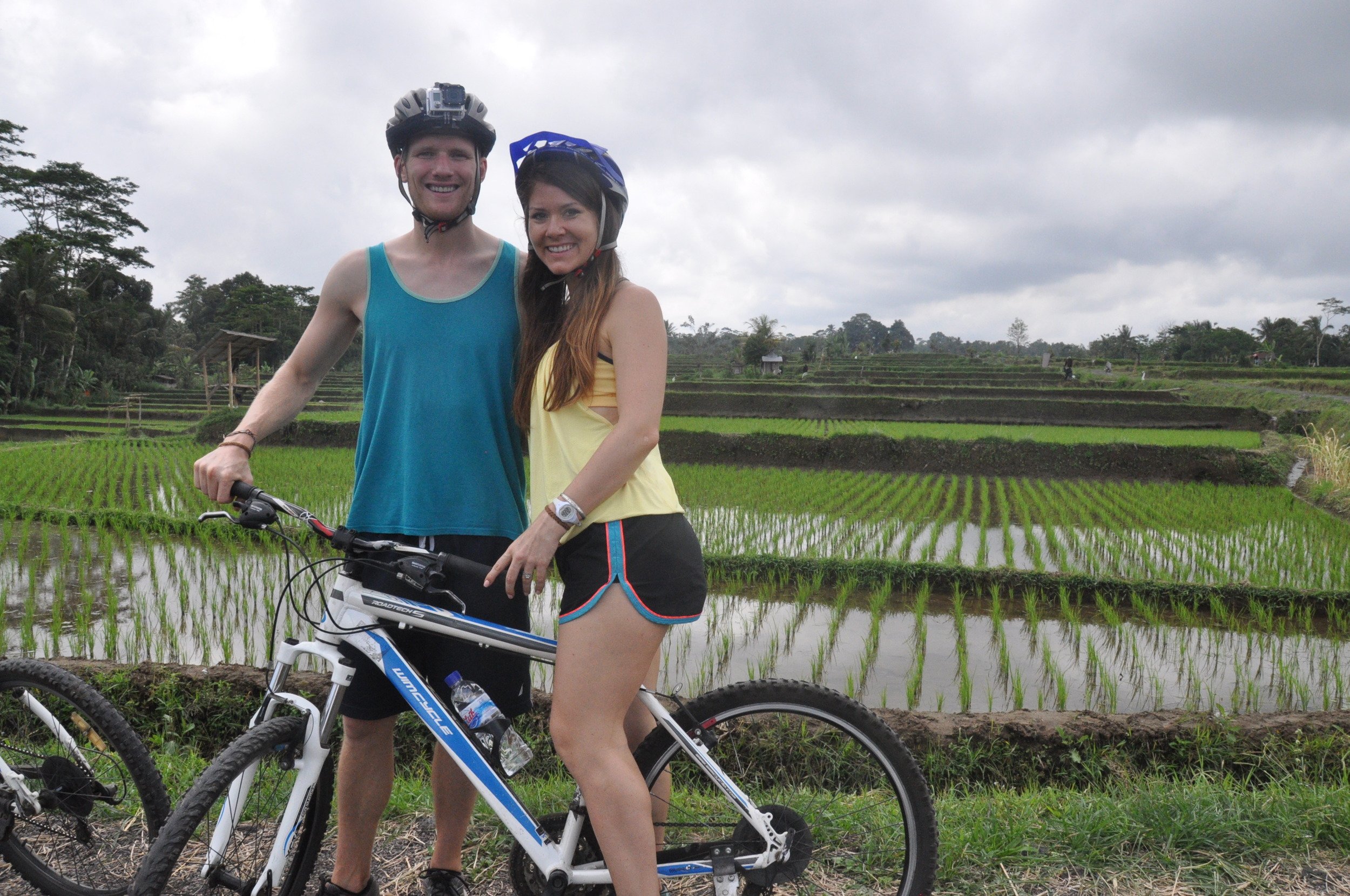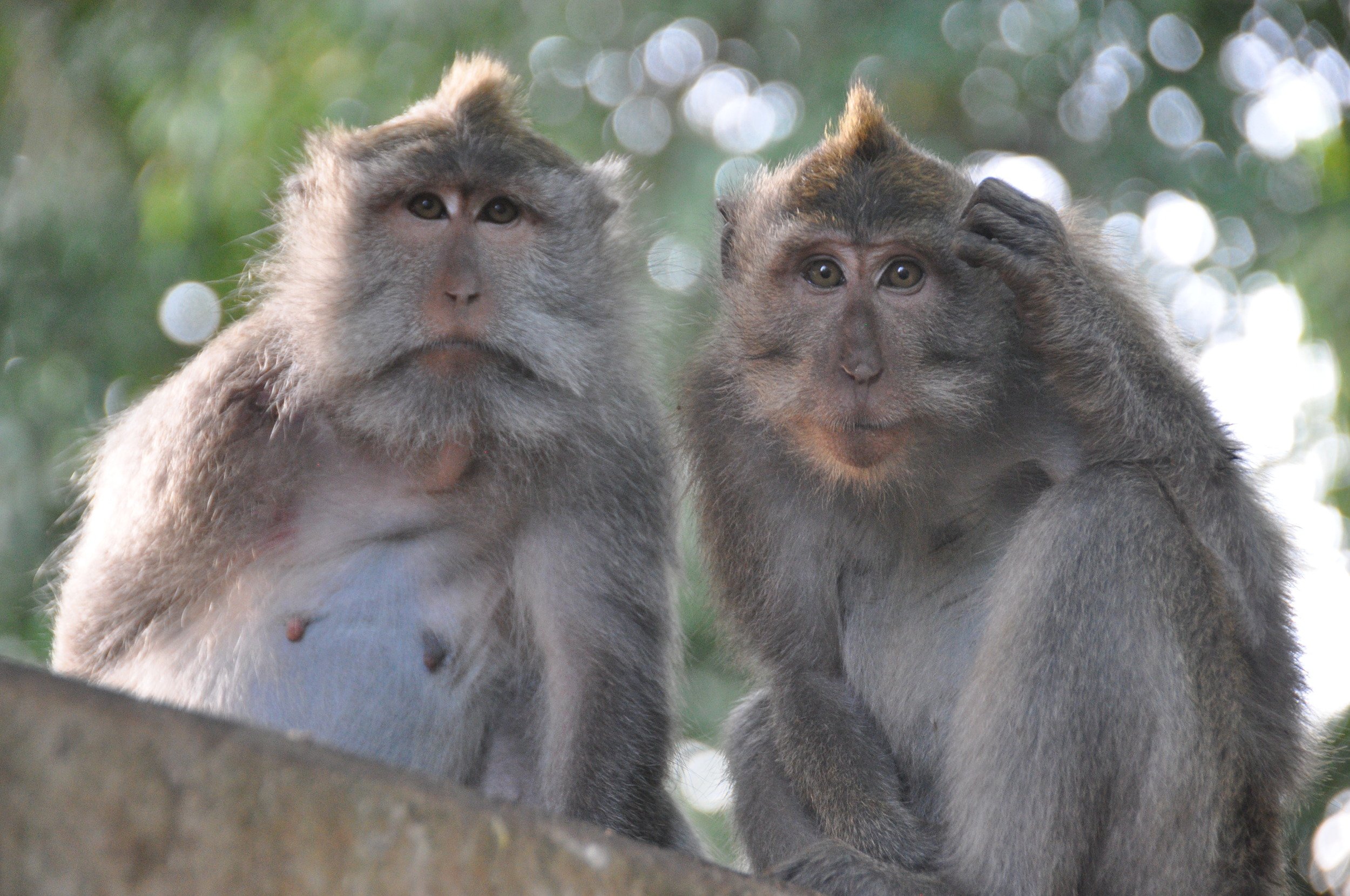 Because we had a limited amount of time in Indonesia, we had a pretty busy schedule, especially in Ubud. We cooked up a storm in a Balinese cooking class, hiked Mt. Batur at sunrise, hung out with monkeys in Ubud's famous monkey forest and pedaled through small villages on a cycling tour. And all in three days! It felt rushed but we enjoyed it all.

Tip: If your looking for different activites to try in Bali, check out this list of 101 Awesome Things to Do in Bali.
Drinks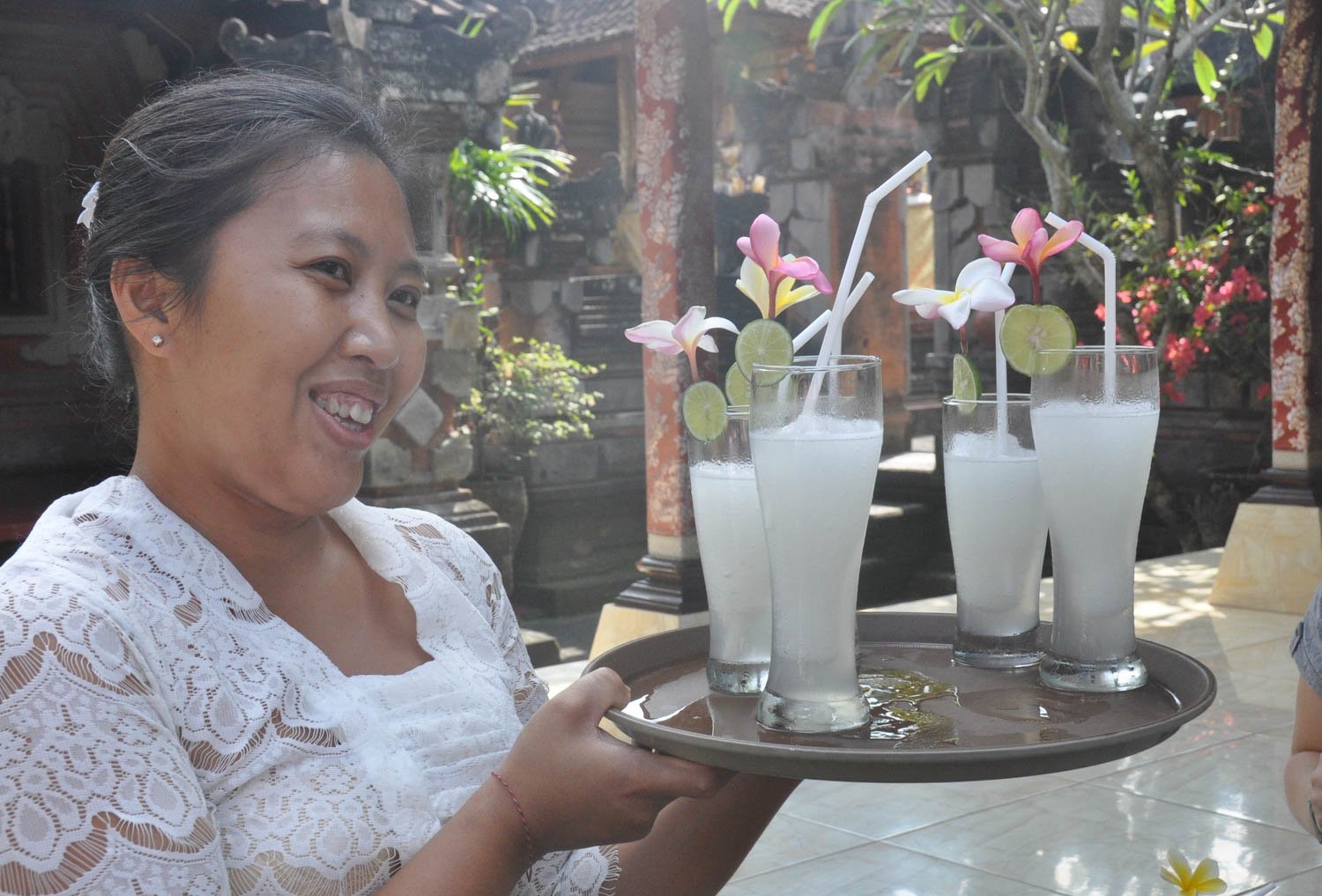 The drinks in Bali and Gili T were more expensive than we thought — sometimes pricier than the meals. Cocktails were about $5-10 USD and it was hard to find liquor stores to buy cheap alcohol. We both enjoyed the national beer, Bintang (maybe enjoyed it a bit too much).
If you looking for a category to cut down on your expenses, this would be it. But we indulged because it was one last celebration with our friends (which included a bachelorette party!)

Souvenirs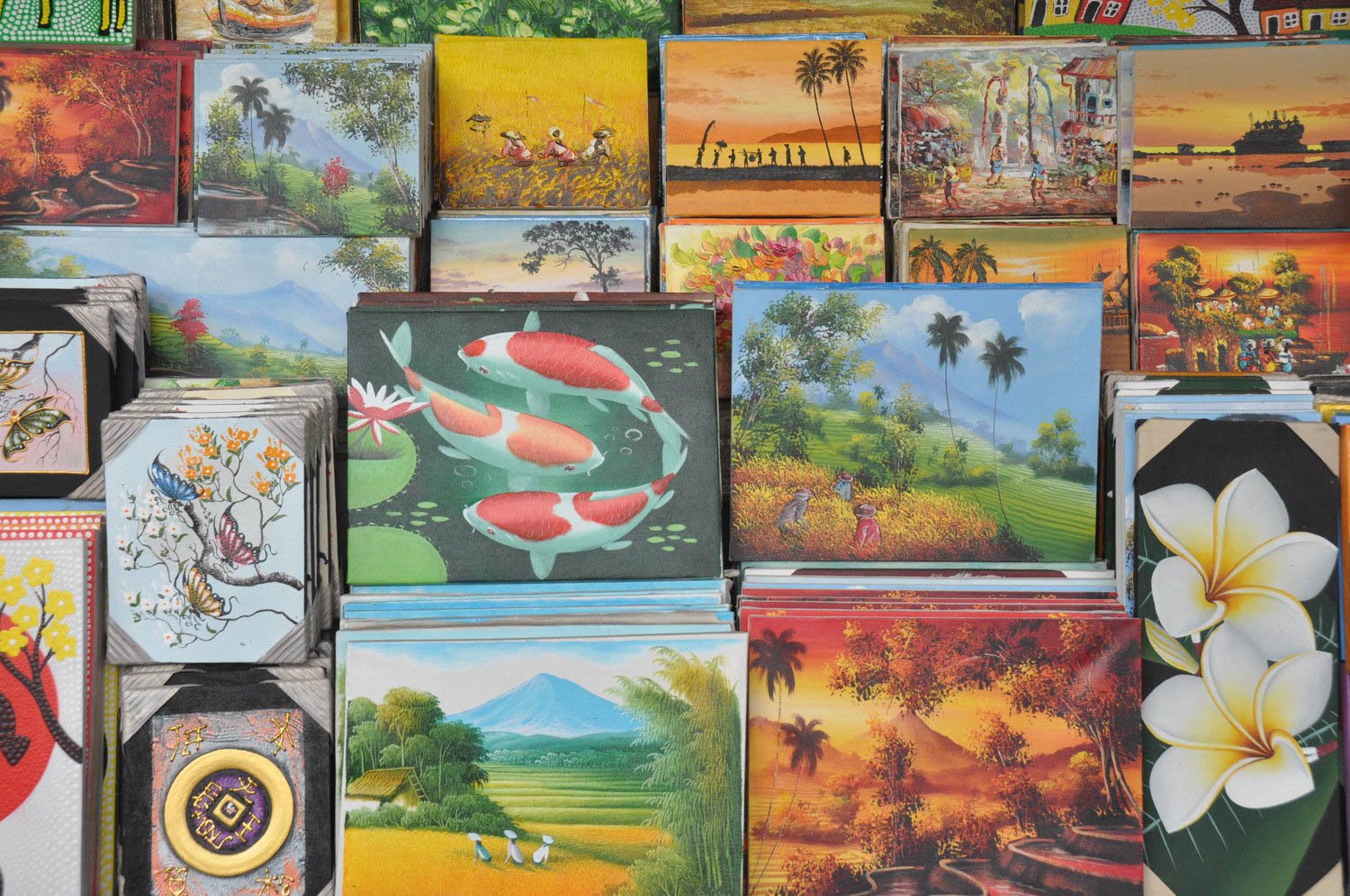 We typically don't buy a lot of souvenirs because they can be bulky and heavy to carry. But there are so many beautiful things to buy in Bali (especially in Ubud). We figured that since we were heading home to the US shortly after our trip, we'd be able to bring some hand-carved wooden utensils and a beautiful sarong (and a few other items) along with us.

Miscellaneous
These are just a few small purchases like Tiger Balm for bug bites and sunscreen for Ben's ghostly complexion.

Grand Total for Bali and Gili T
Our time in Bali and Gili T island was an incredible 11 days. We were able to experience the culture, taste the cuisine, and tour the beautiful landscape. Overall we were able to stick under our budget of $500 USD each, and at $44.19 USD a day per person we kept our expenses below what we spent in the Philippines.
If you are looking to stay on a tighter budget, we think you could cut down on the categories of lodging, food, drinks and souvenirs.

---


Are you planning a trip to Indonesia?
We have TONS of resources on travel in Indonesia and destinations throughout the country. Check out our Ultimate Indonesia Travel Guide for all the answers to your most burning questions, or read some of our favorite articles below.
Save this article on Pinterest for later!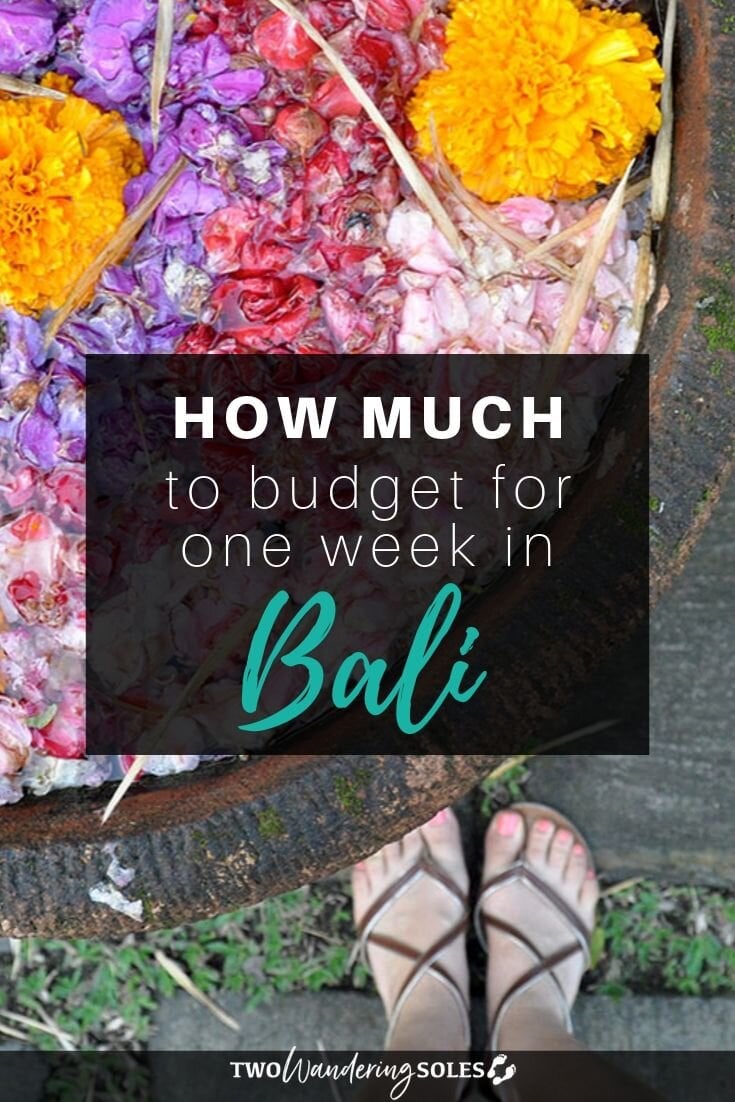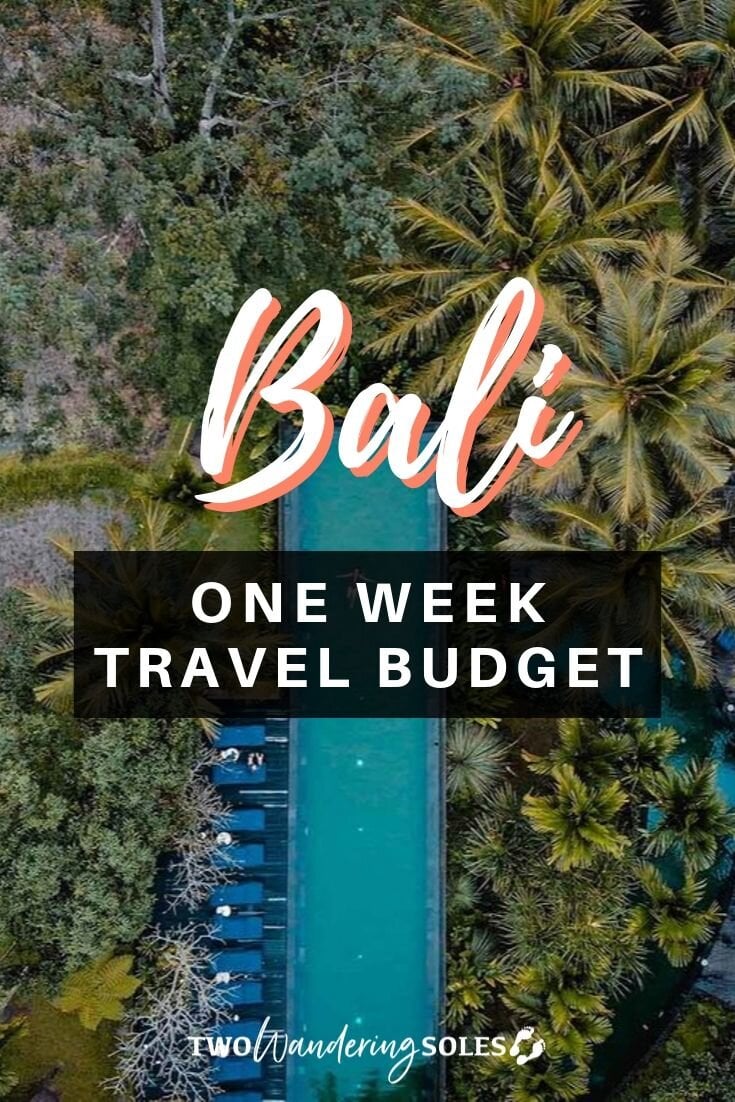 We want to hear from you!
Do you have any questions about Bali? Comment and we'll do our best to get back to you!