Airbnbs can be a great way to stay like a local in the place you're visiting and do so on a budget! Alternatively, Airbnb has some unique stays — like yurts, tiny homes, and treehouses — that are great for a splurge. Whatever type of stay you're looking for, we're sharing our top tips to make sure you have an amazing stay!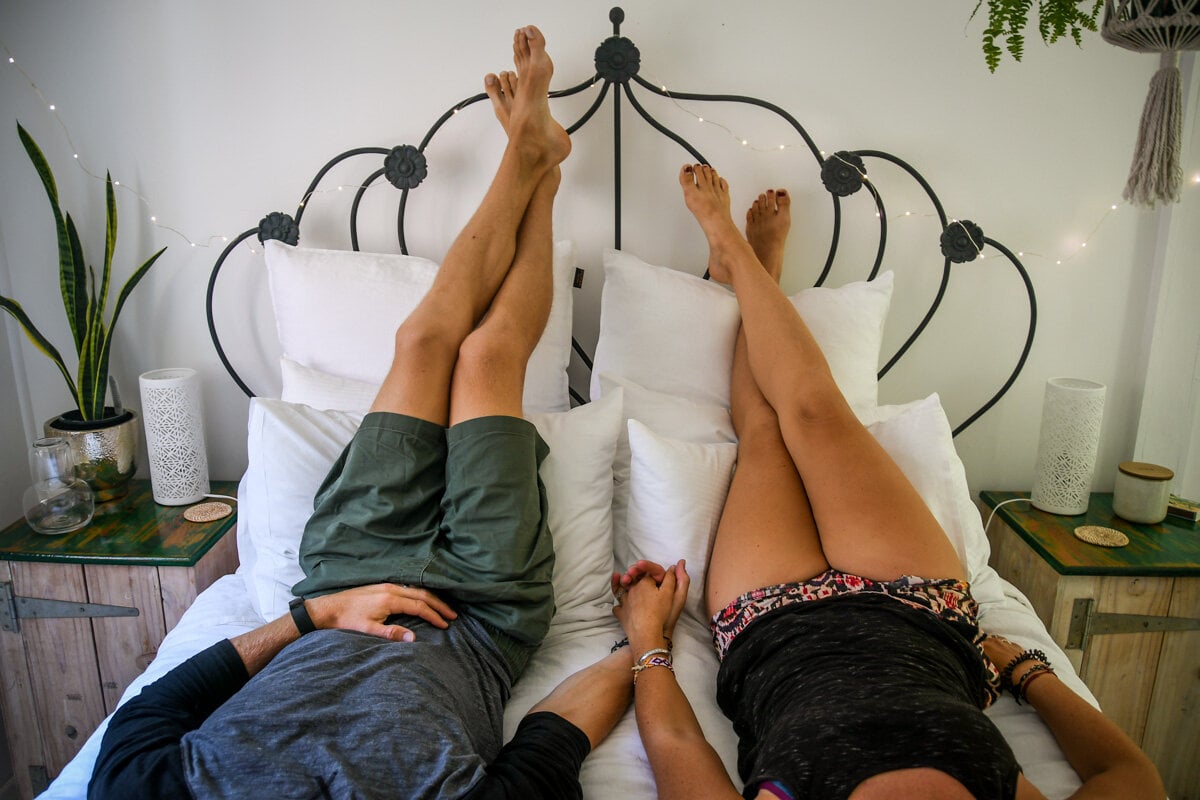 We've stayed in Airbnbs all around the world.
From unique stays, to budget-friendly accommodation with locals, to plush villas with a pool, and opportunities for long-term stays, we truly think Airbnb is a great option for many different kinds of trips.
We've stayed in Airbnbs more times than we can count, and we're about to share our top tips and the exact filters we use when booking with Airbnb!
We're going to share why we love Airbnb, hacks for finding the best stays, and when you shouldn't stay in an Airbnb. (Yes, there are times that it is definitely not a good idea!)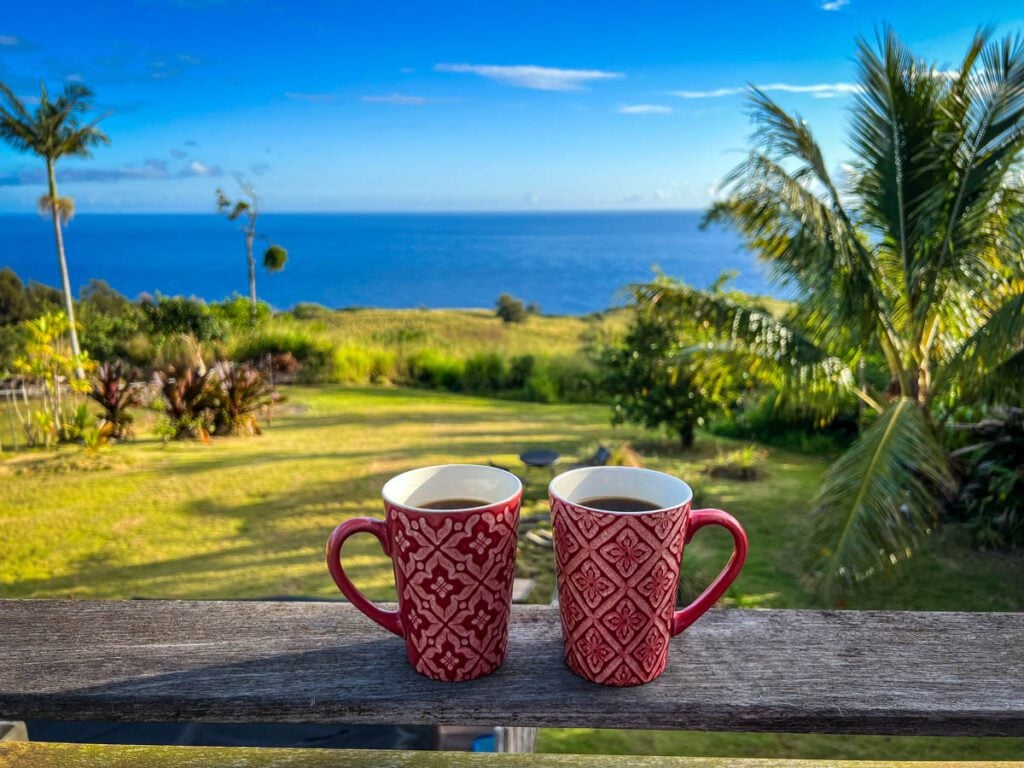 Airbnb Booking Tips Contents:
We're here to break down all the details and help you sort through how to book your first Airbnb stay that will meet all of your accommodation needs.
New To Airbnb? This section should be helpful!
---
Tips for choosing a great Airbnb
Lately, I've heard some complaints about Airbnb, and I get it… there are some duds out there. (Just like hotels!)
But honestly, we've stayed in a LOT of Airbnbs, and I can only think of one bad experience we've had with an Airbnb… And it was mostly my fault for not following my own advice (which I'm going to share below!).
(Just checked my profile, and I have 49 stays on there. And a few more coming up!)
So how do we make sure we're not getting the duds?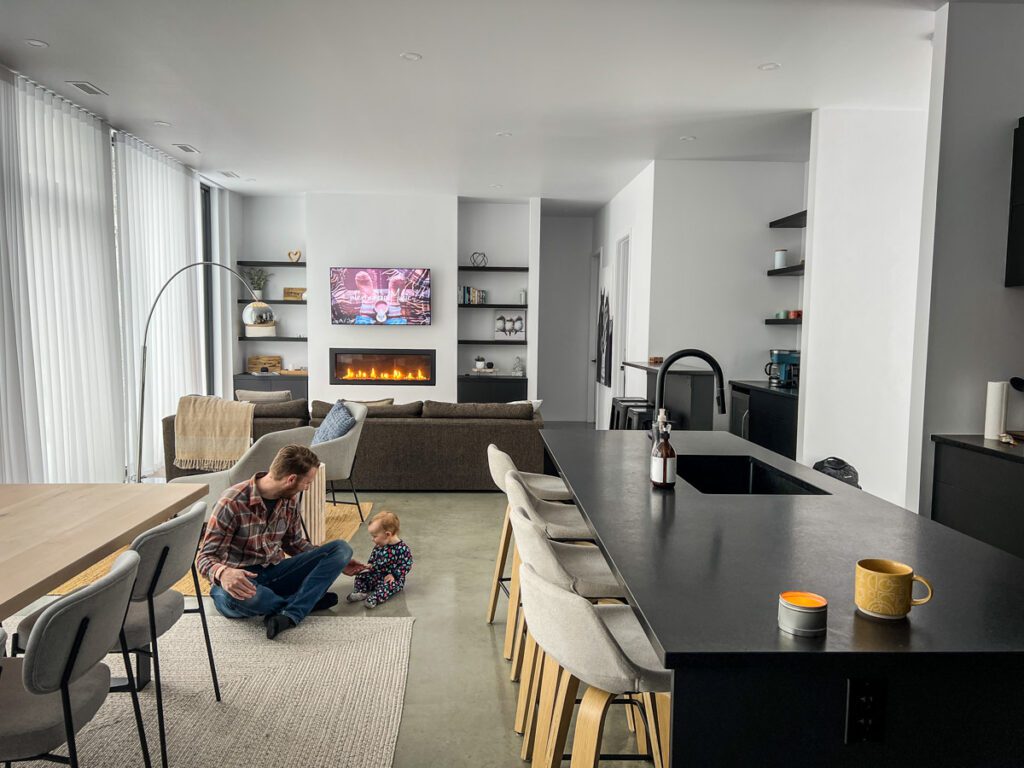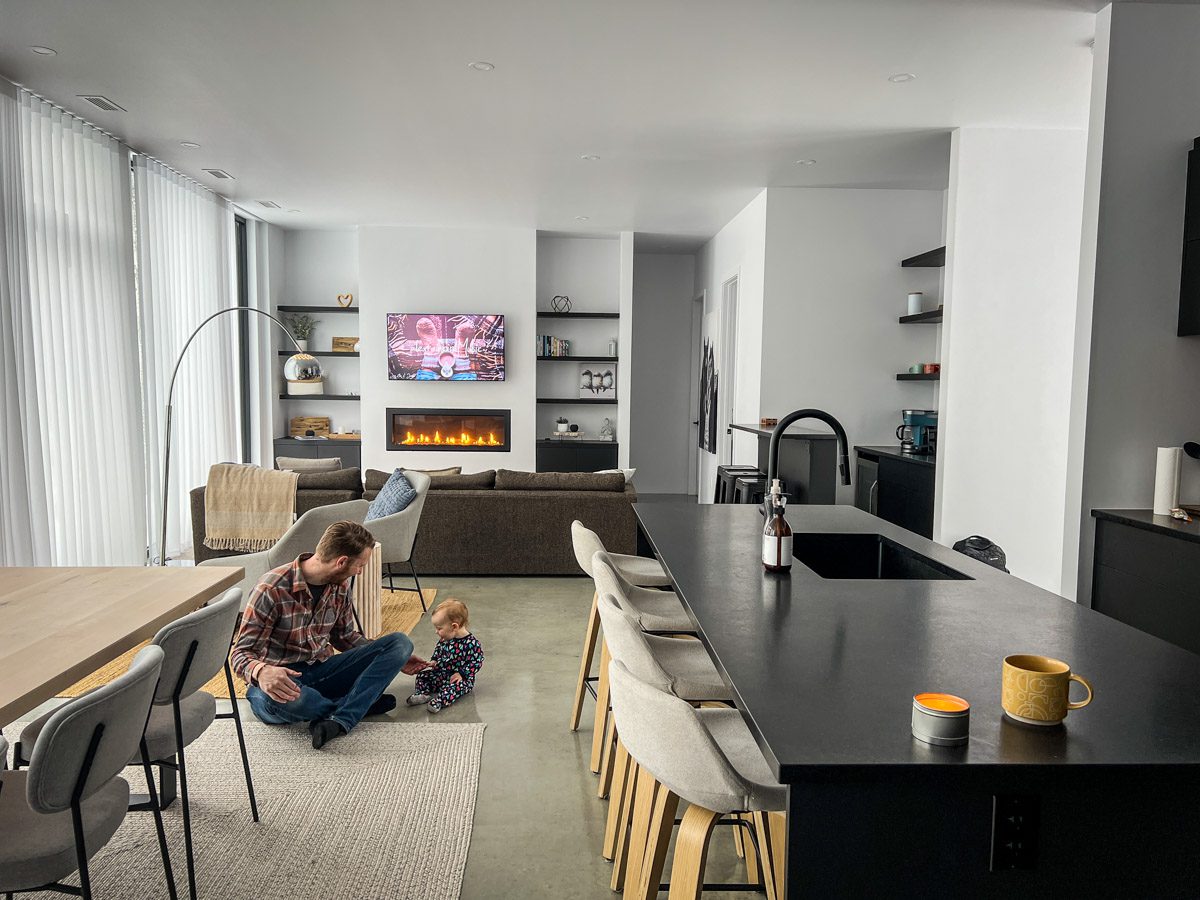 I'm very particular when it comes to choosing which Airbnbs I'll book. Much more particular than when choosing hotels.
I have kind of a "checklist" of sorts that I go through when booking Airbnbs, and I thought I'd share so that you can keep this in mind too.
1. Be a ratings snob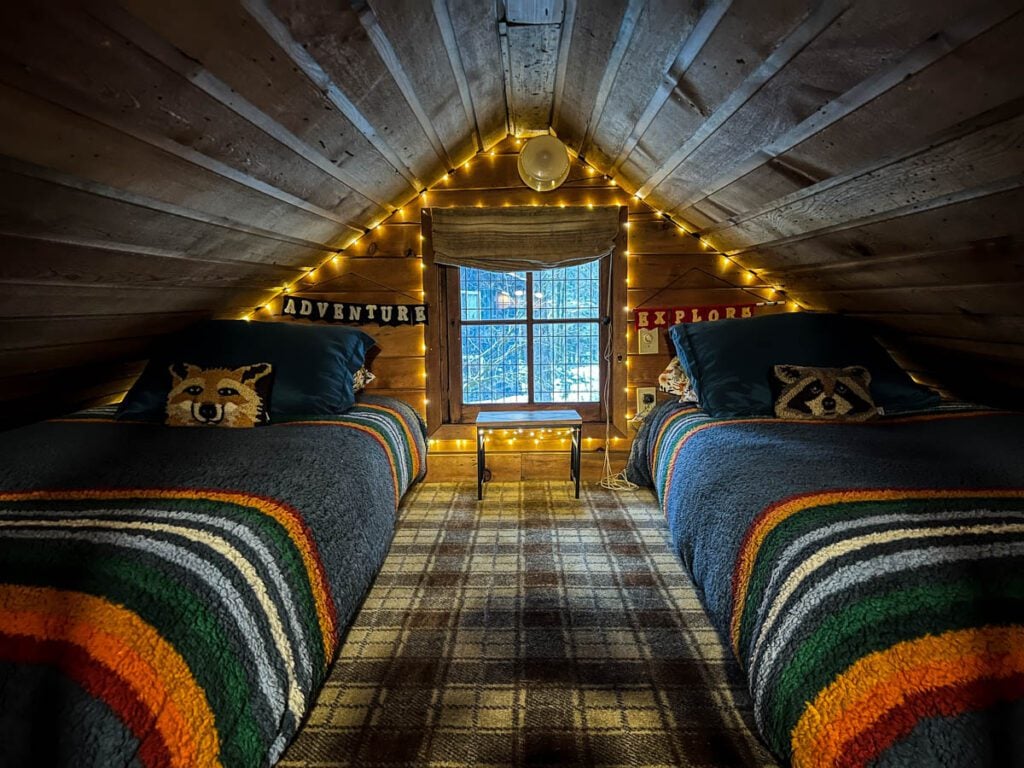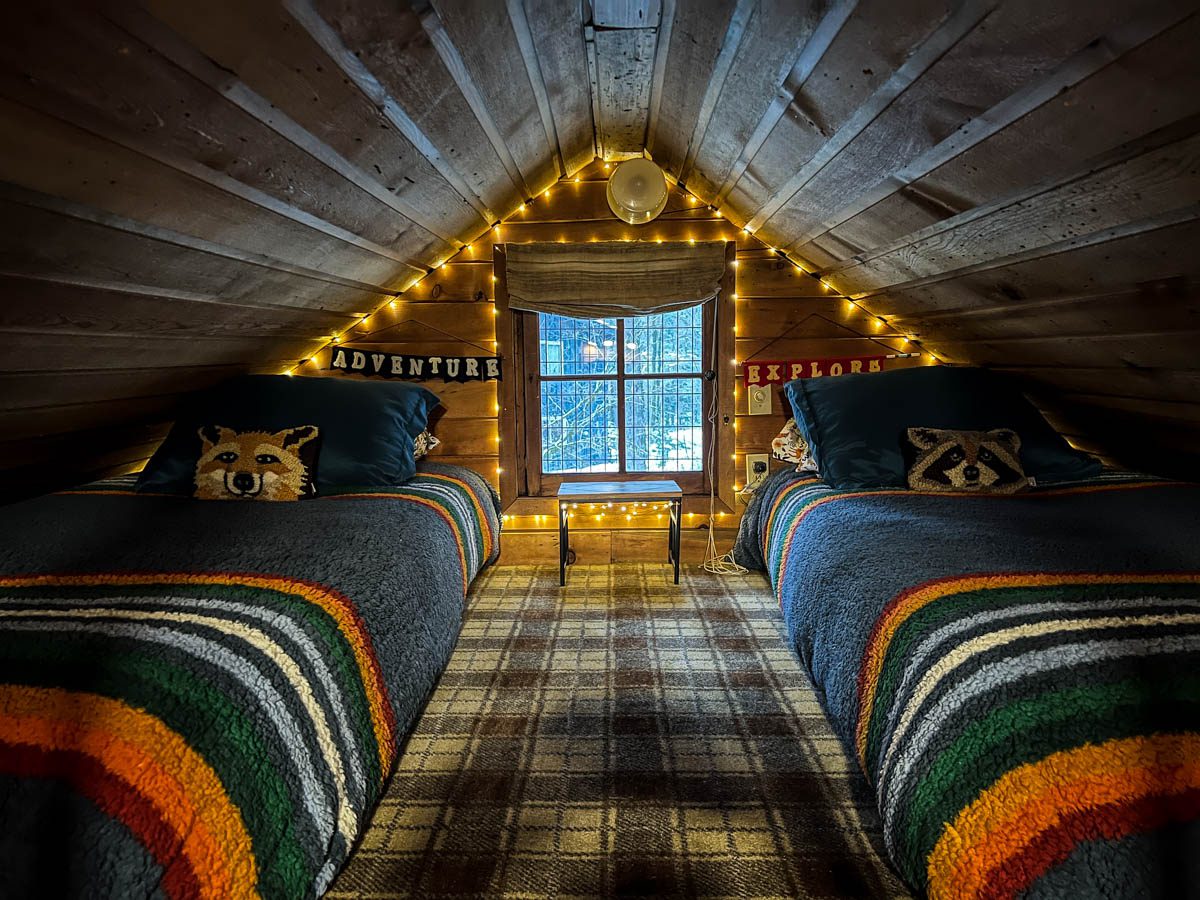 I'm a self-described snob with Airbnb ratings, and we almost always stay at places with a rating of 4.9 or above. (Actually, I try to aim for 4.95 whenever possible!)
After many, many Airbnb stays, this is the threshold that I have personally found gives us quality properties every single time.
You simply can't have many issues with anything and maintain a rating that high.
Good to know: When I'm looking for hotels using Booking.com, the rating threshold I use is 8.5 or above.
Also, take into consideration how many reviews the host has. For instance, a property with a 5-star rating from only 2 reviews is less appealing (in our opinion) than a property with a 4.5-star rating from 375 guest reviews.
Look at the overall star rating, and the individual ratings for location, communication, cleanliness, check-in, accuracy, and value before booking with Airbnb, as this can give you more specific information about flaws of this particular property.
2. Read the reviews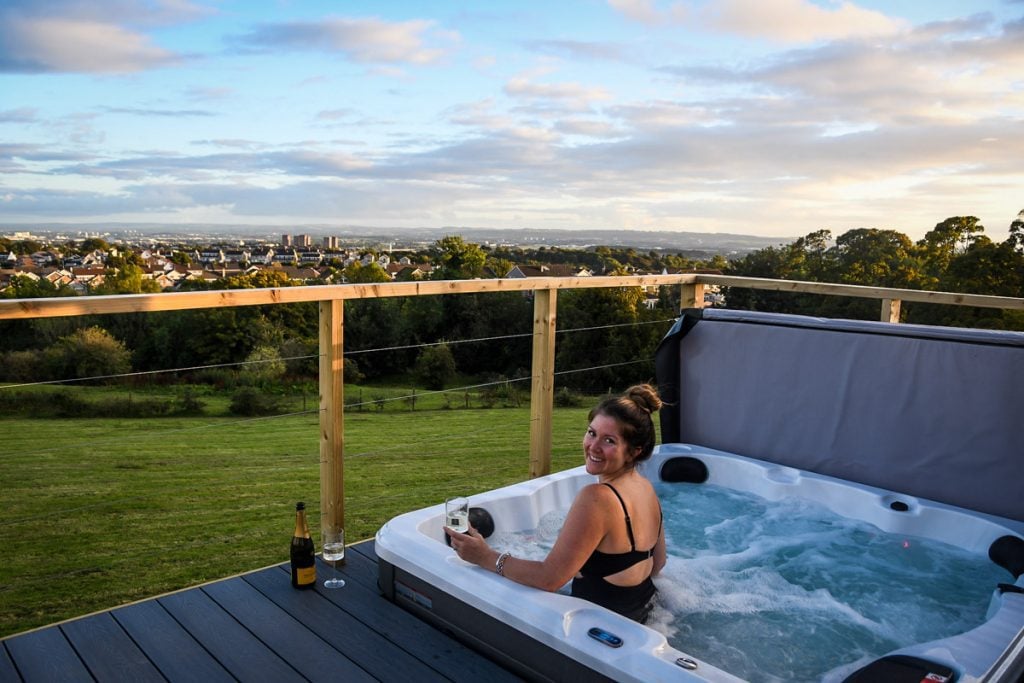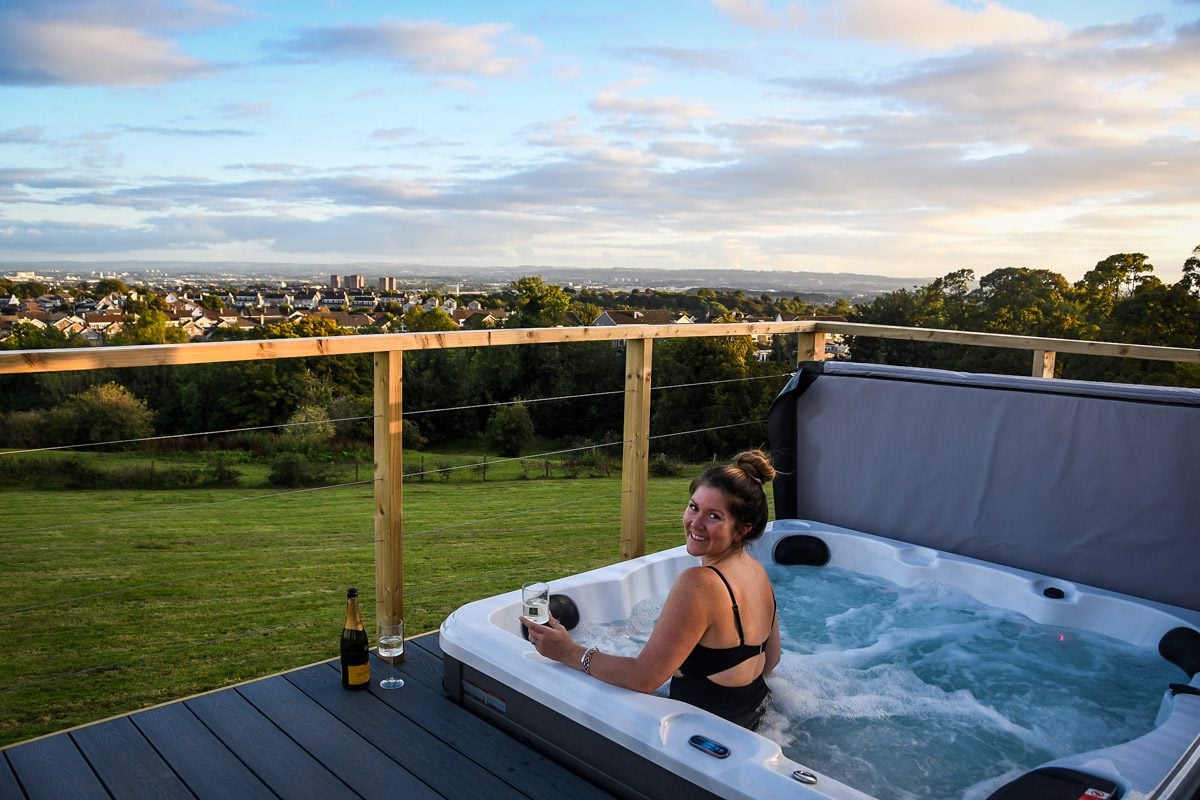 I can't think of a negative Airbnb we've had (and we've stayed in a LOT!). I attribute our luck to sleuthing reviews.
Not only do I only look for 4.9 and above, but I also read as many reviews as possible so I know exactly what to expect.
This is a very important step for us. If a host has poor reviews, it's an easy no-go for us.
Scan the written reviews as these can be an invaluable resource, especially looking for any complaints.
You may find someone complaining about something you wouldn't have thought of such as water pressure. It could be a dealbreaker for you, or help you make a better decision between your top choices.
Take a look at the Airbnb review categories. If the Airbnb has a overall 4.42 rating (which is not bad), but the cleanliness rating is lower than the rest, that could be a red flag. You made want to dig deeper and see what exactly was not clean about the house.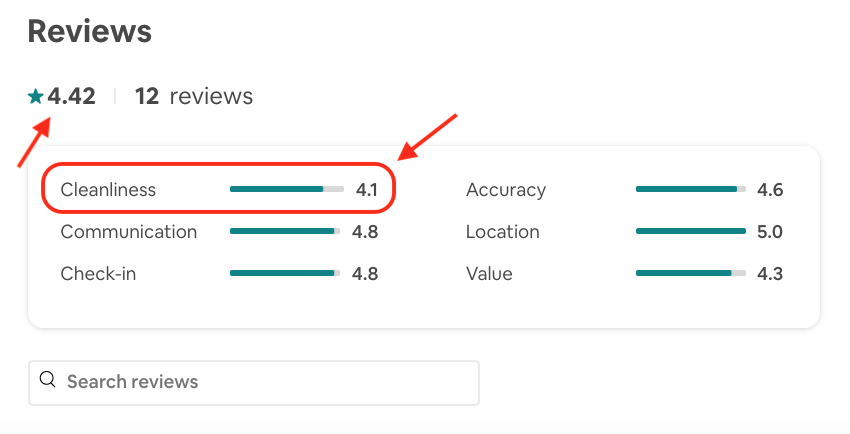 Tip: You can also use the search bar above the reviews to search for a particular keyword. For instance, if we are looking for a place to stay and get work done in, we need to know the Internet is good. We may type "Internet" or "Wi-Fi" into that search bar to see what previous guests have said.
3. Book only with "Superhosts"
These are the top-rated hosts and they will go out of their way to keep their ratings high and ensure you have a great stay.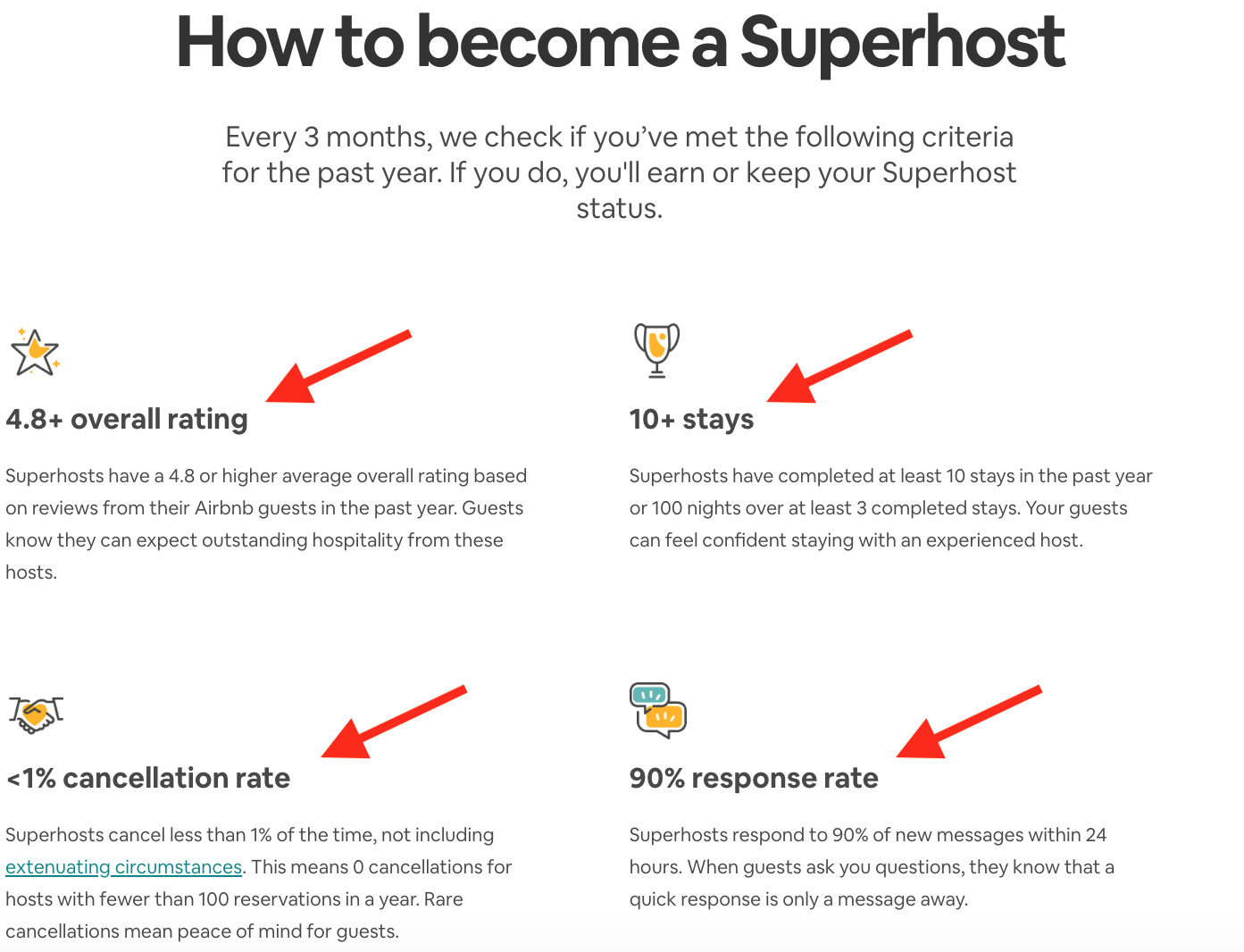 Airbnb recognizes highly-rated hosts and gives them a special "Superhost" badge. They receive rave reviews, fill their property with special touches, and go above and beyond a typical host.
Every 3 months, Airbnb evaluates their hosts and superhosts have to meet these requirements:
4.8+ overall rating
10+ stays
Less than 1% cancellation rate
90% response rate
As explained above, you can filter so you're only shown properties with Superhosts. This is a good way to see the best of the best in cities with a multitude of Airbnbs to choose from.
It can also be a good way to choose between two otherwise equivalent properties: If one has a Superhost and the other does not, it's an easy choice!
4. Avoid brand new places… or stay with caution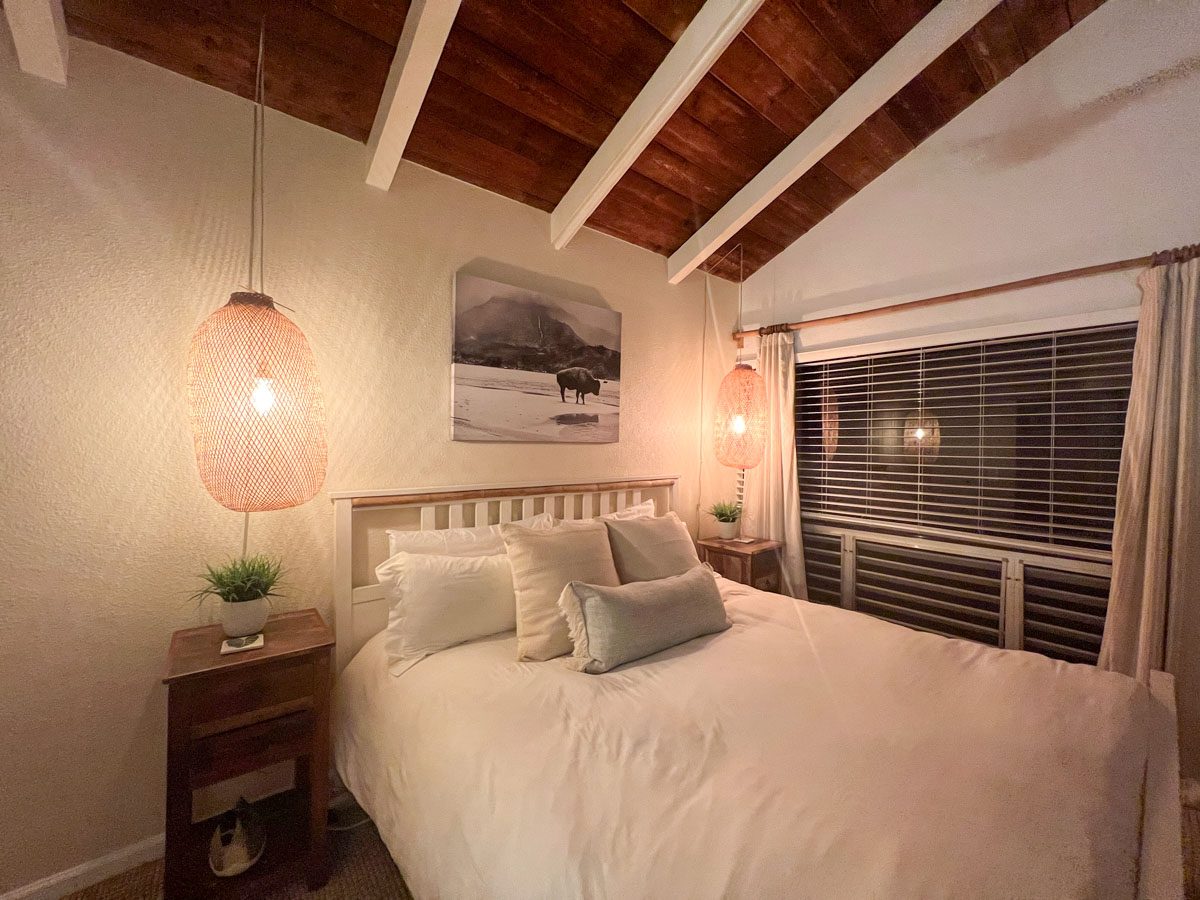 We've seen some properties that looks great but have no reviews because they are brand new. Everyone's gotta start somewhere, right?!
If there are other options, we tend to avoid brand new properties on Airbnb because sometimes photos can be misleading, and we don't want to get stuck with a less than ideal place and a non-responsive host.
However, if there are no other options, we will click on the host's profile. If they have other properties listed, you can check out those reviews. If they're positive, there's a good chance this property will be just fine. However, if this is their only property or they have others with low ratings, we'd personally steer clear.
5. Choose destination Airbnbs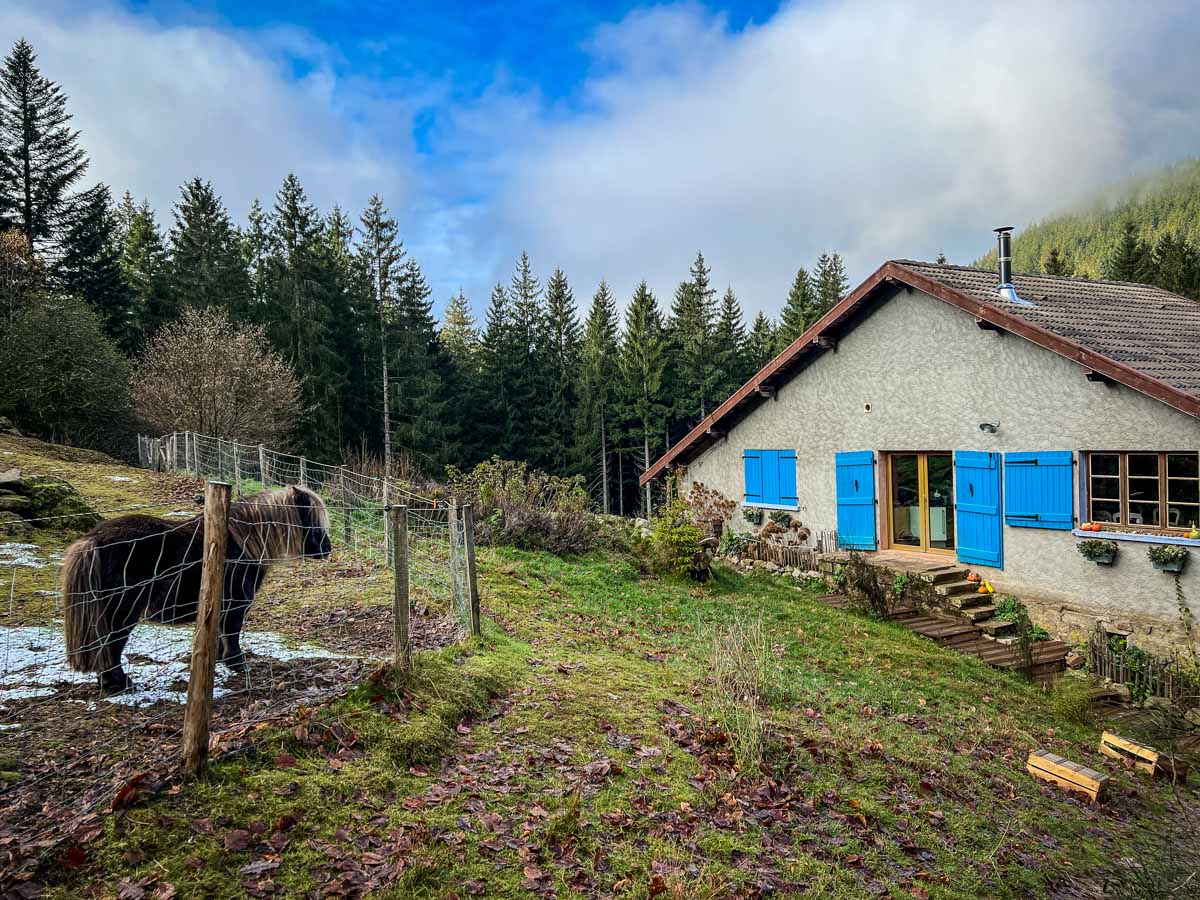 All of those are properties we have actually stayed at.
These are the types of Airbnbs that are really done well. This is when hotels just can't compete.
Tip: Use the filters to help you find these types of properties.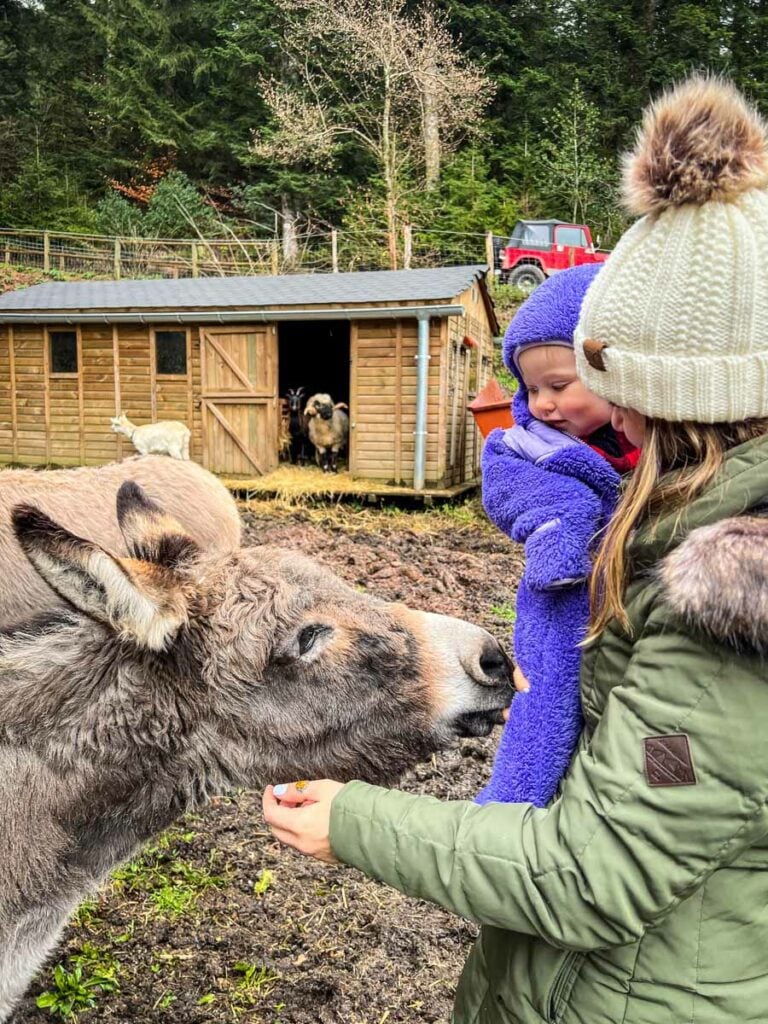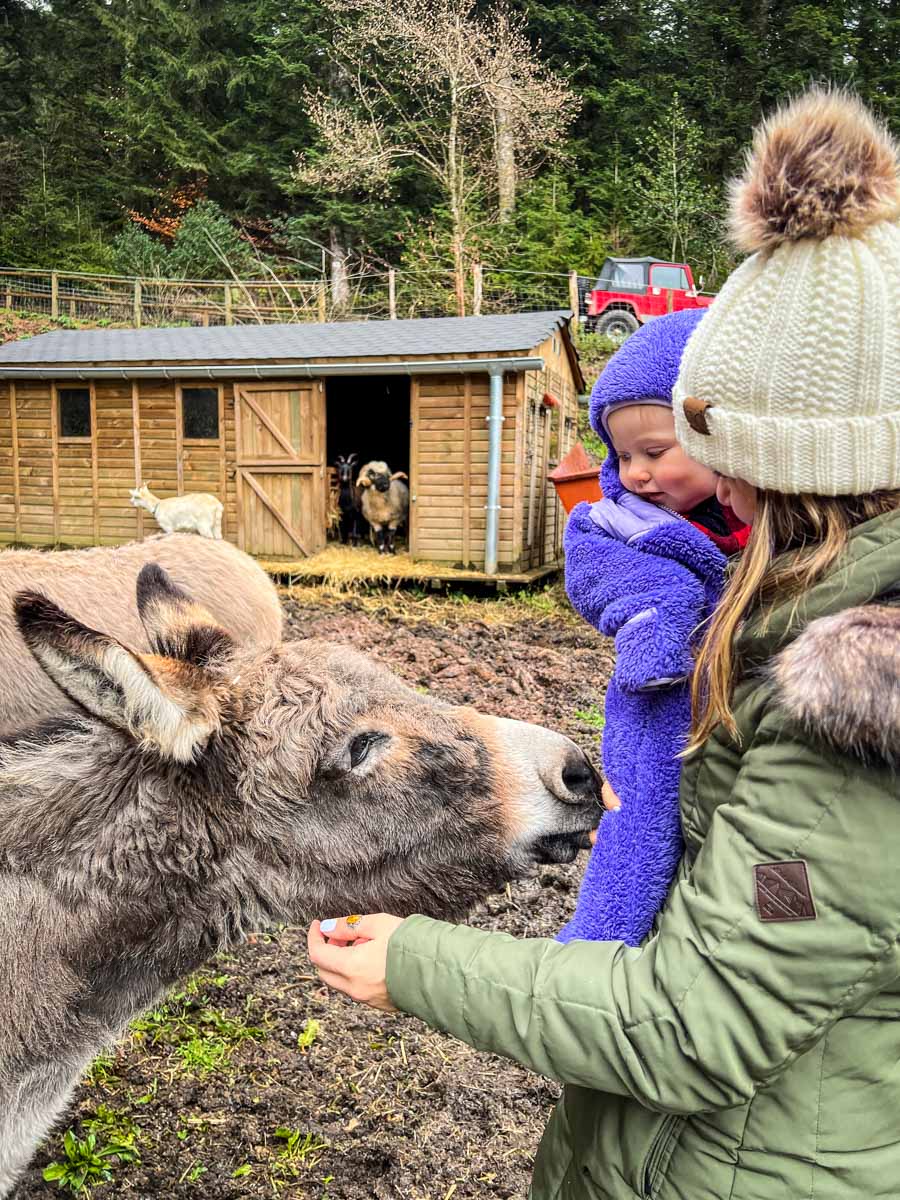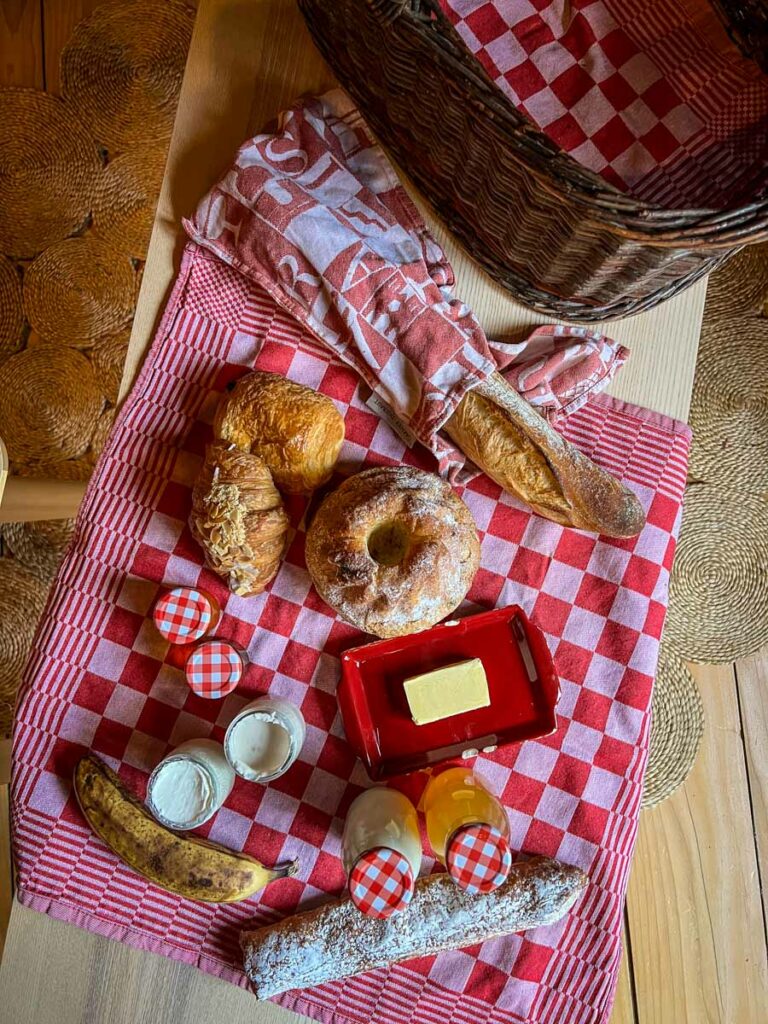 When necessary, we'll stay in condos within a city, but in those cases hotels are sometimes just as good.
We've stayed at a lot of Airbnbs over the years, and without a doubt, the best ones have been unique stays that are destinations in and of themselves.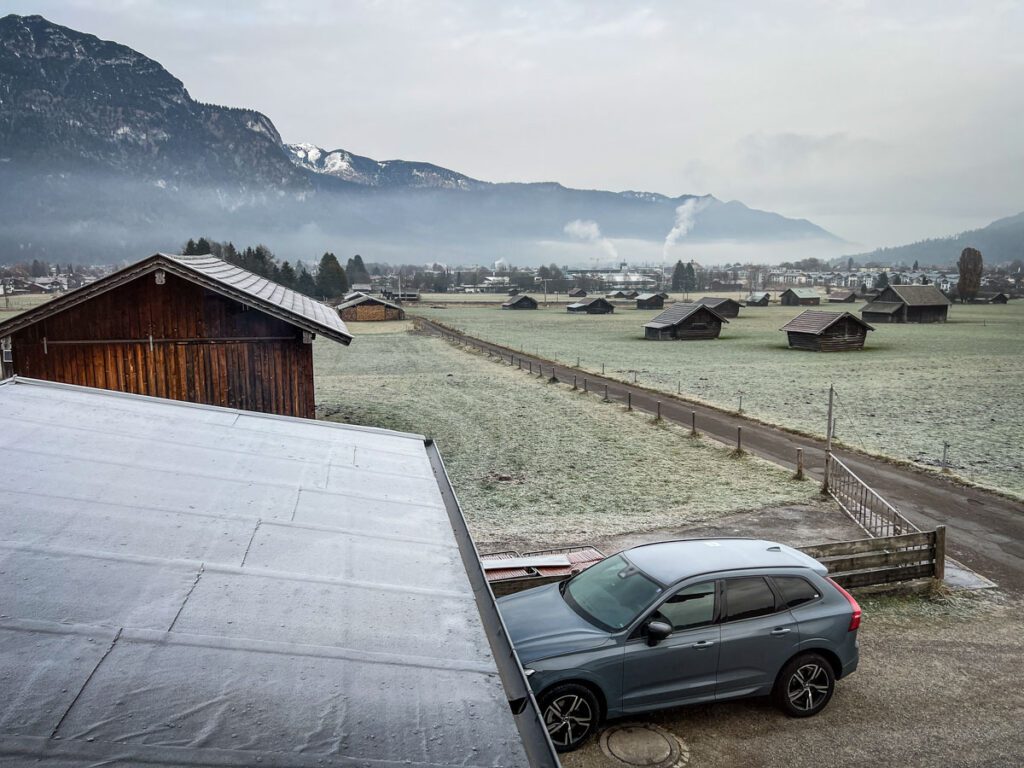 We find that Airbnbs outside of the city are almost always better than those in the center.
Airbnbs within cities always have people looking for places to stay in that area. So in my opinion, the hosts (in general) don't go out of their way as much to be an excellent stay.
Hosts outside of cities need to go above and beyond to entice people to want to stay with them. So you'll often find great amenities, beautiful designs, and little perks, making them a much better value, in our opinion.
6. Location, location, location!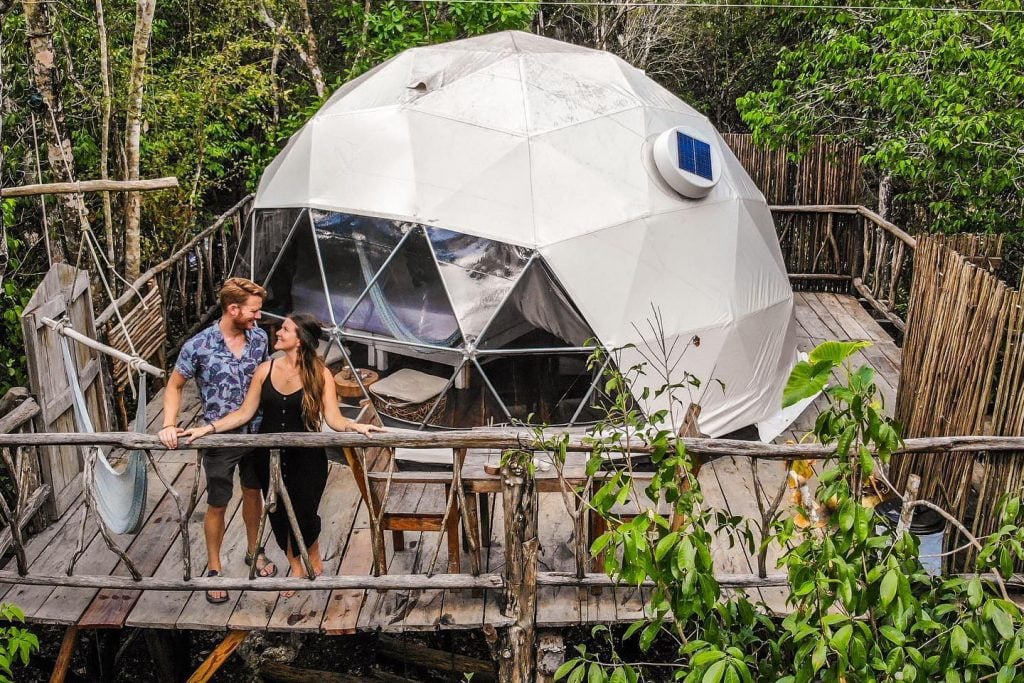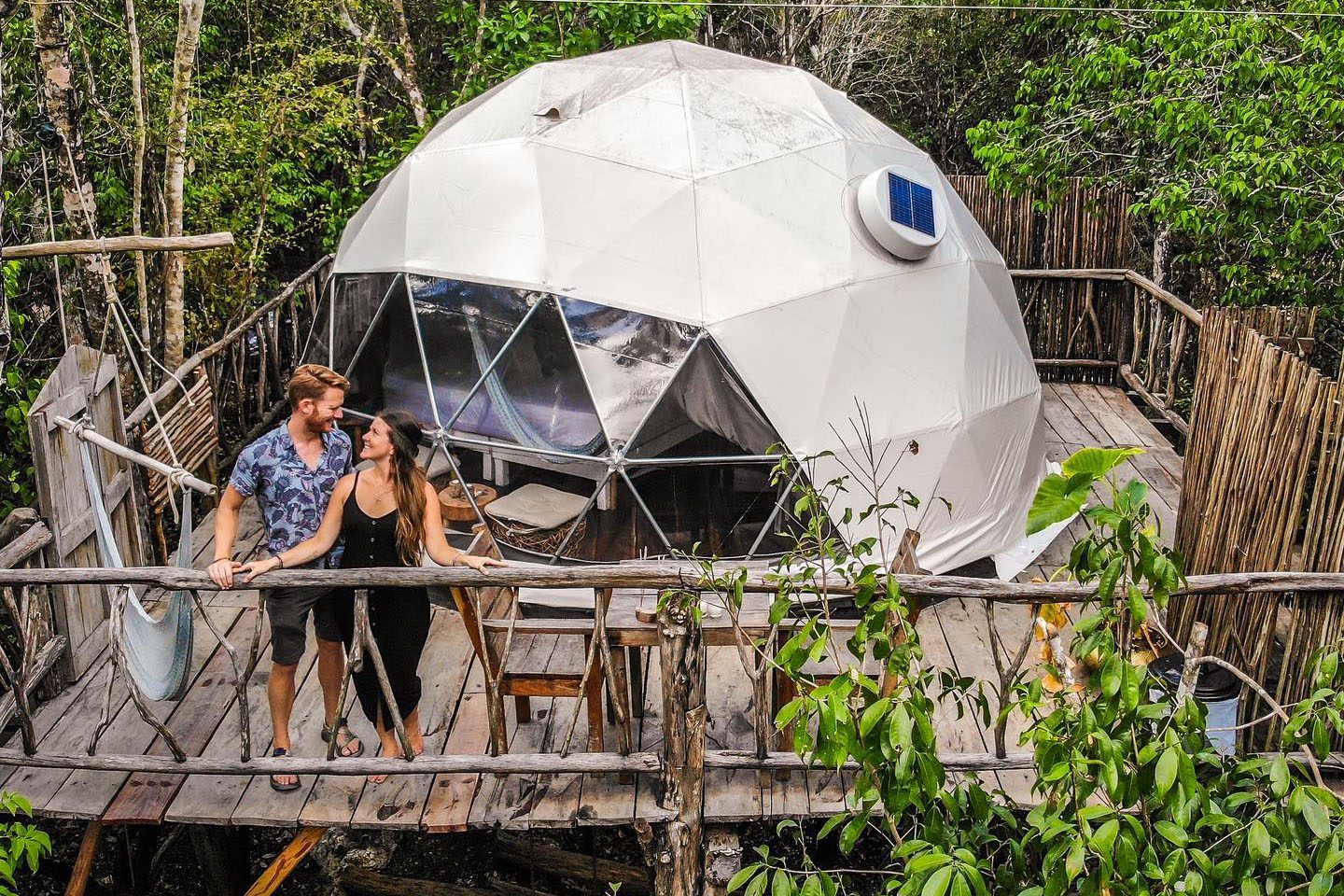 Like we mentioned in the previous tip, unique stays outside of the city are always our favorite, but depending on the type of trip, we have stayed at many places in towns or cities as well.
Before you even start searching, it's a good idea to know what general location you'd like to stay in.
Here are some things to consider:
Do I want to stay right in the city center so I can walk everywhere?
Do I want to avoid the touristy areas and stay in a more "local" neighborhood instead?
Do I want to stay in the countryside and have an authentic experience?
Do I want to be close to a particular landmark or point of interest?
There's no right or wrong location. We've chosen each of the above during different travels. And depending on what type of trip you're on, your answer will change.
It's important to know what you're looking for before you start searching so you don't fall in love with a place that's a dangerous motorbike ride through a sketchy rice paddy… #truestory
Once we have a general location narrowed down, we love using the "Map" feature to see the general location of the properties.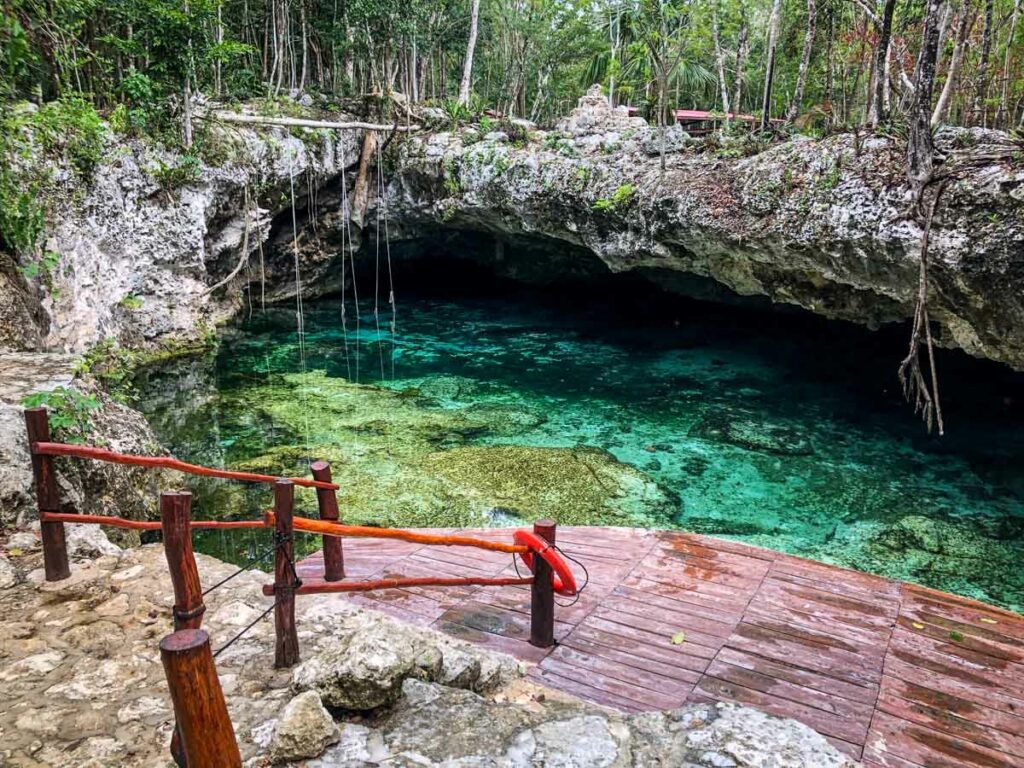 Simply slide the toggle on the upper left-hand side of your screen to the "on" position to "Show Map".
Note that Airbnb doesn't give out specific addresses until you have a confirmed booking, so this is a good way to get a pretty good idea of the general location of each of the listings.
You can zoom in and out on the map to get a better view. If you click on the price bubble shown on the map, the specific listing for that location will pop up and you can scroll through the photos or click it to open up that listing in a new window.
Tip: I like to pull up significant attractions, grocery stores, or other necessities on my Google Maps and then compare my Google Map to the map shown on Airbnb so I can figure out the best location for my stay.
6. Know what's included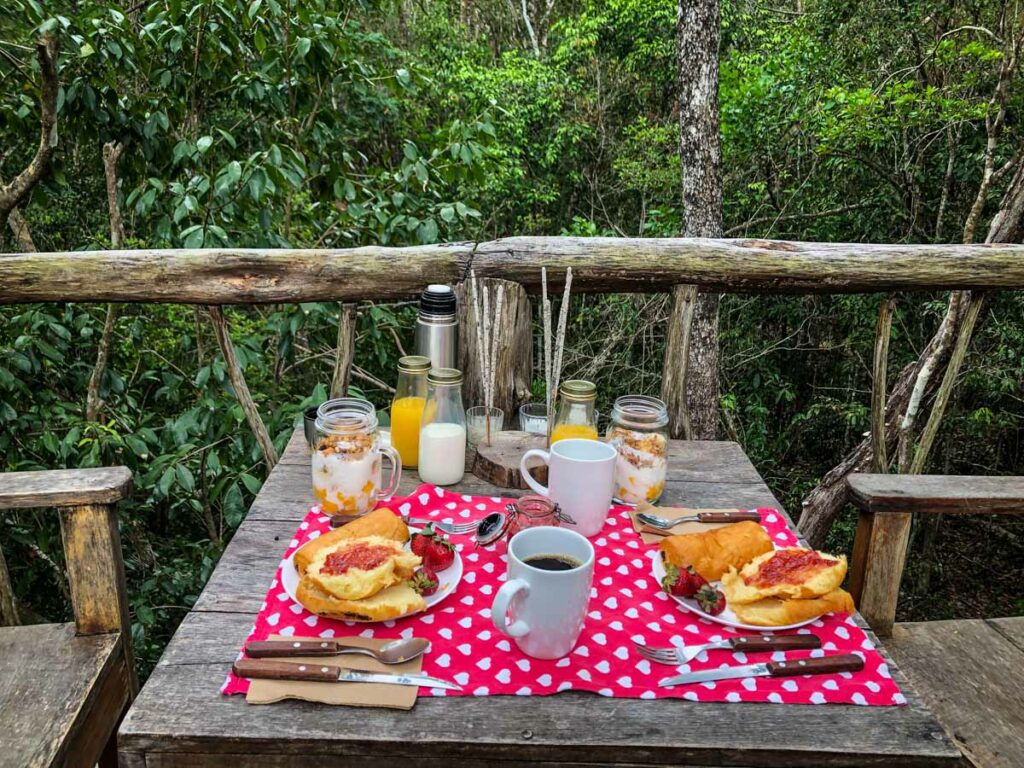 Each property should have a section where they include the amenities, but I also like reading through the hosts' description of their property because the good hosts usually list out more.
Here are some things to look for:
breakfast: some properties include a full breakfast, others have some items like granola bars, pancake mix, fruit, and other properties have nothing at all
toiletry items: like shampoo and body wash, (I get annoyed when they don't provide this)
kitchen staples: like coffee, cooking oil, etc. (this is important if you plan on cooking)
luggage storage: if this is something you'll need, message the host to ask if they provide this or can help you arrange something. Most hosts we've had have helped us in some way with this.
The description is also a good place for the best hosts to really stand out. The best hosts we've had provide lots of little "extras", and they share about it in their descriptions.
7. Use filters to your advantage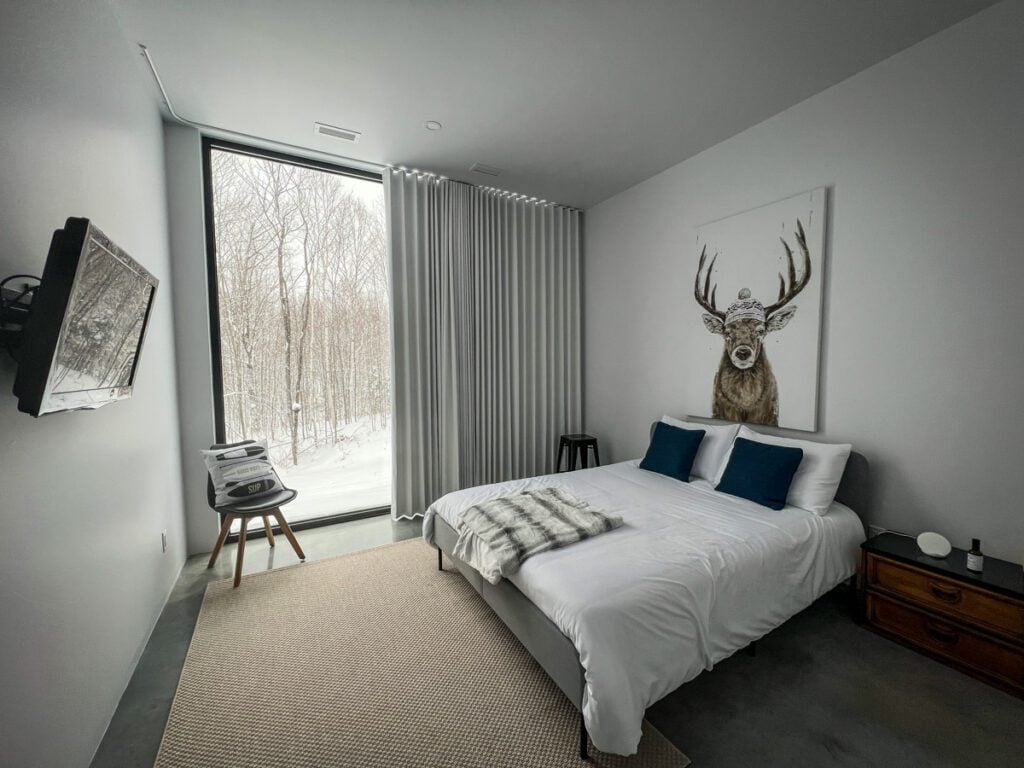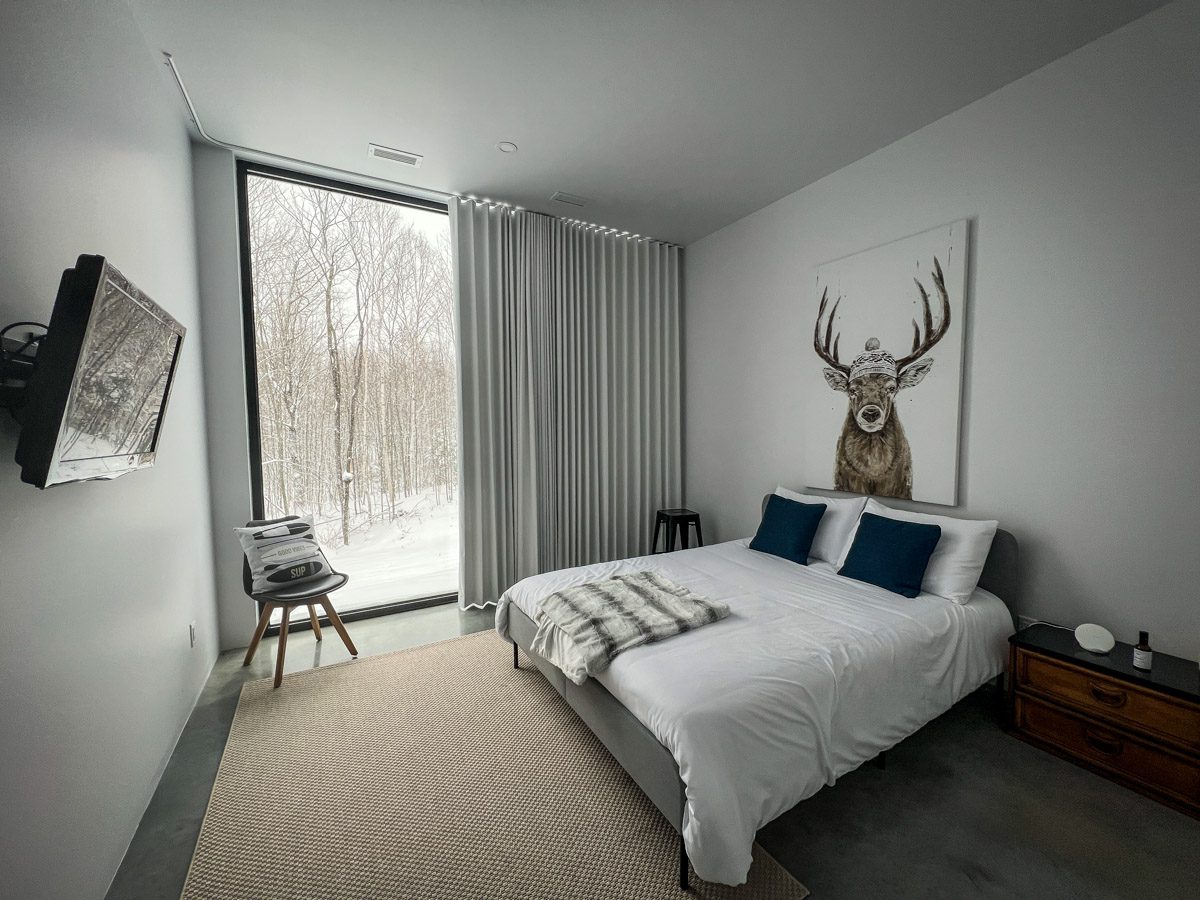 We dove into ALL the filters in the section below to show you how to use them to your benefit. As a summary, we typically only select a couple of filters and leave the rest blank so we have more options to choose from.
Here are the filters we generally use:
Dates
Entire Place
Guests
Price: We typically set a maximum budget, but depending on our trip and the city to which we're traveling, this amount varies. For instance, a short vacation to Iceland will have a higher per night budget than an extended backpacking trip in Southeast Asia.
Location: We use the map to zoom into the region we'd like to stay within so we're only shown those properties.
Once we have these filters checked, we can begin our search.
9. Really look at the photos
Photos can tell you a lot about how seriously the host takes their Airbnb listing. Some have professional-looking photos, while others might as well be taken by a grandma trying to figure out a cell phone.
For example, take a look at these two Airbnbs near Portland, Oregon (which both happen to described as tiny homes).
Based on the photos alone, which one would you want to spend a night in?
Of course the top one!
It looks brighter, more pleasing the eye, and appears to be better taken care of. We figure if the host can't spend the time to take a nice picture, then what else have they not taken the time to do… eeek!
You might be searching for a certain aesthetic, or you may just want to see how the property is set up. But either way, you should make sure there are enough photos.
We tend to only choose places that have photos for each part of the property. It's a little sketchy if they don't have any pictures of the bathroom, don't you think?!
Tip: When it comes to the photos, we like to see pictures of every room in the house. If a listing says it has 3 bedrooms, but I only see photos of one of the bedrooms, I see that as a red flag. It may be that the host is trying to hide the fact that one of the bedrooms is in fact a broom closet. Or if there is only a photo of a sink, but not the whole bathroom, it makes me wonder if the shower and toilet are sub-par. Use your own judgement based on the rest of the listing, but it's something to keep in mind.
10. Prioritize amenities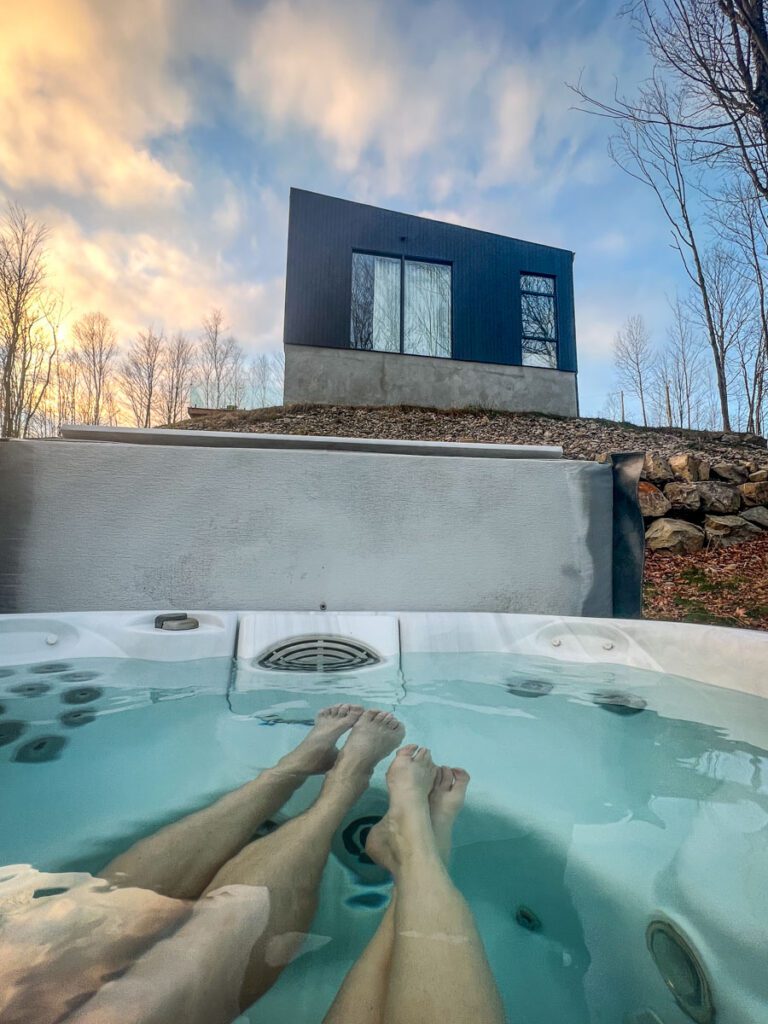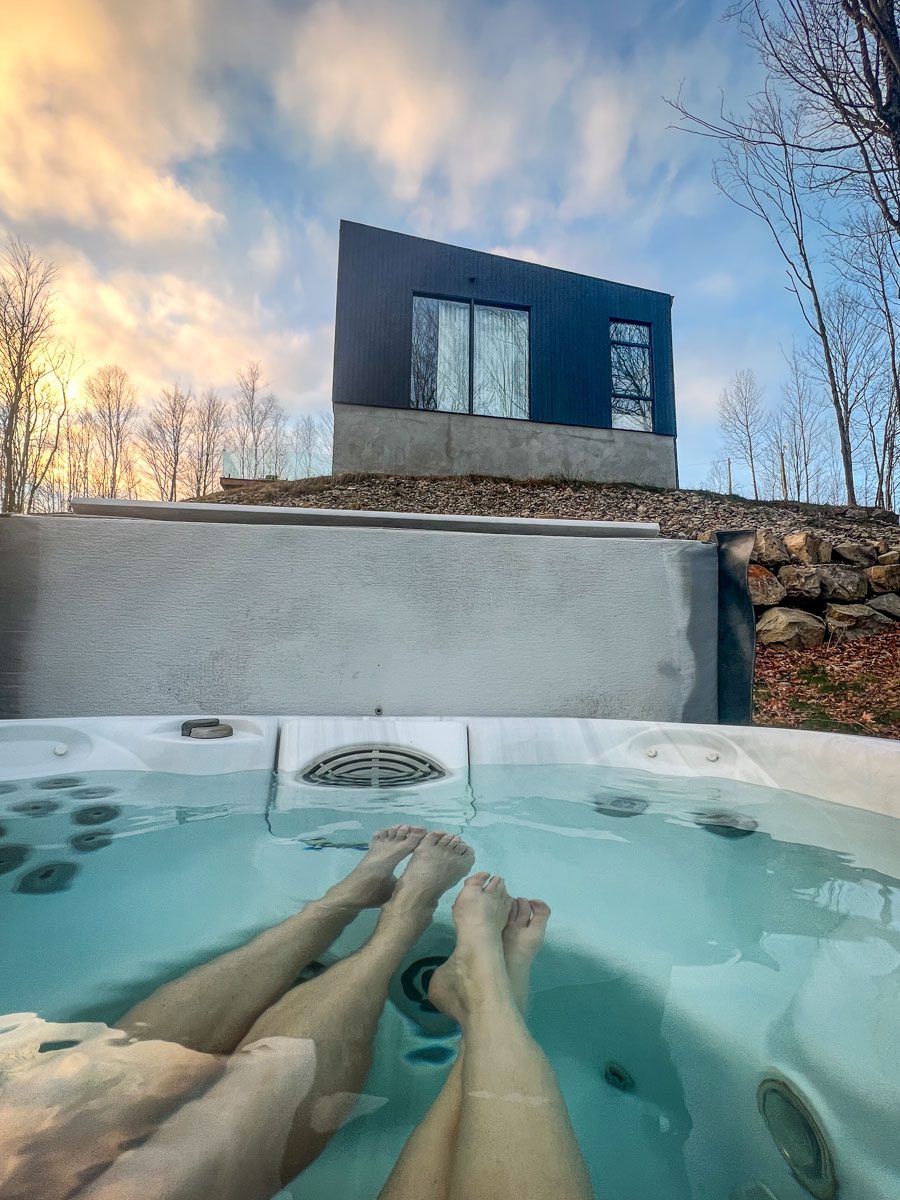 Everyone has got their own priorities when traveling, and luckily Airbnb makes it simple to see what you're getting with the Amenities filter (explained above). Know which amenities you absolutely need so you can narrow down your choices.
Here are some amenities that we look for when booking:
Wi-Fi: When we're planing to get work done during a stay, it's a deal-breaker if a property doesn't have Internet. However, if the point of a trip is to go off grid, this could actually be a perk.
Kitchen: This is usually high on our list, as we like to have the option to cook (saves money and allows us to eat healthier).
Coffee maker: Umm, yes, we're obsessed and it's a huge perk when Airbnbs have coffee!
Air conditioning: If it's summertime or we're in a tropical location, air-con is really nice.
Parking: We only really care about this if we have a rental car or will be driving from home.
Washer & dryer: This is a nice amenity to have access to during a long trip.
Hot tub: We love, love, love a property with a hot tub! It is something that will make us choose one place over another, or pay a bit more.
Outdoor space: Now that we travel with a baby, having a spot to hang out outside is really important to us. Whether that's a balcony, a fire pit area, a hammock or a hot tub depends on where we're staying and the type of trip, but it's always a feature we look for these days.
Look for places with a little extra!
Why stop at the basics? With lots of competition on Airbnb these days, some hosts go above and beyond to create a super special experience.
And depending on where in the world you're booking, it doesn't have to be all that much more expensive.
The photos below were taken at a cozy cabin in Northern Ireland where the hosts provided a private hot tub, a sauna, pizza oven, communal hang out space, Guinness on tap (honesty style), and a cold plunge pool!
This property was less than $150 per night. Including everything. (And the 2 other "cabins" on their property were even less expensive!)
So keep your eyes peeled for these "extra" properties! Hosts that have put this much work into a place will make sure you have an incredible stay.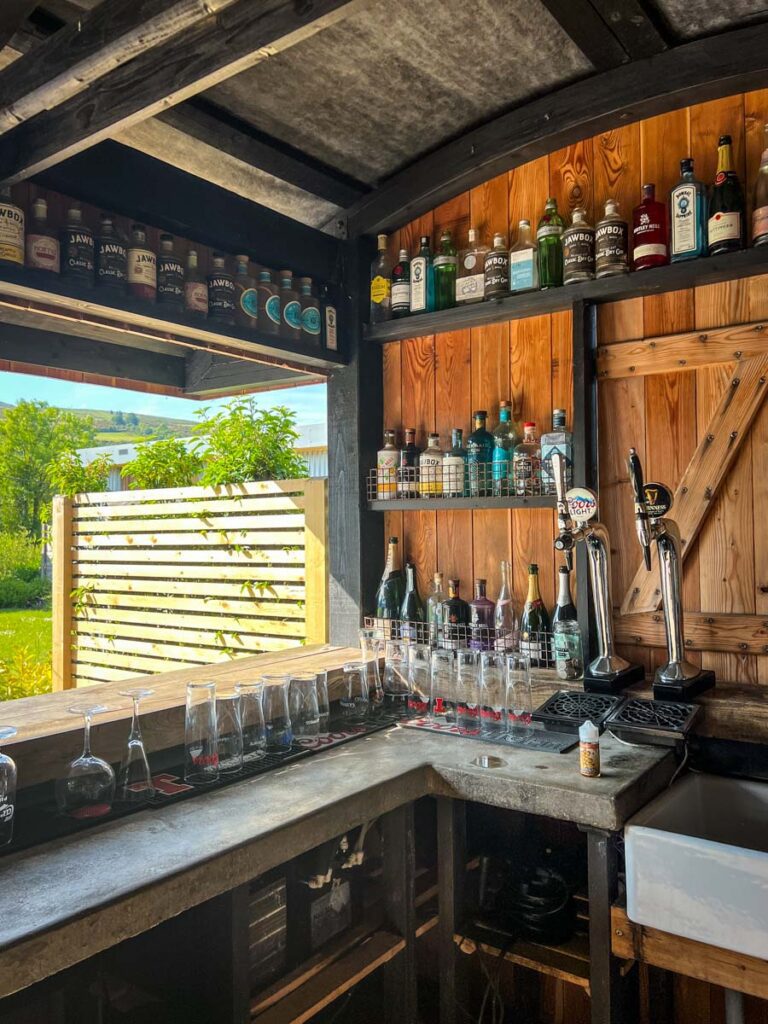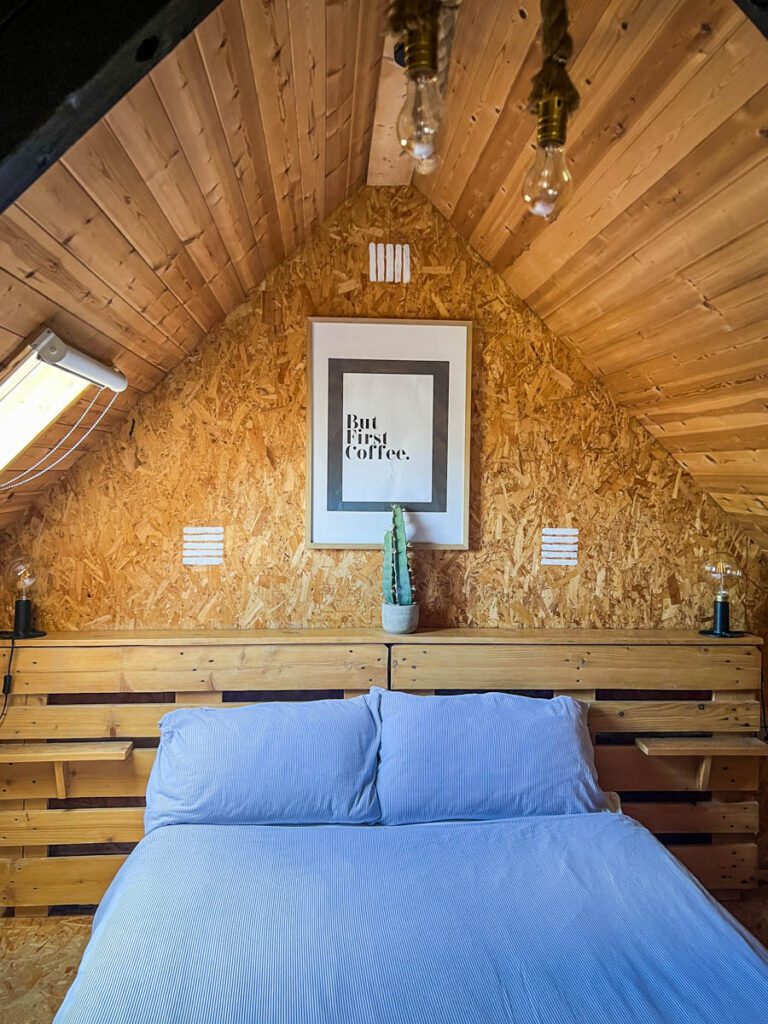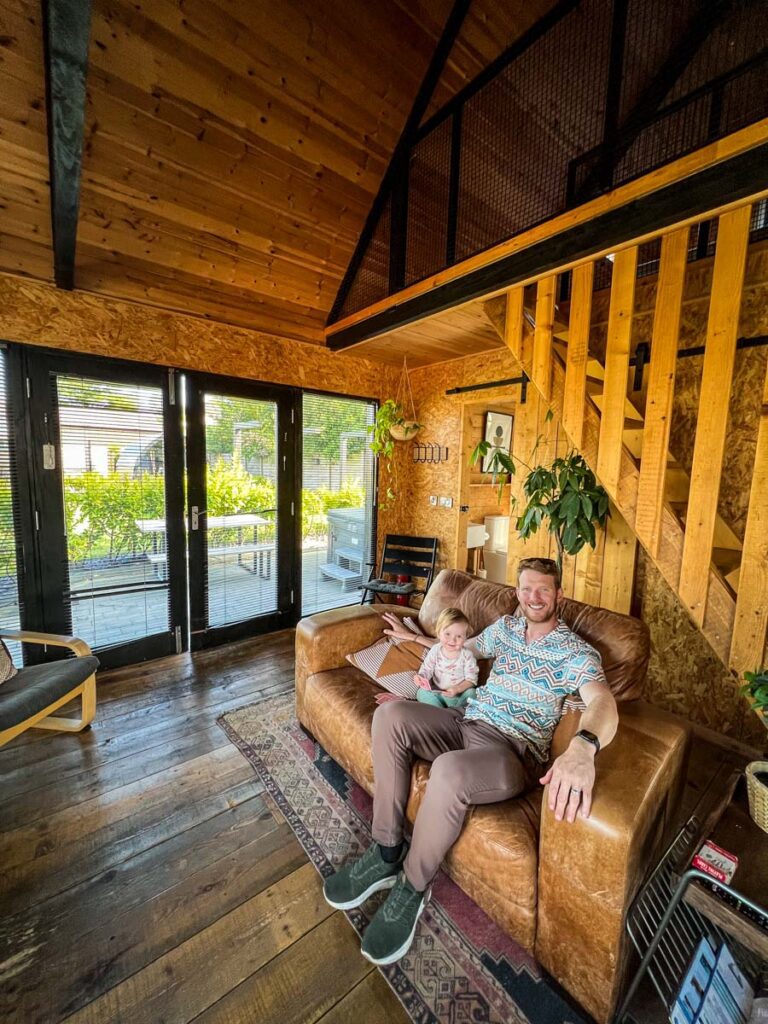 Insider Tip: If there's an amenity that is really important to you, search the reviews for that keyword. For instance, you may find lots of previous guests have complaints about the hot tub not working. If that's your main reason for booking, this is a red flag.
11. Think about the sleeping arrangements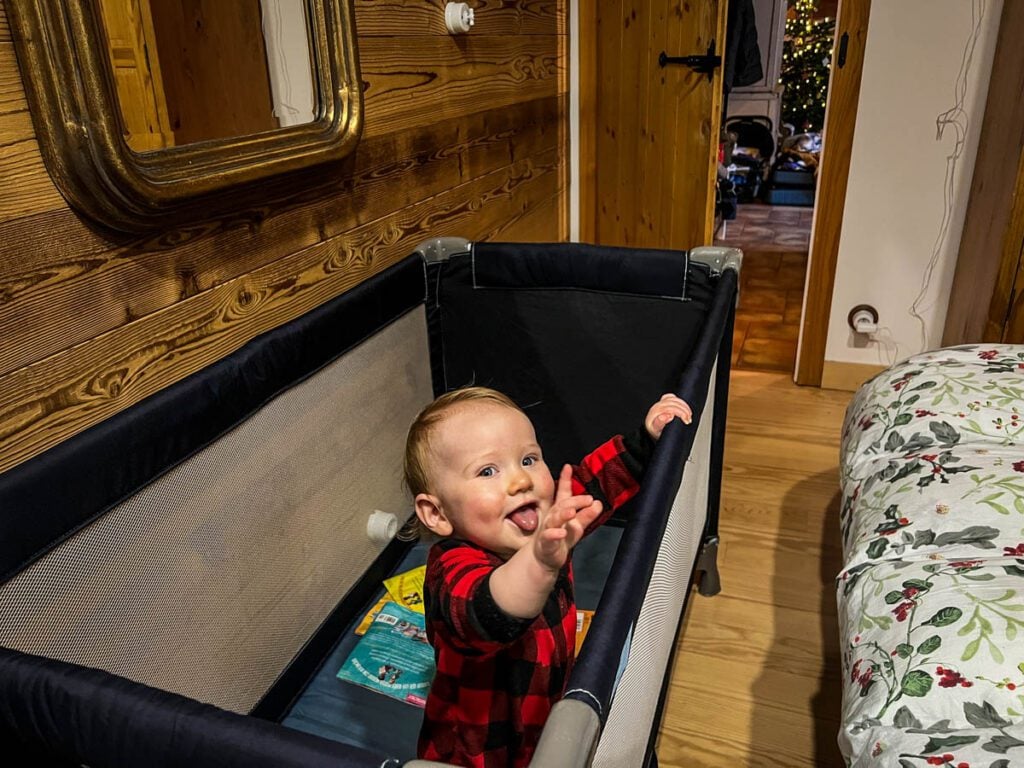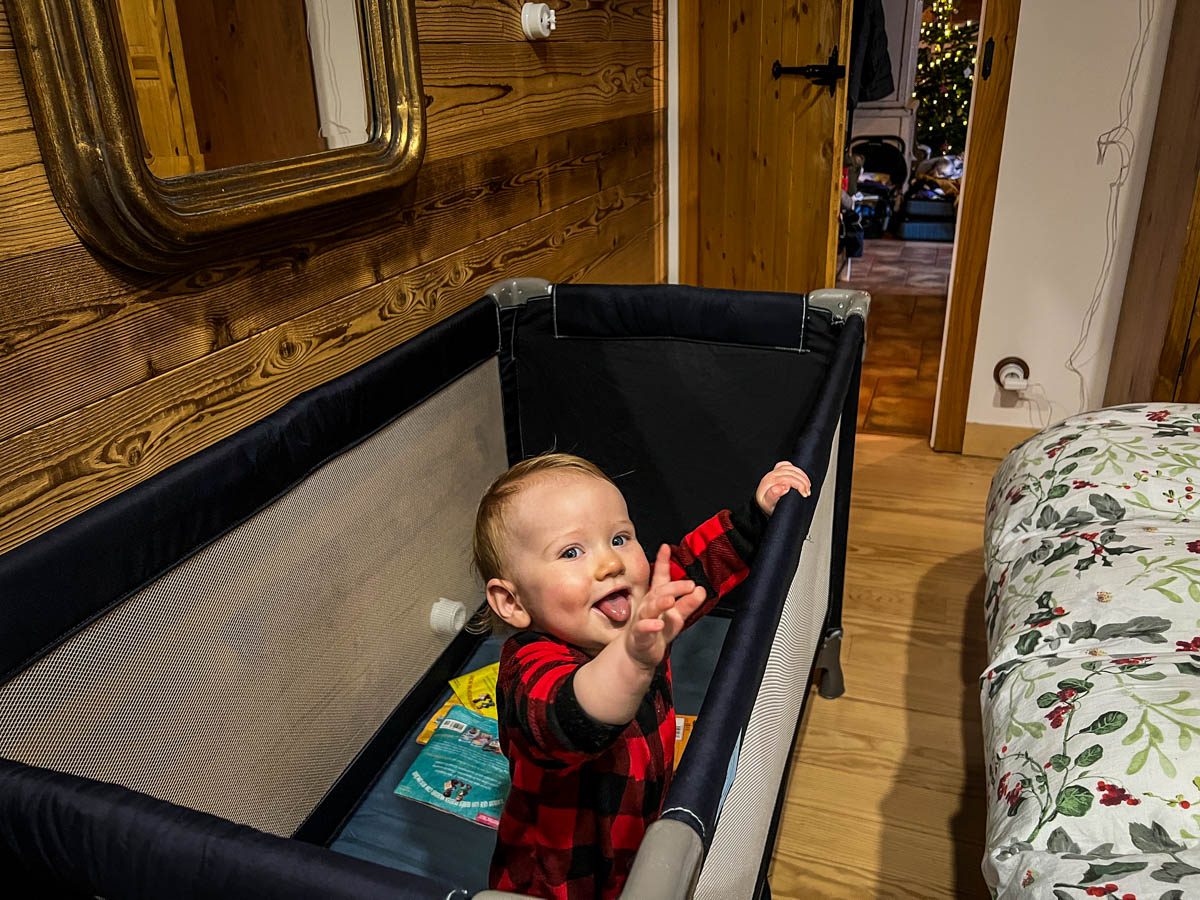 One of the reasons we really like staying in Airbnbs is that we now travel with our daughter, and we can usually find properties with multiple bedrooms or at least separate spaces so we can still hang out when she goes to sleep at night.
Hotels, on the other hand, are usually just one single room making it hard for us to do anything after she goes to bed.
Since this is one of the main reasons we choose Airbnbs, we always like to be sure we fully understand the property layout, the number of beds, and where the walls are so we know exactly what to expect.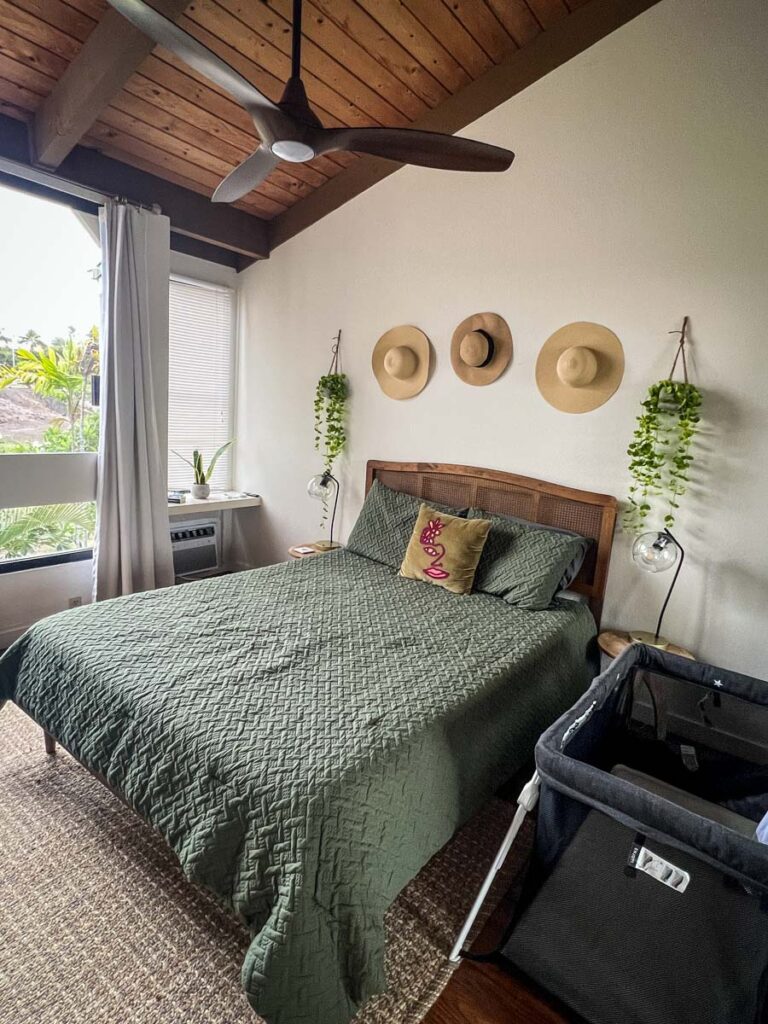 This is also important if you are traveling with a group or someone with whom you don't particularly want to share a bed, be sure you know what the sleeping will be.
Airbnb calculates that 2 people can sleep in a double bed, so keep this in mind when you're booking. If you don't pay attention to this you may just book a romantic little 1-bed villa for you and your boss… #travelfail.
Good to know: If the place has more than one sleeping area, there will be a section called "Sleeping Arrangements" where you can see exactly what types of beds are in each room. This is helpful as the photos of rooms can sometimes be deceiving.
12. Manage your expectations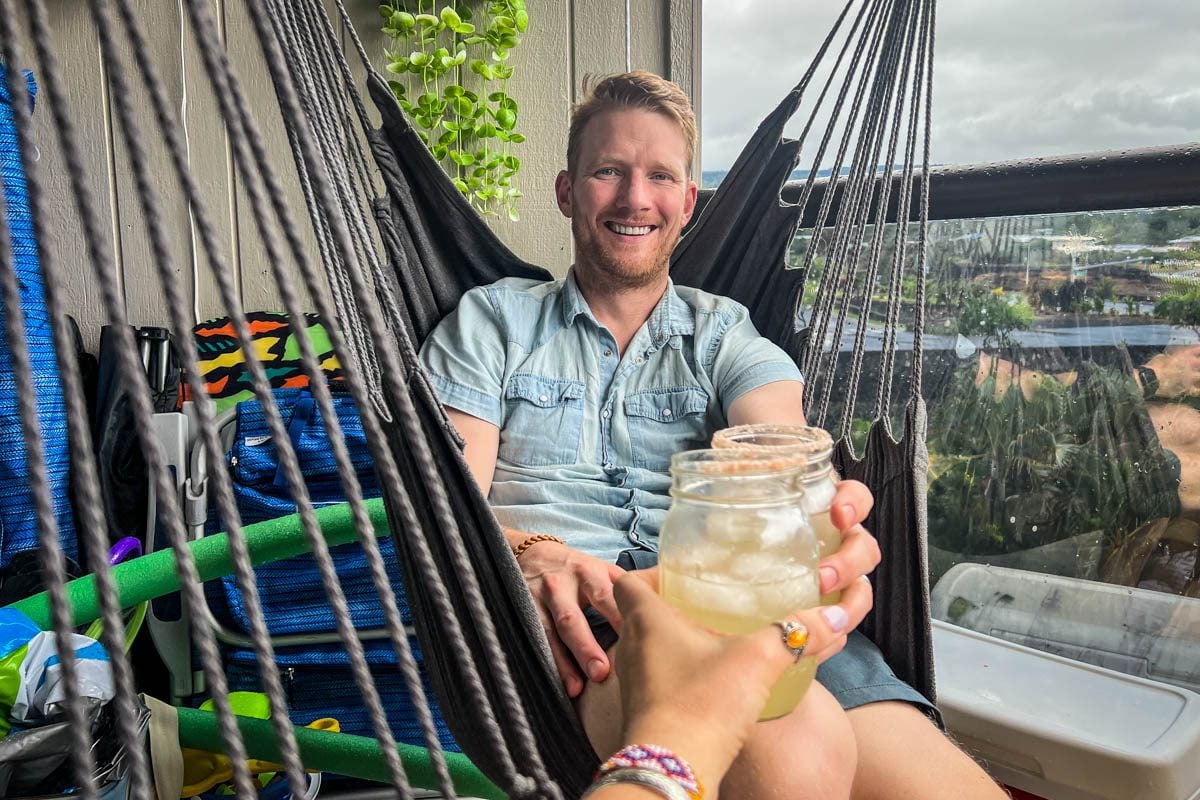 You know how I said I can't think of any negative Airbnb experiences we've had?
Well, that doesn't mean we have only stayed at wonderful, top-notch, splurge-worthy places.
When we first started using Airbnb, we were traveling on a tight budget, and some of the places we stayed at were shared accommodation or just overall very budget-oriented.
But I knew what I was getting each time.
By sleuthing the reviews, paying attention to ratings, and scouring all the photos, my expectations have just about always been met.
A property that costs $60 per night is probably not going to have the most comfortable bed you've ever slept in, nor will it have stunning interior design details.
Staying in the city center within walking distance of all major attractions will likely mean the space will be on the smaller side.
A treehouse style cabin in the woods may have a bug or two and perhaps not the best water pressure in the shower.
Not every property will check all your boxes.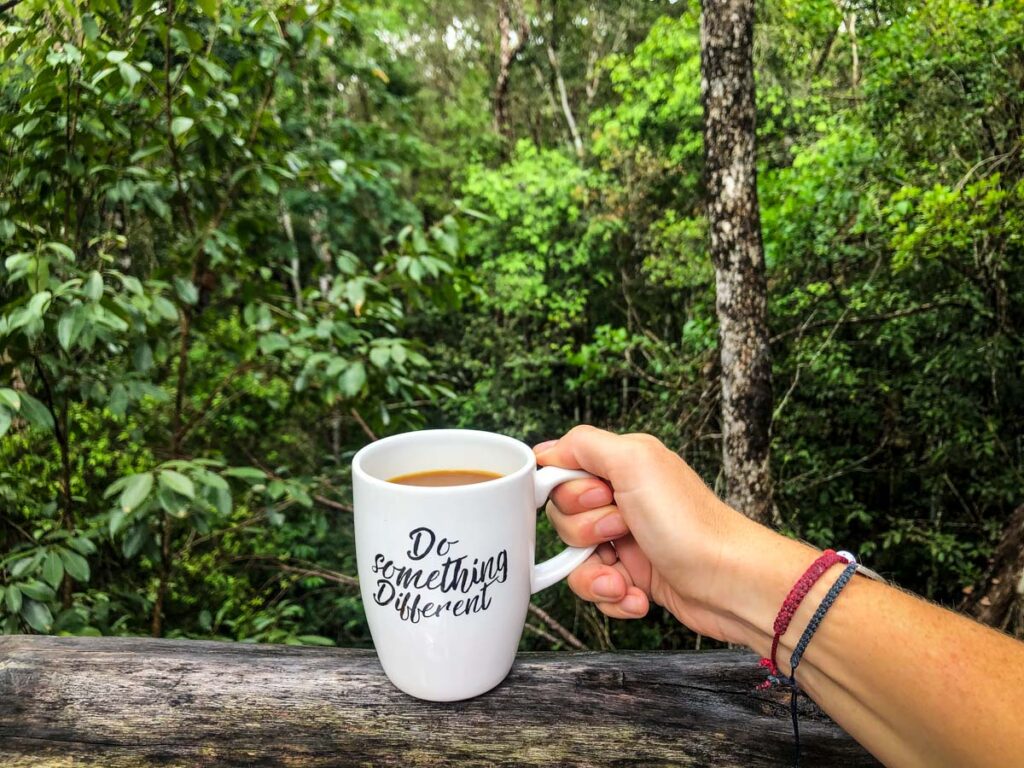 For example, recently we stayed at an Airbnb on the Big Island of Hawaii, and the design and decor were a little cluttered for my taste. But the stunning location and hot tub more than made up for it. So overall, I was very happy in the end.
Be reasonable with your expectations (especially if you're on a budget), and know what compromises you're making.
And really read through reviews so you know exactly what you're getting.
13. Compare with hotels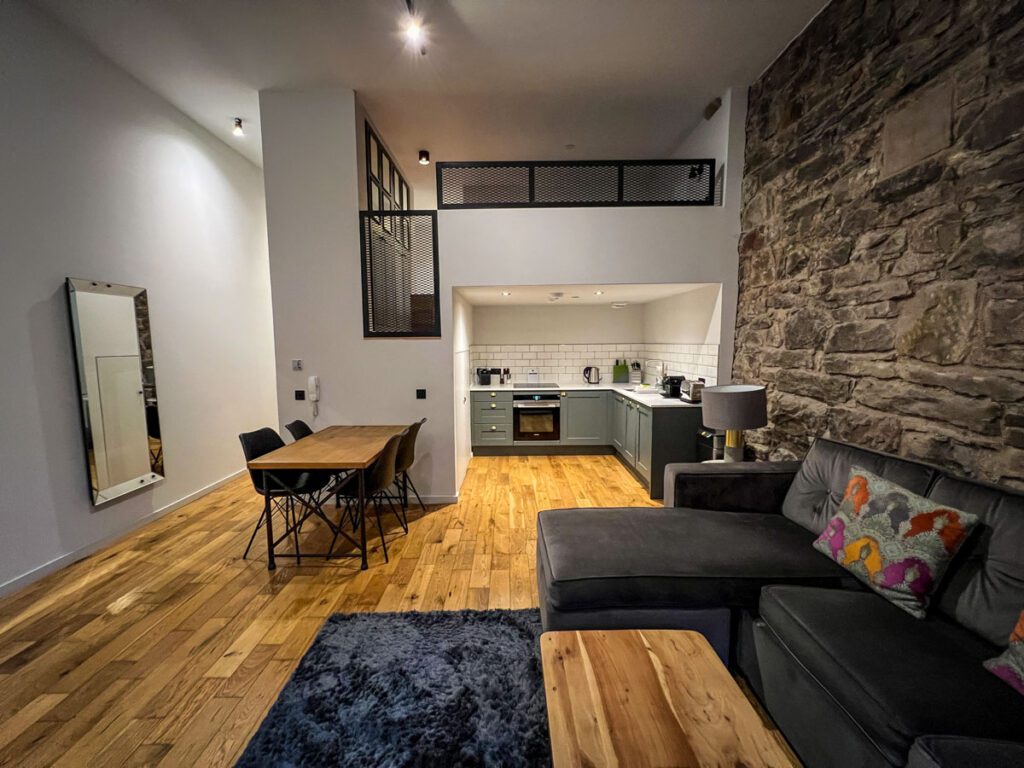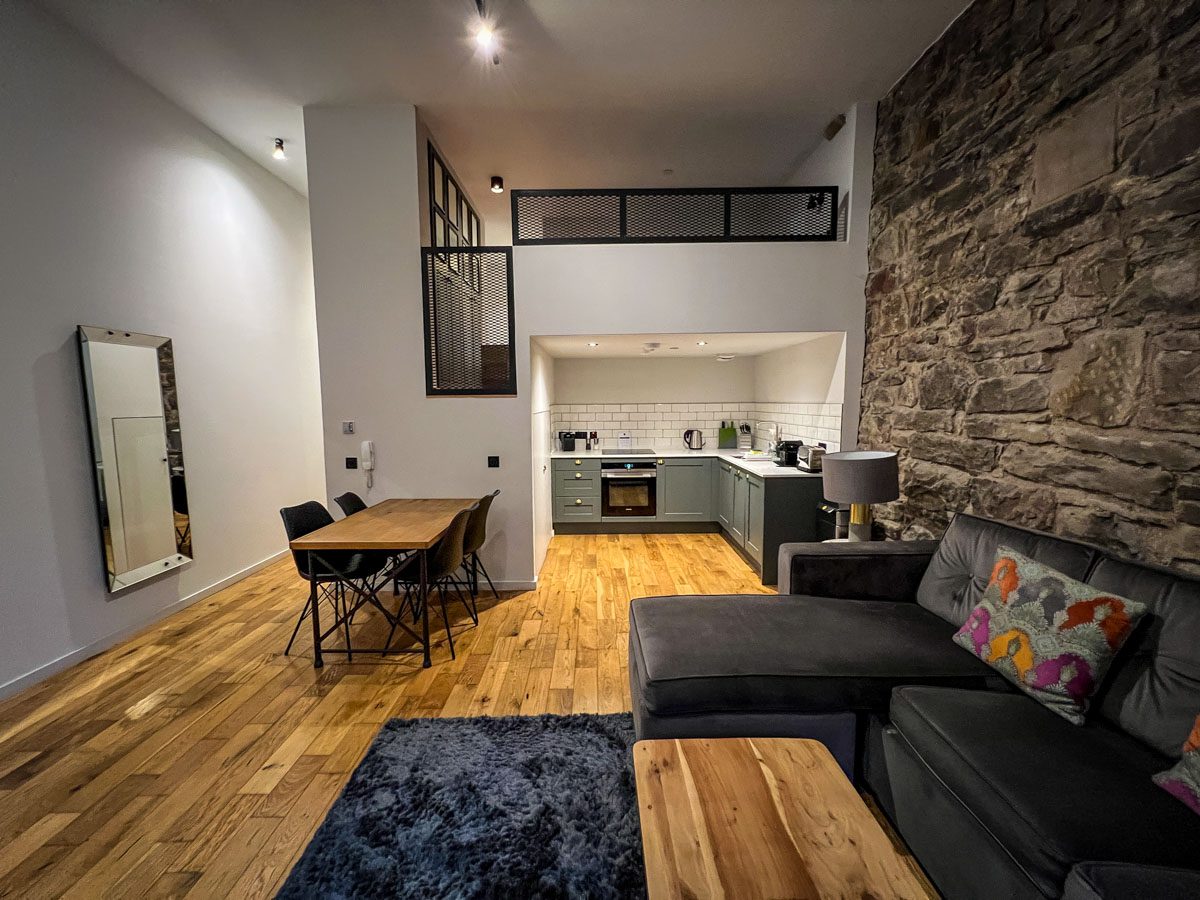 We love staying in Airbnbs (here's why!), but there are definitely times and places where we opt for hotels instead.
First off, there are many places in the world where you should NOT stay in an Airbnb at all because of local regulations and for ethical reasons (more on that here).
But there are also places where the hotel options are simply much better than what's on Airbnb.
If you find yourself searching and searching and the only properties you're finding are poorly rated and have icky photos, look for a hotel instead.
In our experience, we've found that quality follows quality. What I mean is there are certain cities or regions where there are tons of incredible Airbnbs. Hosts have to be excellent and properties have to be beautiful in order to compete.
And then there's the opposite: Areas where there's high demand and not much competition, so hosts don't have to go above and beyond to be fully booked. Once you start thinking about this, you'll notice this trend, too.
So when you're not finding what you want, just hope over to your favorite hotel booking platform (we use Booking.com), and see how the options compare.
14. Make sure your dates are correct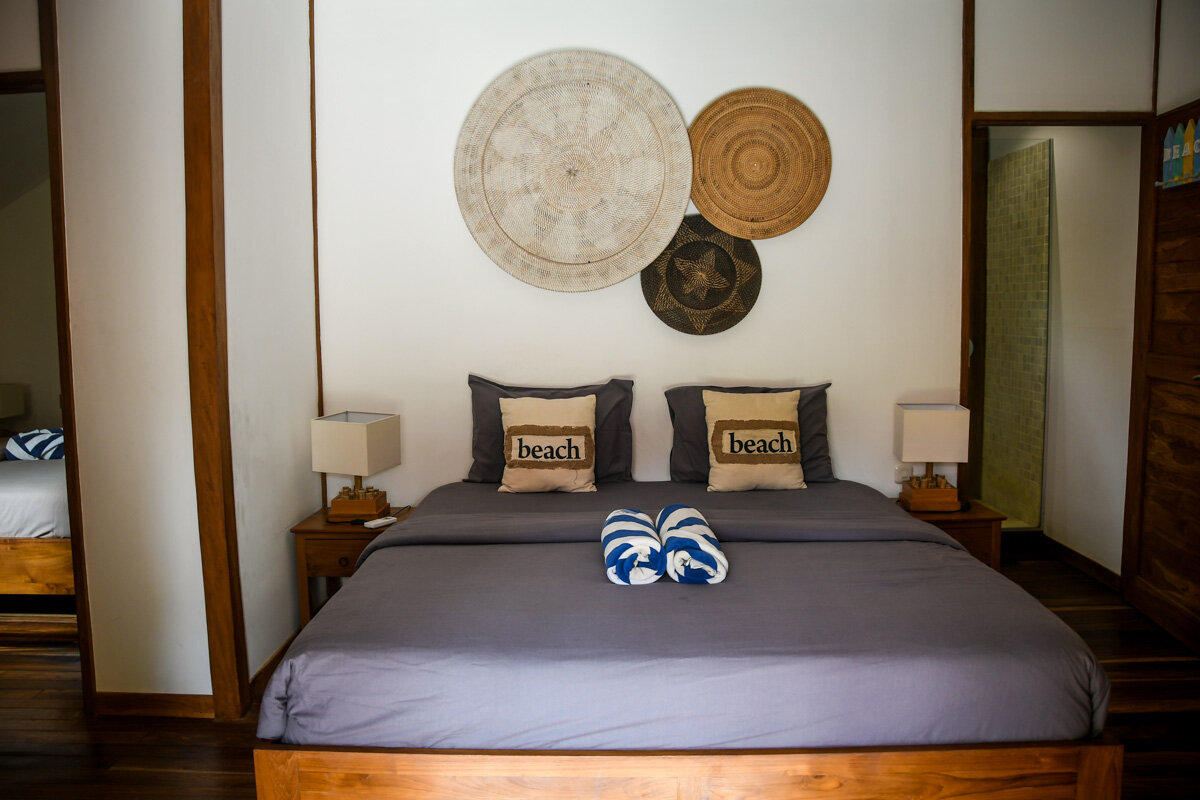 I'm going to let you in on a mistake I make time and time again…
I forget to put any dates into the filter bar and am therefore shown ALL the properties that exist in the area I'm searching. Now, this is where I fall in love with a place. I start dreaming about sipping wine and cozying up by their wood-burning fireplace before going out to the hot tub for a soak beneath the stars…
And then, BOOM. I realize I never put in my dates and the only thing left for the time I'm traveling is a crappy little apartment with no hot tub or fireplace.
Don't let your dreams get crushed like mine. When booking with Airbnb, don't forget to put in your dates so you're only shown properties that are actually available at the time you'll be traveling.
Good to know: The nicest places do tend to book up quickly, so booking well in advance will give you the best options.
15. Calculate the total cost
One of our gripes with Airbnb is that the cost per night you see right away is often not the total amount you'll pay.
There is now an option to display the cost including the fees, but it sometimes neglects to include the taxes or other charges.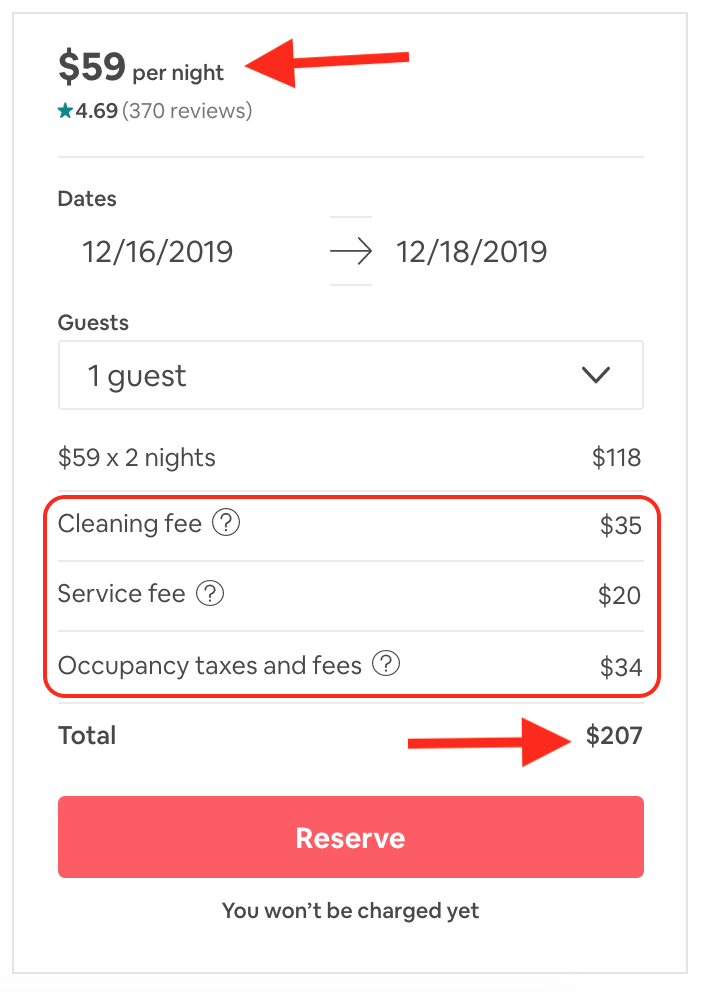 That super tempting $59 per night for two nights might turn into $207 when you add cleaning fees, service fees, and a city occupancy tax. Some properties have a very large discrepancy between the advertised nightly rate and the total cost.
Even with an affordable nightly rate, some places have cleaning and service fees that can seriously hike up your total cost.
So be sure you're looking at the total total.
On the note of cleaning fees… I kind of hate that they are listed out separately because it's annoying to see how much of your payment is going to the cleaning. Especially if you're only staying one night.
But my advice is just to ignore this and just look at the cost total (including cleaning). It's only going to make you go crazy wishing that the cleaning fee wasn't so dang high, but it doesn't change anything. Hotels also charge for cleaning, it's just not itemized in the same way that Airbnb is.
If this total price is significantly higher than hotels in the area, then book a hotel instead (if that'll make you feel better). But chances are it'll be comparable for what you're getting.
And perhaps you can factor in some of the money you'll save if you plan on using the kitchen to cook, for example.
16. Understand the arrival instructions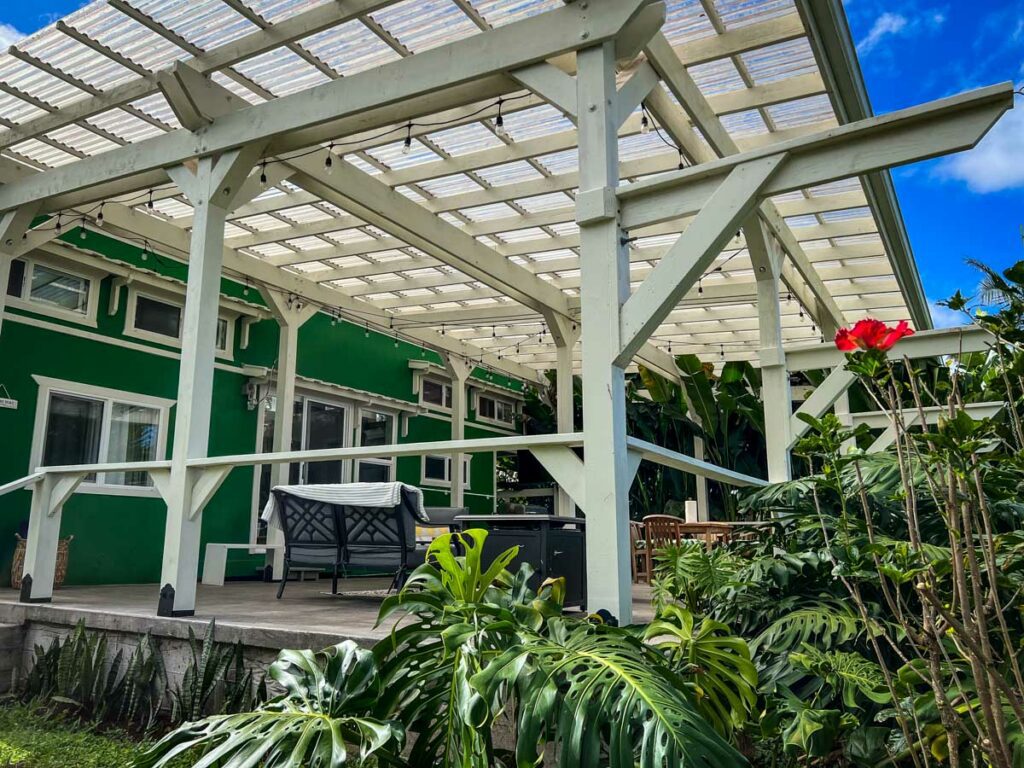 Checking into an Airbnb can vary significantly from host to host, so it's important you understand their procedures.
We've had some hosts pick us up from a train station and drive us to their property where we got an all-encompassing tour. Other Airbnb hosts have messaged us their address, lockbox code, and instructions for checking out.
Take into consideration if you'd like to meet the host in person or if you'd prefer to do it all independently and not be bothered.
You can even filter only self check-in properties if you don't feel like any in-person interactions, or you know you'll be arriving late at night.
Good to know: If the check-in procedure requires your host to meet you, consider what time you'll be arriving at their place. Will they realistically be able to meet you after your flight lands at 11 p.m.? If you know you will be arriving late at night, beyond a reasonable hour, we recommend you use the filter to search for places with "self check-in" so you will not be asking the host to accommodate you at all hours of the night. Sometimes hosts will list an extra fee for checking in past a certain hour (usually 10 p.m.).
It might also be helpful to know how much of a role the host will play in your stay.
Some hosts live on the same property — whether in the same space or a different building. Will this make you uncomfortable? Or is local interaction one of the reasons you want to book with them?
Other times, hosts live in a totally different city and you won't have any interactions with them other than through messaging. Choose a property based on what makes you most comfortable.
17. Double check the rules & cancellation policy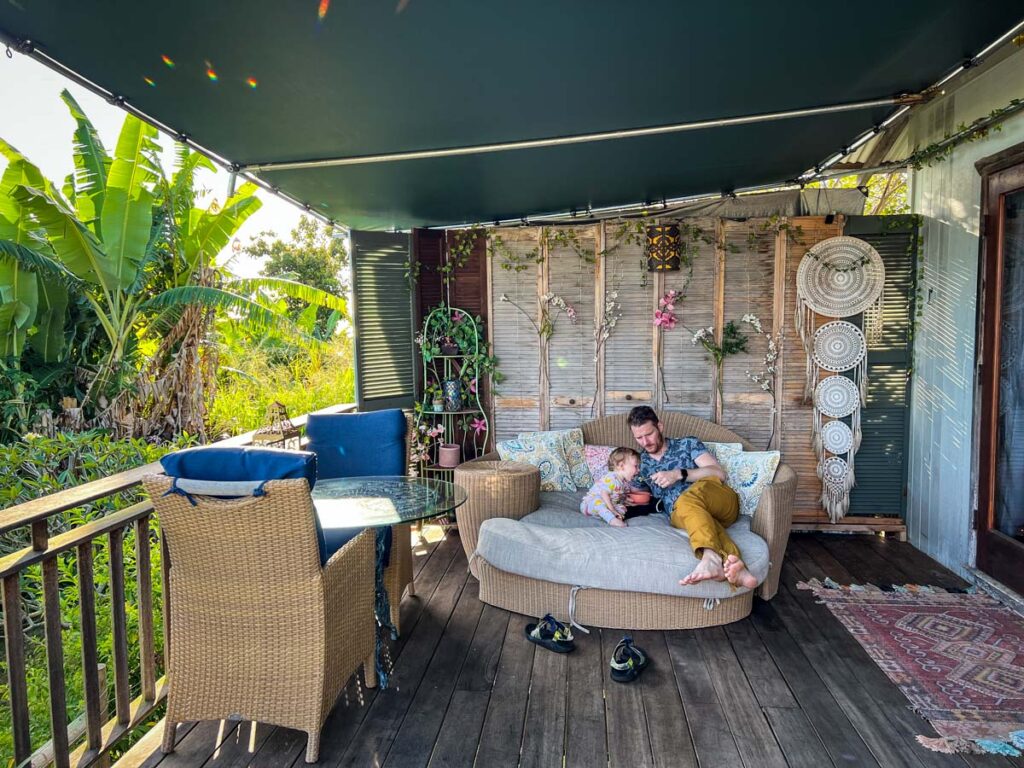 Rules: Each property listed on Airbnb has a set of rules for guests. Read through them quickly to be sure they are guidelines you can follow. They are typically: no smoking, no parties, etc.
Cancellation Policy: While you're at it, check out the cancellation policy. Some properties are rather lenient and offer refunds until right before your trip, while others have a strict no cancellation policy. Some are in the middle, offering 50% refunds. Depending on how sure you are about this trip, the cancellation policy may be a deal-breaker.
If you've read through the listing and still have questions, you can always click Contact Host near the top under the description and write the host a private message with your questions before you agree to book.
18. Start building your Airbnb dream list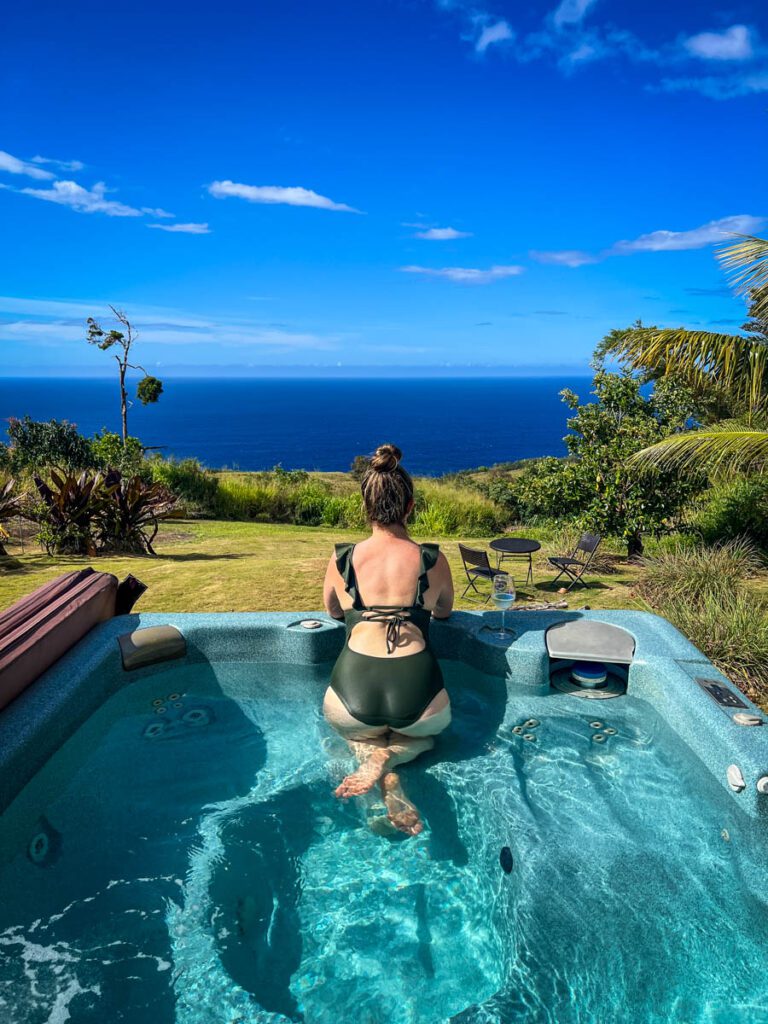 I am a huge believe in starting your search for accommodation early.
In order to keep everything organized (and to avoid forgetting that cute little cabin you just stumbled upon!), I save properties into dream lists on my personal Airbnb profile.
How to save Airbnb properties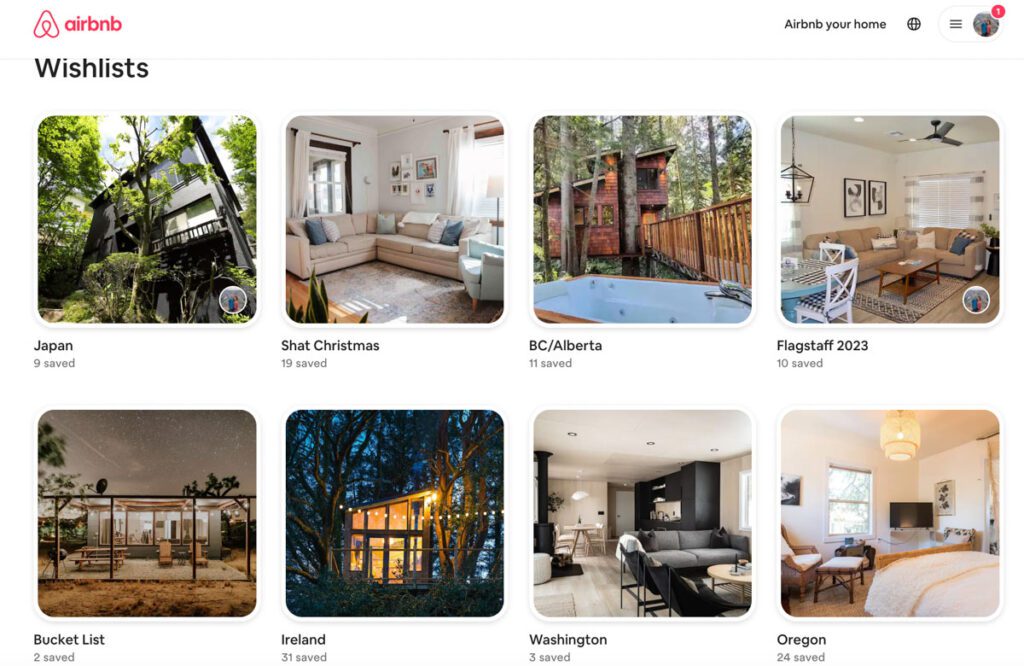 In the upper right-hand corner of each listing there is a heart icon that says "save". This will prompt you to create a trip, which can be as specific as "Portland stays" or as general as "Dream Airbnbs". This is a great way to start collecting a list of your favorites that you can come back to later once you have travel plans.
If I see a cool Airbnb on Instagram or another travel blog, I will create a list and save it in my profile. This way, I already have a big list when I start planning a trip.
Tip: If any of the Airbnb in this article look like a dream, save them to your own Airbnb trip list.
---
How to Use Airbnb Filters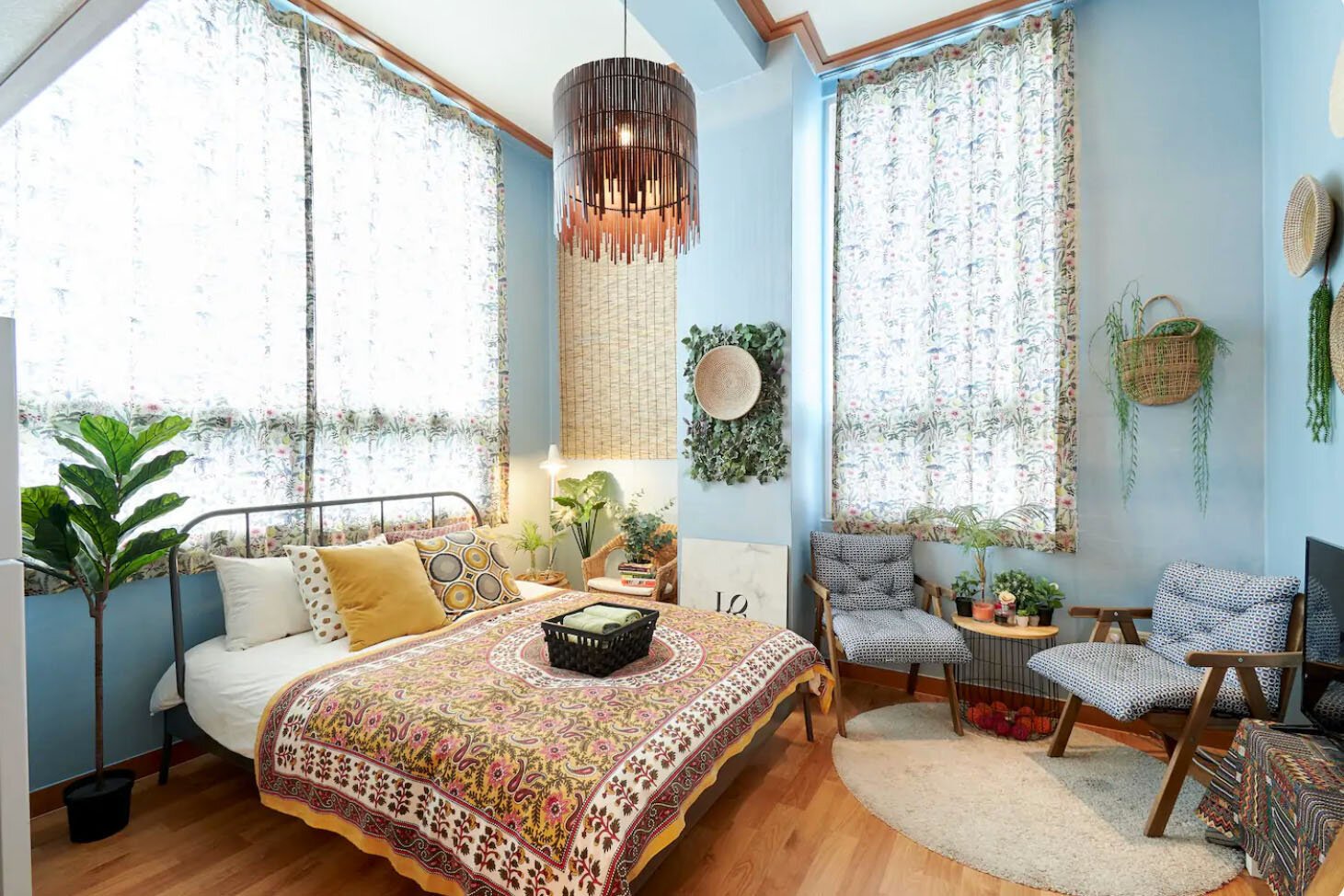 Once you've signed into your new account on Airbnb, you'll notice there are a few different options for "Stays," "Experiences," "Adventures," and "Restaurants". For the purposes of this article, we are going to walk you through the different options for Airbnb Stays. We'll discuss the other options more below.
Click on "Stays" and type the location of your travel into the search box at the top. A city and country are all you need to search, but you can search more granular options if you know the specific neighborhood you want to stay in. Remember Airbnb is like a search engine for rental homes. The more information you put in the search, the more accurate the results will display.
If you leave filters untouched, you will be shown all of the options. You can play around with different filter options until you find exactly what you are looking for. Nothing is set in stone until you've confirmed your booking.
Basic Filters

The most common filters are listed at the top of the page, just under the search bar: Dates, Guests, Work Trip, Type of Place, Price, Instant Book, and an option for More Filters. Below is an explanation of each filter and how to change it. We've also included personal notes about which filters we pay attention to the most.
Dates: Simply click on the Dates filter and click the day of the month you will be arriving, followed by the day of the month you will be departing. Click save to add this filter to your search criteria.
Type of Place: This is where you will choose whether you're comfortable sharing your space or you want privacy. You can select as many as you'd like from the following options:
Entire Place: You will have the entire house or apartment to yourself with a private entrance.
Private Room: You will have your own room inside a shared home. You may or may not need to share a bathroom (it should say in the description).
Hotel Room: Some hotels are now listed on Airbnb and you can use this filter to find them. In this case, you'll typically have a private room and there will be someone working in the space at a front desk of sorts.
Shared Room: You will have your own bed, but it will be in a shared living space (either with the owner or other guests). Kind of like a paid version of Couchsurfing. This is almost always going to be the cheapest option, but offers the least amount of privacy.

Solo travelers: Make sure you are comfortable with this situation and the host before booking.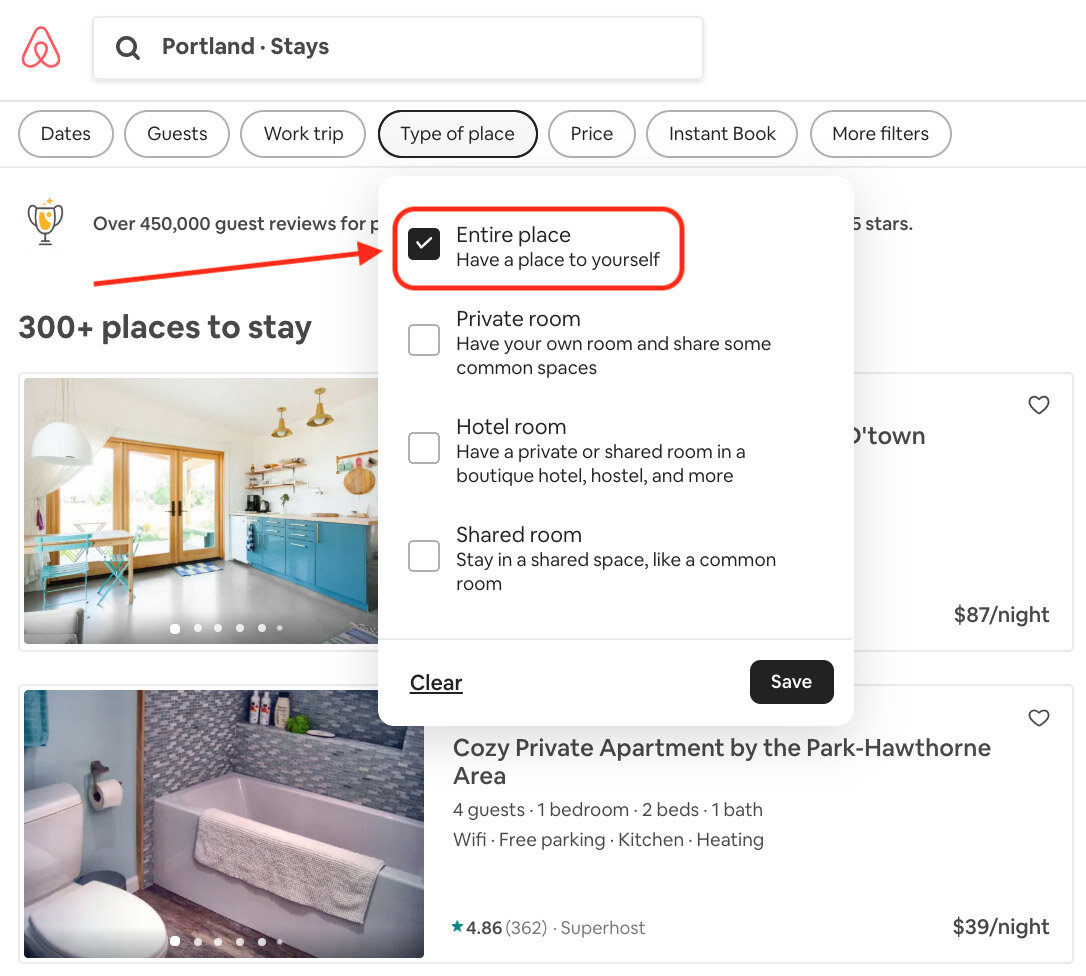 Our experience: While we have had some nice experiences staying with locals in the past, now we typically like having an entire space to ourselves so we start by selecting "Entire Place."If there aren't any affordable options, sometimes we'll select "Private Room" to save some money during a shorter stay.
Price: When you select the Price filter, you can either enter a min and max dollar amount, or you can use the sliders to choose. The graph above the sliders will show where the majority of homes are priced in your search area. Click save to add this filter to your search criteria.
Instant Book: Click and slide this filter to the "on" position if you want to see only options you can book instantly without waiting for host approval. Note: This is helpful if you are booking a last-minute place and want to be sure you'll have a confirmation. Otherwise, we don't usually bother with this option.
Advanced Filters
Under More Filters you will have the following options:
Rooms and Beds: Choose the numbers of rooms, beds and bathrooms you prefer.

Good to know: Airbnb calculates the number of people a place can sleep as 2 people to a double bed. It's a good idea to choose the number of beds you prefer here if you are not all couples, so you're not accidentally choosing a place that says it sleeps 4, but only has 2 beds.

Verified Places: Turn these filters to the "on" position if you want to see only Airbnb Plus options which have been verified for quality and design, or Airbnb Luxe options which are handpicked luxury homes with personally arranged services. Personally, we don't worry about Airbnb Plus status as much as we look at the reviews… more on reviews below.
More Options:

Turn the Superhost filter to the "on" position if you want to see only properties listed by verified Superhosts — hosts recognized by Airbnb as the top-rated and most experienced hosts.
Or choose additional features if you have special accessibility needs.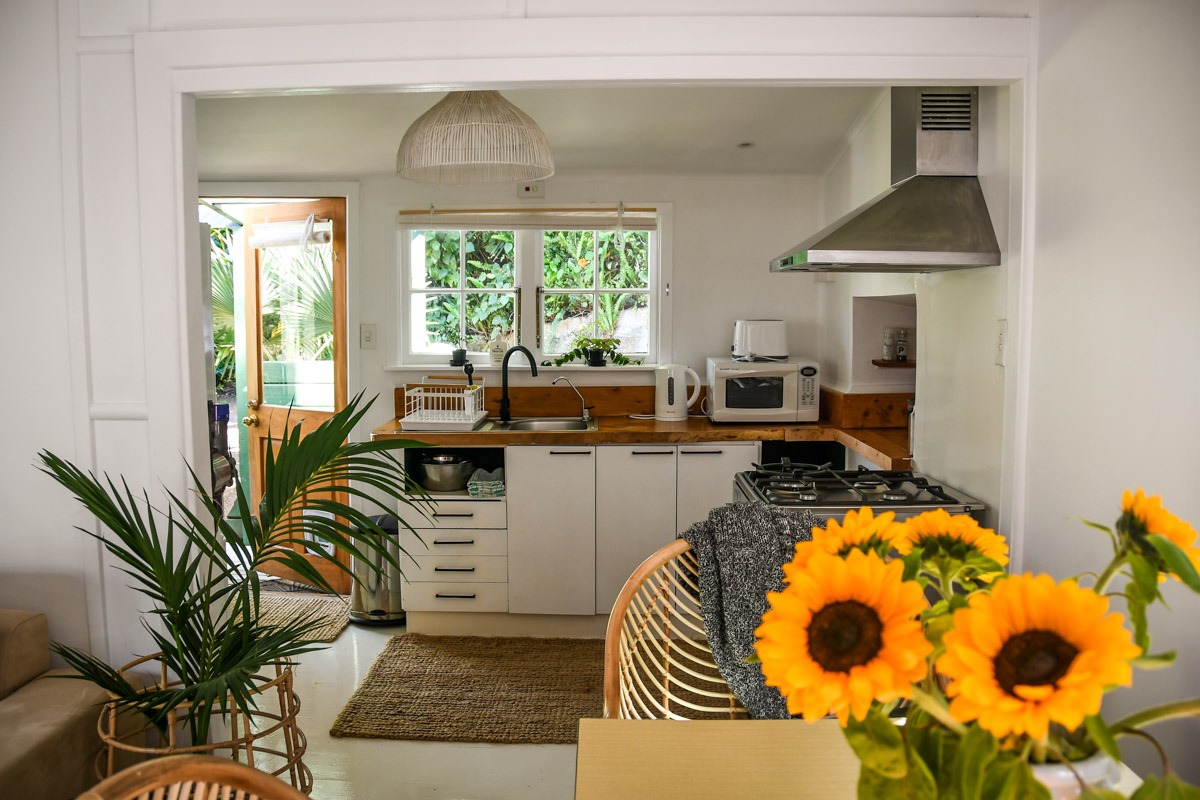 Amenities: Under the amenities section you can check the boxes of all the additional amenities you want to be sure your place has. This section lists everything from a kitchen to a crib, a hair drier, self check-in, smoke detector and more.

Tip: We almost always check the box for WiFi and a kitchen, and if we're going to be in a warm weather destination we check the box for air conditioning.

Facilities: This gives you the option to check boxes if you need on-site parking, a pool, gym or hot tub.

Tip: The only time we ever pay attention to this filter is if I know I'll have a rental car and will need parking. Of course, having a gym, pool and hot tub is nice, but to us, it's never a deal-breaker so I'll leave those blank.
Property Type: You can select as many options as you prefer here that list specific property types such as apartment, bed and breakfast, villa and loft.
Unique Stays: Check these boxes if you are looking for a particular type of unique stay such as a houseboat, barn, RV or campsite. Read more about unique stays below…
House Rules: Here you can check boxes if you need a place suitable for events, pets or smoking allowed.
Host Language: If you prefer to only rent from a host who speaks your native language, you can choose that language here.
Most important filters
So many options can be overwhelming.
The most important filters to fill out for any search will be the dates and the number of guests.
Use the other filters only if they are deal-breakers. If it's an absolute necessity, go ahead and use that filter.
If you can live without it, or you're not sure, just leave the filters untouched. You can always narrow down your options later on in your search.
---
What happens if something goes wrong?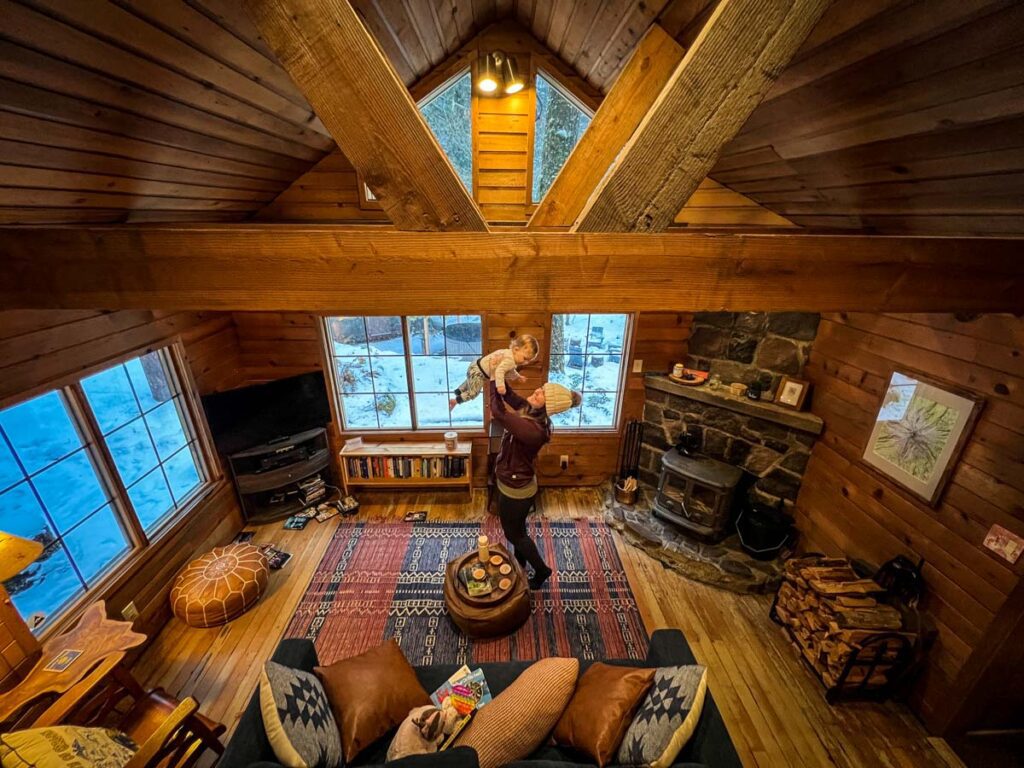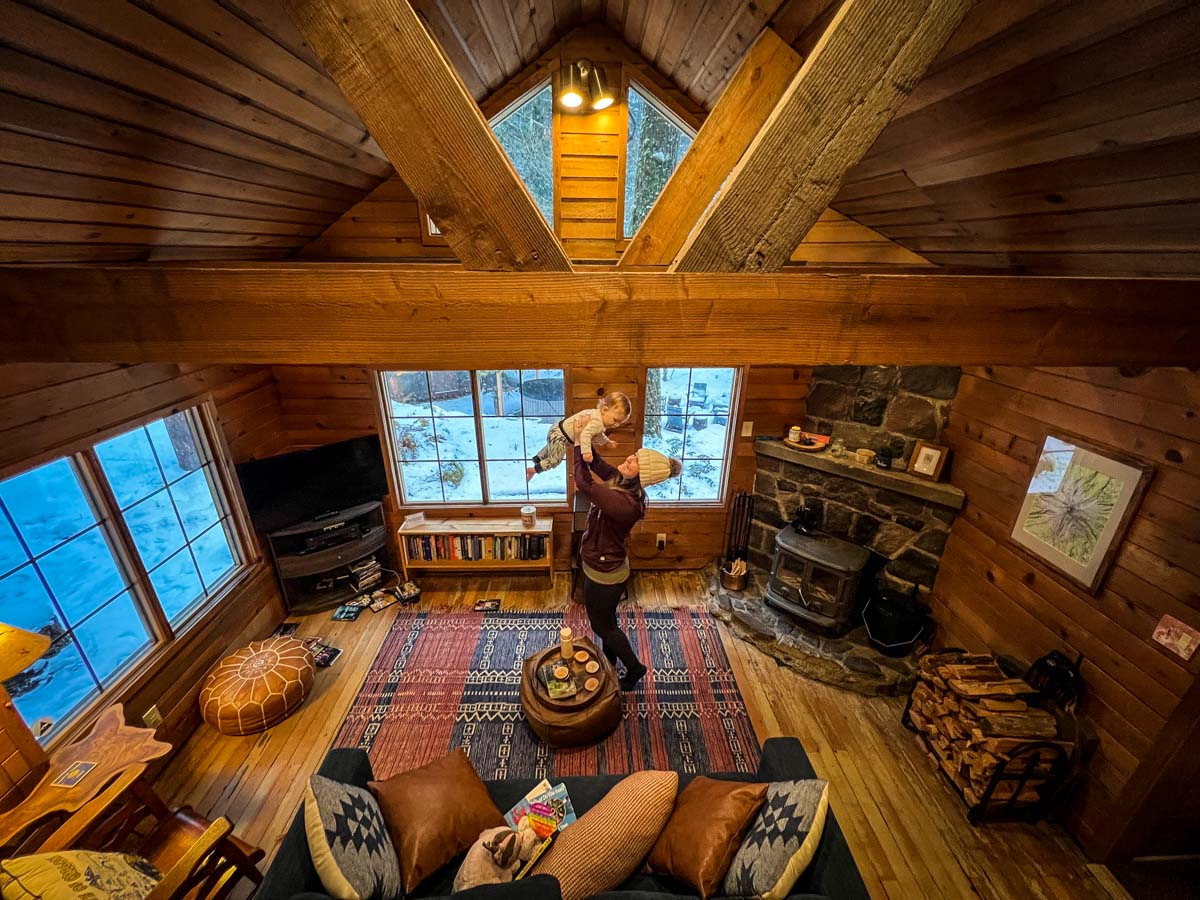 Let's say you follow all of the above advice, but still there is some issue with your Airbnb. What can you do?
1. First of all, communicate with your host
They are there to (hopefully) make your stay as good as possible.
Sometimes there is an easy fix so this should be your first course of action.
2. Contact Airbnb support
We have actually only needed to contact support once (when we had an issue where someone hacked our account and made a fraudulent booking!), and support was super helpful and quick to make everything right.
We've also heard good things about how they help guests who are in need of on-the-ground support when a stay does not go as planned.
So instead of being angry and having a miserable stay, contact them to see if there's anything that can be done (after, of course, reaching out to your host).
3. Leave an honest review
Not all Airbnbs are created equal, and reviews are the best way to hold hosts accountable and to share your experience with other future guests.
I personally rely so much on reviews to help me choose places to stay, that I'm always sure to leave reviews.
Remember, when leaving a review, be kind, fair, and honest. Take into consideration your own expectations and the cost you're paying.
---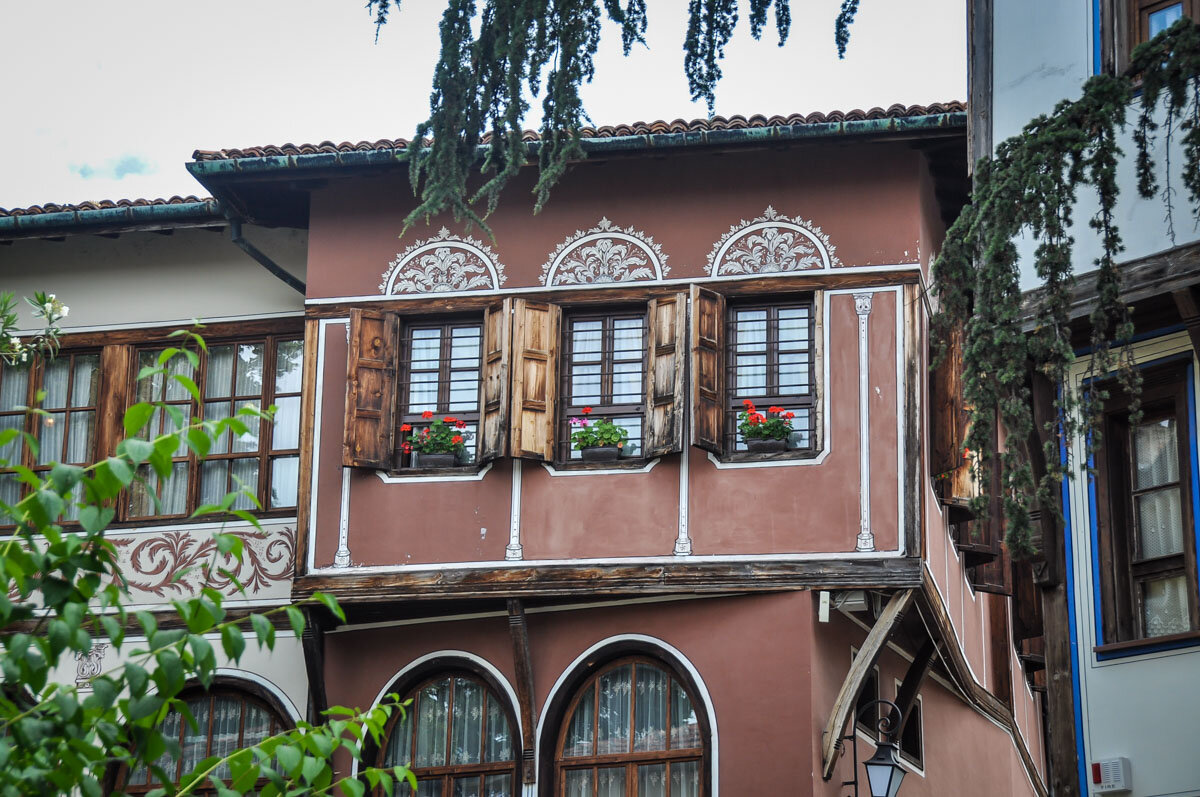 Why stay at an Airbnb
There are many reasons to choose booking with Airbnb over other accommodation options like a hotel or hostel.
1. Live like a local
Choosing to stay in an Airbnb gives you the chance to live like a local while you're in town, maybe even discovering a neighborhood with no hotels around. You'll be in contact with the owner from the moment you book, which can sometimes be as good as having a local friend in town to show you the spots and give you all the insider tips.
2. Affordable accommodation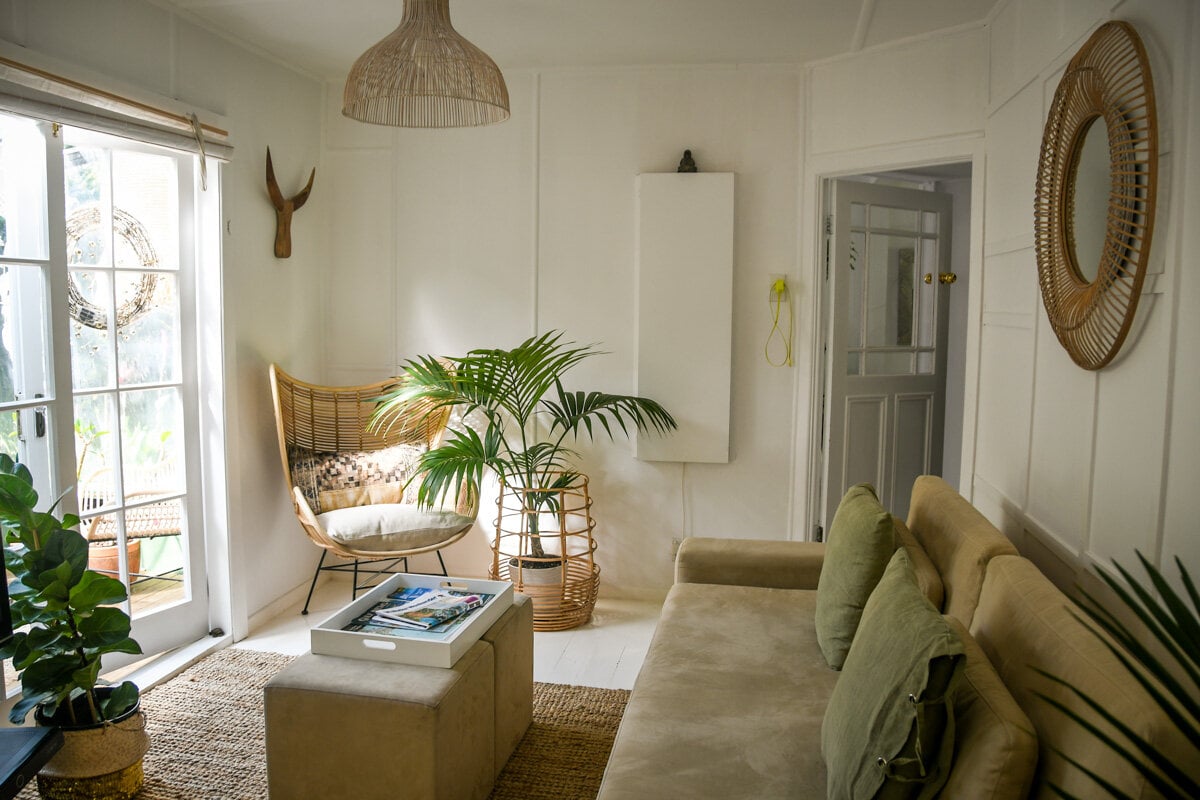 If you're searching for affordable accommodation, you'll likely find more budget-friendly options on Airbnb Stays rather than searching only for hotels.
3. Good for families or large groups
If you're traveling with 4 or more people, hotel rooms can be quite cramped. Using Airbnb filters, you can find houses that accommodate large groups.
We travel with our daughter these days, and we like Airbnbs because we can usually find accommodation with a kitchen and separate sleeping spaces. This is super nice because we can still hang out after our daughter goes to bed.
Psst! If you are traveling with a little one, be sure to check out these tips for finding the best Airbnb or hotel with a kid.
Another example is when celebrating a friend's birthday in Nashville, our group of friends stayed at an Airbnb that slept 10 people, plus it had a hot tub and a kitchen. Had we stayed in a hotel, we would have had separate rooms, which makes hanging out a bit less fun.
Bachelorette party anyone?!
4. Kitchen access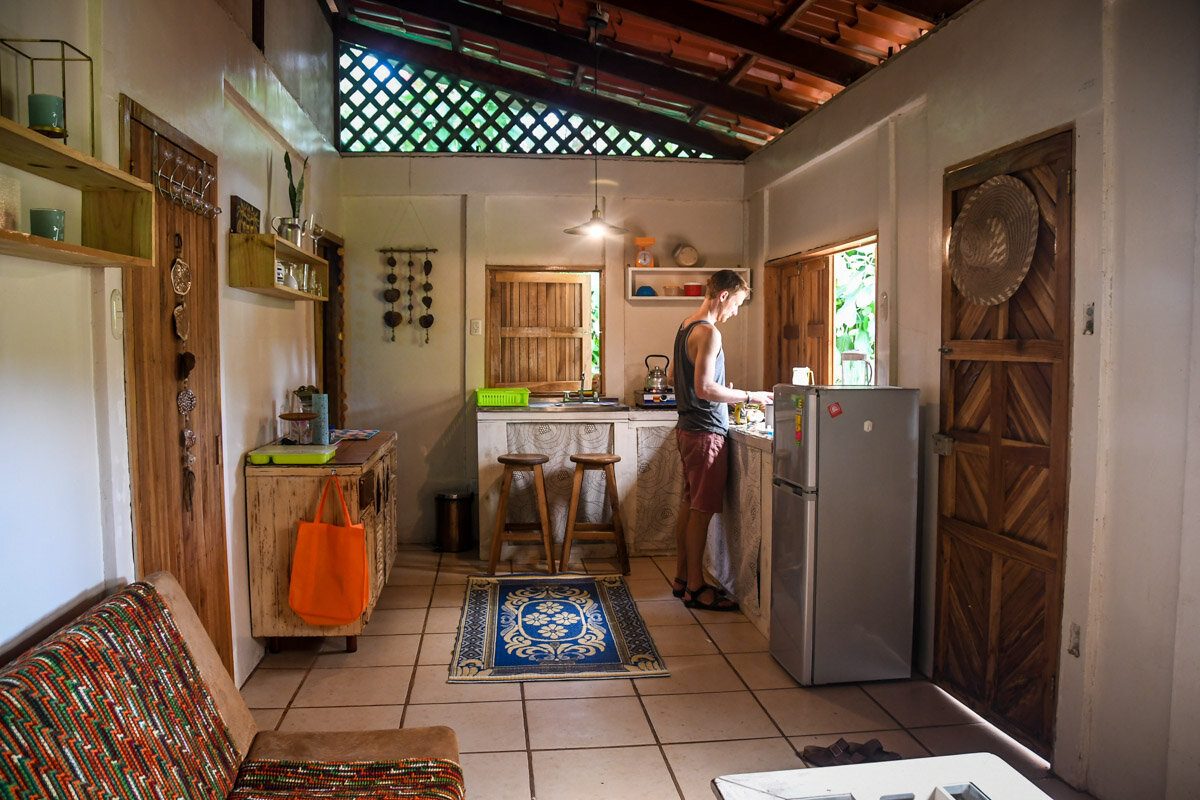 One of our favorite parts about staying in an Airbnb is that you typically have access to a kitchen. If we're eating out for each meal while traveling, we're not only going to spend a lot of money, but we'll probably not be feeling all that great either. Having a kitchen helps us save money and eat healthier.
Insider Tip: Airbnb Stays are great for travelers with dietary restrictions. Sometimes it is hard to find food that gluten-free, vegan, or not contaminated by allergens. Having access to your own kitchen will give you much more control over what you eat.
5. More amenities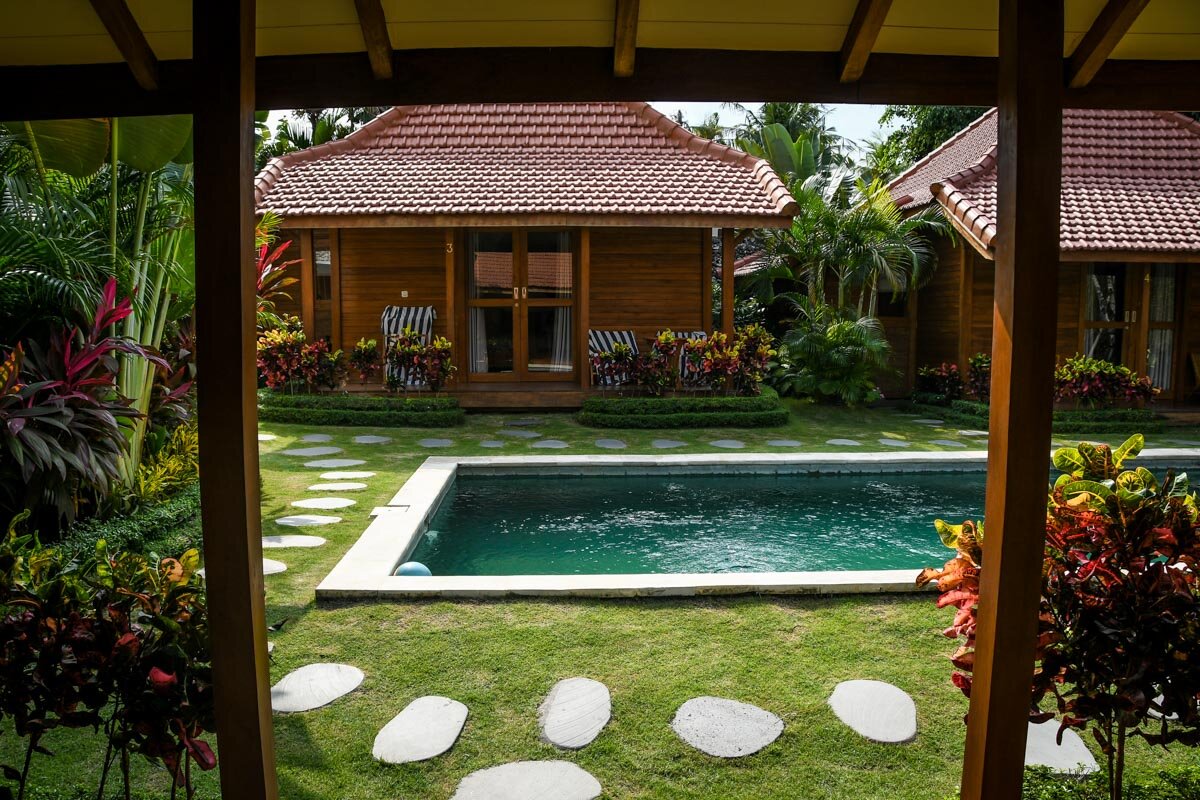 With access to options like a full kitchen, washing machine, multiple bedrooms, pools, and on-site parking, some may say you actually get a lot more bang for your buck in an Airbnb versus a hotel.
We've had Airbnb stays where they have a booklet of all their favorite restaurants and shops nearby. One Airbnb in Budapest even stocked the fridge with a local wine, fresh bread from the neighborhood bakery, and some regional produce.
6. Feels like home, because it is one!
You cannot beat the feel of true home living when you're in a place for a longer period of time. Airbnb Stays give you the option to unpack your bags and settle into a home with personal touches, not just a room at a hotel.
7. Unique accommodation options
There are some really unique accommodation options out there on Airbnb. You could choose to spend the night in a treehouse, a sailboat, or a whole host of other interesting options that you won't find in a hotel… But more on that later.
8. Long term stays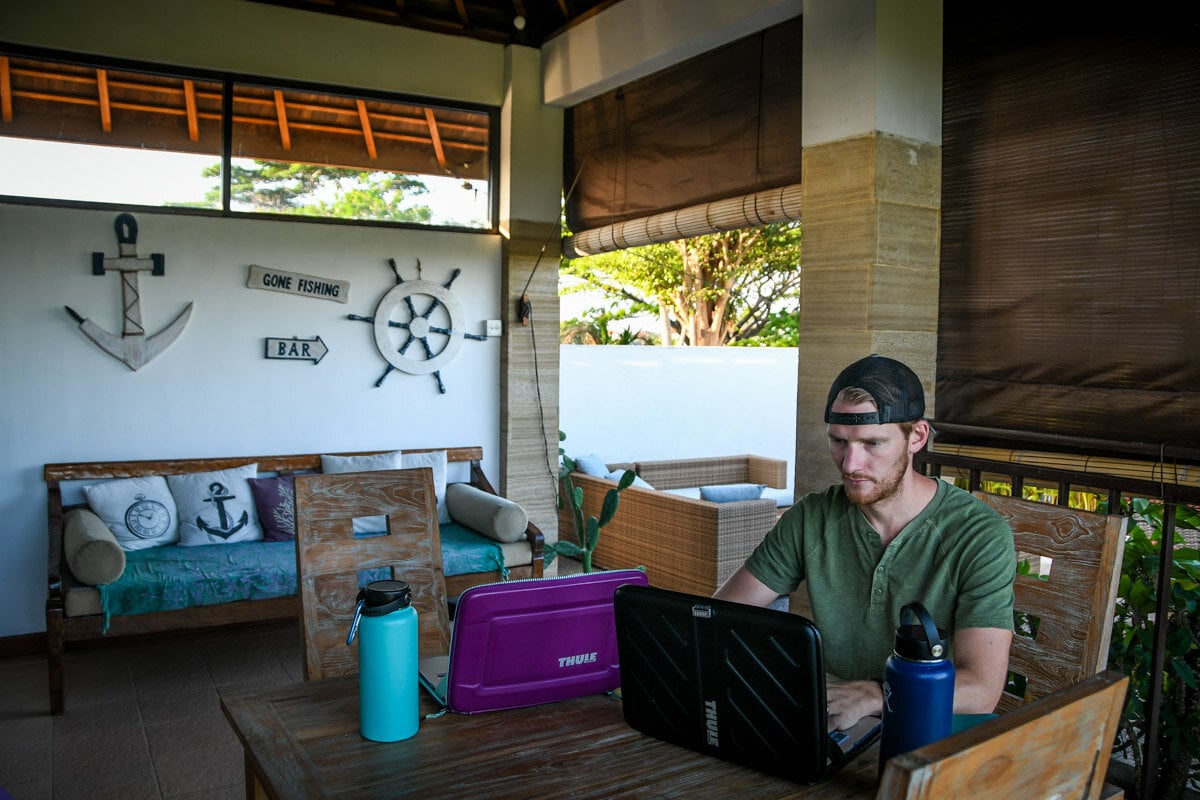 Did you know that Airbnb is often times a good option for digital nomads or travelers who plan to stay in one place for a while?
We've chosen Airbnbs in places like Chiang Mai and Bali where we are living and working. They are more affordable than hotels (especially when staying more than a few nights) and have a space that feels more like "home" than a guesthouse or hostel.
Staying longer can come with a big cost savings.
Some places are willing to host guests for longer stays and discount the rate to a weekly or monthly rate. You can save anywhere from 10% up to 20% depending on the location and host.
Typically the longer you stay, the larger the discount.
9. Options for all travelers
Whether you're looking to spend some time in a local's home and getting to know them (while sticking to your travel budget!), or you want a house that's all yours and you don't mind splurging — Airbnb has options for all types of travelers and budgets.
Keep reading… We're going to share how to filter through all the listings to find a place that's perfect for you!
10. It's a way to support locals (sometimes!)
Airbnb can be a way to support locals in the area in which you're traveling. They can earn extra income and have the chance to meet and converse with travelers.
But I do want to add that there are many places in the world — big cities in particular — where the growing popularity of Airbnb is making housing unaffordable for locals. We're going to go into this in further detail below…
When You Should NOT Stay at an Airbnb
The emergence in popularity of Airbnb rentals in the past decade has been wonderful for some economies, giving locals a way to make extra money, facilitating meaningful cultural exchange, and bringing tourism dollars to places that wouldn't otherwise see it.
However, there are some definite negatives as well.
Residents in some cities across the globe have seen their rent increase exponentially, pushing them outside the city center because they simply can't afford to compete with what short-term visitors will pay per night. This can cause quite a tense relationship between travelers and locals.
And with the changing landscape of course comes changing laws.
As an Airbnb guest, it's important to know the laws in the city you are renting in so you avoid the risk of getting booted out mid-vacation, as well as so you're not supporting an unethical rental.
Be sure to educate yourself so you're not part of the problem in a city that is struggling with skyrocketing costs of living.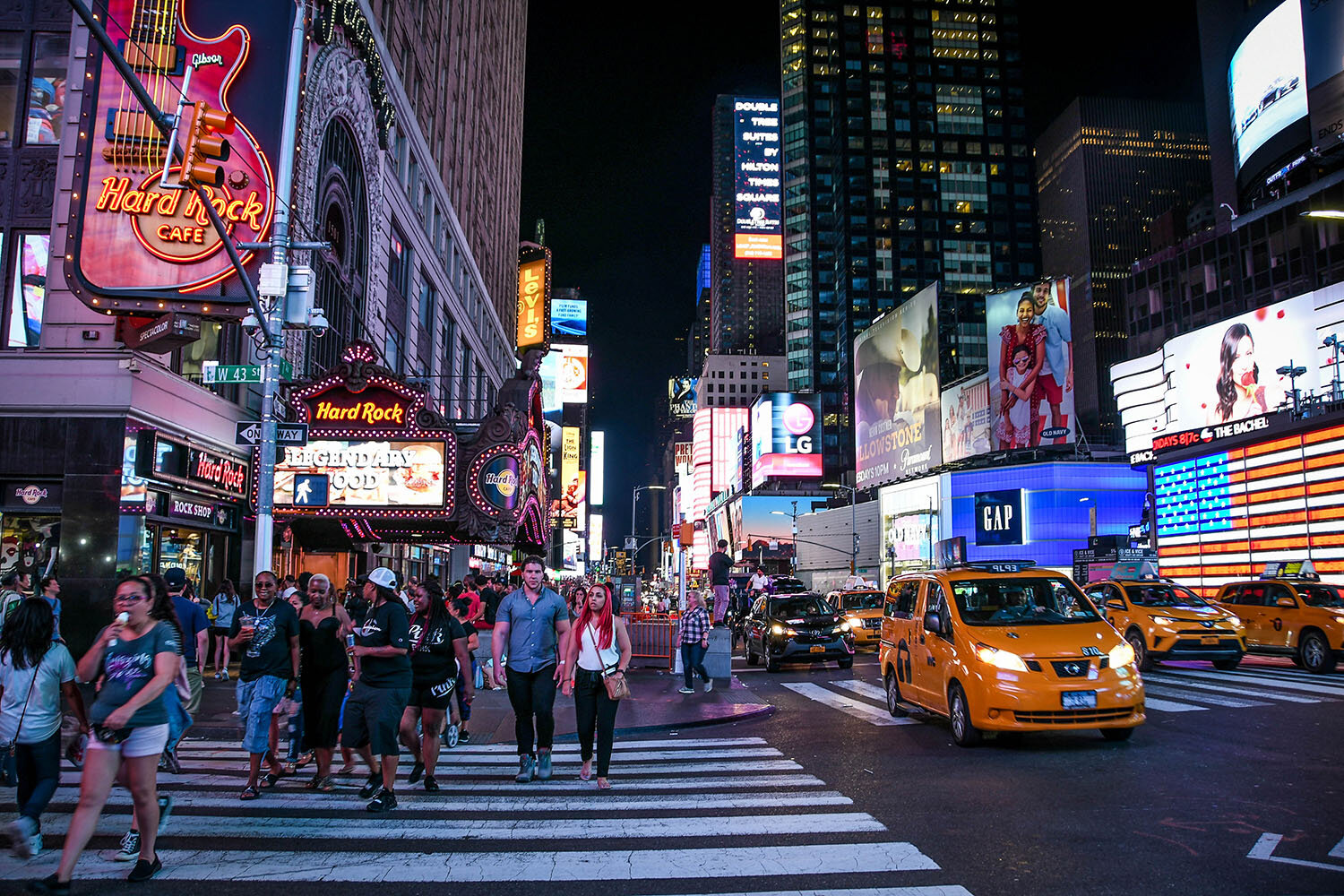 A quick Google search for Airbnb laws in your destination city should give you all the information you need.
Below are some notable cities that are cracking down on their Airbnb regulations and what you need to look out for.
With some of the strictest Airbnb laws in the world, NYC only permits the short-term rental of homeowner's primary residence for less than 30 days, while they are IN the home.
What this means for you: The only technically legal Airbnb rentals in NYC are those in a shared space – renting out a private or shared room in someone's home for less than 30 days.
Amsterdam, Netherlands
As of January 2019, residents can only rent out their space for up to 30 nights in an entire year and they are only allowed rentals that sleep no more than 4 guests at a time.
What this means for you: If your party is larger than 4 persons or you plan to stay longer than a month, you won't find any legal Airbnb rentals here.
San Francisco, USA
The hometown of Airbnb itself has some pretty strict regulations including registering with the city as a short-term rental, providing an official registration number on the listing and charging an extra tax for tourists.
What this means for you: If you plan to book an Airbnb in San Francisco, you'll have to pay an additional 14% tourist tax, equal to the city's current hotel tax.
Barcelona, Spain
While Barcelona has always required short-term rental hosts to register with the city, they have been cracking down on illegal rentals hard since 2014. They even created a special investigations team.
What this means for you: Before booking an Airbnb in Barcelona, check to make sure the property has an official registration number listed (it begins with HUTB, followed by six numbers). As long as your host has registered, you have nothing to worry about.
Los Angeles, USA
The city has invoked regulations on Airbnb rentals to rival the strict NYC laws. Hosts have to register with the city and pay a fee and are only allowed to rent their primary residence which they spend more than 6 months out of the year living in. Non-traditional rentals such as RVs, trailers and tents are no longer permitted in the city.
What this means for you: Since there aren't any registration codes, you should be safe renting a traditional home or apartment. However, do not expect to rent a "unique rental" in this city.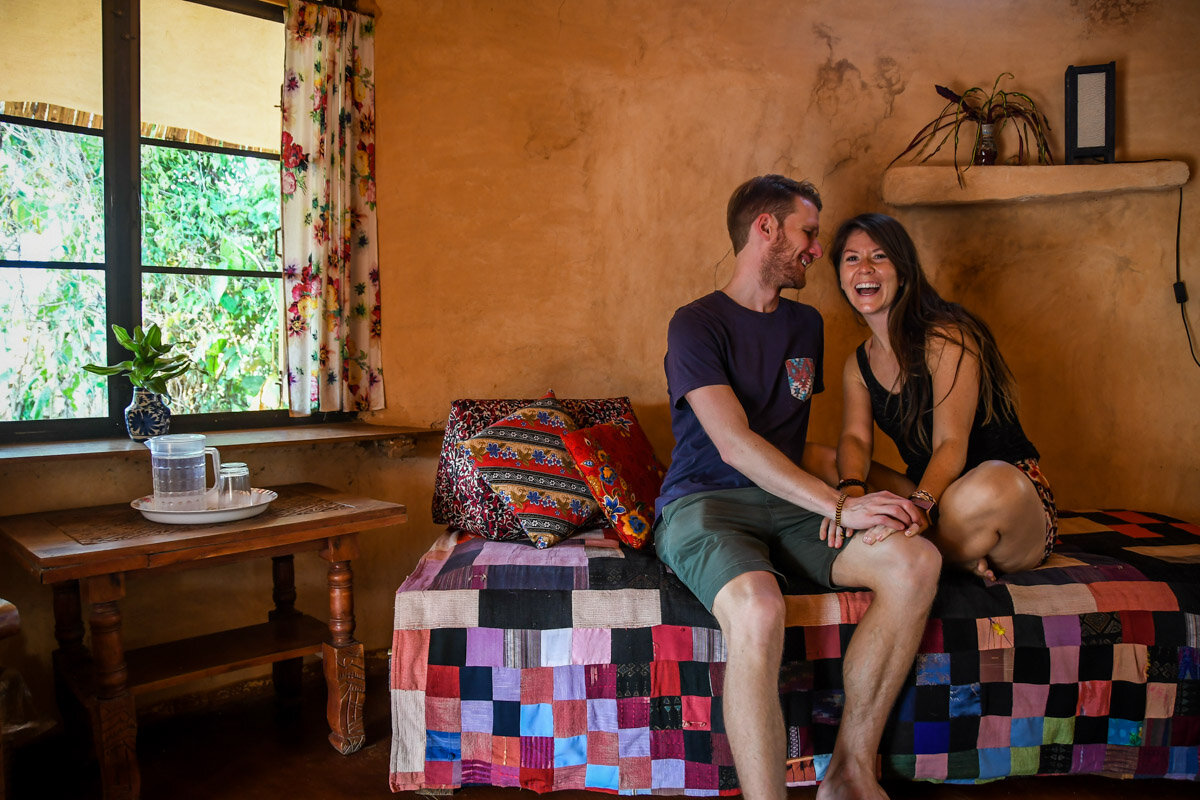 New to Airbnb?
If you've never stayed at an Airbnb before, you'll want to start here.
We're walking you through what you can expect from Airbnbs, why we like staying in them, and tips for setting up your profile!
What is Airbnb?
If you've done any traveling in the past decade, you've probably heard of the growing online marketplace called Airbnb.
Acting as a broker between property owners and renters, Airbnb doesn't own any property. Instead, they allow homeowners to offer up their entire home (like that beautiful mountain lodge above!) or private spare room in their apartment to travelers searching for a place to stay.
Airbnbs vary wildly by price point, accommodation style and personality of the rental's host. Don't worry, we're gonna show you all the tricks for finding the best ones out there!
One thing that's important to keep in mind when booking with Airbnb (especially as a first-time user) is that finding a good stay is as much about convincing the host you'd make a decent house guest as it is about finding the perfect spot. We'll go over how to optimize your Airbnb profile to maximize your chances of securing your first booking in the profile setup section below.
Setting Up Your Airbnb Profile
We mentioned this above, but wanted to reiterate: Airbnb is as much a matchmaking site as it is a booking site. In order to successfully confirm a booking, you'll have to convince the host to accept you as a guest.
Unless they happen to have the "Instant Book" feature turned on, the host has to manually accept your stay request. With only your profile and intro message to set you apart, your goal is to convince them they can feel comfortable having you as a house guest.
The good news is, once you've landed your first booking, you'll receive a review from the host. Hosts tend to trust profiles with good reviews so you'll have an easier time securing your second booking and your third and so on.
Below are our proven steps to optimize your Airbnb profile to maximize your chances of securing your first booking.
Your profile picture
It's best to use a clear headshot as your profile picture on Airbnb. Remember this is not a social media account. Leave the blurry photos of your cat on Facebook and find a nice picture of your face without any other subjects in view. And don't forget to smile! You want to appear friendly and approachable in your profile photo.
Tip: Don't wear sunglasses in your profile picture. You'll look more trustworthy to a host if they can see your eyes.
Verify your identity
Allow Airbnb to verify your identity by confirming your email address and phone number. It helps if you allow Airbnb to see your Facebook profile as well (they will not have access to make any changes, only to verify you are who you say you are). A new and unverified profile has little chance of getting a booking request right off the bat.
Fill in your profile completely
Fill in your location (simply your home city, state and country), the languages you speak (only add the languages you are comfortable conversing in) and your work. A mostly blank, anonymous profile can deter potential hosts from accepting your booking request.
The 'About' section
Be sure to fill out the 'About' section of your Airbnb profile with a little information about who you are and what you do.
Think about it this way: Hosts want to know a little more information about the people they are inviting into their homes (after all, wouldn't you?). You don't have to go into too much detail, but a sentence or two about what you do for work and your travel experience will show the host that you are responsible and trustworthy.
Here is an example Airbnb profile:

Booking Your Airbnb Stay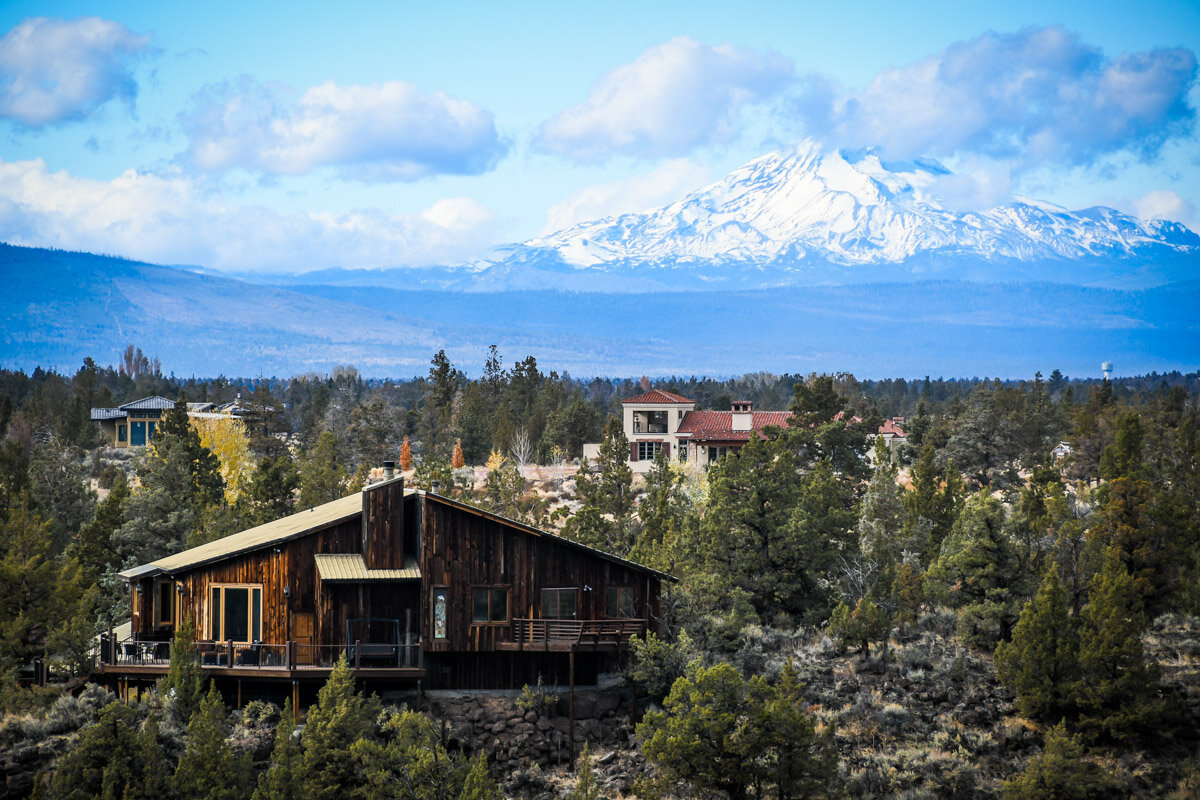 When you're ready to book, do one last check to make sure you have the correct dates listed and the right amount of guests.
You'll be asked to review and agree to the house rules, then say hello to your host before moving on to the payment page.
The message to your host will go into your messages and can be accessed by clicking the Messages option at the top menu bar near your profile picture.
This is how you and your host will communicate from now until your stay, so be sure to check back and turn on your notifications if you are using the Airbnb app (or have elect to be alerted by email).
Typically, shortly before your trip, your host will message you with instructions on how to enter the home.
Each host is different: Some will meet you in person and even drive you to their property, while others will simply give you a lockbox code and directions for getting inside.
Our Personal Experiences with Airbnb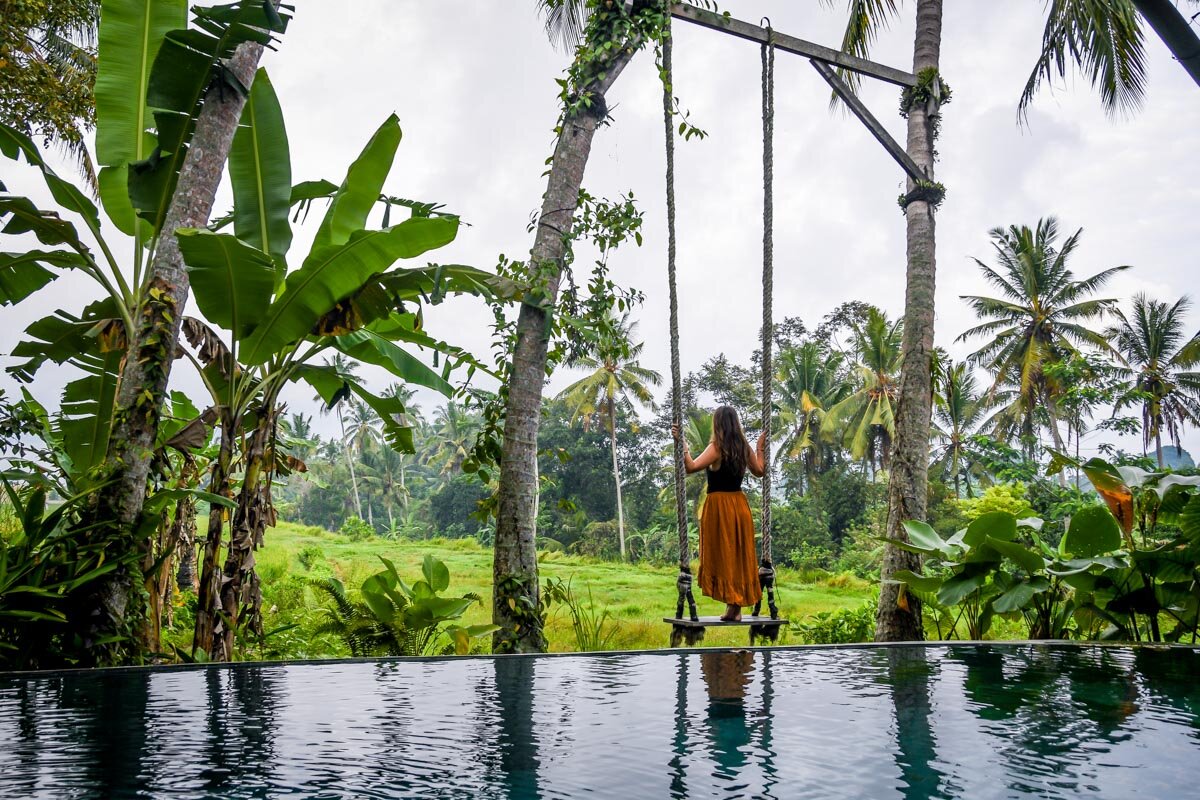 We've stayed at more Airbnbs than we can count.
Some have been really unique accommodation, while others have been a comfortable, yet basic, place to crash our heads while sticking to a budget.
These are just some of our personal examples of Airbnb stays to show how they can span all different price points and types of accommodation:
Unique Airbnb Stays:
Stays with locals through Airbnb:
We stayed with a Croatian family in Dubrovnik in a private room
We have a private room in a young woman's Auckland high-rise apartment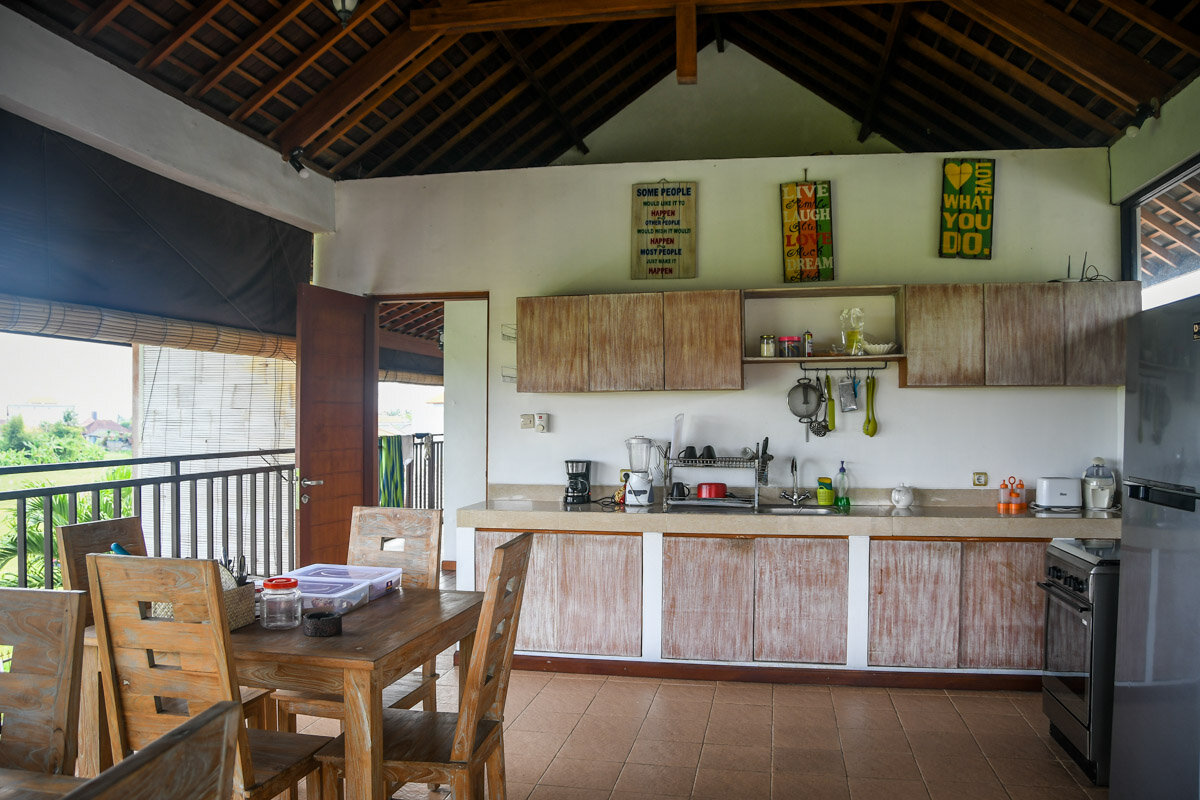 Long-term stays on Airbnb:
Large Group stays on Airbnb:
Large Nashville house that sleeps 10 people to celebrate a friend's birthday!
Pretty Italian-themed villa for a "girls trip" in Door County, Wisconsin
Airbnb Experiences: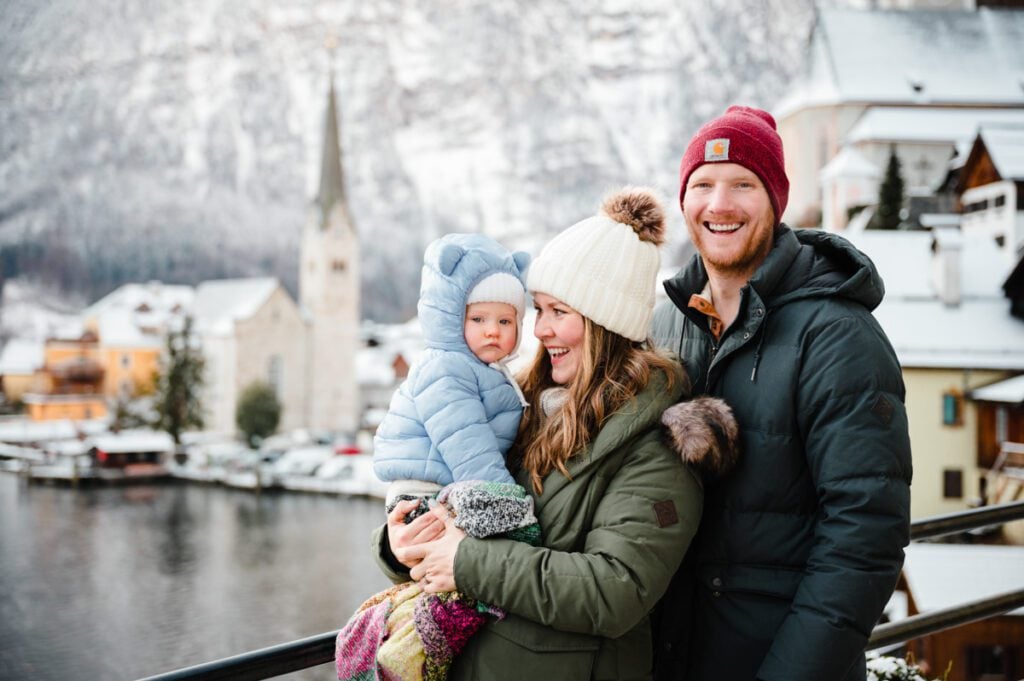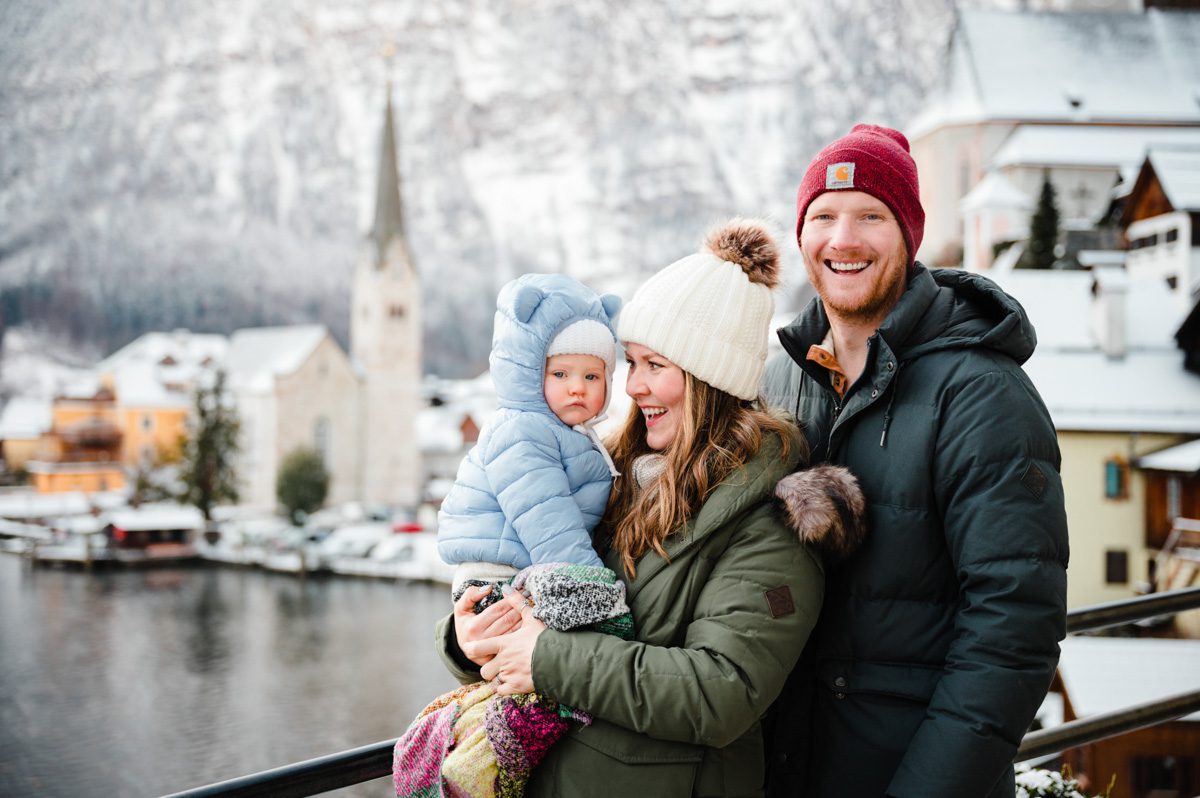 Airbnb now offers the chance to have unique experiences with a local in their hometown.
Airbnb Experiences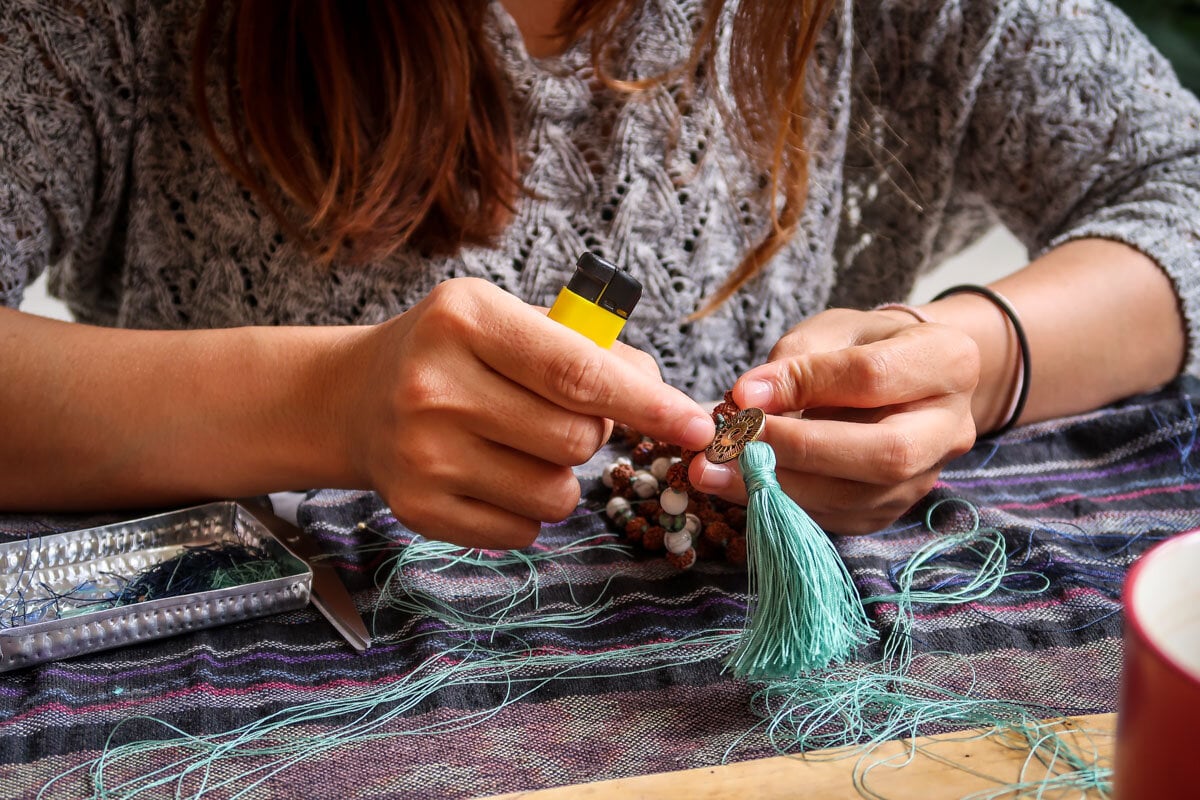 Airbnb launched a new offering in 2016 called Airbnb Experiences, based on offering unique tours and activities hosted by locals.
Airbnb takes the "local experience" a bit further, with experiential offerings such as craft classes, foodie tours, outdoor adventures, and cultural exchanges. These experiences pair travelers with a local who will show you a unique side of their home, while also giving them a job opportunity.
Unlike going through a tour company, local hosts offer their guests a special look into their world. Sharing a passion, skill, knowledge or inside access to local places and communities that guests couldn't find on their own.
Here are some examples of highly-rated Airbnb Experiences around the world: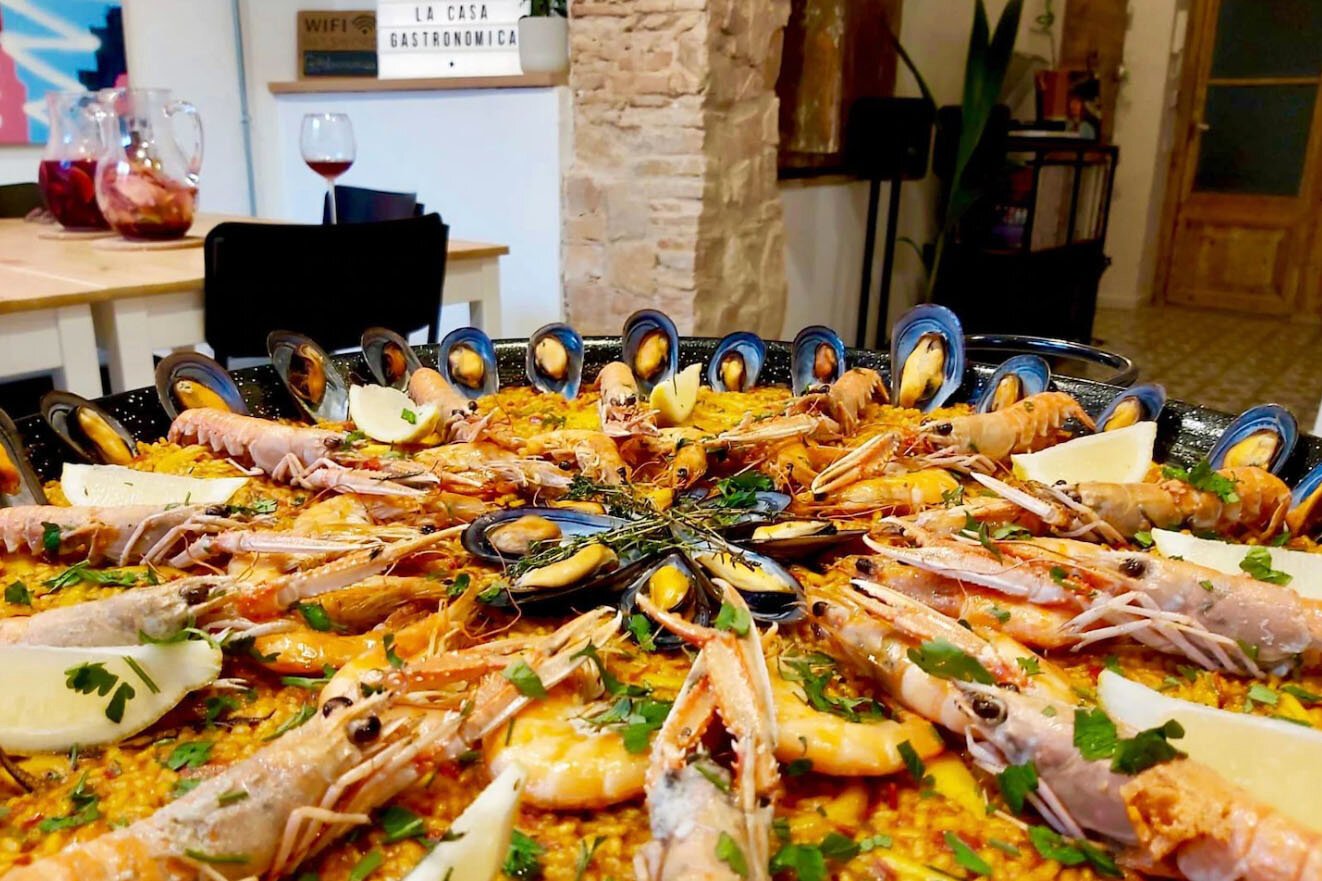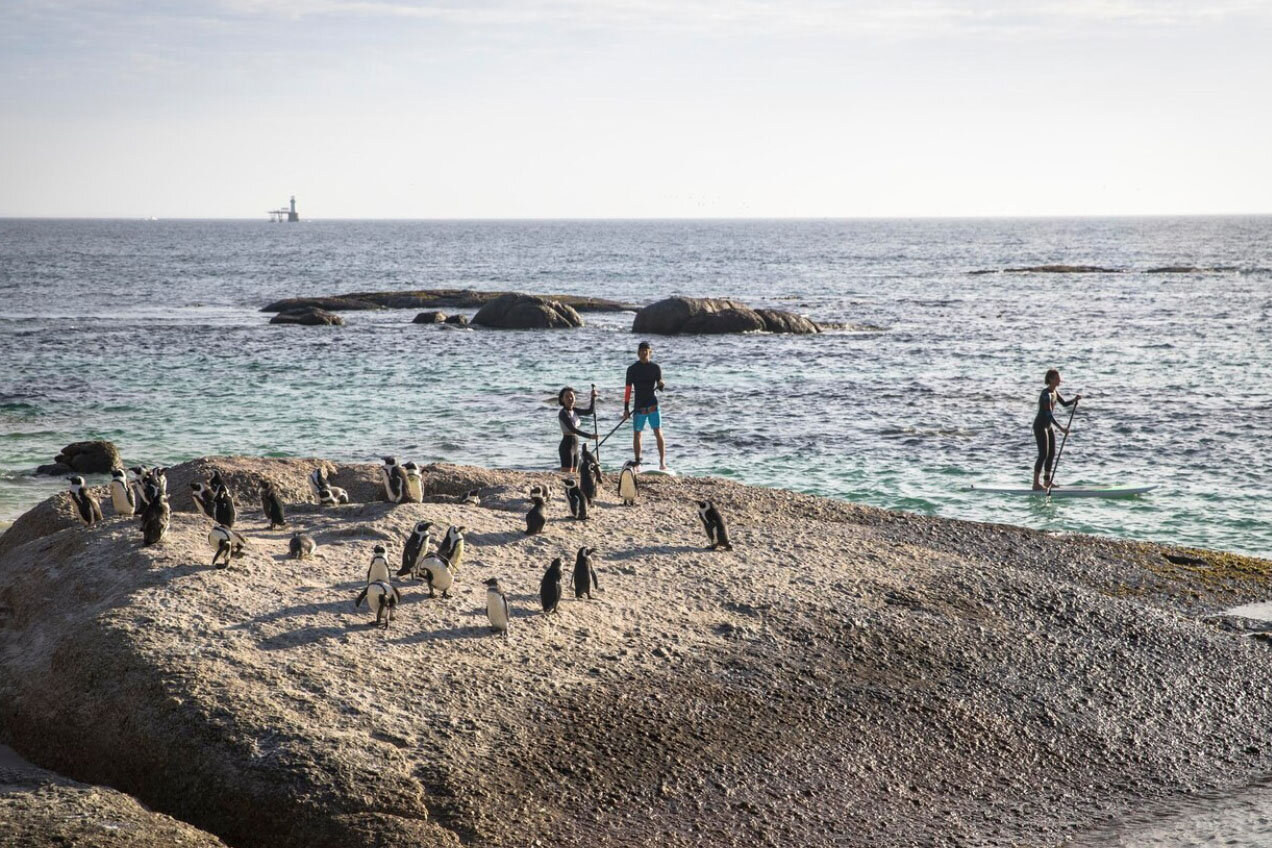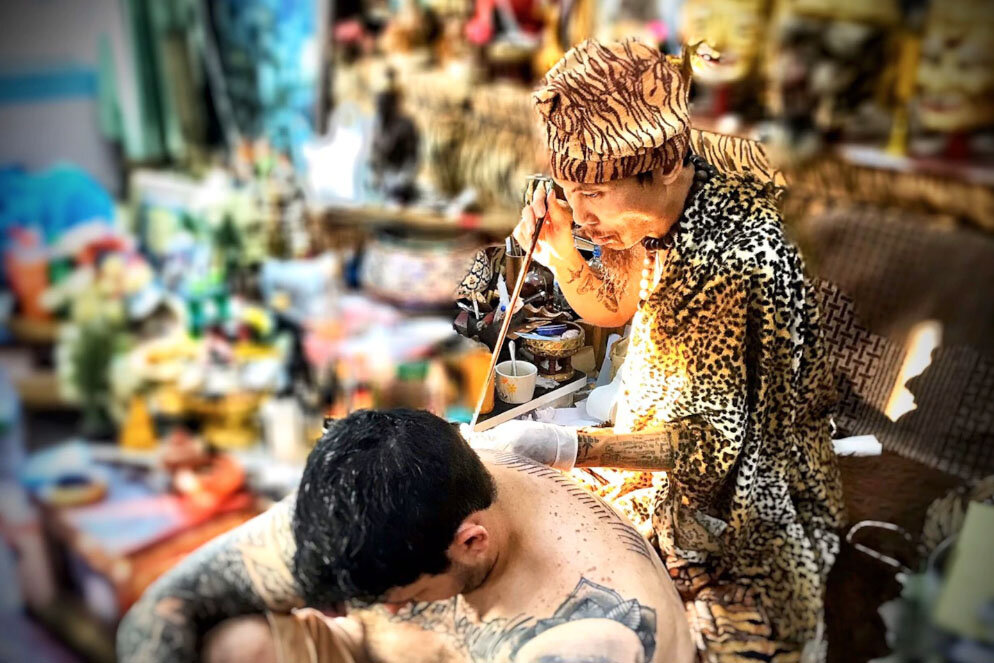 Sankt Yant Tattoo in Thailand
Village and market tour + traditional tattoo in Thailand. Visit a local village and riverside market outside of Chiang Mai with your local host Tony. Learn about the various cultural and religious beliefs before participating in a traditional tattoo ceremony where you will be inked with your very own permanent souvenir.
---
Unique Airbnbs around the world
As we mentioned above, Airbnb has some seriously unique options for stays in their listings.
We've picked out some of our favorite unique Airbnb Stays just to give you an idea of what's out there.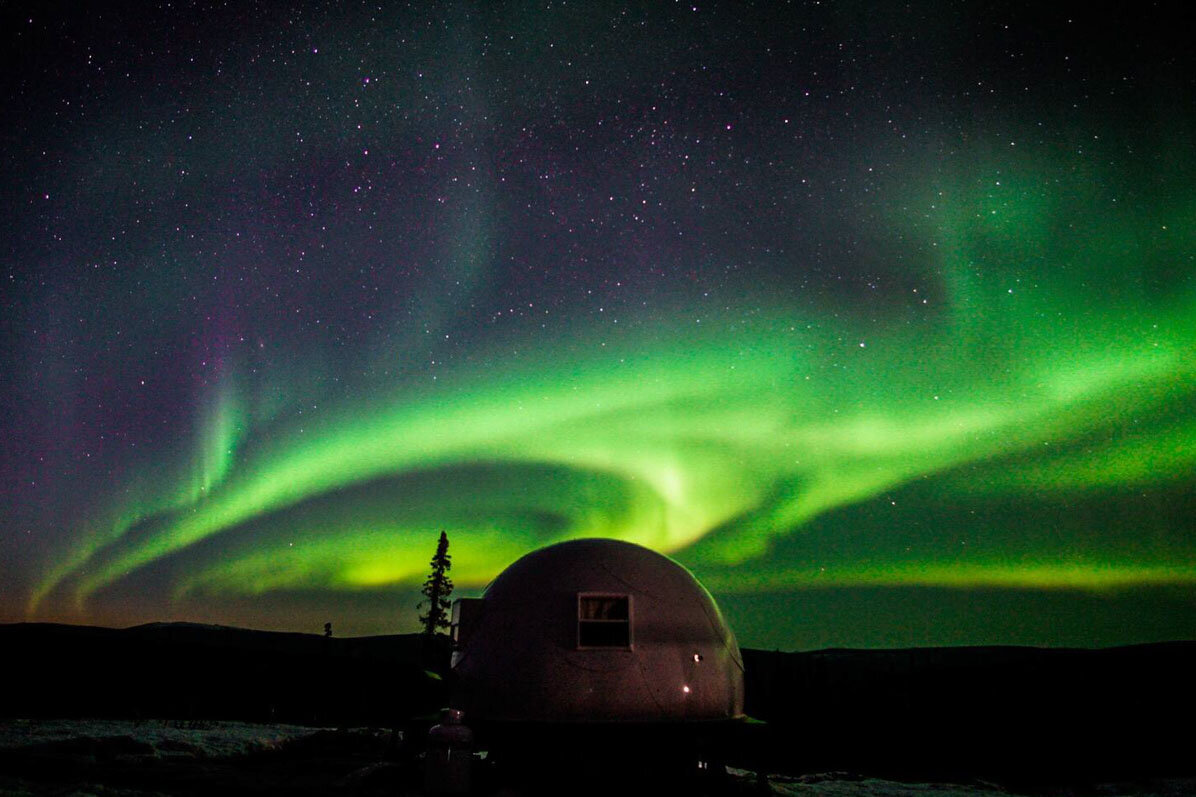 Igloo in Alaska
If viewing the Aurora Borealis is on your bucket list, then this is the perfect Airbnb for you. You can stay in this clear-ceiling igloo near Fairbanks, Alaska to view the northern lights up close. A private bath and kitchenette makes this a great place to stay while you wait for the perfect viewing conditions.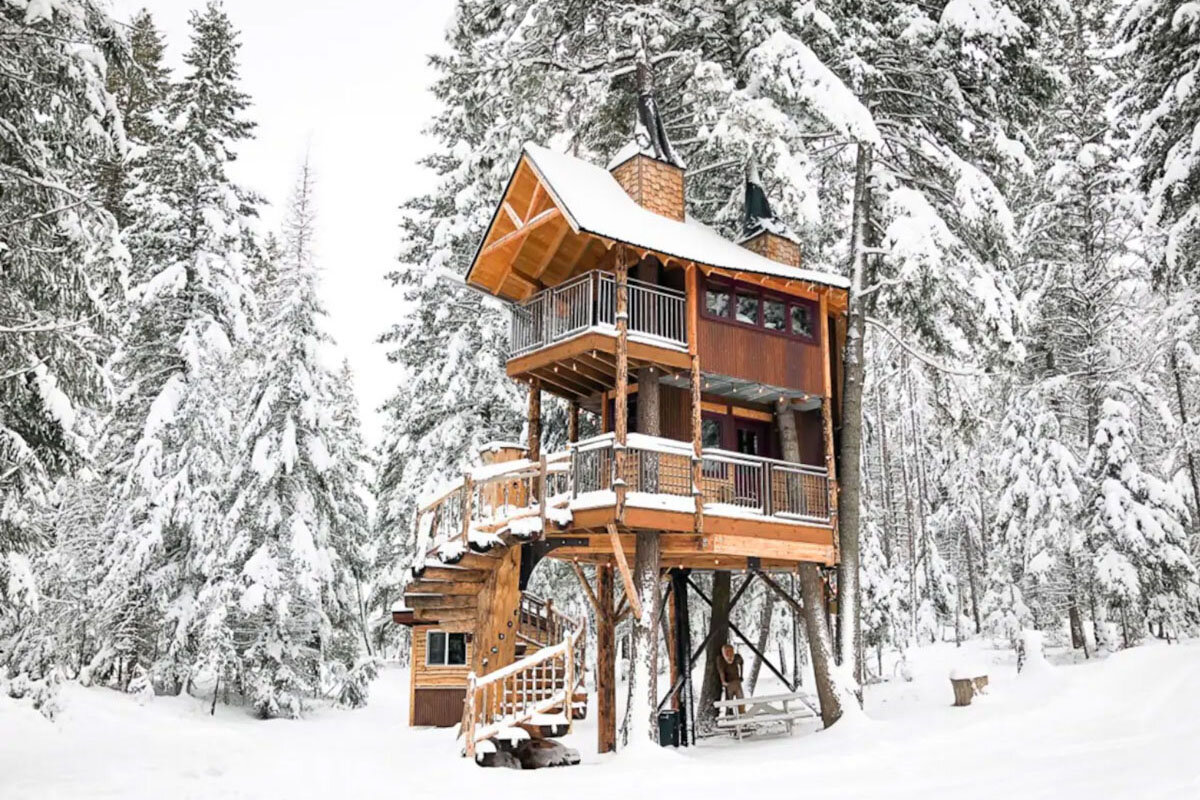 Treehouse in the Forest
If a secluded escape surrounded by nature is your ideal vacation, then this treehouse in Montana is the perfect Airbnb for you. The setting is perfect for a writers retreat, romantic honeymoon or unforgettable family vacation in any season.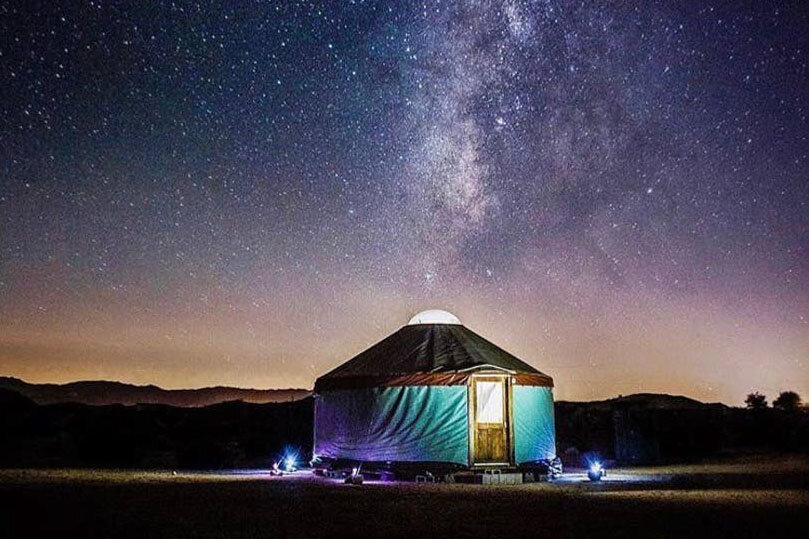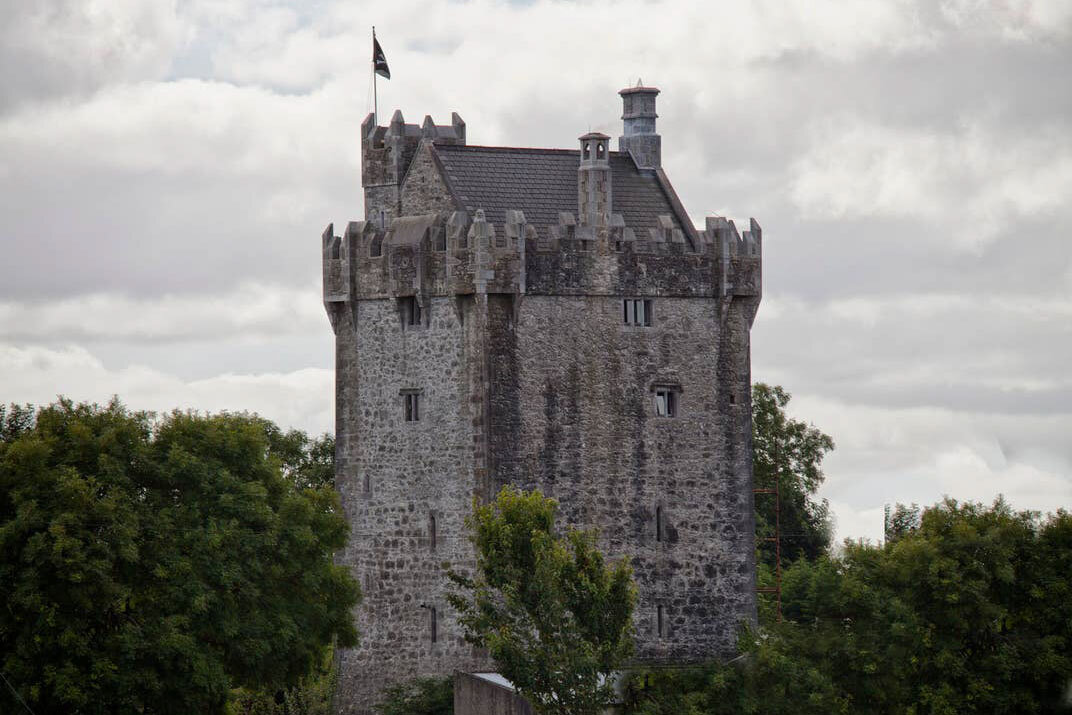 Irish Castle
Ever wondered what it's like to live in a castle? With Airbnb, you can! This medieval castle in Ireland has been standing since the 1400s and it's current owners are giving you the chance to spend a night (or more!) in this quirky accommodation.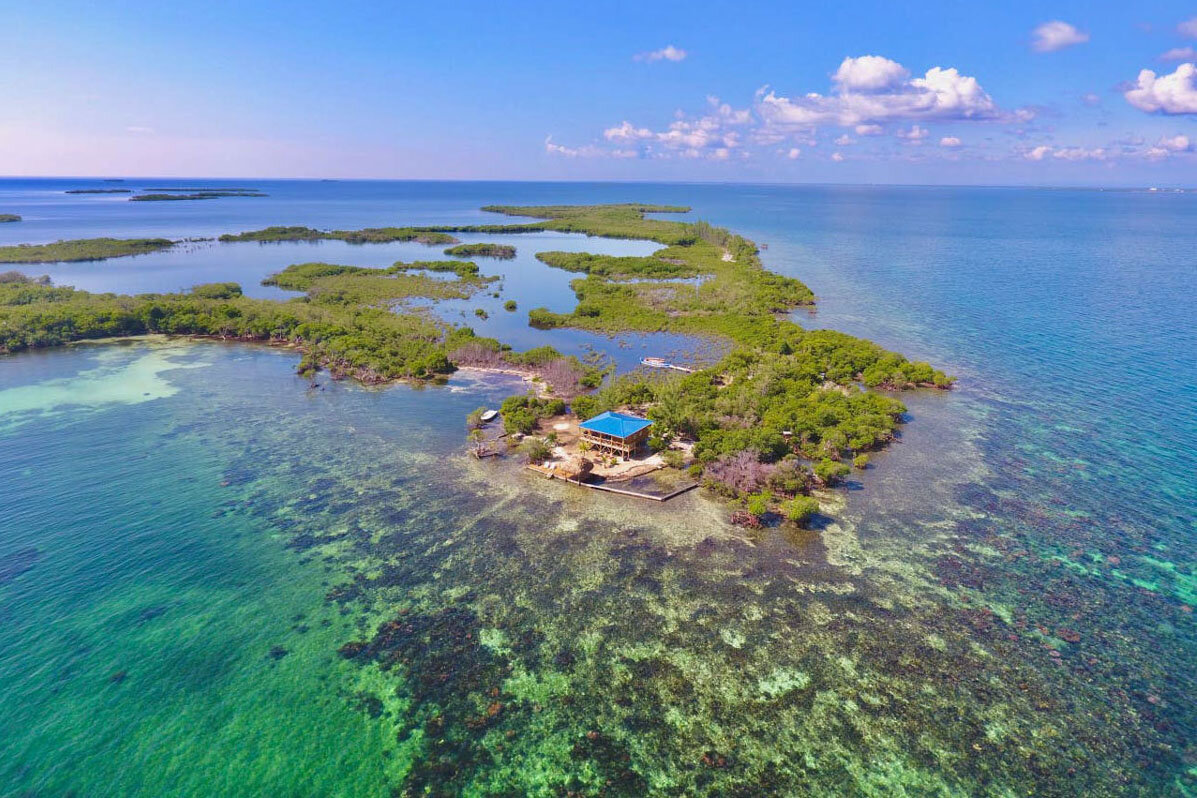 Private Eco Island
You don't have to be a billionaire to have your own private island these days. On Airbnb you can rent an eco lodge and the entire surrounding island for about the same cost as a luxury hotel room. Lark Caye off the coast of Belize in the Caribbean Sea is a slice of paradise complete with your own private reef for snorkeling.
More Airbnb inspiration
We have curated lists of some of the best Airbnbs in some of our favorite locations around the world.
If you're traveling to any of these areas, be sure to check these guides out (and save your favorites) for inspiration!
---
Become an Airbnb Host and Make Money
Depending on where you live, you can make a living as an Airbnb host.
Airbnb makes becoming a host super easy. To start, click here and see how much money you can make per month while hosting an Airbnb.
Once you get started, they'll walk you through the entire process, from establishing what to label your room/property to the number of guests to a recommendation on how much you should charge. Within a few steps you could be making some serious side income.
Can I get an Airbnb discount code?
Since Airbnb went public in 2021, they no longer offer coupons or referral discounts to their users.
Anywhere still offering the coupon code is old news.
We first created this article to provide our unique discount code, but now this article is more of a guide to booking with Airbnb to make the most out of your stay.
---
Need help planning the perfect trip?
Be sure to check out our travel planning homepage for resources on everything you need to know from how to get started to packing, budgeting and more! Or you can read some of our favorite articles about planning your next trip below.
Save this article on Pinterest for later!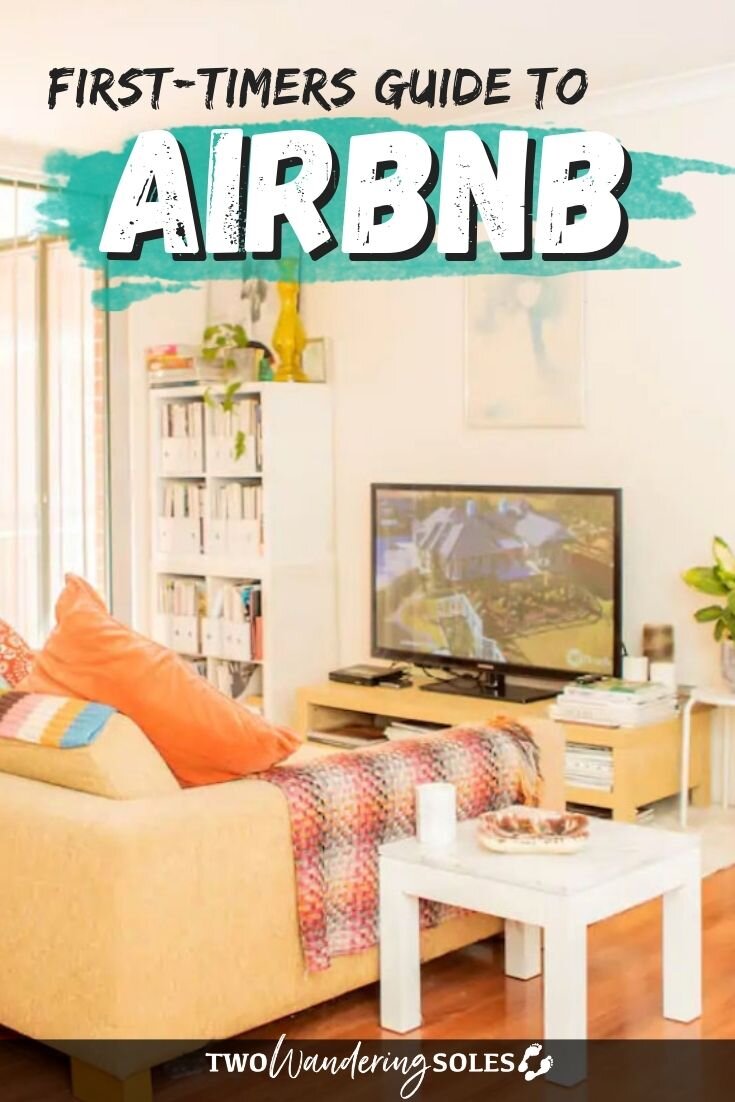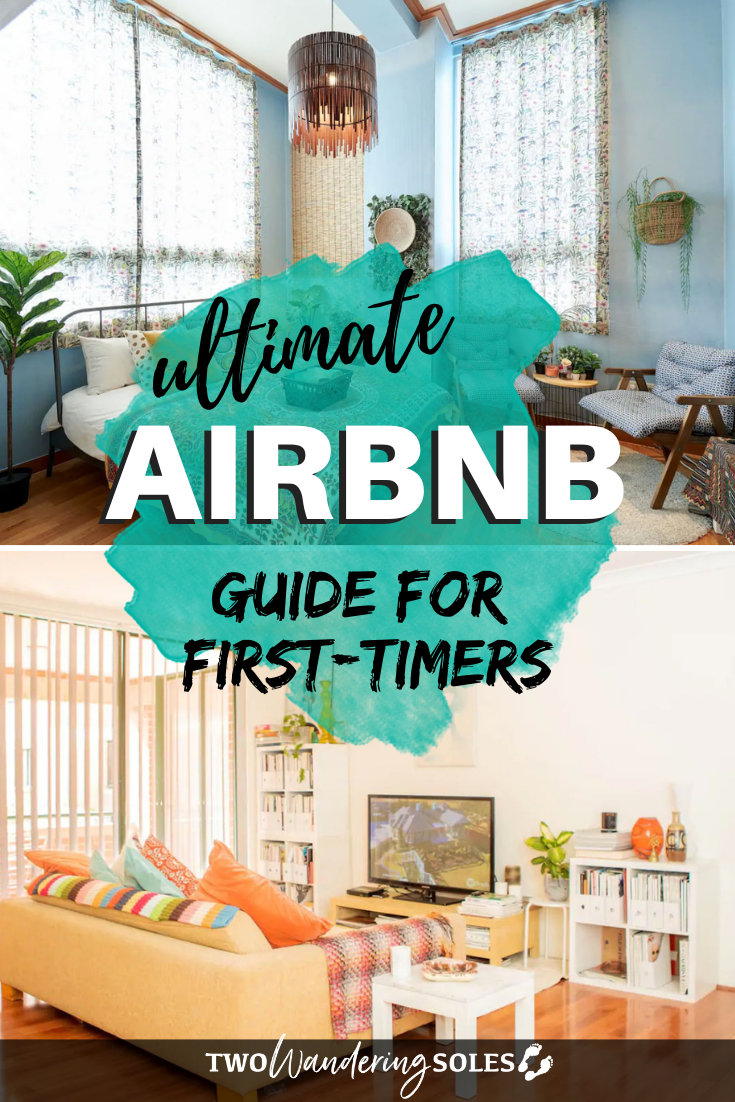 We want to hear from you!
Do you have any more questions about Airbnb or their booking process? Comment below and we'll do our best to answer!
What are your best tips for choosing an Airbnb that works for your travel needs? Have you ever stayed in an Airbnb that was spectacular? What about one that seriously fell short? Let us know in the comments below!