Packing for a road trip might seem like a challenge. But don't worry, we've got you covered with a super detailed road trip packing list so you know exactly what to bring next time you hit the road.
Get the FREE download of our Road Trip Packing List
What's inside?
In this free PDF download, we've provided packing check lists for everything from automotive essentials to clothing and toiletries (for both women and men!) and extra items you may want to pack if you are going camping or living in a campervan.
Plus, we're sharing tons of packing hacks and tips for hitting the open road that you won't find anywhere else.
Check out all of our road trip resources…
Check out our Road Trips homepage for all kinds of resources to help you plan and get inspired for your next road trip. As well as tips for road tripping in our favorite destinations. Or read some of our favorite road trip articles below…
Planning a campervan trip in the USA and wondering where the heck to rent a campervan from? We know how confusing this can be, so we've rounded up the best USA campervan rentals (for all budgets and regions!). Plus, we're sharing insider tips, things to look for in a rental...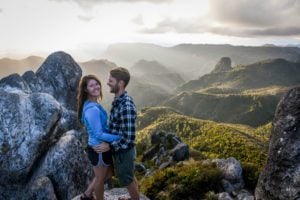 From Auckland to Wellington, and everything in between, we've created a perfect New Zealand North Island itinerary. Follow this route, and you'll explore the biggest highlights, plus some off the beaten path adventures! This North Island New Zealand road trip covers everything you need to know!...