If you've been wondering whether a Harvest Hosts membership is worthwhile for you, you've come to the right place. In this Harvest Hosts review, we share our honest opinions on the program, including pros, cons, and tons of helpful insider tips.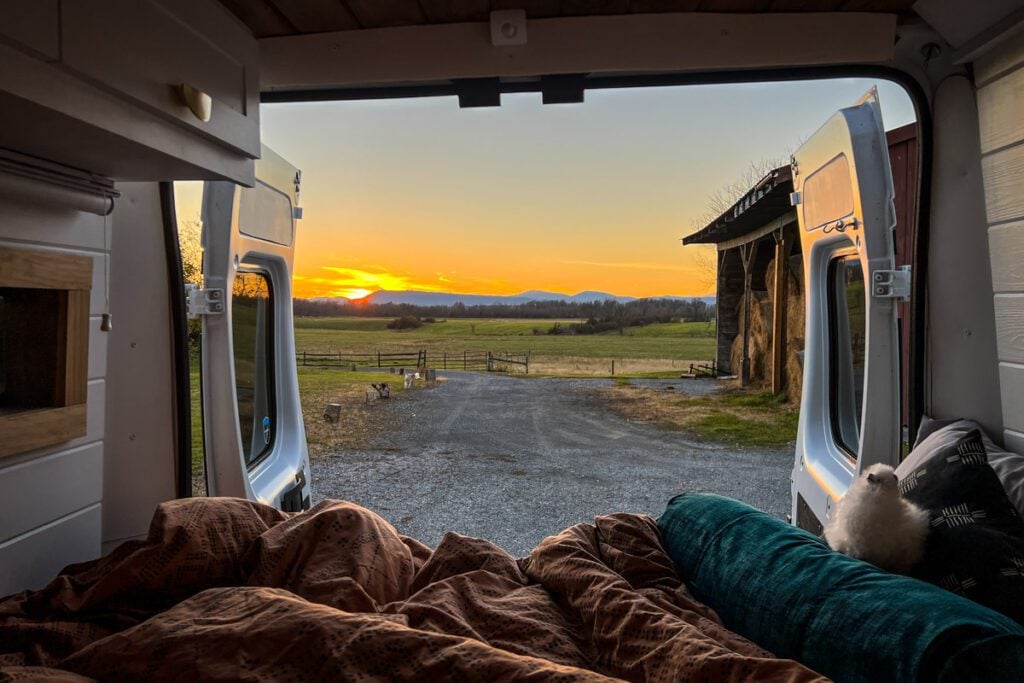 Imagine waking up on a vineyard, with row upon row of grapevines just outside your campervan door. Or peeking out your window at the first morning light to see alpacas milling about mere feet from your RV.
Harvest Hosts is a really cool program that allows members to park overnight at a variety of different businesses, like wineries, breweries, museums, and farms, to name a few.
In return for a unique and (relatively) inexpensive place to camp, you can support these small businesses, making it a win-win for everyone… most of the time.
Many reviews of Harvest Hosts we've read only share the positives of the program, and while there are many, there are also quite a few things you should know before paying for a membership. We've found that Harvest Hosts can be 110% worthwhile for some people, while for others it can be a waste of money.
We've been members of Harvest Hosts for 3 years at the time of writing this article, and we decided to put together a completely honest (no BS) review.
In this article, we're going to walk you through the pros and cons so you can decide for yourself. Plus, we're sharing what you need to know to make your experience a good one. Oh, and have we mentioned that we have a discount code that'll give you 15% off?!
Everything you need to know about Harvest Hosts
---
Whether you are staying in a hotel, living in a campervan or RV, or you're trekking in the backcountry, here is everything you'll want to pack for the road. Plus tips and advice on making your next road trip go as smoothly as possible!
---
What is Harvest Hosts?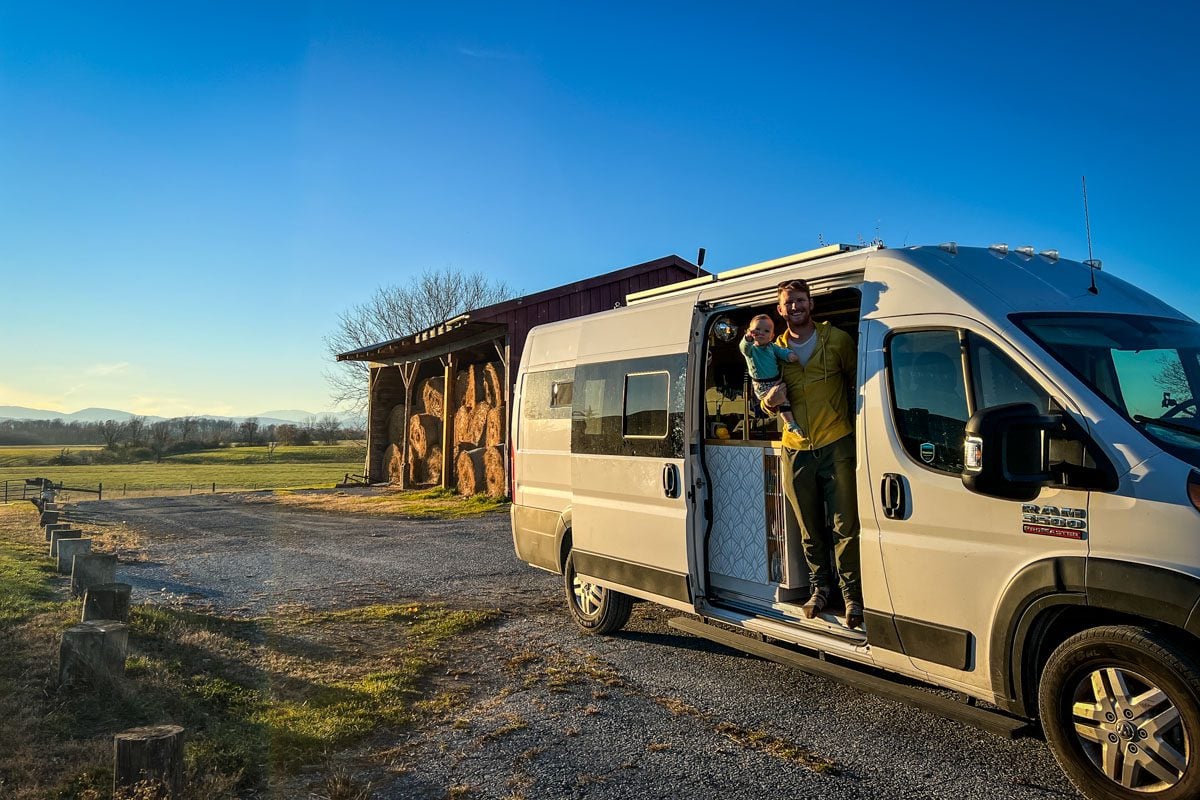 Harvest Hosts is a network of businesses – ranging from wineries and breweries to small farms to museums – that offer a place for people to camp overnight.
In exchange, guests are expected to purchase something from their host, which can be a great opportunity to support a small business they may otherwise never see.
What to expect at Harvest Hosts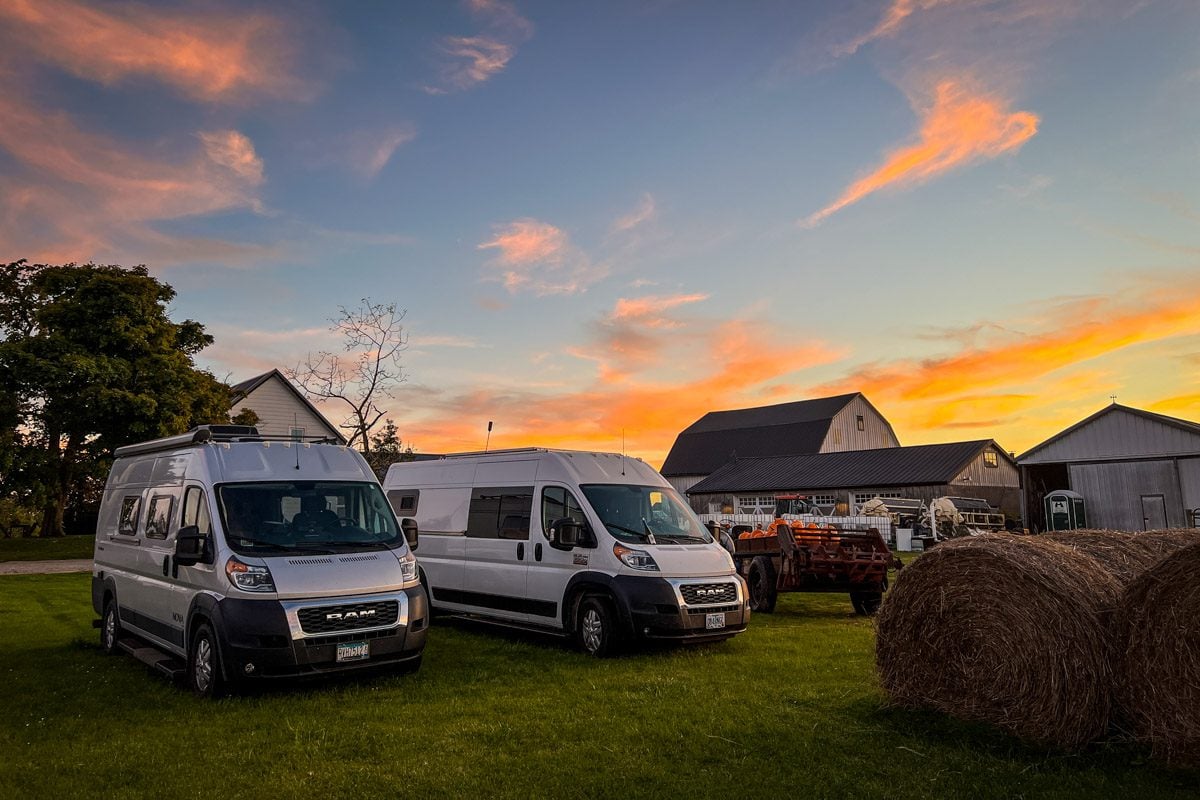 We've already explained that Harvest Hosts offers guests a place to camp overnight. But let's dive in a little deeper on what you can expect…
Now, camp is a loose term because there typically aren't any of the camping amenities that you'd associate with a traditional campground, like a fire ring, picnic table, public toilets, and maybe even showers.
Instead, I am going to add an asterisk to the definition and say that Harvest Hosts more or less provides campers with a place to park for the night.
Each host is different: Some can be really unique places to spend the night – like an alpaca farm or vineyard – while others are a spot in a parking lot, nothing more.
Regardless of how Instagram-worthy your parking spot is, you should be able to expect it to be level, legal, and safe – aka the gold standard when it comes to boondocking – which isn't always easy to find.
In addition to a parking space, Harvest Host campers often have the opportunity to meet their host and support a unique small business, like a winery, a farm, a brewery, or a museum. These might be places you'd otherwise pass by.
We've stayed at some incredible places as well as some medicare ones, but one thing's for certain: it almost always beats a Walmart lot! (Trust us, we've been there many times!)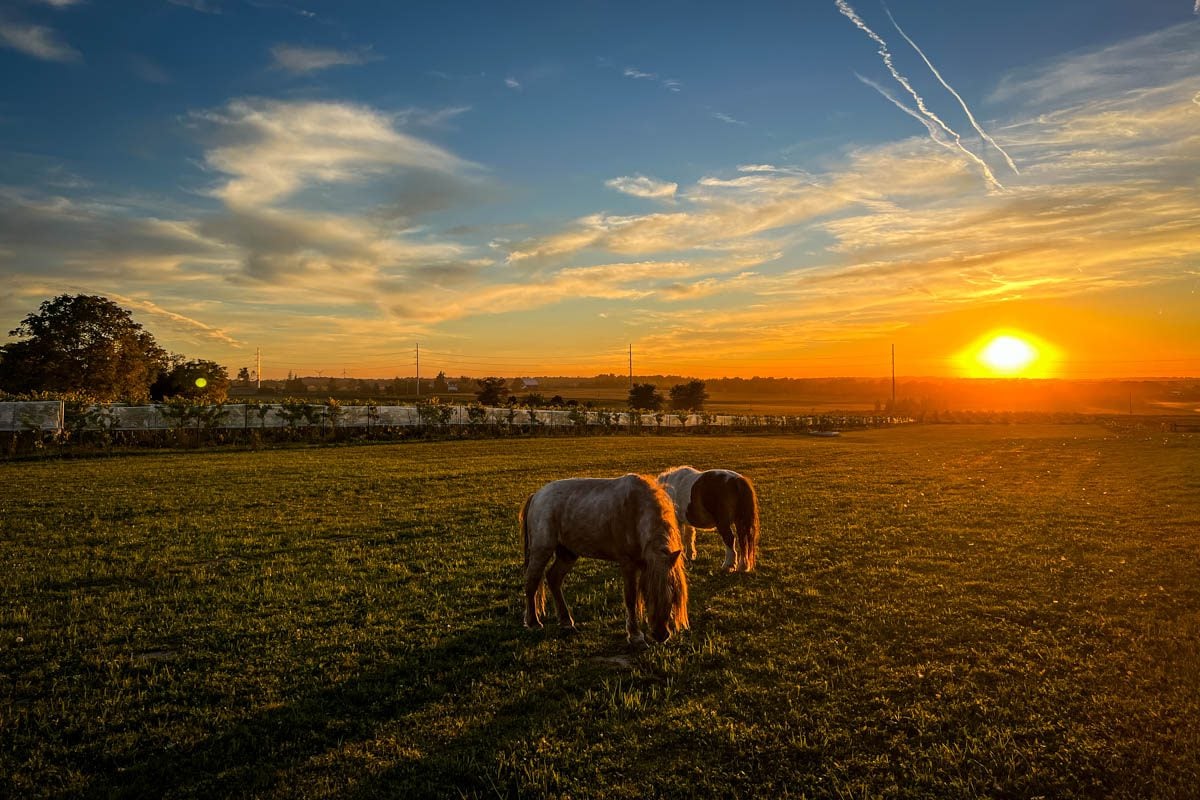 What you can expect from all Harvest Hosts:
Flat and safe place to park overnight
A business to check out and support
Other amenities you might find:
Port-a-potty
Picnic tables
Onsite restaurant or brewery
Things you should NOT expect to find at a Harvest Host:
Electric plug in
Toilets
Showers
Dumpster
Water fill
Water dump station
Fire ring
Laundry
WiFi
If a host offers any of the amenities listed above, they are an exception. These are not things you should expect to find.
Anecdote: We've encountered a host or two that also operates a campground onsite and has amenities such as dumpsters, water fillup, toilets and showers, electric plug-ins. In this case, Harvest Hosts guests had a designated parking space without access to any of these facilities, as they were only for guests paying the campground fee.
Do you want to cut to the chase and find out if Harvest Hosts is worth it? Jump down here where we give it to you straight!
How does Harvest Hosts work?
With a membership, you are given access to a network of hosts across the USA.
You can make a booking to stay for one night, and you must arrive during business hours. It is expected that you purchase something from the host.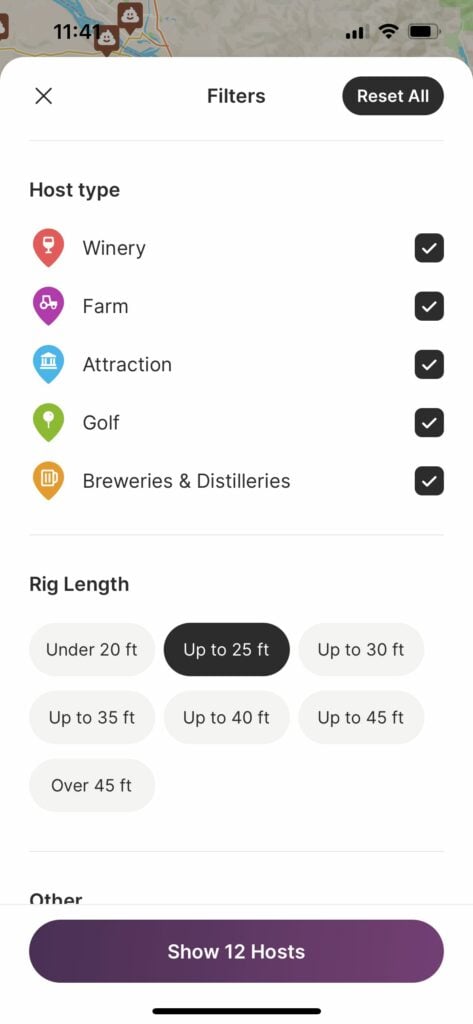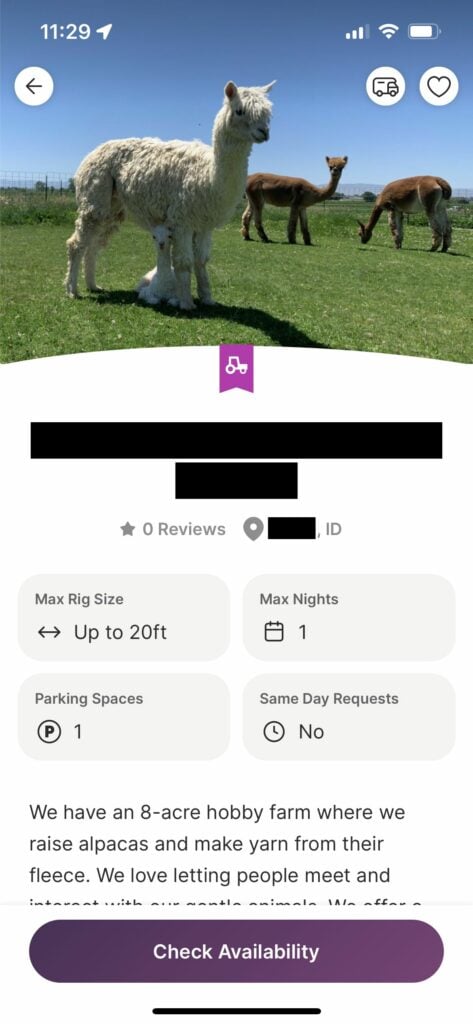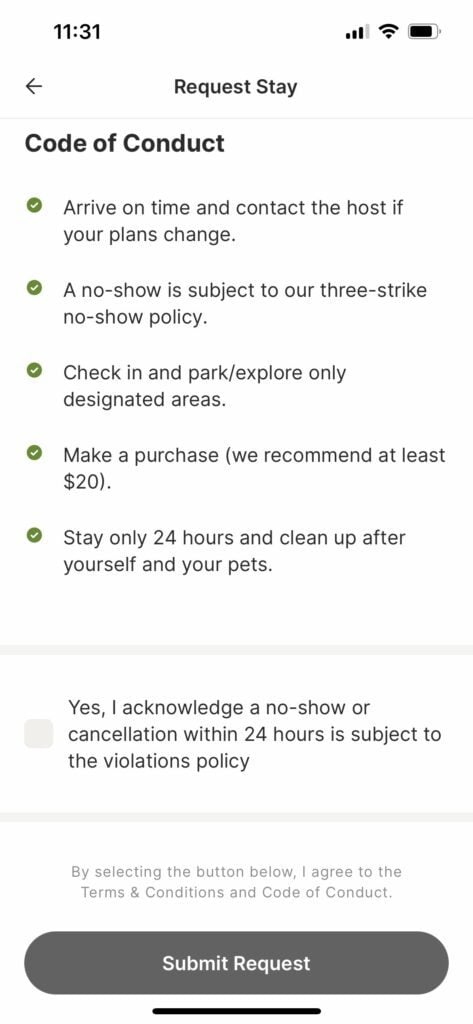 Here's the simplest explanation of the whole process:
You join Harvest Hosts and pay the annual membership fee.
You get access to all the host listings on a map.
Read through descriptions, reviews, rules, etc. (kind of like choosing an Airbnb). You can also see photos.
Contact the host using the method provided on their listing (calling, emailing, etc.).
Once the host accepts your booking query, you're in.
Show up to the host during their regular business hours.
Purchase something from them.
Spend the night.
Leave the next morning.
Who can use Harvest Hosts?
In addition to a membership, you must follow these rules:
self-contained vehicle with a toilet and gray water holding tank
no tents of any kind are allowed
indoor cooking facilities

If you have an outdoor cooking set-up (such as the layout of a teardrop camper), you are not allowed to use these at a Harvest Host. Only indoor cooking is allowed.
Where are Harvest Host locations?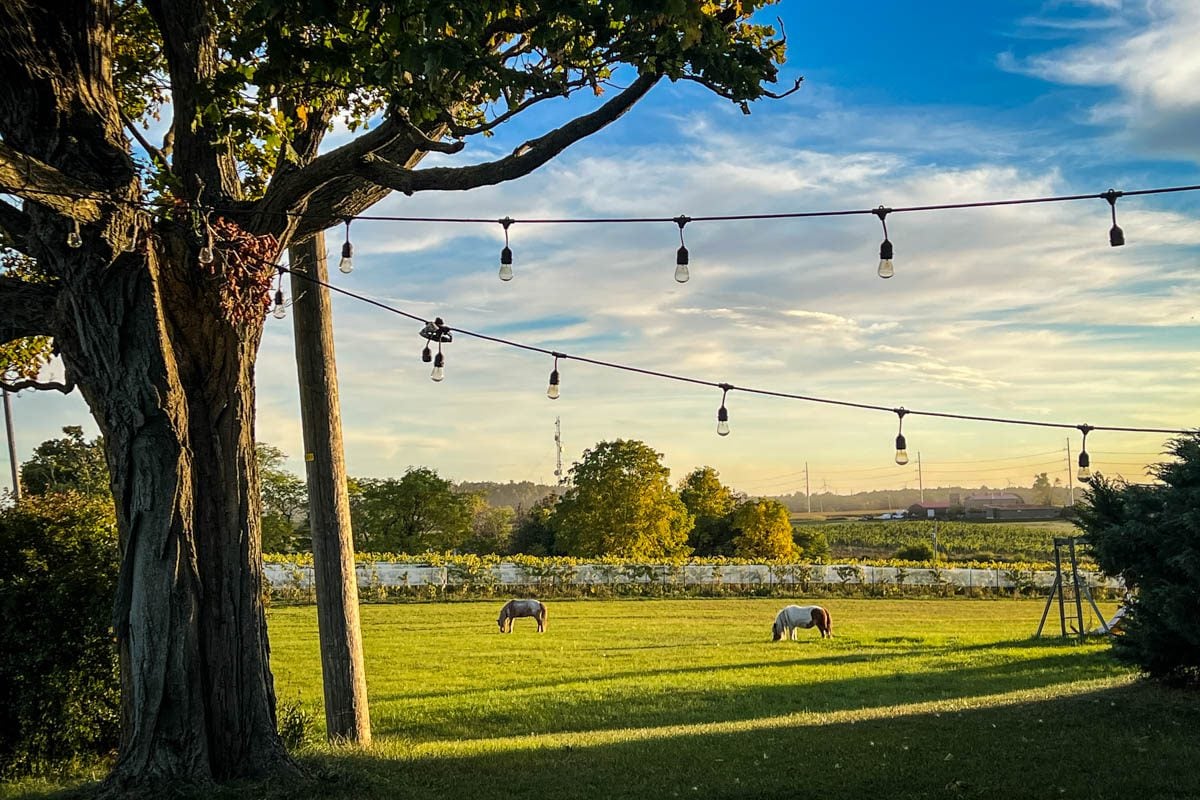 At the time of writing this article (summer 2023), there are more than 4,500 hosts across the USA and limited parts of Canada.
The map below will give you an idea of where the highest density of hosts are located, but you can't actually see the exact listings until you become a member. The reason for that is pretty understandable – if they advertised all the locations, people would show up unannounced and hosts would have to deal with them.
Harvest Hosts location map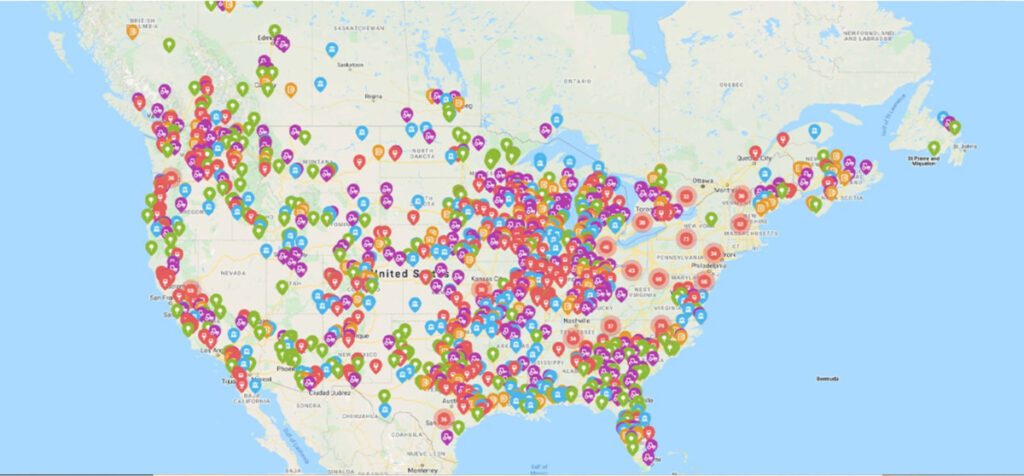 As a member, you have exact locations as well as contact information and details on what to expect.
How much does Harvest Hosts cost?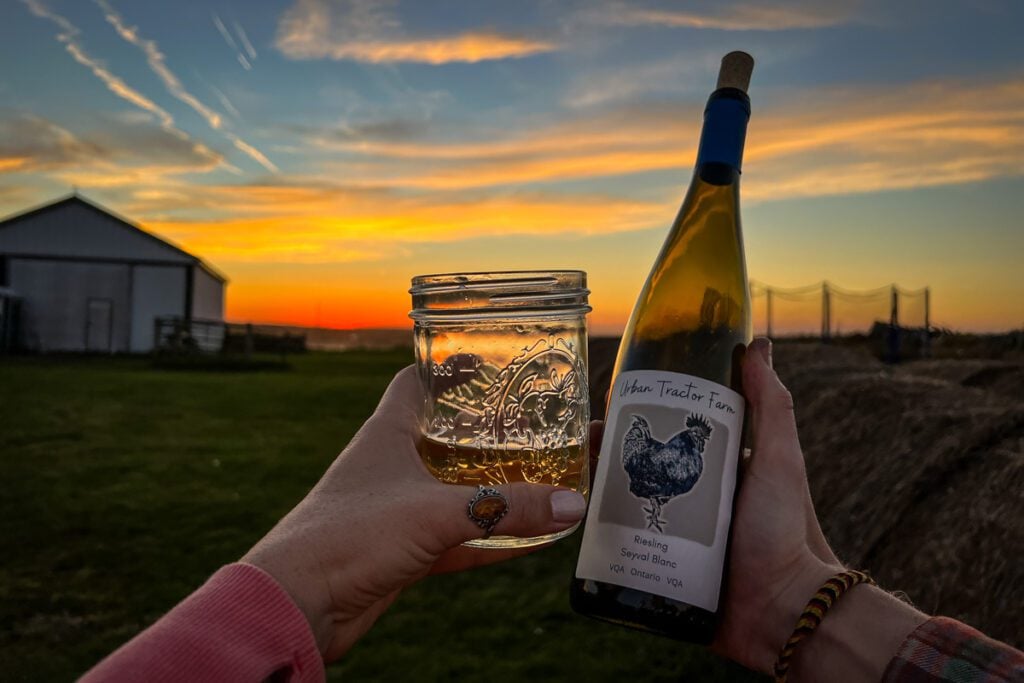 There is an annual fee of $99 per year (for the classic Harvest Hosts membership), but we want to be clear: there are more costs involved.
While the Harvest Hosts website claims there are "no camping fees", it is important to know the fees don't just end at the membership…
Guests are expected to purchase something from their host, with a $20 suggested purchase minimum. This can be a really cool way to support a small business, and you do indeed get something in return.
Here's what that could look like:
Bottle of wine from a vineyard host
A round of beers at a brewery host
Farm fresh cheese and eggs at an organic farm host
Alpaca socks or stuffed animal at an alpaca farm host
Museum entry at a museum host
Maple syrup at a sugar bush host
Whether you count that $20 as a "camping expense" or not is up to you. Perhaps you'd be buying a bottle of wine or some farm-fresh cheese anyway, so maybe that expense isn't a big deal.
But if you're simply looking for a free place to park for the night and wouldn't be purchasing these things otherwise, that extra $20-ish a night can add up.
Let's go over some numbers…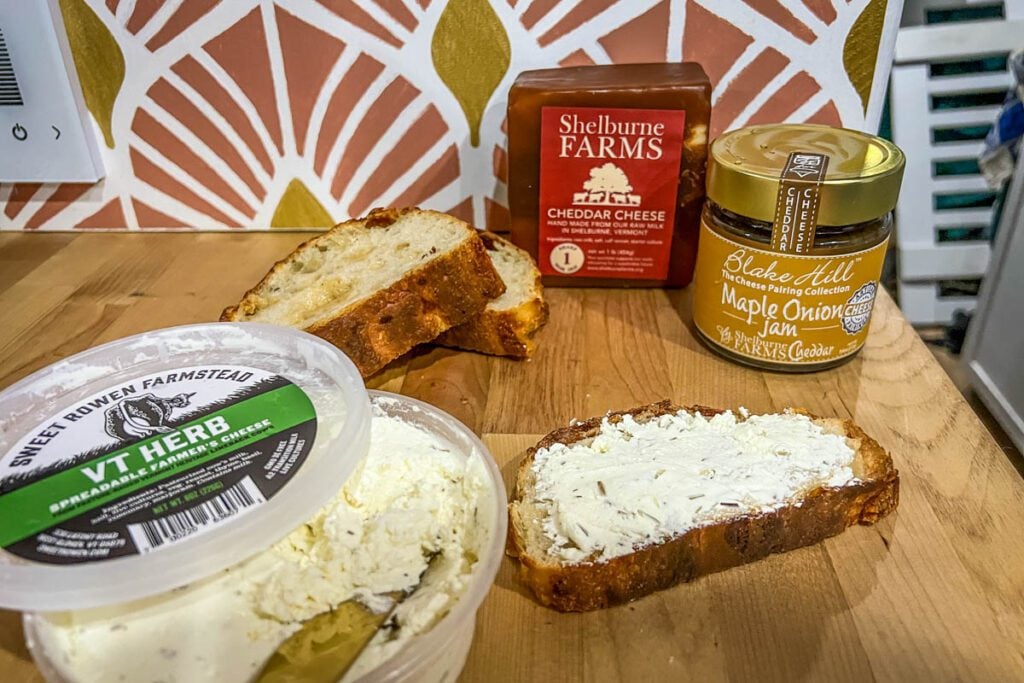 If you stay at 4 hosts during your year-long membership, that'll make it roughly $25 per stay (plus the money to purchase something from your host).
$25 is less than a typical private campground (though slightly more expensive than a National Forest campground). This is typically the number we use for ourselves to evaluate if it will be worthwhile.
Remember, you'll also need to make roughly $80 in additionally purchases at the 4 different hosts combined.
Harvest Hosts discount code
We have a discount code for you!
If you use HHFRIENDS15 when you're purchasing your membership at this link, you'll get 15% off your membership, which brings it down to just $84 per year (aka $15 off!).
We'll get a small commission too, which we truly appreciate as it helps us to continue creating content that is free for you. Thanks in advance *blows kiss*!
Harvest Hosts membership options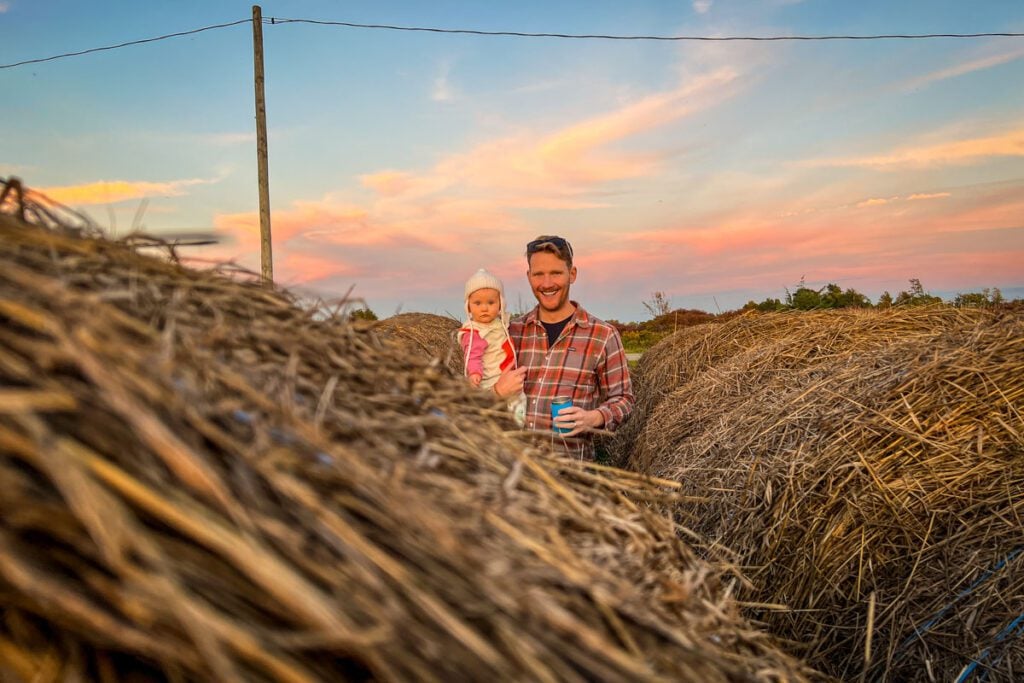 There are 3 membership options, and the best one for you really depends on what you're looking to get out of it.
All memberships give you unlimited overnight stays. The biggest difference is the types of hosts you have access to.
Harvest Hosts Classic
$99 annually ($84 with our discount HHFRIENDS15 using this link)
Types of hosts: wineries, breweries, distilleries, farms, museums, other attractions
4,500+ total hosting locations
Harvest Hosts + Boondockers Welcome
$169 annually ($143.65 with our discount HHFRIENDS15 using this link)
Types of hosts: ALL Harvest Host Classic hosts + 3,400+ community hosts

Community hosts are individuals that have private property and allow guests to stay. Around 70% of these hosts offer hookups and you can find longer stay options, up to 5 nights at some locations

7,000+ total hosting locations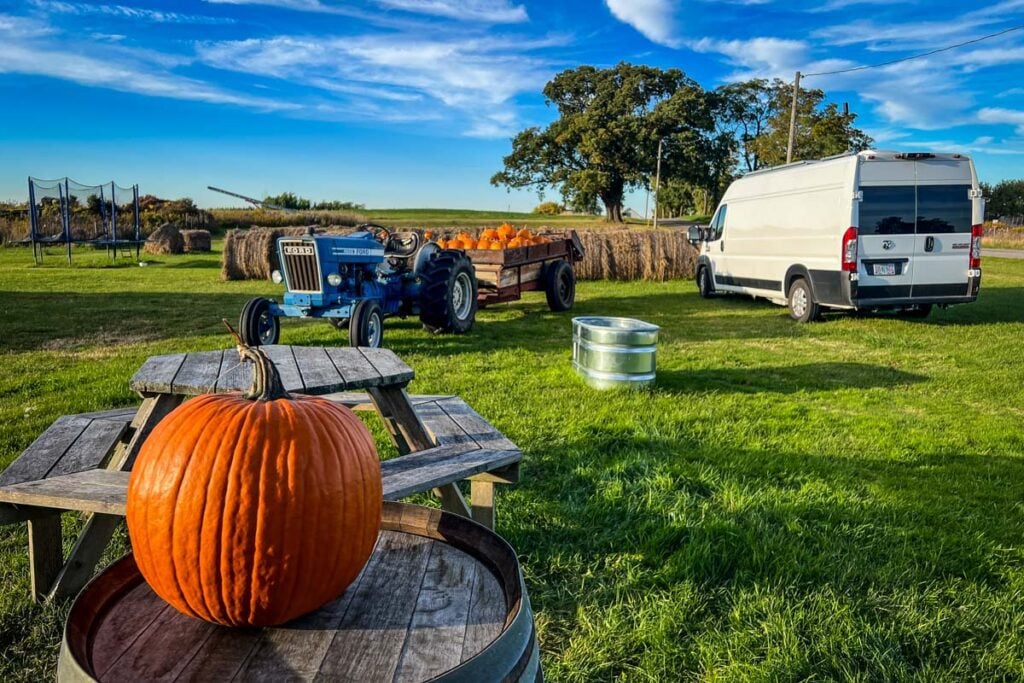 All Access
$179 annually ($152.15 with our discount HHFRIENDS15 using this link)
Types of hosts: ALL Harvest Host Classic + Boondockers Welcome hosts + more than 400 golf courses
8,300+ total hosting locations
What membership do we have?
Personally, we have the classic membership and haven't felt the need to upgrade, but the other options can be really good for those with big rigs or people who don't drink alcohol, as it opens up more host options to you.
Will Harvest Hosts save me money?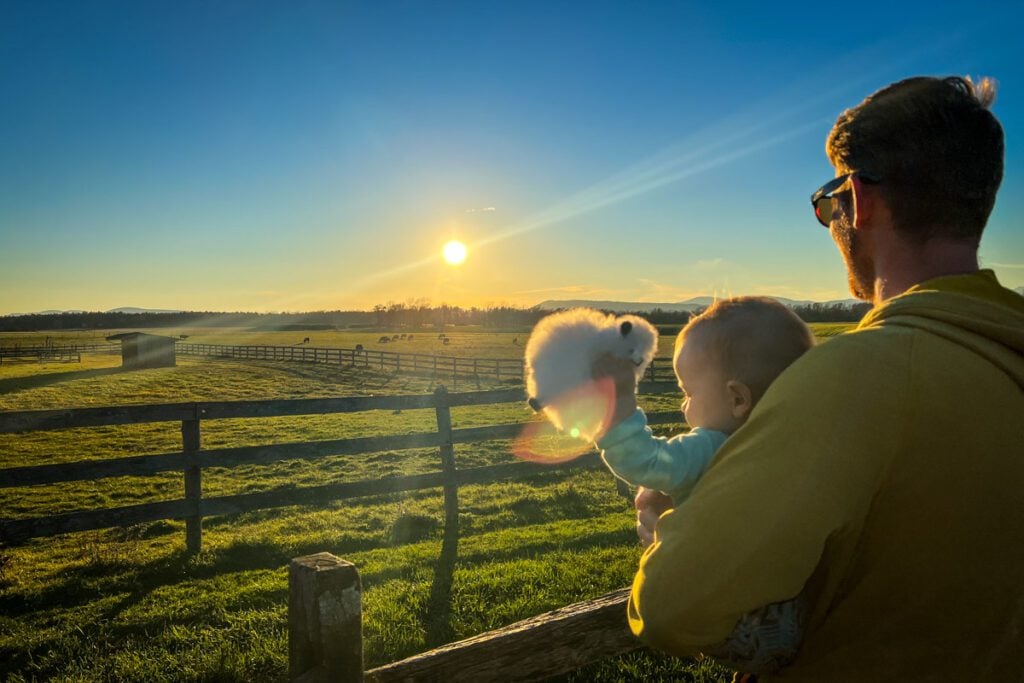 The answer to this depends a lot on you.
What types of campgrounds do you typically stay at?
According to the Harvest Hosts website, they claim that an annual membership is typically "the cost of two nights at a campground".
Now, I don't know about you, but we very rarely stay at campgrounds that are $50 per night. If you tend to stay at National Forest campgrounds and free dispersed camping sites (like us!), Harvest Hosts will likely be more expensive than what you're used to.
If, on the other hand, you tend to stay at bigger campground resorts (think KOA, big RV parks and the like), Harvest Hosts could save you big time!
Personally, we don't think of Harvest Hosts as something that saves us money, but rather a way to stay at unique places and have fun experiences along our road trips.
Looking for cheaper alternatives to Harvest Hosts? Jump here for a list of free and cheap places to camp.
Pros and Cons of Harvest Hosts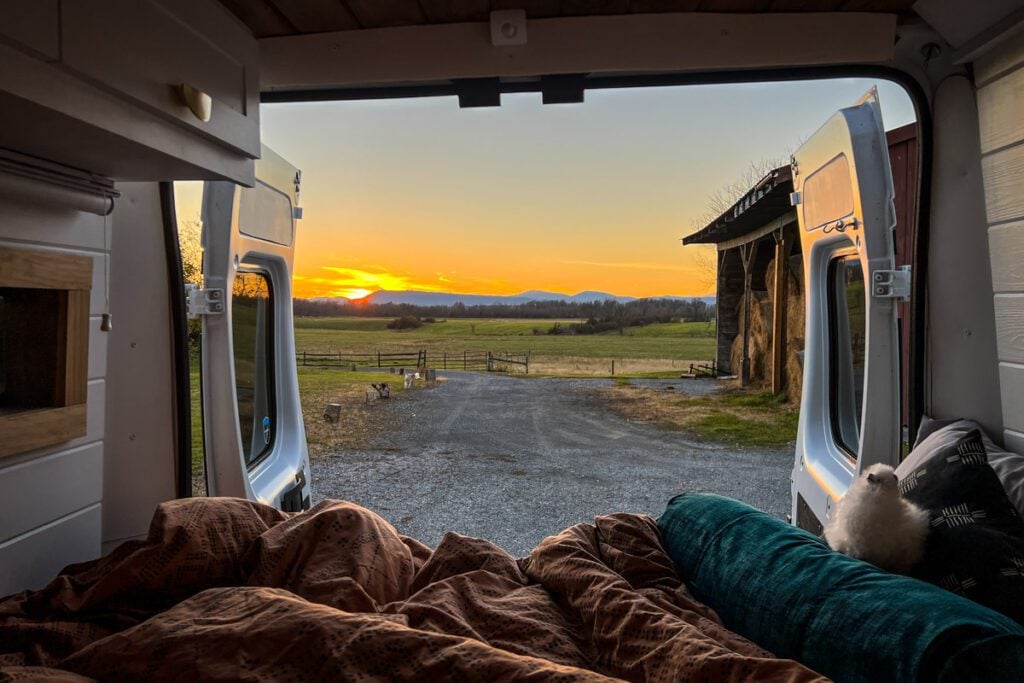 We're breaking down all the things we love and loathe about Harvest Hosts in one section so you can easily see if it's for you or if you should pass.
Best parts of Harvest Hosts
Let's start with the good. Here are the things we love about Harvest Hosts:
Unique places to stay. If you do your due diligence and sort through reviews, you can find some gems! There are some really unique places to spend the night in this network.
Opportunity to support small businesses by purchasing from them.
Staying with hosts can lead to some fun conversations, connections, and memories.
Great option for traveling during off-season when many campgrounds are closed for the fall or winter.
Good option in some regions where there are few campgrounds or very strict street parking regulations.
We've found some good host options near larger cities where there are few camping options.
Good option for those with large rigs since it can be difficult to find overnight street parking or make it on the often unmaintained roads necessary to get to dispersed camping.
There is a feature on the app that shows dump stations. This is relatively new, but it's helpful to see dump sites near your host in case the need arises.
Harvest Hosts complaints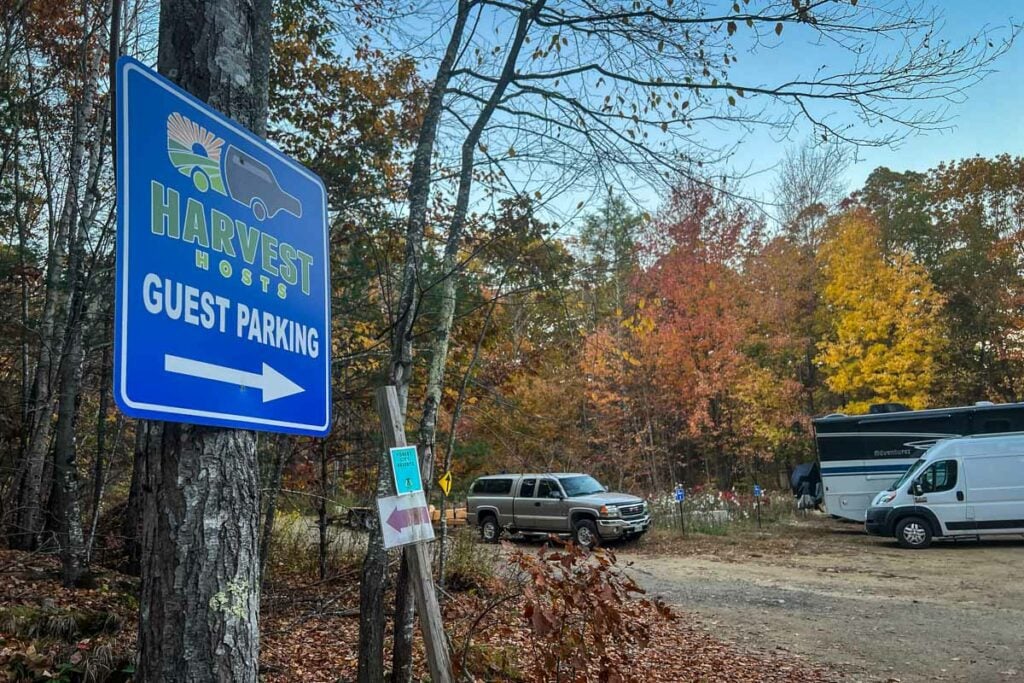 Some of these things are annoyances, while others are simply things you should know before you purchase your membership.
You must arrive during business hours. This varies from host to host, but it is often before 5 or 6 p.m. Some hosts may want you there well before their closing time so they can get your set up with a parking spot. This can make it difficult to be spontaneous on your road trip or to log lots of miles.
You are expected to purchase something from your host. The Harvest Hosts website suggests making a $20 purchase from each host. This is a great opportunity to get a fun souvenir or something that you'd already be purchasing and allows you to support a small business. However, it is an expense you should be planning for.
Hosts don't have any facilities. This means you can't fill water, plug in to electricity, dump your gray tank, etc. It is more or less boondocking, which is how we often camp anyway, but you will need to be prepared and plan ahead so you don't need any services.
You can only stay one night. This makes Harvest Hosts one of our favorite camping options on a road trip where we are trying to get from Point A to Point B. However, it can sometimes be a lot of work to get to a host (and get your rig settled if it requires a lot of set up) only to have to leave the next morning.
Not all properties are Insta-worthy. Some locations are really just a space in their parking lot. Honestly, that's not a big deal for us since we're often just looking for a flat and safe place to park. However, it is worth pointing out that not every host has a beautiful, picturesque location, as is typically advertised. (You can usually tell what to expect by looking at the photos on a host's profile.)
Some locations are far out. In some regions, we've found that most of the hosts are pretty far off the beaten path, and getting to them for one night just doesn't make sense.
Is Harvest Hosts worth it?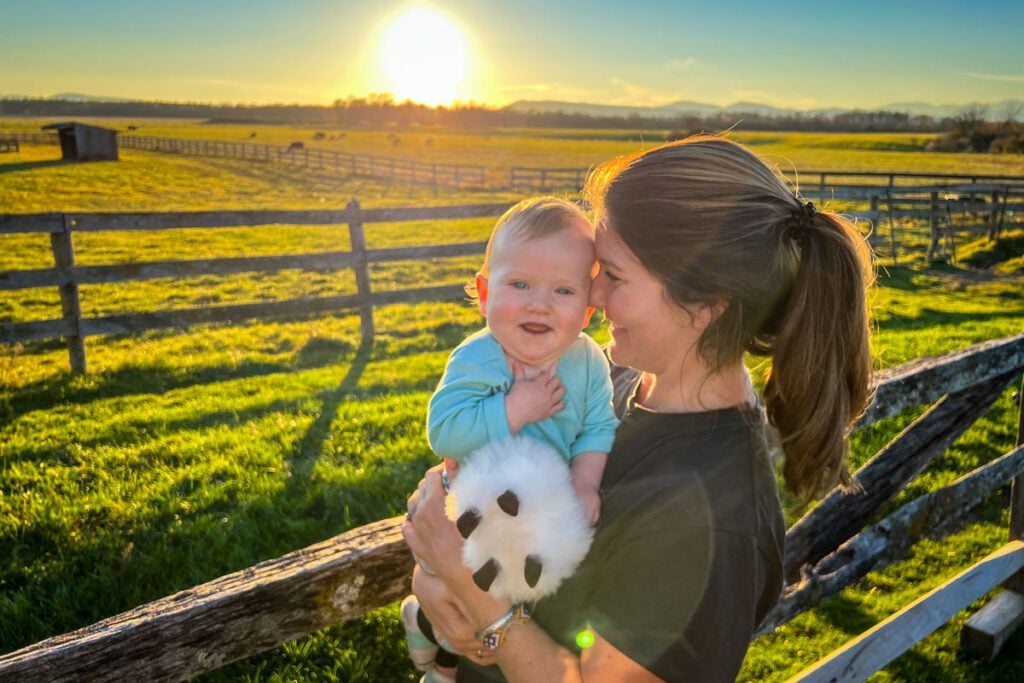 Let's get right to the point, shall we? You're wondering if Harvest Hosts is worth it before you fork over your credit card. Understandable.
Here's our (totally honest!) answer: It depends.
Harvest Hosts is very worthwhile for some campers; while for others, it's not worth the membership cost.
The answer depends a lot on your travel style, your rig, and your location.
Here's the thing: We do have a discount code to save you some money and we make affiliate commissions on sales, so it would be in our best interest to say, "Yes, it's totally worth it for everyone. Stop reading and go buy a membership now!"
But we value transparency, and we try to be 100% honest in our reviews. And truthfully, we don't think Harvest Hosts is right for everyone.
So how do you know if it's for you?
Here's a quick list to help you decide…
Harvest Hosts IS worthwhile if…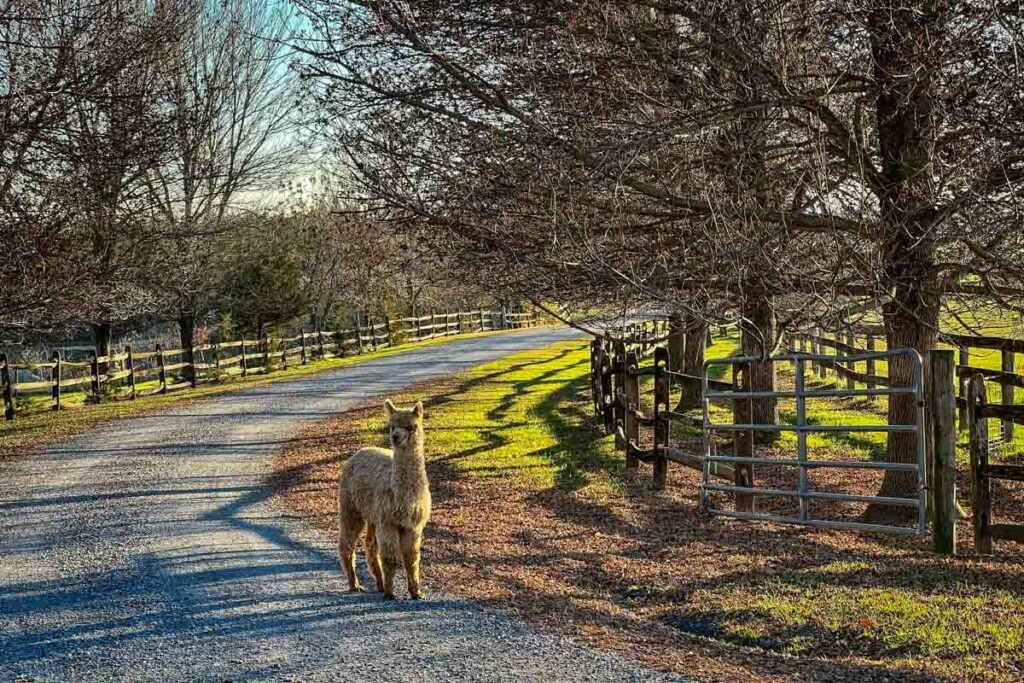 …you'll be mostly camping on the east coast or in an area where there is not a lot of public land, like BLM. (We personally found Harvest Hosts particularly helpful in New England.)
…you're traveling during a super busy time when many campgrounds are already booked.
…you're traveling in an off-season when most campgrounds are closed for the year.
…you'll be staying near big cities, and are having a hard time finding actual campgrounds.
…you are a sucker for unique experiences.
…you love supporting small farms, wineries and breweries. This means the $20 suggested purchase won't feel like an added expense.
Harvest Hosts is NOT worthwhile if…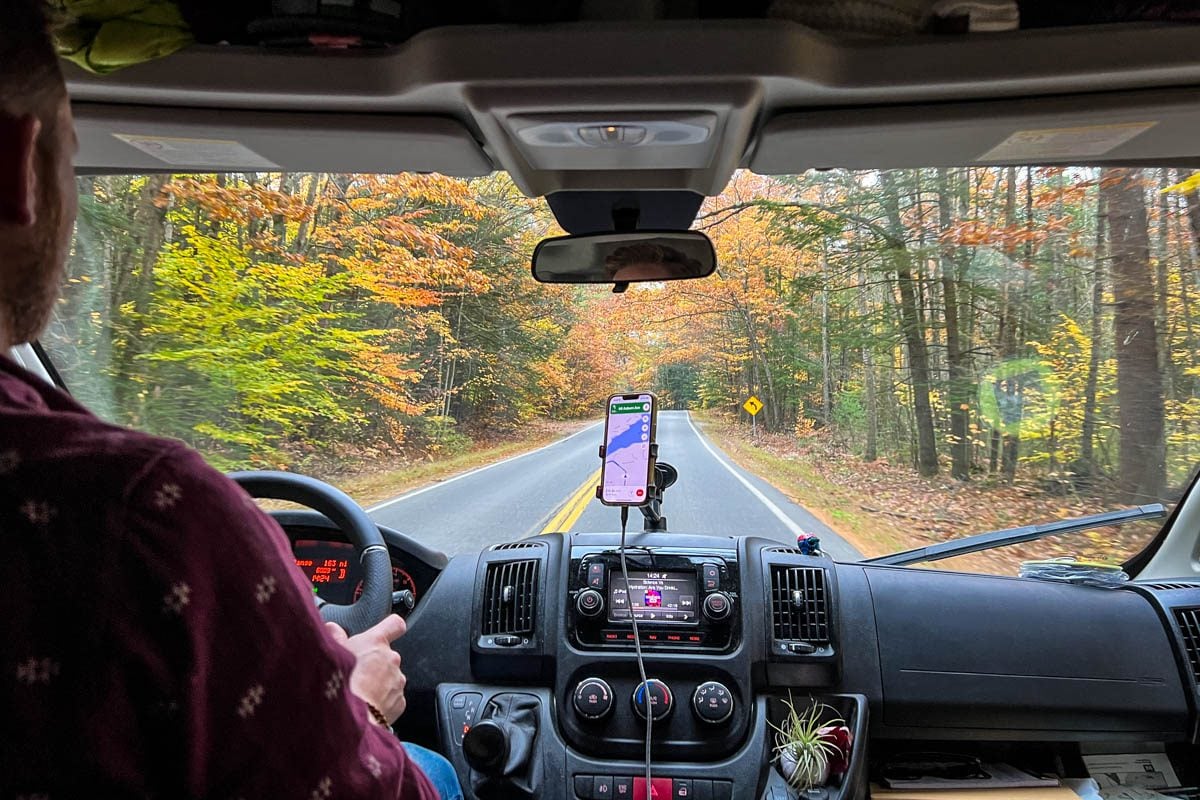 …you'll be mostly on the west coast (there just don't seem to be as many hosts in this region, and there is plenty of BLM land that is easily accessible and free)
…you prefer staying in one place for a while.
…you don't like the idea of ending your days before 5 p.m. (hosts require that you arrive during open business hours, which is often before 5 p.m.)
…you are really pinching pennies (remember, it is expected that you support your host with a recommended $20 minimum purchase)
…you don't love the idea of chatting with your host when you arrive. While some hosts are much more present than others, this is a core part of the program. If it's a turnoff, this might not be a good fit for you.
Still not sure? Keep reading, as we will cover our personal experience as well as pros and cons.
Good to know: Harvest Hosts offers a generous 3-month money back guarantee where you can cancel if you just don't think it's for you.
Our personal experience with Harvest Hosts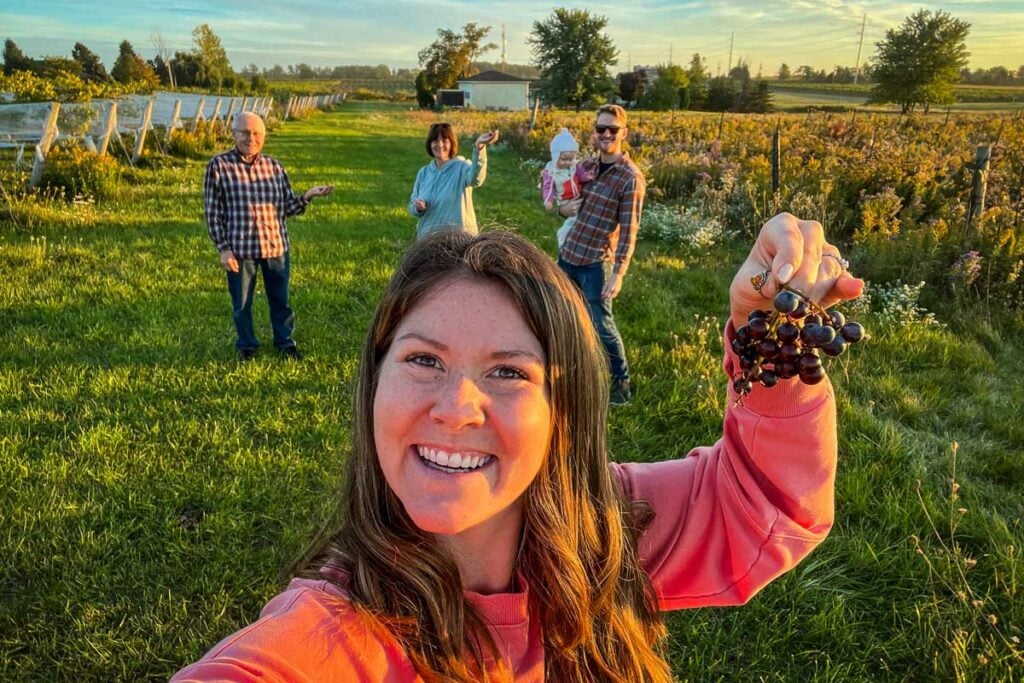 We're going into our 3rd year of membership, and I'll say this:
Our first year was a complete waste of money.
In our first year, we were living in our campervan full-time and were mostly staying on the west coast where there is ample BLM land. We stayed at one Harvest Host during our entire year-long membership, and while it was a cool experience to stay on a vineyard, when we calculated the wine we bought plus the annual membership fee, that one-night stay cost us a hefty fee!
During our second year of membership, Harvest Hosts was a godsend!
We spent 2 months driving around New England in the fall, and we were surprised to find that most campgrounds were closed for the season. Plus, the east coast doesn't have nearly as much public land for camping like we're used to on the west coast. So we found ourselves staying almost exclusively at Harvest Hosts. It was seriously so helpful and we don't know where we would have stayed without it.
Our overall opinion on Harvest Hosts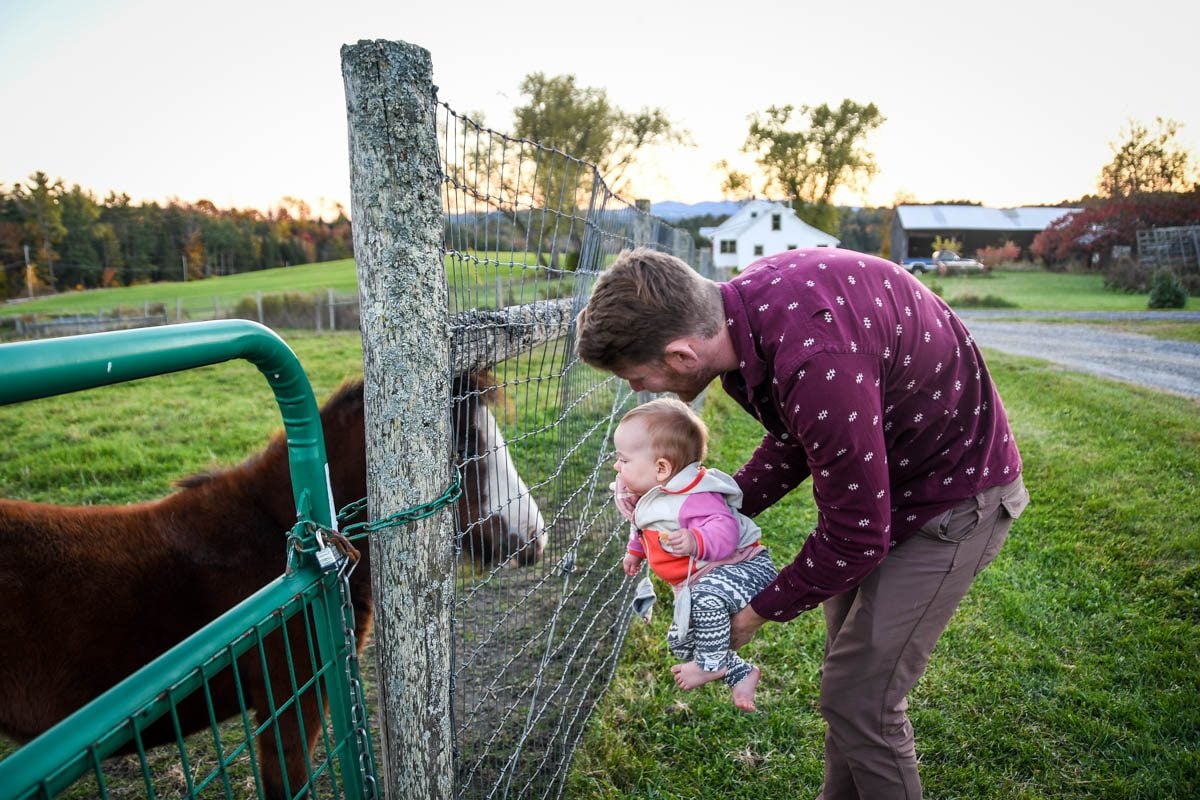 We have found Harvest Hosts to be wildly beneficial on some types of trips (i.e. New England in peak fall foliage season after most campgrounds have closed or have been booked for 6 months).
And it is a good option to have in our arsenal for places we can park when getting from Point A to Point B on a road trip. It definitely beats Walmart lots on just about all accounts.
That said, Harvest Hosts isn't our primary type of camping. And it never will be.
Here's why:
We love having a private, wooded site with a fire pit where we can sit beneath the stars and make s'mores and talk late into the night.
We like being able to come and go as we please, and to be able to roll up after 5 p.m.
We like being able to stay for a few days, and to spread out our camping chairs, our hammock, our outdoor mat, our awning.
We need the occasional established campground to fill our water and dump our tanks.
If you can relate to the sentiments above, I'd assume that Harvest Hosts won't be your primary type of camping either, but that doesn't mean that you won't love a membership.
We've made memories that we would never have had we parked at a Walmart or rest stop. So much so that we have renewed our membership for another year and are already plotting out some fun hosts for our summer and fall travel plans.
Our favorite Harvest Host experiences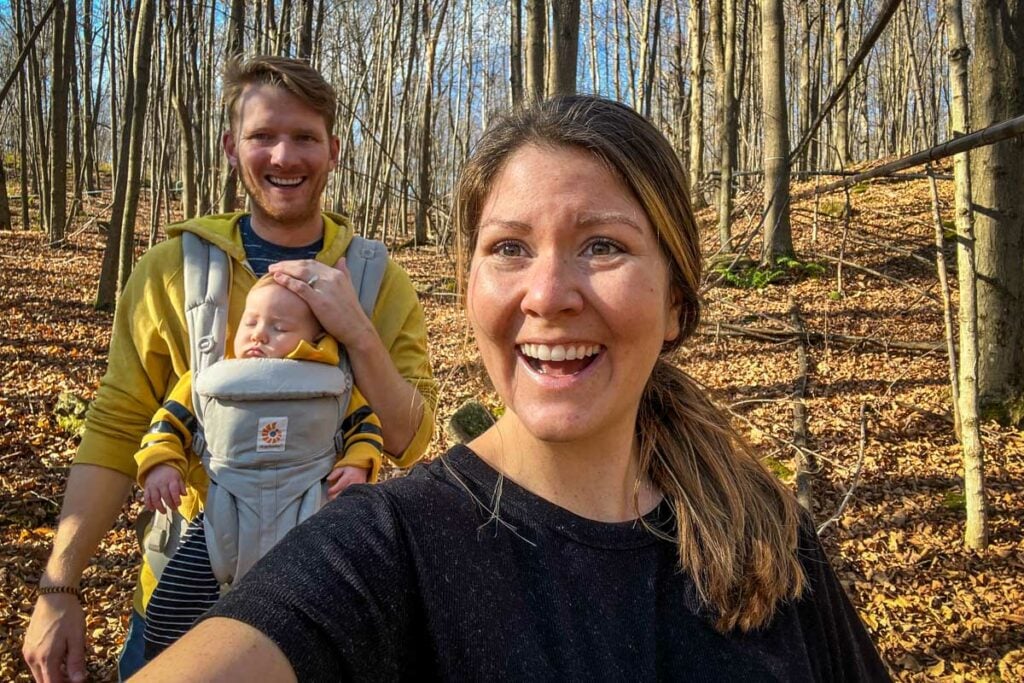 Here are some fun stories from just a handful of our favorite Harvest Host experiences…
Maple syrup farm in Vermont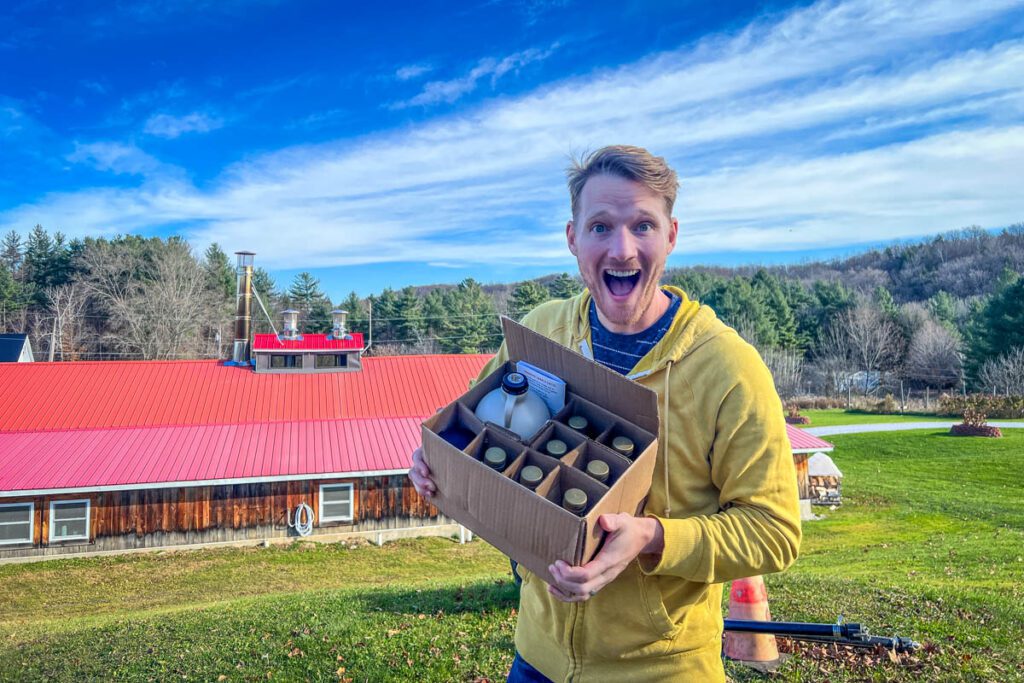 We have fond memories of chatting with the owner of a sugar bush (aka a maple tree farm where they make maple syrup) in Vermont, just a handful of miles from the Canadian border.
He invited us in to see all the equipment, explained the whole syrup-making process, and even invited us to hike around in the forest where all the sap lines were set.
We subsequently got lost and had to follow the sap lines, giggling and bushwacking our back down to our van. We bought all sorts of syrup to bring back for our families at Christmas.
Winery in Colorado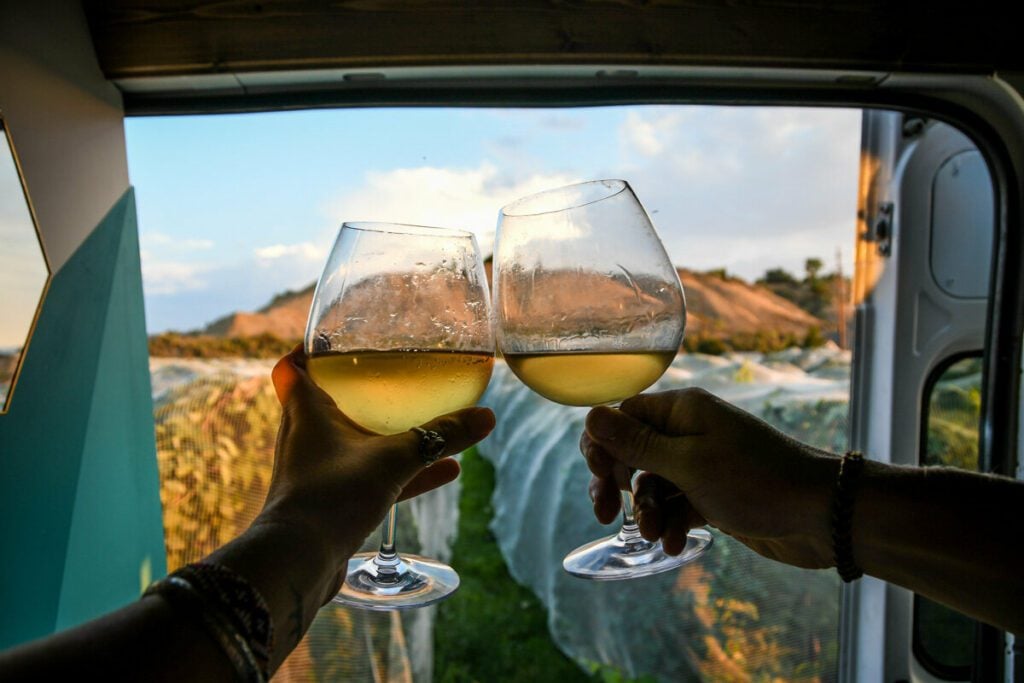 We spent the night parked in between rows of grape vines, flanked with cliffs in the background on a Colorado winery.
We watched the sunset, and attempted to paint the scene with watercolors as we sipped a bottle of wine made on site.
Alpaca farm in Vermont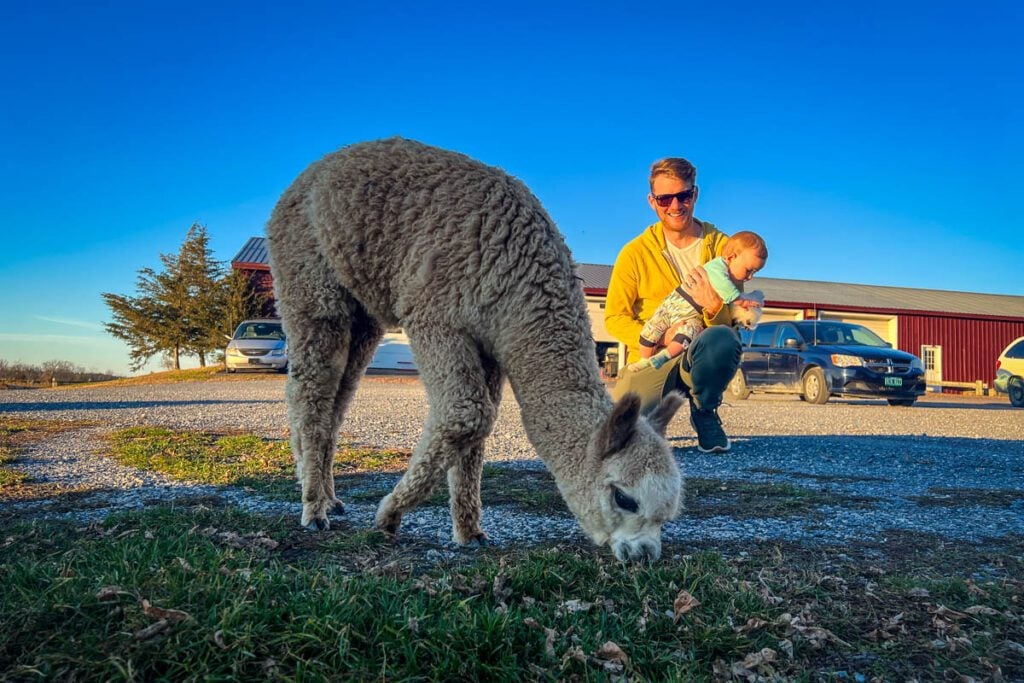 We stayed on a small alpaca farm in Vermont that isn't open to the public, which was really neat. The owner's daughter met us when we checked in and she gave us some food to feed the alpacas.
We chatted and fed these funny animals as the sun cast an orange glow orange in a beautiful autumn sunset. Our daughter, who was 10-months-old at the time, loved it! We ended up buying her a small alpaca stuffie (made with alpaca wool!) as our purchase to support the farm.
Breweries in New England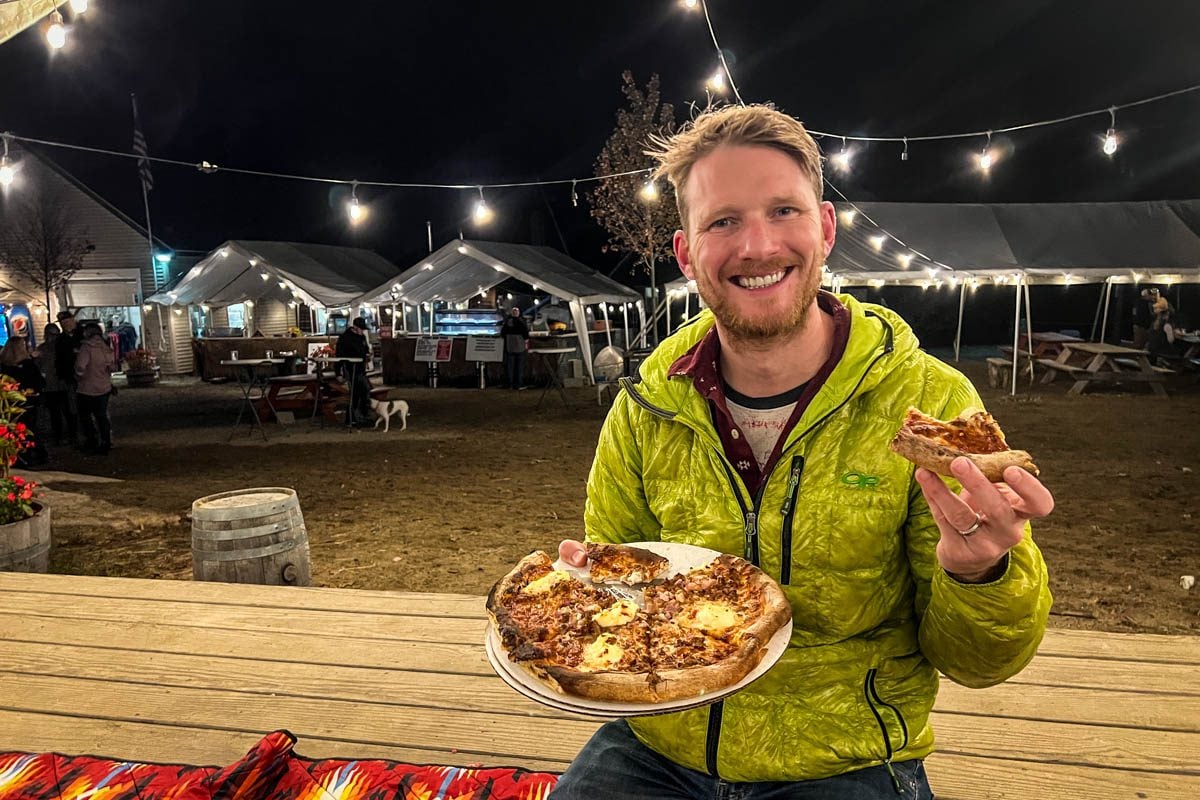 We stayed at quite a few breweries around Vermont, New Hampshire, and Maine while caravanning along with my parents (who are also Harvest Hosts members).
Most breweries have a parking lot of sorts, and while they aren't the most picturesque of Harvest Hosts for the most part, they make a really good place to stay if you like beer.
Breweries are usually open later than wineries and farms, which means you can show up a bit later. Also, many of them serve food, so you can have dinner and a couple of beers, then walk right out into your home on wheels – no driving necessary!
We went to one brewery in Vermont that was nestled in the woods. They were having a fall harvest celebration and had a big tent, wood-fired pizzas, games, and lots of locals just hanging out. It was a place we probably never would have found had we not been staying the night.
Tips for choosing a good Harvest Host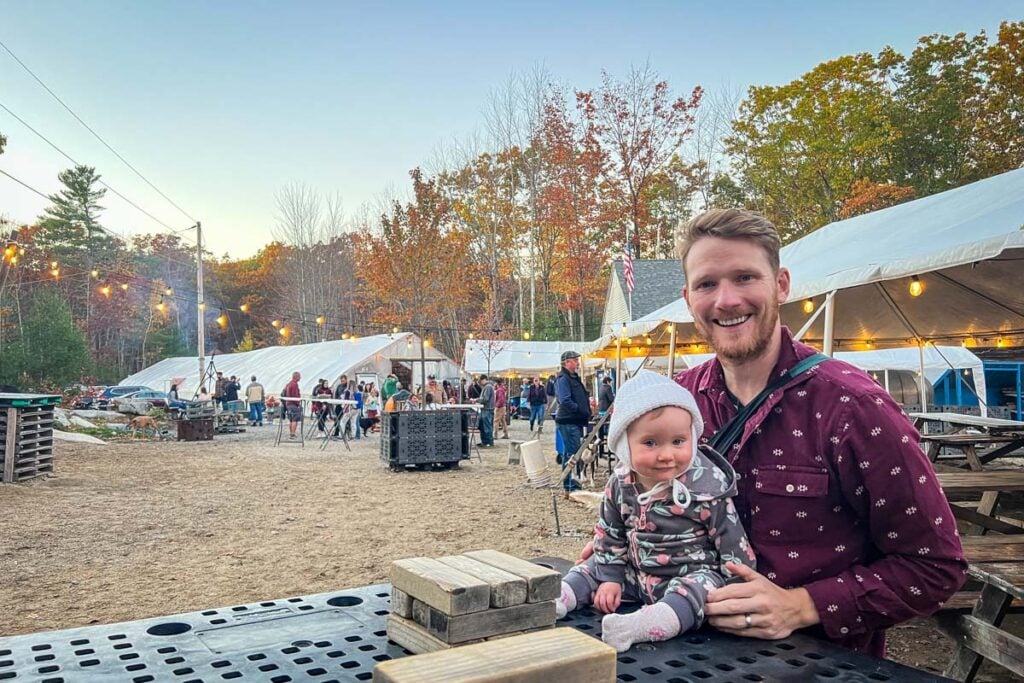 We've mostly had really wonderful hosts. However, we have had one negative experience.
Here are some tips that'll make sure the hosts you choose will be great.
Read reviews
Just like choosing an Airbnb or hotel, read the reviews! This can alert you if there's anything to look out for.
Look at the description & photos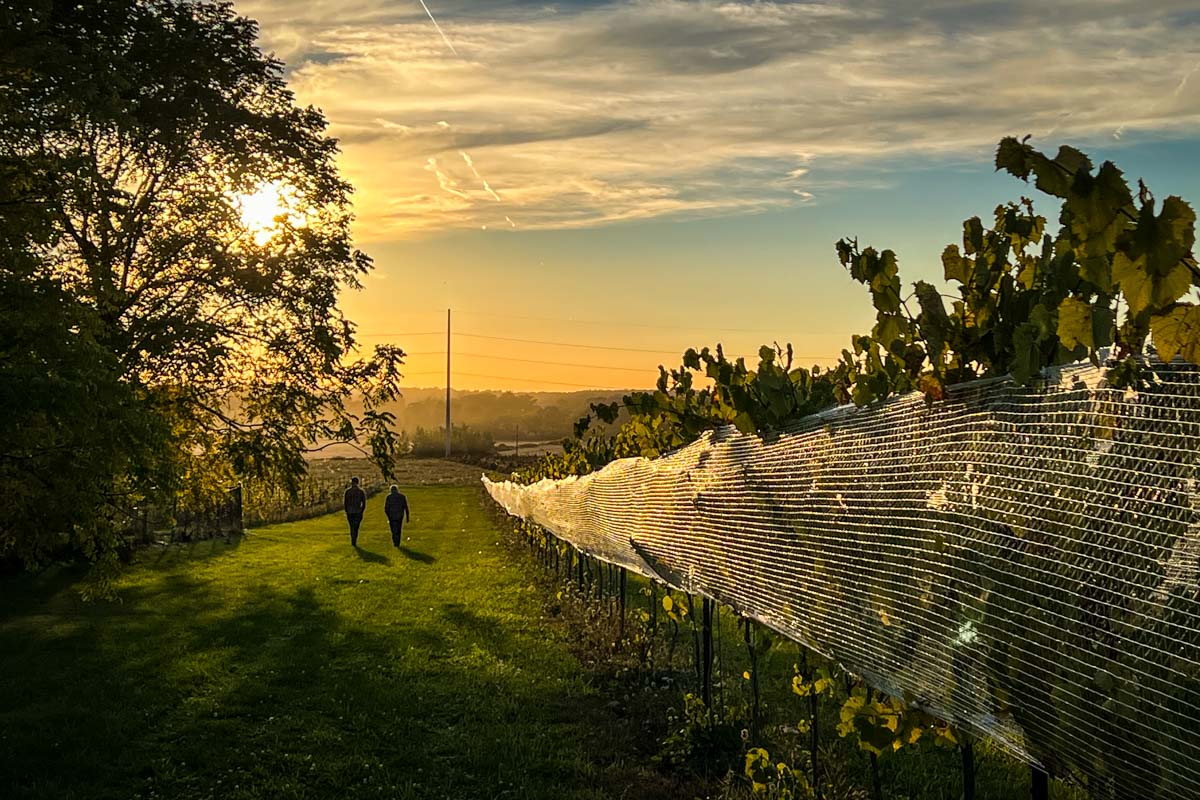 Be sure you fully understand the type of place you'll be staying at.
Where will you be parked? Parking lot? Grassy hill? Next to a vineyard? These all offer very different types of experiences.
What types of products do they sell? Remember, you're expected to purchase something. If you don't drink beer, a brewery (with nothing else on the menu) might not be the best host for you.
Be sure you know what to expect from your stay as much as possible.
Know the max vehicle size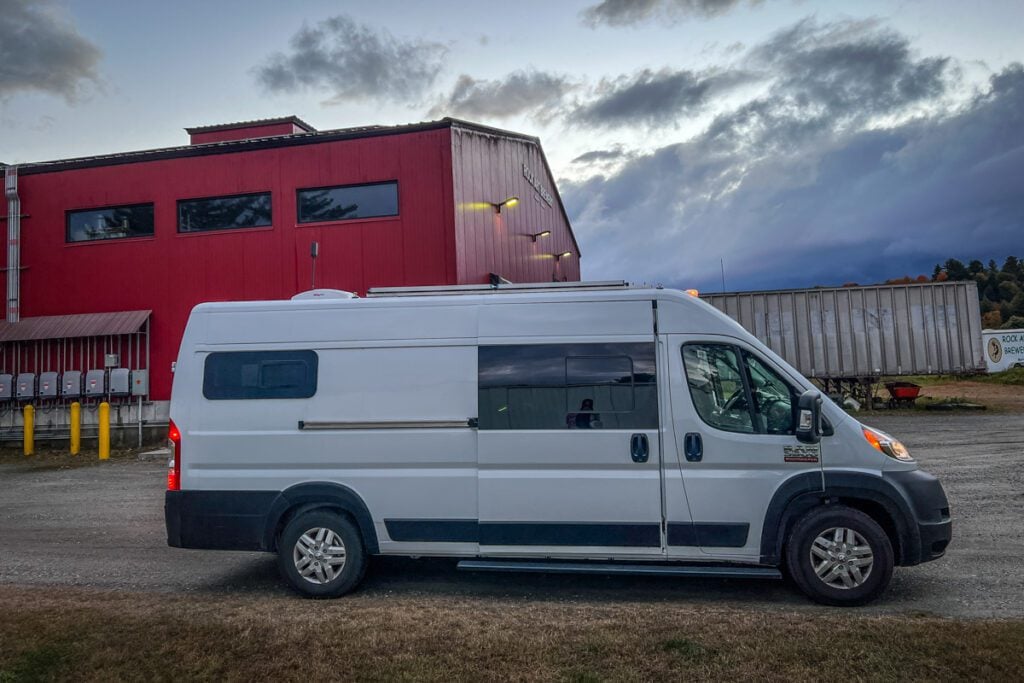 This is important! Understand if your vehicle will work at this host. If you're driving a big rig, there are some hosts that will just not be suitable. Don't go with the intention of seeing if it'll work.
The good news is that the max vehicle length is easy to find at the top of each hosts' listing. You can also use the filters to only display hosts that will work for your vehicle length.
Pay attention to business hours
Understand what time they expect you to arrive.
We once showed up within the business hours listed but not long before closing. The host expected guests to arrive much earlier so they could purchase things and get set up because they left for the day exactly at closing time. In the end, they turned us away and we had a hard time finding a place to camp for the night.
Analyze the location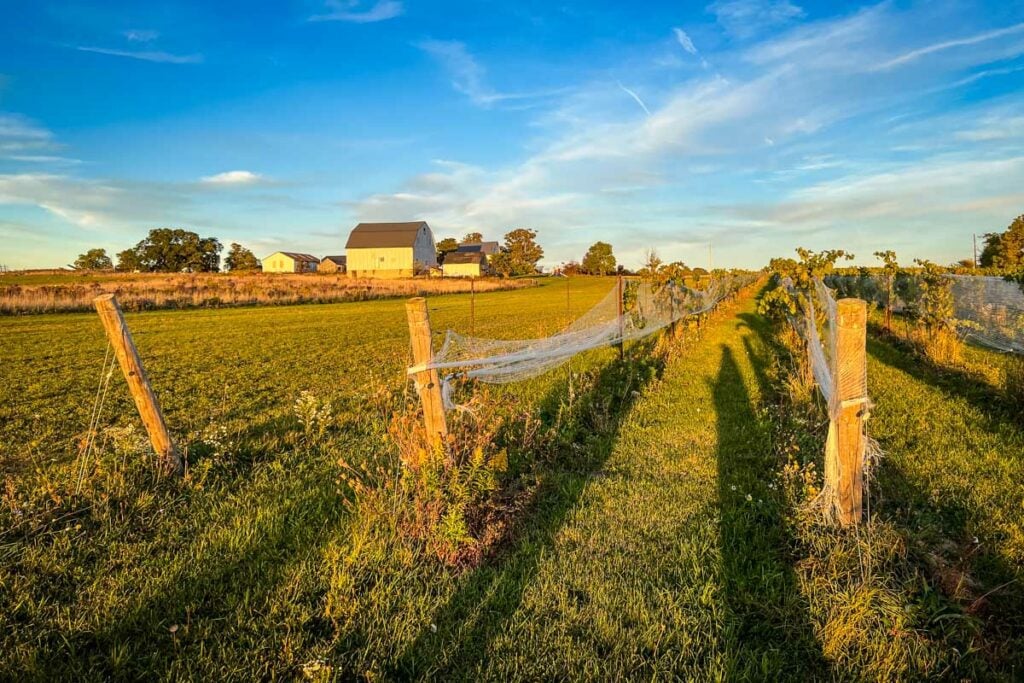 Understand the location and if it will work well for you.
Is it far out of the way of your route?
Is it located near restaurants or will you need to bring things to cook?
Are the roads getting there okay for your vehicle?
Reach out with questions
If you have questions, reach out to your host. We've found most to be very helpful and communicative.
Tips for once you arrive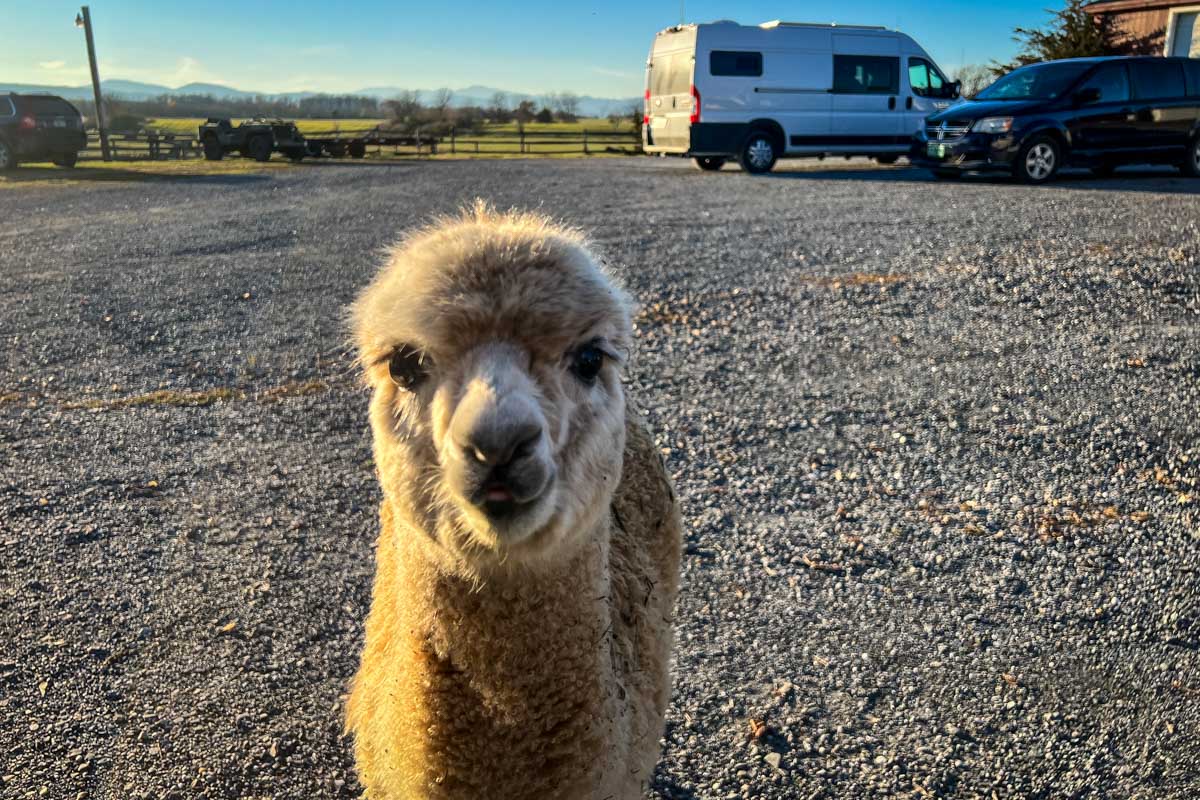 Once you have a place booked, here are some tips for ensuring you have a great stay.
Try to arrive at least an hour before closing
This will give you enough time to meet your host, park, settle in, and make a purchase.
We had a host turn us away because we arrived too close to their closing hours, and we had a hard time finding a camping spot that night. Be aware that the closing time doesn't necessarily mean you can show up right until then.
Communicate
If you are going to be late or have questions, be sure to communicate with your host over the messenger. It is not only the respectful thing to do, but it'll start your stay off on a good foot.
Get to know the host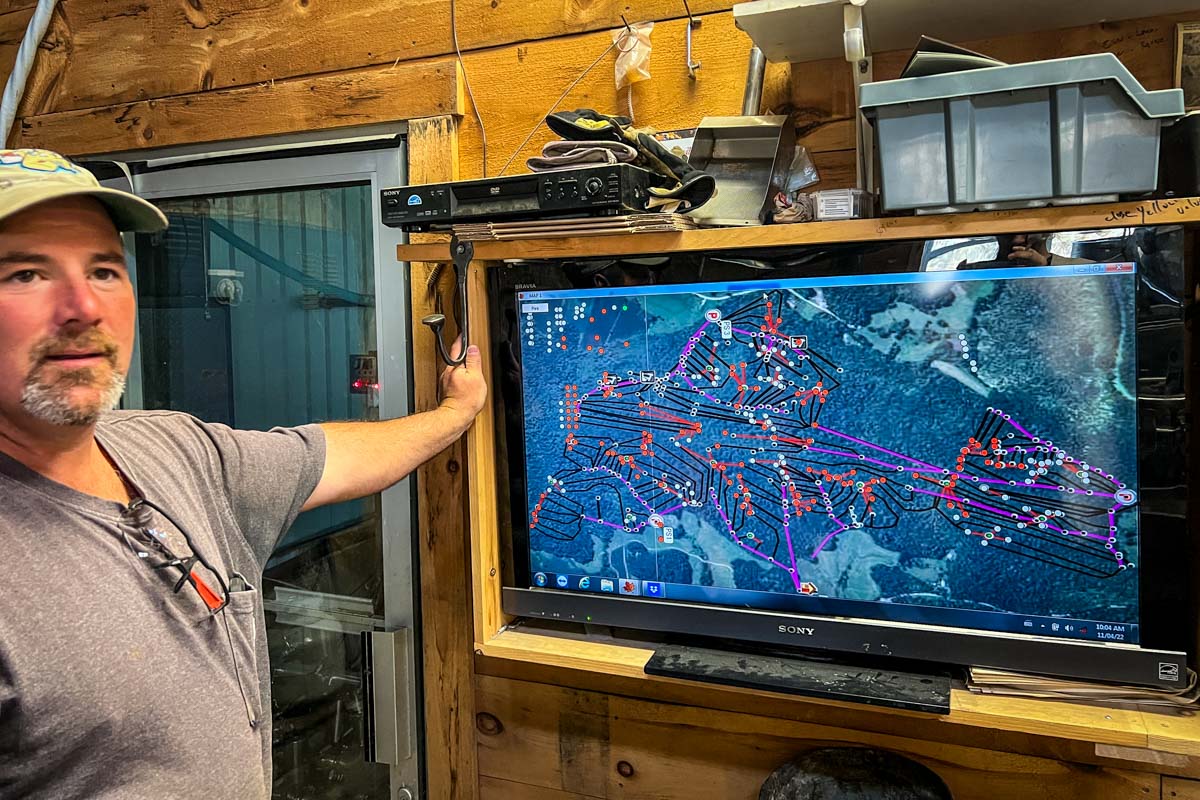 Some hosts are more present than others (we've had a few that just had signs out telling us where to park and that was it), but if they're around, spend some time chatting. This is a big reason why many hosts sign up for the program, and it'll make your stay so much more memorable.
If you simply want a place to park for free and don't have the energy or desire to chat with your host, this may not be the best program for you.
Leave a review
This is the backbone of how booking platforms work, and it's always nice to thank your host and give them a little virtual thumbs up.
It also helps other members know where to stay (and therefore spend money). You'll find that reviews from others are super helpful as you use the program, so do your part and add to the community.
How to make a booking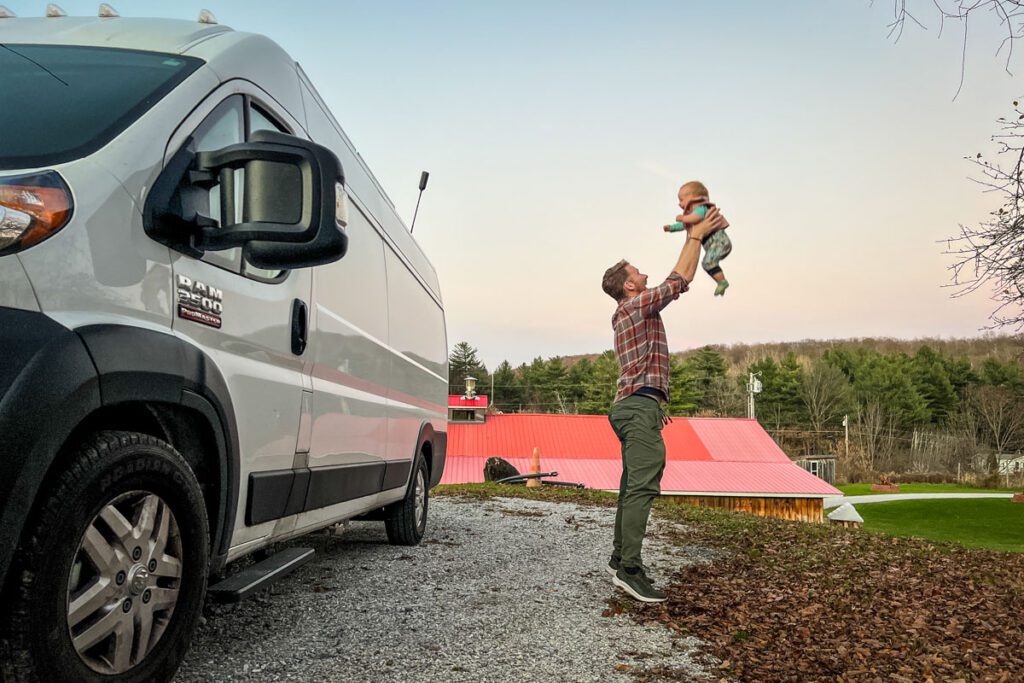 Booking is different from host to host.
Each host has a unique booking calendar where you can see the availability and make a booking request.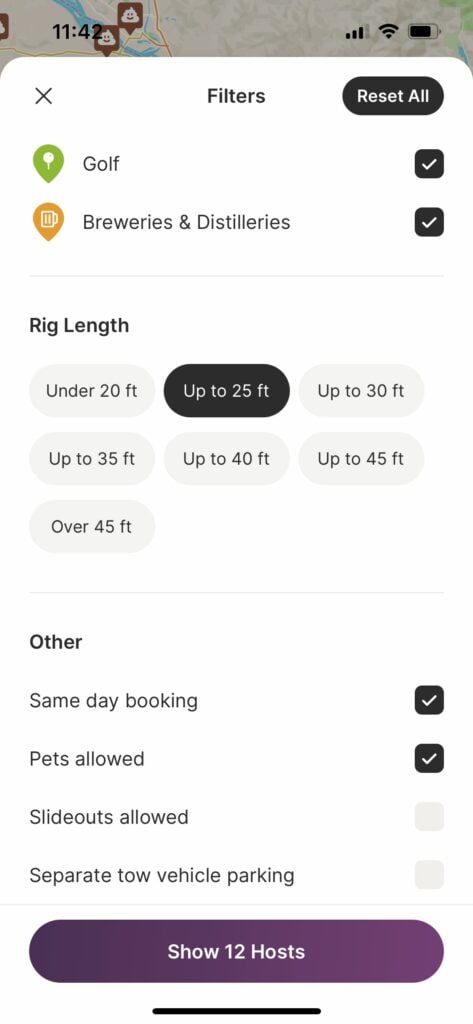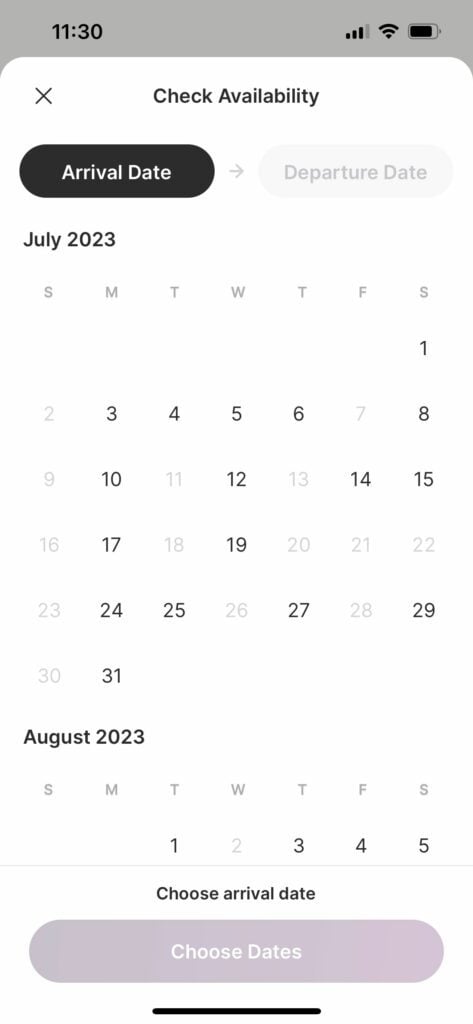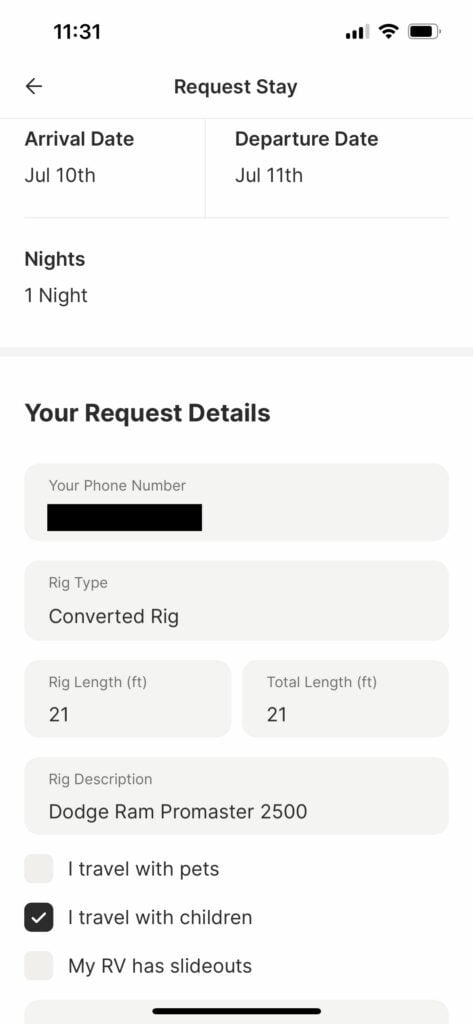 Hosts can choose how far in advance they take reservations – some are as far out as 180 days, while others only accept reservations a month in advance.
Some hosts take same day requests, while others do not. Some hosts are open every day, while others only accept guests on the weekends. This means it's up to you to really do your research.
Cancelation policy
No shows and cancellations within 24 hours of your stay are a big no-no in the Harvest Hosts program, and it violates the code of conduct (see below for more info). Make sure you let your host know if your plans change.
Harvest Hosts code of conduct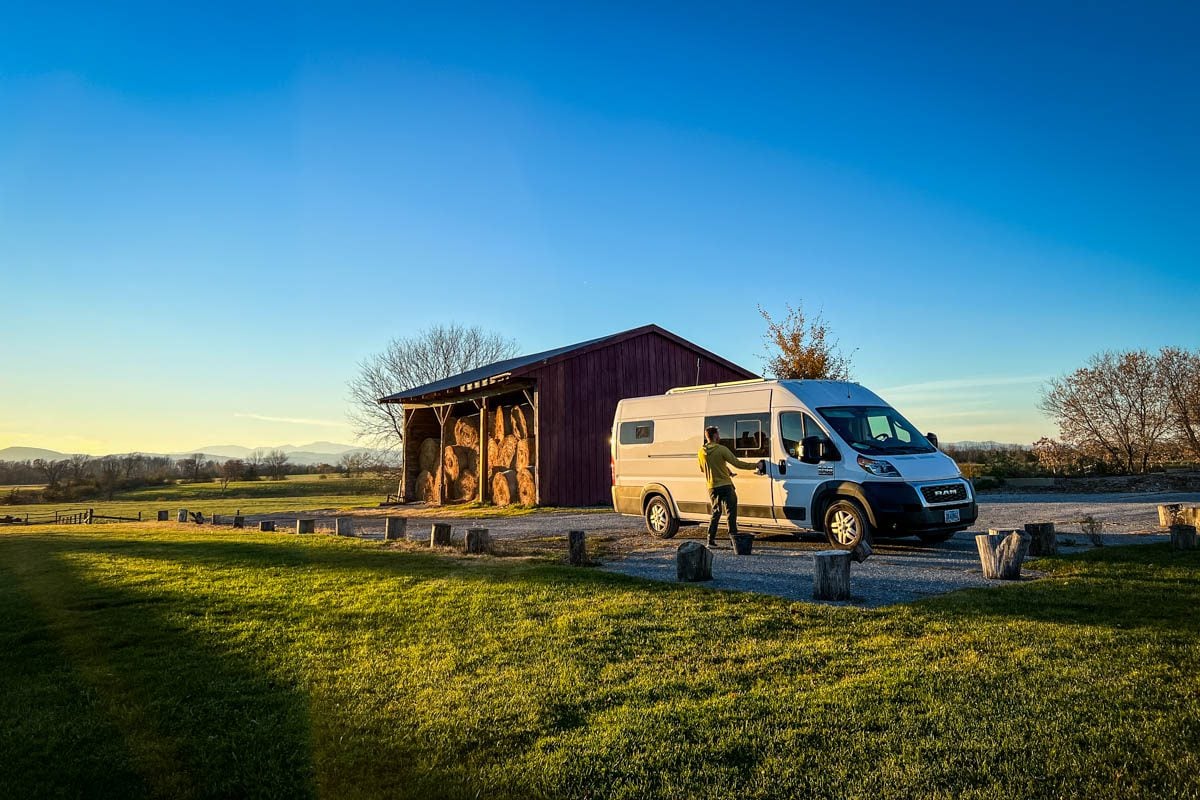 Harvest Hosts wants members to be fully aware that host sites are not campgrounds. They are small businesses that have given you the opportunity to spend the night, and you should treat them with respect.
You can view the complete code of conduct on the Harvest Hosts website, but here are the most important points:
Your vehicle must be self-contained. Aka you have a toilet, a gray water holding tank, and interior cooking facilities.
Tents are not allowed.
You must pre-book your visit. You can't just show up unannounced.
If you need to cancel, let your host know. No-shows and cancellations within 24 hours violate the Harvest Hosts membership policy.
Arrive during business hours.
Introduce yourself to your host and show them your HH membership.
Support your host with a suggested $20 minimum purchase.
Do not stay longer than 24 hours.
Be respectful. This means keeping your pets on a leash and your children supervised. Keep your noise level down and don't use generators unless the host has given you permission. Respect quiet hours.
No cooking outdoors. If you have an outdoor kitchen (as is common on teardrop-style campers or some campervans), you may not use it during your stay.
Take all trash with you.
Thank your host before you leave.
You must be insured. Your host is not responsible for any damage while on their property.
Harvest Hosts FAQs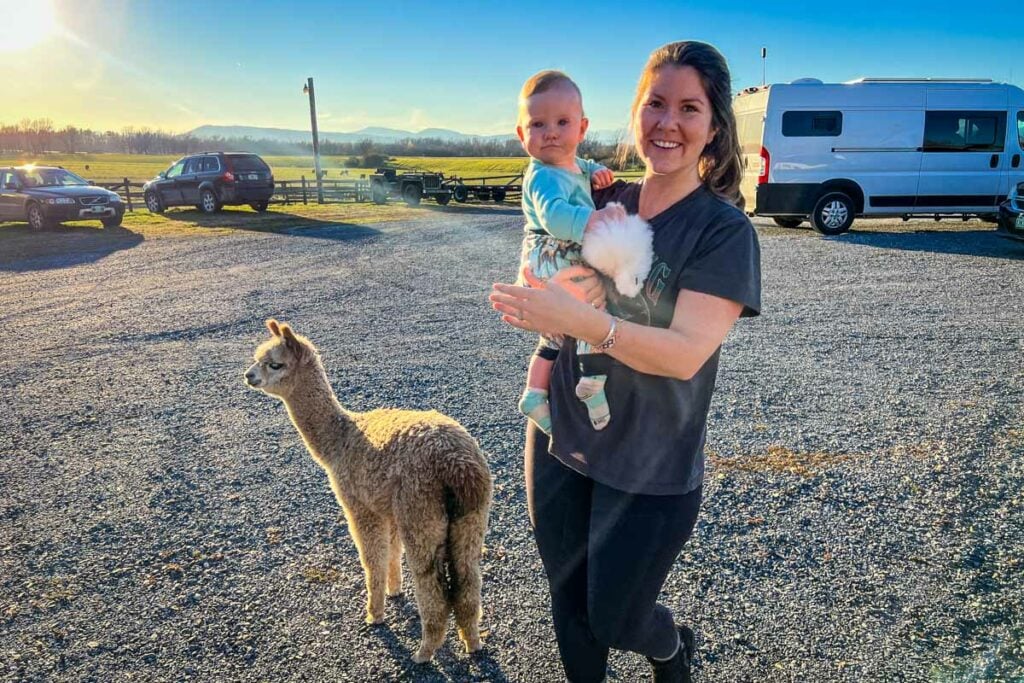 Still have questions about Harvest Hosts? We have answers!
What amenities are included?
Each host is slightly different, but in general, you should expect no amenities.
Often, hosts are businesses that have regular working hours, but when they are closed for the night, so are the toilets and any other facilities they may have.
That said, we've had some hosts that have porta-potties or water stations.
The best way to find what to expect is by reading each individual host's listing.
What types of vehicles are allowed?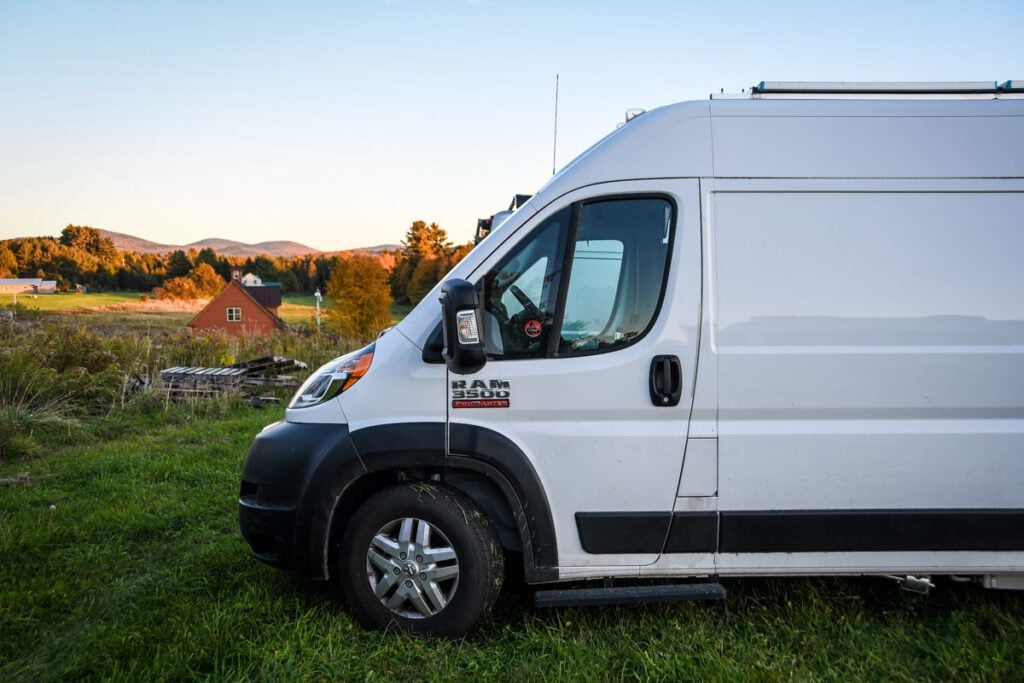 All types of RVs are allowed (Class A, Class B, Class C) to participate in Harvest Hosts.
This includes:
campervans
motorhomes
schoolies
fifth wheel trailers
travel trailers
truck campers
toy haulers
While there are a great deal of types of campers allowed, each host varies a bit on the size of vehicle they allow. You will find the max vehicle size at the top of each host's listing.
Prohibited vehicles:
pop-up campers
tents of any kind (including rooftop tents)
overlanding in Jeeps, bikes, ATVs, etc.
sleeping in an SUV, car, truck, or minivan
In addition to ensuring your vehicle type is allowed, it must be fully self-contained. Make sure it also follows these rules.
Can I stay more than one night?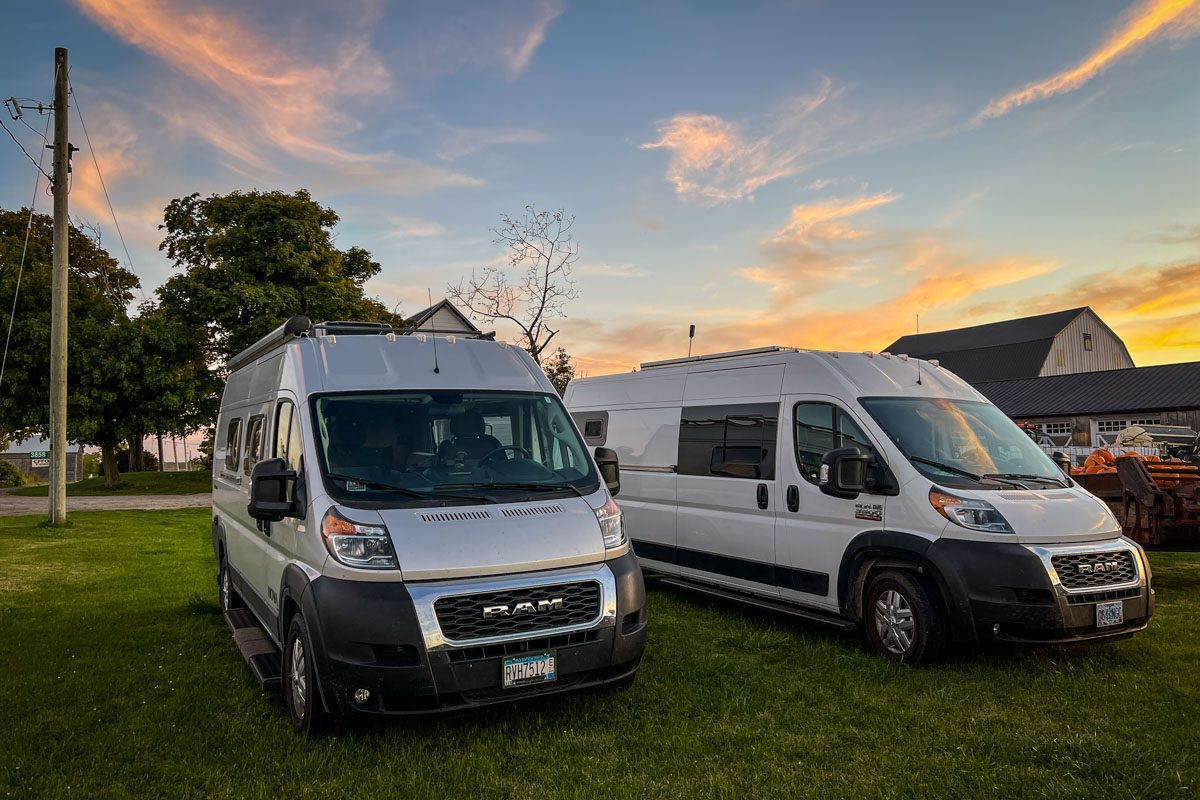 By the books, no.
In reality, maybe, but it's not something you should expect.
One of the rules of Harvest Hosts is that you are only allowed to stay one night. This ensures that hosts have turnover of guests that are paying for their goods and that their property doesn't turn into a campground.
However, according to the Harvest Hosts website, if a host offers you a longer stay, you can accept. The host must initiate this offer, it cannot be a request coming from you.
In our experience, there has only been one host that offered a longer stay to us. We were on our way home for the holidays and were only expecting to stay one night, so we had to pass on his offer.
How do I make a reservation?
Once you're a member, you will have access to each host's profile, which includes contact information.
How far in advance can I make reservations?
Each host has a different threshold on how many days in advance they allow bookings. We've seen up to 120 days in advance.
Take a look at the host's calendar to see their availability.
Good to know: Some hosts allow same-day requests while others do not.
What if I don't drink?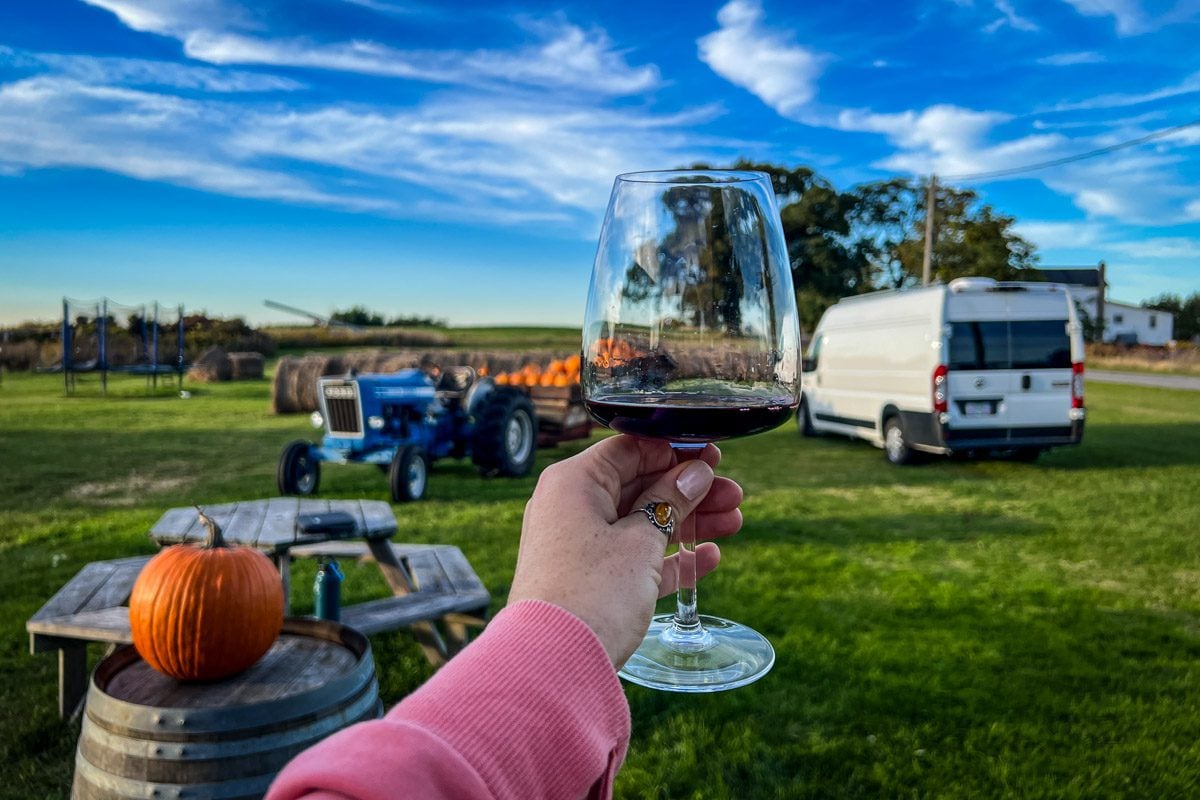 If you don't drink alcohol, you may be wondering if Harvest Hosts is worthwhile to you.
While there are hosts that aren't centered around alcohol (museums, farms, etc.), we've found that a good portion of hosts in the program are breweries, distilleries, and wineries. This means if you are looking to stay somewhere that does not serve alcohol, you may be limited*.
Tip: If you'd like to avoid staying on wineries, breweries, and distilleries, use the filters to unselect those types of hosts from showing up on the map. This will only display hosts that do not fit into those categories.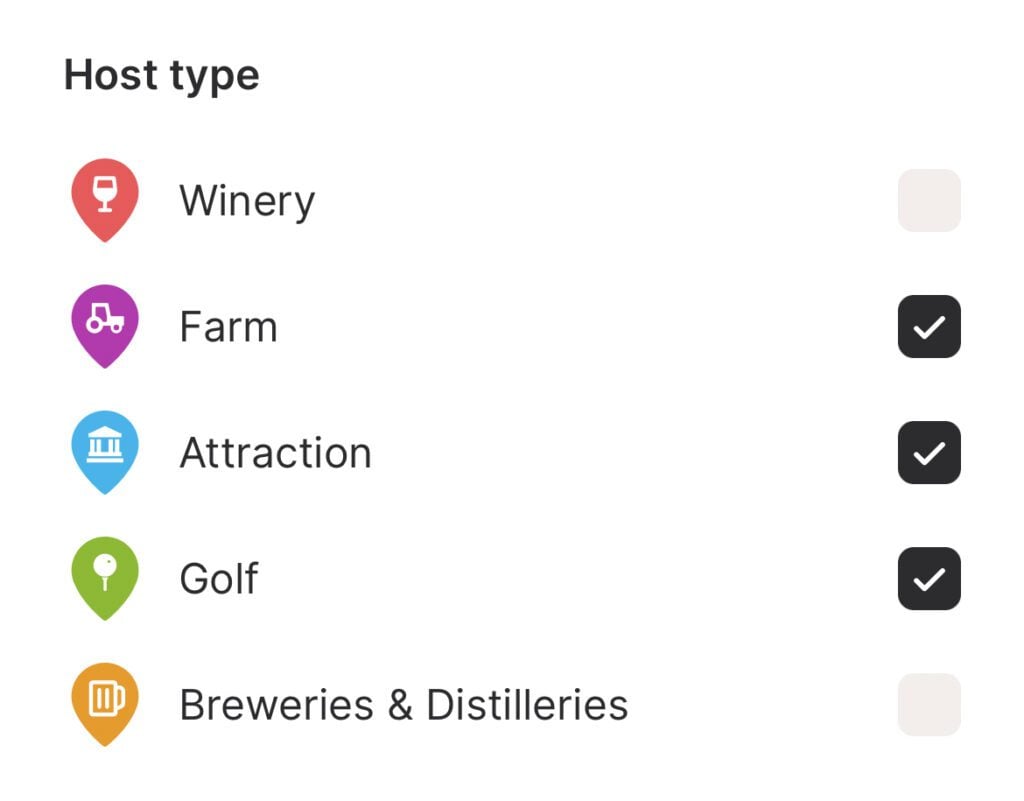 If you don't mind being on premises that serve alcohol, but you're worried you may not have anything to purchase from them (remember, it is expected you spend $20), you typically will have some options.
Most breweries also have non-alcoholic beverages and some serve food. Wineries often have merch or other goods available. Also, if you have any friends or family that would appreciate a bottle of wine, it can be a good gift to bring back with you.
*Harvest Hosts' All Access Pass ($179 annually) might be more your style, as it includes golf courses and community hosts. This opens up lots more camping opportunities that are not related to wine, beer, or spirits.
Can I travel with another party?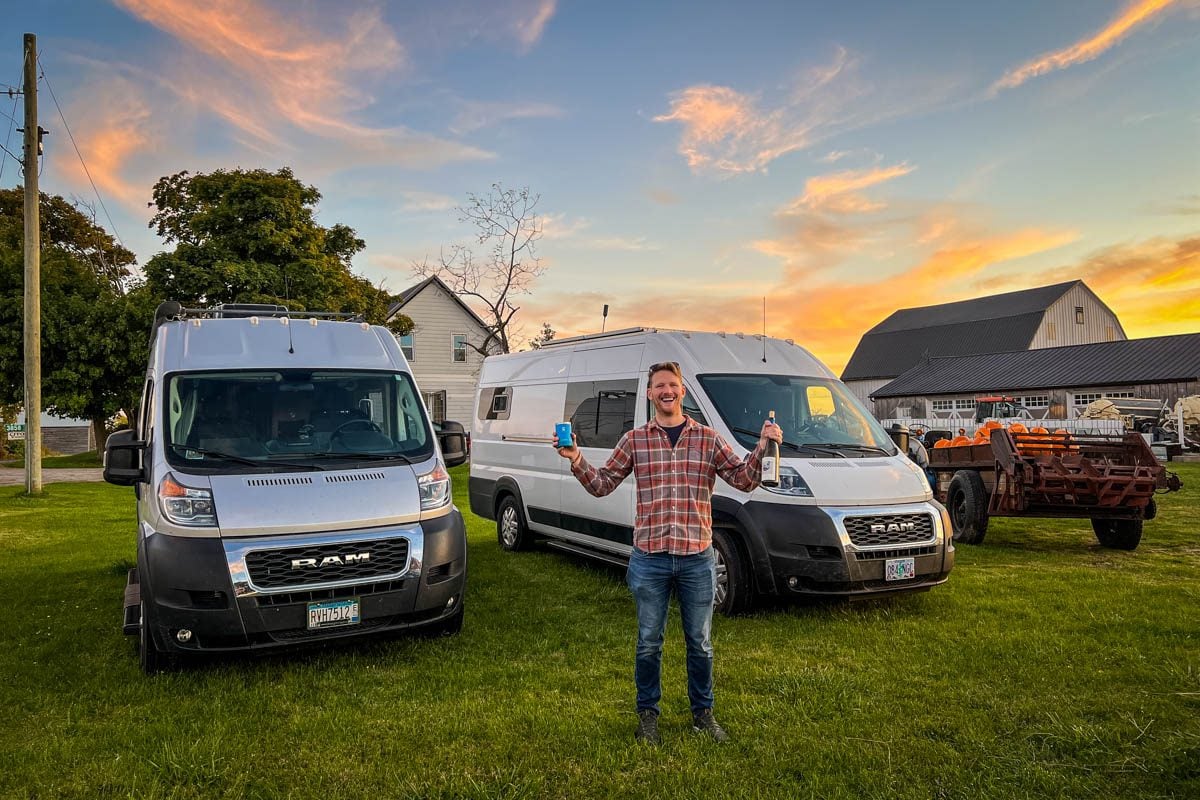 Yes, as long as there are enough spaces available and the other party also has a Harvest Hosts membership.
What if I can only find room for one vehicle?
We traveled to New England with my parents who have their own campervan. We found that many hosts had 1-2 spots, and often we'd only find room for one of our vehicles.
After looking into each host a little more (photos/website), if it seemed like they had enough space for more vehicles, there were a few times I (very respectfully) reached out and said something along the lines of:
"I'd love to book your property. I'm traveling with my parents who have their own vehicle and are also Harvest Host members. I see that you have just one space available and I just wanted to check to see if there's any chance there'd be space for both of our vehicles (each of which are 21 feet long). I completely understand if this is not possible, but I thought I'd ask. We love beer [wine, maple syrup, insert product here], and are hoping to be able to stay with you!"
The few times we did this, we received very kind and welcoming responses. We were sure to show up on time, be extra respectful, and purchase more than the $20 suggested minimum.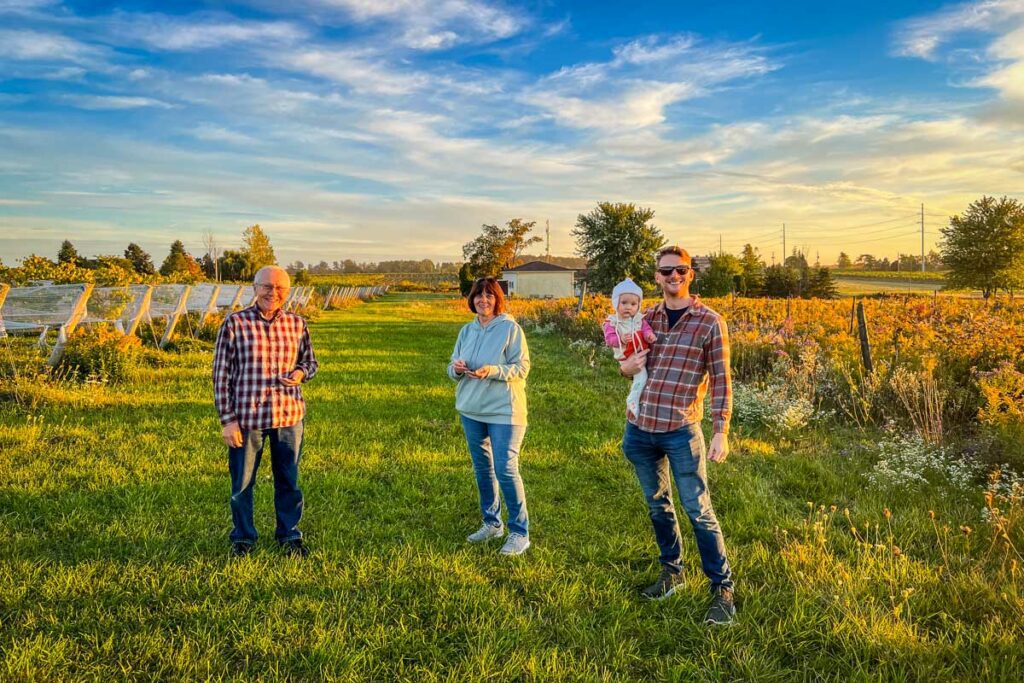 Some hosts simply do not have the space, while others don't want to have to communicate with several parties each night, or deal with big groups that will be loud.
If you are traveling with another party, here are a few things to keep in mind:
Both parties should be Harvest Host members. This shouldn't be used as a way of splitting a membership cost.
It helps if you both have smaller vehicles, like campervans, instead of big rigs.
If they open up an additional space for you, be sure you are making it worth their while by purchasing from them (maybe even a bit more than the $20 suggestion).
Keep your noise level down. I think it helped that I was traveling with my parents and baby, so it was pretty clear that we wouldn't be partying.
If they say no, respect that. You are asking a favor of them. It is completely reasonable for them to say no.
Are pets allowed?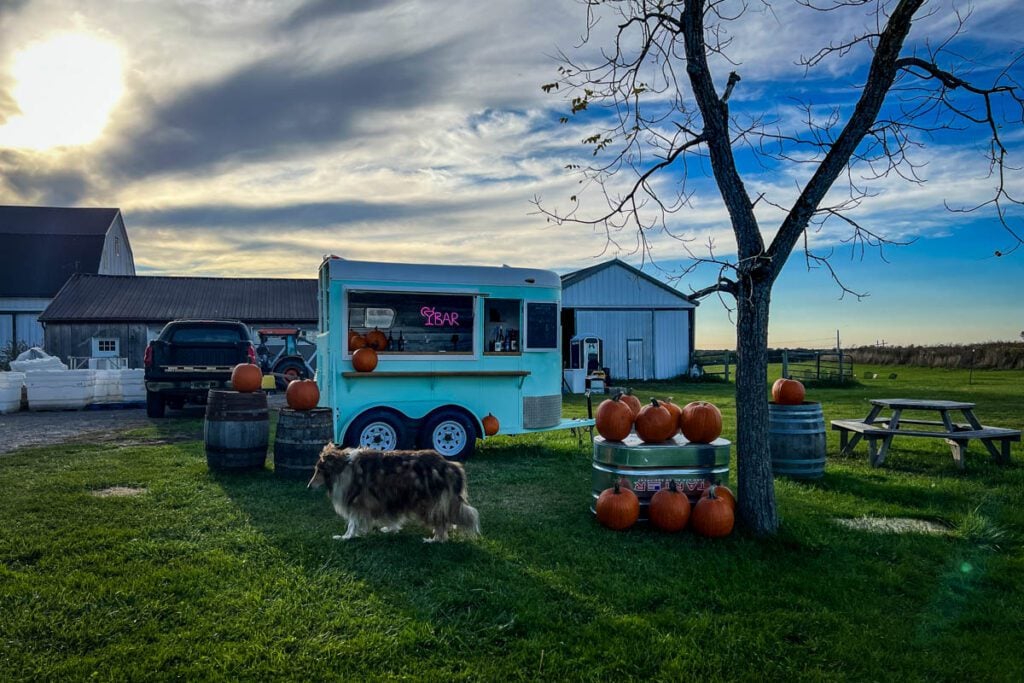 It depends on the host. According to the Harvest Hosts website, about 90% of hosts are pet friendly.
While searching for a place to stay, you can use the "pet allowed" filter to display only places that allow furry friends.
Alternatively, if you're already on a host's page and are curious if your companion is allowed, look for the "Pets Welcome" section. You can also find information about whether that particular host has animals of their own (like those on a working farm), which may impact your decision.
Good to know: This should be a no-brainer, but it is expected that you keep your pet on a leash whenever you are outside your vehicle (unless a host tells you otherwise), and that you pick up after your pet. Duh.
Check out more tips for camping with dogs and cats!
Are generators allowed?
This is up to each specific host, so it's important that you ask before using a generator.
Cheaper alternatives to Harvest Hosts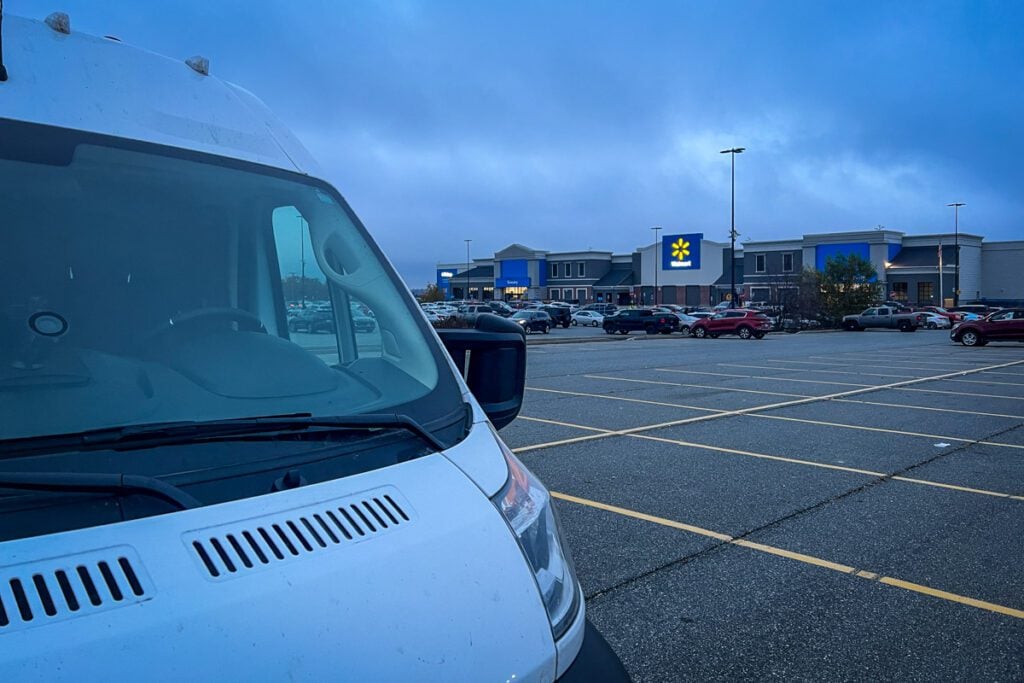 If you're thinking that Harvest Hosts might add up to more money than you're willing to spend on camping, here are some less expensive alternatives:
Walmart parking lots
Many Walmarts allow overnight parking for free, though some are cracking down on this and have signs posted prohibiting overnight parking. And be warned, Walmart parking is usually not the most peaceful experience.
Negatives aside, parking at a Walmart has some perks too. You can use their restrooms during open hours and stock up on items you may need. Plus, no reservations are required, so sometimes it works out really well.
Free dispersed camping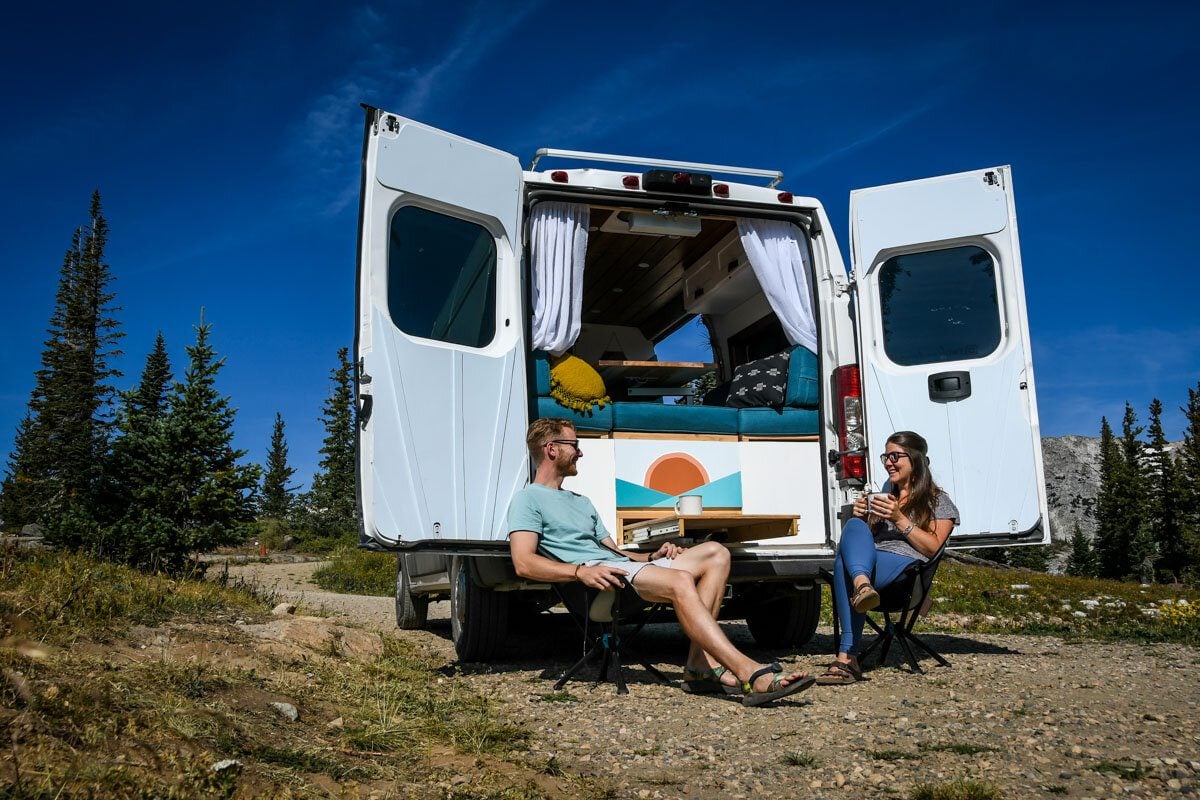 This is one of our favorite types of camping because we don't need reservations, it's usually pretty private, and it's free!
This article walks you through exactly how to find free camping in the USA!
Street parking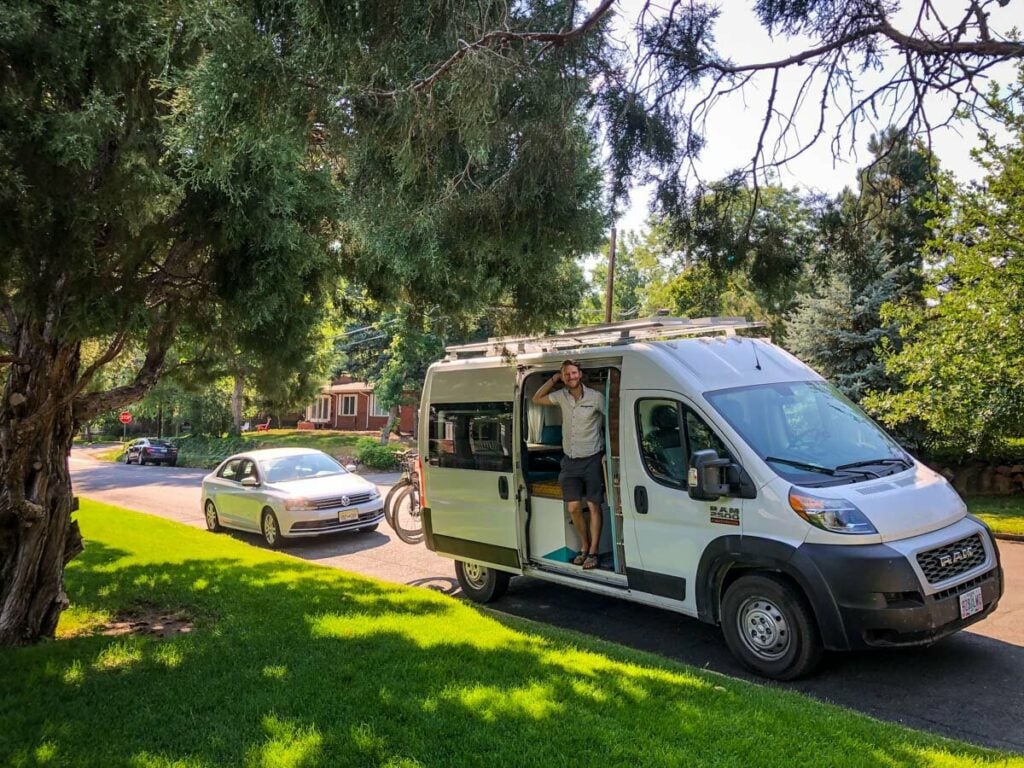 This is easier in some locations than others, and you'll have to do your due diligence to ensure you are legally parked. Also, bigger rigs will have a harder time with this than a campervan. Another thing to think about is that it can sometimes be a little tricky to find a spot that is quiet, dark, safe, and level.
Rest stops
Depending on the state you're in, parking overnight at rest stops can be a good option. (It is not legal in all states, so be sure to do your research.)
This can be a convenient and free camping option for a night on a long haul road trip. But the downside is it can be noisy near large highways.
National Forest Campgrounds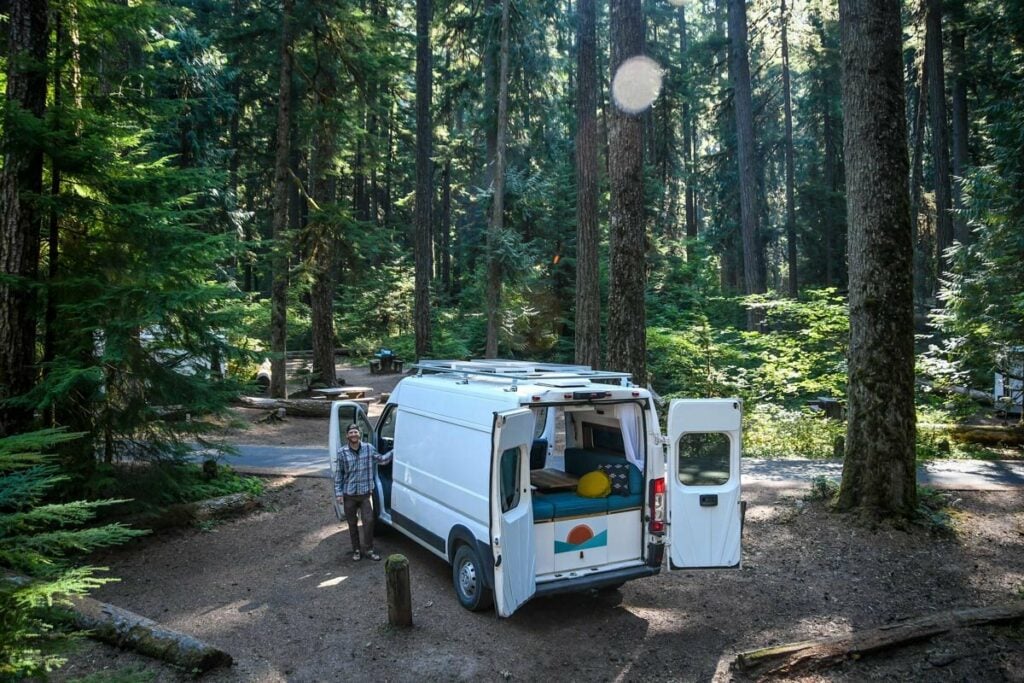 These are our favorite types of campgrounds. They are often pretty basic in terms of amenities, but they are usually some of the most beautiful and most offer first come first serve sites.
---
You might also like…
Save this article on Pinterest for later!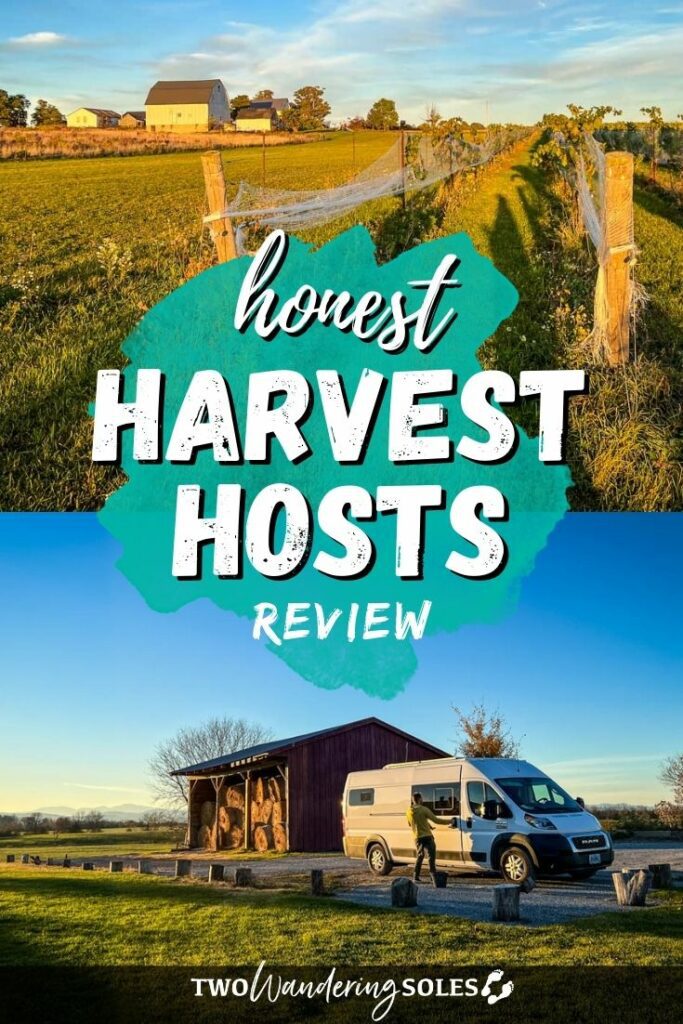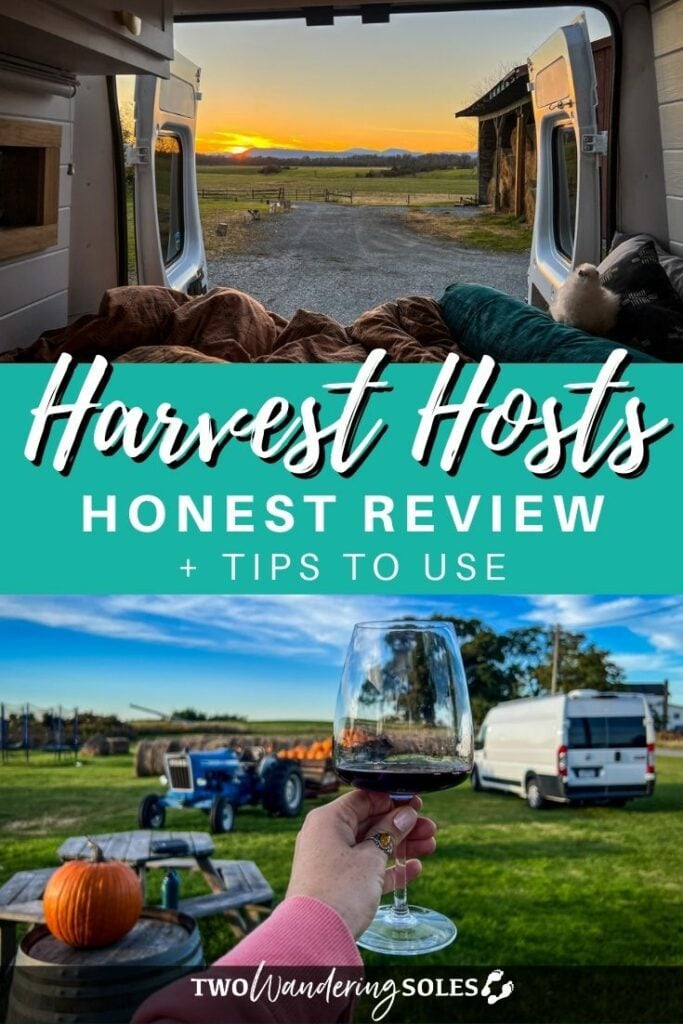 Still have questions about Harvest Hosts?
We hope you enjoyed our (very honest!) review.
What do you still want to know? Are you a member? What has your experience been like? We'd love to hear from you in the comments below.